TV
Channing Tatum's Full 'Lip Sync Battle' Performance of 'Let it Go' Is the Best Way to Start 2016!
By
Spike TV
Thanks to Channing Tatum, 2016 is already off to an amazing start!
The Magic Mike actor is kicking off Lip Sync Battle's second season this Thursday by facing off against his wife Jenna Dewan-Tatum -- and he's bringing some hilarious Disney-inspired dance moves.
In the extended sneak peek above, Tatum frolics and twirls around an ice castle while happily sporting a sequined-blue gown and long Elsa locks. His lip sync performance of Idina Menzel's smash song "Let It Go" is made even more magical thanks to real snow flurries and Jenna's stunned face.

WATCH: Beyonce Is Heading to 'Lip Sync Battle' With Channing Tatum!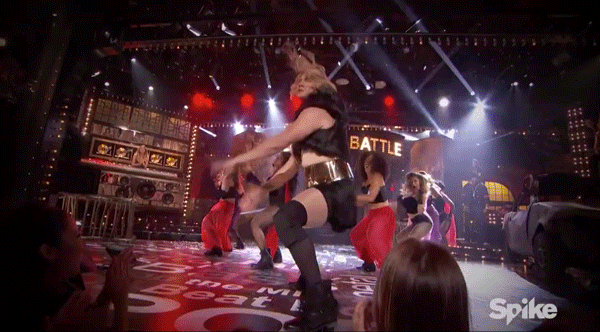 Back in October, ET confirmed that the one and only Beyonce will be performing alongside Tatum, and we've already seen a glimpse of the actor's booty-shaking performance of "Run the World (Girls)"
We caught up with Tatum at the Hateful Eight premiere to get the inside scoop on his upcoming episode, and although he was tight-lipped about Beyonce's cameo, the actor confessed that battling with your spouse -- even just via lip sync -- is not recommended.
"Don't get into competitions with your other," Tatum added. "It's just not a good idea."
"I had an added complication that I was going against my wife," the 35-year-old star explained to ET. "So I'm just happy that were still married and were still together and were still talking so that's good."
Season two of Lip Sync Battle kicks off with a special hour-long episode on Thursday, Jan. 7 at 10 p.m. PT/ET on Spike TV.