TV
'America's Got Talent': An Opera Diva, a Dance Crew & a Youth Choir Steal the Semifinals Spotlight
By
'America's Got Talent': Voices of Service Leave Guest Judge Quee…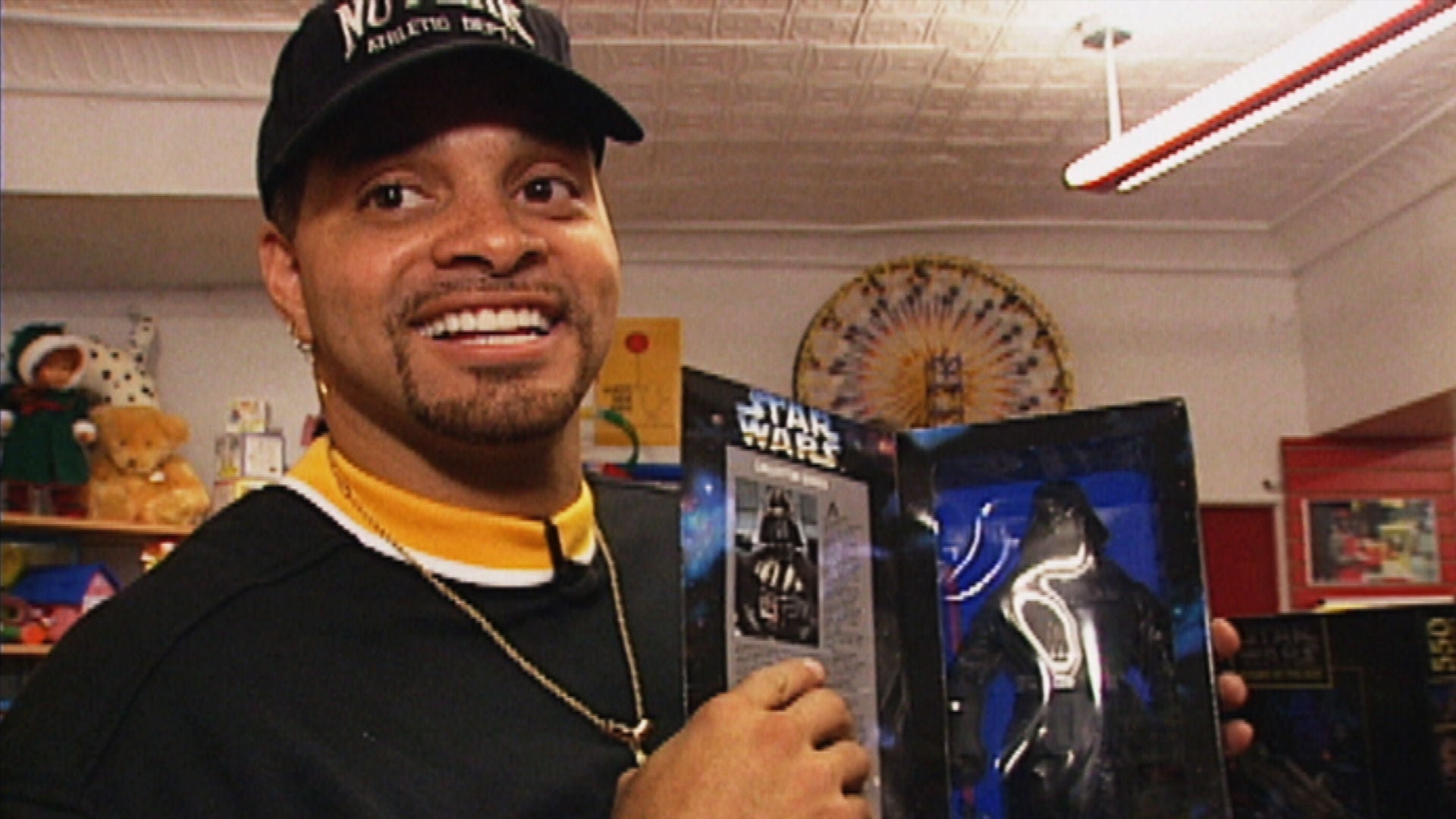 'Jingle All the Way's Sinbad Gives Toy Store Tour: His Epic Shop…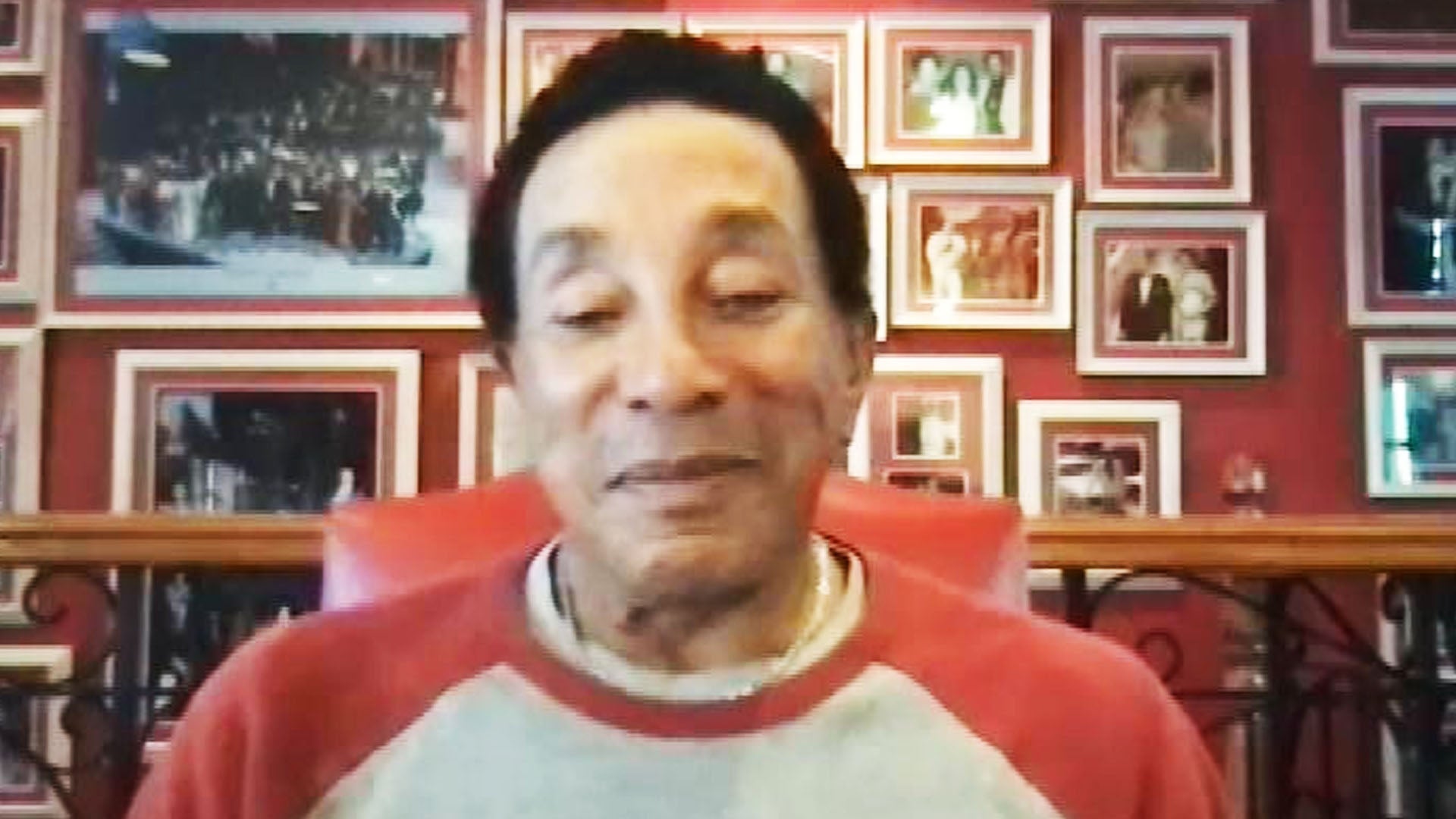 Smokey Robinson Recalls His Near-Fatal Battle With COVID-19 (Exc…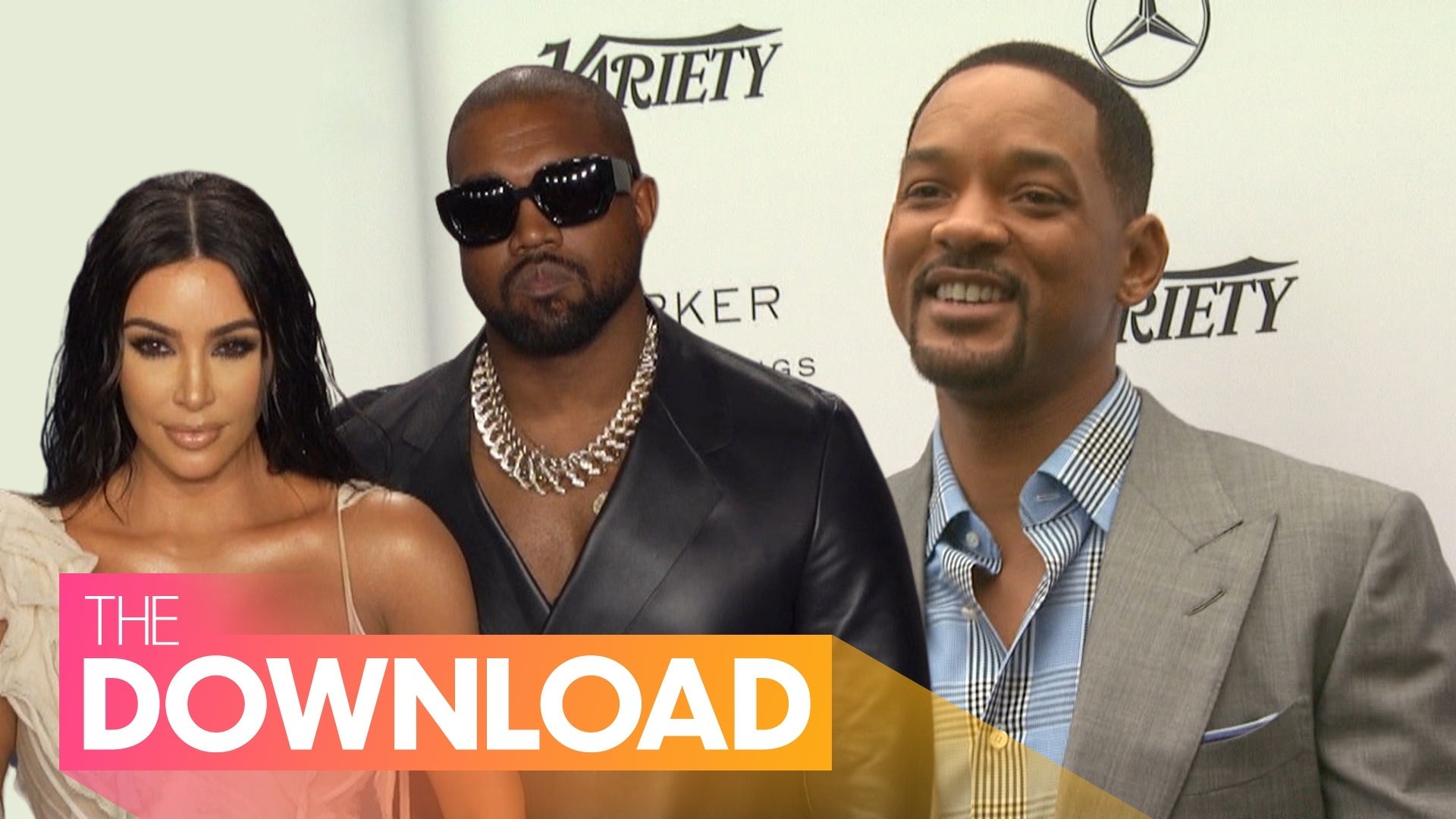 Kanye West Still Calls Kim Kardashian His Wife, Will Smith Gets …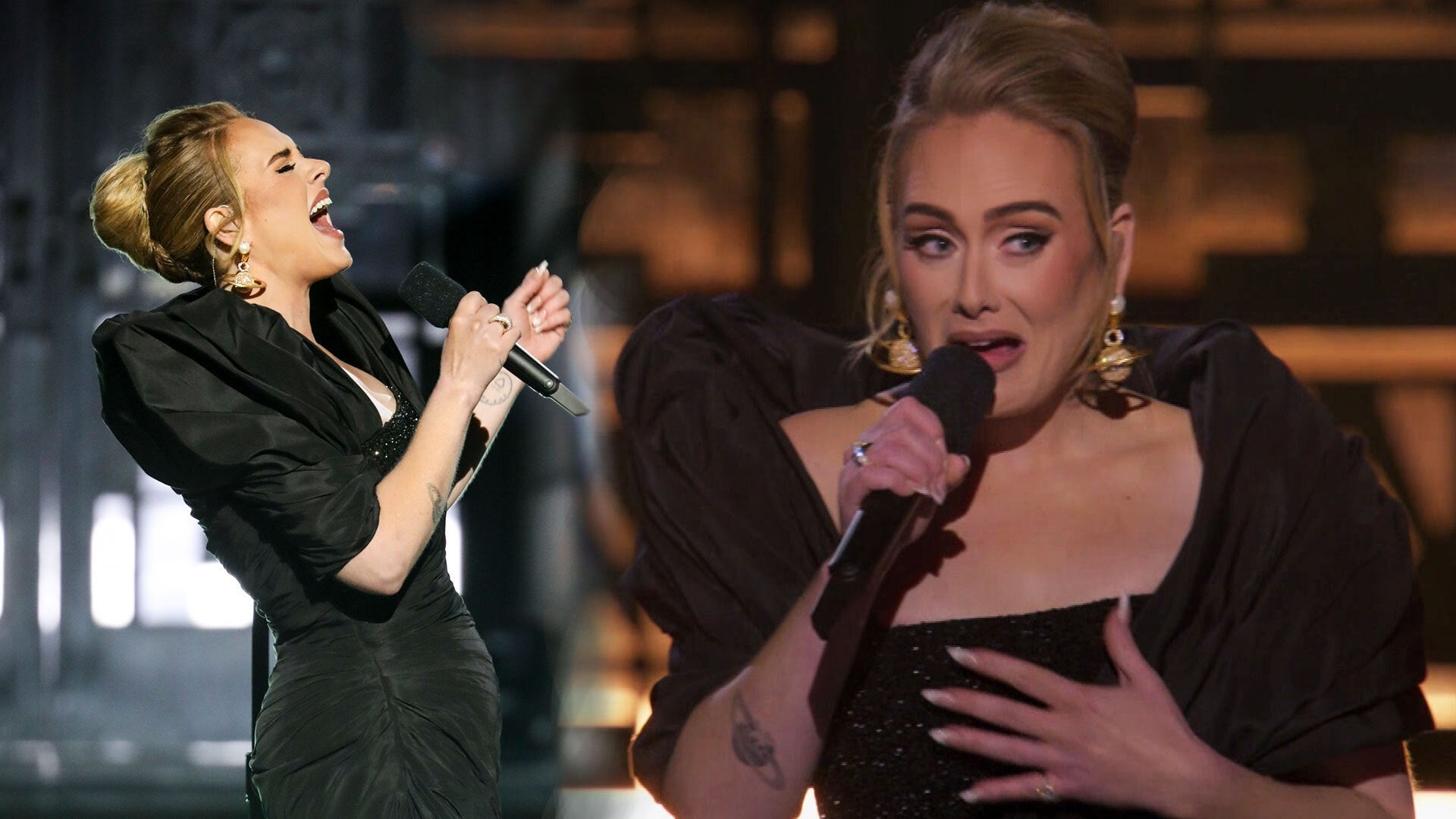 Adele Gets Emotional as Son Angelo Watches Her Perform Live for …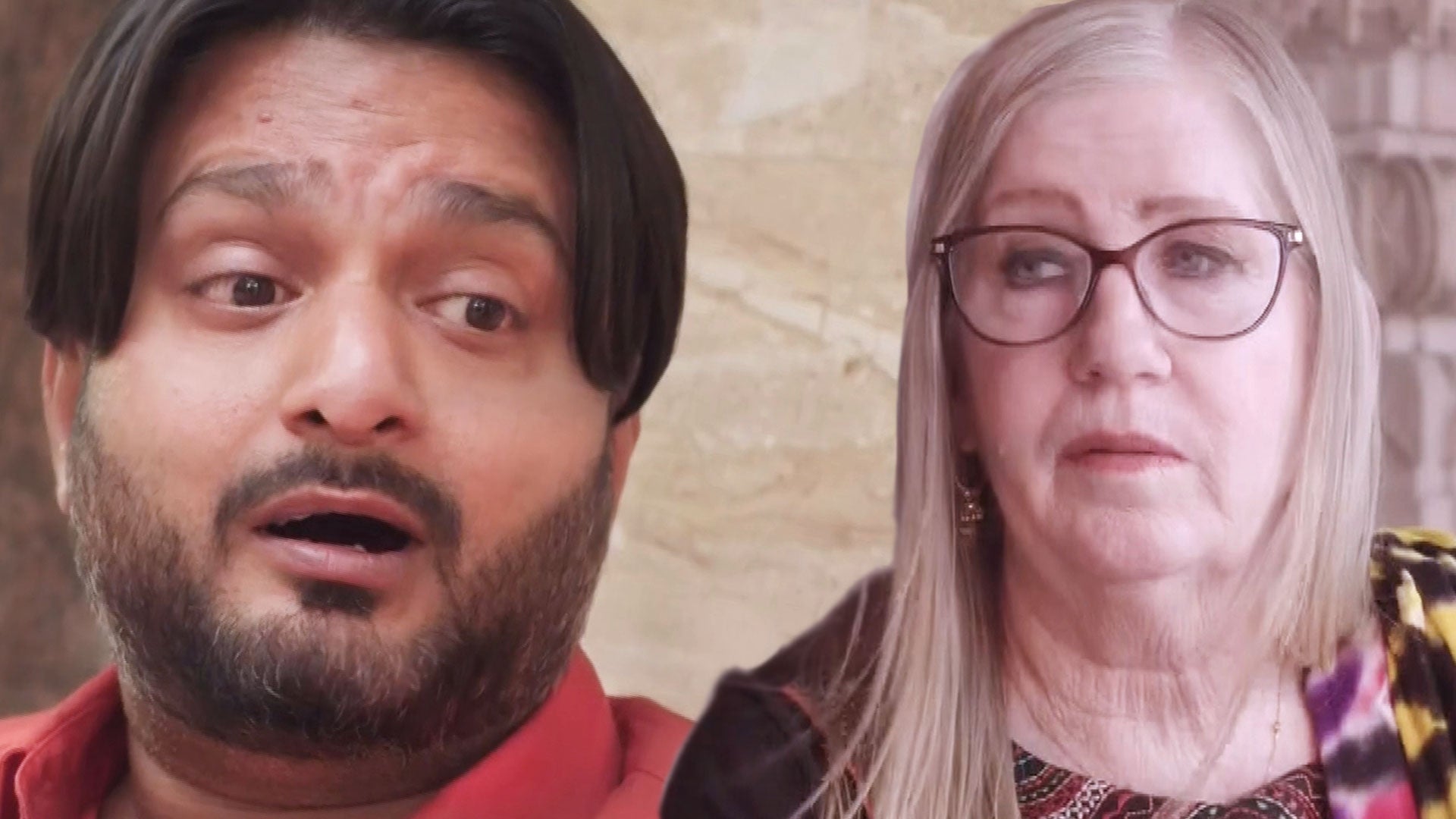 '90 Day Fiancé': Sumit Goes Behind Jenny's Back and Sabotages Ma…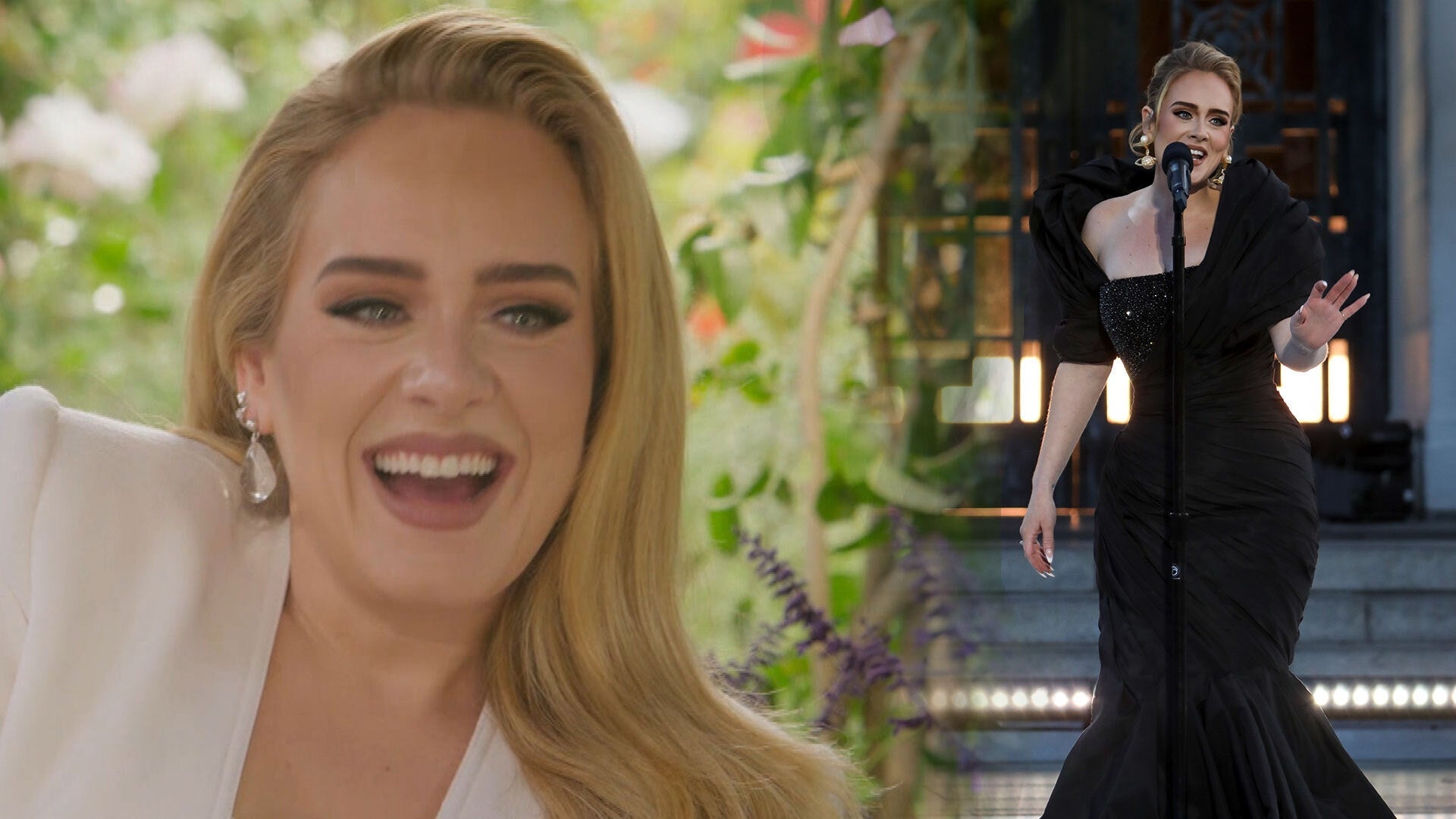 Adele 'Not Fazed' by Conversation Around Her 100 Lb. Weight Loss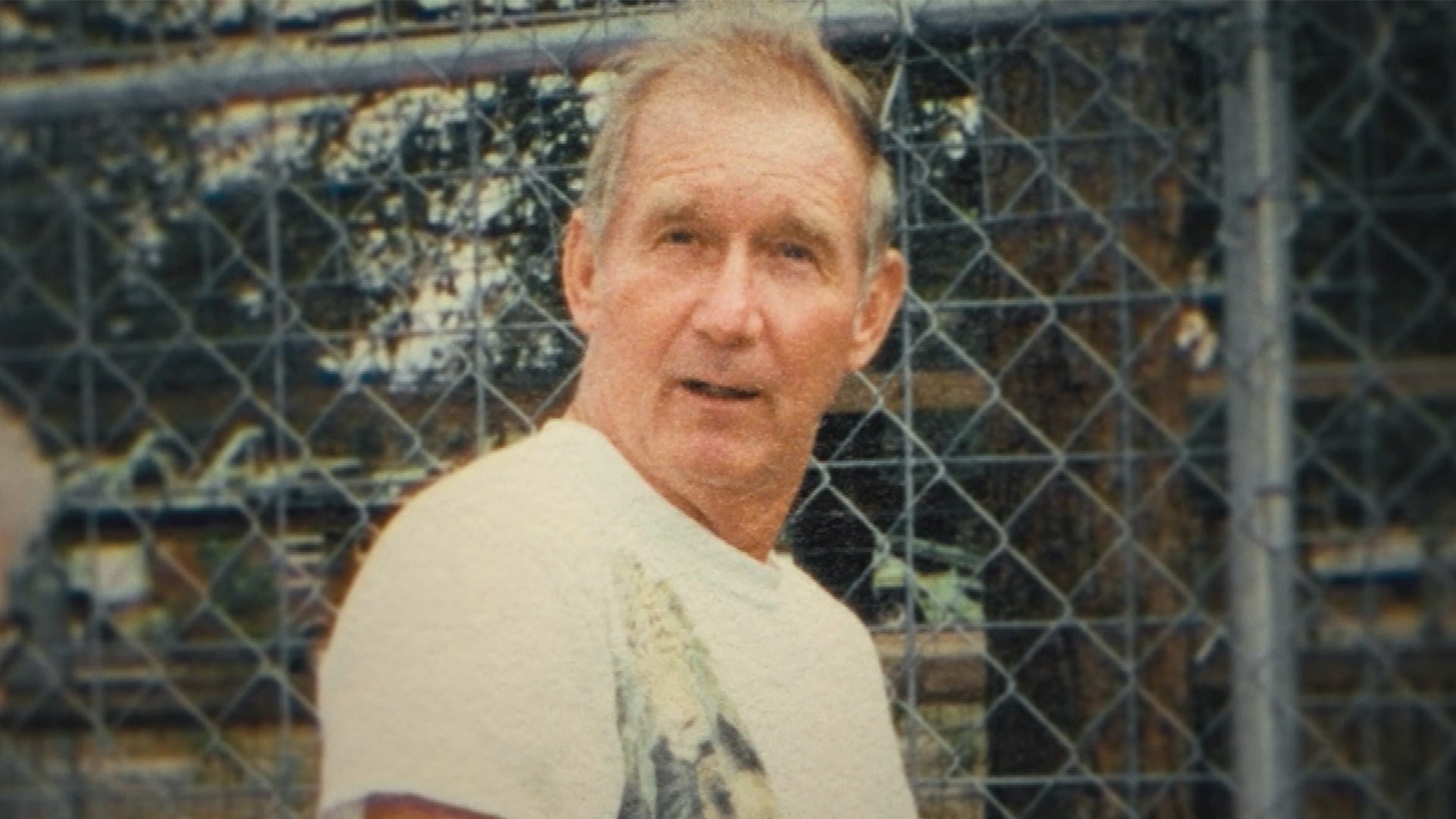 'Tiger King 2' Explores What Really Happened to Carole Baskin's …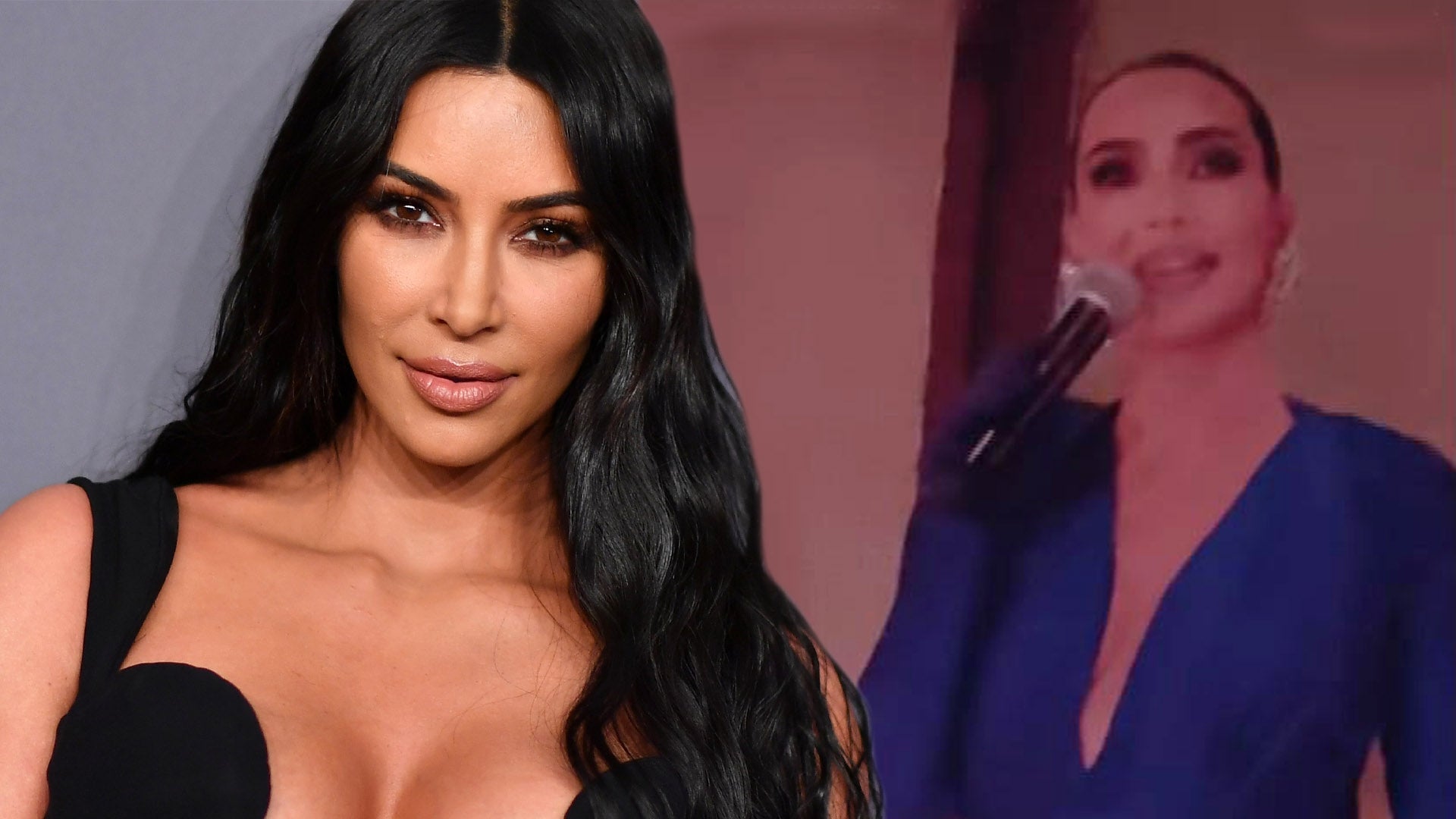 Kim Kardashian Jokes About Her Three Divorces During Speech at F…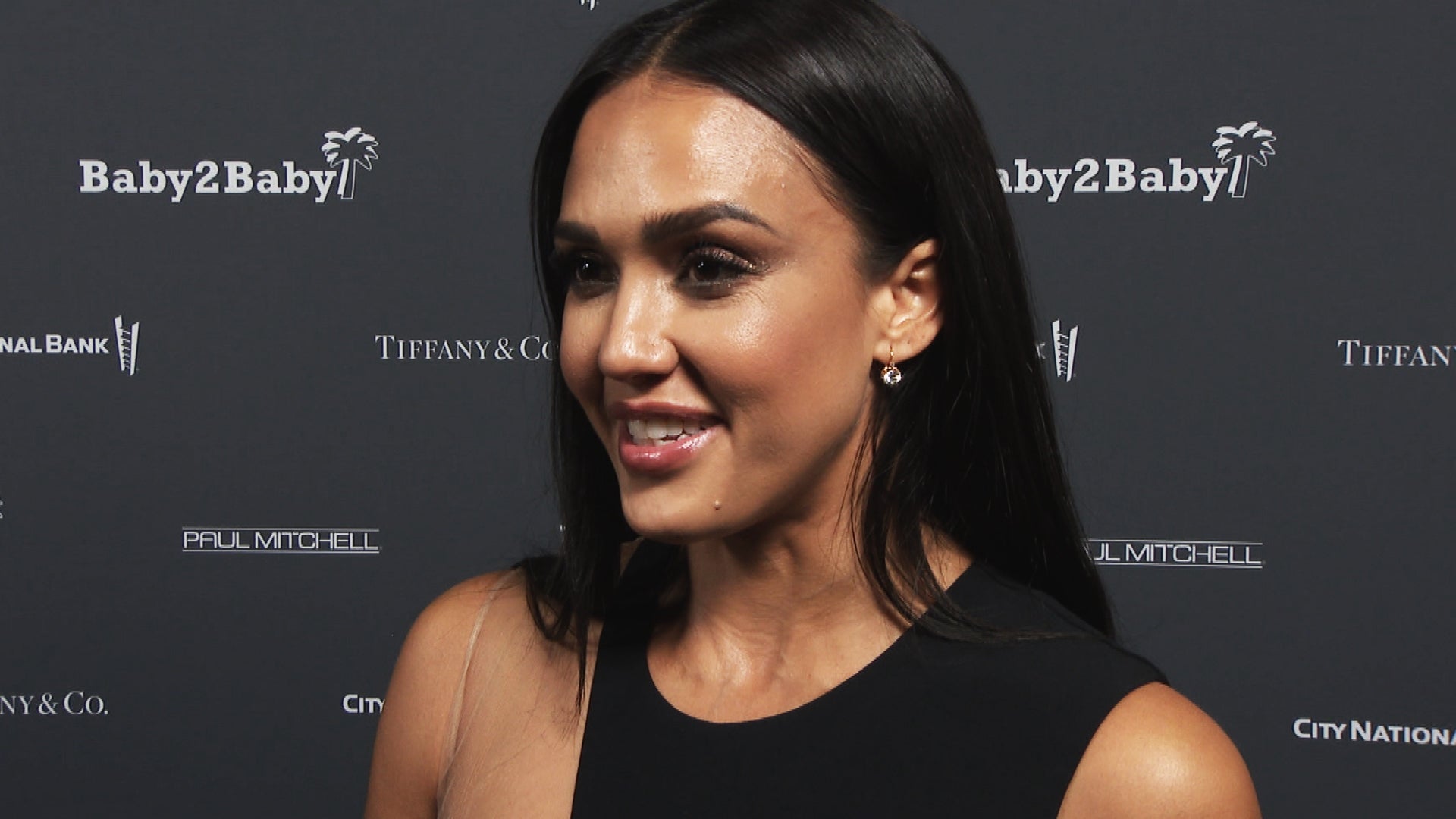 Jessica Alba on the Importance of Breaking Stigma Around Mental …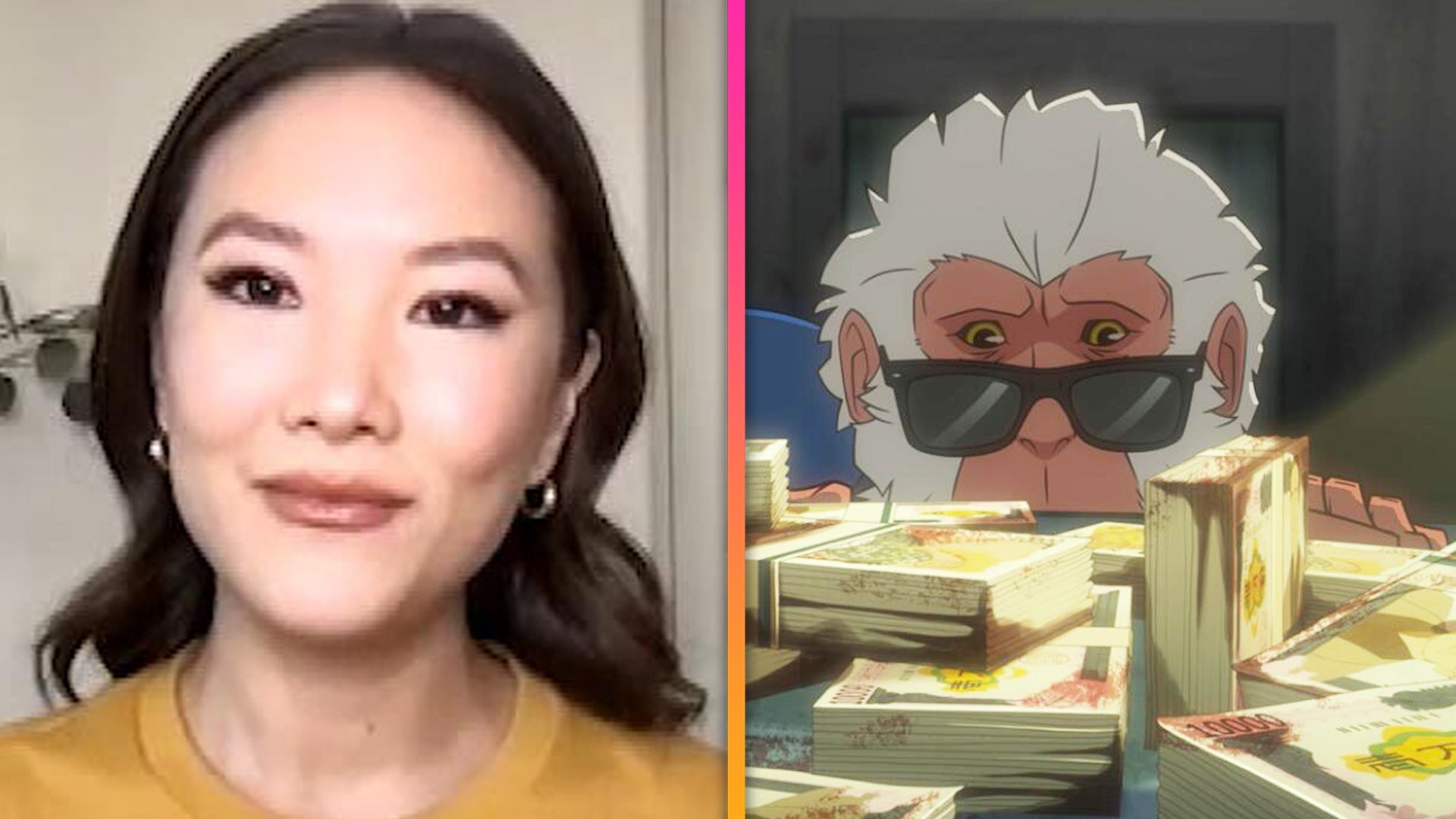 'Marvel's Hit-Monkey' Star Ally Maki Dishes on Hulu's Animated S…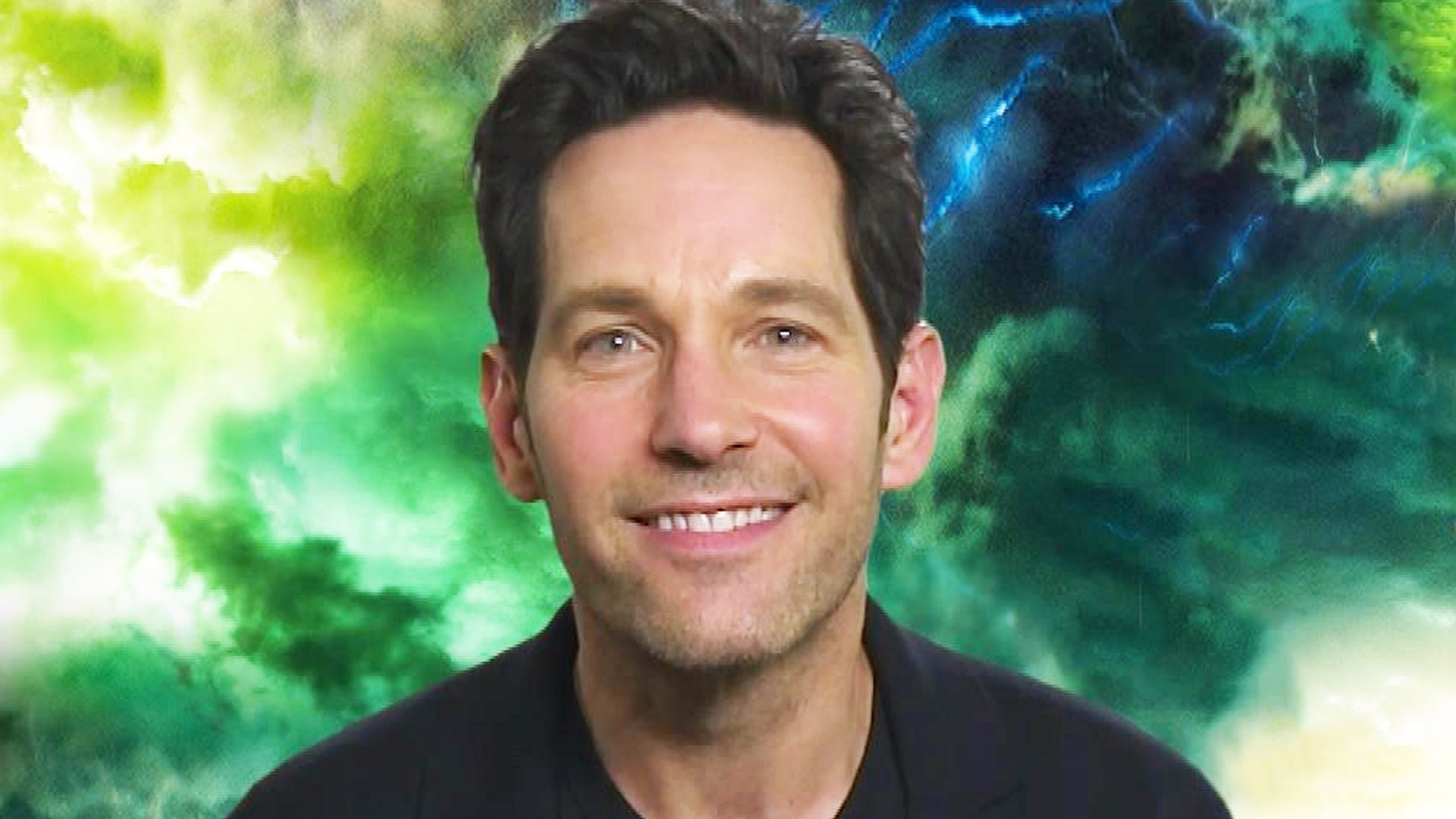 Paul Rudd Reacts to Working With OG Bill Murray in 'Ghostbusters…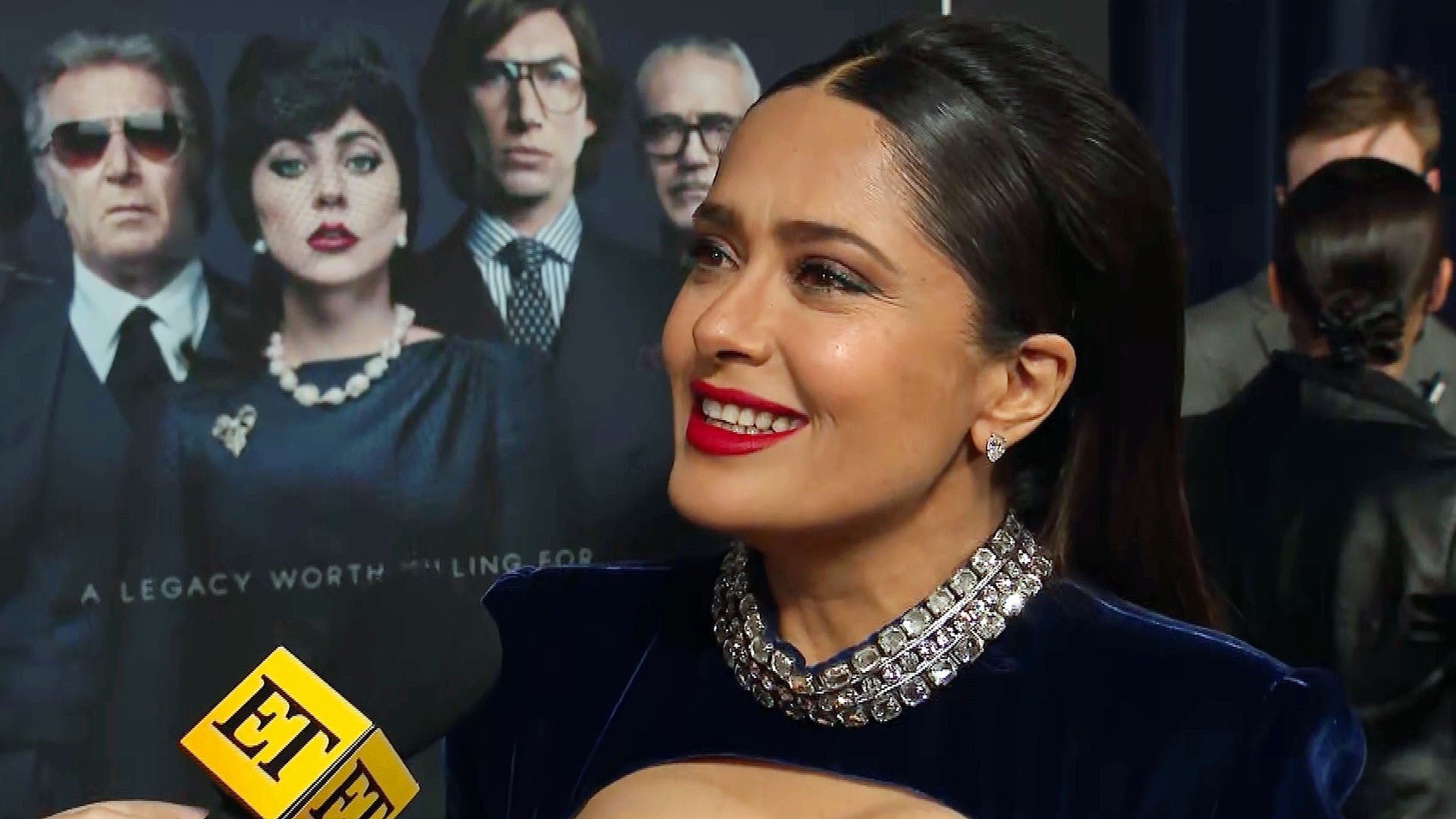 Salma Hayek on Acting With Lady Gaga in 'House of Gucci' (Exclus…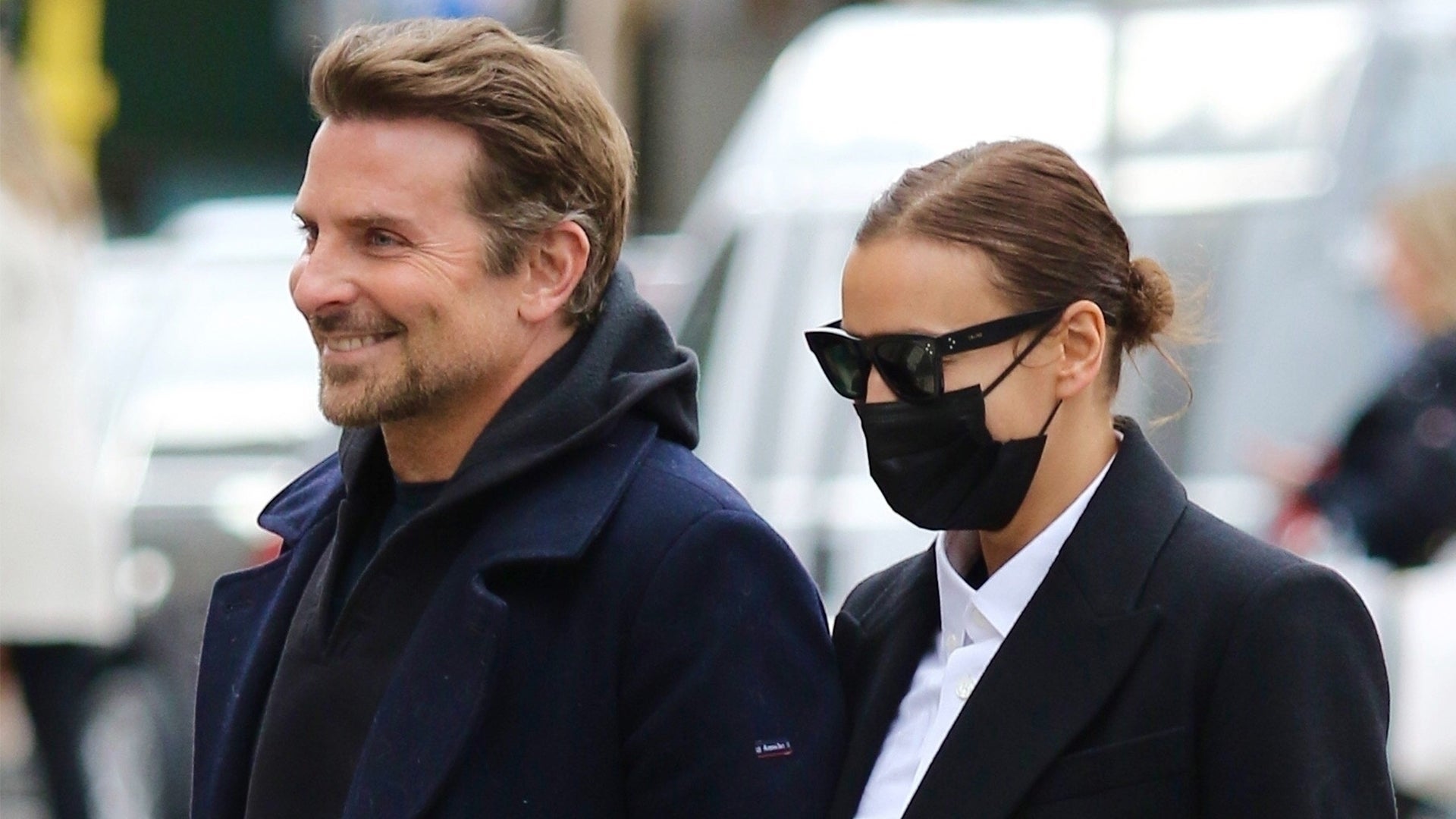 Bradley Cooper and Irina Shayk Are in a 'Great Groove' Co-Parent…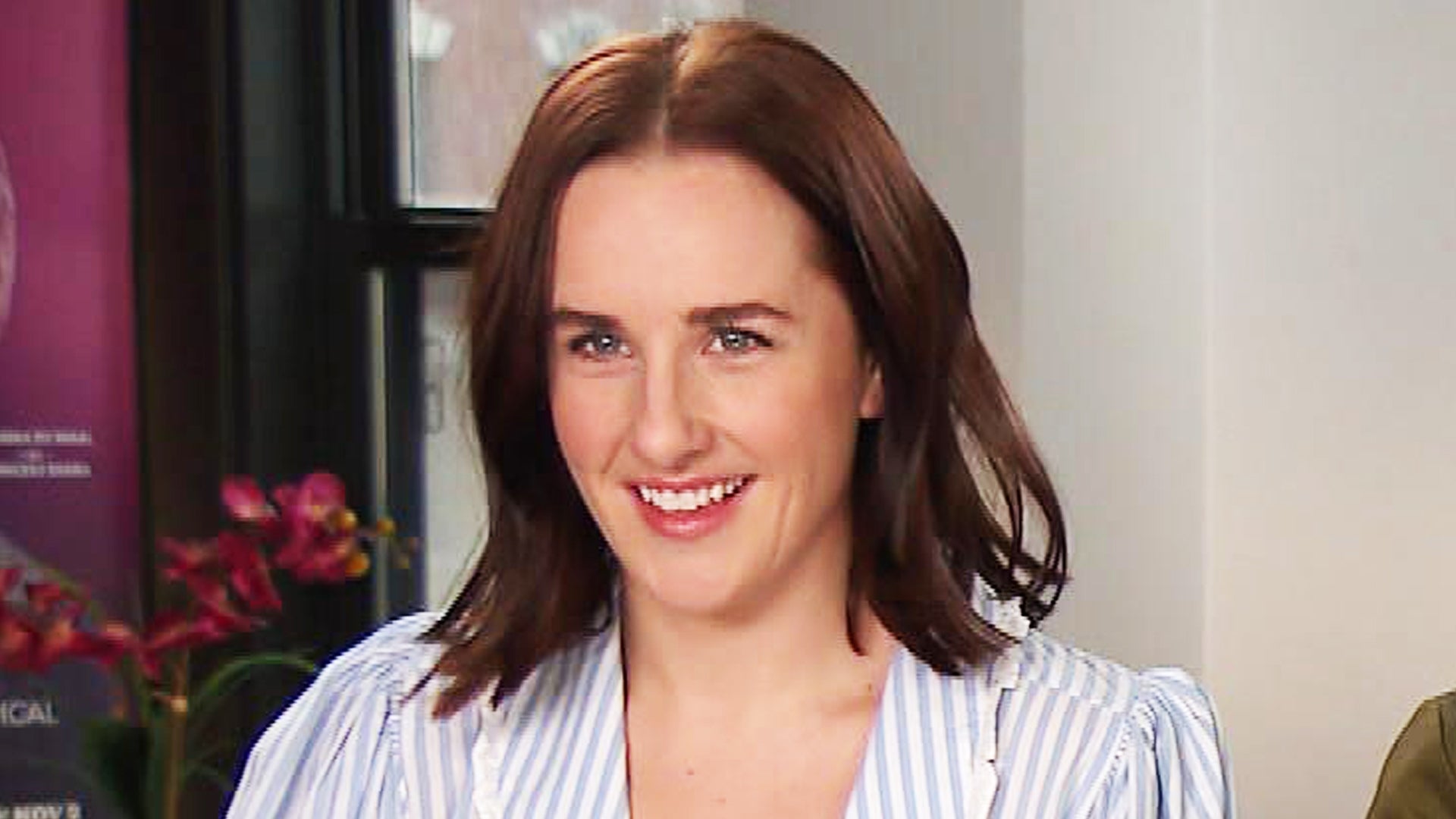 'Diana, The Musical' Cast on Which Royals They Think Will Watch …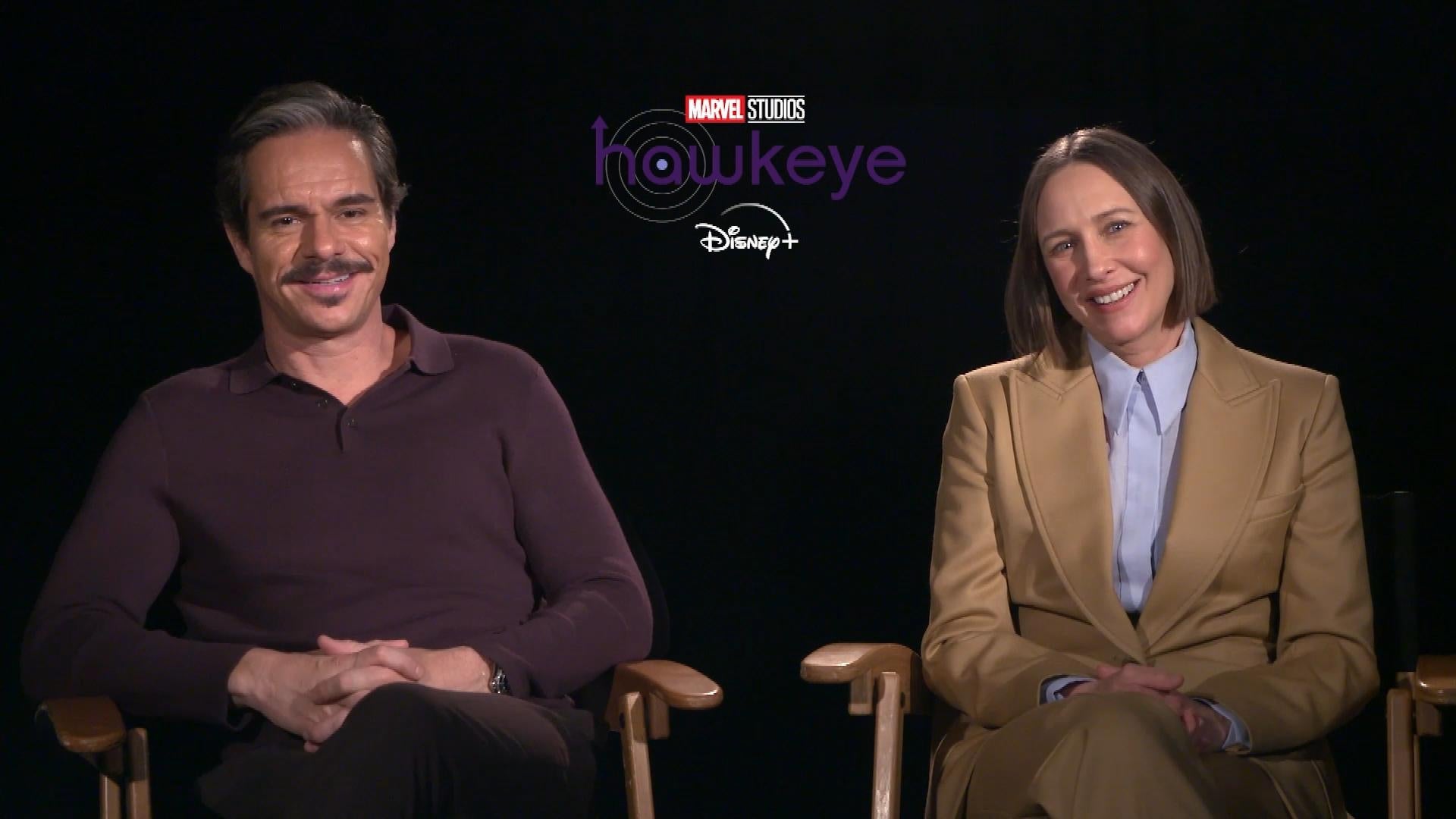 'Hawkeye': Vera Farmiga and Tony Dalton Joke About Being 'Sword …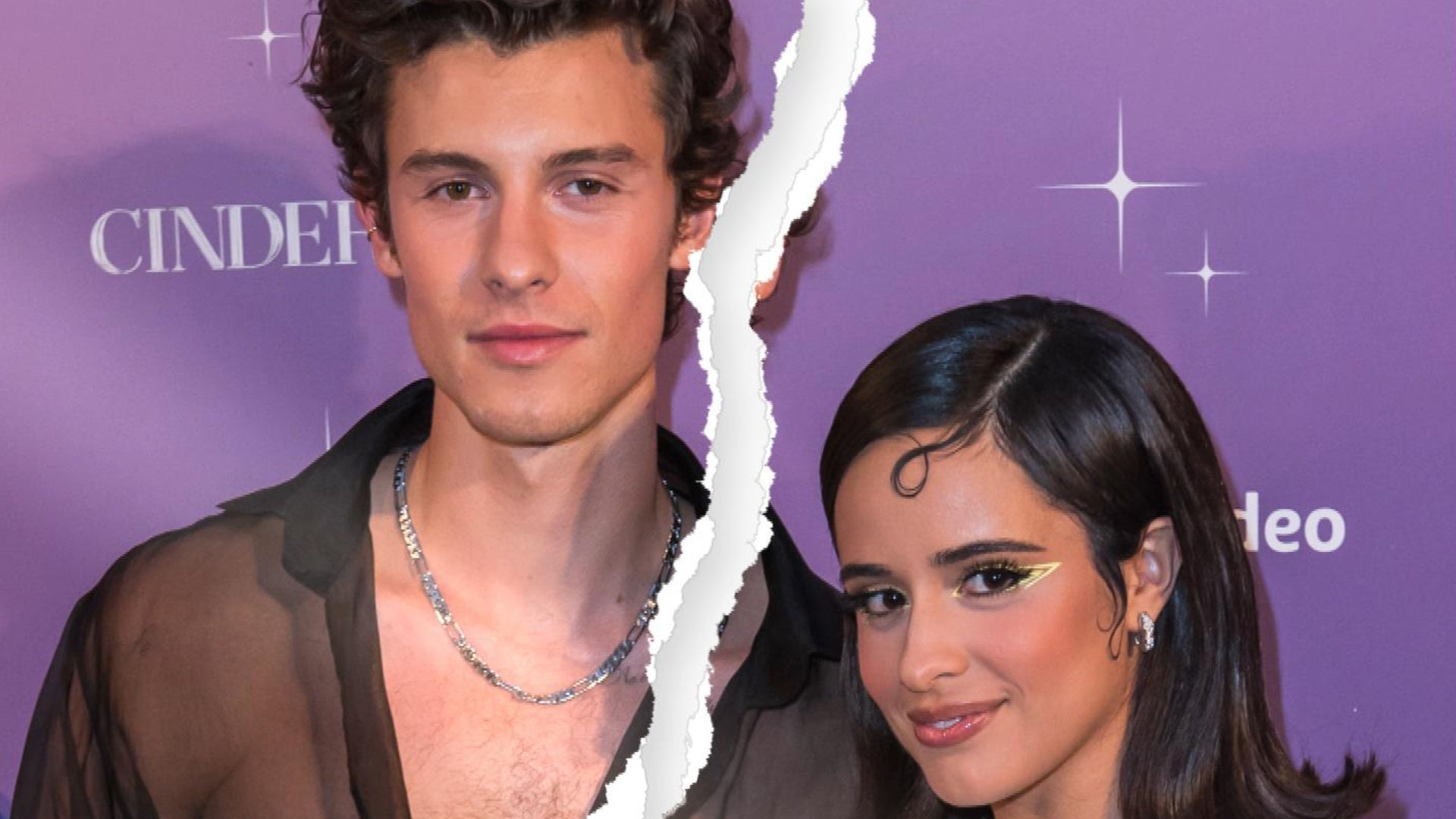 Shawn Mendes and Camila Cabello Call it Quits After 2 Years Toge…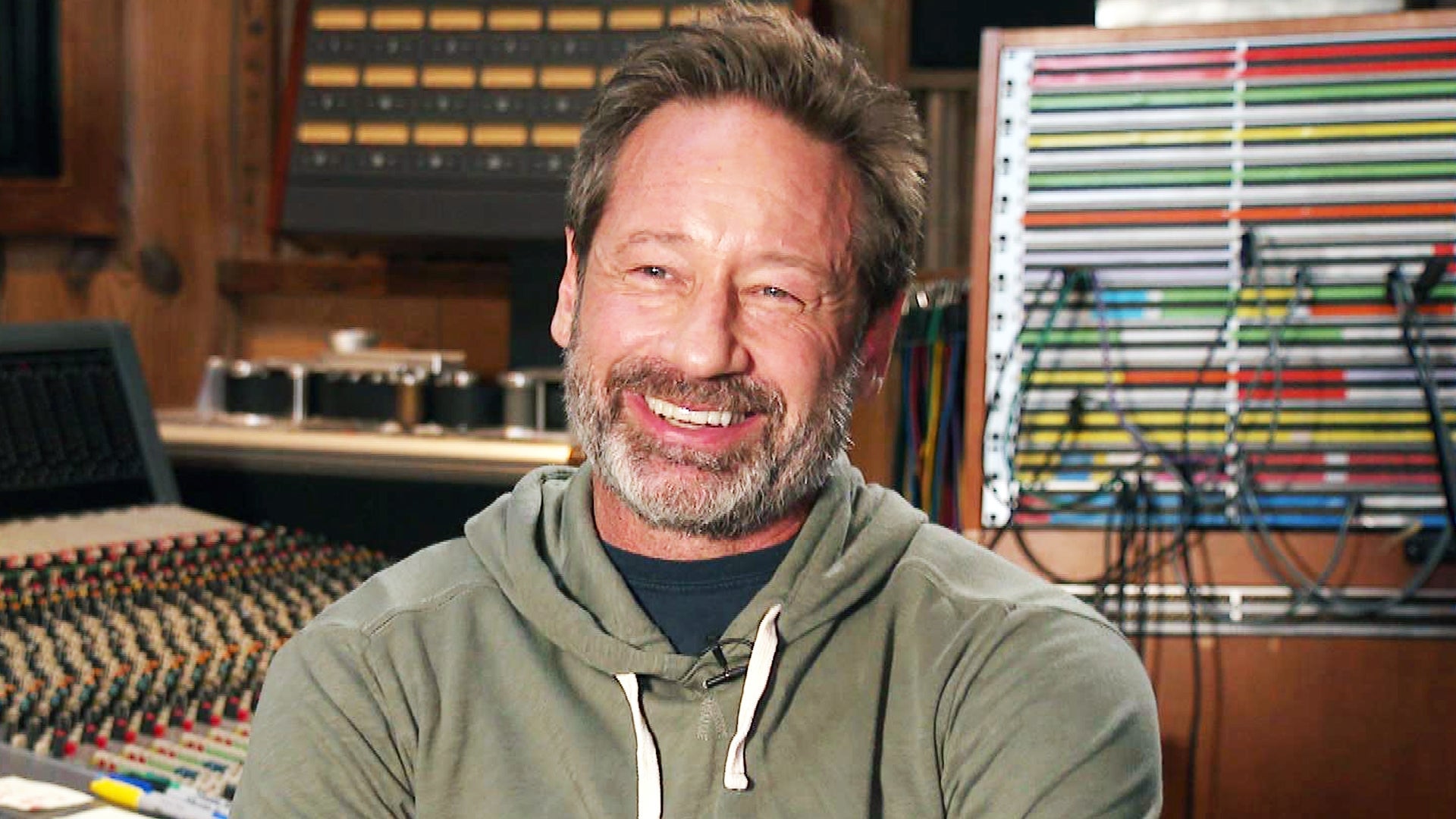 David Duchovny Reacts to Getting Eddie Vedder's Musical Stamp of…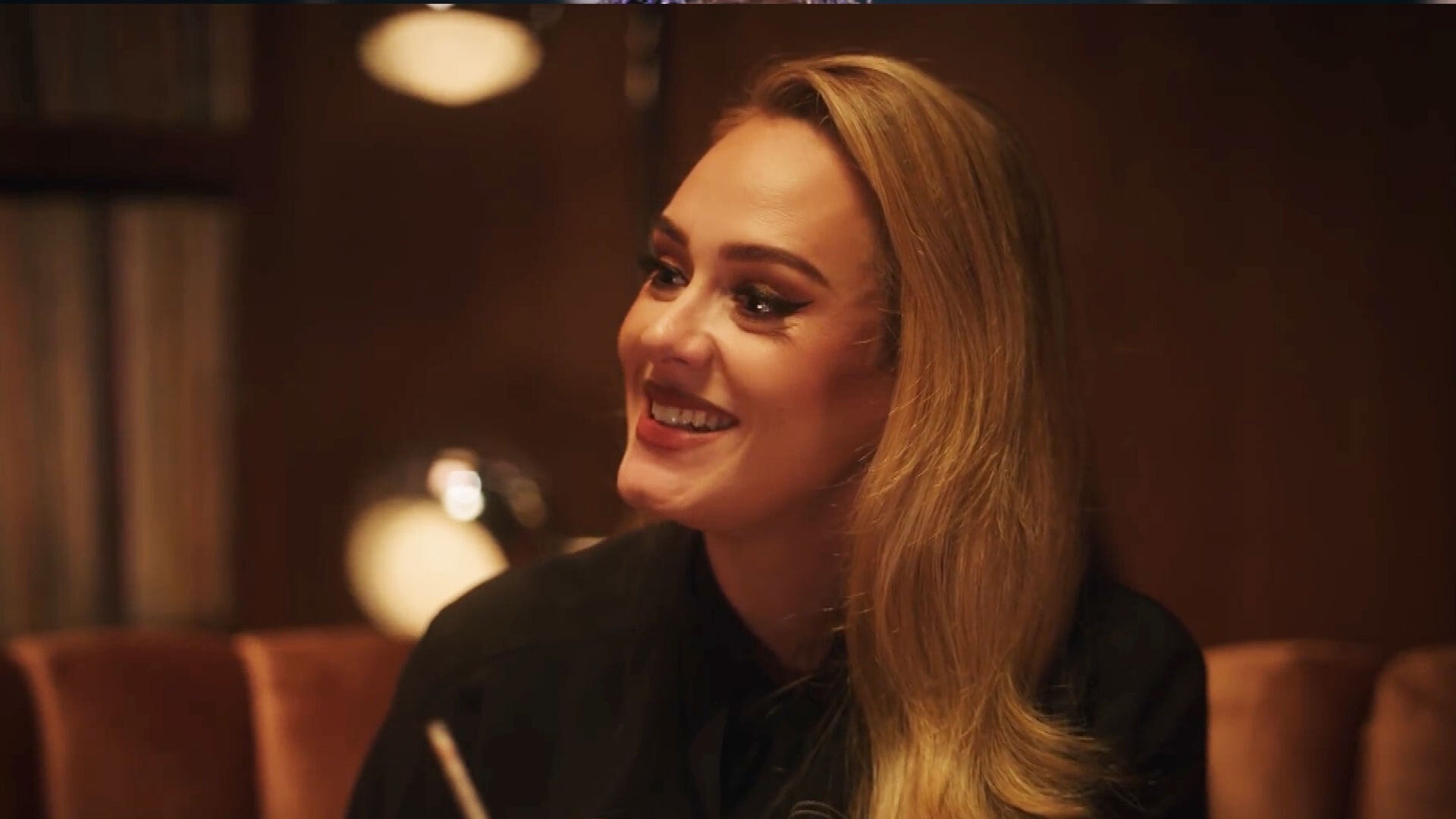 Adele on Why She Refuses to Make TikTok Music
America's Got Talent's exciting semifinals continue for their second night on Tuesday, and ET is following along throughout the two-hour episode to break down all the best, biggest and most surprising moments!
The show's panel of charismatic judges -- including Simon Cowell, Howie Mandel, and newcomers Gabrielle Union and Julianne Hough -- will be joined by special guest judge Queen Latifah to preside over tonight's batch of hopefuls.
Out of 11 acts, only five will be moving on to the finals, which means the artists who have made it this far will have to up the ante once again if they want to keep pursuing their dream of being AGT champions.
The fun kicks off at 8 p.m. ET/PT on NBC, and you can follow along with ET for a look at all the acts who laid it all on the line for their big shot this week.
Voices of Service Explain the Importance of Music
7:01 PM:
Voice of Service -- a singing quartet made up of active US military service members -- already have everyone in tears just from their emotional pre-taped package, where they explain how music has helped them heal after trauma of war and pain.
The incredible singers close out the night with a deeply emotional cover of OneRepublic's "Choke" that transcends the original version, and elevates the entire evening. What an amazing way to end the night.
"On the night that matters, you do the most outstanding vocals that we've heard from you throughout the entire season," Simon marvels.
Meanwhile, Julianne praises their dynamic abilities: "You went from this intimate place to this eruption of beauty. But the best part is you put your purpose behind your passion, and that's undeniable"
When given a chance to address the crowd, singer Caleb Green says he just wants the group to continue their journey to reach those who need to feel support and inspiration and love.
"We are really really excited to be able to continue to give hope and be able to share our message. We want to continue to inspire," Green says.
It's hard to imagine that when the results show comes around tomorrow -- on the 18th anniversary of Sept. 11 -- that Americans won't be voting en mass for the incredible quartet.
Ryan Niemiller Brings Some Great Laughs
6:49 PM:
Ryan is one of the best AGT comics in years, and tonight he showed exactly what makes him so strong, and that's his versatility.
While his stand-up bits up to this point have often used his disability to mine comedy gold, tonight Ryan decides to forgo mentioning it in any of his jokes and instead delivers a brilliant, hilarious set that showed he's not just a one-trick pony.
All of the judges are equally effusive, but it's Simon who seems to be his most vocal cheerleader, as he encourages everyone in America to vote for the talented comedian.
"You have to be in the final because you have a shot of winning and you deserve to be there," Simon says.
He's 100 percent correct and I hope America agrees, because I want to hear more of what Ryan has to say.
Emanne Beasha Stuns Everyone
6:35 PM:
When you hear her sing, it's easy to forget that Emanne is only 10 years old, and the fact that she can not only belt out opera classics like a seasoned diva, she can sing them in Italian!
Seriously, this girl is a prodigy with an amazing talent, and she makes every note count during her incredibly emotional semifinals act tonight.
It's just breathtaking to see someone so young having already captured the heart and soul of such a complex and challenging art, and whether or not it connects with the AGT audience, her future is impossibly bright.
Julianne has to take a few deep breaths after the act just to regain her composure, and can barely keep from crying as she praises Emanne for her "profound" performance.
Simon agrees, and has a tough time coming up with the words to compliment the talented young songstress, whom he calls "absolutely brilliant."
Gabrielle praises her as "an angel on Earth," and Queen Latifah concurs, admitting that she was blown away by the number.
Marcin Patrzalek Gets Another Shot
6:28 PM:
Marcin came super close to getting eliminated during the quarterfinals, and this time around he says he's determined to make this chance count.
Opting to put his own twist on an established classic -- to more connect with the judges -- Marcin delivers one of the most incredible acoustic renditions of Ed Sheeran's "Shape of You" that you'll ever hear, and he absolutely knocks this act out of the park.
All of the judges leap to their feet as the song ends, and they cannot contain their love for the young artist.
After claiming his previous performance was "boring," Simon tells Marcin that he really turned things around. "This time it was like a sheep turning into a wolf," Simon marvels.
It's obvious that Marcin is beyond talented, but will raw talent and gracious charm be enough to secure his place in the finals?
Alex Dowis Tells Emotional Story
6:18 PM:
Alex Dowis went from telling the story of the Big Bang and all human evolution during the quarterfinals to an emotionally heart-wrenching story of tragedy with his light painting this time around.
Featuring a car crash that leads to first responders trying to save the life of a woman in the crash to an angel coming down and reviving her, it was a surprisingly emotional (and very risky) story to tell when people just want to feel good and have fun for the night.
This is exactly what makes Dowis' work so interesting, and is the reason he's such an effective artist -- he pushes you to think.
The risky move seemed to pay off, though, if the massive standing ovation afterward is any indication. The judges all love what they just saw -- even when they admit they didn't totally follow the story.
Detroit Youth Choir Is Bigger Than 'AGT'
6:05 PM:
Before taking to the stage, the Detroit Youth Choir's pre-taped package features the group's director, Anthony White, watching a series of video interviews with the Choir members who tearfully explain how he, and the group, have changed their lives for the better.
It's a deeply emotional and inspiring few minutes of TV, and sets the stage perfectly for the group's phenomenal rendition of Panic! At the Disco's "High Hopes" that absolutely tears the roof off the theater.
The group -- who earned Terry's Golden Buzzer during the audition rounds -- receive a well-deserved standing ovation from all five judges and every single person in the audience, and the judges don't even have enough time to truly express their love.
"I started off crying and then I never stopped," Gabrielle says, excitedly.
If the Detroit Youth Choir don't move on to the finals after this it would be a downright shock.
Chris Kläfford Sings About His Fears
5:54 PM:
In his pre-taped package, Chris explains that he'll be singing an original song inspired by his grandparents, and his greatest fear: finding the love of his life, and then loosing them.
The song is a deeply emotional anthem dedicated essentially to the timelessness of unending love, and it's a beautiful showcase of Chris' musicality, his voice, his writing and his versatility as a performer.
Surprisingly, the only standing ovation he gets from the judges is from Julianne.
Howie is the first judge to give feedback, and he says he just didn't connect with the original song and he doesn't think people will vote him through based on that tune.
Julianne loudly disagrees -- as does an entire audience of booing fans -- and she lavishes the singer with praise.
As for Queen Latifah, she says she feels like she's already at his concert and can see him being a big star.
Chris was already in the bottom three and earned the Dunkin' Save during the quarterfinals. It'll be a interesting to see how voters respond this time around.
Oh, Lukas and Falco Are Back
5:43 PM:
Apparently, someone decided to make Lukas & Falco the wildcard act, after they got kicked off during the quarterfinals (and by "someone" I mean Simon, because of course it was Simon).
The act is, well, it's a human and an admittedly well-trained dog doing a bunch of random tricks on a stage -- this time, with a car racing theme -- and set to a 90s rock cover of Blondie's "One Way Or Another."
It's sort of like the punk version of the Westminster Dog Show and with only one contestant.
However, the highlight is definitely when one trick see Lukas guide Falco up onto the judge's table and Falco accidentally buzzes himself.
Howie says he wasn't impressed, and Simon then buzzes Howie and tells him off. Simon loves dogs,(and it's clear from every random dog act that manages to make it to the semifinals every season) and Falco is no exception.
Queen Latifah sums the whole act up best when she says, "Listen, I just want to party with Falco."
It's a fair point. He seems like a pretty awesome dog.
Luke Islam Dreams About Broadway
5:31 PM:
It's hard not to root for someone with Luke's passion and ambition, and tonight he's taking another step in his pursuit of his Broadway dreams.
Donning a maroon tuxedo and standing on a shimmering platform, Luke belts out an amazing cover of "Never Enough" from The Greatest Showman that brings Julianne to tears.
After receiving a standing ovation from all of the judges, Julianne -- who gave Luke the Golden Buzzer earlier this season -- gushes, "I feel like a proud mama right now!"
Howie says he doesn't have any idea who will make it to the finals, but he knows that, no matter what happens on AGT, Luke will make it to Broadway because he's too good not to be a stage star.
It's a deeply emotional moment and already this round of semifinals is outshining last week's.
Dom Chambers Enchants With Beer
5:22 PM:
In his pre-taped package, Dom says he thinks he's come up with a trick no one's ever seen before. It's a tall-order, but if anyone can do it, it's Dom.
For his semifinals performance, the hilarious magician is returning to his beer-fueled roots with a number of tricks revolving around drinking.
Specifically, he introduces the world to the "Mega Beer" -- a giant clear vat filled with thousands of gallons of ale -- with the promise of making it all disappear.
This act is a brilliant showcase for his wit, his showmanship and his crowd control, and he even manages to make Simon look like a "genius" by having him correctly guess how many bottles it took to fill up the Mega Beer.
To close the act, Dom uses a giant straw to drink up the massive beer to the delight of the crowd and the judges.
"What you brought tonight was personality, scale and fun," Simon says, marveling at what Dom brings to the stage over AGT magicians from past seasons.
All the feedback is massively positive, and this was just the kind of bombastic, high-energy performance that could cement his chance of earning a spot in the final.
V. Unbeatable Kicks Things Off in a Big Way
5:10 PM:
Tonight, we're learning more about the man who created V.Unbeatable's creator, Omprakesh, through the group's inspirational pre-taped package, and it only makes them more incredible.
From the start of tonight's show, it's clear that they're upping the ante with the giant rope ladder that's hanging in the middle of the stage, and the dance crew certainly make good use of it as they perform a number of mind-blowing stunts -- both on the ladder and on a number of trampolines -- that are just unbelievable.
This really might be the best dance crew that's ever been on AGT.
"Never had a group had a more appropriate name," Simon marvels. "You guys are in it to win it. And I think your country is going to be so proud for what you've done."
Queen Latifah is as blown away as everyone else who's had the chance to see them in person, and she makes a great point when she says, "I loves me a confetti cannon."
It seems like there's just no way these amazing performers don't make it to the finals.
Here We Go!
5:03 PM:
I have high hopes for tonight! It's the second night of the semifinals, host Terry Crews is rocking an awesome mint green suit, guest judge Queen Latifah is here, and we've got some great talent headed to the stage!
Let's see how many acts are able to up the ante and how many end up choking under the pressure.
The five acts moving on to the finals from the second night of the semifinals will be announced during a special episode of AGT Wednesday night at 8 p.m. ET/PT on NBC.
For more on last week's semifinals results and a rundown of the first five hopefuls who made it to the finals, check out the video below.
RELATED CONTENT:
'America's Got Talent': Shirtless Acrobats, a Young Violinist and Kodi Lee Shine Brightest in 1st Semfinals
Julianne Hough on Joining 'AGT' Acrobats for 'Magic Mike' Performance
'America's Got Talent' Results Show Gets Tense With Some Surprising Eliminations