TV
'Bachelor in Paradise': Dean Drops a Bombshell on Caelynn in Surprise Return
By
'Bachelor in Paradise': Dean Unglert Comes Back for Caelynn Mill…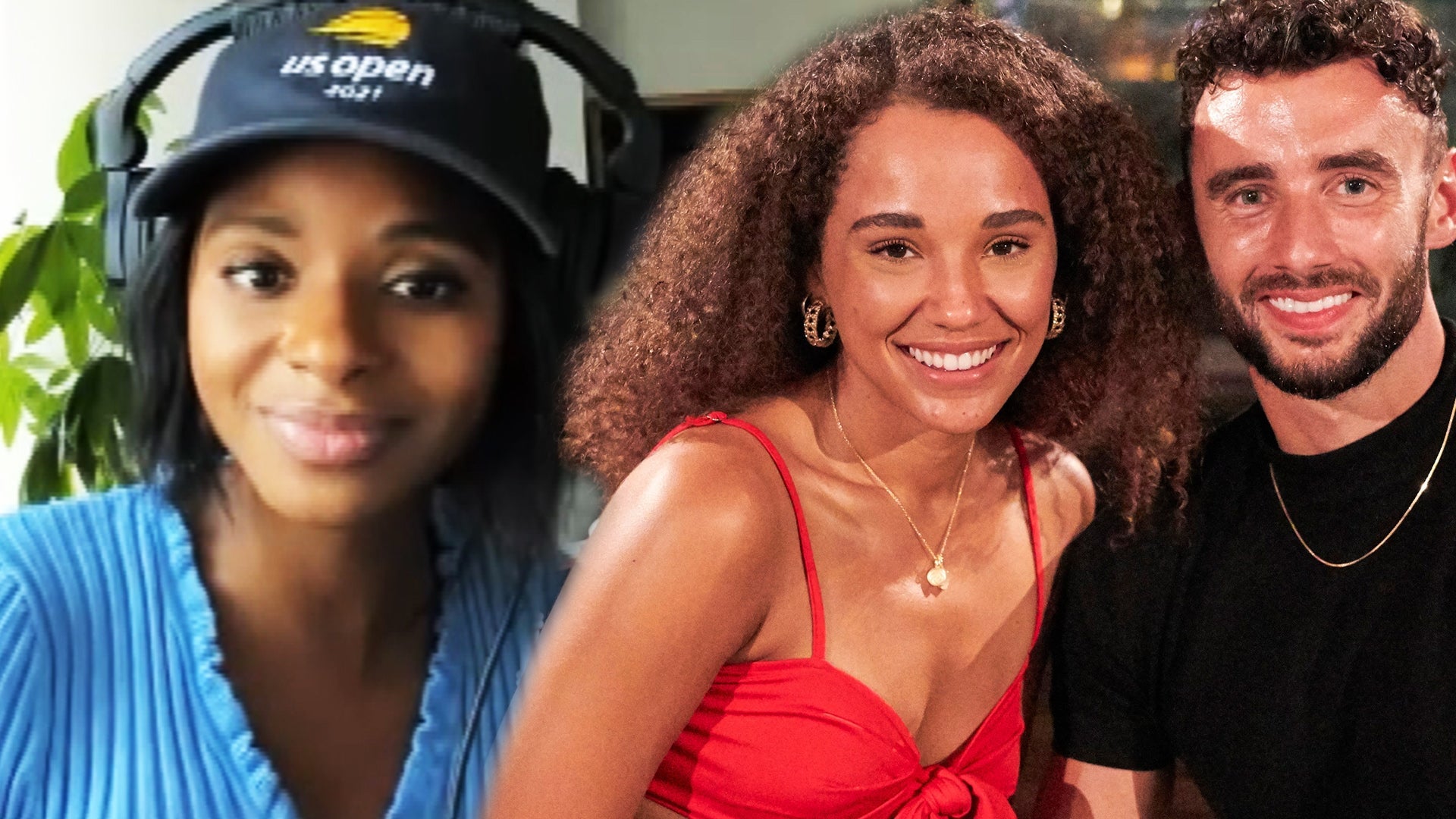 'Bachelor in Paradise': Natasha on the Most 'Shocking, Awful' Pa…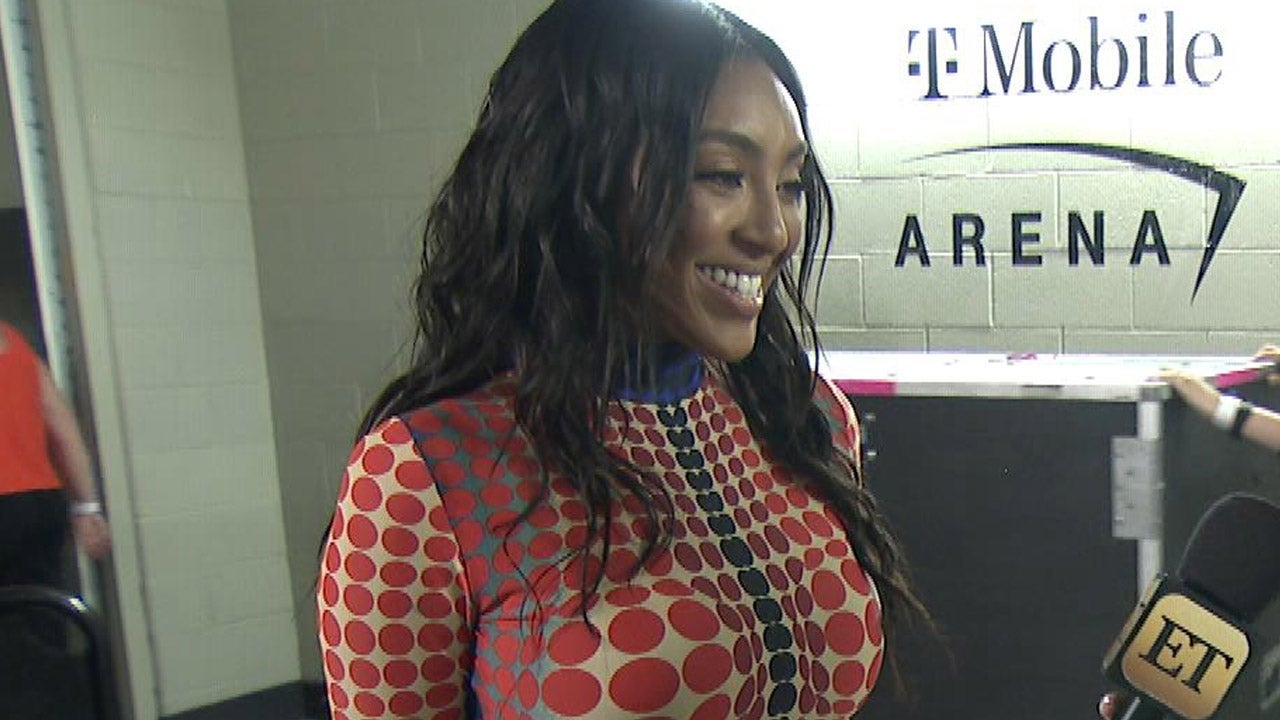 Tayshia Adams Teases Michelle as 'Bachelorette' and Messy 'Bache…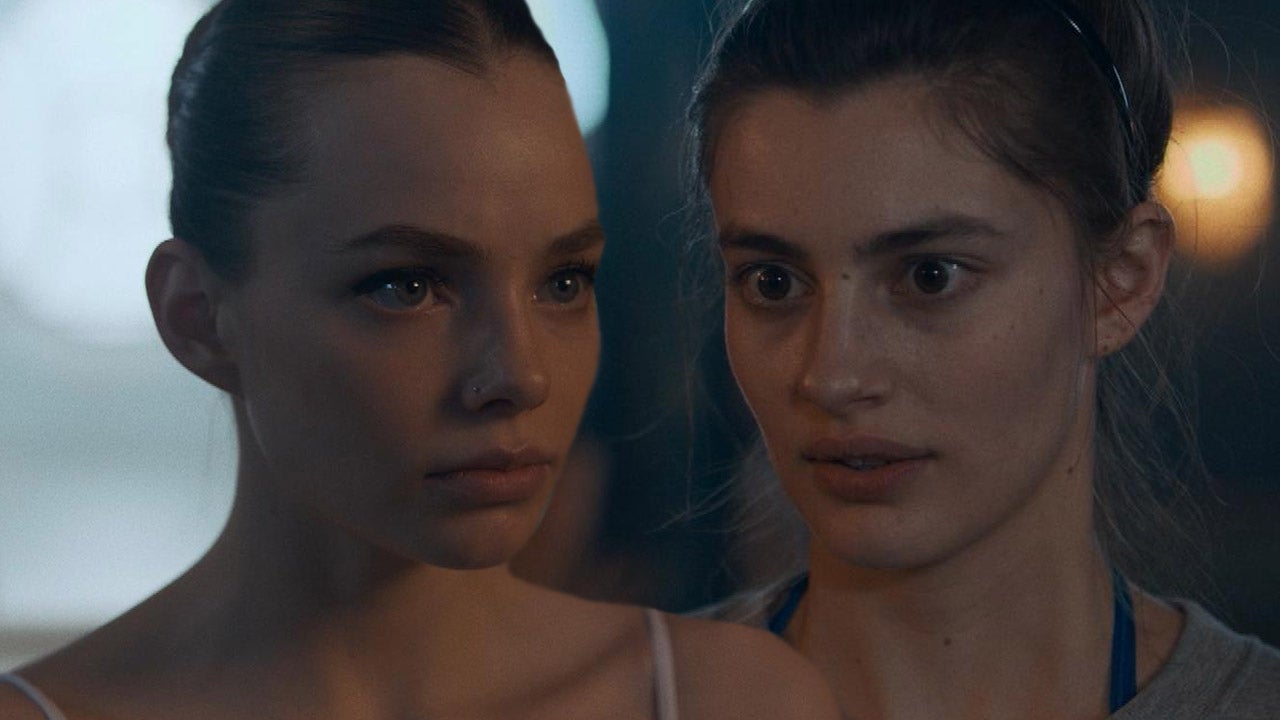 Diana Silvers and Kristine Froseth are Feuding Ballerinas in 'Bi…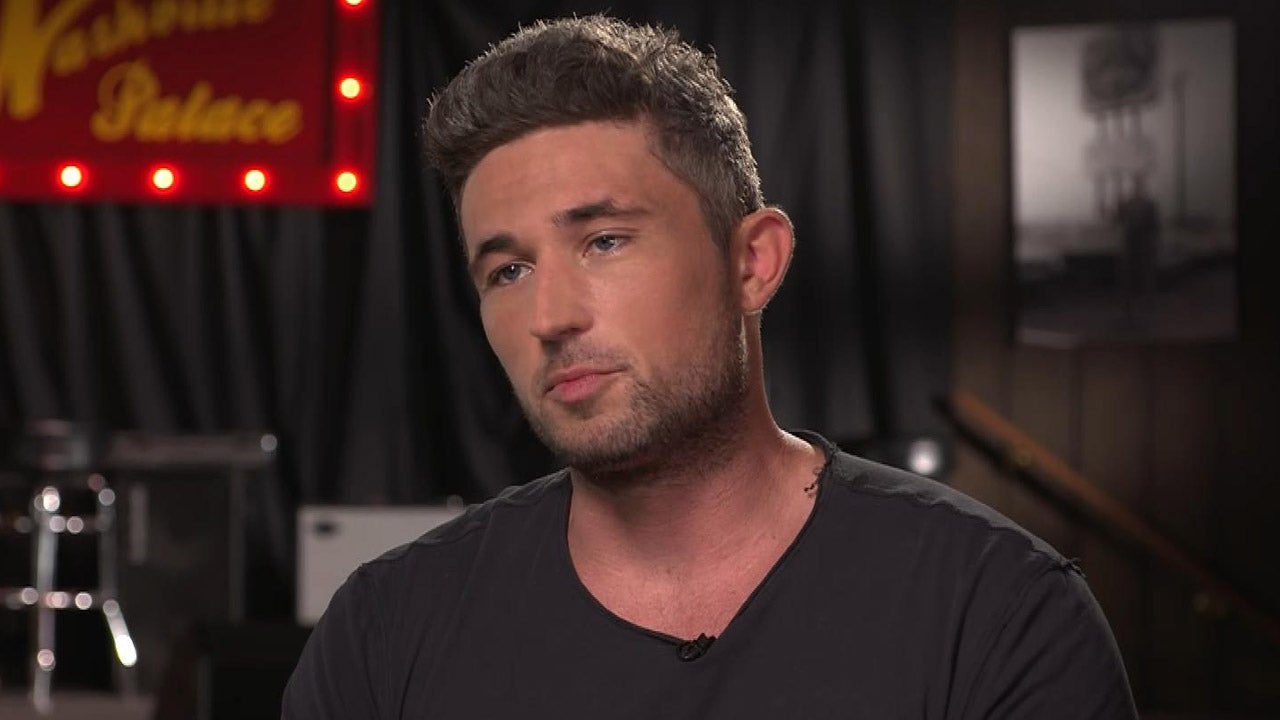 Michael Ray on Life After Divorce and How He's Moving Forward (E…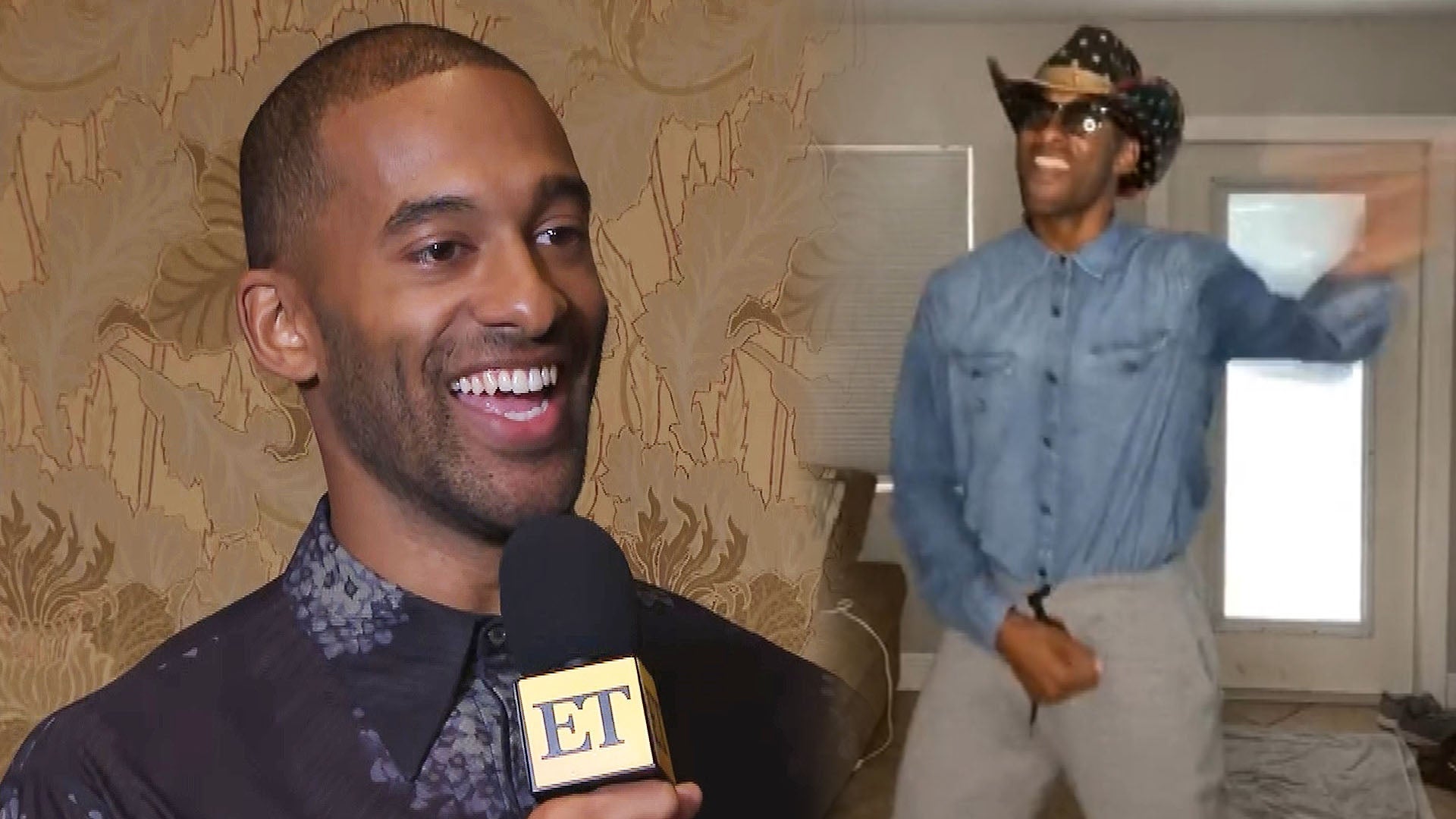 'Bachelor' Star Matt James Promises 'DWTS' Moves Will Be Better …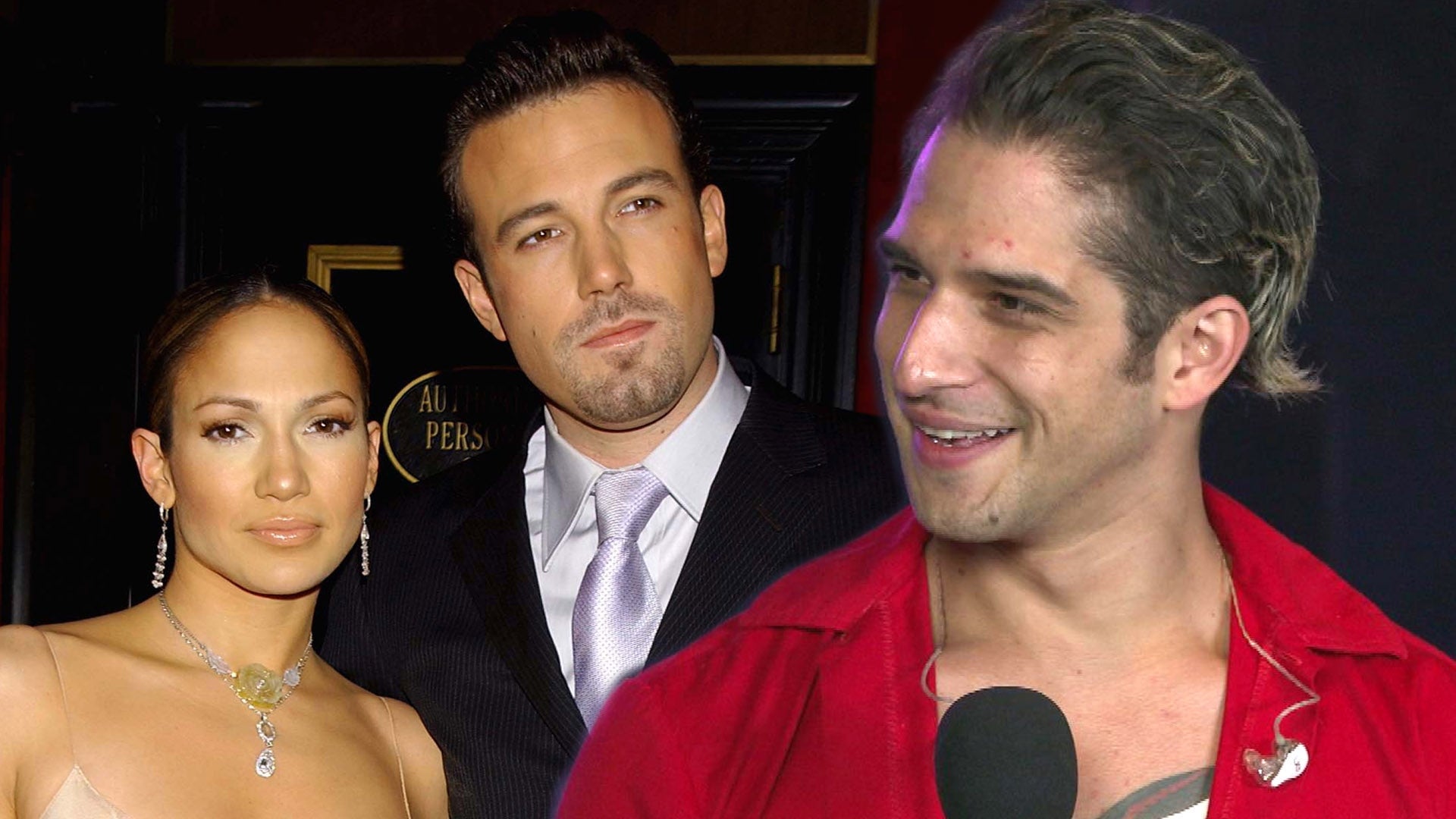 Tyler Posey Talks Bennifer, 'Maid in Manhattan' and Facing Sobri…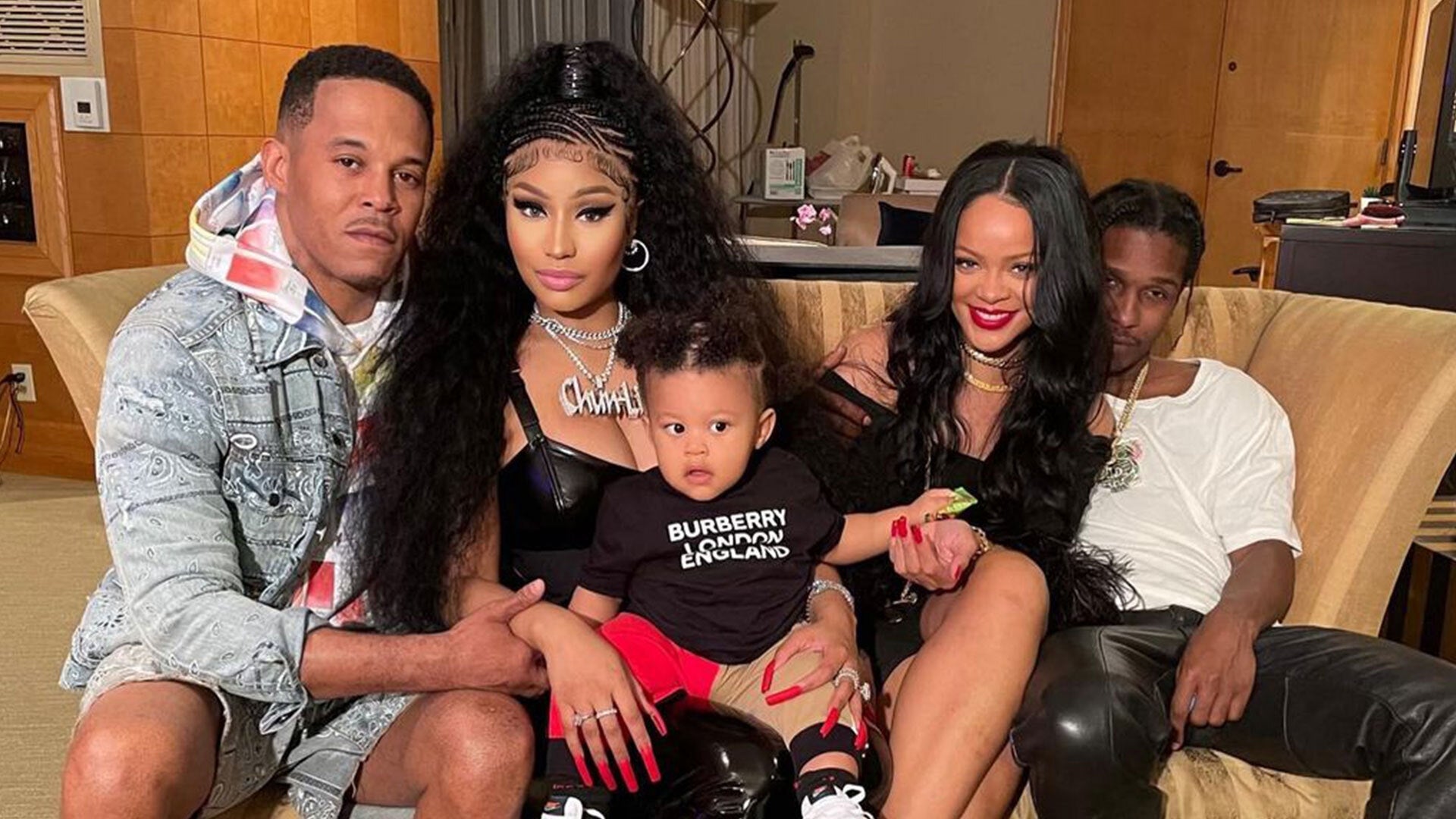 Rihanna and Nicki Minaj Go on Double Date With A$AP Rocky and Ke…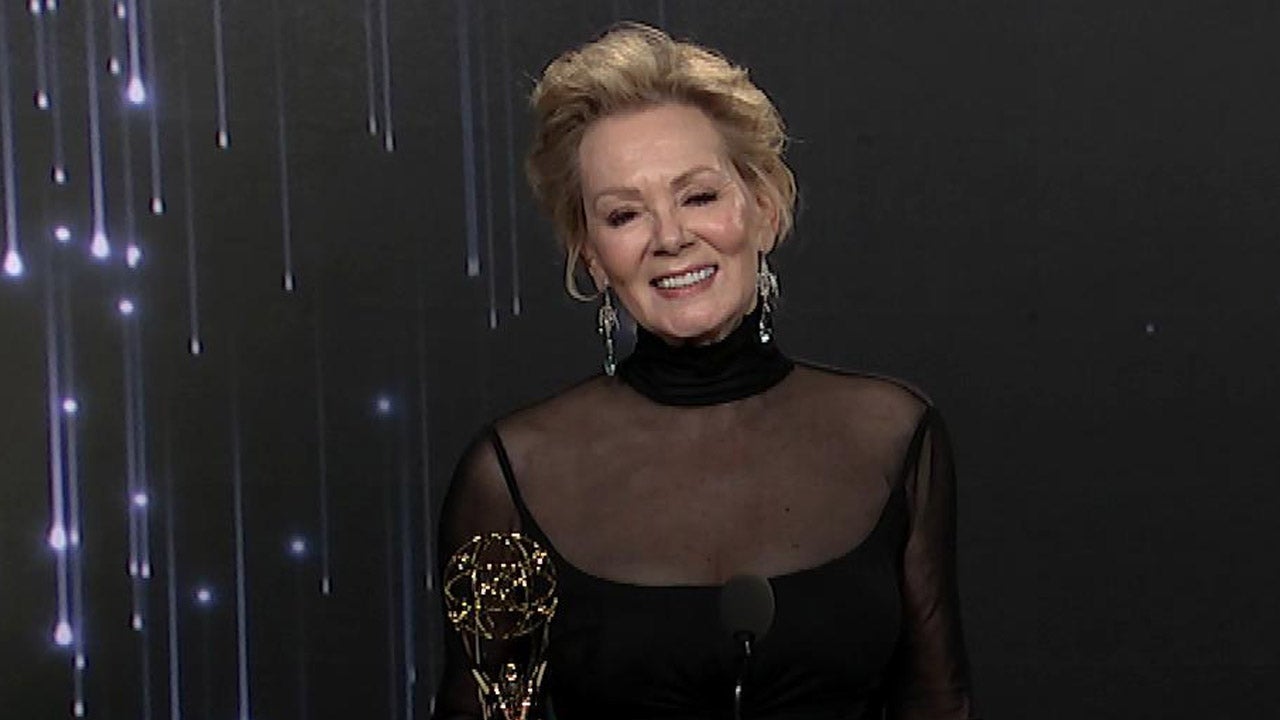 Emmys 2021: Jean Smart ('Hacks') Full Backstage Interview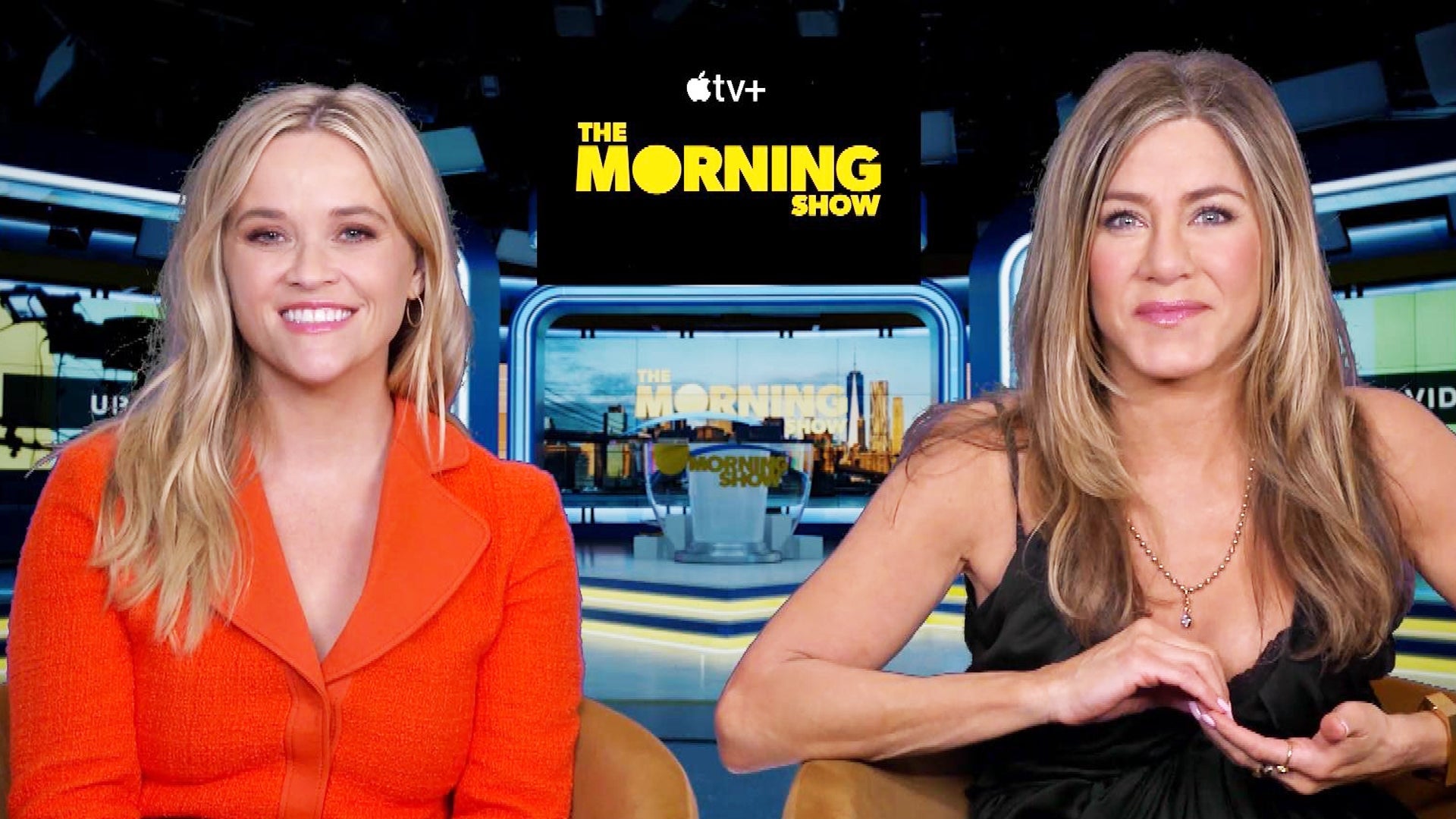 Jen Aniston and Reese Witherspoon Talk Julianna Margulies Joinin…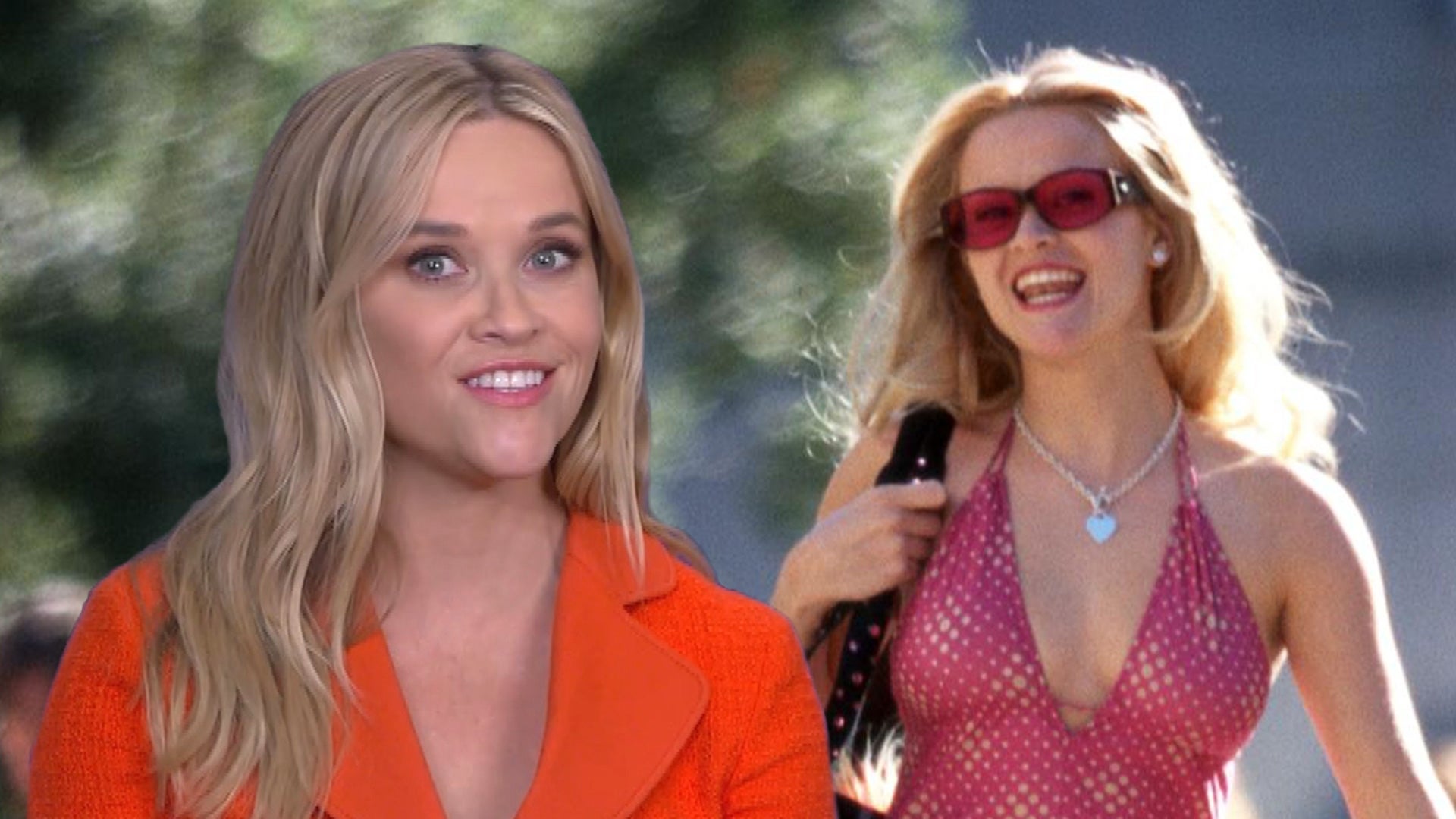 Reese Witherspoon Shares an Update on 'Legally Blonde 3' (Exclus…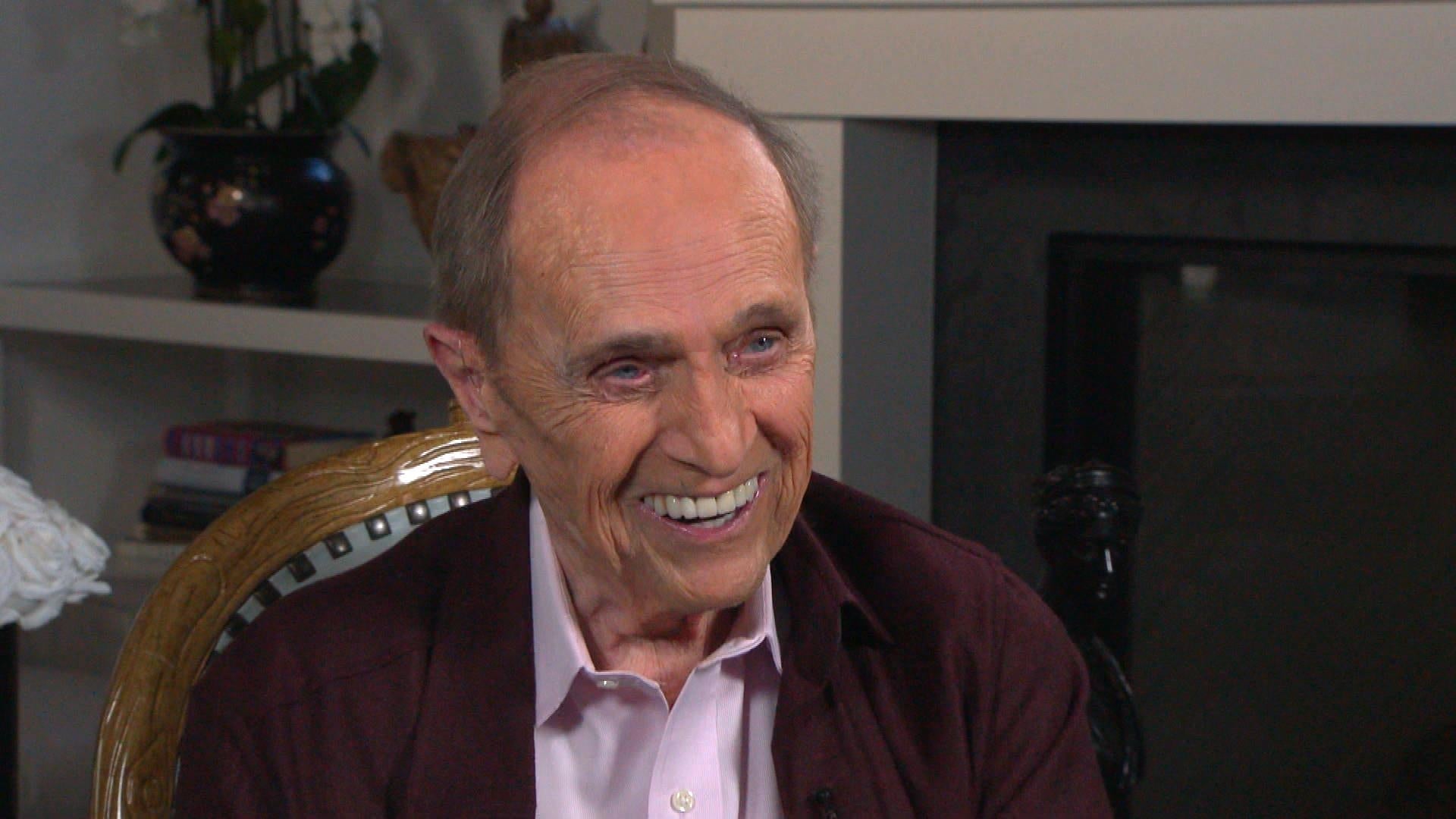 Bob Newhart Celebrates 62 Years in Show Business (Exclusive)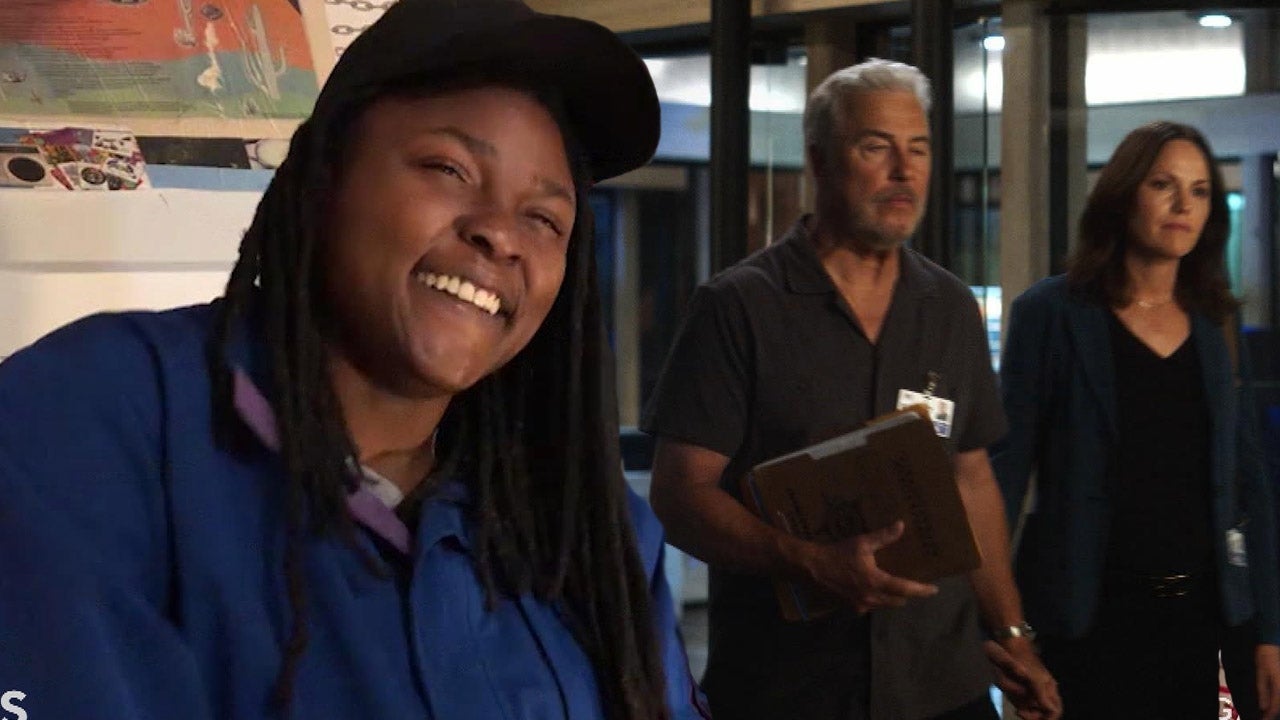 'CSI: Vegas': Behind the Scenes of Singer Joy Oladokun's Theme R…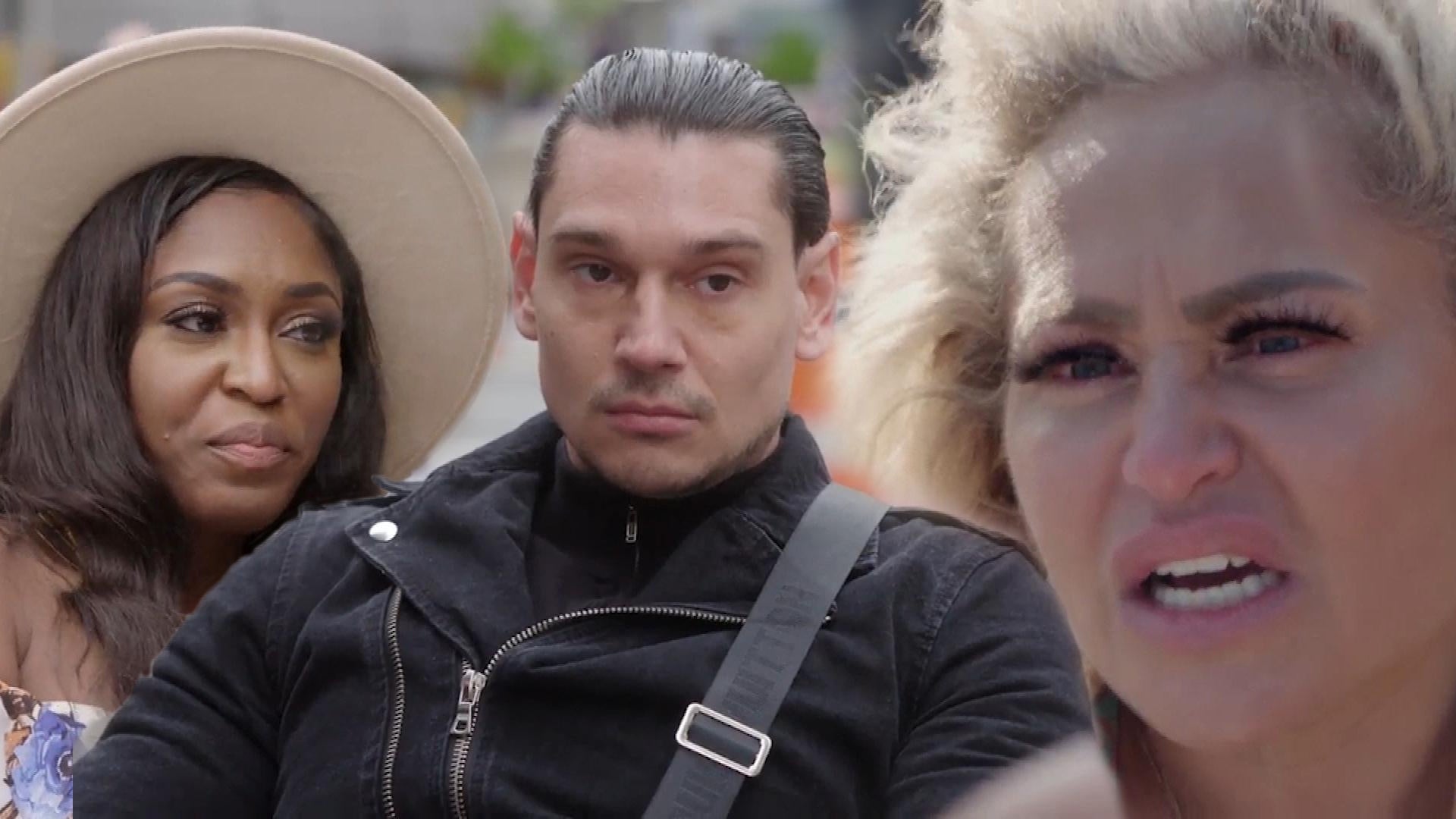 'Darcey & Stacey:' Georgi Meets Up With His Ex-Wife in Midseason…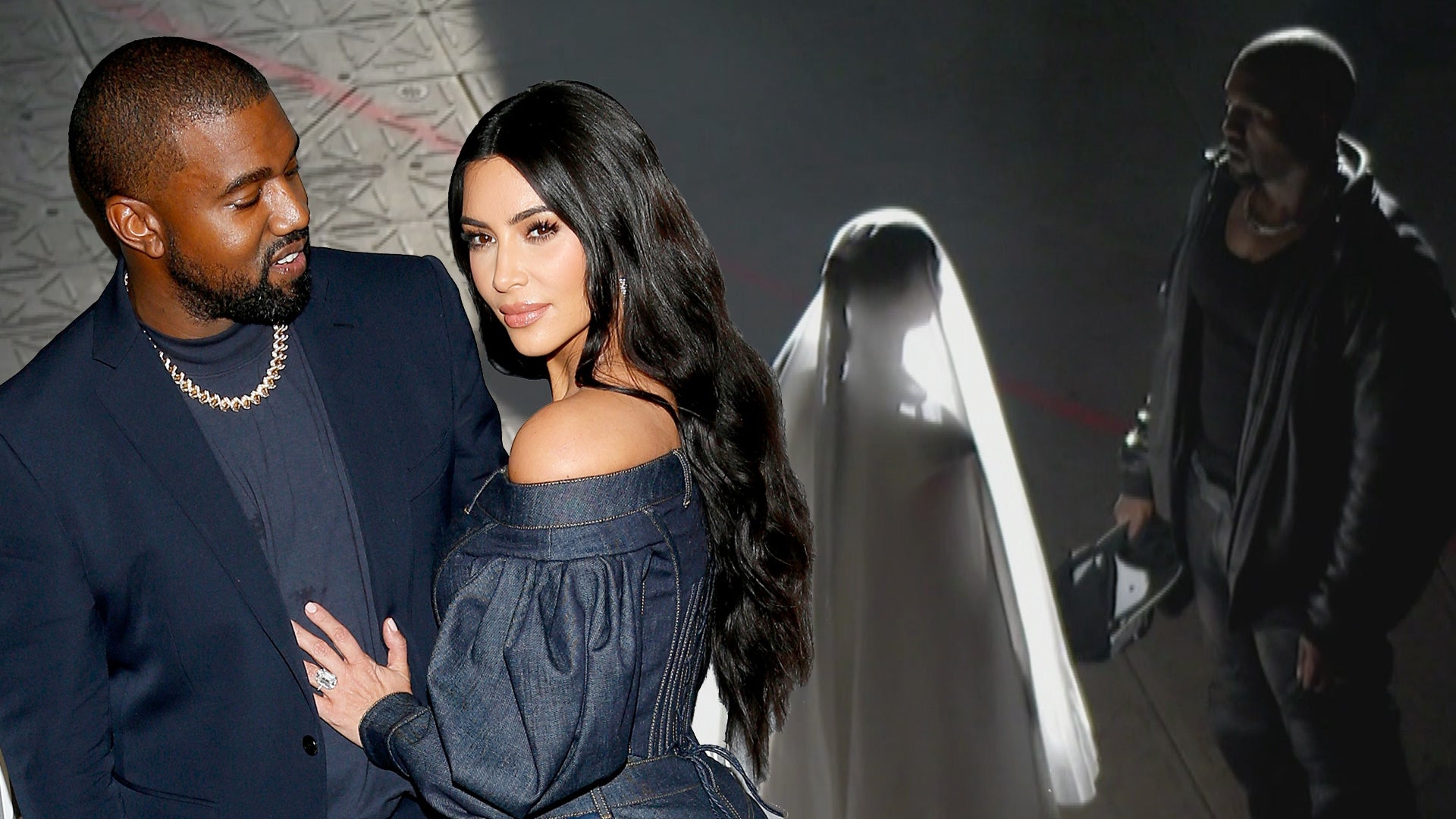 Kim Kardashian Is 'Open' to Reconciling With Kanye West (Source)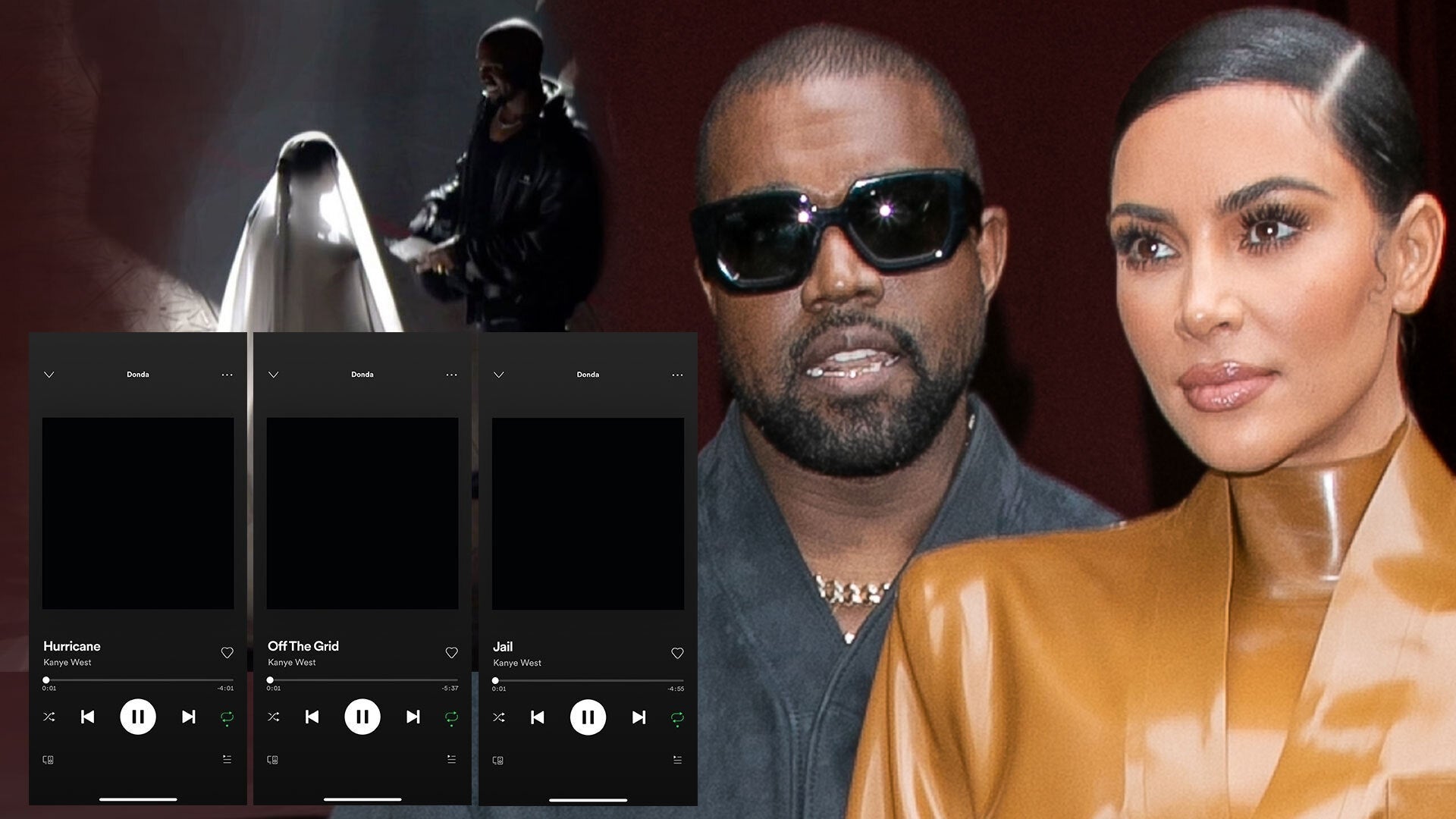 Kanye West's 'Donda': A Breakdown of the Lyrics Seemingly About …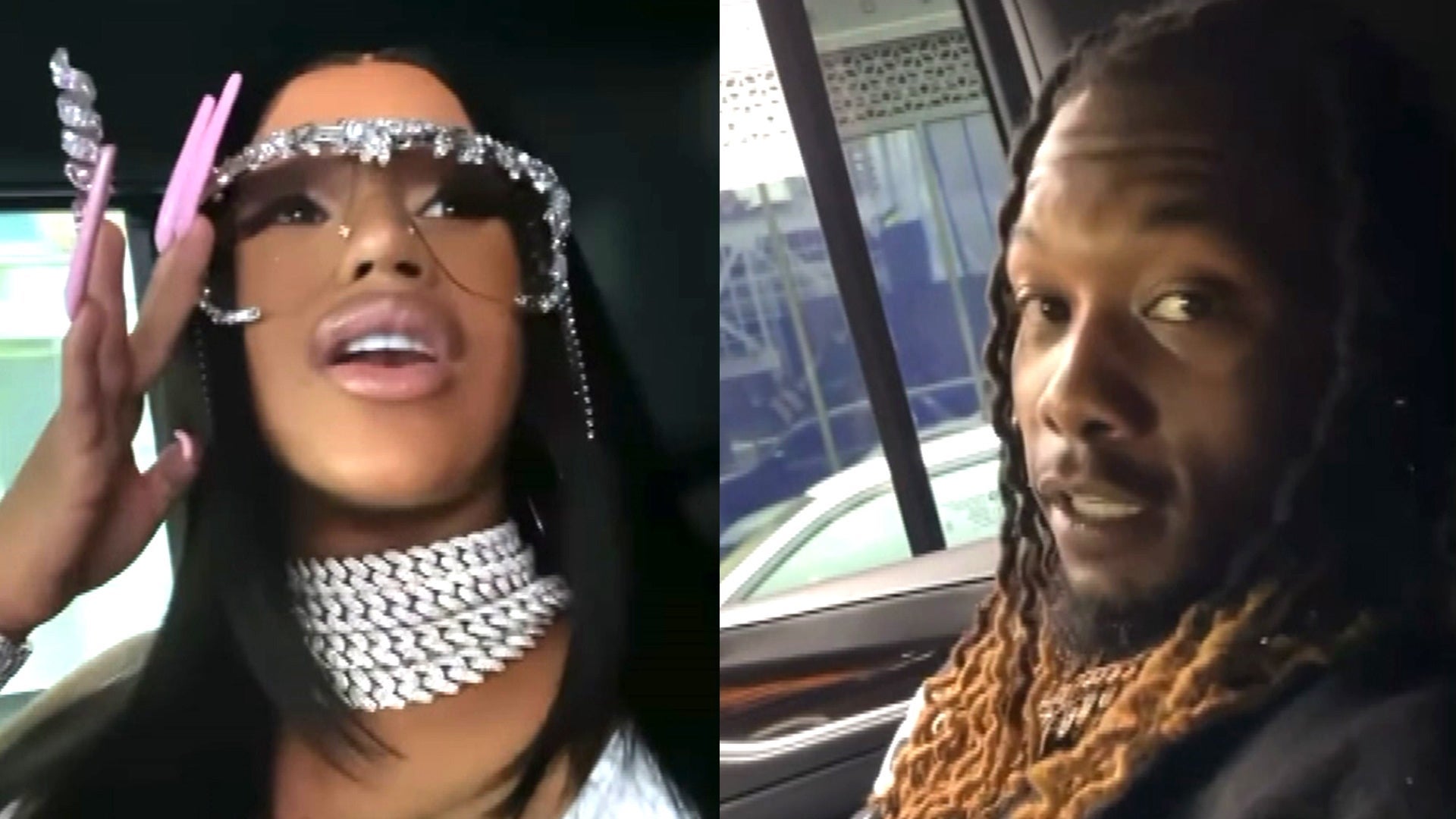 Cardi B and Offset Get Emotional Visiting Schools for Daughter K…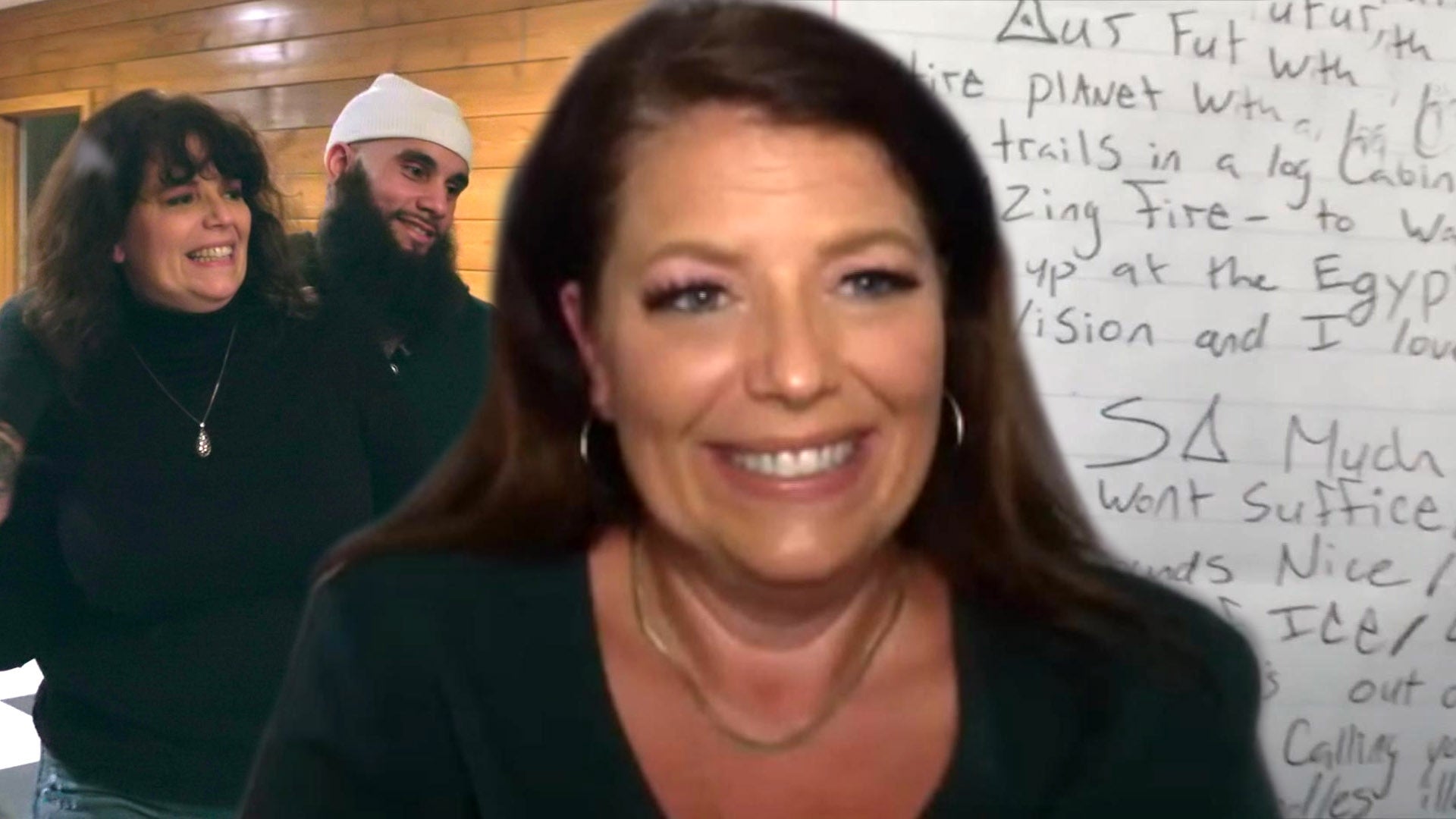 How Prison Matchmaker Chelsea Holmes Helps Inmates Find Love (Ex…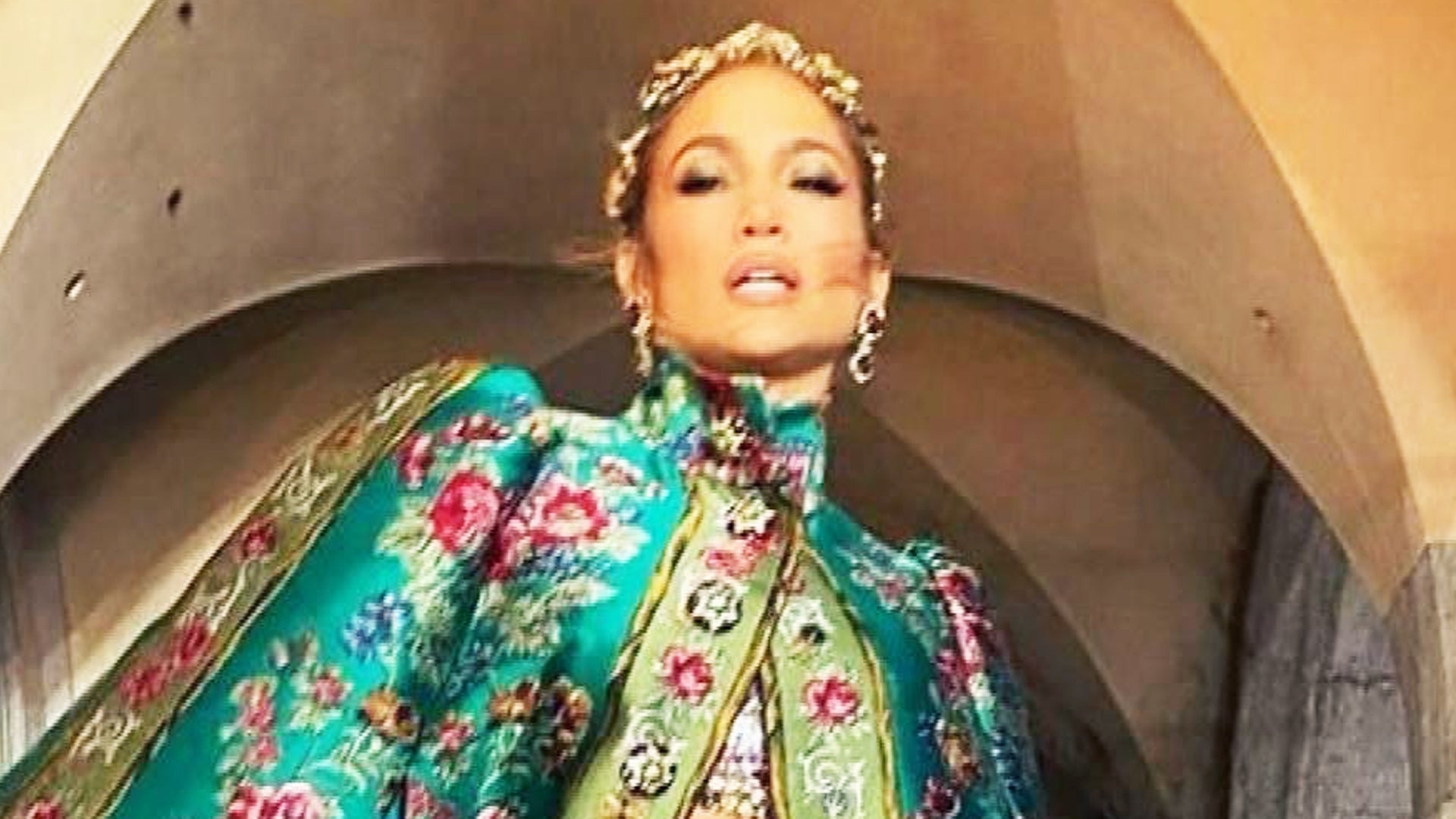 Jennifer Lopez, Diddy, Zoe Saldana and More Stars Shine at Dolce…
Deanie Babies is back... babies!
Dean's return to Bachelor in Paradise is here! It's been a week since we've seen the Bachelorette castoff and his polarizing mustache on our TV screens, and though he left the show voluntarily, it seems there really are no rules in Paradise!
Chris Harrison promised us (via promo) that Tuesday's episode would see Dean's return to potentially get Caelynn back after dumping her on her birthday -- and ET was live blogging along the way.
We were here for all the awkwardness (considering Caelynn has since moved on with Connor), and the tears (because there were plenty) as Dean dropped a big bombshell. He wants Caelynn back... and he wants her to leave Paradise.
Scroll down for minute-by-minute updates from Tuesday's episode.
Hearts Will Be Broken
6:59 PM:
Next week, we'll find out what Caelynn chooses, while other relationships are pushed to the brink... including Demi and Kristian.
"Who will find love?" Chris Harrison asks. "Who will get engaged?"
And then... hearts will be broken.
Decisions
6:57 PM:
Caelynn struggles between a "dangerous guy" and a "perfect man"... and we don't know what's going to happen.
Bombshell
6:55 PM:
The girls talk about how Caelynn projected their feelings for Dean onto Connor, and how she's way more into Dean... AND CONNOR IS JUST FEET AWAY.
Dean says he left before he let his relationship with Caelynn be what it could be. "I think the only thing that held us back... was that I wasn't receptive to being in a relationship," he explains. "I want to figure it out with you."
"I know it's like, a big, heavy thing. But I came here to ask you if you would leave Paradise with me today," he says.
WHAT A BOMBSHELL!
Partner in Life
6:54 PM:
Caelynn tells Dean that she loves how he challenged her, but says he "scared" her at the same time.
She breaks down in tears, and Connor has "no idea what's going on really."
"I just want a partner in life," Caelynn says.
"Me too," Dean says, noting it took him a long time to realize that. "I knew that I needed to come here and tell you that I wanted us to try and be in a relationship."
The Grand Canyon
6:52 PM:
Dean rehashes his relationship with Caelynn but we're not really listening because it's so weird to see him WITHOUT a mustache.
He tells Caelynn that he couldn't stop thinking about her his whole flight back to San Diego, drove to the Grand Canyon, and decided he needed to come back and tell her how he feels.
"Connor came down and we've been trying to explore things. And it's just easy," she says.
"Who the f**k wants easy?" he asks. But who the f**k wants a van?
Time to Pack Your Bags
6:50 PM:
"Oh f**k," Caelynn sighs to the camera.
"Here he is with no mustache. Dean means business," Dylan says.
Dean pulls Caelynn aside to talk, and Connor better be packing his bags.
Blake talks about how much Caelynn has been through (HAHA), and Connor shades his van. WE LOVE IT.
Oh Man
6:43 PM:
Hannah and Dylan talk about wearing cut-off sweatshirts and Chris and Katie talk about how she better deliver him twins or he's coming back for another season in Paradise.
Connor gushes to Dylan about his relationship with Caelynn... and looks like they're going to the "boom boom room."
She's hoping to leave Paradise with Connor, revealing that she can see them together long-term. "I completely forget about Dean. I'm just happy I didn't end up with him. I don't want to live in a van. No more mustaches for me!" she says.
Cue the montage of Dean shaving off his mustache!
Puking
6:43 PM:
The grunting and groaning that's going on while JPJ works out with Clay is too much for us to handle... and apparently too much for JPJ too.
"I'm going to puke!" he yells as their workout session ends. Thank the Lord.
Moving Fast
6:37 PM:
Blake can't stop talking about how much he made the right decision with Kristina and how much chemistry they have... when it looks like they don't have much.
Matt Donald, meanwhile, seems to have gotten over his first day jitters, as he's FULL ON MAKING OUT with Bri. Get it, Matt Donald!
WOW, Matt!
6:37 PM:
Blake tells Haley and Kristian that he's finally excited about Paradise.
"Bri, she's a gorgeous, gorgeous woman, but I want Kristina," he says.
We get a shot of Bri and Matt on their date -- and WHOA, JPJ WAS RIGHT ... MATT IS RIPPED!!
Matt Donald
6:34 PM:
Caelynn says she wants Blake to find his person, and that he deserves a fresh start (bet she doesn't feel that way now!!!).
Bri, with seemingly no other options, asks Matt Donald out on the date.
"I'm just hoping his date today sucks," says Sydney, who put her eggs in Matt's basket the night before.
One Step
6:31 PM:
Blake finishes his talk with Bri, and takes Kristina off to chat.
"Kristina thinks there's a 95 percent chance he's going to go on this date," Matt summarizes.
Blake tells Kristina that Bri told him she wanted to take him out. "I did enjoy talking to her at the wedding... but I just want to tell you that I told her... I don't want to go on the date," he says.
Kristina says she's happy Blake's not going on the date, and that he stayed true to his word. "If he does something again, it would hurt me badly," she tells the camera.
"This is one step in me showing you I meant what I said last night," Blake says.
G'day Bri!
6:24 PM:
Bri is here -- and she left her Australian accent at home.
She's got a date card, and immediately asks Blake to go chat. "I think today's date card from Bri will be a test... if he actually sticks by what he's saying," Kristina says.
Looks like Bri and Blake had some time to chat at the wedding, and he tells her that he stuck around in Paradise waiting for her to come on the show.
"I just need a moment, you guys," Kristina cries, heading off. "I'm going to lose it!"
Putting Her First
6:22 PM:
The morning after the rose ceremony, Blake gushes over the "passion and emotion" Kristina gets out of him. We are grossed out. We can't help it. SORRY!
He feels like he's got it all figured out, and tells Kristina that if a girl came down the stairs, he "wouldn't go" out with her.
"I will put her first no matter what, in our future," he tells the camera.
Sad!
6:17 PM:
Mike is sad about leaving, wondering when it'll be his time for love.
Also, he's the only guy to leave, which makes it SUPER SAD. Could they not have sent him home with a buddy (we know the numbers don't work out like that, but still!)
Ugh
6:15 PM:
Tayshia offers her rose to JPJ, and the final rose goes to Kristina... so it's not looking good for our buddy, Mike.
"Blake," she calls out. "I know we've given each other friendship roses in the past, but starting tonight, I'd like to take our friendship a step further, and see where it goes from there."
Kristina tells the camera that she just feels drawn to Blake, which means Mike is on his way out.
Handing Out the Roses
6:11 PM:
Nicole picks up her rose for Clay, and tells him "no matter who walks down those stairs, no one will ever come between us." OK!!!
Angela gives her rose to Chase, Kristian gives her rose to Demi, Hannah gives hers to Dylan and Katie gives hers to Chris.
Then Haley gives her rose to Luke (when did that romance happen?), Caelynn gives hers to Connor, Sydney gives hers to Matt, and Mike is watching, looking defeated.
It's Time!
6:10 PM:
It's rose ceremony time, and Chris Harrison reminds the group how important nights like this really are. "I wish you all the best," he says. OK, Chris!
Trust
6:05 PM:
"How can I trust you that this is actually what you're feeling?" Kristina asks him.
Blake admits he's made a lot of mistakes -- but it's time for the rose ceremony, so we'll have to pick this little convo up later.
100 Percent Serious
6:03 PM:
Blake tells Caelynn that he's going to give it a real shot with Kristina, and she admits that she's not too surprised. (Also: remember when she legit burst into tears at the sight of him?)
Blake tells Kristina that he's 100 percent serious about this, and she's still skeptical. "This whole time, you've been right in front of me," he tells her.
She bursts into awkward laughter, and so do we.
Time to Coexist
6:02 PM:
They argue and argue and finally Angela says she just wants to coexist.
"We went through a lot together... that was a chapter in our lives and it's over and we're moving on," she tells him. "Do you want to go back to the bar?"
They head back to the group, and Angela's ready to move on with Chase (so we guess her romance with Mike is over?).
Getting Heated
5:59 PM:
Clay and Angela finally head off to talk -- and the cast could not be more ready to put this behind them.
"I honestly do respect you so much," he tells Angela, revealing that their goals and ambitions didn't line up, and that's why he ended it.
"I want you to go to the gym with me," he says.
"But you go to the gym for four hours!" she points out. JEEZ LOUISE.
Clay talks about Angela's goal of being a wife and a mother -- and says he wants more than that. She says his actions and words didn't line up.
"Two days before you broke up with me out of the blue, you asked me, 'What do you think our babies will look like?'" she says.
This is getting heated.
Making It Official
5:57 PM:
Chris and Katie gush about their relationship and taking things to the next level. "I want you to be my girlfriend," Chris says.
"I would love that," Katie exclaims.
"I've never known quite where Bukowski's head is," she tells the camera. "I hope that means... this could end in an engagement, and it feels so great!"
The Best Show on TV
5:52 PM:
Matt should have just gone for it, but now there's too much talking.
Sydney tells Matt that he has permission to kiss her, and FINALLY he goes for it. "Can I kiss you right now?" he asks.
"Yeah, if you want to," she replies, as they suck each other's faces.
We get an A++ montage of every great thing about this earth, and THIS SHOW IS TOO MUCH FOR US. Seriously, who edited this thing? We can't take it!
Sweating It Out
5:51 PM:
Finally, Chris Harrison steps in. "You're in Paradise. It's not going to get any better," he says.
"I understand I'm going to have to be a little more aggressive than I usually am," Matt concedes. He can't stop sweating, and JPJ has to wipe him down.
"You've got some great rhomboids," JPJ raves. (Side note: where are your rhomboids?)
He finally returns to pull Sydney aside.
Just Do It!
5:47 PM:
People are falling in love... and then there's Sydney and Matt Donald.
He admits he's a scaredy cat, and this convo is NOT GOING GREAT. "I'm here, mouth wide open," she tells the camera.
Tayshia tells Sydney that she's going to have to nudge him a little, while Hannah tries to encourage Matt to go for it.
"I'm more of an old-fashioned kind of guy, so I don't typically like to kiss on the first date," Matt explains.
Everyone's giving Matt kissing advice and it's TOO MUCH. Just do it, dude!!
Some Advice
5:45 PM:
It's time for the rose ceremony, and Dylan has some advice. "At this point, if you're not in a serious relationship, you should just leave," he says.
Matt Donald's voice is still cracking like a boy going through puberty, and Chris Harrison cracks some JOKES about it when he greets the group. "Time is of the essence... each of these last few rose ceremonies are extremely important," Harrison says.
The women are handing out the roses, so it's time to nail down those wildcard choices.
Time to Process
5:39 PM:
"I've been thinking a lot... about you," Blake tells Kristina.
"There's something here. I know this is crazy, and I thought I really just wanted to be friends with you. I really did," he continues. "We've never been all in with each other, never."
Blake says he can't explain it, but he wants to give it a shot.
"I don't know what to make of this conversation, because I'm questioning what the hell is going on right now," Kristina says. "Talk to me tomorrow."
"I just want more clarity, because right now, like, hearing it for the first time, I'll need time to process," she tells him.
Awkward
5:37 PM:
Blake questions why he hasn't just gone home yet, and WE HAVE THE SAME QUESTION, BRO.
He's hardcore having a tough time, but has an epiphany, realizing he needs to pursue Kristina. "Maybe all this time, what I wanted was right in front of me," he says. "Man, that's her!"
Blake approaches Kristina at the bar, and asks to go talk. She feels something awkward is coming.
Clear the Air
5:35 PM:
Angela heads off on her date with Chase as Clay and Mike talk it out.
"I didn't want to come talk to you about Angela and I. I wanted to talk about Angela and you," Mike says.
"Is the best way to find love to be seeing your ex everyday?" Clay asks.
Chase asks Angela how she's feeling on the date, and she admits it's not easy.
"I think with Clay... he almost seemed to leave an open door," Mike guesses. "For the sanity of everybody here in Paradise... [he needs to] clear the air."
Sunsets
5:32 PM:
Our happy couples are watching the sunset and making out.
"After the hell that I've been through, I deserve this," Caelynn gushes.
Blake, meanwhile, isn't having the best time. "Blake is just existing here at this point. A lot of the girls don't have too much interest in him," Chris observes.
Clay opens up about how the situation with Angela is affecting things with Nicole. "If I knew [Angela was going to be in Paradise], I wouldn't be here," he says.
Not Opposed To It
5:28 PM:
Clay is STRUGGLING with Angela dating other people more than we thought.
"I don't know what the right thing to do is, but if this continues, I might leave Paradise," he says. We wouldn't mind if you did, Clay.
Too Good
5:25 PM:
Clay opens up about his frustration to Dylan, while Nicole can't help but smile over Angela hitting a roadblock with Clay.
Nicole, with a drink in her hand, reenacts Angela's walk down the aisle at Chris and Krystal's wedding and it is TOO GOOD.
A New Suitor
5:24 PM:
Chase from JoJo's season arrives on the beach, and is set on taking Angela out on a date.
"I came with a date card... thankfully I was able to hang out with everybody at that wedding," he tells the group. "So, Angela, can we talk real quick?"
"That's what I'm talking about, man. The fact that I'm subjected to her dating in front of me? It's brutal. Brutal!" Clay says.
None Too Pleased
5:23 PM:
Angela laughs over Mike trying to do flips on the beach (why is no one else trying this? We'd be practicing gymnastics all day!), and Clay isn't too thrilled about it.
He says he doesn't have any romantic feelings for Angela, but he's not happy about seeing her date other people.
Soft Spot for JPJ
5:16 PM:
JPJ finally apologizes to Tayshia, and she lays it all out for him.
"I don't like that... you pressuring me," Tayshia tells him.
"JPJ has such a good heart... but trying to connect with him on a different level is difficult," she confesses to the camera. "I just have a soft spot for John Paul Jones."
They leave their conversation with a hug. "It's just hard to see him long-term," Tayshia says.
The L-Word
5:14 PM:
Demi and Kristian, who we haven't seen in a while, sneak off for an intimate moment together.
"At this point, there's no doubts anymore about me wanting to be with her. There's no more confusion," Demi tells the camera, as she and Kristian reaffirm their love for each other.
Ow Ow!
5:13 PM:
We get a break from all the drama as Chris reveals he wants to spend the night with Katie. Ow ow!
"I want that too," Katie tells him.
"I need a lot more before I can really see Chris being my husband," she tells the camera. "But it's on the upward trajectory. I wouldn't be continuing if I couldn't eventually see it."
Can She Get There?
5:08 PM:
Tayshia gets serious with Mike, revealing that she doesn't know what to do with JPJ now.
"I feel like my heart is in it with JPJ, but there's a lot of things I'm really skeptical about," she says.
"I think if you have reservations now, you need to act upon it," Mike advises.
Tayshia is conflicted about what to do, and reveals she's just not sure if she can get there with JPJ.
Changing His Ways
5:06 PM:
Everyone thinks JPJ should apologize to Tayshia for how he acted at the wedding, but it seems Kristian may be the one to get through to him.
"I did in my heart what I felt was the right thing to do. It sucks," he says.
"I only feel bad because Tayshia broke down and it's difficult to see her like that," JPJ tells the camera. "I don't want to let this slip away."
Demi tells JPJ that he's got to "be better" -- and now he's determined to make Tayshia laugh and smile again.
Heart-to-Heart
5:05 PM:
Chris attempts to have a heart-to-heart with JPJ about his behavior towards Derek, which JPJ says he doesn't regret.
"I really appreciate that you're concerned," JPJ tells Chris. "It means a lot."
Chris, as a former bad boy, wants to help JPJ out.
Why Am I Here?
5:03 PM:
We find the group hanging out on the beach, rehashing what went down with Derek (spoiler alert if you haven't seen it: he left).
"We lost a Paradisian," Wells says at the bar, as Blake is seemingly finding this out for the first time.
"Oh, man," he says.
Blake tells the camera that he feels like he's kind of in Derek's spot. "It's not where I thought I'd be at this point," he reveals. "I feel like I've 'burned' bridges with every woman here... there's just not anybody for me. Why I am here?"
Another Chance
5:00 PM:
Blake is back in action on tonight's episode, as he and Kristina decide to give their love another chance... but he's not the only one.
Bachelor in Paradise airs Mondays and Tuesdays at 8 p.m. ET/PT on ABC. Join ET's Bachelor Nation Facebook group here.
RELATED CONTENT:
'Bachelor in Paradise': One Man Shockingly Leaves the Show After Another Heartbreaking Split
'Bachelor in Paradise': JPJ Explodes on Derek at Chris and Krystal's Wedding
'Bachelor in Paradise': Wells Adams on the Worst Mistake Blake Horstmann Made (Exclusive)
Related Gallery