TV
'Dancing With the Stars': The Judges' Vote Eliminates the First Celeb Contestant of Season 28
By
'DWTS': Find Out the First Celeb Who Went Home!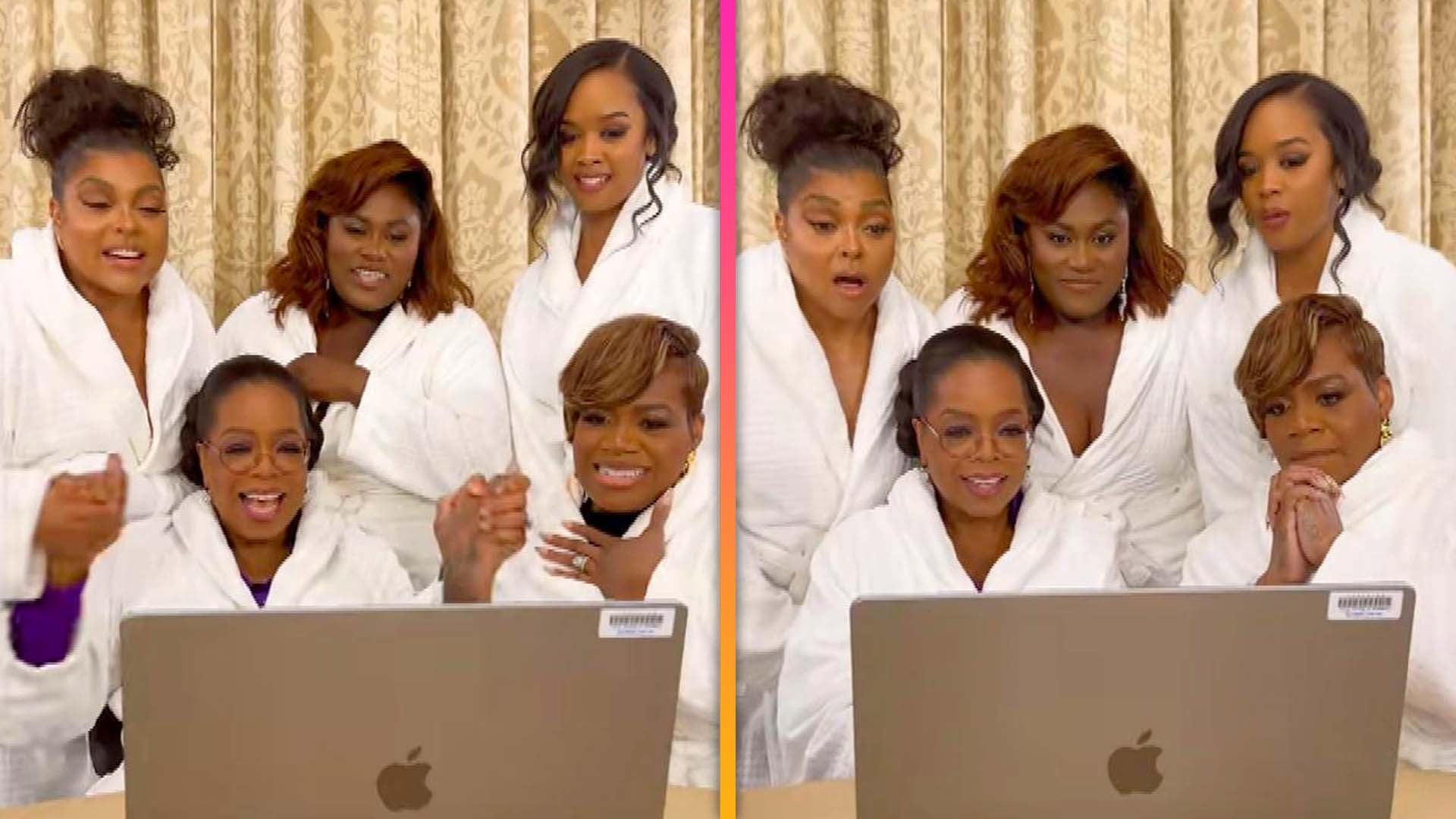 Watch Oprah Surprise Cast of 'The Color Purple' With First Trail…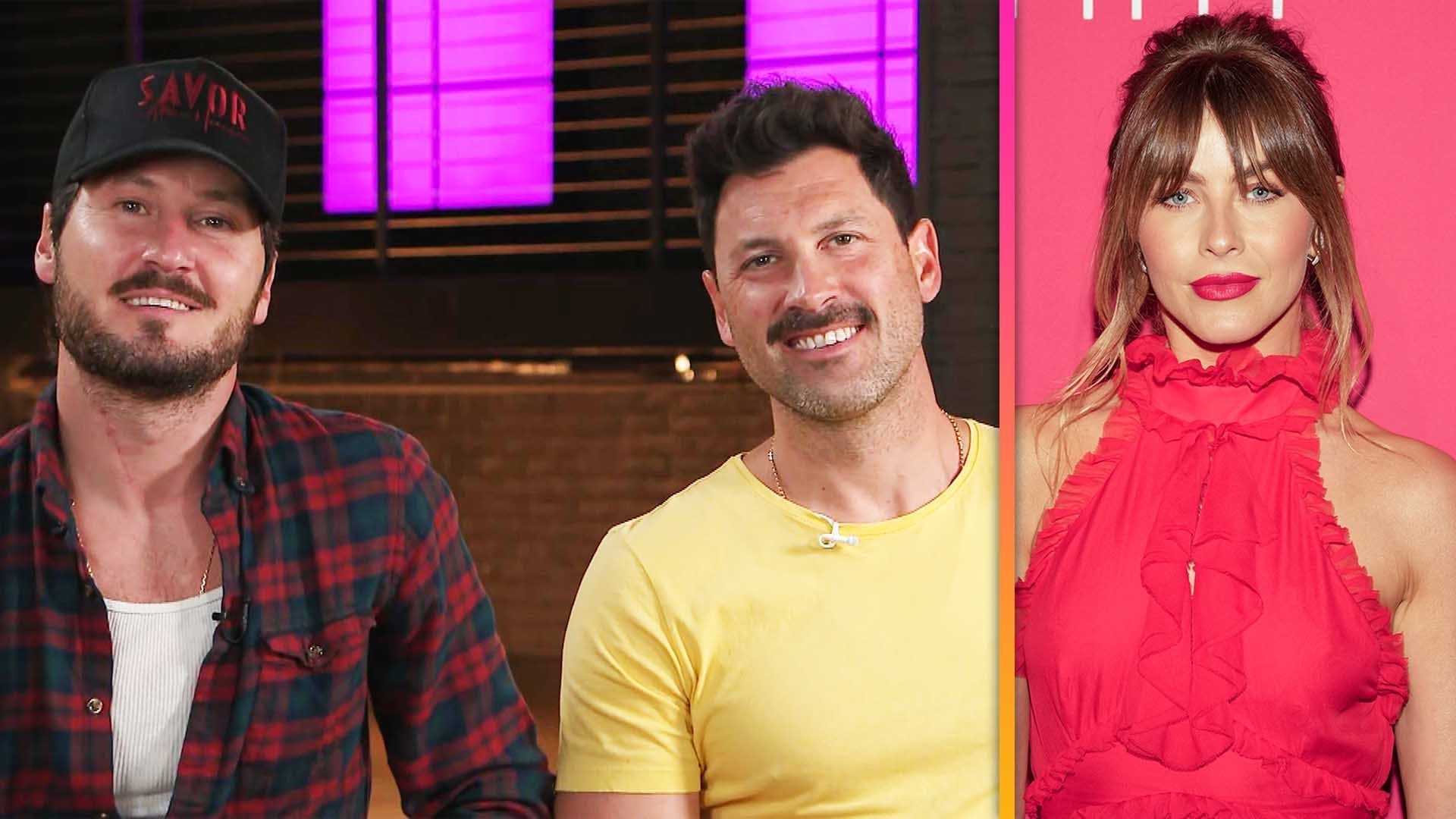 Val and Maksim Chmerkovskiy React to Julianne Hough as New 'DWTS…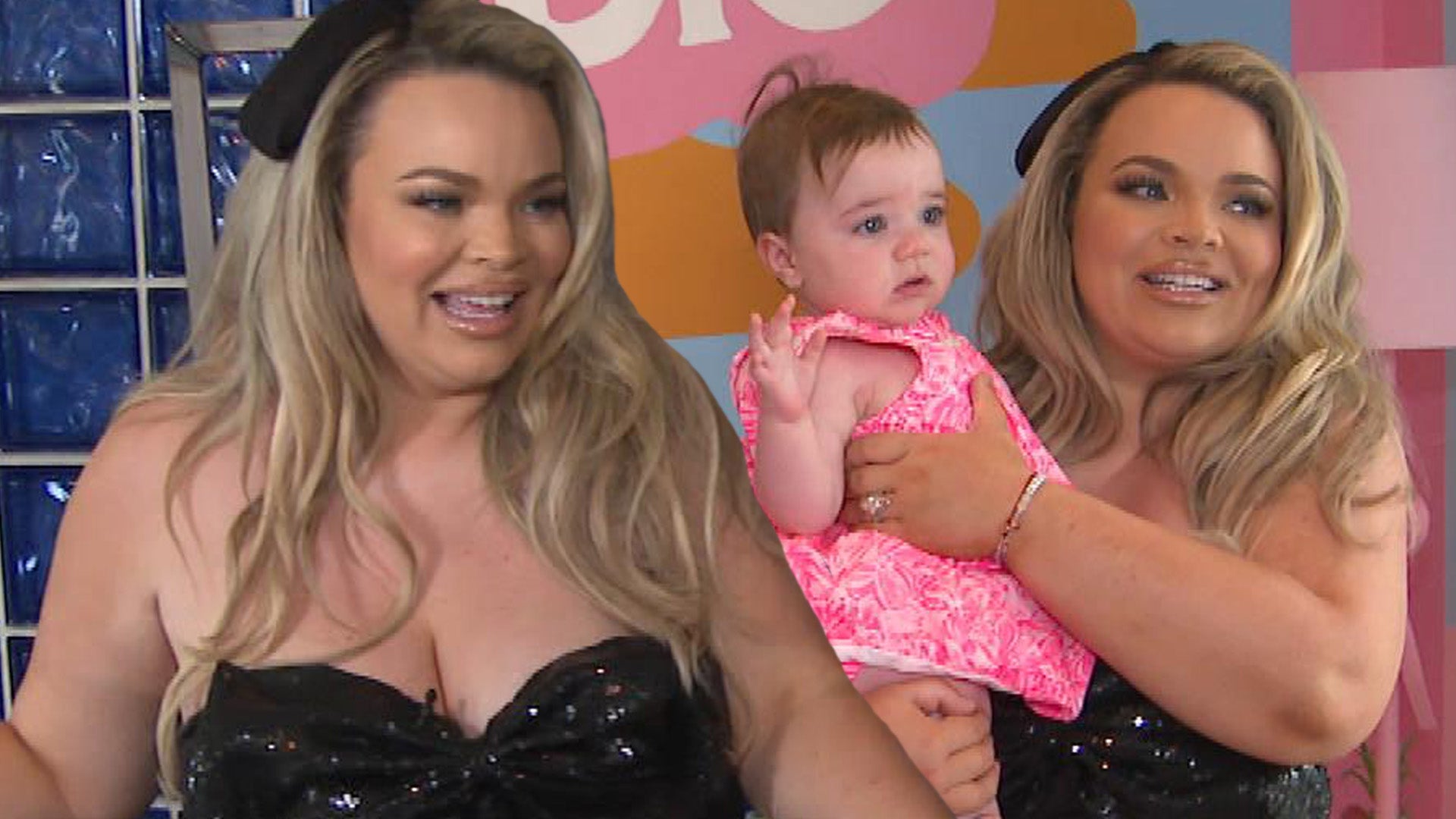 Inside Trisha Paytas' Blinged-Out Home: Malibu Barbie's Nursery …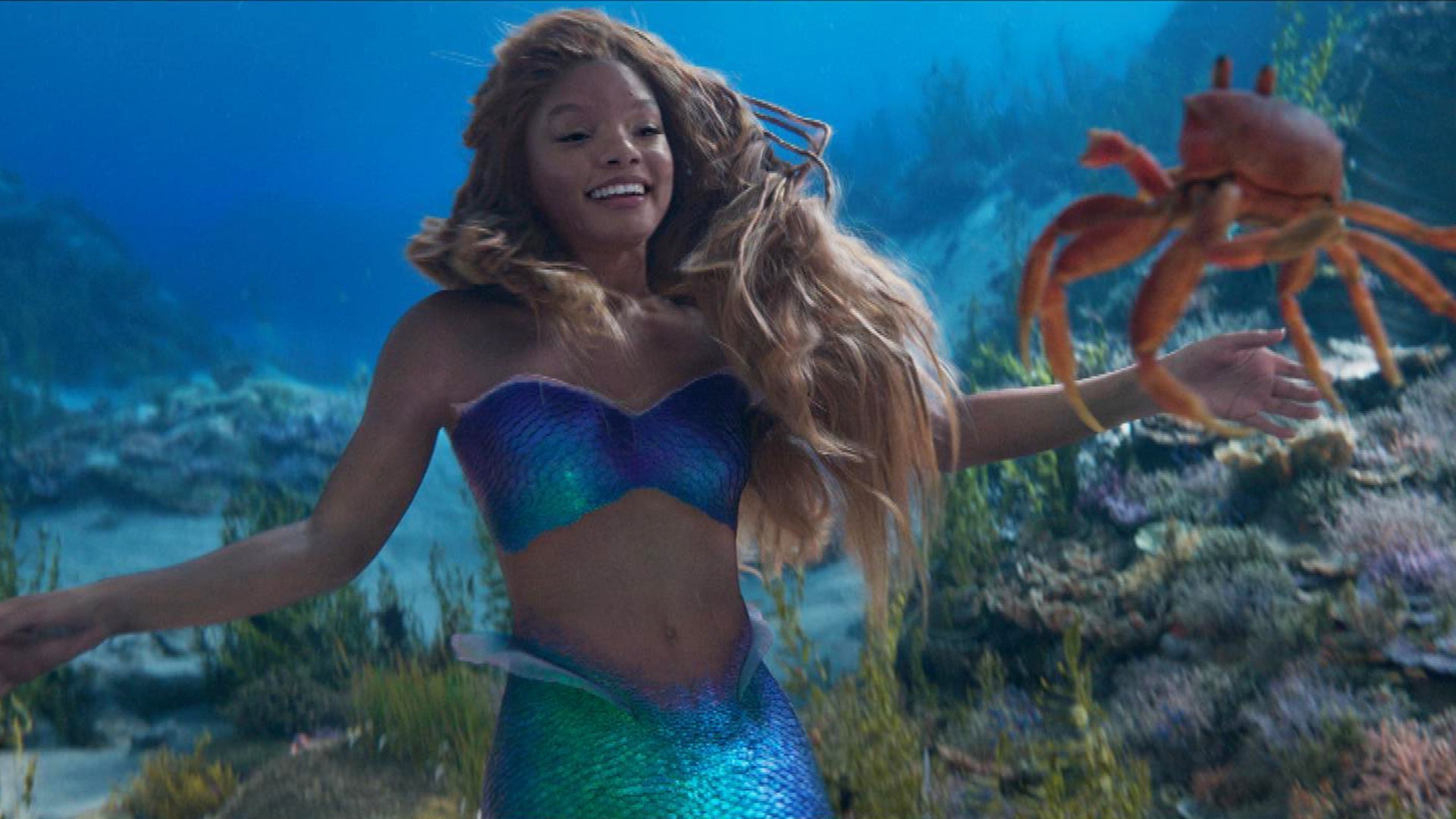 'The Little Mermaid's First Glimpse at 'Under the Sea' (Exclusiv…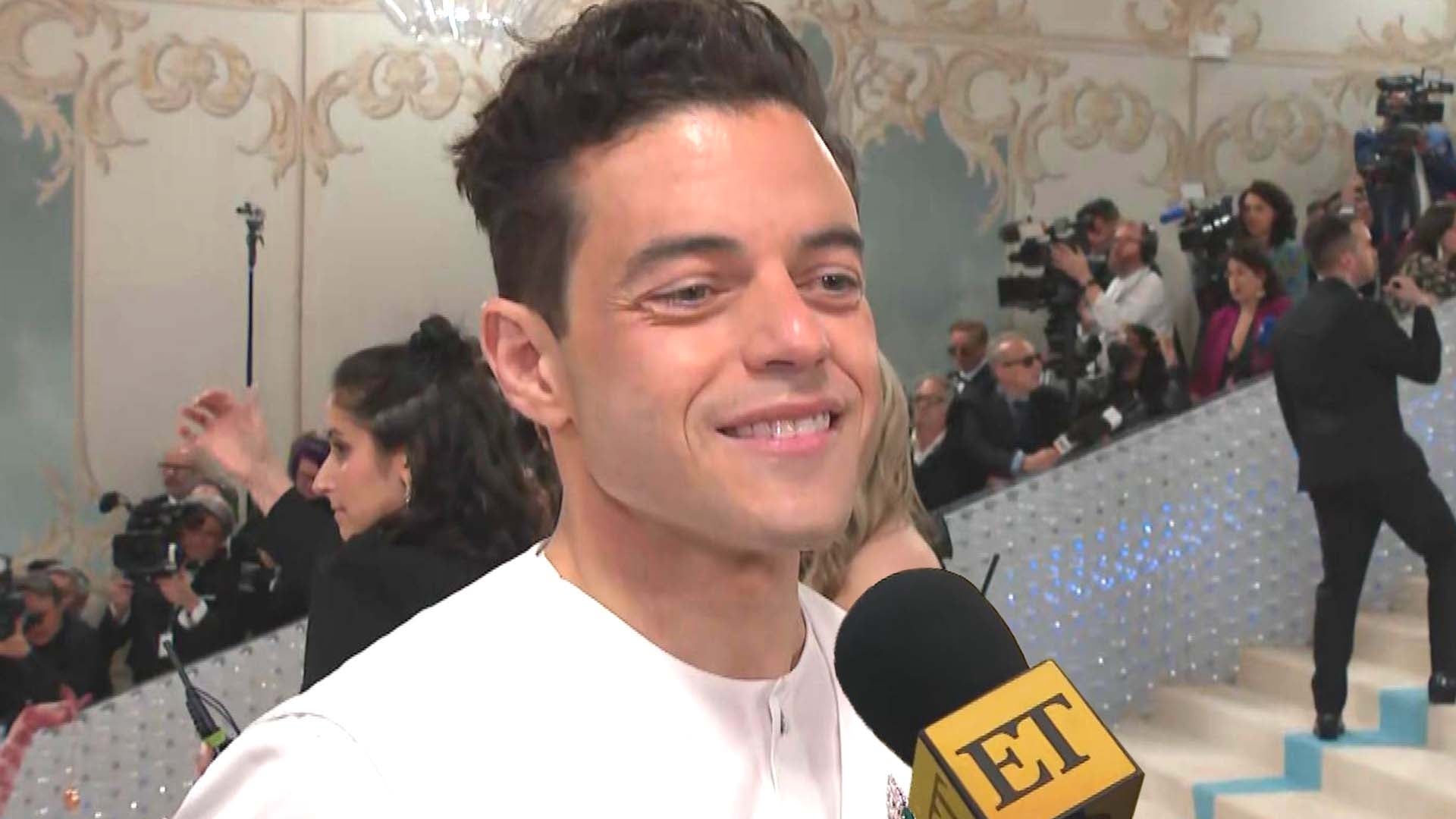 Rami Malek Shouts Out the Fans Watching the 2023 Met Gala Arriva…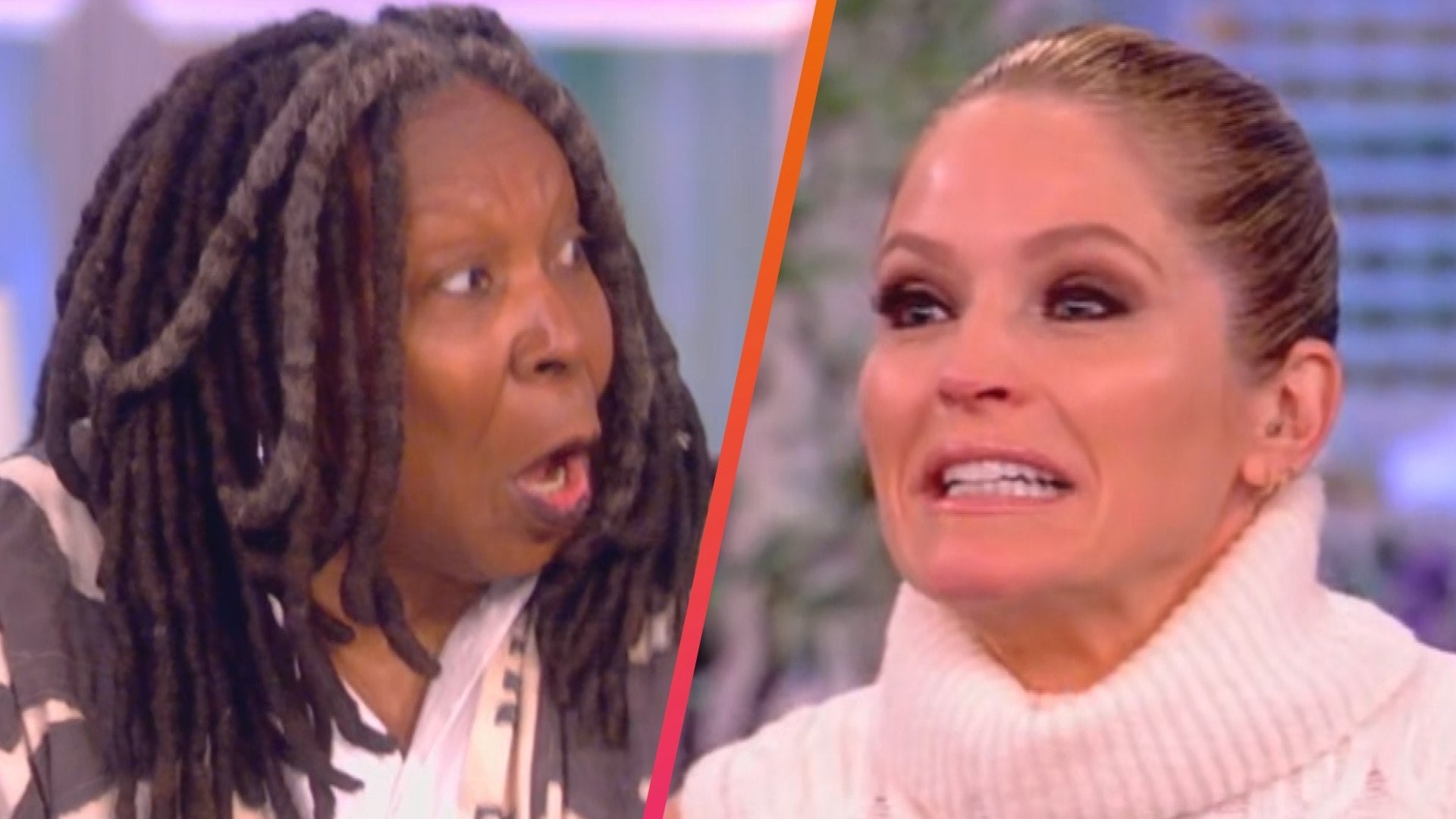 'The View': Sara Haines' Audio Cuts Out After Shocking Comment A…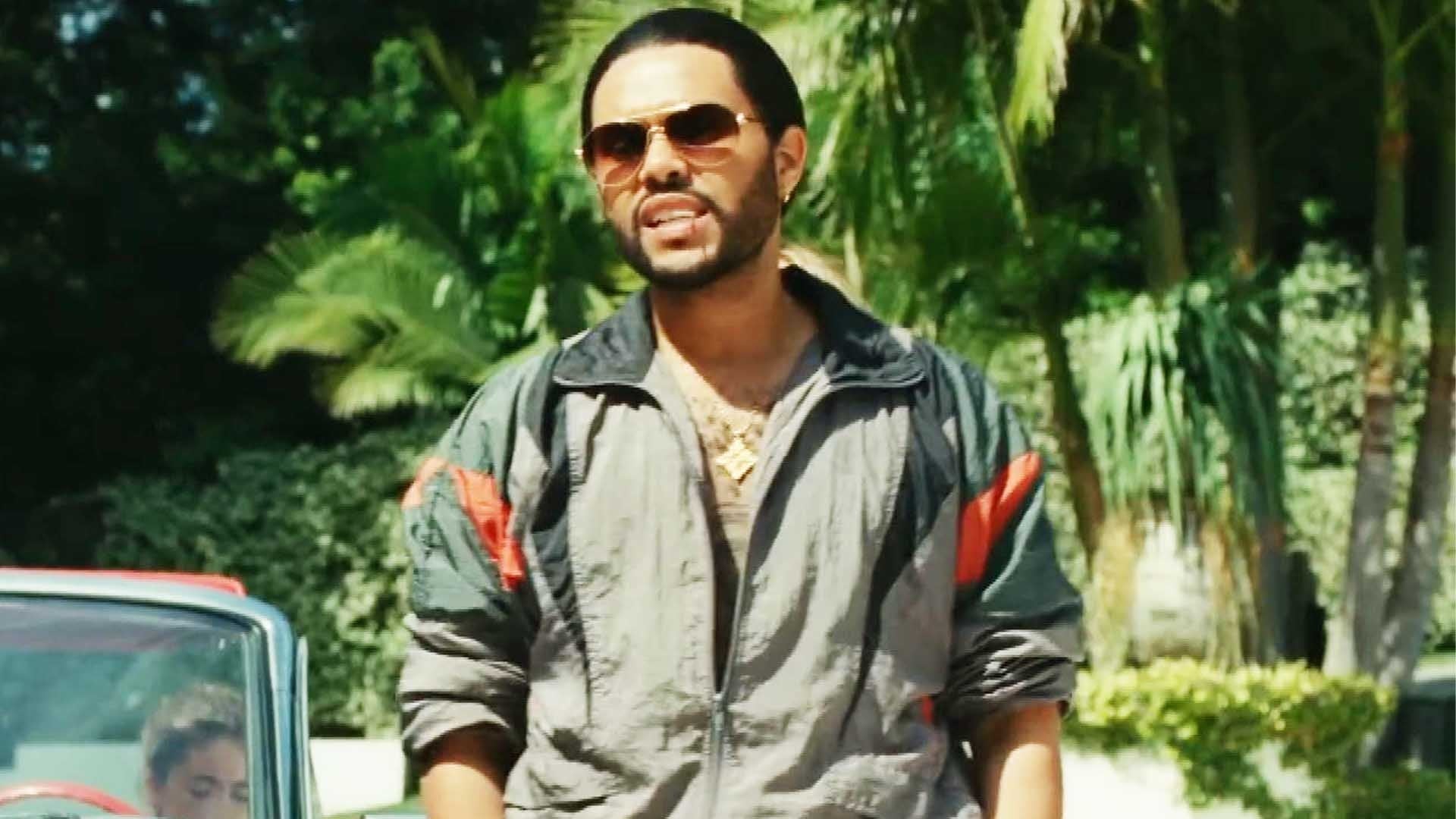 'The Idol': Critics Slam The Weeknd's HBO Max Series After Scree…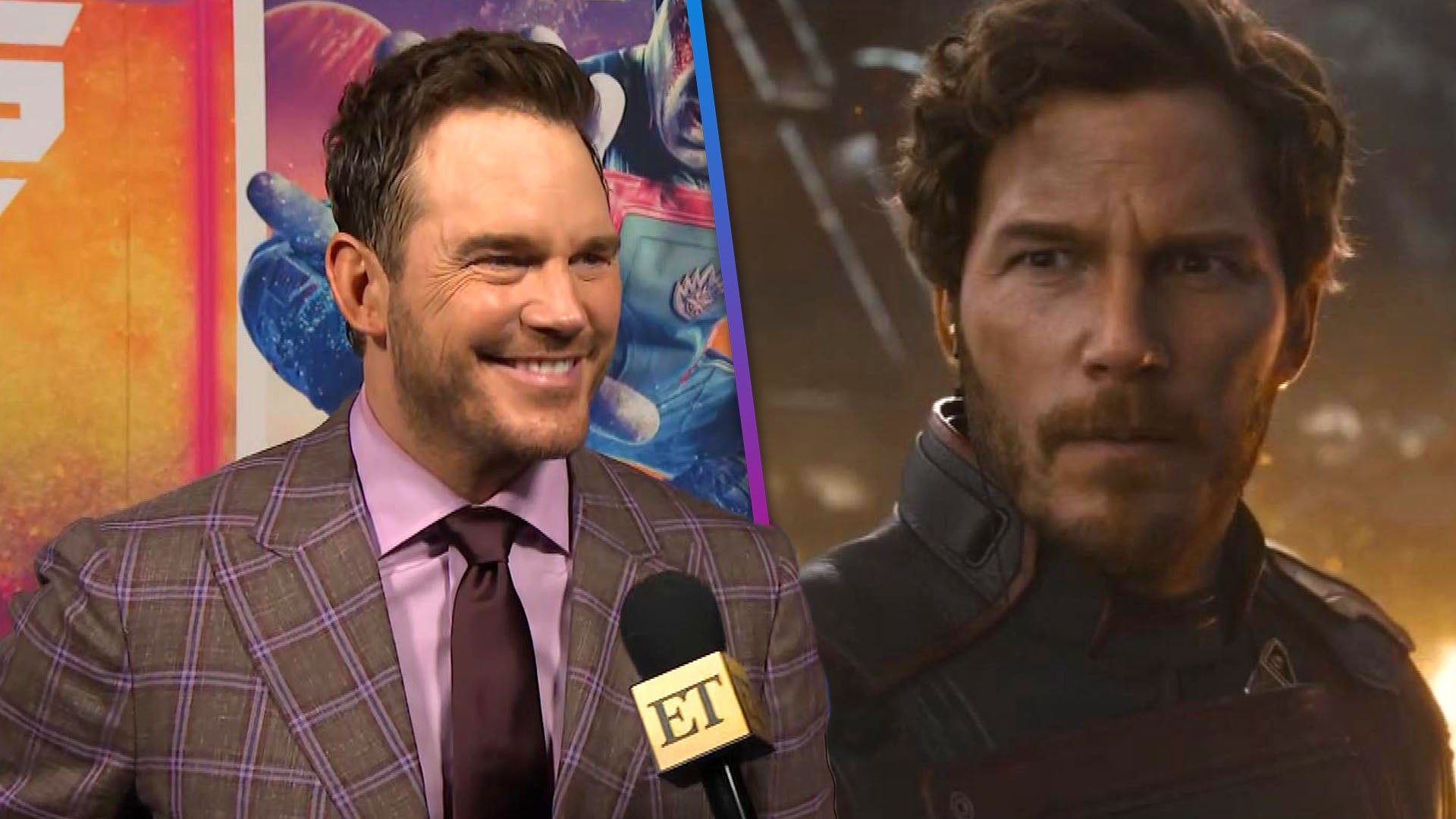 How Chris Pratt Feels About Closing Out 'Guardians of the Galaxy…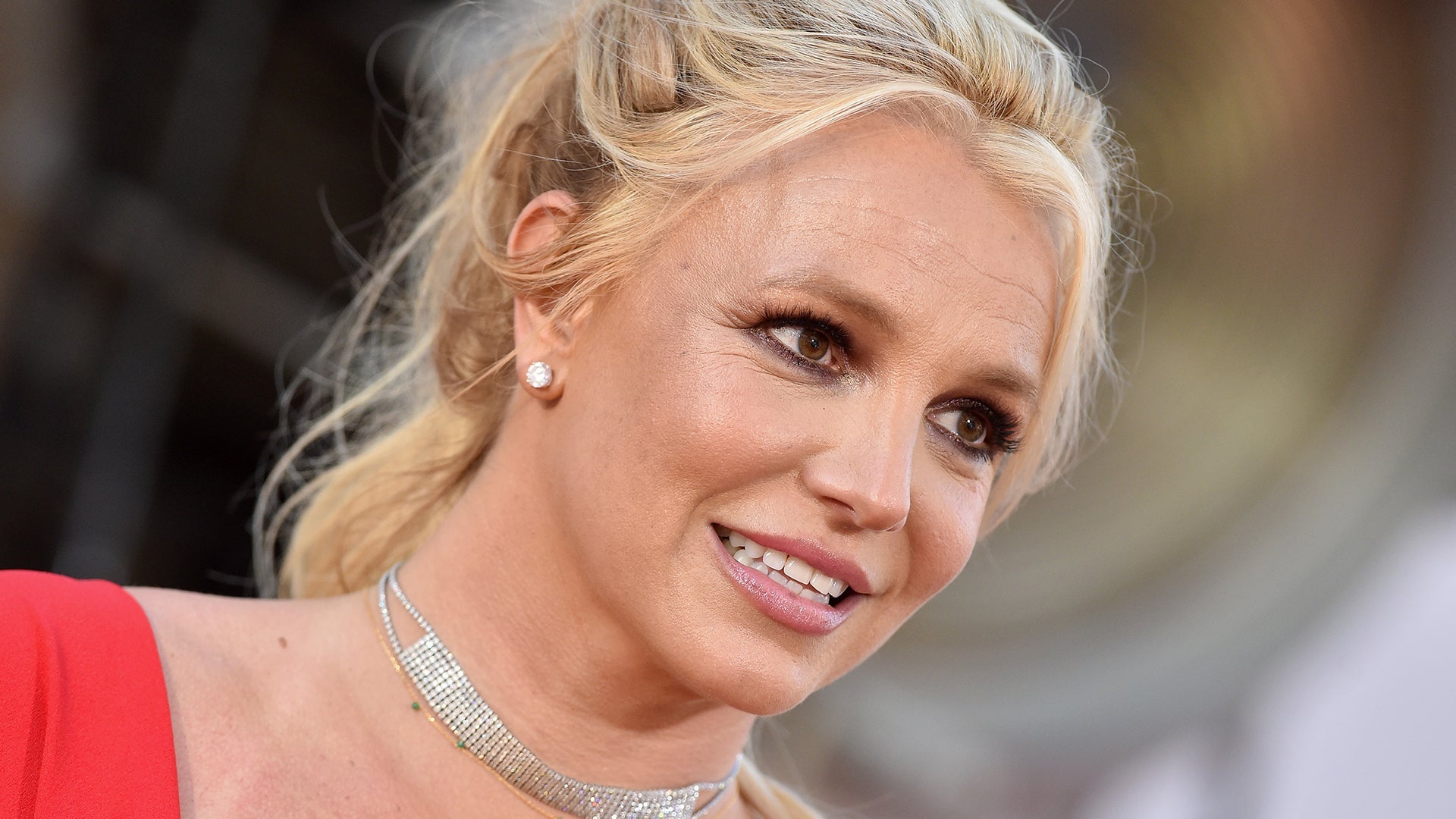 Britney Spears Reunites With Mother Lynne Spears for the First T…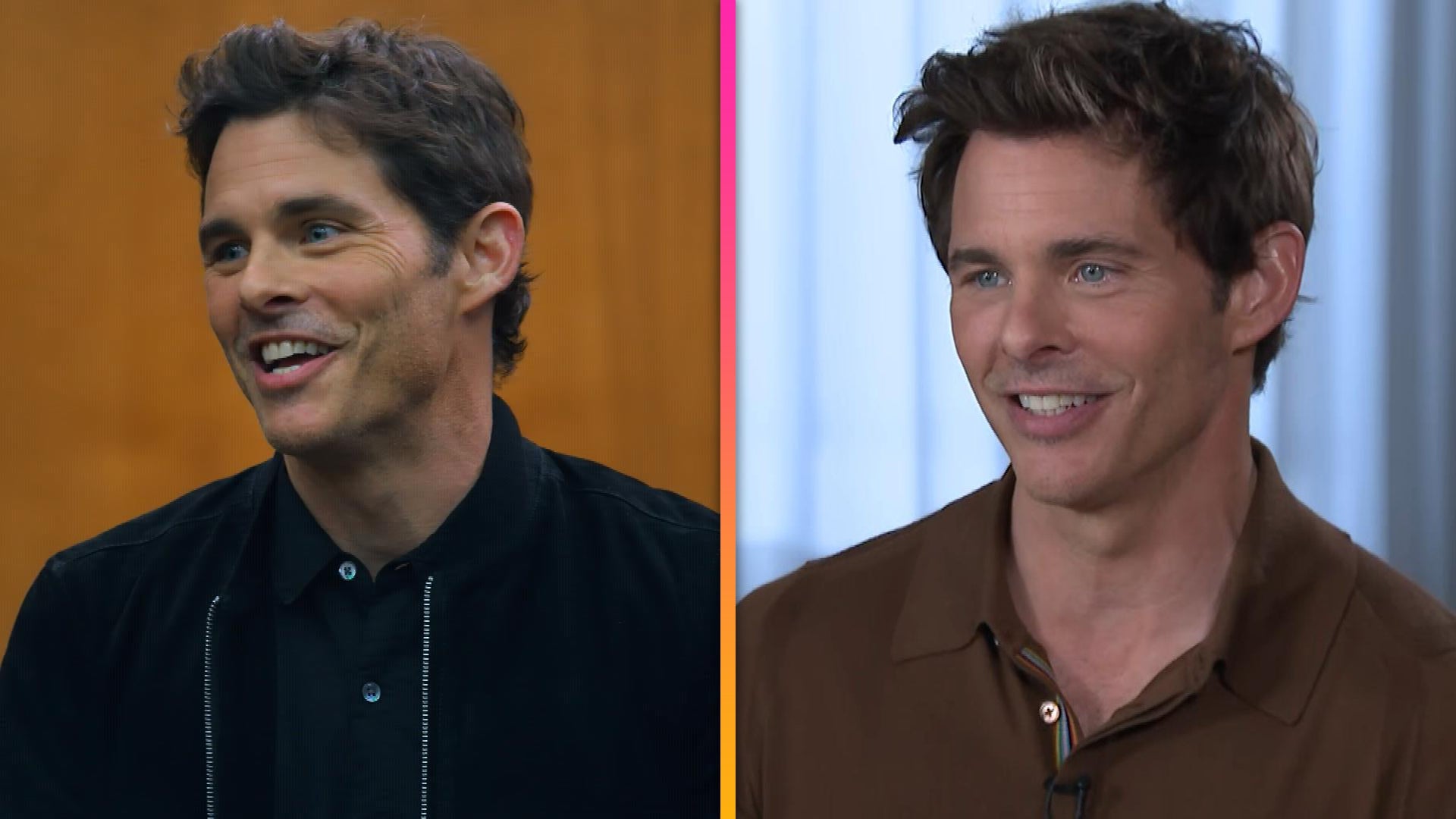 James Marsden Reacts to His First Interview and Unexpected Succe…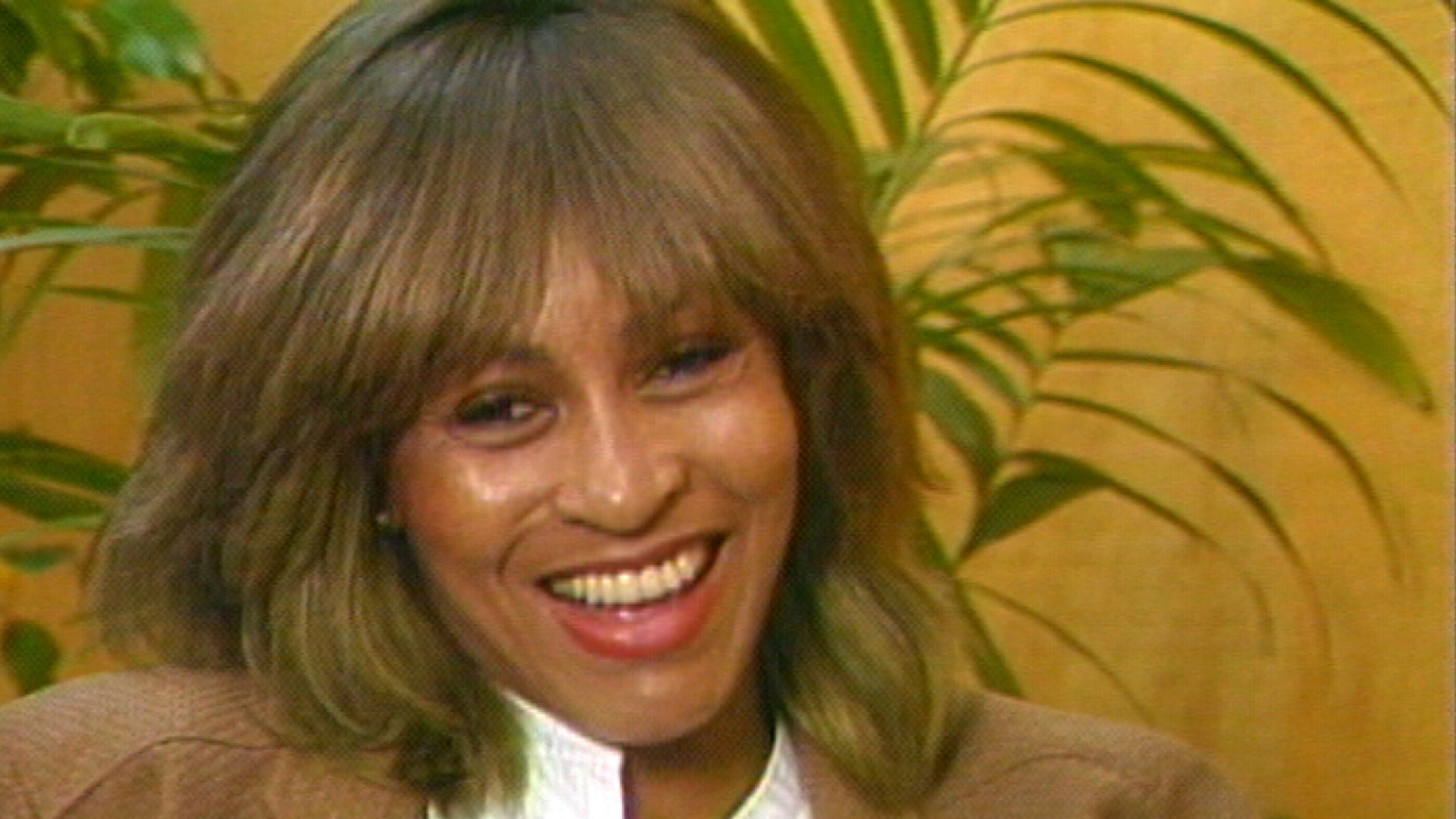 Tina Turner Reflects on the Power of Live Music in First ET Inte…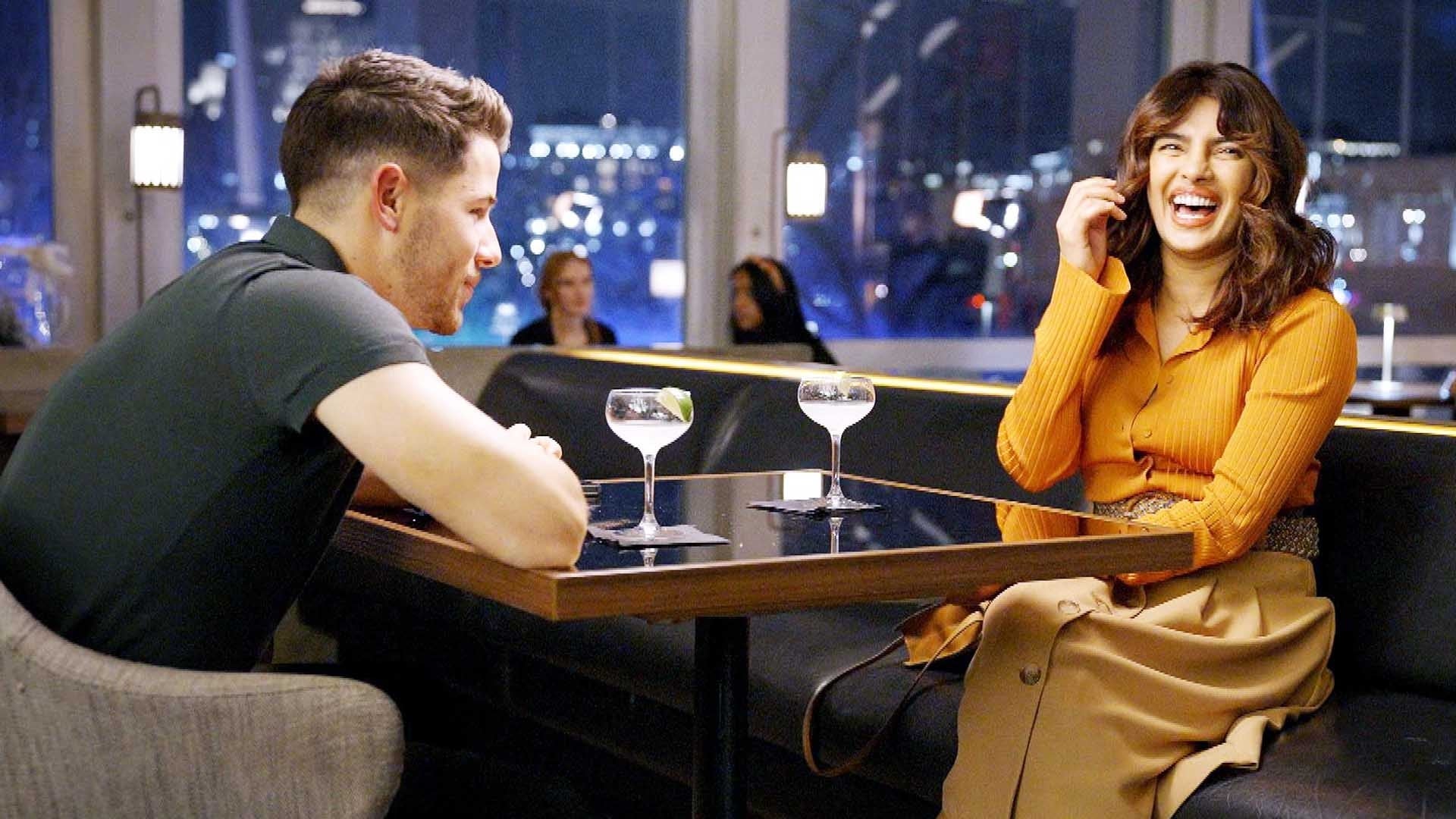 'Love Again': Behind-the-Scenes First Look at Nick Jonas and Pri…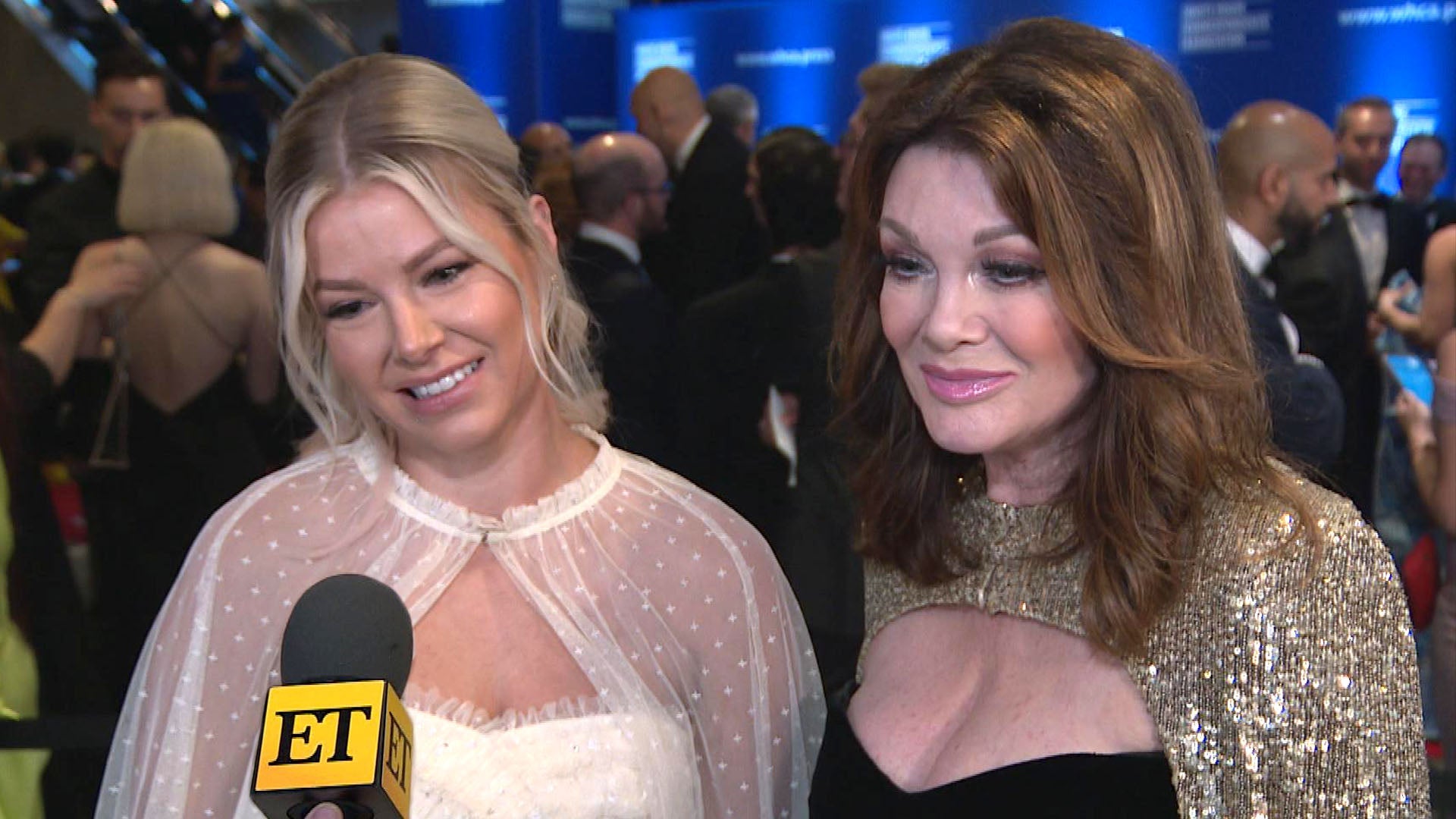 Ariana Madix Shares What She's Learned About Herself From Scando…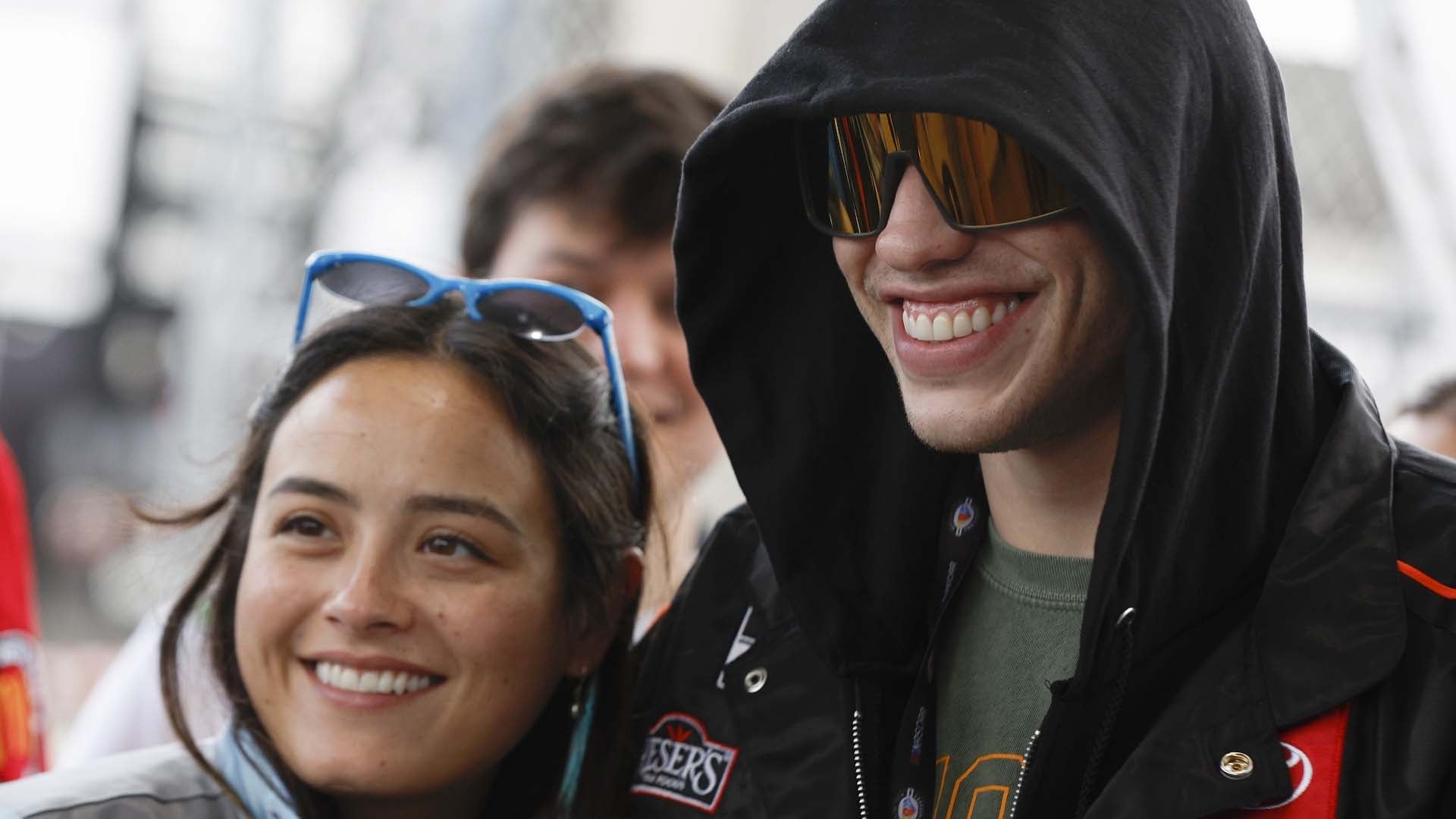 Pete Davidson and Girlfriend Chase Sui Wonders Are 'Very in Love…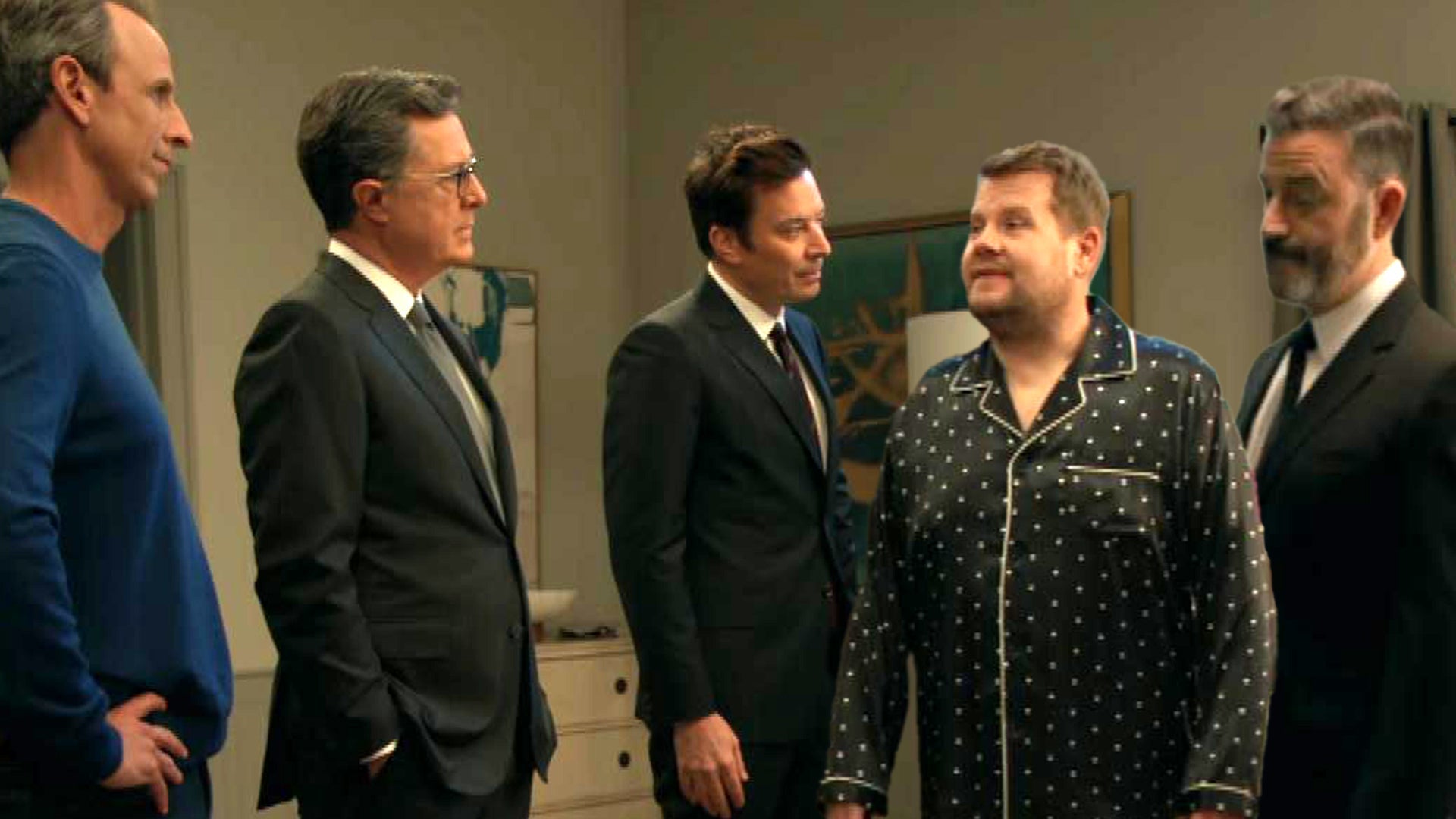 Late-Night Hosts Send Off James Corden as 'The Late Late Show' W…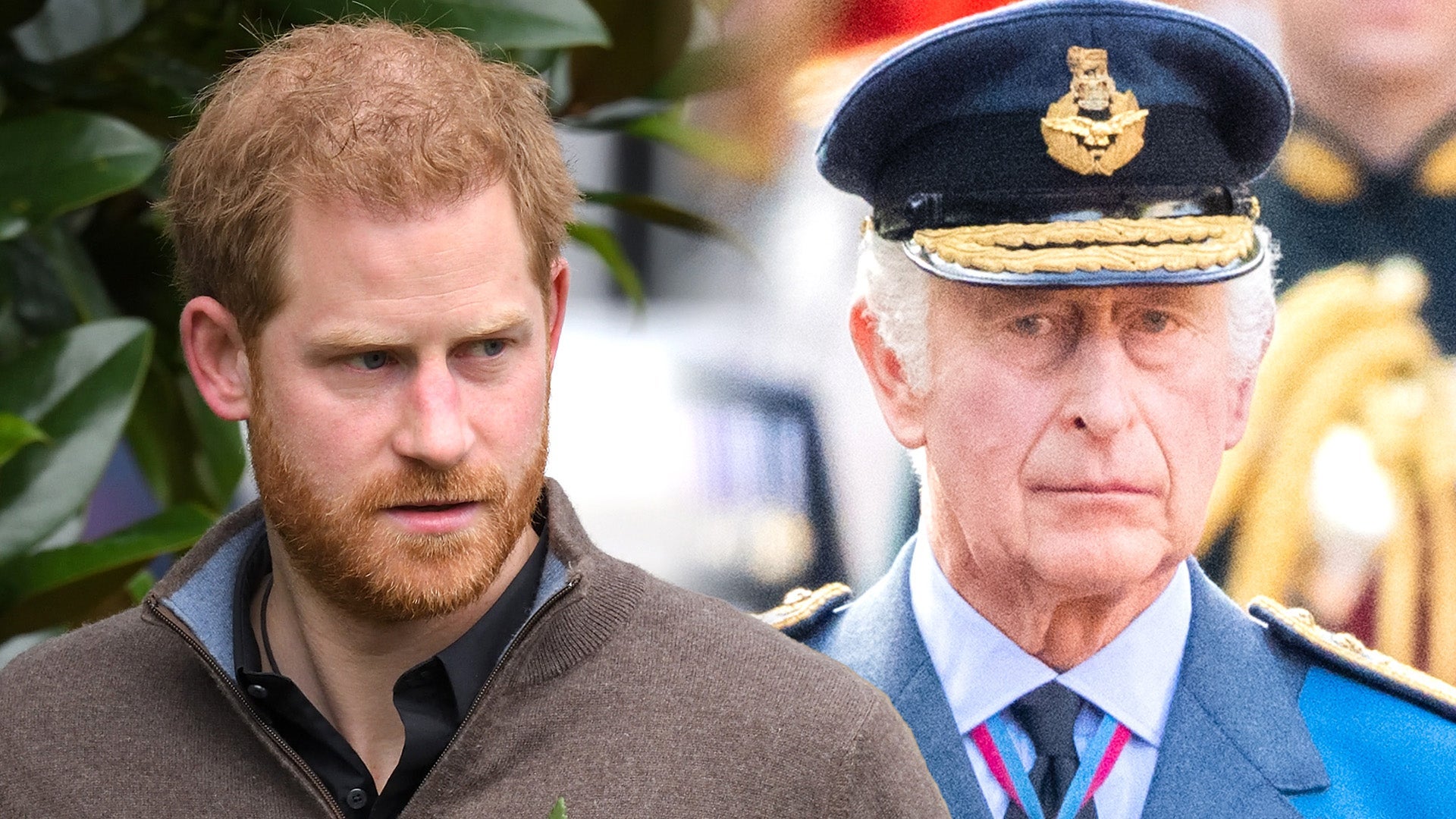 Why Prince Harry Will Not Have a Role at King Charles' Coronation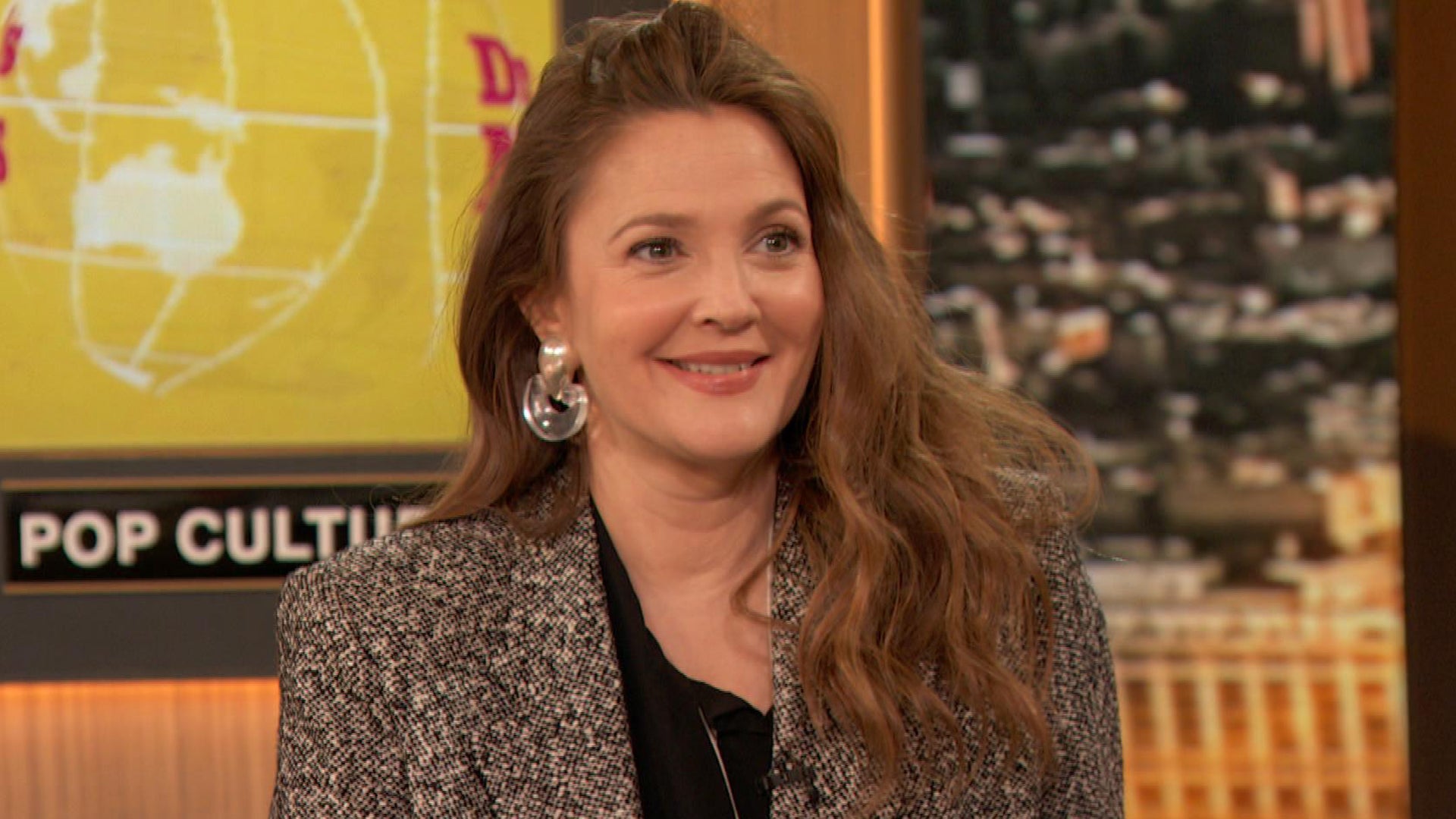 Drew Barrymore Hints at What to Expect From 2023 MTV Movie & TV …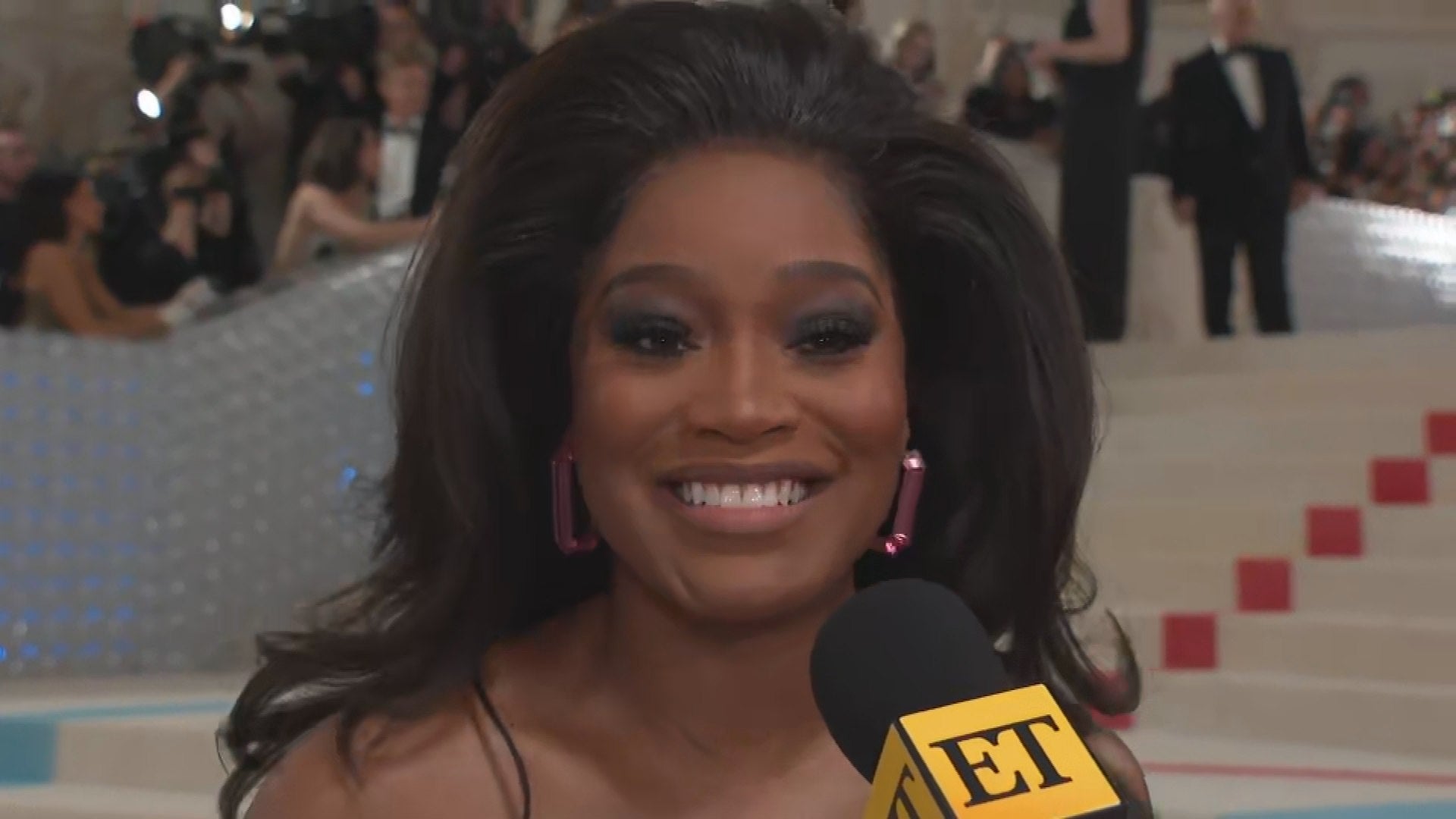 Met Gala 2023: Keke Palmer on Son Leodis Helping Her Get Ready (…
Dancing With the Stars has sent home its first celeb of season 28.
The dancing competition show returned for week two on Monday, after introducing fans to their new cast of strutting stars last week. Tonight's show saw season 28's first elimination, as well as the introduction of the new format change to the voting process, which includes text-based voting and a judges' save option for one of the bottom two couples.
Judges Len Goodman, Bruno Tonioli and Carrie Ann Inaba have already handed down some harsh critiques this season, but their biggest move of the season happened when it came time to chose between former NFL pro Ray Lewis and his partner, Cheryl Burke, and The Supremes' Mary Wilson and her pro, Brandon Armstrong.
This season of DWTS has started things off with some big ballroom shakeups. Sailor Brinkley-Cook stepped in for mom Christie Brinkley and held her own despite just a few days of practice. James Van Der Beek and Bachelorette Hannah Brown were early standout stars, while Sean Spicer and Lamar Odom struggled with their early dances.
Follow along below for a minute-by-minute account of DWTS' first elimination night of the season!
Results Time
6:55 PM:
Combining the judges and audience scores, the safe couples are named: Lamar and Peta, James and Emma, Ally and Sasha, Karamo and Jenna, Sean and Lindsay, Hannah and Alan, Sailor and Val, Kel and Witney, Lauren and Gleb, Kate and Pasha.
That leaves Ray and Cheryl and Mary and Brandon as the bottom two couples -- and now it's time for the judges' verdict.
Carrie Ann chooses to save Mary and Brandon, but Bruno disagrees, choosing Ray and Cheryl. That leaves the final decision in the hands of Len, who doesn't believe that they're the right couples to be there. But nonetheless, he has to vote.
Len goes with his brain over his heart, choosing to save Ray and Cheryl, which means Mary and Brandon are headed home after the first week of competition.
Final Scores
6:54 PM:
The scores are all in -- here's a look at the two-week scoring leaderboard:
Hannah Brown and Alan Bersten - 44
James Van Der Beek and Emma Slater - 41
Lauren Alaina and Gleb Savchenko - 38
Sailor Brinkley-Cook and Val Chmerkovskiy - 36
Karamo Brown and Jenna Johnson - 36
Kel Mitchell and Witney Carson - 36
Ally Brooke and Sasha Farber - 36
Kate Flannery and Pasha Pashkov - 36
Mary Wilson and Brandon Armstrong - 32
Ray Lewis and Cheryl Burke - 30
Sean Spicer and Lindsay Arnold - 28
Lamar Odom and Peta Murgatroyd - 23
Hannah Brown Stuns With a 'Lovely' Waltz
6:48 PM:
Hannah and Alan are prepping for their Viennese waltz, and Hannah is flashing back to dance classes and pageant days. "I didn't think I would ever dance again, but here I am!"
"I'm dancing for myself," she exclaims. "This is the first time I'm doing something for me!"
The pair dance to Taylor Swift's "Lover," and their cute choreography showed off the former Bachelorette's stunning skills. Carrie Ann says she "whisked her away" with her movements and though Len asked for some more natural turns, he said Hannah had "lovely musicality," and dubbed it the best dance of the night.
Len thanked the pair for finishing their lines and called the dance a "romantic dream." Rose-worthy, indeed!
The pair capped things off with the best scores of the night, earning 8s across the board for a 24 out of 30 -- for a two-week total of 44 out of 60.
Lamar and Peta Try and Salsa Out of Last Place
6:36 PM:
Lamar is trying to fight his way back from the lowest spot on the leaderboard, and he and Peta are trying to formulate a game-plan to work through his damaged short-term memory loss -- a side effect of his near-deadly overdose four years ago. "I noticed you asking me a lot, what's next?" Peta recalls.
The NBA pro and his partner stick to similar movements that are easy to remember in their salsa -- "That's not too bad for a guy that almost died." -- and the judges see steps in the right direction.
Carrie Ann also saw improvement, though she noted some stutter steps in their lifts and holds. Surprisingly, Len has mostly praise for the pair, nothing there's "a ways to go," but lots to be proud of.
Lamar tells Erin he felt like he lost after the critiques, but she encourages him. The pair earn a score of 12 out of 30, for a two-week total of 23 out of 60.
Kel and Witney Samba in Honor of His Dad
6:27 PM:
Kel's in his head this week -- his dad had brain surgery and though it went well, the ordeal has left him emotional. He and Witney are dancing to Bobby Brown's "Every Little Step," which reminds him of happy childhood memories with his father, whom he calls his "best friend."
Their samba is get on a multi-colored stage -- with "KEL" in giant letters -- and the two couldn't be more on point, with Len praising them for having "plenty of rhythm." "Overall, I thought it was a very good job."
Bruno says the dance was "never forced," praising Kel's natural rhythm and talent, while Carrie Ann praises the Nick star for being "so smooth" and improving over even last week's performance.
The pair earned 20 out of 30, for a two-week total of 36 out of 60.
Kate and Pasha Foxtrot to the Moon
6:18 PM:
Kate and Pasha got off to a great start last week -- and this week they're headed to the moon with a fabulous foxtrot.
The Office star looked stunning in silver, and Carrie Ann praised the dance as "amazing," noting that the technique was "noticeably" improved. Len was refreshing in his praise, noting that he liked the music, the choreo and the pair's outfits. "The bottom line is, you did a wonderful, wonderful job."
Bruno agreed: "Houston to Kate: We have lift-off!" (Side note: he might actually be from space?)
Ultimately, Kate and Pasha scored big, earning a 21 out of 30 for a two-week total of 36 out of 60.
Karamo and Jenna Are Quickstep Royalty
6:07 PM:
Karamo's future mother-in-law, Carol, is on hand to protect him from harsh judges' comments this week, and gives him a few pointers ahead of his quickstep with Jenna.
It's impossible to ignore his intro -- in a sequined cape, as Prince's "Let's Go Crazy" kicks in -- and while the dance has a few stumbles, two of the judges agree they're much improved from last week. Bruno and Carrie Ann rave over Karamo's "electrifying" presence, but Len says he wasn't impressed once again.
Despite Carol's withering glare, Karamo and his partner earn a 19 out of 30 -- for a two-week total of 36 out of 60.
Sean and Lindsay Launch Their Campaign With a Birthday Tango
6:00 PM:
Sean is ready to return to his political roots -- launching an all-out campaign to try and lead him to DWTS glory. But, as Lindsay notes, he'll have to win the popular vote and prove himself on the dance floor to win this race.
The two tango to "Shut Up and Dance" -- a subtle message from his partner, perhaps? -- celebrating Sean's birthday on the dance floor.
Len's praise? "Better than last week." And Bruno has to admit, it "looked like a tango." Carrie Ann says there were no mistakes in the dance, also noting it was "much improved" from last week.
Votes-wise, the pair earned a 16 out of 30 -- for a two-week total of 28 out of 60.
Lauren and Gleb Find 'Confidence' in Paso Doble
5:53 PM:
Lauren and Gleb were thrilled to score in the top three last week, but they're not resting on their laurels. They're planning a paso doble to Demi Lovato's "Confidence," which Lauren says is a song she frequently turns to for an extra boost.
Their dance is fiery and full of attitude -- which shows on the singer's face -- and ends in an epic split, thrilling the judges. "I love see you coming out of your shell like this," Carrie Ann praised, but warned her to stay open and consistent.
"I never expected a man to rip of my skirt on TV!" Lauren exclaimed. "My dad is in Alabama very surprised right now."
Len has some notes on the choreo, which leaves the crowd grumbling once again, but Bruno says it was "nasty -- and I liked it!"
The pair earn another high score -- 19 out of 30 -- for a two-week total of 38 out of 60.
Mary and Brandon Have to 'Think' About Their Cha-Cha
5:45 PM:
Mary and Brandon are working through their "generation gap" to cha-cha to "Think" by Aretha Franklin, but the Supremes singer struggles to be sure-footed once she hits the dance floor.
The pair are off-step throughout their dance, and though they end on a strong note, they hear it from the judges. Bruno praises the glamour, but Carrie Ann notes a lot of little mistakes and missteps, but calls Mary a "true pro" for not letting it show on her face.
The pair earn a 15 out of 30, for a two-week total of 32 out of 60.
Ally and Sasha Have Something to Prove in Viennese Waltz
5:35 PM:
Ally opens up about getting mocked by Fifth Harmony fans for her dancing skills, admitting the bullying "completely broke my confidence." She's juggling a lot with the show and her solo career, but she's ready to prove herself with this week's Viennese waltz.
The pair swoop around the dance floor to "Iris" by the Goo Goo Dolls, however, Len slams the dance for being "technically not so good," earning more boos from the crowd.
Bruno disagrees, saying, "First of all: you can dance, period." He praises the "compelling, heartfelt performance," and Carrie Ann agrees, getting up to give Ally a hug. "You are a dancer. To the haters: Booyah!"
Ally and Sasha revel in the "liberating" performance backstage with Erin, and celebrate their score: a 20 out of 30, for a two-week total of 36 out of 60.
DWTS Podcast Announcement!
5:33 PM:
A new DWTS podcast is coming!
After a commercial break, cameras panned to former DWTS pro Kym Herjavec and her husband, Robert, who were sitting front row in the ballroom. Tom announced that Kym will be hosting DWTS' first official podcast, bringing fans exclusive interviews and behind-the-scenes secrets.
If you can't get enough of DWTS, definitely give Kym a follow on social media so you don't miss an episode.
Ray and Cheryl Foxtrot 'Like an Eagle'
5:24 PM:
Cheryl's struggling to make Ray look light on his feet -- so they take a trip to an indoor skydiving attraction, which Ray calls "absolutely ridiculous."
It might have paid off, as the former NFL pro does his best to high-step it alongside his partner across the ballroom floor. Carrie Ann says he's "so enjoyable to watch," but calls out "tons of mistakes."
Len gets boos from the crowd when he dismisses the pair's foxtrot for lacking the signature "rise and fall," saying it's only Ray's personality that's carrying him through.
The pair earn a disappointing score -- just 15 out of 30 -- for a two-week total of 30 out of 60.
Sailor and Val Channel Their Sensual Side in the Rhumba
5:13 PM:
Sailor is excited to have more time to prepare this week, but is a little intimidated by the "sexy and sensual" dance with Val, whom she just met last week.
The practice seems to have paid off, as the pair strutted across the stage to Camila Cabello and Shawn Mendes' sultry single "Senorita."
"You really have everything going for you -- and HOT," Bruno marveled, though he cautioned her to linger in each move to fully embrace the dance. Carrie warns her to stay consistent between her acting and movements, but praises her gracefulness.
With mom Christie cheering from the crowd, Sailor and Val are awarded a score of 18 out of 30 for a two-week total of 36 out of 60.
James and Emma Cha-Cha Pretty Smooth
5:05 PM:
James feels OK about the cha-cha, because he learned it for his fake DWTS stint on TV. But Emma warns this isn't a TV version of the dance -- he's got to really move!
And he does -- the pair rock their moves to "Dancin' on the Ceiling" in near-perfect harmony, and the judges mostly agree.
As two of James' kids clap along from the crowd, Len praises "another solid performance" but says Emma was too "aggressive" with her "gimmicks." Bruno and Carrie spotted one step out of sync -- James says he stepped on the fog machine --but otherwise praise the "fantastic performance."
The pair kick things off on the right foot, earning a score of 20 out of 30, for a two-week total of 41 out of 60.
New Rules
5:03 PM:
In addition to text voting this season, Tom Bergeron and Erin Andrews announce, the judges will have the power to save one of the bottom two couples!
Stair Struggles
5:02 PM:
Is it just us, or does everyone look like they're worried about falling down the stairs?
Pep Talk Time
5:01 PM:
Ray Lewis has some words of wisdom before his fellow co-stars, but does he realize they're not on the same team? "Then it's on!!"
Here We Go!
5:00 PM:
The stars are back in the ballroom and it's time to dance! Find out who will be the first celeb sent home, and what's up with the new voting system tonight!
RELATED CONTENT
Michelle Williams Just Discovered James Van Der Beek Is on 'Dancing With the Stars' (Exclusive)
'Dancing With the Stars': Len Goodman Shades Beyonce and James Van Der Beek Slays in Season 28 Premiere
'DWTS': 10 Moments You Didn't See on TV
Related Gallery