TV
'Dancing With the Stars': Len Goodman Shades Beyonce and James Van Der Beek Slays in Season 28 Premiere
By
'Dancing With the Stars' Season 28 Premiere: All the Must-See Mo…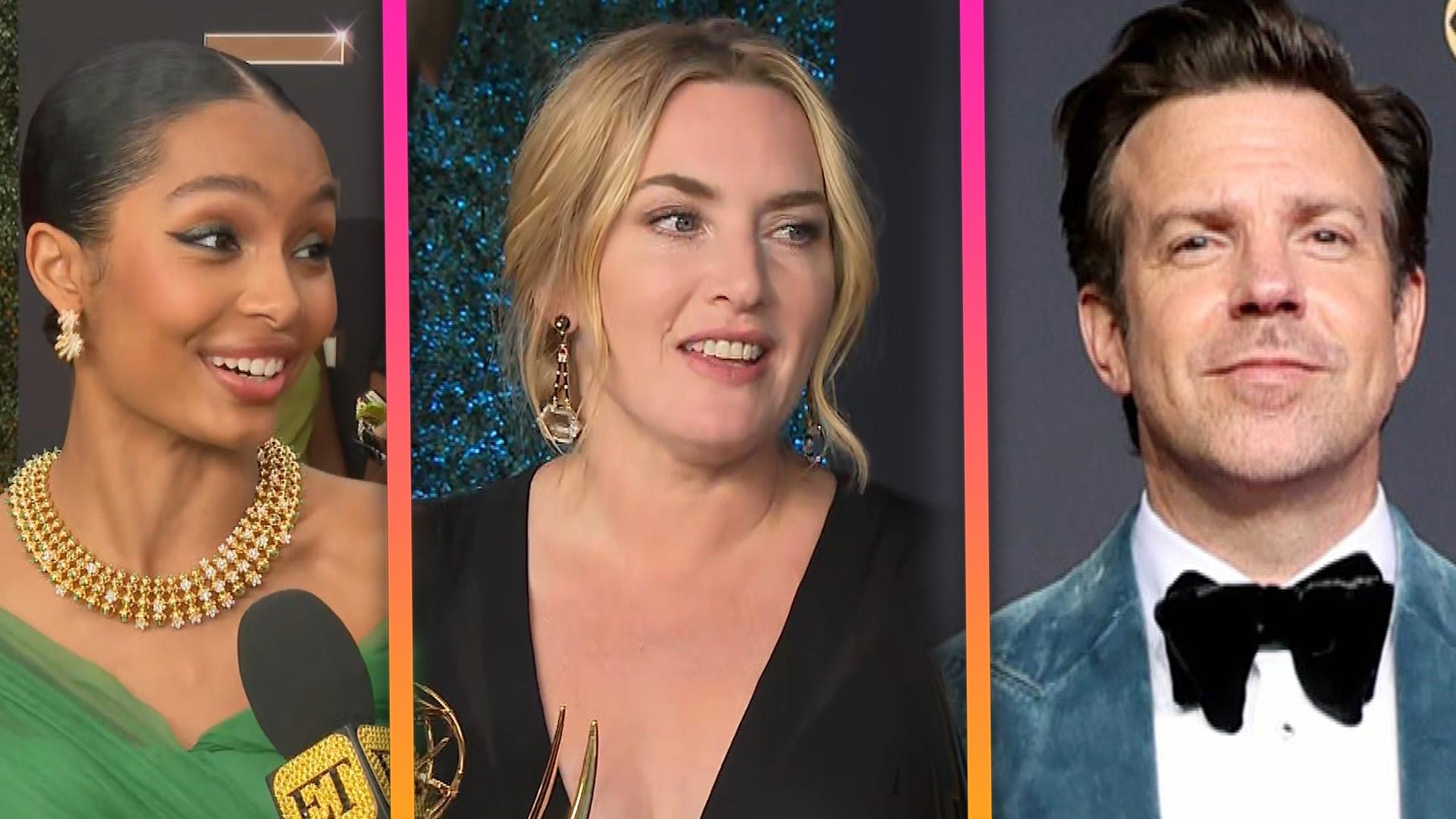 Emmys 2021: All the Must-See Moments You Missed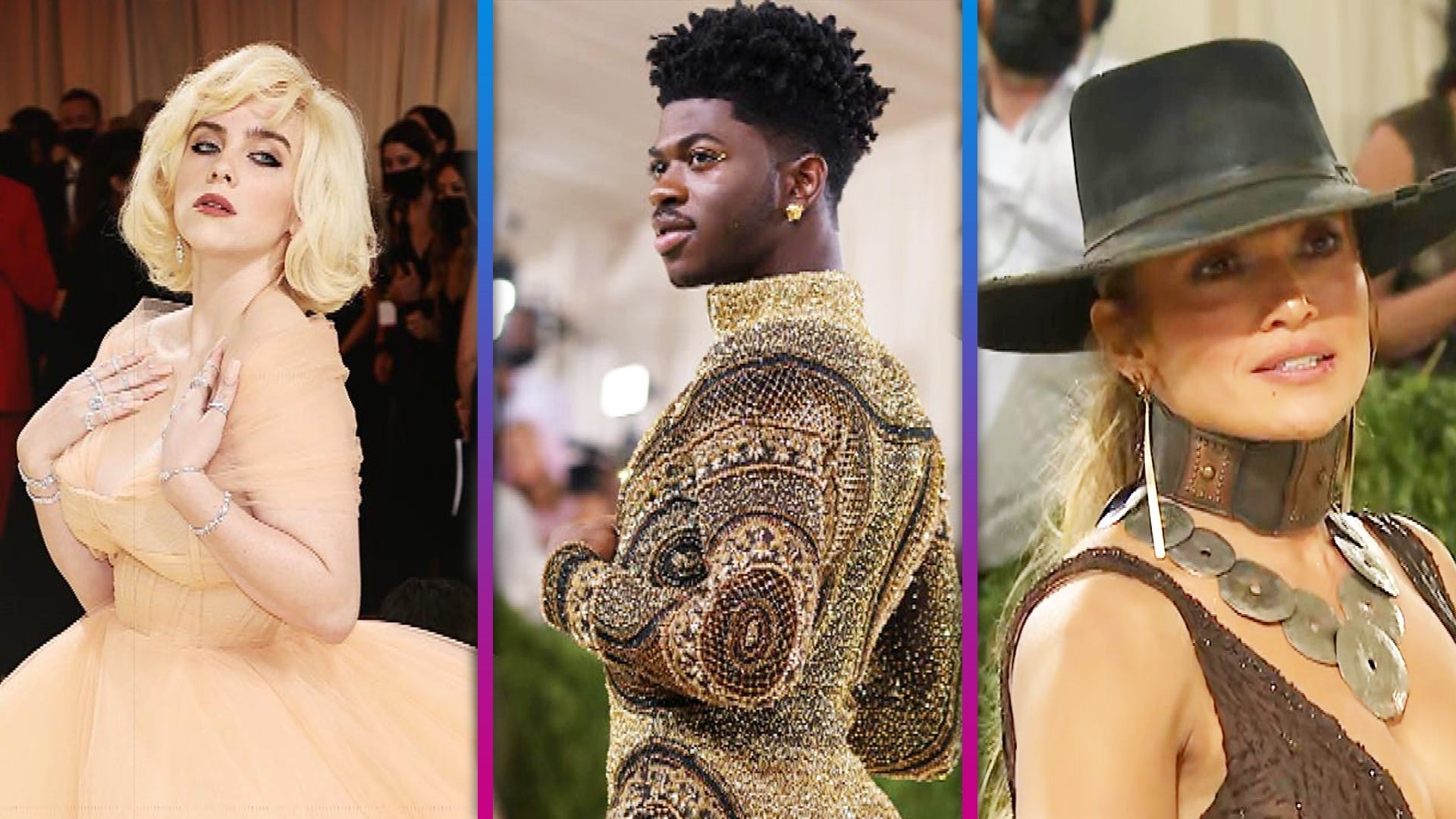 Met Gala 2021: All the Must-See Moments You Missed!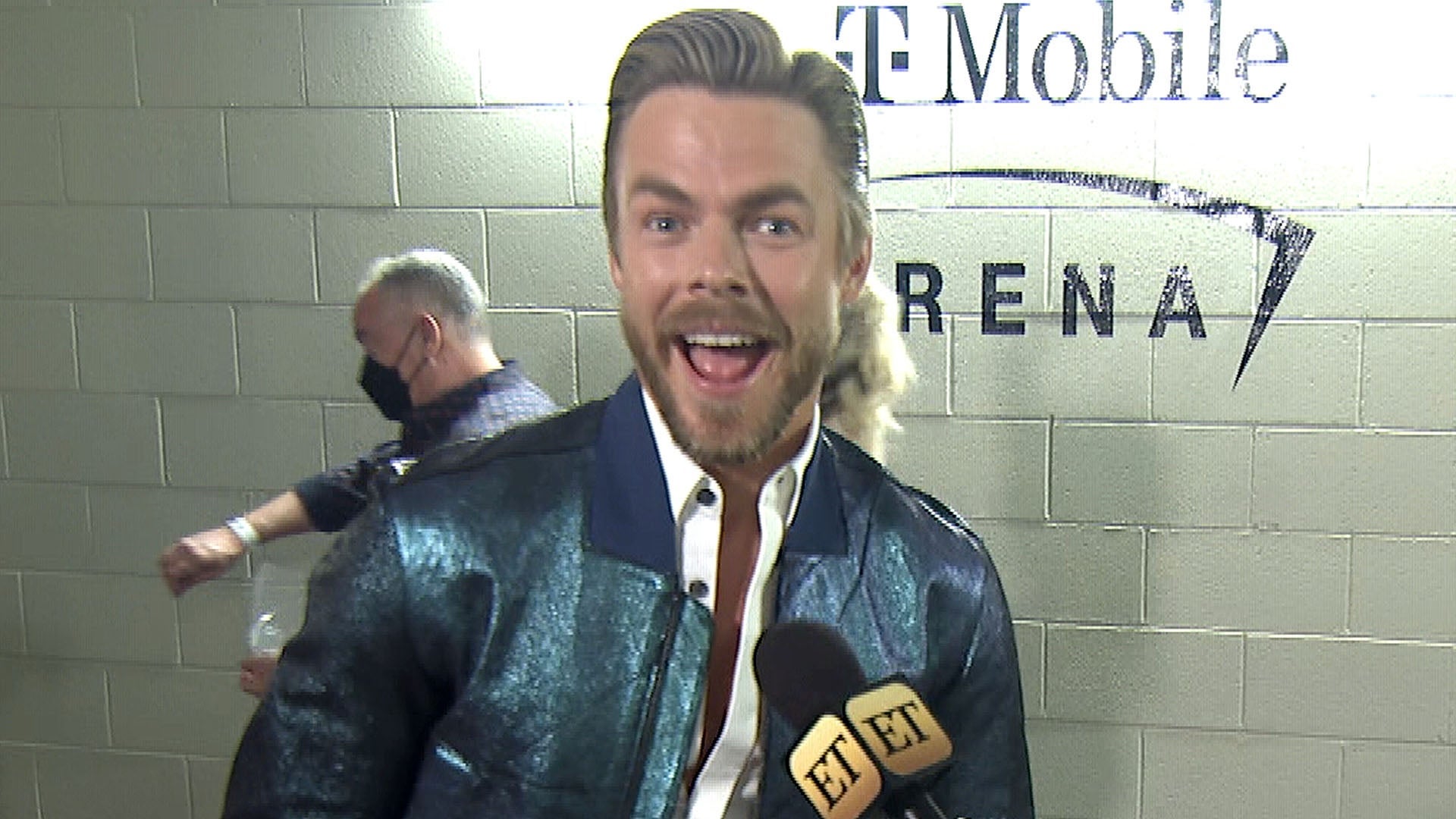 Derek Hough Reveals the 'Dancing With the Stars' Season 30 Conte…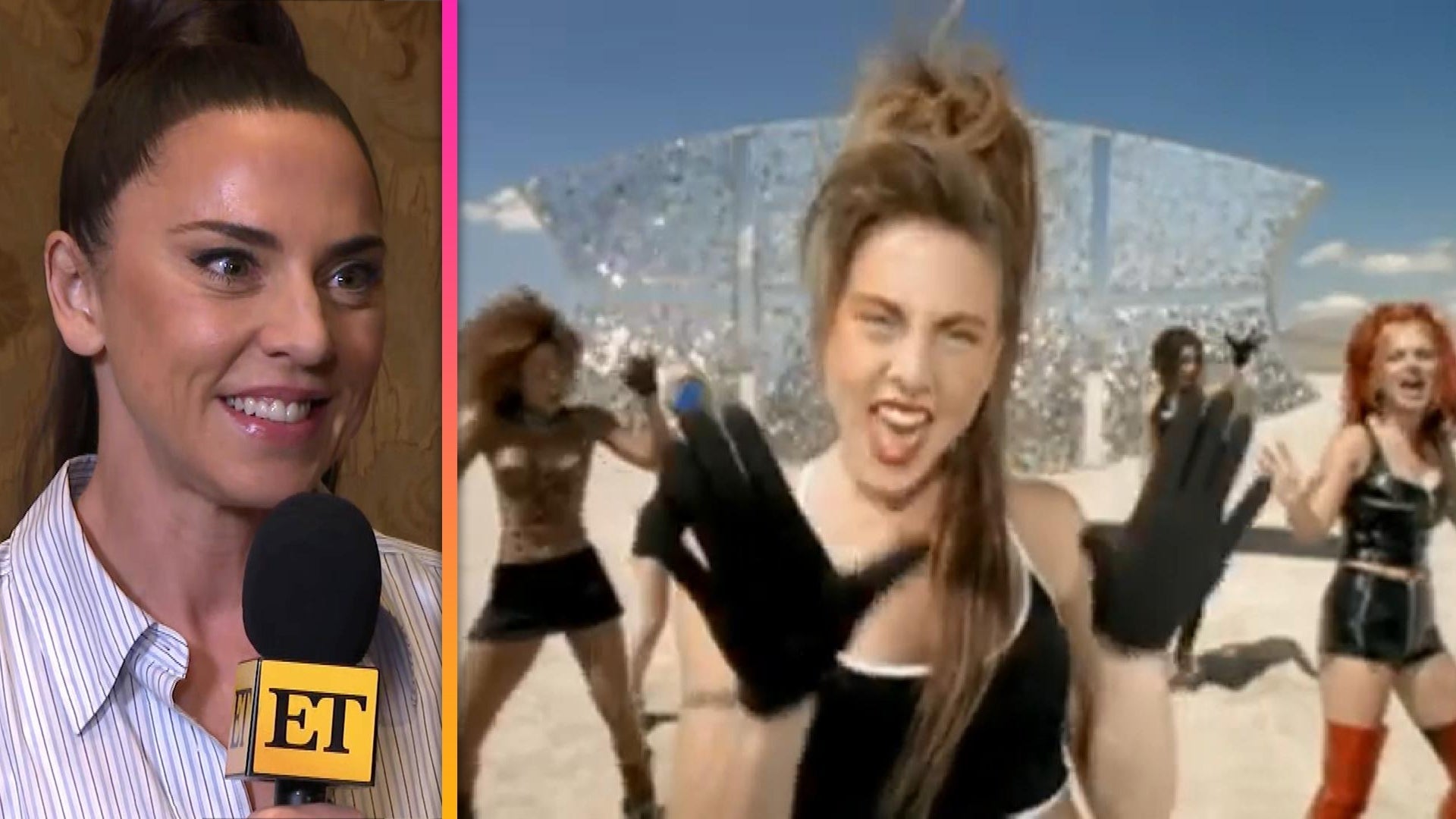 Mel C Talks Potential Spice Girls Reunion on 'Dancing With the S…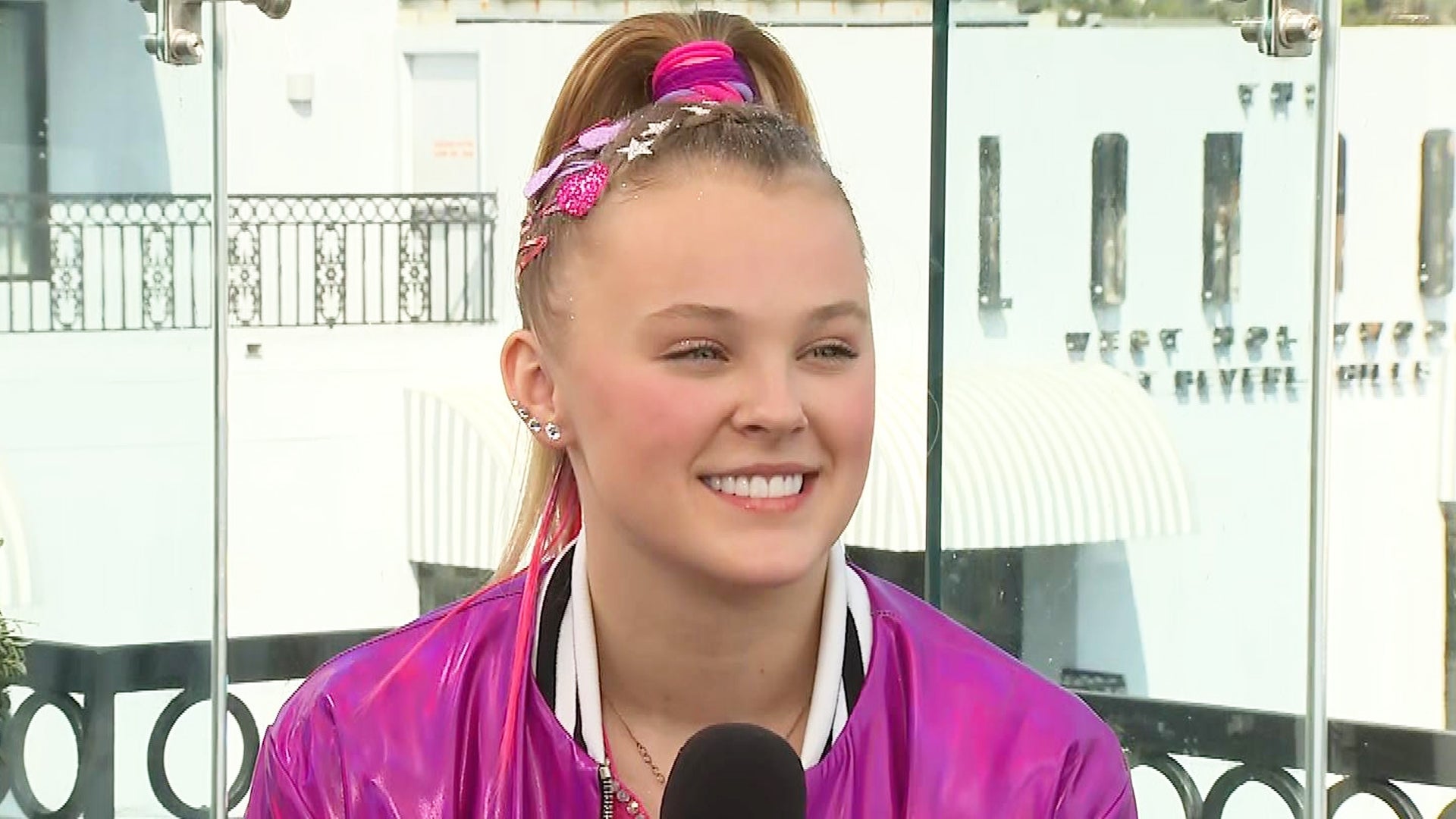 JoJo Siwa Reveals When She'll Meet Her 'Dancing With the Stars' …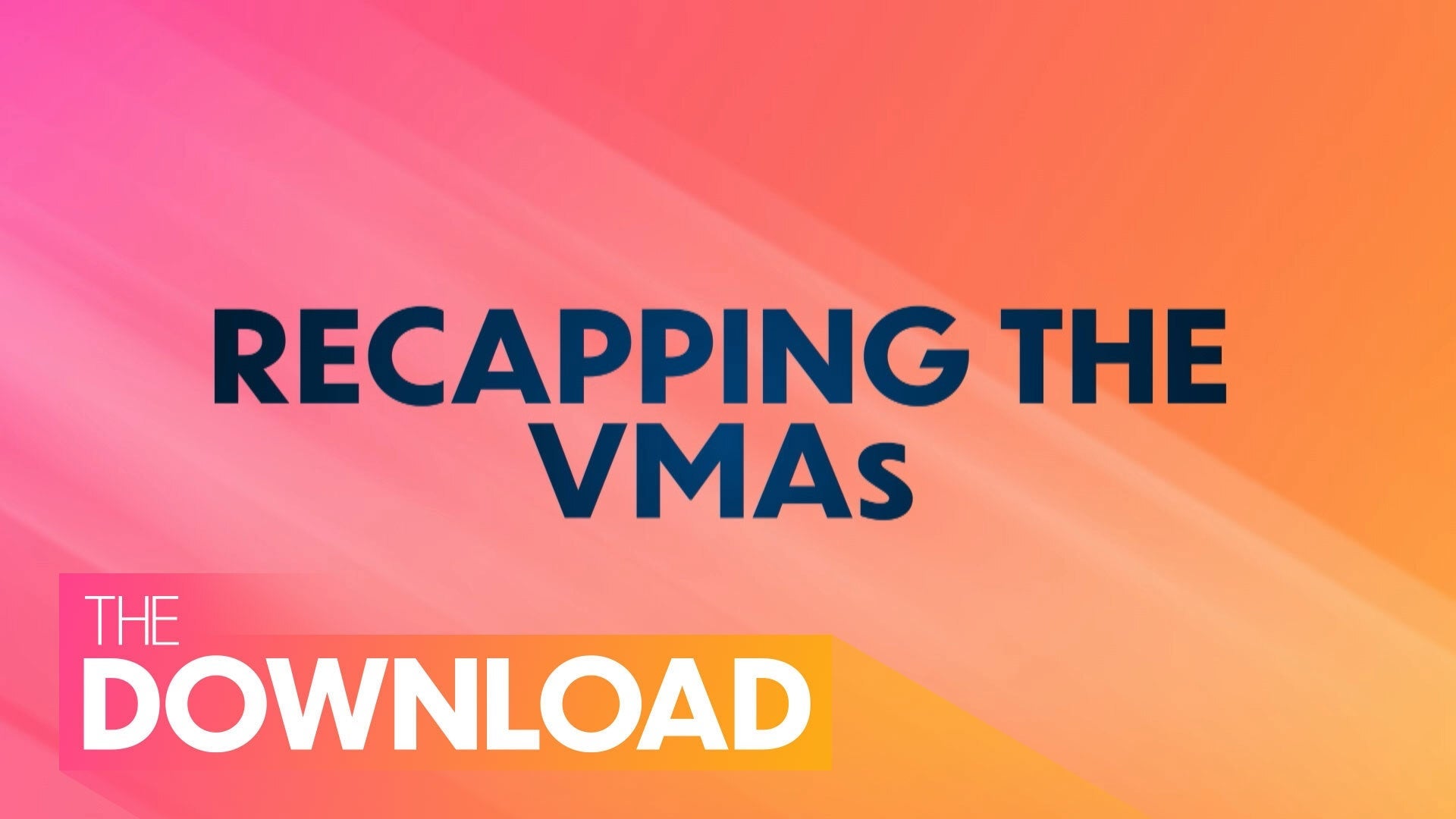 MTV VMAs 2021: All the Best Moments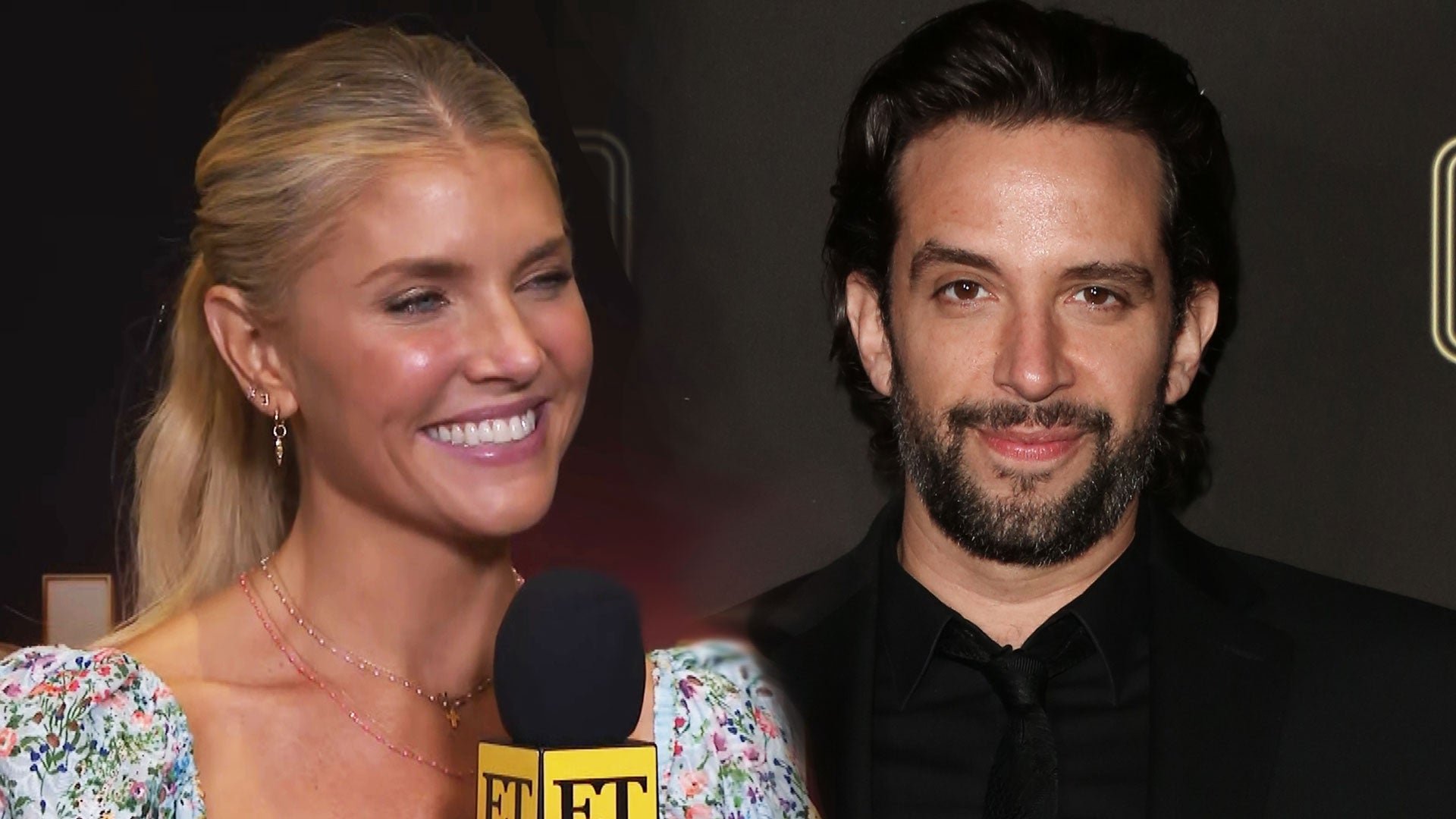 'Dancing With the Stars:' How Amanda Kloots Will Honor Late Husb…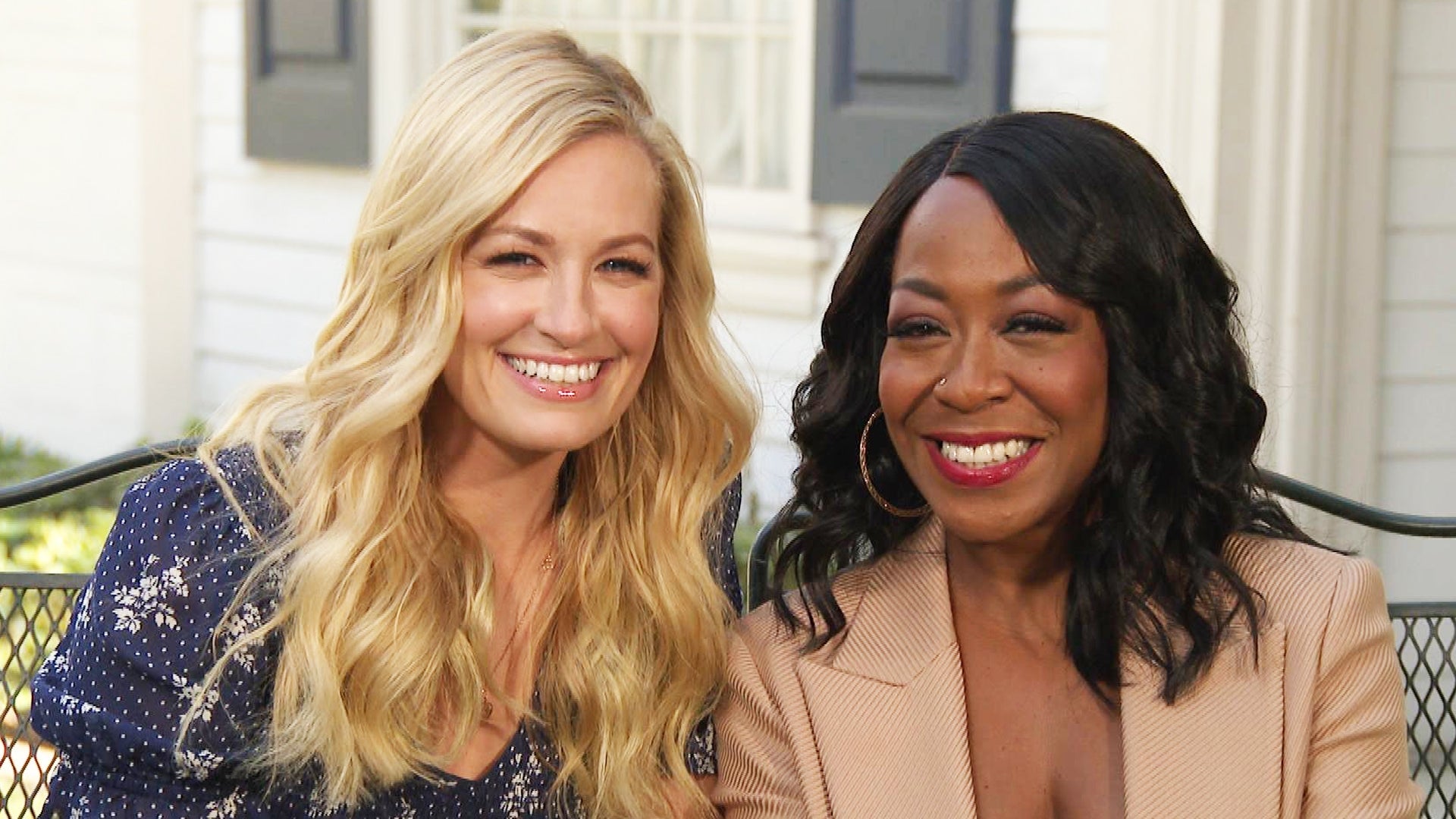 'The Neighborhood' Cast Teases Season 4 Premiere (Exclusive)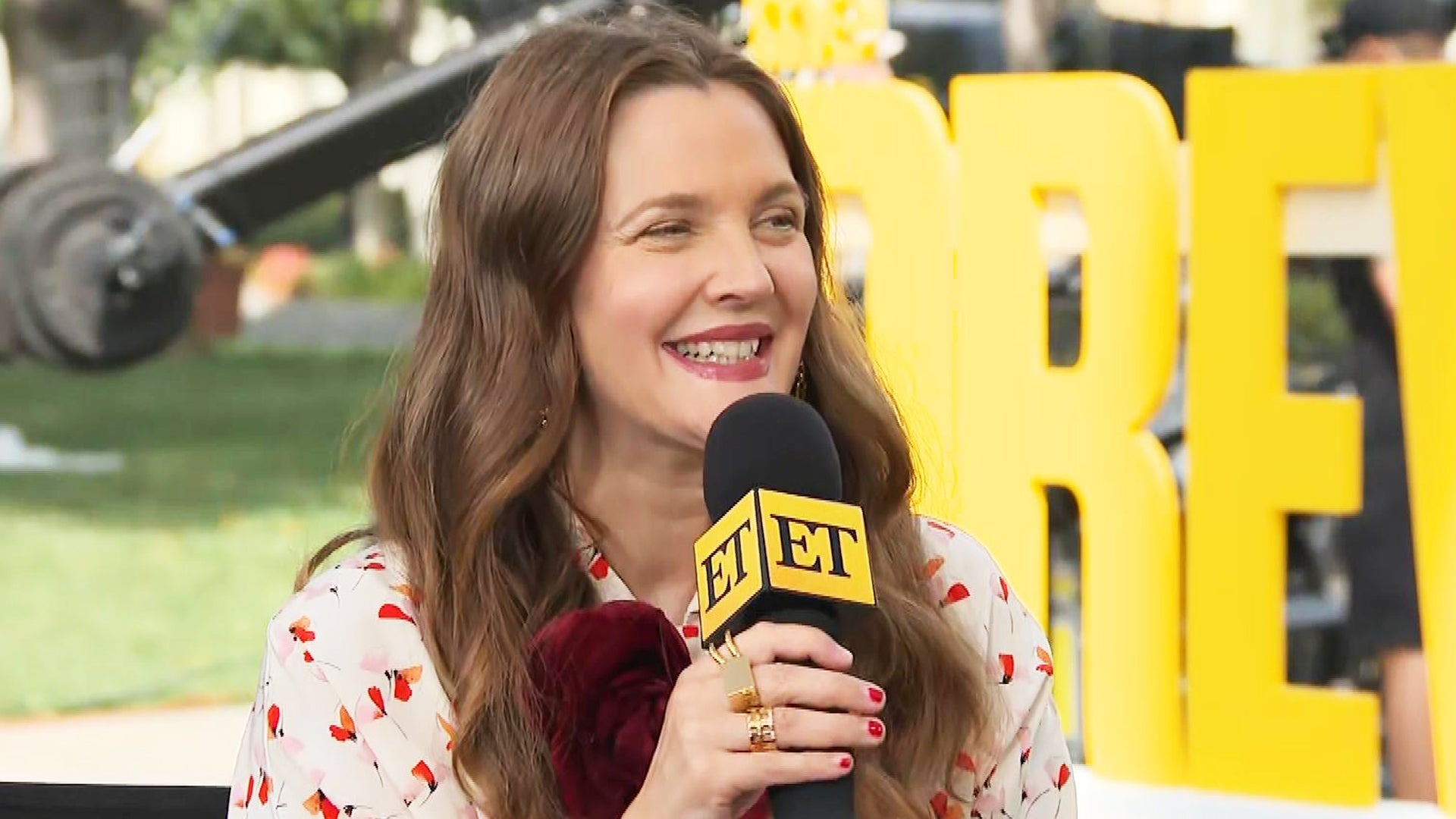 Drew Barrymore Teases Her Show's Season 2 Premiere With Jennifer…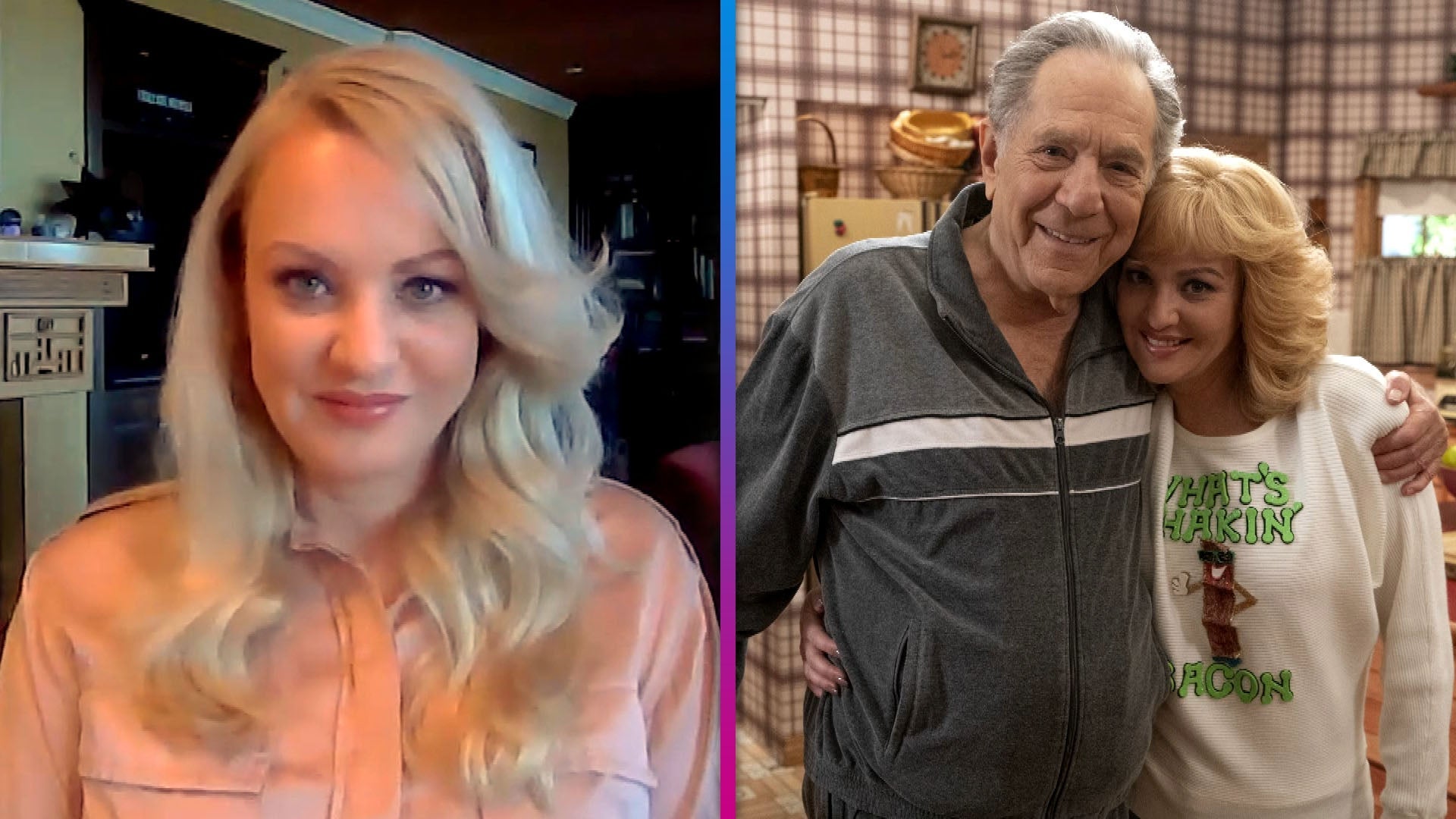 'The Goldbergs' Cast Pays Tribute to 'Pops' George Segal in Seas…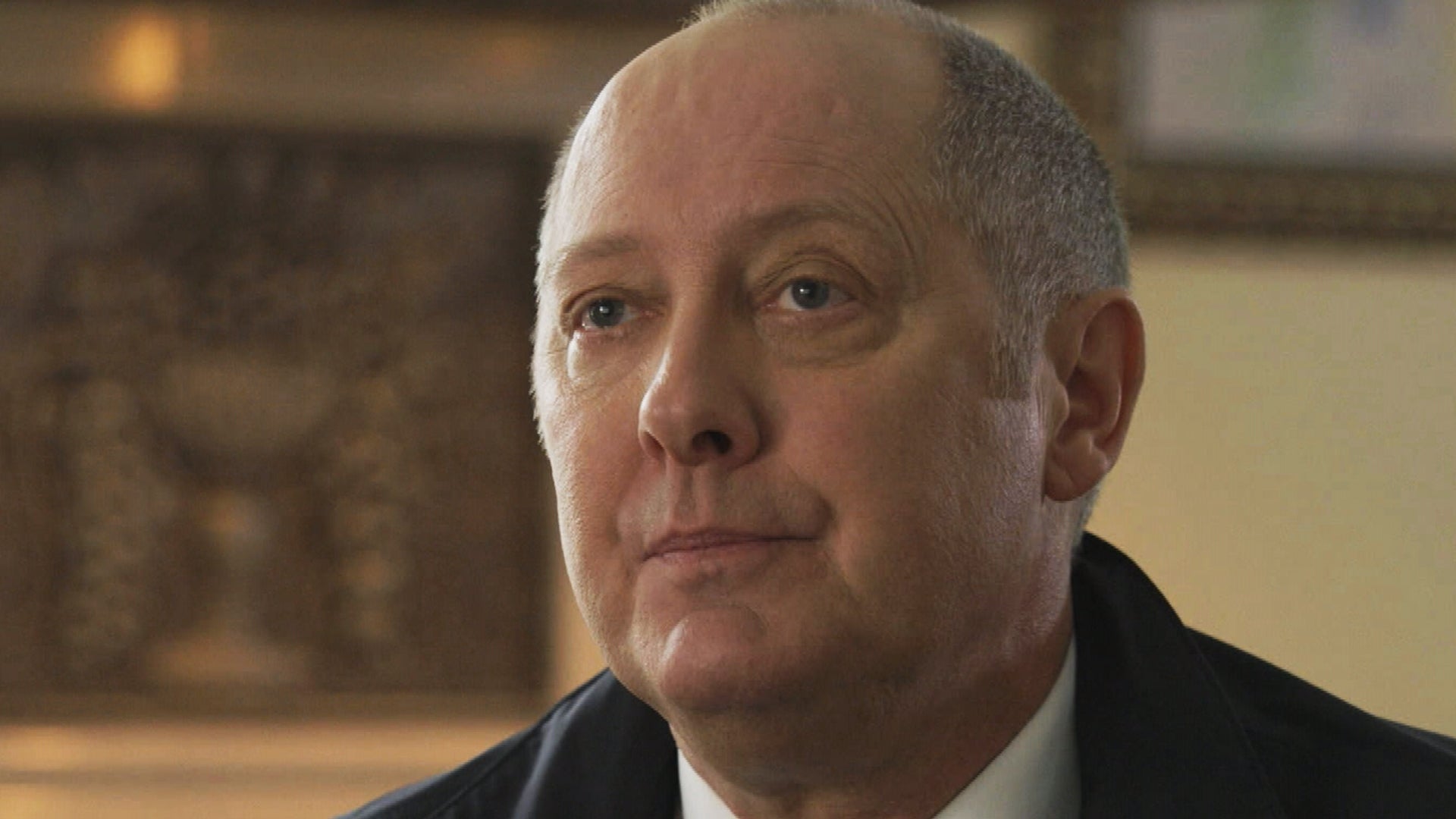 'The Blacklist' Season 8 Bloopers: James Spader and His Co-Stars…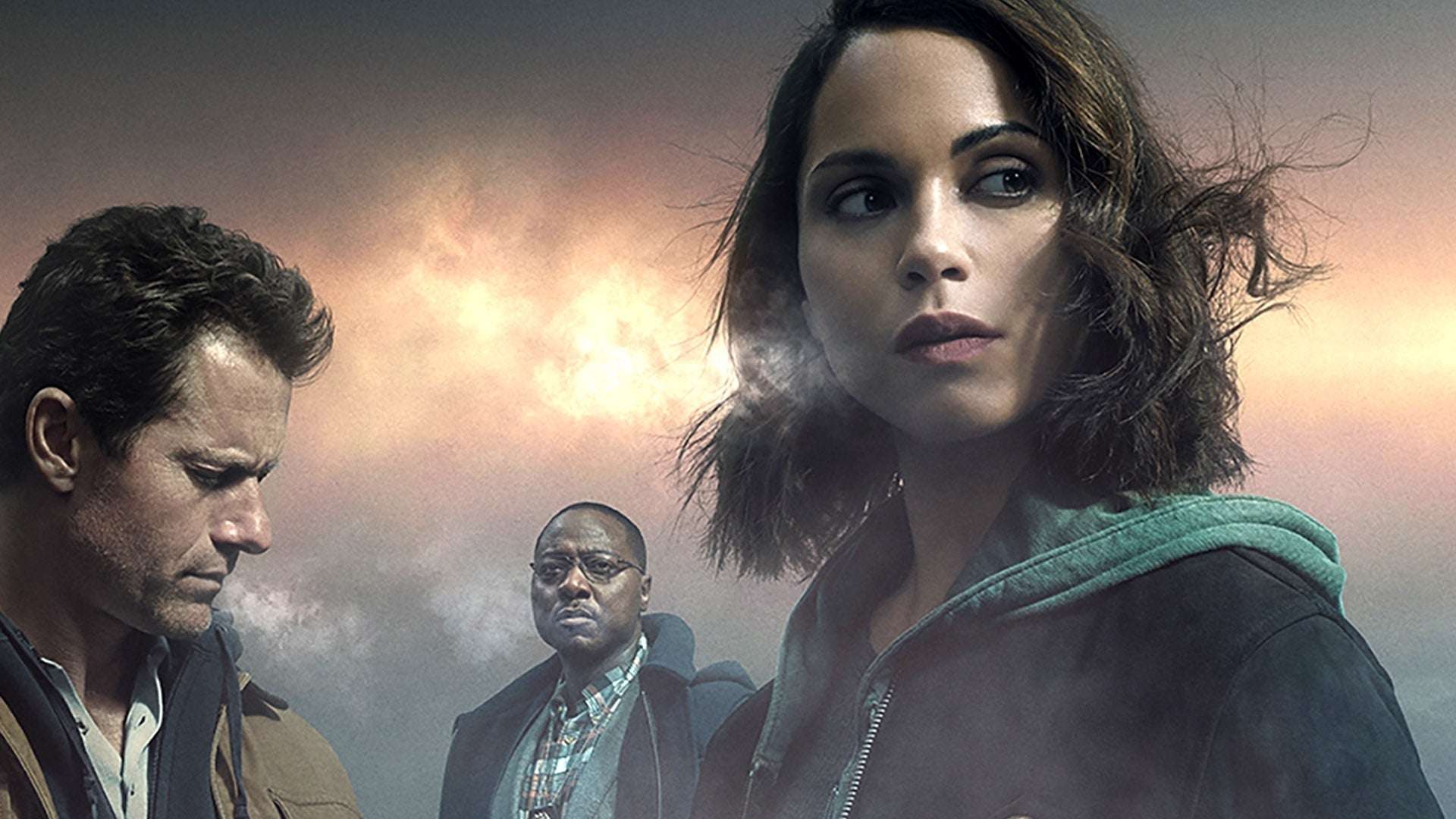 'Hightown' Returns With Season 2: Watch the Exclusive Trailer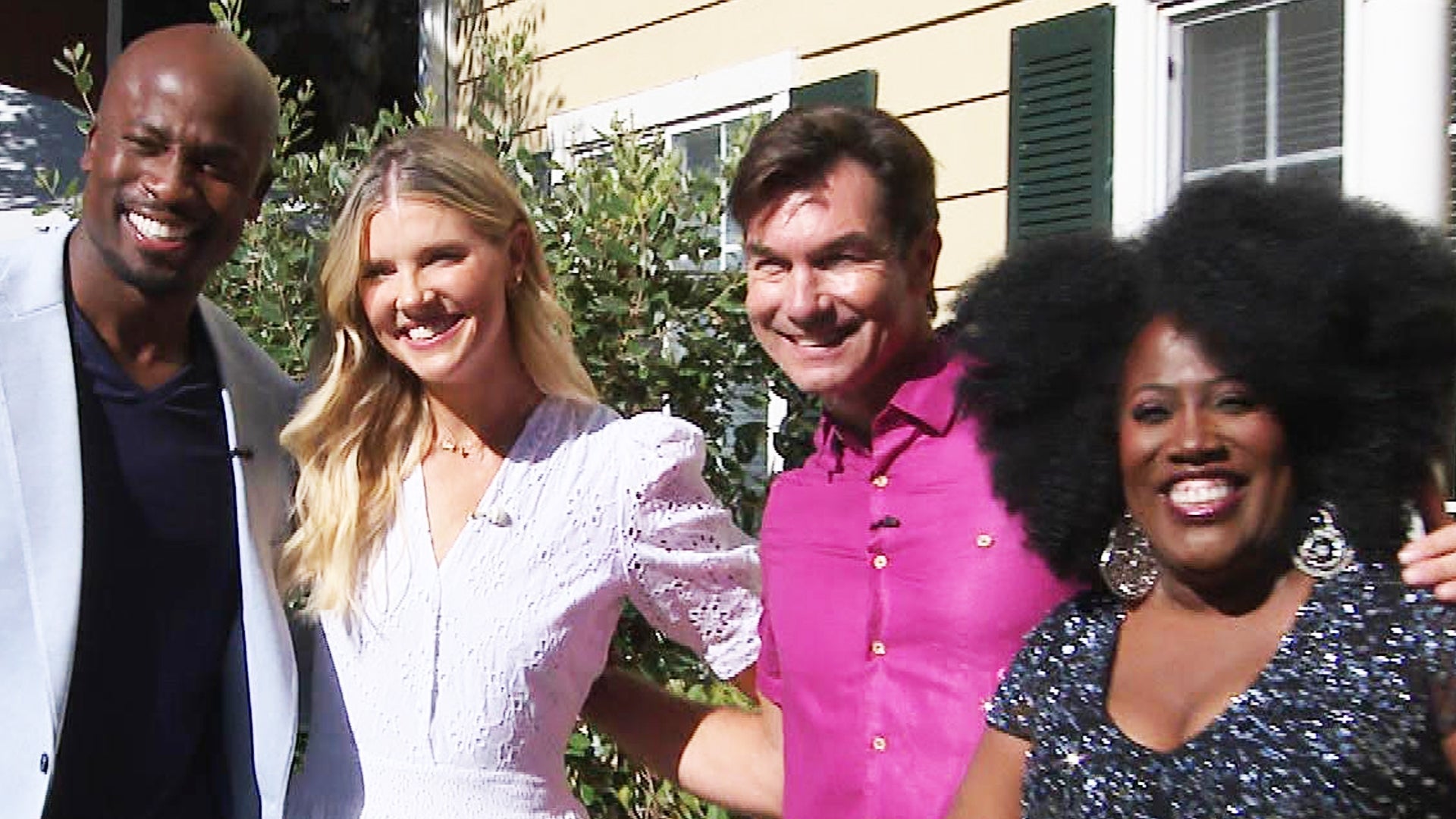 'The Talk' Kicks Off New Season With 'the Biggest Party in Dayti…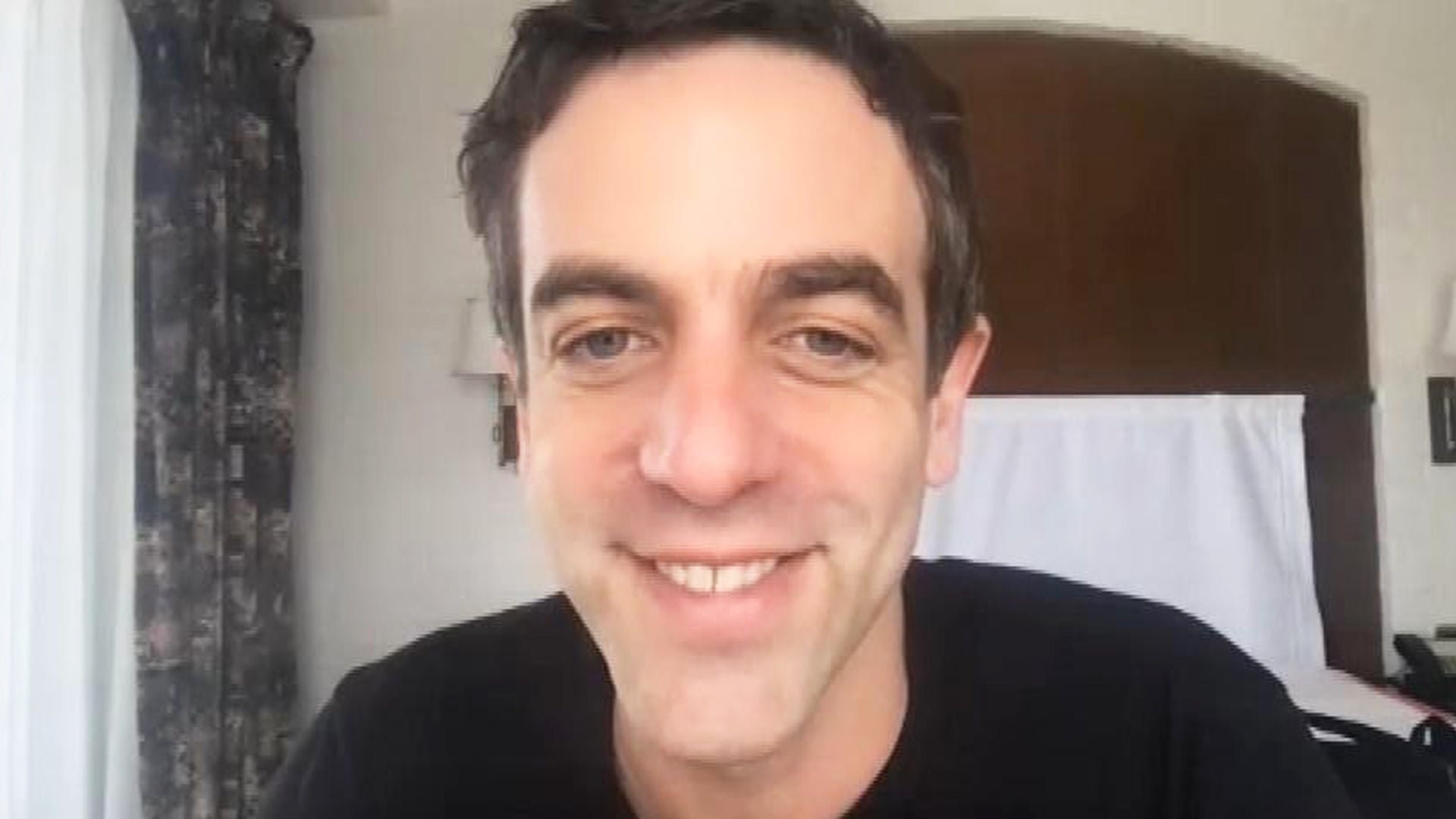 BJ Novak Says He Would Love to Reunite With 'Office' Co-Stars in…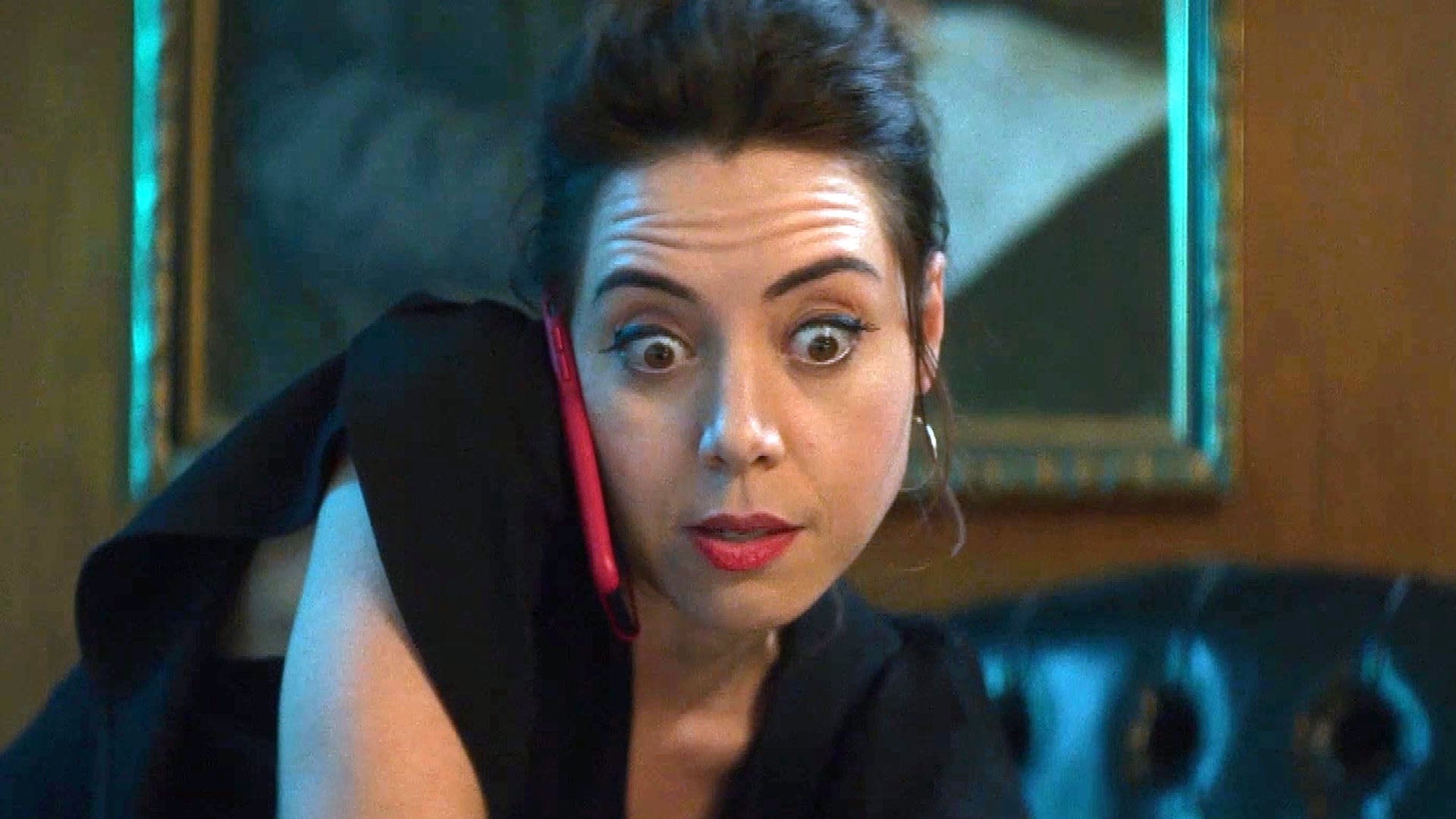 Aubrey Plaza Deals With an Author Going Viral for All the Wrong …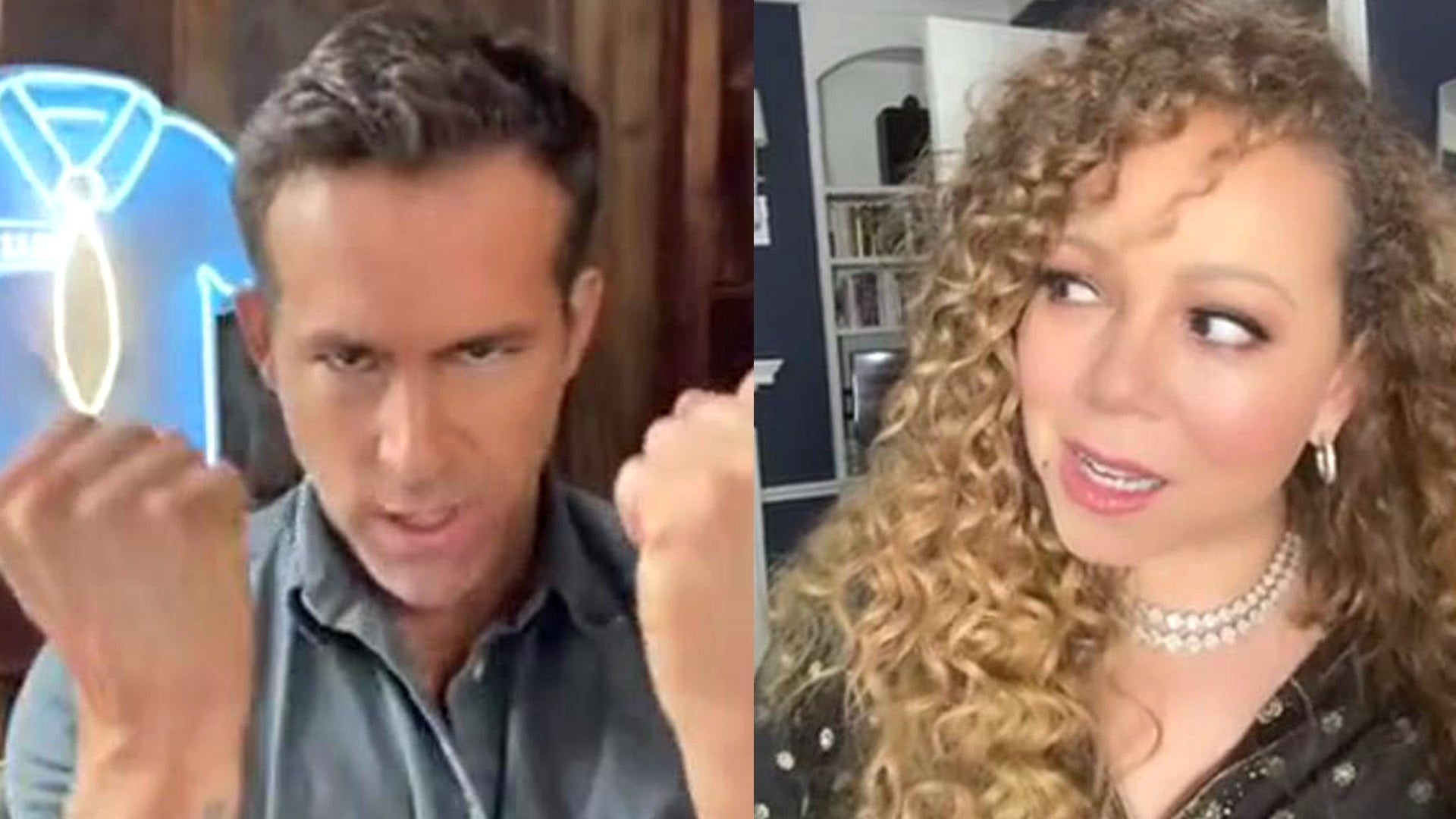 Mariah Carey Gives Ryan Reynolds Major Side Eye as They Duet 'Fa…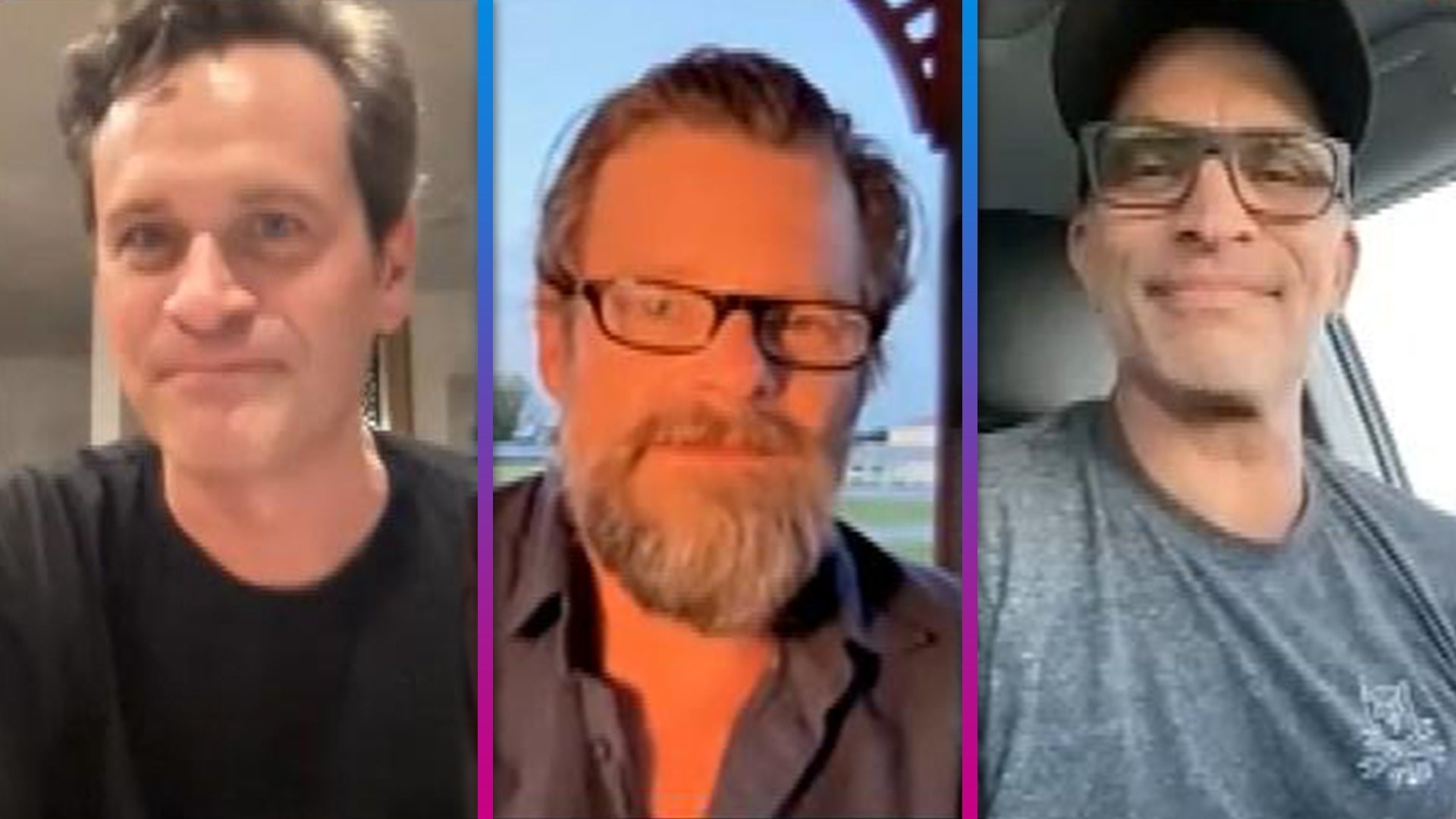 'That Thing You Do' Cast Reunites for 25th Anniversary (Exclusiv…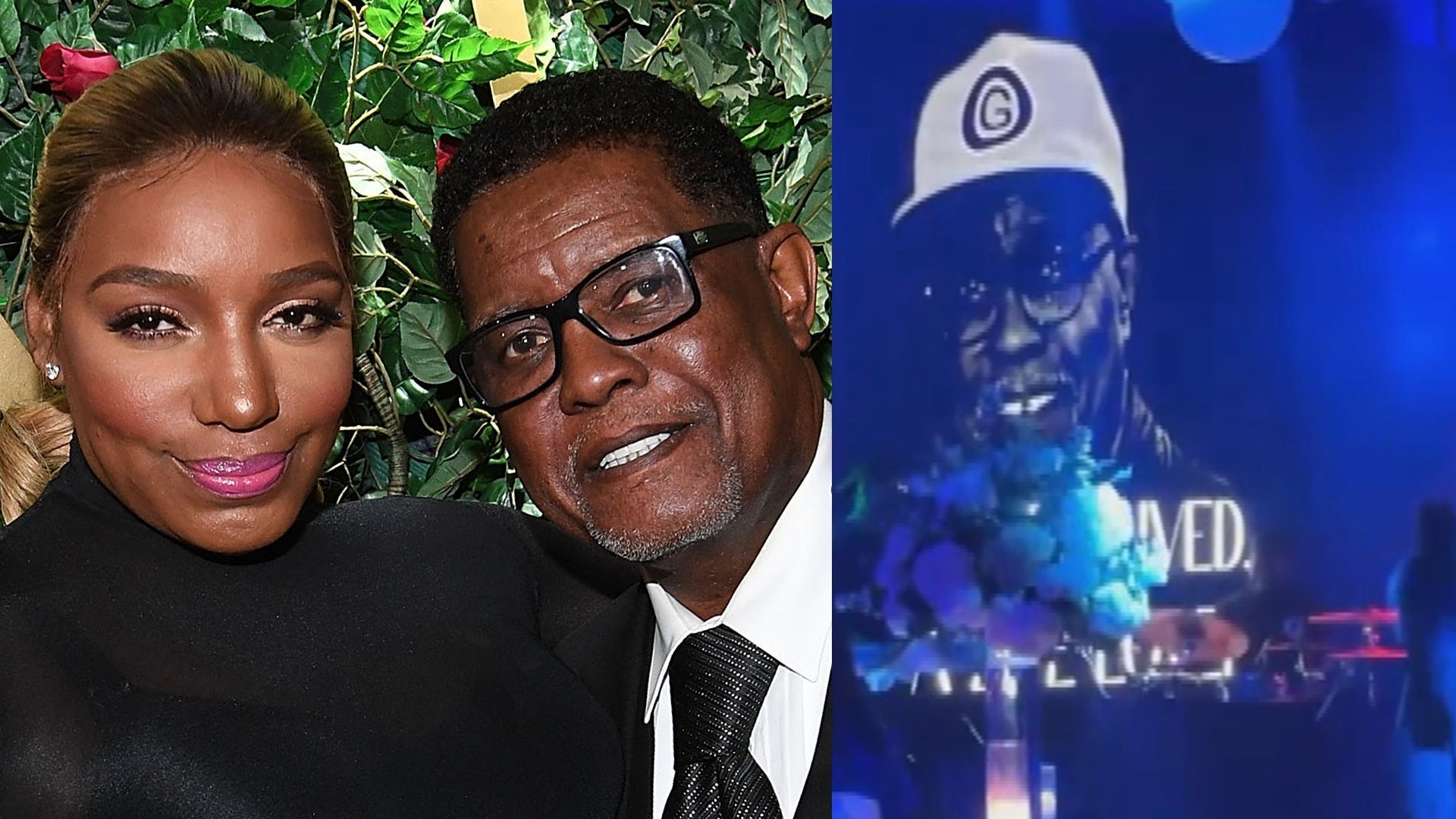 'RHOA' Stars Reunite at NeNe Leakes' Husband Gregg's Memorial
After a long hiatus, Dancing With the Stars returned Monday night, and we're following along for the whole two-hour season 28 debut to break down all the best dances, most surprising moments and all the new aspects of the competition.
As this season kicks off, fans are in for some big changes when the stars hit the dance floor. From the set to the dances to the scoring system, DWTS has been overhauled in a significant way after fan backlash following last season's surprising conclusion.
This time around, fans won't find out which stars are paired with which pros until the premiere. Additionally, the scoring system has been significantly adjusted with new rules about judging and voting protocols, and ET will break it all down as the show reveals the modifications.
The fun kicks off Monday at 8 p.m. ET/PT on ABC, and ET is bringing you all the highlights in real time!
Where We Stand After Week 1
7:00 PM:
There was no elimination tonight -- and they said we wouldn't even find out how eliminations work this season until next Monday. But, after two hours of performances, here's where the stars stand in terms of their scores:
James Van Der Beek and Emma Slater - 21
Hannah Brown and Alan Bersten - 20
Lauren Alaina and Gleb Savchenko - 19
Sailor Brinkley-Cook and Val Chmerkovskiy - 18
Karamo Brown and Jenna Johnson - 17
Mary Wilson and Brandon Armstrong - 17
Kel Mitchell and Witney Carson - 16
Ally Brooke and Sasha Farber - 16
Kate Flannery and Pasha Pashkov - 15
Ray Lewis and Cheryl Burke - 15
Sean Spicer and Lindsay Arnold - 12
Lamar Odom and Peta Murgatroyd - 11
James Van Der Beek and Emma Slater Slay the Tango
6:59 PM:
James Van Der Beek is super charming, and it shows in everything he does and says during his pre-taped package.
He's paired up with Emma Slater, and these two might really have what it takes to go the distance this season. They danced a passionate tango set to Imagine Dragons' "Whatever It Takes," and it's clear James' acting background is going to seriously help him this season.
After showing his adorable family cheering him on from the sidelines, Carrie Ann was the first to gush and marvel over his performance.
Len said it had "drive" and "purpose" and that it was a "terrific number."
Bruno, meanwhile, said he loved that James was totally in character and in control every minute that he was on the dance floor.
After all the positive feedback, the trio ended up earning 7s across the board for a total of 21 out of 30 and placing them at the very top of the leaderboard.
Sean Spicer and Lindsay Arnold Dance
6:50 PM:
Sean Spicer is paired up with Lindsay Arnold.
"His dance ability is at a pre-pre-school level" Lindsay said in the package, and this is still true after weeks of rehearsal.
The former White House Press Secretary wore a lime-green ruffled shirt and started the number by playing bongos. Then, they danced a bit. Everyone was clearly trying very hard.
They performed a salsa set to The Spice Girls' "Spice Up Your Life," and now everyone who watched will have to deal with that memory the next time they listen to that song for fun.
Bruno said he didn't have any timing or rhythm, but that the dance was "strangely entertaining."
Carrie said, "I like your sense of fun," which means there was nothing good to say about the dance itself.
Meanwhile, Len said he admires his courage for coming on the show. So, that's all pretty terrible and it was reflected in their scores.
The pair received 4s across the board for a total of 12 out of 30, somehow edging out Lamar Odom by a point.
Ally Brooke and Sasha Farber Cha-Cha to Fifth Harmony
6:41 PM:
The former Fifth Harmony singer was over-the-moon excited to be paired up with Sasha Farber, and it's going to be interesting to see how she compares to Normani, who almost claimed the trophy.
When Ally and Sasha hit the dance floor for a cha-cha set to Fifth Harmony's "Work From Home," they got some harsh criticism from Len for her "gyrating"
In fact, he slammed the dance for having too much "Beyonce stuff" in it, but didn't exactly make it clear what that meant. All I know is, that's the wrong thing to say in basically any circumstance.
Carrie Ann and Bruno also had a lot of feedback about needing to stick to the music and control her movement.
However, the judges' scores will hopefully motivate Ally and Sasha to keep pushing, because they are right in the middle of the pack. The pair got 5s from Carrie Ann and Len and then a 6 from Bruno for a total of 16 out of 30.
Mary Wilson and Brandon Armstrong Dance to the Supremes
6:32 PM:
Mary Wilson is a music legend and a founding member of the Supremes, so it only makes sense that -- paired with Brandon Armstrong -- they would play up her role as an icon by having them dance a foxtrot to the Supremes' famous tune "Baby Love."
Carrie Ann said the dance showed "true elegance and true sophistication."
Bruno also fanned out over the beloved singer, gushing, "A Supreme is always a Supreme [and] you know how to sell it."
Even Len had a lot of love for the number, telling Mary, "I'm the same age as you and I'd like to be able to come out and a foxtrot as well as you."
The pair ended up earning 6s from Carrie Ann and Bruno and a 5 from Len for a total of 17 out of 30.
Ray Lewis and Cheryl Burke Heat Up the Ballroom
6:23 PM:
In the pre-taped package, Ray and Cheryl meet up and he immediately mixes up a dip with a lift -- it doesn't give me high hopes.
However, when they finally hit the dance floor for a Salsa set to Nelly's "Hot in Herre," they actually had some real chemistry. It wasn't perfect, or even close to perfect, but it was a lot of fun.
Bruno called the number a "fantastic, charismatic performance."
"That was pretty damn good," Carrie Ann said, marveling at how Ray brought his "A-game."
"There was a couple of mistakes but you have great potential!" Len said, surprising everyone. "Good job."
The pair didn't have a chance to actually chat -- because the live show is running behind schedule -- so they got to the judging right off the bat. The duo earned 5s across the board for a total of 15 out of 30.
Karamo Brown and Jenna Johnson Salsa to Lizzo
6:14 PM:
Karamo Brown said that he practically begged Dancing With the Stars to let him join the new season, and he was overwhelmed when he found out that Jenna Johnson is going to be his partner.
The pair donned some shimmering purple ensembles and hit the dance floor for a salsa set to Lizzo's "Juice" and it was just a fun, gleeful performance that saw Jenna essentially climbing all over the Queer Eye star for two minutes.
However, Len said it was "all a bit disappointing" and that the dance "lacked a bit of rhythm."
Bruno complimented Karamo's style, his attitude and his lifts, while Carrie Ann said that he "underperformed" this routine, and that he didn't pop on stage nearly as much as she wanted. She went on to say that it was "underwhelming."
The scores, however, show how much potential he has. Carrie Ann and Bruno both gave the pair 6s while Len awarded them a 5, for a total of 17 out of 30.
Christie Brinkley Super Hurt Herself
6:07 PM:
After Sailor and Val pulled off their impressive foxtrot and Christie joined them on stage for the judges' feedback, the model and actress revealed just how badly she'd hurt herself when she snapped her arm.
According to Christie, who's still rocking a full cast, her doctor said it was one of the worst breaks in an arm he'd ever seen. She broke both bones in her forearm and had to get screws put in.
It now makes sense that she couldn't stay in the Mirrorball trophy race.
Christie Brinkley Pairs Up With Val, Gets Replaced by Daughter
6:06 PM:
Christie Brinkley was supposed to dance a foxtrot with partner Val Chmerkovskiy, and as they were rehearsing, Christie took a fall and broke her arm.
We actually see the footage of the fall, and it looks like it seriously hurt. In a Facetime call, we even see her in the hospital.
However, her daughter, Sailor, took her place. With only three days to rehearse, she and Val perform a foxtrot set to "Uptown Girl," and it's surprisingly good.
It has some hiccups -- as you'd expect from having three days to rehearse an entire dance number -- but it was met with a standing ovation from the audience while Christie watched and cried tears of joy from the side of the stage.
After a mother-daughter hug following the number, Carrie Ann said she was "blown away" by Sailor's skills.
"You have a poise and an incredible, carefree spirit," Carrie Ann marveled.
"With only three days to practice, Sailor, you floated my boat," Len said. Although he didn't keep from sharing his criticism as well.
As for Bruno, he said he "can't wait to see" what the young dancer is able to achieve with real rehearsal time.
Carrie Ann, Bruno and Len each gave the pair a 6, for a total score of 18 out of 30.
Lauren Alaina and Gleb Savchenko Cha-Cha to Shania
5:53 PM:
Country singer Lauren Alaina and returning pro Gleb Savchenko are actually a really cute pair, and their cha-cha gives me hope for their run this season.
The dance was set to Shania Twain's "Man! I Feel Like a Woman" and it gave Lauren a showcase for her smile and her personality.
Bruno praised the pair for their "sultry" number, while Carrie Ann praised the "looseness" of their performance.
Len had a problem with the intro, which saw Lauren start the dance sitting on a chair before breaking into the traditional steps. It's just part of Len's push for more old-school ballroom performances.
Backstage, speaking with Erin, Lauren could hardly catch her breath, but she was overwhelmed by the impressive scores -- 7 from Carrie and and 6s from Len and Bruno, for a total of 19 out of 20.
Bobby Bones Is in the House!
5:50 PM:
Since Bobby Bones is apparently the reason DWTS had to change EVERYTHING this season, it's surprising they let him back in the studio.
He seems to be as nice a guy as he was before everyone randomly decided to hate him for winning a reality show, which is nice to see!
He quipped about being a secret guest pro dancer, and while it was just a joke, I'd actually have no problem with that!
Lamar Odom and Peta Murgatroyd Foxtrot In Purple
5:44 PM:
Peta returned to DWTS after spending the last few years as a full-time mom, and she's paired up with Lamar Odom. From the first intro package, it's clear she's got her work cut out for her.
Lamar's tall, and as handsome as he might look in a purple tux, that doesn't make his lumbering any less noticeable. Although he's not entirely hopeless, it's gonna be a rough ride to the finish line.
The pair danced a bit of a slowed-down Foxtrot to the sultry Nina Simone hit "Feeling Good," and it wasn't terrible, but, as Len said, "it lacked finesse."
"The foxtrot is one of the hardest ones to master," Bruno said, explaining some of Lamar's shortcomings. However, he complimented some of his holds.
Carrie Ann said she completely disagrees with both Len and Bruno, and complimented his showmanship, his posture and his fearlessness.
Peta, as always, was endlessly supportive of her partner and couldn't stop smiling as they got their feedback and spoke with Erin Andrews after the dance.
Carrie Ann gave the pair a 5, while Len and Bruno both gave surprisingly low 3s, for a total of 11 out of 30. The booing from the audience just got louder and louder.
Are we going to see an audience mutiny tonight? It's a live show, so anything is possible.
Kate Flannery Returns to 'The Office'
5:34 PM:
To introduce Kate's pro-partner, they pulled off an adorably nostalgic The Office parody before revealing that her partner is newcomer Pasha Pashkov.
The pair hit the purple and blue neon dance floor for a cha-cha set to the Donna Summer classic "She Works Hard for the Money," and the hilarious comic showed exactly how much she's learned during the first few weeks of rehearsal.
Kicking the dance off dressed like a waitress, Kate sang the first bars of the song before ripping off the waitress garb and revealing her bright blue costume beneath.
"I am so impressed," Carrie Ann gushed. "That was so clear and you are so sure-footed."
Len came in hot with some advice on what Kate did wrong, but he had nothing but love for her attitude, telling her, "You come out and you sparkle!"
Bruno explains that she needs to have clear, precise movements and finish her motions when dancing a cha-cha or samba, but generally everyone was really excited about their first number together.
The pair ended up getting 5s across the board for a total of 15 out of 15, and it's clear the audience didn't really agree.
Host Tom Bergeron quipped, "It looks like you guys spent the year practicing your booing!"
Kel Mitchell and Witney Carson Eat Good Burger and Dance Tango
5:22 PM:
Kel Mitchell is paired up with Witney Carson, and for their first number of the season, the pair danced a traditional tango, set to the less-traditional song choice, "Sucker" by the Jonas Brothers.
The dance started with Kel going down a slide sticking out of a giant blowup of his own face -- which was a wonderfully weird and surreal moment -- and then the pair delivered a traditional number with some missed steps.
"This is what we like to see, a proper dance done properly," Bruno said, after the performance.
"If this is week 1, I'm very excited," Carrie Ann shared.
"I liked your attack, and I liked your attitude throughout the dance," Len shared, before explaining a number of mistakes. However he concluded that Kel has "potential."
Carrie Ann gave the pair a 6, while Len and Bruno gave them 5s, for a total of 16 out of 30.
Hannah Brown and Alan Bersten Cha-Cha
5:11 PM:
After revealing that Hannah's surprise partner is Alan Bersten in a Bachelorette parody segement, the pair took to the dance floor and legit killed it.
The pair performed a surprisingly impressive (and brief) cha-cha set to "I Wanna Dance With Somebody," and the silvery spectacular was a great first dance from the reality star.
Len Goodman said it was "crisp, it was clean, it was confident" but that it was a little unsteady in parts.
Bruno Tonioli praised the pair, but warned them that they need to watch their balance and to "not rush the music."
Carrie Ann Inaba said that she has "great form" and is excited to see what she can do next week.
The pair ended up earning a total score of 20 out of 30 for their efforts.
Christie Brinkley Is Out!
5:05 PM:
This was revealed before the show kicked off, but Christie Brinkley had to step down due to injury, and she's been replaced by her daughter, Sailor.
So, will that mean she's out first? Since she's had no practice? Or can literally anyone off the street dance better than Sean Spicer? We'll see!
Lots Of Gold!
5:03 PM:
Wow, they were not kidding when they said the new set had a lot of gold. It's basically all gold.
The new stage, the costumes, everything is shimmering and glittery and it looks about as revamped and reconfigured as we could have hoped.
And They're Off!
5:00 PM:
The race for the Season 28 Mirrorball has officially kicked off!
We're about to find out who's paired up, how the new voting works and which pros won't be competing for the championship.
Also, thanks to an early set pic, we already know what this season's ballroom mirrorball looks like, and it's a serious redesign! Check it out below.
Check out the video below for more on this season's stellar, star-studded cast and some of the biggest changes to expect from the upcoming weeks of competition.
RELATED CONTENT:
Hannah Brown on How 'Dancing With the Stars' Is Helping Her Feel 'Sexy and Desirable' (Exclusive)
Sharna Burgess Opens Up About Finding Out She Was Cut From 'Dancing With the Stars'
'DWTS' Sneak Peek: Hannah Brown Meets Her Partner at 'Bachelor' Mansion
Related Gallery