News
'Dancing With the Stars' First 'Grease' Night Sees Perfect Scores and a Shocking Elimination!
By
Olivia Jade Tears Up Over Sister's Support at 'Dancing With the …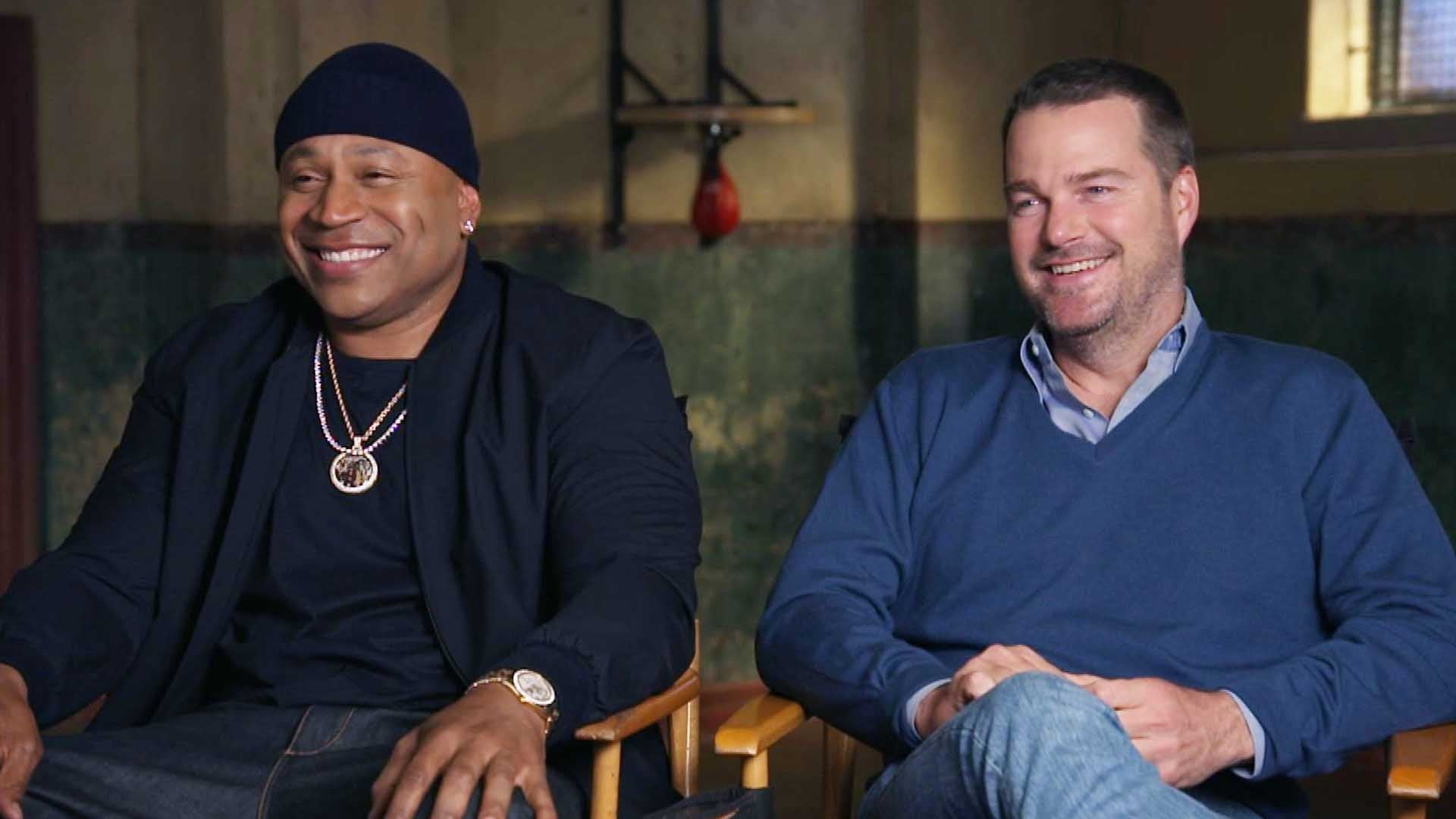 'NCIS: Los Angeles' Series Finale: Cast Shares the Mementos They…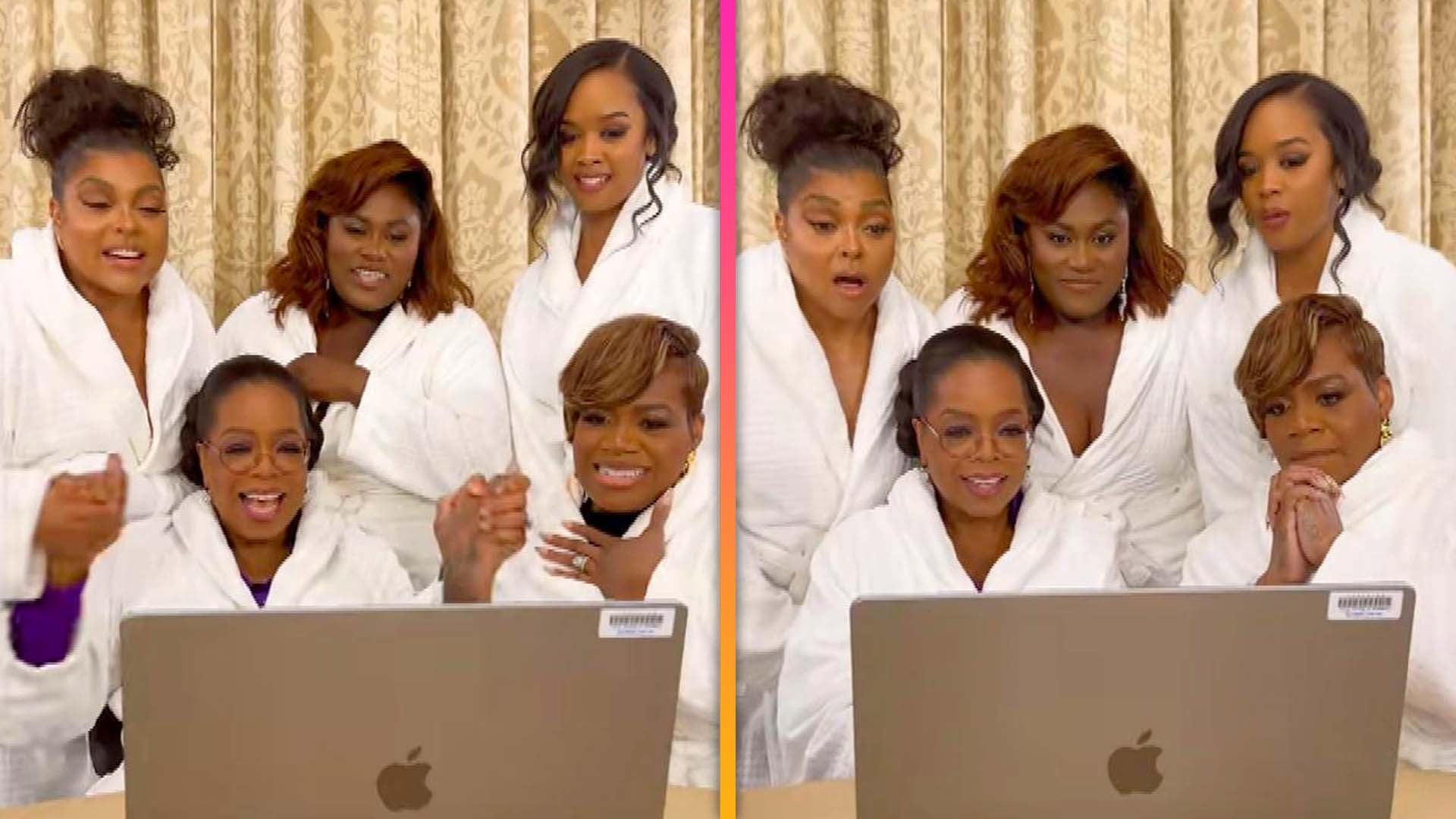 Watch Oprah Surprise Cast of 'The Color Purple' With First Trail…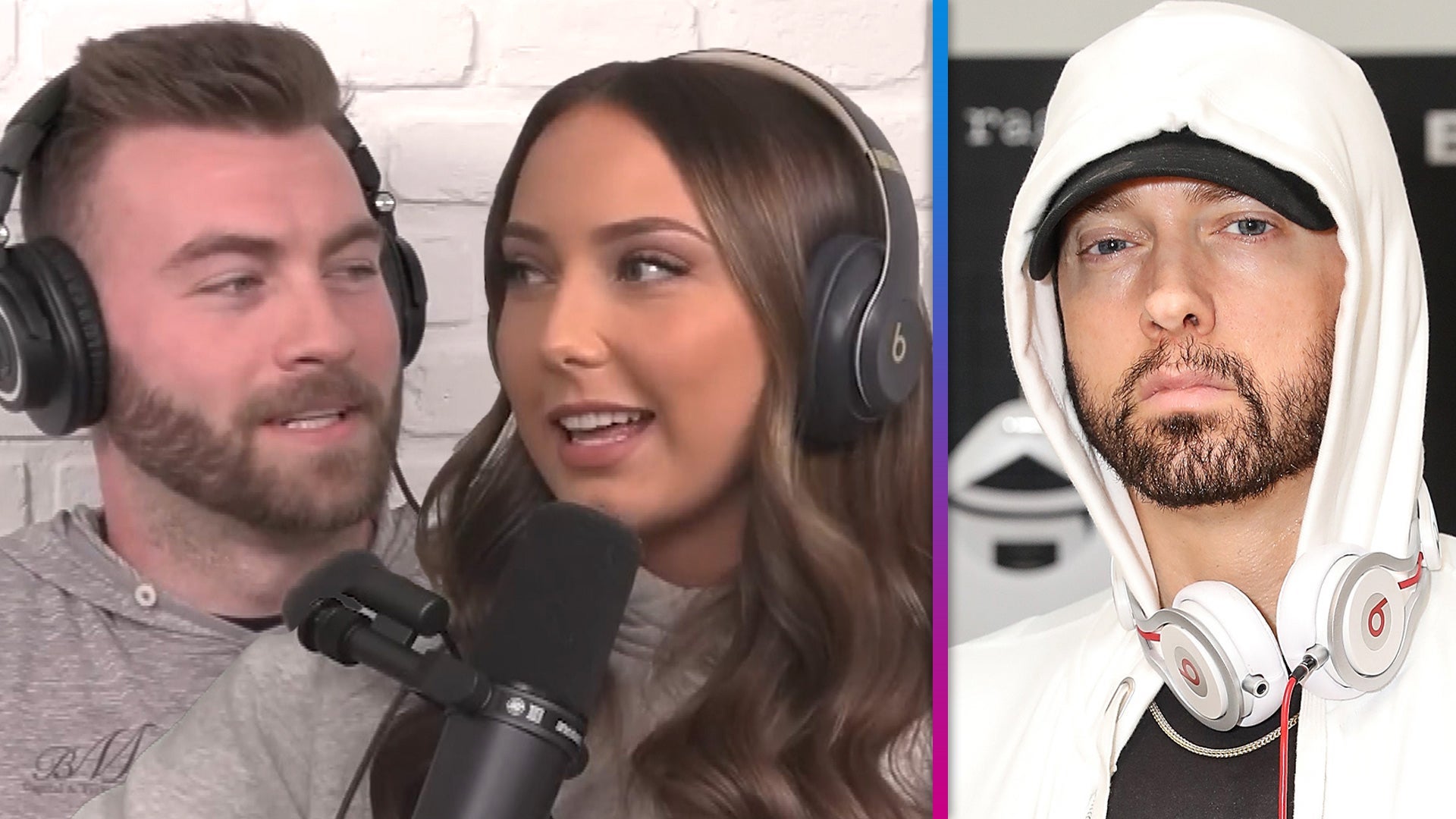 Hailie Jade's Fiancé Asked Her Dad Eminem for His Blessing Befor…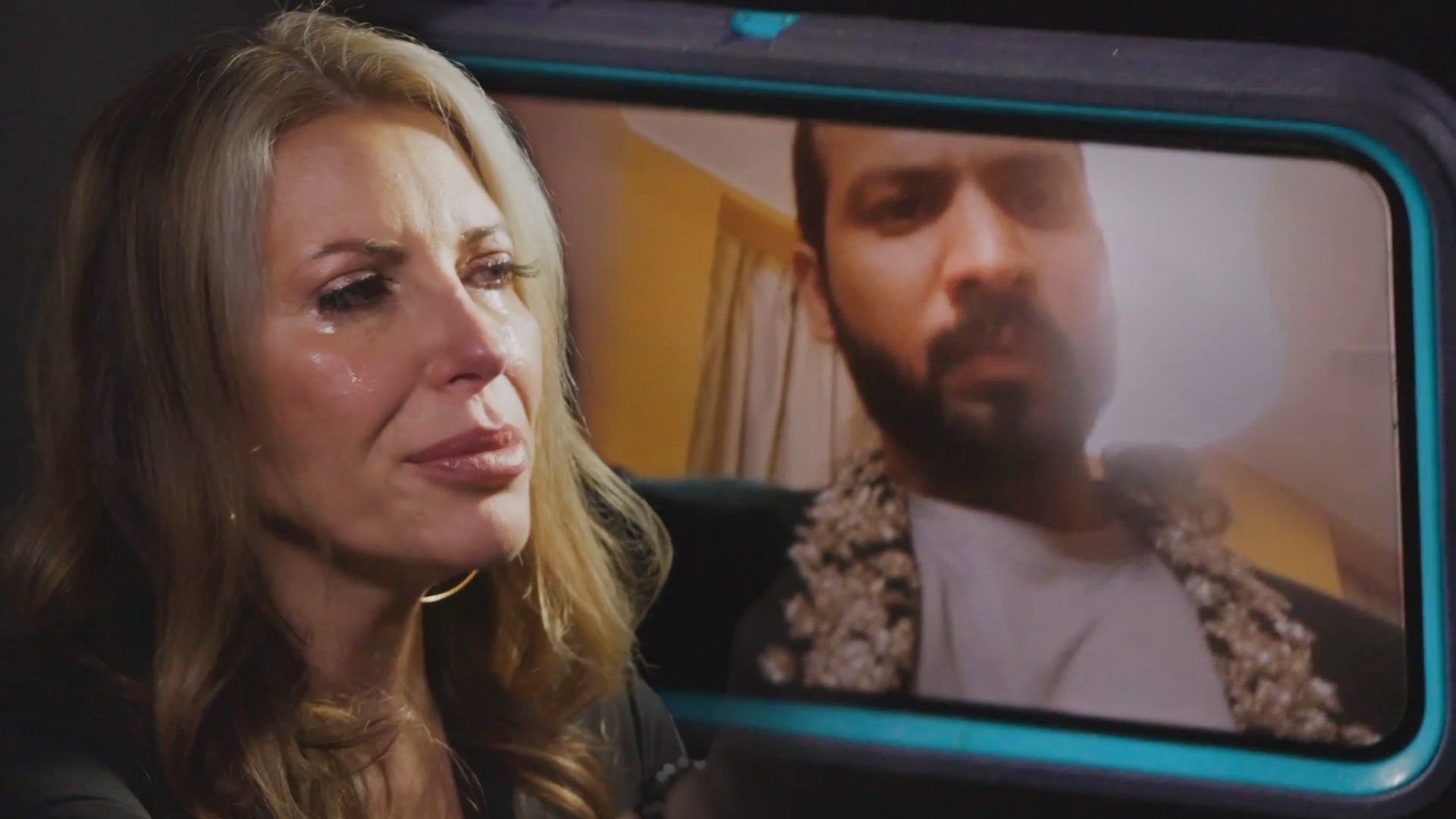 '90 Day Fiancé': Jen Tears Up After Rishi's Mom Says She Too Old…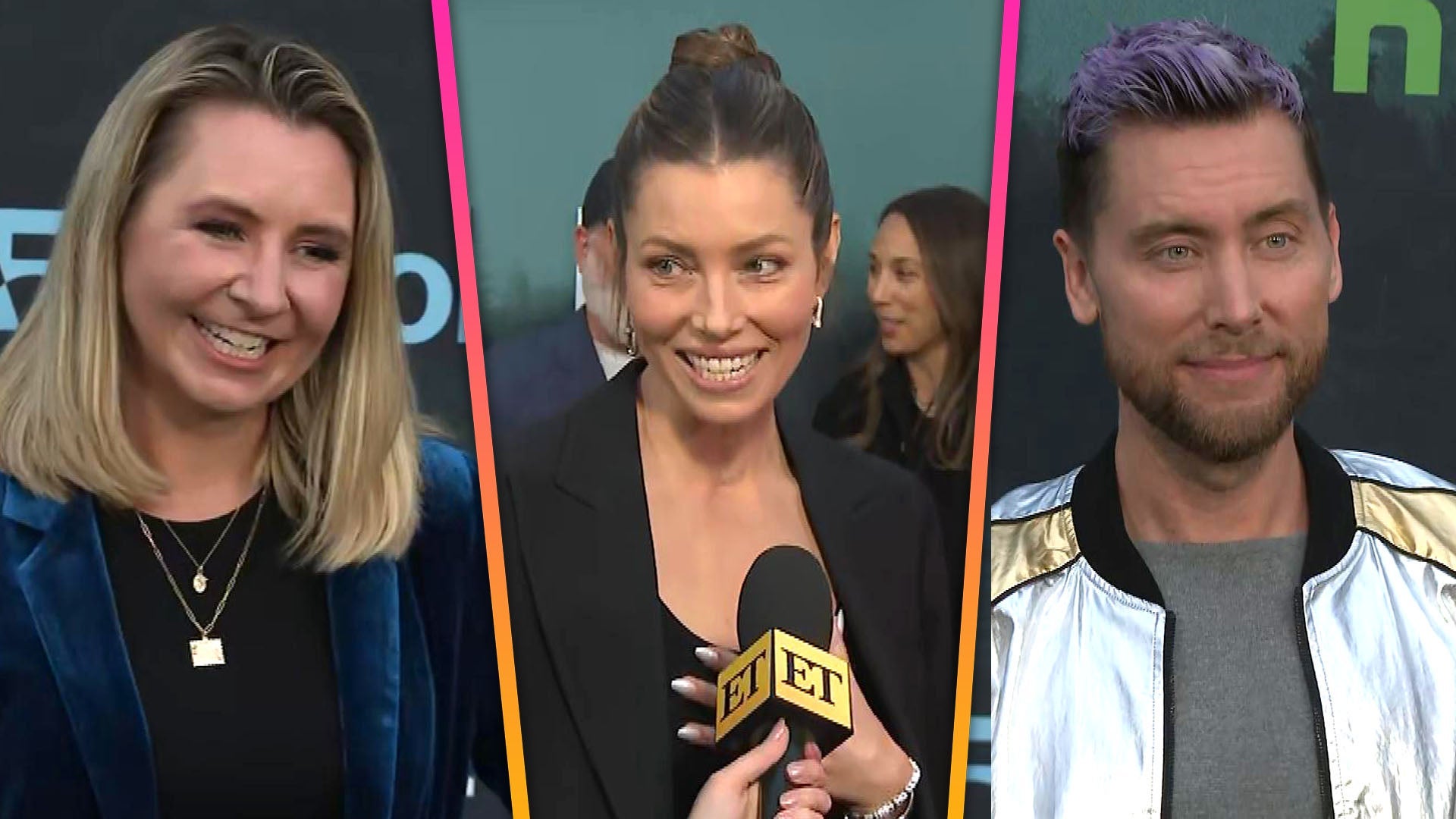 Jessica Biel on Her 90s Reunion With '7th Heaven' Co-Stars (Excl…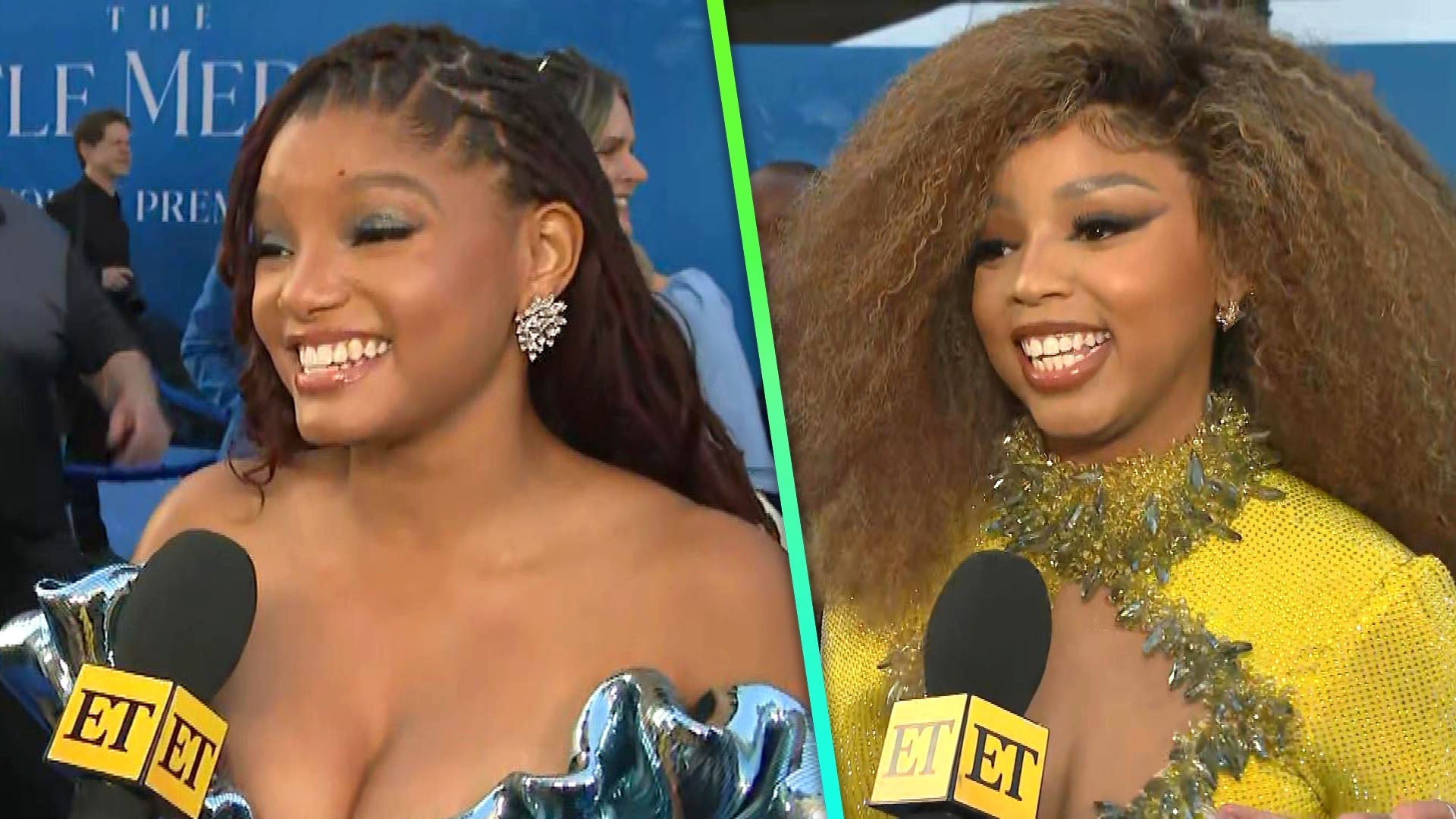 Why Halle Bailey Became Emotional Over Sister Chlöe at 'The Litt…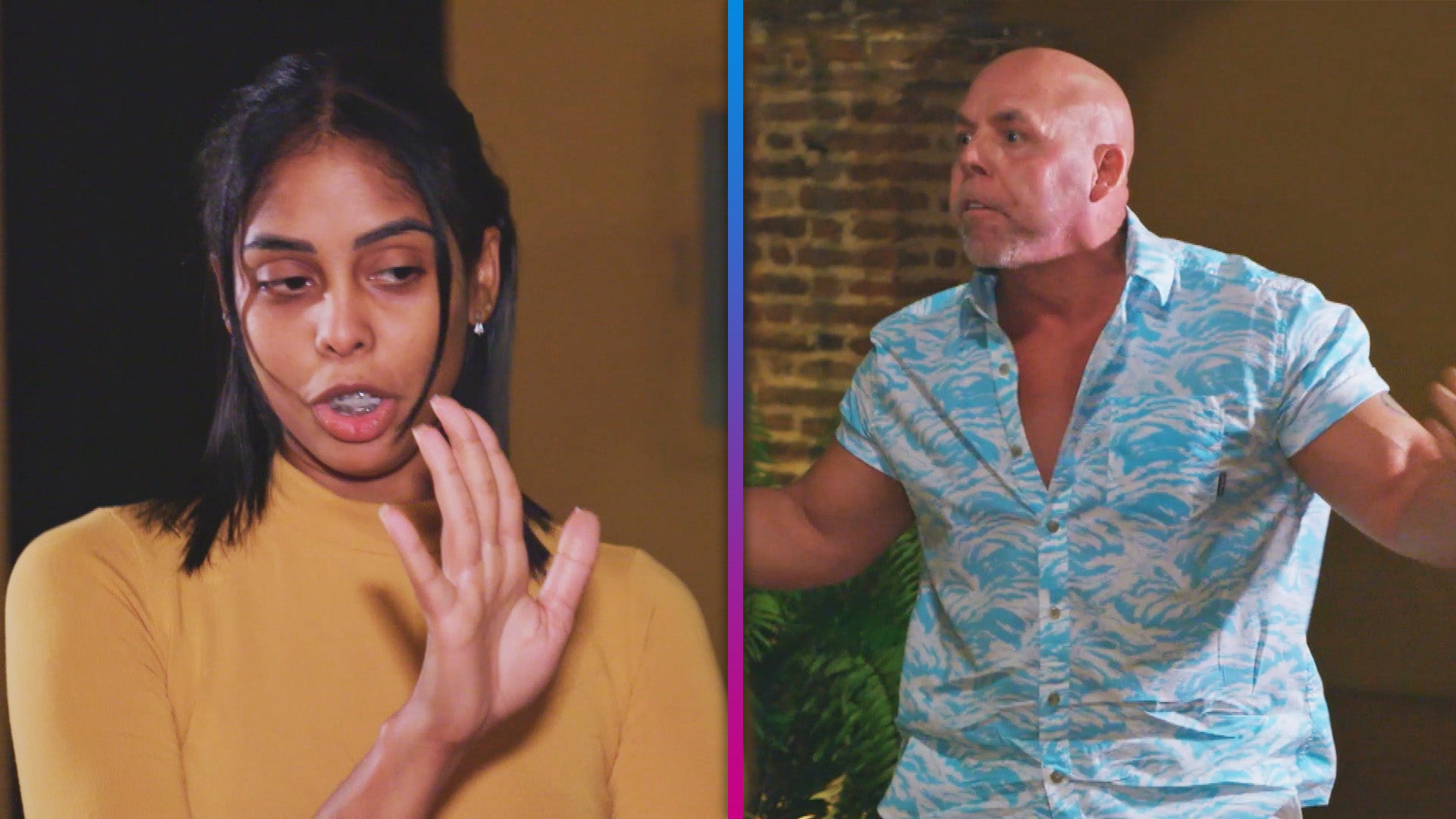 '90 Day Fiancé: Love in Paradise': Lidia's Daughter Nicole Blows…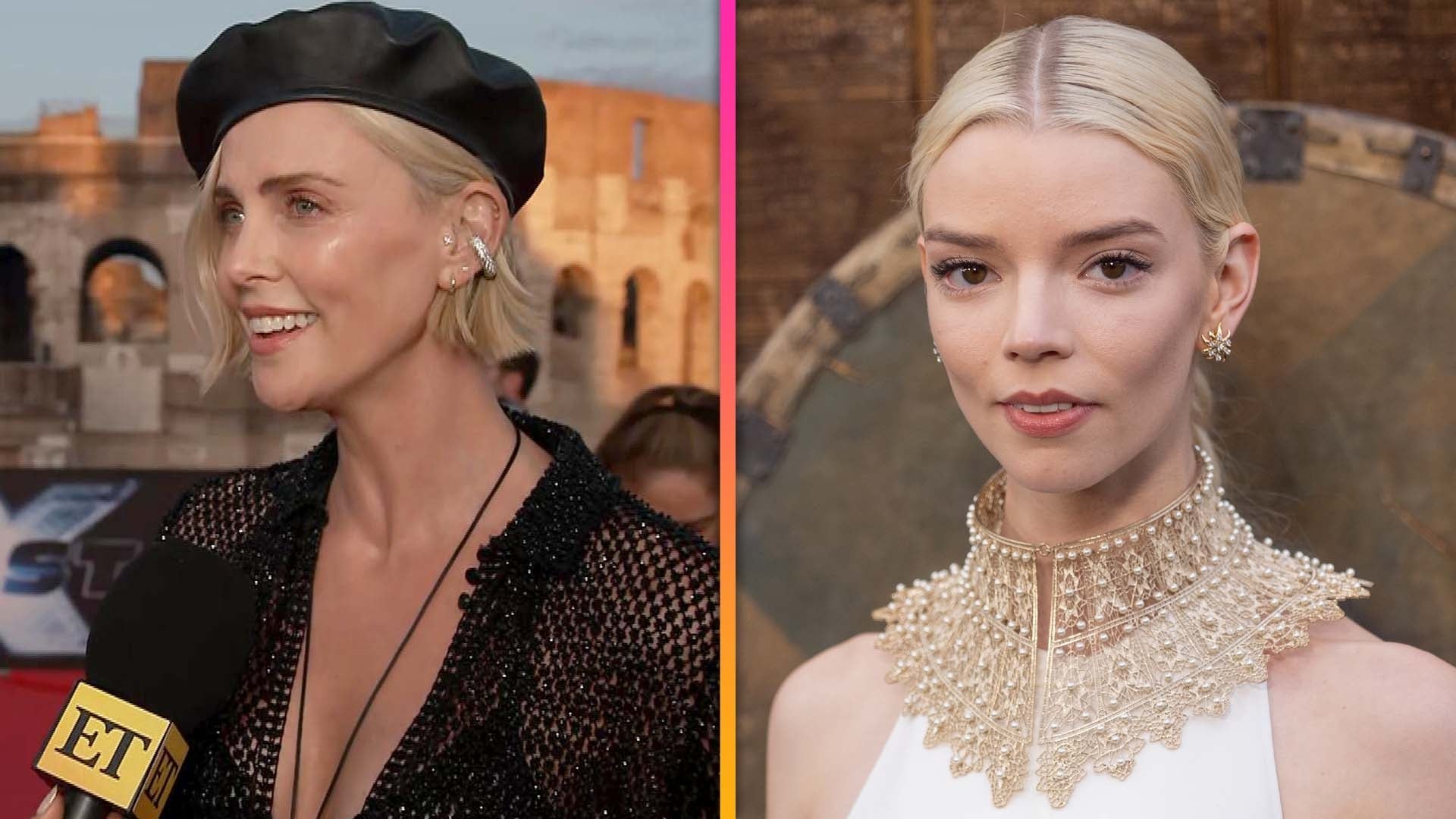 Charlize Theron on If She's Spoken With Anya Taylor-Joy Over 'Fu…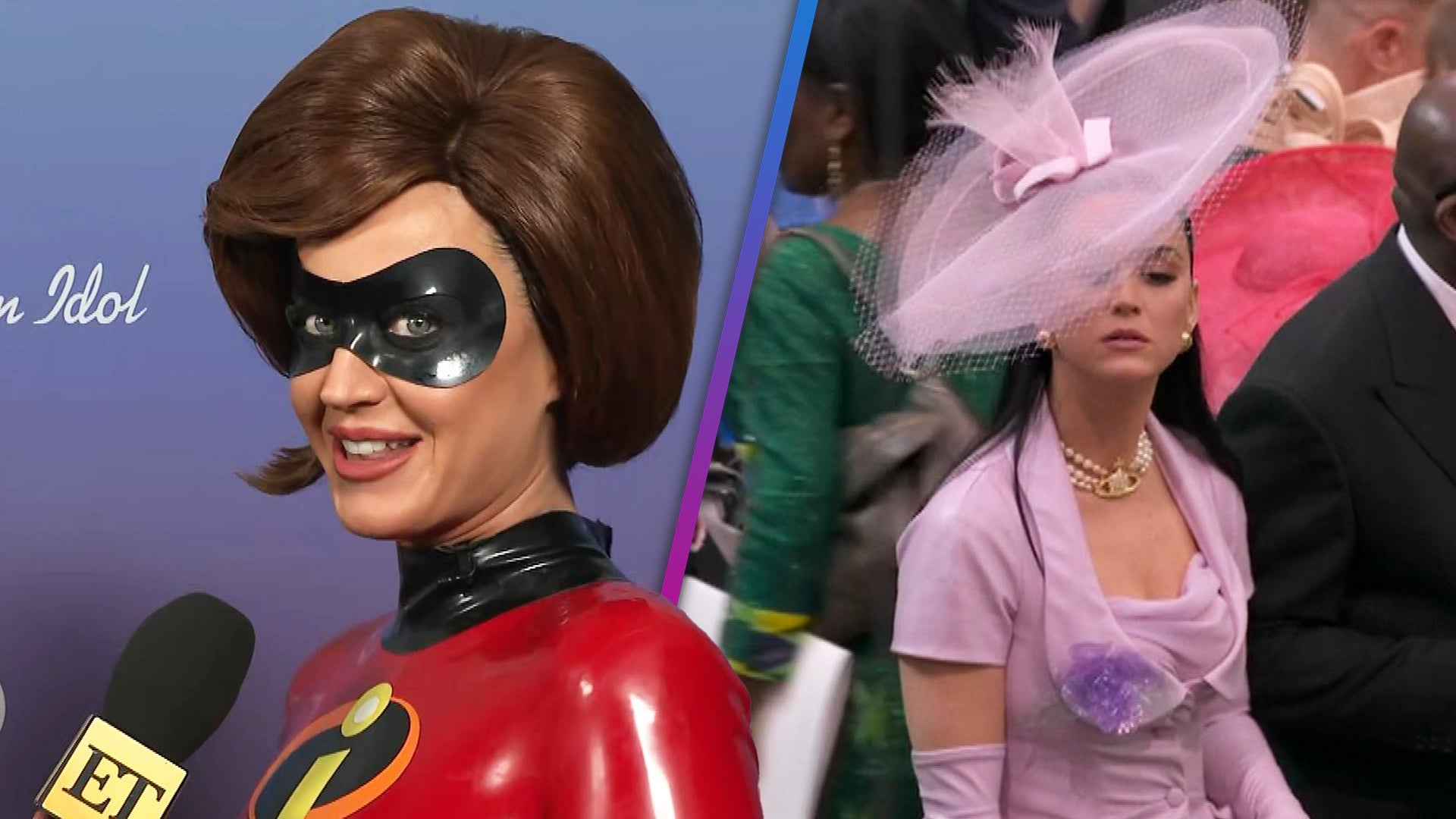 Katy Perry Reacts to Viral Memes 'Taking Over' When She Couldn't…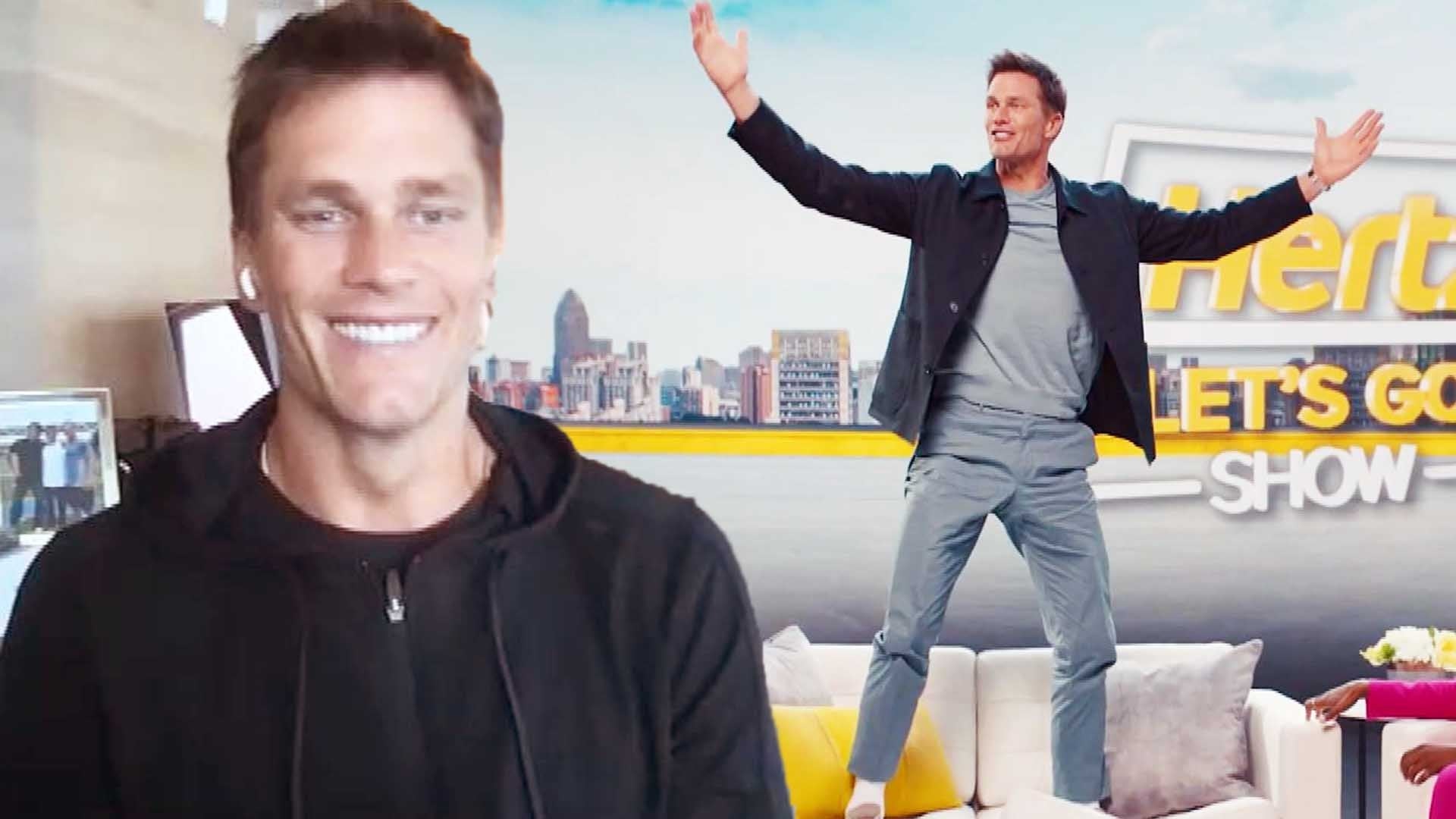 Tom Brady Pokes Fun at Infamous Tom Cruise Moment With Oprah Win…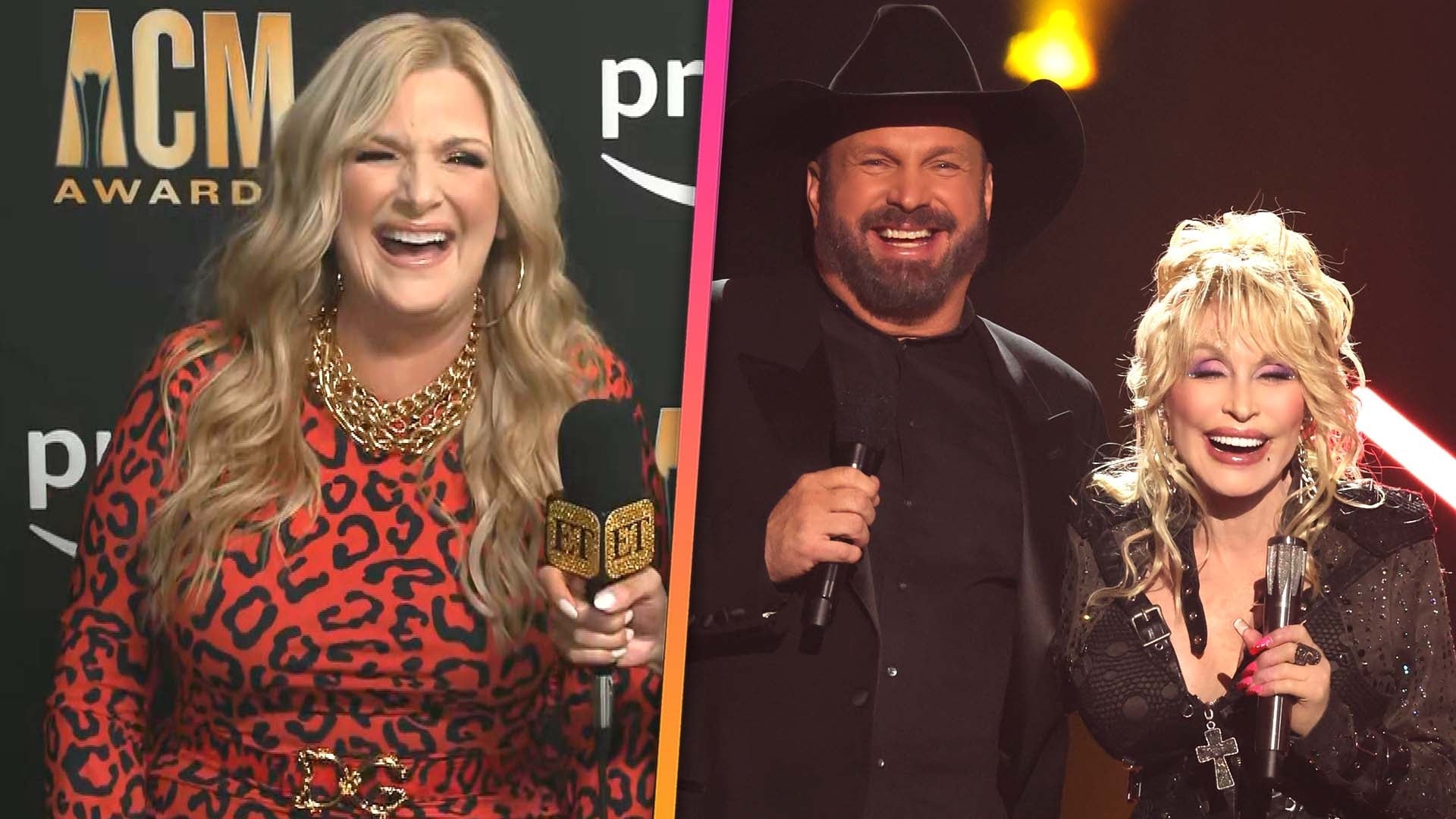 Trisha Yearwood Reacts to Dolly Parton Suggesting 'Threesome' Wi…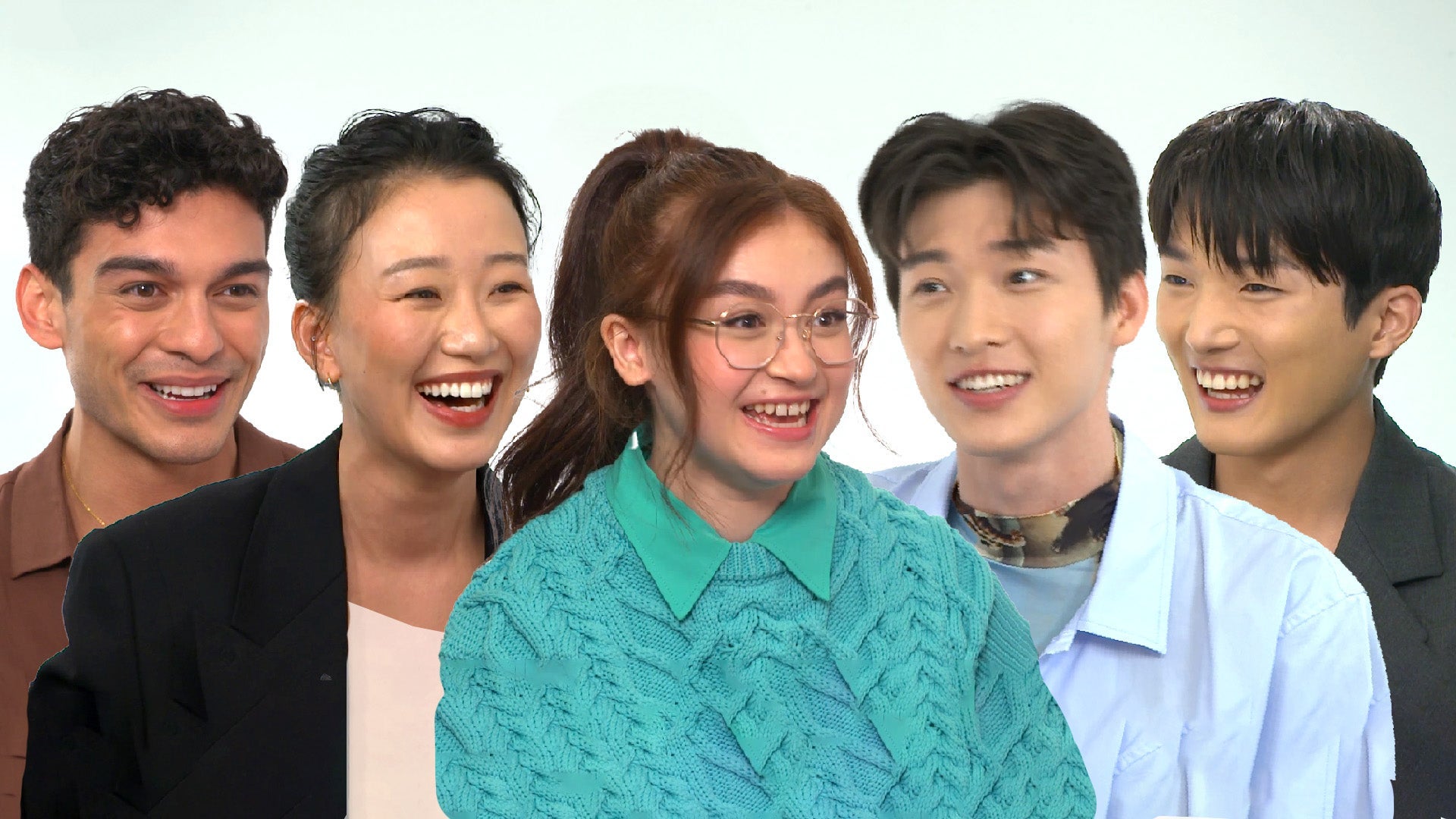 'XO, Kitty' Cast Debates Who Kitty Should End Up With and Reacts…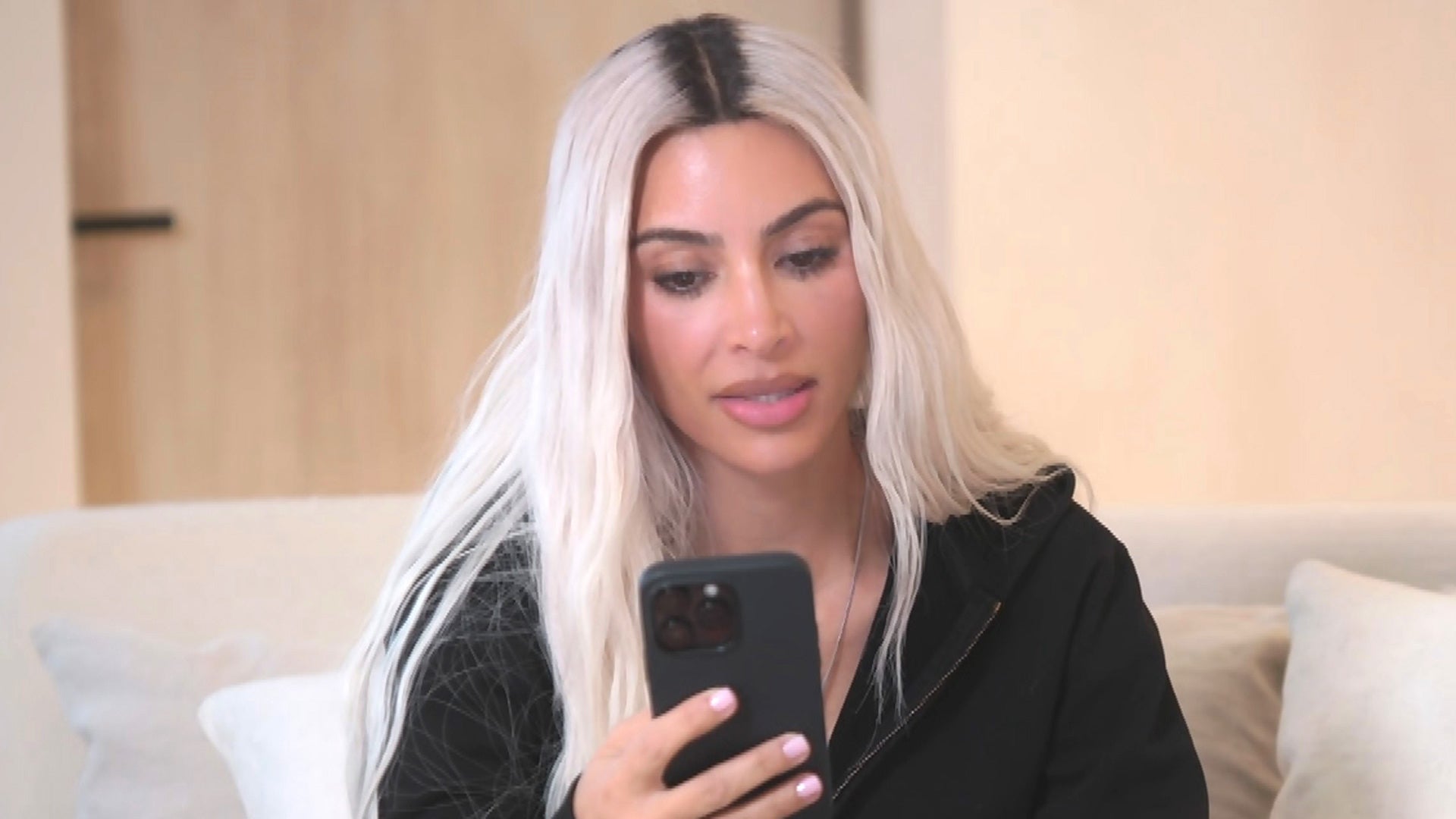 Why Kim Kardashian Likes to Read News Stories About Her Family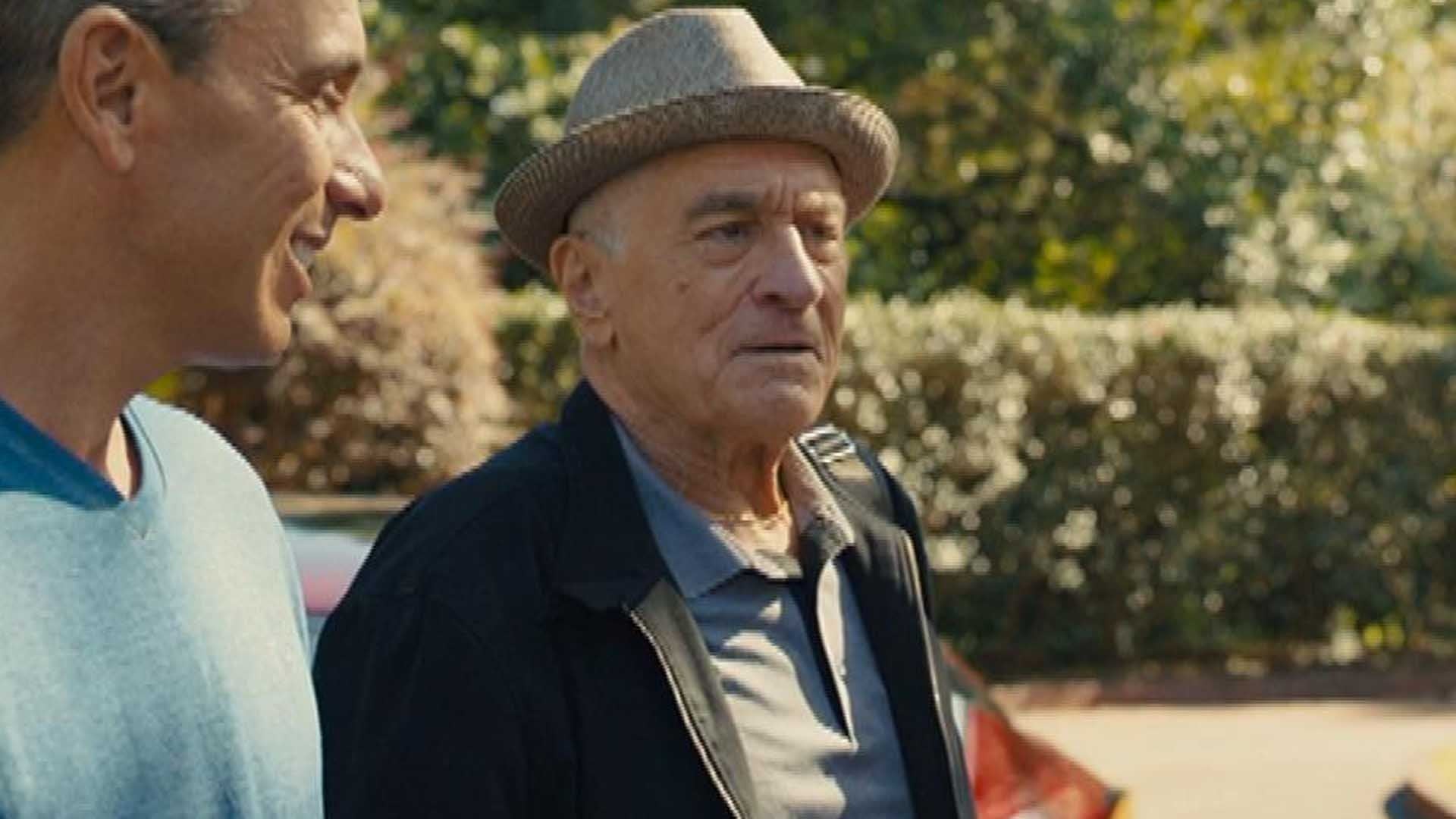 'About My Father' Cast Dishes on Their Real-Life In-Laws (Exclus…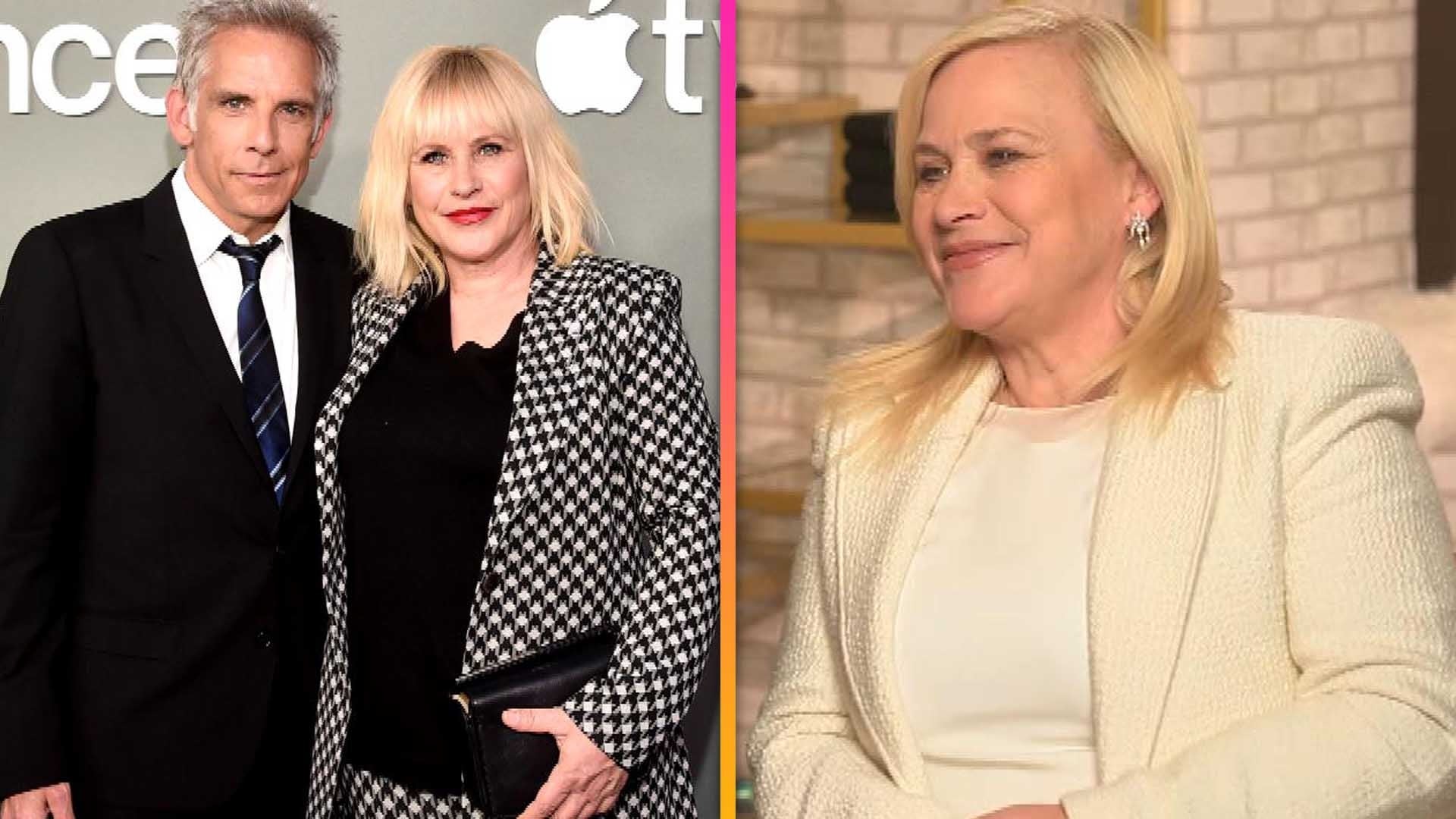 'High Desert': Patricia Arquette Dishes on the Six Degrees of Se…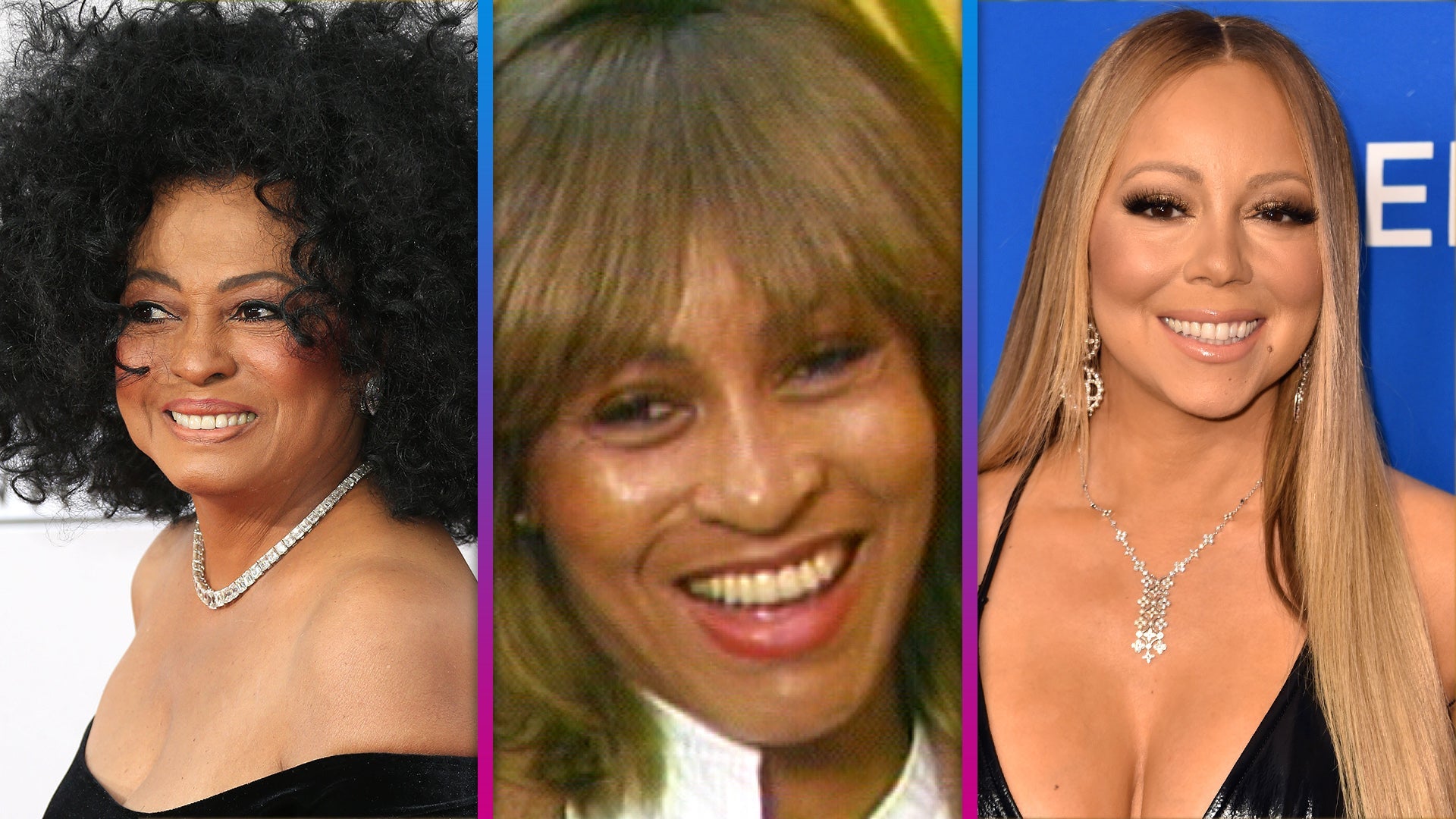 Tina Turner Dead at 83: Hollywood Mourns the Music Icon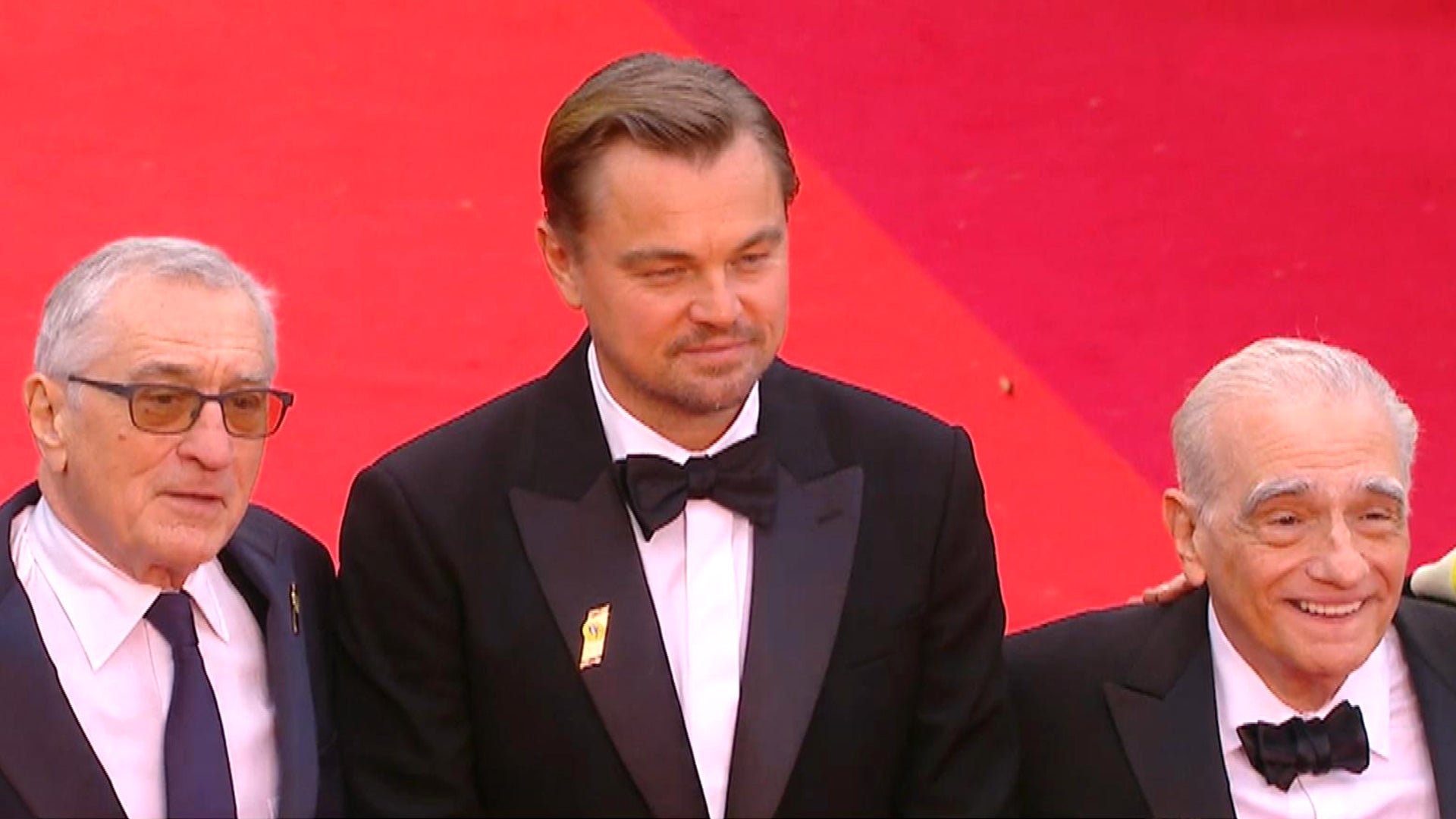 Leonardo DiCaprio, Martin Scorsese and Robert De Niro Receive 9-…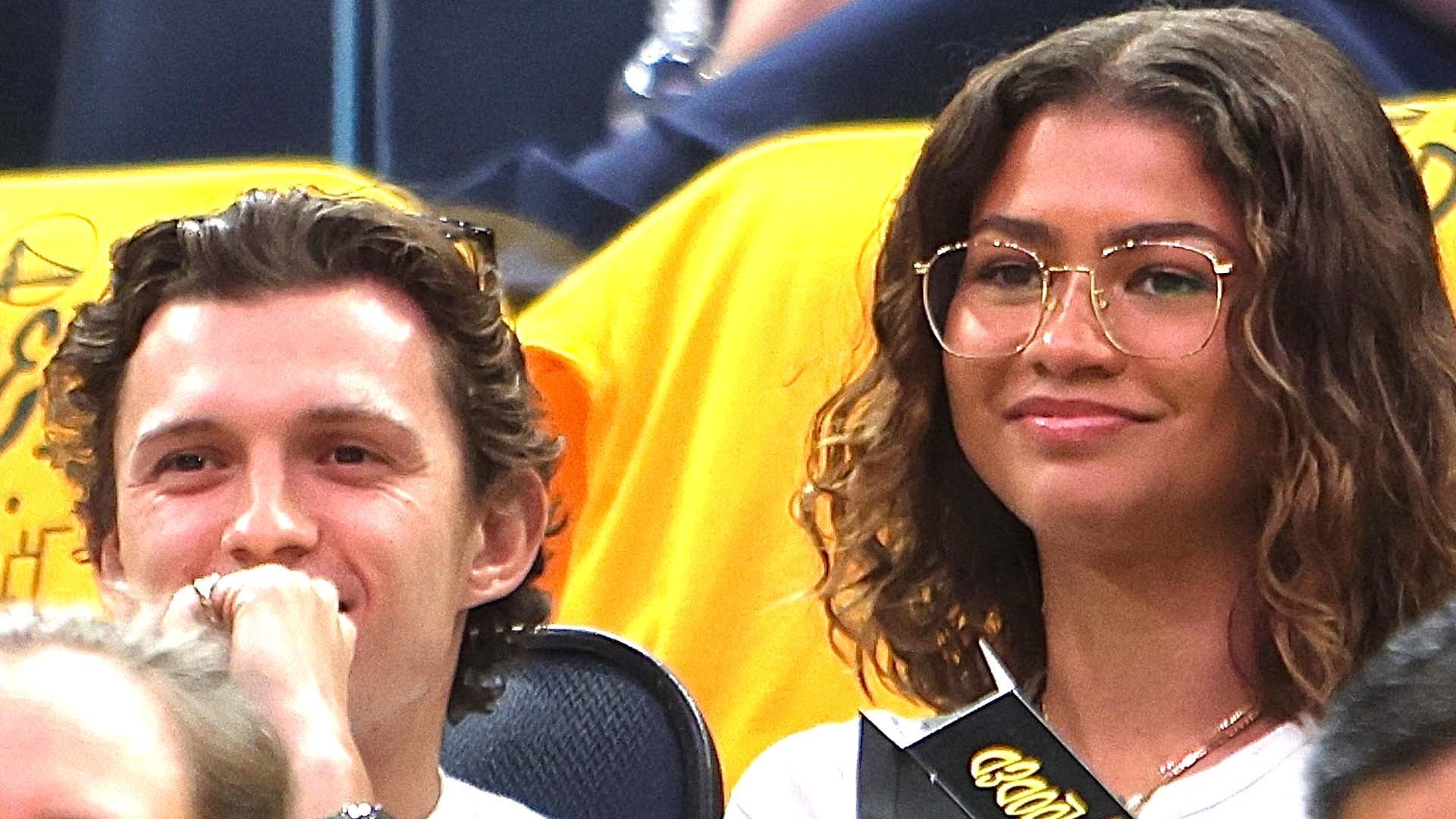 Zendaya and Tom Holland All Smiles During Date Night at Lakers v…
Dancing With the Stars returns Monday for the fifth week of season 30, and the show is paying tribute to an iconic musical! With a slew of excited celebs ready to show off their moves, ET is following along throughout the two-hour spectacular to break down all the best dances and the most surprising moments from DWTS' celebration of the 1978 classic Grease!
As the contestants duke it out on the dance floor with their best retro 1950s-inspired routines, judges Carrie Ann Inaba, Len Goodman, Bruno Tonioli and Derek Hough will be giving feedback and doling out their scores -- all before another pair gets the boot.
After last week's brutal double elimination, there are only 11 couples left in competition, and they will all be dancing their hearts out as they try to win the votes of the viewers and the support of the judges.
The battle for the mirrorball trophy kicks off on Monday at 8 p.m. ET/PT on ABC, and ET will be covering all the highlights in real time.
It's Time for the Elimination!
6:59 PM:
Two couples are going home tonight, and Tyra dramatically reads through the long list of the groups that are safe, leaving only the bottom two on stage.
Despite getting some of the highest scores of the season, the final two in jeopardy are Mel C and Gleb as well as Olivia Jade and Val.
This is a truly insane result. These are not the two couples who should be in the bottom two.
Derek says it best when he asks, "America! What have you done?!"
All the judges lament how bad and hard this decision is. After Carrie Ann and Derek vote to save Mel C, Bruno and Len vote to save Olivia.
As head judge, Len's vote breaks the tie -- meaning Mel C and Gleb are going home, and Olivia and Val get to dance another week.
Cody and Cheryl Close Out 'Grease' Night With a Quickstep
6:50 PM:
Cody reveals, in his pre-taped package, that he actually performed in Grease in a high-school production. However, he admits that he's not a great singer, so he's excited to be a a part of it in a way that just involved dancing.
So, for the final number of the night, Cody and Cheryl hit the stage for a quickstep set to "We Go Together" that sees both of them rocking all-black, surprisingly tight ensembles and it's a fun, high-energy conclusion to a night of surprisingly captivating routines!
"That had the sense of uplifting celebration of everything Grease!" Bruno shares
Carrie says she wants to see more chemistry from them, but that they still did a "great job."
"What I liked was the energy you produced," Len says. "You really came out and gave it your all."
The pair earn four 8s for a total of 32 out of 40.
Mel C and Gleb Are the Ones That We Want
6:41 PM:
Mel C is embracing her inner Sandy to find her confidence this week.
Believe it or not, Mel says during her pre-taped package that she's always struggled with her confidence, despite her fame, and she's brought to tears trying to muster up her courage.
However, it's hard to imagine her not being confident when she takes the stage for a quickstep set to "You're the One That I Want," with Gleb, and the pair just slay.
Derek says the dance was fantastic, while Bruno adds that it "takes a lot of guts to do a quickstep in lycra."
Carrie Ann says she appreciates her vulnerability and that it adds a lot to her numbers.
Len keeps it simple, telling Mel it was her "best dance" thus far.
The couple earn four 9s for a total of 36 out of 40 -- placing them in a five-way tie for the top spot on the leaderboard.
JoJo & Jenna Are Perfect (Literally) in Pink
6:30 PM:
JoJo and Jenna are two of the best dancers of the season -- and a lot of that is because of JoJo's extensive background in dance.
But that doesn't make it less delightful to watch them dance, and the pair deliver a stunning foxtrot set to "Look at Me, I'm Sandra Dee (Reprise)" and it left the judges stunned.
Len stands to deliver his feedback and says, "You affected my brain with the quality of the technique, you affect my heart with the artistry that you produced. It was superb."
I absolutely love this partnership," Derek marvels. "That was a moment!"
Bruno says he's "still shivering" and Carrie Ann adds, "You leave me nothing to say, other than this was perfection."
As one might expect, this level of praise was matched by the seasons first perfect score -- Four 10s for a total of 40 out of 40.
Kenya & Brandon Bring the Emotions
6:24 PM:
Kenya shares a sweet story about being raised by her grandmother after her birth parents had her when they were teenagers. The reality star explains her her grandmother died four years ago, and is doing the number this week in her honor.
Kenya is playing Rizzo for tonight's number, and she delivers a sultry rumba with Brandon, set to "There Are Worse Things I Could Do."
Last week, Kenya found herself in the bottom two (yet again) and was saved by Len. It's a real shame she keeps not getting the votes, because she and Brandon are doing a lot of hard work to stay in the game.
"I am so happy you are still here in the competition so that you could do that dance here for all of us," Carrie Ann shares.
"It was really, really spot on," Len says of the dance, as Derek says the routine was "stunning."
"What was brilliant was it was so focused on translating emotion through motion," Bruno shares.
After the judges feedback, Kenya get choked up talking about her grandmother -- then is brought to full tears by their epic scores.
The pair earn four 9s across the board for a total of 36 out of 40 -- easily their highest scores of the season thus far.
Jimmie and Emma Dance (After Jimmie Welcomes His New Baby Girl)
6:14 PM:
Jimmie is back in the studio just days after he and his wife welcomed their newborn baby girl!
The pre-taped package gives us a look at his adorable infant daughter, and it's amazing he was able to think or focus on dancing at all this week!
That being said, he's still giving it his all as he and Emma slater hit the dance floor for a foxtrot set to "Sandy."
It's a forlorn song in the movie, but Jimmie and Emma bring a fun, joyful energy to the tune. And, it turns out Jimmie knows how to look awesome in a leather greaser jacket!
The judges are pretty excited for Jimmie, and Bruno shares his congrats.
Len says, that there's "a flair" about Jimmie's dancing, and while it's not perfect it's really fun.
When it comes to the scores, the judges are divided, with two 8s and two 9s for a total of 34 out of 40!
Suni and Sasha Introduce the Charleston
6:04 PM:
For their Grease-themed number, Suni and Sasha are dancing a charleston -- the first charleston of the season -- to the tune "Born to Hand Jive."
You have to give them credit for not just going for a jive, like the song suggests. Also, Suni is playing a character called Cha-cha!
Derek jokes about all the different types of dances being referenced, but that it's still "fantastic."
Len says he "smiled the whole way through" although he seems a bit disappointed in a general sense. Although it's unclear why.
The pair earn four 9s across the board (back to the judge's thinking alike) for a total of 36 out of 40!
Amanda and Alan Get Some Help From Frankie Avalon
5:54 PM:
Amanda is playing Frenchie for Grease Night, and got a chance to talk with Didi Conn, who played Frenchie in the original film, while rehearsing.
Then, in a surprisingly cameo, Frankie Avalon himself comes out to sing "Beauty School Dropout," for Amanda and Alan to dance a Viennese waltz!
Rocking pink hair, Amanda flawlessly looks the part, and Alan rocks a white suit as he's playing a version of Avalon for the number. It's a wonderfully surreal blend of meta-weirdness that makes it a delight.
"I thought that was just fantastic," Len says. "And the icing on the cake is one of my teenage heroes, Frankie Avalon!"
Derek says the routine was "fantastic" but that it was missing that "moment" that made it perfect for him.
"I felt like you stepped out of a dream," Bruno declares, as Carrie Ann shares equal amounts of love and praise.
As for their scores, the judges have finally changed things up a bit.
The pair get three 10s and then one 9 -- from Derek, of all people -- for a 39 out of 40. It's easily the highest score of the season.
The Miz and Witney Dance Like Lightning!
5:42 PM:
For The Miz, getting to dance to "Greased Lightnin" is about the best possible way to participate in a Grease night, because it's the song most people think of when they think of the movie.
The Miz hits the floor with Witney and they are both sitting in the car the song is about, and you can feel how iconic the whole moment is before their jive even truly begins.
It's also important to talk about how perfect The Miz is as Danny. He looks to the part to a ridiculous degree, and his dance chemistry with Witney is off the charts.
"Go Miz Lightnin!" Carrie Ann declares!
Len says it was a "high-octane, full-on jive" but that The Miz "rushed it a bit" out of excitement.
Bruno and Derek echo those sentiments, but there's still a lot of love.
The panel continues to be in close agreement yet again, with four 8s for a total of 32 out of 40.
Iman and Daniella Are Hopelessly Devoted to Dancing
5:32 PM:
Iman and Daniella have been giving it their all each week, and this time around they're bringing a Viennese waltz to the ballroom, in a routine set to "Hopelessly Devoted to You."
Iman rocks a blue jacket with black jeans as Danny, while Danielle looks gorgeous and ethereal as Sandy, and the performance earned a standing ovation for the dance.
Bruno says they really did a good job of conveying the emotion of the tune.
Carrie Ann says the dance isn't the best suited for Iman, but praised their chemistry.
"It had a gentleness that I liked so much," Len says. "You try so hard that I find it difficult to criticize you."
The pair earn four 7s from the judges for a total of 28 out of 40.
Melora & Artem Go Retro With Viennese waltz
5:21 PM:
Melora is returning a week after getting a 10 during Disney night, and she's hitting the stage as Rizzo.
Appropriately, she's portraying the leader of the Pink Ladies in a pink sleeping gown, and kicks off the number in a recreation of a pink bedroom.
She comes out and hits the stage with the always-magnetic Artem and the pair deliver a fun, captivating Viennese waltz set to "Look at Me, I'm Sandra Dee" -- not exactly the easiest song to dance too. Although you'd never know it from how they own the stage.
"You are the gift that keeps on giving," Derek marvels.
"You've got the part! You're hired!" Bruno exclaims. "You played it so well."
"What I think sets you apart... is every time you do the dance, you make everyone want to dance with you," Carrie Ann says.
"I tell you what, it's just like the film or the show -- I feel better for seeing that," Len praises.
The pair earn another four 9s for a total of 36 out of 40!
Oliva and Val Kick Things Off
5:11 PM:
Oh! Apparently, Olivia Newton-John is going to be sharing some insight into each of the dances.
For the first number of the night, we've got Olivia Jade and Val Chmerkovskiy as Sandy and Danny, delivering a foxtrot set to "Summer Nights."
Val dressed up like a '50s greaser just looks right, and Olivia looks delightfully retro in a yellow poodle skirt and blonde wig. The whole thing feels more like Grease than the entire live TV production a few years ago.
"I think if Sandy and Danny were to dance a foxtrot, it would look just like that," Len marvels.
Derek says Olivia is a "perfect Sandy" and says it was a "great way to open the show."
"You captured the sweet innocence of Sandy," Bruno praises, as Carrie Ann "echoes everything" he colleagues shared.
That's a whole lot of love that is also reflected in their impressive scores. Four 9s across the board for a total of 36 out of 40 -- marking their highest score of the season!
Olivia Newton-John Drops By!
5:06 PM:
In honor of the night, Sandy herself, Olivia Newton-John, drops by in the form of a virtual message thanking everyone for their love of the film.
"I'm so thrilled and honored that you're celebrating Grease tonight! I know your couples have been working really hard and I can't wait to see their performances!" she shared.
It's 'Grease' Night, and We're Going Back in Time
5:04 PM:
In celebration of the 1978 movie musical Grease, tonight's Dancing With the Stars is traveling back in time to the 1950s for some wild, wacky routines inspired by the movie.
We're gonna see a lot of retro fashions, leather jackets and general Americana -- so that should be fun.
The opening number is a picture perfect school spirit celebration, and Tyra is rocking a bright red cheerleader outfit. So, we've set the tone.
Last week, after two back-to-back nights of Disney-themed dances, two couples ended up getting the boot -- Brian Austin Green and girlfriend Sharna Burgess, as well as Matt James and Lindsay Arnold.
Check out the video below to hear more about how the eliminations and judges' votes shook out.
RELATED CONTENT:
'DWTS': Matt James and Lindsay Arnold Get the Boot After Disney Night
'DWTS': Cody Rigsby on Returning to the Ballroom With Cheryl Burke
Olivia Jade Breaks Down in Tears Talking About the Impact of 'DWTS'
Kenya Moore Cried Herself to Sleep After Emotional Week on 'DWTS'
'DWTS': Disney Villains Night Ends With Surprising Double Elimination!
Related Gallery