TV
'Dancing With the Stars' Disney Night Ends in Shocking Elimination Twist!
By
'DWTS': DeMarcus Ware and Lindsay Arnold React to Shocking Elimi…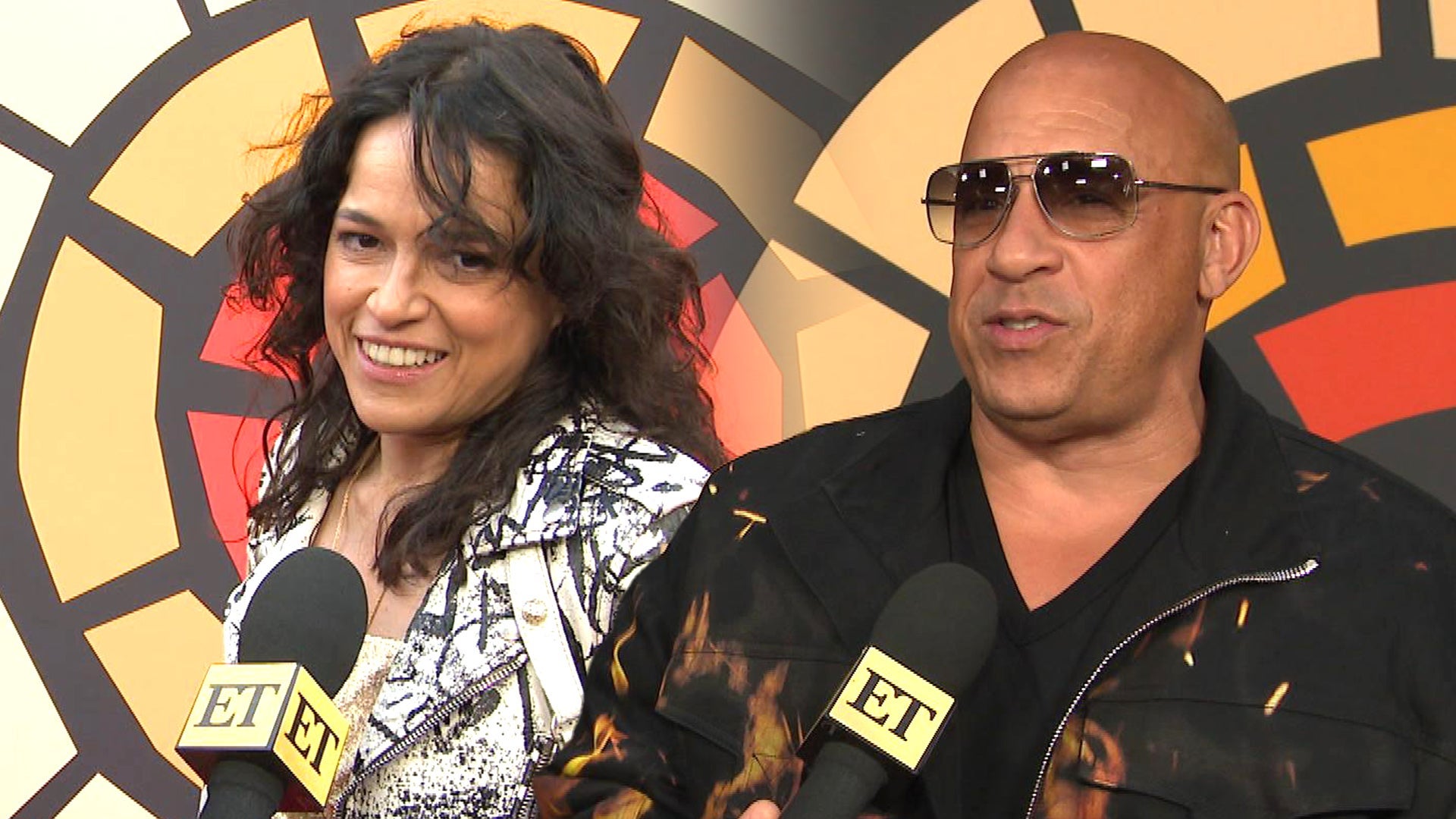 Vin Diesel and Michelle Rodriguez React to Dwayne Johnson's 'Fas…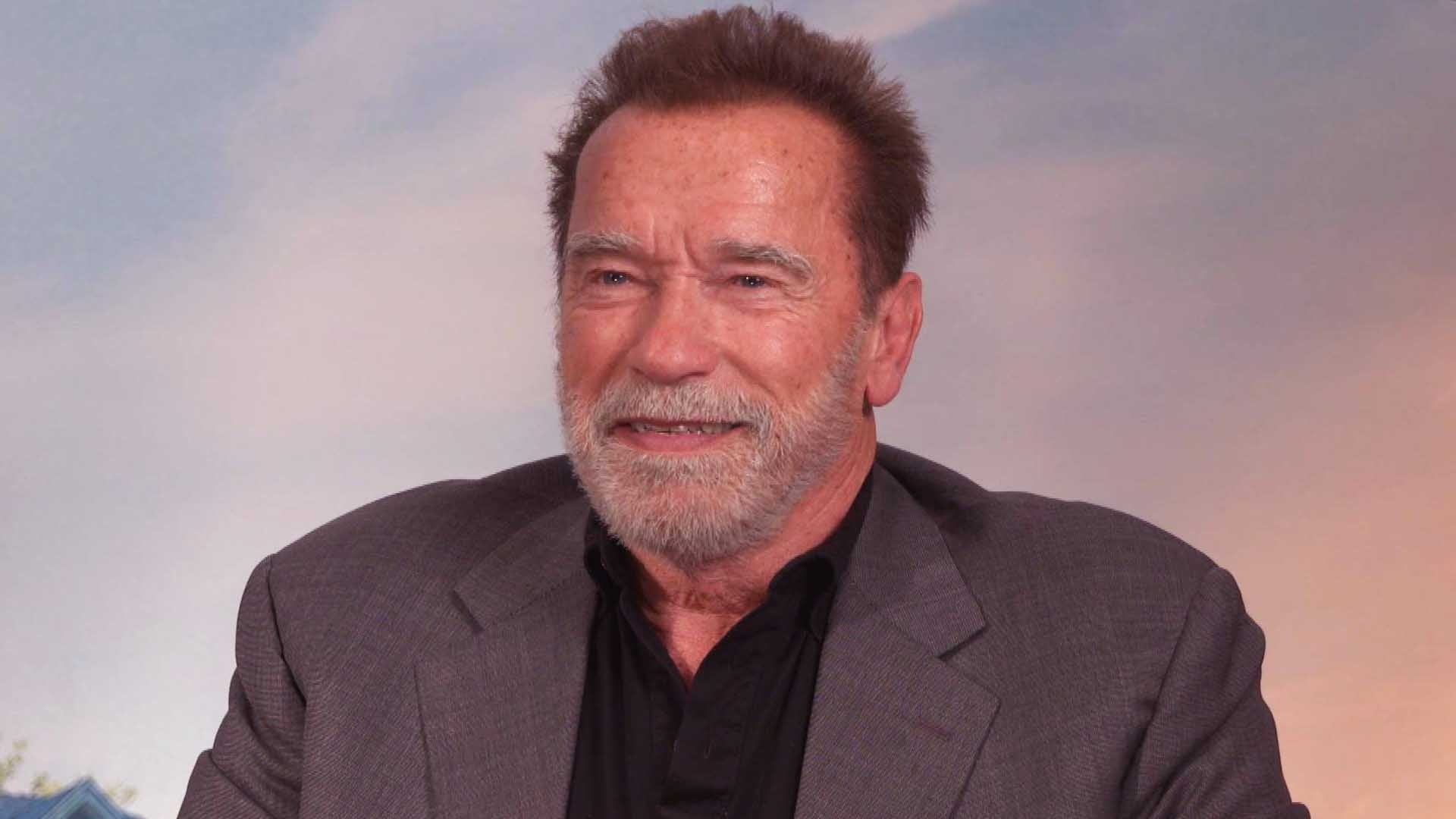 Arnold Schwarzenegger Gets Real About His Biggest Life Regrets a…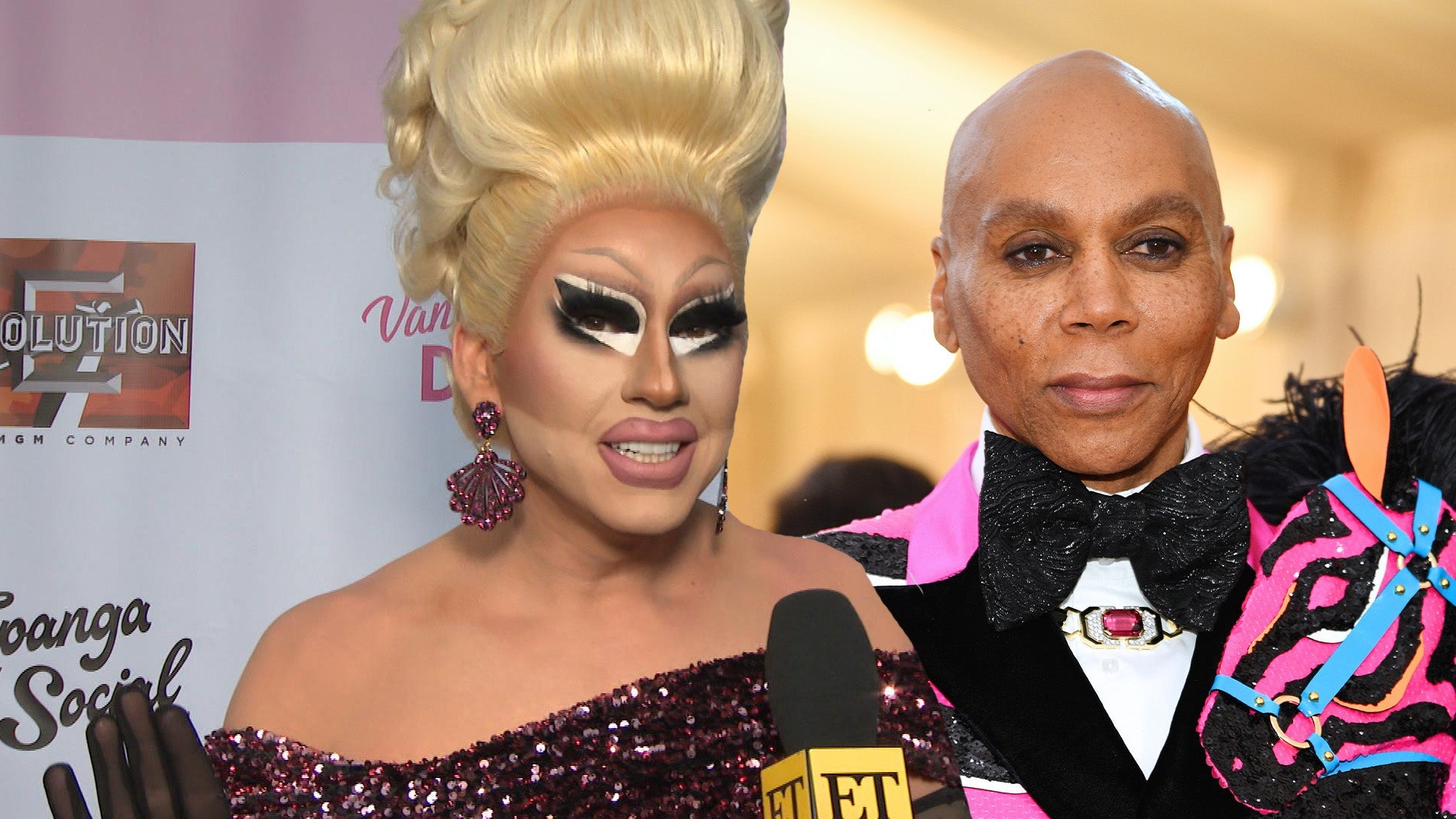 Trixie Mattel Reacts to RuPaul Forgetting Drag Queen and TV Show…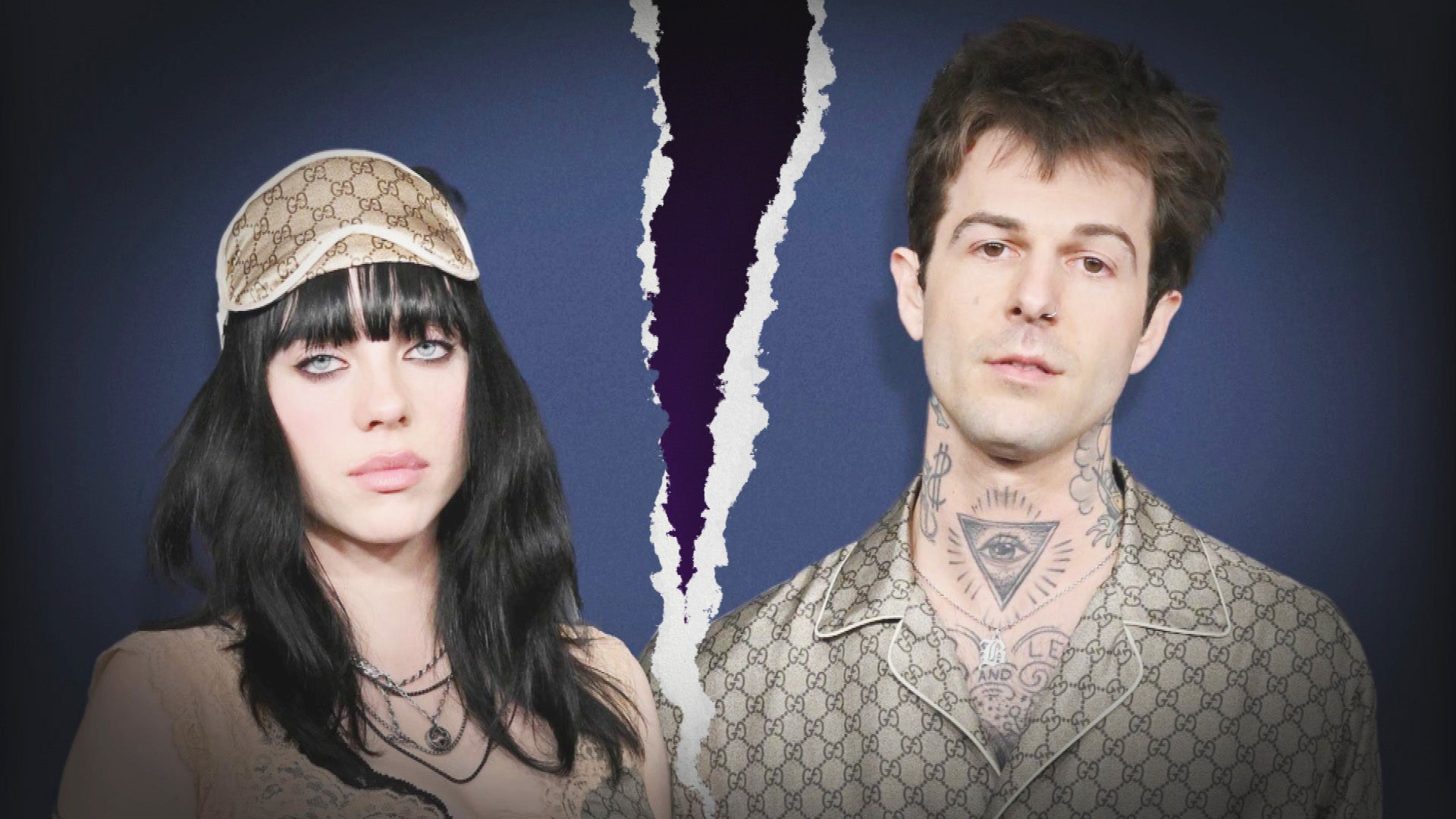 Billie Eilish and Jesse Rutherford Call It Quits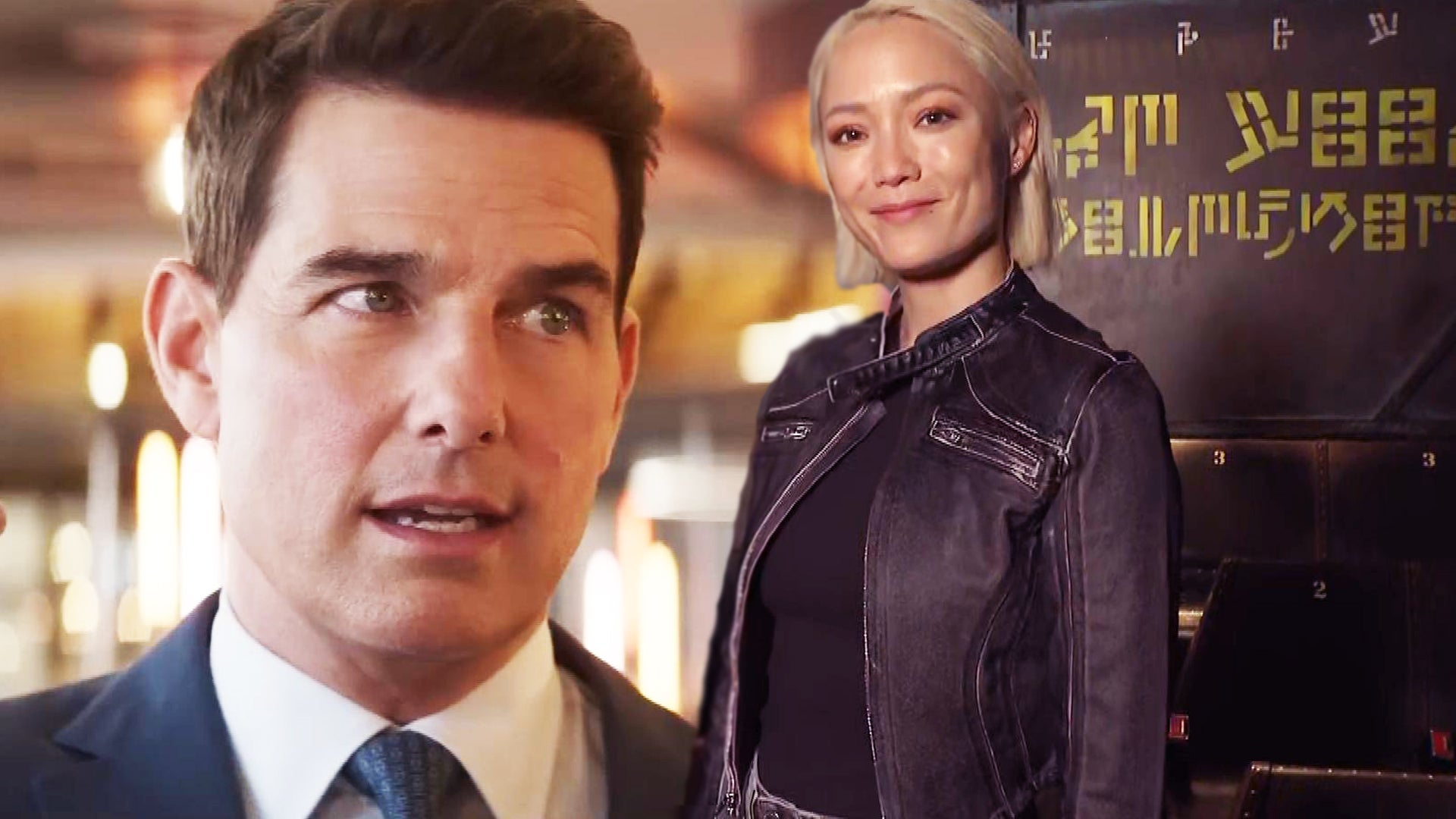 Pom Klementieff on Working With Tom Cruise and Saying Goodbye to…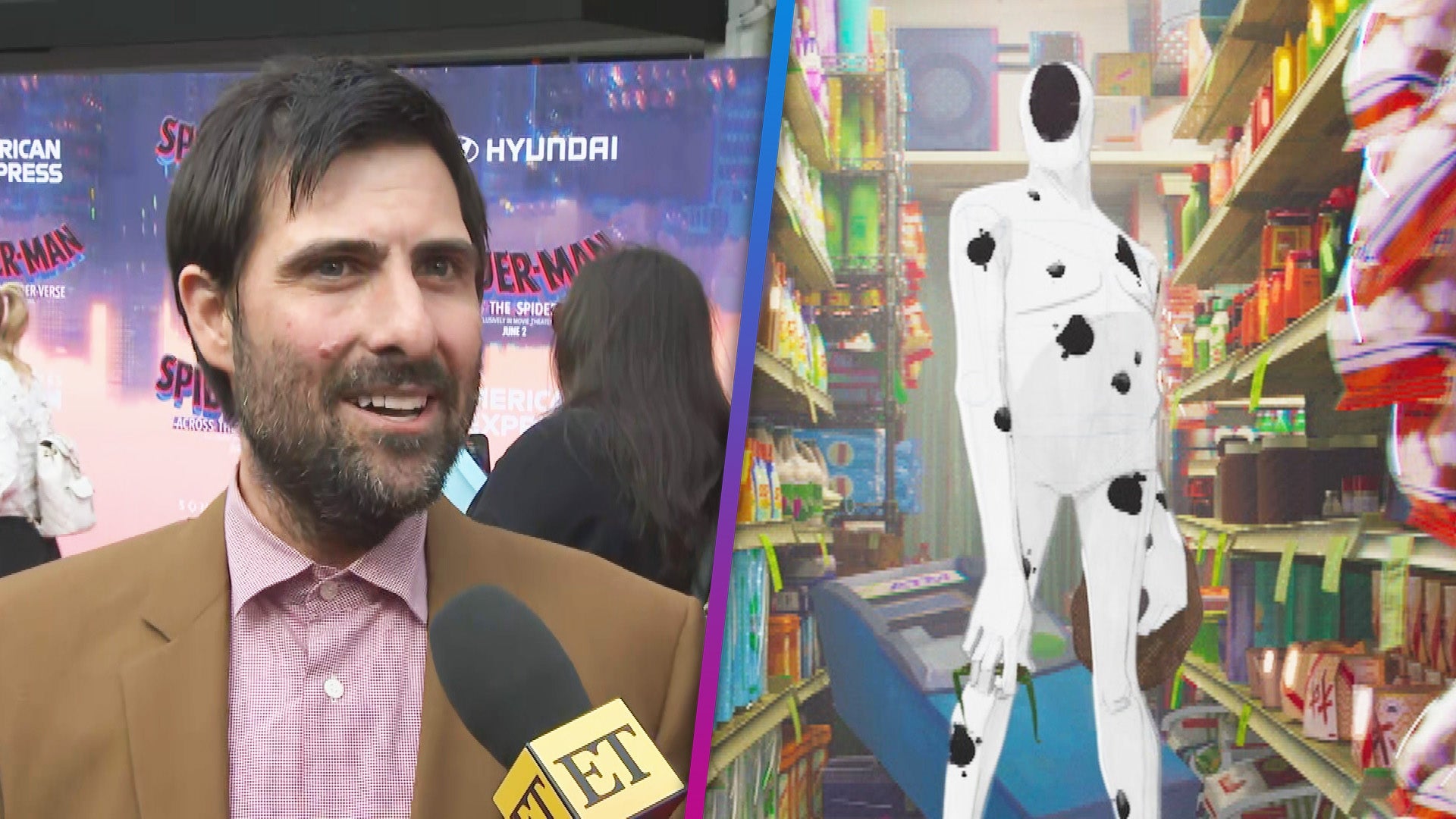 Jason Schwartzman on Joining the 'Spider-Verse' as the Villainou…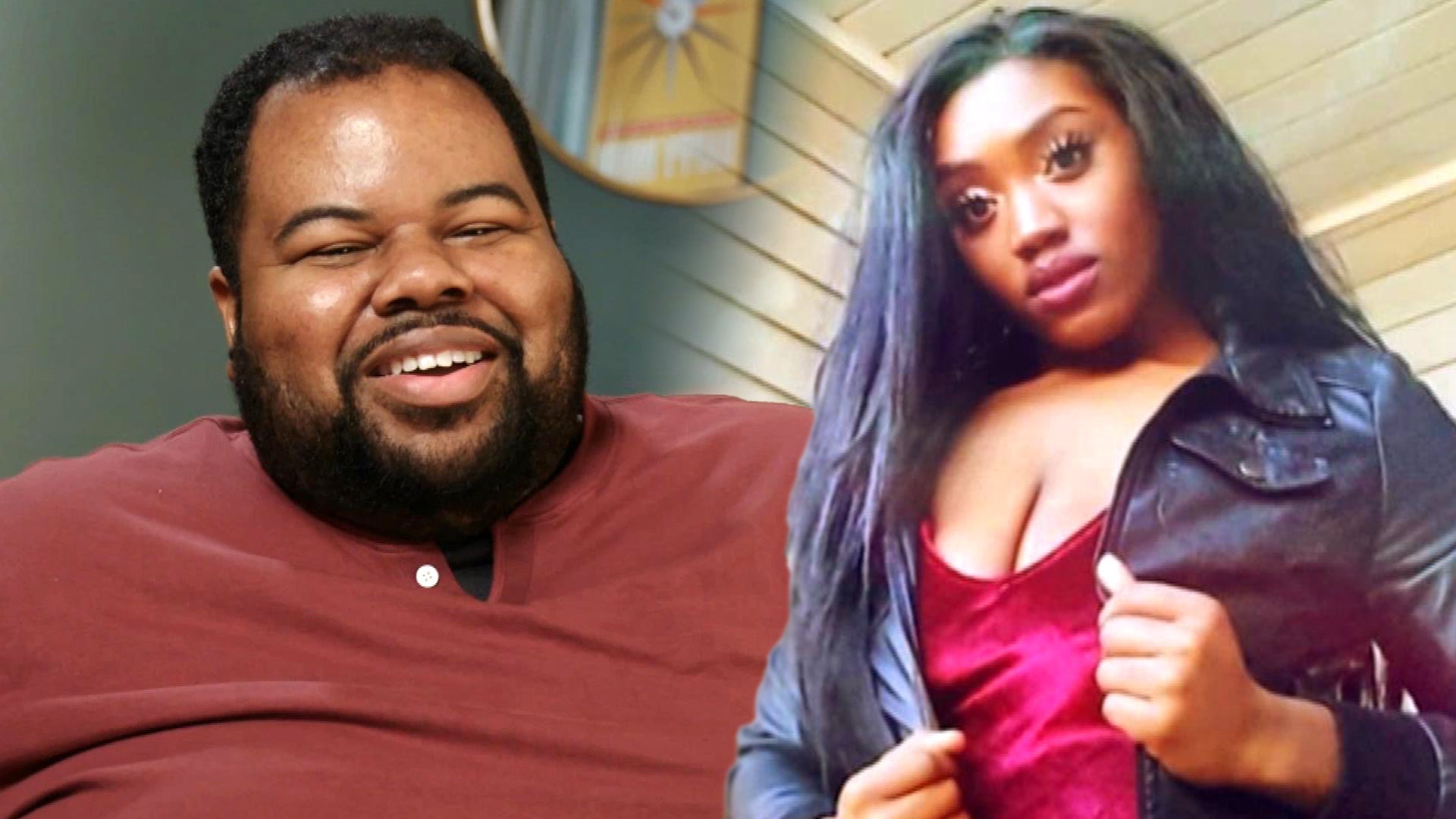 '90 Day Fiancé': Tyray Compares Online Girlfriend to Cardi B and…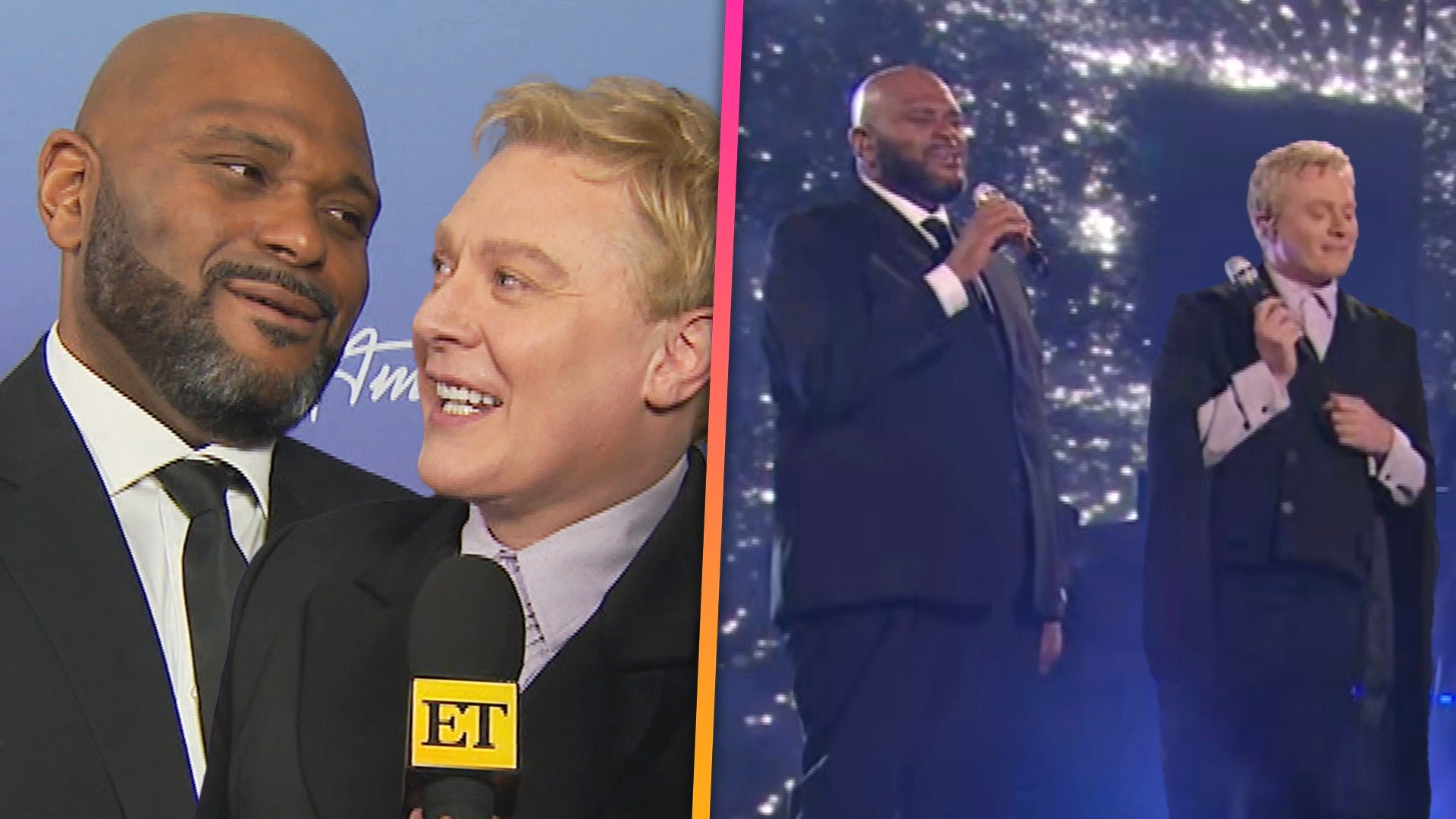 'American Idol': Ruben Studdard and Clay Aiken on Returning to t…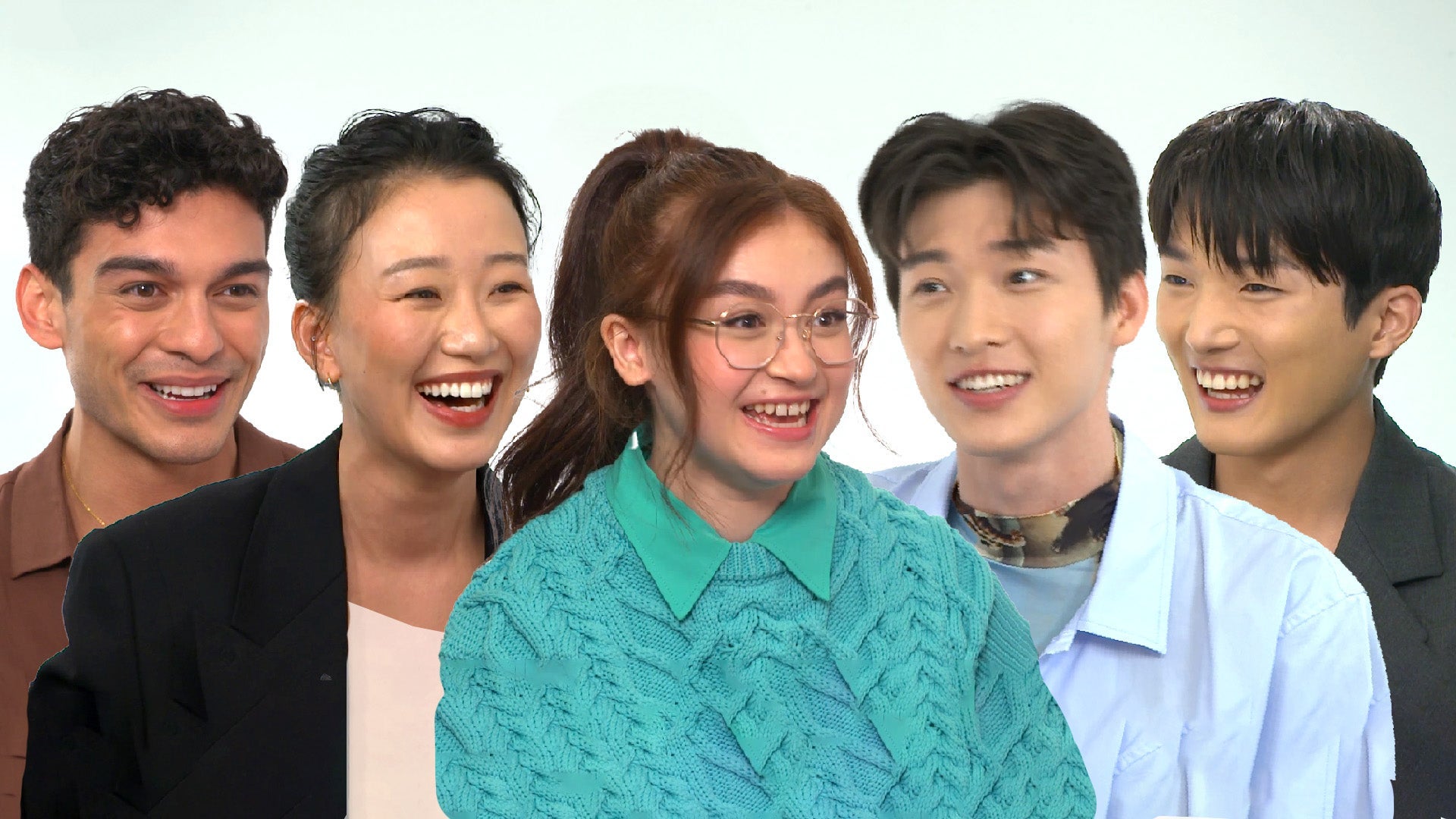 'XO, Kitty' Cast Debates Who Kitty Should End Up With and Reacts…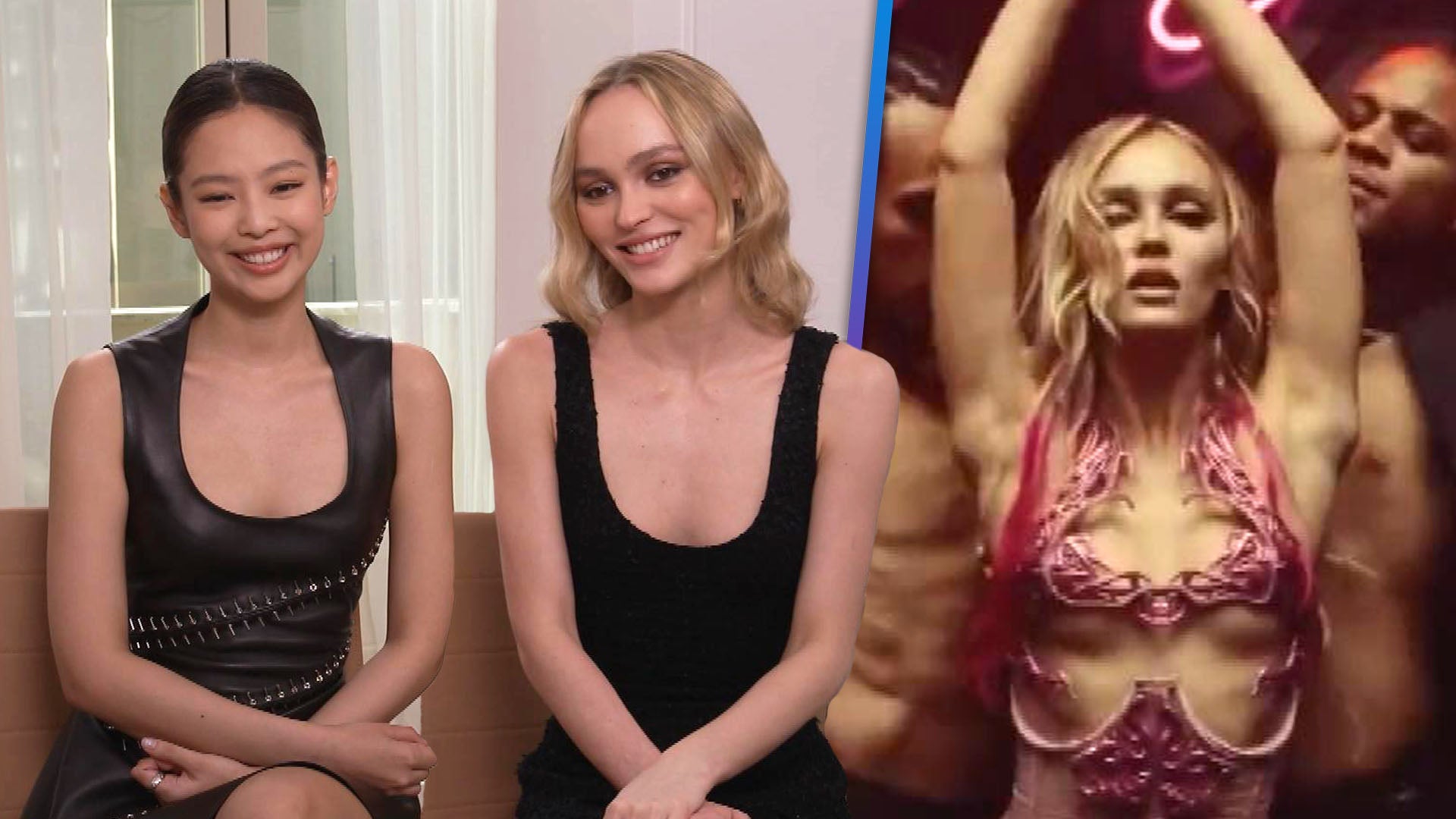 Lily-Rose Depp and Jennie Ruby Jane on Bringing Pop Star Fantasy…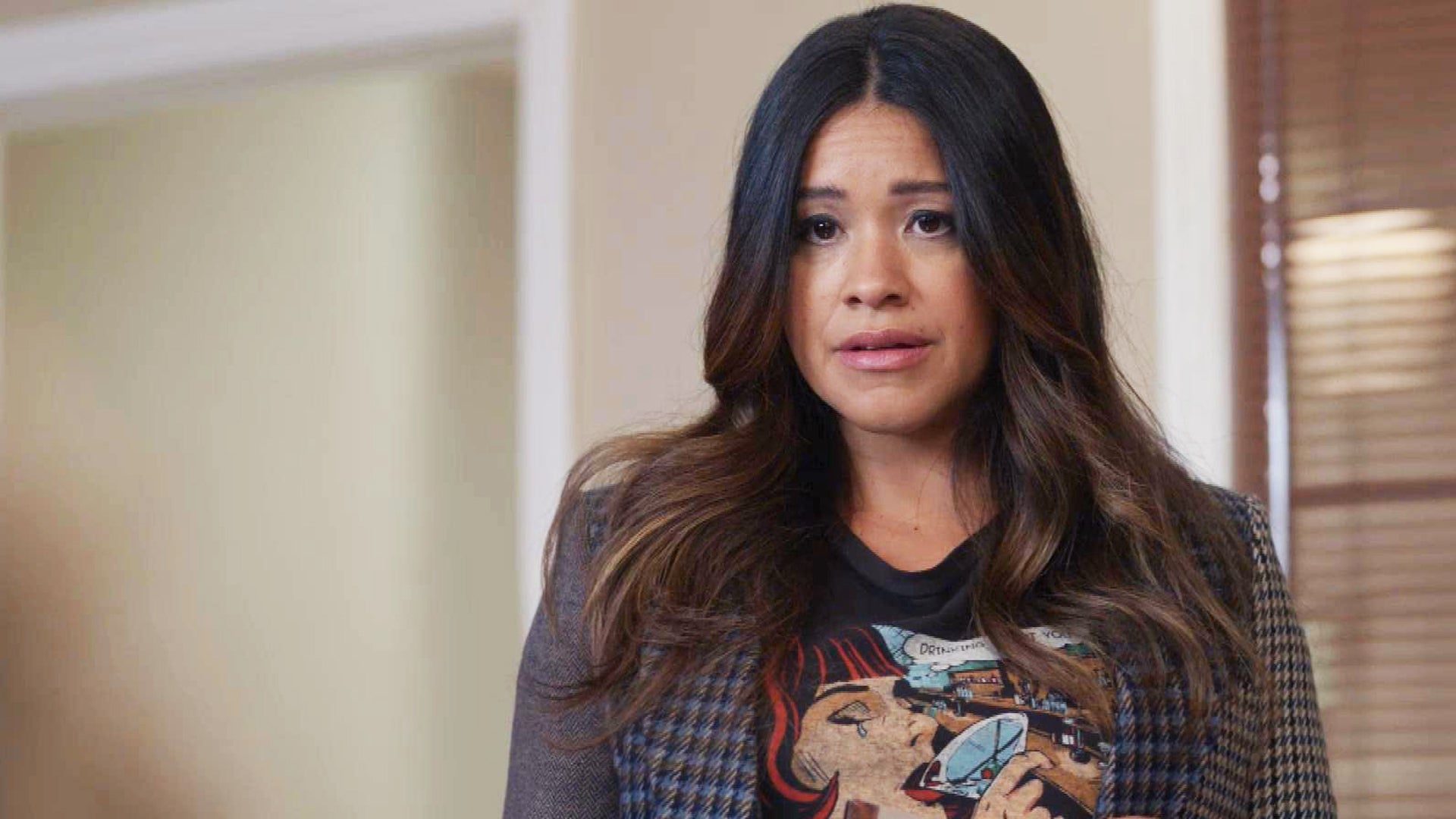 'Not Dead Yet' Finale: Gina Rodriguez Entertains Meeting Up With…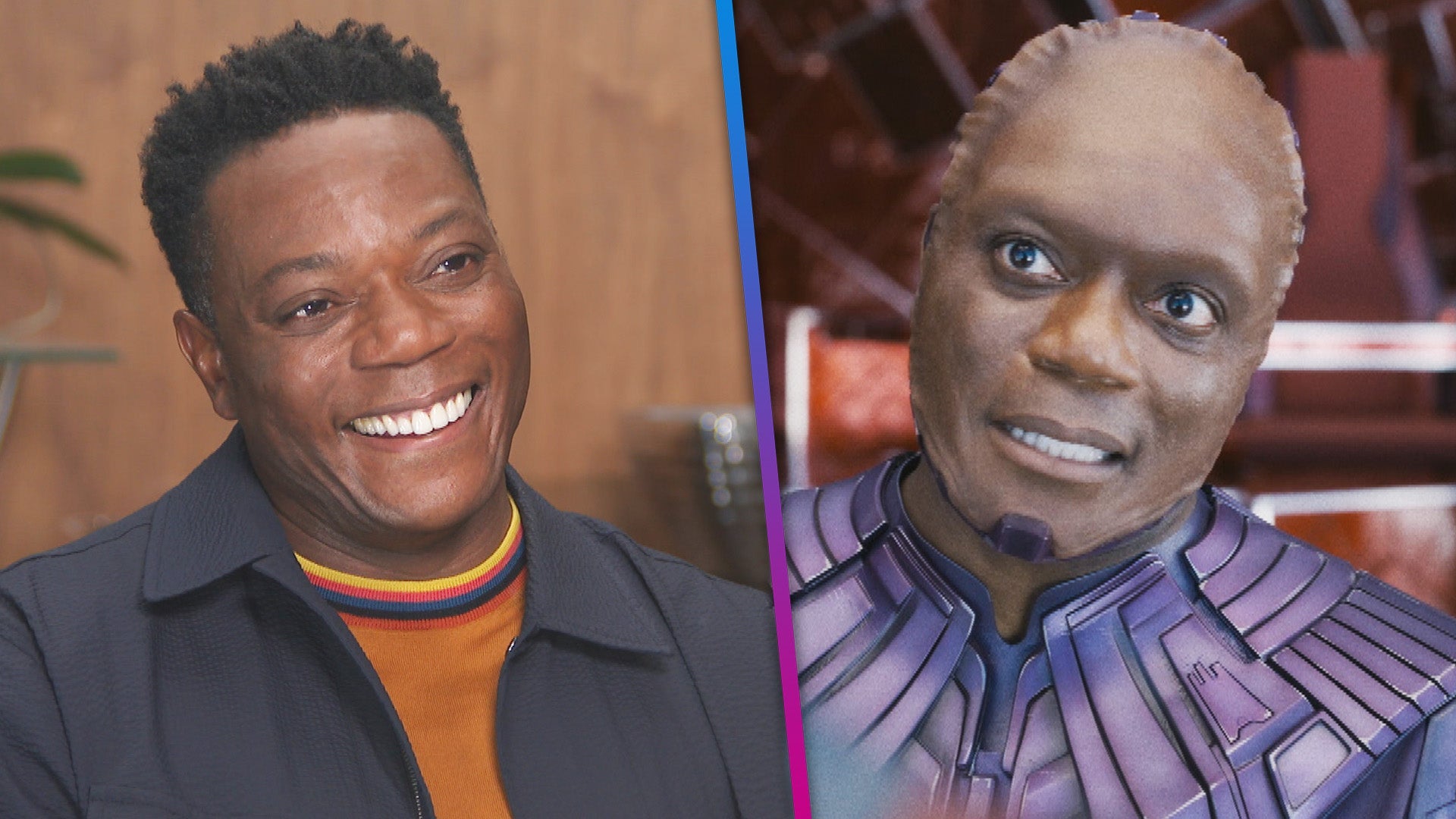 'Guardians of the Galaxy: Vol. 3': Chukwudi Iwuji on Playing 'Na…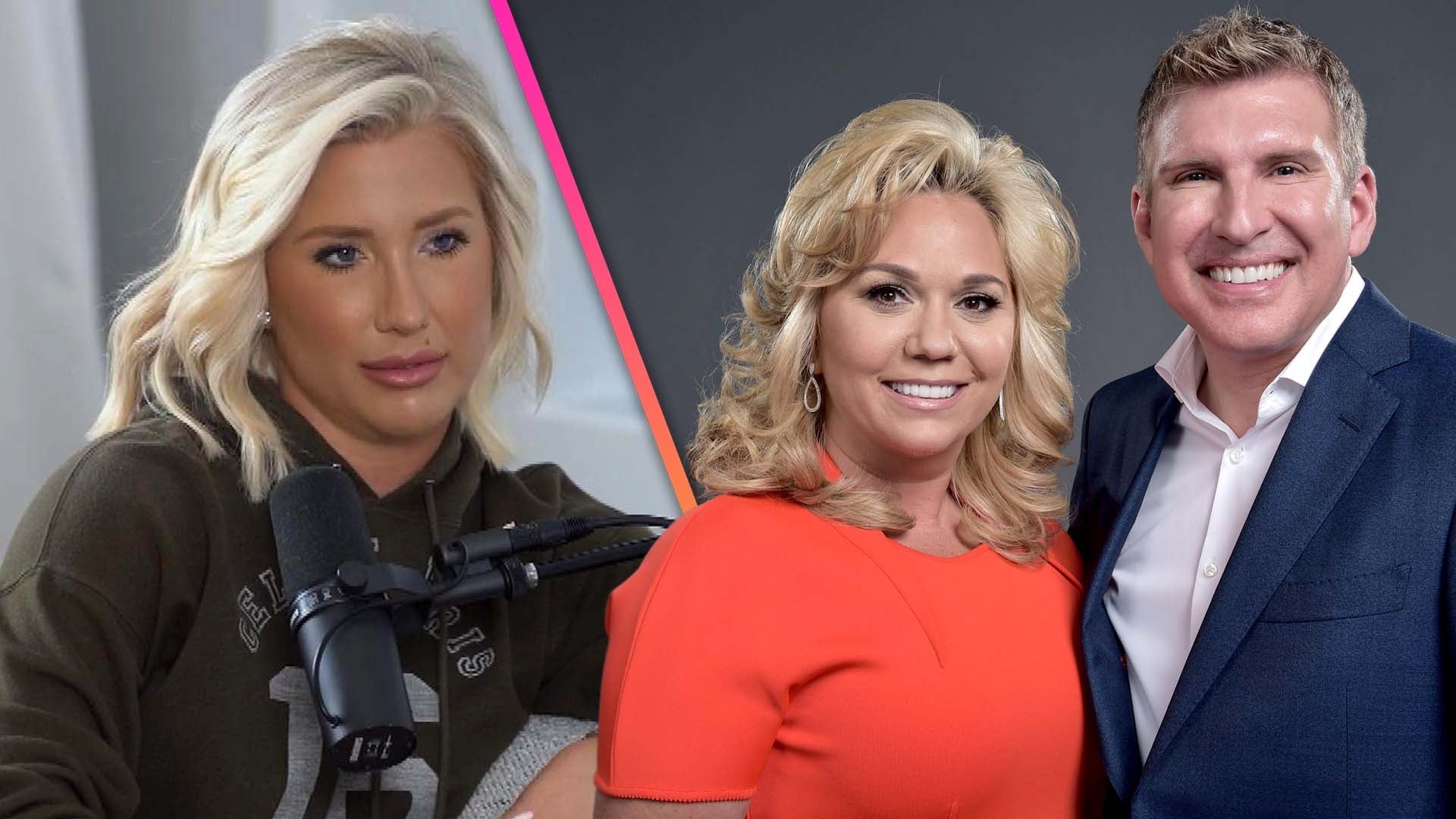 Savannah Chrisley Reveals Parents Todd and Julie Can't Speak Whi…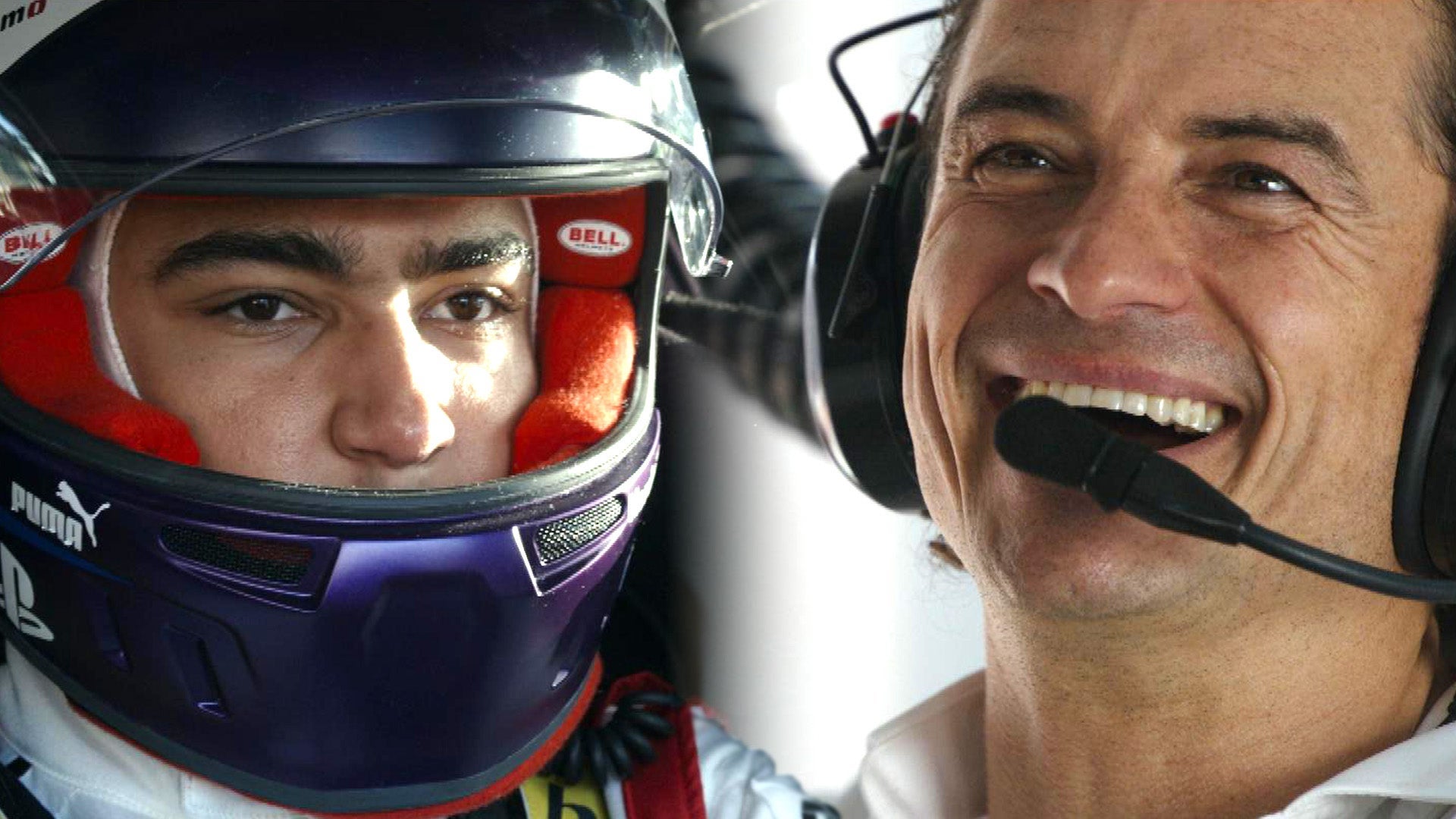 'Gran Turismo' Trailer No. 1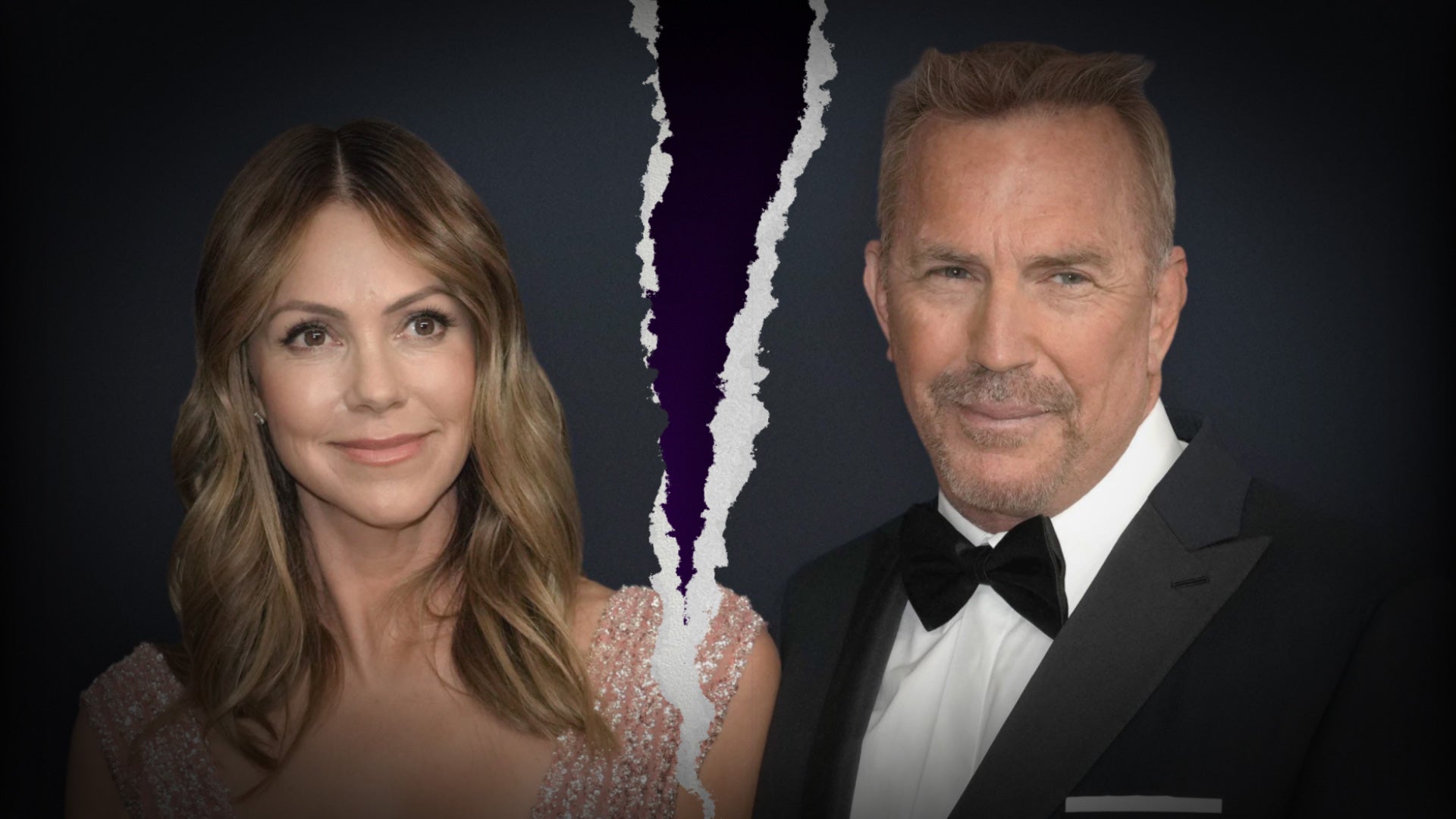 Kevin Costner and Wife Christine Split After 18 Years of Marriage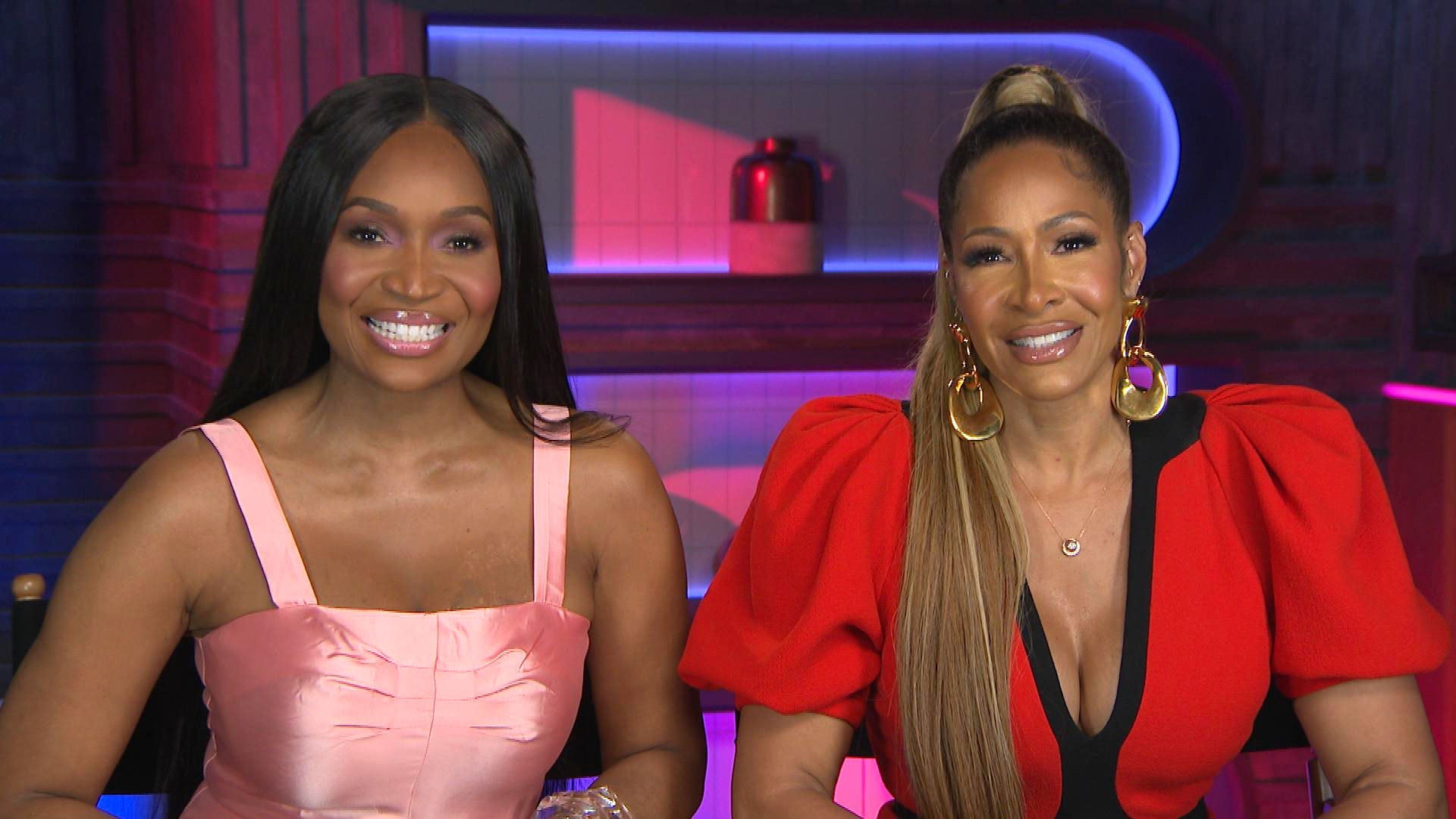 'RHOA's Marlo Hampton and Shereé Whitfield Sound Off on Season 1…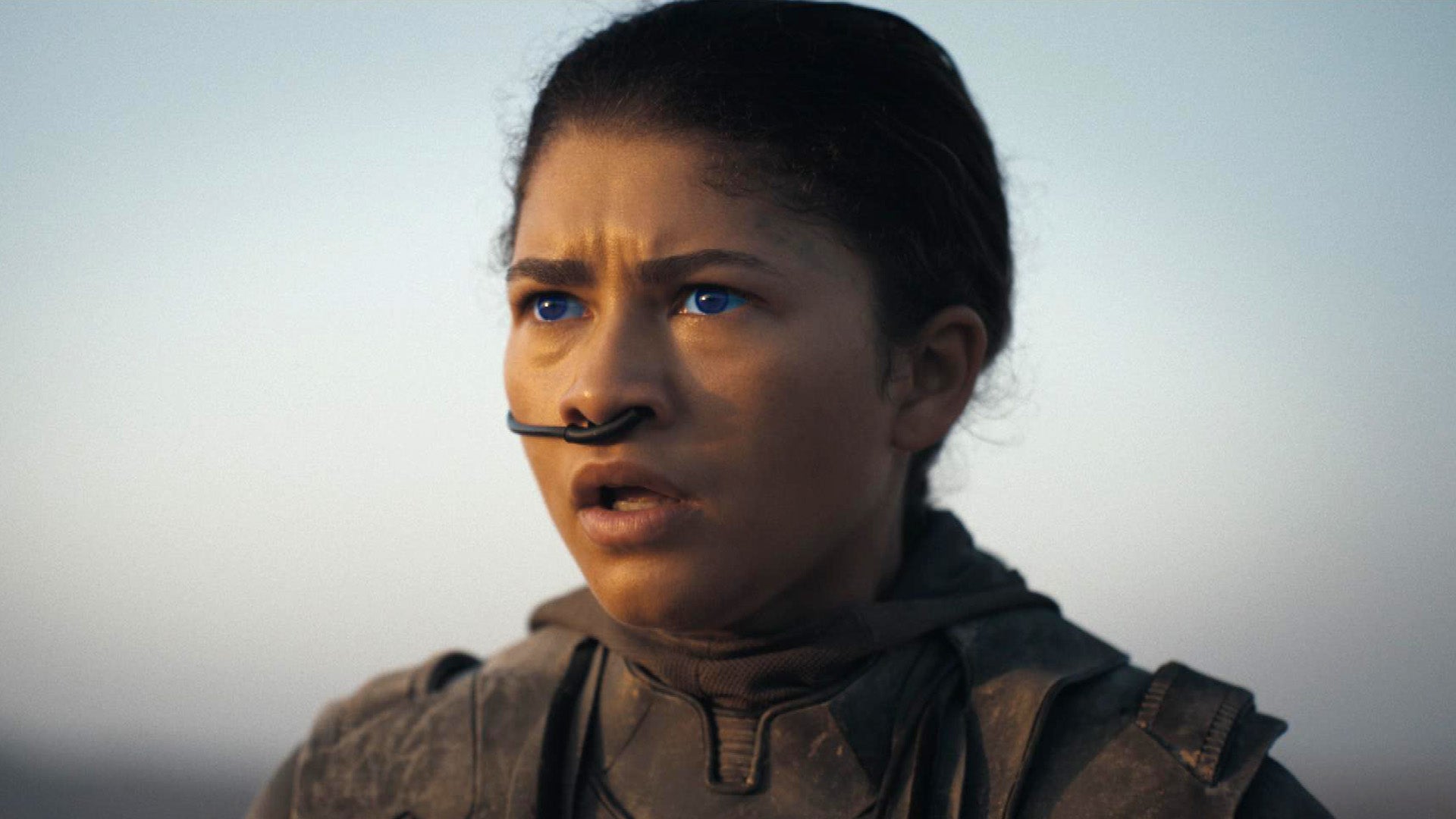 'Dune: Part Two' Official Trailer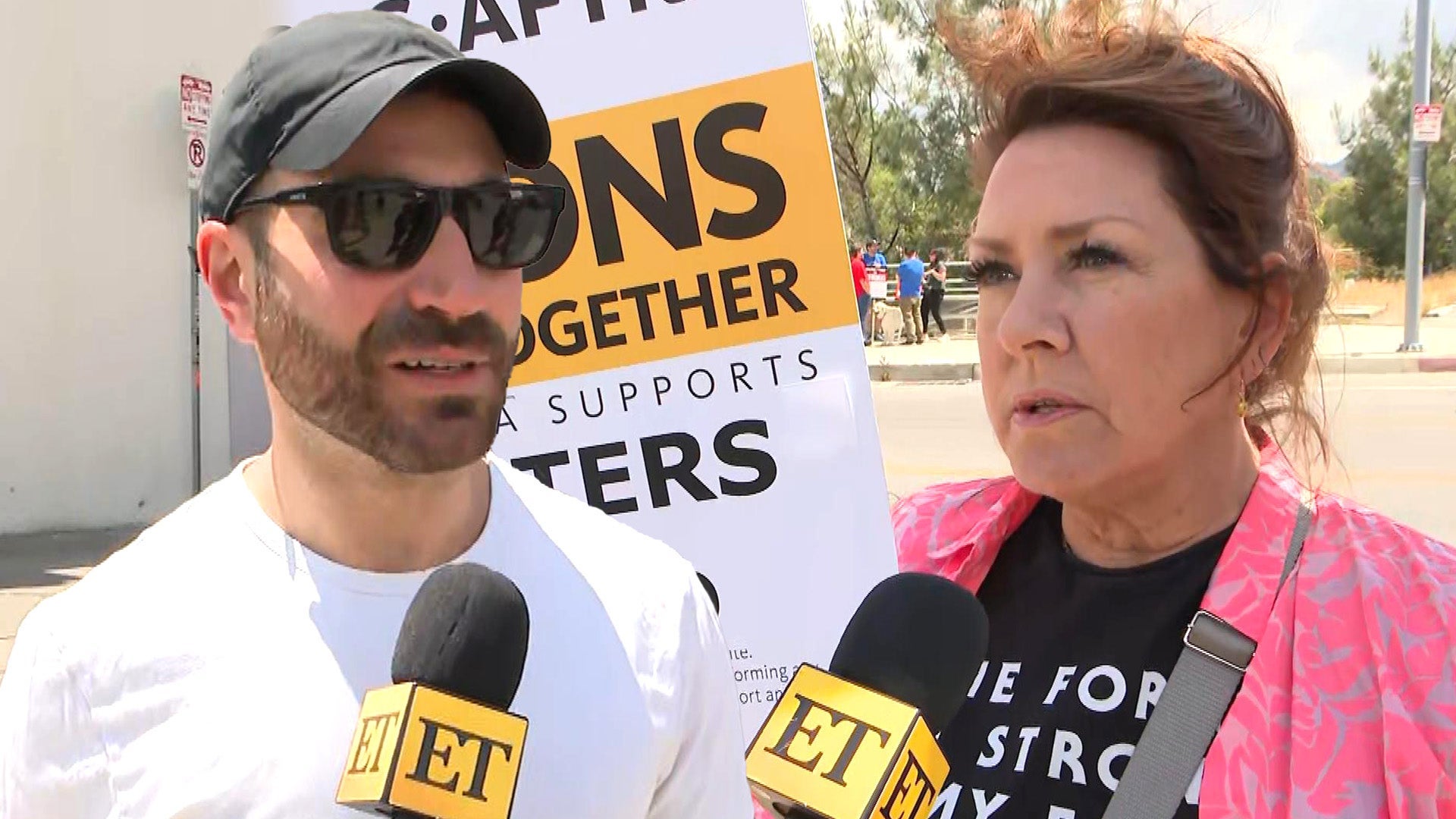 WGA Strike: What It Means for TV and Film
Brace yourself for a magical night of spectacular dances!
Season 27 of Dancing With the Stars continues into its fifth week with Disney Night on Monday, with the nine remaining contestants and their pro partners all performing to a song inspired by a Disney movie!
Additionally, the night will also feature a guest appearance by Andrea Bocelli and Matteo Bocelli, who will sing "Fall on Me" from the upcoming The Nutcracker and the Four Realms, along with a performance by DWTS: Juniors host Jordan Fisher, the mini dance pros and stars Ariana Greenblatt and Jason Maybaum.
ET will be live blogging all the action in the ballroom, so be sure to follow along with us here, on Twitter (@etnow) and in our Beyond the Ballroom Facebook group as we break down all the biggest dances, best scores and most memorable moments on the night.
And the Couple Going Home Is...
7:00 PM:
At the end of the night, the two couples who found themselves in jeopardy were, shockingly, DeMarcus and Alexis!
After a gasp from the audience, Tom Bergeron dragged out the elimination for a long time before revealing that no one would be going home tonight!
After all, it's Disney Night, so there needs to be a happy ending! We'll have to wait till next week for the bloodbath (because a double elimination is almost certainly coming -- which is fitting for the show's Halloween Night).
Milo and Witney Are Simply Incredible
6:57 PM:
Milo and Witney donned skin-tight superhero costumes for their quickstep -- set to "Incredits 2" from The Incredibles 2 ending credits -- and the dance was delightfully weird and fun.
To kick the number off, the pair -- decked out as Mr. Incredible and Elastigirl -- rescued Tom Bergeron from a cage, only to be joined by some DWTS: Juniors pros at the end, who aptly played their super-kids, Violet and Dash.
While Len had some issues about the pair's body contact, due to the spandex, Carrie Ann and Bruno loved the dance, with the latter even giving them a coveted '10,' for a total score of 28 out of 30.

Bobby and Sharna Explore the Majesty of 'The Little Mermaid'
6:47 PM:
A week after Bobby Bones' poorly received M.C. Hammer dance, the radio star returned to the stage with an elegant waltz -- set to "Part of Your World" from The Little Mermaid -- and it was a far cry from her previous performance.
Bobby embodied Prince Eric while Sharna played perhaps the most unimaginably gorgeous Ariel that the world has ever seen.
The stunning pro wore a beautiful green mermaid-cut skirt that worked perfectly, transforming her into the Little Mermaid, allowing her to focus on the routine while avoiding any evil sea witches, which is always ideal.
Following the dance, Bobby remained in his Prince Eric pose during the judges feedback -- instead of running around the dance floor like a maniac -- because of Sharna beating it into him again and again over the week of rehearsal.
The dance earned the couple a score of 21 out of 30.
John Schneider's Quick Step Proves Challenging
6:36 PM:
In the pre-taped package before their routine, John, 58, focused a lot on the challenging pace of the quickstep, pointing to his age an issue.
However, when he hit the floor with Emma Slater, it didn't seem like he had nearly as much trouble as he predicted when it came to dancing a quickstep to "I Wan'na Be Like You" from The Jungle Book.
Rocking a gold-and-black zebra-print tux, the Dukes of Hazzard star looked like a million bucks and didn't at all seem winded when he and Emma walked over for the judges' feedback.
Both Carrie Ann and Len said the number was John's best performance to date, and they all complimented the amount of traditional quickstep content in the number.
With a score of 24 out of 30, the dance ended up being the couple's best of the season thus far, showing just how much he's growing as a dancer.
Jordan Fisher Gets a Lot of Air Time
6:29 PM:
Don't get me wrong, it's great to see Jordan back on the DWTS stage after he won season 25, but the talented singer has gotten two music numbers tonight, including the big, glitzy opening!
While it seems like it's all just an add for DWTS: Juniors (which Fisher co-hosts), its still fun to watch him perform with the junior pros.
Mary Lou Busts Out a Sword
6:22 PM:
Mary Lou and Sasha were tasked with performing a contemporary routine set to "Reflection" from Mulan, and it was a really beautiful performance that ended with the former Olympian crying tears of joy.
However, it started a bit awkwardly when, in what felt like an effort to stick to the Mulan story a little too closely, Mary Lou came out with a massive sword and the whole thing felt out of place.
Considering the fact that the sword didn't really play a role in the number, the beginning came off a little silly.
However, she managed to overcome that with the rest of the dance, where she showed her grace and gentle elegance.
Len delivered one of the best compliments he's physically able to give when he called the dance "competent," and the rest of the judges seemed to appreciate it as well. The pair earned a 25 out of 30, making it their highest-scored performance of the season.
Andrea and Matteo Bocelli Class Up the Joint
6:13 PM:
The iconic singer and his talented son played grand pianos as DWTS troupe members danced to their song , "Fall on Me," from Disney's upcoming fantasy epic, The Nutcracker and the Four Realms.
The moment was a peaceful respite from the chaos and excitement of the regular competition on the show, and the gorgeous tune might have made me want to actually see The Nutcracker more than any trailer they've released thus far.
'Grocery Store Joe' and Jenna Break 'DWTS'
5:59 PM:
Every Disney Night, there's always one performance that serves primarily as an add for an upcoming Disney movie. This season, it's Ralph Breaks the Internet, and they gave the quasi-product placement performance to Joe and Jenna.
In the pre-taped package, it's clear that Joe was actually really disappointed by last week's scores, and he managed to remind people how playfully charming he is with their trip to Disneyland.
All that being said, when it came time for their jive -- set to "Zero" by Imagine Dragons off the Ralph Breaks the Internet soundtrack -- it seemed like Joe was actually trying to prove that he's growing as a dancer.
While there were probably a million different ways they could have gone to make the dance funny or goofy, the star actually tried hard to prove he deserves a place on the cast.
Bruno said the dance was a "baby step" in the right direction, while Carrie Ann went farther with her praise calling it a "vast improvement" and praised his confidence over the dances from weeks past.
The pair ended up getting a score of 17 out of 30, which is higher than their score from last week, but still places them in a distant last place on the leaderboard.
Evanna and Keo Avoid Getting Tangled Up
5:50 PM:
Last week, Evanna and Keo found themselves in jeopardy after getting some really impressive scores, so it's obviously hard to find motivation to perform well when it almost seems like it doesn't matter.
However, when the pair took to the dance floor for their jazz routine, set to "When Will My Life Begin?" from Tangled, they still gave it their all and danced their hearts out.
The beautiful number starred Evanna as Rapunzel, and the beaming, enthusiastic actress was the perfect embodiment of the beloved Disney princess.
Meanwhile, Keo was a perfect fit for the roguish Flynn Rider and they both handled the dance with grace and elegance.
While the judges quibbled with a few technical aspects of the routine, the couple earned a score of 24 out of 30 -- the same score they had when they we're almost eliminated last week. The question now is whether or not it be good enough to keep them off the chopping block this time around.
Evanna and Keo's Roller Coaster Adventure
5:44 PM:
In their pre-taped package, Evanna and Keo headed off to Disneyland and took a ride on Big Thunder Mountain, where we got to see their faces as they rode the coaster.
Really, this needs to be something we see from all the couples. I wanna see Mary Lou Retton freaking out on a roller coaster!
DeMarcus and Lindsay Go the Distance
5:36 PM:
If anyone on this season of DWTS was cast to play Hercules, could there be a better choice than DeMarcus? He's ripped, he's charming and he seems like a genuinely good guy.
So it's no surprise that once he hit the dance floor -- in a brown and orange Hercules outfit -- he and Lindsay pulled off a Charleston set to "A Star is Born" that was an absolute delight.
One moment that shined brightest was when DeMarcus lifted and spun Lindsay like a "human windmill," as Tom Bergeron explained.
What's particularly impressive is how they managed to pull all that off despite Lindsay's shoe breaking right at the start of the number! She apparently managed to keep it on by clenching her toes really tight.
One thing DeMarcus has occasionally been dinged for is his lack of finesse in favor of using power. Ironically, when it came to playing Hercules, he was more gentle and precise than ever before.
The pair earned an impressive 26 out of 30, one of their highest scores of the season!
Juan Pablo Plays Gaston With Hilarious Perfection
5:24 PM:
According to Juan Pablo, he's always wanted to play Gaston, and he certainly took on the challenge with gusto.
The handsome star embodied the arrogant, pig-headed and vain Beauty and the Beast antagonist with a charm and humor that perfectly fit the character.
Cheryl and Juan Pablo dominated the dance floor (with Juan Pablo actually stealing the spotlight for most of the entire routine) for their Viennese waltz set to the famed tune "Gaston."
Everything from the actor's ponytail to his smile and burgundy coat was spot-on, and the dance earned a tremendous amount of love from all the judges.
For the second time this season, the pair found themselves at the top of the leaderboard with a score of 29 out of 30 -- tied with Alexis and Alan.
Wow, the first two couples of the night have really set the bar high. I can't wait see how everyone else tries to clear it.
Alex and Alan Take on 'Pocahontas'
5:11 PM:
To get ready for Disney Night, Alexis and Alan headed off to Disneyland for a fun research trip (and thinly veiled date, it seemed), that looked like a ton of fun.
Also, they are really starting to push the showmance angle of Alexis and Alan's partnership, huh? I mean, awkwardly addressing it directly in the pre-taped package was pretty blatant.
However, it seems that their chemistry (romantic or not) is paying off. While performing their Foxtrot, set to "Just Around the Riverbend" from Pocahontas, the pair pulled off a beautiful routine that judge Bruno Tonioli said looked like "two hearts beating as one."
Carrie Ann had equal praise, calling it their best dance of the season.
The first couple to perform each week often seems to get judged harsher than couples late in the episode, but Alexis and Alan managed to work their magic to get '10's from Carrie Ann and Bruno for a season high of 29 out of 30.
Also, it's admittedly kind of adorable to see Alexis and Alan both blushing over romance questions. Maybe that could help bring them some much-needed votes?
A Very Disney Intro
5:03 PM:
If you didn't realize it was Disney Night on Dancing With the Stars before tuning in, it was made very apparent within moments, due to the score of Mickey Mouse images adorning every surface during the show's glitzy opening number.
Also, Mickey taking center stage as Jordan Fisher danced and sang with the cast of DWTS: Juniors was a pretty clear indicator.
Personally, I think it'd be fun if they had people in giant Donald and Daisy Duck costumes in the background of all the episodes, Disney-themed or otherwise.
Disney Night Dance Predictions
5:00 PM:
Every season, the stars and the pros go all out to create some of the most exciting spectacles of the season.
(Also, one couple always seems to be stuck dancing with CGI characters and it's disappointing. My bet is Joe and Jenna, who are dancing to "Zero" from the upcoming Ralph Breaks the Internet, are going to be saddled with that chore. But maybe it's for the best, as Joe and Ralph seem like they'd both have similar dancing prowess.)
As for dances we've got high hopes for:
-Juan Pablo & Cheryl dancing a Viennese waltz to "Gaston" from Beauty and the Beast (because Juan Pablo could make for a dashing Gaston)
-DeMarcus & Lindsay dancing a Charleston to "A Star is Born" from Hercules (again, because DeMarcus could make for an impressive Hercules)
-Milo and Witney dancing a quickstep to the jazzy "Incredits 2" from the edit credits to The Incredibles 2. If there's one star this year who could pull off an incredible quickstep, it's Milo.
As for the rest (especially Alexis and Alan), there's always a chance they could really pull off something special.
Looking Back at Week 4
4:58 PM:
Before Disney Night kicks off and the remaining nine couples duke it out on the dance floor, lets look back at how the elimination shook out last week.
Despite some dismally scored performances from "Grocery Store Joe" Amabile and Bobby Bones, the two stars who found themselves in jeopardy were Evanna Lynch and Tinashe -- two of the better dancers in the entire competition.
Ultimately, it was the "2 On" dancer and her partner, first-time pro Brandon Armstrong, who got the ax. The elimination came after she and Armstrong delivered a tango that earned them a score of 26 out of 30, earning them the second place on the leaderboard. However, the judges' scores weren't enough to make up for an apparent lack of viewer votes.

Dancing With the Stars airs Monday at 8 p.m. ET/PT on ABC. In the meantime, check out the advice Bruno Tonioli has for the remaining contestants here, and see what happened when ET crashed Milo and Witney's rehearsal last week in the video below!
RELATED CONTENT:
Bruno Tonioli Gives Advice to Remaining 'DWTS' Contestants Ahead of Disney Night (Exclusive)
'DWTS': Inside Milo Manheim and Witney Carson's 'Incredible' Disney Night Routine (Exclusive)
'DWTS': Witney Carson Teases Milo Manheim About His Ballroom Crush and His Love for Kendall Jenner (Exclusive)
Related Gallery