Golden Globes
2019 Golden Globes: 'Bohemian Rhapsody,' 'Green Book' Pull Off Surprise Best Picture Wins
By
Golden Globes 2019: All The Winners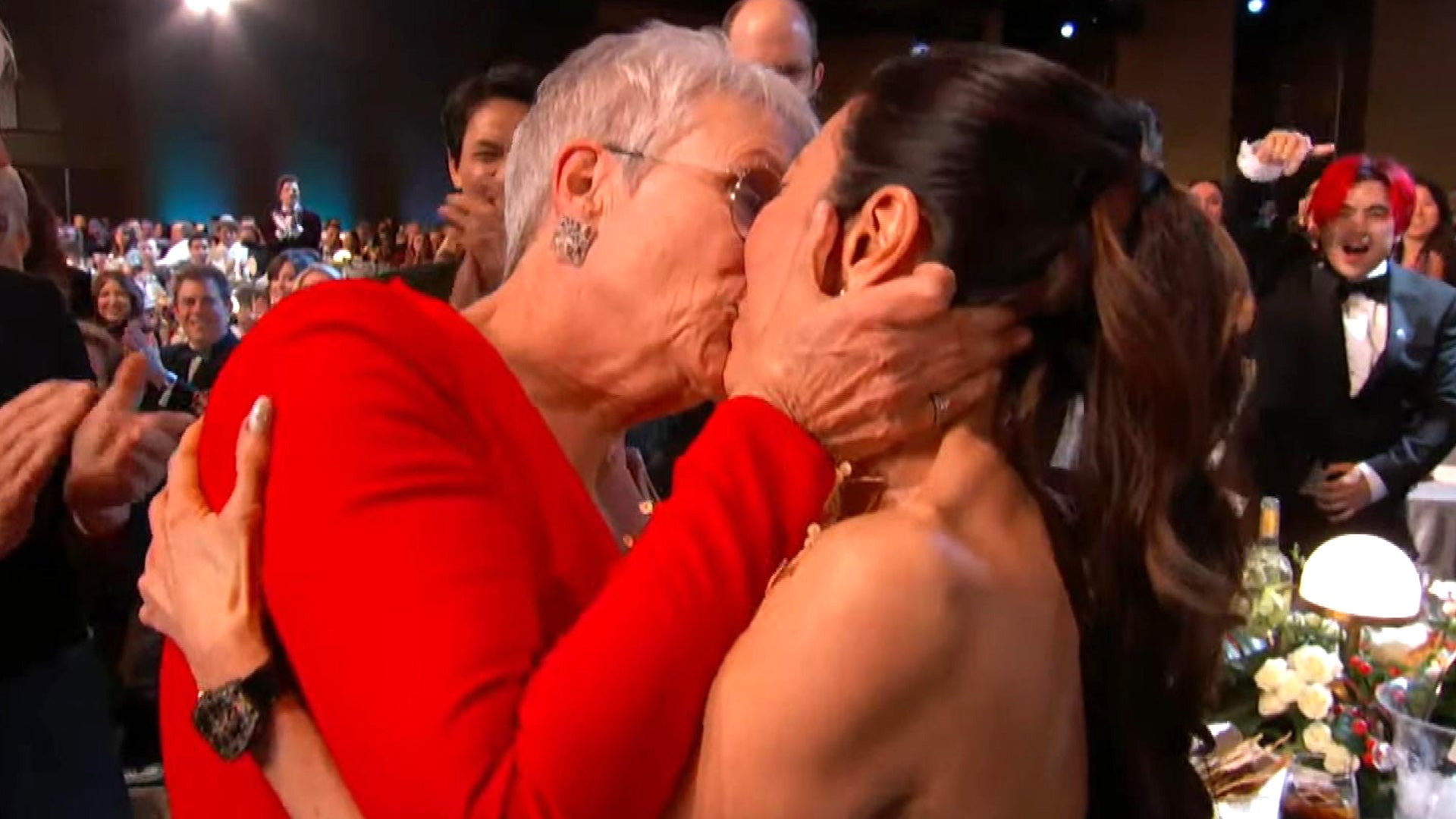 SAG Awards 2023: All the Must-See Moments!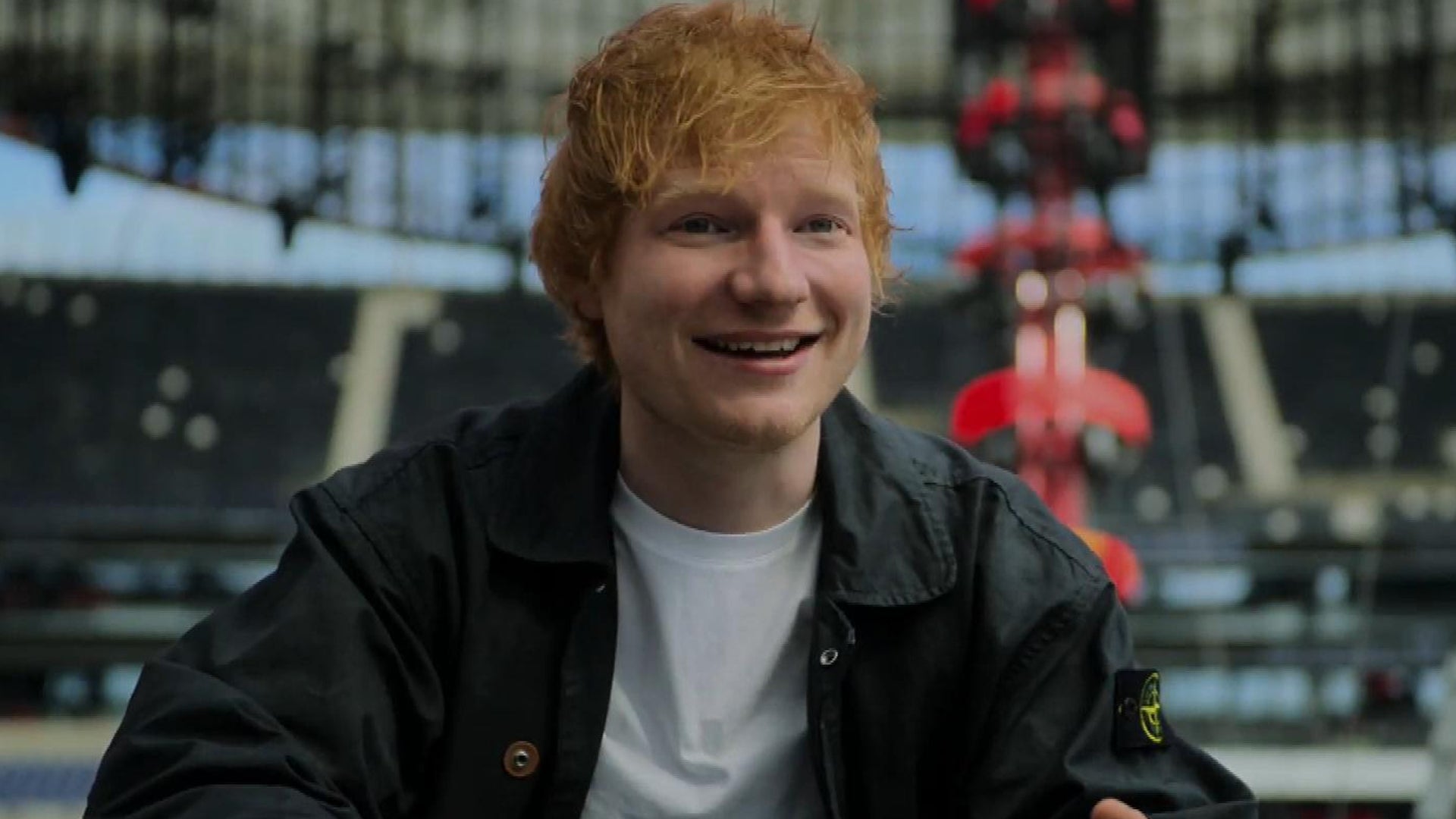 'Ed Sheeran: The Sum of It All' Official Trailer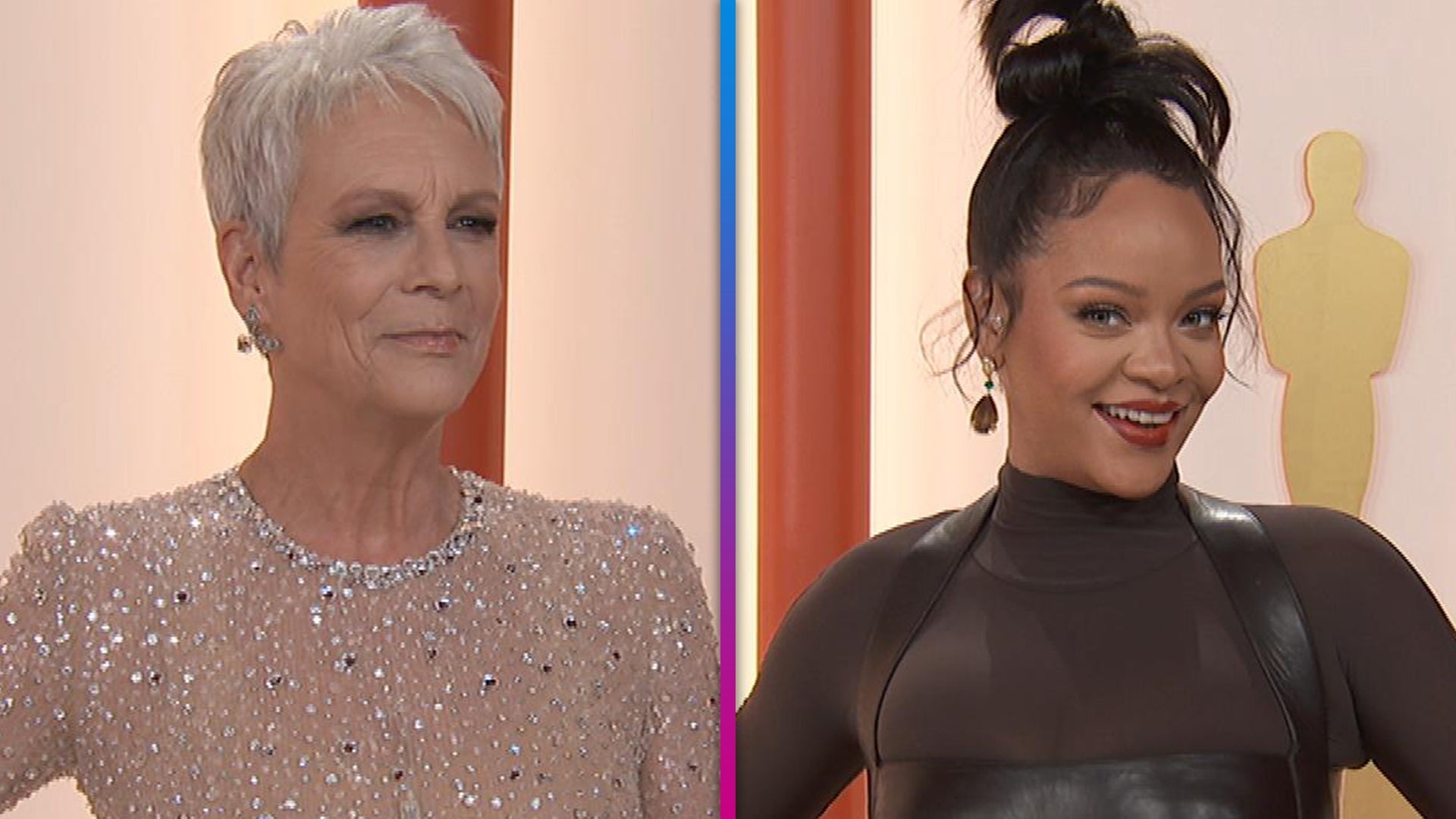 Oscars 2023 Fashion: All the Show-Stopping Looks and Trends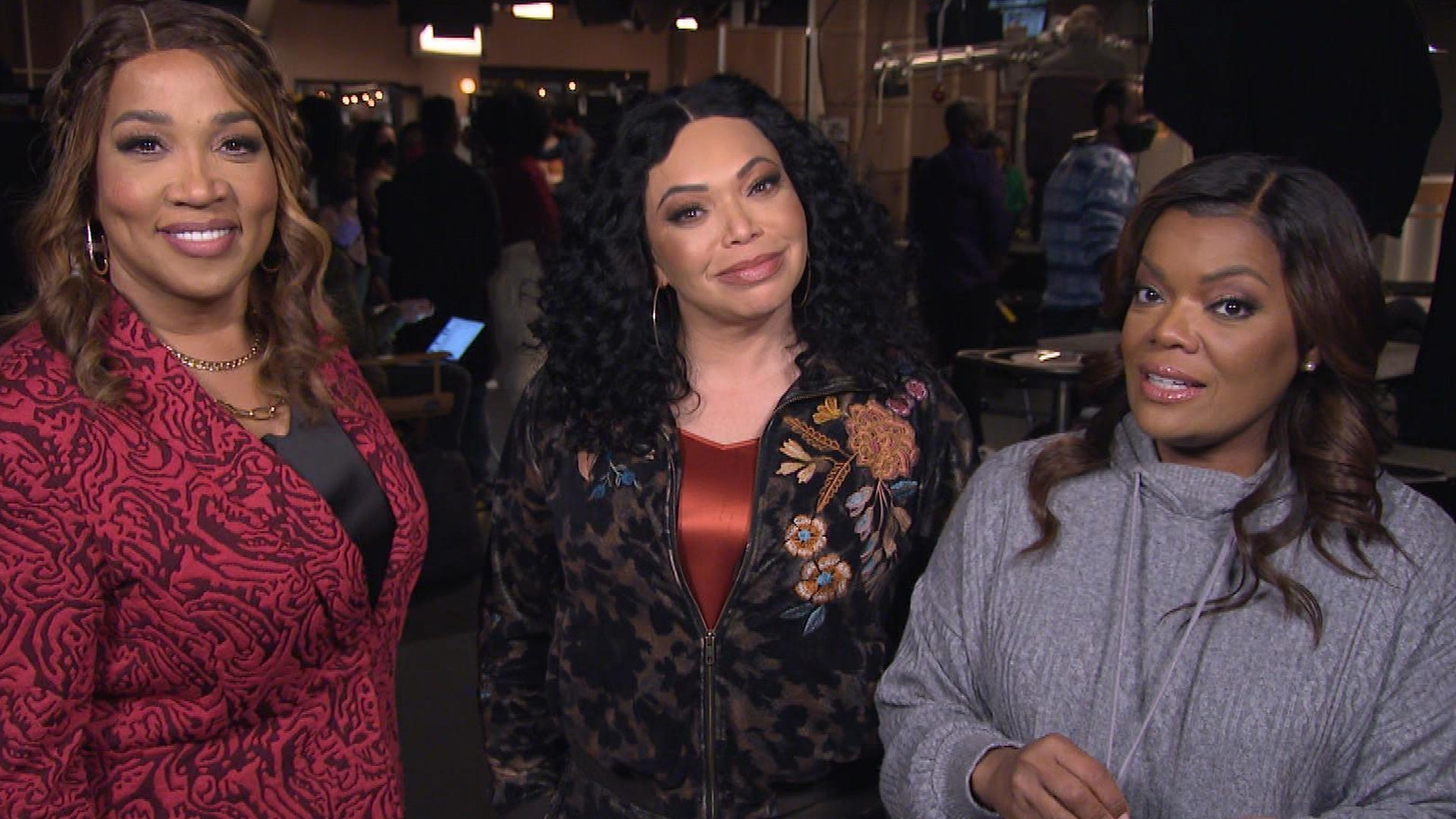 'Act Your Age' Stars Call New Sitcom a 'Hipper Golden Girls' (Ex…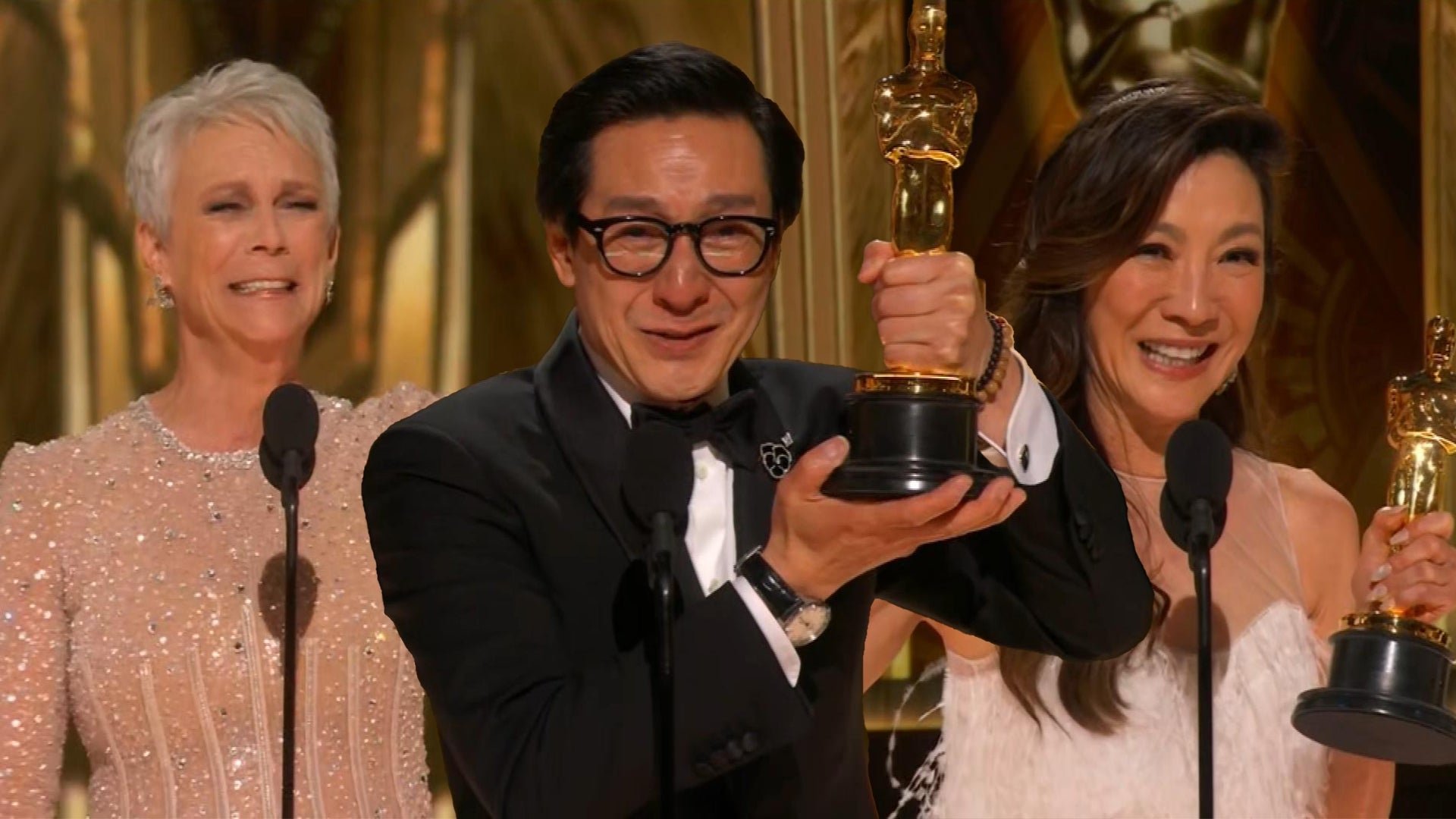 'Everything Everywhere All at Once': Watch the Cast's Emotional …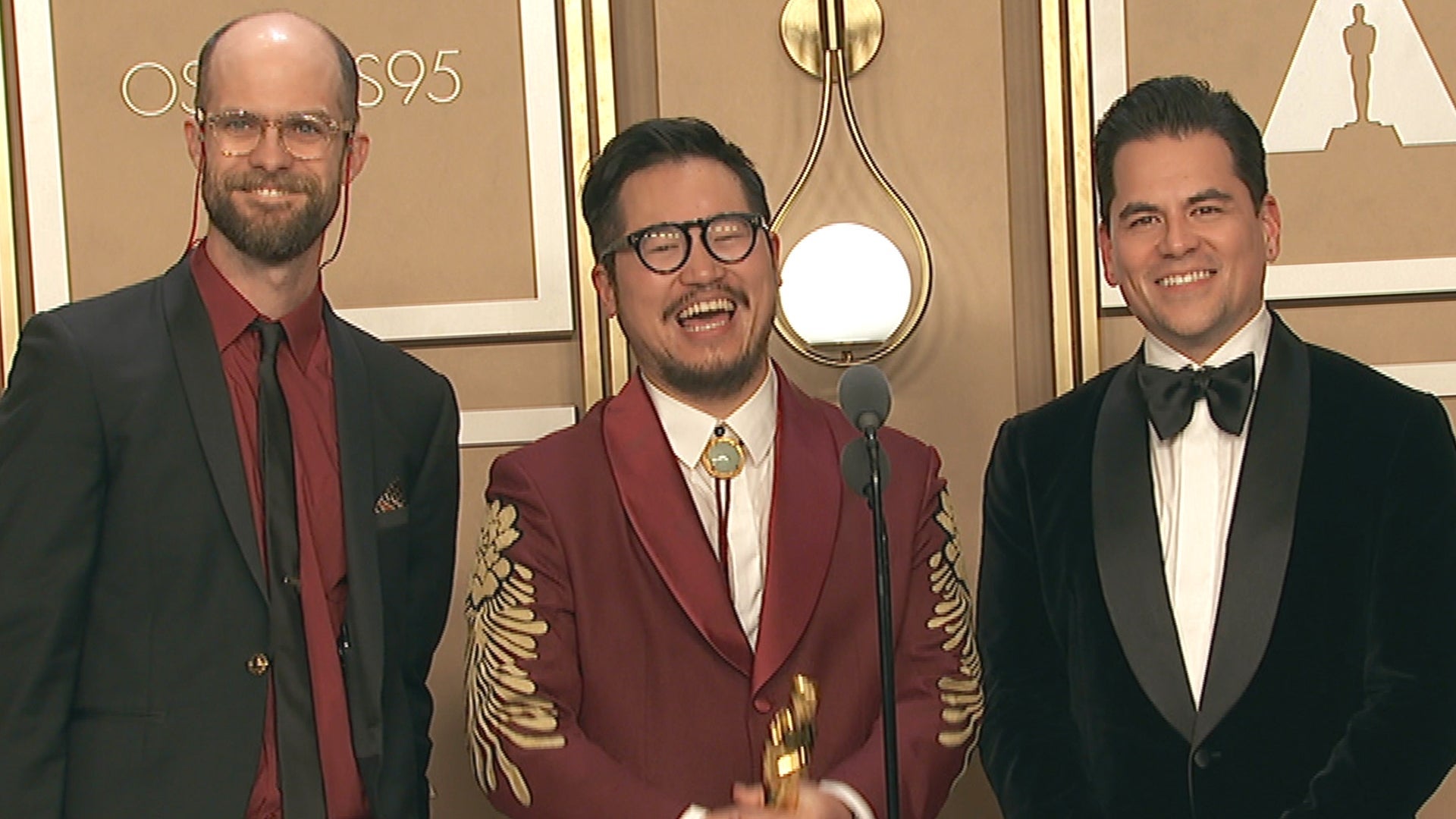 'Everything Everywhere All at Once' Directors, The Daniels | Ful…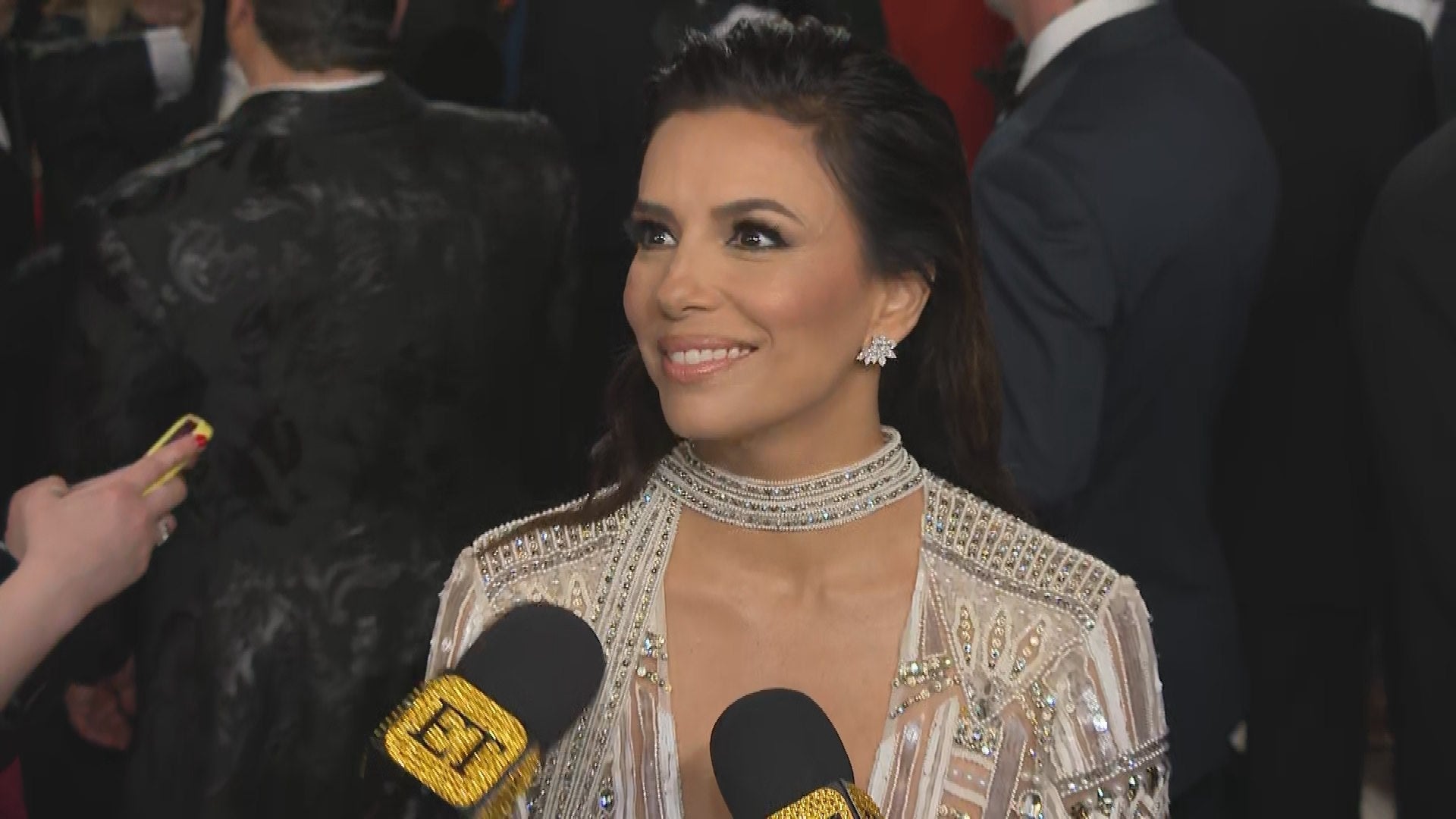 Eva Longoria Jokes She Avoided the Oscars All These Years Becaus…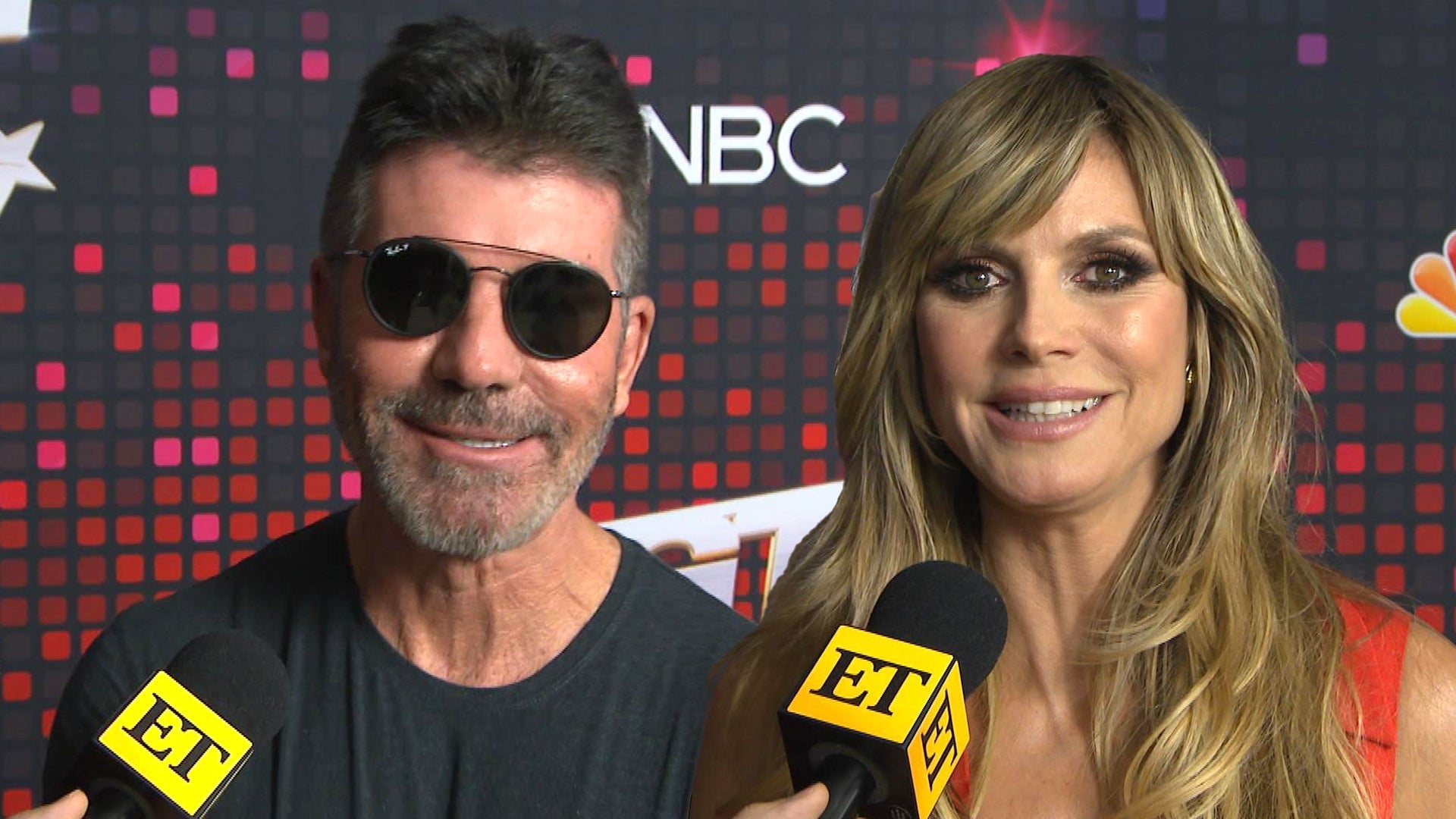 'AGT: All-Stars' Finale: Winner Won't Receive Prize Money From C…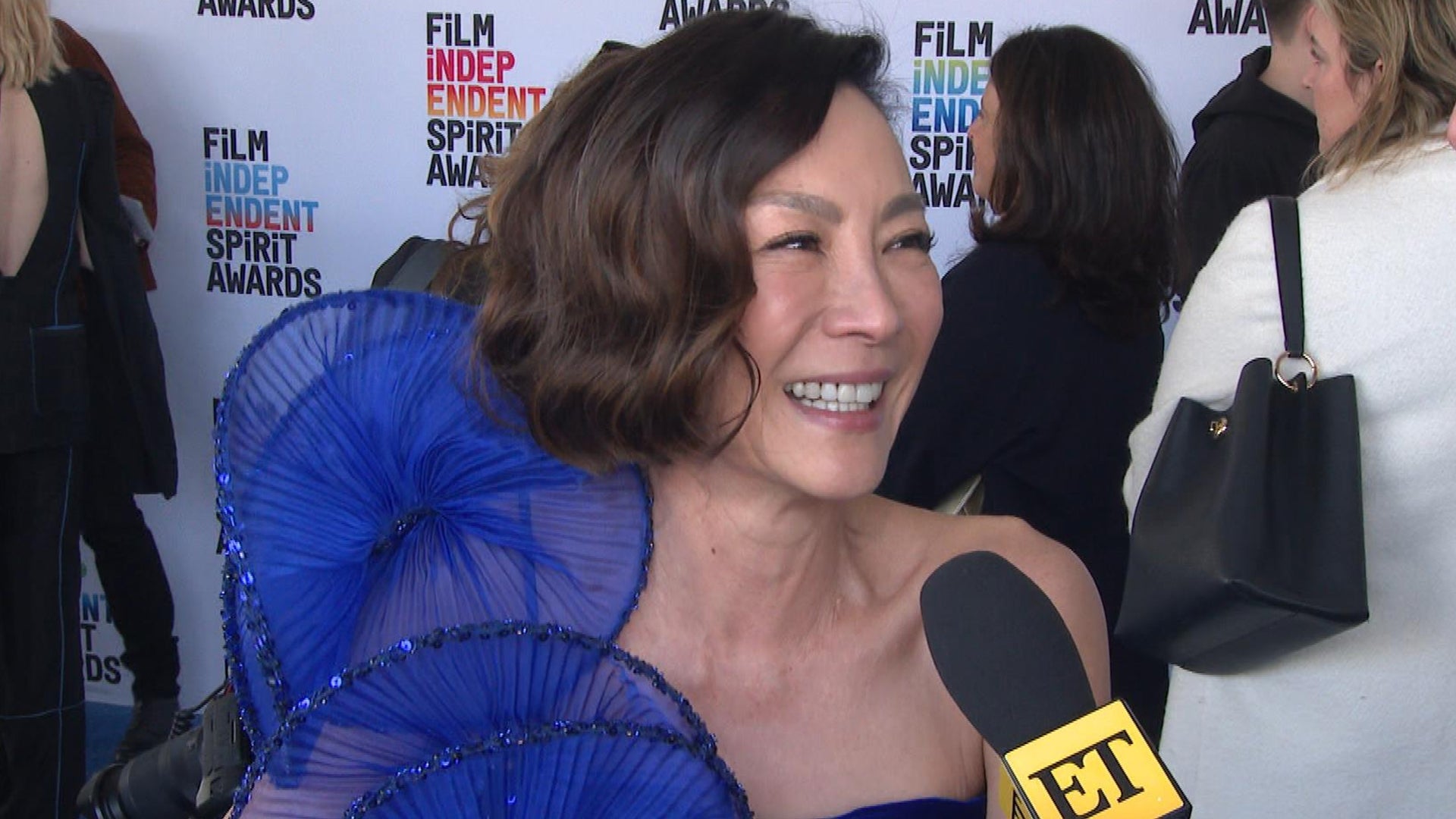 Michelle Yeoh on 'Amazing Rollercoaster Ride' of 'Everything Eve…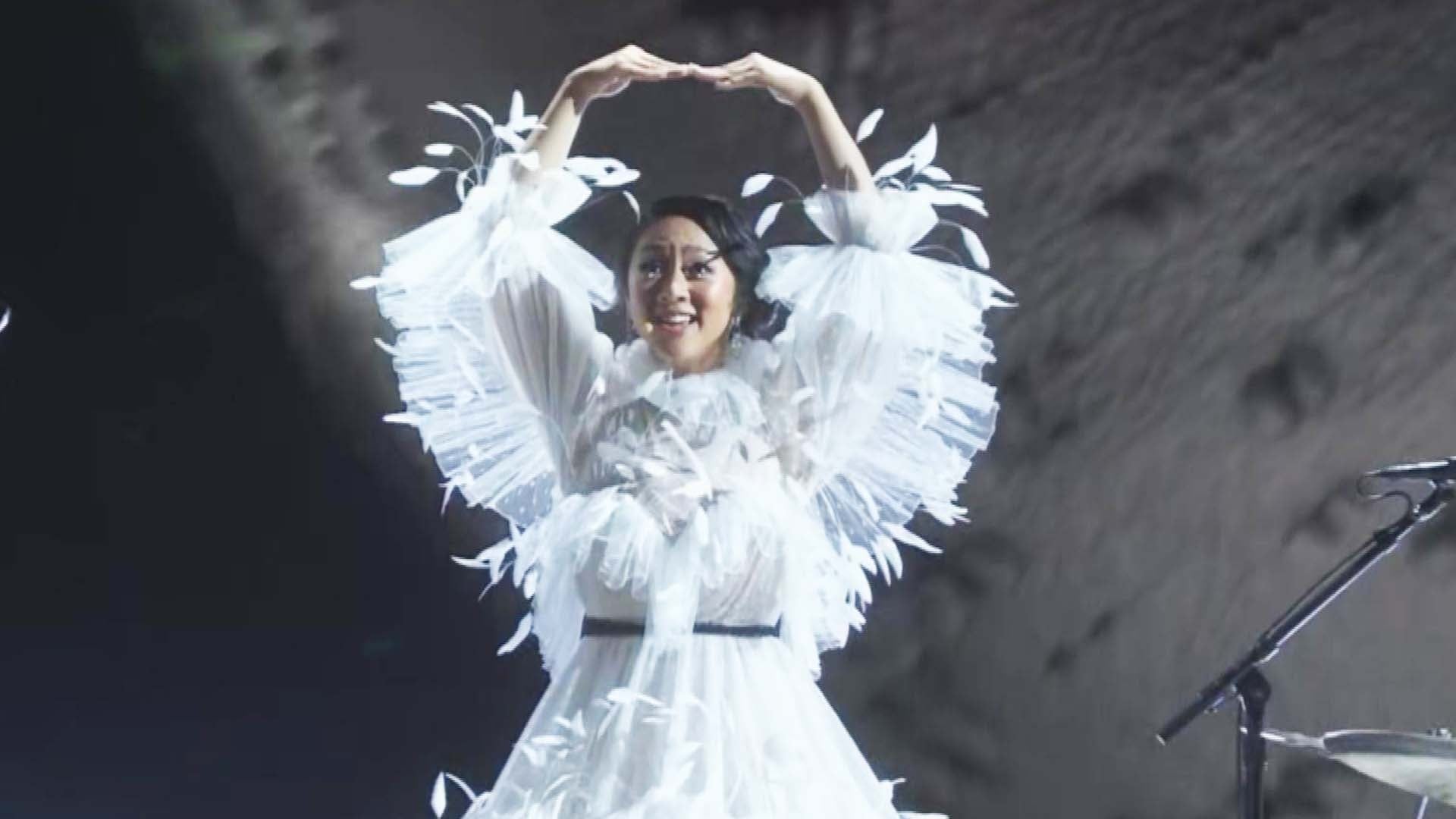 Stephanie Hsu Shows Off Singing Chops During 'Everything Everywh…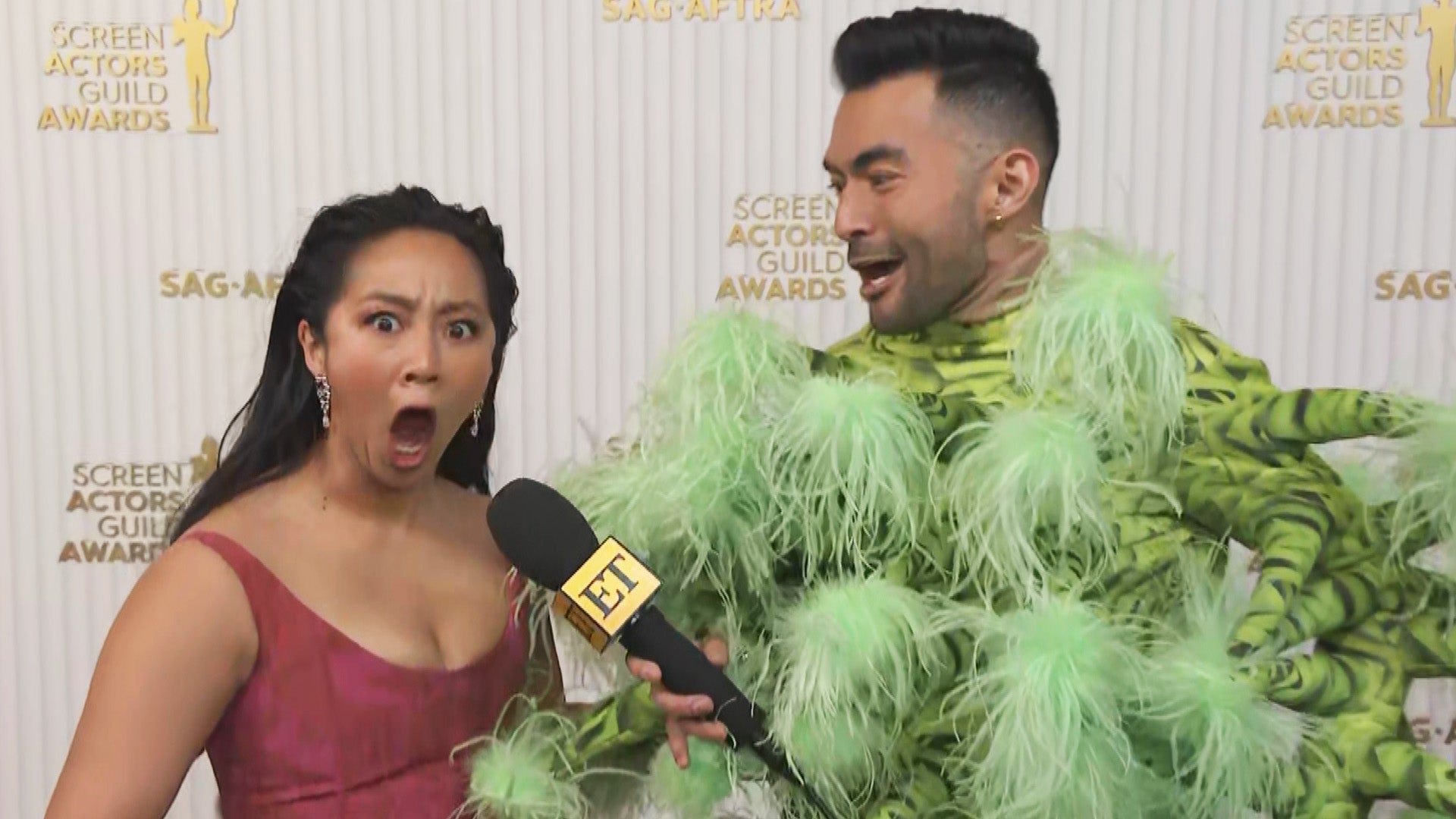 Stephanie Hsu Gets Surprised With 'Everything Everywhere All at …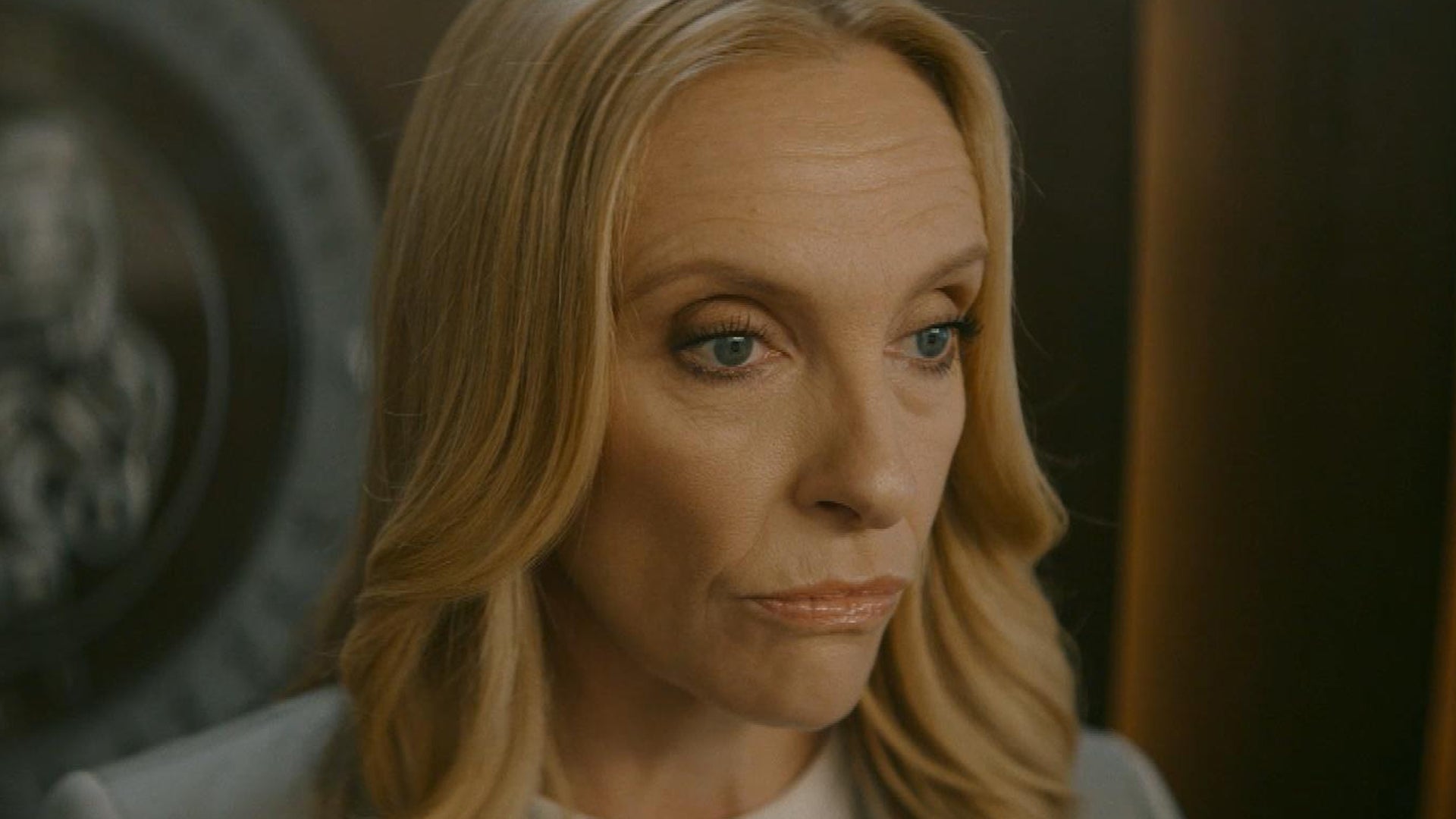 'The Power': Watch the Opening Scene From the Prime Video Series…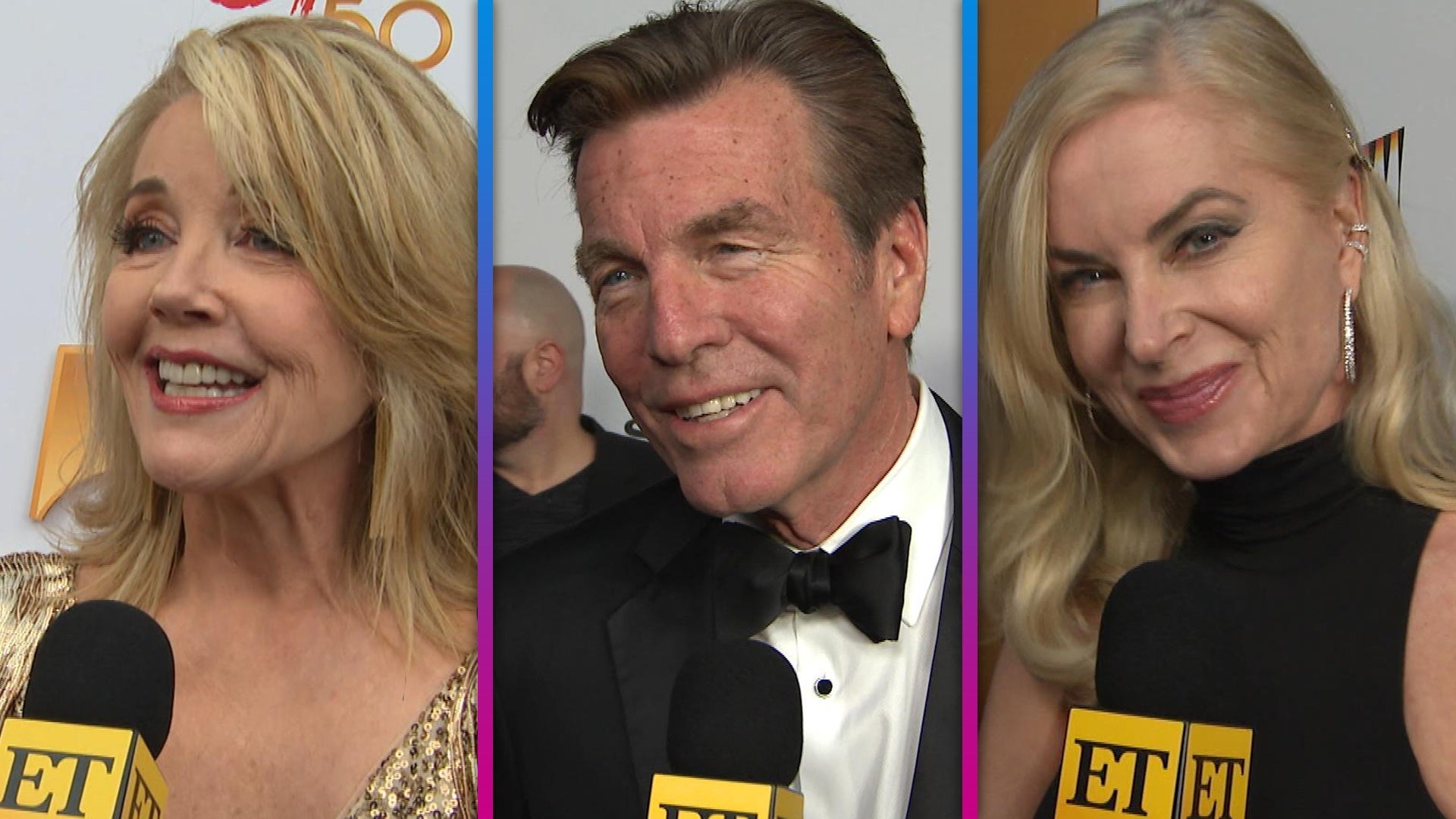 'The Young and the Restless' Stars Celebrate the Soap Opera's 50…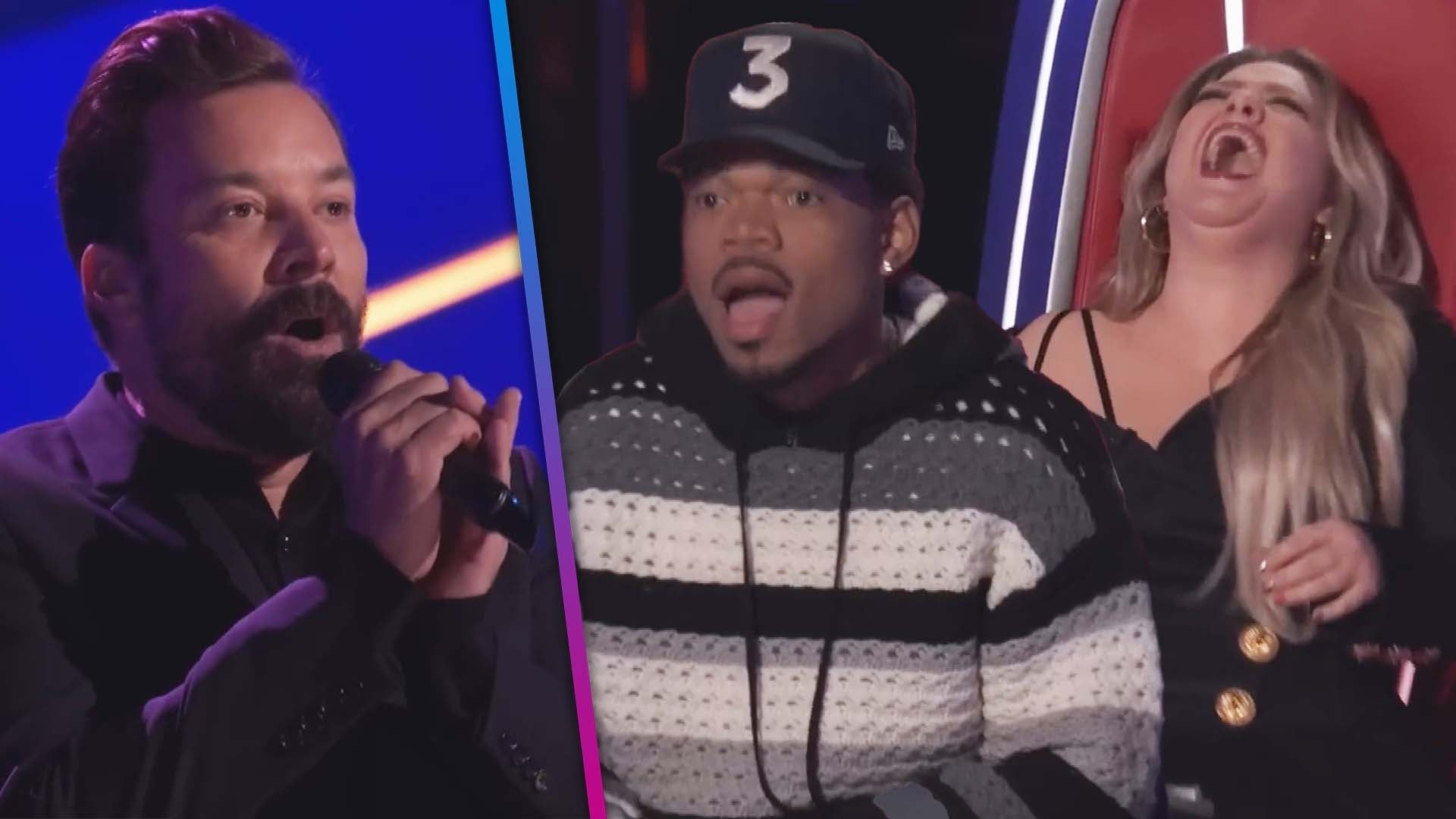 'The Voice': Jimmy Fallon Surprises the Coaches With a Blind Aud…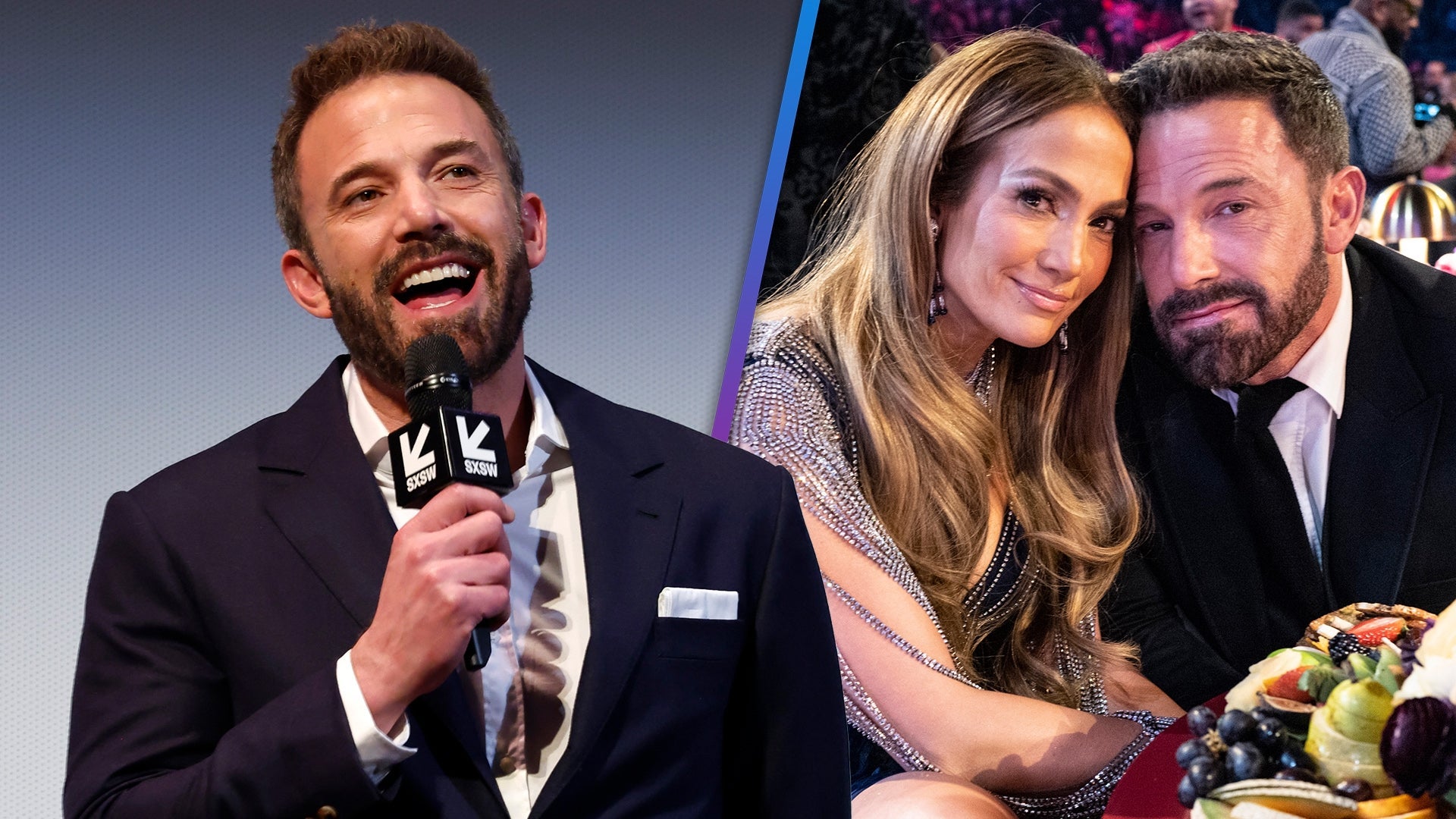 Ben Affleck Knows He's Been the Butt of the 'Occasional Meme'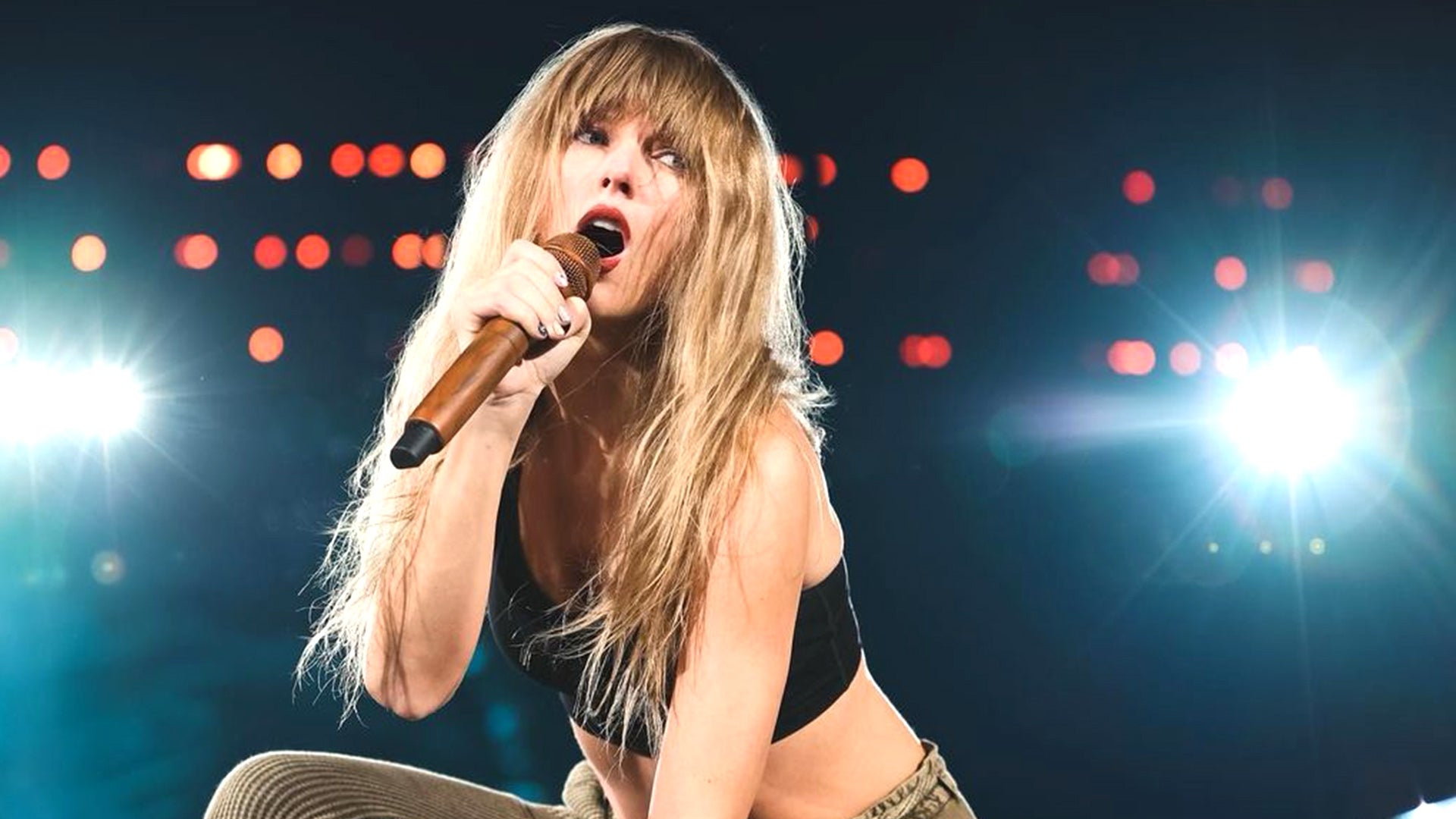 Inside Taylor Swift's 'The Eras Tour': Behind the Scenes, Rehear…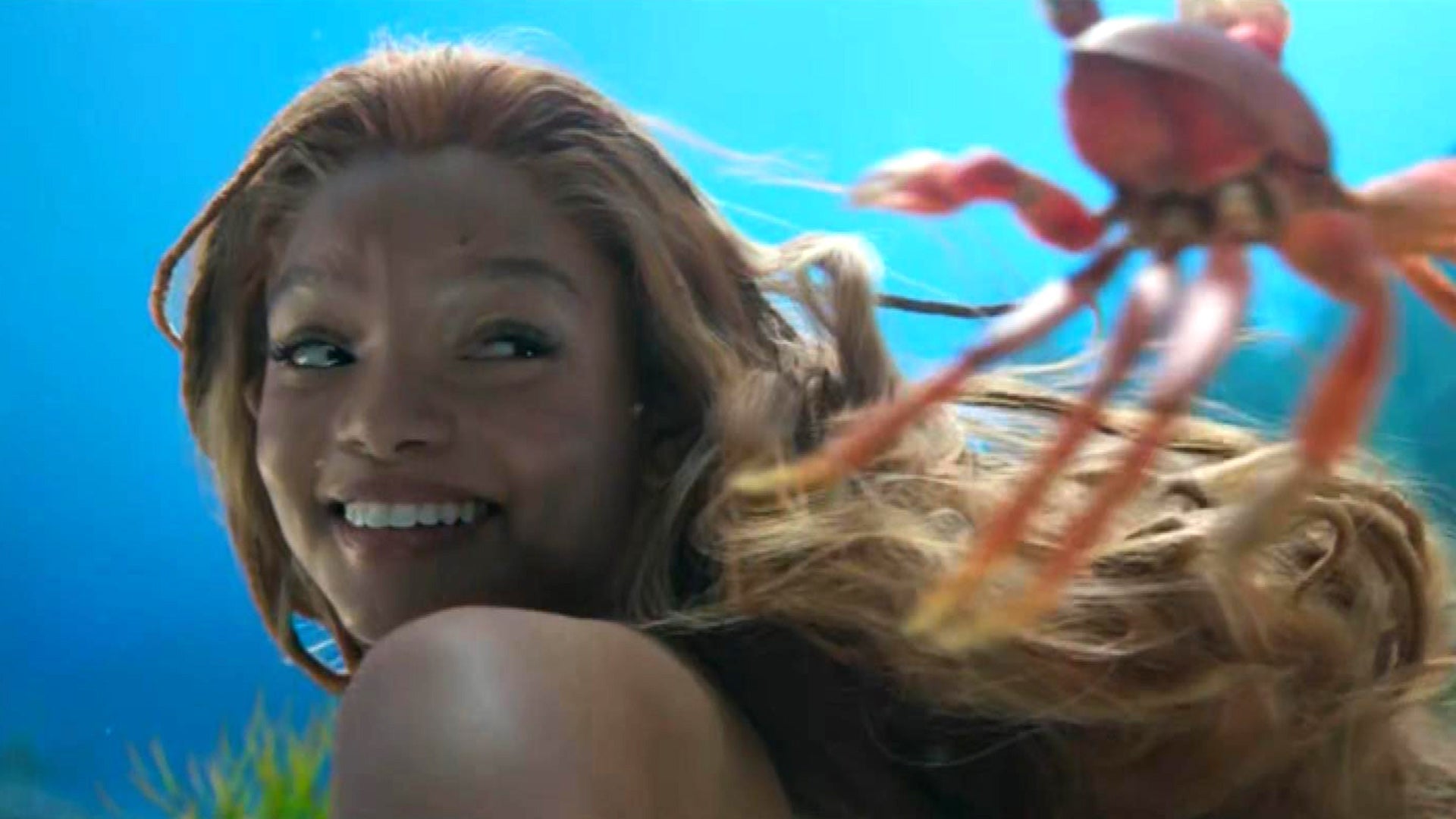 'The Little Mermaid' Official Trailer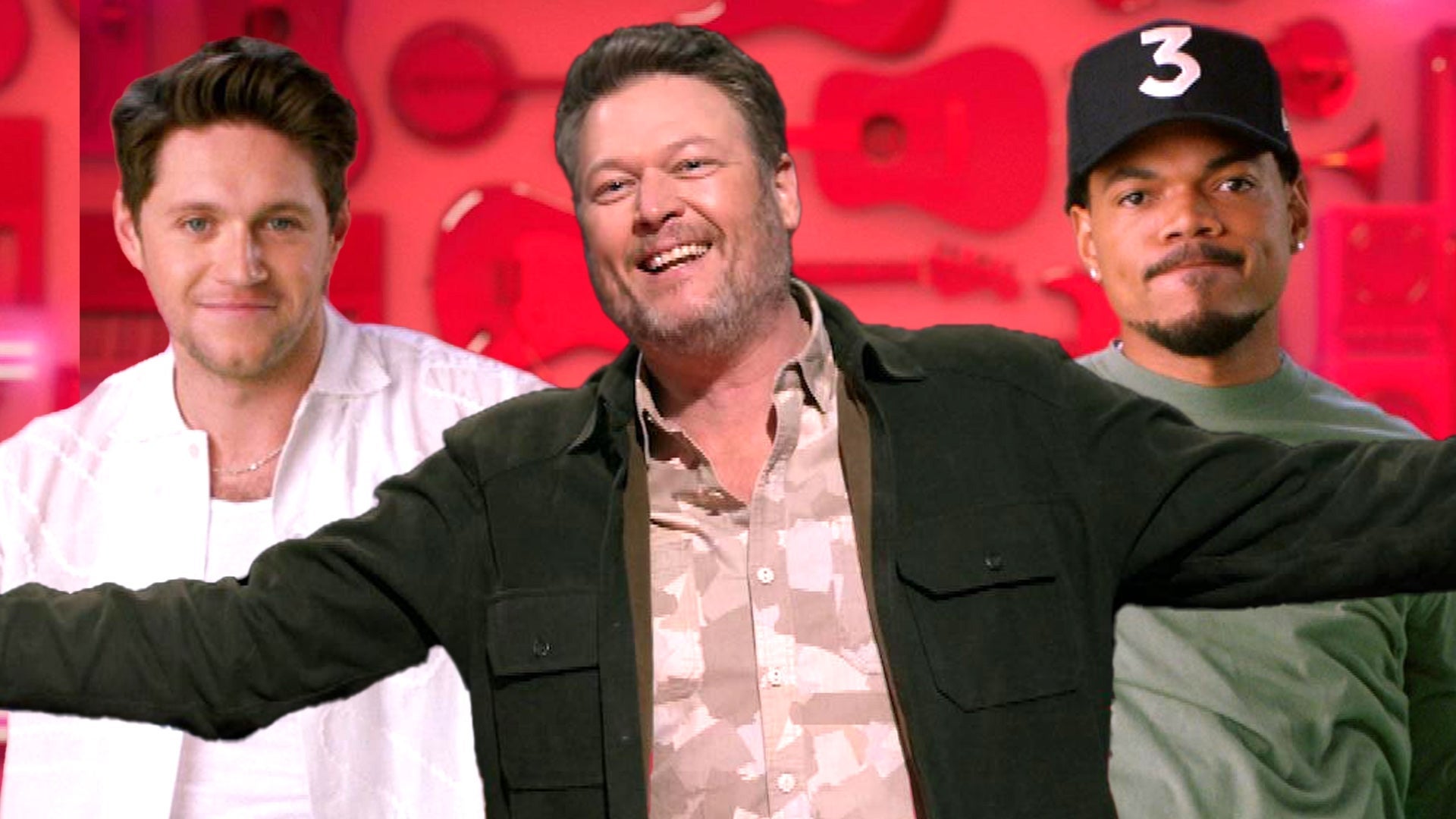 'The Voice': Niall Horan and Chance the Rapper's Strategy to Bea…
Co-hosts with the co-most, Andy Samberg and Sandra Oh, have promised celebrities, accolades and style -- plus, flightless birds, dribblin' and drabblin' -- at the 2019 Golden Globes and the Hollywood Foreign Press Association delivered.
The celebrities were accounted for -- the HFPA enlisted the biggest names from both the big and small screen to hand out Globes: Lady Gaga and Dick Van Dyke, the cast of This Is Us and even Taylor Swift -- and accolades for comedy and drama (and dramas that are supposedly comedies) showered down upon the telecast, which aired live from the Beverly Hilton Hotel in Beverly Hills, California, on Sunday, Jan. 6. As for flightless birds, well, we were right here, squawking and live blogging through the entire ceremony.
Without further ado, here is a minute-by-minute breakdown of the 76th Annual Golden Globe Awards:
'Bohemian Rhapsody' Wins Best Motion Picture - Drama
8:20 PM:
Rami Malek had barely left the stage when Nicole Kidman announced Bohemian Rhapsody as the HFPA's Best Drama -- "unexpected," producer Graham King called the win when he took the mic and that's certainly an understatement. (Bryan Singer, who is credited as the director of the film, was absent, for obvious reasons.) "To Freddie Mercury," King said as he saluted his Globe. "Thank you for showing us the power of embracing your true self. This one's for you."
Rami Malek Wins Best Actor in a Drama
8:15 PM:
The actor won his first Golden Globe for his celebrated portrayal of Queen frontman Freddie Mercury in Bohemian Rhapsody. "I am beyond moved," Malek told the crowd as he accepted his award from Richard Gere and Julianne Moore. "My heart is pounding out of my chest right now. This is a profound honor to receive this, and to be counted amongst such extraordinary actors."
Malek also thanked his family and team, before ending on a special shout out to the band that made it all possible. "And of course, to Queen. To you, Brian May, to you, Roger Taylor, for ensuring that authenticity and inclusivity exist in the music and in the world and in all of us. Thank you Freddie Mercury for giving me the joy of a lifetime. I love you, you beautiful man."
Glenn Close Wins Best Actress in a Drama
8:08 PM:
Gary Oldman (last year's Best Actor in a Drama winner) popped up to present a truly shocked Close with Best Actress in a Drama for The Wife. It may be the night's biggest upset, with many predicting Gaga would take home the Globe. The two actresses clutched each other for a moment, however, as Close walked to the stage, emotionally exclaiming, "I'm so honored to be with my category sisters...We all should be up here together, that's all I can say." In the end, she dedicated the award to her mother and told any woman watching, "We have to follow our dreams. We have to say, 'I can do that and I should do that!'"
'Green Book' Wins Best Motion Picture - Musical or Comedy
7:56 PM:
Director Peter Farrelly accepted the award for Green Book, which stars Mahershala Ali as jazz pianist Don Shirley and Viggo Mortensen as an Italian-American bouncer, Tony Vallelonga, who became Shirley's driver as they toured through the 1960s Deep South.
"Don Shirley was great man, and an underappreciated genius, who couldn't play the music he wanted to play simply because of the color of his skin...during that trip with Dr. Shirley, [Tony] grew and evolved more than most families do over several generations. This story, when I heard it, gave me hope, and I wanted to share that hope with you."
Olivia Colman Thanks Her 'Bitches' After Winning Best Actress in a Musical or Comedy
7:45 PM:
The actress won her second Globe for her role as Queen Anne in the Yorgos Lanthimos comedy, The Favourite, and directed her first thank you to Melissa McCarthy for handing out sandwiches during the awards show. Colman, who will next portray Queen Elizabeth II in season three of The Crown, also thanked "my bitches" (her co-stars Emma Stone and Rachel Weisz) and gushed, "Every second of working with you girls was such a joy, so much fun."
'Assassination of Gianni Versace: American Crime Story' Wins Best Television Limited Series or Made for TV Movie
7:38 PM:
Halle Berry and Lena Waithe came onstage hand-in-hand to recognize the "very depressing" but "addictive" nominees in Limited Series or Made for TV Movie. Ricky Martin jumped for joy when The Assassination of Gianni Versace was announced, then took to the podium with Ryan Murphy and co-stars Edgar Ramirez, Penelope Cruz, Judith Light and Cody Fern, among others.
"Gianni Versace was murdered 20 years ago. He was one of the few public figures who was out during a period of intense fear and hate," producer Brad Simpson said. "Those forces of hate and fear are still with us. As artists, we must fight back."
Dick Van Dyke Gets a Much-Deserved Standing Ovation
7:31 PM:
Van Dyke and the new Mary Poppins herself, Emily Blunt, had a special moment as they introduced Best Picture nominee Mary Poppins Returns. The crowd got to its feet to applaud Van Dyke, who joked, "I saw Carol Burnett out there and I said, 'I know her!'" And the 93-year-old actor got even more accolades from his 35-year-old co-presenter, who joked with him as she put on her glasses to read from the teleprompter: "You are superhuman, because I can't even read that."
'The Kominsky Method' Wins Best Comedy Series
7:30 PM:
Who better than the cast of the saddest show on TV (This Is Us) to present Best Comedy? Netflix's newest comedy series, The Kominsky Method, took the Globe, marking the show's second win of the evening. An emotion Chuck Lorre began, "This doesn't happen to me! This is an extraordinary acknowledgement. I've been doing this a long time and I'm up here trembling like a leaf," before thanking stars Alan Arkin and Michael Douglas and finally, "Netflix, Netflix, Netflix!"
Rachel Brosnahan Wins Best Actress in a Comedy Series
7:24 PM:
"Break out the tissues, because you're all going to want to masturbate to them," Sandra Oh joked as This Is Us stars Justin Hartley, Chrissy Metz and Sterling K. Brown took the stage to present Brosnahan with her second consecutive Globe for her role in Amazon's The Marvelous Mrs. Maisel.
"Our village is a matriarchy, led by Amy Sherman-Palladino," Brosnahan gushed, before adding a special shoutout to her partner, The Magicians star Jason Ralph. "Jason, I love you. I wouldn't be here without you."
Alfonso Cuarón Wins Best Director
7:18 PM:
"Nobody told me I have to follow Jeff Bridges," Harrison Ford deadpanned as he took the mic to award Best Director to Roma auteur Alfonso Cuarón, who went around his table and gave every single person seated with him a hug. "You were after Jeff Bridges, now I am after Jeff Bridges and Harrison Ford. Good luck," Cuarón joked. "I feel a little bit like [I'm] cheating winning this award, because most of what I was doing was just witnessing and enjoying Marina de Tavira and Yalitza Aparicio just exist on the screen."
Jeff Bridges Wins Cecil B. DeMille Award
7:06 PM:
Chris Pine ("and his busted face") presented the prestigious Cecil B. DeMille Award to his Hell or High Water co-star, gushing, "Jeff has set a standard of excellence. He's made eccentric characters truly iconic -- and yes, I am talking about 'El Duderino' -- and ordinary characters extraordinary and noble."
Bridges received a standing O as he took the stage to accept the career achievement award. "I'm so challenged up here, because there's so many people to thank," he marveled, paying respects to his family members in attendance and telling the crowd that he was wearing his late father, Lloyd Bridges', cufflinks in celebration. "We're alive! We can make a difference! We can turn this ship in the way we want to go!"
Darren Criss Wins Best Actor in a Limited Series or Made for TV Movie
6:58 PM:
His streak continues: the Assassination of Gianni Versace: American Crime Story followed up his Emmy win with his very first Golden Globe. "I feel like a won a fan contest," Criss said, before thanking his fellow nominees for their inspiration, his wife for her "patience and love that was waiting for me at home" and finished with a hat tip towards increasing representation, "I am so enormously proud to be a small part of that as the son of a firecracker Filipino woman."
'Roma' Wins Best Foreign Language Film
6:50 PM:
Alfonso Cuaron accepted his second career Golden Globe for Roma, the foreign language nominee from Mexico, which he wrote, directed, shot, produced and co-edited. "This film would not have been possible without the specific colors that made me who I am," Cuaron told the crowd after accepting his award from Antonio Banderas and Catherine Zeta Jones. "Gracias familia, gracias Mexico."
Christian Bale Thanks Satan After Winning Best Actor in a Comedy
6:45 PM:
Saoirse Ronan, who won this category's Best Actress counterpart last year, was on hand to announce Chris Bale's name as the Best Actor for his performance as Dick Cheney in Vice. "What a bunch of lucky buggers we are, to make a life out of doing something we love," Bale told the audience, before turning to his wife, "To my beautiful wife, who said saying less is more. She knows some of the dumb crap that comes out of my mouth." After getting bleeped, Bale wrapped up, "Thank you to Satan, who gave me inspiration on how to play this role."
Patricia Clarkson Wins Best Supporting Actress in a Series or Made for TV Movie
6:39 PM:
The actress won her first Globe, on her second nomination, for her role as menacing matriarch Adora Crellin in the HBO miniseries adaptation of Gillian Flynn's Sharp Objects. Clarkson thanked her friends, cast and crew -- noting that director Jean-Marc Vallée "demanded everything of me, except for sex, which is how it should be" -- before sending one very special shoutout: "This really is for my extraordinary mother and father, and I share this with you, mom and dad, in New Orleans. Cheers."
Maya Rudolph Proposes to Amy Poehler Ahead of Best Screenplay
6:35 PM:
"Amy Geraldine Poehler, will you marry me?" Rudolph asked as she pulled a ring box seemingly out of nowhere. "Oh my god! I can't believe you're doing this! Are we stealing focus from the next award?" Poehler gasped, to which Rudolph deadpanned. "Don't worry. It's just Best Screenplay." "Yes, yes! A thousand times yes!" They nuzzled faces as they threw to the nominees and then announced Green Book as this year's Best Screenplay winner.
Mahershala Ali Wins Best Supporting Actor
6:25 PM:
The actor won his first Globe on his second nomination for his role as real-life musician Don Shirley in the comedy-drama Green Book. "Dr. Shirley was a brilliant man and I just want to thank him for his passion and his virtuosity, and the dignity that he carried with him every single day," Ali told the crowd after accepting his award from Amy Poehler and Maya Rudolph and emotionally thanking his fellow cast and crew, as well as director Peter Farrelly for their collaborative work on the movie.
Sandra Oh Wins Best Actress in a Drama Series
6:25 PM:
And just like that, history was made: Oh became the first Asian woman to win in this category in nearly 40 years. "Oh, daddy!" the Killing Eve star said through tears as she took the mic and saw her father giving her a standing ovation. "I'm so grateful to my family...Oh my god!" she continued before telling her parents that she loved them in Korean.
Regina King Wins Best Supporting Actress
6:17 PM:
The actress won her first Golden Globe on her second nomination for Barry Jenkins' If Beale Street Could Talk. "I love you with all my heart," King told her director after accepting her award from Sam Rockwell and Allison Janney. "Thank you for your empathy, thank you for telling stories so rich, and thank you for giving us a film that my son said to me when he saw it, that it was the first time he saw himself on screen.
King concluded her speech by offering a challenge to the crowd, noting that in the coming years she was striving to make all her projects "50% women," which garnered her a standing ovation from Jessica Chastain and other stars.
Idris Elba Gushes Over Daughter Isan's Role as Golden Globe Ambassador
6:08 PM:
After presenting Best Original Score and Best Original Song, Idris Elba took the stage once again for "a warm and gushy moment" as he introduced this year's Golden Globe Ambassador, his 16-year-old daughter, Isan Elba. "I am thrilled and almost teary eyed to introduce this year's ambassador, my baby girl, Isan," the actor told the crowd. So sweet!
Gaga Bursts Into Tears When "Shallow" Wins Best Original Song
6:08 PM:
Taylor Swift announced the A Star Is Born track as the Best Original Song winner and Gaga immediately burst into tears in the audience and continued to cry as she took the stage. "I'm going to talk for a minute, because she's indisposed," "Shallow" co-writer Mark Ronson announced as "And finally to the captain of the S.S. Shallow...the genius comes from you," he told Gaga.
"As a woman in music, it is really hard to be taken seriously as a singer and a songwriter," Gaga then said, thanking her co-writers. "And Bradley, I love you.
Taylor Swift Makes a Surprise Appearance to Present Best Original Score
6:00 PM:
Swift shocked viewers when she walked onstage with Idris Elba to present Justin Hurwitz with the Golden Globe for Best Original Score for his work on First Man -- his fourth collaboration with director Damien Chazelle. The singer was, of course, also on hand to support her boyfriend Joe Alwyn, whose film The Favourite was nominated for Best Motion Picture - Musical or Comedy.
Carol Burnett Is 'Gobsmacked' Receiving First-Ever Carol Burnett Award
6:03 PM:
"And the nominees are...Christian Bale, Charlize Theron, Antonio Banderas and Carol Burnett," Steve Carell joked while presenting the newly-created lifetime achievement award for television, the Carol Burnett Award. The camera quickly cut to Burnett backstage, fingers crossed in anticipation, as Carell listed off her accomplishments: "It's said she makes Tom Hanks look like an asshole."
Every star in the room was on their feet to applaud Burnett as she took to the stage. "I'm really gobsmacked by this," she began her speech. "Does this mean I get to accept it every year? My first love, growing up, was the movies. I'd see six to eight every week with my grandmother, who raised me. Then we got a television set and I got a new love." She reflected on her rise in the business and reveal why a show like The Carol Burnett Show could never happen today: "So, here's to reruns and YouTube!...This award is dedicated to all those who made my dreams come true, and to all those out there who yearn to be part of this medium that has been so good to me."
"I am so glad we had this time together," she concluded with a tug on her ear.
Andy Samberg and Sandra Oh Give Out Free Flu Shots!
5:50 PM:
"Normally at this point of the show, the host would do something fun and spontaneous to show how we're all just ordinary people, like ordering pizza for everyone," Samberg said ahead of a commercial break.
"But since we already get food at the Globes, we'd thought we'd mix it up and try something new," Oh announced. "So, roll up your sleeves Hollywood, 'cause you're all getting flu shots!" As LMFAO's "Shots" played to laughs from the crowd, a team of "doctors" took to the crowd with syringes, and Samberg assured, "If you're an anti-vaxxer, just put a napkin over your head and we'll skip you!"
Patricia Arquette Wins Best Actress in a Limited Series or Made for TV Movie
5:45 PM:
"What do directors do?" Jamie Lee Curtis bantered with Ben Stiller onstage. "They tell actors what to do," he replied, to which she laughed: "OK, Ben." Curtis then let Stiller announce his Escape at Dannemora actress -- he directed the limited series -- as the category's winner. Arquette kissed fellow nominee Amy Adams on her way to the podium, before being majorly bleeped while discussing the false teeth she wore for the role: "How many of these motherf--kers do you need?"
Ben Whishaw Wins Best Supporting Actor in a Series or Made for TV Movie
5:37 PM:
The British actor won the Golden Globe for his role in A Very English Scandal, and dedicated his award to Norman Scott, the real-life "true queer hero" he portrayed in the three-part miniseries about the Jeremy Thorpe scandal. "I had such a wonderful time making this, I'm so honored," Whishaw told the crowd after accepting his award from Taraji P. Henson and Gina Rodriguez. "I have to thank Hugh Grant, above all, for such an exquisite performance."
'The Americans' Wins Best Drama Series
5:30 PM:
What a sendoff: The Americans' final season won them the Globe for Best TV Drama, with stars Matthew Rhys and Keri Russell taking to the stage with the other cast and crew to accept the award. Steven Spielberg was among the shout outs from the series' showrunners, an impressive list that ended with a big group hug onstage.
Richard Madden Wins Best Actor in a Drama Series
5:25 PM:
The actor took home the Golden Globe for his starring turn in the BBC-turned-Netflix series Bodyguard, about a war veteran who becomes a specialist protection officer for the Home Secretary. "I didn't see this coming at all," said Madden, who thanked his fellow cast and crew, as well as his parents who "flew all the way from Scotland" in his sweet, emotional speech.
'Spider-Man: Into the Spider-Verse' Wins Best Animated Motion Picture
5:20 PM:
The Black Panther cast awarded the team behind the animated Spidey flick, with Phil Lord accepting the Globe and announcing, "We're in an alternate universe where we win this." As the play-off music began, co-director Peter Ramsey took to the mic to reaffirm: "Anybody can be behind the mask. We're counting on you!"
Michael Douglas Wins Best Actor in a Musical or Comedy Series
5:15 PM:
Following an absolutely savage introduction by Samberg -- "He discovered Ally and she discovered him in the garage" -- Bradley Cooper and Lady Gaga awarded The Kominsky Method star with the first Globe of the night. "Donald and Bill, Sasha and Jim, I couldn't imagine being in the same group," he said to his fellow nominees. "This goes to my 102-year-old father, Kirk!"
Sandra Oh Takes a Heartfelt Moment to Celebrate Inclusiveness in Opening Monologue
5:13 PM:
After Oh and Samberg cracked up the room with their jokes, Oh took a serious moment to celebrate her moment as the first person of Asian descent to host a major American awards show.
"I said yes to the feat of being on this stage tonight, because I wanted to be here, to look out into this audience and witness this moment of change," she told the crowd. "Next year might be different, it probably will be, but right now, this moment is real."
Sandra Oh and Andy Samberg Open the Globes With a Hilarious "Roast" of the Year's Nominees
5:10 PM:
This year's co-hosts opened the show by claiming they weren't going to be nice, despite being chosen to host because they were "the only two people left in Hollywood who haven't gotten in trouble for saying something offensive." Here's a sample of their best burns:
"Hey Bradley Cooper," Oh fired at the Star Is Born nominee, "you are hot."
As for Cecil B. DeMille Award honoree Jess Bridges, Samberg hit him with this slam: "I wish you were my dad."
The pair also took a quick good-hearted shot at Lady Gaga, each noting (totally off the cuff), "There can be 100 people in a room and 99 of them don't believe in you, and one does, and that one is Bradley Cooper."
And when the pair actually did take a few shots -- at Hollywood's history of whitewashing in movies like Aloha and Ghost in the Shell -- they got an apology from Aloha star Emma Stone, who shouted "I'm sorry!" from her seat.
ET's Front-Row Seat to the Biggest Celebrity Run-ins
4:50 PM:
Having primo placement on the red carpet means we get to see Darren Criss -- literally -- bowing down to Carol Burnett at the ET platform ("I forgot my leaves!" he said as he faux-fanned her), Henry Winkler and Tony Shalhoub each predicting the other will win Best Supporting Actor tonight and congratulating him for it, and Patricia Clarkson and Catherine Zeta-Jones talking fashion. "I feel like J.Lo!" Patricia said. Check ETonline for all of our red carpet interviews with your favorite stars.
Chris Messina Goes Blond and More Red Carpet Surprises
4:40 PM:
After the all-black solidarity of the 2018 Globes, the stars brought back some colorful touches this year -- and more than a few surprises: Judy Greer made a surprising sartorial choice when she showed up in a tux, complete with wide-leg trousers and a floppy bow-tie; The Marvelous Mrs. Maisel creator Amy Sherman-Palladino shocked fans by appearing on a red carpet without her signature top hat, and Chris Messina completed his seriously sexy look with a new platinum blond 'do.
Lady Gaga's Major Fashion Moment
4:20 PM:
"We get to celebrate art and everybody dresses up!" Gaga exclaimed of attending her second Golden Globe Awards. And no one takes dressing up more seriously than Lady Gaga, wearing a breathtaking Valentino gown that required two people to manage the train, with matching dyed hair.
When asked whether the dress was meant as a nod to Judy Garland's similar-looking ensemble from the 1954 A Star Is Born, Gaga was speechless. "It looks an awful lot like that, doesn't it?!" she said. "Thank you so much for showing me that. That made my night."
The Hosts Have Arrived!
4:00 PM:
Andy Samberg and Sandra Oh were among some of the first celebs to hit the Globes red carpet. Oh stunned in an draped white gown by Atelier Versace, while Samberg -- who walked the carpet with wife Joanna Newsom -- looked dapper in a classic black tux.
RELATED CONTENT:
Related Gallery
2019 Golden Globes: The Complete Winners List
Glenn Close Gets Standing Ovation After Winning Best Actress in Major Golden Globe Upset
Melissa McCarthy Secretly Gives Out Ham Sandwiches at the 2019 Golden Globes
Golden Globes 2019 Marks One Year of Time's Up: 'We Still Have a Lot of Work to Do' (Exclusive)