Awards
2019 MTV VMAs: From Taylor Swift to Lizzo and Normani -- Check Out the Night's Biggest & Best Performances!
By
MTV VMAs 2019: The Most Memorable Moments!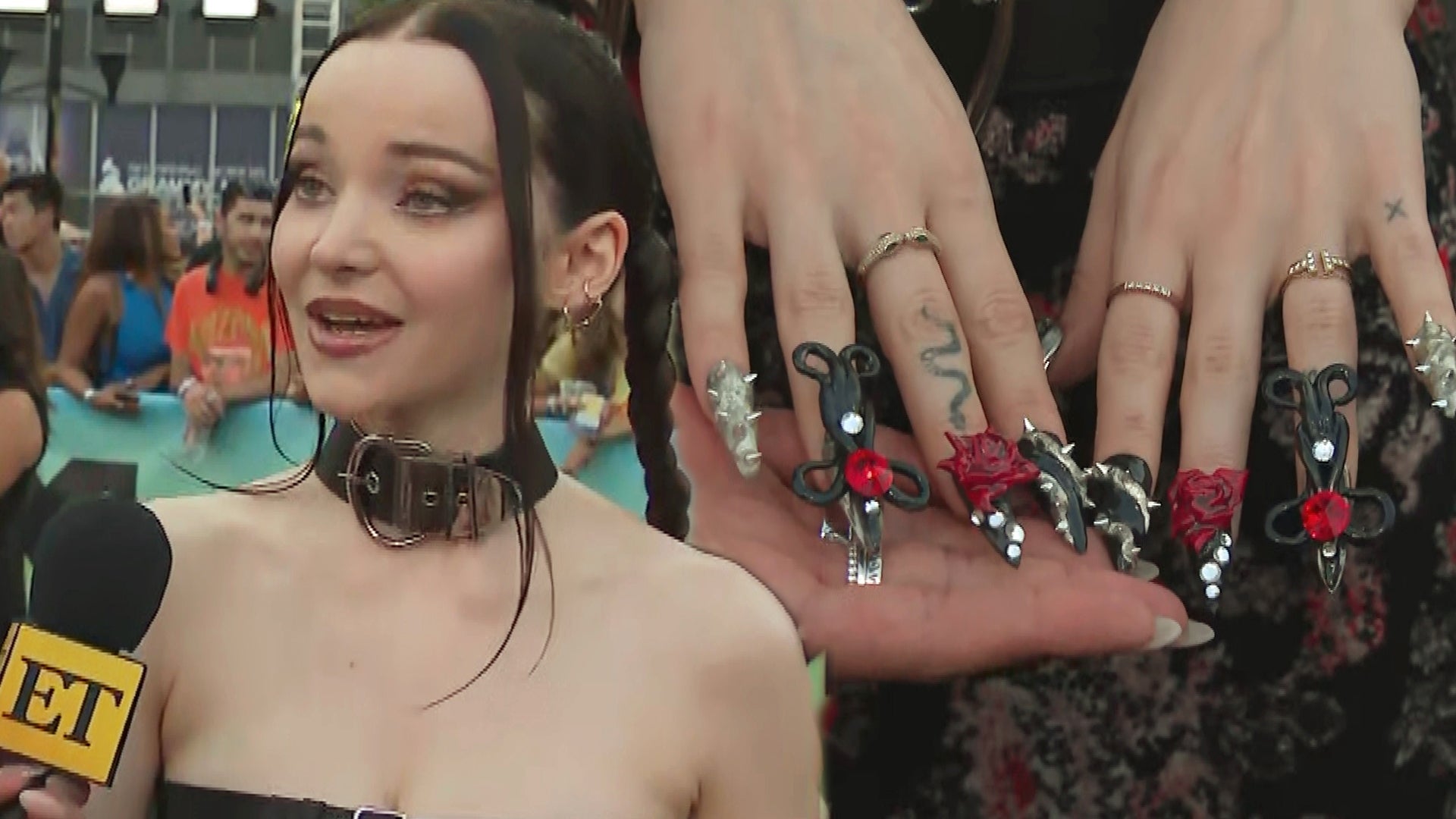 Dove Cameron Shows Off Intense Nail Art at 2022 MTV VMAs (Exclus…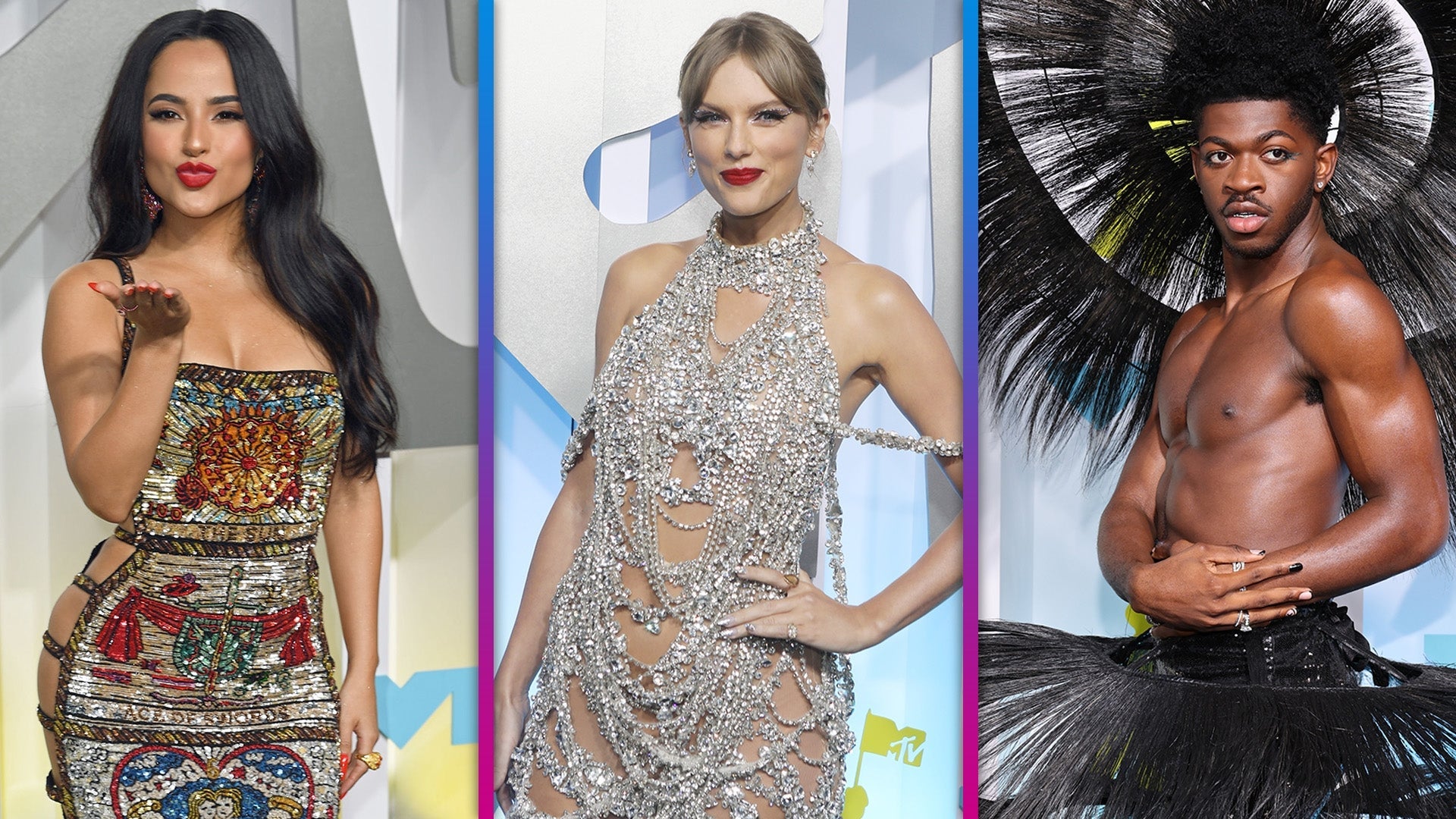 VMAs 2022: Becky G, Taylor Swift, Lil Nas X and More Fashion Hig…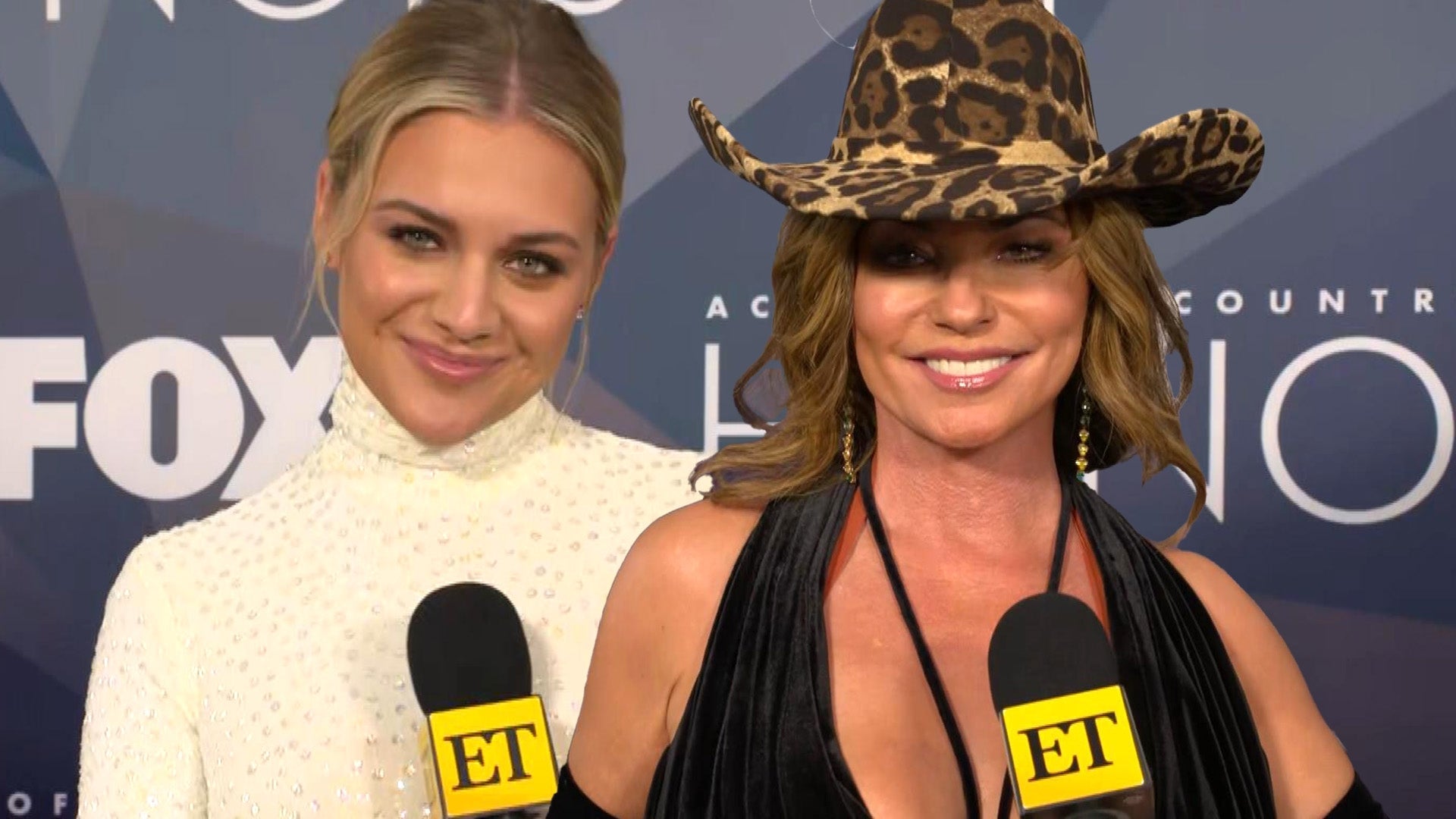 ACM Honors: All the Must-See Moments!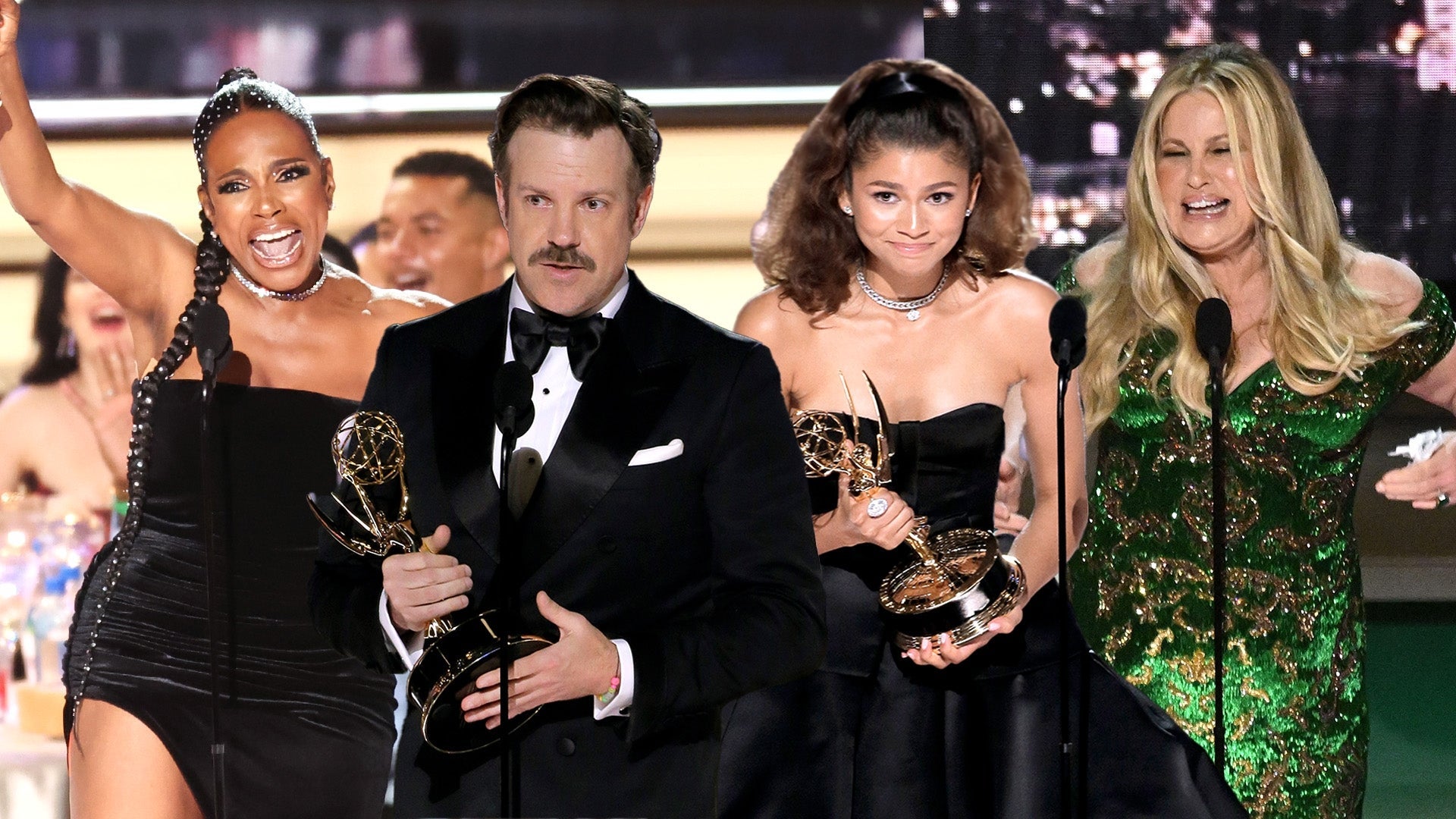 Emmys 2022: All the Must-See Moments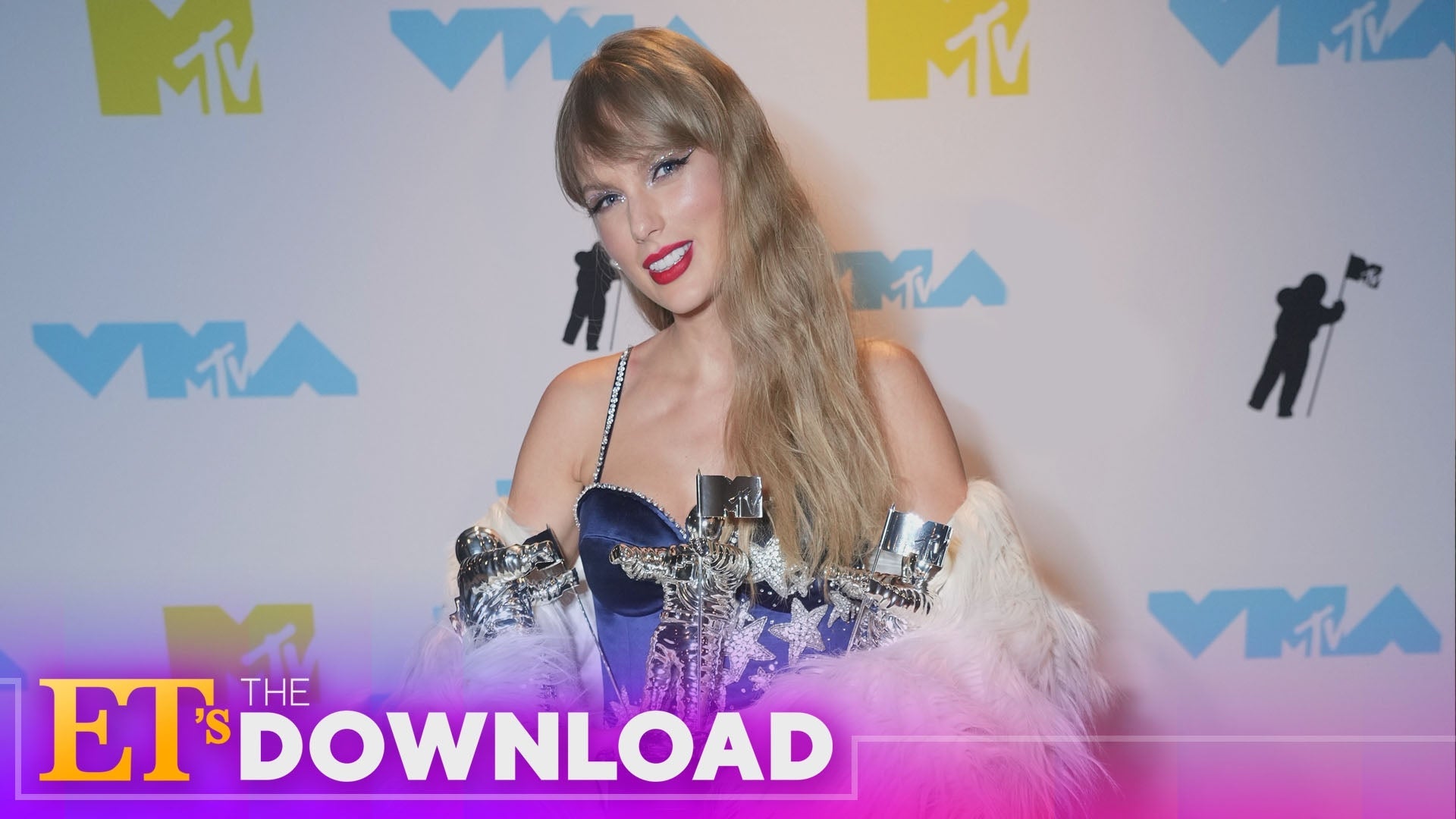 Taylor Swift Takes Home Three VMAs, Announces New Album 'Midnigh…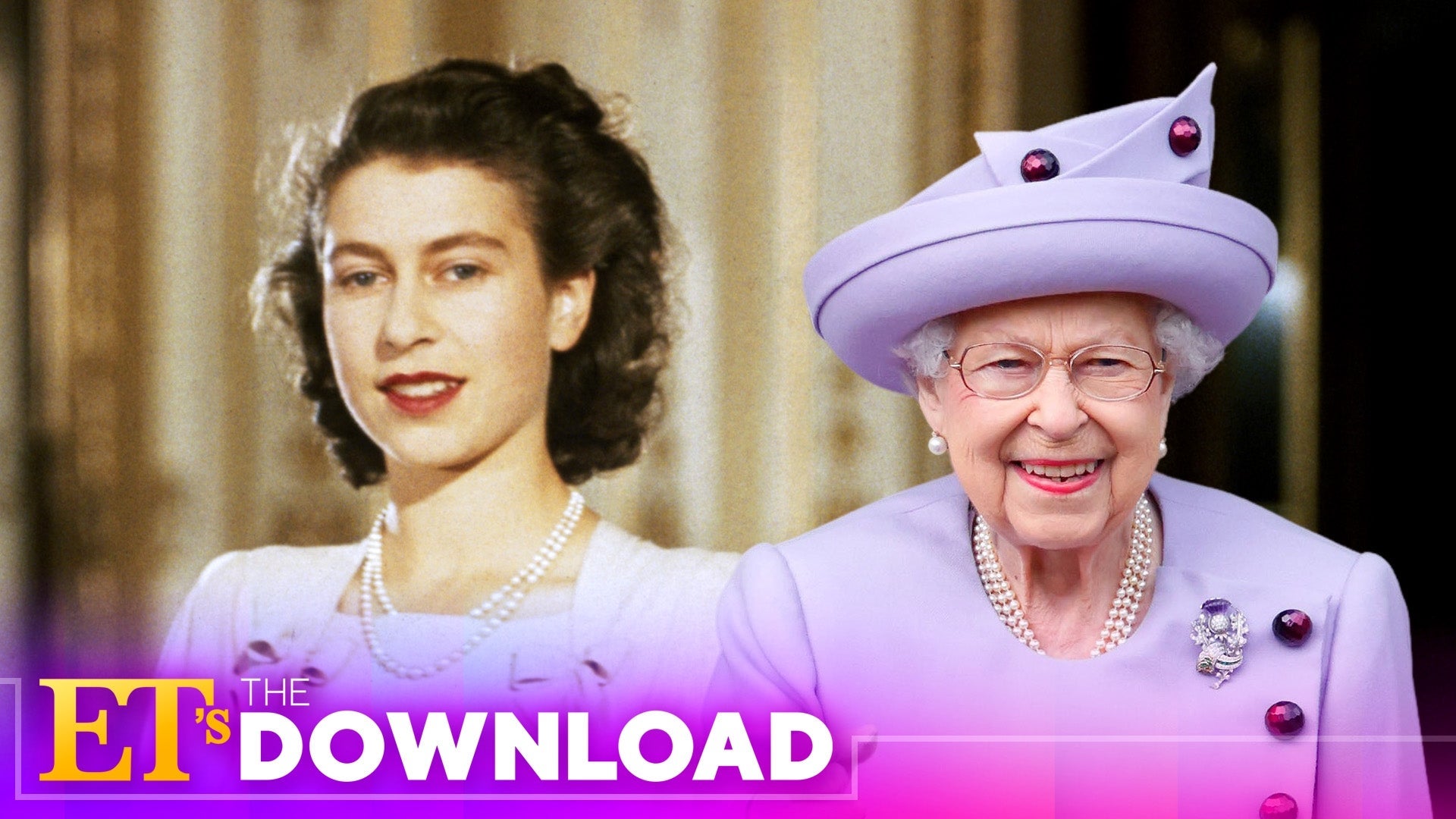 Queen Elizabeth's Final Moments as the Reigning British Monarch …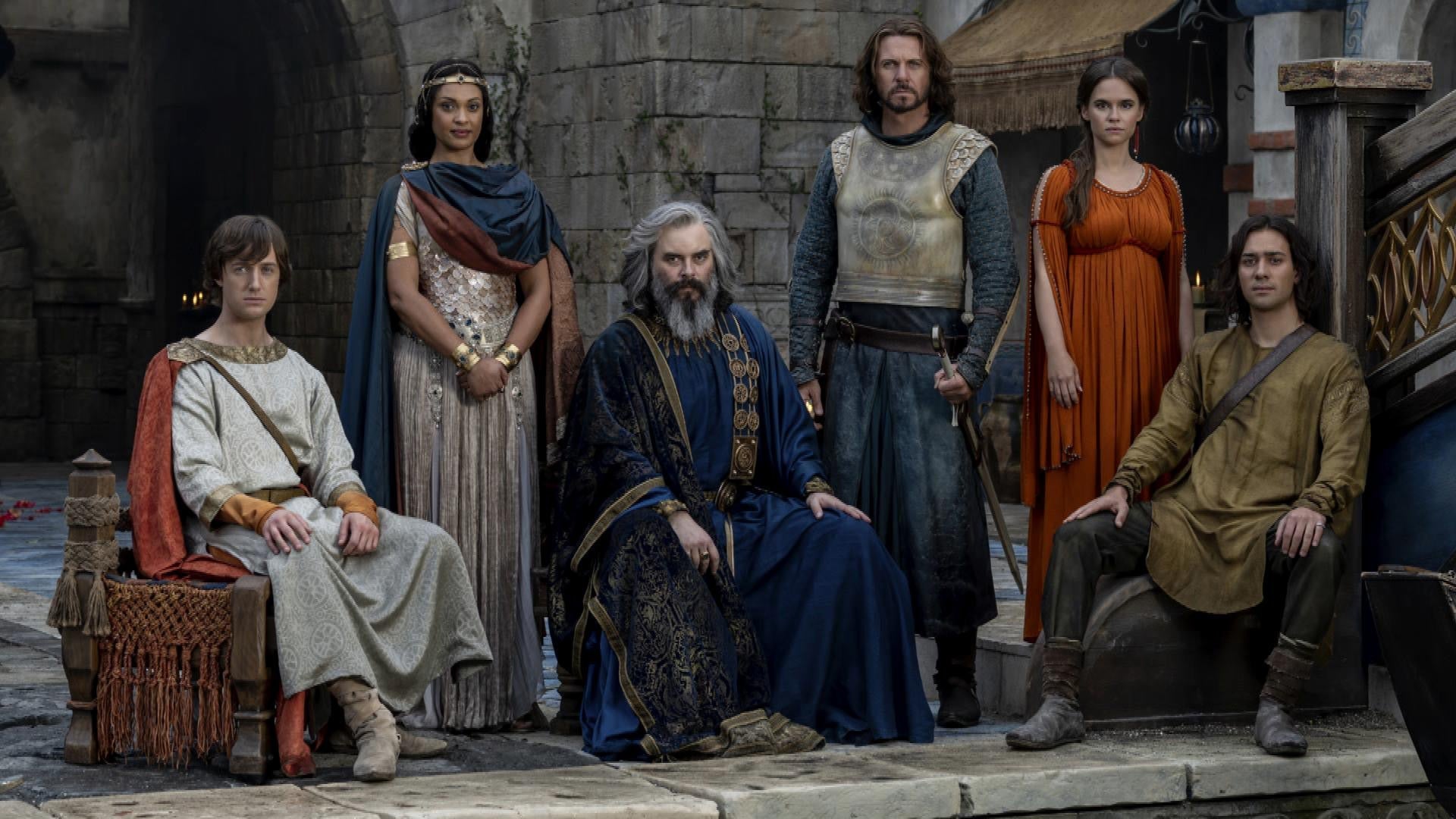 'Lord of the Rings: The Rings of Power': Inside the Most Expensi…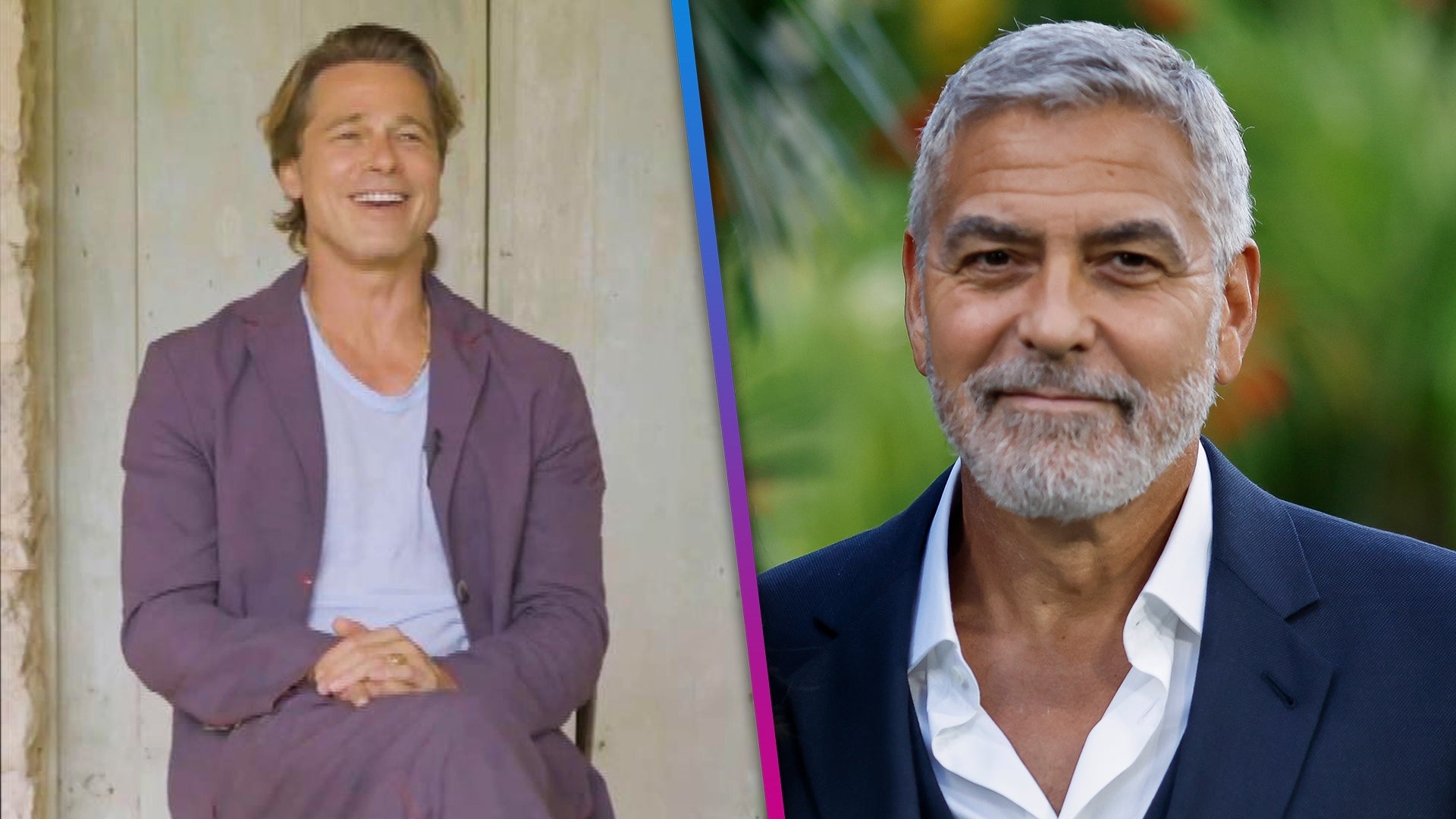 Brad Pitt Pokes Fun at George Clooney and Calls Him 'Most Handso…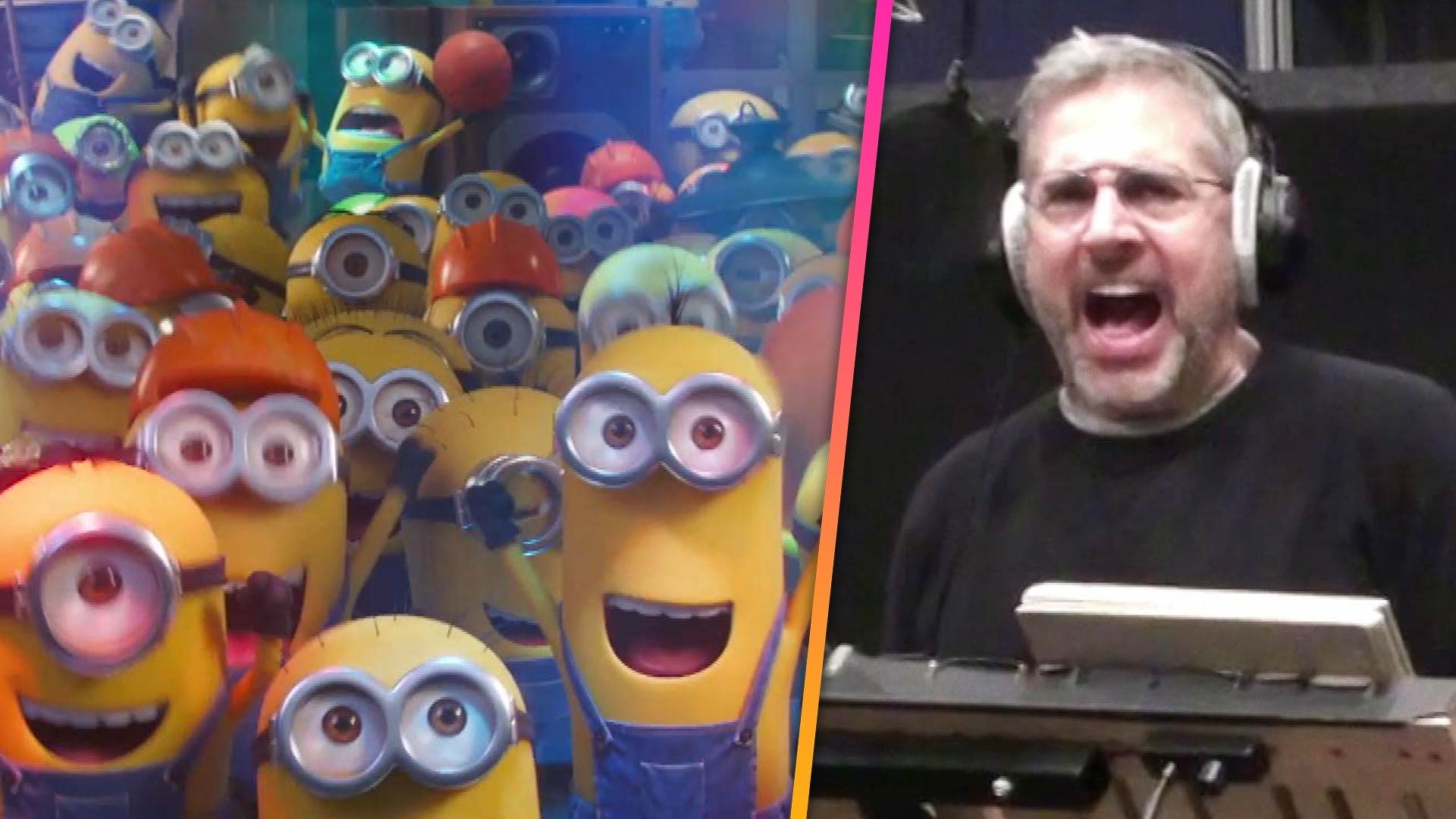 Watch Steve Carell, Julie Andrews, Lucy Lawless & More in 'Minio…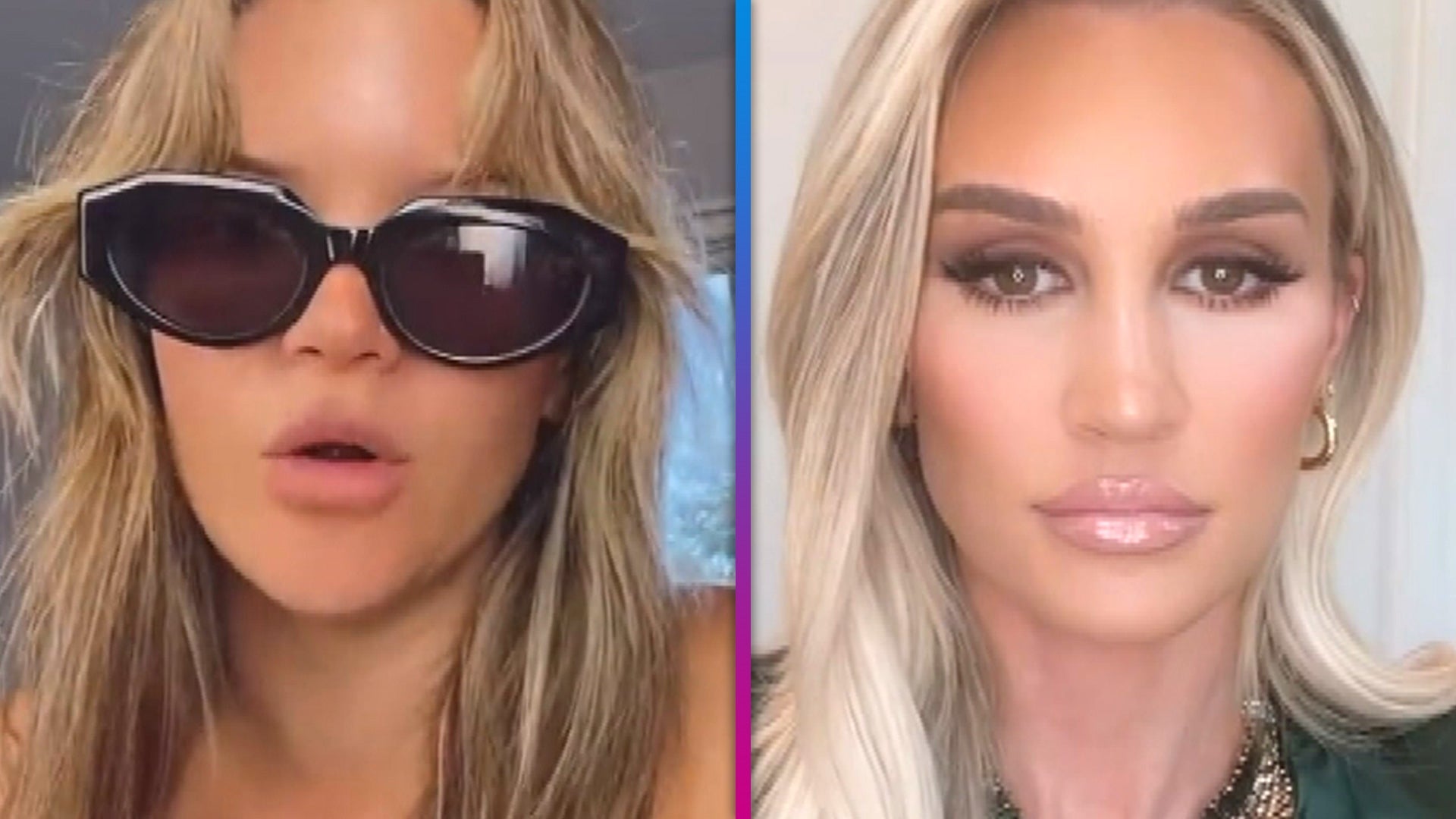 Brittany Aldean vs. Maren Morris: Their Trans Rights Feud Explai…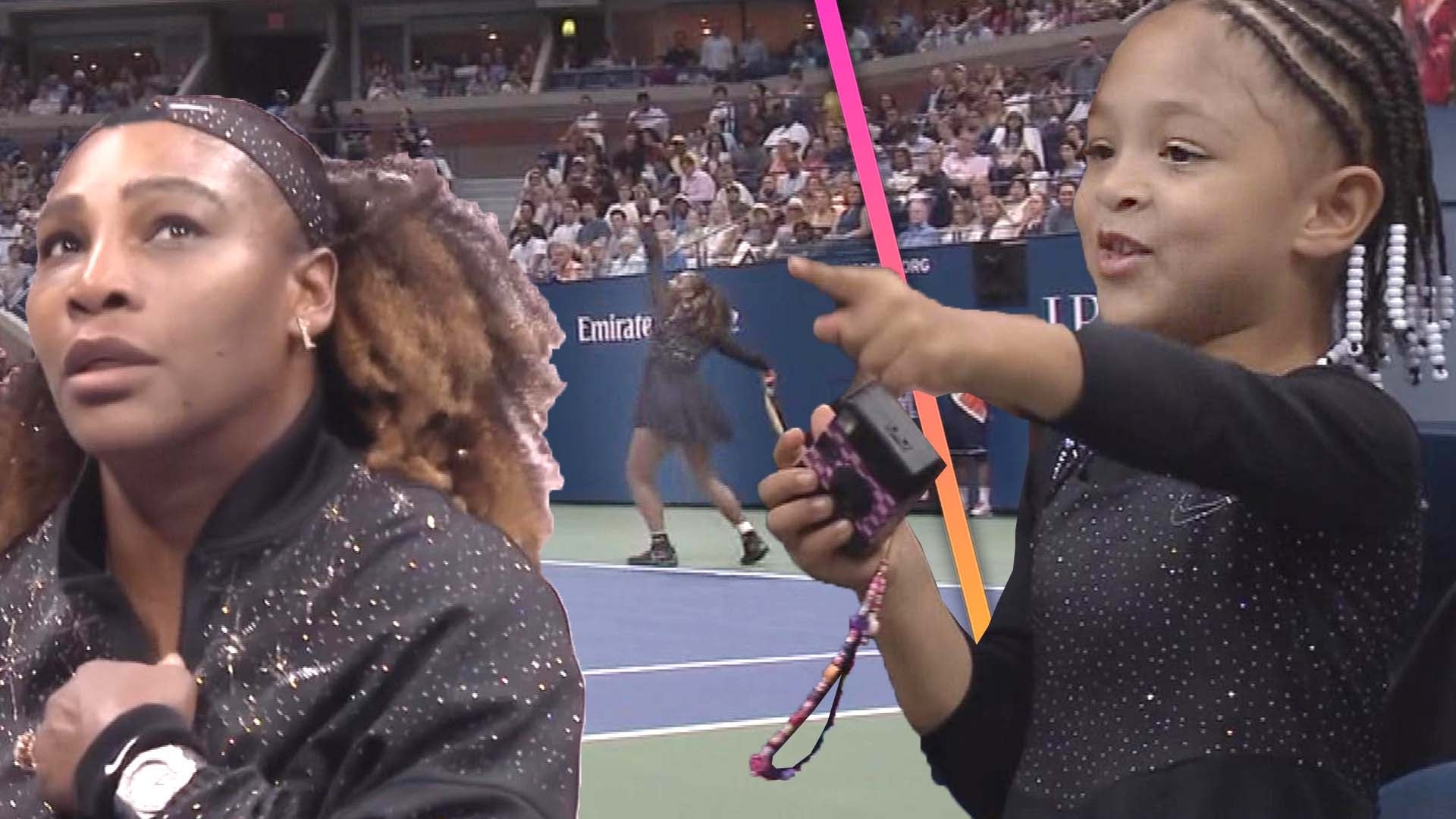 Serena Williams' Daughter Olympia Twins With Mom at U.S. Open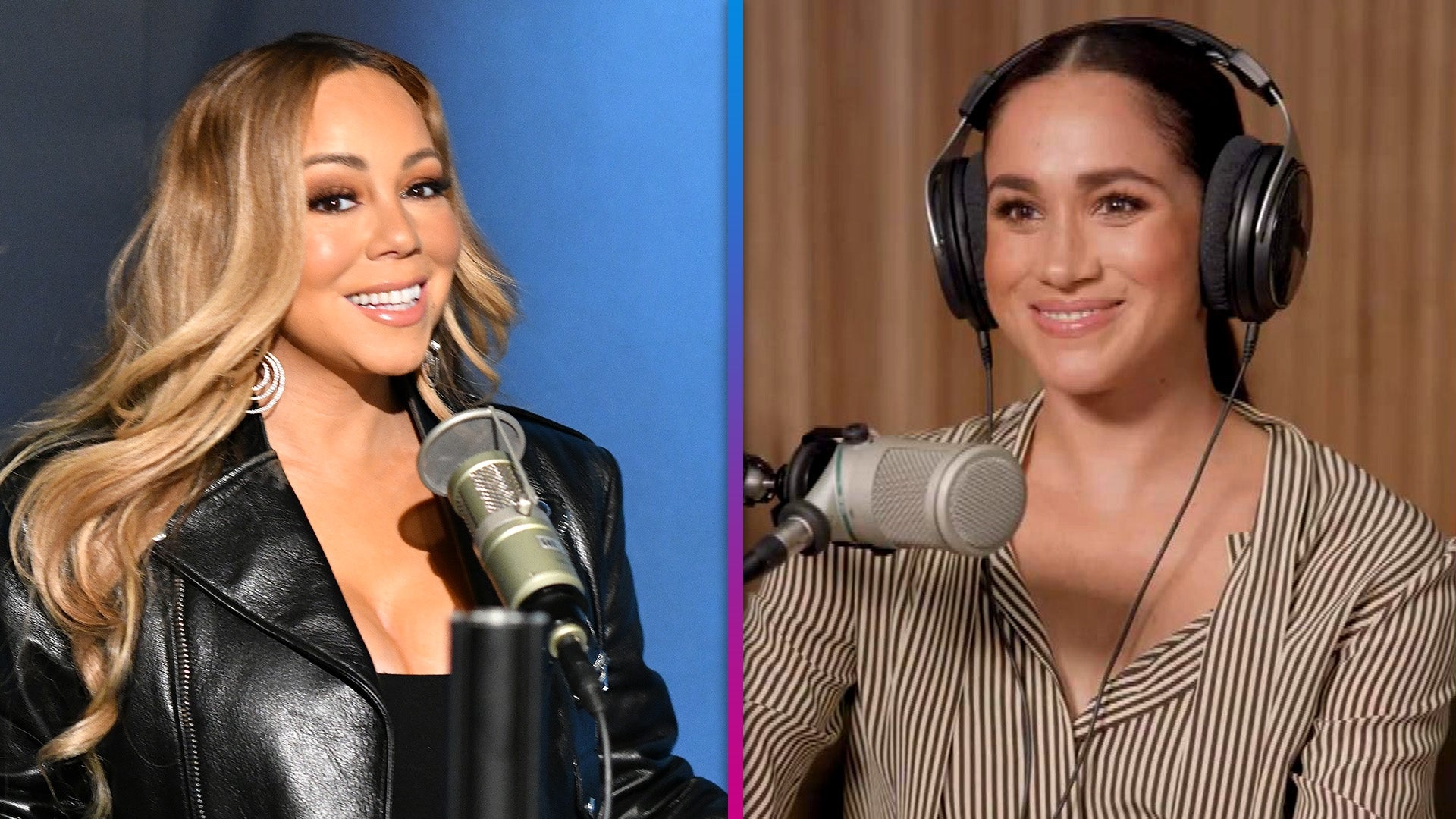 Meghan Markle Reacts to Mariah Carey Saying She Gives 'Diva Mome…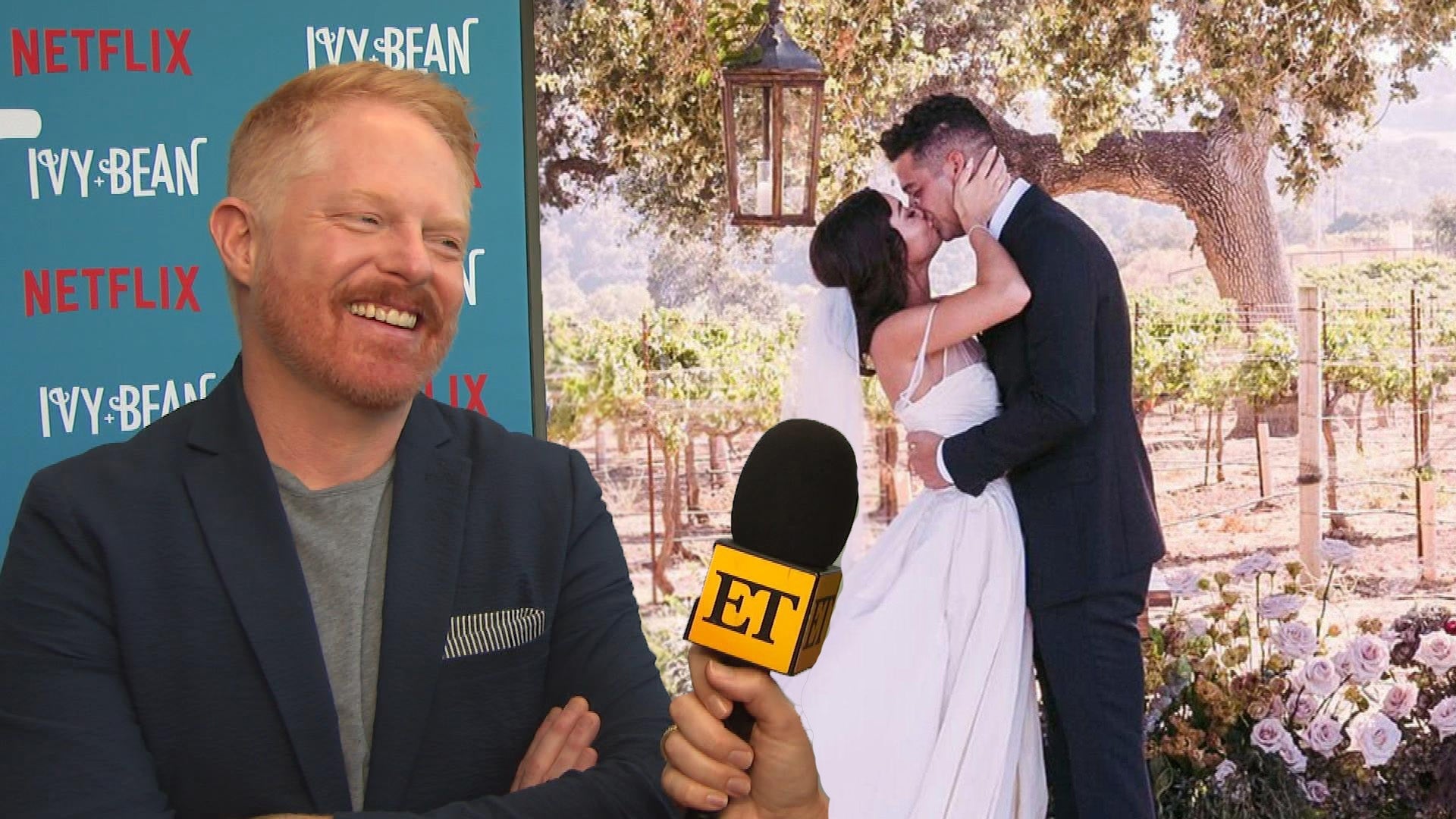 Jesse Tyler Ferguson Reveals He Wasn't Meant to Officiate Sarah …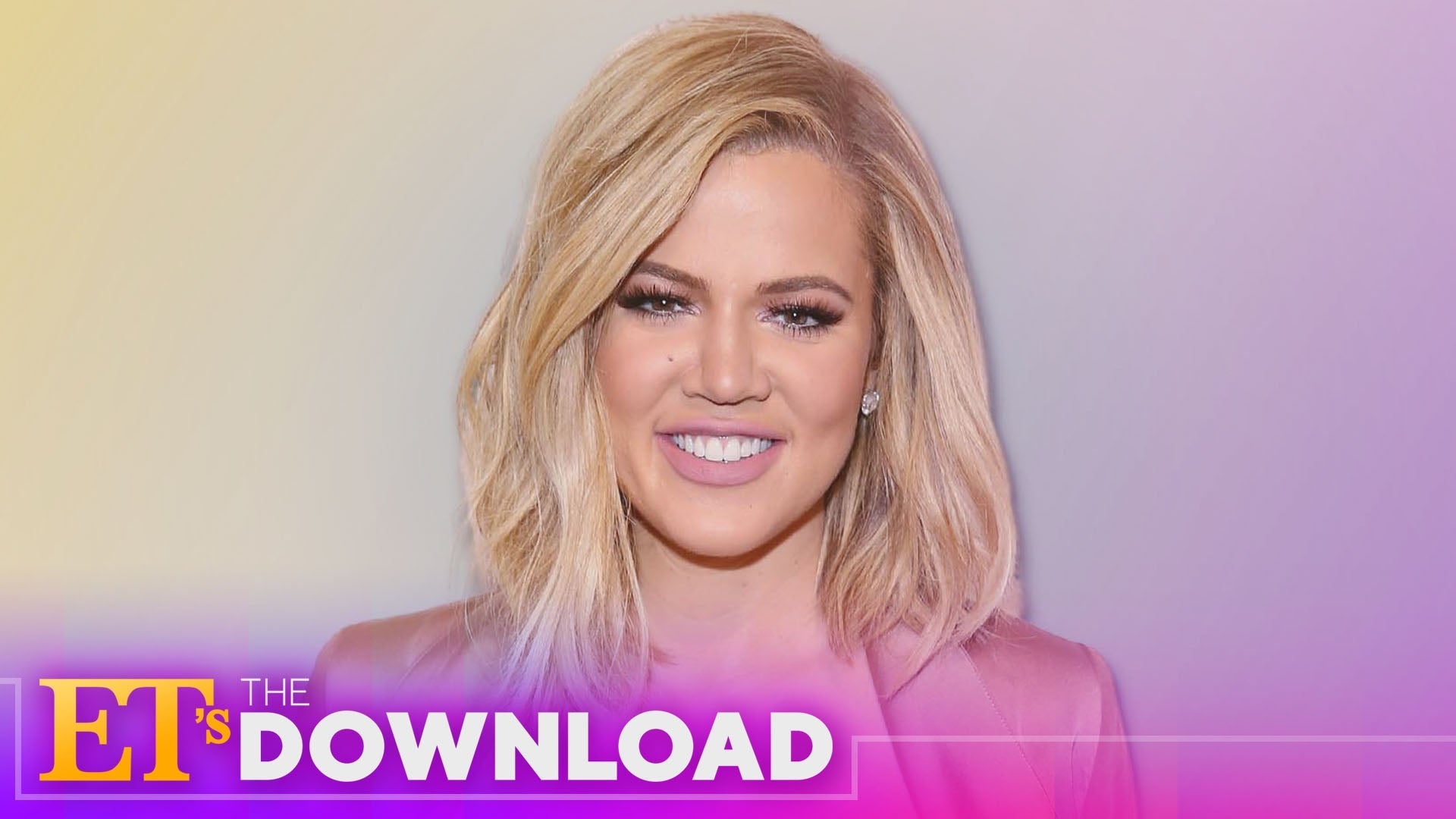 Khloé Kardashian on Life as a Mom of 2 and Getting Back into the…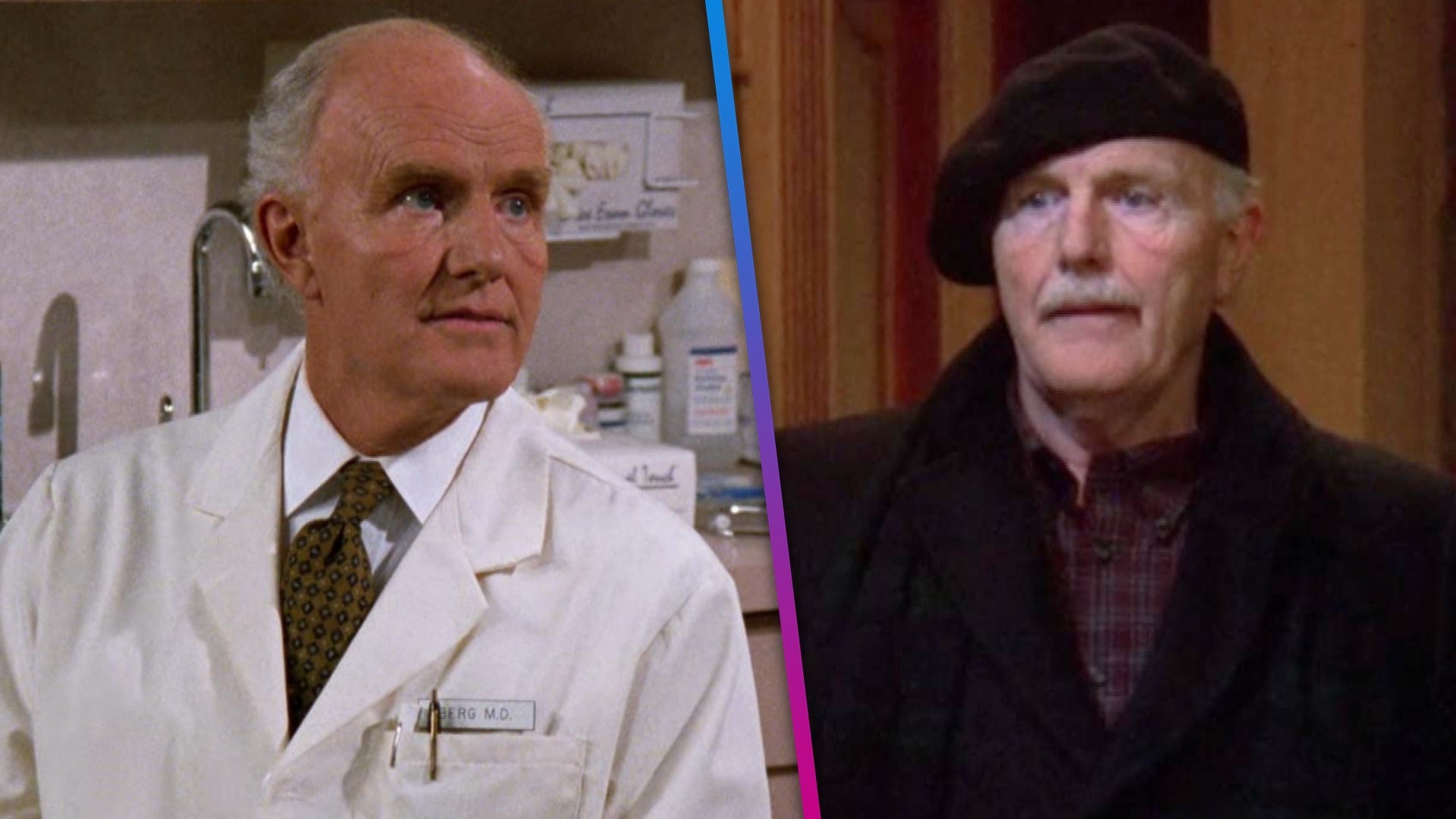 Richard Roat, 'Seinfeld' and 'Friends' Actor, Dead at 89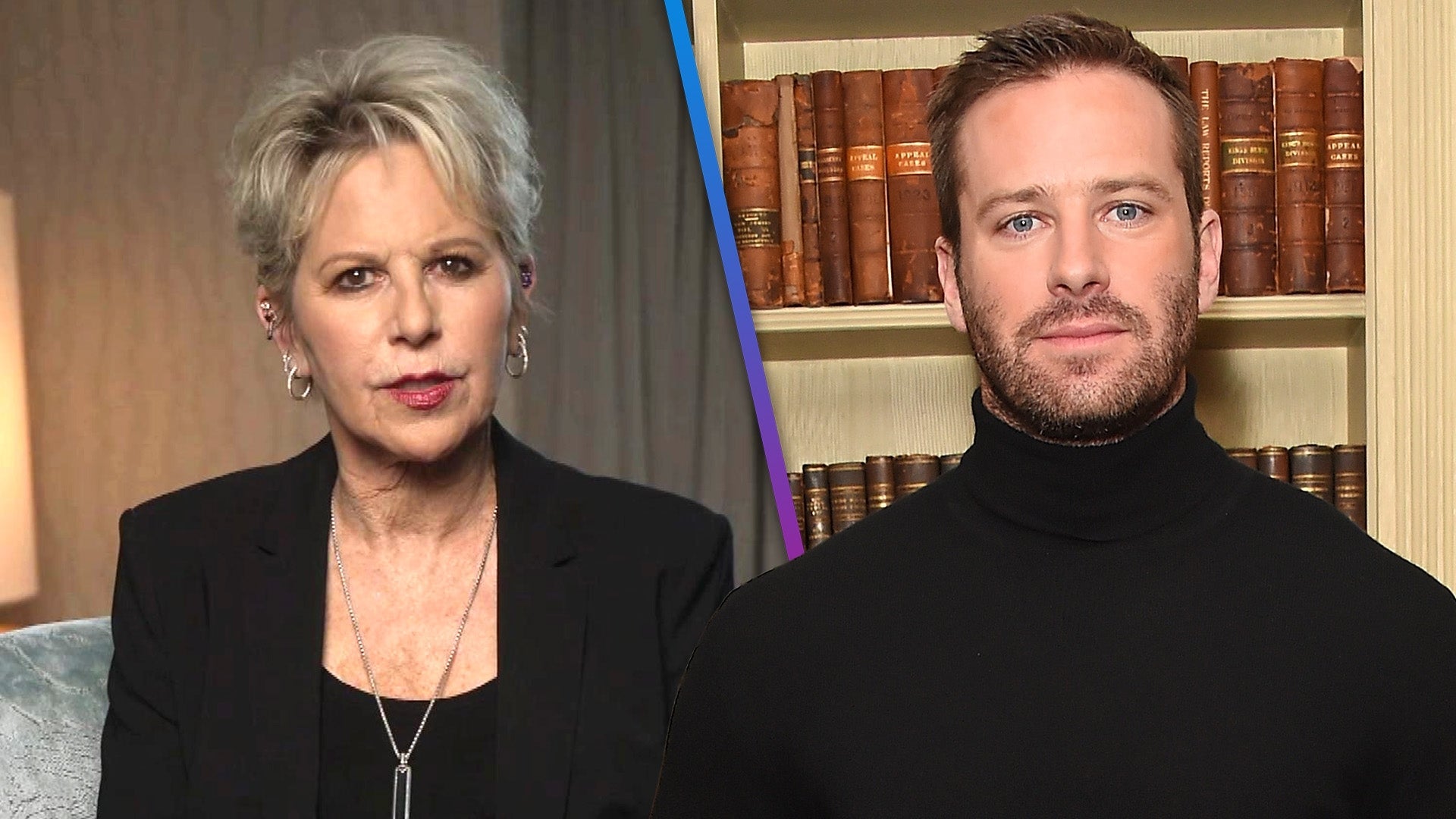 Armie Hammer's Aunt on Exposing Family Secrets in New Documentar…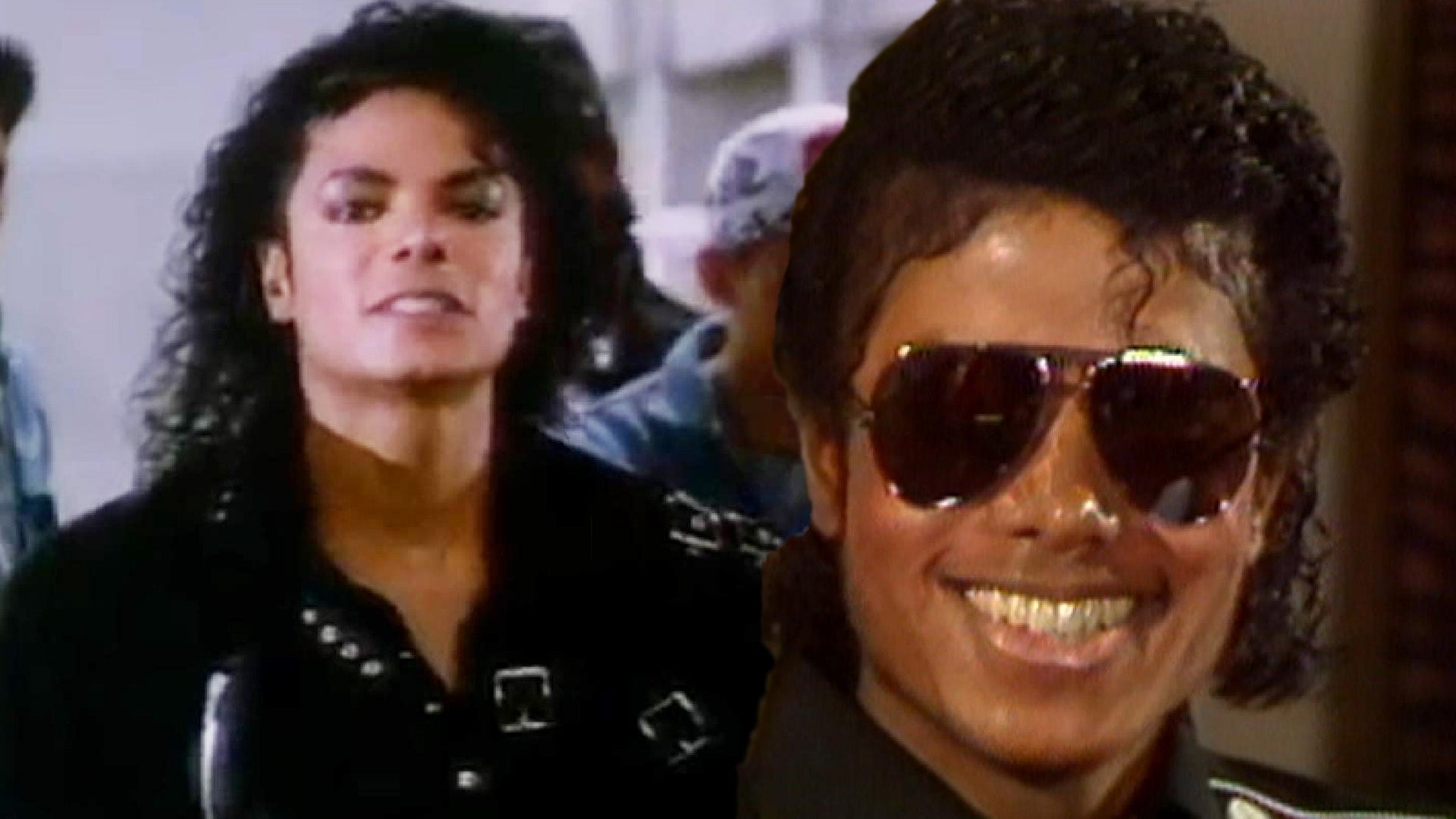 Michael Jackson's 'Bad' Music Video Turns 35! (Flashback)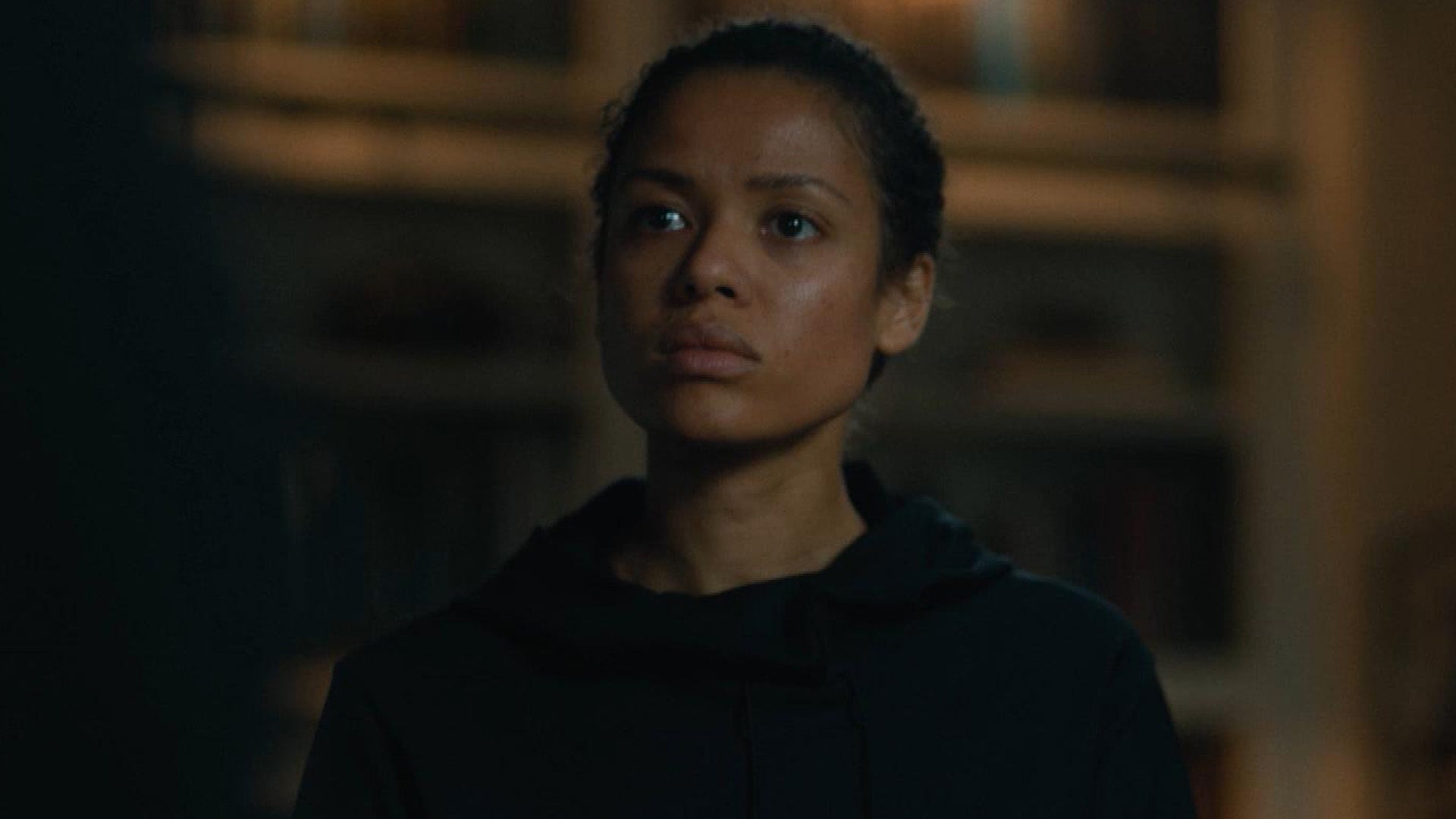 'Surface': Gugu Mbatha-Raw's Well-Being Worries Her Husband in T…
The 2019 MTV Video Music Awards are here -- and ET is live blogging along the way!
Sebastian Maniscalco hosts the awards show from the Prudential Center in Newark, New Jersey, with stars like Taylor Swift, Camila Cabello, Shawn Mendes, J Balvin, Lil Nas X, Lizzo, Rosalía, Bad Bunny and more set to take the stage to perform.
Swift is tied with Ariana Grande for the most nominations this year (10 nods each), while Billie Eilish scored the second-most nominations with nine. Lil Nas X came in third with eight -- and artists will be competing in two new categories this year: Best K Pop and Video for Good.
Here's a look at the biggest and best moments from the night!
Closing Big With Some New Jersey Icons
7:55 PM:
In celebration of the MTV VMAs taking place in New Jersey for the first time, the show gave some love to the Garden State with some hip-hop icons who call New Jersey home.
Kicked off by Ice Cube -- who was born in Newark -- the rapper-turned-actor introduced a slew of massive artists including Naughty by Nature, Redman, Fetty Wap and Wyclef Jean.
Then, at one point, Queen Latifah showed up on a motorcycle despite having already appeared on stage earlier in the show, and it was awesome anyway.
It was a messy, chaotic, bizarre and deeply entertaining finale to an overall fun MTV VMA awards show.
J. Balvin and Bad Bunny Deliver Delightfully Trippy Performance
7:43 PM:
Sometimes you know what you're going to get from a big number at a music awards show.
And then, sometimes, you get Bad Bunny and J. Balvin's performance of "Qué Pretendes" from tonight, which seemed to incorporate a wild, surreal, cartoonish madness with their captivating stage presence for another trippy number that saw people floating up into the sky, just like with Missy Elliott's UFO abduction.
Rocking giant, anime-like costumes and surrounded by inflatable animals and giant foam cacti, the pair rocked the stage in a hilarious set that, despite being unexpected, was warmly embraced by the enthusiastic audience.
Billie Eilish Wins Best New Artist
7:37 PM:
Billie Eilish deservedly won the award for Best New Artist, but unfortunately, the brilliant young performer is currently on tour in Russia, so she wasn't on hand to accept the award.
However, she pre-taped a message for her fans, which she filmed from inside a car apparently, and graciously thanked everyone who voted for her, thus earning her the award.
Big Sean and ASAP Ferg Go 'BEZERK'
7:27 PM:
Big Sean hit the stage with ASAP Ferg for a big, commanding performance of their new song, "BEZERK," and the duo absolutely ruled.
With a charismatic stage presence, the pair had the audience on their feet the whole performance and even got some love from host Sebastian Maniscalco.
Jonas Brothers Win Best Pop
7:15 PM:
The Jonas Brothers won the Moon Person for Best Pop.
They took the stage and thanked their fans for believing in them.
Then they left the stage. This was a confusingly brief acceptance speech and I think the show is running out of time.
But it's nice to see them win. They earned it if just for their performance from The Stone Pony earlier tonight.
Normani Is Motivating
7:10 PM:
Normani made her solo VMAs debut with a super sexy performance of her new song, "Motivation," and her live, onstage rendition was a pretty phenomenal recreation of her steamy music video.
Kicking off with her twerking on a basketball court rocking a purple version of her '90s-inspired ensemble from the video, she soon gets those clothes ripped off (with some difficulty) and dances on the floor to the sound of a rainstorm -- another scene taken straight from the video.
That was definitely a splashy number that should earn some serious love from fans.
H.E.R Delivers Powerful Performance
7:06 PM:
H.E.R. took the stage for a stunning, powerful and emotionally charged performance that took a strong stance against, well, everything bad.
With shirts sporting "Anti-Bullying" and "Anti-Sexism" and "Anti-Racism," it's clear which side of history H.E.R. stands on (the correct side, obviously).
Rosalia and Ozuna Light Up the Stage
6:57 PM:
The flamenco-pop queen and reggaeton star performed their hit single, "Yo x Ti, Tu x Mi," which translates to "me for you, you for me," for the first time together tonight, and it was absolutely flawless.
Performed entirely in Spanish, the number -- which featured a gorgeous floral set design -- exuded wild romance as the pair belted the hit single.
Rosalia already won one award tonight, and after this, she no doubt won a whole bunch of new fans because she totally owned the spotlight.
Lil Nas X & Billy Ray Cyrus Win 'Song of the Year'
6:53 PM:
Lil Nas X and Billy Ray Cyrus took the stage to accept the award for Song of the Year, and the young artist accepted his first-ever award in style.
Rocking a fire red suit and red cowboy hat, Lil Nas X took out his "little" acceptance speech in the form of a giant, paper scroll that he unrolled on stage. However, it simply said, "thank you."
He's gonna be a bigger and bigger star, there's just no way he won't.
A Black-and-White Miley Cyrus Sings Breakup Tune
6:48 PM:
A wet-haired Miley Cyrus hit the VMAs stage for a performance of her new song, "Slide Away," which she seemingly wrote in reference to her split from her ex, Liam Hemsworth.
Rocking a curve-hugging, short black dress and backed by a cadre of violinists, Cyrus performed the emotional tune standing at a mic for a subdued set that was broadcast in black and white, giving it a classic, film noir look that added new visual layers to the emotional number.
At the conclusion of the song, the color returned and showed that she was standing on a blue stage. She also got a standing ovation from her parents, Billy Ray and Tish Cyrus.
Taylor Swift Wins 'Video of the Year'
6:40 PM:
Taylor Swift's video for "You Need to Calm Down" beat out 21 Savage, Billie Eilish, Ariana Grande, Jonas Brothers and Lil Nas X to win Video of the Year.
She used the opportunity to promote a petition for the Equal Rights Act and generally stuck to her low-key but effective political activism during her speech, which is one of the main reasons the video for "You Need to Calm Down" earned her so much acclaim and two different VMA wins tonight.
However, the best part of Swift winning the award came when the category was presented by John Travolta and Queen Latifah, and Travolta refused to read the winner from the envelope, telling Latifah, "You should read it because I'll mispronounce s**t and f**k it up."
Shawn Mendes and Camila Cabello Heat Up the Night
6:32 PM:
In one of the moments fans were waiting for all night, Cabello and Mendes finally took the stage together for a wildly romantic performance of "Senorita" that didn't disappoint.
With Mendes rocking black pants and a white tank top and Cabello looking angelic in a glimmering white semi-sheer ensemble, the pair serenaded one another throughout the entire song.
They teased the audience by coming THIS close to kissing time and again, but never actually doing it. At certain parts, it was as if they were singing directly into each other's mouths.
They never did kiss, but still left fans stunned.
Missy Elliott Gets Video Vanguard Award
6:22 PM:
After a heartfelt introduction from Cardi B -- who said Elliott was the first artist whose album she ever owned -- Elliott took the stage and was immediately in tears as she accepted the award.
"I have worked diligently for over two decades and I never thought I'd be standing up here receiving this award, so it means to much to me," Elliott said, beaming.
In her speech, Elliott thanked God, her family, Janet Jackson, Peter Gabriel and then basically every single other person she's ever worked with, including the late Aaliyah.
In conclusion, she dedicated the award to the "dance community" and thanked all the dancers who add their talents to live performances to make them shine.
Also, when she thanked Cardi B, Cardi seemed legit starstruck and it was a truly adorable moment.
Missy Elliott Is the Video Vanguard Boss
6:12 PM:
Coming back from a commercial break, the show threw viewers right into Missy Elliott's first VMAs performance in 16 years and it was something wild, fun, insane and memorable, without a doubt.
From a performance in a hall of mirrors-like setting, the number transitioned into an indoor rainstorm with dancers rocking umbrella hats.
Then we got some incredibly, somewhat creepy contortionist dancers, followed by some epic acrobatics. We also got a UFO, and Elliott decked out like a scarecrow in a cornfield.
One of the dancers then got abducted and was elevated up by the giant UFO hovering above the stage and the performance became straight-up bonkers in the best way possible.
It's just too bad that this performance came less than halfway through the show because now everyone who comes after has to compete with this insanity and that's not possible, really.
Taylor Swifrt Wins Video for Good Award
5:59 PM:
Swift took home her first award of the night when she won the Moon Person for the Video for Good award for her song, "You Need to Calm Down."
However, it was Todrick Hall who delivered the acceptance speech, standing next to Swift and the video's other stars (and director Drew Kirsch).
Lil Nas X Mixes Country and Sci-Fi
5:55 PM:
For his performance of "Panini," Lil Nas X combined his celebrated country rap style and the visual aesthetic of Tron for one of the most visually exciting and experimental performances of the night.
Rocking LED bodysuits, the artist and his backup dancers performed to a backdrop of a futuristic cyberpunk metropolis and it was a wonderful juxtaposition.
The artist also got a lot of love from Taylor Swift, who sang along and cheered for him from the audience.
Jonas Bros Perform From Asbury Park
5:47 PM:
Giving the most New Jersey performance possible, Nick, Kevin and Joe performed remotely from the legendary club The Stone Pony in Asbury Park and delivered an epic rendition of "Sucker" to a screaming crowd.
Kicking the set off on the same stage that launched Bruce Springsteen and Bon Jovi, the JoBros -- all rocking outfits evoking those iconic performers -- then moved the number outside to an enormous stage for a performance of their other new hit, "Only Human."
The number got even more epic with a massive fireworks display on the New Jersey beach, as the crowd cheered and the Jonas Brothers established that they are truly back in the biggest way. No. 1 singles, a No. 1 album and a flawless awards show performance.
Lizzo Wins the VMAS
5:38 PM:
Lizzo is just unbelievable.
Lizzo kicked things off with "Truth Hurts" and within moments, she proved exactly why she's just the best right now.
With a giant inflatable butt in the background and a bunch of twerking backup dancers, the number was already unlike anything the VMAs has seen in some time.
Then she switched up to "Good as Hell" and kicked the whole thing off to a new level. Seriously, Lizzo won the VMAs regardless of how many trophies she takes home.
The anthem to self-acceptance and love was downright magic, and it was exactly the kind of message needed in the world right now.
Seriously, this goes down in the VMA history books as one of the best performances we'll ever see from this show.
Alison Brie and French Montana Get Political
5:30 PM:
Tasked with presenting Best Latin Music Video, Alison Brie and French Montana got a chance to express their political views.
Brie said the way immigrants are being treated is "unconstitutional" and called for reform, while Montana -- who was born in Casablanca, Morocco -- shared his own experiences with being an immigrant.
The award went to Rosalía and J Balvin for "Con Altura," and the artists used the chance to share some political messages as well.
Balvin, specifically, calls for support for the Amazon rainforest amid the raging fires.
Shawn Mendes Rocks the Stage
5:26 PM:
Shawn Mendes kicks off his VMA solo performance with a fun rendition of "If I Can't Have You," and it's a real crowd-pleaser.
The audience members standing around the platform sing along with the hit single the whole time, and Mendes' natural charisma is on full display as he owns the stage.
As it cuts to the stars in the audience, they're singing along as well, but the real question is when he's going to perform "Señorita" with Camila Cabello, and the answer is apparently "not yet."
And the VMA for Best Hip Hop Goes to...
5:17 PM:
Cardi B!
The rapper earned the Moon Person for her music video for "Money" and the artist took the stage rocking a revealing, copper ensemble.
She thanked everyone on her video team for making her music videos look as good as they do, and then she also made sure to thank "Jesus, Jesus, Jesus!"
She also revealed some of the fears she has when it comes to her videos, and some of the demands she makes on her director, including "I look ugly! Edit my stomach! Edit my butt!"
She's as bold, brash and hilarious as always.
Sebastian Maniscalco's Monologue Is a Real Monologue
5:13 PM:
This is the first time Sebastian Maniscalco has ever hosted anything, and it's hard to tell how his stand-up style is going to mesh with the chaotic nature of the VMAs.
When it comes to a monologue, it would seem like he'd be able to knock it out of the park -- considering that's essentially what a stand-up routine is -- but he seemed tangibly nervous.
His bit about the overly PC culture, in which he poked fun at the ideas of "being triggered" and "safe spaces" -- essentially attacking so-called "millennial culture" -- doesn't seem to go over well with the audience largely made up of, well, millennials.
Eventually, he introduced Rick Ross and Pepa, and the show continues with a lot of people confused as to what just happened and why it happened.
Taylor Swift Wants Us to Calm Down With New Medley
5:05 PM:
Rainbows, gold, colors and summer vibes abound in Taylor Swift's opening number.
Kicking things off with a fun, bombastic performance of "You Need to Calm Down," she transitions into a sweet, romantic performance of "Lover."
Camila Cabello is definitely here for this set, as she dances in the audience and playfully mugs for the camera every time they cut to her.
In fact, despite being one of the most subdued opening numbers in recent memory at the MTV VMAs, everyone is super digging it. No wonder the album is breaking sales records like crazy.
The 2019 MTV VMAs air Monday at 8 p.m. ET/PT.
RELATED CONTENT:
MTV VMAs 2019: How to Watch ET Live on the Red Carpet and More
Miley Cyrus to Perform at 2019 VMAs Following Liam Hemsworth Breakup
2019 MTV VMAs: A Look Back at Missy Elliott's Best Music Videos!
Related Gallery