News
The 19 Biggest Kardashian Moments of 2015: From Kylie's Lips to Saint West to Caitlyn Jenner's Transition
By
The Biggest Kardashian/Jenner Moments of 2015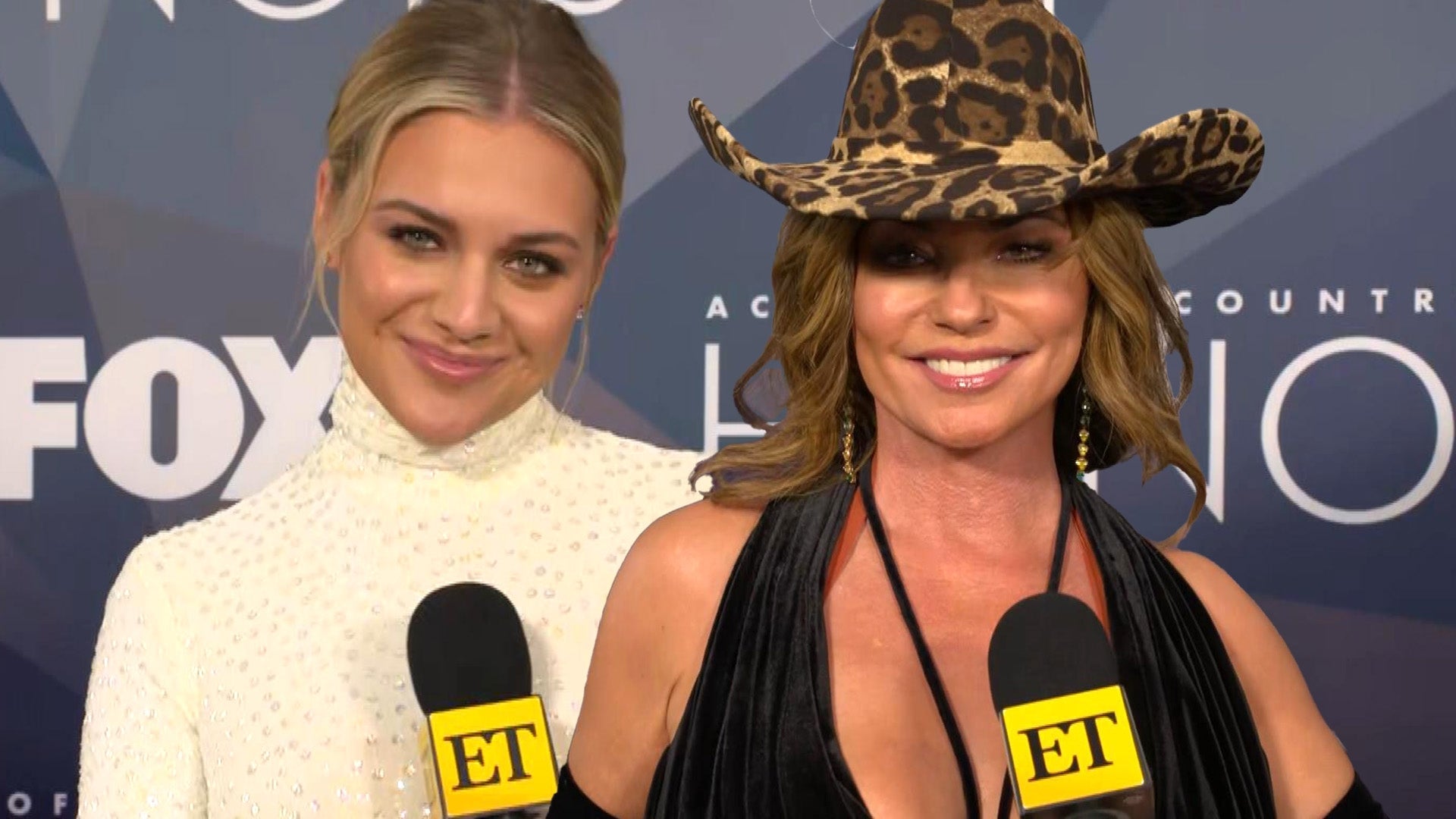 ACM Honors: All the Must-See Moments!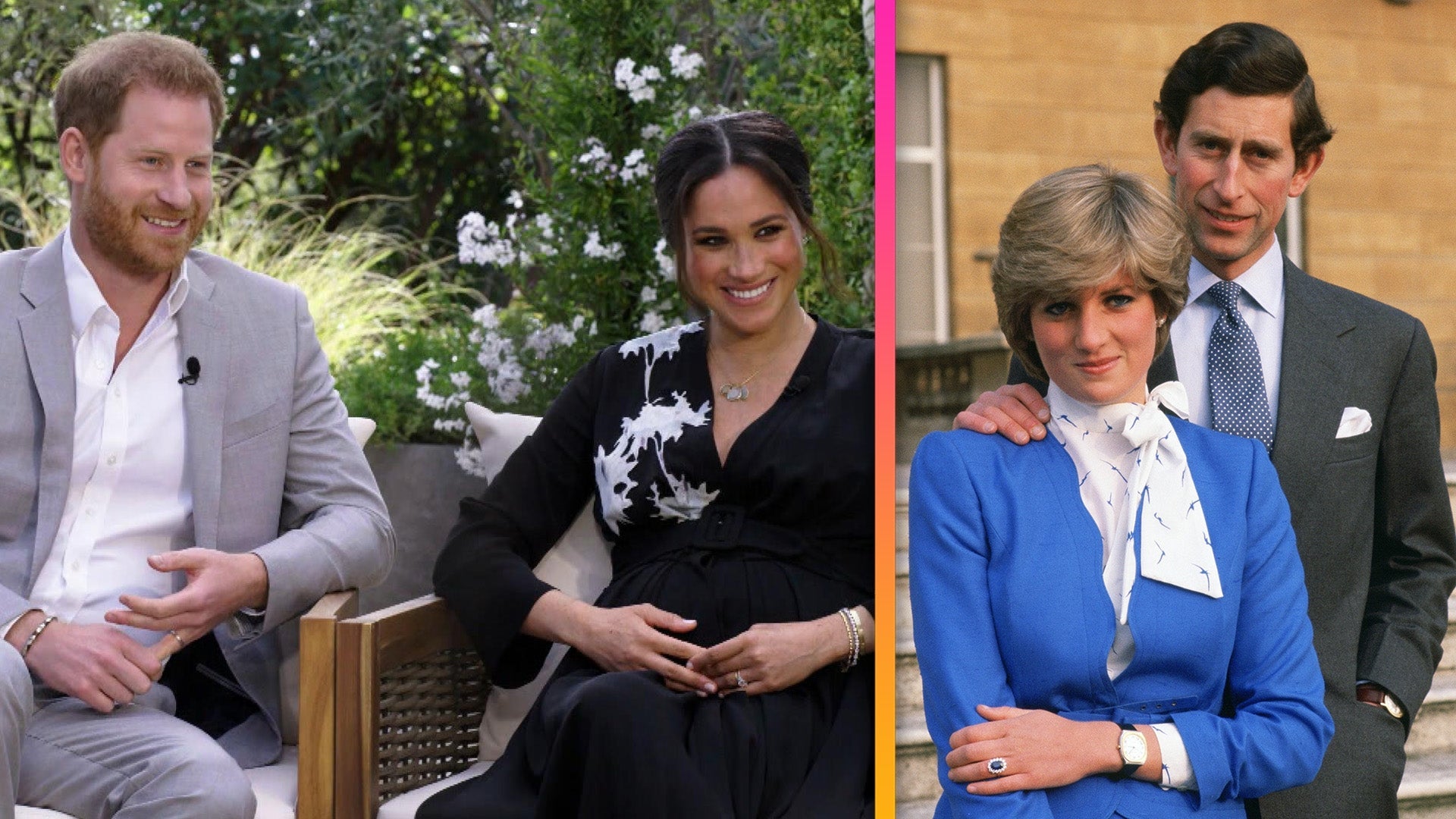 All the Biggest Royal Family Scandals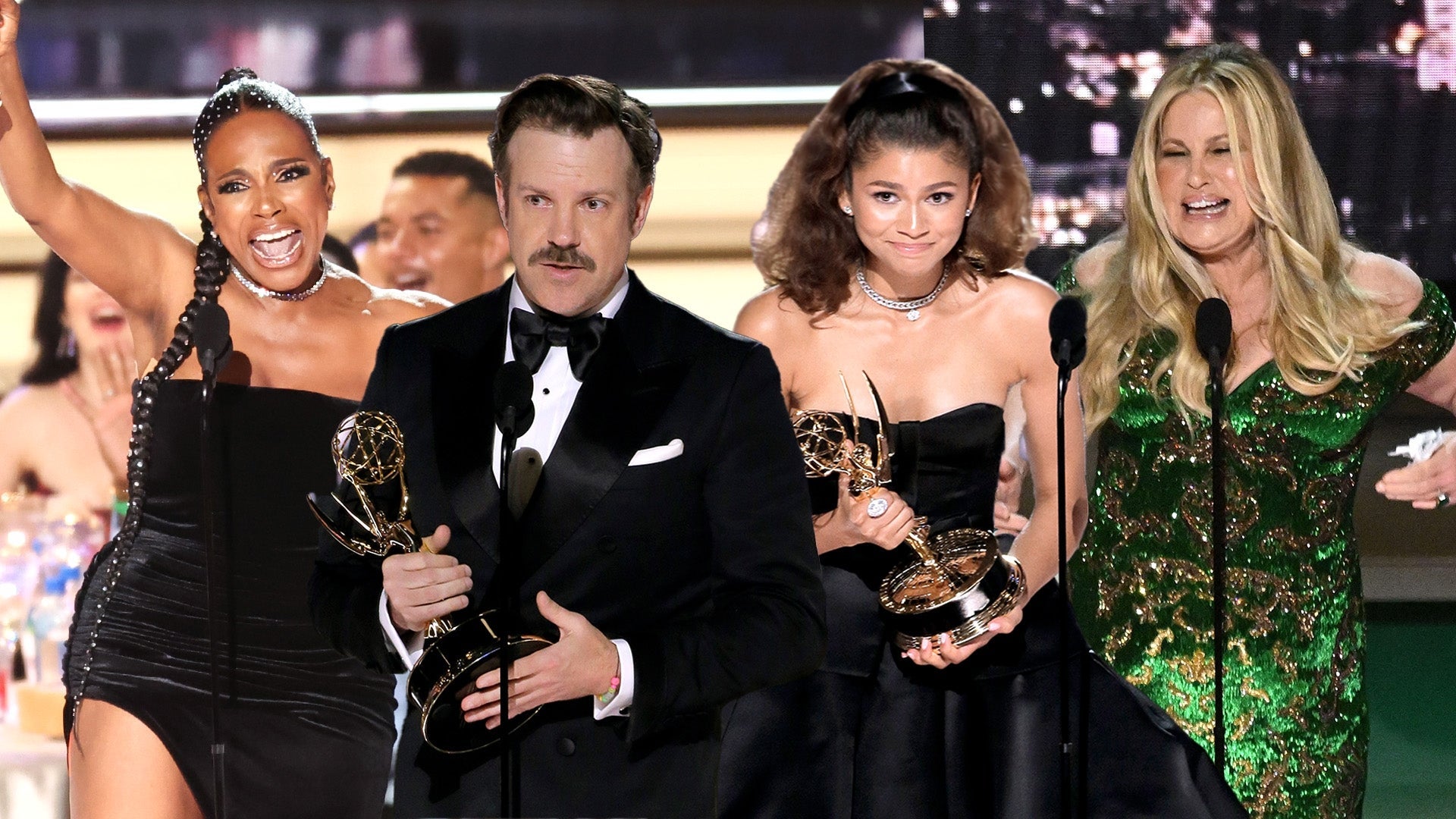 Emmys 2022: All the Must-See Moments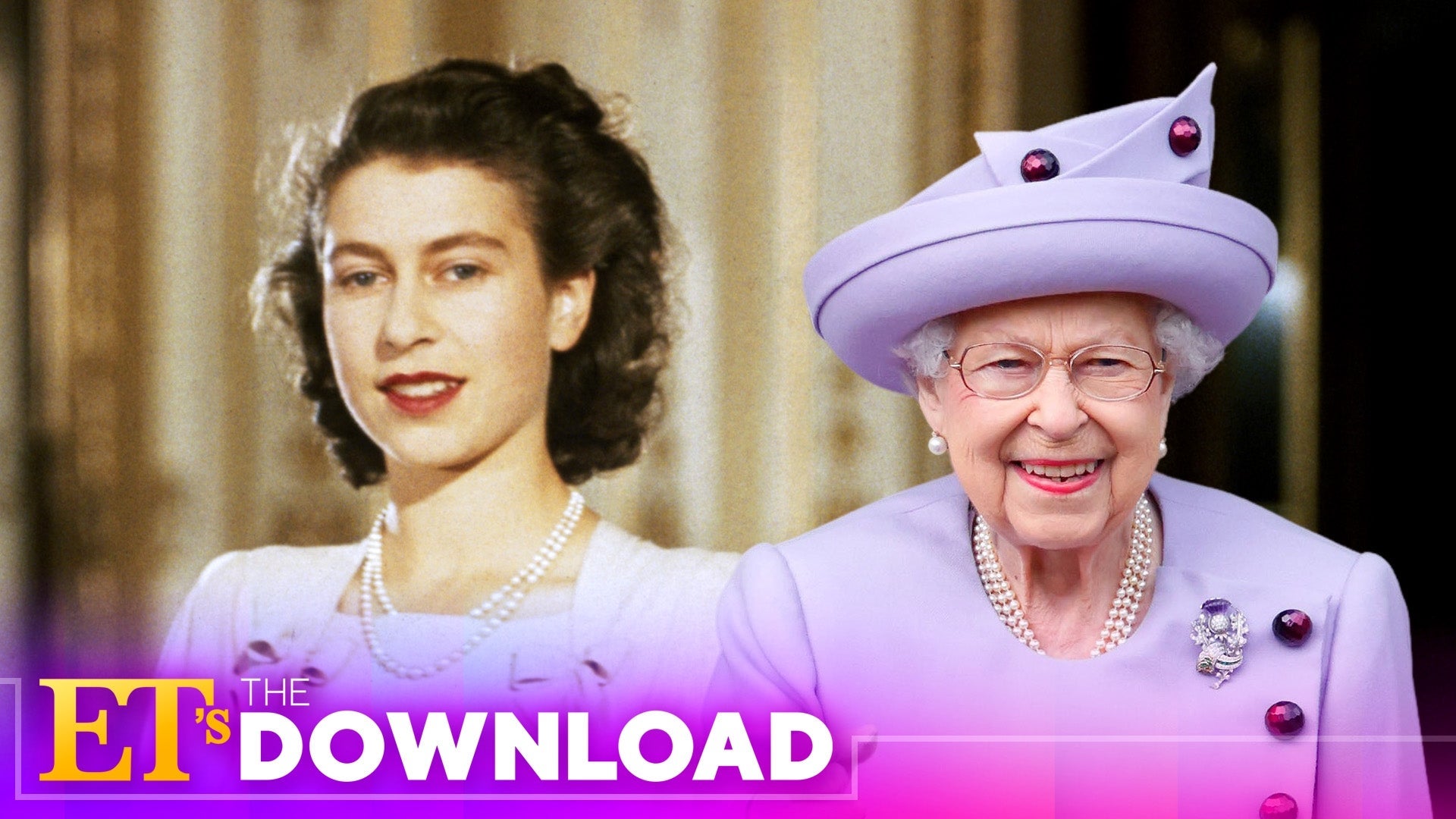 Queen Elizabeth's Final Moments as the Reigning British Monarch …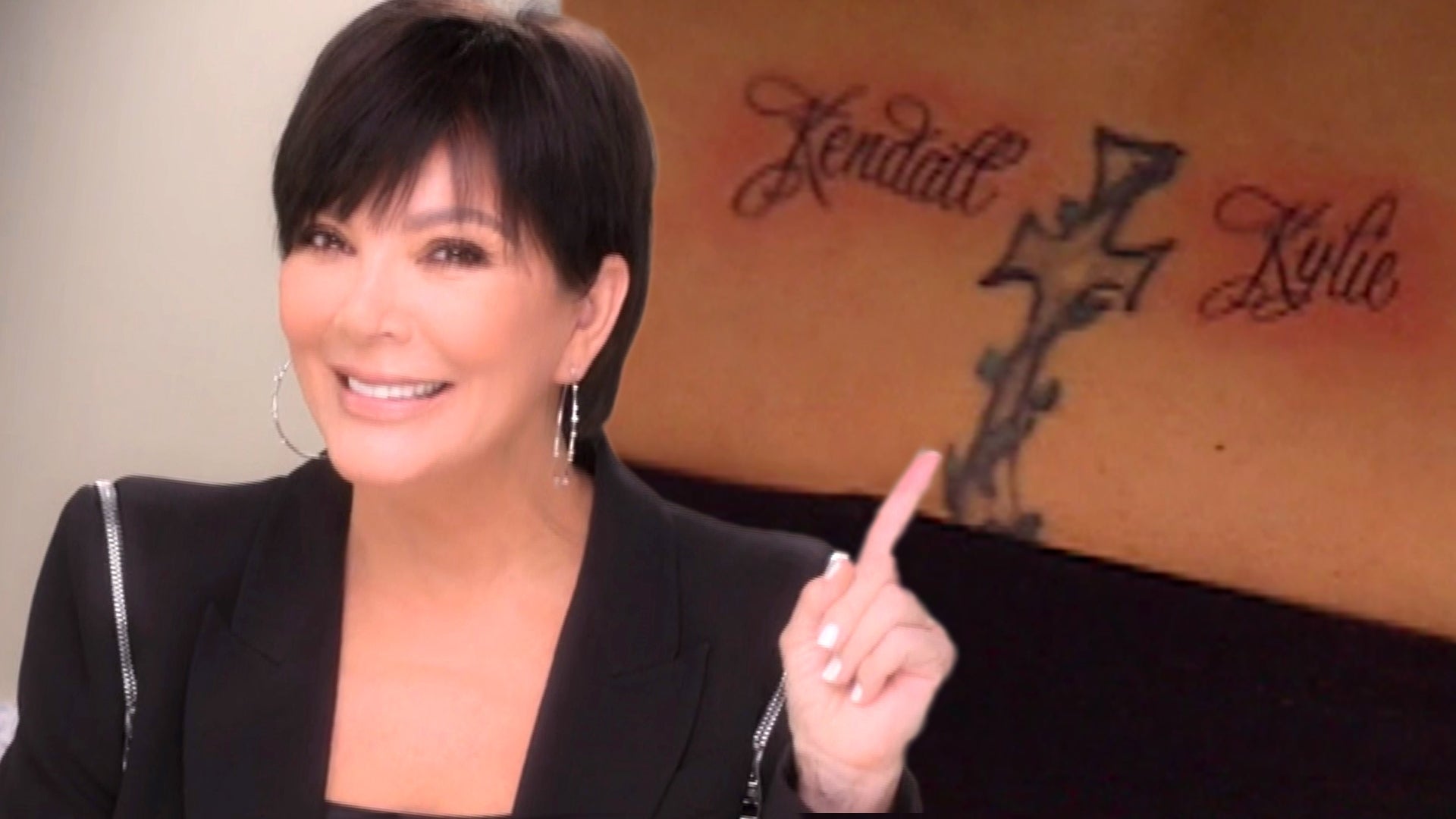 'The Kardashians': Kris Jenner Talks 'Tramp Stamp' Tattoo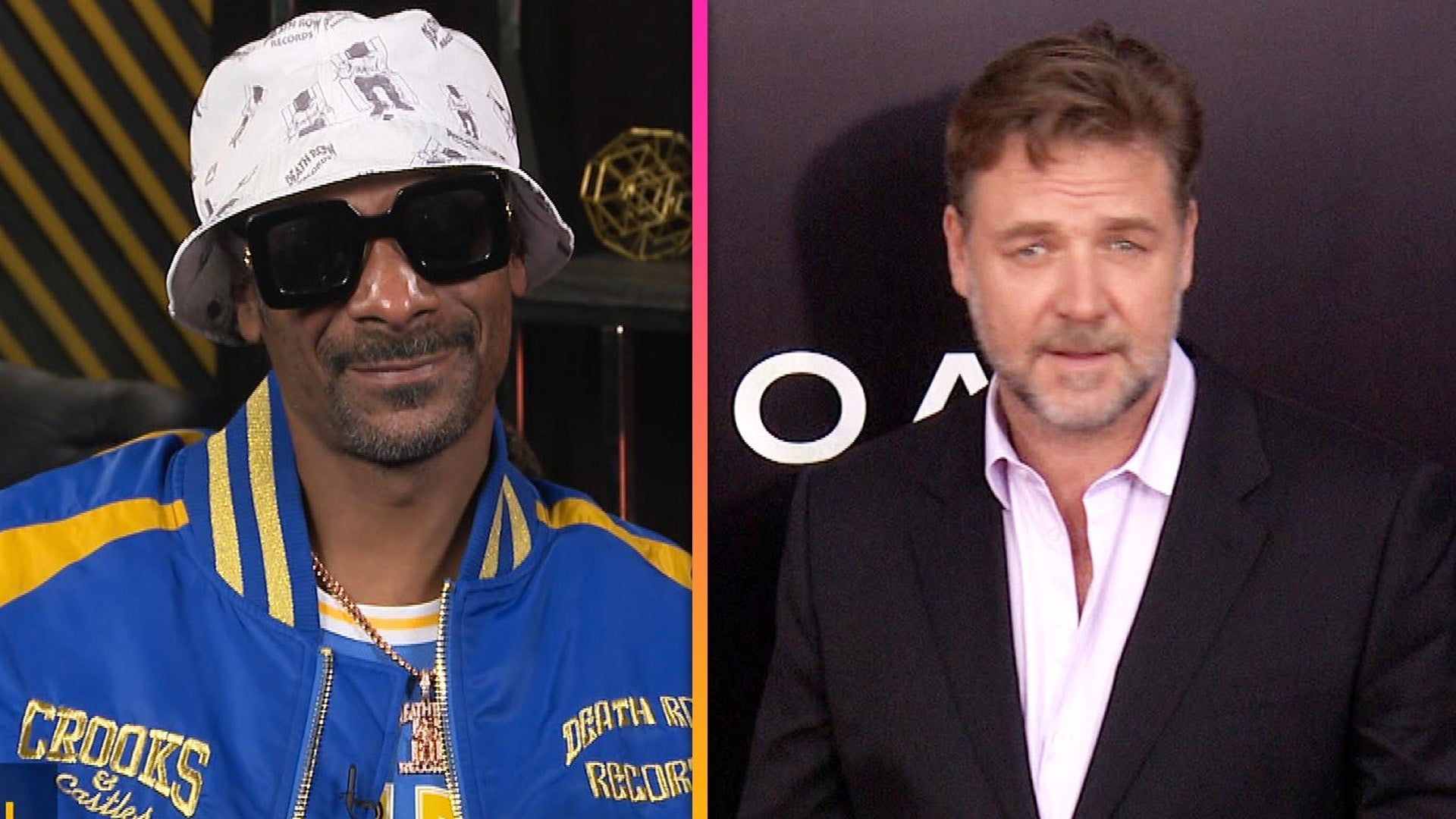 Snoop Dogg Reveals Who Was the Biggest Diva at the Super Bowl (E…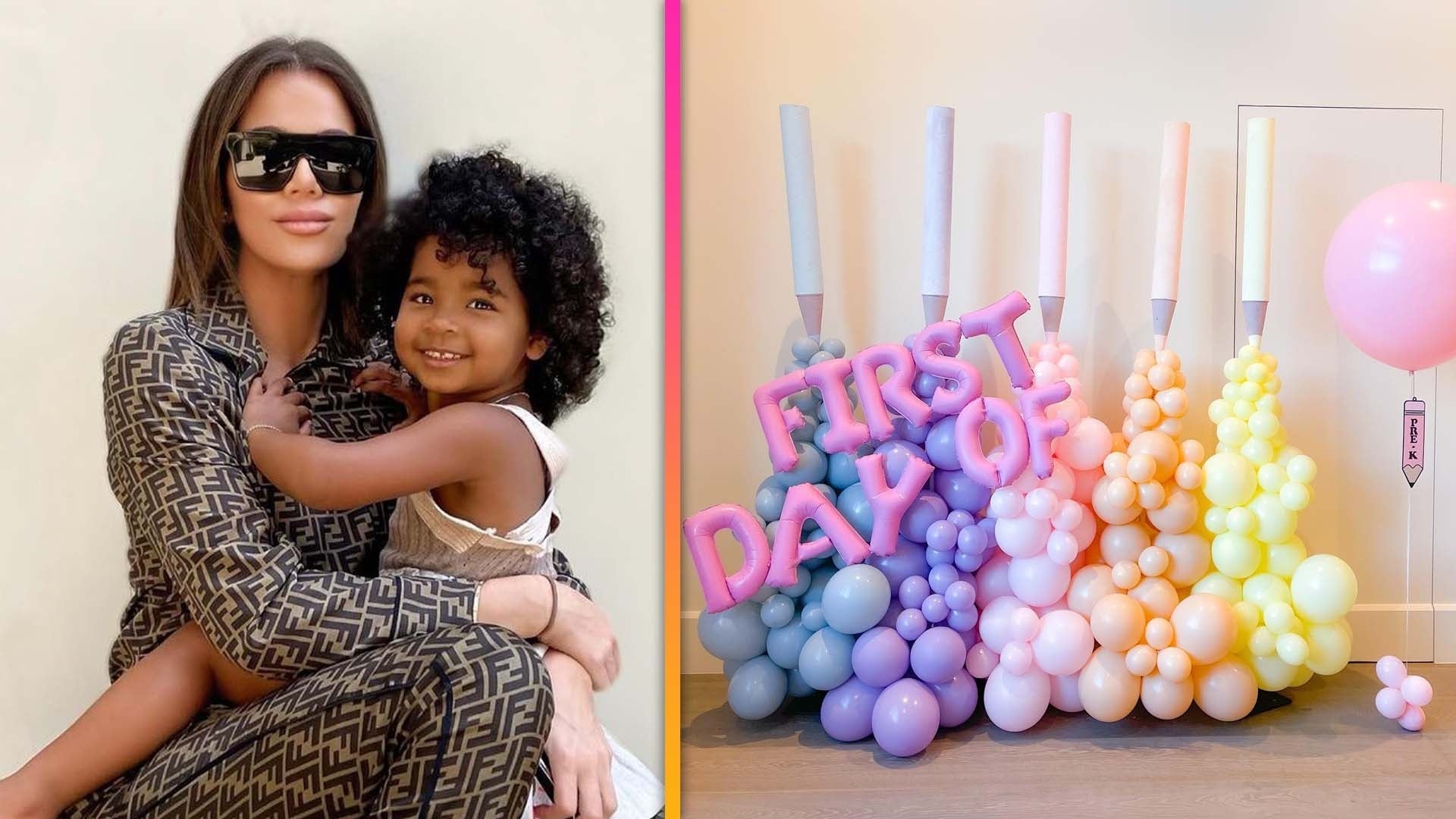 Khloé Kardashian 'Still Crying' Over Daughter True's First Day o…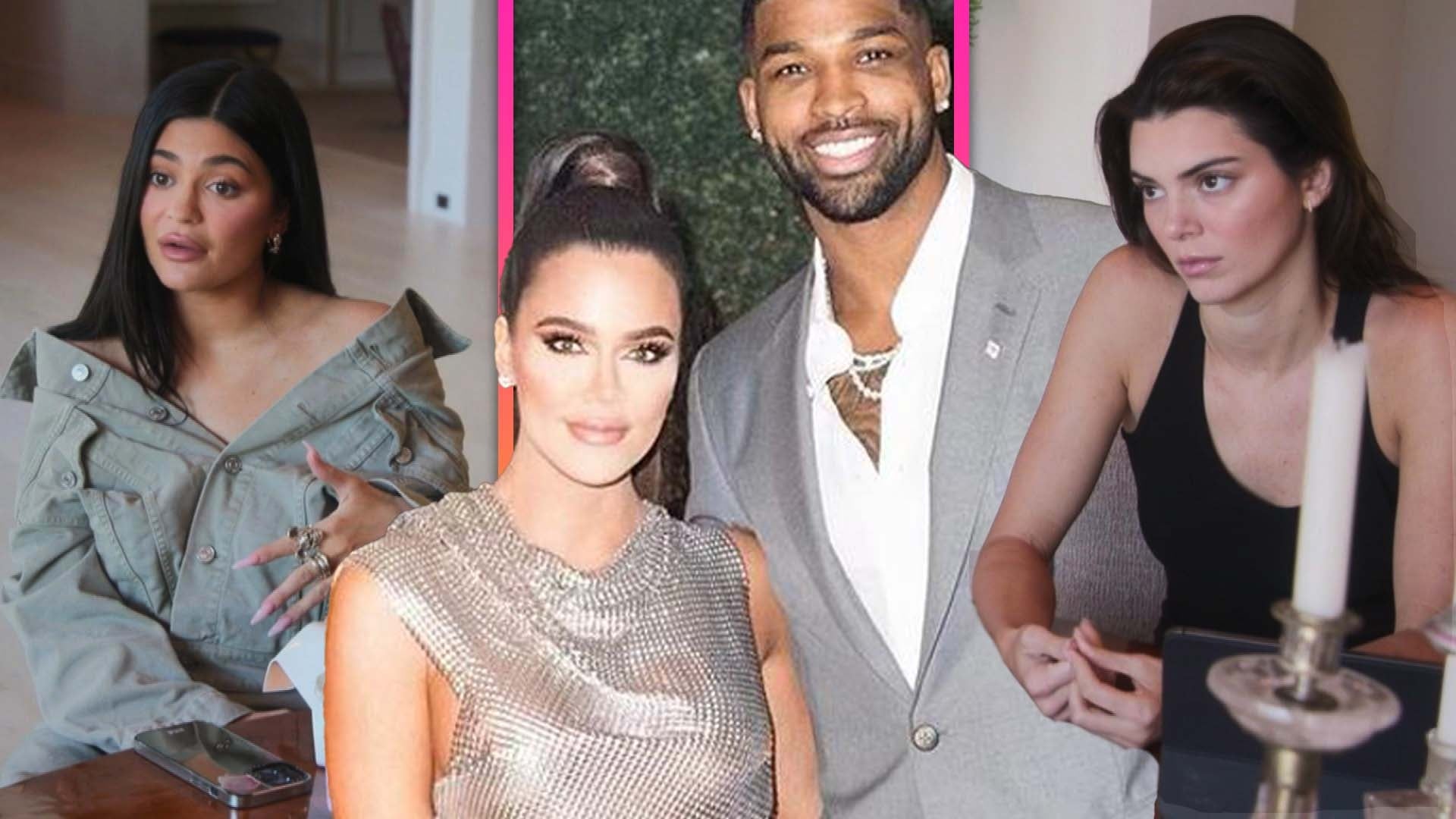 'The Kardashians': Kendall and Kylie Jenner Call Out Tristan Tho…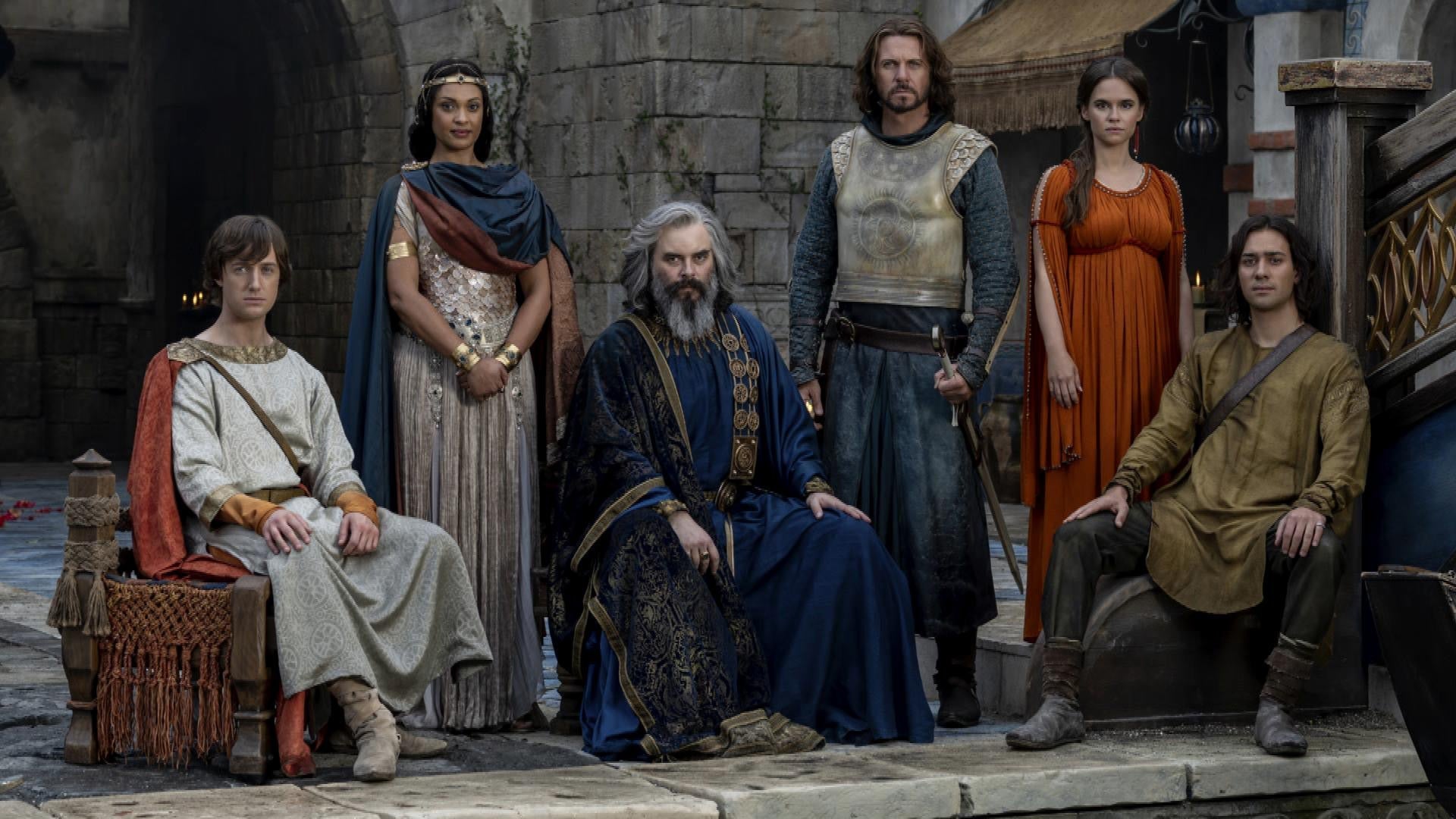 'Lord of the Rings: The Rings of Power': Inside the Most Expensi…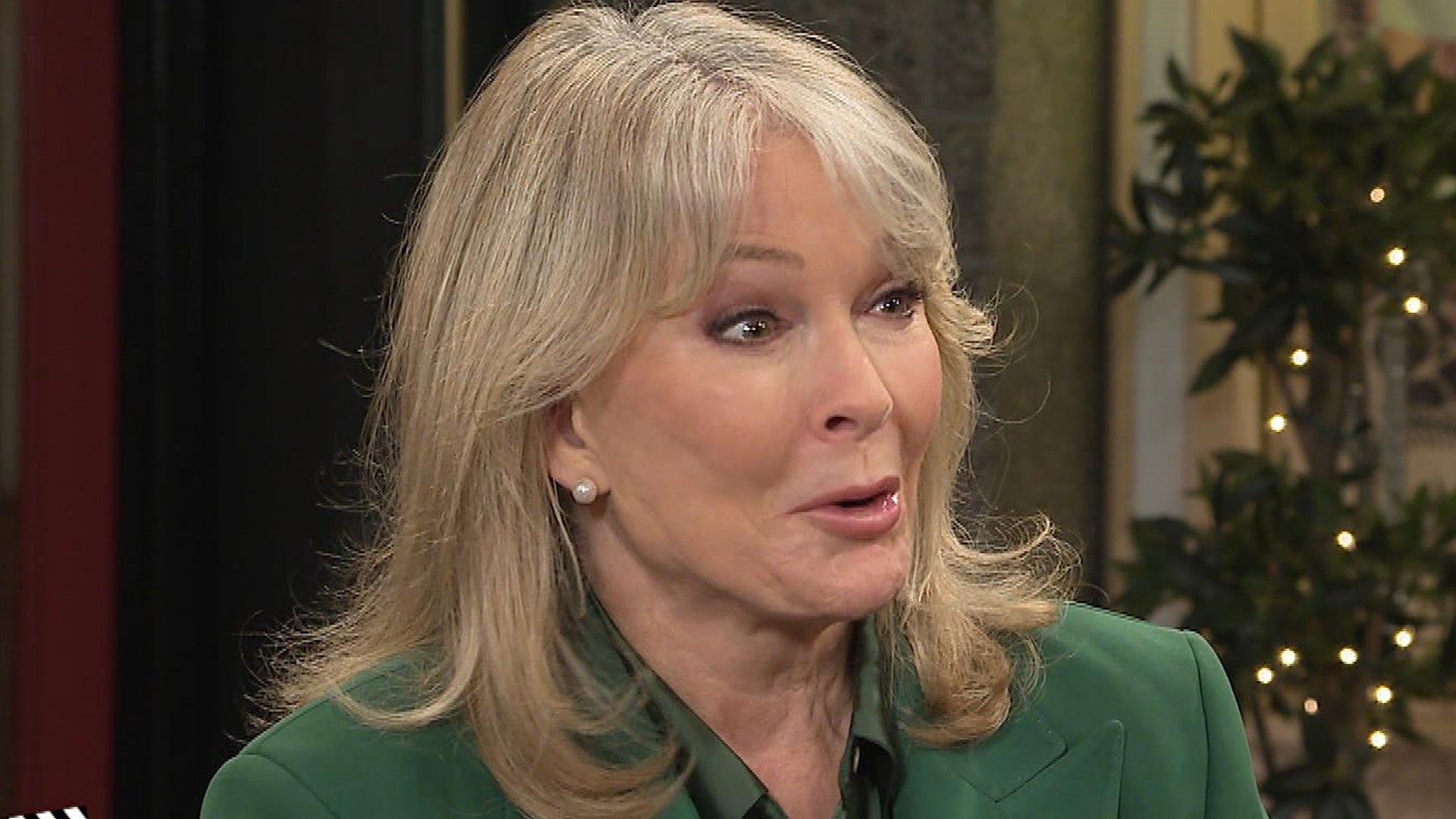 'Days of Our Lives': Go Behind the Scenes of the Hit Soap (Exclu…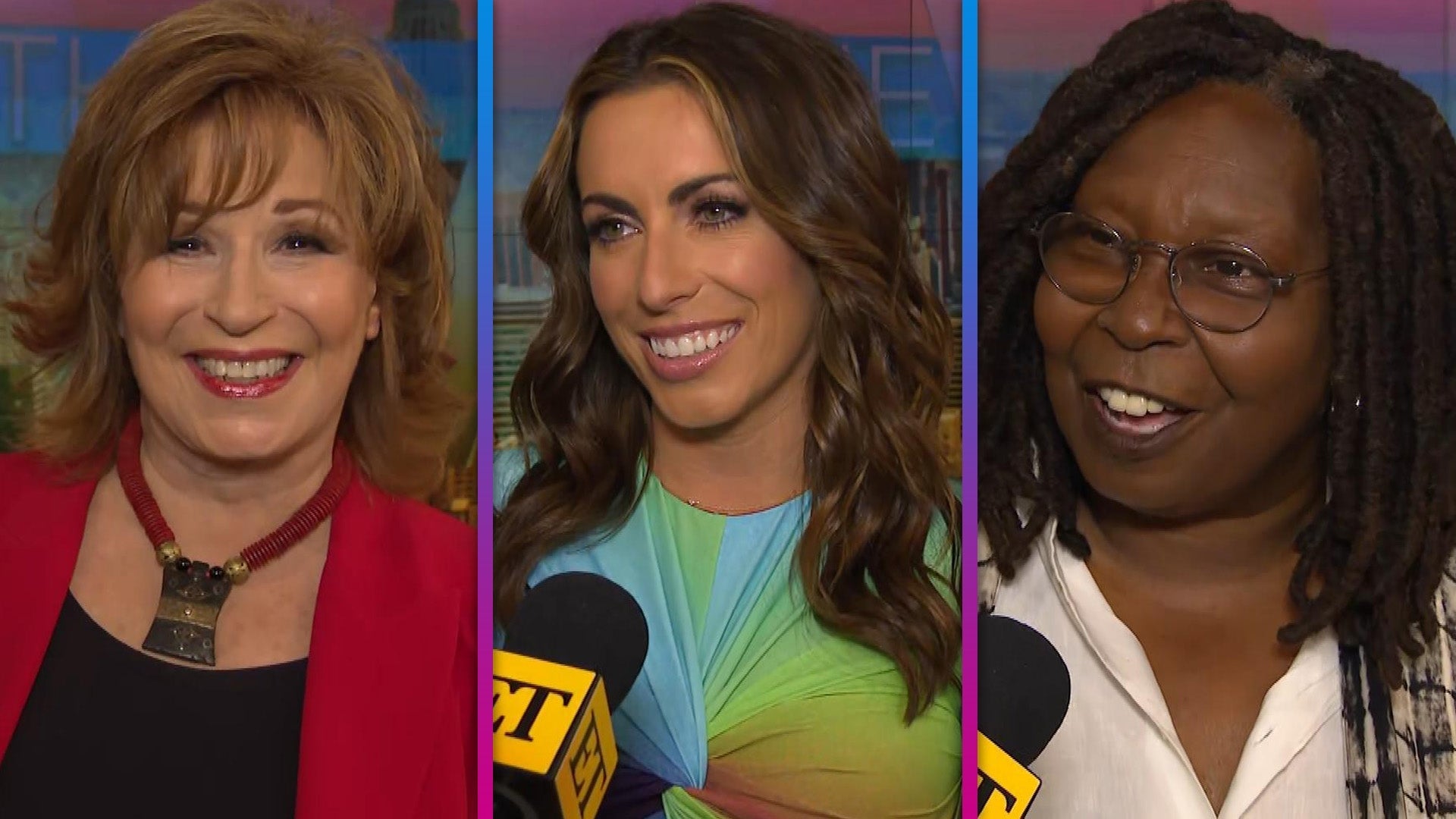 'The View': Behind the Scenes of the Season 26 Premiere (Exclusi…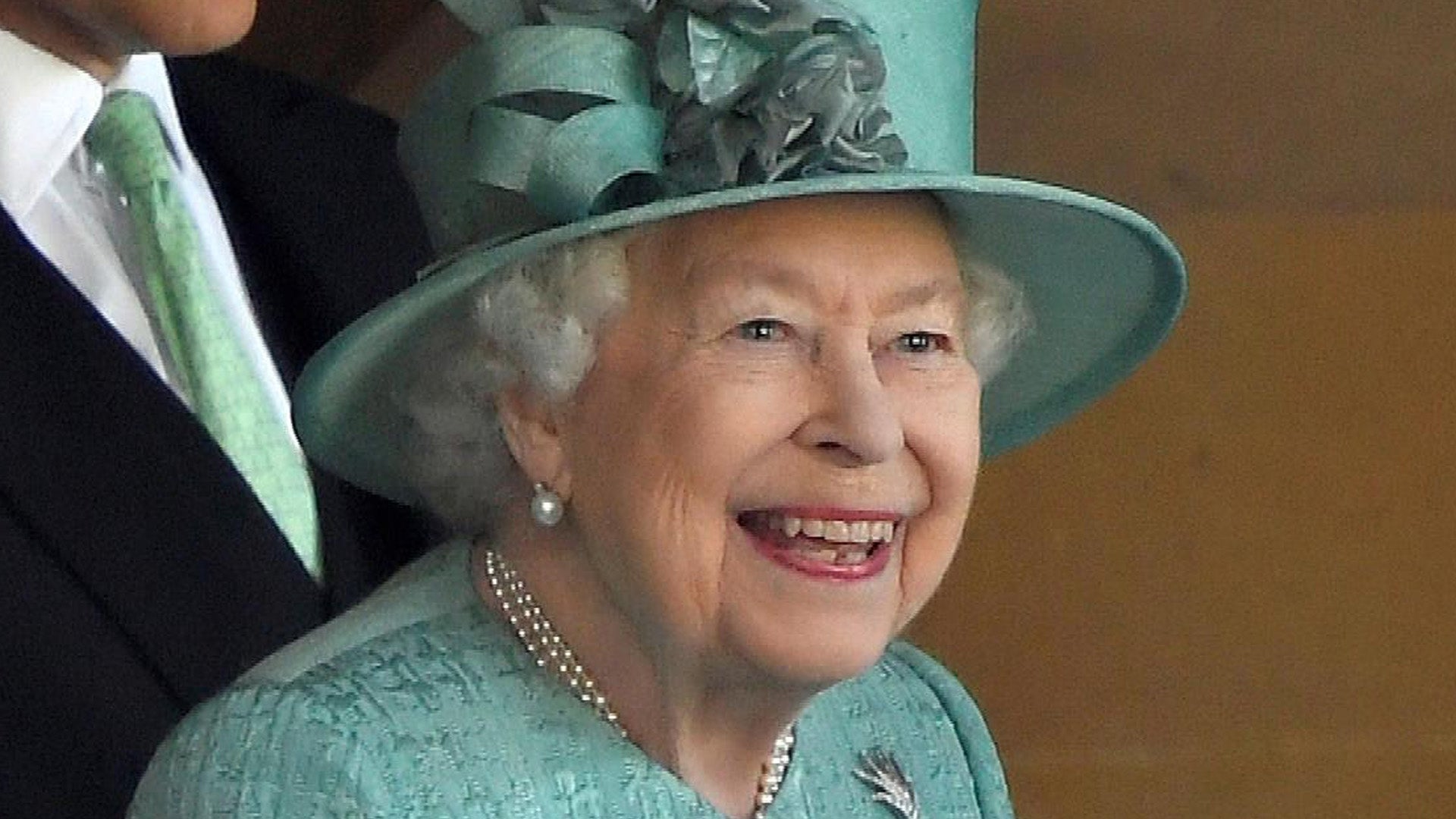 Queen's Funeral: The Fun Side of the Late Monarch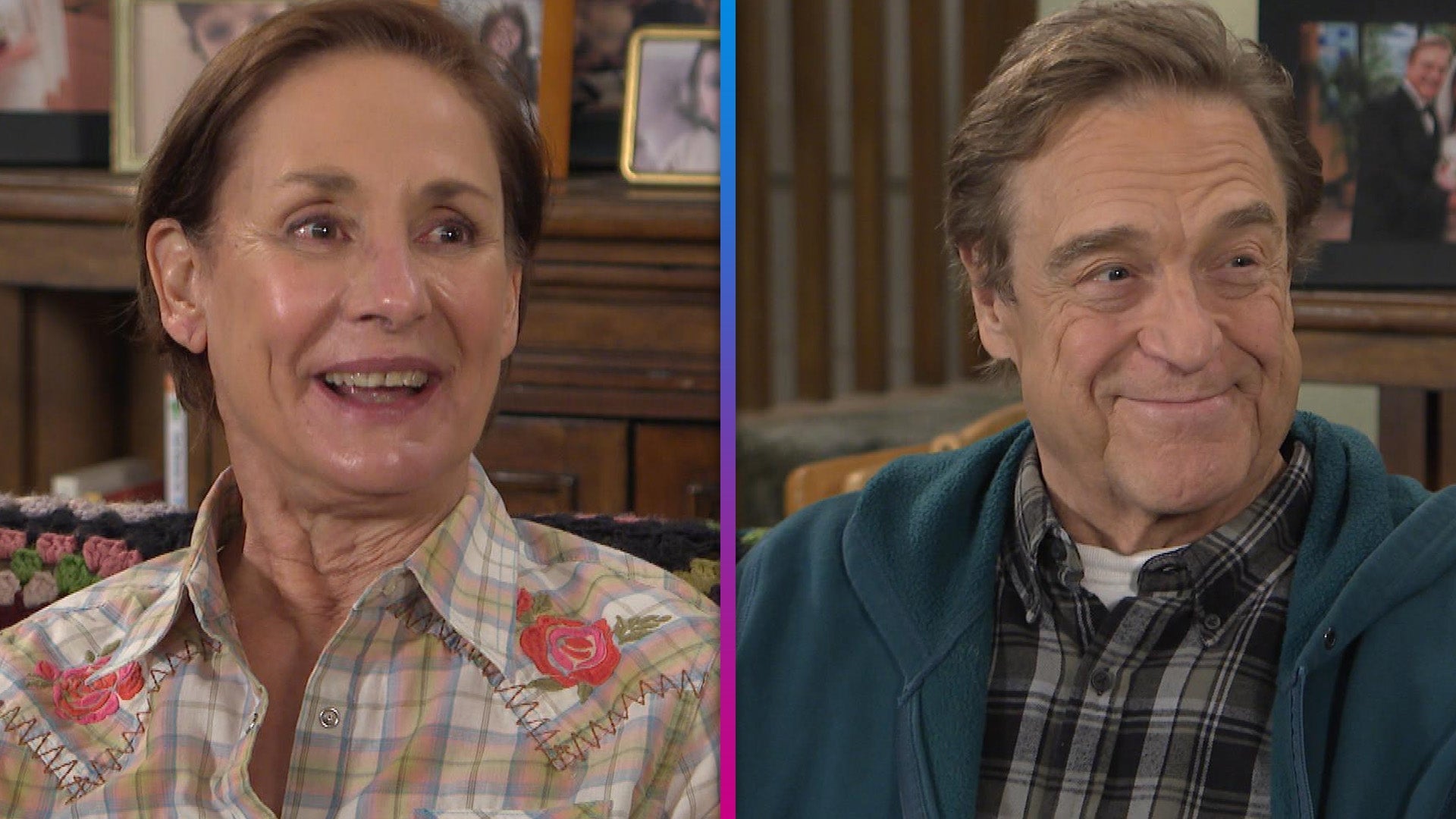 'The Conners': Go Behind the Scenes of Season 5 With the Cast (E…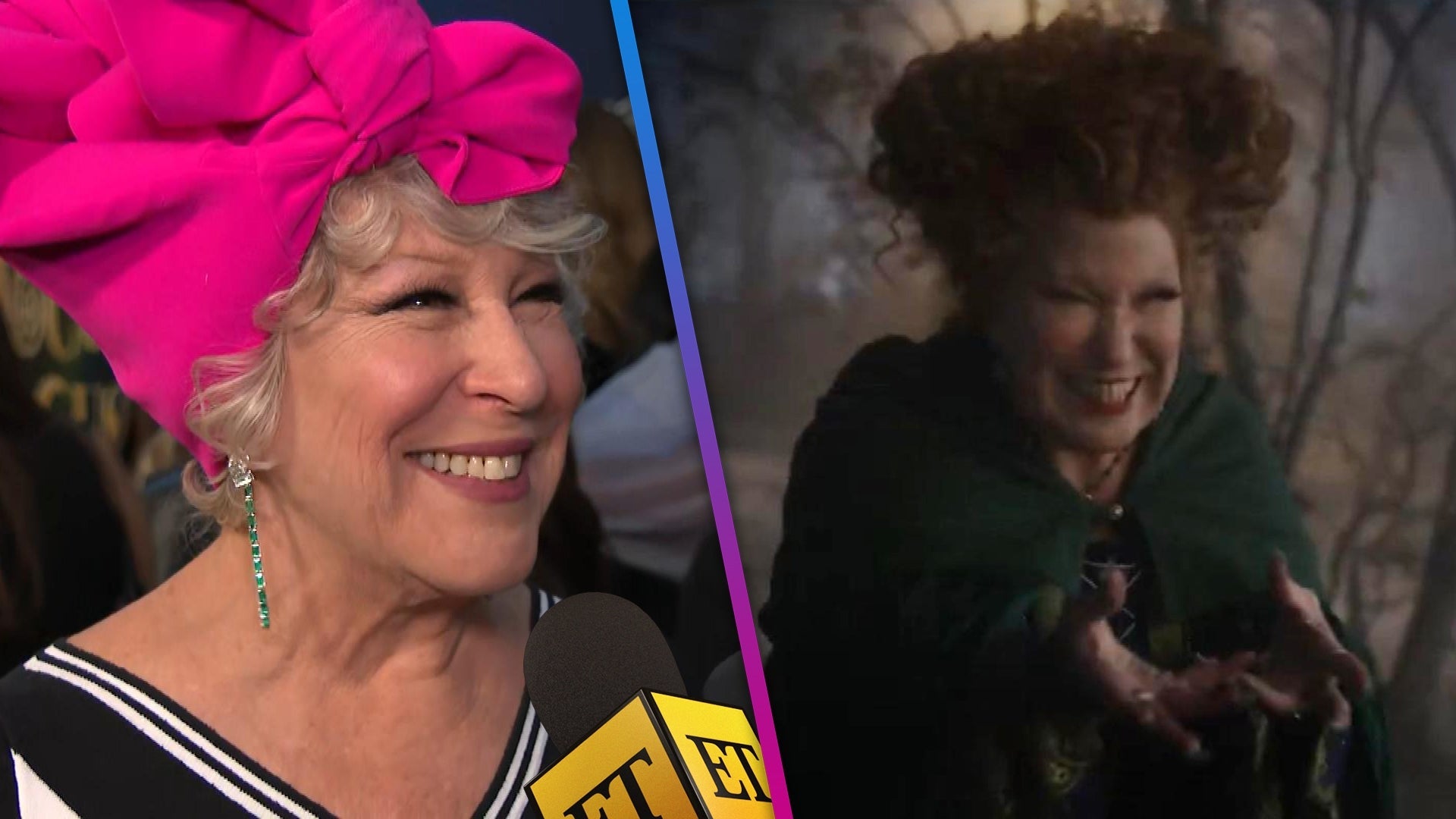 Bette Midler on Being Proud of 'Hocus Pocus 2' and the Ladies of…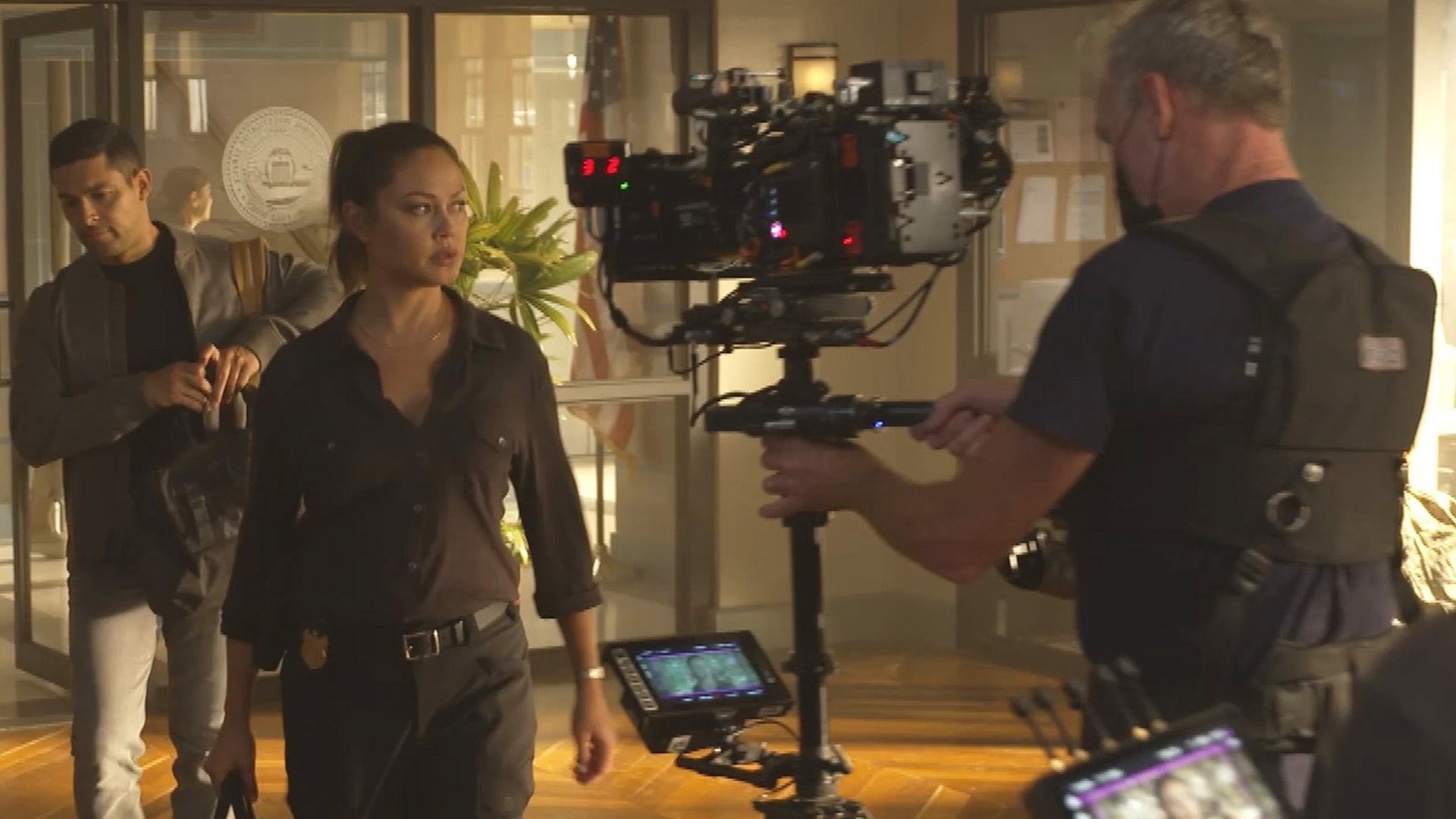 Behind the Scenes of the 'NCIS' and 'NCIS: Hawaii' Crossover (Ex…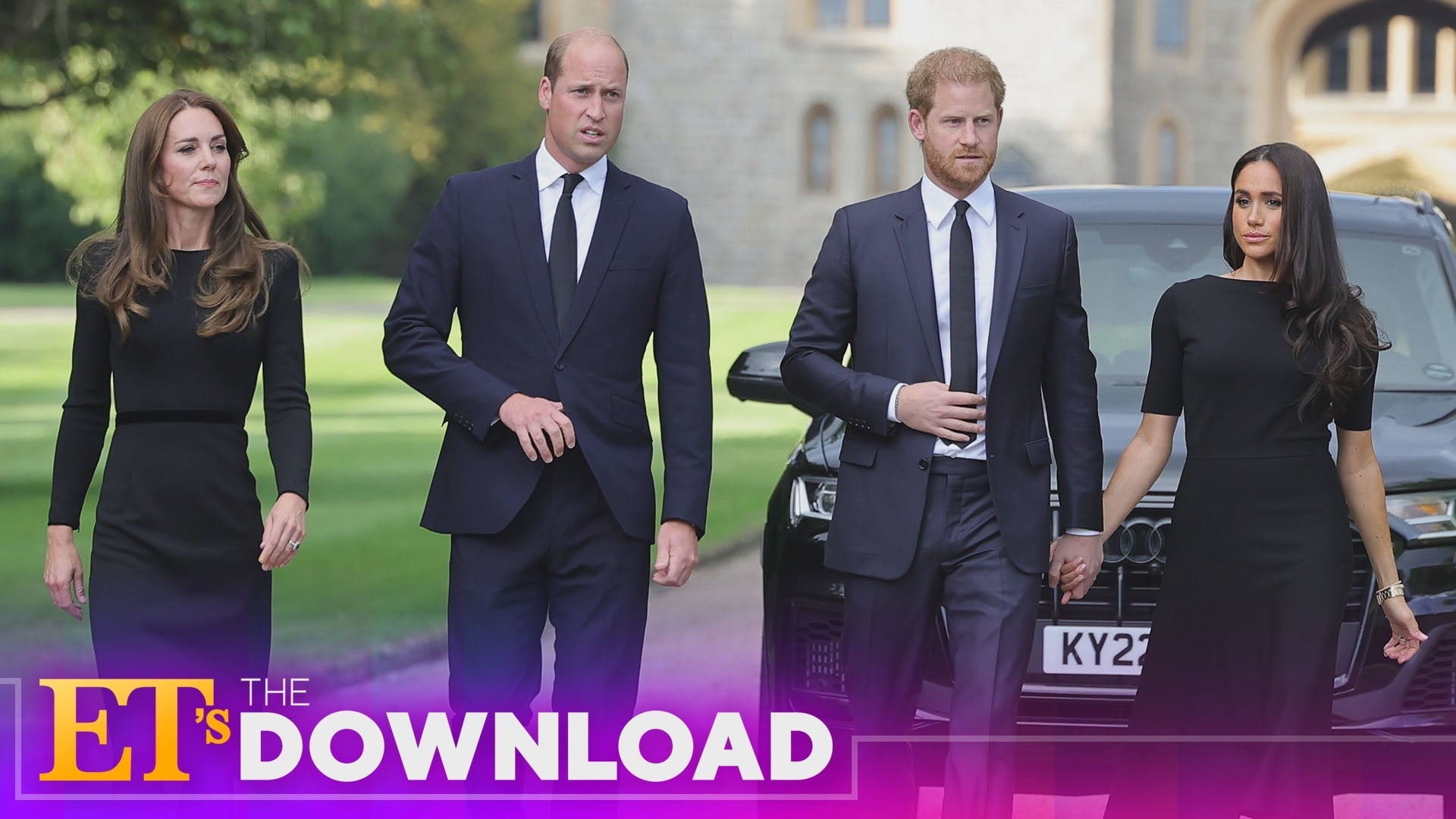 The Royal 'Fab Four' Reunites to Honor the Life of Queen Elizabe…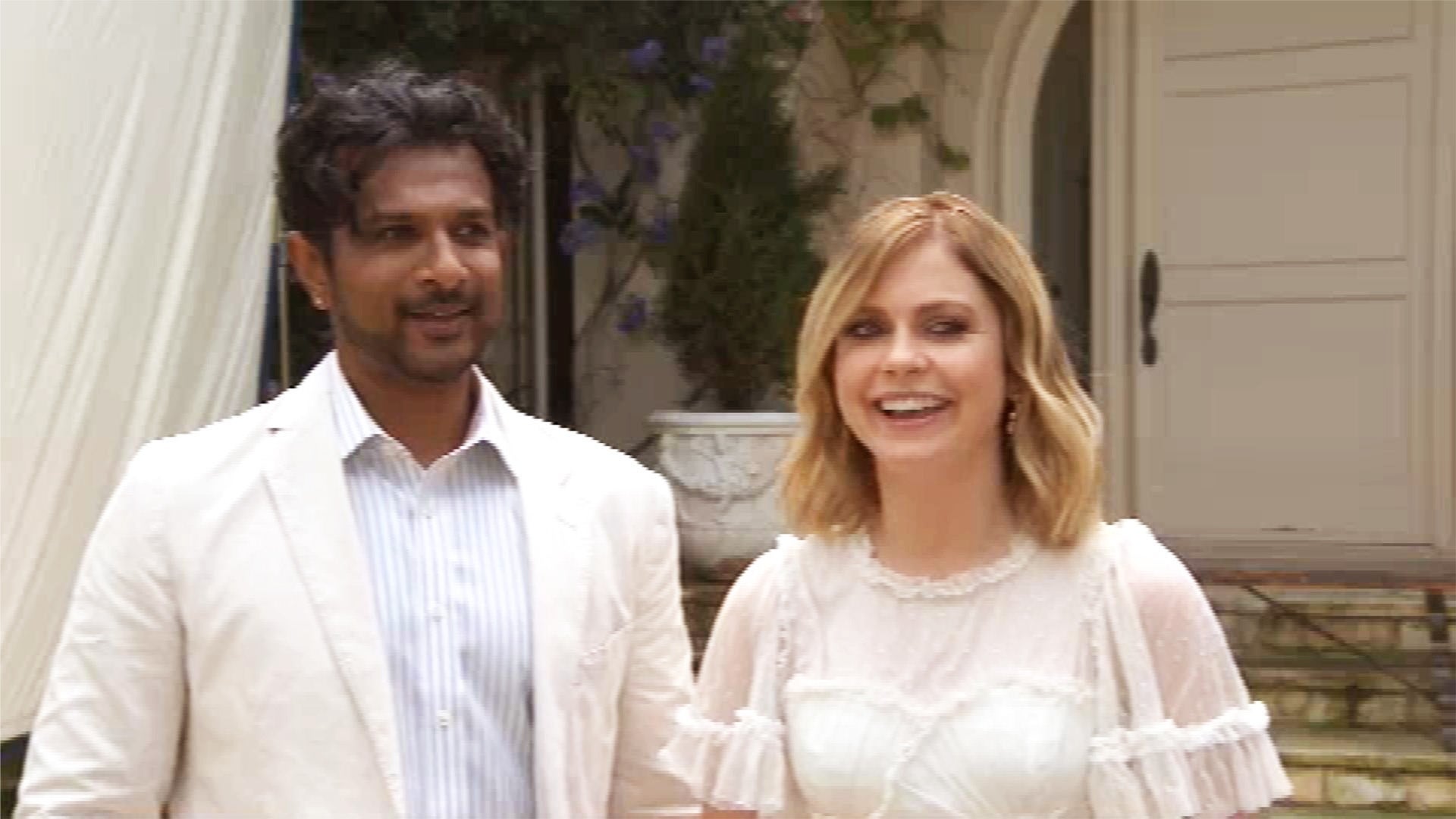 'Ghosts': Go Behind the Scenes of Season 2 With the Cast (Exclus…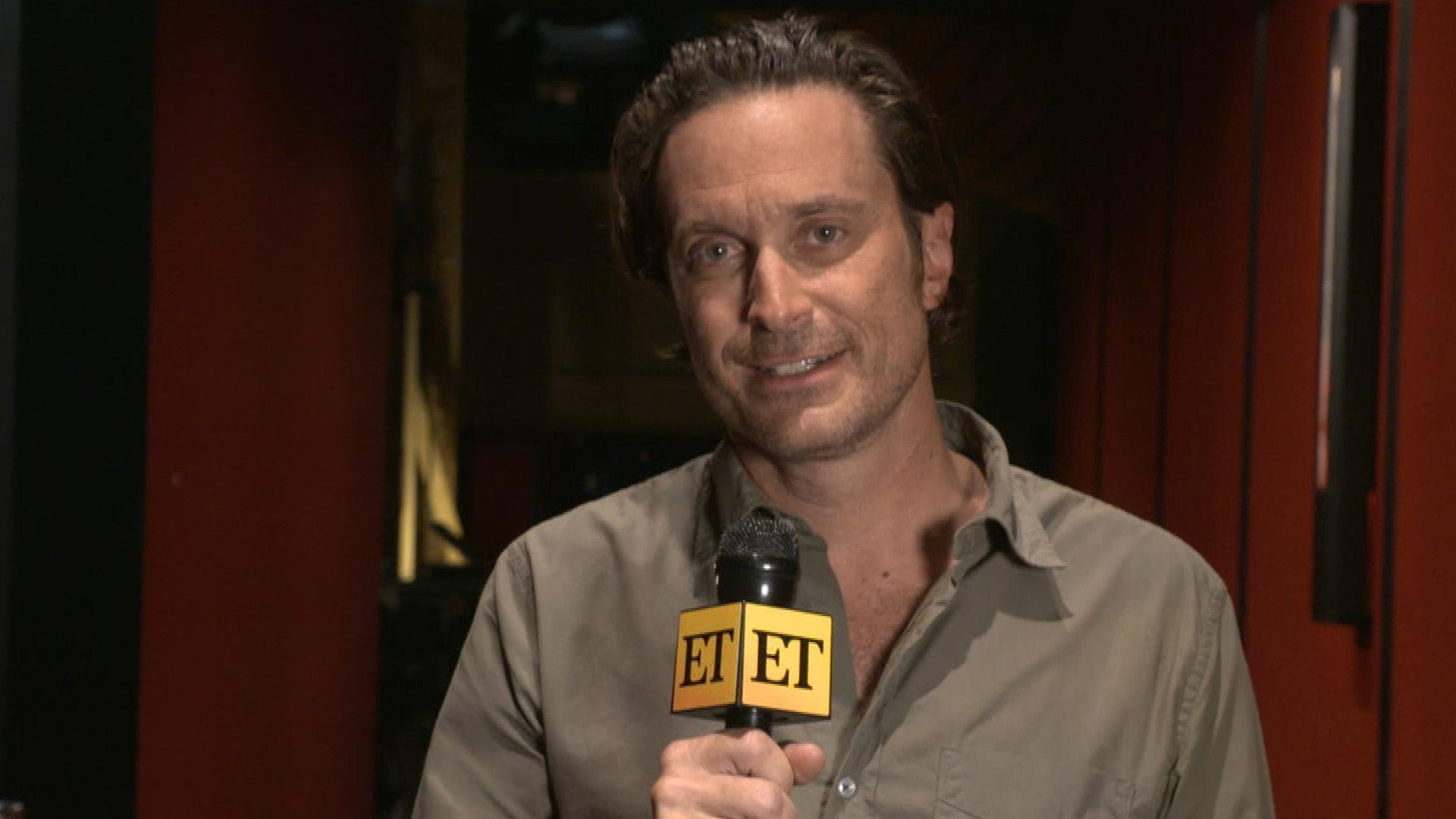 Go Behind the Scenes of 'The Cleaning Lady' With Oliver Hudson (…
To say 2015 was a busy year for the Kardashian family is an understatement.
From Khloe Kardashian's rollercoaster year to Caitlyn Jenner's coming out as a transgender woman, it's safe to say this year will be remembered as one of the most monumental ones for the superstar reality family. Whether they're happy, sad, or yes, even inspiring, read on for the top 19 Kardashian moments of 2015 listed by chronological order.

1. Kim Kardashian Goes Blond for 21 Days
The world collectively went nuts when Kim decided to dye her hair platinum blond in March. The usually brunette beauty debuted her striking hairdo at the Balmain show during Paris Fashion Week, and it didn't take long for the Draco Malfoy comparisons to start rolling in. Despite all the massive attention, it didn't last long -- Kim went back to brunette just 21 days later.

Last week, Kim Instagrammed that the head-turning temporary style was her "fave hair."

PHOTOS: The 19 Biggest Kardashian Moments of 2015

2. Kylie Jenner Is a Social Media Star

Just when you thought a Kardashian sister couldn't possibly grab more headlines than Kim or Khloe, along came Kylie Jenner. Formerly known as simply the cute, youngest Kardashian member from Keeping Up With the Kardashians, Kylie managed to become a magnet for controversy this year thanks to a few shocking shenanigans. In particular, Kylie held nothing back on social media, whether it was sticking her hands down her sister Kendall's pants, showing off her nipple rings, or flaunting jaw-dropping cleavage despite her underage status.

3. North West & Penelope Disick Become the Ultimate Squad

What's cuter than cousins 2-year-old North West and 3-year-old Penelope Disick becoming the ultimate BFFs this year? NOTHING. The Kardashians gave us plenty of adorable pics of the toddlers to squeal over this year, documenting the next generation of the Kardashian family becoming practically inseparable.

4. Caitlyn Jenner Comes Out as a Transgender Woman During Diane Sawyer '20/20' Special

Perhaps no Kardashian moment was more pivotal -- or more important -- than Caitlyn Jenner coming out as a transgender woman during a moving two-hour interview with Diane Sawyer on April 24. "My brain is much more female than it is male," Caitlyn, who was still known as Bruce Jenner at the time, explained. "For all intents and purposes, I am a woman."
The emotional interview opened up a dialogue about the experience of transgender people all over the world, making its significance far bigger than just a Kardashian moment.

5. Kylie Admits to Lip Injections at 17

After months of speculation -- and one frightening Kylie Jenner Lip Challenge explosion on social media -- Kylie finally admitted in May that she achieves her plump pout with lip fillers. The admission was especially controversial given her young age at the time -- 17.
"I have temporary lip fillers, it's just an insecurity of mine and it's what I wanted to do," she confirmed in an episode of Keeping Up With the Kardashians. "I'm just not ready to talk to reporters about my lips yet because everyone always picks us apart."

6. Kendall Jenner Creates the Most Liked Instagram of 2015

Perhaps as a testament to both Kendall's status as a legitimate high-fashion model and the unstoppable popularity of the Jenner sisters, Kendall posted what turned out to be the most liked Instagram post of 2015 on May 25. The picture -- featuring Kendall in a lacy dress lying down with her eyes closed and her hair shaped into hearts -- got a whopping 3.2 million likes, beating out the likes of Taylor Swift, Beyonce, and even her own little sister, Kylie.

7. Caitlyn's 'Vanity Fair' Cover

Although Caitlyn Jenner already came out as a transgender woman to Diane Sawyer in April, her Vanity Fair cover released on June 1 marked the first time everyone got to see her fully dressed as a woman. It was also the first time she revealed her new name, notably spelled with a "C" instead of a "K."
Caitlyn rocked a white swimsuit on the now iconic cover shot by famed photographer Annie Liebowitz, boldly declaring, "Call Me Caitlyn."

8. Rob Kardashian Remains Under the Radar, but Interest in Him Remains as High as Ever

Rob did his best to stay under the radar this year by keeping away from Keeping Up With the Kardashians cameras, and rarely posting on social media, but obviously, his famous family had other plans. His mother, Kris Jenner, revealed her only son gained 100 pounds in the last year in an April episode of Keeping Up With the Kardashians, and Kim speculated he's been suffering from depression. Although Rob was rarely seen this year -- save for a sighting of him at a Woodland Hills, California, In-N-Out in June -- his family hasn't stopped encouraging him through his obvious struggles. "If only you could see yourself through my eyes!" Khloe sweetly Instagrammed about her 28-year-old brother earlier this month. "I'll forever be obsessed with you! My one and only! #MyAce."

9. Scott Disick and Kourtney Kardashian Split After 9 Years Together

Although Scott Disick and Kourtney Kardashian's 9-year relationship has definitely had its ups and downs, their split appeared permanent on July 4 shortly after pictures turned up of Scott canoodling with his ex, stylist Chloe Bartoli, in Monte Carlo. Scott was clearly devastated after the split, admitting fault in an emotional episode of Keeping Up With the Kardashians. "I f**ked up," Scott confessed. "I made the worst decision I've ever made in my life."
Although Scott then appeared to move on with 18-year-old model Lindsay Vrckovnik in October, the fling didn't last long. Scott went to rehab in Malibu later that month, and the on-again off-again duo are now again "trying to make it work," a source close to Scott told ET in December.

10. Khloe Kardashian Moves On With NBA Pro James Harden

Khloe's love life definitely reached a turning point this year, when she began dating NBA pro James Harden in July. Previously, Khloe had made it no secret that she's far from over her split from Lamar Odom, and although she briefly dated rapper French Montana last year, a source told ET that James was actually the first guy Khloe "really liked" after splitting from Lamar in December 2013.
"Khloe never loved [her ex] French Montana. He was a rebound and someone she had a good time with," the source said. "The first guy she really liked after Lamar was James Harden."
Despite taking a break after Lamar's medical crisis in October, Khloe and James are back on again. In November, the two were spotted enjoying a night out at Lure nightclub in Hollywood, California together.

11. Khloe's Stunning Weight Loss Just Keeps Going

It's safe to say Khloe was never sexier than in 2015. Khloe wasn't shy about flaunting her hard work at the gym this year, and showing off the amazing results. In July, she revealed she lost 35 pounds. "Yeah, it's a revenge body," she told Women's Health in August. "But it's just as much for all my critics who called me 'the fat one' for my entire existence."

12. Kylie Turns 18 and Goes Public With Tyga, He Buys Her a Ferrari

Although Kylie and rapper Tyga weren't exactly undercover about their relationship prior to her turning 18 in August, the two definitely stepped it up a notch once Kylie hit the legal age of consent. In one of the most over-the-top displays that the two are more than just friends, the 26-year-old rapper surprised Kylie with a white Ferrari 482 Italia -- worth $320,000 -- at her milestone birthday celebration at Bootsy Bellows in Los Angeles. Since then, the two have been comfortable showing PDA, and although they briefly split last month, it now appears the two are stronger than ever.

"I love having T around. I feel like he just keeps me sane, and he always does everything that I want to do and we love going on adventures," Kylie gushed about her rapper beau during a recent episode of Keeping Up With the Kardashians.


13. Kanye West Announces He's Running For President in 2020

Could you imagine a Kardashian in the White House?! Technically, it could happen. Kim's husband, Kanye West, shocked everyone during his Video Vanguard acceptance speech at the 2015 MTV Video Music Awards on Aug. 30, when he announced his plans to run for president.

Oh, and just in case you're questioning the always outspoken rapper, he's dead serious.
"The whole point is to have someone [in office] that's creative, that's around amazing creatives," he told Vanity Fair in September about his plans in politics. "This is my theory: I think the world can be helped through design, so it's very important that I stay around creative, forward thinkers. ... I sit in clubs and I'm like, 'Wow, I've got five years before I go and run for office and I've got a lot of research to do, I've got a lot of growing up to do.'"

14. The Kardashian Sisters Get Their Own Apps, Take Their Business Game to a Whole New Level

The Kardashians have always been business savvy, but they stepped it up a notch when four of the sisters launched their own apps on Sept. 14; Kourtney followed up with hers in December. The apps are free to download with a monthly subscription fee of $2.99, giving subscribers access to exclusive content.
When ET caught up with Kylie at the Vera Wang Spring 2016 fashion show during New York Fashion Week, she called the fee "not a big deal."

"I put so much time into it," Kylie stressed. "And it's stuff that I would never choose to share in a million years, but deep down I want my true fans to know, like all my personal stuff and tricks -- stuff that I would never share on Instagram. So if they want to know real personal stuff that, like, makes me a little uncomfortable to share, then I don't think it's that big of a deal."
"And I feel like if my true fans want to know personal stuff, " she added, "then it's just how it is."

15. Lamar Odom Found Unresponsive at Las Vegas Brothel, Khloe Calls Off Divorce

Although Khloe Kardashian and Lamar Odom were waiting for their divorce to be finalized earlier this year, that all changed when Lamar was found unresponsive at the Love Ranch brothel in Crystal, Nevada on Oct. 13. Khloe dropped everything to be by her ex's side after he was placed into a medically-induced coma, calling off their divorce on Oct. 21.
Although Khloe is still dating James Harden, she's remained supportive of Lamar's recovery as he undergoes intense therapy after waking from the coma. A source told ET in December that Lamar's speech is still slurred, and that he sometimes forgets his own name.

16. Kris Jenner's Lavish 60th Birthday Party

Kris Jenner reached the milestone age of 60 on Nov. 5, and celebrated with the party to end all parties. The momager had a Great Gatsby-themed soiree on Nov. 6 at The Lot in West Hollywood, California, with all of her famous daughters in attendance. Other celeb guests at the swanky bash included Kim's husband Kanye West; Kylie's boyfriend, Tyga; Lisa Rinna and Harry Hamlin; Chrissy Teigen and John Legend; Melanie Griffith and daughter Stella Banderas; Courtney Love; Givenchy designer Riccardo Tisci; Cheryl Burke; and Mel B. and husband Stephen Belafonte.

17. Kendall's Fashion Career Explodes

It's safe to say Kendall truly made a name for herself in the fashion world this year. Aside from landing huge campaigns -- like one for Calvin Klein Jeans in March -- she also frequently graced the pages of Vogue, and dominated multiple designer runways.
But nothing was more monumental than when she made her Victoria's Secret Fashion Show debut on Nov. 10 in New York City, officially propelling her into the big leagues.

18. Scott Completes His Longest Stay Ever at Rehab

The Kardashians -- particularly Kourtney -- had a big reason to be proud of the Scott on Nov. 11, when he completed a month-long stint at a Malibu, California rehab. The 32-year-old reality star's latest trip to rehab -- his fourth known attempt in a year -- is believed to be his longest stay ever.

"He is doing really well," a source close to Scott told ET last month. "Everyone is hoping that his sobriety continues but he is looking great and feeling great."

19. Kim Gives Birth to Saint West

Kim Kardashian and Kanye West's baby boy finally arrived on Dec. 5. The couple's son -- whom they decided to name Saint West -- joins his big sister, the now 2-year-old North West.
"She was amazing," Kris told ET about Kim's delivery at The Hollywood Reporter's 2015 Women in Entertainment Breakfast on Dec. 9. "I mean, she's a really strong girl -- a little cranky when she gets uncomfortable -- but, other than that, she's amazing."
Though we have yet to see a picture of Saint, his aunt Khloe is already gushing about him. "My little nephew was born, he is so cute and so perfect," Khloe sweetly shared on her app earlier this month.
Related Gallery