TV
'The Bachelor': Multiple Women's Pasts Catch Up to Them, Leaving Peter Weber as 'Frustrated' As Ever
By
'Bachelor' Peter Weber Says Goodbye to Hannah Brown and Drowns I…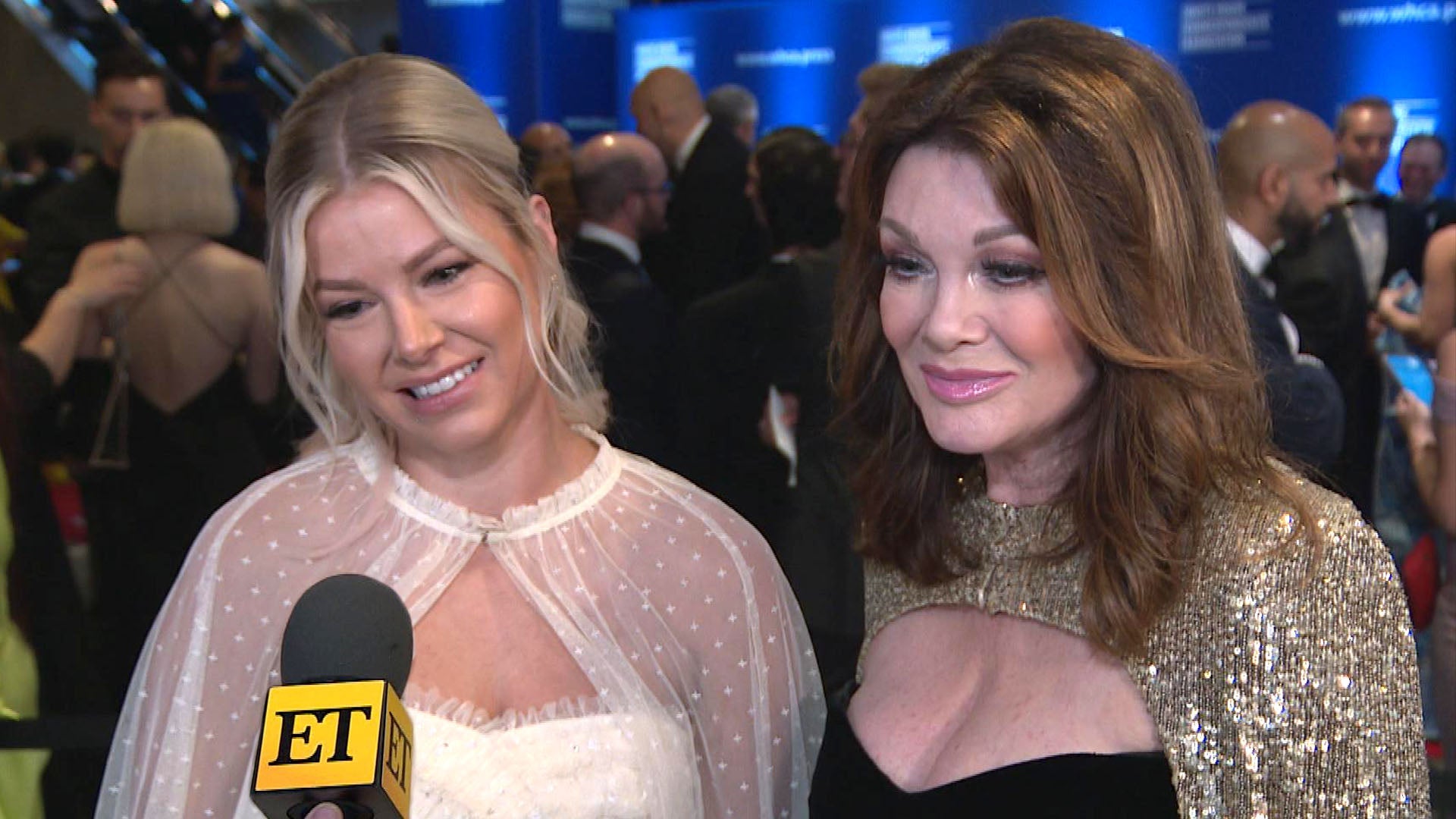 Ariana Madix Shares What She's Learned About Herself From Scando…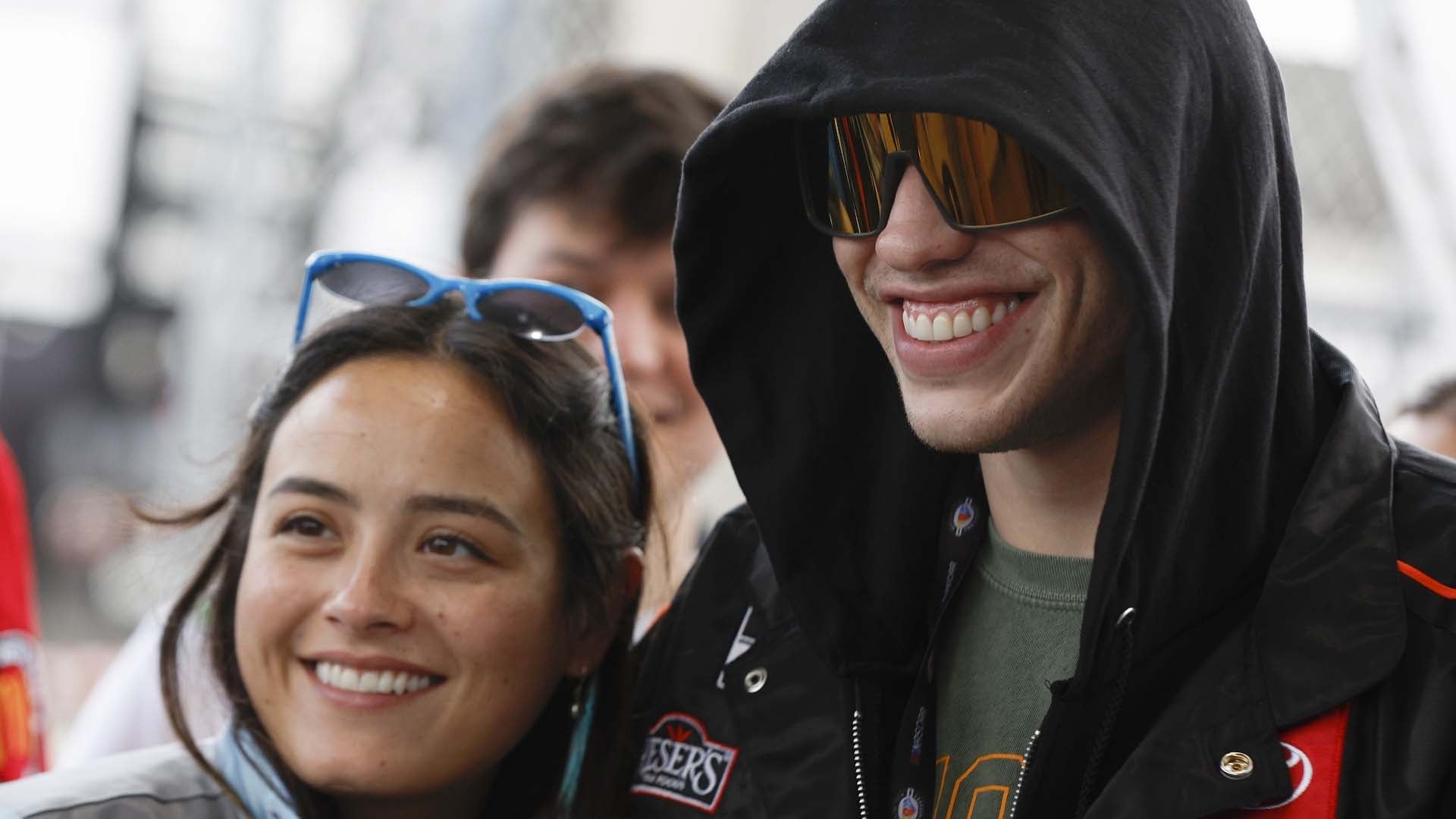 Pete Davidson and Girlfriend Chase Sui Wonders Are 'Very in Love…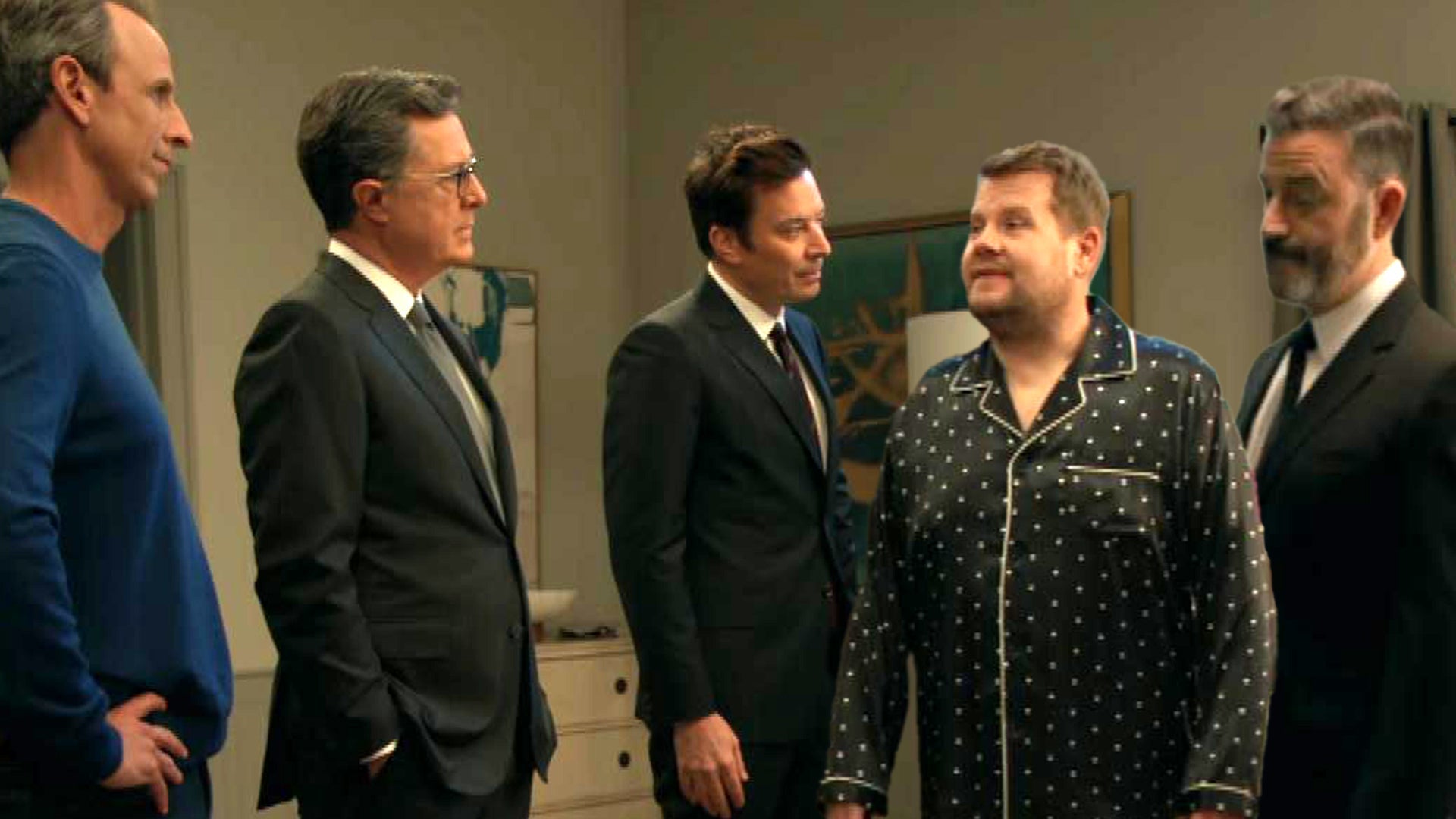 Late-Night Hosts Send Off James Corden as 'The Late Late Show' W…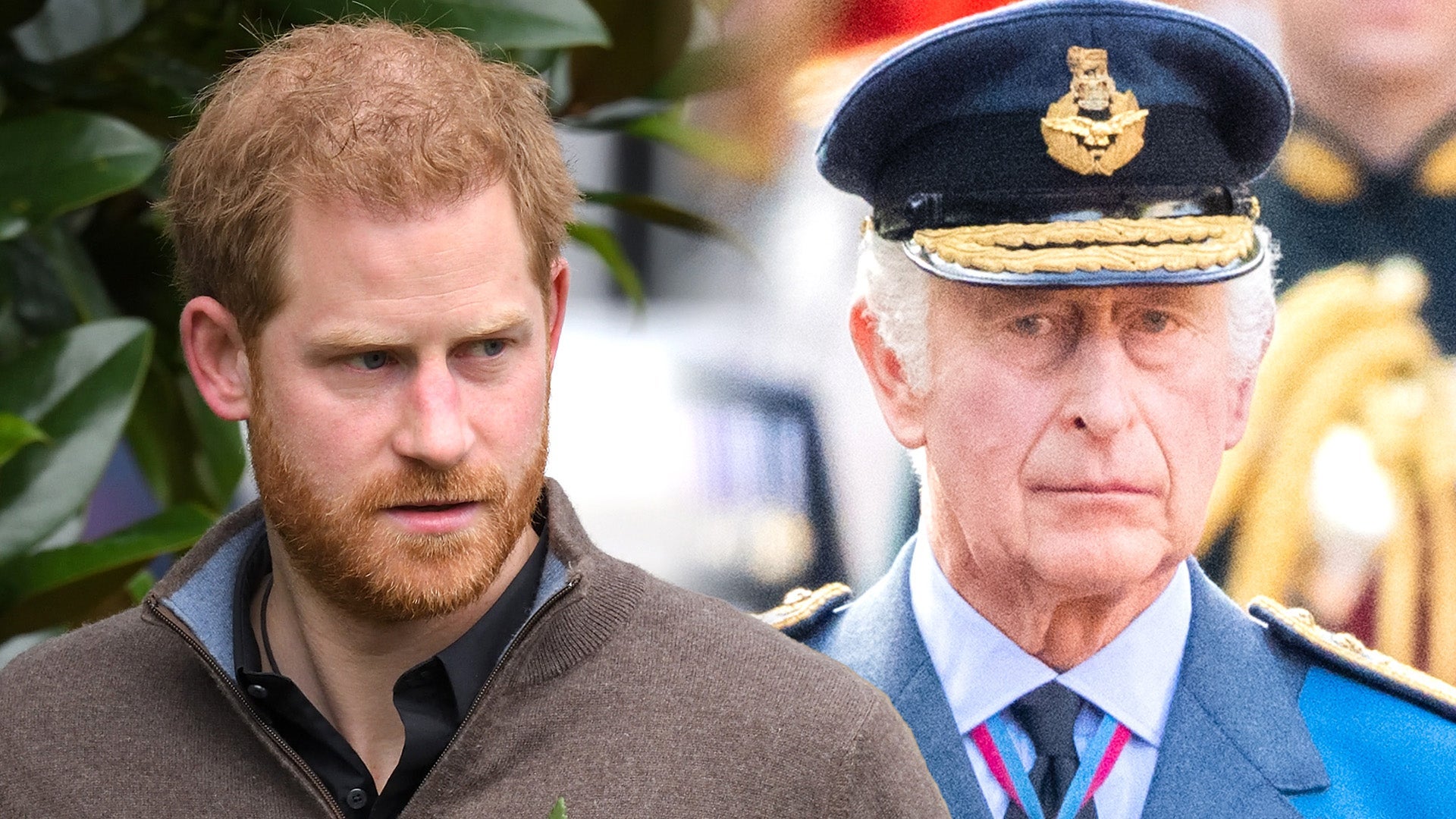 Why Prince Harry Will Not Have a Role at King Charles' Coronation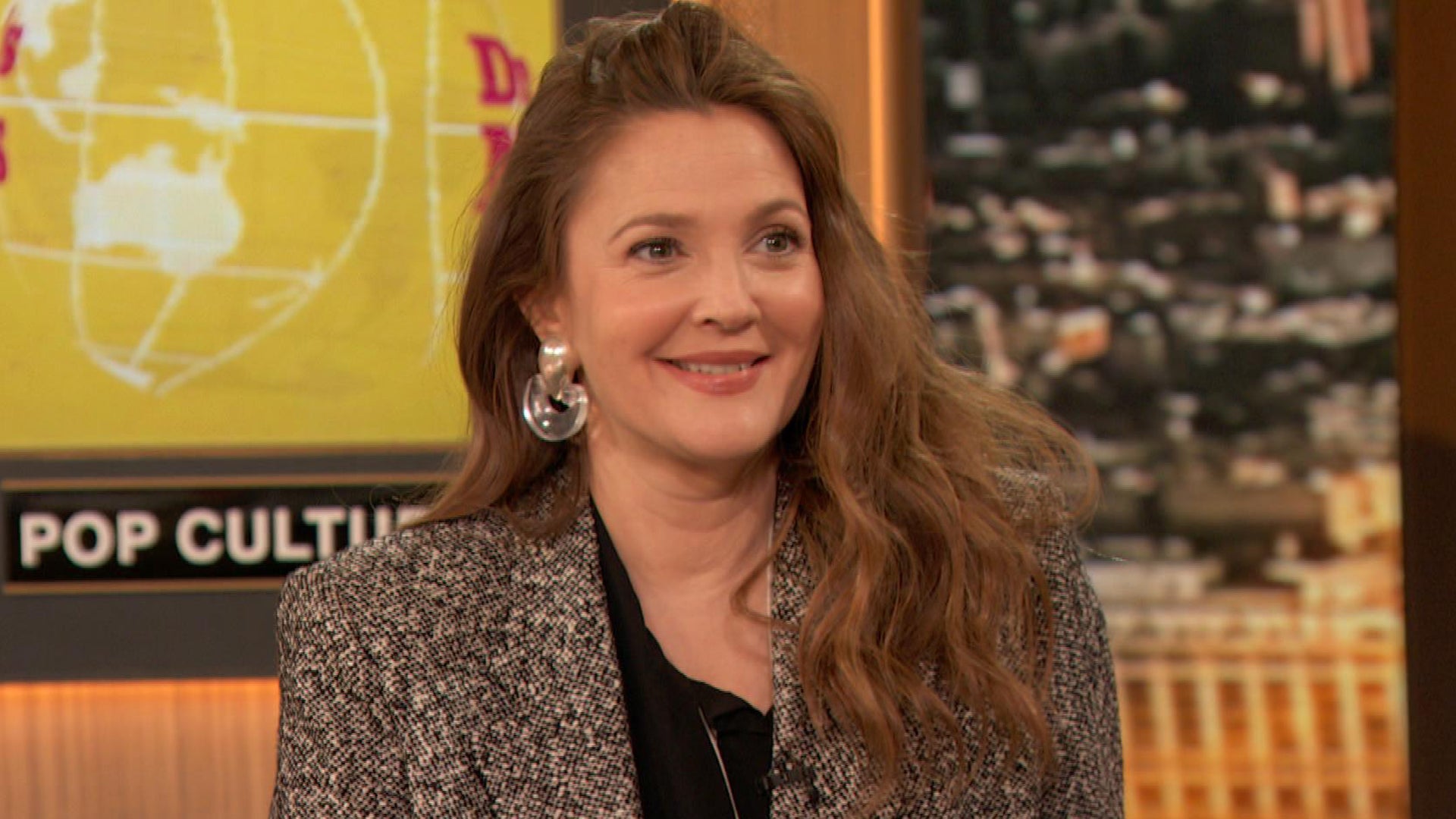 Drew Barrymore Hints at What to Expect From 2023 MTV Movie & TV …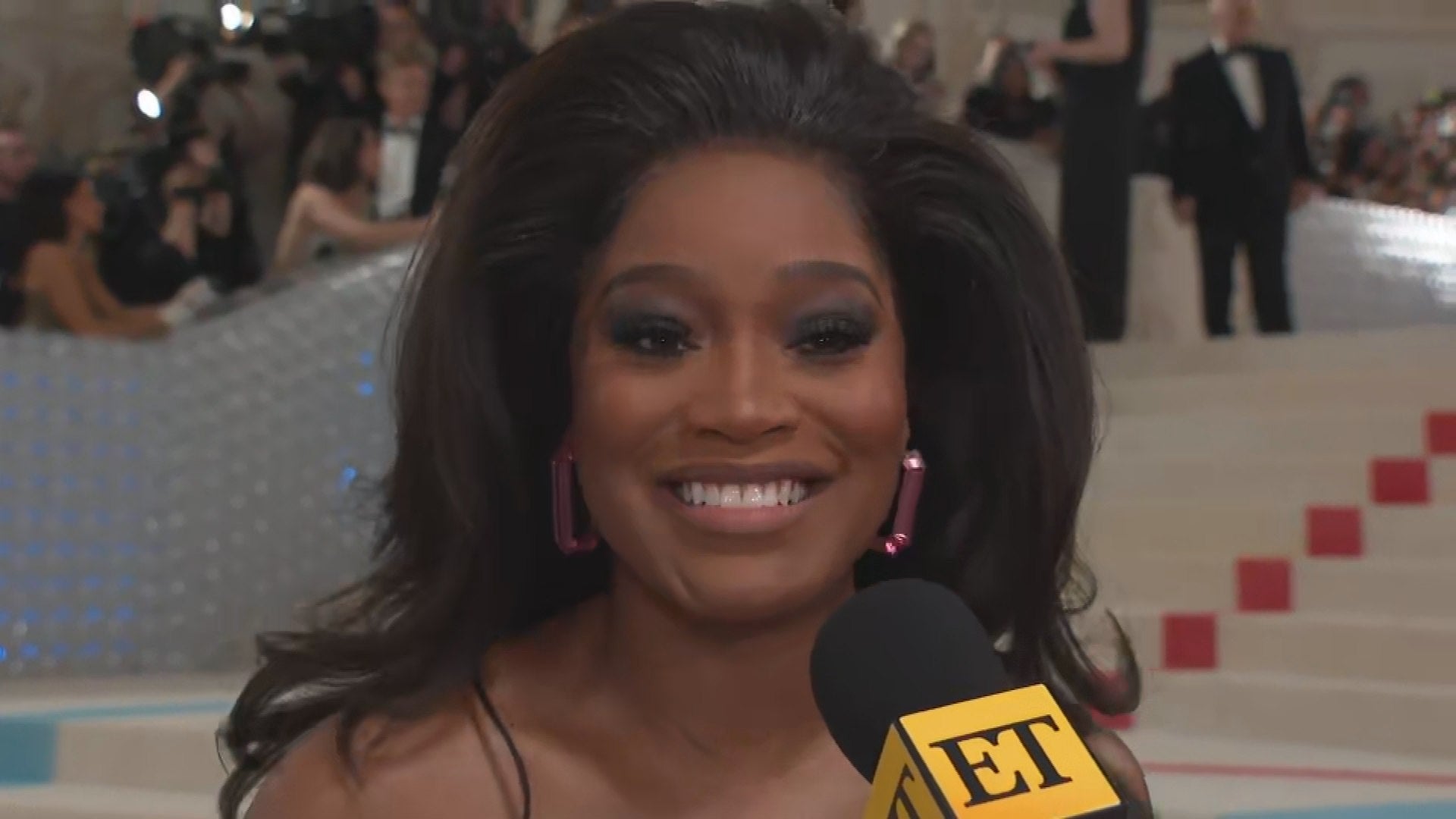 Met Gala 2023: Keke Palmer on Son Leodis Helping Her Get Ready (…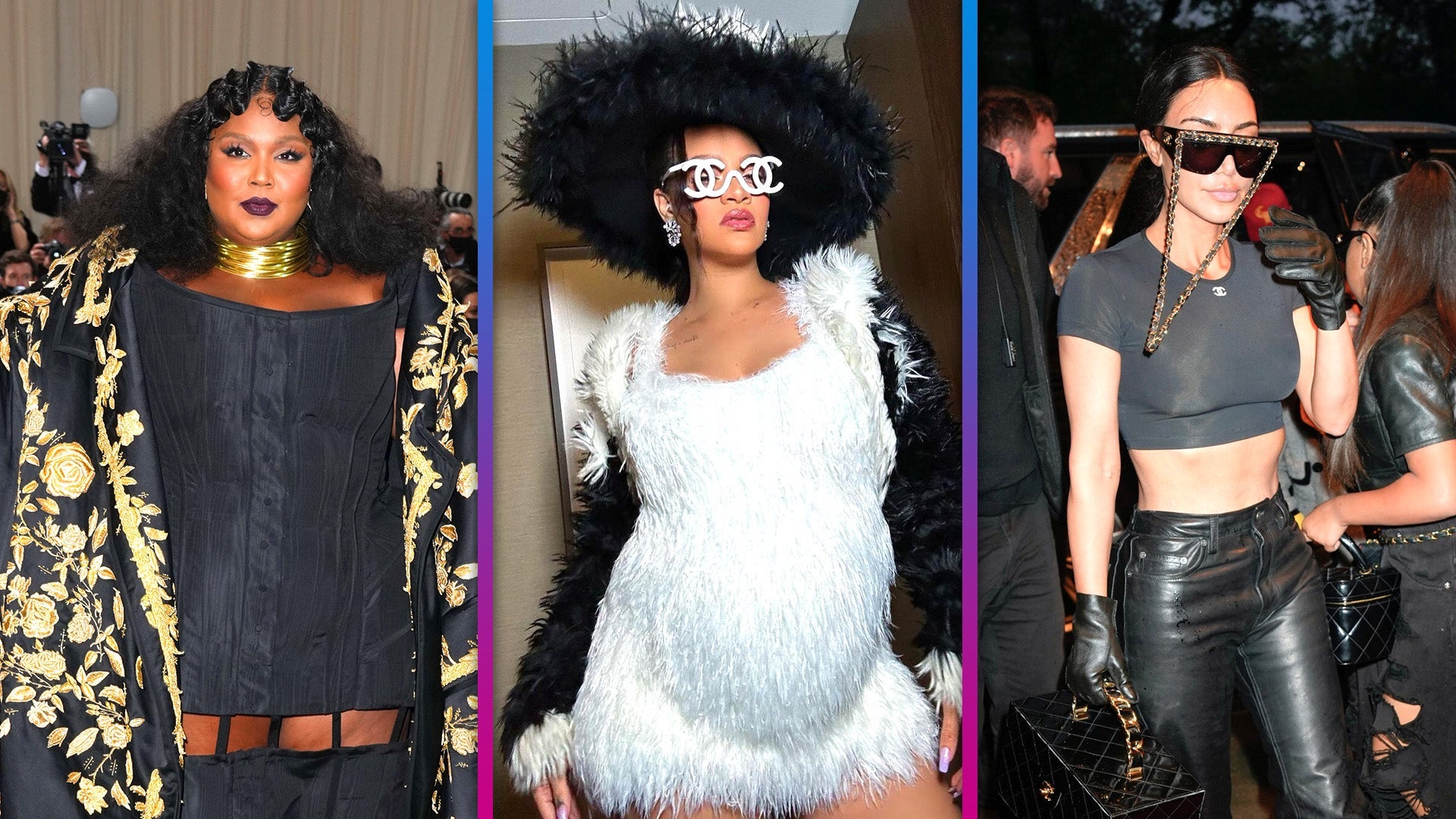 Met Gala Moments: Iconic Moments and What to Expect at 2023 Event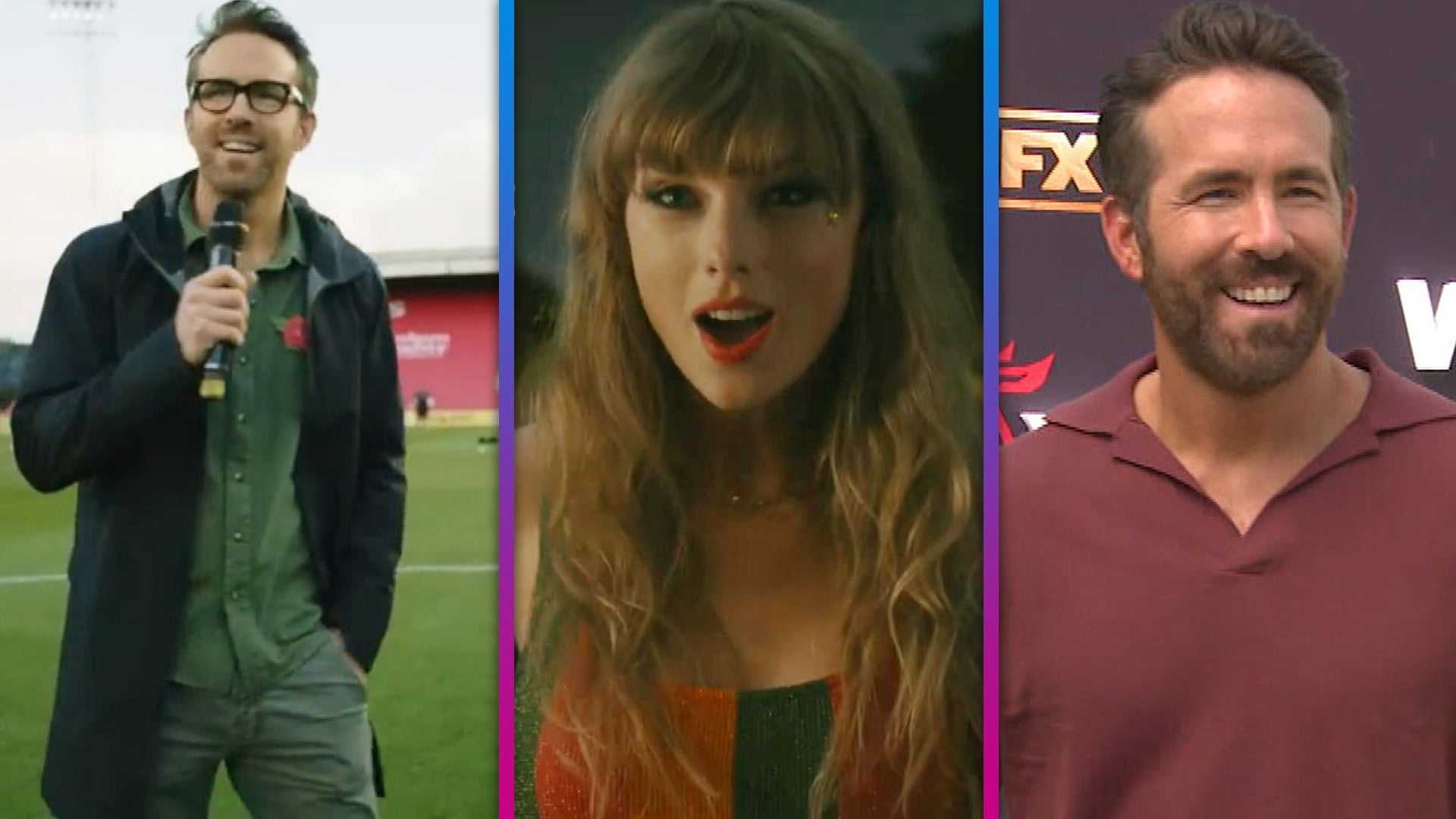 'Welcome to Wrexham': How Taylor Swift Might Contribute to Seaso…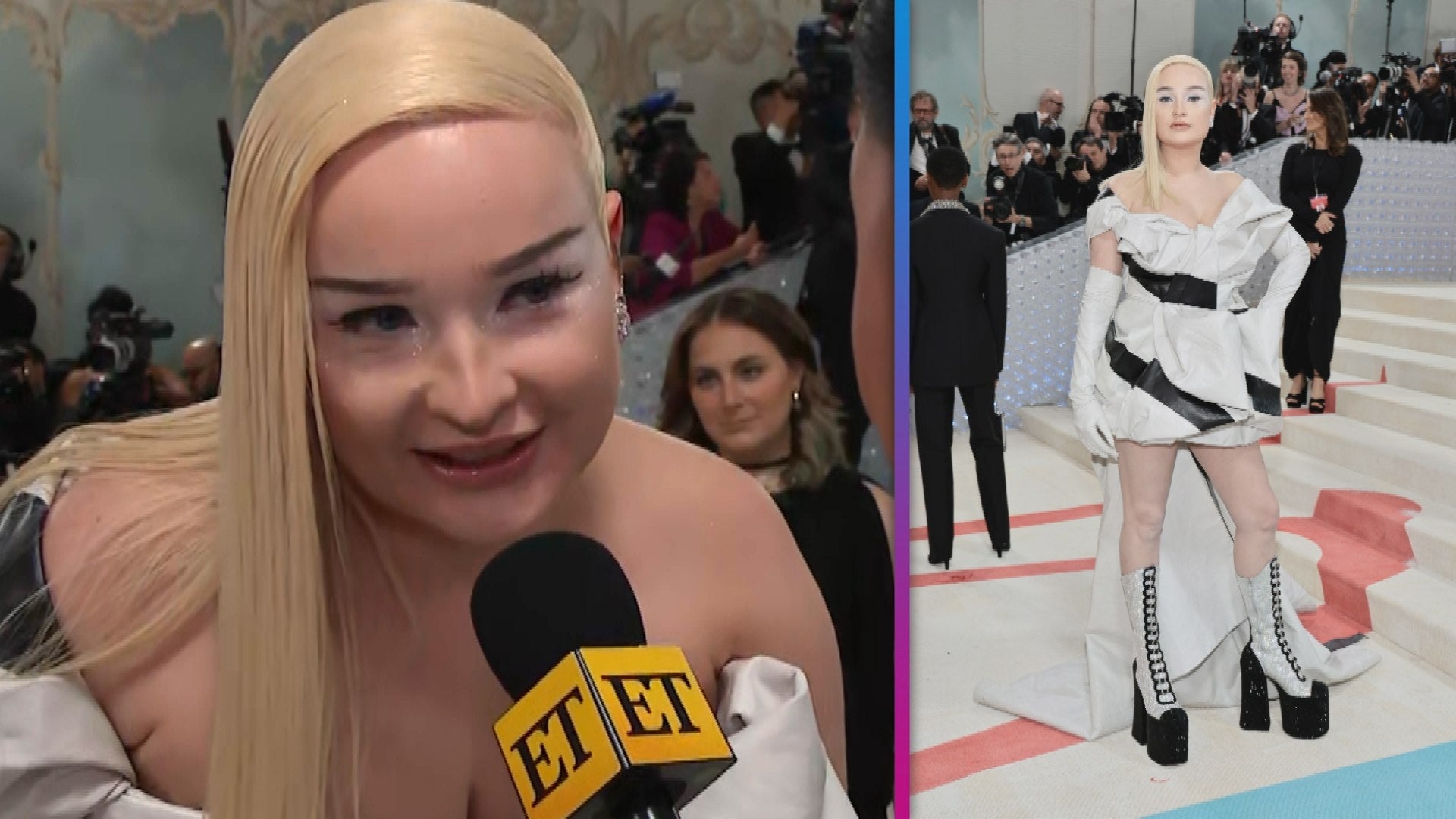 Met Gala 2023: Kim Petras on Being 'Nervous' to Sport Sky-High P…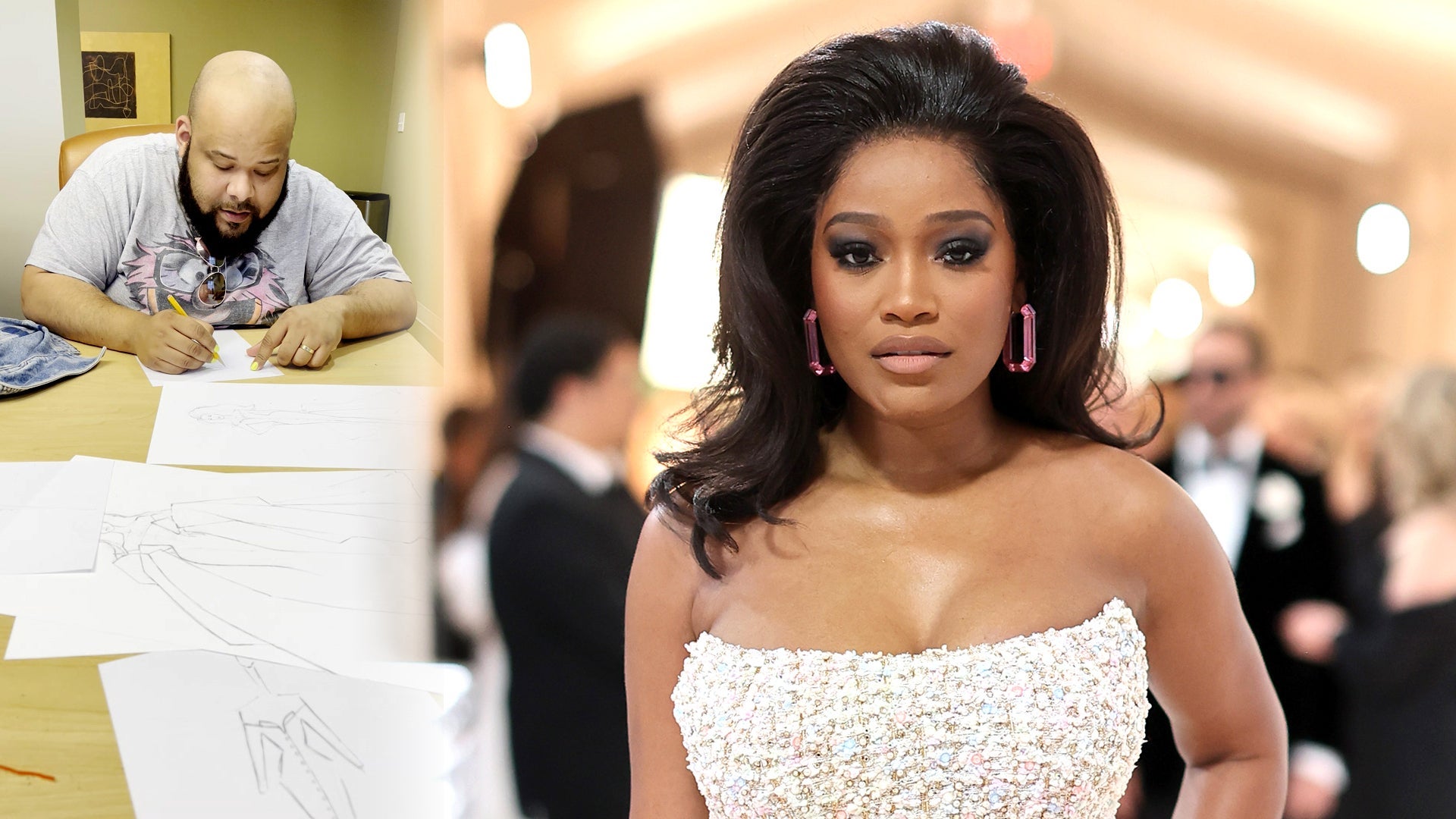 See Keke Palmer's Met Gala 2023 Look Get Crafted by Sergio Hudso…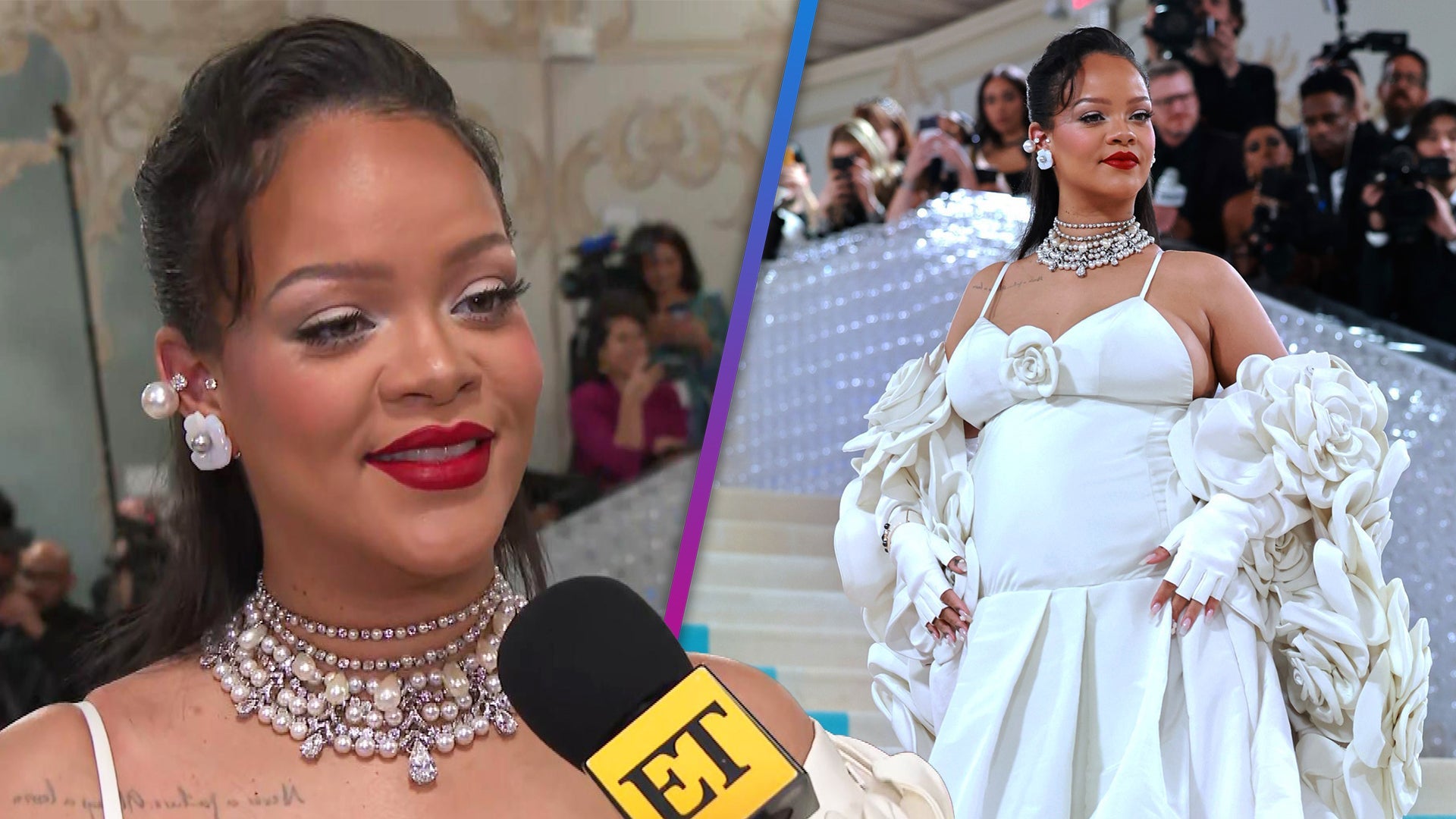 Rihanna Shares How Pregnancy No. 2 Is Different (Exclusive)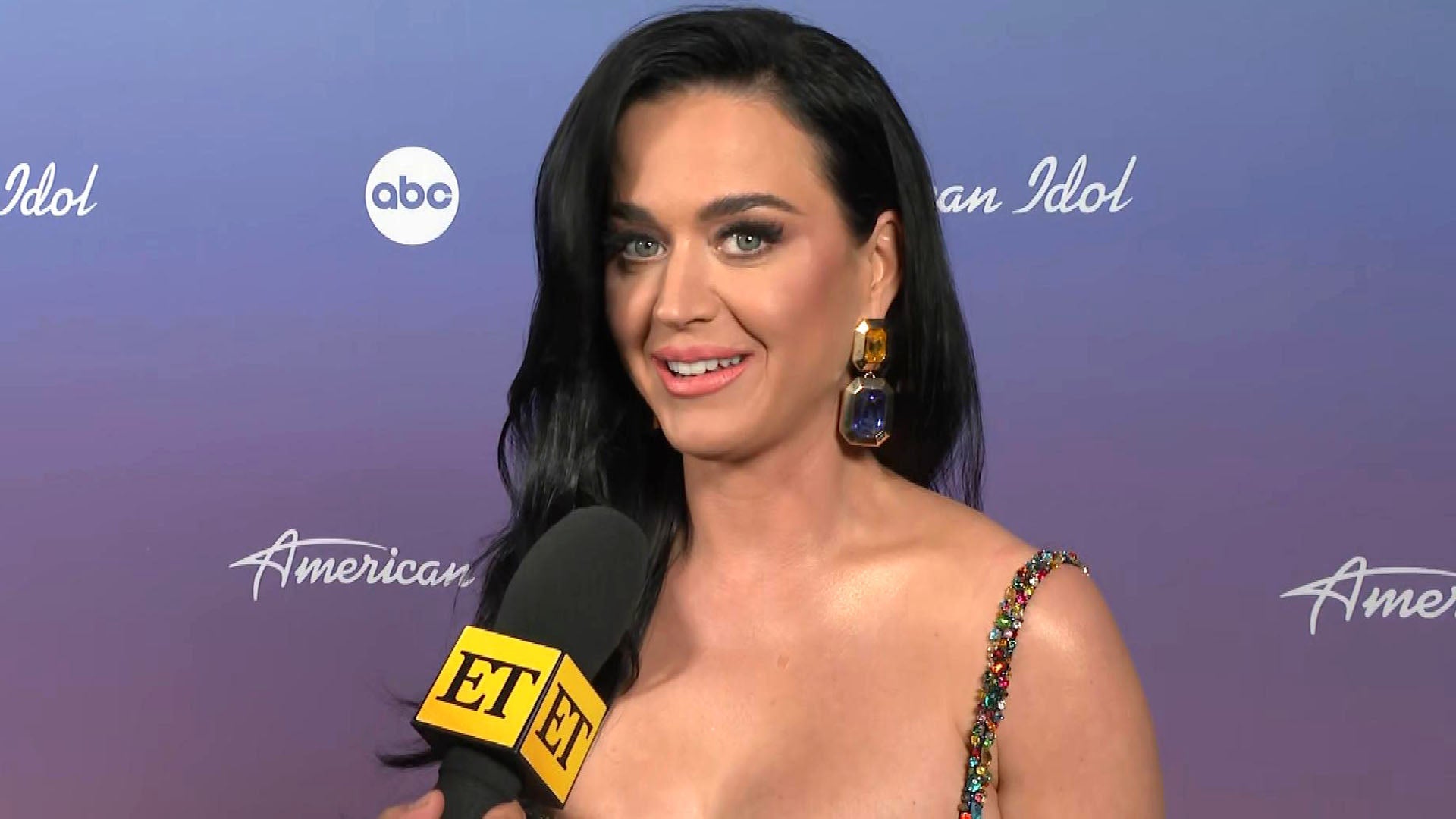 'American Idol': Katy Perry Reacts to Lionel Richie Claiming She…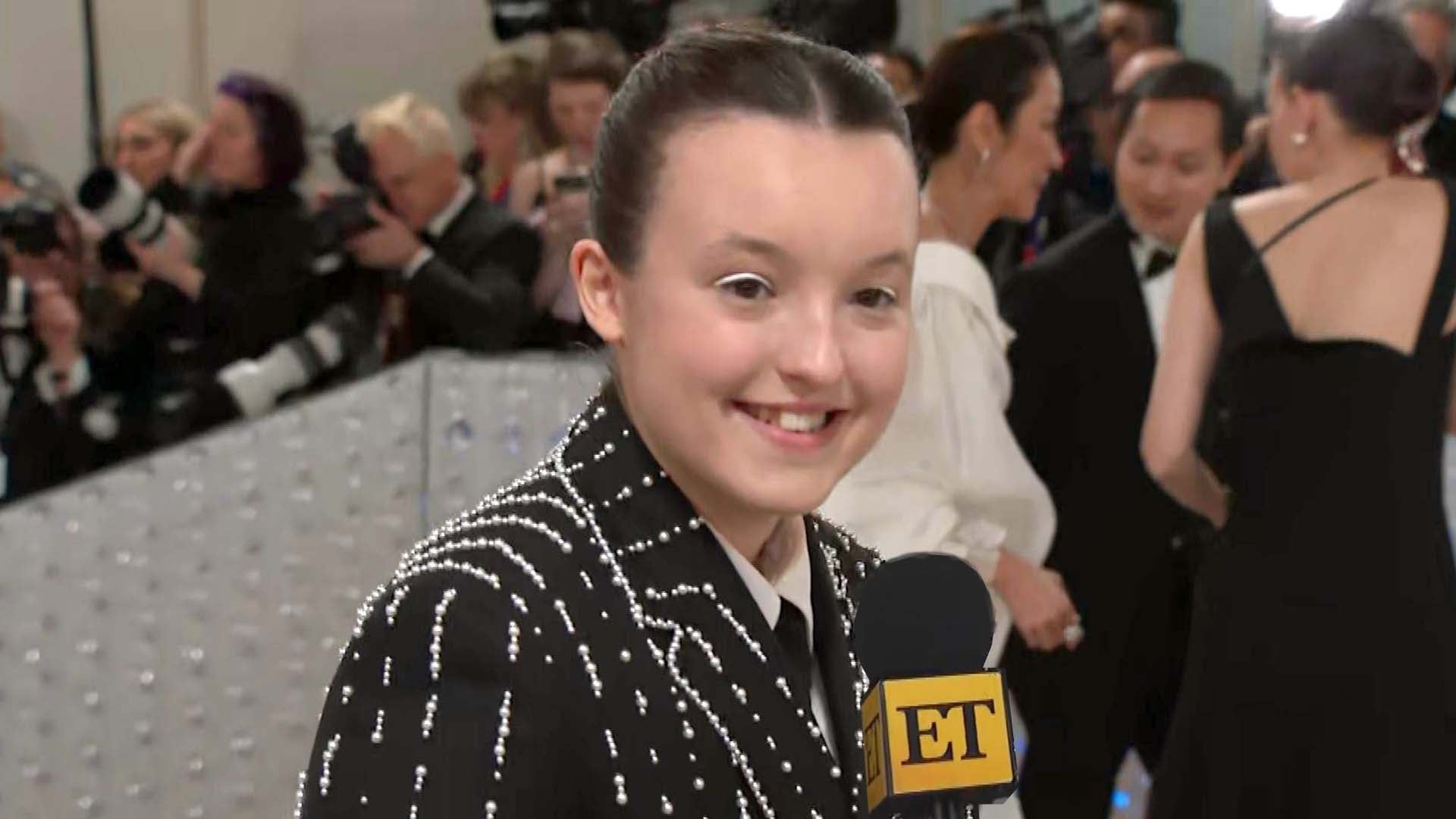 Bella Ramsey Gets Overwhelmed at First Met Gala (Exclusive)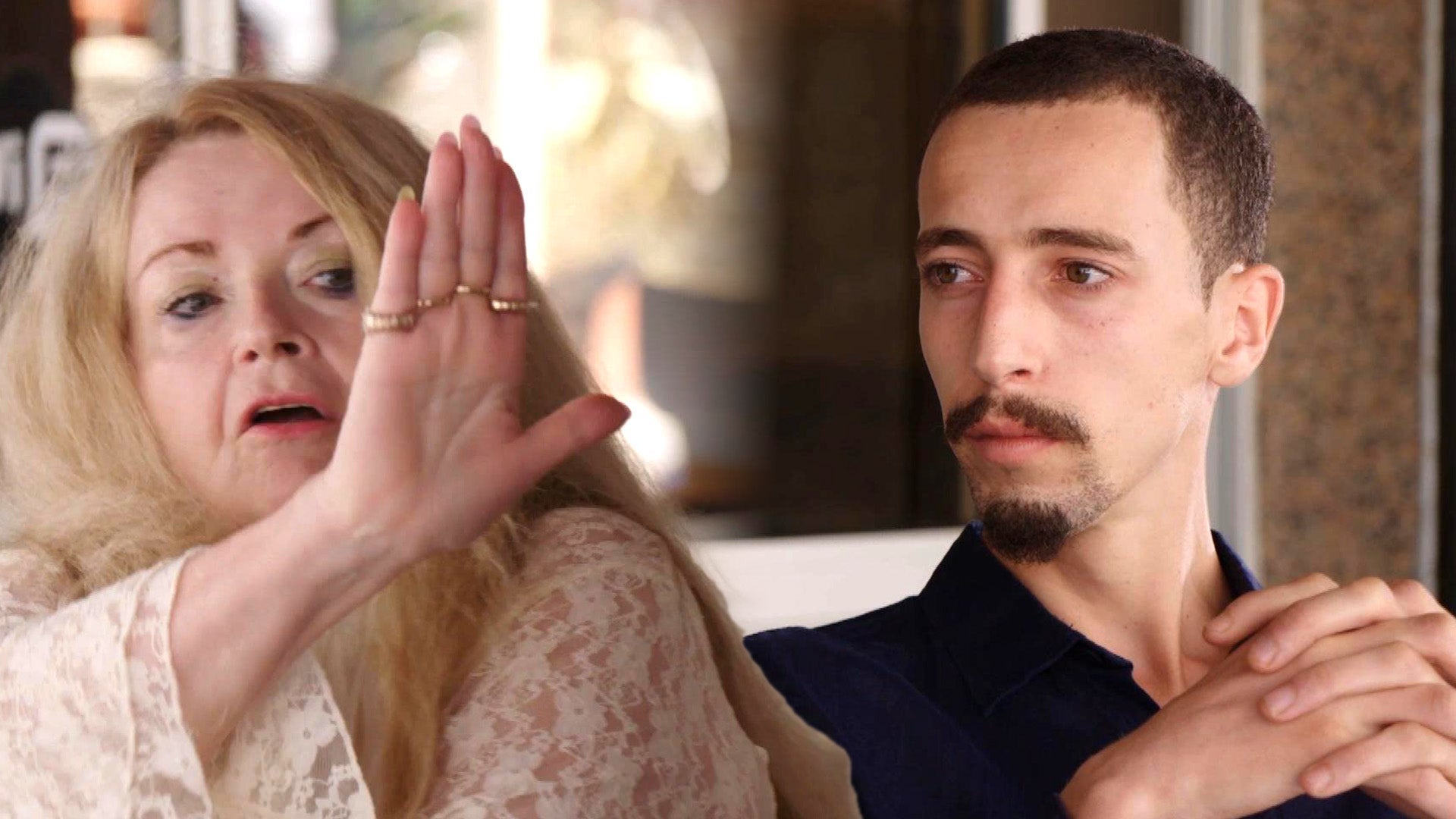 '90 Day Fiancé': Debbie Walks Off on Oussama After He Tells Her …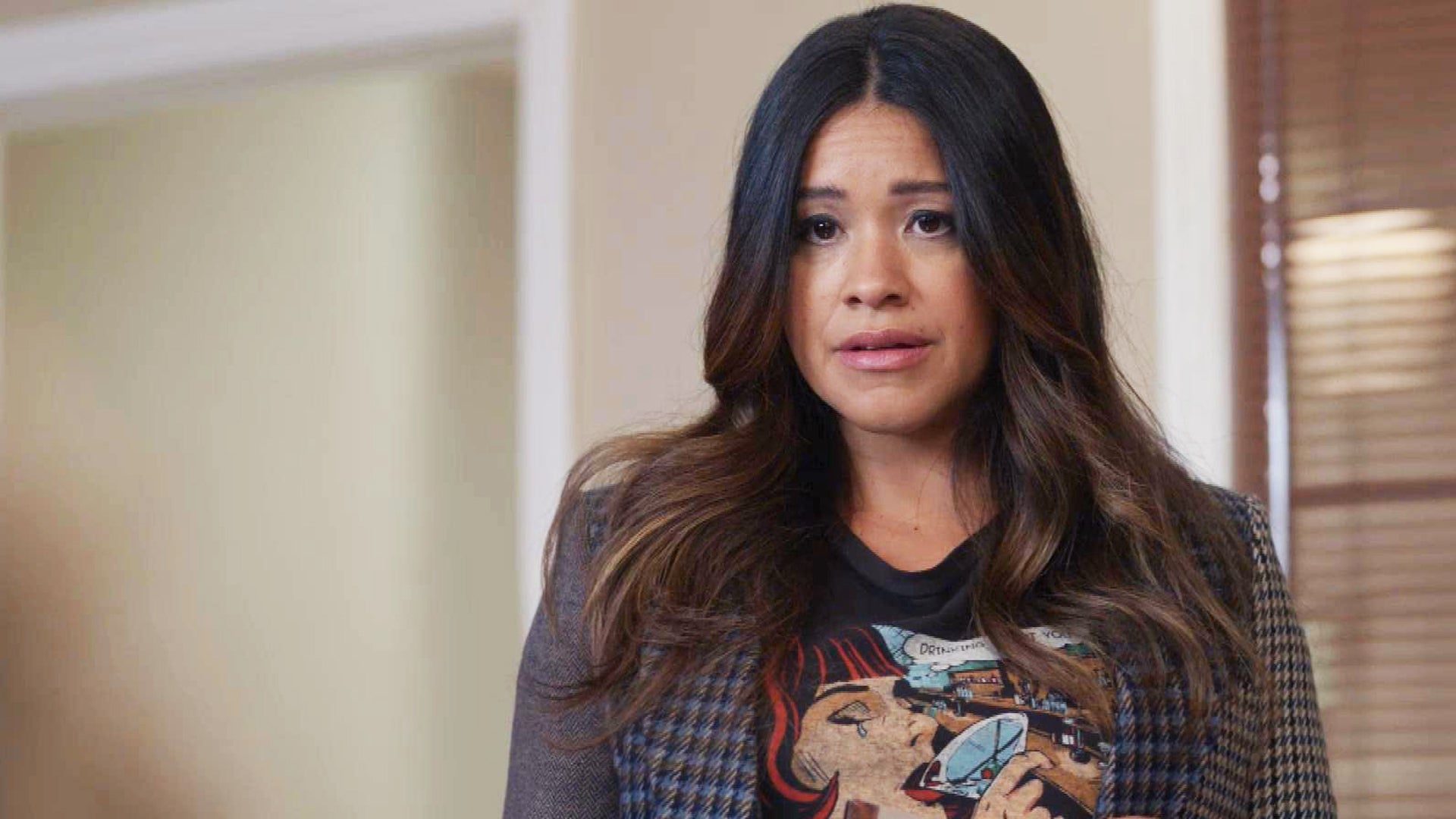 'Not Dead Yet' Finale: Gina Rodriguez Entertains Meeting Up With…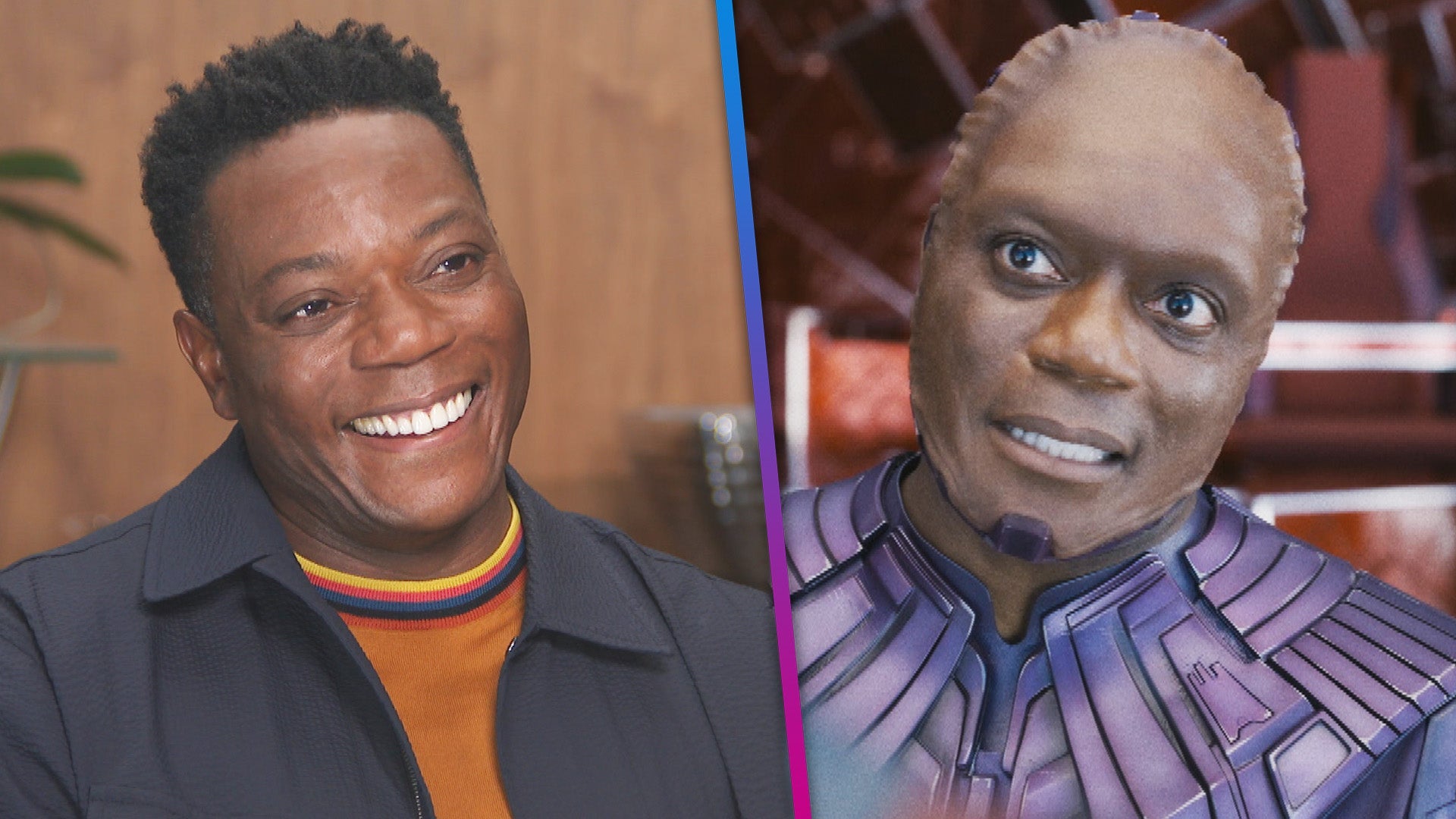 'Guardians of the Galaxy: Vol. 3': Chukwudi Iwuji on Playing 'Na…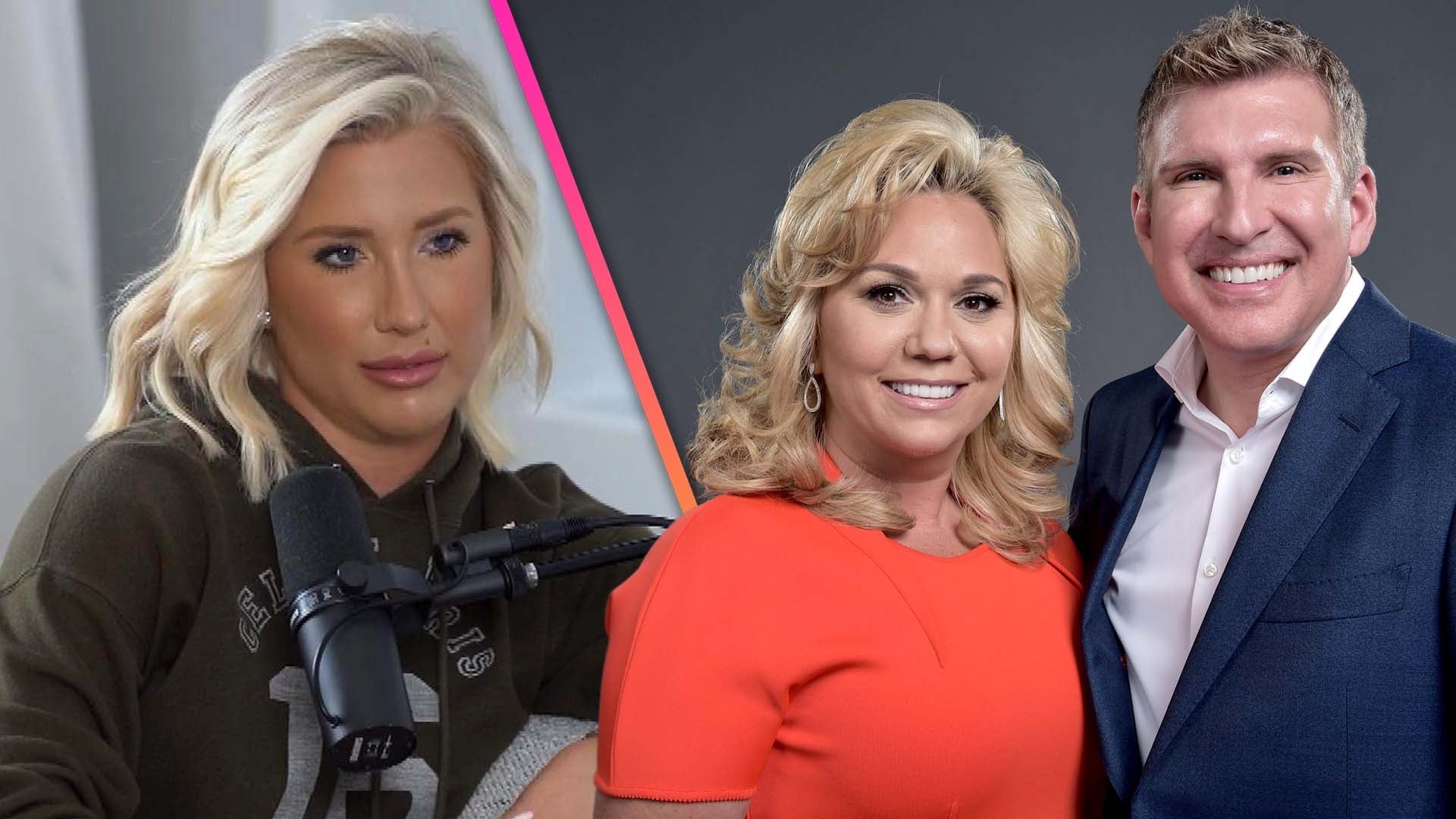 Savannah Chrisley Reveals Parents Todd and Julie Can't Speak Whi…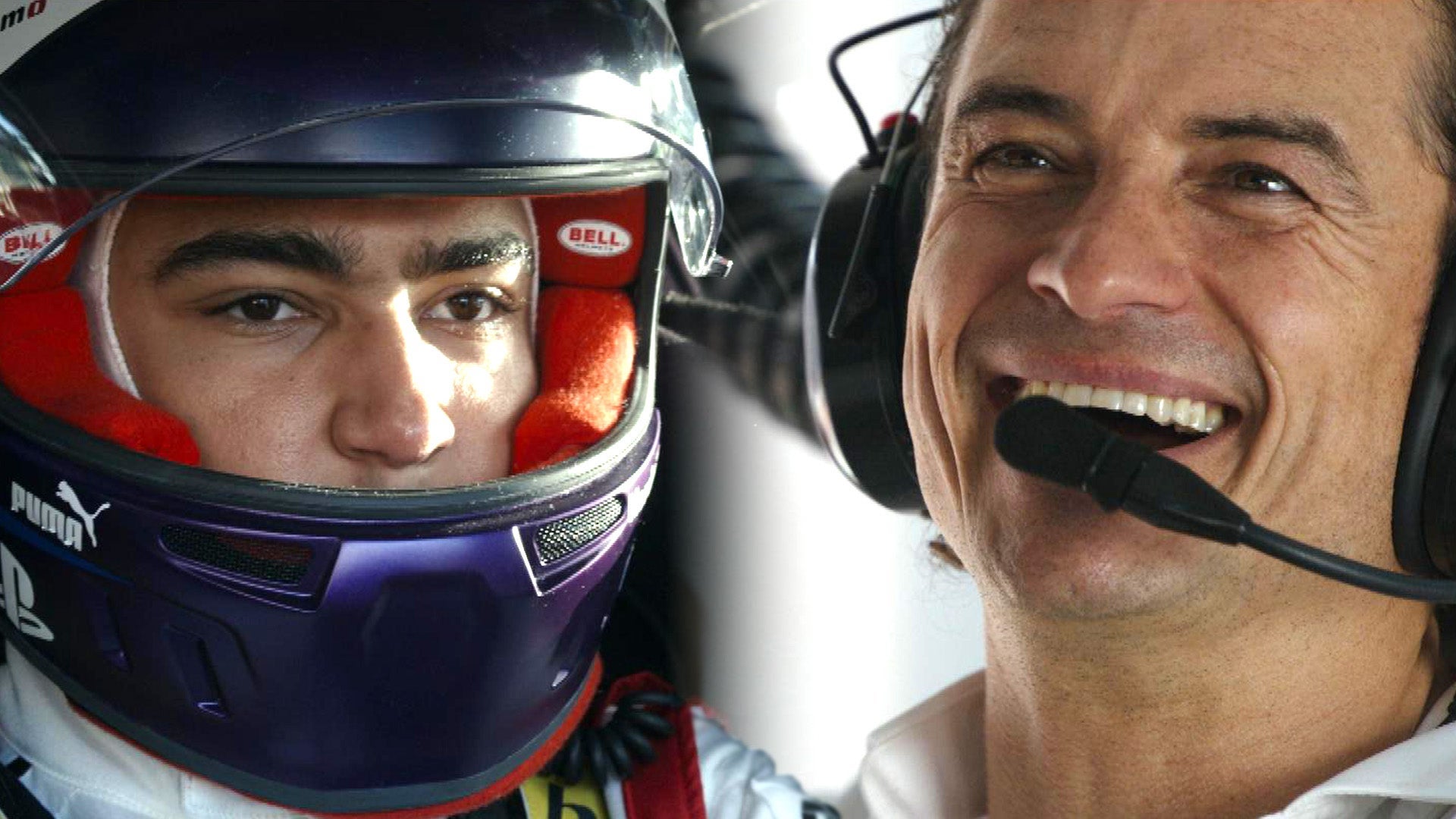 'Gran Turismo' Trailer No. 1
#ChampagneGate seemed to come to a close, making room for some real life drama.
Peter Weber closed the book on his romance with Hannah Brown on last week's episode of The Bachelor, as the women in the house opened a new one between Hannah Ann and Kelsey. The case of the mistaken champagne turned into a she-said, she-said, with name calling and accusations of bullying -- which Peter didn't hesitate to address.
The drama between the ladies has officially started, but with no clear villain, we're not quite sure whose side we're on. ET was live blogging Monday night's episode, which introduced new scandals -- like Alayah allegedly putting on a show for the cameras in the hopes of pursuing "opportunities" after the show.
Peter sent the former pageant queen home (yes, that storyline hasn't ended with Hannah Brown) -- but as the promo teased, she'll be back next week to stir up more trouble. Oh, and Victoria F.'s past also comes back to haunt her, as he ex-boyfriend is the guest musician on her one-on-one date with Peter.
Scroll down for minute-by-minute updates of everything that went down.
Well Played!
6:59 PM:
Next week, Kelsey gets some one-on-one time, and so does Victoria F. -- whose date includes a private concert from her ex-boyfriend. Well played, producers!
Hannah Ann says she's going to be "tackling girls" to get time with Peter -- and Alayah comes back.
Peter admits he feels like he's being lied to, and women seemingly storm out of a date in protest of Alayah's return. Can't wait!
Regrets
6:57 PM:
Peter leaves the ladies for the night, and Victoria again talks about how she's falling in love with Peter and has no RAGRETZ.
Peter, however, tells a producer he doesn't feel good. "Can I ask you why you did it in the first place?" the producer asks.
Peter says he gave in listening to everyone else. "I feel like I'm going to regret this like crazy," he whispers. SO MUCH WHISPERING THIS EPISODE.
"I thought that was the right thing to do, but I don't know," he confesses.
Going Out Strong
6:55 PM:
Peter apologizes to Alayah, who says she's disappointed, but respects his choice.
They say their goodbyes and we're just now noticing Alayah's FIERCE jumpsuit. What a way to go out!
She sniffles and cries on her way out. "I'm not going to hold a grudge against Victoria... but her comments to Peter are the reason I'm going home right now," she says. Ooooh, this drama's making its way to the real world!
The Final Rose
6:53 PM:
Peter picks up that final rose, and gives it to Mykenna. Alayah is quietly crying in the back row.
"Ladies, I'm sorry. If you did not receive a rose, take a moment, say your goodbyes," Chris recites, as Peter says farewell to the women.
Sydney is THRILLED. "She's fake. I stand by what I said," she tells the camera. "I'm proud of Peter for making a stand and going with his gut."
A Last-Minute Switch-Up
6:51 PM:
Peter and Chris whisper in the corner. "I want to give it to her so bad, but I just do not want to regret this," Peter says.
Chris asks how much Peter will regret sending her home, and the Bachelor can't come up with an answer. He thought he'd know for sure while handing out the roses, but he doesn't have a gut feeling.
"I'm sorry for that," he tells the ladies when he returns. Chris emerges.
"There's been a little bit of a change tonight," he says, taking back one rose.
Another Storm Off
6:46 PM:
Alayah is crying to the camera about how she's not ready to go, but we have a feeling her time is limited.
"I'm drawn to Alayah, and I wish I wasn't, but I am," Peter tells the camera. He doesn't want to say goodbye. "I'm wondering what if she could be my future wife. I'm just so confused."
Peter walks off in frustration. "I don't want to regret this."
"What are you going to do?" Papa Chris whispers. Yeah, what?
Who's This?
6:43 PM:
Peter is handing out the roses, and we're seeing women in the line-up we haven't seen in a VERY LONG TIME. Time flies when there's drama.
Rose Ceremony Time
6:42 PM:
It's rose ceremony time, and the women are WORRIED.
"I feel like I'm more confused now," Peter tells them. "I'm doing my absolute best at this. This is not easy."
Girl, Bye?
6:34 PM:
Alayah is in tears and Peter is upset. We think we have an idea of what might be coming next.
"It's not girl drama anymore," Tammy observes.
Papa Chris pops back in to say that Peter went home. "He's emotional, he's confused, and the next time he'll see you is at the rose ceremony," Chris reveals. Womp womp.
Now Mykenna is crying because she didn't get time with Peter. "You don't know what's going to happen tonight," she says.
Not Great, Bob.
6:33 PM:
Peter tells her it "doesn't look genuine." It's not looking great, Bob.
"Hearing that you were trying to cover it up that you guys knew each other..." he tells Alayah.
"I didn't want us not to be here because we knew the other person was doing it," she again defends herself.
"Yeah, I just got a lot to think about," Peter says, and walks away.
Peter and Alayah, Part 2
6:31 PM:
Peter and Alayah, part two.
The Bachelor tells Alayah that he hoped they had squashed it, "but I don't feel 100 percent good about it." "It's not just one or two girls... it's been multiple people," he says, going into his line of questioning.
"Maybe you've been a little manipulative towards some of the other women," Peter suggests. "Did you tell Victoria to tell the producers you didn't know each other before the show?"
Alayah looks like she's been caught. "Before getting here, my biggest fear was I would be disqualified and she would get disqualified... I was very scared that was going to be an issue," she tries to explain. "At the end of the day, that's why I am here, is to get to know you."
Stop It!
6:26 PM:
Peter takes Alayah away again to chat. "My heart says one thing, but my head's screaming, 'Stop it!'" he tells the camera.
A Twist!
6:25 PM:
Peter admits to the camera that his "logical brain" is seeing flags. "I don't want anything disingenuous about this," he says.
Enter Victoria P.
She tells him that she spent three hours with Alaya at Miss USA. "I do know that she asked that I not tell producers that we knew each other, and I didn't understand why," she tells Peter. "She did ask me to lie, and that's not who I am."
"Coming into this, she was really open to all the opportunities that would come after this, even if you weren't her husband. So, maybe she's not the one for you," Victoria P. says.
WOW BOMBSHELL.
Future Alayah Weber
6:22 PM:
Then, seconds later, Peter says he BELIEVES Alayah. WHAT?
"I just want to see Alayah and who you are," he tells her.
They kiss and girl is HAPPY, but she's always happy.
"I feel back on top of the world," she tells the camera. "I was so scared... he was going to want to send me home."
"Future Alayah Weber, out!" she yells, going off to brag to the other girls about how great their conversation went.
Not Buying It
6:20 PM:
Alayah tells Peter the night before was hard for her because she's never had her authenticity questioned.
"My biggest fear in all this is falling for someone, then getting to the end and realizing they're not who they were showing me," he tells Alayah -- who says it's "valid."
"I understand that completely," she says.
Peter asks her if she sees why other girls see fakeness from her. "Not really," she answers. "I choose to be happy."
She tries to keep things positive, focusing on their connection, but Peter doesn't look like he's buying it.
Madison
6:18 PM:
Peter says that it's Madison who helps him forget about all that Alayah drama. He's still replaying their first date in his head.
"I needed this so bad," he tells Madison. "Know that I feel very confident about you. Greatest first date ever."
Alayah is back to b**ching about the drama -- and ready to confront Peter about it all.
Do You HAVE Feelings?
6:12 PM:
Alayah tells Sydney that she showed so much to Peter the night before and is developing feelings for Peter.
"Do you have feelings?" Sydney asks and WE LOVE IT.
Sydney tells Alayah that she's not doing this out of malicious intent -- she just wants Peter to know the truth. Alayah says the girls haven't told her their concerns, and Sydney keeps it real, saying they just don't "have the balls" to say it to her face, and she does.
Alayah is done "being weak." "I'm not going to put out my light just because somebody else is lying," she tells the camera.
She's Not Wrong...
6:11 PM:
Natasha also tells Peter that Sydney "was not wrong," and Lexi says it might be "the background that she has."
"I've never been drawn to her as a person," Lexi says, and it's our new favorite polite insult.
Hannah Ann is silent in all this venting from Alayah, and we're wondering what's on her mind. Alayah goes off to chat with Sydney, and WE'RE READY FOR THIS CONFRONTATION.
Something's Not Adding Up
6:09 PM:
Peter apologizes for putting Sydney on the spot during the date, and she says it's OK, and that she wants him to make his own decisions.
"I'm not ever going to apologize," Alayah tells the other women.
"Nobody has expressed any concerns to me," she tells the camera -- but it seems the women are expressing those concerns to Peter.
Kelsey tells Peter that Alayah knows how to "turn it on."
Doubt
6:08 PM:
Peter arrives, and energy is low. "I'm looking forward to today to have a fun pool party, but being honest with you, I'm not really feeling my best," he announces, revealing he's feeling "doubt creeping in."
Peter wants to find magic at the end of this, and knows the pool party is the way to get answers. "Sydney, do you mind if I grab you for a second?" he asks.
Peter tells Sydney he feels "frustrated."
Pool Party
6:05 PM:
At the house the next morning, Alayah tells another woman she feels "blindsided."
"This was just such a shock," she tells the camera. "If Peter decides to send me home tonight, I want that to be his decision."
Enter Chris Harrison, who announces Peter's coming over for a pool party. "Use your time today wisely," he says.
Peter Takes Sides
6:01 PM:
Peter returns to the group and picks up the rose. "Sydney, I appreciate you being honest with me... that really does mean a lot, and it shows me a lot. So Sydney, will you accept this rose?" Peter asks. WOW, sides have been taken!
"I will see you guys later," Peter tells the ladies and walks away.
Alayah is pissed. "At the end of the day, it's going to be me and Peter," she tells the camera.
Snot or Tears?
6:00 PM:
Alayah tells Peter she's confused and blindsided, and he feels the same way.
"It sucks that I get called into question about what I'm doing here," she says, now bawling. We can't tell if those are tears over her lip or snot coming out of her nose, but either way it's unfortunate.
Now Peter is even more confused. "I did respect Sydney a lot. She spoke it like she saw it. I'm looking for that honesty and someone who's not afraid to put me first," he tells the camera. "I just hope that I'm not getting fooled."
The Whole Night Has Been Ruined
5:57 PM:
Alayah and Sydney go at it.
"This whole night for me has been ruined," Alayah tells Sydney.
"When the cameras are on, you do react a little too much, and it looks fabricated," Sydney says. "I will never lie, and I will always stand my word and I did that."
The argument escalates and Alayah walks away to chat with Peter.
SO AWKWARD
5:56 PM:
Peter brings up the concerns with the whole group. "I saw what happened firsthand last season... I hate feeling like I might possibly be fooled right now," he says. "Sydney, sorry to put you on the spot... I trust you, and I want to just squash this now."
"Um, maybe Alayah," Sydney answers. HOW AWKWARD. Alayah stares daggers at her.
"Does anyone else feel that way?" Alayah asks the group and it's CRICKETS.
"I just ask, be real, be raw. Be yourself," Peter says. "I am giving this my everything... if you're not feeling it, if you're doing it for the cameras... I do not have time for that."
Peter gets up and walks away. DRAMA IS COMING.
Subtle
5:52 PM:
Peter is SO optimistic and is kissing everyone. Now, it's time for Sydney to spill some tea.
"Who you do have stronger connections to right now, it seems like I'm the polar opposites of those people," she says. Subtle. NOT.
Sydney tells Peter that some girls are putting on a facade. "You definitely do see some of these girls aren't being very genuine with me?" he asks.
Sydney tells him it's a whole different person for someone... and she doesn't want him to get blindsided.
Peter says it's a huge fear for him. "I saw it with Hannah last season. Seeing her fall for someone not there for the right reasons," he says.
A Few Notes...
5:51 PM:
Kelley has only known Peter for like, a week, but she already has notes on his appearance. "I'm a scruff kind of girl," she says, encouraging him to trim his beard down a bit.
Peter appreciates her notes. "Do you think this is something that could work for you?" he asks her.
Kelley says she's out of her comfort zone here, but that "it's worth it."
"She's an attorney, she's very, very smart," Peter notes.
Do You Work at All?
5:45 PM:
Now Sydney is confronting Alayah. "Do you work at all?" Sydney asks. We would have spit out our drink if we had one. Where's our champagne?
Alaya says she has three jobs, but still maintaining her pageant title. We think she's Miss somethingorother. Sydney tells Alayah that she sounds so rehearsed and "on" and offers her some advice: be real to Peter.
"He's here to figure it out," Sydney says.
Sydney tells the camera that Alayah is manipulating Peter, but that she sees through her.
Being Abandoned
5:43 PM:
At the night part of the date, Alayah can't wait to show Peter a new side of her. She wants to open up more about the stuff she's been through, like "being abandoned" by people in her life. Sounds like a story is coming.
Jk, she and Peter are talking about how much she loves that he's a pilot, and then he finds a crown and puts it on her head.
"She really opened up and really impressed me," he said. DID WE HEAR THE SAME CONVO?
Flags
5:36 PM:
Commercial break time, but first -- we get more a hint of what's going on with Alayah.
Vicotoria P. says Alayah asked her not to tell producers they knew each other before the show, and Peter notes "there are flags." Wow!
Fighting Dirty
5:35 PM:
Alayah and Sydney go head to head in the championship match -- and it gets dirty. There's hair pulling, pounding, and Alayah ~sitting~ on Sydney. At the end, Alayah comes out on top.
"You are the queen of the bedroom, for sure," Peter teases and Sydney says she's in for a "rude awakening."
Going at It
5:33 PM:
Tammy didn't come to play. Our girl is "disqualified" for her moves in the ring -- but we appreciate how far she went.
Next up, Alayah and Sydney go at it -- and we already know these two have beef. They're going hard, and Peter likes it.
Whack Somebody
5:30 PM:
... it's a pillow fight!
"I wanted to give you ladies the opportunity to let out that aggression in Demi's Extreme Pillow Fight Club," Demi says from inside the ring.
The ladies start trying out their moves -- but are determined to keep it light hearted. Our girl Tammy, meanwhile, is ready to "whack somebody."
Demi Is Back!
5:29 PM:
Demi Burnett is back, "b**ches," and not just to roast the ladies.
After turning the house upside down, the Bachelor in Paradise alum brought some backup for the date she's planned -- and outfits for the women to put on.
Some women got cute PJs and others got lingerie -- which one woman just pronounced LINGER-EE -- and we'll see what it all leads up to in a minute.
More Drama
5:23 PM:
We get a taste of the drama to come with Alaya -- and Sydney calling her "fake."
"I hope Peter will be able to weed that out," Sydney says.
Falling in Love?!!?!??!
5:20 PM:
It feels "so right" for Peter, and he decides to give Victoria P. the rose.
"I would gladly accept this rose," she gushes -- and they kiss.
"Tonight, Peter accepting me for who I am and saw my heart, and I couldn't have asked for anything more. After today, I feel like I could see the life I always dreamt to have. I am falling in love with Peter," she gushes to the camera.
"He could be my knight in shining armor," she says.
A Heavy Week
5:18 PM:
Victoria P. continues, telling Peter there were some days she didn't know where her meal would come from. She unloads, transitioning into how her upbringing affected her relationships, and how she didn't think she was deserving of someone.
Now, she's grateful for how Peter has showed her the love she deserves. Victoria P. apologizes for sharing so much during what's a "heavy week" for Peter.
He tells her not to apologize and that he's grateful she's opening up.
Getting Emotional
5:15 PM:
Peter and Victoria P. continue to connect on the night part of the date, with the Bachelor looking forward to learning more about her.
"You have just allowed your heart to come through, and you just have that nurturing side and so much love to give," Peter says.
Victoria tells Peter there are reasons she is that way, and then starts to cry. "My dad passed away when I was really young, and after that, my mom really had a hard time and kind of fell into addiction," she reveals. "I grew up in and out of shelters growing up. My mom really struggled, and I really had to be the rock for her and for my sister."
Up Next
5:11 PM:
Up next -- another round of drama, someone who's not genuine -- and a pillow fight hosted by Demi Burnett!
Hashing It Out
5:08 PM:
Back at the mansion, Hannah Ann and Kelsey hash out their drama.
Kelsey tells Hannah Ann that she won't "tolerate" being called a bully, and Hannah comes back with her evidence: the list of names Kelsey called her.
"I'm not a champagne stealer," Hannah Ann says, as Kelsey says it's not about the champagne -- and she DOESN'T REALLY EVEN LIKE CHAMPAGNE. WHAT IS HAPPENING?
"Why are we so focused on this champagne bottle?" Victoria F. asks the other ladies -- and we agree (but also we love it).
Hannah Ann is in tears, and it doesn't look like she and Kelsey are reaching a resolution.
About Last Night
5:08 PM:
Victoria brings up the #ChampagneGate drama, telling Peter she was concerned for him. SO SWEET!!
Peter loves the attention, and loves Victoria, so he goes in for a kiss. "I had so much fun with Victoria," he tells the camera. "It just feels so comfortable and natural."
"I could've just found my dance partner for life," he says. MORE KISSING!
Country Boy
5:05 PM:
Peter is a country boy??? We think he's from Florida / Westlake Village, California, so where are these line dancing moves from?
Peter is outfitting Victoria P. in a hat and boots -- and they head over to show off their moves.
"Victoria's looking gorgeous on the dance floor," he gushes as they dance it out.
Another Date!
5:04 PM:
With all that drama, we almost forgot that Peter has other women to date. Victoria P. has a one-on-one, and she's excited to focus on her and Peter's relationship.
"Yesterday was weird," Peter tells Victoria P. after picking her up for the date. They're ready for "no distractions" as he shows her around his hometown.
More Tears
5:02 PM:
The next day, both Hannah Ann and Kelsey are IN TEARS. "Why would I steal champagne?" Hannah Ann asks another woman, bawling her eyes out.
The other ladies discuss the drama -- and Natasha says, "with those two, you just don't know what's going to happen."
A Truly Great Recap
5:00 PM:
We're starting right where we left off with an EXQUISITE recap of #ChampagneGate. Tears! Name-calling! Accusations! Here for ALL OF IT.
Kelsey is not happy about being called a bully, and after Peter confronted her with what Hannah Ann said about her, he has to make a decision.
The Bachelor airs Mondays at 8 p.m. ET/PT on ABC. See more in the video below.
RELATED CONTENT:
'Bachelor' Fans Can't Stop Tweeting About Kelsey's #ChampagneGate -- See the Funniest Reactions
'The Bachelor': Peter Weber Ends Things With Hannah Brown But Promo Teases They Might Not Be Over
'Bachelor' Peter Weber Says Hannah Brown Was His Biggest Heartbreak (Exclusive)
Related Gallery