TV
'The Bachelor': Peter Weber Ends Things With Hannah Brown But Promo Teases They Might Not Be Over
By
'Bachelor' Premiere: Peter Weber Admits He's Still In Love With …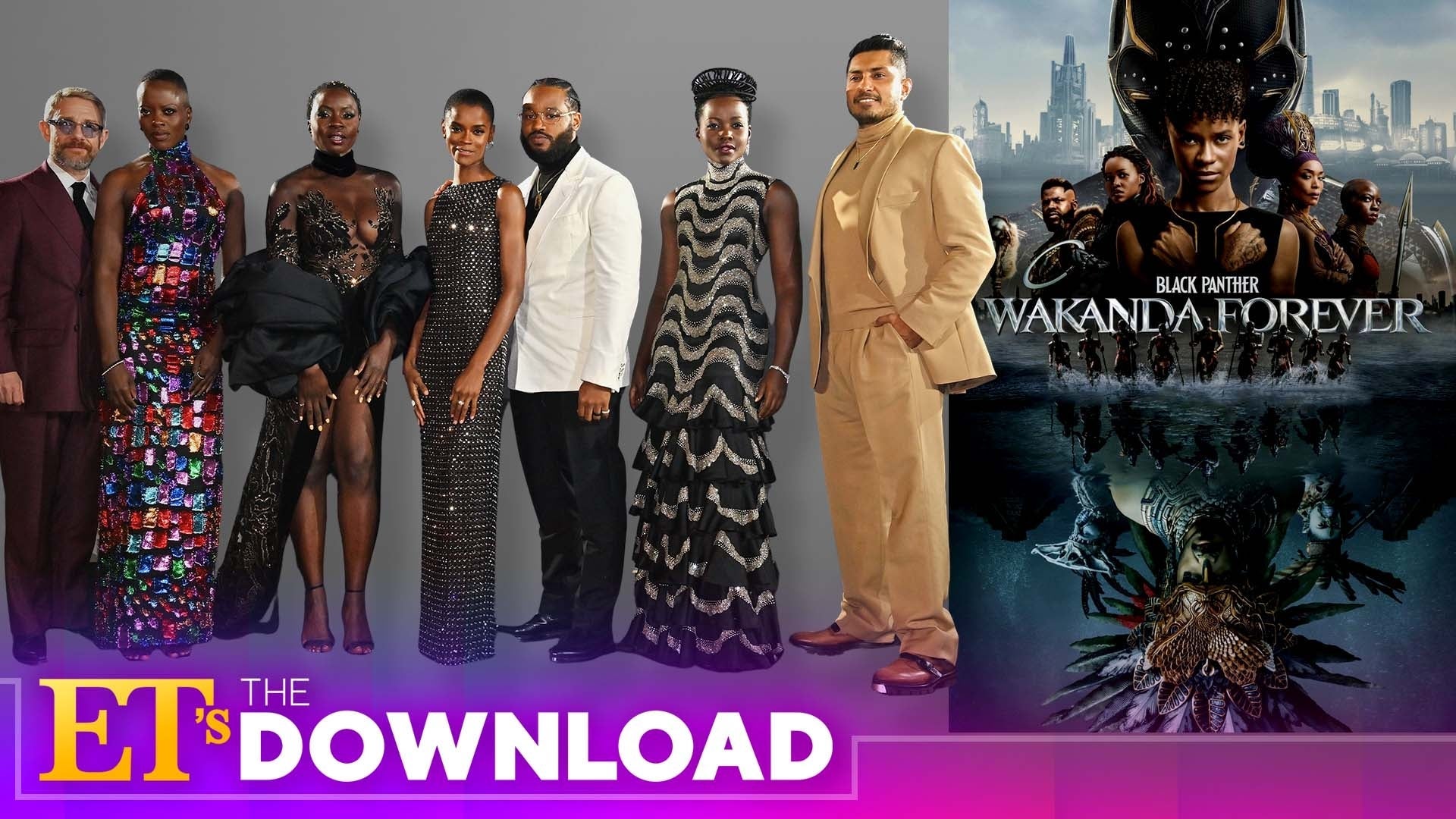 'Wakanda Forever' Cast on Filming After Losing Chadwick Boseman …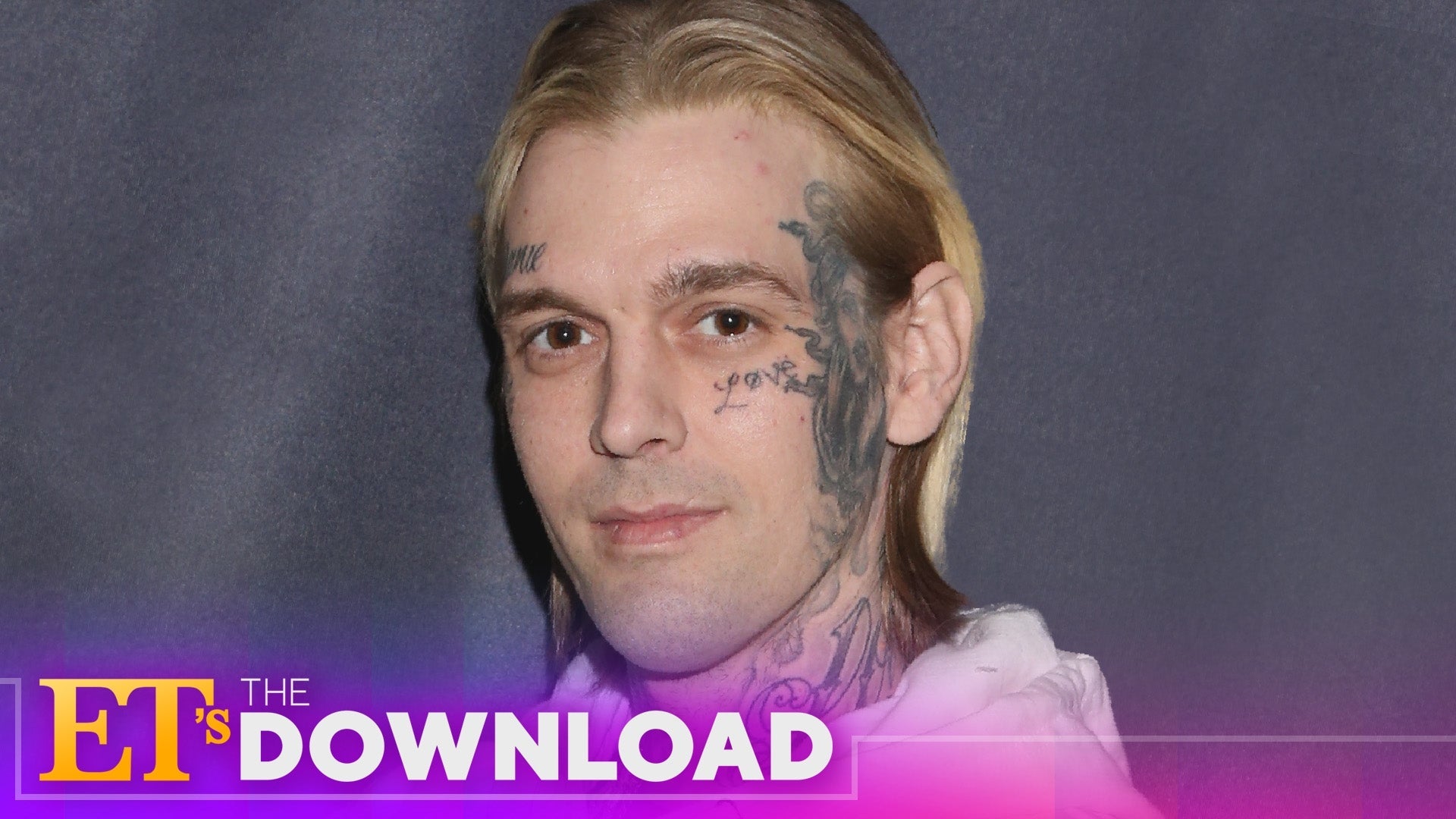 Aaron Carter Dead at 34: Celebrities React | ET's The Download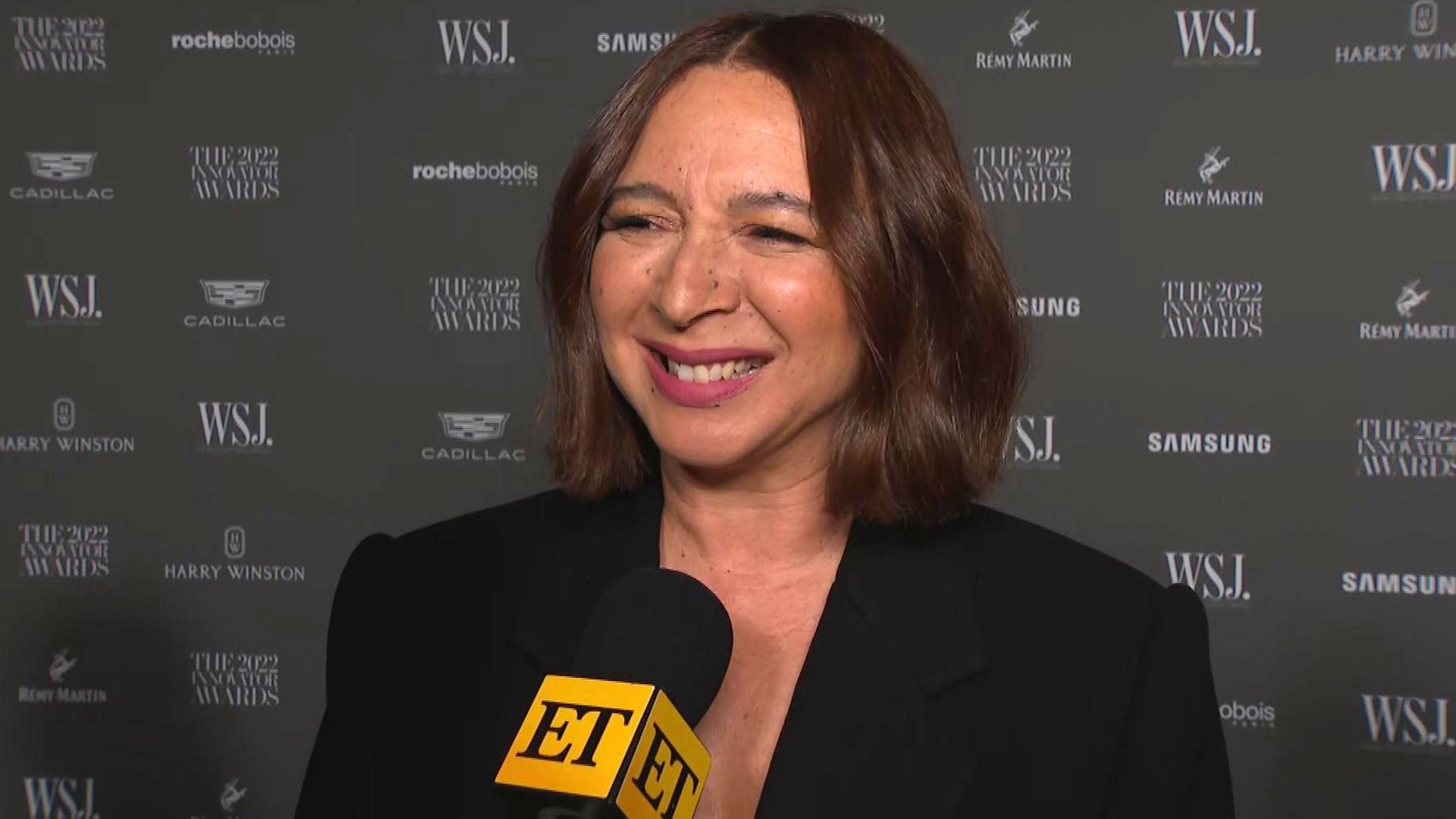 Maya Rudolph on Advice She'd Give Her Younger Self During 'SNL' …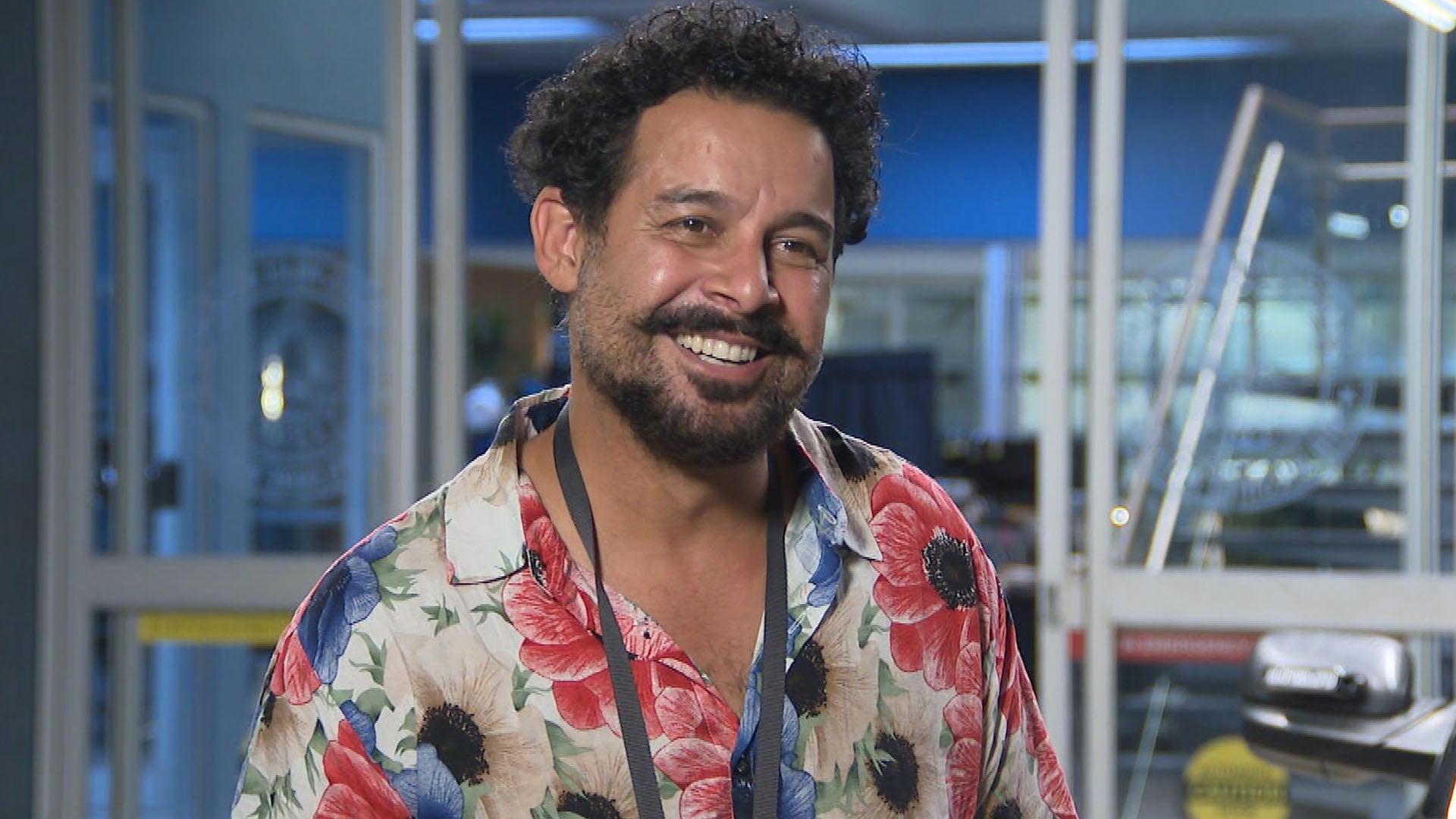 'This Is Us' Star Jon Huertas on Stepping Behind the Camera to D…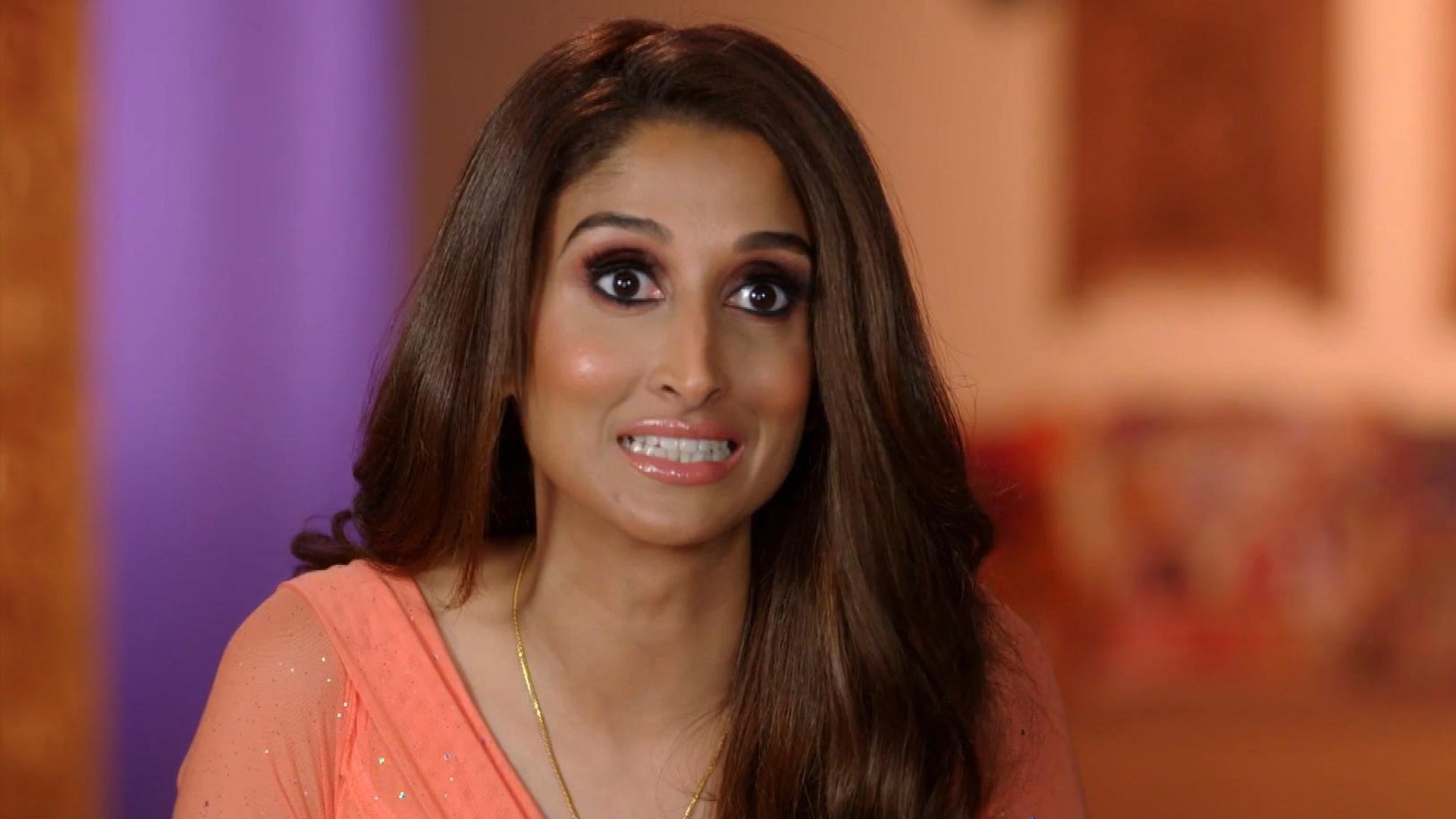 Why 'Family Karma's Anisha Ramakrishna Is Keeping Her Marriage O…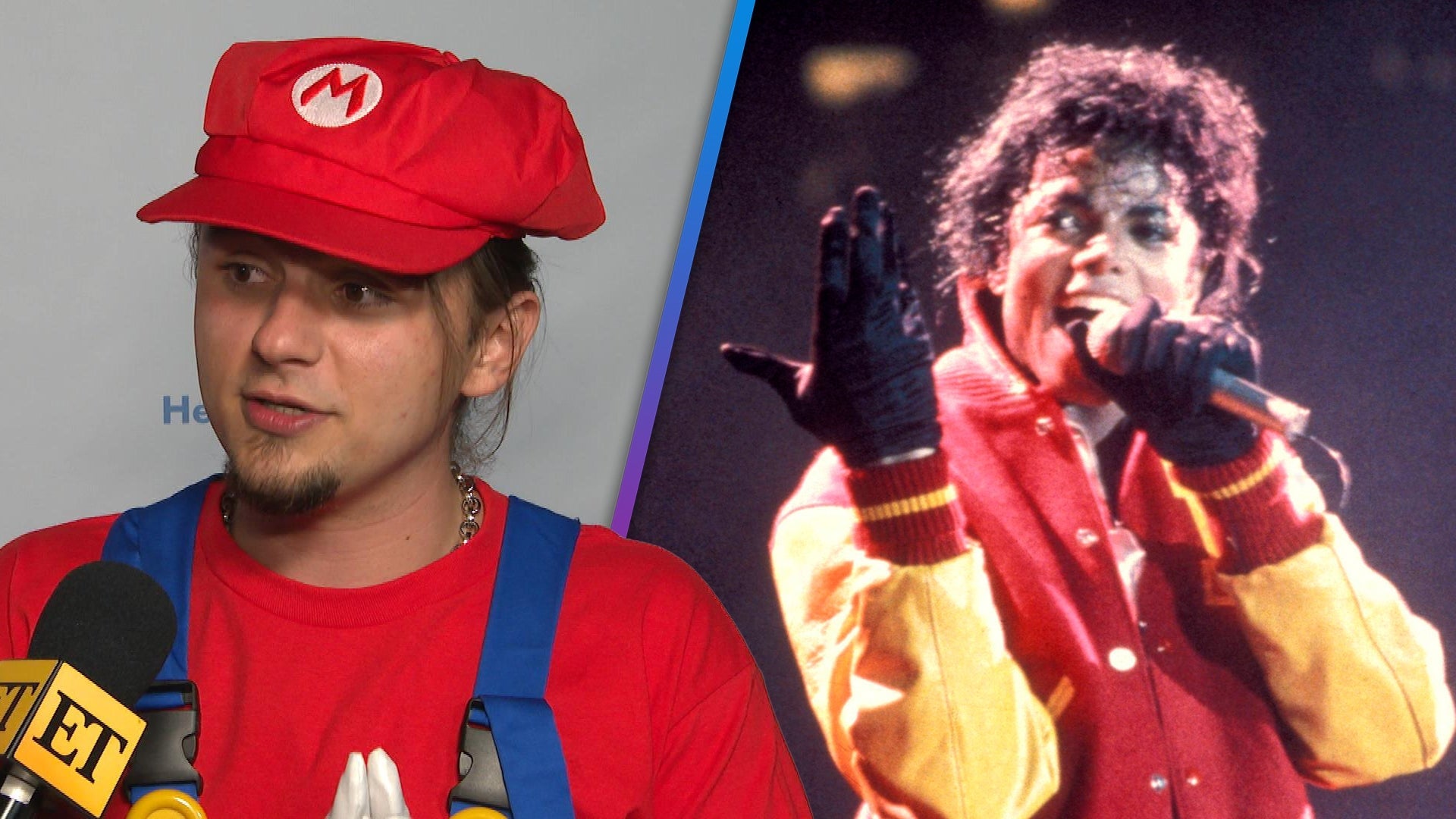 Michael Jackson's Son Prince Shares Advice to Kids Grieving Loss…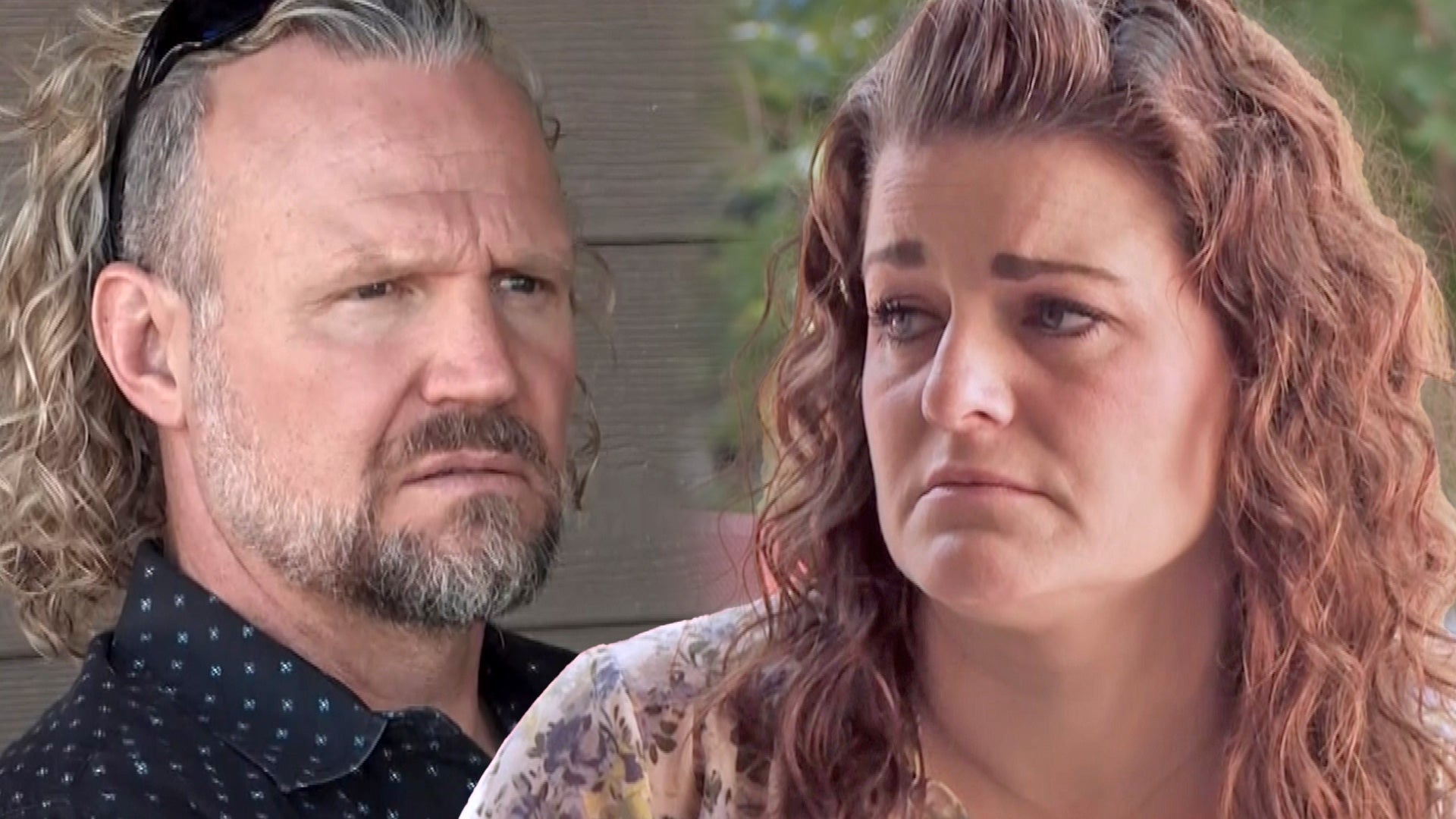 'Sister Wives': Kody Claims He Could Handle Having Brother Husba…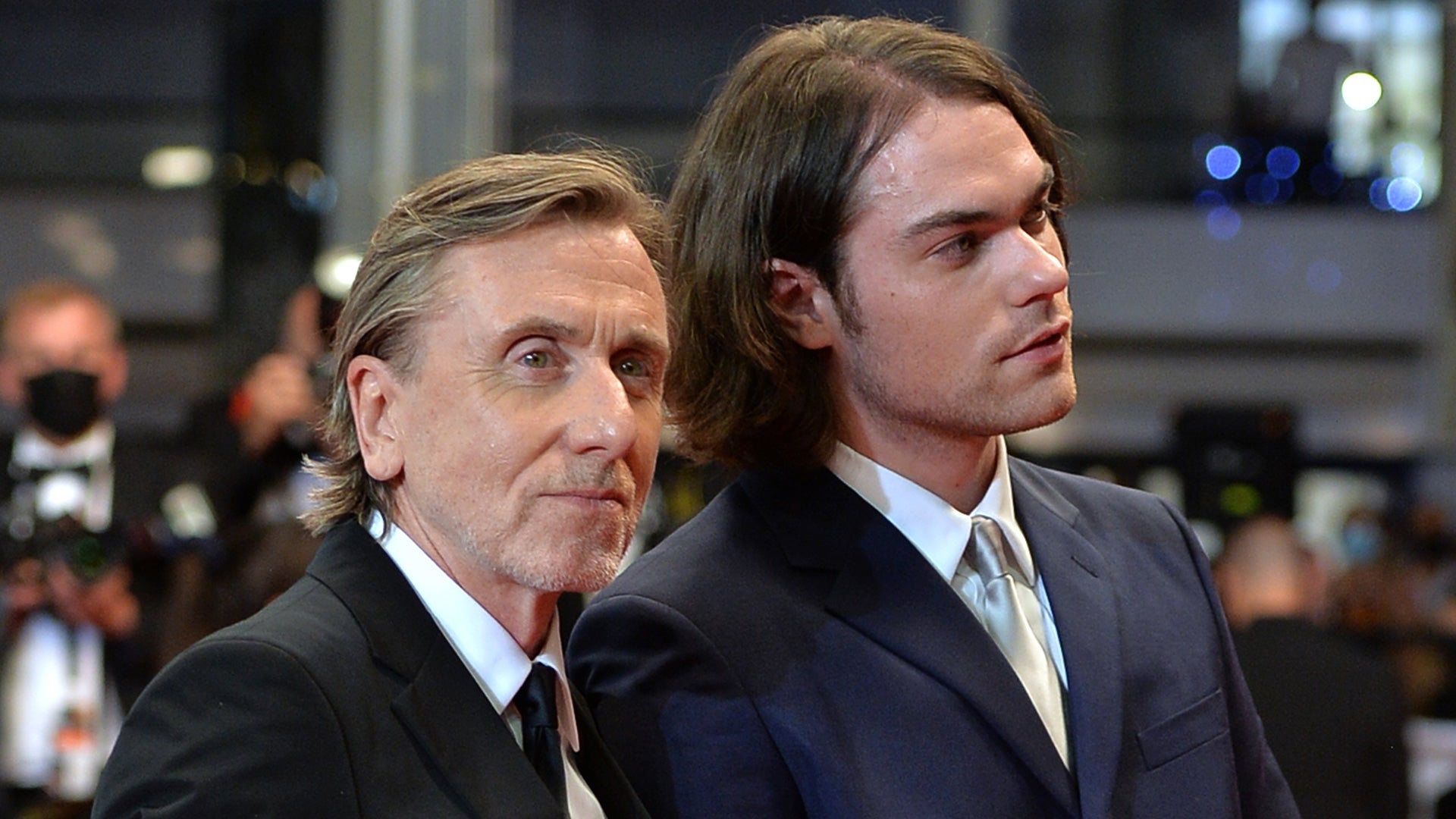 Tim Roth's Son, Cormac, Dead at 25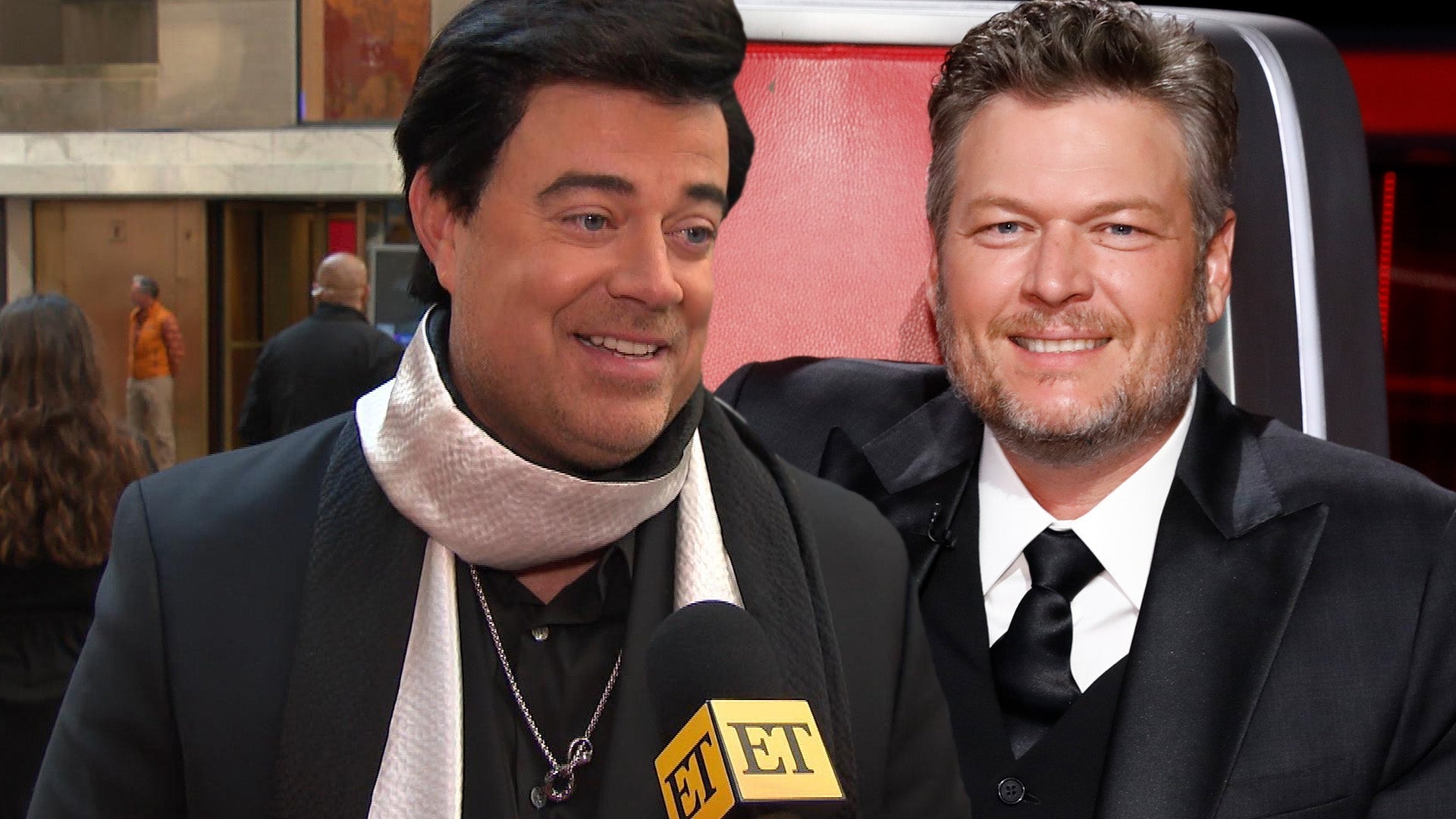 Carson Daly 'So Bummed' Blake Shelton Is Leaving 'The Voice' (Ex…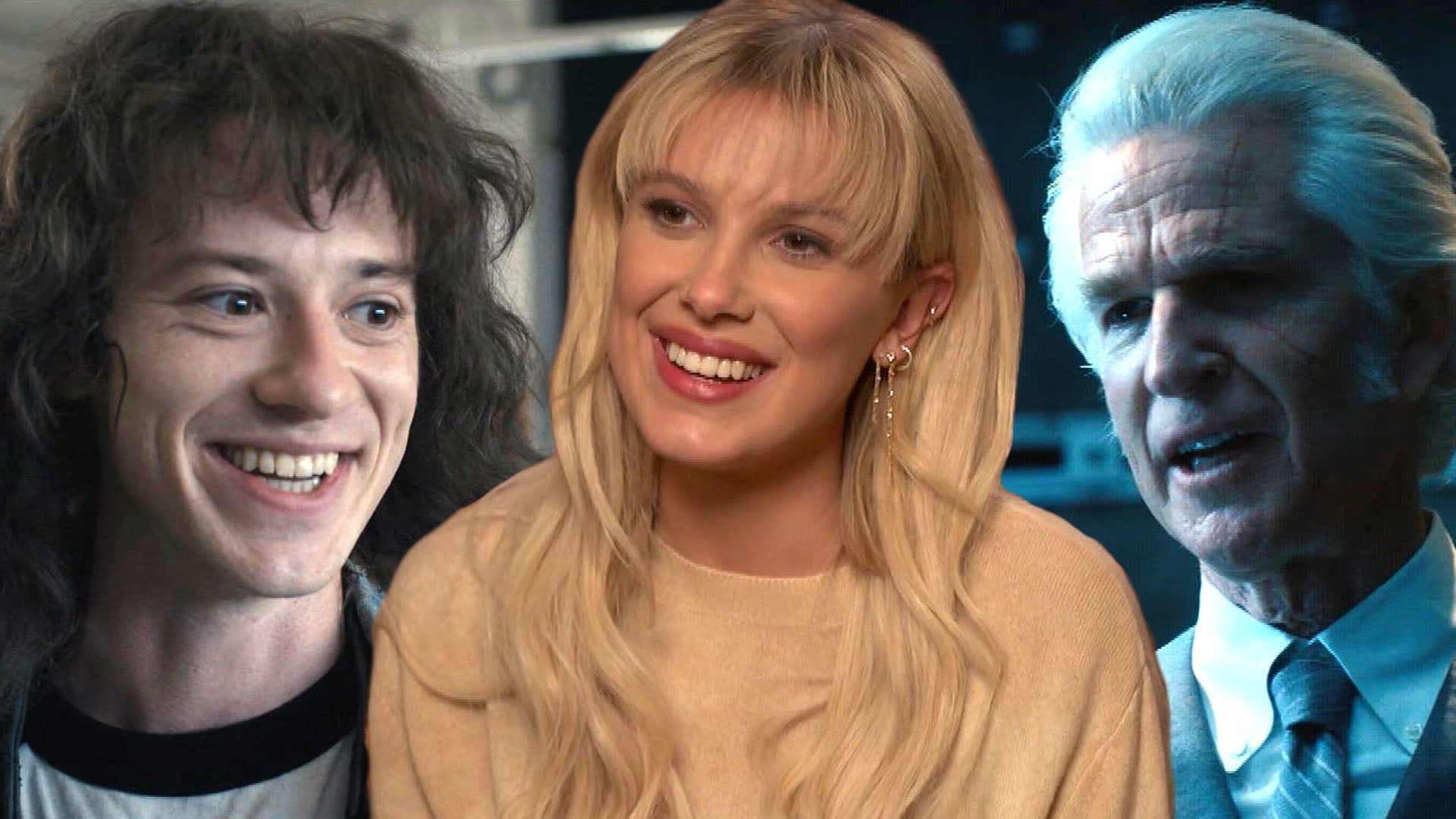 Millie Bobby Brown Reacts to Viral 'Stranger Things' Fan Theorie…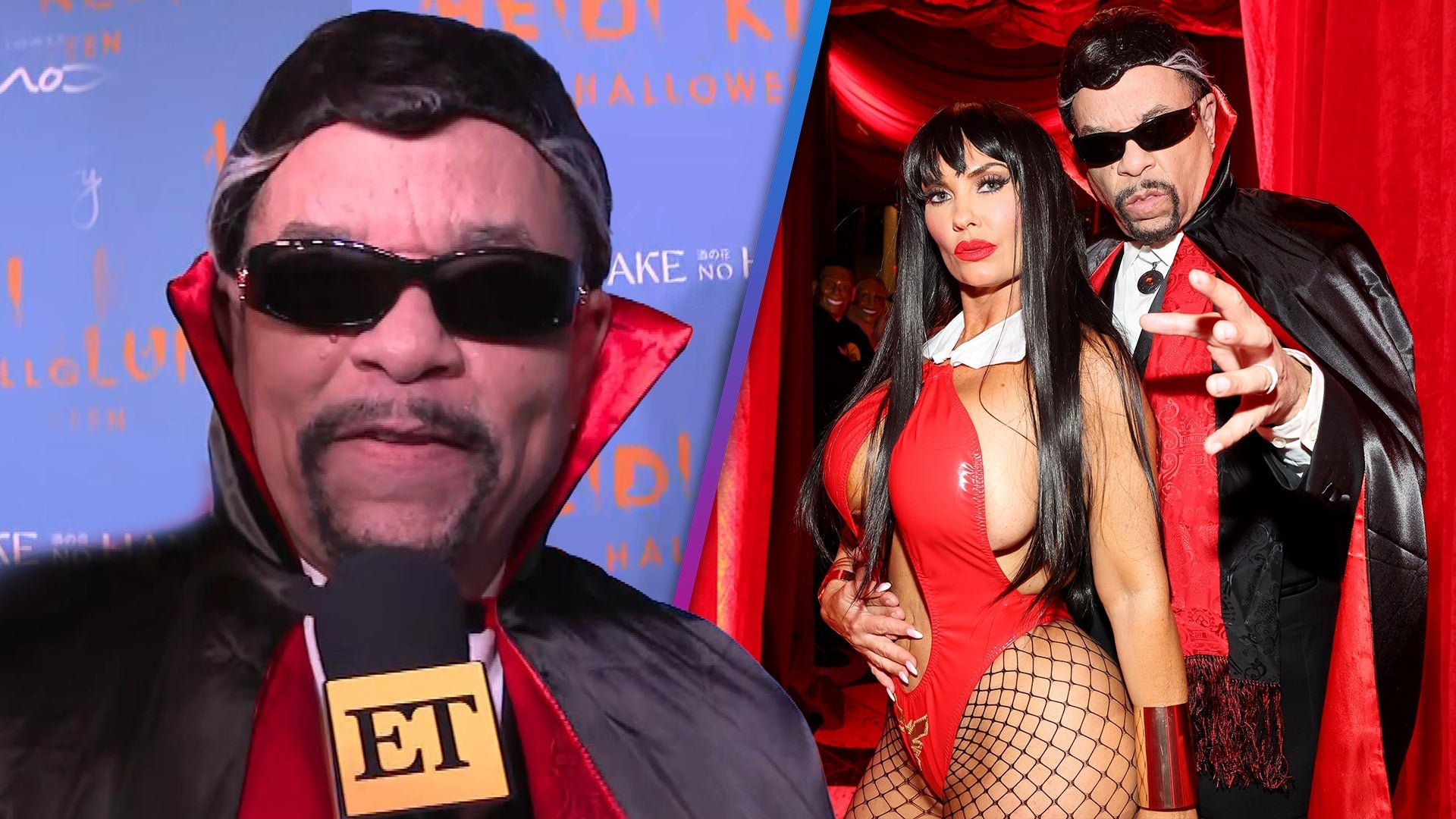 Ice-T Reacts to Longest-Running Actor Title and Breaks Down 'Ice…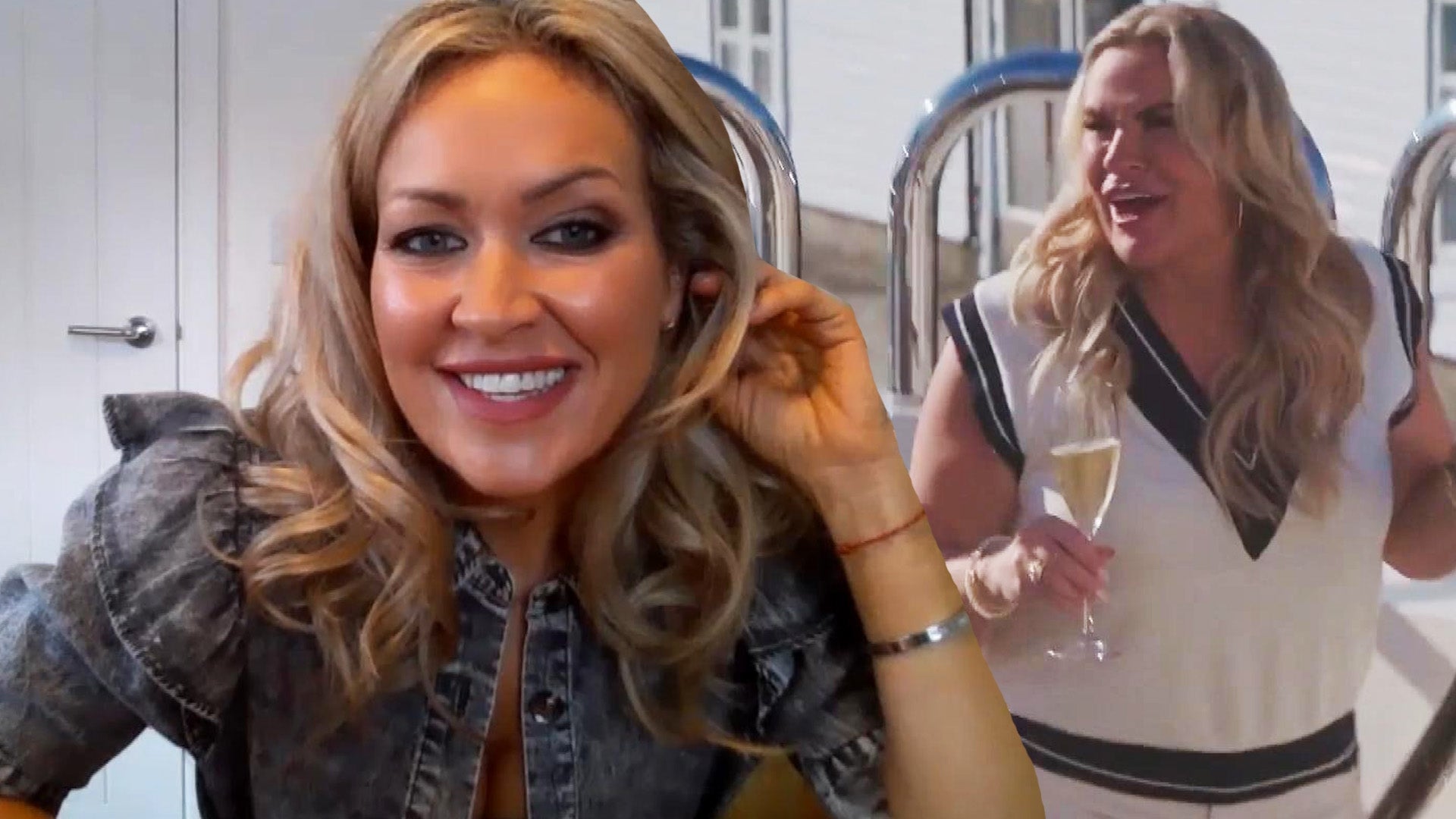 Faye Clarke on Upping the 'Below Deck' Game With 'Adventure' Ser…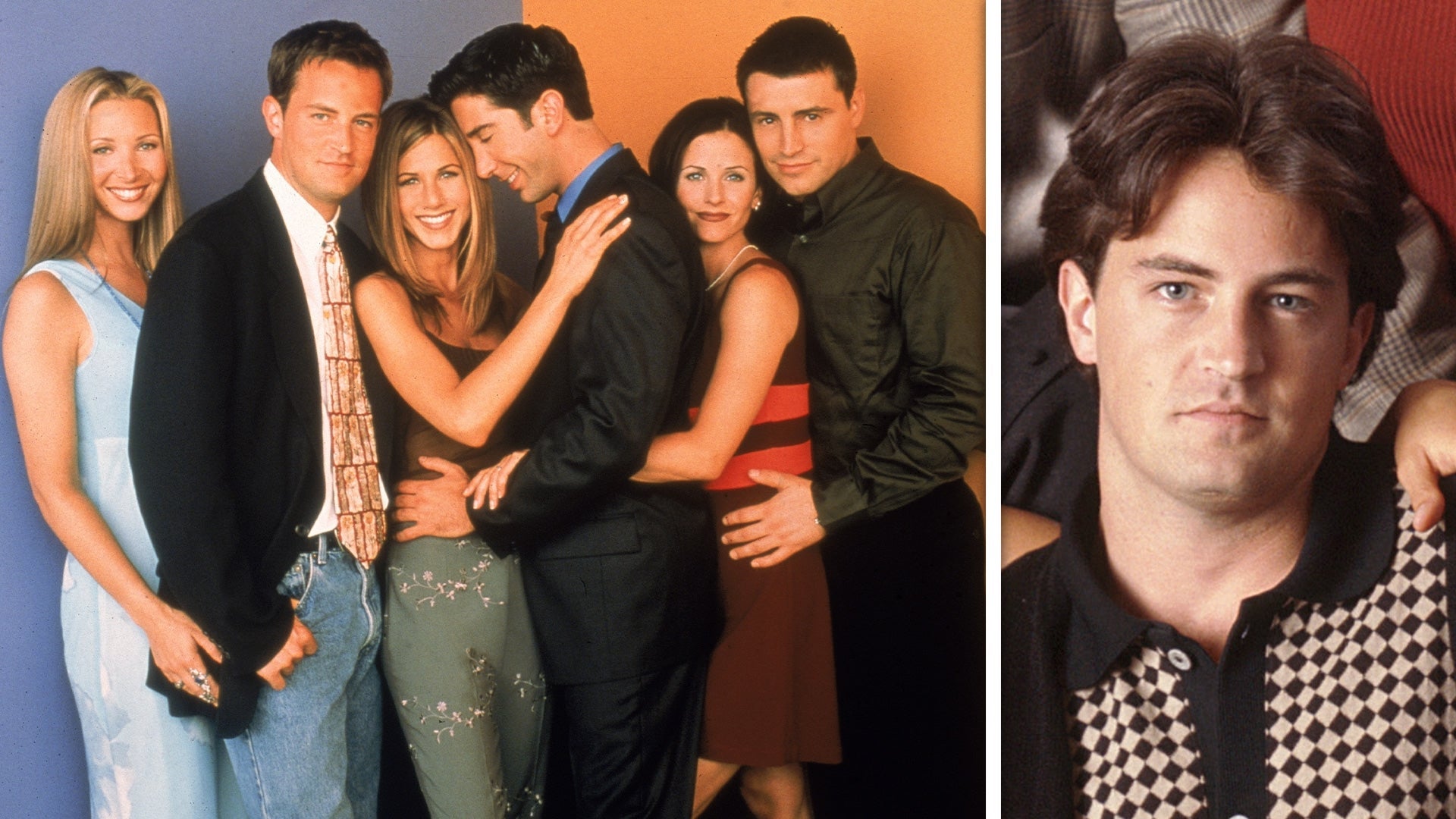 Matthew Perry Says He Felt 'Nothing' When 'Friends' Ended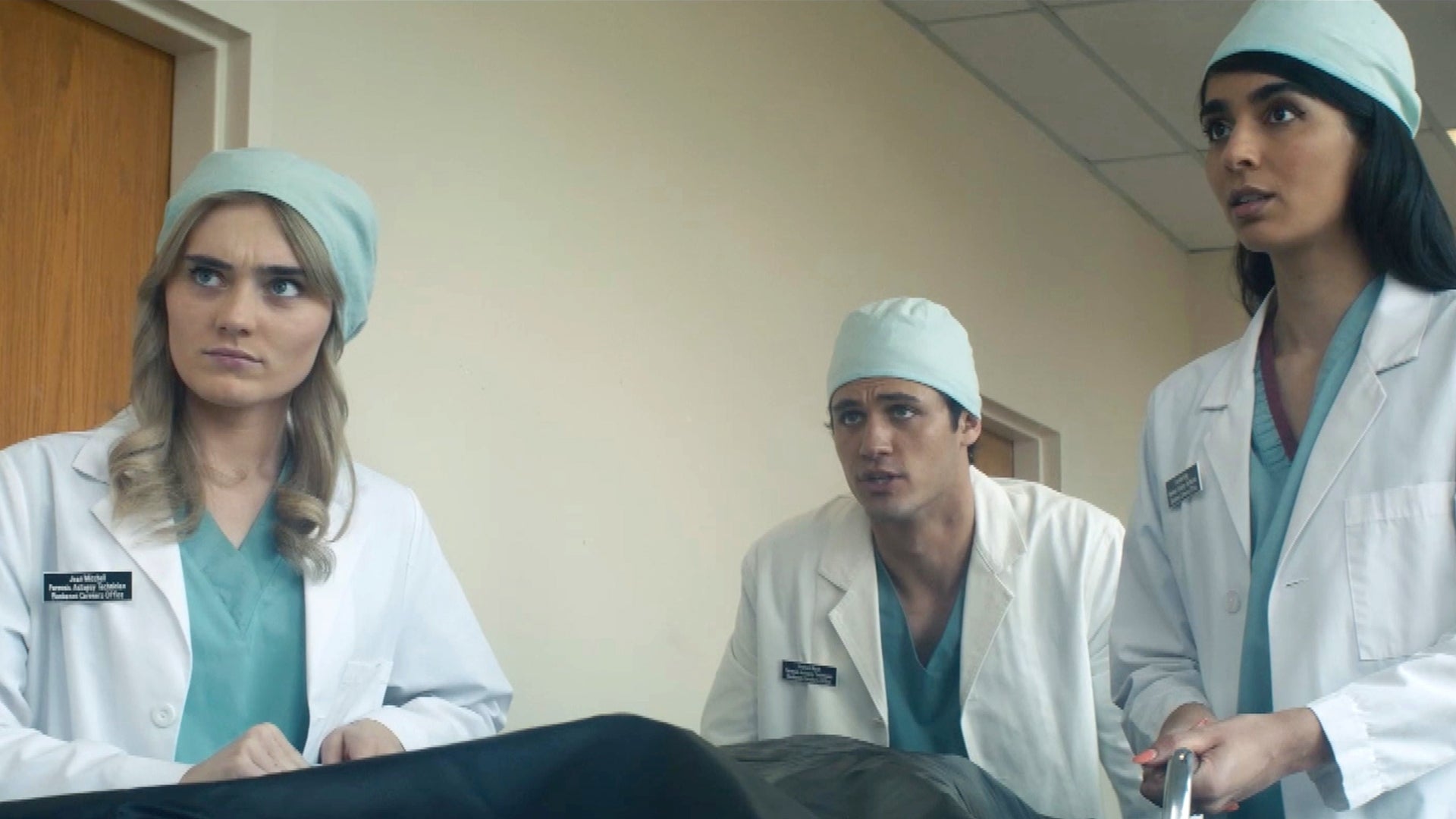 'The Winchesters' Sneak Peek: John, Mary and Their Friends Break…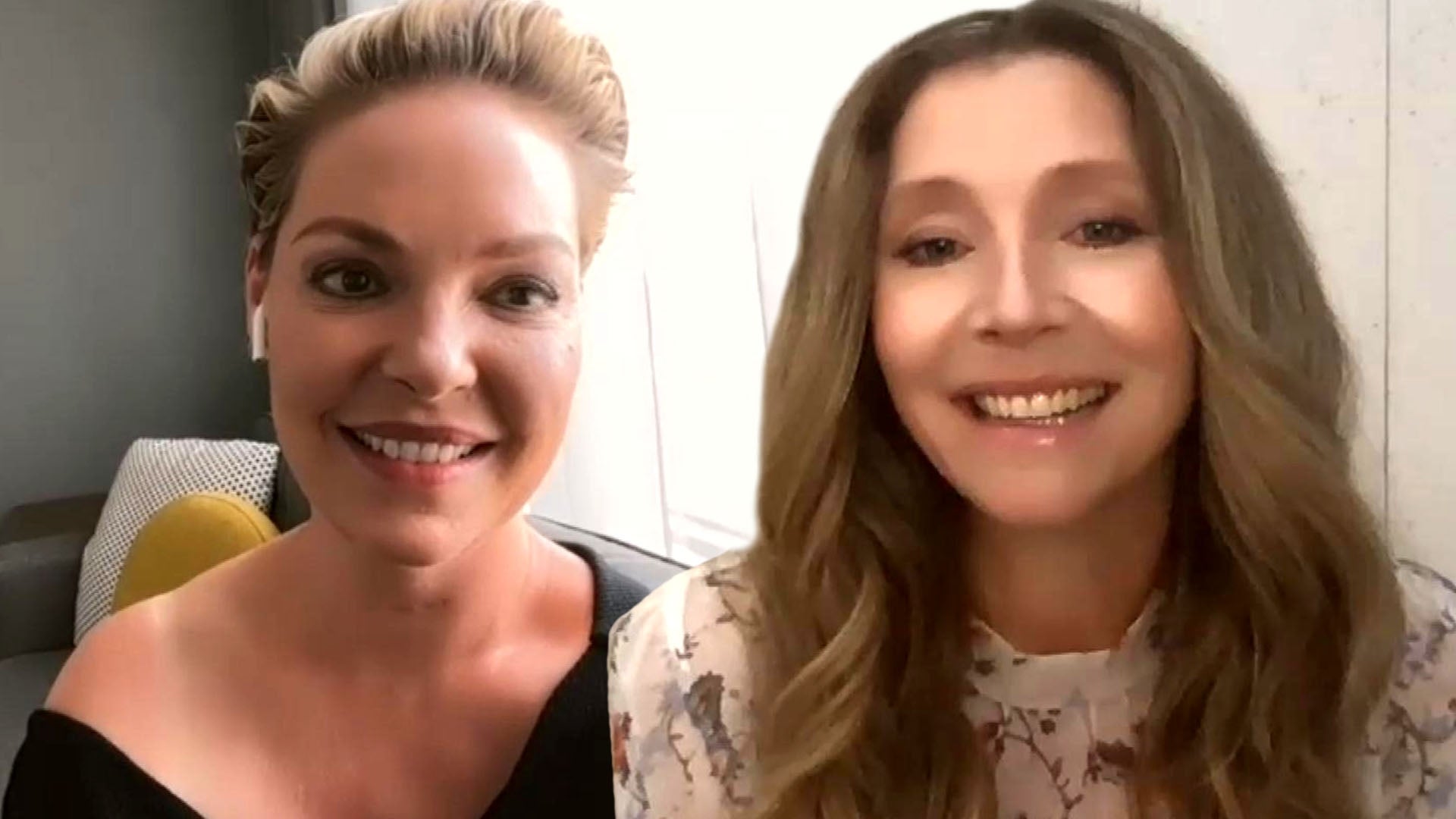 'Firefly Lane': Katherine Heigl and Sarah Chalke on Saying Goodb…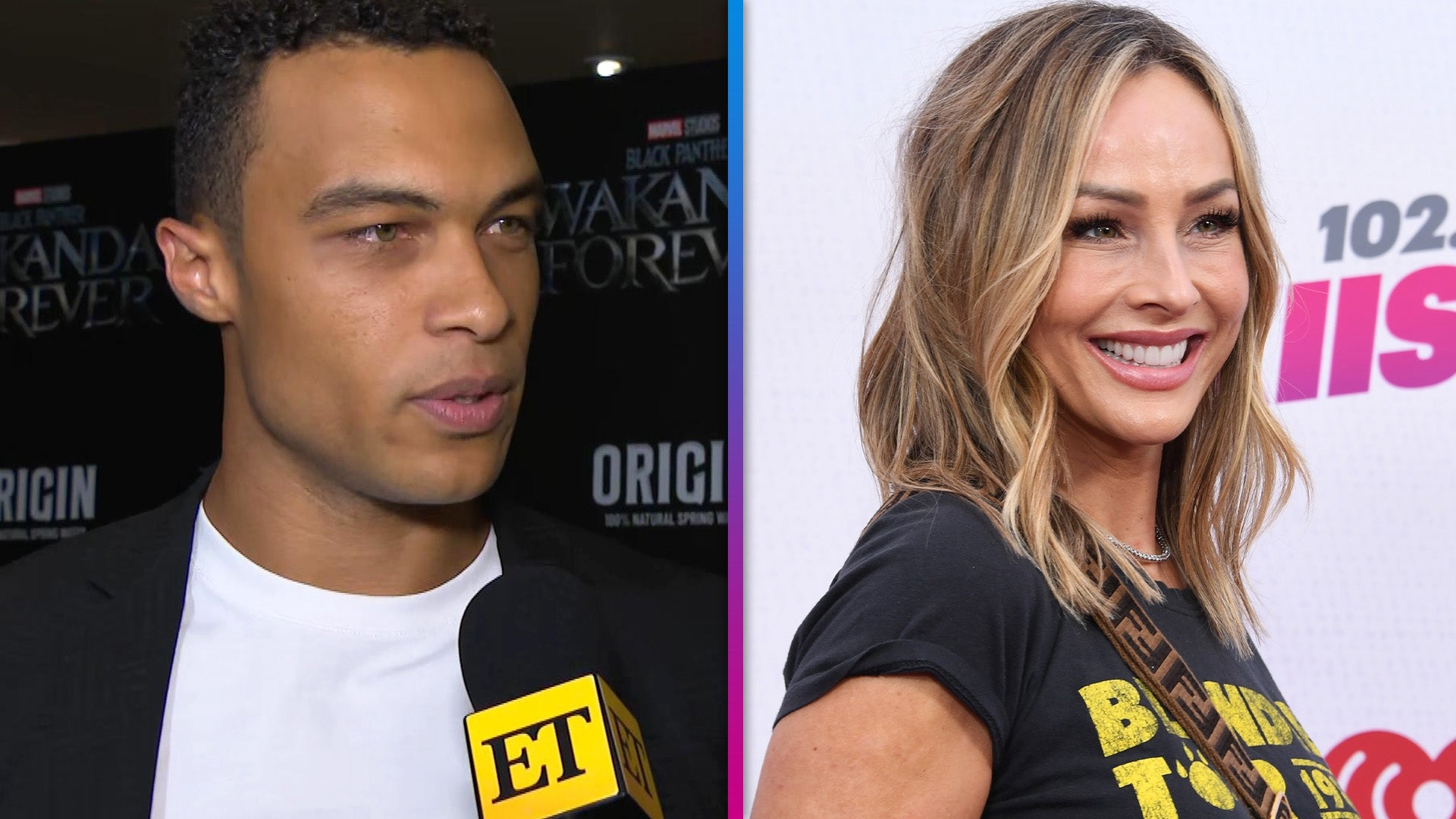 Dale Moss Reacts to Ex Clare Crawley's Engagement (Exclusive)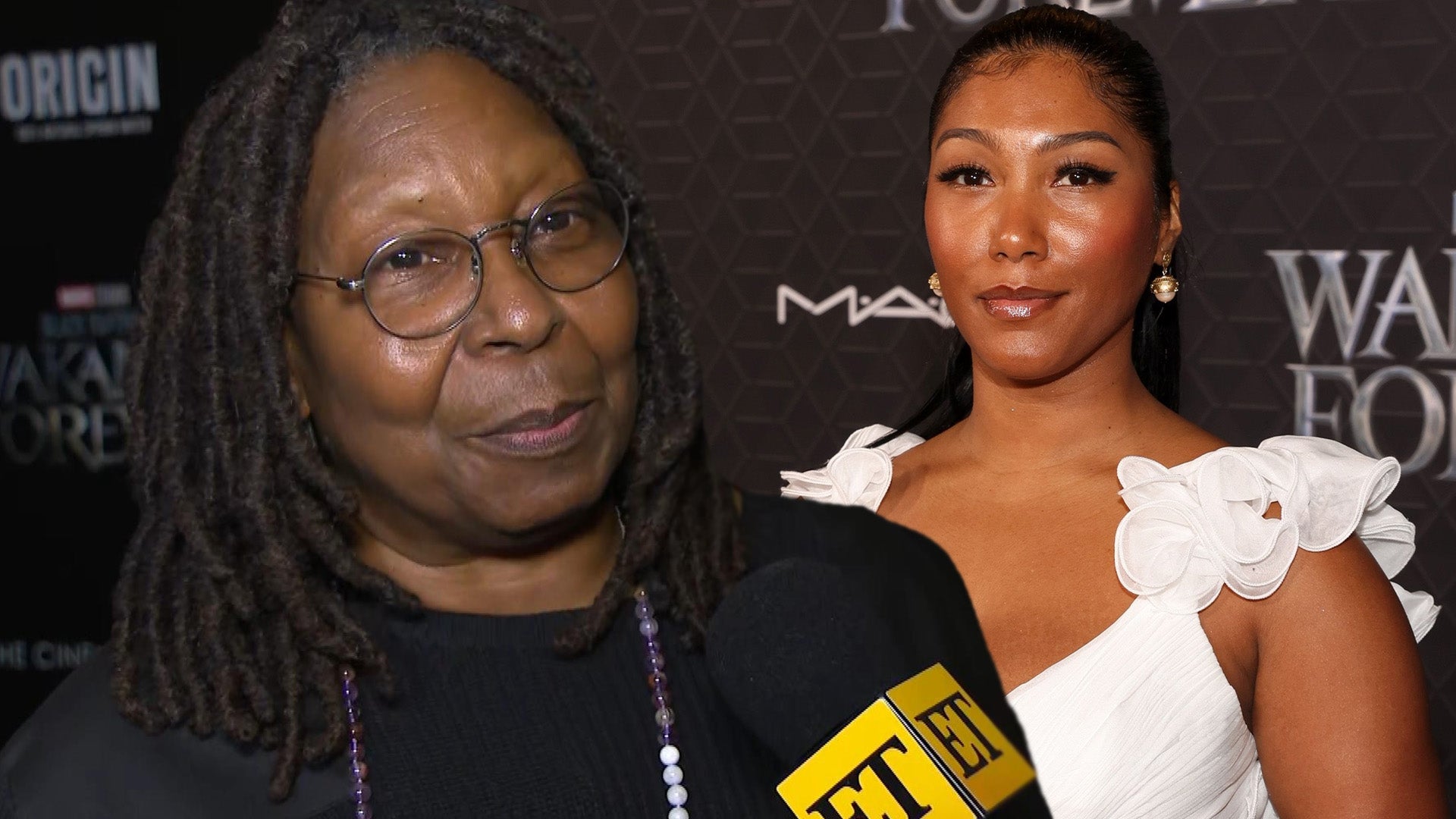 Whoopi Goldberg Reacts to Emotional Interview With Chadwick Bose…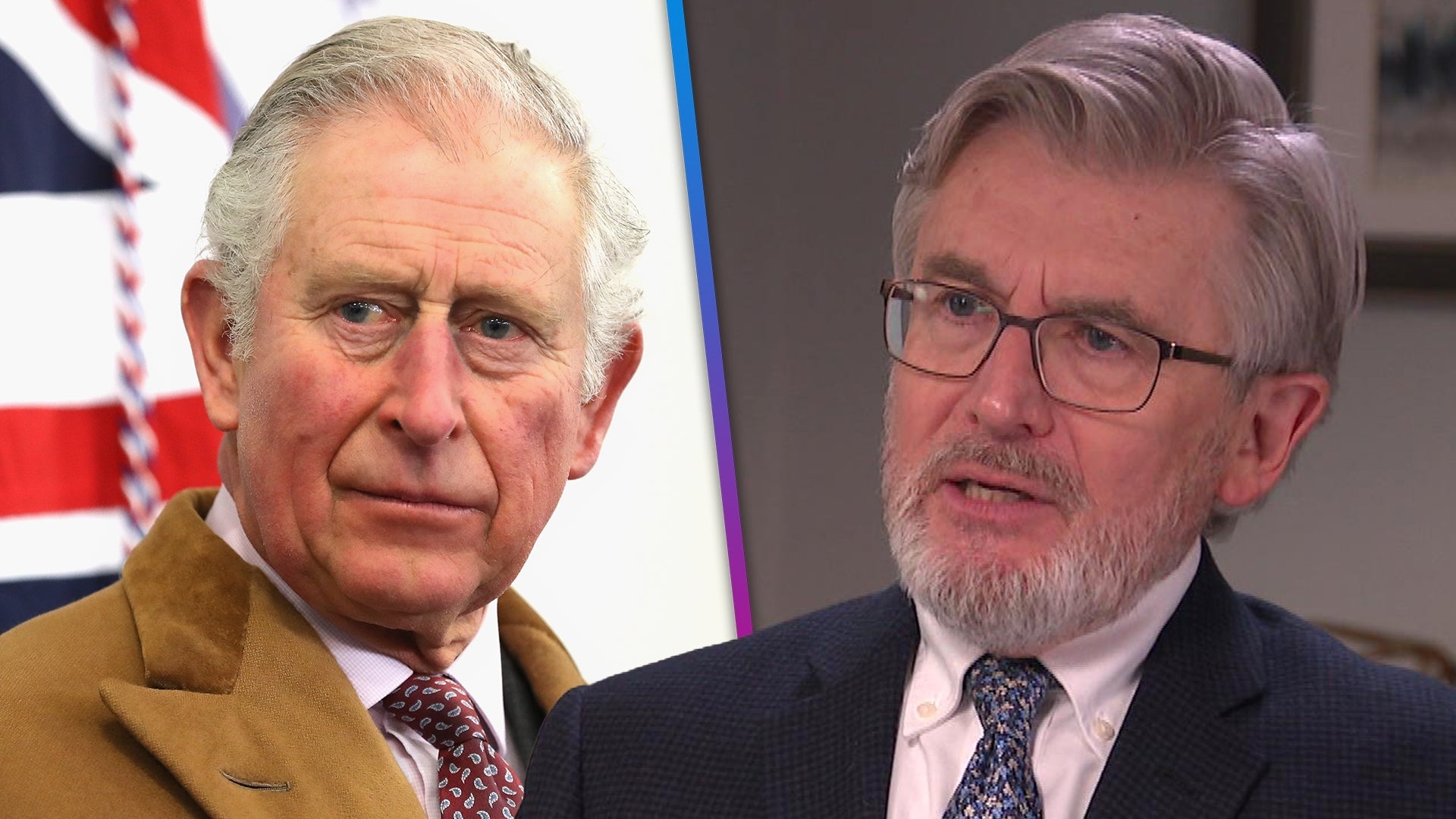 Royal Author Claims King Charles Has 'Volcanic Temper'
Peter Weber's journey to find love may have just started, but we're already looking forward to finding out how it ends.
The Bachelor kicked things off with a bang with Peter's jam-packed, jaw-dropping premiere last week, which ended in the pilot shockingly asking his ex, Hannah Brown, to join his season.
"Yes, [I was in love with her]," he admitted to ET in a candid interview last Tuesday. "I'm not going to lie."
"I thought I was in a really good spot," Peter explained. "I would not have done this, I swear to God, if I thought I wasn't ready to move on."
Monday night's episode picked up right where it left off, with Hannah and Peter confronted by what they had just revealed to each other. Within minutes, however, their romance came to a sudden halt, with the Bachelor declaring he needed to get back to the other women. Those ladies in the house did their best to up the drama factor without Hannah, as Hannah Ann and Kelsey fought it out over a bottle of champagne and Victoria F. had a breakdown over her lack of self-confidence.
It was sufficiently entertaining -- but then came the FIRE promo, in which Peter, ready to hand out his final rose, vowed not to "let her go." Who is the mysterious woman, and could it be Hannah, fresh off of her DWTS victory? We'll have to wait a few weeks -- or longer -- to find out. For now, scroll down through our live blog for the night's highlights.
Who Is She?!
6:59 PM:
This "champagne stealer" drama continues next week -- with Demi making a surprise appearance to shake things up.
There's tears, tears and more tears. And later this season -- Costa Rica! Sydney and Peter have a dream date, Natasha and Peter kiss it up, and Madison and Peter get ~close.~
Peter's scar miraculously appears in scenes without explanation, and women are professing their love for him. "Sex is very important in a relationship," Peter says and the girls are CRYING over him getting intimate.

"There's so much that's destroying my heart," Peter confesses, and then we get that clip of his mom again, begging him to "bring her home."
"I'm crazy in love with her, and it's not over. She means way too much to me to let her go," Peter says. WHO IS SHE? WHERE DID SHE GO? WHAT IS HAPPENING?
Tears Are Here
6:54 PM:
Kelsey is IN TEARS over being called a bully, saying the words she's she's said to Hannah Ann is not bullying at all.
"What is she doing?" Kelsey asks the camera. "Hannah f**ked me over again."
Kelsey storms off from the group in tears as the rest of the women sit there awkwardly. "I'm so sick of this!" Kelsey cries in the bathroom. "Why does she always win? It's just not fair!"
"The stakes are so high, and now we don't know what's going to happen," Natasha says, as Peter deliberates.
The Confrontation
6:52 PM:
NOW comes the confrontation. "Kelsey, can I speak to you for a second?" Peter asks.
He tells her it was brought to his attention that Hannah Ann feels bullied by Kelsey, and that she called her a b**ch, princess, and fake. "That's not OK with me," Peter says.
"I didn't have a problem with her until she did what she did, and she knew what she did," Kelsey says. "I don't like her. She can turn it on. She's trying to play the victim card, and she acts a certain way with you and a different way in the house."
It's a she-said, she-said. "It's not fair! I have been bullied before. I know how it feels," Kelsey continues. "For her to act like I'm being malicious sucks."

Peter doesn't know what to do, but he should have prepared for this because this is literally what The Bachelor is about. "Do you want to head back in?" he asks Kelsey.
The Rose
6:50 PM:
Kelsey is so happy to have "two nights where I haven't cried" but looks like that's about to change, girl.
"What a day!" Peter exclaims, before noting his good conversations and picking up the rose. No confrontation with Kelsey?
"This rose has to go to someone that I just am really happy is here, and I can see a future and potential there, and they just make me very hopeful. So with that being said, Victoria, will you accept this rose?" Peter asks.
SNITCHES GET KISSES
6:48 PM:
Hannah Ann's alone time is here and she's ready to SNITCH.
Peter gushes over how she looked in her "wedding dress" but Hannah Ann is ready for business. She says she was in tears the night before, and tells Peter about how Kelsey "tore her up."

"My spirit was crushed and I felt bullied, and it was really, really, really hard," she says.
Peter says that's not OK with him. "I'm sorry that you felt bullied, and I'm not going to put up with that," he says, and they kiss.
"I really like you," he tells Hannah Ann, who feels "much better" after getting things off her chest.
Not Over Yet
6:41 PM:
Hannah Ann talks about the "champagne scandal" and the nasty comments Kelsey hurled at her at the cocktail party.
Peter, meanwhile, opens a fresh bottle with Kelsey, but he doesn't tilt the glass so there's a lot of foam (that's the trick, right?). Hannah Ann is trying to have a fresh perspective, but it seems like this drama is far from over.
The women seem to encourage Hannah Ann to get whatever she needs to off her chest, and Kelsey comes back smiling after her time with Peter. "Good for you, b**ch," Lexi praises her.
Hannah Ann calls Kelsey a bully and this has escalated. WHO IS THE VILLAIN HERE? "It upsets me that Peter doesn't know about that side of Kelsey," Hannah Ann tells the camera. Uh oh.
No Cameras!
6:41 PM:
Victoria F. is full-on crying. She's embarrassed and trying to hide her face, and Peter whisks her away from the cameras. (But we can still see them.)
"It's so hard for me to be confident and secure," Victoria F. says.
Peter says it's "endearing" that it's not easy for her. Was that right? What is going on. He's reassuring her, and we think it's working.
"I do not want you to go. I want you to be here," he tells Victoria F., and they kiss.
Victoria F.'s Mental Health
6:36 PM:
It's the night portion of the date and we were just reminded that Hannah Ann is a model, so is it FAIR she won the runway competition?
Victoria F. is still having a tough time, but she goes off to chat with Peter. "Did you have fun today?" Peter asks Victoria F. "I was very, very impressed with your walk."
She says nothing's wrong, but she's quiet AF. "I don't know if I'm like, made out for this. I like you -- but I don't know if it's worth my mental health. I see you, making connections with other girls," she says.
Peter assures Victoria F. that when he's with her, she has all of him. "Give me all of you," he tells her. "How did you go from being so freaked out [to doing the runway]."
"I thought about you. I just wanted you to see me," she says, crying.
Champagne Scandal
6:30 PM:
All that confidence Victoria F. had is lost -- she's in tears and she doesn't want to be here anymore. Hannah Ann gets presented with her new clothes on the runway and throws her arms up in celebration.
Victoria F. is LOSING IT outside.
Next up, the champagne debacle gets called a "champagne scandal" and the fighting isn't over.
#Sponsored
6:28 PM:
The panel reveals their top two: Hannah Ann and Victoria F.
"That's the first time I've felt noticed by him," Victoria F. says, crying. Next -- the final walk-off.
Victoria F. and Hannah Ann take the runway in the same dress and Hannah Ann keeps turning it around and whipping Victoria F. with it.
Hannah Ann wins, and we're sure we'll be seeing a lot of Revolve-sponsored posts on her Instagram.
Making a Move
6:24 PM:
The girls have been rocking it -- but Janice is looking for something she's never seen before. Then Hannah Ann walks out looking like a bride, veil and all.
"There's nothing wrong with a sneak peak," she tells the camera. Then it's Victoria F.'s turn. Peter's impressed. The ladies continue, with Kelsey bringing out a bottle of champagne for Peter. Hannah Ann rocks it again, and Victoria F. notes that Peter knows her as the "girl who whispers." Now he's going to know her as the girl who wore lingerie and kissed him on the runway.
Wow, girl!
Boyfriends Are Temporary
6:20 PM:
Mykenna is feeling it and it's so funny. The girls are so excited to show off their looks and Victoria is terrified. "What is wrong with me?" she asks, before downing a glass of champagne. Liquid courage!
Carson kicks off the show, explaining how the night's going to go: one daytime look, one evening wear, and the judges will decide on the winner.
"Boyfriends are temporary, cashmere is forever," he tells the camera. True!
Peter walks the runway, but decides to stick to flying -- and checking out the ladies.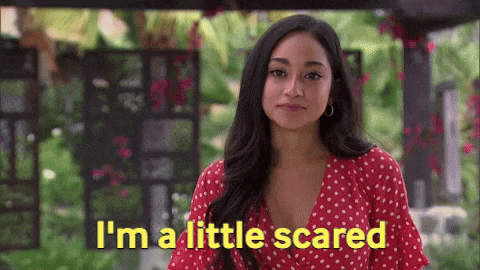 Another Breakdown
6:17 PM:
The women are LOVING IT but Victoria F. is so uncomfortable. "I don't know what to say. I'm nervous," she tells the camera. A producer gives her advice and she starts crying.
"It's hard for me to be confident in front of guys," she confesses. Kelsey comes out to comfort her, telling her to just try to be herself.
What a Prize
6:14 PM:
Peter brings the ladies to Revolve, where they meet Carson Kressley, Janice Dickinson and Revolve's Chief Brand Officer.
They'll be shopping at Revolve, and modeling in the fashion show. It was about time for a runway date. Carson says they'll be competing -- in style, technique and personality. The winner gets everything in the Revolve closet.
Let Your Personality Shine
6:12 PM:
Kelley says there are 19 girls left, and HOW? WHY? So many women!
Madison comes in with the next date cared -- and Tammy anticipates drama. "Alexa, Mykenna, Natasha, Deandra, Lexi, Victoria F., Kelsey, Hannah Ann -- time to let your personality shine," the date card reads.
The ladies lead off in a full on bus because there's so many of them left.
Getting Real
6:06 PM:
Several women were cut, but we don't remember their names. Wish you well, girls!
Tammy observes that the tension can be cut with a knife -- but we're moving on. "Cheers to love!" Peter says. We think he's asking Kelsey to say a toast, but she's not having it. So naturally Hannah Ann takes the toast.
It's getting real.
Next up -- a group date with Carson Kressley and Janice Dickinson -- and Hannah Ann trying to get Peter's attention. Victoria F. is crying and threatening to go home. Love to see it!
Rose Ceremony Time
6:01 PM:
Mykenna gets a rose, and Sarah, who we've never seen, gets a confessional. Victoria P. gets a rose, and so does Natasha and Jasmine.
Hannah Ann says she "took a beating" tonight and is worried about her rose -- but we don't believe her. Sarah gets a rose, and then Lexi and Hannah Ann. "F**k that," Kelsey cries to the camera.
Alexa, Tammy, Alayah and more get a rose, and Shiann, who fought with Hannah Ann on night one is now calling Kelsey irrational. How the tables have turned!
Kiarra, Shiann and Savannah get roses -- and now it's time for the final rose. Kelsey! "Why do you always do me last?" she utters under her breath.
Nothing Wrong
5:59 PM:
The women are all rehashing the champagne crisis, but Kelsey feels she "did nothing wrong." YOU LET THAT CHAMPAGNE LEAVE YOUR SIDE, SIS! KEEP THAT SH*T CLOSE!
Peter emerges, and tells the women this whole experience is more difficult than he thought it was going to be, probably because he's been surrounded by so many crying women so far. Time for roses!
Fake B**ch
5:55 PM:
Kelsey calls Hannah Ann a "fake b**ch" and that's Chris Harrison's cue to summon Peter for the rose ceremony.
Tammy calls Kelsey unstable to the camera -- and suggests Peter send her home.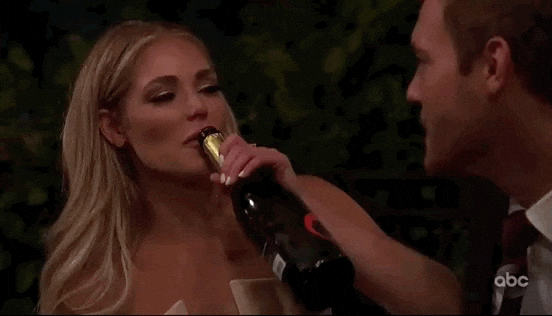 Wow!!!!
5:52 PM:
Kelsey knocks over a bottle of champagne -- and it's a separate one.
"Apparently there was a mix-up of the champagnes," Hannah Ann speculates, as Peter pops open a fresh bottle. The women cheer in support, and Kelsey takes a sip from the bottle... before it explodes in her face. GIRL CAN'T CATCH A BREAK.
Kelsey still doesn't think Hannah Ann didn't know. "I know what you did," Kelsey shouts at her. "You are fake, and I know what you did is f**ked up, and I'm not about that."
"I apologize," Hannah Ann says.
"I'm real, you're calculated," Kelsey says. "I'm over it."
Hannah Ann says she's apologized, and Kelsey says she didn't. IT'S IN THE TRANSCRIPT, GIRL. This isn't over.
Not Now!
5:50 PM:
Word spreads about the champagne debacle, and Peter goes to find Kelsey.
"Not now," one woman tells him.
"All right," he responds.
Tammy tells Hannah Ann that the bottle was Kelsey's from home, and she was saving it to have with Peter. We can't tell if Hannah Ann looks shocked or pleased.
"I don't know what that was about," Peter says, returning to Hannah Ann.
Then Kelsey comes out and she's MAD. Hannah Ann tries to say she didn't know, and Peter walks off with her.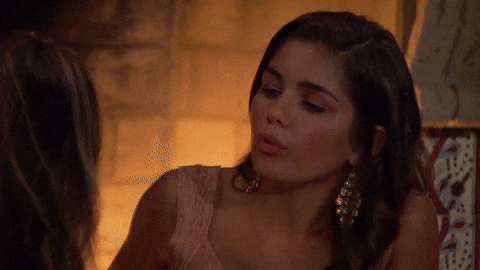 How Many Snakes Are There?
5:46 PM:
The women tell Kelsey not to ruin her makeup and encourage her to find out what happened.
"Excuse me?" she asks, seeing Peter and Hannah Ann with her bottle. Then she loses it.
"Hannah Ann opened the bottle of champagne," she cries to the girls.
"I think she knew... she's a snake!" Kelsey tells the camera.
NOOOOO!
5:45 PM:
Wow Kelsey has a friend in the house, and apparently a makeup artist who touches her up as she prepares for her big champagne moment. Kelsey says she's been saving for this champagne for over a year.
AND THEN PETER FINDS IT WITH HANNAH ANN. NOOOOOOO! OMG.
"What was that?" Kelsey asks after hearing the champagne pop. She starts crying.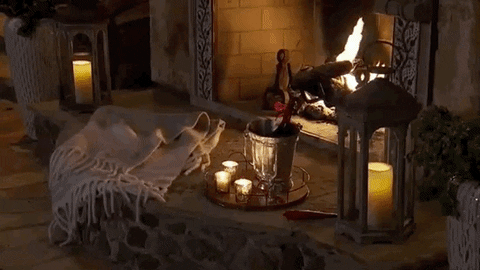 A Surprise
5:42 PM:
We haven't learned everyone's names yet, but Peter is already to the point of "missing" women. And he misses Madison after their one-on-one date just days earlier.
"We've been dating for years, it seems like. My mom loves you, my dad loves you. It's crazy. You fit in the family very well," he says. "I have a surprise for you."
Peter says it's "pretty special" and pretends to have wrapped it for her. Come on, we know the truth! It's a framed photo of Madison with Peter and his family from his parents' vow renewal. Where is she supposed to put that? By her bed side in the mansion? Yeah right!!!
A Snake!
5:38 PM:
Kelsey is heated, and ready to tell Mykenna how she feels.
"I don't think it was fair to grab him when you had opportunities last night," Kelsey says.
Mykenna says she knows it comes off as disrespectful, but she doesn't want it to come off that way. "What's the difference in me stealing him now and stealing him later?" she asks.
Kelsey is on the verge of tears -- AND A BLOWUP. "I feel like there's a disrespect and you disrespected. And you can live with that. I know you don't really care," she says.
WHAT DRAMA. "This is your decision, great. But don't expect my sympathy... you make your bed and you have to lay in it too," Kelsey says.
Then she calls her a SNAKE to the camera. Ooooooo!
Uh Oh...
5:35 PM:
It's Kelsey's birthday, and she brought a bottle of champagne to share with Peter. But we've seen the promo and we know what's about to happen.
"I'm giddy. I'm really looking forward to tonight," she says.
Peter goes off to talk to another woman, Kelsey is emotional, and Mykenna gets her time.
"It's annoying because I didn't get time yet," Kelsey says. "Mykenna had time with Peter yesterday."
What Is Happening
5:33 PM:
Peter and Lexi connect, and she tells him she's here to talk. How nice of her!!
"It really was a great week for the most part," he says. Lexi says she would be shaken if her ex showed up too.
"As much as I wanted to hang out with you this week, I felt really good with you night one," Lexi says. Peter jokes about liking the car she drove up in, and then tells her he has red hair in his beard. What is happening? Oh, now they are kissing.
Elephant at the Cocktail Party
5:31 PM:
At the cocktail party, the women debate Hannah's appearance during the group date. They're still wondering how he feels about her.
Peter walks into the mansion with a smile. "Hello ladies!" he shouts. Then he addresses the elephant in the room.
"It was hard for her, and it was difficult for me. But I think more importantly, it reminded me what I know I want... that everlasting love," he says. "I don't want this to minimize how awesome this week has been for me."
That's all the women needed, apparently.
Step It Up
5:25 PM:
It's rose time, and Peter says he's done apologizing for the Hannah situation. He gives the rose to Sydney and Mykenna is not happy. "I'm not done yet," she insists. "I gotta step it up."
Coming up -- a runway show? And Janice Dickinson! And drama!!!
Leaving the Past Where It Is
5:22 PM:
Mykenna admits she was "upset" about what happened earlier, but now she's all about Peter.
Also, we've never seen this level of transparency from the lead as far as not remembering things about the women. Peter is so honest about not knowing things!!! Props???

He and Mykenna dance after he remembers she's the dancer (or something like that) and they kiss. "You are someone that makes me truly want to leave the past where it is, because there's so much to look forward to," he tells her. DOES HE KEEP SAYING THIS TO HIMSELF BECAUSE HE THINKS THE MORE TIMES HE SAYS IT, HE'LL START TO BELIEVE IT?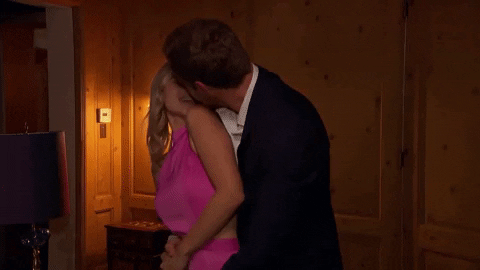 Amazing Women
5:20 PM:
The other women are determined to keep Hannah "in the past."
Sydney tells Peter about all she left at home. "Remind me, where are you from?" Peter asks.
"ALABAMA," she replies. WE CAN'T ESCAPE THIS. Sydney, however, says she's not a normal Alabama girl, with biracial parents, and growing up with racial profiling. She says she's not easily vulnerable, but knows she has to be in this process.
"You've just cemented that I know I have amazing women here," Peter tells her -- and they kiss.
Hannah B. Is in the Past
5:19 PM:
"I'm not going to compete with your ex," Natasha tells the camera -- and then she tells Peter what she's thinking.
"I was really upset today. We're here for you... and that happened. I was just like, 'No.' Feelings are feelings.. but I mean, you should figure out. But not at the expense of us," she continues.
Peter says he's also frustrated. "It was unfortunate how it happened, but I'm telling you right now, I'm moving forward, and Hannah B. is in the past," he says. "I'm excited about you."
"You're so direct, but I love that," he tells Natasha.
The F**king Nerve
5:17 PM:
"The f**king nerve!" Natasha yells out to the ladies at the after-party, just before Peter walks in.
He wants to move forward, but knows the women probably don't trust him. "I just hope we can move past this together," he tells the camera.
Peter tells one of the women that he thought the day would be light hearted. "What were you thinking?" she asks. YEAH, WE'D LIKE TO KNOW TOO.
Peter does say, however, that the situation has opened his eyes. Natasha is still pissed.
Second Fiddle
5:15 PM:
Natasha (Is that her name???) is keeping it real, and she's not here to play second fiddle to Hannah Brown.
"All of us came here to be with Peter and if he's still going through these emotions, it's like, 'Well, is he ready for this?'" Sydney asks.
IT WAS NATASHA and she's still upset. And so is everyone else.
The Hard Talk
5:12 PM:
The women are STILL wondering about where Peter is, but making excuses for why he's MIA. Then he appears.
Peter rounds up the ladies and heads downstairs to "talk."
"This is just really awkward," Peter says. "As you all saw, Hannah was here today, and yeah, I just went in there and Hannah was emotional. I don't think she was expecting to feel that way. We had a chat I think we needed to have... I'm really, really sorry. But I don't know."
"I don't think today, we can continue with this group date. I'm just not in the right headspace right now to have fun with you guys and enjoy this... this is not fair to you all at all," Peter says. "I still want to meet up later and reconvene."
Peter says he'll meet the ladies at the after-party. "This is tough, because... what I had for her was very real. This is my heart being invested in her, and that's not just gone away."

"I mean, she's not gone away," one woman points out. PREACH!

"Again, I'm very sorry," Peter says.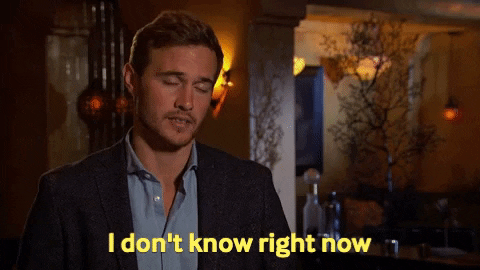 Not Ready to Find Love?
5:08 PM:
Peter tells the camera that he wanted to kiss Hannah.
"It wasn't that long ago we broke up. I guess it's OK to feel this way," he reasons -- but he's scared he's not ready to find love again.
Mmmmm, we think you're on the right path, Peter.
The Lip Thing
5:06 PM:
Peter is staring into Hannah's eyes and he's into it -- and then he snaps out of it.
"I can't do this," he says. "You're doing the lip thing."
Hannah got her ~sparkles~ all over Peter's jeans, and all of the sudden, he has to "get back to the girls."

"This was not supposed to happen this way," Hannah says. They hug for a long time, and say goodbye.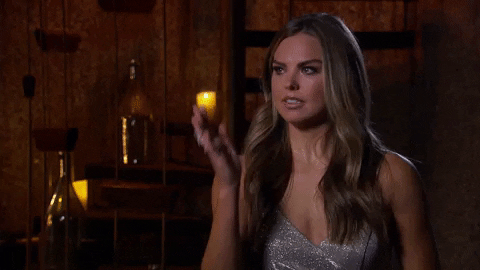 Let's Go Catch a Flight
5:05 PM:
"Let's go catch a flight," Hannah jokes to Peter -- and he looks like he's considering it.
"I don't know what to do right now. At all. AT ALL," Peter tells her.
Hannah gives him a hug, and by hug, she meant hop on top of his lap. He strokes her back and they stare into each other's eyes as the other women debate Peter and Hannah's connection.
AND PETER AND HANNAH ARE SO CLOSE TO EACH OTHER'S FACES.
Getting Suspicious
5:04 PM:
Hannah admits that Peter was one of the only guys who DIDN'T break her heart, and now she's confused about what to do. Should she stay?
The other women, meanwhile, are starting to get suspicious about what's going on. One woman (WE DON'T KNOW EVERYONE'S NAMES YET, SORRY!) wants Peter to just "let it go."
Should We Be Seeing This?
5:01 PM:
We pick up right where we left off -- at that group date that we have a feeling is about to be canceled.
Peter is crying, Hannah is crying, and we're WATCHING THEM THROUGH A CRACK IN THE DOOR.
Peter can't help feeling what he feels, and he's upset at Hannah saying she thought he just wanted to be the Bachelor. "You're the one who said no to me," he reminds her.
"I don't know if I made the right decision with you," she confesses.
It's Time!
5:00 PM:
The episode kicks off with a recap of all that happened during last week's episode -- the airport group date, Madison's one-on-one... AND HANNAH BROWN.

The tears! The mascara! The anticipation!!!
The Bachelor airs Mondays at 8 p.m. ET/PT on ABC.
RELATED CONTENT:
'The Bachelor': How Do Things End With Peter Weber and Hannah Brown? The Possible Outcomes
Charlize Theron Reacts to Peter Weber's 'Dramatic' Premiere of 'The Bachelor' (Exclusive)
'Bachelor' EP, Chris Harrison on Peter Weber's Claims His Season Will Be Unspoiled (Exclusive)
Related Gallery