TV
'The Bachelorette': A Man Buys Hannah Brown an Engagement Ring on His Own: 'He's Ready to Propose'
By
'The Bachelorette': Hannah Brown Asks Producers to Step in Over …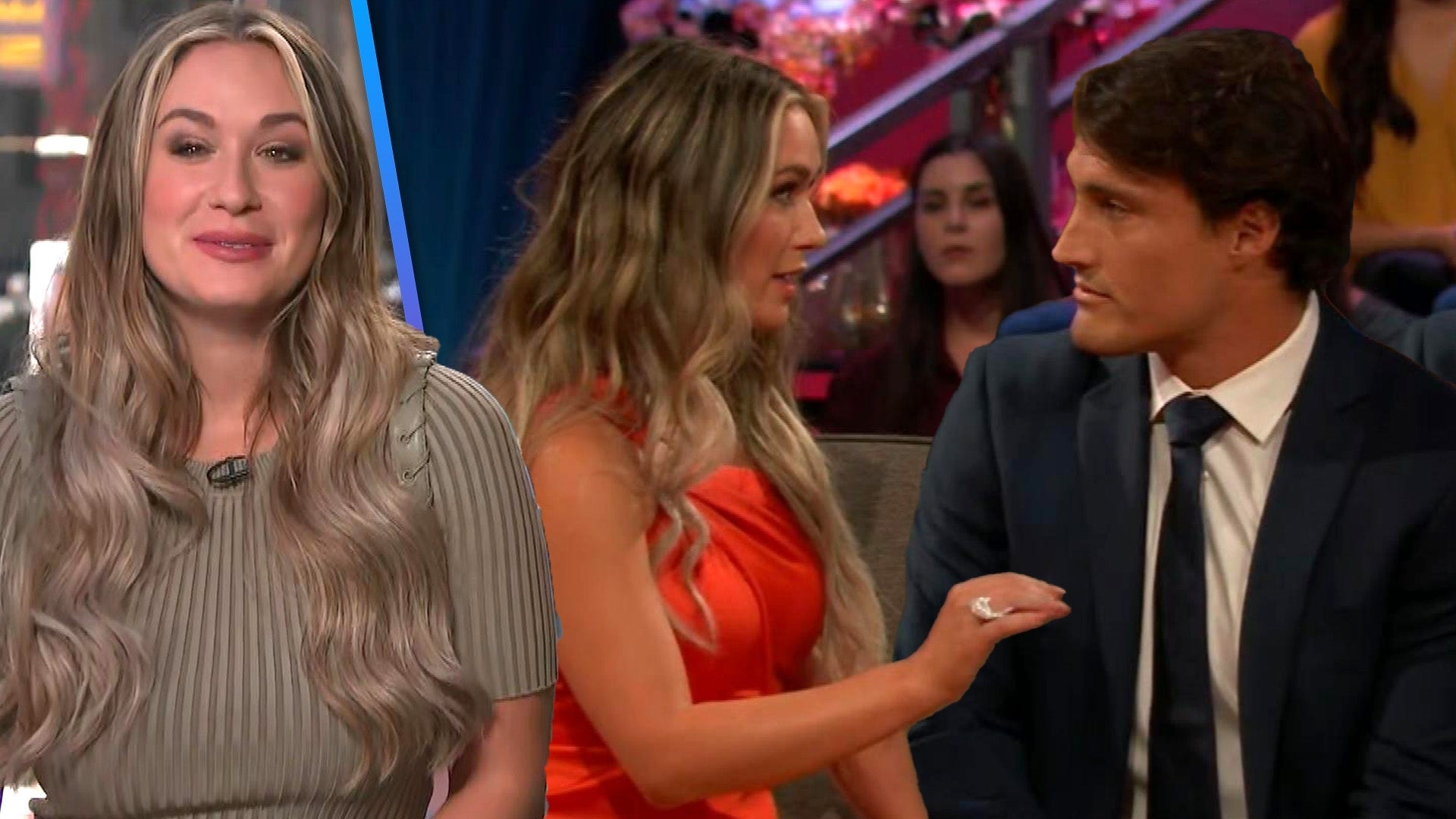 'Bachelorette': Rachel Reacts to Internet Comparing Breakup With…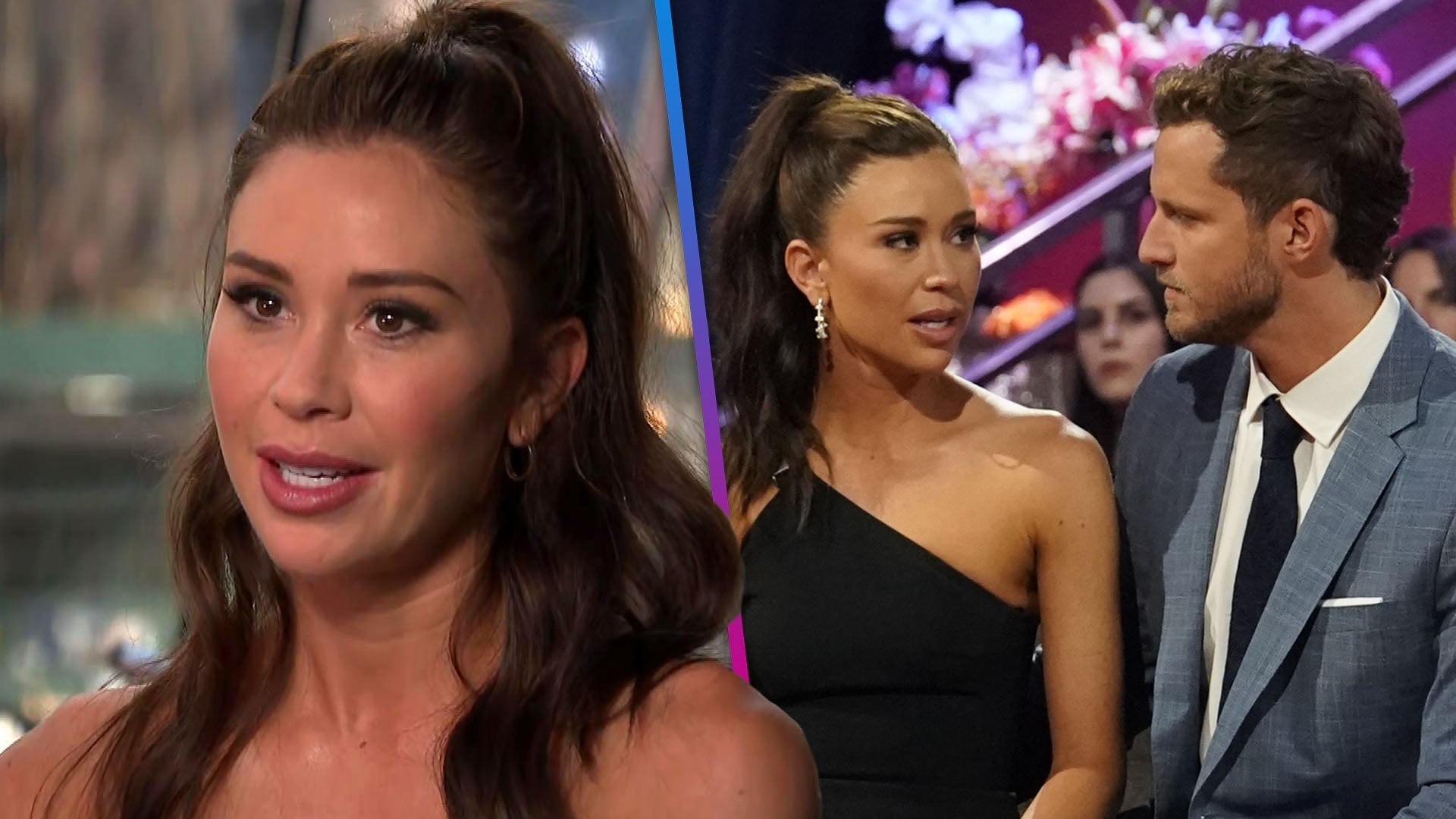 'Bachelorette': Gabby Windey Addresses Fiancé Erich's Texts With…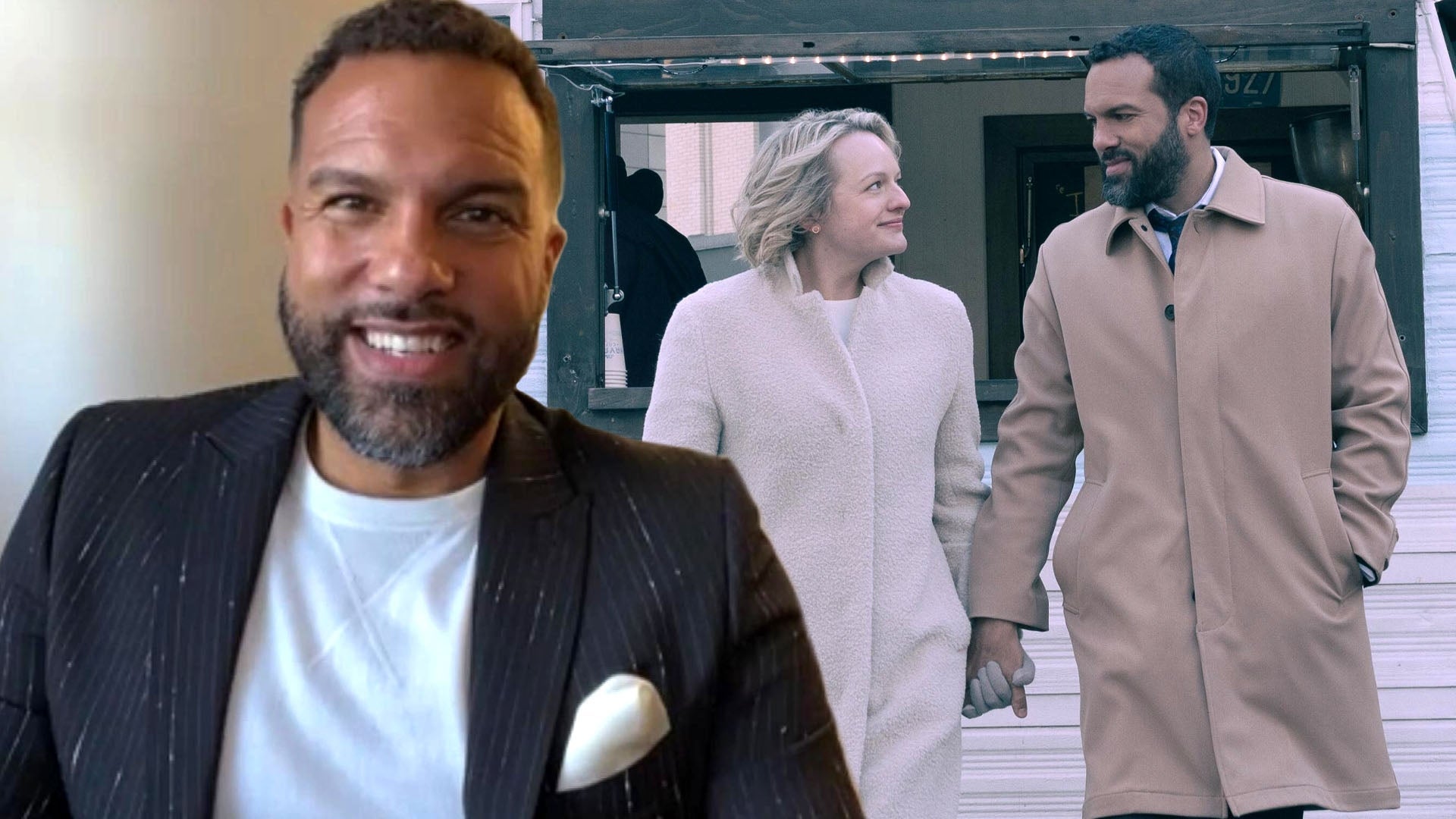 'The Handmaid's Tale' Season 5: O-T Fagbenle on Luke and June's …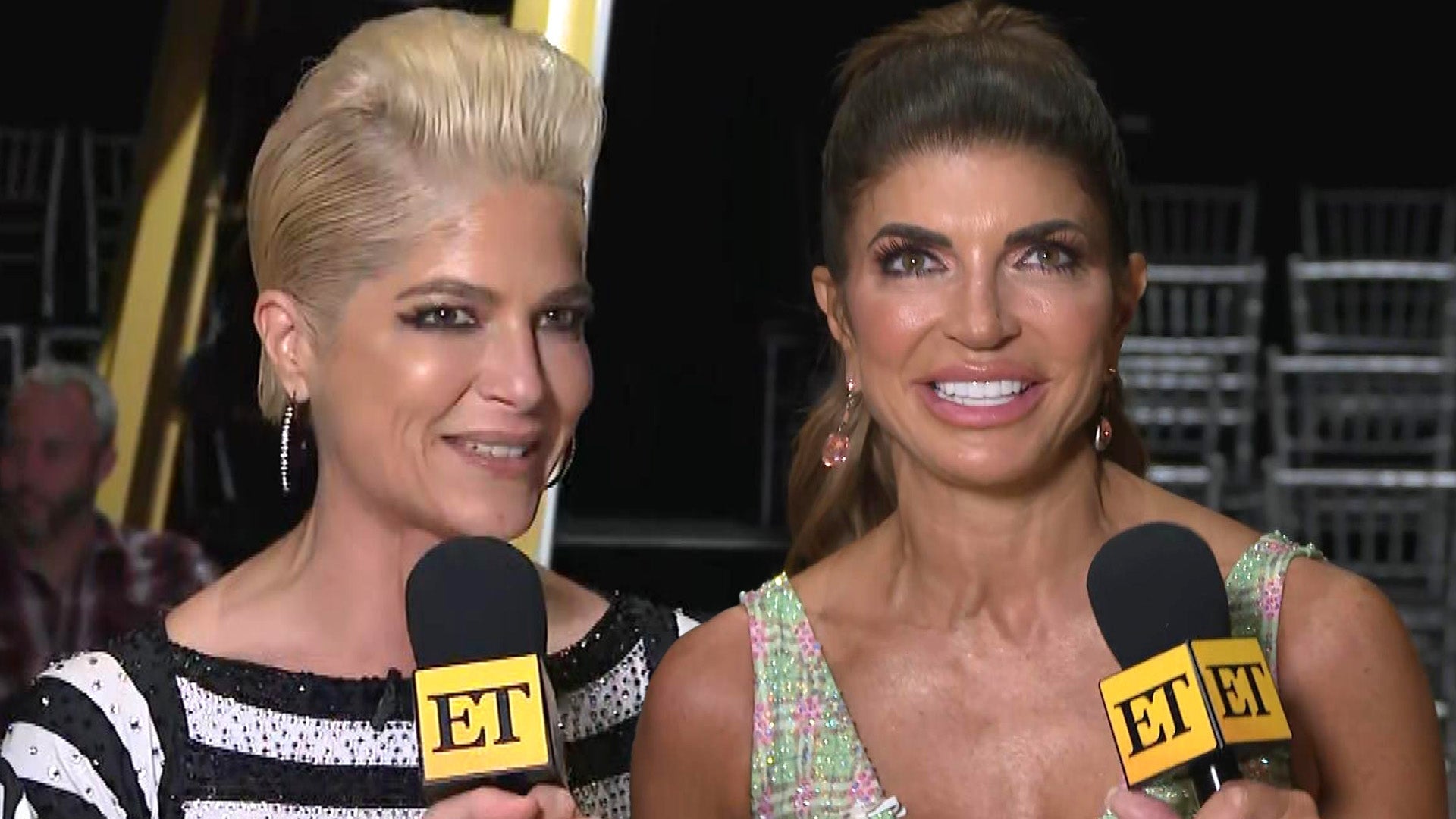 'Dancing With the Stars': Celebrities Spill on Elvis Week Perfor…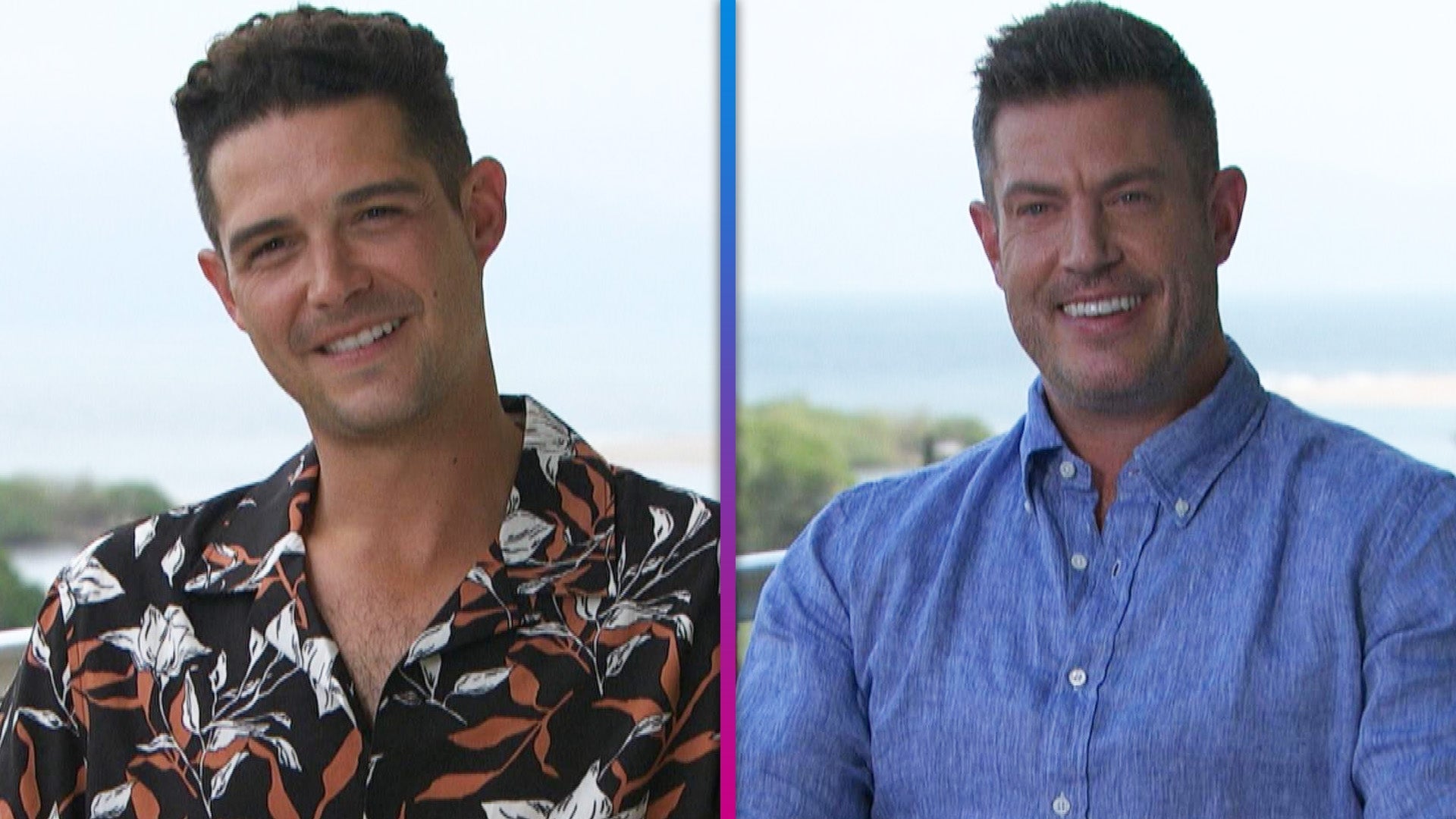 Jesse Palmer and Wells Adams Preview 'Bachelor in Paradise' Seas…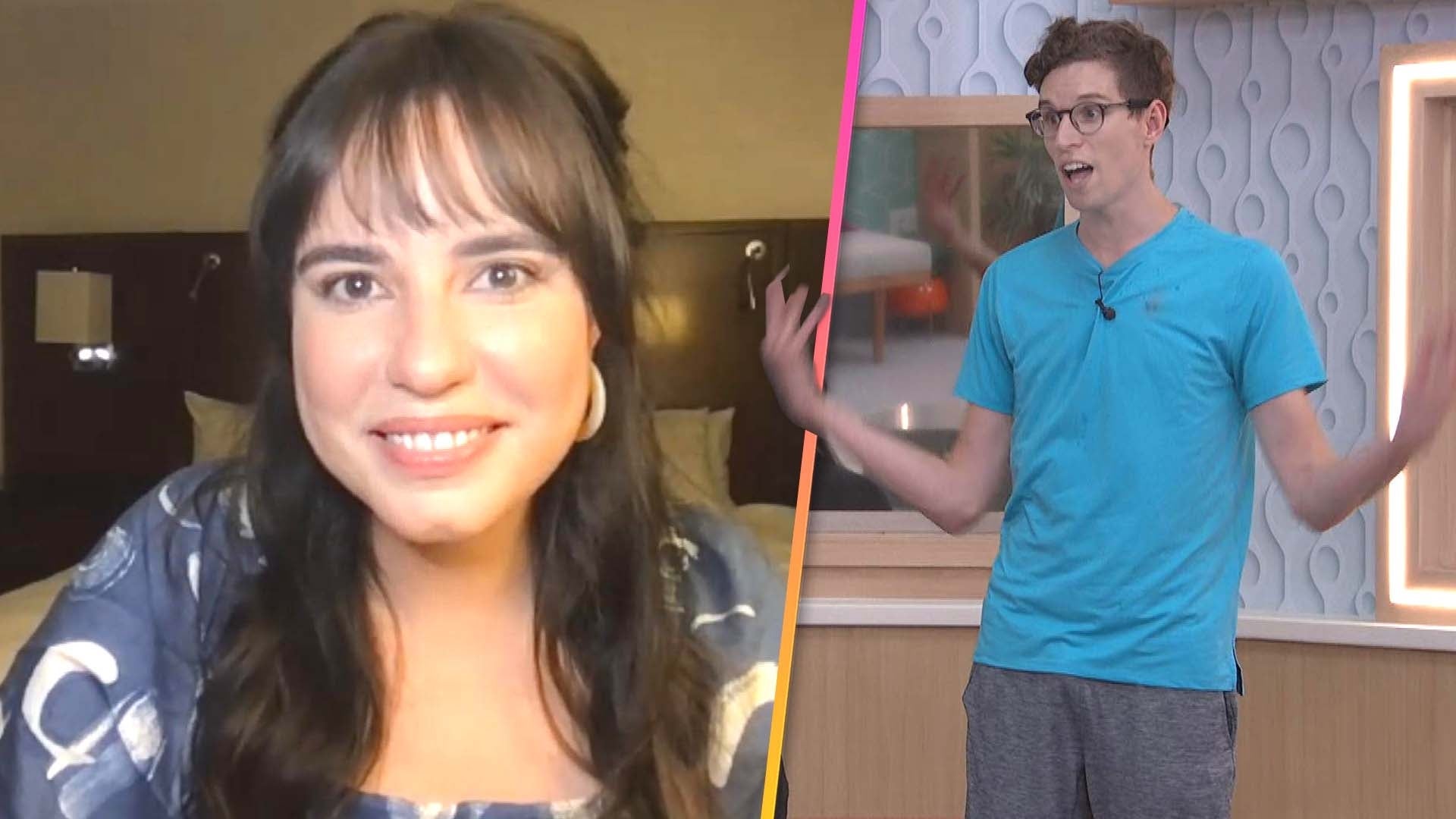 'Big Brother's Brittany on Future Friendship With Michael After …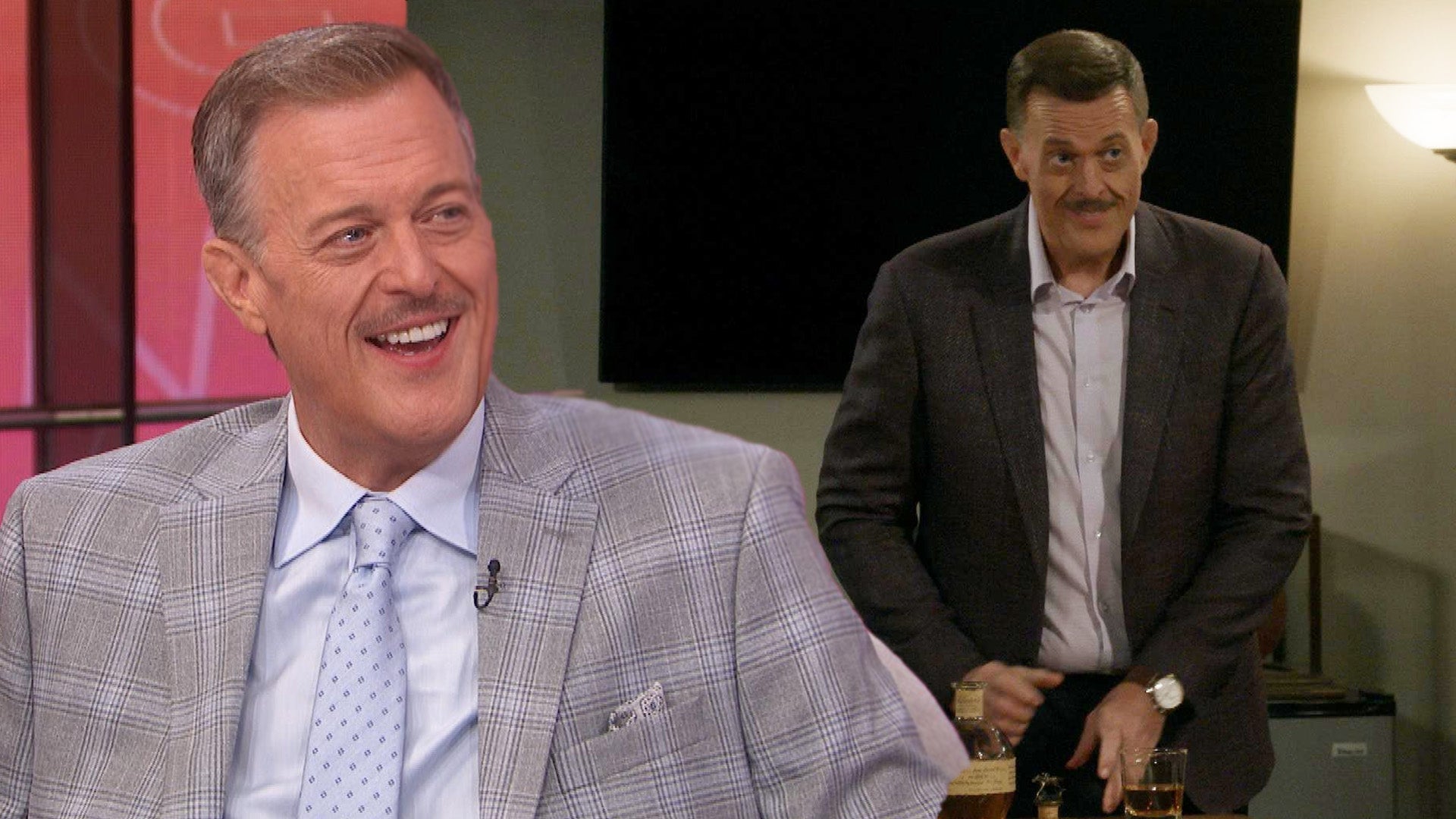 Billy Gardell Spills on Season 4 of 'Bob Hearts Abishola' and Hi…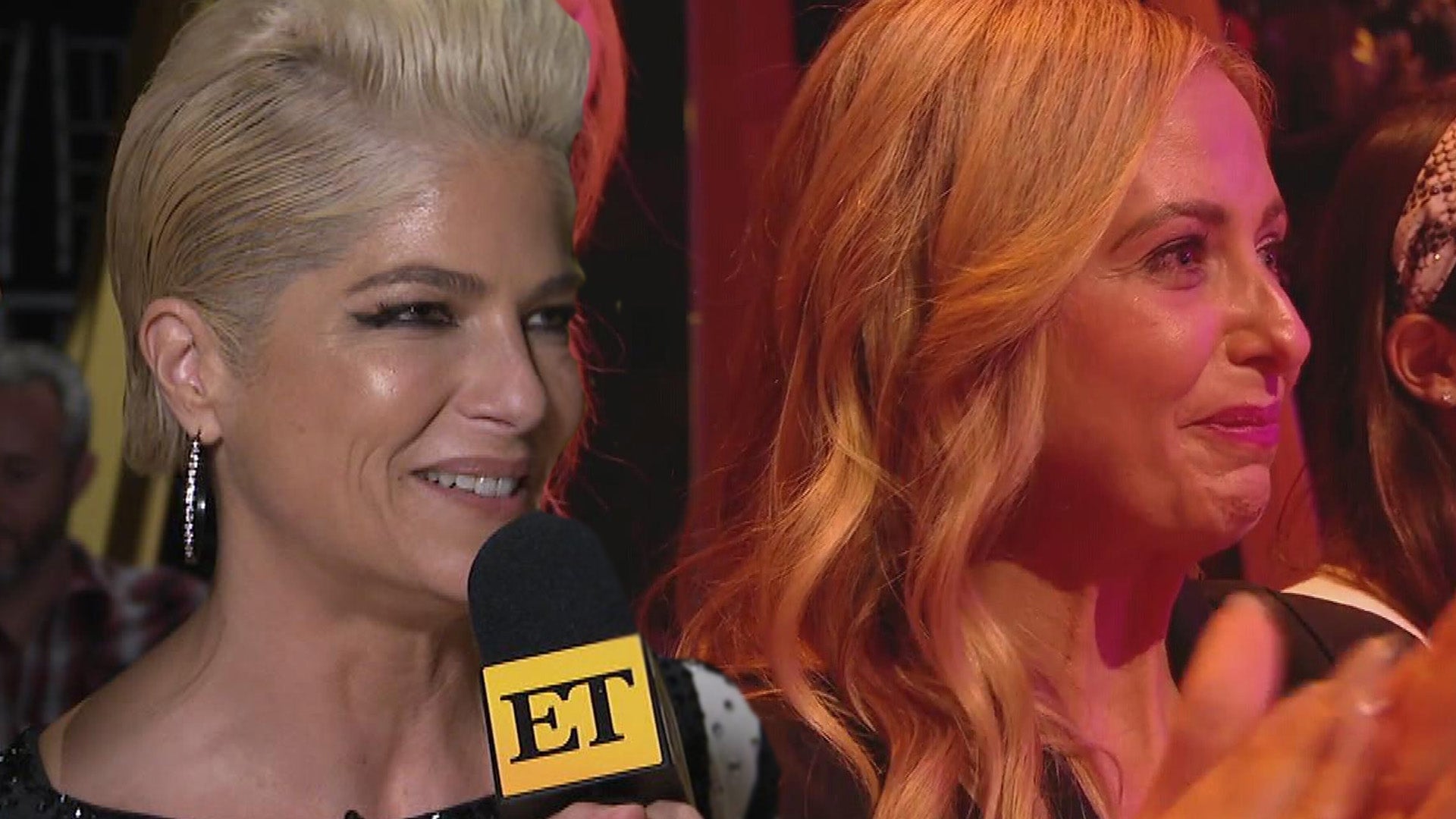 Selma Blair Reacts to Sarah Michelle Gellar's 'Surreal' Support …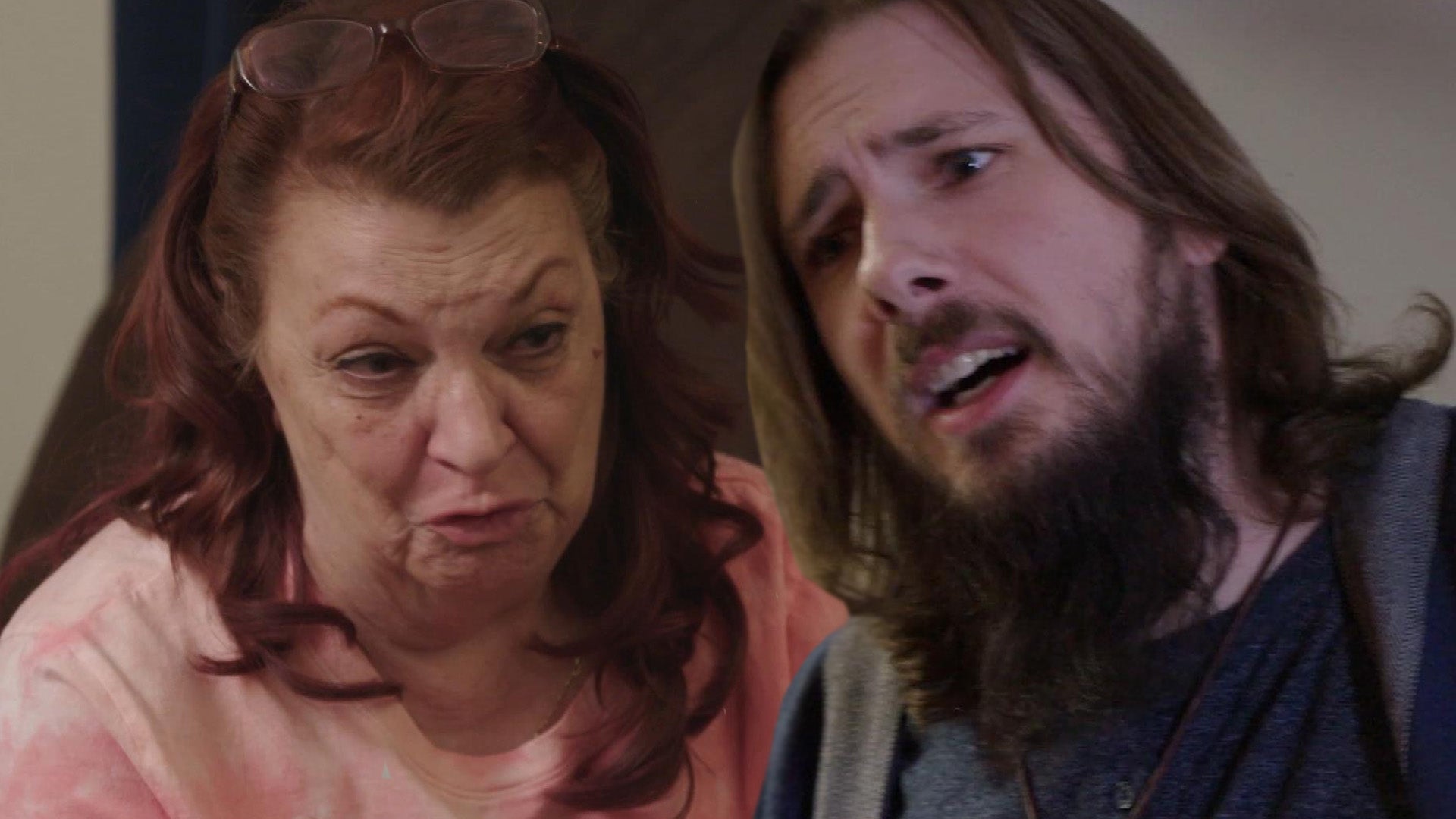 '90 Day Fiancé': Debbie Cries After Blowout Fight With Colt (Exc…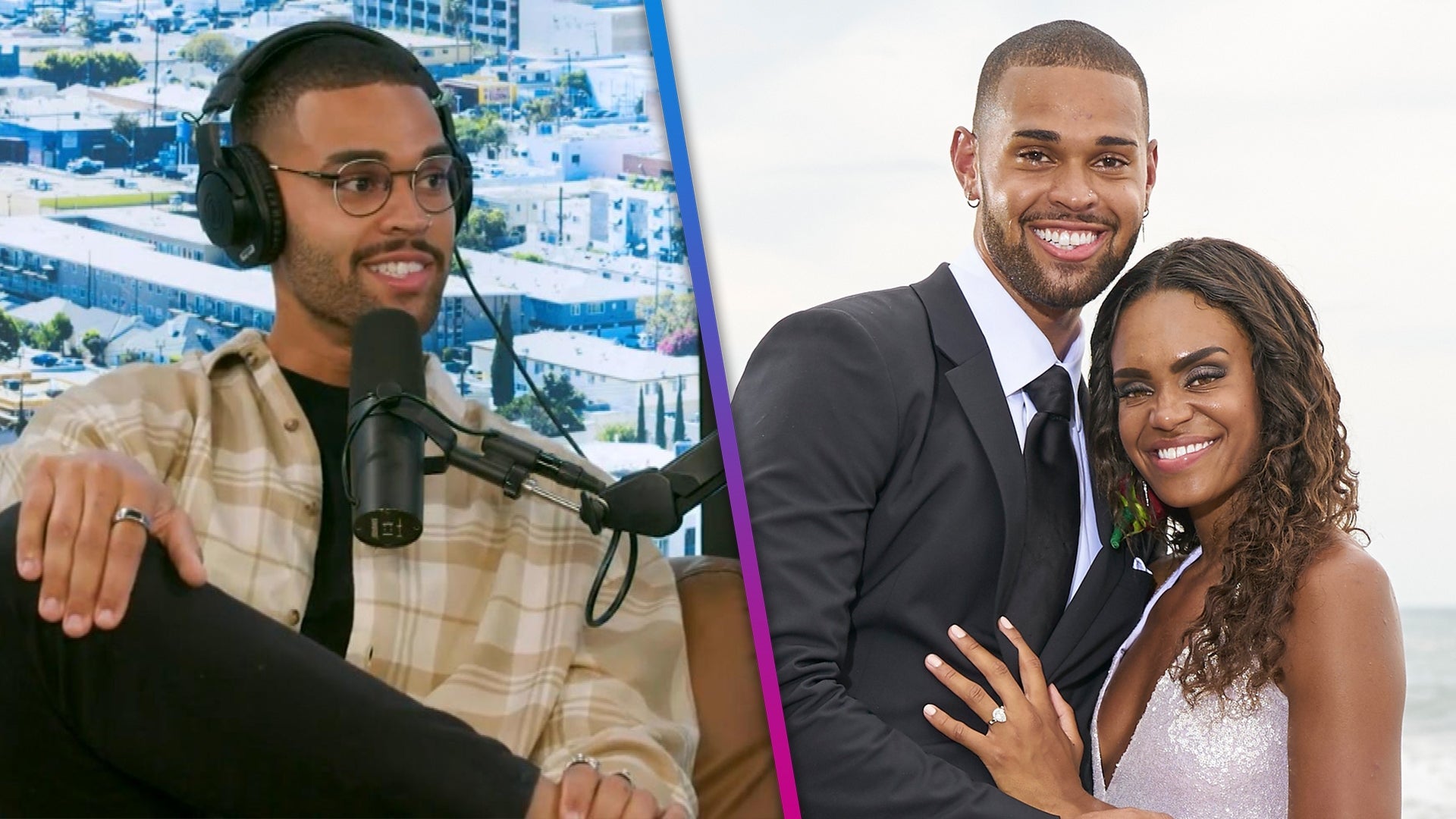 Michelle Young's Ex Nayte Olukoya Reveals Why He Broke Up With H…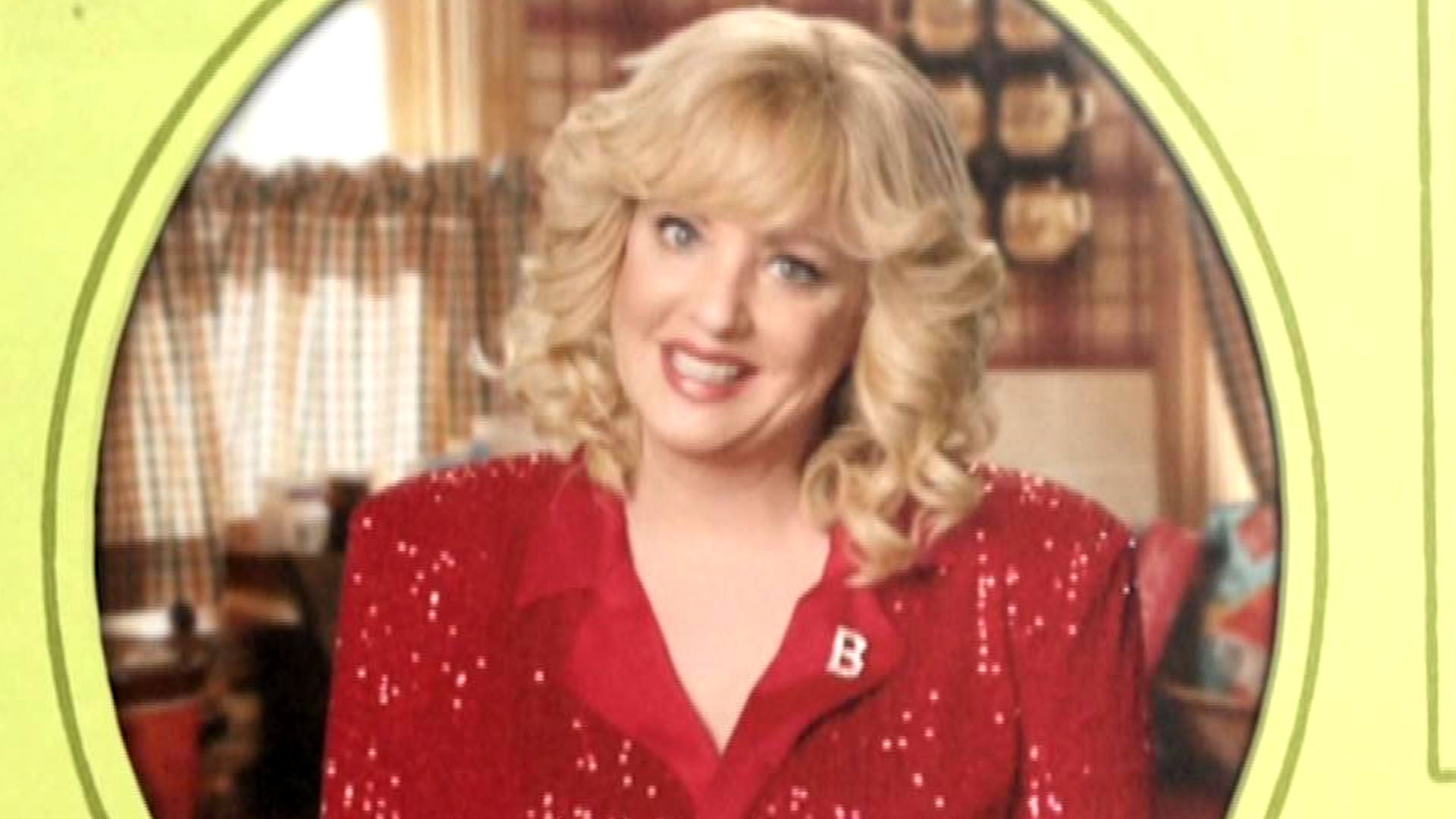 Watch the Official 'The Goldbergs' Season 10 Promo! (Exclusive)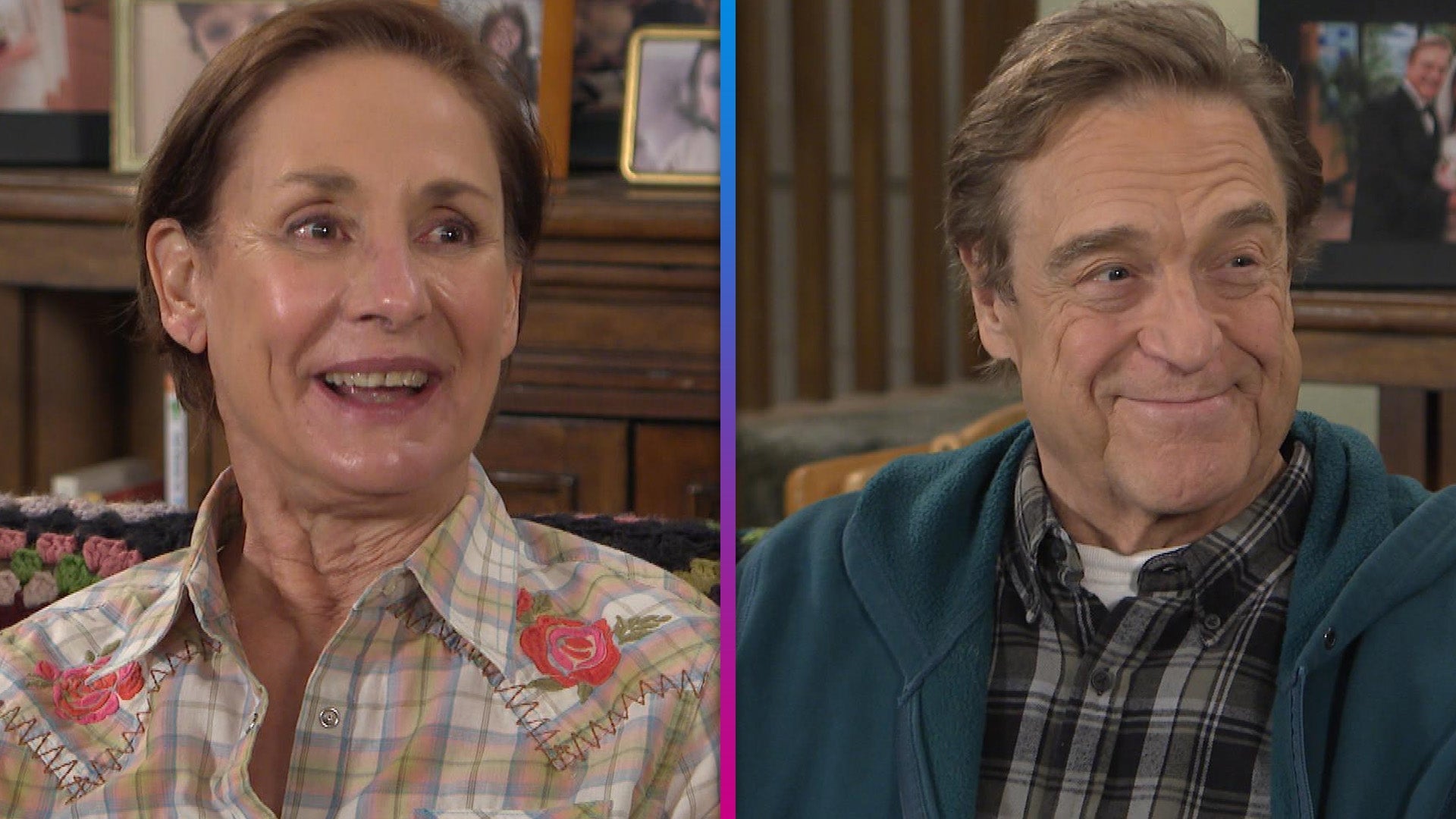 'The Conners': Go Behind the Scenes of Season 5 With the Cast (E…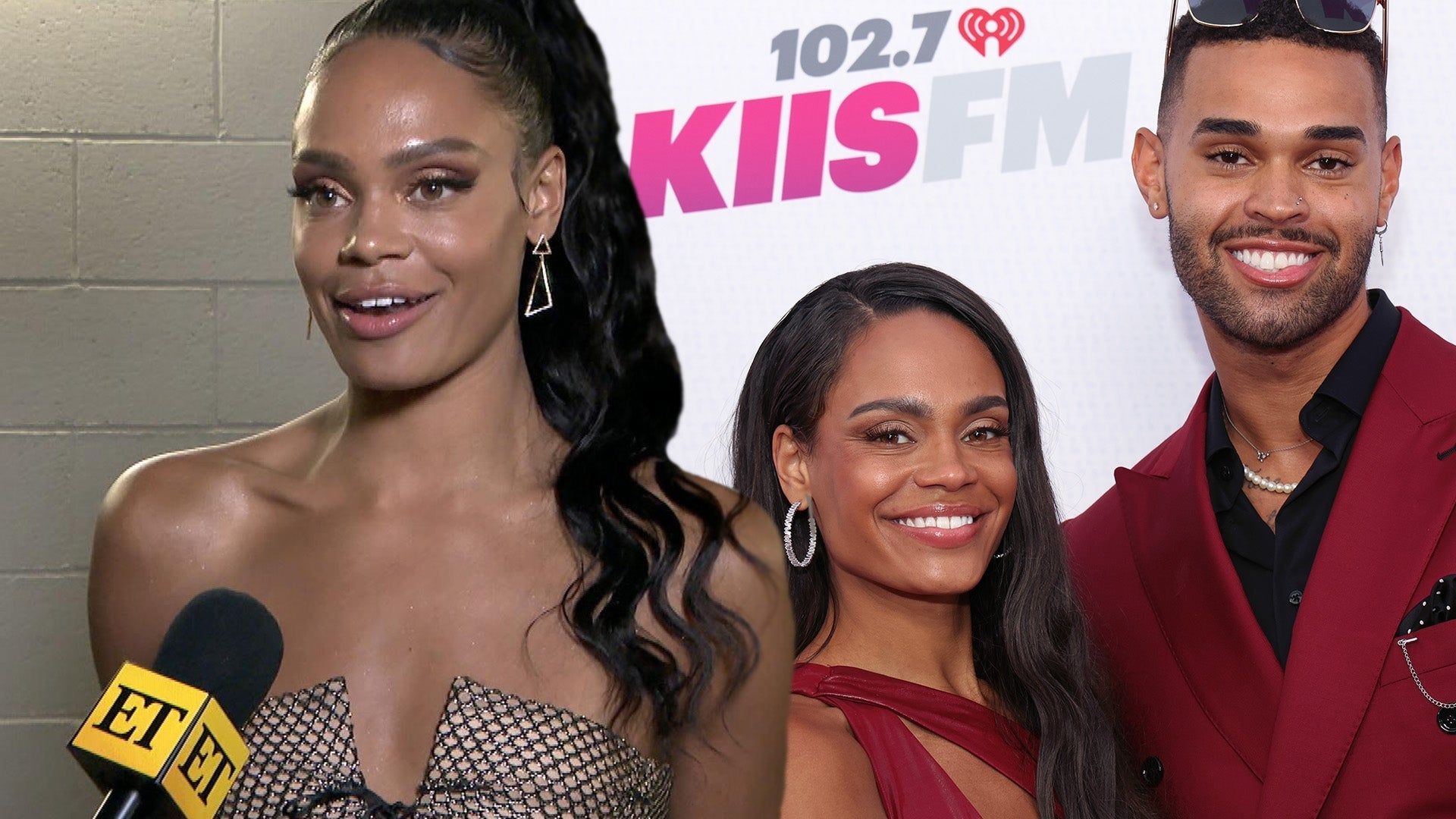 'The Bachelorette's Michelle Young on Finding Closure After Nayt…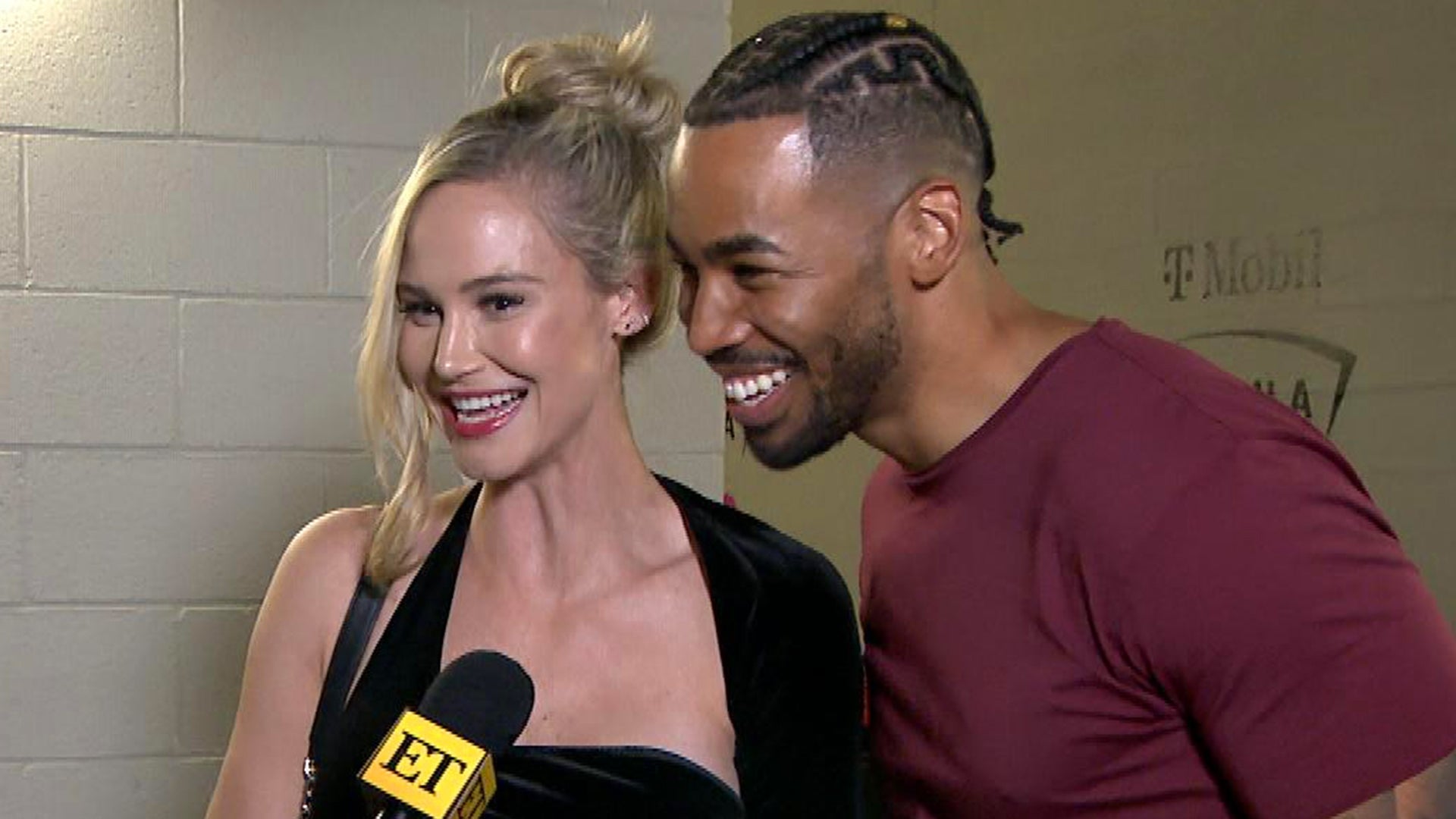 Meghan King and Bachelor Nation's Mike Johnson Dish on Their Fir…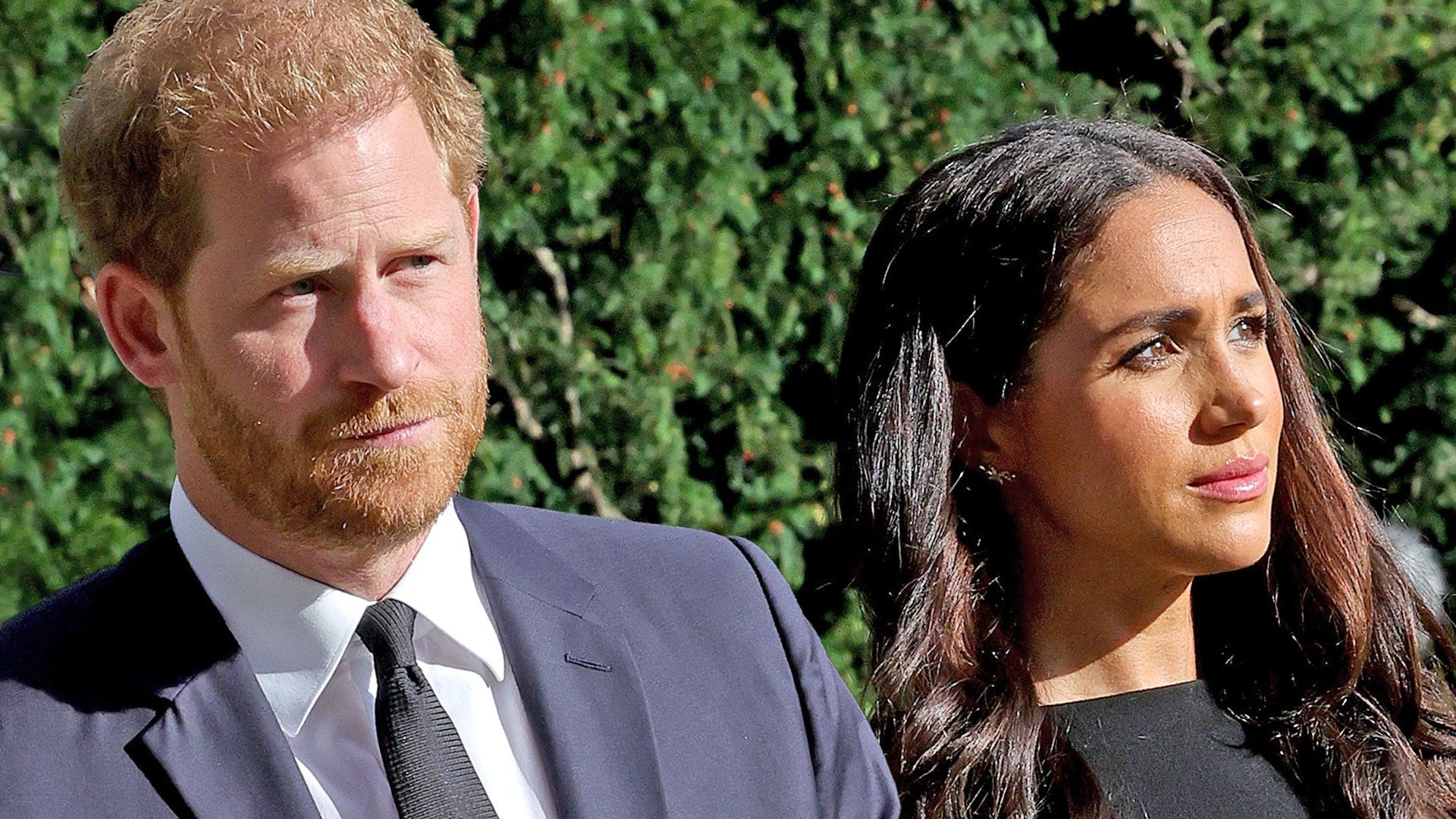 Prince Harry Can't Wear Military Uniform to Queen's Funeral Afte…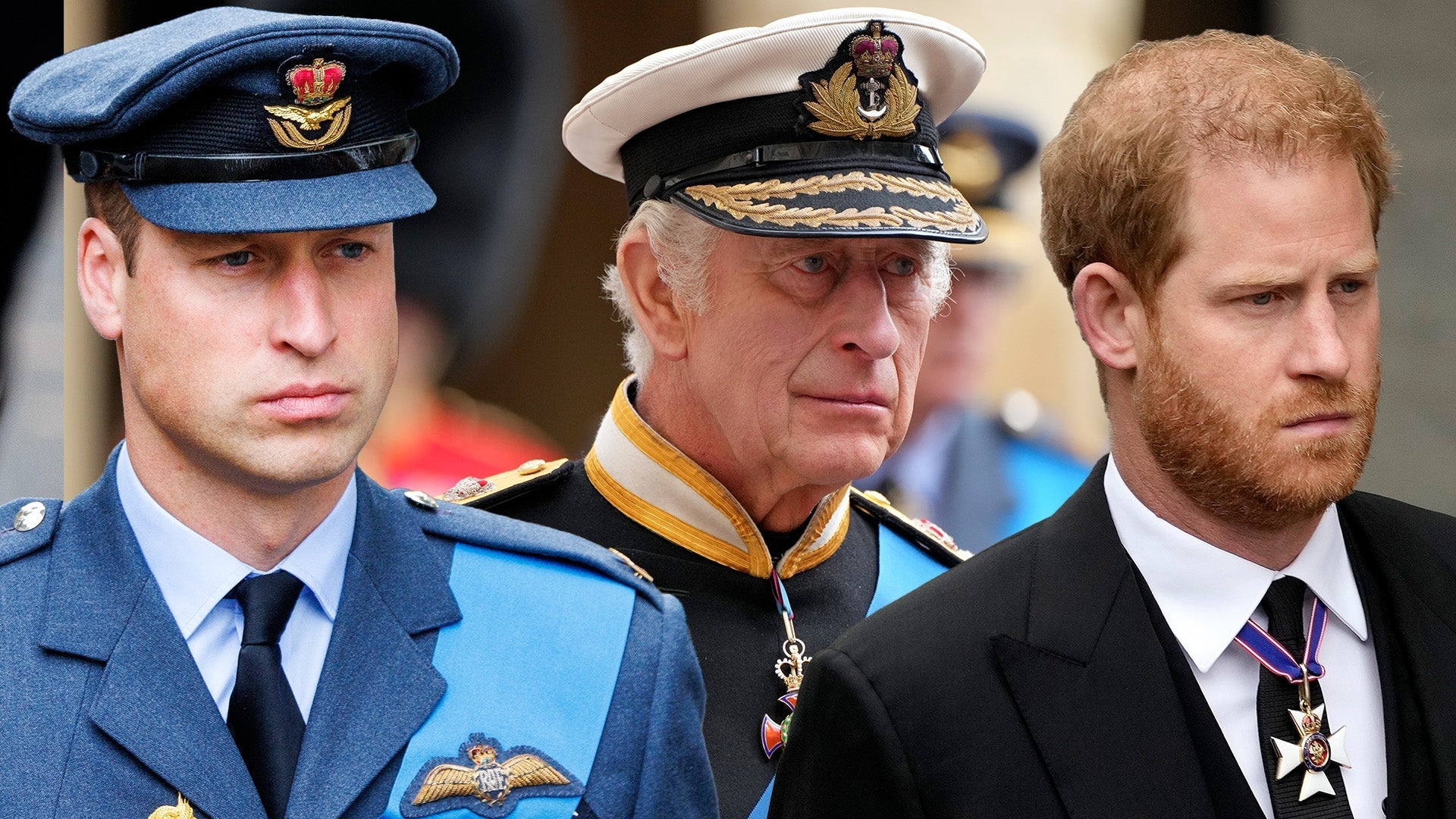 How the Royal Family Is Continuing to Grieve Following Queen's F…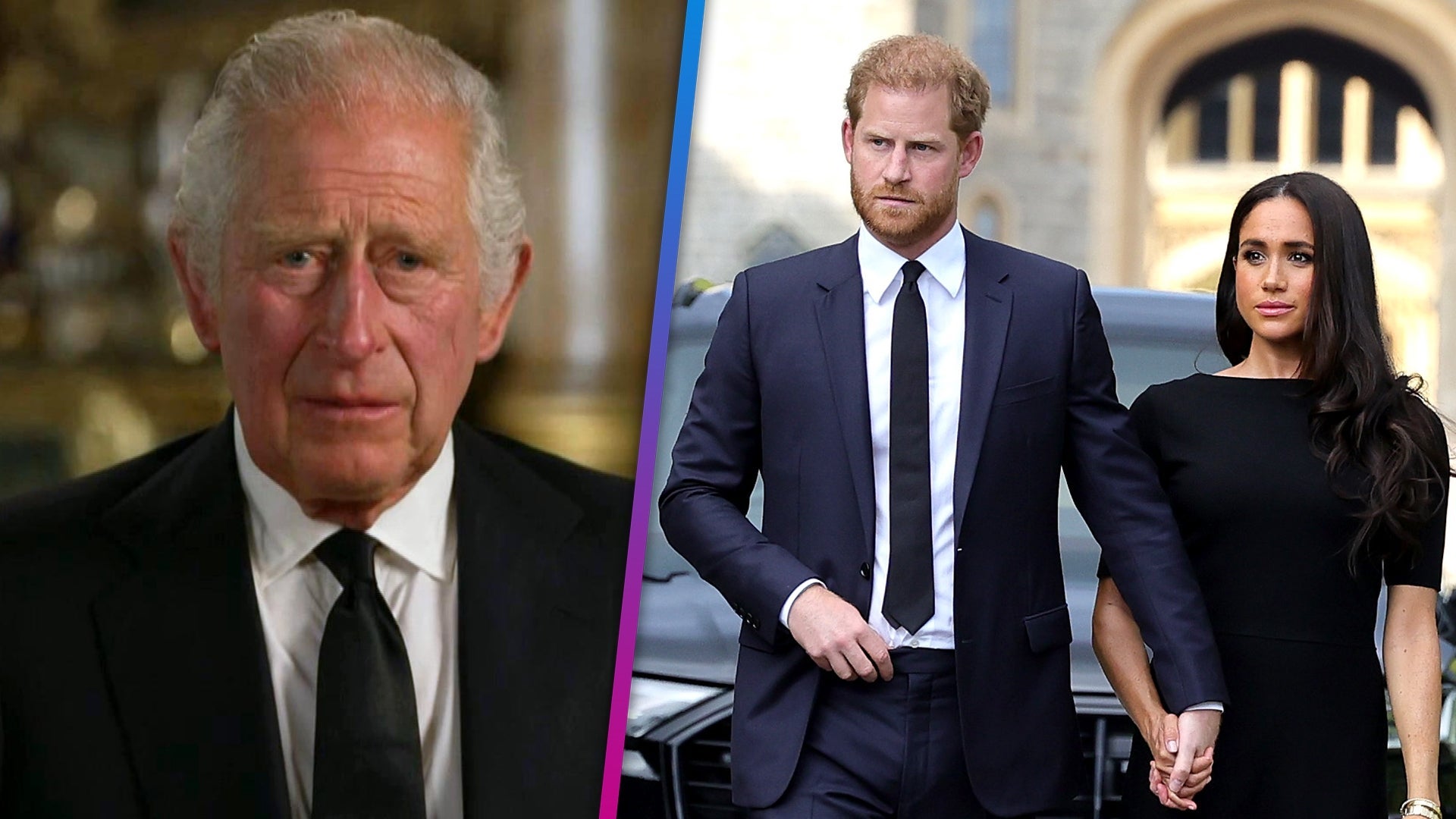 King Charles 'Keen to Repair' Royal Rift With Harry and Meghan, …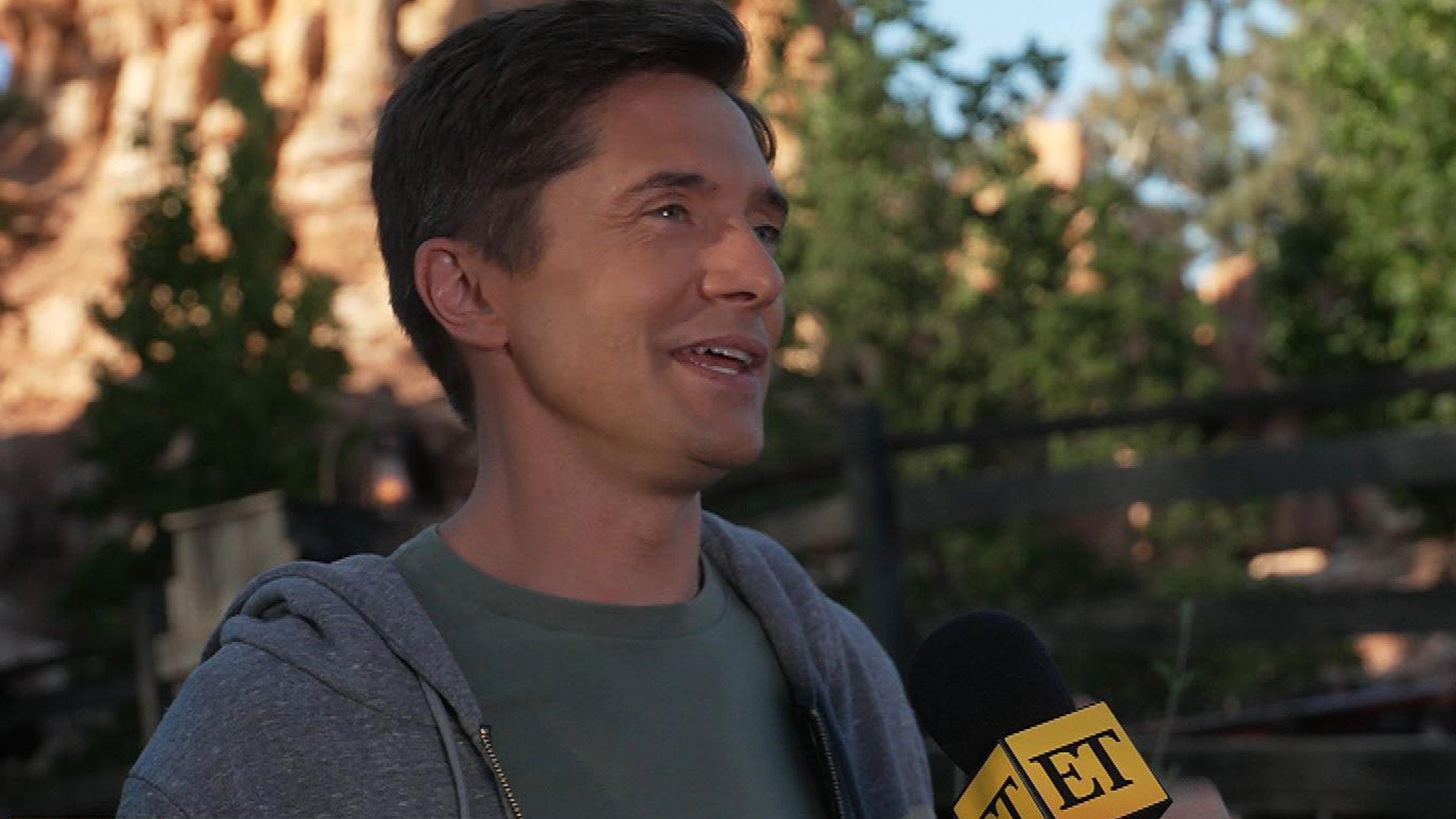 Topher Grace Calls 'That '70s Show' Reboot a 'Family Reunion' (E…
We thought we were in deep with Luke P. last week, but it looks like the drama's only getting started!
Tuesday's cliffhanger episode of The Bachelorette ended with Hannah Brown telling Luke that she couldn't give him a rose on their one-on-one date, but we haven't seen the last of him. As promos teased, he was to find Jesus and crawl his way back into Hannah's good graces. ET was live blogging along the way on Monday as Luke rejoined the group and Hannah gave the rest of the men a warning: Stop focusing on all the drama.
In a recent interview with ET, Hannah said that Luke will continue to be a big part of her season -- and that it's become hard for her to watch the show and see what went down behind her back.
"It's really hard sometimes to watch back the show, because especially in that instance, there are certain things that I don't get to see, and I'm not privy to see," she shared. "I mean, I only get the conversation that I have with each of the guys, and so it is sometimes difficult to see, 'Oh, so that's actually what happened.'"
On Monday's reflective episode, Hannah admitted to host Christ Harrison that she had a crisis of faith and wasn't sure the show would end up working for her. She was discouraged by all the fighting, but came around and decided to see her journey through.
Hannah's not the only one ready to see the season come to a close, however, as a dramatic supertease revealed that Luke is the man with whom she has her conflict about sex -- and that one guy goes out and buys her an engagement ring on his own.
Scroll down for minute-by-minute updates on what happened.
A Shocking Supertease
7:00 PM:
Supertease time!
We've got Tyler C and Hannah making out on a massage table, her connecting with Connor, Mike and Jed. Luke P. is "in love" with Hannah and wants to have sex with her when they're married, but Hannah has other ideas.
She takes a naked dive with Garrett, and Luke freaks out. "I want to make sure she's not sleeping around. I don't think she would ever do that, but I have to make sure," he says.
We see Luke threatening to "go home" if Hannah has had sex with any of the other guys. "I am having physical relationships... so, I have had sex, and honestly, Jesus still loves me," she hisses. "The Lord made sex to be amazing."
Chris Harrison tells Hannah that one of the men went out and bought a ring for her. "He's ready to propose to you," he says, and Hannah bursts into tears.
"I don't know what to do, and I'm scared," she cries.
Time to Reevaluate
6:49 PM:
Hannah admits she needs to "reevaluate all of this" as she wraps up her conversation with Chris.
"I don't know if I will [get there]," she says. "I see that there are relationships here that like, really could be it for me. But I'm not going to settle and just go into something if it's not where it needs to be."

"Do you want to continue?" Chris asks.
"I have really lost a lot of hope, but I'm still holding onto knowing that there has got to be good that comes out of this," she replies. "It's hard, but I don't give up. I'm going to complain about it... but I'm going to see this thing through until the end."
Unseen Moments
6:43 PM:
Before we get deeper into Hannah's drama, we're looking at some unseen moments, like Mike ripping his pants during an air guitar session, a dog crashing her one-on-one with Jed for some ice cream, and an awkward kiss with Jonathan.
"He started talking about this basketball, but I could tell he wanted to kiss me," she tells Chris, admitting that she kind of gave him a cheek when he finally leaned in.
We get an honest moment from Hannah, as she reveals that she named an unexpected pimple on night one "Marcus." She couldn't get "Marcus" off her mind, and actually called Scott "Marcus" when telling the other guys that she sent him home.
The Kissing Bandit
6:39 PM:
Chris renames Hannah the "kissing bandit" after reminding her she'd only kissed five guys before starting the show.
As for who's the best kisser? That's "Luke," she admits. "I definitely have my work cut out for me."
Moving on From the Drama
6:33 PM:
Chris lightens the mood by having Hannah rehash some of her favorite moments. She loves the first group date, the "Mr. Right" pageant. Hannah smiles over Jed's performance and how he's handled the season -- like walking in on her "massage" with Luke. "He is very in tune with what I need. I like that guy," she gushes.
John Paul Jones, though eliminated from the competition, still makes Hannah laugh. She also enjoys the company of Mike and Tyler, who really rocked that kilt. "I saw a few boulders," Hannah jokes of making the men wear kilts. "Man, that boy is good looking!"
Tyler got Hannah through her past tough times, but Peter also makes her light up. "I just thought Peter was sweet."
Where Everything Came to a Head
6:24 PM:
Hannah realizes it was the rugby date, where Luke P. body-slammed Luke S., where everything came to a head.
Then came the Luke feud. Hannah says she thought things would calm down in Scotland, but they didn't. "It really started affecting me," she admits. "But I wasn't ready to let it go."
Hannah calls the last rose ceremony her "last straw." "I was just done. If it continues to be an obstacle, I don't see this working for me. But if I can get past this, I still have a glimmer of hope," she says.
Rehashing the Drama
6:20 PM:
We go over the drama of the season so far. Hannah takes things back to night one, when she confronted Scott for having a girlfriend. "It's a slap in the face for me, because I'm investing my whole life and future in this," Hannah tells Chris.
But Scott wasn't the only one with drama early on. Enter: Cam! "The pity rose," Hannah remembers. "That did not fly with me."
Next, it's Luke P., who told Hannah on the first group date of the season he was falling in love with her. "It was starting to affect me with my other relationships," Hannah says. "I can feel the tension with the other guys."
Chris at the Mansion
6:18 PM:
Chris is at the mansion and tells us this situation is SERIOUS. "It's important to address these questions about the future of the show," he says, noting this is unusual at this point in the process.
We see Hannah in a nighttime look. "I didn't realize how hard this whole journey would be for me. And I don't see at this point how I'm going to get to the end," she confesses.
"it's all been building up. From the beginning of this, I've put everything into it, into making sure that I could go all in, and it's just getting completely trampled over by stupid drama," Hannah adds.
Not in a Good Place
6:13 PM:
"I don't know how this works for people," Hannah cries, confessing she's not sure if it will work for her.
Still ahead, Luke will violently yell at Garrett, and Hannah pushes a camera out of her way. Eeeesh, it's going to be an episode!
Hannah Is Losing Hope
6:10 PM:
Hannah says she's "completely in it" with each man, unless they don't allow her to be. "I just want to feel like I can share with somebody," she confesses. "I just need it to change."
Chris asks if she's still hopeful, and Hannah says she hates that she's having to try so hard not to give up. "I feel very weighted down," she cries.
"There's been a lot of drama. I understand the emotional toll that takes," Chris offers.
"I thought I would have more of an understanding by now of my feelings and emotions, so I feel like I'm kind of flailing," she says. "I asked for a lot from everyone, and I expect a lot from a relationship, but I don't want to settle."
"If my husband's not here, I don't want to have given everything of me away," Hannah continues, explaining how she's been "damaged" by opening up to the wrong guys.
Latvia!
6:07 PM:
We're in Latvia, but the drama didn't stay in Scotland. Dylan is wearing an interesting scarf, Jed wants to be there for his woman, and Garrett has regrets about his behavior.
Hannah, meanwhile, gets real with Chris Harrison about her frustrations. "Every week has been ridiculous!" she says.
Hannah's Still Mad
6:03 PM:
"I'm just so mad," Hannah tells the men after saying her goodbyes. "We have got to all get on the same page... I don't want to feel the way that I did tonight, and I'm trying to work through it, but it's super hard. Good night."
"I didn't see very much hope in her eyes tonight," Peter observes.
Next, we're on the move -- but Hannah confesses to Chris Harrison that she's not sure the process will work.
Rose Ceremony Time
5:56 PM:
Connor, Mike, Jed, Tyler and more get roses -- and so does Luke.
"She chose Luke P. as the last rose, and that's her choice," Devin tells the camera. "I'm perplexed."
Party's Over
5:52 PM:
The guys seem to be on the same page with "no more drama." Garrett admits he was "petty" and apologizes.
Luke says he appreciates the apology. "I had important things to tell her, and important questions to ask her," he explains.
Hannah, meanwhile, is crying in another room. Chris Harrison arrives to comfort her. "What's wrong?" he asks as Hannah blurts out "everything!"
She cries into his shoulder and tries to wipe her tears. "I'm just like, really frustrated," she says. "There's other relationships here that I really want to invest time in, but when the whole thing is constantly about Luke... it's taking up all my time and not advancing any of my relationships."
Chris tries to tell Hannah that all this drama is because the men are "crazy" about her. "Yes, they care, but they don't respect or trust me enough to do this," Hannah says.
Chris tells Hannah it's "her party," but she knows better. "Party's over," she says.
Tyler C. to the Rescue?
5:48 PM:
Our favorite sweet man Tyler jumps in to remind the guys that none of the drama is worth anything if Hannah is this upset.
And with that, we head to commercial break.
Downing Her Drink and Tearing Up
5:44 PM:
Hannah downs her drink and gets up. "I'm so frustrated. I came in today starting to want to open up, and now I don't, at all," she tells the camera. "It's all the drama that has allowed nothing to get accomplished here."
"Luke, you need to stop making excuses," Hannah hisses. "But also, stop the focus on him, because I can figure that out for myself. And focus on me, and know that I"m a grown-a** woman, and I can decide if I want to spend my time figuring all this out, or if I don't."
"Please stop pointing fingers at other people, and allow me to do that and focus on yourself," she continues. "It's truly all of you that makes me feel this way... None of you know anything about me, and why I'm here. And what makes me me, and things that I've gone through."
"Nobody's even asked, because all we do is talk about stupid sh*t. I don't want to talk to anybody!" Hannah cries. "At this point, I'm just really defeated from all of you. So, I don't want to do this."
Hannah's Over It
5:42 PM:
"Stay in your freaking lane, because I'm tired of hearing screaming," Hannah warns the guys before storming out with tears in her eyes.
Peter asks the guys to cut the bullsh*t. "This sucks," he says.
Luke tells the men he's not trying to intentionally lie to the group, but Garrett won't let it go. Hannah drinks in the dark, listening to what's happening.
Trying to Clear the Air
5:38 PM:
"I will answer any question about what he said to me," Hannah volunteers. "So, ask me!"
A man tries to ask a question, but Luke cuts him off, trying to explain the situation. "I am the one that asked about it!" Hannah pointedly tells the other men.
"I'm aware of some of the sh*t he's done, and I've said it to his face," she continues. "I'm still trying to piece it together."
"I'm tired of hearing screaming about something you just asked me! ... I'm sorry I just stormed in here, but I could hear the yelling," Hannah says.
Hannah Beast!
5:34 PM:
Hannah storms in. "Stop!" she yells. "I'm so frustrated about there always being fights in the house, and it's pissing me off!"
Luke in the Hot Seat
5:31 PM:
Hannah gets stolen by Connor next, and Garrett returns to the group to confront Luke for talking about the other guys.
"To me, because I told you guys, I don't ever want you to feel like I'm talking about you in a negative way," Luke tries to defend himself. "I did bring up Mike's name, just talking about how the day went yesterday."

He admits to talking about Devin and Dylan, but says it wasn't negative. "Nobody believes you!" Garrett yells.
We then get a shot of Hannah in the hallway, freaking out over the drama.
First Up
5:28 PM:
Garrett steals Hannah away first, and he tells her he's inspired by her speech and their last conversation together.
"I think it's important for you to know... I like, am really enjoying getting to know you, and I'm excited to continue our relationship and want to see what that is," Hannah says.
"When I say I'm here for you, I want you to believe that too," Garrett replies.
He does have one question for her, though, and it's about Luke. "Before he left, I told him, given what has happened, to please leave everybody's name out of it, and make it about him and you, and only that," he explains. "I just wanted to see if he stayed true to his word."
Hannah says she's aware of the feelings about Luke. "He did say Mike's name, but I do feel like I provoked it a lot in that moment, and also asked about another situation, and he did say Dylan," she recalls.
Garrett appreciates it, but something tells us drama is brewing.
Faith
5:26 PM:
Garrett is pissed that it's "all about Luke P." "I gotta be aggressive," he promises just before Hannah -- SLAYING in a white coat -- walks in.
"This week has been a really big week for me. I feel enlightened," she says, noting how important her faith is to her. "It's really been what I've held onto this whole time."
"I wanna know what's hard to share and what makes you you, and your fears and the hurts that you've had. I want to have those conversations," she tells the men. "Cheers to continuing on our relationships and being comfortable in sharing the uncomfortable."
Time for Church
5:24 PM:
The next morning, Luke heads to church for some soul searching. "I feel like she's straight-up showing me, 'Look, you're going to give me the straight-up real Luke, or you're going home,'" he says, promising not to screw it up with his "potential wife."
Elsewhere, the guys prepare for the cocktail party (how do we have so many left?). Tyler and Peter are ready to further their relationships with Hannah, and we still can't identify at least three of the other men.
Drama Ahead
5:27 PM:
Chris Harrison teases what's ahead this episode -- and it's a bunch of drama. The guys freak out about Luke and Hannah loses it.
"Everybody thinks it's just Luke that makes me feel freaking psycho right now. It's not, it's all of you!" Hannah cries before breaking down in Chris' arms.
Hannah's Explanation
5:19 PM:
"I'm doing what's best for my heart, not just for that relationship, but for all the relationships," Hannah explains.
She's pleased that she finally got what she wanted from Luke -- but notes that if he goes back to the "weird, robotic Luke that I have no connection with, he won't get a rose."
The Guys...
5:15 PM:
All the men are in agreement that they hope they never see Luke P. ever again -- little do they know that he's about to come back.
We see ominous footsteps, and then Luke walks through the door. "What's up, boys?" he asks. "She told me that today was the worst one-on-one she's had throughout this whole process... I didn't get a rose. But Hannah said she still wants me to be here."
Garrett tells Luke that he hopes he didn't bring anyone else's name up, and Luke knows no matter what he says, the guys won't believe him.
Luke P. Starts Yelling
5:09 PM:
"I want to move mountains for you!" Luke P. yells at Hannah (seriously). He's speaking very loudly, he's frustrated, and admits their date was "tearing me up."
"I get it now," he insists. "I genuinely want to marry you... I could care less about anything. Nothing else matters right now, except you. And that's seriously what I want."

"I don't know," Hannah replies.
That Didn't Last Long
5:08 PM:
Luke is shocked by this turn of events, and declares he's not ready to "go home." "Hannah was right. I have tried to be, quite frankly, perfect, and now it's like, my eyes have been opened," he says, while dramatically walking through the forest.
"Nothing's going to stop me. Nothing's going to clutter my mind, except pursuing Hannah. I see her, and it's like, 'Yes, that's what I want,'" he continues -- before coming back to confront her.
Saying Goodbye
5:05 PM:
"Giving you a rose tonight, it doesn't make sense," Hannah says, telling Luke that it's time for him to leave. "I just want you to respect that."
Hannah and Luke get up from the table and share one last -- but not really -- hug.
"I Can't Give You This Rose"
5:02 PM:
Back at Hannah's date with Luke, she tells him she can't give him the rose, and she places it back on the table.
"It took me literally raising my voice, so frustrated at you tonight, to get you to be the man I think you are," she explains. "I was so frustrated... going off today, absolutely not, because I don't want that."
Luke says he's frustrated with himself and asks Hannah to think about everything they've spoken about that night, and everything since night one. "I am and will be the first one to say, 'Look, this is my fault, I screwed up, my bad.' I take full ownership. Let's move on," he pleads.
We're Back!
5:01 PM:
Things pick up where we left off. The men are speculating that Luke may have left. "I just think it's kind of, prepare for the worst. But she's a smart woman, and tonight is his last chance," Garrett says.
The Bachelorette airs Mondays at 8 p.m. ET/PT on ABC. Join ET's Bachelor Nation Facebook group here.
RELATED CONTENT:
'Bachelorette' Castoff Luke S. Teases There's More Concerning Luke P. Behavior Fans Didn't See
'The Bachelorette': Hannah Brown Asks Producers to Step In With Luke P.
'The Bachelorette': A Fight With Luke P. Causes One Man to Quit the Show
Related Gallery