TV
'The Bachelorette': Hannah Brown Asks Producers to Step In With Luke P.
By
'The Bachelorette': Hannah Brown Asks Producers to Step in Over …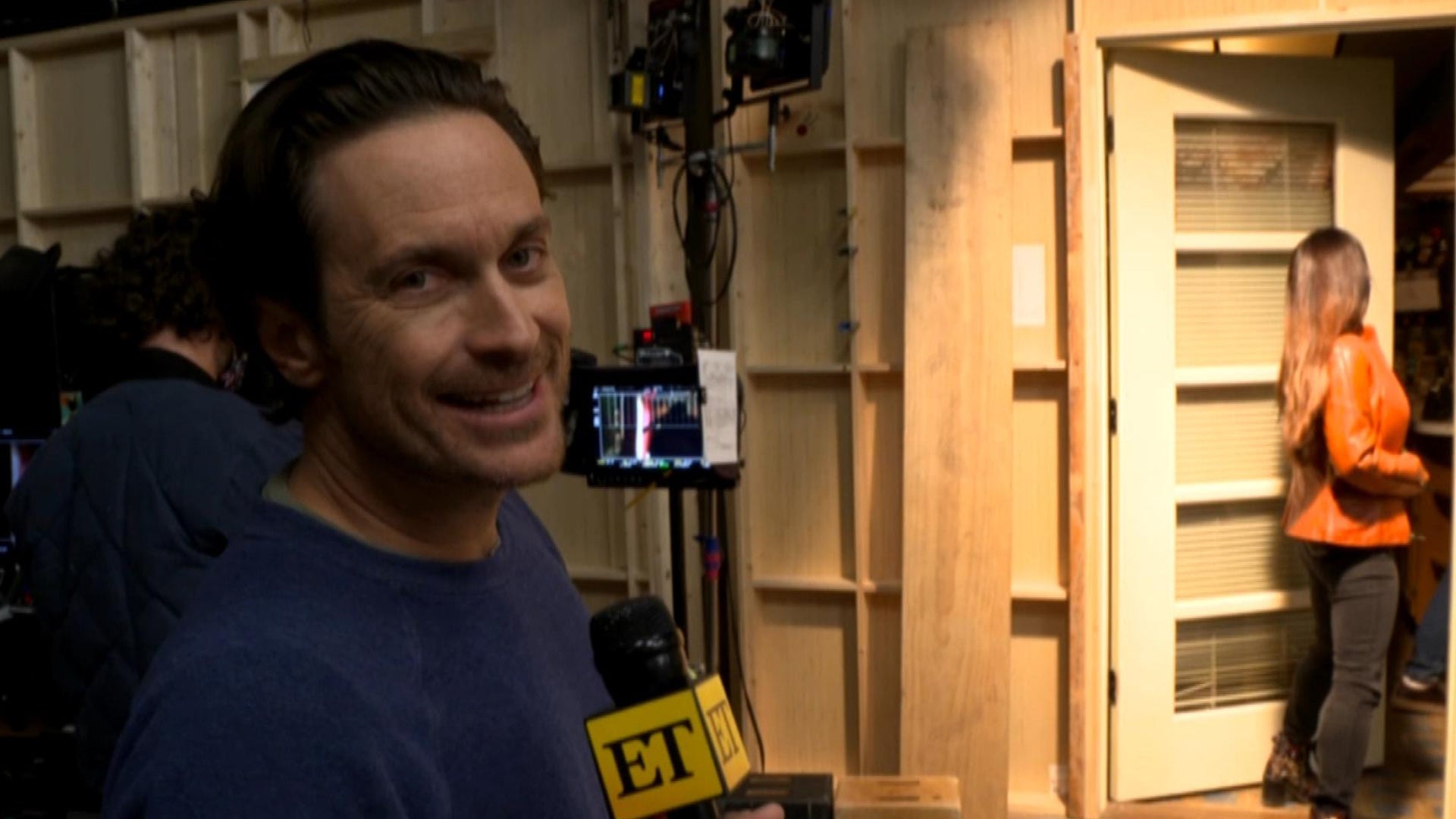 Oliver Hudson Gives Behind-the-Scenes Look at 'The Cleaning Lady…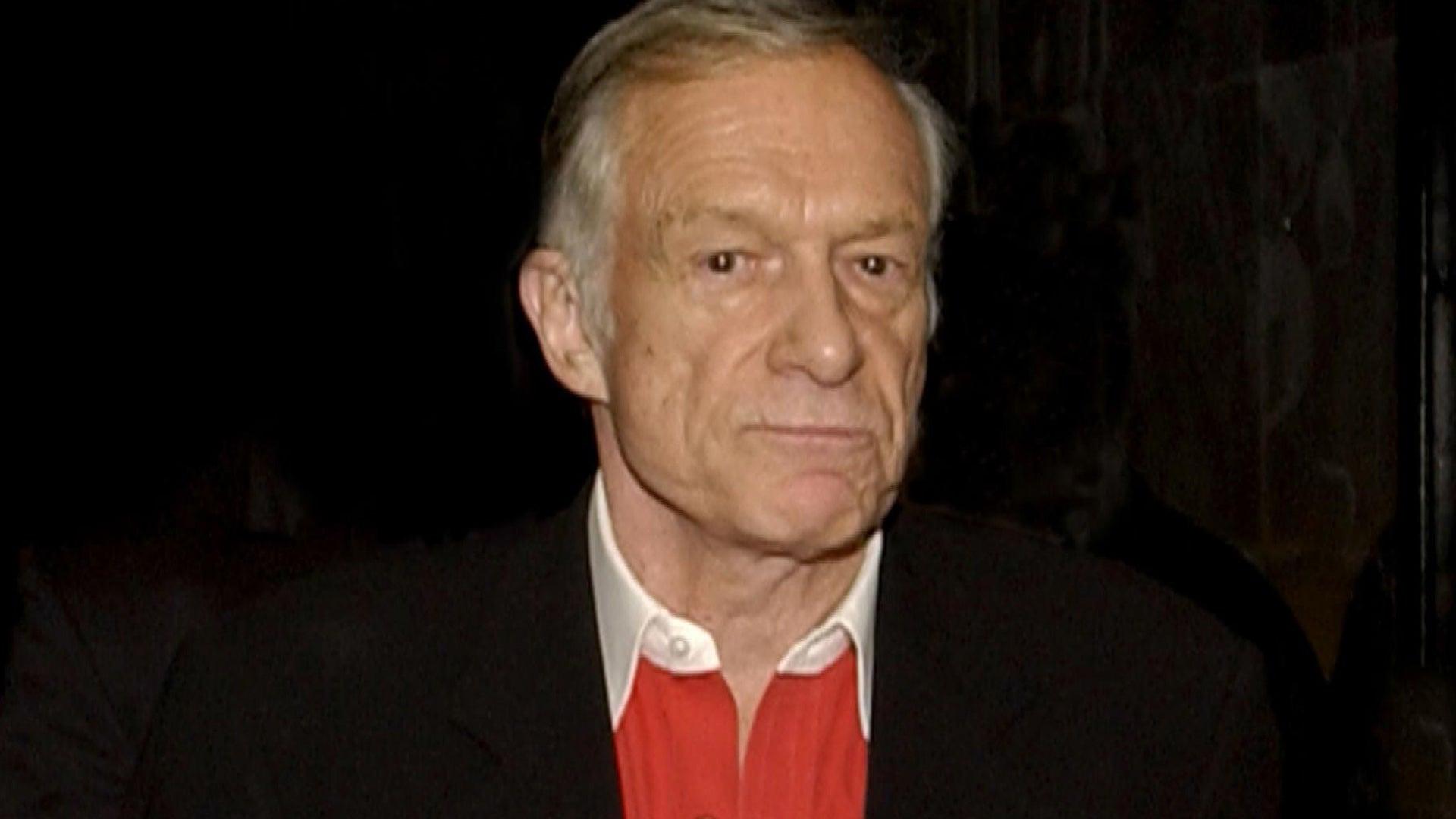 'Secrets of Playboy': Biggest Bombshells From the Docuseries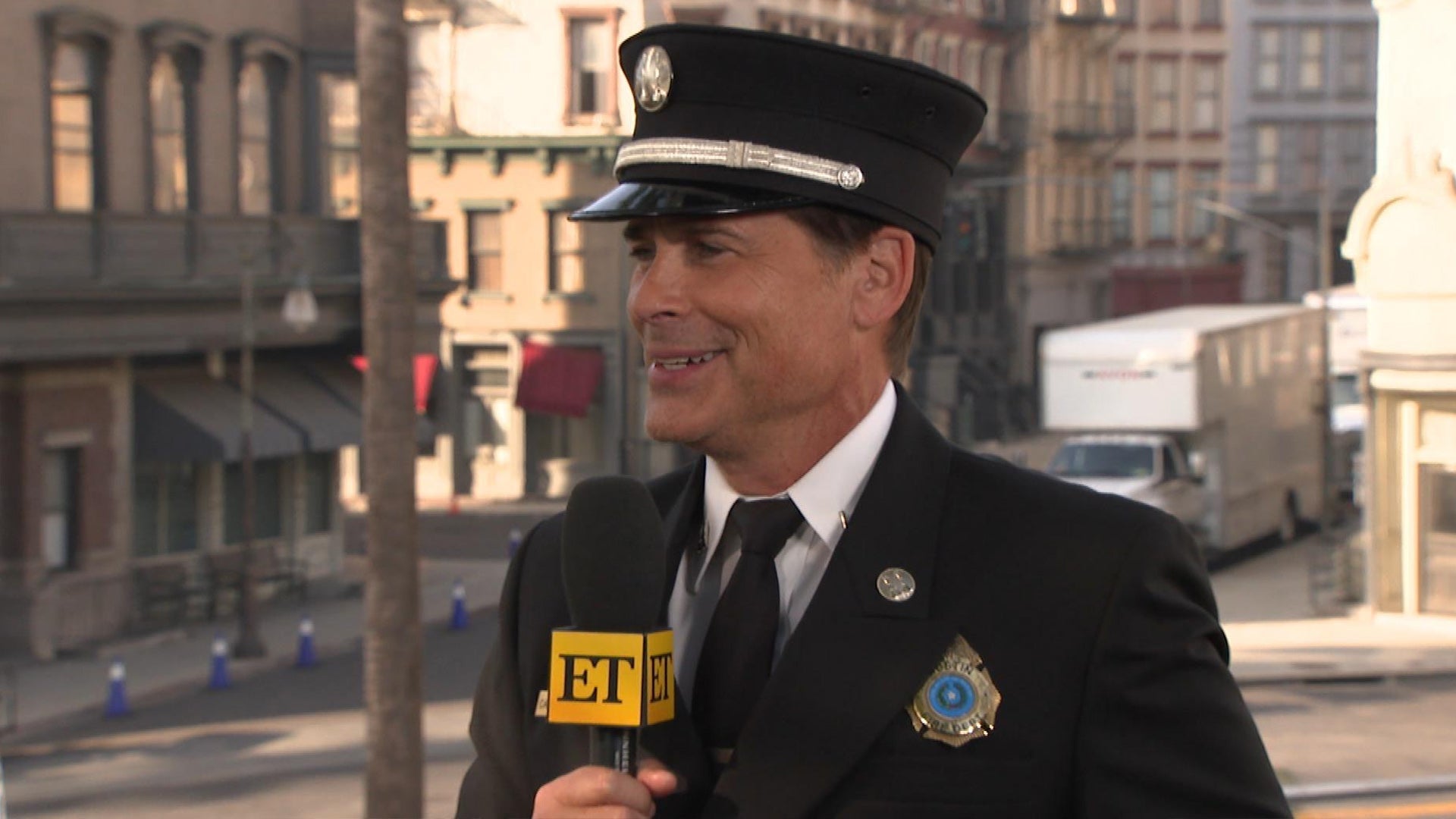 Go Behind the Scenes of '9-1-1: Lone Star' With Rob Lowe! (Exclu…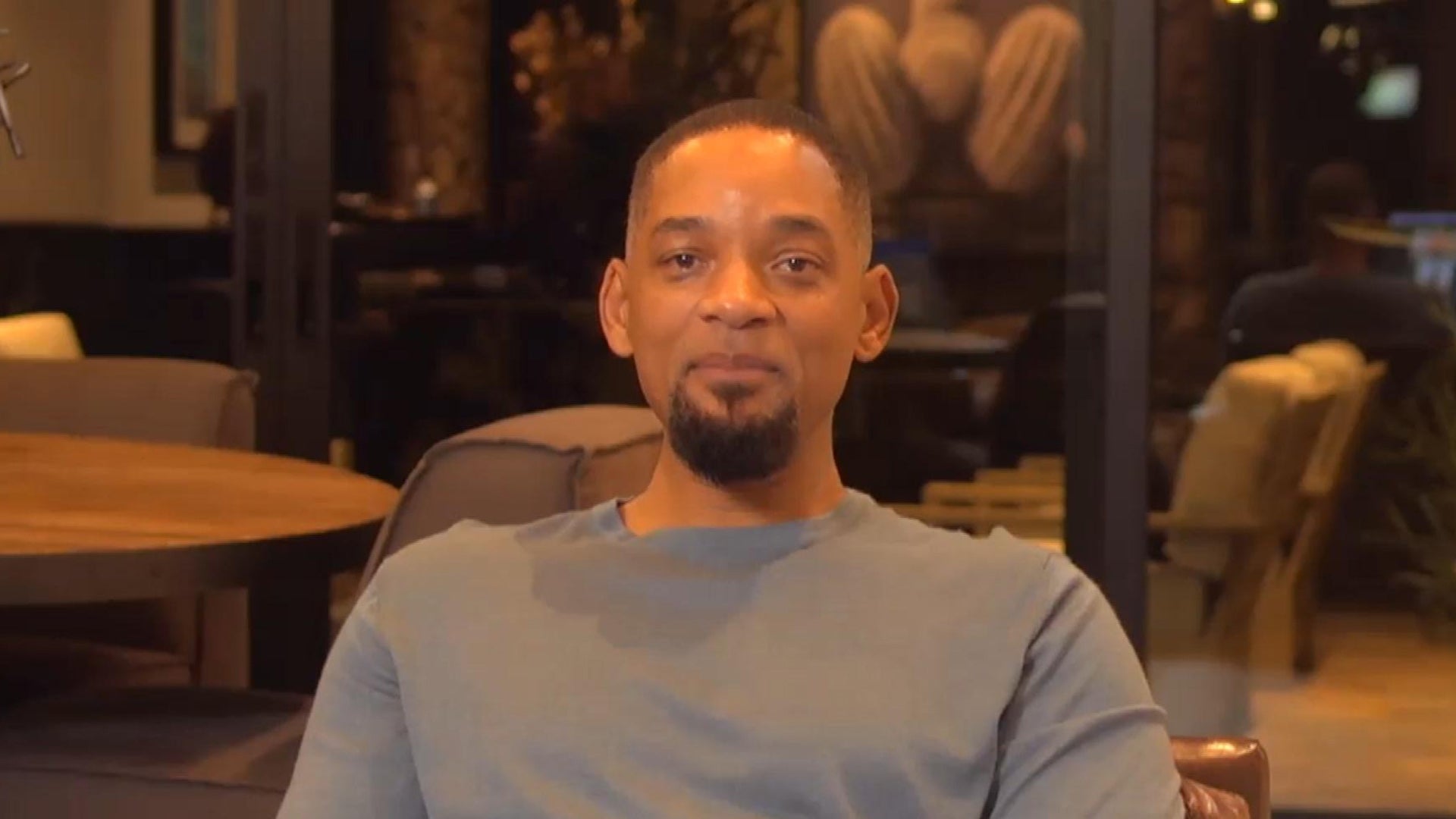 Will Smith on Why the Story of 'Women of the Movement' Is Import…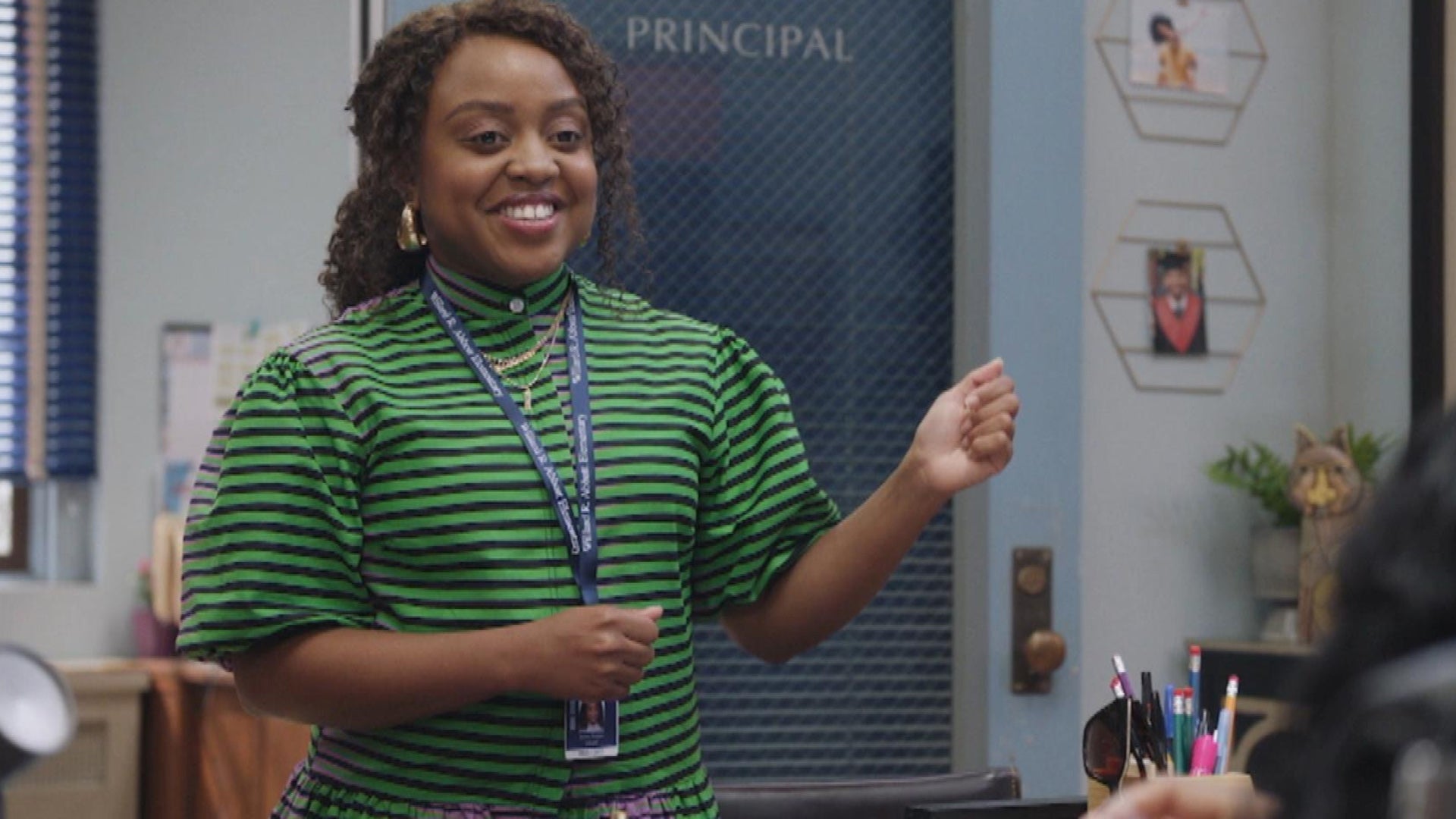 'Abbott Elementary' Sneak Peek: Ava Surprises Janine With a New …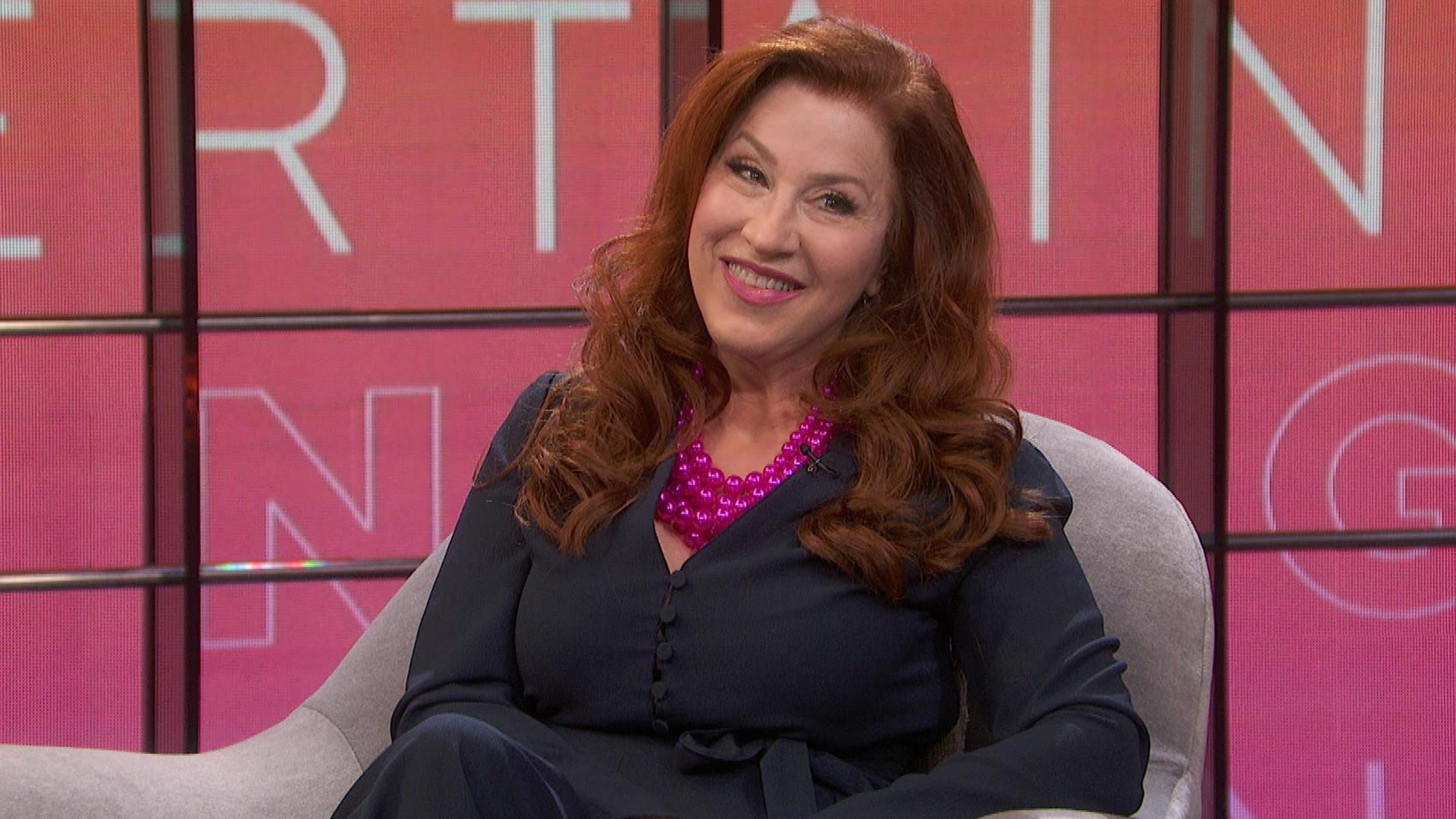 Lisa Ann Walter on Starring in 'Abbott Elementary' and If a 'Par…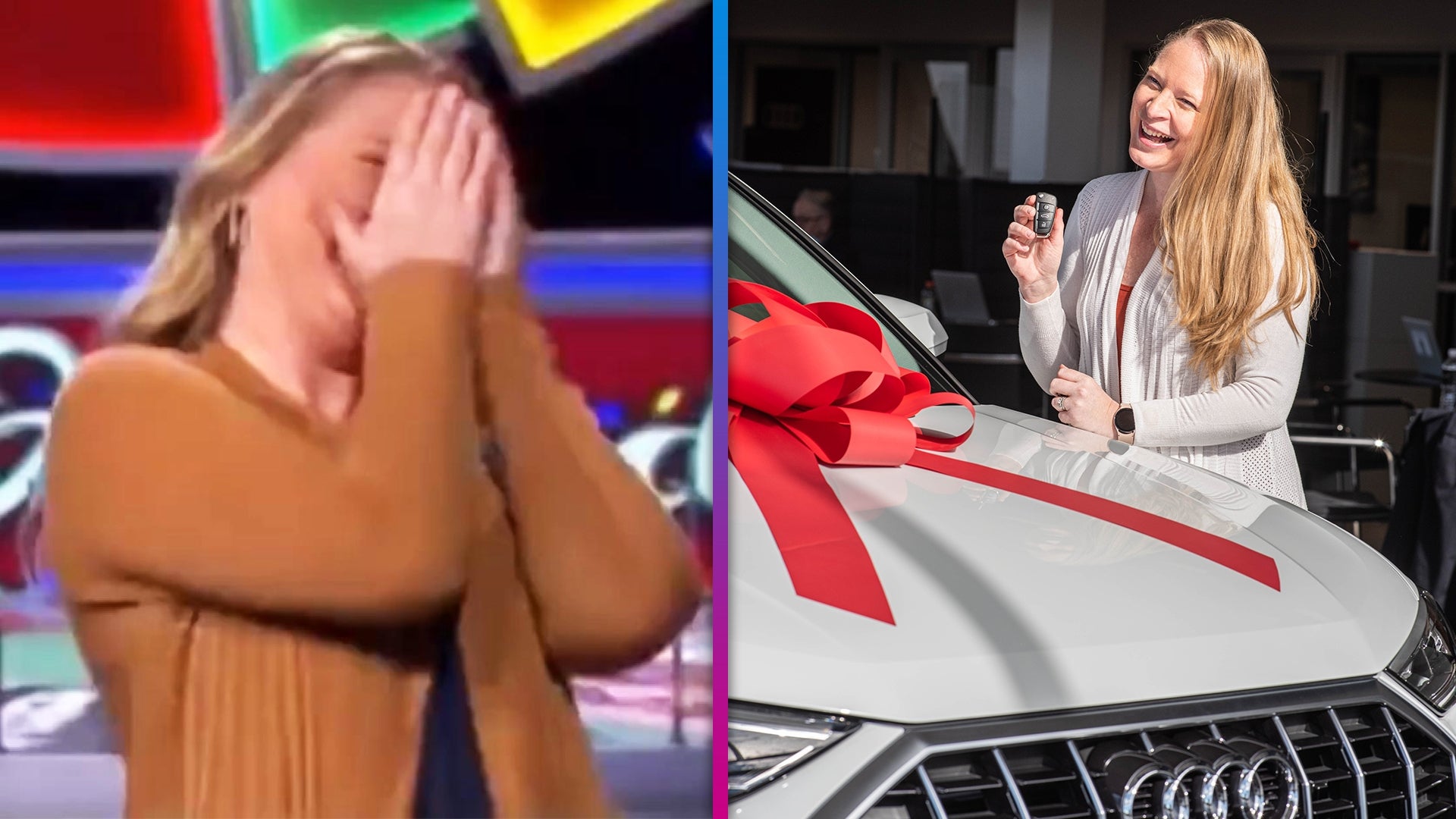 'Wheel of Fortune' Contestant Receives Audi After Fan Outrage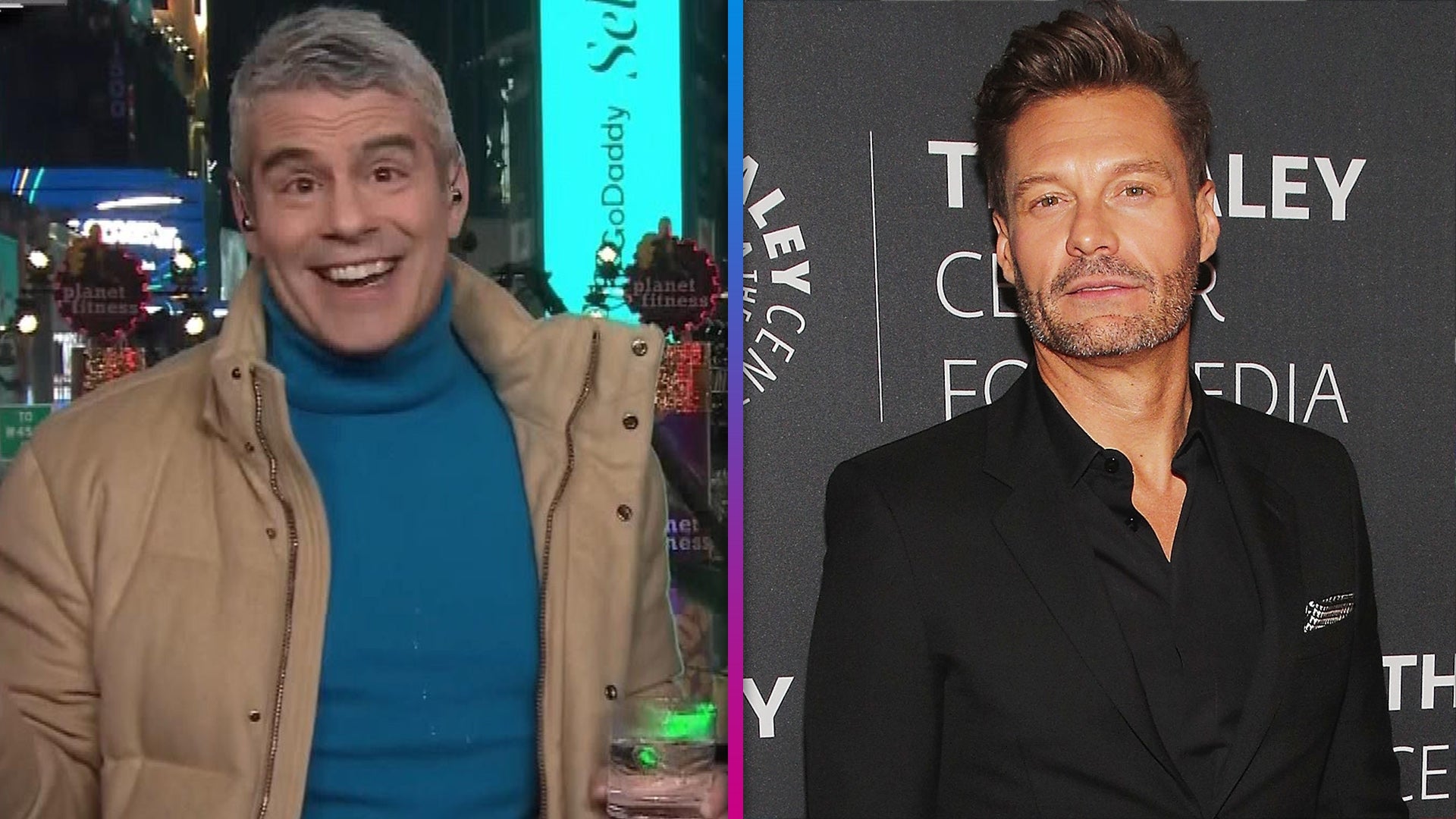 Andy Cohen Reveals His 'Only Regret' From New Year's Eve Special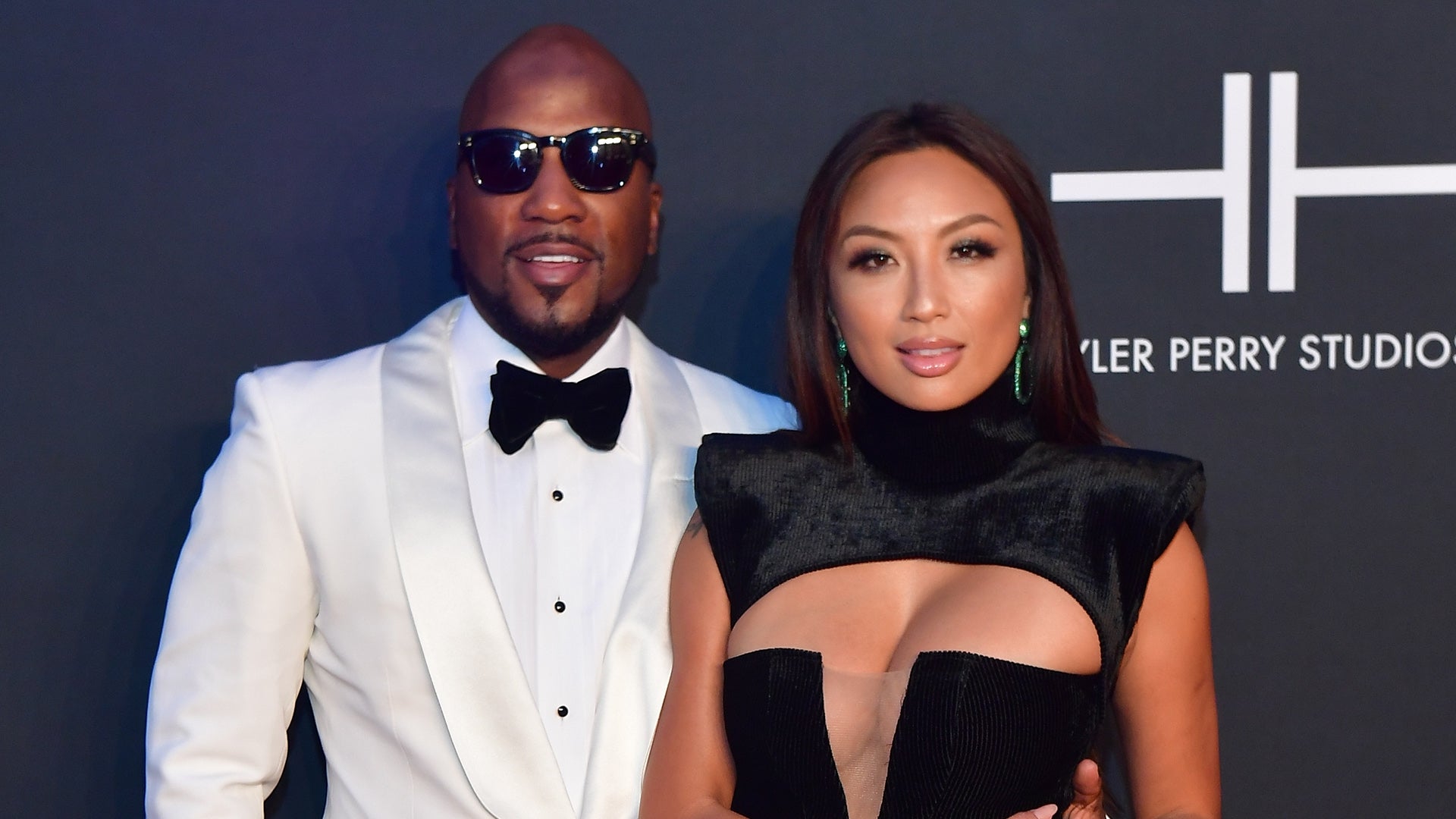 'The Real' Co-Host Jeannie Mai Welcomes First Child With Husband…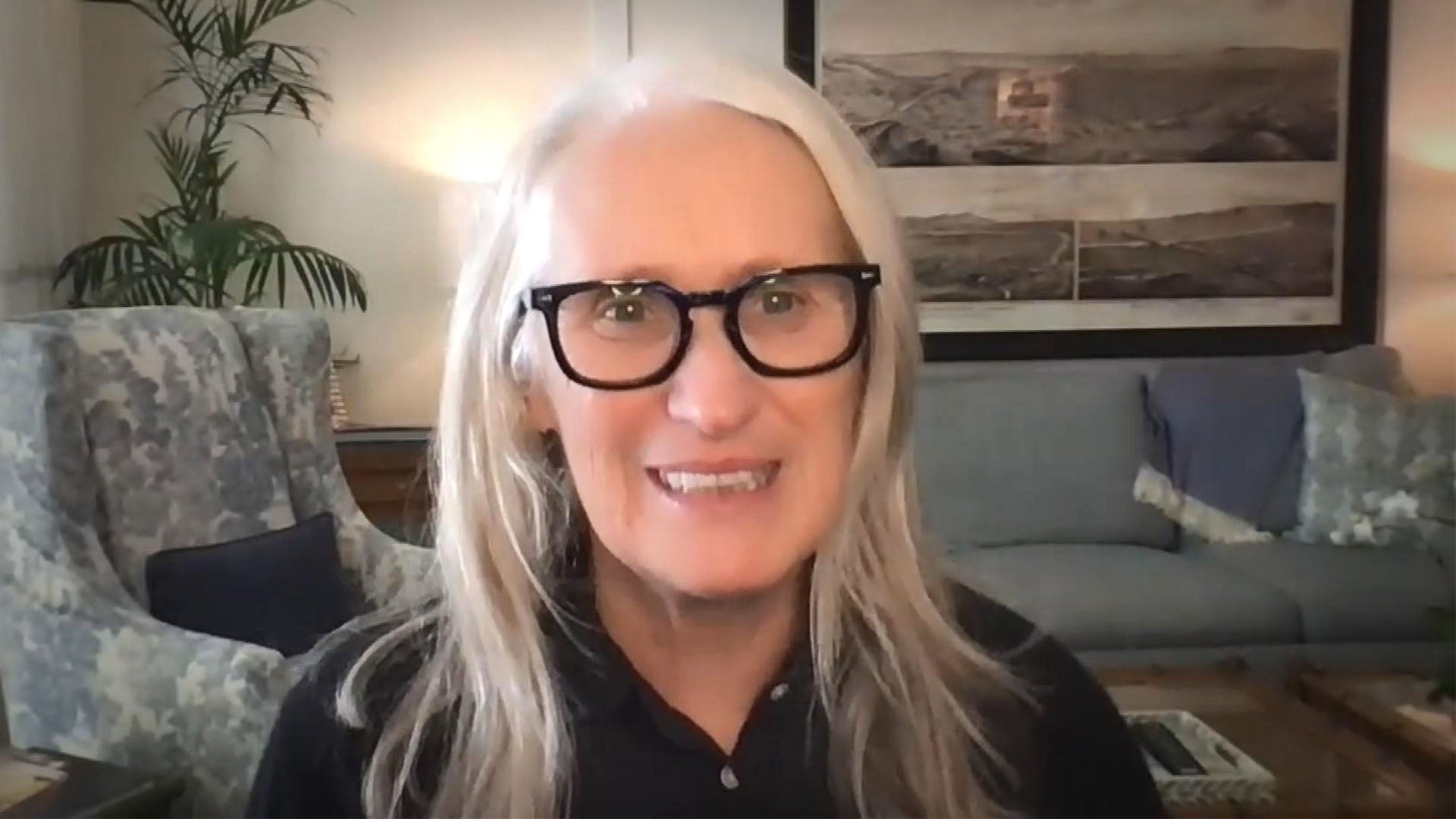 Jane Campion Gives PSIFA Acceptance Speech and Pays Tribute to '…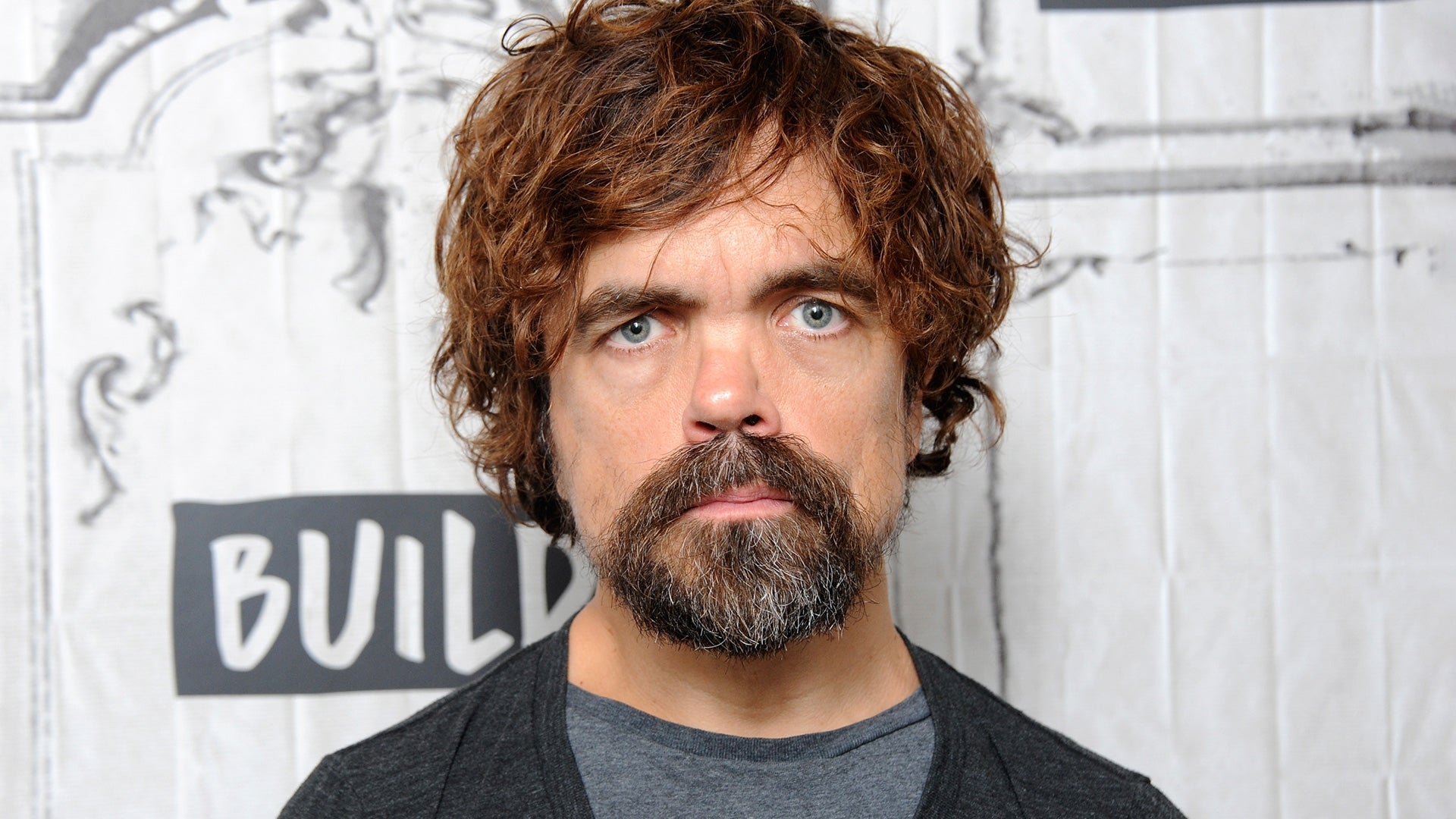 Peter Dinklage Slams Disney's 'Snow White and the Seven Dwarfs' …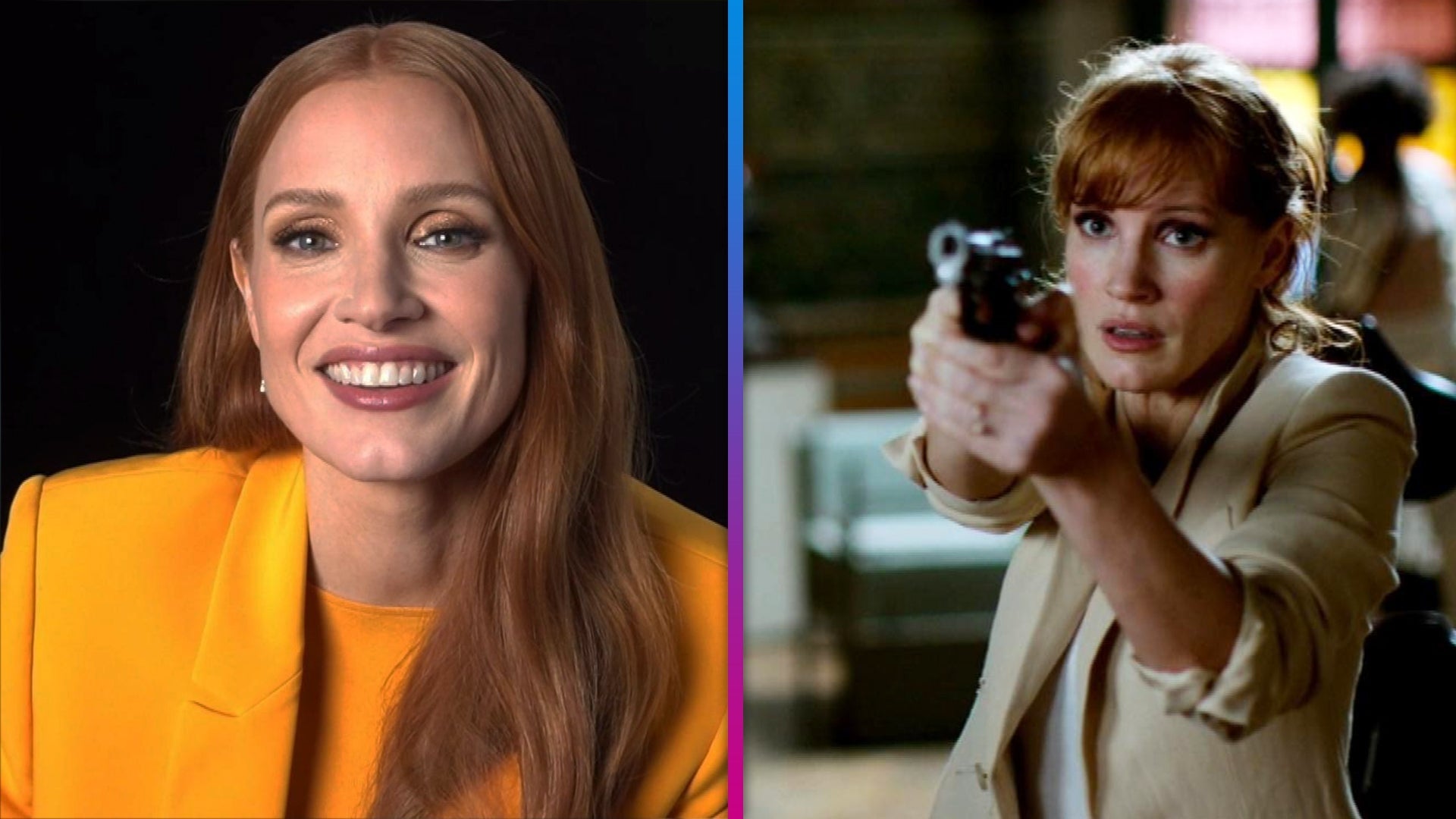 Jessica Chastain Shares The Value of Empowering Actresses in Lat…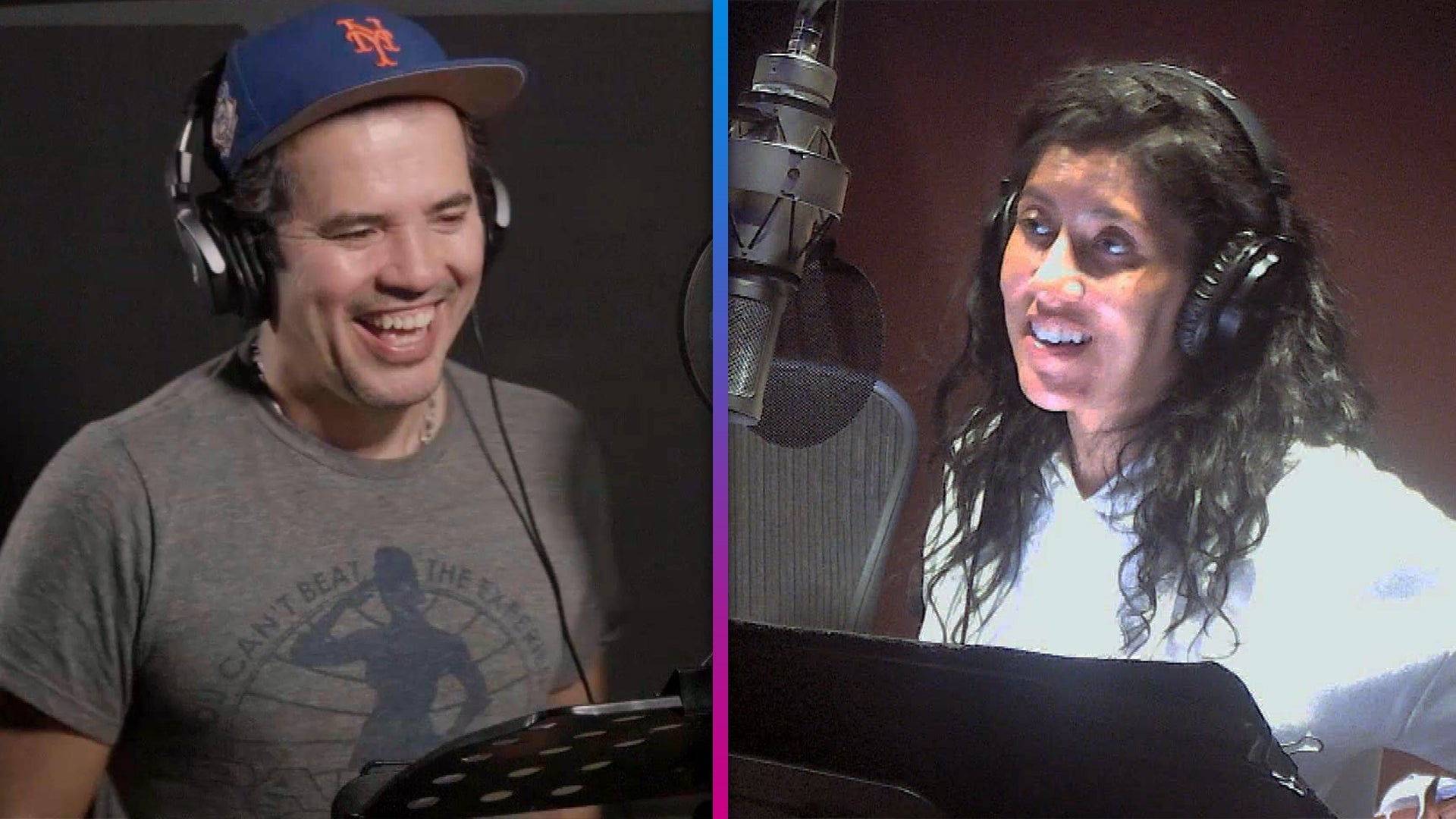 'Encanto' Voice Cast Gives Behind-the-Scenes Look in Hilarious O…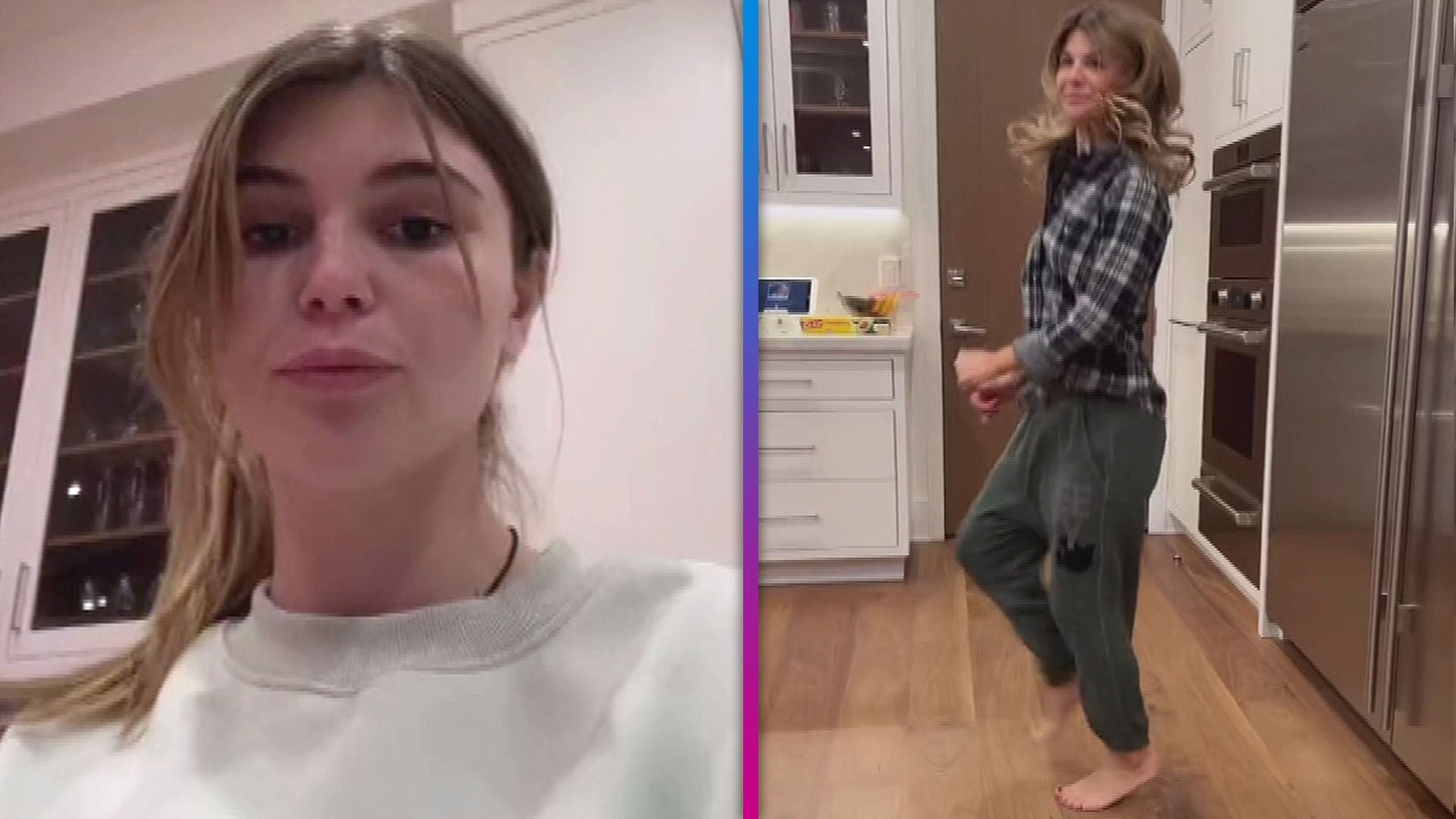 Olivia Jade Rates Mom Lori Loughlin's Dance Skills in Rare TikTo…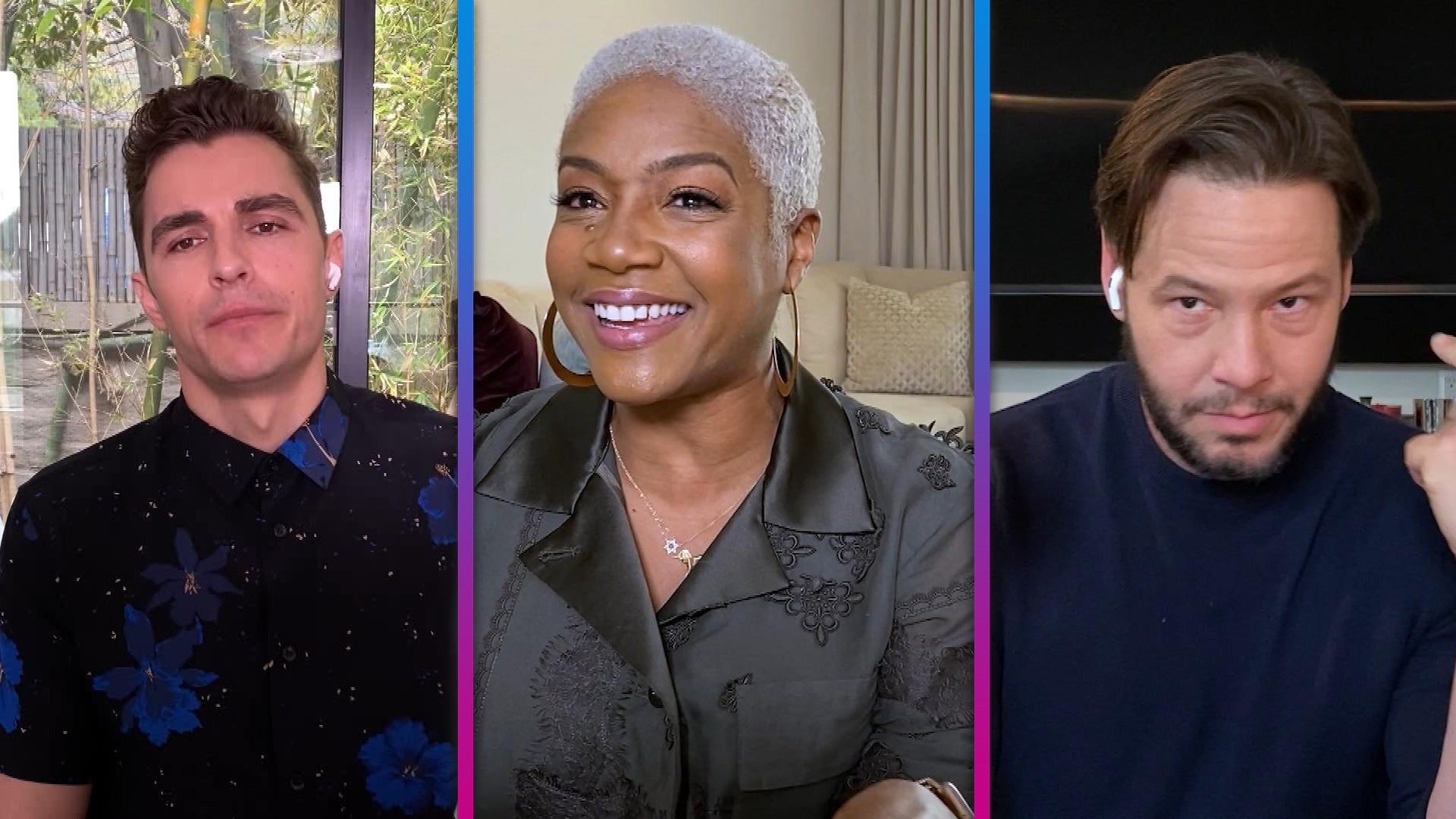 Tiffany Haddish and Her 'Afterparty' Co-Stars Reveal Who's the B…

Remembering Betty White: 'The Golden Girls' Glory Days and a Loo…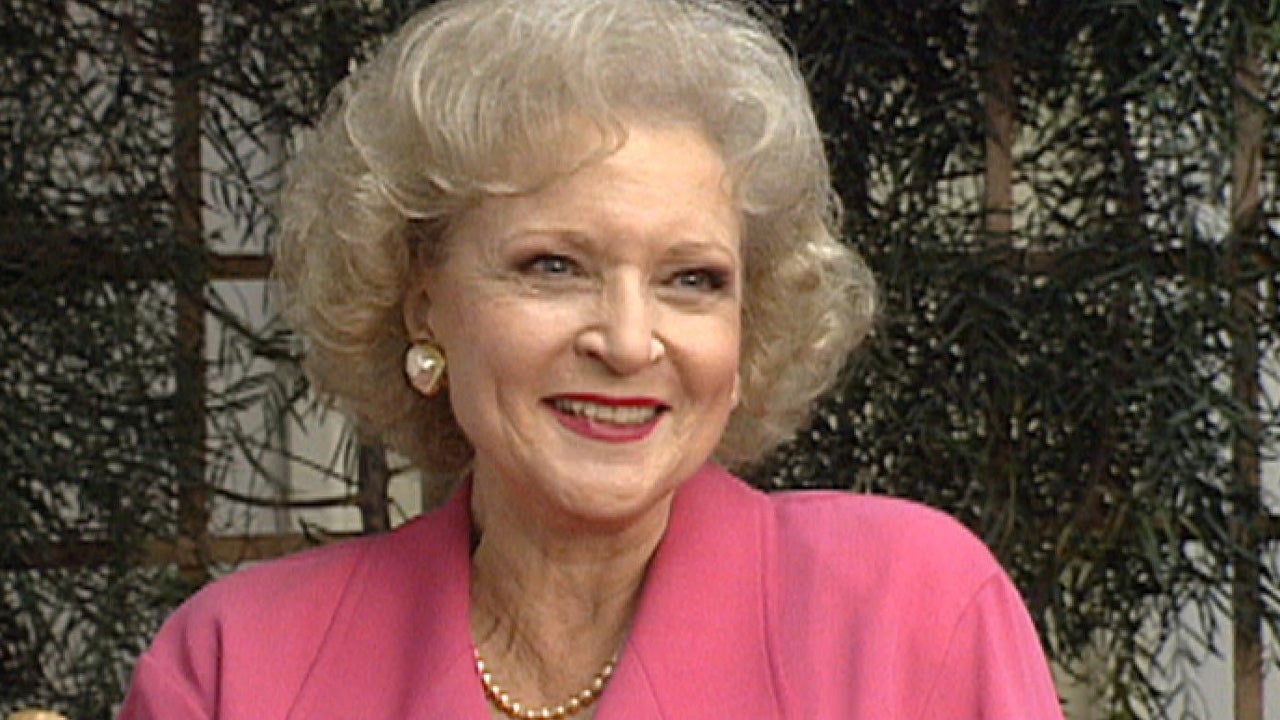 Remembering Betty White: ET's Best Moments With the Golden Girl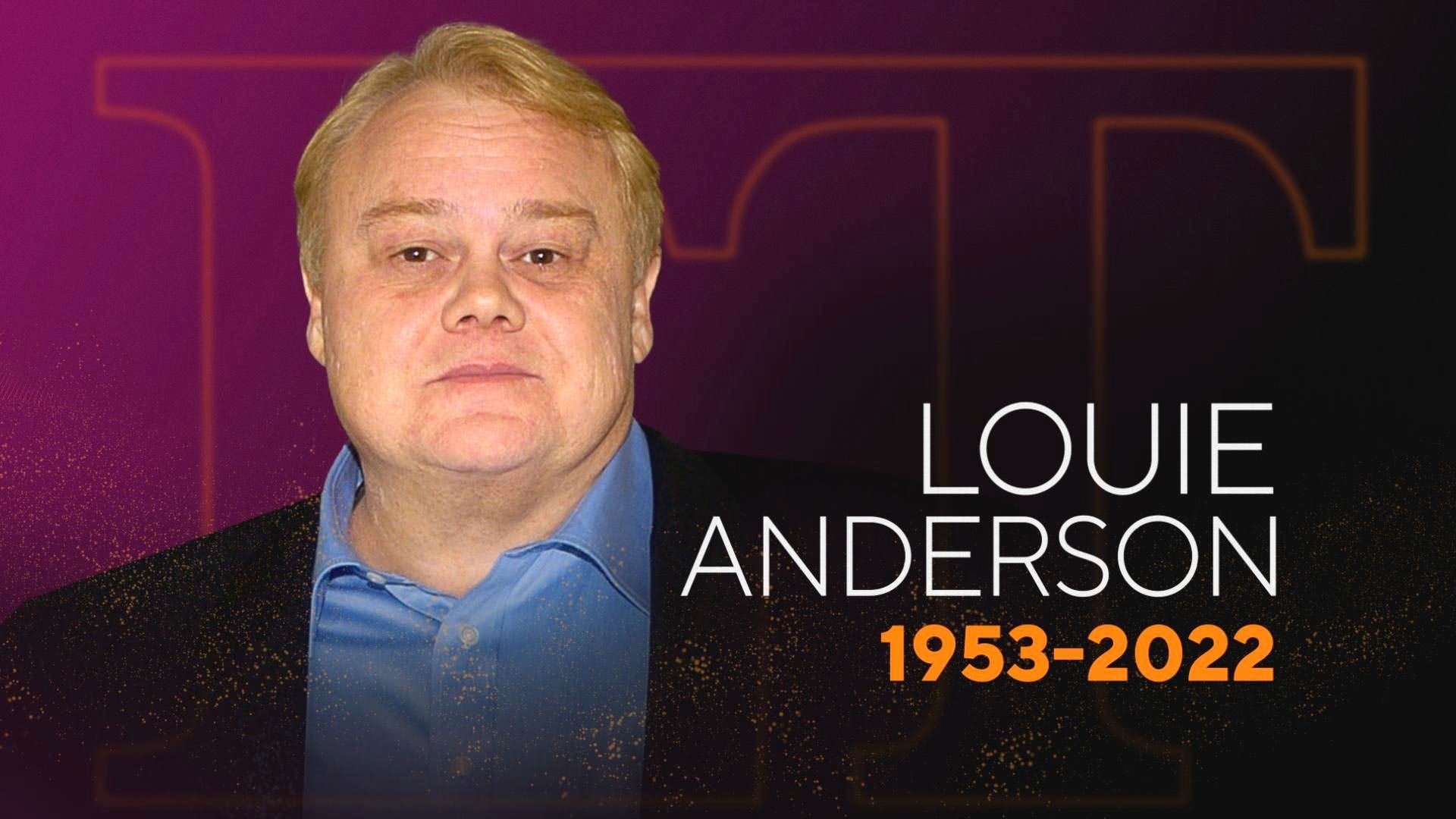 Louie Anderson, Emmy-Winning Comedian, Dies at 68
Hannah Brown and her men headed to Scotland -- but she had to get through that Luke vs. Luke drama first.
Last week's episode of The Bachelorette saw Luke P. and Luke S. going head-to-head on the rugby field and at the cocktail party, leaving Hannah to try to get to the bottom of the feud. Fans were left on a cliffhanger, but it didn't take long to find out the outcome of that battle. ET was live blogging along the way on Tuesday, as Luke S. quickly took himself out of the competition.
In Scotland, Hannah heated things up with several guys -- including Mike, Peter, Jed and Tyler -- and then tried to clear the air with Luke P. on a one-on-one. He wasn't giving her what she wanted, she asked producers to intervene, but was ultimately left to break the news to Luke P. herself. "I can't give you this rose," she shared.
Judging by the promo for next week's episode, we haven't seen the last of Luke P. In an interview with ET last Friday, Hannah said she was shocked to see how he interacted with the guys when she wasn't around.
"I mean, [seeing him lie] was a little upsetting, but that is something that I knew that I just wanted to be able to really just figure everything out for myself, and you'll see me do that," she said. "I take the information that I'm given, and I just trust throughout the process that I will be able to make my own decisions with information that I'm given and my discernment in my own time. And you'll just have to keep watching and see how I do that."
Scroll down for a play-by-play of all the drama.
It's Not Over...
6:59 PM:
Hannah may not be giving Luke the rose, but we haven't seen the last of him. The promo for next week's episode shows the guys getting heated, and it has to be about Luke.
"I don't want to do this," Hannah yells at the guys before crying into the arms of Chris Harrison.
"I need to know that you're still in it, and you're capable of being in this," Chris tells her.
We then get a shot of Luke. "It's my fault," he says, praying for Hannah to forgive him.
Oh Snap!
6:56 PM:
Hannah confesses that she hasn't had a first-time encounter as strong as the one she had with Luke -- but that things aren't going well right now.
"After today, I don't feel good. And I don't know how I feel about you. And all I want is to see Luke be Luke," she tells him. "But it's just not what I hoped for."
Hannah picks up the rose. "I am always, good or bad, excited to talk to you. And want to know you more and try and try for that more than I have with anybody. But honestly, today is the worst a day has gone for me. With you, it's like, I see you, but I want to see what's under there," she insists. "I want to know who you are, and I don't. I don't."
"Luke, I can't give you this rose," Hannah says.
The Guys Are Worried
6:55 PM:
The guys are worried about Hannah's date with Luke.
"All I wish is that the truth be told and that she can see through Luke. If she sees the Luke that we see, he won't come back," Jed says.
Bonding Over Being a "Devilish B**ch"
6:48 PM:
"I love every single thing about you," Luke tells Hannah, who is BAFFLED by this statement.
"I'm not perfect, and I'm not putting on a show, so I don't want that back," she says. "There's this disconnect in that way. I just want to make sure you understand... there's sometimes that I'm a freaking devilish b**ch."
"I am the same way," Luke chimes in.
"I will not be at the end of this with somebody who can't get past it, but to get past it, you have to own up to it. I don't want to be married to somebody who thinks it's everybody else's fault," she declares.
Revisiting Hannah's Drama
6:47 PM:
Hannah says that Luke "getting pissed" at Luke S. on the rugby date didn't "bother" her. She wants him to show some emotion.
Luke asks Hannah how she got through the drama on her season of The Bachelor. "I did not handle it well, but it was through breaking down and realizing, 'Holy crap, I did this all wrong,' that I really did start breaking the walls down, but then completely being myself,'" she shares.
"I don't want to come off to you as I'm trying to be perfect in every way... I want you to know when I'm being real and raw," he replies.
Night Time
6:42 PM:
Hannah wants Luke to "step out of his comfort zone to fight for the relationship," and she's ready to push him during the night portion of their date.
"I wasn't feeling like I was being met where I needed to be," Hannah tells him over dinner. "The day didn't go very well."
She tries to tear down Luke's "facade" and we're not sure he's processing it. "Bottom line, I've been trying to be too perfect, and it has been hard for me, especially the last few weeks," he explains. "I feel like it's been really hard because of all these guys saying things that aren't true."
Hannah Wants to "Not Like" Luke
6:36 PM:
Hannah admits that she and Luke aren't going to solve their problems right then and there, so they head to look at the castle. "You're just talking in ways that sound good," she says.
"I'm sorry if you feel like I did try to do that. I'm never going to do that," he insists.
"I just want to stand right here when I get mad and stand here for a second... I just need the real, and real isn't -- I don't know what I want. Let's go look at this castle!" she says.
"I want to not like him. I want to be able to send him home," she tells the camera.
Hannah Confides in Producers
6:34 PM:
"Right now we're working through things," Luke tells the camera in an update mid-date -- and we actually laughed out loud. When has this ever happened on The Bachelorette?
Hannah freaks out in a conversation with producers. "Can somebody talk to him about what it means when I say, 'How do you feel?'" she asks -- but they tell her it's her job.
Come On, Luke!
6:28 PM:
"How is all this with our relationship, with you as a person?" Hannah asks Luke.
"A lot of how they're treating me is totally not right, but it's not affecting me," he tells her. "I want to give you clarity."
Hannah gets frustrated. "Will you just give me a second?"
"There's no feelings behind the things that he's saying," she complains to the camera. "Can you not express your emotions? Because like, I need more!"
Getting Down to Business
6:24 PM:
Hannah gets down to business, telling Luke that she's "bothered" by the men not liking him.
Luke admits that he "screwed up" when it came to handling the Luke S. situation. "The guys came at me harsh," he says.

"It doesn't make sense how every single guy has something to say," Hannah replies.
Luke tries to defend himself. "Now, I say anything, and they blow it way out of proportion," he shares. "But I'm never going to quit."
He tries to tell Hannah that "people love me" and Hannah gets pissed. "That's where I think that there are issues with the guys. That sounded boastful. Do you understand how that sounds?" she asks. "It's frustrating."
Big Hopes
6:22 PM:
Luke makes it to his date with Hannah, and she's already coming in talking about Luke's red flags.
"All this one-on-one is going to do is continue to give me clarity about my future with Hannah," he says. "I don't see this day going any other way than phenomenal."
Gearing Up for Luke's Big Day
6:20 PM:
"None of us care for Luke P... the guy is just a liar, man," Mike says the next morning as the guys discuss how ready they are to see Luke leave.
He awkwardly joins them and tries to make small talk. "Listen, be a man and keep our names out of your mouth," Garrett warns him.
A Rose for Jed!
6:16 PM:
Jed gets the rose after that steamy-a** makeout session (are we surprised?).
Hannah is loving it, and admits she can't ignore the fact that the day went so well while Luke wasn't a part of it. "I'm looking for answers," she says.
You're Doing Amazing, Sweetie!
6:13 PM:
Hannah gushes over how "amazing" things are going with her guys without Luke there.
She then has her alone time with Tyler C., and decides it's time to take things to the next level with him -- in bed. The pair can't keep their hands off each other, and we're not mad about it.
Figuring Things Out
6:13 PM:
"Luke, Let's figure things out -- one way, or another," reads Luke's date card. We're ready for it!
Getting Steamy
6:11 PM:
Peter then tries to steam it up with Hannah, and ends up knocking her head on a light above a pool table. They get over it, and start making out.
"I don't want this to end," Peter says. Ow ow! (But also we're so uncomfortable, so please stop.)
Awkward
6:11 PM:
Poor Kevin walks in to see Hannah "attacking" Jed with a makeout session. "Me and Hannah haven't even kissed yet," he says.
"It was one of those things you can't turn away from," he tells the guys.
Night Time
6:08 PM:
Hannah toasts to finding strength at the heart and the night part of the date kicks off "without Luke being the focus."
The Bachelorette first meets with Jed, and rewards him with a lordship (is that a word?) for winning the Highland Games. They kiss, their chemistry is evident, and then she climbs on top of him.
"Does this dress allow this?" Jed asks.
"Who cares?" she teases.
Getting "Pinned by the Queen"
6:04 PM:
Jed challenges Hannah, requesting to be "pinned by the queen" -- and then ends up winning the Highland Games.
With that, it's time to move on to the night part of the date.
Let the Games Begin
6:00 PM:
The Highland Games begin, and the guys could have used a little more practice. Tyler sticks his axe in the wood, Peter's a champion running around and Jed was "hot" while pouring milk over himself. (Hannah's words, not ours)
Next up is wrestling, and as Dylan notes, it's customary not to wear underwear with kilts. "I saw all the bagpipes," Hannah teases.
Luke-ness Monster
5:58 PM:
Back at the house, Mike confronts Luke about his "selective memory." "He hates the fact that I'm calling him out on his bullsh*t," he tells the camera, after slamming Luke for telling the guys he wants to leave, and then insisting he's committed to Hannah.
Mike dramatically reads about the Lochness Monster and then equates it to Luke. "It's crazy!" he says.
Group Date Time!
5:56 PM:
Not our favorite outfits of Hannah's, but we're looking past it as the Bachelorette greets her men for the group date. She introduces them to battle reenactors and the guys are put to the test.
"These men need to work on their aim," Hannah says, before throwing her axe into wood. "I'm looking for a brave heart."
Mike Gets Real -- and Gets a Rose
5:49 PM:
Mike finally works up the courage to get real with Hannah. "I'm 31 years old. I've learned a lot of things in my life," he says. "I know what I want. I'm really ready... I can see myself getting down on one knee in a few weeks, if I'm ever so lucky."
Hannah reaches over and picks up the rose. "Today you took giant steps to be open and vulnerable with me, and allowed me to see what could be, and that makes me really excited to continue to grow and get to know you more," she shares. "Mike, will you accept this rose?"
The pair end their date at a "Scottish party" and Hannah gushes over Mike's layers. "I could see a future with him if it keeps going the way it is," she admits.
Group Date Card
5:47 PM:
Tyler C. reads off the names on the group date card -- and it's everyone but Luke P.
"Love is a battlefield," the card reads, but everyone's more concerned about Luke, who says he's not sure that he knows if he "wants to be here."
Nerves
5:44 PM:
Mike is nervous for the night portion of his date with Hannah -- as nervous as he was when he told his ex that he loved her.
Hannah opens up about not loving herself "enough" in the past, but feeling like she's finally become the person she's supposed to be.
Mike struggles to share his heart with Hannah, and she reminds him that he has to take risks if he's going to fall in love again.
Feeling a Connection
5:39 PM:
Hannah and Mike connect over being able to balance the hard times with lots of laughs. "I can't stop smiling. I just want to be around you," Mike says.
"Our bond is very unique and genuine," he tells the camera, admitting that it takes him "longer than the average person" to fall in love, but that he's feeling a connection with Hannah.
More About Luke P.
5:38 PM:
The men can't get over Luke P. "We do need to watch our words with him, and Luke needs to watch his step," Jed says.
Oh no...
5:37 PM:
Hannah (probably still tipsy from her whiskey tasting) decides to try some haggis -- and she likes it.
Smellin' Books
5:34 PM:
Hannah and Mike's date is the cutest! They're sniffing books, checking out goose eggs and exploring Inverness.
"I love that he's adventurous," Hannah tells the camera before she and Mike check out a candy shop. Hannah adorably struggles to eat a piece of candy called the "Black Death" and the two connect over shots of whiskey.
But Mike Gets the Date
5:29 PM:
Sorry Luke P. -- it's Big Mike who gets the first date in Scotland.

"I am so excited to explore Scotland with Hannah!" he exclaims. Luke P. is pissed, and says he's been being himself the entire competition.
The men get heated, and Jed warns Luke P. -- the "Lukeness Monster" -- not to mess with him or twist his words to Hannah.
Luke P. Wants a One-on-One
5:26 PM:
Luke P. doesn't want the men to badmouth him to Hannah, but he's "not going to allow that to happen." This week, he has his sights set on -- what else? -- the Bachelorette, and he says he's ready for his one-on-one.
Hannah then greets the guys, and tells them that she really wants to "refocus and reset." She's making sure that "from now on, I can open my heart." "Cheers to focusing on the real and to focusing on truly being able to open our hearts to love," she says.
A Change of Pace
5:24 PM:
We're now in Inverness, Scotland, where Hannah gives us a history lesson about the Lochness Monster, Mary Queen of Scots and the "jewel of Great Britain."
"I want this week to be a fresh start. The past few weeks, I've had a rocky time, so I want the men to leave the drama behind," she says.
An Awkward Toast
5:20 PM:
We thought Hannah had the most awkward toast in Bachelor history, but we were wrong. It's Luke P., who -- after barely surviving the rose ceremony -- feels the need to toast the men and their trip to Scotland.
"To finding your forever and having the time of our lives while on the hunt," Luke P. says, raising his glass as the men laugh.
Rose Ceremony Continues
5:15 PM:
Chris Harrison returns to the rose ceremony and takes one rose away. Hannah returns.
"Luke S. just sent himself home. I don't want anyone here that doesn't want to be here," she shares.
Hannah hands out her roses to the guys she wants to continue relationships with -- including Luke P. "Luke P. is still here because my heart wants him to be here," she says, admitting that her head doesn't always agree. "We know we have crazy chemistry, but there were red flags."
Luke S. Leaves
5:13 PM:
"I would just urge you to keep your eyes open... I think you know who I'm talking about," Luke S. tells Hannah in the hallway. "Just, be wary. Just keep your eyes open, alright?"
Luke S. then walks away.
Dramaaaaa
5:11 PM:
"Because of the things that transpired with both Lukes... we went straight to the rose ceremony," one man comments as we return from commercial break.
"Luke P. has managed to make me look really, really bad. It's just crazy how quickly things changed for the worst," Luke S. notes.
"Tonight has been a confusing night to add to a hard week. I know every time going into this that it's going to be hard, but it just continues to get harder and harder. But it's really important that I tap into the strong woman that I am," Hannah tells the guys, revealing that she plans to use instincts.
She picks up her first rose, and Luke S. asks to talk to her "for a moment."
Rose Ceremony Time
5:05 PM:
"It's a shame that I had to be involved with a guy like you," Luke S. tells Luke P.
"I've been doing my complete best to be open and honest with her as well," Luke P. says, while Luke S. says he's "full of sh*t."
Chris Harrison interrupts to tell the Lukes -- and the other men -- that we're heading straight to the rose ceremony.
He Said - He Said
5:02 PM:
Luke and Luke argue in front of Hannah, and it gets heated fast. "I just don't see a fit for Hannah," Luke P. tells Luke S. of why he thinks he's not here "for the right reasons."
The two argue about whether or not Luke P. lied and whether not Luke S. asked him to talk to Hannah on his behalf. Then Hannah gets up and walks away.
Back in the Middle of It
5:01 PM:
The episode begins, and we pick up where we left off, with Hannah trying to get the story straight between the Lukes. The men "trust in the end she'll make the right call" -- but don't try to jump in to defend Luke S. WHY?
The Bachelorette usually airs Mondays at 8 p.m. ET/PT on ABC; this week's episode aired on Tuesday. Join ET's Bachelor Nation Facebook group here, and see more in the video below.
RELATED CONTENT:
'Bachelorette' Hannah Brown 'Already Kind of Knew' Jed Came on the Show to Promote Music
'Bachelorette' Hannah Brown on the 'Upsetting' Thing Luke P. Did on the Show (Exclusive)
'Bachelorette' Makeup Artist on Glamming Hannah Brown and Behind-the-Scenes Secrets
Related Gallery