TV
'The Bachelorette': Tayshia Threatens to Send Men Home For Questioning Her 'Integrity'
By
'The Bachelorette': Tayshia's 'Grown' Men, a Villain and The Fal…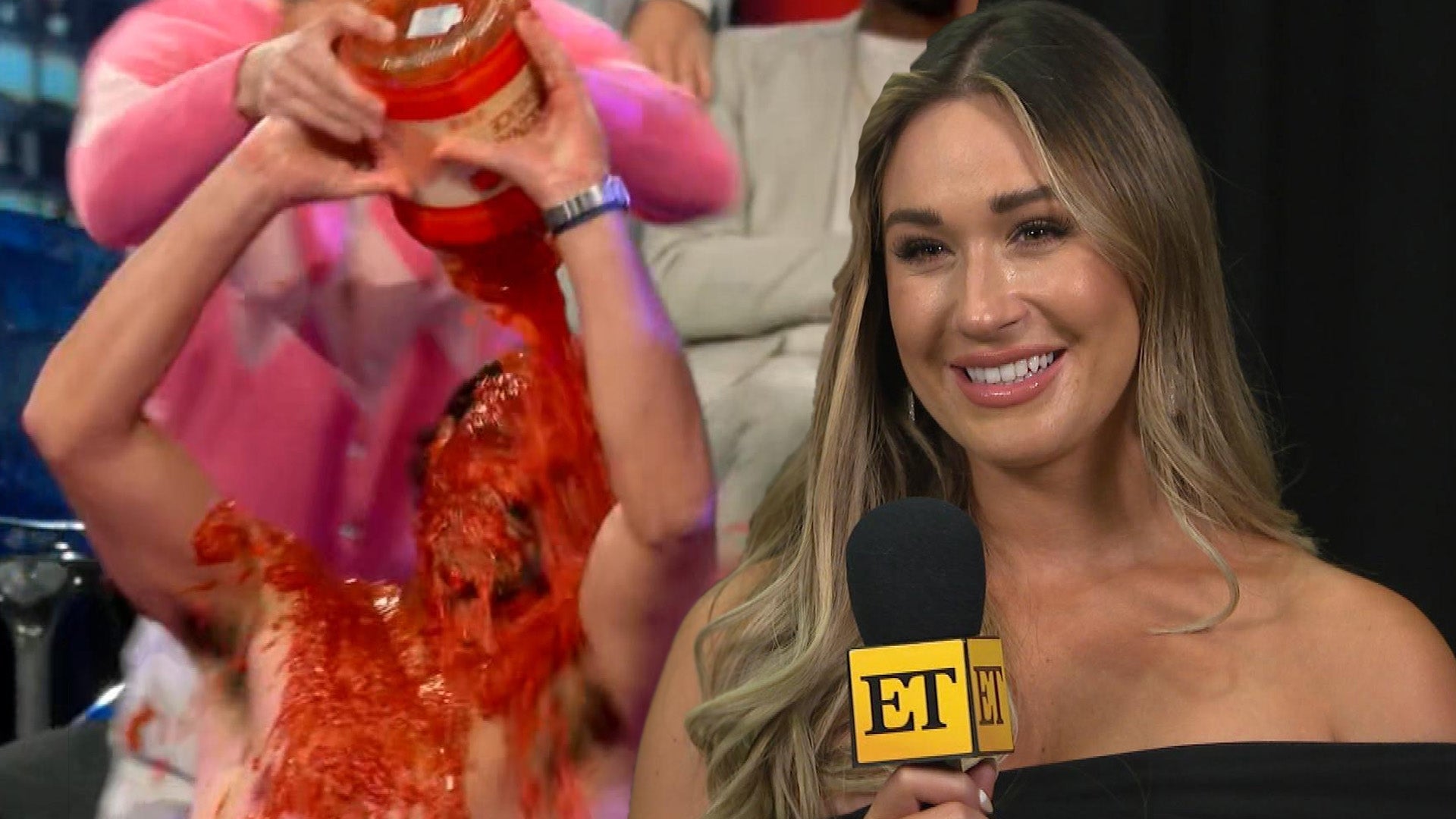 'The Bachelorette: Men Tell All': Rachel Reacts to Meatball's Me…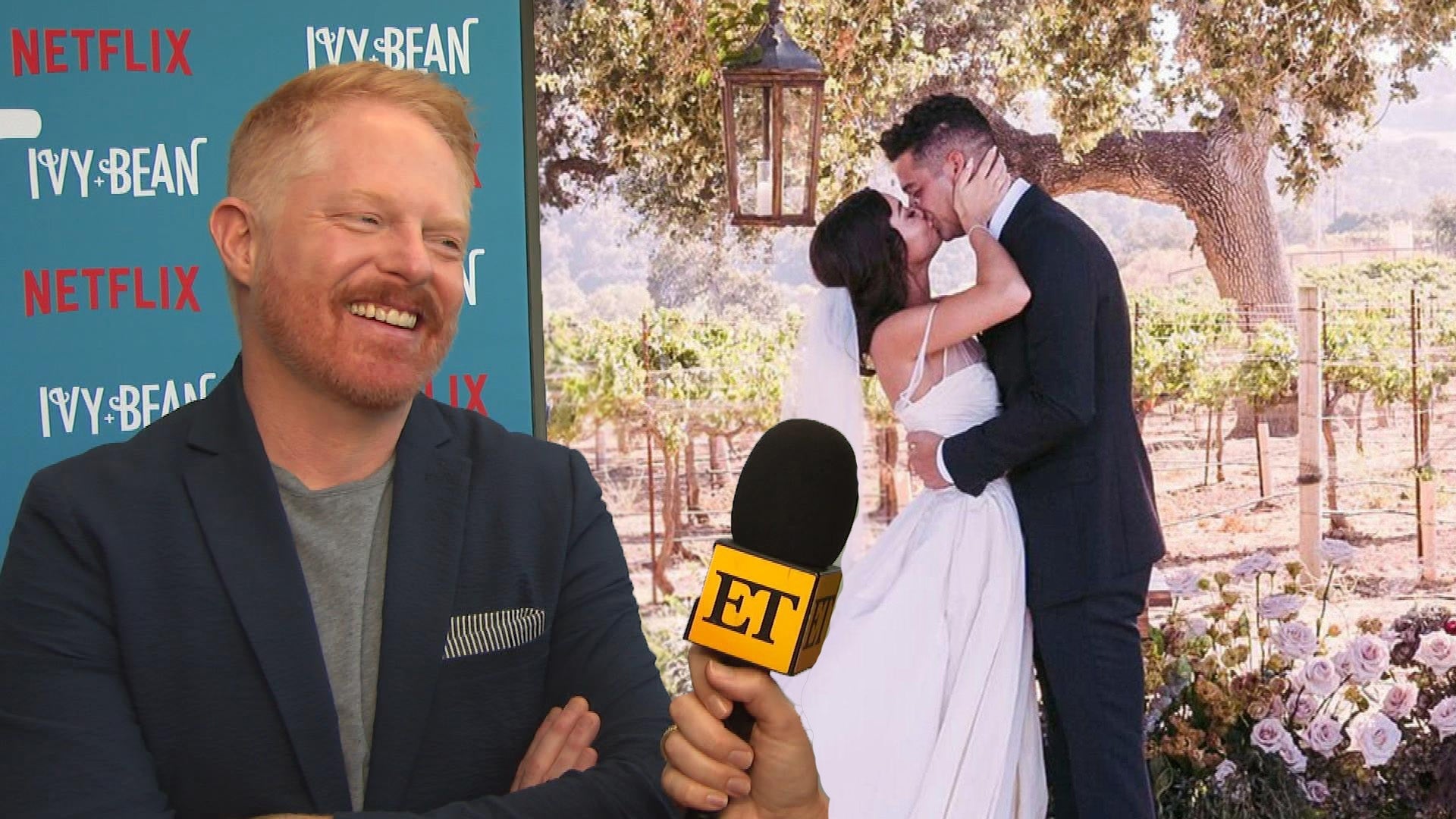 Jesse Tyler Ferguson Reveals He Wasn't Meant to Officiate Sarah …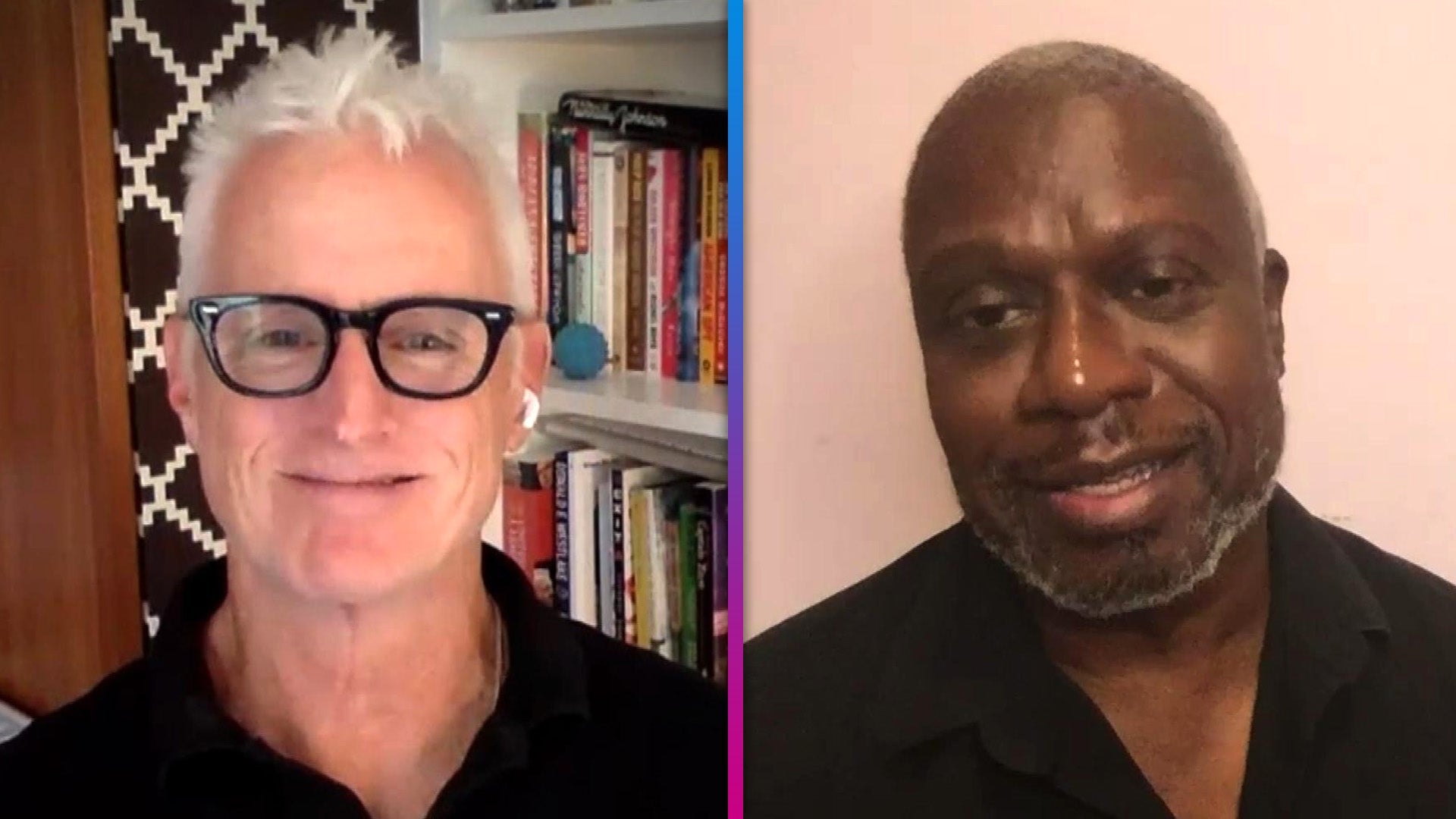 John Slattery and Andre Braugher on Joining 'The Good Fight's Fi…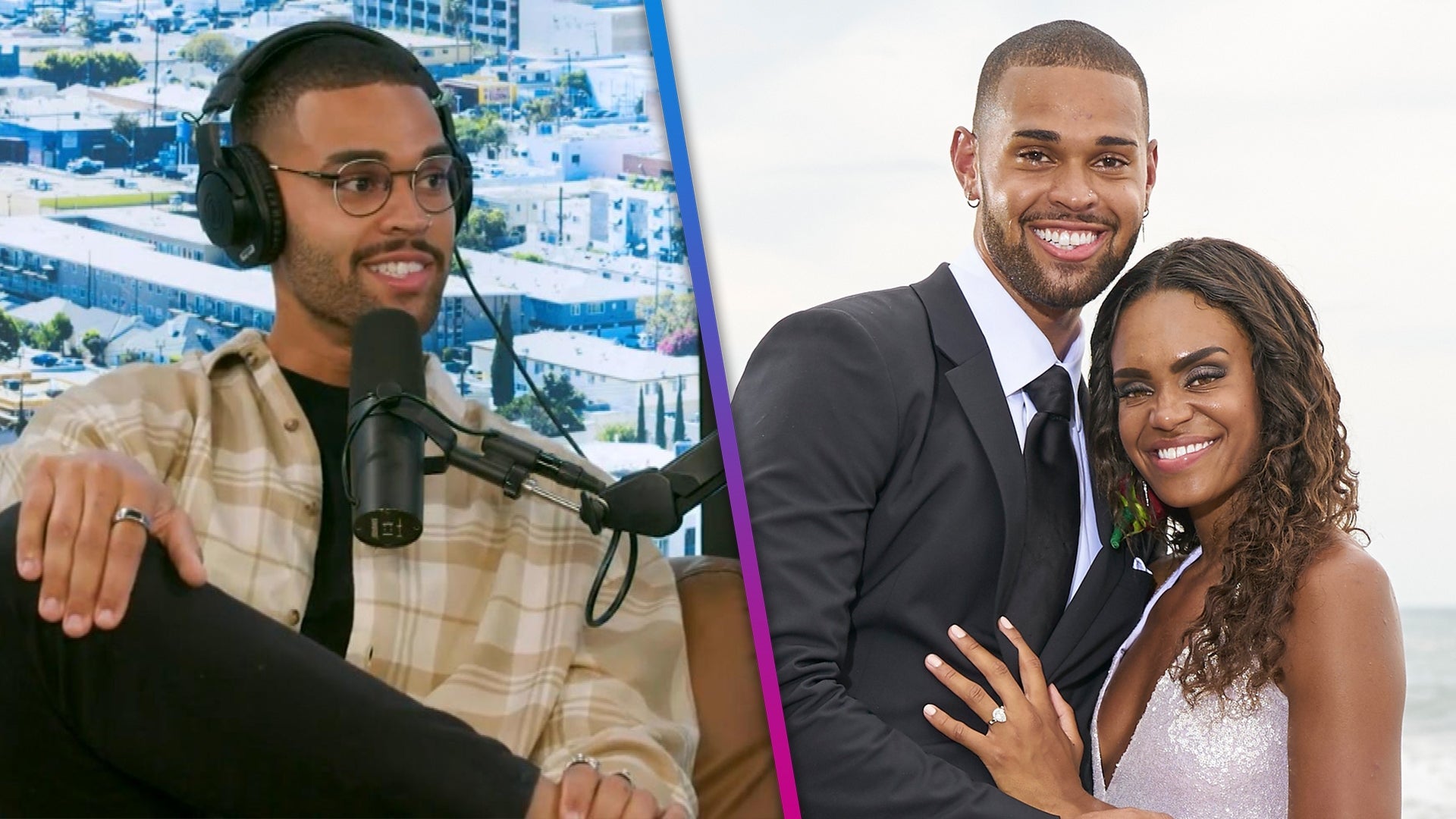 Michelle Young's Ex Nayte Olukoya Reveals Why He Broke Up With H…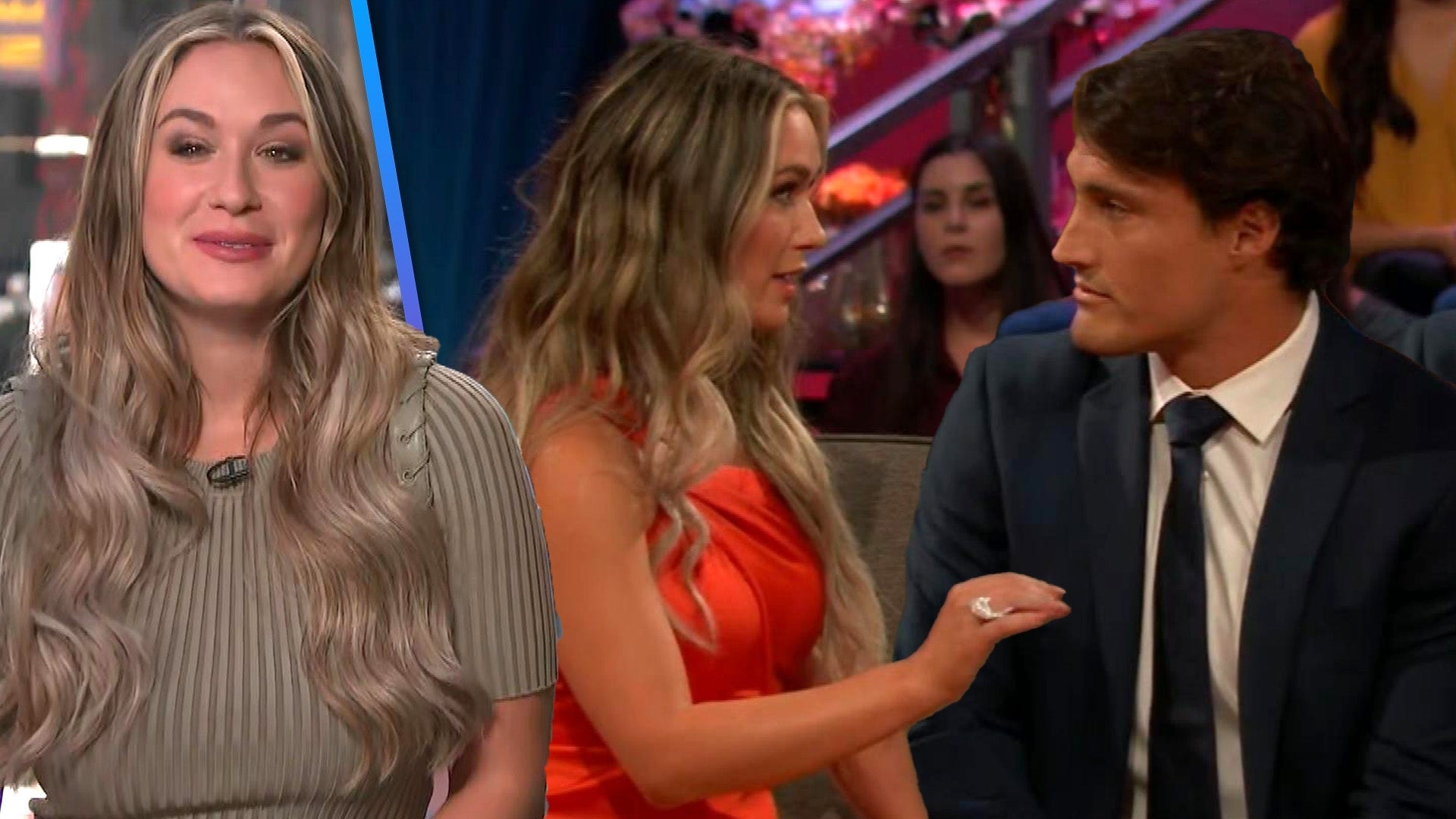 'Bachelorette': Rachel Reacts to Internet Comparing Breakup With…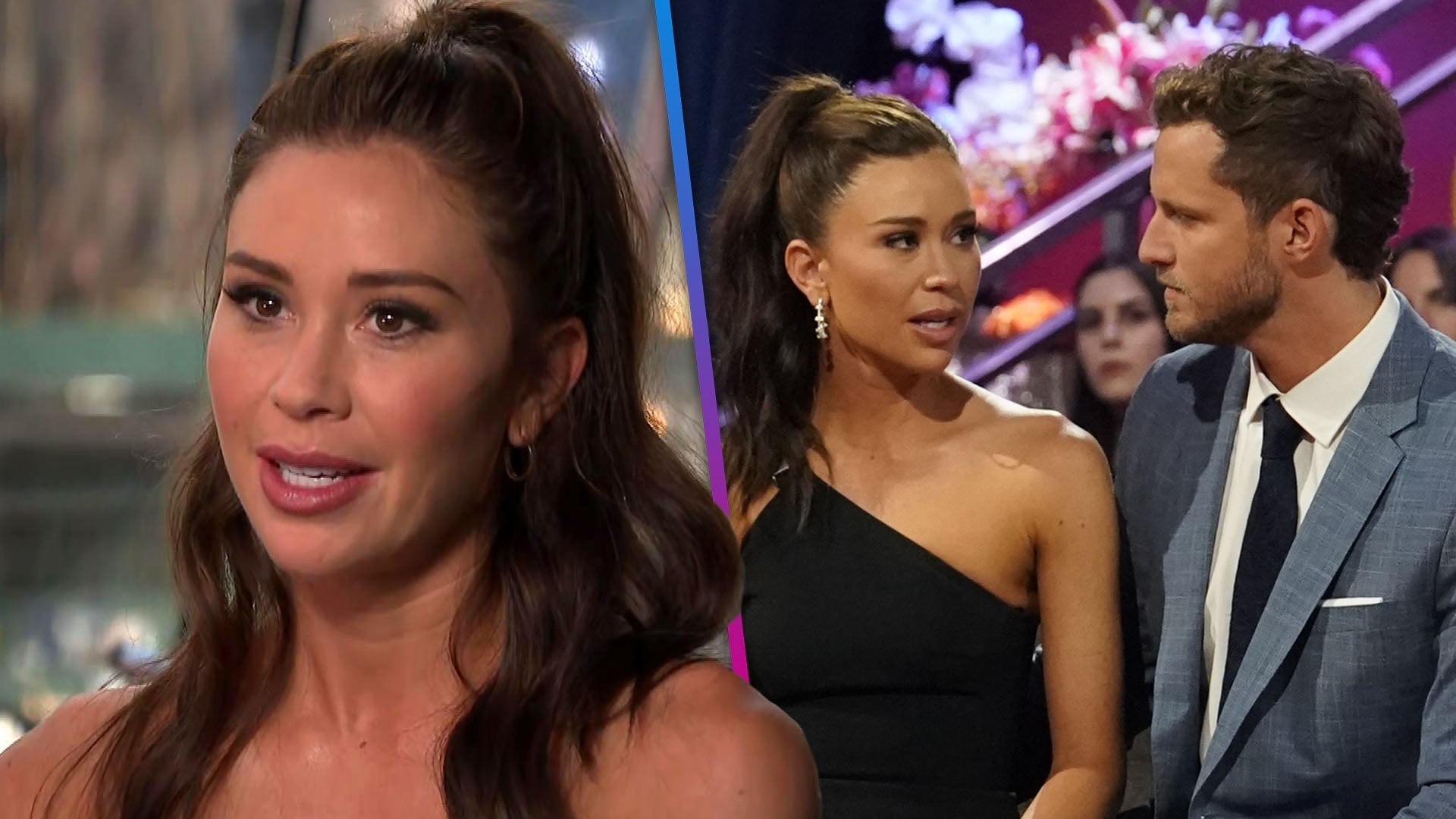 'Bachelorette': Gabby Windey Addresses Fiancé Erich's Texts With…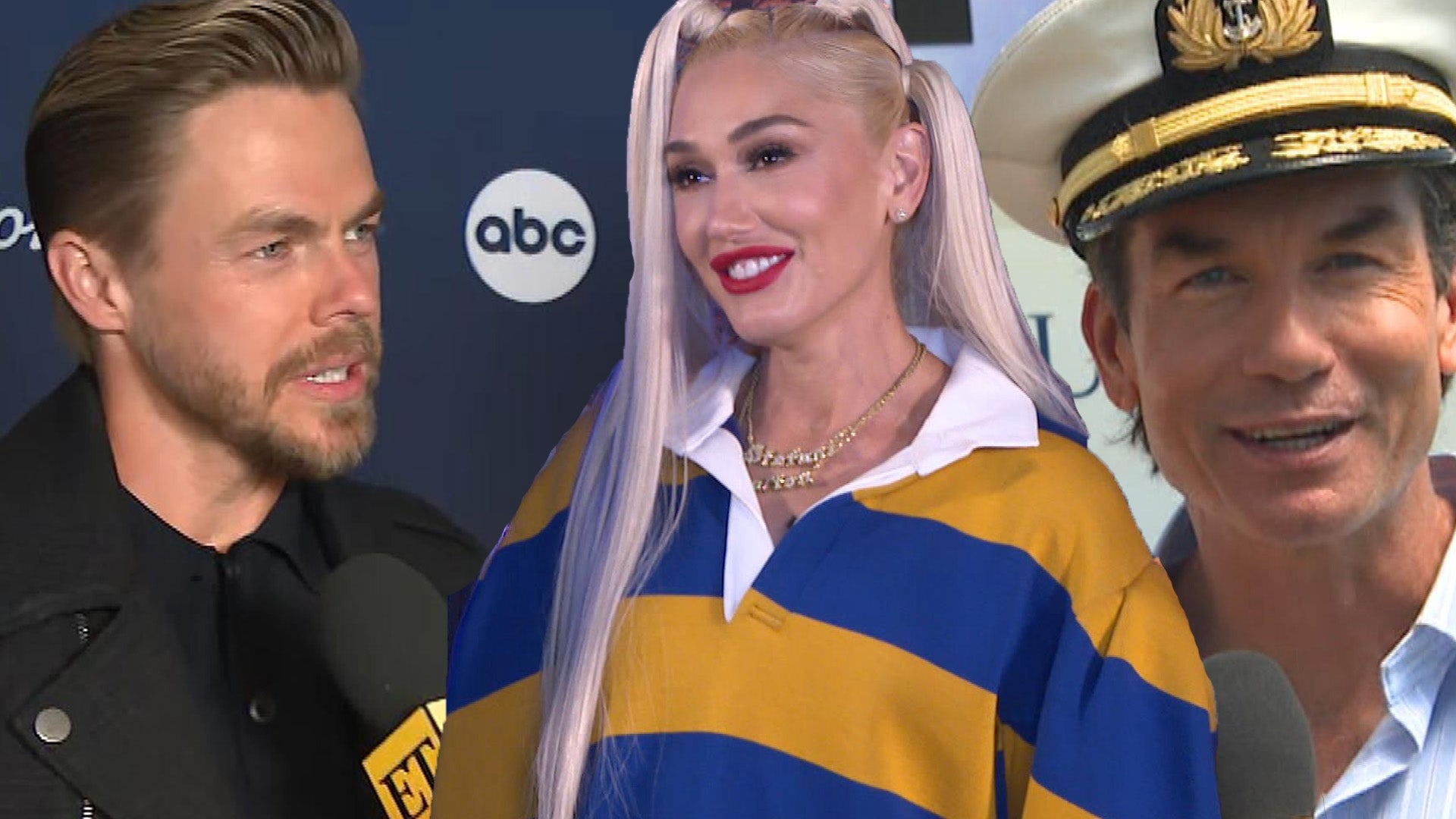 Fall Reality TV Preview: 'Dancing With the Stars,' 'The Voice' a…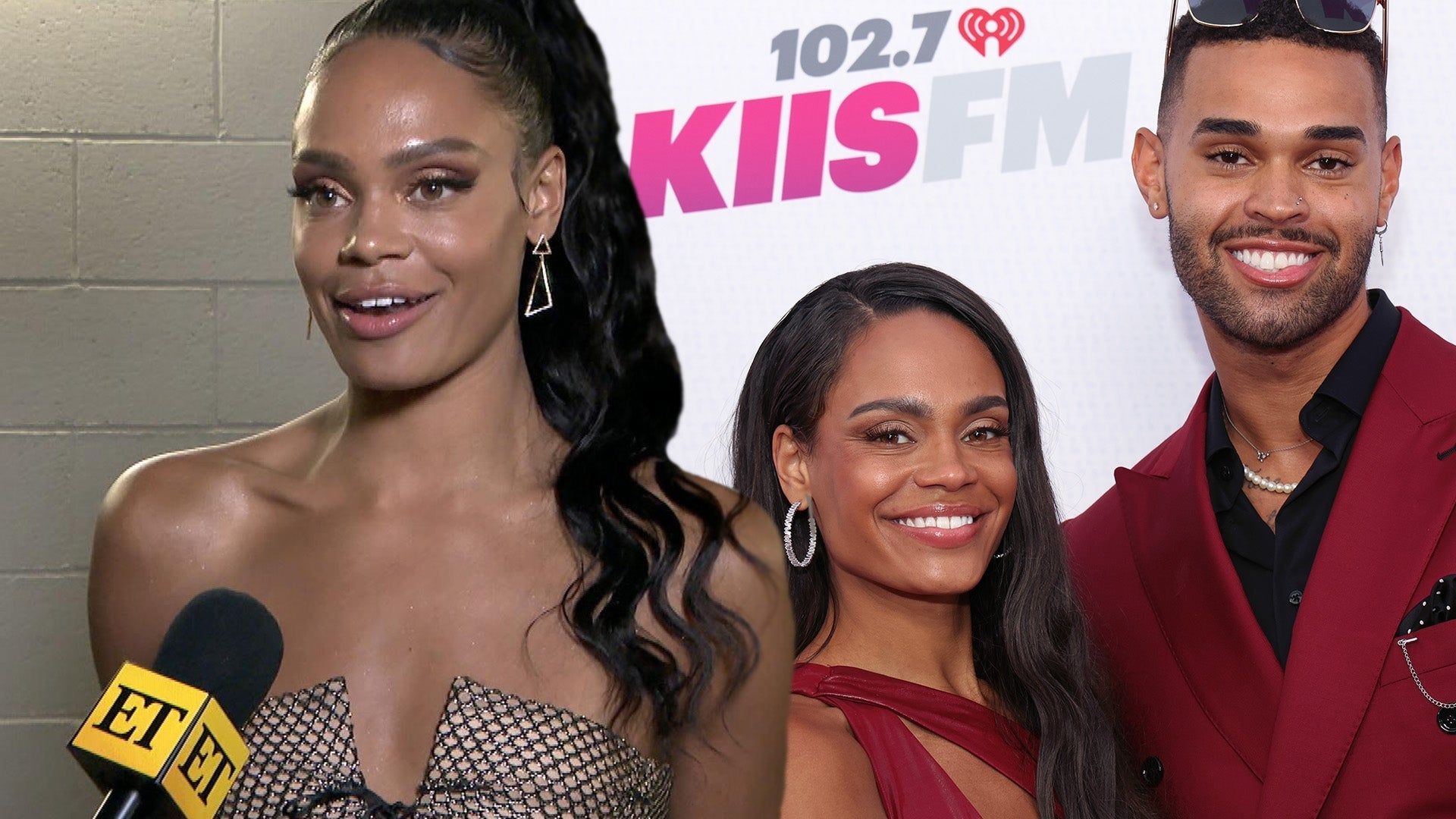 'The Bachelorette's Michelle Young on Finding Closure After Nayt…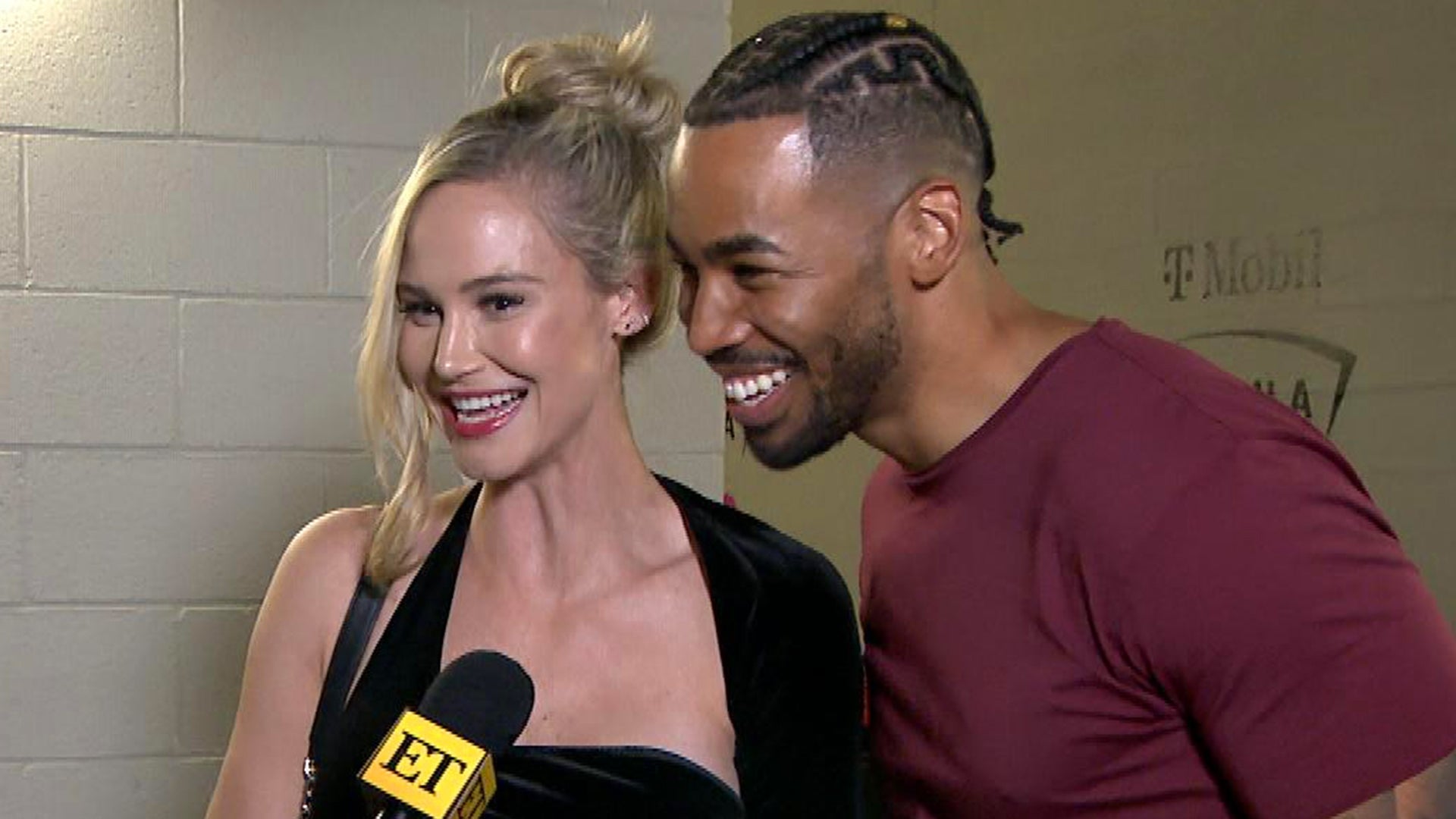 Meghan King and Bachelor Nation's Mike Johnson Dish on Their Fir…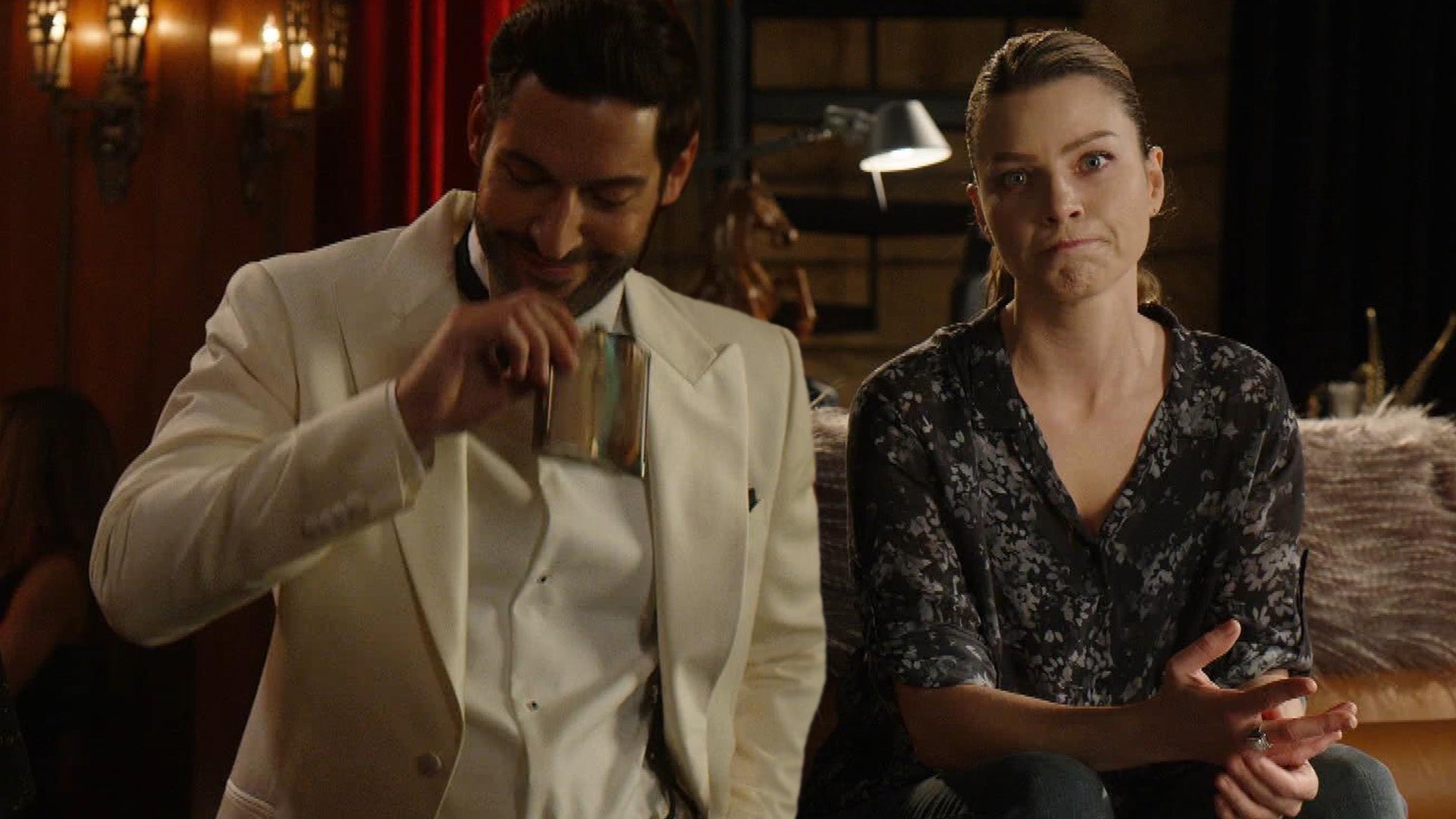 'Lucifer': Tom Ellis and Lauren German Goof Off on Set in Final …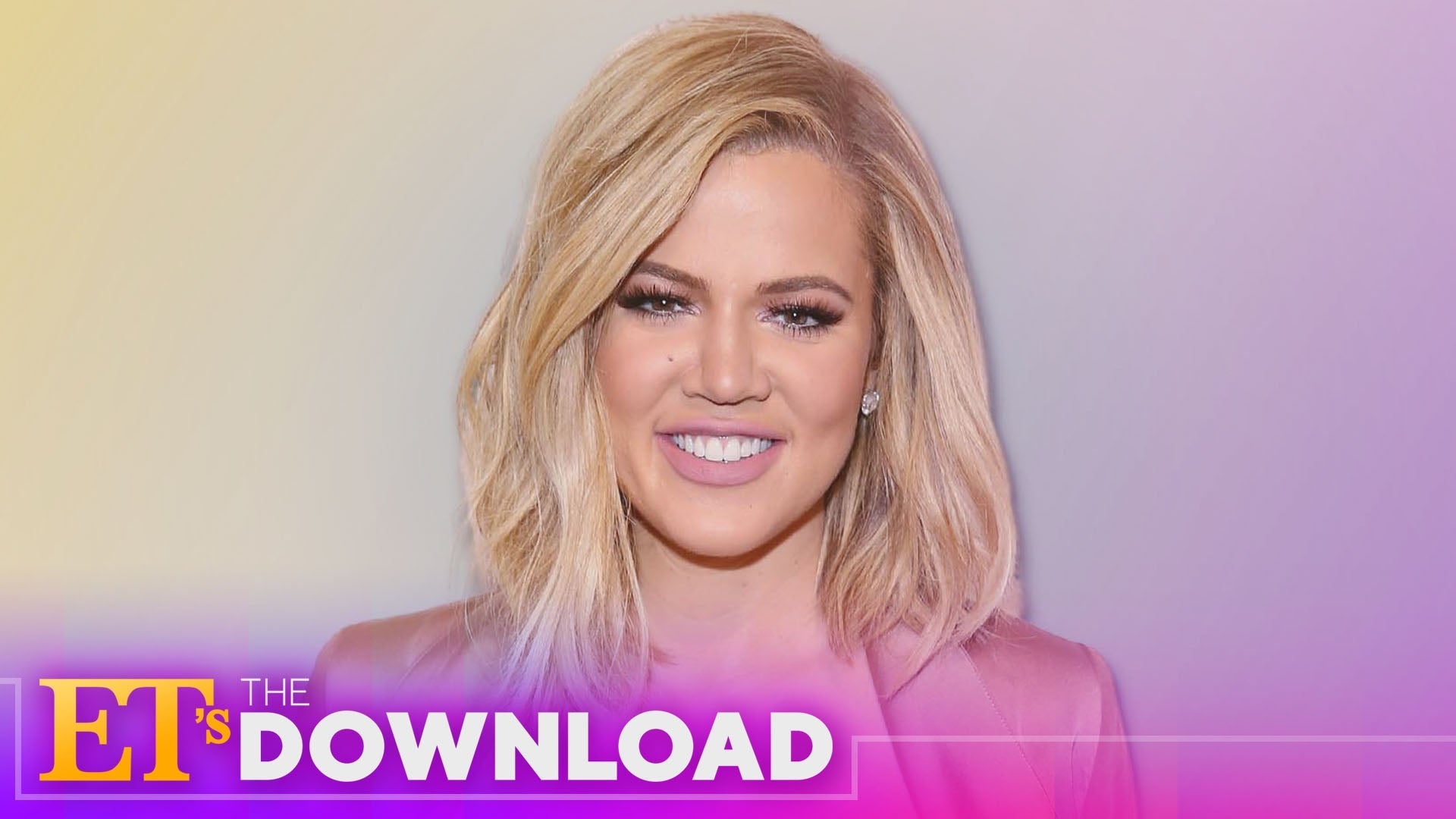 Khloé Kardashian on Life as a Mom of 2 and Getting Back into the…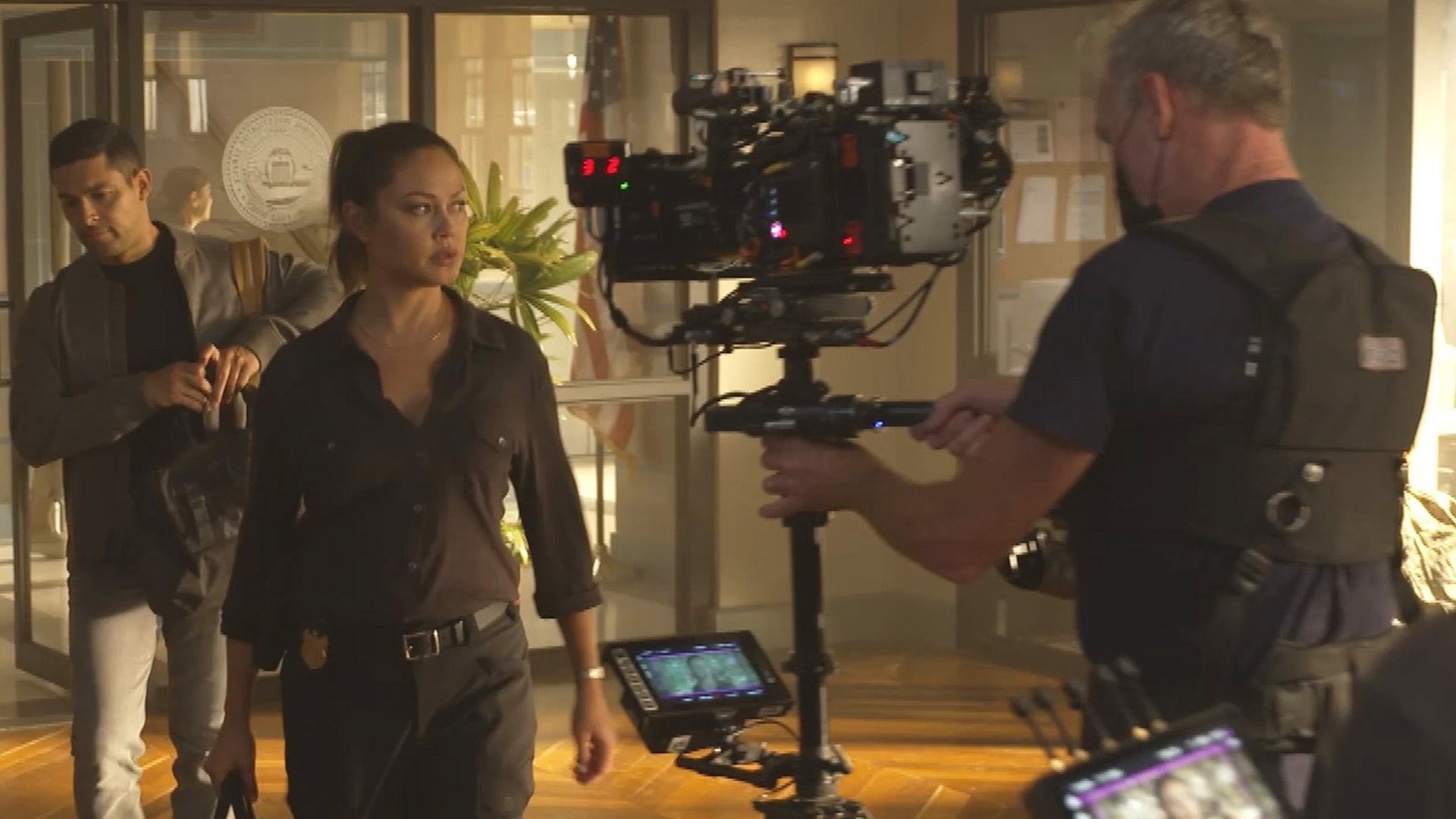 Behind the Scenes of the 'NCIS' and 'NCIS: Hawaii' Crossover (Ex…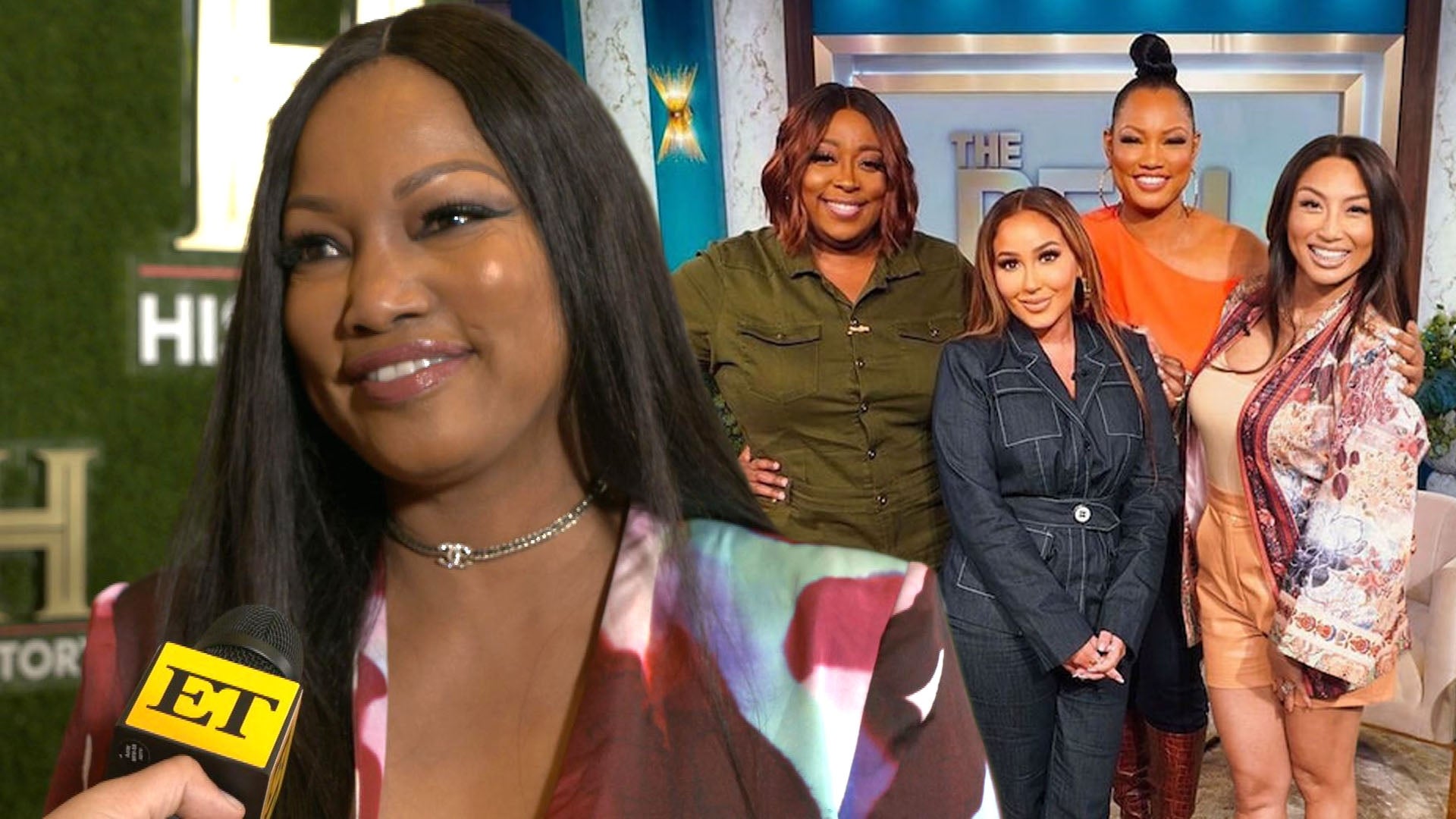 Garcelle Beauvais Opens Up About Life After 'The Real' and a Pot…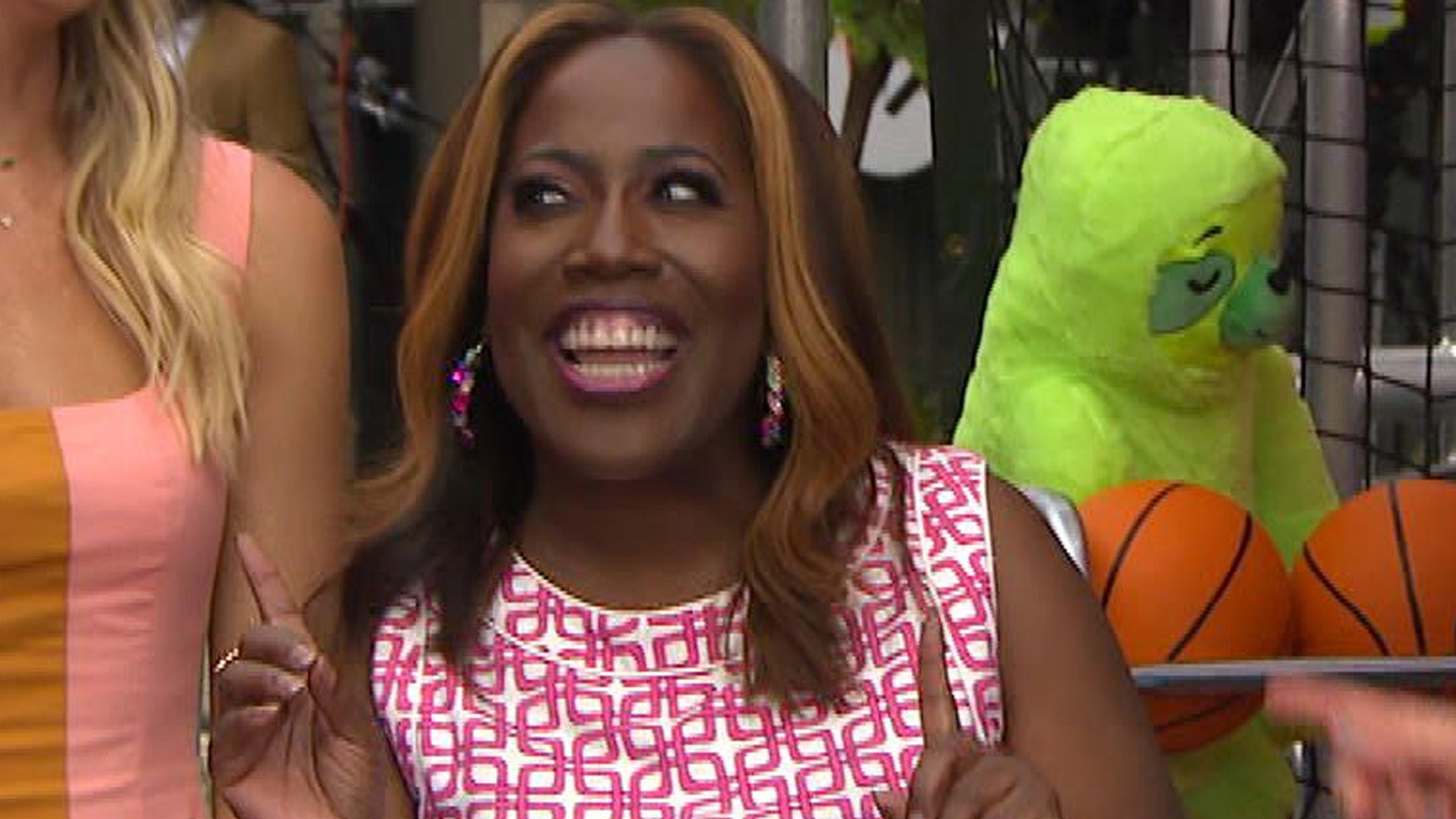 'The Talk's Sheryl Underwood on Her 90-Lb. Weight-Loss and Seaso…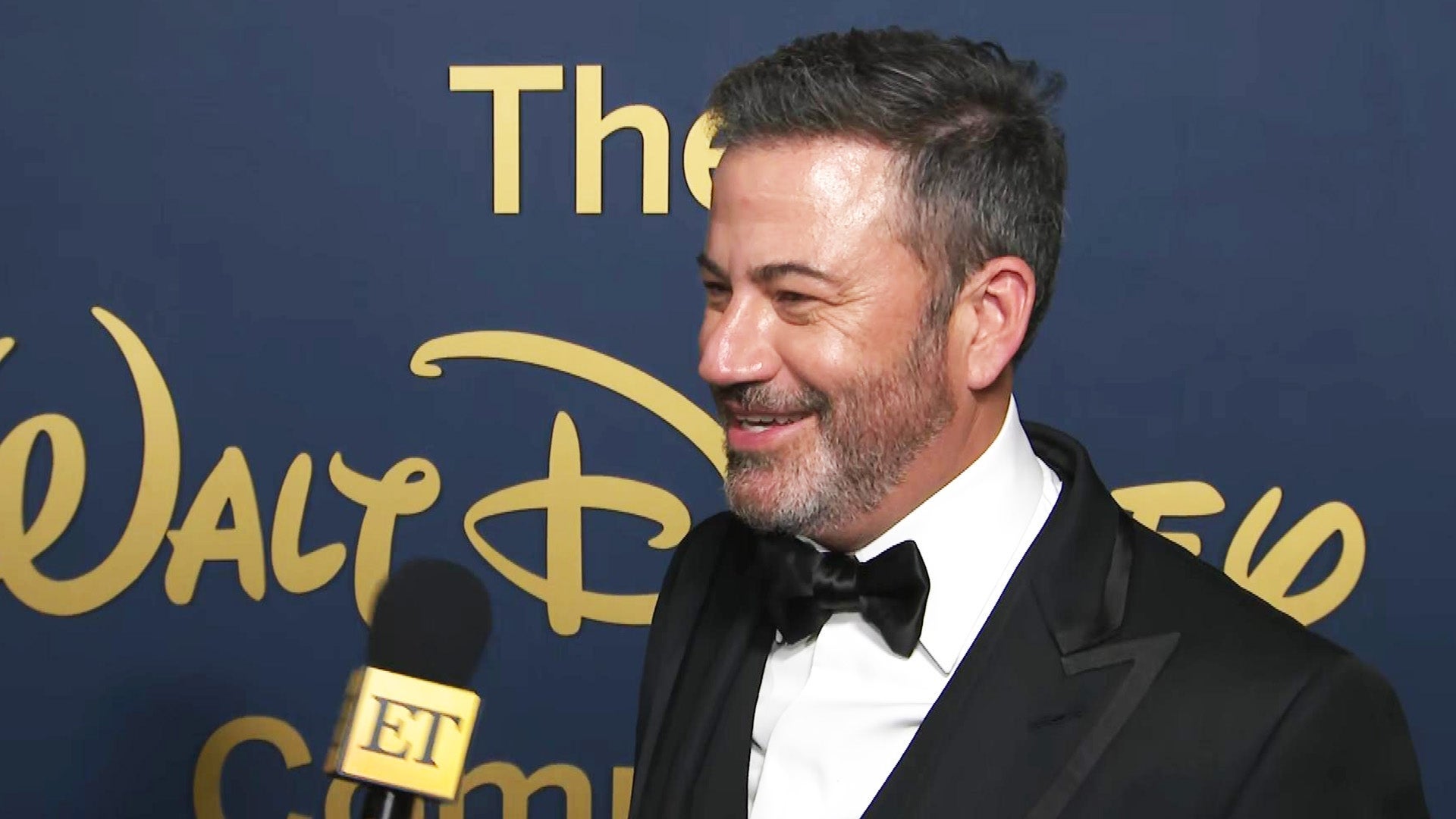 Jimmy Kimmel Praises Quinta Brunson After Her Big Emmys Win (Exc…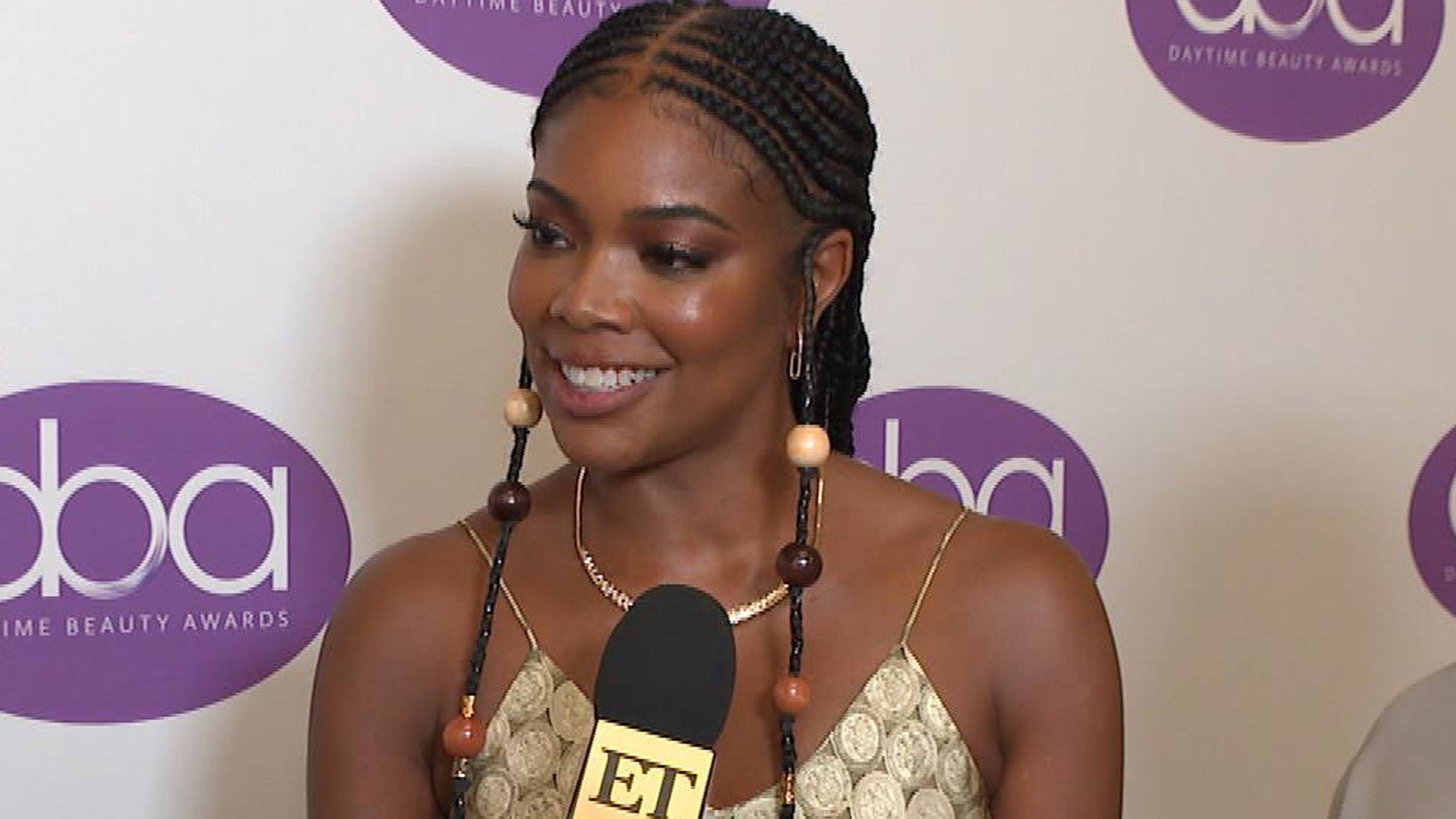 Gabrielle Union Shares 'Bring It On' Sequel Update at Hollywood …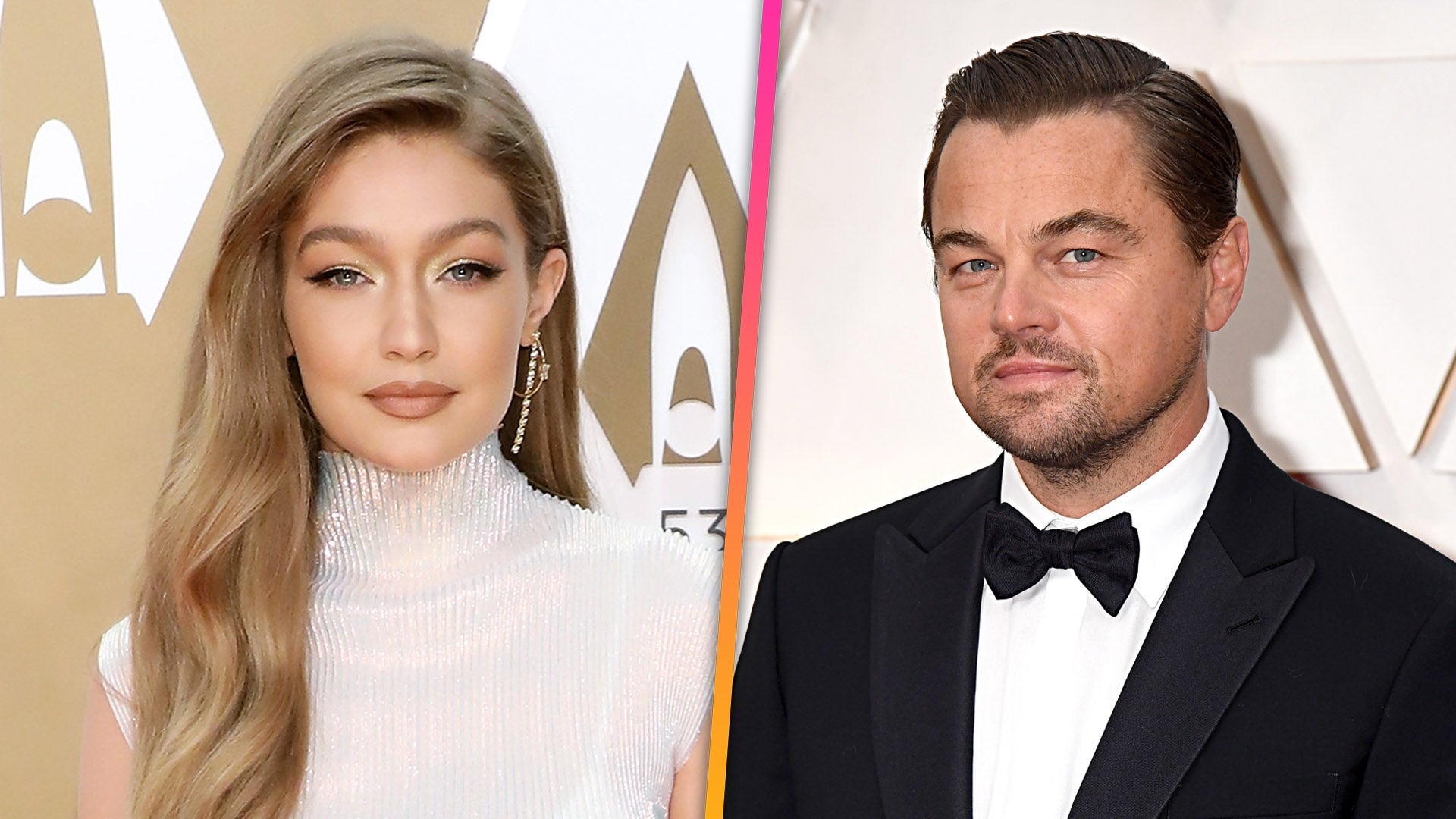 Leonardo DiCaprio 'Spending Time' With Gigi Hadid Following Cami…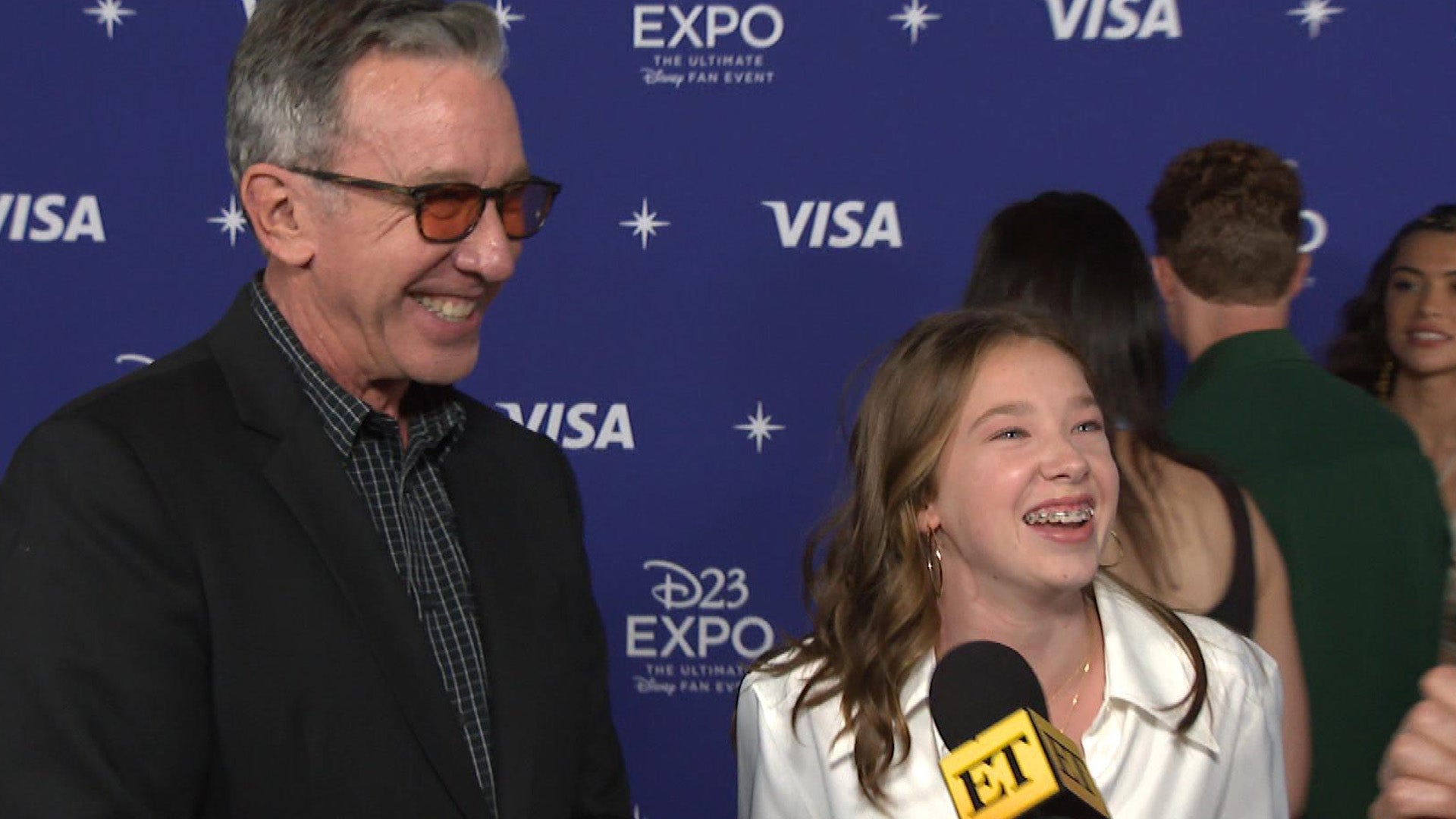 Tim Allen on Bringing Back 'The Santa Clause' and Daughter Joini…
Tayshia Adams put her men to the test! After the dramatic promo that aired on Monday night's finale of Dancing With the Stars, we couldn't have been more ready to see how Tayshia's journey plays out on The Bachelorette.
While we may have to wait to see what prompts our Bachelorette to break down in tears, this week, Tayshia laid down the law. Tuesday's episode saw several men compete for one-on-one time with the 30-year-old, while Becca Kufrin and Sydney Lotuaco made a special appearance to challenge the guys on a group date.
Week after week, tensions have risen in the house -- and it's definitely reached a new boiling point. Noah's friction with the group -- and him telling Tayshia they all questioned her integrity -- caused her to freak out on the men, offering to show them the door.
It was dramatic and confrontational -- and a surprising end to an episode that included one of the most vulnerable, sincere conversations we've ever seen in the Bachelor franchise, as Tayshia and Ivandiscussed their biracial identities, reaction to George Floyd's death and Black Lives Matter movement.
ET was live blogging Tuesday's episode. Scroll down for a play-by-play of everything that went down.
Now Please
7:00 PM:
The group cheers while Noah says he doesn't want to be the villain... but he's going to "take it up a notch."
Next week, Zac gets a one-on-one? Men are falling in love, and Bennett and Noah face off. "I have to send one of them home," Tayshia says. Bennett whips out "emotional intelligence" and we are SHOOK.
"This teenage boy drama is ridiculous," Tayshia says.
Yes, we agree. We want to see the grown woman drama that was teased during Monday's Dancing With the Stars finale. Why did Tayshia apologize? Why did she cry? Why did Zac look sad? Why did Ivan cry?
We have so many questions and we want these answers NOW PLEASE!
Final Rose
6:55 PM:
Tayshia hands out the roses and the guys are all nervous.
"I'm not on The Babysitter. I'm on The Bachelorette," Bennett tells the camera over dramatic music. He is FURIOUS at Noah but expressing it in the most Bennett way possible.
Kenny also comments on the situation, but we don't care what he's saying. We only care that he continues to call Tayshia "T." Did she tell him to do that? Did he come up with that nick name? We have so many questions.
These questions have kept our mind occupied until it's time for the final rose. It goes to Ed (?) Strange choice there, Tayshia. But that means OUR BELOVED JOE is going home.
Also Kenny, Chasen and Jordan are out. At least we don't have to hear "smoke show" anymore.
It's Time
6:54 PM:
It's time for the rose ceremony, and Tayshia is going into it heated.
"I've just been so vulnerable, like, with myself, and my biggest fear is what I'm being accused of," she tells Chris Harrison before heading inside.
Breastfeeding Noah
6:46 PM:
Tayshia storms off, and the men are confused AF.
Noah admits he was the last one to speak to her. "I talked to her and told her... some of the guys think you gave me the rose just for show. All I said to her was that, and that was it," he tells the guys.
"Not one person here has upset Tayshia not near this extent," Bennett notes as Eazy asks why Noah didn't bring up his issues to the group.
The men are PISSED and Noah is not doing a great job defending himself.
"Why didn't you bring it up?" Eazy asks.
Noah is arguing with the guys, men raise their hands if they haven't seen Tayshia yet, and Bennett says he feels like he's arguing with a 14-year-old.
"You owe all of these gentlemen and her an apology, and if you don't realize that, you don't belong here," Bennett says.
"I'm here for love, not for breastfeeding Noah," he tells the camera. Bennett is KILLING US with these comments. That is not a visual we needed!
What Have You Done?
6:43 PM:
The men get up for Tayshia but she tells them to SIT. They obey.
"I'm sure you can tell that I'm not happy. But it's been brought to my attention that my integrity is being questioned," she says. "Since the day that I got here, I made it very clear that I'm going to be very intentional with what I do... so if you guys think that I'm just trying to start drama in the house... y'all need to grow up."
Tayshia tells the men she's a grown woman, and they're going to be questioning her, she'll walk them outside. TELL THEM, TAYSHIA. But also... what? Noah, what have you done?!?!?
Confrontation
6:39 PM:
Tayshia gears up for a confrontation, calling the guys all together -- we'll have to wait until after commercial to see her in action.
Pissed Off
6:36 PM:
Noah and Tayshia sit down to talk, and he tells her that "it's been implied that you gave me the rose to shake things up."
Tattle tale / possible liar Noah keeps spewing this narrative.
"It's most likely jealousy," Tayshia says -- but Noah digs in deeper, telling her that he's offended for her being MOCKED.
What is happening? Tayshia is getting heated.
"Like, my intention is to start drama?" she asks.
Noah won't say names, but she tells Tayshia she should investigate.
"I came here for an honest relationship, so it does hurt to know these guys are questioning my integrity," she tells the camera. "Now I'm actually pissed off."
Time for Some Drama
6:36 PM:
Tayshia gushes over her time with Riley and sits down for a chat with Brendan after not seeing him "all week." Seriously -- we have barely seen him!
She feels great about everyone, so it's time for some drama.
Showing Up
6:35 PM:
Keeping his promise, Ben steals Tayshia away first.
"She said, 'I need you to show up.' So I'm just going to keep showing up," he explains to the camera.
Tayshia loves that he made an effort. "Him coming over last night, it made me feel really good... he looks at me like I'm the only person in the world. I don't want to be anywhere else than with Ben when I'm with Ben," she gushes.
How? Why?
6:32 PM:
The guys arrive for the cocktail party, and Noah boasts to the guys how great he feels having a rose.
Bennett tells the camera Noah is "juvenile," and we have a feeling we're going to see that in action in just a few minutes.
But first, Tayshia arrives, looking stunning as ever. She praises the guys for showing her they're willing to fight with her, and showing their vulnerable sides. Cheers to the second rose ceremony and HOW IS IT ONLY THE SECOND ROSE CEREMONY?
Noah...
6:30 PM:
The next day, Noah talks about how passive aggressive everyone has been towards him since he won the rose on the group date.
"I think Noah is pissed that we called him out... I would be on alert," Ed tells Eazy. "The guy has nothing to lose."
"He's just trying to stir the pot," Ed tells the camera. "Tayshia's ultimately never going to pick the guy. I think he needs to back off."
Room Service!
6:26 PM:
Ed ends his night after a drink with Chris, while Ben and Tayshia really connect.
They kiss on her couch -- until a knock at the door interrupts them. It's room service!
"I have something planned for tonight -- the nightcap we never had," Ben smiles.
He and Tayshia cheers, and sad Ben is no longer sad.
"I think the way everything worked out was honestly perfect," she tells the camera.
Forgiveness
6:22 PM:
Ben tells Tayshia that he expected there would be time at the end of the evening to close out the night together. "I am terribly sorry," he says.
Tayshia says she's frustrated. "There's something about you that my guard does go up sometimes, and that almost validated it," she confesses.
"My guard is also weirdly up," Ben says. "I was terrified walking over here. I don't want to be anywhere else, but I was still terrified."
Ben tells Tayshia she got her point across and he'll be the first guy to grab her hand.
"Well, I will forgive you, because I can tell you really mean it," Tayshia says.
Parallel
6:21 PM:
Producers are KILLING US with these parallel shots of Ed and Sad Ben walking around La Quinta looking for Tayshia's suite.
Of course, they direct Ed to the wrong room. He finds Chris Harrison, but asks to see Tayshia, "if she's around." "She's on the other side of the resort," Chris tells him, inviting him in for a drink.
Ben, meanwhile, successfully makes it to Tayshia's suite.
16?!!?!??!?!??!?!
6:18 PM:
Ivan and Brendan talk about how wild it is that there are still 16 guys. Yeah, haven't there been 16 guys for the last three weeks? Time to send some guys home!!
Sad Ben reveals he's going to try to make it up to Tayshia by sneaking over to her room, secret mission style.
And now here is Ed, who wants to do something "above and beyond" by visiting Tayshia.
Uh oh.
Zac (Efron)
6:13 PM:
It's time to hand out the rose, and Tayshia gives special shout outs to Bennett, Zac and Blake before giving Zac the rose.
Side note -- Zac is the only Zac we know besides Zac Efron who spells their name Zac. Same for anyone else? Any other Zacs out there?
Tayshia says goodbye to the guys, and back at the villa, Sad Ben is sad about going into the rose ceremony without having time with Tayshia. "I need to step up. Nothing else matters," he tells the camera.
In the Feels
6:10 PM:
Tayshia really wants to get to know Zac next, so they head to the hot tub. He tells her he gets nervous around her, and she thinks it's cute.
"I'm at a place now where I'm really looking at this and wanting this and craving this," he tells Tayshia -- and that he "knows" he's ready to get serious.
"It's not always going to be a hot tub looking at the stars, but that's actually something I'm craving in a relationship. I need that rock," Zac continues.
He and Tayshia kiss and tells the camera there's "real chemistry" between them.
"I'm in the feels, and I do not want it to end," he confesses.
Five!
6:08 PM:
Canadian Blake is up next, and he tells Tayshia he has a great relationship with all of his exes. Blake is getting serious about what he wants out of his future partner, but we're just admiring his jawline.
Now it's Riley's turn with Tayshia, and he assures her he'd be able to put family over work. "I'll have some children... five," he says, as Tayshia squeals with excitement that he remembered how many kids she wants.
Kenny insists he wouldn't be smarta**-y with Tayshia's parents, and Demar gets vulnerable about his mom's divorces.
Reality Check
6:05 PM:
Bennett gets some alone time first, and he tells Tayshia about his previous proposal.
"You were engaged?" she asks.
"I was fully engaged and dialed up for a wedding," Bennett says, revealing that the topic is tough for him to talk about.
"I was close... and I knew it wasn't right," he shares. "But today was a massive pivot point for me. You're on your knee having been in that situation in the past, things got real. And I know it's still early on... but it was a reality check."
A sincere moment from our biggest character this season? Love it. Get down with your vulnerable self, Bennett!
Truths
6:04 PM:
It's the night part of the date, and Tayshia is looking sassy and fabulous in a one piece. The pool is lit up and we are HERE for a night time pool party.
She tells the men that she appreciates them being daring -- but she's now ready to "go for the truths" and get to know them more.
T
5:59 PM:
The final stage of this "Truth or Dare" date makes the men eat chiles while proposing their feelings to Tayshia.
Kenny looks like he's going to vomit, but also -- is he the only one who calls Tayshia "T?" We kind of love it.
Zac gives a very sincere declaration and Canadian Blake looks like he's in serious pain. Bennett does well, and gets a "Oh my Lord Jesus, yes," from Tayshia.
He tells the camera that this was a little more real than he expected. "Can't wait to pick back up tonight," he says.
Some Demons
5:57 PM:
Kenny the boyband manager and Blake the Canadian reach the next task -- pretending to orgasm while on the phone... which is broadcast across the resort.
This is so awkward, we can't handle it.
"Yo, Blake got some demons, dawg!" Eazy yells from back at the villa. Agreed.
Crab Legs
5:54 PM:
Riley and Zac get to the first station -- smoothies! But these are not regular smoothies. They have gross stuff in it and Tayshia is yelling for Riley to "chug!"
He does, and they cheer. Onto the next!
Demar and Bennett are tasked with finding Chris Harrison, and having him autograph a part of their body "where the sun doesn't shine."
They find Chris having crab legs and champagne by the pool. We see you, Chris.
Is it bad that we're just thinking about how Chasen called Ed "chicken legs"?
No Time
5:52 PM:
The group date is here and so are Becca Kufrin and Sydney Lotuaco!
We cannot tell if Becca is wearing her engagement ring and we're wondering if that is by design. No time to think about it -- the date has begun!
"We need to see who these guys are, if they are here for Tayshia," Sydney tells the camera.
In order to decide if the guys are really here for Tayshia, they're sending them on an adventure around La Quinta, where they'll be forced to accomplish different tasks.
Same, Girl
5:47 PM:
Tayshia and Ivan end the night by looking over childhood photos of her.
She gets emotional reflecting on their date to the camera. "He understands me more than I think anybody else can," she says. "I'm excited about him."
SO ARE WE.
Get Married Already! But Pls Do Not
5:46 PM:
Tayshia thanks Ivan for making her feel safe and able to open up -- and gives him the rose.
"This has been an amazing evening. We have so much in common, and this is going to be a beautiful journey going forward," he tells Tayshia.
He's on cloud nine, we're on cloud nine and we want them to just get married already. Can we pull another Clare? Do we really mean that? No. We do not. But we love Ivan!
Background
5:42 PM:
Ivan opens up about being called the N-word while walking by his campus in college.
He and Tayshia bond over the perspective their backgrounds and recent events have given them.
"I've never had this before -- someone mixed like me," Tayshia admits. "It's opened my eyes to say like, 'What the hell are you doing? Like, wake up!'"
"Having different beautiful relationships with people I probably wouldn't have the fortune to meet is amazing to me," she adds.
She thanks Ivan for opening up and giving her the opportunity to do the same.
"It's going to be a beautiful love story, for sure," Ivan tells the camera.
Black Lives Matter
5:40 PM:
"I get it, but you make me feel comfortable and I trust you. I want you to feel that way with me," Ivan tells Tayshia, as she struggles to say how she's feeling.
"I think being in Orange County, surrounded by a lot of people who don't look like me, being the only person that looks like me, I'm realizing that I've been trying so hard my whole life to blend in, because I knew I was different," Tayshia says, crying. "And then I just remember hearing people yelling Black Lives Matter. I mean, I don't know why it made me cry. It's a lot."
"This conversation is hitting me more than I ever thought. But I didn't really want to cry about it or open up about it, but hearing people yell Black Lives Matter, it hit me more than I realized, just because those are people in my backyard who I've been trying to prove for so long that I'm the same as them," she continues.
He Gets It
5:36 PM:
Tayshia has a hard time verbalizing why she's so upset, but it's OK, because Ivan GETS IT.
"Being Black, especially in this climate, there are things she's struggling with internally, that I can tell she's hesitant to say," he tells the camera.
Ivan is determined to make Tayshia feel safe, and like she can talk to him about how she's feeling.
Perspective
5:34 PM:
Ivan is emotional talking about his brother's story, and his tales from prison.
His brother told him stories about being beaten up by correctional officers, which made Ivan look at George Floyd's death with a new perspective.
"It made me check myself," Ivan says.
Ivan asks Tayshia how she's been affected by all that's gone on, and she break down in tears.
Older Brother
5:33 PM:
Things take a serious turn as Ivan opens up about his younger brother, who got into drugs and alcohol.
"Eventually, it caught up with him. He had to end up spending the next four years in prison, and that killed me on the inside," Ivan reveals.
He shares with Tayshia that his brother had a kid just before he went to prison, and for the first two years of his niece's life, she couldn't even touch her dad. "It was so tough, but I'm going to be that second dad, and whatever she needs or my brother needs, I always got them," he says.
"Going through tough times in life, they mean a lot," Ivan continues, crying. He says because of his brother, he doesn't pass judgement on anybody. "Just having that older brother relationship with him is the best thing that's ever happened to me."
Papa Adams
5:29 PM:
Back at Tayshia's suite, Ivan says he's nervous to open up about his family, but does so anyway because he is BRAVE and we love him.
He says his dad is 73, but he appreciates the wisdom he received as a kid. "My mom's literally the sweetest, most caring person ever," he gushes.
Tayshia says her mom sounds very similar. "My mother has made sure that I rely on my faith through everything," she says, before revealing her dad isn't even 50 yet. WHAT. Tayshia is 30. Damn, Papa Adams is so wise for being so young.
More Jokes
5:27 PM:
Sad Ben is still sad as our beloved Joe reads out the names on the next date.
Noah's name is not included, and for some reason he is SHOOK. Dude, you crashed the last date. Relax yourself please.
"Seems a little greedy, Noah," Bennett says. "Group dates are generally another award for the rose, which you already received."
There is TENSION and we are feeling it. Bennett calls Noah's mustache a "skid mark above his lip" and we can't stop laughing. Pls more jokes, Bennett!!
Dig a Little Bit Deeper
5:22 PM:
Ivan tells Tayshia that she brings out the best of him, and now Tayshia is smiling as big as we are.
They are eating french fries and drinking wine and this looks like the greatest night of all time.
Tayshia and Ivan note their similar skin tones and similar backgrounds -- she's Black and Mexican and he's Black and Filipino.
"We know we have fun with each other... but now I want to ask him a little bit more serious questions and dig a little bit deeper," she tells the camera.
Pillow Fight
5:18 PM:
"We get to just like, kick it -- it's a beautiful thing," Ivan tells the camera.
He and Tayshia end up in a pillow fight and it's cute and wonderful and so precious. They play Twister and we are smiling like we are also on this date. Our invite was lost but it's OK.
"Tonight's just foreshadowing the future for us," he says.
Floor Is Lava
5:17 PM:
Ivan joins Tayshia at her suite for a fun night in. She suggests they play games, order room service and just get to know each other.
But in order to order, they have to get to the bedroom... and the floor is lava. "Good thing we didn't drink too much wine before this," Ivan says, as he helps Tayshia across the floor.
This is so cute and we love it.
Speculation
5:15 PM:
Brendan and Noah talk it out by the pool as Ivan gets ready for his date with Tayshia.
Noah predicts Ivan isn't bold enough for her, but we refuse to believe it.
"If Ivan doesn't come out of his shell and let loose as far as showing all of himself... he could go home," Brendan says.
Ivan
5:12 PM:
And the winner of the one-on-one is... Ivan!
Tayshia loved that he brought her up close for the performance, and we're so happy for him, but also feel cheated because this is NOT a full one-on-one. Give Ivan all the time!
Mocha Latte, JPJ
5:08 PM:
The guys give it their all, trying to impress Tayshia with their songs.
As expected, Bennett raps and it is... unique. We do not need to hear that again.
Next up is Ivan, who prefaces his performance by saying it's so far from anything he'd do in his everyday life. With that, he invites up Tayshia to the stage. His song is more of a spoken word poem, but it's coming from the heart. He ends the performance by kissing Tayshia's hand, and she loves it.
Demar goes next, and he calls Tayshia is Mocha Latte. That's all we can remember, besides his little John Paul Jones diss -- which got a squeal from Tayshia.
Oh, Bennett
5:06 PM:
The men are understandably NOT excited about having to write a love song without any passion, experience or talent for writing or singing songs.
Demar seems the most confident, but we are worried about Bennett, who seems like he's about to rap. We are not ready for this.
I'm Not Going to Write You a Love Song
5:04 PM:
"Young Noah," as Bennett says, is causing some drama in the house.
Chasen and Noah joke about how angry his fence jump made the guys, and sad Ben is sad about missing out on time with Tayshia.
Enter Chris Harrison, who rounds up the guys and asks how the wrestling went "last night." It was last WEEK for us, Chris! Good thing you just recapped the last episode because we cannot keep time straight on this show.
Now, it's time for a group date (?). No, Chris says the guys will just compete for a one-on-one with Tayshia by writing her a love song.
Good Evening
5:00 PM:
It's time for this week's episode, and it looks like Noah is about to spice things up. The men are mad that he hopped the fence for Tayshia, and don't want to let that kind of behavior slide.
Ed will be wearing a pink/salmon jacket, Bennett will try to school Noah and Tayshia will lay down the law!
The Bachelorette airs Tuesdays at 8 p.m. ET/PT on ABC. See more in the video below.
RELATED CONTENT:
'Bachelorette' Tayshia Adams Breaks Down in Dramatic New Promo
'Bachelorette' Tayshia Adams Gets a Guy to Jump a Fence for Her
Tayshia Adams Addresses Rumors That Ex-Husband Is on Her Season
Related Gallery