TV
'The Masked Singer': The Raven Is Finally Revealed -- Find Out What Beloved TV Icon Was Behind the Mask!
By
'The Masked Singer': Find Out Who the Raven Was!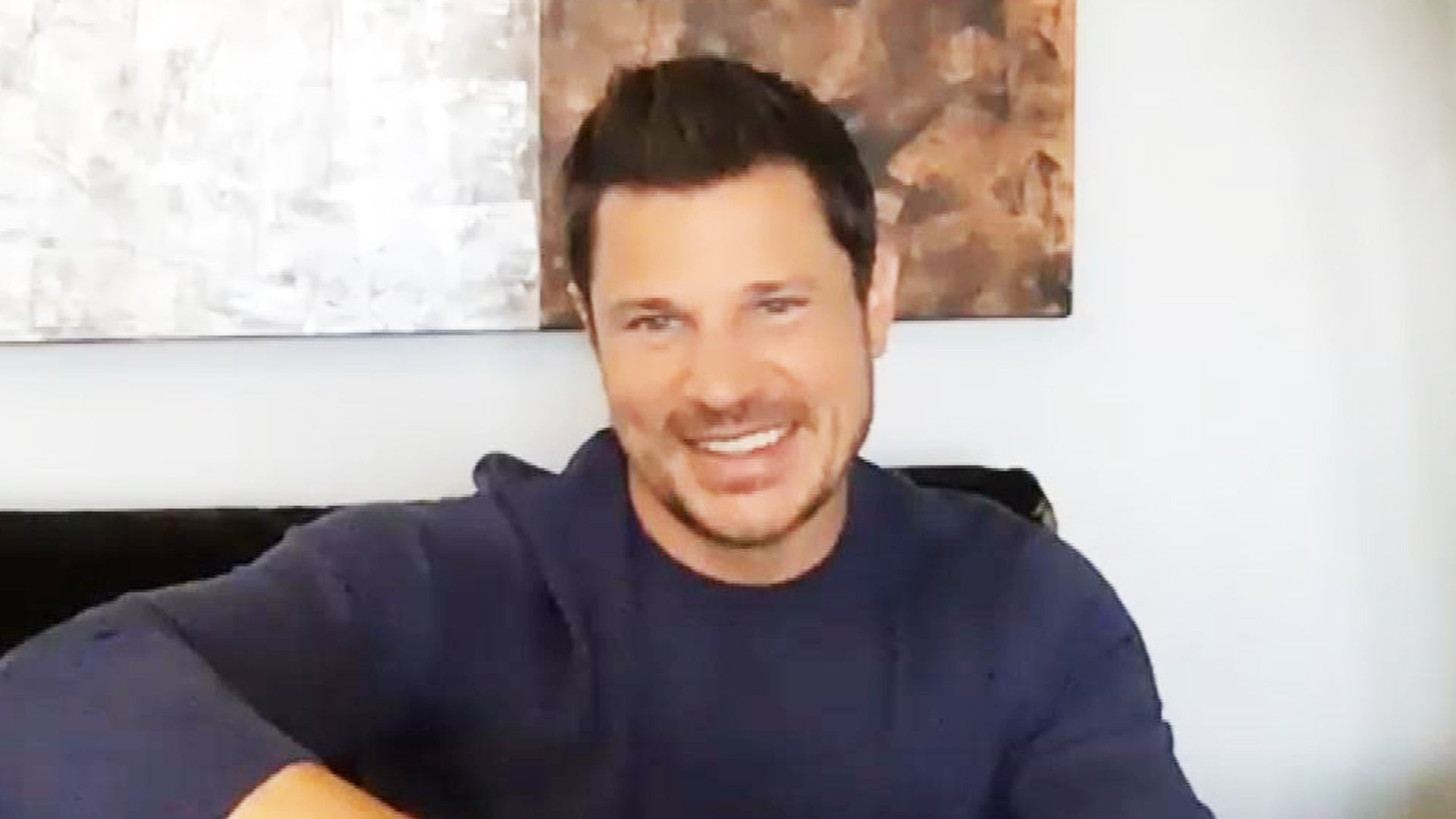 'The Masked Singer' Winner Nick Lachey Reveals He Bribed His Kid…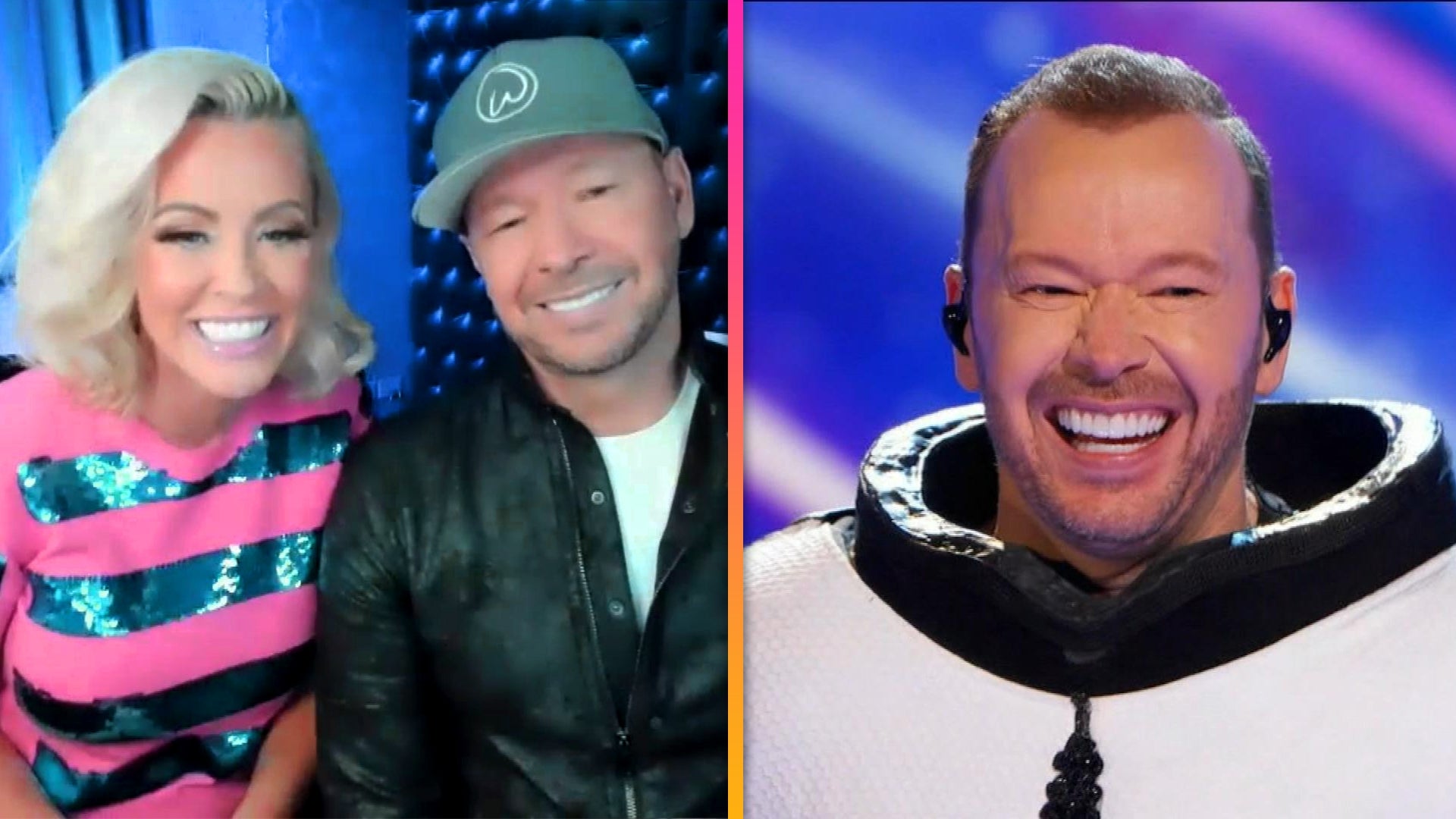 'The Masked Singer': Jenny McCarthy and Donnie Wahlberg on His S…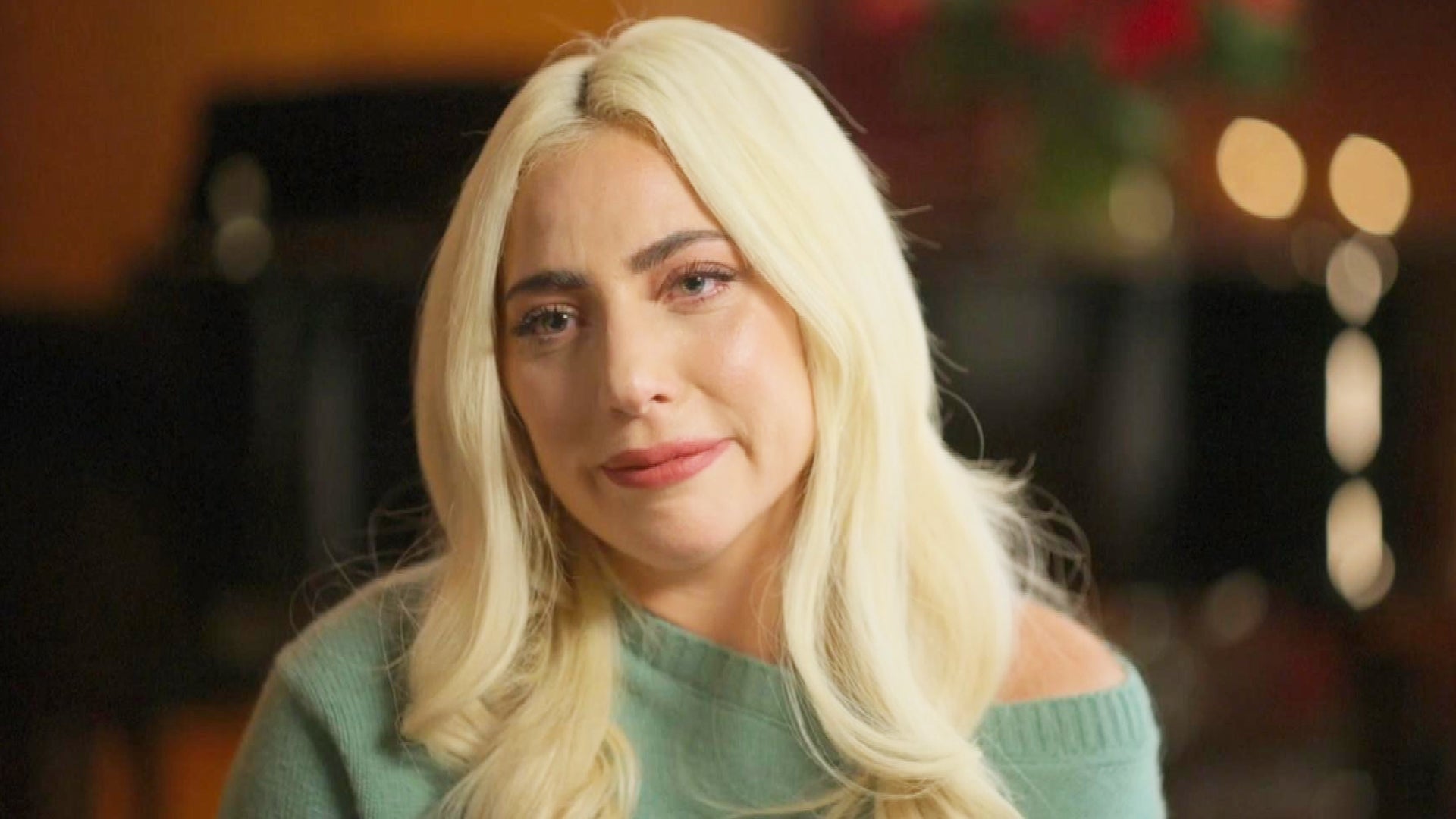 Lady Gaga Reveals She Was Raped and Had a 'Total Psychotic Break…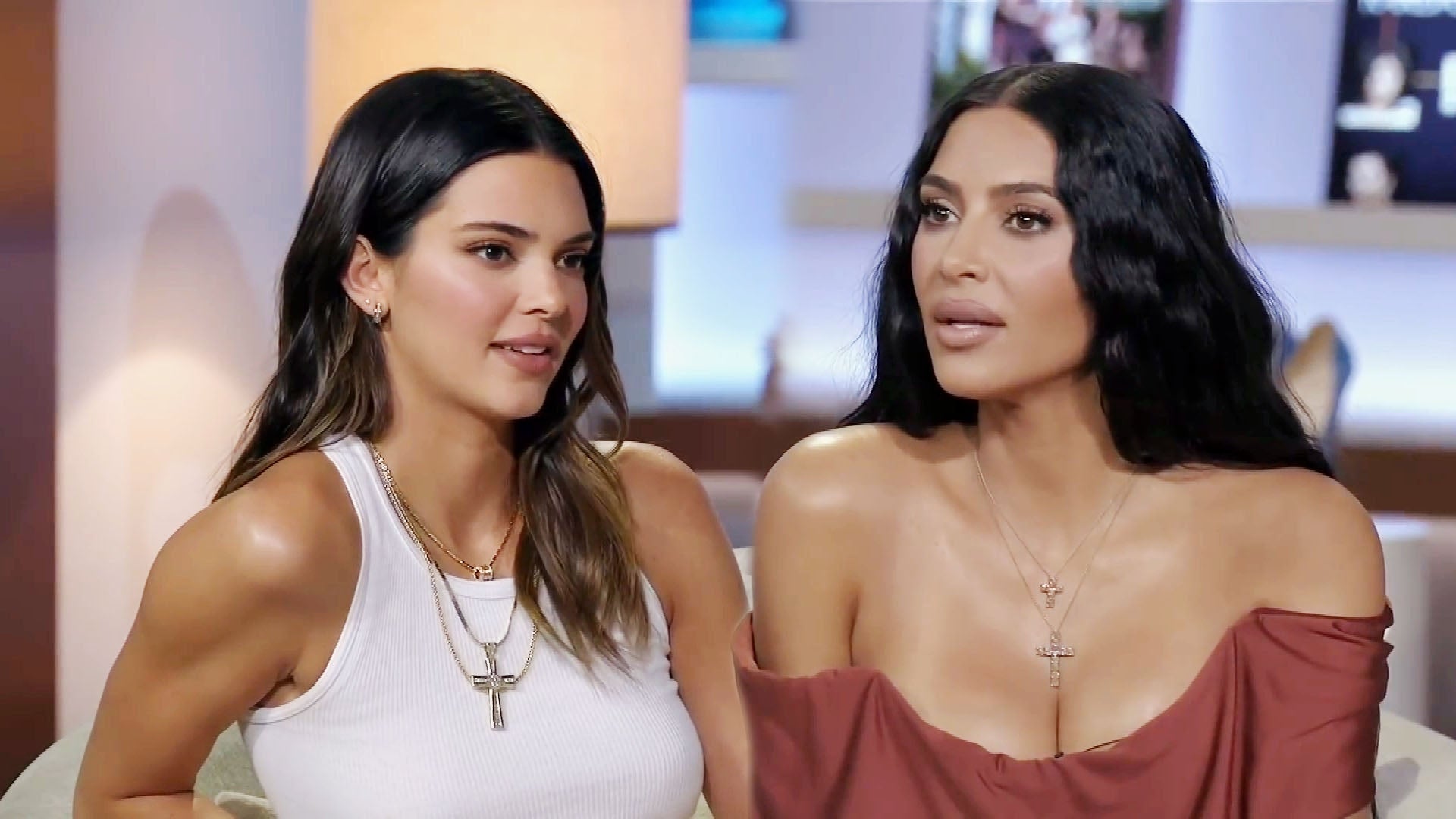 The Kardashian-Jenners Reveal What They'd Tell Their Younger Sel…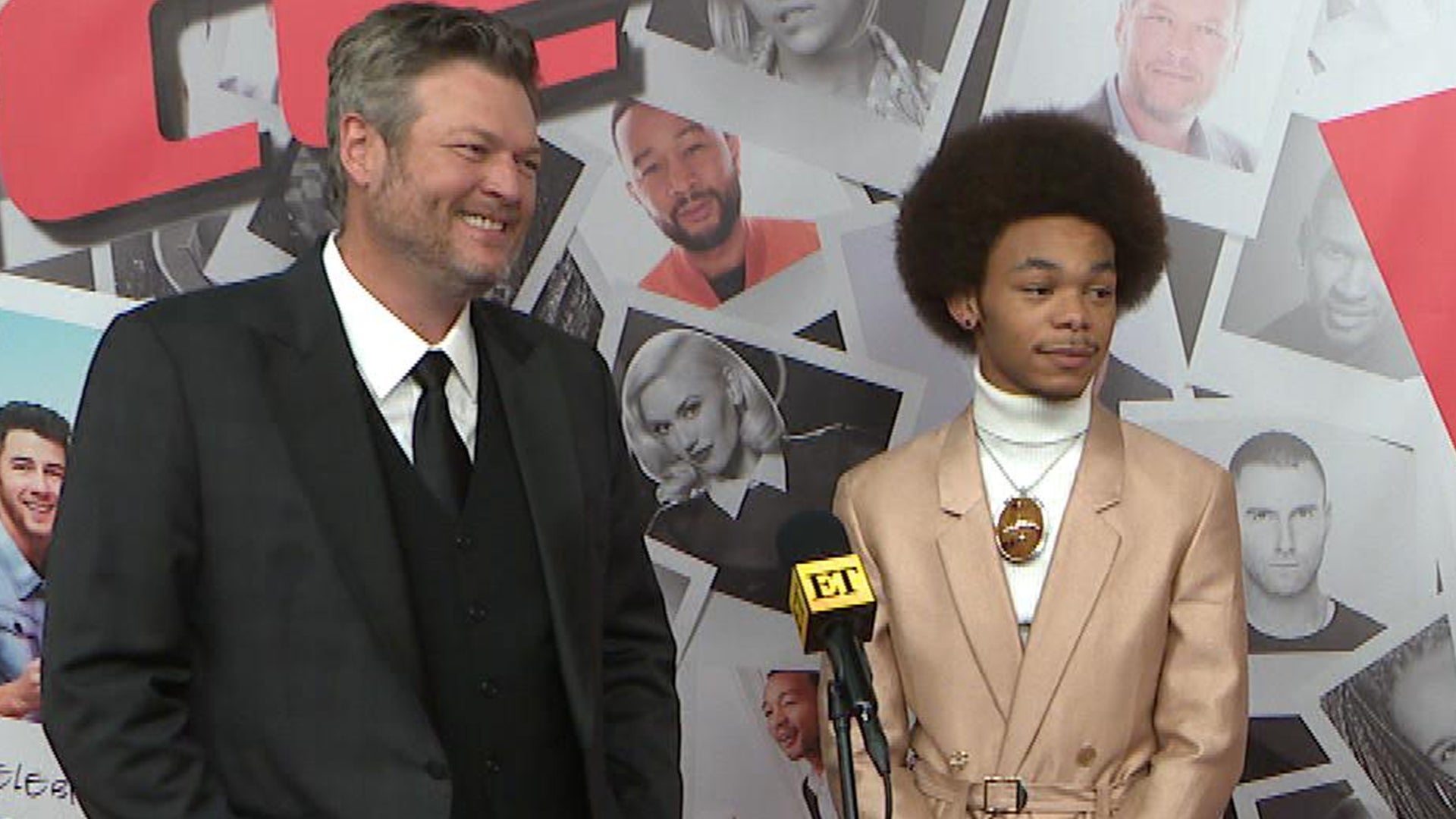 'The Voice' Finale: Blake Shelton Says He'll Miss Nick Jonas 'Li…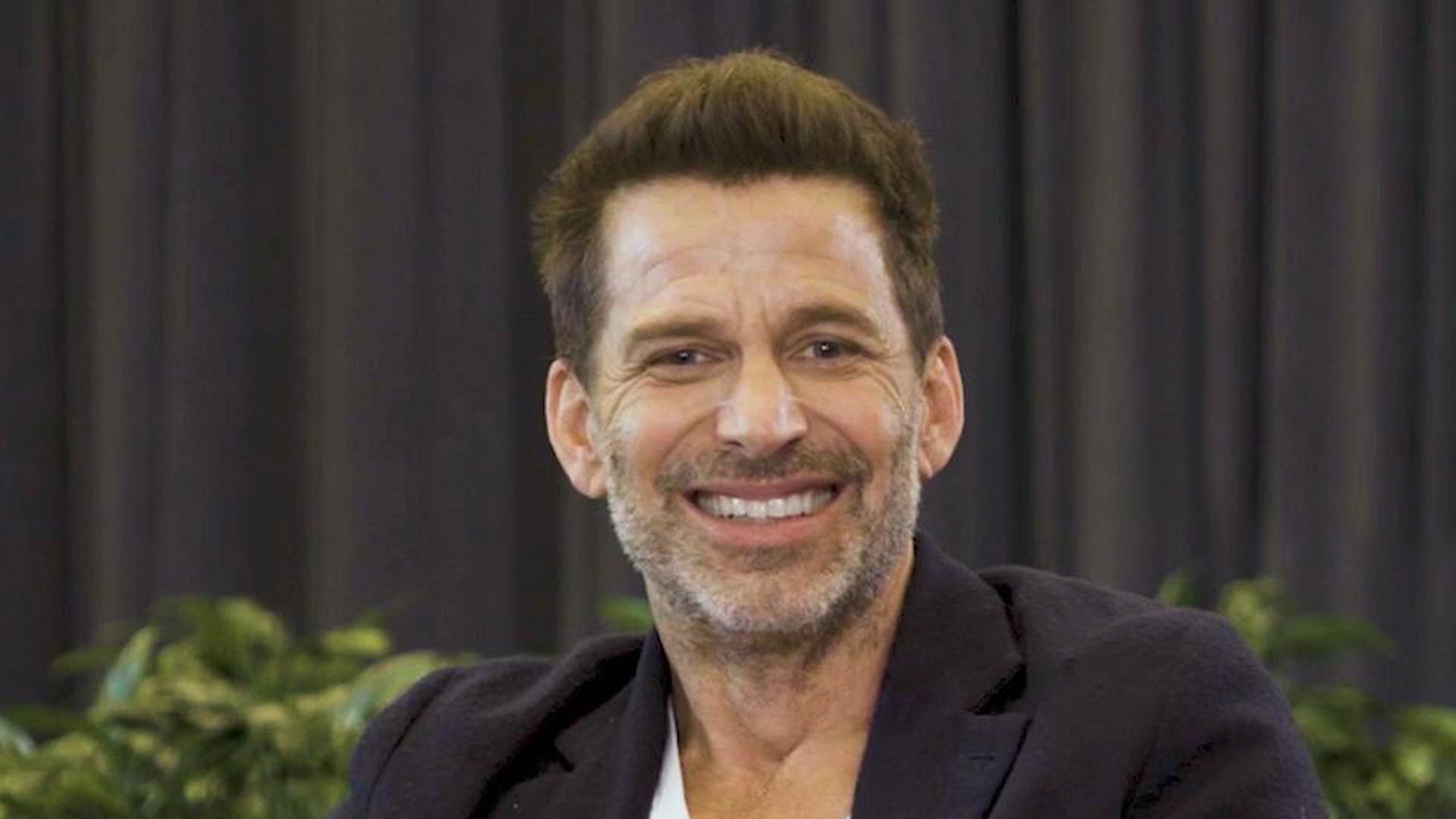 Zack Snyder Talks 'Army of the Dead' Easter Eggs and Deleted Sce…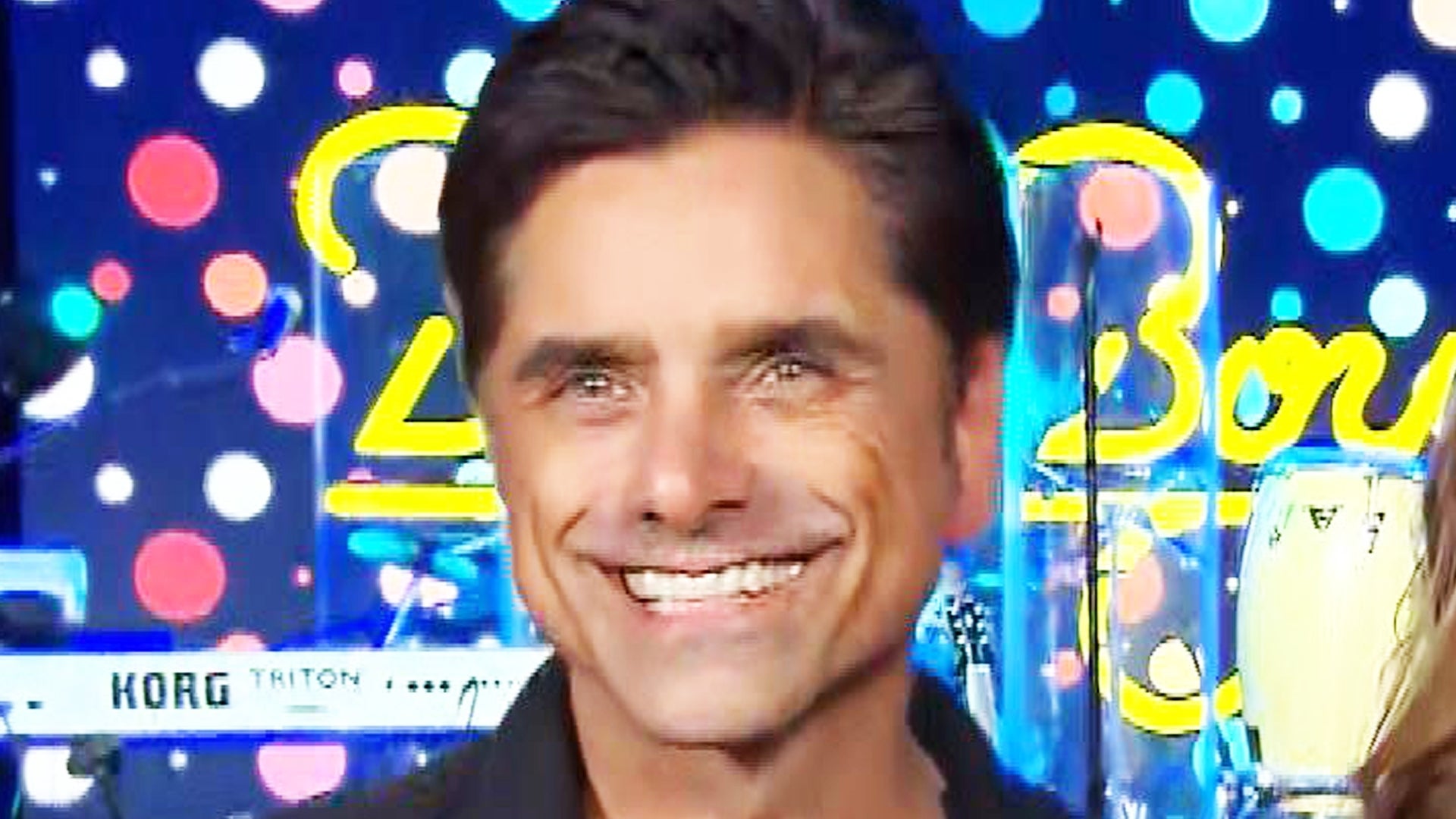 John Stamos Joins the Beach Boys for Fundraiser Performance (Exc…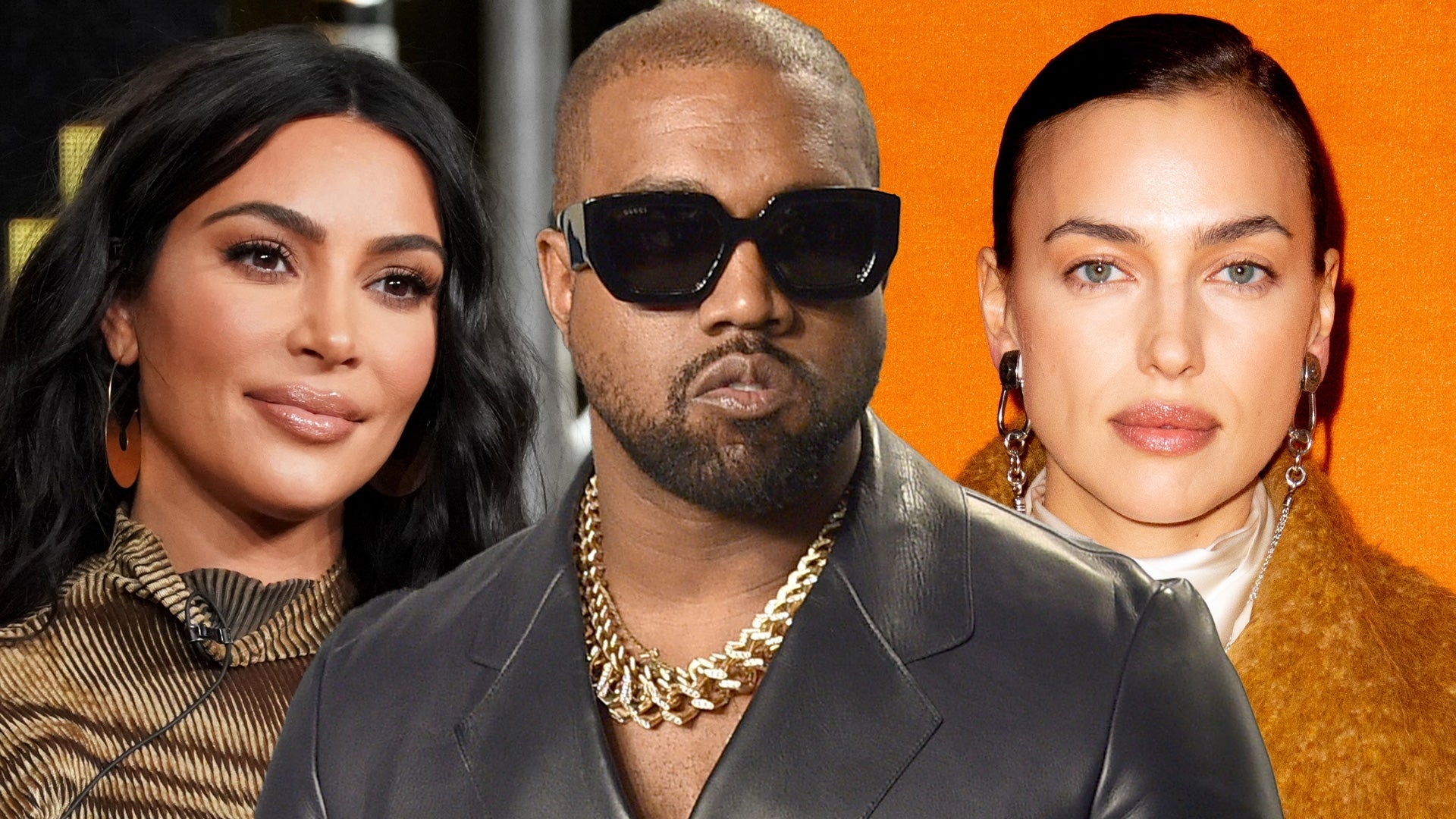 How Kim Kardashian Feels About Kanye West Dating Irina Shayk (So…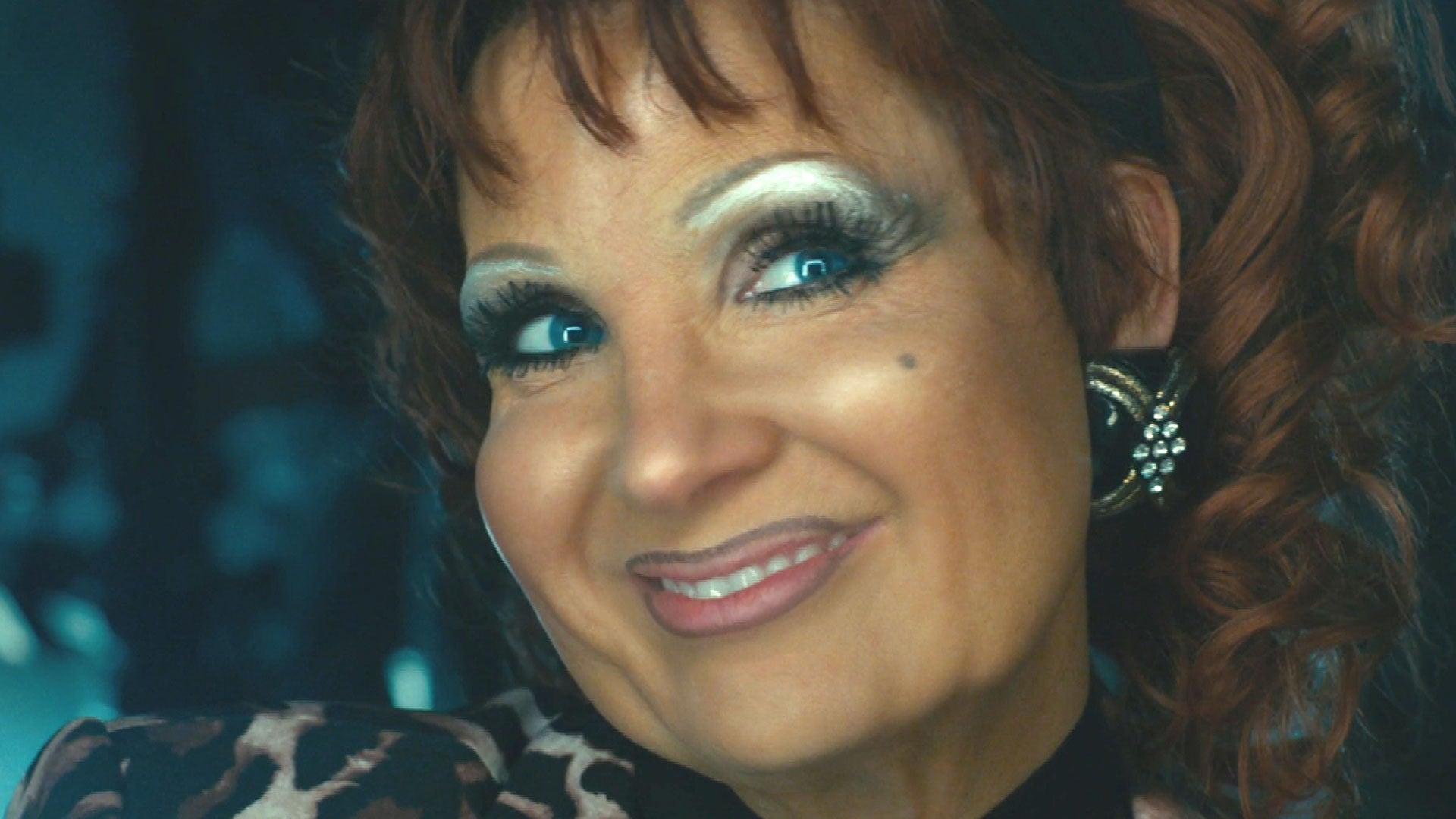 'The Eyes of Tammy Faye' Trailer No. 1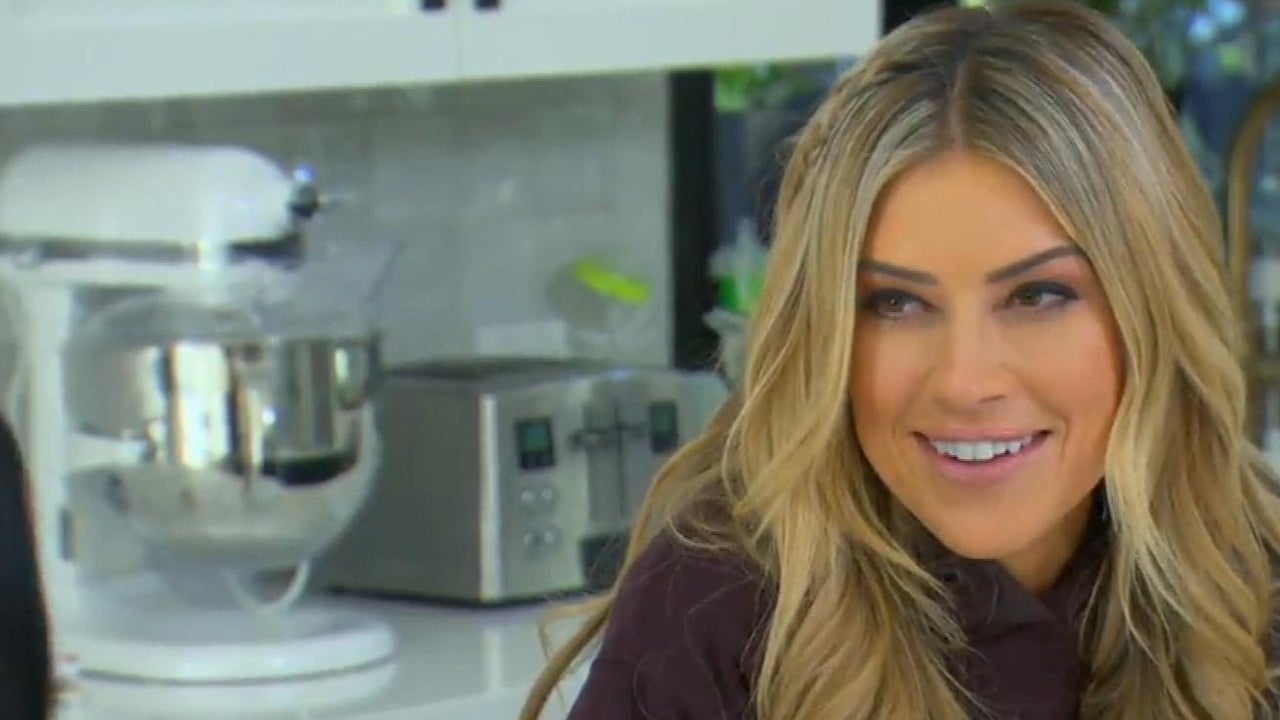 Christina Haack Says Divorce From Ant Anstead Was 'For the Best'…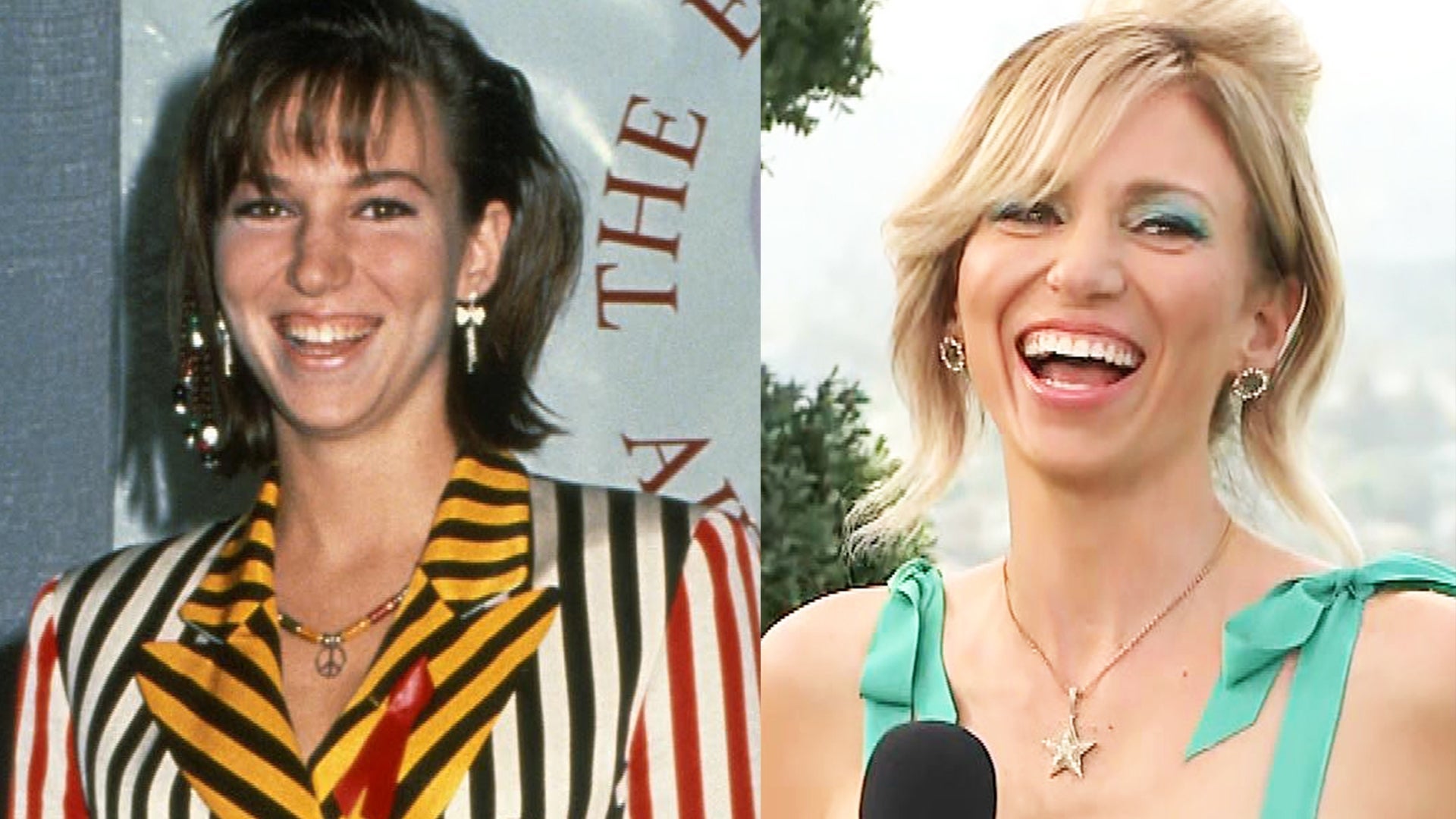 ET Goes Back to the '80s! Check Out These Fashion Blasts From th…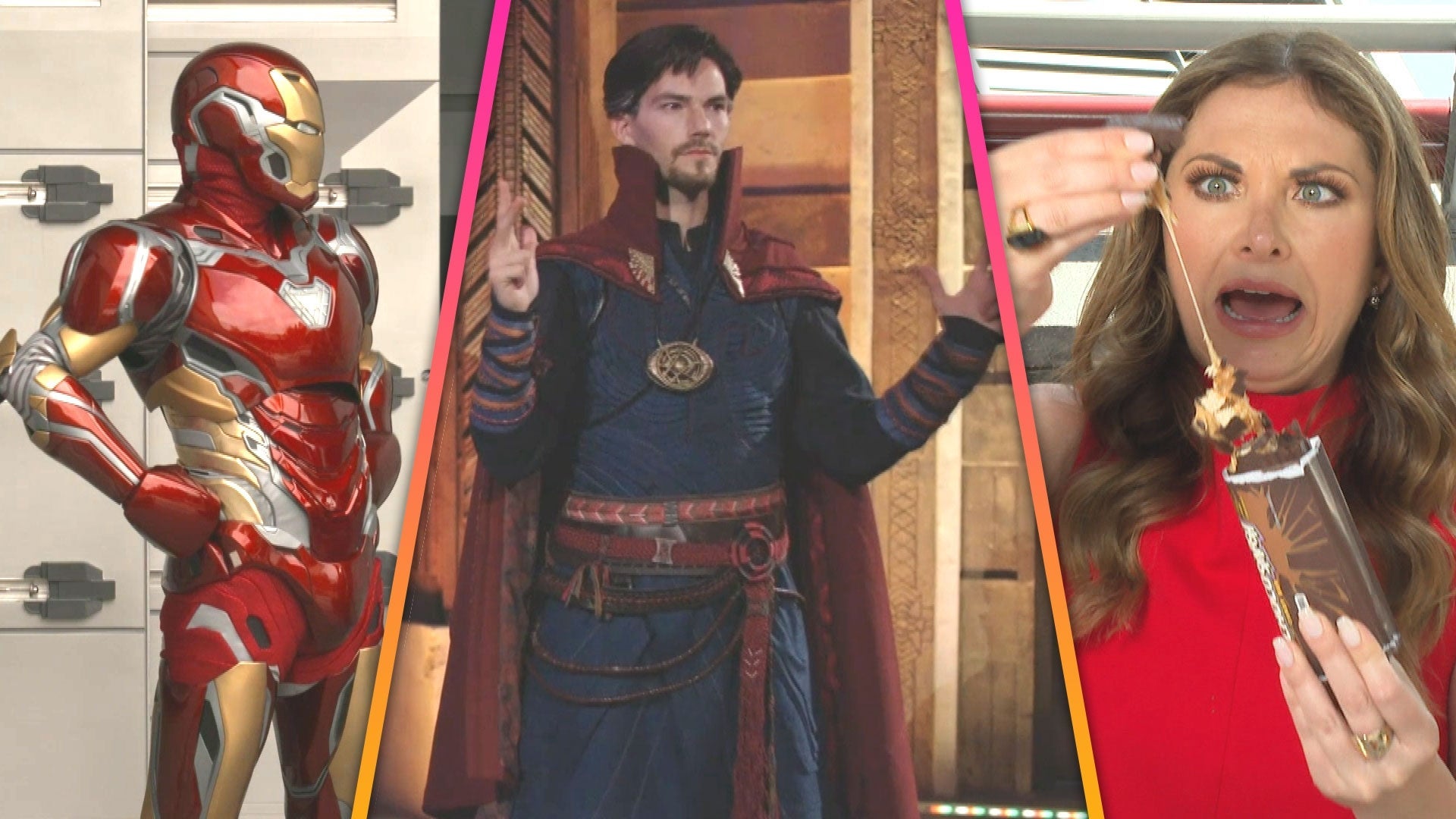 Tour Avengers Campus and Check Out the Pym Test Kitchen Menu (Ex…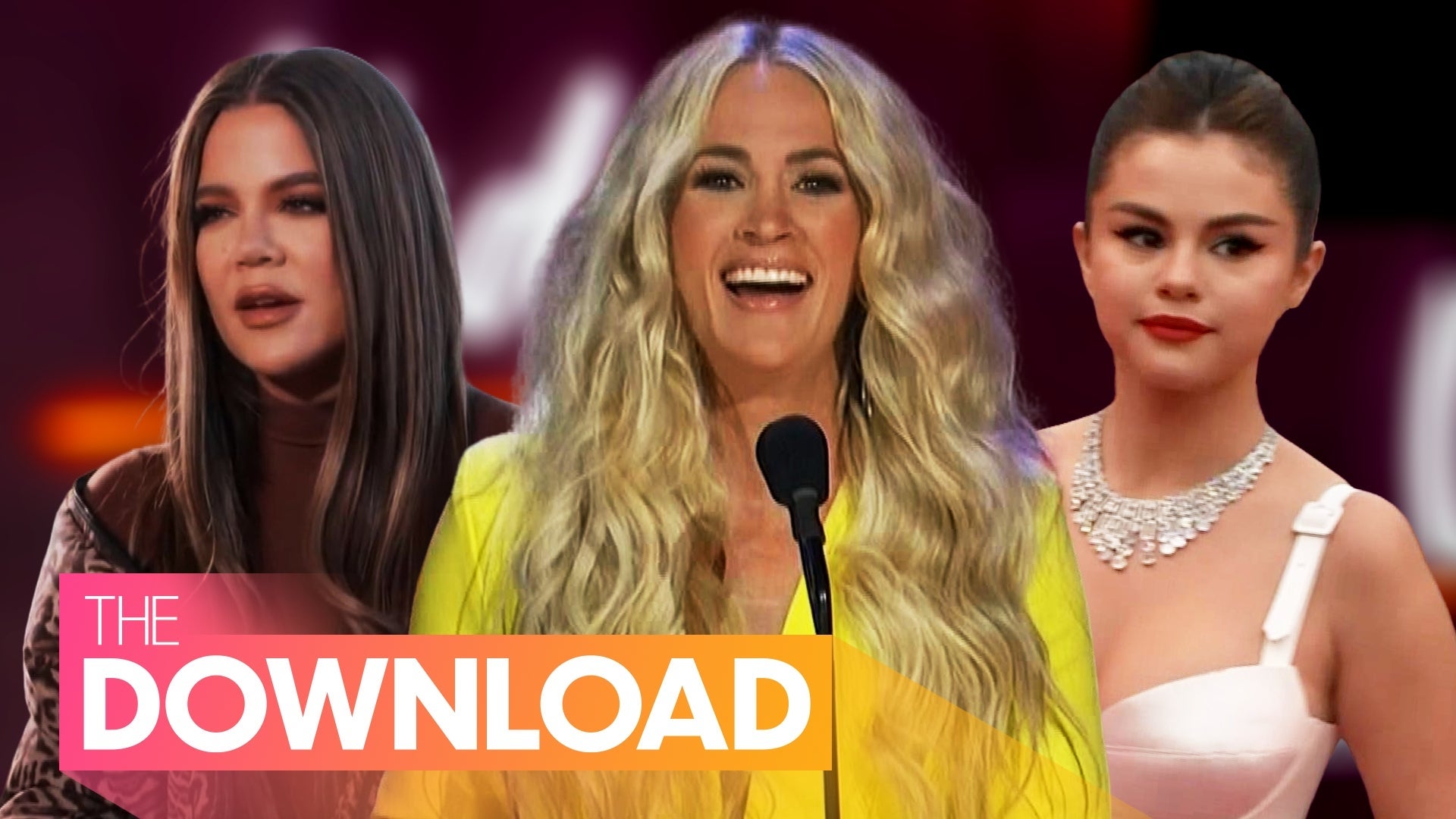 Chris Harrison 'Focused on the Future,' Kanye West and Irina Sha…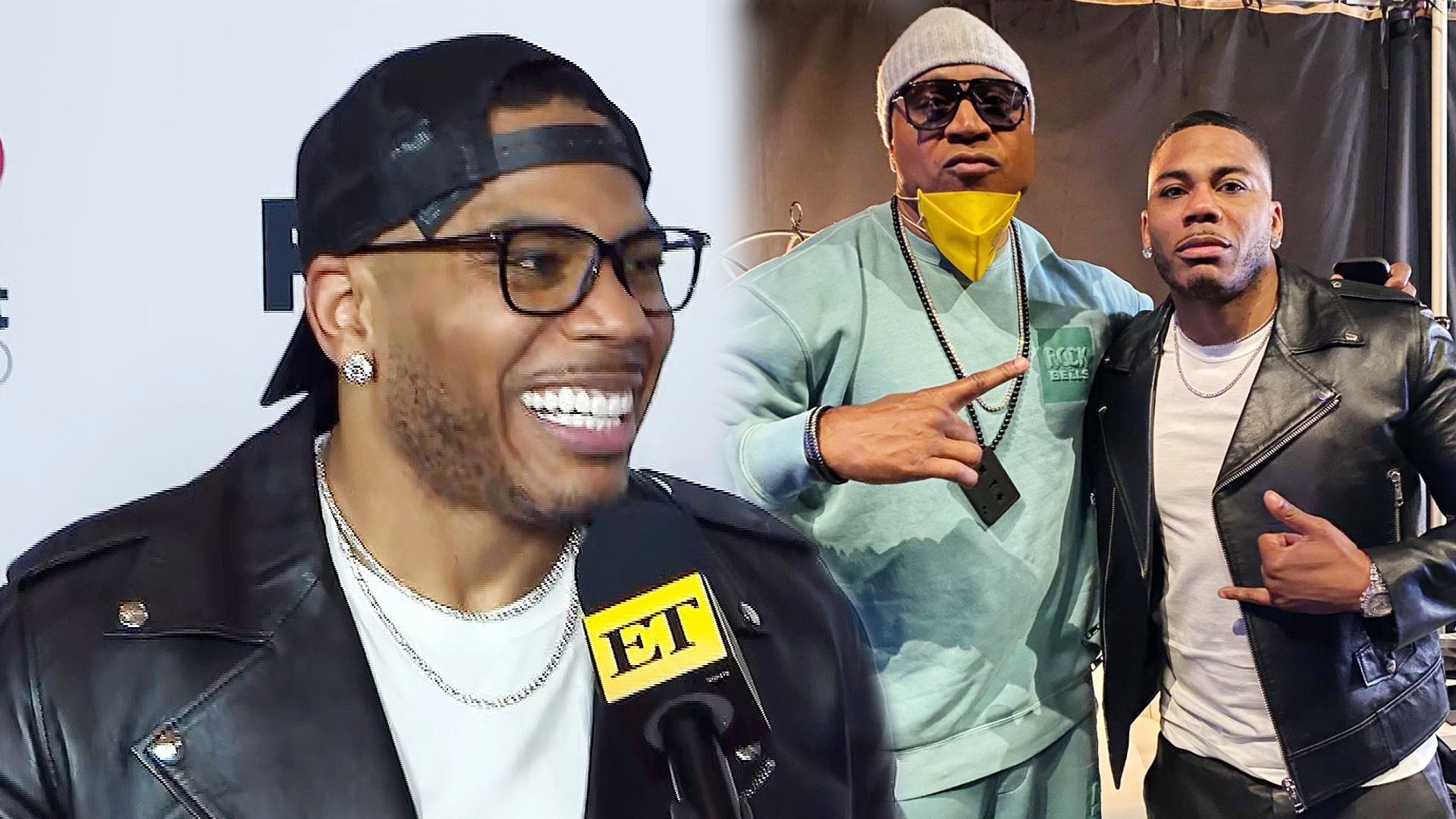 Nelly on Why LL Cool J is the One Person Who Makes Him Nervous (…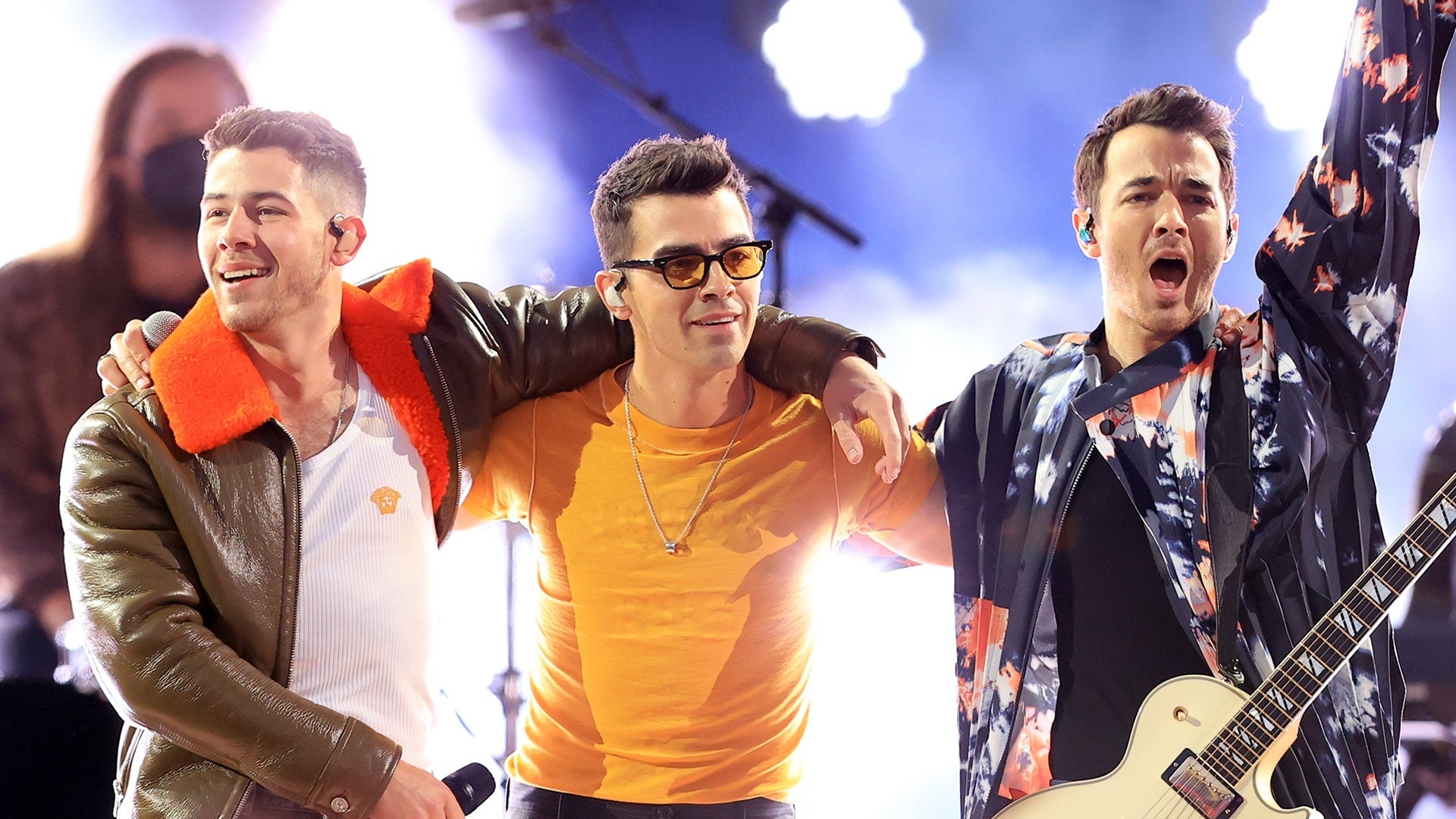 Jonas Brothers Close Out the 2021 BBMAs With a Medley of Their H…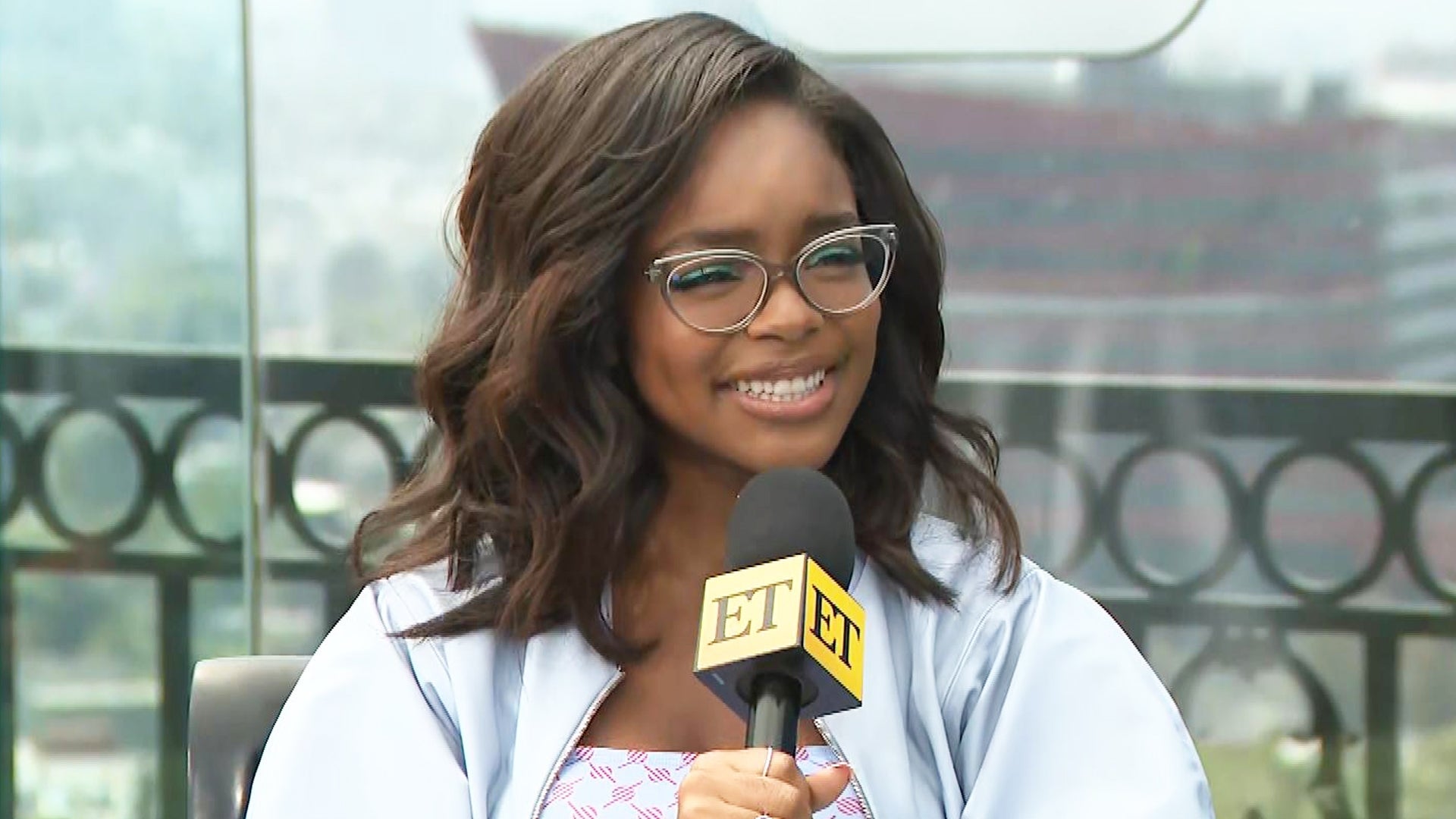 'Paw Patrol: The Movie': Marsai Martin Says She Didn't Know Kim …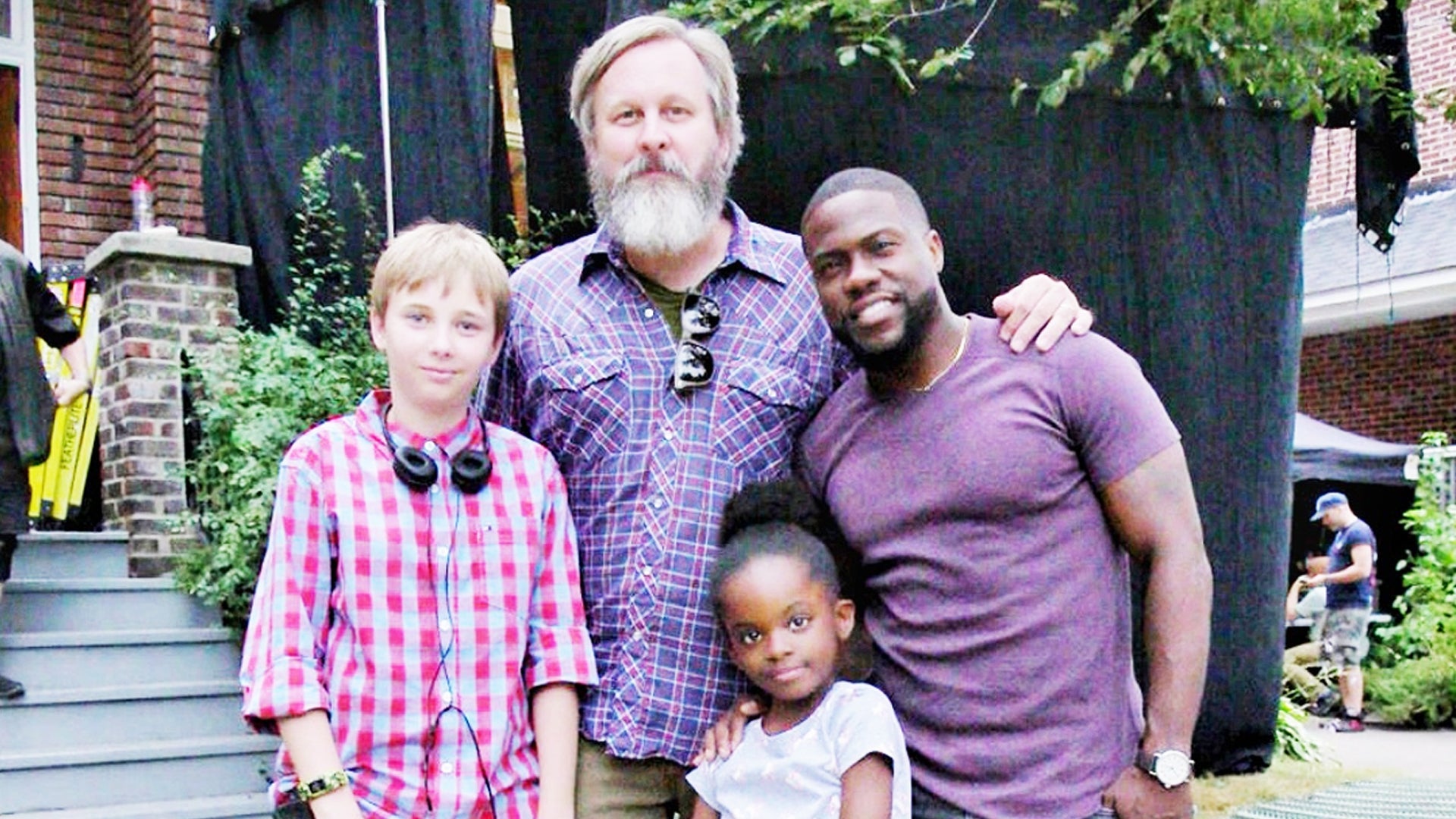 Kevin Hart Opens Up About 'Fatherhood' To Matt Logelin, Who He P…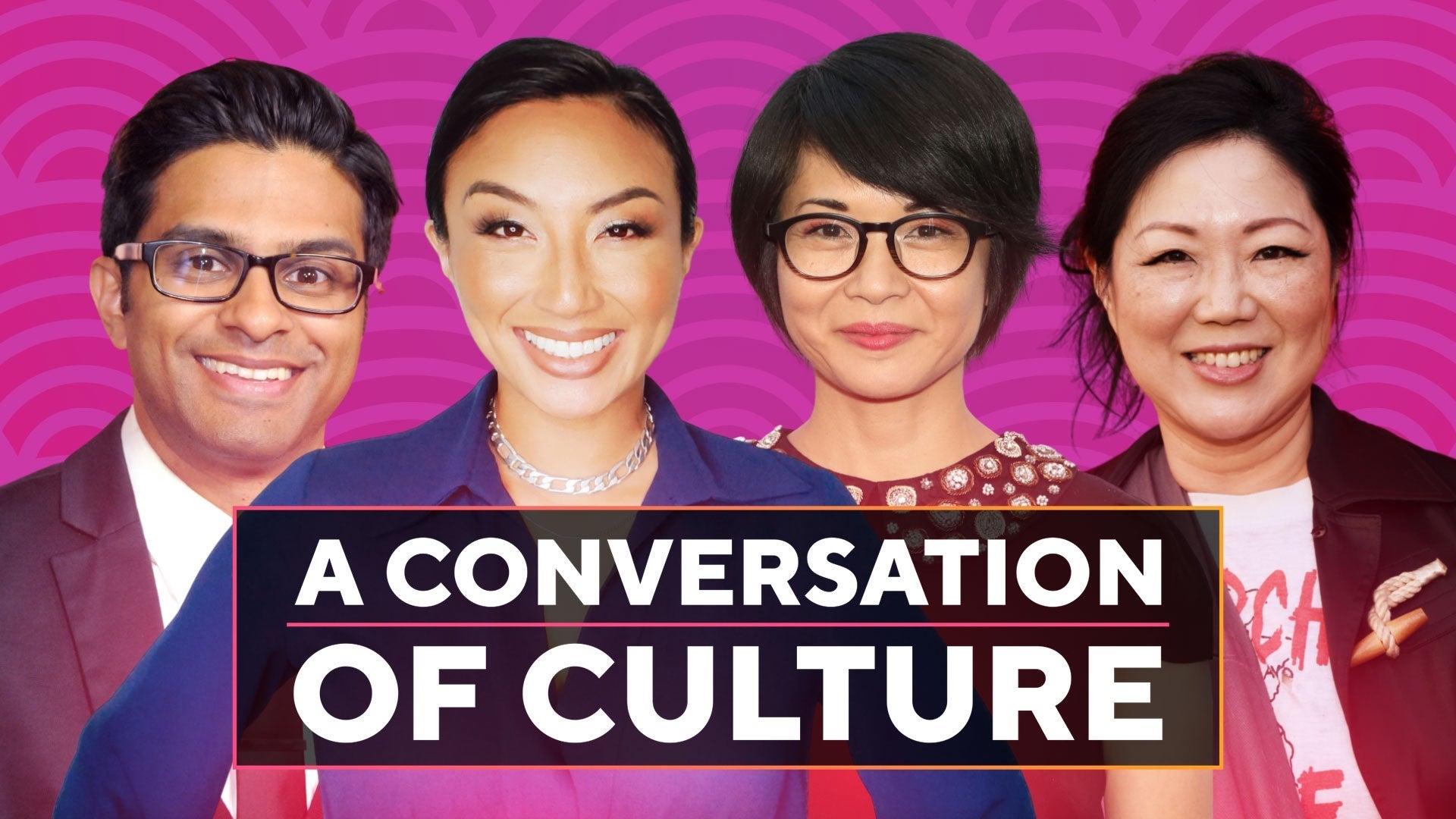 A Conversation of Culture: Asian Stars Speak Out About Life in t…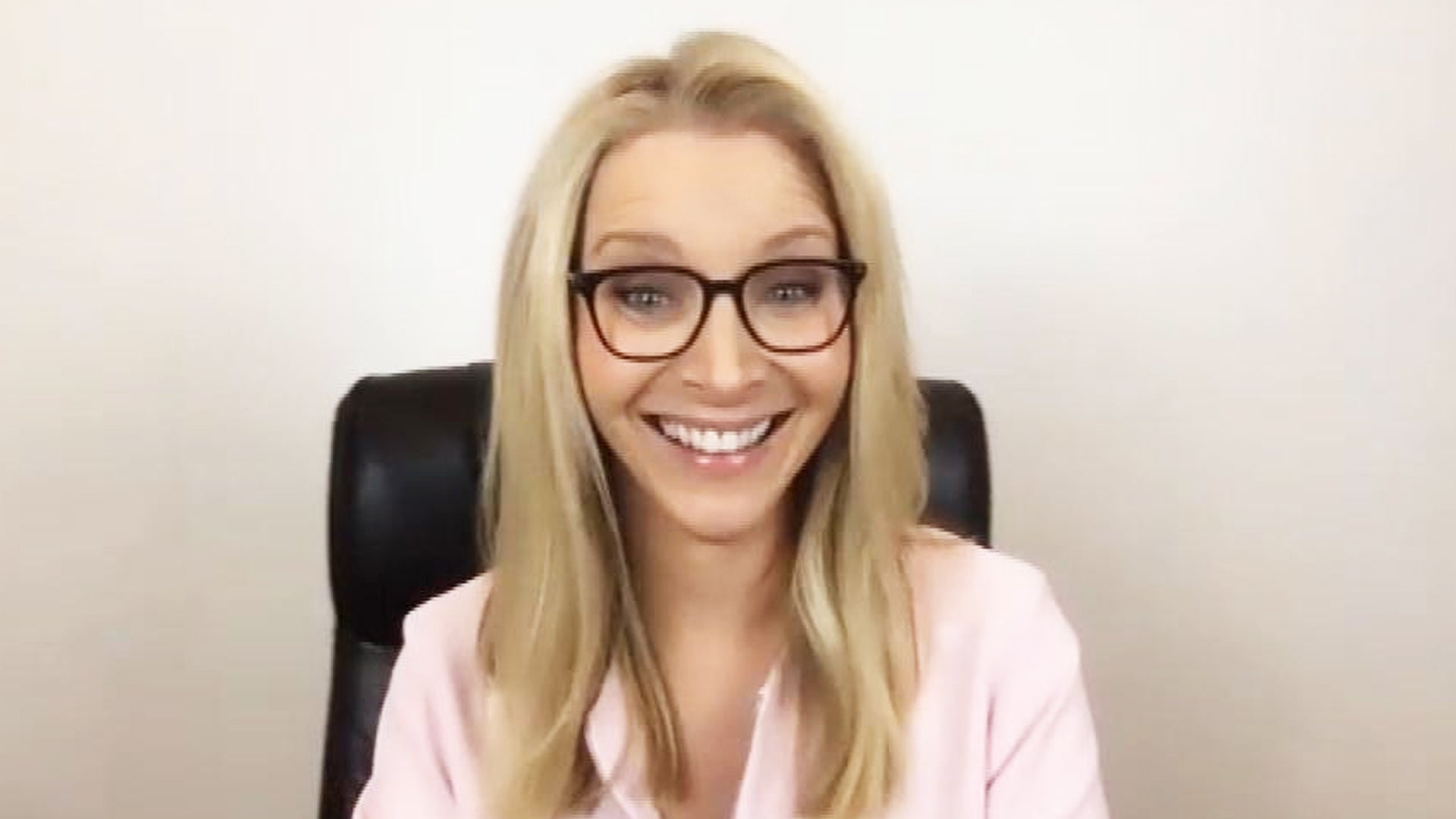 'Friends' Star Lisa Kudrow Says It Was 'a Little Intimidating' H…
The Masked Singer is set to continue to confound viewers in week six of the competition on Wednesday night, as four of the remaining seven costumed contenders sing loud and proud while baffling the audience with clues to their secret identities.
Fans will get another chance to play detective this week with new clues and more outlandish guesses from the show's celebrity panelists -- Robin Thicke, Nicole Scherzinger, Jenny McCarthy and Ken Jeong.
Last week, we finally found out the secret identity of one of the most surprising secret stars when The Unicorn was unmasked and revealed to be actress Tori Spelling!
The fun kicks off at 9 p.m. ET/PT on Fox, and you can watch along with ET as we keep you updated with all the best, weirdest and most baffling moments from the sixth heated week of the wild competition.
And the Raven Is...
6:59 PM:
After the votes are counted, The Raven finds herself with the lowest score, and the judges make their final guesses.
Jeong guesses it's Sheryl Underwood.
McCarthy guesses it's Meghan McCain from The View.
Thicke smartly sticks with his guess of Ricki Lake.
Scherzinger agrees, but then goes with Raven-Symone to "be different."
Ultimately, after yet another painfully long getting-the-mask-off sequence, The Raven is revealed to, in fact, be Lake!
The reveal forces Jeong to hand over his reigning champ crown to Thicke, and finally stop bragging.
"I love the anonymity. I'm so bad at keeping a secret so for me not being able to tell my family what I'm doing, it's been a ball!" Lake shared after the reveal.
As for why she chose to be a raven, she said the bird is a symbol of "death but also metamorphosis."
"I went through the loss of my husband last year and this really was an opportunity for me to share my journey through his loss. He was the best thing that ever happened to me."
The Monster Gets Down in a Leather Jacket
6:50 PM:
We'd swear that The Monster sounds almost exactly like Saturday Night Live's Kenan Thompson! That being said, his cover of Lenny Kravitz's "American Woman" is undeniably awesome, and we just don't know who it could be!
Thicke says he's definitely a professional performer and says he's his favorite of the night.
As for the guesses, they were predictably all over the place. McCarthy thinks he's a golfer, while Jeong suggests it could be a comedian like David Alan Grier or Tommy Davidson.
As for his revealing item, The Monster brings out a headset and hints, "I make my best calls on this headset."
This throws literally every judge for a loop, and sends them down a road of guessing about sports commentators.
For what it's worth, T-Pain is a huge video gamer with a Twitch stream, and that could totally be related to the headphone clue.
The Monster: New Clues!
6:44 PM:
- "The panel giving my voice some love went a long way toward healing a deep wound."
- "I've had my share of dark days, but I'm a fighter."
- "I discovered the teddy bear I am at heart."
- "Don't even thing about swinging your negativity my way, because I'll just swing back."
Our guess: We think it's T-Pain, but these clues have us a little bit conflicted.
The Raven Makes a 'Brave' Song Choice
6:38 PM:
The Raven wows the crowd with a powerful (if not necessarily seasoned) cover of Sara Bareilles' "Brave," that stirs up a lot of emotion for the judges, even if it doesn't give them much more insight into her identity.
As for her revealing item, The Raven brings out an Emmy, which kind of narrows it down.
"I place this where my flock can admire it," The Raven said.
Scherzinger guesses Sheryl Underwood but then Thicke wows again by saying it could be Ricki Lake! Scherzinger also gets on board, but there's a lot of dissent.
A few of the other guesses thrown around are Carnie Wilson and Star Jones, but those don't matter, because it has to be Lake.
The Raven: New Clues!
6:34 PM:
- "Being alone with my thoughts has given me a chance to think about my own story. Looking back on my life I have a bird's eye view."
- Shows a clock with a time of 11:11.
- "Sometimes you have to look back to go forward."
Our Guess: We feel it's probably Ricki Lake.
The Peacock Gives Us All of Him
6:28 PM:
The Peacock wows the judges with a stirring rendition of John Legend's "All Of Me" that, as Jeong says, lives up to his first performance of "The Greatest Show" from the season premiere.
McCarthy says she's pretty sure she knows who The Peacock is, and Thick suggests it could be Neil Patrick Harris because of his background in magic, performing and singing.
Jeong suggests he's a thin David Hasslehoff or a super fit David Copperfield, even though that makes no sense.
As for The Peacock's revealing item, they bring out a long brunette wig, and reveals: "Because of this wig, I was thrown in jail."
McCarthy then surprises the world with a guess of Donny Osmond! But Scherzinger tries to derail that by throwing out Wayne Brady's name as a suggestion, and that's just not correct.
Not sure how a wig plays into our guess that it's Osmond, but it could have happened on a TV show or in a movie. We're going to have to search around a bit...
The Peacock: New Clues!
6:22 PM:
- "Being behind a mask has been very strange and very lonely."
- "Without this mask, everyone knows me and wants to chat."
- Says he weighs 176 pounds. (So, he's definitely NOT David Hasslehoff.)
Our Guess: It's almost certainly Donny Osmond!
The Bee Comes In Like a 'Wrecking Ball'
6:17 PM:
The Bee once again makes her presence felt with a jaw-dropping performance of Miley Cyrus' "Wrecking Ball" that blows the roof off the theater.
Backed up by dancers decked out in Elizabethan costumes, this song could easily be the reason The Bee wins the competition. No one in the show has a vocal range like her.
However, this undeniable talent gives the judges a clearer idea of who it might be. Robin Thicke says the performance got him choked up, and he guesses that it could be Gladys Knight because of the way The Bee holds her mic.
For her revealing item, they bring out a set of bakeware, which she says is "her second favorite thing to do." Jenny McCarthy says it could be Patti LaBelle, because she loves making pies.
Ken Jeong, meanwhile, says it's Anita Baker, because of the baking connection, while Nicole Scherzinger suggests it could be Chaka Khan.
Our money is that Thicke has this one dead on.
The Bee: New Clues!
6:07 PM:
- She had the idea to form a girl group when she was a little girl. She got the idea from her mom.
- Her career has been "all peaches and marmalade," since getting a record contract years ago.
- "My song tonight is like a modern power ballad. I never thought I'd be singing it."
Our guess: We still think it's Gladys Knight!
Masked Moment of Unity
6:05 PM:
Like last week, all the costumed contestants take the stage together to perform a really fun group number.
The most surreal part isn't the celebrities in wild and crazy costumes, but the fact that none of them know who the other is!
Nick Cannon's Animal Masks
6:02 PM:
Every time Nick comes out, he's always in an animal mask of his own. Are these subtle clues as to what animal costumes we'll get to see next season?
Probably not, but this show has made us paranoid and looking for clues in everything!
Tonight's Contestants!
5:59 PM:
Tonight, we'll see The Peacock, The Raven, The Monster and The Bee face off, and reveal more clues!
Like last week, we're going to get the chance to see some personal, revealing items that could give us a better insight into each star's secret identity. (Although, we're already pretty sure about most of them, we think!)
For more from Spelling about her time on the wildly weird and wonderfully over-the-top new reality series, check out the video below!
RELATED CONTENT:
'The Masked Singer': Spoilers, Clues and Our Best Predictions
Tori Spelling Explains the Special Story Behind Unicorn Disguise on 'The Masked Singer' (Exclusive)
Nicole Scherzinger on Why 'The Masked Singer' Is Deeper and More Meaningful Than People Realize