TV
'The Masked Singer': Group B Championships End With an Unmasking that Stuns the Panel
By
'The Masked Singer' Season 3 Episode 6: Margaret Cho Breaks Down…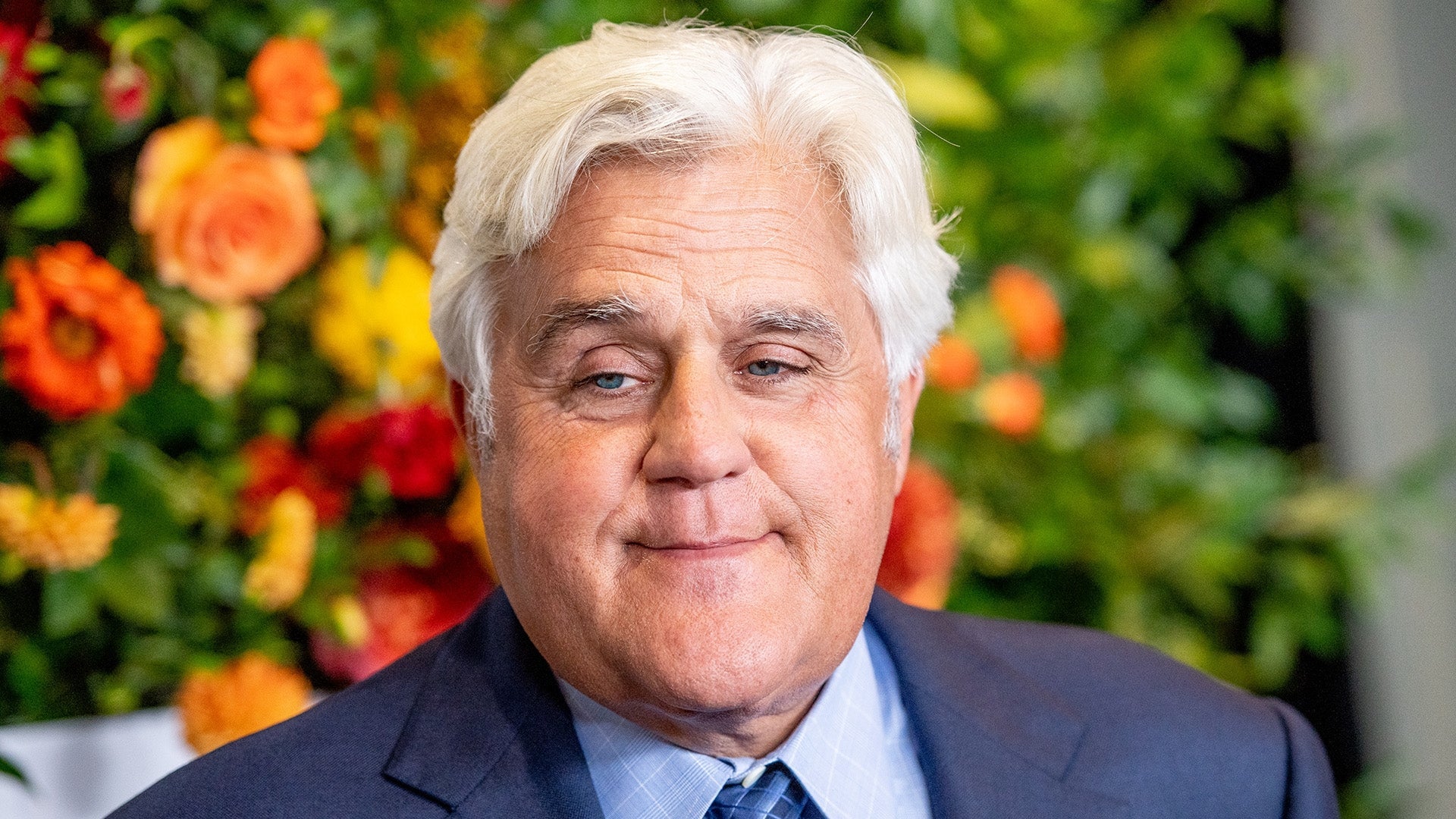 Jay Leno's Physician Describes Star's Burn Injuries as 'Concerni…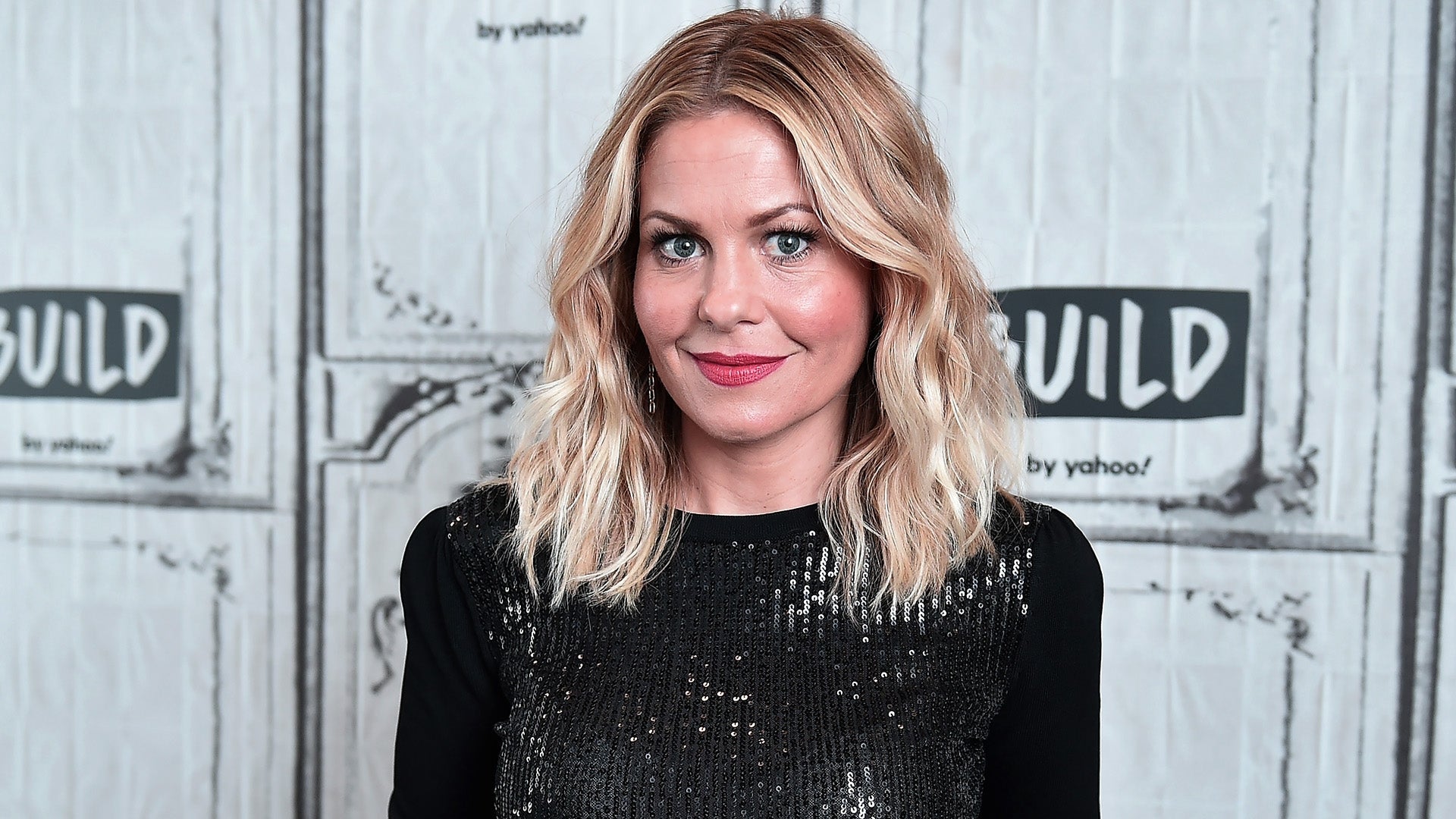 Candace Cameron Bure Defends Herself Against 'Traditional Marria…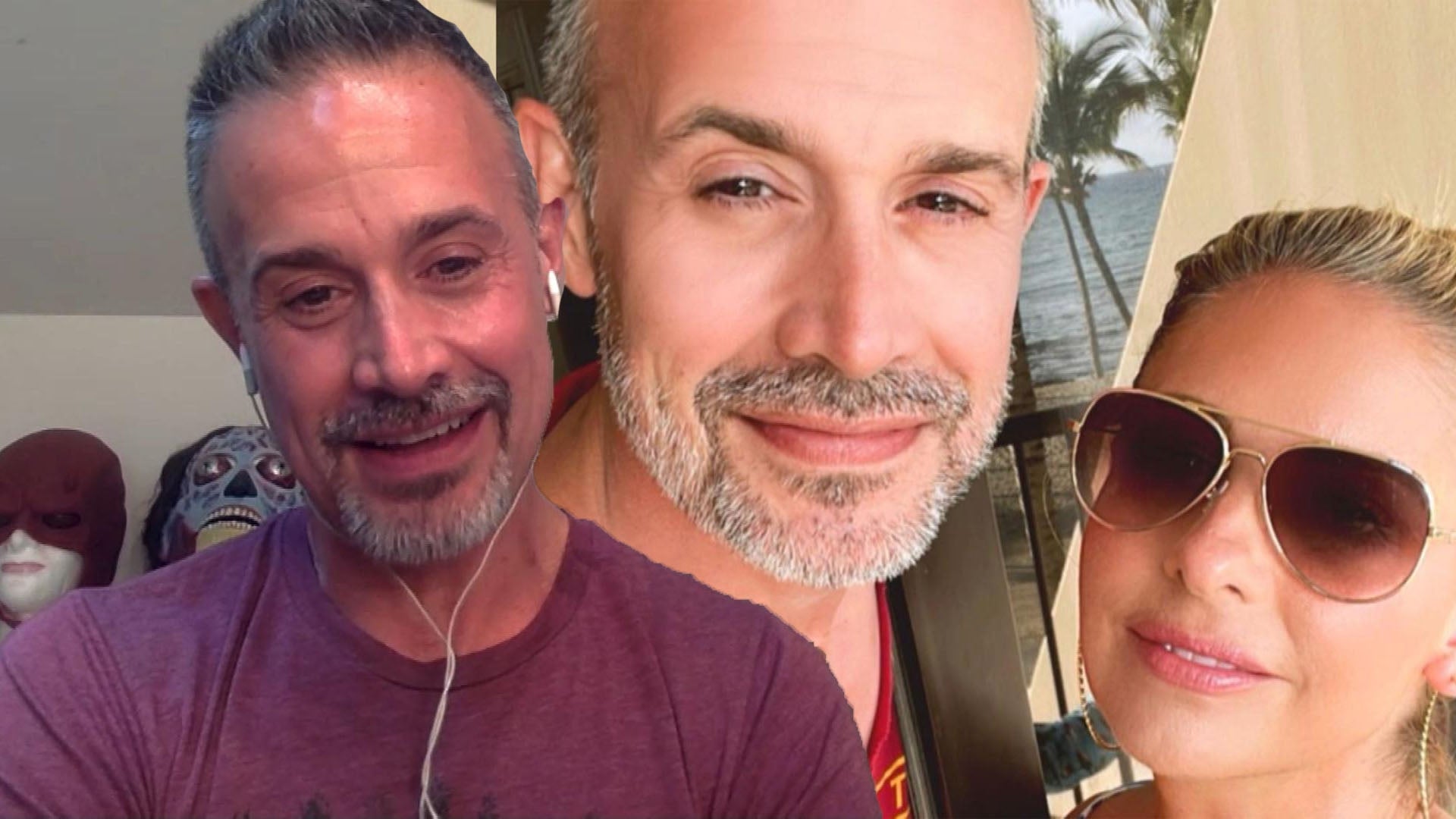 Freddie Prinze Jr. Shares the Secret to Sarah Michelle Gellar Ma…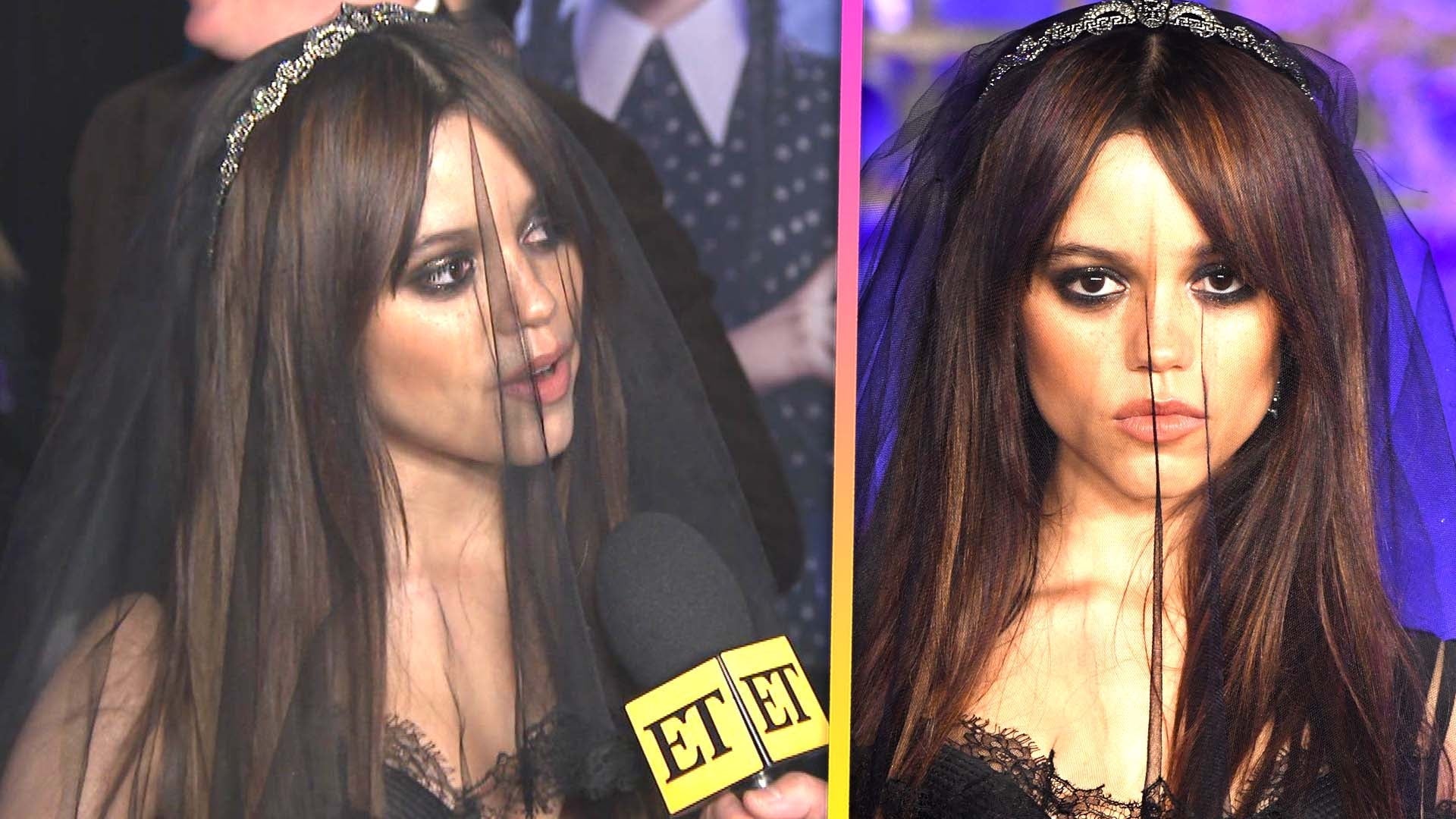 Jenna Ortega Shares Why She Rocked a Veil at 'Wednesday' Premier…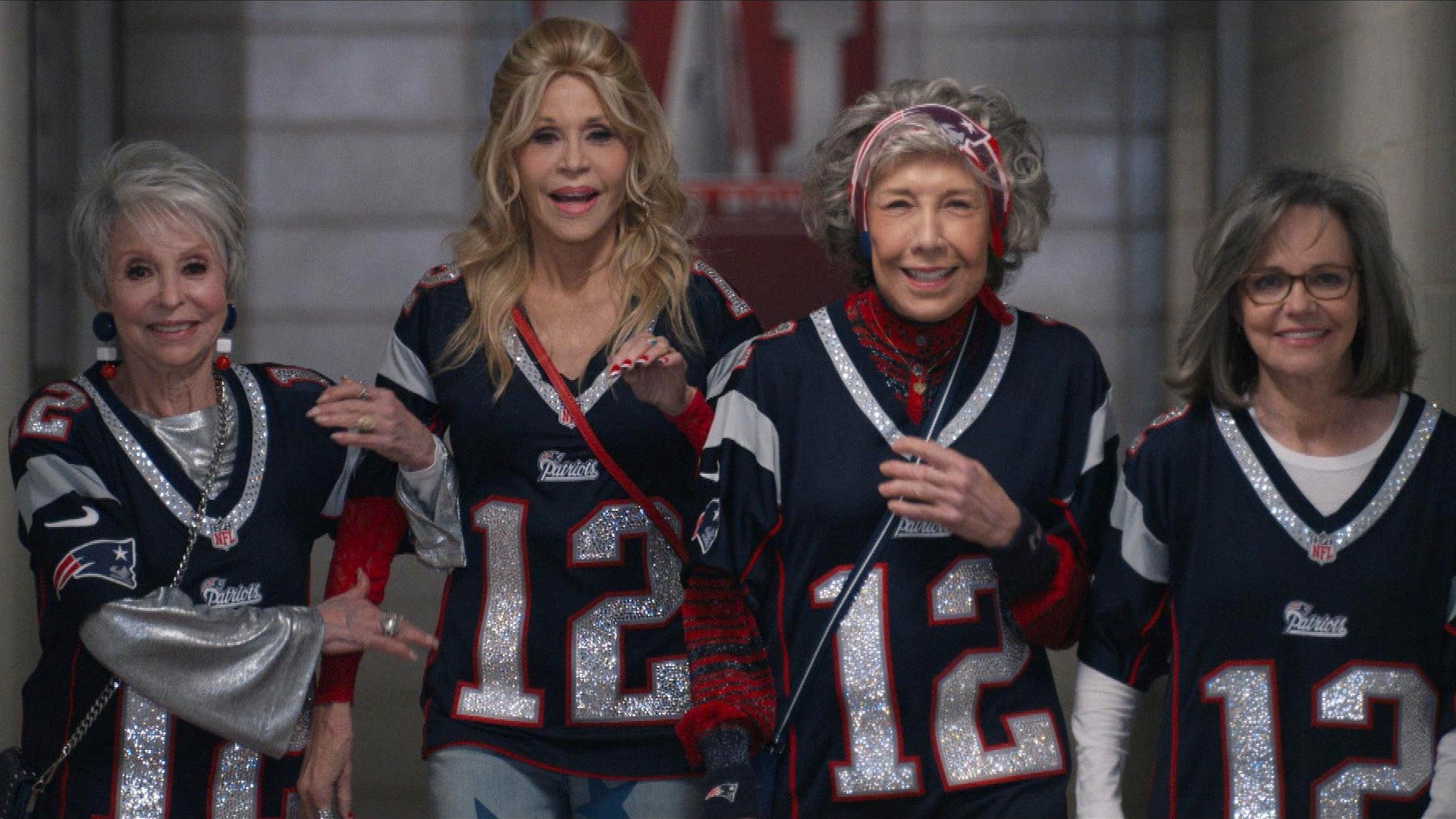 '80 for Brady' Official Trailer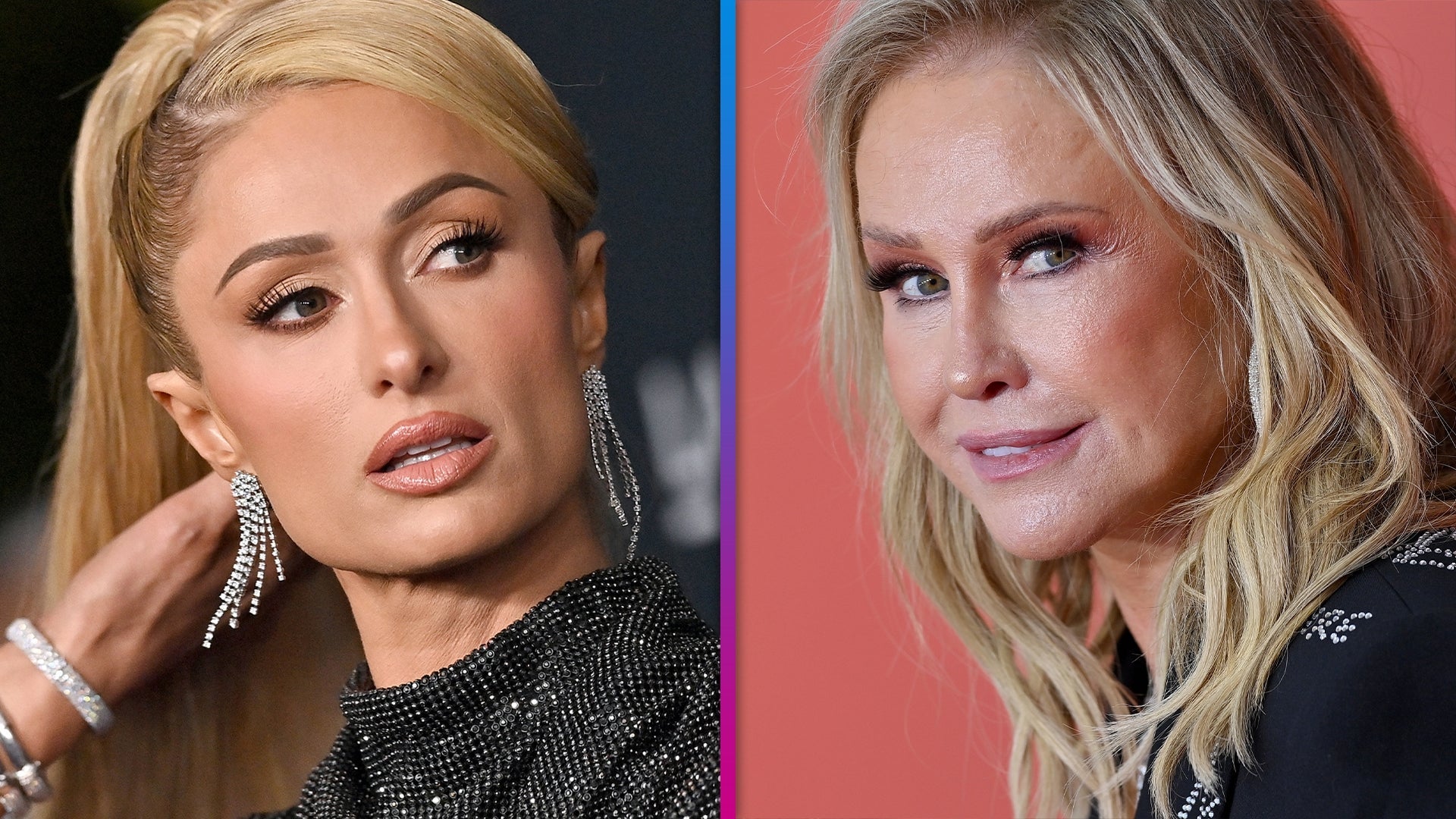 Paris Hilton Updates Fans on Pregnancy Journey After Mom Kathy C…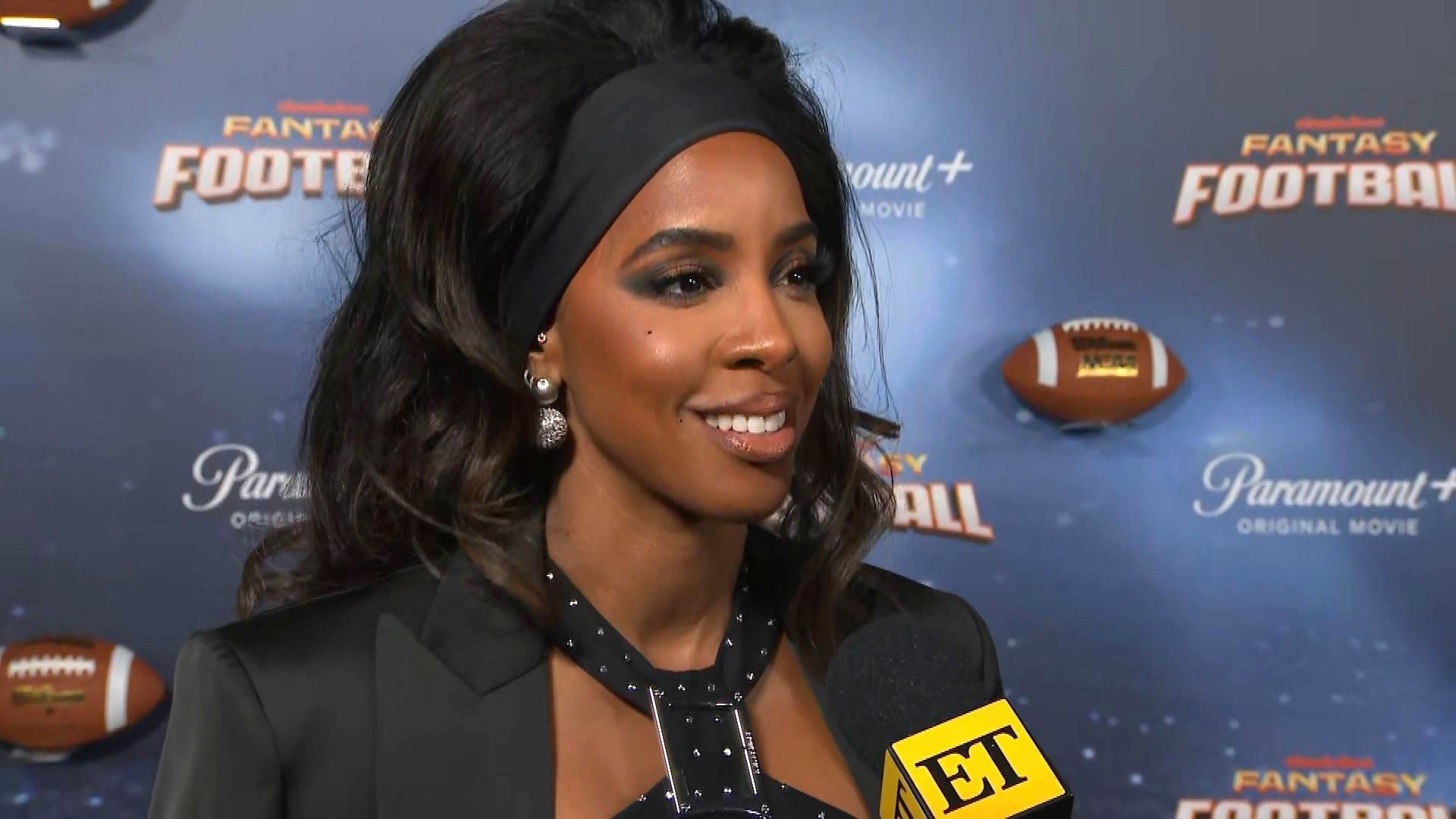 Kelly Rowland Weighs in on GRAMMYs and Who She Thinks Deserves a…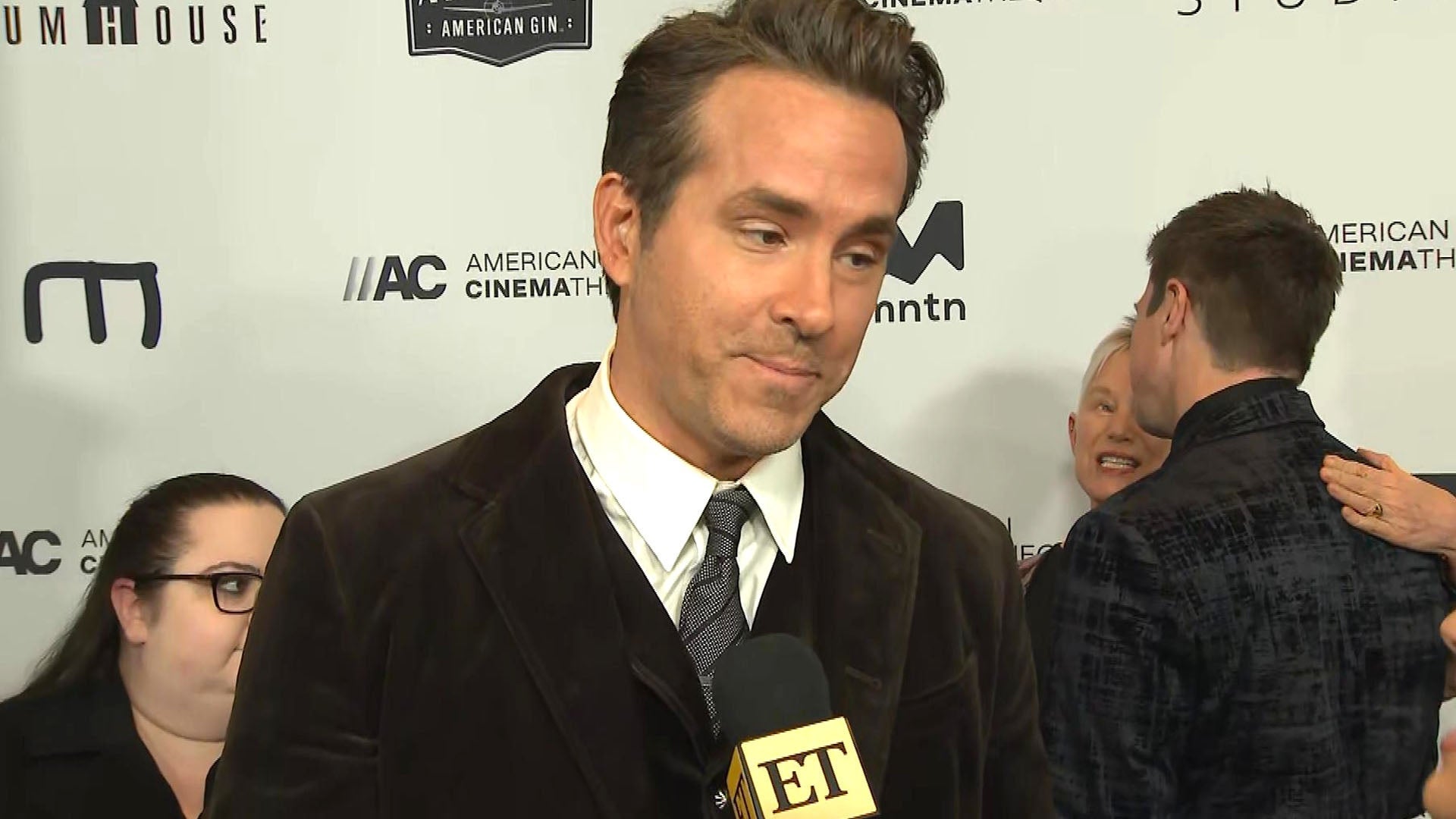 Ryan Reynolds on How His Kids Feel to Be Expecting a New Sibling…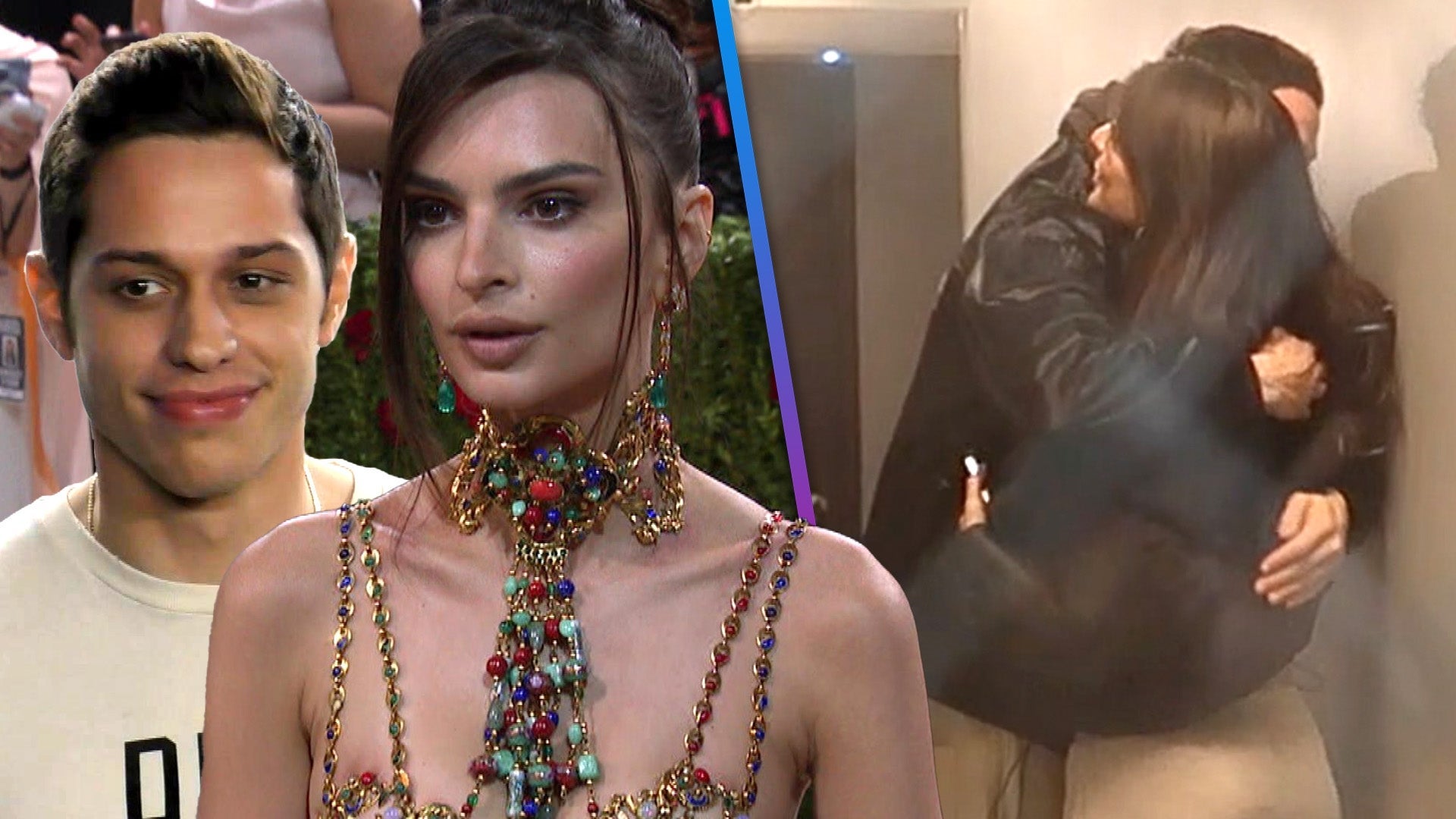 Pete Davidson and Emily Ratajkowski Show PDA for Comedian's 29th…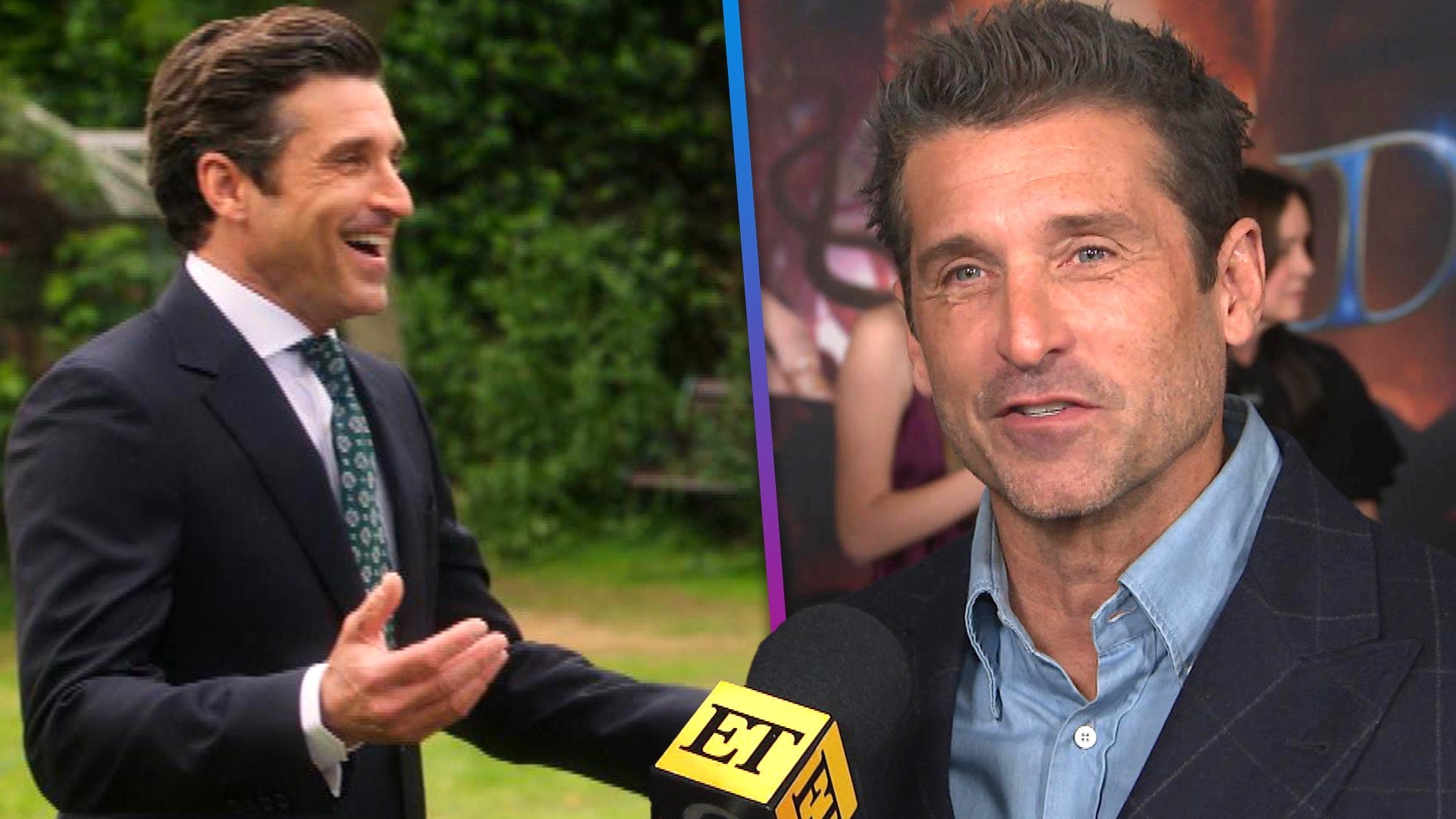 How Patrick Dempsey Really Feels About Singing in 'Disenchanted'…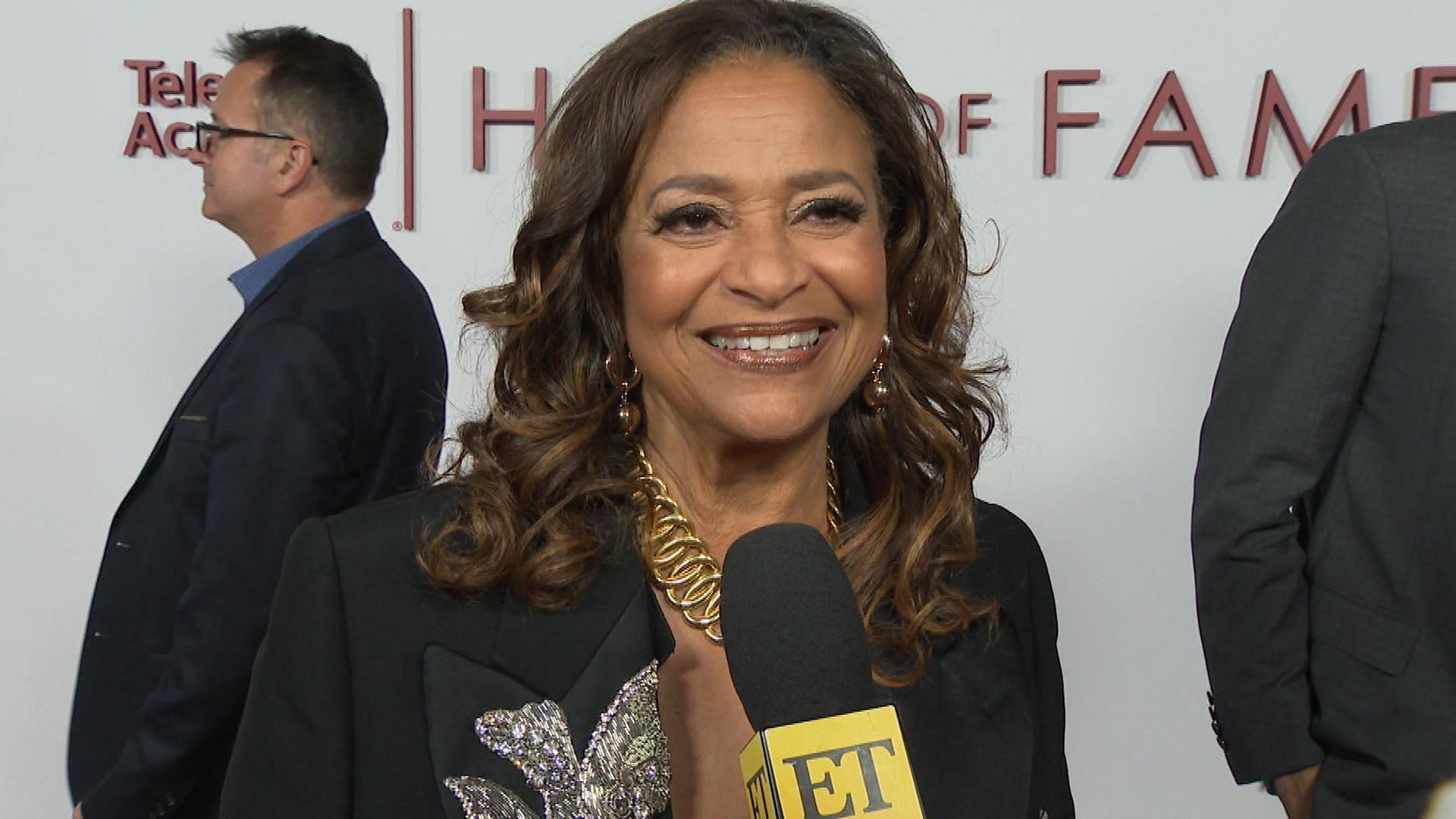 'Grey's Anatomy's Debbie Allen Shares the Proudest Moment of Her…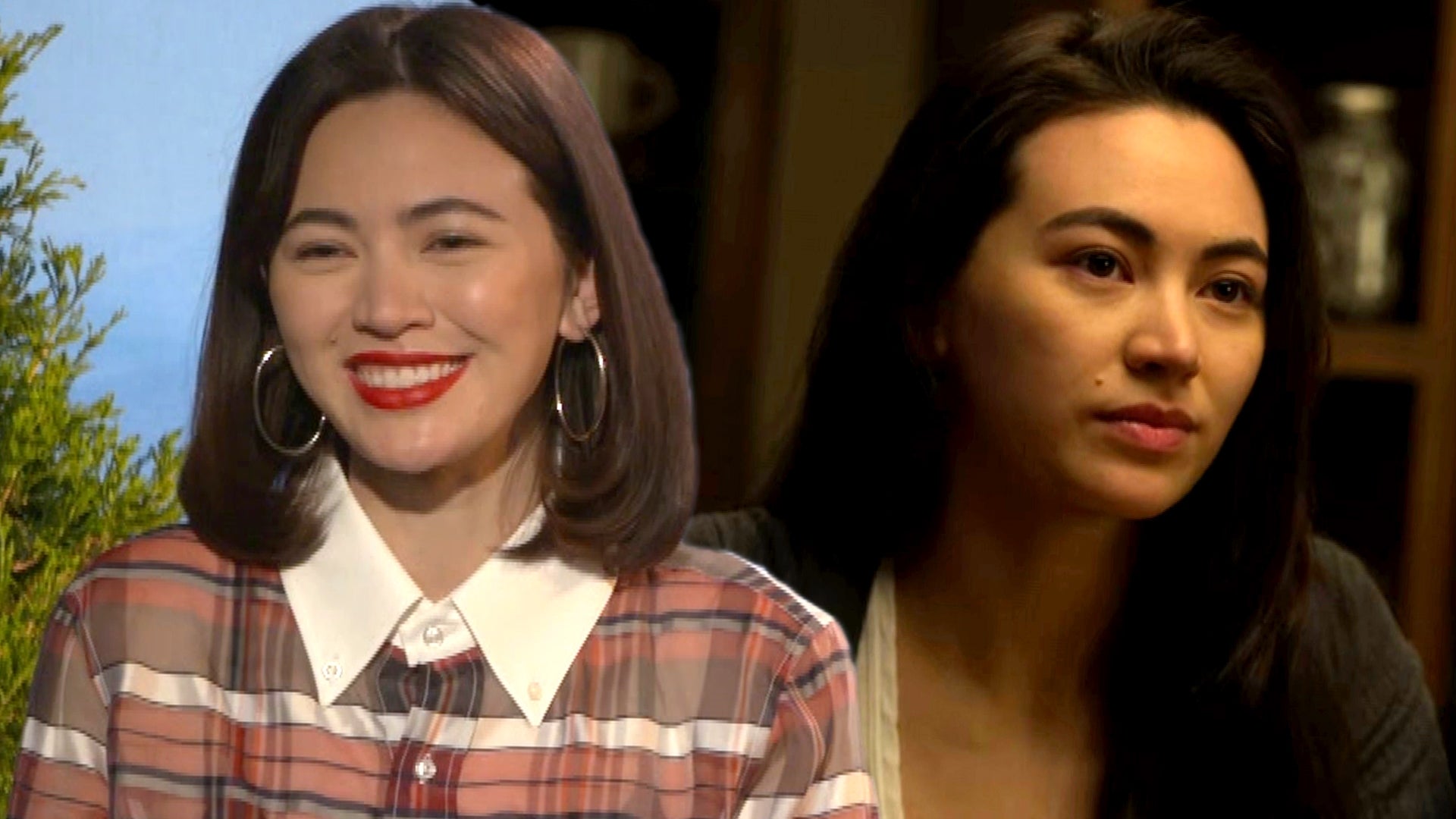 Jessica Henwick on Charlie Cox's Call for Her MCU Return and Wor…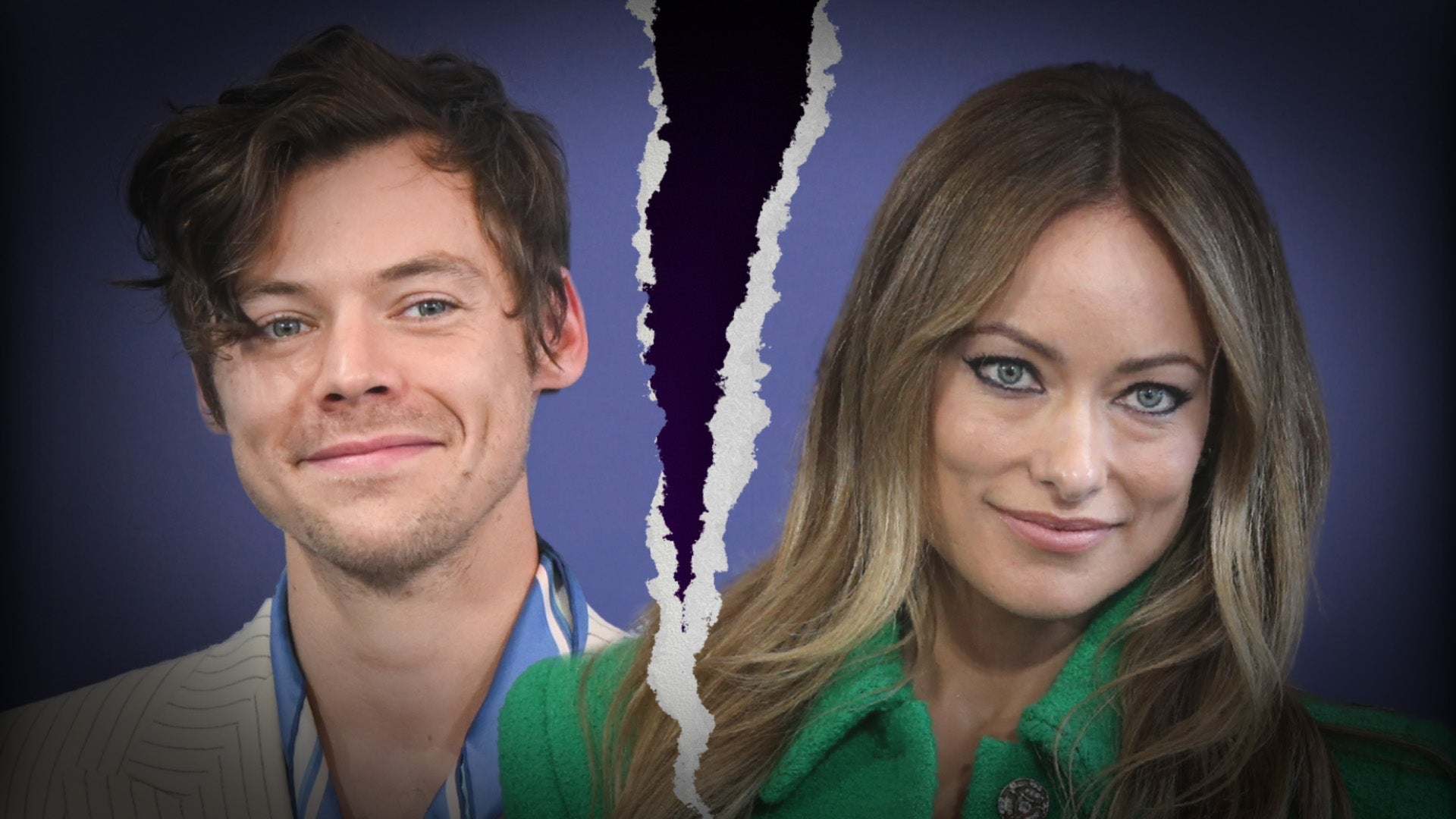 Harry Styles and Olivia Wilde Split After Nearly 2 Years of Dati…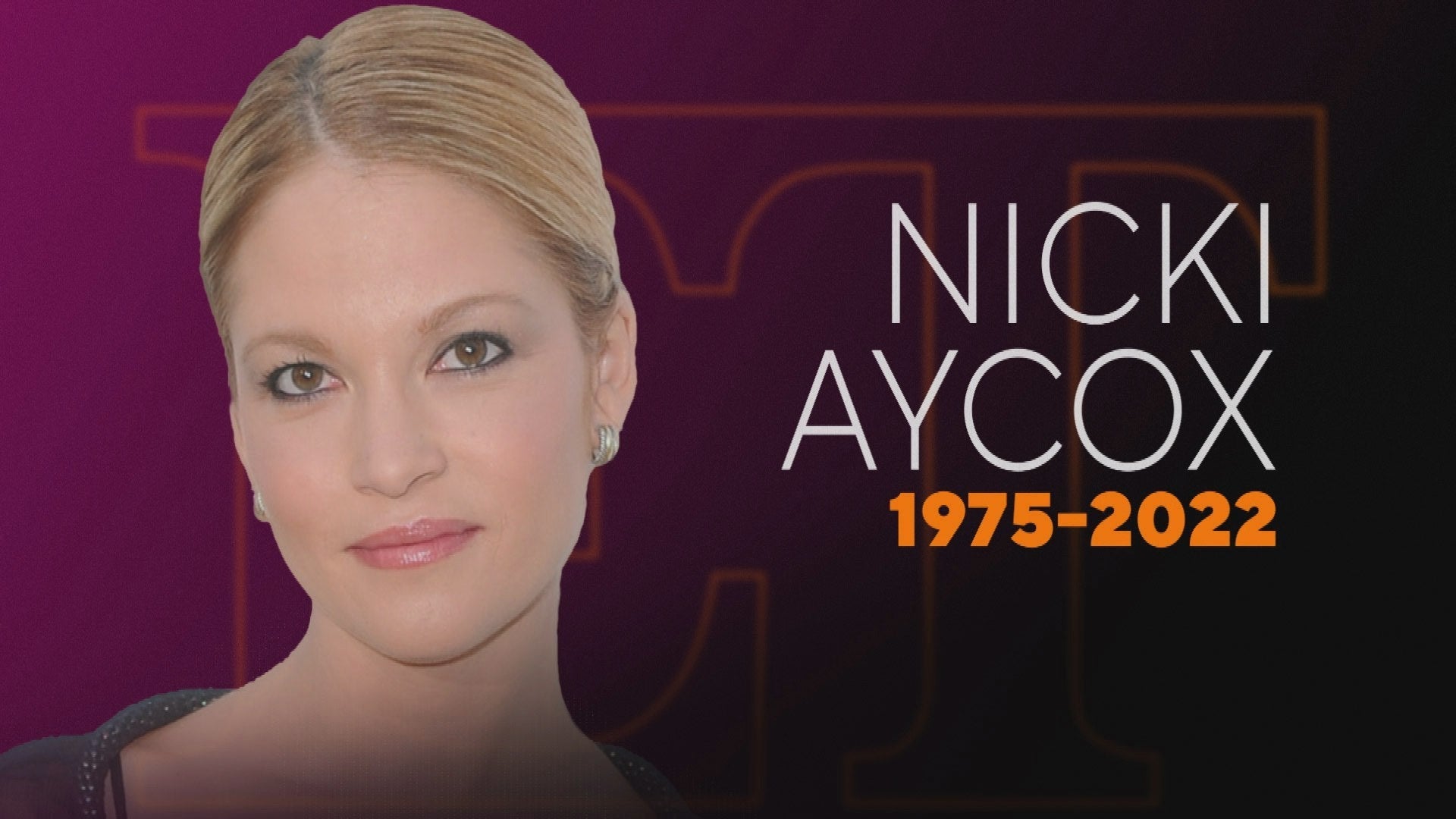 Nicki Aycox, 'Supernatural' Actress, Dead at 47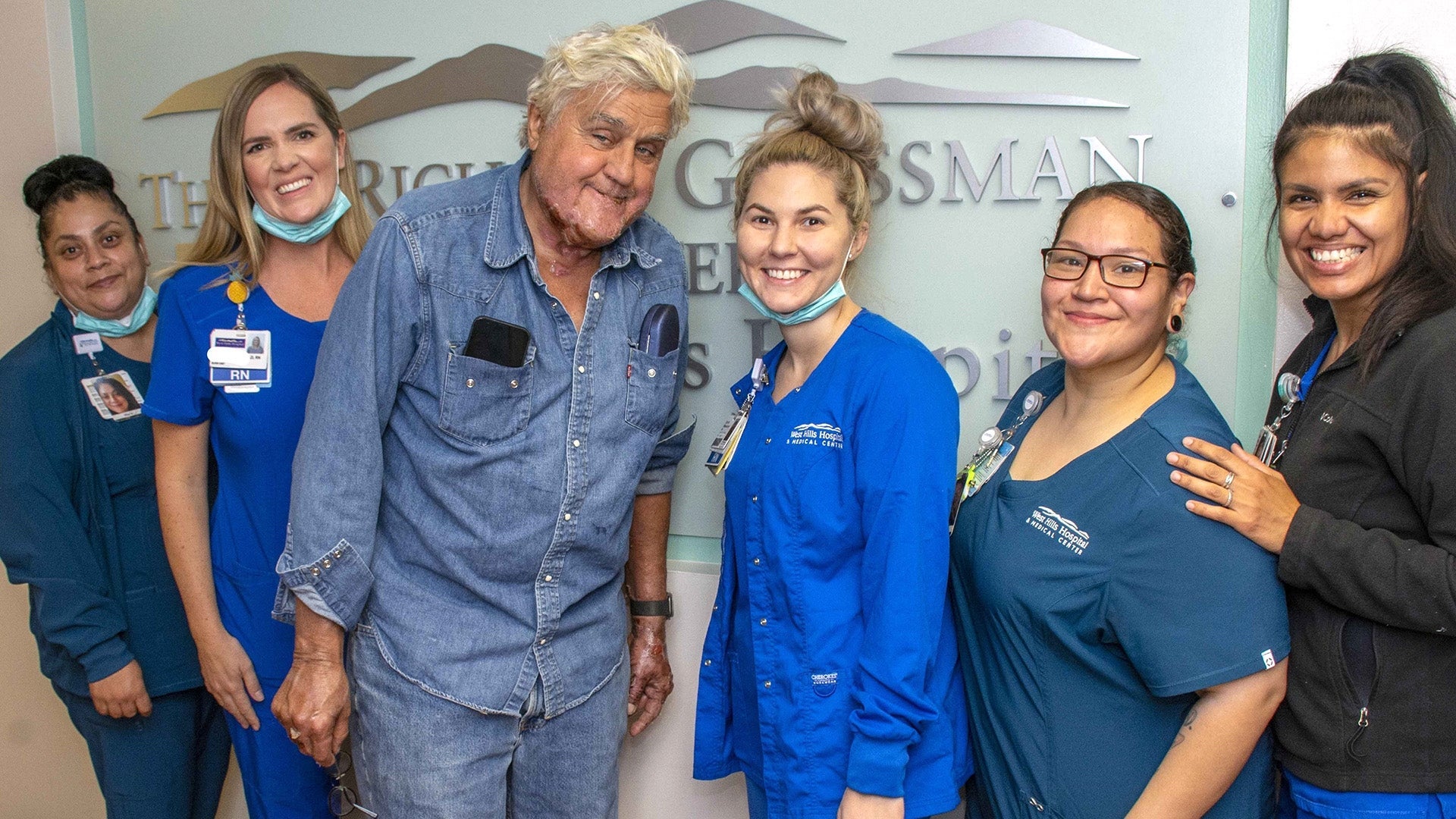 Jay Leno Seen for First Time Since Suffering 3rd-Degree Burns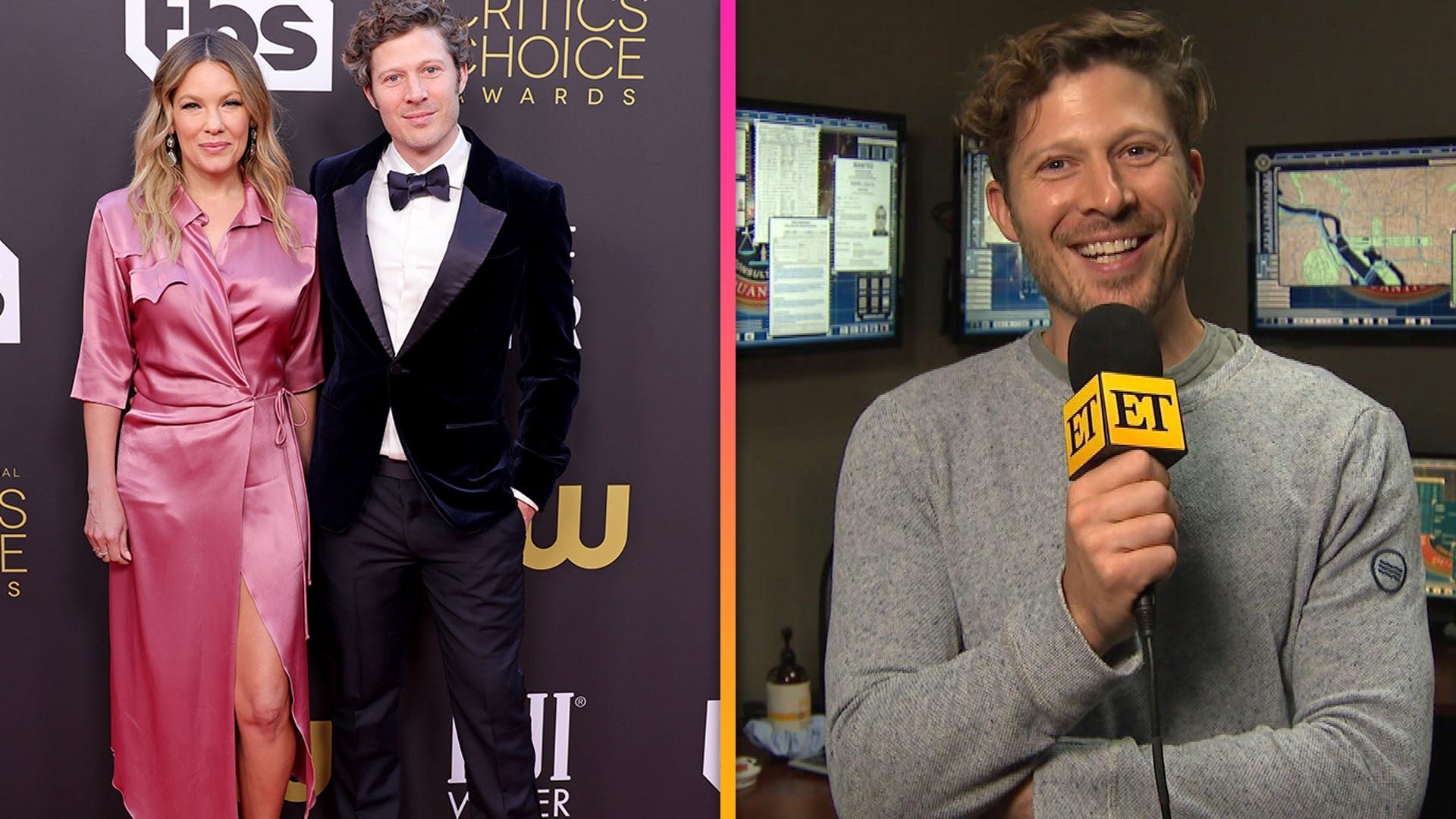 'Criminal Minds: Evolution': Zach Gilford Dishes on Working With…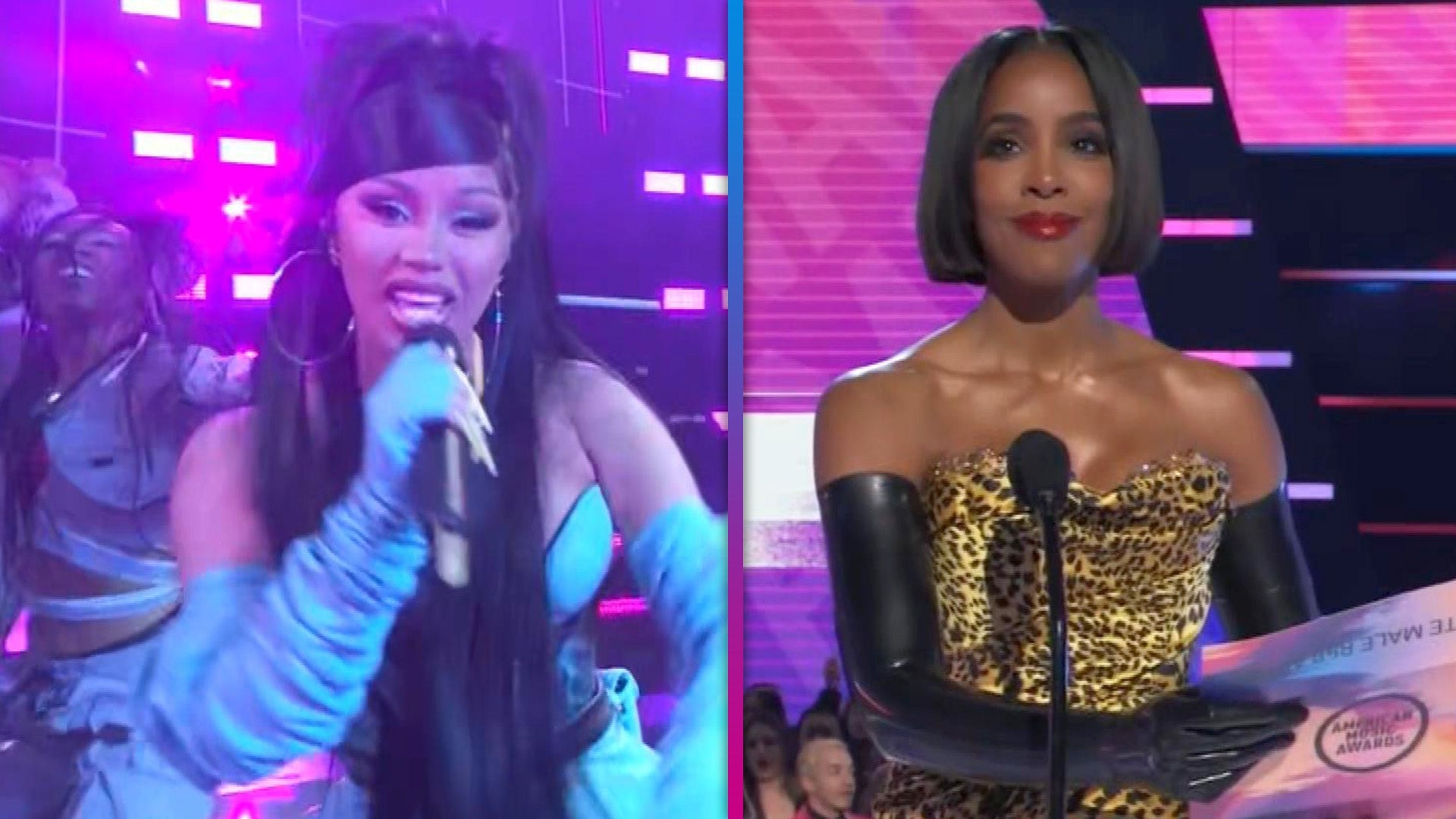 American Music Awards 2022: All the Must-See Moments!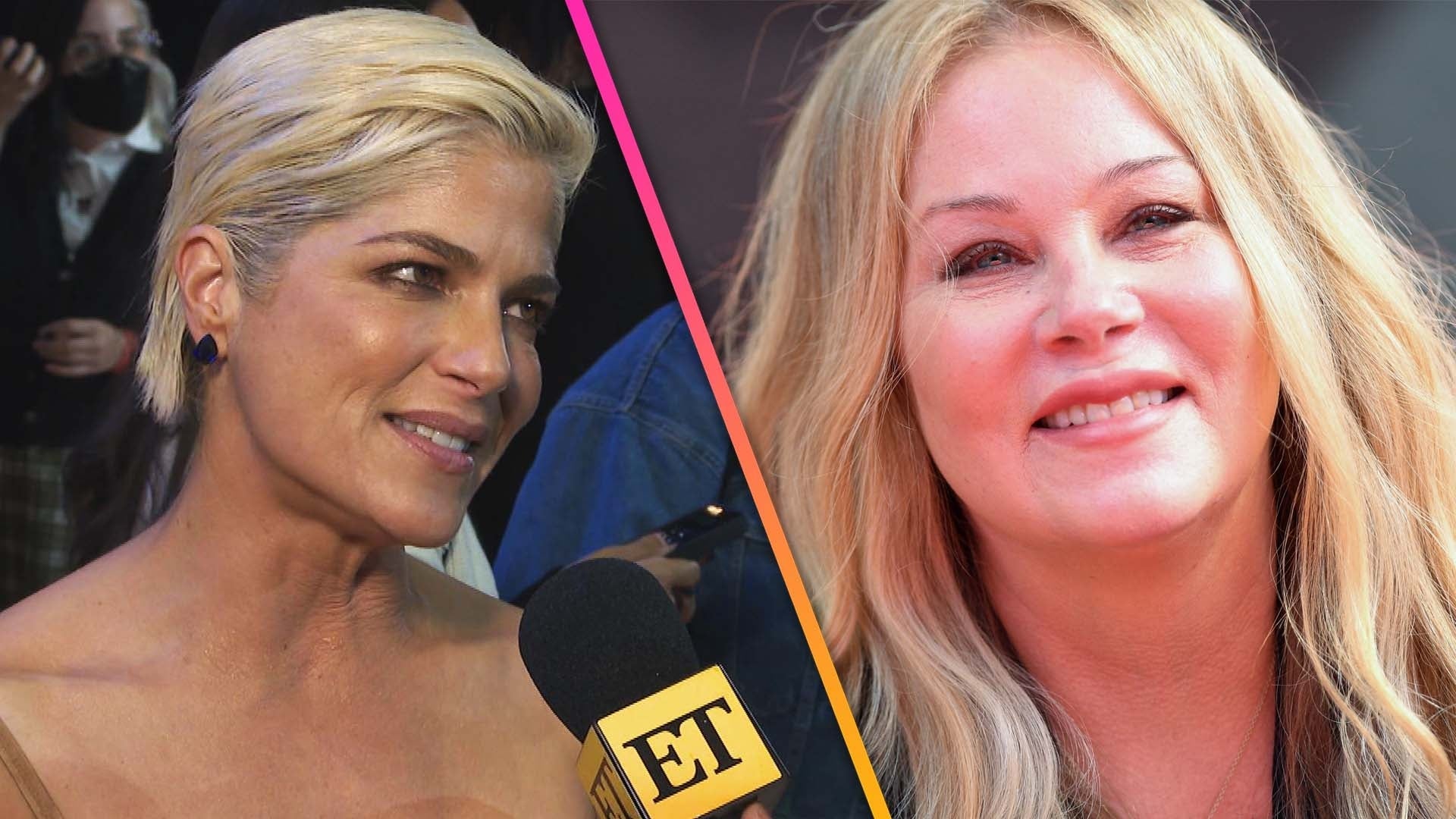 Selma Blair Reflects on Friendship with Christina Applegate as T…
The Masked Singer returned on Wednesday, and ET is following along throughout the entire hour-long episode to break down all the biggest moments, best performances and most revealing clues.
Fox's smash hit reality singing series brought back the four remaining singers from Group B for the group's championship round. This week, The Banana, The Kitty, The Taco and The Frog are battling it out and try to stay in the game. The final three will move on to the "Super Nine," and one singer will be going home.
All the while, the show's beloved panel of celebrity "detectives" -- including Robin Thicke, Nicole Scherzinger, Ken Jeong and Jenny McCarthy, as well as special guest panelist (and former Masked Singer champion) T-Pain -- will do their absolute best to deduce the contestants' clandestine alter egos while fans at home keep their eyes peeled for all the smallest and most revealing clues.
The fun kicks off at 8 p.m. ET/PT on Fox, and you can watch and follow along as we delve into the glorious madness and bizarre, captivating chaos that is The Masked Singer!
(Note: Live Blogging kicks off at 8 p.m. ET, 5 p.m. PT)
Group C Kicks Off Next Week!
7:20 PM:
Now that Group A and Group B have been cut down to their best singers, we've got Group C up next.
That means next week we'll meet The T-Rex, The Astronaut, The Bear, The Night Angel, The Swan and The Rhino!
And the Taco Is...
3:01 PM:
None of the people the panel guessed! That's right, they were all 100 percent wrong.
After all the final guesses are made, The Taco pulls off his round, red head and reveals himself to be the incomparable Dancing With the Stars host, Tom Bergeron!
(Real quick, it's important to note that we guessed this from the very first time he opened his mouth during the first week of Group B's performances. It was just so blatantly Tom Bergeron.)
The judges are absolutely floored and somewhat embarrassed.
"I didn't see that," Robin says.
"Ya'll were way off!" T-Pain adds, forgetting his own Kelsey Grammer guess, apparently.
"Jenny wrote the blurb on my book a few years ago, and Robin was on Dancing With the Stars," Tom says, explaining why they should have guessed better, adding that Nicole was also on the dancing competition series.
He also explains that the "kiss" friendship bracelet was a reference to Nicole getting a perfect score on DWTS to Prince's song "Kiss."
He also reveals that his "Famous Friend" from the clue package was Bob Saget!
When asked what it was like being The Taco, Tom says, "This was the most work I've done in years!"
As Nick read from the prompter to close out the show, Tom's experience as a TV host led him to take the mic from Nick and close out the show himself. It was a fun moment, and it's clear how much of a pro Tom truly is!"
Panelists' Final Guesses
2:58 PM:
Before the big reveal, the panelists get one last shot to show off their deductive skills.
"We have seen massive stars in Season 3," Nicole says. "So this could be a massive star!"
Panelists' Final Guesses:
Nicole thinks it's Barry Manilow.
Ken thinks it's Martin Short.
Robin then agrees with his "mortal enemy" Ken, and says it's Martin Short.
T-Pain says he's Kelsey Grammer.
Jenny guesses it's Jerry Springer.
The Contestant Going Home Is:
2:56 PM:
The moment of truth has come! The four singers have to get cut down to the final three, who will then move on to the Super Nine.
After all four gave it their all this week, it's up to the audience and judges to vote on who should stay, and the singer with the fewest votes is going home.
"I know some of you were upset about Dionne Warwick going home last week, so be careful with your votes!" Nick tells the audience.
Once the votes are cast (and the frustrating cliffhanger commercial break is thrown our way), it's revealed that the star going home is The Taco! And honestly, it makes a lot of sense.
The Frog Drops a Bomb on His Competition
2:50 PM:
After two weeks of performing fun, dance-filled numbers, The Frog has decided to show he actually has a decent voice to go with his fancy footwork.
The Frog hits the stage with his eye on the prize and belted out a stylish cover of "You Dropped a Bomb On Me" by The Gap Band that blows the audience and the judges away and ends in a rain of cash in the theater.
"Oh my gosh, Frog, you're such a natural performer! I'm so happy," Nicole marvels. "For me, you're this season's Fox!"
When asked what being on the show has done for him, The Frog reveals, "I lost my love for music and I wanted to quit. I believe that timing is everything and being The Frog has reignited the love that I have."
As for The Frog's friendship bracelet, he gives it to his "friend" T-Pain (leaving Ken heartbroken again, just like with the Valentine's Day cards).
The bracelet itself reads "All We Do Is Win."
Panelists' Guesses:
T-Pain suggests it could be Ludacris.
Ken says it's Tommy Davidson.
Robin says it's Omarion, and T-Pain says it might actually be him.
The Frog -- NEW CLUES!!
2:45 PM:
The Frog:
- We see him in a police interrogation room.
- Says, "Being on that stage has been unusual. But I'm loving every second. And I'm too ribbit to quit."
- We are introduced to a woman who was with The Frog when his career "jump started" and who was "so instrumental, but barely seen."
- The Woman, referred to as "Frog's Team Member," is introduced as living in a palatial estate, wearing a fur coat, but is totally invisible.
- She says, "I've known The Frog since he was a tadpole. I knew immediately that he'd be a superstar."
- We see a bottle of shampoo and some combs.
- She says, "I looked out for him when he was in L.A. and even then he had an entourage."
- She says she remembers taking him to his first late night talk show, adding, "It was way past his bedtime, but I let it slide."
- She says he was "cool, calm and collected, way beyond his years," and that she's "impressed with the man Frog has become."
- She says, "Life hasn't always been easy for him, but he's persevered and paved the way for so many people. I couldn't be more proud."

You Can Always Lean on The Banana
2:39 PM:
This week, The Banana is showing off his softer, sweeter side with a slower performance of the Bill Withers' classic "Lean On Me," and it shows a level of nuance and vocal ability we haven't heard from The Banana thus far on the show.
The soulful performance is accentuated by his gospel-inspired, banana-costumed batch of back-up dancers and it gets everyone cheering his name."
When asked by Nick why he chose this particular tune, The Banana explained, "My father's like my best friend, and he recently passed away. This man was a true hero, he loved music, and this song was our jam."
"In all seriousness, this was the best performance you've done so far. It was so moving," Ken shares. "Whoever you are, you're not only a star, you're a great person. So great job."
The Banana's friendship bracelet went to Jenny, and it read "Nineties Love."
"I'm just gonna say, we had a little chance to hang, as friends, and we had a great time and I love ya. You are an awesome person."
Panelists' Guesses:
Jenny says it's race car driver Michael Andretti.
Nicole guesses Brad Paisley.
Ken says it's Larry the Cable Guy (again).
T-Pain thinks it's Johnny Knoxville.
The Banana -- NEW CLUES!!
2:33 PM:
The Banana:
- Before the clue package even begins, we see him pranking two of the show's Men In Black with whoopee cushions.
- Says, "I'm loving performing as The Banana, but last week I had a little setback."
- Says, "My memory's not what it used to be, but I'm a real driven banana. Don't believe me? As these two lovely ladies."
- We see two outlines of what appear to be other bananas, who are called the "Banana Fam." It looks like they're in "witness protection," as Ken jokes.
- When asked what people would be surprised to learn about The Banana, one of the Banana Fam says, "That he's such a great role model."
- The other Banana Fam figure says, "When we were younger, he taught us how to drive by getting us go-karts. He decided to build a race track in our back yard. He dug up all the bushes himself. Anything to make us smile."
- The Banana Fam figures say that he's "been through a lot of heartburn in his life, but he's always been able to laugh through anything."
- We see a mason jar filled with "jam," as well as a car jack, some bolts and some socket wrenches on a table.
The Taco Just Can't Help Himself
2:26 PM:
This week, The Taco went for another golden oldie with a performance of "I Can't Help Myself" by the Four Tops that showed another side of his vocal range.
Flanked by two dancing, bizarrely inflated chefs, The Taco has an undeniable chemistry, even when his voice isn't necessarily as strong as some of his competitors.
"This is what the show is all about. You connect with the audience, everyone loves a taco and everyone loves you," Ken says, after telling his fellow panelists that he thinks The Taco is definitely a comedian.
As for The Taco's friendship bracelet clue, he presents it to Nicole, and the bracelet itself says "KISS."
"Not to be corny, but when I saw you in person, you were perfect!" The Taco shares.
Panelists' Guesses:
Nicole guesses Barry Manilow.
Robin says Howie Mandel.
Jenny (who admits to having kissed both Barry Manilow and Howie Mandel) suggests Jerry Springer.
The Taco then brakes format a little by speaking to the panel after their guesses and sharing an inspiring message of love and acceptance.
"I think that, for all of the silliness, what this show really shows is that you shouldn't trust first impressions," he says. "We all go out into the world wearing masks of some kind of another, and it's to our mutual benefit to look a little deeper and be nicer to each other."
Then, in a conversation with the Masked Singer cameras backstage, The Taco reveals, "The reason I gave Nicole that particular bracelet, had less to do with an actual kiss."
The Taco -- NEW CLUES!!
2:21 PM:
The Taco:
- Says, "So, here's the deal -- I'm loving this secret adventure! This week, while I'm gassing up my tank, they let me spill the beans to a famous friend full of enthusiasm, who you all know!"
- We see a restaurant menu with the word "MEnu," and the 'ME" are in glittery red ink.
- The Taco's "Famous Friend" says, "How much do I love taco? Well, I'm sticking my face in a wafting seafood platter for him. That's love." The friend's face is obscured by a multi-tiered tower of shrimp, lobsters and other crustacean finger foods.
- Says, "We both have something extremely personal in common. We both help people when they get knocked down. When life hits them in low places. And we always find the humor in everything."
- We see a big bowl of what appear to be baked beans.
- The Famous Friend says, "It's all about the laughs."
- We see a washboard hanging on a wall.
- The Friend says he and The Taco share something else as well: "We both love our children."
- The Friend says, "Our little shrimps, I'm sure they'd be just as proud as I am to see their role model, Papa Shrimp Taco, in the limelight, doing what he does best: Entertaining you, America!"
- The Friend says, "Cheers!" while pouring some whiskey from a cup into the seafood platter tower.
The Kitty's Got a Broken Heart
2:15 PM:
This week, The Kitty's old-timey burlesque vibe gets the Wild West treatment with a Western-inspired performance of Miranda Lambert's "Mama's Broken Heart," that features dancing cowboys, sultry cat dancers, and a whole lot of energy and passion.
"That was amazing!" Jenny marvels after the number.
"The performance was amazing! I feel like I know you, I feel like I know your voice," T-Pain shares. "The singing was amazing and I can't wait to see more."
While Group A made Valentine's Day Card clues a few weeks ago, this week the Group B singers were tasked with making friendship bracelets that double as bonus clues.
The Kitty gives her bracelet to Robin, and the band itself says, "Fireworks."
"I gave this to you because the first time we met was lit!" The Kitty says.
Panelists' Clues:
T-Pain says it could be Christina Ricci (based on the "seeing ghosts" clue, as she was in Casper and The Addams Family, although Wednesday Addams doesn't see ghosts, but that's not the point).
Ken suggests it's Kristen Bell.
Jenny (behind a giant blow-up photo mask of Ken's face) suggests it's Haylie Duff.
The Kitty -- NEW CLUES!!
2:07 PM:
The Kitty:
- Says, "Last time, I wore my heart on my fur, and the panel loved it!"
- Says, "Speaking of people who love me for me, my BFF is here to dish out some kitty gossip. Best Felines Forever!"
- Her "BFF" apparently lives in a mansion. She's costumed with a long neon-green wig that covers her face and gives off a Rapunzel vibe.
- The BFF says she's known The Kitty since they were little and that "she didn't have a ton of friends and got bullied at school for being weird. But for me, that's always what made her special."
- We see a jewel-encrusted Fabergé egg resting on a table.
- We see some ornate candelabras.
- Her BFF says, "Whether she's writing poems or directing horror movies we would star in, she's always had a flair for the dramatic."
- Her BFF says, "I'll never forget that one day in class when she said she could see ghosts and scared one girl so badly that Kitty got detention."
- Her BFF says, "She may have the voice of an angel, but it's her dark side that will help her slay the competition."
Clue-Filled First Number
2:05 PM:
Before the individual performances, all four remaining Group B singers hit the stage, one at a time, to perform a cover of Backstreet Boys' "Larger Than Life."
During the performance, a number of "Bonus clues" pop up as on-screen graphics, and give up some decent info on who might be under the masks.
Bonus Clues:
The Kitty: "I'm here to seal the deal!"
The Banana: "What's more inspiring than doing laundry?"
The Taco: "I've enjoyed a lot of salsas in my time."
The Frog: "I've opened doors for the biggest artists."
A Famous 'Masked Singer' Star Returns to the Panel
2:04 PM:
As Nick says at the start of the episode, "Tonight's show is all about friendship." And while he was referring to the episode's clue packages -- which will introduce us to some costumed friends and family members, just like with Group A a few weeks ago -- the sentiment also applies to tonight's special guest panelist!
After taking home the Golden Mask trophy at the end of season 1, The Monster himself, T-Pain, is sitting down with the core four to share his best guesses.
ALSO, Nick specifically says to "be sure to look for some clues during the performance," which is something sorta new.
The Group B Championships Are a Go!
2:00 PM:
After a brief introduction featuring the four remaining singers (which felt like it would have some bonus clues, but almost certainly didn't), this week kicking off, and soon we'll be saying bye to one of the final four from Group B, and the three remaining singers move on to the Super Nine!
Let's get this show on the road! We can't wait to see what this week has in store in regards to clues, because The Kitty could still be almost anyone.
Last week, fans had to bid farewell to the fifth star to get the axe this season during the second week of Group B performances when The Mouse got voted off.
After the panelists made their final guesses -- and surprised everyone by a correct and (nearly) unanimous consensus -- The Mouse removed her delicate and ornate mask and revealed herself to be the iconic songstress Dionne Warwick!
Check out the video below for more on this wild season of The Masked Singer.
RELATED CONTENT:
'The Masked Singer': Another Star Gets Voted Out and an Icon Is Unmasked in Week 5
'The Masked Singer': Season 3 Spoilers, Clues and Our Best Guesses at Secret Identities
'The Masked Singer' Week 4: Six New Singers Bring Big Clues, Fun Performances & a Surprising Reveal
Related Gallery