News
'The Masked Singer': Quarterfinals Bring Big Clues, Bigger Performances and a Historic Elimination
By
'The Masked Singer': Jenny McCarthy Shuts Down Rumors of Donnie …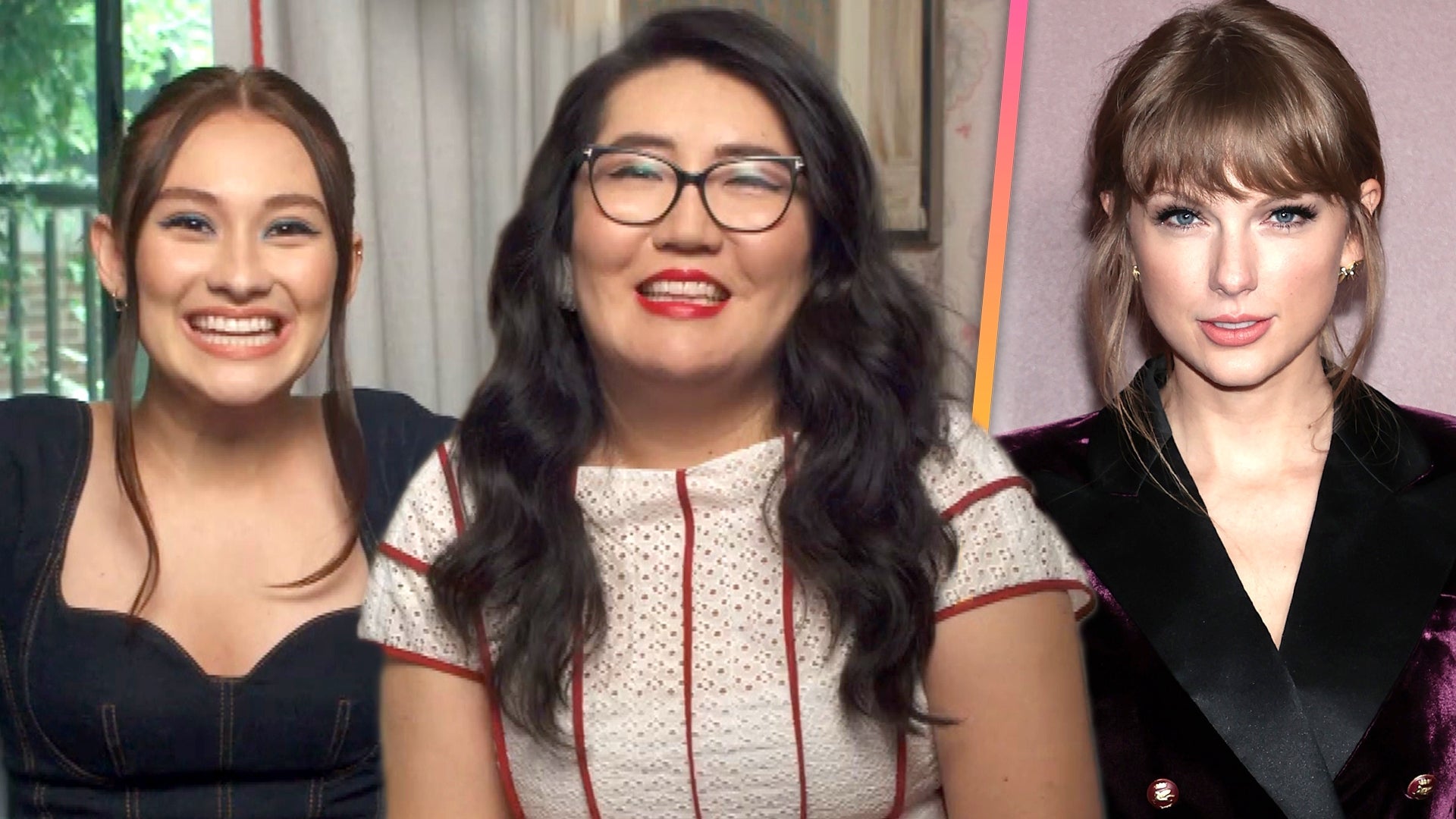 Jenny Han and Lola Tung Reveal Having Taylor Swift On Board for …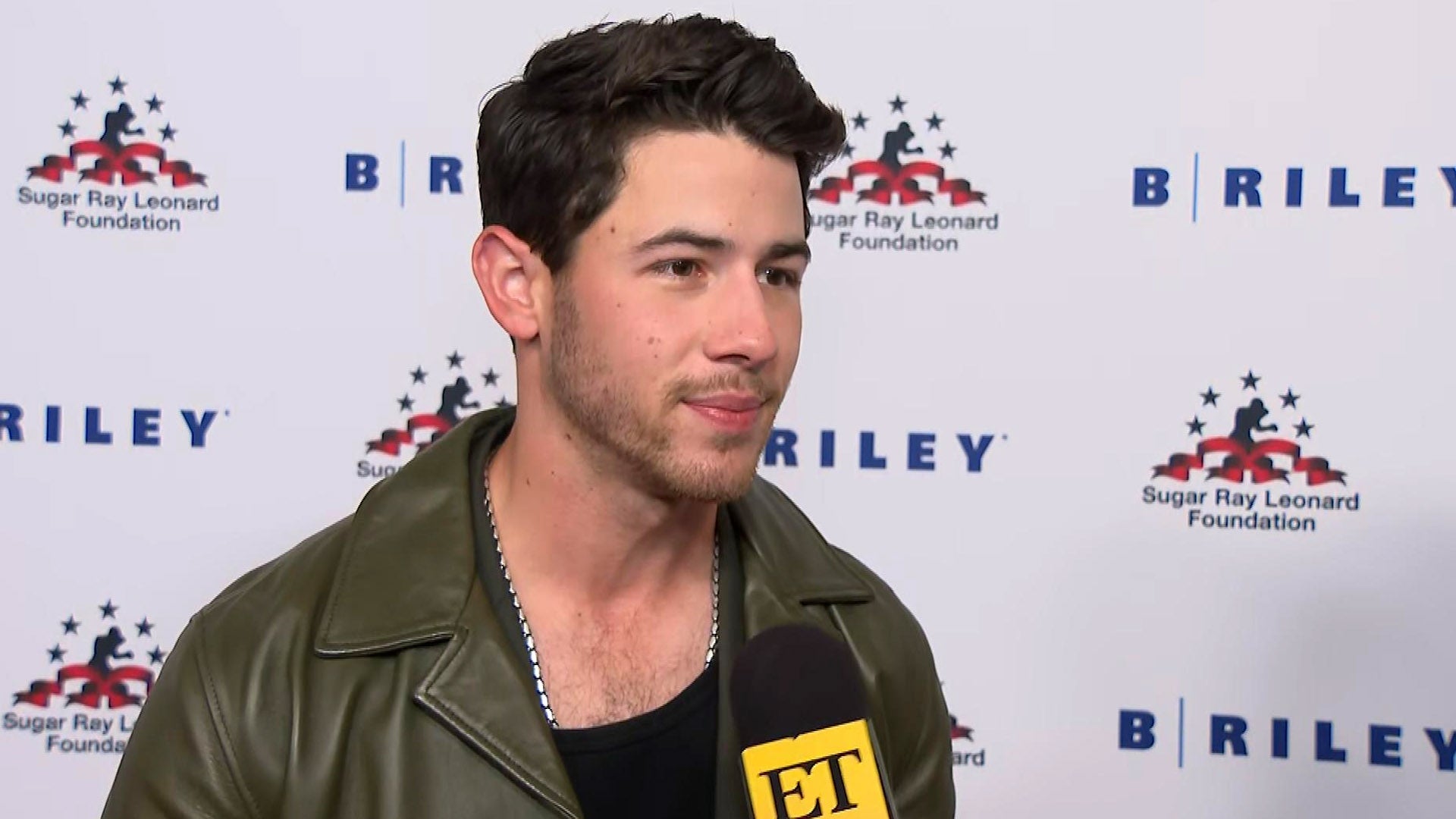 Nick Jonas on Singing to His Daughter as He's Honored With the G…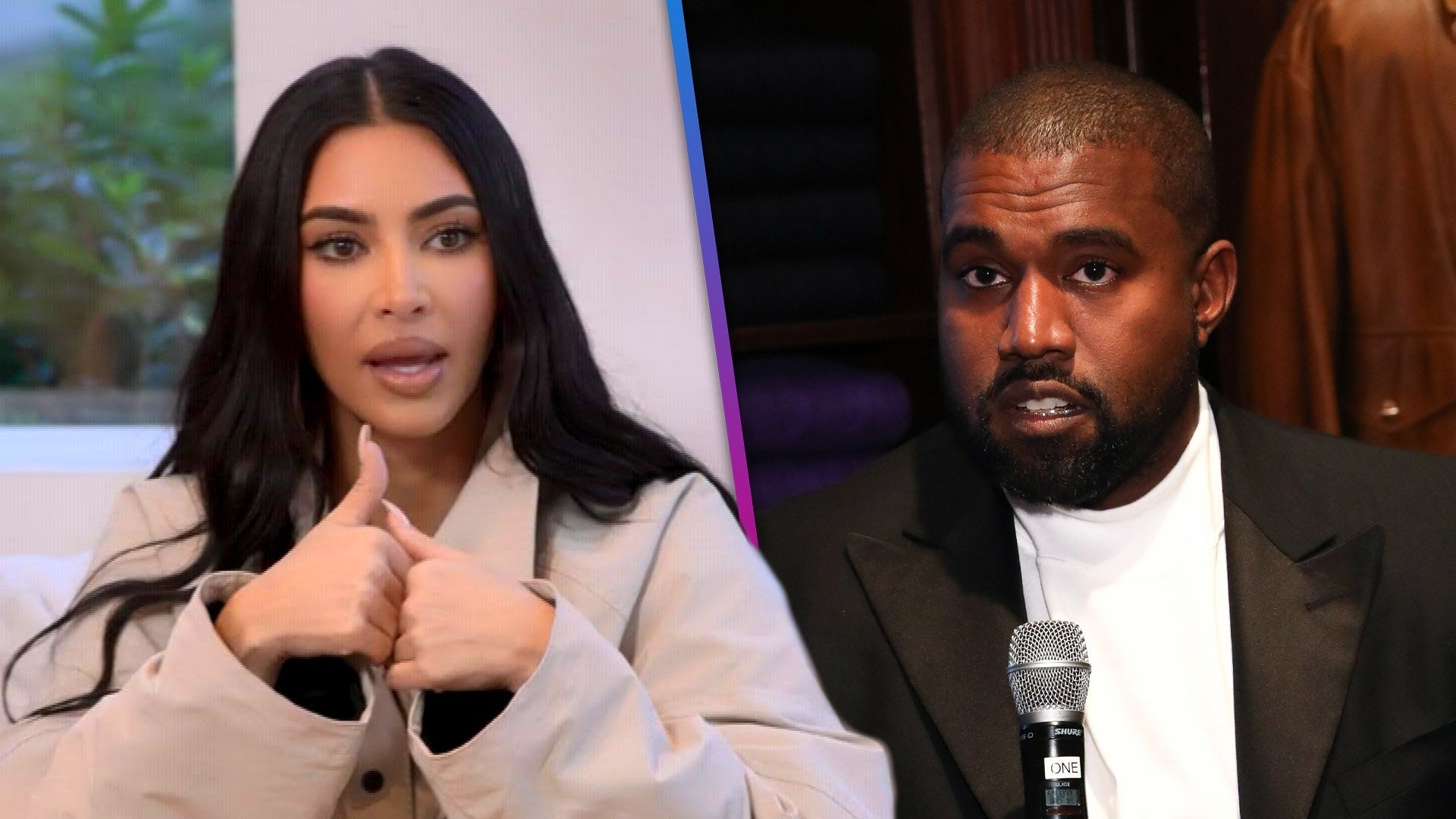 'The Kardashians': Kim Apologizes to Family for Kanye West's Beh…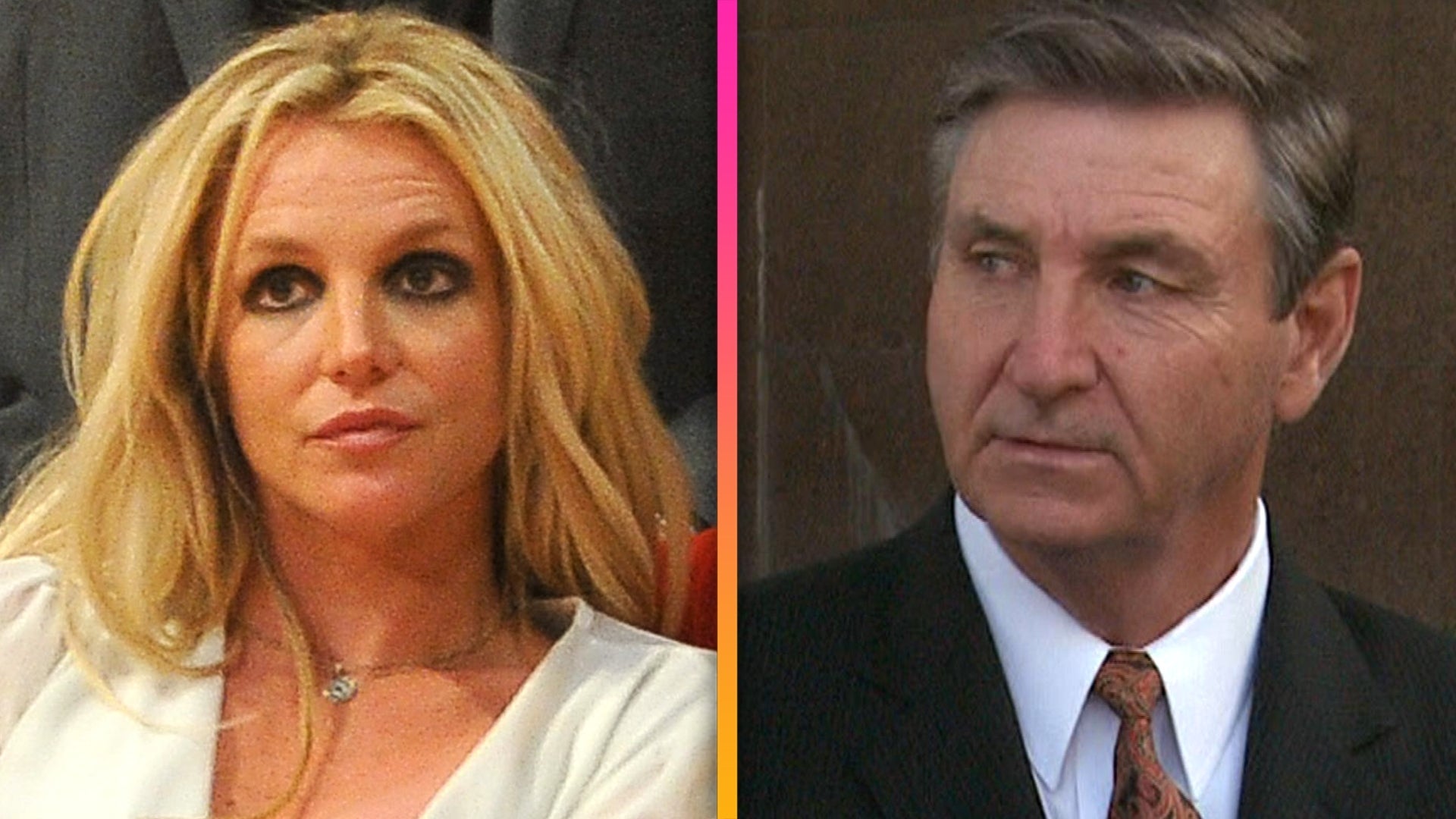 Britney Spears' Lawyer Claims Jamie Spears Is 'Running and Hidin…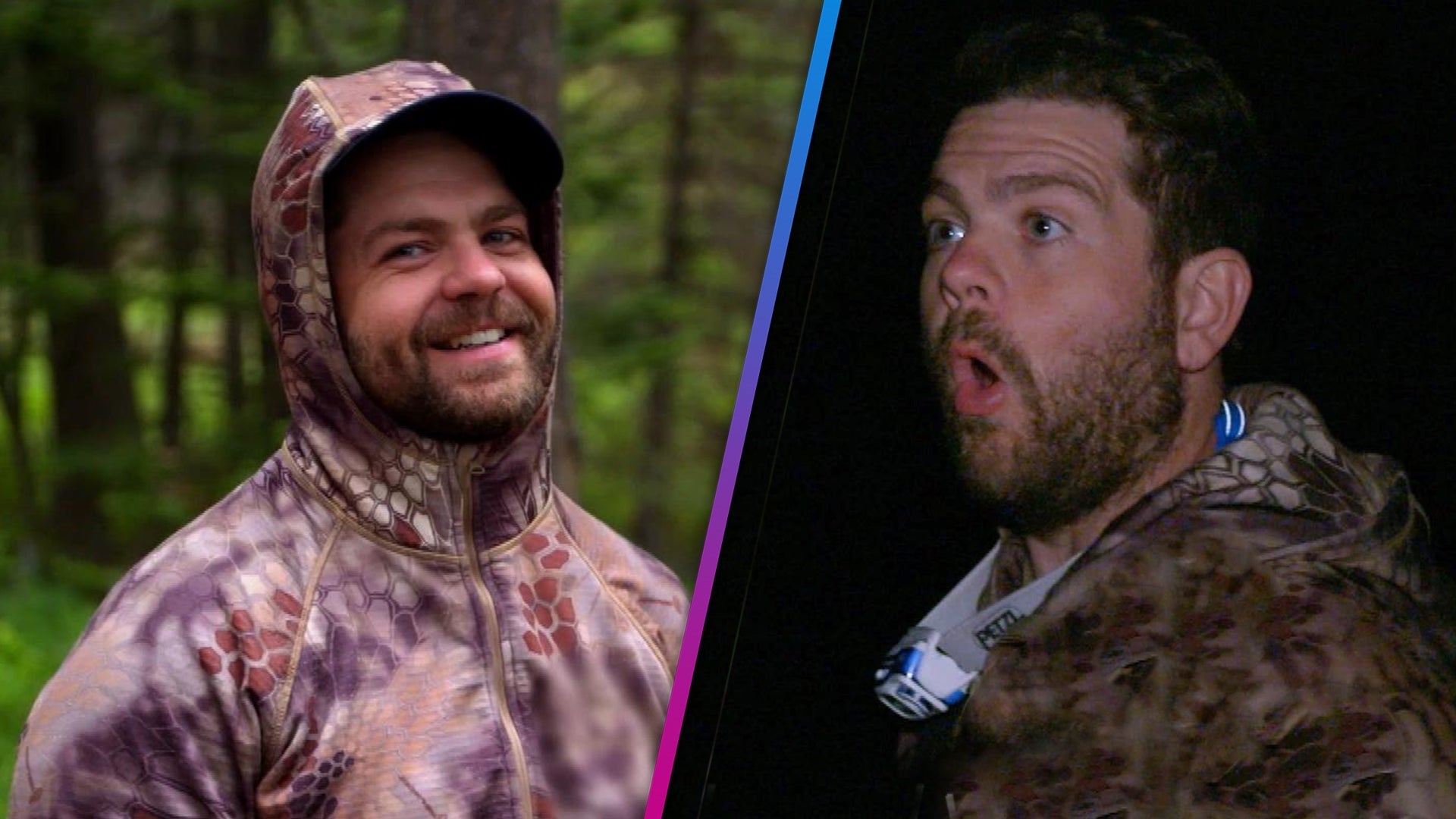 'Jack Osbourne's Night of Terror: Bigfoot': Watch the Trailer (E…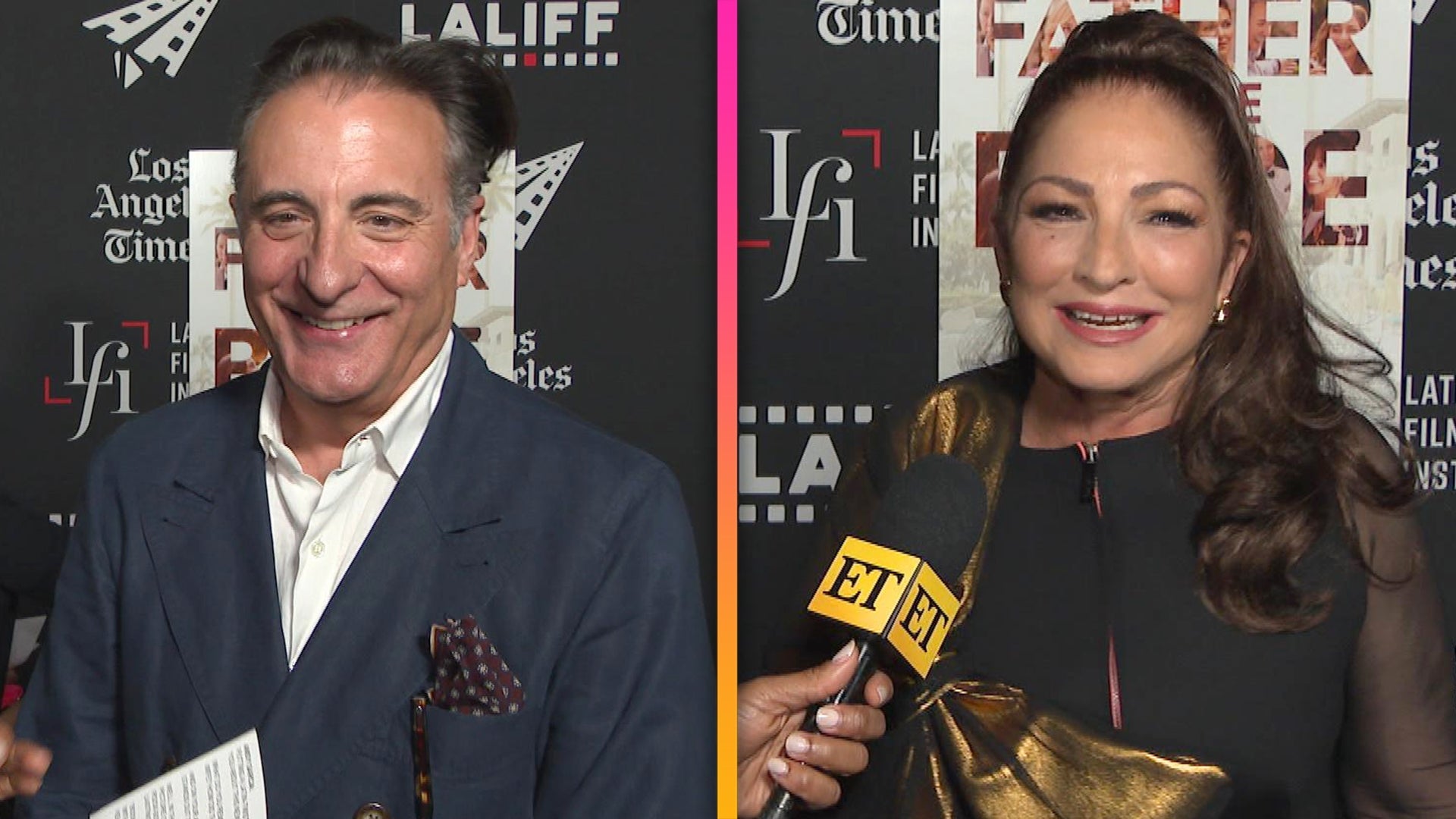 'Father of the Bride's Gloria Estefan & Andy Garcia Reflect on H…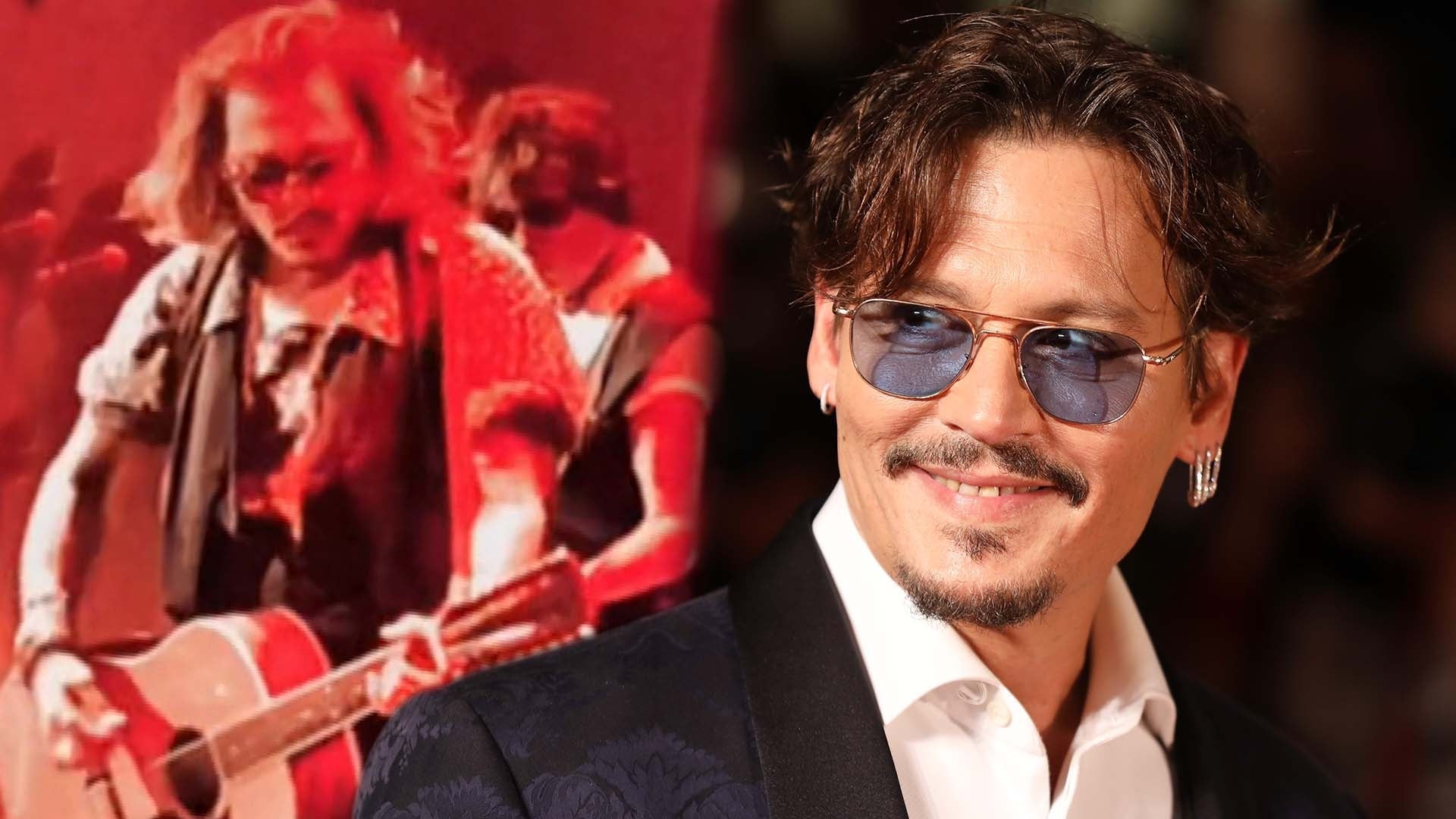 Johnny Depp's First TikTok Is Love Letter to Fans After Defamati…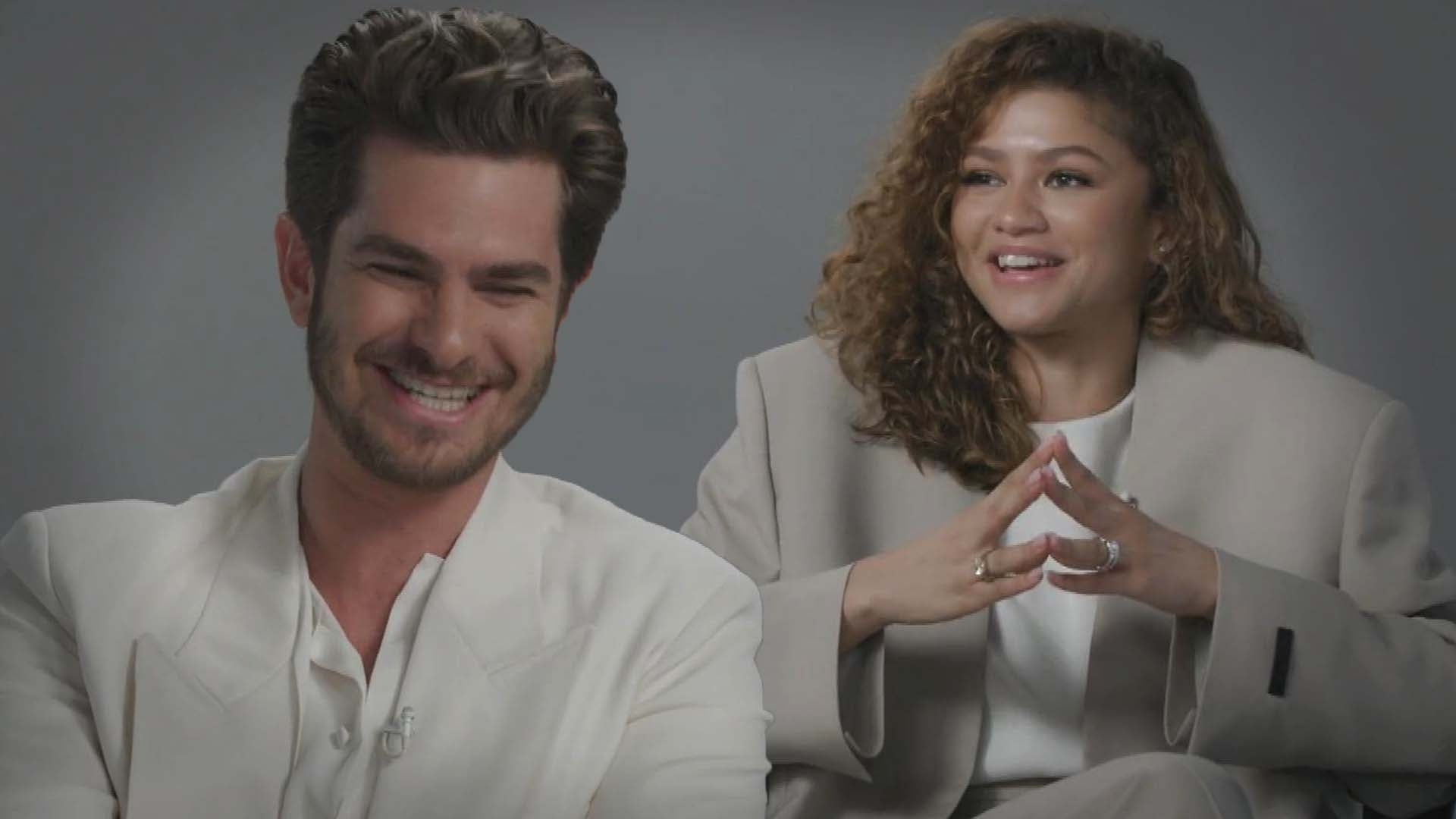 Zendaya and Andrew Garfield Interview Each Other About Tom Holla…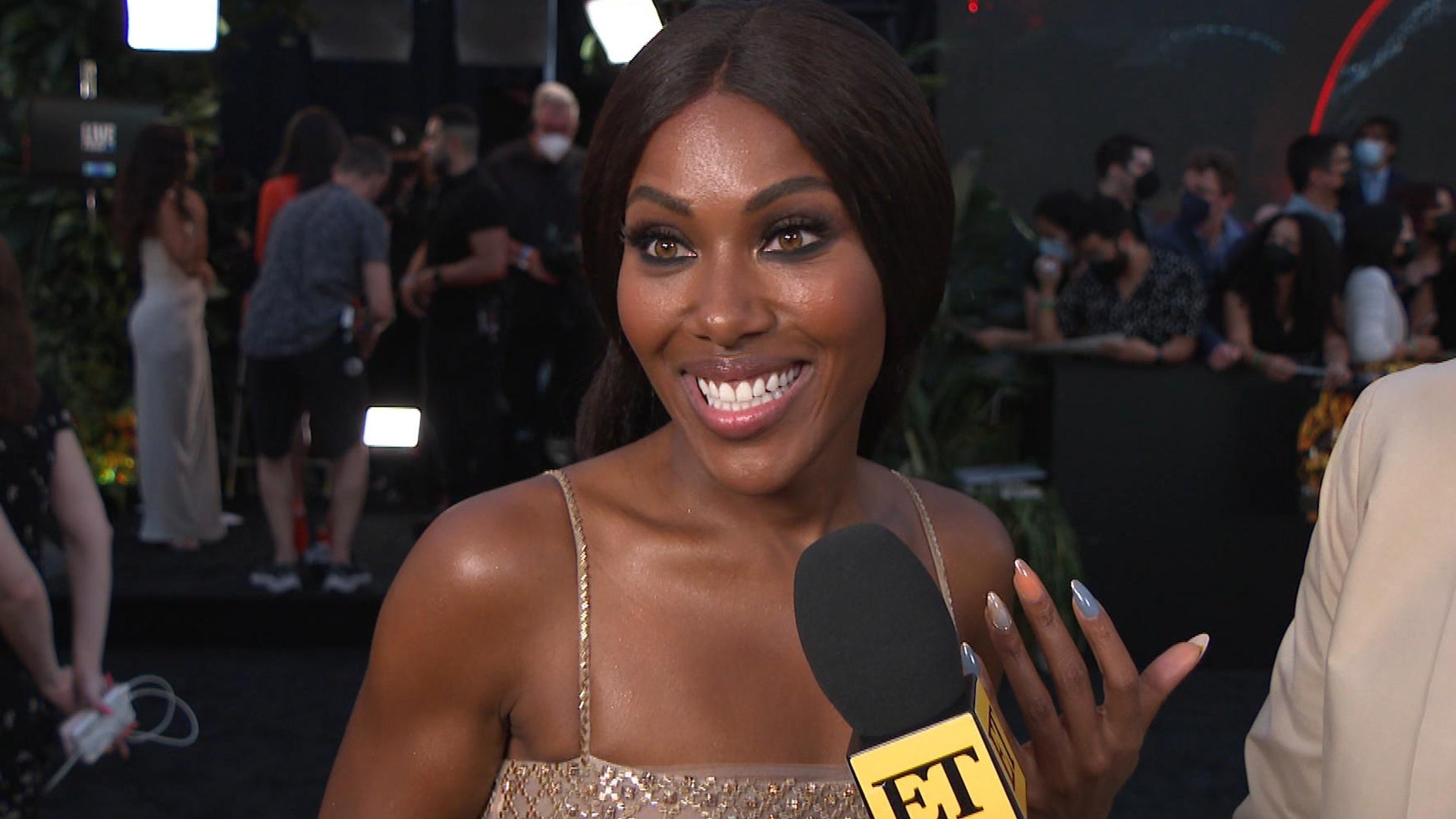 'Jurassic World Dominion': DeWanda Wise on If This Is Really Fra…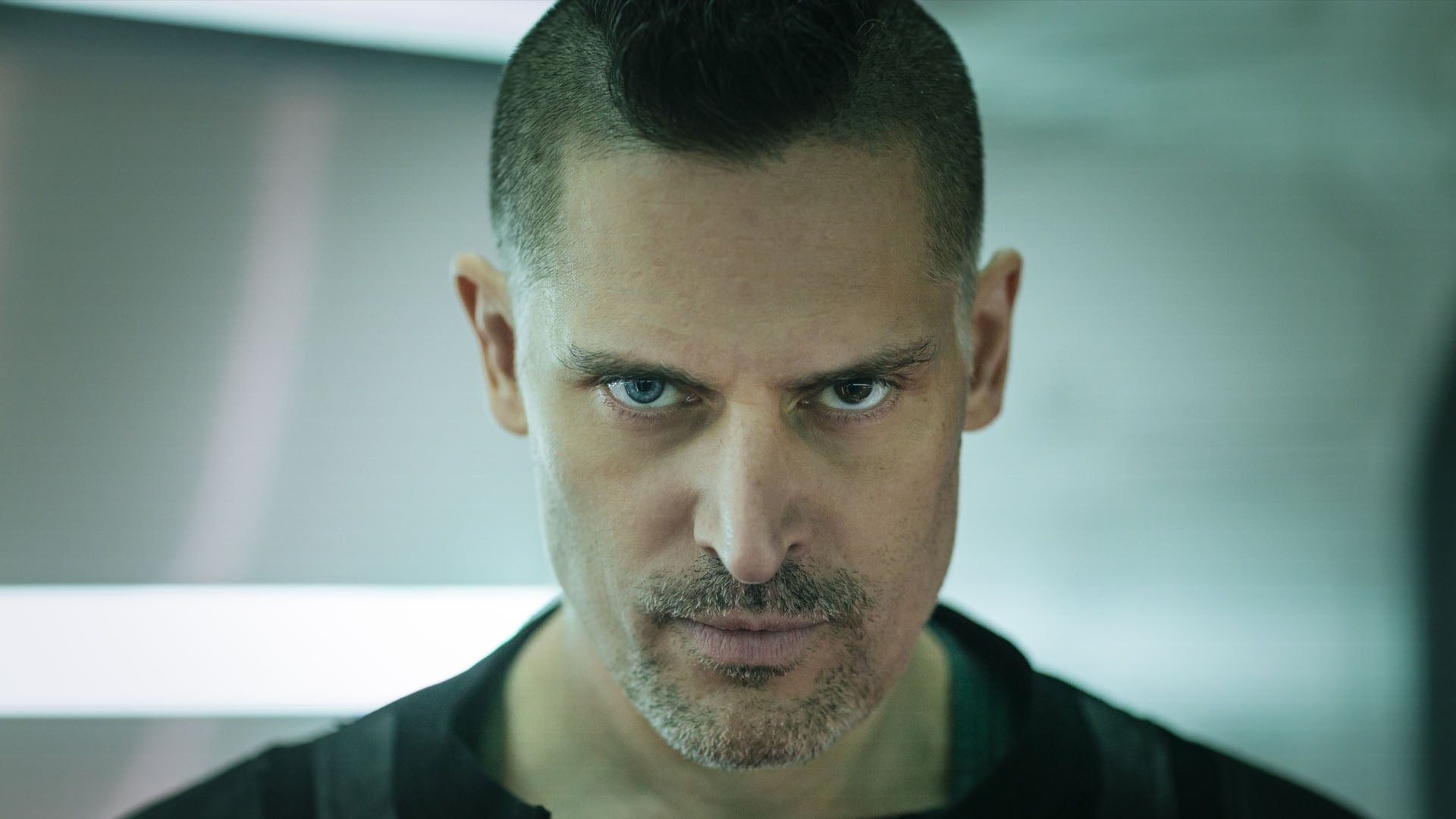 'Moonhaven' Trailer: Joe Manganiello Stars in the Sci-Fi Thrille…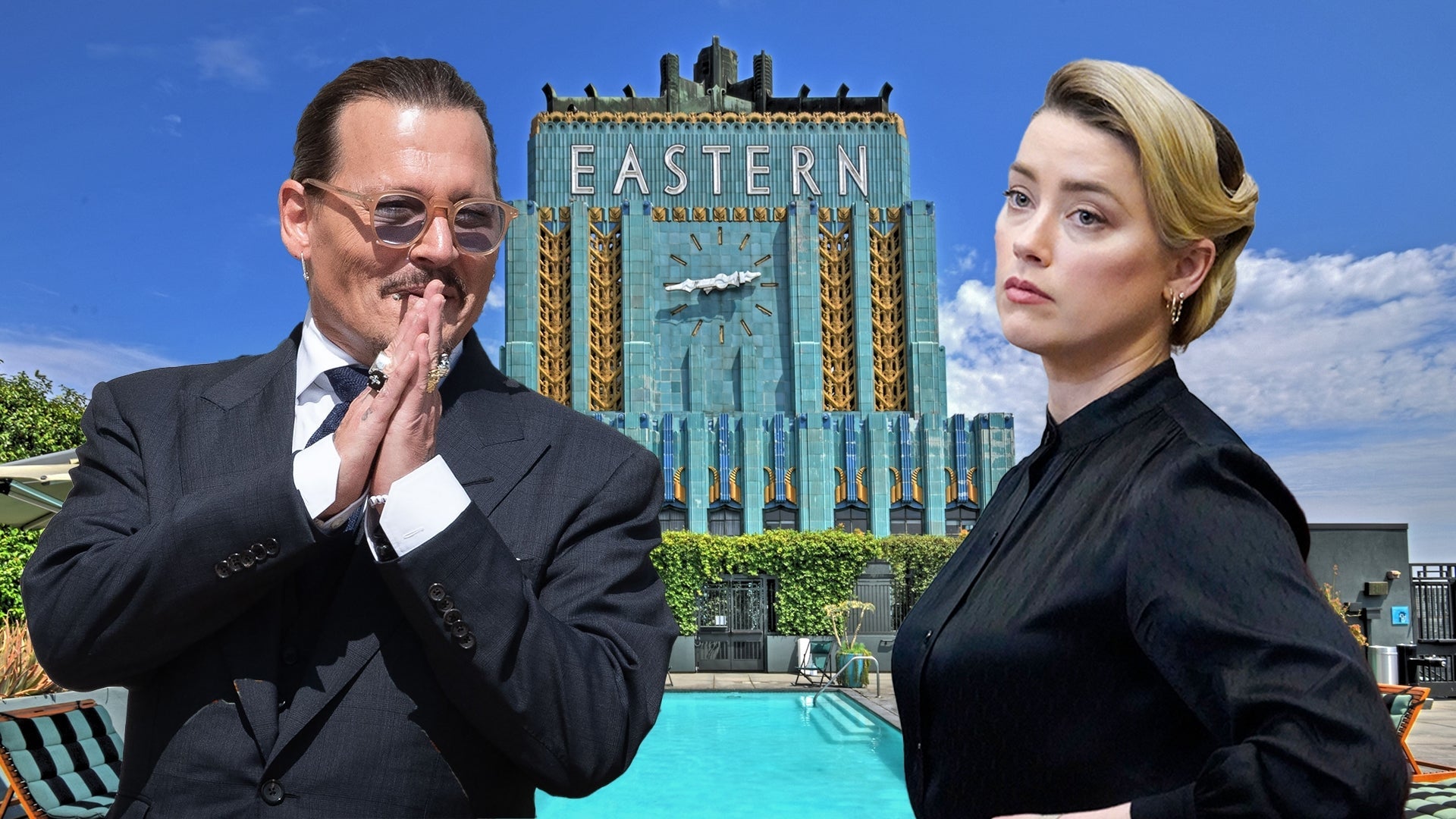 Amber Heard and Johnny Depp's Infamous Penthouse for Sale in Wak…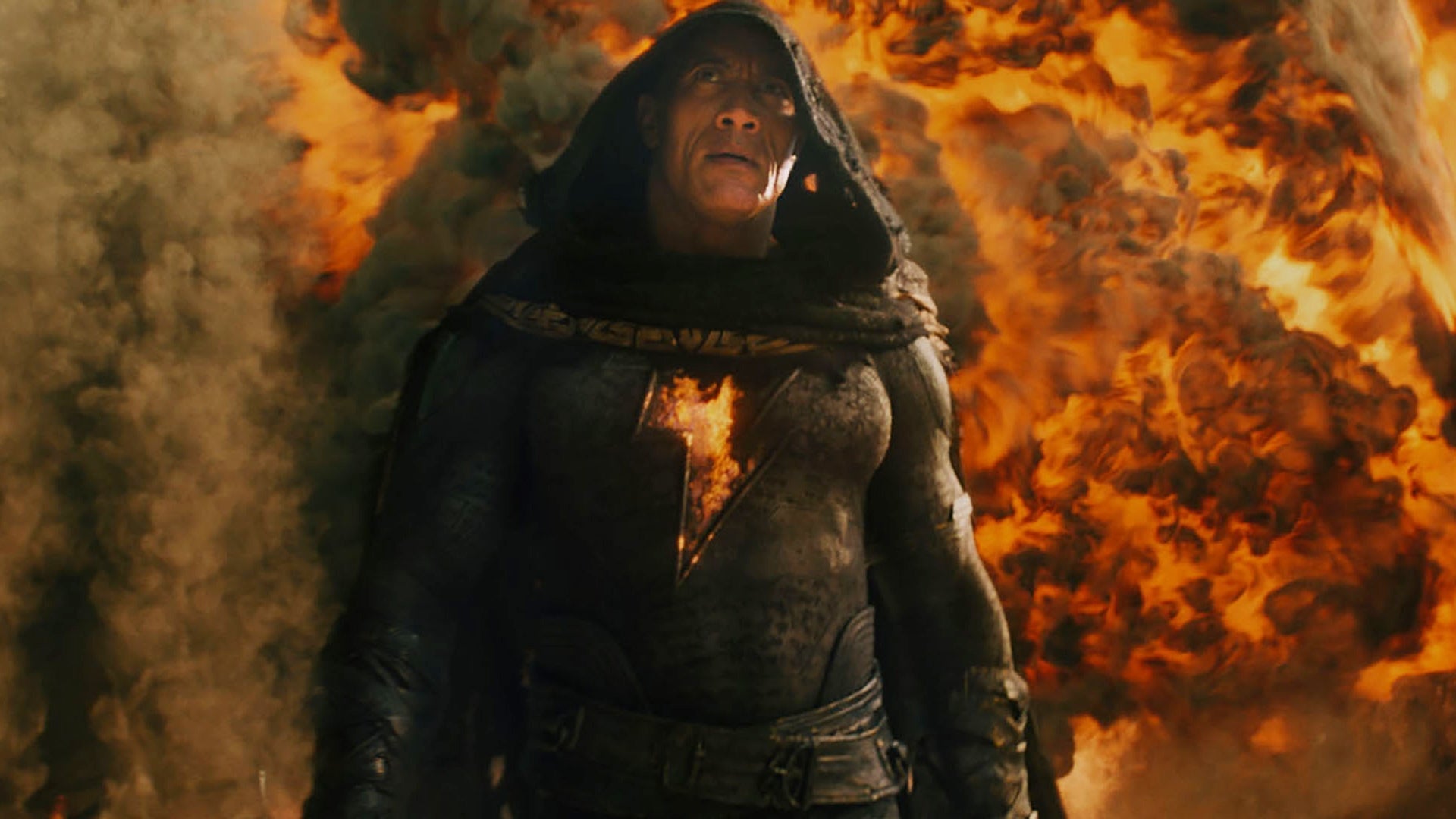 'Black Adam' Official Trailer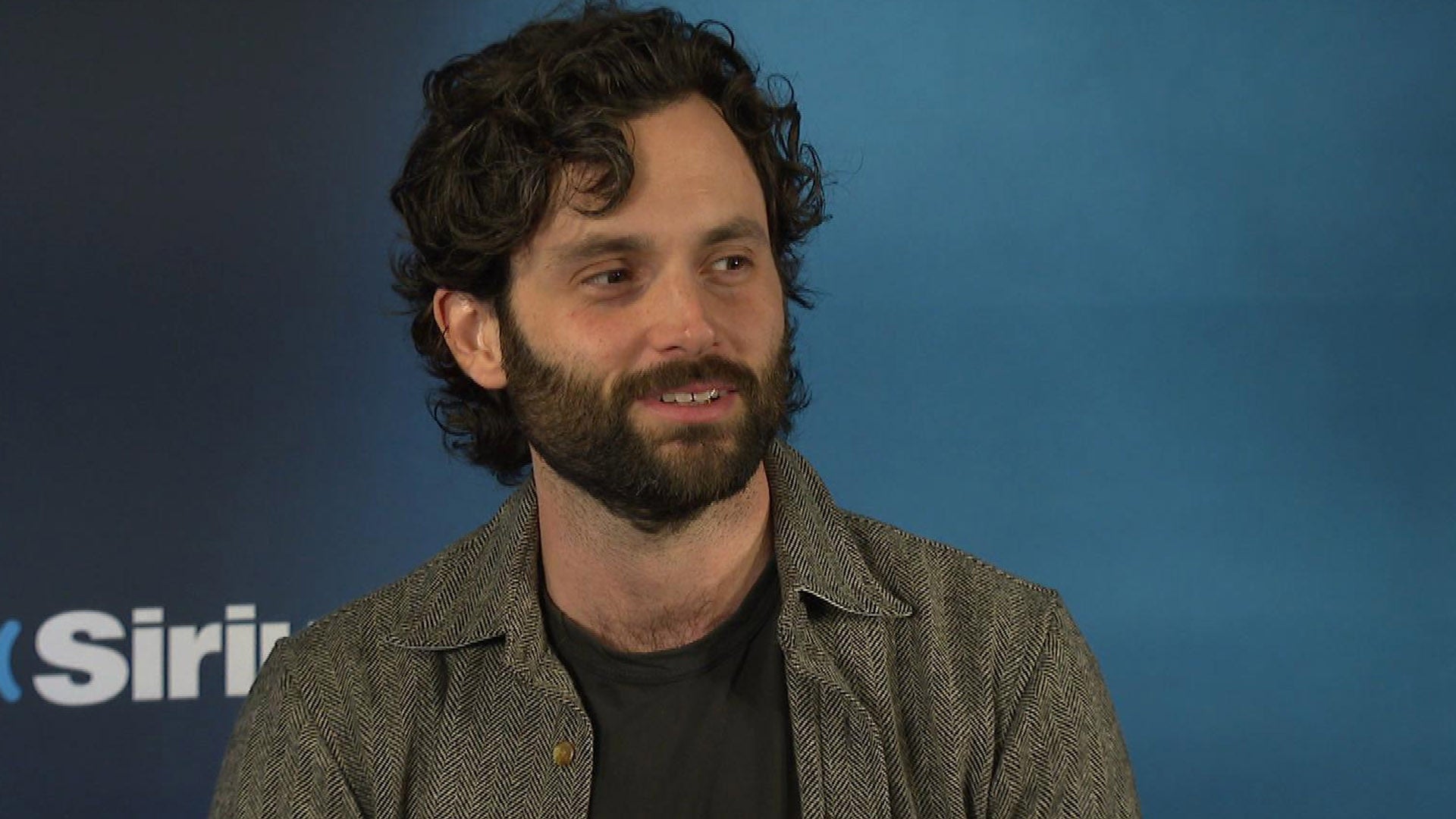 Penn Badgley on Where 'You' Season 4 Will Pick Up (Exclusive)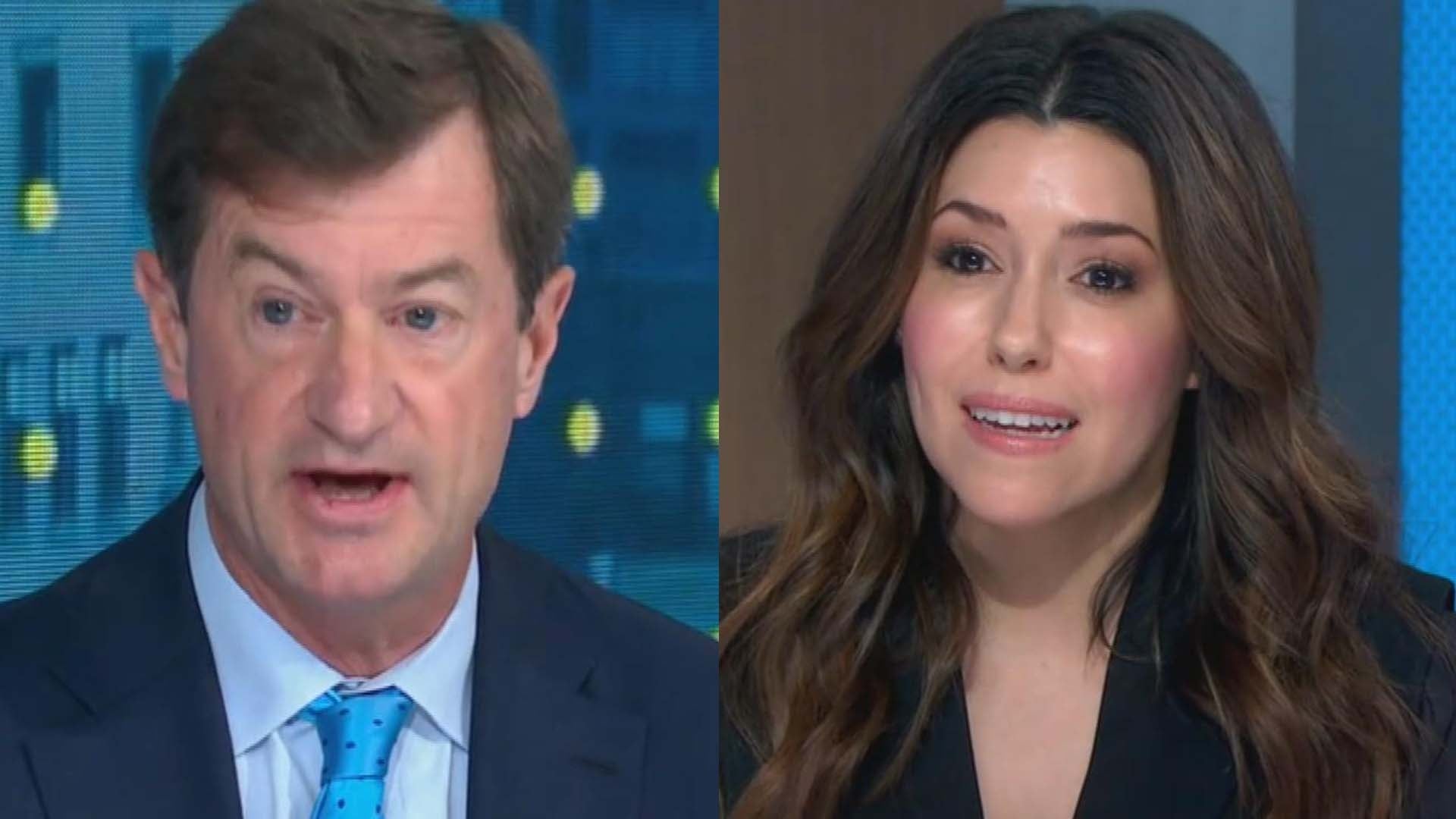 Johnny Depp's Lawyers Hint He Might Not Take Amber Heard's Payout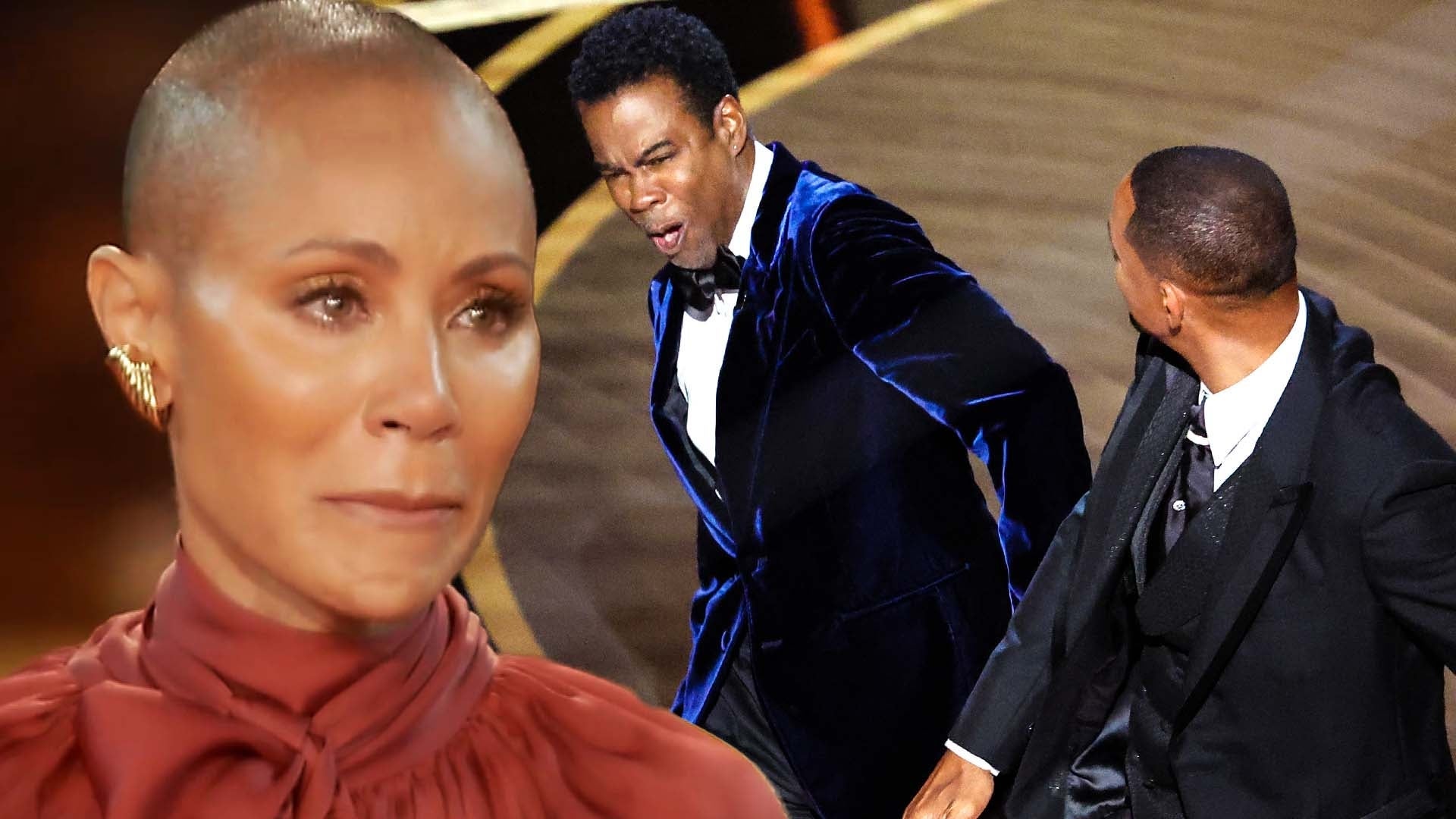 Jada Pinkett Smith Talks Oscars Slap, Hopes for Will Smith and C…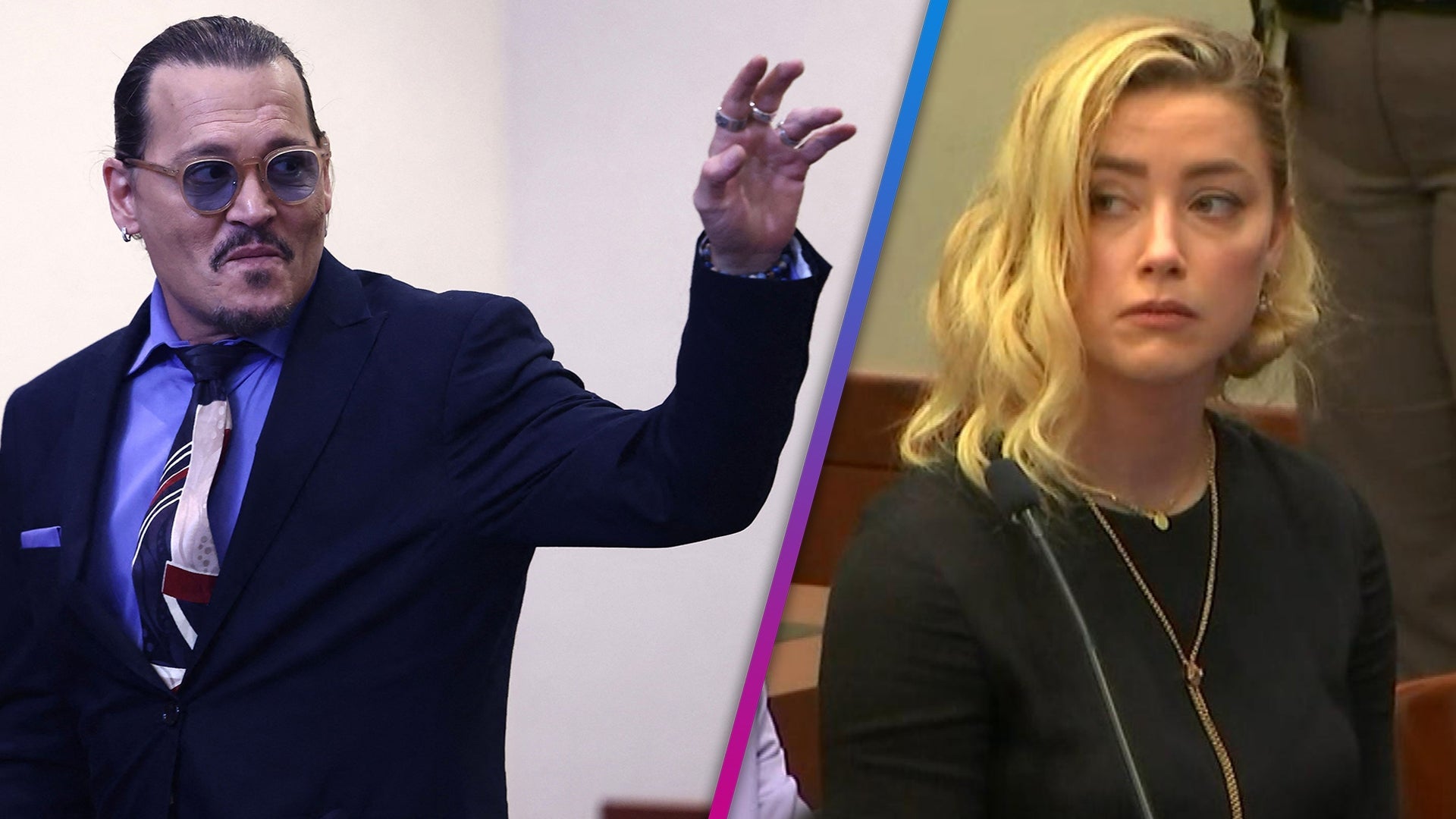 Johnny Depp Speaks Out After Victory in Defamation Trial Against…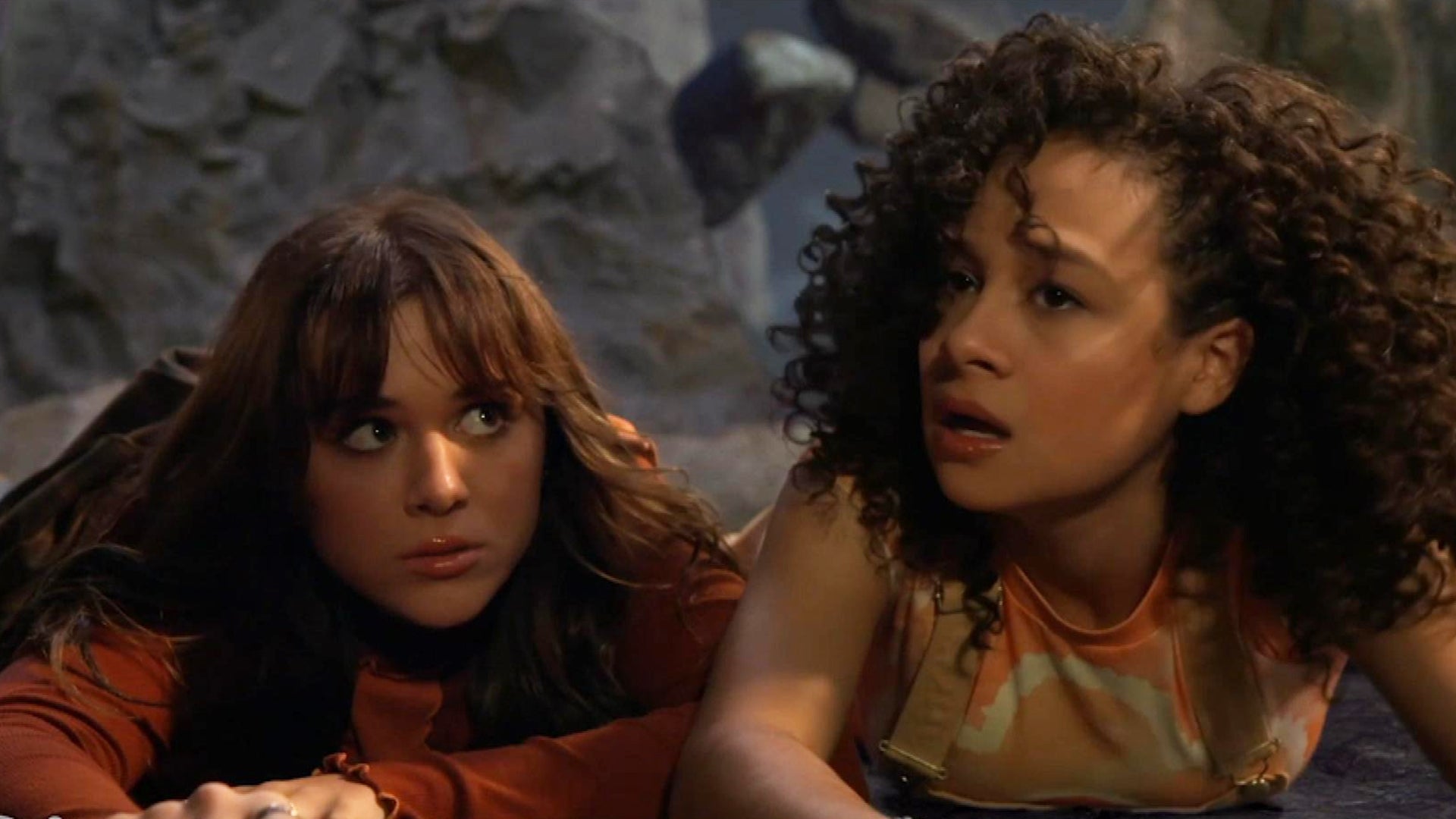 Here's a First Look at Disney Channel's New Series 'Villains of …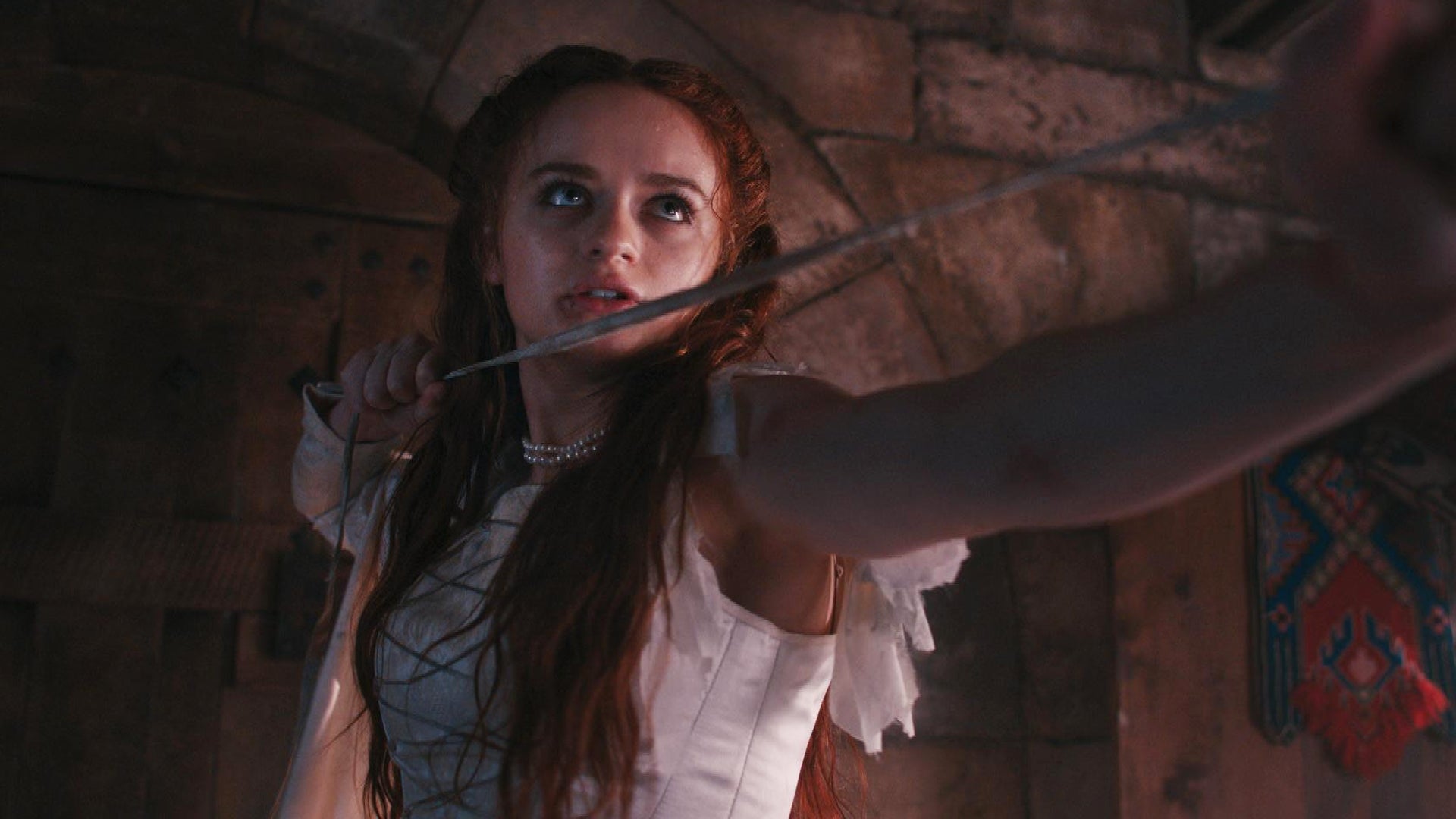 'The Princess' Official Trailer
The Masked Singer returned on Wednesday for the long-awaited season 5 quarterfinals! ET is following along throughout the entire episode to break down the night's biggest moments, best performances and most revealing clues!
Tonight, fans will see some show-stopping performances from the "Feisty Five" -- The Piglet, The Yeti, The Russian Doll(s), The Chameleon and The Black Swan -- before saying goodbye to yet another talented contestant.
Before the unmasking, America's favorite panel of celebrity "detectives" -- Robin Thicke, Nicole Scherzinger, Ken Jeong and Jenny McCarthy, as well as guest panelist Rob Riggle -- will try their best to guess the singers' secret identities, as viewers at home keep their eyes peeled for all the smallest and most revealing clues.
The fun kicks off at 8 p.m. PT/ET on Fox, and you can watch and follow along as we delve into the glorious madness and bizarre, captivating chaos that is The Masked Singer season 5!
Who's Under the Mask?
6:01 PM:
After changing the traditional chant from "Take it off" to "Twist it off," the Russian Doll's top half is removed to reveal the Hanson brothers all standing together in red outfits!
"It's been a blast," Taylor Hanson shares.
"It was a unique opportunity, and something very different," Zac adds.
"You know, we have never taken to the stage wearing matching outfits before, but I think this might become a thing, you know?" Taylor jokes, referring to the matching red spandex costumes they wore inside the Doll costume.
They trio close out the show with an unmasked, Doll-free encore of the Elton John tune.
This means we've got our semi-finals set, and ready to duke it out next week! The Chameleon, The Black Swan, The Piglet and The Yeti will be fighting for the Golden Mask Trophy next Wednesday, and it's definitely going to be epic.
First Impressions and Final Guesses
5:59 PM:
Nicole's First Impression: The entire cast of Glee.
Nicole's Final Guess: Hanson
Robin's First Impression: The Black Eyed Peas
Robin's Final Guess: Sugarland
Jenny's First Impression: Boyz II Men
Jenny's Final Guess: Hanson
Ken's First Impression: Donny and Marie Osmond
Ken's Final Guess: Jonas Brothers
Rob's Final Guess: Hanson
And the Singer Going Home Is...
5:57 PM:
Actually, we learn which singers going home -- plural. After all the votes are cast, The Russian Dolls are left out in the cold. Which is surprising, but also it's somewhat understandable at this stage in the game. No matter who goes home, it's going to be after a killer number.
As Nick says, this was apparently the closest vote of the whole season.
It's Time to Vote!
5:52 PM:
It's that time again, where the audience votes for who they like most, and the contestant with the least amount of votes has to unmask.
With it all down to just the five best, it really is anyone's game. This might be the hardest week to make a decision yet.
As usual, we'll have to wait until after the commercial to find out who's going home.
The Chameleon Knows How to Put on a Show
5:51 PM:
As The Chameleon says in his clue package, he's not a singer, he's an entertainer, and the man knows how to entertain. Week in and week out, he knocks some iconic hip-hop classics out of the park, and this week is no different!
Wowing the panel with his unique delivery of "Drop It Like It's Hot" by Snoop Dogg, featuring Pharrell Williams, The Chameleon proves once again why he has earned his spot in the feisty five: pure, raw entertainment value and an impressive flow.
"That was like an MTV Music Awards-level performance right there," Nicole says. "That was crazy."
"Each week we see everyone trying to go with a bigger genre, a bigger song, Chameleon doesn't need to do that," Jenny says.
"Yeah, he just stays in his lane," Robin chimes in. "It's great."

Bonus Clue:
The Chameleon's mailbox -- which is modeled after his David Bowie-esque costume -- contains a letter from his biggest fan, which he reads out loud.
"Any friend of Martha Stewart's is a friend of mine. I even saw you play at Madison Square Garden. I wish you only success."

Panelists' Guesses:
Nicole thinks it could be Snoop Dogg.
Robin says hearing Snoop Dogg singing Snoop Dogg would have sounded more like Snoop Dogg, so it probably isn't.
Rob suggests Blake Griffin.
Ken again goes to the Young Thug well, and Nick is still baffled.
The Chameleon -- NEW CLUES!!
5:46 PM:
The Chameleon:
- Says, "I normally watch this show on the couch with my family. I kick back and watch my friends get unmasked."
- He says he started the journey for fun so his family would get a kick out of it.
- Says, "Even with a theater background, I never put on a show where I had to shake my tail."
- He says his personal hero is Jackie Chan.
- Says, "He'll always bring that rumble to the stage, just like me."

Cluedle-Doo Interrupts Things Yet Again
5:40 PM:
After the guesses, Cluedle-Doo makes his appearance for the week, showing up on the big screens on stage and calling the panel "dumb-dumbs."
"I just had to stick my beak in and tell you that you're so far off with your Yeti guesses. He makes a much better panelist than you do," Cluedle-Doo hints. "And speaking of your pathetic detective work, have you figured out who I am?"
No, Cluedle-Doo, no one has.
Even Nick seems confused after the transmission ends, asking the panel, "Wait, so we're supposed to guess who that is, too?"
Nicole thinks it's Joel McHale, and Robin jokes that Cluedle-Doo will turn out to be Jamie Foxx. Apparently we will learn the truth next week.
The Yeti Takes Us Down a Broken Road
5:39 PM:
This week, The Yeti is showing us yet another new side -- a country side! The "abominable showman," as he calls himself, is belting out a tune he said he's never even sung at karaoke before!
The number opens with The Yeti sitting next to a camp fire before breaking into a rendition of the Rascal Flatts' "Bless the Broken Road," that really does prove to be a testament to his layered and beautifully textured voice.
There's no back-up dancers, there's no rollerblades or super busy set design this week -- instead, it's just The Yeti, belting out the powerful ballad alone on stage and shining bright.
"The might be the abominable snowman, but he made my heart melt," Nicole shares. "He stripped it all back and it was very sincere."

Bonus Clue:
The Yeti's furry white mailbox contains a sweet fan letter that The Yeti reads for the panel.
"You are a true triple -- nah -- quadruple threat," The Yeti reads. "I'm excited you stepped up with a Masked Singer legend, and I'm proud to be your biggest fan."

Panelists' Guesses:
Robin suggests it could be Channing Tatum.
Ken thinks it might be Twista (and everyone is baffled).
Jenny thinks it could be Ne-Yo.
The Yeti -- NEW CLUES!!
5:35 PM:
The Yeti:
- Says, "It feels so good to be the last wild card standing."
- Says he always tried to show a new side of himself, and that he's confident he's the first person to ever "perform a rollerblade ballad on the show."
- Says he loves The Masked Singer because it allows him to show new aspects of himself as an artist, and "you don't have the pressure to be perfect. People have to look deeper."
- The Yeti reveals he's a super fan of Diddy, who he's "been lucky to work with."
- Says, "He helped me reach the top of the mountain. Yes indeed!"
Ken Gets Fan Mail
5:34 PM:
In the theme of the show's bonus clues, Nick reveals that Ken has a piece of fan mail under his table, and the excited Ken reads it to his fellow panelists.
"Dear Ken, I am the world's biggest Hangover fan," Ken reads aloud from the fan letter. "I understand your co-star Rob Riggle is on the show tonight, and he stole the movie."
"You were the best part," Robin tells Rob, as Ken gets increasingly annoyed.
"Can you get him to sign this?" Ken continues reading, as Riggle is more than happy to hop up and autograph the letter. Soon, all the panelists are asking for Rob's autograph and the show has continued its long tradition of knocking Ken's ego down a peg.
The Piglet Has Us Feeling Superstitious
5:28 PM:
After an unexpected commercial break between the clue package and the performance, The Piglet kicks off his number with an operatic verse, before kicking into an epic cover of Stevie Wonder's iconic tune "Superstition."
Featuring a dynamic and commanding delivery by The Piglet -- as well as backup dancers dressed in outfits that are a mix of Klaus Nomi's post-modern tuxedo and a sexy cat Halloween costume, dancing around multi-colored ladders -- the performance is really next-level in it's wonderful craziness."
"Oh! That shut it down!" Robin yells with a big smile.
"That was unbelievable," Rob adds. "Even the beginning blew me away."

Bonus Clue:
The Piglet's mailbox -- covered in rainbow colors, a lollipop and it's own beanie cap -- contains fan mail that The Piglet reads to the panel.
"Whether on my TV or in my headphones, I am so lucky I discovered you in the '90s. But I've never been jealous of your public relationships."

Panelists' Guesses:
Jenny suggests Justin Timberlake.
Ken thinks it might be Jeremy Renner.
Robin thinks it could be Nick Lachey.
The Piglet -- NEW CLUES!!
5:19 PM:
The Piglet:
- Says, 'You know what's crazy? I remember watching season 1 of The Masked Singer with my little piggy, and I asked what character I should be. The answer? A pig! It was fate."
- Says, "The whole thing is absolutely ridiculous" but in a good way.
- He says he's more of a serious guy in his normal life, but The Piglet has taught me how to be a big ham.

- Nick says his all-time favorite celeb is Bruce Willis. In a locker room, there's a signed headshot that reads, "To [Blurred out], Leave me alone, -Bruce."
- Says, "I was speechless when we met. I always wanted to meet a fellow action star."
The Black Swan is Living Life Out Loud
5:17 PM:
For the Black Swan's stylish number tonight, she's kicking things off in black and white, with only her red beak and gloves in color.
It's a beautifully simple, stripped back performance of Ed Sheeran's "Thinking Out Loud" that serves as an effective showcase of her rich and striking vocal talents.
"You gave me goosebumps all over my body!" Jenny exclaims after the number.

Bonus Clue:
The Swan's feathery mailbox reveals a letter from her biggest fan, which she reads out loud.
"You're mega talented. I'll never forget when you were on Oprah, and was so excited you recently got the major recognition you deserve. Love ya."

Panelists' Guesses:
Ken guesses Dua Lipa.
Robin thinks it could be Normani.
The Black Swan -- NEW CLUES!!
5:13 PM:
The Black Swan:
- Says, "I've had a few disappointments in my career and they made me frightened to take risks. So I made a resolution to say yes to things that scared me.
- Says she's been able to 'surrender" to this experience.
- Says the mask allows her to "peel back different sides of myself."
- Says her favorite artist is Cher.
- Says, "We've both been a part of iconic fantasy films, and she was a part of my world the very first time I shared my voice."
The Russian Dolls Are Still Standing
5:10 PM:
The Russian Dolls are going for a decidedly more British look with tonight's number.
As they perform Elton John's "I'm Still Standing," the trio rock some Elton-inspired glasses and feather boas while the entire stage is decked out in UK flags.
The entire time, one of the Dolls is playing a white grand piano, and the whole number wraps up with some sparkling pyrotechnics.
"That was amazing!" Rob marvels. "I think this is one of the most fun, entertaining shows on television, it's definitely the weirdest show I've ever seen, and it did not disappoint. Right out of the gate, The Russian Dolls bringing it. Well done!"

Bonus Clue:
This week's bonus clue is a little confusing, but basically Nick is revealing fan mail sent to the secret celebs inside The Russian Doll costumes, from their biggest fans.
They bring out a Russian Doll-themed mail box, which contains another, smaller mailbox inside. Inside that is a letter for the Dolls, which they read aloud: "I was a fan of you individually, but when I saw you band together in person -- Wow! Like, I can't even. Love you to the moon and back again."

Panelists' Guesses:
Rob suggests it's Devo.
Ken thinks it could be Savage Garden, or Bare Naked Ladies.
Nicole says it's Hanson.
The Russian Dolls -- NEW CLUES!!
5:05 PM:
The Russian Dolls:
- Says, "It's insane to think we've fallen in love with a giant, rosy-cheeked wooden babushka."
- We get an inside-the-mask look at what The Russian Doll sees through the mask's eyeholes while on stage, and it is not easy to navigate.
- Says its like dancing around in a big sandbag, but that they've made it this far because of their "wrist choreography."
- They reveal that the star who inspired them is their friend, Weird Al Yankovic. The Dolls say, "He's literally given us great direction in our lives."
Rob Riggle Is In the House!
5:04 PM:
Tonight's guest is the incomparable Rob Riggle, and it's a sort of a Hangover reunion between him and Ken -- even though Rob says he forgot Ken was even in The Hangover.
If you've ever seen Holey Moley, you know how good Rob can be at commentary, so tonight is shaping up to be something really special!
Nick Cannon Kicks Off the Quarterfinals
5:02 PM:
We're already at the quarterfinals, and tonight's group make up what the show is calling "The Feisty Five."
Nick is looking fantastic in a fuchsia suit, and he seems amped up for tonight's show. This is gonna be good.
Starting Behind the Scenes
5:01 PM:
To kick of tonight's show, we're getting a behind-the-scenes look at the production of the show, shot on phones and hand-held cameras by some of the contestants, out of costume (but still covered up, head-to-toe).
We get a look at some of the rehearsals, lighting checks, costuming crew, all working hard to bring this show together. It's neat to get a look at the nuts and bolts, considering how rare it is, due to secrecy concerns.

In the meantime, if you're trying to crack the mystery of the costumed contestants like the rest of America, check out our running list of spoilers, hints and best guesses, where we break down all the clue packages and make wild (surprisingly accurate) predictions about the singers' secret identities.
Check out the video below to hear more about the wild and unexpected unmaskings that have already rocked the fifth season of The Masked Singer.
RELATED CONTENT:
'Masked Singer': Rob Riggle Has 'Hangover' Reunion With Ken Jeong
'The Masked Singer' Reminded Us That Vin Diesel Is a Breakdance Star
'The Masked Singer': Week 8's Best Moments and Biggest Clues!
'The Masked Singer': Season 5 Clues, Spoilers and Predictions
Related Gallery