TV
'The Masked Singer' Season 6: Week 3's Biggest Clues, Most Epic Performances and Superstar Unmasking!
By
'The Masked Singer' Judges Tease Season 6 Changes (Exclusive)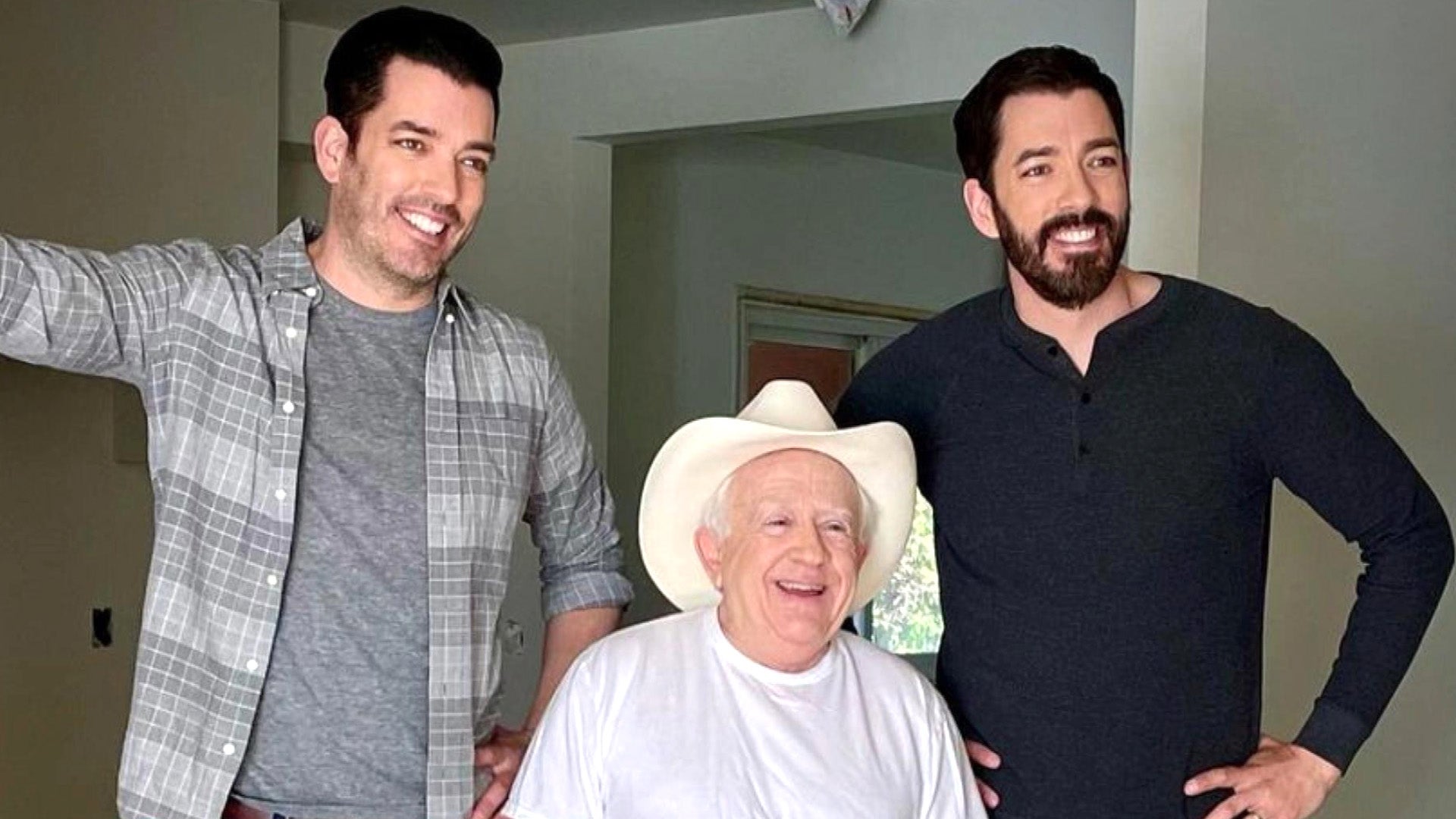 Drew and Jonathan Scott Reflect on Leslie Jordan and Tease New S…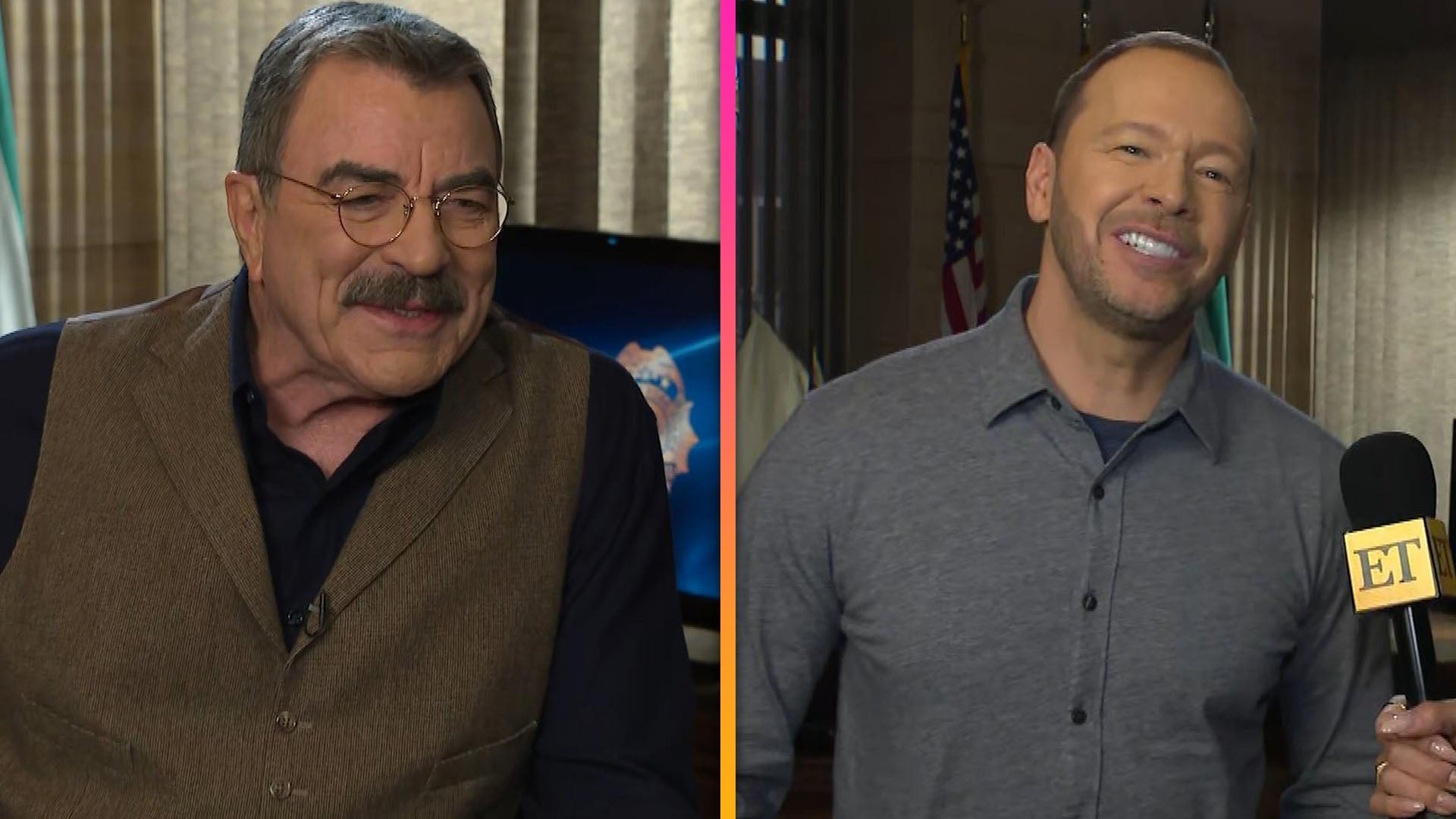 Behind the Scenes of 'Blue Bloods' Season 6 (Exclusive)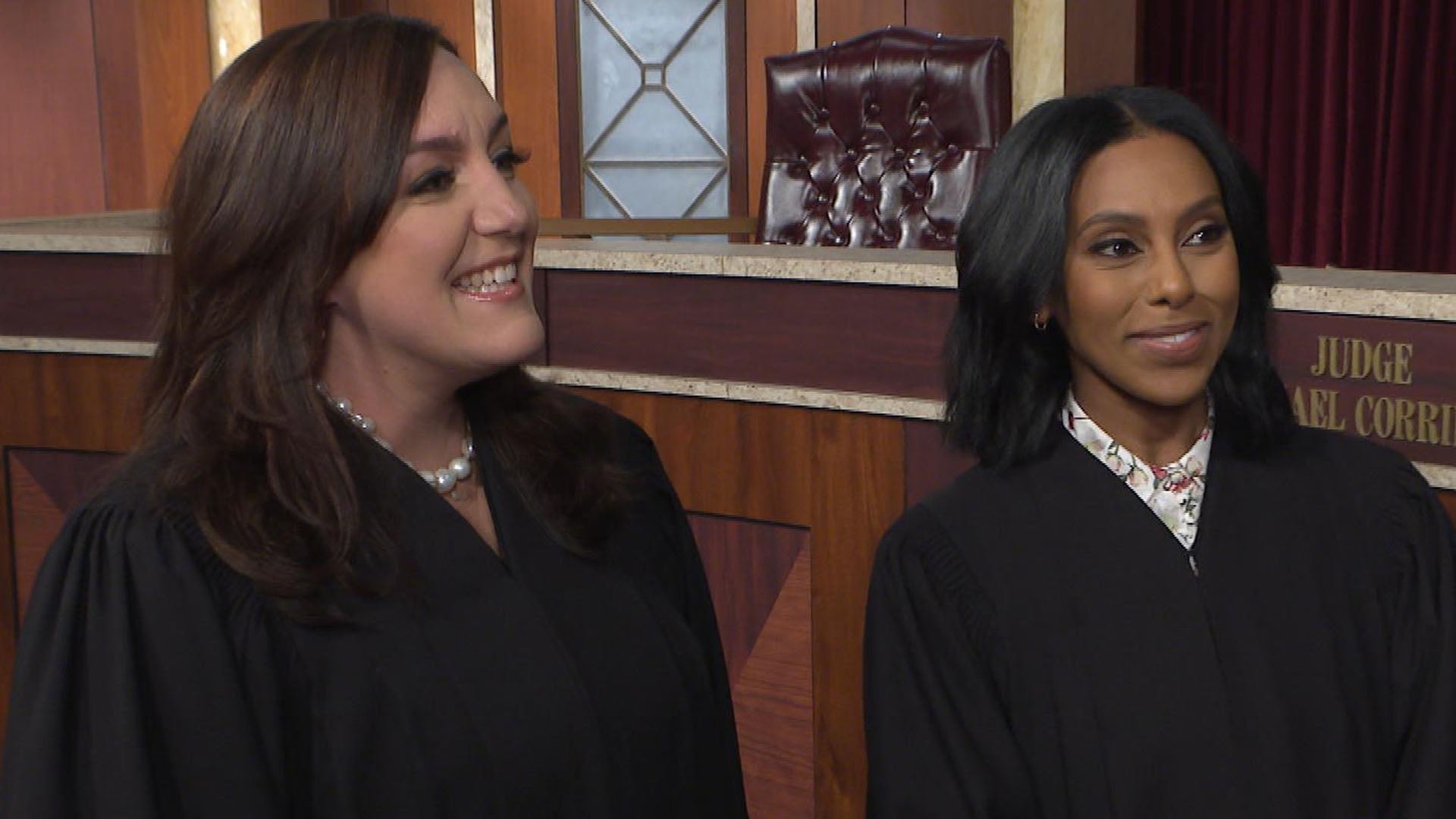 'Hot Bench': Meet Season 9's New Judges (Exclusive)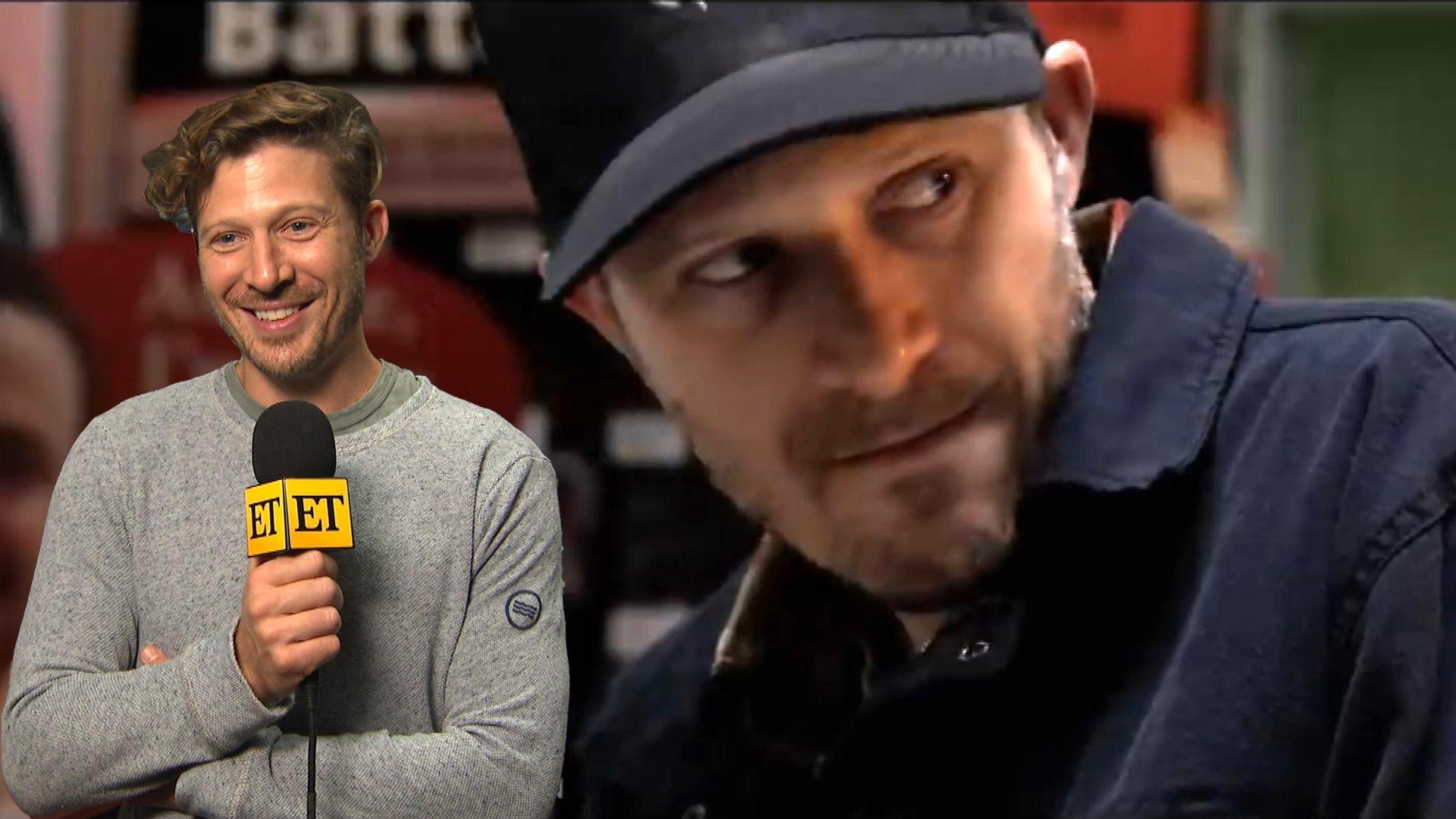 Go Behind the Scenes With 'Criminal Minds: Evolution's Newest Un…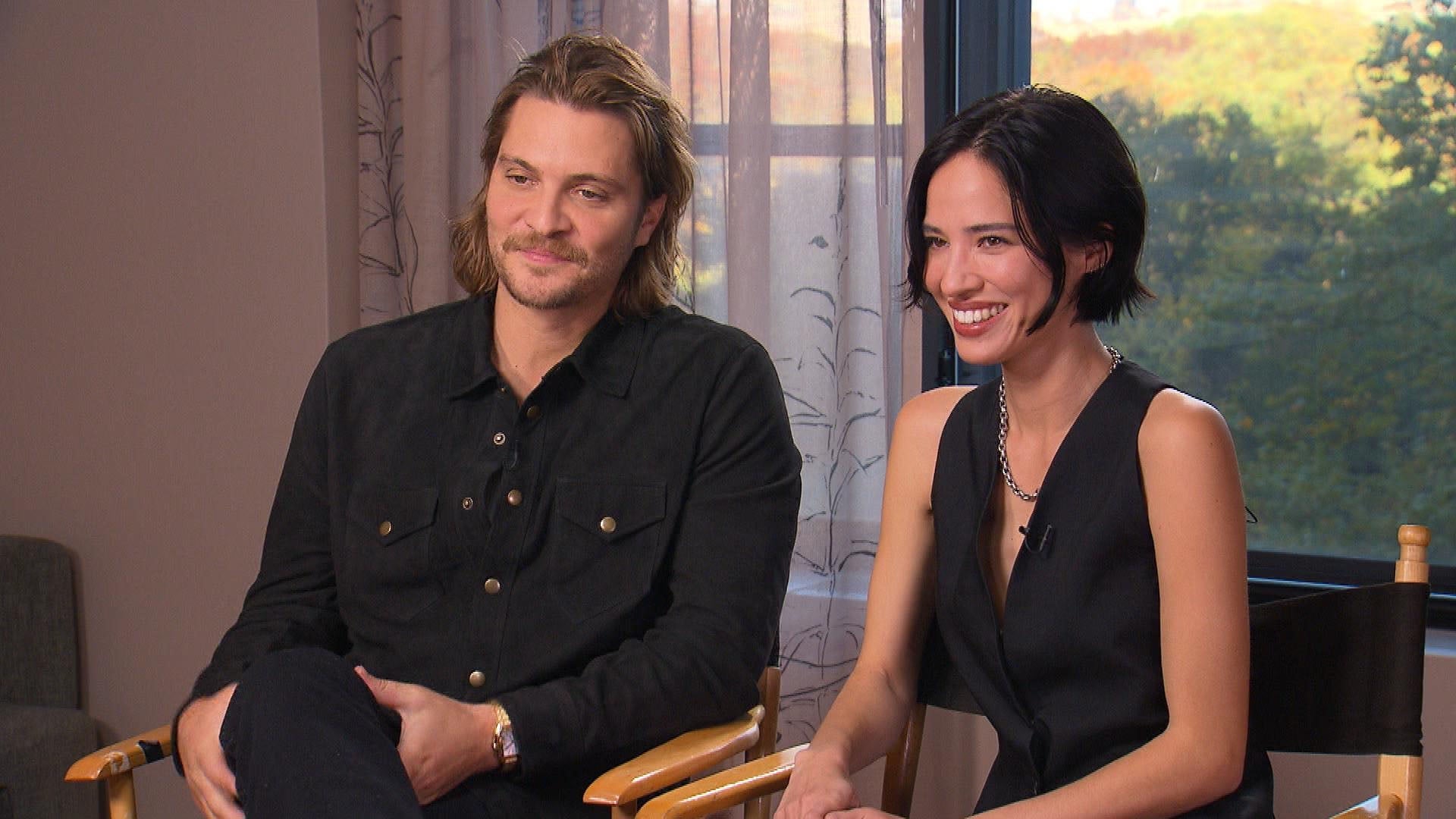 'Yellowstone's Luke Grimes and Kelsey Asbille on Kayce and Monic…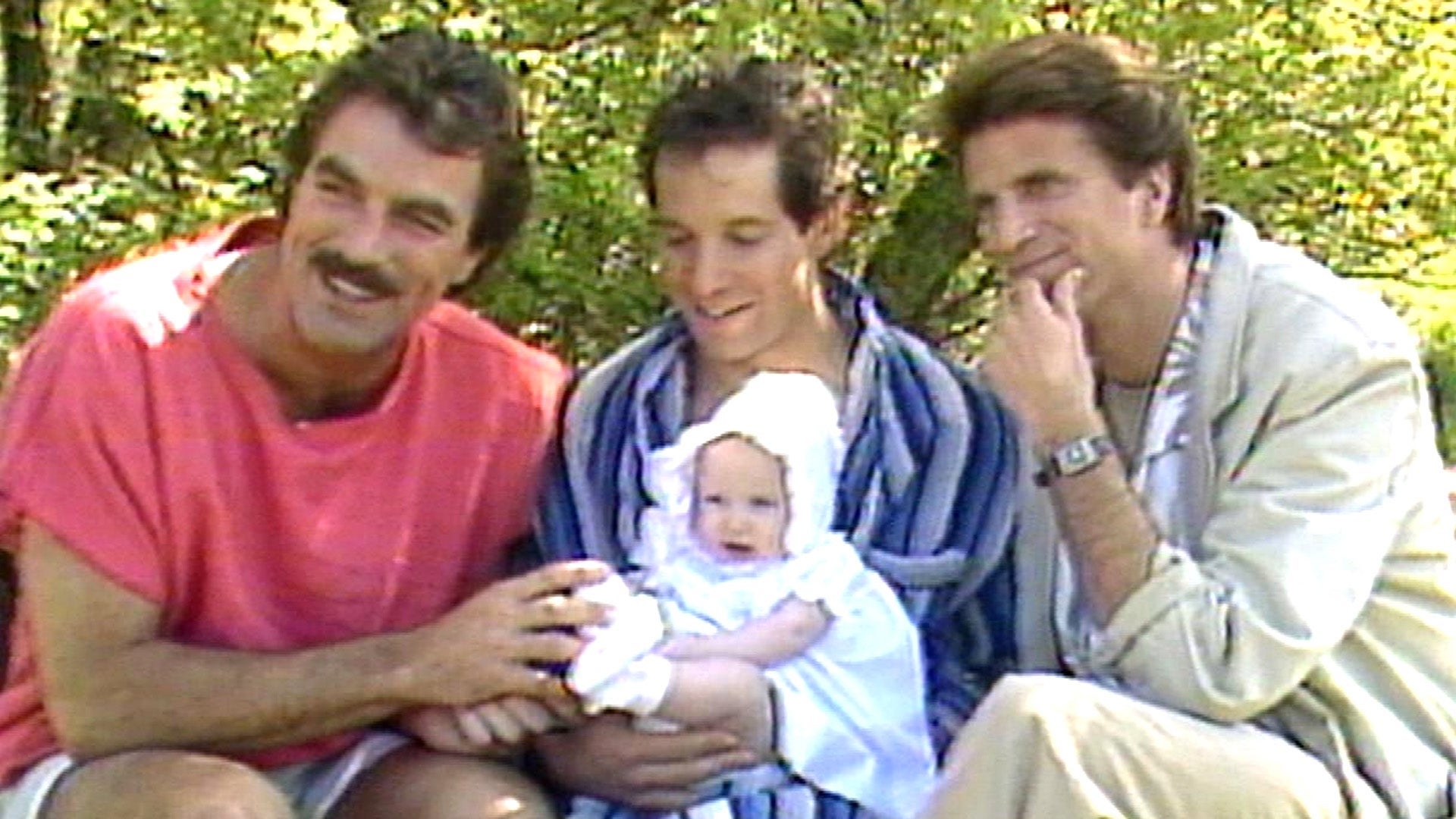 Remembering 'Three Men and a Baby' 35 Years After the Movie Prem…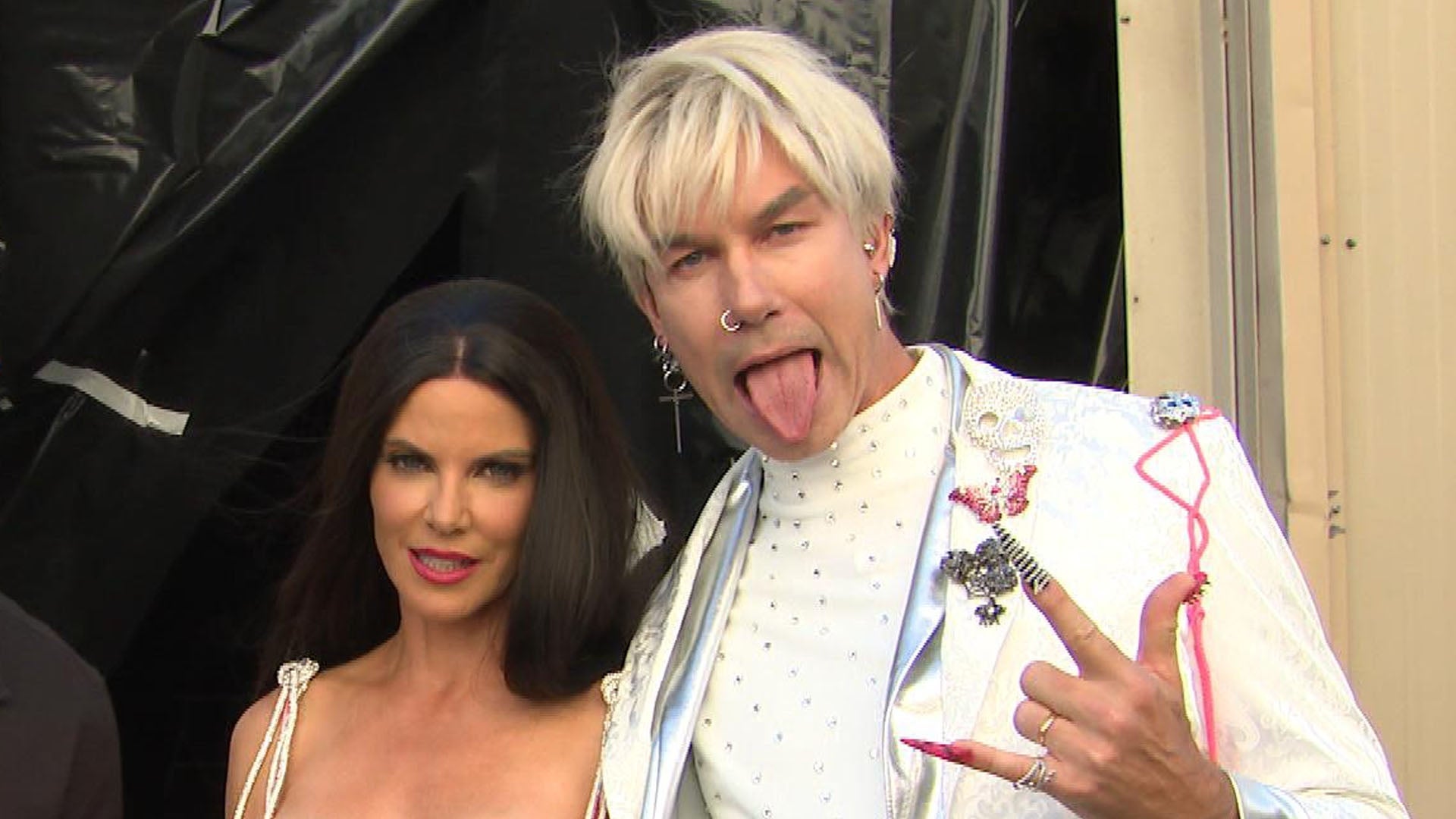 Jerry O'Connell and Natalie Morales Become MGK and Megan Fox for…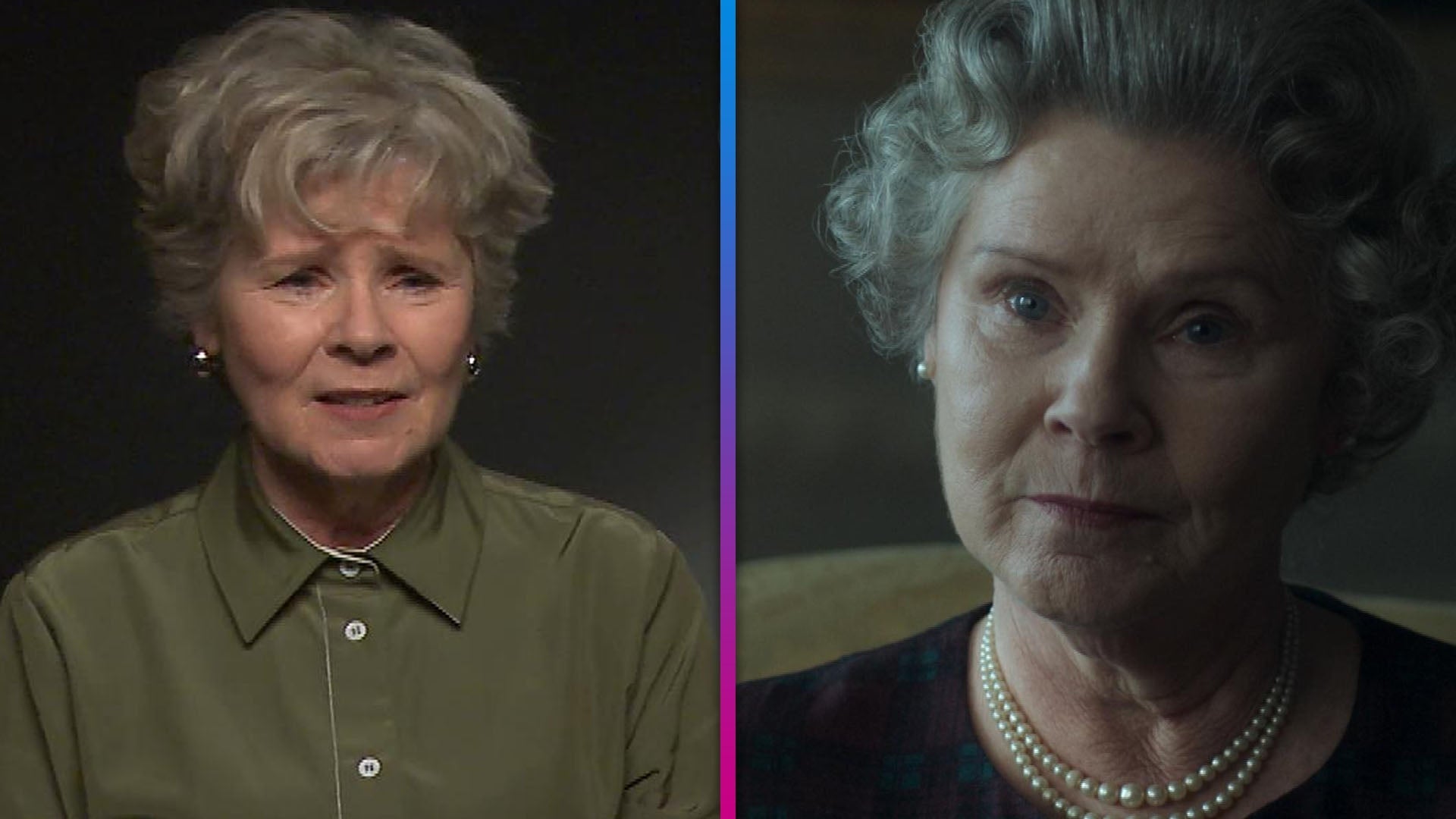 'The Crown's Imelda Staunton on Pausing Season 5 Production Afte…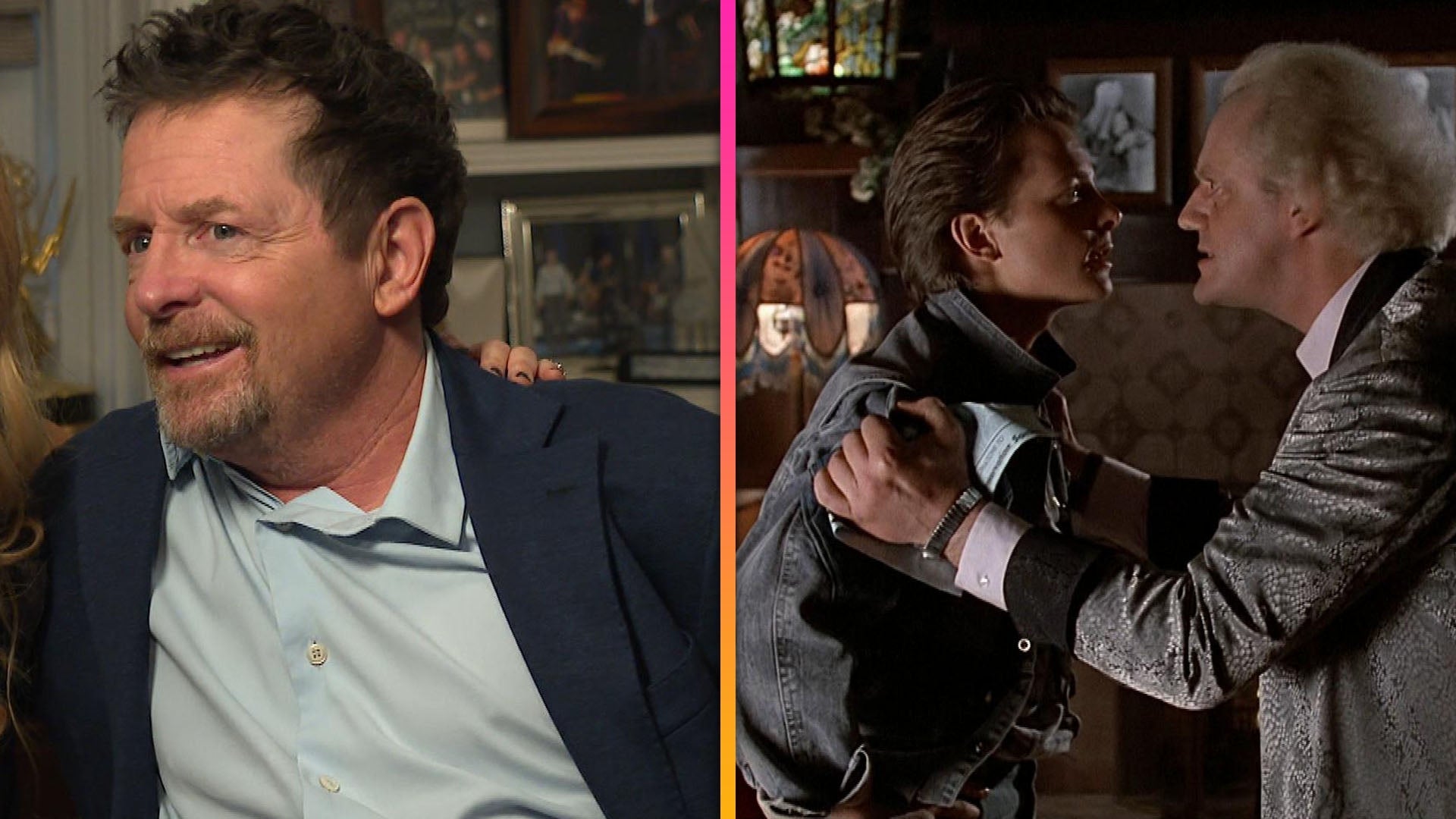 Michael J. Fox and Christopher Lloyd Team Up Again for New 'Back…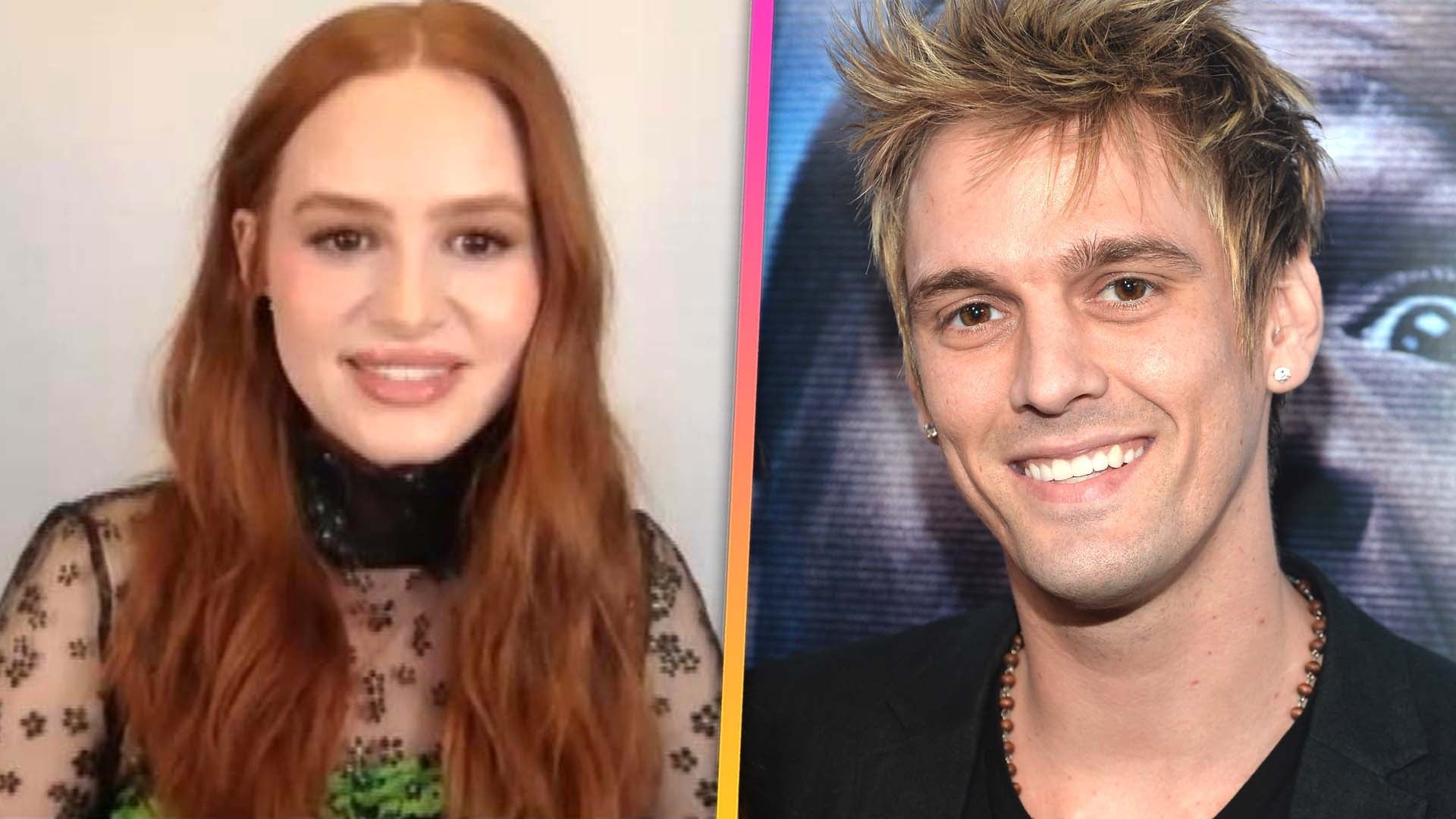 Madelaine Petsch on Aaron Carter and 'Riverdale's Final Season (…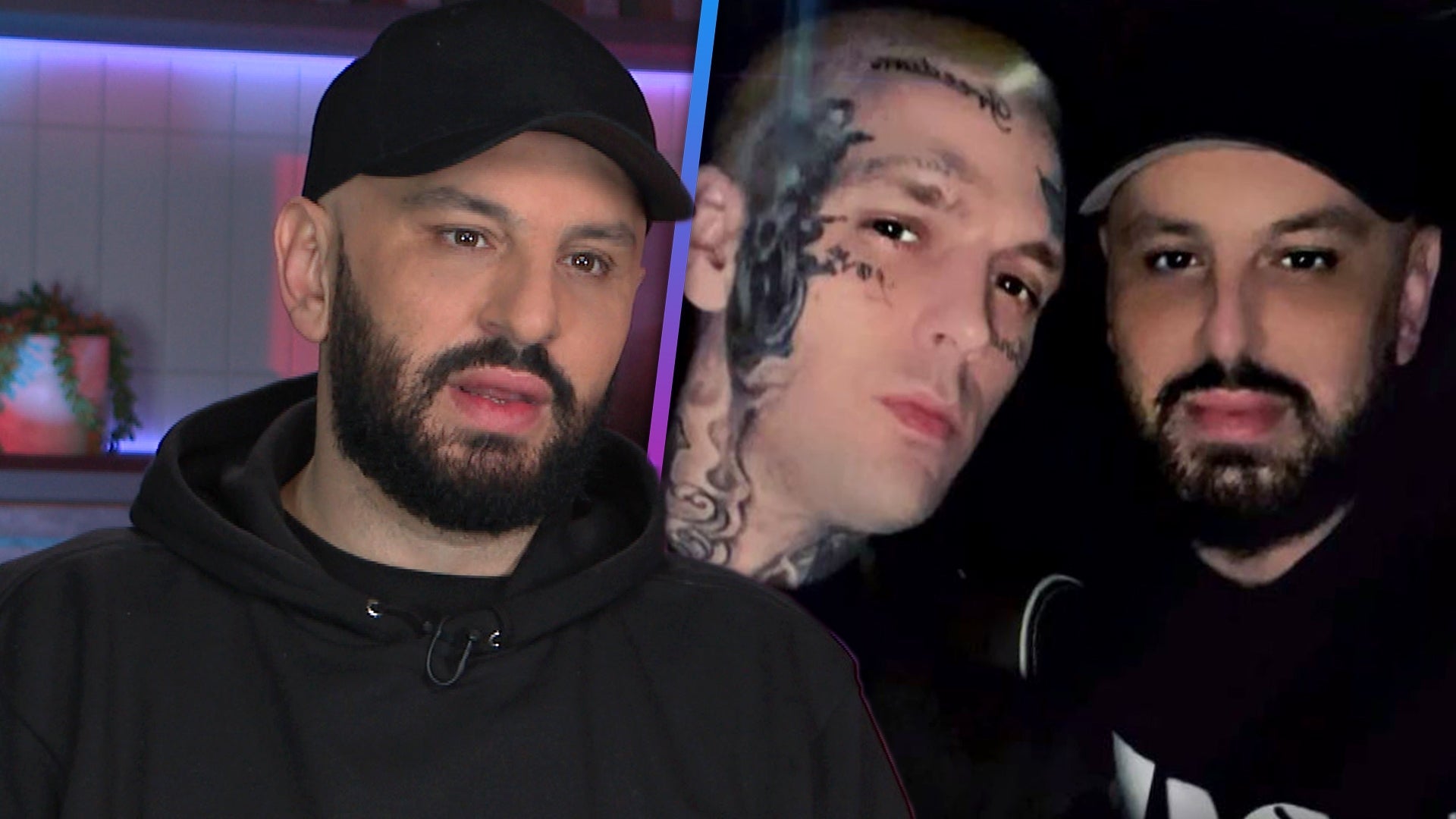 Aaron Carter's Friend Looks Back on Singer's Lonely Last Days (E…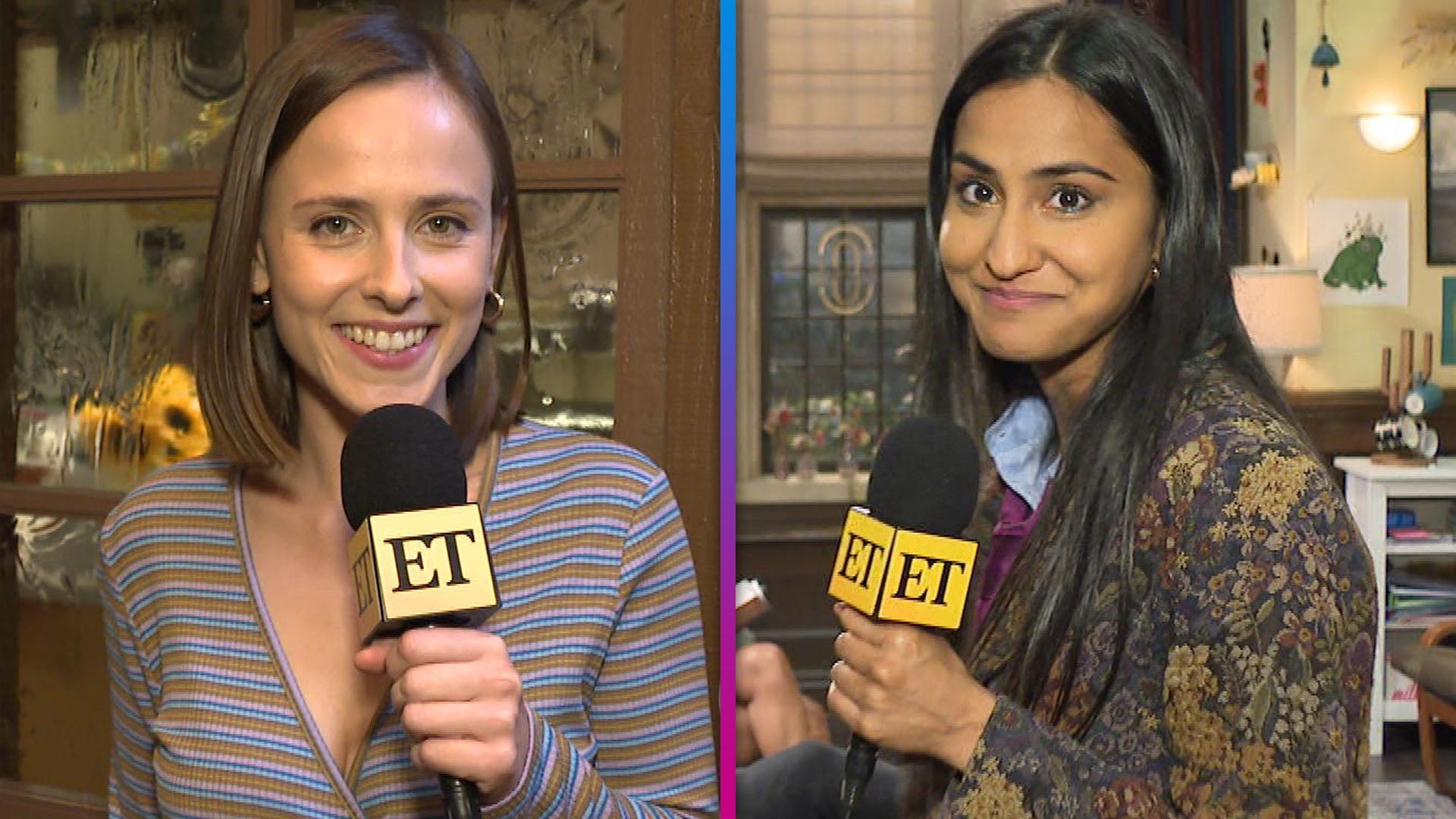 'The Sex Lives of College Girls' Cast Teases 'More Parties,' Fun…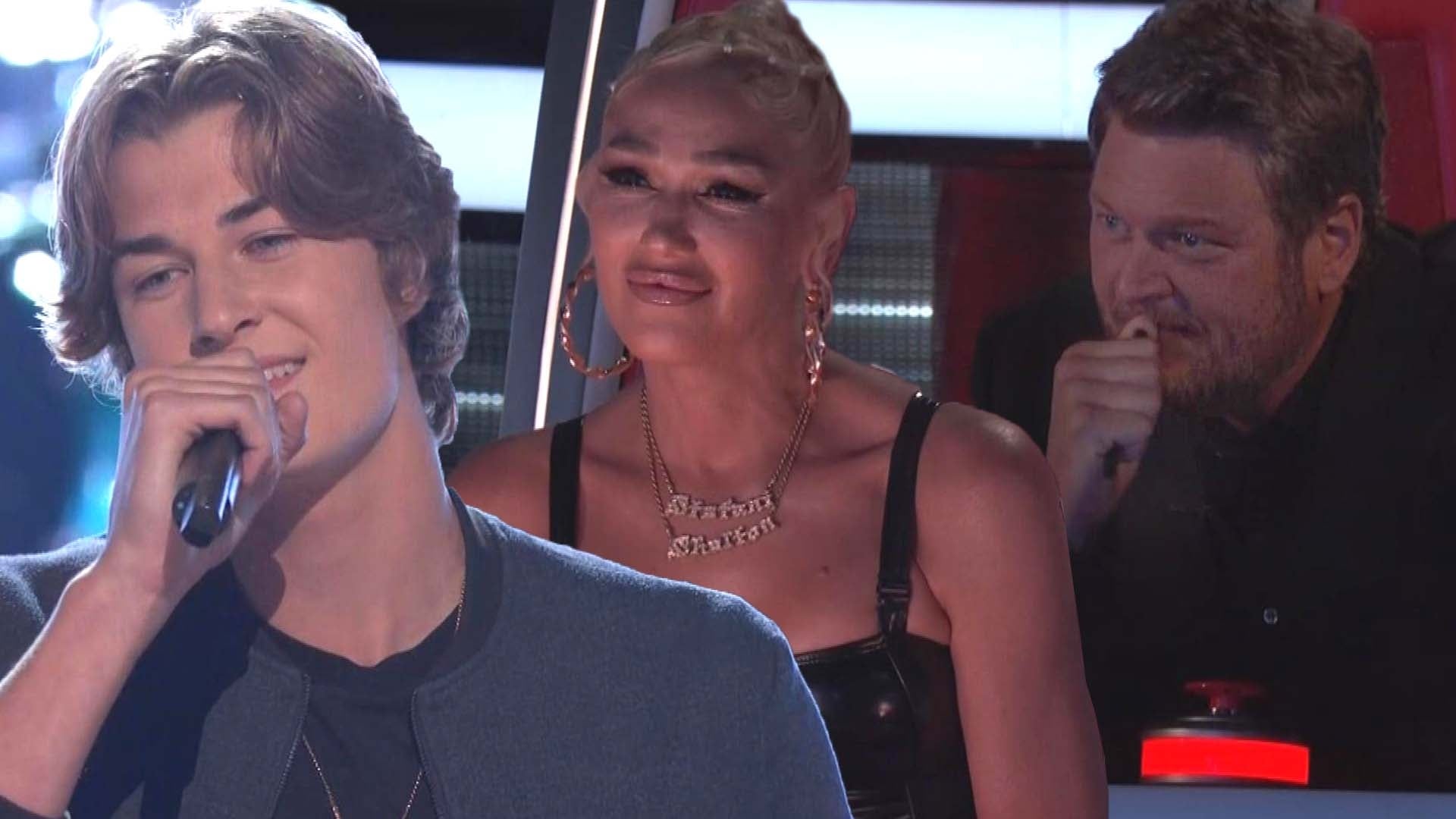 'The Voice': Gwen Stefani Brought to Tears by Blake Shelton's 16…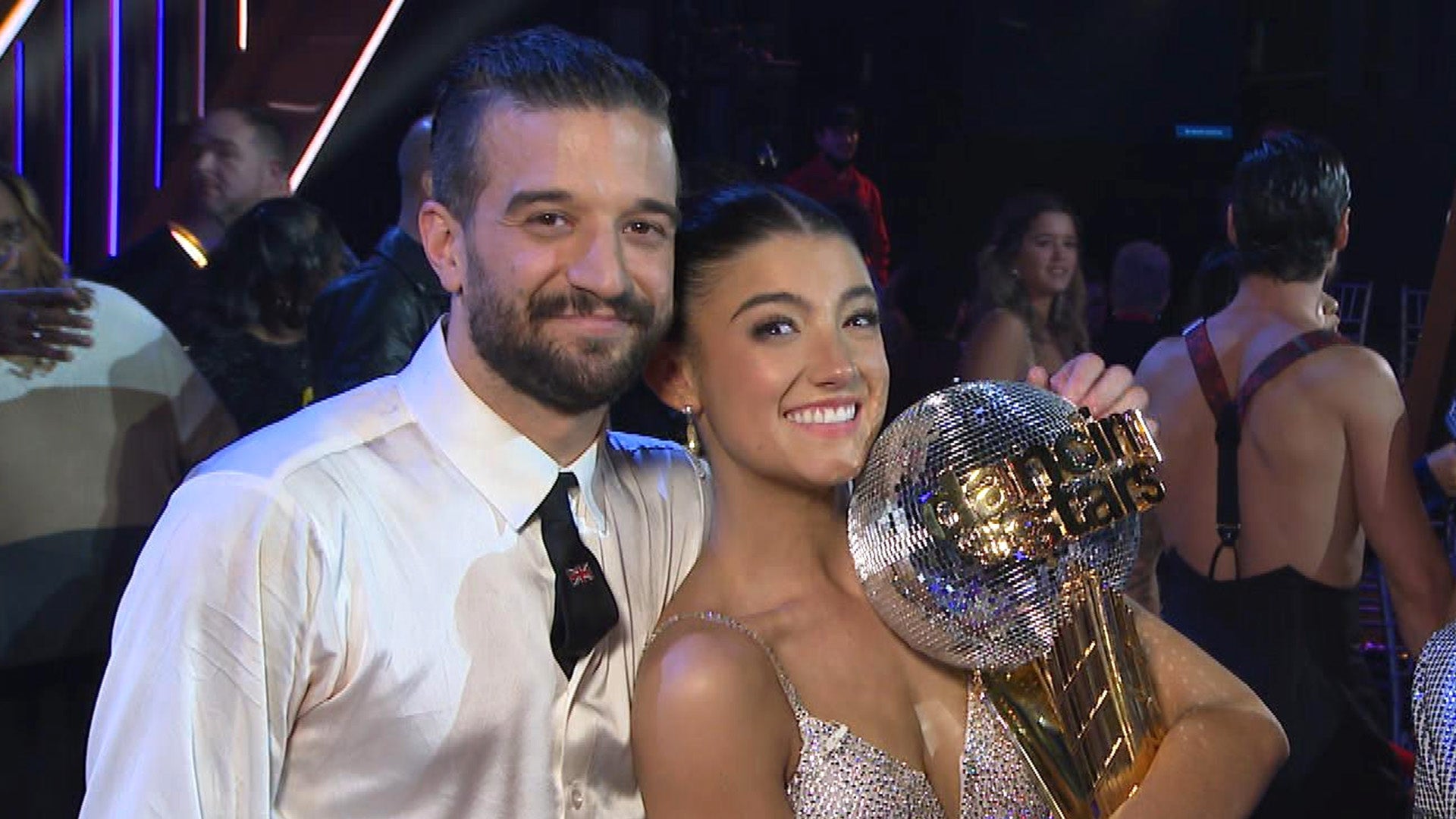 'Dancing With the Stars': Charli D'Amelio and Mark Ballas Shocke…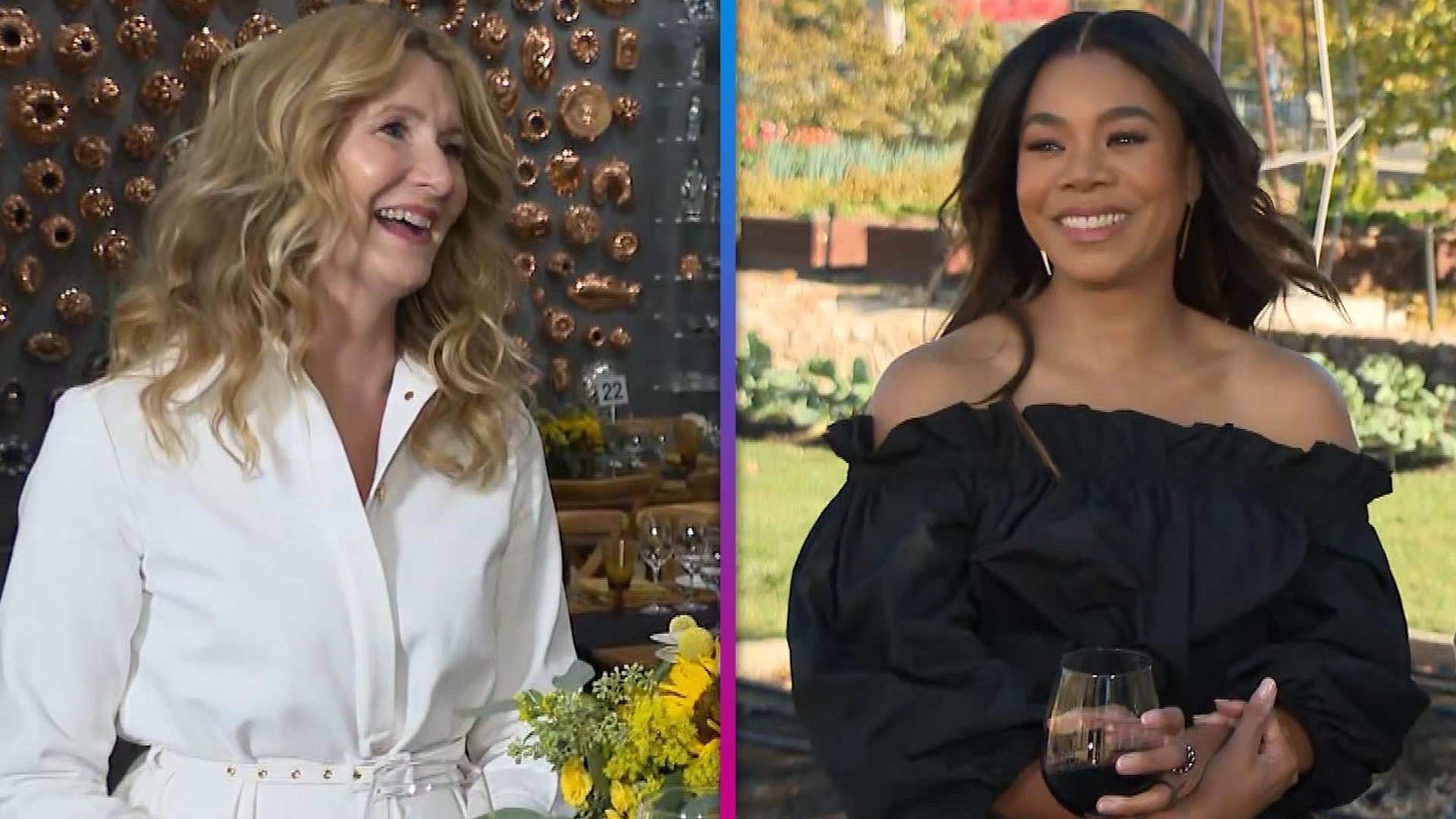 Napa Valley Film Festival: Regina Hall, Laura Dern and Frank Gri…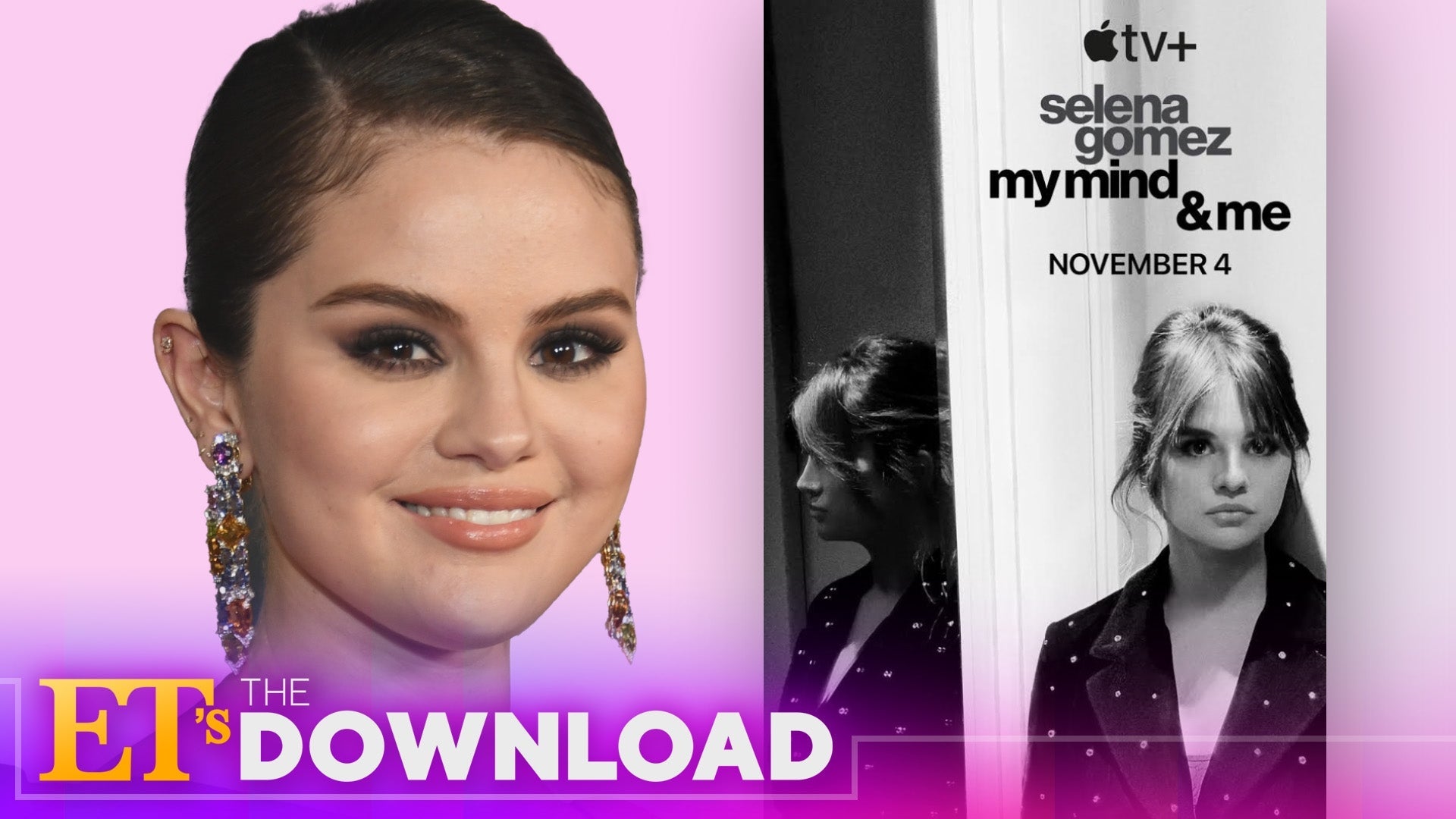 Selena Gomez's Advice to Her Younger Self After 'My Mind and Me'…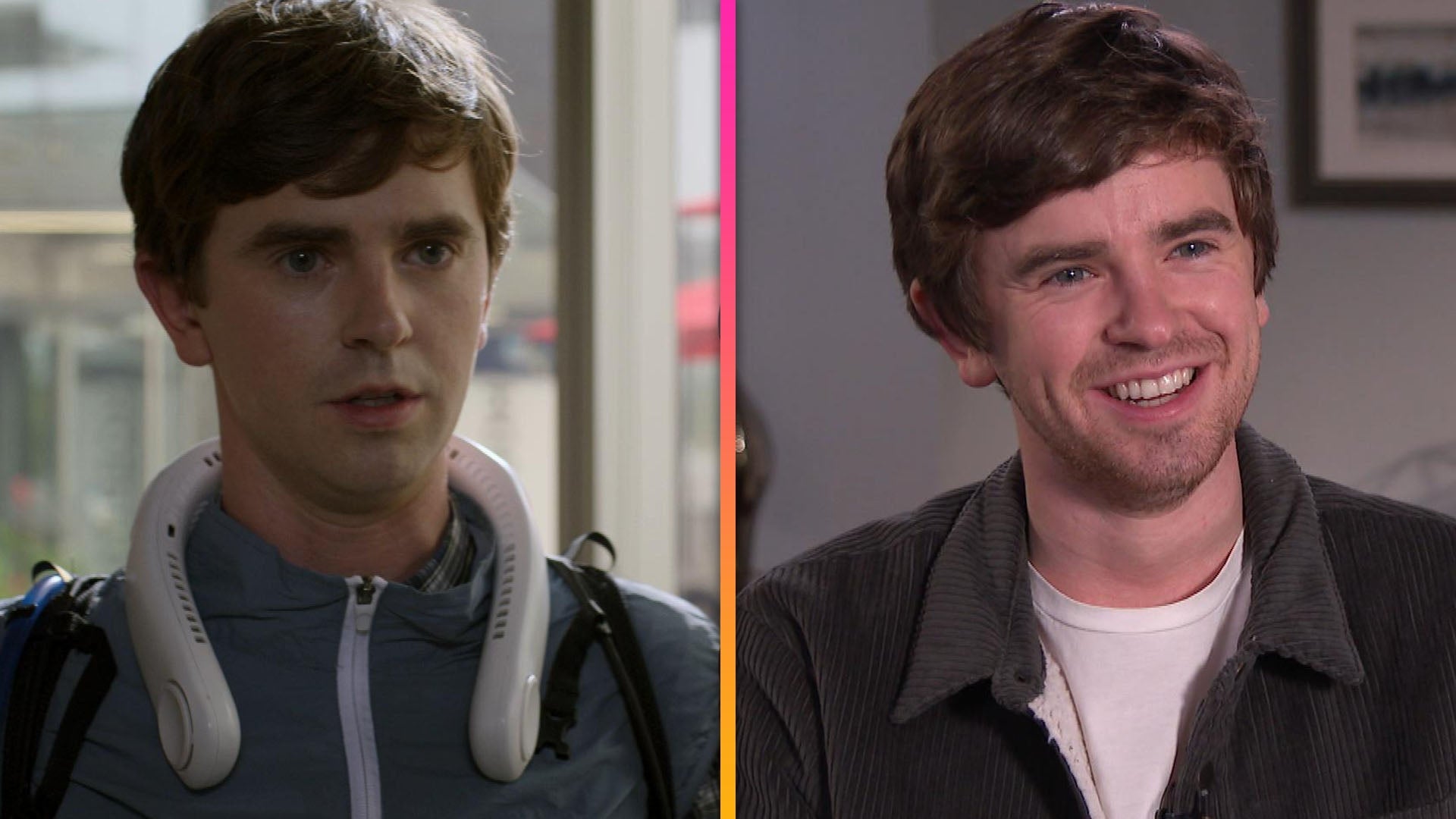 'The Good Doctor's 100th Episode: Behind the Scenes (Exclusive)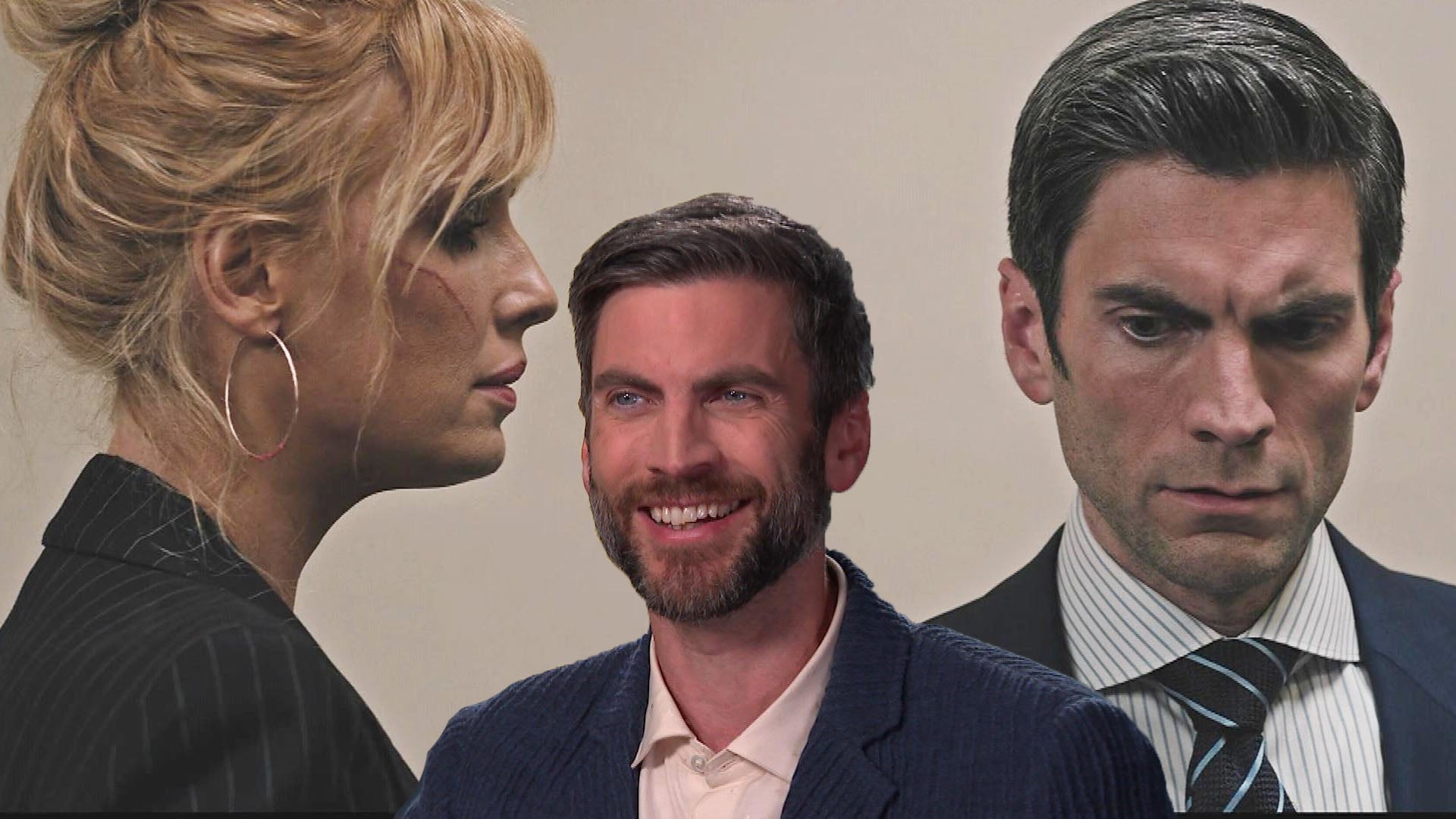 'Yellowstone's Wes Bentley on the Season 5 Clash Between Beth an…
The Masked Singer returned on Wednesday, with exciting performances from a whole new group of performers and some huge new hints! ET followed along throughout the entire show to break down all the biggest moments, best performances and most revealing clues.
This season of Fox's smash hit reality competition series brought back its stalwart panel of celebrity "detectives" -- including Robin Thicke, Nicole Scherzinger, Ken Jeong and Jenny McCarthy -- as well as longtime host Nick Cannon, who are all doing their best to figure out what celebs are under the elaborate costumes before they have to unmask.
Last week's two-night premiere saw three different stars from Group A get the axe -- including The Octopus, Mother Nature, and Pufferfish. Tonight, five new singers will hit the stage in the quest for the Golden Mask trophy -- but one will be saying goodbye and taking it off by the end of the episode.
The fun begins at 8 p.m. ET/PT on Fox, so watch and follow along as we delve into the glorious madness and bizarre, captivating chaos that is The Masked Singer season 6!
Who's Under the Mask?
6:01 PM:
After the guesses are made, the mask has to come off, and it turns out The Octopus is none other than...
... Tyga! The rapper fooled everybody on the panel -- although apparently not Nick.
"One of the biggest stars in hip-hop and I can't believe he's here," Nick says.
Tyga explains that he was inspired to be a part of the show when he saw Lil Wayne as The Robot back in Season 3.
First Impressions and Final Guesses
5:59 PM:
Robin's First Impression: Nelly
Robin's Final Guess: Nelly
Nicole's First Impression: "One of the "Lil"s
Nicole's Final Guess: Nelly
Jenny's First Impression: Steve Harvey (A guess so bad Robin just grabs his stuff and jokingly quits the show.)
Jenny's Final Guess: Kevin Hart
Ken's First Impression: Reggie Bush
Ken's Final Guess: Reggie Bush
It's Time to Vote!
5:57 PM:
Once again, it's everyone's least favorite time -- voting time.
Honestly, it's hard to predict how this vote is gonna go. My money is on either The Mallard or the Dalmatian to get the axe.
After all the votes are cast, Nick reveals The Dalmatian is going home next.
The Banana Split Team Has Big Dreams
5:52 PM:
Well, this is certainly an unexpected delight! The Ice Cream is belting out "A Million Dreams" by Pink, while Banana is playing the piano to accompany her.
This song is admittedly a crowd pleaser that's hard not to love, but the panelists are already crying by the time Ice Cream gets to the first chorus.
This might be the first time I've seen a pairing in which one of the contestants is simply there to play piano, but it adds so much to their stage presence.
If these two don't take home the Golden Mask, it will honestly be a shock.
"What makes the show special is performances like that," Ken says, fighting back years. "It was perfect. Amazing."
Bonus Clue:
After the First Impression guesses are submitted (with the panel feeling a lot of bravado), Nick asks "the obvious question" of whether or not they've worked together before.
"Well, we don't work together all of the time, but I think when we have worked together in the past we've worked really well."
"Well actually, Banana is good by itself," Banana adds.
Panelists' Guesses:
Jenny McCarthy thinks it could be Katharine McPhee and David Foster.
Robin suggests Faith Hill and Tim McGraw.
Nicole says Emma Stone and Ryan Gosling.
Banana Split -- FIRST CLUES!!
5:47 PM:
Banana Split:
- This is the season's duo team-up.
- Banana says, "We're so excited to be here because it's so unexpected.
- Banana says, "Hollywood's a small town, but there are time when it can make you feel small."
- Ice Cream says, "I left school with big dreams, and did what most people do when they get to this city -- I got a day job. Which I quit when I thought I got my big break. Only to have to beg for it back."
- Banana Says, "There's no such thing as an overnight success."
- The clue package takes place at a carnival/fair.
- The Ice Cream plays a Mallet-smacking ring the bell game, with the words "Big Man" written below the bell, and then wins a grey stuffed bunny.
- Ice Cream says, "The key is finding a collaborator who sticks with me through the sweet and the sour. And shares my same lucky dreams."
- Banana says, "It makes every moment that much more delicious."
The Dalmatian Makes the Night 'Beautiful'
5:40 PM:
The Dalmatian opens up his performance with a lot of charisma, coming out of a bank vault door backstage and then walking out onto the main stage for a number that, while not exactly thematically consistent, is very colorful and a lot of fun.
Dalmatian has a clearly practiced and talented flow as he delivers a fun rendition of "Beautiful" by Snoop Dogg and Pharrell Williams.
With some football-tossing back-up dancers and a lot of crowd work, The Dalmatian has all the energy and fun that makes for an often successful Masked Singer contestant.
"That's what I'm talking about!" Nick exclaims. "I definitely know who this is now."
"Who ever he is, he's got it," Nicole says. "That was amazing."
Bonus Clue:
The panelists make their frantic, very hectic First Impression guesses, and then Nick asks The Dalmatian why he went with that costume.
"I always feel like I'm the underdog," The Dalmatian shares. "And tonight, it's gonna be a dog fight. So I had to go with my favorite dog -- the Dalmatian."
Panelists' Guesses:
Robin thinks it could be Nelly.
Jenny suggests I could be Katt Williams.
Ken thinks it could be Reggie Bush.
The Dalmatian -- FIRST CLUES!!
5:36 PM:
The Dalmatian:
- Says, "As a kid, I always visualized my success."
- His clue package takes place in the "Doghouse," which is just a stylized gym.
- Says, "Growing up, there wasn't really a playbook for my game, so I had to make my own."
- He's working out in front of the famous painting The Scream.
- Says, "I remember when I was 12, I saved up money and bought my own gear."
- There's a grey stuffed cat on a table.
- Says, "I just became obsessed with practicing every day. I just wanted to play in the big leagues, and then I met one of the biggest players in the game. And the rest is history."
The Cupcake Shares Her Sweets
5:30 PM:
There's a great, retro Candyland vibe to her performance, which begins with an old-timey radio broadcast and two people in the audience handing out (fake?) ice cream cones.
The setting is perfect for The Cupcake's debut performance if Martha Reeves and The Vandella's "Heatwave" that leaves the panel impressed, but baffled.
"The vocals and the energy you gave, you were adlibbing, you made it your own, you didn't just stick to the script. That was a very confident performance," Robin shares.
Bonus Clue:
After another round of First Impression guesses (that are almost certainly all wrong), Nick asks The Cupcake how she's feeling.
"Well I was supposed to be here with some other sweet things, but now I'm all alone," she shares.
Panelists' Guesses:
Jenny says it could be RuPaul.
Robin agrees that it could be RuPaul as well.
Nicole is going "the opposite direction" and says it could be Roberta Flack or Leslie Jones.
Ken thinks it could be Tina Turner. (It still isn't.)
The Cupcake -- FIRST CLUES!!
5:24 PM:
The Cupcake:
- The clue package takes place inside a diner.
- There's a jukebox and someone presses 1-9-8 and then either a 1 or a 2, but it's hard to tell.
- Says, "Its been a long time since I've been solo. I'm used to sharing a spotlight."
- We see an empty coffee pot filling up.
- We see a bottle of amber liquid marked simply "Whiskey."
- We see a "Caution: Wet Floor" sign.
- Says, "I'm doing The Masked Singer with a real purpose. Sometime I love just got some news about their health."
- We see her getting served a plate of heart-shaped pancakes.
- Says, "Food always makes me feel better, why not dress up like a cupcake to cheer them up?"
- She gets a check with the message "Go Get 'em Girl! -XOXO". The check is numbered 91302, which could represent the LA area code for Calabasas.
- We see a Man in Black doing jump rope in the diner.
The Mallard Goes Country
5:18 PM:
There's a distinct Wild West theme to The Mallard's performance, as he enters the stage from a set of swinging saloon doors.
The song choice amplifies that, as The Mallard delivers an enthusiastic performance of "Save a Horse (Ride a Cowboy)" by Big & Rich. It doesn't quite jive with his elegantly adorned costume, but it's a crowd-pleasing number.
"What a great song!" Nicole yells. "That was unbelievable!"
Ken calls him "the real deal."
Bonus Clue:
After the First Impression guesses are made Nick asks The Mallard what it is like inside his costume.
"Well, normally I don't dress this fancy," The Mallard shares. "But with a face like this, I'm used to disguising it."
Panelists' Guesses:
Robin thinks it could be Garth Brooks.
Jenny says it could be like 30 different country singers.
Ken wants it to be Billy Ray Cyrus.
The Mallard -- FIRST CLUES!!
5:13 PM:
The Mallard:
- Says, "I may be living the high life, with a best-selling book, a platinum album. But that was not always the case."
- Says, "Growing up the way we did, you were always hustling."
- He's riding in a carriage, seating in a leather chair, with a small moose figurine on the arm rest.
- We see him seeing selling worms, and he says, "One of my first businesses was selling worms."
- We see a high heel leather boot in an old-timey Ticket Booth.
- Says he "found the human jukebox on the school bus," and explains how the so-called human jukebox words: "You gotta put a quarter in my armpit, and then I can sing."
- Says, "Girls really liked the entertainer on the bus."
- He's holding a framed photo of Chris Pratt, which also says BFF."
The Queen of Hearts Was Born to Slay
5:10 PM:
The number opens with three Men in Black with giant mallets hammering on a giant crystal heart, until it turns red. Then, The Queen of Hearts emerges from the back of the stage, and stuns.
The creatively costumed contestant has a delicate yet beautifully balanced voice which lends itself well to her cover of Lady Gaga's "Born This Way."
As a side note, the live audience's absolutely inexplicable reaction shots have been greatly missed, and it's fantastic that they get to have an audience back.
"What a way to open the show!" Jenny shares.
"Girl, you came out fighting and swinging!" Nicole says.
Robin says he thinks this is just the beginning of what Queen of Hearts has to show us.
Bonus Clue:
After submitting their First Impression Guesses, the Queen of Hearts explains why she chose this costume.
"I just feel like the world is just so noisy, so I'm here to be a big ol' blasting, blaring megaphone of heart," she shares.
Panelists' Guesses:
Nicole says Britney Spears.
Jenny suggests Fergie.
Ken thinks it could be Renee Zellweger.
Queen of Hearts -- FIRST CLUES!!
5:05 PM:
Queen of Hearts:
- Nick intros the package saying, "Let's see why she dreamed of this day, and her story may be a clue itself."
- Says, "They say, if you follow your heart, it's gonna lead you on some amazing adventures."
- She speaks with a hint of a southern accent, but it's unclear if she's just changing her voice.
- There's a clear Wizard of Oz vibe to the setting on her clue package.
- There's a clock set to 11:00.
- There's a man in a Tin Man mask who hands her glass bottle that she drinks out of.
- Says, "I'm pretty excited to do stuff on this stage that I never thought I would do."
- Says, "I have spent my entire life learning how to champion my own heart."
- She says she "left home" when she was "pretty young" and that it was "definitely scary at times."
- We see a classic-style ghost float by.
- Says, "I was determined never to look back. I feel grateful for the hardships I've overcome. Because they made me who I am."
- We see a framed photo of Hilary Swank with the letters BFF under it.
- Says, "All of our hearts are destined to be broken. It's what we do with the pieces that make us extraordinary."
Nick Is Embracing Having the Crowd Back
5:02 PM:
With the live audience back, host Nick Cannon is really turning up the theatricality.
The tux-clad host enters the studio with a massive cape trailing behind him before taking the stage and stepping out looking perfectly ready for a black tie gala.
Group B Is Here!
5:01 PM:
We've already seen Group A hit the stage twice - - this week, we're seeing a whole new slate of costumed contestants!
Tonight, we're gonna see The Mallard, the season's duo-couple Banana Split, the Queen of Hearts, The Cupcake and the Dalmatian!

Check out the gallery below for a look at every single contestant who has ever had to "take it off" over the past five seasons of the show!
Related Gallery
RELATED CONTENT:
'Masked Singer' Season 6: Best Songs & Biggest Clues From Night 2!
'Masked Singer' Season 6: Pufferfish Gets the Hook in Night 2
'The Masked Singer': Season 6 Clues, Spoilers and Predictions
'Masked Singer' Season 6 Premiere's Best Performances & Biggest Clues