TV
'The Masked Singer' Season 6: The Wildest Performances and Biggest Clues of Week 4!
By
'The Masked Singer' Judges Tease Season 6 Changes (Exclusive)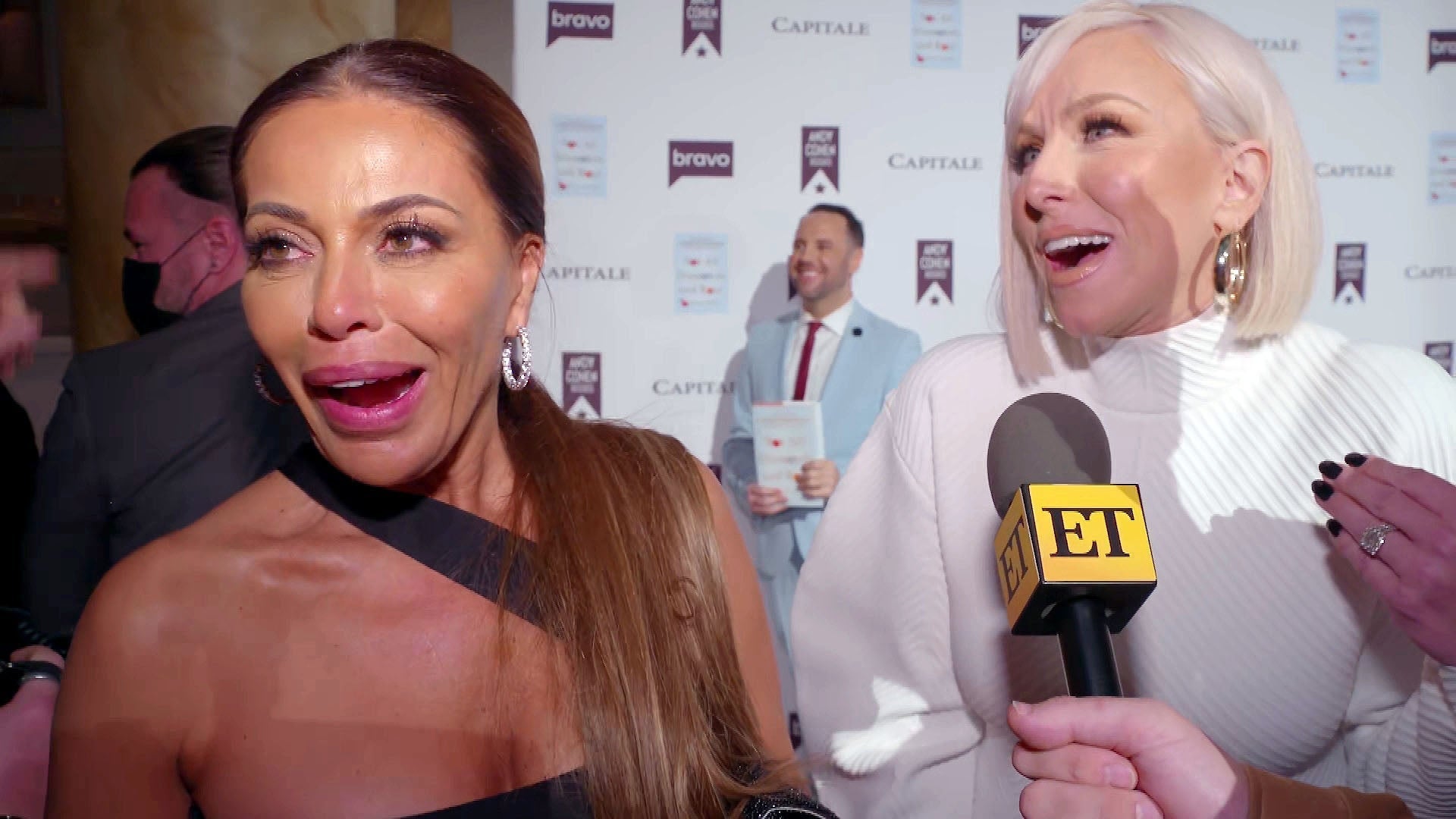 'RHONJ' Stars Tease Season 12 as 'Best Yet' (Exclusive)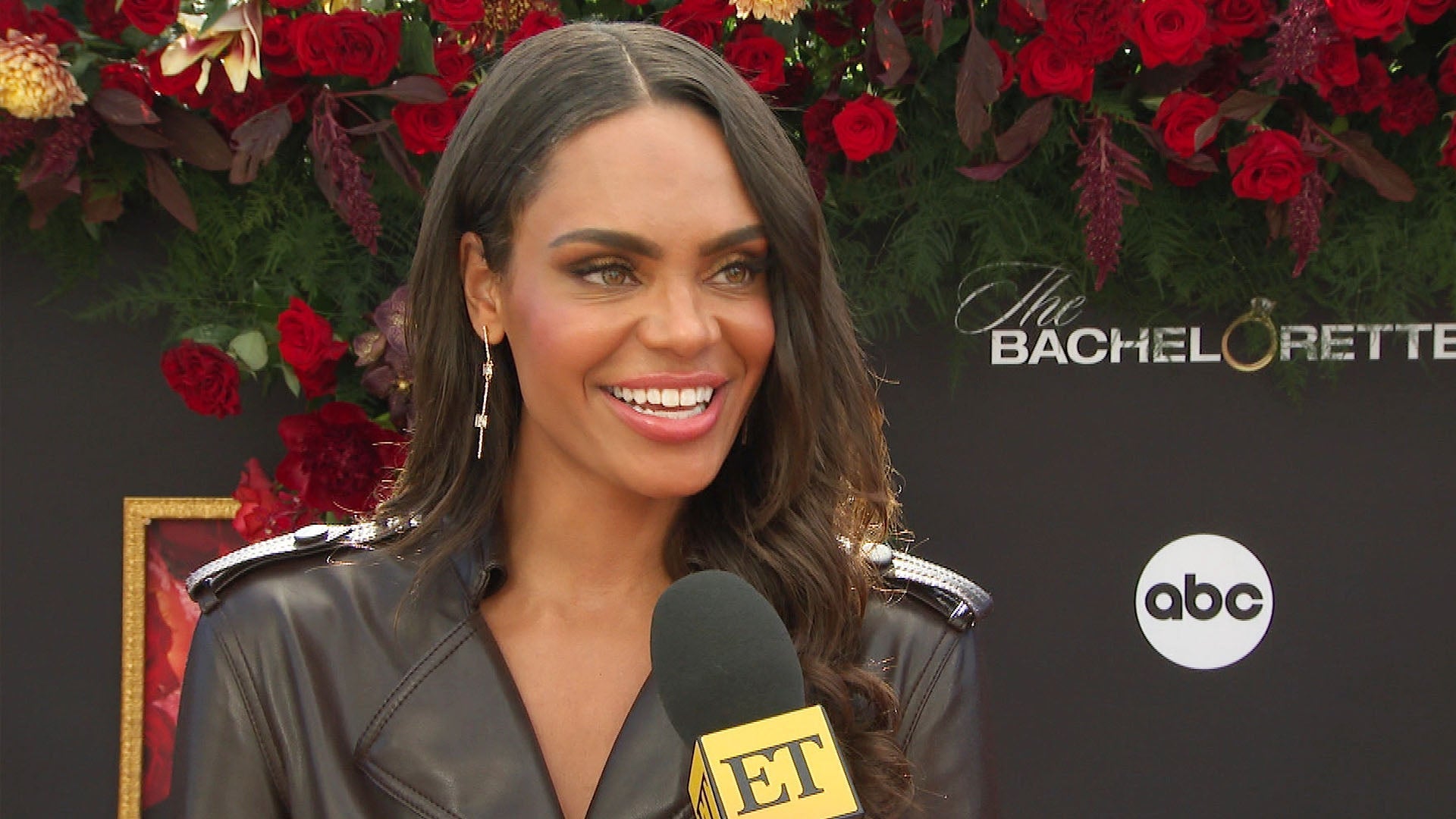 'The Bachelorette': Michelle Young and Hosts Tayshia & Kaitlyn T…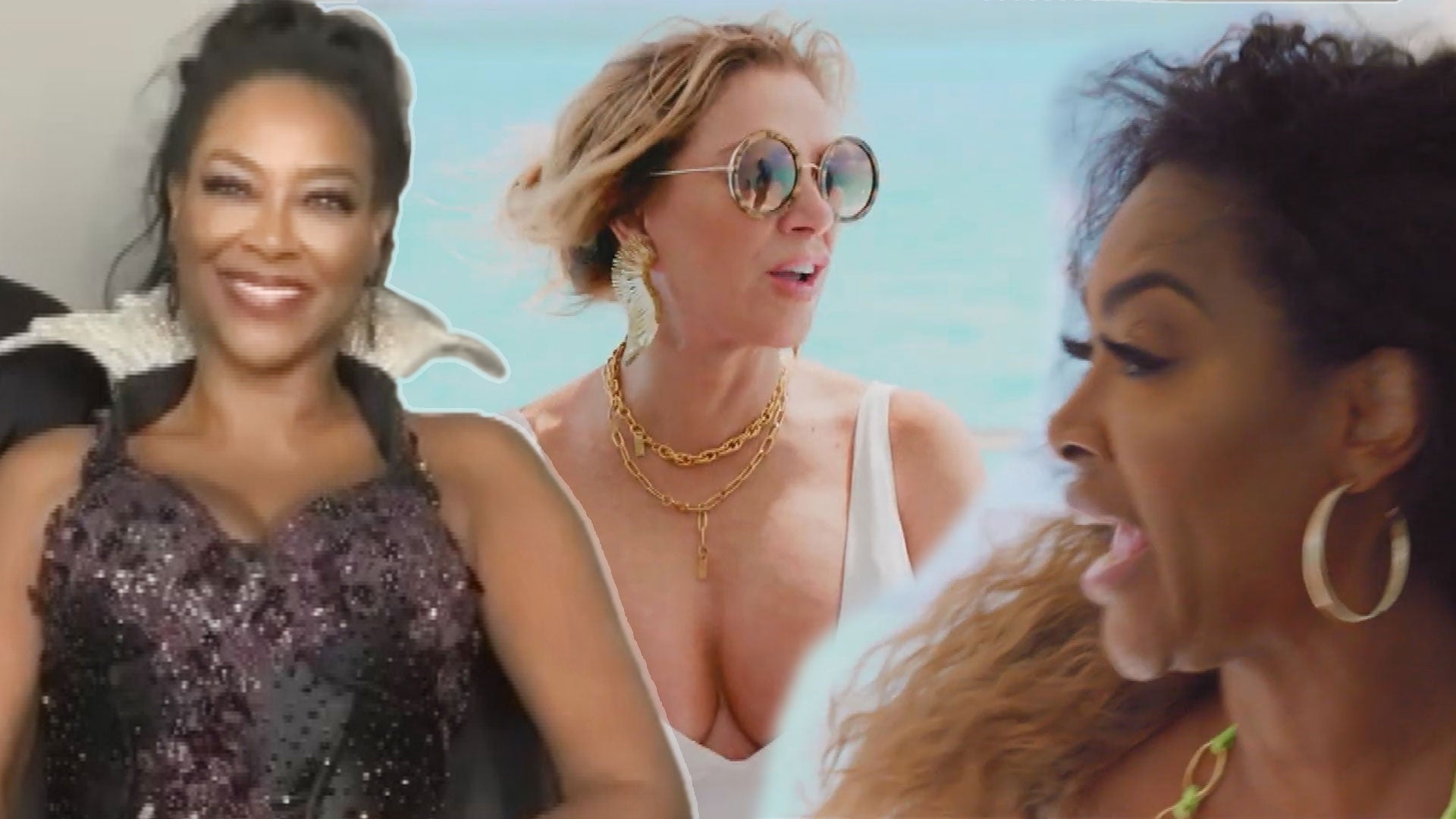 Kenya Moore Explains Her 'Real Housewives Ultimate Girls Trip' F…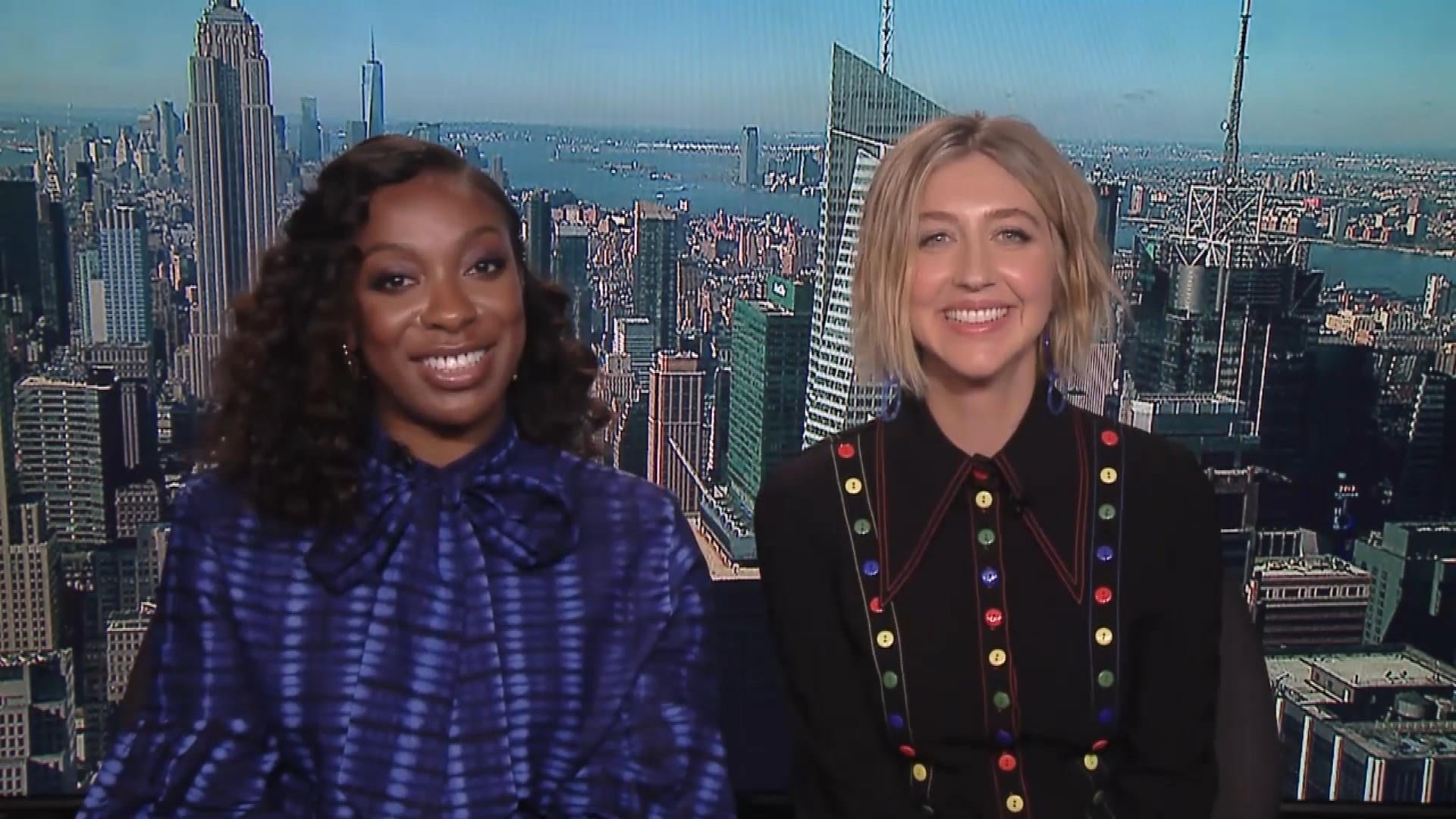 'SNL's Ego Nwodim and Heidi Gardner Tease Season 47 (Exclusive)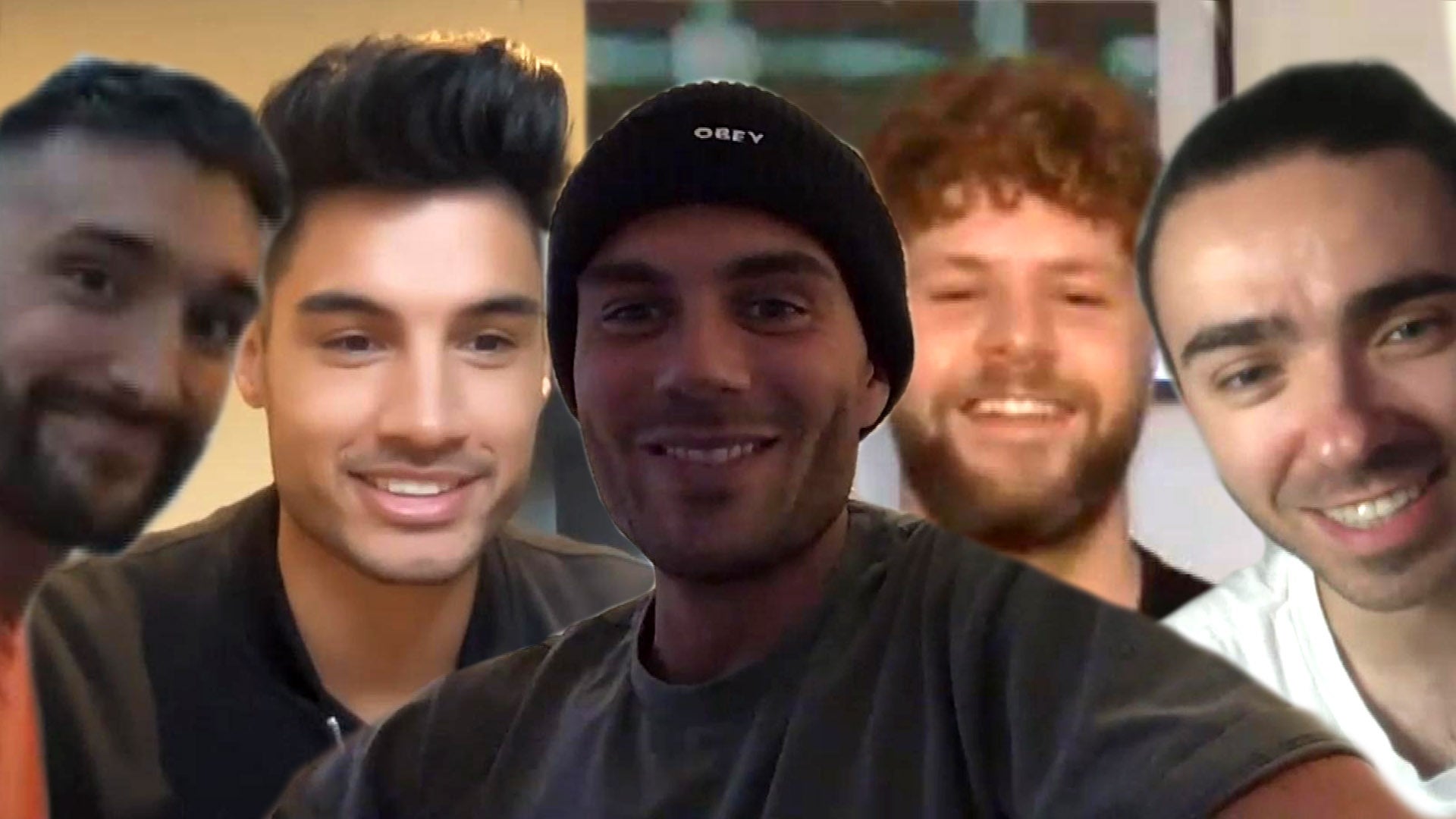 The Wanted Tease Reunion Tour and First New Single in Seven Year…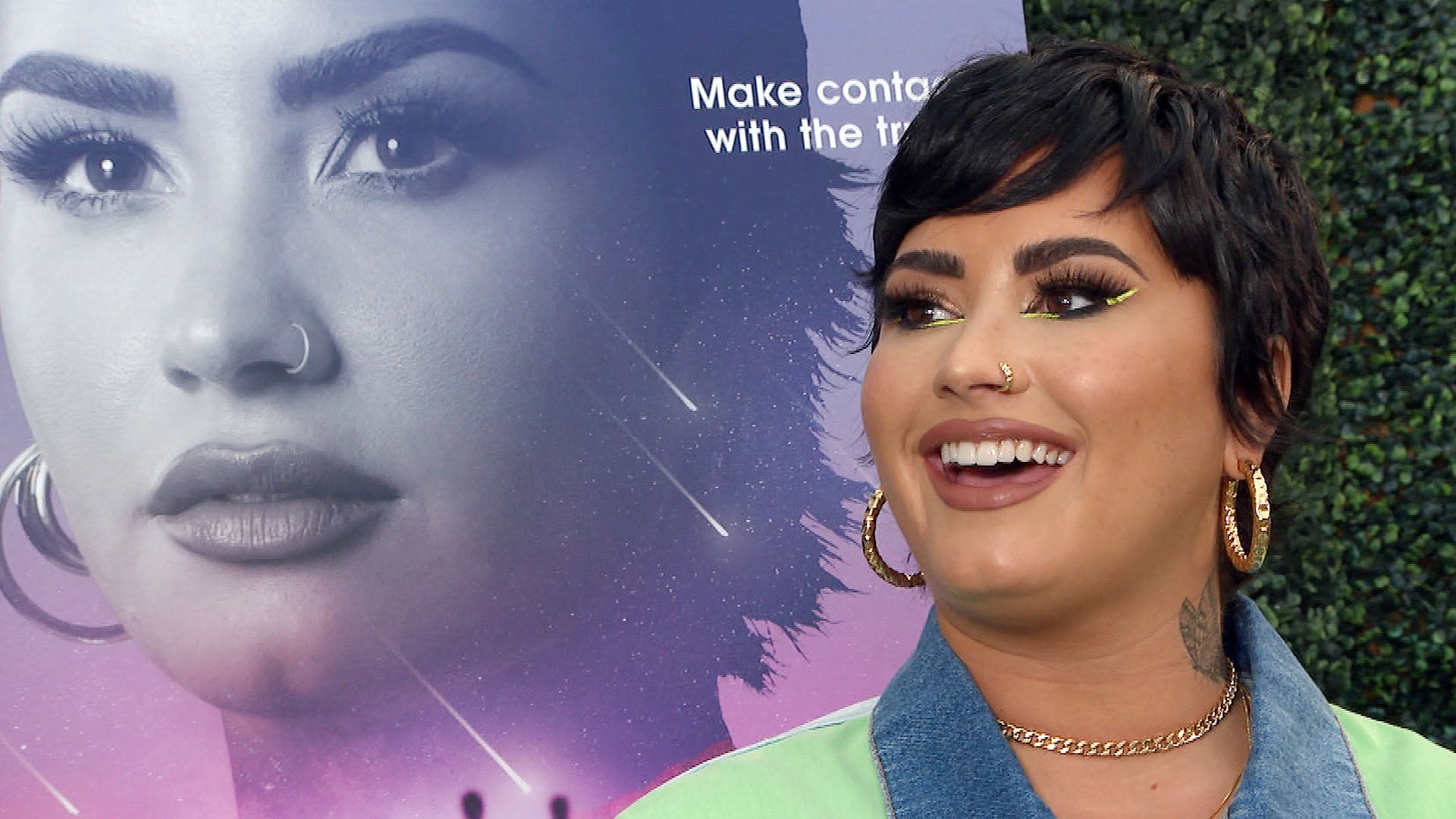 Demi Lovato Says Aliens Are Looking Out for the Singer's Best In…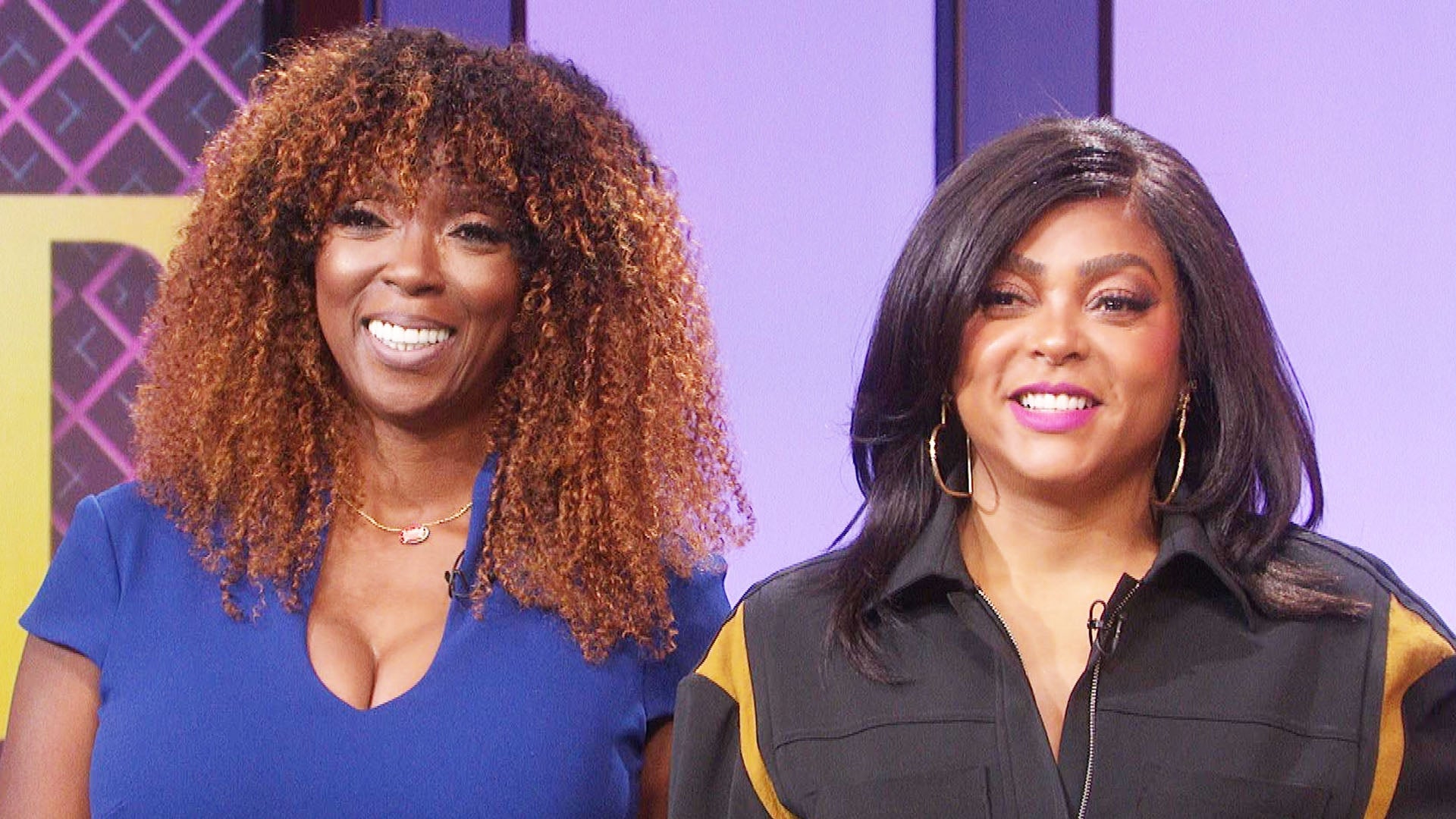 Taraji P. Henson and Tracie Jade Tease Season 2 of 'Peace of Min…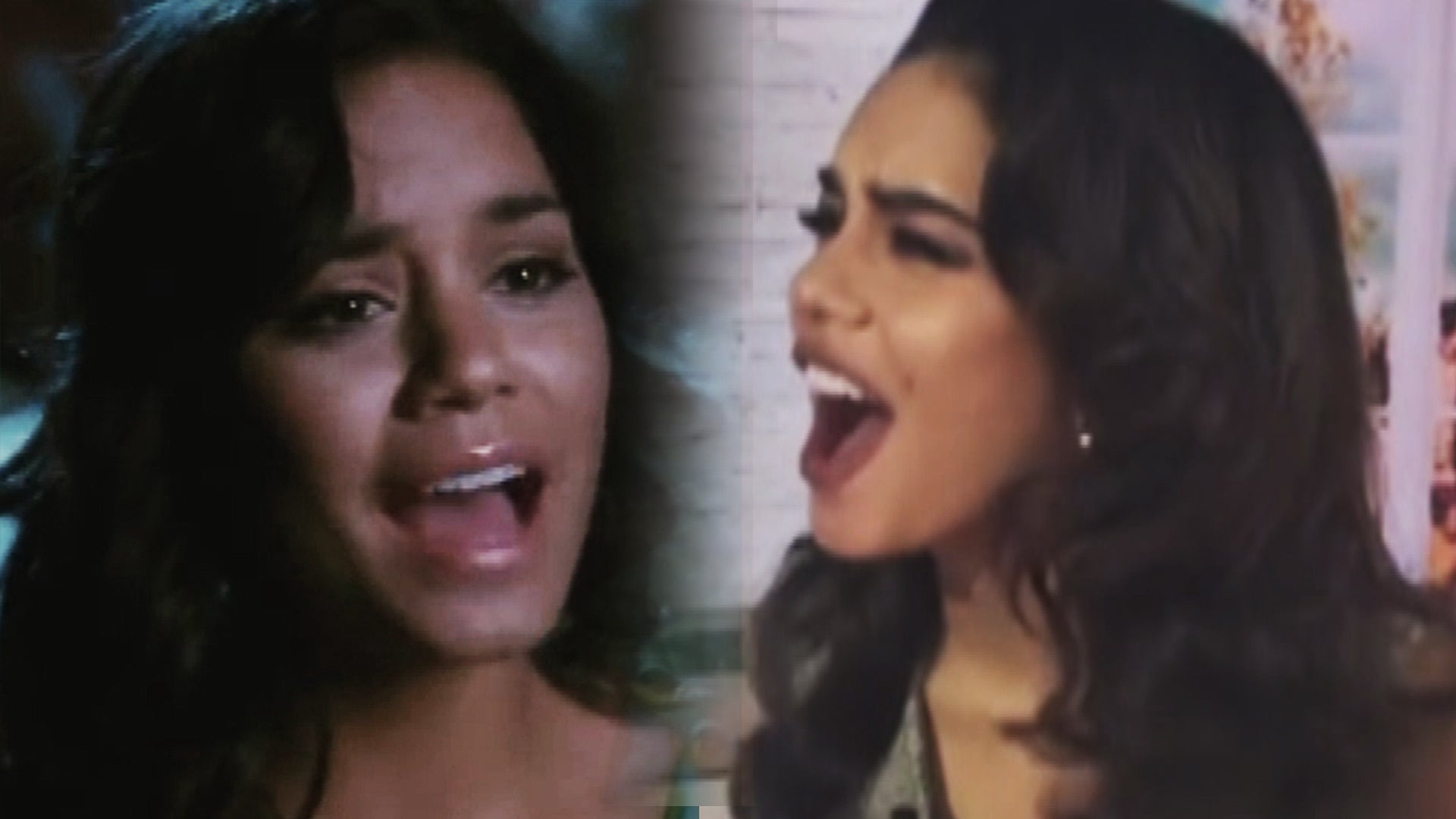 Vanessa Hudgens Reenacts 'High School Musical' Performance on Ti…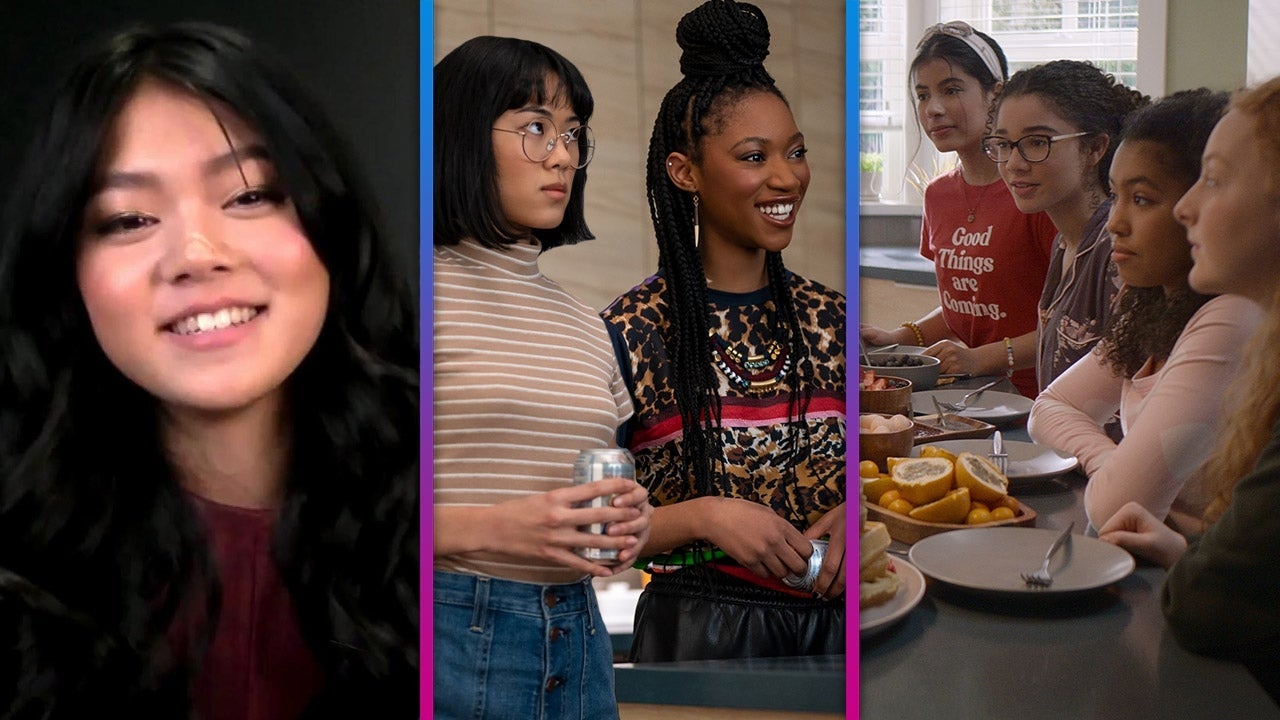 'The Baby-Sitters Club' Season 2: Cast Reacts to Biggest Spoiler…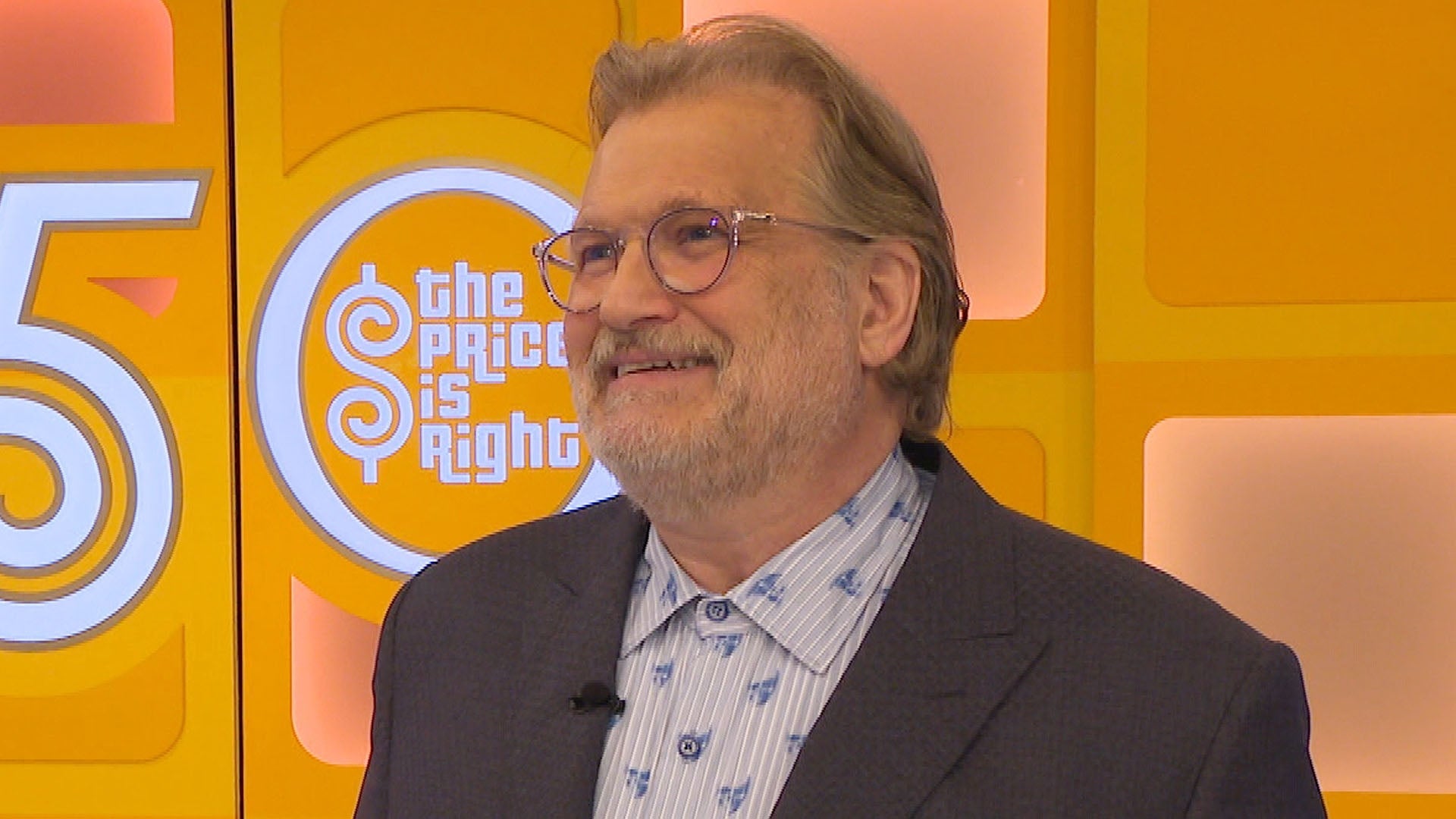 'The Price Is Right' Season 50 Primetime Special Sneak Peek (Exc…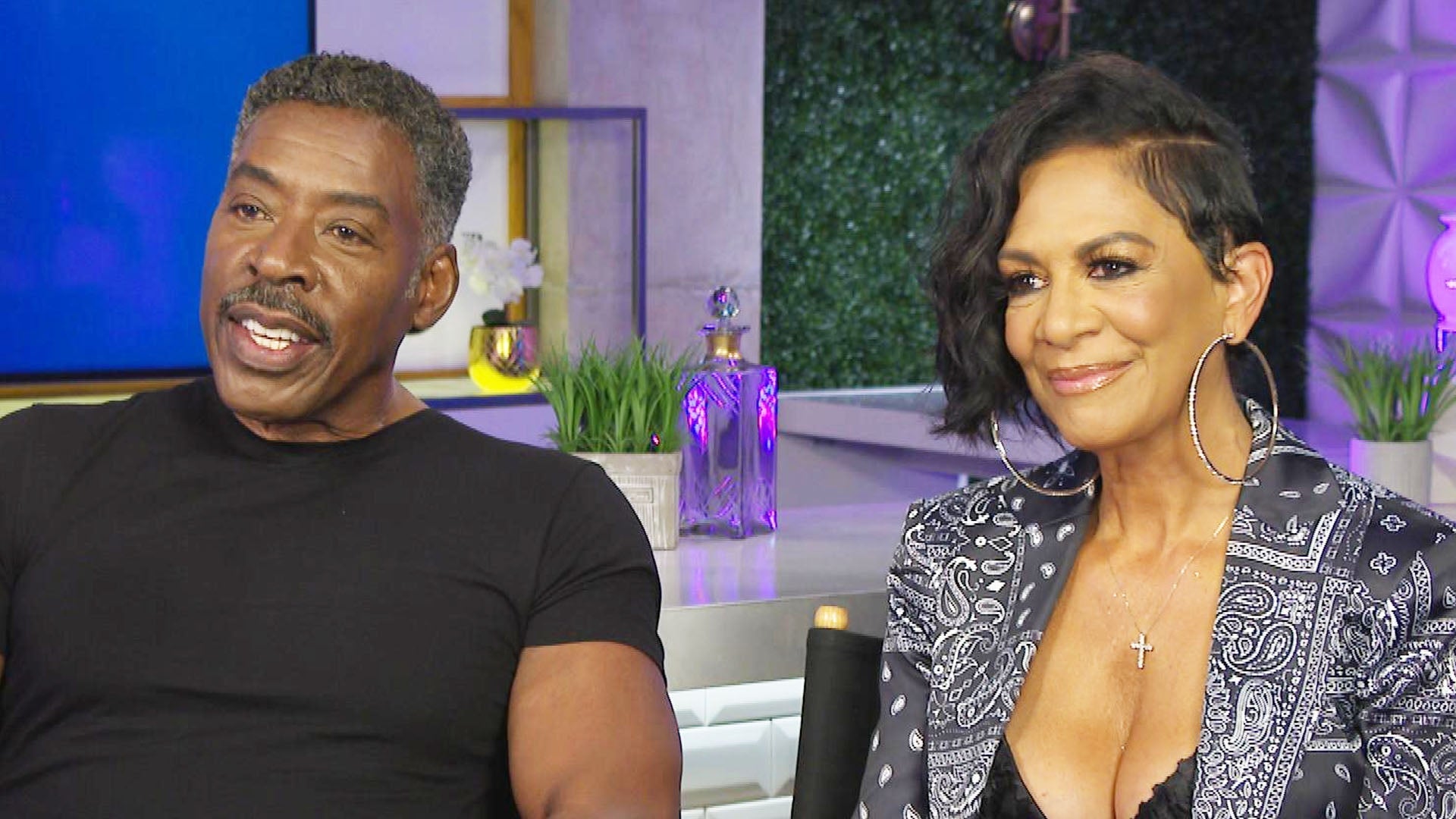 Sheila E. and Ernie Hudson Preview 'The Family Business' Season …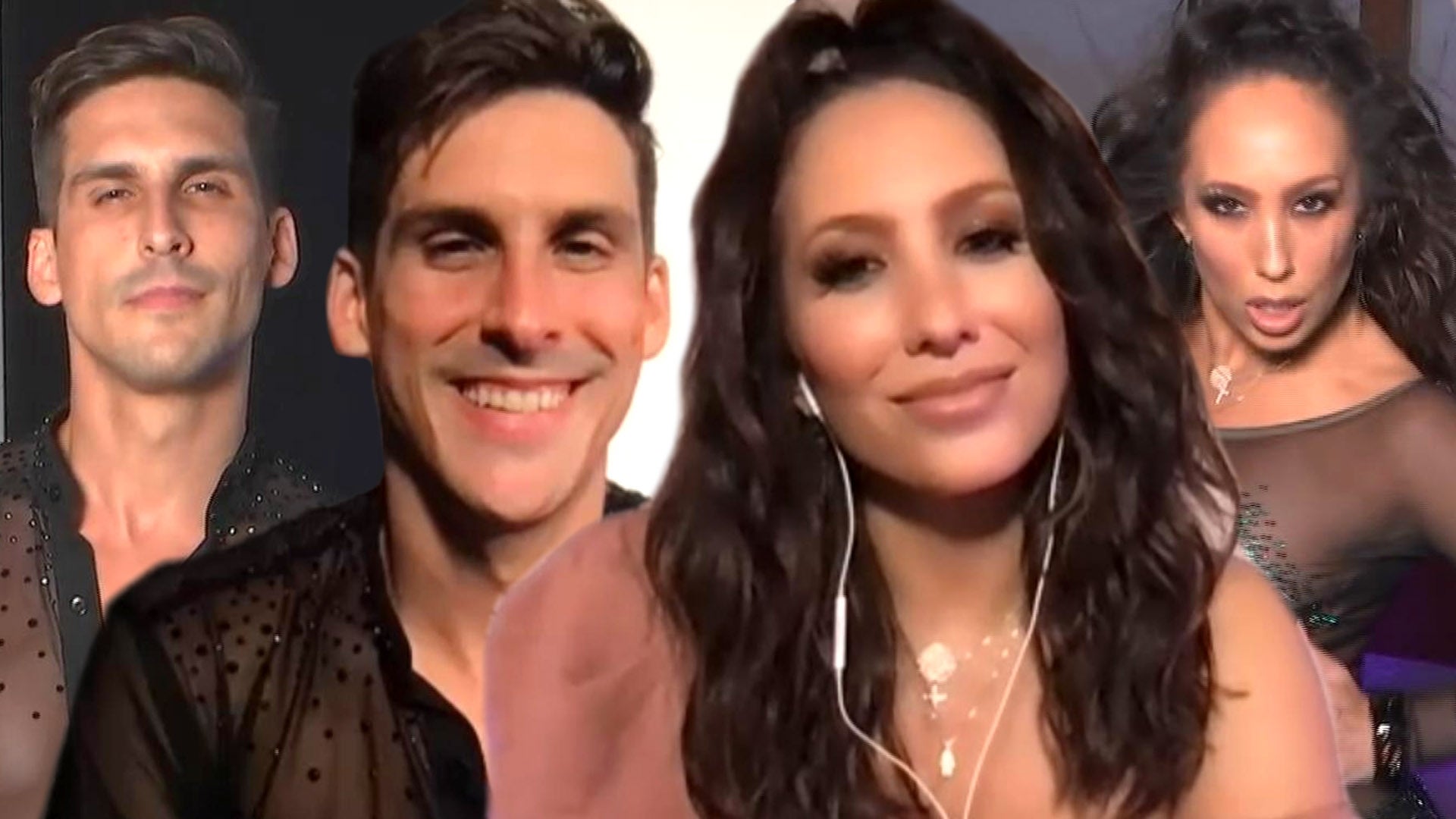 'DWTS': Cody Rigsby and Cheryl Burke Talk Judges' Scores After D…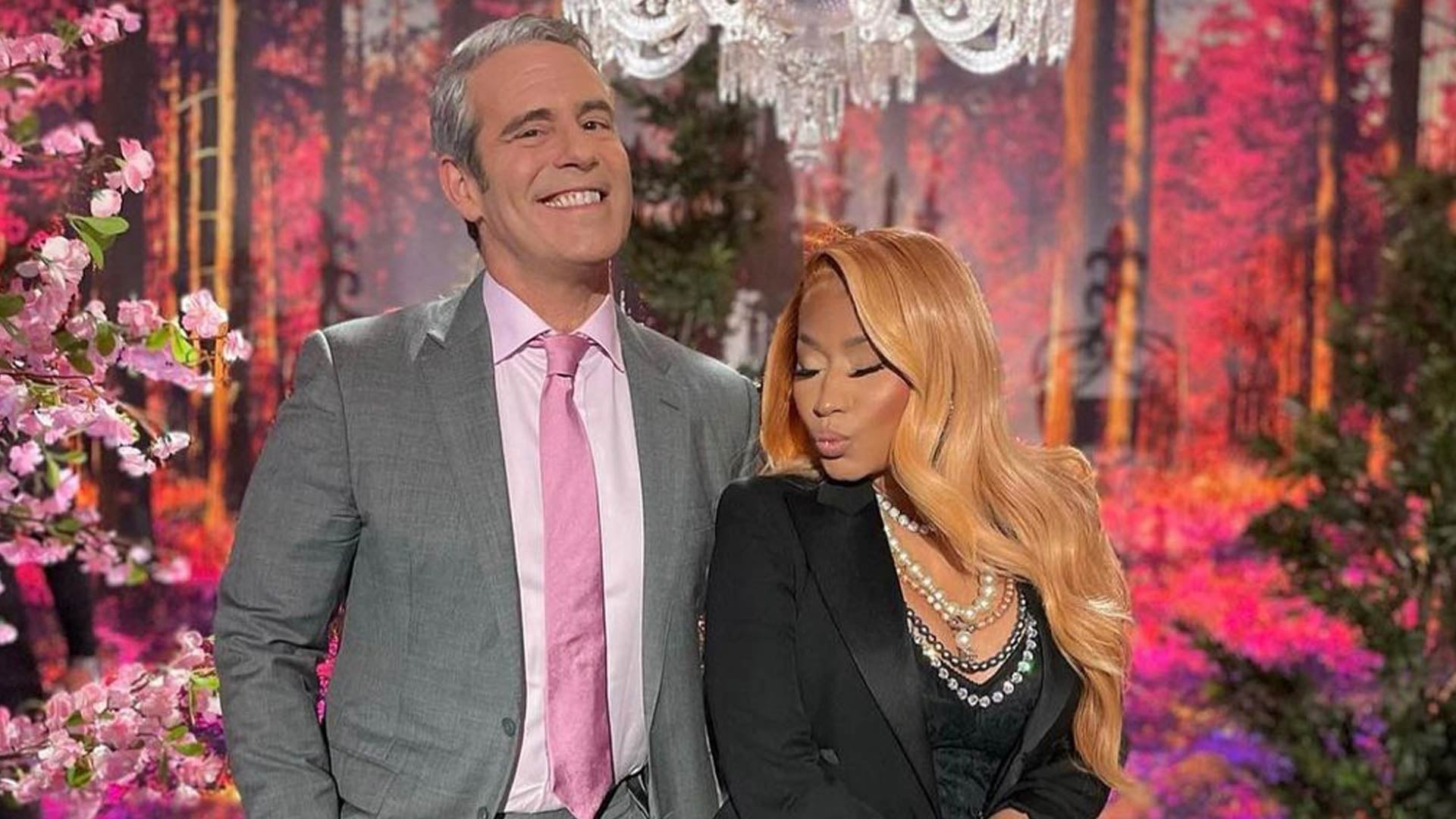 Nicki Minaj Makes Surprise Appearance at the 'Real Housewives of…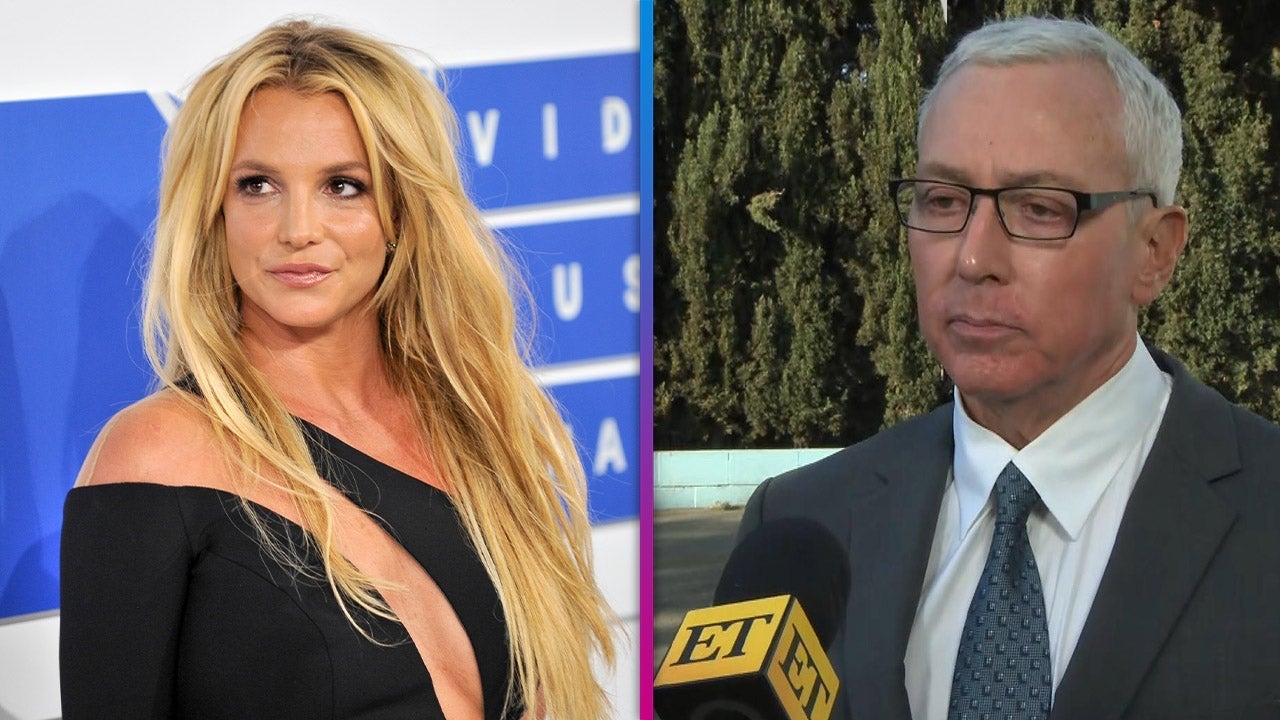 Dr. Drew Explains Britney Spears Conservatorship Changes and Wha…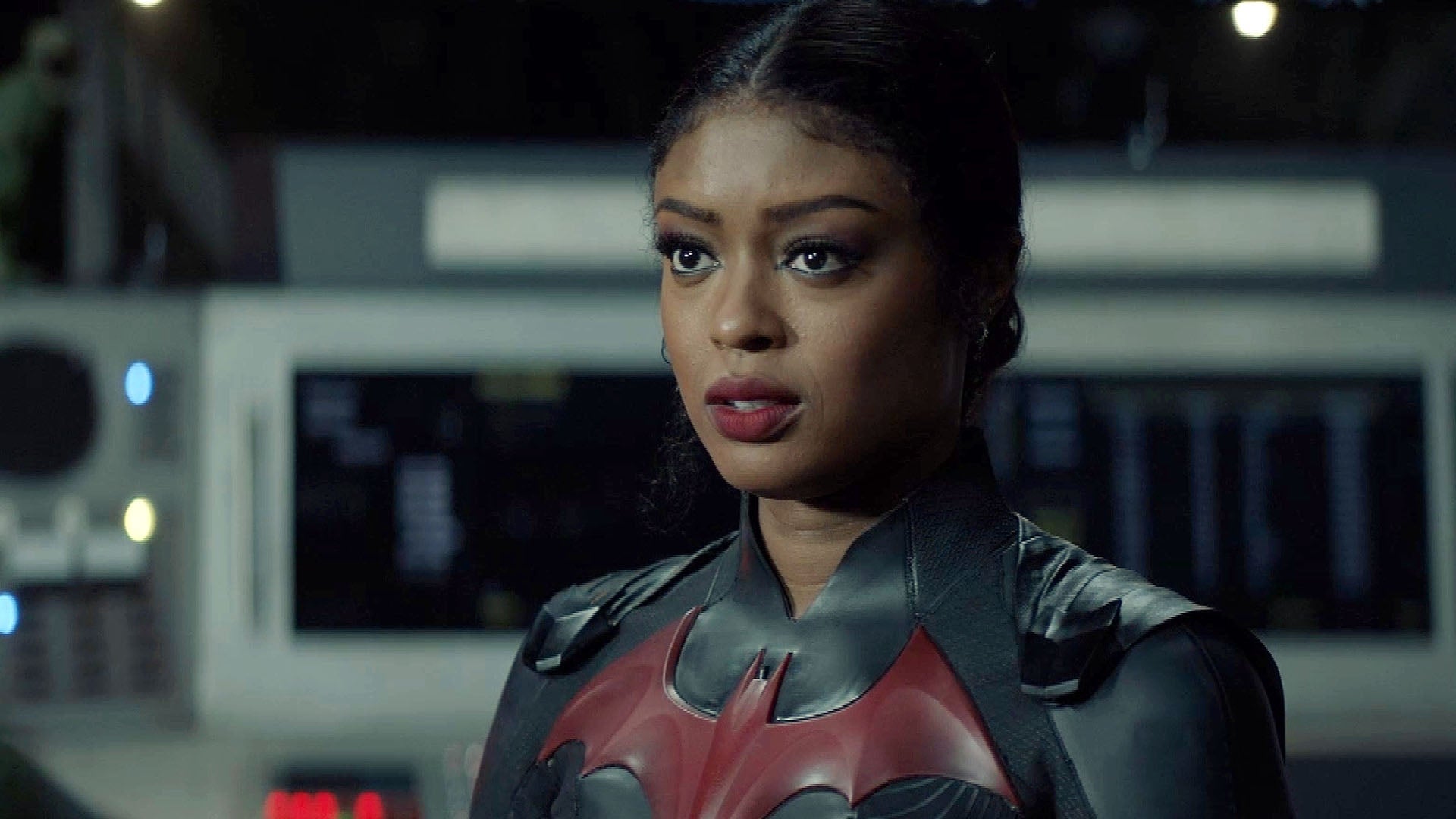 'Batwoman': Ryan Finds Out About Her Birth Mom in Season 3 Premi…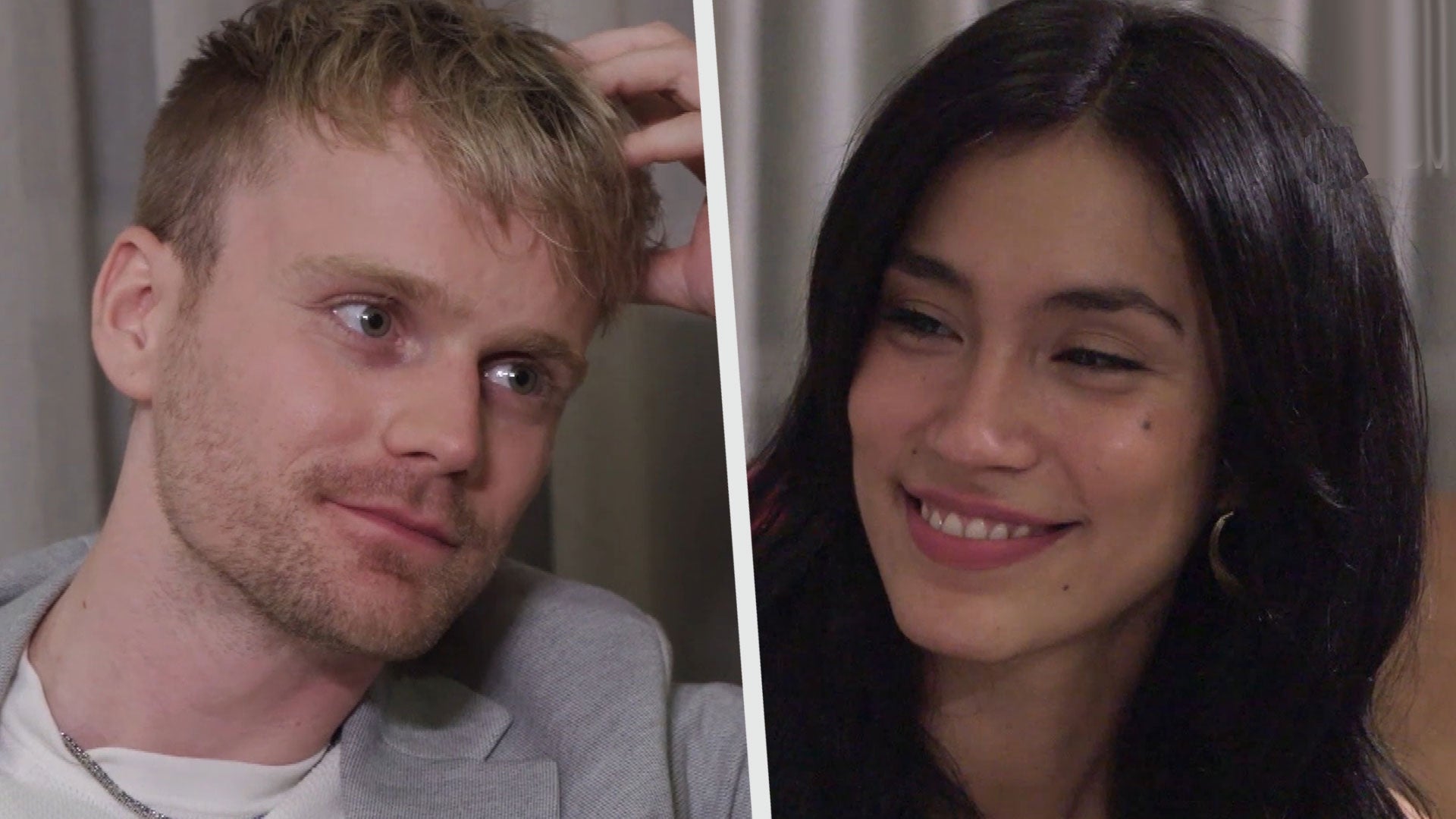 Watch the '90 Day: The Single Life' Season 2 Explosive Trailer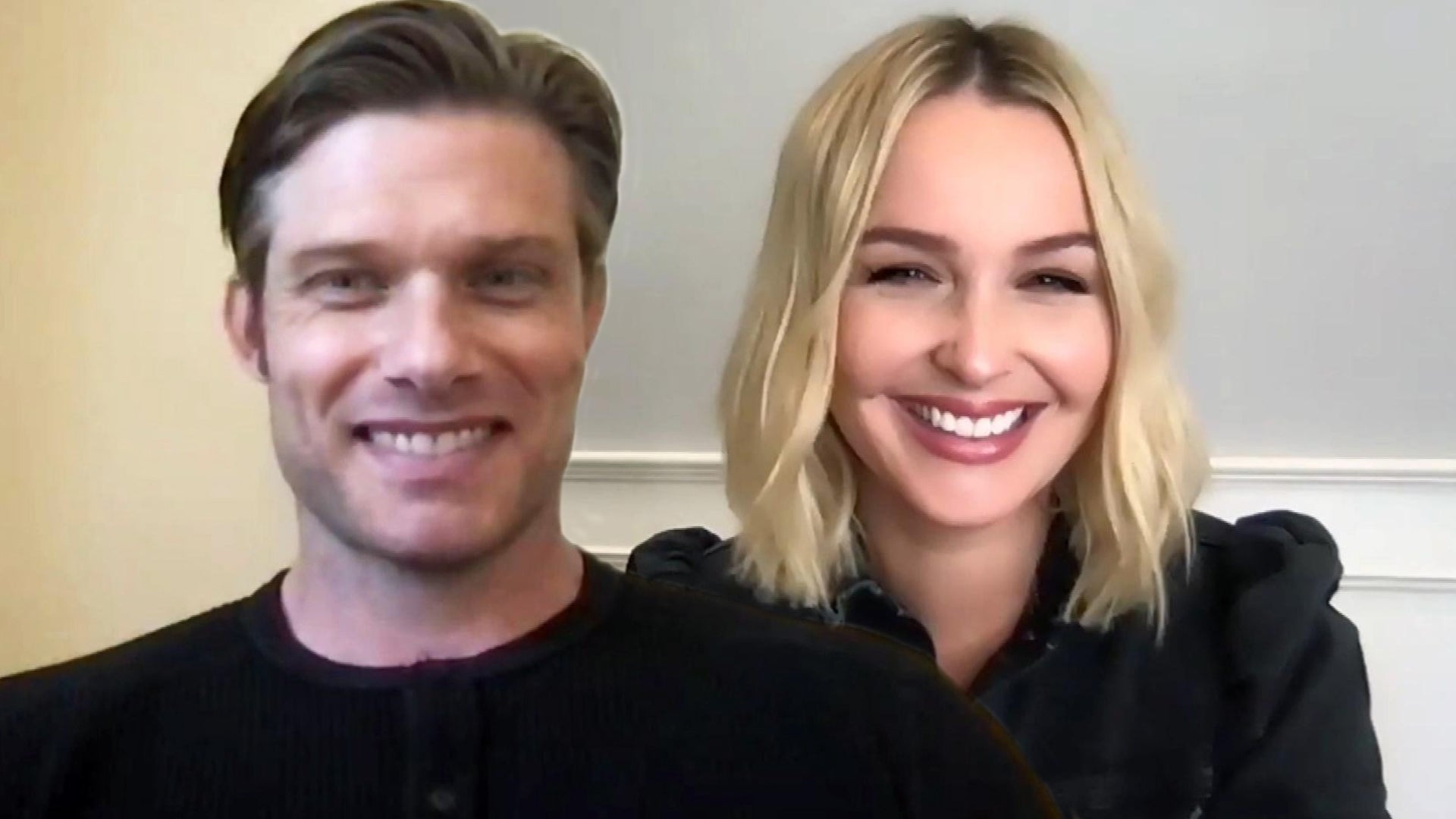 'Grey's Anatomy': Camilla Luddington and Chris Carmack Tease Pos…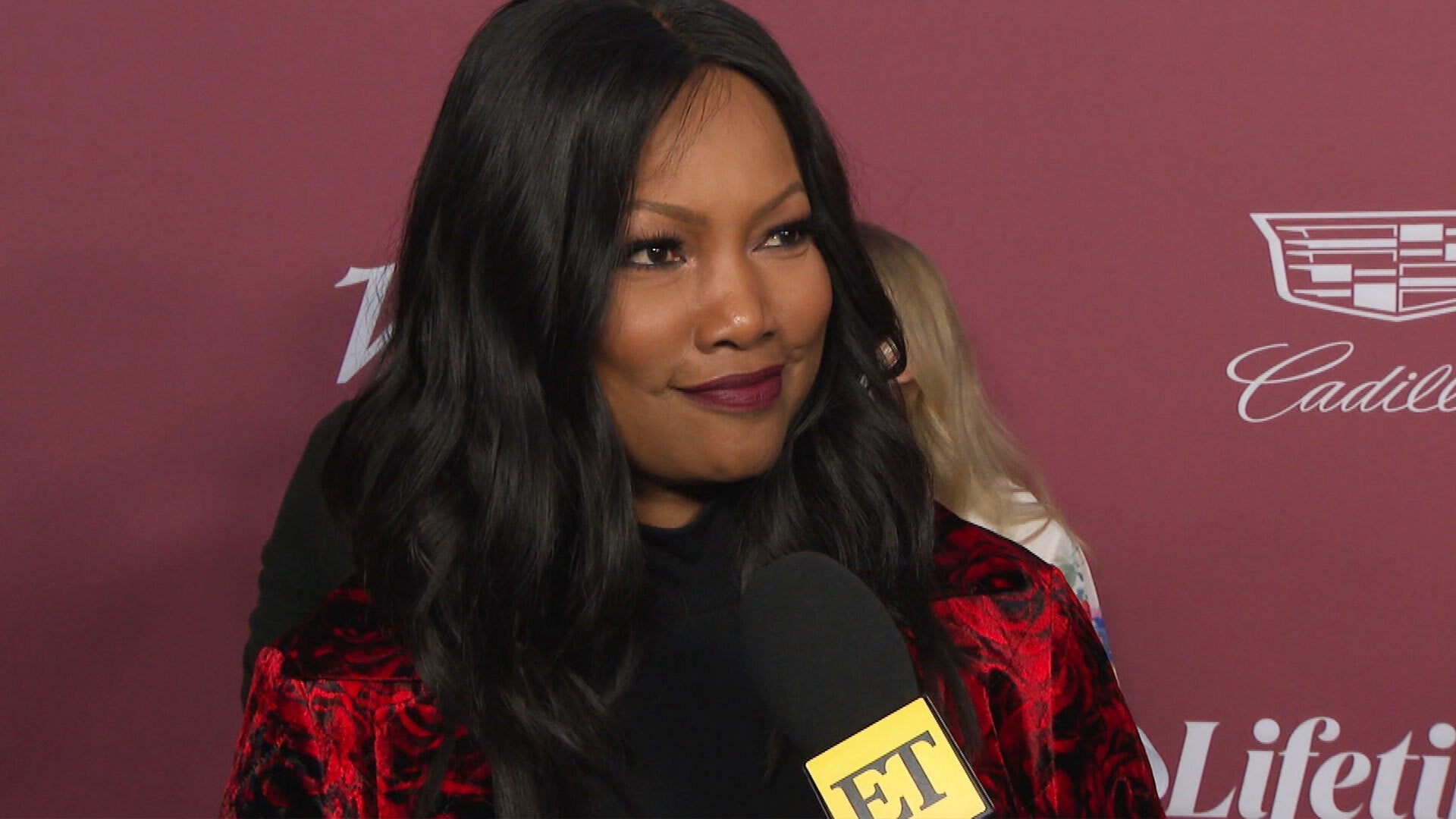 Garcelle Beauvais 'On the Fence' About Returning to 'RHOBH' for …
The Masked Singer returns on Wednesday with exciting new performances from the remaining members of Group A! ET is following along throughout the entire show to break down all the biggest moments, best performances and most revealing clues.
This season of Fox's smash hit reality competition series brought back its stalwart panel of celebrity "detectives" -- including Robin Thicke, Nicole Scherzinger, Ken Jeong and Jenny McCarthy -- as well as longtime host Nick Cannon, who are all doing their best to figure out what celebs are under the elaborate costumes before they have to unmask.
After last week introduced us to the impressive talent and singers from Group B, we're going back to the four remaining hopefuls of Group A -- The Bull, The Skunk, The Hamster and The Baby -- and we'll be meeting a brand new wildcard contestant!
The fun begins at 8 p.m. ET/PT on Fox, so watch and follow along as we delve into the glorious madness and bizarre, captivating chaos that is The Masked Singer season 6!
And Who's Under the Mask?
6:02 PM:
After all the difficulty of removing the head, it turns out The Baby is actually Larry the Cable Guy!
"Are you not entertained?!" Larry exclaims!
"We said his name so many times, and now he finally showed up in a baby costume!" Nick says, with a laugh.
"This is actually the first time I've ever sang anything in front of anybody," Larry shares, after explaining that he figured Jenny would know it was him, since they starred together in a movie. But she didn't!
Larry closes out the wackiest show of the season thus far with an unmasked performance of "(Meet) the Flintstones."
FIrst Impressions and Finals Guesses
5:59 PM:
Robin's First Impression: Chuck Norris
Robin's Final Guess: Chuck Norris
Nicole's First Impression: Michael Caine
Nicole's Final Guess: James Corden
Ken's First Impression: Hugh Jackman
Ken's Final Guess: Gordon Ramsay
Jenny's First Impression: Kurt Russell
Jenny's Final Guess: Bruce Willis
It's Time To Vote
5:56 PM:
Once again, it's everyone's least favorite time -- voting time.
Most weeks, it can be kind of hard to tell who's gonna get the axe, but based on the confused audience reactions it seems like The Baby's time has come to an end for this season.
After the all the votes are cast, the singer who gets the axe is, indeed, The Baby.
Clues and Guesses
5:53 PM:
The Pepper brings out her house party favors -- a pair of white and pink roller skates.
"You bring a roller skates to a party, because you don't need a driver's license," The Pepper hints
Panelists' Guesses:
Robin says it might be Olivia Rodrigo, but he's not sure.
Ken suggests it could be Kesha.
Nicole says Hailee Steinfeld.
Jenny says it could be anyone, including Pink or Lady Gaga or Miley Cyrus -- but, like, it definitely isn't.
The Spicy Punishment
5:51 AM:
When making their First Impression guesses, Nick tells them that the last person to submit their guesses has to eat a super hot pepper.
Jenny ends up getting her last, and bites into a crazy hot pepper. And it turns out, it's like, too hot. Like, it begins to hurt instantly and she starts tearing up.
The heat builds and Jenny freaks out before chugging a big glass of milk. This got weird quickly.
"That's how us peppers get people to cry," The Pepper says.
The Pepper Makes Other Singers Jealous
5:49 PM:
She might be a TikTok star, but The Pepper has some real talent when it comes to her vocal skills.
The Pepper showcases her incredible talent with a powerful cover of Labrinth's "Jealous" that instantly moves Ken with its gorgeous delicacy.
The performance doesn't feature any back-up dancers or pyrotechnics. It's just The Pepper, on stage, hitting high notes and owning the audience. The panelists are crying, and it's understandable.
"We got a new contender!" Robin says.
"I'm in shock at how good that was," Jenny adds.
Nicole is in tears, and praises her voice, calling it "drop dead gorgeous and stunning."
The Pepper -- FIRST CLUES!!
5:47 PM:
The Pepper:
- Says, "I'm excited to come into the competition as a wild card. Especially as The Pepper, because I want to spice things up."
- Says, "I've always had my own flavor, and I'm constantly thinking of ways to not be bland."
- She does some TikTok-inspired dances.
- There's a sign in the back that says "Chiliwood"
- Says, "This last year has been the craziest. Something I did went viral basically overnight."
- Says, "It spread like fire! I never expected any of it."
- She holds up a tick-tack-toe board with Xs and Os.
- Says, "The coolest thing was seeing people take what I did and add their own flavor to it."
- Says, "You know how they say, 'Strike when the iron's hot?' That's why I'm here."
The Baby Goes Stone Age
5:41 PM:
Well, this was maybe the most unexpected performance in the history of the show.
The Baby takes the stage and belts out a deep, operatic interpretation of "(Meet) the Flintstones" -- yes, the theme song from The Flintstones.
There are no words, really.
"We have all officially all gone off our rockers," Nicole says as The Baby says thanks.
"Man, for the first time in my life, and I mean this in a great way, I'm speechless," Ken says. "I don't know what to say. But that was great."
Bonus Clue:
He brings out a cooler and a small BBQ grill, and says, "I may just be a baby, but I'm still the star of the tailgate. Even if there is a little grease on that grill."
Panelists' Guesses:
Jenny suggests it could be Bruce Willis.
Robin says it could be Rod Stewart or Keith Richards.
Ken thinks it might be Gordon Ramsay.
The Baby -- NEW CLUES!!
5:37 PM:
The Baby:
- Says, in a cockney accent, "I love a good house party. The best house party I've ever been on was a trip. It was a house party on eight wheels."
- He holds up a "Baby Book" with a picture of a tooth on the front cover.
- We see photos of a raspberry and a road trip.
- Says, "I want to sing a song that gets people moving around, just like that party bus."
- Reveals that he has young children.
The Skunk Hops on That Midnight Train
5:32 PM:
The Skunk cannot help but deliver diva-level performances!
This week, The Skunk is belting out "Midnight Train to Georgia" by Gladys Night and the Pips, and doing the iconic song justice with some truly impressive vocal flourishes.
She hits the high notes with ease, but brings a world-weary honesty to her performance that is just so far beyond what anyone else has shown us thus far.
"We've had some amazing singers on the show... but for me, this is my favorite vocalist that we've had on the show in six seasons," Thicke says.
"We are in the midst of a young living legend," Nicole adds.
Bonus Clue:
The Skunk's party favor is a boombox.
"Some say turn down for what?" The Skunk says, before turning the radio to a gospel song. "I say, turn it up so the whole empire can hear you."
Panelists' Guesses:
Ken thinks it's Taraji P. Henson.
Jenny says it could be Queen Latifah.
Nicole suggests it could be Tamar Braxton.

The Skunk -- NEW CLUES!!
5:26 PM:
The Skunk:
- Says, "Listen, I've been to some of the most epic parties around."
- We see her blow a kiss to The Pufferfish (which could mean she knows Toni Braxton).
- She picks up a plate of snacks including grapes, shrimp and a pink box of "Family Size Cookies."
- Says, "I actually used to be the hostess with the most-est. But these days I limit the people that I allow into my personal space."
- We see a disco ball and The Skunk dances a disco number with some of the Men in Black.
- Says, "When you get older you realize it's OK to remove them from your life."
- Says she's going to be "singing about something I can relate to. Leaving the glitzy and glamourous parties for a simpler more positive life."
The Hamster Belt Out Crazy Little Tune
5:21 PM:
Kicking off his routine next to a giant mouse playing the guitar, The Hamster is bringing another classic oldie to the competition, belting out Queen's "Crazy Little Thing Called Love."
It's a relatively subdued performance that nonetheless allowed The Hamster's charisma to shine, and makes it hard to tell exactly how physical he can be.
"That was adorable," Ken marvels.
"I can't get over your cute little feet," Jenny says, as The Hamster continues to make Nick uncomfortable by petting his shoulder.
Bonus Clue:
The Hamster's bonus clue is presented in the form of one of the Men in Black wearing a blue ball cap with two water bottles attached to it, with straws to drink from -- like a traditional beer hat, but with water bottles. The hat has the words "Party Animal" written across it.
"I like to stay hydrated with my friends at the party," The Hamster explains.
Panelists' Clues:
Ken suggests an SNL alum, like possibly Jim Breuer.
Jenny thinks it could be Rob Schneider.
Nicole guesses Paul Rudd.
The Hamster -- NEW CLUES!!
5:16 PM:
The Hamster:
- Says, "As you've probably guessed by now, I'm a bit of a party animal."
- We see him snap-dancing like West Side Story.
- Says, "You should have seen me in my 20s. I was living in a huge city, working with my best pals."
- We see a man in a red bellhop outfit.
- We see a framed photo of a Basset Hound.
- Says, "There's nothing like not being famous and then the next day being famous. And that's what happened to all of us."
- We see a water bottle with the Masked Singer logo hanging from a plant
- Says, "The fact that were still friends all these years later is phenomenal.
- The Hamster has a crew of 5 people.
The Bull Is a 'Circus' Master
5:10 PM:
For his show-stopping performance tonight, The Bull delivers a cover of "Circus" by Britney Spears that is definitely going to set a high bar for the rest of tonight's singers!
Whoever this is, he knows how to command attention and he knows how to put on a real show. He's dancing, he's talking with the audience, and he even does a jump into the splits! This might be the most physically impressive routine of the whole season.
"The Bull came to party!" Nick declares.
"You are incredi-BULL, you are unstopa-BULL!" Nicole exclaims. "You are taking us to new heights this season. Thank you so much!"
Bonus Clues:
This week, the bonus clue comes in the form of a "party favor." The favor is a package wrapped in silver and red Christmas paper.
"Usually, I'm the type of bull who focuses on what's on the inside, but today it's the wrapping I'm showing off," The Bull shares.
Panelists' Guesses:
Jenny McCarthy thinks it could be Trey Songz or Donald Glover.
Robin suggests it could be Anthony Ramos.
Nicole says it might be Leslie Odom Jr.
The Bull -- NEW CLUES!!
5:06 PM:
The Bull:
- Says, "I am no stranger to a house party."
- Says, "My parties are notorious for having great music, everybody dancing."
- We see some scrubs and a stethoscope.
- We see a flyer for Carnegie Hall.
- Says, "As a kid, I was actually a wall flower, but now I'm the life of the party."
- Says there couldn't be a better time to sing the song he's gonna perform tonight to show support and solidarity with the "one and only Britney Spears."
- Says, "I definitely know I have what it takes and tonight I get to be in the center of the ring."
Nick Is Coming In Hot
5:05 PM:
Nick hits the stage rocking an animal print blazer with no shirt, showing off his chest. It's certainly a bold choice.
It turns out that all the panel (except Ken) are dressed to party. Evidently, he didn't get the message on the group text -- which he apparently isn't a part of.
You know it's gonna be a weird night when the show starts with Ken strip-dancing and getting whipped by a day-glo clad Nicole.
Hitting Up the House Party!
5:01 PM:
This week's Masked Singer is bringing the party to the stage, with the return of Group A!
The White Tiger is involved in tonight's intro, for some reason. Is Rob Gronkowski involved again, for some reason? That's just confusing.
Anyway, we've also got a NEW wild card coming out tonight! It looks like the show is spicing things up with the introduction of The Pepper!
There's a lot going on tonight.
Check out the gallery below for a look at every single contestant who has ever had to "take it off" over the past five seasons of the show!
Related Gallery
RELATED CONTENT:
'Masked Singer' Sneak Peek: Ken Jeong Is Sure He's Guessed The Baby
'The Masked Singer': Biggest Clues & Most Epic Performances of Week 3
'The Masked Singer': The Dalmatian Gets Bitten Hard in Week 3
'The Masked Singer': Season 6 Clues, Spoilers and Predictions