TV
'The Masked Singer' Season 6: Most Surprising Performances and Most Revealing Clues of Week 5!
By
'The Masked Singer' Judges Tease Season 6 Changes (Exclusive)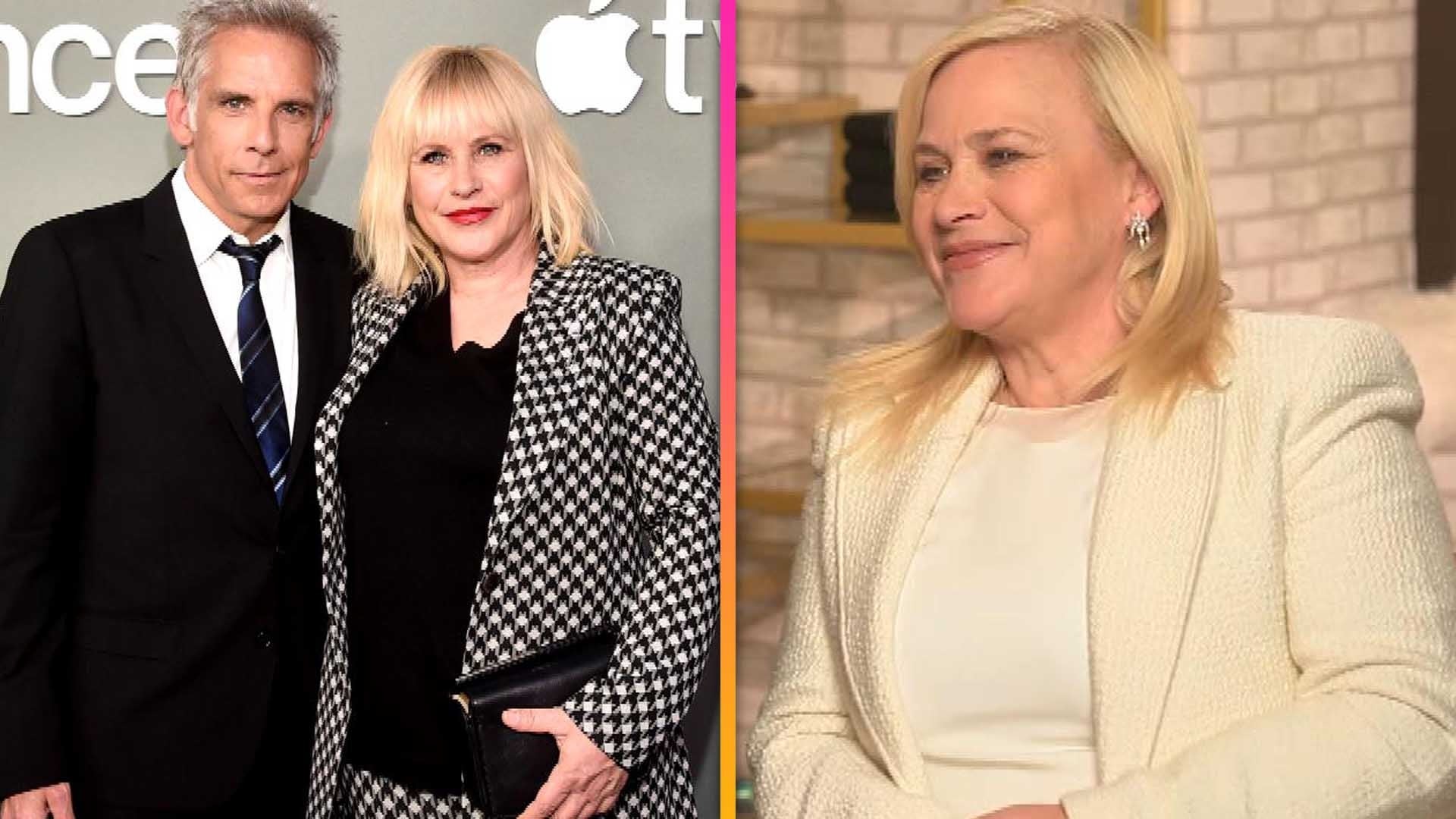 'High Desert': Patricia Arquette Dishes on the Six Degrees of Se…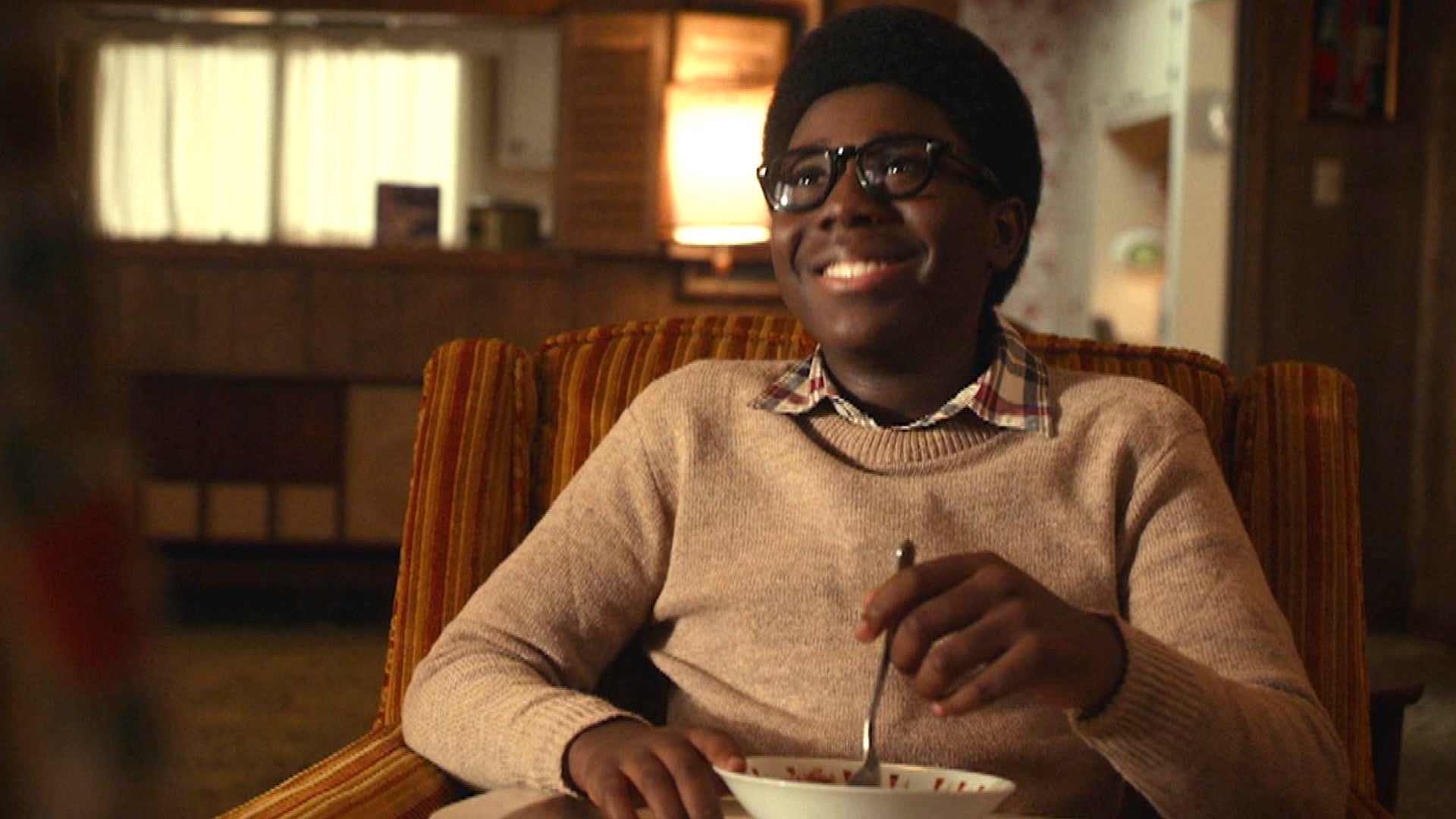 'The Wonder Years' Season 2 Teaser: The Williams Family Returns!…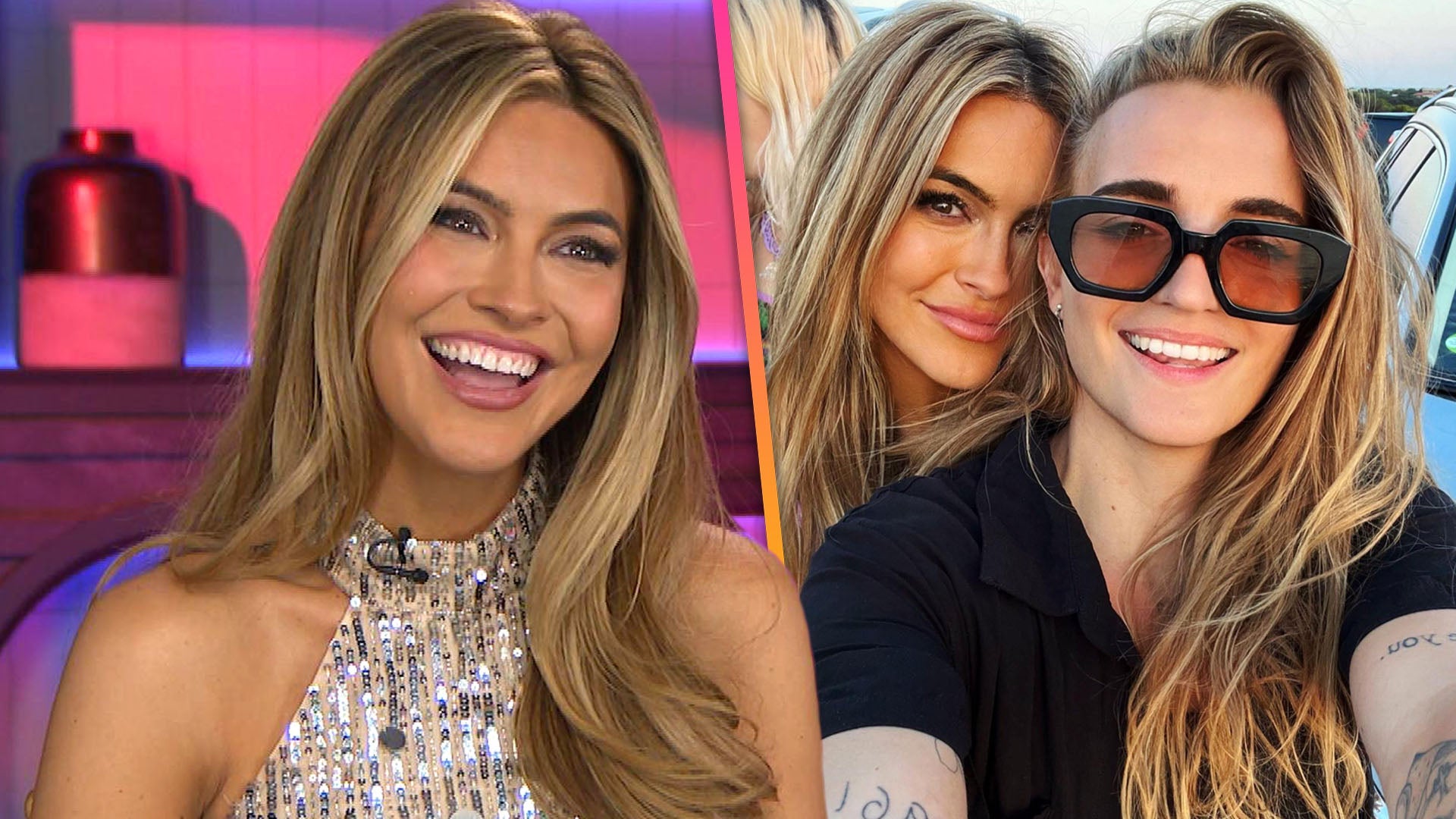 Chrishell Stause on 'Secret' Wedding and Why 'Selling Sunset' Se…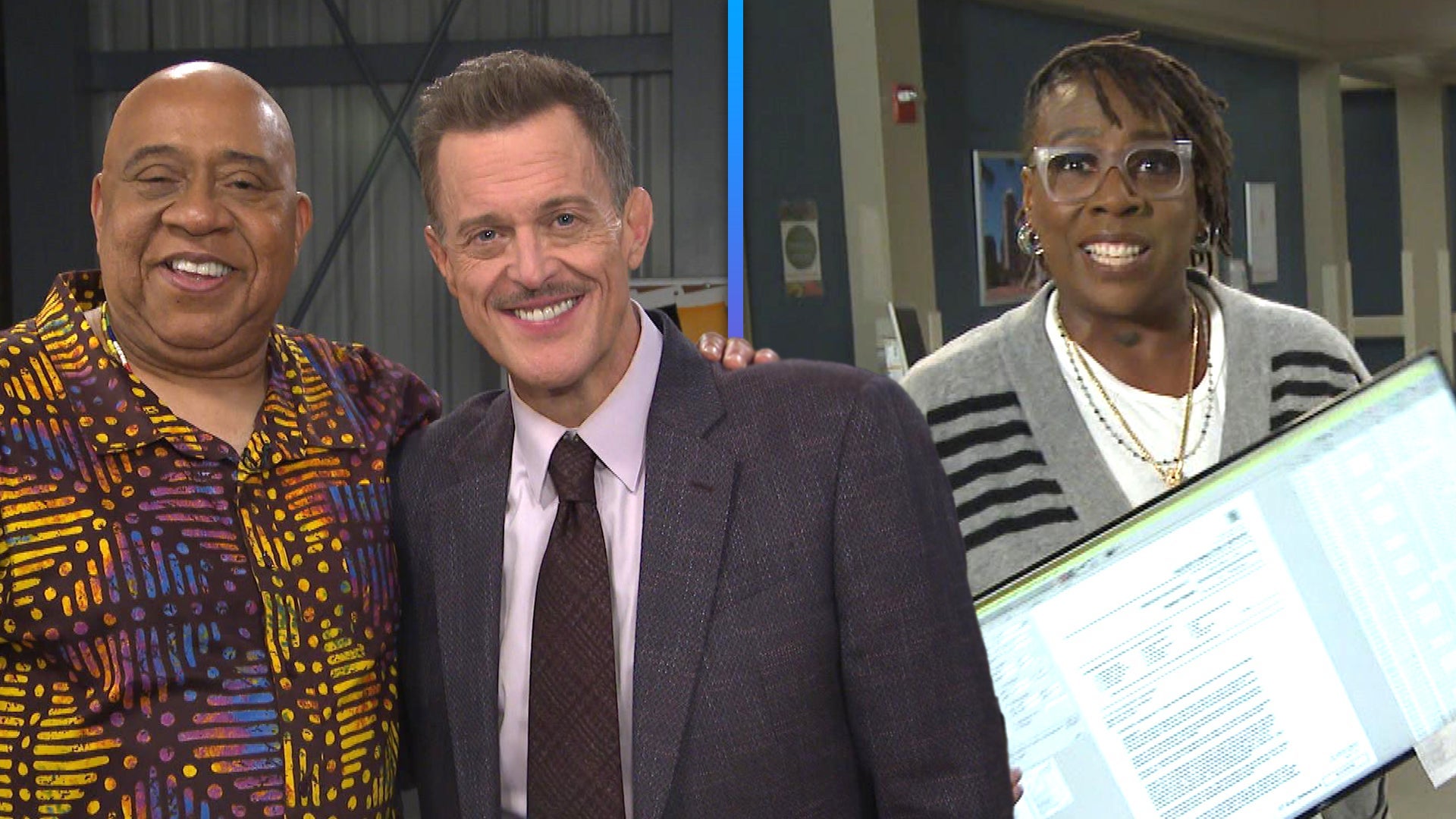 'Bob Hearts Abishola' Season 4: Go Behind the Scenes of the Fina…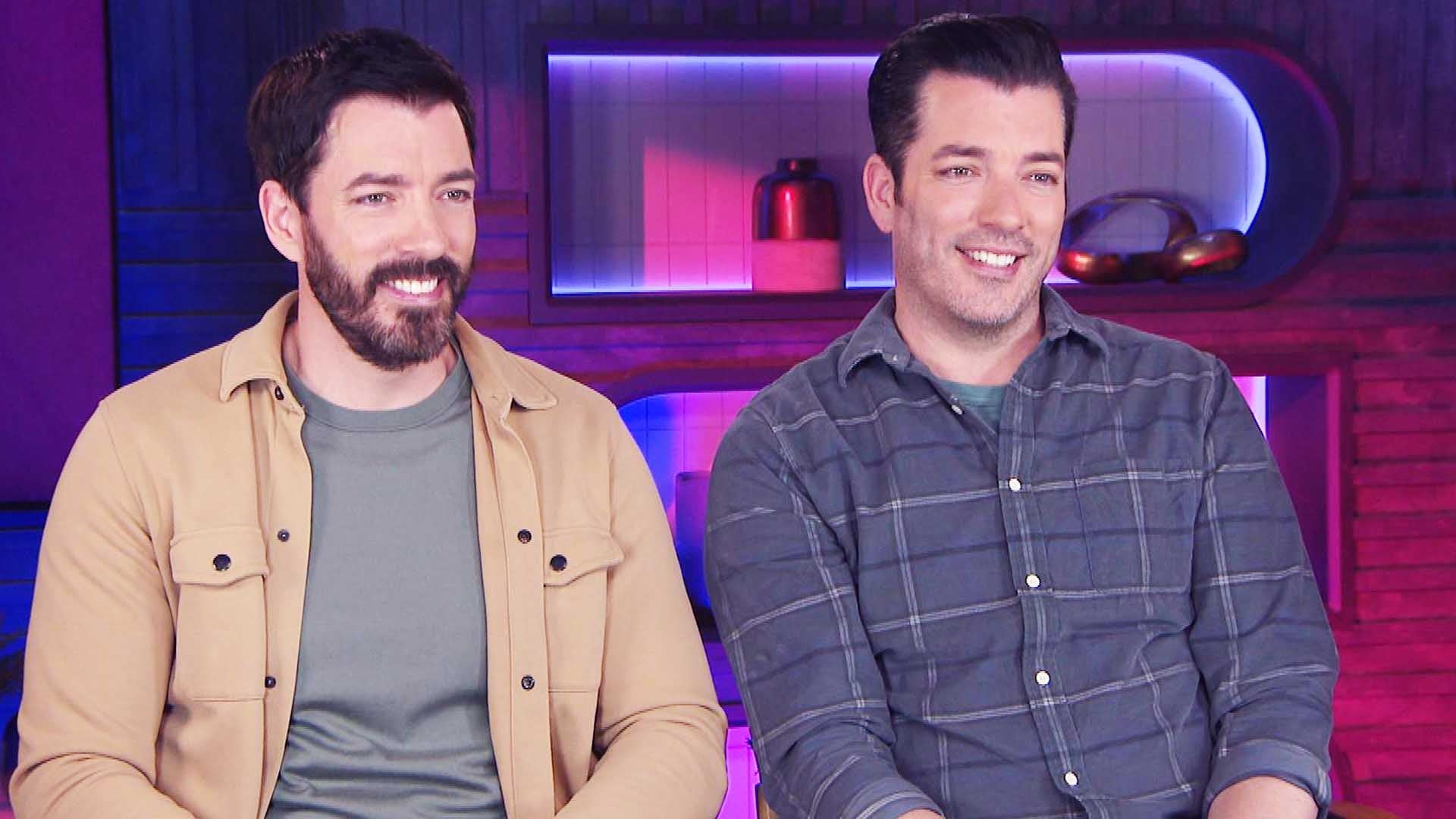 Why the Property Brothers Got Emotional in New Season of 'Celebr…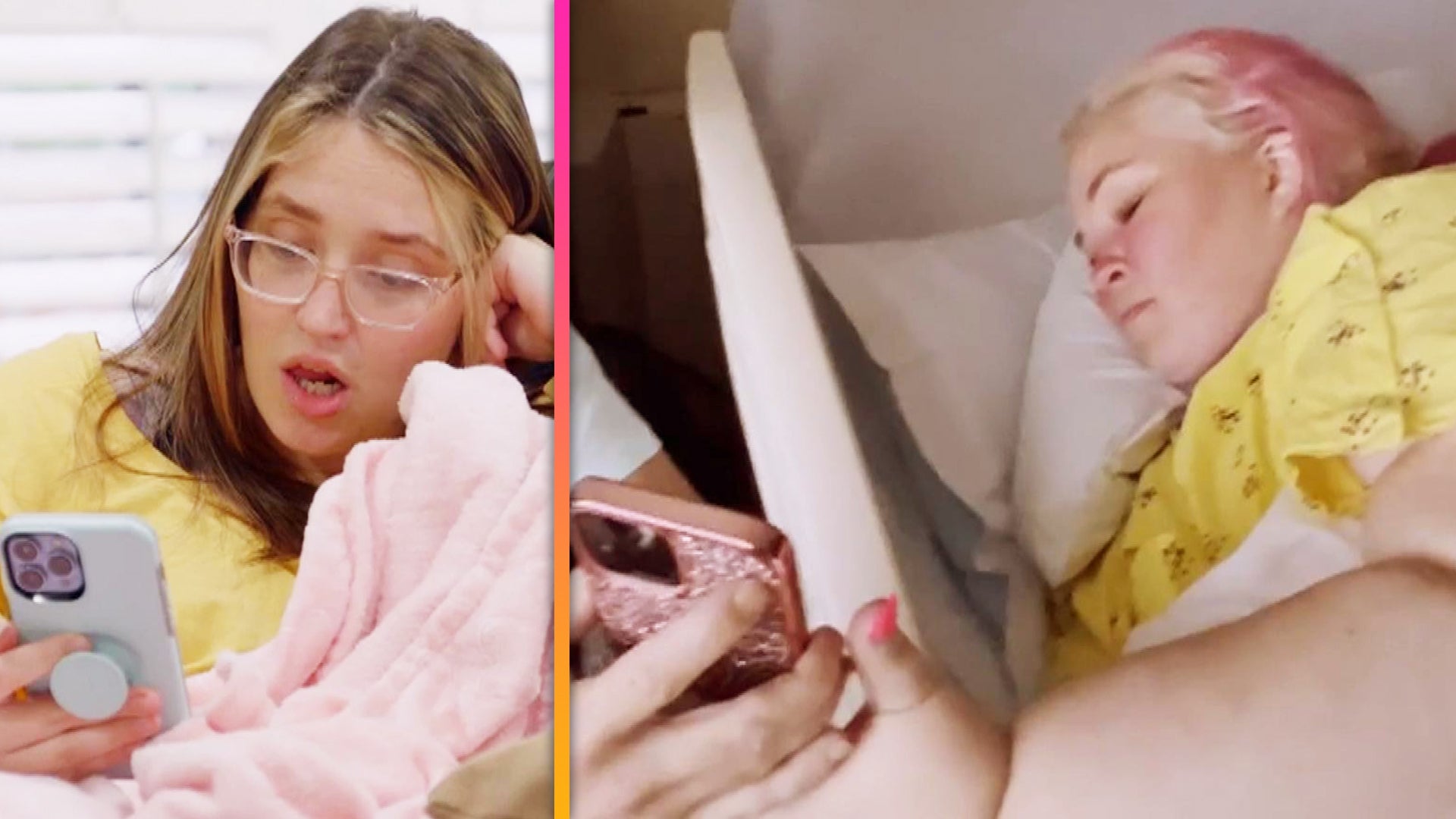 'Mama June: Family Crisis' | Pumpkin Learns June Was Hospitalize…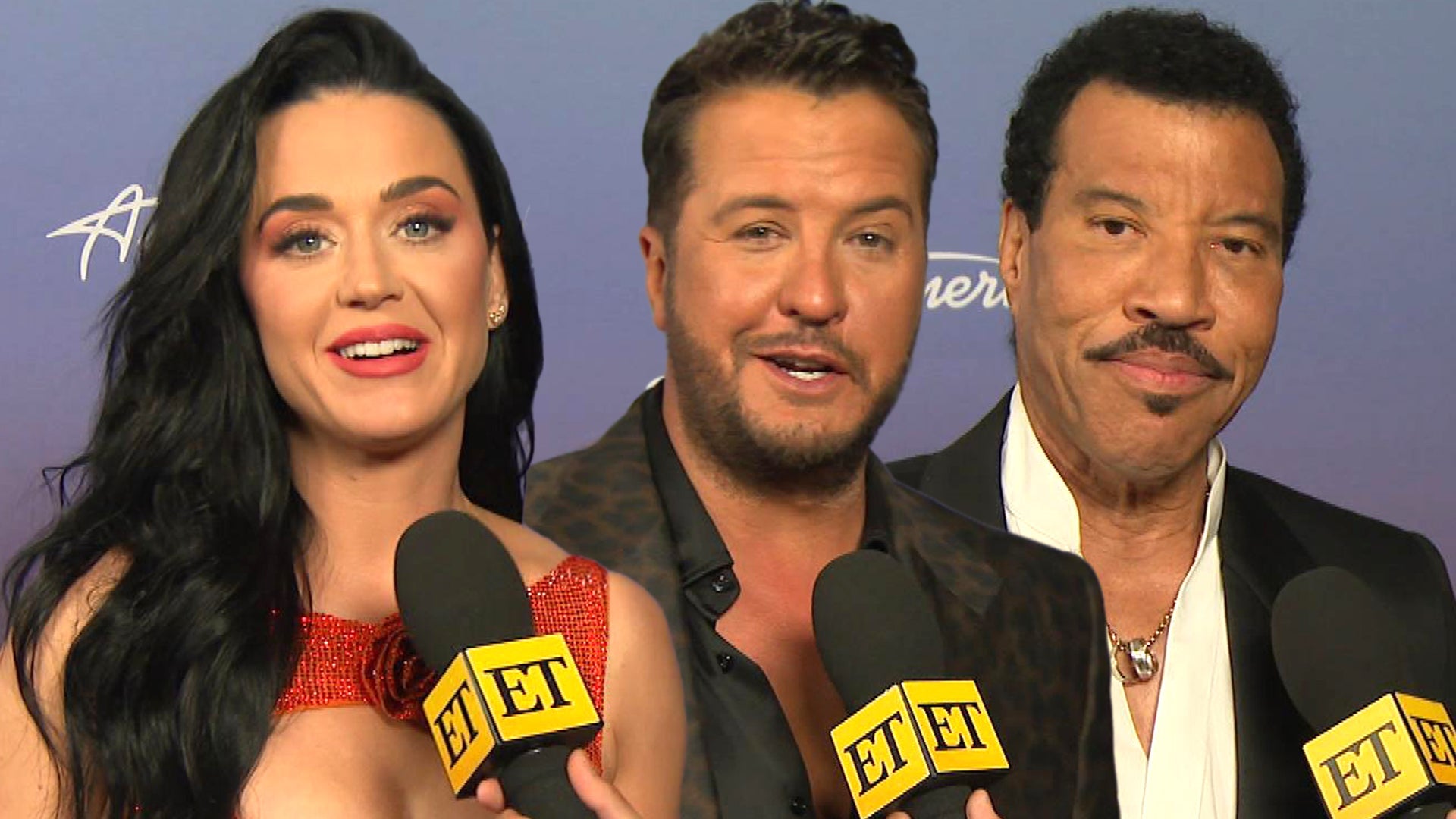 Katy Perry, Luke Bryan and Lionel Richie Address Future as 'Idol…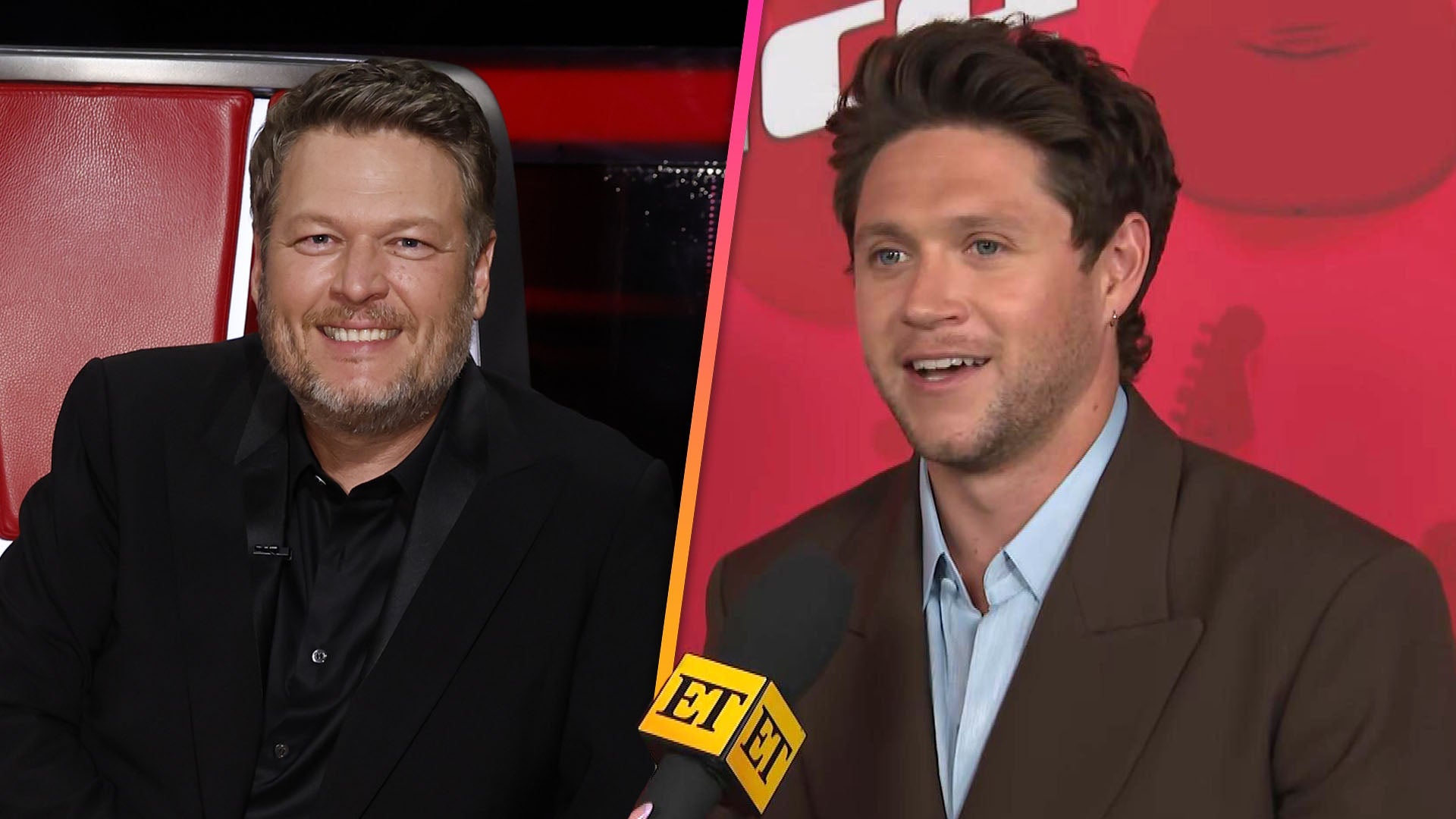 Niall Horan on Missing Blake Shelton After 'The Voice' Season 23…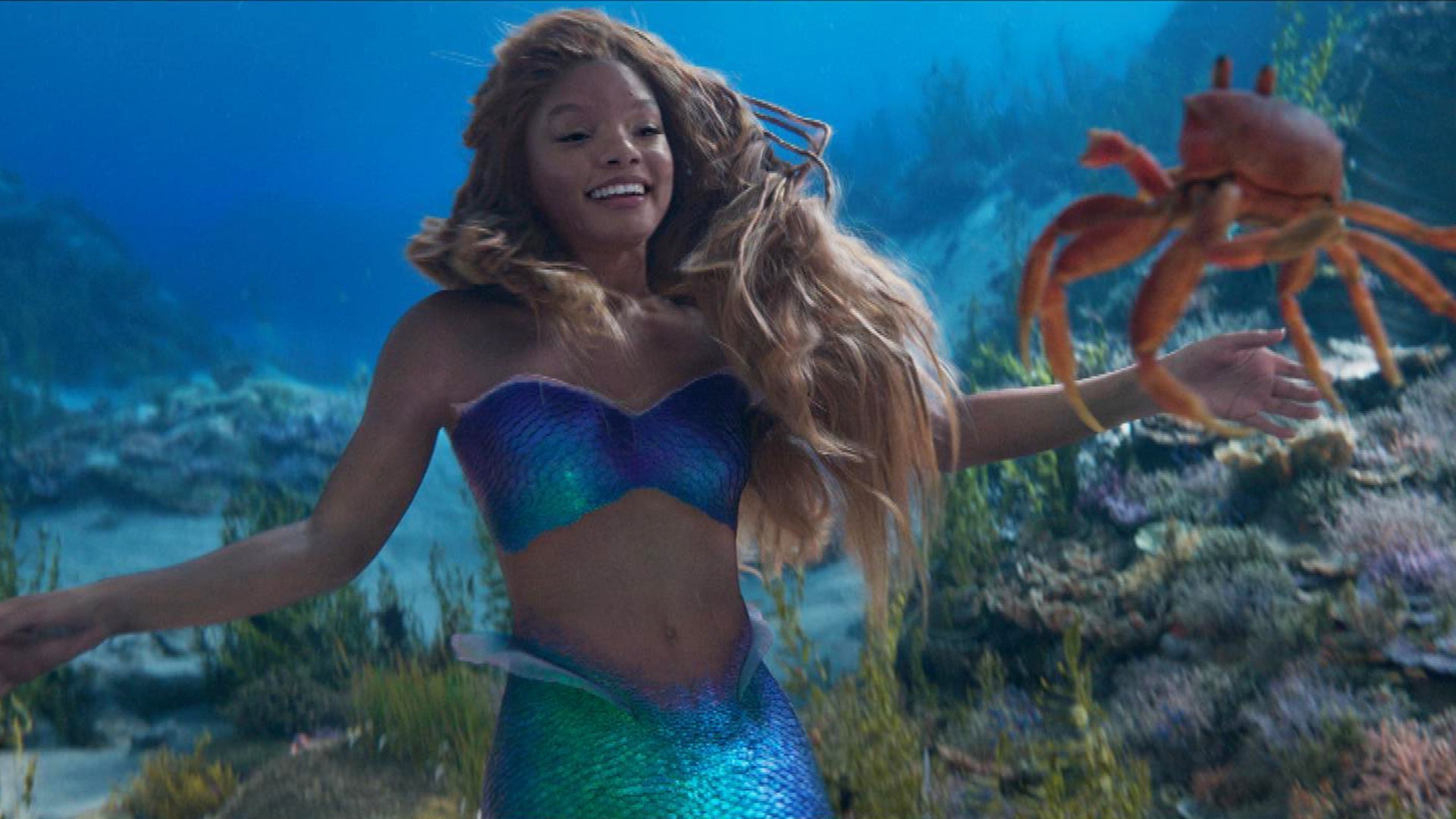 'The Little Mermaid's First Glimpse at 'Under the Sea' (Exclusiv…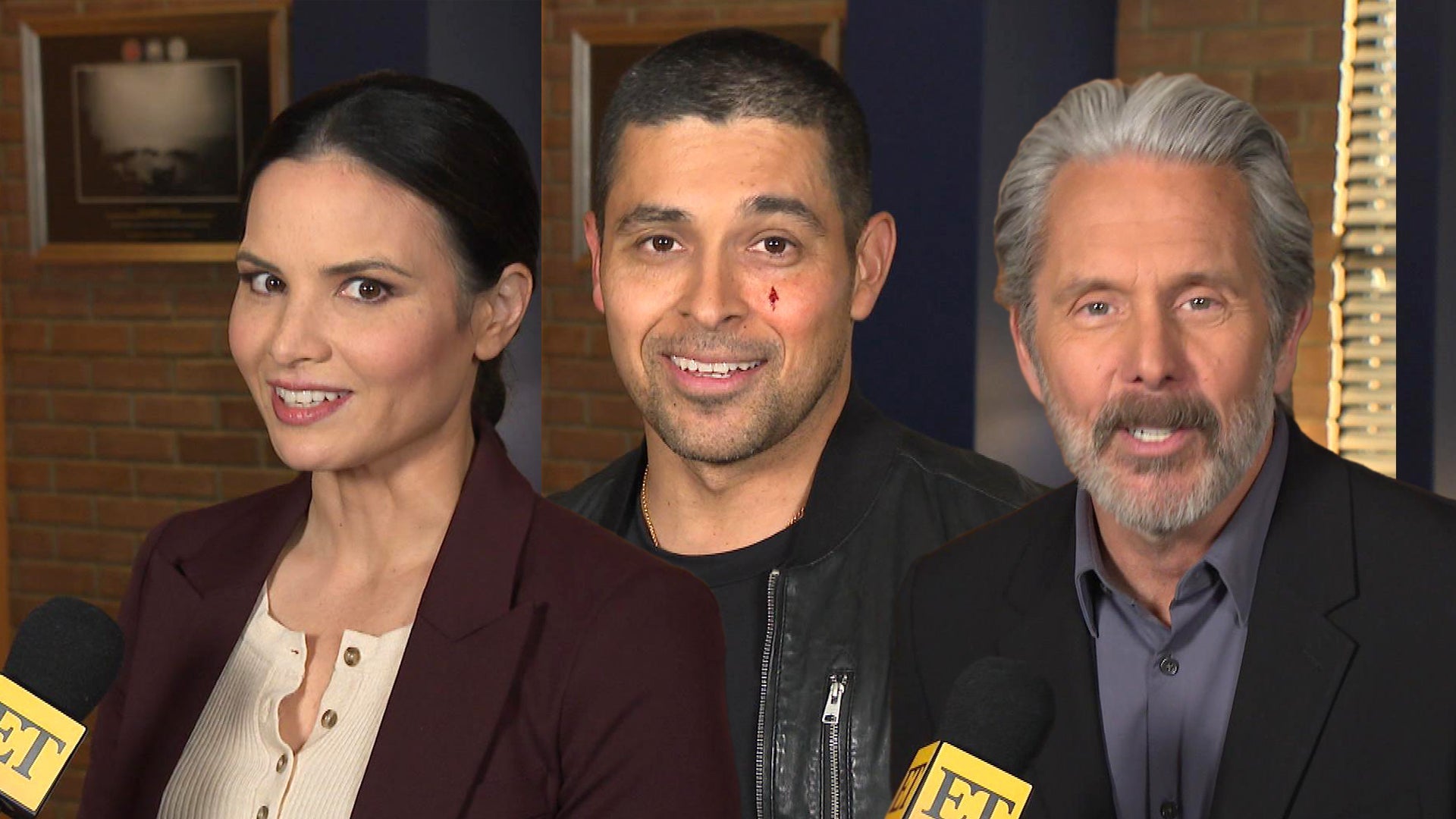 'NCIS' Season 20 Finale: Cast Weighs In on If They'll Return Nex…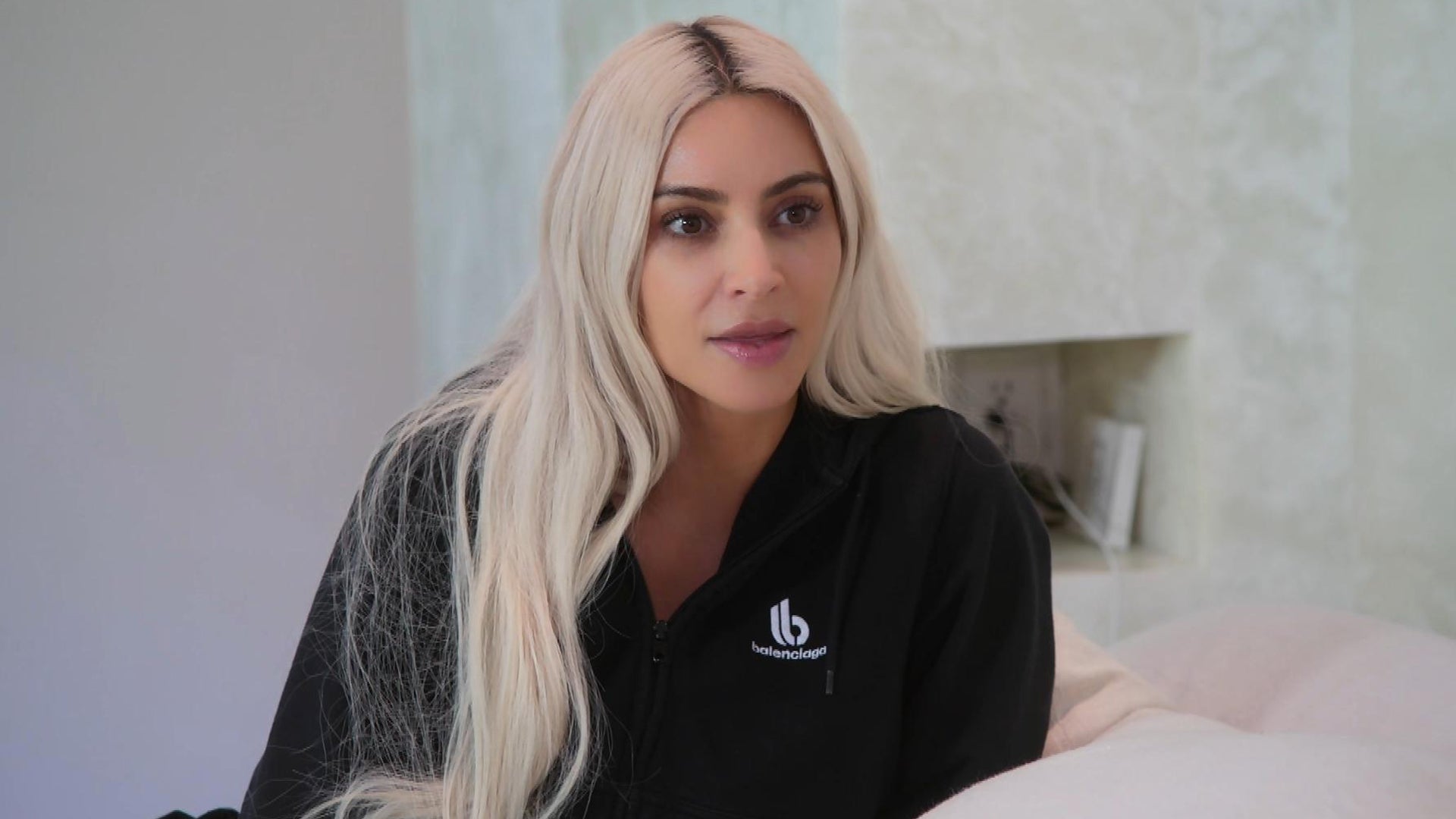 Kim Kardashian Shares Perfect Man Wish List on 'The Kardashians'…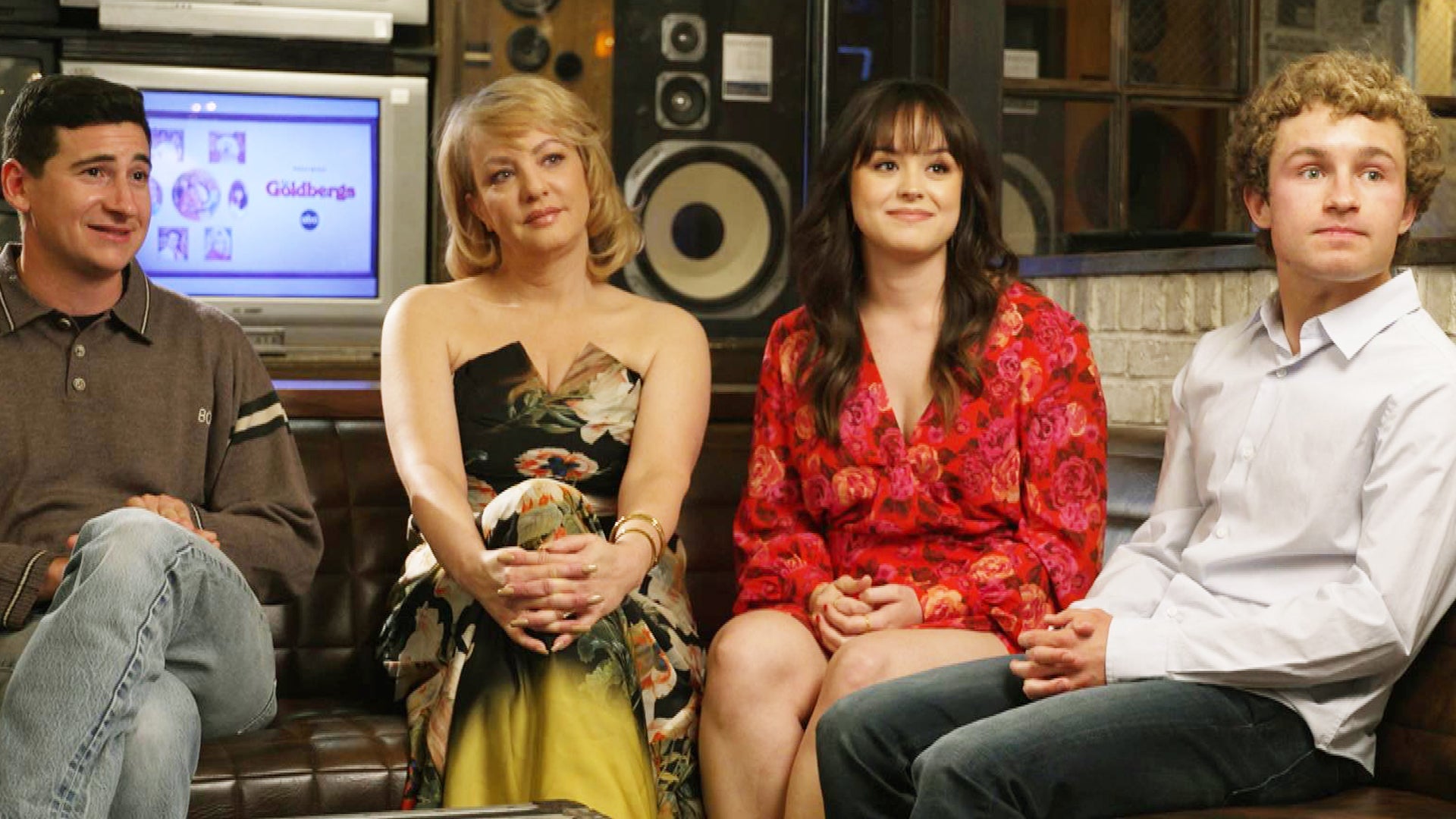 'The Goldbergs' Series Finale: Cast Admits Show's End Was a Surp…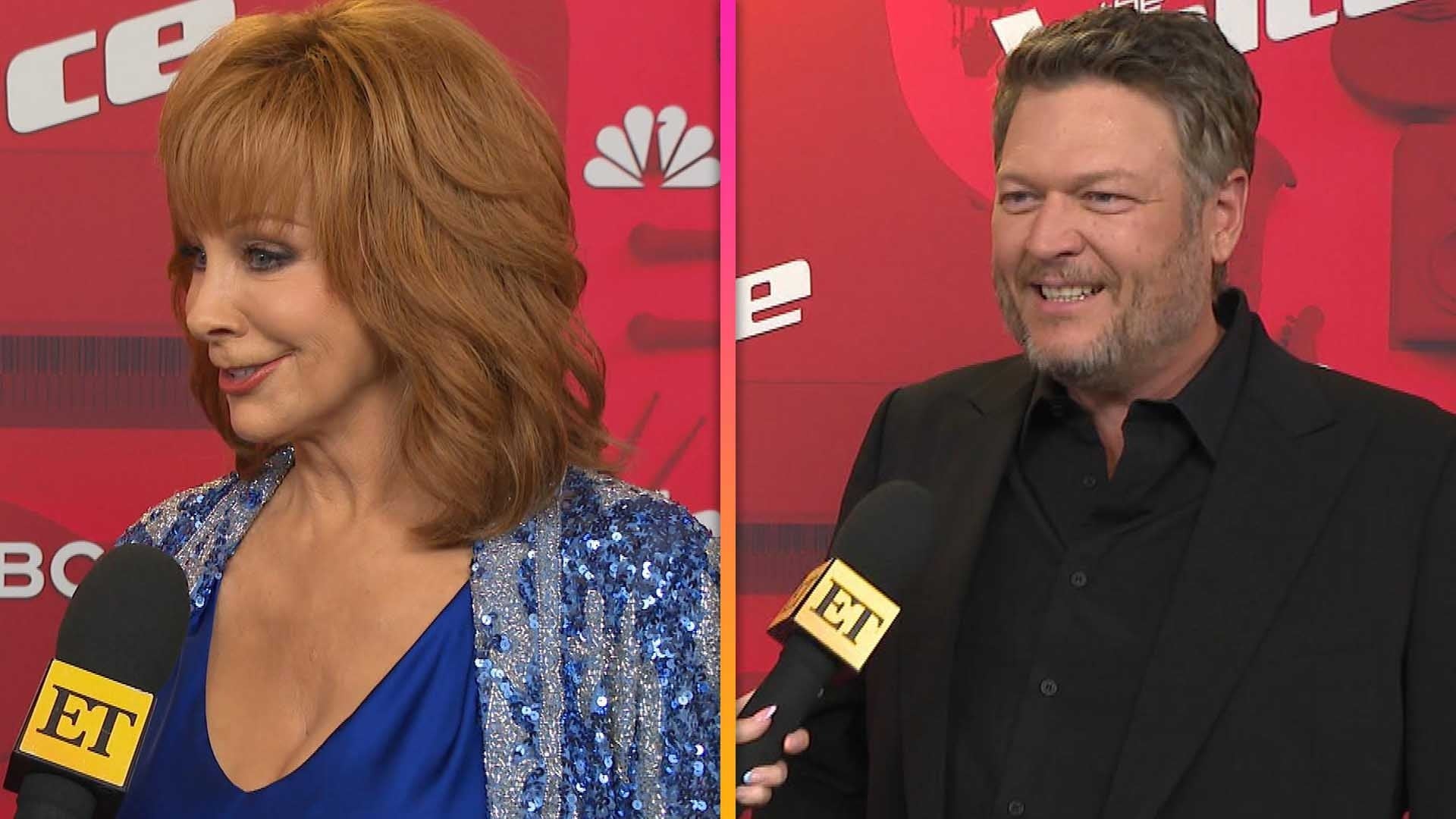 Blake Shelton Reacts to Reba McEntire Replacing Him on 'The Voic…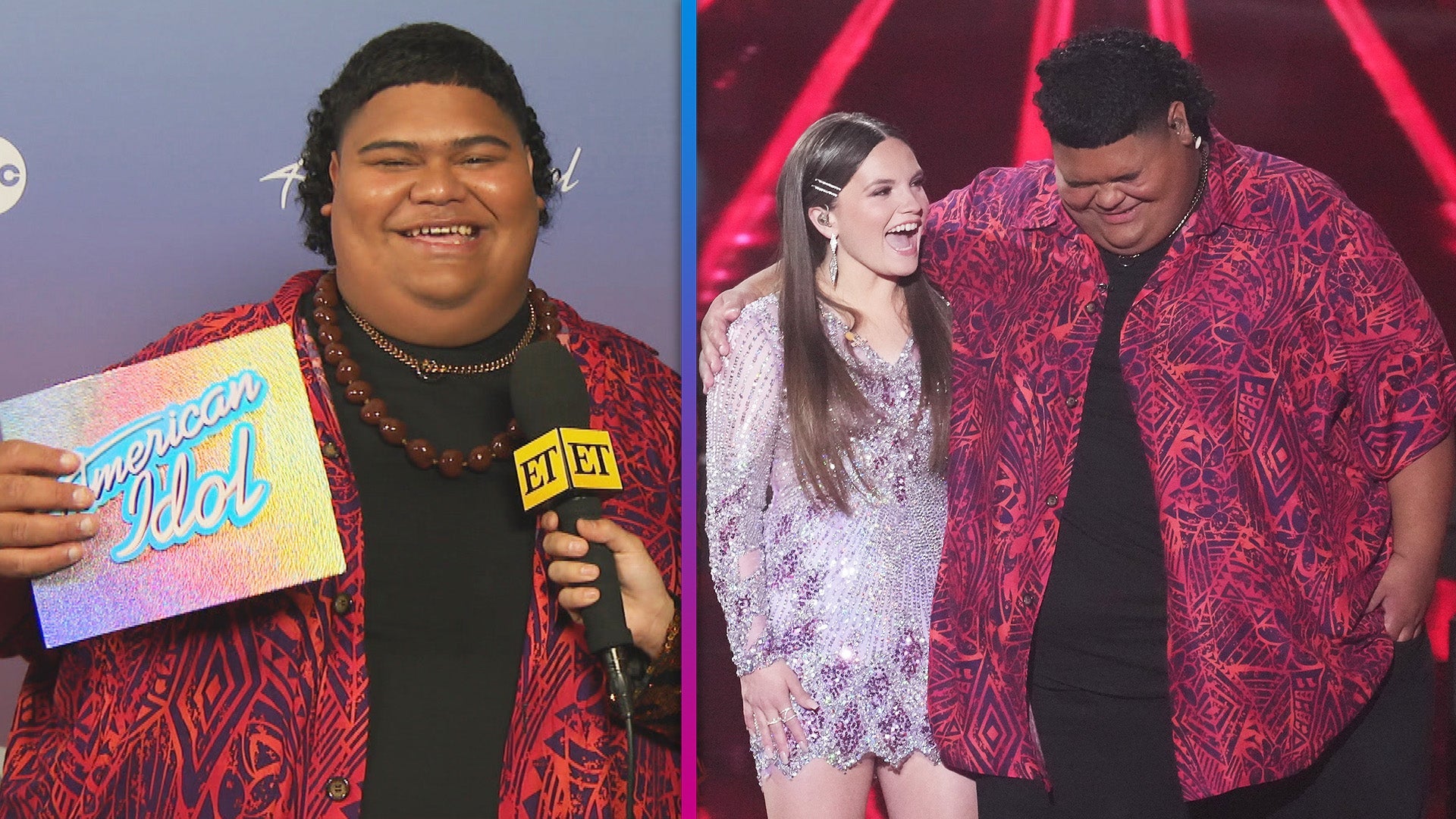 'American Idol': Iam Tongi Reacts After Winning Season 21! (Excl…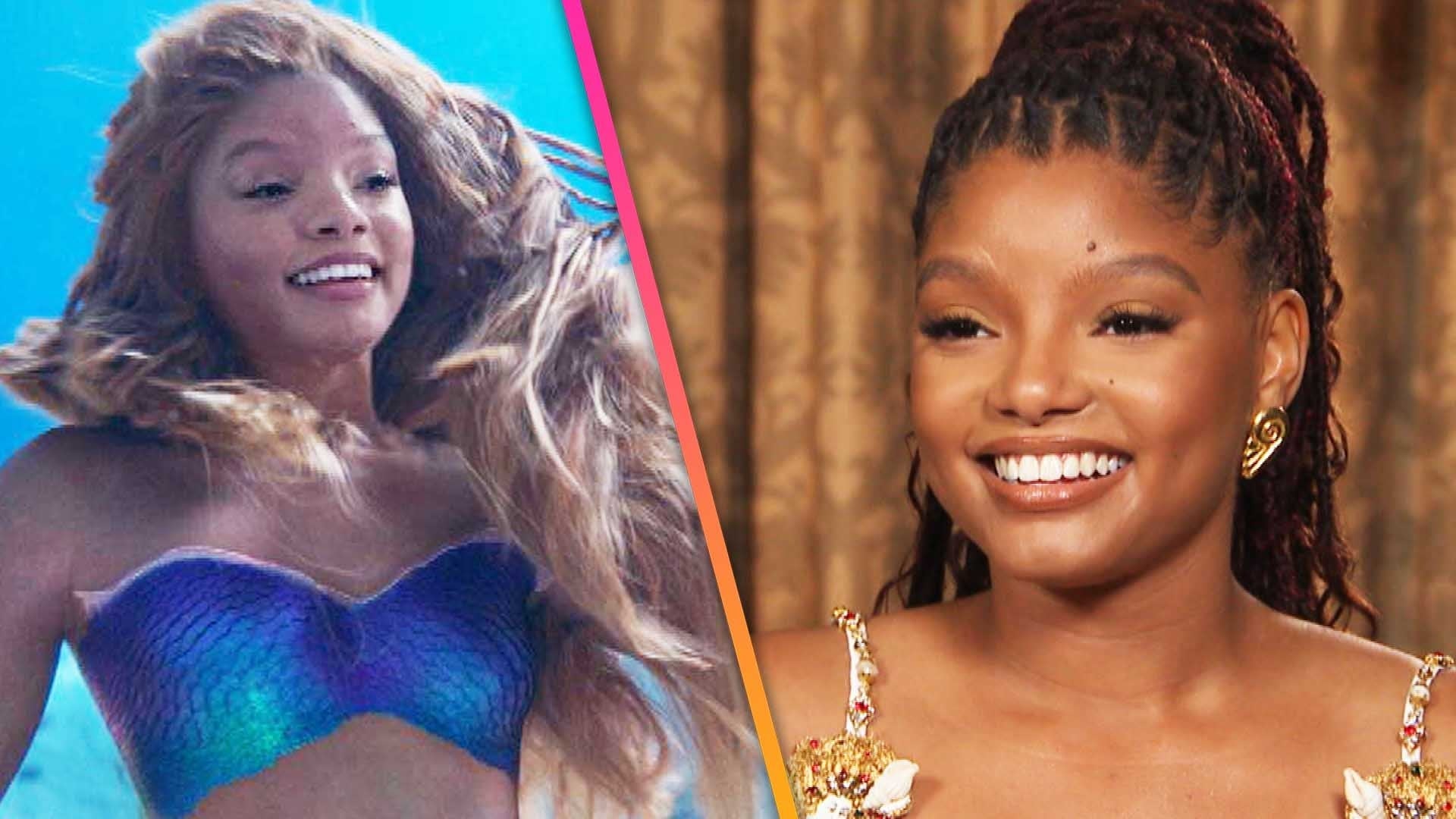 'The Little Mermaid': Halle Bailey Cried Watching Film (Exclusiv…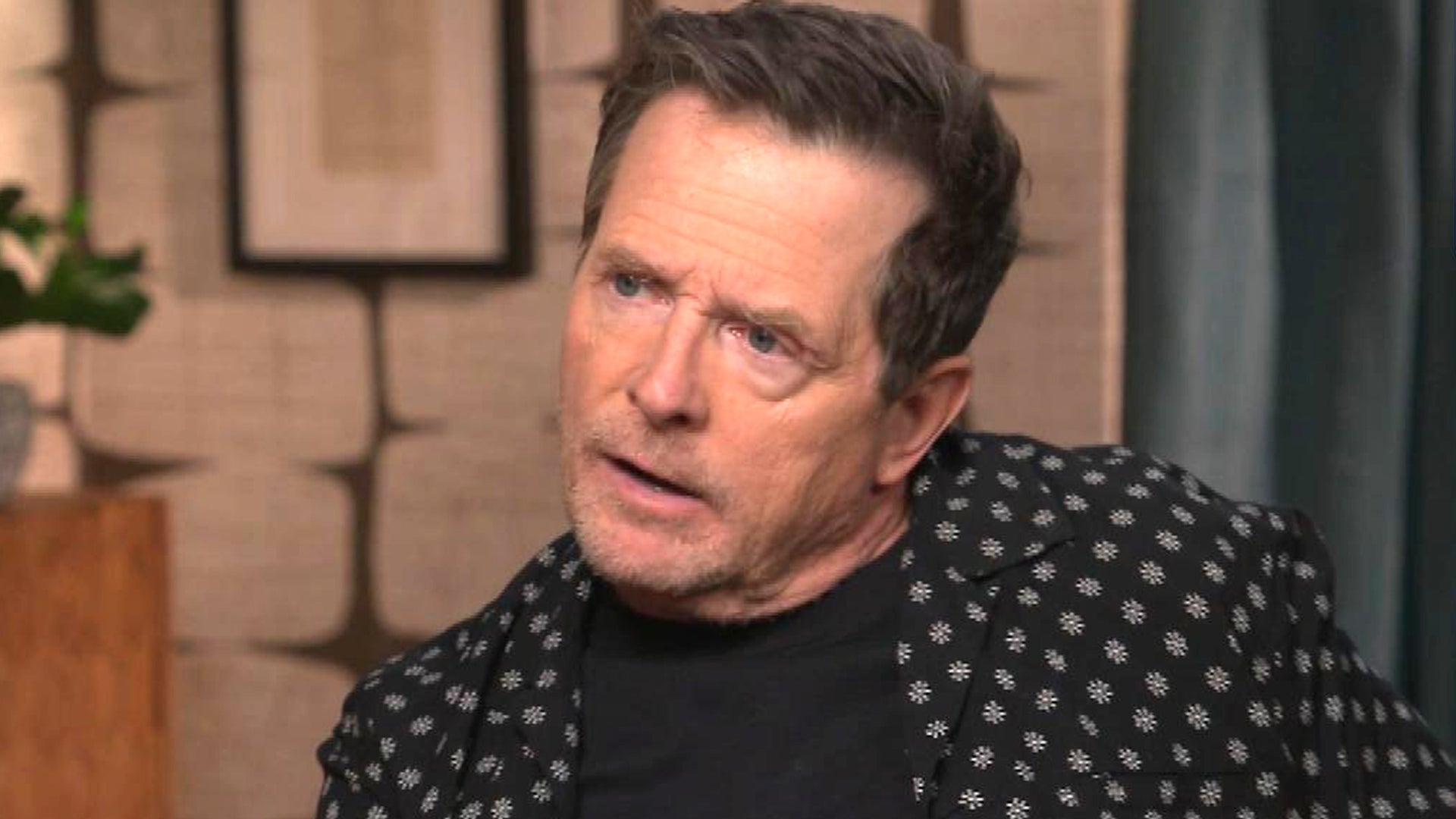 Michael J. Fox Says He Initially Used Alcohol to Cover Up His Pa…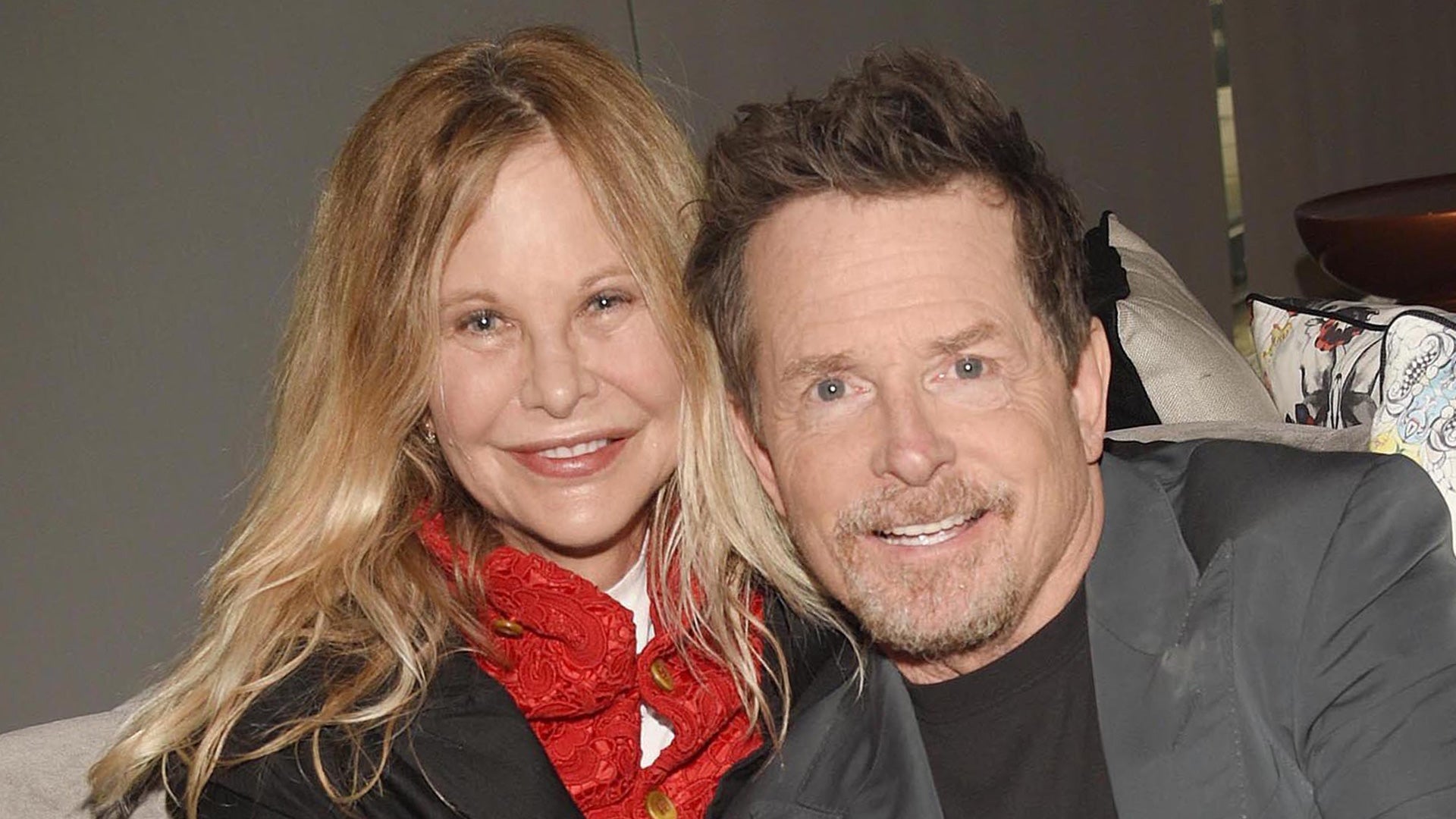 Meg Ryan Makes Rare Public Appearance to Support Michael J. Fox'…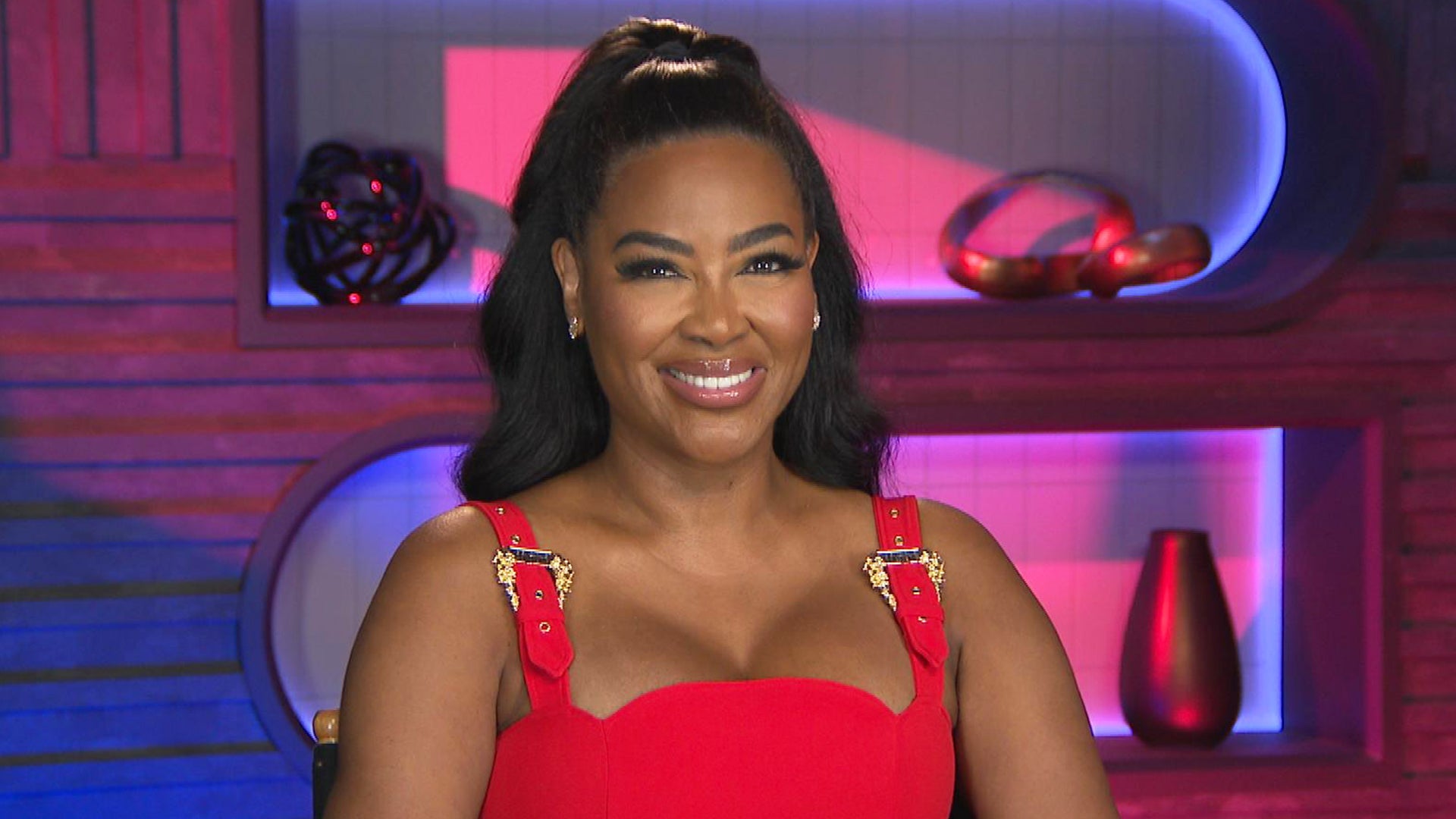 Why Kenya Moore Say 'RHOA' Season 15 Is Not About Sisterhood (Ex…
The Masked Singer returned on Wednesday, with exciting performances and new clues from Group B! ET is following along throughout the entire show to break down all the biggest moments, best performances and most revealing clues.
The show's stalwart panel of celebrity "detectives" -- including Robin Thicke, Nicole Scherzinger, Ken Jeong and Jenny McCarthy -- as well as longtime host Nick Cannon, are all doing their best to figure out what celebs are under the elaborate costumes before they have to unmask.
This week, The Queen of Hearts, The Mallard, The Cupcake, Banana Split and the new wild card contestant The Caterpillar will give it their all to wow the crowd and baffle the judges in the ongoing battle for the Golden Mask trophy.
The fun begins at 8 p.m. ET/PT on Fox, so watch and follow along as we delve into the glorious madness and bizarre, captivating chaos that is The Masked Singer season 6!
So Who's Under the Mask?
6:02 PM:
After all the guesses, it turns out Nicole was spot on!
The Cupcake is none other the Ruth Pointer!
As it turns out, she was supposed to be joined by her sister, Anita, but Anita suddenly faced some health complications right before the show started.
After sharing a message of love for her sister, Ruth regales the audience with an unmasked performance that is just fantastic.
First Impressions and Final Guesses:
6:00 PM:
Ken's First Impression: Angela Bassett
Ken's Final Guess: Tina Turner
Jenny's First Impression: Roberta Flack
Jenny's Final Guess: Ruth Pointer
Robin's First Impression: RuPaul
Robin's Final Guess: Leslie Jones
Nicole's First Impression: RuPaul
Nicole's Final Guess: Grace Jones
It's Time to Vote!
5:57 PM:
Once again, it's everyone's least favorite time -- voting time!
As with most weeks, it's super hard to tell who's gonna get the axe!
After the all the votes are cast, the singer who apparently got the least votes is The Cupcake!? This is elimination that hurts.
The Caterpillar Transforms
5:52 PM:
After a big, bombastic light show to open his number, The Caterpillar then surprises everyone with a gentle, beautiful and undeniably impressive voice.
The Caterpillar brings Nicole to tears almost immediately with his rendition of "If I Were a Boy" by Beyoncé, and it seems that he's already a fan favorite.
No back-up dancers, no overtly flashy or weird stage design, just The Caterpillar singing his heart out.
"What just happened on that stage?" Nicole marvels.
"You definitely touched my heartstrings," Jenny says. "This seemed like a frontrunner performance."
Bonus Clues/Speed Dating Questions:
After all the panelists submitted their First Impression guesses -- using a "caterpillar catapult" that launched the guesses onto the stage where Nick caught them with a net -- it was time for the speed dating questions.
Robin: Have you ever ghosted someone after a date?
Caterpillar: Probably.

Jenny: Have you ever been cheated on?
Caterpillar: Haven't we all, Jenny?
Ken: Do you prefer to call or text?
Caterpillar: Text. Don't call me!
Nicole: How do you destress?
Caterpillar: Getting dressed up in a freakin' Caterpiller costume.
The Caterpillar then says he connects most with Robin, "Because I can't take my eyes off all his printed shirts."
Panelists' Guesses:
Robin guesses Howie Dorough or AJ McClean from Backstreet Boys.
Ken thinks it might be Aaron Carter.
Nicole says AJ McLean as well.
The Caterpillar -- FIRST CLUES!!
5:46 PM:
The Caterpillar:
- Says he chose the caterpillar costume because his life "has been all about metamorphosis."
- We see a hurricane on TV.
- Says he was lonely growing up, and rebelled a lot, before leaving home at a young age.
- He says he lived in his car when he was young.
- We see him walking in front of a backdrop of the London skyline.
- Says, "I was homeless and I even started stealing to make ends meet."
- Says, "My parents used to tell me I was going to end up in jail. And boy were they right."
- We same a framed photo of the great lakes.
The Mallard Makes the Stage His Home
5:40 PM:
The Mallard is certainly changing things up this week! After delivering a country tune last week, The Mallard is throwing the panel for a loop with a stellar performance of "My House" by Flo Rida.
The Mallard's flow is surprisingly decent and his vocals work really well for the tune -- begging the question of how this song hasn't already spawned a hit country cover yet!
This is definitely a better performance that his first time around, which was already impressive.
"That was awesome," Robin says.
"I thought for sure that was a country singer and now you're rapping and dancing!" Nicole says. "You smashed it!"
Bonus Clues/Speed Dating Questions:
Jenny: Who was your first celebrity crush.
Mallard: Olivia Newton John
Ken: Lights on or off.
Mallard: On, for sure.
Robin: What's your favorite physical attribute about yourself?
Mallard: My dimples.
Nicole: Really hairy or completely bald?
Mallard: Extremely hairy.
Mallard says he connects most with Jenny, "Because I feel like we could get on the couch and get on the same wavelength."
Panelists' Guesses:
Robin seems totally convinced it's Freddie Prinze Jr. or Mario Lopez.
Ken says it could be Nick Offerman.
Jenny thinks it might be Jon Bon Jovi.
The Mallard -- NEW CLUES!!
5:35 PM:
The Mallard:
- Says, "I believe you can fall in love at first sight."
- Says he met his wife in 4th grade.
- Says he asked his wife to marry him on a moonlit hike.
- Reveals that his wife is in the studio during rehearsal to support him.
- Says his song tonight is "out of his zone."

Queen of Hearts Is Sweet as a Rose
5:30 PM:
For never having sung in French before, The Queen of Hearts belts out "La Vie En Rose" by Edith Piaf like a seasoned pro.
It's an unfathomably beautiful vocal showcase that manages to bring all the beauty and pain and love of the tune to the stage with grace and elegance.
Truly, this is one of those times where the music transcends the craziness of the show and is just a real, honest-to-goodness moment of pure joy.
"That is, by far, one of the vest vocal performances in sixth seasons on this show," Robin marvels. "You are the queen of our hearts."
Bonus Clues/Speed Dating Questions:
Ken: Would you ever date an ex again?
Queen: No.
Nicole: What's your favorite activity on your day off?
Queen: I like to read, ride motorcycles and hike.
Jenny: What do you notice when you meet someone new?
Queen: The vibe, like their swagger.
Robin: What's your favorite place you ever traveled?
Queen: The Alps.
Ken: Are you a book or movie person?
Queen: I like books.
The Queen of Hearts says the panelist who captured her heart is Ken: "We would both have a roasting hot first date."
Panelists' Guesses:
Ken thinks maybe Ireland Baldwin.
Robin suggests Ashley Judd.
Jenny says it might be GaGa (it's not, come on) and then changes her guess to Miley Cyrus.

The Queen of Hearts -- FIRST CLUES!!
5:24 PM:
The Queen of Hearts:
- Says, "I think people are often surprised that I'm shy."
- She makes a reference to "getting back on the horse" after a break up.
- We see a quill pen.
- She goes on a dating app, Plenty of Masks, and swipes through potential suitors.
- Says her ideal man "should be smart, should be handsome, and should be outdoorsy."
The Cupcake Has A lot of Lyrical Finesse
5:19 PM:
With her performance of "Finesse" by Bruno Mars, The Cupcake is proving she's definitely a pro, if not an icon.
She's owns the stage with the catchy tune, and is able to show a lot of personality and style -- in spite of the unwieldy costume.
"That was sweet!" Jenny says.
"I just love your energy," Nicole shares. "You just come full throttle every performance."
Bonus Clues:
Jenny asks, "What is the most-used app on your phone?" The Cupcake says, "Whole Foods."
Ken askes, "Do you believe in love at first sight," and she says, "Sometimes."
Nicole asks, "If you could give your past self some dating advice, what would it be?" The Cupcake says, "Date, don't marry."
The Cupcake says she would connect with Nick the most, saying, "We both have double trouble."
Panelists' Guesses:
Jenny suggests Grace Jones.
Ken thinks it could be Tina Turner.
Nicole thinks Tina Knowles.
The Cupcake -- NEW CLUES!!
5:14 PM:
The Cupcake:
- Says, "I am a hopeless romantic. I have often called myself a black Liz Taylor because if I fall in love with a guy, I'm all in."
- We see a logo come up that says, "Say Yup to the Cup."
- We see The Cupcake getting fitted for wedding dresses.
-Says, "I have learned a lot about love -- particularly falling out of it. I've had many husbands."
- We see a role of thread and a needle.
Banana Split Cry It Out
5:11 PM:
The number begins focused on Banana as he plays the piano once again. He's wheeled out onto the stage while playing, where Ice Cream is waiting to croon.
The tune this week is certainly a good selection for Ice Cream's voice, and the panel freak out as she begins to belt out "Cry Me a River" by Michael Buble.
"Oh my gosh! What a performance!" Jenny marvels.
"I mean, Nick, are you kidding me?" Nicole says. "Banana Split did not come to play!"
Bonus Clues:
To fit the theme, tonight's Bonus Clues are based on "speed dating." The panel has a list of questions they can ask for a short, set amount of time.
Robin asks, "Do you ever kiss on a first date." Ice Cream says, "Heck yeah."
Jenny asks, "Have you ever dated anybody on the panel?" Banana says, "Well, I went to Costco with Ken."
Ken asks, "Swimming pool or lake," and Ice Cream says, "Lake."
Nicole asks, "Big party or small gathering," and they both answer, "Big Party!"
The Banana Split said they made the best connection with Nicole, "Because we'd have a ball together."
Panelists' Guesses:
Ken says it could be Craig Robinson and Ashley Tisdale.
Jenny suggests Camila Cabello and Shawn Mendes.
Nicole thinks it might be Sara Bareilles and Josh Groban.

Banana Split -- NEW CLUES!!
5:05 PM:
Banana Split:
- Ice Cream says, "Listen, we came here to win."
- The pair are in a kitchen, in a suburban house. They are reading from a "Song Recipe Cookbook."
- They say the perfect ingredients are "a pinch of fantasy," "a splash of pain," and then we see a first aid kit, "and a little dab of reality," as they hold a tiny world globe.
- Then she adds in "a little heart" and mashes it all together.
- There's a white plate with the word "nothing" on it.
Nick Brings the Romance
5:04 PM:
Nick is changing his style up quite a bit tonight, with some skin-tight skinny jeans, a long-sleeved glittery shirt and a black fedora.
He hits the stage with a rose in his hand to set the tone for the episode. It definitely accomplishes that goal.
Then Nick and Ken have a bizarre Michael Jackson-themed dance off that Nick wins hands down until Ken takes to the stage to even the playing field.
We're three minutes in and this show is already off the rails.
It's Date Night!
5:01 PM:
Tonight's Masked Singer is being advertised as a date night!
And we're gonna see some dating-inspired clues and some new performer in Group B!
The Caterpillar will be joining the competition, and he looks... surprising.
Check out the gallery below for a look at every single contestant who has ever had to "take it off" over the past five seasons of the show!
Related Gallery
RELATED CONTENT:
'The Masked Singer': Week 4' Wildest Performances and Biggest Clues!
'The Masked Singer': The Baby Gets Spanked in Week 4 Unmasking
'The Masked Singer': Season 6 Clues, Spoilers and Predictions
'Masked Singer' Sneak Peek: Ken Jeong Is Sure He's Guessed The Baby
'The Masked Singer': Biggest Clues & Most Epic Performances of Week 3