TV
'The Masked Singer' Season 6: Best Performances and Biggest Clues of Week 6!
By
'The Masked Singer' Judges Tease Season 6 Changes (Exclusive)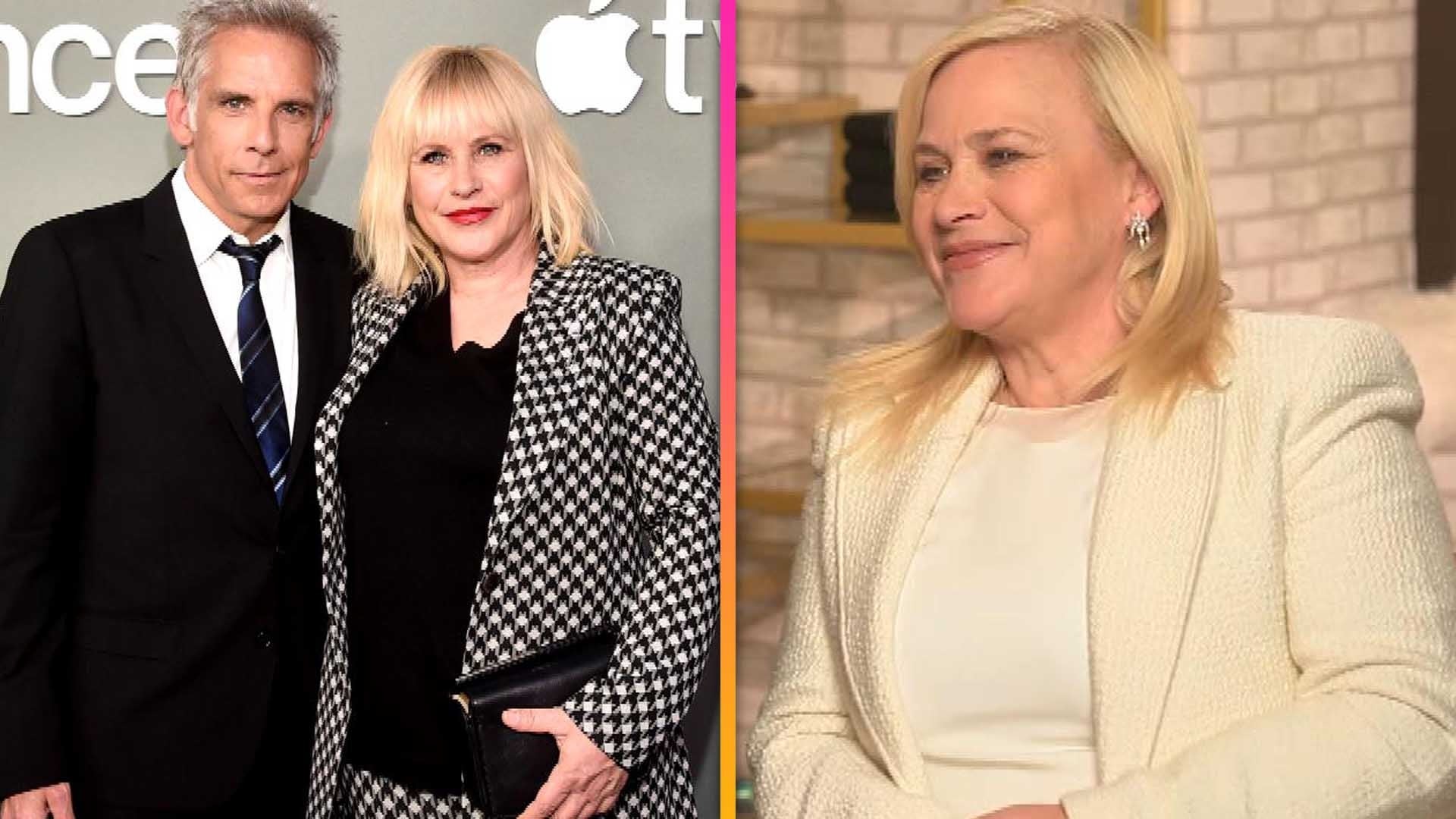 'High Desert': Patricia Arquette Dishes on the Six Degrees of Se…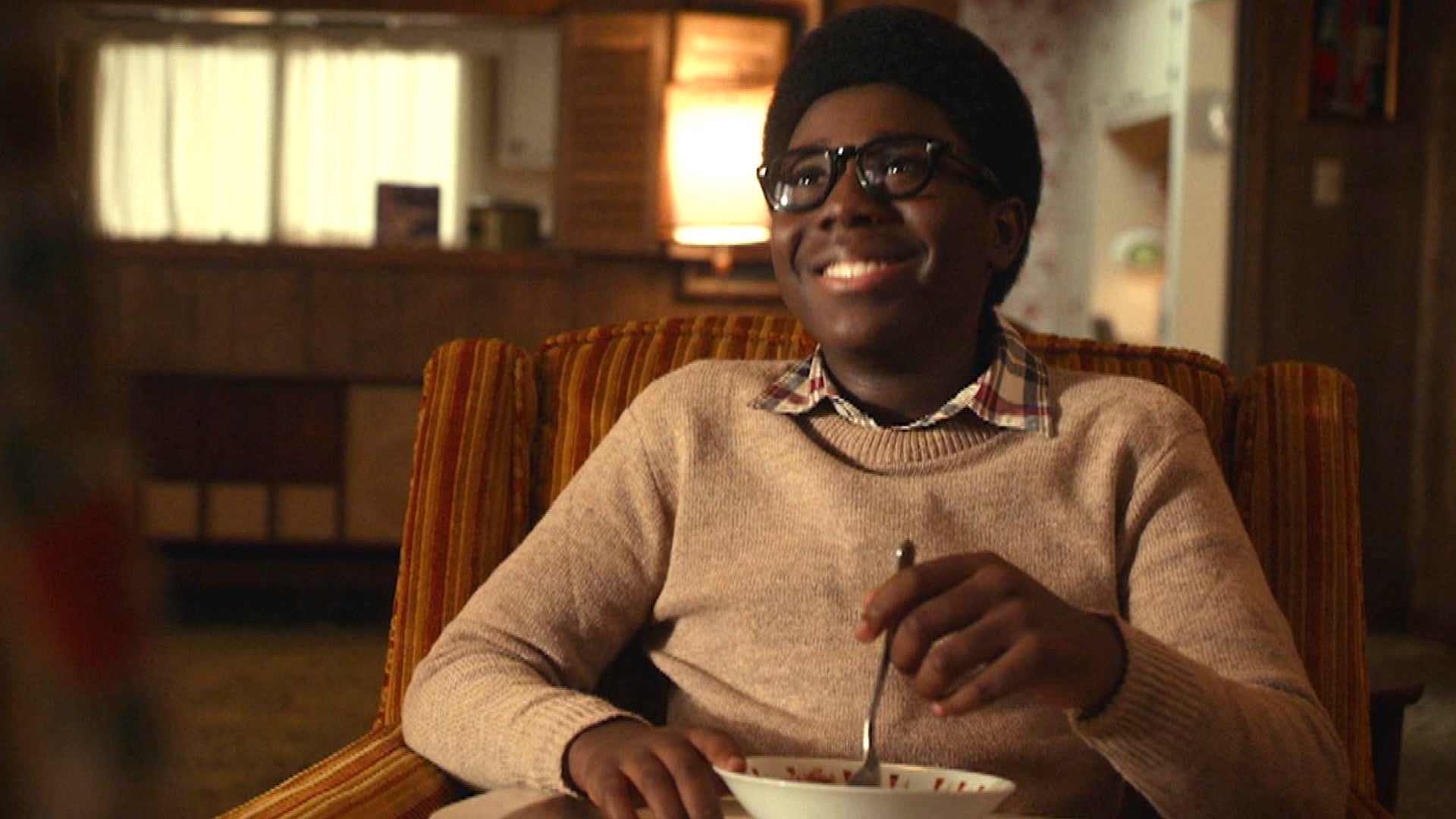 'The Wonder Years' Season 2 Teaser: The Williams Family Returns!…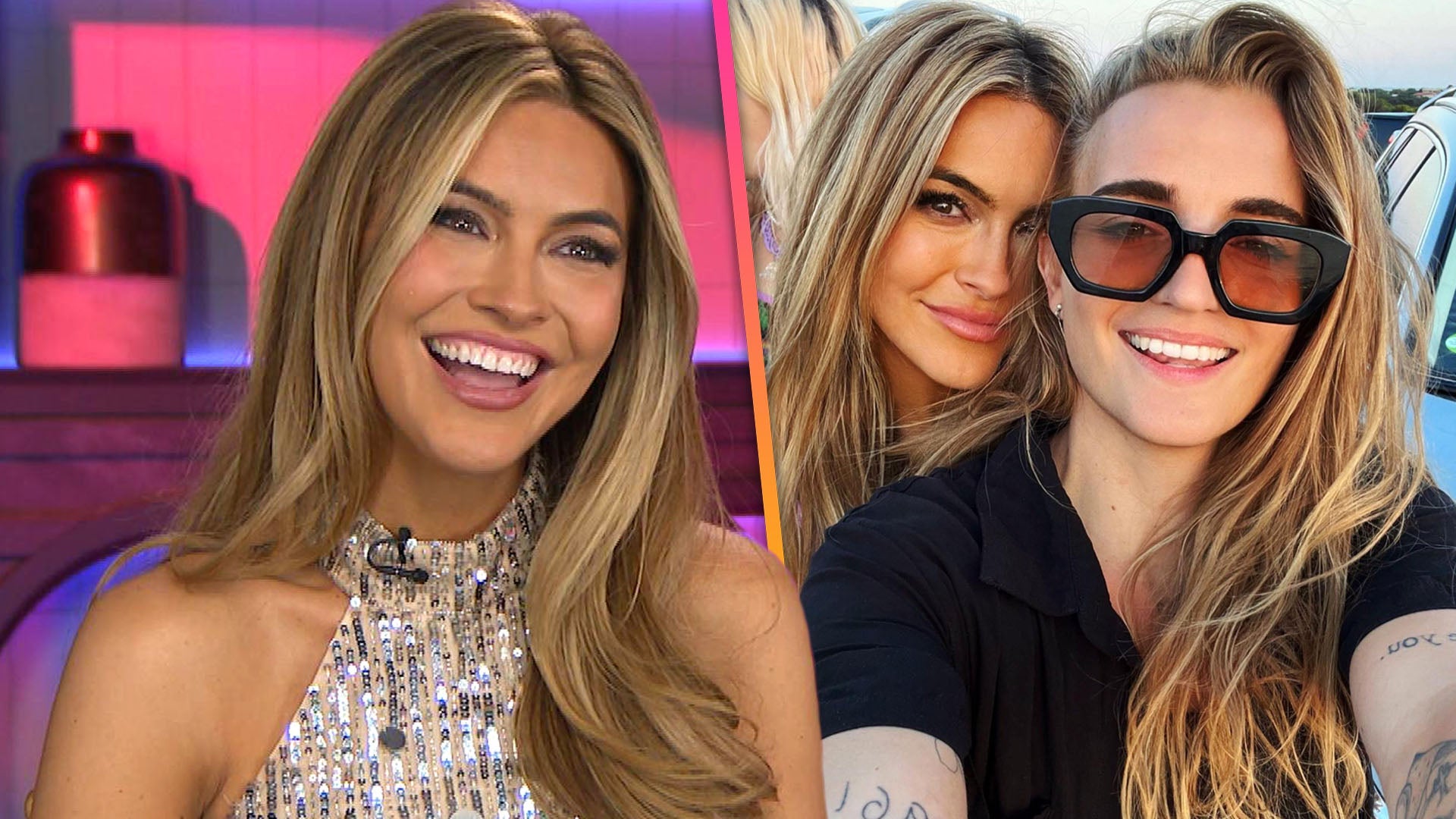 Chrishell Stause on 'Secret' Wedding and Why 'Selling Sunset' Se…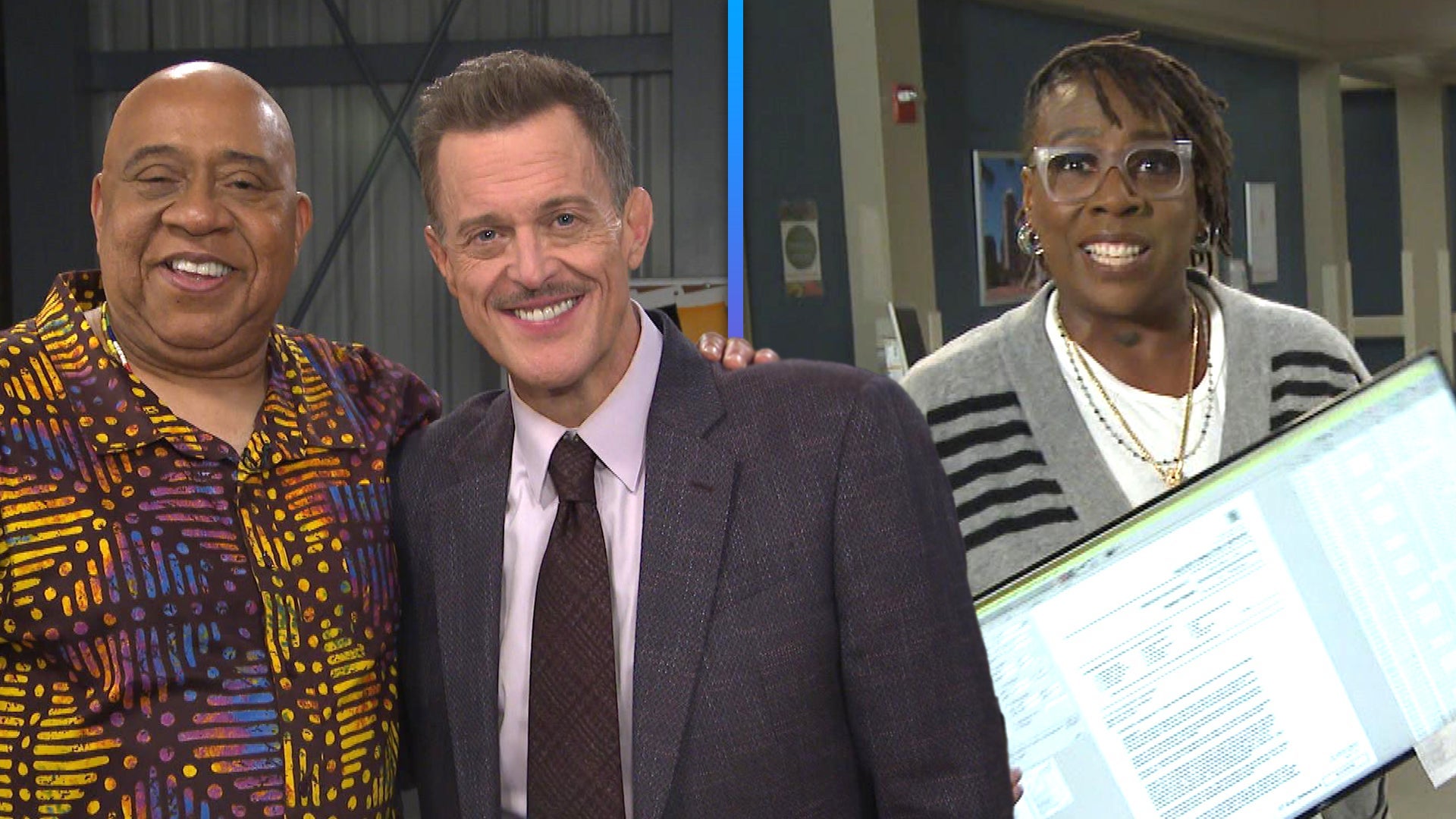 'Bob Hearts Abishola' Season 4: Go Behind the Scenes of the Fina…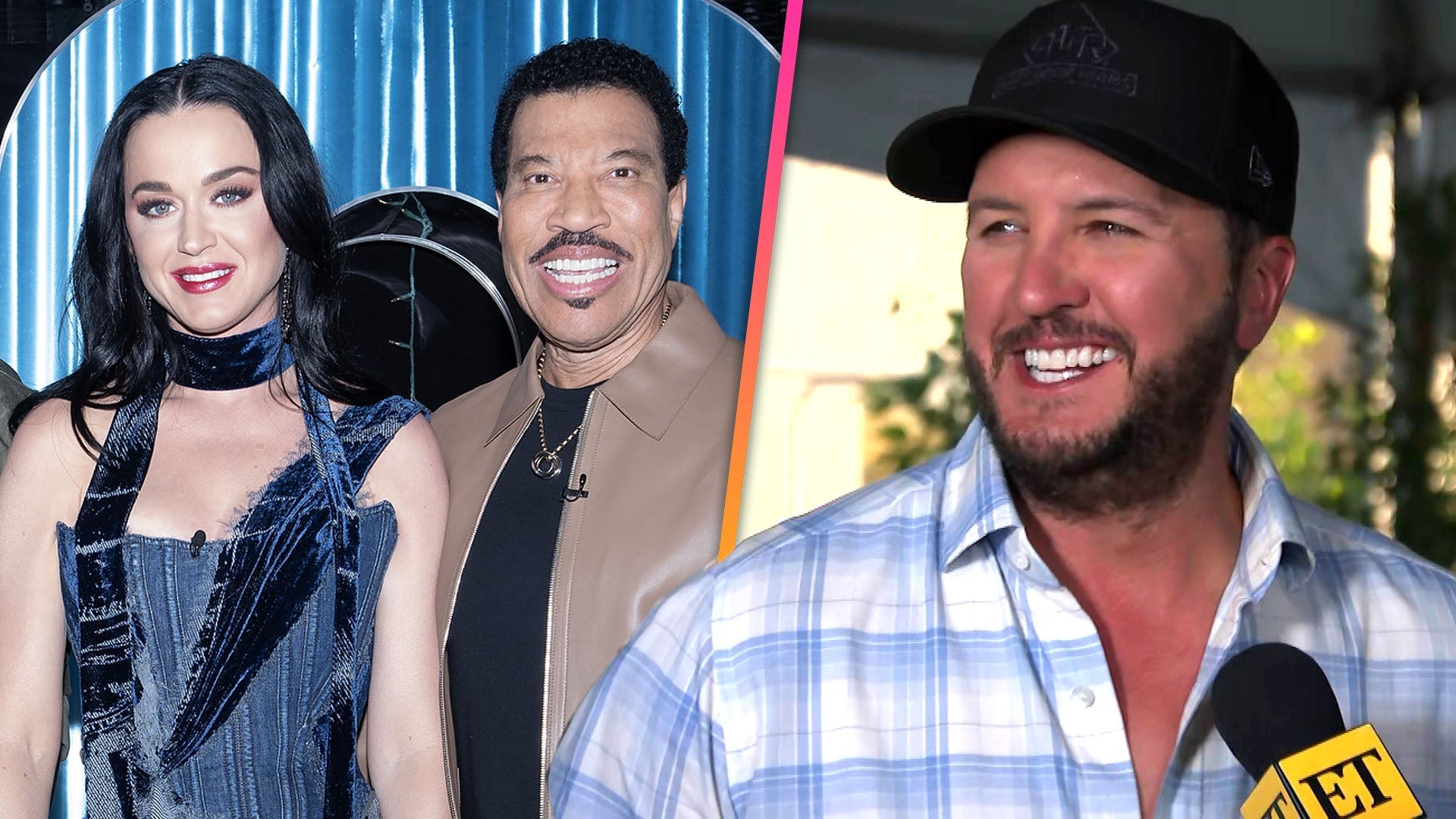 Luke Bryan Promises 'Big' 'American Idol' Guest Judges During Co…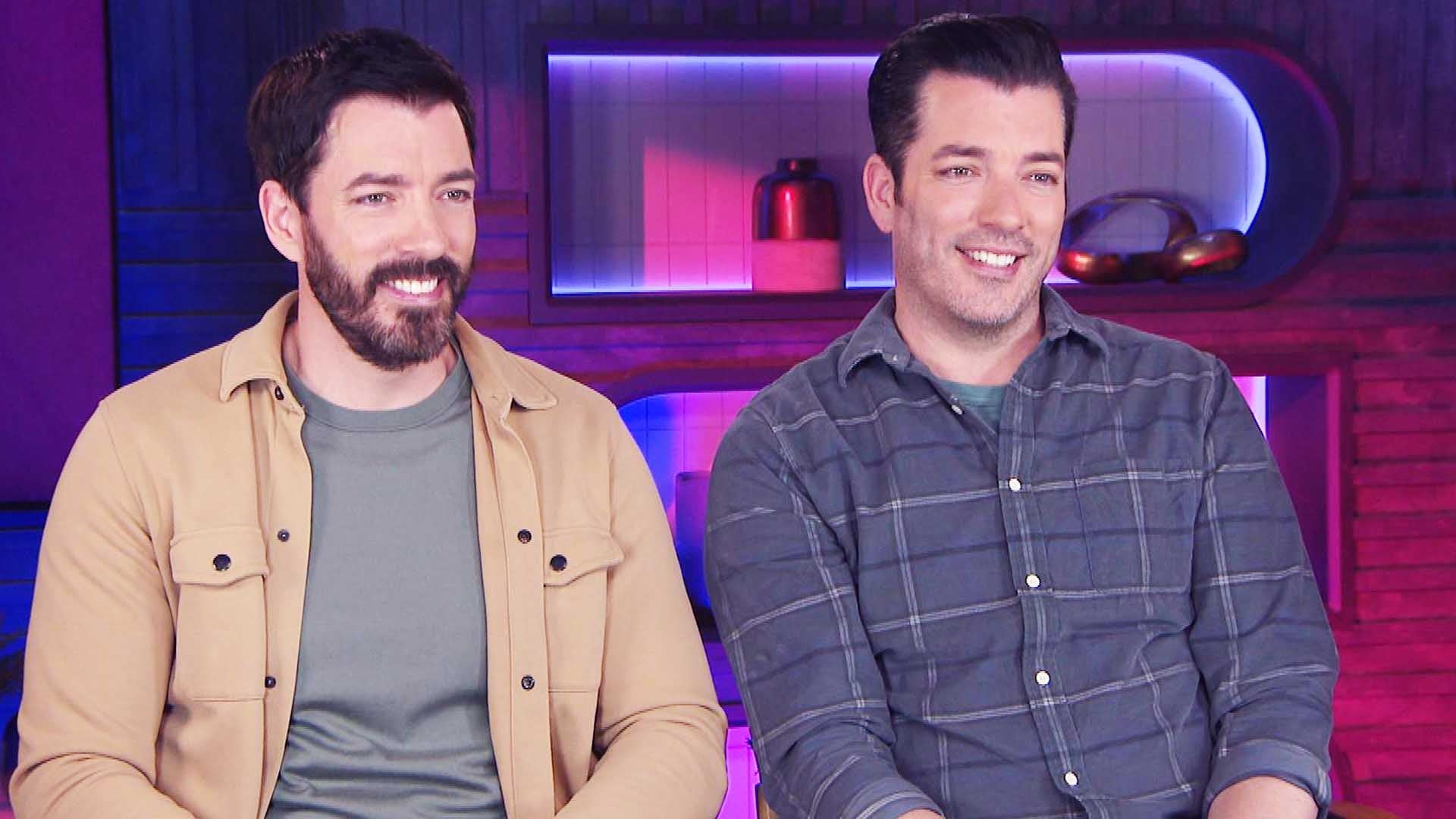 Why the Property Brothers Got Emotional in New Season of 'Celebr…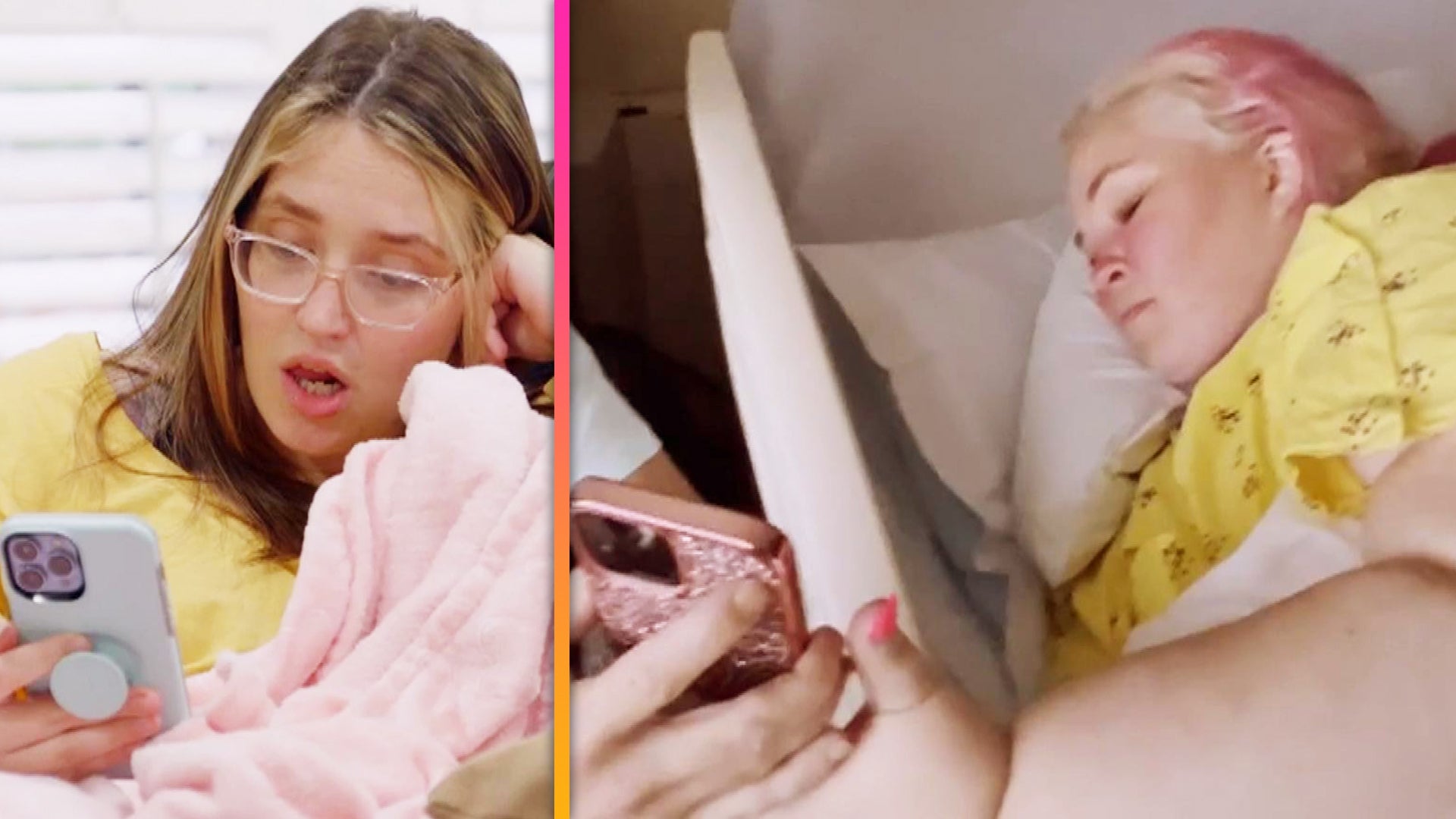 'Mama June: Family Crisis' | Pumpkin Learns June Was Hospitalize…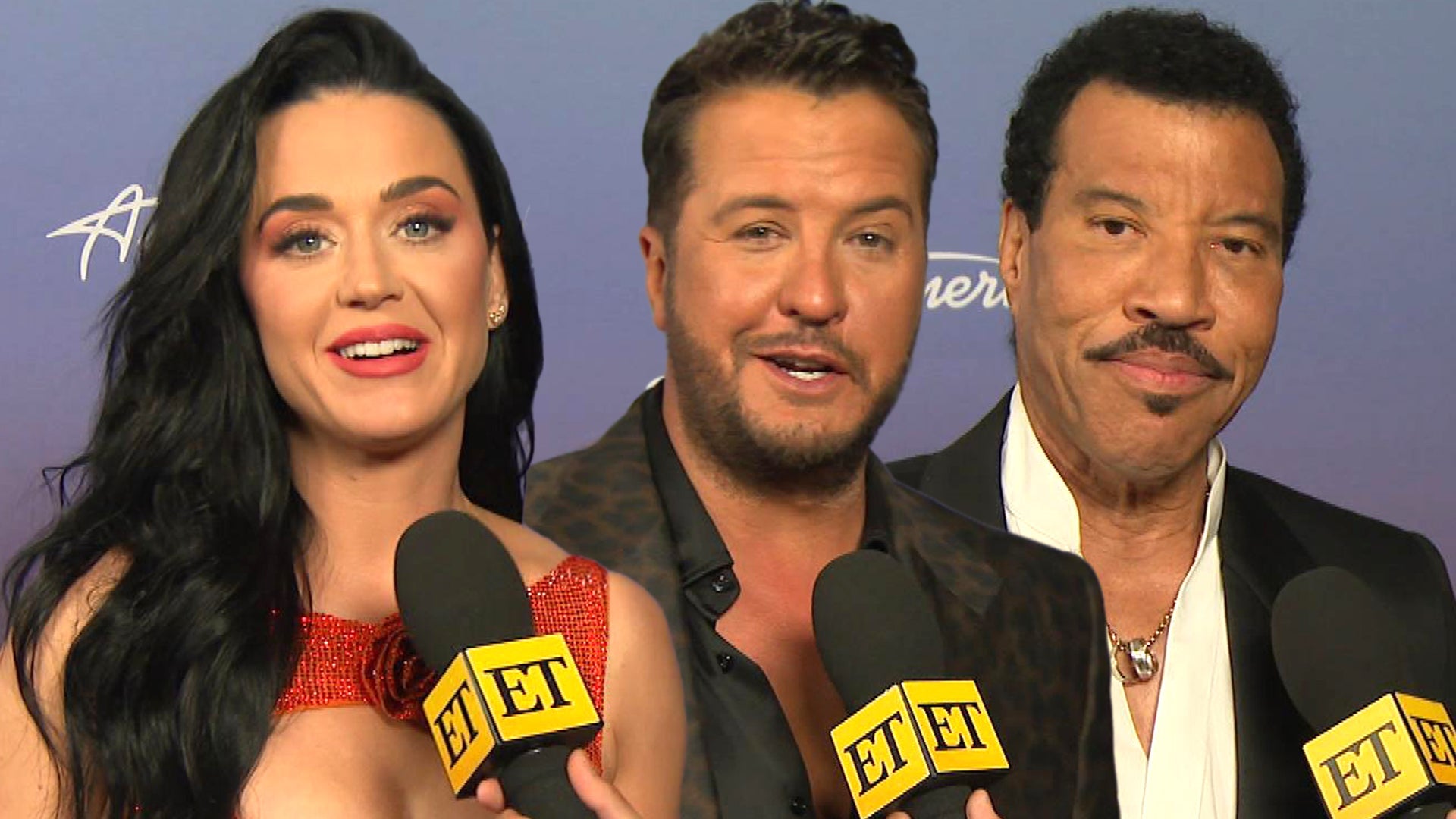 Katy Perry, Luke Bryan and Lionel Richie Address Future as 'Idol…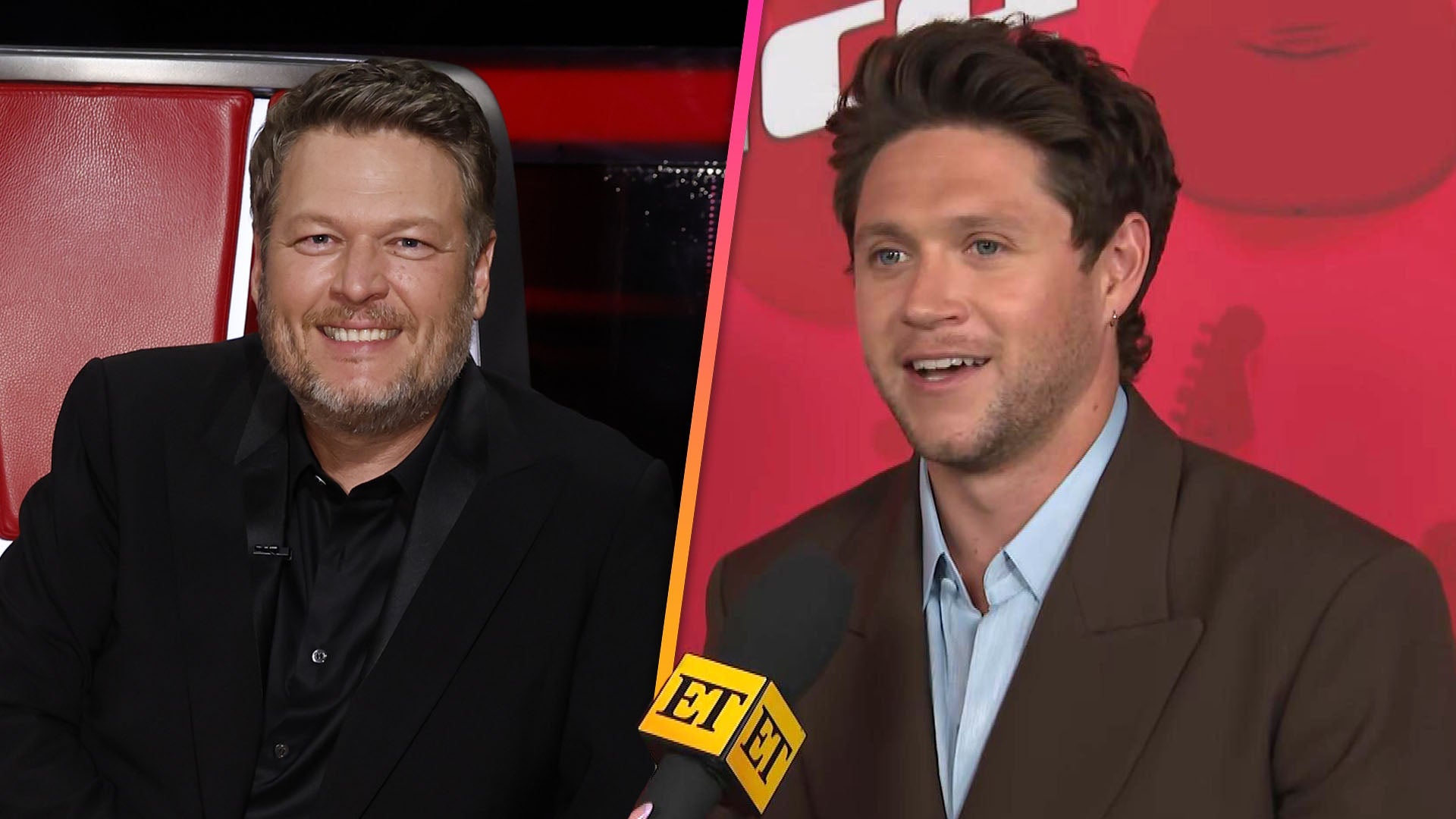 Niall Horan on Missing Blake Shelton After 'The Voice' Season 23…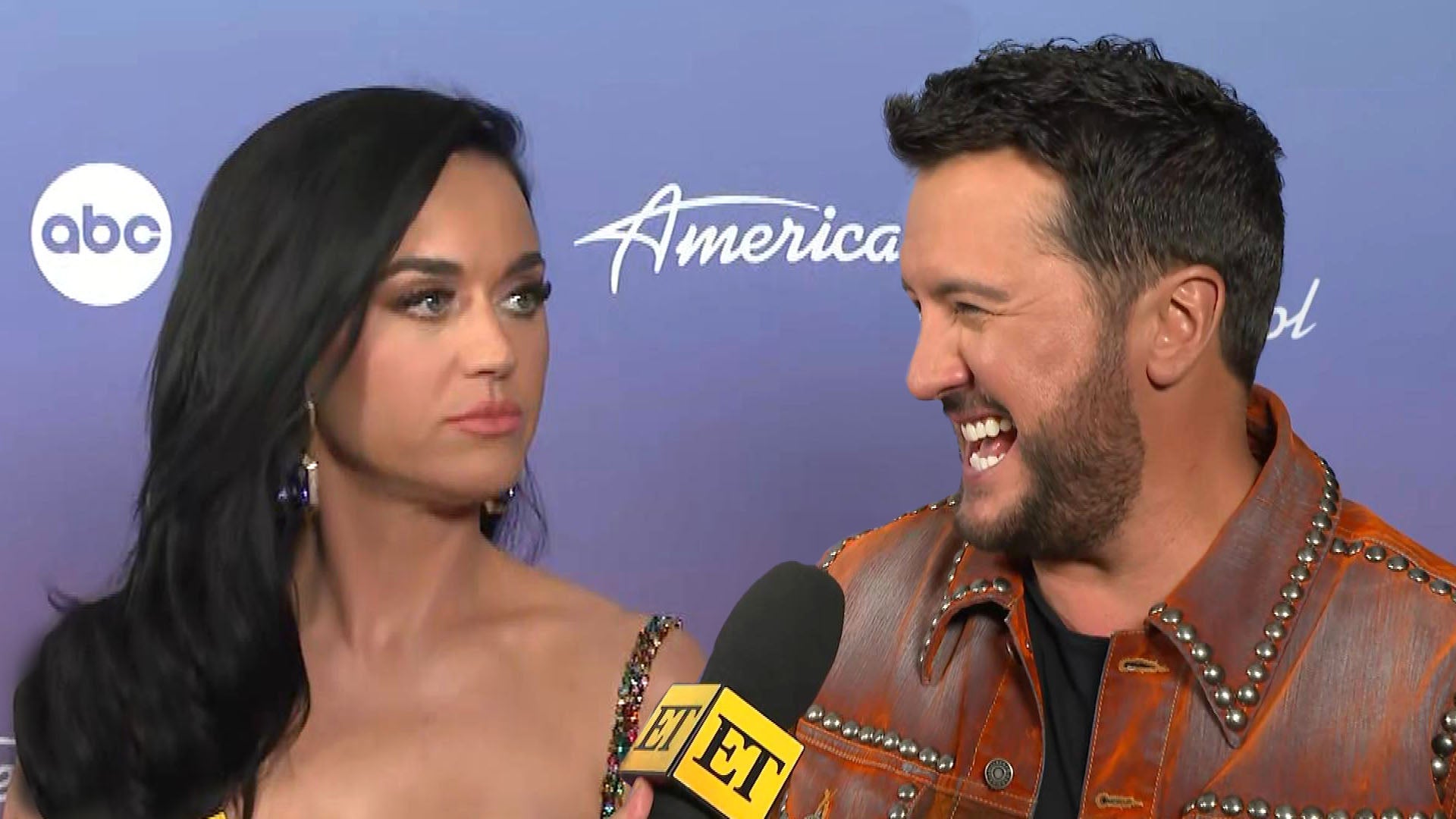 'American Idol': Katy Perry and Luke Bryan Bicker Over His Jacke…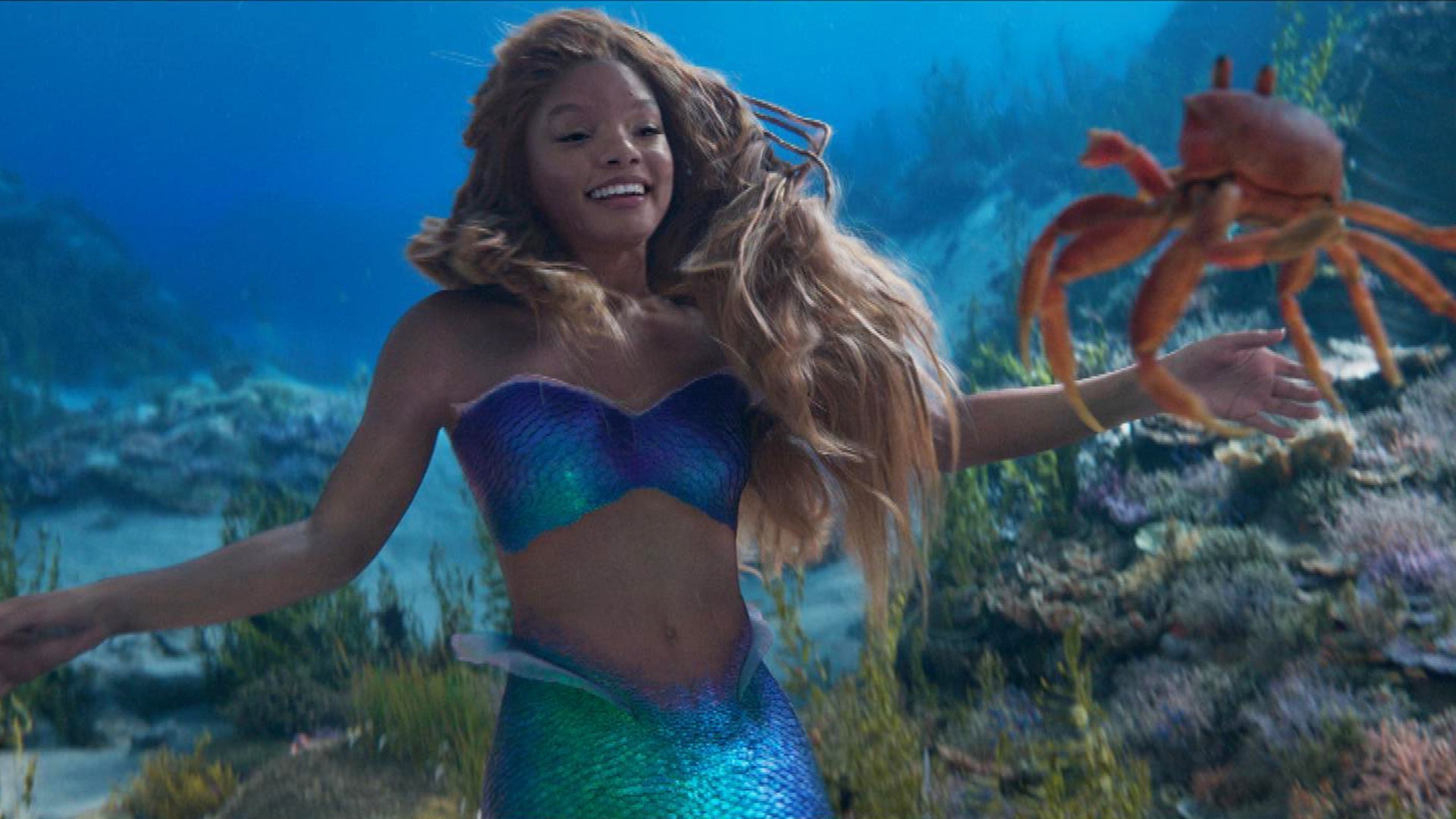 'The Little Mermaid's First Glimpse at 'Under the Sea' (Exclusiv…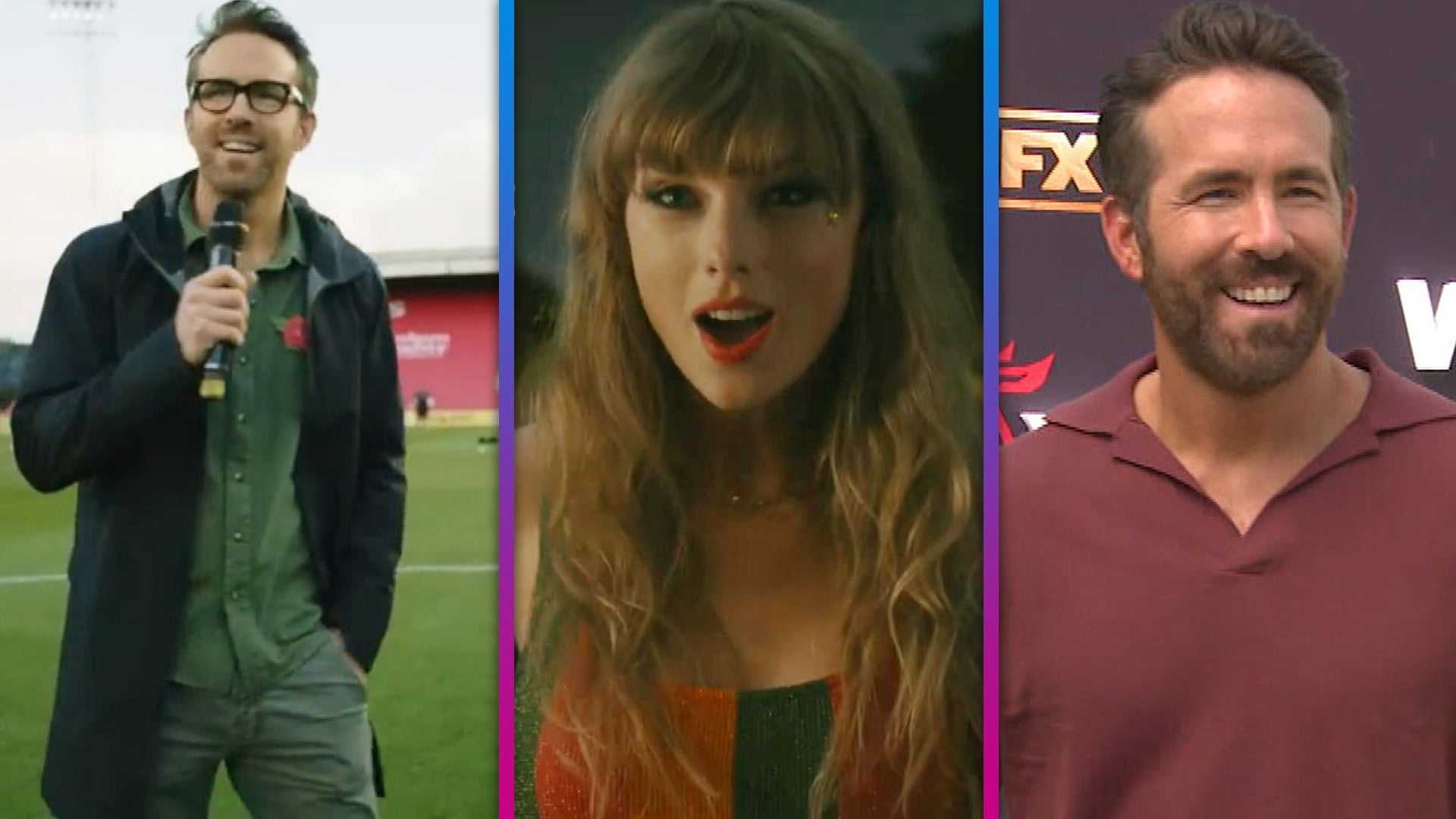 'Welcome to Wrexham': How Taylor Swift Might Contribute to Seaso…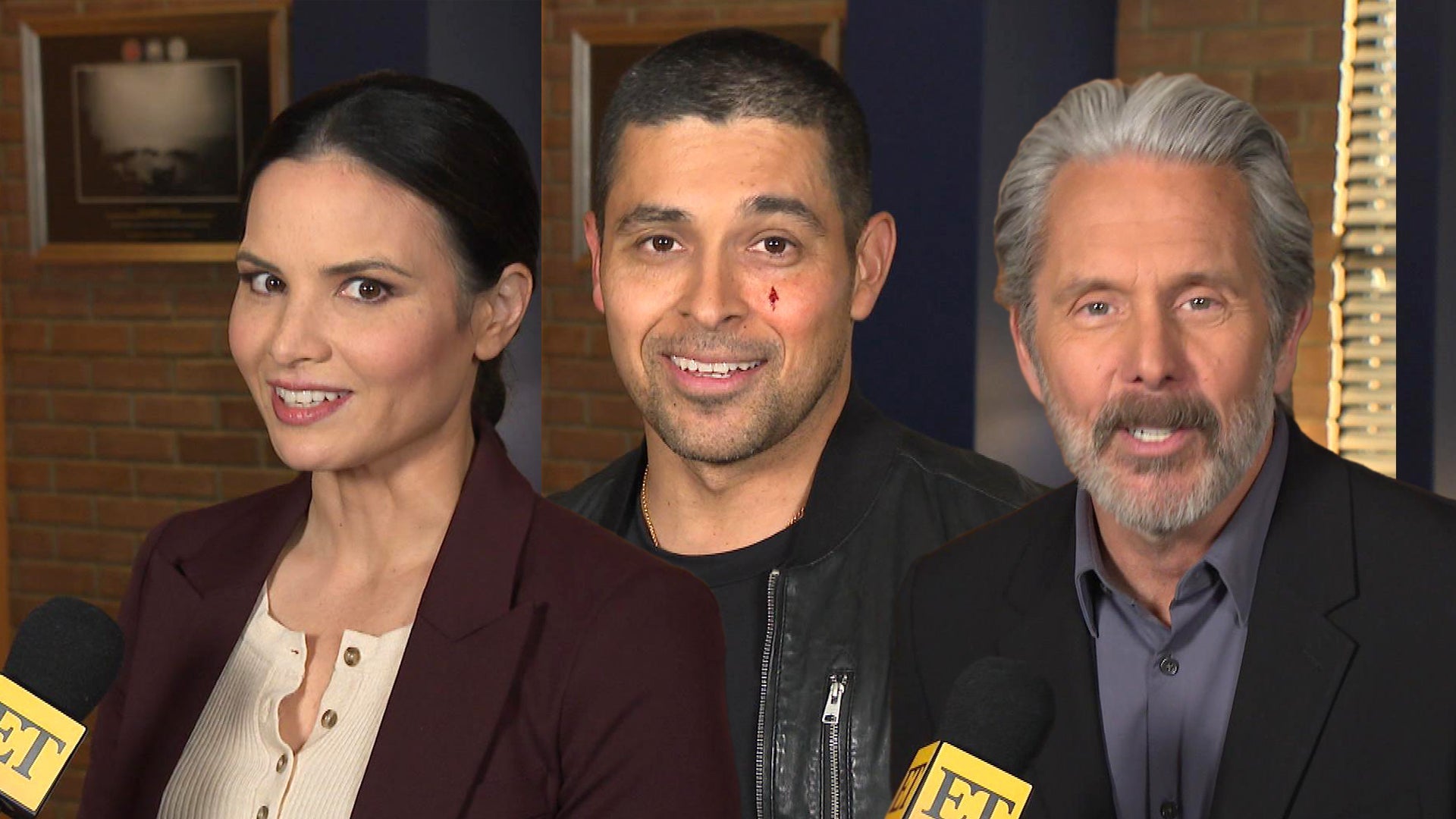 'NCIS' Season 20 Finale: Cast Weighs In on If They'll Return Nex…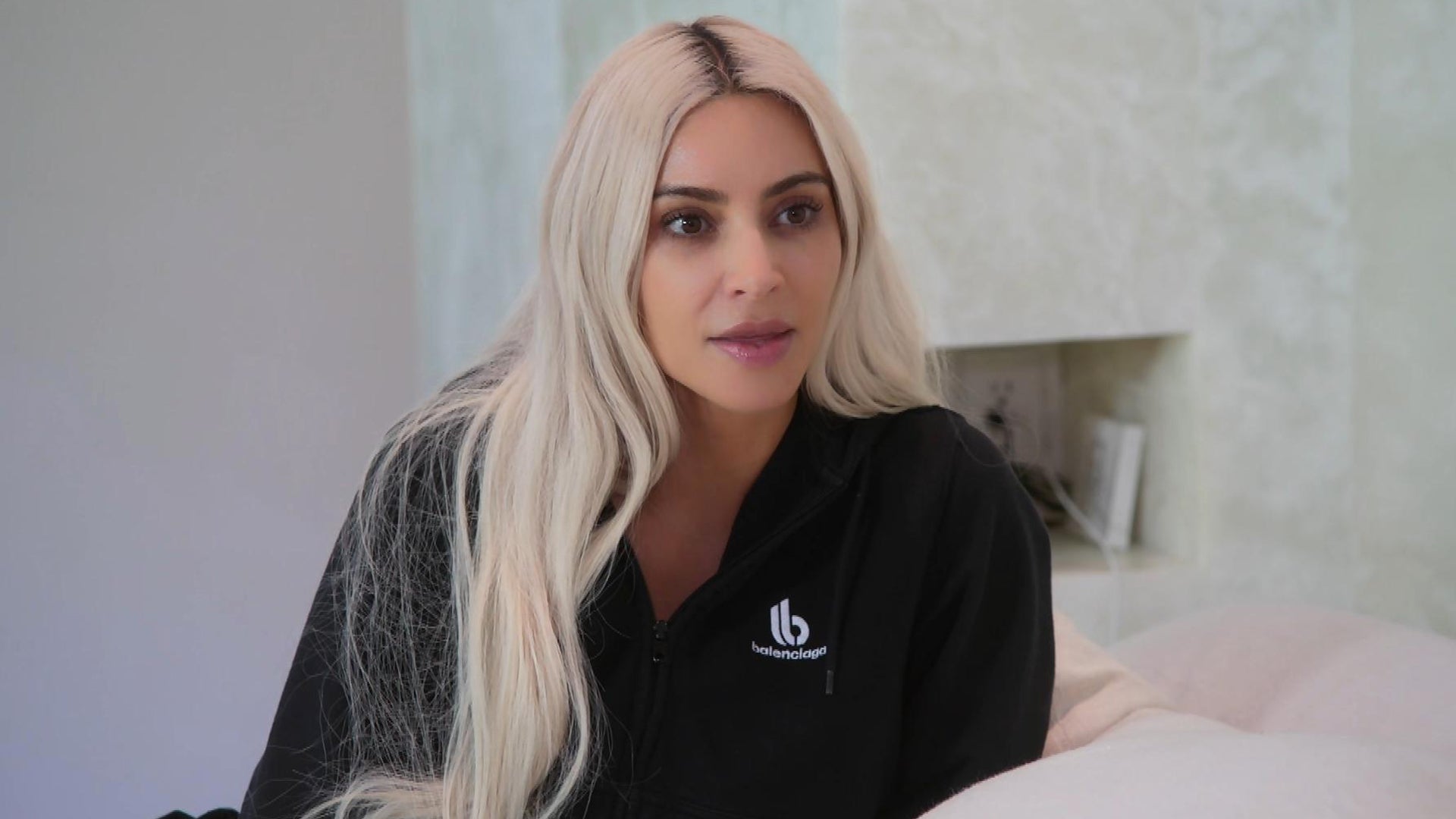 Kim Kardashian Shares Perfect Man Wish List on 'The Kardashians'…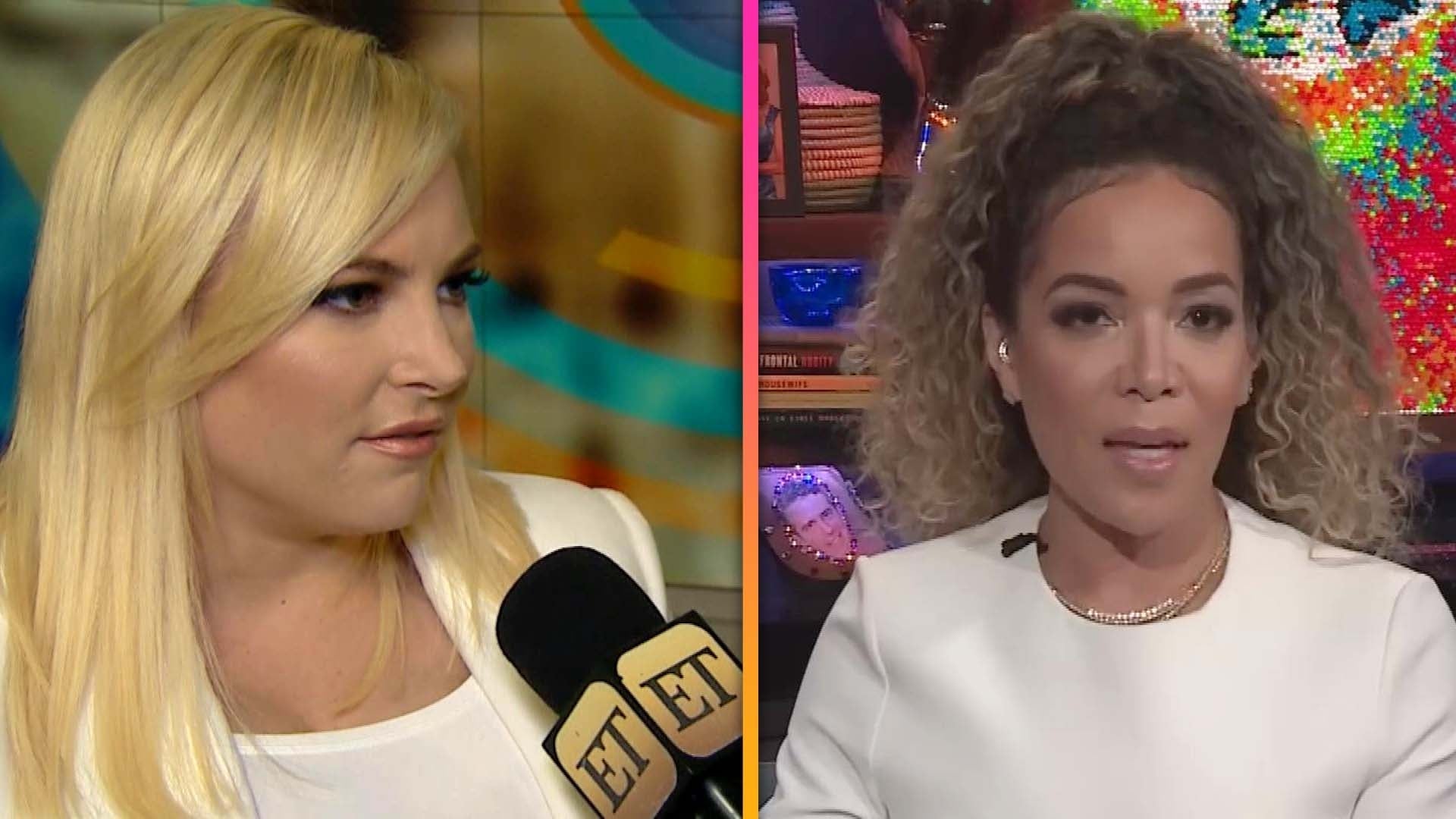 Sunny Hostin Responds to Meghan McCain Slamming 'The View'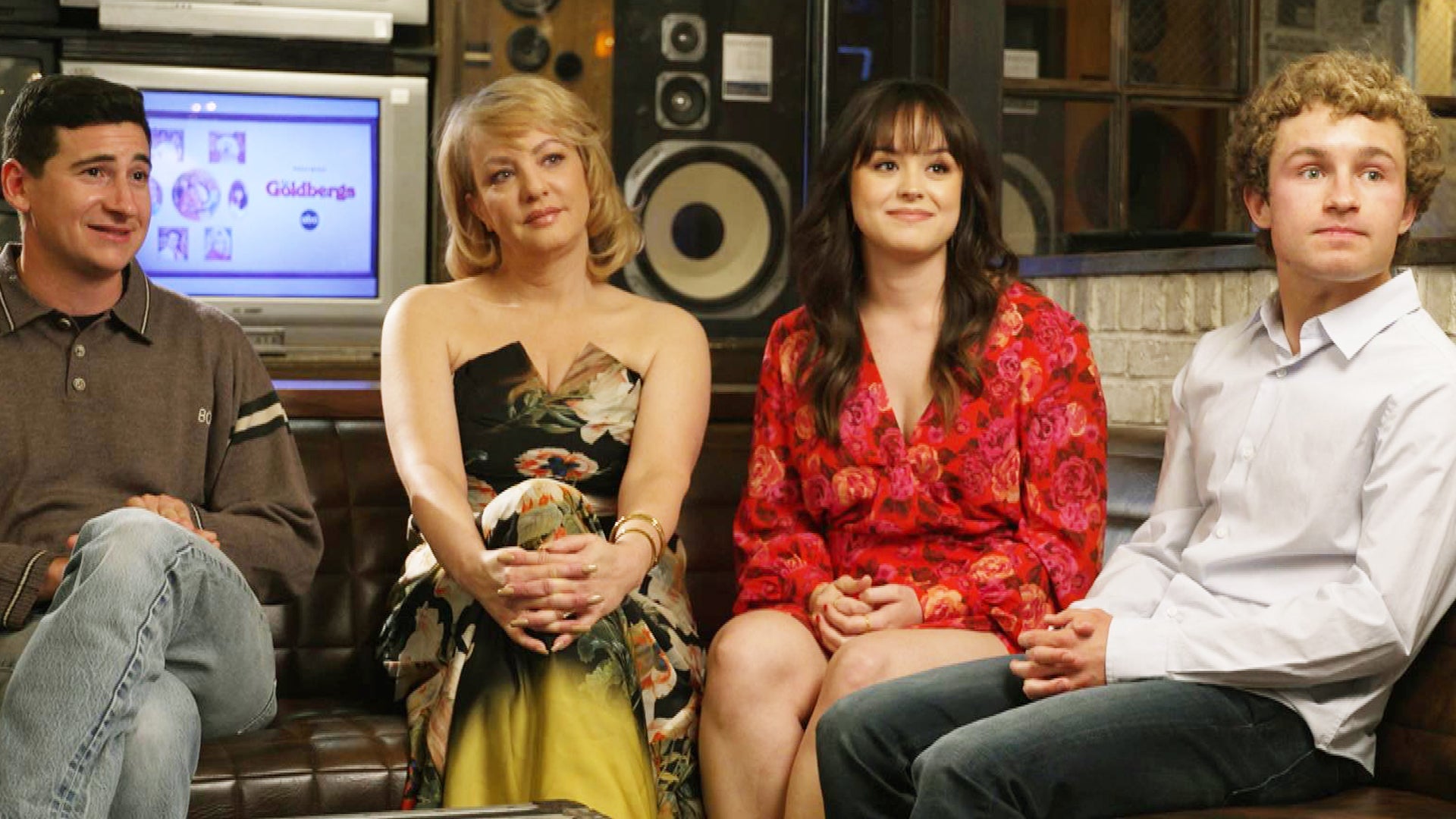 'The Goldbergs' Series Finale: Cast Admits Show's End Was a Surp…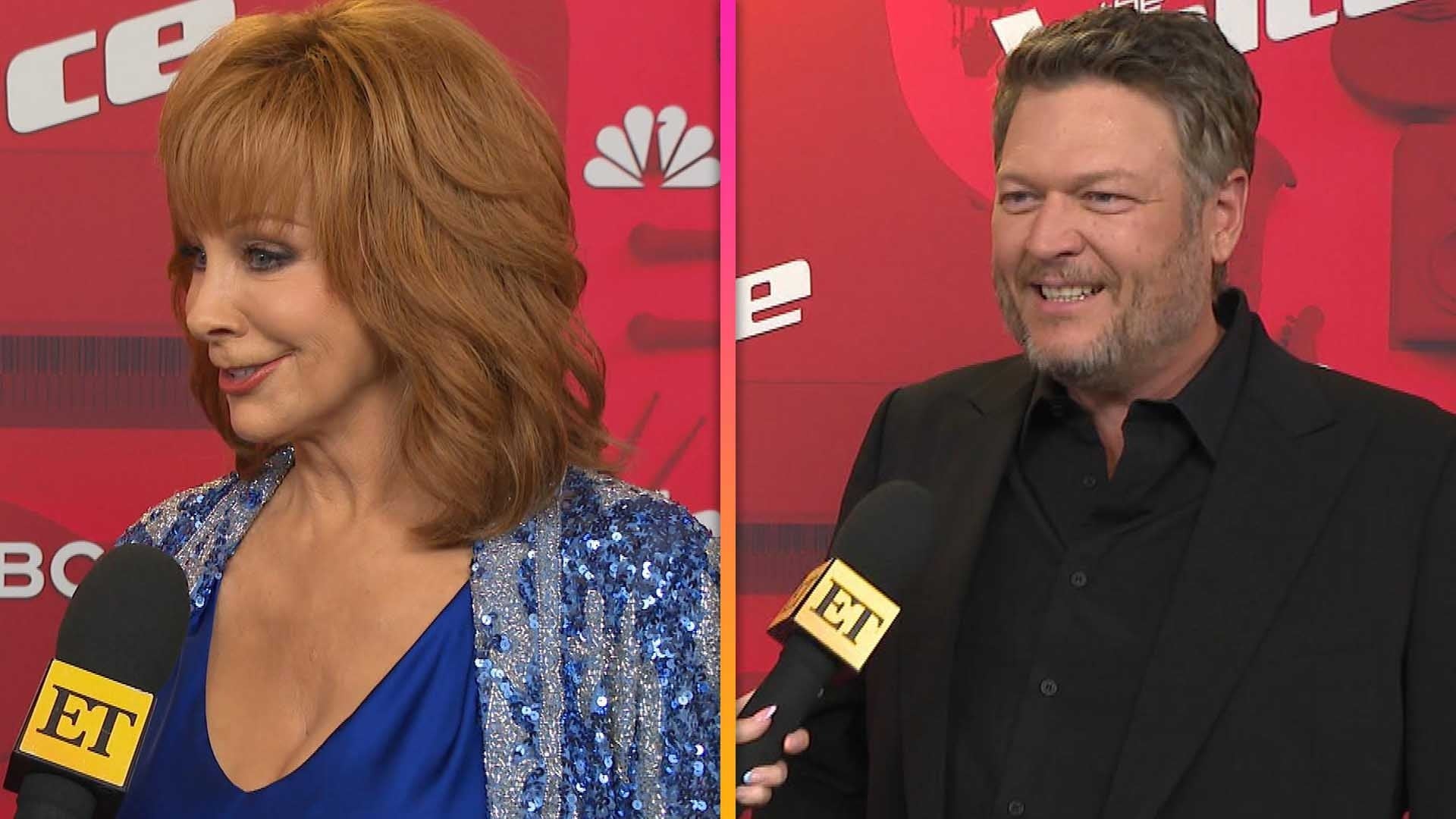 Blake Shelton Reacts to Reba McEntire Replacing Him on 'The Voic…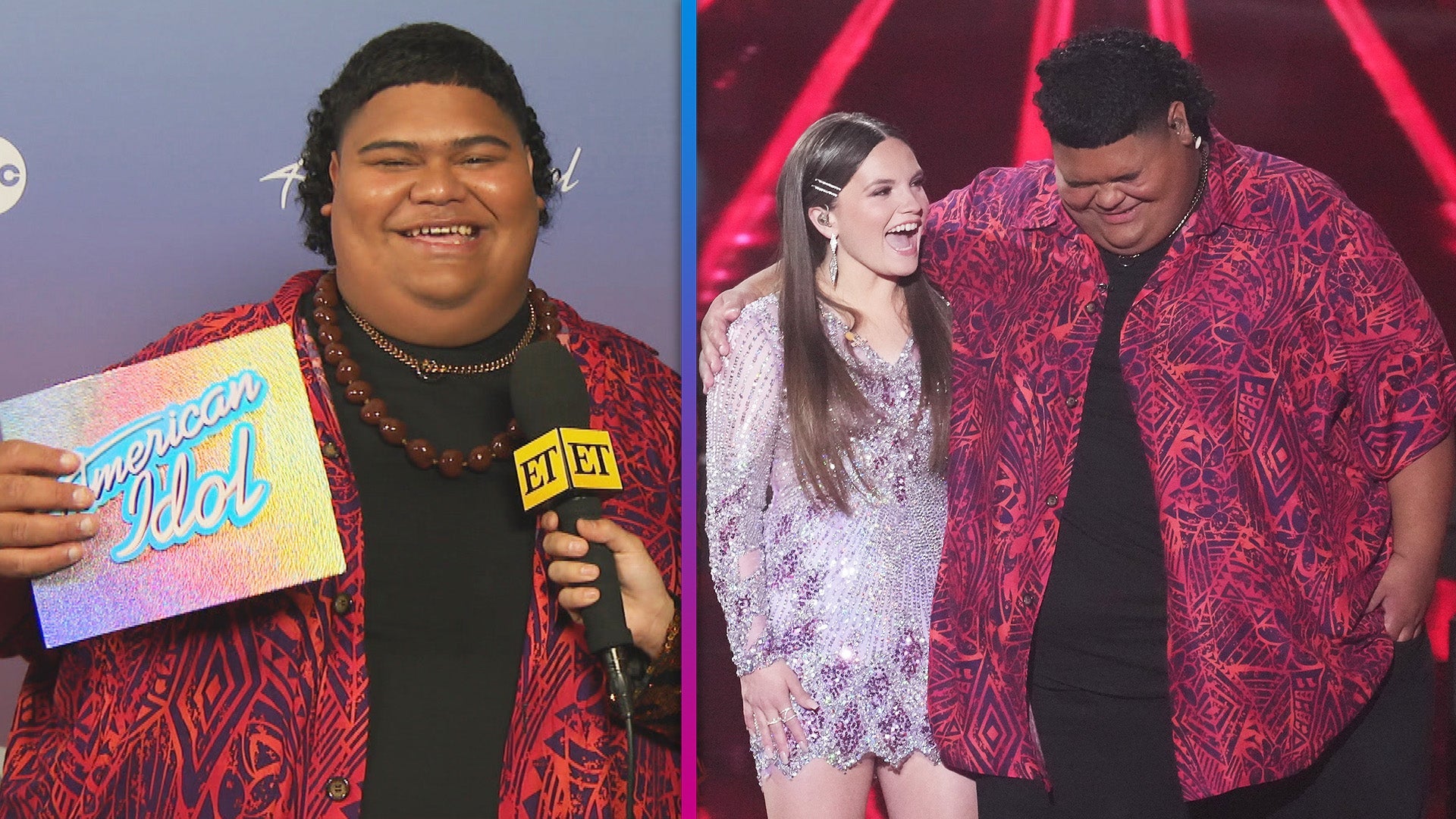 'American Idol': Iam Tongi Reacts After Winning Season 21! (Excl…
The Masked Singer returned on Wednesday, with exciting performances and new clues from Group A! ET is following along throughout the entire show to break down all the biggest moments, best performances and most revealing clues.
The show's stalwart panel of celebrity "detectives" -- including Robin Thicke, Nicole Scherzinger, Ken Jeong and Jenny McCarthy, as well as guest panelist Leslie Jordan -- alongside longtime host Nick Cannon, are all doing their best to figure out what celebs are under the elaborate costumes before they have to unmask.
This week, The Bull, The Pepper, The Skunk, The Hamster and the nightmarish new wild card contestant The Jester will give it their all to wow the crowd and baffle the judges in the ongoing battle for the Golden Mask trophy.
The fun begins at 8 p.m. ET/PT on Fox, so watch and follow along as we delve into the glorious madness and bizarre, captivating chaos that is The Masked Singer season 6!
So Who's Under the Mask?
6:01 PM:
She might not get a Golden Ear point for it, but Jenny managed to come up with the right name as her final guess.
After unmasking, it turns out The Hamster really is none other than SNL alum Rob Schneider.
"I gotta say, you were absolutely phenomenal on this show," Jenny marvels.
"I had so much fun. I was backstage and so nervous. You get into it," Rob says. "But this was the best experience I've ever had."
The Hamster closes out the show by giving high-fives to the audience, and then performing an unmasked rendition of the Luis Miguel tune.
First Impressions and Final Guesses:
5:59 PM:
Robin's First Impression: Cheech Marin
Robin's Final Guess: Cheech Marin
Jenny's First Impression: Andy Richter OR Jason Alexander
Jenny's Final Guess: Rob Schneider
Nicole's First Impression: Jason Alexander
Nicole's Final Guess: Gabriel Iglesias
Ken's First Impression: Bill Murray
Ken's Final Guess: Will Ferrell
Leslie's Final Guess: Gabriel Iglesias
It's Time to Vote!
5:56 PM:
Once again, it's everyone's least favorite time -- voting time!
As with most weeks, it's super hard to tell who's gonna get the axe. However, I think it's likely going to be The Hamster, just because he had the most subdued performance.
After the all the votes are cast, the singer who got the least votes is, as suspected, The Hamster. It's be interesting to see who's under the mask, and if any of the judges even come close to guessing correctly.
The Jester Sings Alice Cooper, Because of Course
5:51 PM:
When you're a freakish nightmare clown, it makes sense to tackle a song performed by a man who loves theatrical scares.
So, for The Jester's first number, he scream-sings a rendition of Alice Cooper's "School's Out" that just feels like the best, most logical choice for his character.
It's not exactly a showcase of vocal talent, although it's fascinating, and in terms of vocals, but his stage presence is legitimately exciting and captivating.
I don't know if he's the kind of character who can go all the way, but I'd be shocked if he gets voted off tonight. As much as I don't think The Jester's look, the audience is loving it -- and Robin clearly loves it too.
"We've never had pure metal like that on this show," Robin says, after having cheered on the desk. "That was awesome!"
Bonus Clue
Before the time travel clue, the panelists have to make their first impression guesses and drop them into a Jack In The Box. The first few go fine, but right as Nicole is about to put her guess in the box, the lid pops open and a mini Jester bust springs out, causing her to scream in legit terror. It's fantastic. This show just keeps getting better and weirder.
Anyway, after the First Impression guesses are cast, it's time for a bonus clue. The Jester's time machine item is a ratty, semi-destroyed plaid blazer.
"This is pure style," The Jester says in an unsettling growl-voice.
Panelists' Guesses:
Robin thinks it could be Twisted Sister frontman Dee Snider.
Leslie says it could be a comedian like Ricky Gervais.
Ken suggests The Who's Robert Daltrey.
The Jester -- FIRST CLUES!!
5:46 PM:
- Says, "You want a wild card? Well, get ready for the wildest wild card yet!"
- Says, in yet another (presumably fake) British accent, "I've been called an icon. You could say I've changed the course of history."
- Says he's been voted one of the 100 most influential people of all time.

- We see him in a weird, surreal clown world, and next to a chicken coop with a bunch of hens and eggs.
- Says, "I've also been called a scoundrel. I've offended heads of state, and been banned from famous venues."
- We see him getting handcuffs slapped on his wrists."
- We see a space satellite floating in the air.
- Says, "In reality, I'm not a bad guy. And that's why I'm here. To show the world I'm a lovable, multifaceted clown who just wants to make you laugh."
The Jester Is Here
5:45 PM:
Remember a few weeks ago when we thought The Baby costume was nightmare fuel? That thing was downright adorable next to the freakish abomination that is this new wild card contestant, The Jester.
It's a clown with demon eyes and a swirling mouth that is clearly a fever dream manifested into the real world.
Nick even says in his introduction, "Hide the kiddies, because this one might cause some night terrors." And he's not wrong! Forget the kids, this thing is going to haunt the dreams of every adult watching this show too.
It's even got an evil laugh! It tries to be funny, but instead of making it less creepy, his comedic persona actually makes it much worse.
I fully agree with Ken when he exclaims, "I can't unsee this!"
The Hamster Serenades In Spanish
5:40 PM:
The Hamster is taking a big swing this week by belting out "Sabor a Mi" by Luis Miguel, in Spanish -- despite the fact that he fully admits "My Spanish is terrible" in the clue package.
For his number, the production is delightfully simple -- just him and a mouse in a red dress "dancing" (well, he's swaying, but you can't blame him. That costume is enormous), on a fog-filled stage.
It's a surprisingly delightful little number that really is a lovely tribute to his wife.
"This is Masked Singer magic right here," Robin says with a smile. "That was easily one of the most charming things I've seen."
Bonus Clues:
The time travel clue -- presented by an increasingly disheveled Man In Black who comes out looking more and more traumatized after every trip through the stargate -- is a small, portable TV.
"I never imagined that many, many years later, I would be on this, with all my amigos," The Hamster says in a thick, fake Spanish accent.
Panelists' Clues:
Robin thinks it could possibly be Martin Short, or possibly Sean Astin.
Leslie says it might be Mark Anthony, or "another one of JLo's exes."
Nicole suggests it might be Gabriel Iglesias.
The Hamster -- NEW CLUES!!
5:35 PM:
The Hamster:
- Says, "If I could go back in time, I'd go back to the '90s."
- We see a calendar with Saturday, Nov. 30 circled in red, with the word "Party!"
- Says he and his wife went to an afterparty at a Luis Miguel concert.
- He said "everyone was there, Leonardo DiCaprio, Drew Barrymore, Jerry Seinfeld."
- He says, "The only person who really impressed my wife was Luis Miguel. So when we spotted him at the party, she was ecstatic. I think that was the only time she's ever been impressed with anything I've ever done in my career."
The Skunk Gives Fans the Biz
5:29 PM:
After a string of vocal powerhouse showcases, The Skunk is giving fans a look at her more up-tempo talents with a cover of "Square Biz" by Teena Marie.
The decidedly colorful set design and background dancers are a fun compliment to The Skunk's bichromatic ensemble and give the fun song the kinetic visuals needed to really make it stand out.
It's incredible to listen to The Skunk deliver diva-level vocals on a song like this that she brings to the next-level performances from past weeks. This is exactly the fun, audience-pleasing number that gets you on to the next round.
"As we know, Teena Marie is one of the best vocalists in the game, and for someone like Skunk to be able to easily hit those Teena Maire runs, we bow down again," Nick says.
"That was the perfect choice," Jenny says. "And it was just epic."
Bonus Clues:
The Skunk's time-travel nabbed technological item is an old-school, mid-'90s pager/beeper, with the number 607.
"If someone sent me these three digits, it would make me feel like a complete dream girl," The Skunk hinted.
As Robin points out, 607 is pager code for "I Miss You."
Panelists' Clues:
Jenny thinks it might be Jennifer Hudson.
Nicole suggests Cynthia Erivo.
Robin again suggests Faith Evans (and this is also out best guess!)
The Skunk -- NEW CLUES!!
5:25 PM:
The Skunk:
- Says, "I've thought about what life would be like if I had a time machine. Probably more than the average person."
- Says she's want to fix "one of my biggest regrets."
- Says, "One night, I let my pride stop me from saying hi to a loved one. Little did I know, I'd never get a chance to see them again."
- Says, "If I could do it over, all I'd want to do it give them a hug. But that one hug could have changed the course of history."
- Says her song tonight is upbeat, because it "reminds me to live in the present, with no regrets."
The Pepper Is Making Us Tear Up
5:20 PM:
The Pepper isn't here to mess around. She kicks into her rendition of "No Tears Left to Cry" by Ariana Grande, and she's got the stage presence of a real pop icon.
She clearly knows how to move, and what's more, she knows how to engage with and work the crowd. She seems effortlessly comfortable on a stage. She also has a great range and dynamic vocal skills.
"That is legit!" Jenny declares.
"What an amazing performance," Ken says. "Outstanding in every way."
Bonus Clues:
The Pepper's time travel item is an iPod.
"All you have to do is plug it in and lets get the party started!" The Pepper shares.
Panelists' Clues:
Jenny thinks it's Pink.
Ken suggests Idina Menzel.
Nicole thinks it might be Ellie Goulding.

Also, The Pepper gets a "Celebrity Bestie" pre-tapped message of support from Courteney Cox -- so maybe they are co-stars in something?

The Pepper -- NEW CLUES!!
5:15 PM:
The Pepper:
- Says, "If I could revisit any time in my life, it would be when I first hit it big."
- Says she was "pulled in a million directions" with all the "interviews, awards shows, red carpets."
- We see a lot of Greek and Roman mythological statues and images.
- She's got a ton of different trophies.
- Says, "I've always believed in magic. I see myself as a bit of a wizard."
The Bull Makes Us Feel Loved
5:12 PM:
There's a whole lot of delicacy, romance and red roses in The Bull's performance this week.
While we've seen a lot of different musical genres and vocal styles from The Bull during this season, his rendition of Bob Dylan's "Make You Feel My Love" is showing us something new.
Despite the horns and the cape, The Bull has a genuine vulnerability to him that adds so much to his performance and leaves the panel in awe.
"You stripped it all back, and you said, 'I'm gonna let my voice and my heart and my soul just speak for itself,'" a moved Nicole says. "Thank you so much for letting us in."
"I'm just blown away," Leslie adds.
Bonus Clues:
Wow, this episode it really taking the sci-fi angle to the next level. They are "firing up the time machine," which means essentially a giant Stargate-like portal opens on stage and a Man in Black brings out an item from The Bull's past that serves as a clue to his identity.
In this case, the clue is an old-school mac computer.
"This take me back," The Bull says. "I loved this thing. But it made the most annoying sound ever. That sound will forever live rent free in my head."
Panelists' Clues:
Ken thinks it could be Taye Diggs.
Leslie suggests it could be Cheyenne Jackson.
Jenny guesses it might be Lil Nas X.
The Bull -- NEW CLUES!!
5:07 PM:
The Bull:
- Says, "If I could revisit anytime in my life, it might surprise you."
- We see a pile of nails.
- Says he once left his "stable job to go and chance my dreams."
- We see a framed photo of Hall & Oates.
- He holds up comedy and tragedy masks.
- We see The Bull in France outside the "Bull In Rouge" -- windmill included.
A New Masked Singer Contestant?
5:05 PM:
Nick surprises the judges by introducing a new "wild card" -- The Soft Serve Ice Cream.
A masked participant comes out in an ice cream costume and sings "This Little Light Of Mine." It's not the most flawless performance, mostly because the singer laughs through most of it, but it is adorable.
Of course, this is clearly just a very elaborating introduction to tonight's guest -- Leslie Jordan! You gotta appreciate the commitment.
Well, that was something new. Tonight is definitely going to be unique.
Let's Talk About the Jester
5:03 PM:
Okay, so, we got a glimpse at tonight's wild card, and it's a hot steaming nightmare.
Given the "Time Warp" theme, we're supposed to be having a fun time. Nick and all the panel are decked out in wild retro styes.
But seriously, what is up with that Jester that the show teases? I don't know how we're supposed to deal with this.

Kicking Things Off Sci-Fi Style
5:01 PM:
Tonight's Masked Singer is apparently a retro-themed throwback-inspired week.
So, obviously, the episode starts with Ken acting as loud and hard as possible, shooting his shot for an Emmy with a bit about discovering a time machine and wanting to use it to cheat by looking at all the future unmaskings.
As expected, things go wrong and the time machine messes everything up. But boy, Ken's really giving it his all in the best and weirdest ways.
Seriously, you've got to appreciate the production design with this intro!
In the meantime, check out the gallery below for a look at every single contestant who has ever had to "take it off" over the past five seasons of the show!
Related Gallery
RELATED CONTENT:
'Masked Singer': All the Surprising Performances and Clues of Week 5
'Masked Singer': Cupcake Crumbles in Week 5 -- See Who Got Unmasked!
'The Masked Singer': Season 6 Clues, Spoilers and Predictions
'The Masked Singer': Week 4' Wildest Performances and Biggest Clues!
'Masked Singer' Sneak Peek: Ken Jeong Is Sure He's Guessed The Baby