Oscars
Oscars 2020: All the Best and Biggest Moments
By
Oscars 2020: The Most Memorable Moments!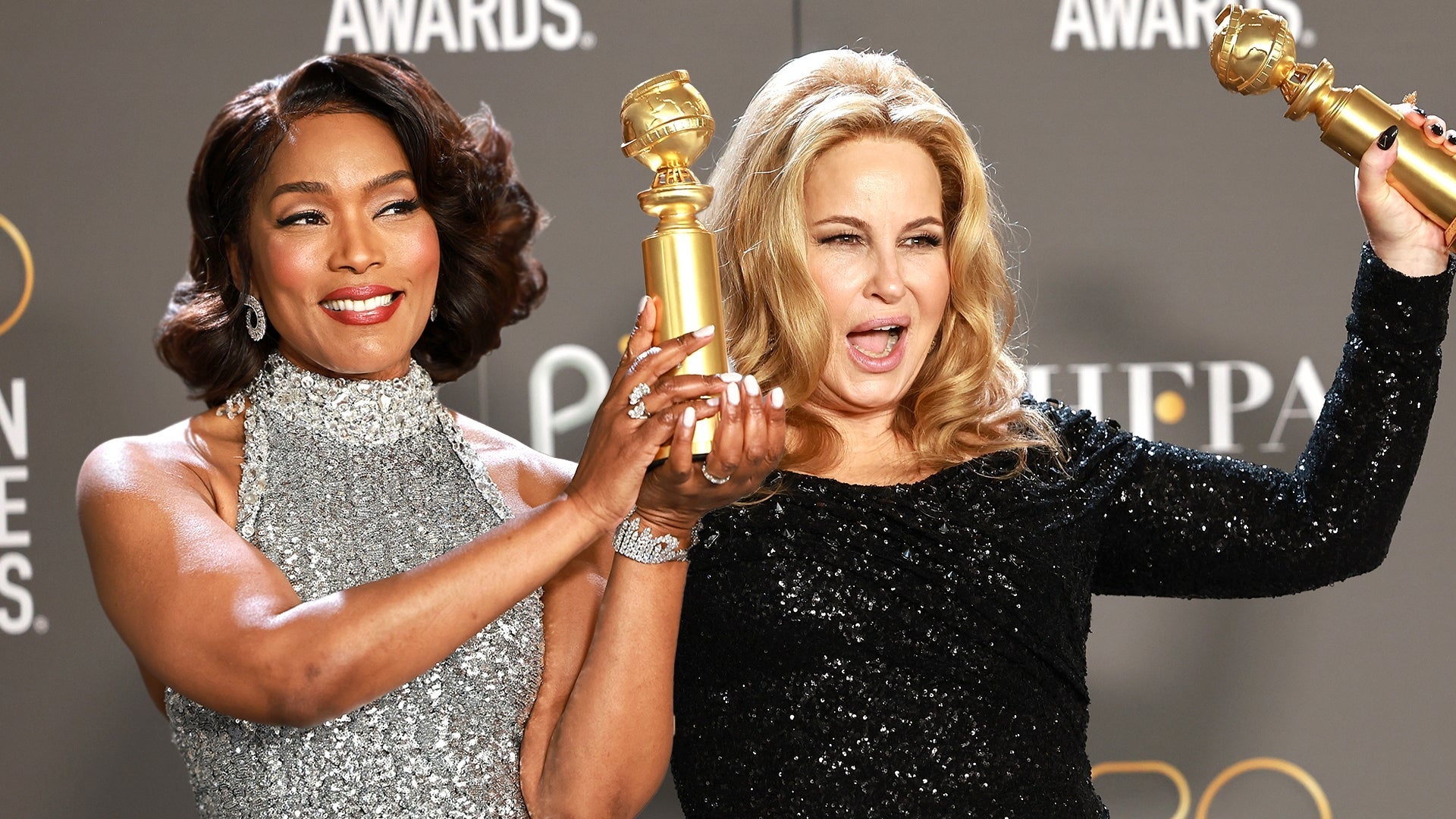 Golden Globes 2023: All the Must-See Moments!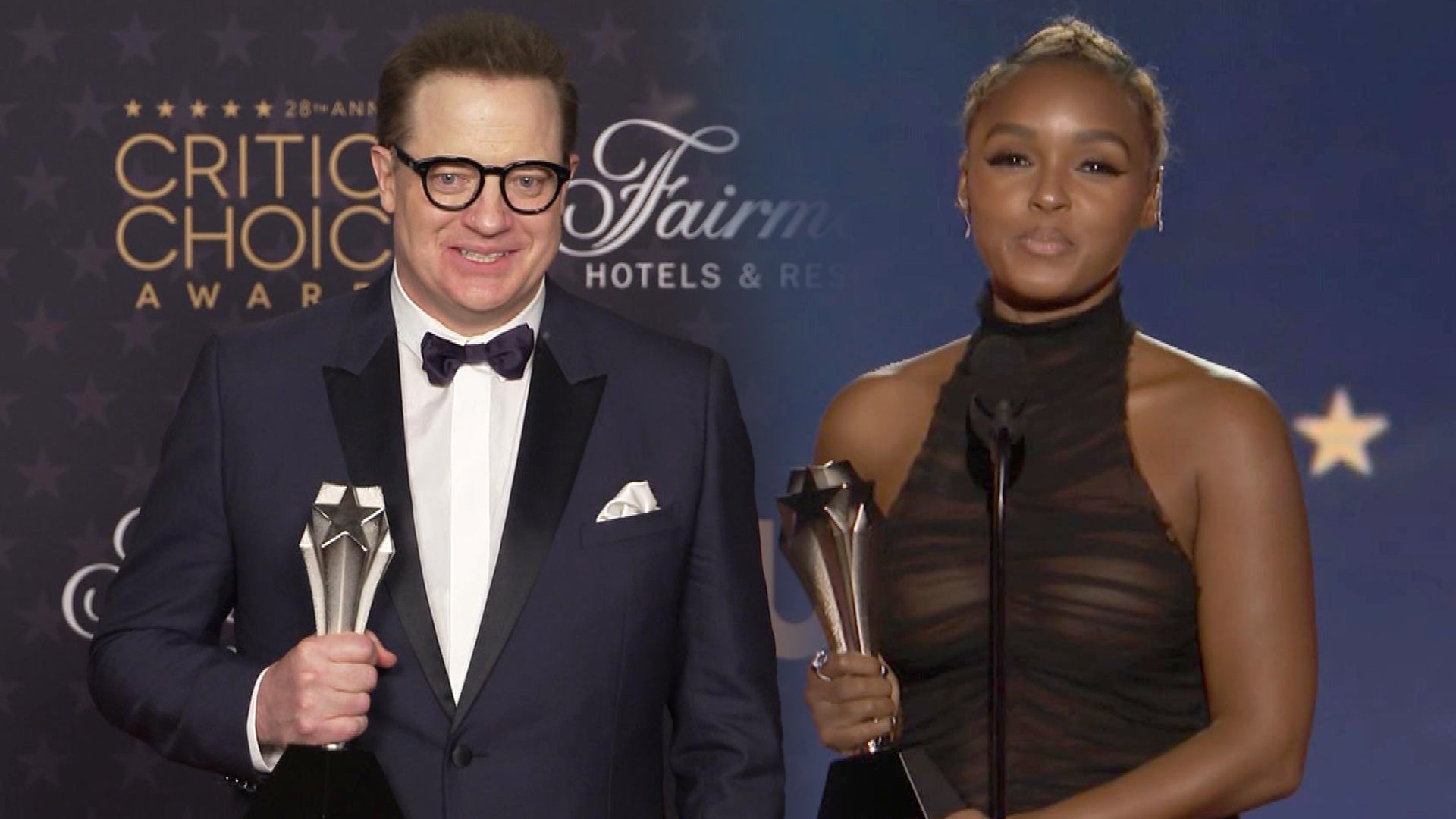 2023 Critics Choice Awards: All the Must-See Moments!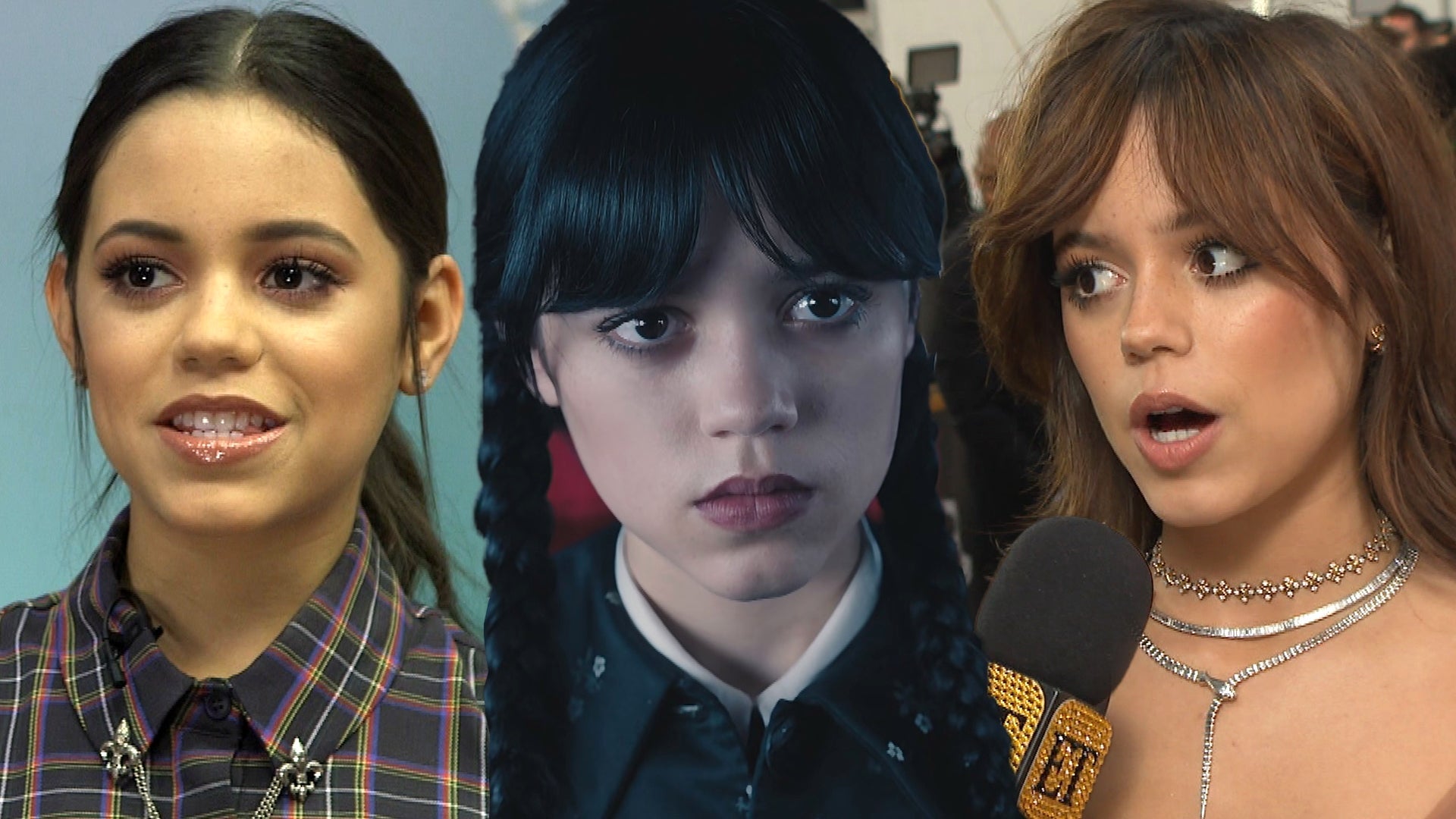 Jenna Ortega's Best ET Moments: From Disney Star to the Big Scre…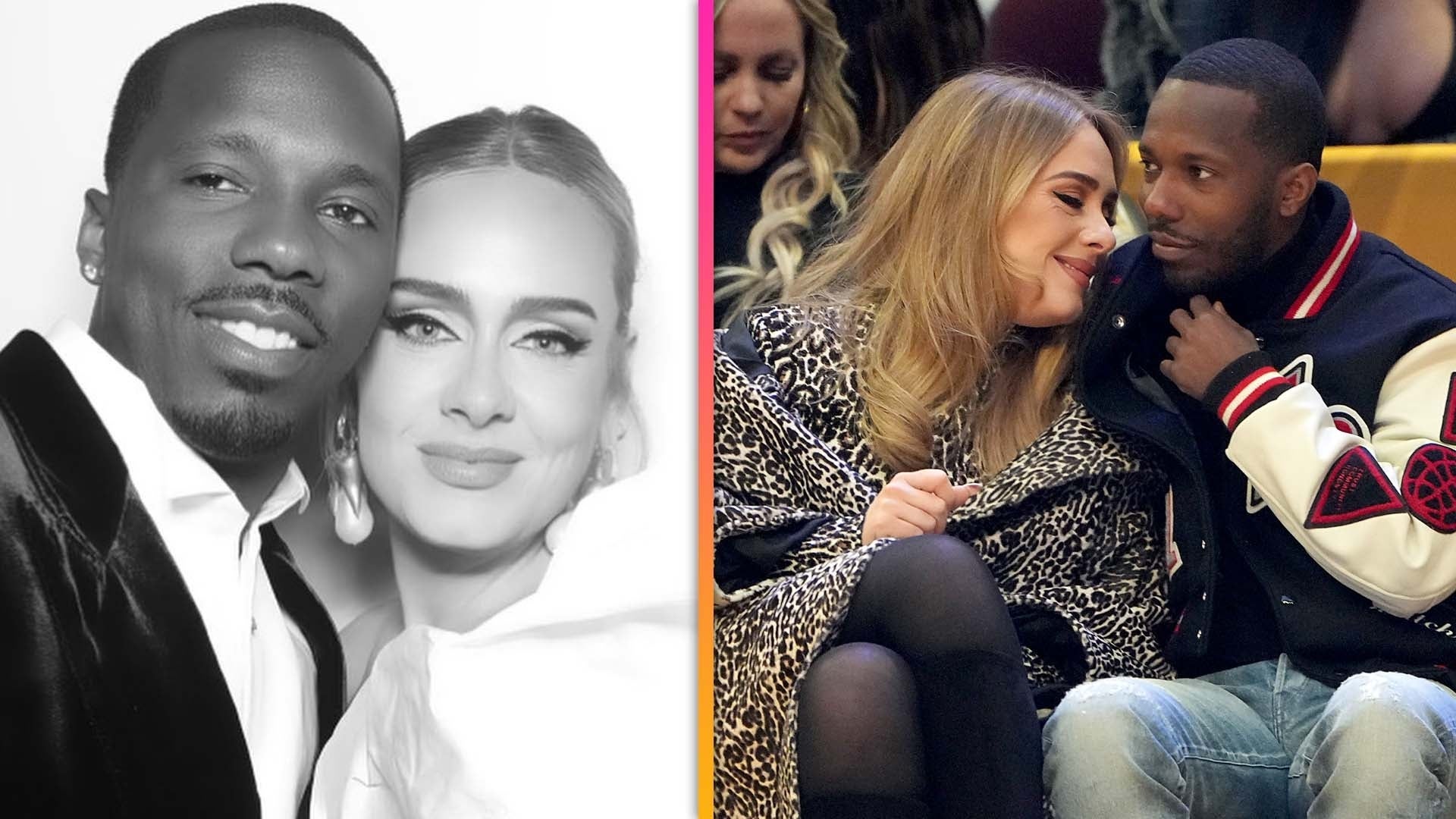 Adele and Rich Paul's Cutest Moments Together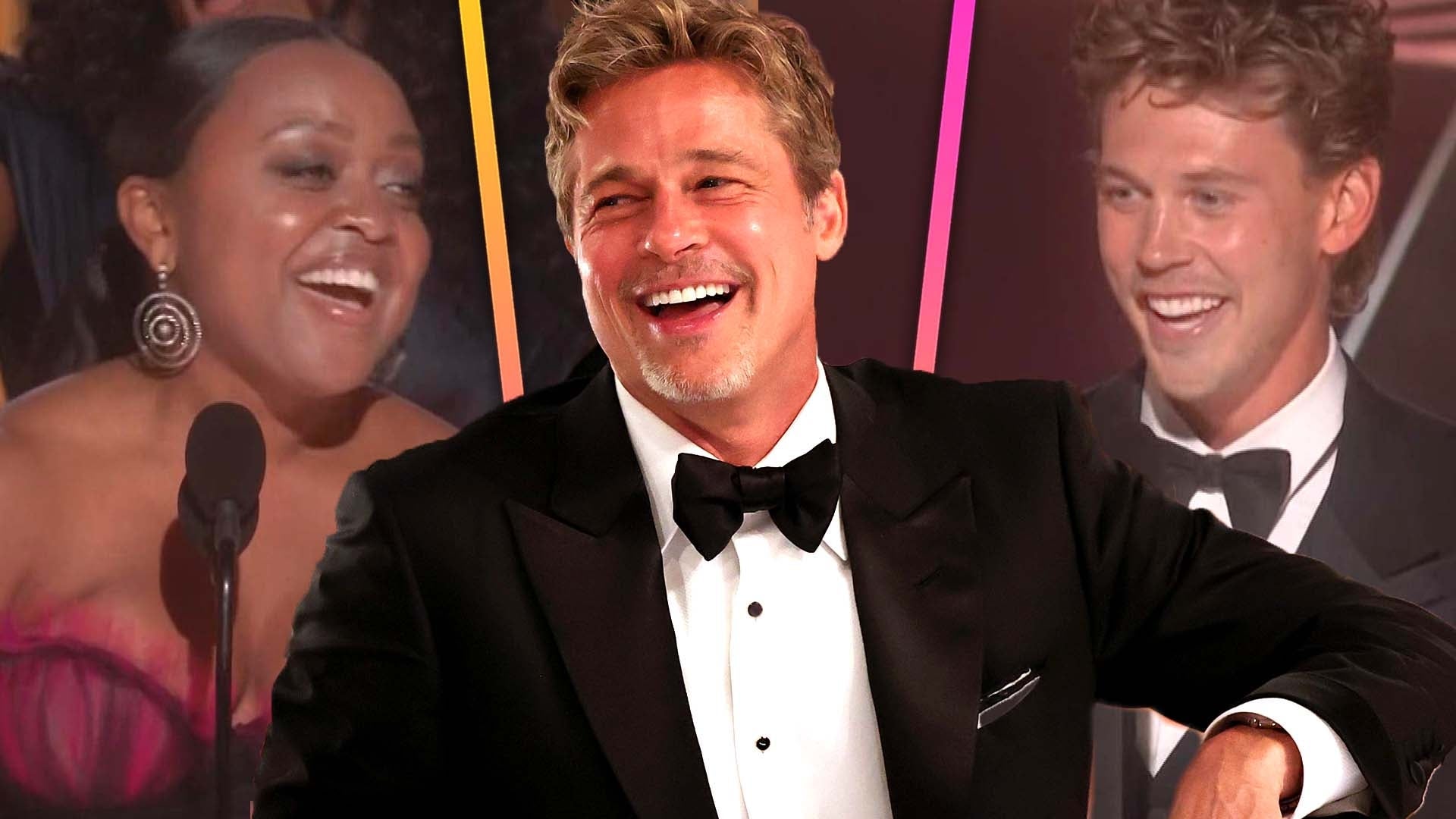 Brad Pitt Was the Most Popular Actor at 2023 Golden Globe Awards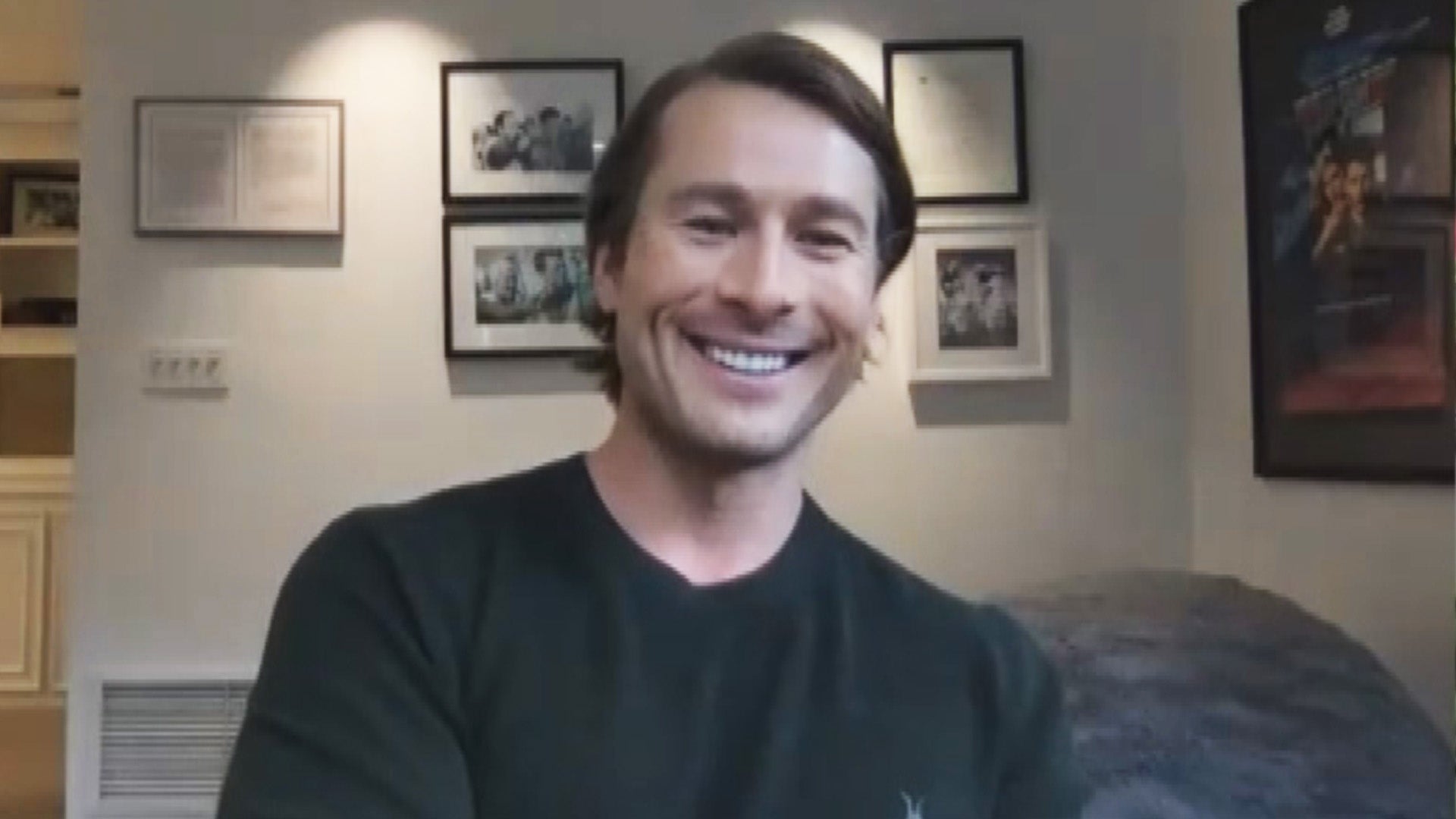 Glen Powell on Superhero Fan Castings and 'Dangerous' Moments Fi…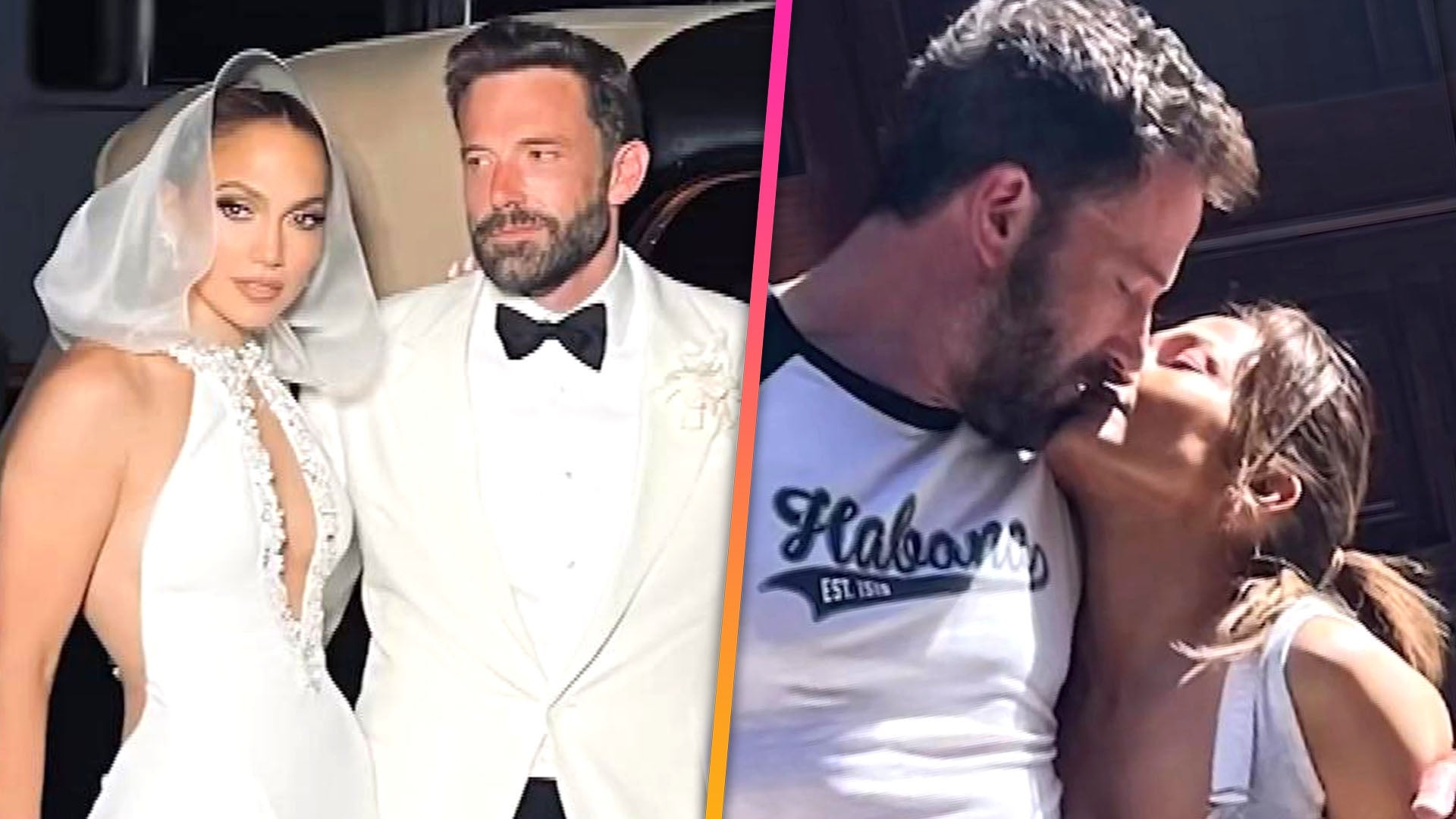 Jennifer Lopez Shares 2022 Recap Video With Unseen Ben Affleck W…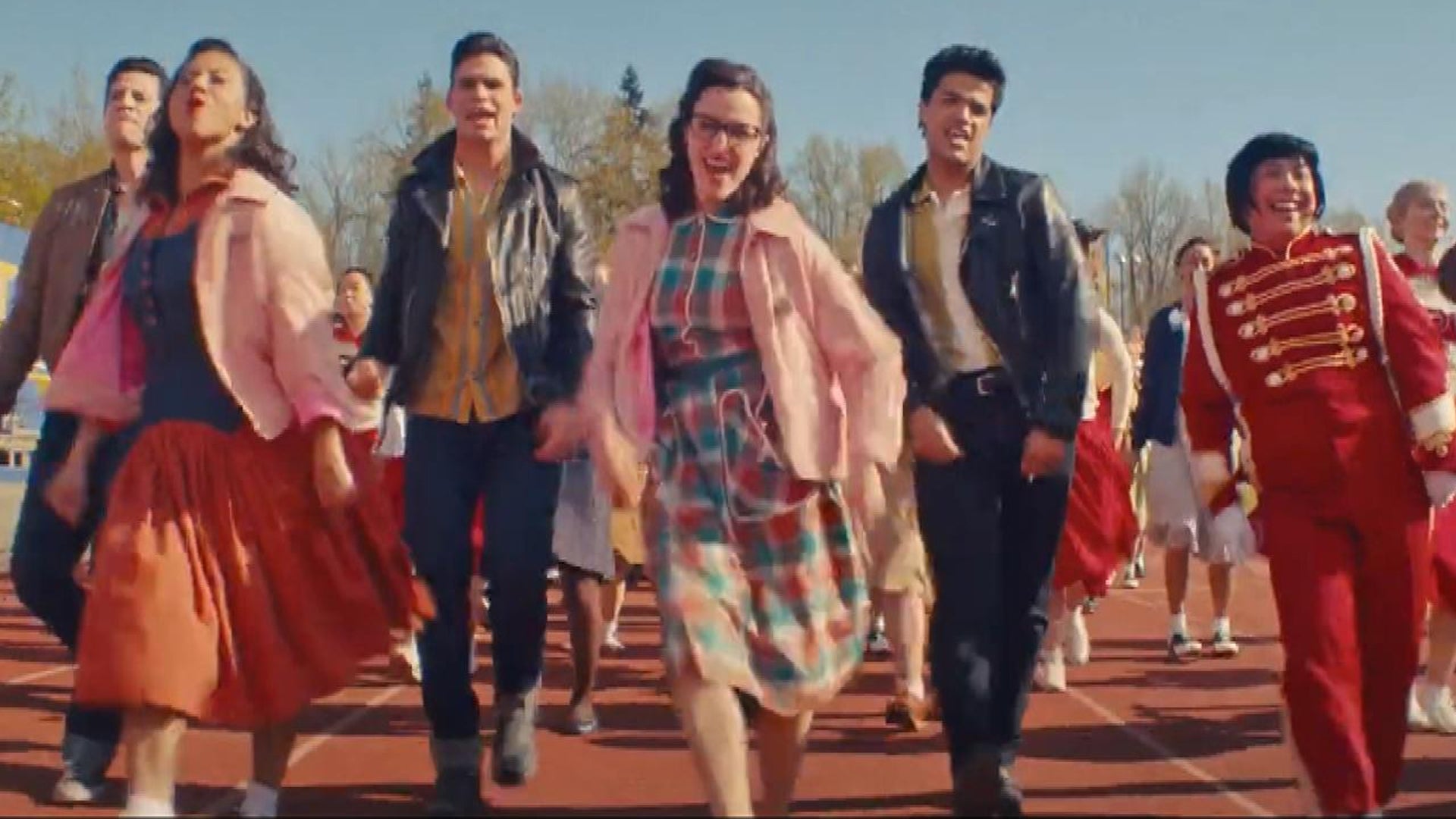 'Grease' Gets the Prequel Treatment With 'Rise of the Pink Ladie…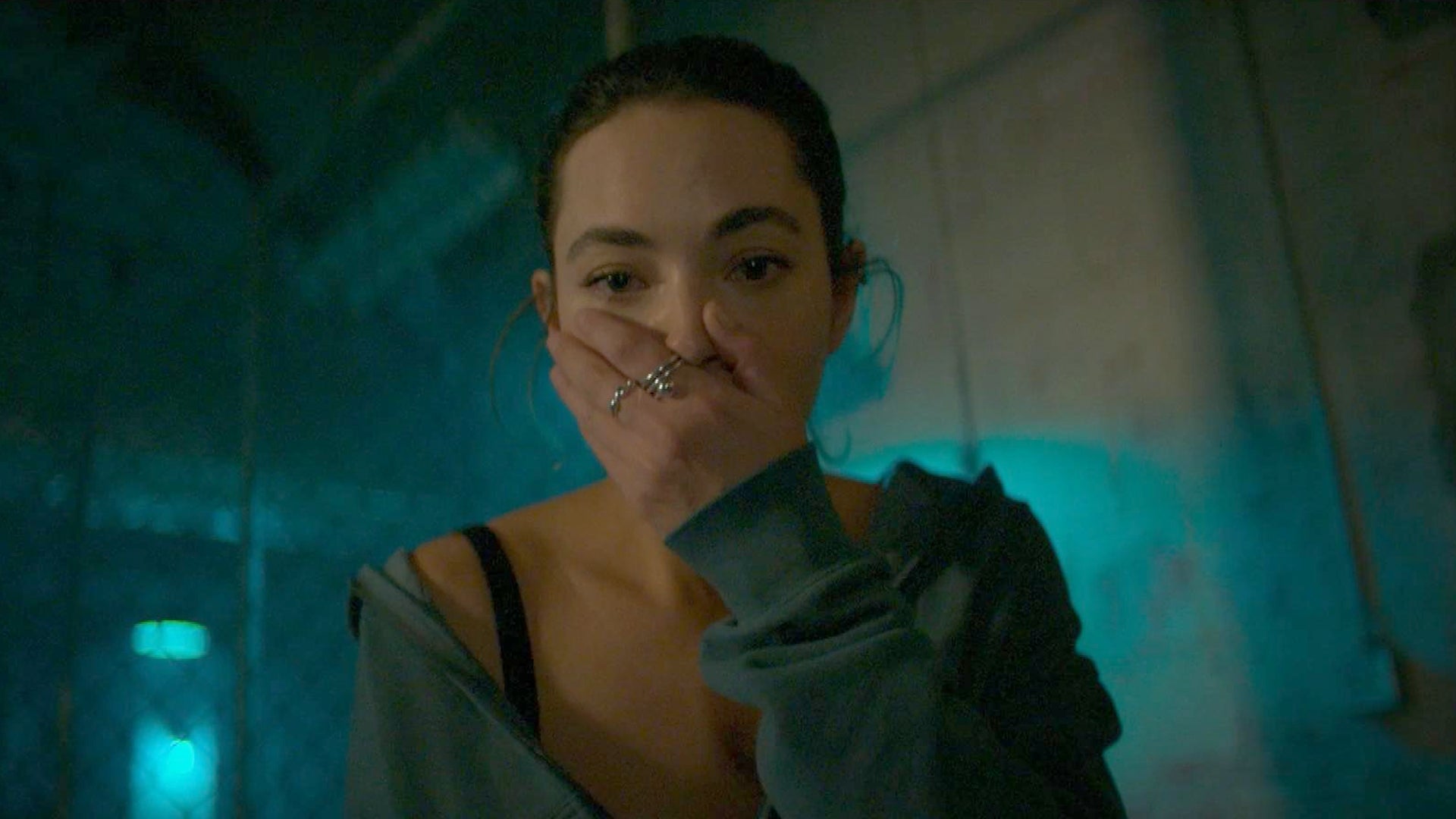 'The Watchful Eye:' Meet the Cast of New Mystery Series (Exclusi…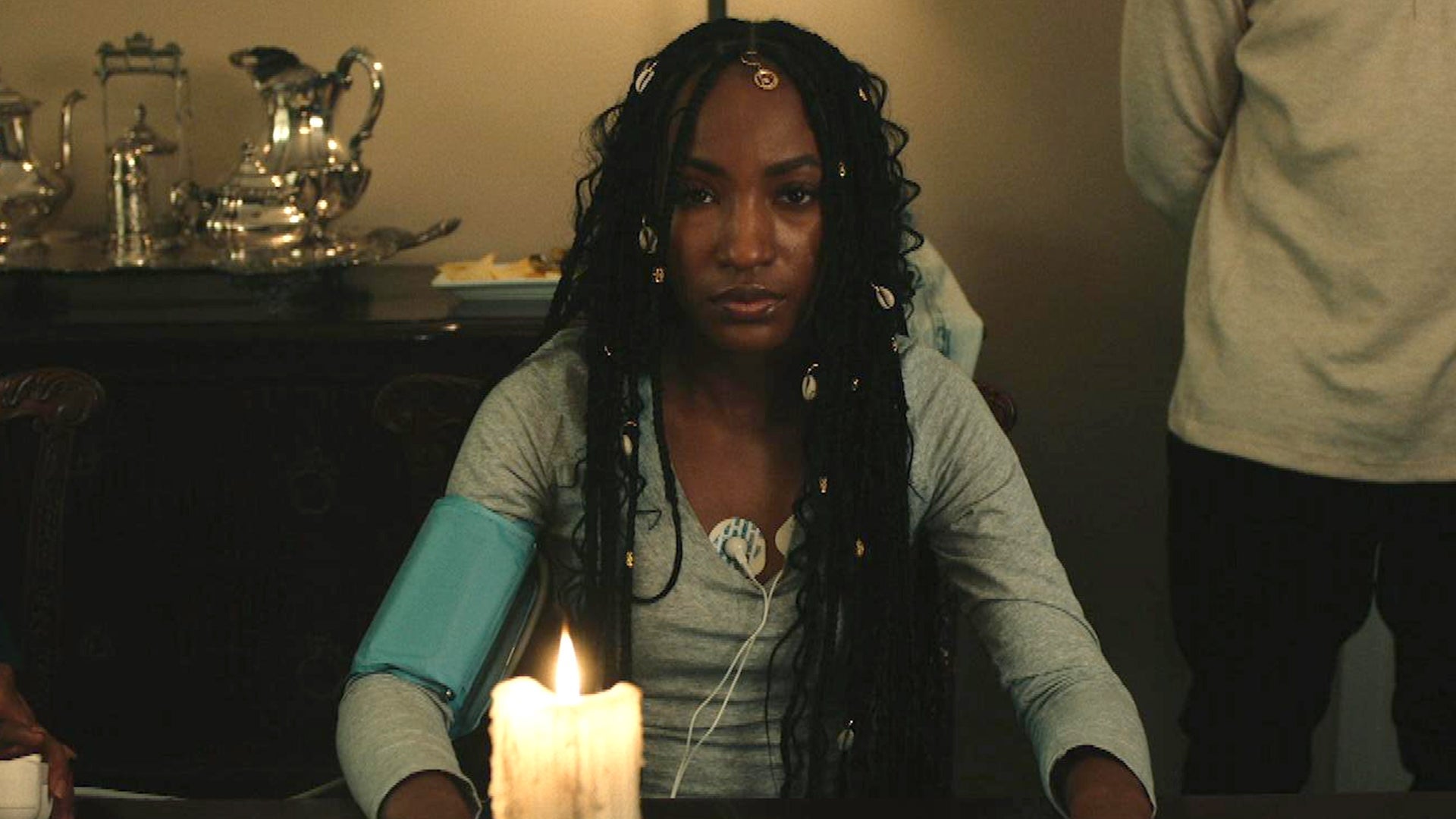 'The Reading' Trailer (Exclusive)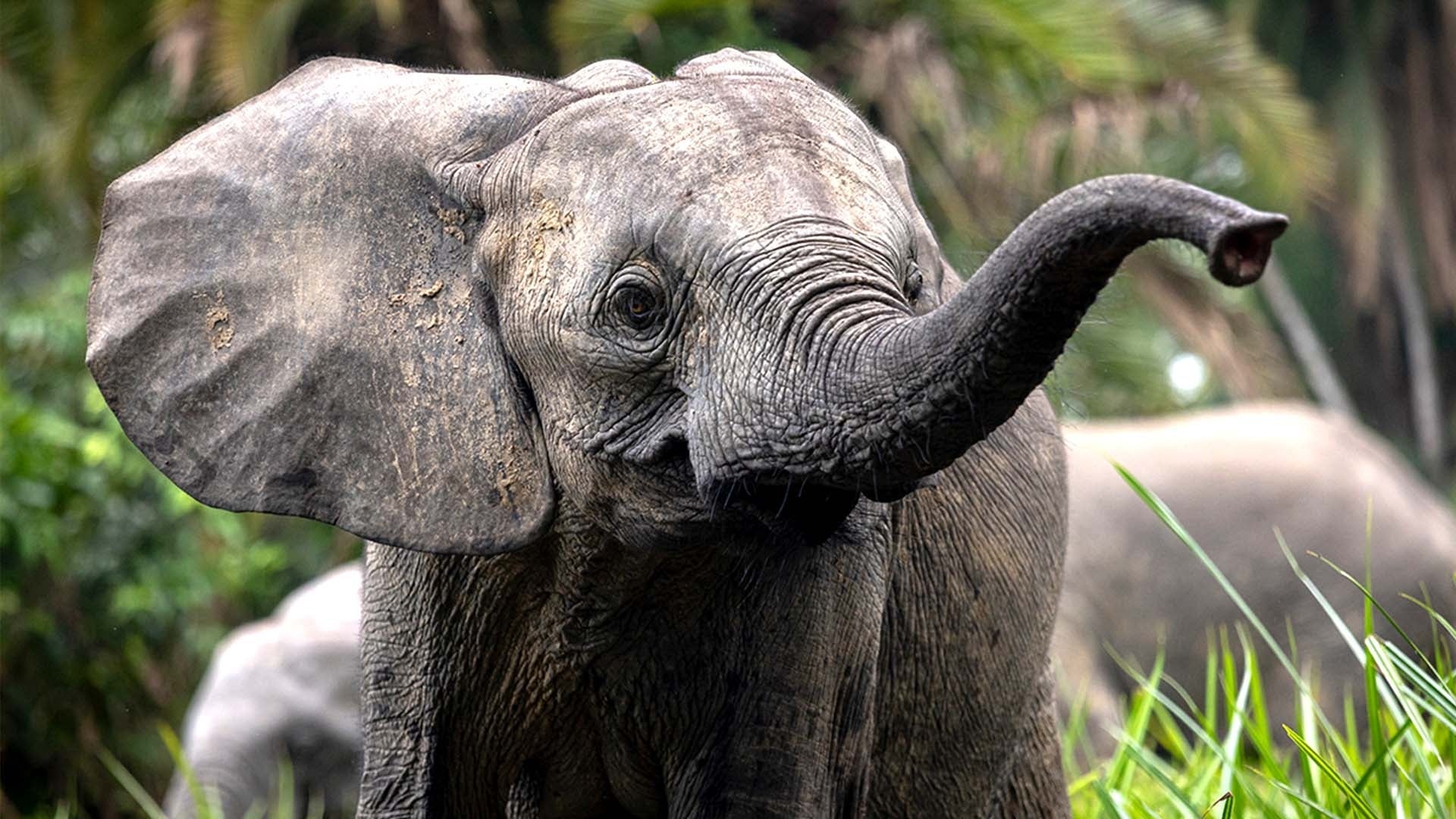 'Secrets of the Elephants': Watch the Trailer for James Cameron'…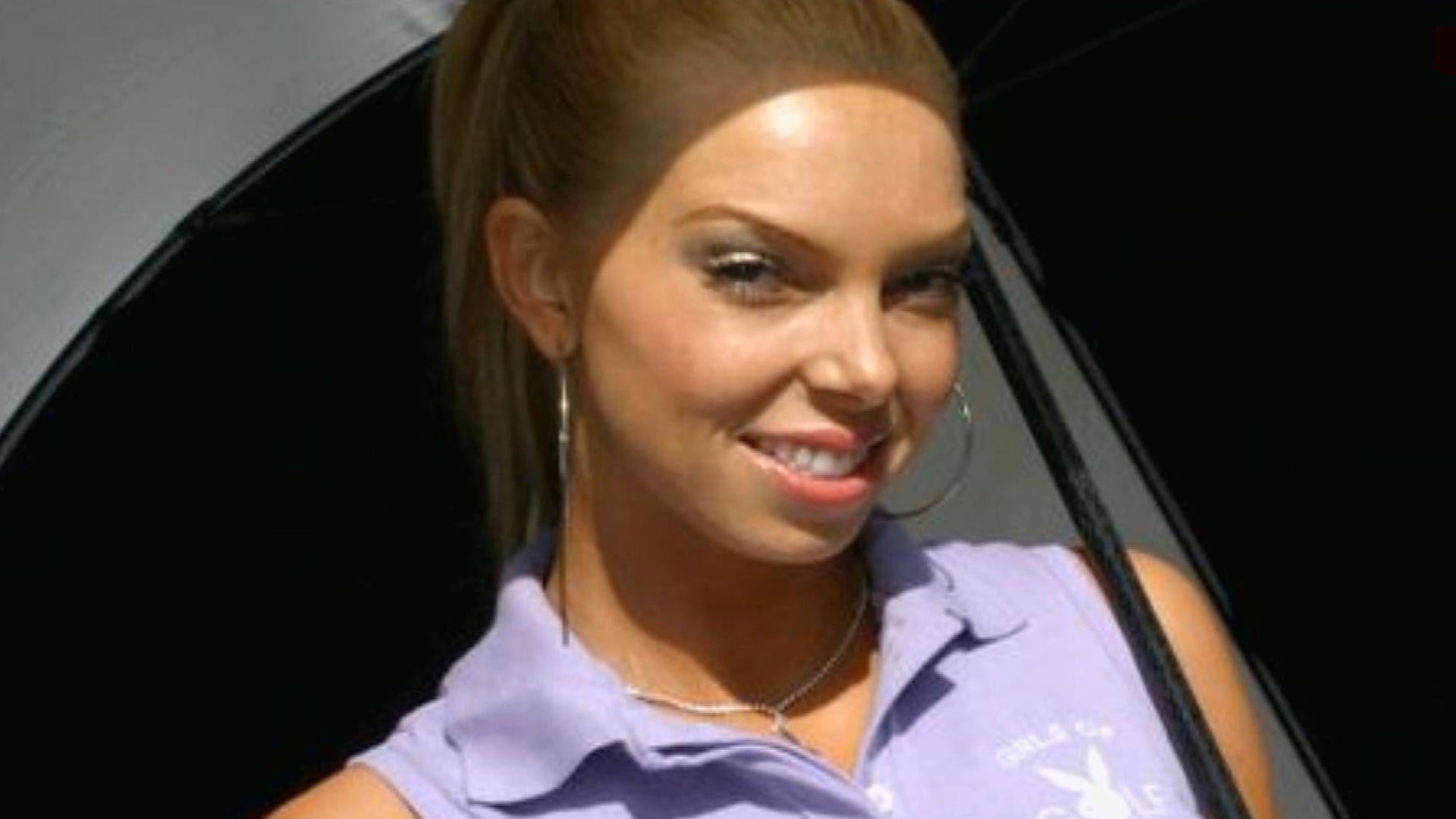 'The Playboy Murders' Looks Back at Jasmine Fiore's Start at the…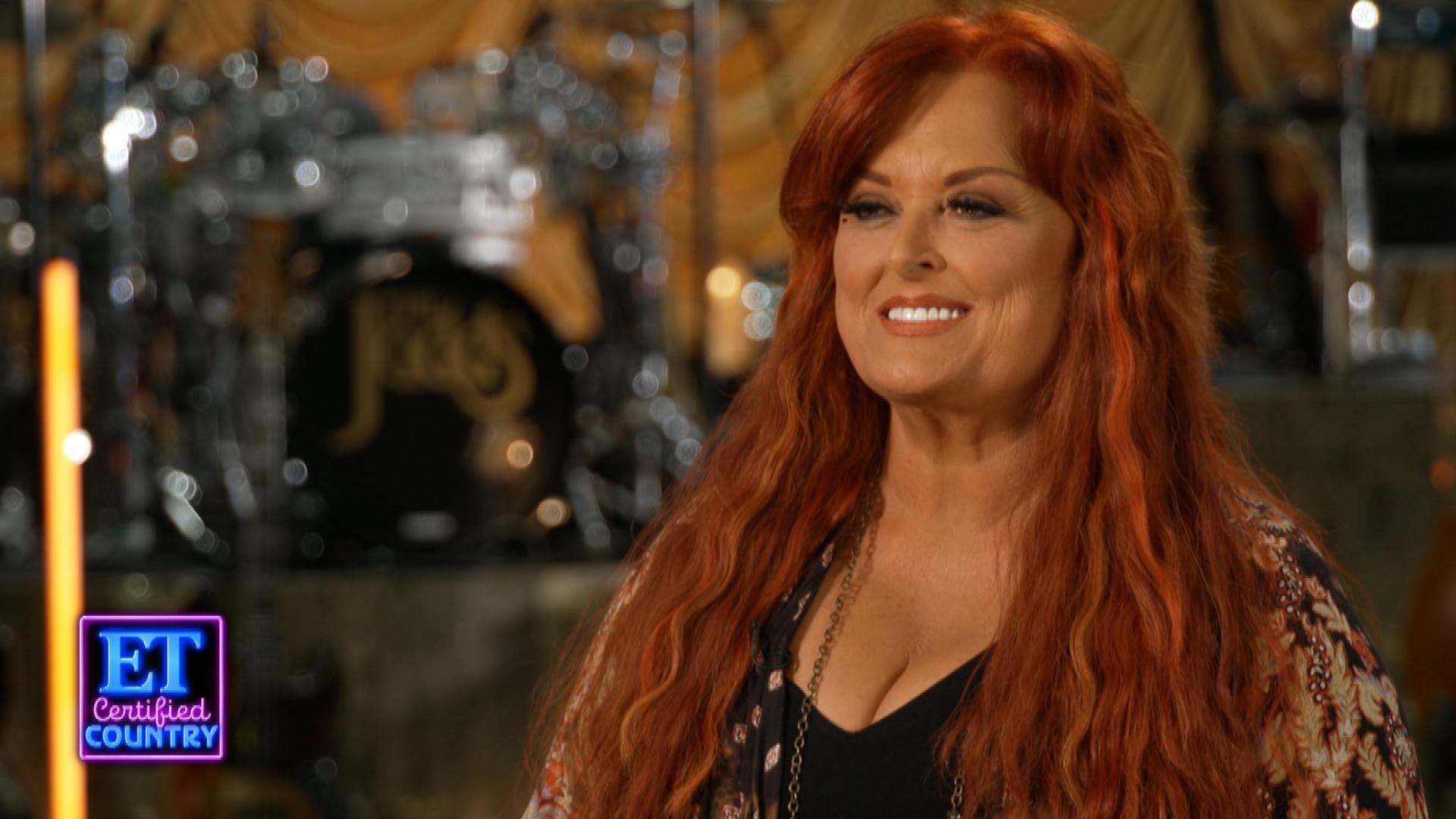 Wynonna Judd Continues Mom Naomi's Legacy With 'The Judds: The F…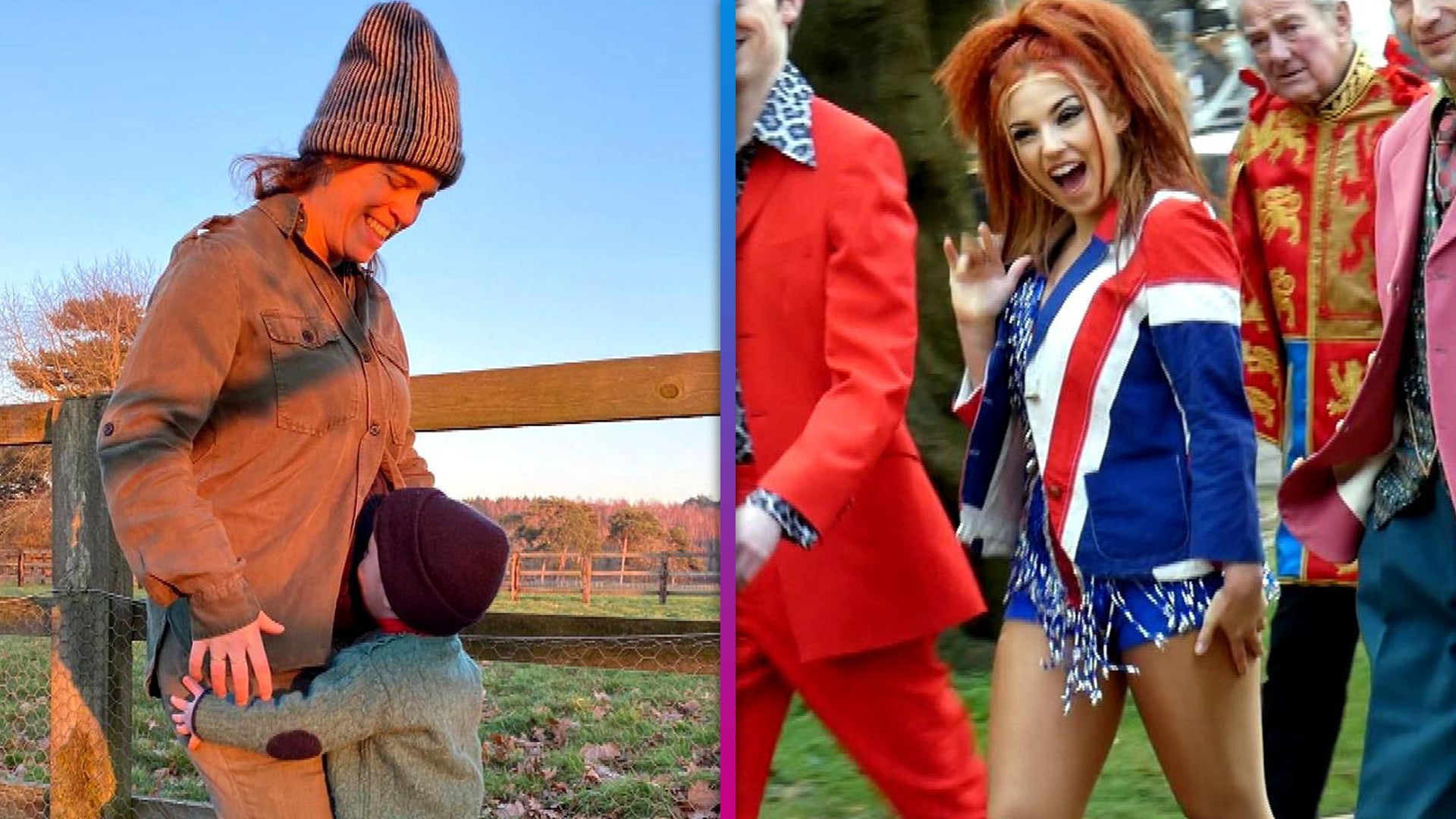 Royals Updates! Eugenie Expecting Baby No. 2 as 'The Crown' Intr…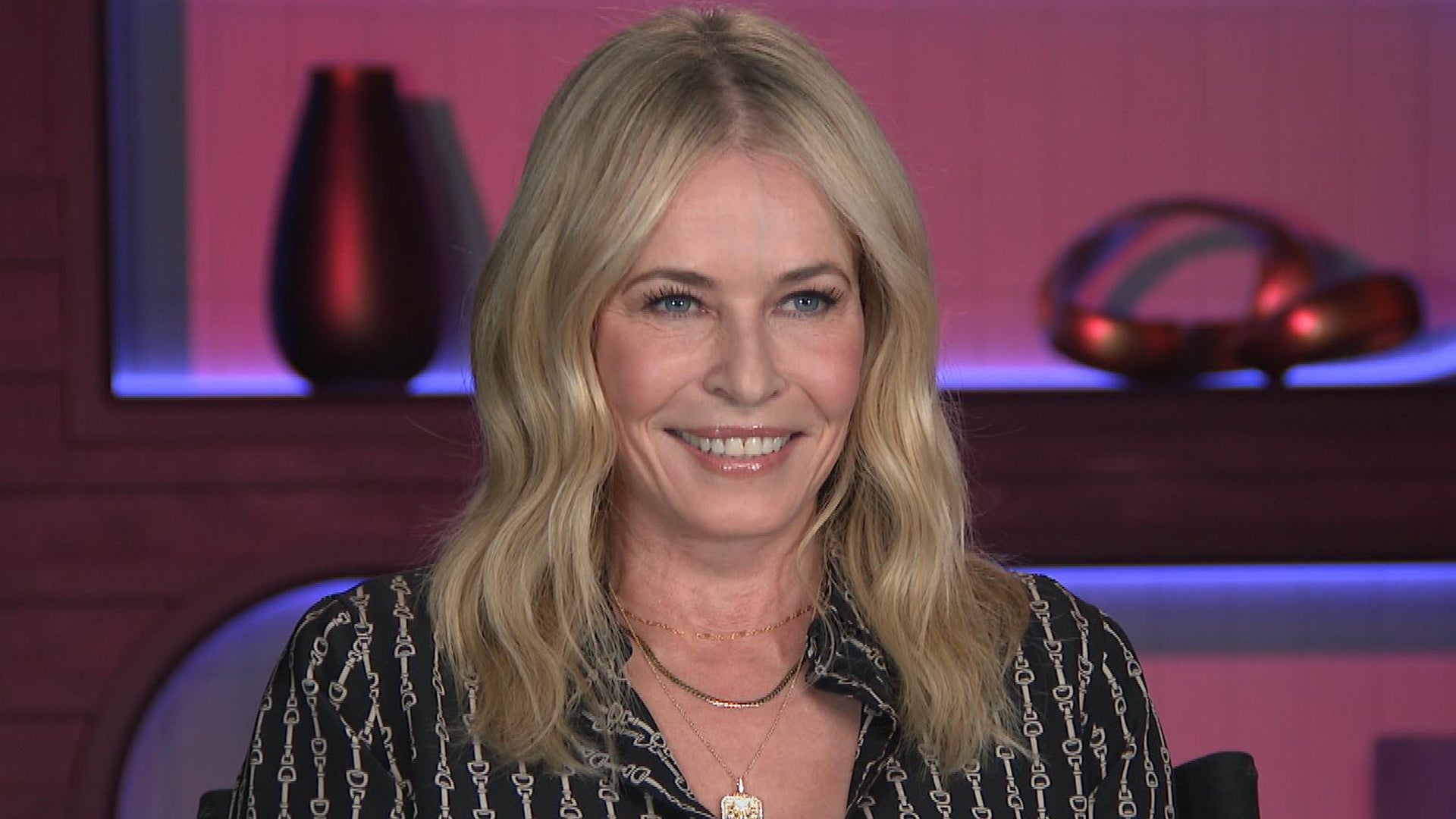 Inside the 2023 Critics Choice Awards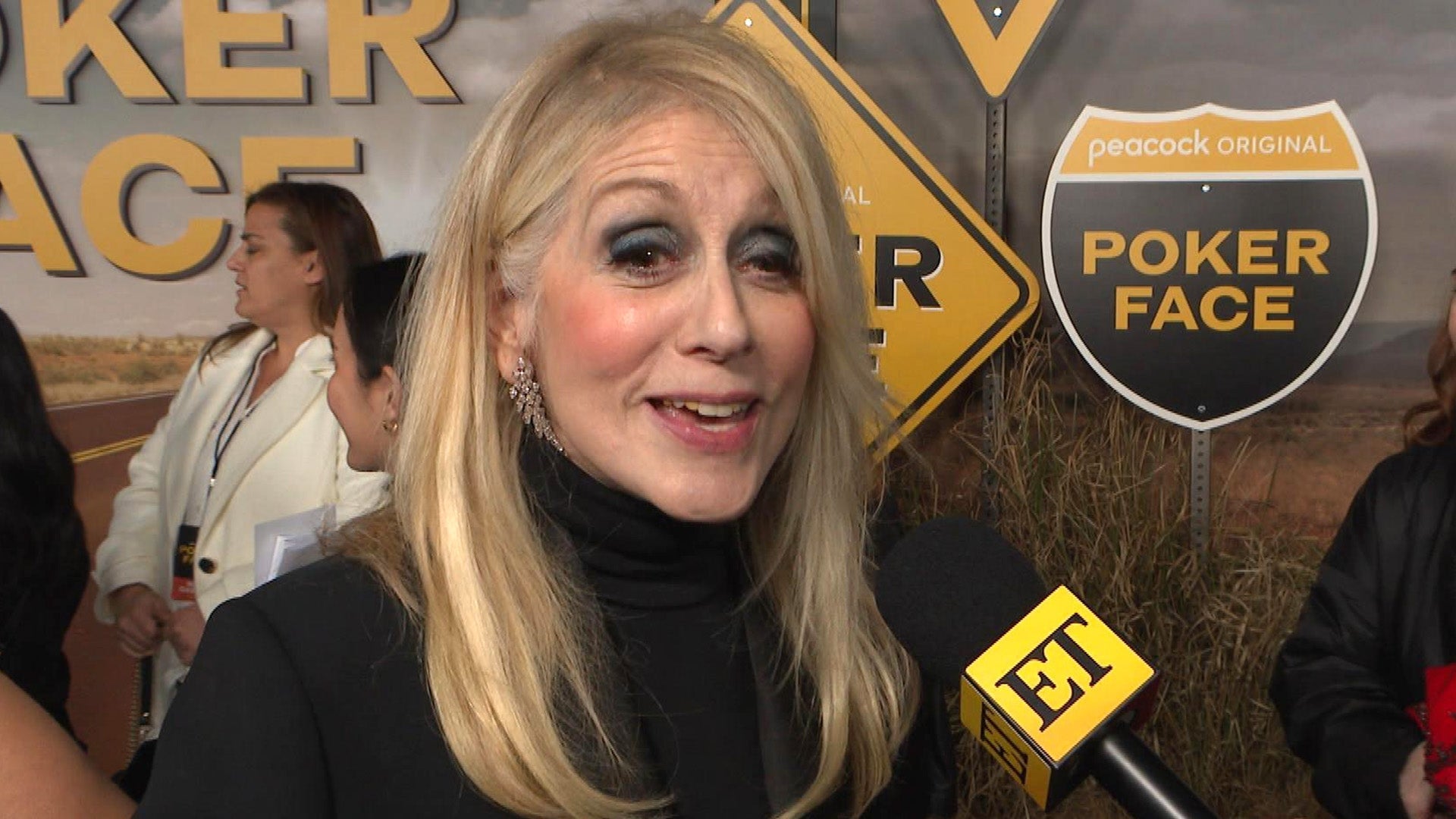 Judith Light Says No One Has Talked to Her About the 'Who's the …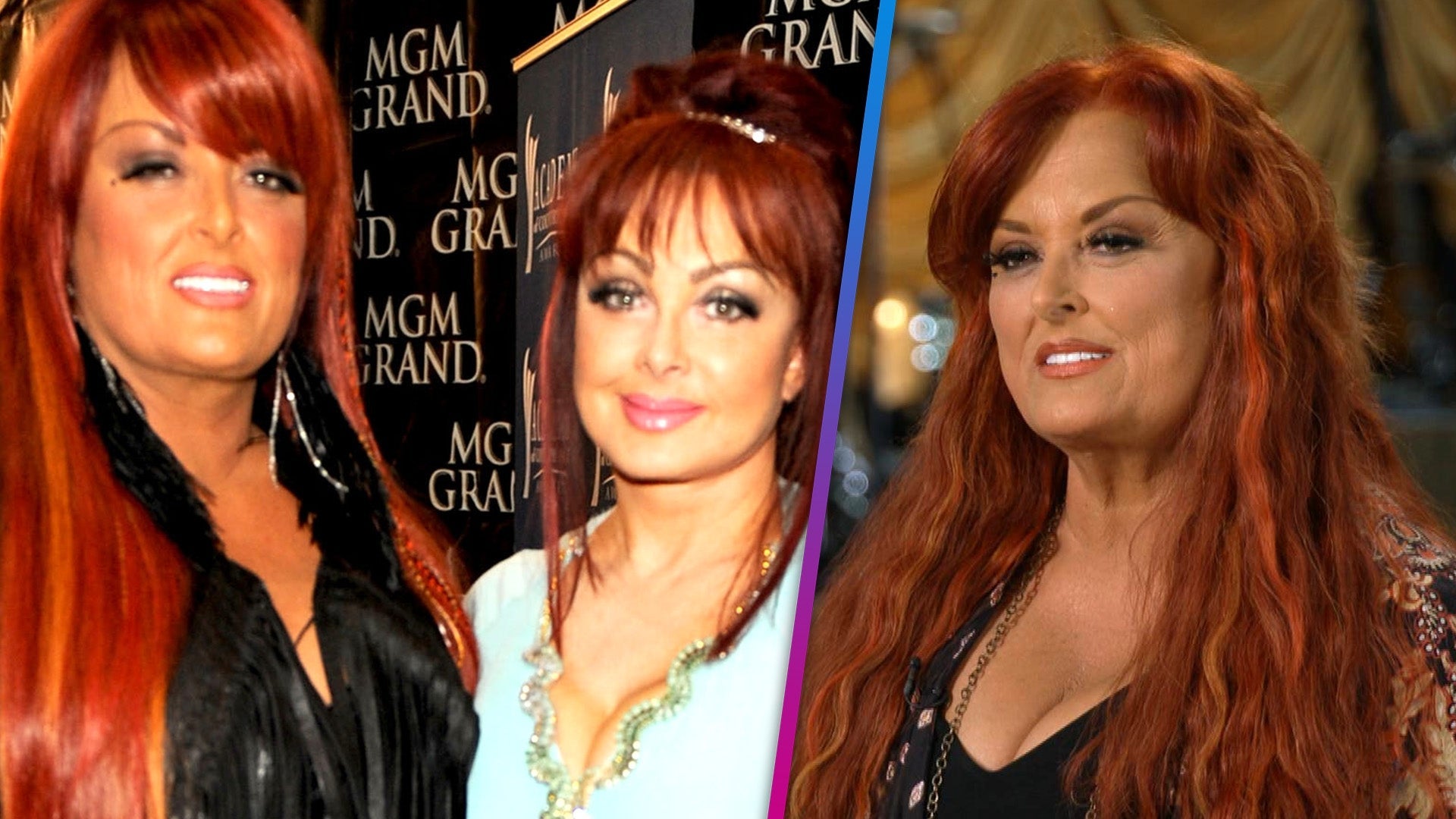 Wynonna Judd Spills on Celebrating Her Late Mom Naomi With 'The …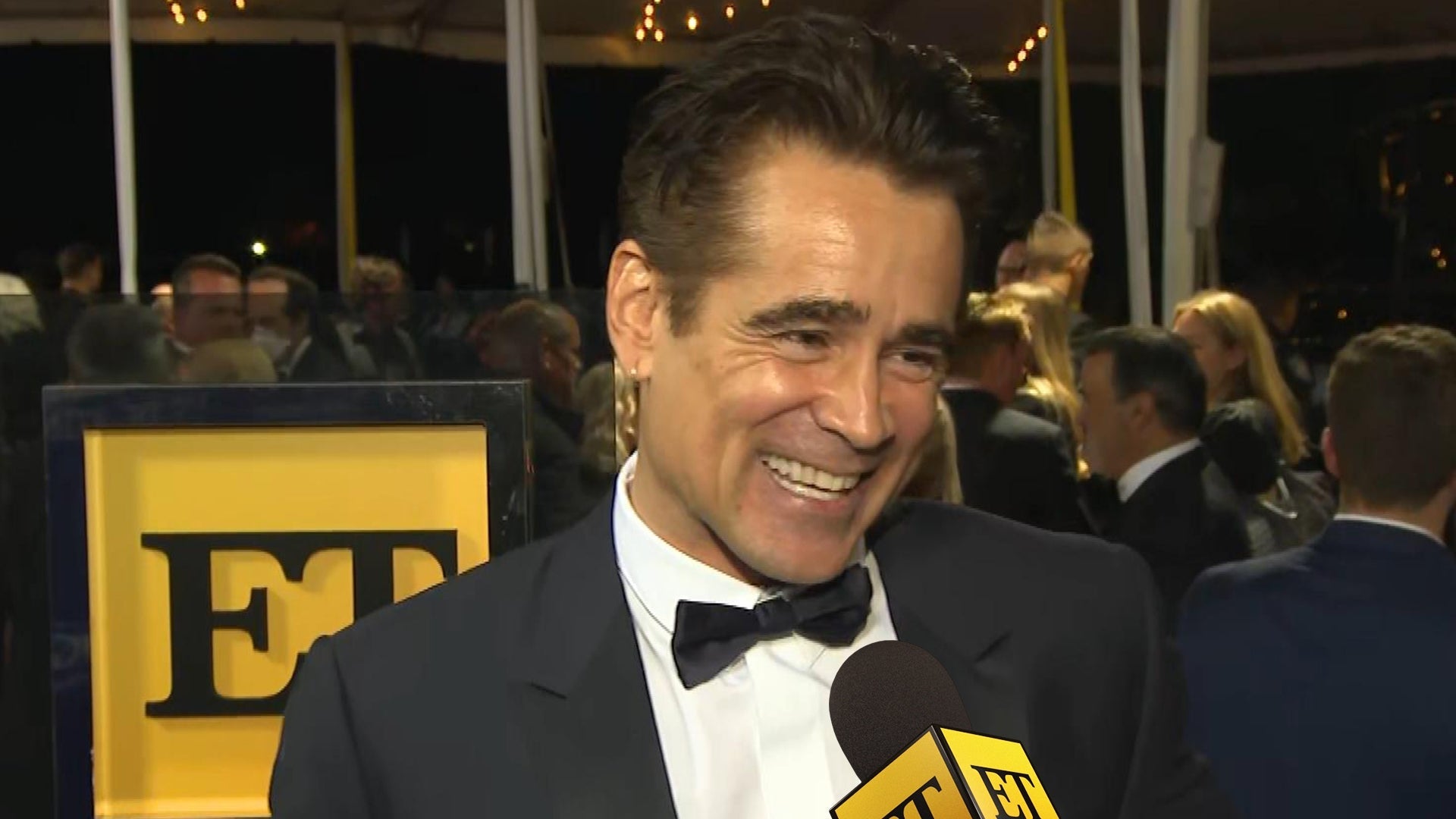 Colin Farrell on Wanting More Scenes in 'The Batman' and Getting…
It all led up to this.
Sunday's Oscars served as both Hollywood's biggest night and the official end to awards season. Sure, Brad Pitt and Renée Zellweger had rubbed elbows with the Jojo Rabbit kids and the Parasite cast at the Golden Globes and SAG Awards and countless other ceremonies, but this was the one they -- and we -- had all been waiting for.
As the Academy announced the best of the best in the year at the movies, ET was providing nonstop coverage from the red carpet to backstage, after your favorite stars have accepted their very own little gold man -- plus, all the exclusive interviews, best fashions and most memorable moments in between.
Without further ado, our live breakdown of the 92nd annual Academy Awards:
'Parasite' Wins Best Picture
8:30 PM:
Jane Fonda received a standing ovation when she walked onstage to present Best Picture. But it was nothing compared to the applause when she announced Parasite as the winner of the Academy's highest honor. It is the first non-English language film to ever win Best Picture.
"I'm speechless," producer Kwak Sin Ae said onstage, surrounded by Bong Joon-ho and the cast. "We never imaged this to ever happen. We are so happy. I feel like a very opportune moment in history is happening right now."
As the Parasite team moved to make room for someone else to speak, the camera cut to Fonda and the lights dimmed onstage -- prompting Tom Hanks, Margot Robbie and more of the audience, to chant, "Up! Up!" to get the lights raised.
"I'd really like to thank director Bong, thank you for being you," Korean entertainment mogul Miky Lee said as she stepped up to the microphone. "I like everything about him. His smile, his crazy hair. The way he talks. The way he walks. And especially the way he directs."
Renée Zellweger Wins Best Actress
8:18 PM:
Reigning Best Actor Rami Malek presented the night's penultimate Oscar, for Best Actress, to Renée Zellweger for her transformative turn as the late, great Judy Garland in Judy. "Thank you for inviting me here alongside one of the most special collaborations and meaningful experiences of my life," Zellweger began. "I've said it before and I'm going to say it again, Cynthia, Charlize, Scarlett, Saoirse, it is an honor to be considered in your company."
"This past year of conversations celebrating Judy Garland across generations and cultures has been a really cool reminder that our heroes untie us," she continued. "The best among us inspire us to find the best in ourselves. When we look to our heroes, we agree... And Ms. Garland, you are certainly among the heroes who unite and define us, and this is certainly for you."
Joaquin Phoenix Wins Best Actor
8:11 PM:
Last year's Best Actress winner, Olivia Colman, returned to present Best Actor to Joker's Joaquin Phoenix. "I am so full of gratitude," Phoenix said as he clutched his trophy. "I've been thinking a lot about the stressful issues we've been facing collectively. I think at times we feel that we champion different causes. But for me, I see commonality. Whether were talking about gender inequality or racism or queer rights or indigenous rights or animal rights, we're talking about the fight against injustice."
Following an impassioned call to action touching on sustainability and artificial insemination, Phoenix admitted, "I've been a scoundrel in my life. I've been selfish, I've been cruel at times, hard to work with. I'm grateful that so many of you in this room have given me a second chance." The actor was brought to tears while reciting a lyric his late brother, River Phoenix, wrote when he was 17: "Run to the rescue with love and peace will follow."
Billie Eilish Sings In Memoriam of Kobe Bryant and More Lost Stars
8:00 PM:
Steven Spielberg introduced this year's Oscars in memoriam segment -- a moment to reflect on those we lost "who inspired and touched us" -- then welcomed Billie Eilish and her brother, Finneas, to the stage. As the opening notes of the Beatles' "Yesterday" played, an image and quote from the late Kobe Bryant opened the package.
Bong Joon-ho Wins Best Director
7:56 PM:
"After winning Best International Feature, I thought I was done for the day and was ready to relax," director Bong Joon-ho said as he accepted his Oscar for Best Director.
"When I was young and studying cinema, there was a saying that I carved deep into my heart, that was, 'The most personal is the most creative,'" he said. "That quote was from the great Martin Scorsese." The shoutout resulted in a spontaneous standing ovation for The Irishman helmer.
He also called out Quentin Tarantino for "always putting my films on his [best-of] lists" when he was still trying to get his films seen in America and thanked Todd Philips and Sam Mendes, joked that he wished he could "get a Texas chainsaw and cut the award into five pieces."
Elton John and Bernie Taupin Win Best Original Song
7:49 PM:
Elton John and Bernie Taupin couldn't stop hugging each other, even as they took the stage to accept their Oscar for Best Original Song for "(I'm Gonna) Love Me Again" from Rocketman. "Wow, this doesn't suck," Taupin said, before turning his attention to John: "Being here with this guy, I don't even know. I don't have words for it. This is justification for 53 years of just hammering it out and doing what we do."
"Thank you to Bernie who's been the constant thing in my life," John added. "When I was screwed up, when I was normal, he was always there for me... This is a dream for us. We've never been nominated for something like this."
'Joker' Wins Best Original Score
7:45 PM:
Brie Larson, Sigourney Weaver and Gal Gadot united as "superhero gals" to present Best Original Score -- and announce they'd decided to start a fight club. The loser, they revealed, "has to answer questions from a journalist on what it's like to be a woman in Hollywood."
As for the big winner, the Oscar went to Joker's Hildur Guðnadóttir. The composer took the stage and, after thanking her beloved family, shared an important message for other women who have similar dreams: "To the girls, to the women, to the mothers, to the daughters who hear the music bubbling within, please speak up. We need to hear your voices."
Elton John Brings the Razzle and Dazzle for "(I'm Gonna) Love Me Again"
7:31 PM:
Needing no introduction, Elton John suddenly appeared onstage, seated at his crimson grand piano, for a lively performance of Rocketman's Oscar-nominated "(I'm Gonna) Love Me Again." With the backing of an entire band -- who were largely hidden behind a giant recreation of John's signature star-shaped sunglasses -- Elton also received an extra bit of back-round vocals from everyone in the audience who couldn't help but sing along.
'Parasite' Wins Best International Feature Film
7:27 PM:
Bong Joon-ho received a standing ovation as he returned to the stage to accept his second Oscar of the night. Parasite is the first South Korean film ever nominated in the category -- and is now the first to win.
"The category has a new name now -- from Best Foreign Language Film to Best International Feature Film -- and I'm so happy to be its first recipient under the new name," director Bong said. "I applaud and support the new direction this change symbolizes." After recognizing Parasite's cast and crew, Bong grinned, "I'm ready to drink now."
'Bombshell' Wins Best Makeup and Hairstyling
7:19 PM:
Before presenting the award, Ray Romano and Sandra Oh explained the power of makeup: "Case in point, I'm 87 years old," Oh joked. "And I'm Charlize Theron," Romano added. The joke was especially prescient as the pair presented the award to Bombshell.
Kazu Hiro, Anne Morgan and Vivian Baker took the stage to accept the Oscar and paid a "heartfelt thanks" to Theron. "Your compassion, love and care made this film possible," Hiro told an emotional Theron, watching from the front row. "Because of your bravery and passion, we are able to set the new bar in the makeup industry and create a new way to tell stories."
James Corden and Rebel Wilson Go Full 'Cats' to Present Best Visual Effects
7:16 PM:
Cats may not have been nominated for the Oscars, but James Corden and Rebel Wilson made sure it was well-represented at the awards show, anyway, taking the stage to present in their full terrible, horrible, no good, very bad Cats regalia. "As cast members of the motion picture Cats," Wilson began, before Corden took over: "Nobody understands better the importance of good visual effects." They proceeded to bat at the microphone for anywhere between thirty seconds and a lifetime.
The Oscar went to a much more conventional take on visual effects: 1917's Guillaume Rocheron, Greg Butler and Dominic Tuohy, who called the project a "dream job."
Cynthia Erivo Performs "Stand Up" in Tribute to Harriet Tubman
7:08 PM:
Cynthia Erivo made quite the case for completing her EGOT tonight: the Best Actress nominee took the stage to sing the Oscar-nominated "Stand Up," from Harriet. Erivo, in a shimmering gold gown, was joined by an ensemble of berobed back-up vocalists for the performance, which culminated in an image of Harriet Tubman appearing onscreen above her. Deservedly, the performance was met with a standing ovation.
'Ford v Ferrari' Wins Best Film Editing
6:57 PM:
"Oh we know all about film editors," Will Ferrell said. "They're the ones who cut out all of our lines." At which point, Julia Louis-Dreyfus chimed in saying she was originally in 1917 and Parasite but was left on the cutting room floor. "I'm just going to say I hate this award," Ferrell deadpanned.
The Oscar for film editing went to Ford v Ferrari's Michael McCusker and Andrew Buckland. "To all the fellow nominees, incredible work," McCusker began. "James Mangold, it's my great pleasure to sit and watch you become one of the best directors in this industry over the past 15 years," Buckland added.
'1917' Wins Best Cinematography
6:54 PM:
Will Ferrell and Julia Louis-Dreyfus delivered on banter while introducing the award for Best Cinematography, when they (wrongly) explained that a cinematographer's job is to "get meals for all of the cast" and to drive actors to set. And also, "something to do with cameras."
The Oscar went to the incomparable Roger Deakins for 1917. "I want to thank my fellow nominees for their inspiring work. More than that I want to thank them for their friendship," he said onstage, before expressing heartfelt gratitude to his director. "Thank you Sam Mendes for a most wonderful experience. We'll never forget it."
Randy Newman Goes Whimsical for His 'Toy Story 4' Performance
6:45 PM:
Forgoing any sort of introduction, the ceremony segued into Randy Newman's performance of "I Can't Let You Throw Yourself Away" from the newly Oscar-minted Toy Story 4. The performance was largely understated -- Newman seated at a piano, singing -- with a bit of whimsy added by the fluffy clouds dressing the stage. As the audience applauded the number, the prolific perform stood and took a bow.
Salma Hayek and Oscar Isaac Present Best Sound Editing and Mixing
6:43 PM:
Salma Hayek and Oscar Isaac gave a fun and flirty introduction to the sound categories, with the former grabbing the latter's hand and excitedly exclaiming, "I can now officially say that I've held an Oscar on this stage!"
The first of the sound awards -- for Best Sound Editing -- went to Ford v Ferrari's Donald Sylvester, who thanked his wife for leaving behind her career as an editor to raise their children. ("She did a great job, because neither one of them are politicians.") Best Sound Mixing, meanwhile, went to 1917's Mark Taylor and Stuart Wilson.
Eminem Makes a Surprise Appearance to Perform... 'Lose Yourself'!?
6:33 PM:
The Oscars audience seemed truly shook when a tribute to music's integral role in cinema turned into a performance by Eminem, who rapped the entirety of his 2003 Oscar-winning song, "Lose Yourself." (Eminem wasn't present the year he won.) The highlight of the performance had to be the wide range of crowd reactions, either bopping their heads along to the music or just staring on in confusion. (We're looking at you, Martin Scorsese).
Laura Dern Wins Best Supporting Actress
6:22 PM:
Last year's supporting actor winner, Mahershala Ali, was on hand to present Best Supporting Actress to Marriage Story's Laura Dern. After stopping to hug Adam Driver and Scarlet Johannson on her way to the stage, Dern first thanked the Academy for the chance to "just to be in the room with these incredible artists."
After kind words for her director and co-stars, she added a special message for her parents: "Some say 'Never meet your heroes'. But I say that, if you're really blessed, you get them as your parents. I share this with my acting heroes, Diane Ladd and Bruce Dern," she shared, the camera cutting to her mom and dad in the audience, with tears in their eyes. "I love you!"
'Learning to Skateboard in a Warzone (If You're a Girl)' Wins Best Documentary Short
6:15 PM:
Mark Ruffalo followed up the documentary feature award by presenting its documentary short counterpart to Learning to Skateboard in a Warzone (If You're a Girl) filmmakers Carol Dysinger and Elena Andreicheva. "I've been working in Afghanistan since 2005," Dysinger said. "At Skateistan, they teach young girls courage, to raise your hand, to say 'I am here. I have something to say. And I'm going to take that ramp, don't try to stop me.'"
'American Factory' Wins Best Documentary Feature
6:13 PM:
Mark Rufflo was the natural choice to present Best Documentary Feature, the actor explaining that the nominated films in the category allowed viewers to walk in the shoes of other: "It wasn't always a comfortable walk, but it was a journey we never would have taken otherwise."
The Oscar went to American Factory filmmakers Steven Bognar and Julia Reichart. "Even before that envelope was opened, just being in the company of our sister and brother documentarians, who risked their lives bringing stories to us… we were so proud," Reichart said, before sharing what she'd learned from making their film: "We believe things will get better when the workers of the world unite!"
Chrissy Metz Enlists a Choir for Powerful "I'm Standing With You" Performance
6:04 PM:
The This Is Us star made her debut on the Oscars stage to perform Breakthrough's nominated song, "I'm Standing With you." Donning a sparkling cape dress and backed by a full choir, Metz belted the Diane Warren-penned track. "I love you, mom," Metz called out as the performance ended and the lights dimmed, the camera cutting to Warren wiping away tears in the audience.
'Little Women' Wins Best Costume Design
6:02 PM:
"We can't just skip right to the award," Maya Rudolph balked as Kristen Wiig rolled into the costume design nominees. "Well, maybe we don't say it--" "Maybe we sing it," Wiig chimed in before breaking into a truly unexpected medley of clothing-related songs. (Is this the first time "The Thong Song" has been performed at the Oscars?)
Ultimately, the Oscar went to Little Women's Jacqueline Durran, who thanked her team and the "inspiration" that is director Greta Gerwig.
When Maya Rudolph and Kristen Wiig Present Best Production Design, We're All Winners
5:59 PM:
Maya Rudolph and Kristen Wiig took the stage together and used their comedic chemistry for what has set the bar as the night's best bit, pretending to be too upset to present their ward. "Tonight we will be honoring the work-- You know what? I can't do it," Wiig said, seething as she and Rudolph pretended to walk off stage. They quickly came back, beaming.
"Were not mad," Wiig said with a laugh." The whole bit was just meant to prove their acting prowess to all the big shot directors in the audience. It was all in service of announcing Best Production Design, which went to Nancy Haigh and Barbara Ling for their work on Once Upon a Time in Hollywood.
'The Neighbors' Window' Wins Best Live Action Short Film
5:50 PM:
Presented by Shia LaBeouf and his The Peanut Butter Falcon co-star, Zack Gottsagen, the Oscar for Best Live Action Short went to The Neighbors' Window. "I want to dedicate this to my mom, who grew up on a peach farm in South Carolina and was the best storyteller I knew," director Marshall Curry said. "A well-told story, it's a powerful thing. And it can change the way we see the world and it can help us to notice other people and, maybe, love each other a little more."
Taika Waititi Wins Best Adapted Screenplay for 'Jojo Rabbit'
5:48 PM:
Natalie Portman and Timothée Chalamet made a stylish duo as they presented the award for Best Adapted Screenplay to Jojo Rabbit scripter Taika Waititi. The New Zealand-born filmmaker made sure to thank his mom first and foremost, deadpanning that he'd lost her hours earlier in the night.
"There were many other people I want to thank, but I won't because I can't remember them," Waititi concluded with a laugh. "I dedicate this to all the indigenous kids in the world who want to do art and write and dance and write stories."
Bong Joon-ho and Han Jin Won Win Best Original Screenplay for 'Parasite'
5:42 PM:
If there's an odder odd couple pairing then Diane Keaton and Keanu Reeves tonight, we cannot wait to see what happens. Following some freewheeling banter and Keaton almost revealing the winner before the nominees were announced, the duo presented the Oscar to Bong Joon-ho and Han Jin Won for Parasite. (Prompting an enthusiastic standing ovation from Sandra Oh, Greta Gerwig and fellow nominee Noah Baumbach.)
"Writing a script is always such a lonely process. We never write to represent our countries," director Bong said onstage, holding his statuette aloft: "But this is very personal to South Korea. Thank you."
Idina Menzel And Nine Other Elsas Take the Oscars "Into the Unknown"
5:30 PM:
After an affable introduction from her Frozen 2 co-star Josh Gad, Idina Menzel took the stage for a performance of "Into the Unknown" and was joined by a number of other singers who voiced Elsa for the international releases of the Disney film. After Menzel sang the opening verses, the other voice actress took the reins, singing different verses in their native languages for a stunning and powerful display of global unity.
'Hair Love' Wins Best Animated Short Film
5:28 PM:
Hair Love took home the animated short Oscars, and producer Karen Rupert Toliver used the win to advocate diversity in all forms of filmmaking: "We have a firm belief that representation matters deeply, especially in cartoons. That's when we first see our movies and it's how we shape our lives and how we think about the world."
"I just want to say that Hair Love was done because we wanted to see more representation in animation and normalize black hair," director Matthew A. Cherry added. "This award is dedicated to Kobe Bryant. May we all have a second act as great as his was."
'Toy Story 4' Wins Best Animated Feature
5:25 PM:
Beanie Feldstein introduced Mindy Kaling to present the winner of Best Animated Feature -- and though Pixar faced some tough competition this year, Toy Story 4 ultimately came out on top. "We want to thank the movie-going audience so much, especially those that grew up with Toy Story," said director Josh Cooley. "We hope that your adventures with Woody and Buzz made growing up a little bit easier."
Brad Pitt Wins Best Supporting Actor
5:16 PM:
Last year's supporting actress winner, Regina King, was on hand to announce this year's Best Actor in a Supporting Role to Once Upon a Time in Hollywood's Brad Pitt. "They told me I only have 45 seconds up here, which is 45 seconds more than the Senate gave John Bolton this week," he said. "I'm thinking maybe Quentin does a movie about it and, in the end, the adults do the right thing."
After thanking his co-stars ("Leo, I'll ride on your coat tails any day, man, the view is fantastic"), Pitt took a moment to reflect on his storied career to this point: "To stand here now-- Once upon a time in Hollywood, ain't that the truth," he said. "This is for my kids, who color everything I do. I adore you."
Non-Hosts Steve Martin and Chris Rock Deliver Searing Opening Monologue
5:12 PM:
The comedy icons took the stage to deliver what was essentially the show's opening monologue. But while both Steve Martin and Chris Rock have both hosted the ceremony in the past, they wanted to make clear they were not tonight's hosts.
"They don't really have hosts anymore. Why is that?" Martin asked Rock, to which he shot back, "Twitter!"
Among a multitude of other topics, the pair proceeded to gently eviscerate the Academy's lack of diversity, both in terms of race ("Cynthia did such a great job hiding black people in Harriet," Rock cracked, "that the Academy got her to hide all the black nominees.") and gender: "I thought there was something missing from the list this year," Martin said, to which Rock quipped: "Vaginas?"
Janelle Monáe Opens the Show on a (Literal) High Note
5:06 PM:
This year's host-less Oscars opened with Janelle Monáe singing and dancing a tribute to the biggest films released this year: She kicked off the number singing the iconic Mister Rogers theme -- serenading Tom Hanks in the front row -- then got a little help from Billy Porter for a Rocketman ditty.
Monáe left the stage for some star-studded crowd work, enlisting A-listers like Brad Pitt and Cynthia Erivo to sometimes awkwardly, sometimes hilariously sing along. "I'm so excited to stand here as a black, queer artist," Monáe exclaimed at one point. "Happy Black History Month!" The larger-than-life number concluded in a flurry of raining confetti and served as a great way to start the show on a lively high note.
Brad Pitt Still Doesn't Think He's Going to Win the Oscar
4:35 PM:
Despite winning every single supporting award this season, Brad Pitt still isn't convinced he'll be adding a little gold man to his collection tonight. "I don't think it's going to go that way, but who knows?" the Once Upon a Time in Hollywood actor told ET on the red carpet. "Who knows what's going to happen!"
If he does end up on the Oscars stage, though, he joked his speech won't be filled with one-liners. "No, I'm going all downers tonight," he said." And no matter how the ceremony goes, Pitt is just ready to get back to work. "It's exciting to get to the end, it's exciting for it to be the biggest of the biggest," he told ET. "And it will be exciting to get back to work again."
Put Greta Gerwig and Noah Baumbach's Moms on Your Best Dressed List
4:23 PM:
The journey to the Oscars isn't as glamorous as it might seem. "His mom is here and my mom is here, and I feel like the joint getting ready of the mothers was our 1917," Greta Gerwig told ET about getting ready with her partner, Noah Baumbach. "They both look very beautiful, but...I was like, 'Mom, what are you doing? Stop washing the dishes! You've got to sit down and let somebody do your hair!'"
The couple are both Oscar-nominated this year -- Gerwig for Adapted Screenplay for Little Women and Baumbach for Original Screenplay for Marriage Story -- but when it comes to who each is rooting for, they're in agreement: "We all root for Laura Dern in our house," Gerwig said.
Will the Royals Make a Surprise Appearance at the Oscars?
4:15 PM:
The Academy Awards are forgoing a host for the second year in a row, and on the red carpet, Disney's Bob Iger told ET why: "We did it last year as well, and I thought it worked." Without an official emcee, the show will move quicker, Iger said, promising "great heartfelt speeches" and "a lot of humor" and "not too much lecturing."
But will it have an appearance from Prince William and Meghan Markle? Rumors swirled that the now-Megxited royals had been asked to make an appearance at the Oscars, but Iger would neither confirm nor deny: "I have no idea whether they're showing up or not," he laughed.
Billie Eilish Will Pay Tribute to Kobe in Her Oscars Performance
3:35 PM:
"It's not about me," Billie Eilish told ET about tonight's Oscars performance. Following her GRAMMYs sweep, the singer will sing during the in memoriam segment of the show. "This is about them. don't want people to be watching me, I want people to be watching the screen and the people."
Eilish also reflected on the ceremony's planned tribute to Kobe Bryant. "When we were in rehearsal and they run what's going to be playing, every time I see his face, I'm like, 'What?!'" she said. "It's so weird. It doesn't make sense to me [that he's gone]."
Julia Butters Wins the Award for Best Supporting Sandwich
3:17 PM:
The Once Upon a Time in Hollywood starlet is only 10, but she's already an awards season pro -- which is why she made sure to pack her own lunch. Butters accessorized with a stylish pink clutch that, she revealed, contained a turkey sandwich. "There is a sandwich in my purse, because I was smart this time," she told ET. "The other awards, I was hungry -- I was starving! -- and sometimes either they don't have food or I don't care for the food." For the Oscars, she came prepared.
Bong Joon-ho, the Man of the Night, Has Arrived
3:10 PM:
Parasite's Bong Joon-ho could make Oscars history tonight, with the first South Korean film to ever win an Oscar and the first non-English language film to win Best Picture. But he wasn't feeling the pressure when he stepped onto the red carpet: "I am very excited but calm at the same time," director Bong told ET. "It's the first time a Korean film has been nominated, but it's cinema's strength to communicate with a universal audience. So in some ways, it feels very inevitable."
It may be late afternoon here in L.A., but tomorrow is only just starting in Korea. Still, the show will be telecast live there and director Bong predicts his family and friends will be watching: "Very, very early drinking, maybe."
Idina Menzel's 'Frozen 2' Performance Is Going Global
3:05 PM:
When Idina Menzel takes the stage to perform "Into the Unknown," she will be joined by Elsas from around the world: Denmark's Maria Lucia Heiberg Rosenberg, German's Willemijn Verkaik, Japan's Takako Matsu, Latin America's Carmen Garcia Saenz, Norway's Lisa Stokke, Poland's Kasia Laska, Russia's Anna Buturlina, Spain's Gisela and Thailand's Gam Wichayanee.
The nine actresses walked the red carpet together -- making for a truly memorable Disney moment -- while Menzel told ET, "It's been an amazing experience to be joined in solidarity by all these women from all over the world. It's been a very powerful few days for all of us."
Who Is Performing This Year?
3:01 PM:
The telecast will include performances of the five nominated original songs, as is customary, so Idina Menzel and AURORA will perform "Into the Unknown," Cynthia Erivo "Stand Up," Elton John "(I'm Gonna) Love Me Again," Randy Newman "I Can't Let You Throw Yourself Away" and Chrissy Metz "I'm Standing With You."
Additionally, Billie Eilish and Janelle Monáe will each take the stage for a "special performance." Eilish will perform the in memoriam segment -- and not her new James Bond theme song, as was speculated -- while what Monáe is performing is to be revealed.
Who's RSVPed for the Oscars?
3:00 PM:
This year's nominees will all be in attendance, to be sure. As far as additional talent, the ceremony will once again go host-less but has otherwise enlisted a star-studded roster of presenters: Mahershala Ali, Utkarsh Ambudkar, Zazie Beetz, Timothée Chalamet, Olivia Colman, James Corden, Penélope Cruz, Beanie Feldstein, Will Ferrell, Jane Fonda, Josh Gad, Gal Gadot, Zack Gottsagen, Tom Hanks, Salma Hayek, Oscar Isaac, Mindy Kaling, Diane Keaton, Regina King, Shia LaBeouf, Brie Larson, Spike Lee, Julia Louis-Dreyfus, George MacKay, Rami Malek, Steve Martin, Lin-Manuel Miranda, Sandra Oh, Natalie Portman, Anthony Ramos, Keanu Reeves, Chris Rock, Ray Romano, Maya Rudolph, Mark Ruffalo, Kelly Marie Tran, Taika Waititi, Sigourney Weaver, Kristen Wiig and Rebel Wilson.
Here's How to Watch All of ET's Live Coverage
3:00 PM:
Kevin Frazier and Sharon Osbourne are on the red carpet right now, interviewing the night's biggest stars and providing a front row seat to all things Oscars. Starting at 3:30 p.m. PT, tune into ET Live as Cassie DiLaura and Denny Directo keep you in the know on everything happening at the Dolby Theatre. (And following the telecast, make sure you click back for our live after-show special.)
Download the ET Live app from the Apple Store or Google Play Store or stream on your Roku, Apple TV, Pluto TV or Amazon Fire TV device. ET's coverage can also be found on channel 1253 on Samsung TV+ and channel 120 on Pluto TV, as well as on CBS All Access.
Make sure to tune in to Entertainment Tonight on Monday for special coverage from the Oscars.
Related Gallery
RELATED CONTENT:
Oscars 2020: The Complete Winners List
Kobe Bryant Honored During 2020 Oscars' In Memoriam Segment
Relive All of Brad Pitt's Best One-Liners From the 2020 Awards Season
Related Gallery