TV
'America's Got Talent': Stand-Up Comics, Magicians and an Young Opera Diva Dominate Week 3 of Quarterfinals
By
'America's Got Talent': 10-Year-Old Opera Prodigy Emanne Beasha …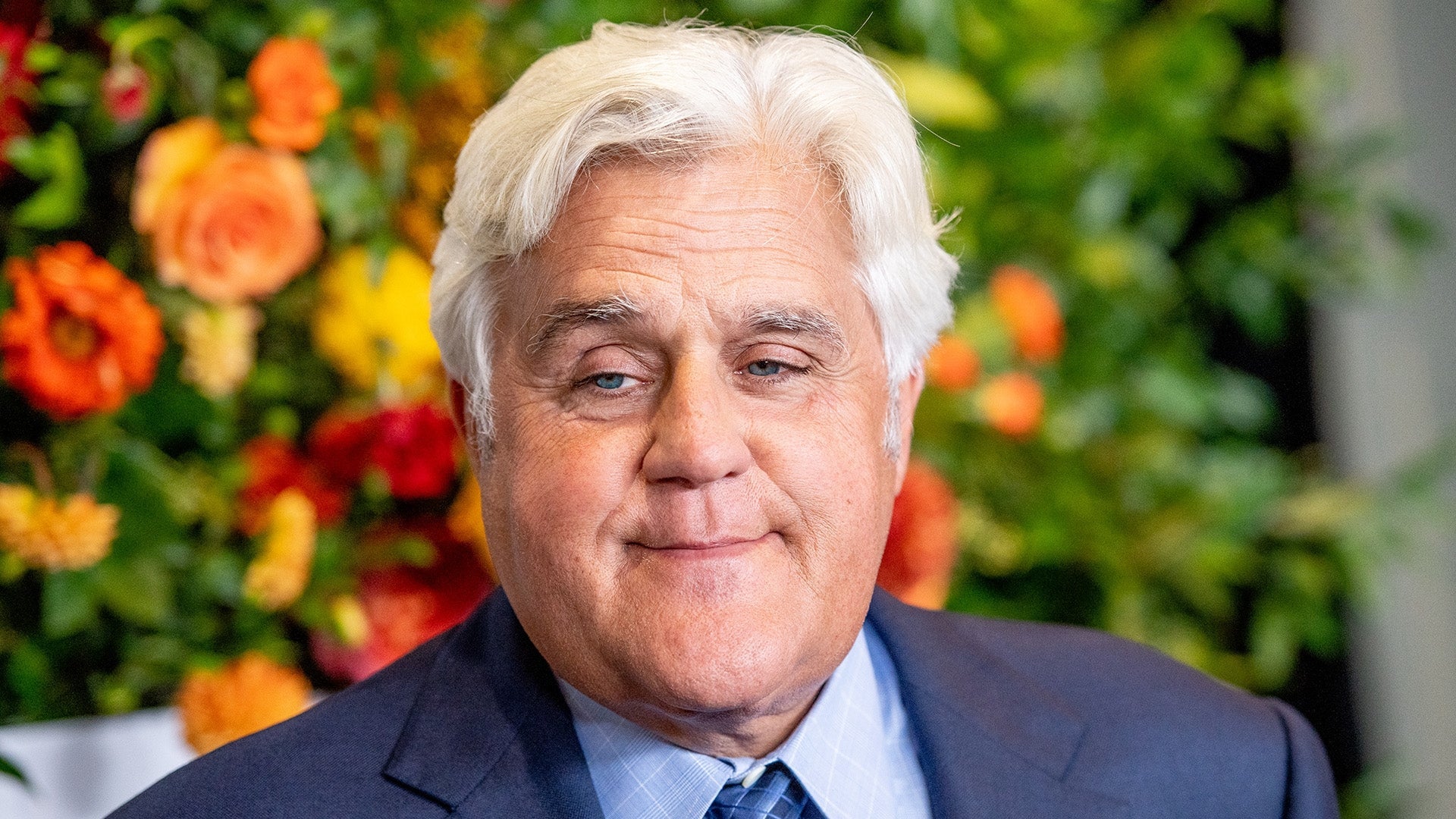 Jay Leno's Physician Describes Star's Burn Injuries as 'Concerni…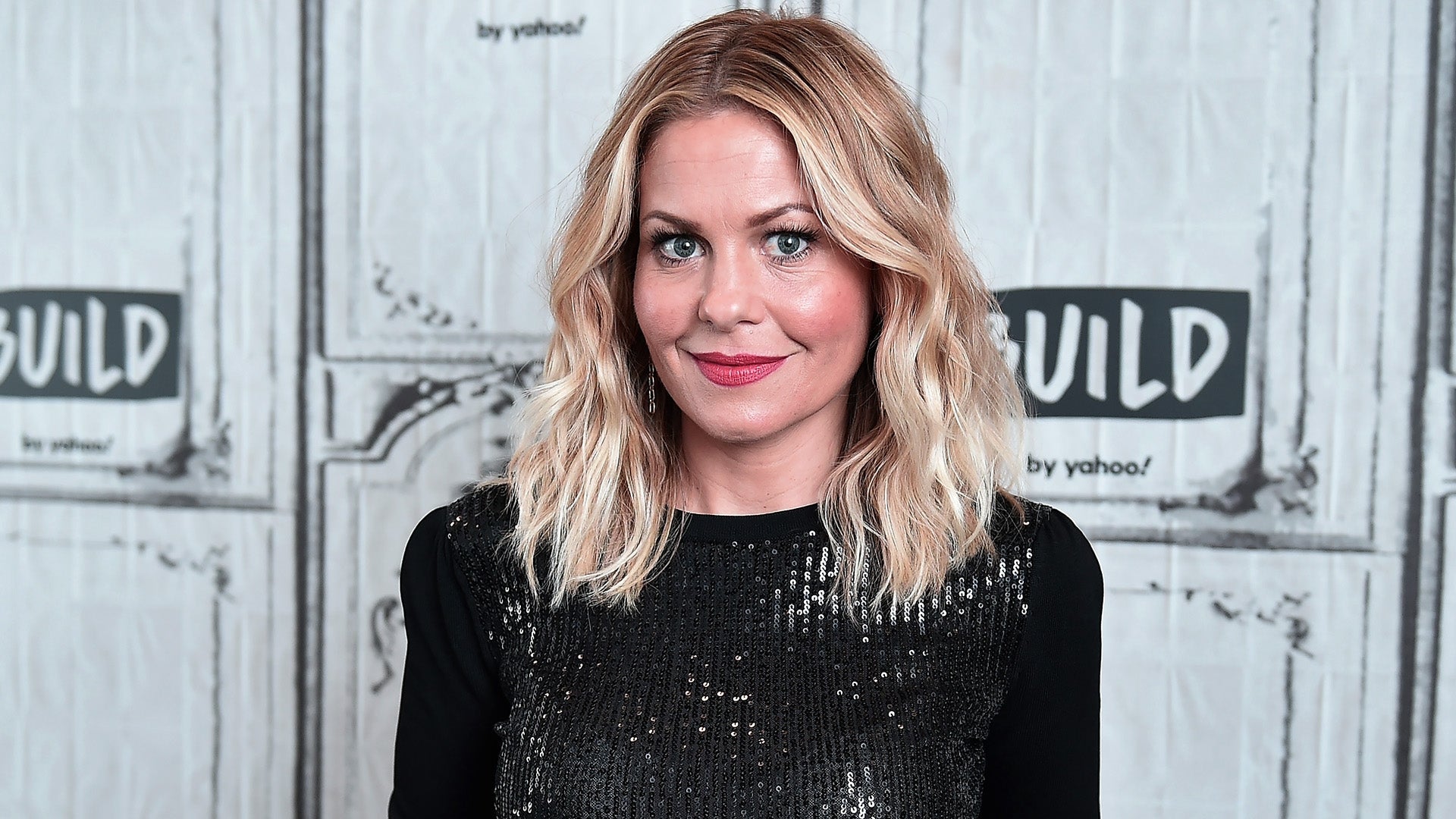 Candace Cameron Bure Defends Herself Against 'Traditional Marria…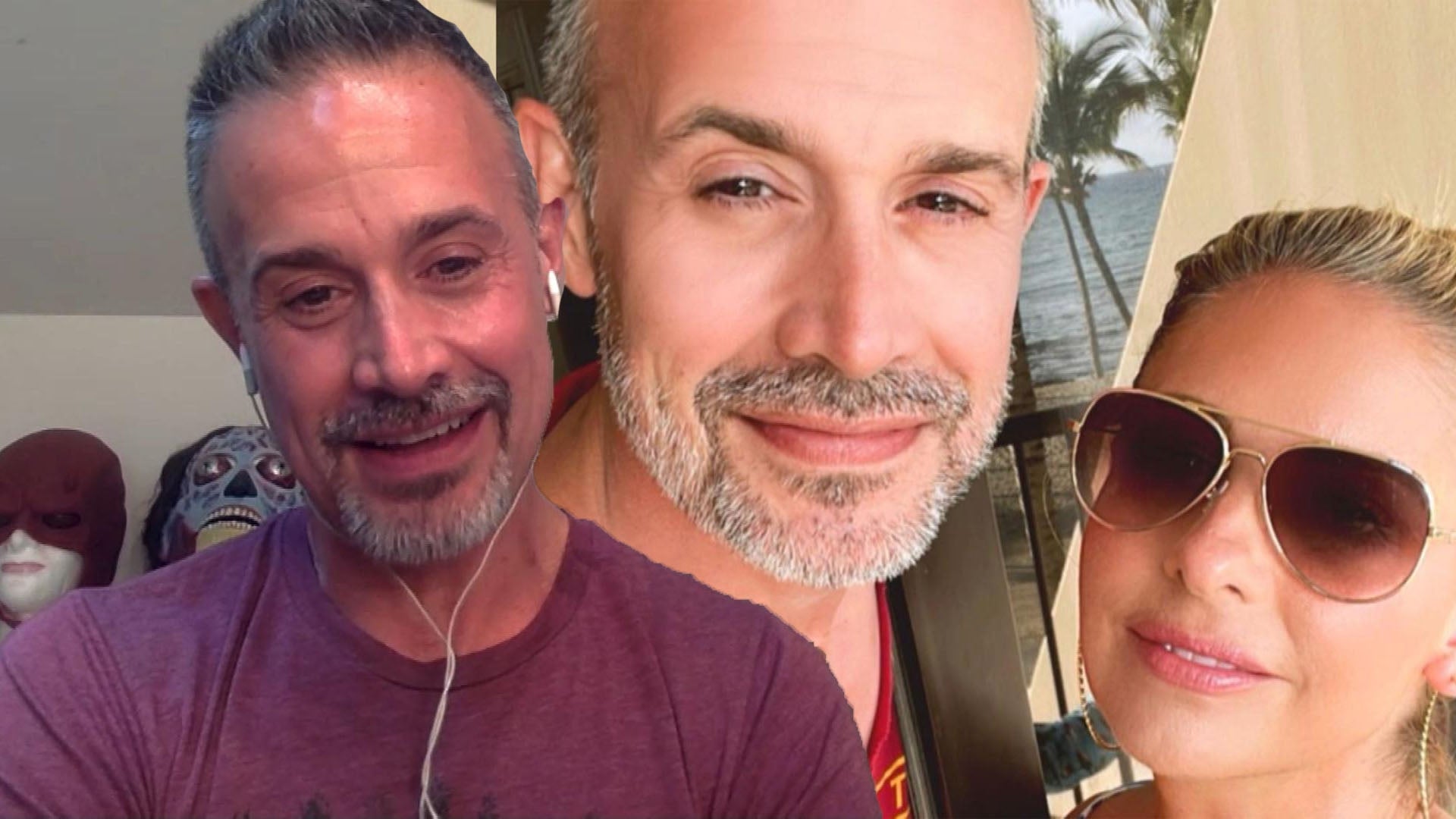 Freddie Prinze Jr. Shares the Secret to Sarah Michelle Gellar Ma…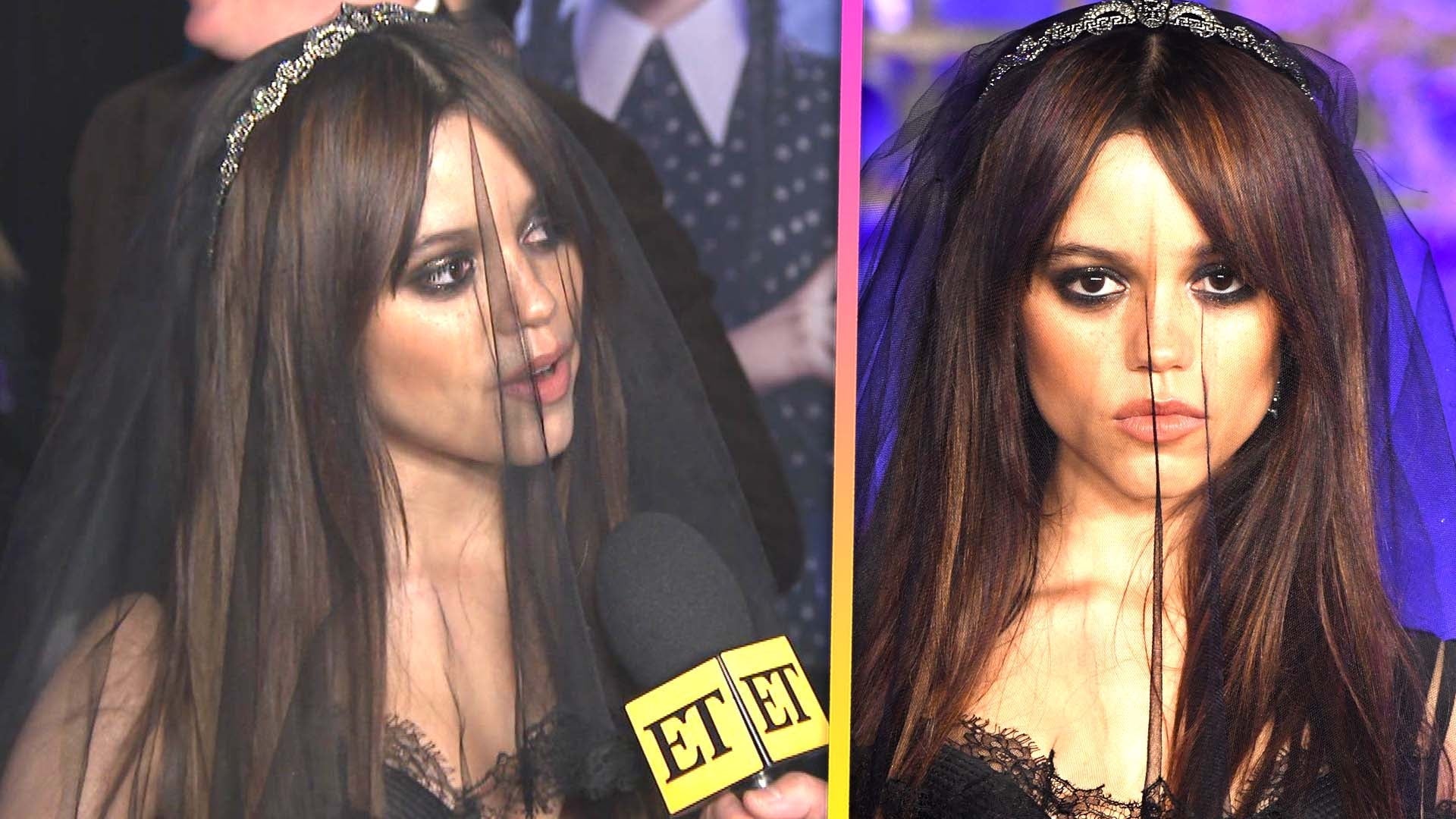 Jenna Ortega Shares Why She Rocked a Veil at 'Wednesday' Premier…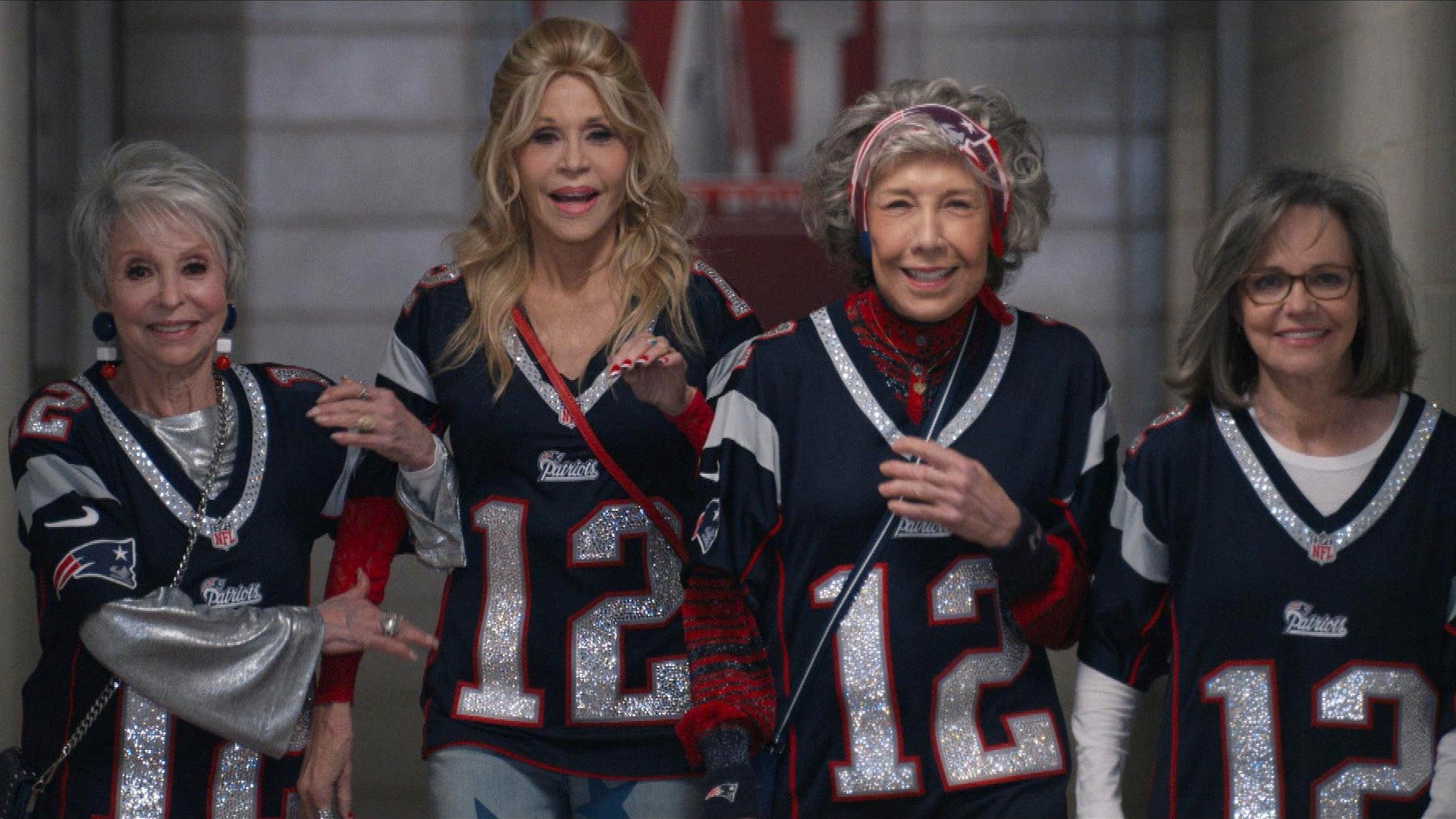 '80 for Brady' Official Trailer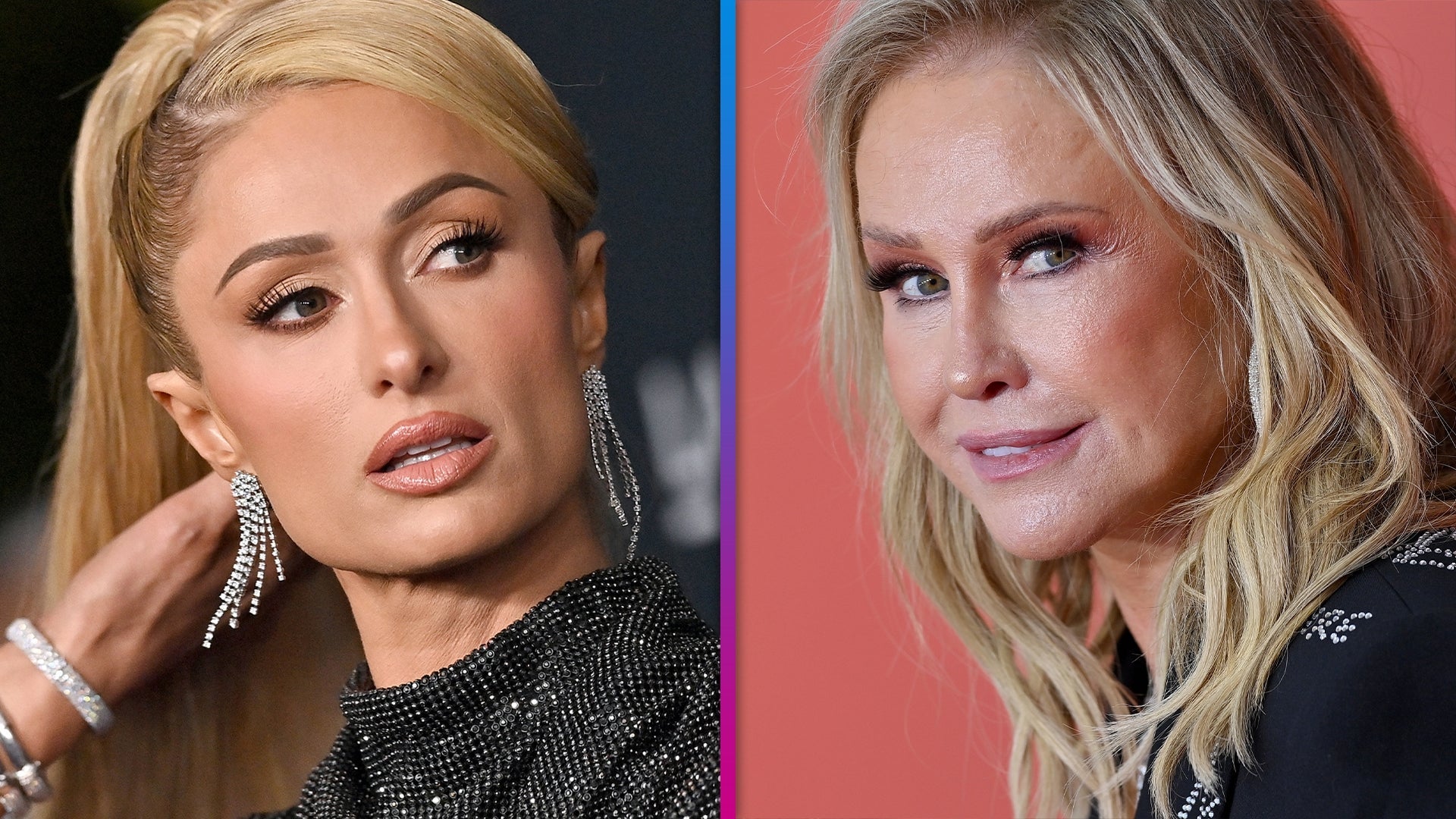 Paris Hilton Updates Fans on Pregnancy Journey After Mom Kathy C…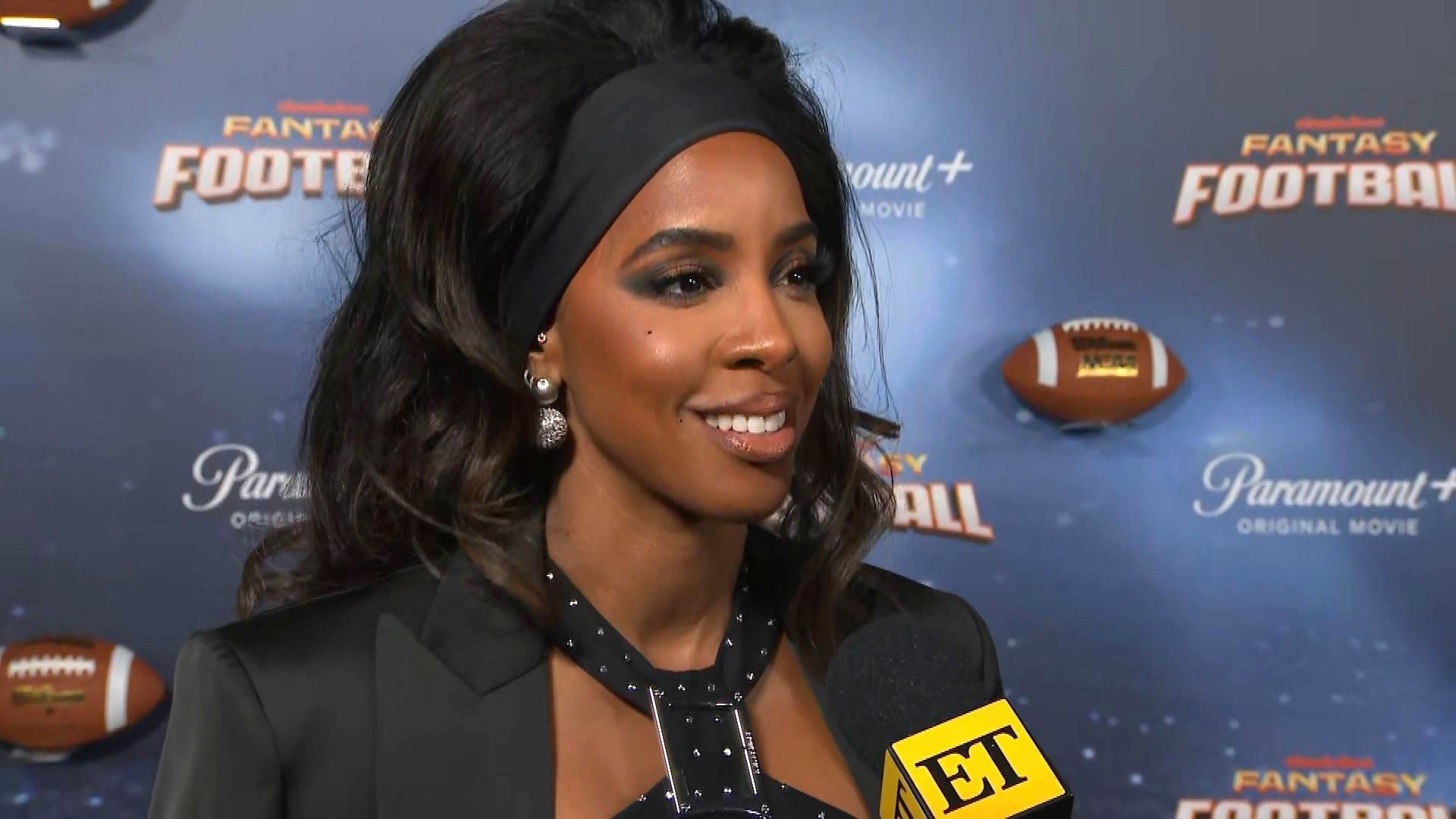 Kelly Rowland Weighs in on GRAMMYs and Who She Thinks Deserves a…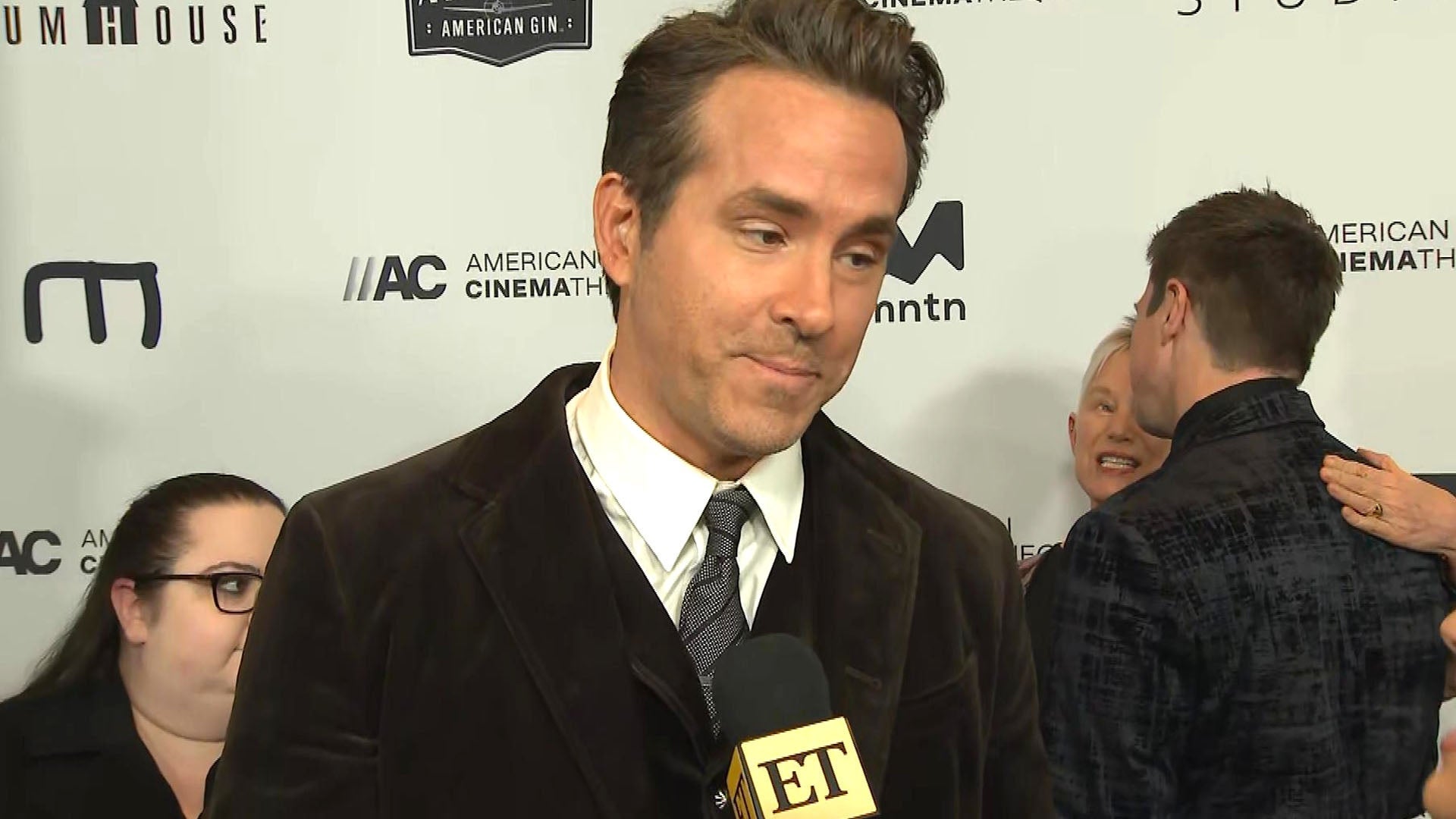 Ryan Reynolds on How His Kids Feel to Be Expecting a New Sibling…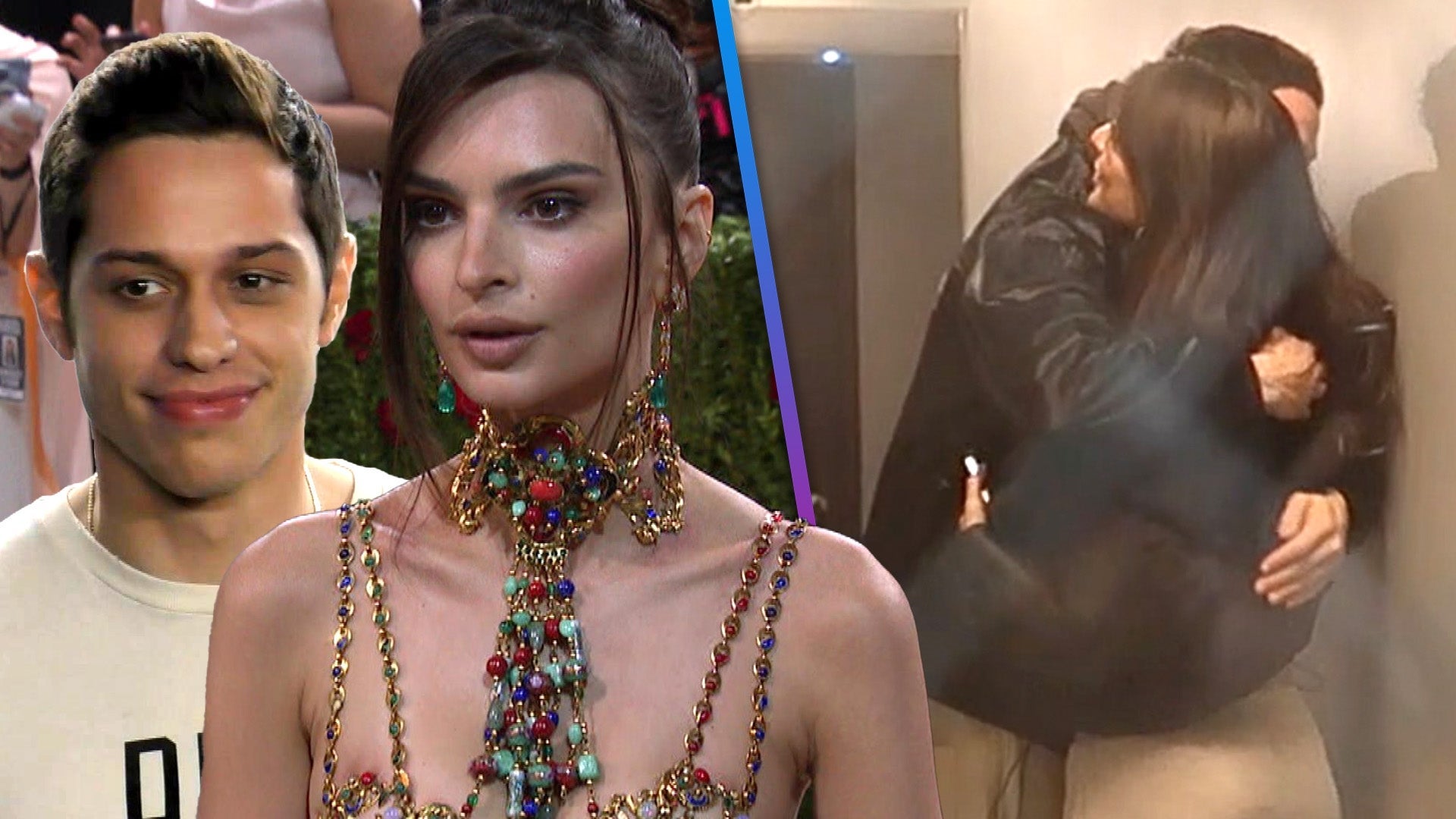 Pete Davidson and Emily Ratajkowski Show PDA for Comedian's 29th…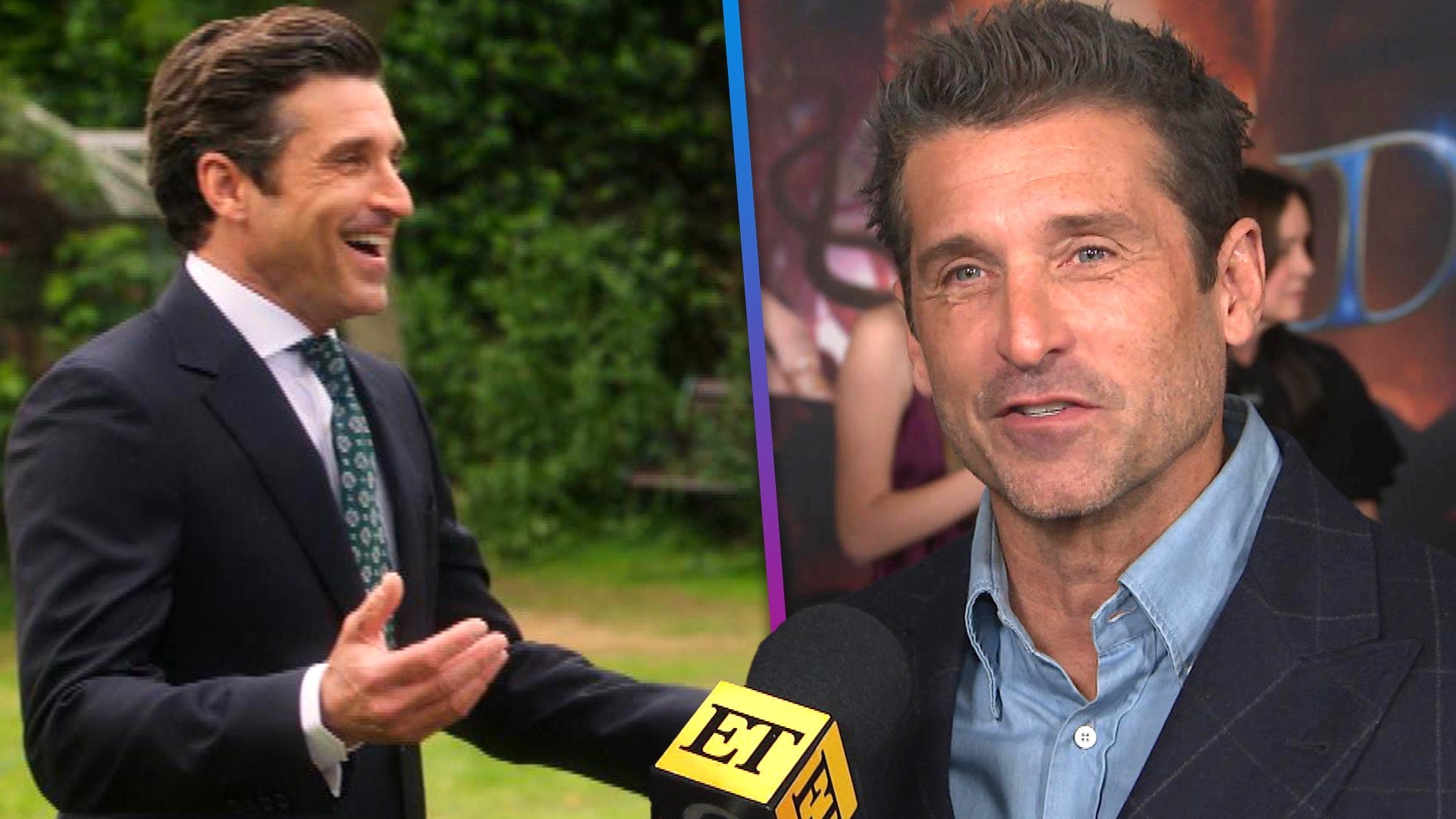 How Patrick Dempsey Really Feels About Singing in 'Disenchanted'…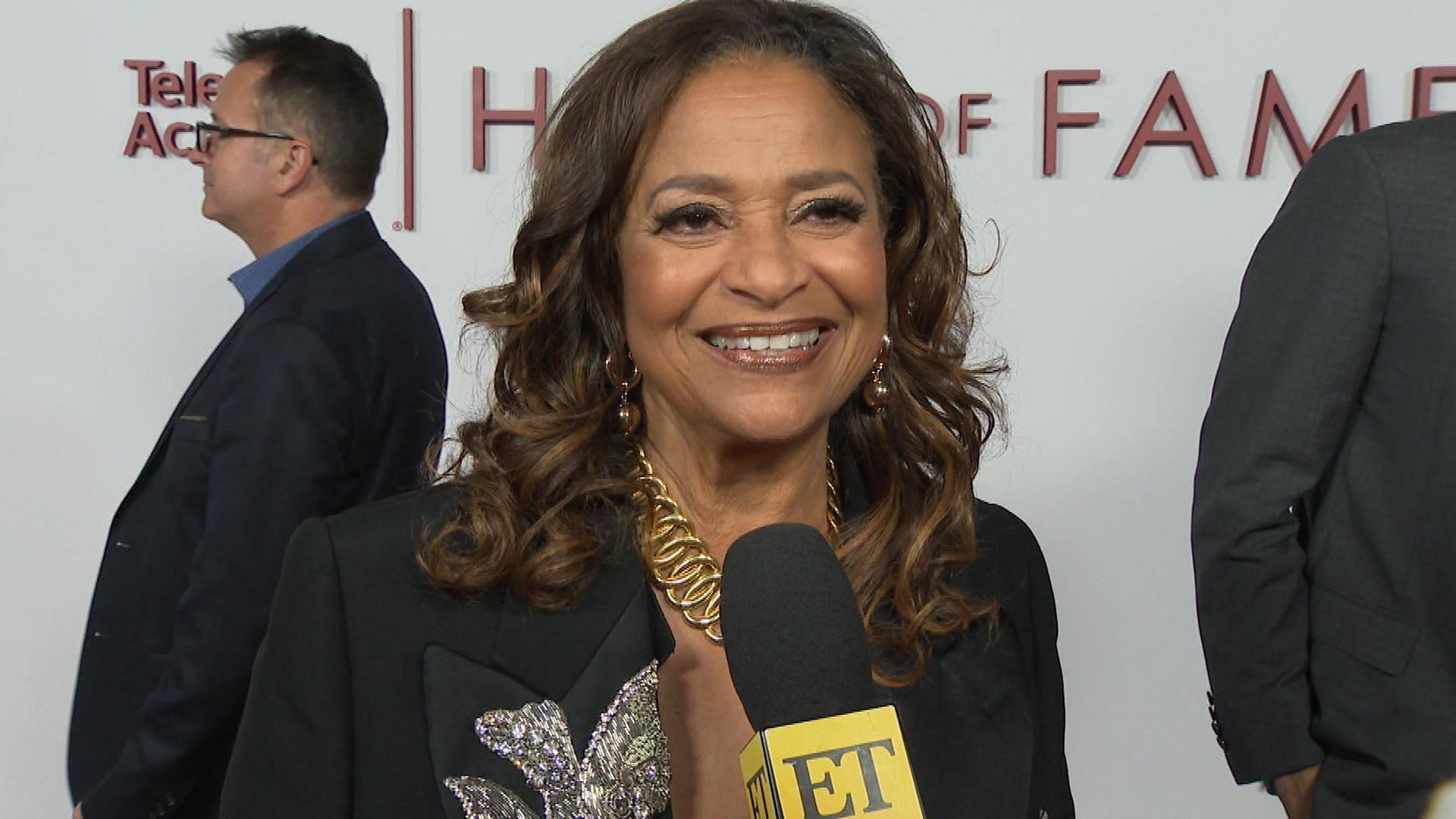 'Grey's Anatomy's Debbie Allen Shares the Proudest Moment of Her…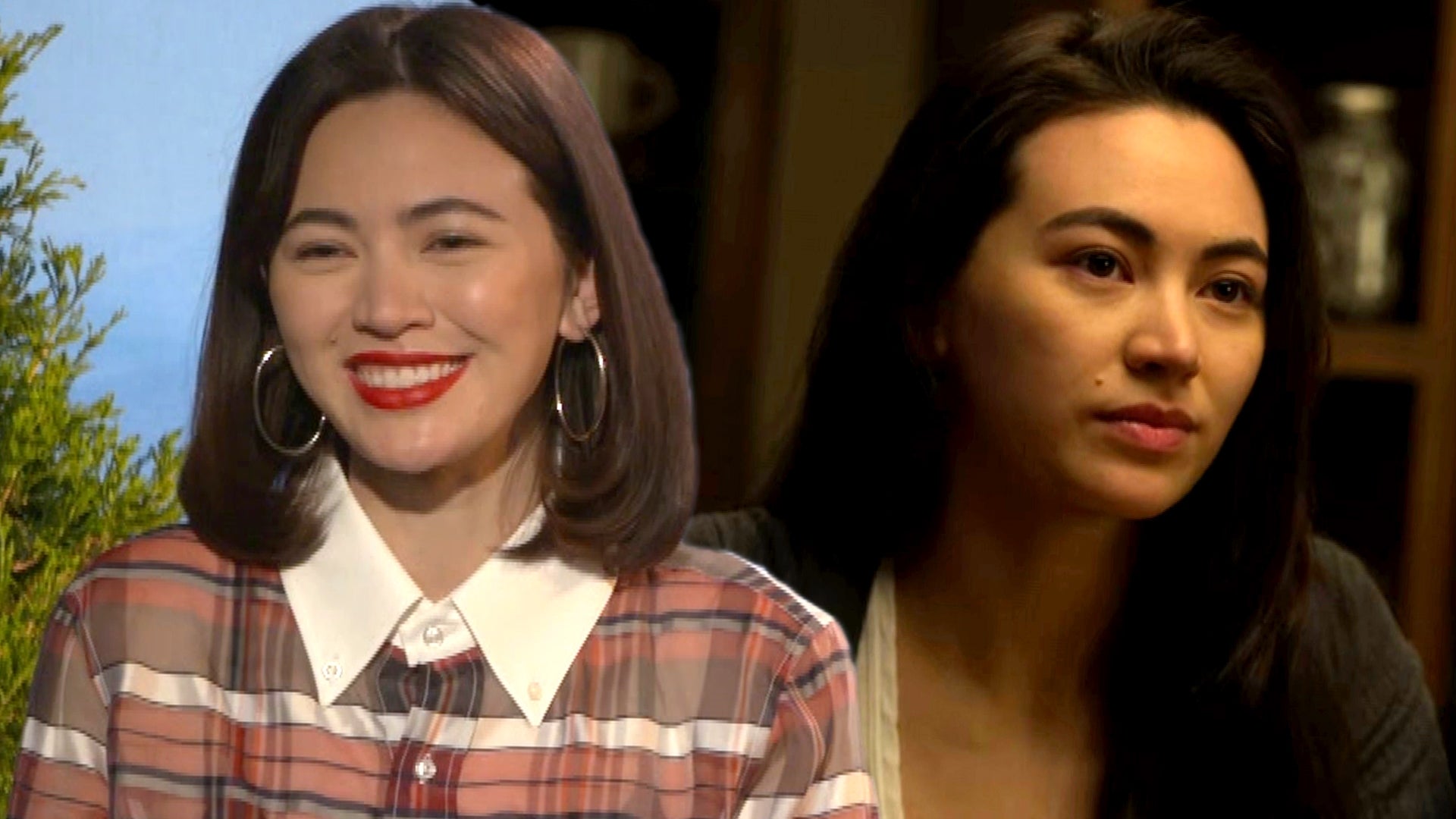 Jessica Henwick on Charlie Cox's Call for Her MCU Return and Wor…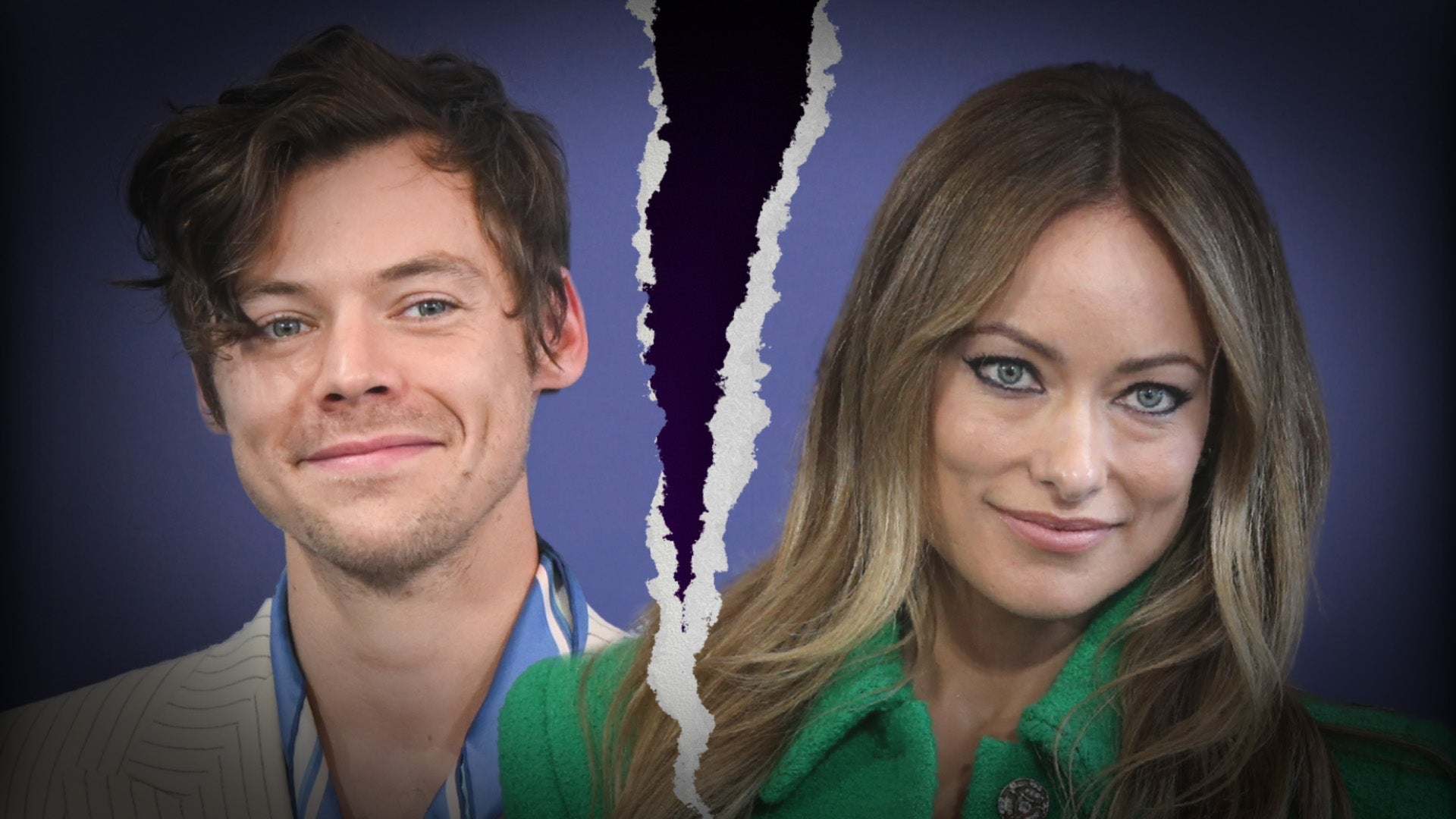 Harry Styles and Olivia Wilde Split After Nearly 2 Years of Dati…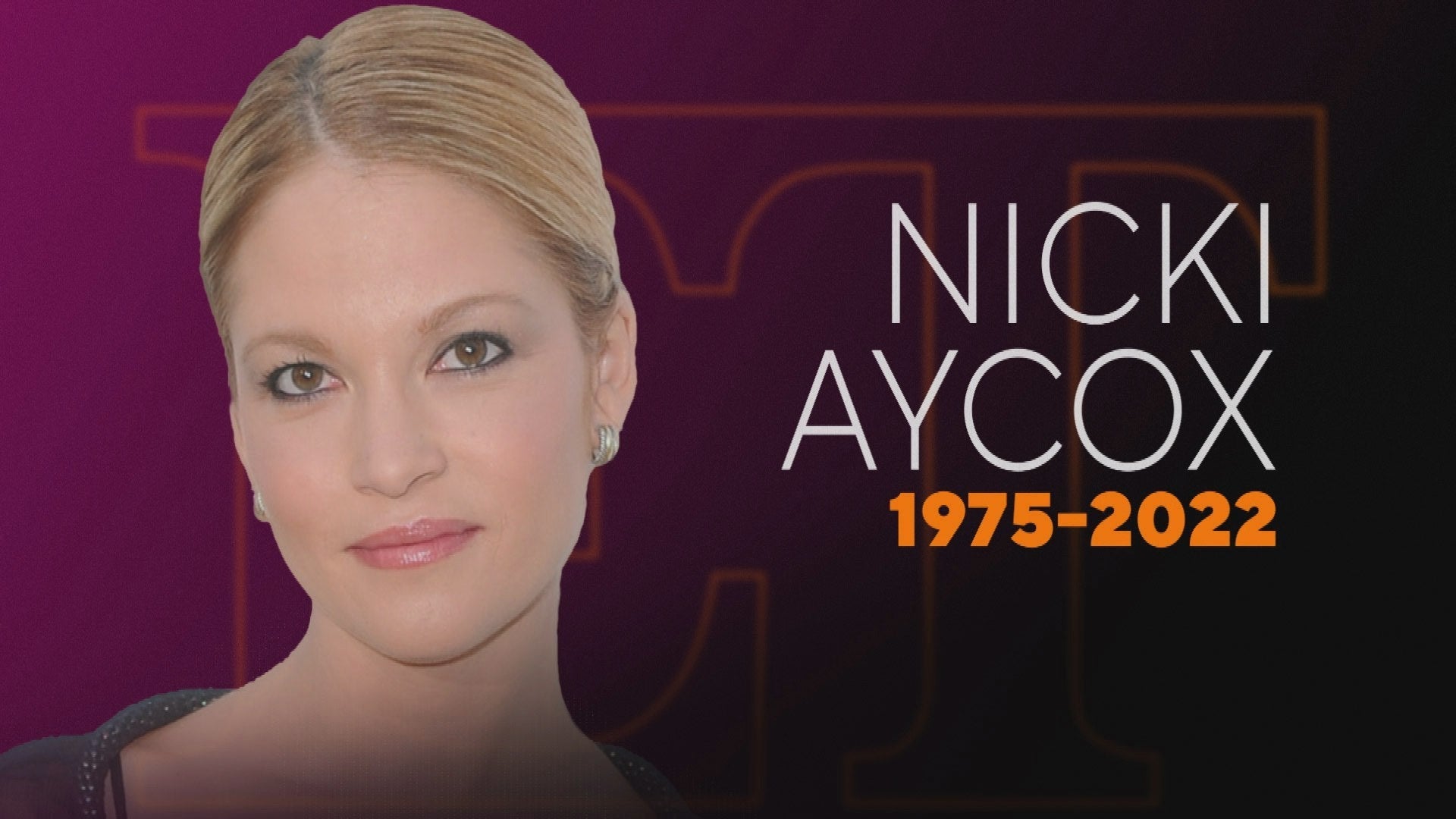 Nicki Aycox, 'Supernatural' Actress, Dead at 47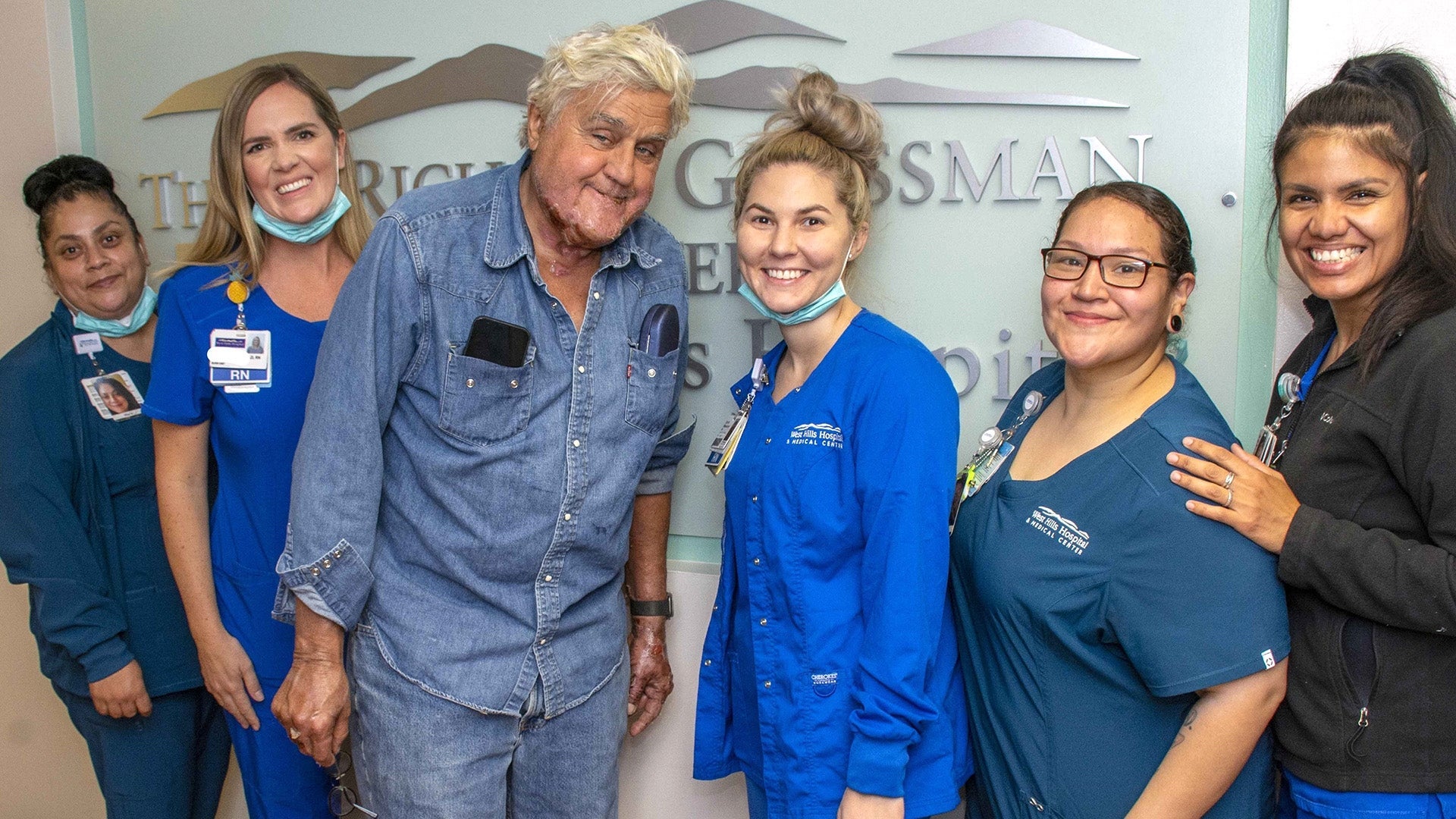 Jay Leno Seen for First Time Since Suffering 3rd-Degree Burns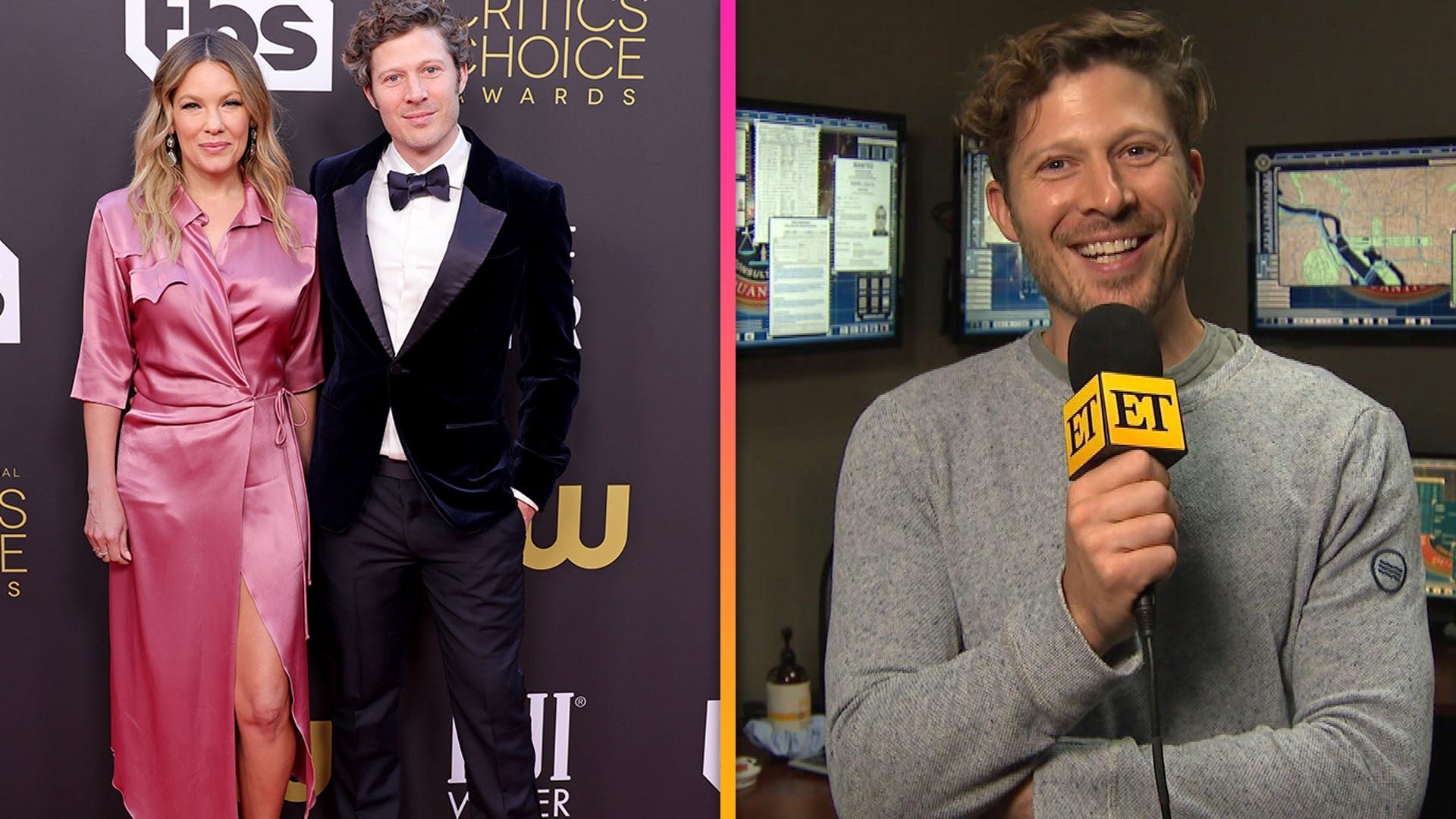 'Criminal Minds: Evolution': Zach Gilford Dishes on Working With…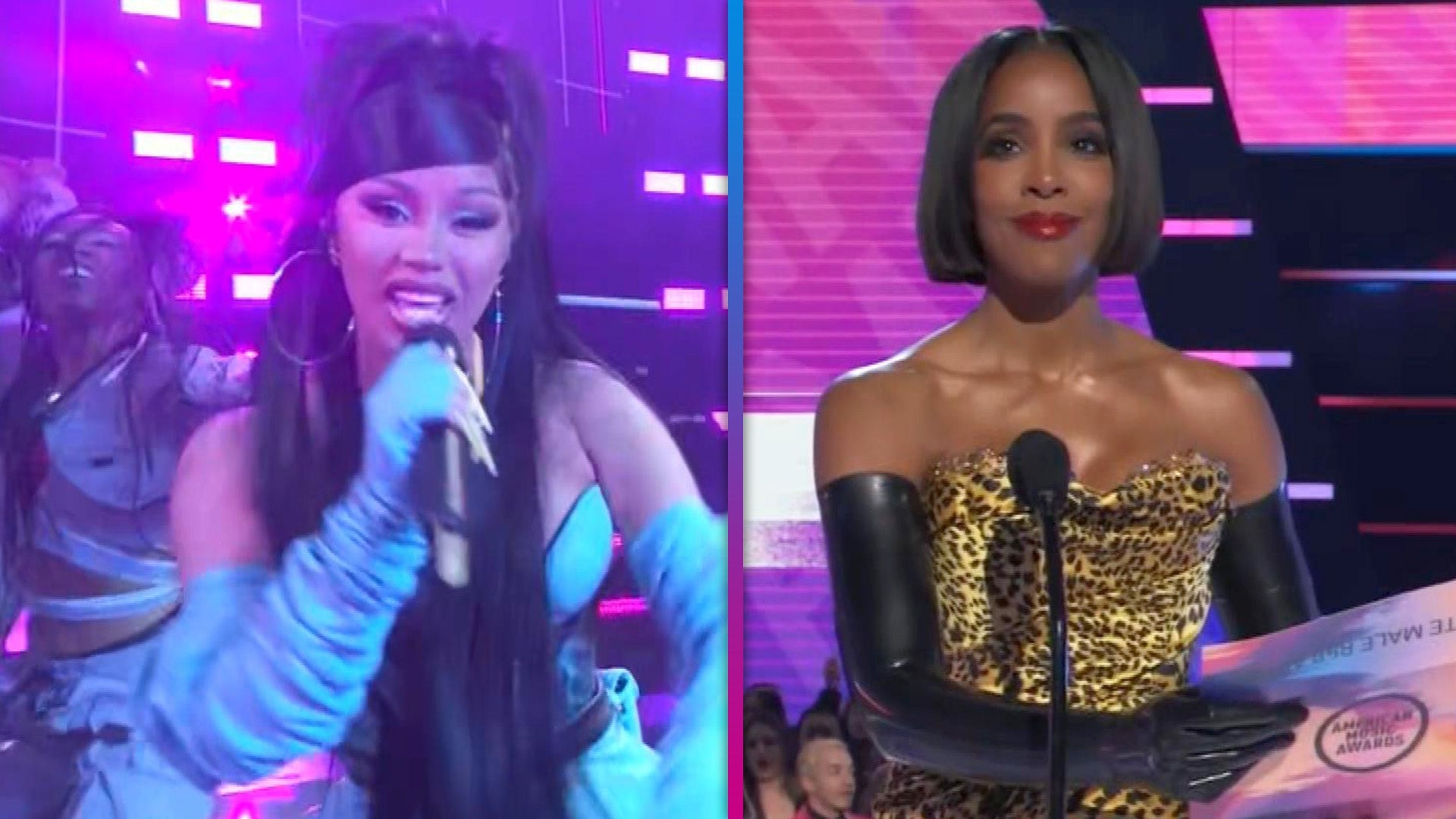 American Music Awards 2022: All the Must-See Moments!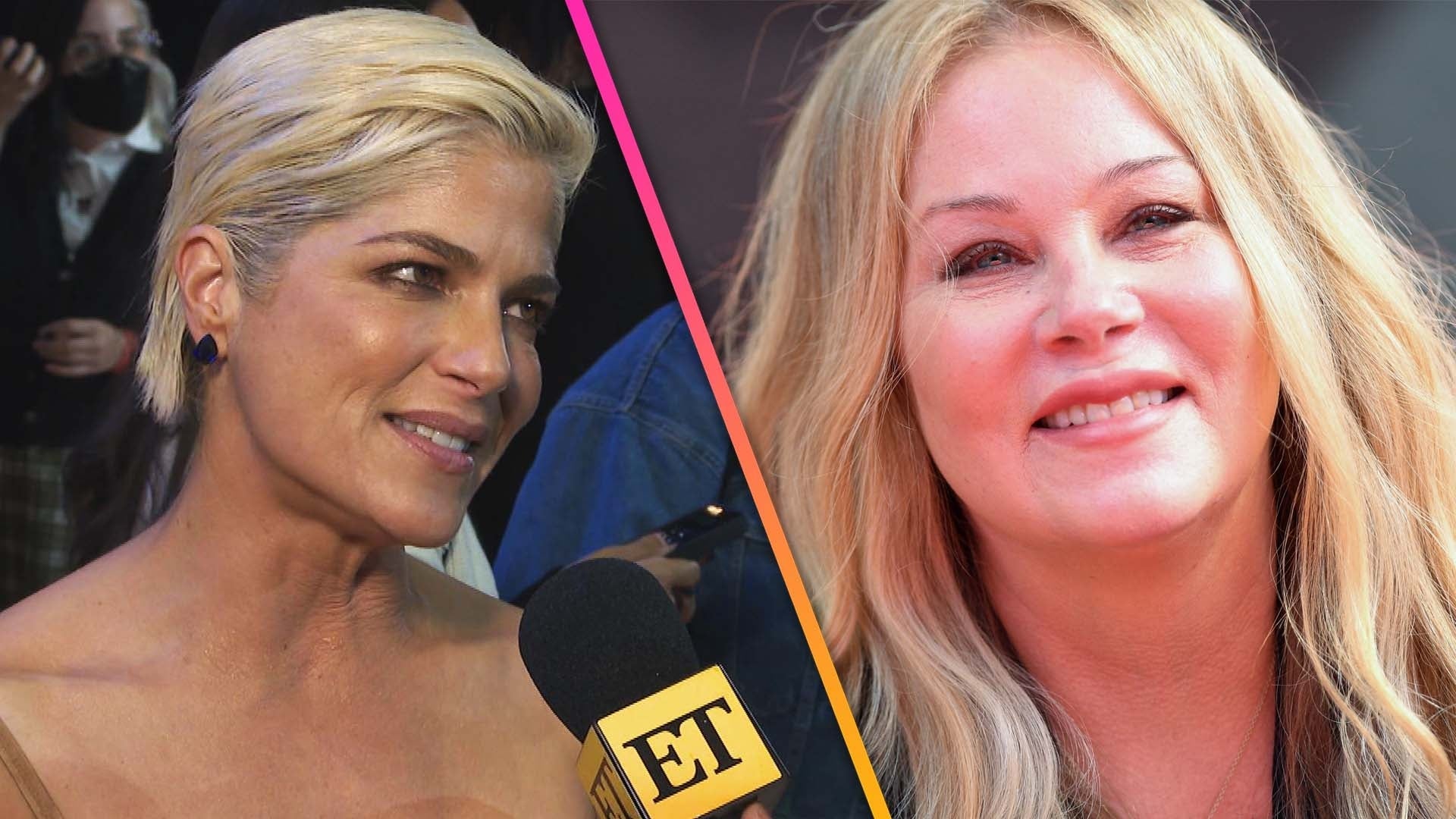 Selma Blair Reflects on Friendship with Christina Applegate as T…
America's Got Talent returns Tuesday night, and ET is following along throughout the two-hour episode to break down all the best, biggest and most surprising moments from the third exciting night of competition amid the Season 14 quarterfinals.
The show's panel of charismatic judges -- including Simon Cowell, Howie Mandel, and newcomers Gabrielle Union and Julianne Hough -- will be sitting in judgment once again over a dozen quarterfinalists who made it past this year's brutal Judge Cuts round.
Out of 12 acts, only seven will be moving on to the semifinals, which means the artists who have made it this far will have to up the ante once again if they want to keep pursuing their dream of being AGT champions.
The fun kicks off at 8 p.m. ET/PT on NBC, and you can follow along with ET for a look at all the acts who laid it all on the line for their big shot this week.
Emanne Beasha 'Transcends' With Her Talent
7:01 PM:
In her emotional pre-taped package, 10-year-old Emanne says getting this far in the competition makes her feel like one of the characters from the operas that she loves so much, and it makes total sense.
The young singer earned a Golden Buzzer from Jay Leno during the Judge Cuts Round after wowing the judges with an Italian tune. Tonight, she taps into her larger-than-life voice to impress the judges all over again.
Decked out in an angelic pink dress and surrounded by misty fog, Emanne has an ethereal quality unlike anyone else on the show, and the fact that she can sing like a seasoned opera performer just heightens the magic of her moment.
The high notes this 10-year-old hits at the end of her set are just stunning.
"You aren't just in a different league tonight, you're on a different planet from everyone else," Simon says, adding "This is one of those times I'm going to remember."
"If you don't get through [after that], I will eat this judging table," he adds.
Julianne adds that what Emanne did "transcends" anything she's ever heard and that it's "mind-blowing." There's no end of love for this young singer.
Well, except for Howie. He says he doesn't like opera at all, but he curbs his criticism and says that she's an undeniable talent."
That's just the best way to describe her: pure talent. She should already have an established career, and the only reason she doesn't is that she's 10. It's madness.
I guess we'll see tomorrow whether she heads to the semi-finals or if Simon will be eating a table.
Jackie Fabulous Kills Again
6:50 PM:
It's always hard to judge comedy on a talent show, but Jackie Fabulous is clearly smart, funny and talented.
She's been a working comedian for years, and it's clear from her confidence, her humor and her timing.
Tonight, her comedy is as raunchy as it's been thus far as she talks about on-line dating -- or going to the "man mall" as she calls it -- shower sex and dating deal breakers.
Gabrielle says she "cant wait for [her] special" and Simon tells Jackie, "You're my favorite kind of person: Very naughty and very unpredictable," and tells her that she was one of his favorite acts of the night.
Howie, a fellow stand-up, also loves the act and tells her that he thinks America should vote for her and that she needs to go on to the semi-finals.
Mackenzie Goes to 'Mars'
6:39 PM:
Mackenzie first impressed the judges with a take on Prince during the auditions and this time around he's giving us a take on David Bowie's "Life on Mars?"
The song is undeniably great and his voice is obviously impressive, but it doesn't seem that his act tonight is resonating with the judges.
After the performance, all four judges seem to be at a loss for words as to why they didn't really connect with the act, but for some reason none of them can put their finger on it.
This was a weird number. He is good, his voice is great, but for some reason no one cares. And I agree, and I can't figure out why either.
Matthew Richardson Returns as a Wild Card
6:33 PM:
Aerialist Matthew Richardson didn't make it through the Judge Cuts round, but was asked to return as a wild card, and he's not going to let this opportunity slip through his fingers.
"As a Wild Card, I feel like I really need to prove I belong here," he says in his pre-taped package. "I know what it feels like to get eliminated, and I don't want that to happen again."
So, to kick things up, Matthew seriously kicked up the amount of glitter covering his body and added some amazing water works in the form of a shower pouring down on him on stage.
Still, STILL he gets X-ed by Simon -- and that's BEFORE he took the act into the air.
Julianne absolutely loves the performance -- and as a dancer, she appreciated the difficulty in what he's doing.
Simon says he buzzed the act because Matthew isn't adding more to his performances, and that it's just "him and a hoop." And Julianne loudly disagrees.
Berywam Goes Classical (Sort Of)
6:24 PM:
One thing you don't expect from an amazing beatboxing quartet is a techno version of "O Fortuna," and now it's all I ever want again.
This performance is a wild deviation from their earlier acts, and it's brilliant. Mixing classical tune with hip-hop beats (all made through a capella-style beatboxing), they also throw in some of Lil Nas X's "Old Town Road" and kick things up to a whole new level.
Julianne admits that tonight's performance was risky, because it wasn't as big and bombastic as their past appearances, but Simon says it was an important risk because it shows that they've got some range.
Howie absolutely loves them, and Gabrielle joins him sharing, "Y'all killed it!"
This was amazing, Berywam hit it out of the park, and I hope people appreciate how truly impressive they are.
Eric Chien Gets Sweet and Chocolaty
6:14 PM:
Last time around, Eric was (unfavorably) compared to 2-time AGT champ Shin Lim. So this time around, he's taking a dramatic cue from Lim and upping the showmanship a bit.
Eric takes a step away from card magic -- which as been done to death -- and decides to do an entire act using nothing but M&Ms and Rubix cubes that leaves the judges absolutely stunned.
It was a simple but wildly effective performance that Howie calls "truly unique" and explains how Eric and Dom (the night's other magician) have very different acts and there should be room for both of them in the semi-finals.
Simon, however, says he's getting bored of close-up magic and tells Eric that he didn't impress him this evening because he was blown away by Dom's over-the-top act.
Eric says that if he does make it through, he will try to step away from close-up magic and "make it bigger" to appease Simon.
I hope he makes it through and I hope he doesn't make anything bigger. Close-up magic is a beautiful art and a wildly impressive one, whether or not Simon understands it.
Marcin Patrzalek Shreds
6:02 PM:
Marcin plays the guitar like a tornado of fire, and his pre-taped package gives us a look inside his creative process, which apparently involves getting inspiration from random sounds in his everyday life.
"I basically pulled from every resource I could to make sure this perfomance is special," Marcin says in his package. "Most people see the world, but I hear it."
And he certainly is underselling the epic, unparalleled creative and chaotic brilliance of his flamenco-meets-Jimi-Hendrix style of performance.
Appearing in a platform (which is also a screen) high above the stage, Marcin is undoubtedly an astounding talent. (Perhaps better even than Gonzo). The four-judge standing ovation he gets proves that.
Gabrielle says he's "revolutionizing the guitar for a whole new generation" and compares him to Santana and Eric Clapton -- which is about the highest compliment you could get.
Julianne says the song is "artistry at its finest" and admits that the music makes her automatically think of how to choreograph dances to his performance.
"I think technically, without question, you are one of the most talented people we've ever had on America's Got Talent," Simon marvels, however he admits that this song in particular didn't resonate with him.
Whether or not Marcin moves forward to the next round, he's got a big career ahead of him.
Gonzo Is Here, So That's Happening
5:51 PM:
Gonzo's amazing origin story is apparently that he was pushed on stage during a karaoke session in Japan, and was super nervous, but then he found a tambourine and he says it "gave me life."
There's no denying that there's something bizarrely charming and captivating about Gonzo's act. It's funny, he's funny, and the whole thing is just pure, mindless fun.
But why is he here? Why is he in the quarterfinals when any other contestant got eliminated during the Judge Cuts round?
Simon clearly doesn't get it either, as he ends up buzzing Gonzo toward the end of his act. However, Howie is overflowing with love for the performer.
Simon's only compliment is, "The good news is, it didn't last very long."
Meanwhile, Gabrielle sweetly says that he is "special and unique," and pays a compliment to Gonzo's young backup dancers.
If Gonzo moves on through viewer votes, there's no justice in the world. Although it would also be a hilarious comment on the madness of this show and reality TV in general, so I fully support voting for him. I mean, if Bobby Bones can win DWTS, nothing's impossible!
Benico Bryant Wows Once Again
5:39 PM:
Benico's pre-taped package shows exactly how much AGT has already changed his life, as he sings the National Anthem before a Seattle Mariner's game, and it's absolutely epic.
The package also includes a deeply emotional exchange between Benico and his dad, who tells him how impressed he is and how proud he is, and yeah, maybe I'm crying. So what?
Singing an original tune, Benico takes a huge risk but manages to blow the audience away, and clearly wins a fan in Julianne.
Simon says he loves Benico, but feels that the act was over-produced with a backing track that was too loud. However, he acknowledges that Benico has a huge future in front of him.
After getting slammed by Howie for his decision to sing an original, Gabrielle essentially tells Howie to shut up and tells Benico he's a "rock star," eliciting a massive cheer from the crowd.
I guess it's Howie's turn to be a grumpy judge this week?
Dom Chambers Is Magically Charming
5:32 PM:
Dom, a close-up magician, clearly recognizes that Eric Chien is going to be some real competition, so he's getting some help... from himself!
Using a screen featuring 13 digital versions of himself, Dom incorporates Terry into the act to randomize the trick. Dom them asks each of his digital versions to hold up a photo of a previous AGT contestant.
Dom also says the trick will work for ANYONE watching at home, and asks people at home to point to someone on the screen and then follow a number of directions that he pulls out from a glass.
It's hard to explain exactly how the trick goes, but essentially, he "predicts" that everyone will eventually point to Tape Face, which turns out to be true. His greatest part of the trick is then to bring Tape Face out in a flurry of magic!
It wows all the judges, especially Simon, and if this doesn't secure Dom a place in the semi-finals, nothing ever could.
Lukas & Falco Are So Lovable
5:19 PM:
Lukas & Falco's act begins with a pre-taped package that basically tells us how old Falco (the dog) is getting, and how he won't be around for many more years.
So, essentially, if you don't vote for Lukas & Falco, it means you hate dogs and friendship.
Normally, I'm not a big fan of dog acts, but Lukas' choice of Blink 182 as the backing music and the adorable "Shrunken World" set production -- designed to give the impression that they are tiny, a la 'Honey I Shrunk the Kids' -- is legitimately enjoyable.
Admittedly, it's hard not to love Falco, and the act is creative enough that it may win over quite a few people.
The act receives a warm response from the audience, and Simon is, of course, a huge fan (as he is with any dog act, basically). Julianne and Gabrielle are equally effusive, and the only judge who isn't impressed is Howie.
"I didn't see knew tricks," Howie says, getting loud boos from Julianne and Simon who actually buzz Howie's feedback
Detroit Youth Choir Kick Things Off
5:10 PM:
Terry introduces the night's first act, the Detroit Youth Choir, and he almost gets choked up just talking about them.
From what we see in the emotional pre-taped package, this level of passion for the group makes a lot of sense.
The kids perform "The Champion" by Carrie Underwood, and the beautiful performance gets a loud standing ovation from all four judges on the panel.
The judges all had a lot of love for the kids, and they also had an enormous amount of praise for the group's director Anthony T. White.
"You are bloody fantastic, and actually better tonight than your first audition," Simon marvels, after explaining that the pre-taped package that introduced them should be enough on it's own to get them the votes needed to move on, but that the amazing performance cements that in his mind.
I would be shocked if they don't get voted through tomorrow night.
Terry Crews Shines in Champagne
5:03 PM:
Here we go with the final night of the Season 14 Quarterfinals!
Terry looks amazing in a shimmering pale pink suit and champagne shirt, and were gonna see the last 12 acts duke it out.
This should be a great episode!
The seven acts moving on to the semifinals from the third night of the quarterfinals will be announced during a special episode of AGT on Wednesday night at 8 p.m. ET/PT on NBC.
Last week, fans enjoyed the second week of the quarterfinals, which saw Simon make a 13-year-old cry, Howie hit on a contortionist, and V.Unbeatable dominate the competition, and tonight, see what surprises await this next round of hopefuls.
For more on this season of America's Got Talent, check out the video below.
RELATED CONTENT:
'America's Got Talent' Judge Simon Cowell Reveals Why He Decided to Get In Shape During Season 14 (Exclusive)
'America's Got Talent': See Who Shined in Quarterfinals Week 2
'America's Got Talent': Amazing Indian Acrobatic Dance Crew V.Unbeatable Rules the Night
'America's Got Talent' Quarterfinals: Blind, Autistic Singer Makes Everyone Cry With Amazing Piano Performance