TV
'Dancing With the Stars' Week 6 Ends In Tears With Truly Shocking Elimination -- See Who Got Sent Home!
By
'DWTS': James Van Der Beek Reacts to His First 9's of the Season…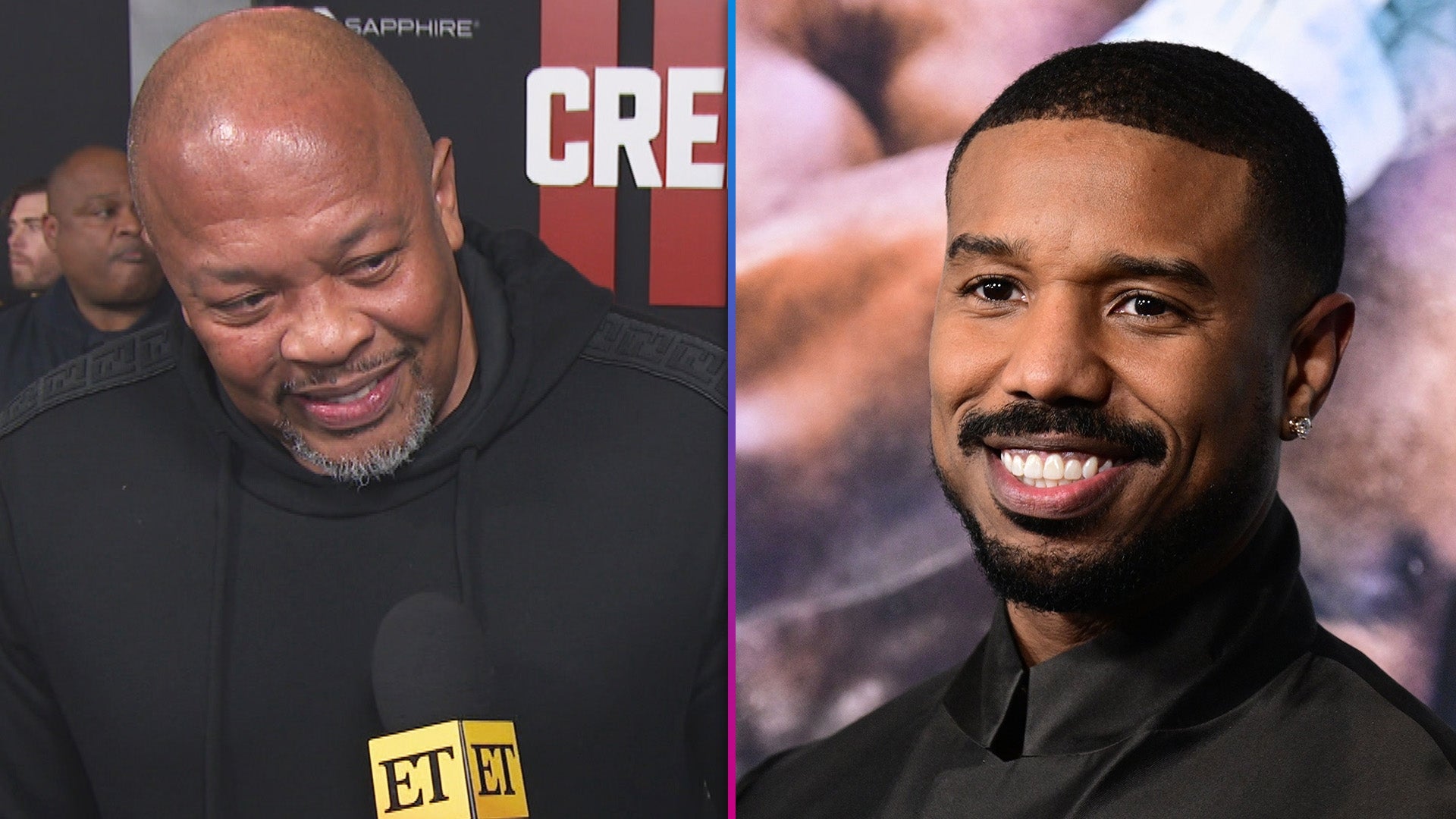 Dr. Dre Reacts to Michael B. Jordan Including His Music in 'Cree…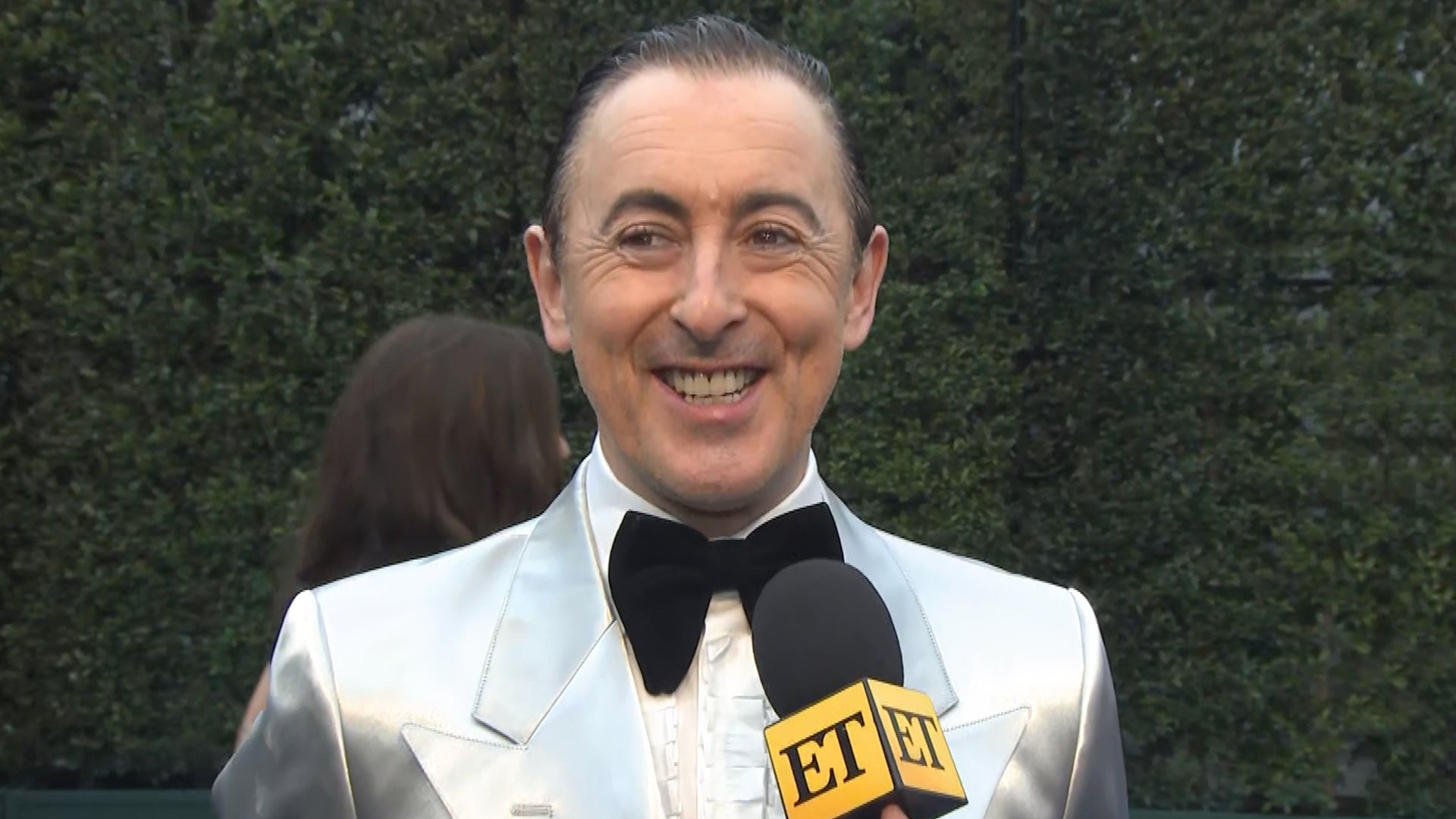 Alan Cumming Reacts to 'The Traitors' Success and Who He Wants f…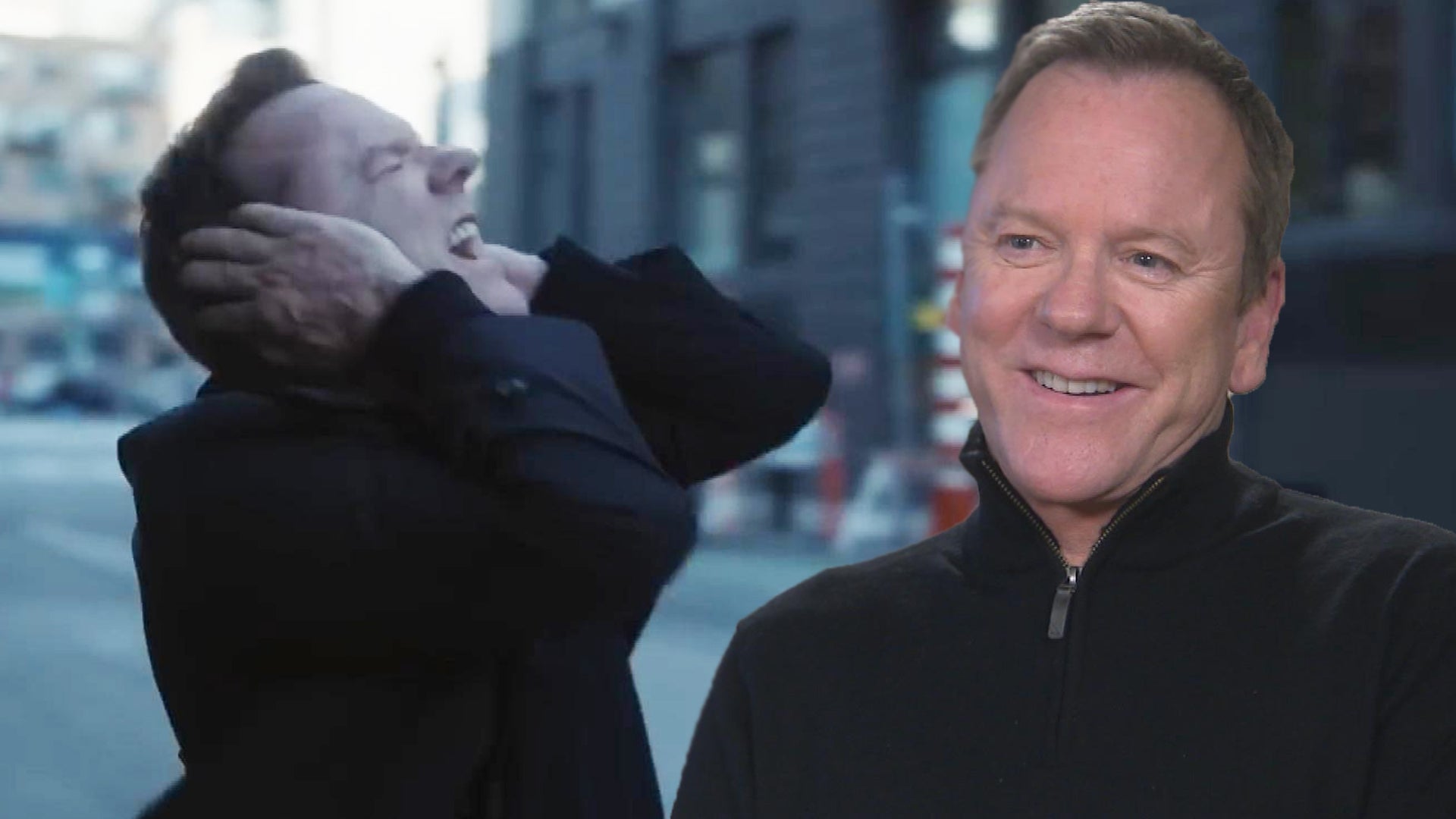 Kiefer Sutherland Returns to TV in Paramount+'s 'Rabbit Hole': W…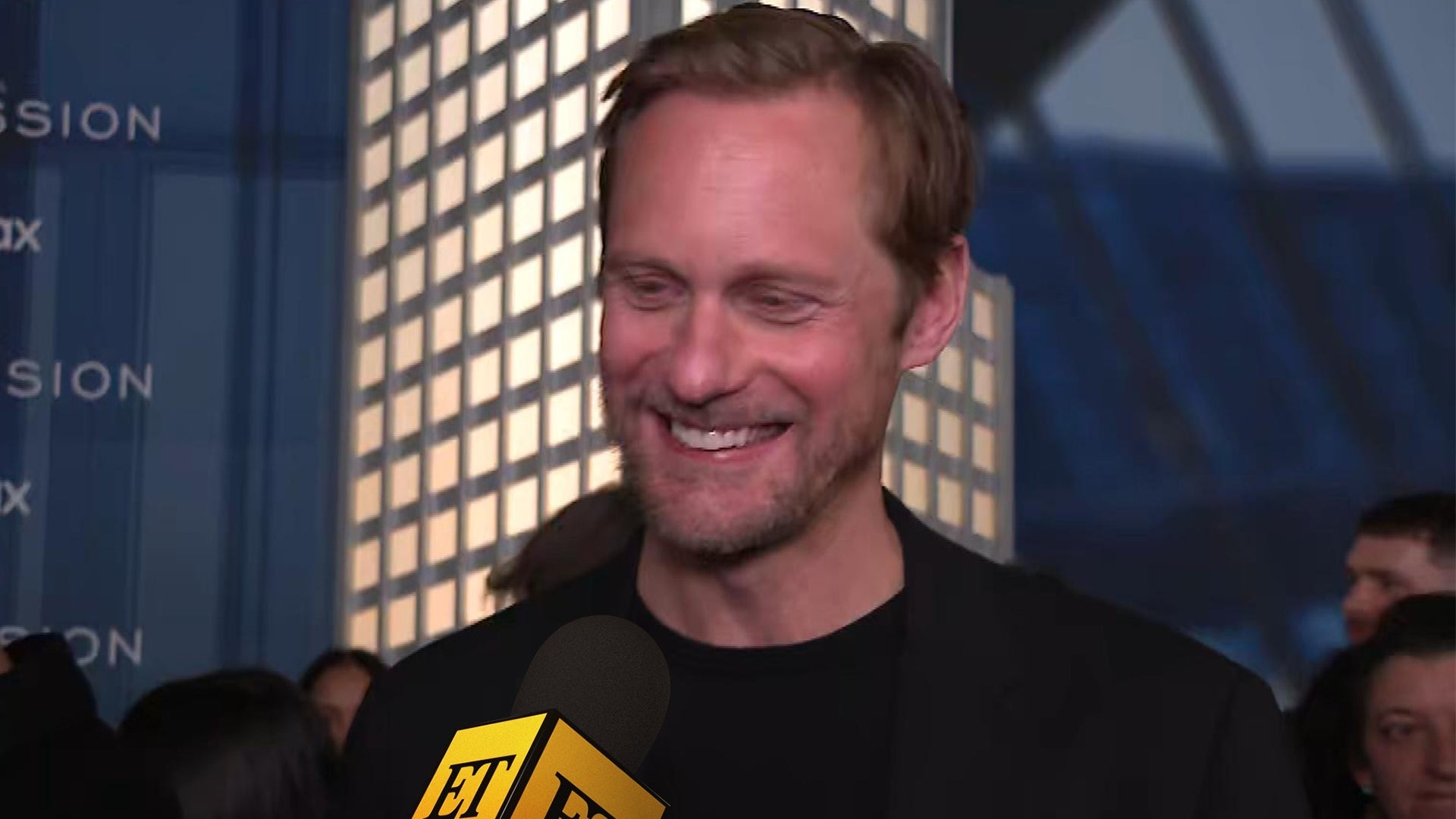 Alexander Skarsgård Confirms Birth of His First Child and Shows …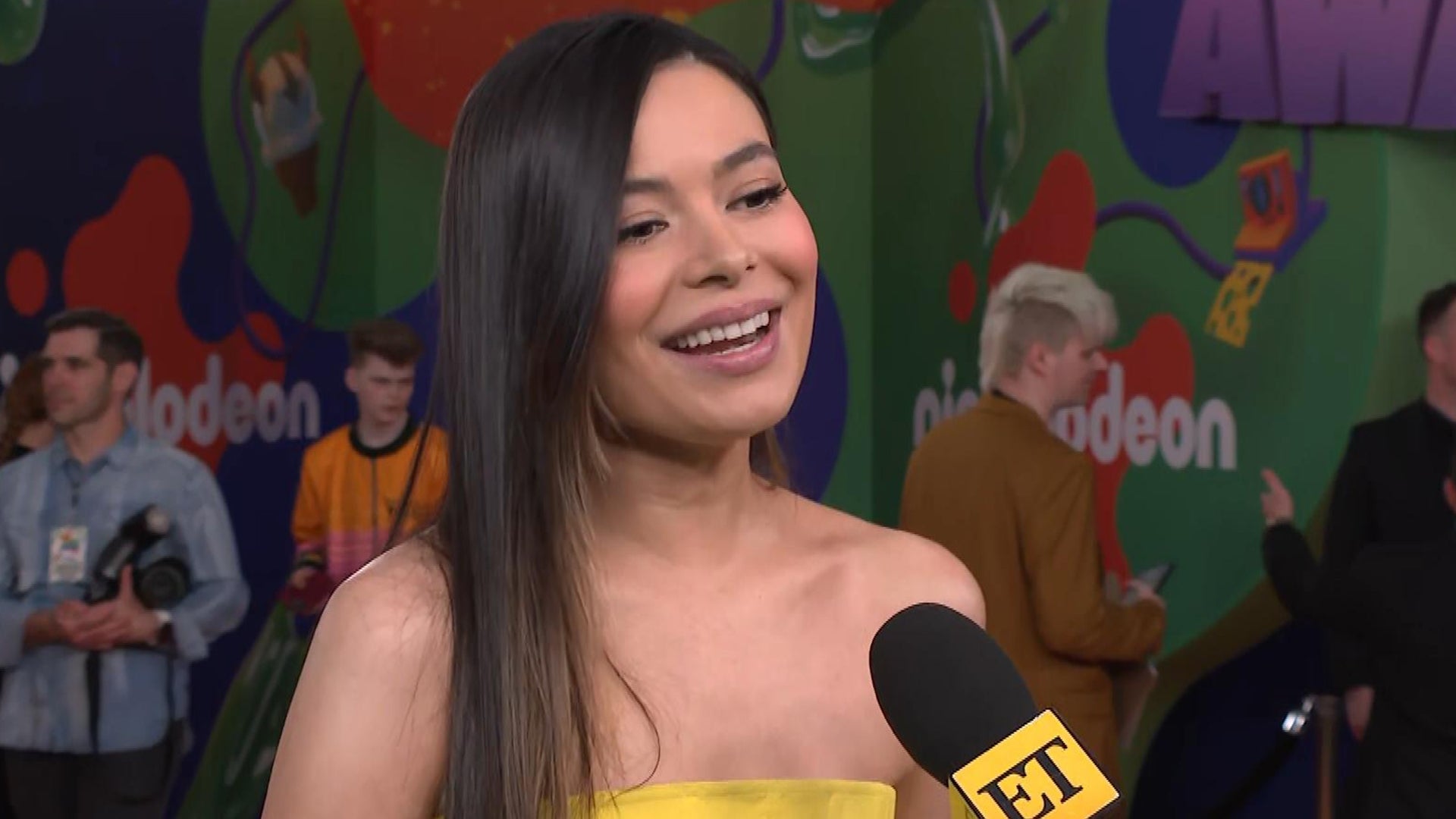 Miranda Cosgrove on 'iCarly' Season 3 Reboot and Her First Rom-C…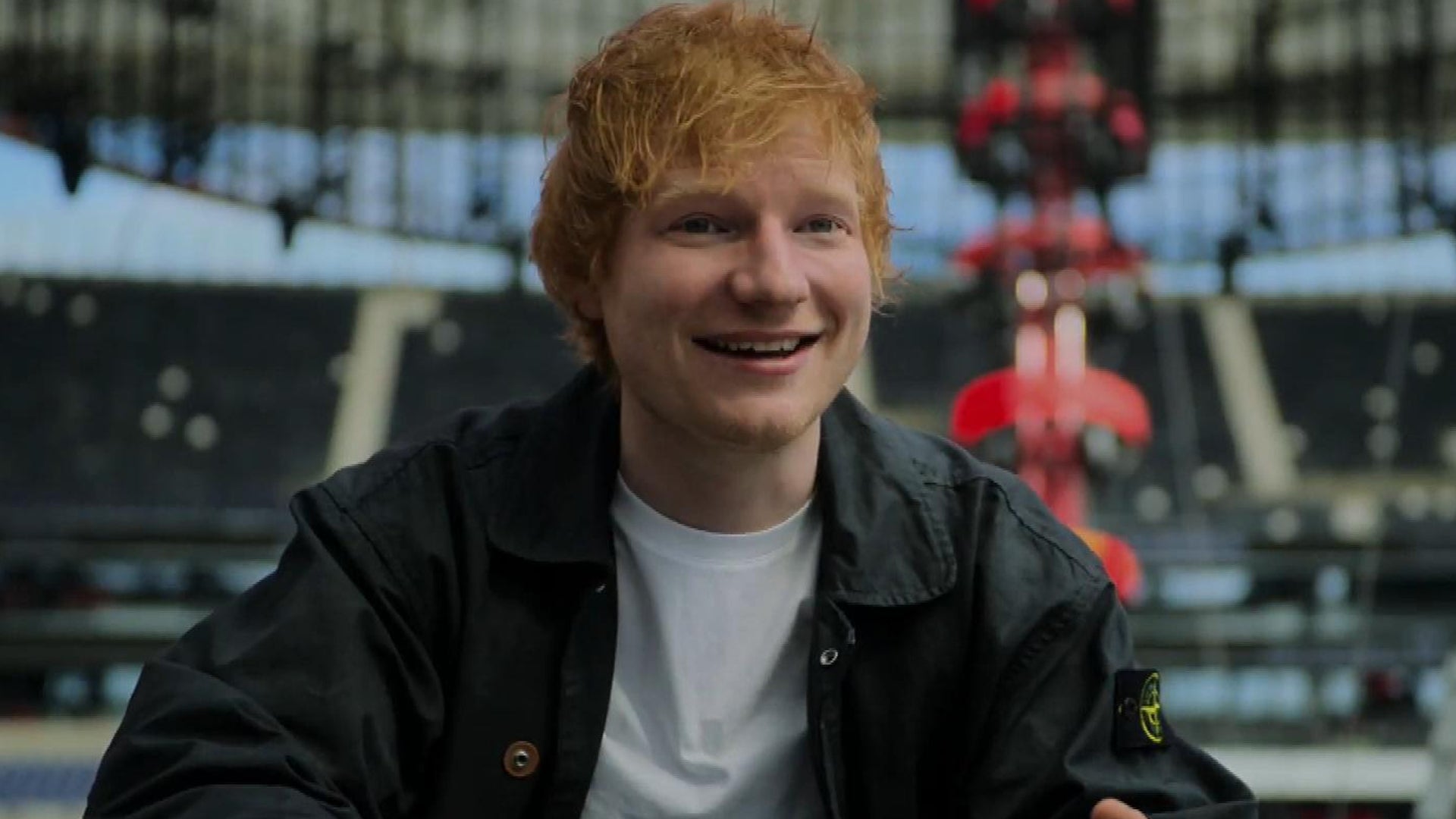 'Ed Sheeran: The Sum of It All' Official Trailer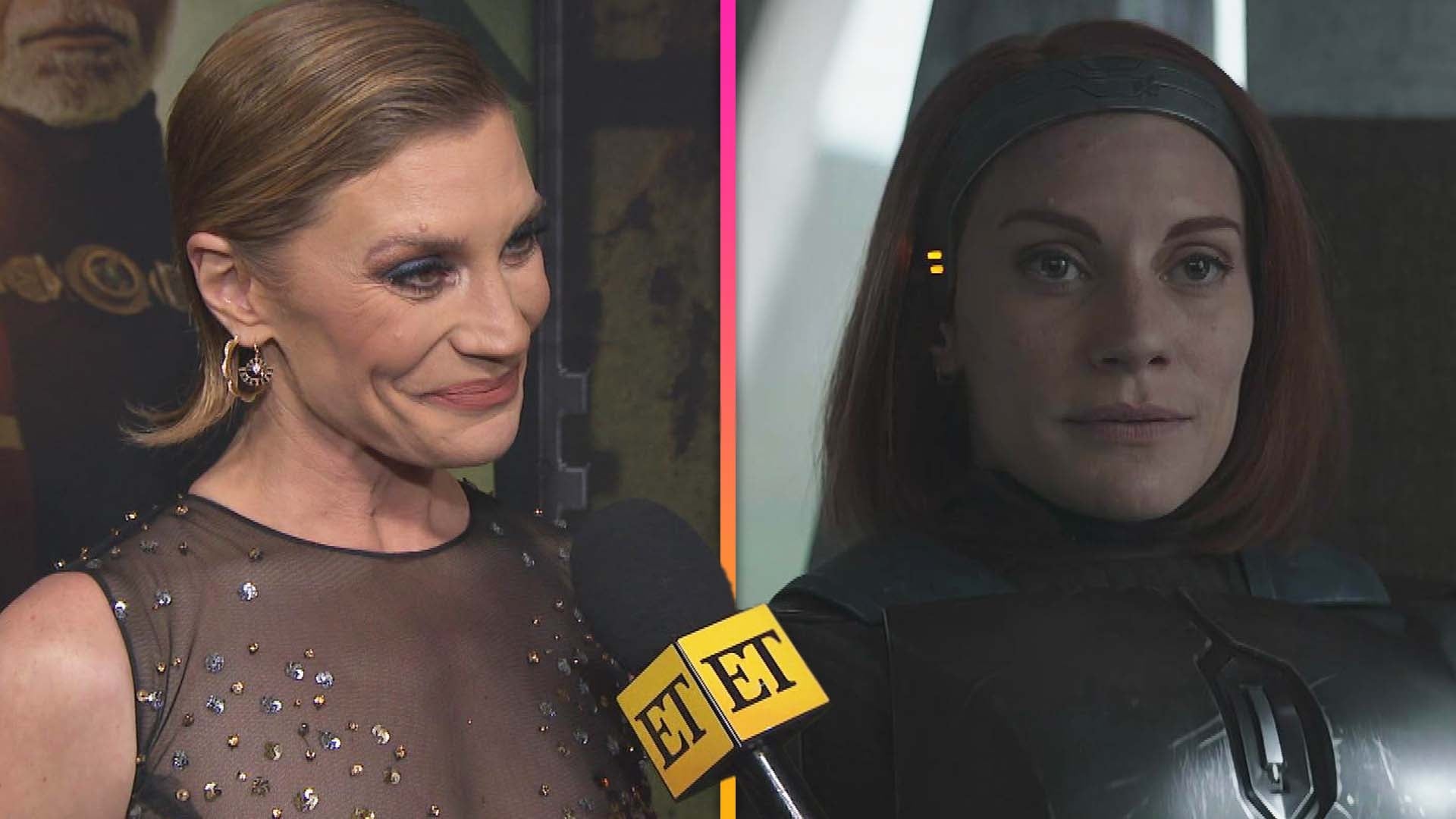 'The Mandalorian': Why Katee Sackhoff Thinks Bo-Katan Should Lea…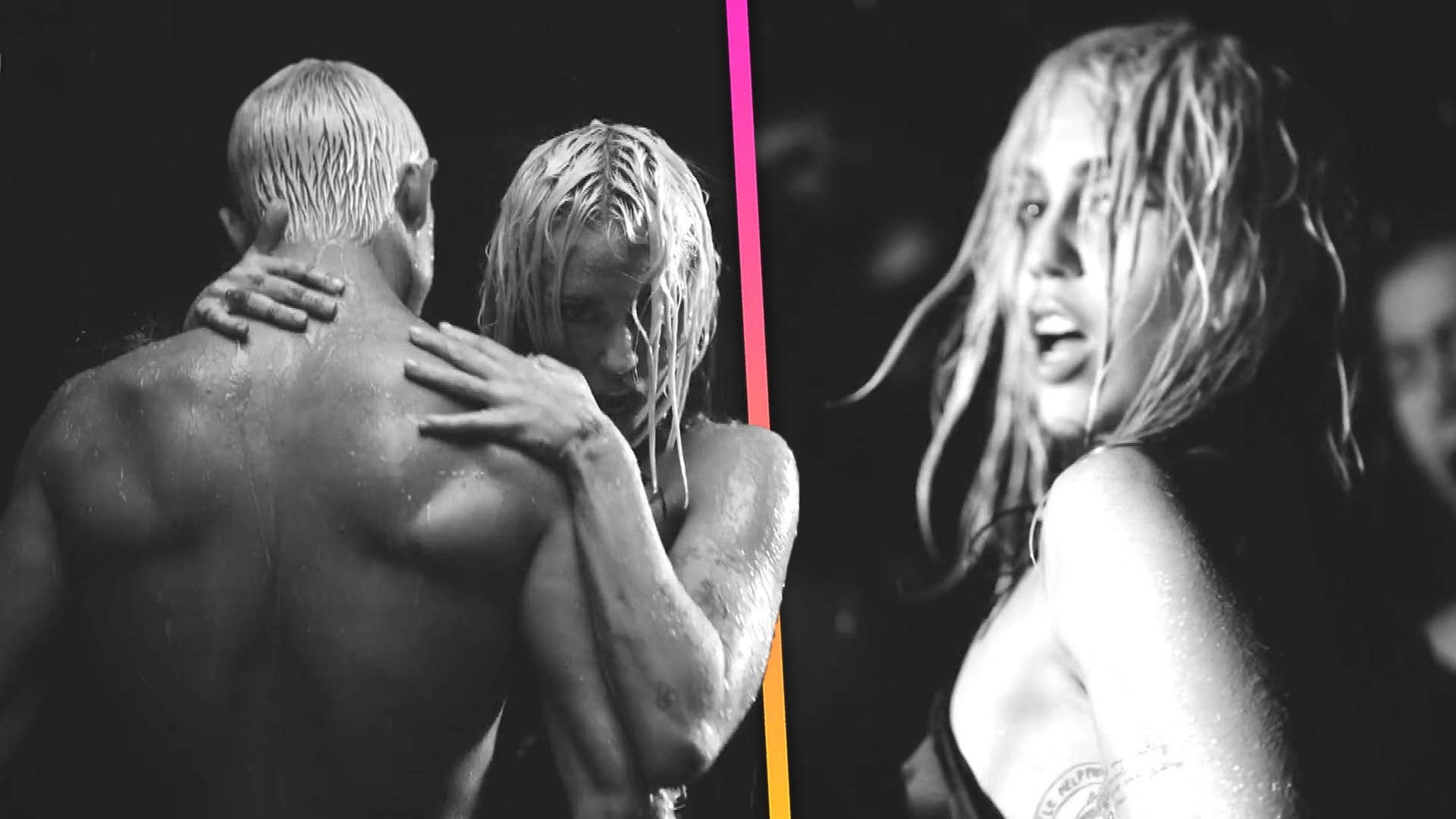 Miley Cyrus Dances in Rain With Shirtless Men in 'River' Video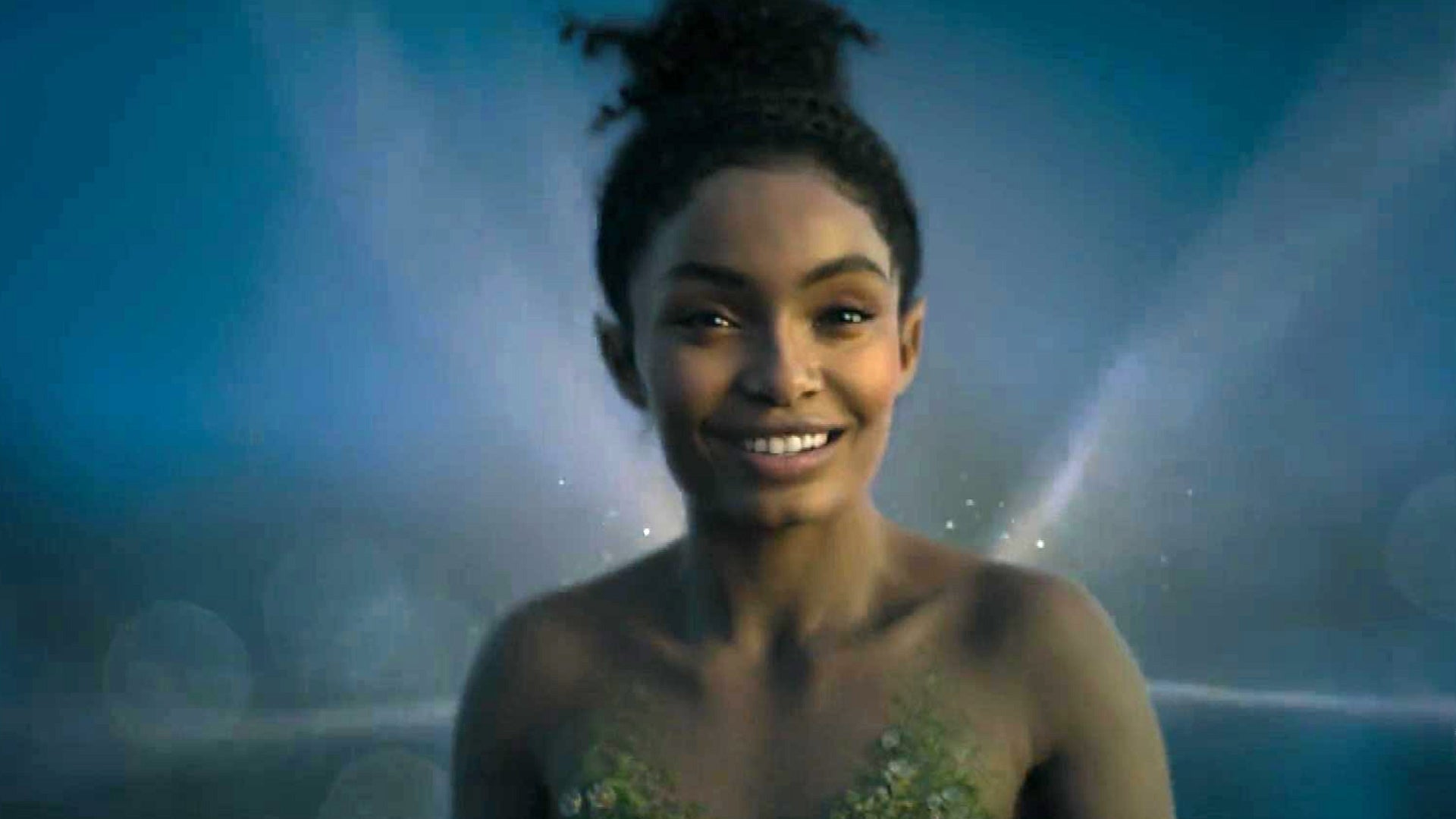 'Peter Pan & Wendy' Official Trailer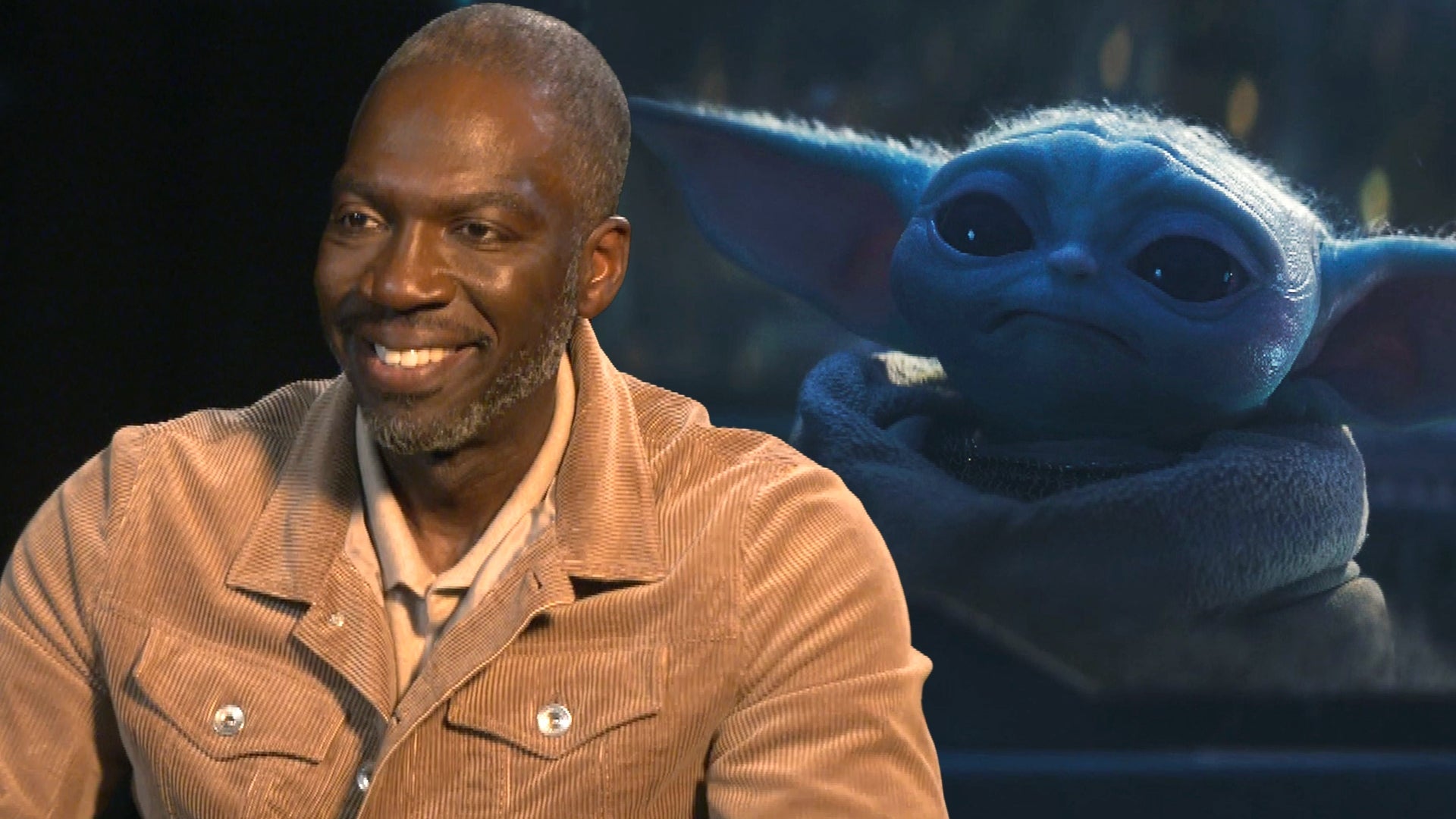 'The Mandalorian' Season 3 Will Show How Grogu's Lack of Trainin…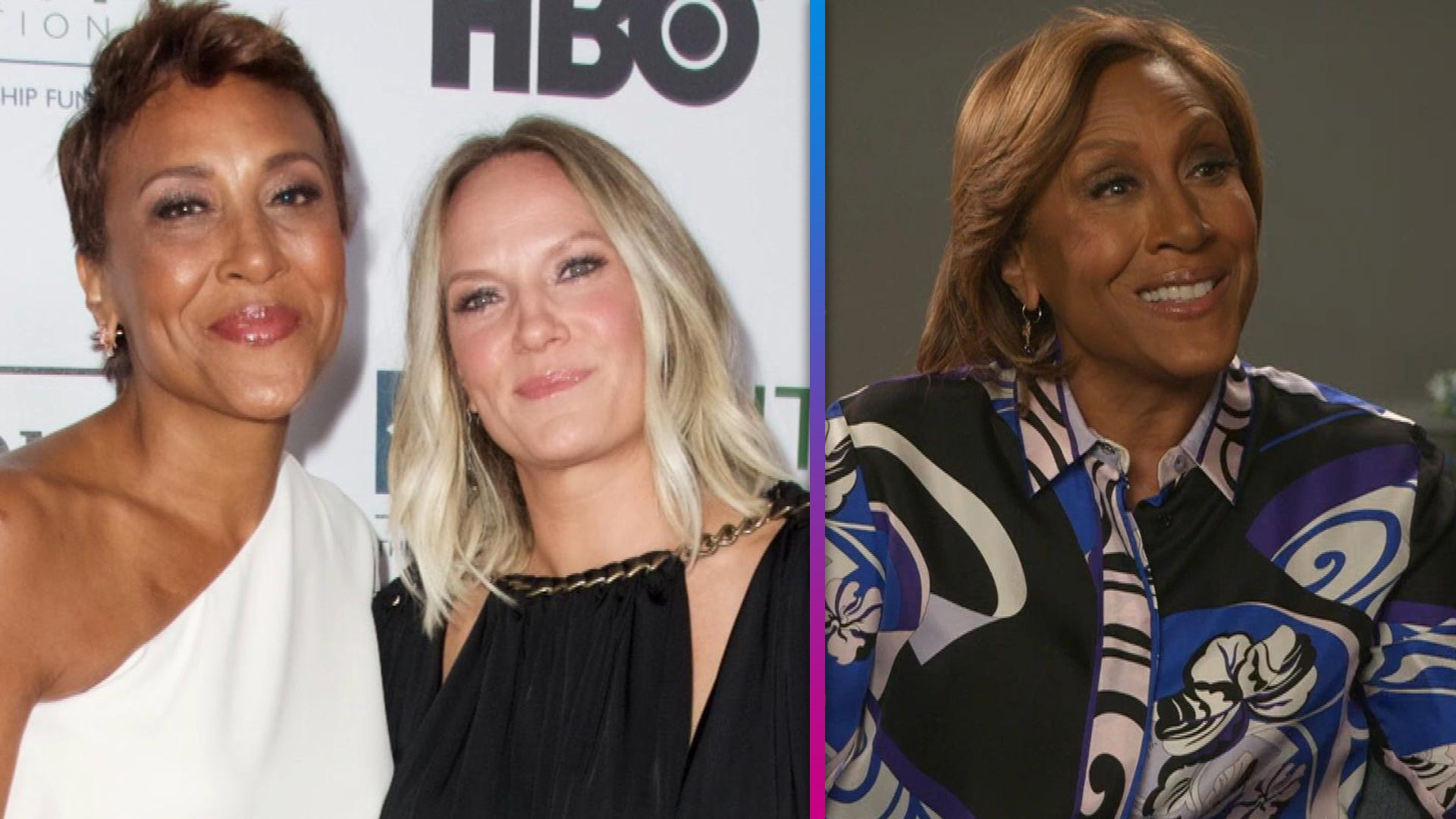 Robin Roberts Gives Update on Partner Amber Laign's Breast Cance…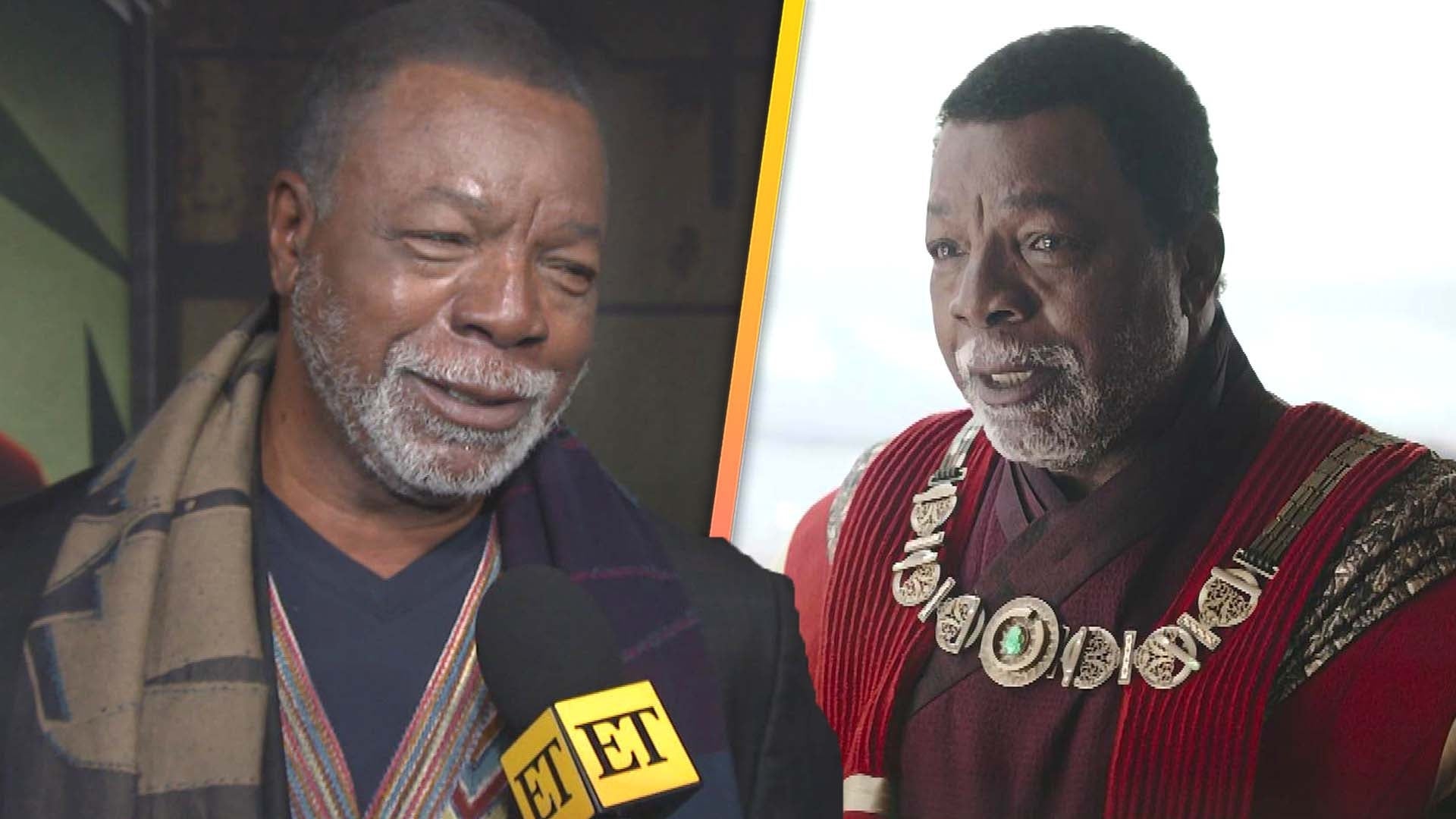 'The Mandalorian': Carl Weathers on 'Incorrigible' Grogu and Dir…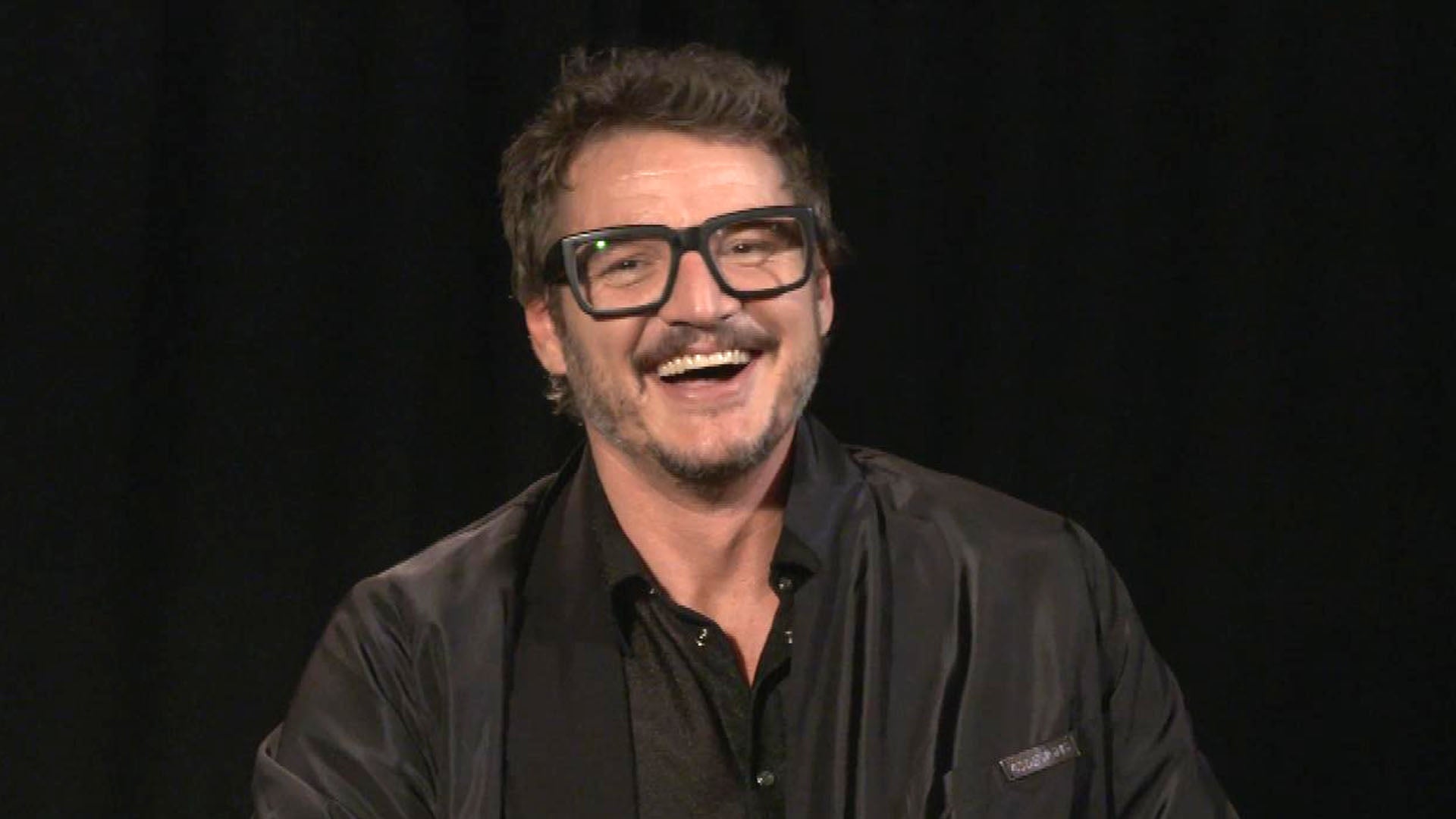 Pedro Pascal on 'The Mandalorian' Season 3, Grogu Nicknames and …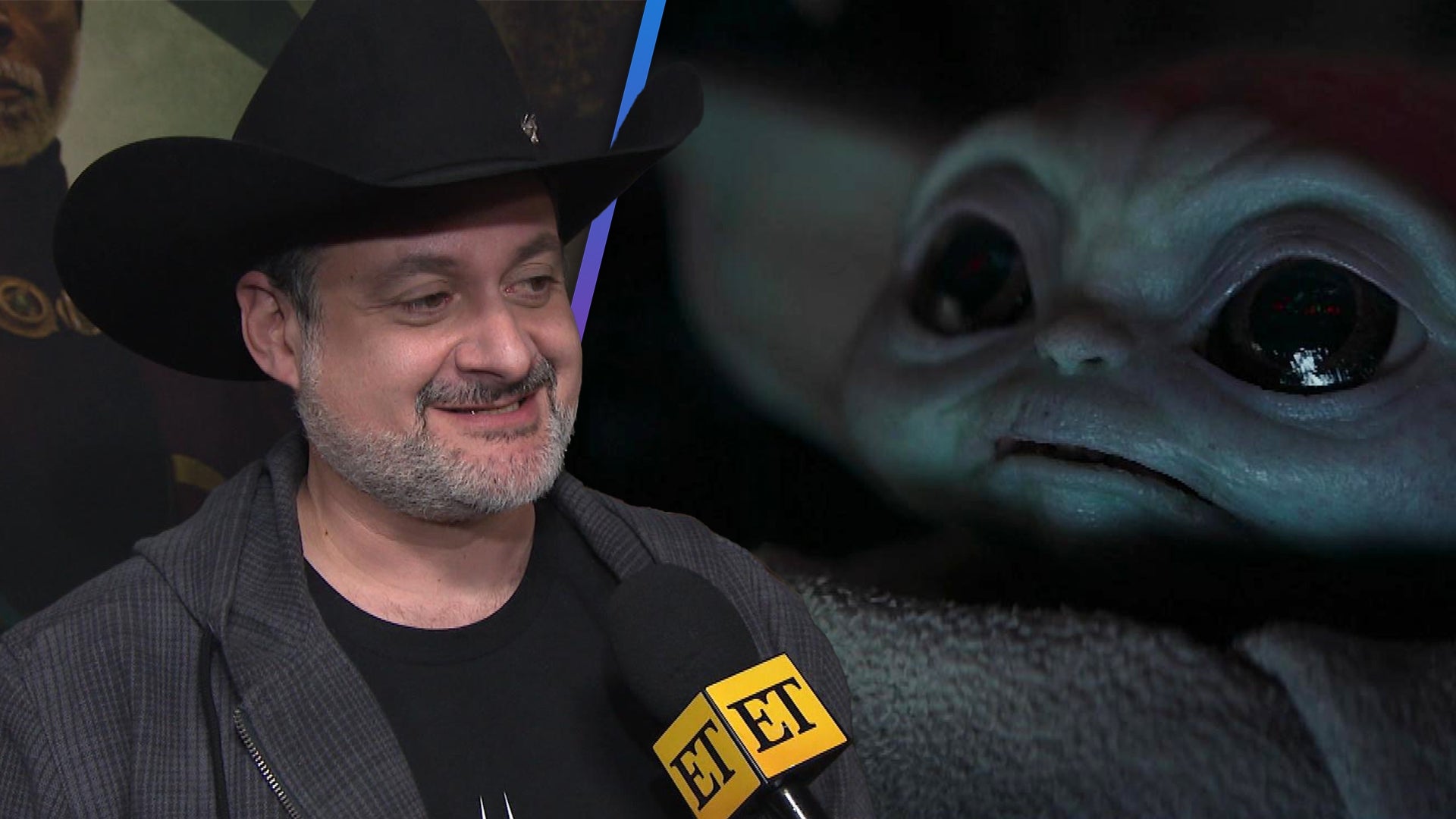 'The Mandalorian': Dave Filoni Explains Grogu's Force Abilities …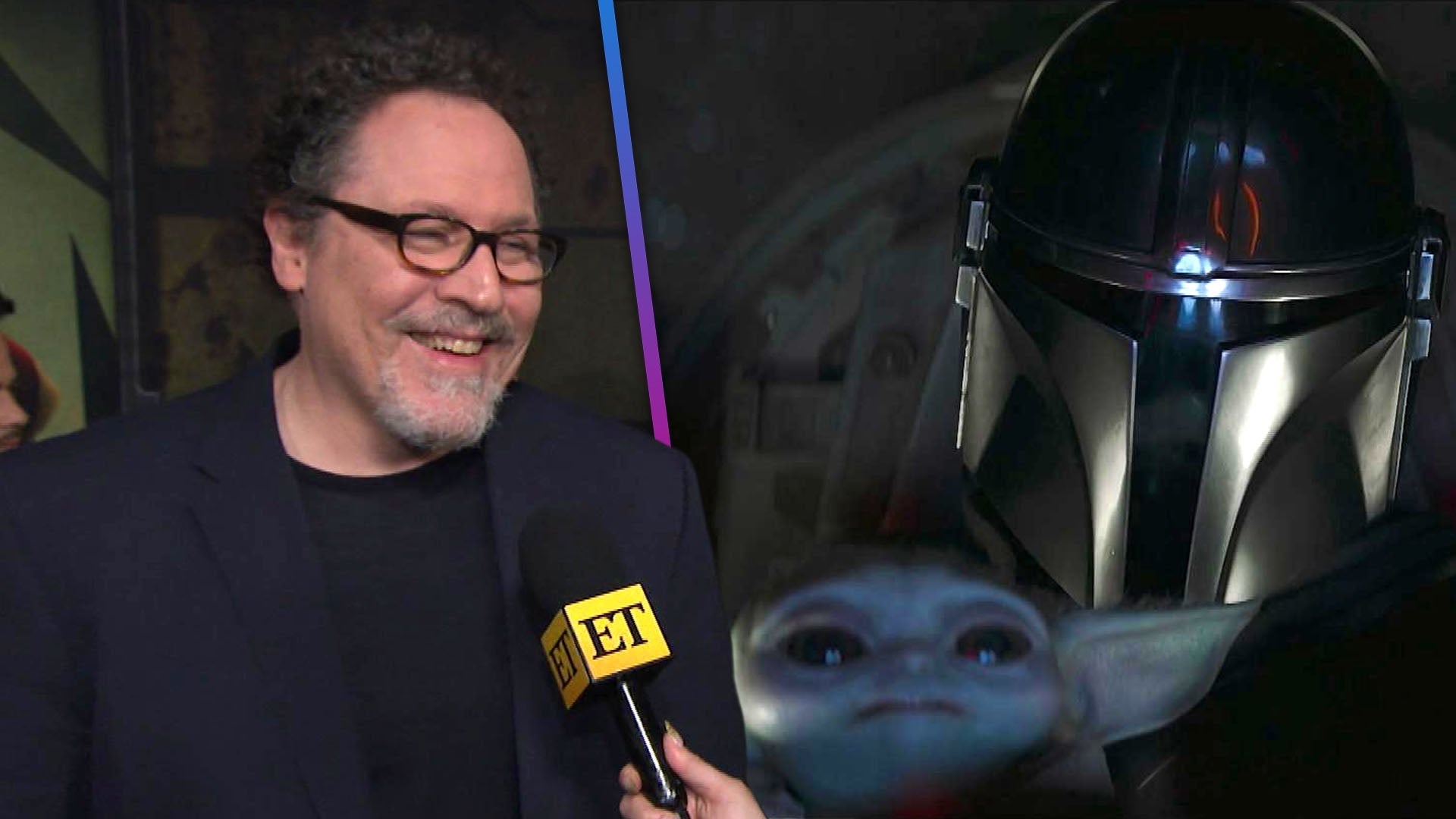 Jon Favreau Details Future of 'Mandalorian' Universe and Followi…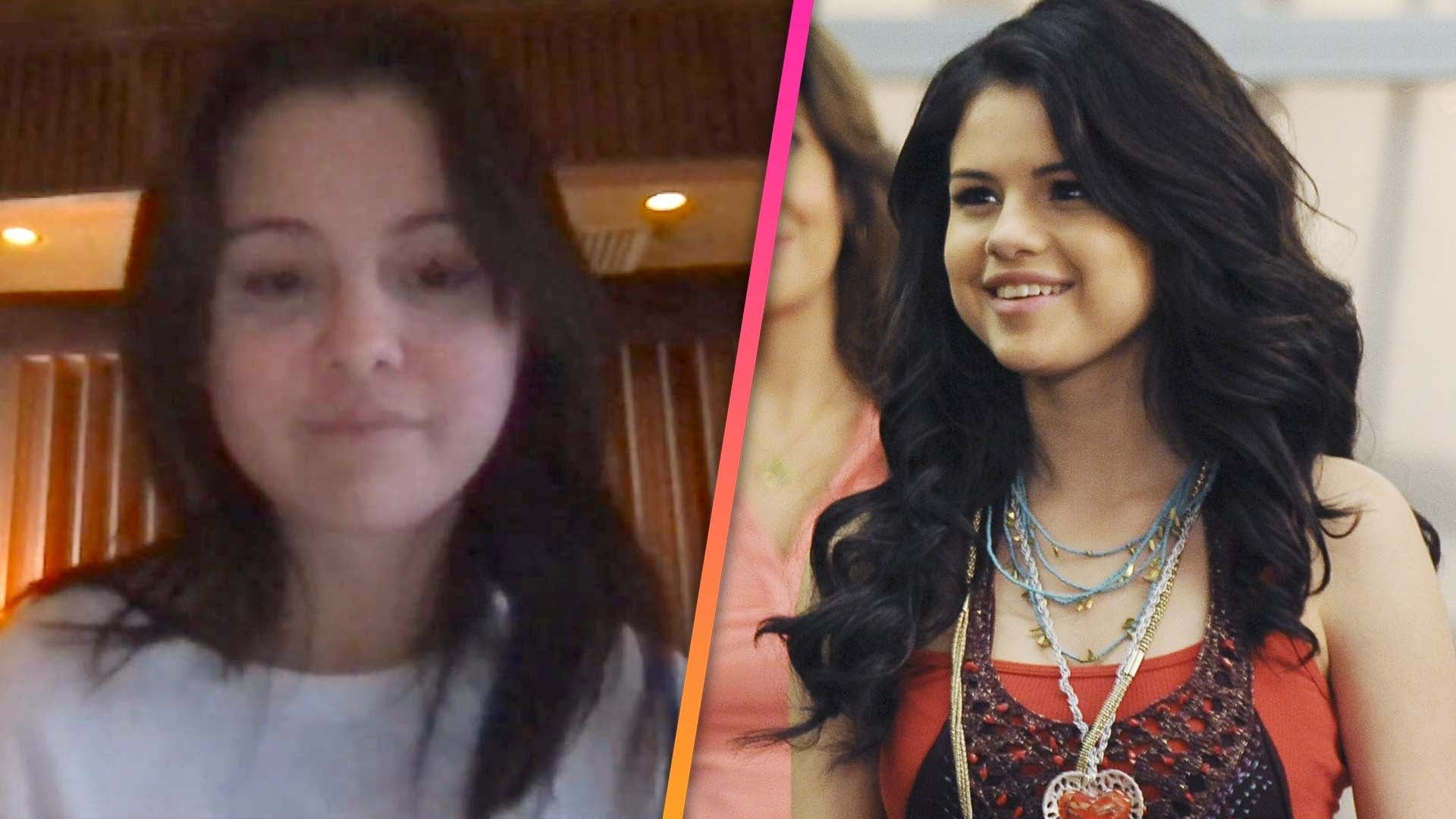 Selena Gomez Gets Emotional Reflecting on 'Wizards of Waverly Pl…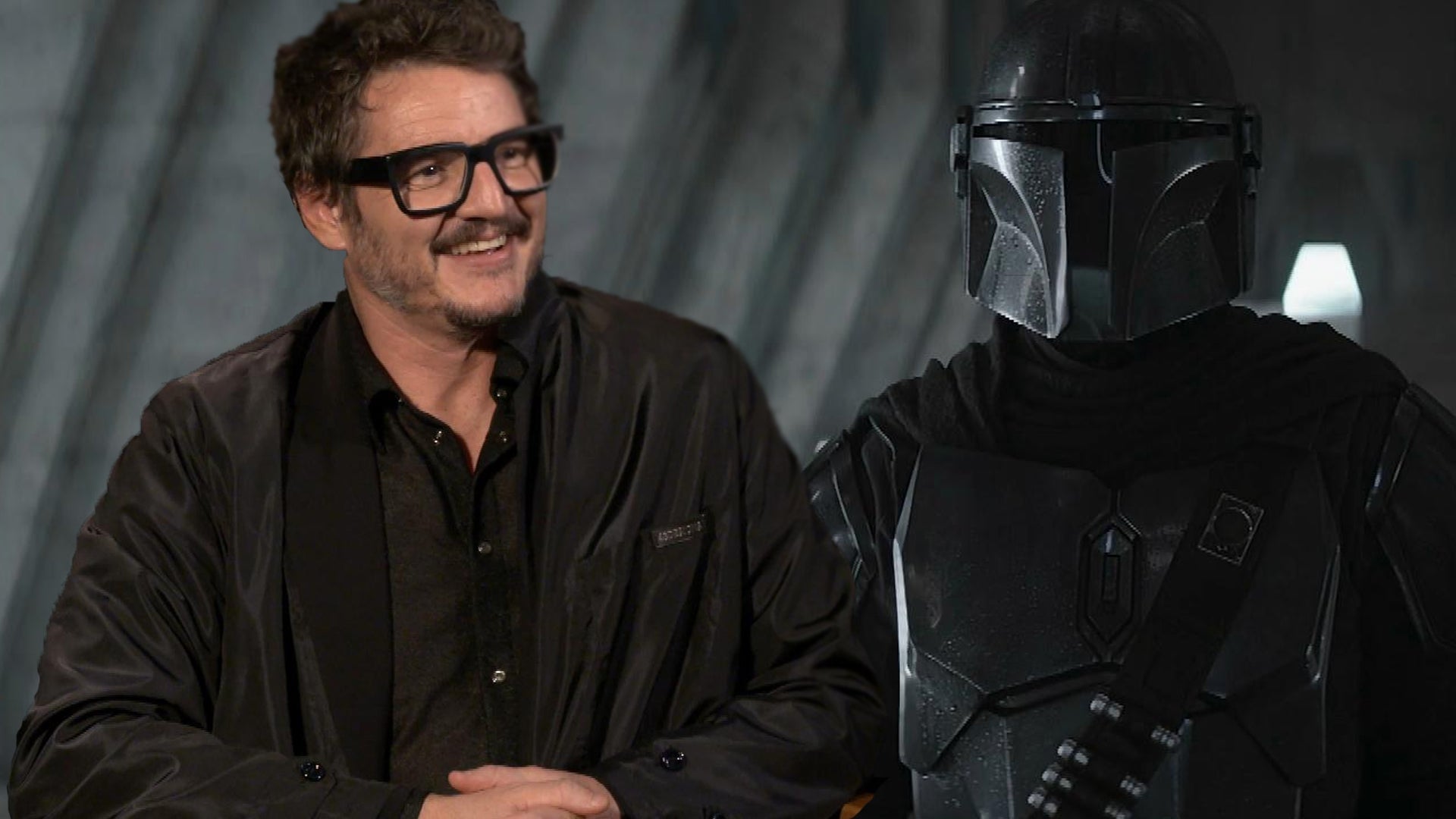 Pedro Pascal Shares How Long He Plans to Play 'The Mandalorian' …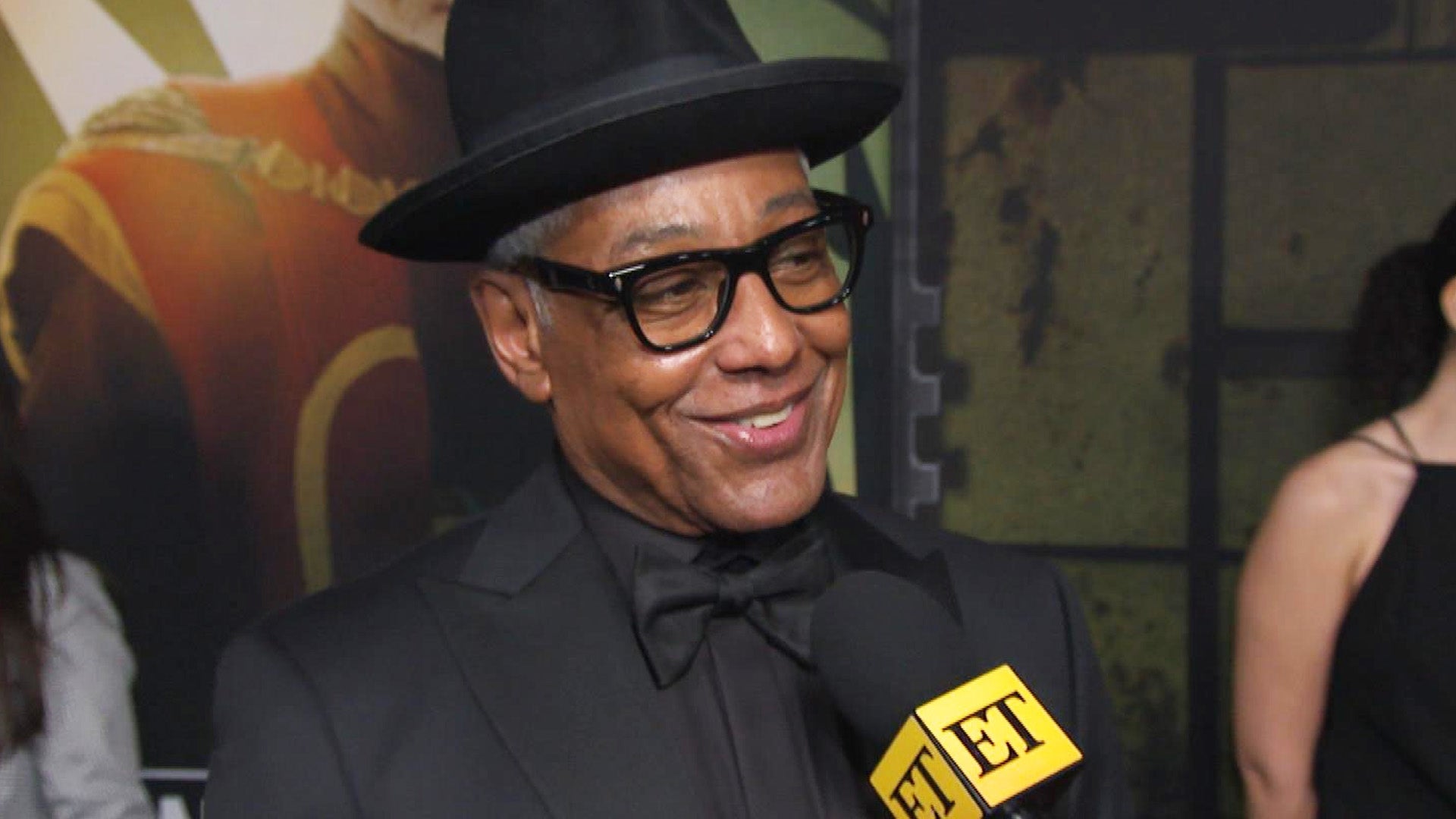 'The Mandalorian': Giancarlo Esposito on What Happened to Moff G…
Dancing With the Stars returned on Monday as the competition continues to heat up in a big way!
There are still nine couples fighting for the mirrorball trophy -- as last week's Disney Night ended without an elimination -- meaning the live-voting and judges scores from this week and last week will be combined to find out who gets to keep going and who ends up in the bottom two to face final judgment.
As Judges Carrie Ann Inaba, Len Goodman and Bruno Tonioli weigh in on the performances -- and hosts Tom Bergeron and Erin Andrews add their own commentary to the competition -- ET is following along throughout the two-hour episode to break down all the best dances, emotional moments and most shocking scores.
The show, as always, kicked off on Monday at 8 p.m. ET/PT on ABC, and ET is bringing you all the highlights in real time.
Who Is Safe and Who Is Going Home?
7:00 PM:
After all the judges' scores and viewer votes from the past two weeks were added up, the night's elimination all came down to just two couples:
Sailor and Val against Ally and Sasha (which literally makes no sense).
The elimination all came down to the judges. Carrie Ann admits she's "shocked" by the turn of events, and votes for Ally and Sasha.
Bruno says that both of them have been "fantastic and inspiring," but ultimately votes for Ally and Sasha as well, meaning Sailor and Val are going home.
"I am so proud of her," Val says, while Sailor can't help but cry. Val gives her a kiss on the head as she weeps, and it's clear that the entire cast cannot believe that Sailor is the one going home as they all embrace her in a group hug.
Here's where the rest of the cast stand after Monday's show:
Kate & Pasha - 27
James & Emma - 27
Kel & Witney - 26
Lauren & Gleb - 26
Karamo & Jenna - 25
Ally & Sasha - 25
Hannah & Alan - 24
Sean & Lindsay - 21
Lauren Is Brought to Tears After Emotional Dance Dedicated to Her Late Step-Father
6:51 PM:
The country singer is brought to tears in the pre-taped package thinking about her step-father's death last October -- at the age of 42, after a six-month battle with cancer.
"This week's dance is going to be very, very special for me because it lands on the 1-year anniversary of the death of my step-dad, Sam," Lauren shared with Gleb, before she reflects on everything she misses about him.
She also revealed that she wrote her song, "Heaven," in honor of Sam's life, and they chose that tune to perform their contemporary routine to.
The pair deliver a simple, beautiful number that brought out all the heartbreaking beauty of Lauren's tune, and showed how much she's grown as a dancer.
As the number comes to a close, Lauren breaks down in tears, openly weeping as she runs over to hug her mother in the audience.
She also gives Tom a hug during the judges' feedback, and couldn't keep from crying as Carrie Ann, Len and Bruno showered the number with praise.
"It was such a brave thing to do," Len said. "To come out and perform with so much emotion." He also said the beautiful number was "worthy" of her step-father's memory.
The pair ended up with a total of 26 out of 30, earning two 9s from Carrie and and Bruno and an 8 from Len.
James and Emma Dance to Diplo
6:41 PM:
For their Samba this week, James and Emma are performing Samba set to an EDM track by Diplo -- the hilarious DJ that James actually played in the underrated meta-comedy What Would Diplo Do?
"For people who don't know Diplo, I describe him as the Frank Sinatra of Electronic Dance Music," James says in the pre-taped package.
Since so much was riding on this dance (sure, he's dedicate dances in the past to his wife, but this one is for Diplo!) it's not surprising that he hit the stage with the intent of blowing his past performances out of the water.
Rocking a very unbuttoned white shirt and Havana hat, James owns the stage and he and Emma samba their hearts out -- and Bruno is here for it!
"It's like Close Encounters of the Hip Kind!" Bruno screamed, making no sense but clearly loving it.
Carrie Ann can't stop laughing at how much she loved the number, and called their performance "off the charts."
Finally, Len pays a wonderful compliment to James' "bum" and had a lot of love for their routine in general.
While everyone was hoping for the season's first 10, that didn't happen quite yet. Instead, the pair earned 9s across the board for a total of 27 out of 30, putting them at the top of the leaderboard.
In fact, if you combine both week's scores, James and Emma just barely edged out Ally and Sasha by a single point -- 53 for James and 52 for Ally.
Sean and Lindsay Dance a 'Regal' Viennese Waltz
6:26 PM:
Even Sean is still amazed that he's still in the competition. The former White House Press Secretary says in the pre-taped package that he figured he'd only make it to week two or three.
Sean and Lindsay spent the week trying to get romantic, so to speak, for their elegant Viennese Waltz, set to Queen's "Somebody to Love," which he dedicates to his wife of almost 15 years.
Decked out in tuxedo, Sean doesn't have a whole lot to do during this dance, but he doesn't fall down, and Lindsay manages to make every gesture look impressive with her flowing teal dress and long blonde locks.
Len says he "admires" Sean's "tenacity," meaning he's proud Sean hasn't just given up.
Bruno tells Sean that this is the "smartest you've ever looked" and that he appeared "almost regal" in his tux, but that he "looked like tumbleweed" for most of the dance.
Carrie Ann says she's "proud" of Sean for continuing to try hard.
The pair earn three 7s across the board for a total of 21 out of 30 (although Bruno specifically says that the score was "for effort").
Sailor and Val 'Wake Up' the Judges With Their Fun Jive Number
6:15 PM:
Sailor opens up about how living in the shadow, so to speak, of her iconic mom has led to her having stage fright, which has been a problem for them on DWTS.
So, to get over her embarrassment over performing in front of people, Val takes her to the corner of Hollywood and Highland to practice their jive routine in front of crowds of tourists and random passers-by.
Val is like a dancing Yoda because his strange training methods obviously pay off. The pair hit the dance floor and pull off a wild, super free-spirited jive set to an epic cover of Wham's "Wake Me Up Before You Go-Go."
Sailor and Val can't stop smiling after the number, and the smile only grows when Carrie Ann says they've found their groove and that the number was "so much fun."
Len says the dance was "full of wham and personality," and joking ribs Val, acting surprised at how much fun the dancer is having being Sailor's partner.
Bruno -- as animated as ever -- says the dance was spot on.
The duo don't get a chance to even talk with Erin (probably because the show is running long) but it doesn't matter because their scores send them over the moon -- all 9s for a total of 27 out of 30.
Val picks Sailor up and spins her by surprise, which she says almost caused a "wardrobe malfunction," but she manages to keep everything covered up and in place.
Hannah and Alan Deliver 'Southbound' Samba
6:04 PM:
In her pre-taped package, Hannah reflects on how she's been feeling homesick. So, to bring some of her home to L.A., she gets a visit from her adorable parents. It's a sweet look at Hannah's life and personality, and at how she got her fighting spirit.
For their number, Hannah pays tribute to her homesick feelings with a samba set to Carrie Underwood's "Southbound" that was a wonderful blend of "country flavor" -- as Bruno calls it -- with the Samba sensibility.
Carrie Ann and Bruno both praise her for being a phenomenal dancer, but explain that the mix of country and samba proved to be very difficult.
Len compliments them for taking on a routine that wasn't easy, and shares some special words of support for Alan for adding a lot of "content" to his choreography.
Speaking to Erin after the dance, Hannah admits that this year "has been a lot" and appreciates her parents coming out to support her.
The pair earn an admirable 24 out of 30 with three 8s across the board. It's not their best performance, but it's still very impressive.
'Dancing with the Stars – Live Tour 2020' Proves It's 'Good As Hell'
5:56 PM:
As a preview of what fans can expect from the Dancing with the Stars – Live Tour 2020, the show's pros hit the dance floor to deliver a wonderful number set to Lizzo's "Good As Hell" and it definitely lived up to the title of the song.
Karamo Reconnects With His Father for Emotional Performance
5:48 PM:
Karamo's pre-taped package is a deeply emotional look at his strained relationship with his estranged father.
The Queer Eye star -- who brought his own kids to the show last week -- has been reconnecting with his estranged dad in recent years and he reveals that he's dedicated tonight's performance to his father.
It's an amazing thing to see Karamo's father watching from the sidelines as he and Jenna performed a powerful contemporary routine set to "Someone You Loved" by Lewis Capaldi.
"I'm trying not to cry again," Karamo told Tom after the dance, as his father applauded the beautiful number.
Len says the dance was "fluid" and had "a lovely flow throughout."
"You didn't miss one step," Carrie Ann marvels explaining how the love and emotion of the number shined through in every step.
"Usually I'm helping someone else figure out their emotions... and this whole process has been therapeutic for me," an excited Karamo tells Erin after the dance.
The pair earn their highest scores by far with a 9 from Carrie Ann and two 8s from Len and Bruno for a total of 25 out of 30.
Kel and Witney's Quickstep Is a Wonder
5:38 PM:
In the pre-taped package, Len says that he feels that Kel and Witney are improving, but that they haven't really found their connection yet.
So, it's all about bonding and dancing together in sync this week, especially with their number this week: a quickstep.
To improve his speed and footwork, Witney decided to play a game of dodgeball -- or, rather, she gets Hannah and James to come into the rehearsal studio and pelt Kel with dodgeballs.
I'm not sure if that really will help, but it seems like it may have done the trick, as the pair really put some amazing moves into their quickstep set to the Stevie Wonder classic "Part-Time Lover."
The routine is packed with different moves that the two pull off with spectacular speed and Kel is fabulously charming the whole way through.
Carrie Ann marveled at Kel's Charleston moves.
Len thinks they did an amazing job, but he slams the pair for a misstep that Witney says was caused by her slipping on her dress.
Bruno has much more love for the pair.
When talking with Erin, Witney is clearly upset that the misstep may have impacted their scores -- and even gets a little tearful -- but ultimately Len's problem really doesn't hurt them much.
The pair get 9s from Carrie Ann and Bruno, and a 8 from Len, for a total of 26 out of 30.
Also, Len is starting to look legitimately annoyed about the audience booing and Tom's constant ribbing. We'll see how this impacts his scoring for the rest of the night.
Kate Addresses Len's Remarks and Her Purple Dress
5:28 PM:
After the dance, Kate explained exactly why Pasha added the step Len loved so much, explaining, "He TOLD me we had to do that exact step because it would make @GrumpyLGoodman happy! Pasha is amazing!"
She also shared a side-by-side snapshot from an iconic moment from The Office along with her surprisingly similar wardrobe from tonight's episode.
Kate and Pasha Stun the Judges With Viennese Waltz
5:24 PM:
Kate is almost certainly the most inspiring celeb of the season.
In the pre-taped package, the Office star opens up about how she worked as a waitress for literally decades before being able to really make her dream of being an actress a reality.
"I still have dreams about waiting tables," Kate says, revealing that she started working at restaurants when she was 13 and wasn't able to quit until she was 41.
"I would like to dedicate this Viennese waltz to everyone who's working really hard to make their dreams come true," Kate shares in the package. "If it can happen to me, it can happy to you."
Kate and Pasha make all our dreams come true when they hit the dance floor and performed a magical Viennese waltz set to "I Have Nothing" by Whitney Houston.
"It worked wonders," Bruno marvels about the effort they put into the performance.
Carrie Ann says she's speechless because of the beauty of the dance.
Len's good mood continues as he gushes over the traditional -- and beautifully executed -- steps Pasha included in the choreography.
While speaking with Erin, Kate reveals that she suffers from vertigo and that the spinning steps that Len loved so much caused her to throw up several times during rehearsal.
"But there's no whining in dancing," Kate says with a smile.
All the love from the judges result in their heighest scores yet -- three 9s across the board for a total of 27 out of 30, placing them at the top of tonight's leaderboard.
Ally and Sasha Pull Off a Retro-80s Quickstep
5:13 PM:
Before their performance, the pre-taped package showed us some behind-the-scene antics with Ally and Sasha in rehearsals.
Ally gets a special visit from her mom, and it's adorable and all, but the most important take away is that Ally is afraid of balloons. Like, legit afraid of balloons!
That has nothing to do with their amazing retro quickstep set to "Take On Me" by A-ha, but it's important to note nonetheless.
Anyway, their '80s inspired quickstep is a fun, over-the-top neon-glam explosion of fun and color, and the pair are all smiles after the number.
"First out, first class! I liked it very much," Len said with a rare smile during the judges' feedback. "It was full of energy and I thought it was terrific."
"That was so bright I need sunglasses! I was tanning just watching it," Bruno marveled. However, he said that their quickstep was so quick, they lost a little synchronicity in their footwork.
Carrie Ann and Len get into a bit of a spat -- with Len defending their synchronicity, which is rare to see Len defend anyone -- but she praises their "body contact" and the number overall.
When Erin asks Ally if she agreed with the judges' feedback, she jokingly admits that she "blacks out" a little when she dances. She also admitted that they worked out the super quick number so hard, "I think I lost 5 lbs this week just doing that over and over."
Their scores are surprising as well. The pair get two 8s from Carrie Ann and Bruno but an impressive 9 from Len, for a total of 25 out of 30.
Celebrate Good Times!
5:03 PM:
After yet another funny (and bizarre) intro sketch involving Kel bringing an emotional support wolverine to the studio -- and eventually gifting the vicious beast to an even more vicious Len Goodman -- the show kicks off with an introduction of the cast set to Kool & the Gang's "Celebration."
No big intro dance number this week, but at least we got the mental image of Len having a wolverine as a pet to keep us happy.
And Away We Go!
5:00 PM:
Here we go! Who's excited for tonight's awesome performances?! (Hint: me! And, like, everyone else watching.)
This is shaping up to be a close season. Here's where everyone stands coming into week 6:
Ally & Sasha - 27
Kel & Witney - 26
James & Emma - 26
Hannah & Alan - 25
Sailor & Val - 24
Kate & Pasha - 24
Lauren & Gleb - 23
Karamo & Jenna - 21
Sean & Lindsay - 19
Last week, the celebs and their pro partners paid tribute to the House of Mouse with the always-joyful Disney Night, which also saw some of the highest scores of the season, even from the typically grumpy Goodman.
Check out the video below for a look at some of the most magical musical numbers of the night.
RELATED CONTENT:
'DWTS': Disney Week Shocks Viewers With Surprise Happy Ending
James Van Der Beek's Kids Recreate His 'Pirates of the Caribbean'-Themed 'DWTS' Routine
Bobby Bones Sets the Record Straight on Past 'DWTS' Romance With Nikki Glaser (Exclusive)
'DWTS:' Ally Brooke and Sasha Farber React to Topping the Disney Night Leaderboard (Exclusive)
Related Gallery