TV
'Dancing With the Stars' Ends In Another Shocking, 'Confusing' Elimination -- See Who Get Sent Home!
By
'DWTS': Kate Flannery Reacts to Her Shocking Elimination, Judges…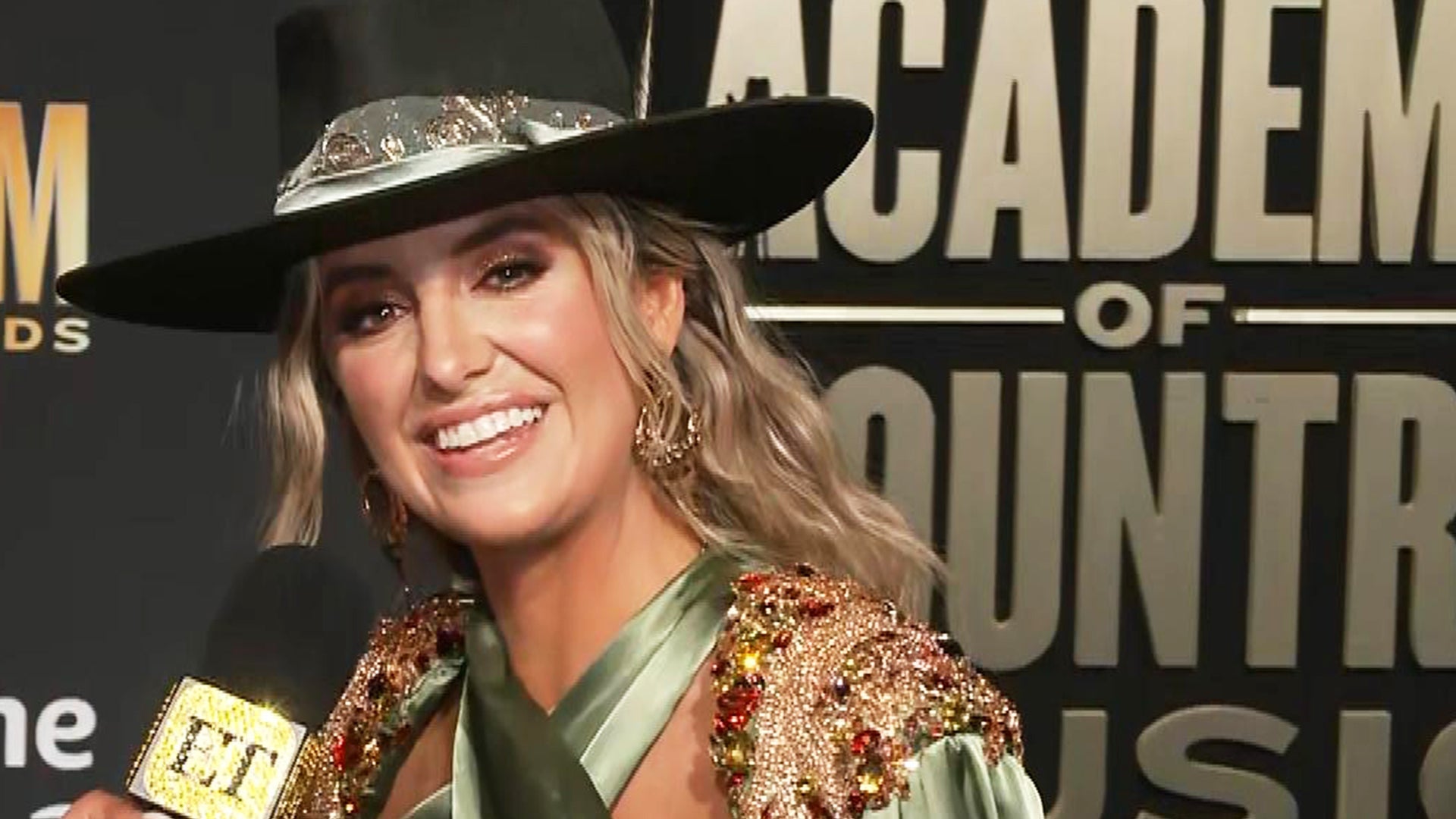 Lainey Wilson Reacts to Fate of 'Yellowstone' (Exclusive)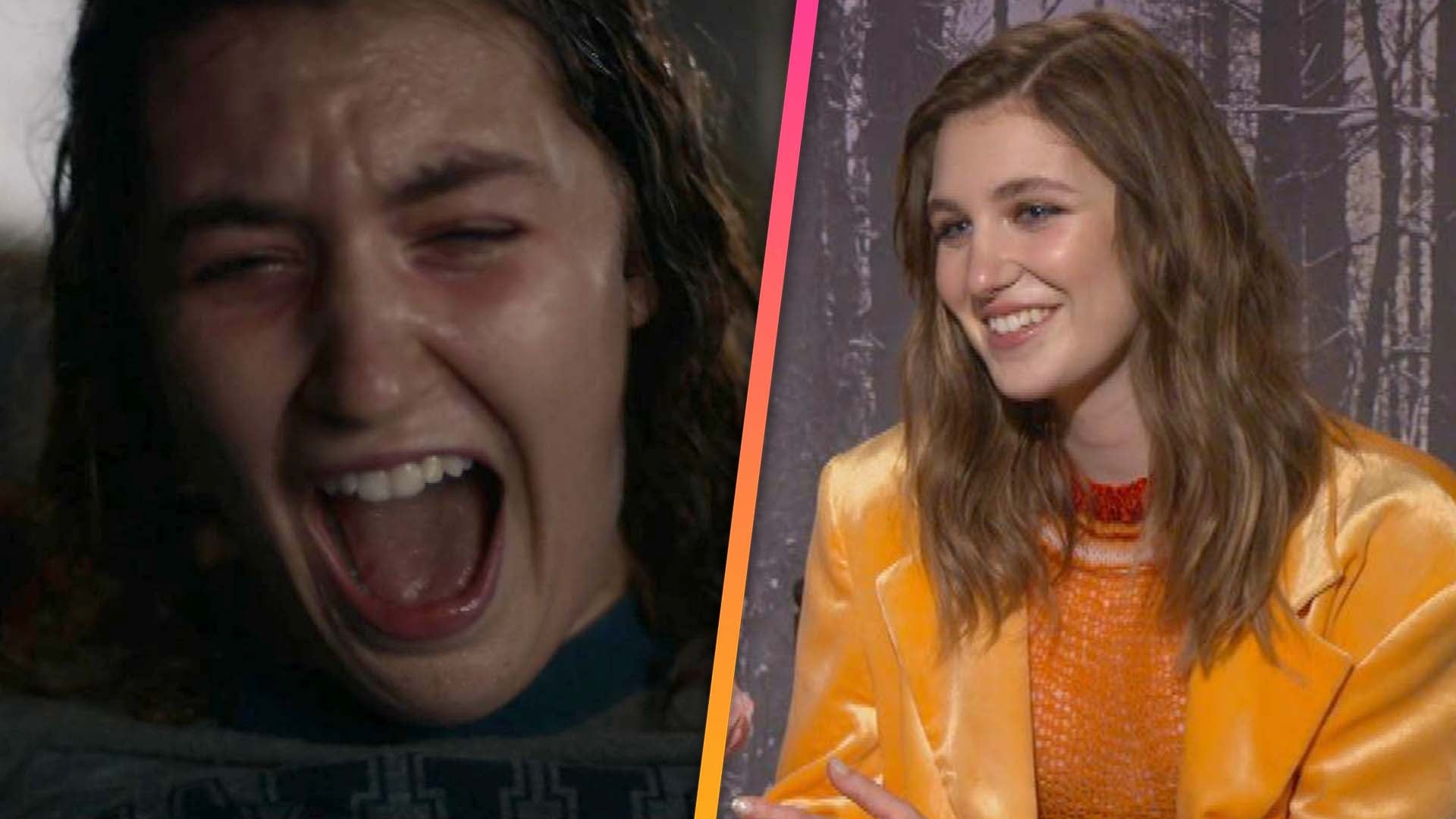 'Yellowjackets' Cast Reacts to Shauna's Traumatizing Birth Scene…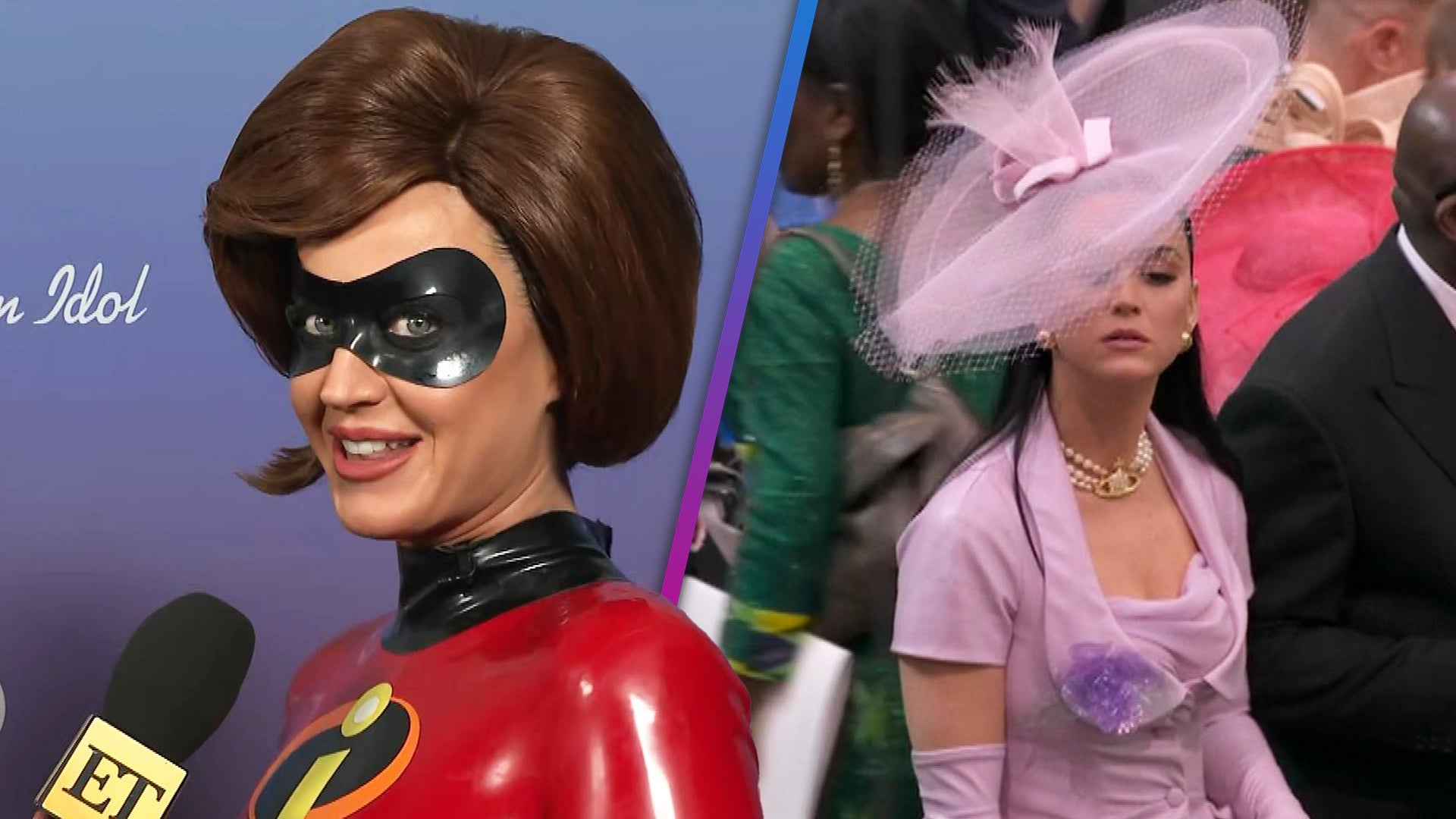 Katy Perry Reacts to Viral Memes 'Taking Over' When She Couldn't…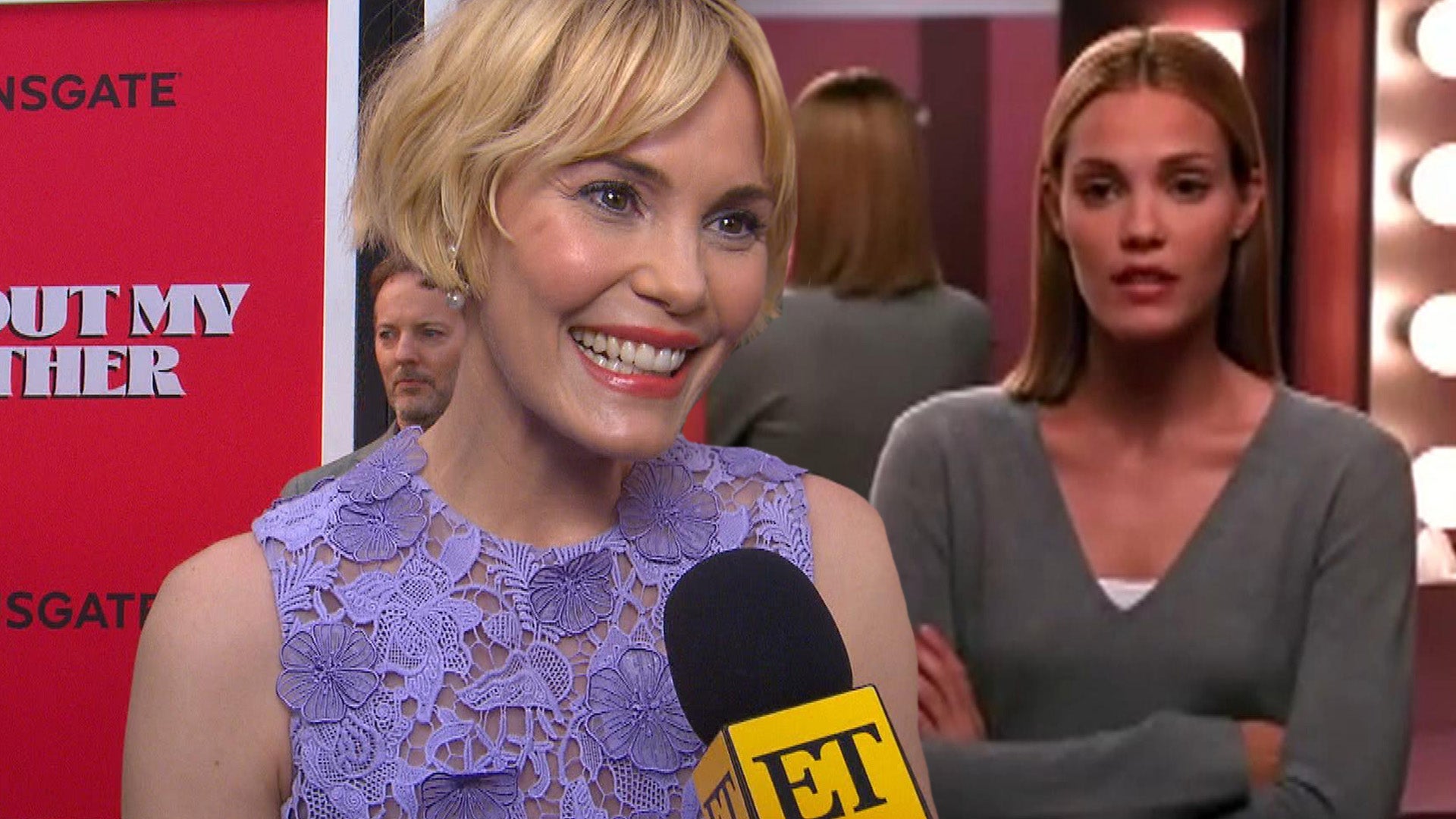 Leslie Bibb Reacts to 'Popular's TikTok Resurgence Ahead of 25th…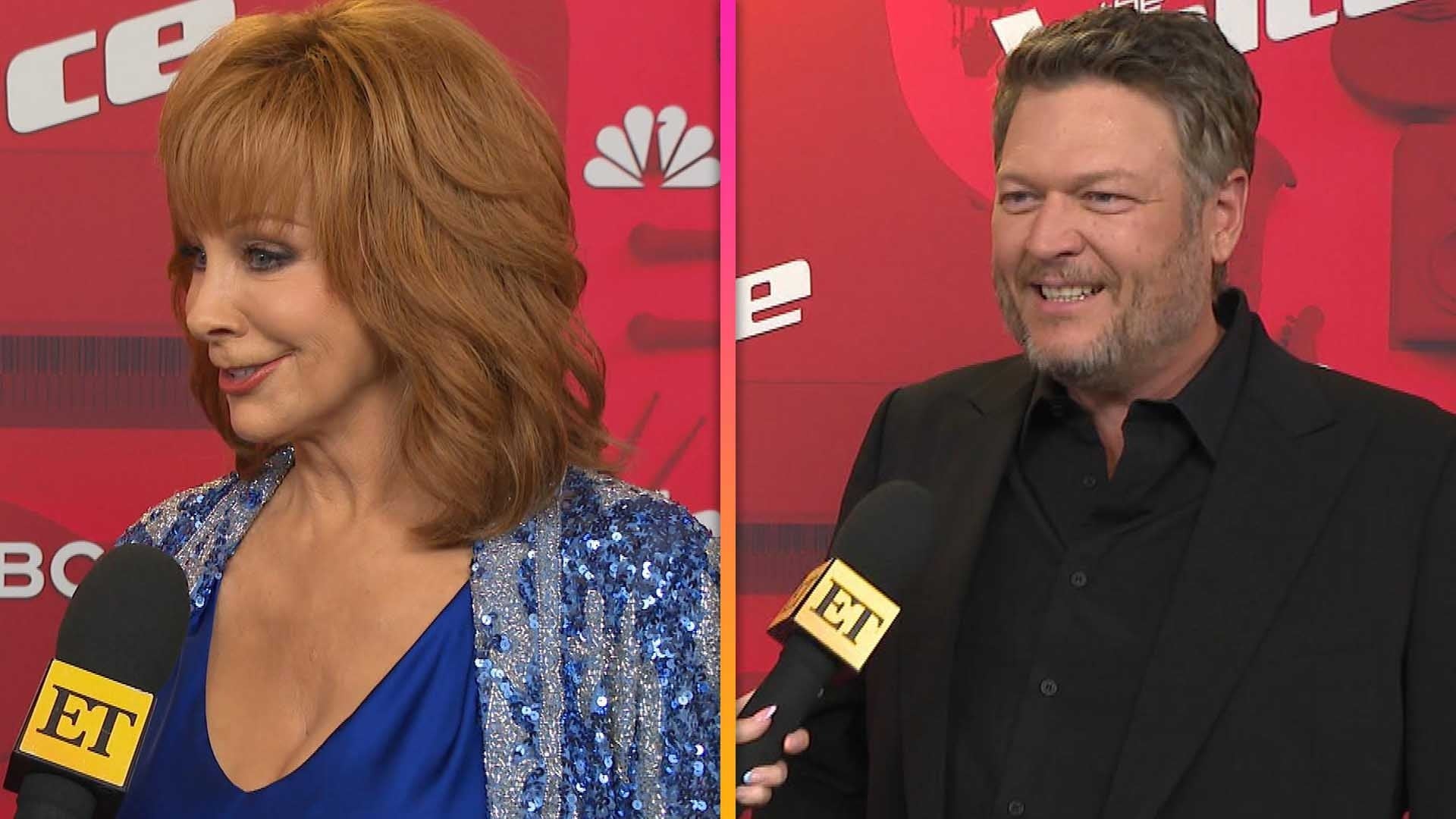 Blake Shelton Reacts to Reba McEntire Replacing Him on 'The Voic…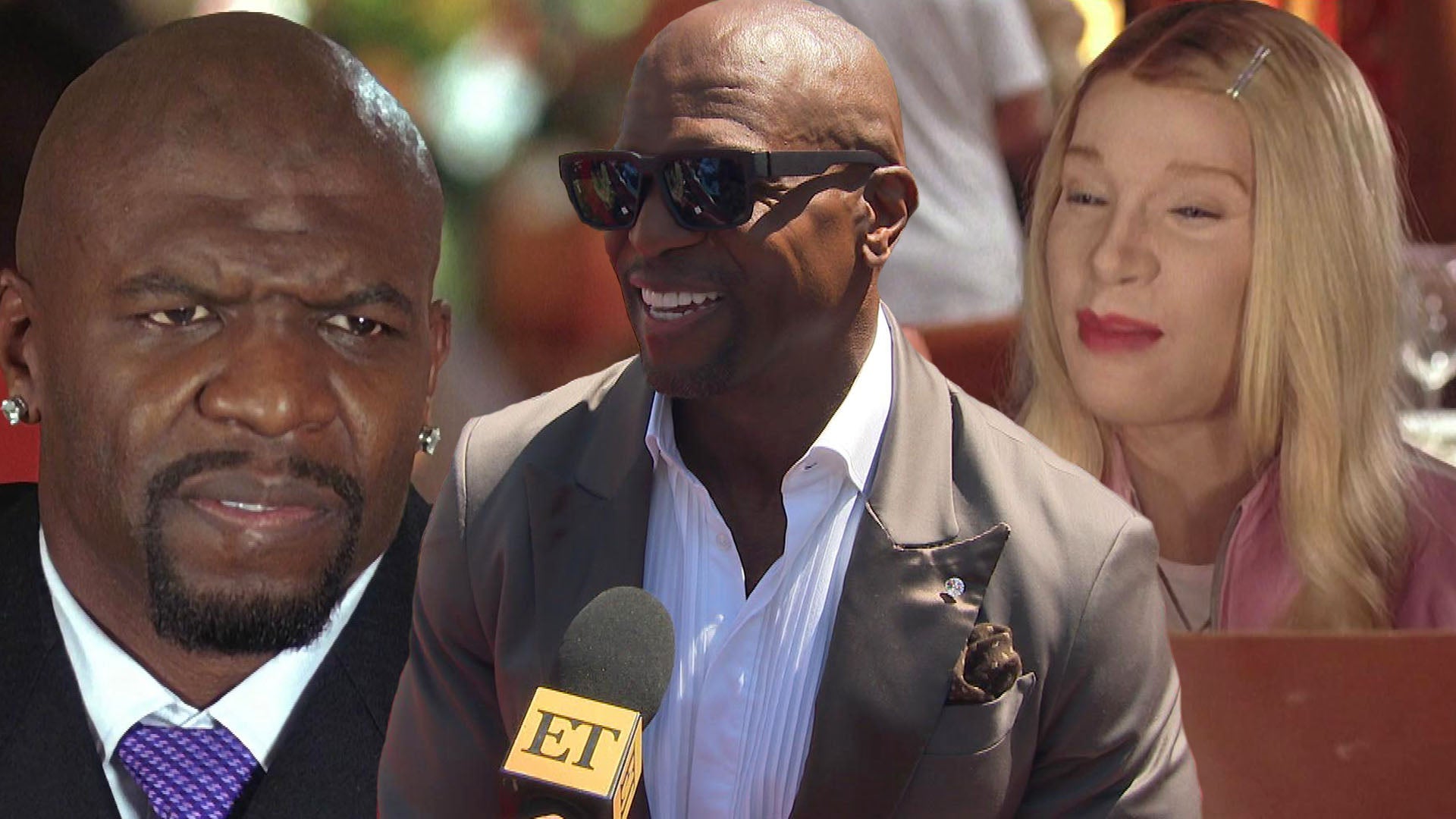 Terry Crews Reacts to 'White Chicks' Scene Going Viral on TikTok…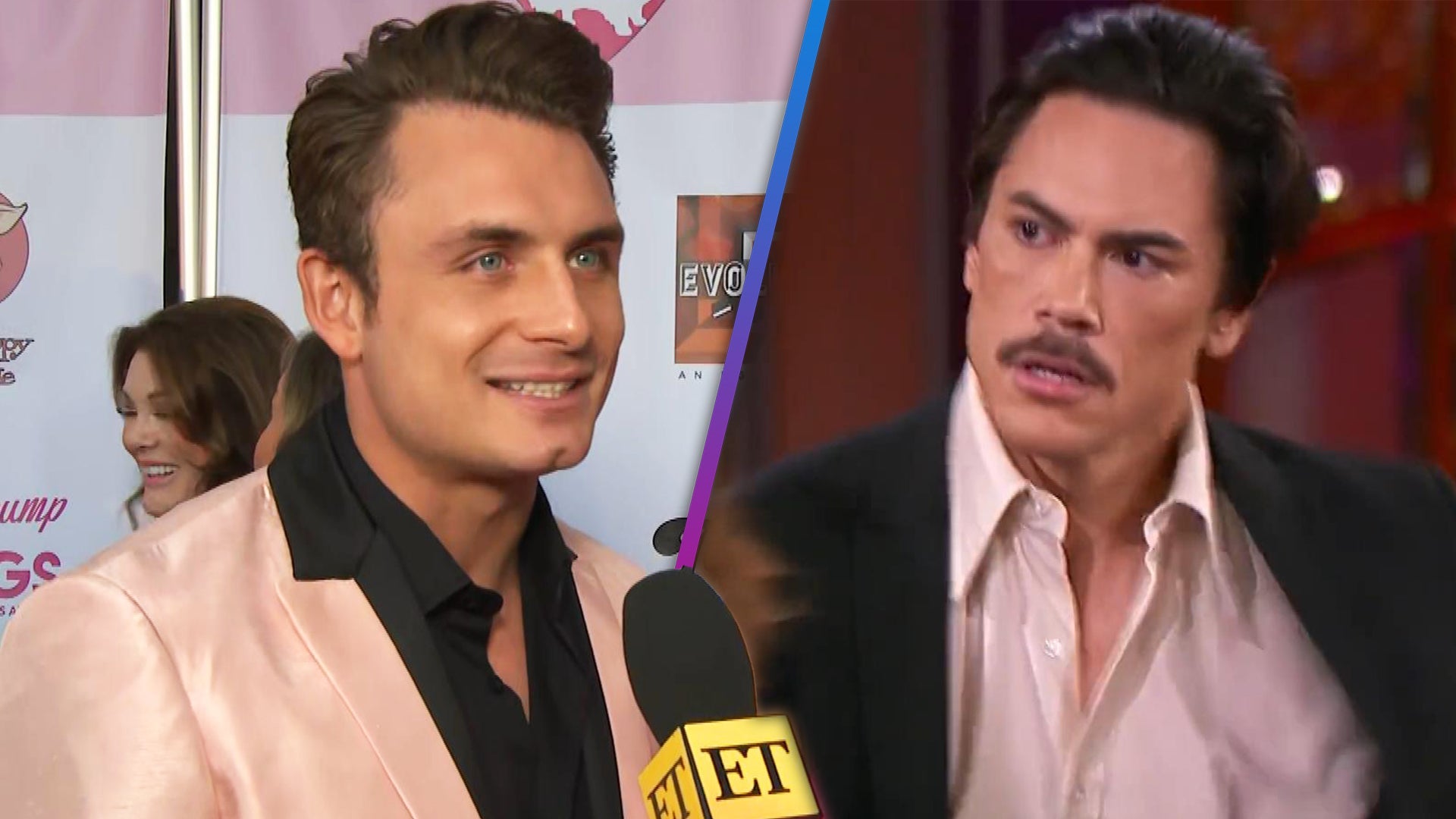 James Kennedy Reacts to Being Called No.1 Guy in 'Vanderpump Rul…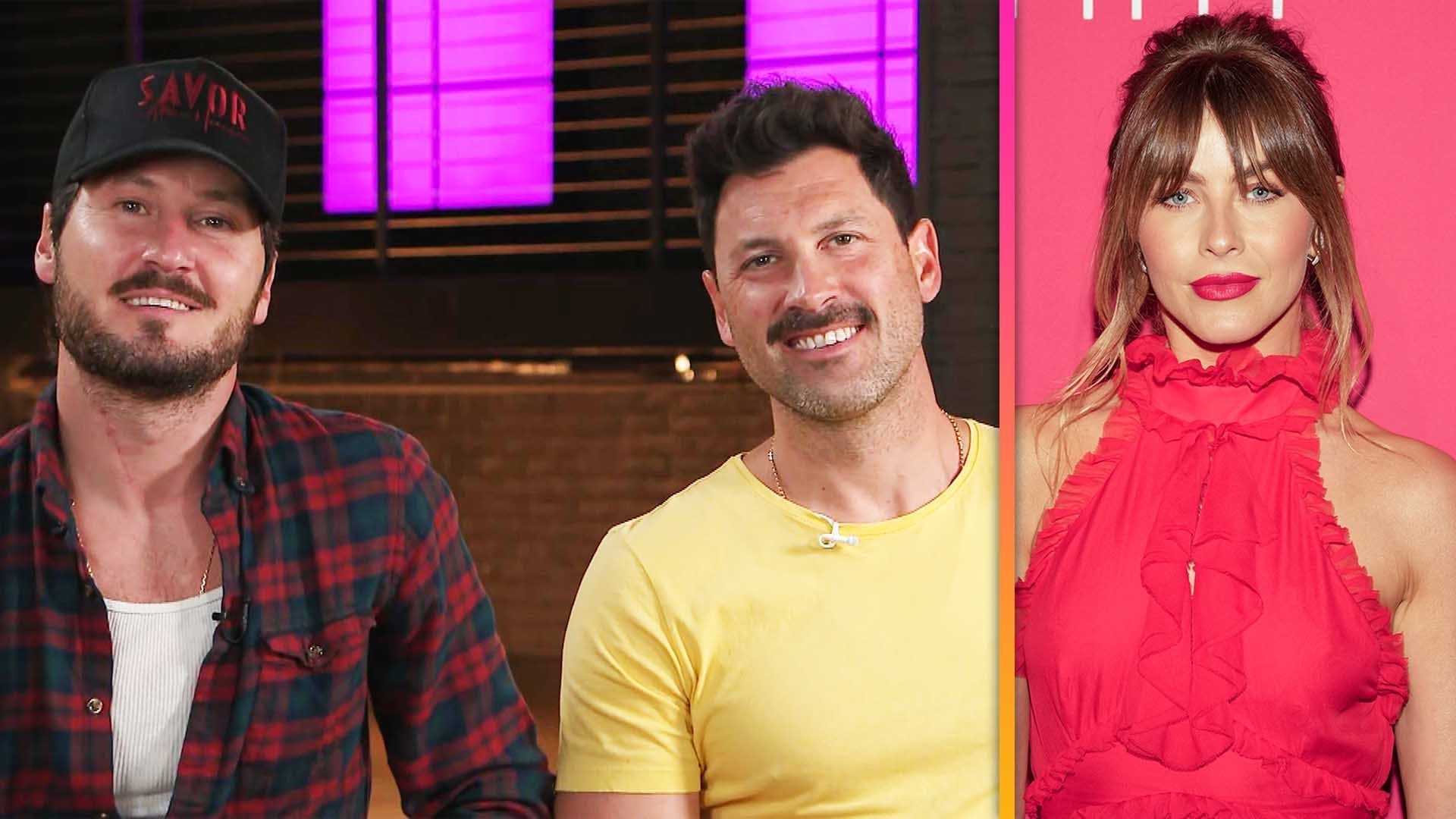 Val and Maksim Chmerkovskiy React to Julianne Hough as New 'DWTS…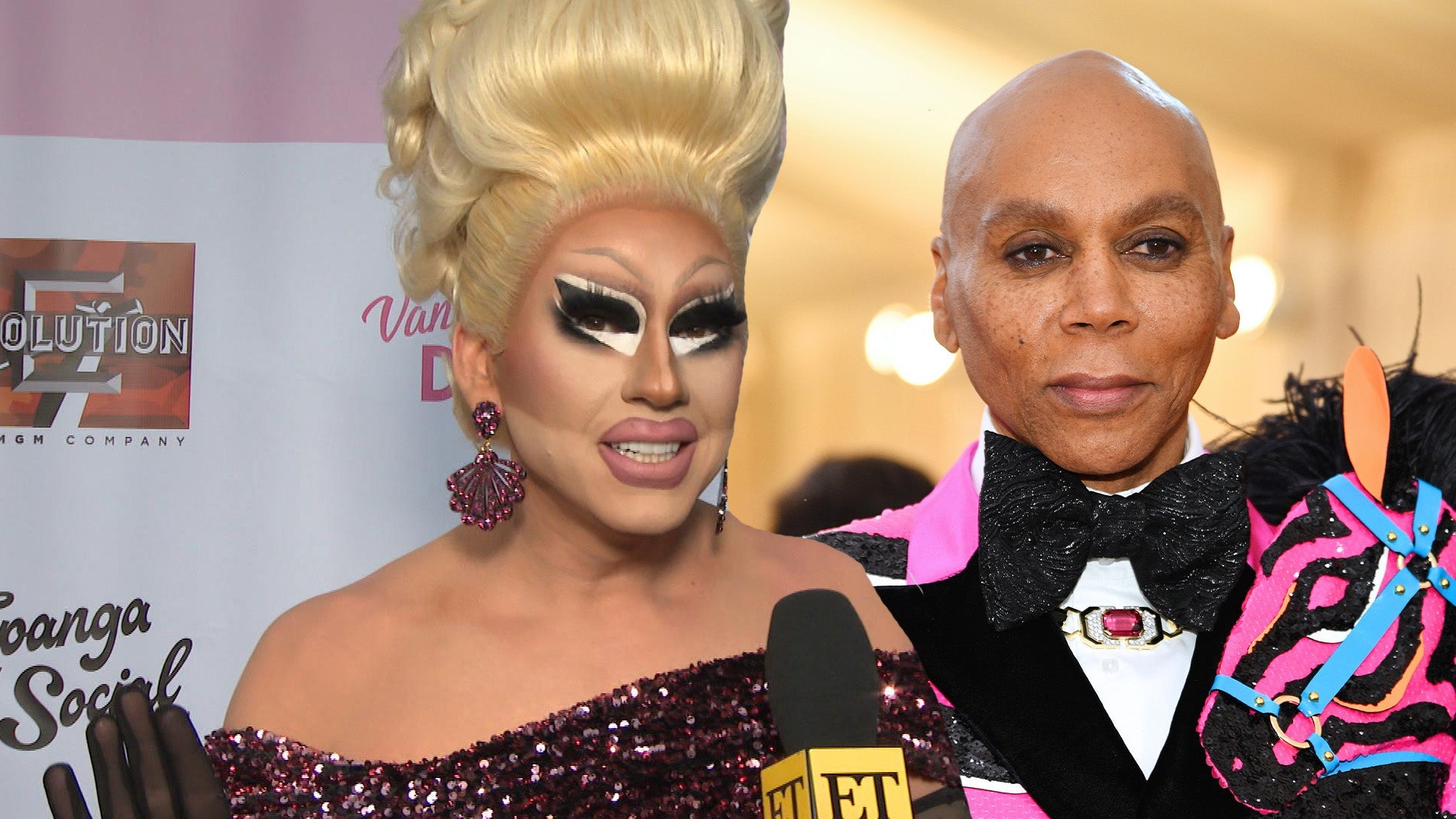 Trixie Mattel Reacts to RuPaul Forgetting Drag Queen and TV Show…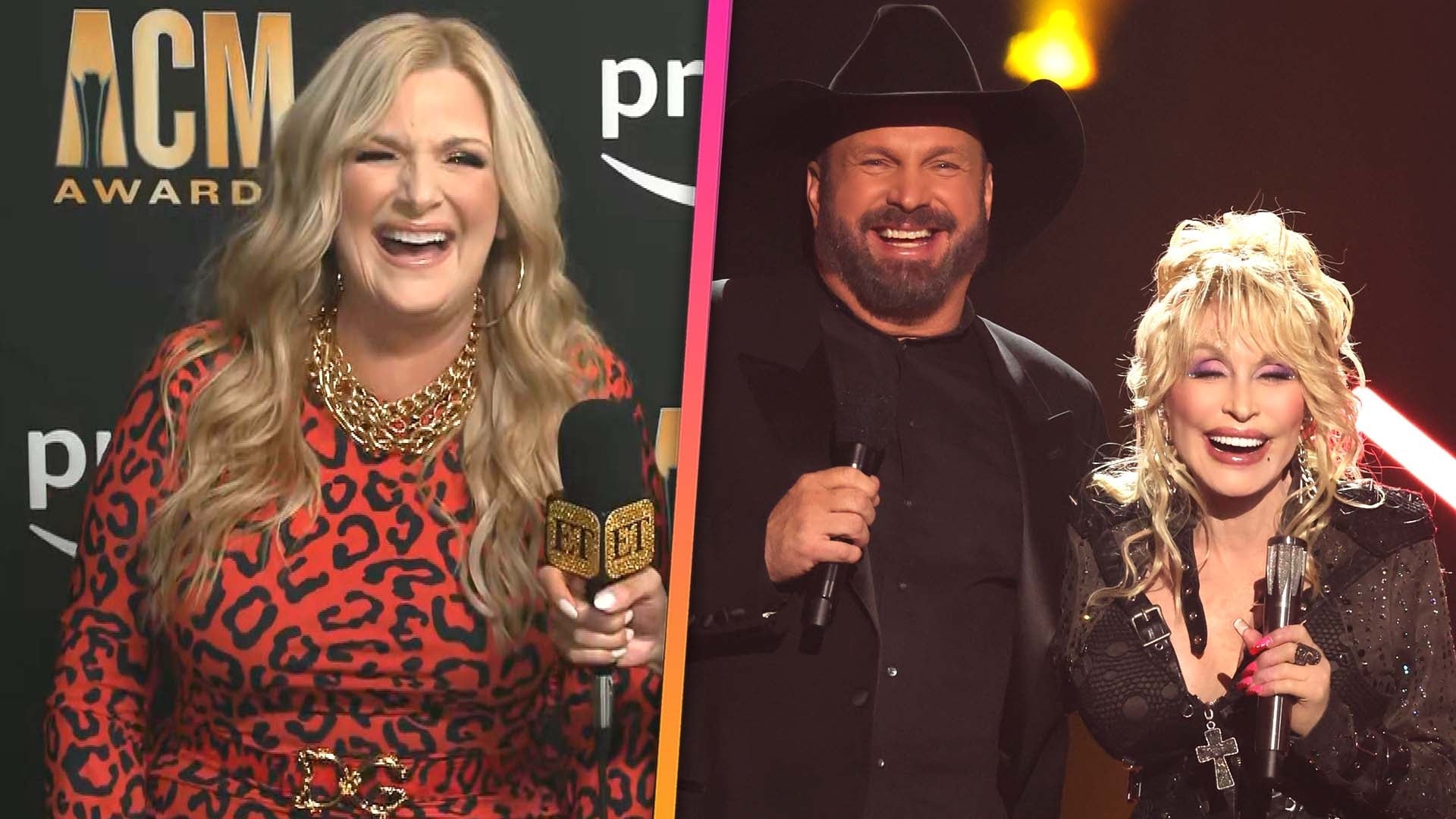 Trisha Yearwood Reacts to Dolly Parton Suggesting 'Threesome' Wi…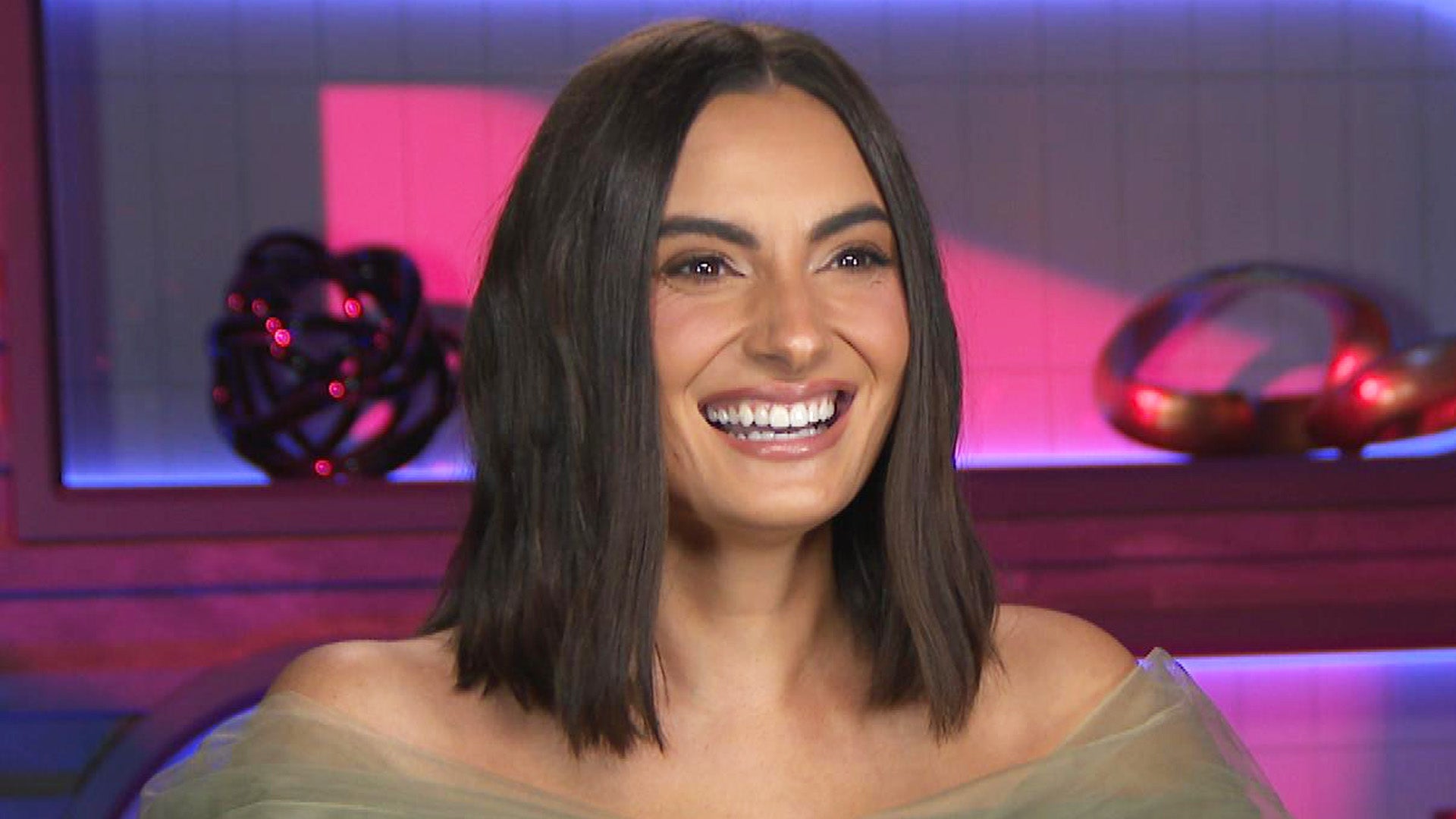 Paige DeSorbo Reacts to 'Summer House' Critiques and What's Next…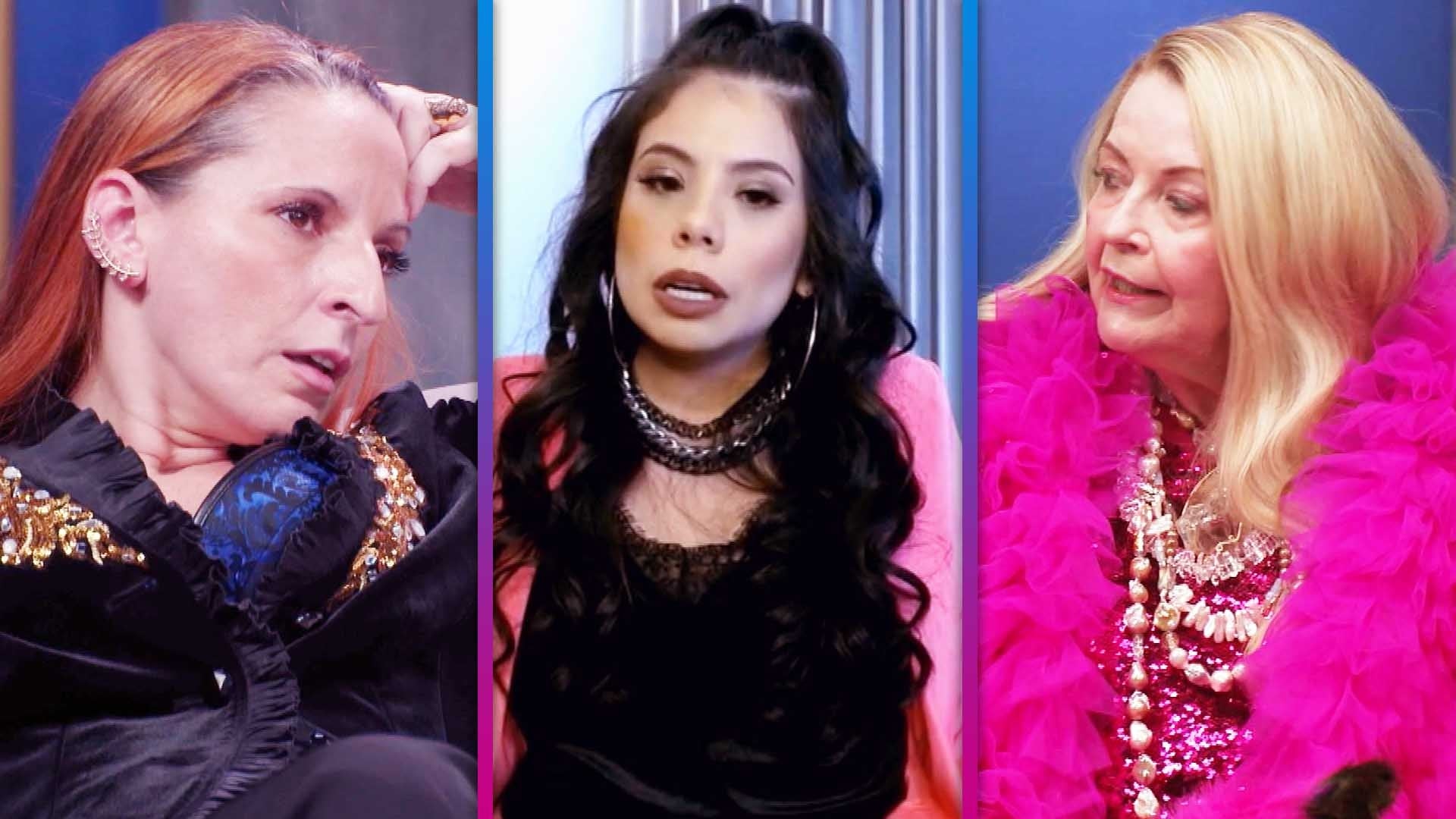 '90 Day Fiancé' Tell-All: Cast Reacts to Debbie Calling Jeymi a …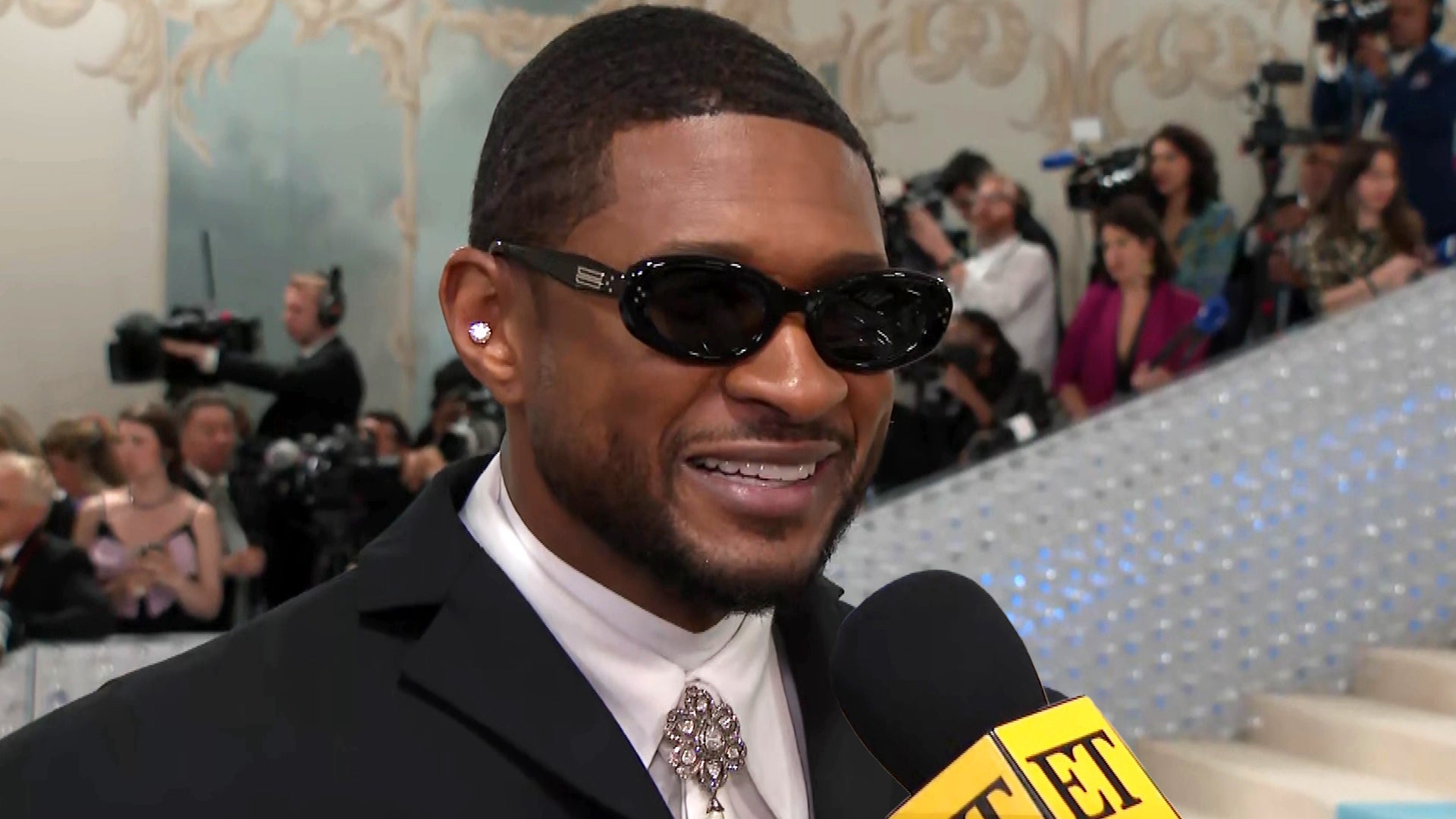 Met Gala 2023: Usher Reacts to Reuniting With Kimora Lee Simmons…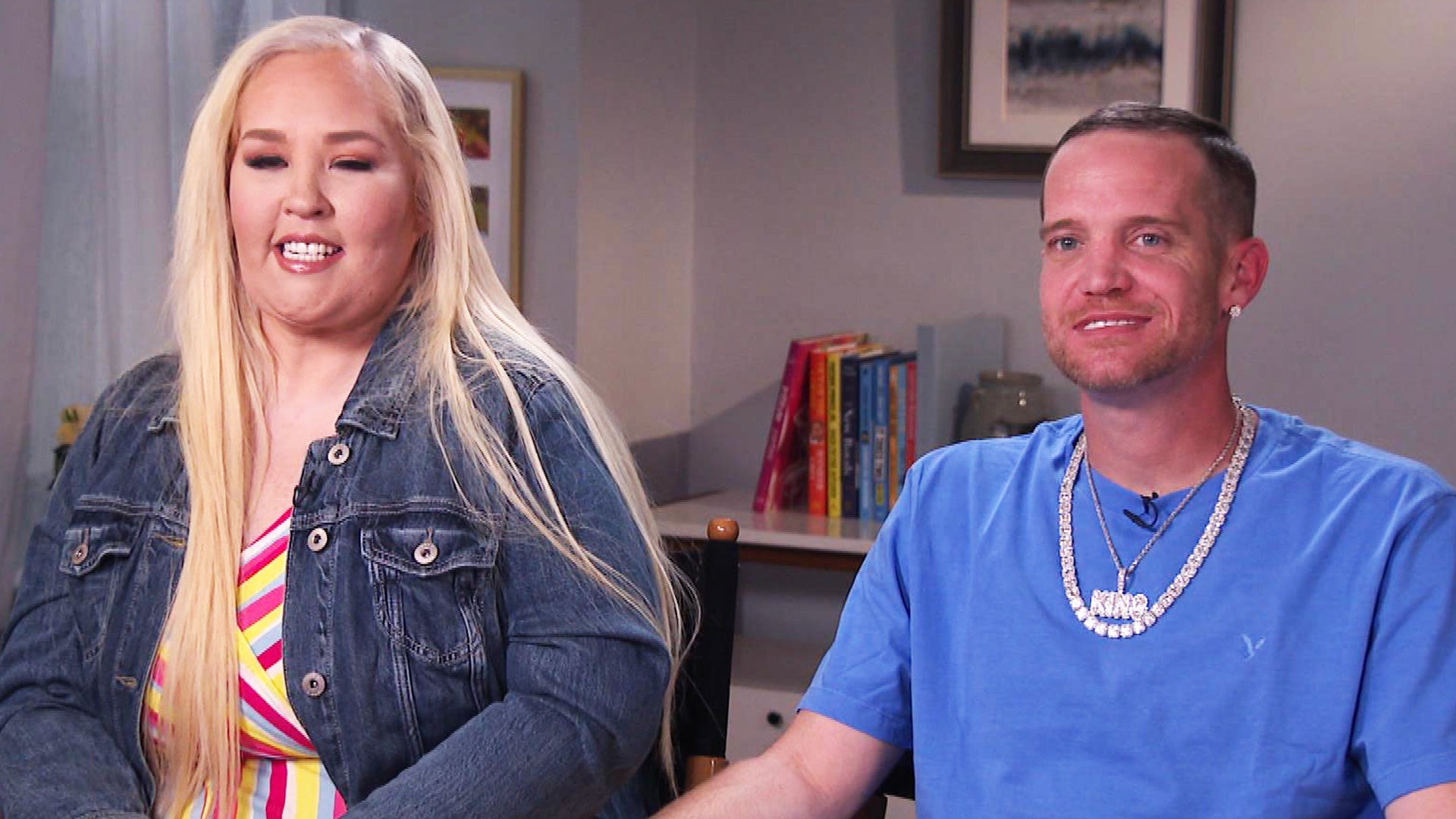 Mama June's Husband Justin Admits to Her Being a Bridezilla in F…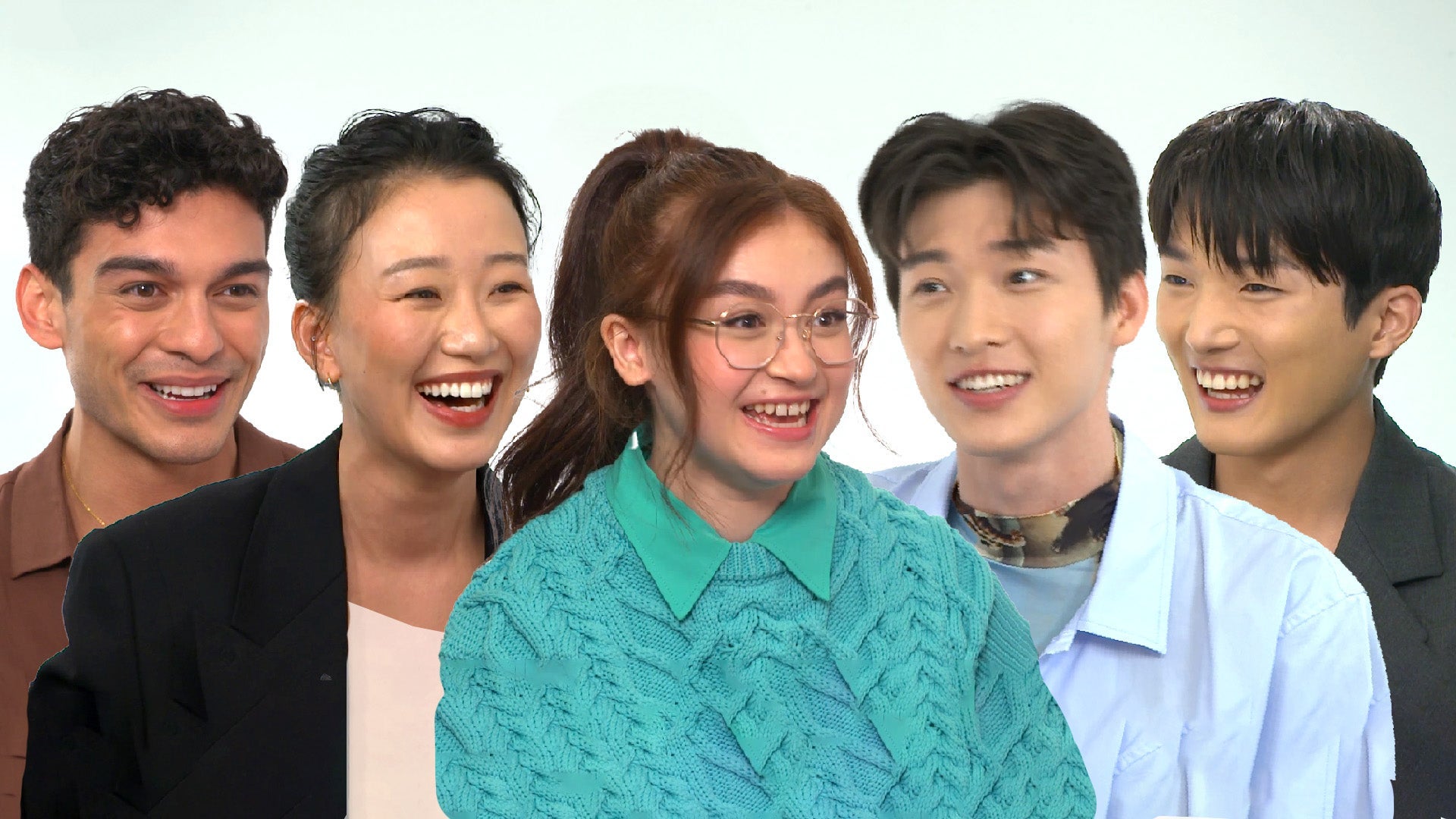 'XO, Kitty' Cast Debates Who Kitty Should End Up With and Reacts…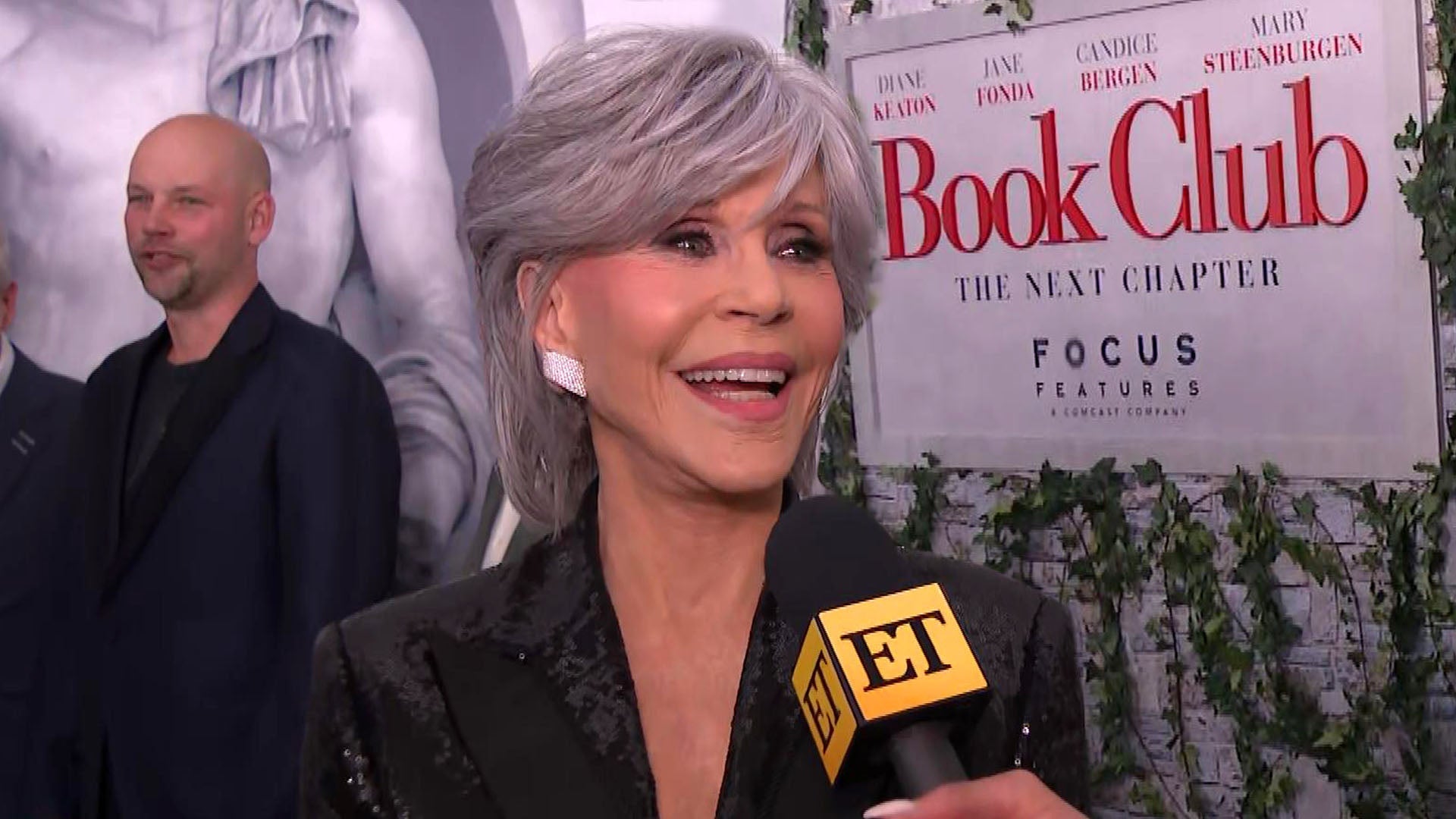 Why Jane Fonda Felt In Control of Her Life at 62 (Exclusive)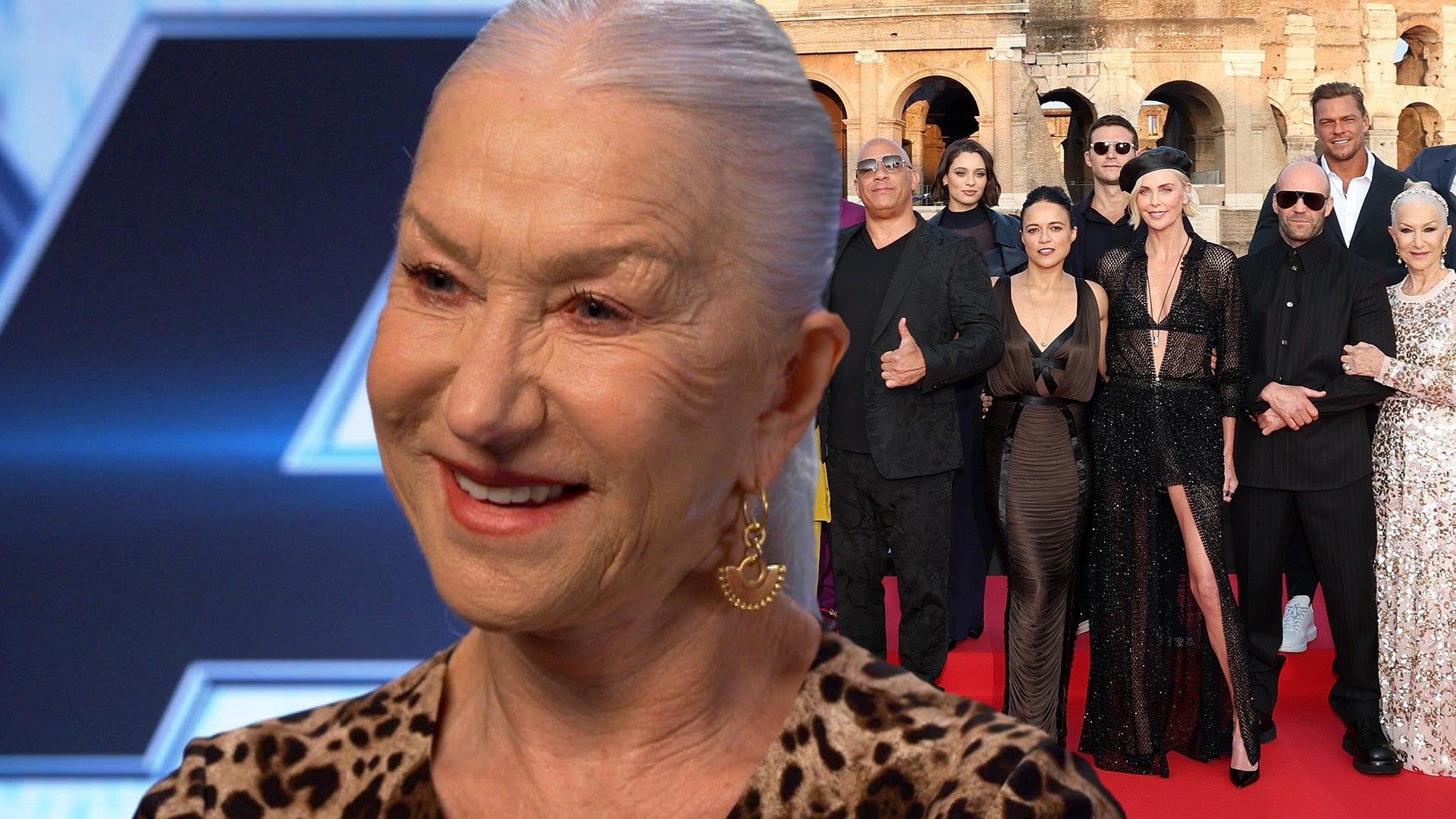 Helen Mirren Shares Which 'Fast X' Co-Star Introduced Her to Ins…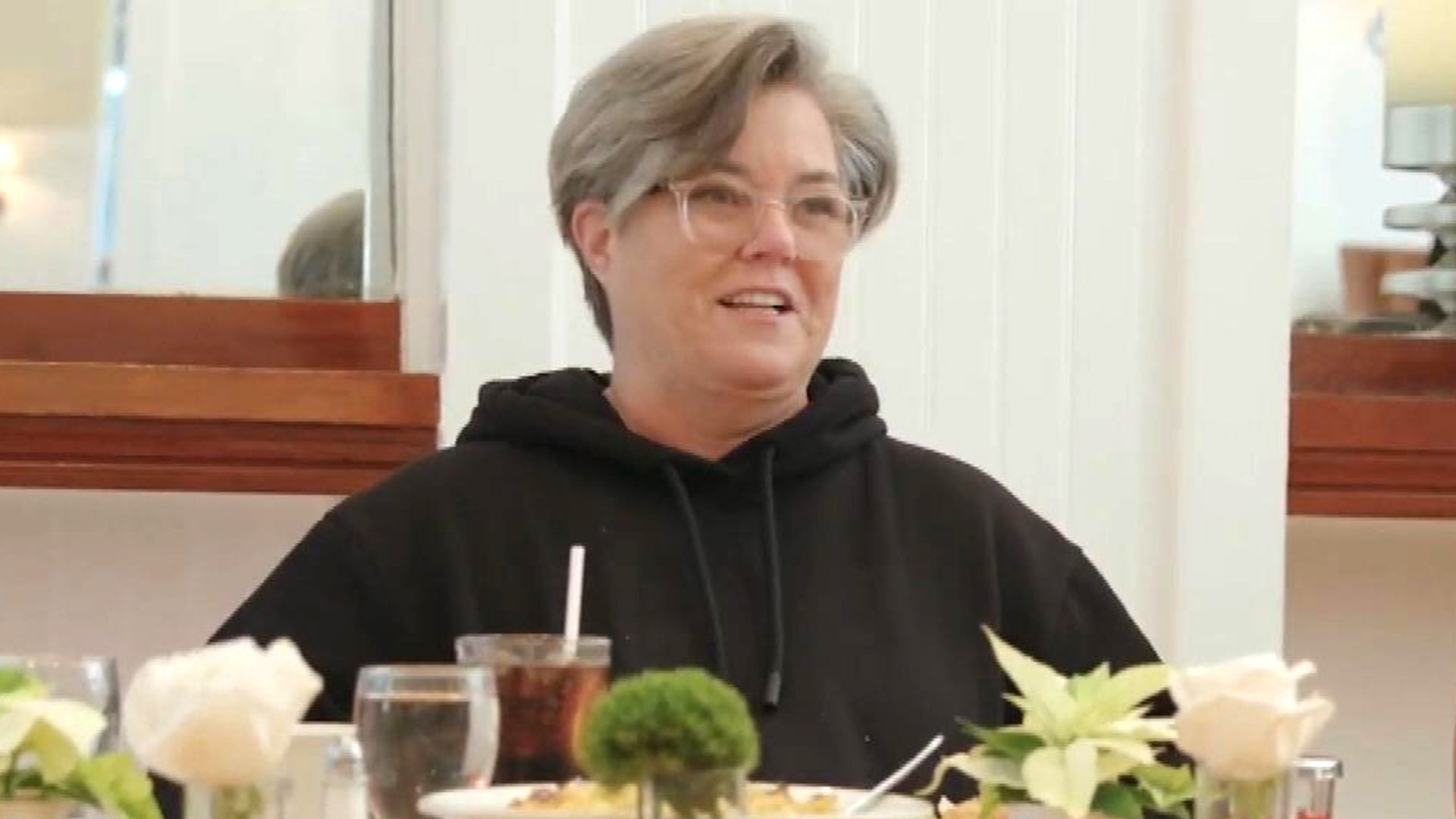 Rosie O'Donnell Explains Origin of Her Theater Kids Program in T…
Dancing With the Stars returned on Monday and the couples are gearing up to face off in the ballroom.
With seven couples still fighting for the mirrorball trophy, the field is narrowing each week and tonight the celebs and their pro partners are going to have to perform two different dances in an effort to score points from the judges and earn viewer votes. The couples will first perform their individual routines, then will be paired off into head-to-head dance-offs.
As Judges Carrie Ann Inaba, Len Goodman and Bruno Tonioli judge the performances -- and hosts Tom Bergeron and Erin Andrews add their own commentary to the competition -- ET is following along throughout the two-hour episode to break down all the best dances, emotional moments and the most shocking scores.
The show kicks off on Monday at 8 p.m. ET/PT on ABC, and ET is bringing you all the highlights in real time.
And the Couple Going Home Is...
7:01 PM:
After another shocking elimination that sees Sean -- the lowest scorer of the night and season -- move on to dance another week, the bottom two come down to Kate and Pasha, as well as Ally and Sasha.
The judges aren't thrilled.
"It's confusing for me that these are the two couples in the bottom two," Carrie Ann says. "Confusing and irritating."
While they all love Kate and Pasha a great deal, the votes are unanimous in favor of Ally, meaning The Office star is heading home.
Kate, for her part, was is all smiles and takes the elimination like a true professional, and is even lifted into the air by her fellow castmates in celebration of her valiant efforts.
Here's how the stars stand at the end of Week 8:
Ally & Sasha - 30
James & Emma - 30
Hannah & Alan - 29
Kel & Witney - 28
Kate & Pasha - 24
Lauren & Gleb - 24
Sean & Jenna - 20
Hannah & Alan vs. Lauren & Gleb
6:49 PM:
As Gleb exclaims in the pre-taped intro to their dance off, this is the battle of the "Southern Belles," and the couples are tasked with dancing a salsa set to Gloria Estefan's "Rhythm Is Gonna Get You."
While the judges are clearly looking to Hannah and Lauren to see their footwork, it seemed Gleb and Alan are getting into it even more, especially as the dance gets sexier and Gleb rips his shirt all the way off and throws it into the audience.
It's an amazing performance from both couples -- both of whom haven't even performed a salsa yet this season -- and the judges can't get over how much they loved both performances. Len says he wishes he could just split the bonus points and give one to each.
After showing the two shirtless dancers for a super long time, they finally cut to the judges votes, and -- despite the difficulty in deciding -- they unanimously give the win to Hannah and Alan.
Sean & Jenna vs. Kate and Pasha
6:45 PM:
Sean and Jenna -- who is stepping in for Lindsay -- are paired up against Kate and Pasha for a cha-cha set to "Gonna Make You Sweat (Everybody Dance Now)" by C+C Music Factory.
The pair danced side-by-side. Kate and Pasha performed a fun, lively number that was an all-around great effort for their second dance.
Meanwhile, as Carrie Ann remarked, Sean and Jenna's number mostly involved Jenna doing a cha-cha while Sean mostly stood there and complemented her skills.
The judges votes unanimously for Kate and Pasha, earning them two extra points to their overall score.
Ally & Sahsa vs. Kel & Witney
6:29 PM:
For the first side-by-side dance battle of the night, Ally and Sasha are pitted against Kel and Witney.
They are both tasked with coming up with (different) jive routines set to Queen's "Don't Stop Me Now," and they both perform their very different routines on the stage at the same time.
Honestly, it's pretty difficult to compare the dances, and the judges seem just as torn. Clearly, it's a new feature for DWTS and there are going to be growing pains. Hopefully, in future seasons, the kinks can get worked out.
Regardless of how the feature evolves in the future, the judges are finally forced to choose who won. Ultimately, Kel and Witney snag the win -- and the bonus points -- although it was clearly a close call.
Here Comes the 'DWTS' Dance-Off
6:25 PM:
So, this is something new, and it'll be interesting to see how this plays out. Each of the couples will face off, dancing on stage at the same time -- except James and Emma, who are exempted after topping the leader board last week.
Let's see what this is all about!
James and Emma Just Can't Stop Believing in Being Awesome
6:15 PM:
In his pre-taped package this week's dance, James opens up about how his parents were his biggest support group when he was a young kid, getting bullied for wanting to be an actor and a performer.
While Dawson's Creek became an overnight success for James, there was a lot of heartache and pain before that. So the fact that they set their contemporary routine to an emotional reimagining of "Don't Stop Believing" is absolutely brilliant.
The added layers of meaning behind the song and its importance to James, brings James mom, his wife and his daughter to tears as they watch from the audience, and Tom is blown away.
"I thought this was like a good book. There was something for everyone and it held your interest from start to finish," Len marvels, teasing that the pair will be happy about their score.
Bruno says the dance was "compelling" and praises their "exquisite" lifts that "flowed like water."
Carrie Ann seems to get tearful as she says that the couple's routine was "artistry in motion."
Following the dance, and the positive feedback, Emma is already in tears before the judges give their scores, and it doesn't let up when the scores are revealed to be all 10s, for the second perfect score of the night!
Kate and Pasha Rebound from the Bottom Two With Heartfelt Jive
6:06 PM:
In Kate's pre-taped package, the actress gets emotional sharing memories of her late sister with Pasha, and reveals that the song they are dancing their jive to -- Linda Ronstadt's "Heat Wave" -- was one of her sister's favorite songs.
The Office star says she's doing tonight's jive in honor of her late sister, and she certainly did a great job paying tribute with their fun, goofy routine that was every bit as energetic as you could want from such a joyful tune.
"I felt that celebration and I'm sure your sister... is smiling," Carrie Ann shares.
"You two are an absolute joy for me to watch, and that was such a joyful performance," Len says with a heartfelt grin.
Bruno says the dance was "charming," despite a few out-of-sync moments.
The pair end up earning three 8s across the board for a total of 24 out of 30.
Hannah and Alan Shine With 'American' Quickstep
5:55 PM:
"The last few weeks, I have not felt connected to myself," Hannah shared in the pre-taped package, before revealing that, in an effort to tap into her true self, she and Alan needed to take a trip back home to Alabama.
It's a sweet look into Hannah's personal life and childhood, and proves to be such a wonderfully appropriate introduction to their quickstep routine, which happens to be set to "American Girl."
After weeks of getting criticized for not putting enough of her personality into her performances, Hannah is overflowing with charisma and joy while slaying the number that also wows the judges.
Bruno calls the routine "a game changer" and says her footwork was "just beautiful."
Meanwhile, Carrie Ann gets up to give Hannah a hug, and says she's "so proud" of her because it was "the comeback of the season."
As for Len, he has some super-specific critiques but says it was ultimately a "fabulous dance."
The pair also keep the sky-high scores coming, earning a 9 from Len and two 10s from Carrie Ann and Bruno for a total of 29 out of 30.
Ally and Sasha Deliver a Perfect Paso Doble
5:45 PM:
This week, Ally is getting the chance to perform a paso doble set to her own tune, "Higher," and this leads to a particularly unique moment at the start of their number.
The routine begins with Ally herself standing behind a mic performing the opening lines of the hit single, before another singer took over the vocal duties.
Ally then brings a lot of passion, energy and passion, leaving it all on the dance floor and was brought to tears of joy by the energy.
"It was a mix of good technique and high performance," Len says.
Bruno has nothing but effusive praise for every aspect of the routine while Carrie Ann says Ally is a "freaking superstar."
Ally's post-dance tears were nothing compared to how much she cries when the judges reveal their unparalleled scores -- three 10s for a total of 30 out of 30 -- the first perfect score of the season.
Kel and Witney Take 'All That' Set Visit Before Hitting the Stage
5:36 PM:
Kel decides to take Lindsay into his world in their pre-taped package, taking her to the set of the new revival of All That, which he's executive producing.
It was a wonderfully fun intro to their retro-'90s salsa set to the iconic 1995 tune "This Is How We Do It" by Montell Jordan.
Kel and Witney simply own the stage with their wild energy, vibrant performance and unending confidence. They truly show the other dances how to do it, and the pair can't stop smiling after the number.
"The way you move Witney, you're definitely leading... it was all that and a bag of chips," Carrie Ann gushed.
Len couldn't contain his excitement either, praising his movement and his energy and telling Kel, "What I liked was you were large and in charge."
Bruno shares similar praise for Kel's magnetic ability to keep the spotlight on himself, even when surrounded by professional dancers.
However, the big moment of the night came when Kel and Witney earned the first 10 of the season from Bruno, and the comic totally loses his ability to speak. After all, this is the first 10 of the entire season!
The pair end up with two 9s from Carrie Ann and Len for a total of 28 out of 30.
Lauren and Gleb Dance a Jive Worthy of The King
5:21 PM:
"Glad had to change some of the choreography... but you gotta get up and do your job," Lauren says in her pre-taped package addressing her three fractured ribs.
She's clearly in it to win it, and it's impossible to tell that she's hurting at all while dancing a jive with Gleb set to "Hound Dog" by Elvis Presley.
The country singer is absolutely radiating the high-energy fun of that Presley embodied and it's clear just how wonderfully Lauren has grown as a performer and a dancer during her time on the show.
"It had that authentic '50s feel," Bruno says after the dance, before hesitantly calling out a small mistake made half-way through the dance that Lauren couldn't ignore.
Carrie Ann, meanwhile addresses the misstep as well, but compliments the way she played it off.
Len says that he hopes the mistakes don't hurt her scores, because she "deserves to be here."
Lauren was brought to tears by the critiques, but was shocked by the scores -- three 8s across the board for a total of 24 out of 30. Clearly, Lauren felt they'd be dinged a bit harder because those are truly formidable numbers.
"I just really don't want to go home," an emotional-yet-relieved Lauren says after getting their score.
Sean Gets a New Partner for His Jazz Routine
5:06 AM:
Before their pre-taped package, Tom announced that Sean would be performing tonight with Jenna instead of Lindsay.
Sadly, it turns out that Lindsay's mother-in-law passed away last week, and she had to step out of the competition this week, leaving Jenna to step in for her.
For their performance, Sean and Jenna hit the dance floor for a jazz routine set to "Come Sail Away," which they perform alongside a cadre of backup dancers dressed up like sailors, while Sean stands out in Popeye-inspired ensemble.
"We send out love and condolences out to Lindsay and her family for their loss," Tom says before
"We keep throwing you off the boat and the viewers keep throwing a life preserver," Len said, to murmurs from the audience. "We all like an underdog."
"I praise your resilience," Bruno says. "When it comes to being a fish out of water, nobody does it better."
Meanwhile, Carrie Ann compliments Sean and Jenna for meshing so well without a lot of time to work together.
"We wanted to do it for [Lindsay]," Sean explains after the feedback.
The pair end up earning two 7s from Carrie Ann and Len and a 6 from Bruno for a total of 20 out of 30.
And Away We Go!
5:01 PM:
Tonight is going to be an interesting night of competition, with two rounds of performances and an eventual head-to-head dance battle.
Here's how the couples stand coming into tonight's show, based on last week's leaderboard:
Ally & Sasha - 27
James & Emma - 27
Kel & Witney - 27
Lauren & Gleb - 27
Hannah & Alan - 25
Kate & Pasha - 24
Sean & Lindsay - 18
Last week, the elimination took a shocking turn when Kate Flannery and Karamo Brown found themselves on the chopping block. After some difficult deliberation, the judges ended up voting to save Kate, meaning Karamo got sent home.
Check out the video below to hear more from the Queer Eye star about his hard-fought DWTS journey.
RELATED CONTENT:
Nicole Scherzinger Reveals Her 'Dancing With the Stars' Mirrorball 'Fell Apart in Pieces' (Exclusive)
'DWTS' Halloween Night Ends With Gruesome Elimination
'DWTS': Sean Spicer Emotional About 'Friend' Karamo Brown's Exit
Tyler Cameron Says He Wants Hannah Brown to Win 'Dancing With the Stars'
Related Gallery