News
'Dancing With the Stars' Week 6 Ends In Surprising Elimination Following Split Judges' Vote
By
'DWTS': All the Raddest Moments From '80s Night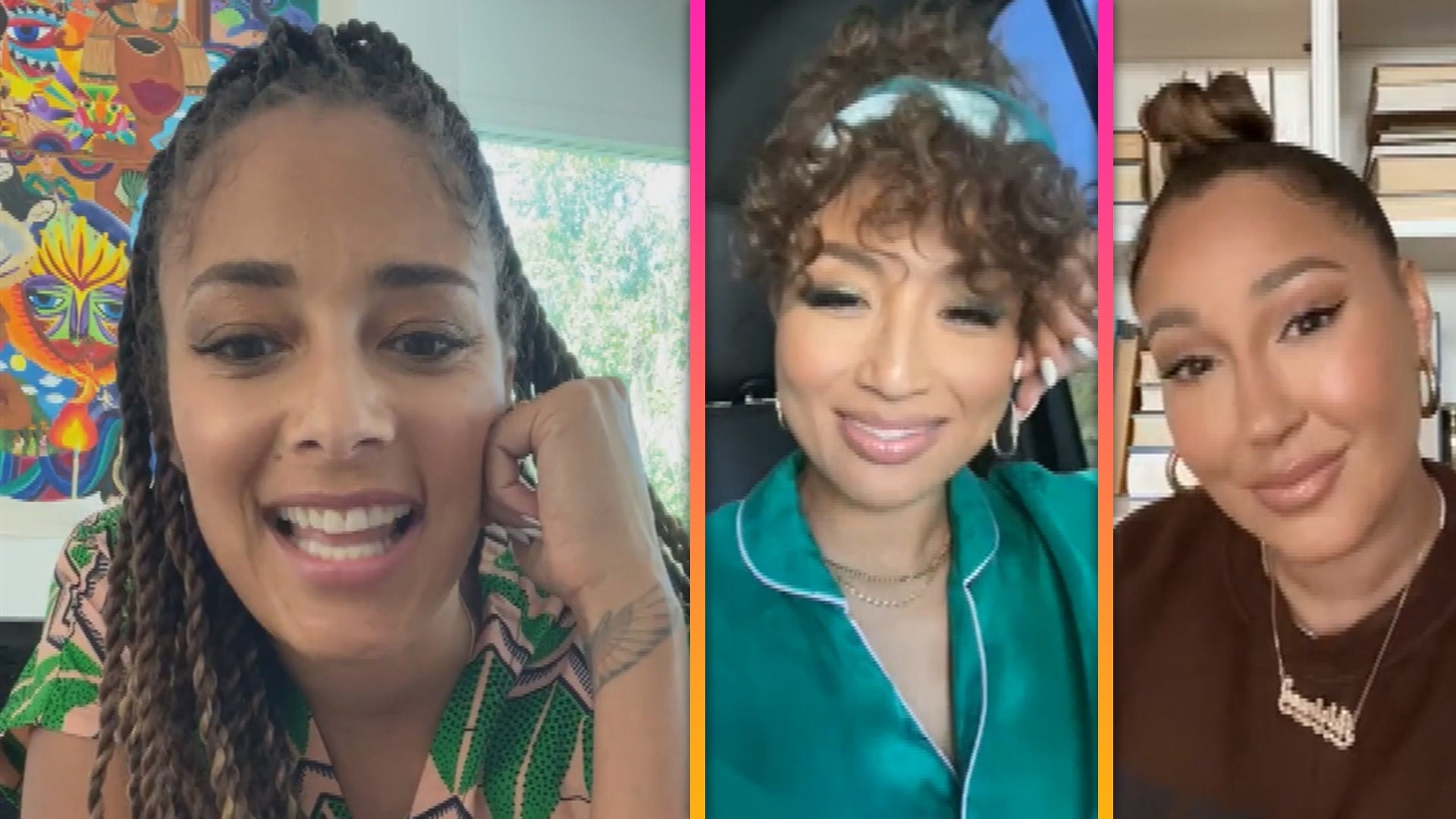 'The Real's Jeannie and Adrienne Clear the Air With Amanda Seale…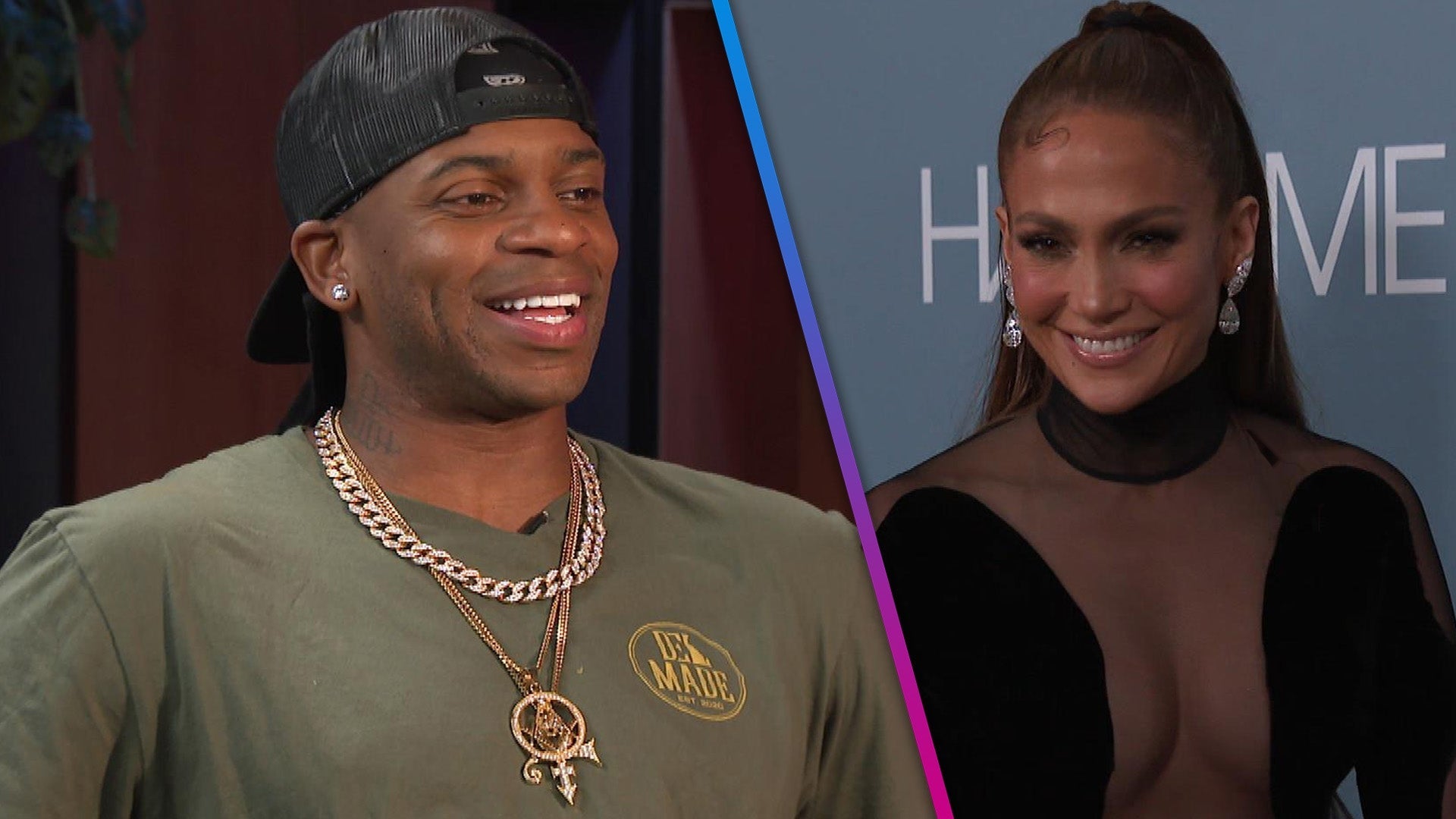 Jimmie Allen Shares How 'On My Way' Collaboration With Jennifer …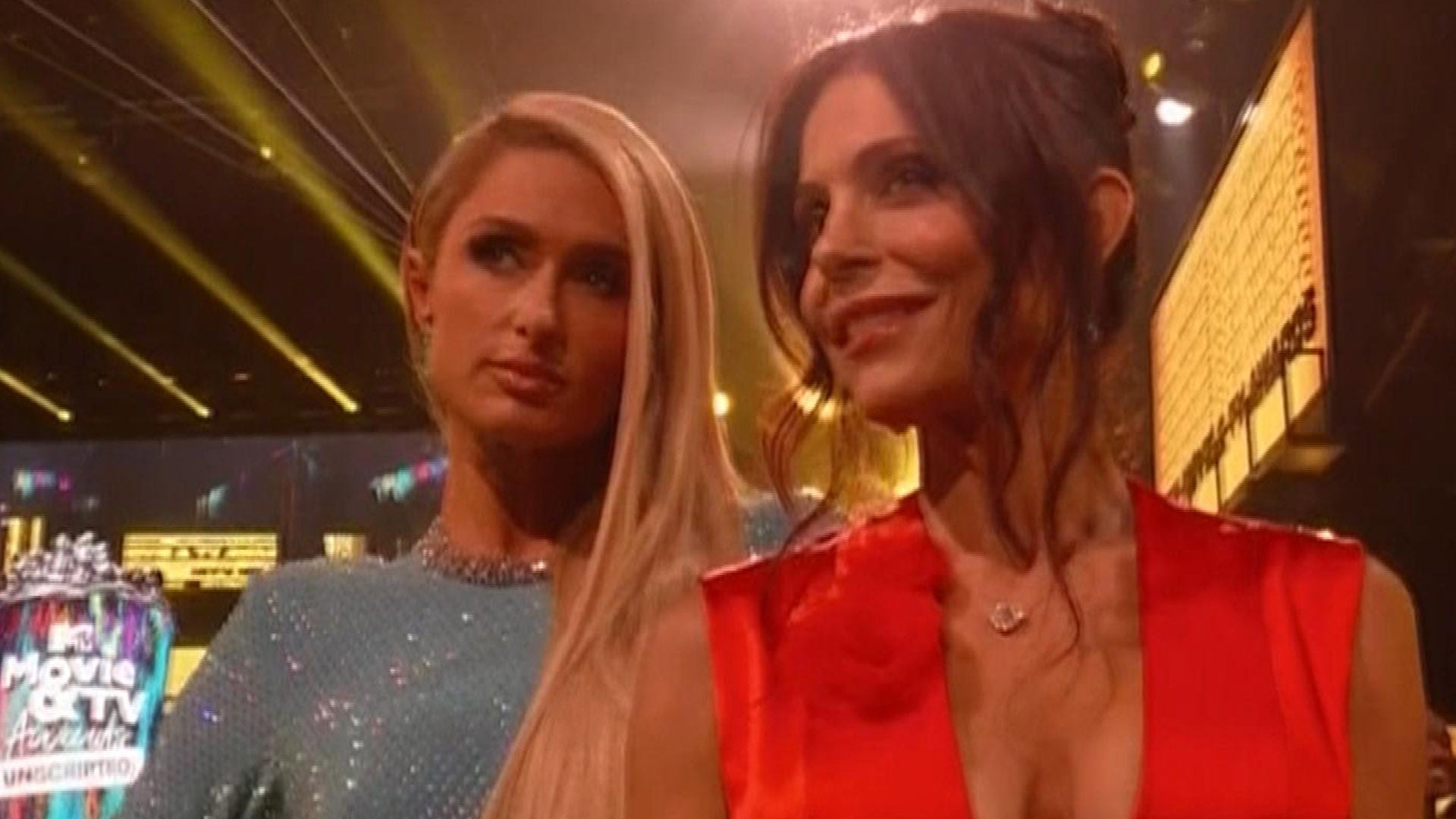 MTV Movie & TV Awards: UNSCRIPTED: Must-See Moments You Missed!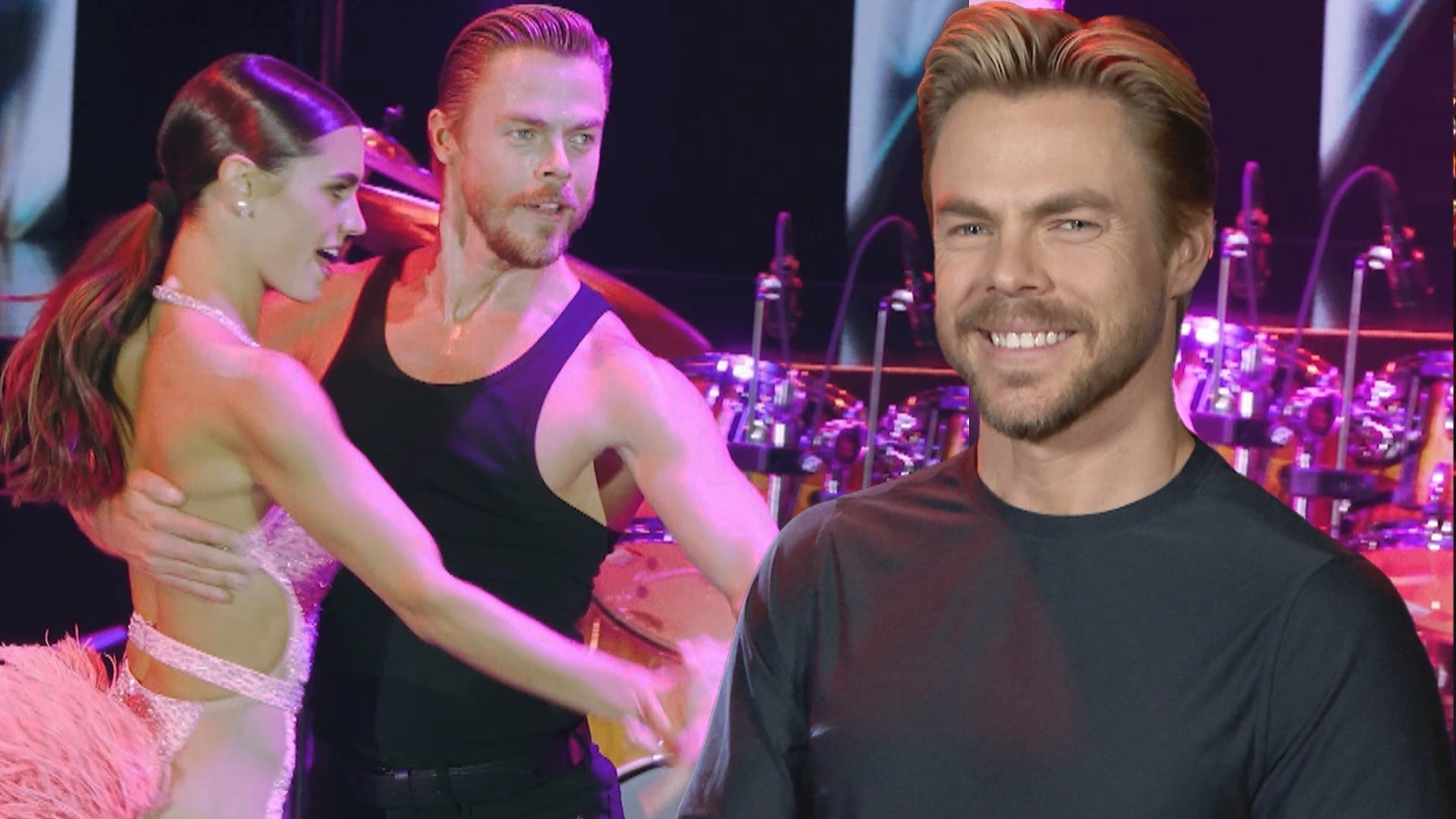 Derek Hough Reveals His Vegas Pre-Show Ritual (Exclusive)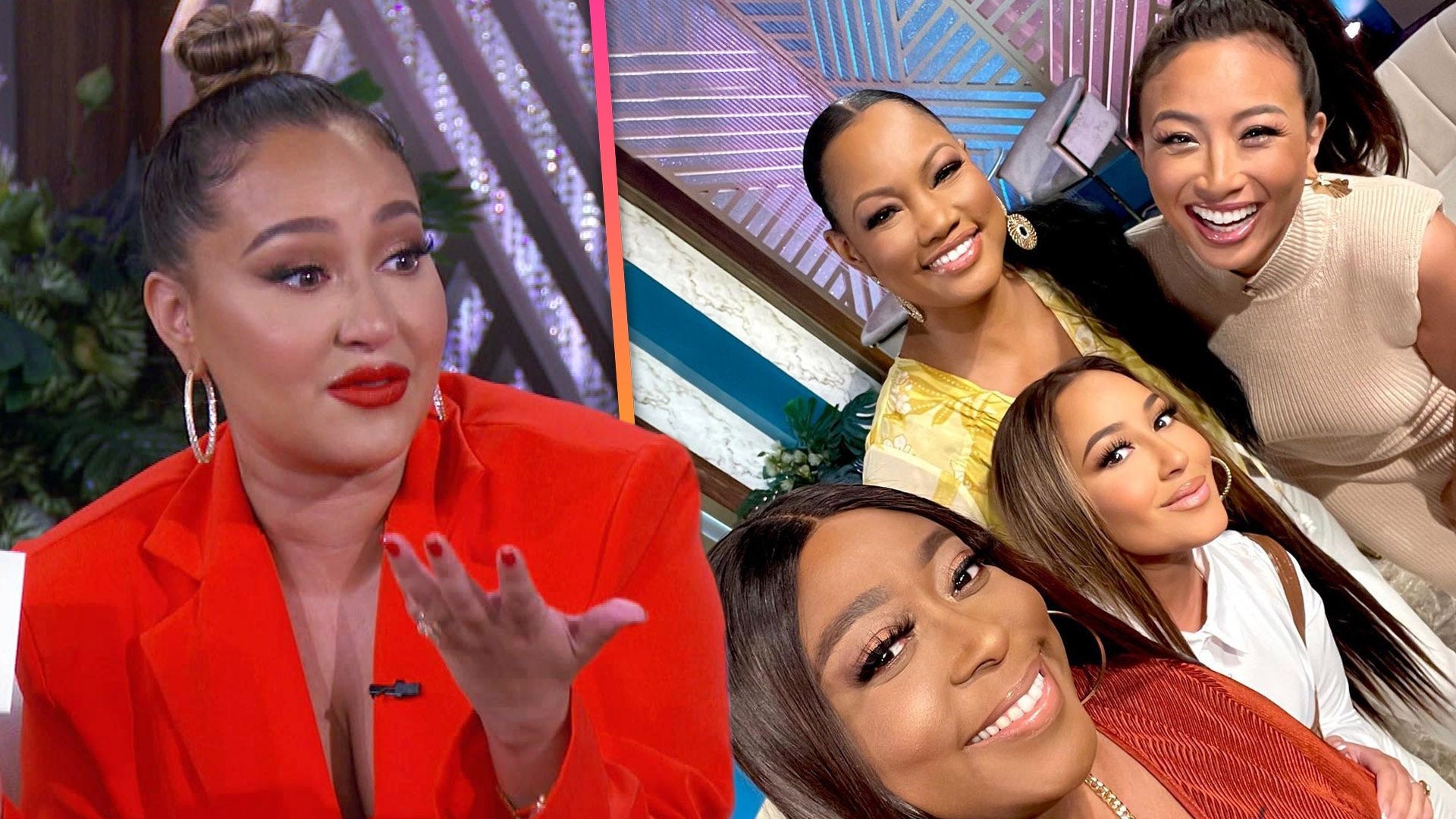 'The Real' Co-Hosts Get Emotional During Final Episode Goodbye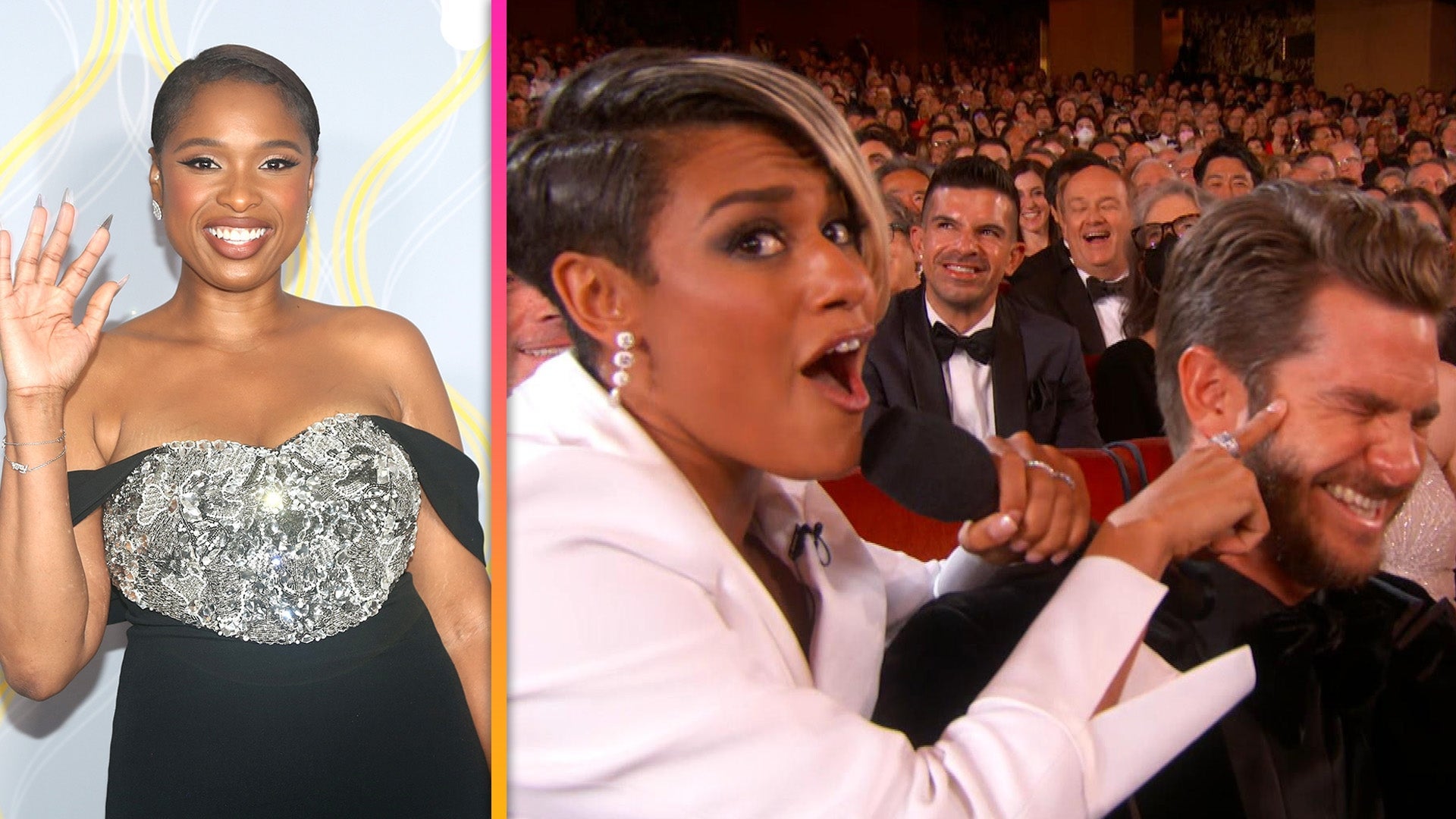 Tony Awards 2022: Biggest Moments of the Night!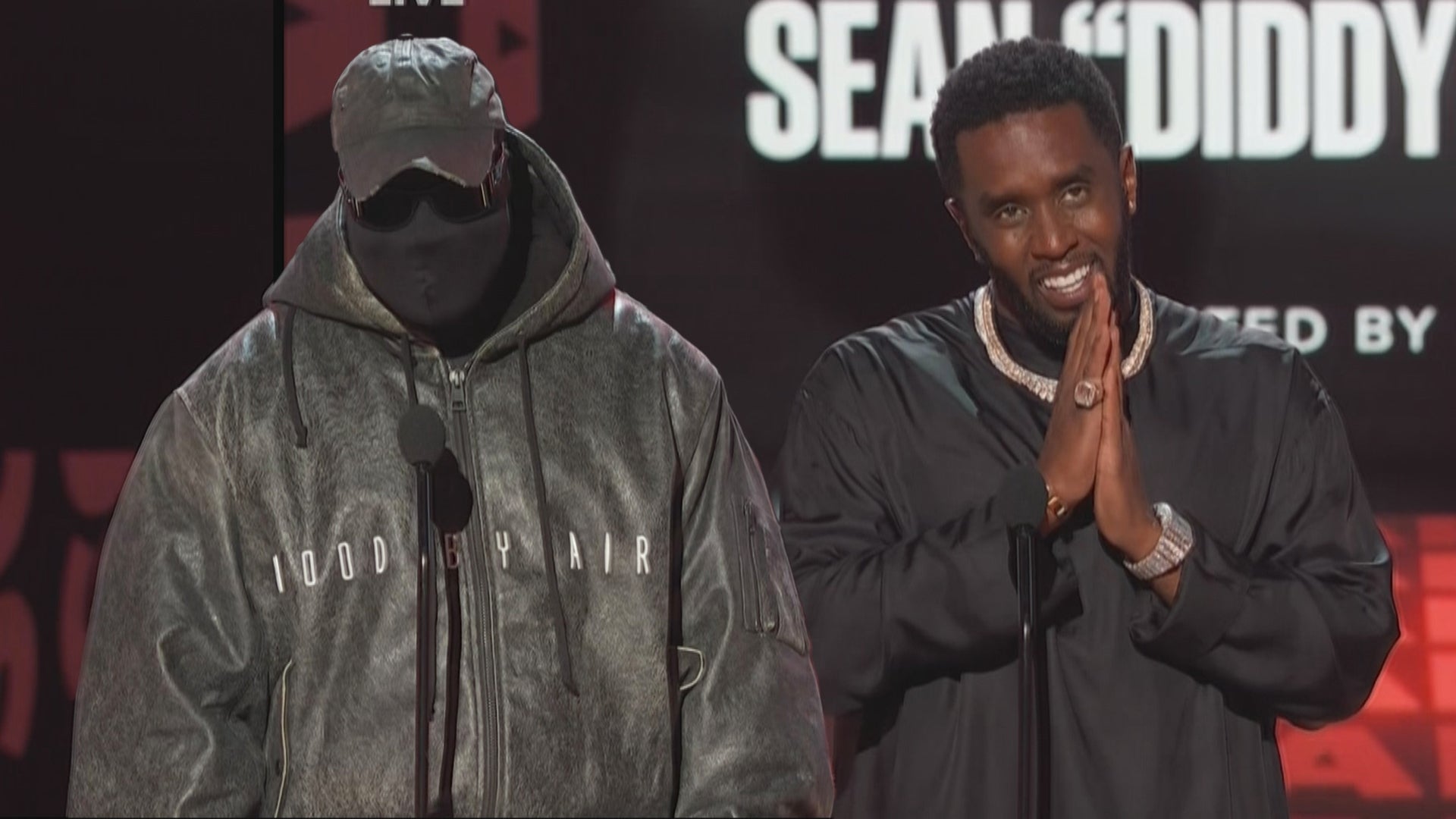 BET Awards 2022: Must-See Moments of the Night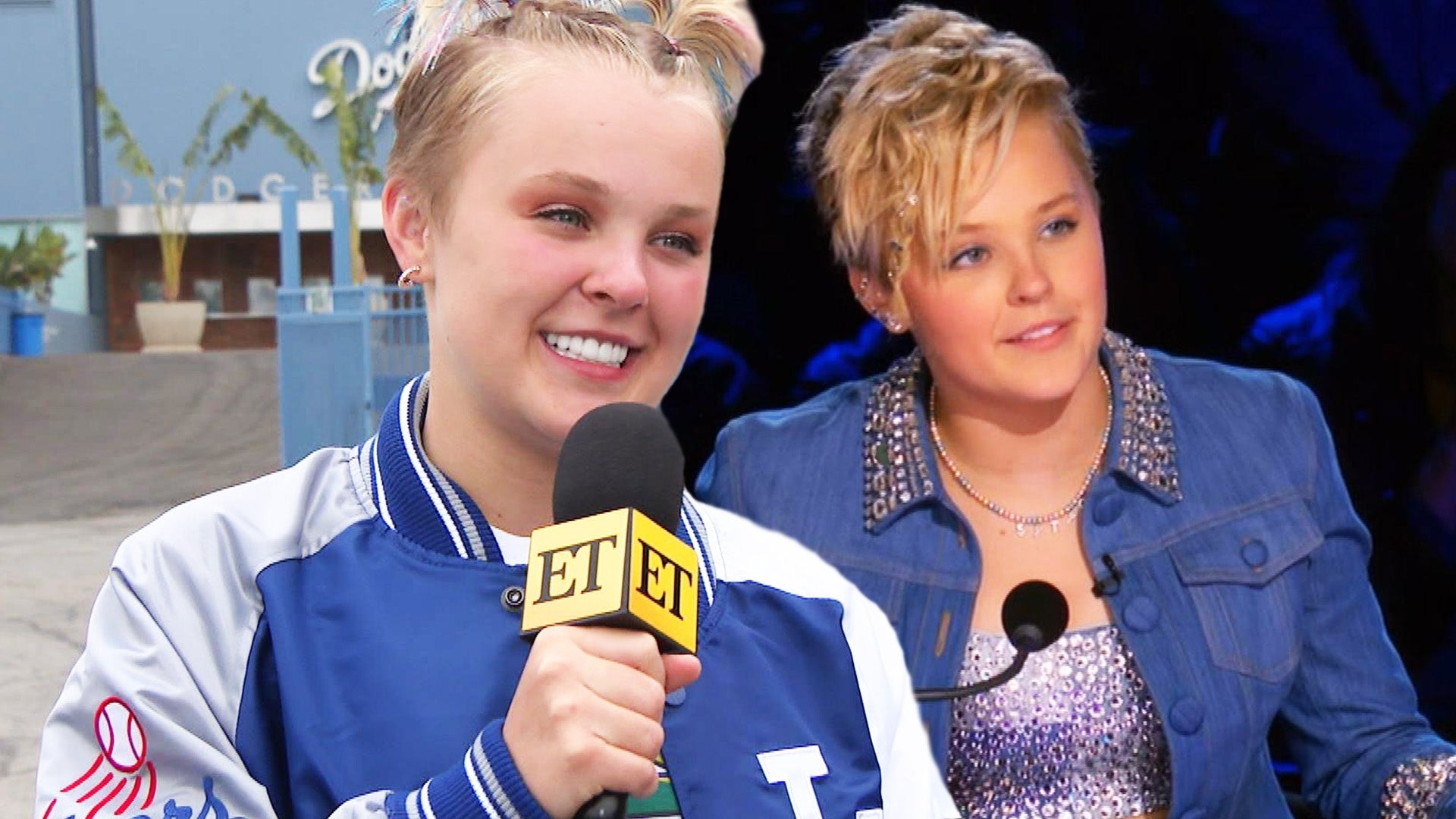 JoJo Siwa Shares Message to Trolls Who Critique Her Dance Skills…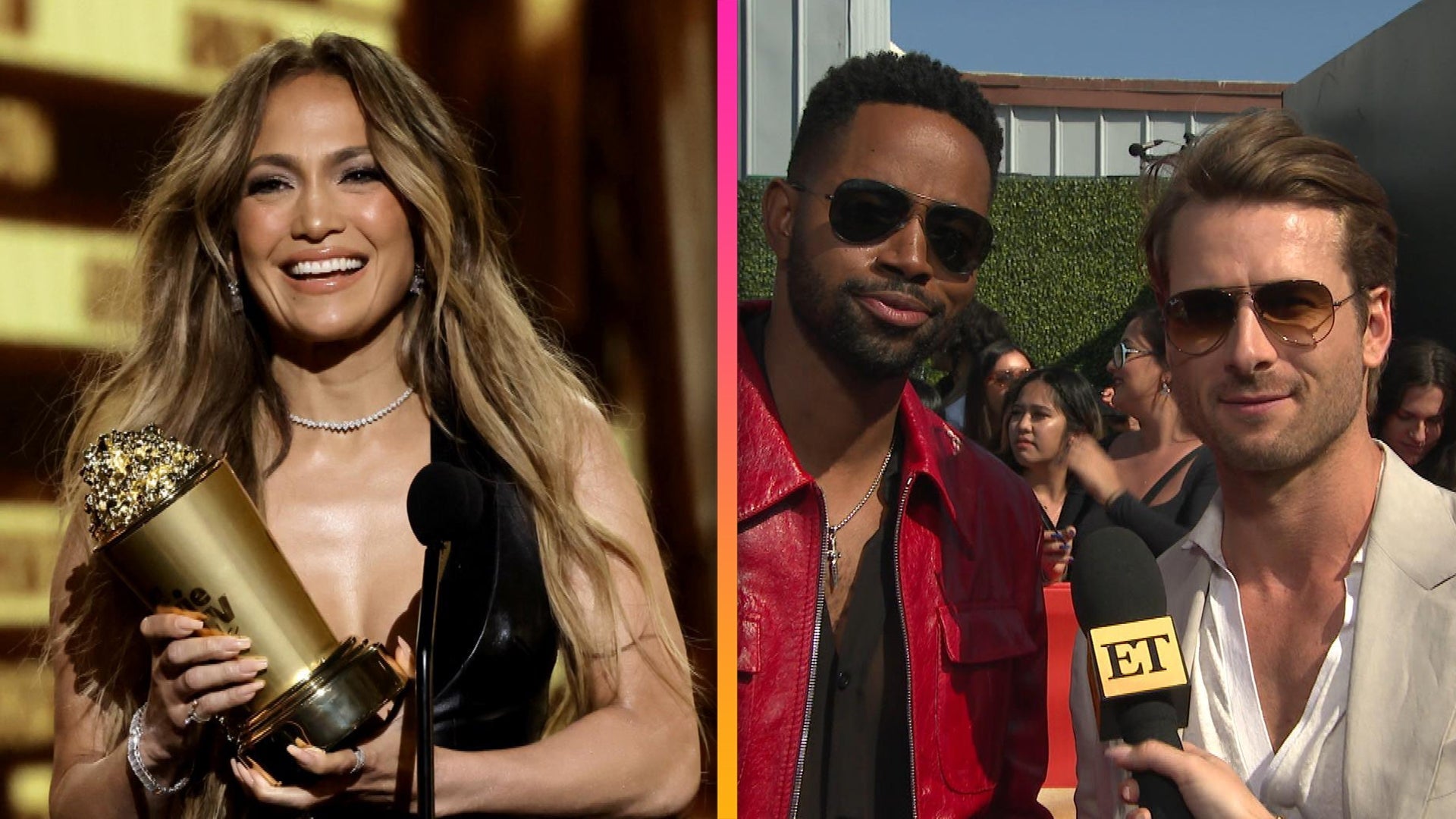 MTV Movie & TV Awards: All the Biggest Moments!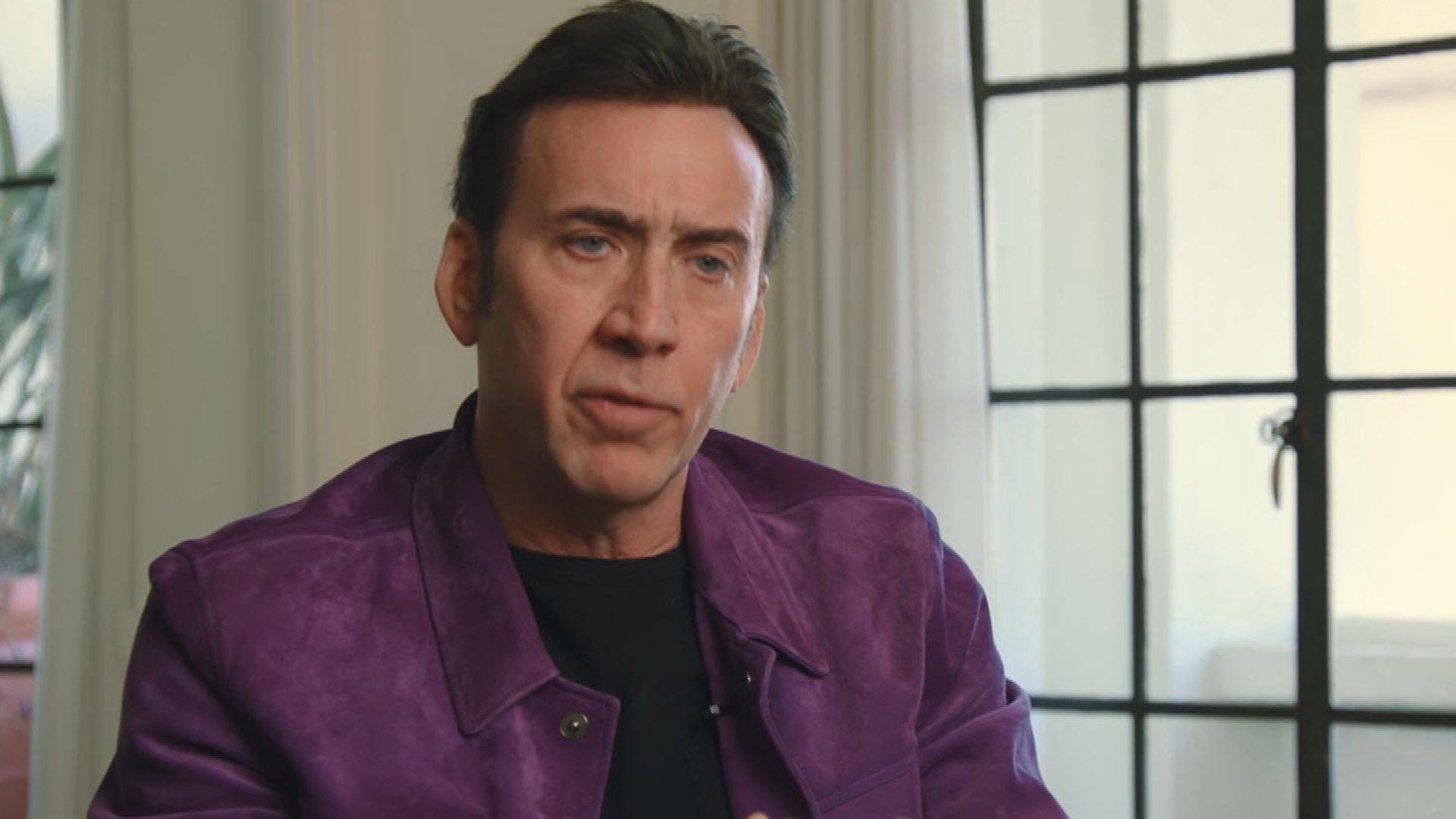 Nicolas Cage Shares Secrets From 'The Unbearable Weight of Massi…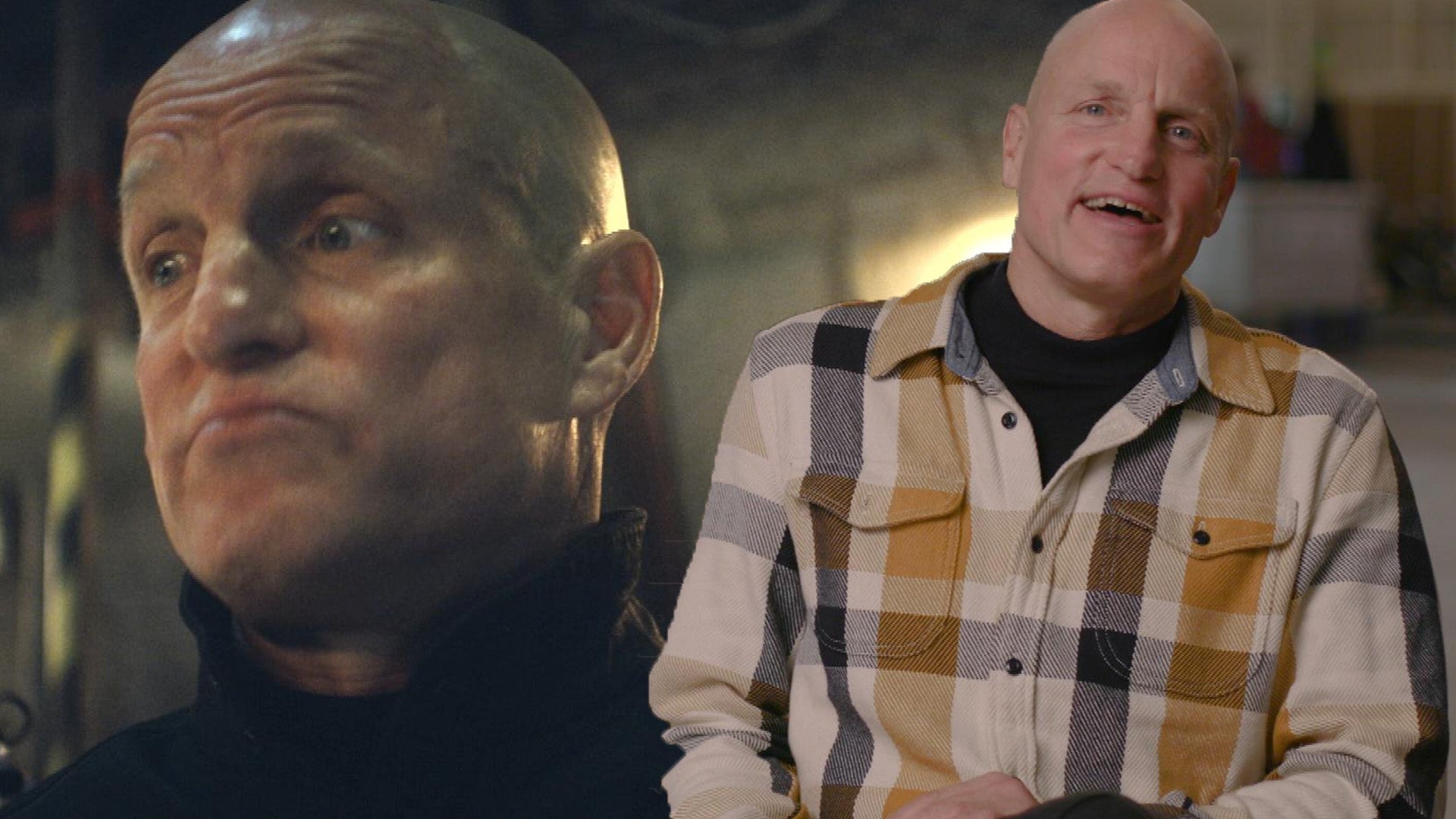 Woody Harrelson Says Hardest Part of His Role in 'The Man From T…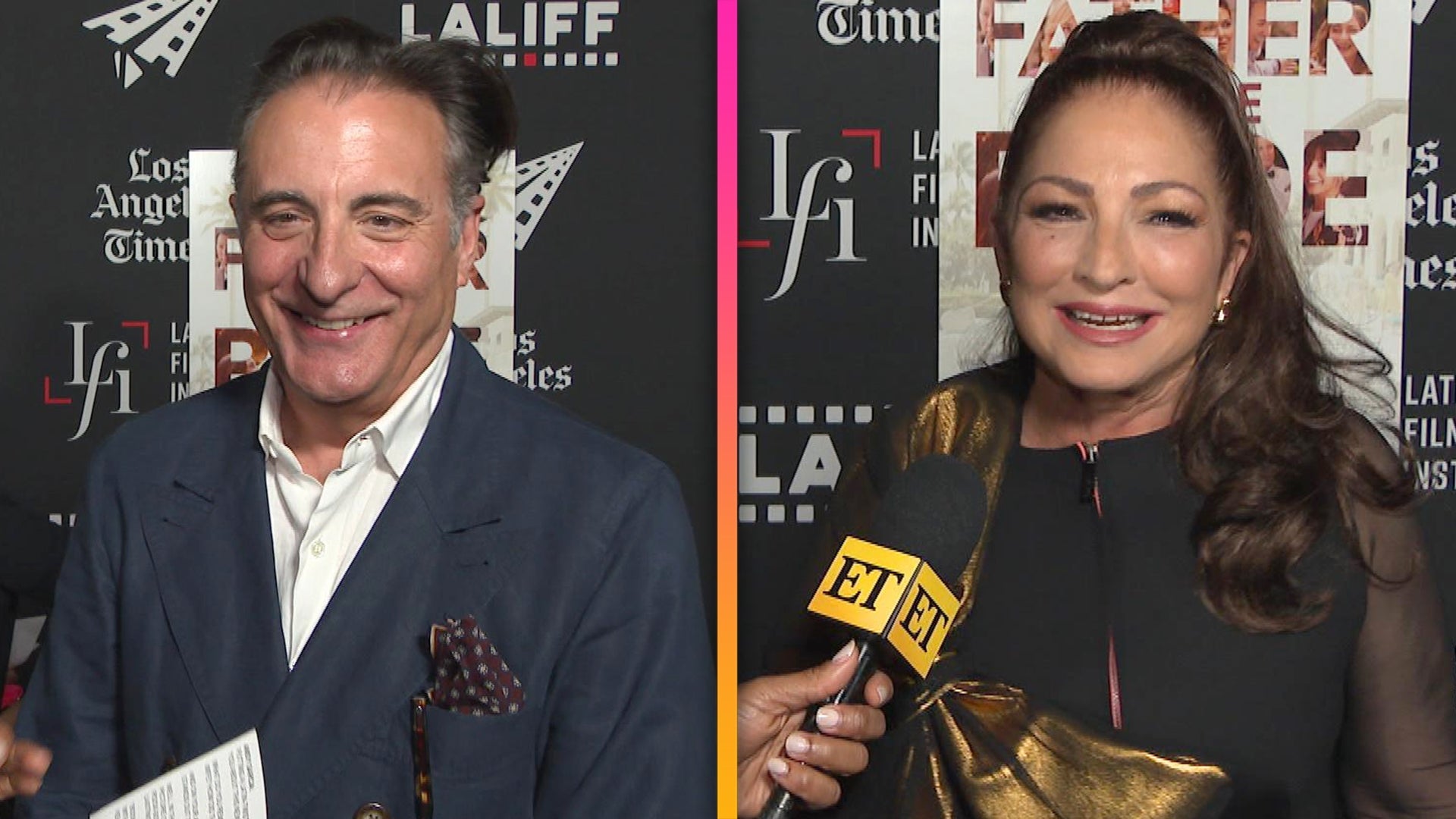 'Father of the Bride's Gloria Estefan & Andy Garcia Reflect on H…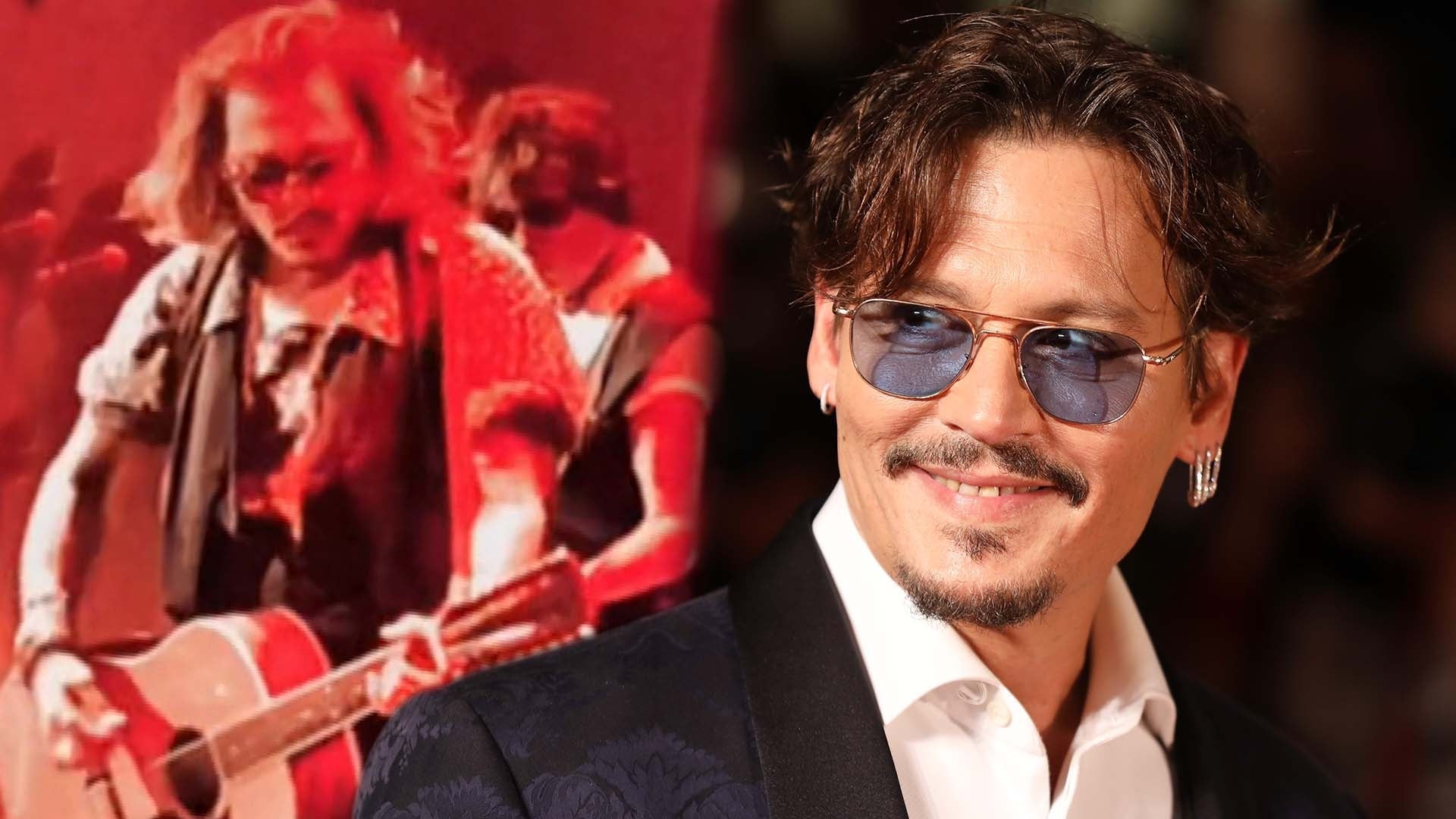 Johnny Depp's First TikTok Is Love Letter to Fans After Defamati…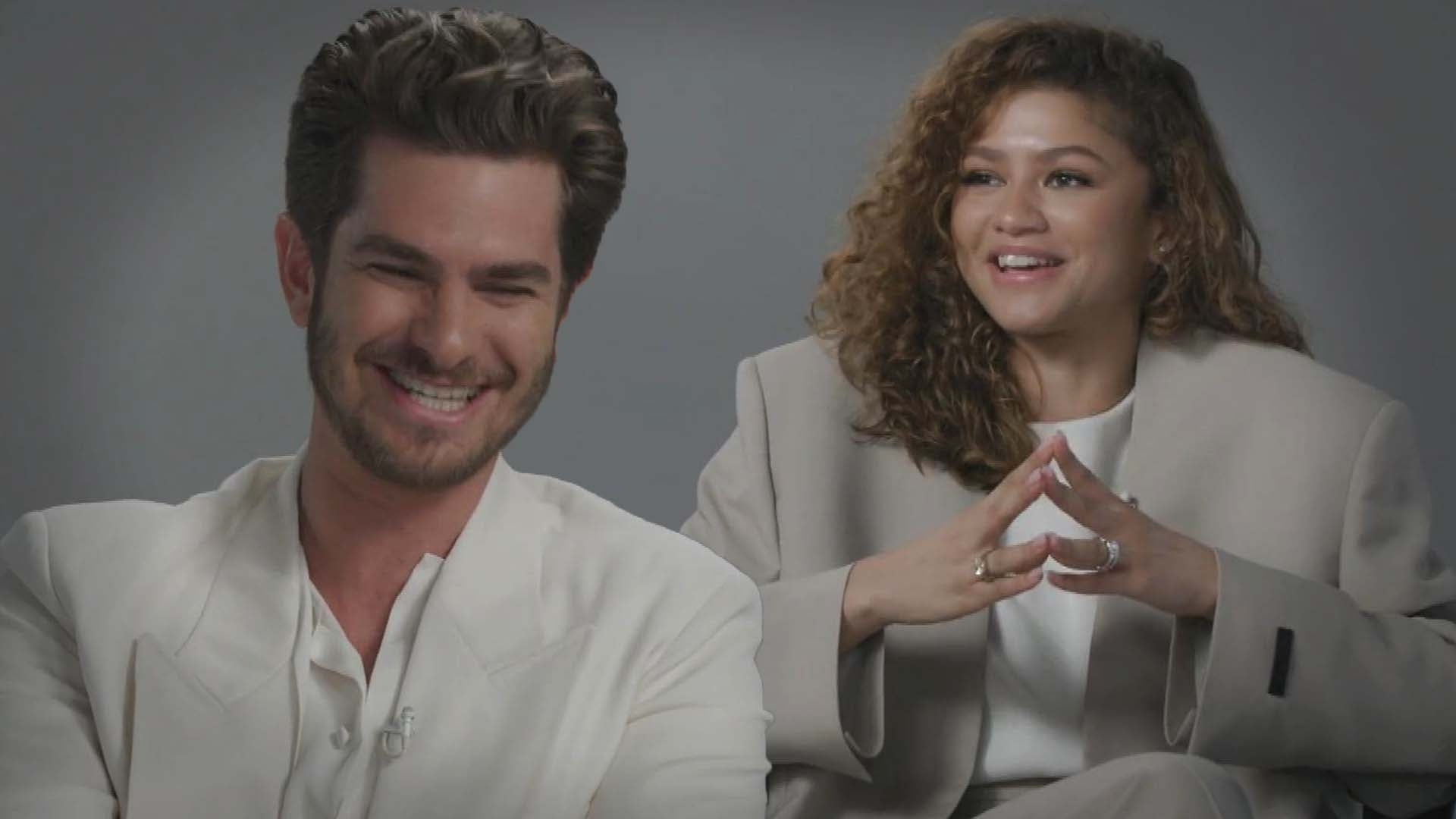 Zendaya and Andrew Garfield Interview Each Other About Tom Holla…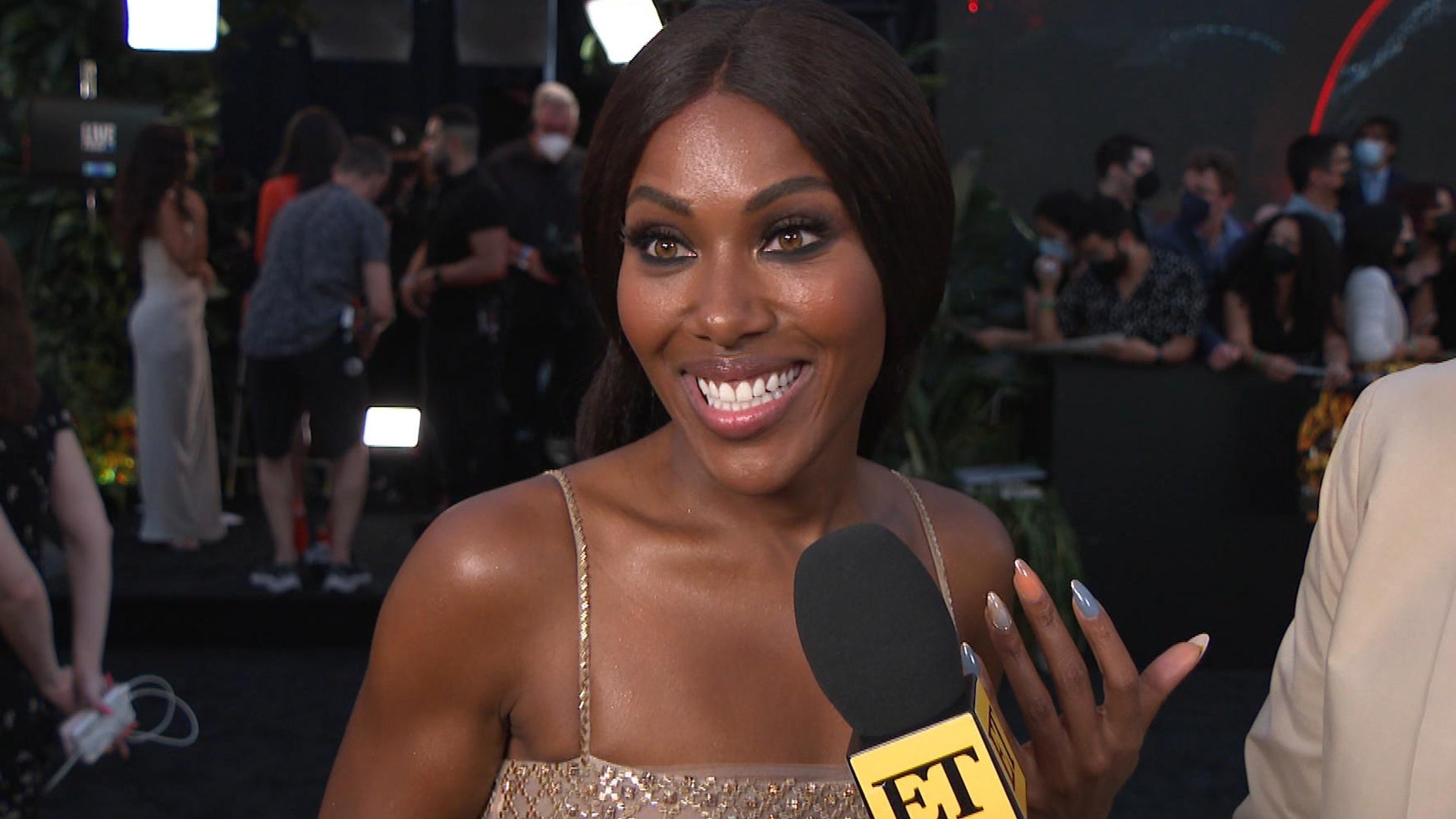 'Jurassic World Dominion': DeWanda Wise on If This Is Really Fra…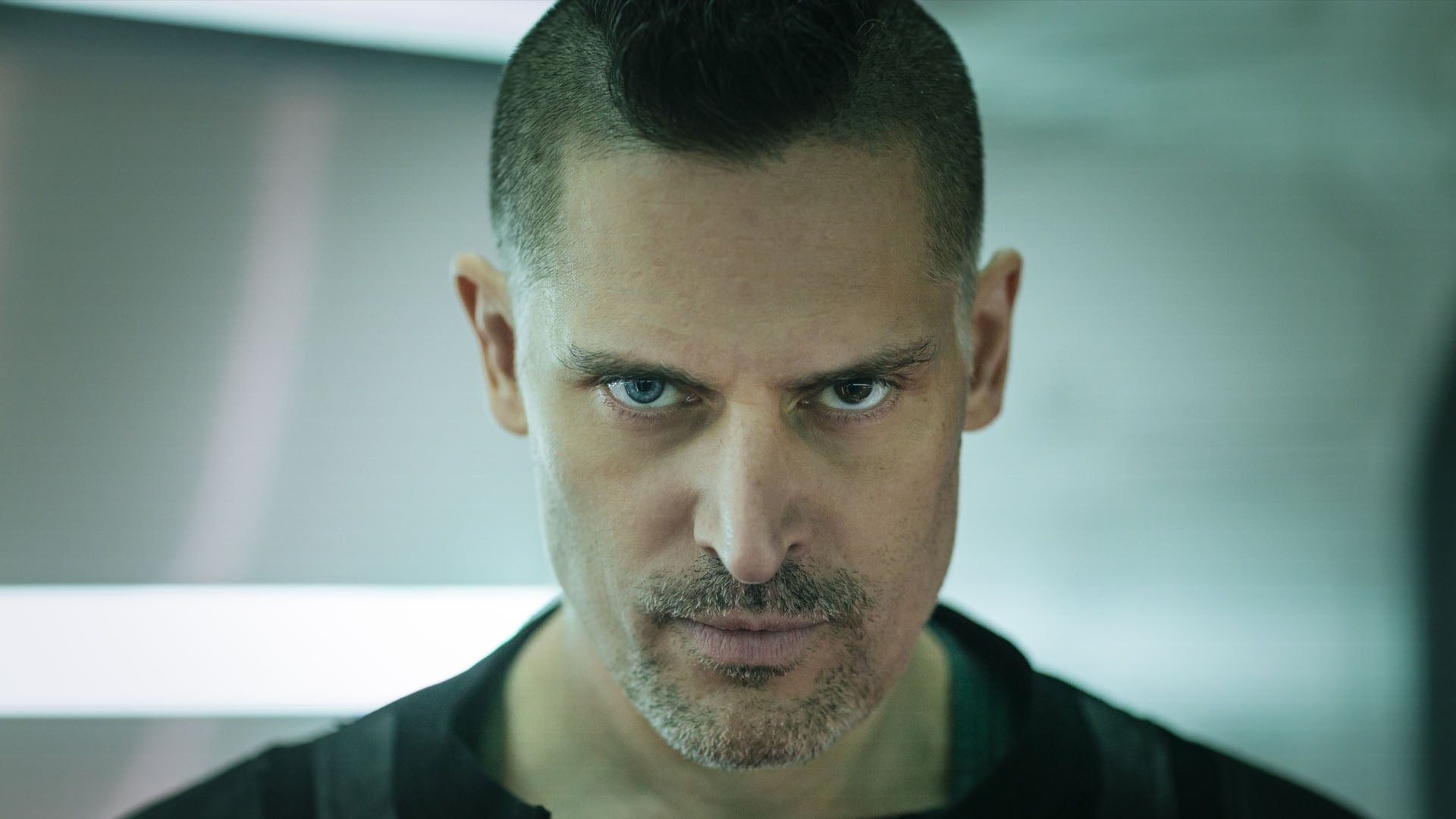 'Moonhaven' Trailer: Joe Manganiello Stars in the Sci-Fi Thrille…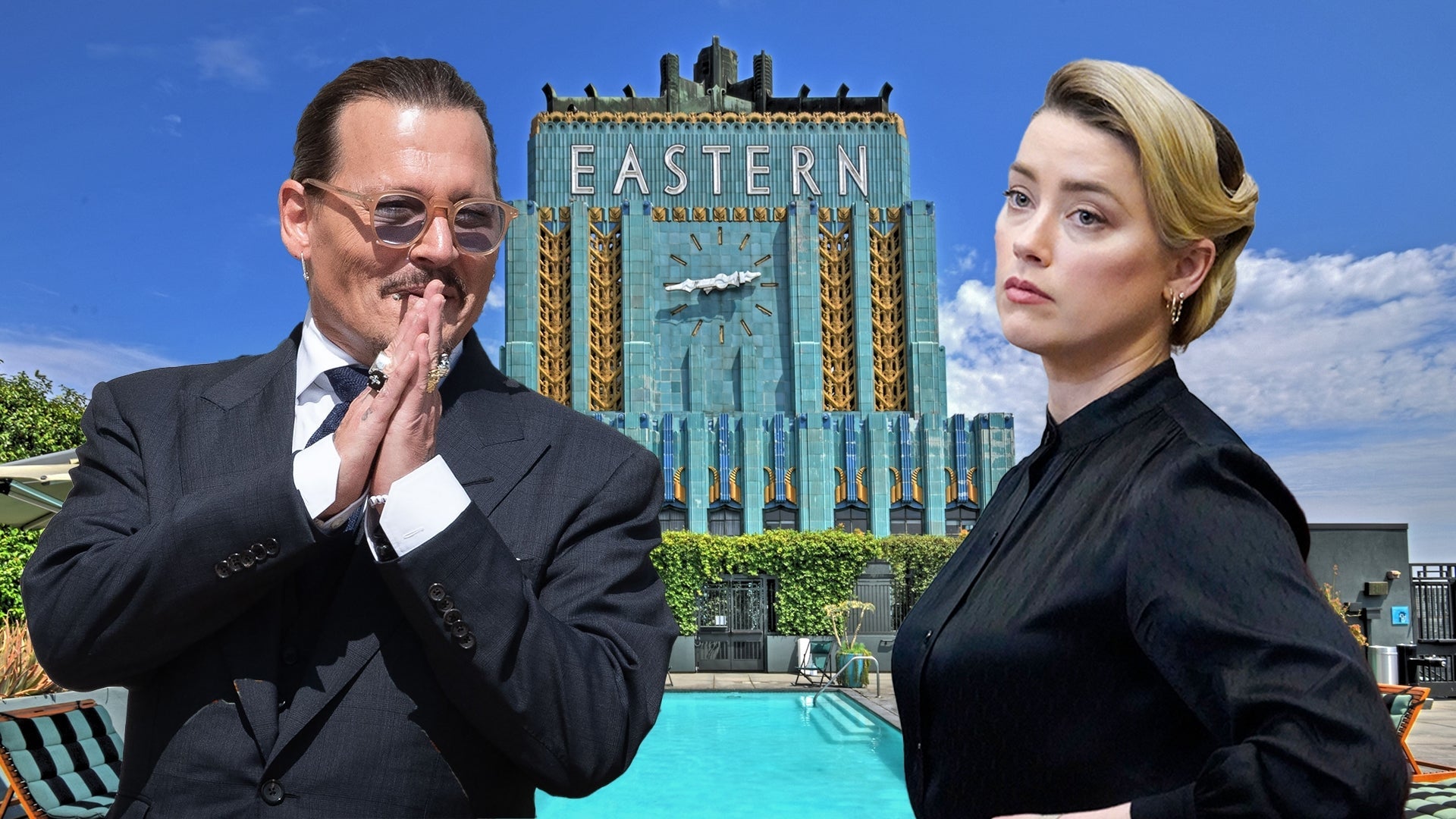 Amber Heard and Johnny Depp's Infamous Penthouse for Sale in Wak…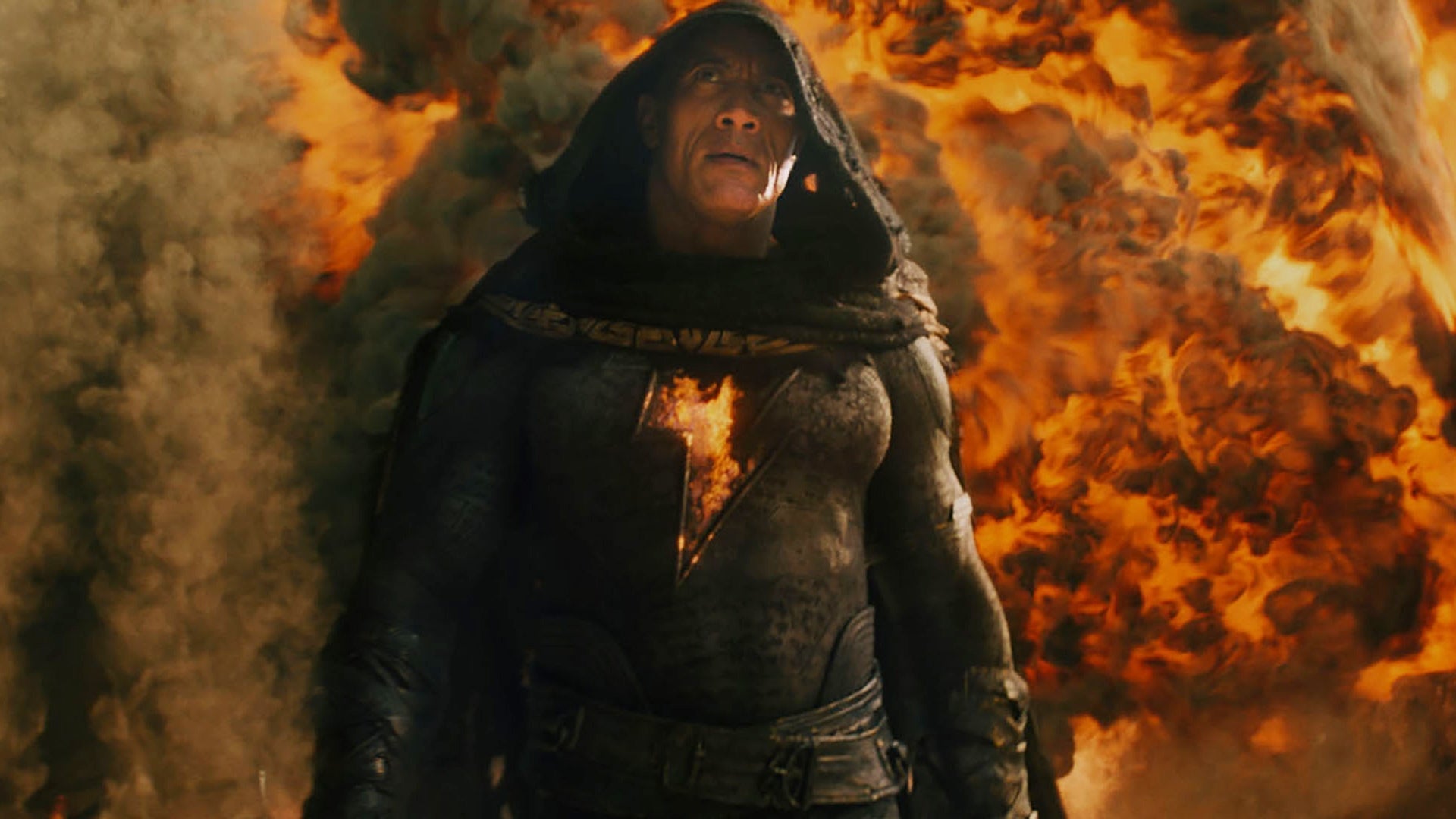 'Black Adam' Official Trailer
Dancing With the Stars returned on Monday for the sixth week of season 29's heated competition -- and a very special dance performance that fans have been waiting weeks to watch.
After last week's surprising, emotional elimination, only 11 couples remain in the race for the coveted mirrorball trophy, and they will all be bringing their A-game to the ballroom as the battle heats up.
However, perhaps the most anticipated performance of the evening is that of pro-turned-judge Derek Hough, who will be taking to the DWTS dance floor for the first time in years for a hotly anticipated routine.
The show kicked off on Monday at 8 p.m. ET/PT on ABC, and ET is following along throughout the two-hour episode to break down all the best dances, emotional moments and most shocking scores in real time with our live blog coverage below!
And the Couple Going Home Is...
6:59 PM:
Now's that time of the evening when we find out who is safe and who is going home.
First, Tyra read off the names of the nine couples who will be dancing next week for sure (assuming there are no mishaps like a few weeks ago).
Finally, it all came down to the two couples on the chopping block: Vernon and Peta, as well as Johnny and Britt.
Finally, it's time for the judges to vote. Derek casts a vote for Johnny, while Carrie Ann votes to save Vernon, meaning the decision comes down to Bruno.
After some debate, Bruno votes to save Johnny and Britt, meaning Vernon and Peta are out of the competition.
Vernon seems to take the elimination in stride, telling Tyra, "I feel great. It was a great journey for me and I learned a lot about myself."
Justina and Sasha Get Inspirational With Their Viennese Waltz
6:50 PM:
Justina and Sasha have a Viennese Waltz this week, and the song they are dancing to, "Always A Woman" by Billie Joel, inspires Justina to open up about how she loves being an inspiration to other women by virtue of absolutely killin' it on this season of DWTS.
This week, her performance may be more inspiring than ever before. They hit the stage and float around like angels throughout their stunning number.
The judges are in awe by the number, and make it known with their scores: three 9s across the board for a total of 27 out of 30.
This places the pair in a four-way tie for the top spot!
Kaitlyn Isn't 'Sorry' for Being a Bieber Fangirl
6:40 PM:
Kaitlyn, as it turns out, is a huge fan of Justin Bieber. Like, she admits to having dreams about being his friend and she says she wants to get a tattoo of the singer's face.
Which actually works out well, since she and Artem are tasked with delivering a Samba set to Bieber's hit single "Sorry."
The reality star -- who has battled through injury the whole season -- isn't afraid of giving it her all, and the pair attack the dance floor for their routine.
Bruno and Derek both shower the routine with praise, but Carrie Ann is somewhat bluntly honest when she says, "It was well-executed, but I actually, this is so weird, but I was not super impressed. You are an amazing dancer. But it's a competitive season."
That being said, Carrie Ann still gives them a 9 -- as did Derek and Bruno, for a grand total of 27 out of 30.
Chrishell Stause Brings Literally Everyone to Tears
6:32 PM:
Chrishell brought the level of emotion up to 11 with a crying pretaped package in which she opened up about having lost her father in 2019 and then her mother this past July, both from cancer.
"They were really loving people. Some of my best memories are with my mom, dancing with her in the living room. I would have loved to teach my mom a little cha-cha. She would have loved it," Chrishell shares. "Nobody would have been more excited about me doing this show than her."
"I know that my parents are with me," she continues. "My mom's name was Renee Stause, and my dad's name was Jeff Stause, and this dance is for them."
Chrishell and Gleb then deliver a powerful, deeply emotional contemporary routine -- set to "Stars" by Grace Potter & The Nocturnals -- and it was absolutely breathtaking.
"That was so emotionally engaging, raw, and truthful. It's irresistible. You gave everything you had. You're a goer. You go for it. You put everything into your performances," Bruno says in awe.
However, the judges have minor critiques about technical footwork and somehow they decide to give the pair three 8s for a total of 24 out of 30.
Sure, it's their highest score of the season, but it 100 percent should have been higher. This is a totally unfair score. Oh well.
AJ and Cheryl Raise the Bar
6:20 PM:
AJ McLean and Cheryl Burke are becoming a real power couple this season.
The pair hit the dance floor with their mind set on delivering a next-level Samba -- set to "Mi Gente" by J Balvin and Willy William -- and they pull it off in a big way.
After the bold, fiery performance, Carrie Ann says they've finally found their breakthrough, while Derek and Bruno are beside themselves with excitement for what they achieved.
The pair earn three 9s for a total of 27 out of 30 -- their highest score of the season by far.
Jeannie & Brandon Take Their Rumba to the Next Level
6:12 PM:
Jeannie Mai gets emotional reflecting on her parents' fleeing from Vietnam after the war and making their way to America to give her a better life.
"My parents came here to build an American dream. And I feel like I'm living that dream right now," Jeannie shares. "Me being on Dancing with the Stars is a way for me to express my gratitude, to make them proud, and to show me that I can do it."
She and Brandon certainly make the most of their moment in the spotlight with a beautiful Rumba set to "You Gotta Be" by Des'ree.
"You have the uncanny ability to transform your character with every dance and make it real," Bruno praises. "You dance like that, you'll go a long way."
After Jeannie tearfully shares a message of gratitude to her family in Vietnamese, Tyra once again pulls the rug out by saying we'd learn the scores, but then going to commercial.
After the commercial break, the judges reveal their scores: 8s from Carrie Ann and Derek and a 9 from Bruno for a total of 25 out of 30. This marks the couple's first 9 of the season.


Before the show, Jeannie honored her parents and her grandparents in a heartfelt post on Instagram.
"If it weren't for my grandmother and the perseverance of my family, I would not exist," she wrote. "Tonight, I dance for the millions of Vietnamese refugees and "boat people" who risked their lives in search of freedom by coming to this country. I am honored to share how my grandparents plotted their escape from communism and how my Uncle Jessie rescued the family at sea. Their story is MY story: one of immense gratitude, love and most of all - hope."
Derek Hough Takes to the Dance Floor With Haley Erbert
6:03 PM:
Sometimes, you forget what it looks like when both partners are flawless dancers -- which is why Derek and Haley's Paso Doble -- set to "Uccen" by Taalbi Brothers -- is so incredible.
Mirrored backgrounds, surreal imagery, sexual tension, absolutely perfect footwork, this number had it all.
All expect for a proposal. There was no live-TV question popping, for any fans who thought that was actually going to happen.
Nelly Goes Country
5:55 PM:
Most of America was today years old when they found out that Nelly and Tim McGraw are apparently buddies.
Nelly explains how they've collaborated in the past and how he's always loved and felt connected to country music.
So, that may explain why he and Daniella manage to pull off such a fantastic Viennese Waltz set to McGraw's "Humble and Kind."
The sensitive and elegant performance earn stunned praise from the judges, who all liked seeing this new side of the rapper.
The pair once again earn three 8s for a total of 24 out of 30.
Vernon and Peta Are a 'Celebration' of Life and Dance
5:47 AM:
Vernon is an wonderfully charismatic guy and he got everyone choked up when he was brought to tears in his pretaped package when reflecting on his late grandfather and the life lessons he learned from him before he passed.
However, there was nothing tearful about their Cha Cha, set to the joyous tune "Celebration" by Kool & The Gang.
Rocking the brightest, coolest suit a person could ever hope to dance in, Vernon brings effortless charm to the ballroom, and with Peta as a partner, the pair are incredibly charming.
However, that doesn't mean the dance is flawless from a strictly technical standpoint, and the judges have no choice to weigh their enjoyment against the accuracy of the number.
The pair end up taking home three 7s for a total of 21 out of 30. Which isn't bad, really. In fact, it's the same score they earned last week!
Skai & Alan Cha Cha to Doja Cat
5:39 PM:
Skai knows how to push through a set-back.
The Disney star takes the stage with her pro partner for a cha cha -- set to "Say So" by Dojo Cat, featuring Nicki Minaj -- and things get off to a rocky start early on.
Despite some missteps, Skai powers on and came back strong, earning respect from the judges for her recovery.
"First of all, it happens to the best of us," Derek shares. "It's live, you go out there. But I have to commend you for carrying on."
"The choreography, very complicated. You handled it as best as you could," Bruno adds.
"I'm really proud of you. You lost it in the middle, and you came back stronger than ever. What you performed was one of your better dances," Carrie Ann says. "For your recovery, I would give you a 10, but there was a bit that didn't make it through."
Speaking with Tyra after the feedback, Skai explained, "Stuff happens. My feet slipped, it's totally fine, I worked through it."
Unfortunately, the mistakes severely impacted the scores and the pair earned three 6s for a total of 18 out of 30.
Monica & Val Rumba to Rod Stewart
5:29 PM:
Monica got emotional in this week's pretaped package reflecting on her 26-year marriage with her husband, Chris.
"I met Chris in high school, he was my prom date," Monica shared. "We had big dreams for a wonderful future."
In celebration of their love, Monica and Val dedicate their performance to Chris, and they make sure it does their romance justice.
The pair hit the dance floor and from the first moments of their rumba -- set appropriately to Rod Stewart's "Have I Told You Lately" -- it's clear she's worked hard to up her game.
The beautiful number is met with universal praise from the judges and the pair earn three 9s for a total of 27 out of 30 -- placing them at the top of the leaderboard.
And Now The Scores
5:22 PM:
After a long commercial break wait, the judges award Nev and Jenna a total of 26 out of 30 -- with two 9s from Carrie Ann and Derek and an 8 from Bruno!
Nev Teaches Jenna About Mark Wahlberg (and Also They Dance)
5:19 PM:
Nev and Jenna dance a jazz routine set to "Good Vibrations" by Marky Mark and The Funky Bunch.
Now that that's out of the way, we have to talk about the best moment in the history of the show. In the pretaped package, Jenna tells Nev the song they will be dancing to, and Nev says, "Who doesn't like Mark Wahlberg?"
Jenna is so confused why he is bringing up Mark Wahlberg, and Nev informs her that the Marky Mark from the aforementioned Funky Bunch is the famous actor.
This information is totally new to her, and she had no idea, and the revelation that sweeps across her face is fantastically hilarious.
Anyway, their dance was almost as good as that moment, and Carrie Ann loves it.
"I thought it was amazing. You threw in every single jazz step possible. It was a perfect combo," she gushes.
The judges all agreed that the mix of jazz choreography and rap breakdowns is odd -- but they all seem to enjoy it.
Tyra then says "Let's get the scores" and immediately walks that back, saying that the scores will be revealed after the commercial -- which is super weird, but this season is full of confusing surprises.
Johnny & Britt Are Sizzling 'On The Floor'
5:10 PM:
Johnny and Britt are bringing a bit more passion and fierce power than we've seen thus far with their salsa set to Jennifer Lopez & Pitbull's hit "On The Floor."
Johnny pays fringe-covered tribute to JLo with his bold ensemble, and the fun performance get praised for it's style -- but knocked for some technical issues.
"The truth is, you win some, you lose some, and this wasn't your best dance," Carrie Ann shares.
The other judges seemed to agree, and the scores were somewhat disappointing -- 7s from Carrie Ann and Bruno and an 8 from Derek for a total of 22 out of 30.
They received a total of 29 out of 30 during last week's 80s Night.
Tyra Goes Red and Gold
5:04 PM:
For those fans tuning in simply to see what Tyra Banks is wearing, this week it's surprisingly reserved. At least for Tyra!
She's rocking a gold, multi-layered, shimmering top and a dark red pair of pants that seemingly evoke the general color scheme of the DWTS stage itself.
We're Midway Through Already?
5:01 PM:
As the show opens, we get a look at the "midseason performance reviews" -- and specifically Derek Hough sitting down with a "boss" to evaluate his judging.
Somehow, this is supposed to explain why Derek will be dancing tonight, but it's clear he just likes dancing. So it's unclear what we are supposed to take away from this brief opening sketch.
Derek's highly publicized ballroom appearance will also feature his girlfriend, Hayley Erbert. However, the dancer recently shot down fan theories that he'll be using the dance number as a way to propose to Hayley on live TV.
"I'm just going to be straight up, that's not happening," Derek, 35, told ET. "Just because, that's just not my style I don't think, you know?"
"Even though on [our] YouTube we said, 'Hey, if we get 500,000 subscribers then we'll do it.' Of course that was a joke, but also I was like, it's a joke, but if it happens...," he continued, laughing. "I'm just kidding!"
Check out the video to hear more from Derek about living with Hayley during quarantine and his upcoming DWTS performance.
RELATED CONTENT:
Peta Murgatroyd Says She Had to Rush to Therapy After 'DWTS'
'DWTS': Jesse Metcalfe and Sharna Burgess React to Elimination
Jeannie Mai Goes Full-On Madonna for '80s Night on 'DWTS'
Derek Hough Talks Quarantine Life With Hayley Erbert (Exclusive)
Related Gallery