Emmys
Emmys 2019: 'Game of Thrones' and 'Fleabag' Win Big, Plus All of the Show's Most Memorable Moments
By
Emmys 2019: The Most Memorable Moments!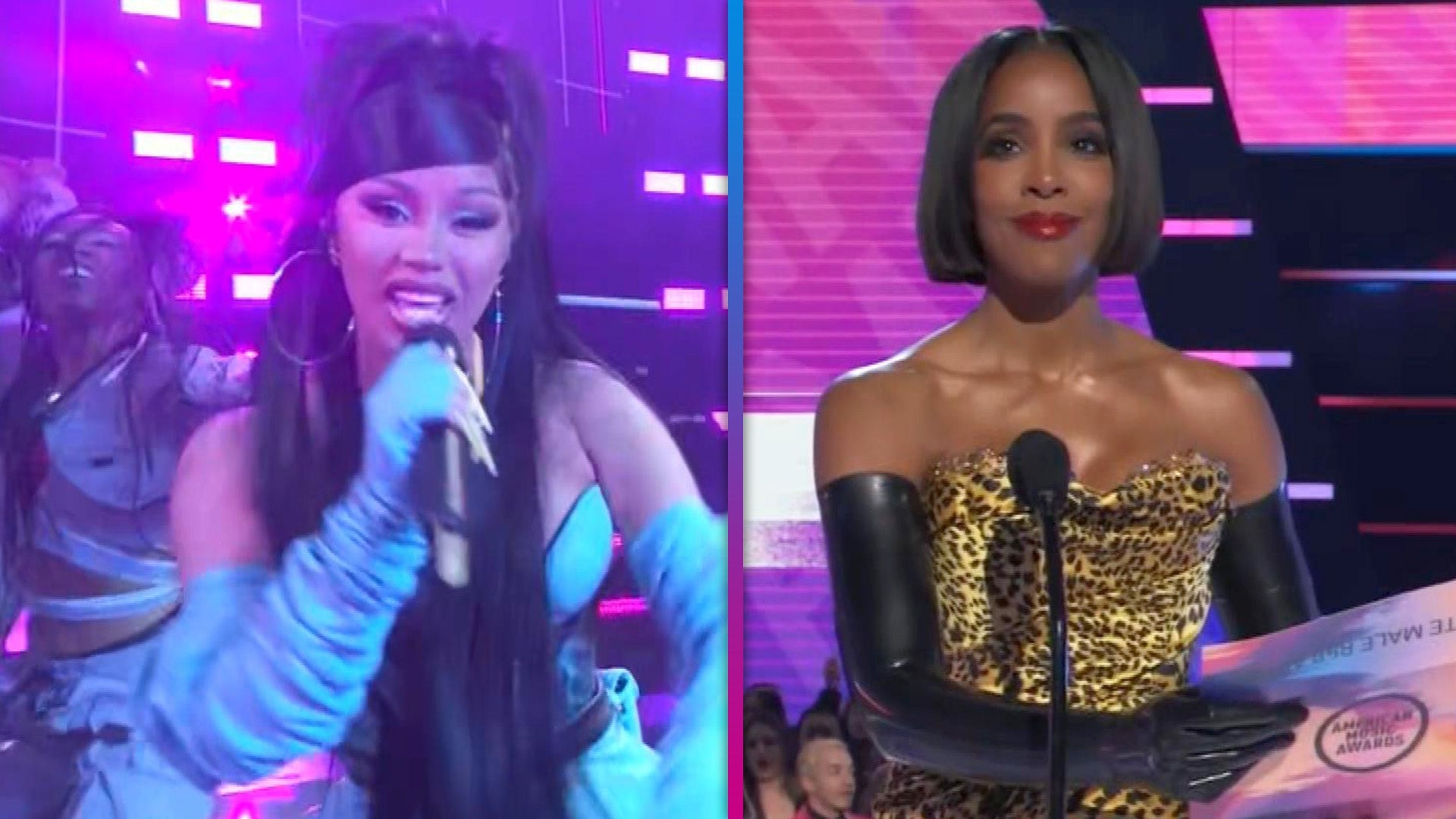 American Music Awards 2022: All the Must-See Moments!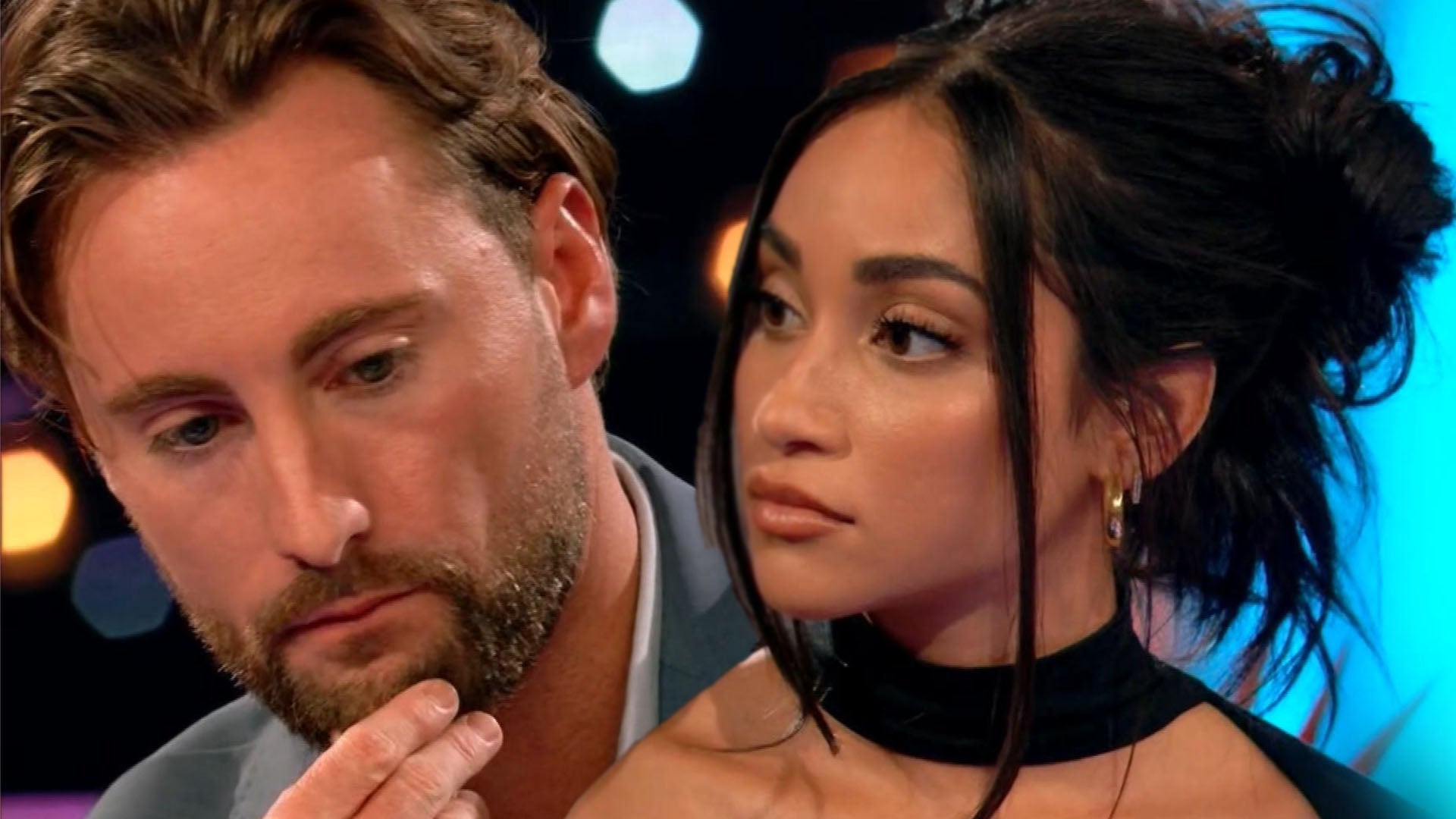 'Bachelor in Paradise' Recap: Must-See Moments From the Season 8…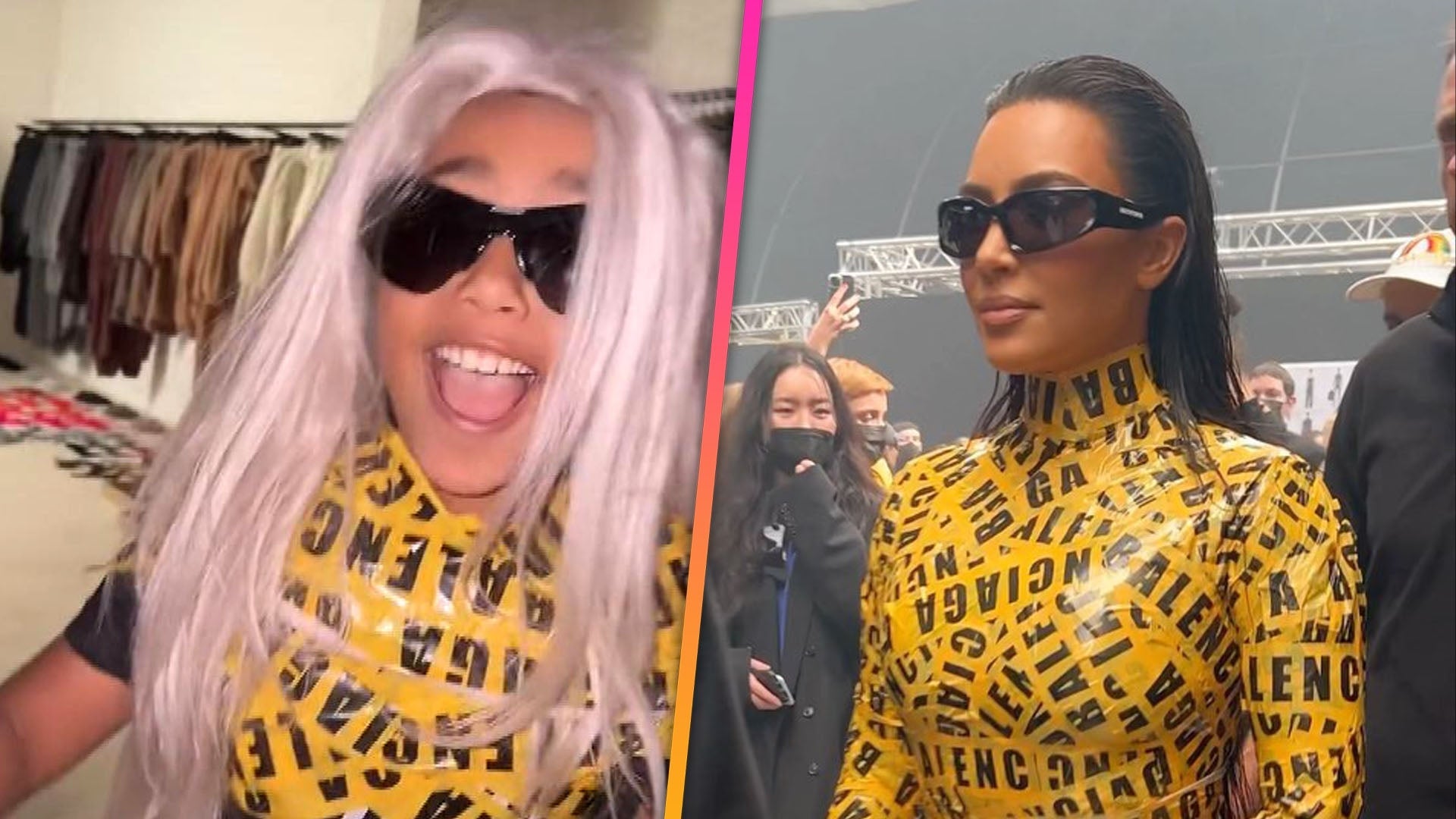 North West Mimics Kim Kardashian's Iconic 'Keeping Up With the K…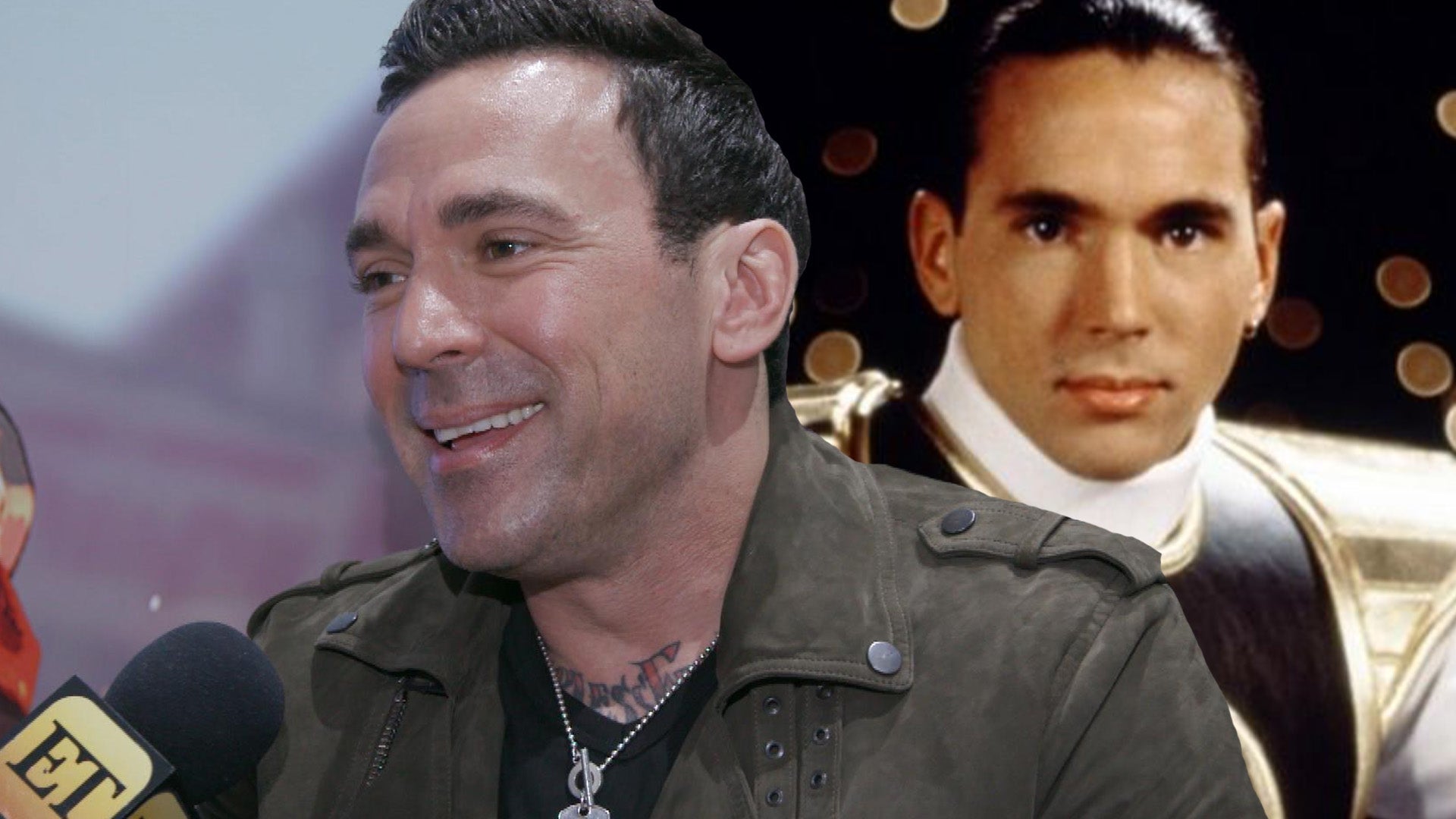 'Power Rangers' Star Jason David Frank Dead at 49: ET's Best Mom…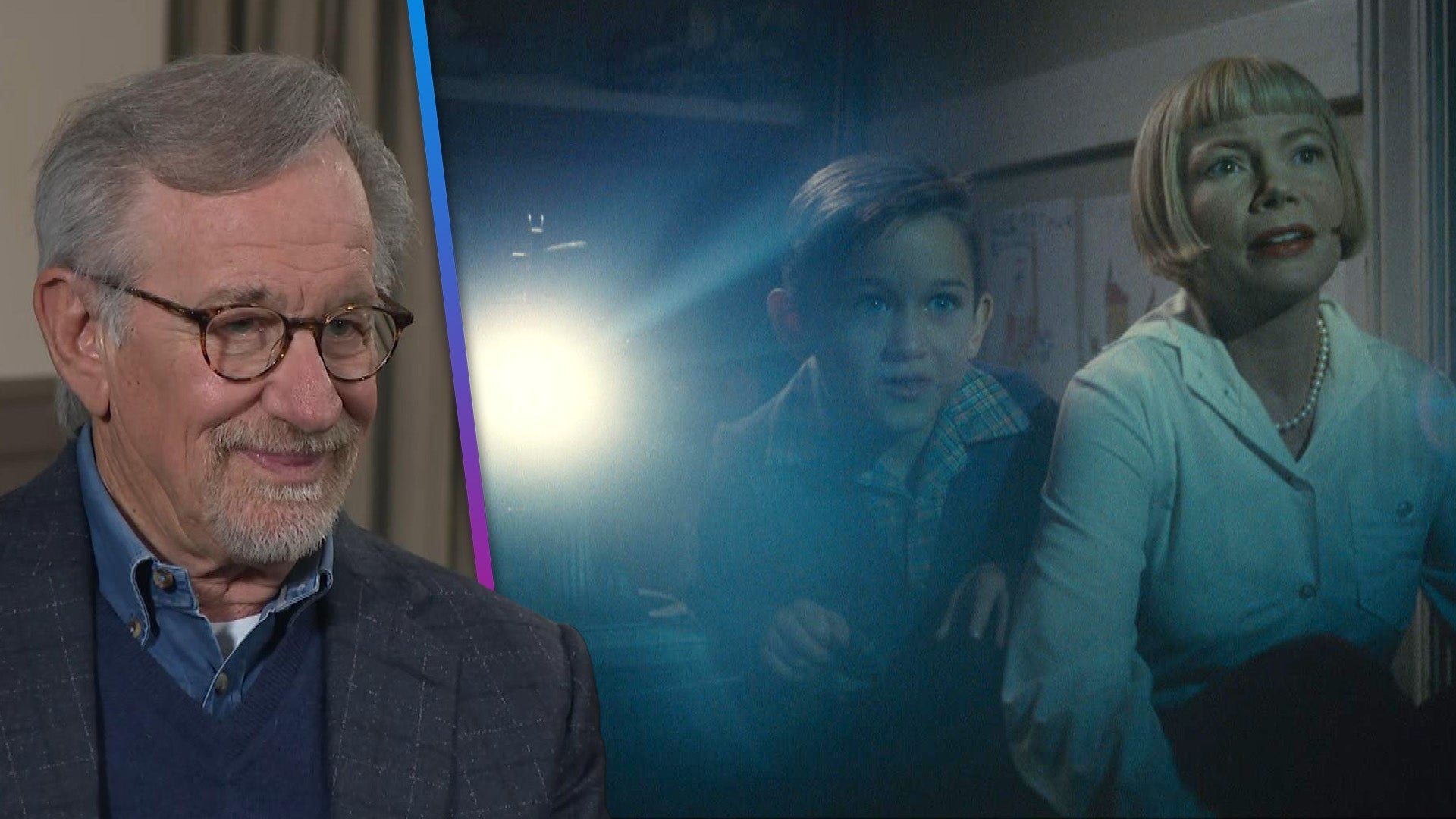 'The Fabelmans': Steven Spielberg Dishes on Why This Is His Most…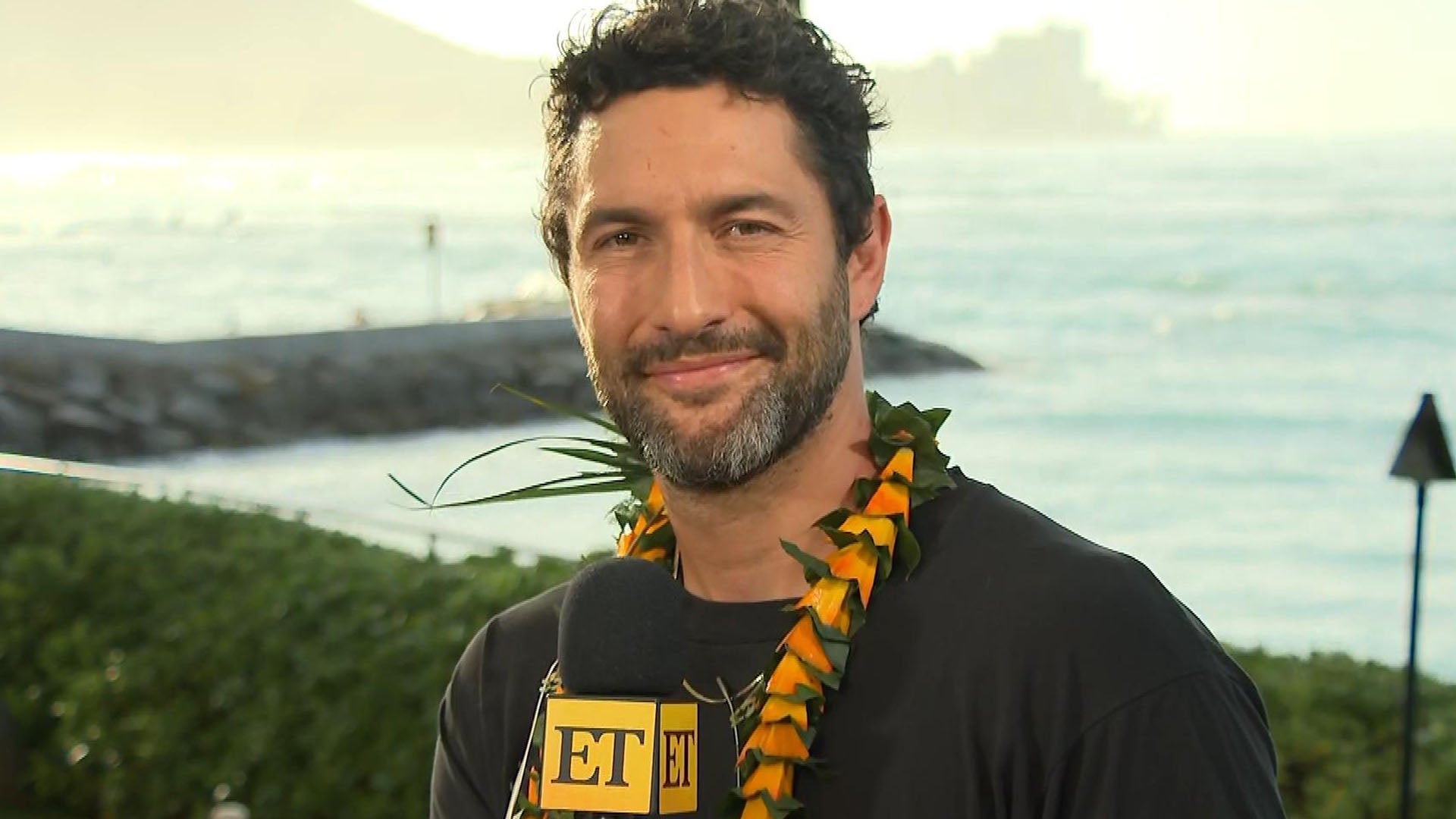 'NCIS: Hawaii's Noah Mills on the Most Exciting Star He Worked W…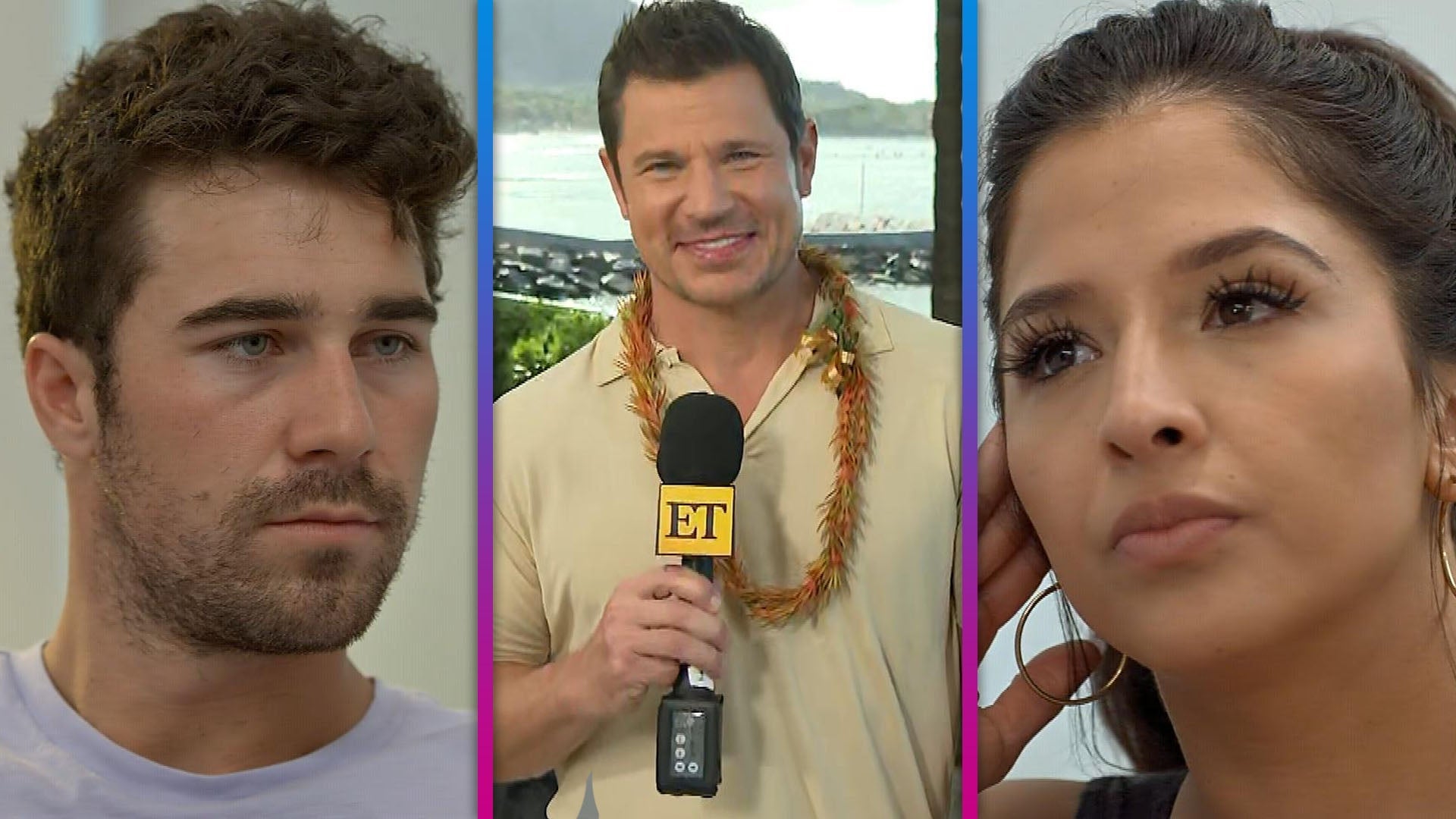 'Love Is Blind's Nick Lachey Shares Favorite and Most Surprising…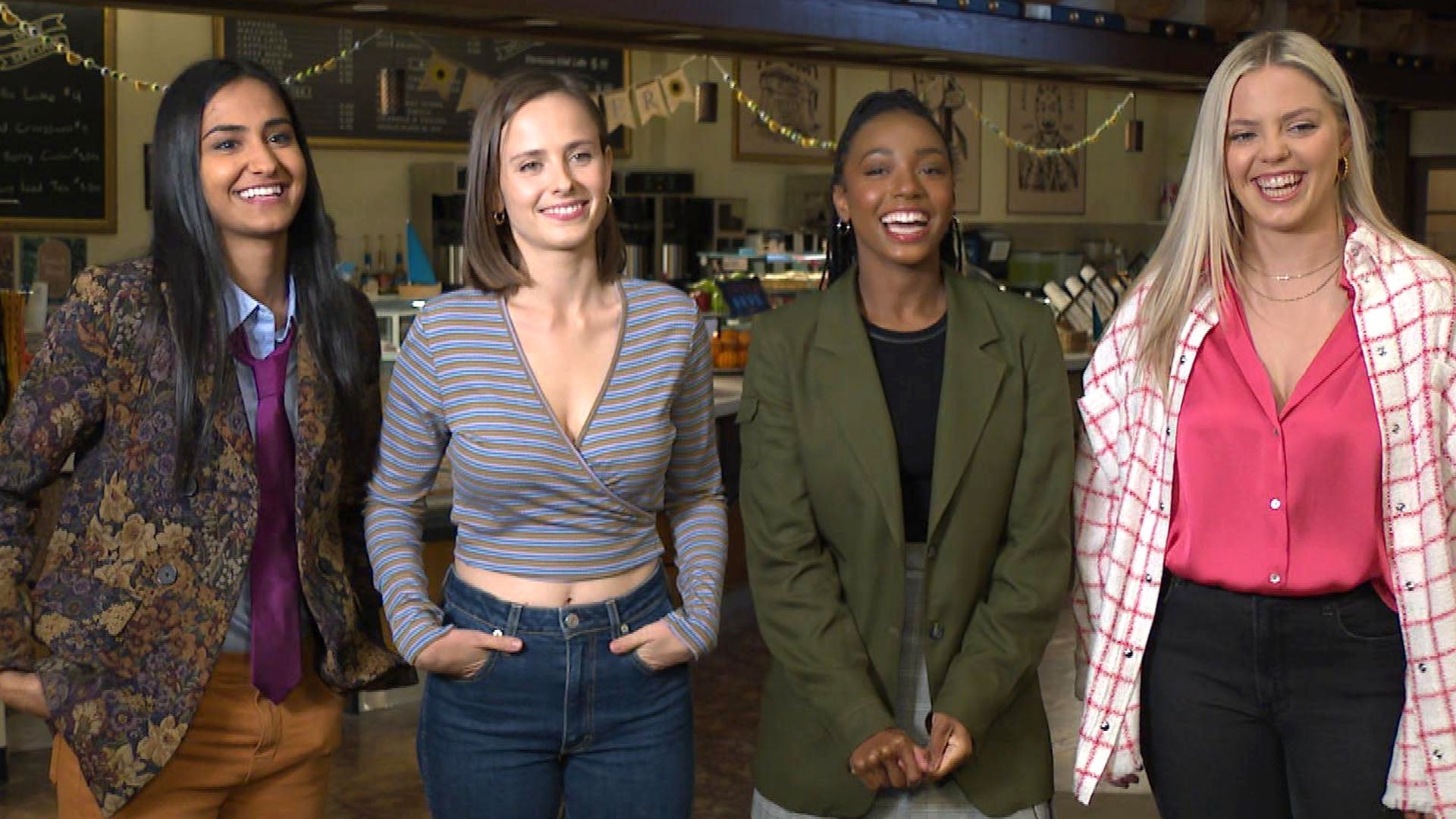 Behind the Scenes of 'The Sex Lives of College Girls' With the C…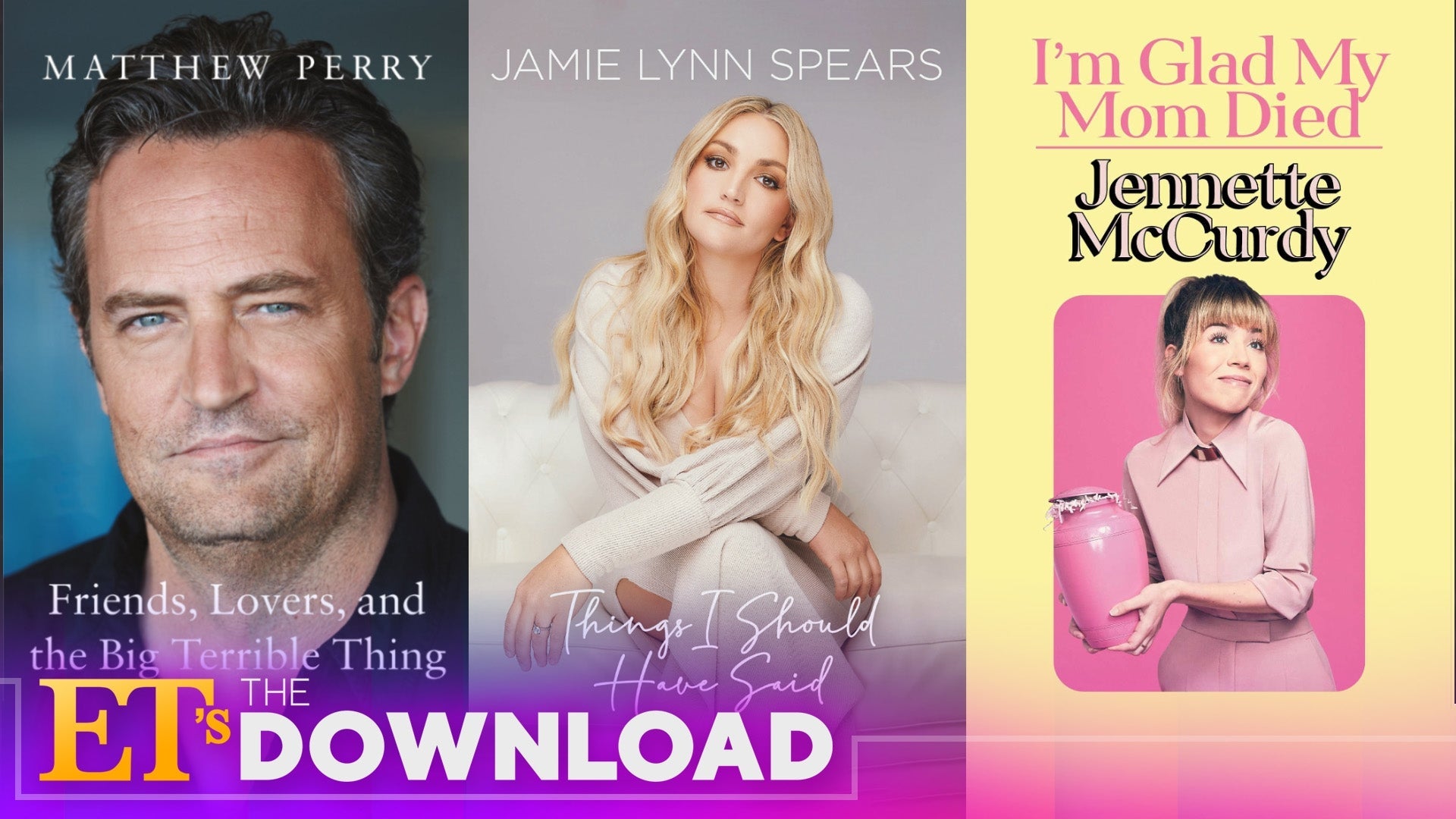 The Biggest Celebrity Confessions of 2022 | ET's The Download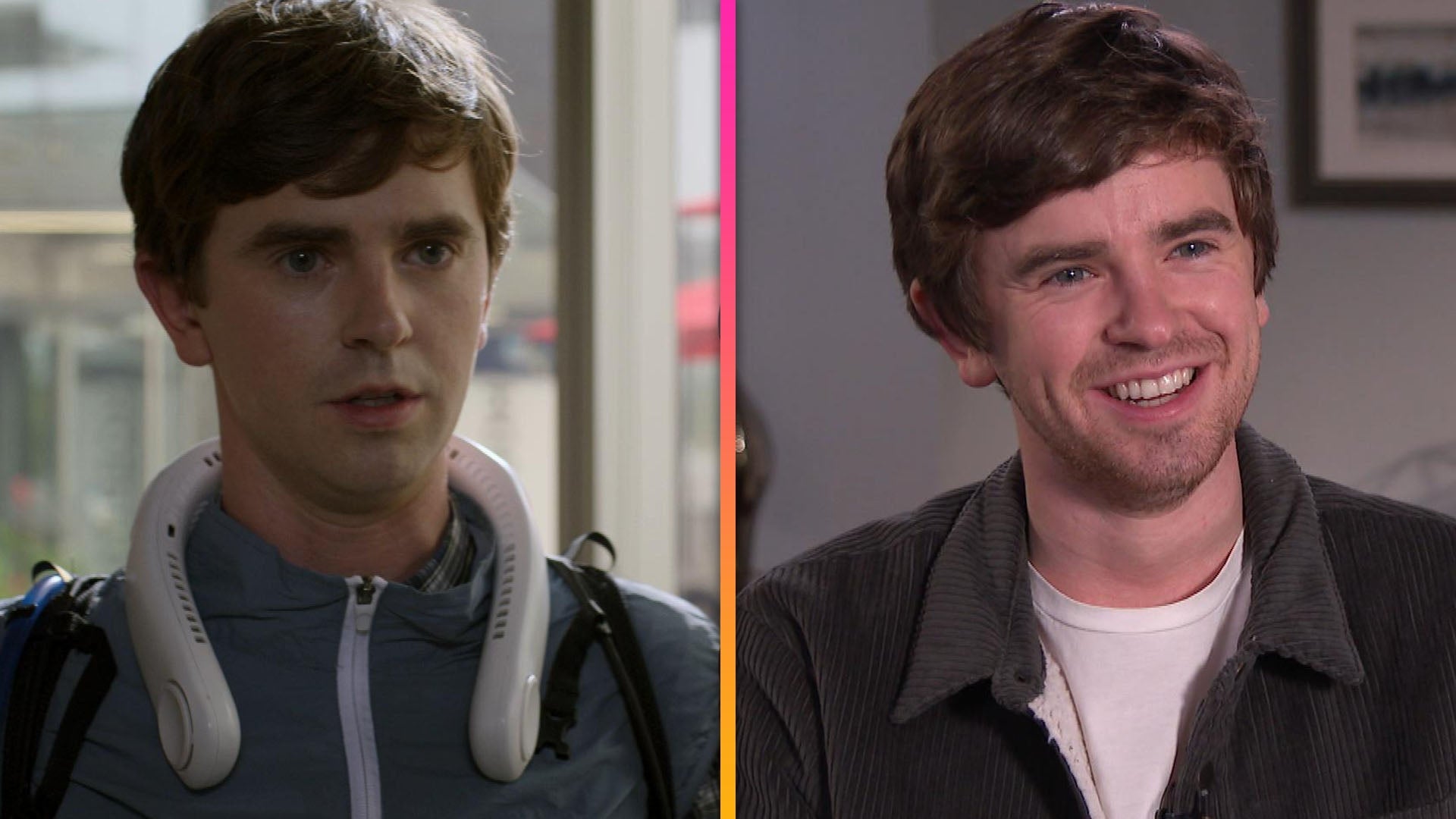 'The Good Doctor's 100th Episode: Behind the Scenes (Exclusive)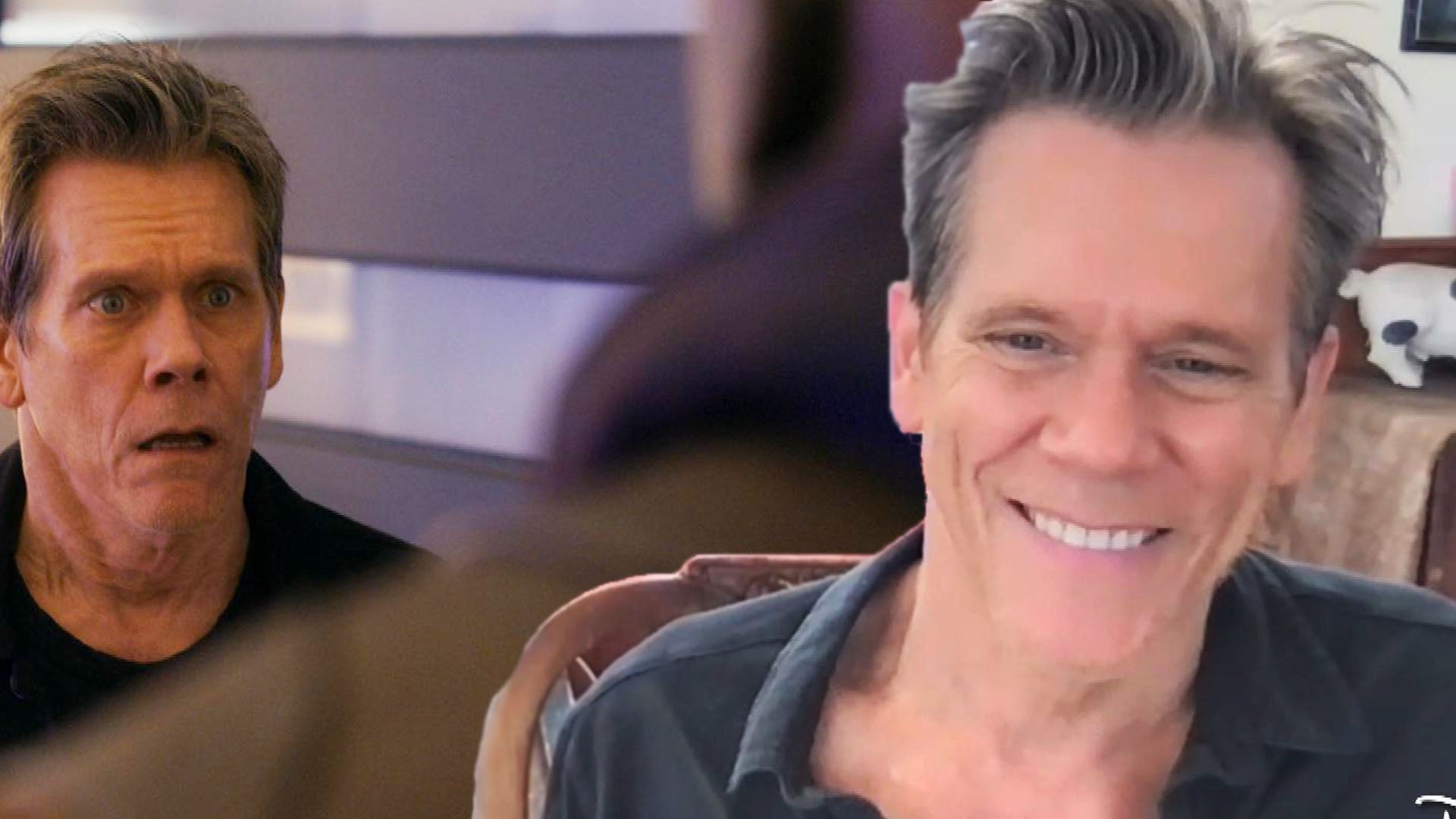 Kevin Bacon Joins the MCU With 'The Guardians of the Galaxy Holi…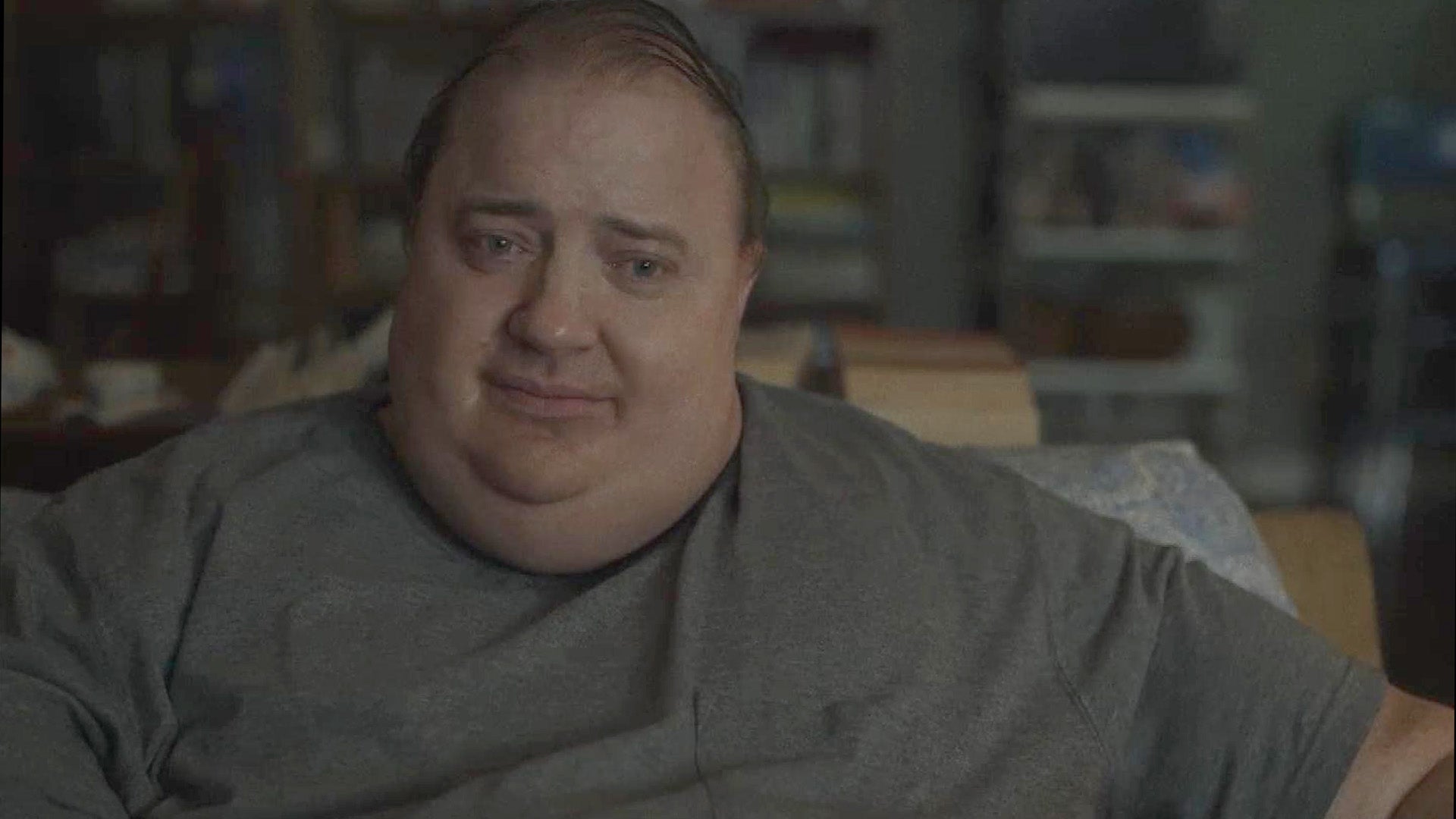 'The Whale' Official Trailer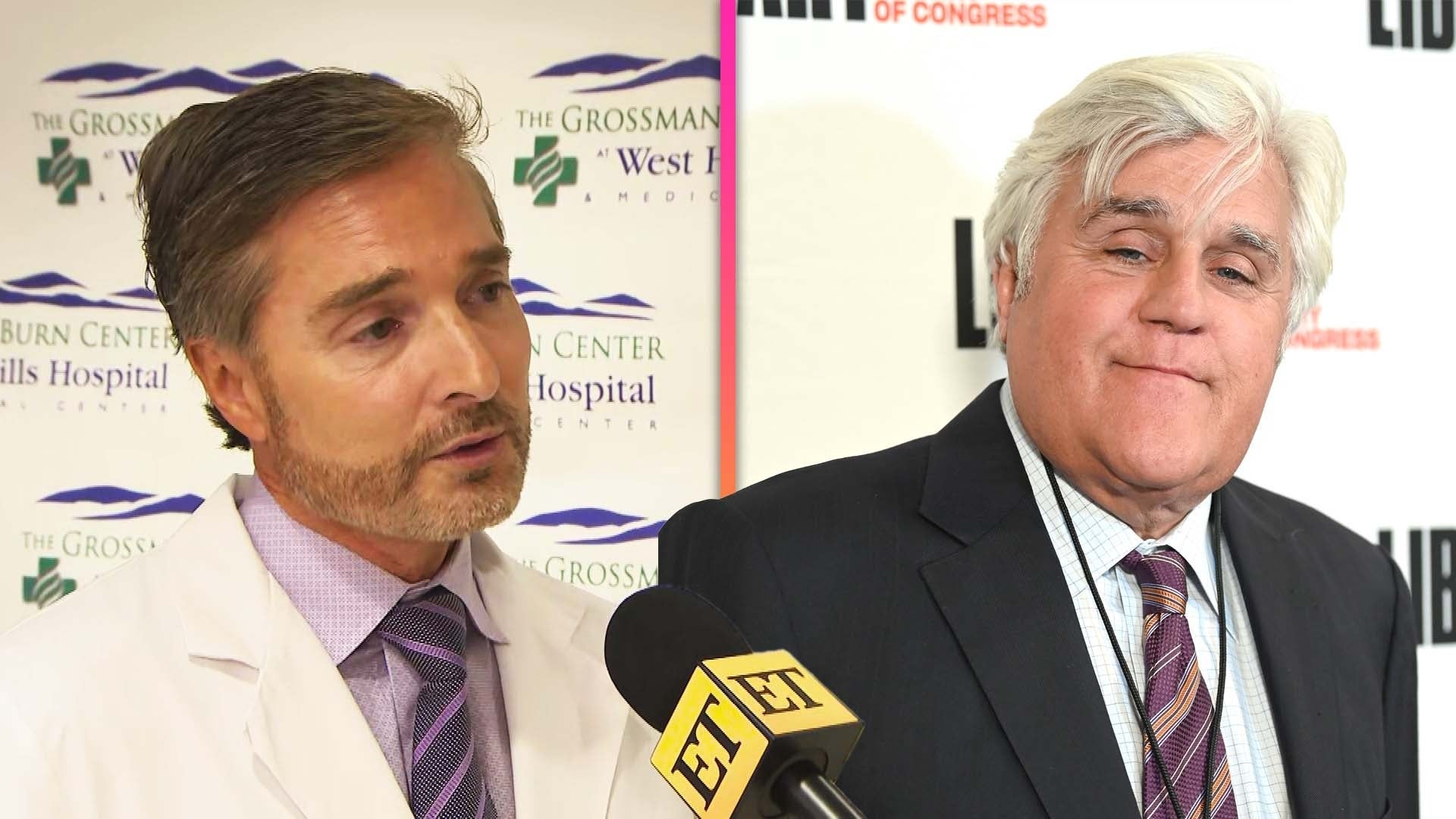 Jay Leno's Doctor Details the 'Seriousness' of the Star's Burn A…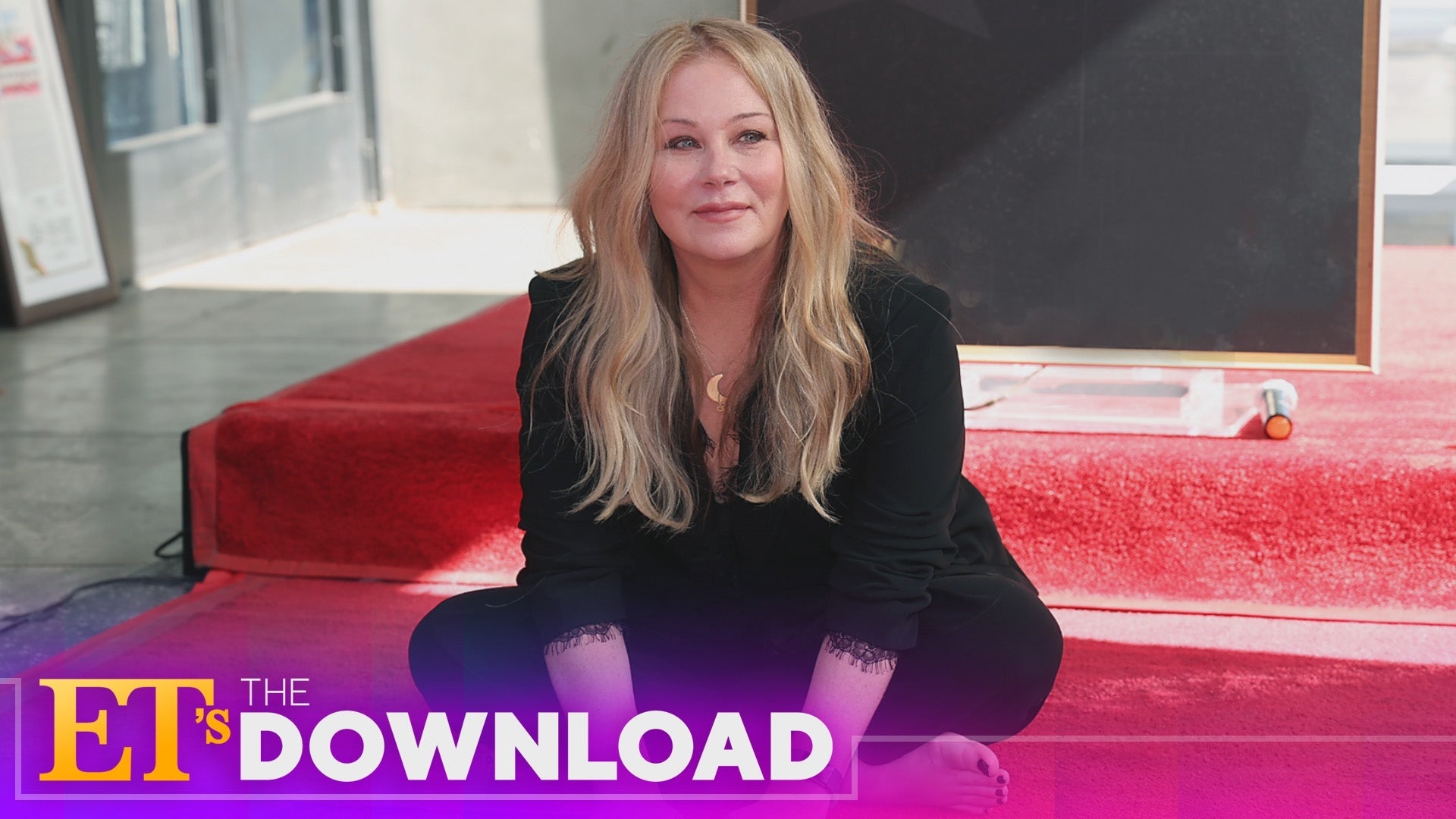 Christina Applegate Receives Star on The Hollywood Walk of Fame …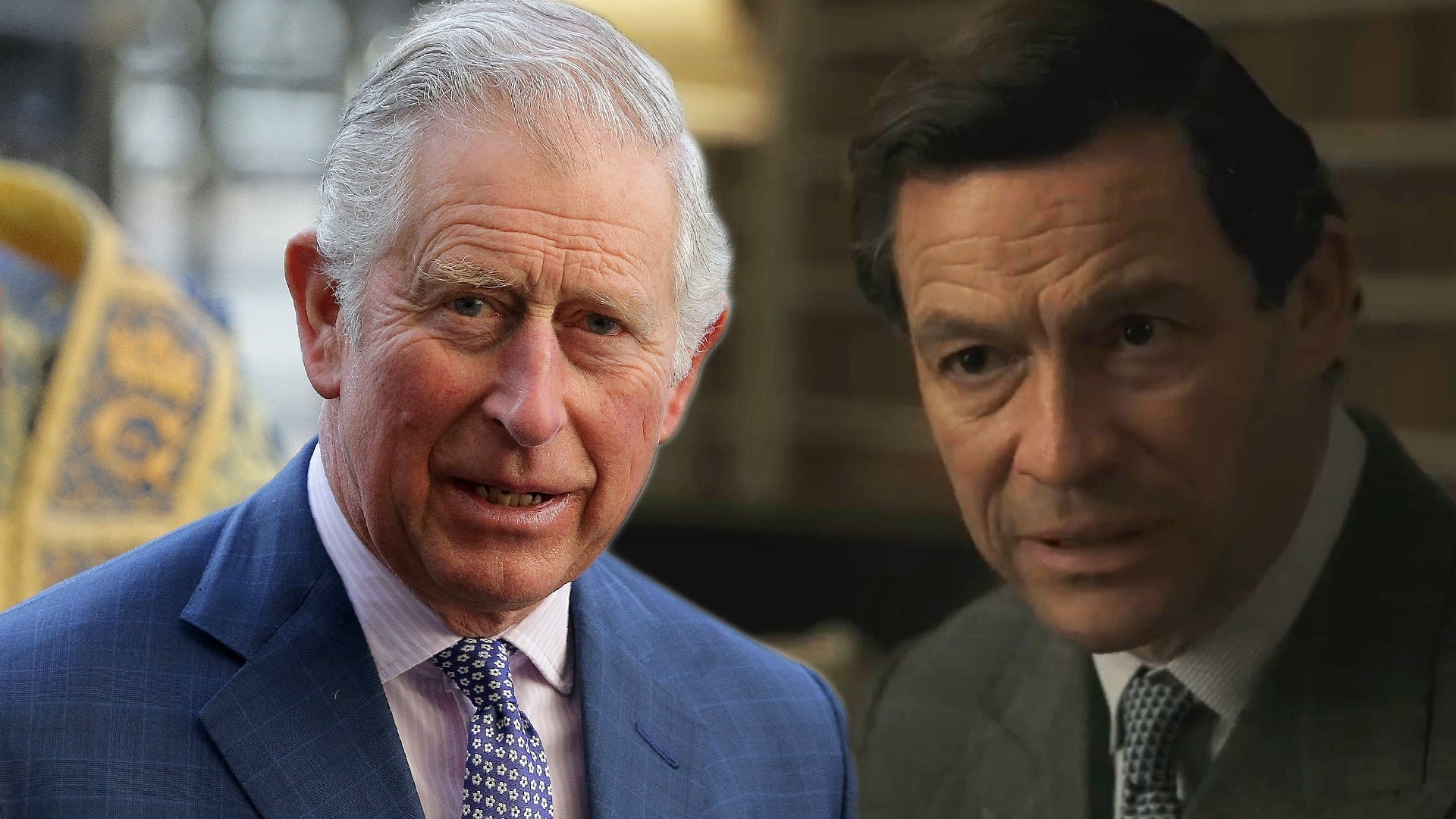 How the Royal Family Feels About 'The Crown' Rehashing Charles a…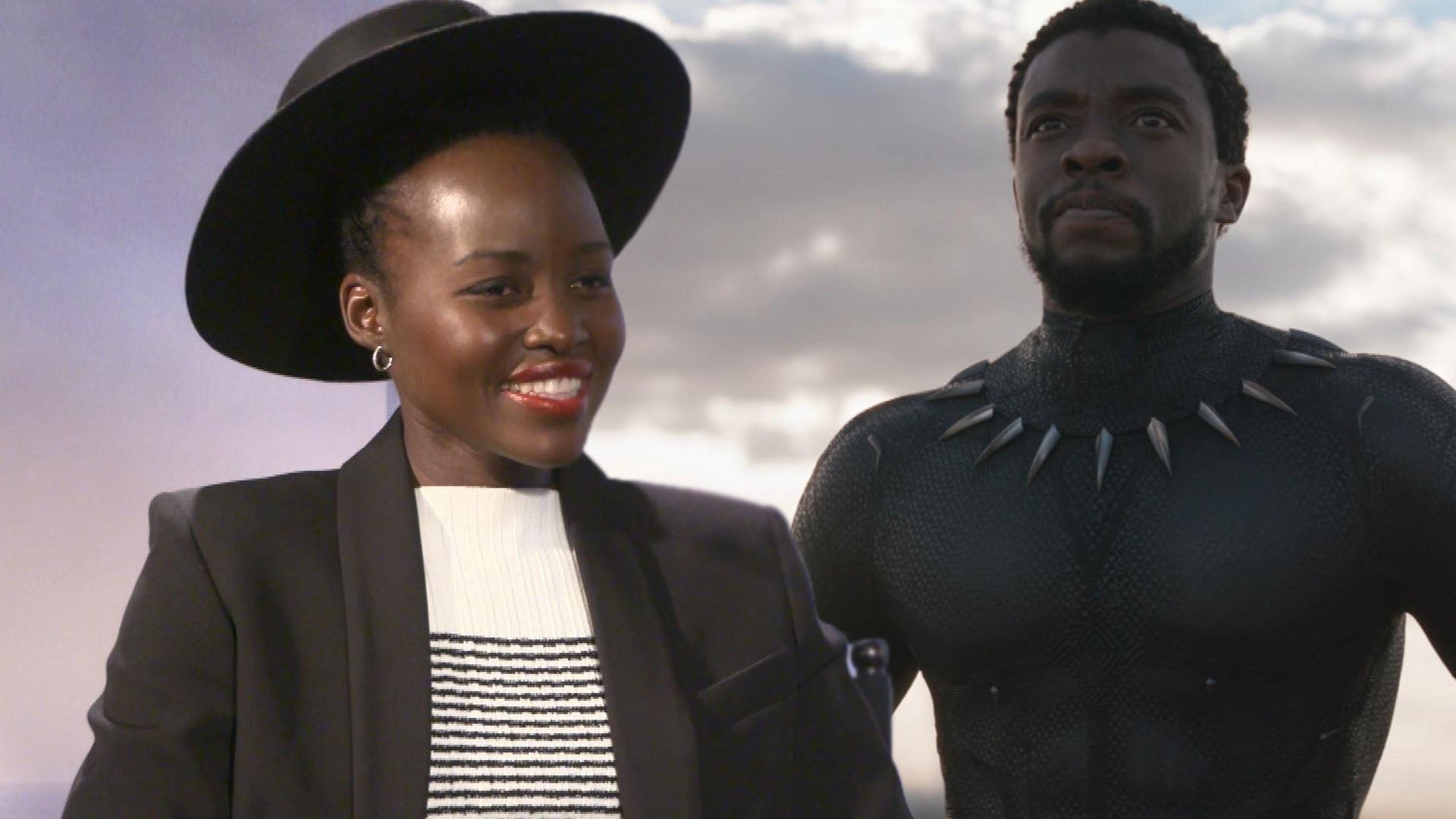 How the 'Black Panther' Cast Filmed the Sequel Despite Grieving …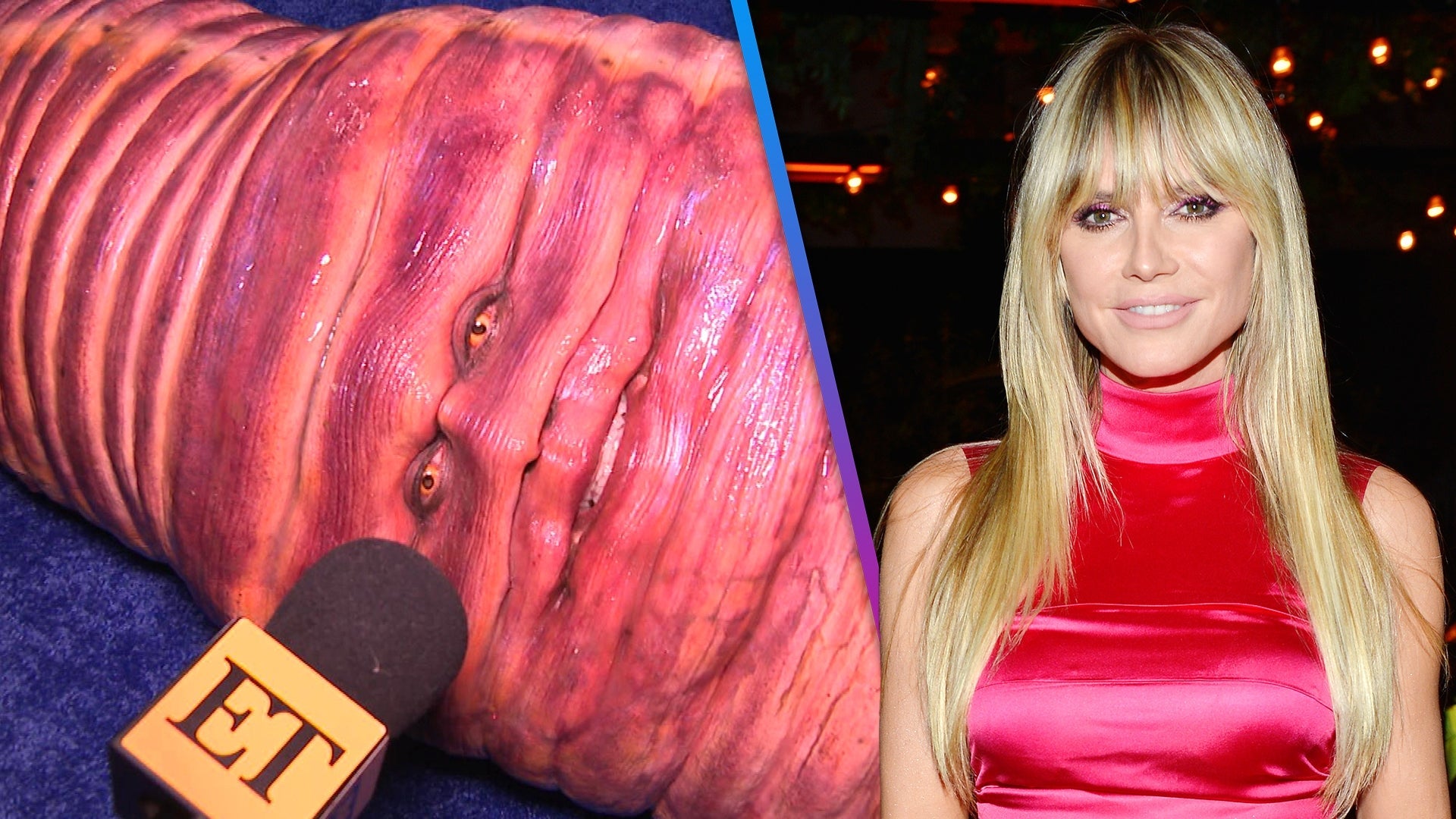 Heidi Klum's Worm Halloween Costume: How She Pulled Off the Over…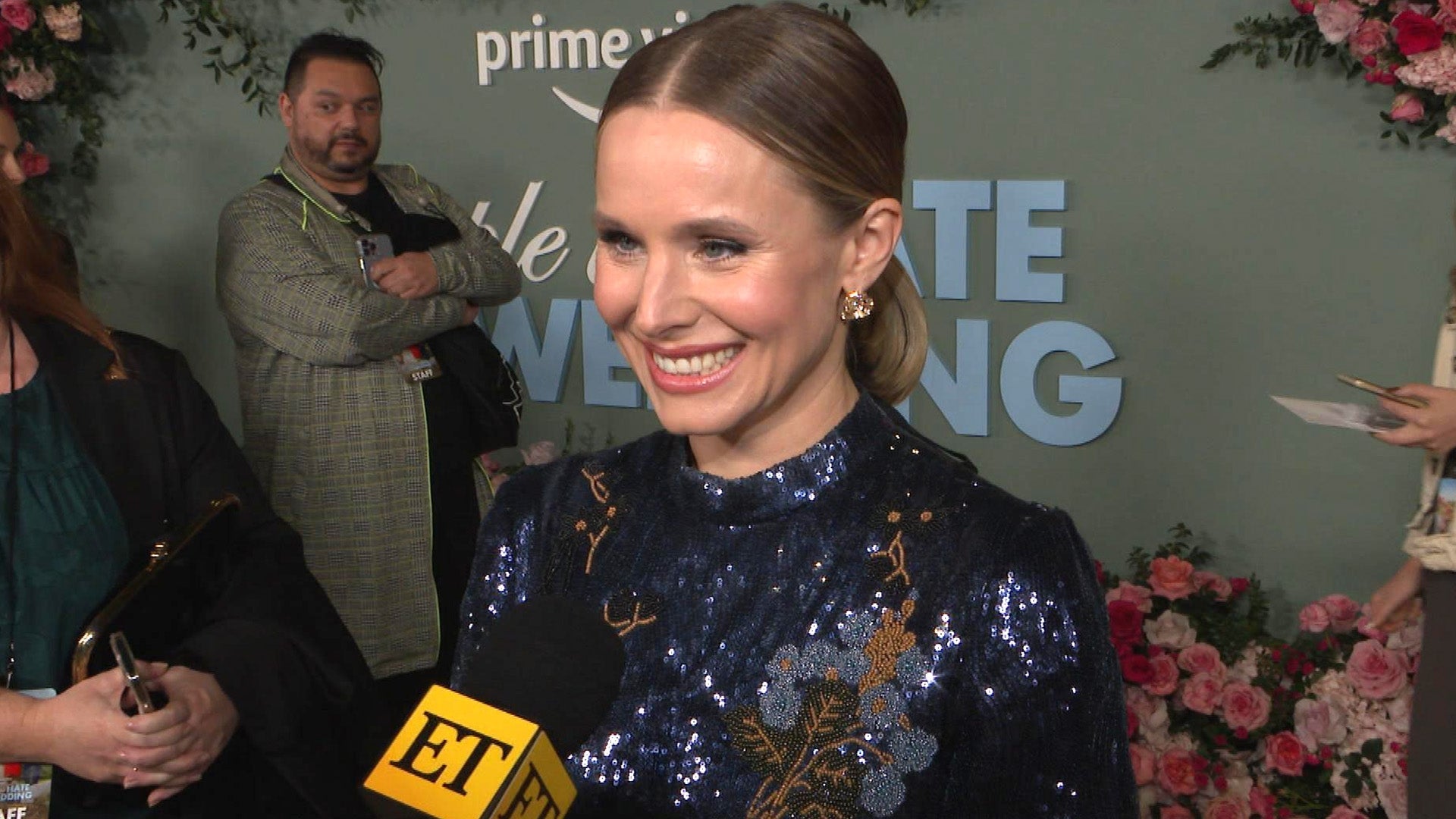 Kristen Bell and Allison Janney Sparkle at 'The People We Hate a…
This year's Emmy Awards saw a slew of big wins by TV's brightest stars -- all before the Primetime Emmys even aired. RuPaul and the Queer Eye guys took home trophies at the Creative Arts Emmys, with Game of Thrones collecting 10 early wins. It only got more star-studded during Sunday's ceremony.
Television's big night aired live from the Microsoft Theater at L.A. Live, offering a number of potentially history-making wins: Would Game of Thrones break its own record for most wins in one year? (No, but it tied it!) Would Julia Louis-Dreyfus make history as the most celebrated Emmy winner ever? (Also no, with Fleabag's Phoebe Waller-Bridge breaking her Veep winning streak.) The three-hour telecast was full of surprise victories, emotional speeches and must-see moments, with ET providing live updates the entire time.
Below, our minute-by-minute breakdown of the 71st Annual Emmy Awards:
'Game of Thrones' Wins Outstanding Drama Series
8:00 PM:
The final award of the evening, presented by Michael Douglas, was for Best Drama and went to Game of Thrones for its final (and much contested) season. "This all started in the demented mind of George R. R. Martin," co-creator David Benioff began. "Thank you for taking a chance on two producers who had never done it before."
Benioff and D.B. Weiss went on to thank the cast assembled onstage behind them ("You make everything that we write better"), their crews ("You are amazing and it is amazing that all of you are still alive") and the people at HBO and their spouses. "I can't believe we finished it," Benioff said. "It's over."
'Fleabag' Wins Outstanding Comedy Series
7:55 PM:
Much to creator and star Phoebe Waller-Bridge's joy and surprise, Fleabag won Best Comedy. "This is just getting ridiculous," she said, having already delivered two acceptance speeches earlier in the night. "Fleabag began as a one-woman show at the Edinburgh Fringe Festival in 2014 and the journey has been absolutely mental!"
After once again thanking her cast and crew -- with a special word of praise for co-star Andrew Scott -- she asked anyone onstage if they had anything to add. Director Harry Bradbeer, who won earlier in the show, stepped forward to thank his wife, who he'd previously forgotten to mention. "It's been a difficult hour," he laughed.
Jodie Comer Outstanding Lead Actress in a Drama Series
7:46 PM:
Jodie Comer's mind seemed to be blown when Gwyneth Paltrow announced her as the winner of Best Actress in a Drama. The first-time nominee and now winner stopped to hug her Killing Eve co-star and fellow nominee, Sandra Oh, on her way to the podium.
"I was not expecting to get up on this stage at all. Phoebe, I love you!" Comer exclaimed to the series' creator. "This has been an absolute whirlwind and I feel so lucky to have shared this experience with you," she directed to Oh, before thanking her mom and dad in Liverpool. "Who I didn't invite, because I didn't think this was going to be my time. One, I'm sorry. Two, I love you. I'm going to bring this home."
Jason Bateman Wins Outstanding Directing for a Drama Series
7:44 PM:
The Ozark star and director was stunned when his name was announced as the winner of Best Directing for a Drama -- mouthing "wow" in his seat -- and seemed to have a hard time finding the words as he accepted the Emmy. "I can't be holding this without a whole lot of people who make this show work," Bateman said, taking a cue from Julia Garner by explaining that he'd like to break up the award and give it's different parts away to the cast, crew and family who have supported him along the way.
Billy Porter Wins Outstanding Lead Actor in Drama Series
7:39 PM:
Kerry Washington introduced this year's Best Actor in a Drama nominees as "amazingly unique" but as she after opening the envelope, announced, "And once again we watch history unfold. The Emmy goes to Billy Porter"
"The category is love, y'all! Love!" Porter exclaimed onstage, before quoting a passage from James Baldwin about belonging. "I have the right. You have the right. We all have the right." He paid teary thanks to his mother, his husband, his Pose castmates and Ryan Murphy. "We as the artists are the people who get to change the hearts and minds of the people who live on this planet...Please don't ever stop doing that!"
Halsey Performs Emotional 'In Memoriam' Segment
7:29 PM:
Regina King introduced this year's "In Memoriam" segment with a few lovely words: "Tonight, as we celebrate the very best of the television season, we also take the time to celeb those we lost this past year," she said. "And although they may now be gone, their legacies endure."
Halsey lent her vocals to this year's segment, performing a stripped-down rendition of the iconic Cyndi Lauper tune, "Time After Time." It was a particularly tearful tribute this year, reflecting on the deaths of so many beloved entertainers including Carol Channing, Doris Day, Tim Conway, Rip Torn, Rutger Hauer and Luke Perry, among many others.
Julia Garner Wins Outstanding Supporting Actress in Drama Series
7:24 PM:
Despite half of her fellow nominees being Game of Thrones castmembers, this Best Supporting Actress award went to Ozark's Julia Garner. "I'm shaking!" a clearly overwhelmed Garner said onstage. "This looks kind of like a piece of chocolate, like a candy wrapper-- I'm sorry, I'm so nervous! What I'm saying about the chocolate is I want to give a piece to everybody who has been a part of my life." She thanked her mom and dad, who were in the audience, her partner Mark ("the love of my life") and co-stars Jason Bateman and Laura Linney. "Yeah, this is special. I'll remember this forever."
'Succession' Wins Outstanding Writing for a Drama Series
7:20 PM:
Handmaid's Tale guest actress Cherry Jones, who won at last weekend's Creative Arts Emmys, presented Outstanding Writing for a Drama Series to Jesse Armstrong for the HBO series, Succession. "Quite a few British winners. Maybe a few too many," the Brit joked onstage. "Maybe you should have a think about those immigration restrictions."
Peter Dinklage Wins Outstanding Supporting Actor in a Drama Series
7:15 PM:
Oscar winner Viola Davis presented the award for Best Actor in a Drama Series to Peter Dinklage for his work portraying Tyrion in the final season of Game of Thrones.
"I have no idea what I'm about to say, but here we go," Dinklage said as he accepted his statuete. "I feel so thankful to be a part of a community that is all about diversity and tolerance. Because in no other place would I be standing on a stage like this."
He went on to thank Game of Thrones creators David Benioff and D.B. Weiss, with a heartfelt message that, at one point, had to be bleeped. Dinklage concluded, "We literally walked through fire and ice for you, literally, and I'd do it all again in a heartbeat."
'Last Week Tonight' Wins Outstanding Variety Talk Show Series
7:04 PM:
Billy Porter and his statement hat were tapped to present the Emmy for Best Variety Talk Show to Last Week Tonight With John Oliver. "I feel significantly less glamorous standing next to you, Billy," Oliver said onstage, thanking his writers and Game of Thrones "for the lead in over the years. It's been amazing! It's been really fun discovering how to lose your audience over the years. Municipal tax district really turned them off."
'Saturday Night Live' Wins Again for Outstanding Variety Show Directing
7:01 PM:
The Neighborhood co-stars Cedric the Entertainer and Max Greenfield presented Directing for a Variety Series to longtime Saturday Night Live helmer Don Roy King, who marveled at the writers tasked with creating "10 one-act plays" and the cast that bring them to life, along with the entire crew that makes it all go off without a hitch.
"And then I stand there and say, 'That's pretty good,'" he said. "And for it, I get a gold statue. I'll take it! Thank you!"
'Saturday Night Live' Wins Outstanding Variety Sketch Series
6:57 PM:
Saturday Night Live (somewhat obviously) took home Best Variety Sketch Series, with creator Lorne Michaels and his cast taking the stage to accept the Emmy.
"The show that we submitted was the show that Adam Sandler did," Michaels said. "In the middle of the show, he did a tribute to Chris Farley. And the cast and the crew -- most of whom had worked there when Chris Farley and Adam Sandler were young -- it's rare that you see a cameraman tear up or a boom crew crying, but it was a very very chilling moment, and it was powerful. It's those kind of moments that are why were going into our 45th season. That sort of thing is what keeps us there -- that, and the politics."
Adam Devine, 'The Masked Singer' Cast Deliver Razzle Dazzle Variety Performance
6:46 PM:
The Emmys pulled out all the steps -- Adam Devine! Samantha Bee! The cast of The Masked Singer and a hoard of showgirls! -- for a song and dance number introducing the night's variety awards. Lin-Manuel Miranda was tasked with presenting Outstanding Writing in a Variety Series, which went to Last Week Tonight with John Oliver and the writers paid special thanks to the most important contributor to the series: The office dog, Bruce.
Michelle Williams Wins Outstanding Lead Actress in a Limited Series or Movie
6:35 PM:
And the award for Outstanding Lead Actress in a Limited Series or Movie goes to... Julia Louis-Dreyfus. "No, it's fine," the Veep star replied when fellow presenter Tony Hall announced her as the winner. "Drop it." The actual winner was Fosse/Verdon's Michelle Williams, who hugged her date, Busy Philipps, and was led to the stage by Lin-Manuel Miranda.
"I see this as an acknowledgment of what is possible when a woman is trusted to discern her own needs," she said. "My bosses never presumed to know better than I did what I needed to do my job and honored Gwen Verdon." After thanking the studio for paying her equally and commenting on how the gender pay gap affects especially women of color, she concluded her acceptance speech with a sweet word for her daughter: "Matilda, this is for you, like everything else."
A 'Requiem' for the 'Veep' Cast
6:30 PM:
In his introduction of the Veep cast, Hugh Laurie explained, "I don't have a joke because for seven years Veep has been the funniest show ever. But I would like to salute the writers...the greatest cast ever assembled, and all of this supporting the greatest comic performance that I have ever seen from Julia Louis-Dreyfus."
The ensemble cast then took the stage together, with Louis-Dreyfus told the crowd, "I'm sorry, I was told I'd be up here alone." Tim Simons interrupted her to ask if he could say a few words, too.
"Oh sure, Jonah, go ahead," Louis-Dreyfus replied.
"No, that's the character's name. I'm Tim Simons," Simons responded. In true Veep form, he barely got a few words out before Louis-Dreyfus cut him off to announce the show's next award.
'Chernobyl' Wins Outstanding Limited Series
6:28 PM:
Jon Hamm and Naomi Watts introduced the award for Limited Series, which went to HBO's Chernobyl. Craig Mazin accepted the award on behalf of the cast and crew and concluded his acceptance speech with a low-key political statement: "I hope that, in some small way, our show has helped remind people of the value of the truth, and the danger of a lie."
'Black Mirror: Bandersnatch' Wins Outstanding Television Movie
6:25 PM:
James Corden offered the audience their own choose your own adventure while presenting Outstanding Television Movie: Endless stage banter or cutting right to the chase. The crowd naturally voted for the latter, at which point he announced Netflix's Black Mirror one-off, Bandersnatch, as the winner. "Blimey," creator Charlie Brooker exclaimed while accepting the award, thanking his fellow producers and promising his children he will never limit their screen time again.
Jharrel Jerome Wins Outstanding Lead Actor in a Limited Series or Movie
6:20 PM:
When Angela Basset and Peter Krause announced When They See Us actor Jharrel Jerome as the Best Actor in a Limited Series winner, the entire auditorium erupted in celebration and gave him a standing ovation as he took the stage.
"I feel like I should just be in the Bronx right now, chilling, waiting for my mom's cooking or something," he said. "But I'm here in front of my inspirations. I'm here in front of people I'm motivated by. I'm here because of people like the actors I was nominated in the category with." Jermone went on to thank his mom, who was in the audience cheering him on, and dedicated the award to the men "known as the exonerated five."
It's a 'West Wing' Reunion Presenting Best Writing in a Limited Series
6:13 PM:
The West Wing's Bradley Whitford and Jimmy Smits reunited 20 years later ("We look the same!" Whitford deadpanned) to present Writing for a Limited Series or Movie to Chernobyl creator Craig Mazin, who thanked the five "amazing" women who guided the project -- including his wife, Melissa -- and paying tribute to the victims of the disaster that inspired the HBO series.
Phoebe Waller-Bridge and Bill Hader Award Ben Wishaw Best Actor in a Limited Series
6:10 PM:
Introduced by Waller-Bridge and Hader -- who explained that "a limited series is a TV show that was cancelled" and announced the nominees as the "most limited actor in a cancelled series" -- the award for Outstanding Supporting Actor in a Limited Series or Movie went to Ben Whishaw for A Very English Scandal.
"Oh, I'm, hungover!" he said as he accepted his Emmy. "My agent took me out for drinks and now I'm hungover!" He went on to thank his co-stars, his agents, and finally, he sweetly thanked his partner, Mark, for "his support and keeping me somewhat sane."
RuPaul and Zendaya Award 'Chernobyl' Best Directing in a Limited Series
6:03 PM:
Book Zendaya as a guest judge on RuPaul's Drag Race. That was our main takeaway from the Euphoria actress joining the Drag Race host to present the Emmy for Directing in a Limited Series or Movie to Chernobyl's Johan Renck. "Phoebe, I have the Chernobyl family," he joked to Waller-Bridge from the stage. "And my family is better than yours!"
Patricia Arquette Wins Outstanding Supporting Actress in a Limited Series
6:00 PM:
"I can't believe this is happening!" Arquette said in awe when she was announced as the winner of Outstanding Supporting Actress in a Limited Series or Movie for Hulu's The Act. "I'm terriby grateful for this… I'm grateful to be working, I'm grateful to be 50 and getting the best parts of my life."
"But, in my heart, I'm so sad," she continued. "[Sad that] I lost my sister Alexis, that trans people are still being persecuted. I'm in mourning every day of my life, and will be, Alexis, for the rest of my life, for you. Until we change the world so that trans people are not persecuted. Lets get rid of this bias that we have everywhere." Laverne Cox got to her feet and emotionally cheered Arquette from the crowd.
The Cast of 'Game of Thrones' Reunites on the Emmys Stage
5:58 PM:
Following a playfully teasing introduce from Seth Meyers, the Game of Thrones cast reunited onstage. "I think all of us agree how amazing the entire last season was for us," Sophie Turner said. (Oh really?!) The audience whoo-ed for Kit Harington and Emilia Clarke, while the biggest applause was reserved for Ser Gwendoline Christie.
The Emmys Poke Fun at Felicity Huffman's Imprisonment
5:55 PM:
Heading into a commercial break, Emmy's commentator Thomas Lennon quipped, "The producers have asked me to give a special shout out to any of out previous Lead Actress winners who are watching tonight from prison. Hopefully those two weeks are going to fly right by. Keep your chin up."
Kim Kardashian and Kendall Jenner Award 'Rupaul's Drag Race' Best Reality Show
5:50 PM:
Kim and Kendall (slllooowwwllly) took the stage to present the award for Outstanding Competition Program and explained that they know what it's like to show their real, unscripted lives on TV, prompting many in the audience to laugh at what they assumed was a joke -- before realizing it wasn't. It was awkward, to say the least.
However, the pair soldiered on and announced the winner for Best Reality Series: RuPaul's Drag Race. "We are so happy for all the gorgeous kids who come on and show how fabulous they are," Ru said, before thanking all those involved in the show and those who loved the show by voting for it to win. "Speaking of voting and love, go register to vote!" he added, to cheers from the crowd.
Jimmy Kimmel and Stephen Colbert Award Phoebe Waller-Bridge Best Actress in a Comedy
5:45 PM:
The late night hosts ranted about the Emmys going host-less this year ("You know who has a host? Arbys!") before presenting Lead Actress in a Comedy to Phoebe Waller-Bridge for Fleabag. "No! Oh my god, no! I find acting really hard and really painful, but it's all about this," a gob smacked Waller-Bridge said, shouting out her fellow nominees and running through her list of thank you's. "I'm going to start repeating myself. Goodbye! Thank you!"
Maya Rudolph and Ike Barinholtz Award Bill Hader Best Actor in a Comedy
5:33 PM:
Rudolph and Barinholtz set the presenting bar very, very high when they took the stage in huge glasses after "both having Lasik Eye surgery this afternoon." The duo admitted they couldn't read the teleprompter, so they did their best ad-libbing while reading off the contestant's names: "Burt Handmouth" (Bill Hader), "Dan Chowder" (Don Cheadle) and "Schecky Von Bullwinkle III" (Eugene Levy).
However, when it came to reading the winner's name for Lead Actor in a Comedy Series, Rudolph had no problem reading off Bill Hader. Onstage, Hader explained how he learned to direct himself in the show by leaning on his co-creator, Alec Berg, essentially dedicating the award to Berg and lovingly telling him, "I don't know where I'd be with out you."
'Fleabag's Harry Badbeer Wins Outstanding Directing for a Comedy Series
5:31 PM:
Jane Lynch and Luke Kirby, who won Guest Actress and Actor Emmys at last weekend's Creative Arts Emmys, presented the award for Outstanding Directing for a Comedy Series to Fleabag helmer Harry Bradbeer. "Of course, I have to thank Phoebe," he said. "Thank you for coming into my life like some sort of glorious grenade...This is for you."
Phoebe Waller-Bridge Wins Outstanding Writing For a Comedy Series
5:25 PM:
Nick Cannon and Ken Jeong took the stage to film a TikTok video with the Emmys audience and present the award for Outstanding Writing for a Comedy Series to Fleabag's Phoebe Waller-Bridge. "I find writing really hard and really painful, but the reason that I do it is this," she laughed. "It's really wonderful to know, it's reassuring, that a dirty, pervy messed up woman can make it to the Emmys."
Alex Borstein Wins Outstanding Supporting Actress in a Comedy Series
5:18 PM:
Amy Poelher and Catherine O'Hara teamed up to present the award for Outstanding Supporting Actress in a Comedy Series -- and in the process made us realize we need them to collaborate on something immediately. Ultimately, the pair announced the winner: The Marvel Mrs. Maisel's Alex Borstein, who was in the audience sipping from a mini-bottle of whiskey.
"I know a lot of people were upset last year because I wasn't wearing a bra...so this year I'm not wearing any underwear," Borstein said onstage, before dedicating the award to the "strength of women."
Tony Shalhoub Wins Outstanding Supporting Actor in a Comedy Series
5:11 PM:
Shalhoub won won his fourth Emmy Award for his work on The Marvelous Mrs. Maisel and found himself in quite a pickle onstage. "I am not a fan of those endless lists that awards receipts drag out, with the names and the thanks and the thanks and the names," he said, before launching into his own list. "Just deal with it!"
Bob Newhart Hilariously Threatens to Kick Ben Stiller's Ass
5:05 PM:
Ben Stiller was tasked with presenting the first award of the night -- Outstanding Supporting Actor in a Comedy Series -- and used wax figures of George Burns and Lucille Ball while reflecting on the history of comedy. However, when he got to a wax figure of Bob Newhart, he got a real surprise when it turned out Newhart isn't dead.
The very-much-alive Newhart got the biggest laugh of the night thus far when he threatened to kick Stiller's ass for thinking he was dead and then quipped, "You know, I hated you in Tropic Thunder."
The Emmys Opening Enlists Homer Simpson, Anthony Anderson and More
5:00 PM:
"Please welcome your host for the evening... Homer Simpson!" the Emmys announcer said at the top of the show, as The Simpsons star took the stage in all of his animated glory. Kim Kardashian and Kendall Jenner looked appropriately amused in the audience. "If it can happen to me, then you--" Homer began, before crashing through the stage and letting out a trademark "D'oh!"
Anthony Anderson then took the stage to get the show back on track -- and steal an Emmy from backstage. "Mama, put this in your purse!" Bryan Cranston was next tasked with introducing a selection of the shows nominated tonight and took the opportunity to beg This Is Us to stop making him cry.
Viola Davis Freaks Out Meeting the 'Queer Eye' Guys
4:45 PM:
Who doesn't love Queer Eye? Turns out, even Oscar winner Viola Davis is a fan. Karamo Brown, Antoni Porowski, Bobby Berk and Tan France walked the carpet together -- looking flawless, obviously -- and told ET about their red carpet encounter. "I freaked out because when I was walking in Viola Davis said, 'I love you, I love Queer Eye!' And I freaked out!" Karamo recalled. "Viola David knows who we are!"
The 'Schitt's Creek' Cast Are Already Winners
4:30 PM:
After five seasons, Schitt's Creek finally got some love from the Emmys to the tune of four nominations, and the all-star cast basked in the glory by enjoying the red carpet to the fullest. Eugene Levy walked the carpet with his long-time comedy partner, Catherine O'Hara, 37-years after they won their first Emmy together in 1982, and his son and co-star, Dan Levy.
Annie Murphy joined the two generations of Levys ahead of the telecast, and while they all appeared to be having an absolute blast, she admitted to ET, "I've never been sweatier in my entire life." Shvitzing aside, earning an Emmy nod right before their sixth and final season is "next level" amazing, she said.
The 'This Is Us' Cast Makes the Emmys a Family Affair
4:00 PM:
Milo Ventimiglia made this year's show a family affair by bringing his adoring parents -- Carol and Peter -- to the Emmys, and they joined him on ET's platform. His mom said she couldn't put into words how proud she was of her son, while Milo's dad admitted that being his parents didn't mean they were privy to any This Is Us spoilers. "But actually, I like that," Carol said. "I'd rather just be surprised."
Mandy Moore, meanwhile, showed up ready to slay, looking absolutely incredible in a pink and red off-the-shoulder gown and showing plenty of skin with a plunging neckline and thigh-high slit. Chrissy Metz went in an edgier direction, channeling an elegant rock star in a shimmering metallic gown and bold, dark eyeliner.
Taraji P. Henson Recycles Her Met Gala Dress for the Emmys
3:35 PM:
The Empire actress turns it out for every awards show, so it's no surprise her Emmys look is a moment. It turns out, the angelic lilac and rose Vera Wang gown was intended for another event. "I was supposed to be her date for the Met Gala," Henson told ET. "And [director] John Singleton passed away so I had to go to his funeral. This is my Met gown." As you'll recall, this year's theme was camp, and the original design was more over-the-top: "The train was, like, twice as long with embellishments." Instead, she accessorized with a handheld fan that, she admits, "I should have blinged it out!"
Lavern Cox and the Cast of 'Pose' Get Political
3:20 PM:
The Orange Is the New Black star -- who was nominated for Outstanding Guest Actress in a Drama Series -- used the red carpet to raise awareness about an important case set to go in front of the Supreme Court this year. Cox brought ACLU staff attorney Chase Strangio as her date and accesorized with a rainbow clutch emblazoned with "Oct. 8, Title VII, Supreme Court."
Had Cox won, it would have made trans history, though the Emmys have another opportunity with FX's Pose in the mix. Stars Mj Rodriguez and Indya Moore were total stunners on the carpet, with Rodriguez telling ET, "I'm just glad that Pose is actually being seen and that the doors are opening for people like us to be seen."
The Emmys Red Carpet Is Officially Open
3:00 PM:
The red carpet extravaganza is now underway, and ET's Kevin Frazier and Leanne Aguilera, as well as our special guest host Sharon Osbourne, are chatting with all the night's biggest stars.
Like Sterling K. Brown, who talked all things Mrs. Maisel ("I had such a blast!"), and a parade of the costumed contestants from Fox's The Masked Singer, including The Rottweiler, The Skeleton and The Egg, among others. It's admittedly a little weird to see costumed critters sand monsters walking the carpet alongside television's biggest celebs, but it's exactly the right kind of weird to be on-brand for the wacky reality series.
Billy Porter Is Already at the Top of Our Best Dressed List
2:45 PM:
The Pose actor and first-time Emmy nominee (for Outstanding Lead Actor in a Drama Series) hasn't hit the red carpet yet and he's already cemented his spot on our Best Dressed list with this blingy couture Michael Kors suit -- embellished with over 100,00 crystals -- and the statement-of-all-statement hats. We know in our hearts that Glenn Close approves.
Related Gallery
RELATED CONTENT:
Emmy Awards 2019: All of the Major Milestones and Historic Wins
Zendaya and Emilia Clarke Top Our 2019 Emmys Best Dressed List
Did Kim Kardashian and Kendall Jenner Get Laughed at While Presenting at 2019 Emmys?