TV
'Riverdale': Madelaine Petsch and Vanessa Morgan on Choni's 'Unconditional Love' and Dream Date! (Exclusive)
By
'Riverdale': Madelaine Petsch and Vanessa Morgan Dish on Choni's…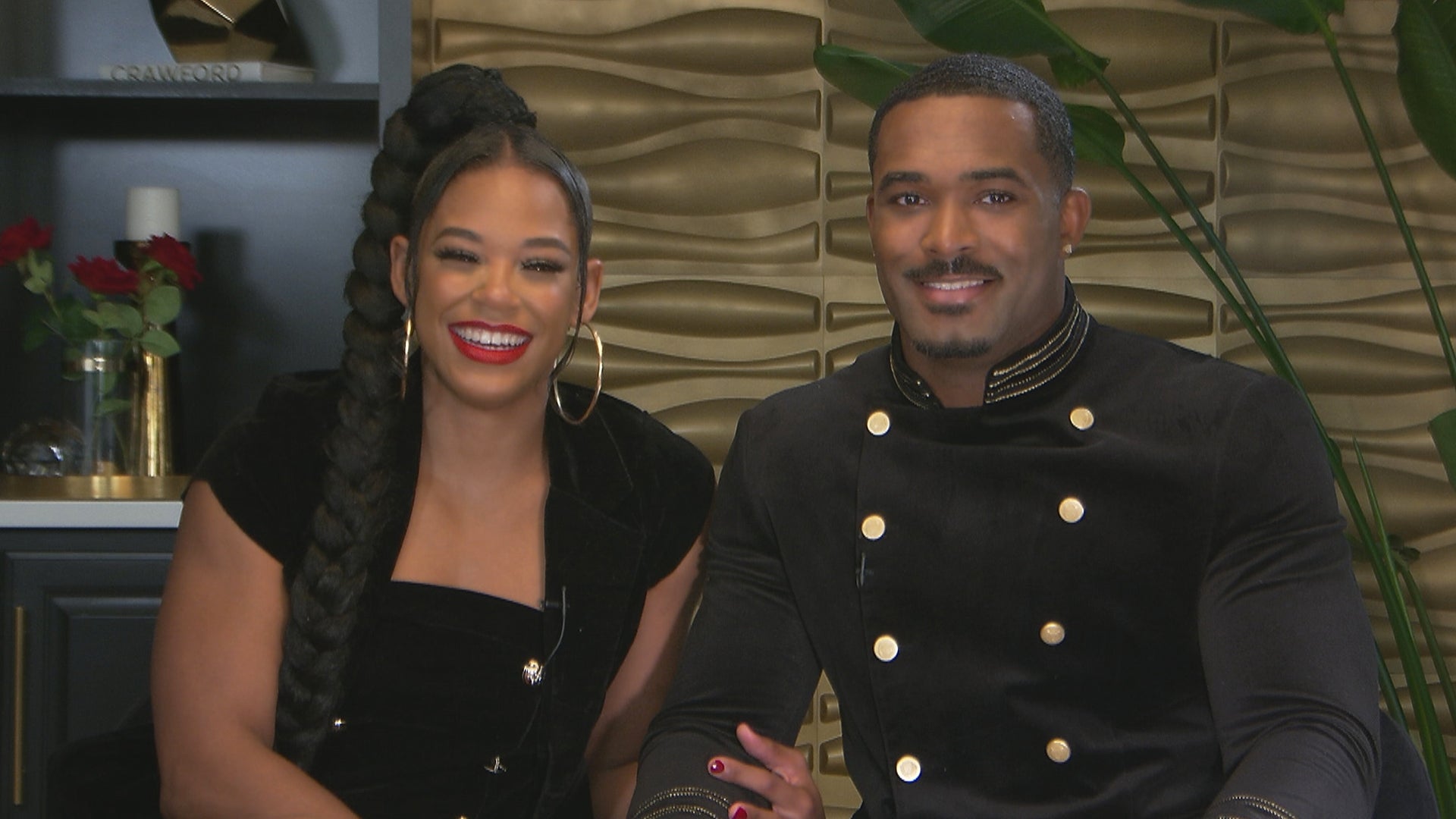 WWE Couple Bianca Belair and Montez Ford Share Their Adorable Lo…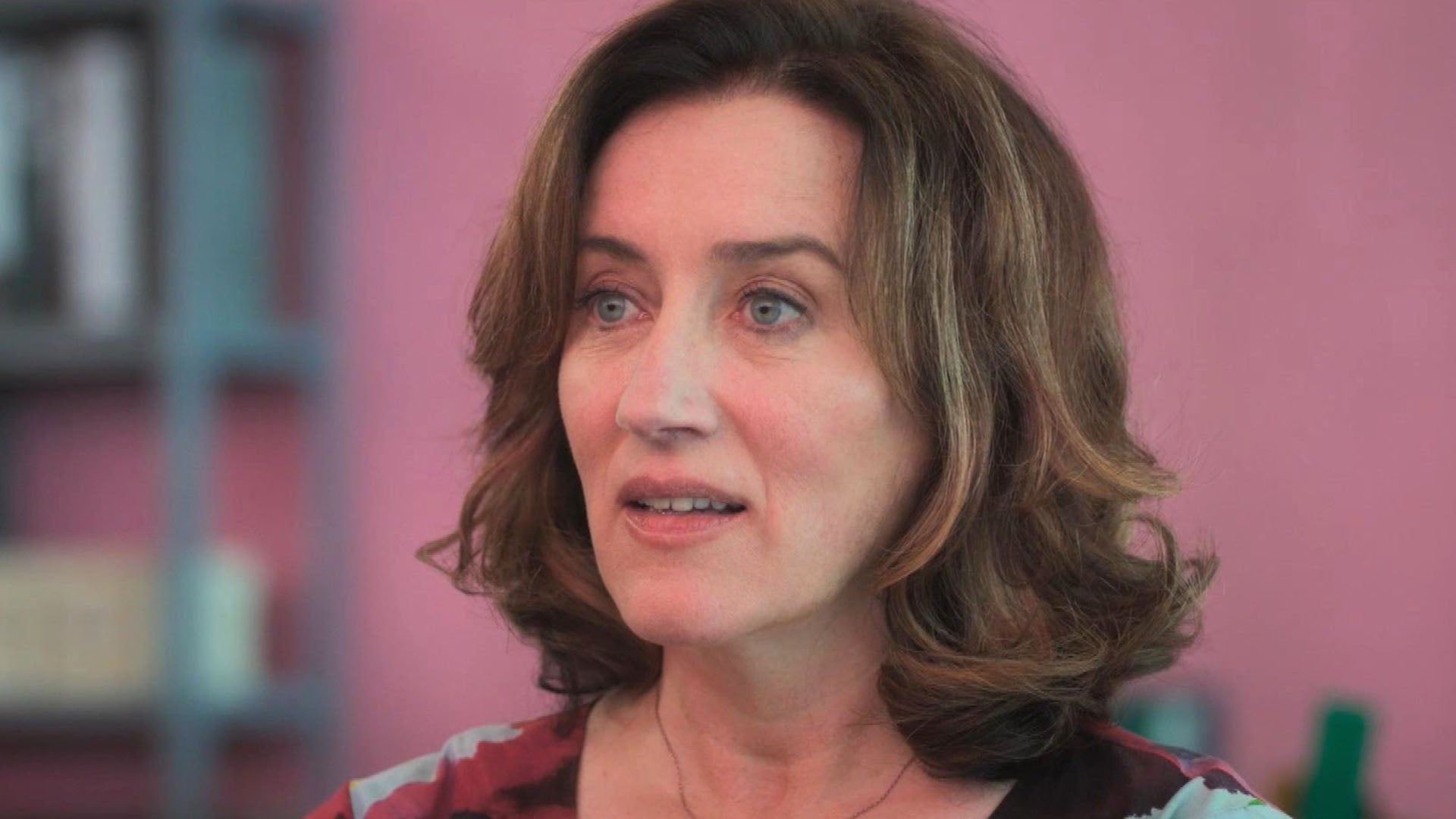 Maria Doyle Kennedy Becomes an Amateur Sleuth in 'Recipes for Lo…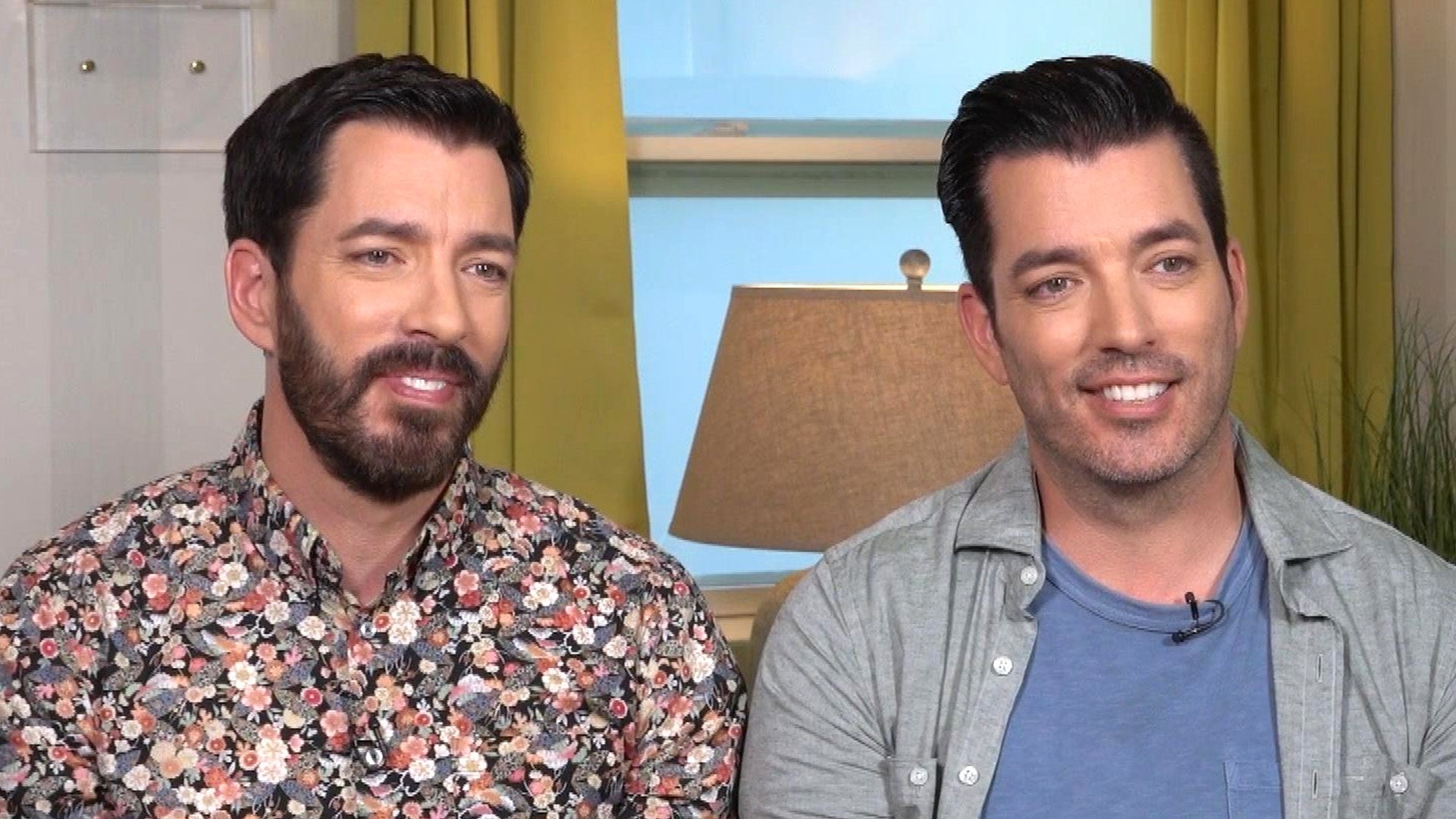 Drew and Jonathan Scott Give Update on Home Life and Becoming Pa…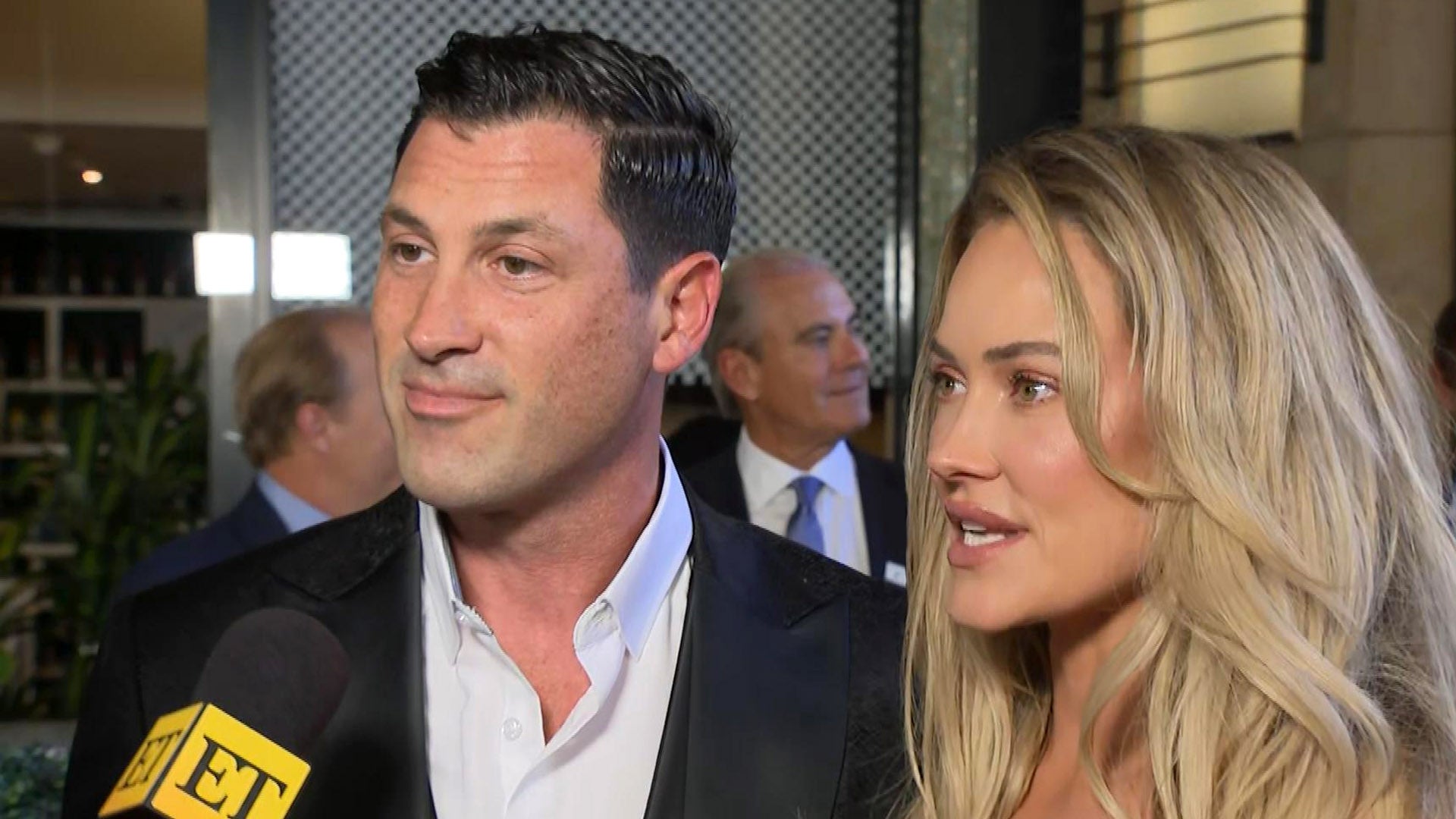 Maks Chmerkovskiy and Peta Murgatroyd on Sharing Their IVF Journ…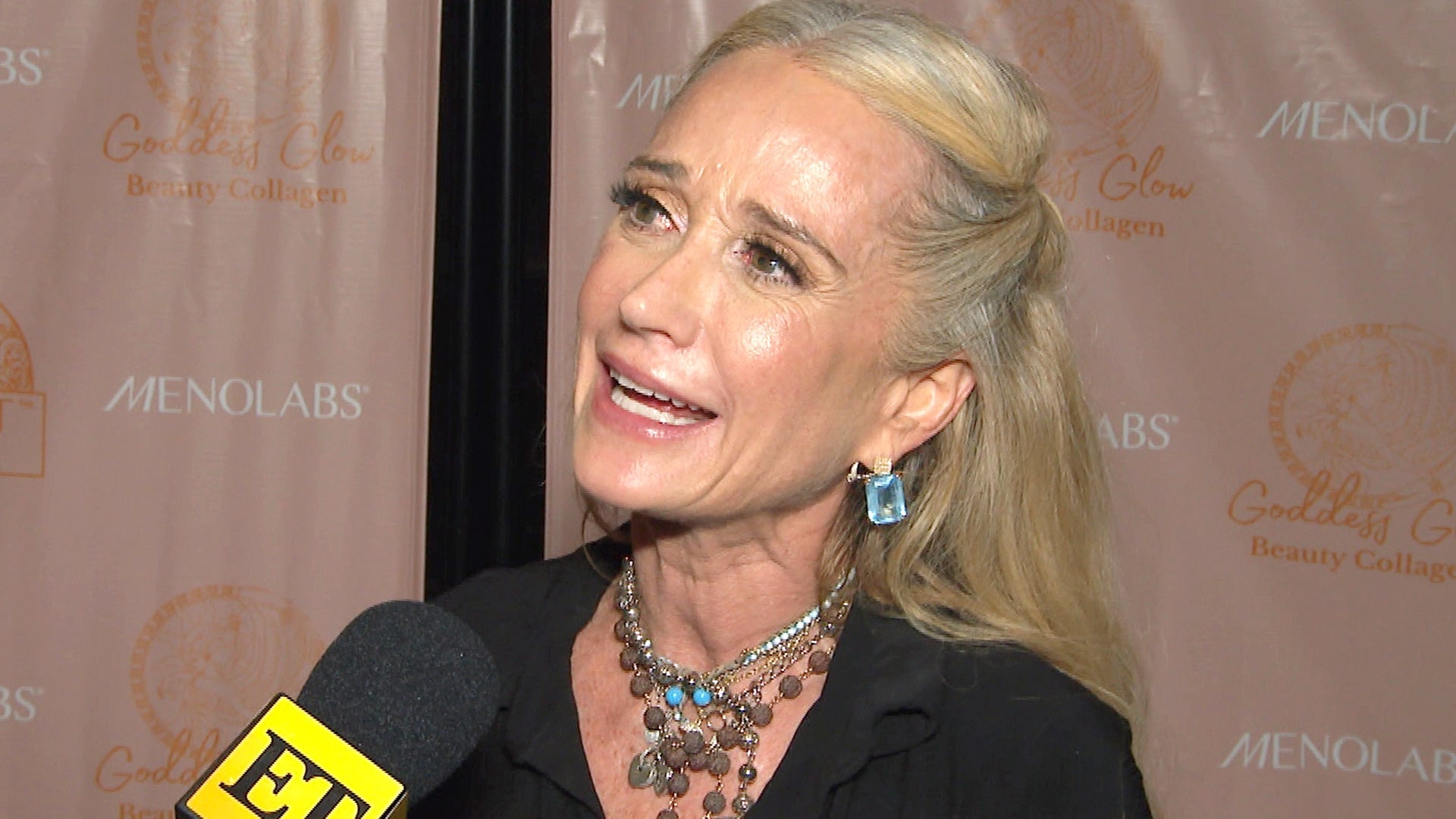 Kim Richards on Possible 'RHOBH' Return and Playing 'Peacemaker'…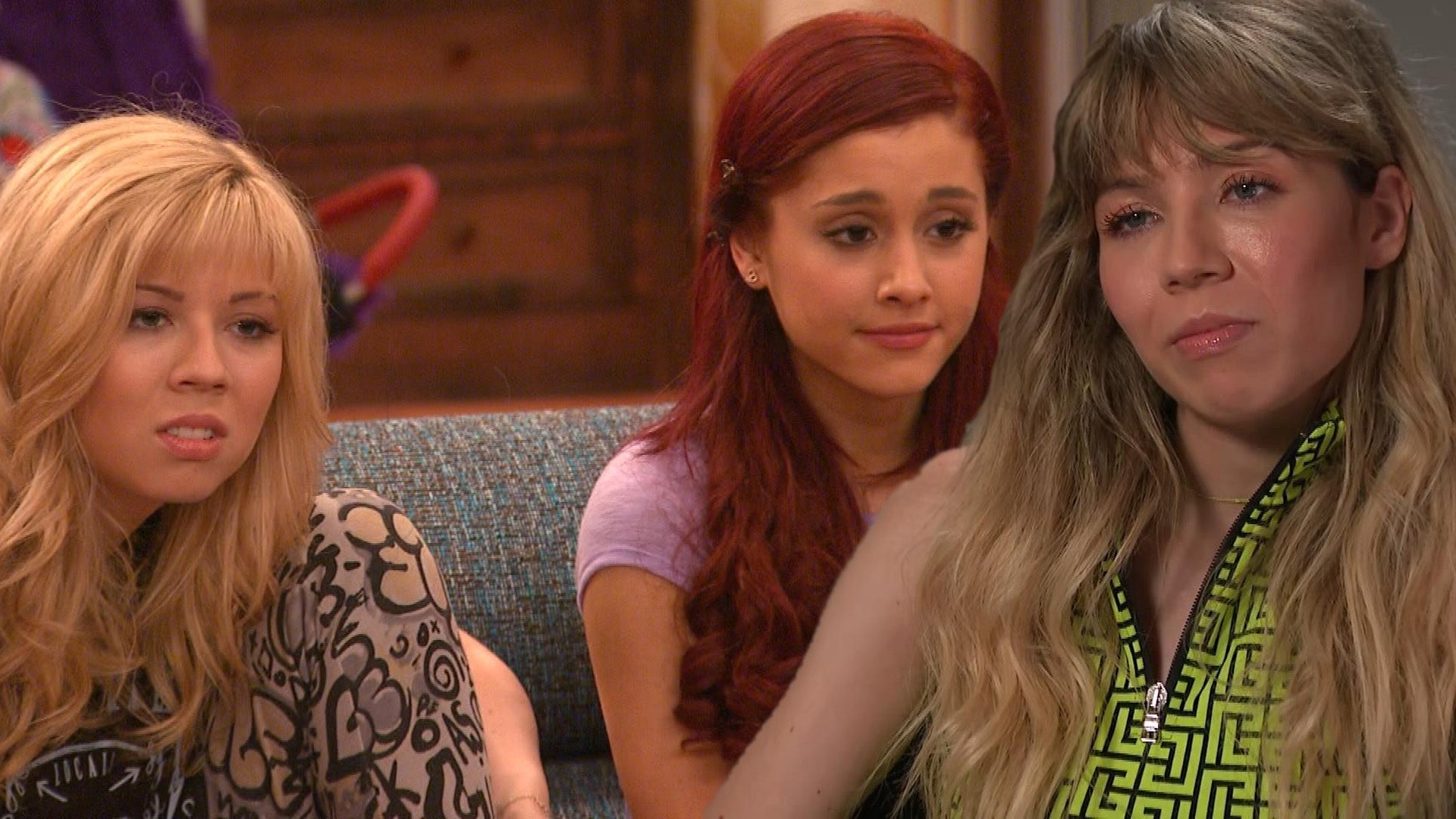 Jennette McCurdy on Ariana Grande and Her Headline-Making Memoir…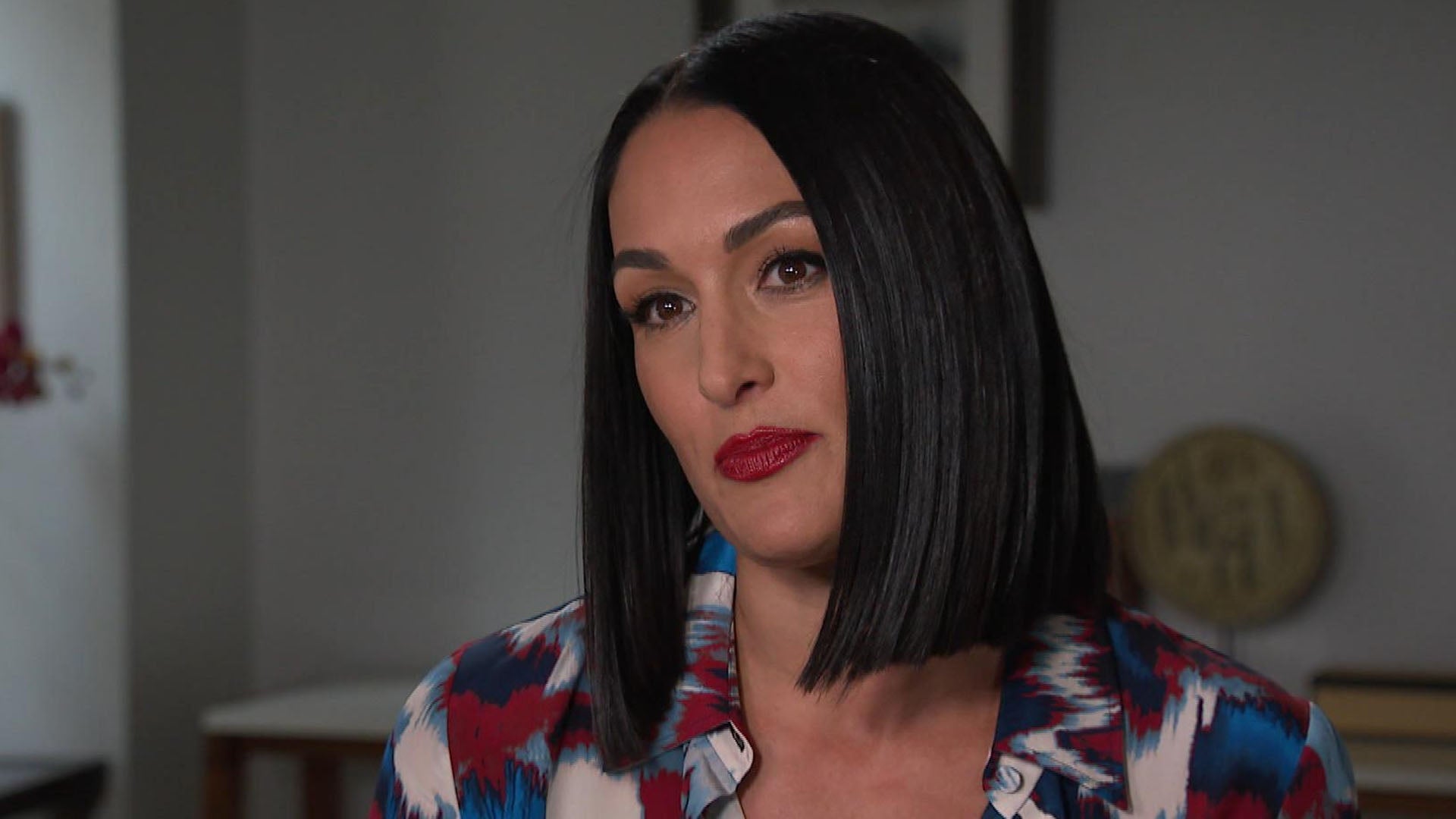 Nikki Bella Reflects on Legendary WWE Career and Shares Update o…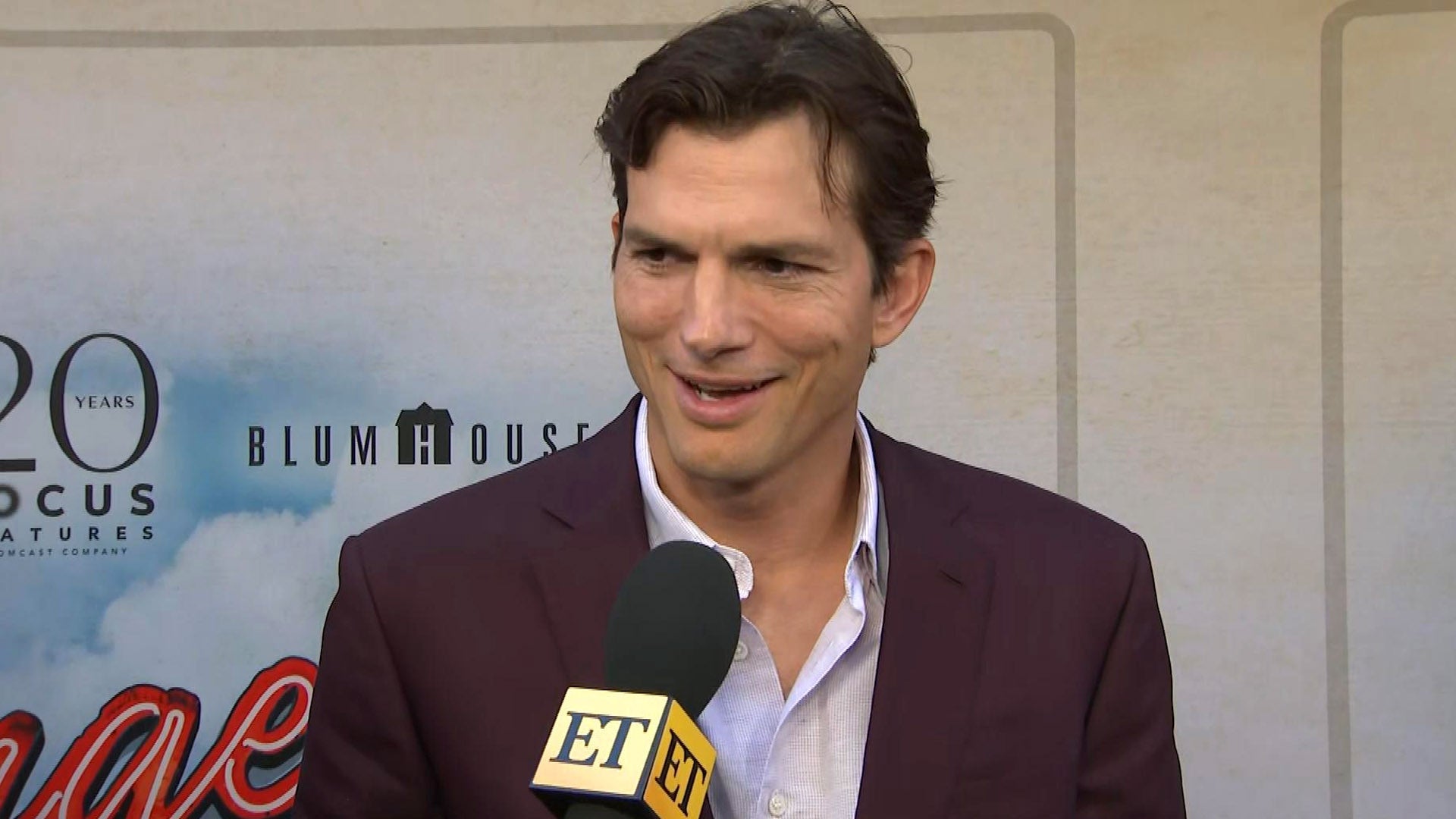 Ashton Kutcher on 'That '90s Show' and Filming in 'Nostalgic' Ba…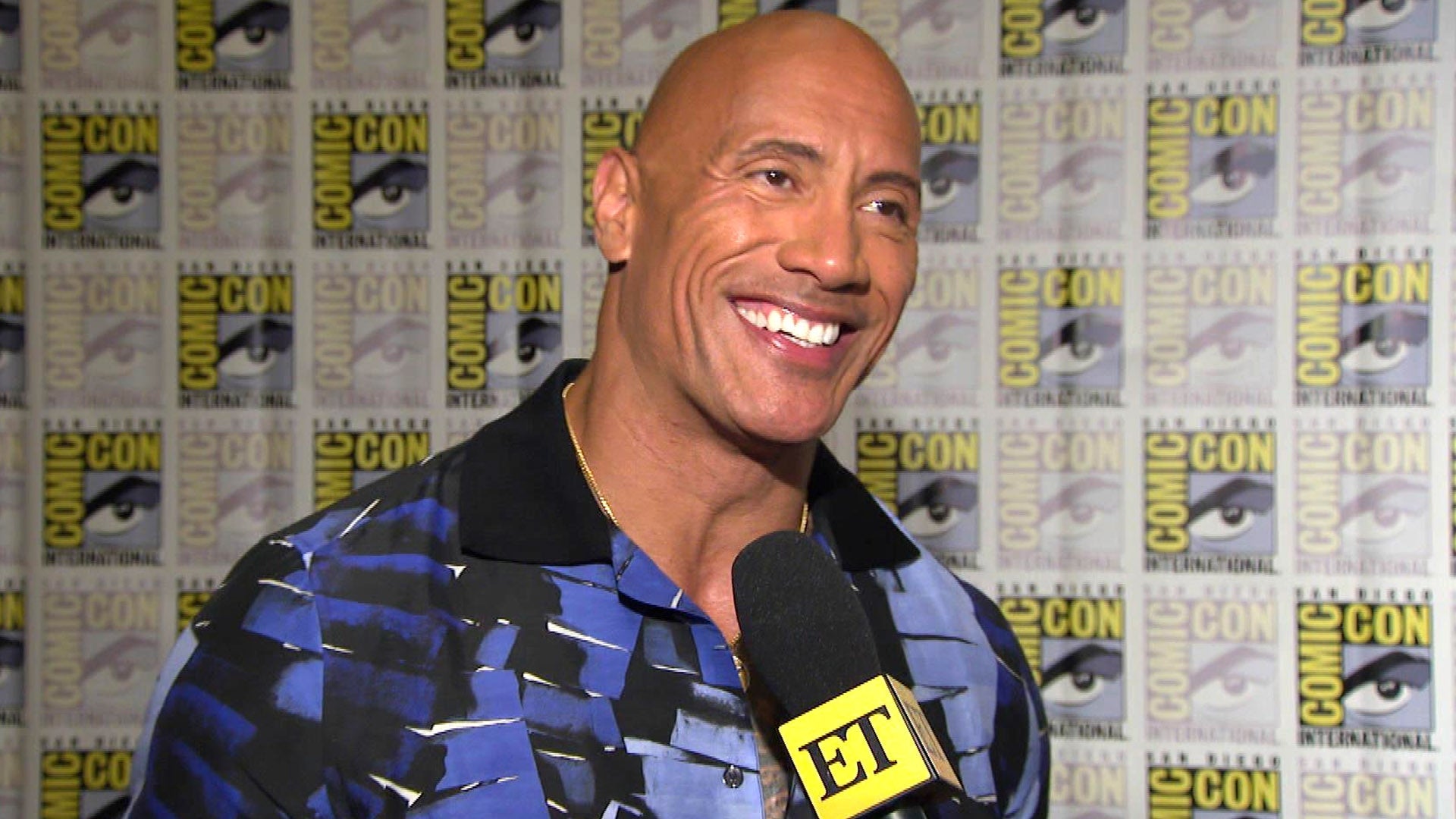 Dwayne Johnson on 'Black Adam' Transformation and His Comic-Con …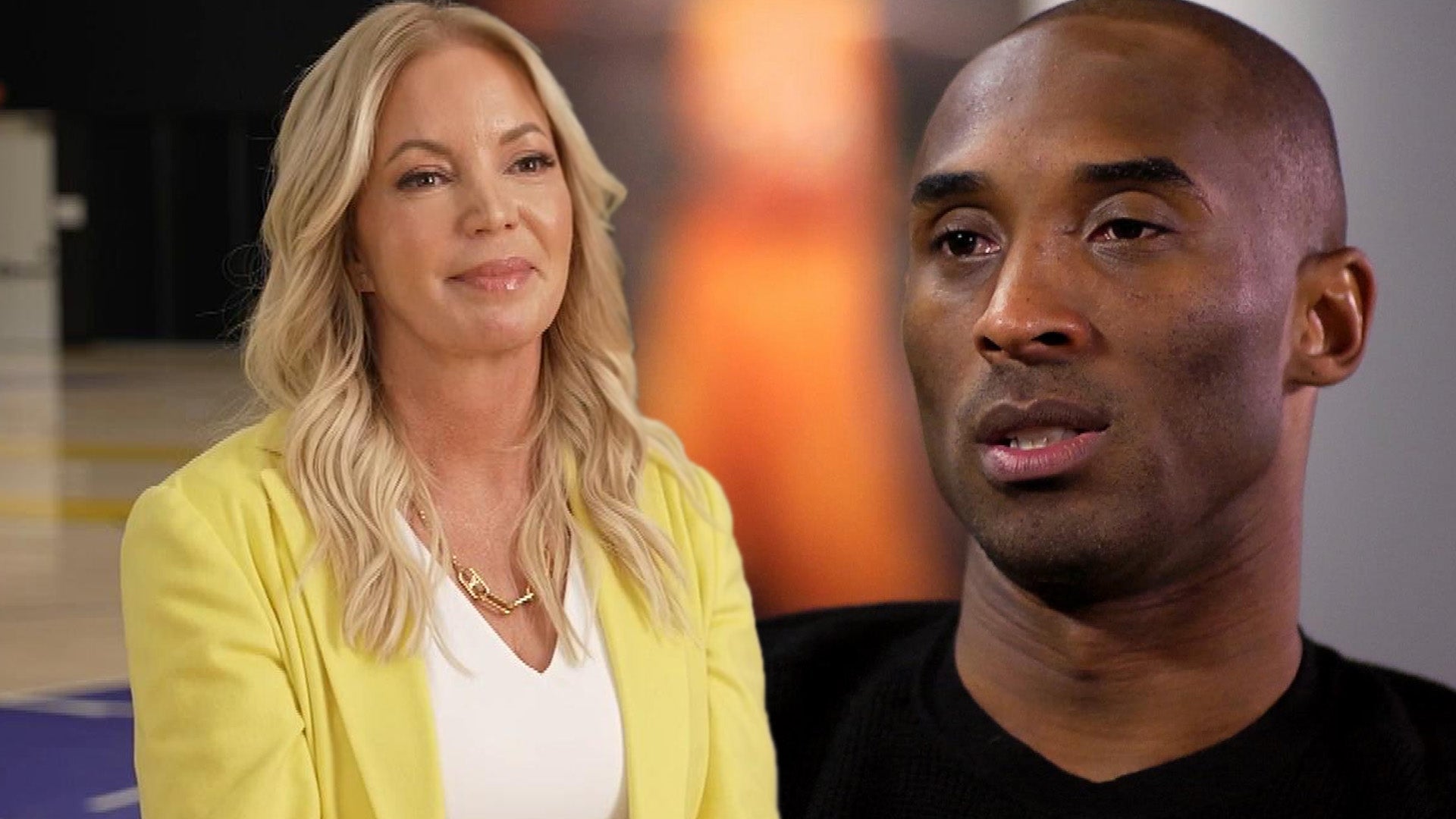 Jeanie Buss and Lakers Icons Reflect on Kobe Bryant's Legacy and…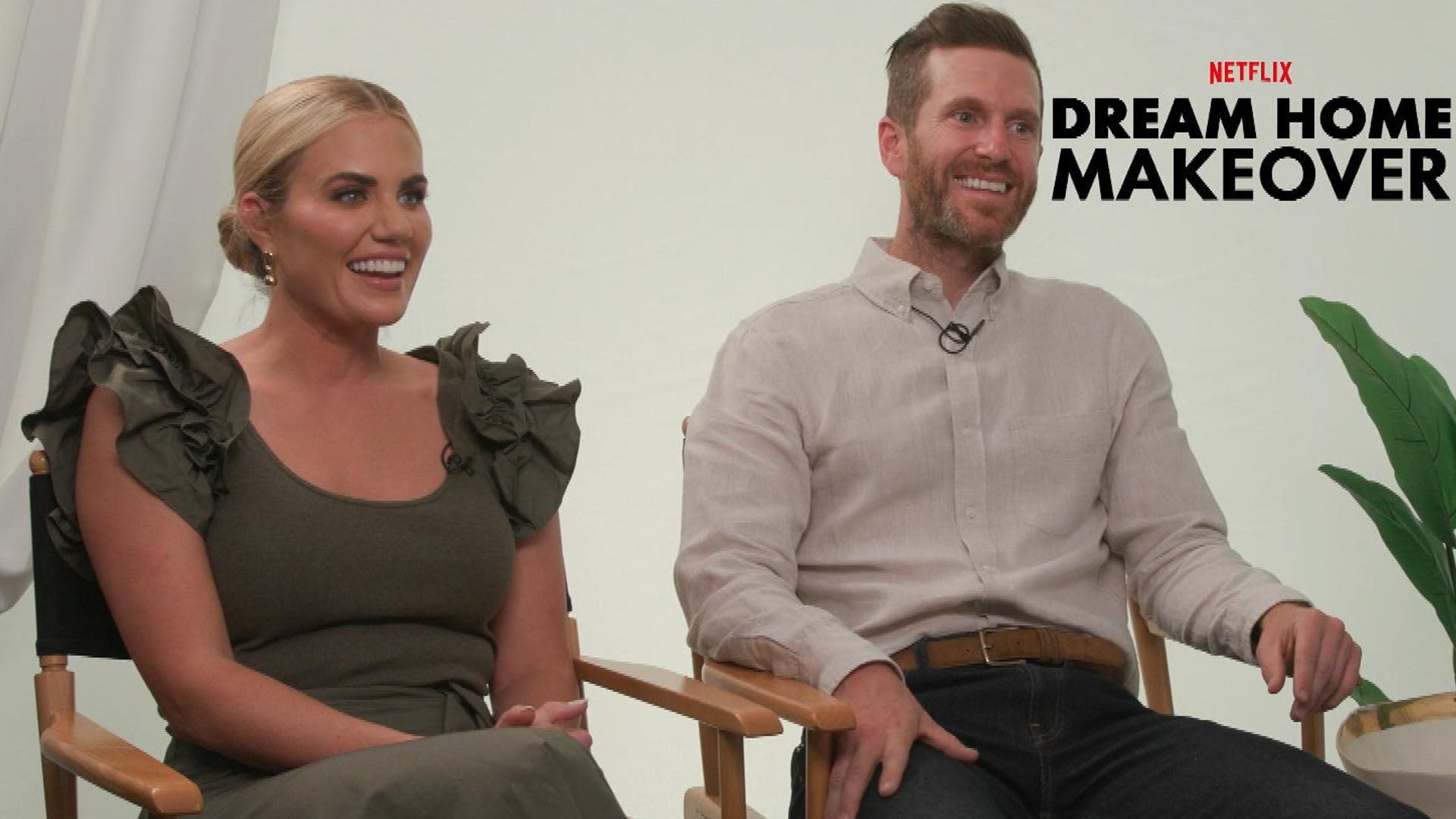 'Dream Home Makeover's Shea and Syd McGee on Season 3 and Welcom…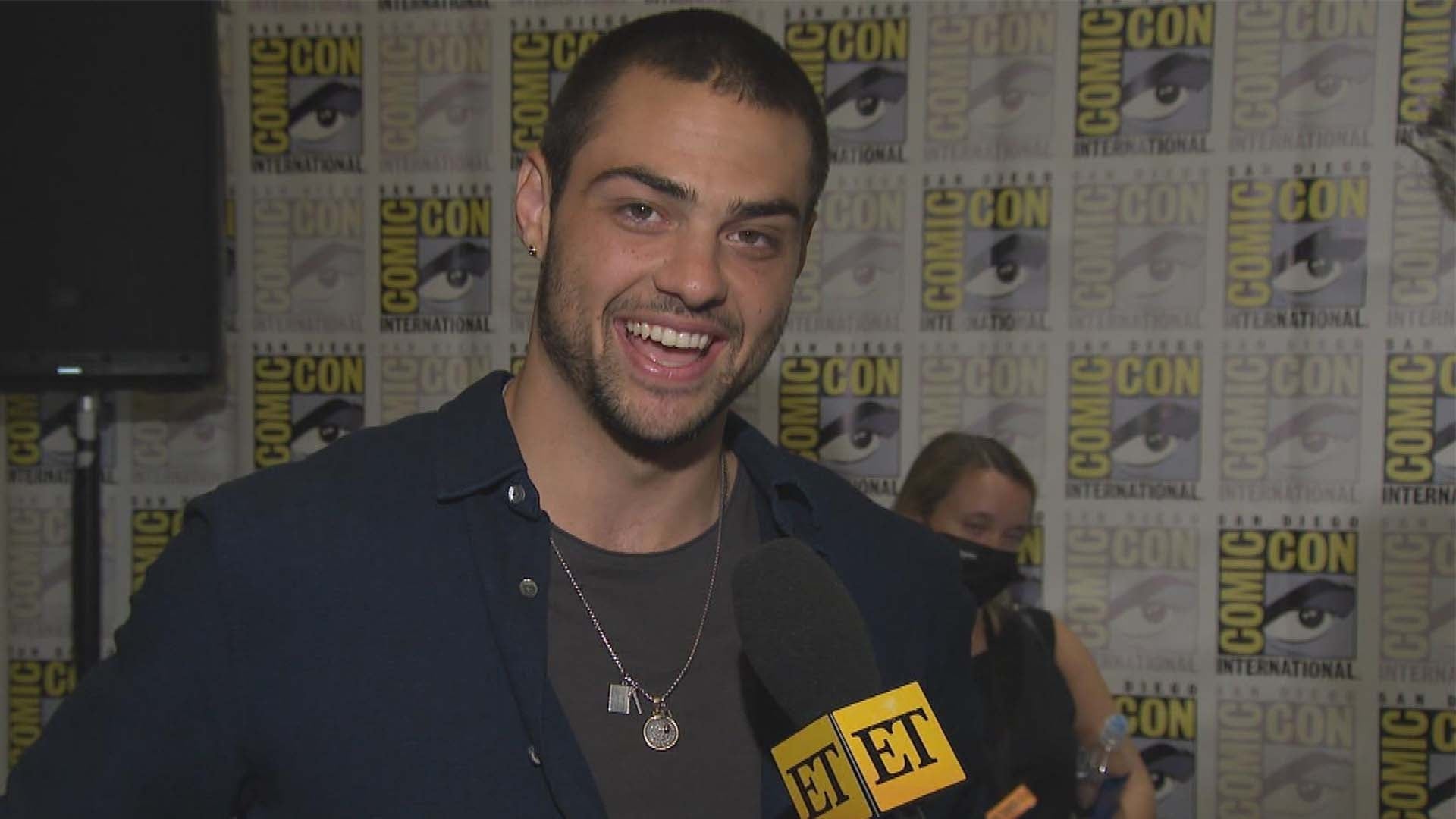 Noah Centineo on 'Black Adam' and Doing a Possible Atom Smasher …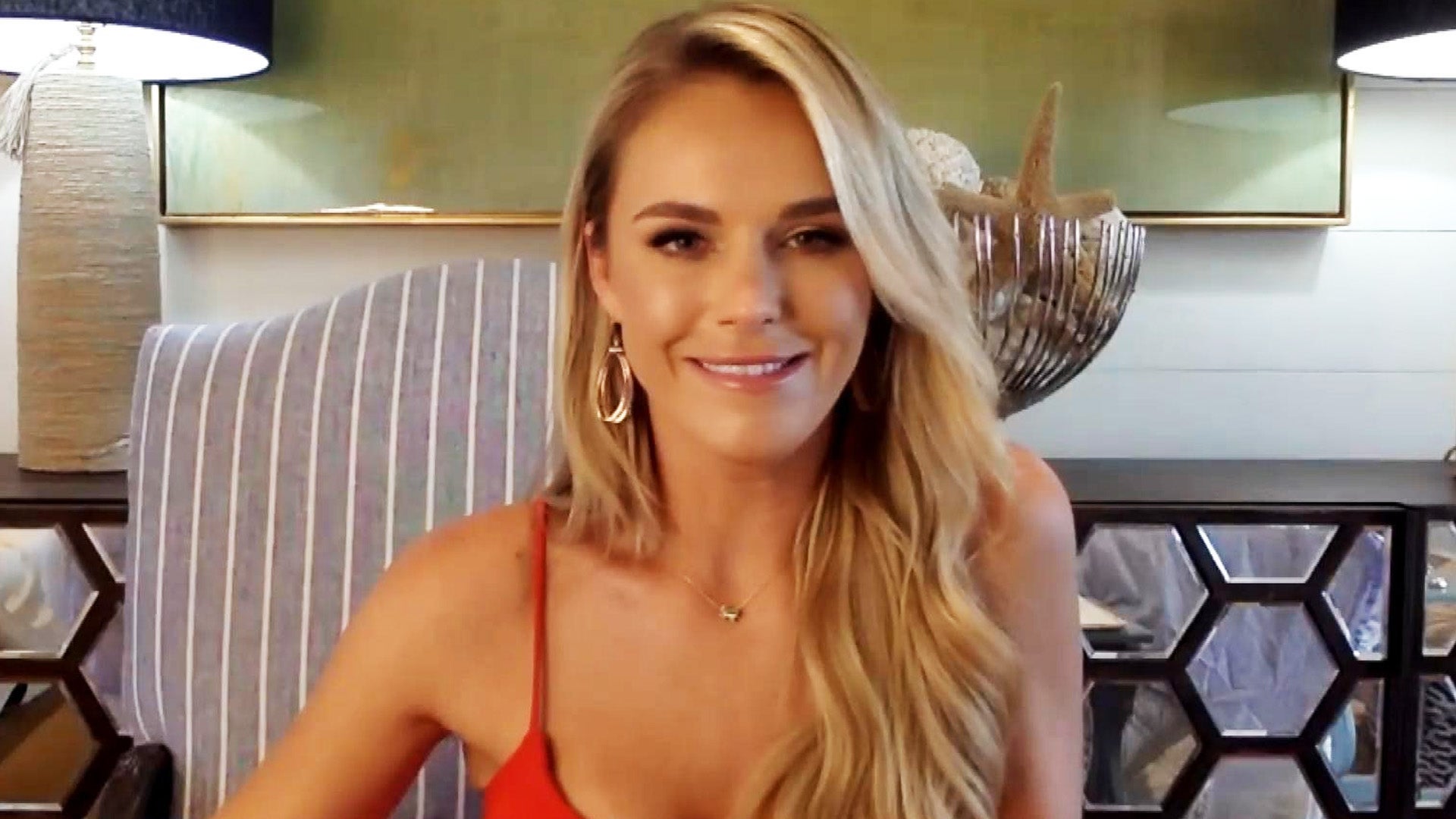 'Southern Charm's Olivia Flowers on Austen Kroll Romance and Mad…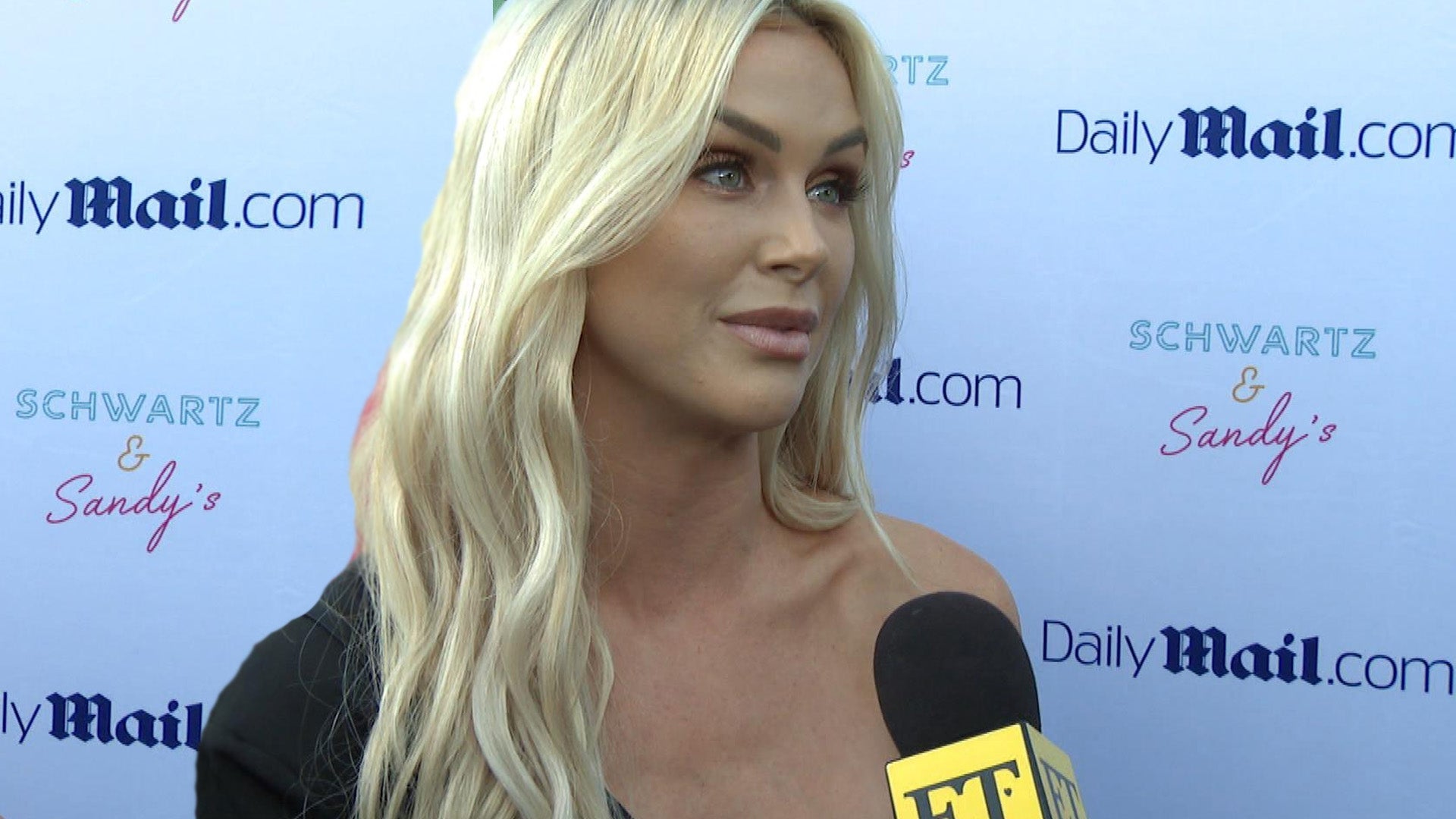 Lala Kent on Navigating the Aftermath of Randall Emmett Drama an…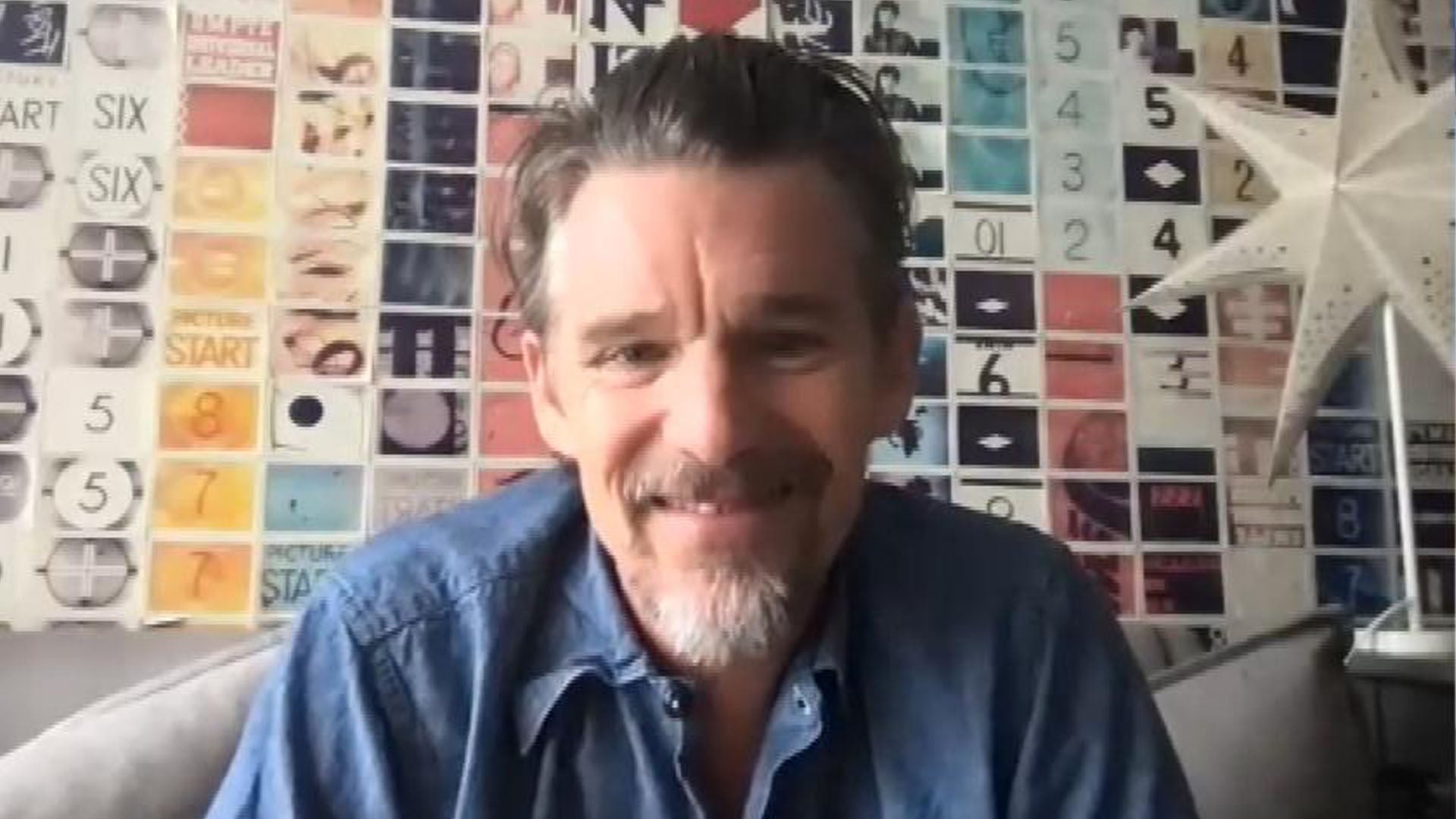 Ethan Hawke on 'The Last Movie Stars' and His 'Stranger Things' …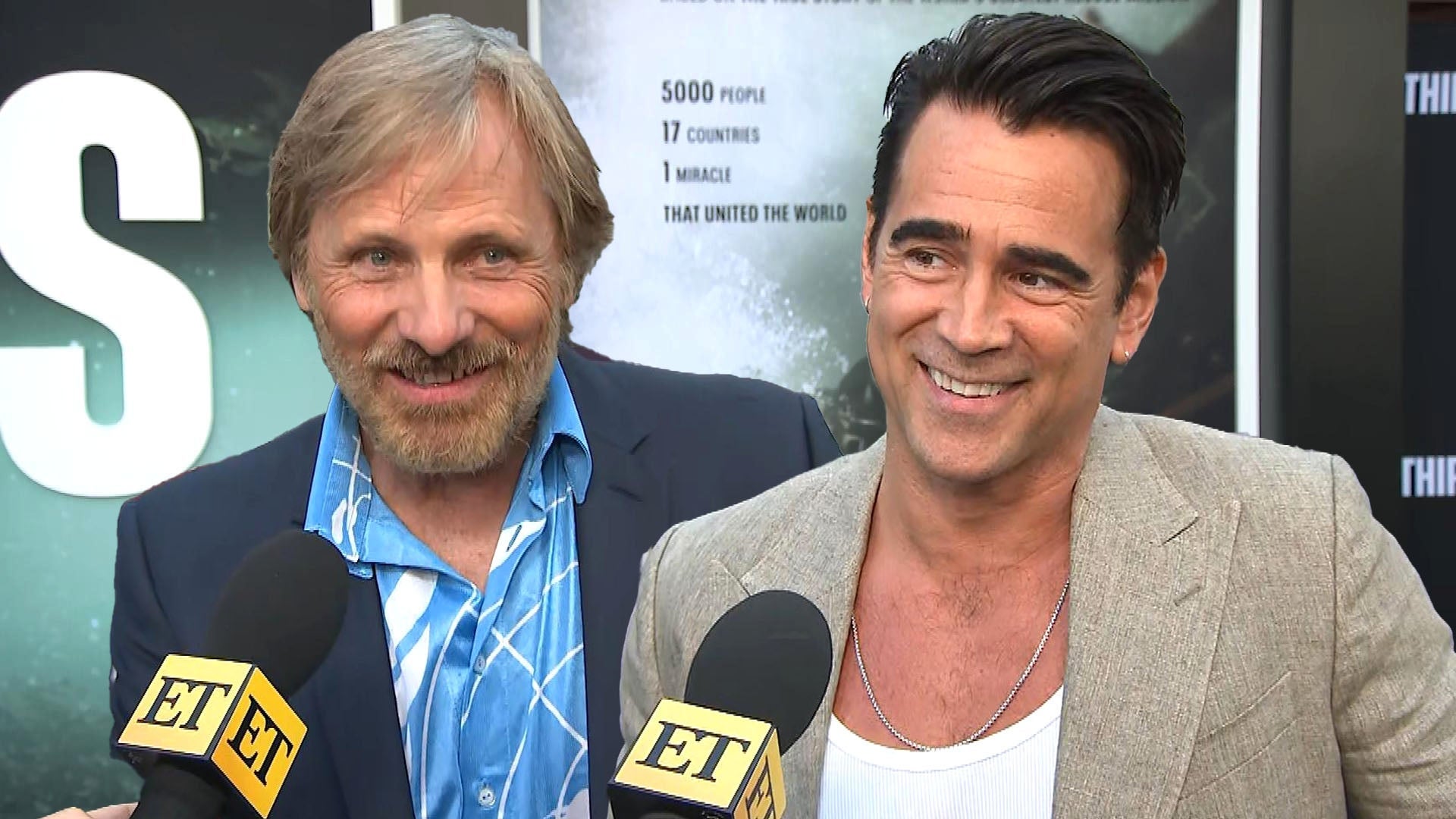 Thirteen Lives': Colin Farrell and Viggo Mortensen on Challenge …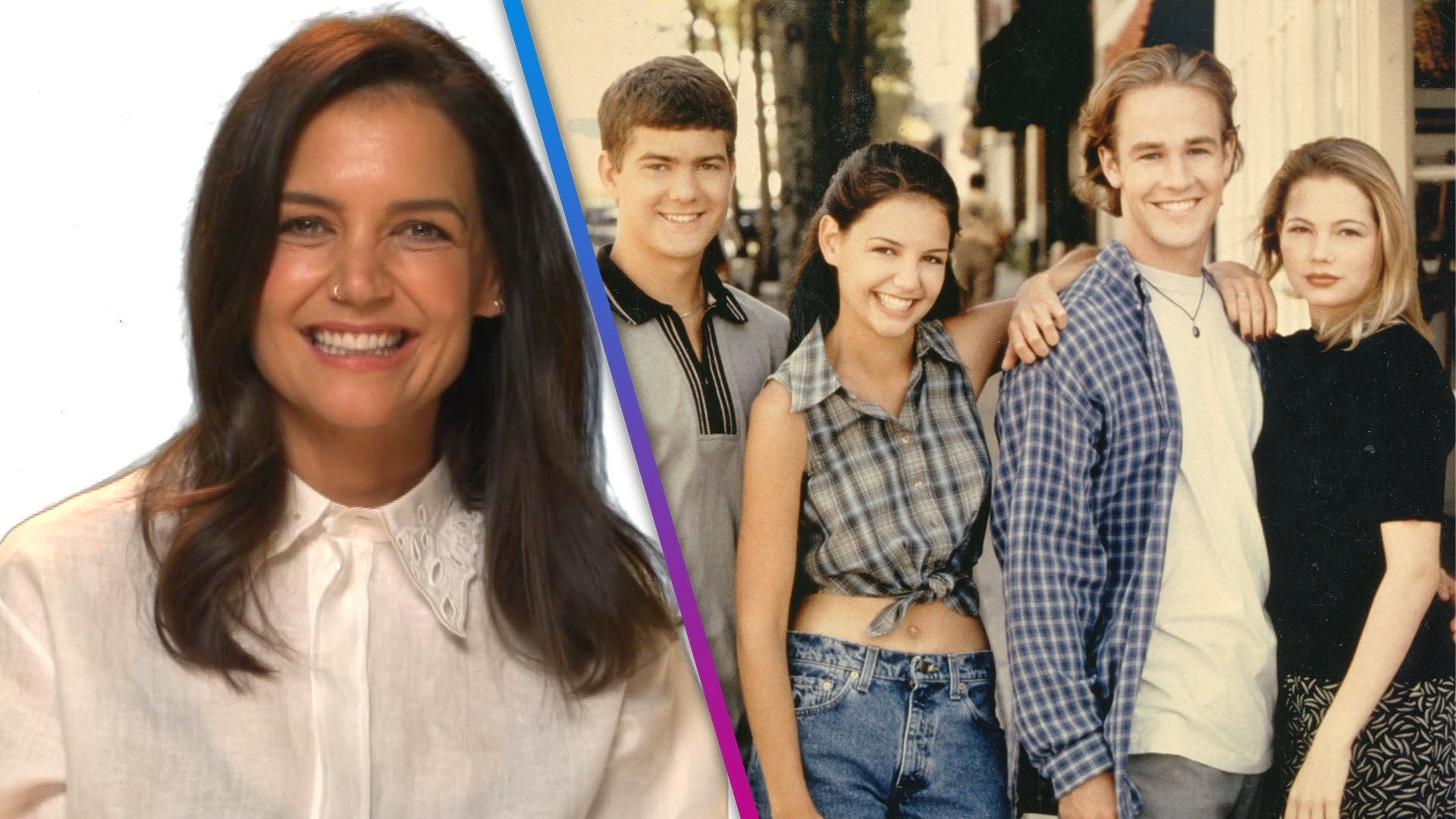 Katie Holmes on New Film 'Alone Together' and What Made 'Dawson'…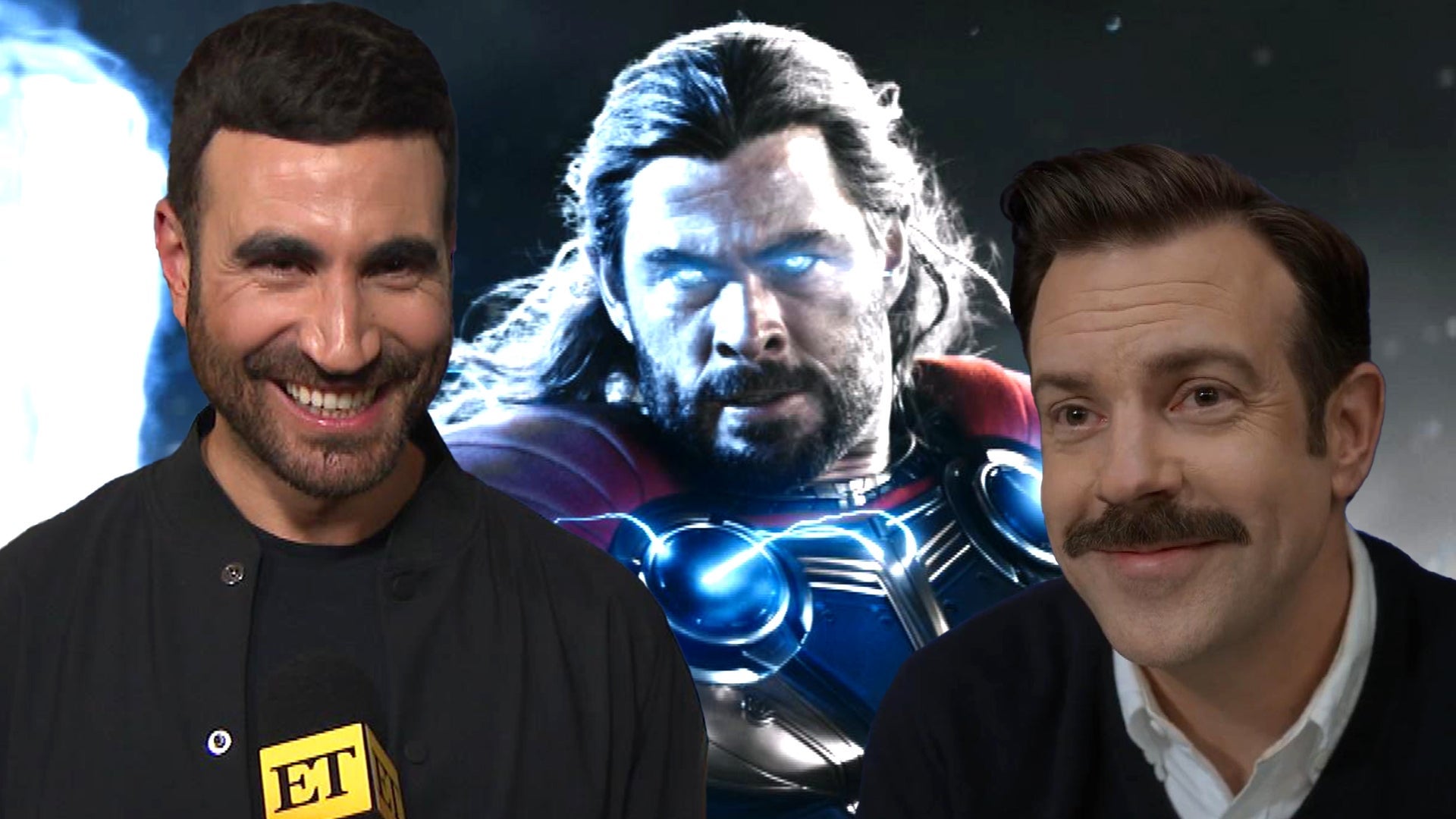 Brett Goldstein on That Surprise 'Thor' Cameo and Season 3 of 'T…
We've got something sweeter than candy...
Only ET was on the set of Riverdale's highly anticipated Halloween episode in August and we're bringing you an exclusive treat: A special joint interview with Madelaine Petsch and Vanessa Morgan talking all things Choni!
Not to worry, Riverbabes -- this definitely isn't a trick.
In fact, we're bringing you ten glorious minutes of Petsch and Morgan (in costume!) dishing on their villainous Halloween looks as Poison Ivy and Harley Quinn. Plus, we've got the latest status on Toni's missing backstory, what's next now that Cheryl's posthumous relationship with her brother, Jason, has been revealed and so much more!
ET: You look absolutely incredible! When you found out that you were gonna be playing Poison Ivy, Harley Quinn, what were your initial reactions?
Vanessa Morgan: So pumped!
Madelaine Petsch: I mean, obviously, excitement. Definitely excitement and also very perfect for our characters, I feel like. And I didn't know how far we were gonna go with these outfits. I didn't know what our costumes [department] was gonna do and they never disappoint. I mean, they really went all out on these boys.
VM: I haven't seen this version of Harley Quinn before because it's from the original Harley Quinn costume, but I really like it.
How do Cheryl and Toni celebrate Halloween in this episode of Riverdale and how do Madelaine and Vanessa celebrate Halloween?
MP: You know, I'm actually surprised because I didn't think Cheryl and Toni would do Halloween the way they're doing it, but I'm not going to spoil exactly what that is. However, we do, obviously, get very dressed up and things take a very strange turn, but a very Cheryl Blossom-esque turn. A very Blossomy turn. I typically like to dress up, but I don't really enjoy going out, so, like, two Halloweens ago we went to a party together.
VM: Yes, that's when I was a snake. Yes.
MP: You were a snake and I was Magenta from Rocky Horror Picture Show and then last year I didn't even dress up and I stayed at home and handed out candy to the three kids that came to our house. Literally three.
VM: I can't remember if I did. I think me and [my fiancé] Michael [Kopech] just, like, literally sat and yeah, no, we went and had wine and watched trick-or-treaters.
MP: I mean, now that I'm in mid-20's, I feel like that's my vibe.
VM: I still like dressing up though. As long as it involves dressing up a little bit. Like, I think I put, like, a witch hat on. At least something.
MP: Think about it like this: We already got our Halloween fix this year.
VM: No, I'm still gonna dress up again.
MP: Probably. True, true, true, true, true.
We've got a little two-part question for you, guys. Trick or treat? Which one do you want first?
MP and VM: Trick!
Who's the biggest prankster on set and has there been a joke that went a little too far?
VM: We just got pranked by KJ [Apa] in a scene.
MP: Oh my god, we did! We did literally just, like, five seconds ago!
VM: We just got pranked. He popped up while we were doing a scene...
MP: And I would say it was a little far. It was a little because, like, the cameras were rolling and something happened...
VM: Yeah, they were rolling and we were doing an intimate scene and he just pops up.
MP: And what did he say? He said, "Oh, it's about time!" or something like that. We were doing, like, a little makeout scene. It was very stressful. It was funny though.
Now for the treat question: Which of your Riverdale co-stars have done something super sweet for you behind the scenes?
MP: I mean, the other day you set my room up with my little birthday present.
VM: That's true. Yeah, that's such a relationship thing to do. [Laughs]
MP: [Laughs] But then I gave you your little bracelet.
VM: That's true. She gave me a little snake bracelet or necklace. Choker necklace.
MP: We do sweet things for each other. She brought me coffee this morning when they picked me up.
For season four, they're saying we're going to have more football games, more Vixens and we're going back to that season one vibe. How are you feeling about it?
MP: I loved season one. I mean, the only thing I didn't love about it was that Vanessa wasn't in it, so it's like season one with Vanessa.
VM: I did love season one, like, season one was still my favorite as well, but I'm really happy that we're going back in that direction
MP: Focusing on the relationships and, you know, where we all started, where we came from and what made people love Riverdale in the first place.
Vanessa, when ET was moderating Riverdale's San Diego Comic-Con panel this summer, creator Roberto Aguirre-Sacasa confirmed that this is the year that Toni will get her character backstory. Have you found out anything?
VM: I heard that, [but] not yet. But because he said it, I'm hoping that that's gonna happen. I mean, that's what I've been waiting for. I have my story made up in my head, you know? So I'm just, like, waiting to see it on the paper and if that's that reality of what I think Toni's life is.
Let's talk more about season four. What are you hoping to see more of this year and what are you hoping to see a little less of?
MP: More of the relationships. More of, like, Betty and Cheryl team-ups, the Veronica and Cheryl team-ups, more Choni, like, relationship stuff. I feel like last year, they had us fighting so much. And kind of almost for no purpose it felt like, so I wanna get back to what made Choni fall in love in the first place. I think it'd be great to talk about Heather coming back and what's gonna happen with that, so that would be really cool. And I'd love to see what's going on with my mom. Less stuff?
VM: Gargoyle King?
MP: Yep. Co-sign.
VM: [Laughs]
MP: You know what it is, though? When you're in it -- because we did all Black Hood season two, all Gargoyle King season three -- it's just like, we're doing it every day and then we also watch it, you know what I mean? Like, we're ready for whatever the new thing is and the new thing is [makes kiss sound]! It's good.
Does the new "thing" this season revolve around the flash-forwards and MIA Jughead?
MP: It does.
What can you tease about that?
MP: That's it! That's all we can say. [Pretends to zip mouth shut]
VM: It's good though.
MP: It's good, you're gonna like it.
VM: You're gonna be happy.
MP: And TBH, I don't even know what's going on, so there's that. [Shrugs]
Let's talk about Choni. What's coming up with them in season four because right now when we're seeing them at the beginning of the season, Cheryl's got a lot of secrets that she's keeping. Does that rock things in their relationship a little bit?
MP: [Turns to Vanessa] Does it, my dear?
VM: I don't know, honey. What do you think?
MP: [Laughs] I mean, if you were keeping your brother's dead body in your basement taxidermied, do you think that your significant other would be a little upset or creeped out?
I think he would just be concerned...
MP: Yes, yes, well, let's hope that's all it is.
VM: But I think with Toni, there's some unconditional love going on there. She's...
MP: Ride or die. Ride or die.
Are we also seeing Cheryl and Toni step into a kind-of mom role because they're taking care of Polly and Jason's twins?
MP: Kind of. It's a lot for Cheryl -- her mental health is really at stake here, so adding the twins in, there could be some dead babies. I don't know.
VM: Also, why isn't Betty taking care of the twins? Have you thought about that?
MP: That's a very good [question.] She's much more on the straight arrow than you and I are.
VM: I literally just thought about that. Yeah, I have no idea why.
MP: All right, Betty.
But could we get a fun Choni date this season?
VM: I mean, I would like that. Like, on my motorcycle?
MP: What would be a date in Riverdale? Like, with nothing going wrong?
VM: Pop's? Going to the lake. Going to Sweetwater River.
Yes! Paint us a picture of a Choni date with nothing going wrong.
VM: Sweetwater River! A picnic at Sweetwater River.
MP: Yes, OK, well, she surprises me at school, picks me up on her little motorcycle, takes me to Sweetwater River for a little picnic. And then the same night I had plans to surprise you with a new gang! A third gang!
VM: A new gang? What's the gang called?
Which is the perfect segue to what is Choni's status now? Are they Pretty Poisons? Are they Southside Serpents? What's going on in season four?
VM: I don't know the answer to that. I mean, I think Toni will always think she's a Southside Serpent.
MP: Serpent by blood, yeah.
VM: Serpent by blood. I don't think that is going to change. I think with the Pretty Poisons, she just wanted to feel like she was important, like she was in control of something
MP: And Cheryl's a vixen.
Will there be more musical moments this season between the two of you?
VM: I'm sure.
MP: I mean, we're only on episode four, but we've done some fun stuff already like a little something-something episode, but I'm sure there will be more.
VM: This episode -- the Halloween episode -- is my favorite one for us.
MP: Reading the actual script, I always say this, but I think episode [404] is probably my favorite script I've read on paper. It's just really fun. Roberto has been talking about a Halloween episode since literally the pilot, and so this is like his dream come true to be doing it
What it sounded like earlier is that you two were filming a little steamy scene together for the Halloween episode.
MP: Potentially.
VM: Yes we were.
MP: We might have been. Maybe, maybe not.
We are now in senior year of Riverdale. How does that make you feel and how much longer do you anticipate the show going on for?
MP: I feel old.
VM: It makes me feel old, yeah, senior year.
MP: Senior year, back to feeling old again. Yay. I think it could go on forever. A million years?
VM: Who knows, honestly? I mean, we have such great fans.
MP: One million seasons
And a movie!
MP: And a TV movie.
VM: I could actually see that happening, actually! Honestly, a Riverdale movie would be dope.
MP: Dope. Well, it was originally supposed to be a movie
VM: Oh it was? That would be sick. They should end it with a final movie, like, a final Netflix movie.
MP: Yeah, in 10 years' time, a final movie when I'm 35.
Lastly, what is the one thing that you are most excited for Riverdale fans to see from you guys in season 4? What are you excited to show them?
MP: Choni. That's kind of always my answer. That's my go-to answer. I'm a big Choni fan. Big fan, like, head of the ship.
I think we were shipping you guys before you ever became a ship!
MP: You were. People were really smart about that one. They picked it up early
You guys just had such dynamic chemistry onscreen.
VM: People just wanted it.
MP: People just wanted it.
Riverdale airs Wednesdays at 8 p.m. EST/PST on The CW.
Catch the new season of Sweetwater Secrets, ET's Riverdale aftershow, airing every Thursday at 10:30 a.m. PST / 1:30 p.m. EST on ET Live!
RELATED CONTENT:
For more Halloween goodies, check out our exclusive video below with the Riverdale cast playing a game of "Trick or Treat" and spilling co-star secrets!
'Riverdale' First Look: Madelaine Petsch and Vanessa Morgan React to Choni's Halloween Costumes! (Exclusive)
'Riverdale' First Look: Shirtless Archie Gets Wet and Wild With Veronica at Pop's Car Wash! (Exclusive)
'Riverdale' Boss on the Significance of Shannen Doherty's Character in Luke Perry Tribute
Related Gallery