TV
Colton Underwood 'Snapped' Before Jumping the Fence on 'The Bachelor' (Exclusive)
By
'The Bachelor': Colton Talks Why He Chose to Send Frontrunner Ca…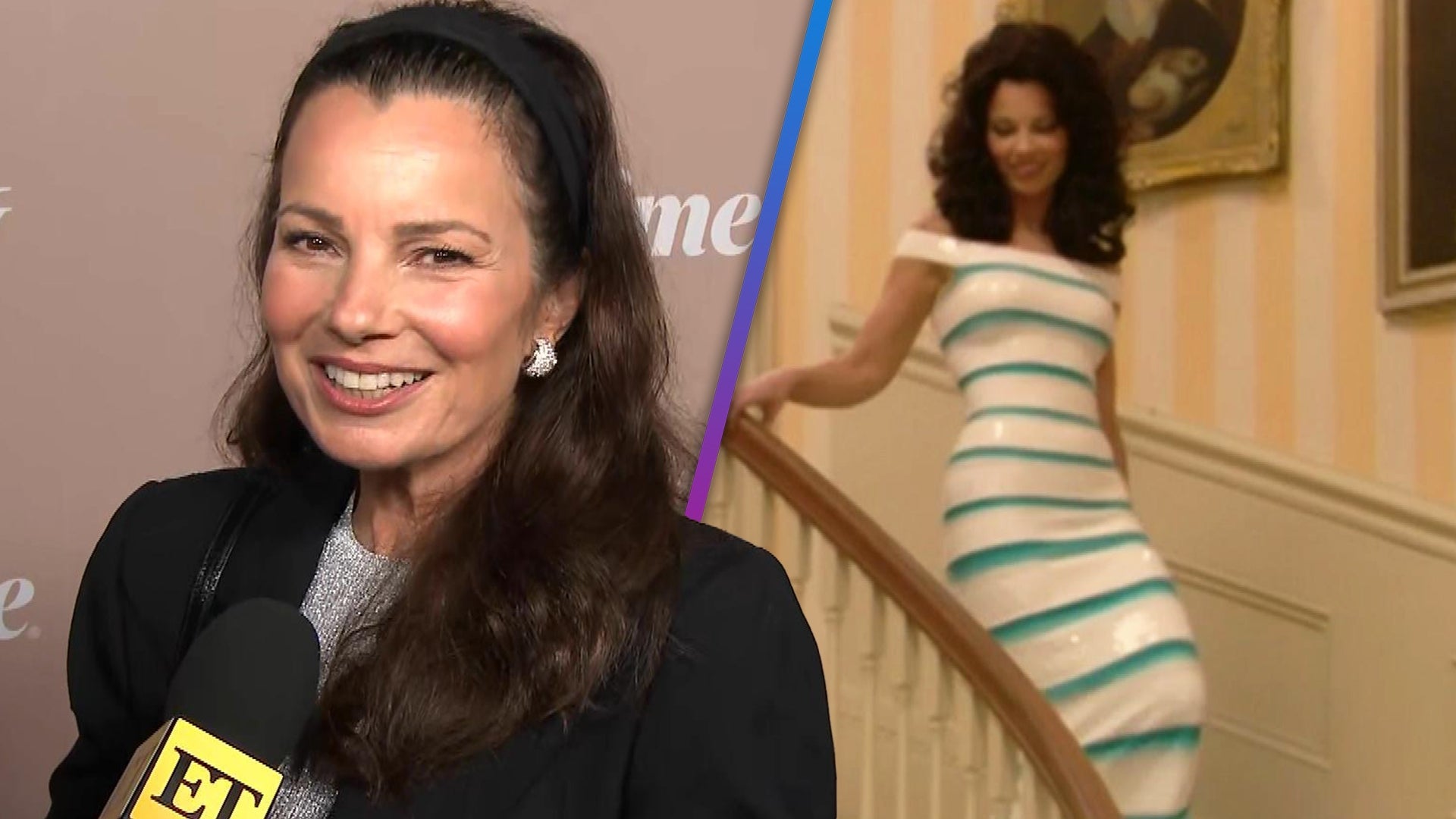 Fran Drescher Reveals She's in Talks for Movie Adaptation of 'Th…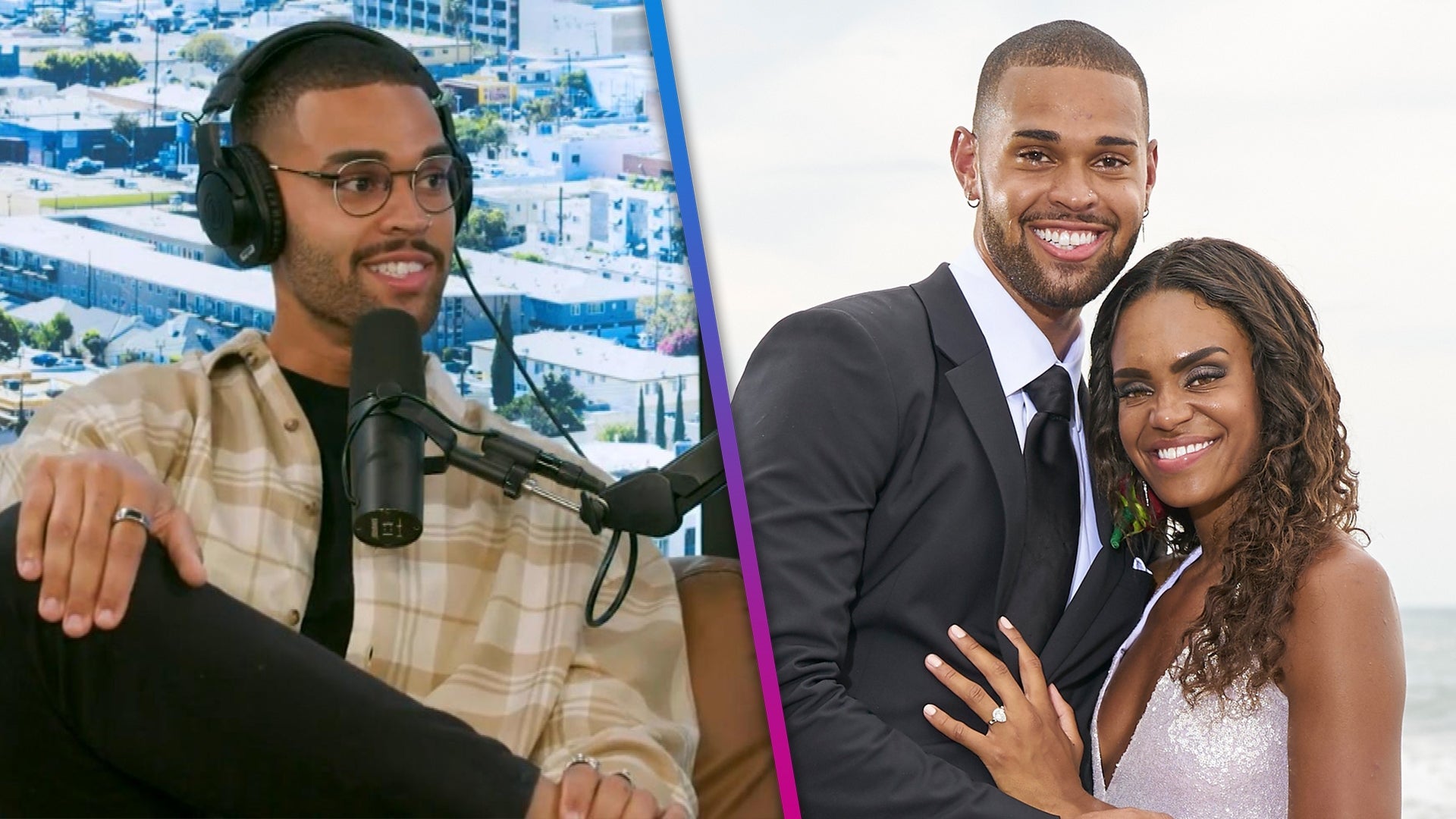 Michelle Young's Ex Nayte Olukoya Reveals Why He Broke Up With H…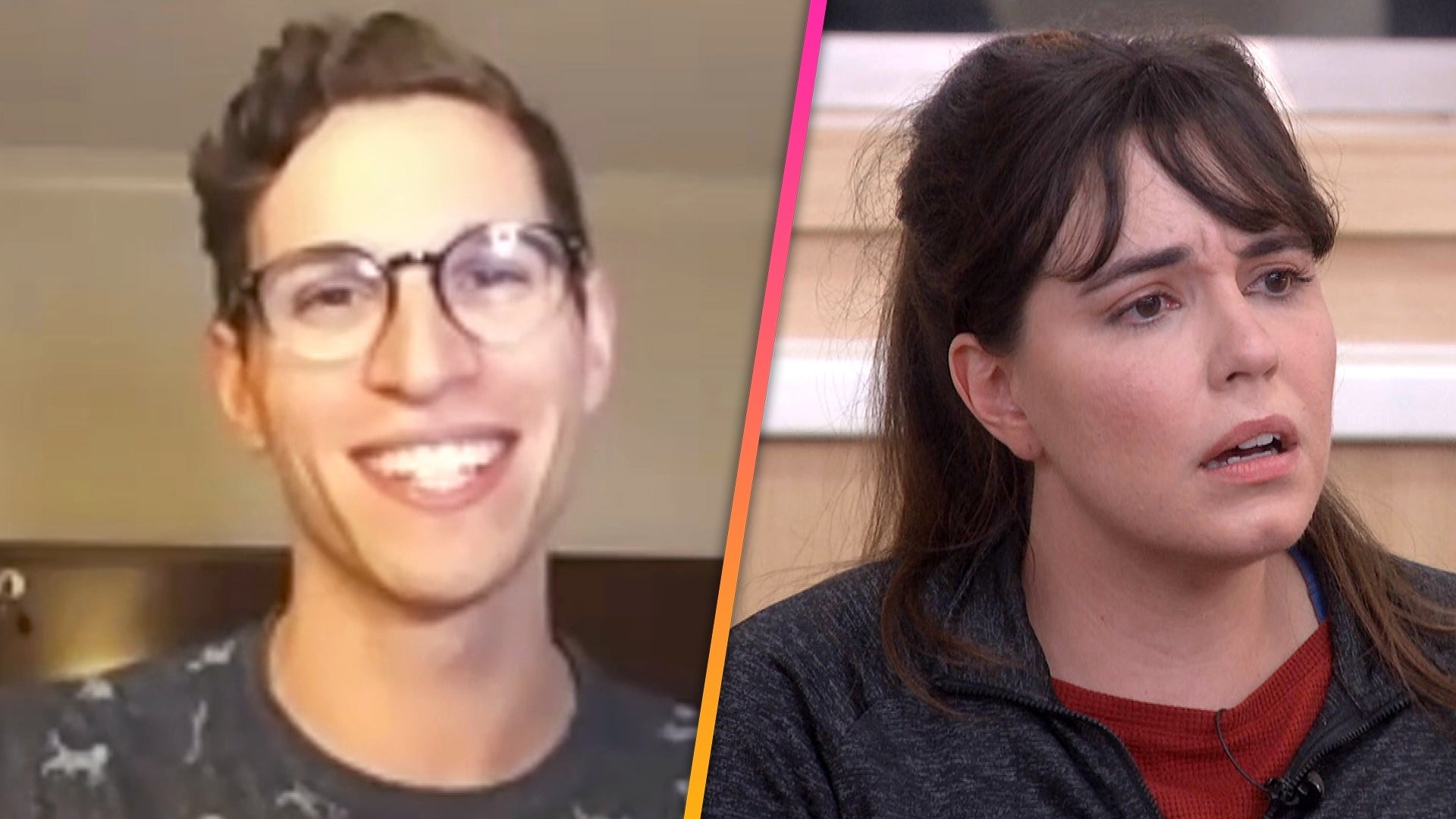 'Big Brother': Why Michael Threw Brittany Under the Bus in Speec…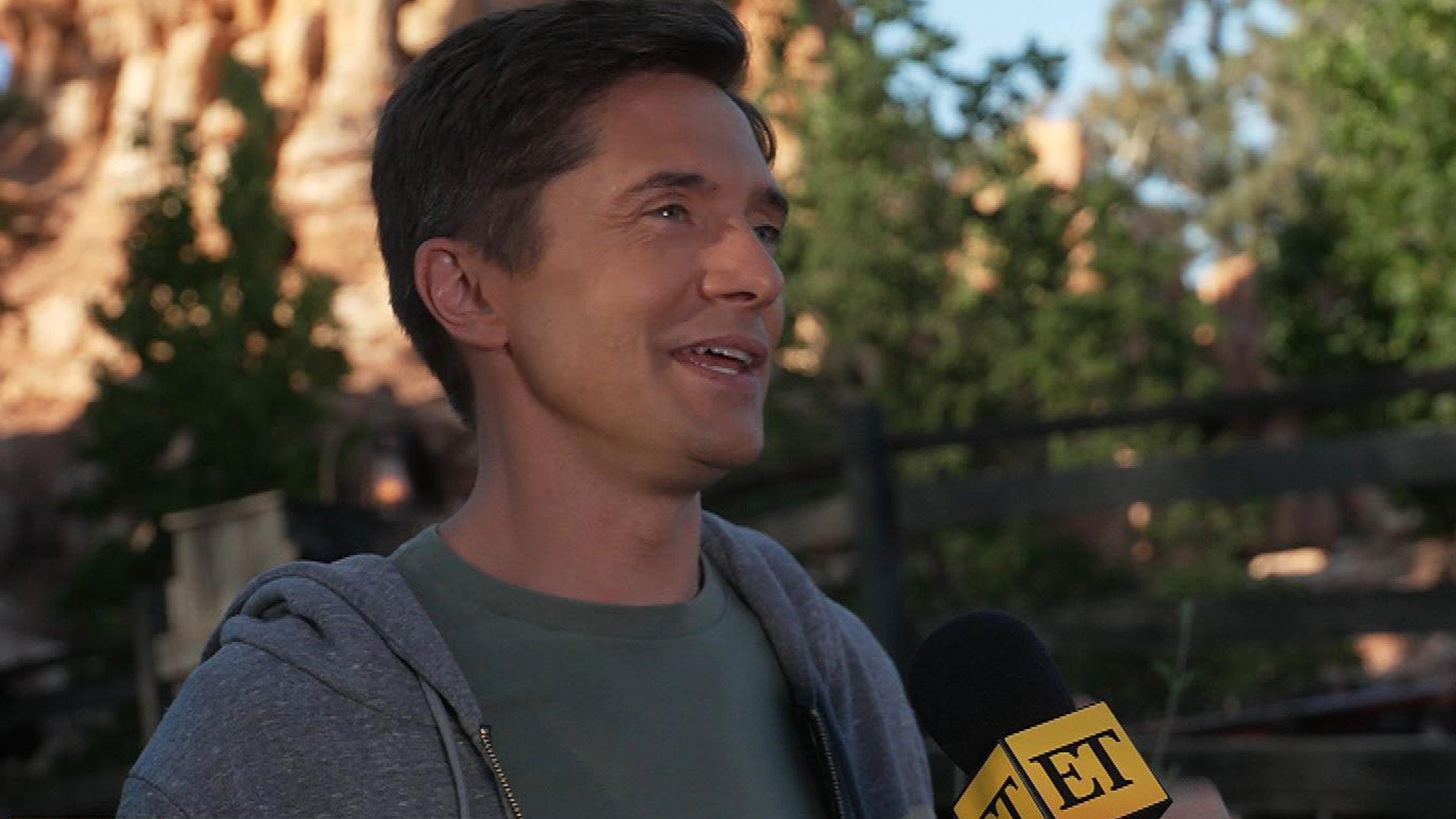 Topher Grace Calls 'That '70s Show' Reboot a 'Family Reunion' (E…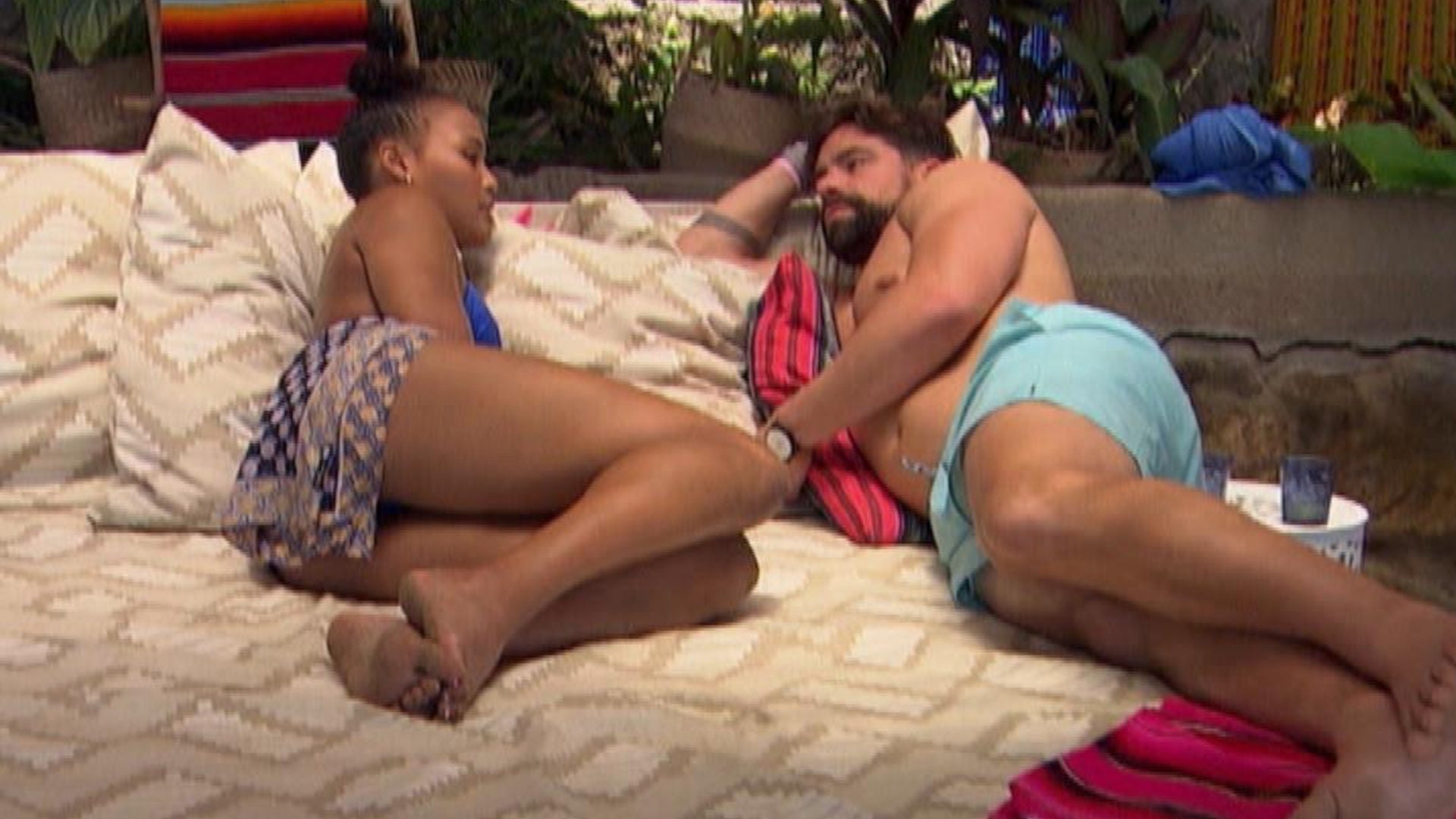 'Bachelor in Paradise': Michael A. and Sierra Have a Heart-to-He…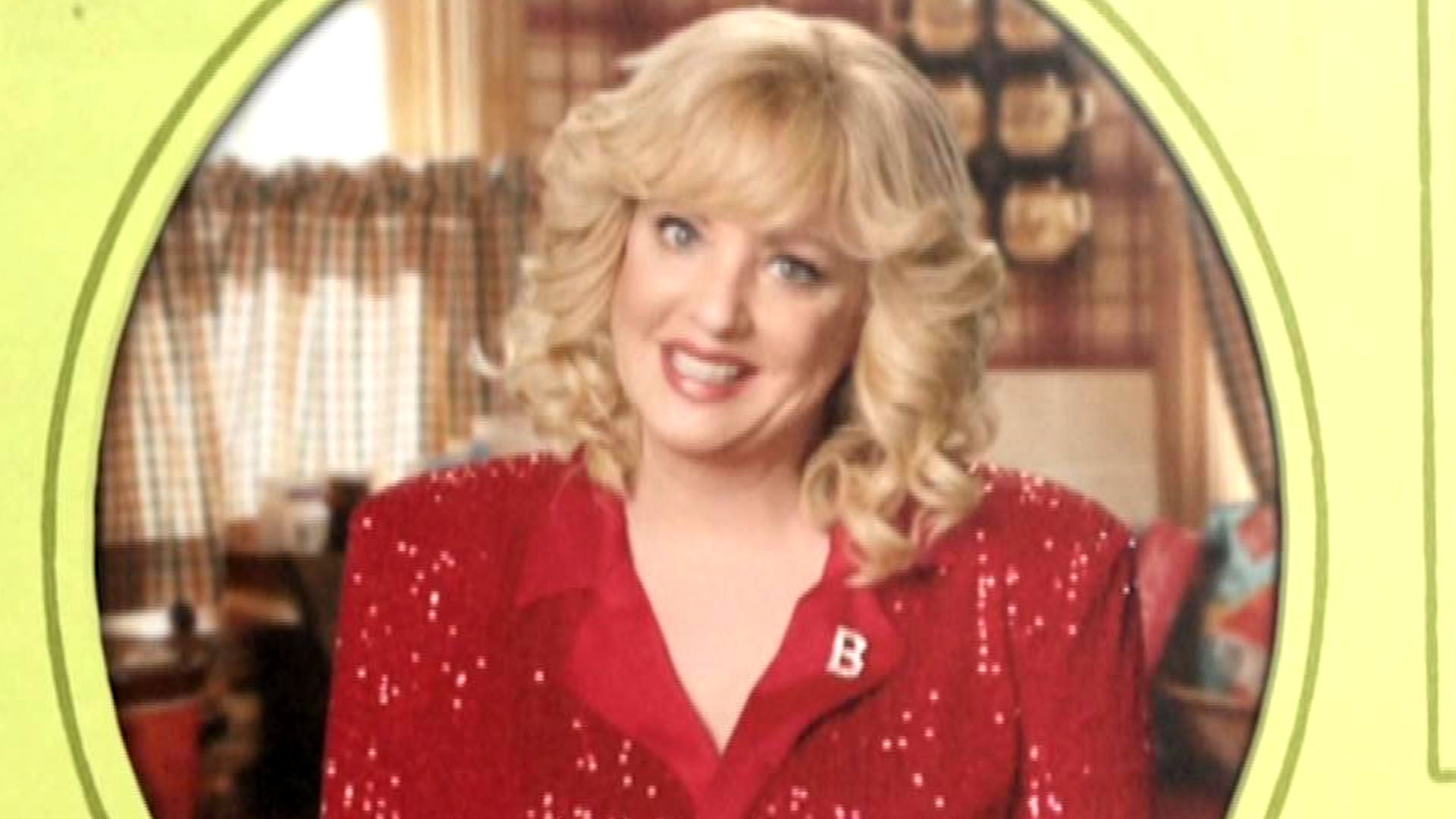 Watch the Official 'The Goldbergs' Season 10 Promo! (Exclusive)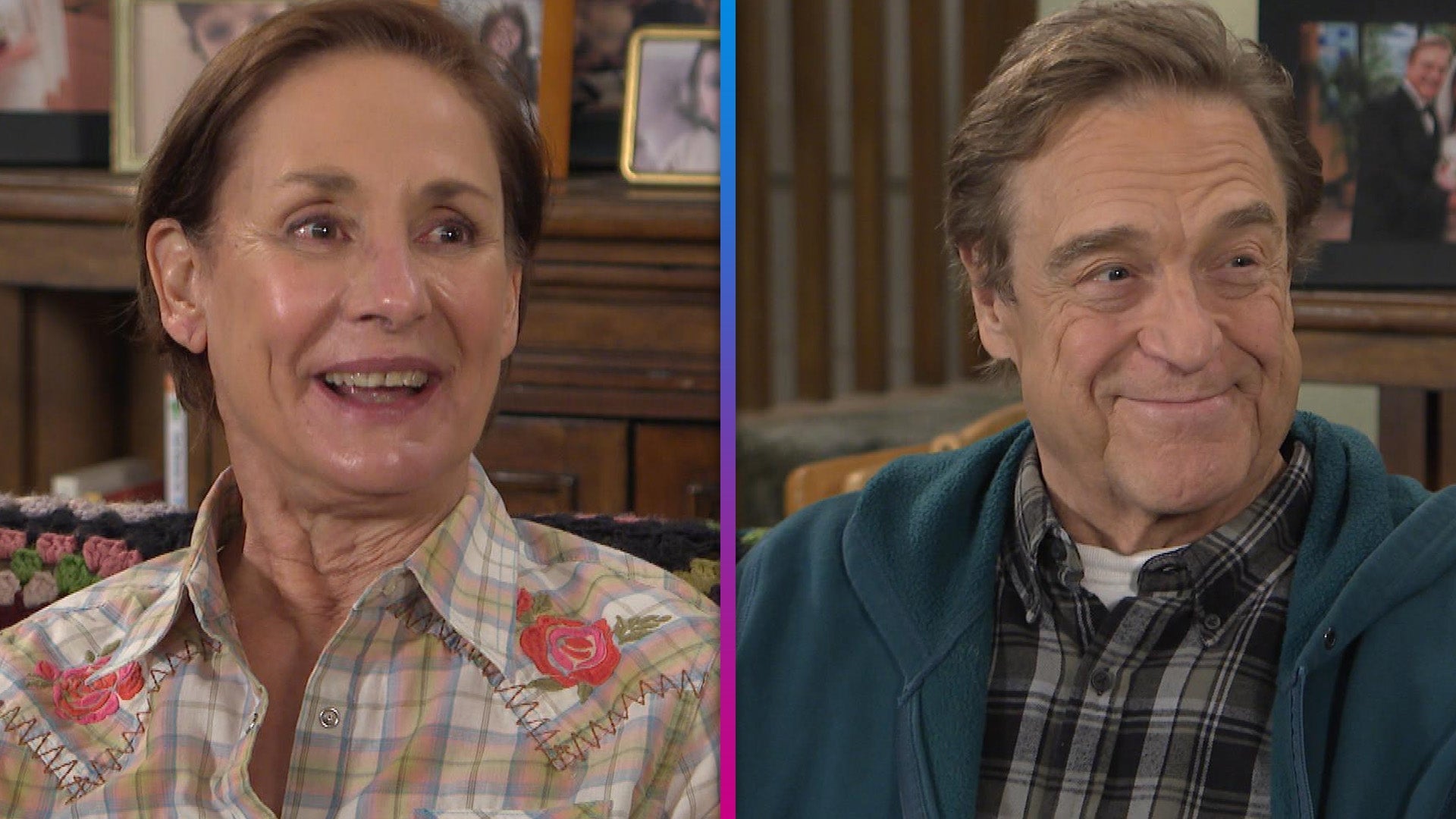 'The Conners': Go Behind the Scenes of Season 5 With the Cast (E…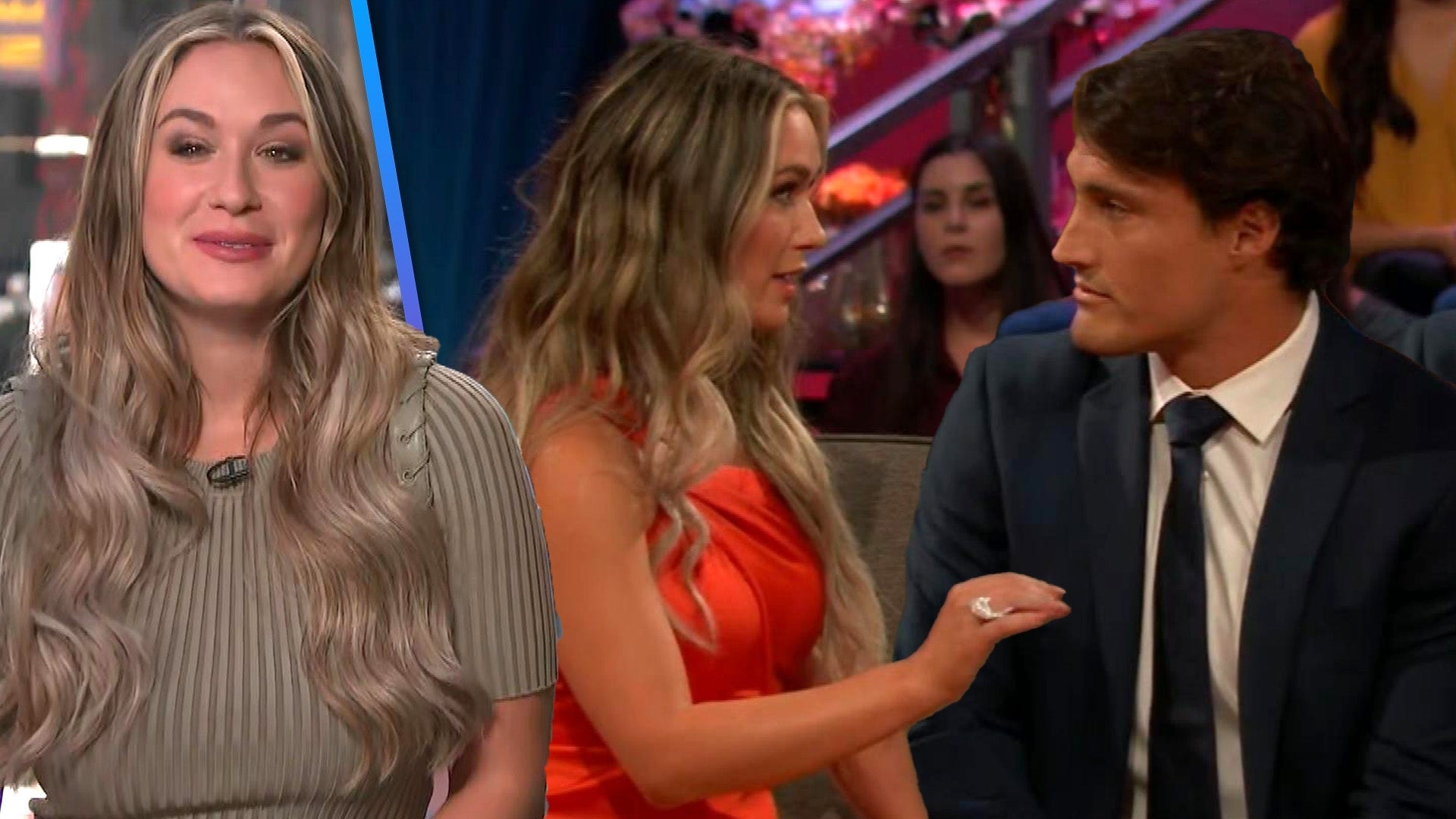 'Bachelorette': Rachel Reacts to Internet Comparing Breakup With…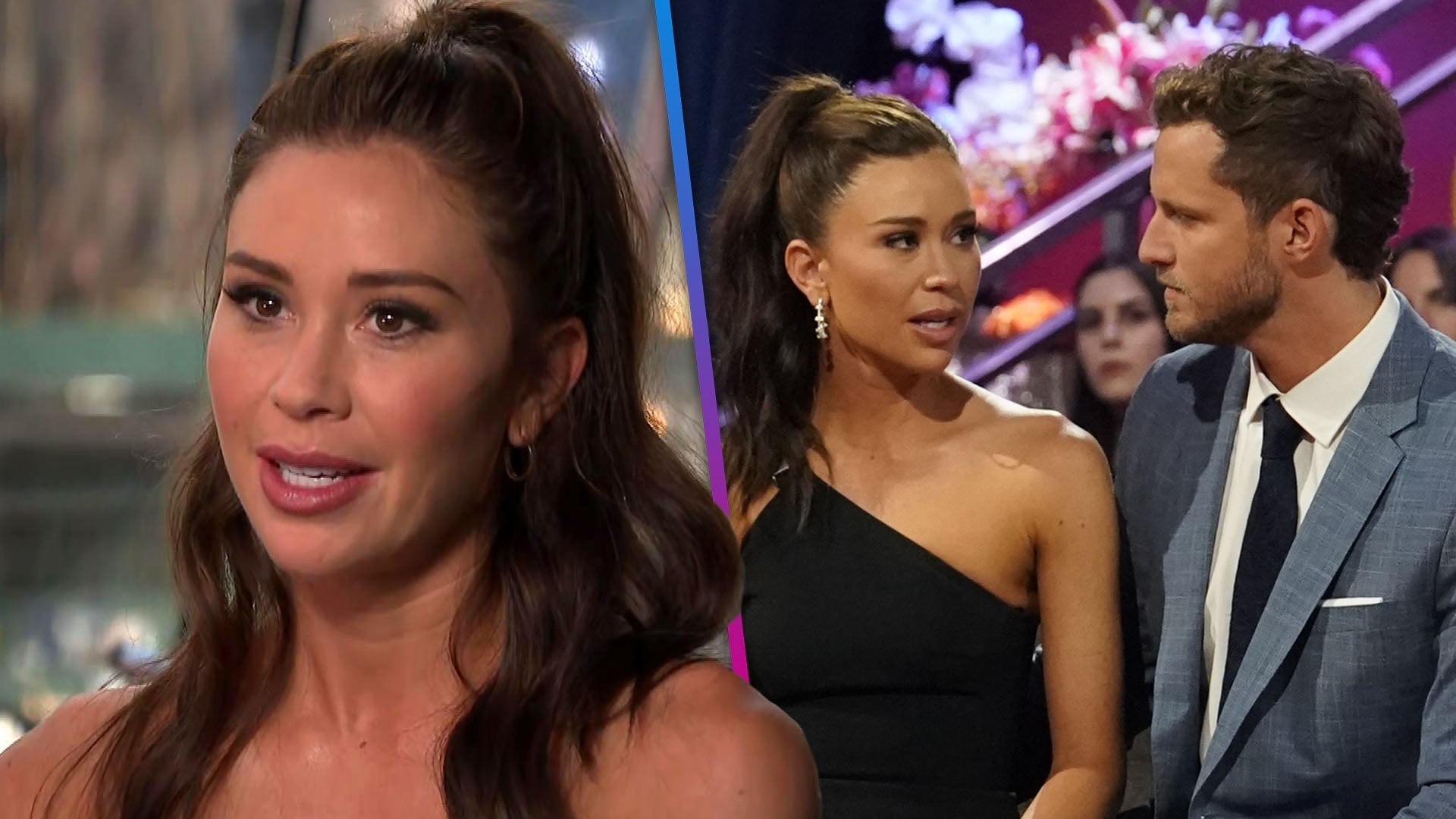 'Bachelorette': Gabby Windey Addresses Fiancé Erich's Texts With…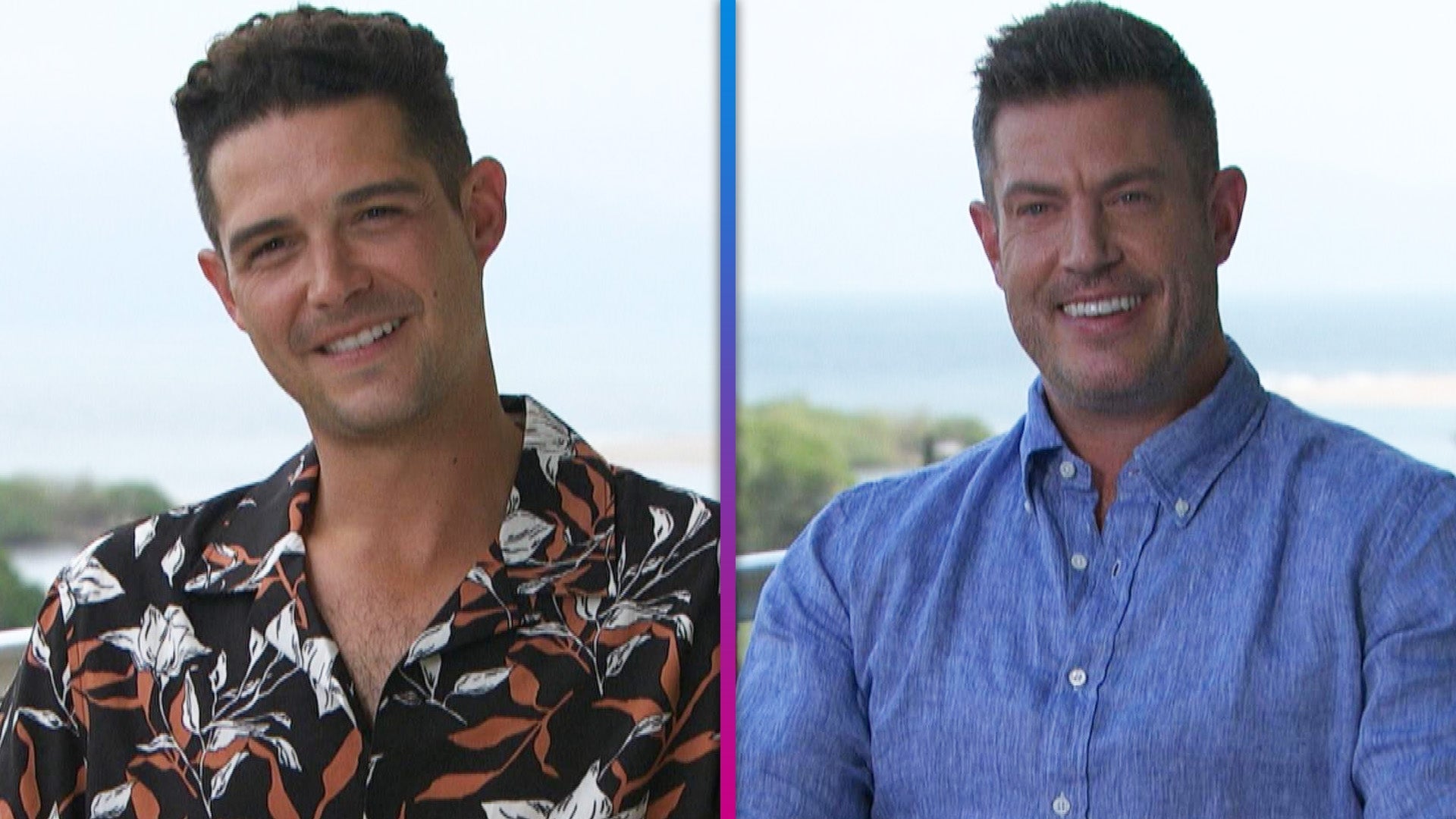 Jesse Palmer and Wells Adams Preview 'Bachelor in Paradise' Seas…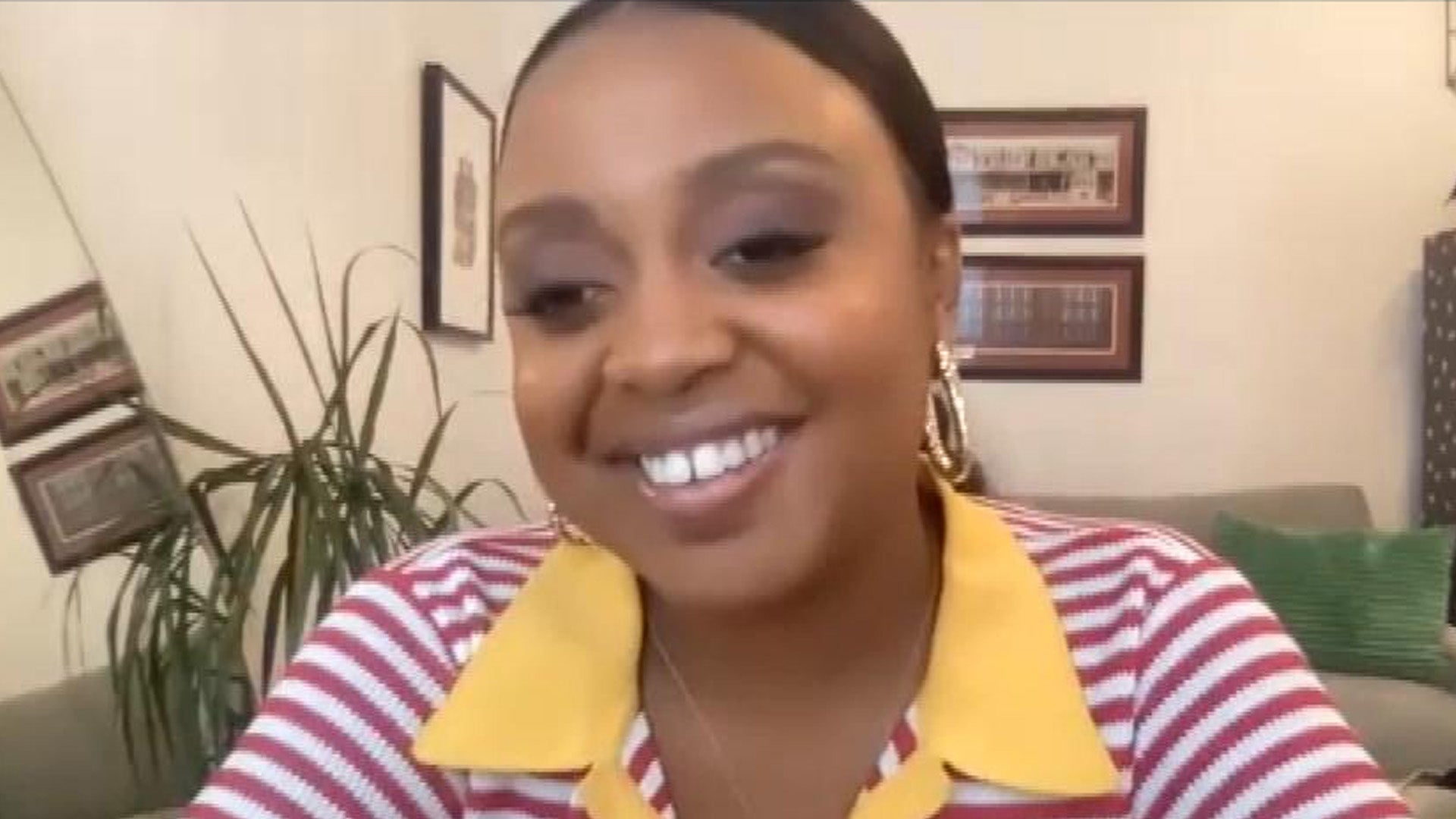 'Abbott Elementary's Quinta Brunson on Life Before Hit Comedy Se…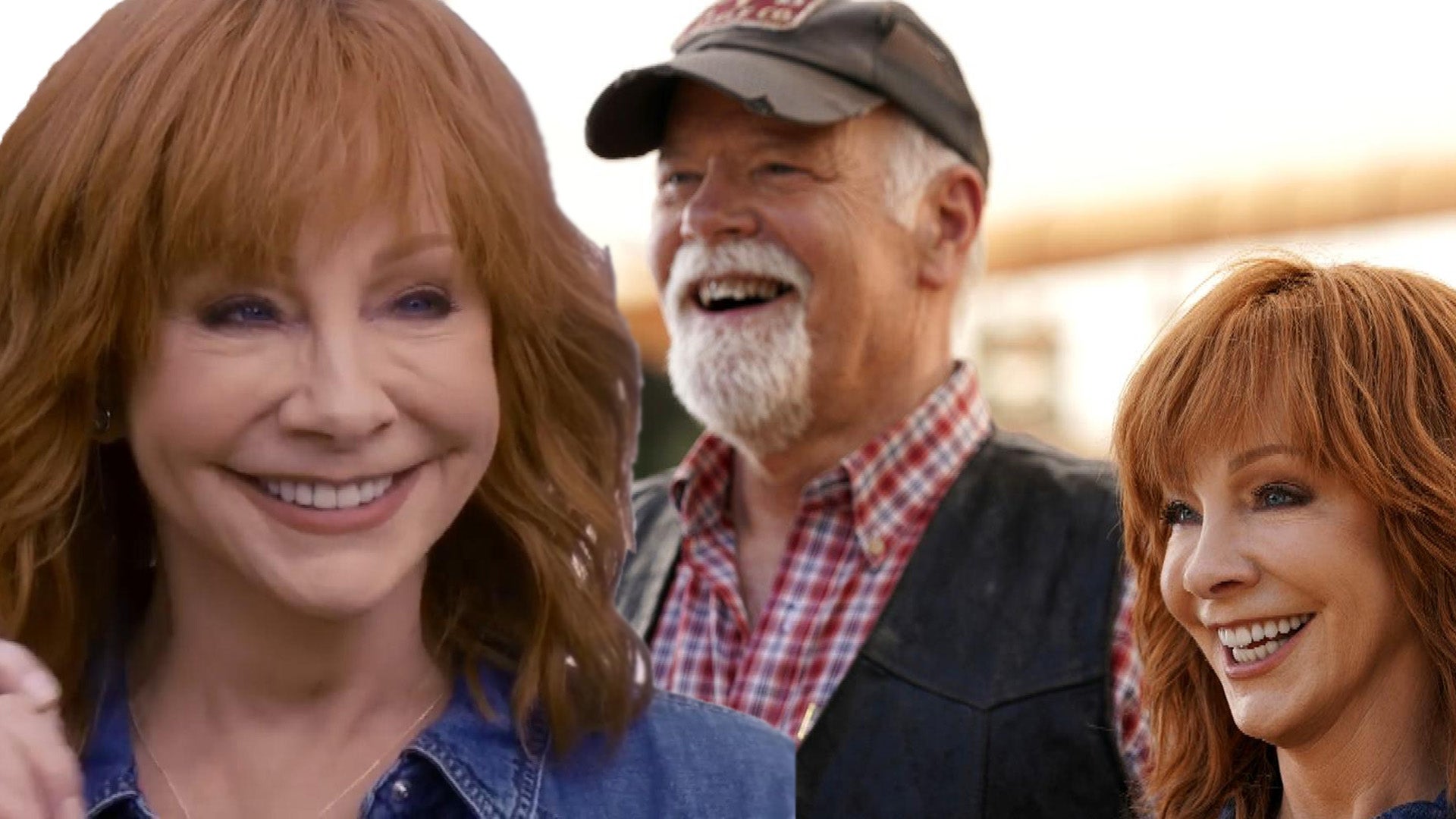 'Big Sky': Reba McEntire on Joining Season 3 and Working With Bo…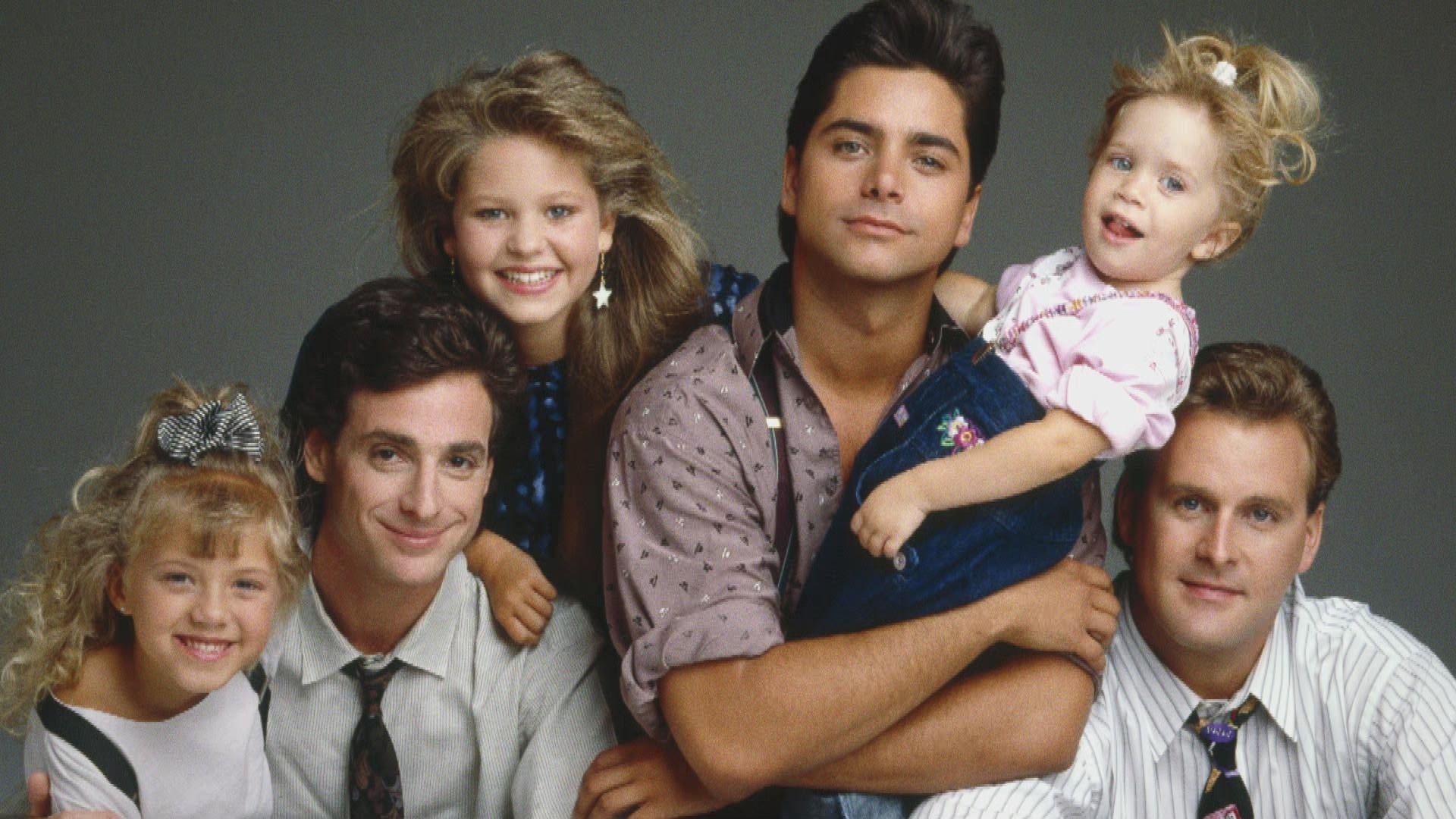 ET Starchives Full House Turns 35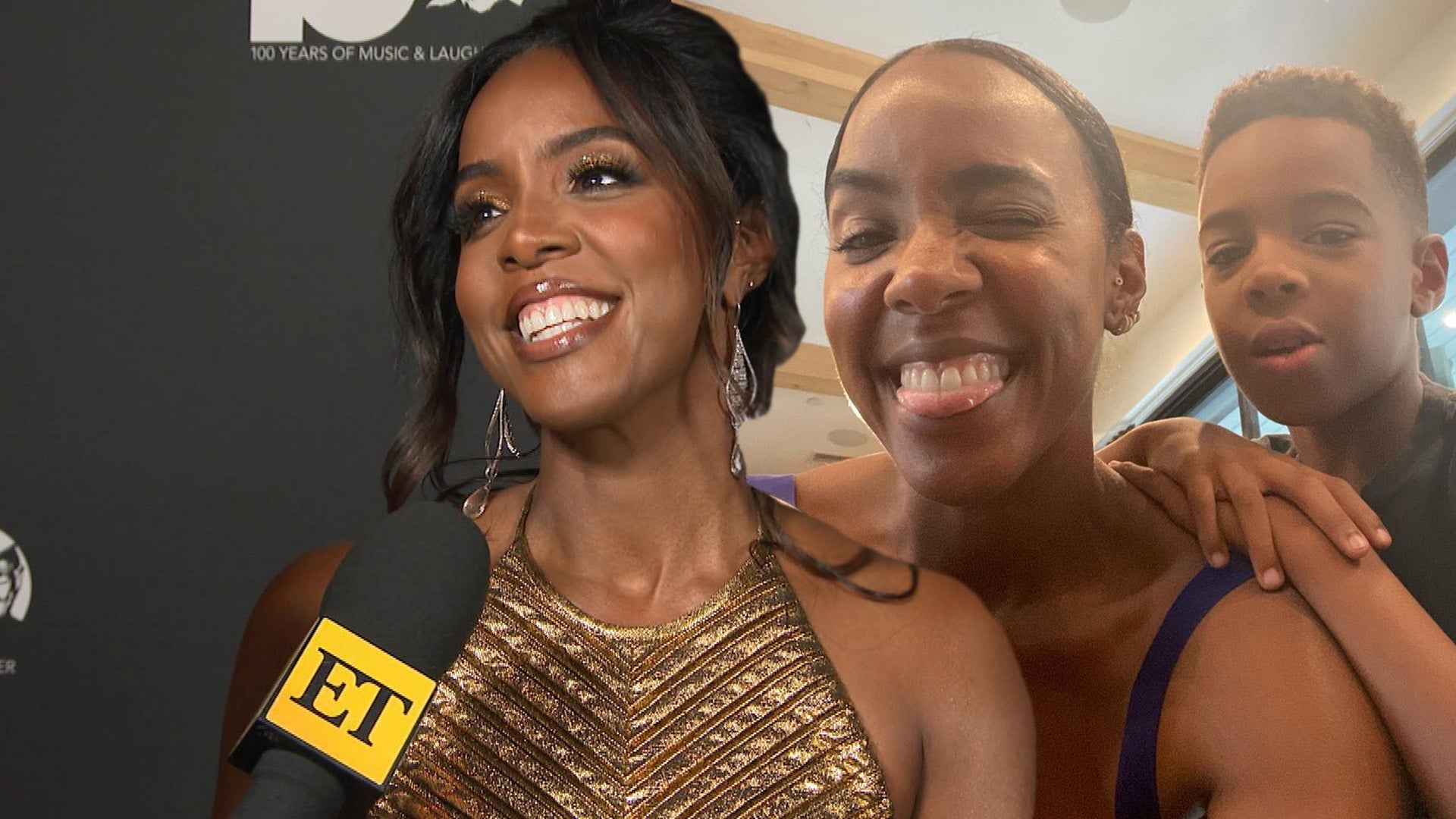 Kelly Rowland Reflects on First Day of School Moment With Son Ti…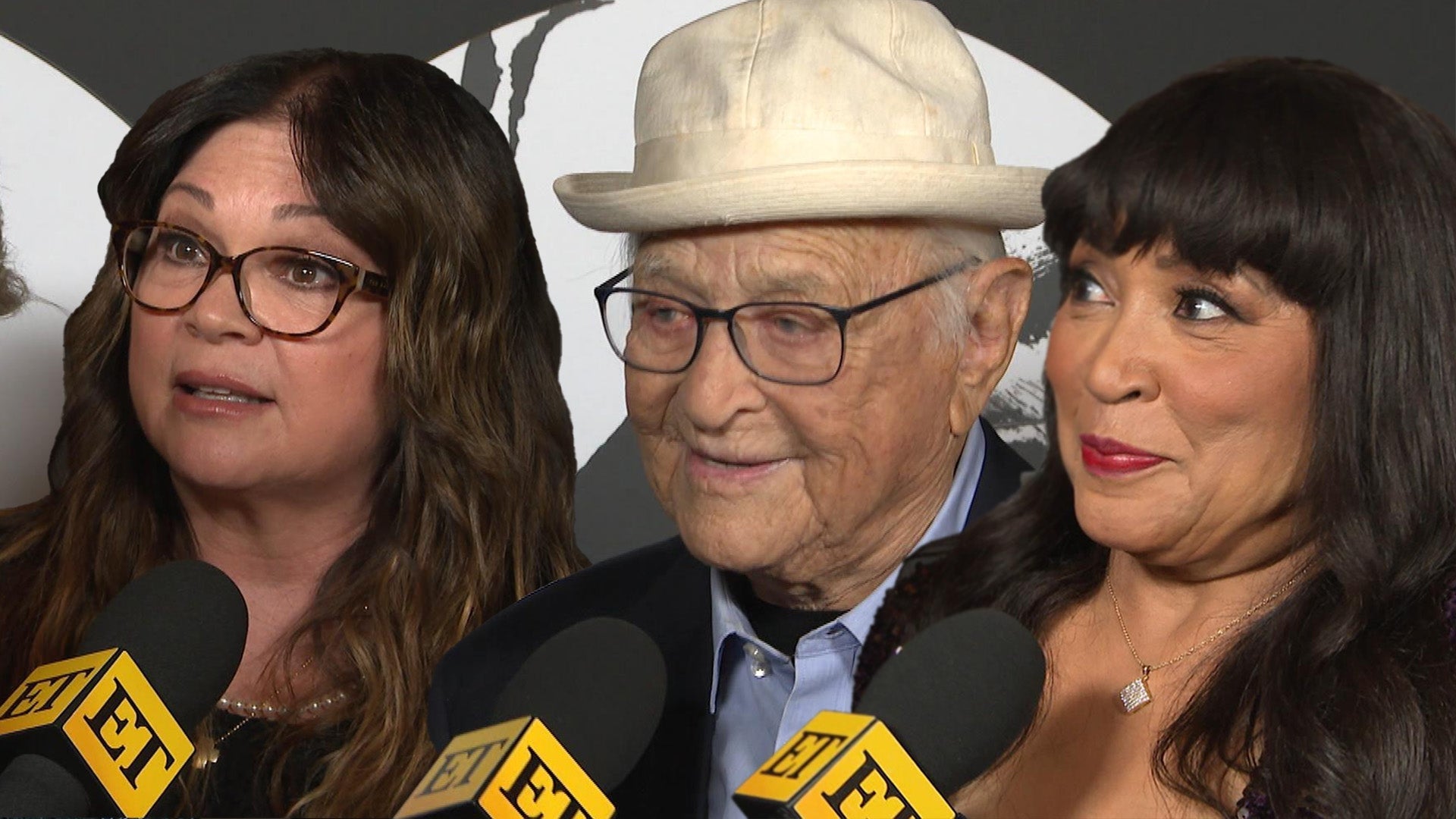 Valerie Bertinelli, Jackée Harry and More Celebrate Norman Lear'…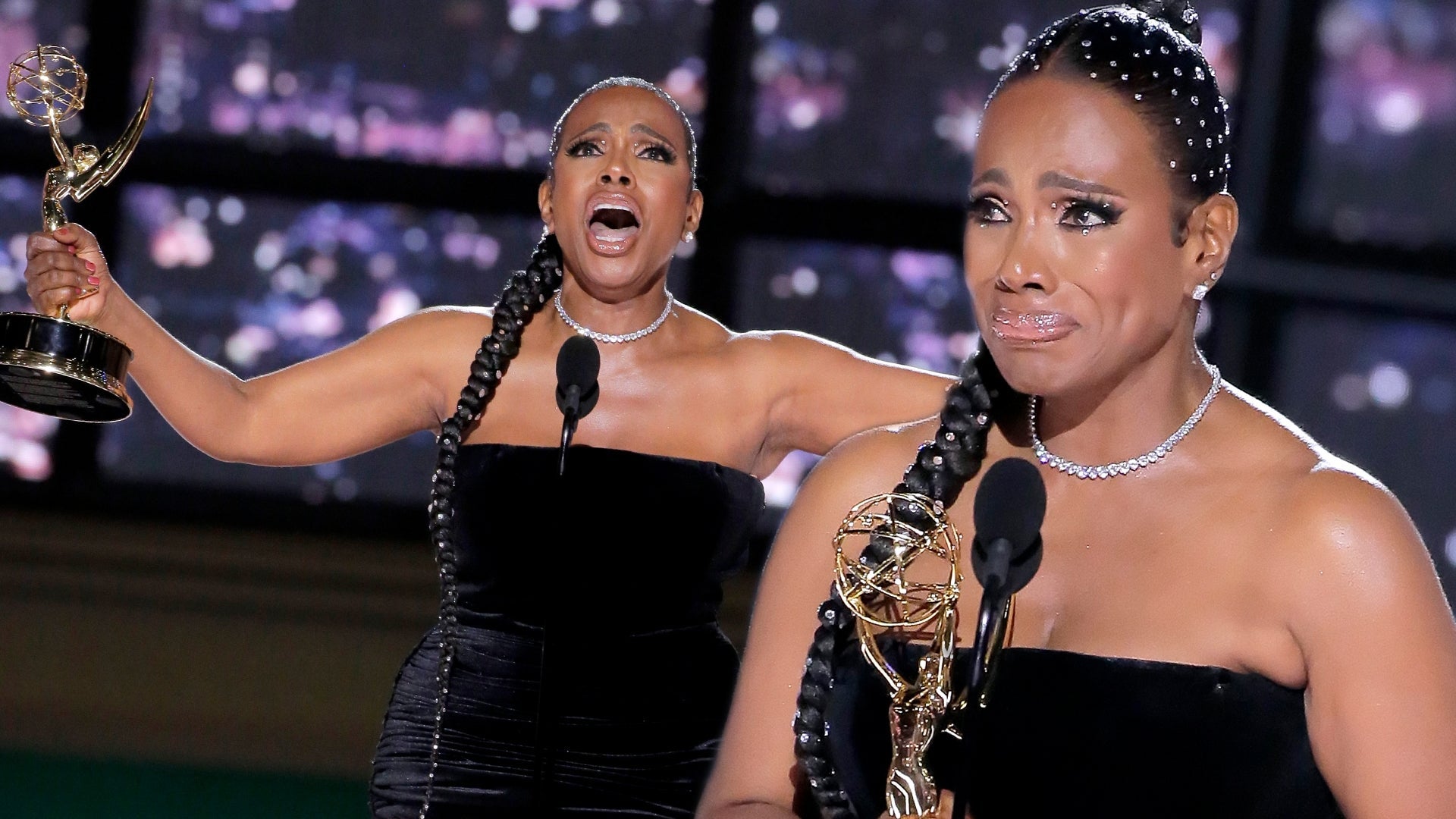 Emmys 2022: See Sheryl Lee Ralph Cry and Sing During Her Accepta…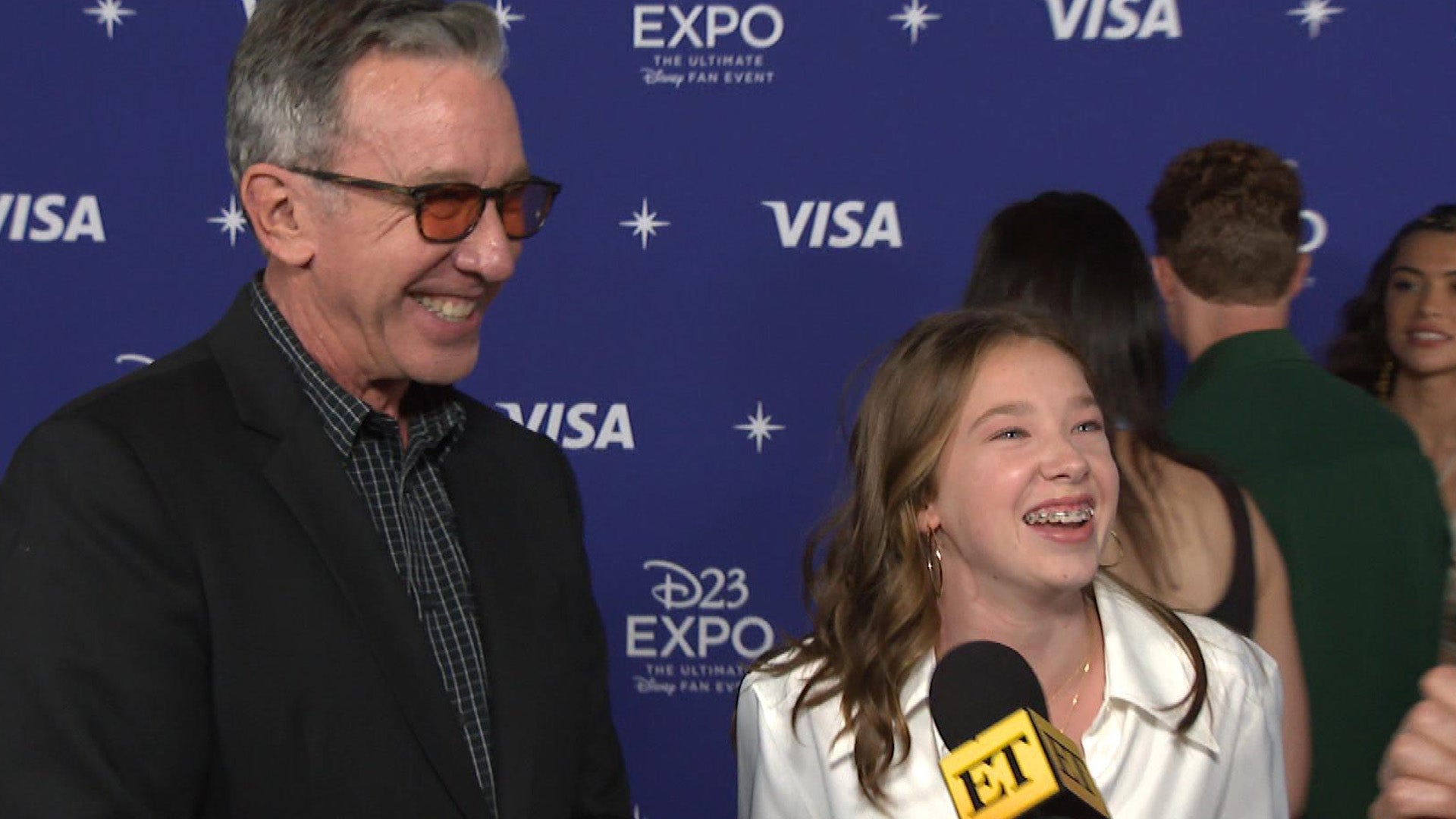 Tim Allen on Bringing Back 'The Santa Clause' and Daughter Joini…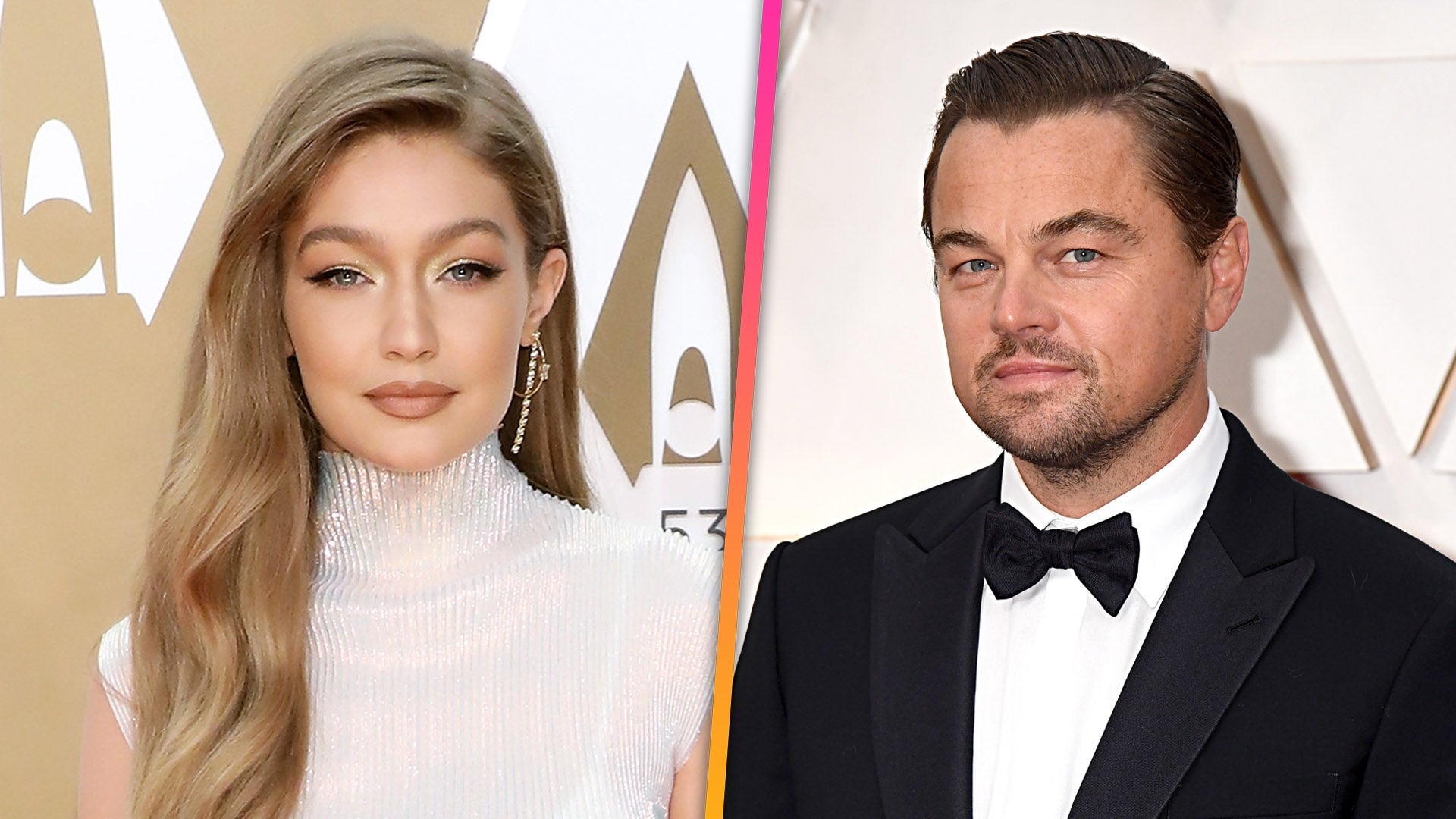 Leonardo DiCaprio 'Spending Time' With Gigi Hadid Following Cami…
The moment we've all been waiting for finally arrived! Well, two moments, actually -- Colton Underwood heading to fantasy suites, and over the fence!
The long-awaited Bachelorepisode aired on Monday night, and ET was live blogging along the way. After last week's shocking elimination of Caelynn (the only woman so far to tell Colton she's in love with him), just Tayshia, Hannah G. and Cassie were left in the competition.
Tayshia and Hannah G. have both expressed they're falling in love with Colton (and excited for the fantasy suites), while Cassie had yet to tell Colton how she feels (until Monday night).The 27-year-old former football player has admitted it's a major red flag, but their chemistry is undeniable.
Everything changed, however, when Cassie's dad flew to Portugal and convinced her that she wasn't "in love" with Colton. She broke up with him, and he freaked out, finding a fence his only way out.
Host Chris Harrison broke down the famous fence jump while speaking with ET's Lauren Zima at the "Women Tell All" taping.
"I told him, 'What are you, Liam Neeson? You're gonna go to the Embassy?' He said, 'Well, I grabbed my wallet.' I'm like, 'You don't have a phone, you don't have a passport, where are you going?' But he was just done, and I think that was the whole point," he said. "He finally thought he figured this whole thing out and figured out that he loves Cassie and this is it, and then Cassie realized his greatest fear and crushed him."
"He just kind of broke and snapped and he was done," Chris Harrison added. "I don't think I realized the severity of it until I was trying to walk after him."
Colton confirmed that he was just looking for a little alone time.
"I was gone for quite a bit. Chris was chasing after me trying to find me. I just needed to get away. I needed time and I think I realized I wanted I wanted to just be to myself and just sit in that moment by myself and realize whats best for me as a human being," he explained. "[I had to figure out] what do I need next."
Here's how it all played out:
Tears Ahead
6:59 PM:
Colton's gone, but not forever. The juicy promo for next week's episode shows the Bachelor team frantically trying to track him down.
He eventually reappears, however, as he's seen knocking on doors and uncontrollably crying. "I'm scared!" he cry-screams into the arms of a producer.
ROLL THE TAPES, WE'RE READY.
"He Just Jumped the F**king Fence"
6:57 PM:
Colton heads up to his hotel room, comes back out, breaks stuff, storms through the production tent, rips off his mic and HOPS. THE. FENCE!
"He just jumped the f**king fence," Chris Harrison says, slowly chasing after him until they open the gate and realize "he is gone."
Soft, Emotional Music Continues
6:53 PM:
All the awards to whoever set this soundtrack, because it's the only thing getting us through this 200-hour breakup.
Cassie's crying in the car, there's violins, but where's the crescendo, though? We're ready for the fence jump!
Colton Is PISSED
6:50 PM:
Colton doesn't give up... like, ever. "I f**king love you," he tells Cassie, before then saying he'll give her space, but then also saying he'll never stop fighting for her.
Cassie, however, finally decides it's time to leave. "I want you to be with someone who's insanely in love with you," she says.
"That breaks my heart," Colton admits, after giving her a very awkward kiss on the forehead.
Colton Has the Shakes
6:43 PM:
Colton is so upset that he can't stop shaking... or kissing Cassie... or telling her that he wants it to be her.
IS THIS TRUE LOVE?
The Neverending Breakup
6:40 PM:
The fence jump is coming, but we don't know how much more of this breakup we can handle.
"I'm sitting here telling you that I'm in love with you," Colton says, as Cassie continues to express her confusion.
When she questions how Colton can tell her he wants to be with her at the end when he still has two other women left, he says he just feels that "strongly." "I want a future with you, and I'm telling you right now, at the end of this, I want it to be you. I want to be with you. I love you."
Cassie Drags It Out
6:36 PM:
Cassie is done with Colton, but she's not really, because it's taking her FOREVER to leave.
"I don't know if I'm going to get there," she tells Colton after walking away, only to sit back down with him.
"I'm not asking you to make a decision," Colton replies. "I want to be with you, I want to be around you."
"This is bigger than anything else... the last thing that I'm going to do is walk away from this relationship," he continues.
Someone's Not on the Same Page
6:26 PM:
And it's Colton and Cassie!
"My dad actually showed up at my hotel room earlier. He talked to me about how I was feeling, and how big this whole thing is, and he told me about my mom and him and their kind of love," Cassie tells Colton. "He never had any doubts about it... she never had any doubts about it either..."

"I don't want to see you leave here not having what you came here for," she continues. "I'm not in love."
EEEEESH
6:23 PM:
"I have to send myself home tonight," Cassie tells the camera, as poor Colton excitedly gets ready for his date with her.
"Cass is the one. Outside of all this, I can definitely see us working together," Colton tells the camera. "I love Cassie. I want to be with her."
We Think a Breakup Is Coming...
6:15 PM:
"You can't force it," Cassie's dad says during his heart-to-heart with Cassie... and he appears to be getting through to her. "If you're not feeling it, the longer you let it go on is not doing you any service, not doing him any service."
"I really like him. I really care about him," Cassie cries.
Cassie's Dad Crashes the Party
6:12 PM:
Hello, Mr. Randolph!
Cassie's dad flies to Portugal. "I have a concern with the potential engagement that might be around the corner," he says.
Cassie Freaks Out
6:06 PM:
"It's really important that my dad approves or gives his blessing," Cassie tells the camera. "The fact that they weren't, like, 100 percent sold on Colton and I together kind of freaks me out."
"I don't think I've ever been so confused about something this big," she adds. "It's so hard."
Colton Tells Cassie Her Dad Didn't Give His Blessing
6:02 PM:
"I didn't get his approval," Colton tells Cassie, clearly blindsiding her with the news.
"I'm so confused right now," she replies. "I didn't know he was not gonna... and you're OK with that?"

"It does not discourage me at all in this," Colton explains. "You mean a lot to me."
Cassie Says There's Been 'No Red Flags'
6:01 PM:
"There's been no red flags," Cassie tells the camera on her date with Colton. YEAH, BECAUSE YOU ARE THE RED FLAG.
However, the Huntington Beach native seems optimistic about her future with Colton, gushing over how "perfect" he is.
Colton's In Love With Cassie
5:55 PM:
Cassie may not have shared her feelings for Colton, but he's head over heels for her.
"Cassie makes me feel complete. I would love nothing more to hear Cassie's falling in love with me," Colton tells the camera. "I know I love her. Point blank."
It's Cassie's Turn
5:49 PM:
"Today is the biggest day for Cassie and my's relationship. Today can change everything," Colton says before picking up the blonde beauty in a convertible.
"I want to be in love with Cassie, and in order to get there, we really need this time together to see where we're at," he continues -- reminding everyone that she's the last woman left not to share her feelings for him.
So... Did He Do It?
5:39 PM:
First fantasy suite down, and Colton's still a virgin.
"It was... interesting," Tayshia tells the camera. "I could just pick up on how nervous he was. I want to be supportive and not influence him in any way, so we didn't have the physical intimacy that I wanted. But I got to see him for who he truly is, and it just validated my feelings for him."
Fantasy Suite Time!
5:31 PM:
After an emotional dinner, where Colton promises to never cheat on Tayshia like her ex-husband did, it's time for the moment we've all been waiting for.
"Wanna get out of here and go to the fantasy suite?" Colton asks.
"I don't know if he'll wake up a virgin tomorrow," Tayshia teases to the camera.
Tayshia Has a Nip Slip
5:29 PM:
Tayshia is giving Colton a show during their romantic dinner together -- unintentionally.
"That was a nip slip," Tayshia says.
"I saw that one," Colton cheekily replies, as they continue their deep discussion about relationships.
Colton Gets Excited for a 'Caring, Passionate' Night of Firsts
5:26 PM:
"I hope tonight, it's going to show me how we interact with each other in a private, intimate moment," Colton says as he and Tayshia sit down for the night portion of their date.
As for whether things could end up in the bedroom, Colton seems optimistic.
"I've thought about the first time several times. It will be caring, it will be passionate, and it will be something I remember forever.... I want to make sure we make the most of it."
Colton Jokes About Losing His Virginity
5:18 PM:
"What else haven't you done?" Tayshia asks Colton as they discuss their bungee jumping, sky diving adventures.
The 27-year-old can't help but laugh as he alludes to his virginity. "Fantasy suites, baby!"
Tayshia Gets the First Date -- in a Helicopter
5:14 PM:
Bachelor-style dates are alive and well on Colton's season, and Tayshia seems to get a lot of them.
The pair hops into a helicopter to take their relationship to the next level.
The Women Get Ready for Fantasy Suites
5:06 PM:
Tayshia, Cassie and Hannah G. get ready to take the next step with Colton -- but they're clearly not all on the same page in their relationships.
While Tayshia and Hannah G. are falling in love with Colton, Cassie admits she still has some stuff to work through.
"I really, really like Colton a lot," Cassie says, revealing that she's looking forward to "figuring out my feelings."
We're Going to Portugal!
5:05 PM:
After his heart to heart with Chris, Colton heads back inside to inform the ladies that they're heading back abroad.
"I want to continue traveling the world with you three, and we're going to head to a place where the mountains meet the oceans... we're going to Algarve, Portugal!" he exclaims.
Colton's Not Looking for Any Guidance
5:01 PM:
After the rose ceremony, Colton heads out to chat with Chris Harrison -- but don't worry, he's not looking for any advice about the fantasy suites.
"If I feel like I'm in love, I could see it happening, 100 percent," he tells Chris.
The Bachelor airs Mondays at 8 p.m. ET/PT on ABC. Join ET's Bachelor Nation Facebook group here.
RELATED CONTENT:
'Bachelor' Colton Underwood on Why He Chose to Send Frontrunner Caelynn Home Over Cassie (Exclusive)
'Bachelor' Ben Higgins Would Change One Thing Colton Underwood Has Been Doing (Exclusive)
'Bachelor' Colton Underwood Opens Up About 'Regularly' Seeing a Therapist
Related Gallery