TV
'The Bachelorette': Hannah Brown Gives It Another Go With Runner-Up in Dramatic Finale
By
'The Bachelorette': Hannah Brown Asks Tyler Cameron Out After Fa…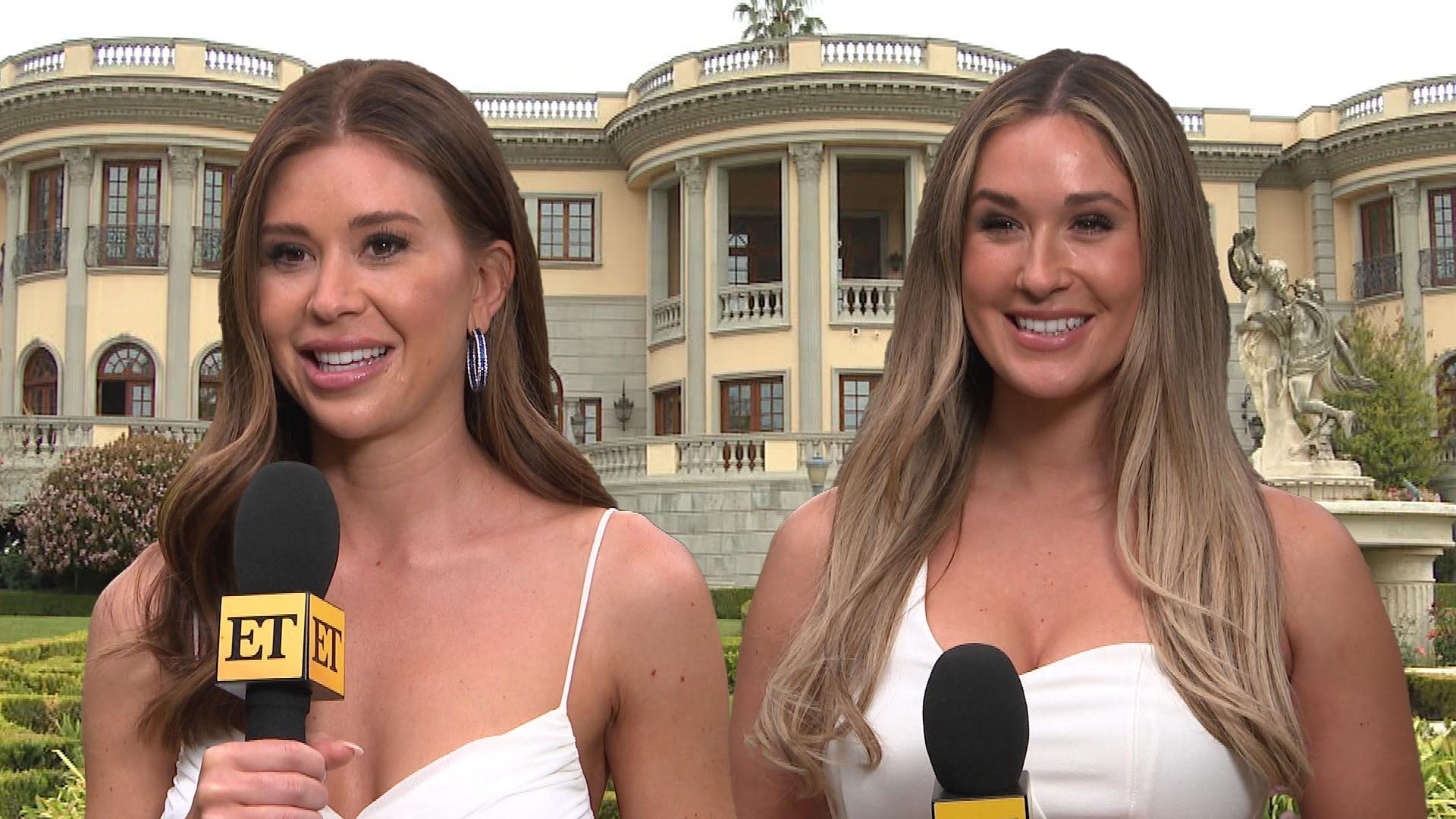 'The Bachelorette': Gabby and Rachel Reveal Which Guys Are Front…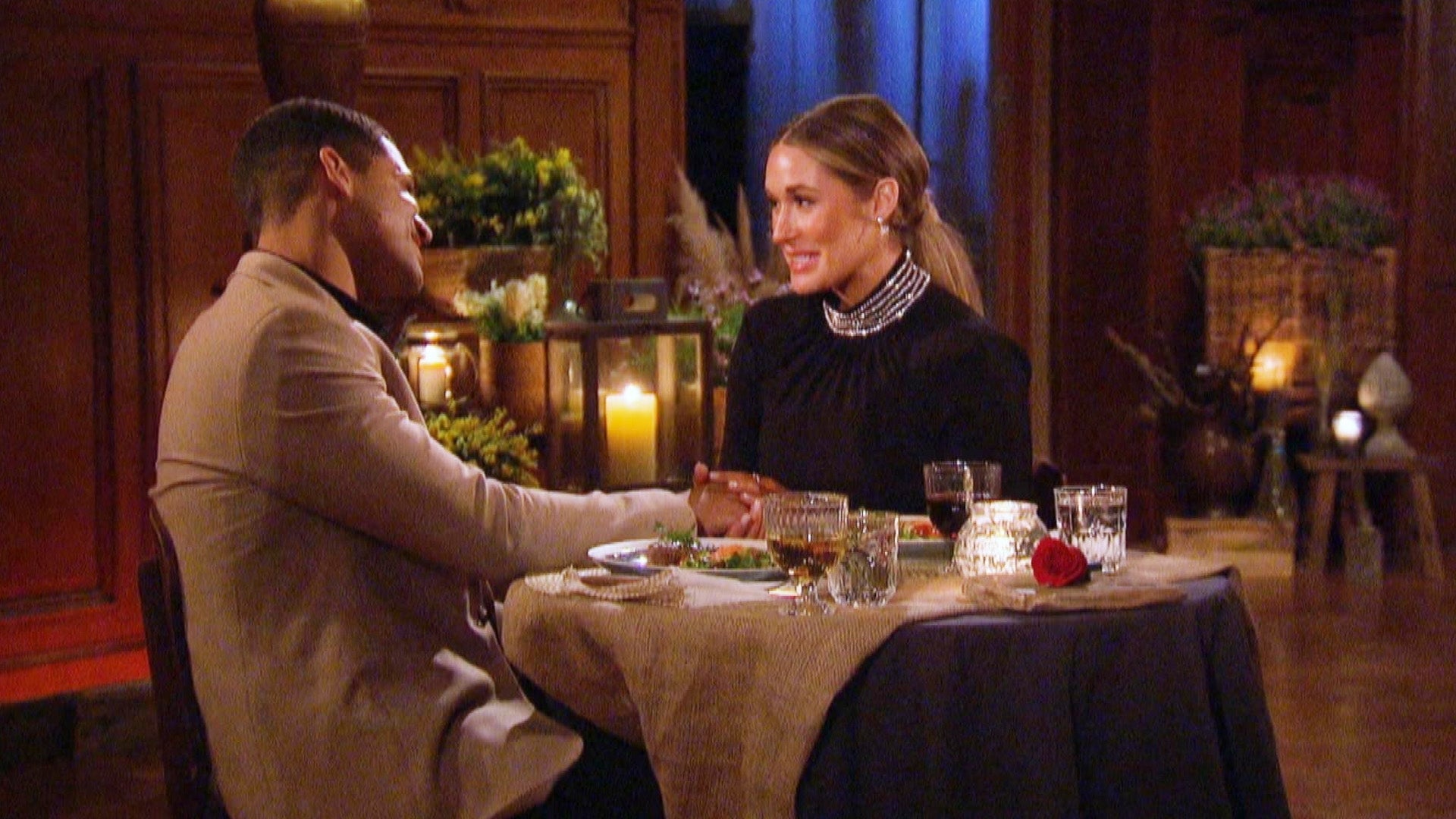 'The Bachelorette': Rachel Reveals How She Feels About Aven Duri…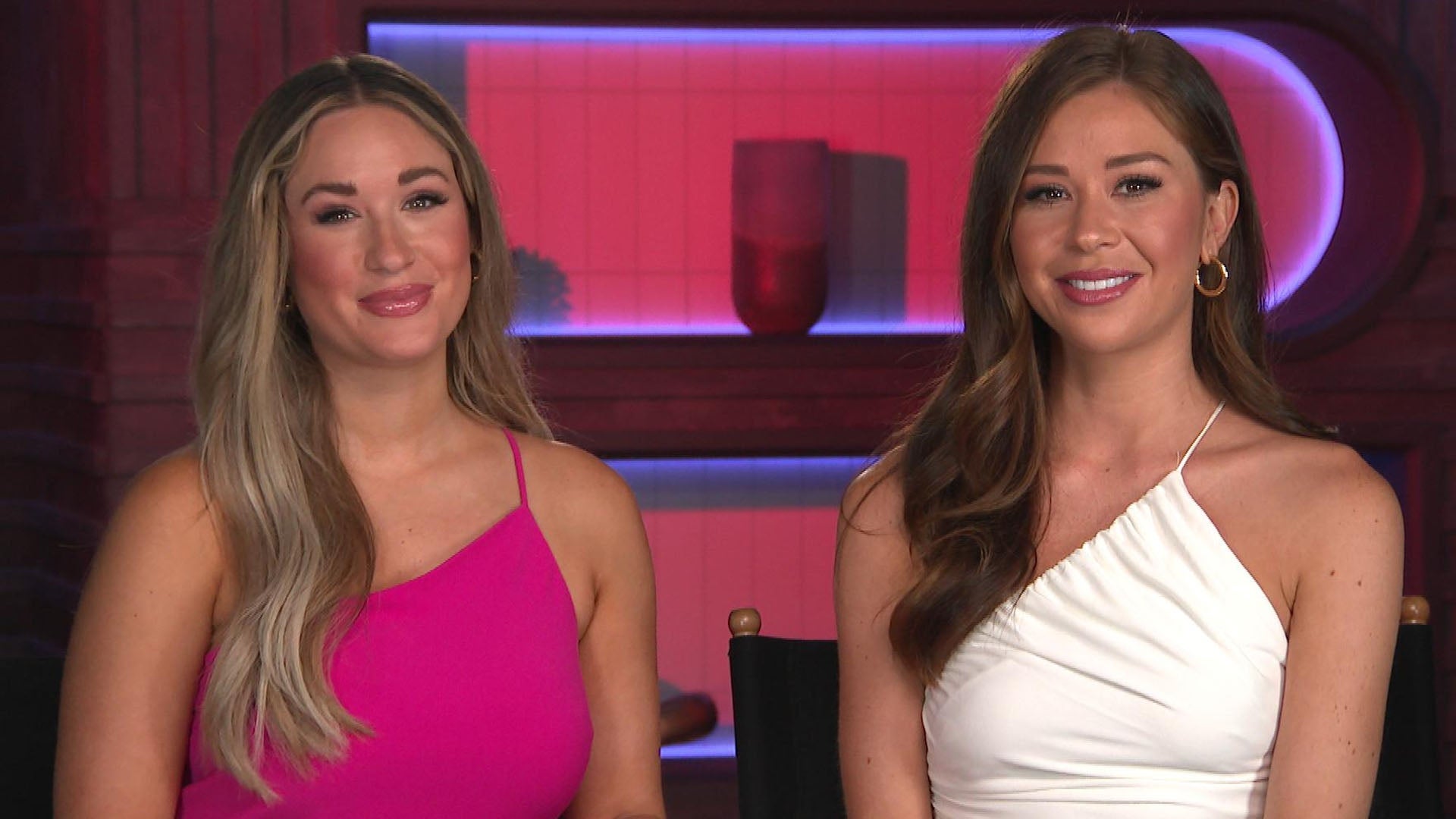 'The Bachelorette': Gabby and Rachel Reveal What the Mansion Sme…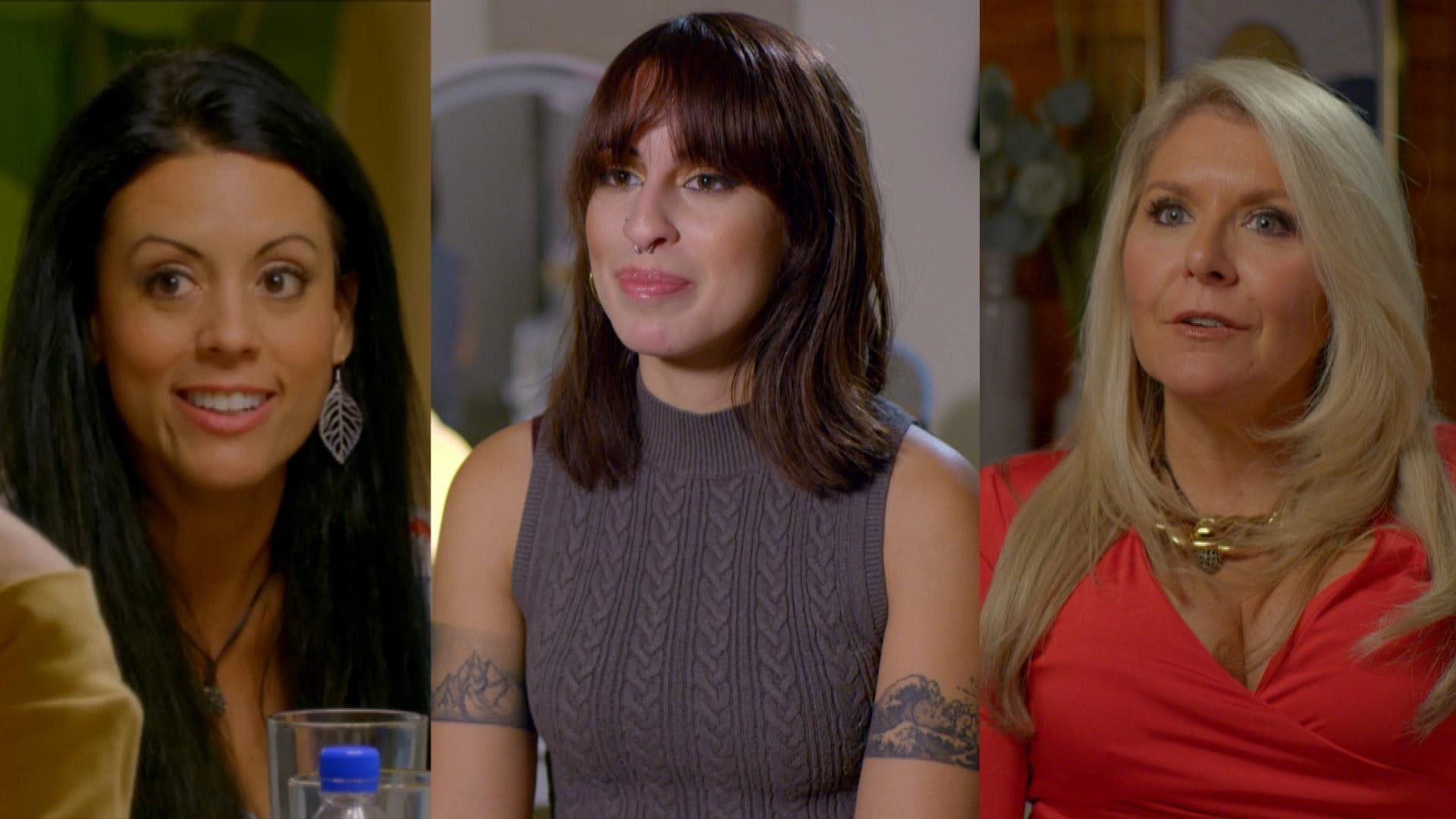 'Five Guys a Week': Stars Spill on Lifetime's New Dating Show (E…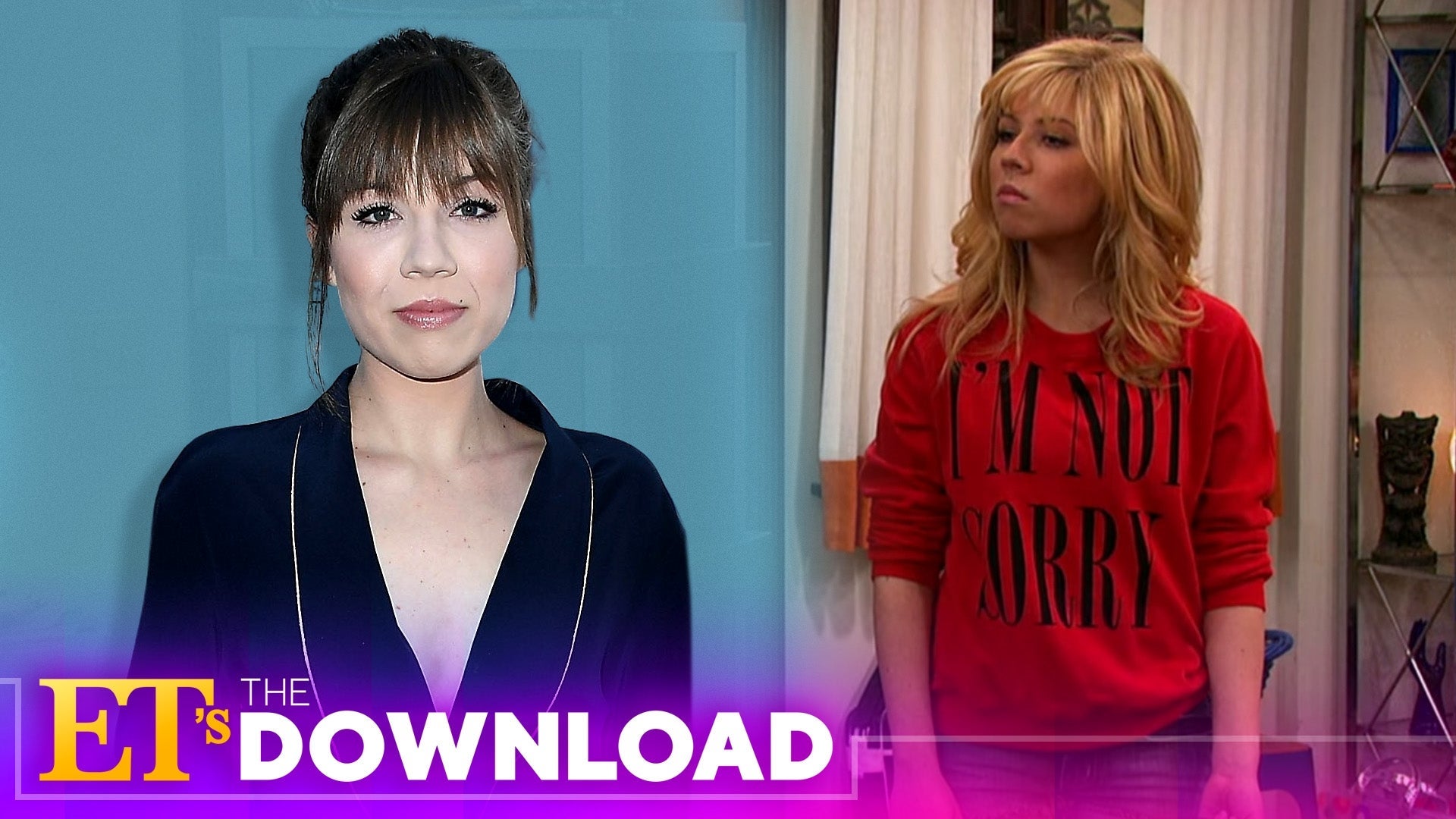 Why Jennette McCurdy Was Jealous of Ariana Grande | ET's The Dow…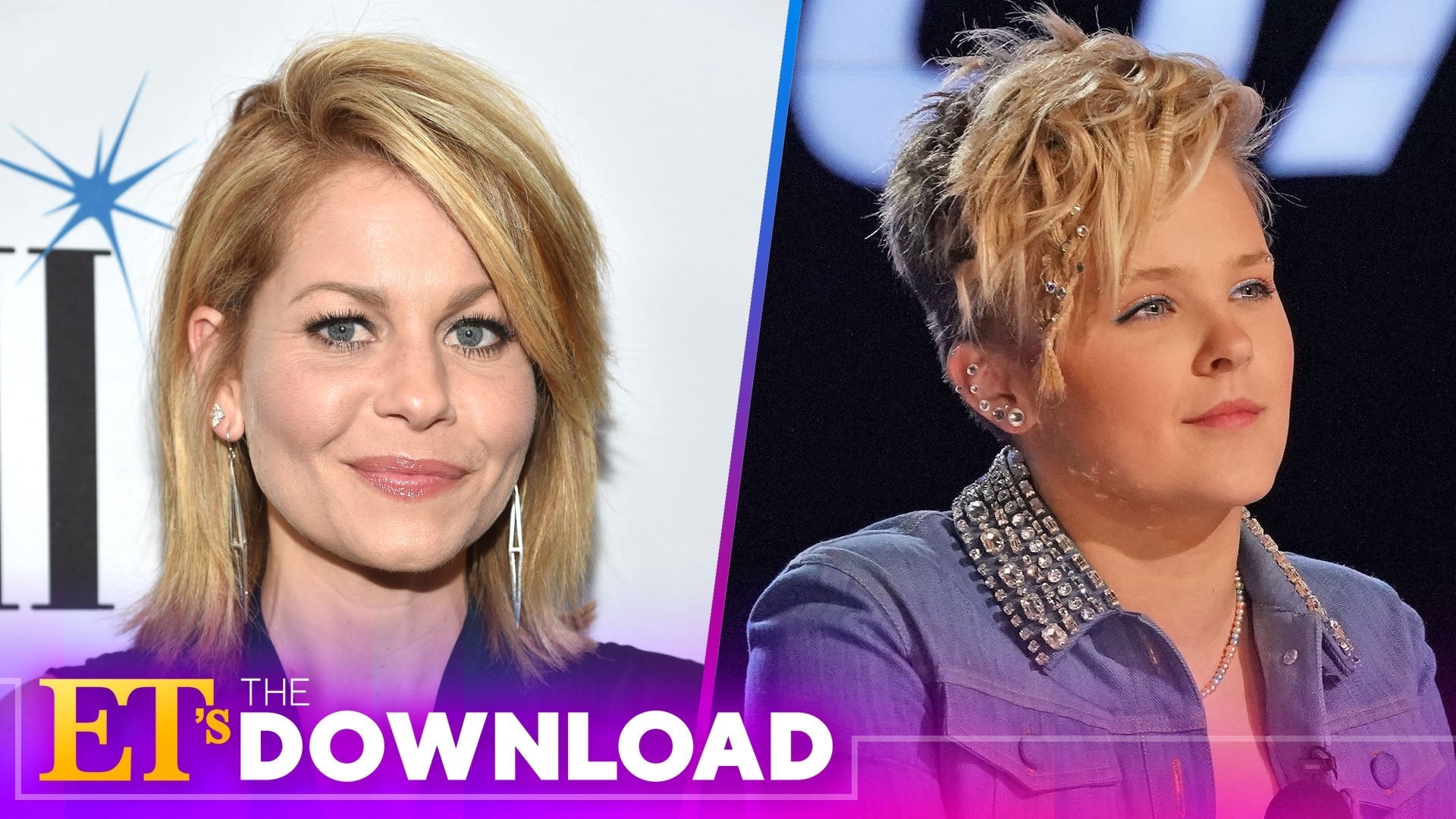 Candace Cameron Bure Clears the Air With JoJo Siwa After TiKTok …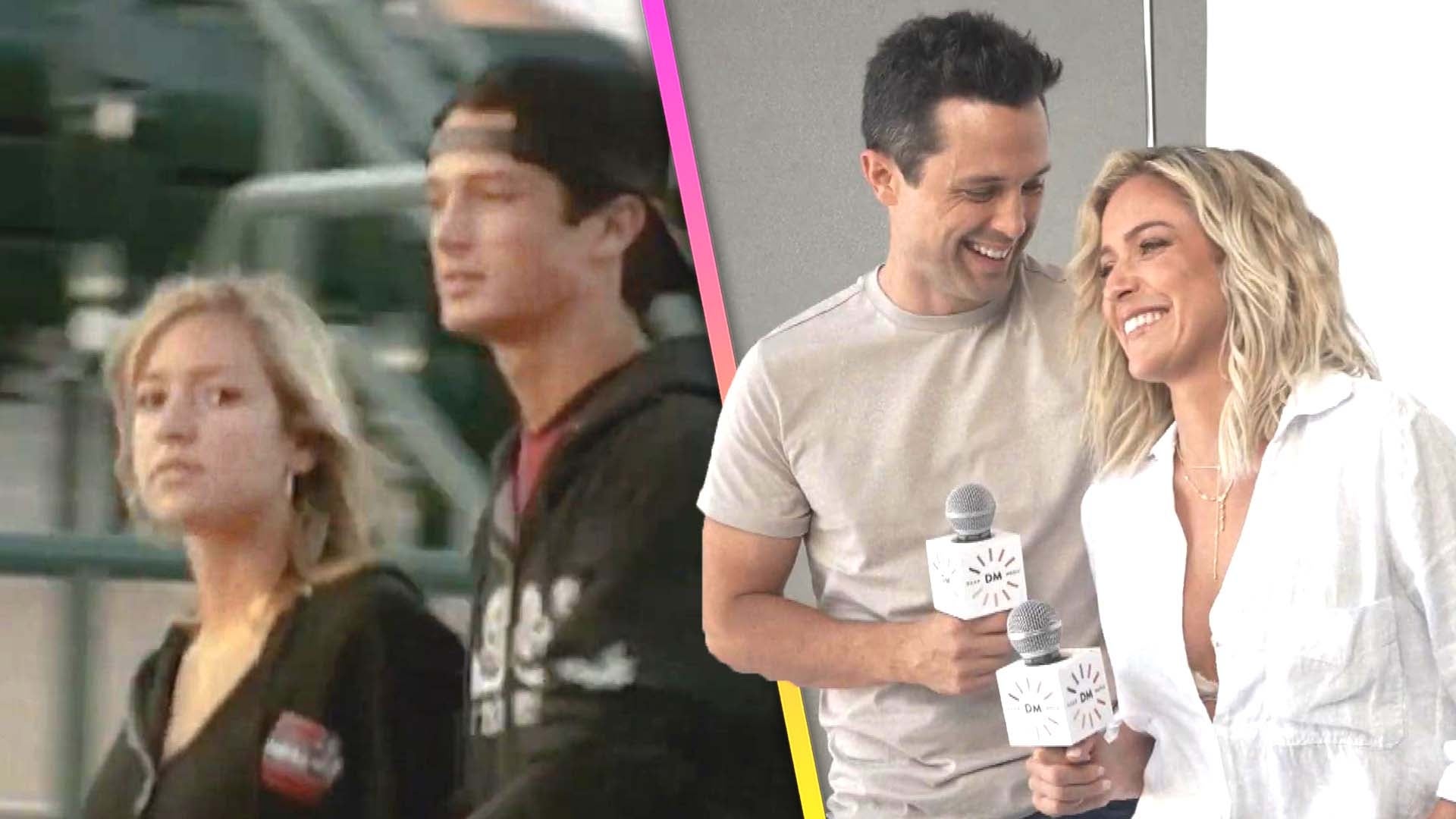 Kristin Cavallari and Stephen Colletti Open Up About 'Laguna Bea…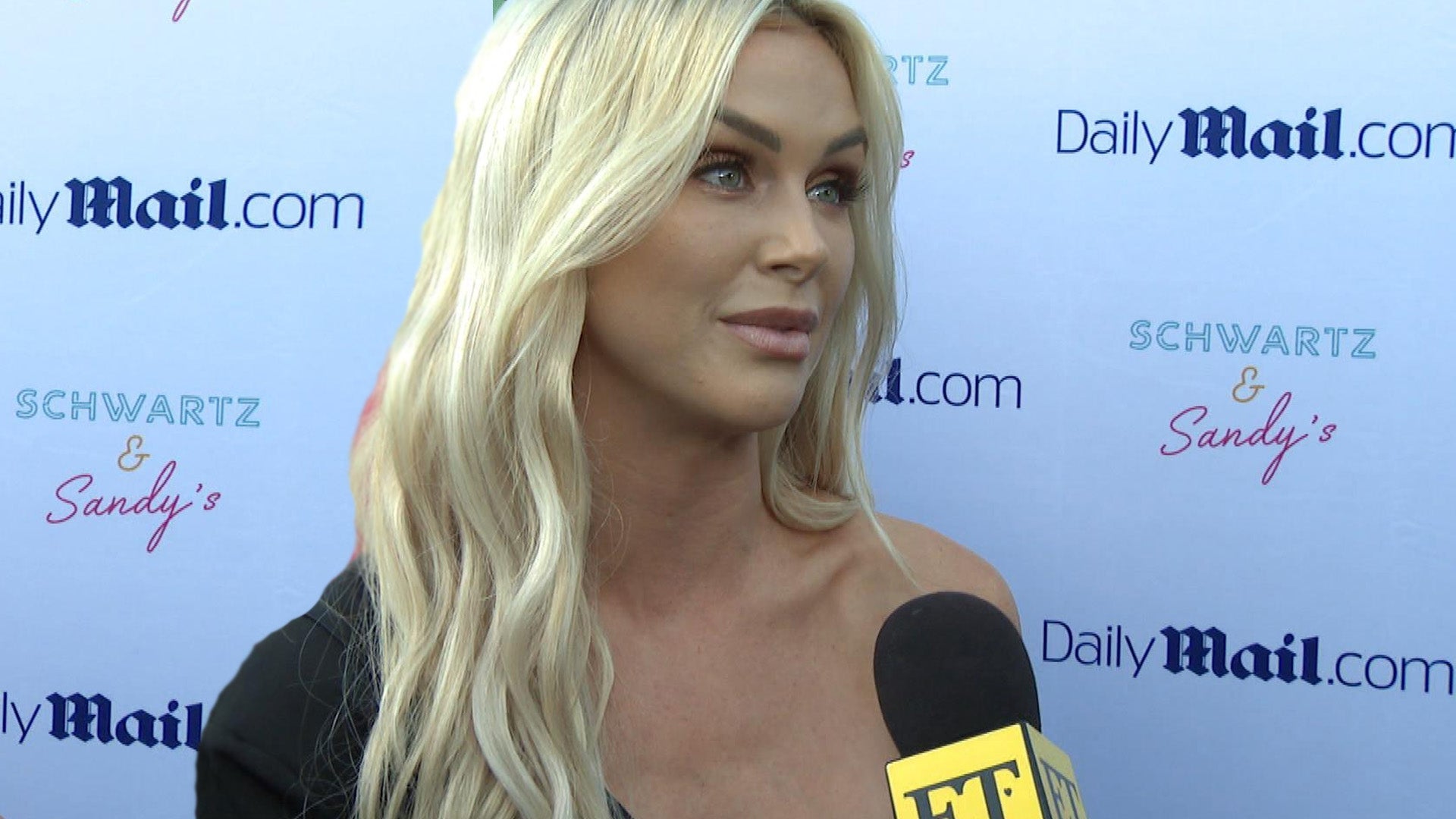 Lala Kent on Navigating the Aftermath of Randall Emmett Drama an…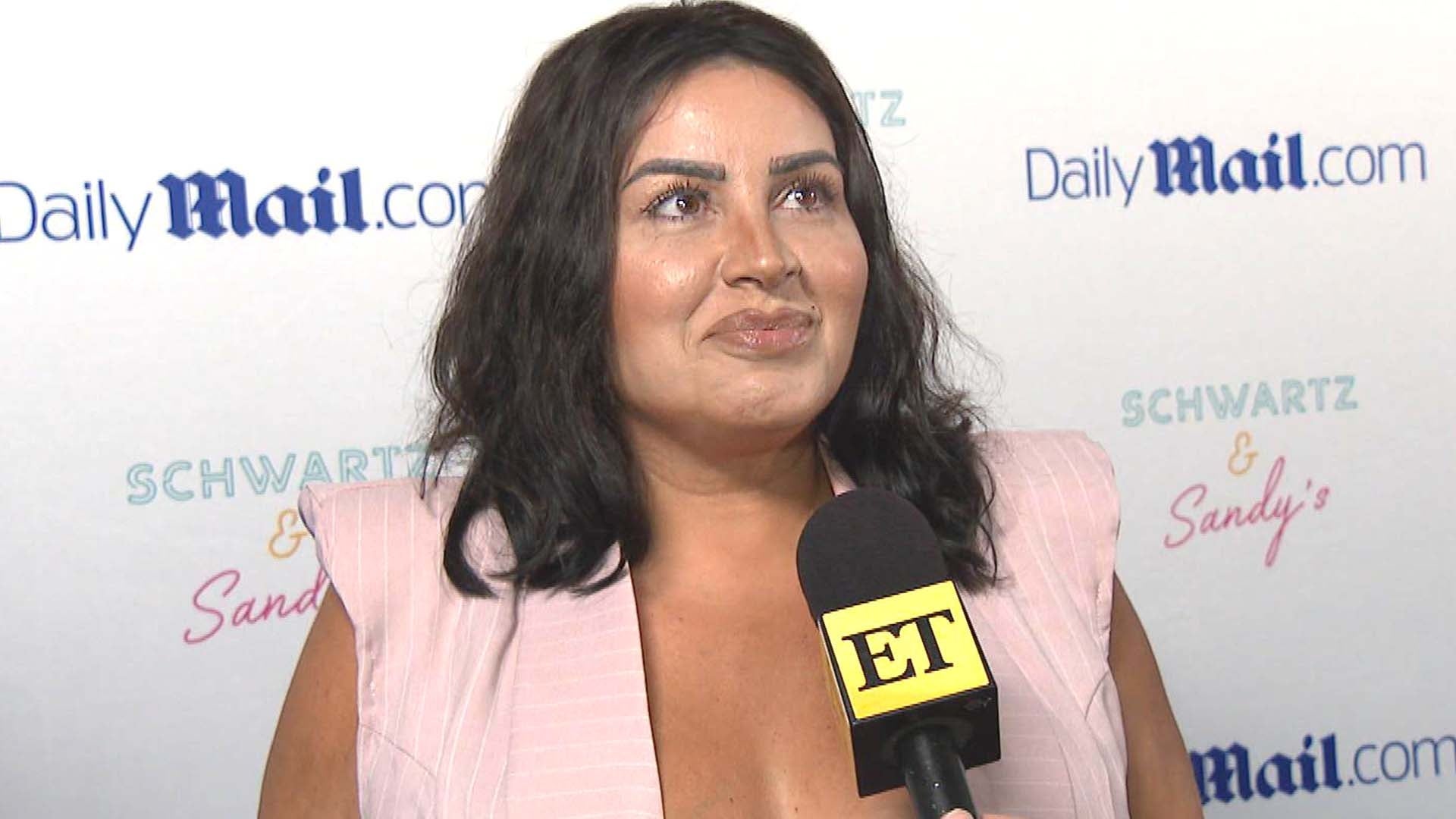 Mercedes 'MJ' Javid Teases Next Chapter of 'Shahs of Sunset' Aft…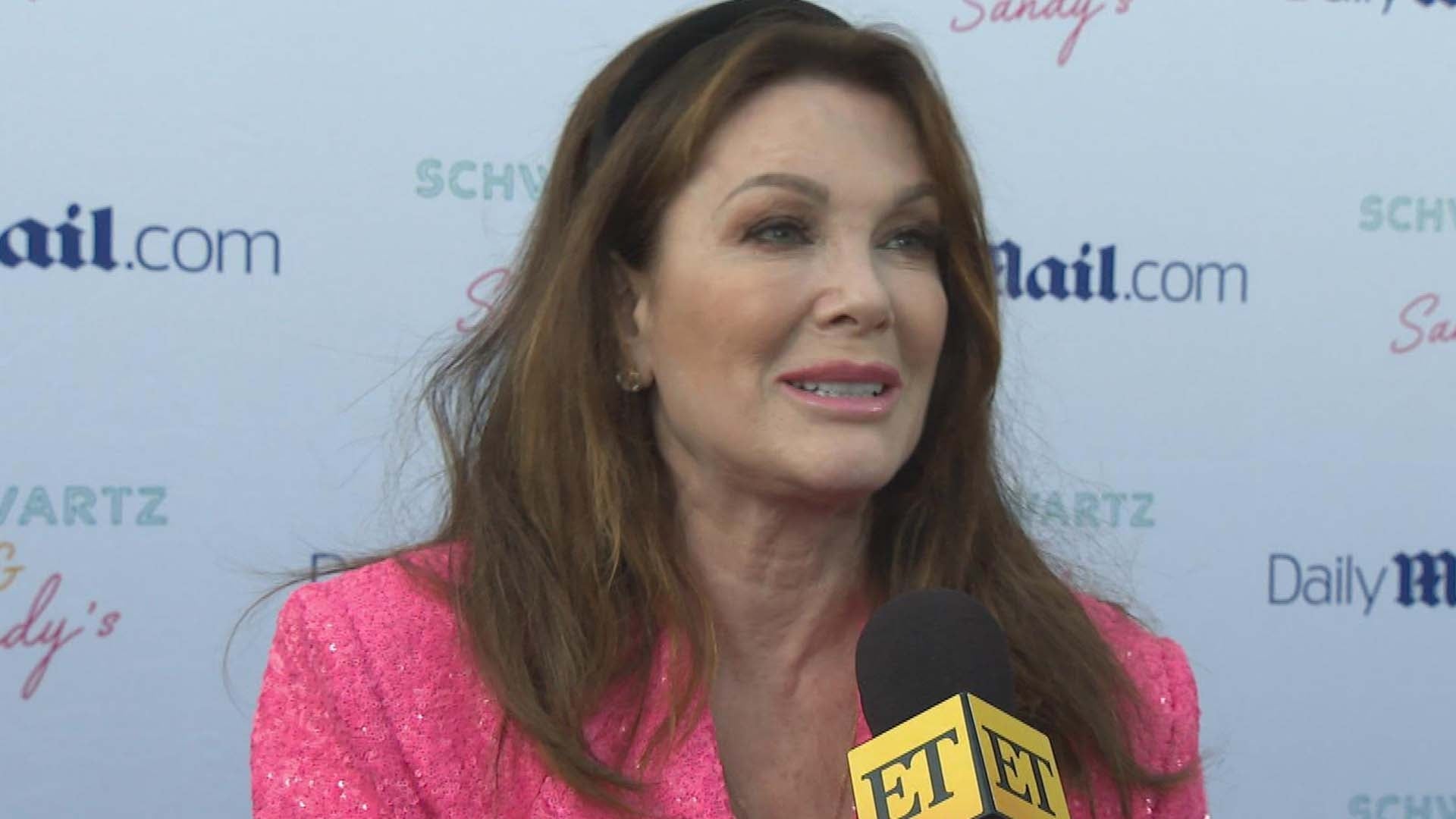 Lisa Vanderpump Shuts Down Fan Dreams of 'RHOBH' Cameo With Garc…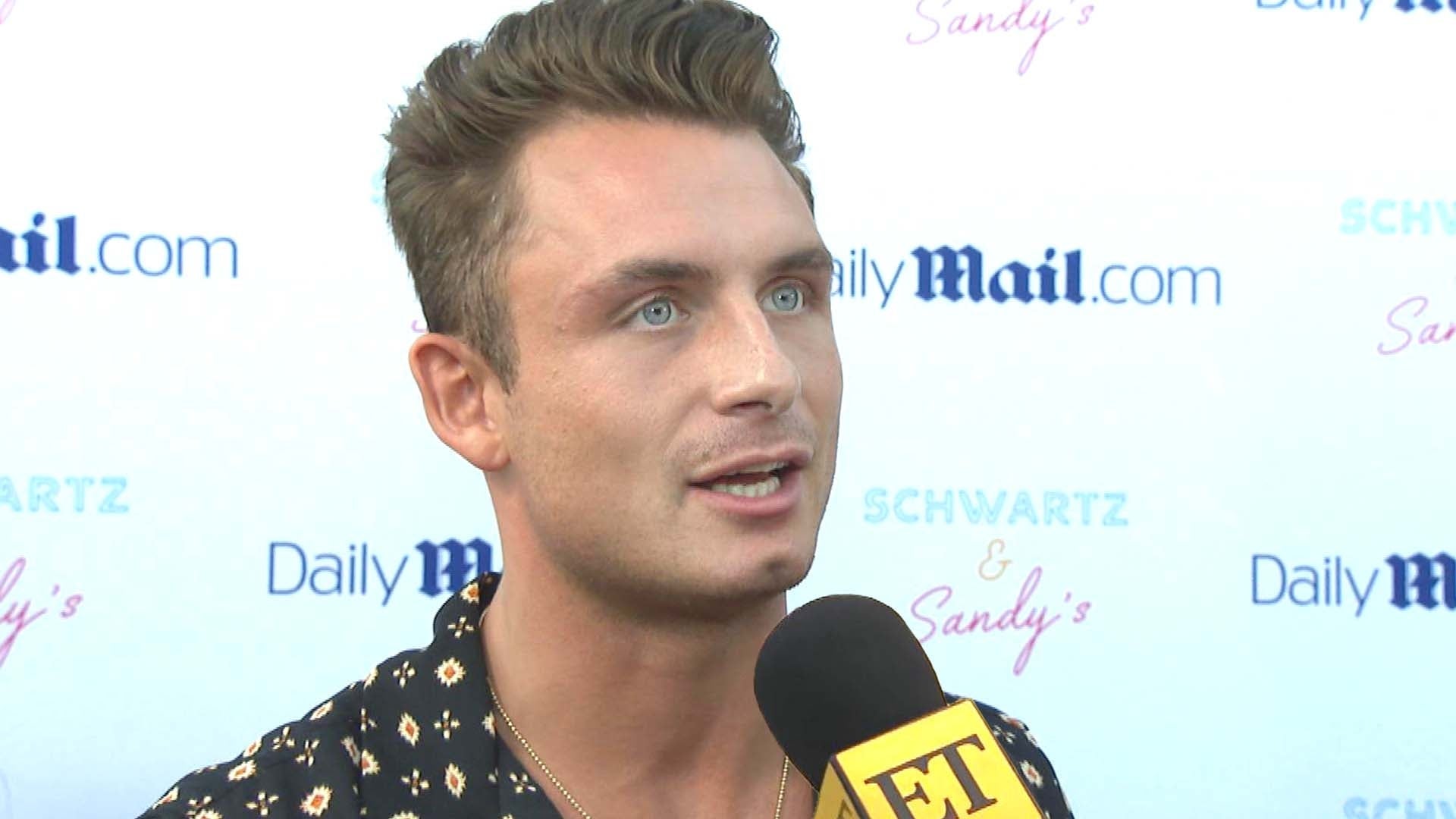 How James Kennedy Prepared Girlfriend Ally Lewber for Filming 'V…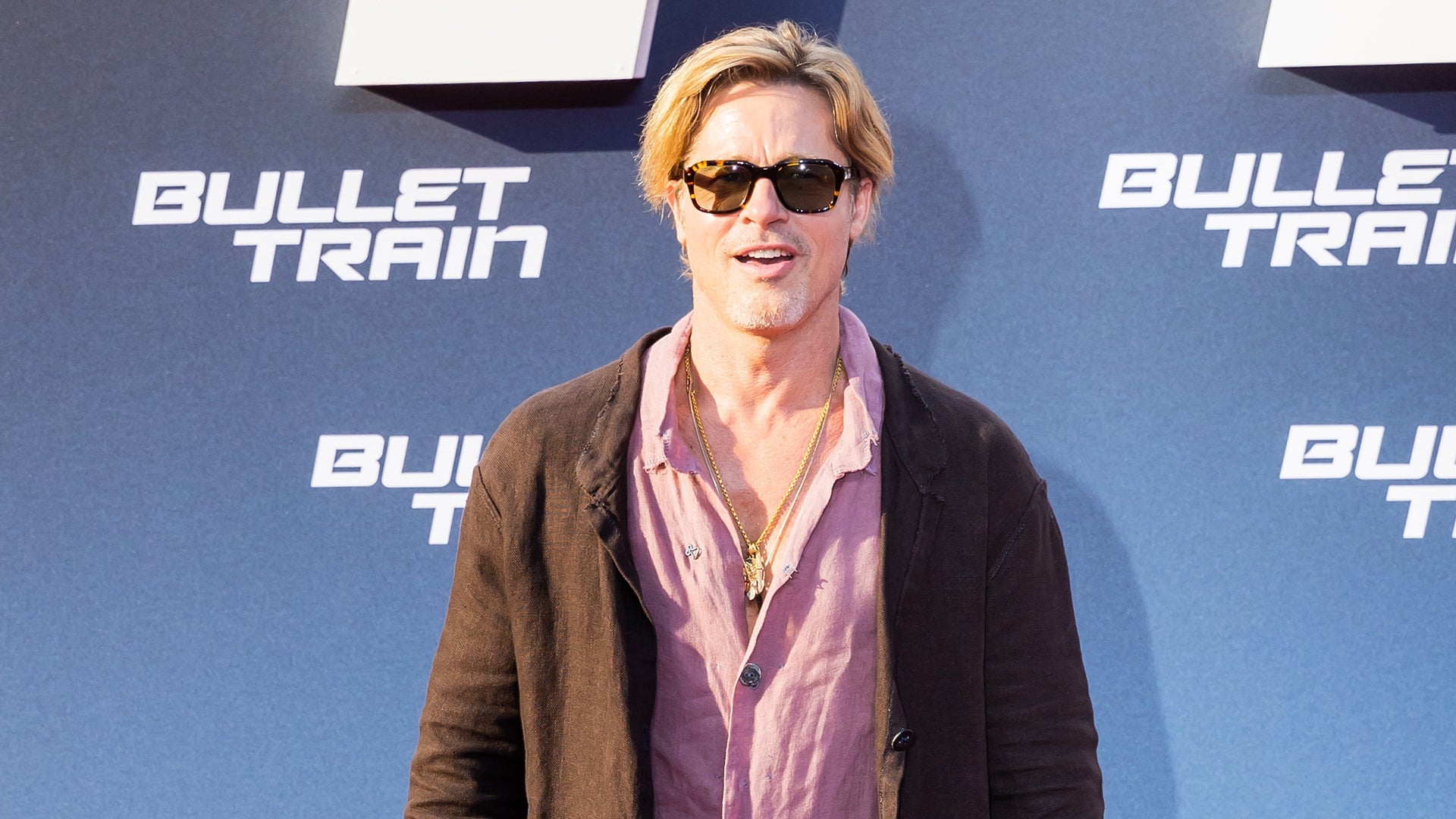 Brad Pitt Turns Fashion Lewks at European 'Bullet Train' Premier…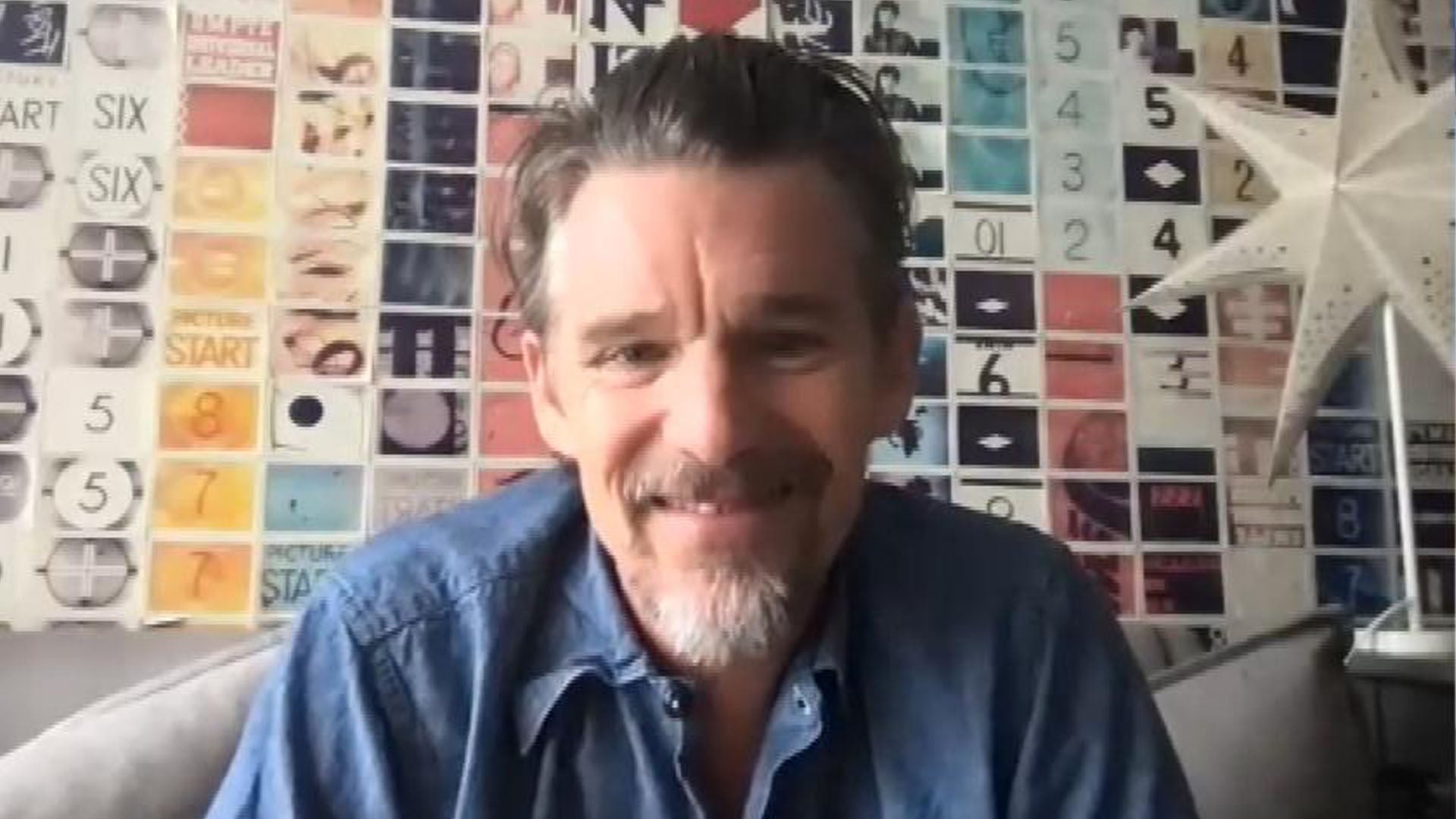 Ethan Hawke on 'The Last Movie Stars' and His 'Stranger Things' …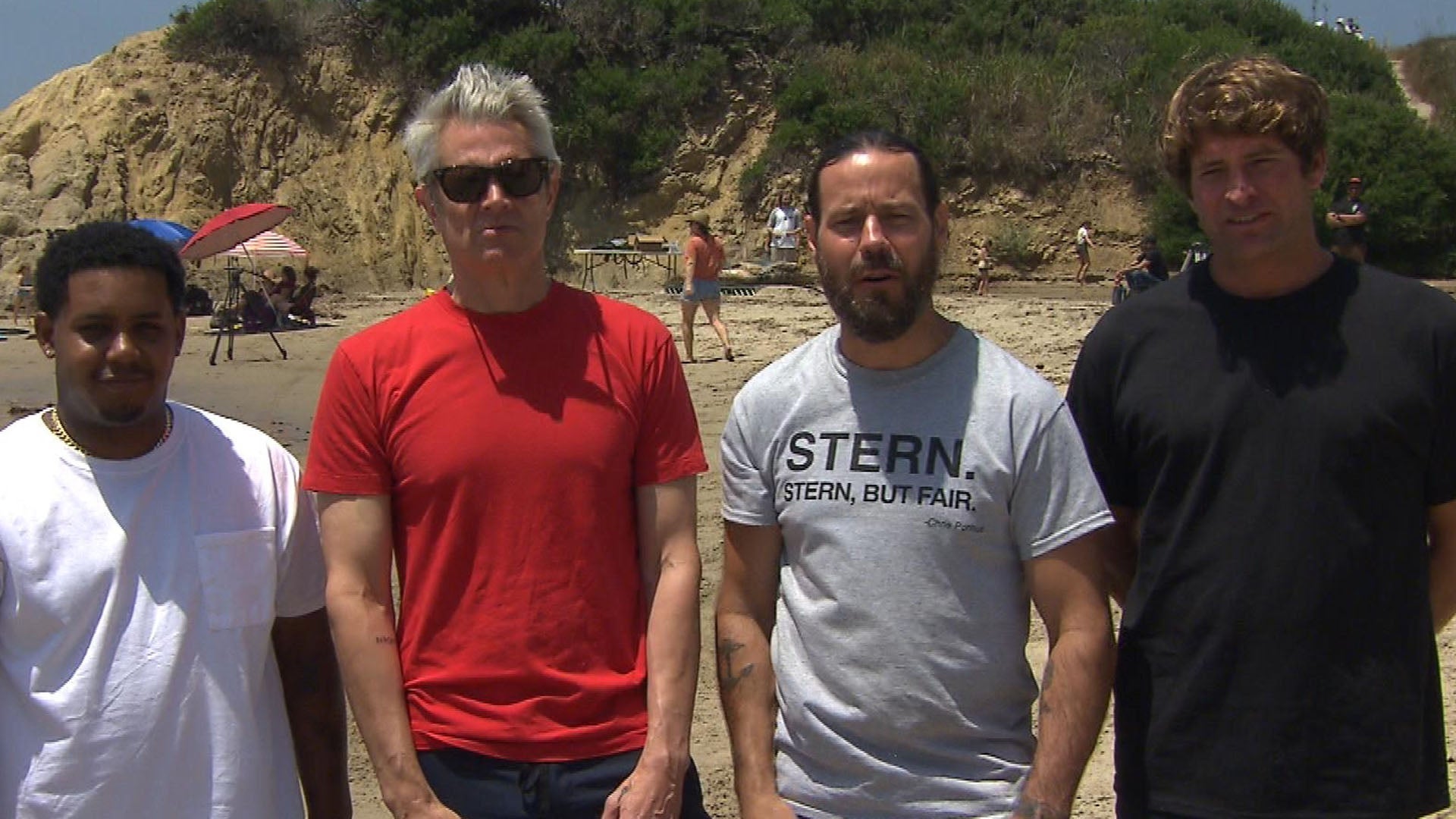 'Jackass' Cast on 'Shark Week' Return Following Poopies' Near-Fa…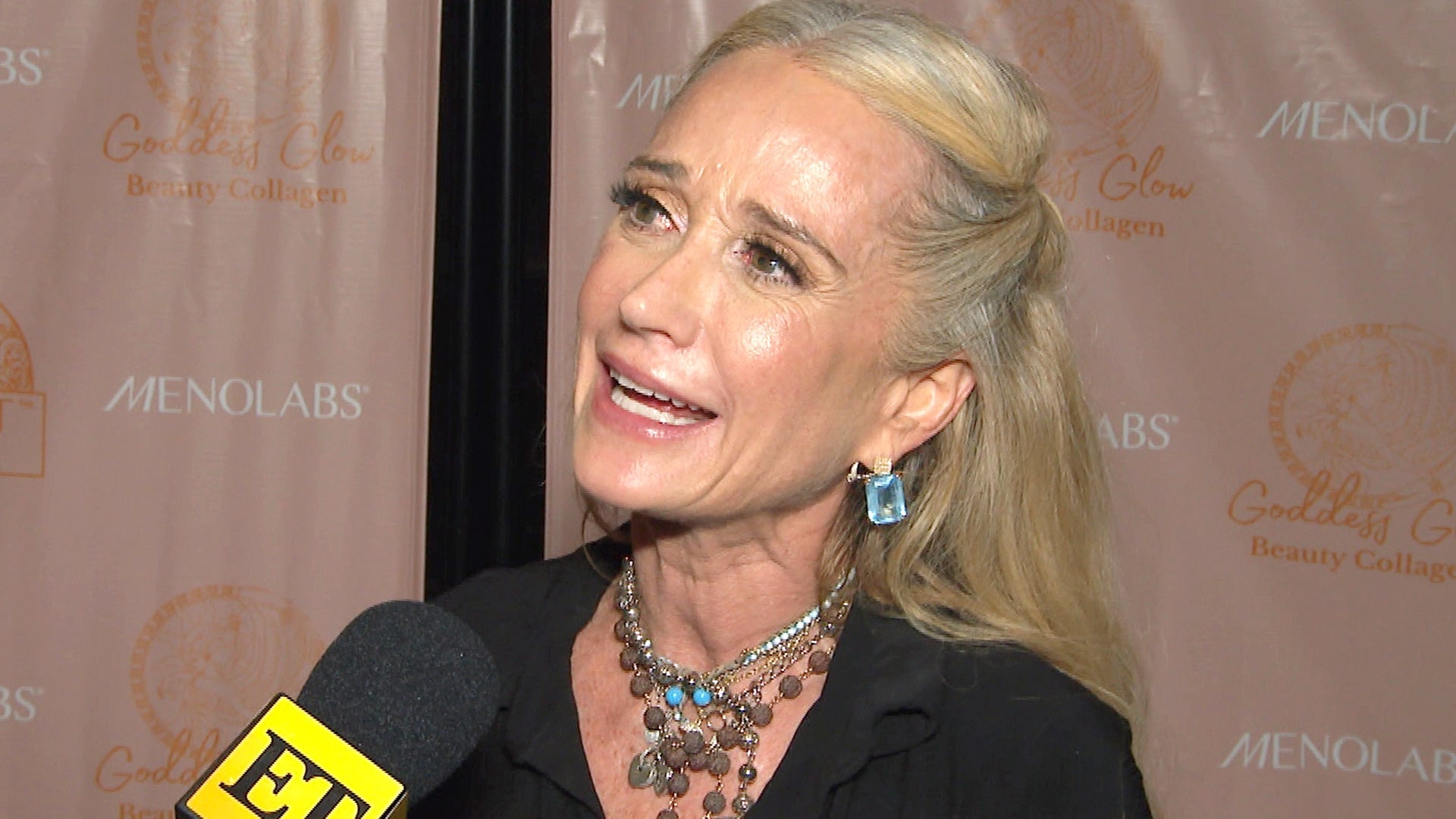 Kim Richards on Possible 'RHOBH' Return and Playing 'Peacemaker'…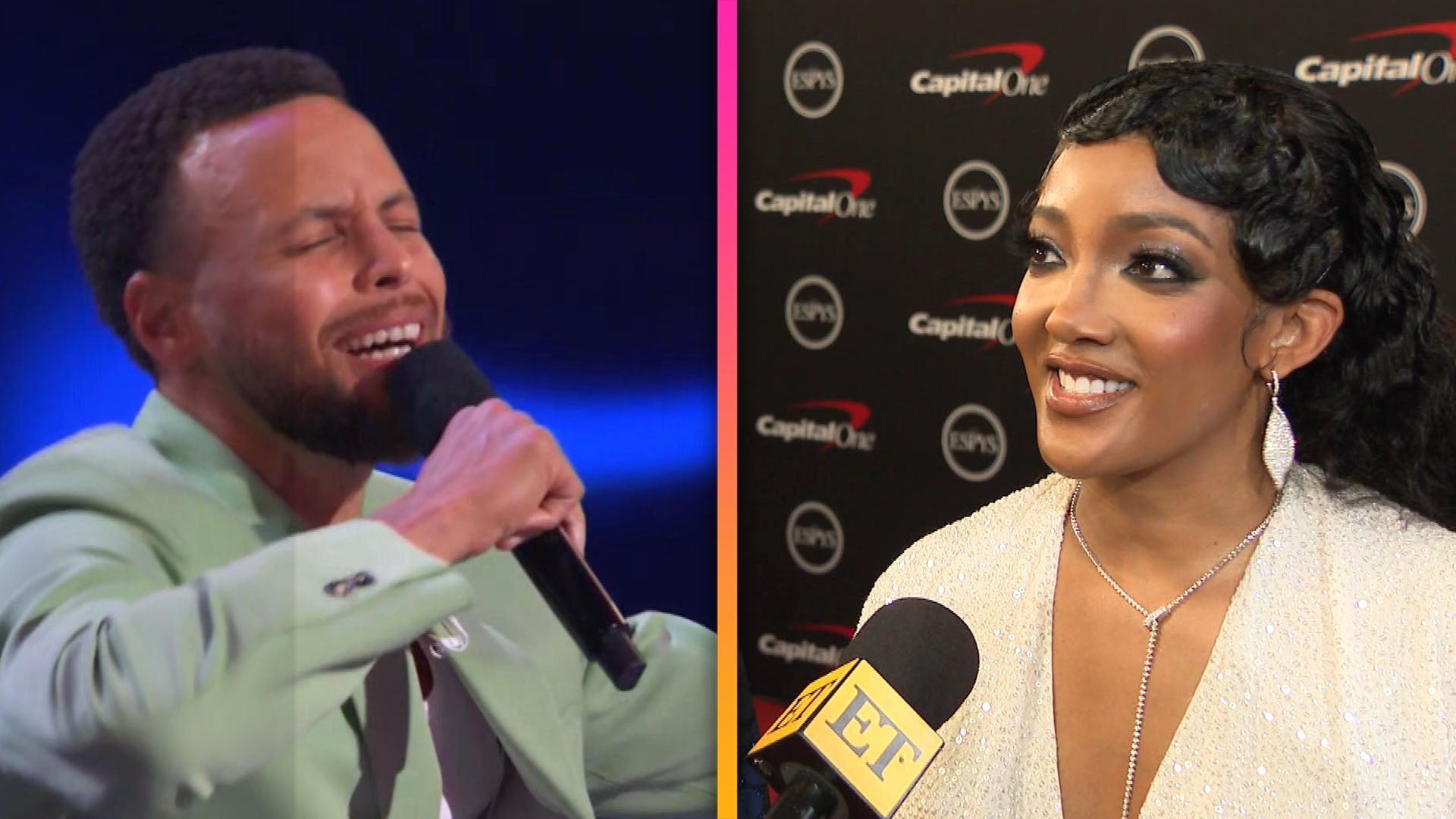 ESPY Awards 2022: Mickey Guyton Jokes About Steph Curry's Singin…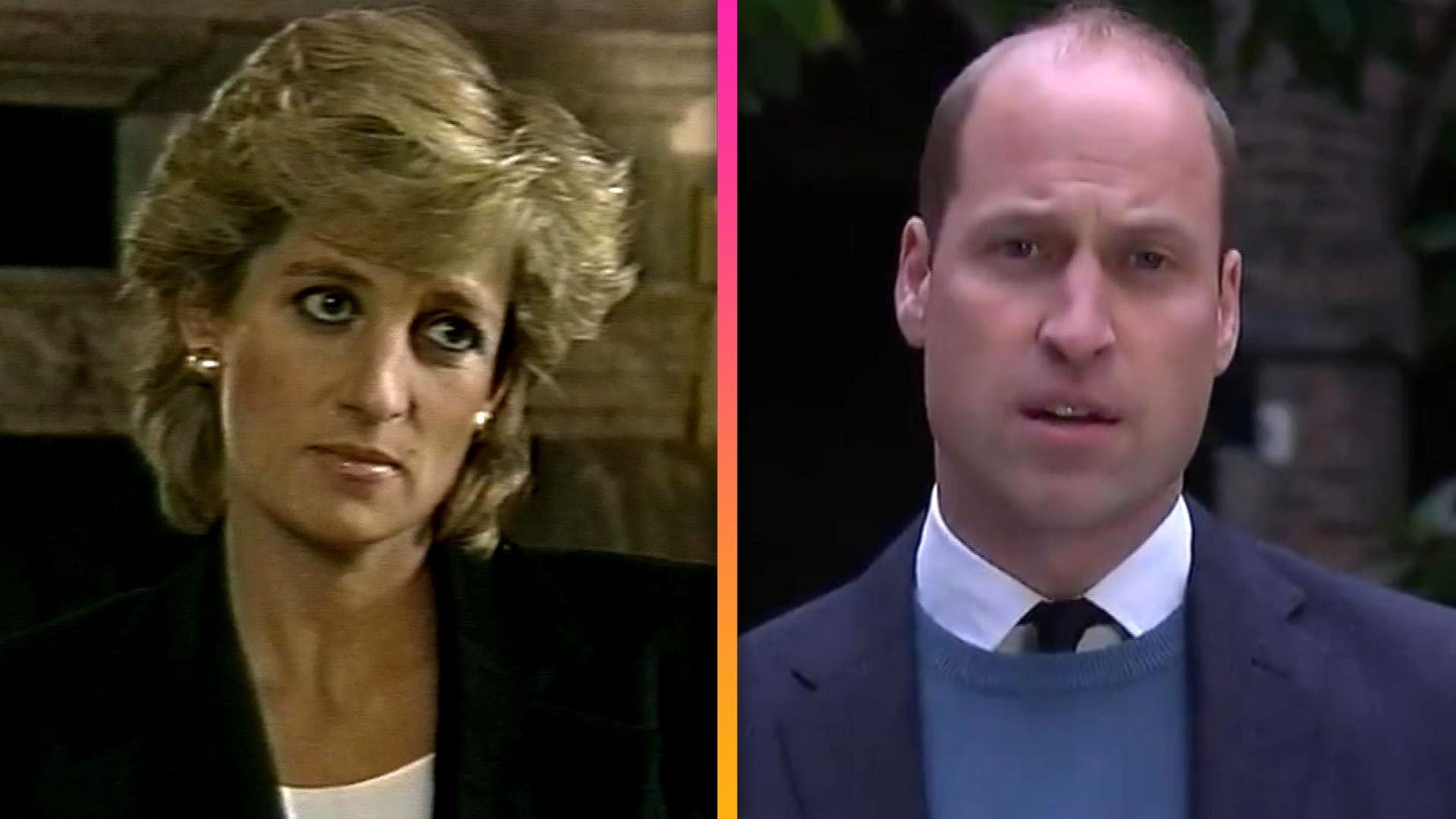 Royal Family Receives Apology From BBC Over Controversial Prince…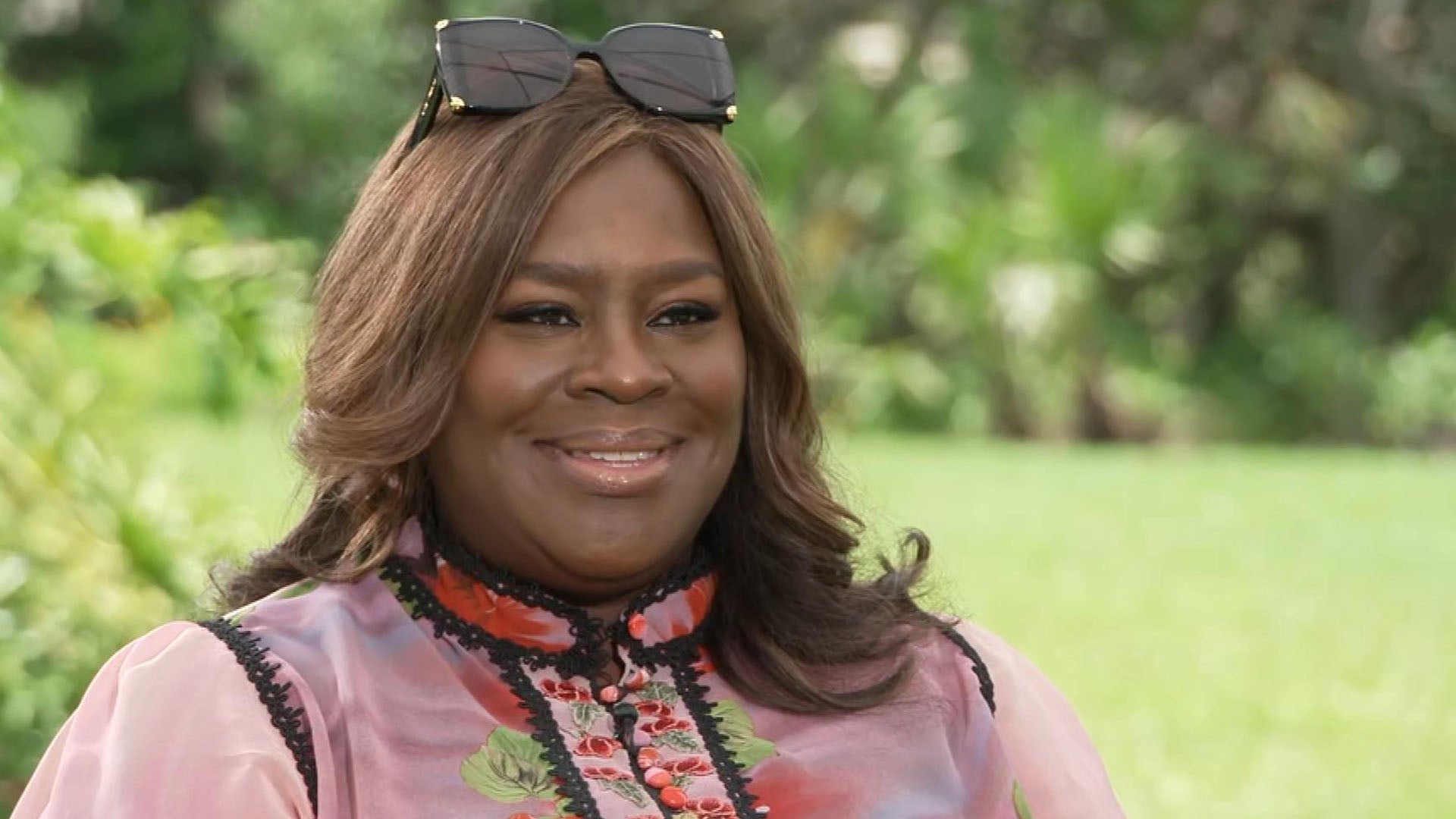 Retta on Not Feeling Guilty About Criticizing People on 'Ugliest…
Hannah Brown ended things with a bang.
Night one of The Bachelorette's two-night finale saw Hannah's dramatic breakup with Peter Weber (who later explained his girlfriend drama on After the Final Rose), but the beauty queen decided the next night who had her heart.
Monday night's episode ended with Hannah introducing both Tyler Cameron and Jed Wyatt to her family in Greece -- though the latter's visit didn't exactly go smoothly. Some fans thought the dramatic encounter was a taste of things to come, and they were right -- Jed's ex-girlfriend came forward last month alleging they were still in a relationship while he was on the show, and host Chris Harrison wanted to hear his explanation.
Over Tuesday's two-hour live finale, fans saw Hannah get engaged to Jed, break up with Jed, and ask Tyler on a date -- meaning we might just get a happy ending to this season after all.
Scroll down for minute-by-minute updates.
Congrats!
6:59 PM:
Chris ends the show with a big congrats on the latest Bachelor Nation baby -- Jade and Tanner just welcomed a baby boy. Future Bachelor? Good night!
Paradise Promo
6:58 PM:
"Paradise is going to blow your mind," Chris teases.
We see Blake's love triangle -- but someone else's heart "crushed forever."
There's a fight on the beach, tears galore and even more drama than we're used to. John Paul Jones is crying, and we can't wait to see why. Paradise premieres Aug. 5!
Wrapping Up
6:57 PM:
"We wish Hannah and I guess Tyler the very best," Chris says. But before we wrap up, Chris wants to talk about others getting another chance at finding love -- on Bachelor in Paradise. It promises to be one of the most "dramatic" seasons yet.
We're Crying
6:51 PM:
Hannah wants to get a drink with Tyler -- and he's up for it and WE'RE CRYING.
"Did you just ask Tyler out on a date?" Chris asks -- and they confirm... yes!
"I think we just need to be normal people and just see if that's... let's have a drink," she says.
"We can ship this," Chris says.
So Much Support
6:48 PM:
Tyler admits he thought Hannah was in "good hands" with Jed, but that didn't end up being the case. Still, he knows Hannah will get through this.
He says proposal day was one of the most exciting days. "To go on, I was the happiest little kid," he recalls. "It was that feeling of fire."
Hannah says she knows Tyler has been so supportive and respectful of her on their journey and afterwards. "That relationship, our relationship, was real to me, and special and everything I said, I meant and I felt, and it didn't just go away," she admits.
She continues, explaining that she's confident being on her own, but "I've always said, yeah, I want somebody to be bold, and I'm bold and I make bold moves, and I -- you're an incredible guy and I'm a single girl!"
Hey, Boy
6:46 PM:
Tyler is here and everything is right in the world again.
Chris jokes he should just "leave." "It's like the damn Beatles just walked in here," he says of the audience's thrilled reaction.
Tyler says he's excited to see Hannah again. "It was a tough breakup and it was hard, but I have so much respect for you," he says -- before letting out an expletive. "Sorry, Mom!"
"You're so powerful and so strong," he says to Hannah, admitting he's been awed by watching her season.
Feelings There?
6:45 PM:
Hannah says her feelings for Tyler "didn't just go away" and the audience is LOVING IT -- AND SO ARE WE.
"What?" she asks, laughing.
"Let's see what happens here," Chris teases, before introducing Tyler.
Hella Strong
6:42 PM:
Jed's gone FINALLY!
"It's been really heartbreaking, for sure, and I've questioned a lot of things in my experience, but I am really proud of myself, because in the past, I've been in relationships where there wasn't always trust, and I'd stick with that," Hannah tells Chris. "I have realized that I don't need a husband. I want a husband, but I don't need one. And I'm really, really proud of the woman that I've become through all this, because I am hella strong!"
Chris compliments Hannah on her grace, poise and confidence... but it's time to get to Tyler. PLEASE BRING HIM OUT!
Final Word
6:38 PM:
Jed gets the final word, and tells Hannah again that he's sorry. "You deserve the world, and you deserve to be happy."
Chris says he knows a lot of it was self-inflicted, but he appreciates Jed coming out.
Next up, Tyler -- because, hallelujah.
Regrets
6:35 PM:
Chris asks Jed how he feels about Hannah now. "The same as I've felt since I got down on one knee," he confesses, adding that he never believed he'd get to that point of love on the show.
"I've never had that level of relationship, and that came with you so naturally, and again, that's another reason I regret all of this so much," he says. "I wish I could change the past, but I can't... my love for you will never leave me."
He says he'll "always" be in love with Hannah.
"I'm not trying to punish you, but my feelings have changed, and I think when that trust was broken, my feelings really just were broke with that, and I don't love you like that anymore," Hannah says. The audience claps, but Hannah chastises them. "It's not something to clap about. It's sad."
Hannah Holds It Down
6:29 PM:
Chris asks Jed why he didn't come clean. "I was acting out of fear instead of out of love and respect for you," Jed says. "I was scared to lose you. I wasn't sure how any of it would be taken."
Jed says he thought he had closure with Haley, but now sees how she didn't.
Hannah struggles to find the words -- and to hold back tears. "It's so messed up. It's just sad. I appreciate your apology, and I know that it's hurt me a lot, but I know this has not been easy for you and your family and I know critics can be hard. I have some too, and what you did was not right, and not good. But I did fall in love with you, and I know that that person's in there. And I just hope that from this, you will be honest and learn and grow into the man I know you can be for whoever in your future," she says. BRAVO, WAY TO GO GIRL!
Hi, Jed
6:26 PM:
Jed comes out to maybe two people awkwardly clapping. He and Hannah share an even more awkward hug -- their first time seeing each other since she broke up with him OVER THE PHONE.
Chris thanks Jed for coming (because really, we would have run away). He gives Jed the floor.
"There's a lot that I would like to say. First and foremost... I wnat you to know that I am sorry," Jed says to Hannah. "Especially in hindsight and now that I've had time to review myself... I fully see that I wasn't the best I could be."
Jed says he never expected to find love with Hannah. "I'm sorry I took away that experience from you," he continues, offering an apology to her, her family, friends and Bachelor Nation. Like he should!
She's Ended It
6:20 PM:
Later, Hannah found herself circling things in the article, and sending them to her fiance.
"[Things have been] really difficult," she admits. "I have sobbed on the floor. I felt like my whole life just caved in, and everything that I thought was true and real wasn't. I have been mad as hell. And just questioning what happened. But I've gotten a lot stronger through it."
Hannah says she and Jed are not together anymore, and the audience erupts. You go, girl! "That's not what I said yes to," she says. "The things I said to him on my engagement day, I thought that was my day."
"It's been really hard to grapple with that, but I know that what I got is not what I ever wanted for a life partner, a love that's not built on the foundation of truth and honesty," she continues.
Hot Seat!
6:16 PM:
Chris brings Hannah out to the hot seat, and she looks great in a sassy pink dress. The crowd screams their support from their chairs.
Hannah says she's "OK." "I just can't believe this is the way this conversation is going," she admits.
"I'm sorry for that," Chris says. "Take me back to that day when you found out."
Hannah says the first news she had was the day after his proposal. "It was just that he wanted to let me know that if anything was said, there was a girl he was hanging out with," she recalls. She says Jed told her he ended it a week before coming on the show, and Haley wasn't actually his girlfriend.
"Well, I can get through that," Hannah recalls thinking, noting she was disappointed.
Then, she read Haley's claims in an article. "I just thought it was really strange," Hannah says, revealing she asked Jed about it.
Let's Hear It!
6:12 PM:
Chris tosses us to commercial break, revealing that Hannah and Jed will join him on stage when we come back.
LET'S HEAR IT!
Taking Off the Ring
6:10 PM:
Hannah says she has grace for Jed, but their engagement is not what she said yes to.
She takes off the ring and sets it on the table.
Jed says he was the person she wanted. "I said yes, but it hasn't been good since then," Hannah says. "I deserve to be able to question this and to not know if I want this. I don't know. I don't know."
I'm Sorry
6:09 PM:
Hannah says she feels like this experience has been taken away from her, because of Jed's lies. "You're really selfish in this, and I just feel like my decisions, my choices were all tainted," she reveals.
Jed says he dwelled in a lifestyle that hurt him and the person he loves and wants to be with forever. "That's something I did not lie about at all.... I'm sorry. I know you don't want to hear it over and over again. I'm sorry," he repeats. "I want to be someone that you're proud of, Hannah."
Connecting the Dots
6:06 PM:
Hannah says she's also mad that Jed told his friends he "won." "Now, it makes me think about everything, and why, and you came for this and this," she says. "It makes sense now why your family was so like...skeptical."

She continues, explaining that it clicks why his family was so apprehensive during his hometown date. "I deserve to know that, to make my freaking decision."
"I just never met someone that made me want to be a better person," Jed says.
Hannah calls him out, telling him he needs to be honest about his past, because now it's their future. "This doesn't go away," she hisses.
PREACH!
6:04 PM:
Jed says he loves Hannah, and he'll do whatever it takes to make it work. "Where do you see me lacking, that you want me to be better at?" he asks.
"What you could do, and what I would need, is 100 percent honesty," Hannah says. "What was going through your mind, when it was Scott has a girlfriend at home?" PREACH!
"[In my mind] I didn't have a girlfriend," Jed says. "I should have said something... but once this started happening and I started seeing how I was feeling about you, I couldn't see anything else. You were it."
Jed says he didn't want to tell Hannah before because he was scared she'd walk away from him. "I'm so not proud of it," he declares. "It turns, me pulling it back has now put me in this position."
"Us," Hannah reminds him. "It's not just you."
Can It Be Fixed?
5:59 PM:
Jed asks what he can do to fix it, and Hannah doesn't know. She gets up and walks outside.
Back at the studio, the audience is in disbelief -- but also kind of belief, because we all knew it was coming.
What?
5:56 PM:
Jed says he ended the relationship "in my heart, not verbally."
Hannah, however, has seen the text messages -- and isn't buying it. "You slept with her the night before you left! This is humiliating for me," Hannah says.
She then shows Jed messages from girls who were in his apartment. "Everything you do affects me. If you were engaged, why would you just... allow people, girls, to come to your house and then at least just not tell me afterwards?" she asks.
Jed apologizes. "I know what I want. I've been doing all the things to be prepared for this... I was so in the right place for it, so it sucks," Hannah says. "Now, to know this... [I feel] betrayed, and how will you ever be ready to be engaged?"
Explaining Himself
5:54 PM:
Jed says Haley met his parents and threw him a surprise party. "Her parents got me a vacation to the Bahamas," he reveals.
"But you don't call that dating?" Hannah asks. "Dude!"
Jed says he's been seeing other girls, and that he told Haley he got asked to go on the show. "In my mind, yeah, I was going on for a music thing," he says.
Hannah says she "knows" Jed insisted it was a music thing for him, not about dating. She's mad, explaining that she thought Jed said he was interested in coming on the show for music because he didn't know what it was about.
Jed says he told Haley he loved her, but "knew it was a mistake."
"That's so selfish. That's selfish to her, that's selfish to me," Hannah says. "Ugh!"
What the Freak?
5:48 PM:
We're back -- and it's time to hear what Jed has to say.
Hannah opens the door to Jed, and gives him a hug. "Missed you," he says before they head to the couch.
"I don't even know where to start," she says. "Why did you wait for all this to happen for me to find out what actually happened?"
Jed says there were different "views of what happened." He says he was "very single" when he met Haley. "I didn't feel like it was an exclusive thing. It never felt like a relationship to me," he says. "We hung out a few times."
Hannah questions what he means. "This is the time to be as blunt as I am," she says.
Jed says they had gone to a dinner together, slept together, and they had watched a movie. Then, they went on a trip and stayed in a cabin together. "What the freak?" Hannah says.
Hannah's Not Happy
5:45 PM:
Hannah says Jed told her after their engagement that he was with another girl a week before coming on the show, but that it was over.
Next thing she knows, Hannah sees Haley Stevens' story. "It's not the same thing I was told," she says. "The extent of that, and what was withheld from me, after I had already said yes, is not OK."
Hannah says it's not what she thought she said yes to. "I don't know if he understands the depths of how this hurts me," she continues.
She says she's screamed, cried and fallen to her knees not knowing what to do. "I don't know how I feel about this person."
Whoop
5:43 PM:
Next comes a voice over from Hannah talking about how she and Jed had a great relationship.
"With Jed, I was so happy, because I thought I was getting this person I can spend my life with, who is sweet and sincere and honest, and that's not been the case."
Awk
5:41 PM:
We get footage of Hannah and Jed in Greece making a selfie video. She shows off her ring. "My ring's very pretty," she gushes.
"We are actually engaged, and we're here trying to take it in," Jed says. "She's going to be a Wyatt... I love you!"
Face the Music
5:37 PM:
"Hannah thinks she has found her soulmate," Chris says in the studio, joking they sealed it "with a song."
"Jed is about to face the music," he teases.
Final Rose
5:34 PM:
There's one more thing they have to do before breaking up walking away.
Hannah gives Jed her final rose.
"We're engaged!" they yell.
"We're getting married!" Jed says. Are you, though?
They sing "Mr. Right," and we want to scream.
A Proposal...
5:34 PM:
"I love you, Jed Wyatt," Hannah says.
"I have lived 25 years of my life without you, and I don't want to go another day in my life without you as my wife," Jed replies, getting down on one knee. "Hannah, will you marry me?"
Hannah says yes.
Barf
5:32 PM:
Hannah loves it -- and we're vomiting.
"I don't have a song, but I'd like to say some stuff," she says. "I've always prayed for my future husband, and as a little girl, I can remember sitting in my room. I never knew who I was praying for... I sometimes questioned why God has allowed things to happen in my life the way they did."

Hannah opens up about her heartbreaks, and WE FEEL SO BAD. "It's let me to this moment," she says. "It's led me to you. I've been praying for this moment for a long time. I've been praying for you."
REALLY?
5:29 PM:
JED HAS HIS GUITAR with him as he approaches Hannah at the proposal site. REALLY?
"Hey you," he says. Is he going to sing his proposal? He's really getting a lot of mileage out of his music career here. "You look beautiful."

He's telling Hannah all the sweet things and not singing yet, so we don't really care. "I never thought I could love someone like this, this fast," he says. REALLY? "I know that I love you."
Jed says talking is sometimes hard for him, SO HE PULLS OUT HIS GUITAR. "After all that you've been through," he sings. Is this a cover song or an original?
Jed...
5:26 PM:
Back in Greece, Hannah is walking through the elephant graveyard. "I hope Tyler forgives me and knows how much he allowed me to be myself," she says. "Today I have clarity. I prayed for peace today for my decision and my future. I've been waiting my whole life to have my happy ending."
Jed says it just "hit" him how amazing this could be. "I feel excited and scared, nervous. This is the biggest day of my life," he reveals.
Why?
5:22 PM:
Chris is in the studio, revealing that we'll see Tyler a little bit later -- but first we have to get to Jed. WHY?
WE ARE CRYING
5:21 PM:
Hannah softly cries as Tyler is driven away.
"I thought this was it," he says. "It feels like a million upper cuts."
Tyler admits he's never felt this strongly for anyone. He struggles to hold back tears.
A Gentleman!
5:20 PM:
Tyler is devastated, but tells Hannah he's still going to be her biggest fan.
"I'm so sorry," Hannah cries, as Tyler wishes her "success with Jed."
NOOOOOO pt. 2
5:16 PM:
"Hannah Brown, from the moment I met you, you've captivated my soul. I always knew the man I wanted to be... it took you to push me to get there," Tyler says, revealing he's so madly in love. We think he's chewing gum, but we're ignoring it because his words are so beautiful.
"Tyler," Hannah interrupts.
"This isn't it," he realizes.
"I am so lucky to be loved by you, and to feel that. You have supported me, you have been so sweet and strong for me, and done everything that I've asked and more and loved me so much," Hannah says, noting her life with Tyler would be amazing. "When I told you I was falling in love with you, I mean it."
"But I love someone else," she shares.
NOOOOOOOOOOO
5:15 PM:
Tyler's up here and WE'RE ALREADY CRYING.
He tells the camera that he feels so confident in their relationship, and we're as sad as the background of this proposal site looks. So many rocks!
On the Way
5:14 PM:
Hannah arrives at the proposal site, and opens up about how "heartbreaking" it is to have to say goodbye to the past.
We get shots of Tyler and Jed (WITH HIS GUITAR) on their way to her. "I don't know how to tell somebody today that they're not enough, because that's not true," Hannah says. "The man that I have to end things with today is not going to expect it."
Finally Ready
5:12 PM:
We're back -- and Hannah's still not feeling it.
"Think you can do this?" a producer asks.
"Yeah," Hannah replies, whistling out. "I'm ready."
Not OK
5:08 PM:
Hannah takes a tumble down the road, and a producer runs after her.
"That really hurt," she says, showing off the scrapes on her arms. She gets up, but isn't ready to head to proposal site just yet.
Stop the Car!
5:06 PM:
Hannah notes this week has been the "hardest decision of my life," but she looks ready for what comes ahead. "The life with Tyler is different than Jed, and I am conflicted in my heart. I was hopeful I'd have clarity, but today, I don't know," she says.
All of a sudden, she freaks out, shaking her head in the car. "I can't do this. Can you stop the car?" she yells before hopping out.
Honesty
5:06 PM:
Jed, meanwhile, is interested in an oval-shaped ring for Hannah, who GUSHES ABOUT HIS HONESTY.
This is not going to be good.
Picking Out Rings
5:04 PM:
"I have been falling in love with both Tyler and Jed through this," Hannah confesses, as we see Jed preparing for the big day ahead.
Next, Tyler meets with Neil Lane. "Tyler always puts me first, and he makes me feel strong," Hannah says.
Tyler's looking for a "loud and proud" ring to match Hannah's personality.
Hannah's Journey
5:03 PM:
We get a shot of Hannah in her hotel room, discussing her journey as the Bachelorette. She remembers feeling dependent and sad on the inside because she needed validation from everyone "and never felt enough."
"I have a whole different mindset," she explains. "The unknown is still there, but I know I have somebody to hold my hand through it."
Cringeworthy?
5:02 PM:
"Two men, Tyler and Jed, are totally in love with Hannah, and they're ready to propose to her," Chris says.
He teases "massive destructive forces of lies and betrayal," and says there'll be a proposal, which can "only be described as cringeworthy." OUCH!
Two Guys, One Rose!
5:00 PM:
Two guys, one rose -- it's time for the finale!
"Hannah must choose," Chris says in a dramatic promo showing Hannah's tumble down the streets of Greece, and her fierce confrontation with a man.
"The emotional and shocking conclusion of The Bachelorette is about to begin!" he says.
Steam ET Live on your Roku, Apple TV or Amazon Fire TV device. Join ET's Bachelor Nation Facebook group here.
RELATED CONTENT:
Hannah Brown Breaks 'Bachelorette' Streak of Ending Up With First Impression Rose Winner
Why 'The Bachelor' Won't Be Announced During Hannah Brown's 'Bachelorette' Finale
'The Bachelorette': ET Is Live Blogging Night One of Hannah's Finale!
Related Gallery