TV
'The Bachelorette': Hannah Brown Gets Caught in a Compromising Position With Tyler P. and It Is SO Awkward
By
'The Bachelorette': Watch How Hannah Reacts After One Contestant…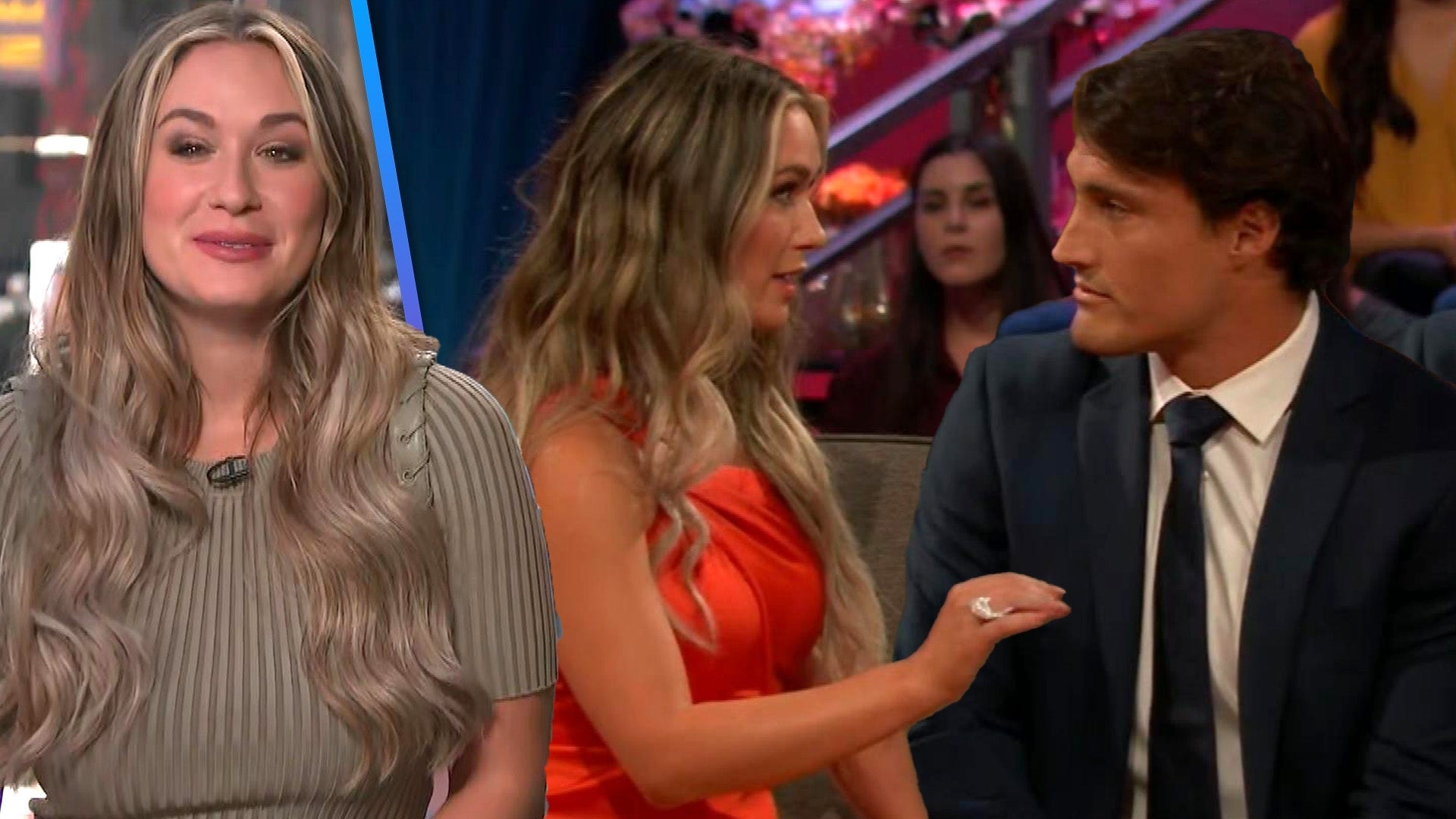 'Bachelorette': Rachel Reacts to Internet Comparing Breakup With…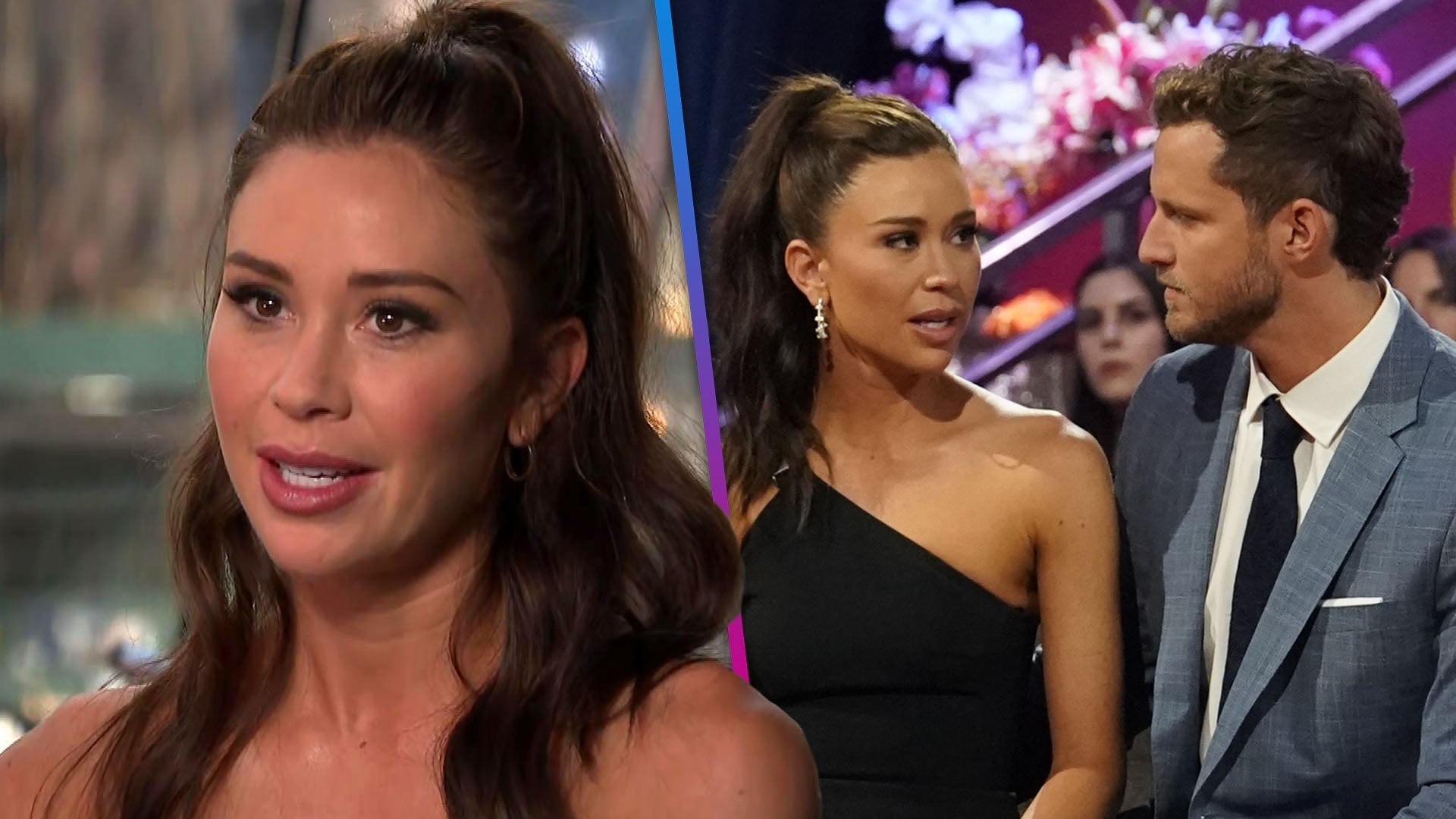 'Bachelorette': Gabby Windey Addresses Fiancé Erich's Texts With…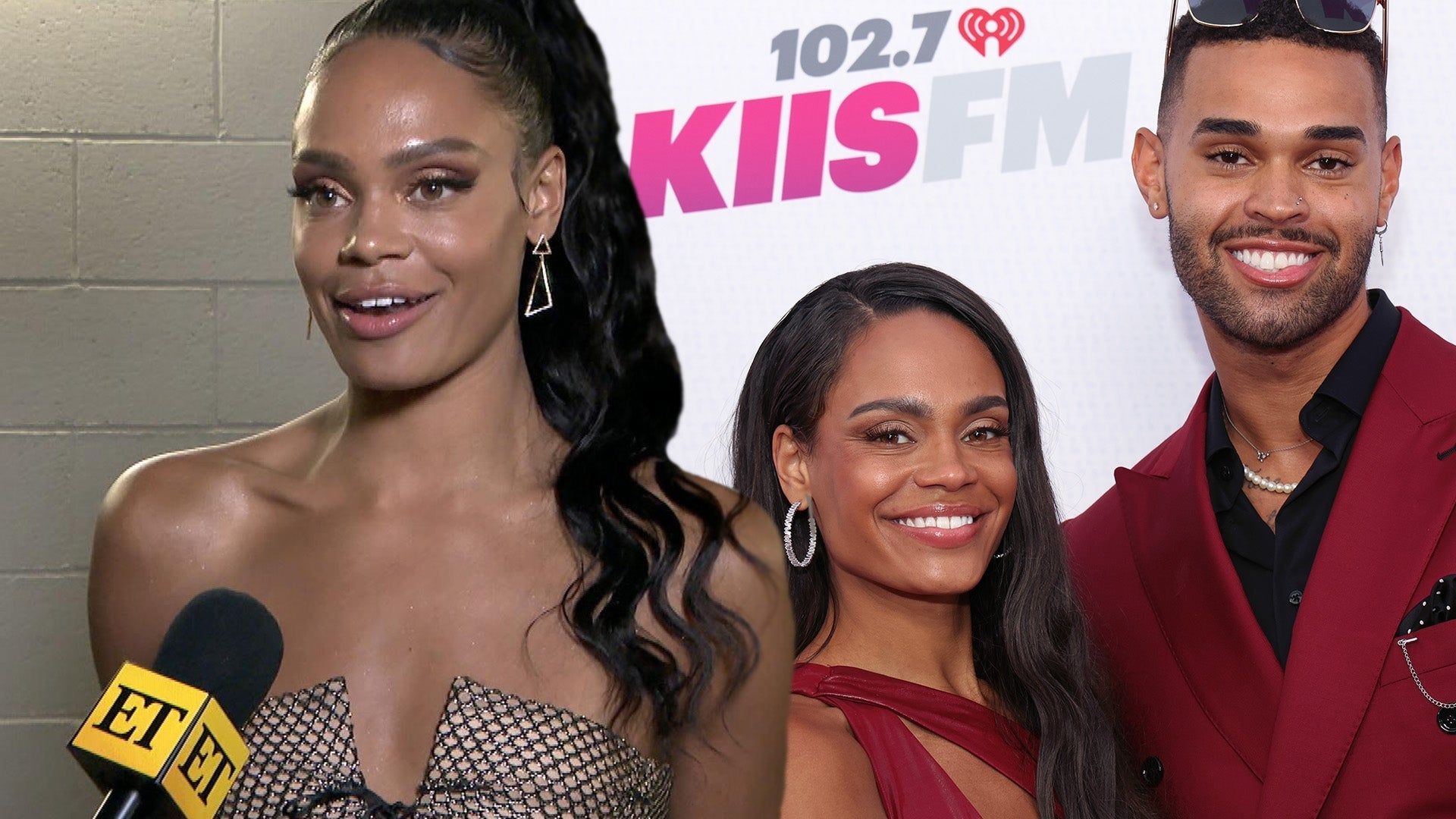 'The Bachelorette's Michelle Young on Finding Closure After Nayt…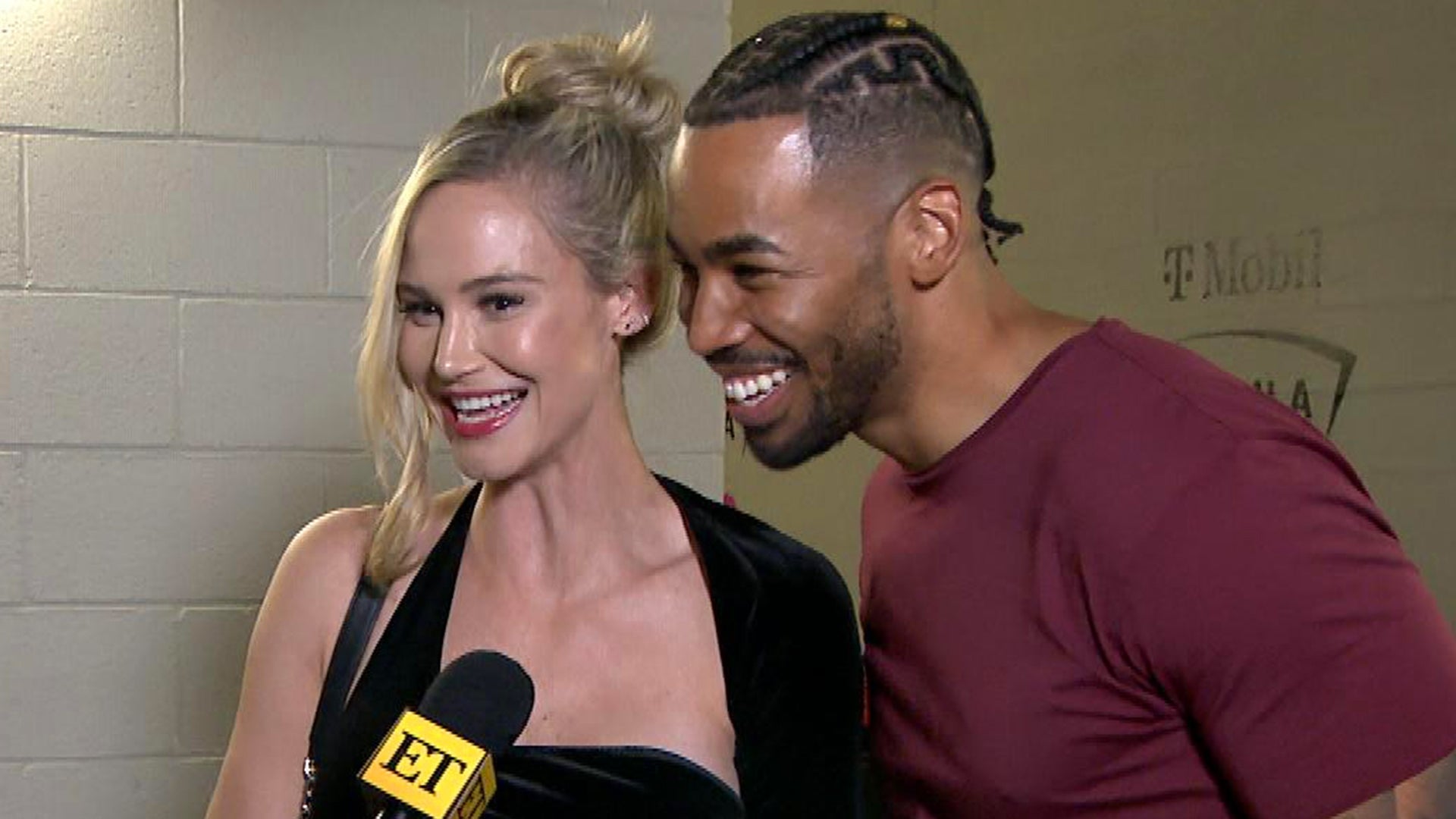 Meghan King and Bachelor Nation's Mike Johnson Dish on Their Fir…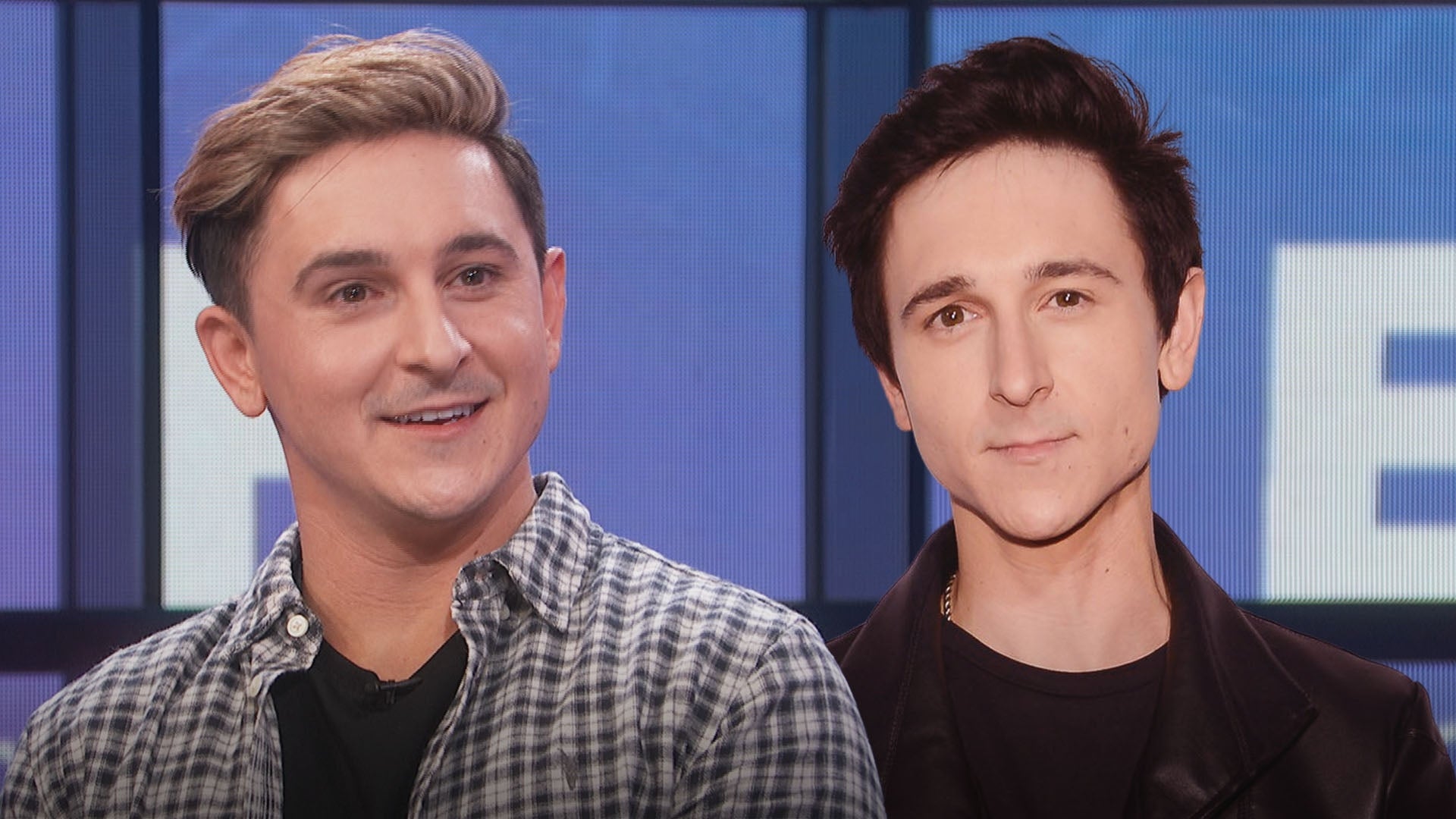 Mitchel Musso on Return to the Spotlight With New Music and Life…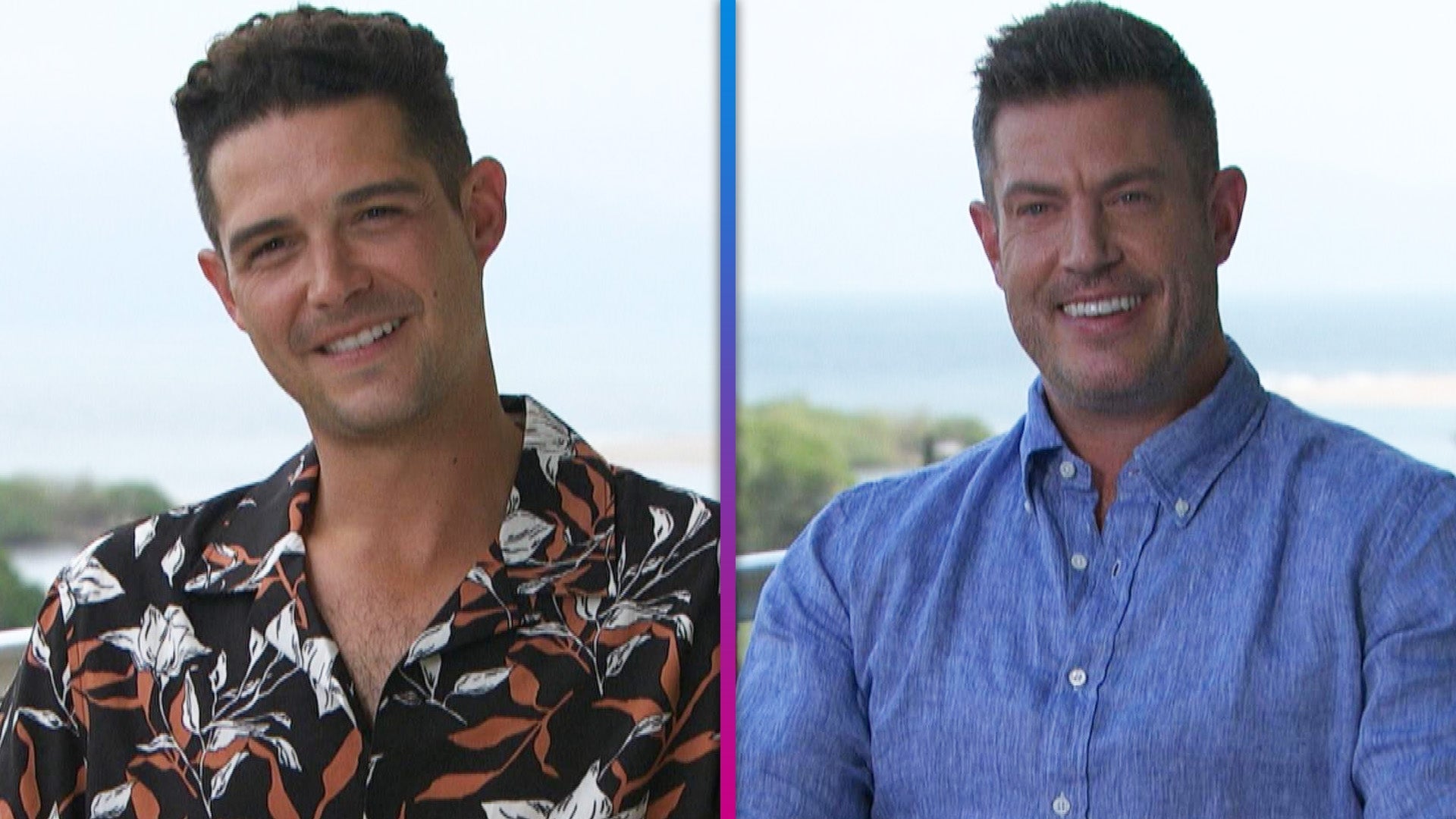 Jesse Palmer and Wells Adams Preview 'Bachelor in Paradise' Seas…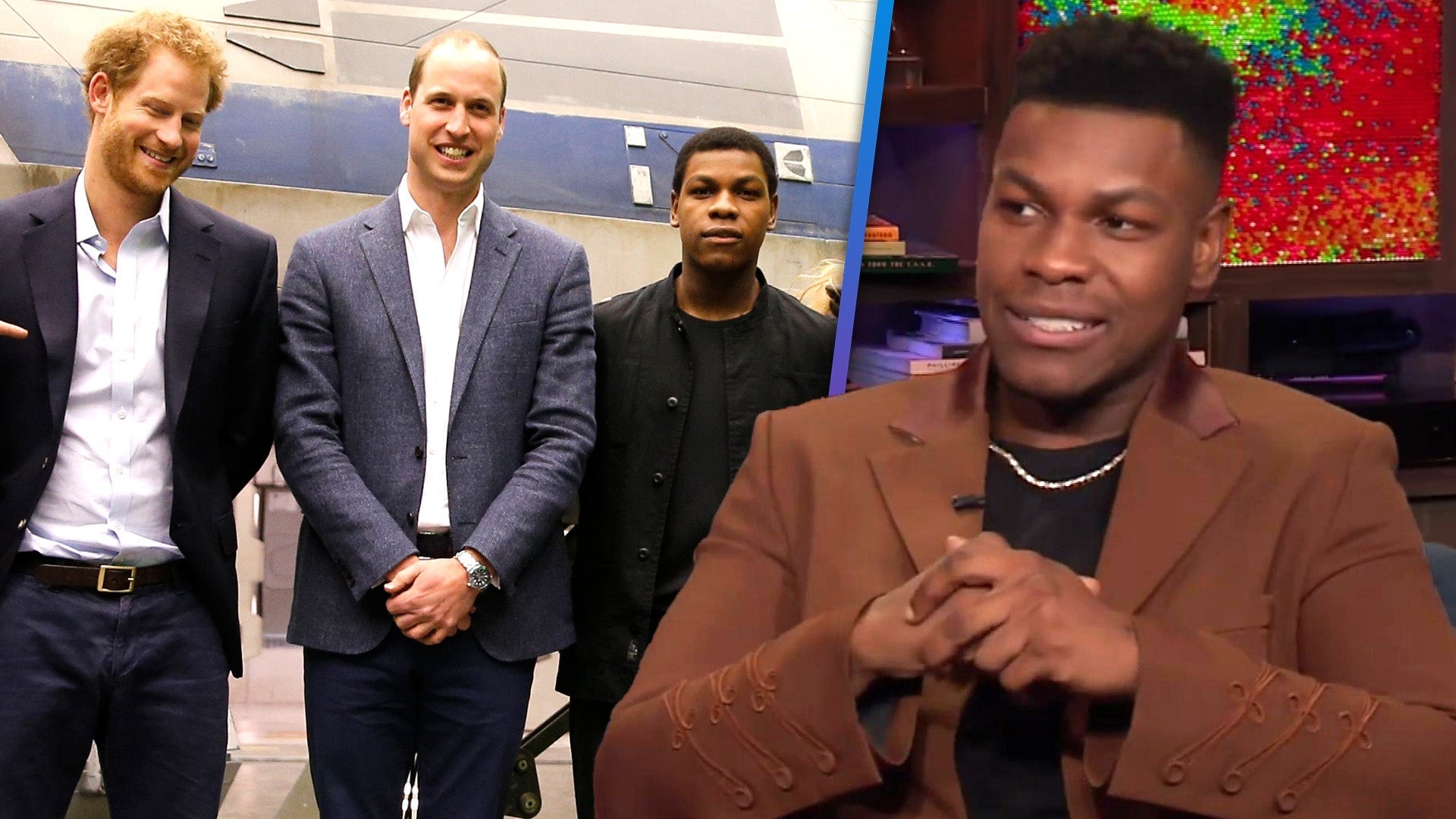 John Boyega Spills on Prince Harry and Prince William's Cut 'Sta…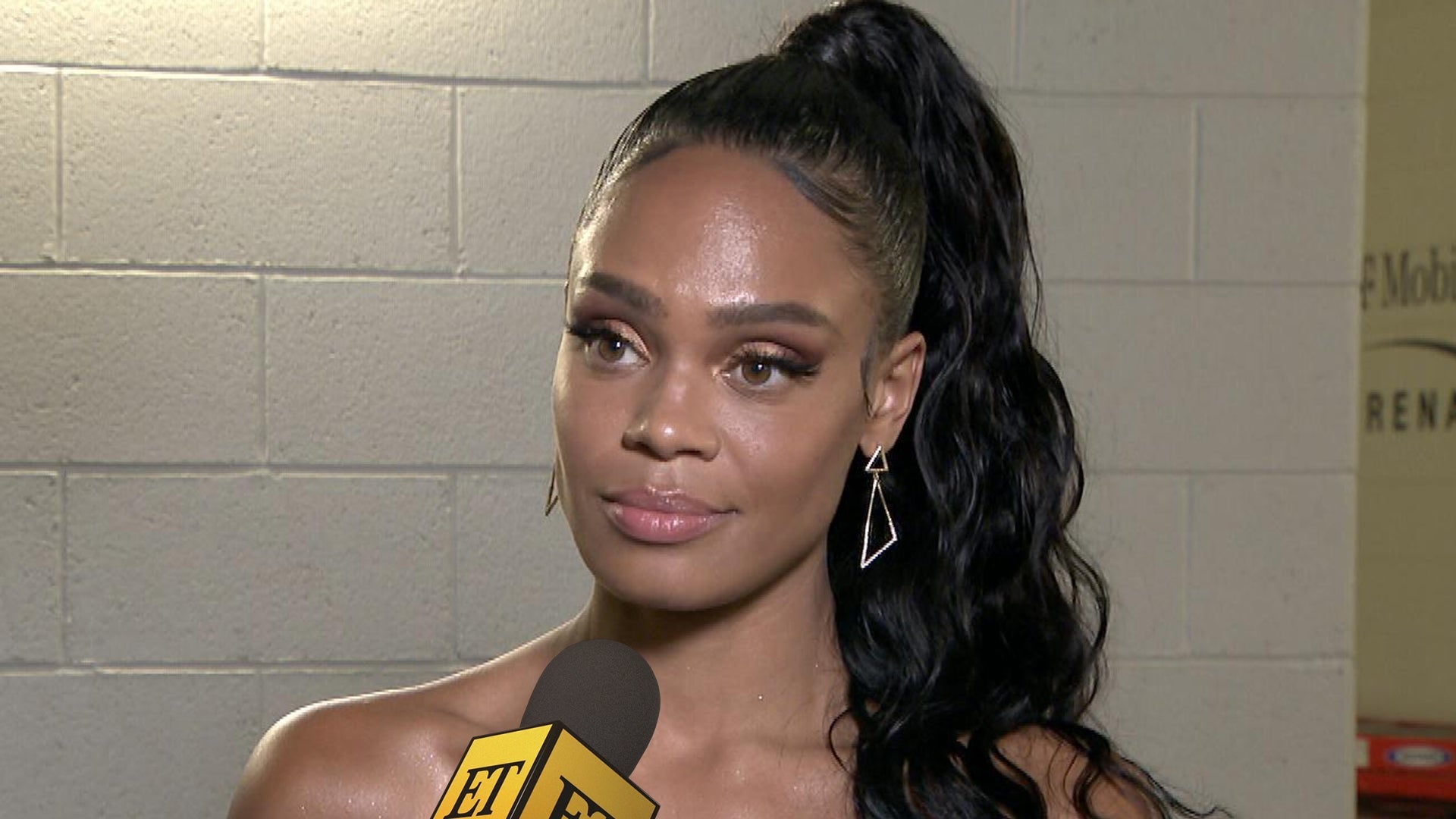 Where 'Bachelorette' Michelle Young Stands With Franchise Follow…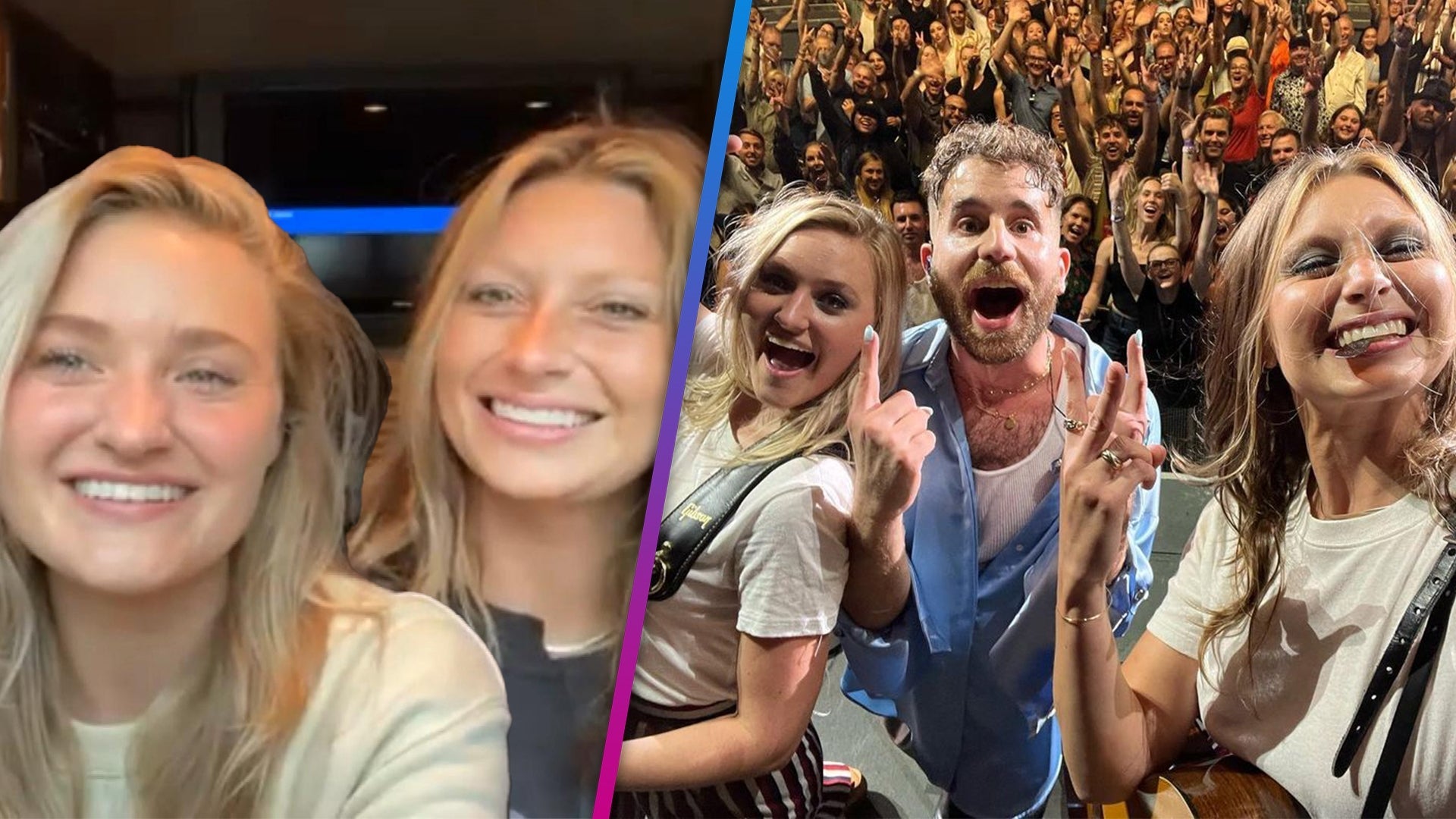 Aly & AJ on Disney Nostalgia and Touring With Ben Platt (Exclusi…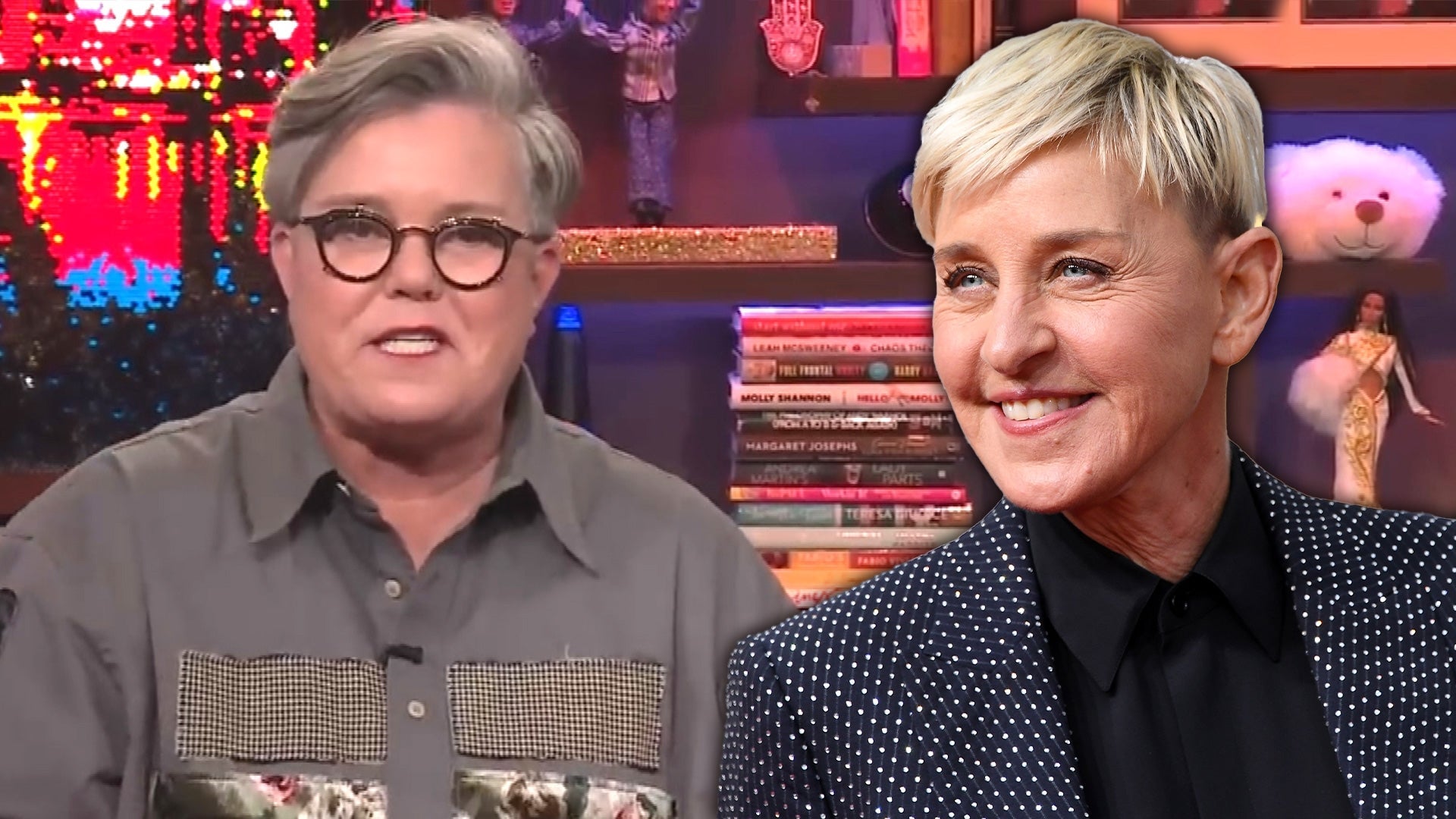 Rosie O'Donnell Says She 'Never Got Over' Ellen DeGeneres' Comme…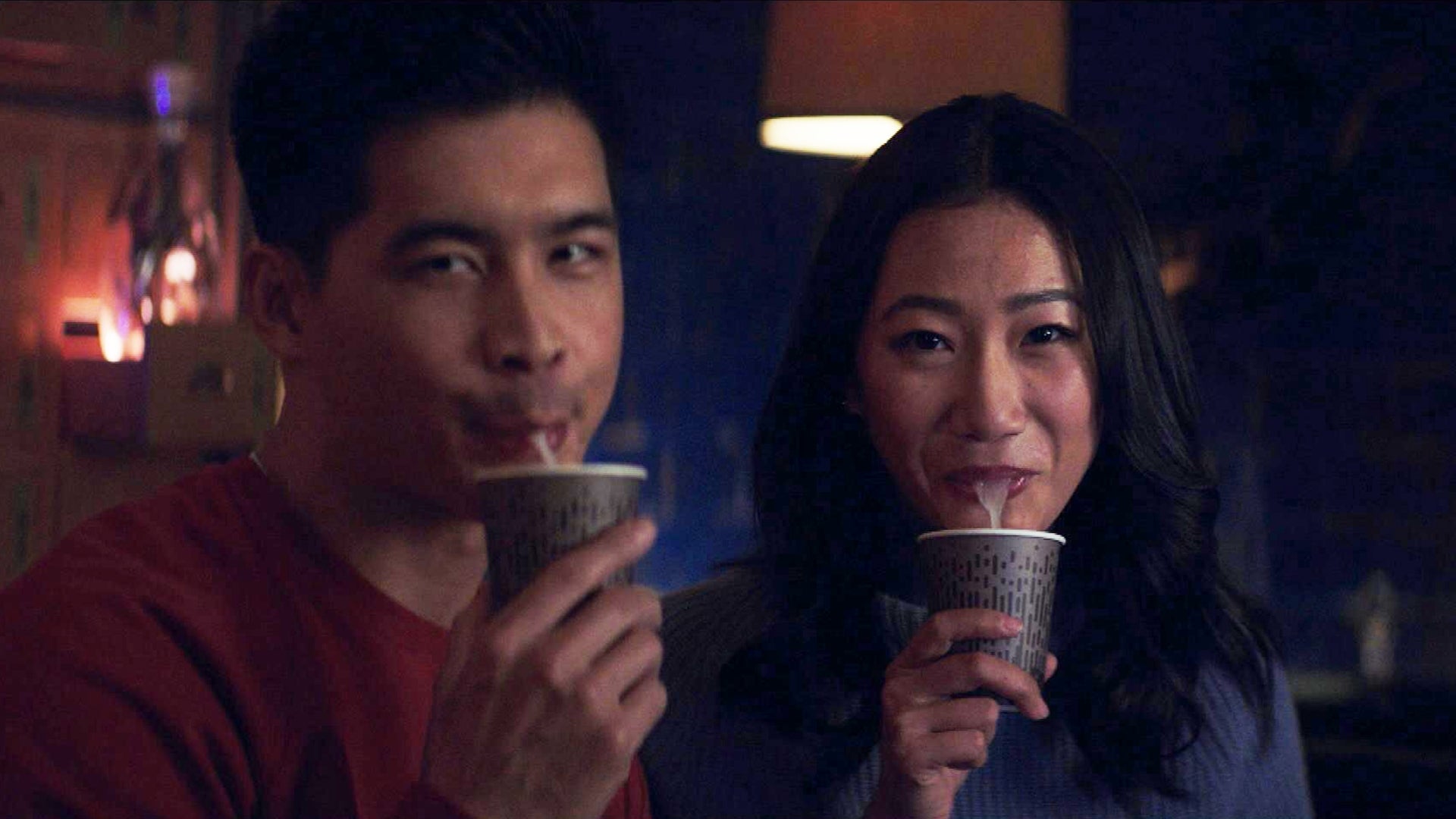 'Kung Fu' Cast Gets Silly on Set in Season 2 Bloopers (Exclusive)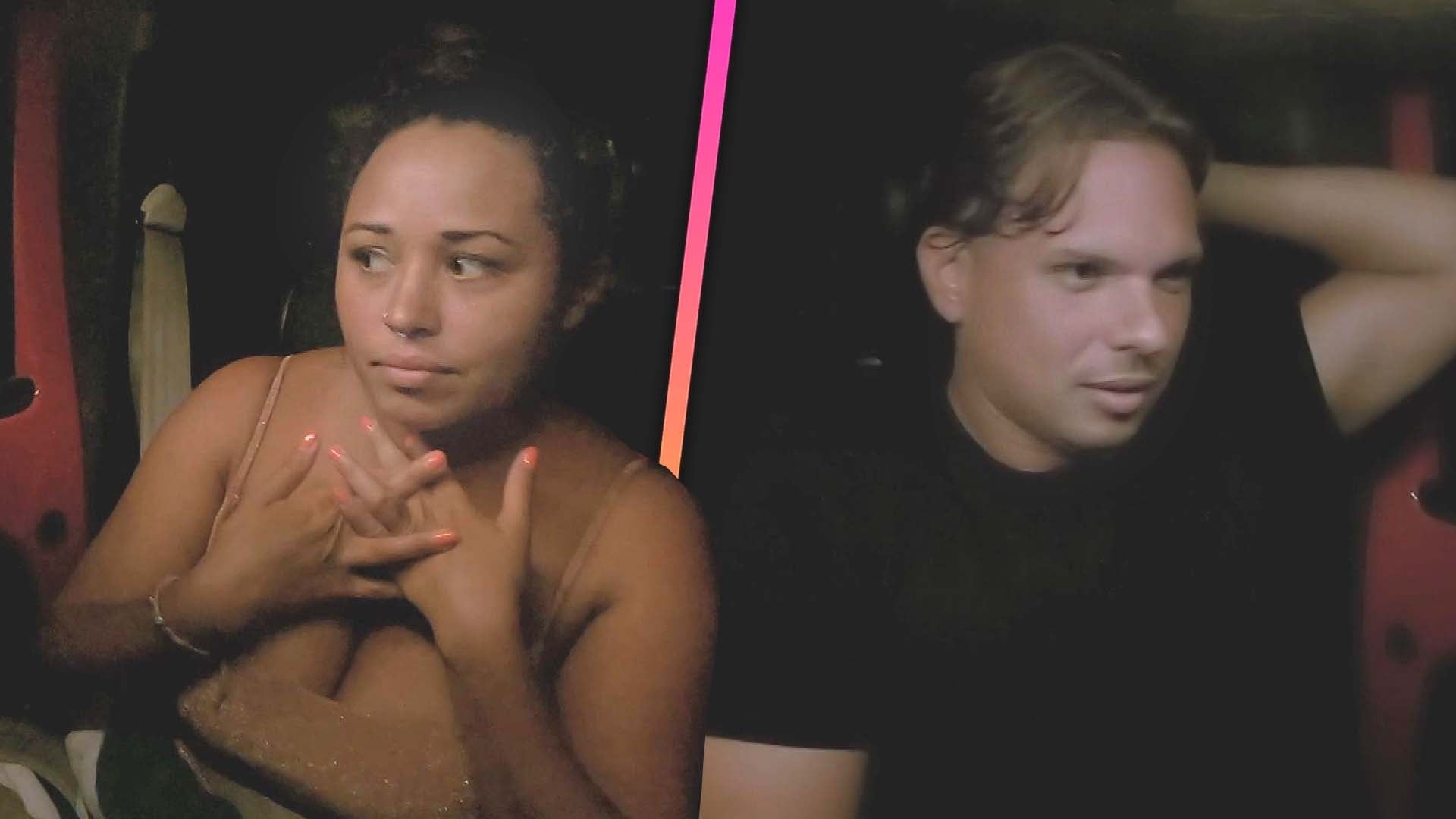 '90 Day Fiancé': Tania Awkwardly Dates Again While Still Married…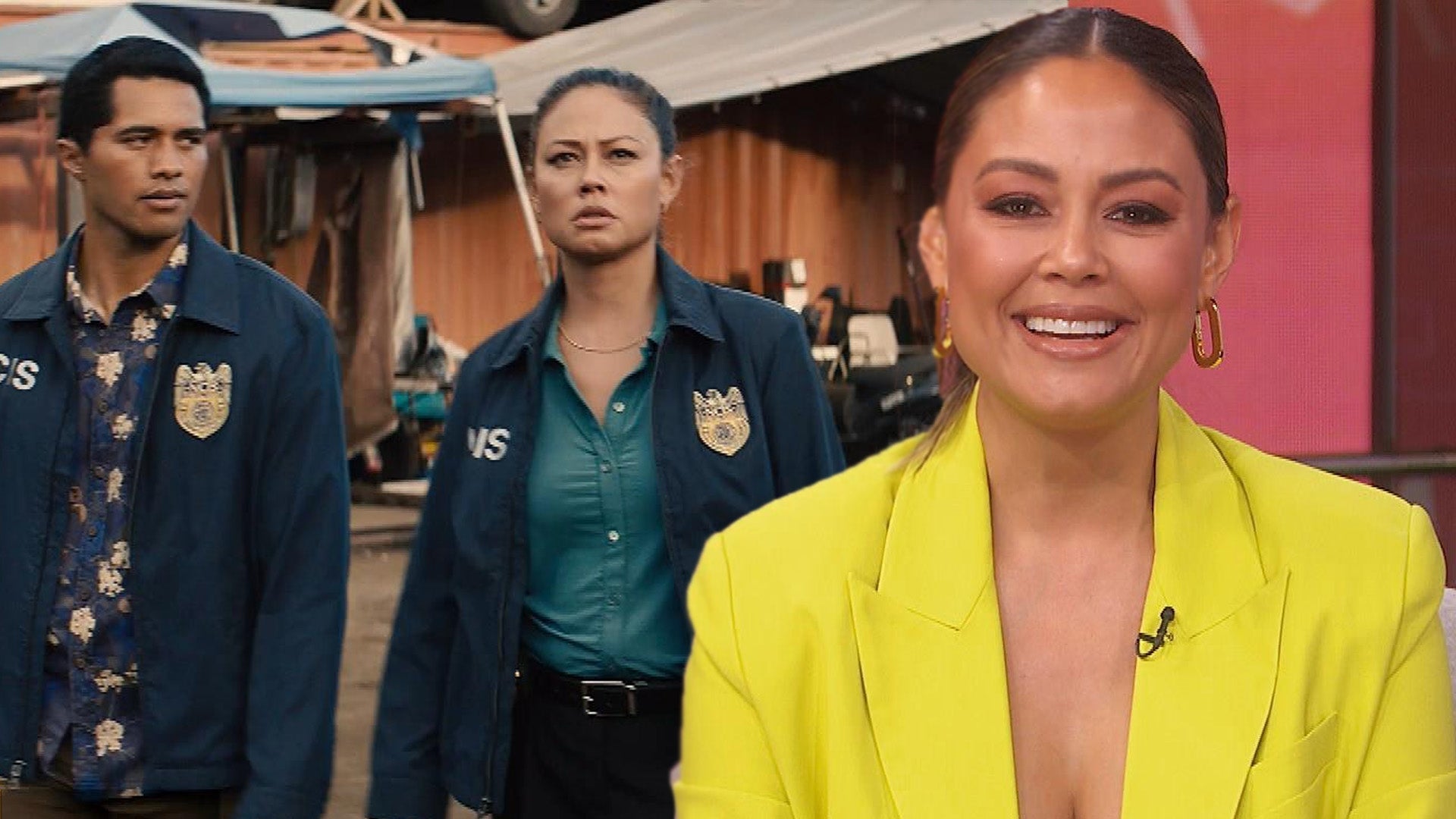 Vanessa Lachey Shares Her Secret to Marriage and Teases Season 2…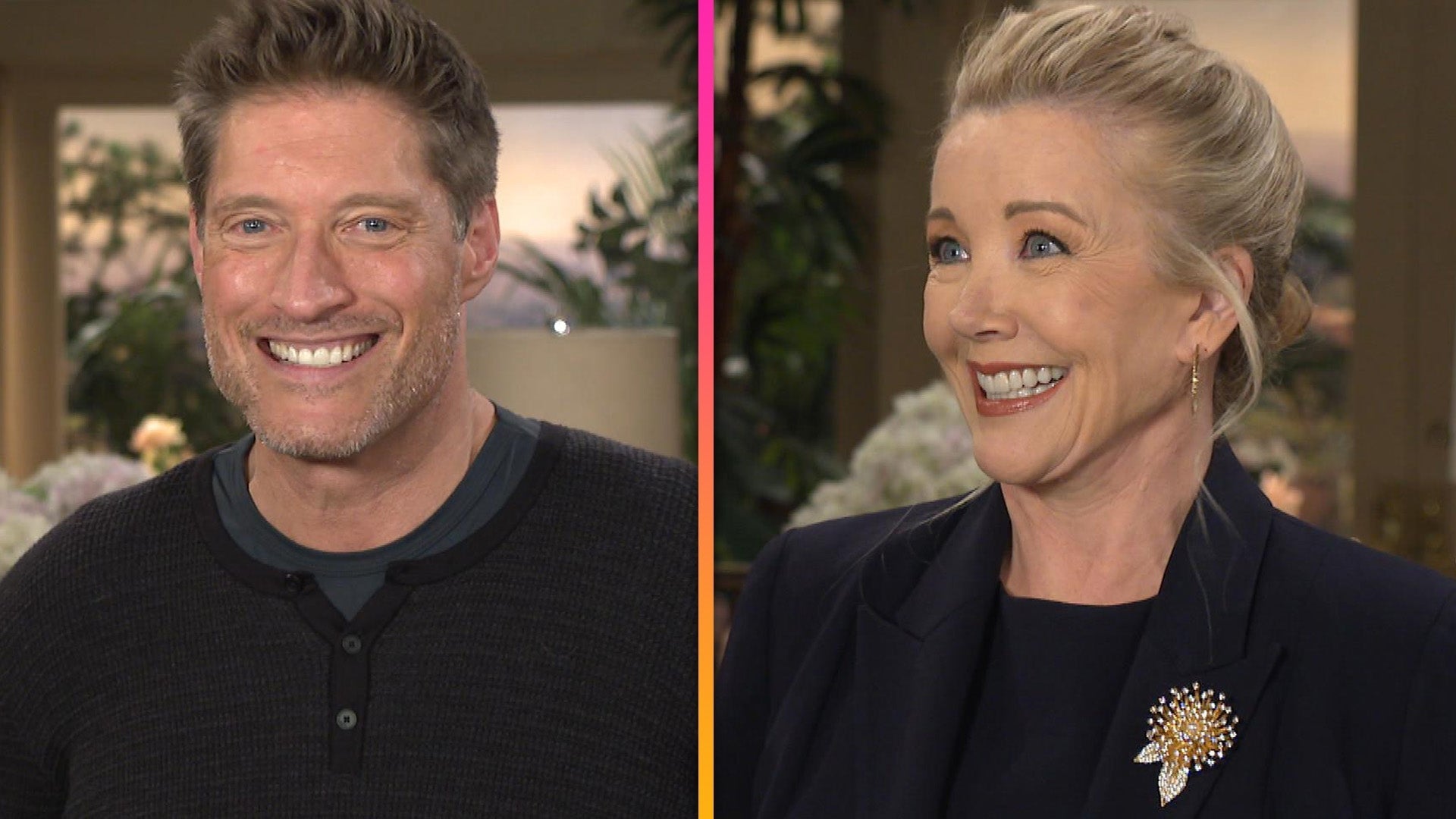 Sean Kanan and Melody Thomas Scott on 'Bold & the Beautiful'/'Yo…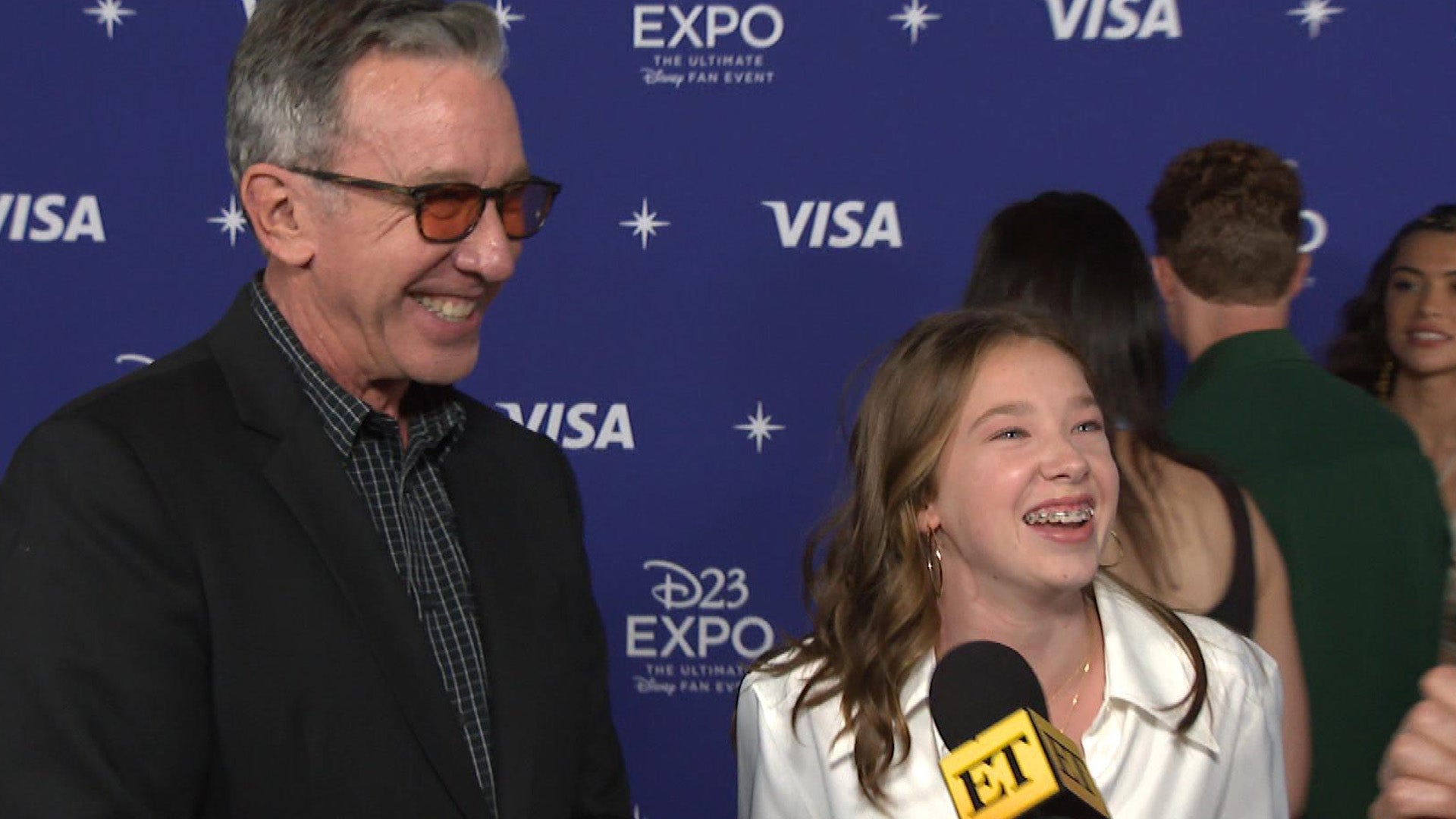 Tim Allen on Bringing Back 'The Santa Clause' and Daughter Joini…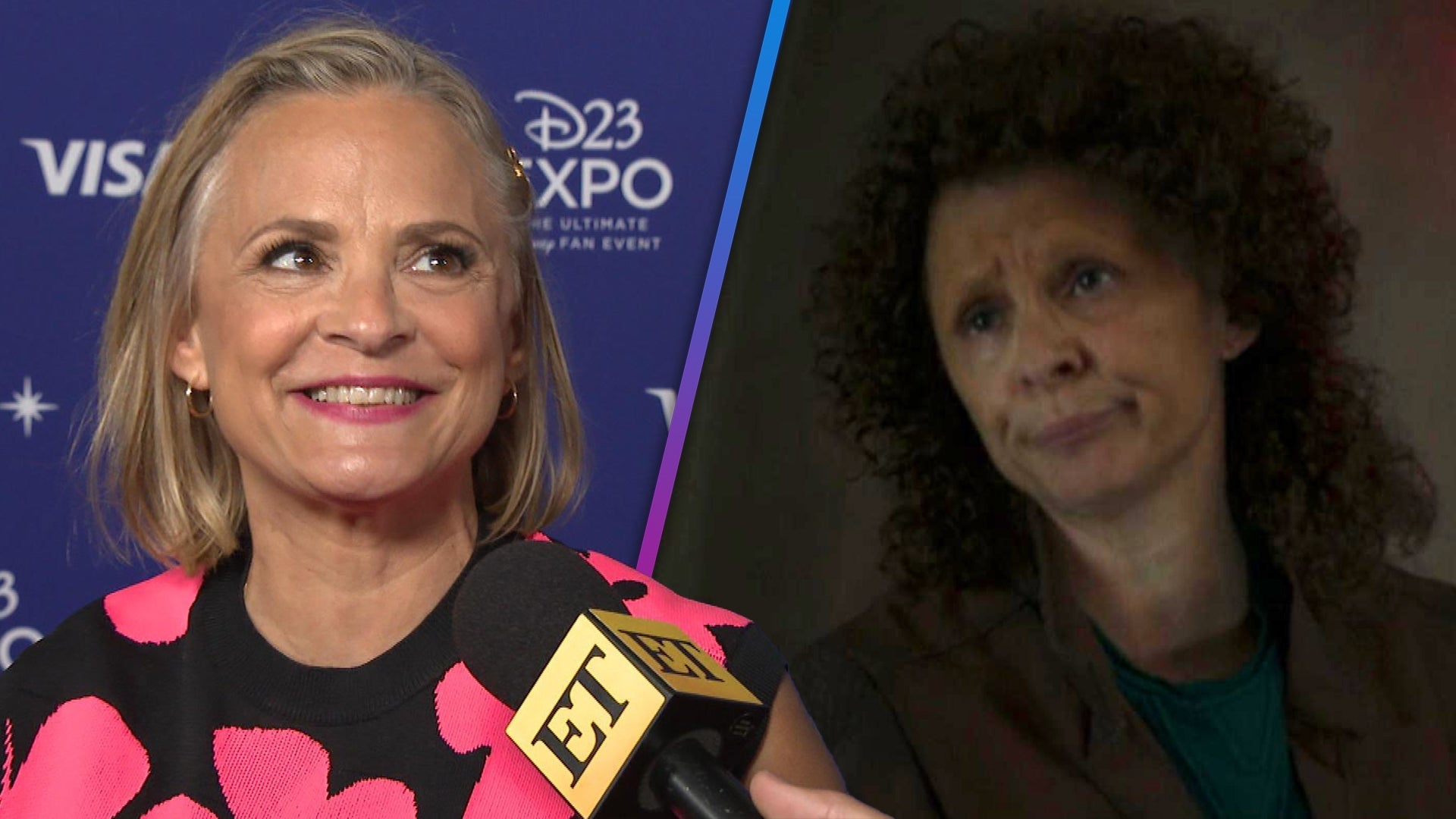 'The Mandalorian's Amy Sedaris Reacts to Fan Love for Her Charac…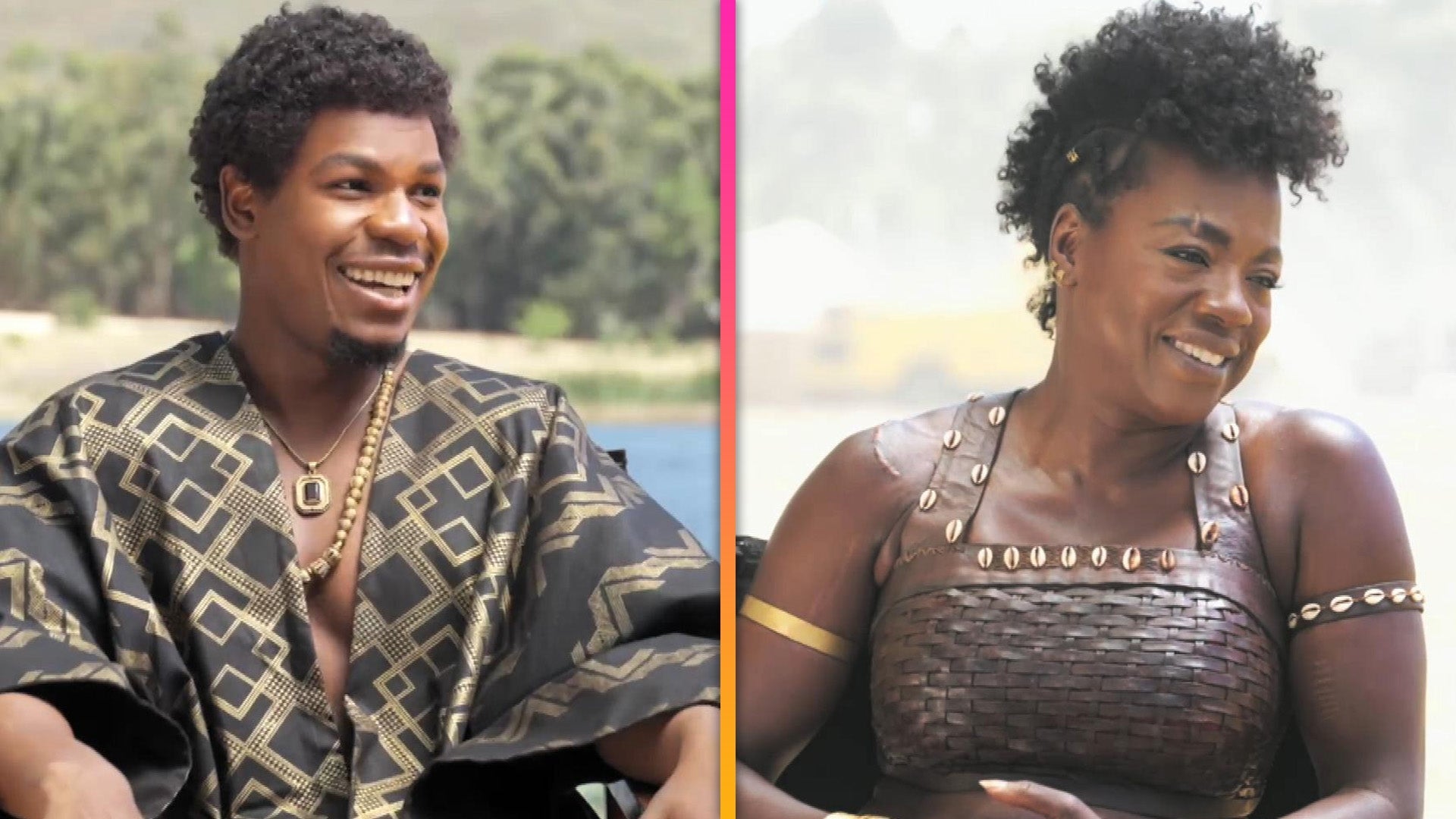 'The Woman King': Go Behind the Scenes With Viola Davis and John…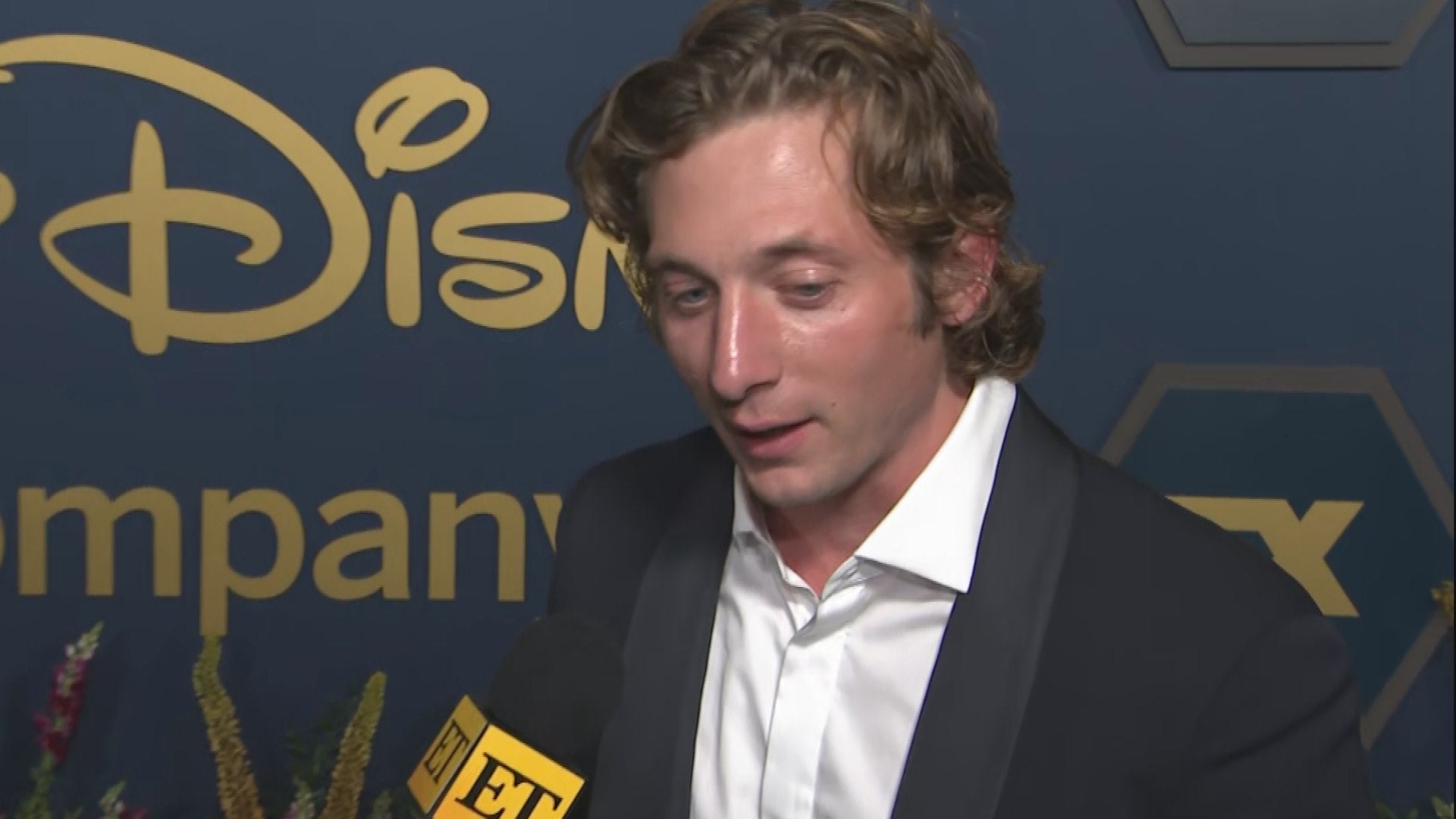 'The Bear's Jeremy Allen White Reacts to Becoming 'the Internet'…
Hannah "Beast" is here!
If we learned anything from last week's season premiere of The Bachelorette, it's that Hannah Brown isn't messing around. The 24-year-old pageant queen fiercely confronted one of her contestants after finding out he had a girlfriend, sent him home, and then warned the rest of her men that they better be serious or they could follow him out the door.
"The 'Beast' came out when necessary, and that was more than I thought," Brown told ET in New York City on Thursday, previewing the dramatic season to come.
With a few frontrunners already, there's sure to be some sweet to balance out that salty -- and we saw that on this week's episode when Hannah nearly went the distance with Luke P. Check out the drama below.
A Juicy-a** Promo
7:00 PM:
Hannah's in bed with one of the Connors, grabbing Hot Tyler's ass, and there's some sort of mini horse at a photo shoot.
Luke P. appears to "self-implode" and Cam flies off the rails. Wahoo!
Oh God
6:56 PM:
Just as Hannah wraps up the night, Luke P. decides to crash her confessional.
"Why don't you just sit in my lap?" Luke asks her as they awkwardly decide where to talk.
He wants to spend more time with her, and Hannah says she's worried about his love declaration.
Luke gives her some spiel about how time stops when he looks at her and that he's being 100 percent real. They kiss. They MAKE OUT. "I don't want you to have any fear in this with me," he whispers to her. BUT WE HAVE FEAR!
Rose Ceremony
6:50 PM:
"This is hard already. I didn't expect it, but I already have got to know you so much, and respect the hell out of every one of you standing up here today," Hannah tells the guys.
Hot Tyler Tyler C. get the first rose. Then it's Garrett, Devin, Connor S., Luke P., Dylan, Luke S., Mike, Peter, Kevin, Jonathan and Joey.
Matteo and John Paul Jones also get roses. And what do you know, CAM GETS THE FINAL ROSE!
See You at the Rose Ceremony
6:46 PM:
With that awkwardness out of the way, Hannah gets ready for the rose ceremony. Cocktail party is over, and she's got some decisions to make!
Jed Takes It Like a Champ
6:44 PM:
"It's just awkward," Hannah tells Jed, who is taking the situation like a champ. "It looked way worse than it was."
Jed laughs and says it's OK, but we're dying inside for him. "I should have walked back in with my pants off," he joked.
"I'm glad that you... we can laugh about it," Hannah says, and they kiss.
Luke P. Is Seducing Hannah
6:41 PM:
Luke P. has some sort of massage table set up.
"I am really good with my hands," he tells Hannah as she tells him to take off his shirt and lay down.
The two start making out and she's so giddy. "Luke P. is the dessert," she giggles as Jed awkwardly walks in.
"It's not what it looks like, I promise," Luke P. laughs as Jed says "It's not super appealing."
"F**k!" Hannah yells as Luke says it's all his fault. "I don't know what to do."
Poor Jed looks so defeated.
Other Tyler Steals Cam's Setup
6:38 PM:
Tyler C. steals Cam's heart setup outside and tells Hannah all the things she wants to hear.
"I like the way you look at me," she says. "When you're there, you're locked in. And I noticed it."
They kiss.
Cam Again
6:33 PM:
It's Cam again, here to interrupt another guy's time. Now, he's hijacking Hannah's time with Kevin.
He brings her and Kevin on a weird two-on-one and gives the Bachelorette some chicken nuggets. "What he was doing was control freakish and weird," Kevin says. YES, YES IT WAS!
Kevin then confront him in the mansion with a bunch of chicken nuggets (which he threw on his suit). We kind of support it.
Connor Wants to Open Up
6:31 PM:
Connor comforts Hannah and tells her that he's looking forward to sharing more about himself.
"I think there's definitely a... I know there's a connection and I enjoy being with you," she tells him, and they kiss.
Tears Already
6:29 PM:
Hannah's already crying when she gives the toast.
"I think about you guys and I just get overwhelmed by my emotions of how lucky I am. And it's also scary and it's hard to make decisions when I don't know you all as well as I want to," she says. "I want to find a Mr. Right in all this. So cheers to a really amazing night ahead to just have real moments together."
One of the Connors is first to take her away.
A Racy Red Number
6:28 PM:
Hannah's here for the cocktail party and sporting a racy red number that might not allow for underwear. She's a risk taker and we like it!
Dustin Gets the Rose
6:23 PM:
Dustin gets the group date rose, and at least it was someone who was ACTUALLY ON THE DATE.
Another One...
6:21 PM:
Garrett then walks out to confront Cam for crashing the date.
"You're not sorry, dude," Garrett says. "That's not cool, man. Have to let you know that."
Then another one -- and we don't even know this one's name. "Poor judgment, I think," the mystery guy tells Cam before calling him a "piece of sh*t."
We just discovered his name is Kevin, and he has a right to be pissed because he didn't get to talk to Hannah.
A Little Confrontation
6:17 PM:
Garrett and his Southern accent complain about Cam crashing the party, and we're with him!
Daron says "it's a stalker boyfriend vibe right there," and we're here for that shady comment.
Hannah, meanwhile, calls it a "good surprise." They kiss and hug and he leaves.
"I wanted to reaffirm my intentions with her," Cam tells the camera as a man walks up behind him for a little confrontation.
"Hey, brother," Tyler C. says, before slamming Cam for his decision.
Uh Oh...
6:12 PM:
Cam is here. Yes, Cam, who wasn't "invited" to this group date.
The amateur rapper shows up with flowers and vows to "ABC, Always Be Cam." "Howdy, howdy y'all -- can I jump in when you get a second?" he says, interrupting Devin's time with Hannah.
Cam hands Hannah flowers (from where? The mansion?) and Devin goes back to the group to b**ch about it.
Good Convos
6:08 PM:
Thank god producers decided to let both teams attend the night portion of the date (remember Krystal's meltdown on Arie's season after bowling?).
Anyway, the date continues, starting with Dustin, who opens up about trying to be vulnerable with Hannah, and they kiss. He's on "cloud nine!"
Peter the pilot brags about his awesome life and reveals that he's put relationships on the back burner but is ready to start putting a woman first.
Fred Willard Makes an Appearance
6:01 PM:
Fred Willard is here to play judge with Chris Harrison as the orange and green teams head out to the rink for battle.
The competition starts, and it's like a line of dominoes. Every guy wipes out instantly. One guy gets injured, but the guys don't stop. They're determined to "win this game."
Daron a clear asset and the green team wins the competition while the orange teams heads back to the locker room.
Not Looking Good
6:01 PM:
The men are looking like Bambi out on the rink, wiping out one after the other.
Connor gets in some one-on-one time with Hannah because of his athletic inability, while back at the mansion, Cam complains about not getting a date.
Rolling With the Punches
5:57 PM:
Hannah meets the guys for the second group date, and wants to take them back to their childhood. Roller Derby!
"Today we're not just roller skating, we're playing derby!" Hannah says, introducing the Derby Dolls.
The men get all geared up for the date, but Hannah might be the one to worry about. "Last time I went roller skating, I broke my arm," she confesses.
A Rose for Tyler!
5:51 PM:
Tyler G. gets the rose and he's very happy.
"Hannah is awesome. She's everything you could ever want in a woman," he tells the camera as Hannah gushes over their date.
"Tonight has given me even more hope," she says.
Group Date No. 2
5:50 PM:
More guys get sent on group date No. 2, which teases, "Let's get our love on track." Mysterious!
Night Time!
5:46 PM:
Hannah and Tyler make it to the night portion of the date on the rooftop of the Hollywood Roosevelt ow ow!
Tyler says he doesn't know how to be cool and Hannah wants to have a career and a husband.
"What's the point of all this if you can't make the world a little bit better?" Tyler asks.
Hannah and Tyler Get Dirty
5:39 PM:
Hannah and Tyler go ATVing. Tyler thinks she's crazy for going "100 miles an hour."
Hannah wears all white for the occasion and gets dirty -- and Tyler admits he's "nervous" because he has the first one-on-one.
The Bachelorette opens up about her own insecurities and how she "shut down a lot" and struggled with how much of herself to show Colton. "As soon as you can be open and honest and comfortable with me, the better," she tells Tyler.
Hannah's First One-on-One Date
5:37 PM:
Hannah's first one-on-one kicks off with Tyler G.
"He looks like Tim Tebow, but hotter," Hannah gushes of her date as a helicopter arrives a the mansion to take them away.
Hannah and Jed Connect -- and He Gets the Rose
5:30 PM:
Hannah is clearly smitten with Jed. She only stops praising him to give him a big kiss.
"He really does like, calm me in a way, and I like that about him," he gushes -- before talking about how Luke takes her breath away. Sigh.
But it's Jed who comes out with the group date rose. Wahoo! "It's the best feeling in the world, man!" he tells the camera. "I needed this."
Second Date Card
5:30 PM:
Tyler G. gets the second date card and it says "Falling in love can be messy." What could it be?
Oh, Hannah
5:27 PM:
Hannah might be in trouble, because she's already falling for Luke's love confession.
"There's such a part of me that wants to be like, 'Him!'" she smiles to the camera -- but the other men aren't so sure.
Mike calls Luke's confession "blasphemy" in a heated confrontation.
"From the very beginning... I've been feeling like it's almsot too good to be true," Luke says. "If I want something, I'm going to get it... I'm going to go with everything I have."
Part 2
5:23 PM:
The men are none too pleased that Luke P. is already falling in love with Hannah. The other Luke is rolling his eyes, while Mike gives a warning toast to making sure people are genuine.
Luke P., however, gets up to steal Hannah away IMMEDIATELY.
"I've not known this man for 48 hours. I guess my question is like, How do you... it's so fast. How do you know?" Hannah asks Luke. "Words are so important to me, and I want to make sure everything you say is like, you're so sure."
"I did start to develop feelings for you before I ever met you," Luke confesses, explaining that he really is "starting to fall in love with you."
They kiss, and Hannah seems happy about it. "I believe him," she tells the camera. "It makes me feel excited."
Some Interesting Talents and a Love Confession
5:15 PM:
There's juggling, unicycling and Mike walking a mile in Hannah's shoes as part of the talent competition, before Jed starts singing. (Did we think he'd do anything else?)
Hannah is smiling and it's clear she LOVES IT. Next up is Luke P., who has to do something to follow that up, so he gives a speech.
"I've already given you a piece of my heart, but I hope in the future, I can give you all of it. And Hannah, I can't believe I'm saying this right now... but I can't hide it. Hannah, I'm genuinely starting to fall in love with you."
AND THEN HE KISSES HER -- AND WINS THE COMPETITION! WHAT!!!
Pageant Time!
5:11 PM:
"I am ready to see these guys strut their stuff," Hannah tells the camera, as Dylan walks down the runway in his Speedo.
"Magic" Mike isn't afraid to twerk it out, while John Paul Jones puts on quite the show. Last up, of course, is Luke P., who definitely doesn't have a confidence problem.
"Luke has the body of a Greek god, my gosh," John Paul Jones says. Yup.
Putting Them to the Test
5:06 PM:
"It's more about personality and showing up," Hannah tells the camera of what she's looking for from the guys during the date.
Mike is inspired by the drag queens, while Jed is already jamming out with them.
Speedo Time!
5:04 PM:
Hannah greets the guys at a theatre, where Alaska, Alyssa Edwards and Miss J sashay out to surprise the men.
"Hannah doesn't want just any guy, she wants the right guy... this is the Mr. Right Pageant," Miss J reveals.
The men will be put to the test in Speedos first.
First Date Card
5:03 PM:
Chris is here to hand out the first date card. "You guys enjoy the dates and I'll see you soon," he says, dropping the card on the coffee table.
It's a group date -- with guys like Jed, John Paul Jones, Dylan and Luke P. "I'm looking for my Mr. Right, Hannah."
Kicking Things Off With a Juicy Promo!
5:00 PM:
Week two kicks off with a juicy promo!
"There's a storm on the horizon," one man says -- and we believe it.
The Bachelorette airs Mondays at 8 p.m. ET/PT on ABC. Join ET's Bachelor Nation Facebook group here.
RELATED CONTENT:
'Bachelorette' Hannah Brown Says Her Season's Ending Was 'Not How I Thought It Would Be' (Exclusive)
'Bachelorette' Hannah Brown on Defending the Show to Kelly Ripa as Ellen Pompeo Joins Feud (Exclusive)
'Bachelorette' Hannah Brown Says She's Still 'Recovering' in First Message Since Filming Finale
Related Gallery