TV
'The Bachelorette': Luke Parker Warns Hannah Brown About Jed Wyatt: 'That Shocks the Hell Out of Me, For You'
By
'The Bachelorette': Hannah Brown Confronts Luke P. Over His Sex-…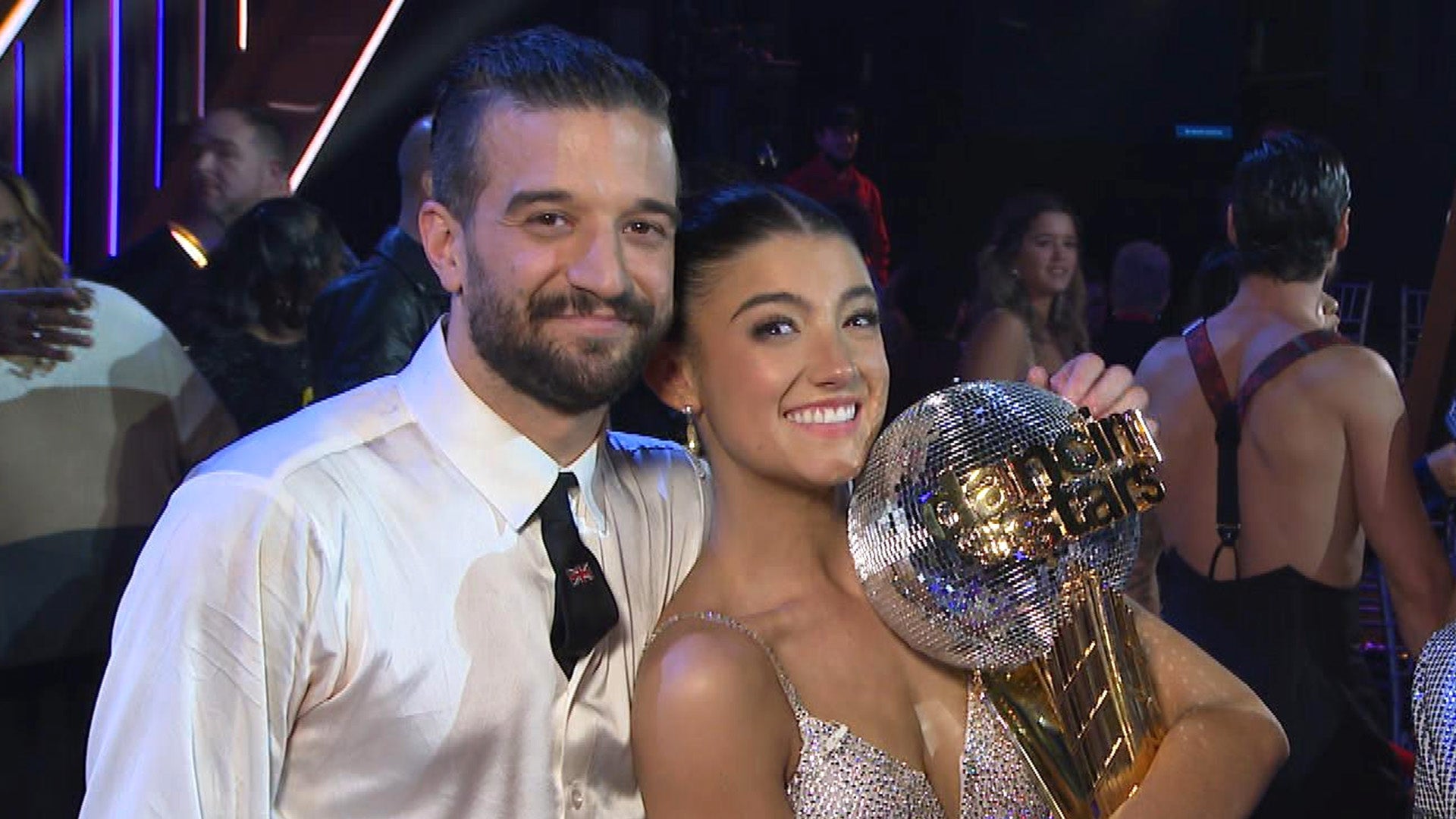 'Dancing With the Stars': Charli D'Amelio and Mark Ballas Shocke…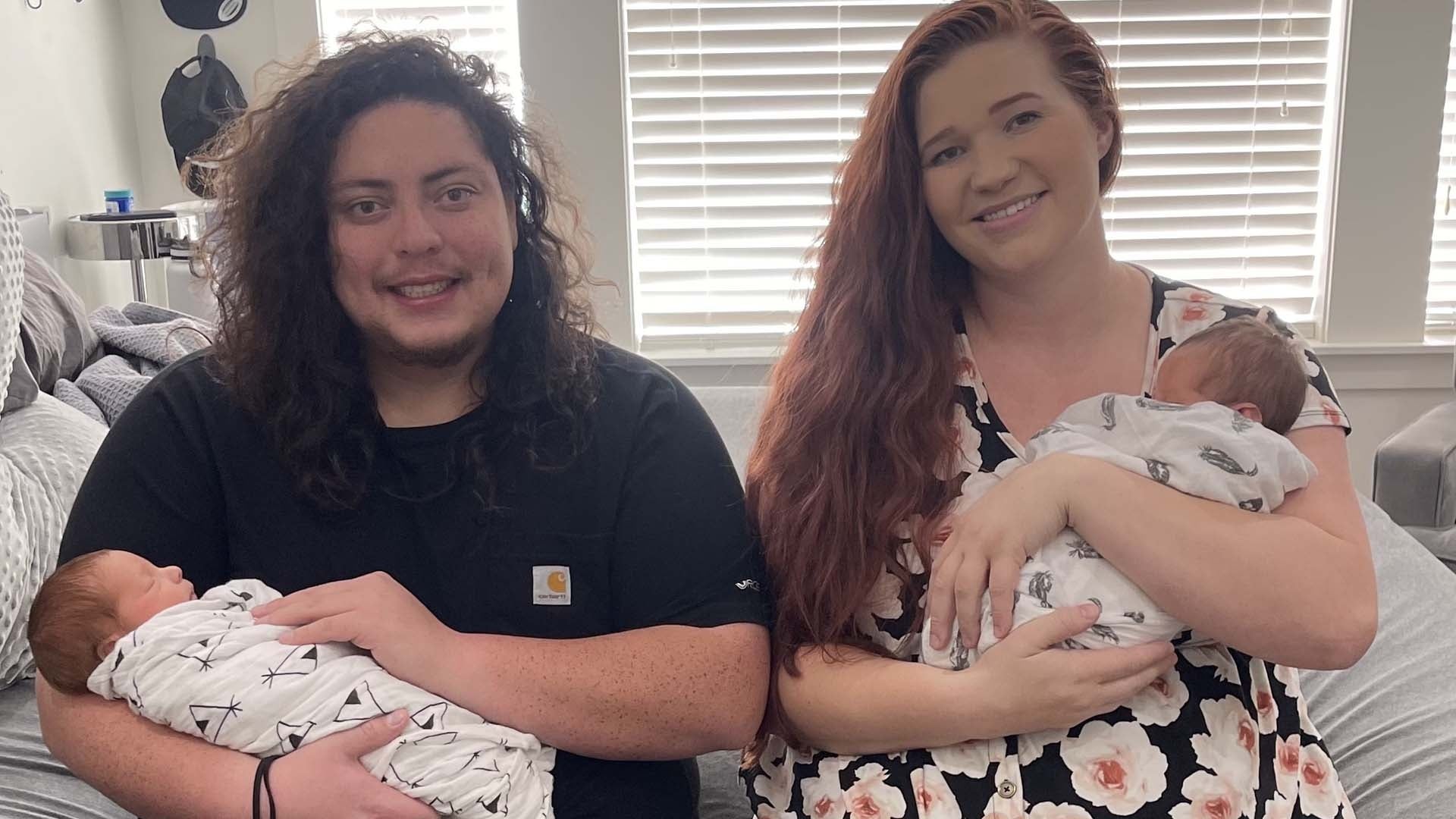 'Sister Wives': Christine and Kody Brown's Daughter Mykelti Give…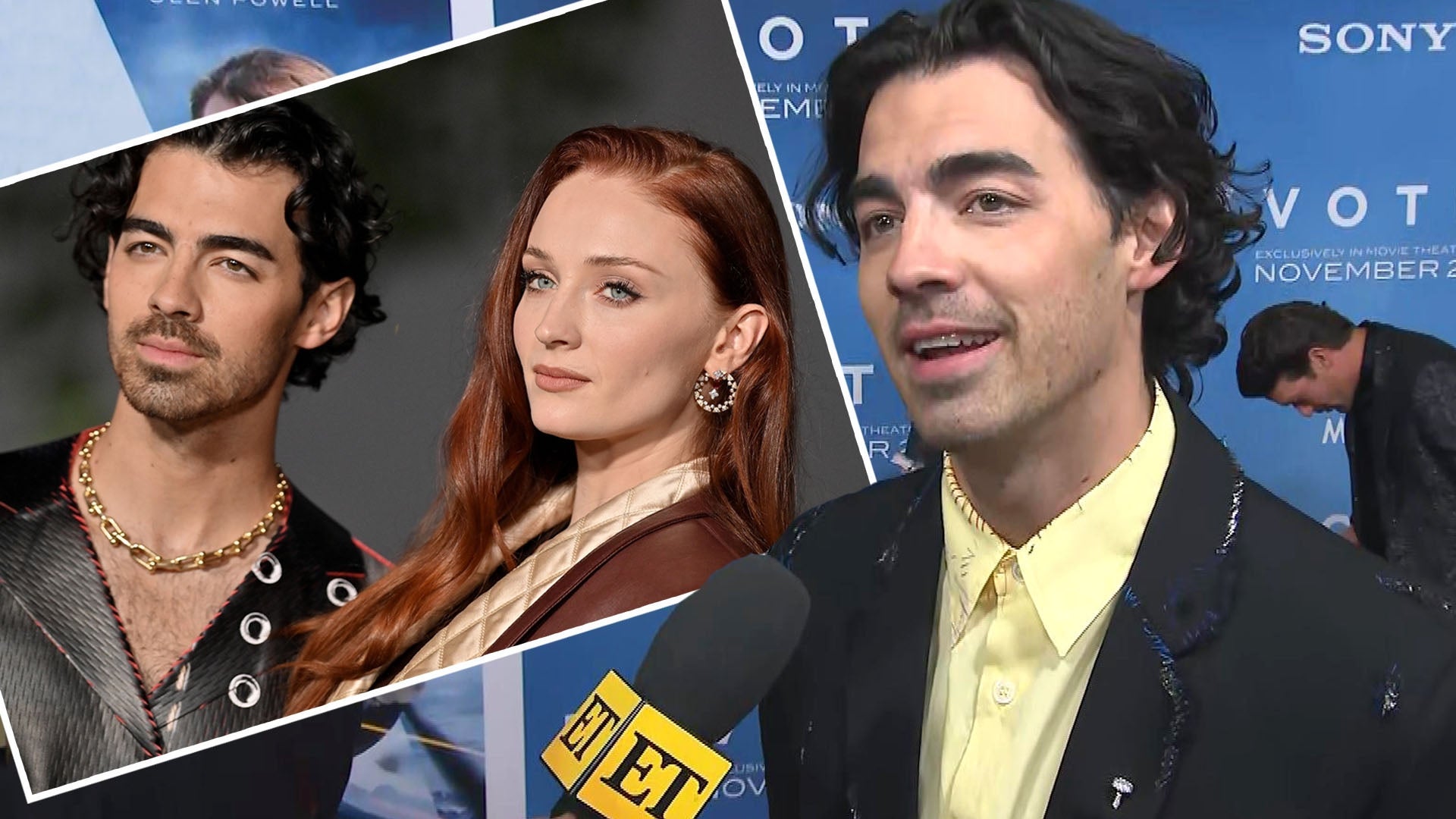 Joe Jonas on How Wife Sophie Turner Helped Him Prepare for His R…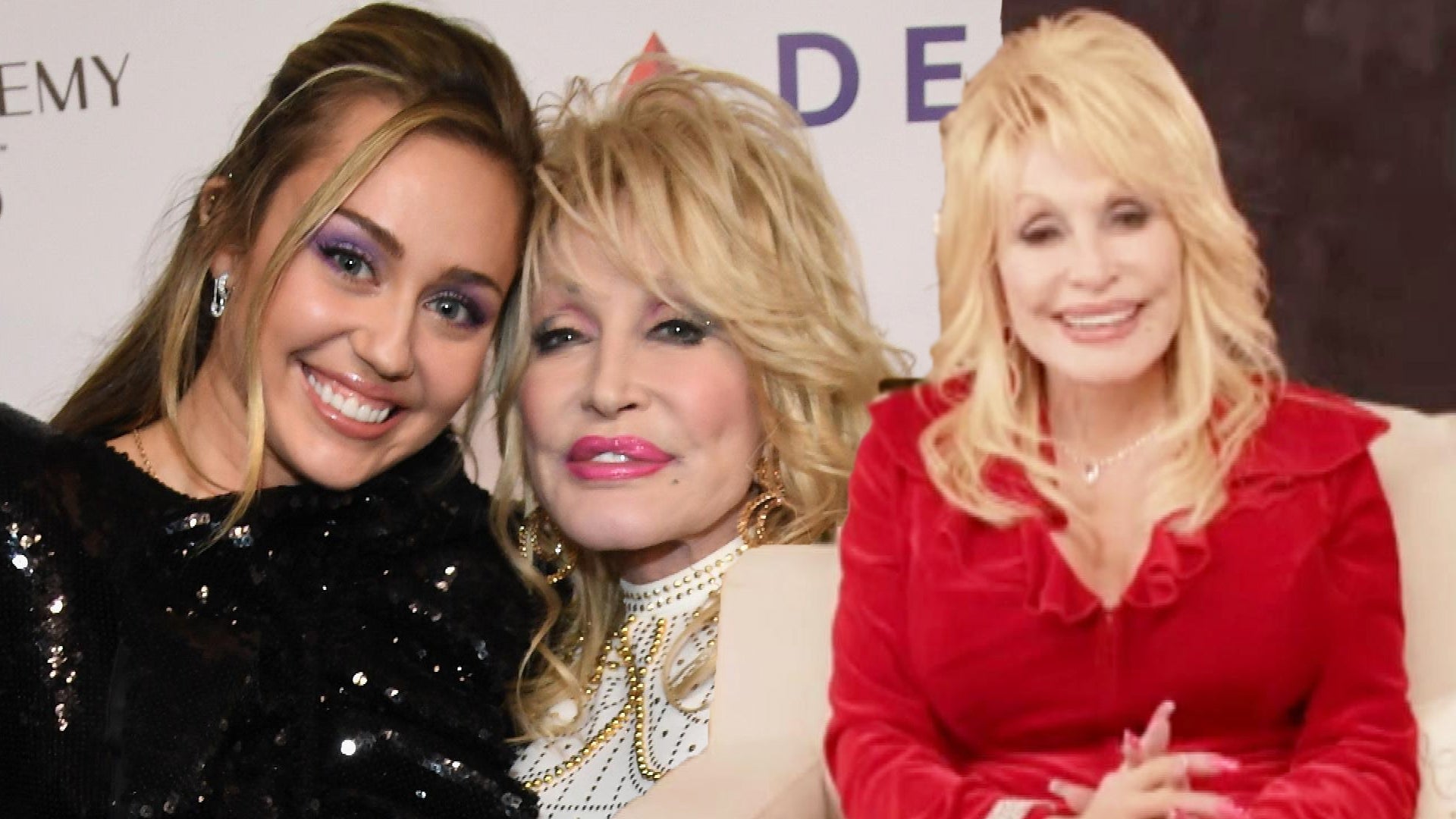 Dolly Parton Spills on Teaming Up With Miley Cyrus for New Chris…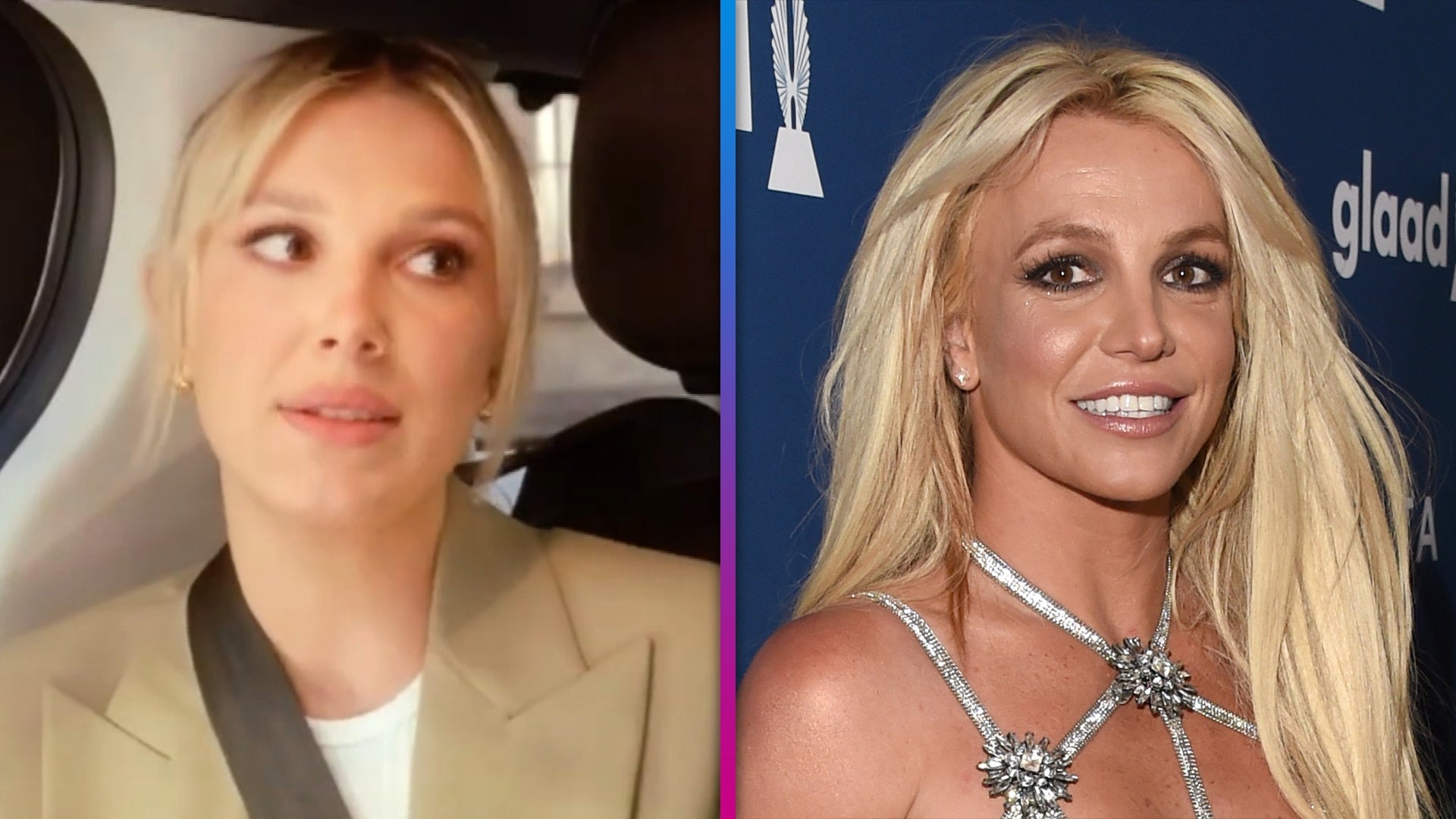 Britney Spears Reacts to Millie Bobby Brown Wanting to Play Her …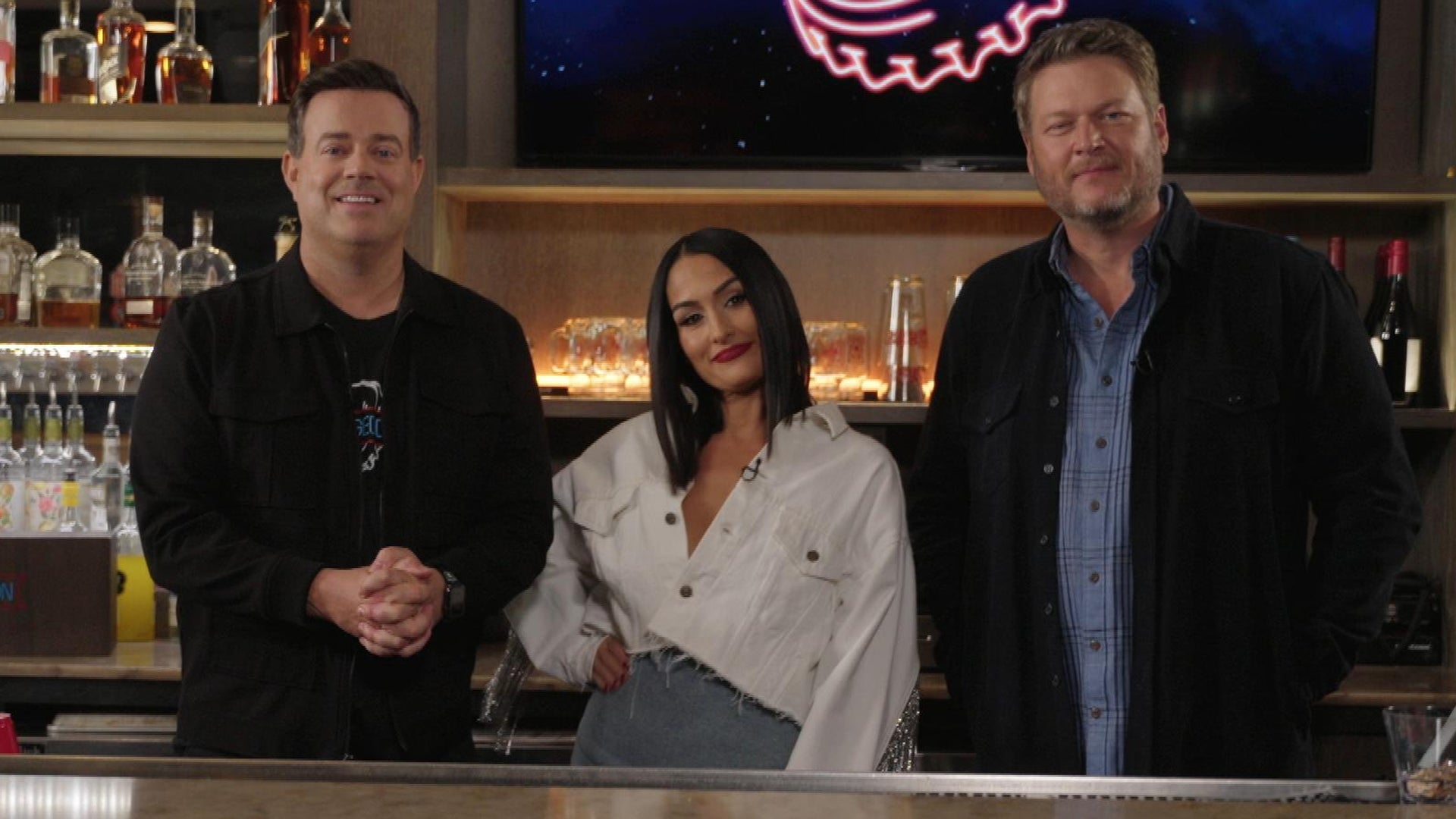 'Barmageddon': Blake Shelton & Carson Daly on How 'The Voice' Ga…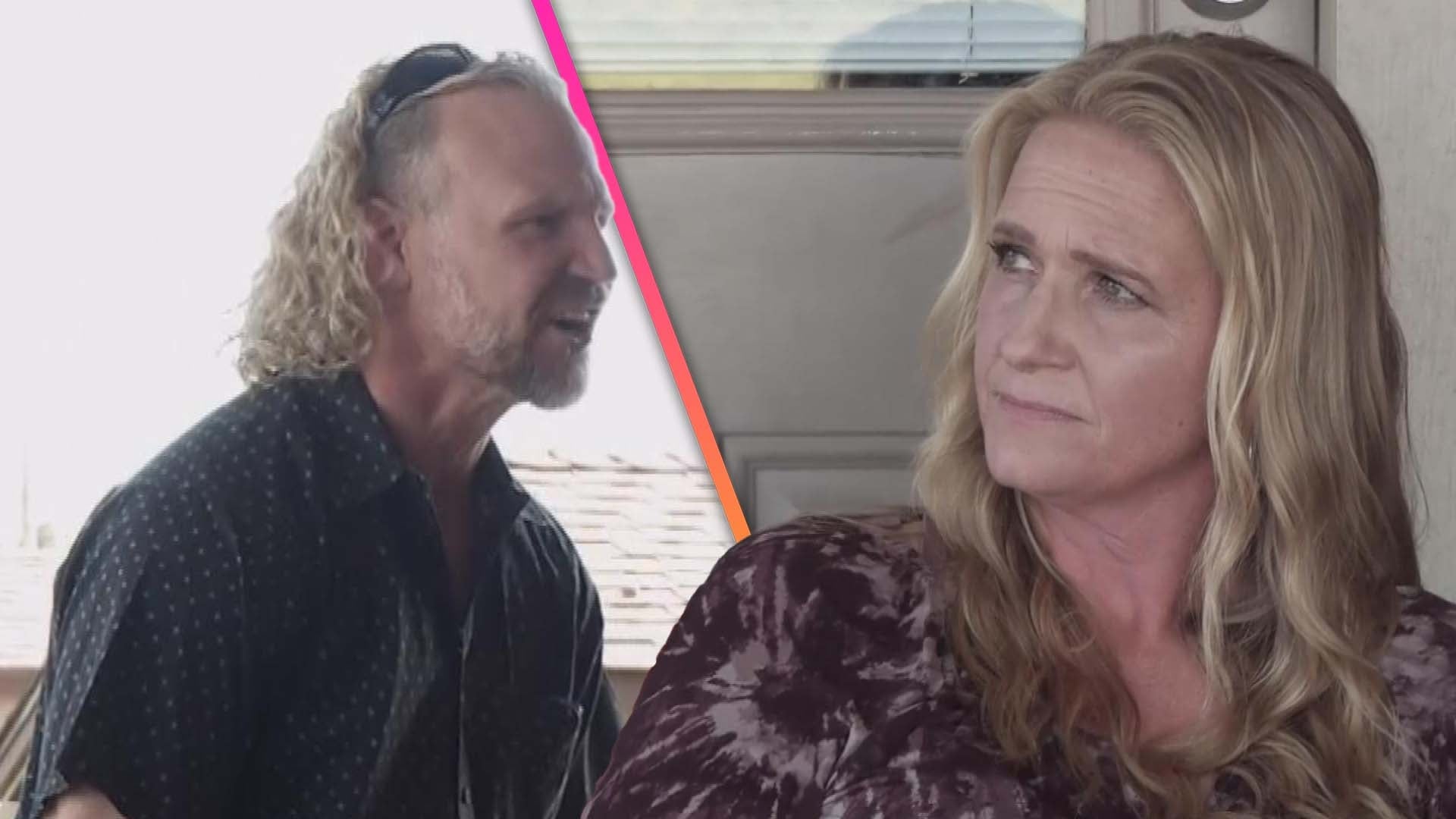 'Sister Wives': Kody Yells at Christine After Explosive Family F…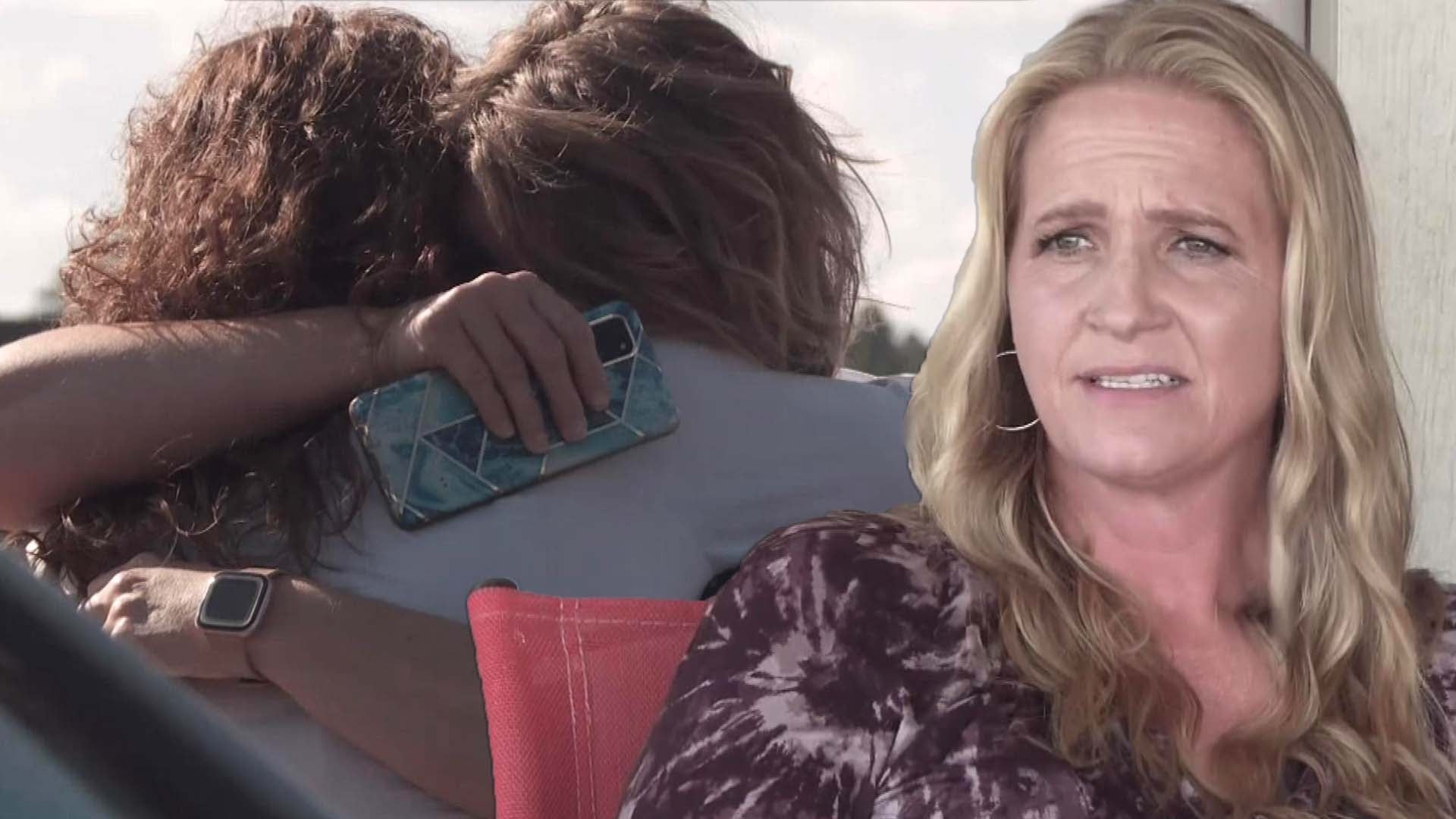 'Sister Wives': Robyn Cries in Meri's Arms After Family Fight Wi…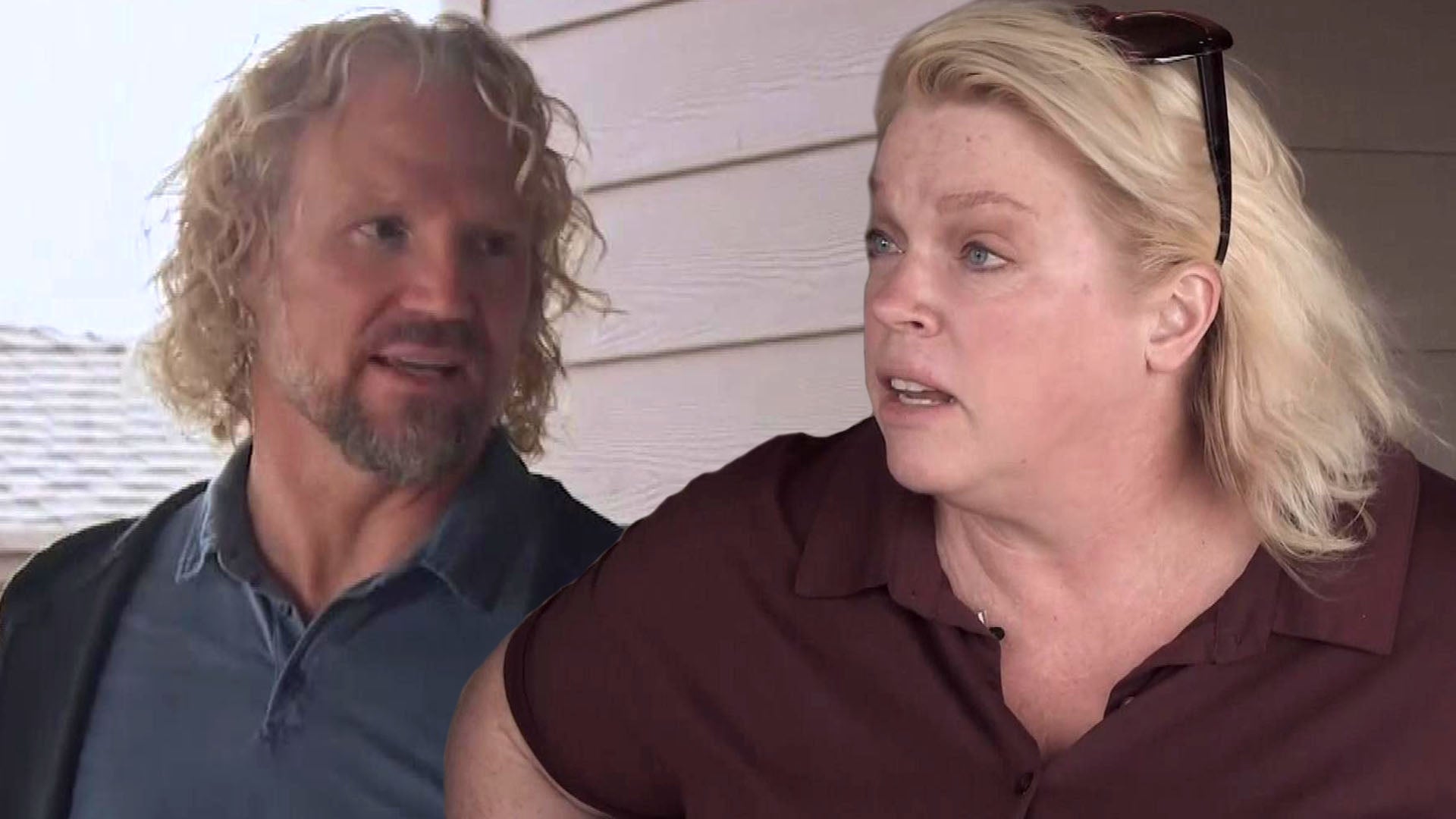 'Sister Wives': Janelle Accuses Kody of Using Her for Money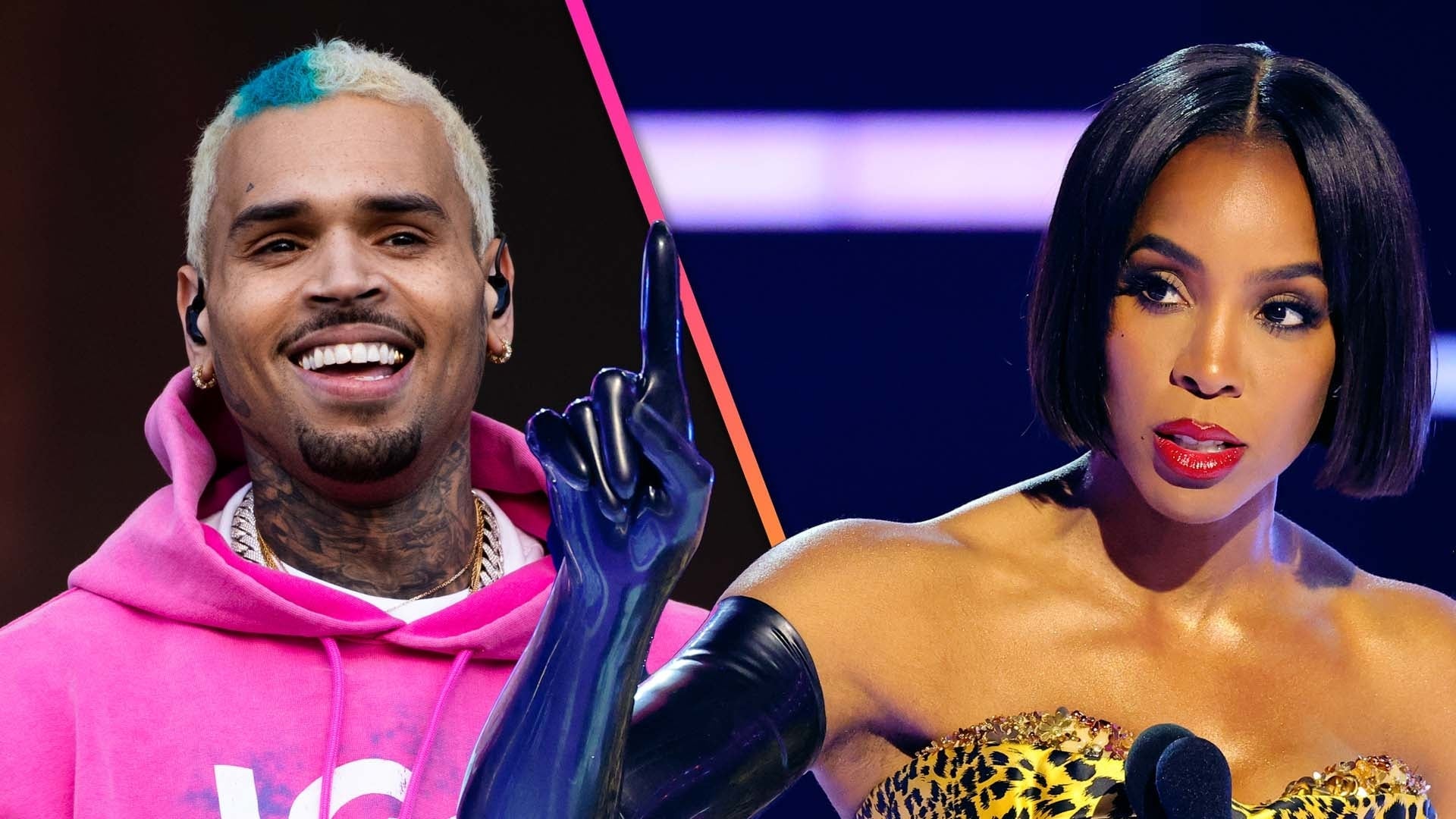 AMAs: Kelly Rowland Tells Crowd to 'Chill Out' After Chris Brown…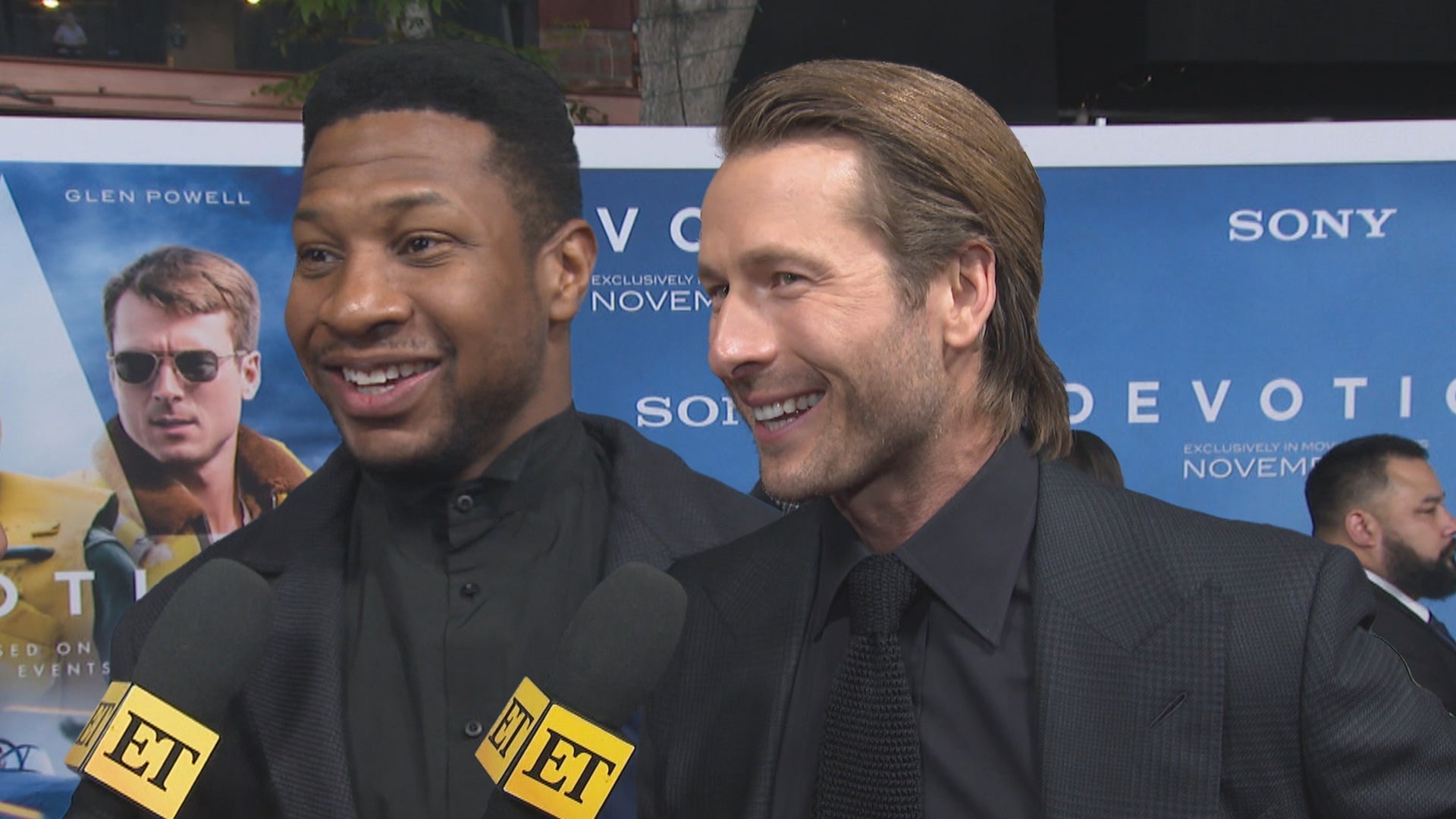 Glen Powell Recalls Pitching 'Devotion' to Jonathan Majors in a …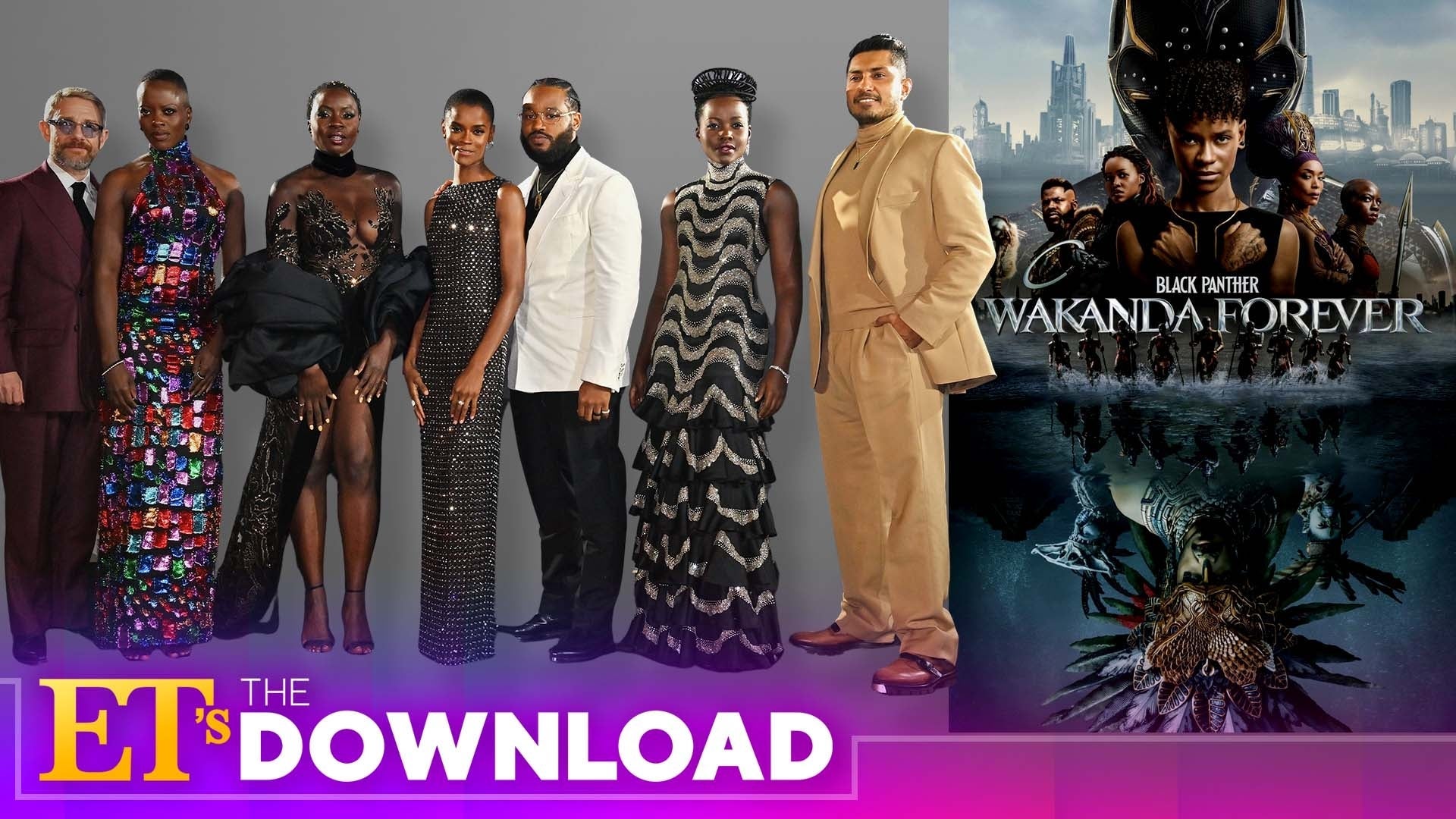 'Wakanda Forever' Cast on Filming After Losing Chadwick Boseman …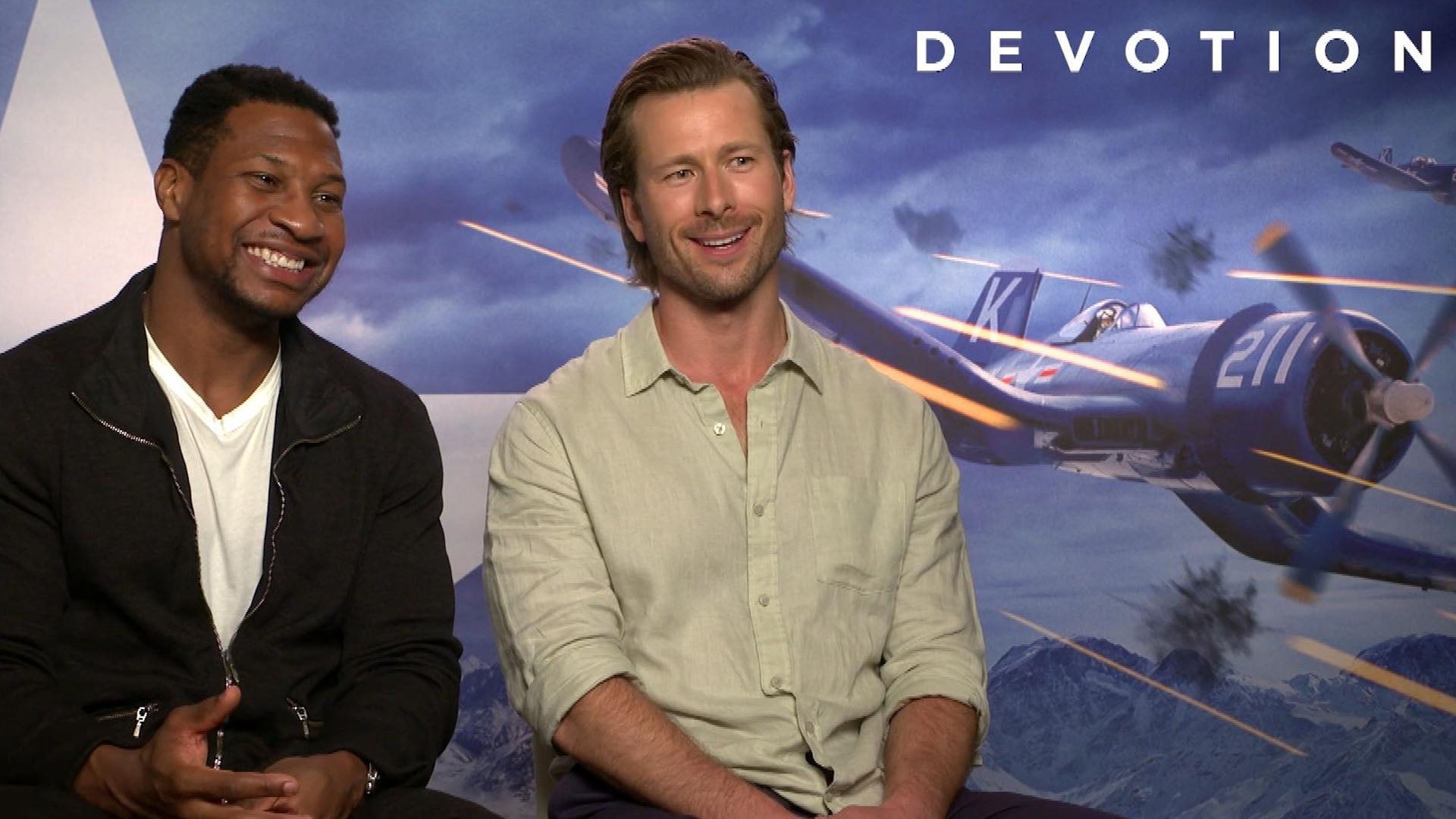 Glen Powell and Jonathan Majors Gush Over Their Bromance While F…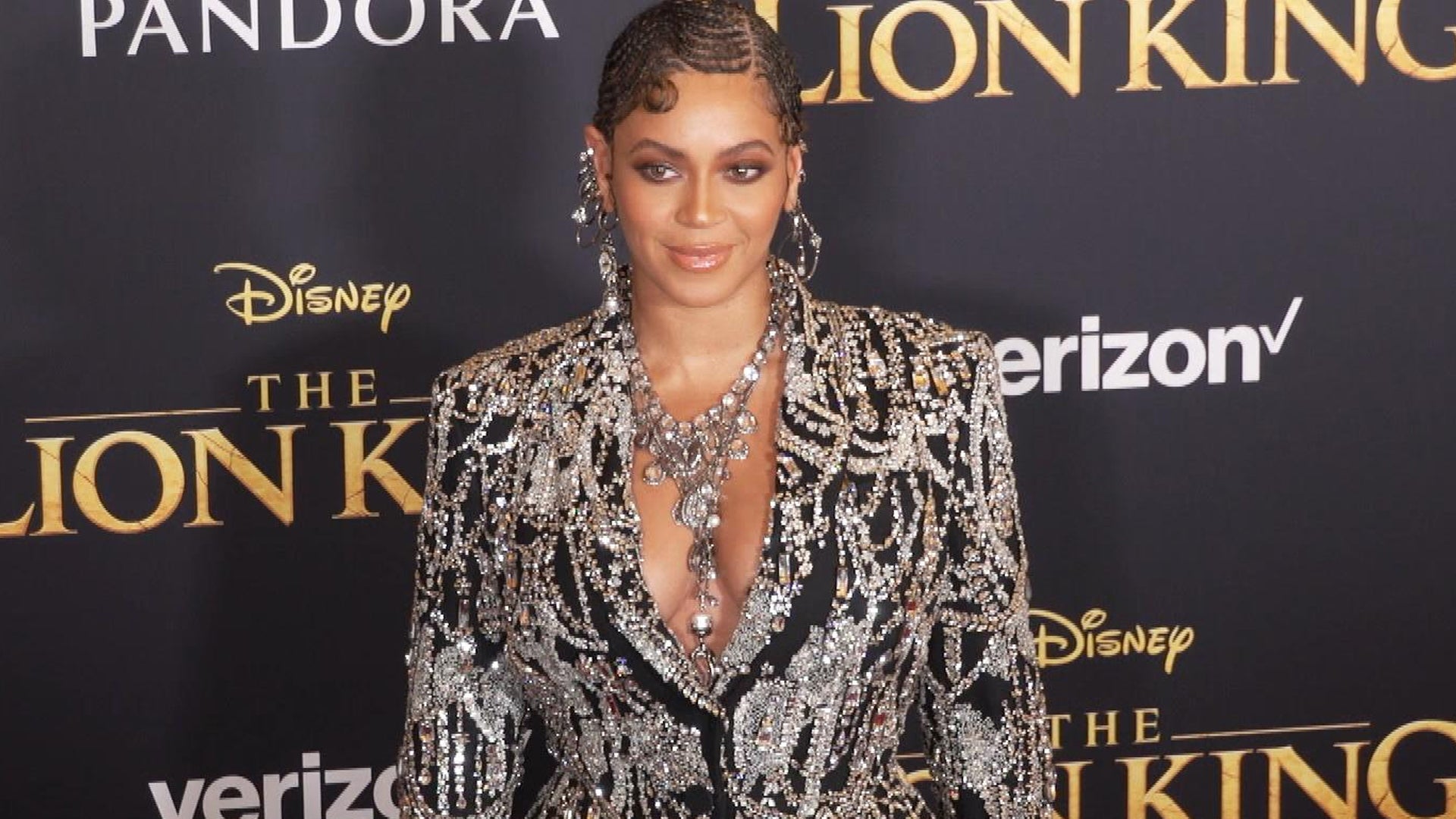 Inside the 2022 BET Soul Train Awards: Beyoncé and More Win Big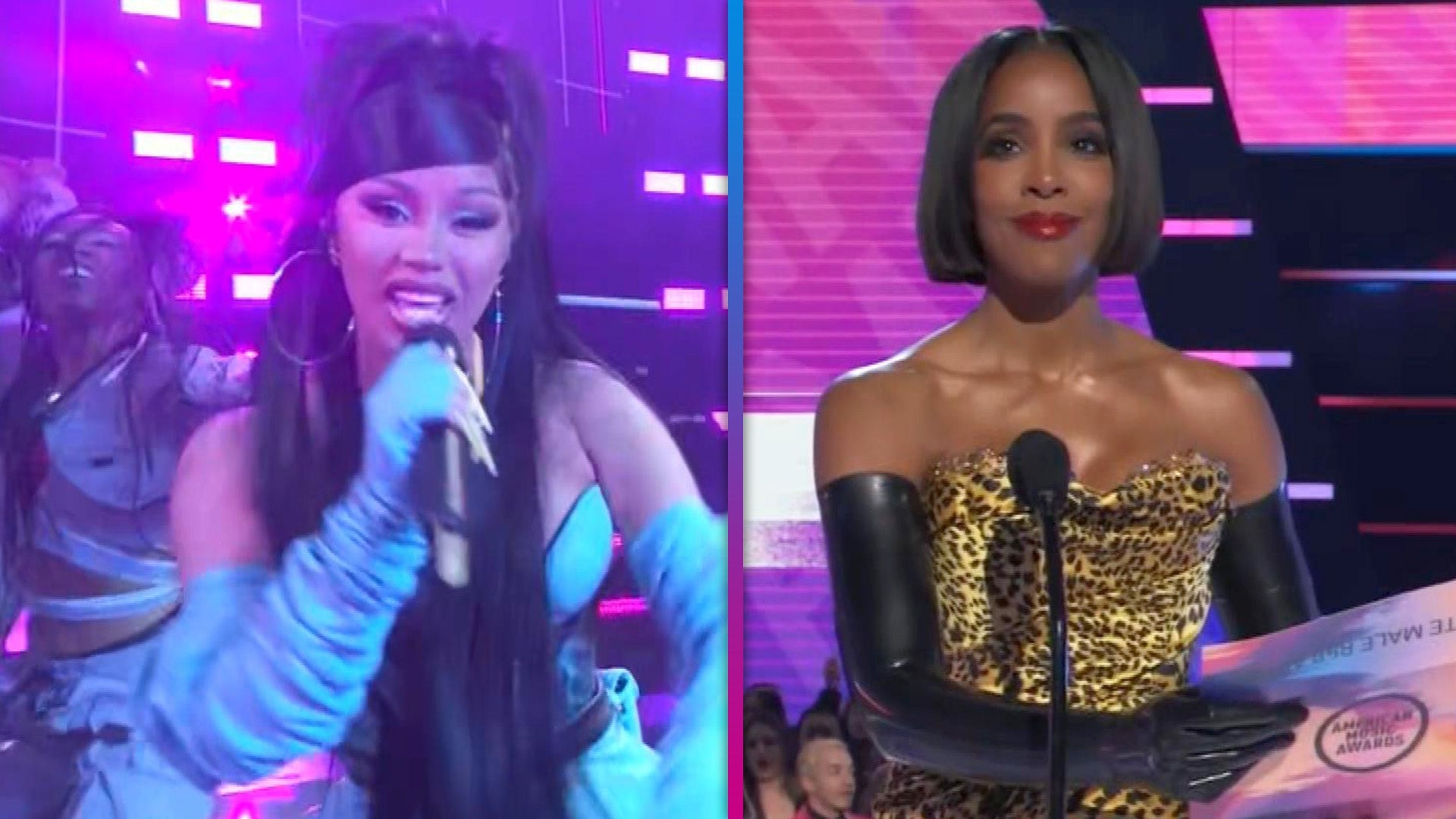 American Music Awards 2022: All the Must-See Moments!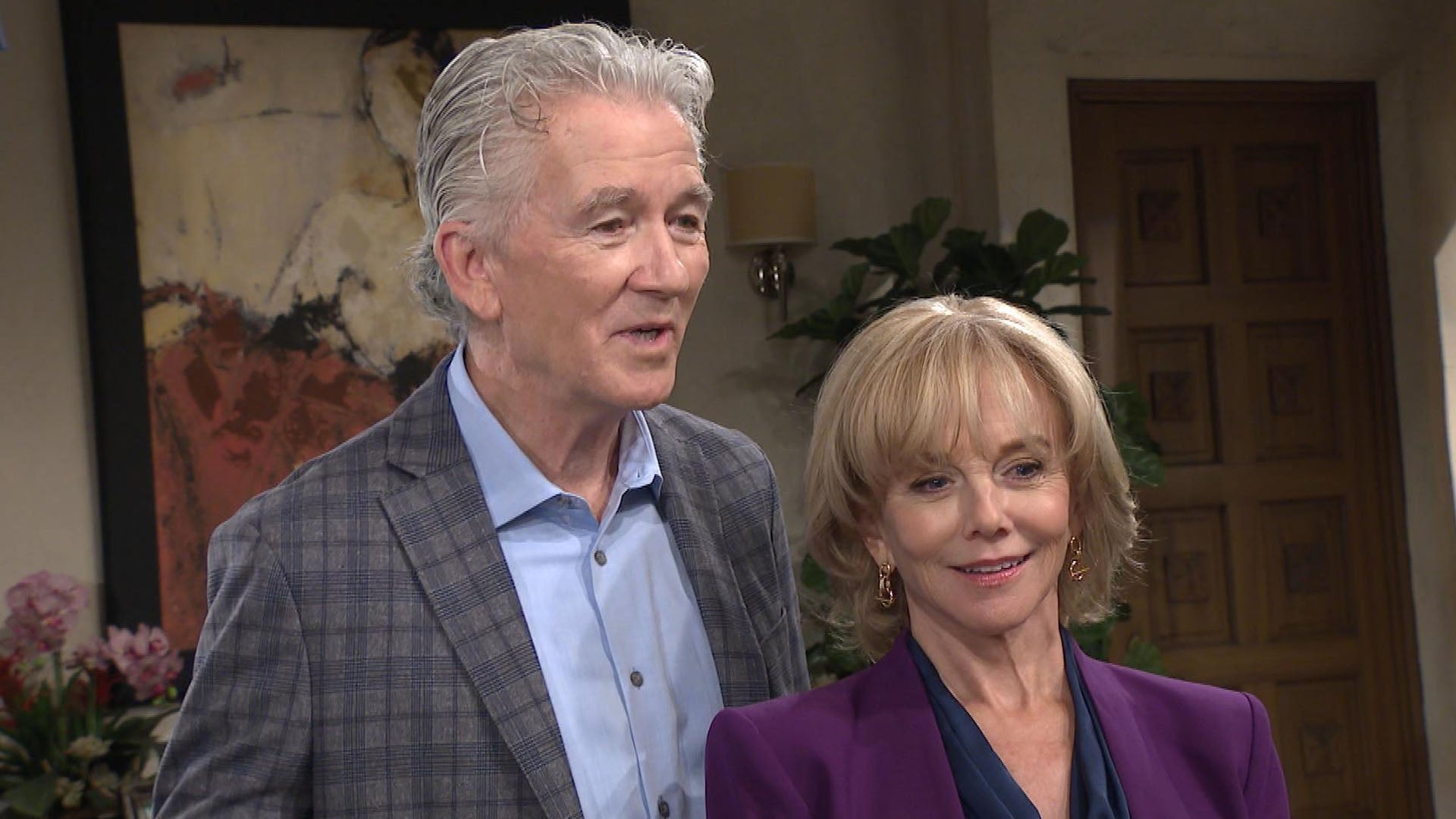 Go On Set With 'Bold and the Beautiful' On-Screen and Real-Life …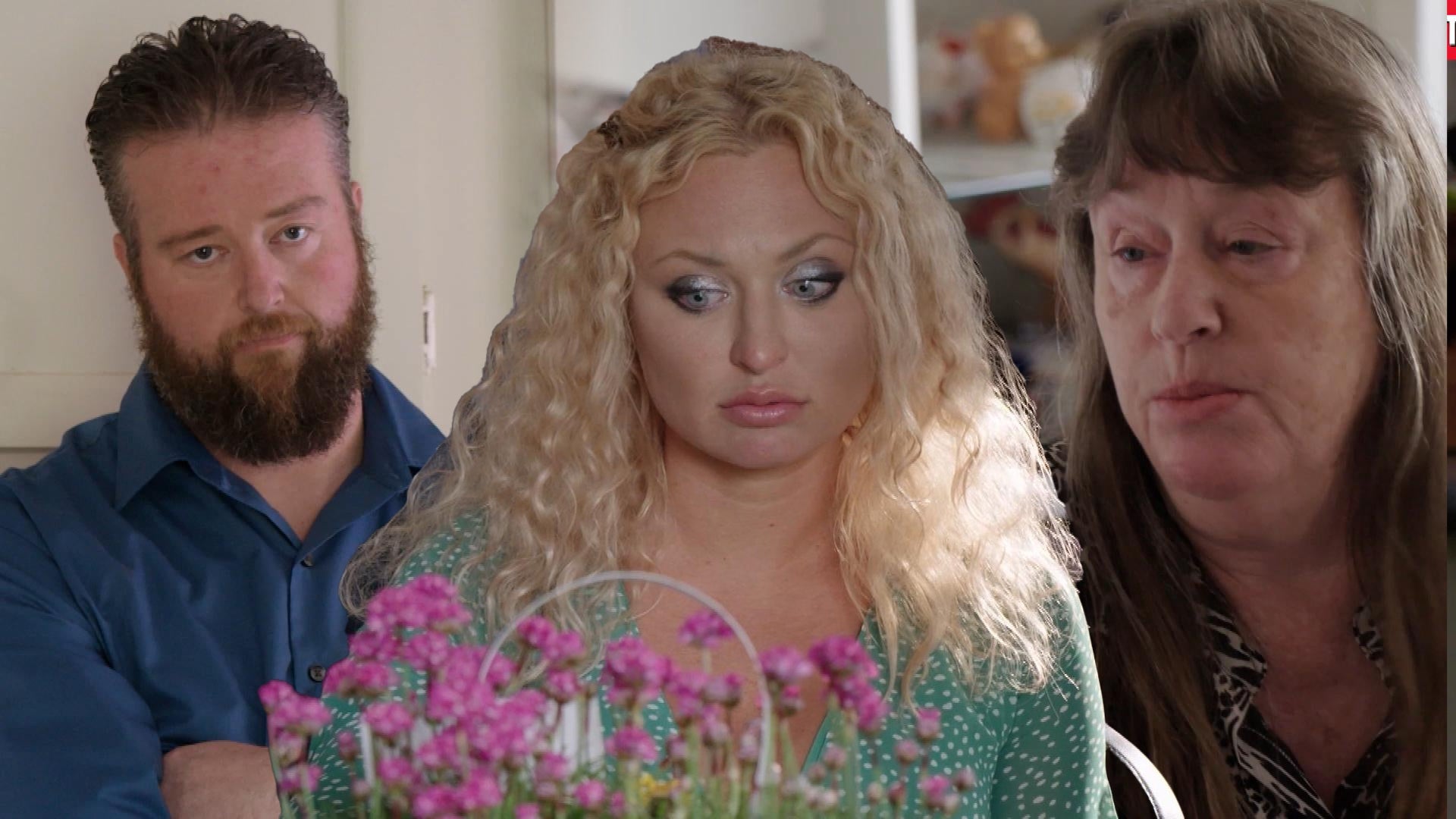 '90 Day Fiancé': Mike's Mom Confronts Natalie and Accuses Her of…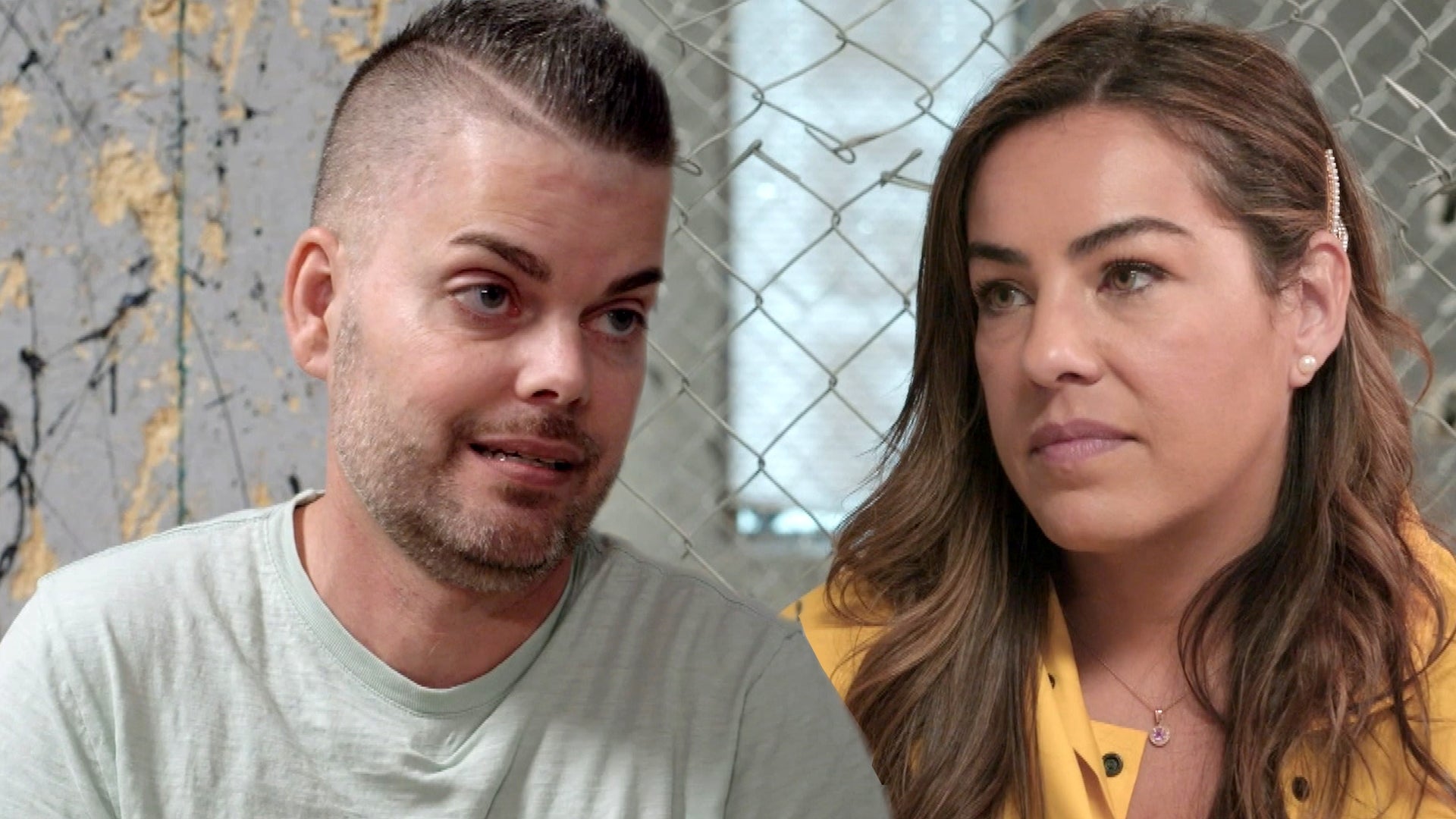 '90 Day Fiancé': Tim and Veronica Open Up About Their Marriage P…
Hannah Brown's journey continues!
With just seven men left in the competition, this week's episode of The Bachelorette will see the 24-year-old beauty queen make some tough decisions about who's right for her -- and ET was live blogging along the way.
The group headed to Amsterdam on Monday's episode, as Hannah was tasked with choosing which four men would earn hometown dates and get the chance to introduce her to their families. While there are several frontrunners, including Tyler and Jed (whose off-camera drama is another story), controversial contestant Luke P. was still in the running for a rose -- and got one. Peter rounded off Hannah's final four, following her shocking eliminations of Connor and Mike.
The episode ended with a juicy promo showing her confrontation with Luke over sex and religion. Scroll down for a play-by-play of what happened.
'I F**ked in a Windmill'
7:00 PM:
Coming up on The Bachelorette, Tyler and Peter are in love with Hannah -- and she's excited to take things to the next level.

"I don't want to just have sex. I want to connect on a deeper level," Hannah says in the dramatic promo.
Luke says he's not having sex with Hannah in a fantasy suite, and brings up his concerns about her behavior. We see her famous line, "I have had sex, and honestly, Jesus still loves me" -- but then ONE MORE.
"Me f**king in a windmill, you probably wanna leave," she hisses at Luke, as he's shocked by the revelation. Just for clarity, she says it a second time.
"I f**ked in a windmill, and guess what? We did it a second time!" she tells the camera.
Oh snap! Get it, girl!
Shocker!
6:58 PM:
Back at the hotel, the men comment on the "shocker" of Garrett's bags being taken away.
"I'm so f**king pissed off," Garrett says. "Luke's going to keep saying what Hannah wants to hear, and it's going to last for the rest of her life. She has no idea."
"Every time you think he's gone, he's not," Jed says.
Luke, meanwhile, couldn't be happier. "We're going to Georgia!"
Bye, Garrett
6:55 PM:
Luke starts laughing, and Garrett is stone-faced as he walks out with Hannah.
"I'm so sorry," she says.
"Don't apologize," Garrett tells her, before giving her one last hug and like 50 kisses across her face. "I won't forget you... bye, Hannah."
"I'm still in love with Hannah," he says in the car. "I'm so shell-shocked... I've never put it out there like that."
Rose Time!
6:53 PM:
Hannah marvels at how Garrett is the first one to say "I love you" to her, however, she can't get over her "complicated" and "intense" connection to Luke. She's going to follow her heart.
"It's inevitable that there's only one rose," she tells the men. "I'm sorry. This is just really hard."
"You're both wonderful, but I have to give this rose to someone who not only opened up their heart, but showed me inside their heart, and I have to go with my gut and what my heart is drawing me to."
With that, she gives the rose to Luke -- and Garrett's face falls.
Garrett Drops the L Bomb
6:47 PM:
Garrett and Hannah get some alone time, and he tells her he can't wait for her to meet his family.
"It hit me like a ton of bricks today. I love you. I love you!" he declares.

Hannah kisses Garrett.
"I'm buzzing, like, so hard right now, off of nothing but this moment," he gushes to the camera. "This night has exceeded expectations... this rose is coming back with me. "
Don't ASSume...
6:47 PM:
Peter rejoins Jed and Tyler at the hotel, and they're excited to see him.
"It was awkward as hell," Peter says, adding he's "confident" that Garrett will return, sending Luke home.
Luke Opens Up
6:43 PM:
Luke knows the day didn't go so well, so he's planning to redeem himself by opening up to Hannah. He says he "did some stupid things" as a freshman. He says he was "chasing sex" and says he's ashamed of it.
"I get in the shower, and I remember feeling this heavy weight on me," he recalls (we think this is him finding God?). "I remember thinking to myself, this is what I need to look forward to."
Luke says he's been doing everything he can to become what he thinks his future wife is looking for.
"Your past is your past, and if you didn't go through all that, then you don't see the blessings," Hannah says, revealing her situation is "similar."
"I like that he is open about his faith and I'm connected to him," she tells the camera.
She and Luke kiss, and he feels better about their relationship -- and is "sure" Hannah's falling in love with him.
Two Men, One Rose
6:41 PM:
With Peter gone, it's essentially a two-on-one for Luke and Garrett.
Luke compliments Garrett when they sit down for dinner. "You look nice, man," he says.
Then Hannah walks in. Garrett is determined to make it feel like Luke isn't even there, but Hannah knows the night isn't going to be that easy. "I don't want to bring any drama or negativity into tonight," she tells them. "So, here's to exploring our relationships and the potential of a future."
Getting Weird
6:37 PM:
Sh*t is getting weird as Luke and Garrett continue to face off. "Are you licking your lips because you're attracted to me?" Garrett asks. WHAT? CAN YOU NOT?
He smiles at Luke, thinking that he's about to be the man to send him home.
A Nice Break
6:34 PM:
Peter finally gets his alone time with Hannah, and she seems to be OK. In fact, she says she's "excited" about the possibility of meeting his family. "You're making me blush so much right now!"
Peter lists all the things he loves about her. "I truly have never met someone like you before," he says, insisting it's all coming "straight from the heart."
Hannah says she sees a future with him. "He is just a nice break, always, from the mess and the drama."
The Bachelorette decides to give the first rose to a guy that makes her feel like the "distractions don't matter." It's Peter -- duh!
They head outside, yell in celebration, and seal it with a kiss. "I love the sound of Hannah Weber!" he cheers. "Yes, this is happening!"
Peter Is Pissed
6:32 PM:
Luke then approaches Peter to b**ch about what just happened. "I just had Garrett come up to me and feed me a bunch of bologna," he says.
Peter says Luke gave him his word to stay in his lane. He's pissed. "It just like, doesn't end!" he says. "I haven't even talked to her yet!"
So Awkward
6:29 PM:
Garrett and Luke face off.
"I've been giving Hannah nothing but the truth this whole time," Luke hisses at Garrett.
"You're the fakest person I've ever met," Garrett says, giving him double points (Why???). He smiles at him and tell him it's "the realest smile." HONESTLY, WE CAN'T FOLLOW WHAT'S GOING ON.
Garrett calls Luke a "weasel or a snake" and then says he's a "psychopath."
Luke says Garrett disgusts him and makes him want to gag. Then he gets up and yells in his face. "I've been nothing but truthful to Hannah, and you are not going to mess it up!"
"This is a pile of bologna, and I'm tired of it!" Luke screams, throwing meat at him (we think it's probably salami).
Then Luke storms off, but honestly, we're not that impressed by Garrett either.
Next Up
6:22 PM:
Hannah tries to get to the bottom of the issues with Luke.
"I just talked to Luke, and he was just talking about things that happened last night," she tells Garrett, asking if he was being "fake nice" to him. "I don't want anyone to be fake."
Garrett admits he was short with Luke, but says it's not fair for his relationship with Hannah that they're still talking about Luke. "I'm not upset at you at all for asking," Garrett says -- but he's clearly ready to confront Luke.
"I know for a fact right now, I will not go home because of Luke P.," Garrett says. Famous last words?
Stealing Hannah
6:19 PM:
Luke steals Hannah away first.
"I hate talking about the other guys," he begins, telling Hannah he wishes she could see "their character be exposed." "Jed looks at me... 'Keep your head out of your a**."

"To hear that from Jed, that concerns me for you," Luke goes on, explaining that he's gotten similar comments from Tyler and Garrett. "That shocks the hell out of me, for you."

"I don't get why people won't be kind to you," Hannah says, as Luke asks her if she remembers being on The Bachelor.
Keep Your Head Out of Your A**
6:17 PM:
Before the group date, Jed says he's praying for Garrett and Peter, and warns Luke to "keep your head out of your a**."
Luke says he's surprised Jed had the "balls" to tell him that, but it seems Garrett is who he should be worried about.
Hannah tells the guys she knows the day is going to be hard, but she's going to try to make it as fun as possible. She's determined not to bring her emotions from sending Mike home into the date. "It's really important that I have developing feelings for these guys," she says.
Prepared for a Battle
6:12 PM:
Back at the hotel, Tyler and Luke get into it.
"We have a 5' 8" villain," Tyler remarks, as Luke gets heated.
They start to argue as Mike's bags get taken out. "One less of us! Simple math!" Luke says.
Garrett warns Luke not to "pull any sh*t tomorrow." "Prepared for a battle," he tells the camera.
Mike Is 'Crushed'
6:11 PM:
"Mike deserves to be loved fiercely just as much as I do," Hannah tearfully tells the camera. "It hurts to hurt people."
Mike gets his car and drives away, leaving Hannah torn up inside.
"I don't know what to do, and I'm scared," she cries.
"It's like her putting a dagger in my heart and tearing it out," he admits. "She crushed me."
Breaking Down
6:07 PM:
"I'm not OK," Hannah continues. She praises Mike for being a leader throughout the process.
He starts to realize it's not ending the way he anticipated. "You're looking for your fourth lady, and I know that I'm not that fourth lady," she cries out.
"I can't say that I'm happy," Mike replies. "I don't know what to say, except for thank you for being honest."
He and Hannah get up, and share one more hug.
Getting Emotional
6:04 PM:
Hannah's at a museum and she's crying -- so we're not too optimistic about her dinner date with Mike.
He's all smiles as he greets her. "I've been having a hard night, so let's just sit down and talk," she tells him.
Poor Mike is a total gentlemen as he awkwardly tells Hannah they complement each other. Hannah says she's crying over being surrounded by so much beauty, and a specific painting with a woman and men fighting in the background.
"This is just like, this is my life, and I can't control when things are going to hit me," she says.
"Can I just give you a hug?" Mike asks.
"I needed a hug," Hannah replies.
Time to Disrobe
5:59 PM:
It's time for Mike to "disrobe" as he and Hannah get their portrait drawn. No, they're not naked. Instead they're wearing weird scarves around their body.
Afterward, Mike brings up how men have been falling in love with Hannah. "This morning, I was just super nervous ... 'Today may be the first day with my wife,'" he says.
Hannah doesn't seem on the same page. She doesn't feel comfortable just yet meeting his family. "Right now, I don't know what I would say," she confesses.
Mike + Bikes
5:56 PM:
Hannah's on a bike, and marveling at how well the week is going after her dates with Jed and Tyler. "Going in with Mike, I'm hopeful," she says.
"Today, we have a really fun day in store... We're going to bike with Mike!" she tells him.
Mike says he's "100 percent feeling Hannah" and ready to be drawn to her, like the date card said.
The pair takes a turn into an art gallery, where a woman tells them they're in for an afternoon of painting each other.
Bye, Connor
5:52 PM:
Connor is devastated, noting that it was tough to keep up their momentum from their first date.
"Hearing her say that she just doesn't feel it at this point? It hurts a lot. She's an amazing girl and I've definitely felt those feelings of falling in love. It's tough knowing that that won't happen," he tells the camera as he leaves the show.
Breaking the News
5:49 PM:
"Maybe if you came in weeks ago..." Hannah tells Connor. "I don't know. Like, there's nothing bad about our time together. It's always good, but there are other relationships that I have stronger feelings with. and I guess what I'm looking at -- the end of this thing and having to make these really hard decisions, and I don't know if I can see it."
Connor's face falls. "OK," he replies. "I didn't want this to be goodbye. It sucks that it is."
"I'm sorry," Hannah offers.
Eesh
5:47 PM:
In Hannah's hotel room, Connor tells Hannah that he wanted to spend one-on-one time with her and "talk about some stuff."
"You've kind of faded in the group dates," Hannah confesses.
"I think I've always held on to that one-on-one we had... that day, as crazy as it sounds, I knew I was feeling those feelings of falling in love," he replies. "I'm excited to see what the future is and where it goes."
The other guys, meanwhile, discuss how it's all "Hannah's choice."

"We're talking about a husband for Hannah," Luke says, theorizing that Hannah doesn't see Connor that way.
Connor Goes Rogue
5:46 PM:
Tyler returns to the group in his purple suit -- but Connor is noticably missing.
Where did he go? To see Hannah!
Date Card
5:40 PM:
The next date card comes... and it's not for Connor!
Mike gets the next one-on-one, and Connor isn't happy about having a group date with Peter, Garrett and Luke.
"I don't really have anything else to say right now," Connor hisses before storming off.
Mike, however, is happy. "I feel amazing!" he gushes. "If tomorrow goes well, she may be the last woman I ever bring home to my family."
Falling in Love Pt. 2
5:40 PM:
"I feel like I am falling in love with you," Tyler tells Hannah, revealing that he thinks he could be on one knee at the end of the process.
"There's an incredible fire between me and Hannah," he says to the camera, as they end their date with a carriage ride.
Dinner Time
5:35 PM:
Hannah's ready to hear the "dirty and the raw" from Tyler over dinner. She wants to really get to know him.
Tyler says he had a big moment during the day as he realized that he's been guarded since his parents' divorce. His dad came from nothing, built a great life, but then "the market crashed and he lost everything."
Tyler says his parents couldn't deal with it, and he's been scared to go down that same path. "I've failed a lot in life," he says. "I'm thankful for my fails, because I'm here with you today because of them. There's no one else I want to be with more."

Hannah is pleased with Tyler opening up to her. "That shows a lot about the trajectory of our relationship and where he will go for me," she tells the camera.
Hannah picks up a rose, telling Tyler she's ready to meet his family. "Tyler, will you accept this rose?" she asks.
Getting In His Head
5:29 PM:
They finally dismount, and Tyler opens up about his frustrations with "missed opportunities" last week. He's upset over the cocktail parties that have been canceled, but tells Hannah that he's here for her.
"Riga was probably my hardest time... I was tripping," he says. "It was the first time I started comparing myself to other people."
Hannah says she wants him to tell her what's going on.
Good Energy
5:26 PM:
The pair prepares to explore the city on horseback -- and Tyler's nervous.
Hannah tries to calm Tyler down with some "good energy," but the horses have a mind of their own. Tyler buys Hannah ice cream, but handing it to her on the horse is another story.
They stay on horseback for their next snack: pickled herring.
Hey, Good Lookin'!
5:24 PM:
Hannah says the bar has been set high after telling Jed she's falling in love with him -- but now it's time for her date with Tyler.
"Hey, Good Lookin'!" Hannah yells out. "Today, we're going to explore the Hague, and it's going to be really fun!"
Tyler says he can see how much their relationship has grown, and he can't wait to introduce her to "Mama." "I have no worries about today at all!" he says.
Written in the Stars
5:20 PM:
Jed can't contain his excitement over getting to introduce Hannah to his family in Nashville.
"I could see a life with Jed after this. Like, a good life with Jed. There's a bunch of signs to it being written in the stars," she tells the camera.
Falling In Love
5:18 PM:
Hannah recalls a moment during their date that morning. "Oh my gosh, this is real -- I don't know why, the click of the heels and that kiss... Jed, I'm falling in love with you," Hannah finally shares.
"I think I've known it for a little while, but I haven't said it at all," she continues, admitting it's scary.
"My heart just fell through the earth," he replies. "Let me have my moment."
"All right, I'm good," Jed says. "I feel the same way. I'm falling in love with you. I'm not going to be able to sleep for three days."
"Maybe I can help you sleep," Hannah says, picking up the rose and giving it to Jed.
Hannah Opens Up
5:15 PM:
Hannah sounds sick, but she's kissing Jed, so it's probably not contagious (right?).
The Bachelorette looks killer in a red suit as she and Jed head inside for dinner. She's finally ready to show him how she feels.
"I'm just like, going to try to be as open as I can. I have feelings for multiple people here, so I don't know what to do," she begins, confessing that she's been holding back in fear of being hurt again.
"I see the other relationships, and then what we have going, and then the drama," Jed jumps in, offering to "take some" of what's on her plate. "I wanna do that. I wanna build a foundationally powerful relationship, and I want you to feel like you can open up."
The Next One-on-One...
5:13 PM:
Back at the hotel, Connor opens up about how he really needs time with Hannah since his one-on-one date with her was so early in the season -- and got cut short because she was sick.
It's Tyler, however, who gets the next one-on-one.
Where Are You From, Jed?
5:06 PM:
Hannah opens up about how Jed has been open about his feelings for her, and how they could deepen on this date in Amsterdam.
The two have fun exploring the city, before they meet an older couple. Jed tells them they're English, Hannah explains that they're actually American, and then they make a toast to "seeing if their love is written in the stars."
Jed and Hannah share a sweet kiss, and Jed remarks at how "easy" feelings are coming to him.
"I kinda feel the same way. It's hard for me to like -- I want you to know, I take a little while to say stuff... but I'm really, just like, protective of my heart," Hannah says.
Jed says Hannah would feel better if she opened up, and she says she's trying, because he's "worth" it.
Jed Gets the First Date
5:02 PM:
Hannah says she feels like she's held back in this experience, but she's looking forward to opening up to the men.
The guys, meanwhile, hang out at a cafe and talk about getting ready to introduce Hannah to their families. Hannah coincidentally appears.
"I'm going back home with four guys, and it's really important for me that not only I feel comfortable, but that you guys feel comfortable knowing who I am," she insists.
With that, Hannah takes Jed off on a date.
"He didn't bring his guitar, did he?" one guy cracks.
Welcome to Amsterdam!
5:01 PM:
We're back, and Hannah is in the Netherlands and walking through flowers.
"This is the last week before hometowns, and it feels really good to be moving past the drama," she says. "I'm obviously very excited to get to explore Amsterdam."
The Bachelorette airs Mondays at 8 p.m. ET/PT on ABC. Join ET's Bachelor Nation Facebook group here.
RELATED CONTENT:
'Bachelorette' Frontrunner Tyler Cameron Defends Hannah Brown Against Alum James Taylor: 'Let Our Queen Live'
Why Ben Higgins Is Comparing His Lauren Bushnell Relationship to 'Bachelorette' Hannah Brown and Luke P.
Carly Waddell Calls Out 'Bachelorette's Jed Wyatt for 'Toying With Hannah's Emotions' (Exclusive)
Related Gallery