TV
'The Masked Singer' Week 4: Thingamajig Makes the Panel Cry, Skeleton Gets the Axe & Huge New Clues Revealed!
By
'The Masked Singer' Episode 4: Reveals, Theories and New Clues!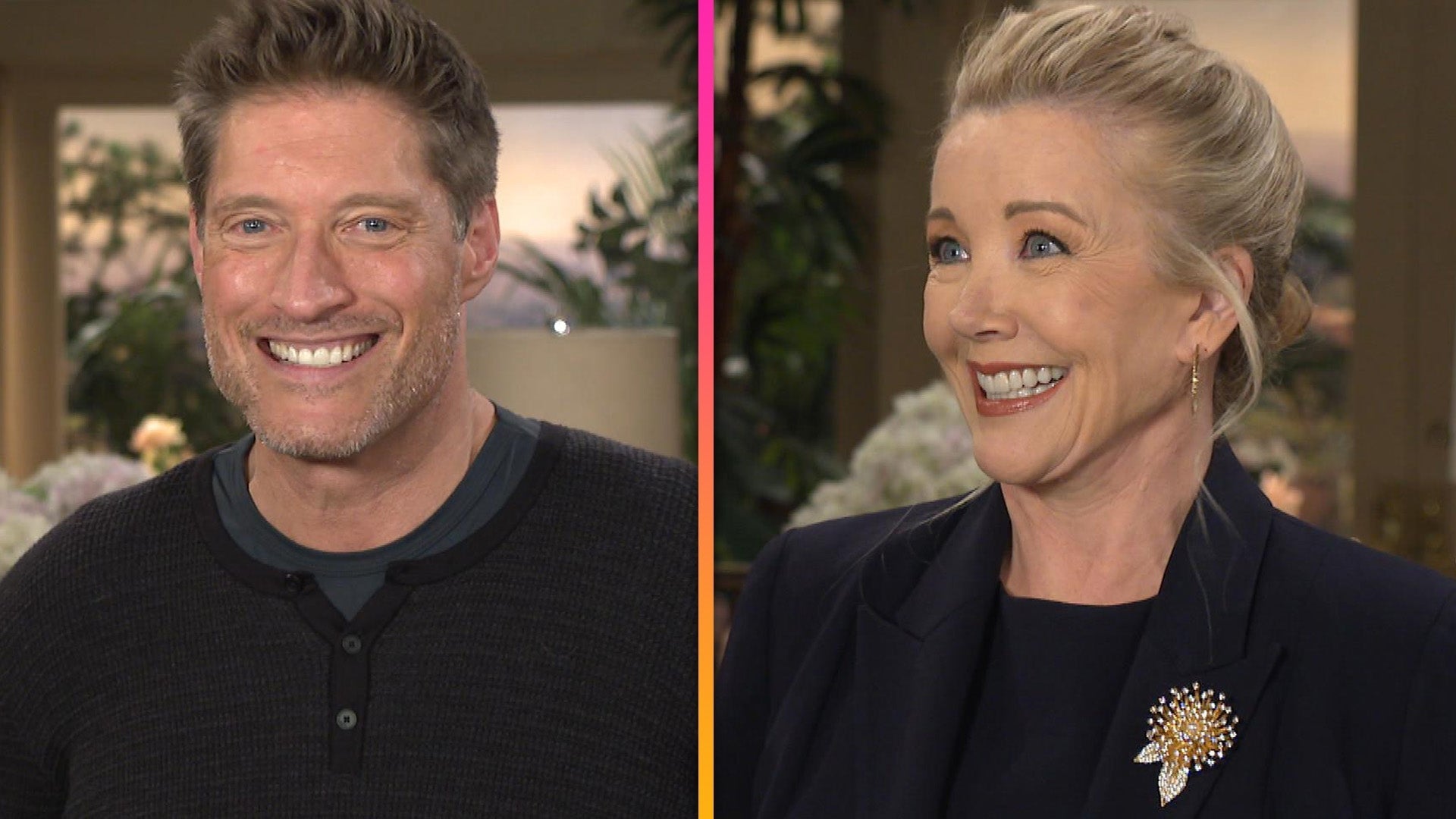 Sean Kanan and Melody Thomas Scott on 'Bold & the Beautiful'/'Yo…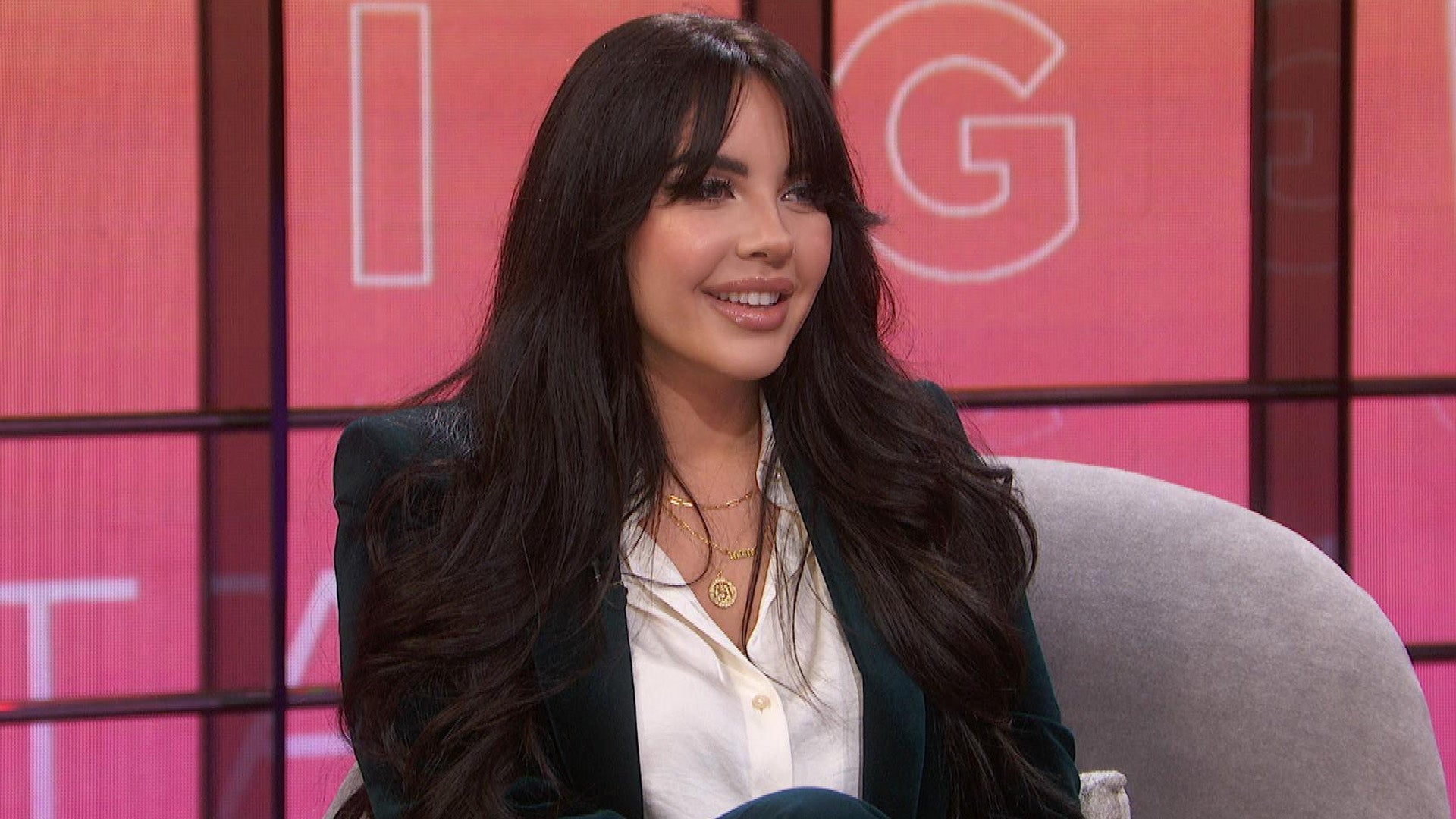 The Bling Ring's Alexis Neiers Reveals New Bombshells in Upcomin…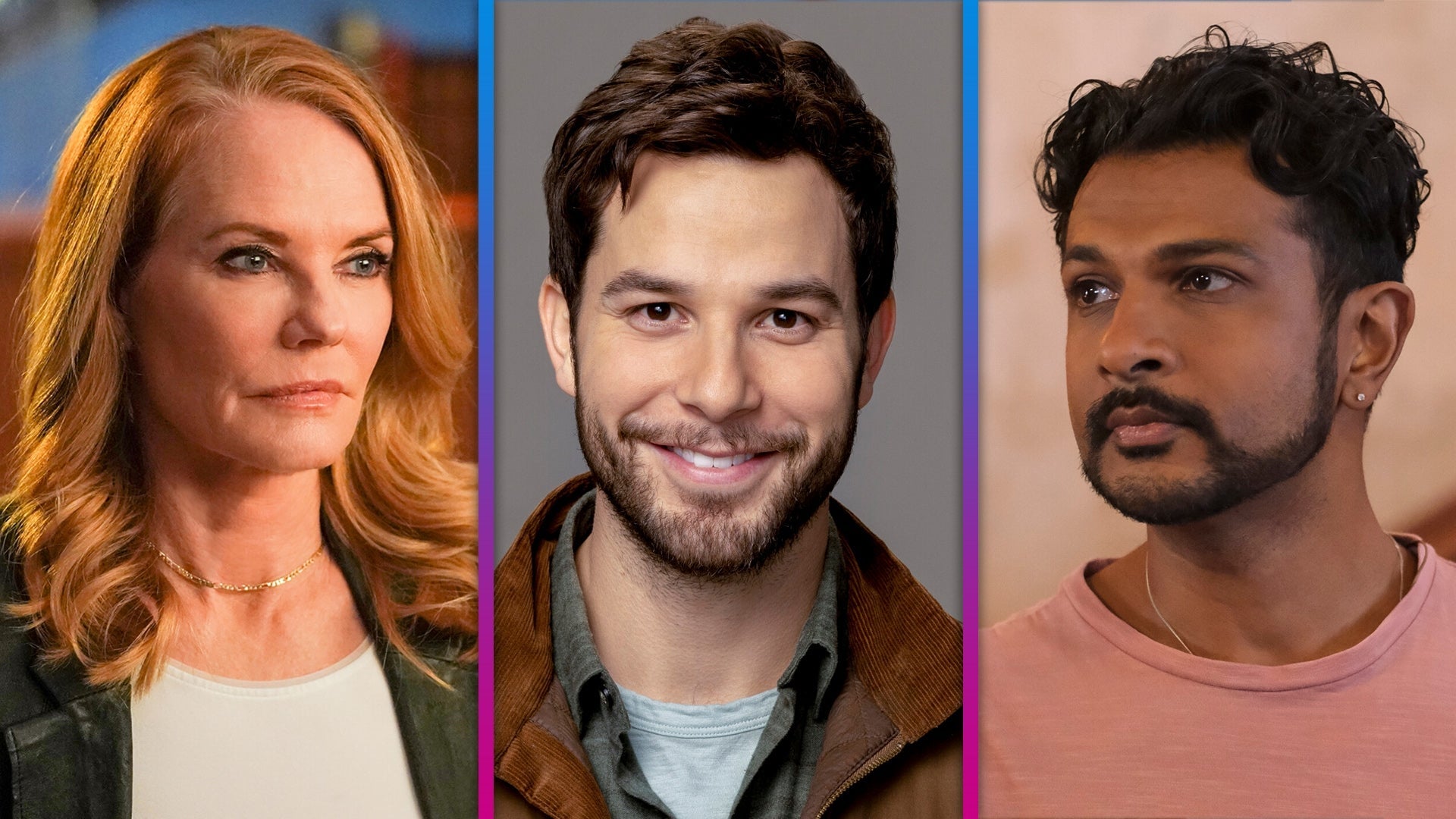 Behind the Scenes of New Fall TV: 'CSI: Vegas,' 'Ghosts,' 'Young…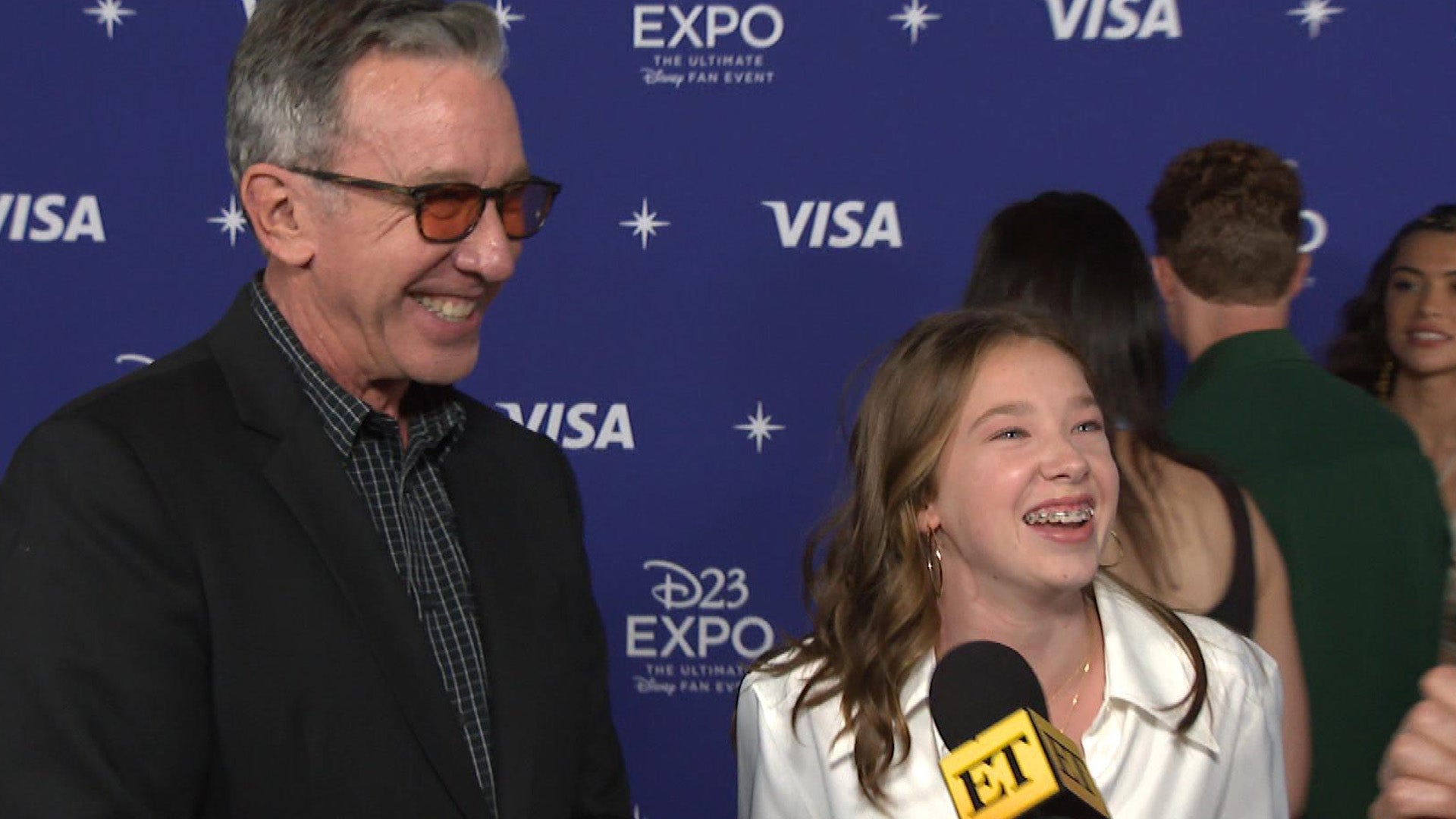 Tim Allen on Bringing Back 'The Santa Clause' and Daughter Joini…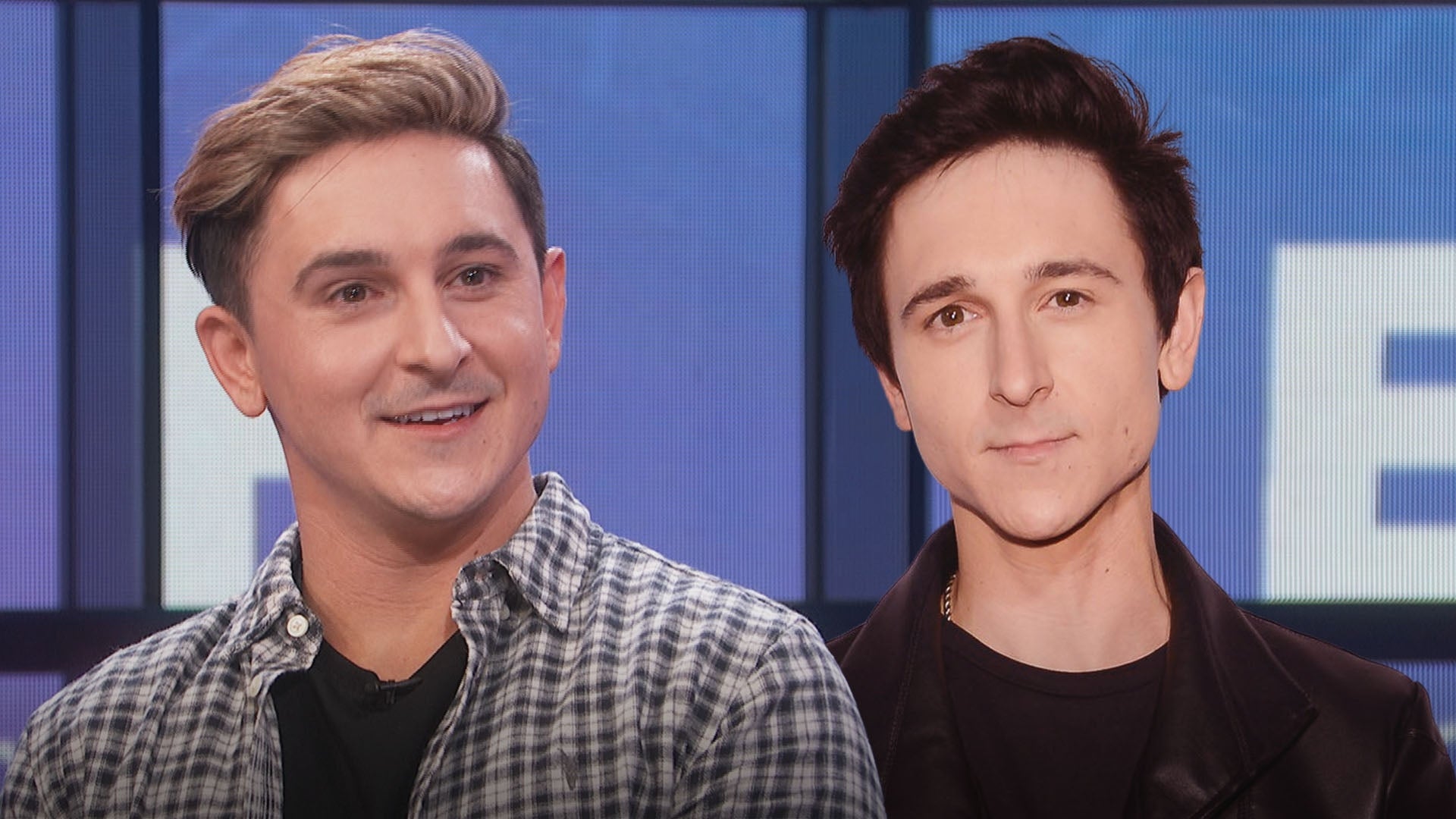 Mitchel Musso on Return to the Spotlight With New Music and Life…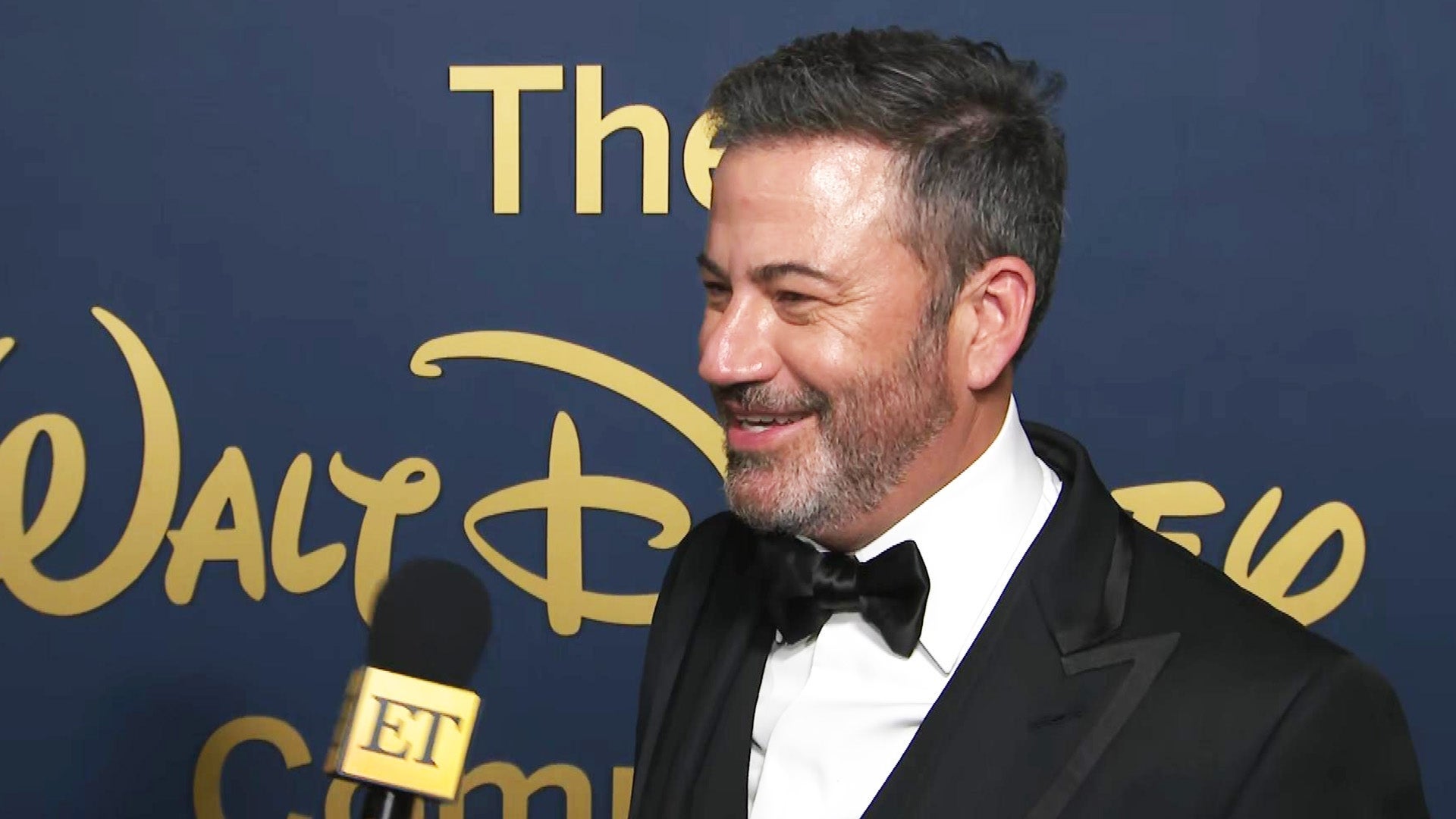 Jimmy Kimmel Praises Quinta Brunson After Her Big Emmys Win (Exc…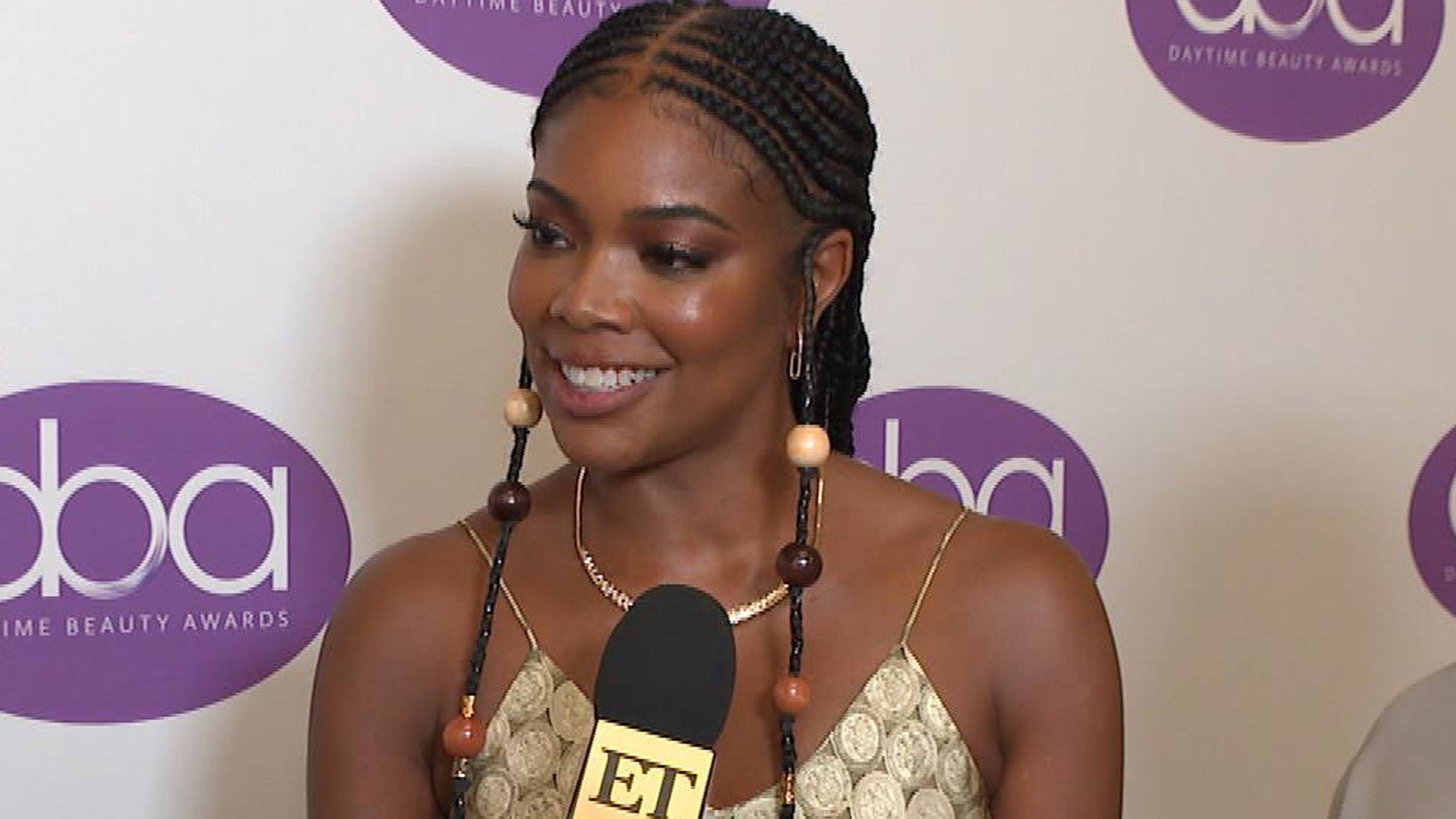 Gabrielle Union Shares 'Bring It On' Sequel Update at Hollywood …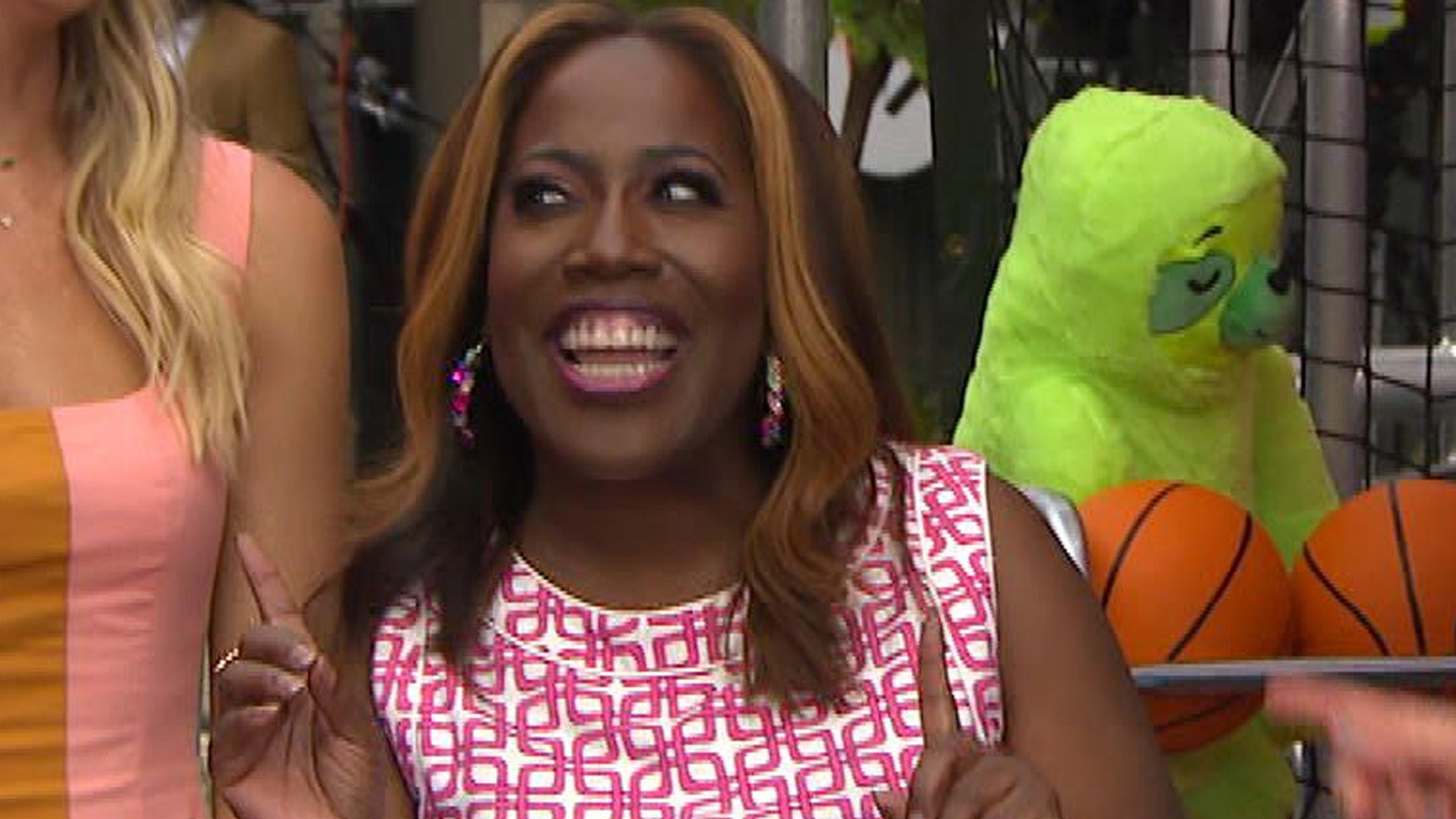 'The Talk's Sheryl Underwood on Her 90-Lb. Weight-Loss and Seaso…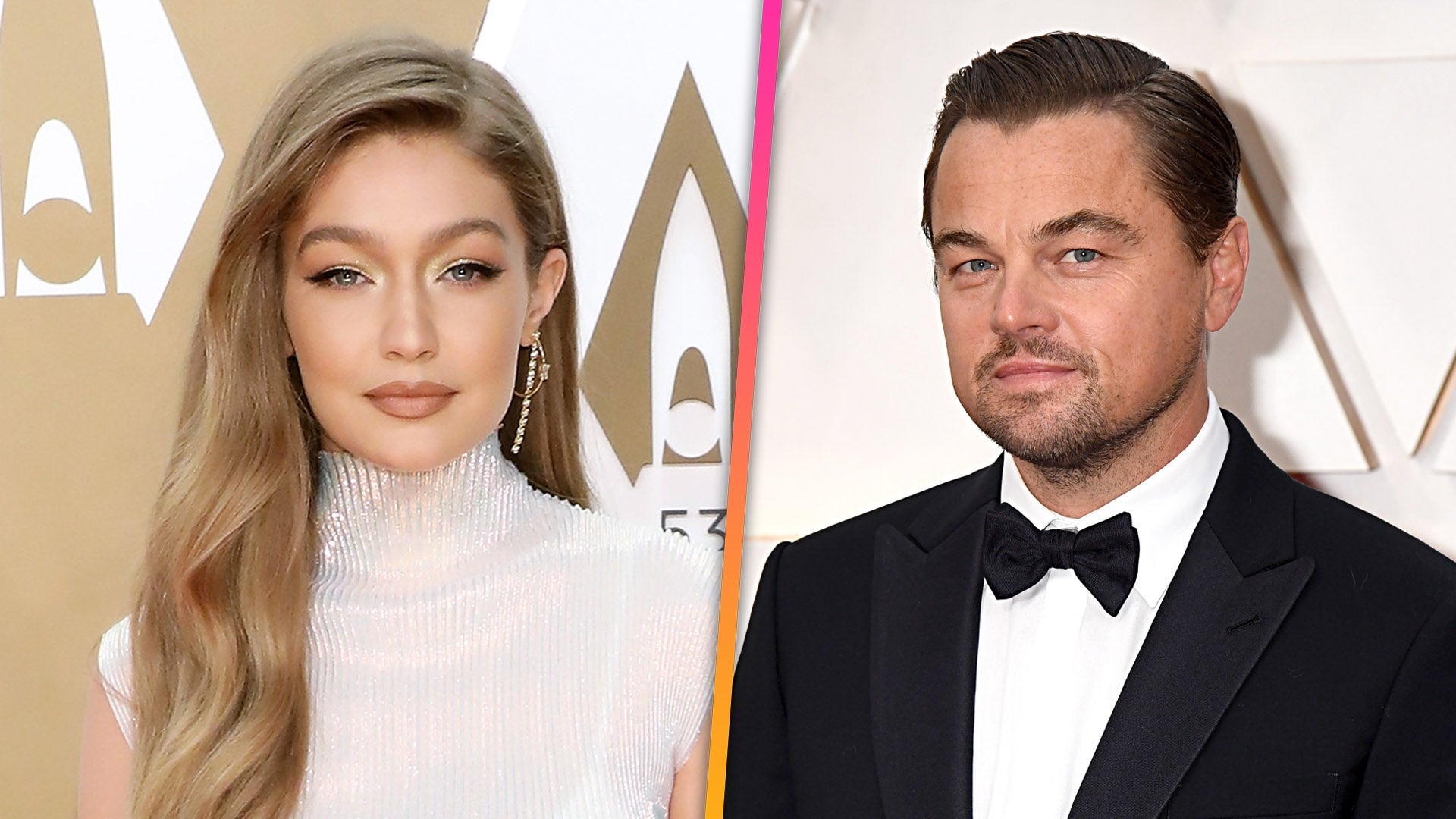 Leonardo DiCaprio 'Spending Time' With Gigi Hadid Following Cami…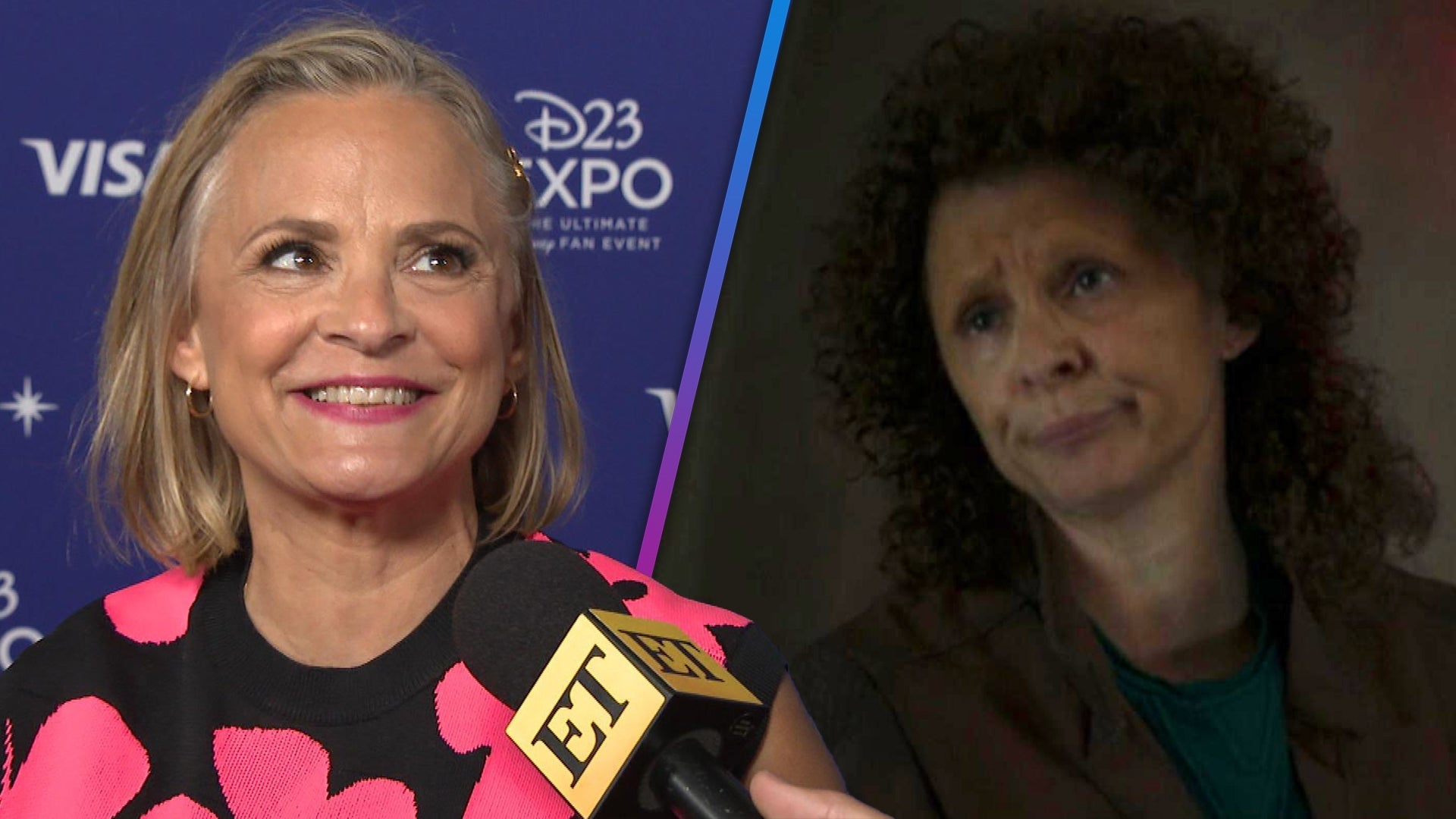 'The Mandalorian's Amy Sedaris Reacts to Fan Love for Her Charac…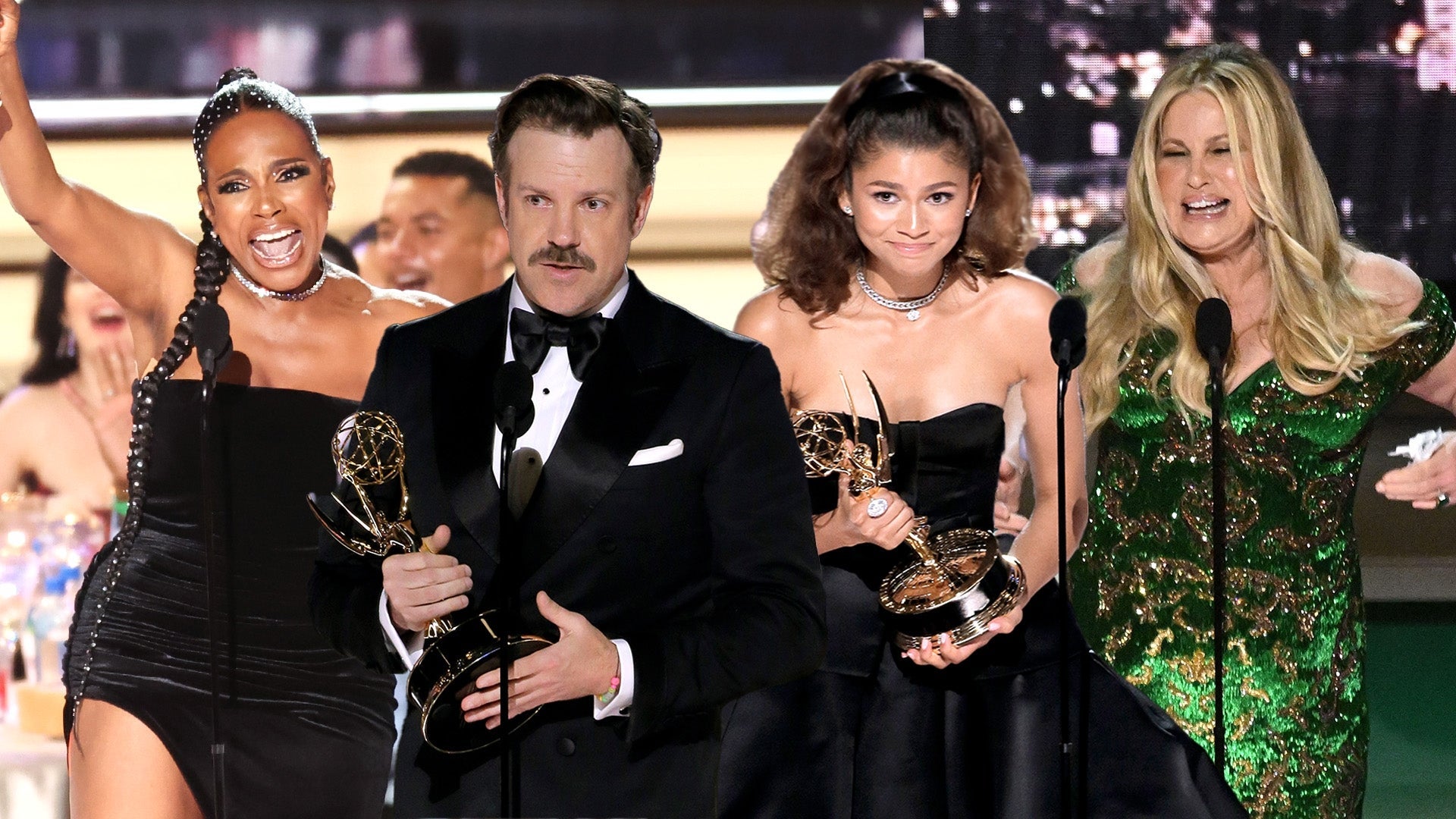 Emmys 2022: All the Must-See Moments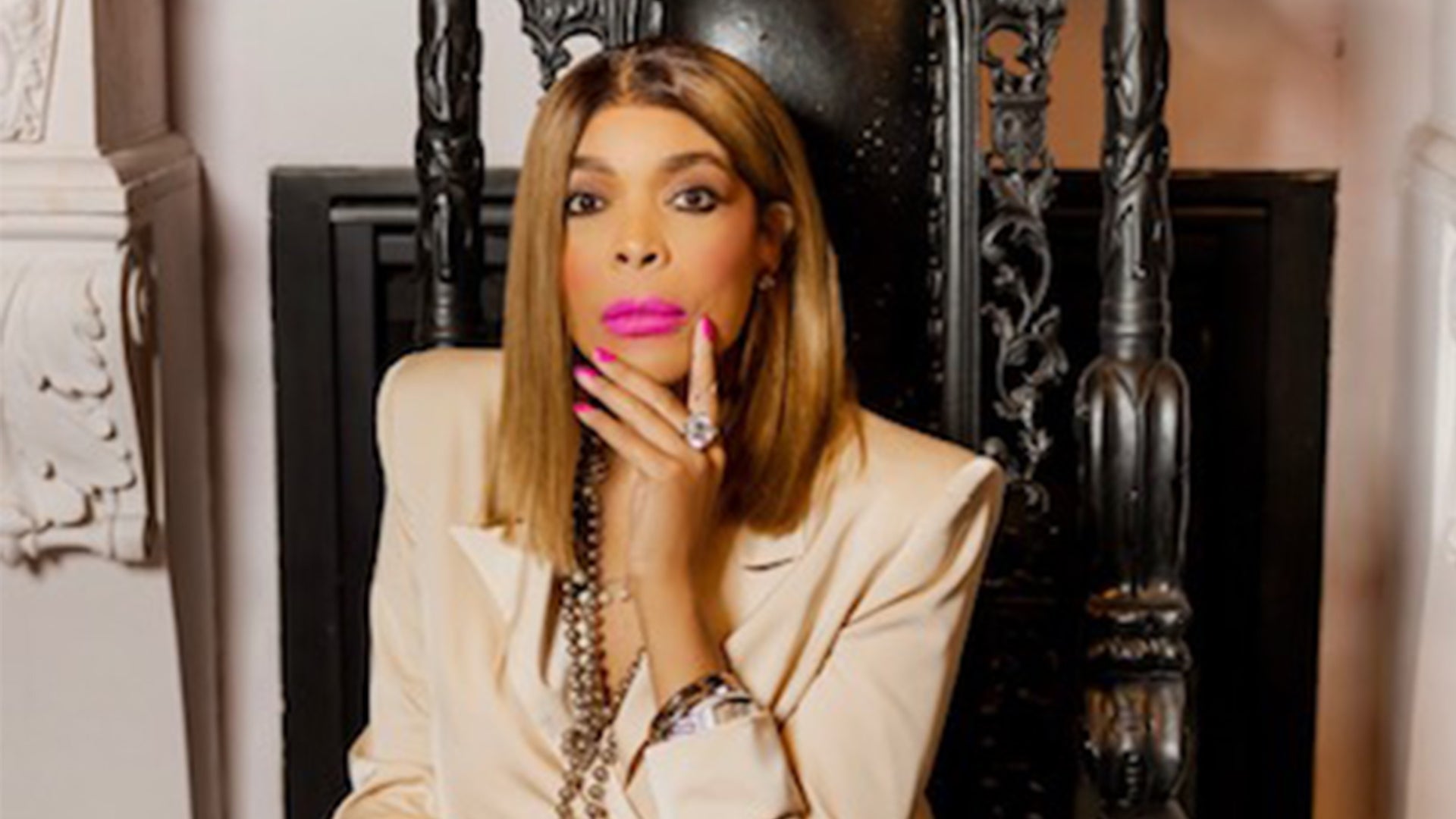 Wendy Williams Enters Wellness Facility to Treat 'Overall Health…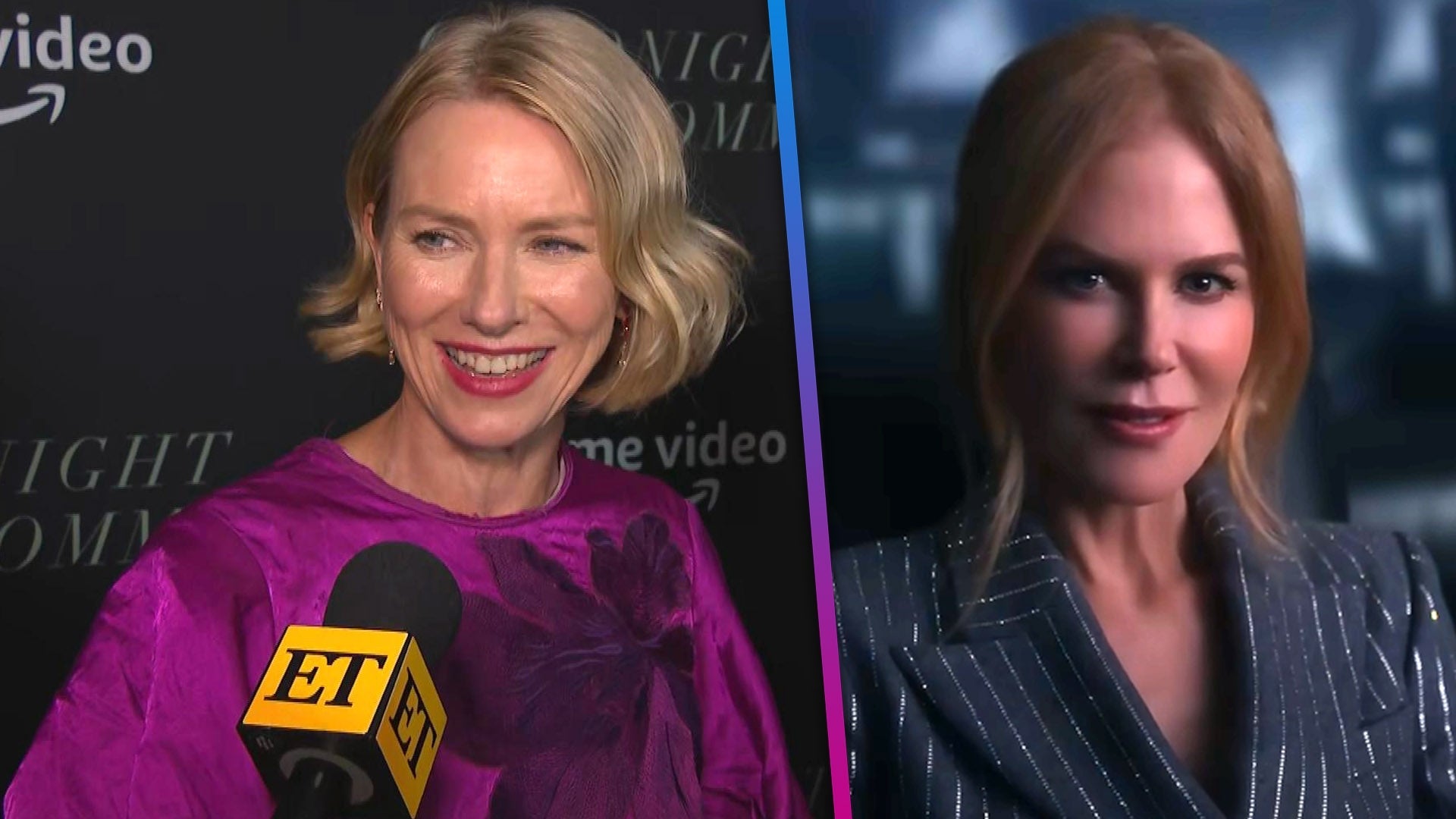 Naomi Watts Reacts to Bestie Nicole Kidman's Viral AMC Intro (Ex…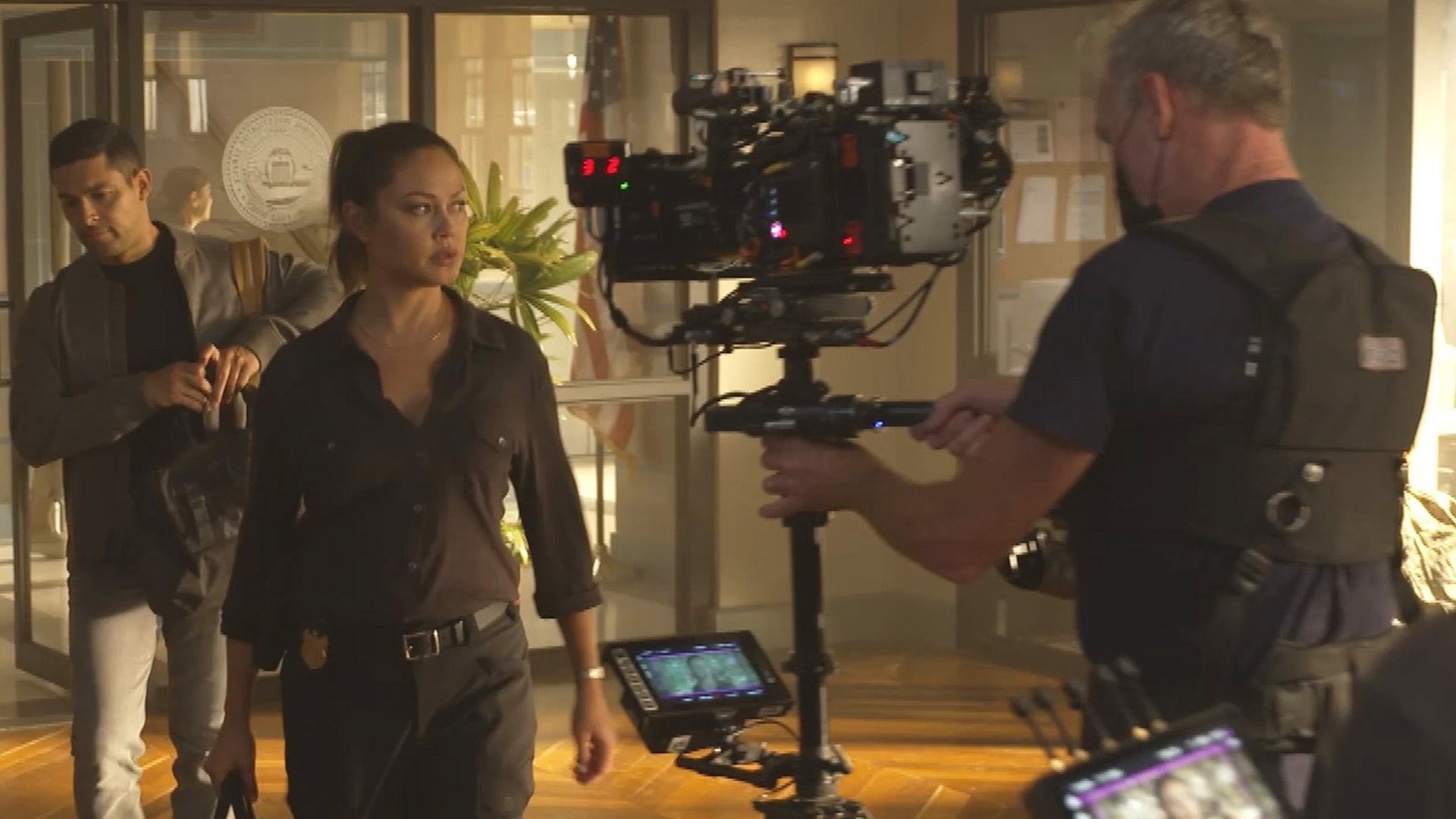 Behind the Scenes of the 'NCIS' and 'NCIS: Hawaii' Crossover (Ex…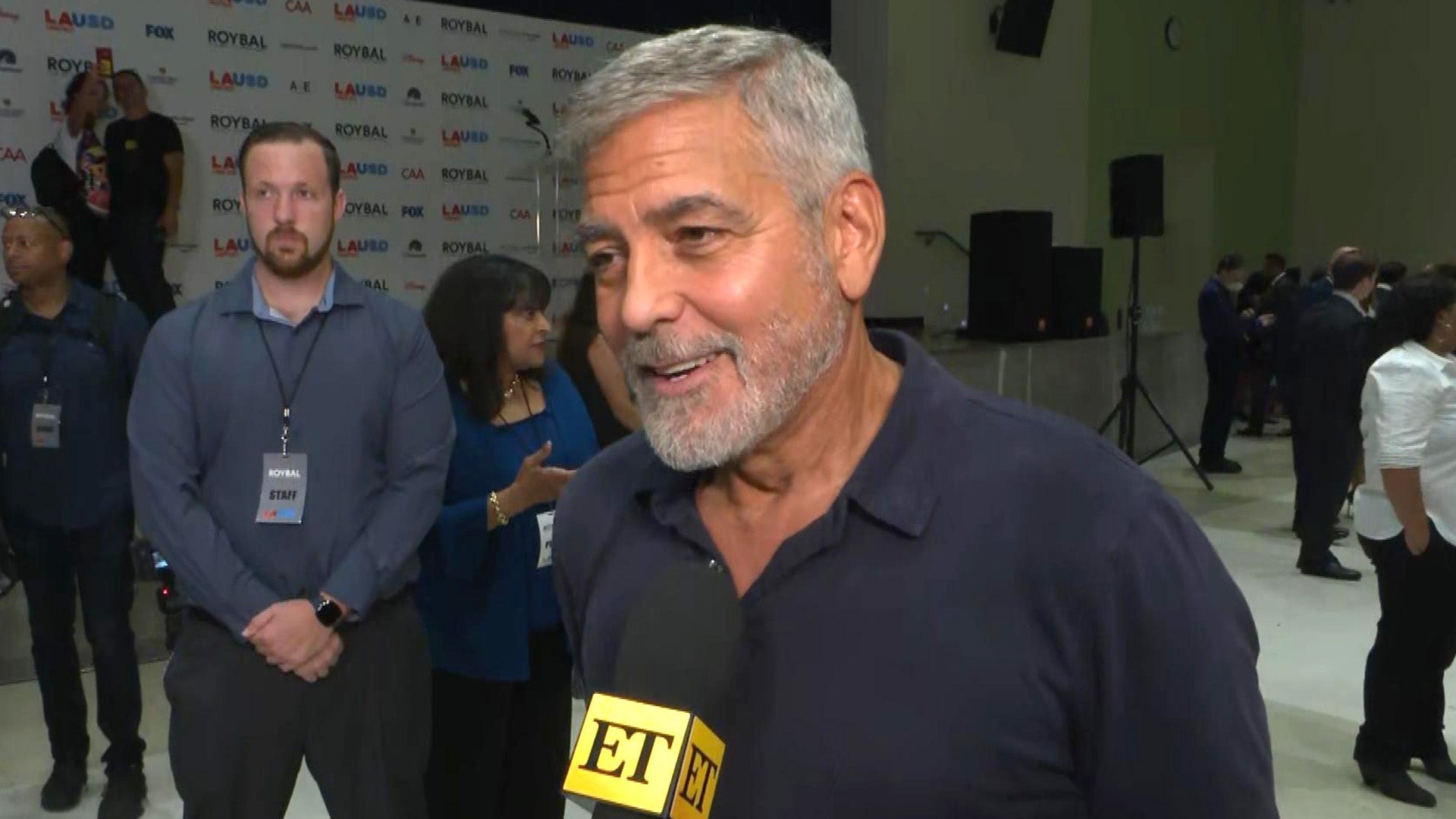 Why George Clooney's Movie 'Ticket to Paradise' Moved UK Premier…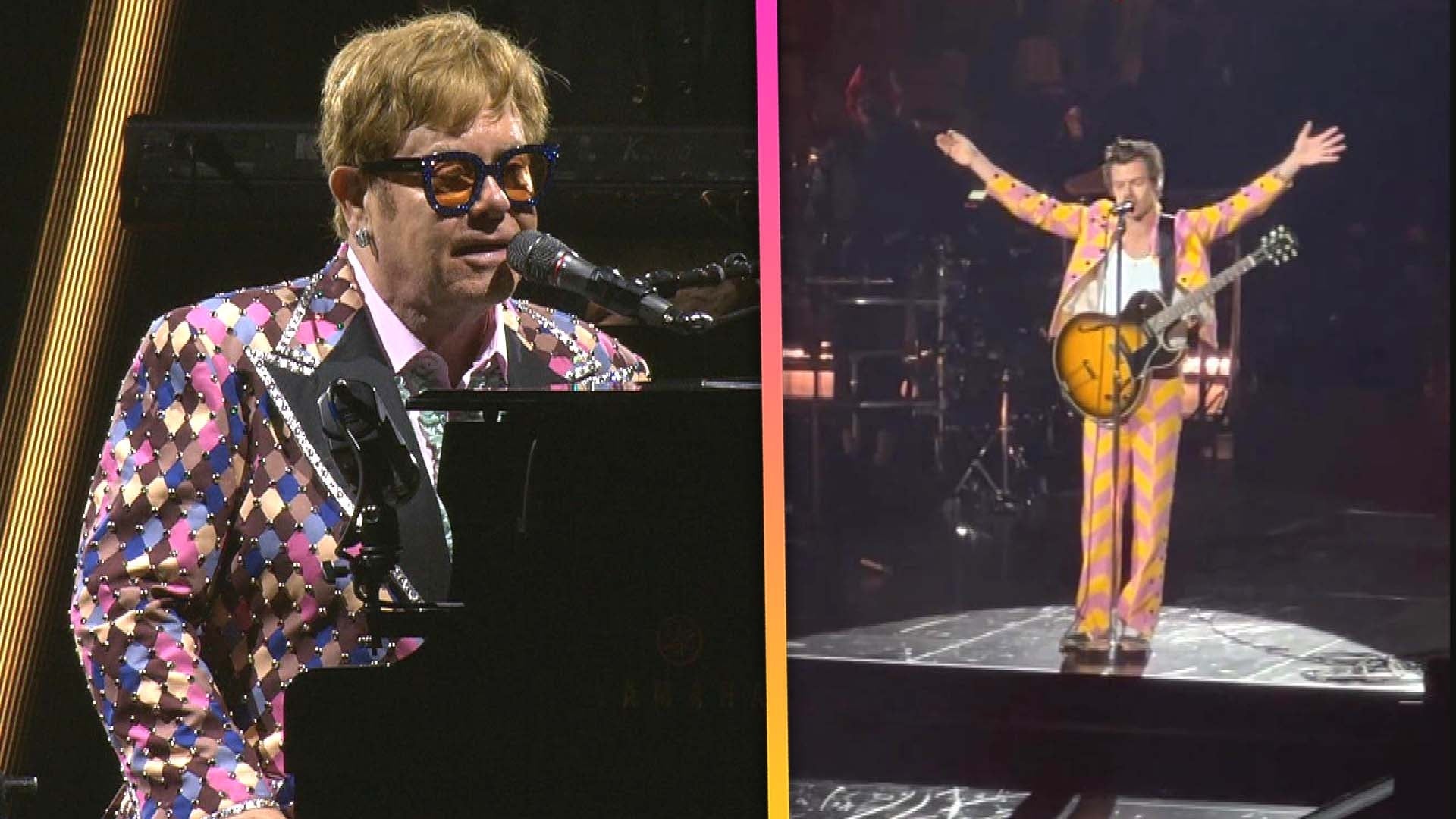 Elton John and Harry Styles Pay Tribute to Queen Elizabeth Durin…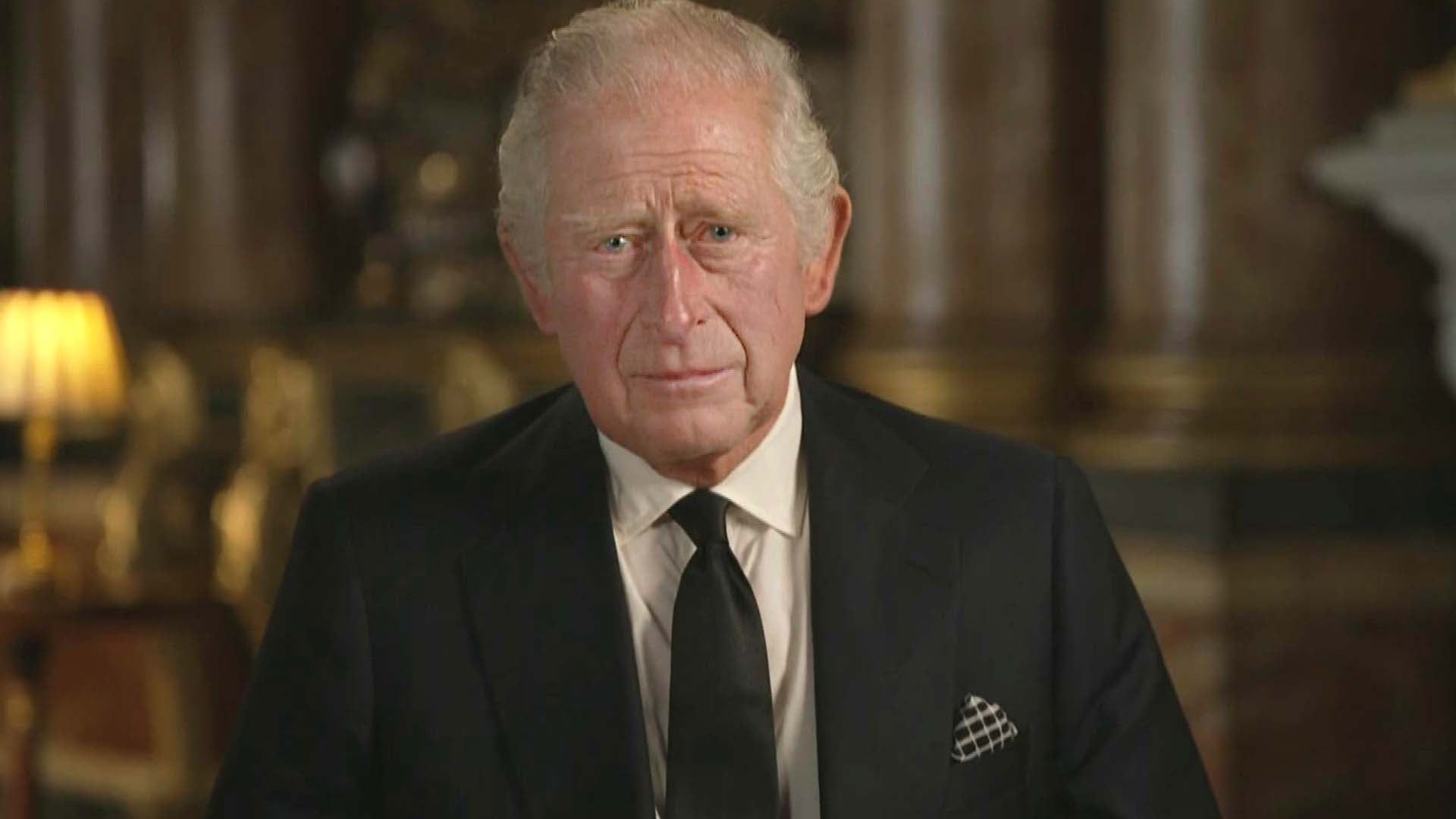 King Charles Delivers First Speech After Queen Elizabeth's Death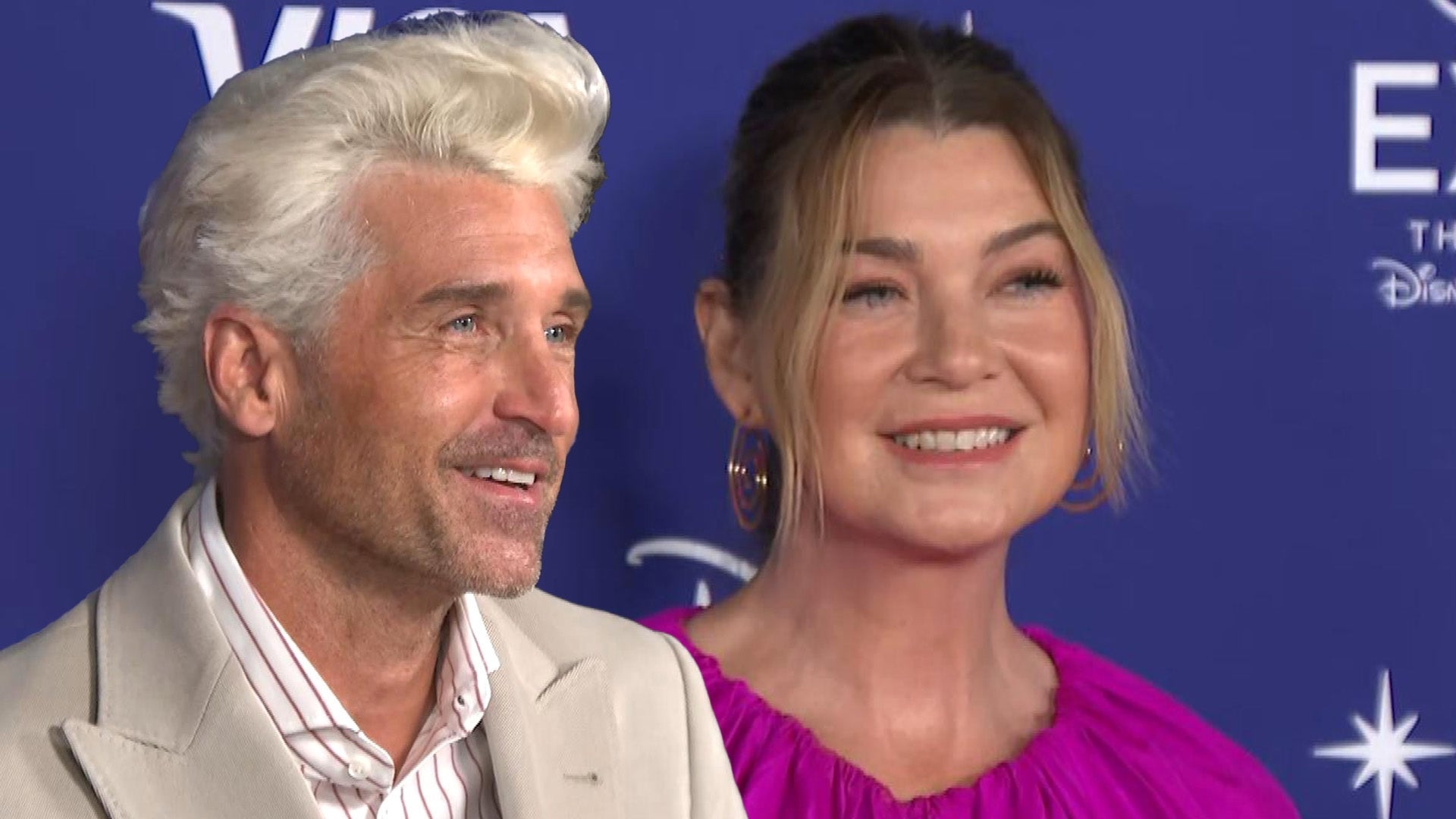 Ellen Pompeo and Patrick Dempsey Reunite at D23 Legends Awards
The Masked Singer returned Wednesday night, and ET followed along throughout the wild and wacky one-hour episode to break down all the craziest moments, best performances and most revealing clues!
Tonight, Fox's smash hit reality competition series brought six familiar costumed contestants back to the stage to sing their hearts out yet again -- while the panel of celebrity "detectives," including Robin Thicke, Nicole Scherzinger, Ken Jeong and Jenny McCarthy, tried their best to guess the singers' secret identities -- before one more singer was unmasked.
The Black Widow, The Butterfly, The Leopard, The Thingamajig, The Flamingo and The Skeleton all got the chance to impress America with their voices once again and, more importantly, drop some huge clues about their alter egos.
The fun kicked off at 8 p.m. ET/PT on Fox. Delve into the glorious madness and bizarre, captivating chaos that is The Masked Singer. with out live blog coverage below!
Which Costumed Contestant Had To Take Off Their Mask??
5:59 PM:
All six singers return to the stage, and the audience has to vote for their favorite performer of the night.
There's no Smackdown Round, no saves, just five stars moving on, and one going home.
So who got the axe? Sadly, despite a charming performance, The Skeleton gets the last vote and is heading out.
Panelists' Final Guesses:
Jenny: Paul Shaffer
Robin: Paul Shaffer
Ken: Martin Short
Nicole: Teller
And The Skeleton really is.... Paul Shaffer!
Shockingly, Jenny and Robin are right! It really is the former Late Night With David Letterman bandleader!
After removing his skull mask, Paul puts on his iconic circular shades
"This is nuttier [than anything]. It gave me a chance to try songs I never would have thought I could pull off in real life," Paul says.
As it turns out, there's a good reason that Ken was so sure it was Martin Short.
"I was with him just last week," Paul told Ken. "I was studying him just to try to fool you!"
What a fun reveal! (And, it's important to point out, we totally called it!)
The Butterfly Is 'Living on a Prayer'
5:54 PM:
The Butterfly has everyone in her corner before she even hits the stage because of her emotional clue package, and then when she begins belting out an incredible cover of Bon Jovi's "Livin' on a Prayer," she reaches a whole new level of epicness.
"You hit all the notes and finished so strong," Robin marvels. "Good job."
We also learned that, during rehearsals, there was a mishap while performing and The Butterfly ended up getting shocked and electrocuted by a pyrotechnic accident. However, she's okay.
Panelists' Guesses:
Jenny says it could be Fantasia.
Ken turns to the Spice Girls and says it could be Mel B, but Nicole says Mel doesn't have the same kind of legs as The Butterfly.
Nicole thinks it could be the English model Twiggy.
Robin says it could be Leona Lewis.
For an additional clue, The Butterfly reveals, "I was good in school, but a rebel outside of school... and I got a butterfly tattoo."
However, she has a definite Southern twang to her voice, and Robin says that, whoever it is, they do not have a British accent.
The Butterfly -- NEW CLUES!!
5:49 PM:
The Butterfly
- Says, "After some time in isolation, I was terrified to step out on that stage. But my coming out as The Butterfly showed me I can be whomever I want to be."
- More shots of London and Big Ben.
- Says "At the height of my career, I had everyone saying my name. But when I tried to spread my wings, I lost flight…. It lead to break-ups, breakdowns, and hibernation."
- Stands in front of a wall with the word "Alone" repeated over and over.
- She stands in front of a mirror with magazine cut outs of words including "Hit the Lights, " "You Can Do It," "Meow Baby," "Love Life" and "Please stop showing me memories of my ex," among others.
- She says being under the mask feels like she's been "given a second chance."
- There's another hand-written note that says "This is for everyone else who is still a caterpillar."
- Says that, under the mask, "I can be any age, color, voice or genre."
- Says, "No one can put me in a net, or clip my wings, ever again!"

The Thingamajig Brings the Magic of a 'Rainbow'
5:43 PM:
It's so hard to imagine a giant green furry monster bringing adults to tears with a song, but that's what's great about The Masked Singer.
The Thingamajig hits the stage with a performance of "Rainbow" by Kacey Musgraves and Nicole can't fight back her tears.
"I don't even know what just happened! You have such a beautiful voice," Nicole says, wiping tears from her eyes. "You have a great gift, so thank you for that."
"This is the weirdest fever dream of a show I've ever been a part of," Ken adds, also emotional.
Panelists' Guesses:
Robin says the clues are very confusing because of the quality of the songs.
Nicole says, "after that performance, I'd marry you," but doesn't have any good guesses, so she just goes with LeBron James.
Ken says that it has to be a professional singer, and that the basketball clues are meant to throw them off.
Jenny eventually admits that they are all just stumped.
The Thingamajig gives us one more clue: "My darkest moment is when I went to rehab."
The Thingamajig -- NEW CLUES!!
5:37 PM:
The Thingamajig
- Says, "Singing has always actually been my first love."
- A security agent holds up three children's dolls, including a mermaid.
- Says, "My parents taught me… don't run with the bulls."
- He makes references to doing magic, while there is also an American flag in the background.
-Says, "With this song, I want to show the world I'm just as warm and fuzzy on the inside as I am on the outside."

The Skeleton Wants You to Take His Hand
5:32 PM:
With a performance that was remarkably more epic than his first two numbers, The Skeleton wows the crowd and the judges with a performance of "Are You Gonna Be My Girl?" by Jet.
"I loved every second of that," Ken marvels. "You are my sentimental favorite!"
Panelists' Guesses:
Nicole says it could be Teller, from the magic duo Penn & Teller.
Ken says he thinks its Martin Short, which Robin agrees with.
Jenny says it's Paul Shaffer (which we all agree with, and it blows my mind that Jenny is so good at this tonight).
The Skeleton also reveals, "I was once inducted into the National Black Sports and Entertainment Hall of Fame."
The Skeleton -- NEW CLUES!!
5:28 PM:
The Skeleton
- Says, "It would have been a shame to unmask after my first shot at being a headliner."
- Says, "You see, amigos, my life has been pretty great."
- Says, "Sometimes it feels like joint custody, and I'm the deadbeat dad who only gets the kids on the weekend."
- Says, "The long and short of it is that ever since childhood, I felt overshadowed."
-Says, "Being in the background has allowed me to be instrumental in orchestrating those around me."
- Says, "I'm holding onto the spotlight for dear life, and I'm dead serious."
The Black Widow Goes Country
5:27 PM:
If there was any question about whether or not The Black Widow is a professional singer or not, her performance of Carrie Underwood's "Before He Cheats" makes it very clear that she has a voice that is truly next-level awesome.
"I am blown away," Jenny marvels. "Honestly, you brought the house down."
Panelist Guesses:
Robin thinks it could be Raven-Symone, which is a solid guess.
Nicole thinks it's Christina Aguilera.
Ken says it could be Tatyana Ali from The Fresh Prince of Bel-Air.
She also gives up two extra clues: She says she "never went to prom, but she pretended to."
She's also hurt, with her arm in a sling, and says that spiders shouldn't ride hover boards.
The Black Widow -- NEW CLUES!!
5:23 PM:
The Black Widow
- Says, "I felt so confident as this edgy, sultry arachnid."
- We see her playing with a castle playhouse.
- Says, "Ever since I was an itsy-bitsy spider, I've had to embody a squeaky clean image."
- She's knitting a scarf.
- Says, "While I've got an amazing career that has taken on all different shapes, I've been waiting for a moment like this."
- There's a shot on a TV of The Black Widow spray painting a wall. It gives off Fresh Prince vibes.
- She appears to have a platinum album framed in her lair.
- Says, "I don't have to pretend, because all you know about me is my voice and my badonkadonk."
The Leopard Leaves the Crowd in 'Stitches'
5:18 PM:
In a far cry from his first performance during the season premiere, The Leopard brought some real emotion and energy with his rendition of Shawn Mendes' "Stitches."
Ken Jeong compliments The Leopard for his "method actor performance" which he says is "ambitious."
Panelists' Guesses:
Nicole says it could be Billy Porter.
Jenny says it could be RuPaul because of his "drag queen style" and Robin sees how that could be possible.
Ken says it could be Neil Patrick Harris, to which Robin shoots back "maybe on stilts." None of the other panelists agree.

As for a followup clue, The Leopard says he was an "engineer" and at one point he "served fast food."
The Leopard -- NEW CLUES!!
5:13 PM:
The Leopard
-Says, "After all my years at the top, it was humbling to almost lose my mask in the Smackdown"
-Says, "It made me more determined than ever to prove that I'm still a primetime champion."
-We see a baby being left on a doorstep with the address 1963.
-Says, "I wasn't born a winner. I wasn't even always wanted. After being passed from pack to pack, I found I could use my talent as my escape. I have lived my life in color ever since."
-Says, "I always tell my cubs that no matter what the world labels you, it's never too late to flip the script. As the leopard, I want to be a hero in their eyes. That would be my greatest title yet."
-We see newspapers with headlines "Finding a New Home" and "Finding Your Place."
The Flamingo Cuts 'Footloose'
5:09 PM:
For her big number on tonight's episode, The Flamingo turns to the Kenny Loggins classic "Footloose," and shows off her sassy side.
"What a way to kick off the show," Jenny marveled, "I was smiling so big you broke my botox."
Panelists' Guesses:
Nicole guesses it could be Ally Brooke (but she's on Dancing With the Stars, so it's not her.)
Jenny suggests it's Adrienne Bailon (which is also our guess).
Robin sticks with his Kandi Burruss guess.
As for an additional clue, The Flamingo said, "When I was a kid, I wanted to be a doctor, and I even attended a medical training school."
The Flamingo -- NEW CLUES!
5:05 PM:
The Flamingo
-We see shots of old tires and a petrol station.
-Says, "It reminds me of when I first started out and went from hood rat to Hollywood triple threat."
-She holds a red apple in her hand.
-Says, "I come from humble beginnings with absolutely zero connections. Until, one day, I was discovered by a powerful wizard, who plucked me off my stoop and led me into a dream."
-Says, "Being here, I feel like I can do anything, and tonight, I'm going to shake up the competition with a song that proves this bird can move."
-We see a weathered street sign for Los Angeles.
- She poses for a photoshoot.
And Away We Go!
5:01 PM:
Here we go on another weird, wild and wonderful night of performances!
Here's the (presumed) order of performances tonight:
The Flamingo, The Leopard, The Black Widow, The Skeleton, The Thingamajig and The Butterfly.
I honestly can't wait for some of tonight's new clues.
Last week's exciting episode featured numbers from The Flower, The Eagle, The Fox and The Penguin. All four performers gave it their best shot before fans had to bid farewell to The Eagle, who revealed himself to be Loveline host Dr. Drew Pinsky.
Check out the video below to hear from Pinsky himself on what the experience was like singing inside a rock star Eagle costume, and the intense level of secrecy that came with competing on The Masked Singer.
RELATED CONTENT:
'The Masked Singer': Our Best Guesses at the Secret Identities
Mariah Carey Addresses Rumors She's on 'The Masked Singer'
'The Masked Singer': Week 3 Brings Brand New Clues, Epic Performances and a Surprising Celeb Reveal
'The Masked Singer': Eagle Sent Soaring Home -- See Who's Under the Mask!