Awards
2017 American Music Awards' Best, Worst & Weirdest Moments: Pink Soars, Selena Gomez Gets Bloody and BTS Rules
By
Best, Worst and Weirdest Moments of the 2017 AMAs!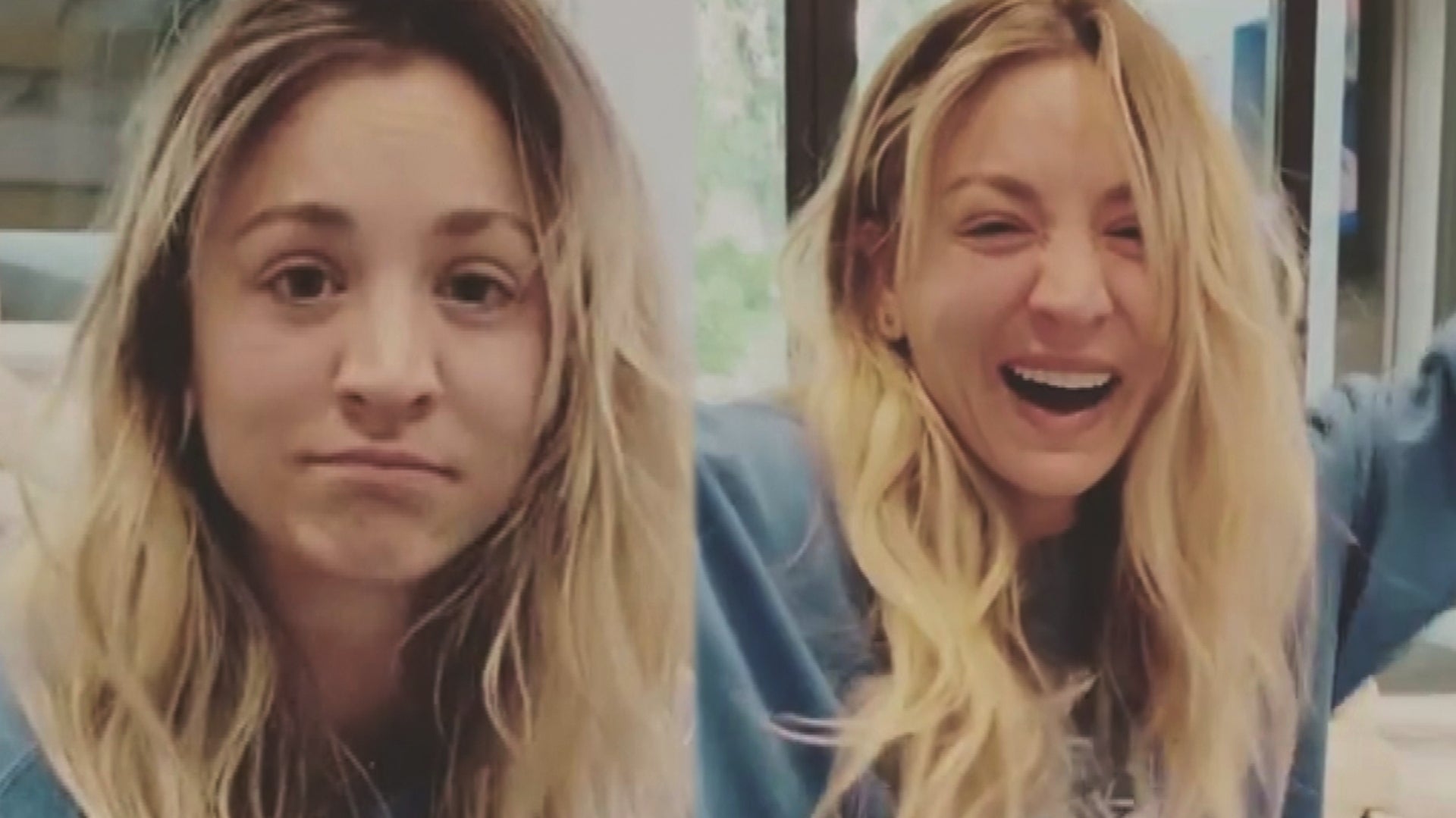 Kaley Cuoco Reacts to Her First Emmy Nomination for 'The Flight …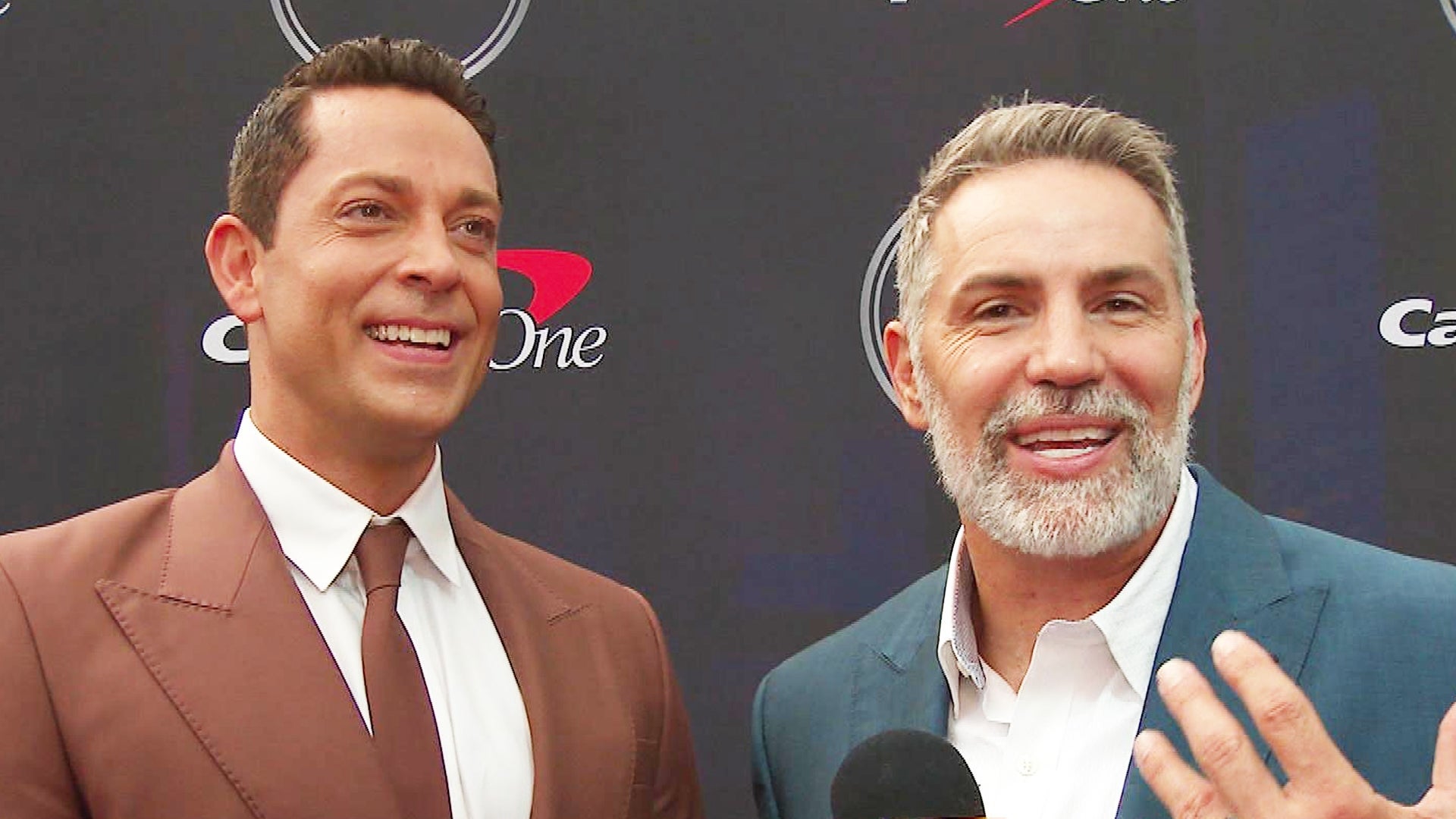 2021 ESPY Awards: All the Must-See Celeb Moments From the Red Ca…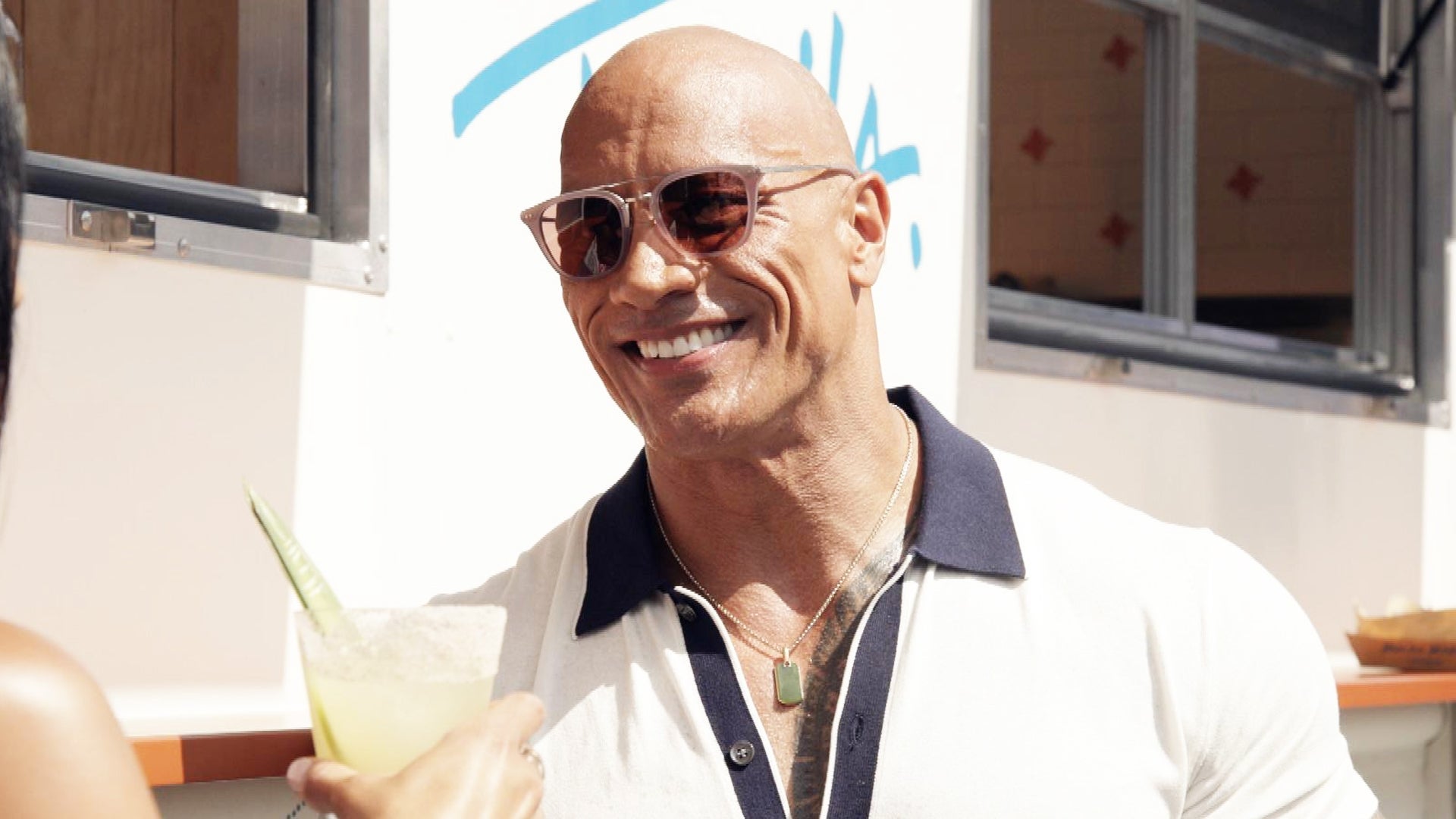 Dwayne Johnson Says He Got in the 'Best Shape of His Career' for…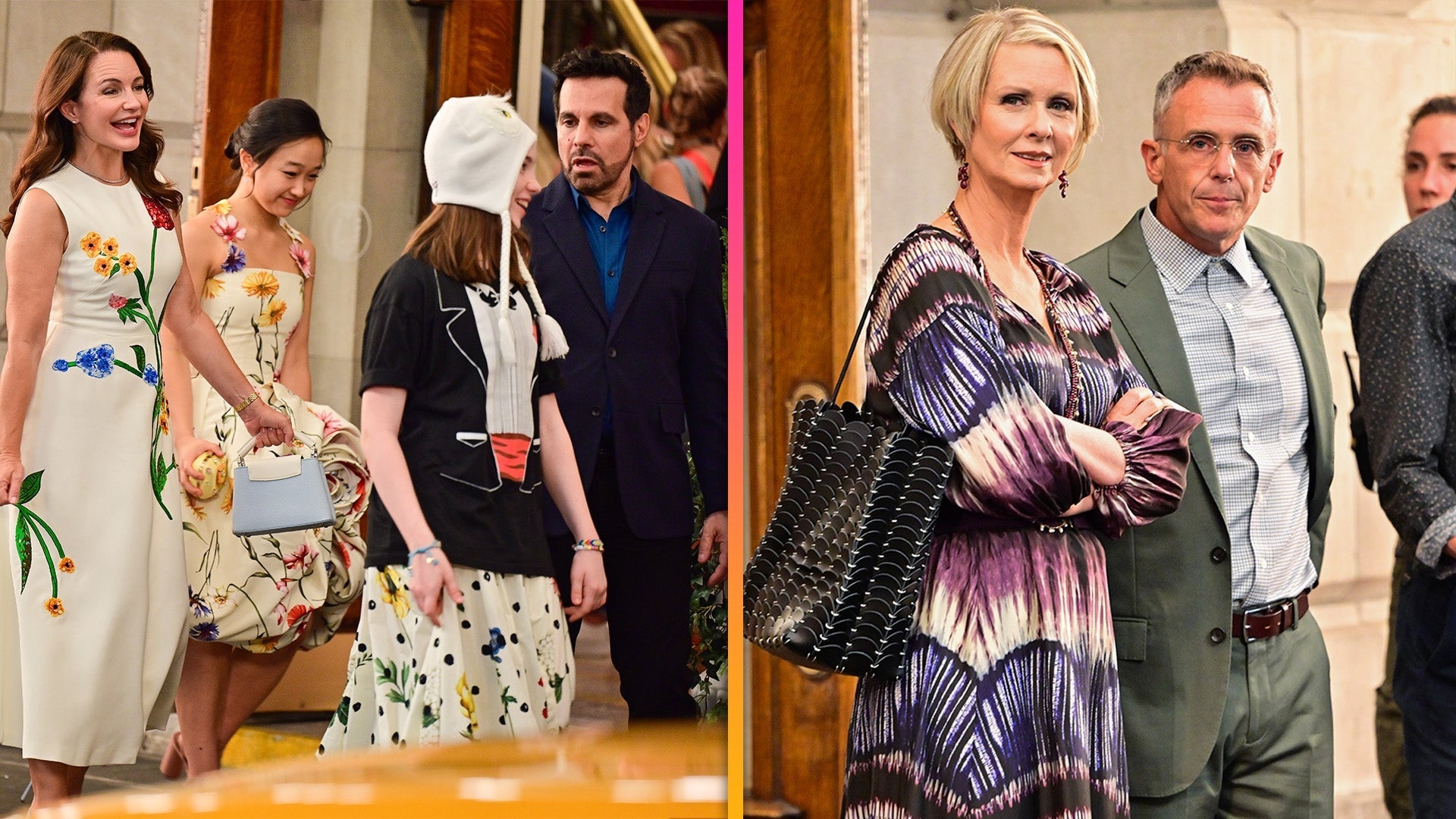 Charlotte and Miranda's Kids Spotted on Set of 'Sex and the City…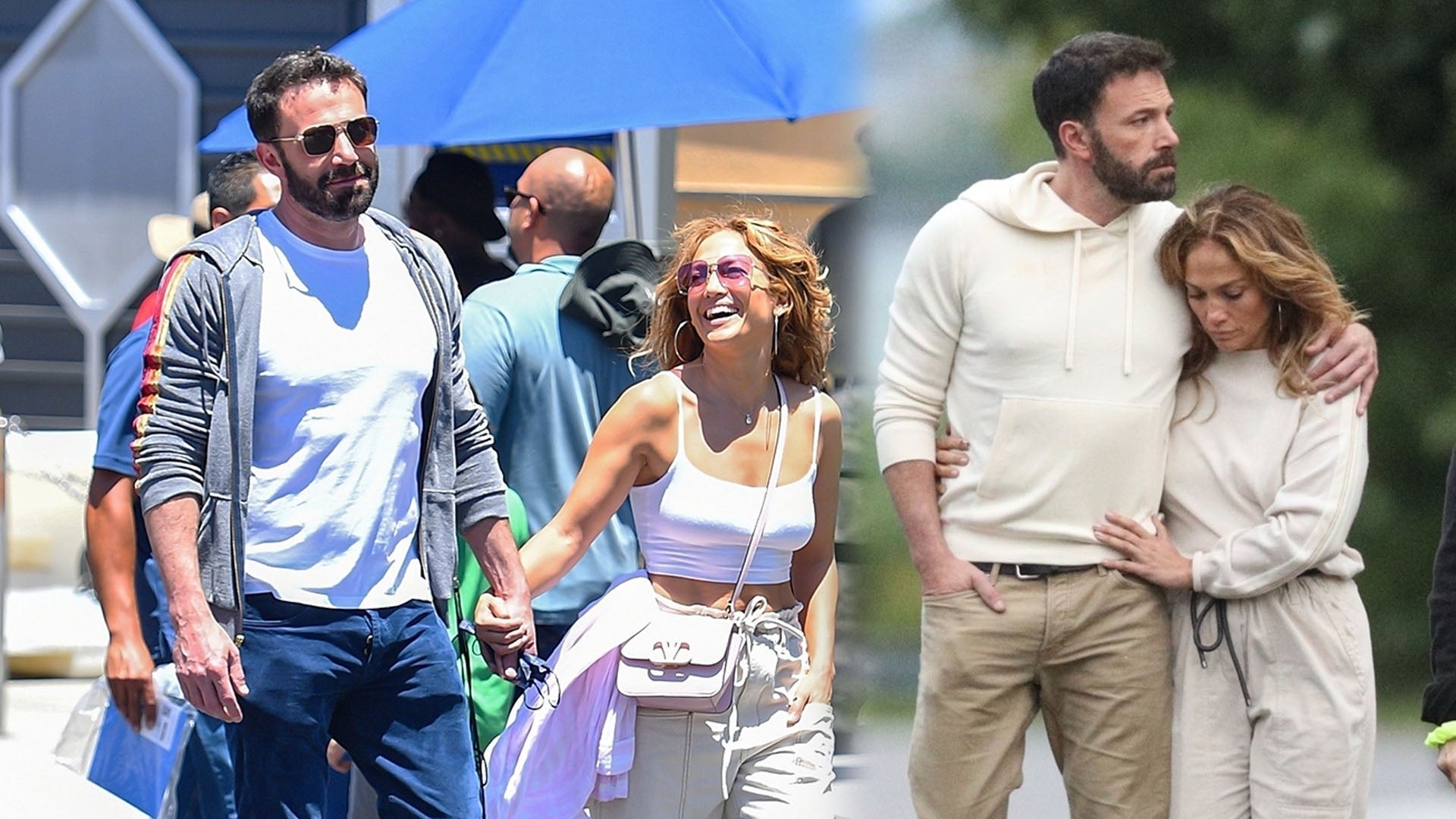 Jennifer Lopez and Ben Affleck Spend the 4th of July Together in…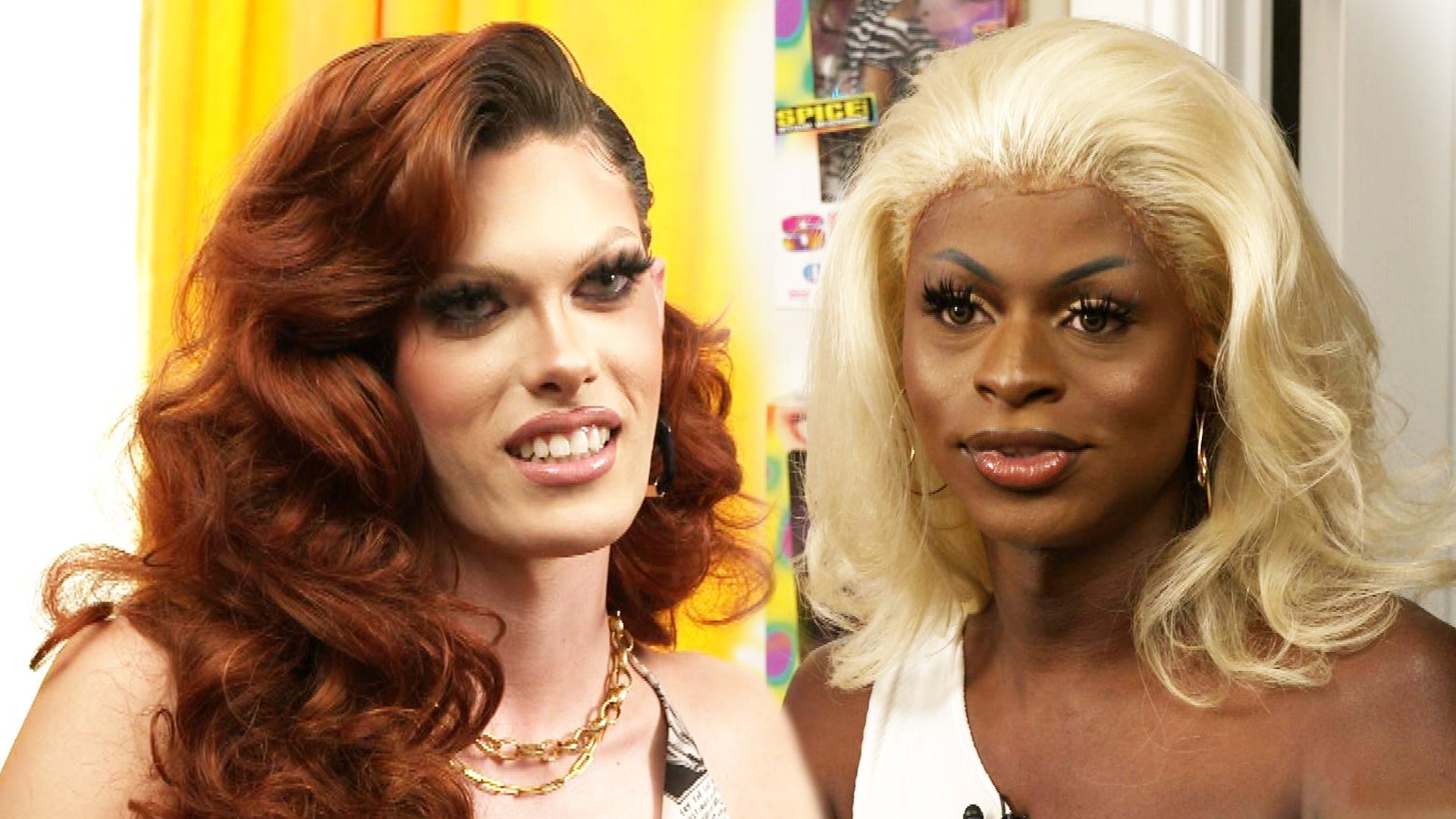 Symone and Gigi Goode on Growing Up Queer, Their Friendship and …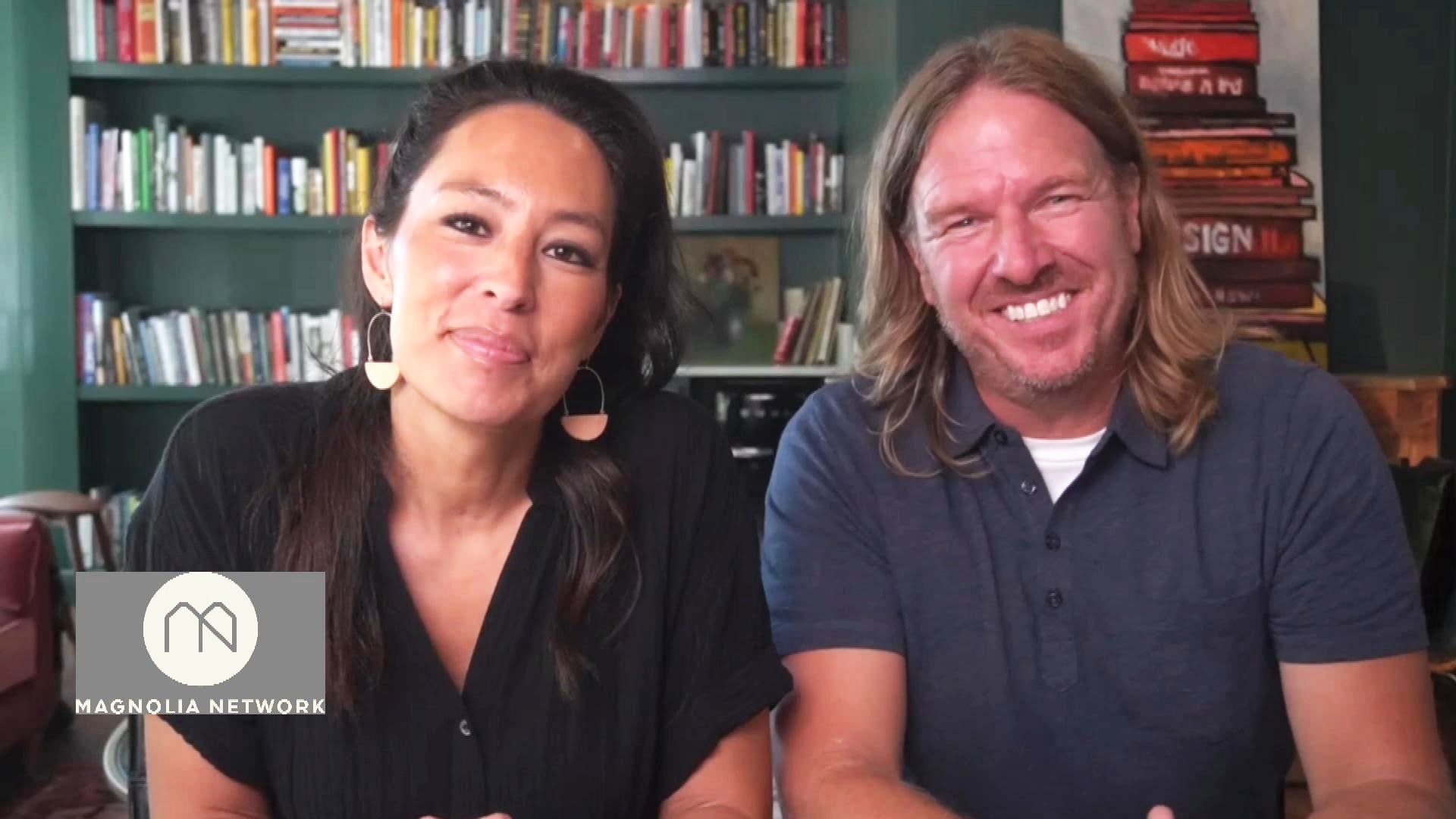 Chip and Joanna Gaines on the Pressures of Launching Magnolia Ne…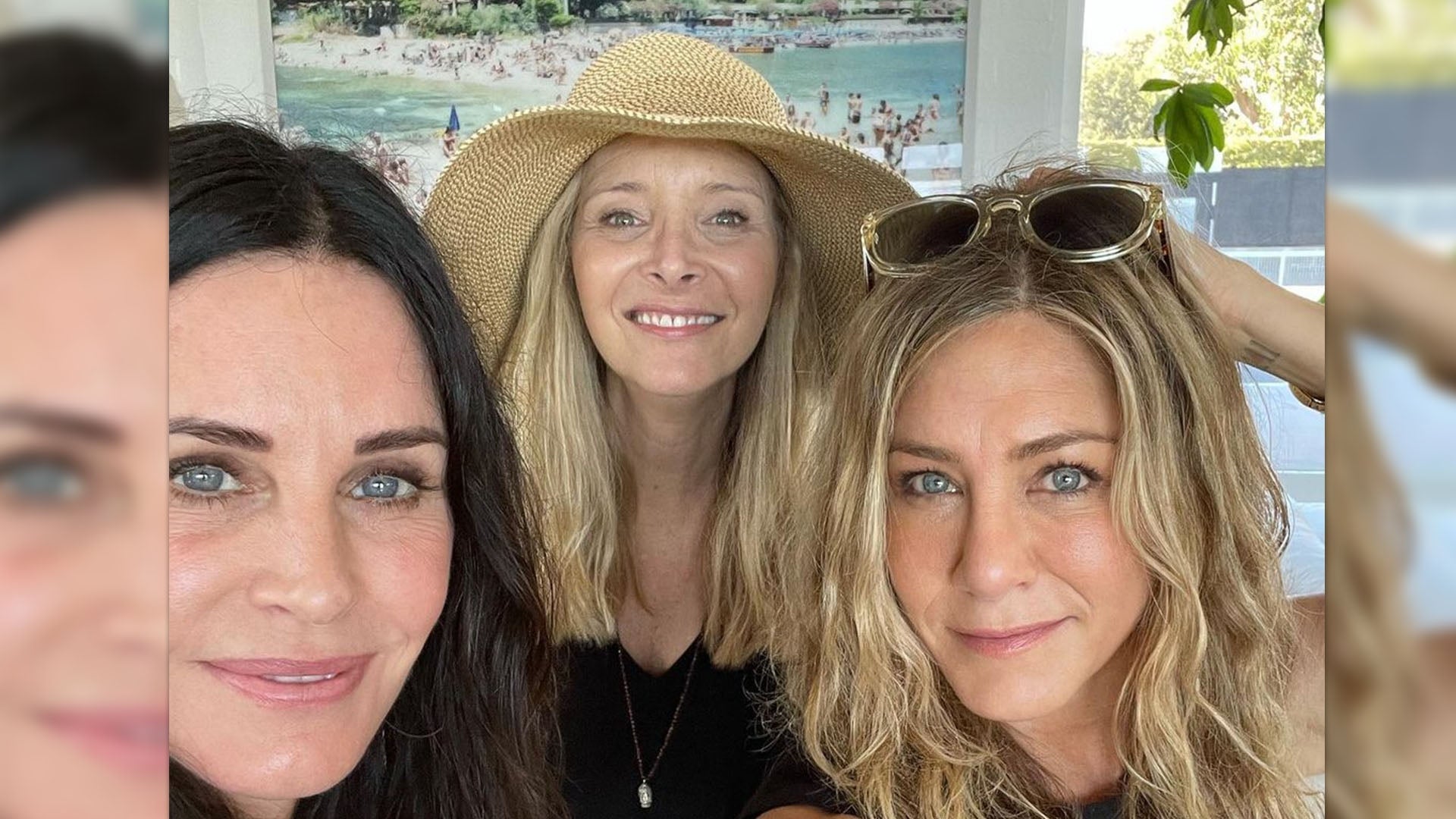 Jennifer Aniston, Courteney Cox and Lisa Kudrow Celebrate The 4t…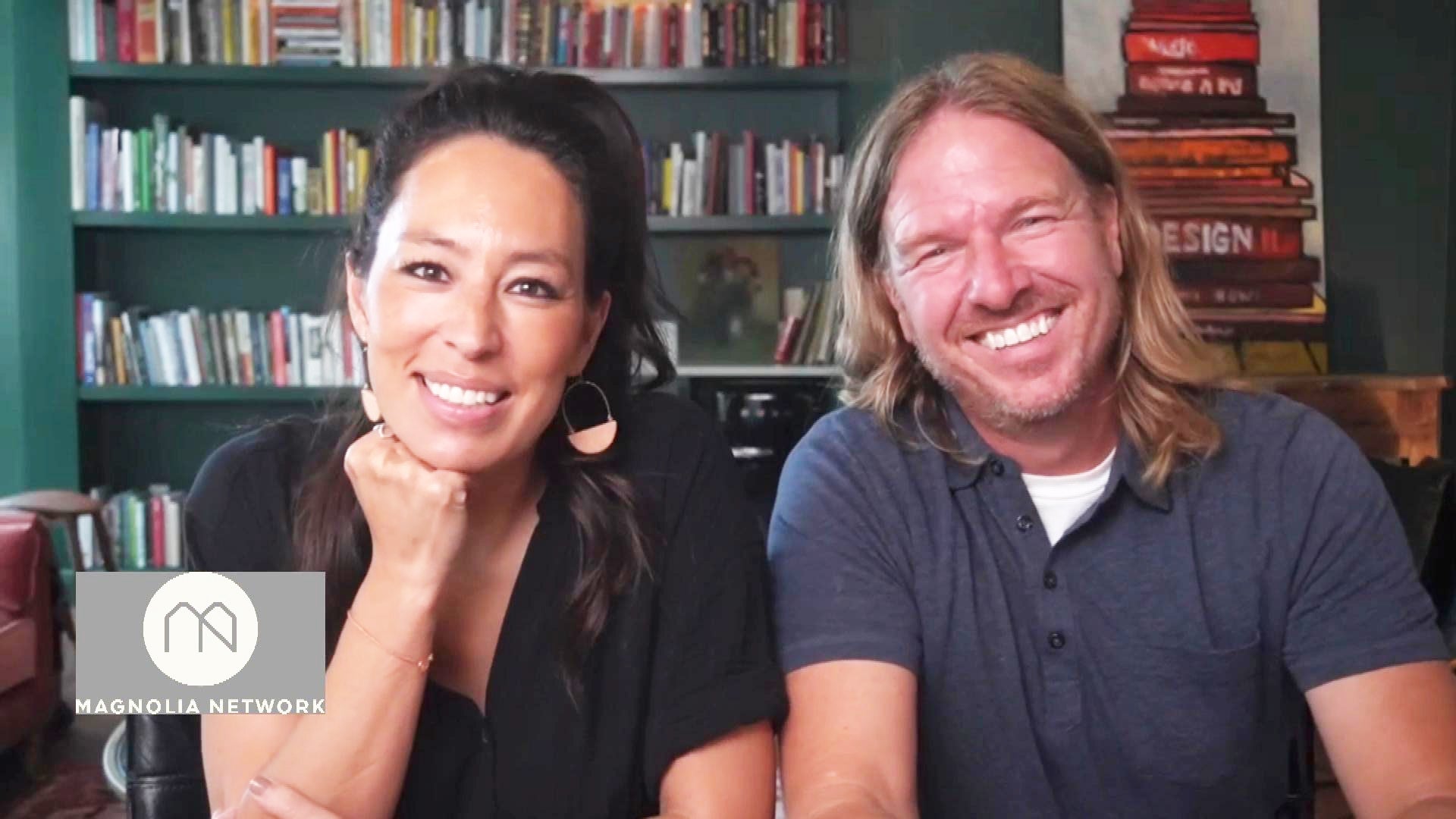 Chip and Joanna Gaines Admit They're 'Really Nervous' For the La…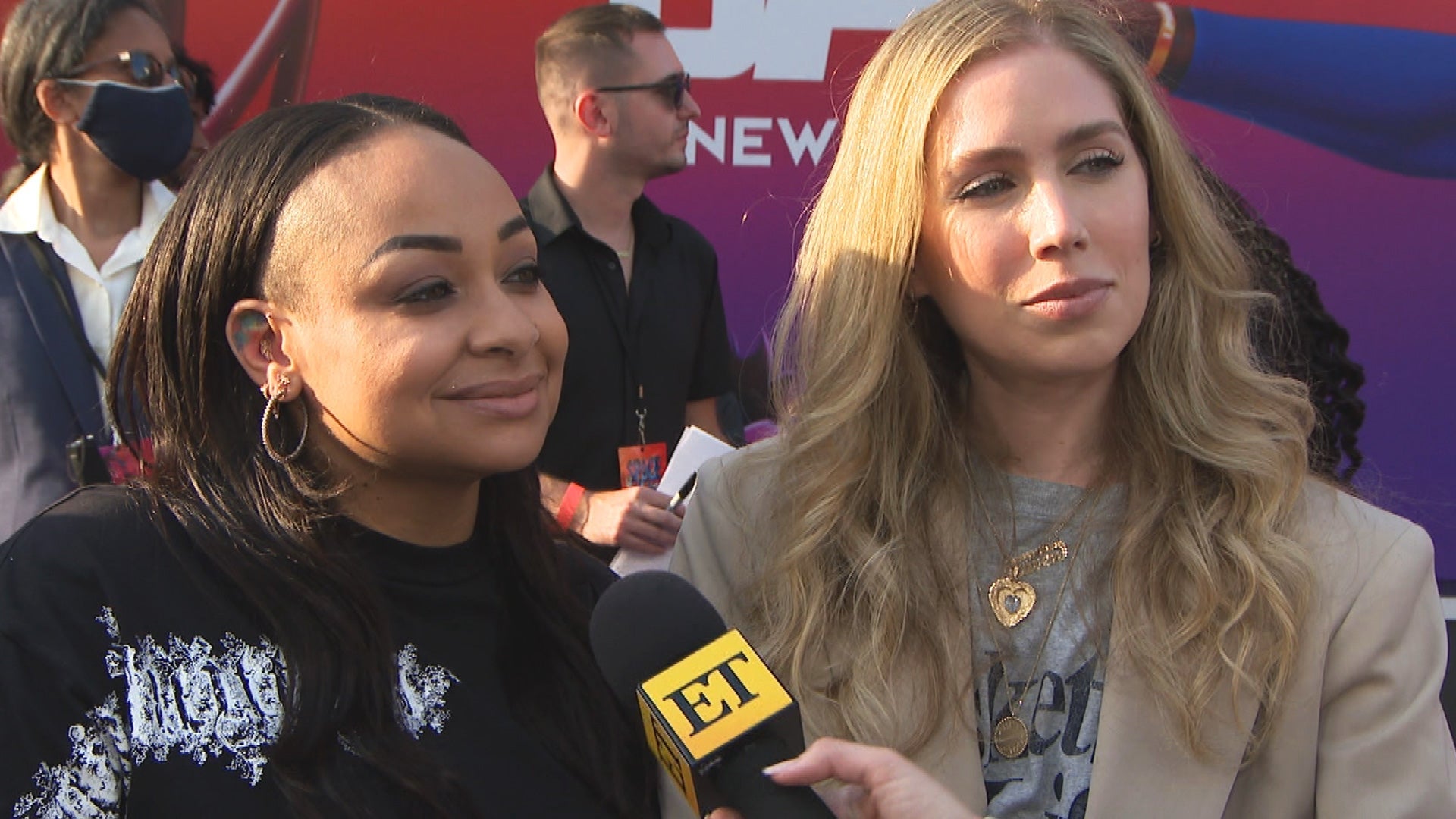 Raven-Symoné and Miranda Maday on the Balance of Being Wives Who…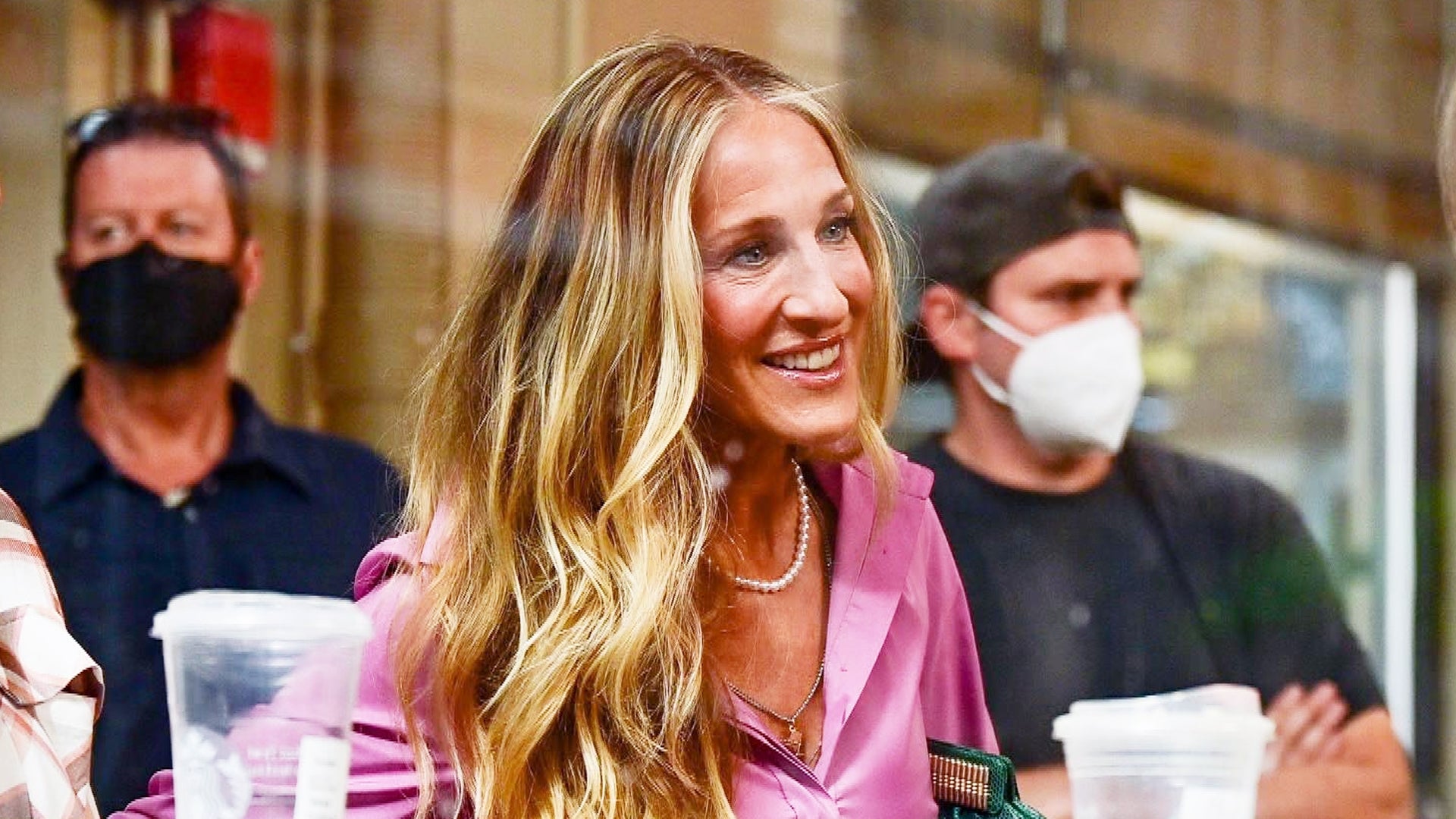 'And Just Like That' Spotted Filming in NYC: Details About the '…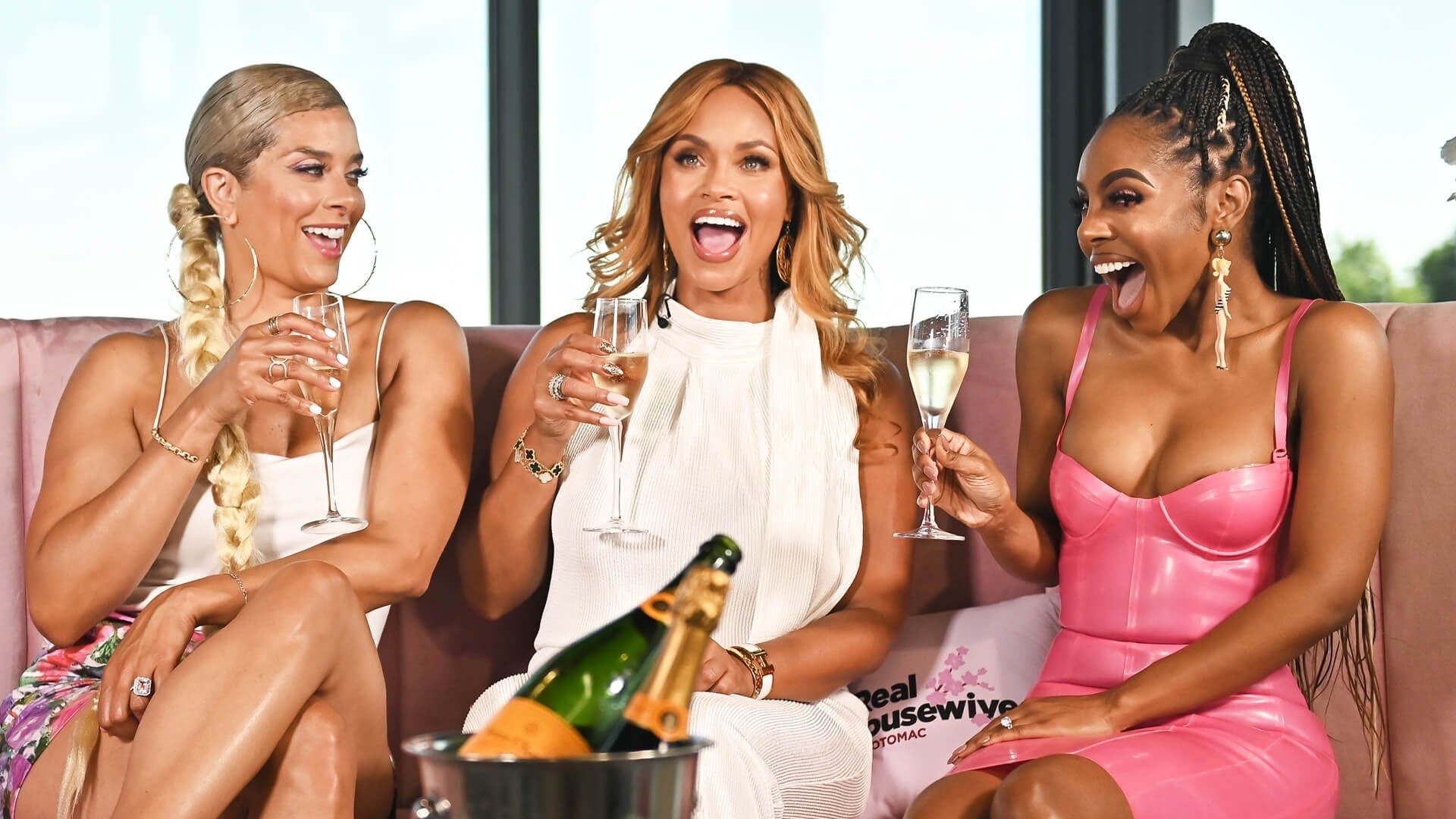 Watch the Cast of 'RHOP' Play a Revealing Round of 'Sip or Spill'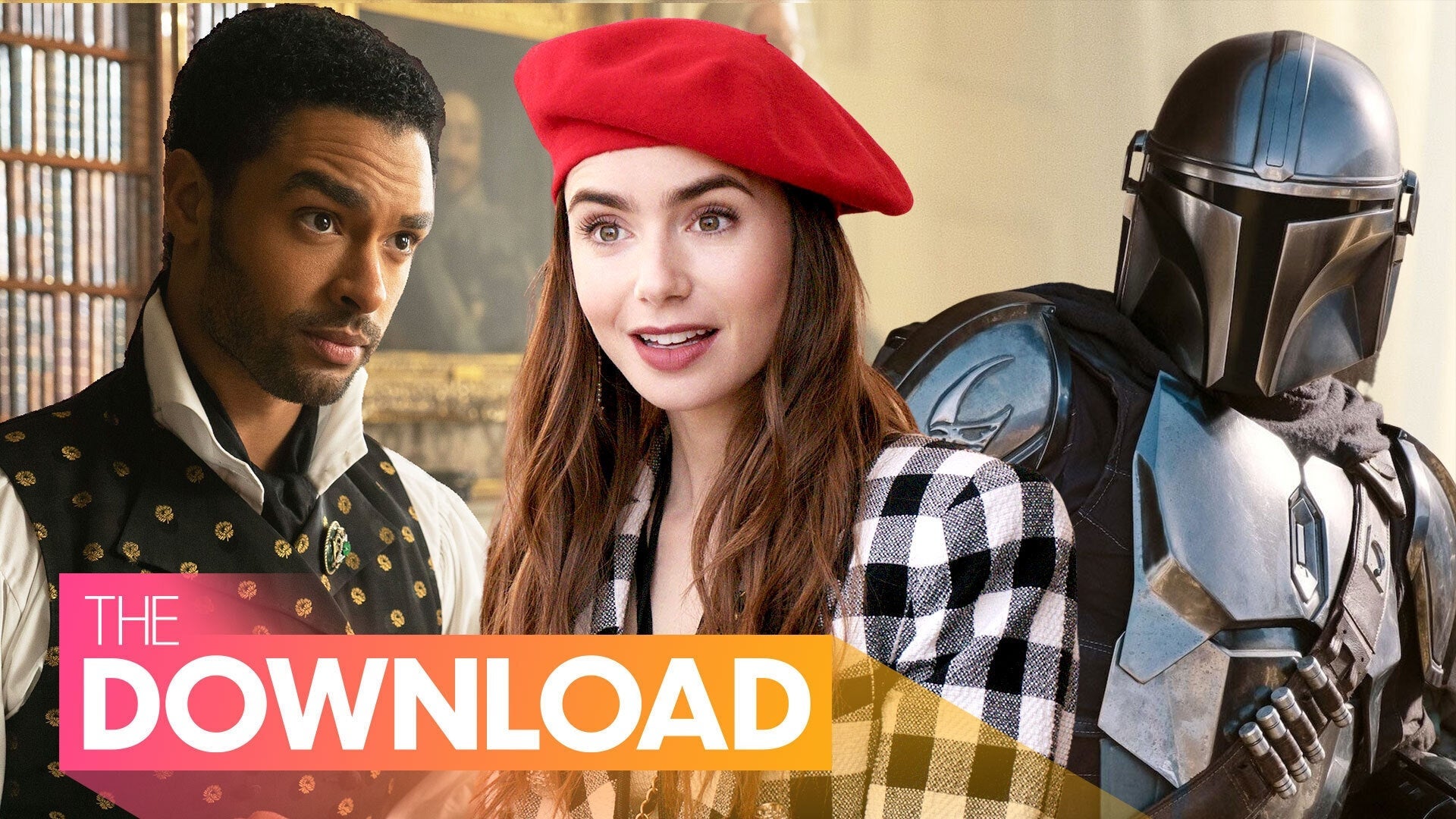 Emmy Nominations 2021: The Biggest Snubs and Surprises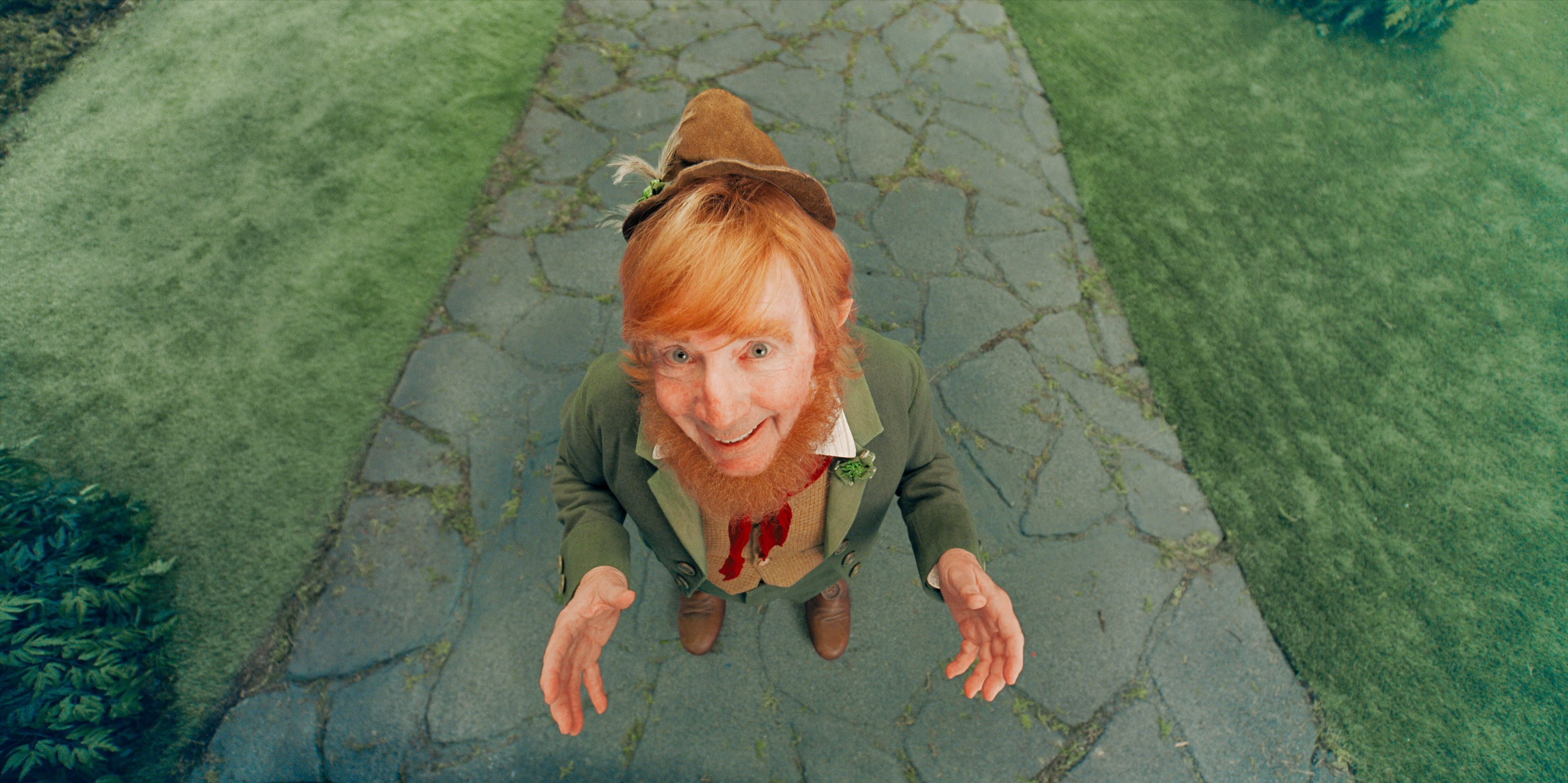 Watch Martin Short Explains the Rules of 'Schmigadoon!' (Exclusi…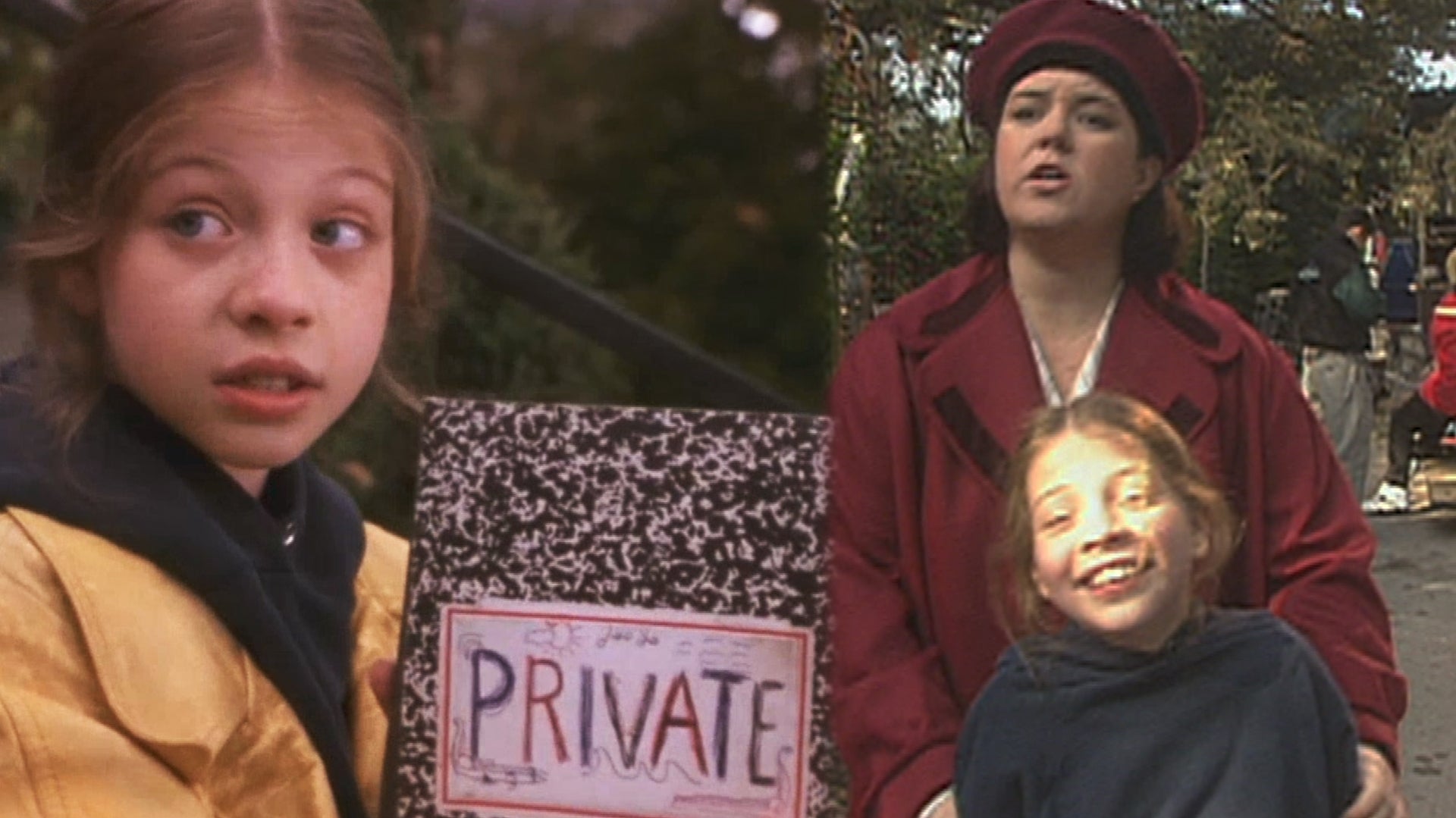 'Harriet the Spy': Michelle Trachtenberg and Rosie O'Donnell Goo…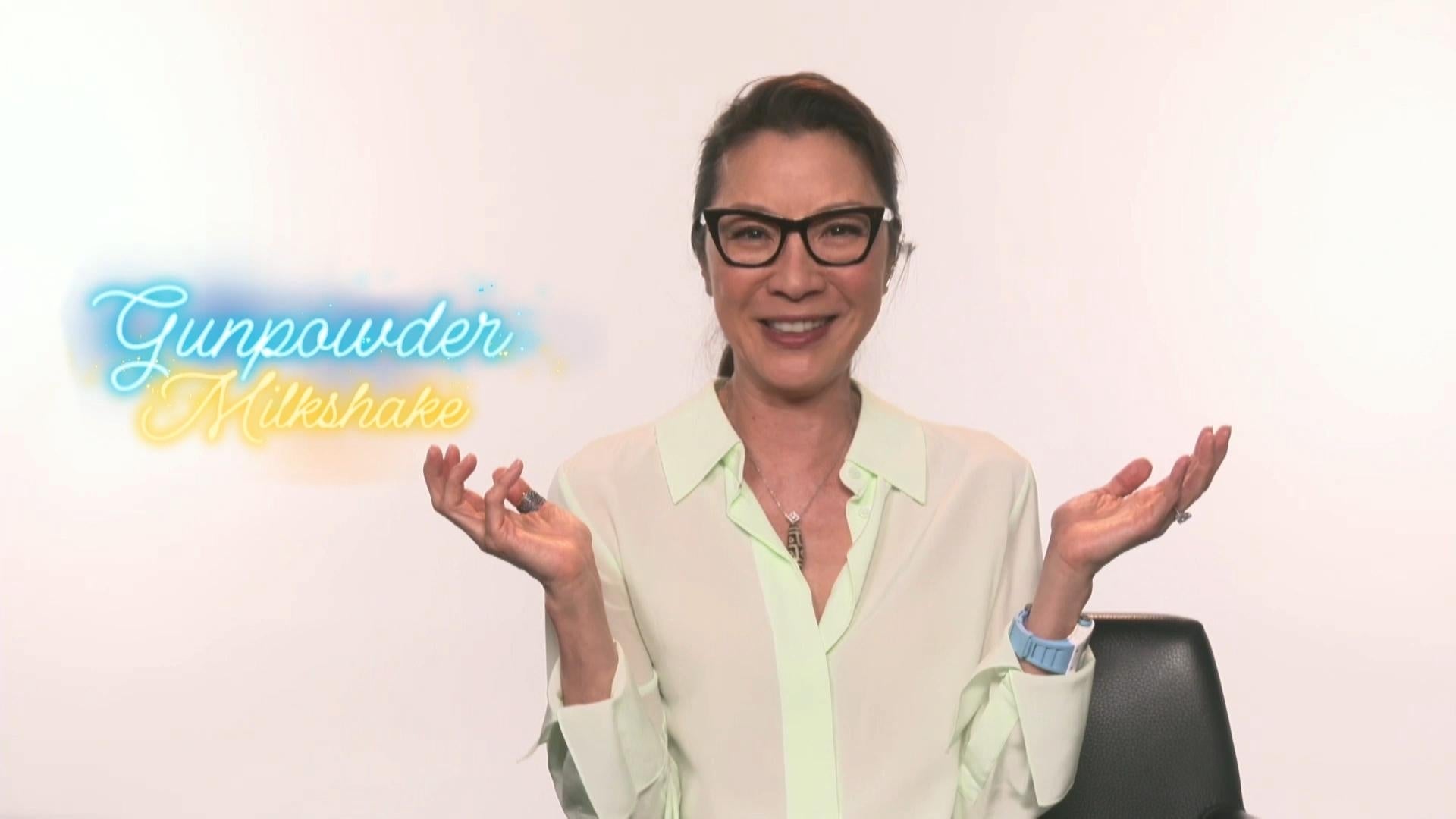 Michelle Yeoh on the 'Magical World' of 'Shang-Chi' (Exclusive)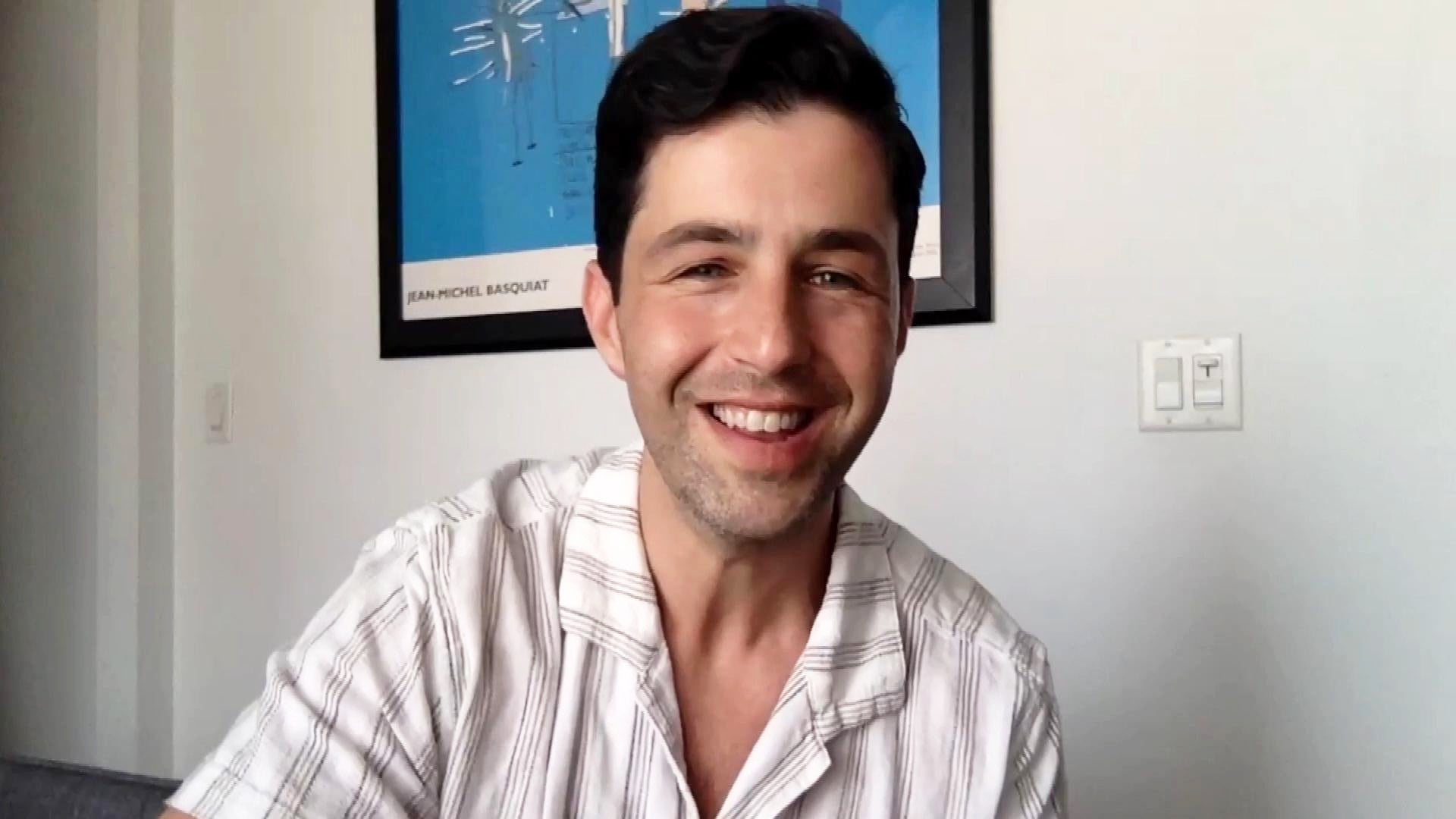 Behind the Scenes of 'Turner & Hooch' With Josh Peck (Exclusive)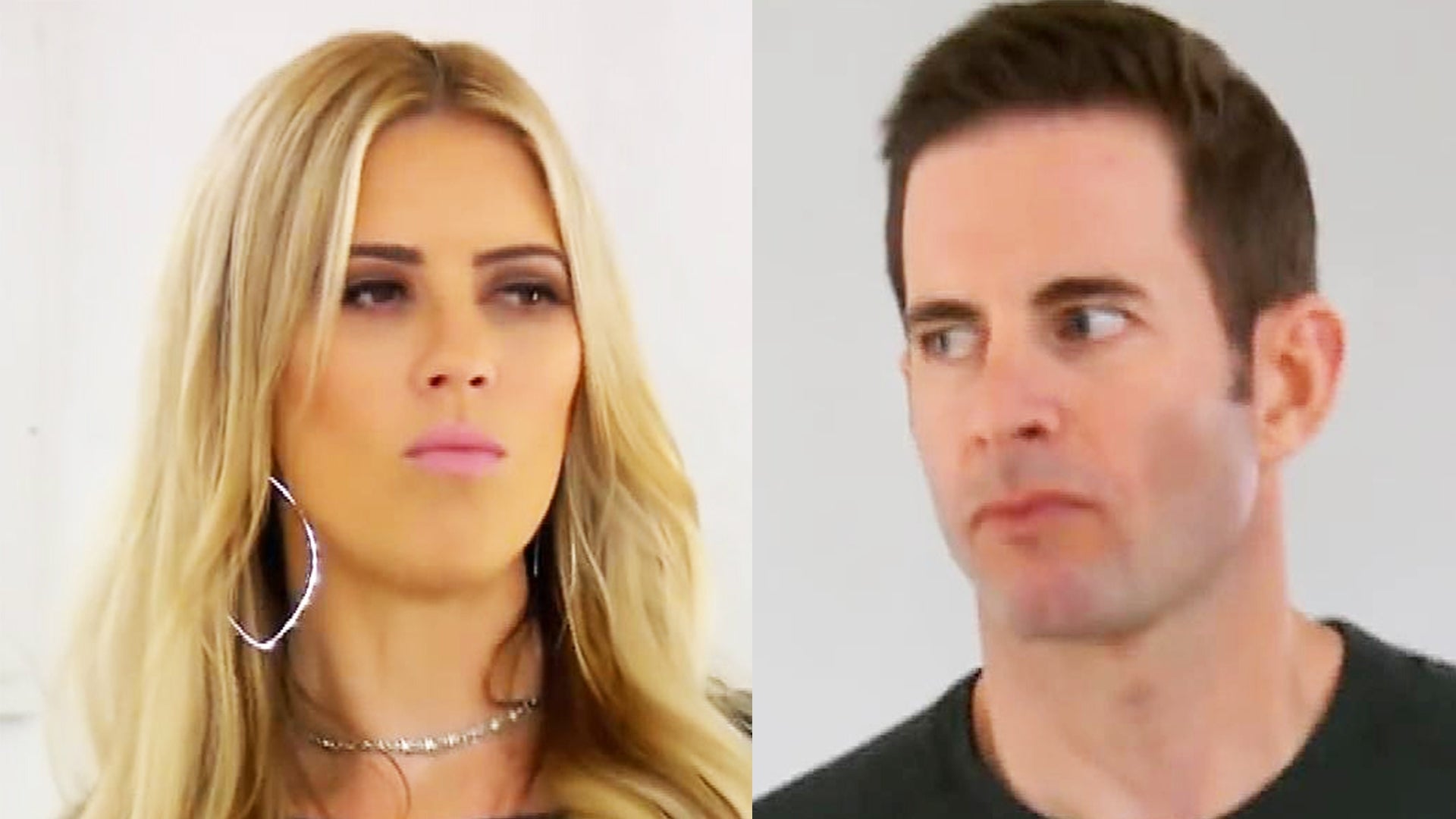 Inside Tarek El Moussa and Christina Haack's Disagreement on Set…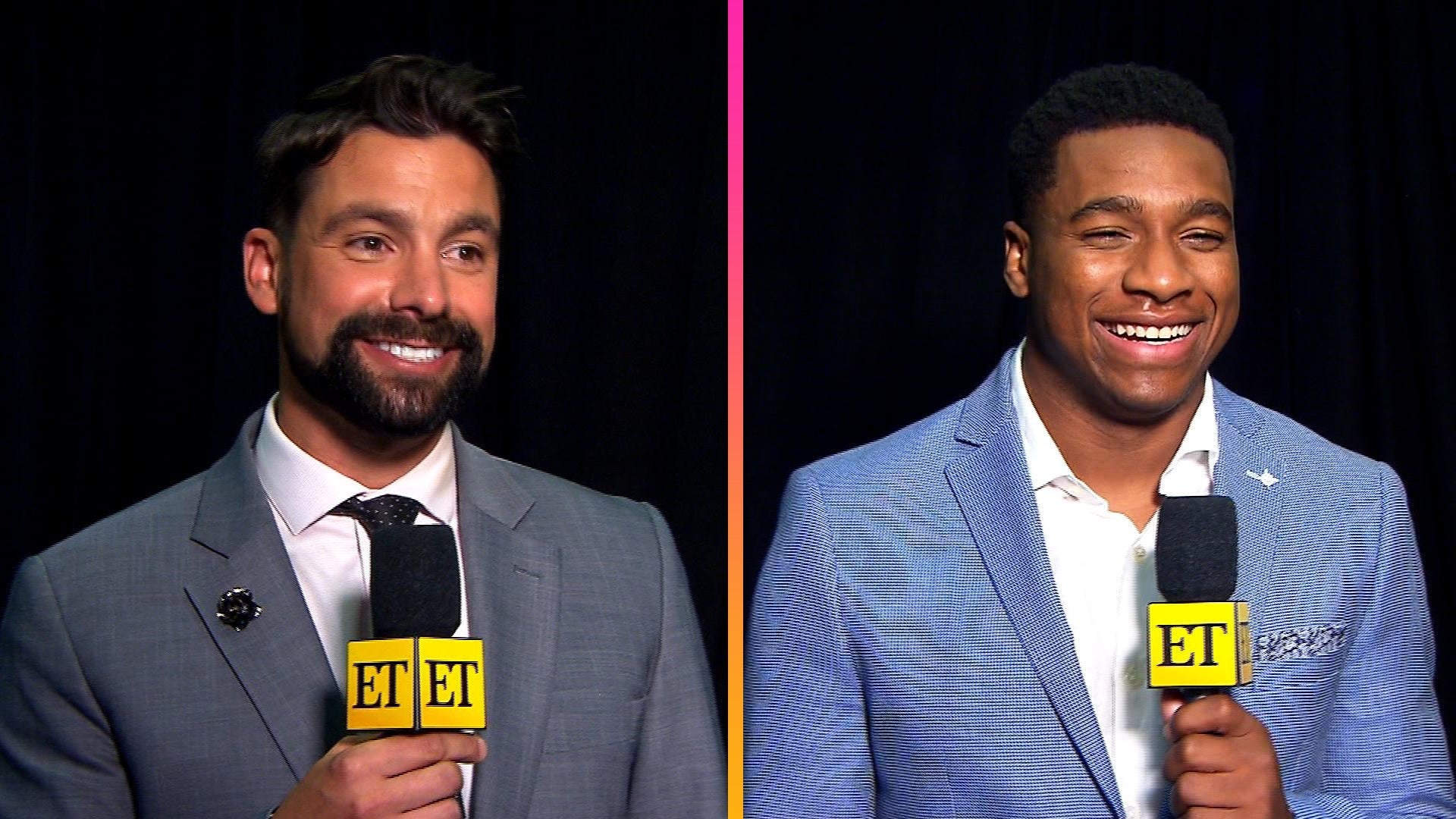 'The Bachelorette's Andrew S. and Michael A. Reveal If They Want…
This year's American Music Awards featured some of the most amazing, gravity-defying, crowd-pleasing performances you could ever hope for -- but it also had its share of awkward presenters and bizarre celebrities acting like weirdos.
From Tracee Ellis Ross' masterful turn as the night's host to Pink's sky-high performance of "Beautiful Trauma" and the adorable tribute to the iconic Diana Ross, the show was packed with sweet, funny moments.
However, for every number that started with a powerful female artist telling off her haters, there was a number that featured Nick Jonas being groped by mysterious ghost hands.
For some of the 2017 AMAs' highlights and low points, here's our round-up of the best, worst and downright weirdest moments of the night.
NEWS: American Music Awards 2017: Complete Winners List
BEST MOMENTS
Pink and Kelly Clarkson Sing "Everybody Hurts"
This year's show kicked off on an emotional note with a somber introduction by Jamie Foxx, who dedicated the evening's performances to the victims of the innumerable tragedies that have taken place in 2017. To demonstrate the true power music has to heal, Pink and Kelly Clarkson teamed up to deliver a heartfelt, powerful rendition of R.E.M.'s iconic "Everybody Hurts," and it really did feel comforting in its honesty.
Demi Lovato Gets Real With "Sorry Not Sorry" Performance
The singer made one memorable entrance by stoically sitting in the audience at the start of her performance as real, hateful messages she's received on Twitter were posted on the massive screens on stage. After the montage, the 25-year-old singer showed how she's risen above the hate to become one of the biggest artists in music today.
BTS Dancing to Demi
Lovato's performance had everyone in the audience cheering and dancing -- even megahit K-pop boy band BTS, whose seal of approval really confirmed how good the song really is.
WATCH: Demi Lovato Puts Her Twitter Haters on Blast in Epic American Music Awards Performance -- Watch!
Christina Aguilera's Whitney Houston Tribute
In honor of the 25th anniversary of The Bodyguard soundtrack -- which is the best-selling movie soundtrack of all time and contains some of Houston's most iconic songs -- the former Voice coach performed an epic medley of hits, including "I Will Always Love You," "I Have Nothing" and "I'm Every Woman." Aguilera made the record-setting tune her own with some of her signature flourishes and the flawless tribute got a standing ovation from the audience.
Pink's Gravity-Defying Spectacle
The bold singer isn't one to shy away from a challenge, and her death-defying AMAs performance that took place on the side of the JW Marriott hotel in Downtown Los Angeles might have been the most insane stunt she's ever pulled. Pink belted out her new single "Beautiful Trauma" while suspended from a cable hundreds of feet in the air and surrounded by aerial acrobats. If you're looking for an AMAs performance for the ages, look no further.
BTS Brings the House Down
The K-pop superstars arrived in Los Angeles last week, and have essentially taken over the entire city with their fan ARMY. So when it finally came time for them to perform their hit "DNA" at the show, expectations were high -- and the guys came out and blew the roof off the joint. Before they were even on stage the audience was freaking out, and by the time they were busting out their epic choreography, people in the crowd were literally crying and hysterical. Even Ansel Elgort got wrapped up in the wild ride and had to record some of their show on his phone.
Diana Ross Makes Her Tribute a Family Affair
The tribute to the celebrated music legend served as the closing segment to the three-hour show, and Ross herself delivered an epic medley of a slew of her biggest hits. It was a sweet celebration made even more heartwarming when she was joined on stage by some of her cute grandchildren. While her granddaughter Jagger -- the daughter of Evan Ross and Ashley Simpson -- was utterly adorable, it was her 8-year-old grandson Raif-Henok who stole the spotlight, even from his famous grandma. He blew kisses to the crowd, danced and even did the splits. The kid looked like a natural superstar.
WATCH: BTS' American Music Awards Performance of 'DNA' Is Everything
WORST MOMENTS
Nick Jonas Getting Attacked by Disembodies Hands
When Jonas hit the stage to sing "Find You," he started the performance by walking down a hallway with walls made of blue light, as women reached out to grab on to him as passed. It was like he set the number in a futuristic haunted house.
Mark Cuban Has to Be Pulled Off Stage
For some reason, the business mogul and his fellow Shark Tank stars Kevin O'Leary and Daymond John were tapped to present the award for Favorite Artist -- Alternative Rock. The award went to Linkin Park, but when the bandmates took the stage, Cuban simply wouldn't stop talking. Eventually, the other presenters had to essentially drag him off stage in a curt but polite manner.
All the Men Talking About All the Women (Who Weren't Nominated)
Before the show even kicked off, the AMAs were catching heat for how few female artists were nominated for awards this year. Out of 28 categories, only nine contained any female artists, and three of them were categories that were female-specific, so they didn't have much of a choice there. Only a handful of female artists walked away with awards -- Lady Gaga (Favorite Female Artist - Pop/Rock), Carrie Underwood (Favorite Female Artist - Country), Beyonce (Favorite Female Artist - Soul/R&B), Lauren Daigle (Favorite Artist – Contemporary Inspirational), and Karen Fairchild and Kimberly Schlapman of Little Big Town, whose band won Favorite Duo Or Group – Country.
All this is to say that female artists were underrepresented, so the show tried to compensate by having every speech and every presenter talk about the importance of girl power and reflect on how many women were performing at the show. But it was hard to take that seriously when nearly every award kept going to male artists -- including Bruno Mars for Artist of the Year, and he wasn't even there!
WATCH: Christina Aguilera Honors Whitney Houston With Emotional American Music Awards Performance
WEIRDEST MOMENTS
Tracee Ellis Ross's Inexplicable Copper Outfit
The Black-ish star was undeniably excellent at her hosting duties, but her first dress of the night was so distractingly over-the-top, we figured it would end up being part of a joke. But nope, it was just a bizarre, metallic gown that looked like the packaging in a fancy box of candies.
Heidi Klum
The America's Got Talent judge presented at the show, but was only onstage for about 30 seconds, begging the question why she was asked to present at all. Then, during Macklemore's high-energy number, cameras cut to Klum, who stared straight into the lens, stuck out her tongue and crossed her eyes, just 'cause. Thanks for keeping things weird, Klum.
Selena Gomez Gets in a Car Crash
While we all appreciate an artist giving a serious, challenging performance, Gomez's dark and gritty performance of "Wolves" had a lot of fans confused. The singer started the song by crawling across the stage after what appeared to be a car crash, and ended up drowsily performing on the hood of the vehicle (where a lot of viewers seemed to think she was lip-syncing). When you add in the bloodied knees and oddly dismissive post-song "thank you," Gomez's big AMAs return left a lot of people baffled and a little cold.
Related Gallery