TV
'America's Got Talent': A Stand-Up Comic, a Magician & More -- See Which Acts Made it Through 2nd Judge Cuts
By
'America's Got Talent': Dwyane Wade Gives Golden Buzzer to Epic …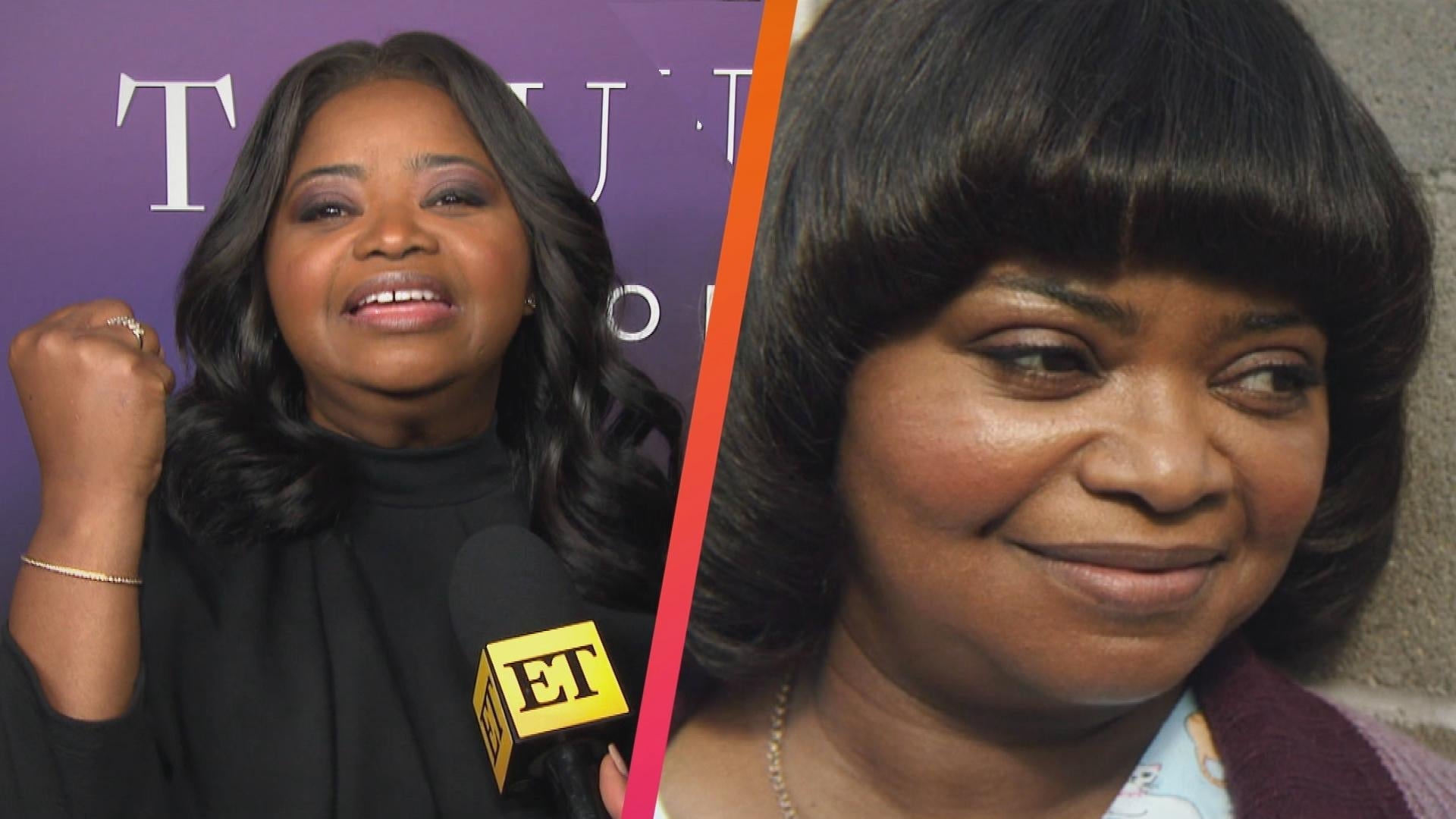 Octavia Spencer Sends Message to 'Ma' Fans at the 'Truth Be Told…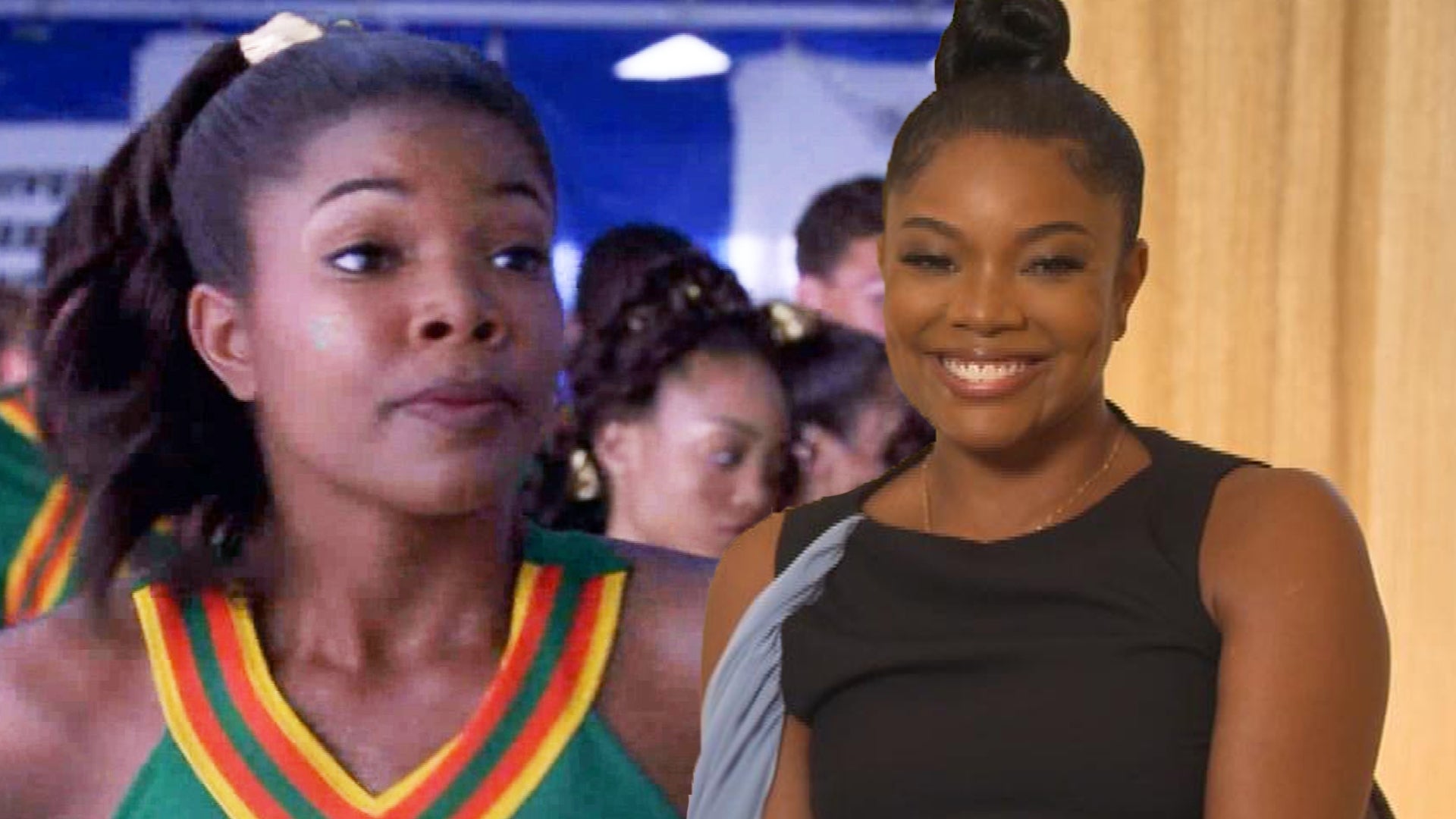 Gabrielle Union Is Working on a 'Bring It On' Clovers-Themed Seq…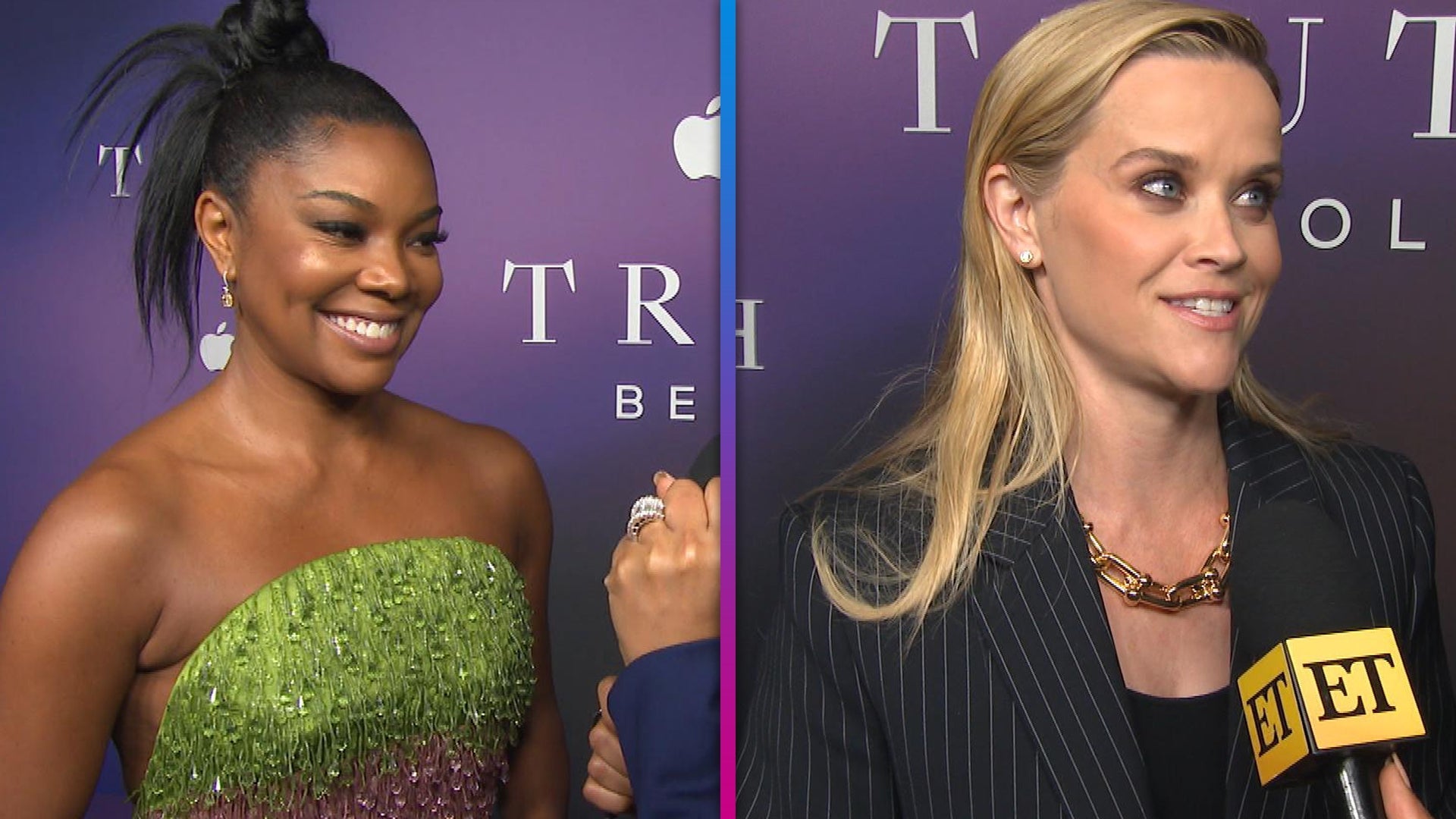 Reese Witherspoon and Gabrielle Union Stun on 'Truth Be Told' Re…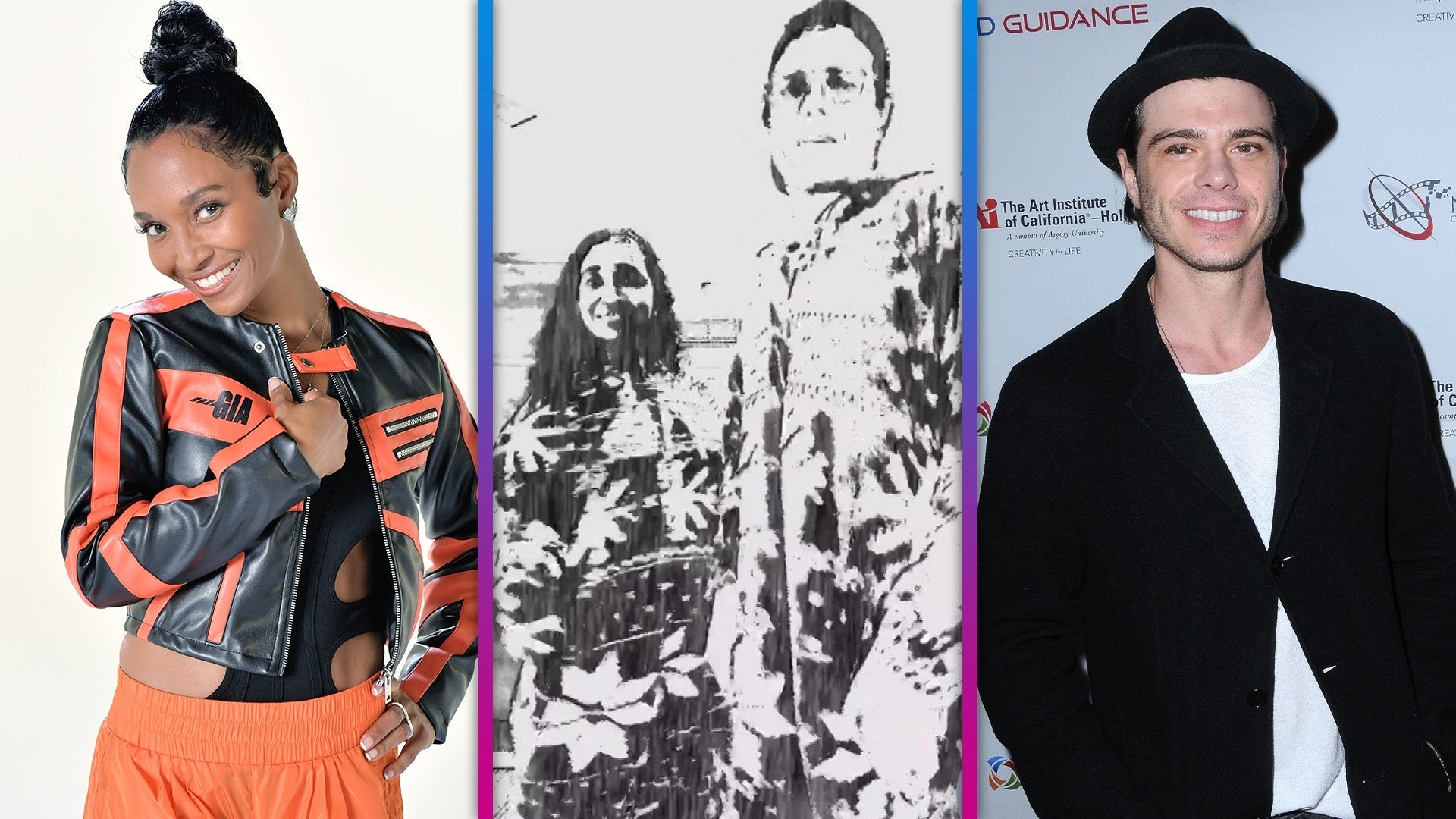 TLC's Chilli and Matthew Lawrence Dating After His Split From Ch…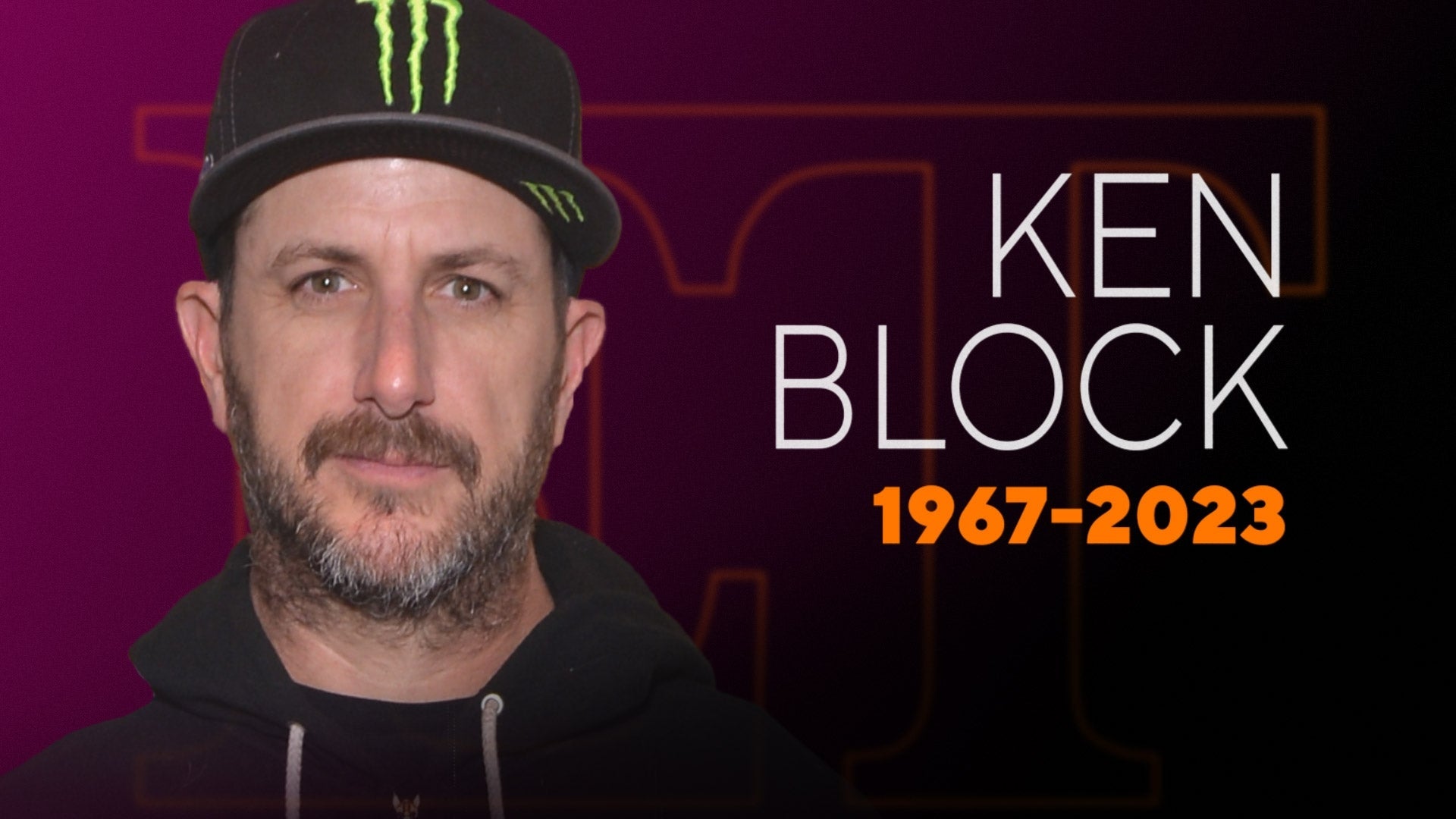 Ken Block, Racecar Driver and DC Shoes Co-Founder, Dead at 55 Af…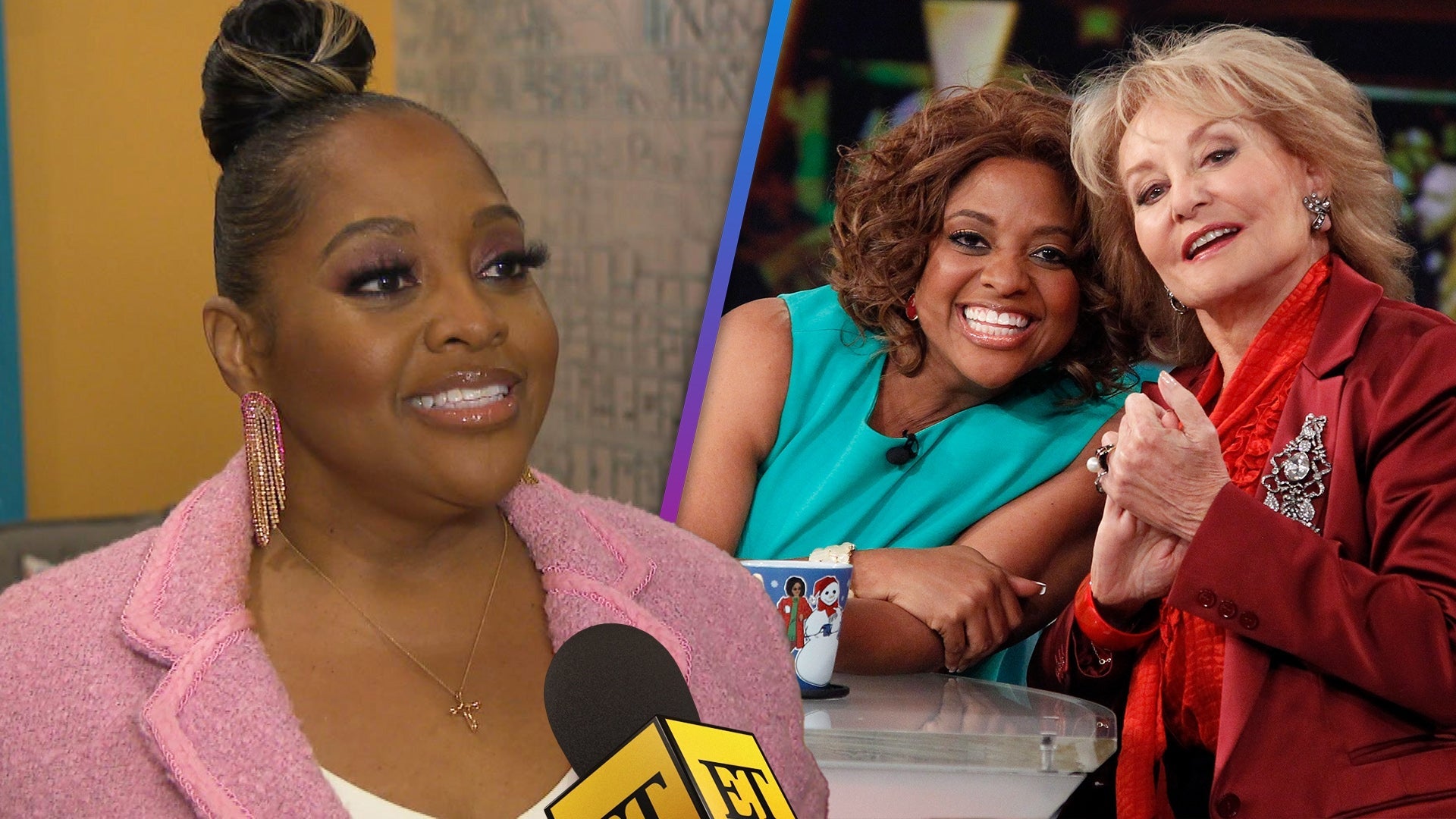 Sherri Shepherd Recalls Barbara Walters Fighting to Cast Her on …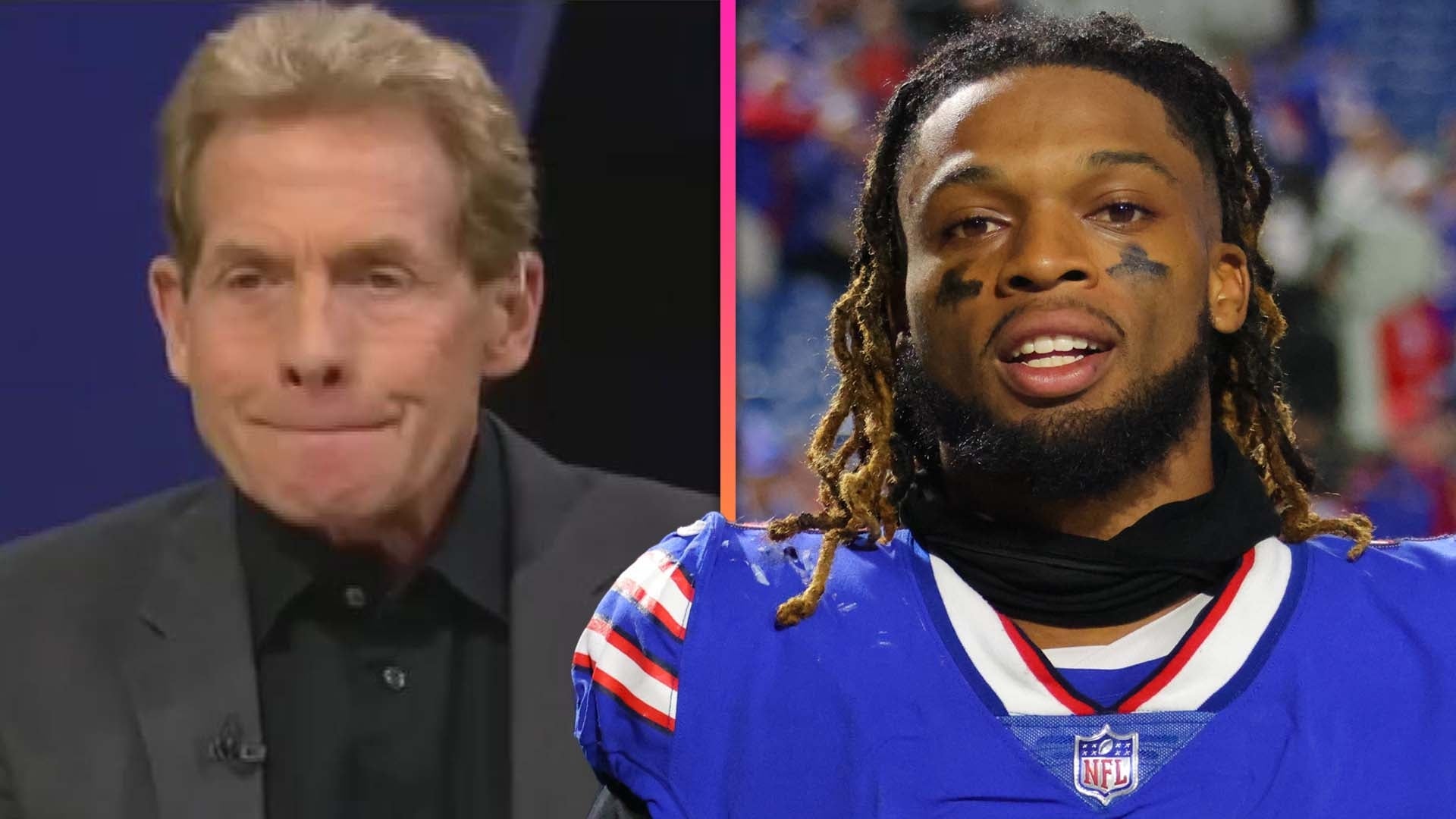 Skip Bayless Emotionally Speaks Out Following Damar Hamlin Comme…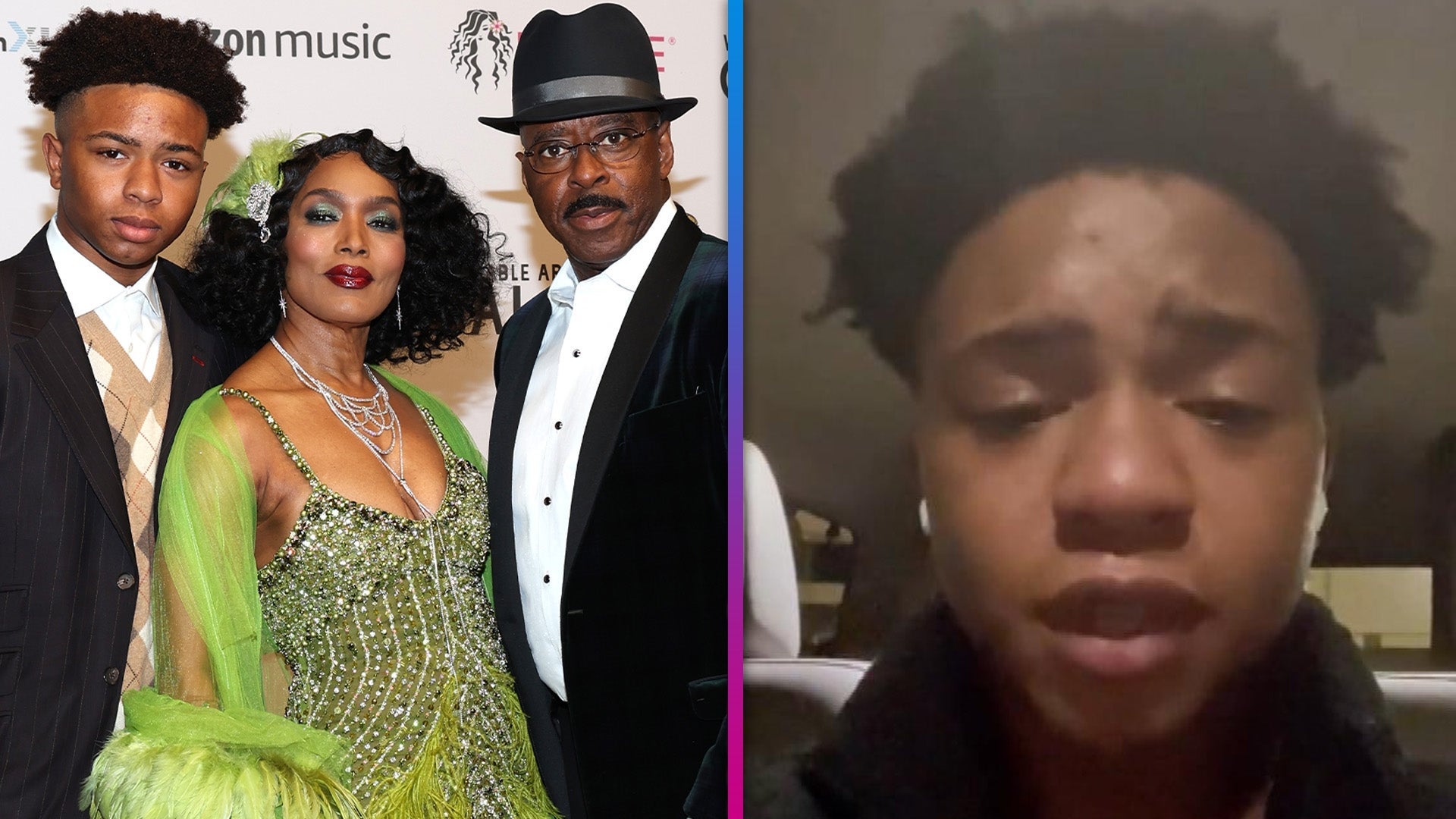 Angela Bassett's Son Shares an Apology After Michael B. Jordan T…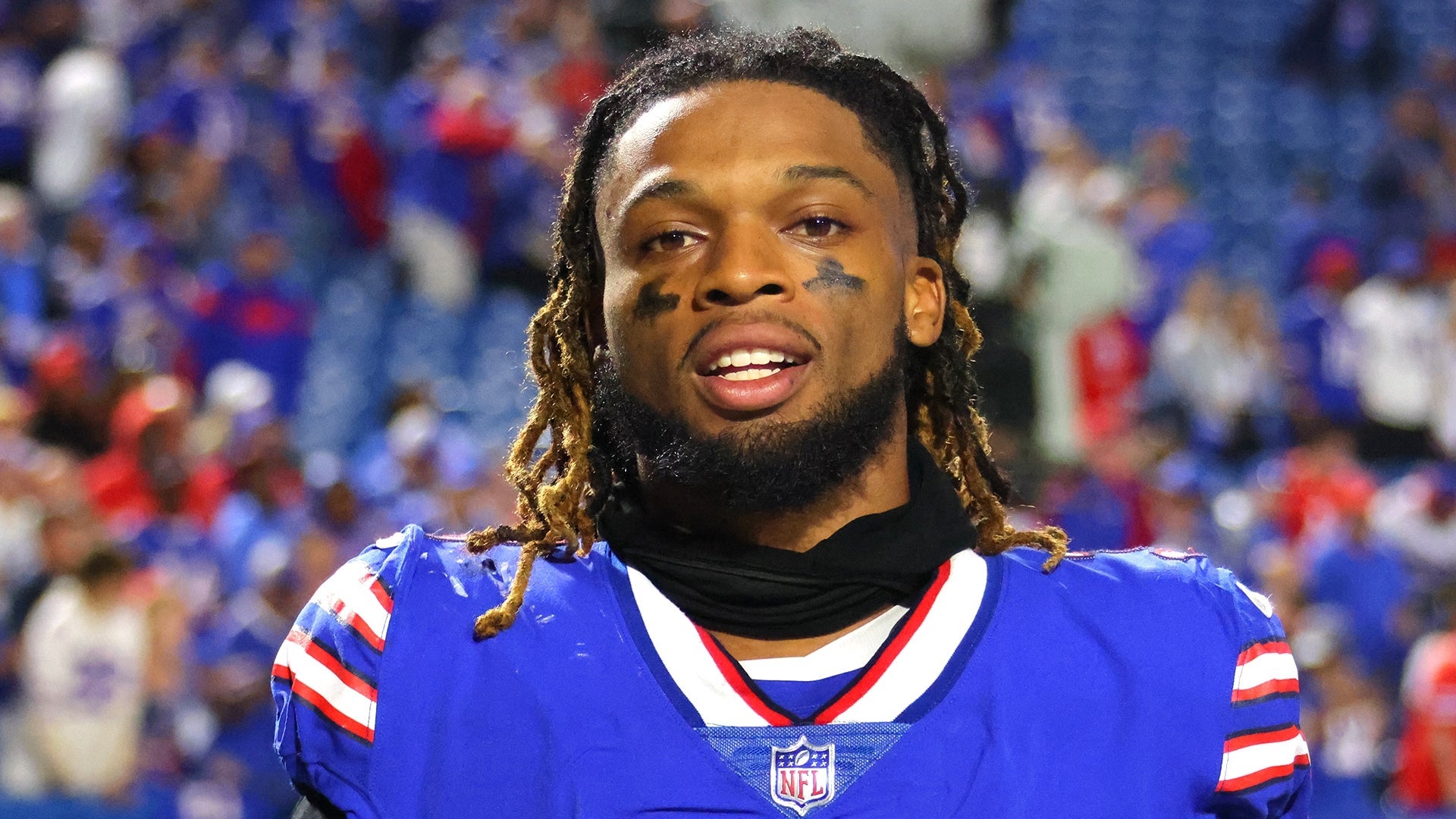 Damar Hamlin: Medical Expert Gives Insight Into Athlete's Condit…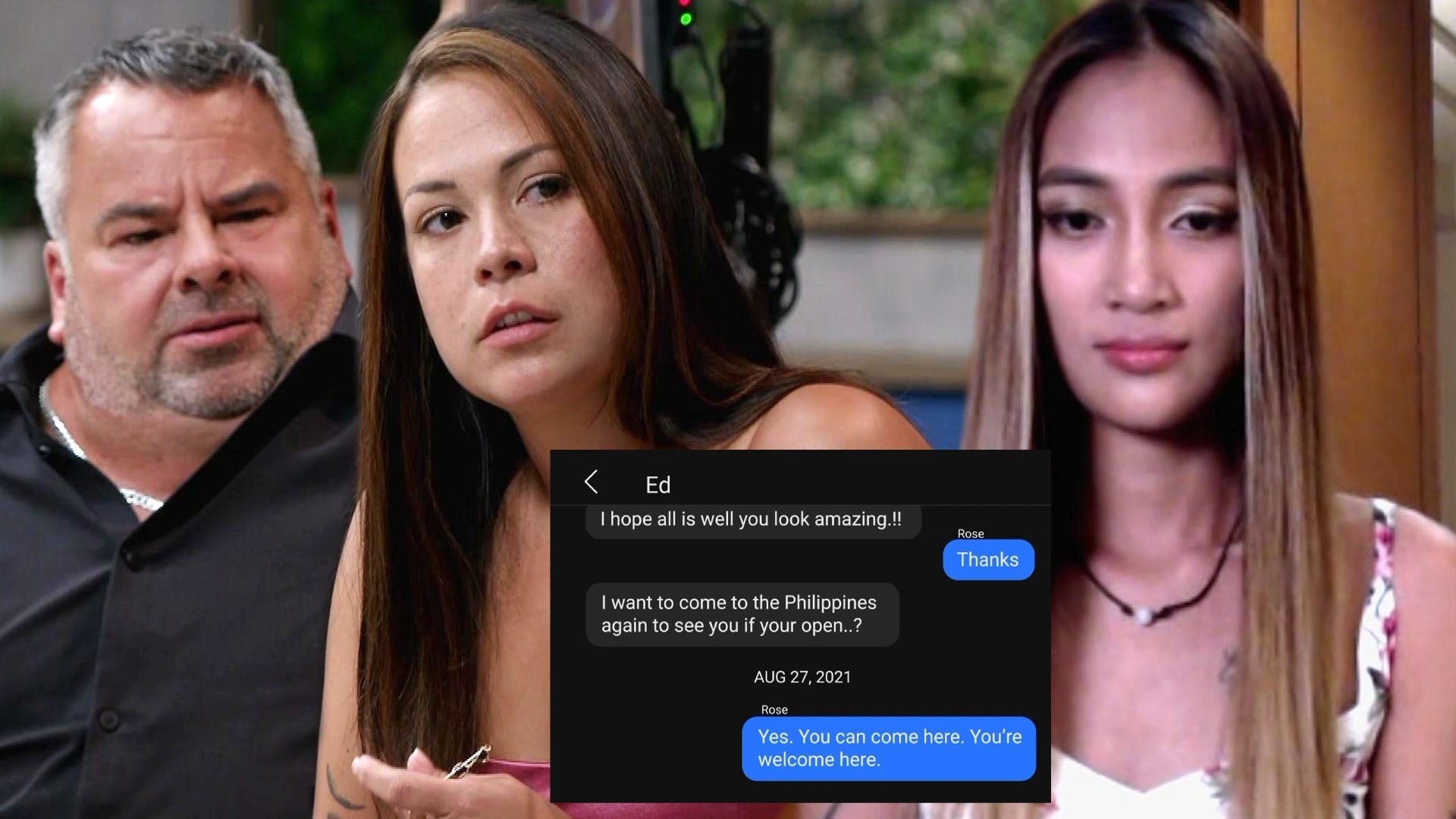 '90 Day Fiancé': Big Ed's Ex Rose Exposes Him for His Alleged Li…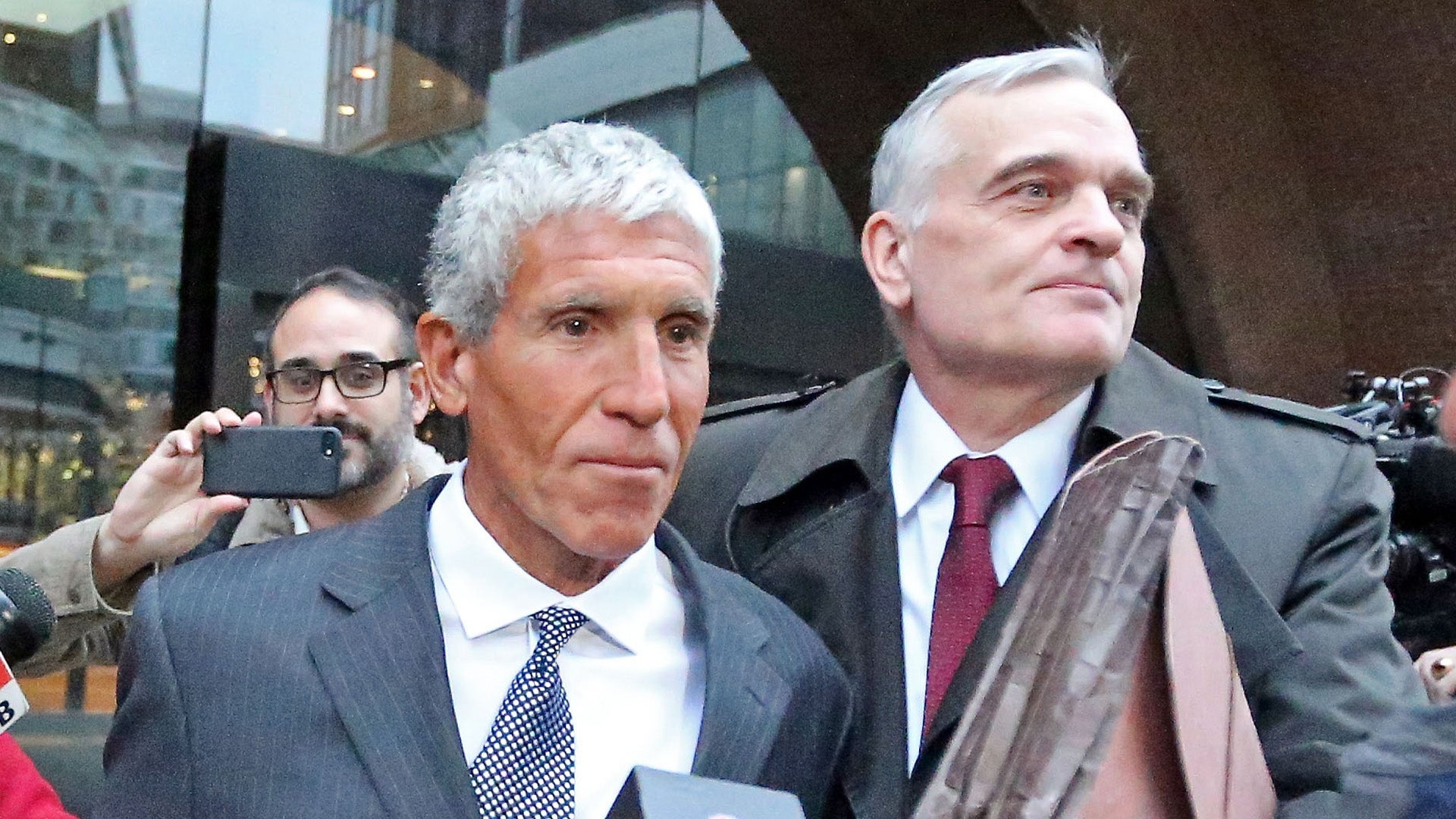 'Varsity Blues' Mastermind Rick Singer Sentenced to 3.5 Years in…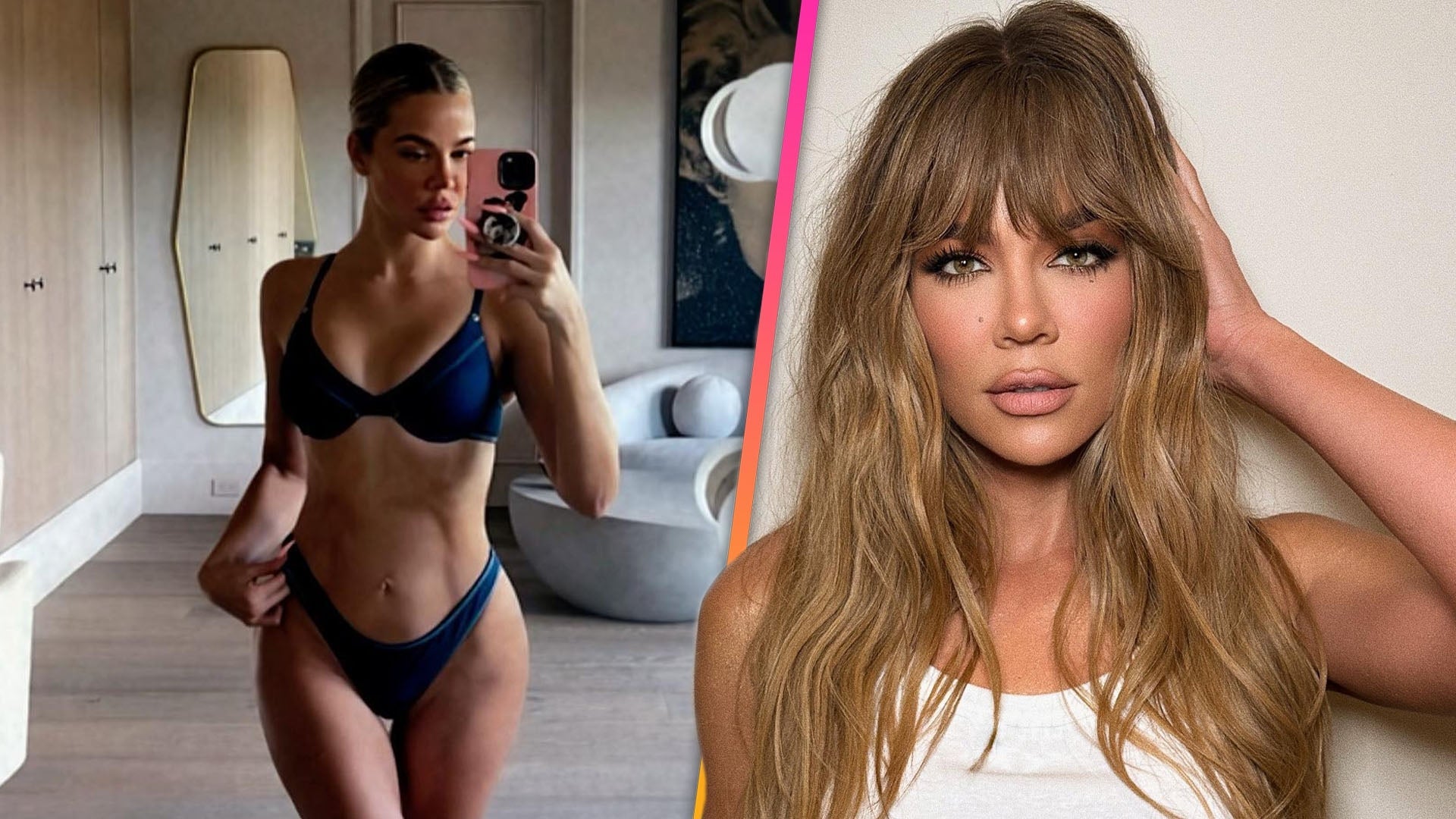 Khloé Kardashian Shuts Down Accusations She Does Weight-Loss Inj…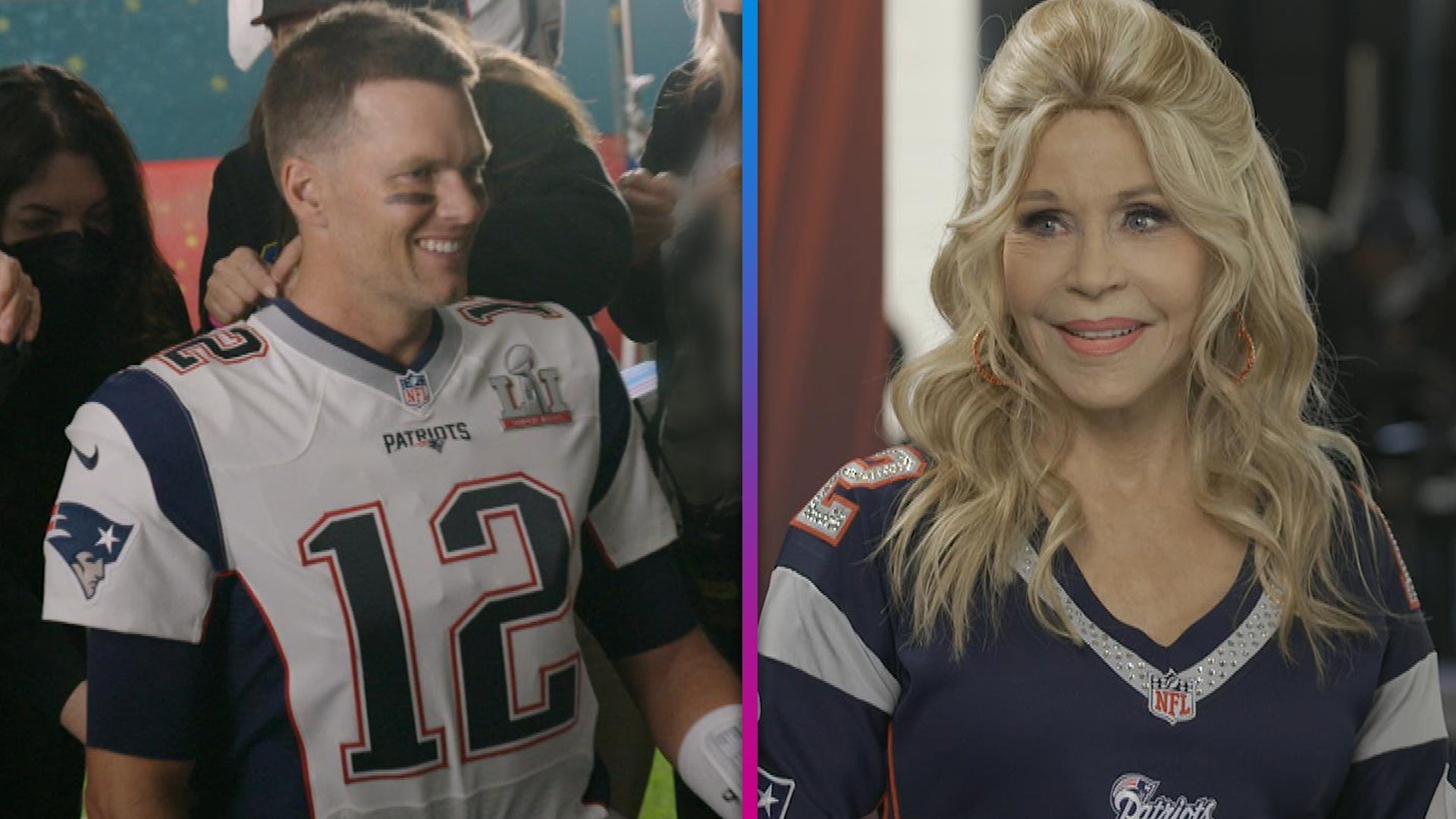 '80 For Brady': Behind the Scenes With Jane Fonda, Tom Brady and…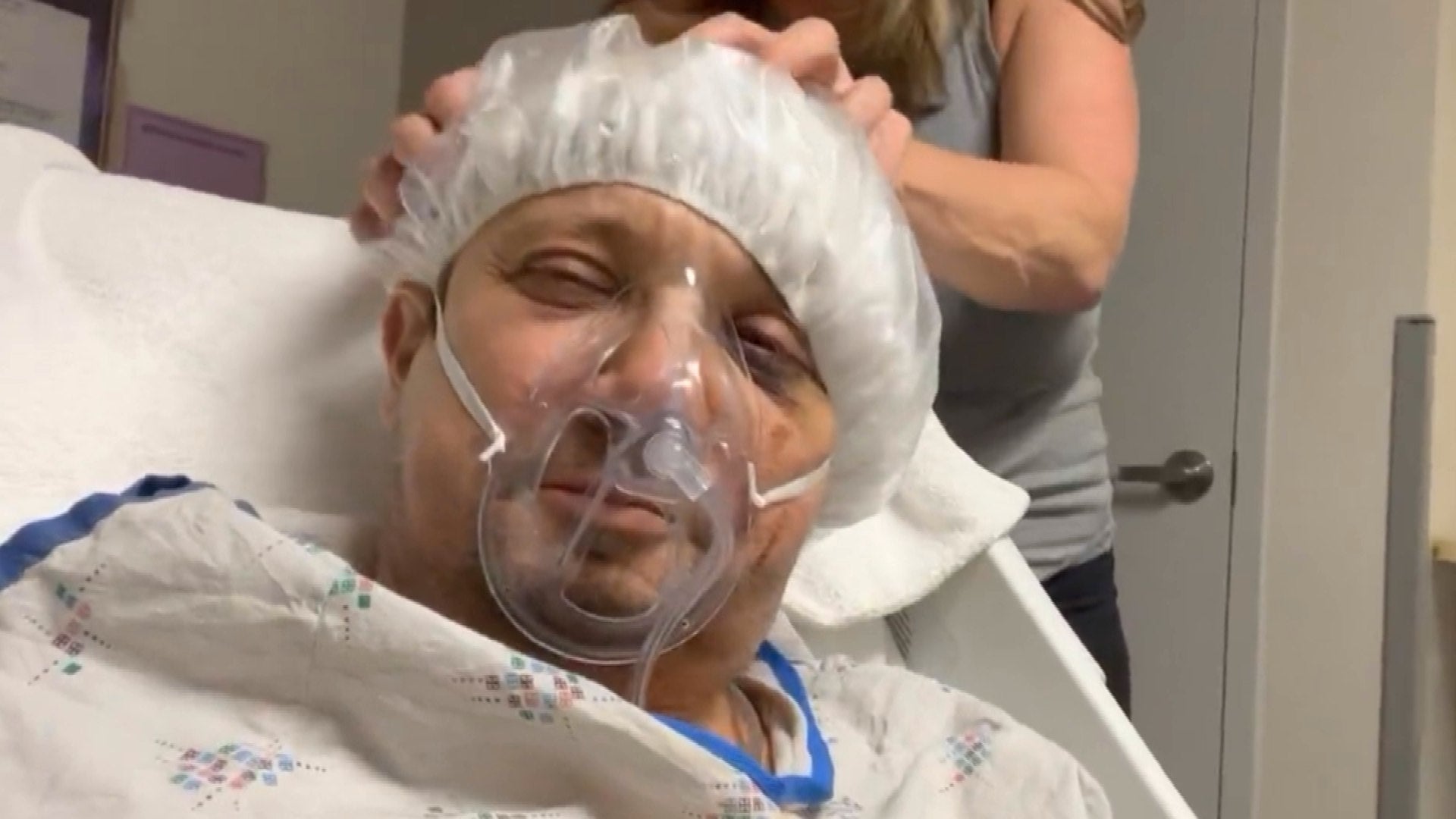 Jeremy Renner Takes His First Shower in a Week Amid ICU Hospital…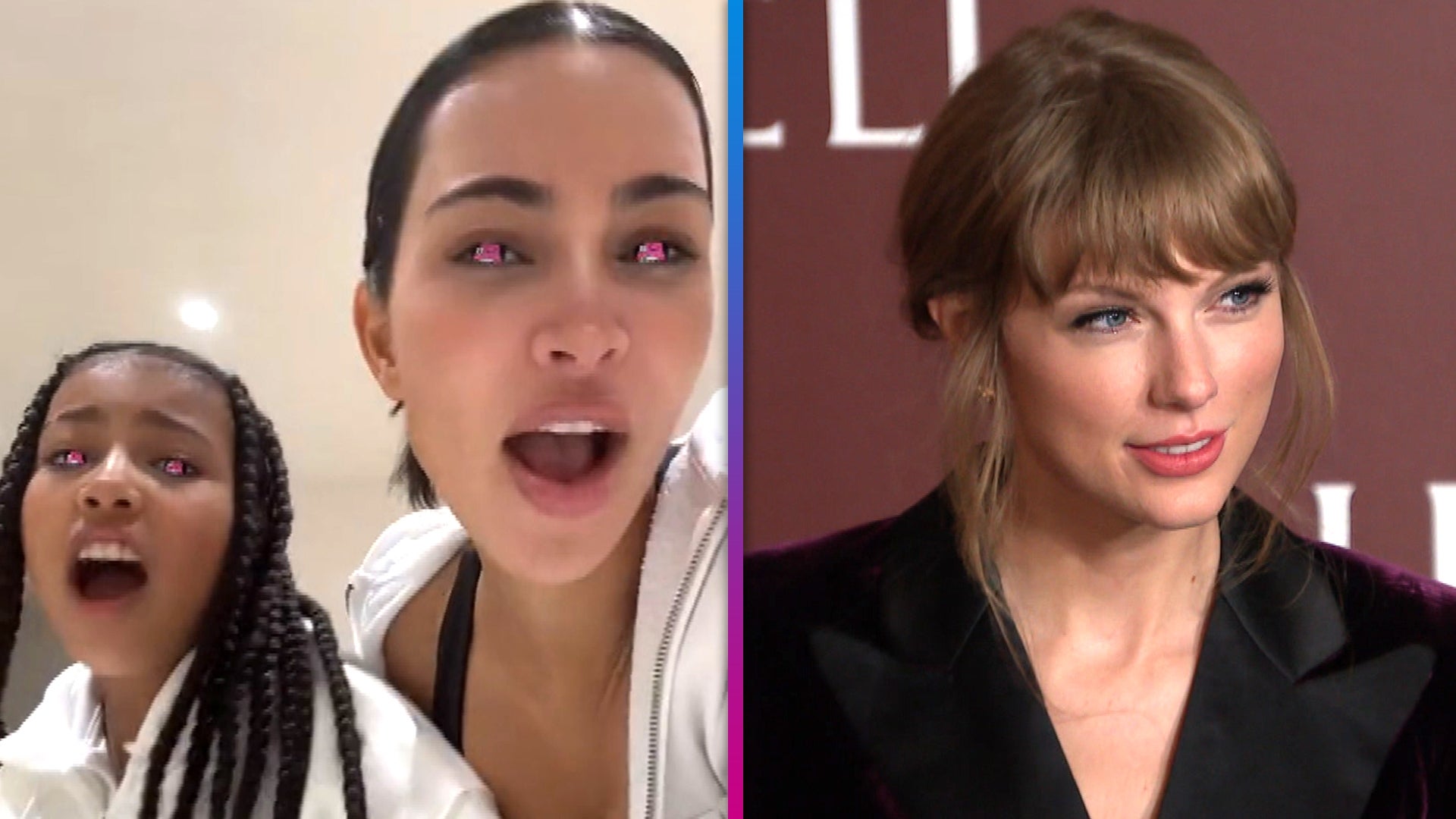 Kim Kardashian and North West Dance to Taylor Swift, Sing About …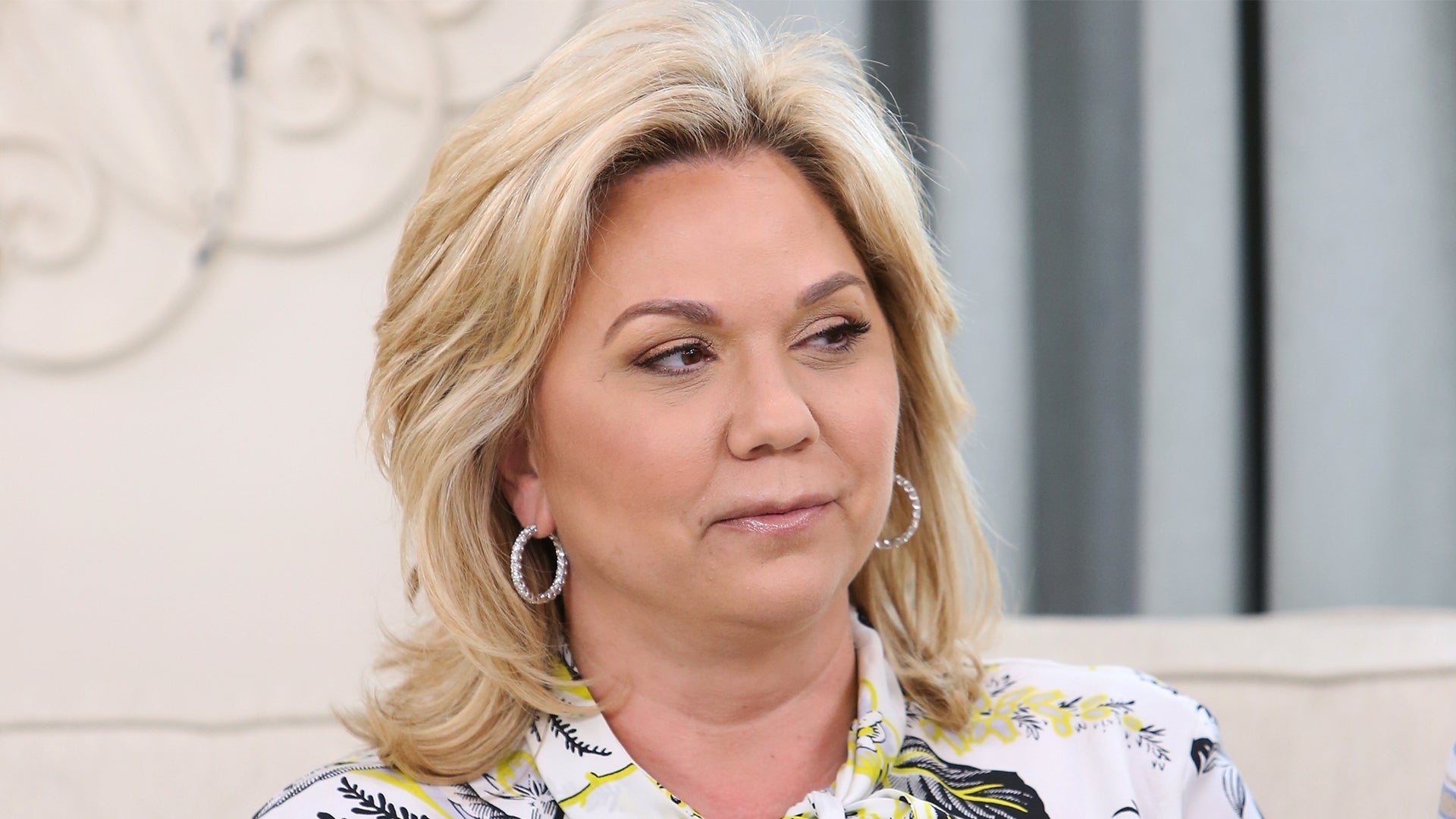 Why Julie Chrisley Appears in Denial About Prison Time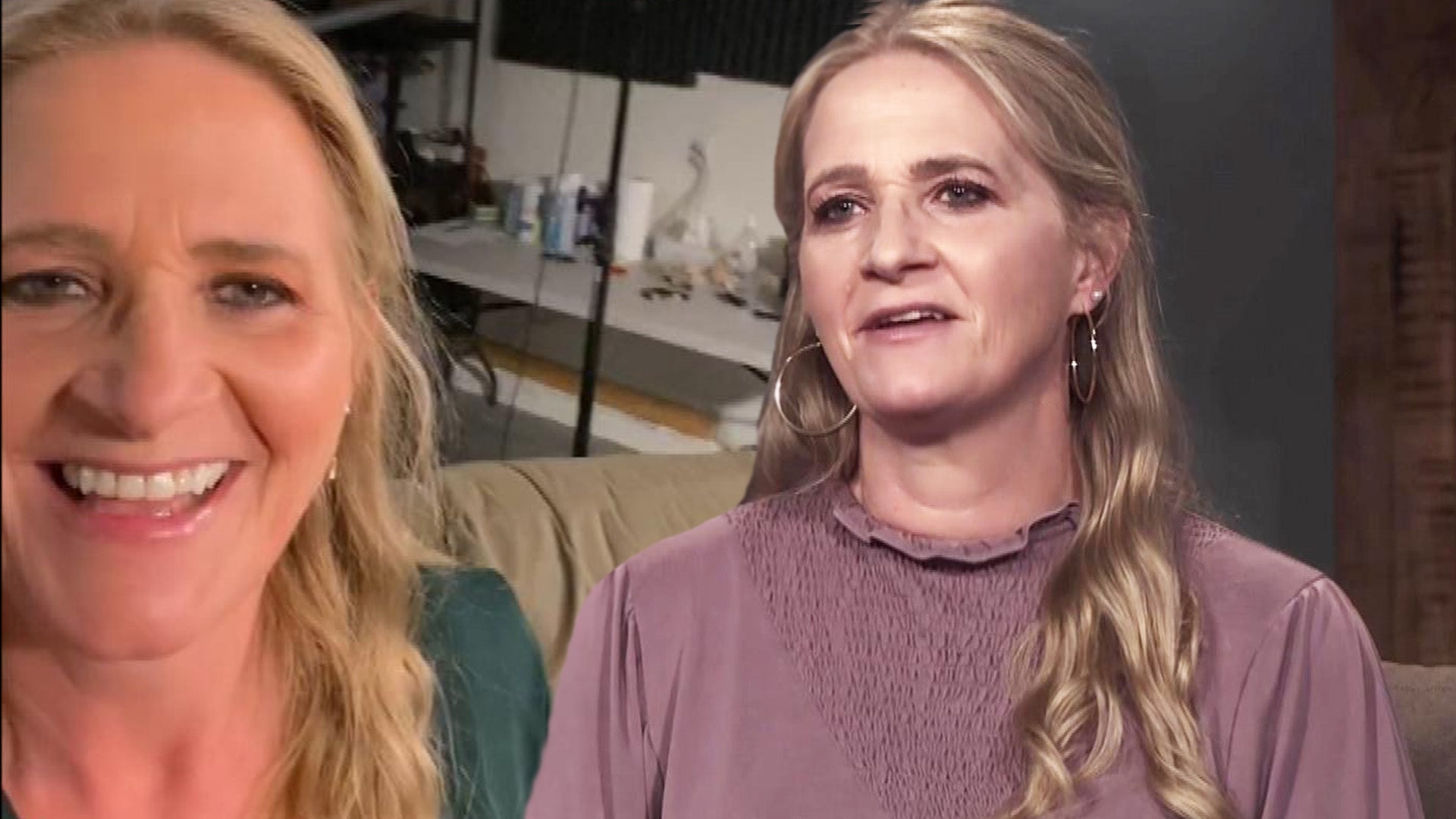 Christine Brown Gives BTS Tour of 'Sister Wives' Set on TikTok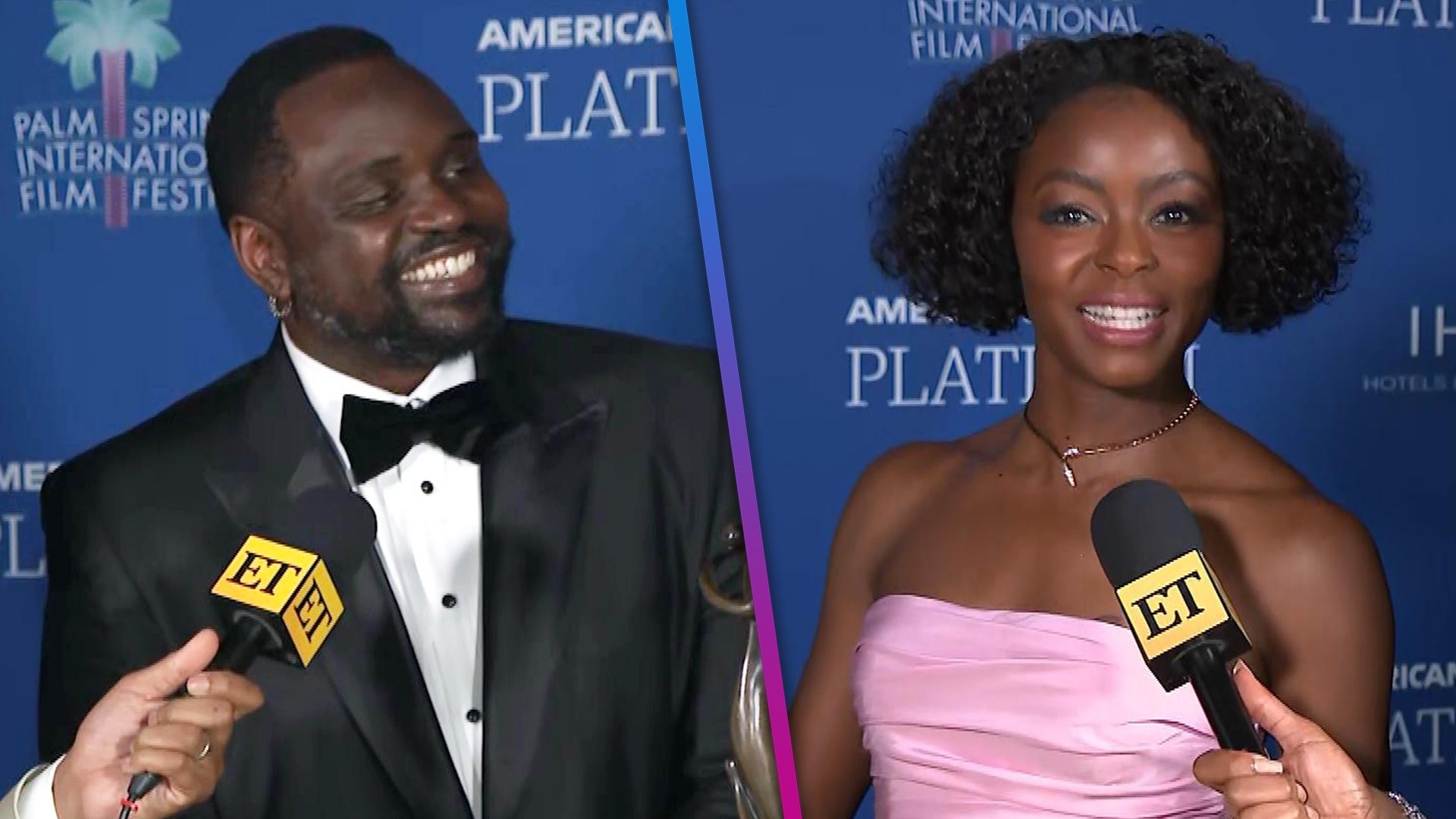 Brian Tyree Henry and Danielle Deadwyler on Embracing Being the …
America's Got Talent returnd Tuesday night, and ET will be following along throughout the two-hour episode to break down all the best, biggest and most surprising moments from the second night of this season's Judge Cuts rounds.
The show's panel of charismatic judges -- including Simon Cowell, Howie Mandel, and newcomers Gabrielle Union and Julianne Hough -- are joined by a special guest judge, NBA superstar (and Union's husband) Dwyane Wade, as they check out some of the hopefuls who made it through the auditions give it their best shot yet again with all new performances.
Out of 18 acts, only seven will be moving on tonight, and it'll be up to Wade to decide who gets honored with the coveted Golden Buzzer, saving them from any chance of getting the ax this week.
The fun kicks off at 8 p.m. ET/PT on NBC, and you can follow along with ET for a look at all the acts who laid it all on the line for their big shot this week.
The Night's Last Seven
6:59 PM:
So we known V.Unbeatable is moving on, but here are the rest of the seven who are moving on:
- Charming magician Dom Chambers
- The pre-teen girl group GFORCE
- Blind soul singer Robert Finley
- Smash-happy danger act Bir Khalsa
- Light painter Alex Dowis
- Stand-up comic Ryan Niemiller
As predicted, none of the artists whose performances were only shown in part made it through. Also, I'm legitimately surprised that Duo Fusion didn't move on, and shocked that GFORCE did. It's nice to see such young singers so happy and excited for life, so it was a nice surprise.
Ryan Niemiller Brings the Laughs
6:48 PM:
I know that AGT gets some flack for voting people through based on their emotional backstories, but Ryan Niemiller's pre-taped package is so deeply emotional -- and he's so talented -- there should be a second Golden Buzzer just for him.
The comedian opened up about how the only thing he really bonded with his dad over was stand-up comedy, and he performed a gig the night his dad died. So before his set even kicks off, I'm already crying.
The comic, who is disabled, makes his disability part of his act and owns it in such an amazing way that it doesn't ever feel old or forced. He's just straight-up hilarious.
Howie says it best when he tells Ryan that he just full-on deserves a spot on the show, and everyone else agrees. When Simon asks the audience if they would put him through, he gets a resounding outcry of love from the crowd.
If there's any justice, Ryan will be making it on to the live shows.
Valerie Sassyfras Is... Here?
6:38 PM:
All you need to know about Valerie Sassyfras is that her song includes the amazing lyric "I'm horny and I'm lazy, let's get crazy," and Gabrielle apparently loves that line.
Even with two new backup dancers, there's really no logical reason that this act made it past the auditions, so this time around things aren't any better.
After three strikes, she's still going, but there's really no chance she moves on.
Duo Fusion Brings the Heat
6:37 PM:
Duo Fusion are a super sexy acrobatic pair -- and unreasonably gorgeous couple -- who wow the judges with feats of incredible strength and balance.
The pair are stunning, and it's impossible to understand how incredible they really are without seeing it. However, it's clear that Dwyane, a professional athlete, appreciates the difficulty.
It's hard to tell if they will move on, but they deserve it. Even if they don't, they still have each other to climb all over, so that's a win in its own way.
Blind Soul Singer
6:28 PM:
Everything about Robert Finley is amazing. His audition was a powerhouse performance, and as he takes the stage tonight, the 65-year-old singer says he's living his dream.
Once again, the singer-songwriter performs an original tune that is just as epic as his first number earlier this season.
"Medicine Woman" is a vocal showcase for the soulful singer, whose vocal style sounds like it's right out of 1965 in the best way imaginable.
"Music and performance should move people, and you moved us all up off our seats and onto our feet," Howie marvels, while Gabrielle says he put "everybody backstage on notice."
Dwyane adds to that by asking if he can adopt Robert into his family.
"I wish I could be as cool as you," Simon shares during the feedback.
Robert's style is flawless, his voice is timeless and it would be a real tragedy if he doesn't make it to the next round.
Shadow Dancers Step Up Their Game
6:17 PM:
With this being the Judge Cuts round, the shadow dance crew Verba Shadow know they have to do more than they've ever done before, and turned to the fantasy genre for an adorable, magical story of wizards and witchcraft.
Using shadows, costumes, projection screens and flawless choreography, the Ukrainian crew tell a captivating story that is different than anything we've seen before.
Everyone loves it, except Howie, who was apparently confused by the narrative. It's unclear why the narrative of an amazing, interpretive dance performance is so important to him, but either way there's enough love for them that they might find a place in the final seven!
Acrobatic Group Gets Golden Buzzer
6:05 PM:
The astounding VUnbeatable acrobatic dance crew from Mumbai India wowed in the first round of auditions, and return tonight with a whole new act.
Before the performance, the group explains that they are all performing in honor of a boy named Vikas, a friend who dedicated his life to this type of performance but ended up getting paralyzed in an accident and later dying.
It's not hard to understand how such a horrible accident could happen when you watch the group perform. While they dance in perfect unison, the act also involves them forming human pyramids, throwing one another through the air, and all manner of high-flying stunts that are absolutely mind-blowing.
Dwyane has a hard time even watching without cringing, considering how dangerous everything is, but there's not one person in the audience who isn't blown away by the act.
Simon says this type of performance reminds him of why he has the best job in the world, and Dwyane says his heart is beating faster than he's ever felt it, just from watching.
"Today, on this stage, this is y'all's house," Dwyane says as he slams the Golden Buzzer for the crew and jumps on stage to join them in a big group hug.
It's impossible to deny that these kids earned it. Now there's only six spots left for the rest of the acts.
Alex Dowis Paints With Light
5:55 PM:
Despite telling a beautiful metaphorical story with light and sound during his audition, Alex failed to make Simon understand what he was trying to say with his art, and the judge voted "no."
So, when Alex hits the stage tonight, he's telling a much more familiar story by painting a portrait of President John F. Kennedy and recreating the beauty and majesty of the moon landing through the use of digital screen art, in which he literally paints with light.
While Simon might not have cared about Alex's first performance, he gives this one a standing ovation, and the artist seems overwhelmed by the support.
Dwyane calls him an emotional storyteller, and Simon tries to argue that the reason he criticized him the first time was to inspire him to work harder, which Alex certainly did.
Simon adds that, all kidding aside, he got "goosebumps on my goosebumps," and it seems like Alex might have a chance at making it on to the next round.
So Many Burned Acts
5:50 PM:
I know they don't have the air time to show every act, but they are burning through contestants at an astounding rate.
Magician Matt Ricardo, Gingzilla, all these different acts aren't getting any real airtime, and so we basically know they aren't going to go through.
Lamont Landers
5:42 PM:
After getting in a fight with Simon during the auditions rounds (he's the kid Simon called "cocky" and said was annoying him before he came back with a new tune that blew everyone away), Lamont Landers returns with a new, vulnerable performance that he hopes will impress Simon the first time around.
In an attempt to throw Simon a curve ball, he sings and performs a country-tinged cover of Pink's "Walk Me Home," that leaves Julianne feeling a little underwhelmed and Simon suddenly feuding with Howie.
Simon says he was left feeling nothing from the performance, which Howie vocally disagrees with. Gabrielle seems to be in Howie's corner, and it's going to be interesting to see how their divided opinions play out in the debates over this week's cuts.
Aussie Magician Brings Illusions and Charm
5:33 PM:
Dom Chambers swaps out beer for cocktails in his new magic act for the judges cuts, but he's just as charming.
Using Siri on his iPhone as a his magical assistant, Dom is able to pull a folding playing card from within the phone's screen, and pour a tequila sunrise out from the device.
Dwyane says it's "the best magic I've ever seen" and thanks him for being "innovative," which the other judges seem to agree with.
Simon however, doesn't feel like the act was as dynamic his his first audition -- but the audience clearly doesn't agree. Howie, who seemed to like the comedy of the routine, doesn't get a chance to say anything at all, and that's fairly disappointing.
Olivia Calderon Gets Standing Ovation
5:27 PM:
After an amazing audition, Olivia Calderon returns to AGT for the Judge Cuts round and her performance gets a standing ovation.
However, they only showed a few seconds of the act and a few moments of the judges' feedback, which basically assures us that she won't be moving on to the next round. Why?
Hopefully I'm wrong, but we'll see when the cuts come in.
GFORCE Return With Original Tune
5:21 PM:
The five-member girl group GFORCE returns to the stage in the Judge Cuts round with a new song, "Simon Says," that showcases their high-energy choreography and performance skills. They are trying hard to be the next generation of Spice Girls, but with all the positivity of a PSA about believing in yourself.
The group were all smiles, as were the judges who had a lot of love for the act, especially Gabrielle and Dwyane.
Howie, however, doesn't care for the music itself, and says that the girls didn't up their game from their initial audition. Simon disagrees. While it's clear that he's not totally sold just yet, he tells that girls that this performance was "way, way better" than their first.
There's hope yet for them to make it into the final seven!
Danger Act Up First
5:13 PM:
In the pre-taped package, the trio of danger artists of Bir Khalsa wander Hollywood as besties, and it's important to know they are all friends as they seemingly try to murder each other on stage as part of their act.
The main performer in this act is seven-feet-six-inches tall, and shockingly towers over Dwyane, which is an impressive feat all on its own.
However, once the act is started, there's no messing around. Once again, watermelons are involved, as is a massive hammer.
First, one of the performers balances himself on the head of a sharp spear. Then, a huge block of ice is placed on the tall man's body as another performer smashes it with a metal sledge hammer.
In an moment that would -- in any other circumstance -- just be considered an act of attempted murder, they hit the tall man with a sledge hammer in the chest, and use a baseball bat to crack open coconuts resting on another performer's face.
The judges are equal parts disgusted by the performance, and absolutely in awe of it. There's no arguing that it's entertaining, but can the judges stomach another display of deadly smashing?
Last week, fans were treated to the first night of the Judge Cuts round, with special guest judge Brad Paisley, who awarded the Golden Buzzer to a 15-year-old singer-songwriter named Sophie Pecora, who wowed the crowd with an original song called "Misfits."
For more on the exciting season thus far, including last week's inspiring Golden Buzzer winner, check out the video below.
RELATED CONTENT:
'America's Got Talent': Find Out Which Seven Acts Made It Through First Judge Cuts!
'AGT' Week 6: Acrobatic Lovers, Blind Soul Singers and a Golden Buzzer Winner
'America's Got Talent': Julianne Hough Slams Golden Buzzer for Amazing 12-Year-Old Broadway Hopeful
Related Gallery