TV
'Bachelor in Paradise': Derek Has a Level 10 Meltdown Over Demi's Choice to Pursue Kristian on the Show
By
'Bachelor in Paradise': Demi's Girlfriend Kristian Surprises Her…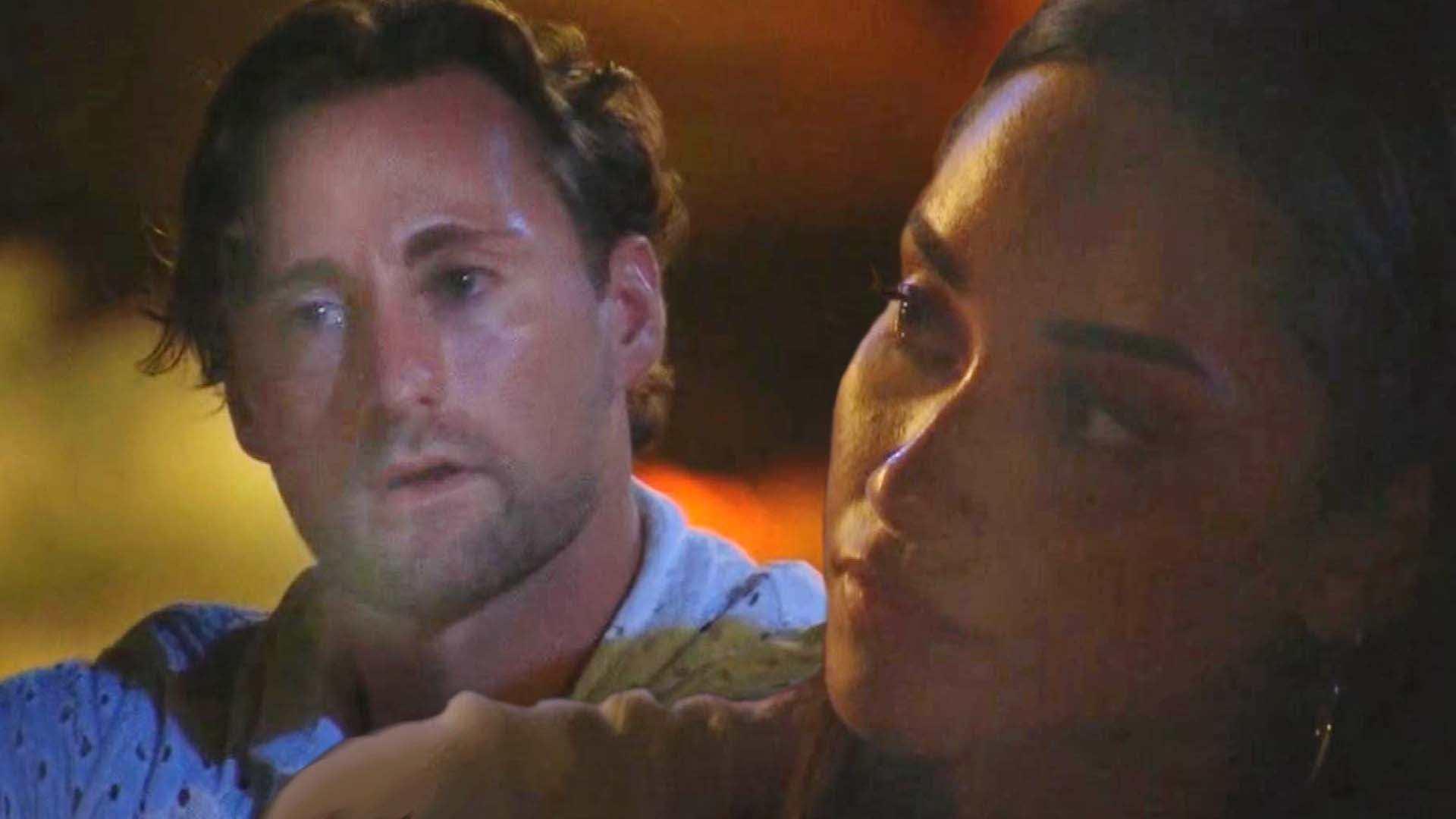 'Bachelor in Paradise' Recap: Johnny Shares a Family Secret to V…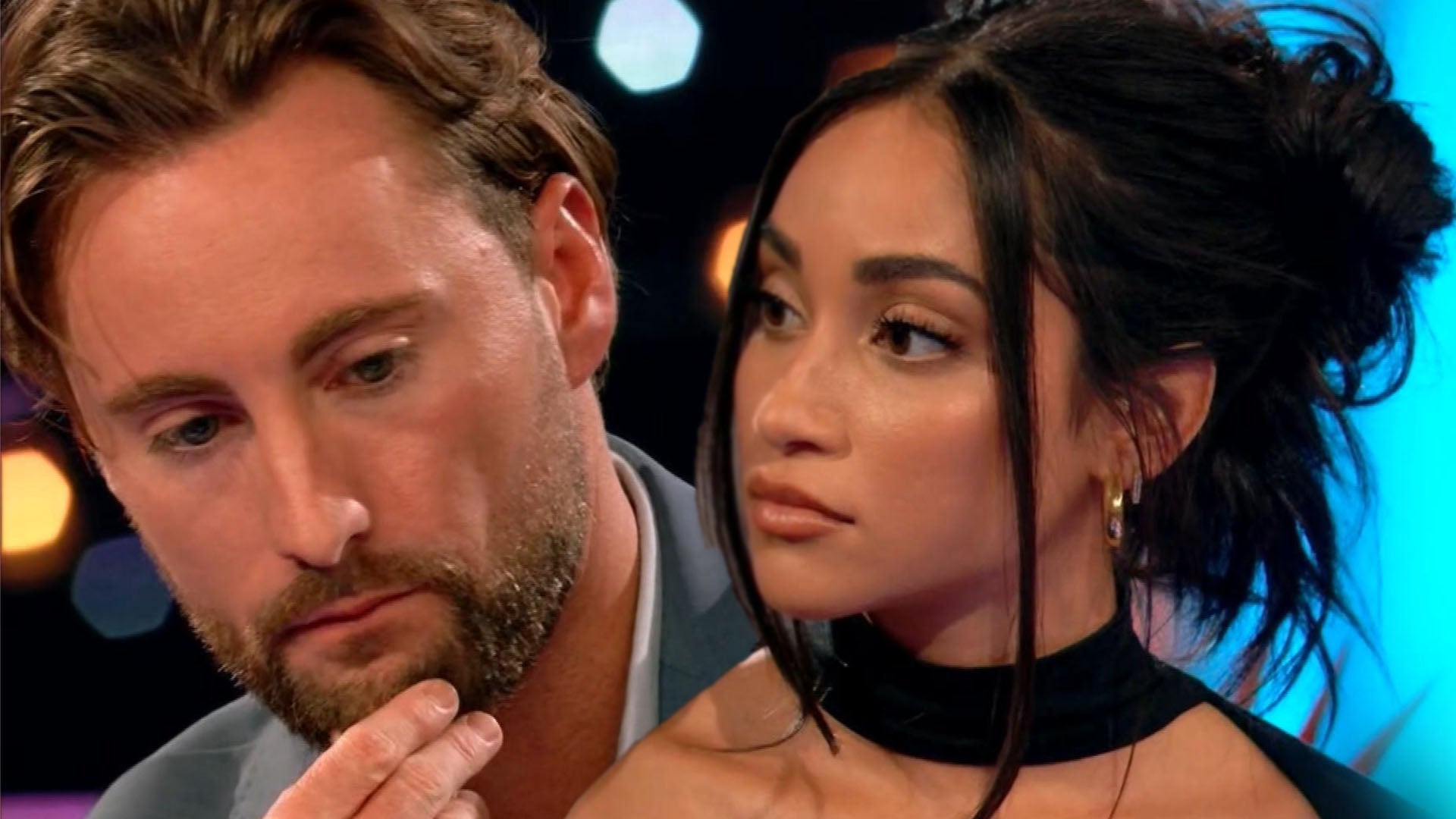 'Bachelor in Paradise' Recap: Must-See Moments From the Season 8…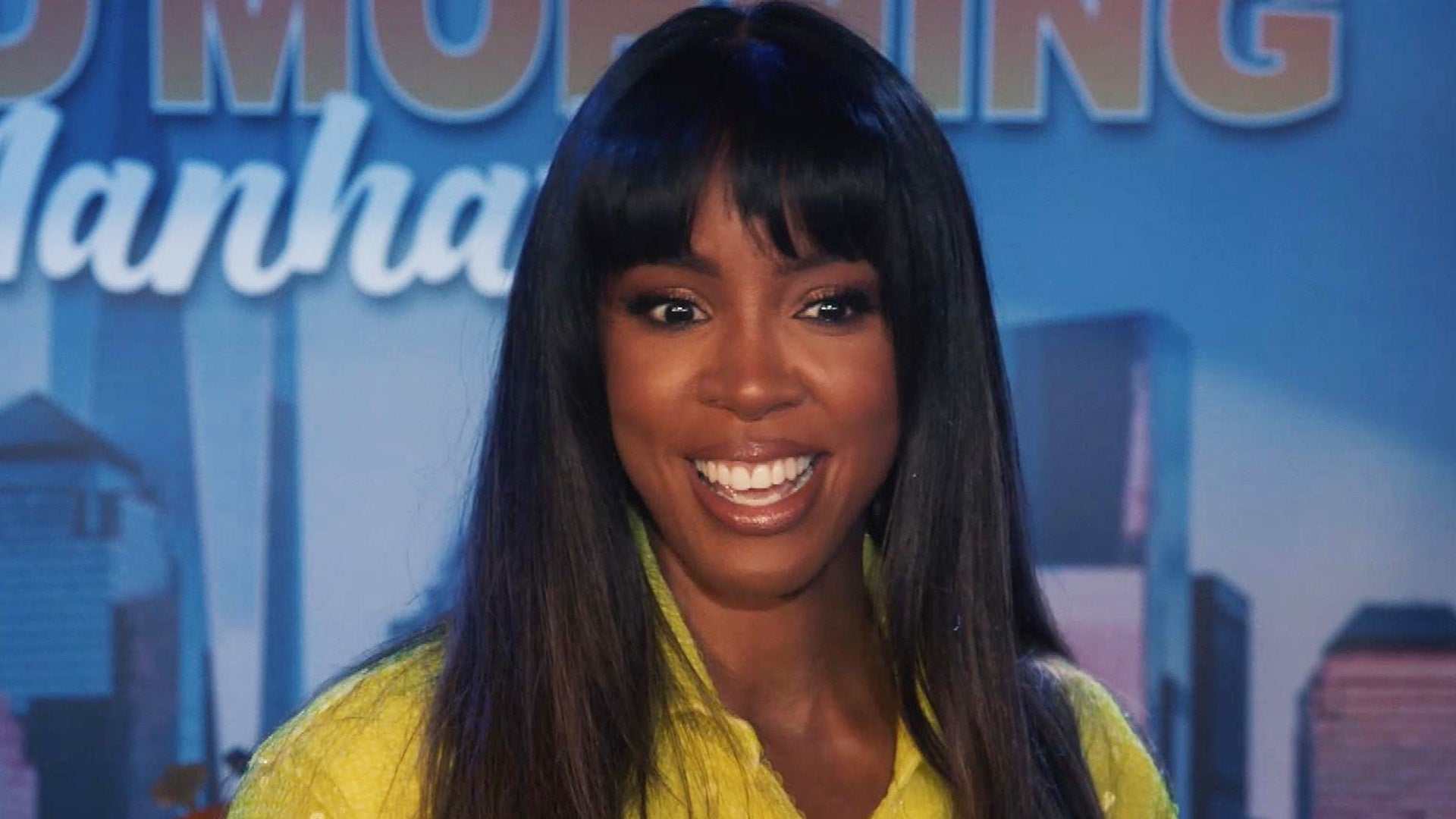 Kelly Rowland Makes a Surprise Announcement for Her Fans on 'The…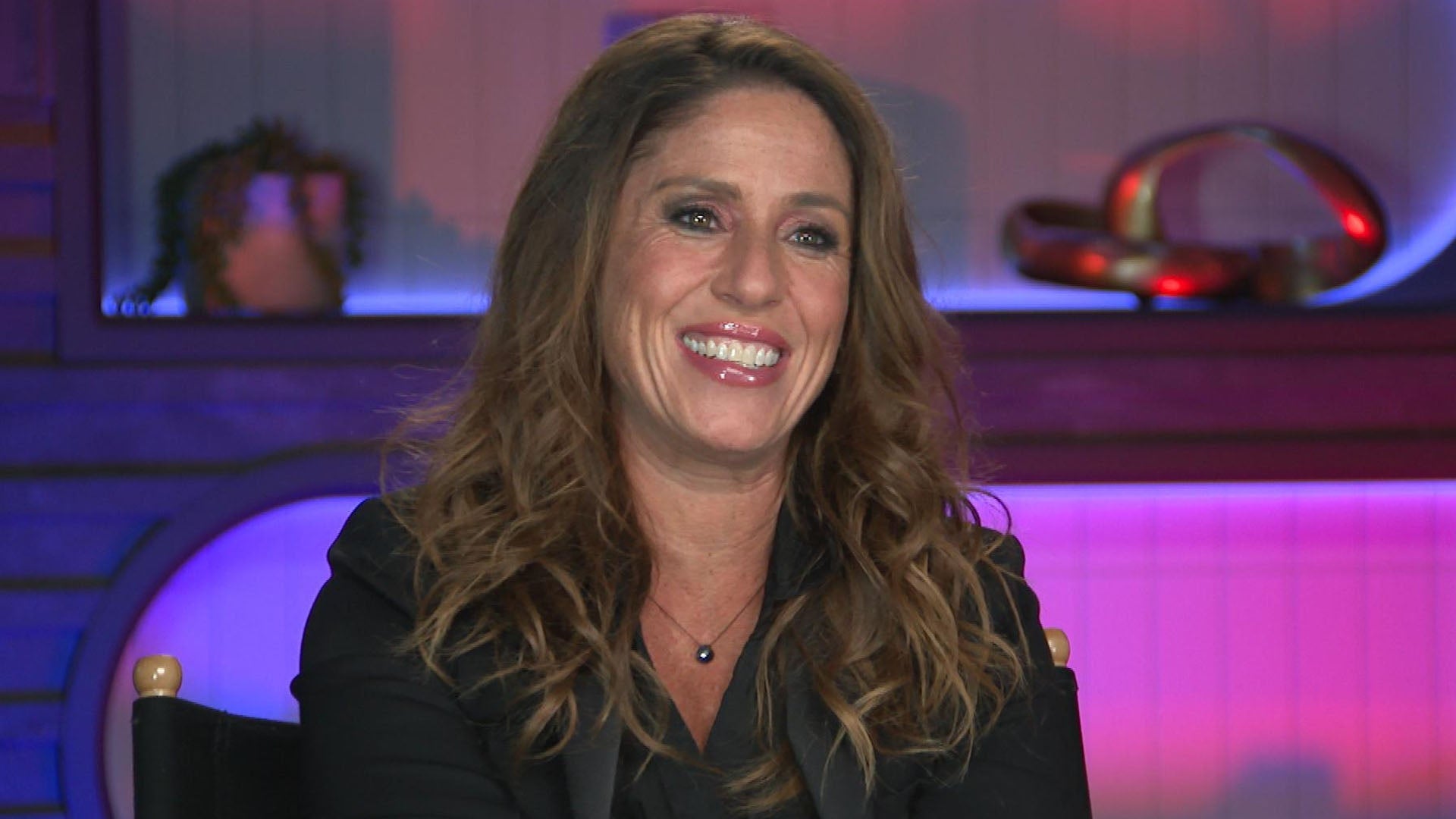 Soleil Moon Frye Spills on Dating Again, the Holidays and Advoca…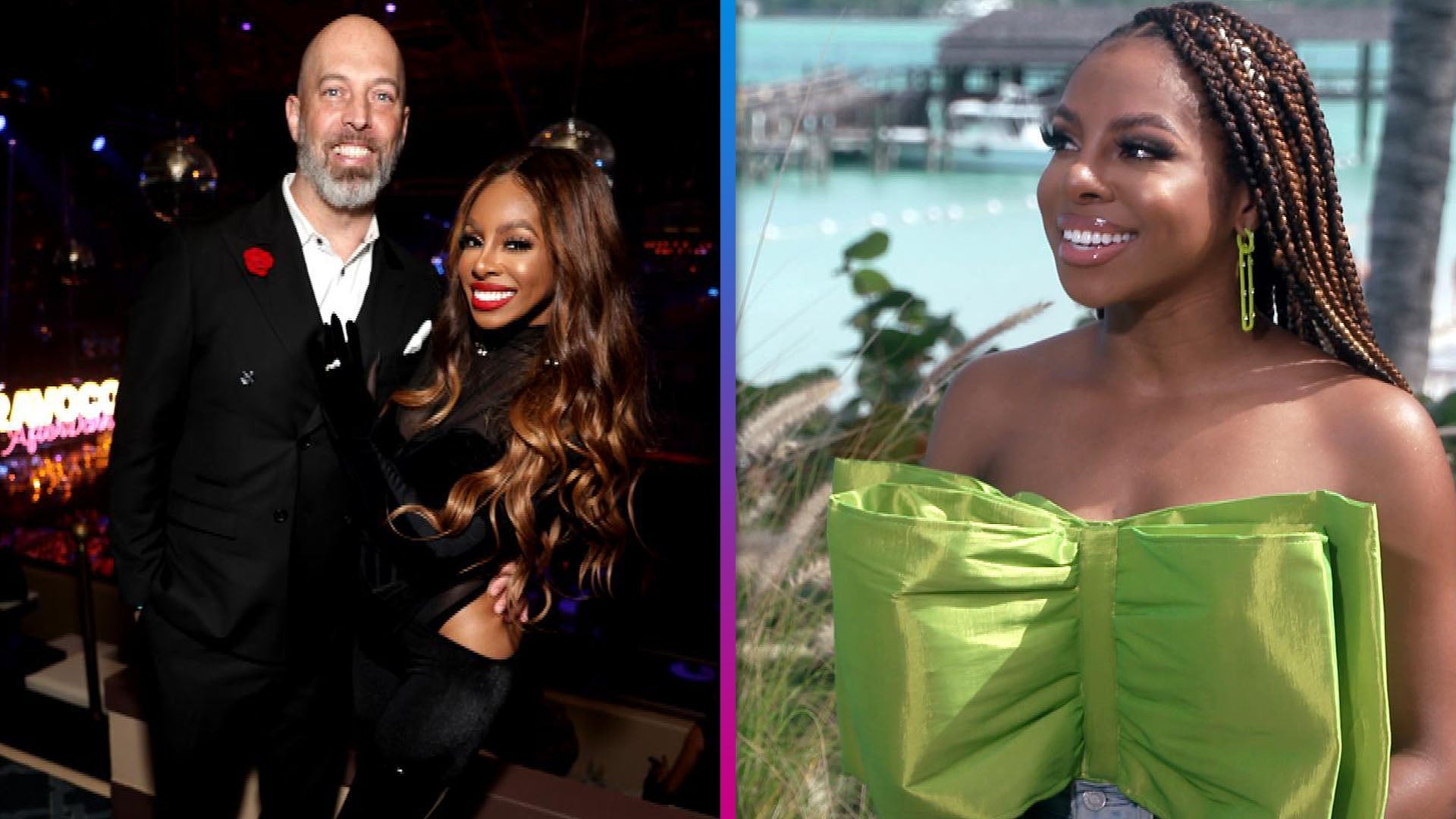 Candiace Dillard-Bassett on How 'The Real Housewives of Potomac'…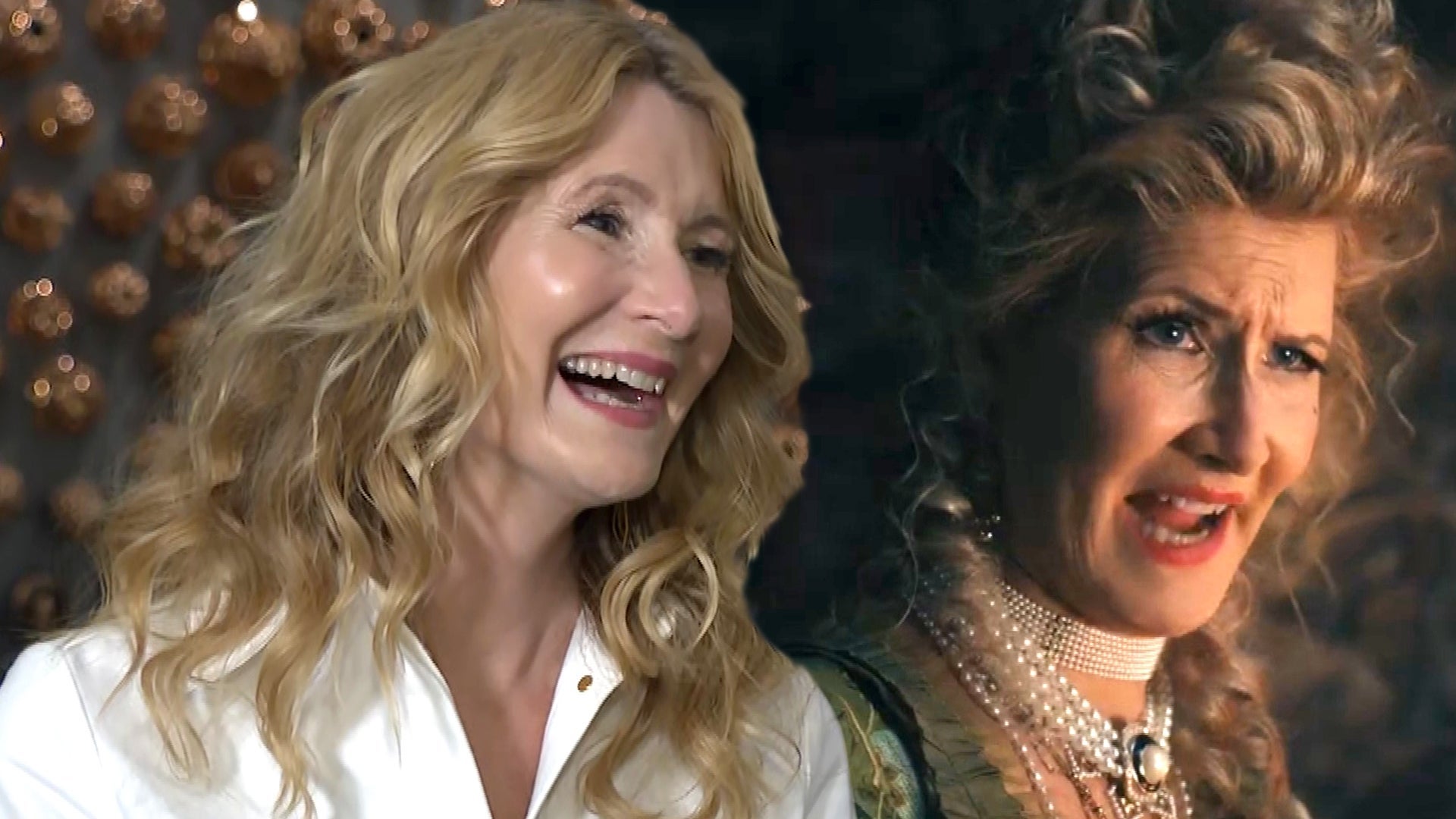 Laura Dern Dishes on Her Taylor Swift's 'Bejeweled' and 'The Whi…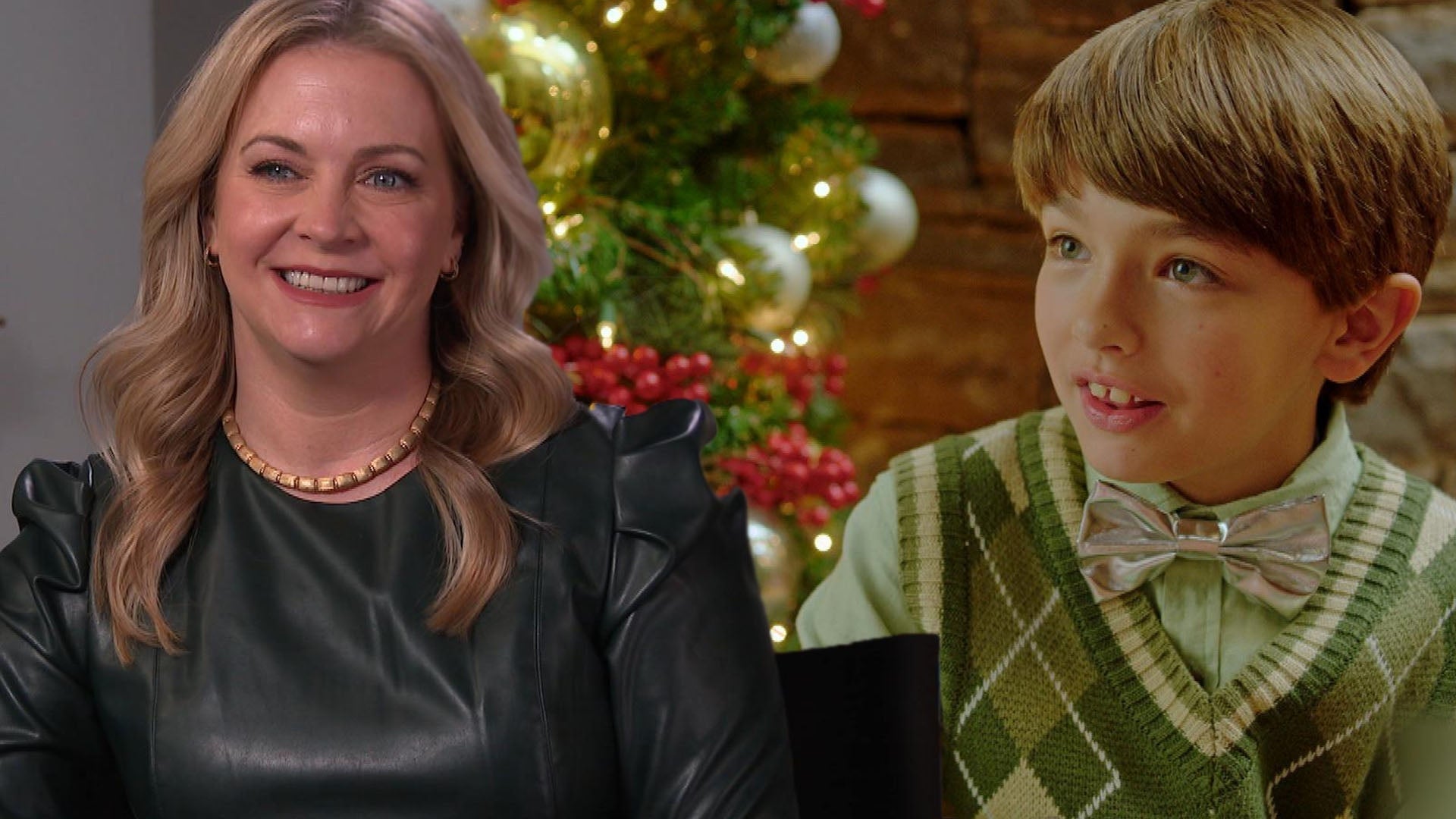 Melissa Joan Hart on Directing Rita Moreno and Her Son in Lifeti…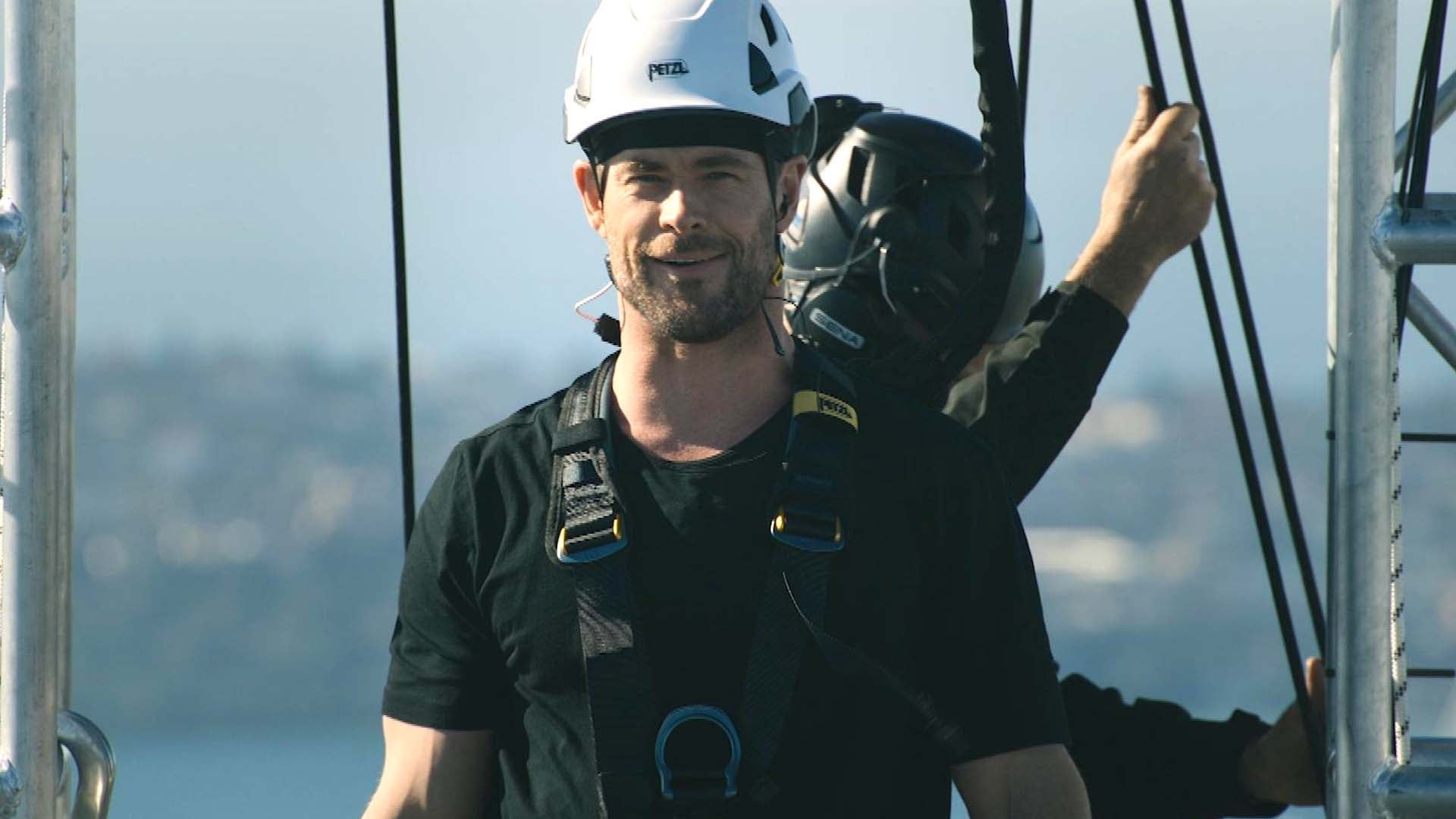 Chris Hemsworth Attempts Major Stunt to Show Himself He Can Cont…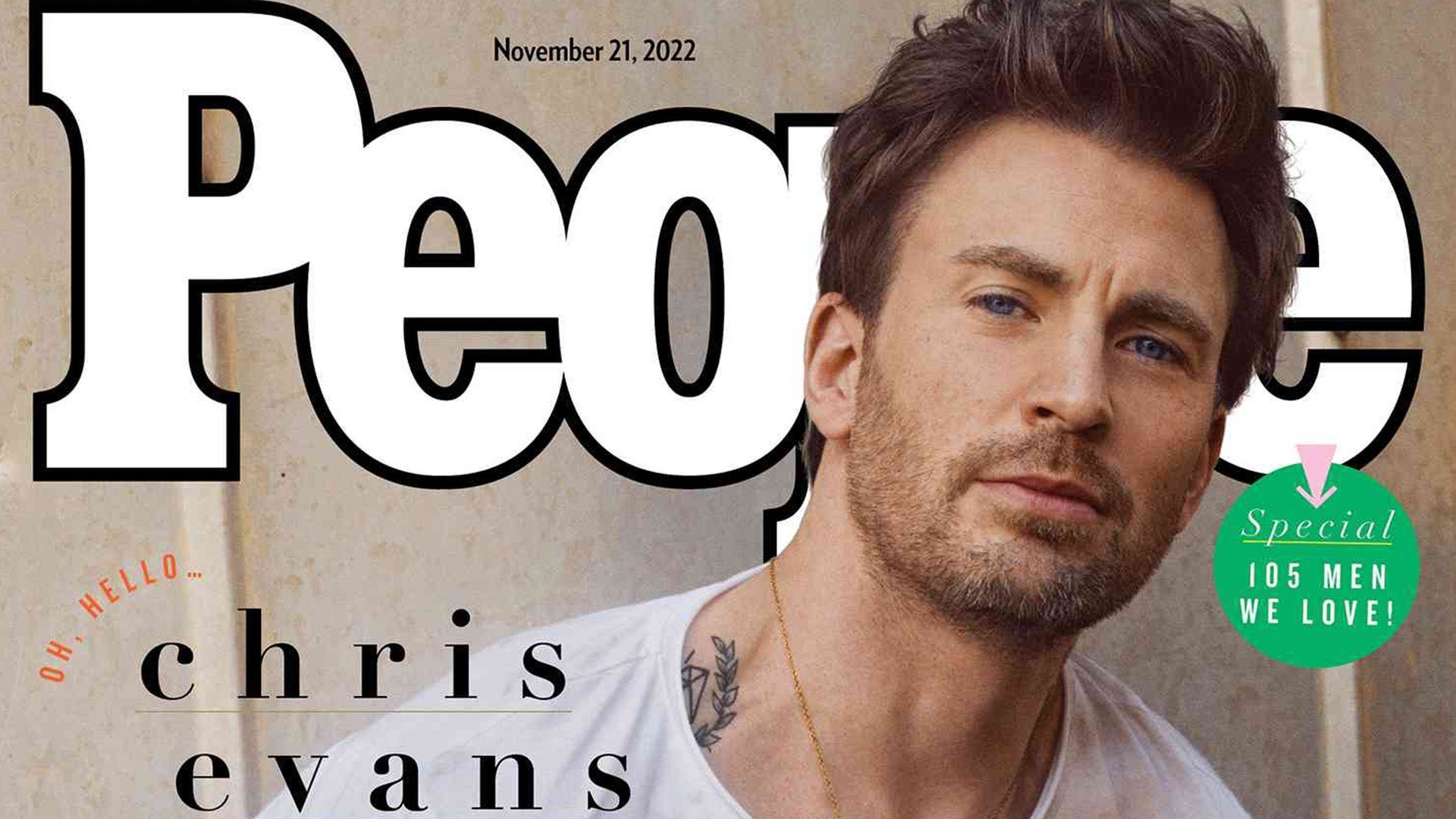 Why Chris Evans Nabbed 'People's Sexiest Man Alive Title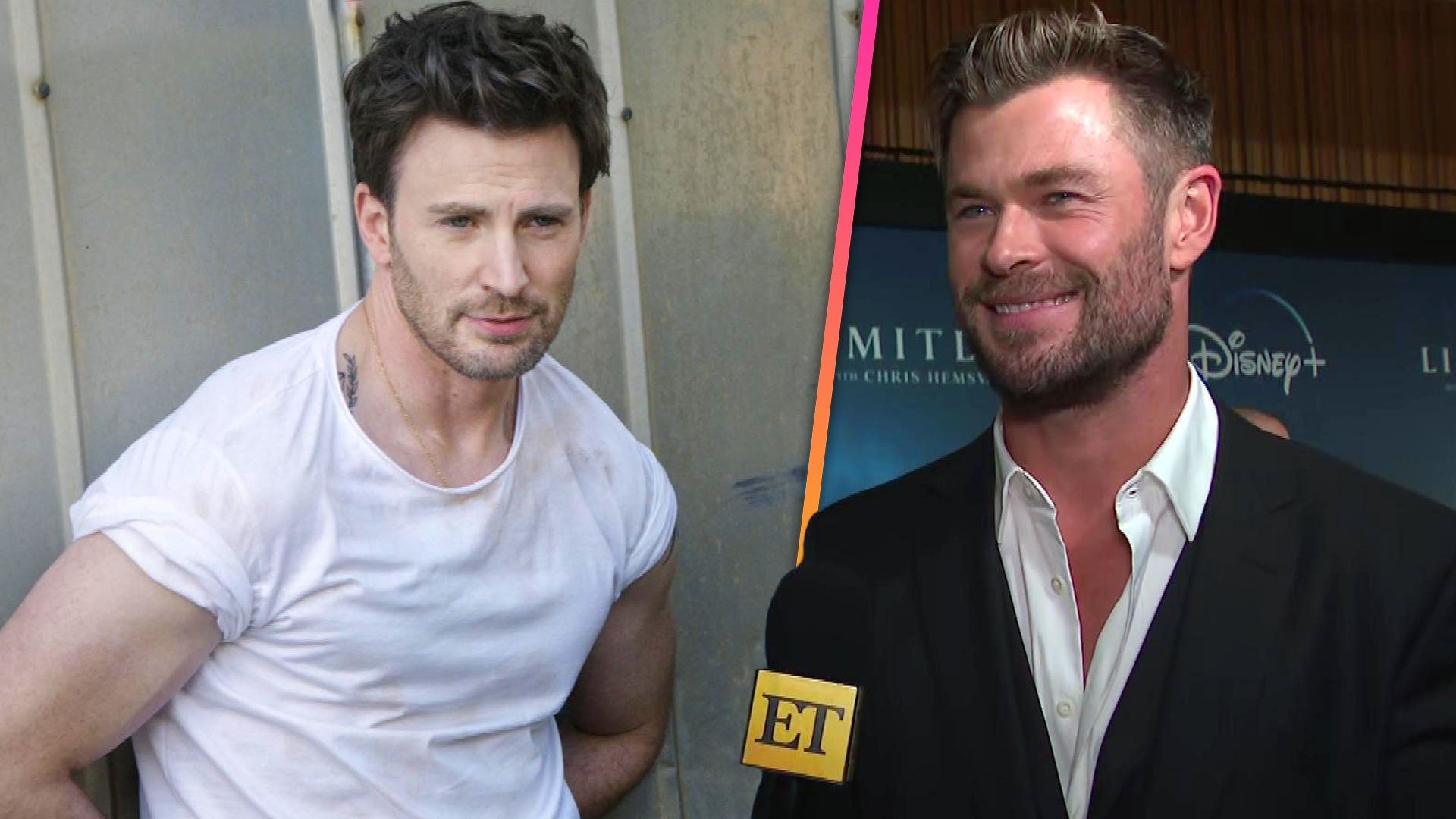 Chris Hemsworth Says MCU Co-Star Chris Evans' Sexiest Man Alive …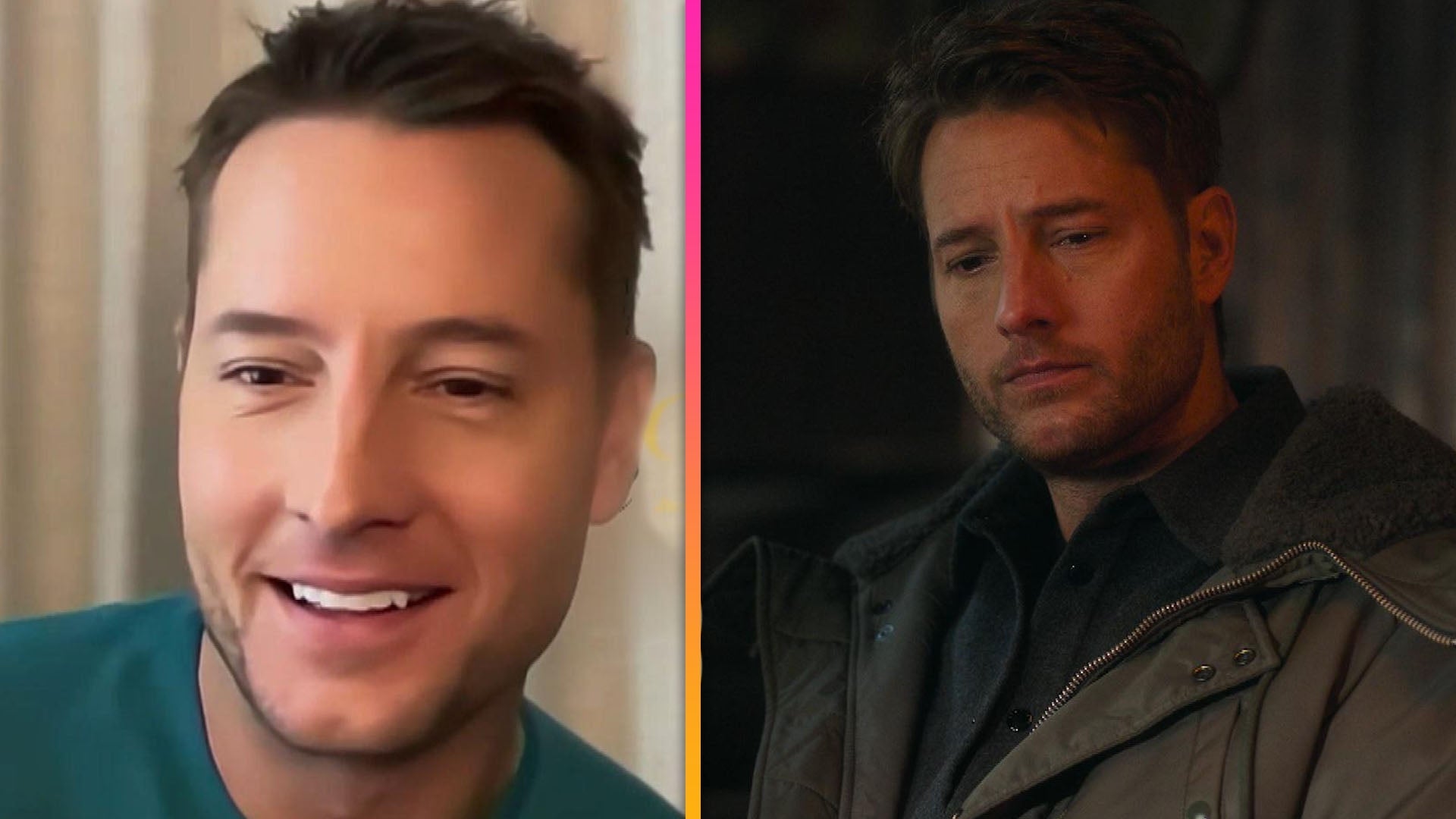 Justin Hartley on Making Movie Magic in New Netflix Christmas Fl…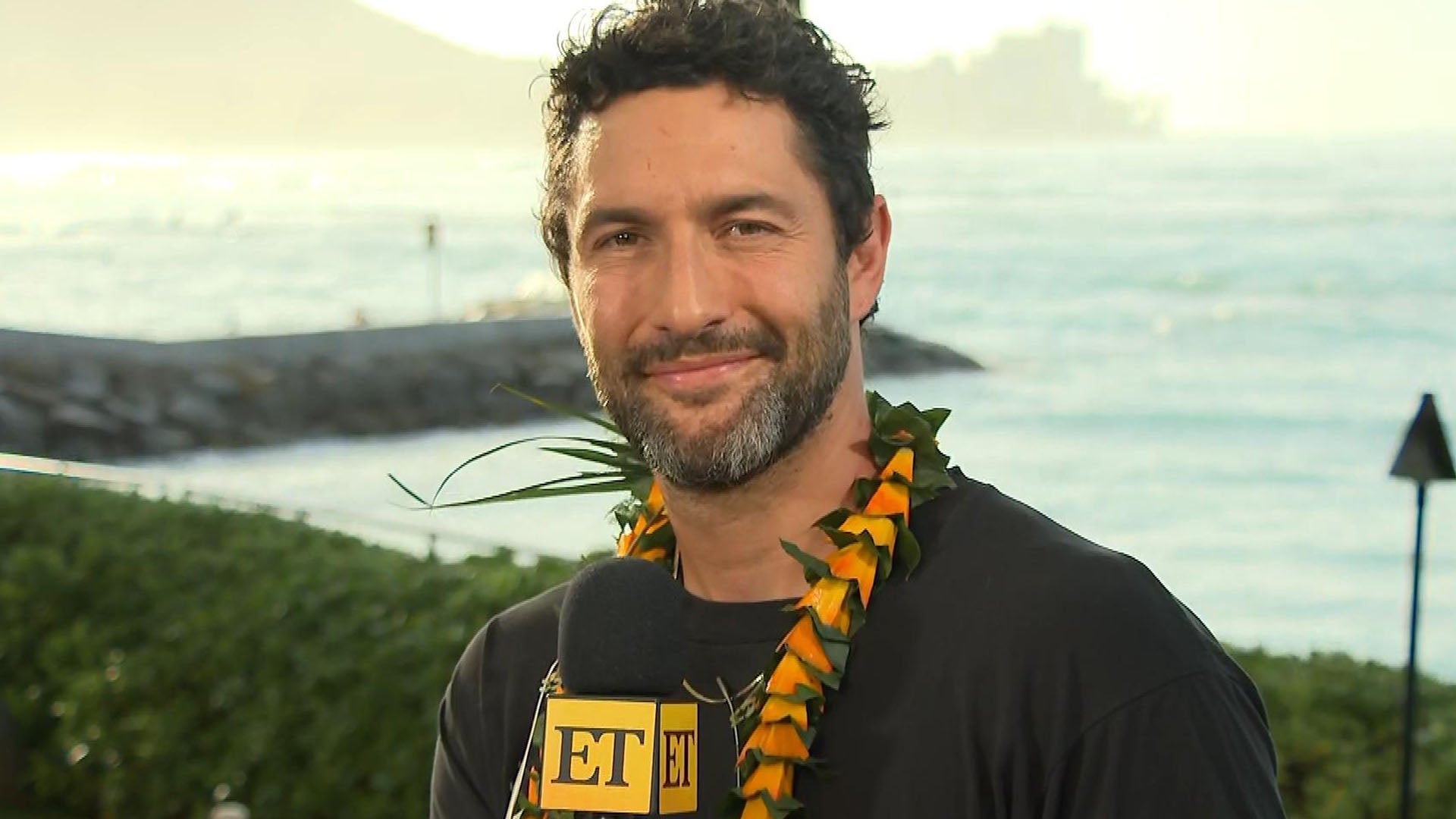 'NCIS: Hawaii's Noah Mills on the Most Exciting Star He Worked W…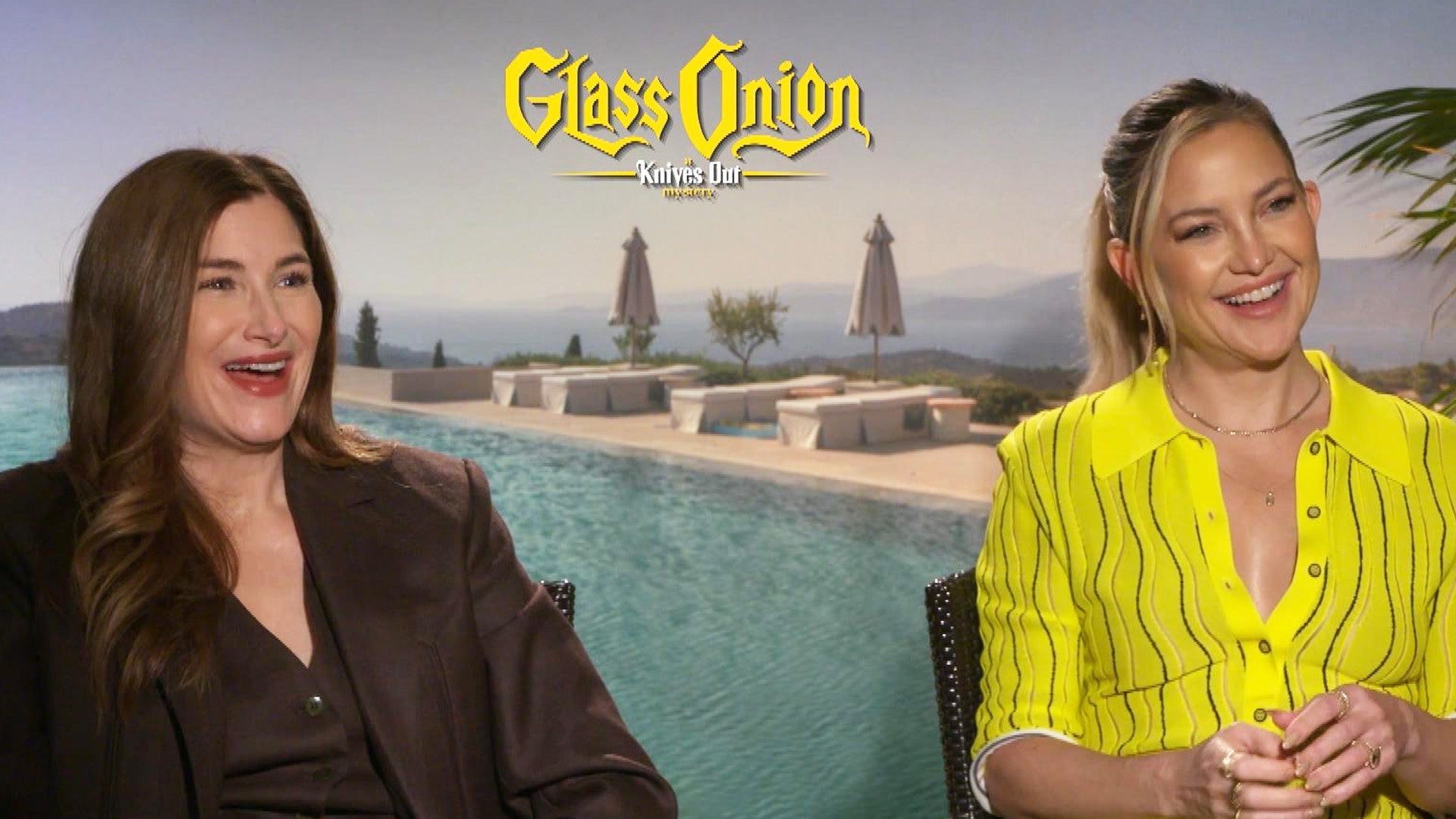 'Glass Onion': Kate Hudson & Kathryn Hahn Reflect on 'How to Los…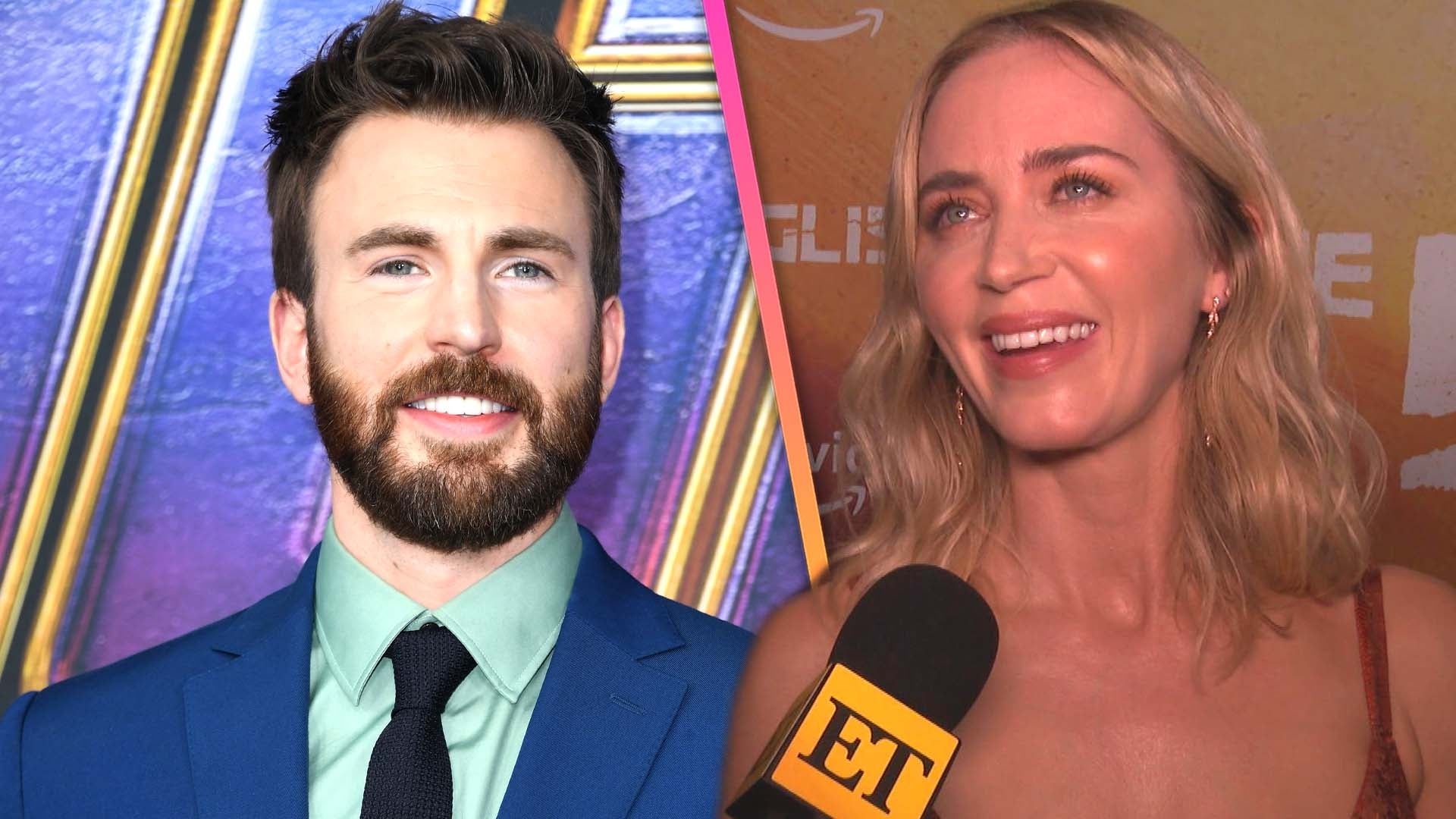 Emily Blunt on How Co-Star Chris Evans Reacted to Being Named 'S…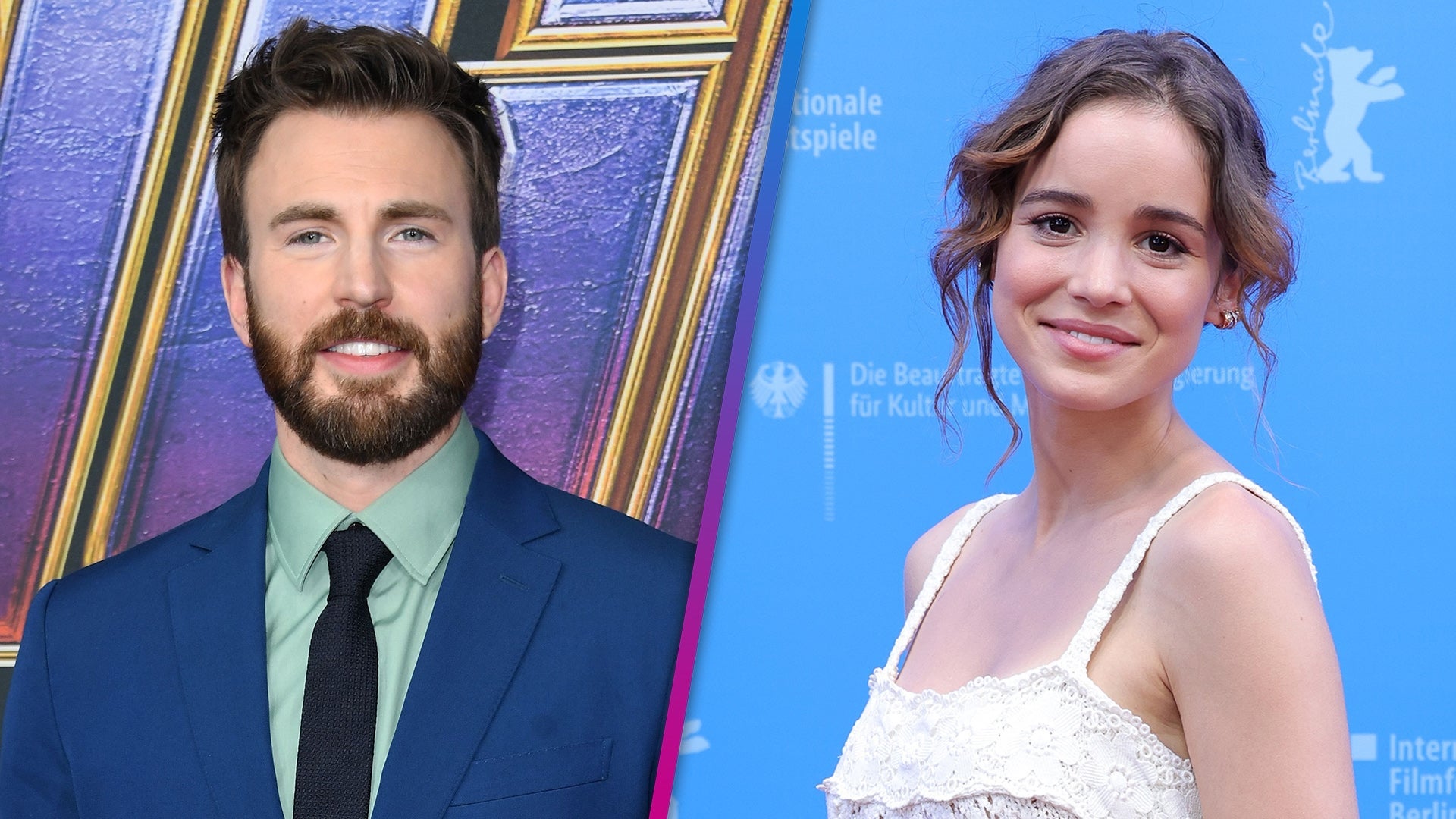 Chris Evans Dated Girlfriend Alba Baptista for Over a Year (Sour…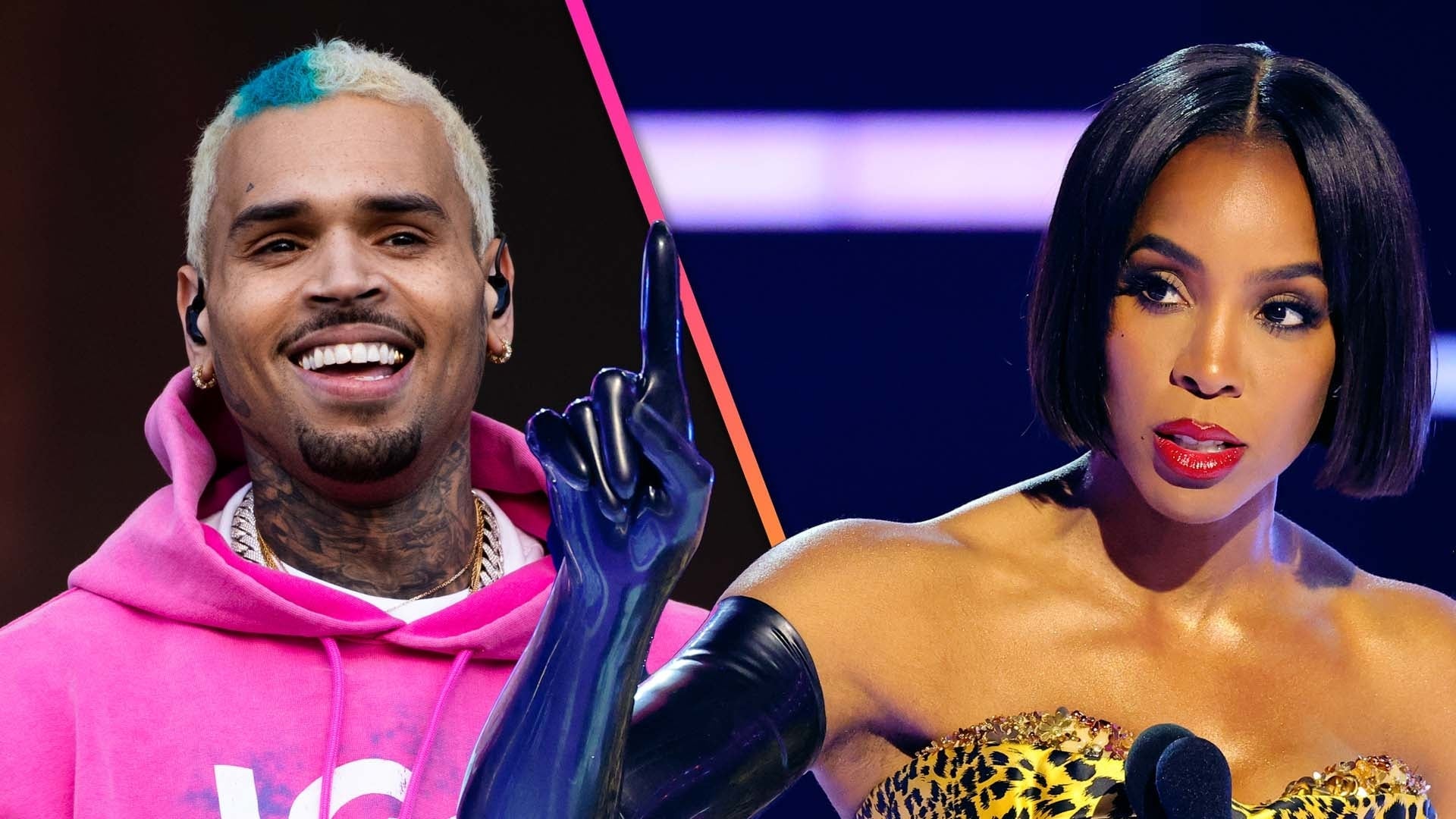 AMAs: Kelly Rowland Tells Crowd to 'Chill Out' After Chris Brown…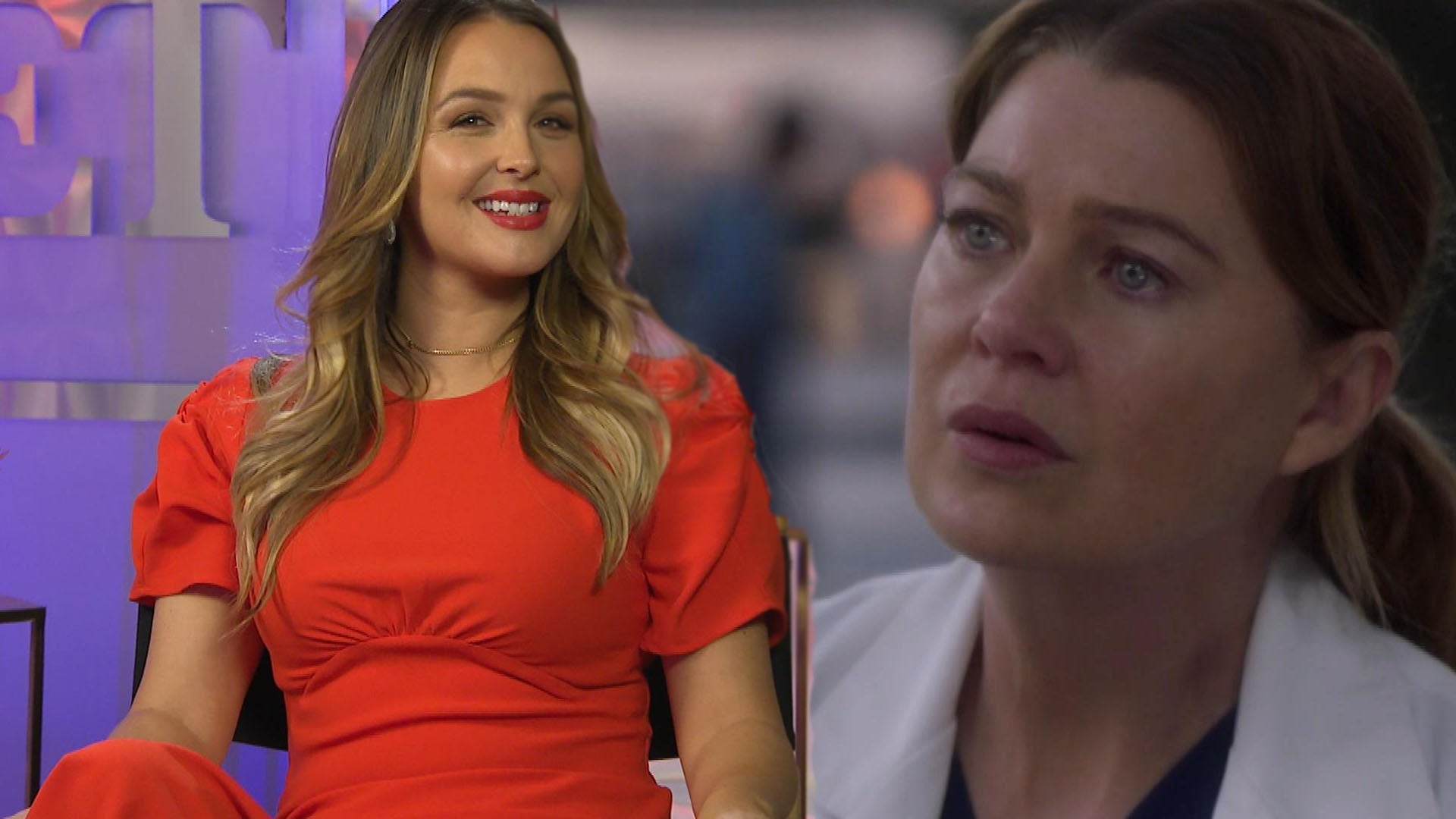 'Grey's Anatomy': Camilla Luddington Addresses Ellen Pompeo's Fu…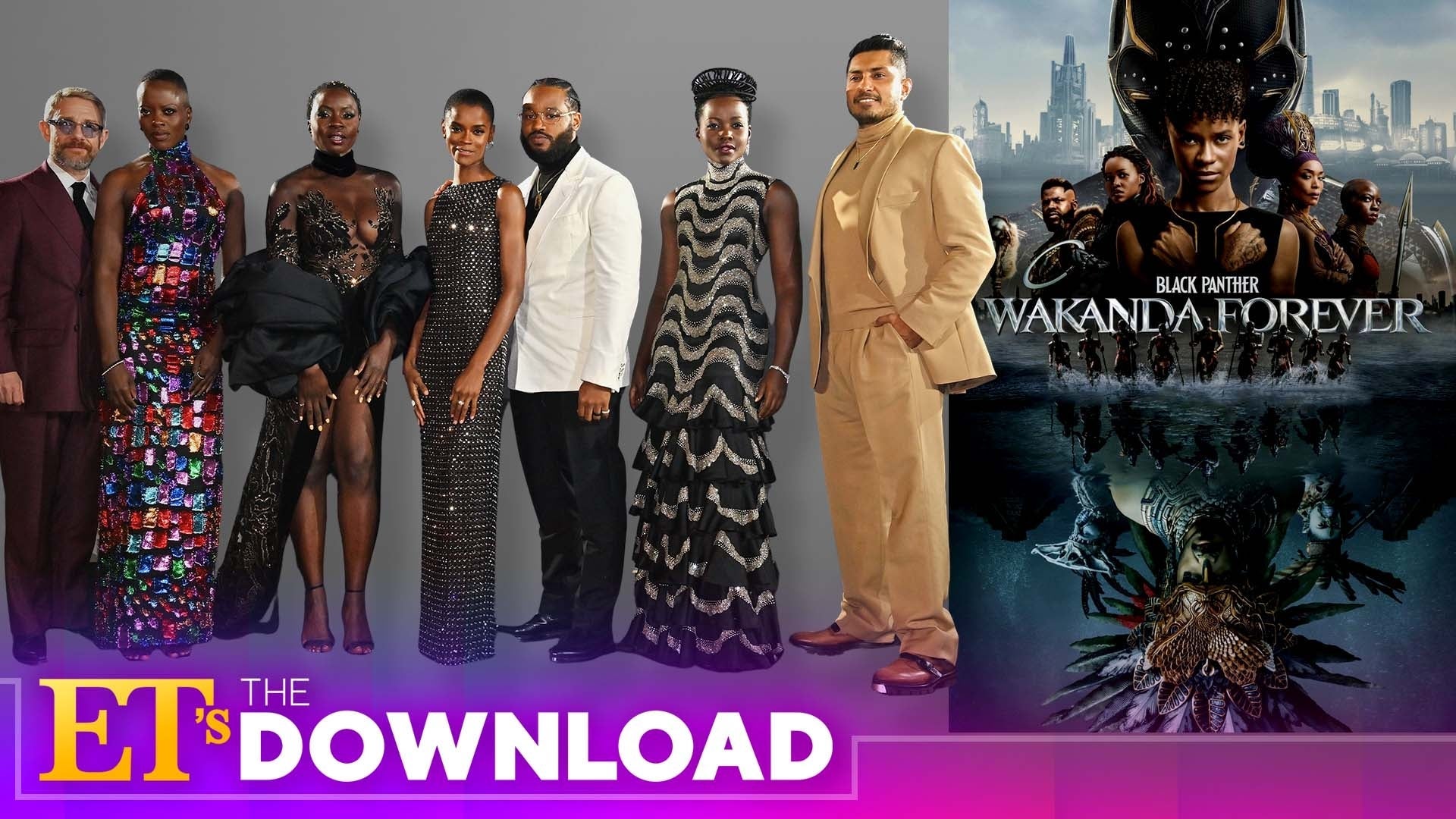 'Wakanda Forever' Cast on Filming After Losing Chadwick Boseman …
Are Derek and Demi over? Yup!
Monday night's episode of Bachelor in Paradise showed the seemingly solid couple on shaky ground, after Demi revealed that she was conflicted about her feelings for a woman back home, Kristian.
Well, Chris Harrison worked his magic, and got Kristian down to Paradise, and Demi realized that she wanted to be all-in with her, and not Derek. There were SO MANY TEARS as Kristian revealed how hurt she was by Demi's relationship with Derek, Derek opened up about how hurt he was to be rejected, and Demi discussed how hard it was to come out to so many people.
While he kept things cool during his meet-up with Demi and Kristian, Derek later erupted into an incredibly private level 10 meltdown, which we respect (haven't seen him cry this much since his departure from JoJo Fletcher's season of The Bachelorette).
Then Kristian decided to stay, and both she and Demi dropped the L-bomb! ET was live blogging the whole episode -- scroll down to see what happened.
Next Week
6:59 PM:
Next week, on Bachleor in Paradise, John Paul Jones seems to be getting some action with TWO NEW ARRIVALS.
Someone threatens to spit in someone's wine, and we don't know why anyone would stoop so low. Clay and Nicole are in bed together, and Chris Harrison threatens that Dean might betray Caelynn.
"And a surprise ending you'll have to see to believe," Chris teases. OK.
All In
6:57 PM:
We HIGHLY identify with Kristian's chill-a** energy and can't believe she's at this level without even hearing about all that Blake drama. She must be a DREAM to be around. We cannot imagine her yelling and we're going to think about this for the rest of the night.
Demi is totally committed, and so is Kristian. "I can't see it being anybody else, ever," Demi gushes.
'I Love You'
6:54 PM:
Kristian says she'll never go through something like this again.
"I did have doubts, just because I was scared and I didn't want to get hurt, and that's not fair, and I know that too," Demi says. "But being with Derek, the more I was with him, the more I thought about you... yeah, it's going to be a risk, yeah, I'm scared, but I don't want to run from it anymore."
"I want to be with this girl," Demi continues. "It feels so right... It feels like I finally found not only myself, but I found what my heart wants, and I feel so sure about it. And I want to commit to you. And I've never wanted to commit to someone like this before.
Kristian says "I love you," and Demi says it back!!!!!
Getting Vulnerable
6:51 PM:
Kristian wants to make sure she and Demi are on the same page, and she's not just an option.
"Tell me how you were really feeling today, and don't hold back," Demi says.
Kristian reveals it was hard for her to hear that Demi had romantic moments with someone else. "When you walked away to go talk to Derek, it all hit me, like floodgates, and I broke down and cried," she says. "It was really, really hard."
"It made me feel like, I don't know, that you doubted us, and you had to test that, and I didn't have to test that, so I felt like we might be on different pages," Kristian continues.
Demi admires how solid Kristian was. "I want to be like you. And I know we've had a discussion about this before... how I'm not good with commitment, and I've avoided getting to the next level with you, and it was because I was scared of not having control over my emotions," Demi shares.
They're Off
6:48 PM:
Demi puts on a FIRE red jumpsuit for her date with Kristian.
"It turns out Demi has a girlfriend, and she is here in Paradise," Blake summarizes. Can he NOT be our narrator? We get he's the only one who didn't know what was happening, but we're just over him.
Kristian heads to the bar in a pink dress, and they look good together.
"For both of them to let love be what overweighs any judgment or expectation, that's true love," Hannah says.
Date Card
6:42 PM:
Demi brings Kristian over to meet the group, and apparently not everyone knows her story.
"Guys, this is Kristian," Demi says. "We have been dating before I decided to come to Paradise... my heart is here. And so we're going to stay in Paradise, and we're going to have a really good summer."
"Coming out, you have to be brave, and I'm so proud of her, because she was," Katie gushes as the rest of the cast expresses their support.
With that, Hannah presents a date card for Demi and Kristian to "rekindle" their flame.
Staying in 'Paradise'
6:41 PM:
Derek admits it hurts to see Demi with someone else, and says he only met Kristian because he wanted Demi to feel better about the situation.
"What's up?" the group asks as Derek returns.
"You'll all see in a minute," he teases.
Kristian tells Demi that she's here for her, and Demi tries to get her on board with staying on the show. "Is that something you would want to do?"
"Yeah," Kristian says. "Of course."
The Meeting!
6:38 PM:
Derek heads over to talk to Kristian. "It may not be my time right now, but I know that I want Demi to feel love in her life," he says.
"Derek, this is Kristian. Kristian, this is Derek," Demi says, introducing them. They hug, and it's awkward.
"It's bittersweet to meet you," Derek says. "I'm not sure even what to say."
"I don't hold anything against you at all," Kristian says.
"There's no animosity between us. It's just hard, really hard," Derek reveals.
Kristian says she can feel that Derek is a good guy, and knows they both want what's best for Demi.
Major Meltdown
6:31 PM:
Derek says he understands he's going to have to work through seeing her and Kristian together, and wants to talk to Kristian before everyone else.
"It's just what my heart feels," Demi says, crying. "You're so understanding. You're so great."
"To be here and to see a real spark again and have it go away just as quickly as it came, just hurts," Derek confesses. "I hold it in, but it's all so much. It's all so much. I try to be strong in front of her, but am I always going to be there for other people? Is that going to be my life?"
"Everyone always says, 'Oh, you're a great guy'... I don't want to just hear that!" Derek cries. "The same rejection I've always gotten. Here it is again."
"It didn't matter if it was a man or a woman. It hurt no differently," he says.
Sobbin'
6:30 PM:
Derek wants to know what he did wrong, and Demi tells him he's not at fault. "I hate that I'm making you so unhappy right now," she says.
"I always get hurt," Derek says. "I want you to know I'm not blaming you... I'm in the same situation as always where somebody picks somebody else over me."
Demi tells him he's a great guy and he bursts into tears. "I just want that to be enough," he sobs.
Breaking the News
6:27 PM:
Demi tells Derek that he's the "best dude on this beach" -- but she's about to tell him that she doesn't want to be with him.
We wish they weren't so close to the ocean, because all we can hear are these damn waves. Luckily, we can read nonverbal cues, because Demi is crying and covering her face. "When I saw her, I knew it was her," she tells Derek. "That's just where my heart is."
"She's gonna stay here, and I'm gonna pursue my relationship with her here," Demi says. "I know that's not going to be fun for you to see... I've had so much fun with you."
"I'm glad that you're moving towards what makes you happier, and while that sucks to know it's not me, I don't get to decide that," Derek replies.
Demi's Made Her Choice
6:22 PM:
Demi tells Kristian that the more she was away from her, the more she thought about her. "The second that I saw you, I knew... it's you, and it's always been you. And I want to be with you," Demi says.
"I need to talk to Derek, and I owe it to him to let him know what's going on," she adds.
Clearing the Air
6:18 PM:
Derek feels like he's in purgatory. "My mind is constantly going, trying to find out what's happening. It is hurtful to know there's somebody else that she's thinking about," he says.
Kristian, meanwhile, tells Demi that it's been hard without her, but wants to support her in doing what she has to do.
"I did meet a guy, Derek, who is amazing. And I did give him a lot of me, emotionally, physically, and -- don't look at me so angry. I'm sorry," Demi says.
Kristian says she's not angry, but it's not easy to hear that. "Do you have feelings for him?" she asks.
Demi says she's been conflicted. "I've been really f**king confused about it... I've been crying all the f**king time."
Reunion
6:13 PM:
Demi is crying and shaking and her reunion with Kristian is really sweet.
"My name is Kristian and I'm 27 years old and Demi and I have been dating," she says. "I have a lot of hope and a lot of excitement. I know that she's been here for a couple weeks, so there's definitely worry about her having feelings for somebody. That would be hard for me to hear."
Chris Harrison Is Back
6:10 PM:
Chris Harrison walks in and asks to steal Demi for a second.
"Chris doesn't just pull anybody," Derek says. "There's just a lot of weight on my shoulders about what exactly is being said."
Chris says he thought about his chat with Demi. "All I care about is what's best for you... how can I help you find love? And we've come to a decision that I think is going to put you in the best position. So, why don't you head upstairs," he suggests.
Demi walks up and finds Kristian.
Derek Is Down and JPJ Likes Chocolate Women
6:06 PM:
Sydney and Mike are connecting, and Katie notes that Mike ripped his pants for her. Fun fact.
"JPJ likes the chocolate women," Katie observes of his romance with Tayshia. WE ARE HERE FOR THIS RELATIONSHIP.
Demi and Derek are in a tough spot, and he's feeling down after watching Hannah and Dylan and Caelynn and Dean "macking" in the pool.
"The way I feel hasn't changed. There is a unique connection that we have," he says. "All I want is to feel the same from her."
Doubt
6:02 PM:
Chris tells Katie that Jen will "fit nicely into the group." WHY?
He's so awkward, but Katie still likes him, and admits that she wants to fight for him. "I'm gonna be completely honest. I want to be with you. You make me happy," she says.
Chris is doubting what Katie is telling him. "There's still something that's missing," he reveals. "I need to think more on it."
"If Chris is going to explore things with Jen instead and close the door on me, I will be crushed. I will be really crushed," Katie cries.
Lord
5:57 PM:
Amid all the drama, Nicole writes a song for Clay about his biceps and how she wants him in her tummy (???). "You're a touchdown, baby. I want to be your lady. Cheering from the sidelines, you take away my frown lines," she belts out, straddling him.
The song is not over. "In Paradise with you, things don't seem so blue," she sings. We wish we didn't see that. But now we're looking at Chris and Jen making out, and we also wish we didn't see that.
Mouth Wash
5:50 PM:
Chris and Jen talk things out and she wants to take it to the hot tub.
Chris is impressed by how mature and direct Jen is and they head off together. Derek counsels Katie to tell Chris how she feels, but he's getting REAL close to her in the hot tub. We hope he brushed his teeth.
Oh man, they're kissing. We hope he used mouth wash. They're making out. THIS HAS ESCALATED QUICKLY.
Level 8
5:49 PM:
The date is over, and Chris' nausea is at a "level eight."
They stop at the gate to chat before going inside, but does he think there's any possibility she'll kiss him after he hacked all over that boat?
Thank goodness he doesn't, but we think he might try again later, because he wants to connect tonight.
Cheers to Not Throwing Up
5:45 PM:
Jen and Chris head off on a catamaran, and she doesn't know what one is until she sees it. They pop champagne and take their tops off. (She's wearing a bikini, don't worry).
"This is good," Chris says.
Back with the group, Katie is sulking harder than Cam, and that boy was certified DEPRESSED on this beach. (We are not a doctor).
"Cheers to not throwing up," Chris says, raising his glass to Jen, and then hacking away.
'Perfect' Chris
5:44 PM:
Katie cries to Demi about how "perfect" Chris is, and that's the first time we've ever heard him been described like this, but I guess we have Blake to compare him to.
"Did I just f**k it all up?" she sobs.
Clarity
5:42 PM:
Chris accepts Jen's invitation for the date, and then runs off to tell Katie about it.
"Um, I'm gonna go on the date," Chris tells Katie. "I like you a lot and I tell you that all the time. I want to go on a date with you. And I want this to bring more clarity. I don't want this to 'degress' what we have."
"I made my bed and now I have to lie in it," Katie admits.
Self-Sabotage
5:35 PM:
Katie admits she self-sabotaged with Chris in order to protect herself from getting hurt, but now she's worried he'll go on the date with Jen.
Katie is FREAKING OUT, and now she's crying over how she could have messed things up. Jen asks Chris out on the date, and we're sent to commercial break with a tease of Chris throwing up on a boat. (How we felt when we found out another person went to Stagecoach).
Who's It Gonna Be?
5:33 PM:
Blake insists that he didn't hook up with Jen, but she calls him out first for a chat. Their conversation is less dramatic than we anticipated, but now she's set her sights on Dean.
Caelynn says she's been protecting herself because she knows how Dean is around "shiny objects." "Is there actually something here, or is this just fun?" she asks the camera.
Dean comes back from his chat and reveals he's not going on the date with Jen... who is now walking towards Chris Bukowski.
Another Stagecoach Lady
5:31 PM:
Nick Viall's pre-Bachelor ex, Jen Saviano, walks in, and already Dean is calling her one of the most beautiful women on planet earth.
"I know Jen from recent times because while Blake was ghosting me, he was hanging out with her," Caelynn says. SERIOUSLY? Who WASN'T at Stagecoach?
Same Page
5:28 PM:
Clay is working out on the beach and Nicole is watching him and screaming about "fish tacos." We are uncomfortable.
Chris, meanwhile, wants to get engaged, and he's having fun in his relationship with Katie. They know a lady is coming, however, and Katie tells him he's a "free man," and welcome to go on other dates. "I want you to do whatever makes you happy."
Chris is sad that Katie didn't beg him to stay. "I don't feel like she's on the same page," he confesses.
Crying
5:23 PM:
Caitlin cries to Caelynn about it, and we REALLY wish they weren't so close because this is taking a lot of effort to keep straight.
Anyway, to commercial break!
Respect Women
5:22 PM:
"You get very heated," Caitlin tells Kristina, making her more heated.
"I'm not going to chill, honey!" she yells.
"You're impossible!" Caitlin says. "Women should always respect women!" OK, T. Swift.
Where did this come from and where is this going?
Pop Off!
5:20 PM:
Caitlin pulls Kristina aside at Caelynn's encouragement.
"I'm just wondering what the motive is here," Caitlin says.
"Am I not allowed to talk to my friends?" Kristina asks. "I want my friend to find love here in Paradise... What's your point? You want his rose?"
"Why are you checking me?" Kristina screams. "What I do and my actions are none of your business."
"You're literally here chasing friendship roses instead of letting people find authentic relationships," Caitlin says.
Kristina is ready to POP OFF. But remember, there's a zero tolerance policy on violence.
She's Awful
5:17 PM:
"It's so ridiculous. I don't know. I just don't understand why he's giving her the time of day," Caitlin says of Blake spending time with Kristina. We think Caitlin is crying, but she's only been here for like, two days, so WHERE IS THIS COMING FROM?
Blake tells Kristina that Caitlin is a "cool chick." "She's coooool," Kristina says with so much judgment we can't take it. "Do you hope somebody comes down tomorrow?"
Blake says he hopes a man comes down for Kristina's sake. "These girls love you," he says.
"She's awful!" Caitlin hisses. "Kristina's like the mosquitoes here. She's sucking the life out of everyone."
What's Going On?
5:13 PM:
JPJ awkwardly approaches Caelynn and Dean to ask what's going on with Demi. "She looks really serious right now... I have no idea," he says.
Tayshia comments on the "quiet, calm day" they've had, and how drama must be afoot.
Caitlin and Caelynn look so similar it's driving us nuts, but Caitlin, not Caelynn, is still interested in Blake, so that's how we'll keep them straight. Both Caitlin and Caelynn seem to not like Kristina, but Caitlin moreso, since she gave Blake her rose.
Making Choices
5:08 PM:
Demi says Derek's understanding of the situation has made things even more confusing for her.
"Love is the one positive and the best feeling that we get on earth as humans. It's the only thing that makes you really, really feel good... one of them deserves to have all of me, but I'm scared that I'm not going to make the right choice," she cries.
Feeling Like an Outcast
5:06 PM:
Demi breaks down, telling Chris Harrison she's not sure what to do, or if she should just leave the show altogether.
"We want you to find love," Chris tells her, ensuring her that she has his full support.
Demi opens up about how she's felt like an outcast. "The scared side of me that wants to continue to hide in the closet, she's been in there a long time, and she hasn't been happy," she reveals.
Confused
5:05 PM:
Demi tells Chris Harrison that she can't imagine not having Kristian in her life.
"Can you imagine not having Derek in your life?" Chris asks her.
Derek, meanwhile, discusses his insecurities about dating women "out of my league." He cries, and Bukowski notes he's "struggling." "I think he was completely caught off guard," he observes.
"He would give me a lot of things that I need," Demi tells Chris Harrison. "I can't get her off of my mind, and I'm just so confused."
Derek Wants to Be Happy
5:03 PM:
JPJ guesses that things between Demi and Derek are "probably not good" as she waits to talk it out with Chris Harrison.
"I'm feeling every feeling I can feel. Demi confirmed she still has these lingering feelings for someone else. And I don't care if it's a man or a woman -- who really should?" Derek says. "I just wanna be happy."
Russian Interference
5:00 PM:
Yes, Chris Harrison just questioned whether "Russian interference," meaning Kristina, will come in between Blake and Caitlin, but our real question is why he still has a love triangle.
Later, Demi's crisis takes center stage, and the cast wonders if she'll leave the show over her feelings for a woman back home.
Bachelor in Paradise airs Mondays and Tuesdays at 8 p.m. ET/PT on ABC. Join ET's Bachelor Nation Facebook group here.
RELATED CONTENT:
'Bachelor in Paradise': Does Demi's Love Crisis Open the Door for Derek As Our Next 'Bachelor'?
'Bachelor' Contender Mike Johnson Says Peter Weber Would Be the 'Safe' Choice (Exclusive)
'Bachelor in Paradise' Star Mike Johnson on Demi Burnett and Tanner Tolbert's Feud (Exclusive)
Related Gallery