News
Kim Kardashian's Best, Worst and Most Savage Clapbacks
By
Kim Kardashian's Most Epic Celebrity Clapbacks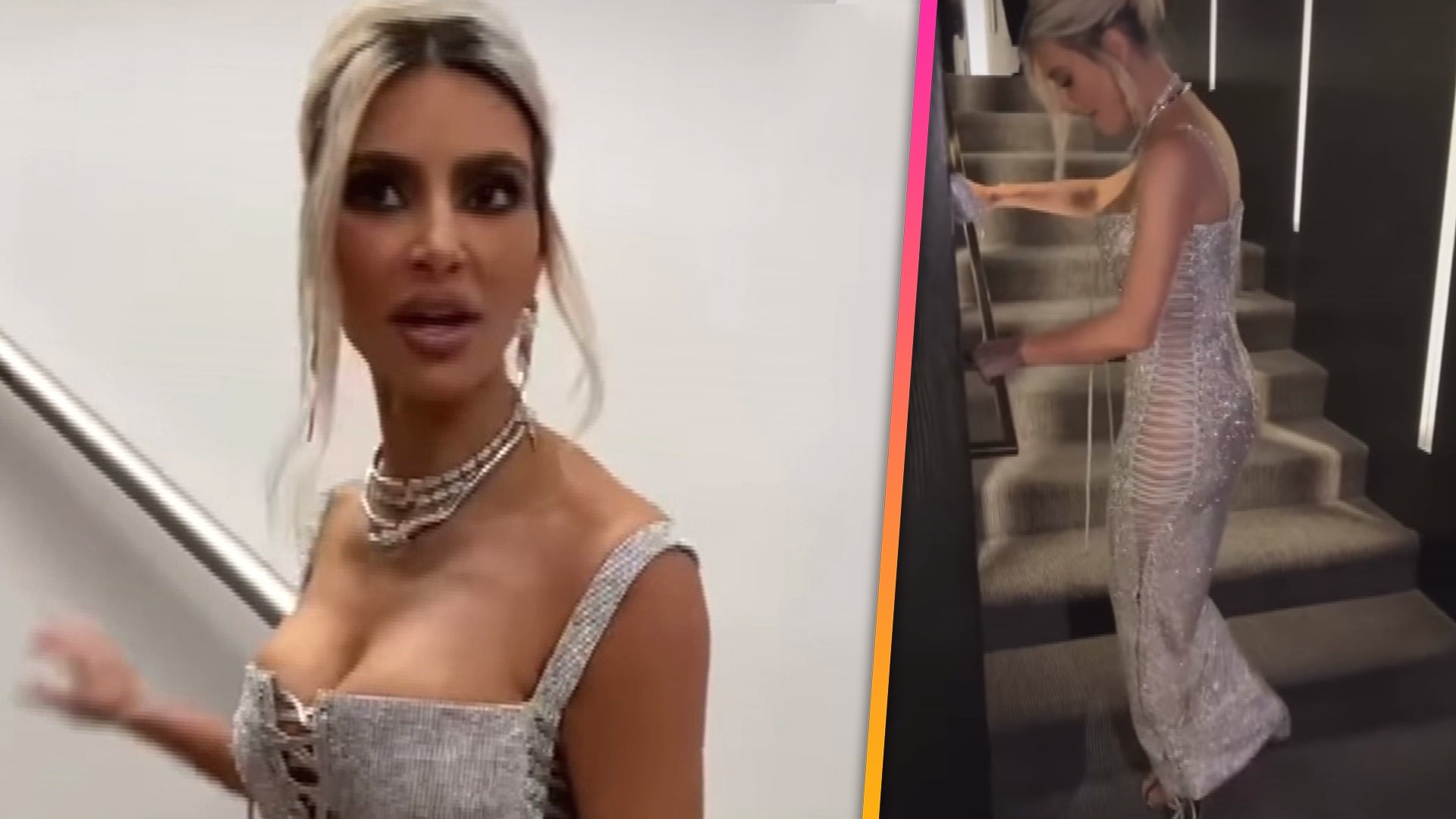 Kim Kardashian Couldn't Walk in Crystal Gown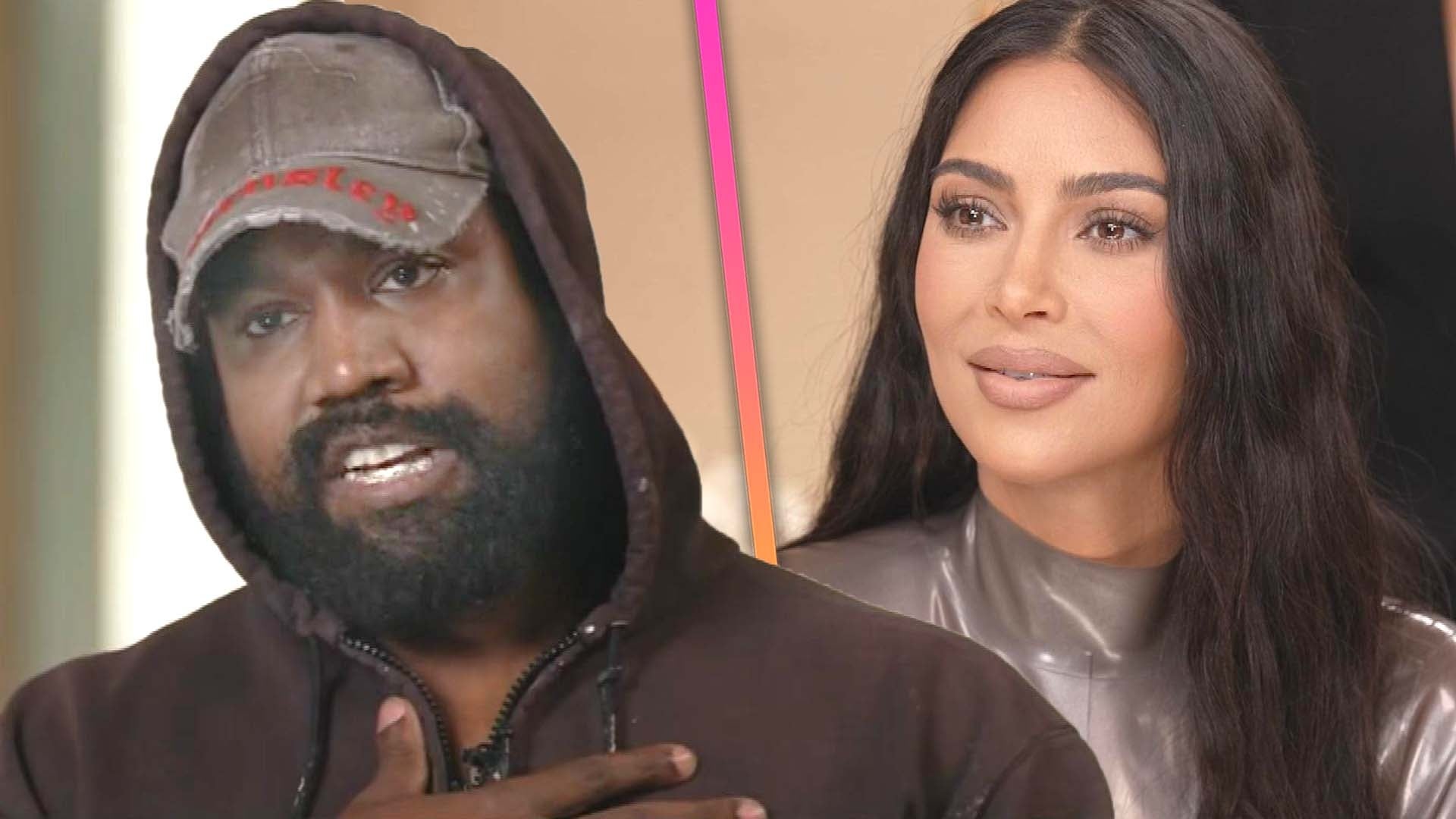 Kanye West Apologizes to Kim Kardashian for Social Media Antics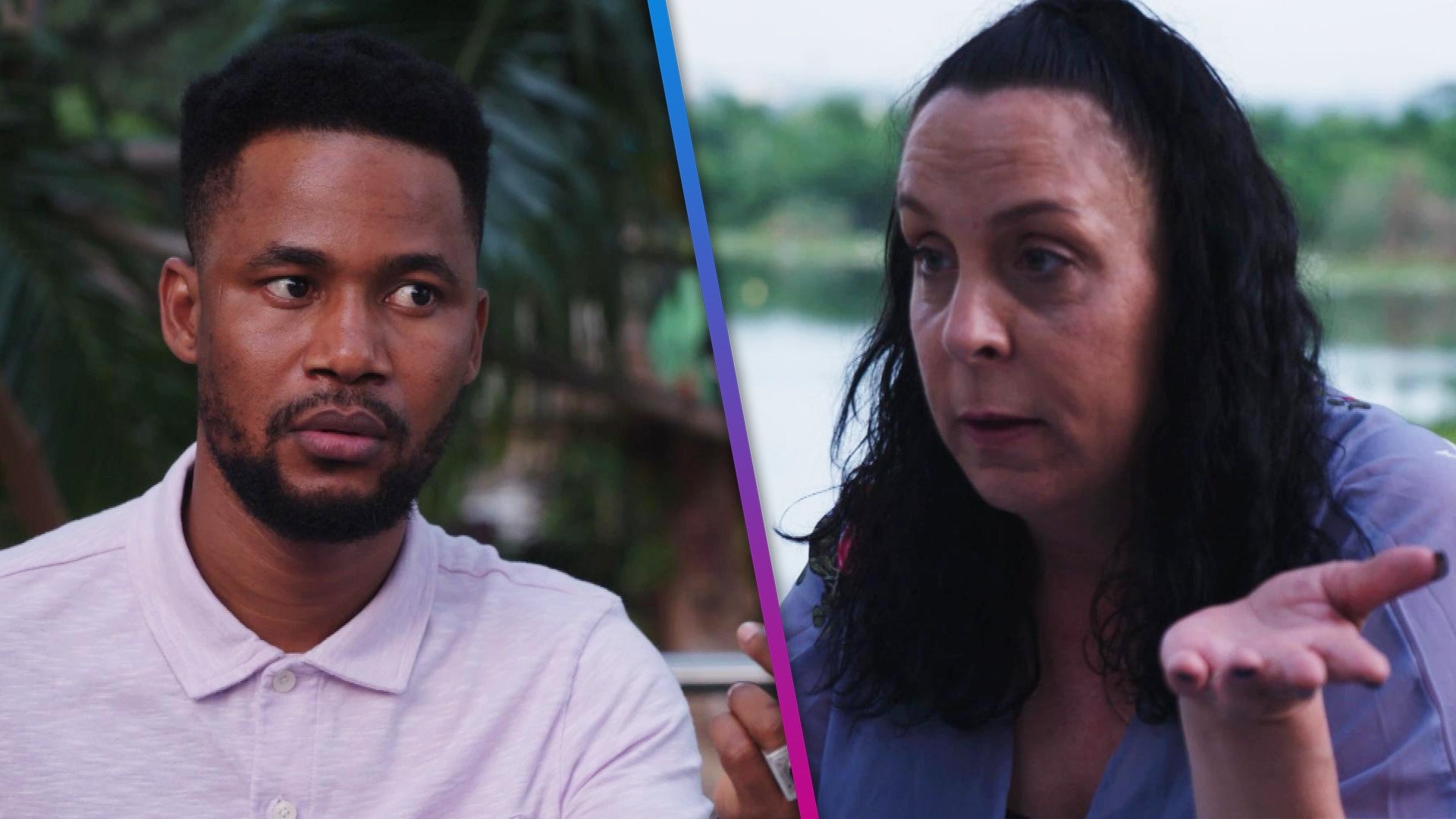 '90 Day Fiancè': Kim Outraged Over Usman's Polygamy Demands (Exc…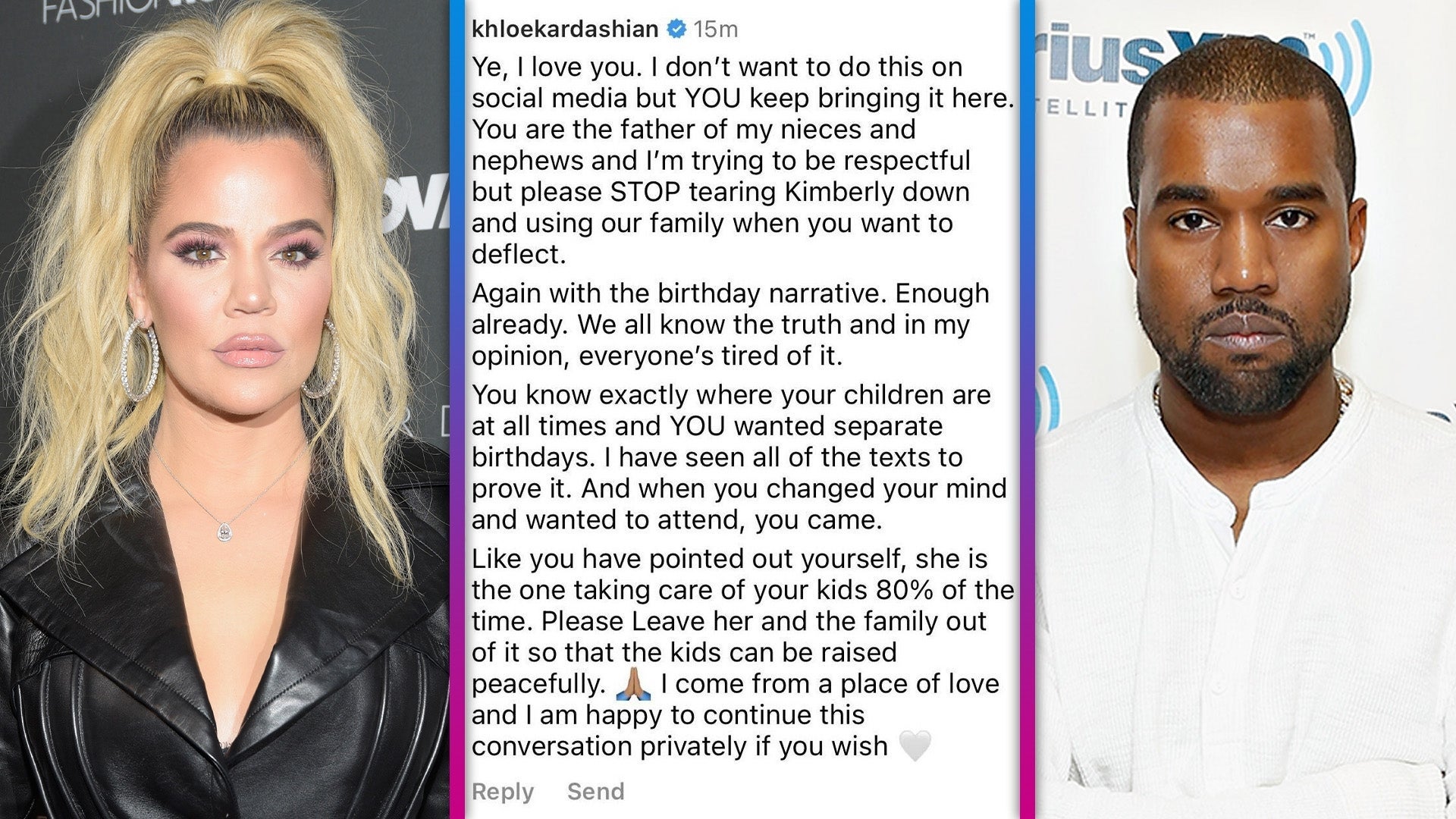 Khloé Kardashian Has Had Enough of Kanye West's Attacks on Kim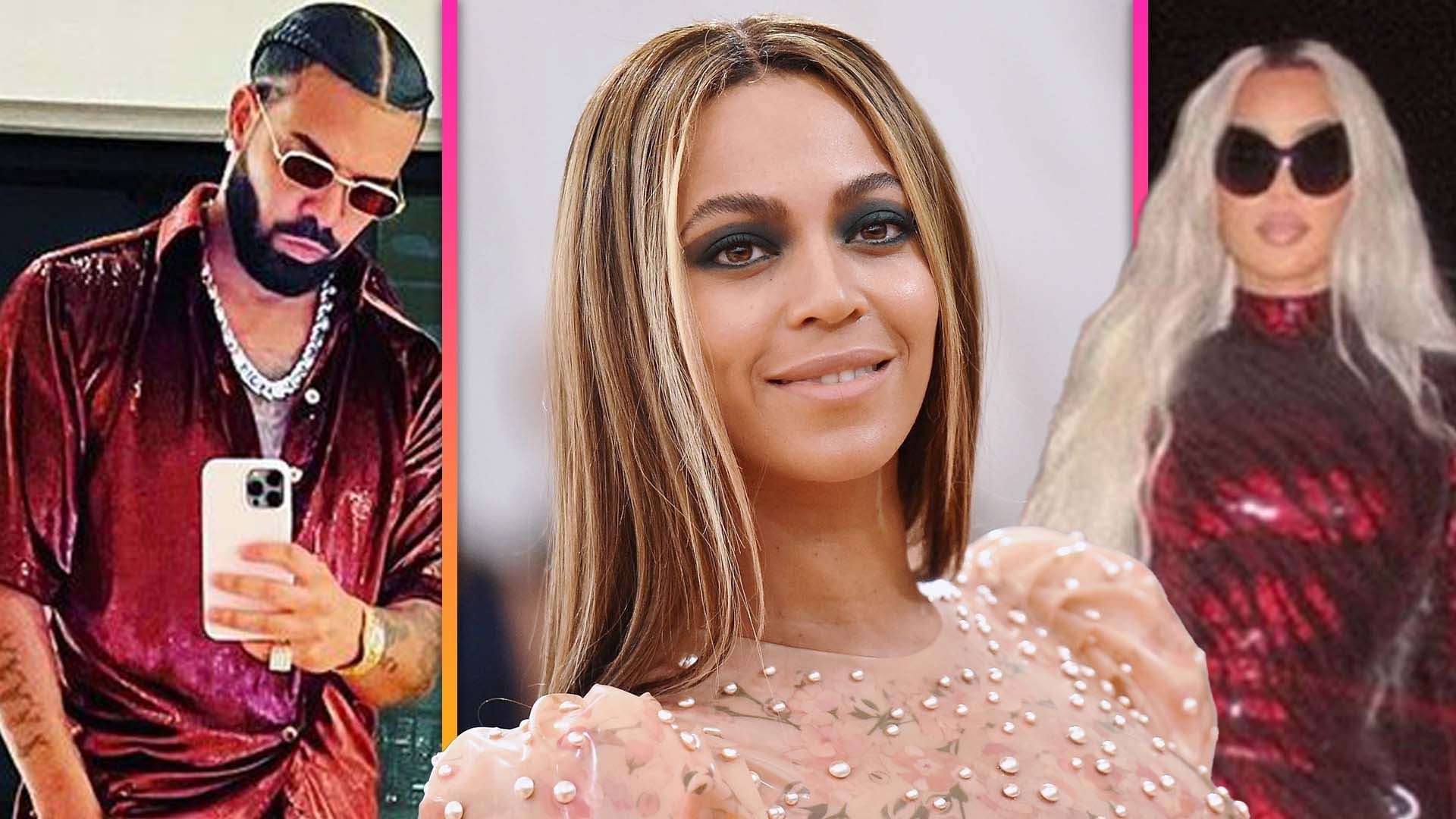 Beyoncé's Star-Studded 41st Birthday Party: Kim Kardashian, Drak…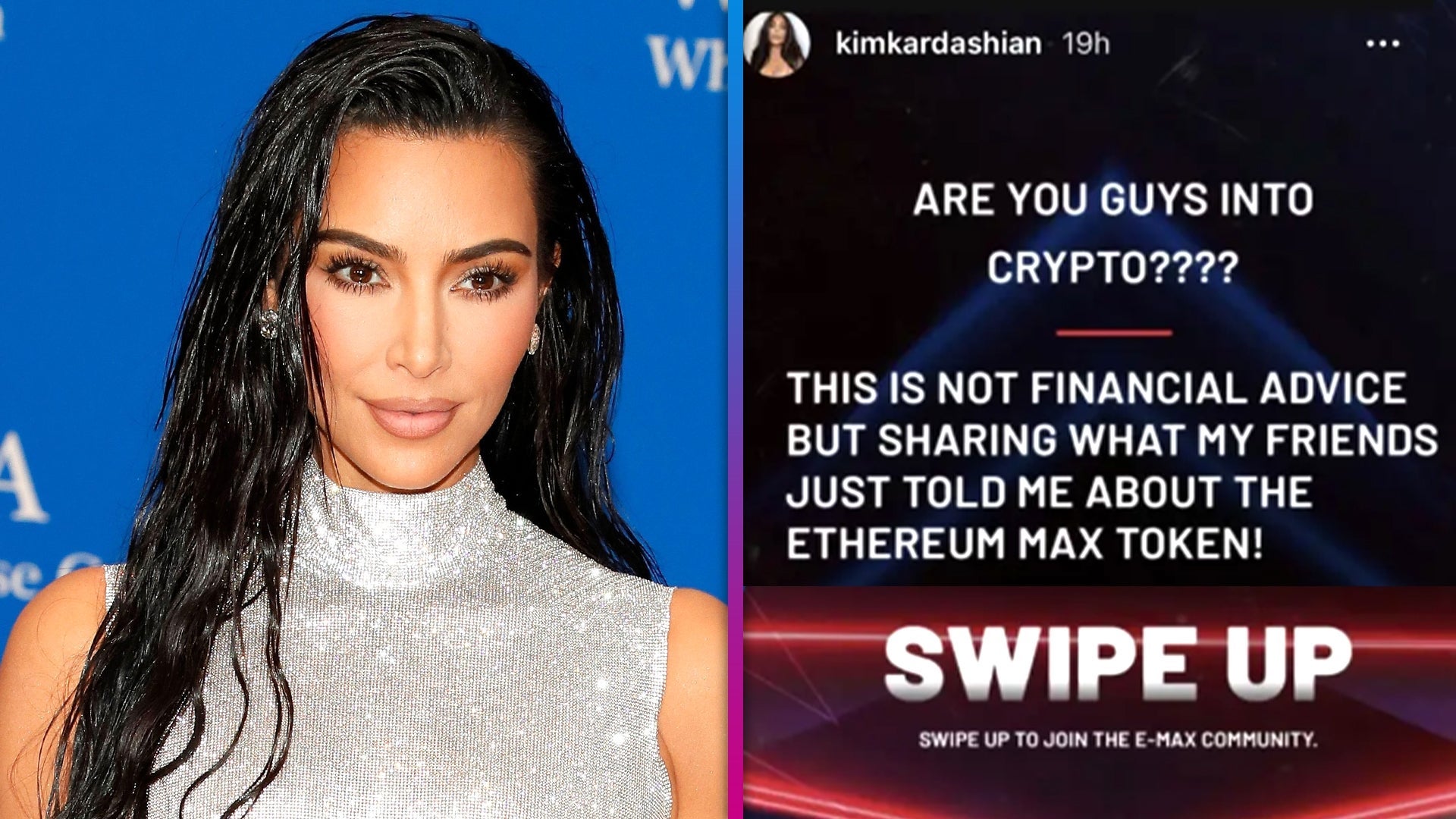 Kim Kardashian Fined Over a Million Dollars for 'Unlawfully Tout…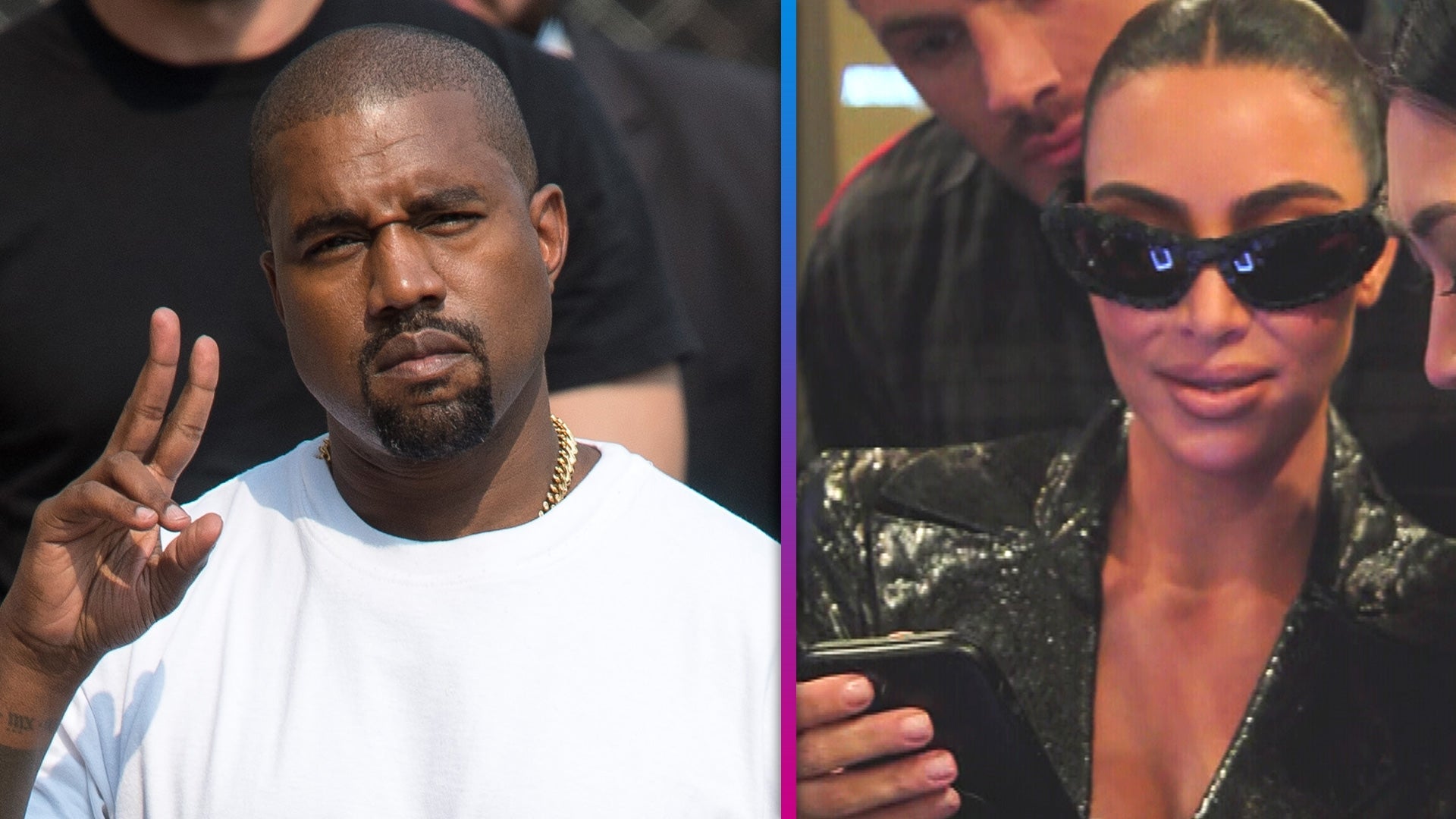 Kim Kardashian Reacts to Kanye West Taking Digs at Her Style Ami…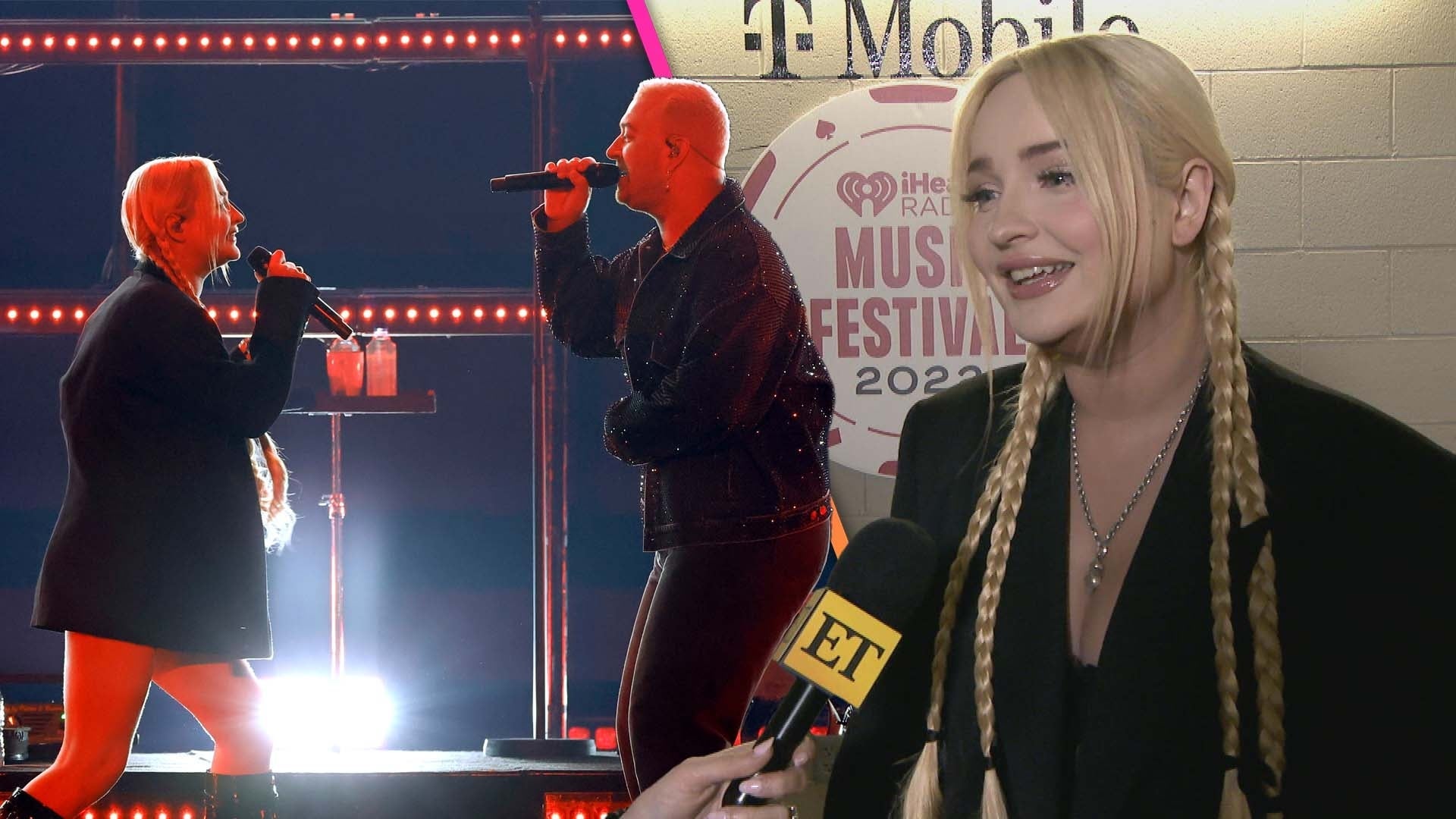 Kim Petras Raves Over 'Unholy' Success and Fan Reaction to Sam S…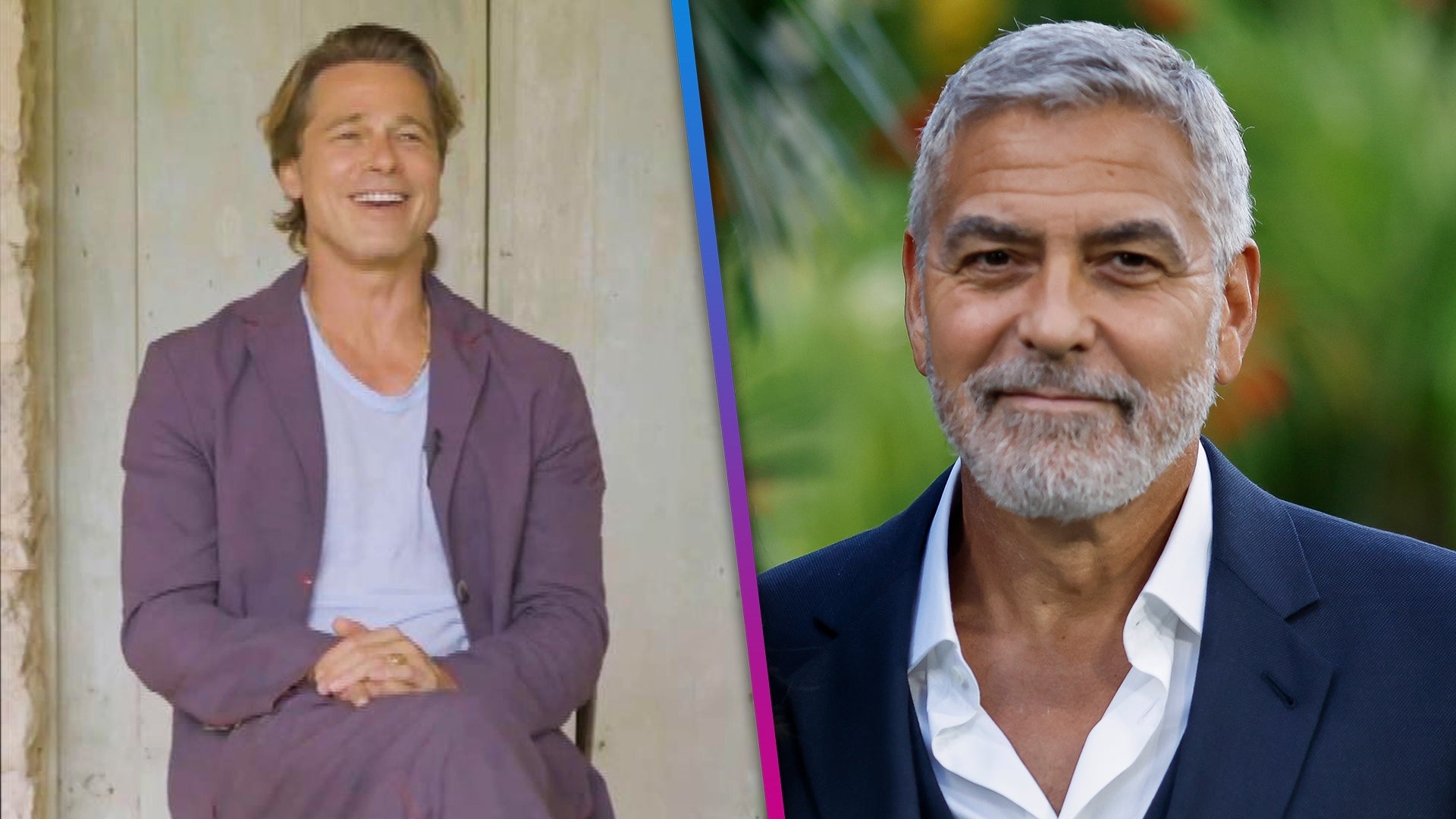 Brad Pitt Pokes Fun at George Clooney and Calls Him 'Most Handso…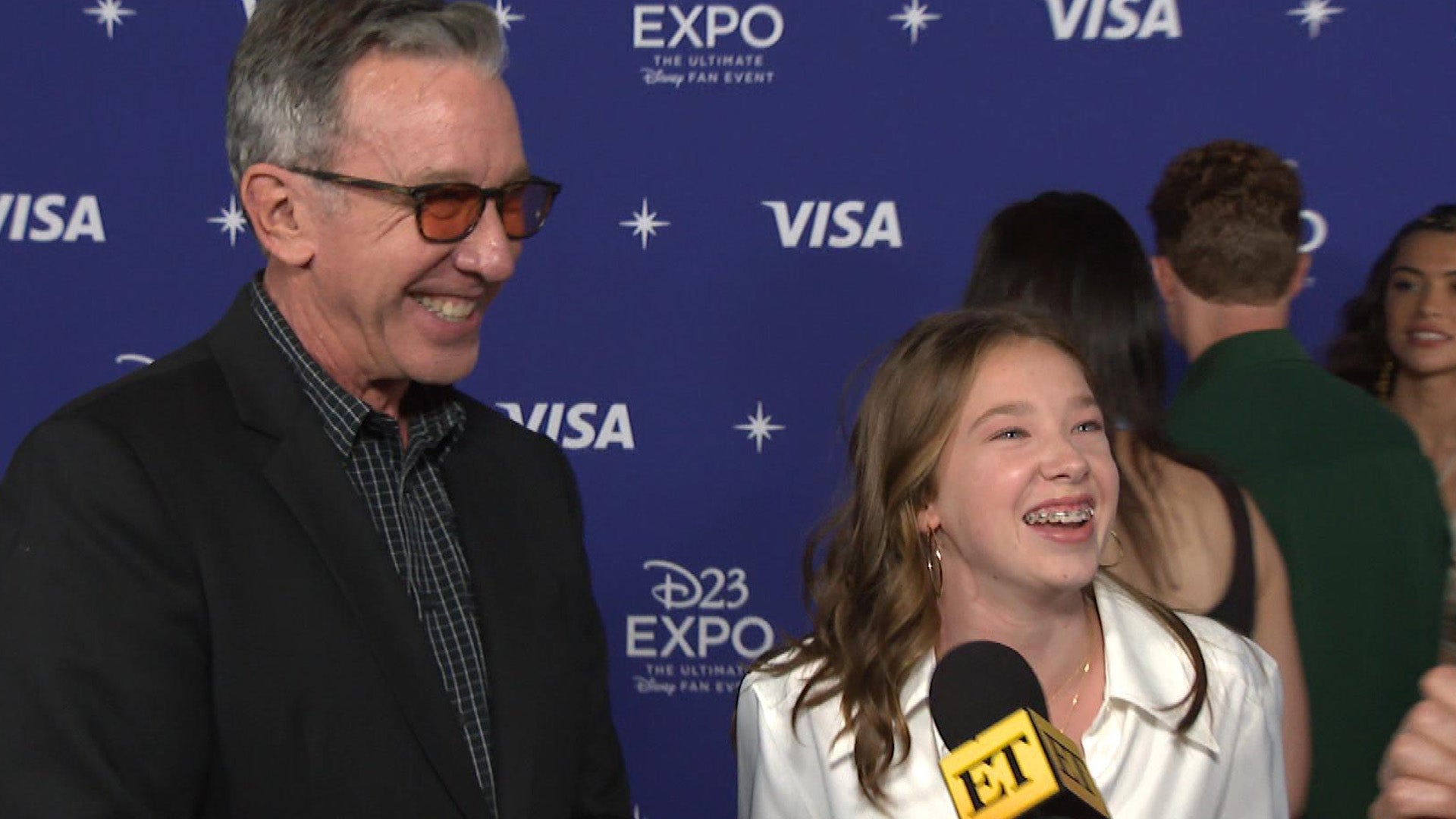 Tim Allen on Bringing Back 'The Santa Clause' and Daughter Joini…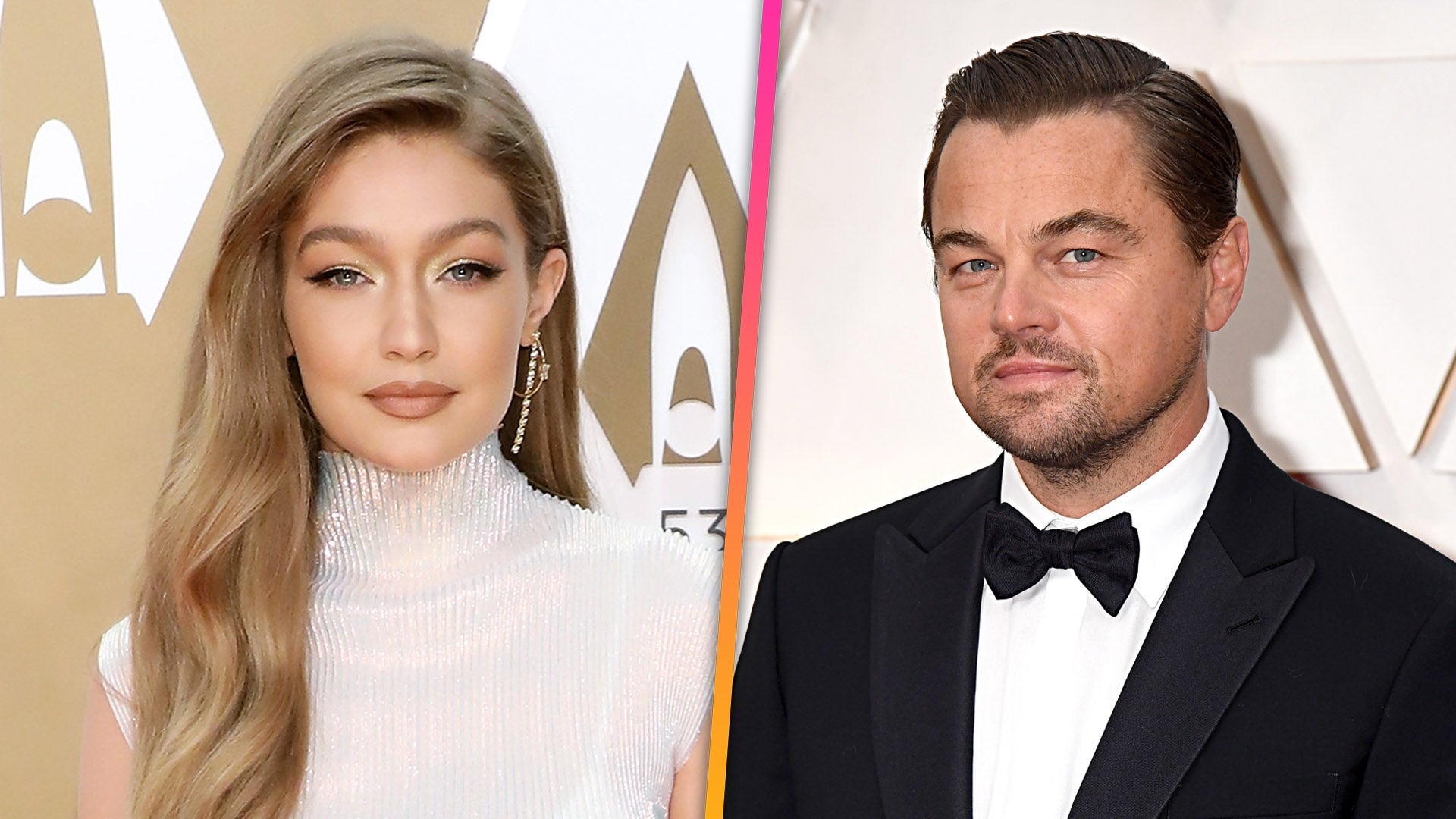 Leonardo DiCaprio 'Spending Time' With Gigi Hadid Following Cami…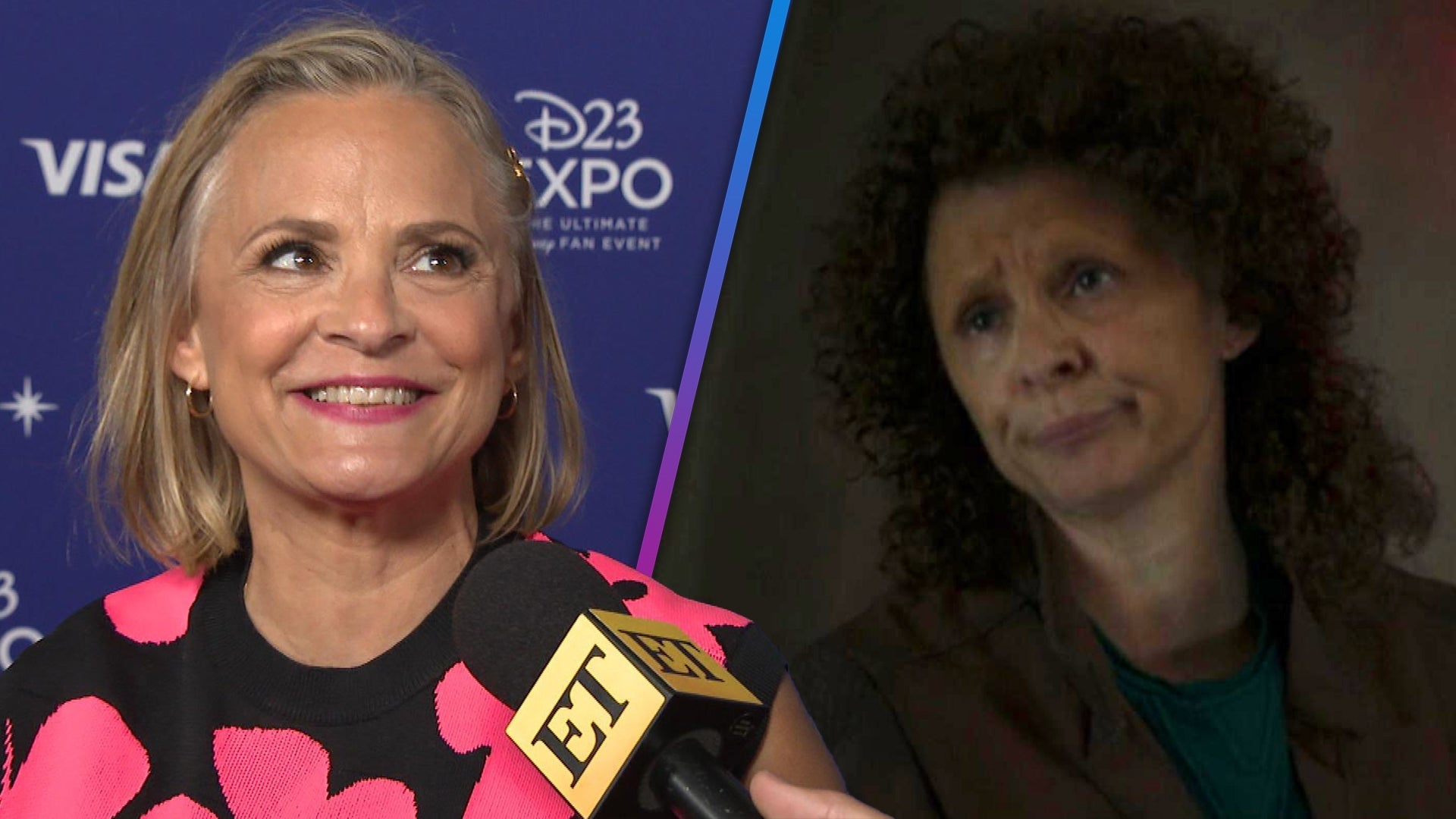 'The Mandalorian's Amy Sedaris Reacts to Fan Love for Her Charac…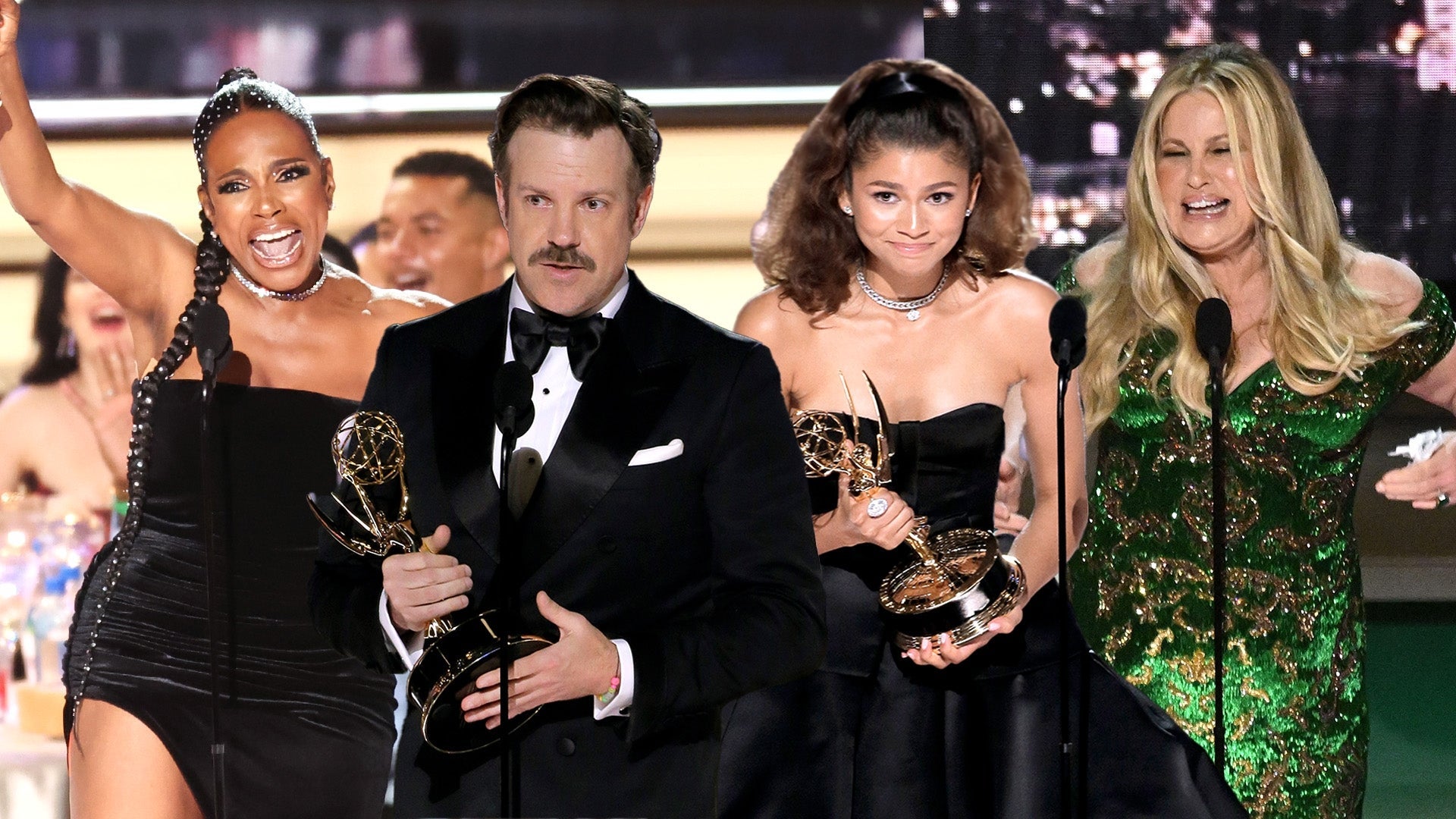 Emmys 2022: All the Must-See Moments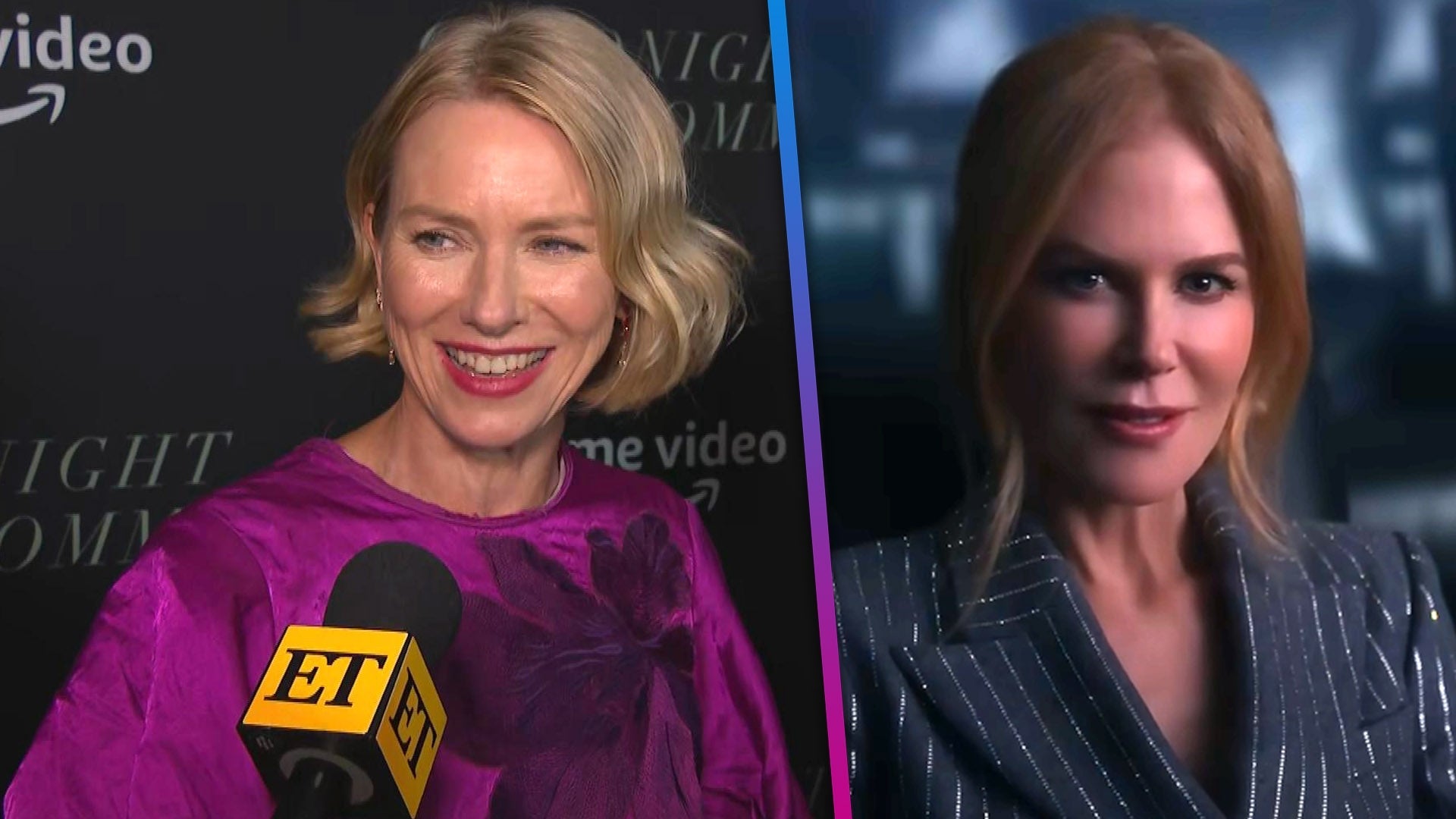 Naomi Watts Reacts to Bestie Nicole Kidman's Viral AMC Intro (Ex…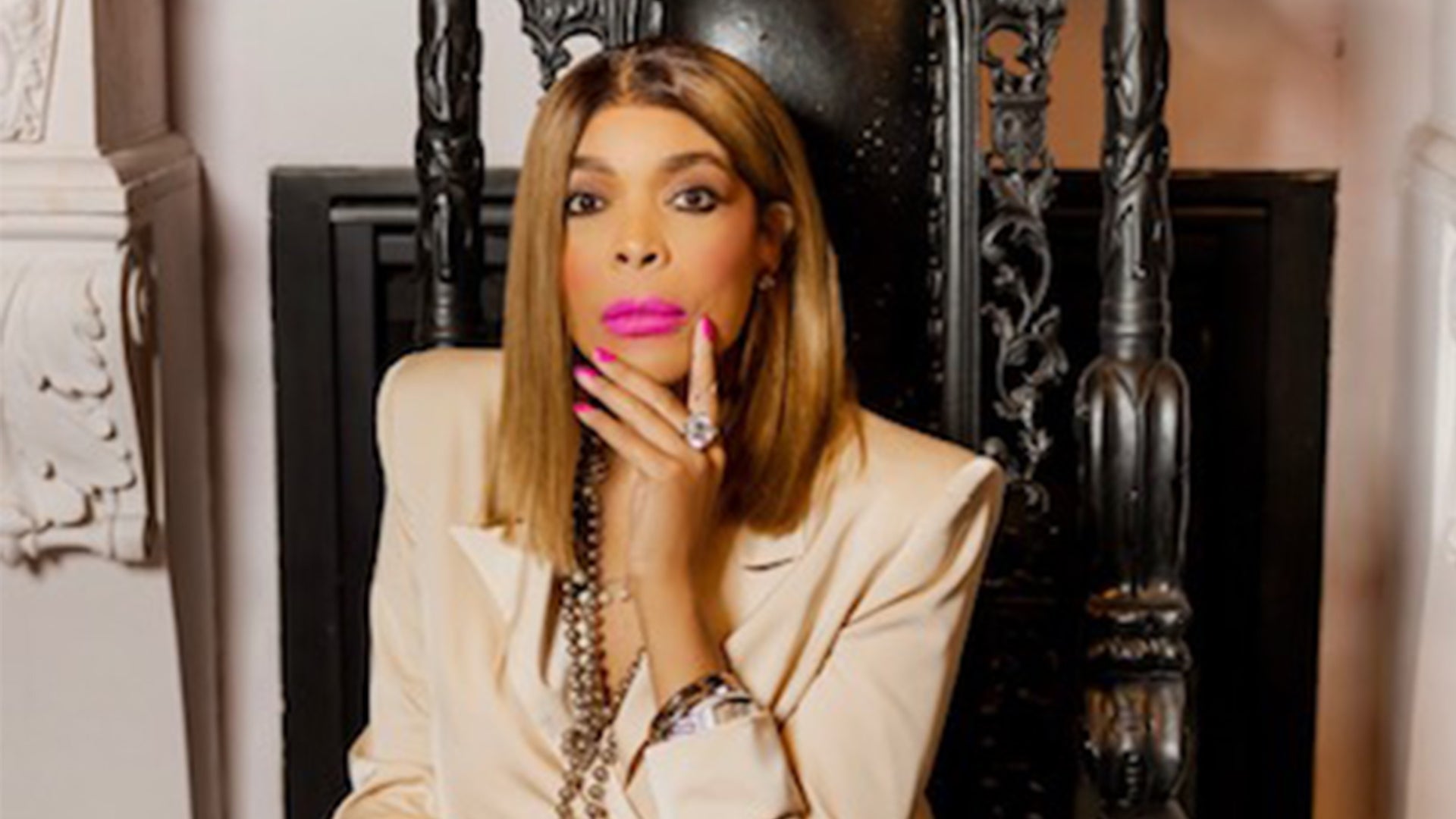 Wendy Williams Enters Wellness Facility to Treat 'Overall Health…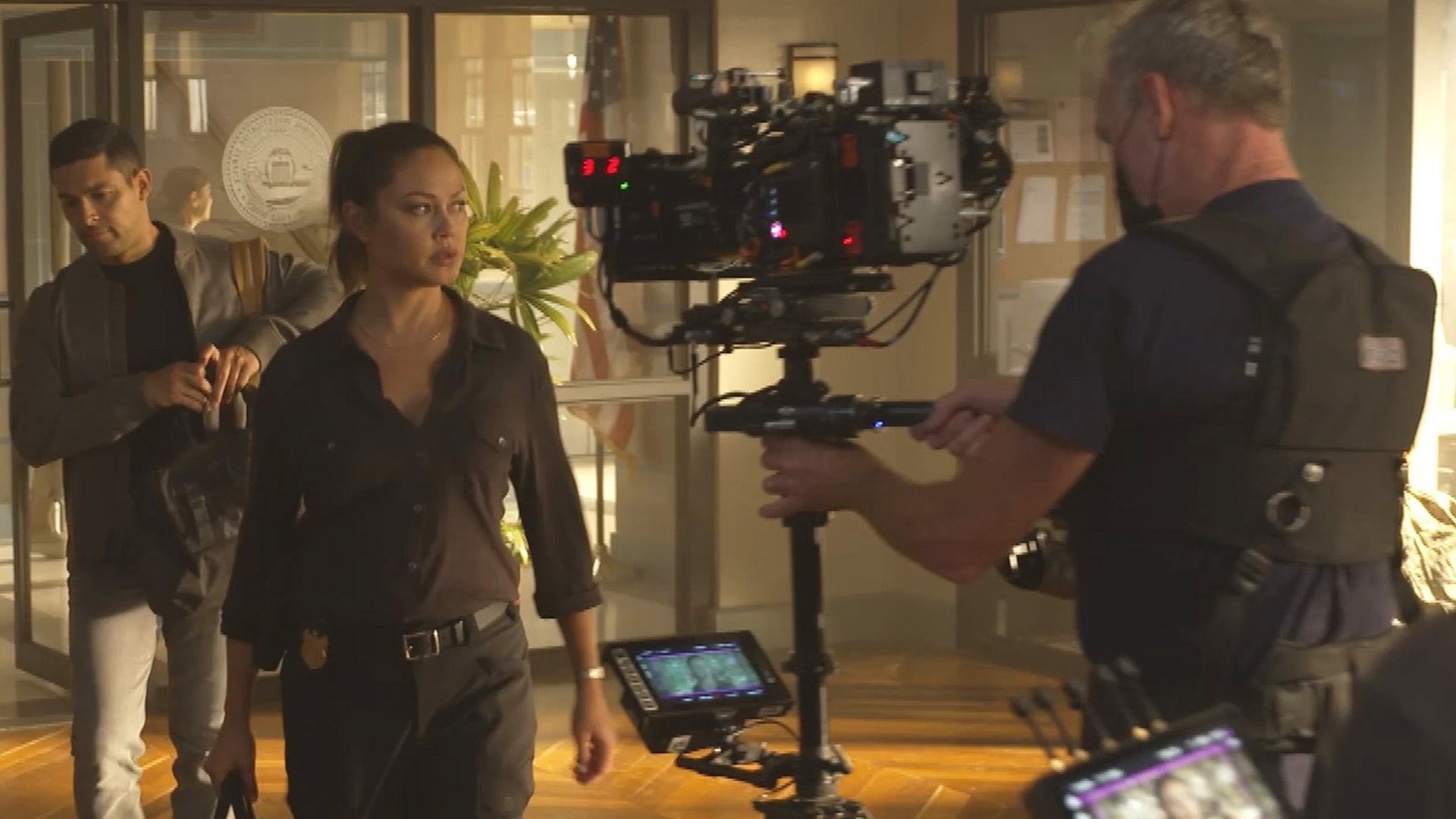 Behind the Scenes of the 'NCIS' and 'NCIS: Hawaii' Crossover (Ex…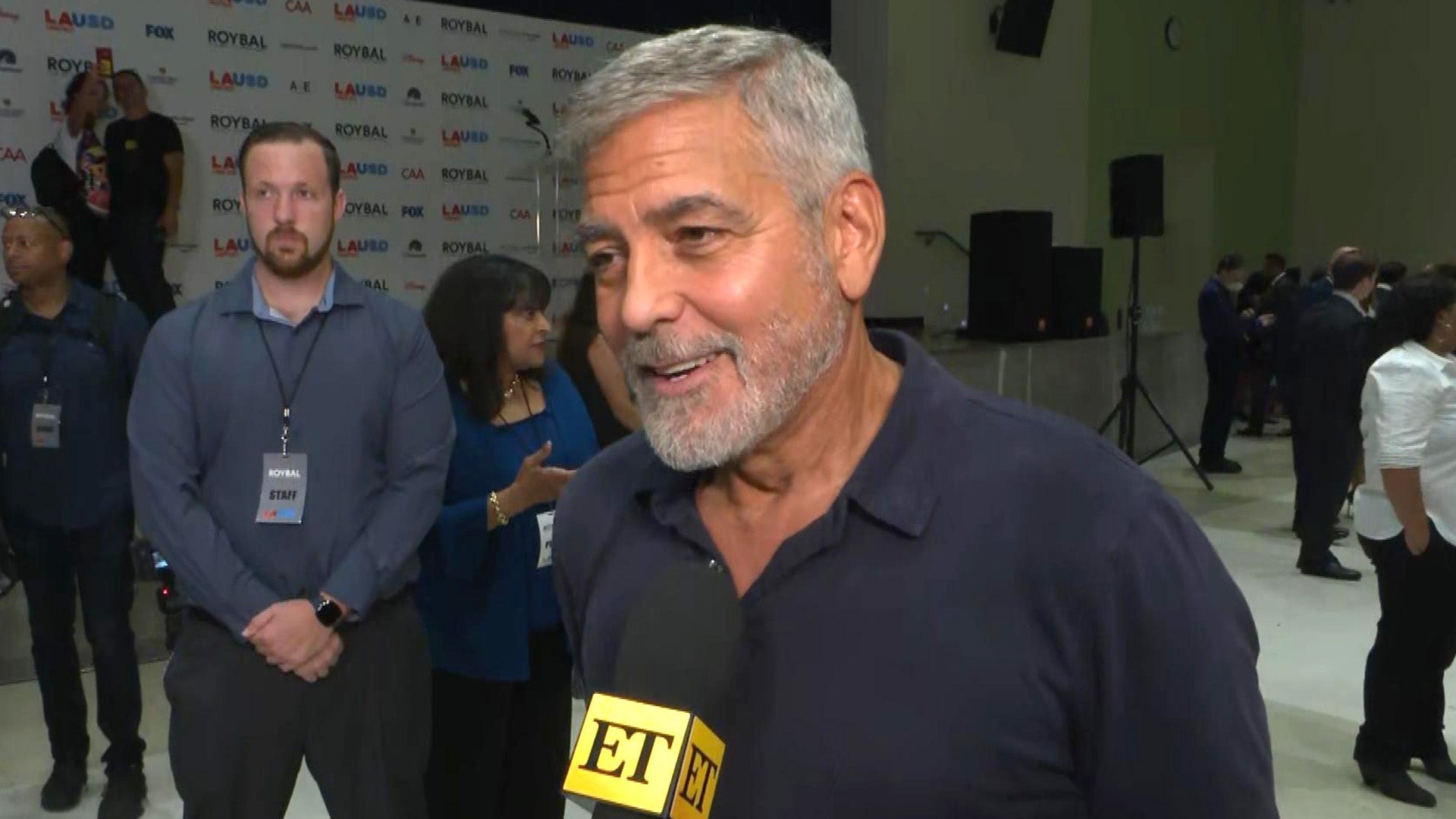 Why George Clooney's Movie 'Ticket to Paradise' Moved UK Premier…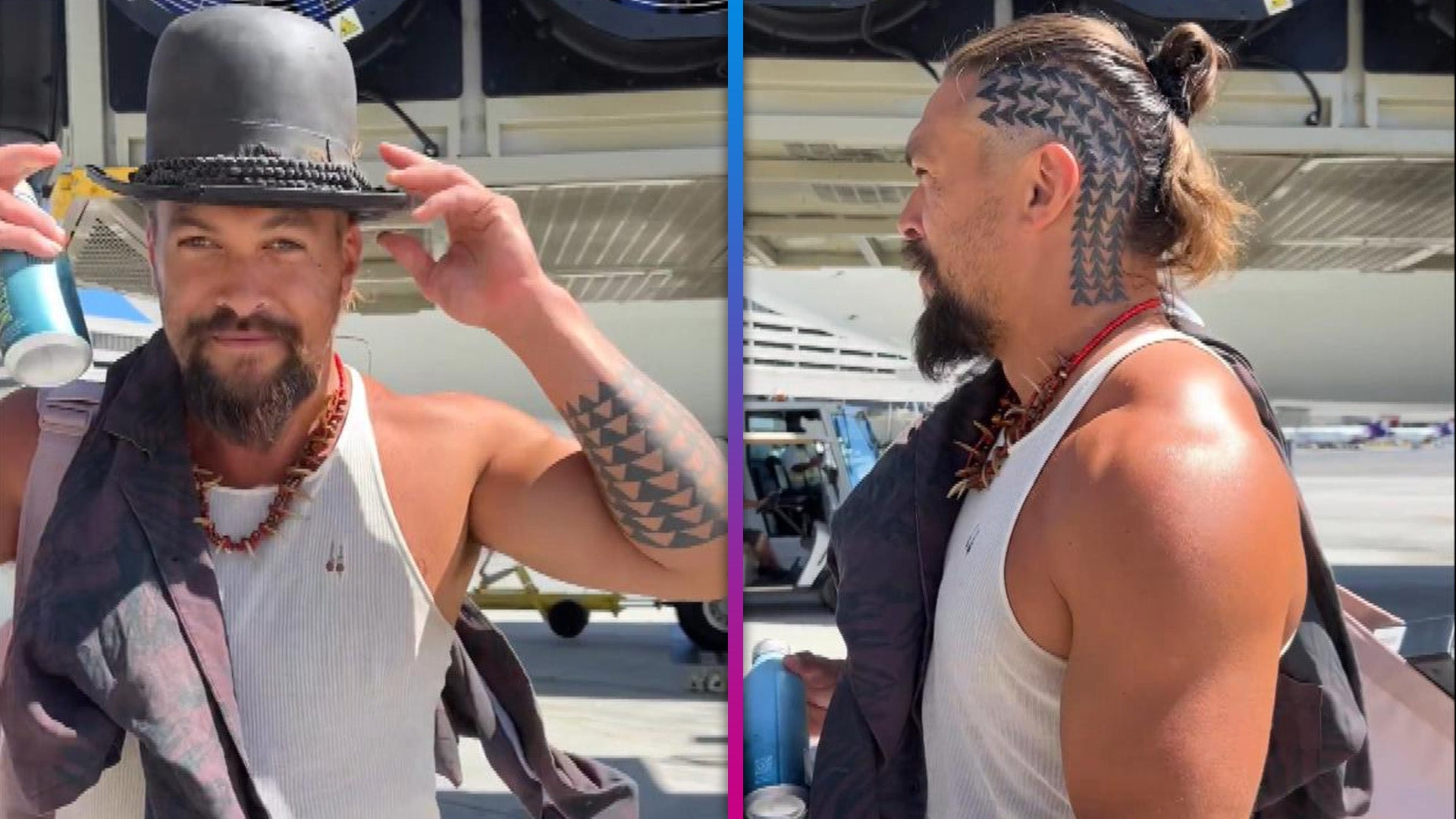 Jason Momoa Debuts Head Tattoo After Shaving Off His Hair!
Kim Kardashian West has proven time and again that she isn't afraid to fight back against online haters and even other celebs who shade her or her loved ones.
From clapping back at body shamers to outright slamming her haters on Instagram, Kim has always found ways to make her voice heard -- sometimes with subtle shade of her own, and sometimes with full-on nude selfies.
However, her fiery responses don't always go over so flawlessly, and in her haste to fire back at critics, she's occasionally crossed into problematic territory that's gotten her accused of cattiness, homophobia and even body shaming others.
Given her recent controversial sparring with Tyson Beckford, ET is taking a look back and breaking down some of Kim's most noteworthy clapbacks, for better or worse.
1. Kim bares her baby bump to slam body shamers
Kim's body has been the focus of internet scrutiny for years, with people accusing her of being overweight or of having lost weight too quickly or of photoshopping her selfies (along with every other tasteless critic you could imagine). However, during her second pregnancy with son Saint, Kim bared her body entirely to prove she just doesn't care about what her haters think.
"First they said I'm too skinny so I have to be faking it...Now they say I'm too big so I have to be faking it...SMH! Some days I'm photographed before I eat & look smaller, some days I've just eaten & I look bigger. It's all a part of the process," Kim wrote in a lengthy caption. "Everyone's body is different, every pregnancy is very different! I've learned to love my body at every stage! I'm going to get even bigger & that's beautiful too!"
Whatever the case may be I'm grateful to God for this miracle & no matter what rumors or comments you throw my way this time they truly don't affect me! #NoFilter #NoPhotoShop #GoodLighting," Kim added.
2. Kim's shade-filled, tea-spilling response to Tyson Beckford backfires
Earlier this week, Tyson Beckford criticized Kim's body on Instagram for being "not real," and said he "doesn't care for it personally."
Kim quickly shot back on Instagram, writing, "Sis we all know why you don't care for it," along with a tea, frog and painting nails emojis.
The reality star soon faced a wave of criticism from fans who accused her of homophobia for seeming to mockingly imply Beckford is gay.
Beckford seconded this criticism on his Instagram following the controversy, posting a photo captioned, "Preach!"
3. Kim shares never-before-seen video of the Kanye West/Taylor Swift phone call
The Swift/Kardashian feud has been a powder keg for years, and is far too complicated to really dive into here. Essentially, it boils down to a he said/she said argument over whether or not Kanye asked Taylor for her blessing for the "Famous" lyric, "I feel like me and Taylor might still have sex. Why? I made that b**ch famous."
Taylor said she never signed off on it, Kanye said she did, and for a long time, that's how the argument stood. Until July 17, 2016, when Kim took to Snapchat to share a video, captured by her reality show cameras, that allegedly proved what Kanye had been saying all along.
Soon after throwing shade at Swift on Twitter with her now-infamous snake emoji-filled diss, Kim posted the long-awaited video.
While the clips she posted don't appear to be the full, unedited conversation, it sounds like that the 1989 singer did indeed approve of her shout-out in the song. West and Swift's conversation was presented in a series of short clips, so it's difficult to discern some portions of their conversation.
Almost immediately after Kim posted the footage, the hashtag #KimExposedTaylorParty began trending on Twitter as fans and haters alike came out to comment on the controversial clips. Later, Swift commented on the drama in a note posted to her social media accounts, which she captioned, "That moment when Kanye West secretly records your phone call, then Kim posts it on the Internet."
4. Kim deftly rips into Piers Morgan
On March 7, 2016, Kim posted a (censored) nude selfie that lead to one of her biggest online disputes to date, after drawing in multiple celebrities who decided to weigh in on whether or not a 35-year-old woman should be sharing nude photos (as if they had any right in the first place to be dictating other people's behavior).
Before going on a Twitter rant reminiscent of her husband's infamous tirades, Kim kicked things by responding to the slew of criticism by writing "Sorry I'm late to the party guys I was busy cashing my 80 million video game check & transferring 53 million into our joint account."
But then she came out swinging, and one of her first targets was British TV presenter and commentator Piers Morgan, who decided to talk trash about both Kim's choice to post a nude pic and reports that Kanye was deeply in debt all at the same time.
"I know the old man's $50 million in debt, Kim - but this is absurd. Want me to buy you some clothes?" Morgan wrote on Twitter, seemingly responding to Kim's caption, in which she jokingly wrote, "When you're like I have nothing to wear LOL."
Kim would soon be embroiled in several Twitter spats over the pic, but made sure to respond to Morgan with a pointed and biting joke about infidelity.
"Hey @piersmorgan never offer to buy a married woman clothes. thats on some ashley madison type s**t #forresearch."
5. Kim goes off on Bette Midler, and the Broadway icon couldn't care less
In another feud stemming from her nude mirror selfie, Kim got into it with acclaimed stage and screen legend Bette Midler after the 72-year-old actress quipped, "If Kim wants us to see a part of her we've never seen, she's gonna have to swallow the camera."
Kardashian responded by mocking the two-time Oscar nominee's age, writing, "Hey @BetteMidler I know it's past your bedtime but if you're still up and reading this send nudes #justkidding." She followed that up with a picture of a candy heart with the words "send nudes" written across it.
After getting slammed for what many felt was age-shaming, Kim changed tactics and went after Midler for being fake.
"Hey @BetteMidler I really didn't want to bring up how you sent me a gift awhile back trying to be a fake friend then come at me #dejavu."
However, the Hocus Pocus star straight-up did not care, and kept the quips coming, tweeting back, "I never tried to fake friend you. Looks like anyone can take a selfie but not everyone can take a joke..."
6. Kim goes after Chloe Grace Moretz's lack of fame
Chloe Grace Moretz voiced her concern that Kim's selfie was perpetuating a culture of sexism and misogyny, tweeting, "@KimKardashian I truly hope you realize how important setting goals are for young women, teaching them we have so much more to offer than just our bodies."
While a number of celebs jumped to Kim's defense by debating Moretz about the merits of her critique while defending the argument that women have the right to embrace their sexualities and bodies while asserting their own liberated agency, Kim decided to ignore all that and just make fun of the then-19-year-old actress for not being as famous as her.
"Let's all welcome @ChloeGMoretz to twitter, since no one knows who she is. your nylon cover is cute boo," Kim shot back.
The slam felt a little forced considering Moretz had, at that point, already starred in Kick-Ass, Hugo, Carrie, Dark Shadows, the Equalizer and The 5th Wave, among dozens of other films, not to mention numerous magazine covers before her interview with Nylon. But not all clapbacks can be winners.
7. Kim gets savage with Lamar Odom
When it comes to Kim's sisters, the reality star can get fiercely protective.
When Khloe Kardashian's ex-husband, Lamar Odom, appeared on the BET show Mancave in January to dish on their failed marriage, the former professional basketball player joked that he knew it was really over with Khloe "when she was with her second or third NBA ballplayer."
With just a few words, Kim managed to invoke Lamar's multiple infidelity allegations and his infamous 2015 hospitalization after being found unconscious at the Love Ranch, a legal brothel in Nevada.
Responding to a Twitter user who posted a clip of Lamar's remark, Kim shot back, "Or second or third brothel."
The response was simple but deafening and was met with a lot of support from some fellow celebs, including Chrissy Teigen who could barely contain her excitement over Kim's burn.
8. Kim ignores cultural appropriation concerns to mock Lindsay Lohan
January turned out to be a feisty month for Kim. After ripping her sister's ex-husband, she then turned her sights on Lindsey Lohan in what may have been something of an overreaction.
After Kim shared a photo of herself with blonde cornrows -- which she referred to as Bo Derek braids, a reference to the model and actress' iconic look in the 1979 romantic comedy 10 -- she began taking a ton of heat for what some felt was cultural appropriation.
Blogger Perez Hilton posted a pic of Kim's new 'do and asked his followers for their opinion on the look. Lindsay decided to weigh in with the innocuous response, "I am confused."
Apparently, this was an insult Kim couldn't keep silent about and struck back, replying, "You know what's confusing... your sudden foreign accent."
She's was referring to the unusual and seemingly made-up vaguely European accent Lindsay spoke with at the grand opening of her nightclub, Lohan, in Athens, Greece, in November 2016.
While Kim was absolutely right about how confusing Lindsay's adopted accent is, the clapback seemingly ignored much the legitimate conversation about accusations of cultural appropriation that had been leveled against the reality star.
9. Kim takes aim at Rhymefest over Donda's House charity
In May, Kim got into it with Rhymefest, who collaborated with Kanye on past albums and co-founded Donda's House, a nonprofit organization the Life of Pablo rapper stared in 2011 to pay tribute to his late mother, Donda West, and serve the youth of his hometown of Chicago.
Rhymefest tore into Kanye on Twitter, saying the superstar "abandoned" Chicago, and hasn't been doing anything to help the youth who benefit from the charity he started.
"I'm asking @Drake to help the part of Chicago Kanye has Abandoned! Please contact @DondasHouse," Rhymefest, aka Che Smith, tweeted. "@Drake when G.O.O.D. Music sends the money they owe you, will you please help us rebuild Kanye's mothers house for the youth of Chicago."
"I spoke to Kanye about it. His response was 'f**k the youth of Chicago,'" Rhymefest claimed.
Before West had anything to say about it, a fired-up Kim came out swinging, accusing Rhymefest of holding a personal grudge against Kanye and declaring it her personal "mission to take Donda's House from you and let my children run it the way it should be run!"
Rhymefest later issued a response to Kardashian's tweets, sharing a lengthy statement in which he slammed the reality star for "criticizing an organization that you've never physically been to OR that you've never even talked to the Executive Director or any of the team."
It's unclear who really has the moral high ground in this battle of words, but it's clear that the fastest way to become the target of Kim's ire is to come after her family on social media.
RELATED CONTENT:
Kim Kardashian Goes Full Kanye in Twitter Rant Responding to Bette Midler, Chloe Grace Moretz
Khloe Kardashian Praises Sister Kim's Social Media Clap Backs: 'Confidence Looks Good on You'
Chloe Grace Moretz Reveals What She Did With the Perfume Kim Kardashian Sent Her
Related Gallery