TV
'Bachelor: Women Tell All': Did Chris Harrison Just Hint That Hannah B.'s Our Next Bachelorette?
By
'The Bachelor': Hannah B Calls Her 'Love' Admission to Colton a …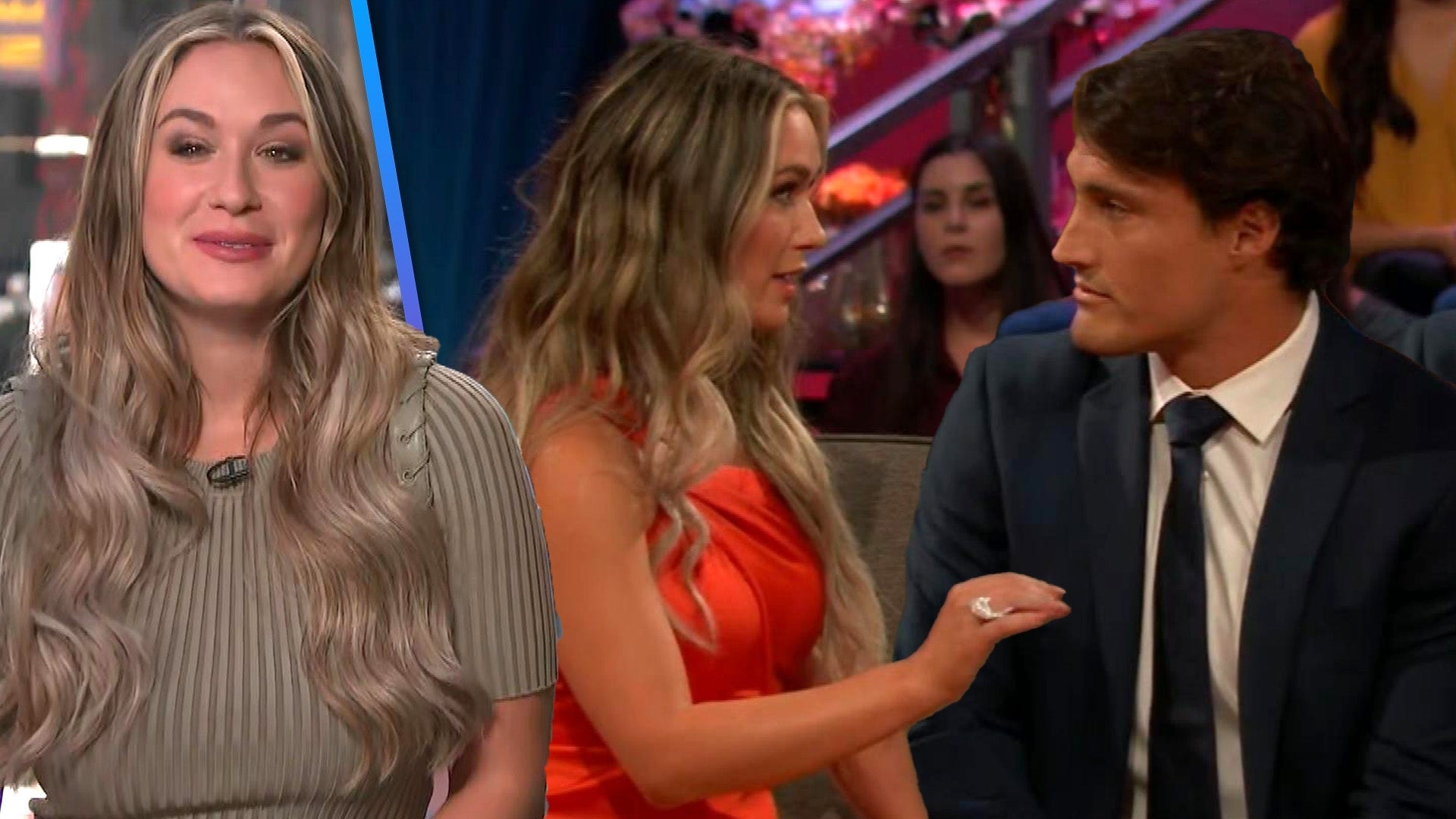 'Bachelorette': Rachel Reacts to Internet Comparing Breakup With…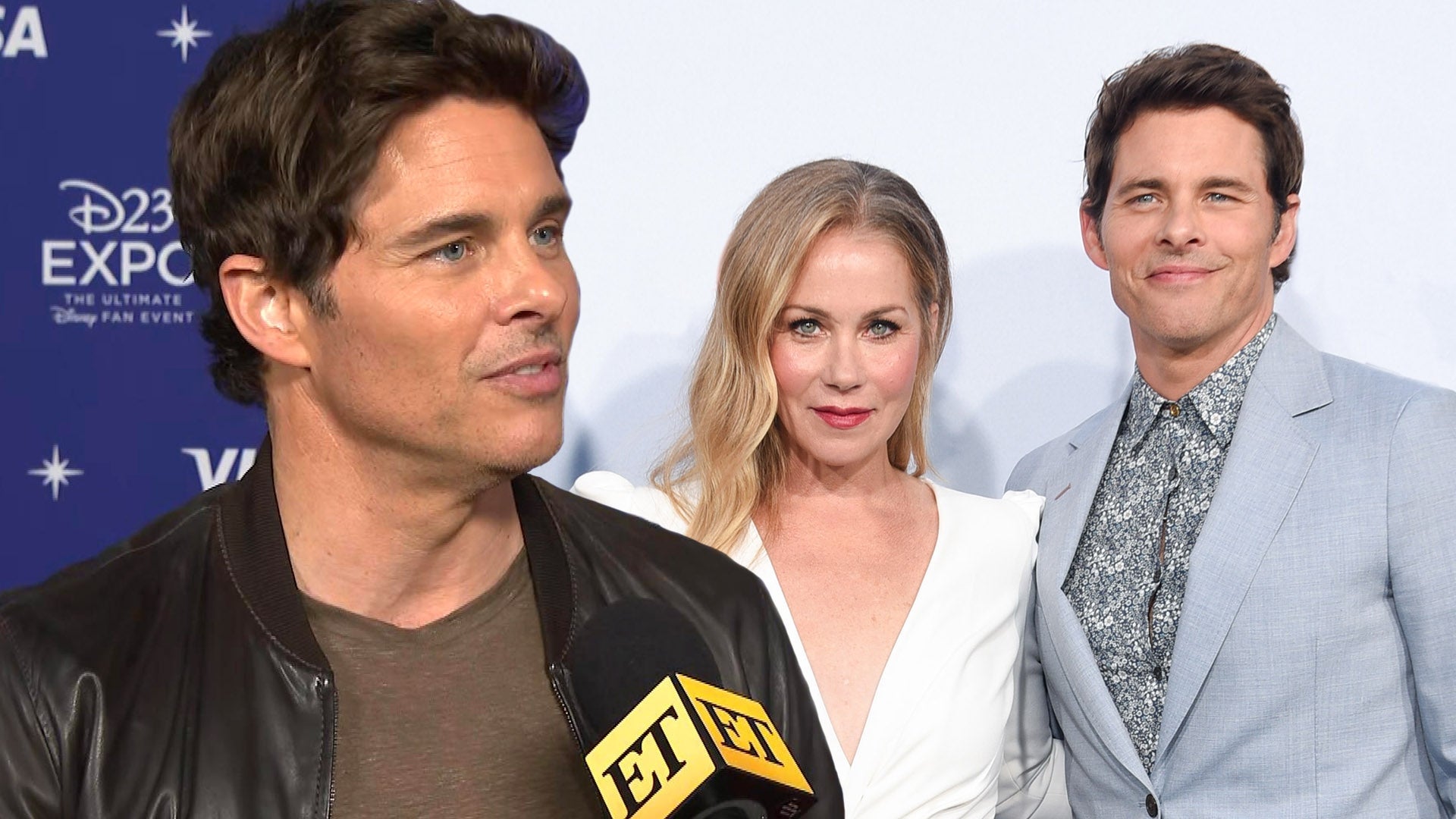 James Marsden Calls Christina Applegate a 'Warrior' Amid Her MS …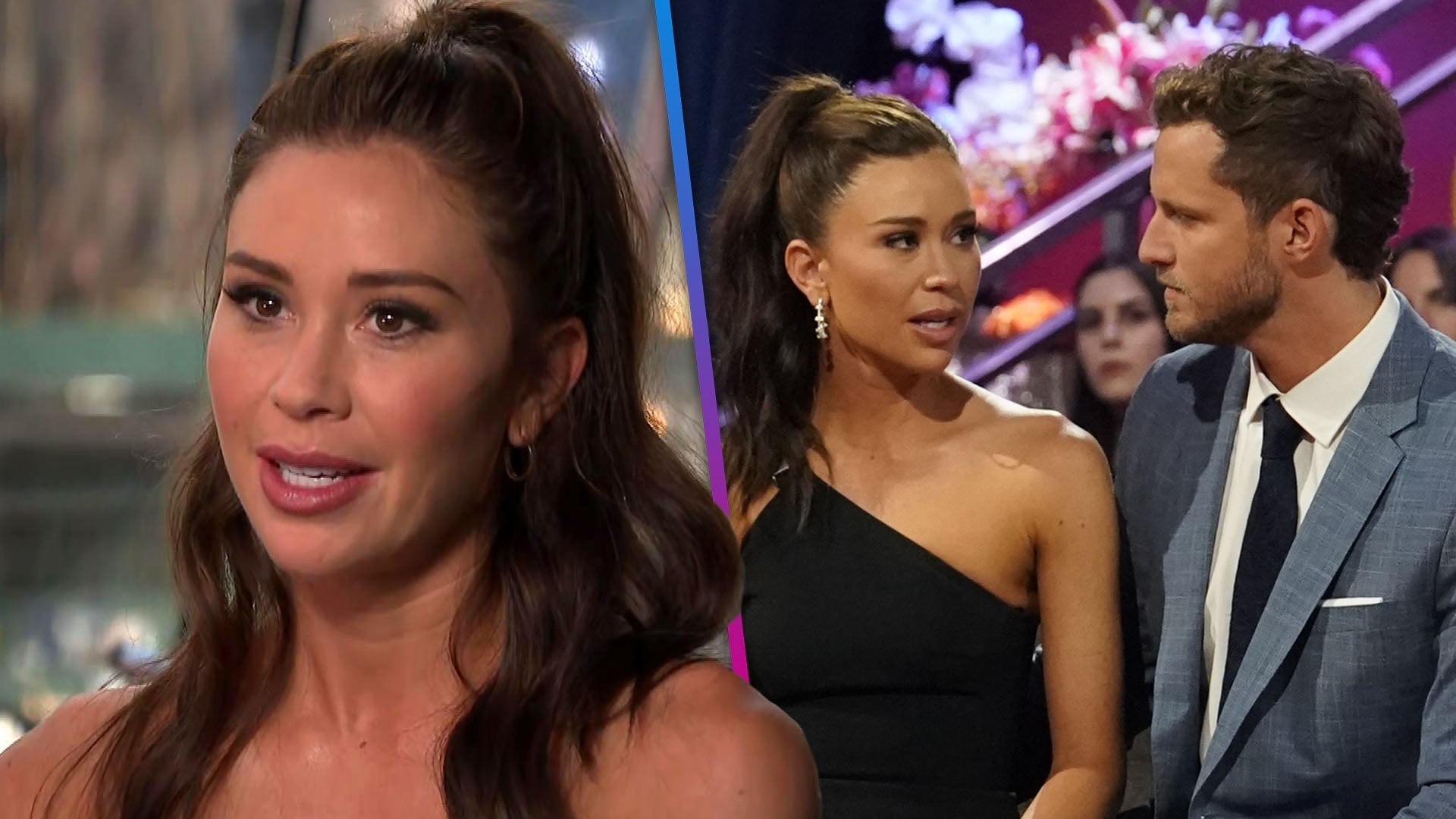 'Bachelorette': Gabby Windey Addresses Fiancé Erich's Texts With…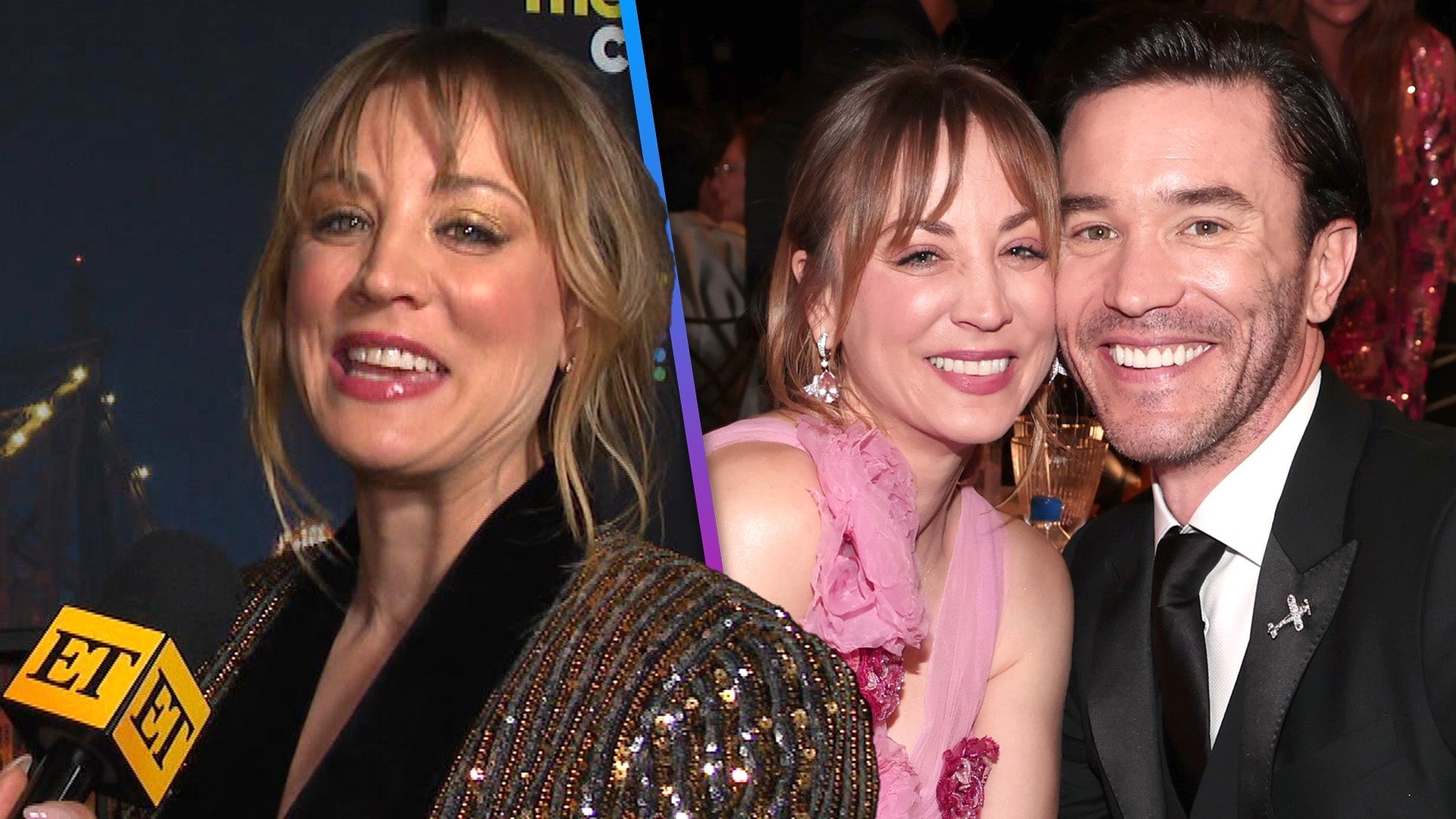 Kaley Cuoco on Her Love-at-First-Sight 'Meet Cute' With Boyfrien…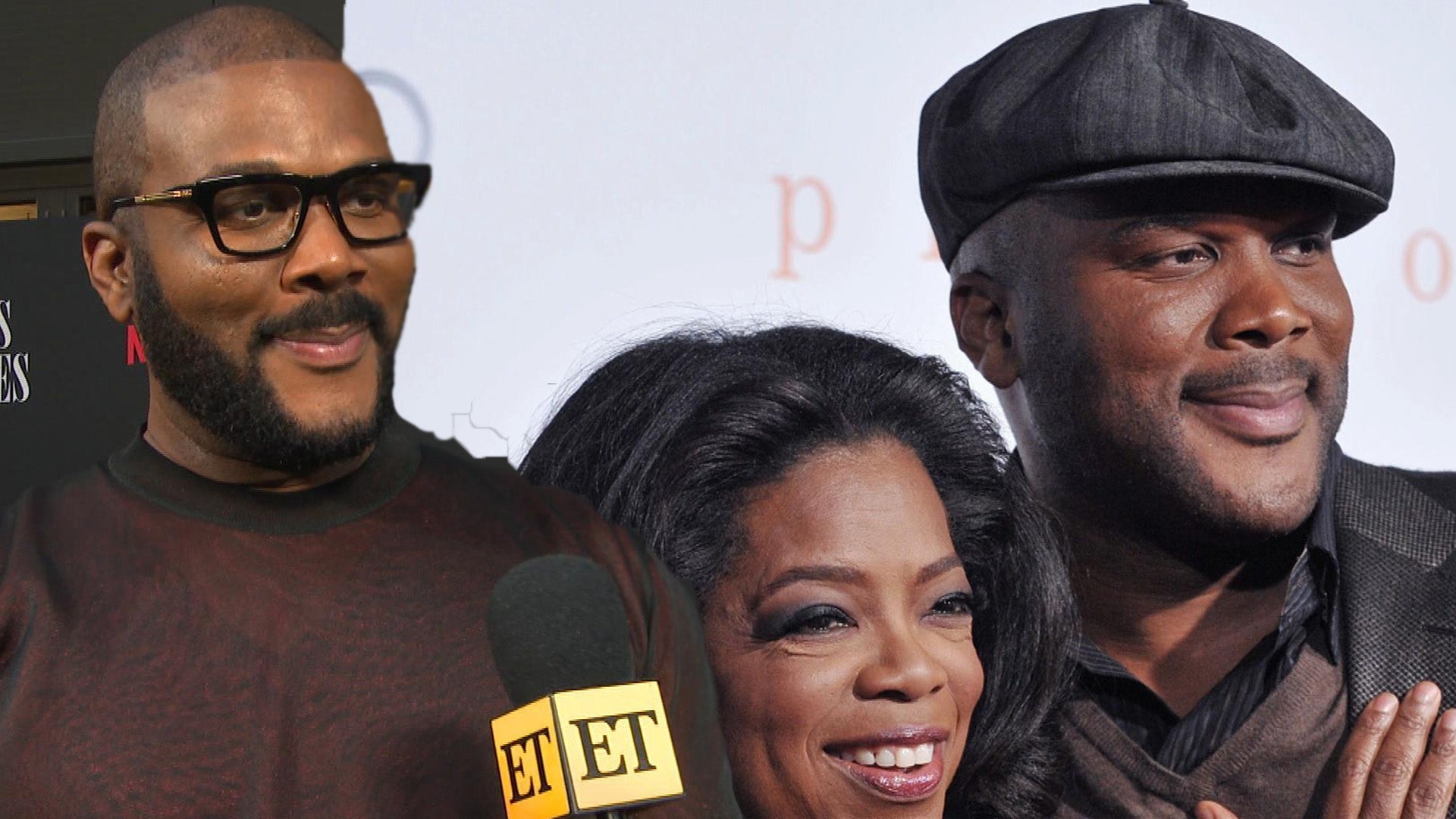 Tyler Perry Calls Oprah Winfrey 'Big Sister' and 'Mentor' at 'A …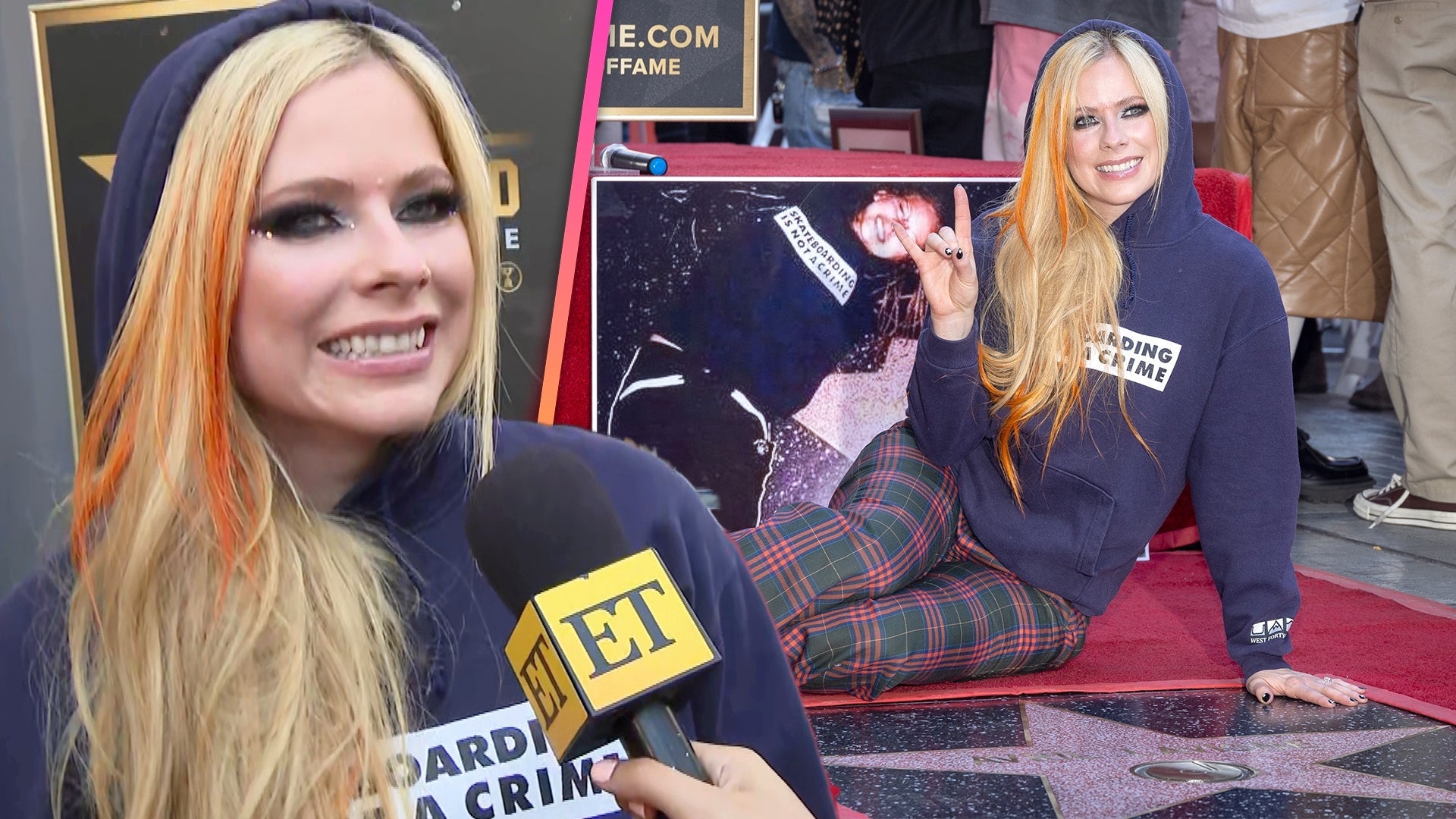 Why Avril Lavigne Wore a Hoodie, Brought a Skateboard to Her Wal…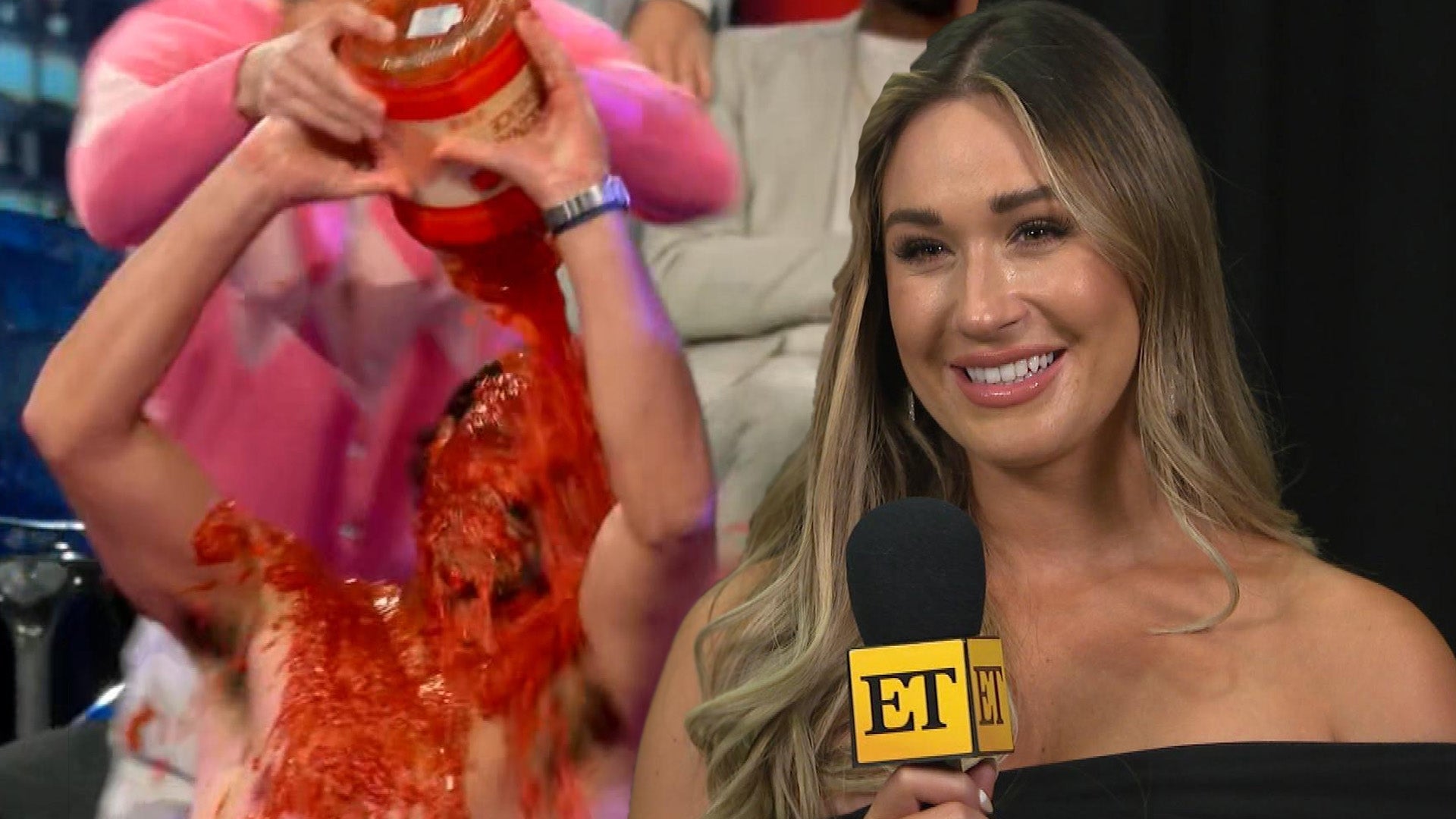 'The Bachelorette: Men Tell All': Rachel Reacts to Meatball's Me…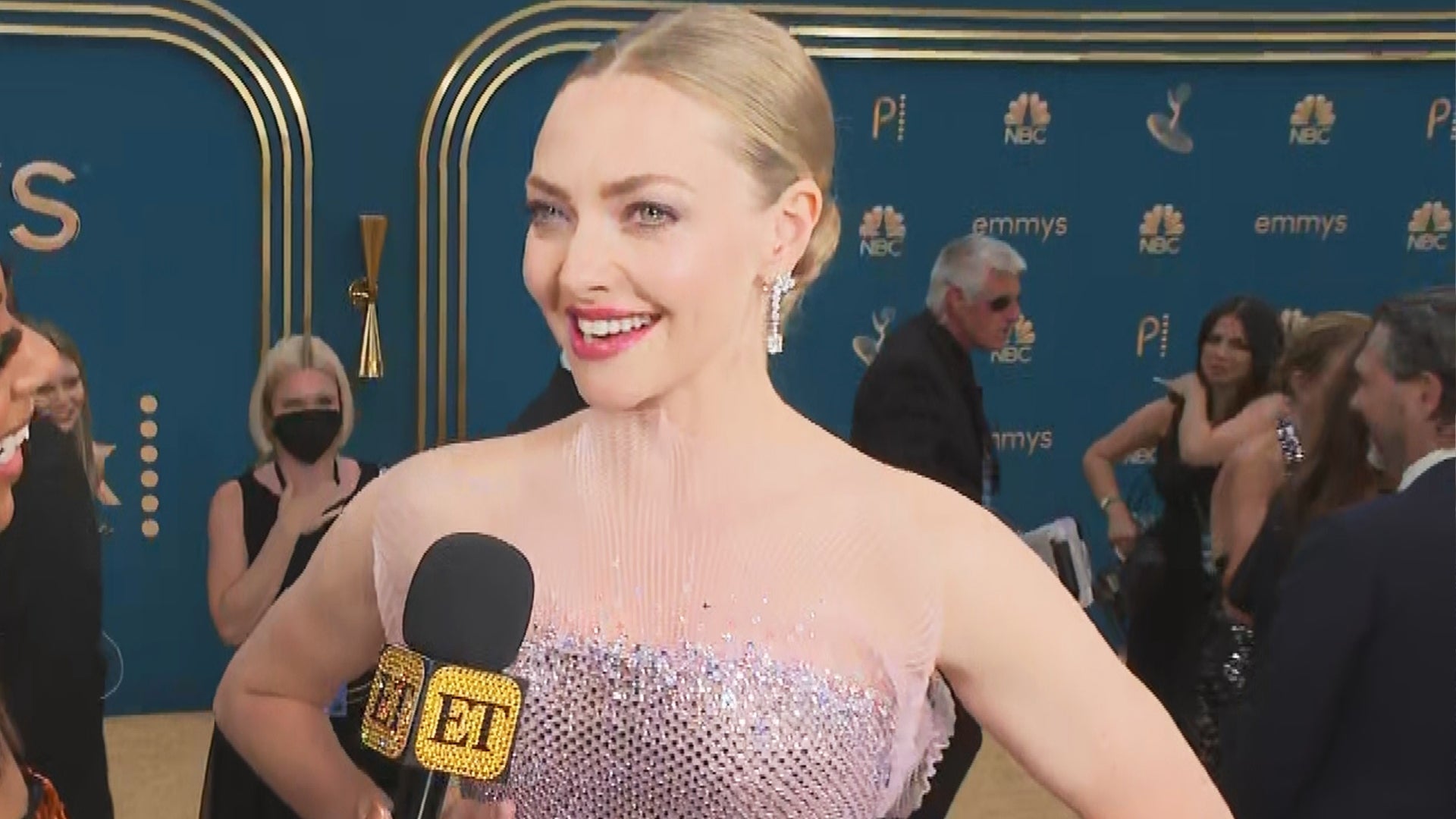 Emmys 2022: Amanda Seyfried Feels Like a Knight in Her Armored A…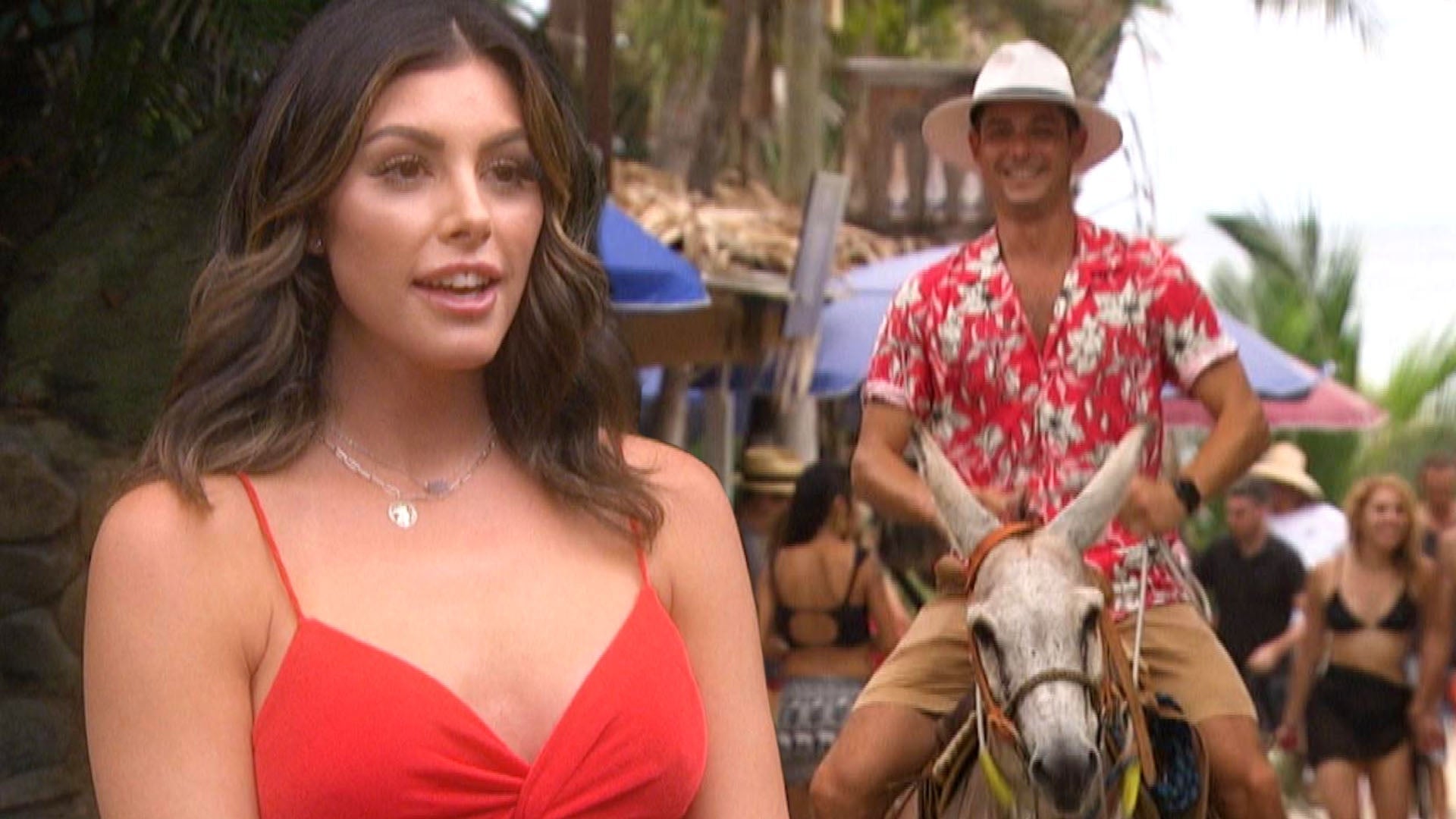 'Bachelor in Paradise' Season 8 Trailer Teases Romances and Dram…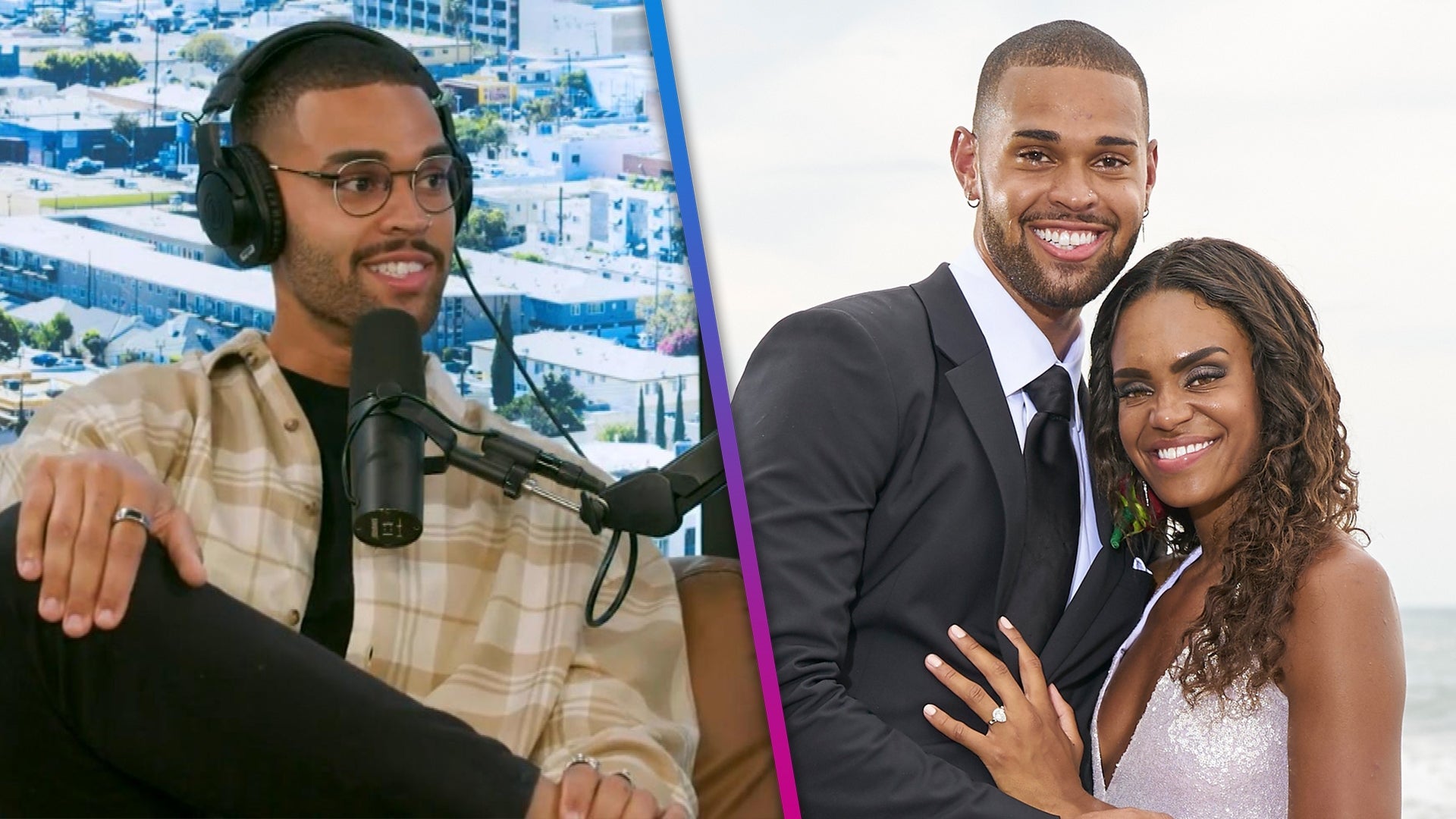 Michelle Young's Ex Nayte Olukoya Reveals Why He Broke Up With H…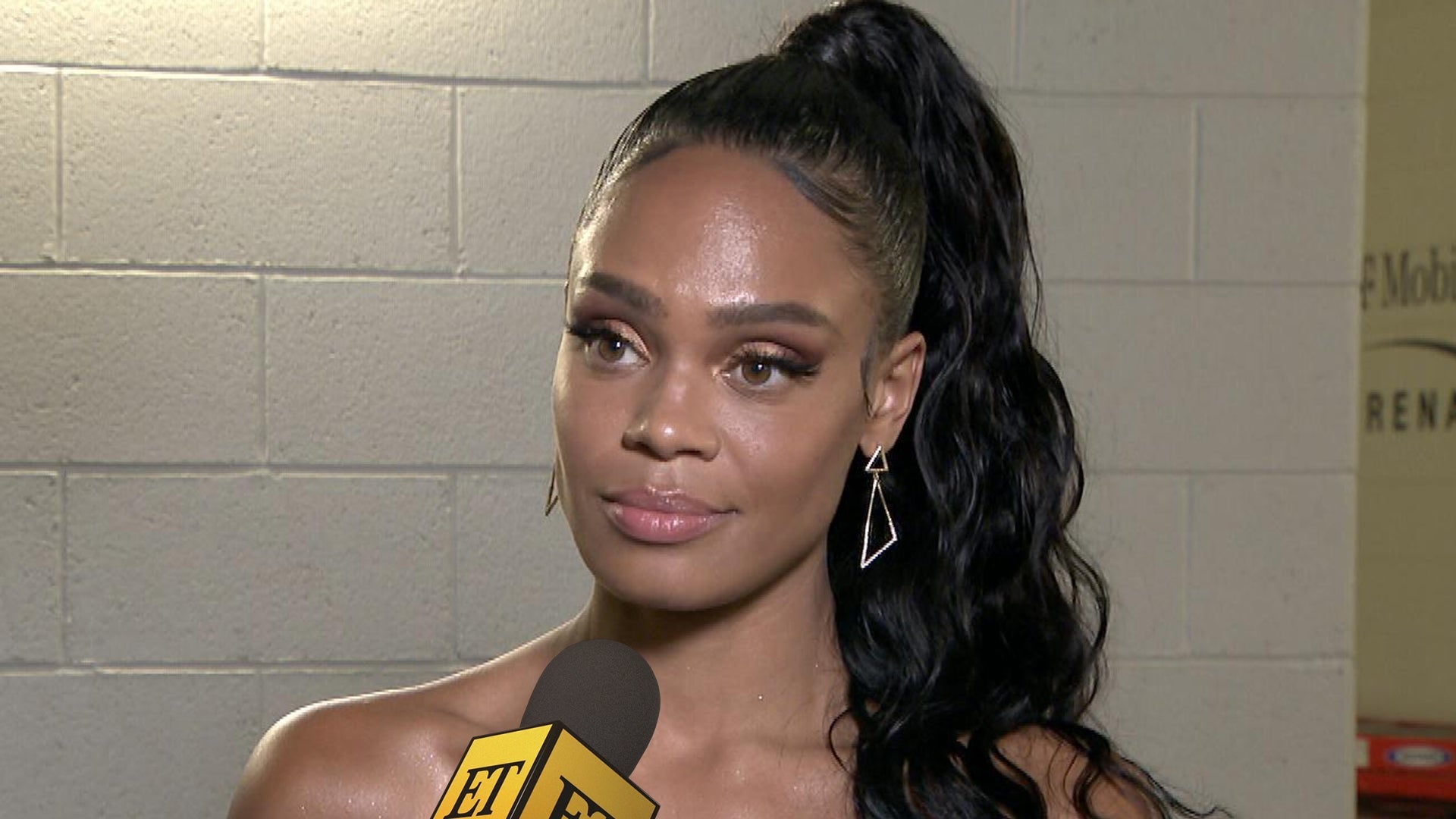 Where 'Bachelorette' Michelle Young Stands With Franchise Follow…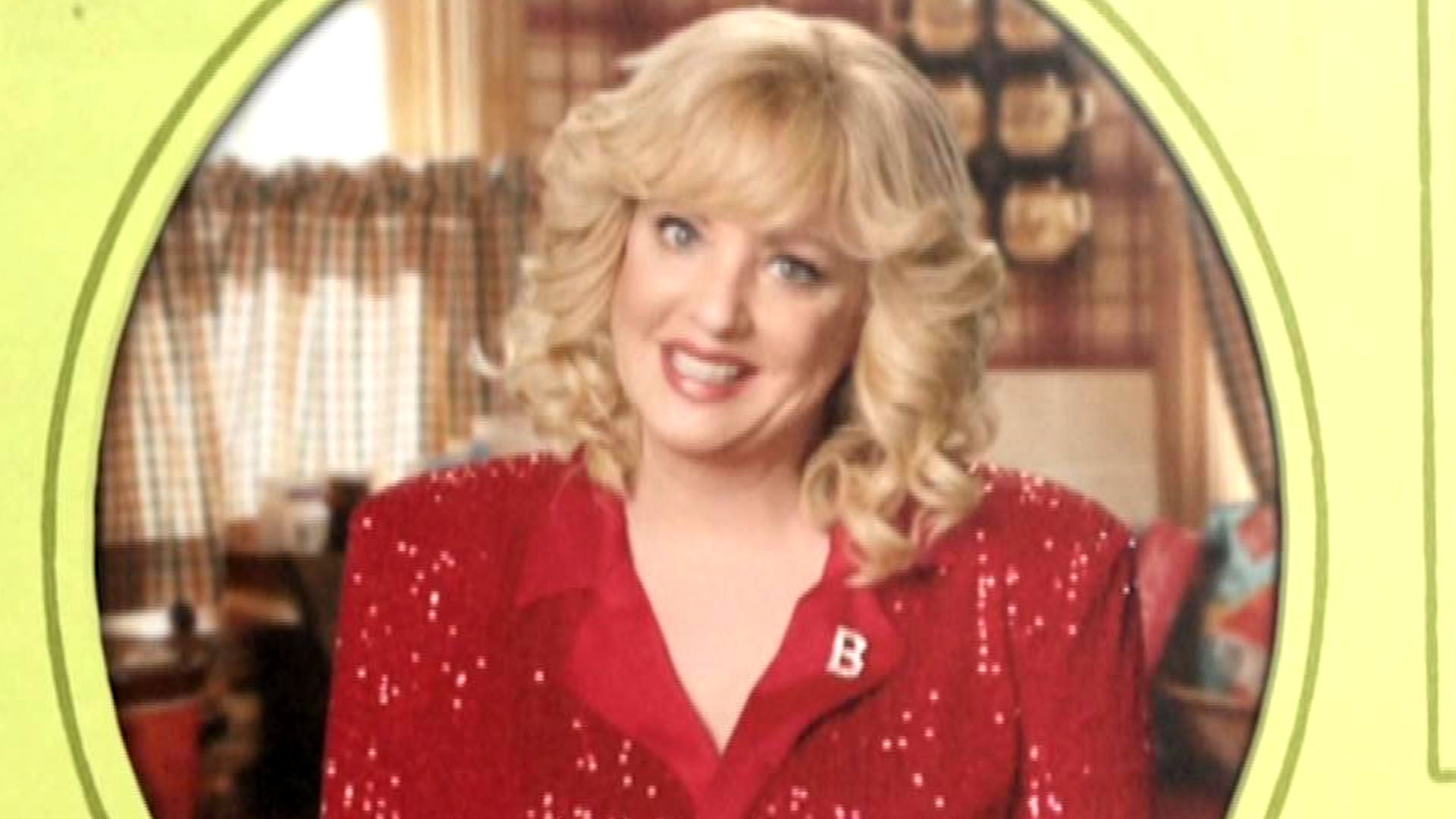 Watch the Official 'The Goldbergs' Season 10 Promo! (Exclusive)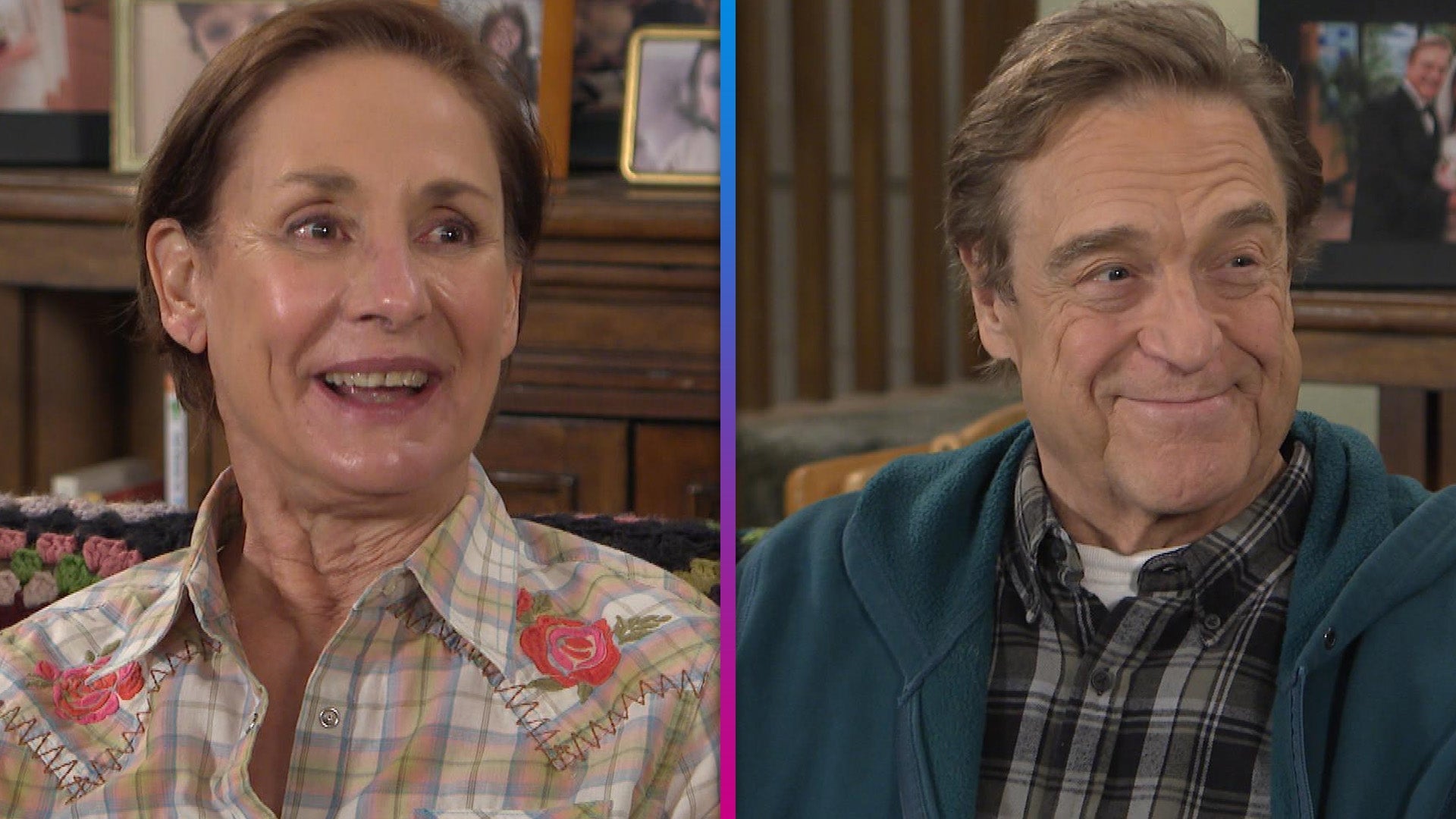 'The Conners': Go Behind the Scenes of Season 5 With the Cast (E…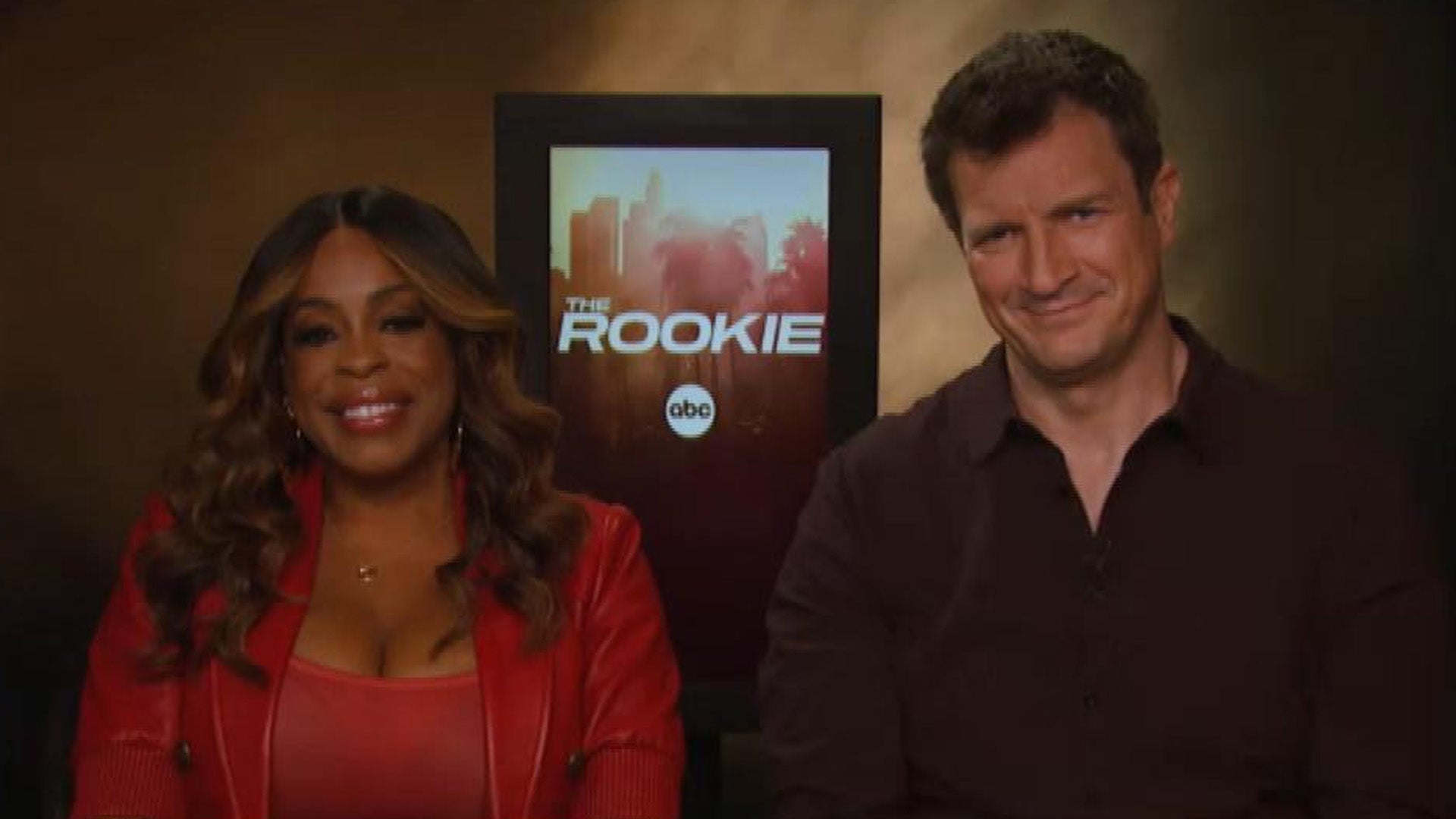 What to Expect From Niecy Nash's New Law Enforcement Drama 'The …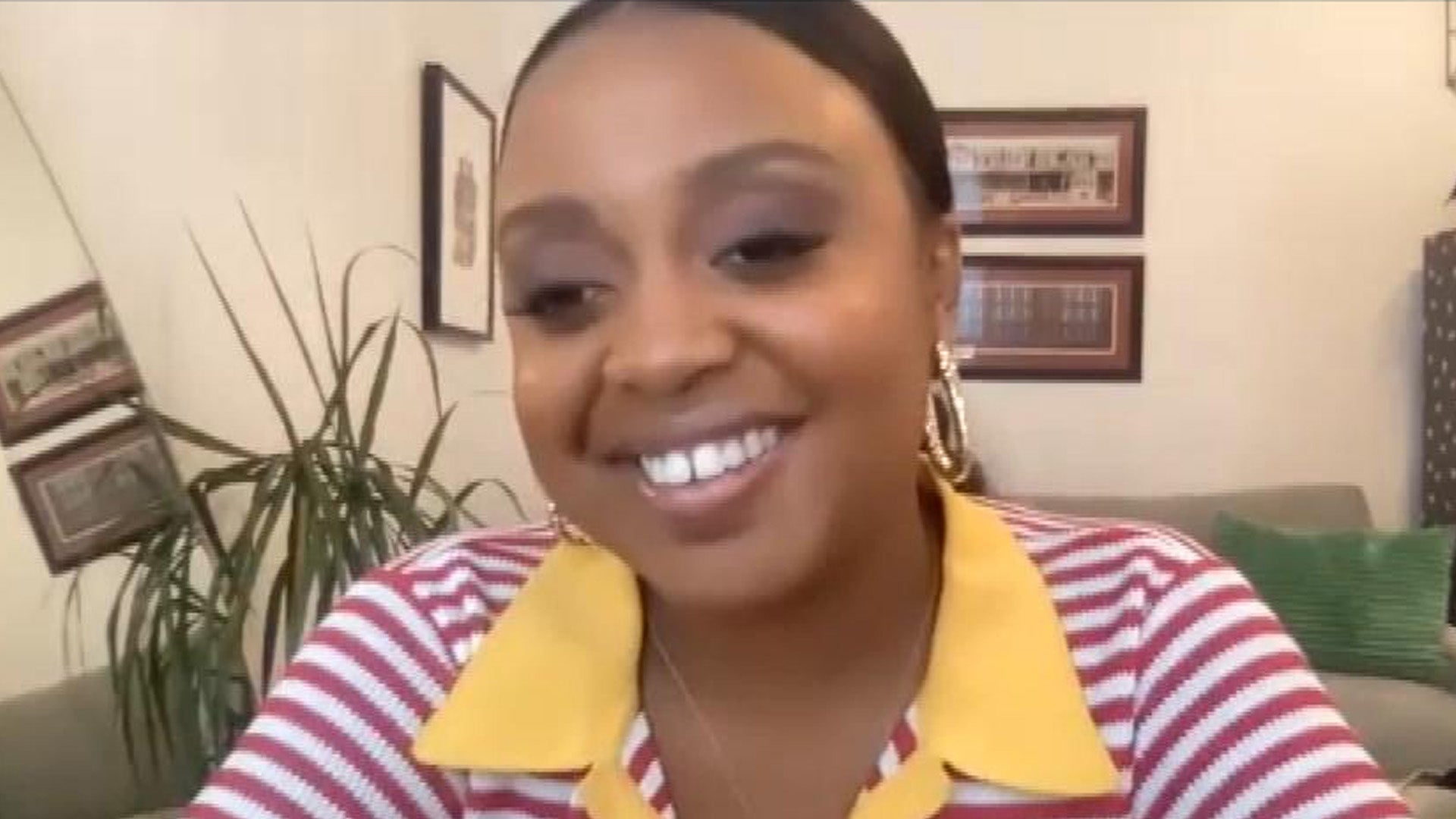 'Abbott Elementary's Quinta Brunson on Life Before Hit Comedy Se…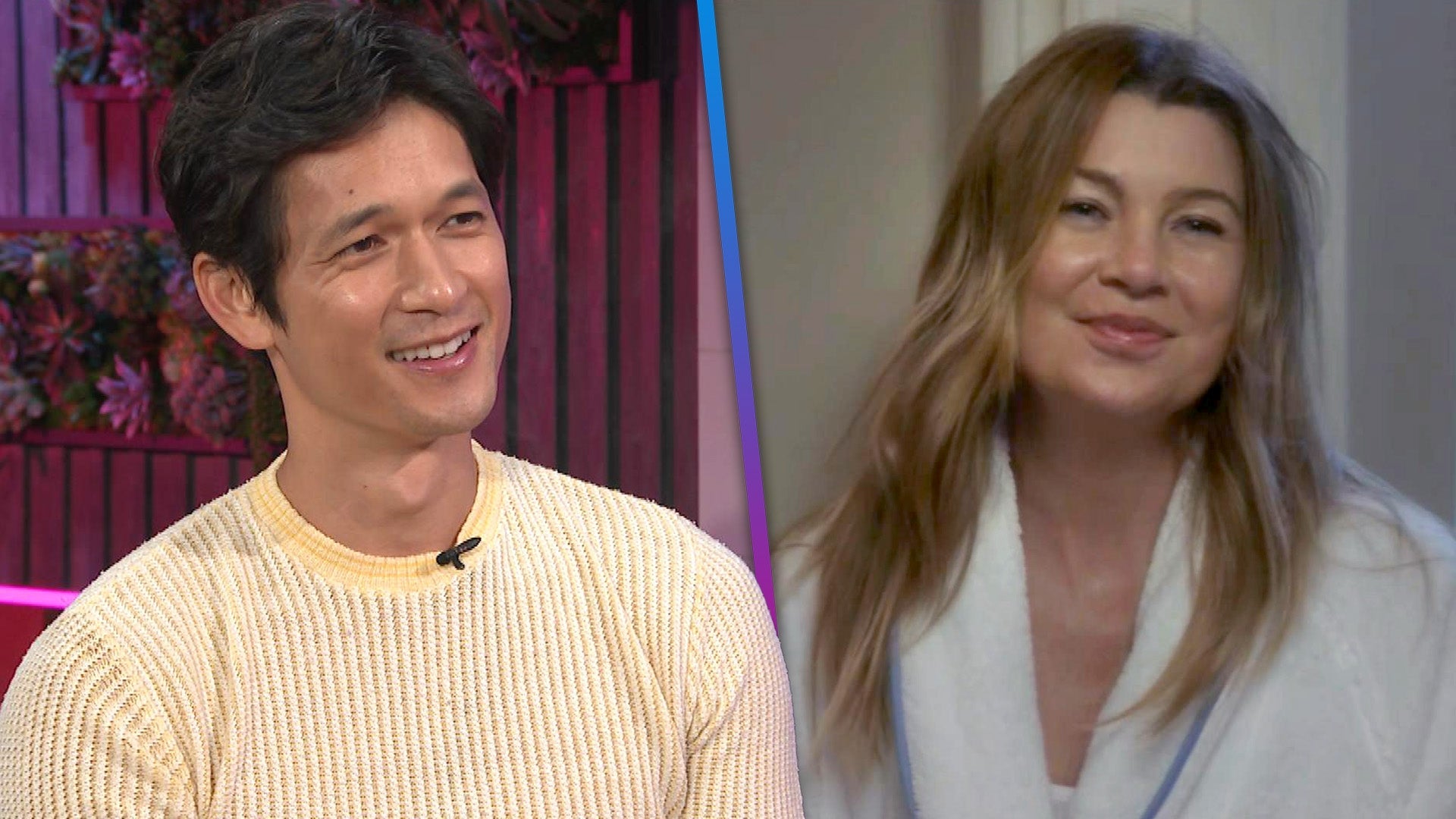 Harry Shum Jr. on Joining 'Grey's Anatomy' as Ellen Pompeo Reduc…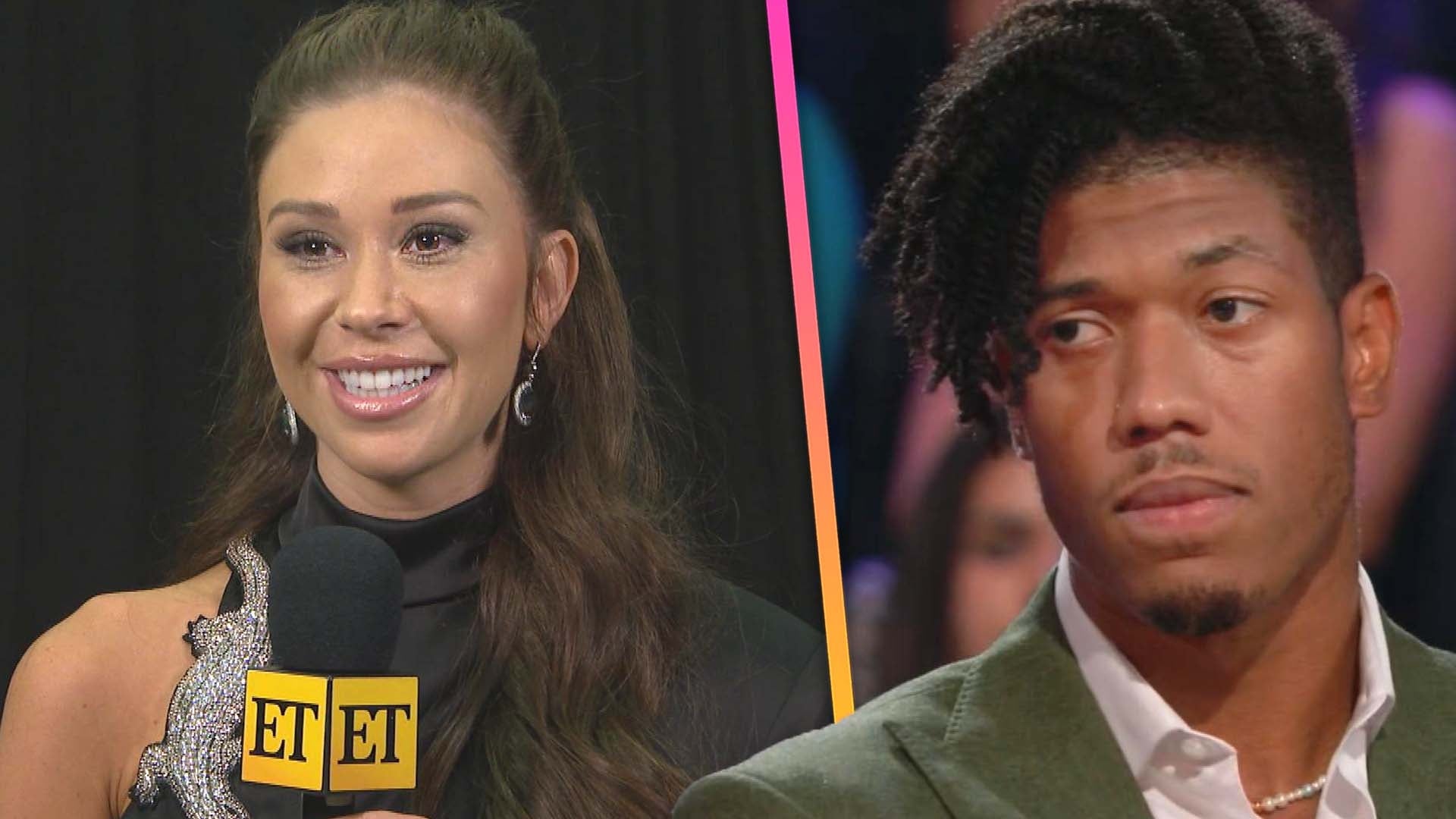 'The Bachelorette: Men Tell All': Gabby Speaks Out Amid the Nate…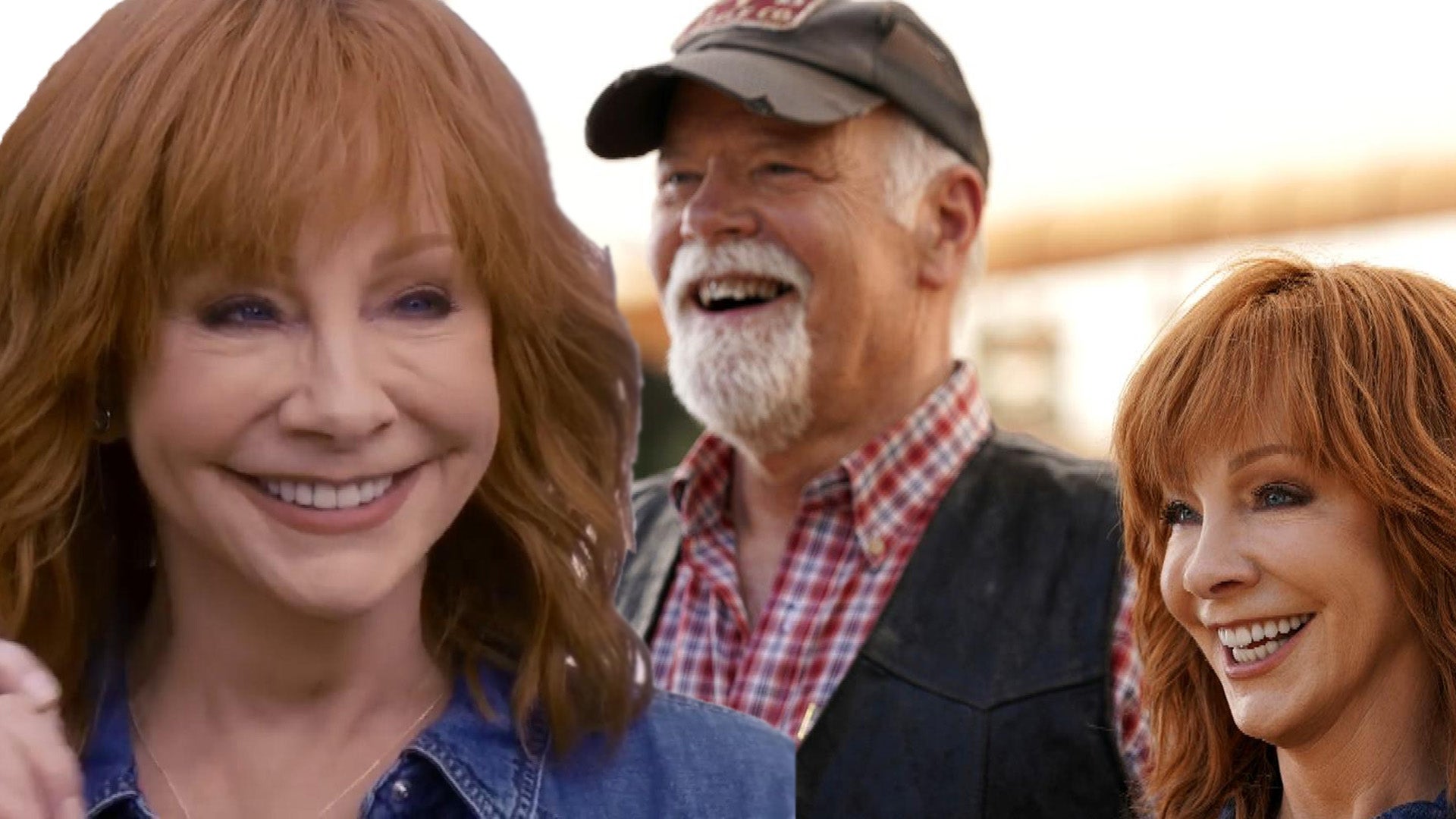 'Big Sky': Reba McEntire on Joining Season 3 and Working With Bo…
Nothing gets past us, Chris Harrison!
After Monday night's shocking episode ofThe Bachelor -- Colton Underwood finally jumped the fence! -- the former football player and his exes sat down to talk it out on the "Women Tell All" special on Tuesday night. ET was live blogging along the way.
From the women's opinions of Colton's fence jump (and his breakup with Cassie), to Caelynn confronting Colton for dumping her after hometowns, to the drama between the ladies (Caelynn vs. Hannah B., Nicole vs. Onyeka, Demi vs. Courtney... the list goes on), we we're ready to talk it out! And talk it out we did -- until we saw Chris hint at our next Bachelorette.
During her time in the hot seat, Hannah B. was given the opportunity to deliver a do-over toast (let's not think about her awkward one-on-one with Colton). "Cheers to this beautiful day together, new experiences, and continuing to be honest, real, every moment we have together, and roll tide!" she yelled.
Chris, meanwhile, offered a toast in return to her finding "fierce love" -- which is a hint that she's our next Bachelorette if we've ever seen one.
Bachelorette hints aside, we've still got two episodes left with Colton, who defended his reaction to Cassie breaking up with him, and jumping the fence, while chatting with ET at the "Women Tell All" taping.
"I think making that statement is something I would make in any relationship that I'm in. You have to choose to love somebody, you have to choose to fight for anybody you're in a relationship with," he explained. "I think that's what love is, and that's what being in a relationship is all about."
A Straight-Up Fire Sneak Peak
6:59 PM:
What a tease! Chris ends the episode with a straight-up fire tease of what's to come on next week's two-night finale. Colton, of course, returns from his fence excursion, but there's a bunch of tears ahead, including from his dad.
"I've said it a thousand times. I just want to be loved back the way that I love somebody, and I don't know if that's possible," Colton cries, as Chris asks him what he wants to do next.
Tayshia and Hannah G., meanwhile, gush over taking the next step with Colton, as he ominously knocks on a door.
Will he reconcile with Cassie? We'll have to wait until next week to find out.
Bloopers!
6:48 PM:
We've made it to bloopers, and what we've learned from this segment is Demi has a really large mouth, Hannah B. can't figure out how to open microwaves, and Colton loves saying "Nailed it!"
Colton Talks Fence Jump
6:46 PM:
The Bachelor admits he's shocked he didn't "land on a production tent" on the other side of that fence. "It was the best feeling ever," he says of realizing there was nothing out there.
"One thing I realized: just because you're the Bachelor doesn't make you invincible to people leaving on their own," he says, recalling his breakup with Cassie. "I didn't know what was going to happen next."
Is Colton Still a Virgin?
6:40 PM:
"Are you still a virgin?" Sydney asks Colton, clarifying with a series of sexual innuendos. "I just want to know if anyone's picked your flower..."
"Um... It's snowing a lot in Denver right now so--" Colton replies.
"Let me cut you off right here," Chris swoops in, before taking a poll on which of the women think Colton is still a virgin.
It's not many, but as Demi reminds the Bachelor, "you missed out on a good fantasy suite with me!"
Time for the Hard Questions
6:36 PM:
"When did you know?" Caelynn asks Colton.
"The safety that we had in one another in opening up and sharing things with each other is something I will value and appreciate. Our breakup, I didn't have anything to say, because I felt terrible," Colton replies, adding that he still doesn't know how to give her closure.
Hannah B., meanwhile, asks Colton why he introduced her to his family if he didn't see a future with her. "I hope you're so happy and you get to choose somebody everyday, and they choose you back," she says.
"As the Bachelor, I could have done things better, but I think you grow. I'm growing," Colton states. "I'm sorry if I personally offended anybody."
Colton Finishes His Shower and Heads Out on Stage
6:34 PM:
Nice to see you, Colton!
After spending most of the episode in the shower, Colton finally puts on a suit and heads on stage to meet his exes! "I'm nervous," Colton confesses.
"Don't run on me again," Chris jokes, alluding to his fence jump.
Caelynn Gets Emotional Recalling Sexual Assault
6:28 PM:
Caelynn bravely shared her past rape with Colton on The Bachelor, and ended up inspiring viewers to come forward with their own stories of sexual assault.
While opening up about the support she's received to Chris, Caelynn couldn't help but get emotional. "This is a larger conversation to be had. It's not an episode on The Bachelor, it's not a hashtag. It's a movement," she says.
Caelynn Cries in the Hot Seat
6:25 PM:
"With me, I knew something was different," Caelynn cries while recalling her breakup from Colton after she took him home to meet her family. "He told me he was falling in love with me since Singapore... I was left standing there like, 'What the hell happened?'"
"I'm shaking thinking about seeing him," she adds.
Hannah B. Gets a Do-Over Toast
6:16 PM:
After her tragedy of a toast on her first one-on-one date, Hannah B. gets a do-over with Chris.
"Cheers to this beautiful day together, new experiences, and continuing to be honest, real, every moment we have together, and roll tide!" she yells.
Chris, meanwhile, offers a toast to her finding "fierce love" -- does this mean she's our next Bachelorette?
Hot Seat Time for Hannah B.
6:09 PM:
"It's definitely hard to watch... part of me is super proud of the progress I made through the experience... but how it ends, it hurt a lot," Hannah B. says after Chris plays the tape of her time on the show.
"For so long I thought my life was going to be a certain way," she continues, adding that the experience has helped shape her priorities. "[Colton] jumped a frickin' fence for Cassie, [but I want someone] to choose me no matter what."
Nicole Explains Her Crying in the Hot Seat
6:00 PM:
"My family taught me that it's OK to express my emotions," Nicole says after Chris plays a montage of her crying at literally every. single. thing.
As for the "fiery side" that comes with being Cuban, Nicole says it's "in there," but just didn't come out with Colton.
And to celebrate all that crying, Nicole gets a year's supply of Halo Top ice cream. How great.
Demi Gushes Over Her Mom's Story
5:53 PM:
Demi admits she felt "shame" over her mom being in federal prison, so much so that she didn't tell the other women on the show.
Now, she's happy that The Bachelor brought her and her mom closer together. "She is happier than she has ever been. I finally feel like I got my mom back," she says.
Demi Hits the Hot Seat
5:49 PM:
Demi starts crying while watching her time on the Bachelor play back, explaining that she put her heart into her journey with Colton.
However, the 23-year-old isn't afraid to admit she also came with a lighthearted attitude
"I'm promiscuous!" she proudly announces, saying she was looking forward to taking things to the next level with Colton.
Courtney Gets Physical With Demi
5:40 PM:
Courtney takes it to the next level as she SHOVES A PACIFIER IN DEMI'S MOUTH.
"I should shove my heel down your throat!" Demi barks back, threatening to call security.
Demi Takes Center Stage
5:37 PM:
What started as a conversation between Traci and Demi turns into Courtney and Demi going head to head.
"It's 2019 and you still haven't talked to Colton!" Demi yells, pointing out that Courtney focused more on her than her relationship with Colton.
Courtney, meanwhile, takes issue with Demi's "cancer" comment.
"Cancer of the house was a little much, and I'm sorry. You were more like bed bugs. I forgot you were there, and you just kept annoying the sh*t out of me," Demi fires back.
Hannah B. Says She and Caelynn Are Fine Now
5:34 PM:
"We're like oil and water. We just don't mix," Hannah B. explains to Chris Harrison, as Caelynn agrees.
Beef officially squashed?
Katie Drops Some Bombs
5:32 PM:
"What Katie said affected my relationship very deeply," Caelynn says. "In [telling Colton to watch out for someone not ready for marriage], she threw every single relationship under the bus."
"I was mainly talking about Caelynn and Cassie, because I was close with them," Katie says, revealing she took issue with the women talking about one of them "winning" and the other becoming Bachelorette.
Caelynn tries to explain it away, saying that she and Katie actually cleared the air after the show. "That's the manipulation that Hannah B. warned Colton about," Katie screams back.
Nicole Is Already Crying
5:22 PM:
Before we can get to Demi and Courtney's beef, Nicole is already crying over Onyeka "bullying" her.
"Let's go one at a time," Chris hilariously reminds the women, who don't stop talking over each other.
"Onyeka, you questioned whether I was emotionally stable... you belittle me, you make me feel ostracized from the group, and you get joy from that," Nicole says.
Nina (we don't remember her either) was quick to defend Onyeka, claiming that Nicole said some not-so-nice, "awful" things about the other women. ROLL THE TAPES, LET'S SEE IT!
Courtney and Demi Go at It
5:20 PM:
Chris has to break up an argument between Demi and Courtney, who start bickering as soon as the recap clip stopped playing.
We're in for quite a treat...
First Virginity Mention of the Night!
5:16 PM:
Chris asks the ladies what they thought of dating a virgin, and pretty much everyone agrees it only made him... hotter.
"Is it weird that I was a little turned on?" Demi jokes.
The Women Question How Colton Can Continue the Show
5:10 PM:
"I don't know how he can go on with the show," Heather says, reacting to Colton's fence jump over Cassie leaving him -- and the women seem to agree.
Reliving the Worst 'Bachelor' Breakups
5:05 PM:
Oh hiiiii Jason Mesnick, Ali Fedotowsky, Carly Waddell, Jake Pavelka, Ashley Iaconetti, Blake Horstmann and Nick Viall.
Chris gives us a blast from the past to relive the most brutal breakups and most panicky of panic attacks -- and we are in love with every moment.
Getting the Party Started
5:04 PM:
Chris introduces the ladies, and judging by applause, Demi's been missed!
The Bachelor's "Women Tell All" special airs at 8 p.m. ET/PT on ABC. Underwood's journey will continue with a two-night finale on Monday, March 11 and Tuesday, March 12.
See more in the video below, and join ET's Bachelor Nation Facebook group here.
RELATED CONTENT:
Chris Harrison Says Colton Underwood's Fence Jump Left 'Bachelor' Production in Tears (Exclusive)
Colton Underwood 'Snapped' Before Jumping the Fence on 'The Bachelor' (Exclusive)
'Bachelor' Colton Underwood on Why He Wanted to 'Fight' for Cassie After She Dumped Him (Exclusive)
Related Gallery