TV
'The Bachelorette': Luke Lashes Out at the Guys After Another Fight With Hannah Brown
By
'The Bachelorette': Hannah Brown Confronts Luke P. Over His Sex-…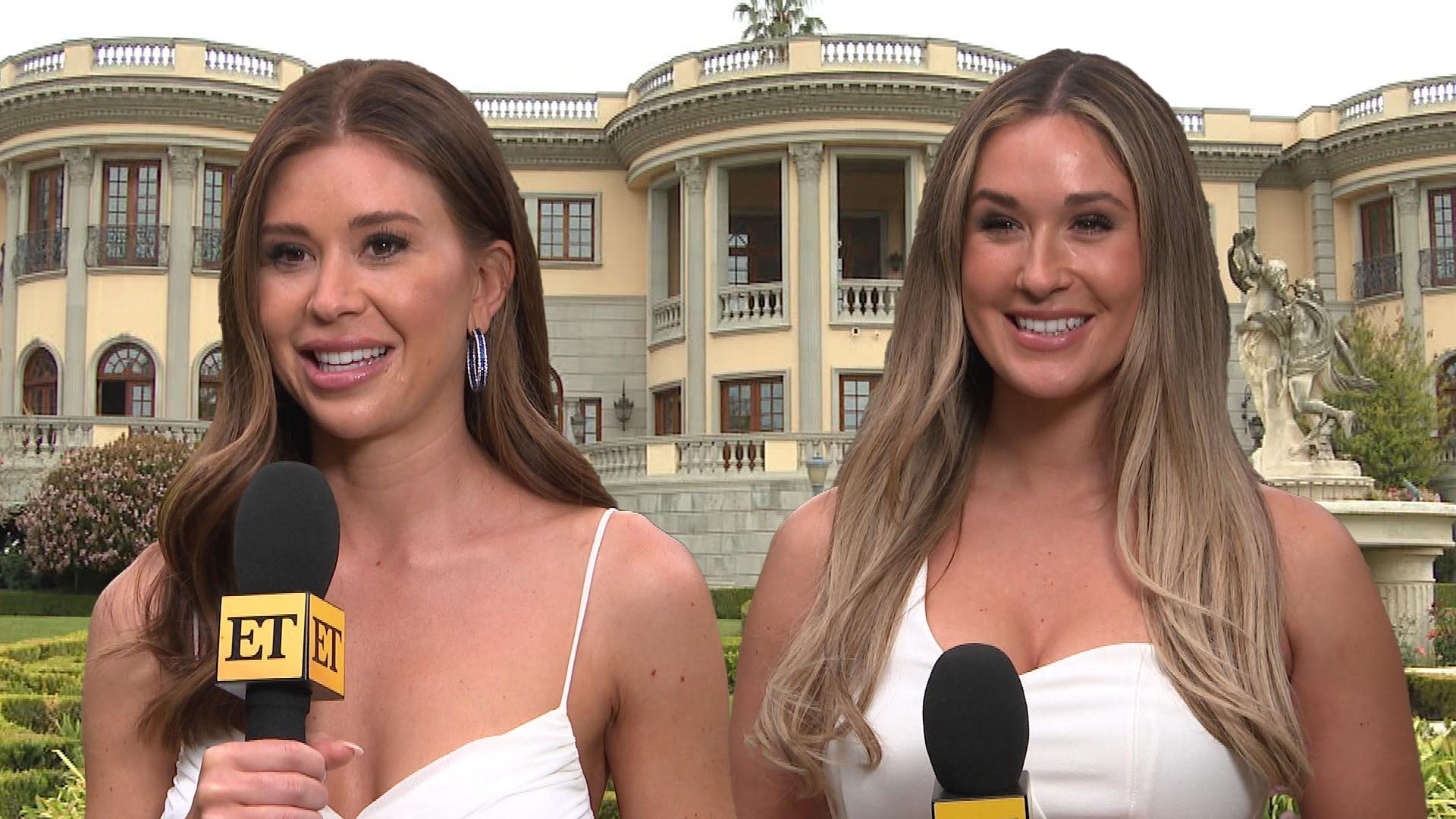 'The Bachelorette': Gabby and Rachel Reveal Which Guys Are Front…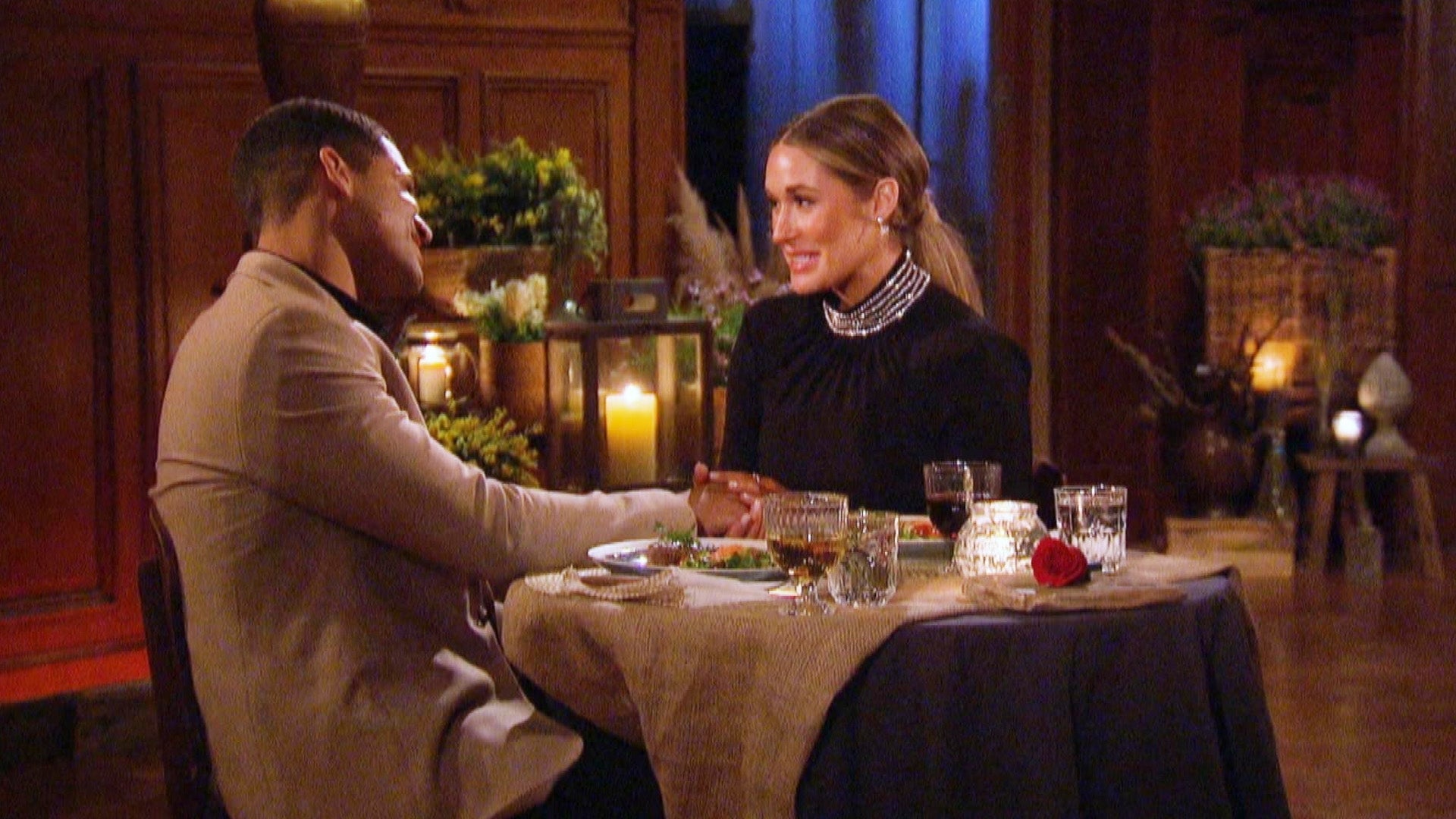 'The Bachelorette': Rachel Reveals How She Feels About Aven Duri…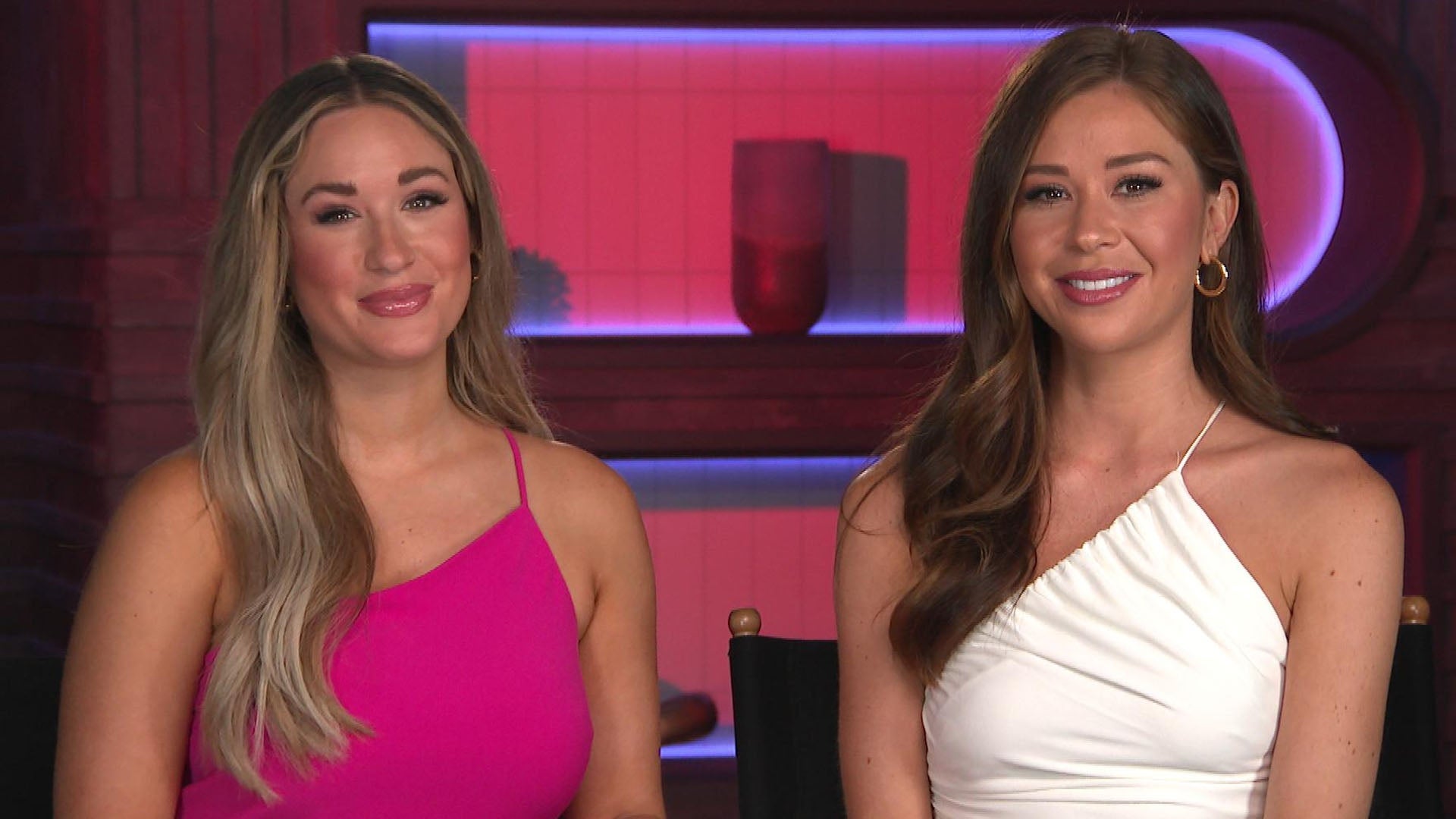 'The Bachelorette': Gabby and Rachel Reveal What the Mansion Sme…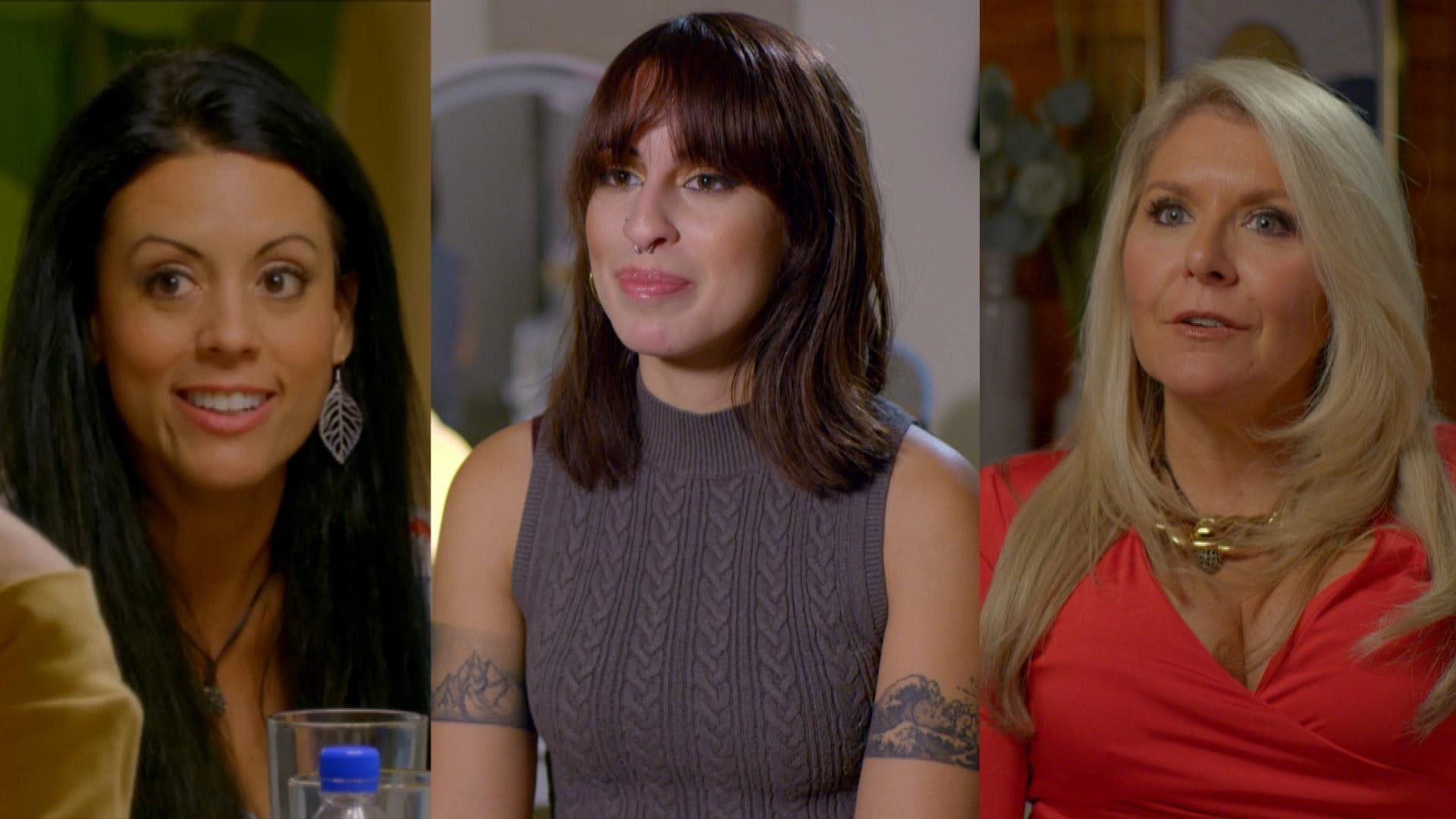 'Five Guys a Week': Stars Spill on Lifetime's New Dating Show (E…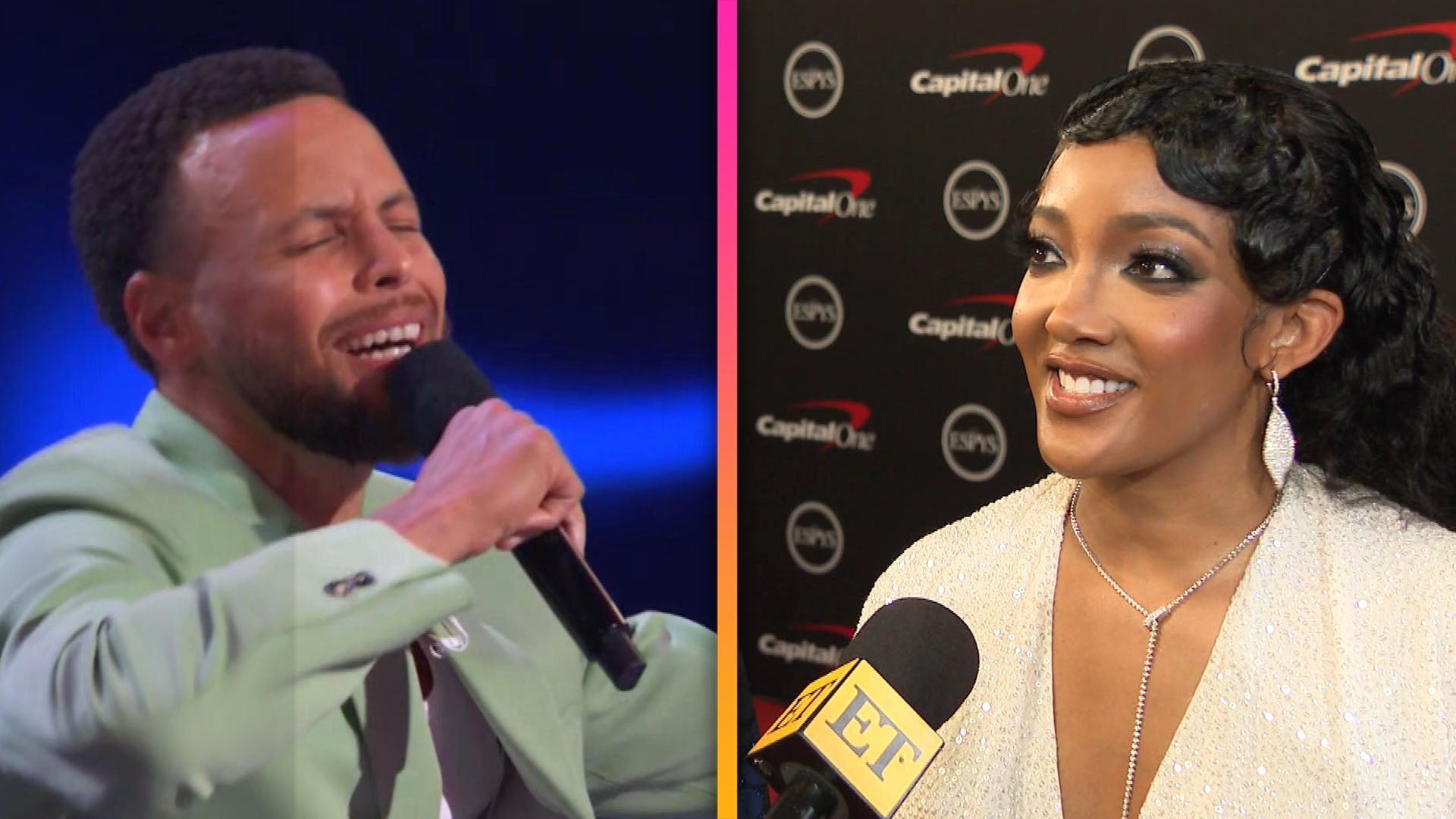 ESPY Awards 2022: Mickey Guyton Jokes About Steph Curry's Singin…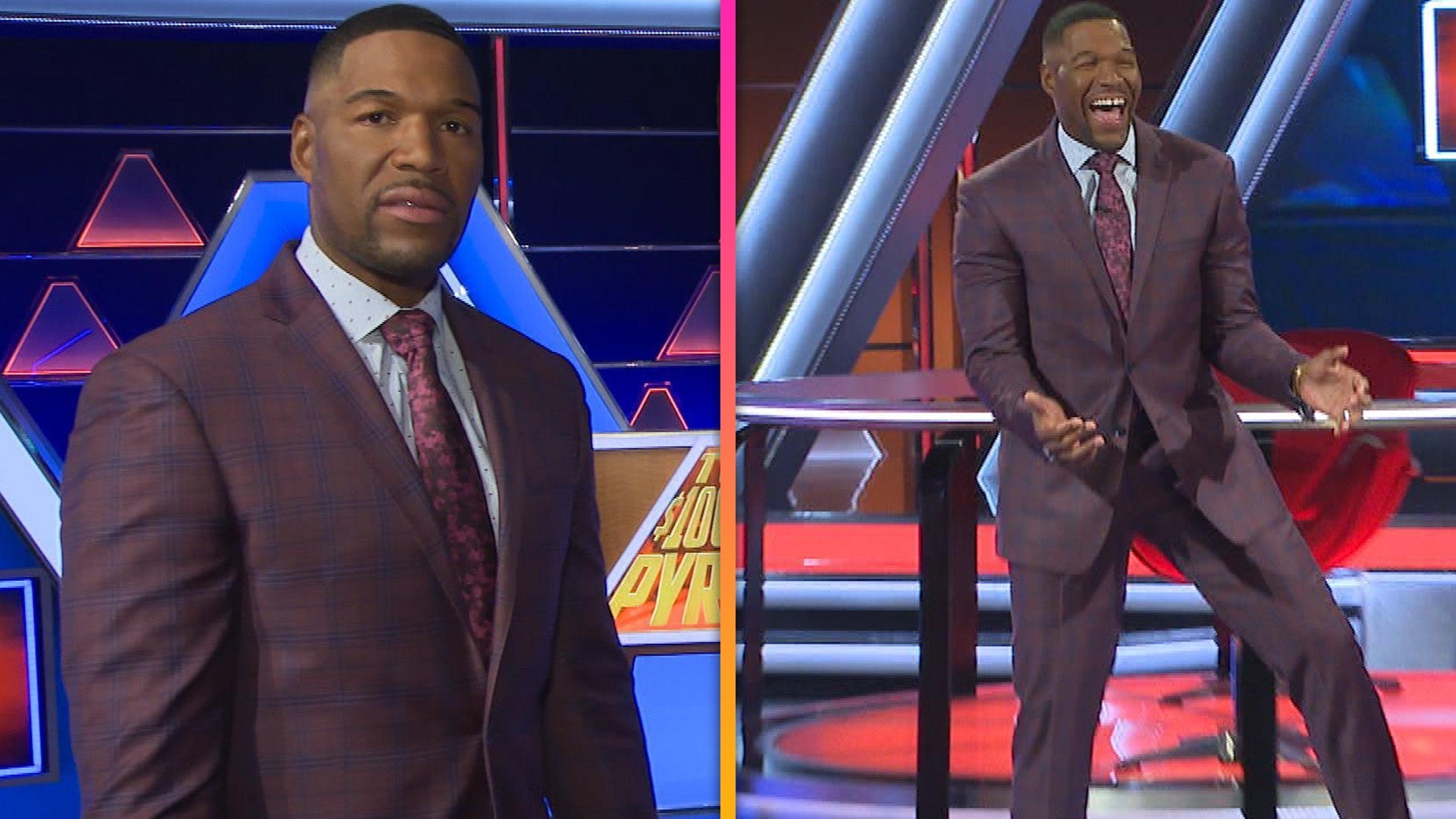 Michael Strahan Shares Tips to Win 'The $100,000 Pyramid' (Exclu…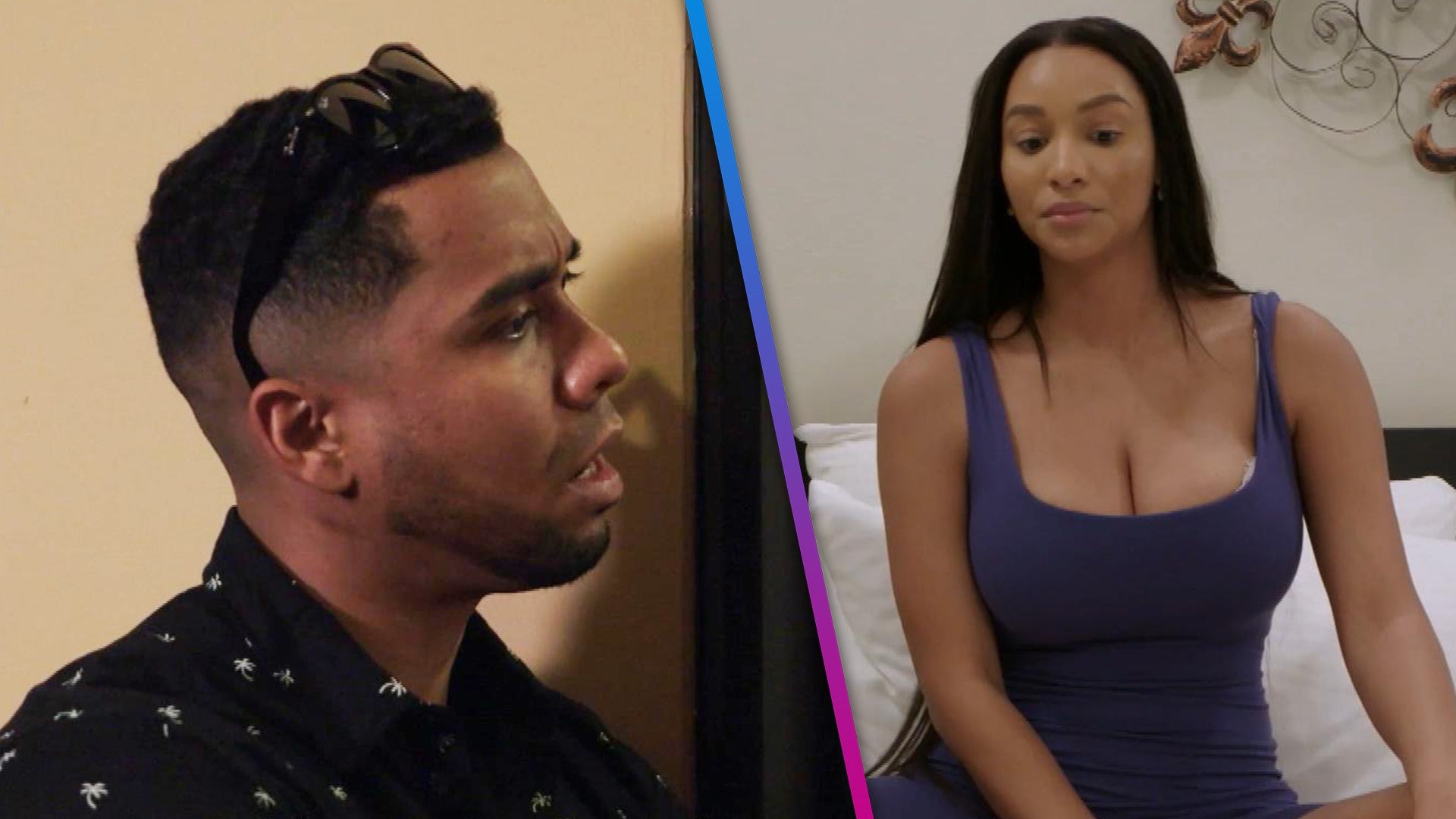 'The Family Chantel': Chantel Shuts the Door on Pedro After Heat…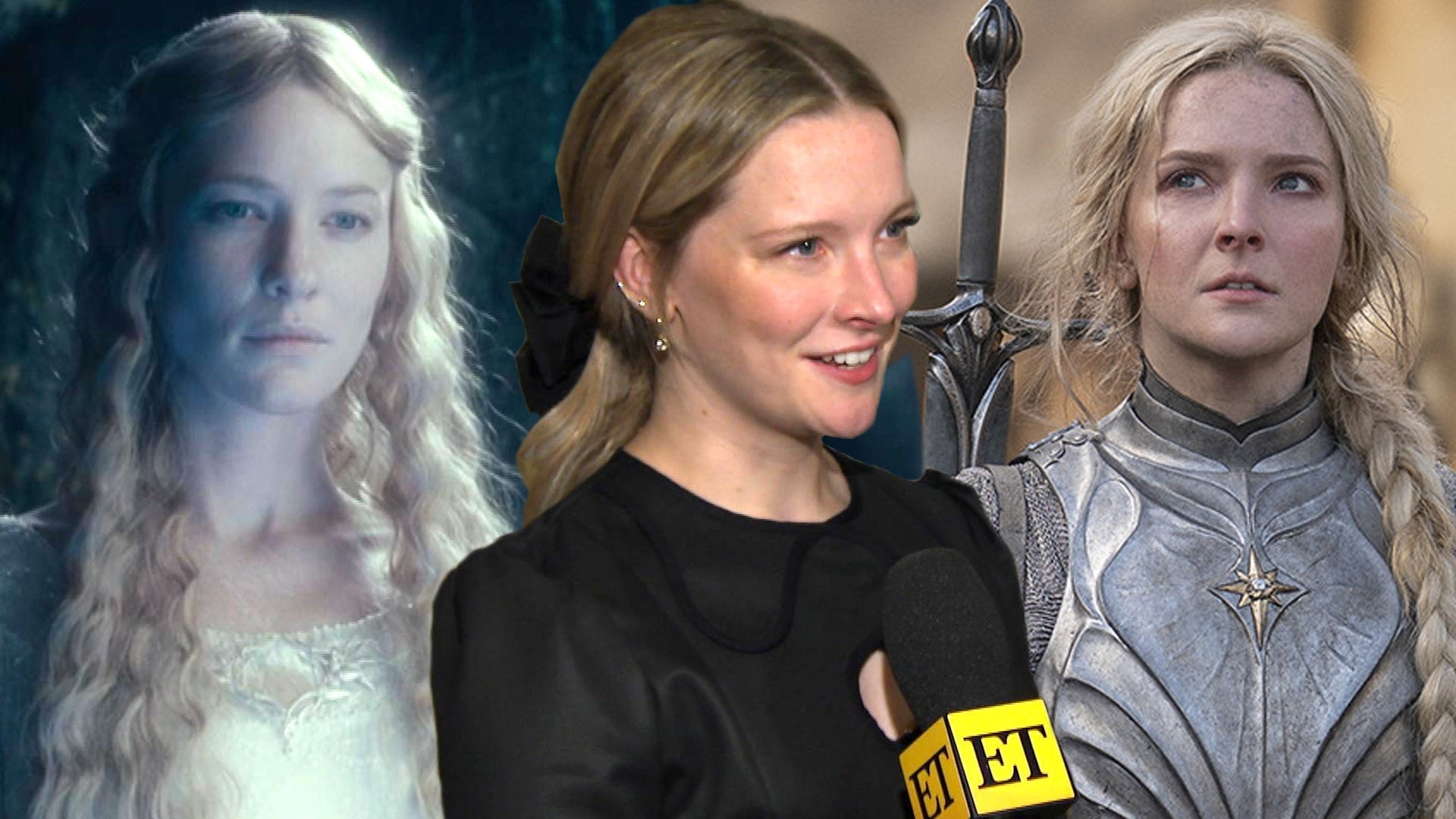 'The Rings of Power': See Which 'Lord of the Rings' Characters A…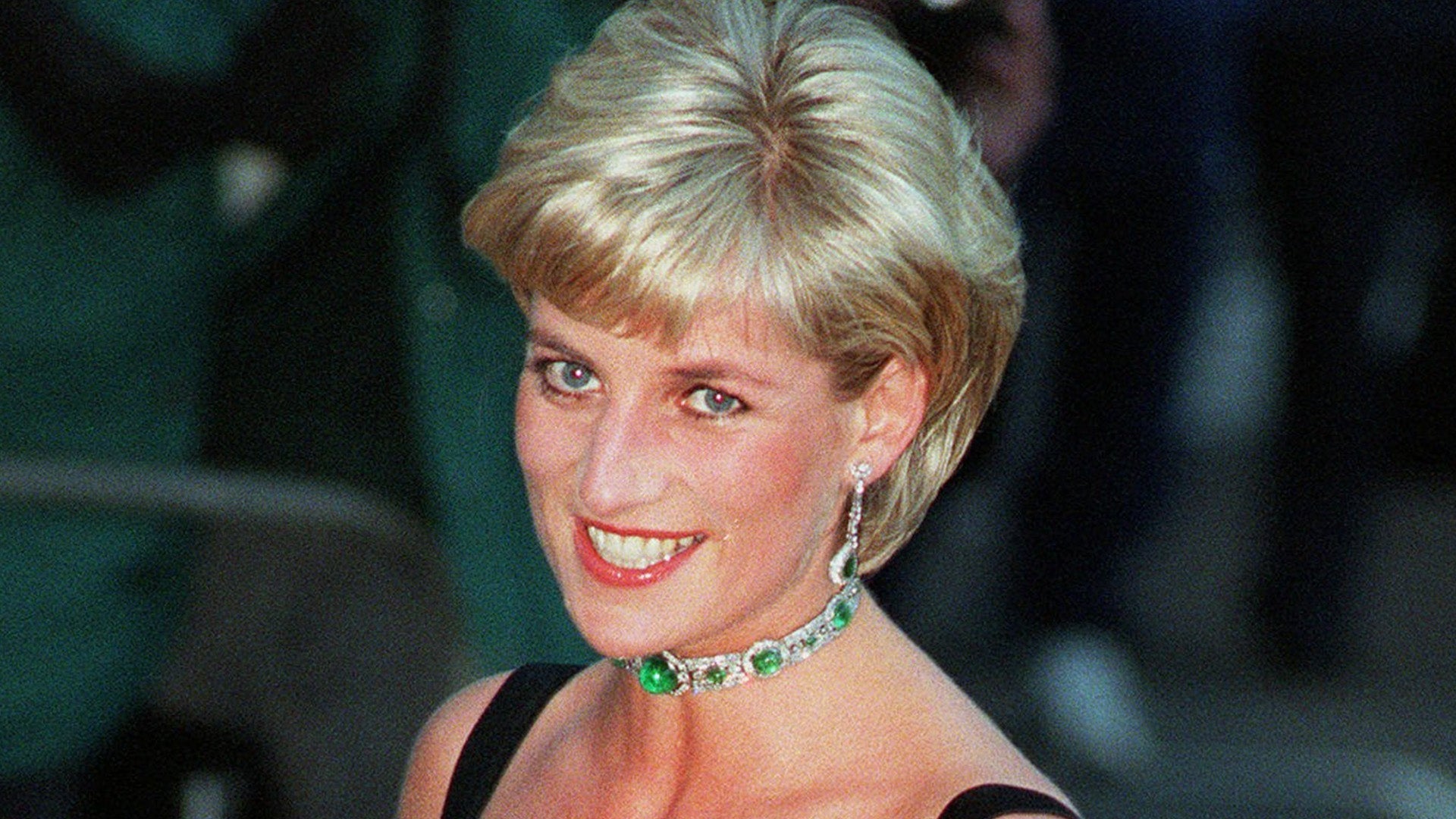 'The Princess' Documentary Features Rare Footage of Diana and So…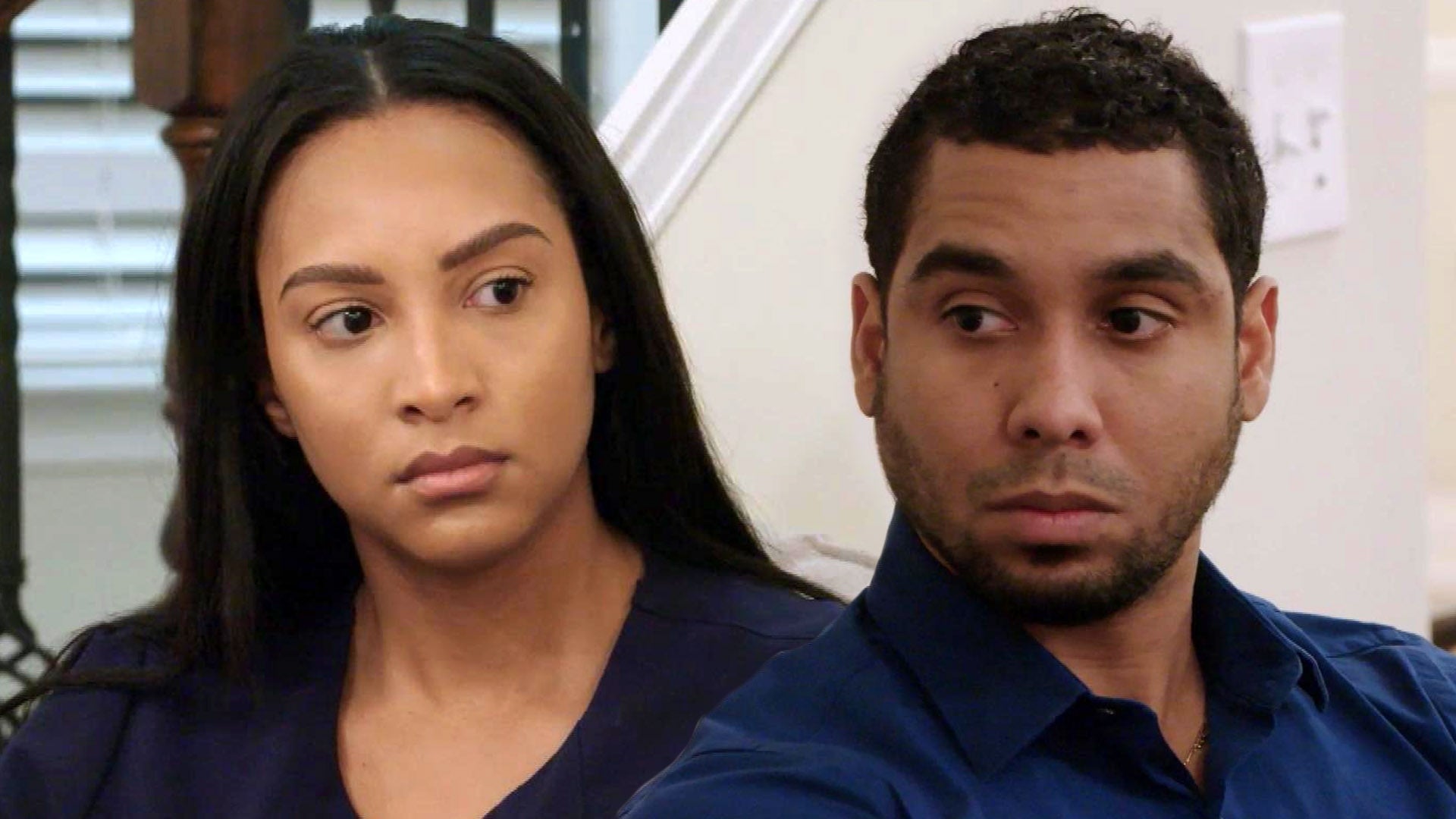 'The Family Chantel': Pedro Tells Chantel He Wants a Separation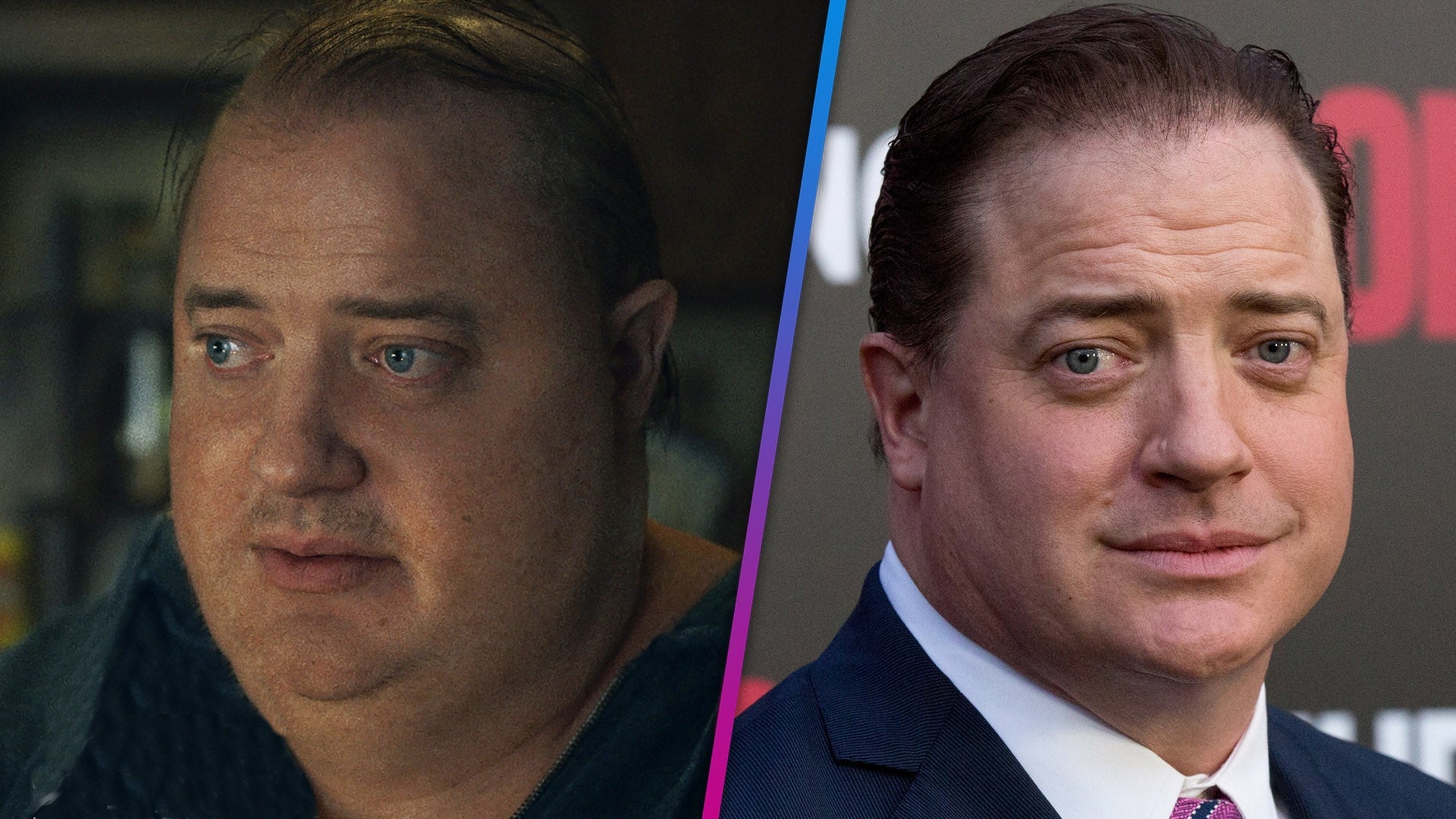 Brendan Fraser Transforms Into 600-lb. Man for 'The Whale'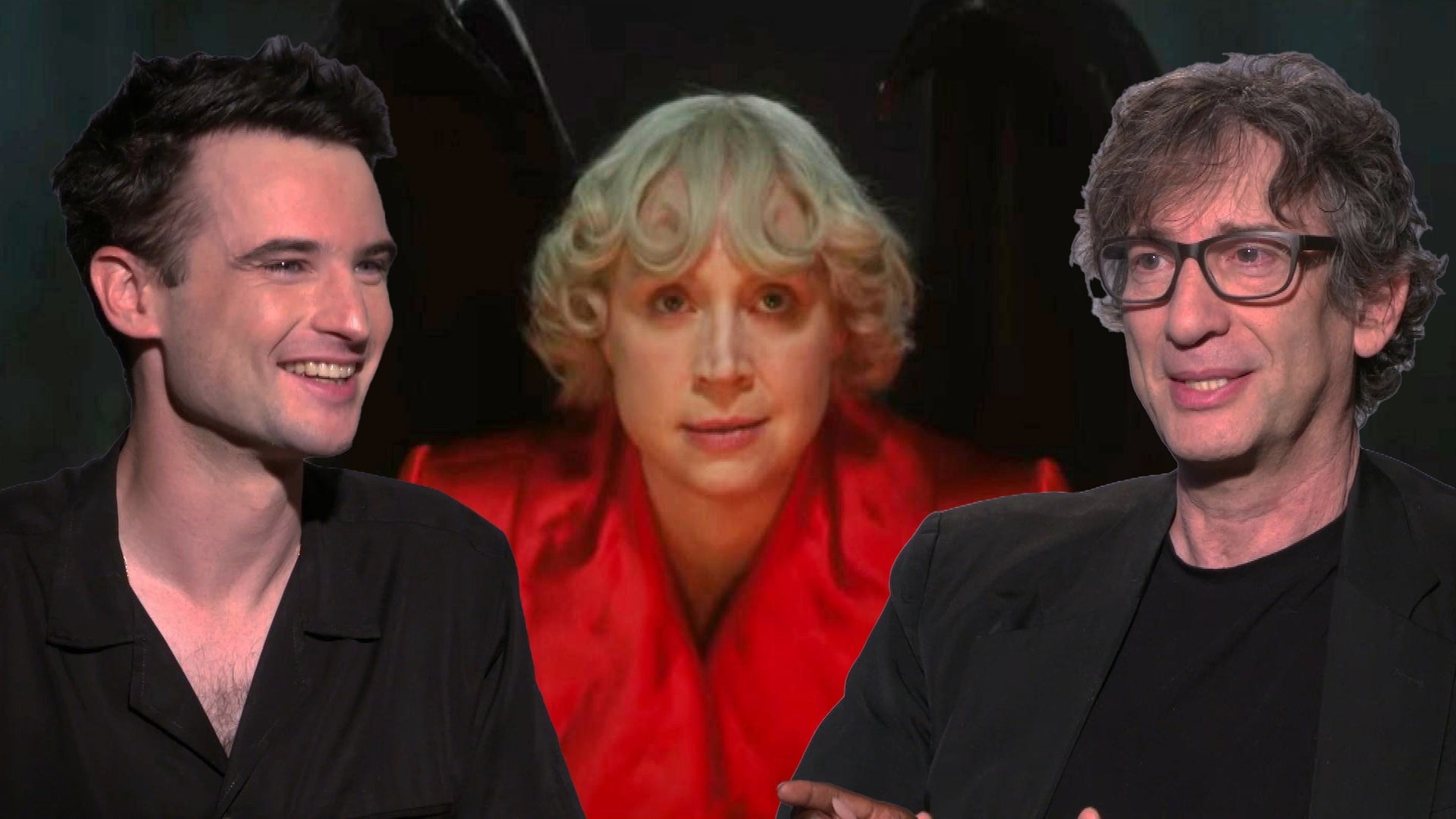 'The Sandman': Neil Gaiman Teases Potential Season 2 as Cast Rea…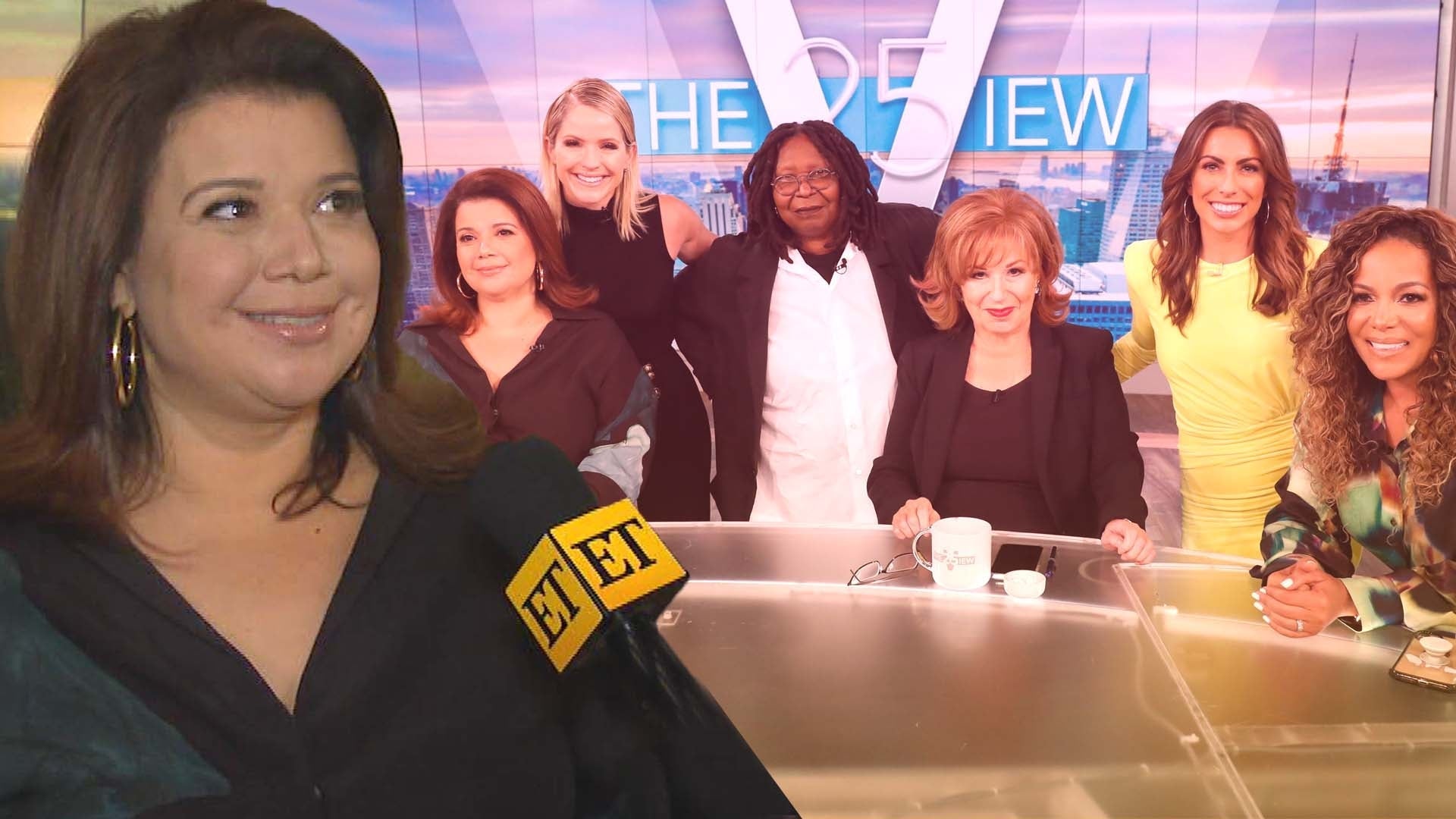 Ana Navarro Reveals How Often She'll Be at 'The View' Table Afte…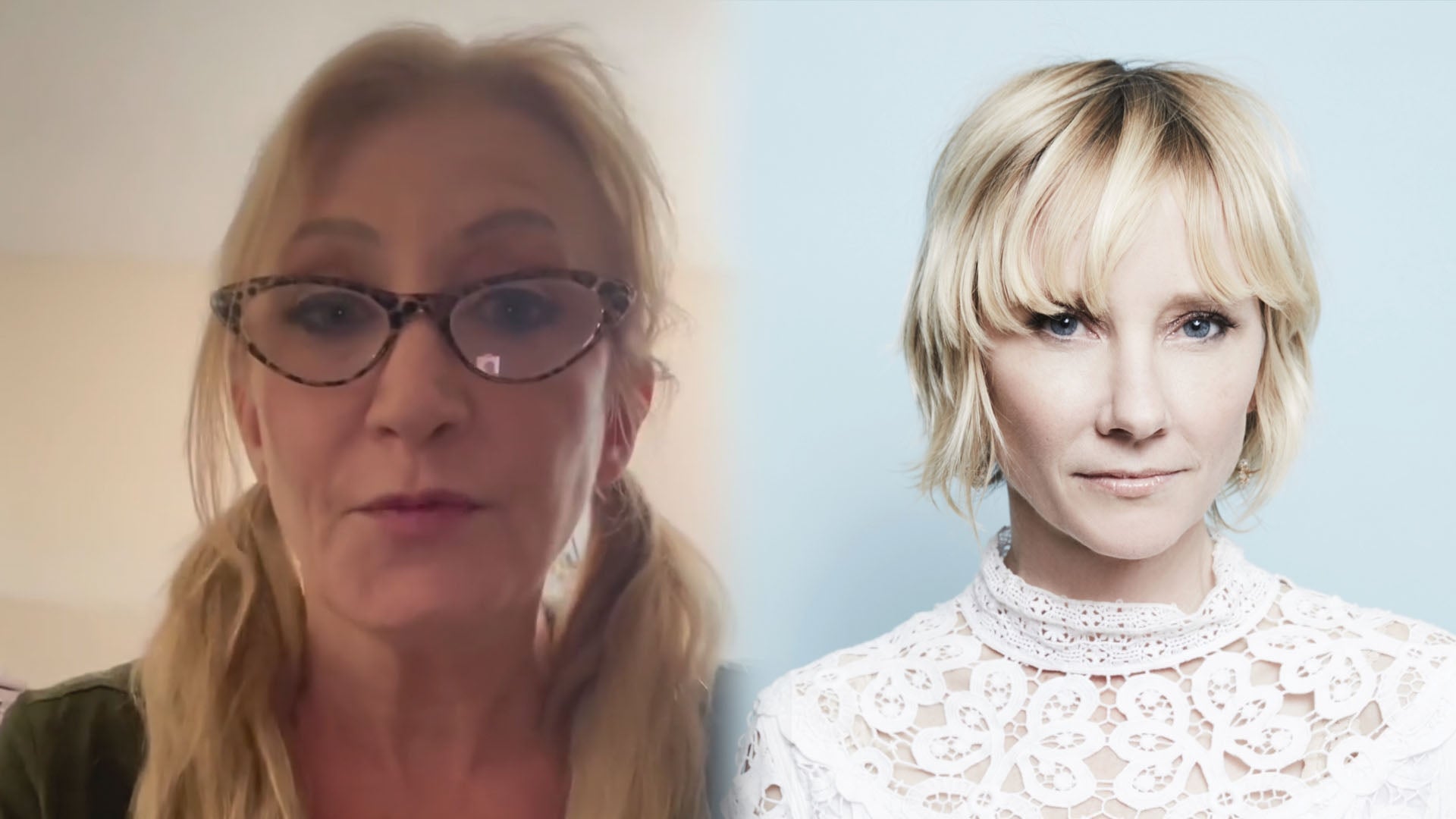 Anne Heche Car Crash: Woman Whose Home Was Destroyed Says She's …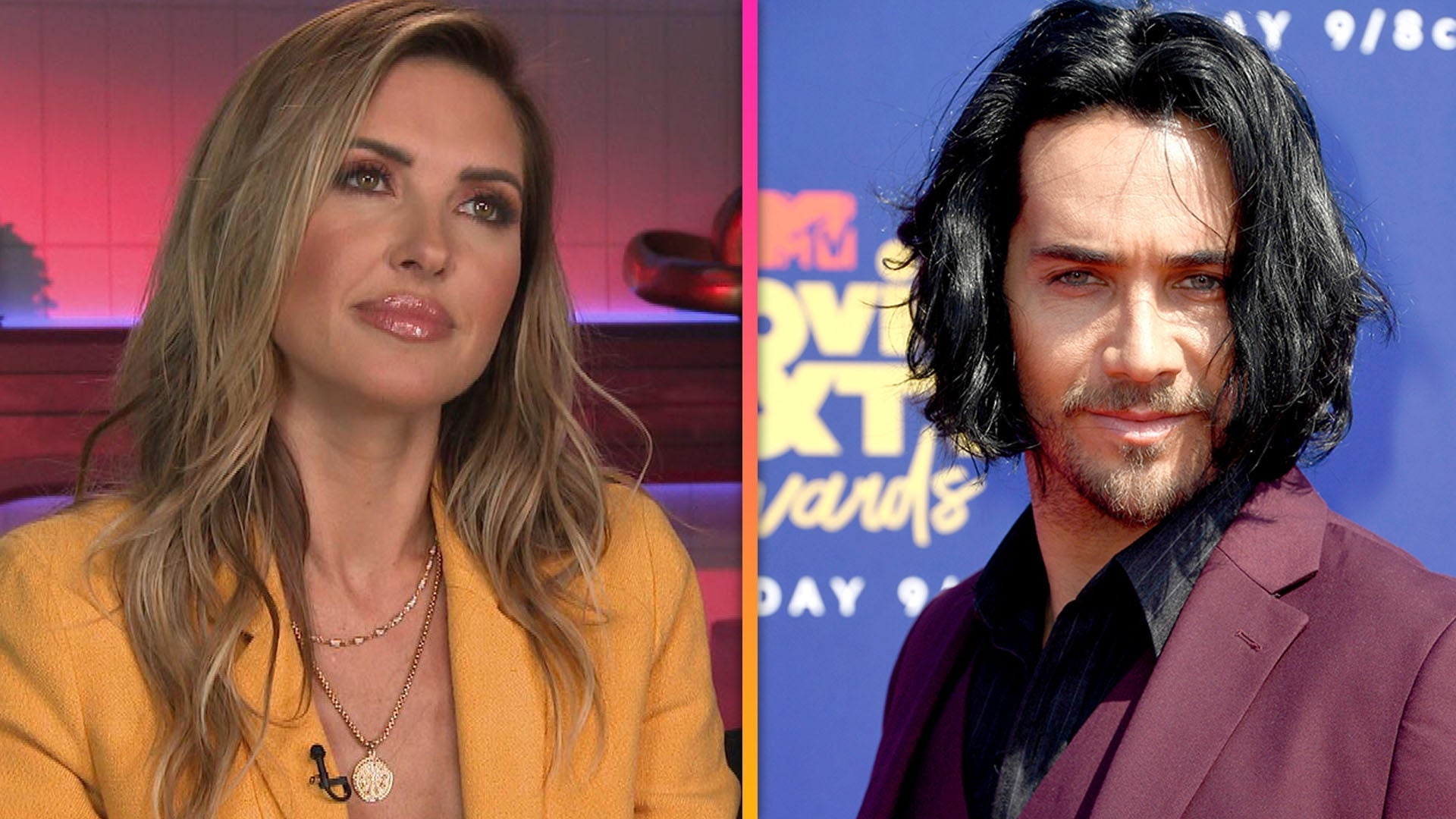 Audrina Patridge Reflects on Spark With Justin Bobby and Breakin…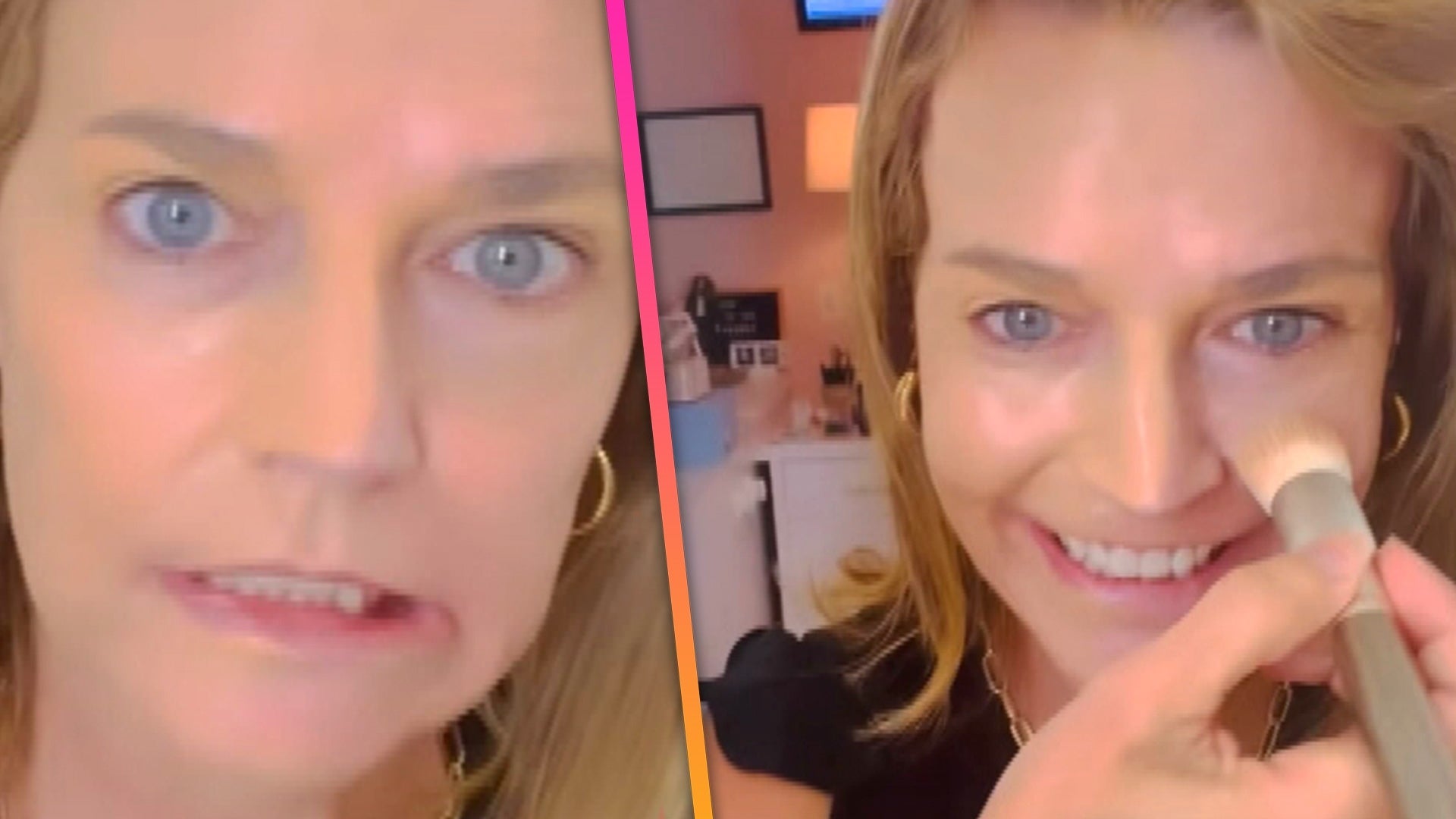 Savannah Guthrie Accidentally Oversleeps, Documents Herself Rush…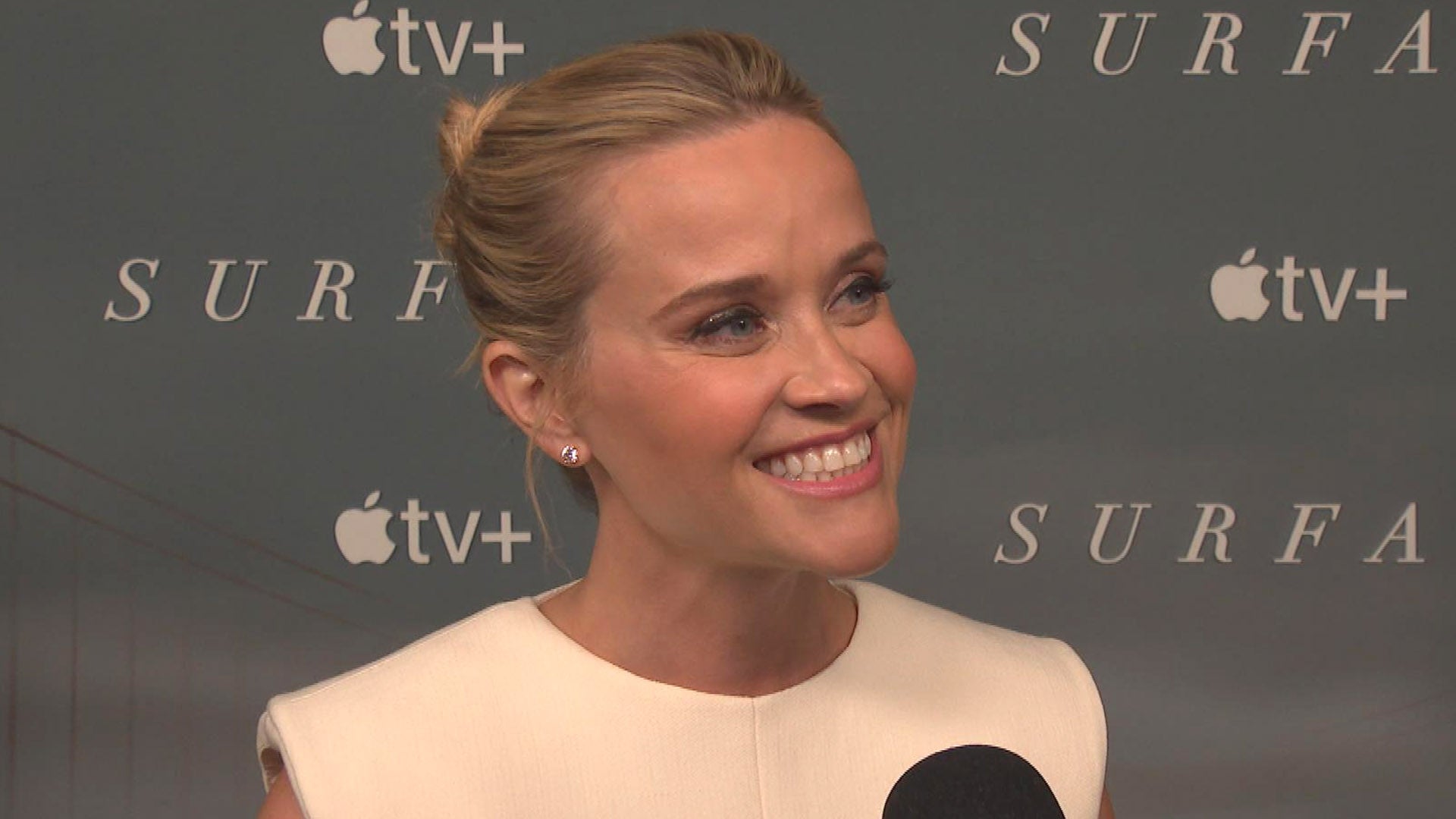 Reese Witherspoon on 'The Morning Show' and How it Speaks the Tr…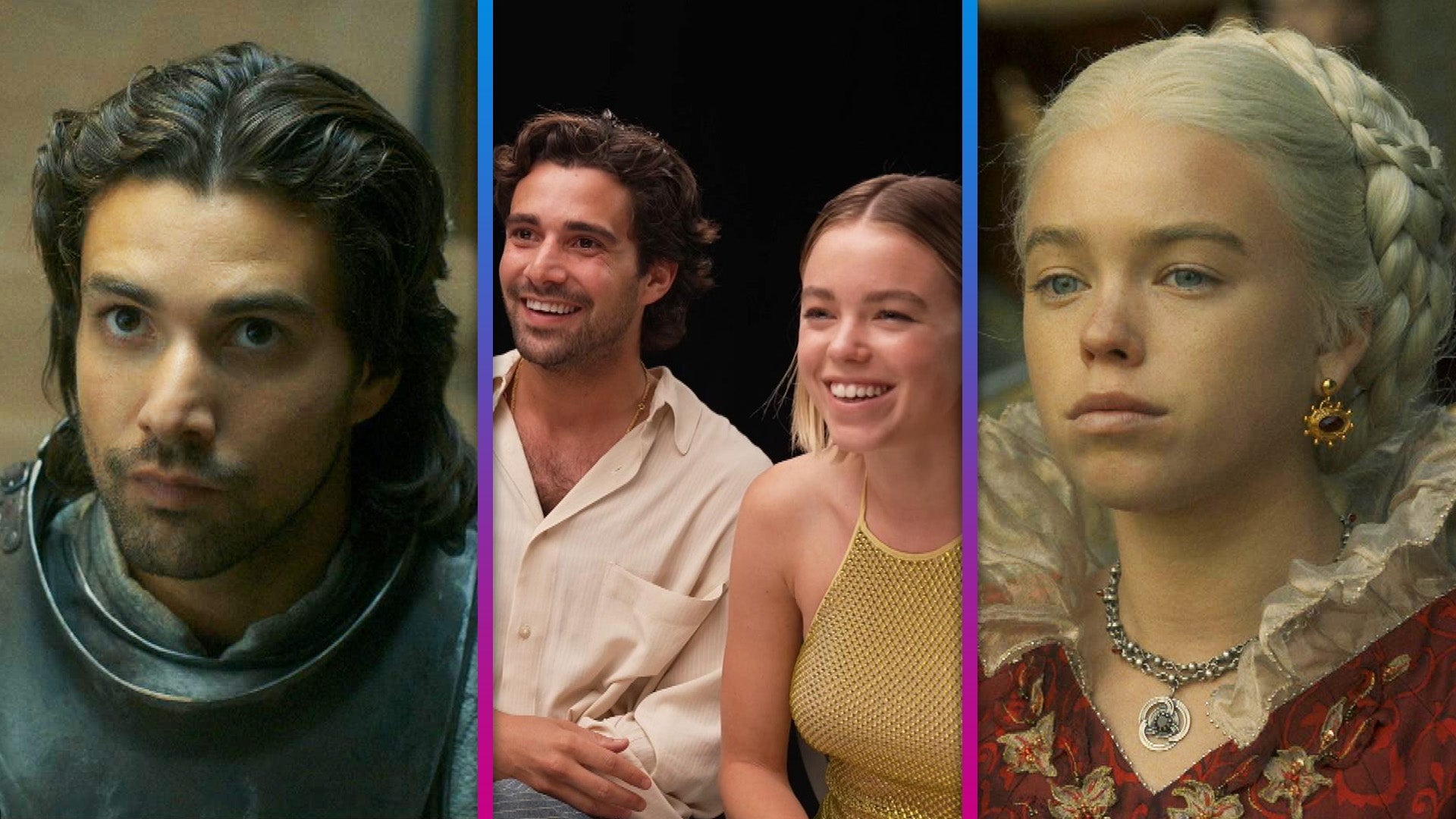 'House of the Dragon': Milly Alcock Describes Dynamic Between Si…
We thought last Monday's episode was week six of The Bachelorette, but we were wrong.
Things came to a halt on the ABC dating series last week as Hannah Brown had a heart-to-heart with host Chris Harrison, confessing that she was losing faith in the process following the drama surrounding Luke P. The men got heated about Luke onscreen, while offscreen, scandal ignited over another contestant, frontrunner Jed.
Hannah and Jed have yet to speak out on the controversy, but as Harrison recently told ET, the Bachelorette's conflict with Luke is far from over. Things picked up with the season's official sixth episode on Monday, and ET was live blogging along the way.
"We've never had a season where a villain -- if you want to call Luke that -- has such a prominent role, where they really dominate the landscape and storyline for so long," Harrison shared. "Hannah likes Luke P., and the more he gets beat on and she gets beat on, the more defensive and angry she gets."
We were right here with minute-by-minute updates during Monday's episode, covering all the drama, from Luke's meltdown over Hannah's naked bungee jumping to her steamy sauna time with Peter, to Jed's continuous singing. See what happened below:
ANOTHER SONG
7:00 PM:
Curious timing for a music-filled episode, don't you think? The episode wraps with a silly clip of Jed at the piano, singing a song about Riga.
What was that, four times he sang this episode? He's halfway to an album now!
Promo!
7:00 PM:
It's time for the promo, and it's not quite as juicy as last week's supertease, but we'll take it.
Hannah reveals she's falling for multiple guys and Garrett drops a love declaration. Luke is all smiles, but there's another fight on the horizon as we see a hint of Peter (yes, Peter!!!) starting a fight with him.
"We have a 5'8" villain," Tyler notes in the promo, which wraps up with Luke yelling in Garrett's face, and Hannah crying over not knowing what to do.
Driving Her Crazy
6:59 PM:
The guys look like they're about to pop off, and Chris Harrison asks Hannah why she kept Luke around.
"I'm either falling in love with Luke, or Luke is making me crazy. I'm not sure which one," Hannah admits.
Luke Lives Another Day
6:53 PM:
Jed, Mike, Connor and Luke (!!!) get roses from Hannah. Our Bachelorette villain lives to see another day.
Dylan and Dustin are out -- and not too happy about it, but honestly we saw probably a total of four minutes of them this season.
"It's pretty obvious the type of person Luke is, and I just hope Hannah can realize it," Dylan says.
"For Luke to get a rose... she's already in love with him," Dustin guesses.
Peter gives a toast. Cheers!
Rose Ceremony Time
6:51 PM:
Dylan notes that he hasn't talked to Hannah during the last three cocktail parties because of Luke -- so he's ready for him to head out the door. The other guys agree.
Hannah arrives for the rose ceremony looking glamorous AF in a gorgeous green gown. "I really didn't know what to expect here in Latvia. Although we did have some struggles. This week was great. It really was," she tells the men. "I'm so excited to say that I really do think my husband is in this room."
Luke Lashes Out
6:46 PM:
Jed tells Luke to calm down, threatening that they're going to have a problem if Hannah hears what's going on.
Chris Harrison walks in. "Just saw Hannah, and she was a little emotional. There's not going to be a cocktail party tonight. We're going straight to the rose ceremony. She knows exactly what she wants to do," he tells the men.
The guys shout expletives at Luke, who insists it's not his fault.
WE ARE OVER THIS METAPHOR
6:42 PM:
The guys continue to bring up the car metaphor while Luke wraps up his conversation with Hannah, as Jed notes that "you can't stay in your lane as you're looking at other cars."
"She needs us to stay in our lanes completely," Luke yells. WHY ARE WE STILL USING THIS METAPHOR?
Tyler accuses Luke of puffing up his chest and Luke loses it. Someone lets out a "don't text and drive" and we almost laughed but we're so exhausted trying to keep up with this fight.
Tyler points out that Luke showed off his "bravado" in a Speedo earlier this season, but takes issue with Hannah going bungee jumping.
Why Is It So Hard?
6:37 PM:
Luke says he's giving Hannah his best, but he's going to continue to try to do better.
"It can't take this every single time for you to get to this point. I want a man who doesn't take me screaming and in your face for you to finally be like this. This process doesn't work if you're not yourself 100 percent. I need to know it's real, and it's all the time. Like, why is it so hard with us?" she asks.
"It's completely my fault that we've gotten here," Luke says. "I'm sorry... please keep fighting."
"I don't know," Hannah replies.
Backtracking
6:34 PM:
Luke admits that he handled the situation horribly. He says he's trying to stay in his lane -- again! -- but that this just happened. "I am never going to control you. I will never tell you what you can and can't do with your body," he says.
He backtracks, claiming that his words were twisted. "I want you to be confident and excited to meet my family," he shares. "I feel like finally the train is on the tracks!"
"I don't know!" Hannah yells back. "I'm trying to figure out my emotions... it's like a flip flop."
"I'm trying to figure out how I feel," she shares.
"I'm sorry I was misunderstood, but I didn't question your character," Luke says, accusing her of not remembering the conversation correctly.
Calling Luke Out
6:30 PM:
Hannah arrives before the rose ceremony to pull Luke aside. "I have been processing what that conversation was and how it made me feel, and some of the things that were said still need to be addressed to make sure we're both on the same page of who I am," she tells the camera.
Hannah and Luke sit down in another hotel room, where she thanks Luke for bringing up his concerns. "The issues were like, the language that you used to describe why you were upset. You felt like it was a slap in the face because you wanted to spend the rest of your life with me. And then you said we all make boneheaded mistakes. There was one other thing that really hurt me," she says, explaining how upset she was that Luke brought up his family in reference to her bungee jumping.
"You're not my husband. You don't own my body... it's my body," Hannah insists.
Garrett Confronts Luke
6:24 PM:
Garrett asks Luke why he brought up his bungee jumping with Hannah on the group date. "That was coming out of your lane," Garrett says.
Luke continues the metaphor. "I just want clarity. I never went in your lane," he explains. "I just wanted more details."
Luke accuses Garrett of getting out of his lane by confronting him, and reminds him that Hannah is both of their girlfriends. Luke tries to force Garrett to promise him not to bring it up at the rose ceremony.
"Why should I promise you anything, man?" Garrett asks, as Luke says he needs to get some sleep. "Sweet dreams, Luke."
A LOT OF SINGING
6:22 PM:
Jed sings more to Hannah in her room, and she loves it. "That was very nice," she says, before taking off her sweater and climbing on top of him for a little makeout session.
THERE SURE IS A LOT OF SINGING ON THIS EPISODE, ISN'T THERE?
"Can I tell you something?" Jed whispers. "I really am falling in love with you... I'm thankful for you."
Serenading Hannah
6:18 PM:
Peter returns from his date, and jokes it was "fireworks, for sure."
Jed walks away to put on his jacket, telling the camera that it's hard to see Hannah go on dates with other people. "I'm falling for this girl," he explains as he grabs his guitar and sings to Hannah from outside her hotel.
"If that's not out of a romance novel, I don't know what is," Hannah says.
A Rose for Peter
6:12 PM:
Hannah notes her and Peter's chemistry, and how their one-on-one solidified their connection "far beyond physical." "Today makes me really excited for what's to come," she reveals, offering Peter her rose.
"I'm falling for Hannah," Peter says. "I am so high right now on cloud nine. I am loving this."
The two end their date outside, with a fireworks show -- because there's sparks flying between them. Get it?
Hannah Brown
6:07 PM:
Peter gets the conversation started over dinner by calling Hannah by her full name. OK.
He talks about having lives in his hands every time he gets into a plane. "Your career is get up and go, and you're going place to place," Hannah notes, asking how his dating life has been affected by his job as a pilot.
Peter reveals he had a serious relationship that "wasn't meant to be." "It has been... kind of difficult for me to truly open up 100 percent, and take those guards down... I truly have not allowed myself to open up my heart to someone since that last relationship," he says. Peter says he was "devastated" by the breakup, but is "falling" for Hannah.
Also he speaks Spanish!
Hot Tub Chats
6:02 PM:
Outside in the hot tub, Peter wants Hannah to know that he's not consumed with drama, but is completely crazy about her.
"I wanna learn everything about you," he tells her. "I can tell you're a very special girl and there's a lot to you."

"I'm OK with crazy. I like crazy. Crazy keeps it fun," Peter continues.
"I like that Peter makes me feel like a woman. Yet again, we burnt it down with our fire," Hannah gushes to the camera as she and Peter are shown making out in the hot tub.
Time for the Pirts!
5:58 PM:
... and it's about to get steamy. "The chemistry is there with Peter. There's no denying that," Hannah says as she and Peter disrobe and head into the sauna.
Peter awkwardly pushes Hannah down after complimenting her "sweaty look" and they start making out.
"Our physical connection is a 10 out of 10," Hannah gushes to the camera, as she's shown climbing on top of him.
"If this works out with her and I, we are 100 percent getting a sauna at our place," Peter says.
Peter's Date
5:55 PM:
It's a new day, and Peter's on his way to meet Hannah. "He's the guy you want to see pushing a stroller around a park," she gushes of the pilot. "Today we are going to have a Latvian-style spa day."
Hannah and Peter head over to the spa, where they get crowned with flowers and head inside. "It's an intimate place where you can open your heart," a woman tells Hannah, explaining that she won't leave the sauna the same woman she used to be.
Peter and Hannah get changed into robes, and make a sauce to "put on our bodies," the Bachelorette teases.
Tyler Gets the Rose!
5:50 PM:
There were at least three other guys on this group date, but we didn't see Hannah's time with any of them. Instead, Tyler gets the rose. It's deserved -- congrats, Tyler!
Luke is peeved, but insists the only rose that matters is the final one.
A Slap in the Face
5:47 PM:
Tyler isn't bothered by Hannah's naked bungee jumping, telling Luke that he wants her to "live Riga to the max." Luke has a different opinion, and he confronts Hannah about it.
Luke tells Hannah he felt cheated on when he found out about the bungee jumping. "Honestly, it's hard for me to receive, and it's because I know that your body is a temple," he tells Hannah. "It really pissed me off. It really frustrated me."

Hannah defends herself, explaining that it wasn't sexual, but rather an experience she wanted to have for herself. Luke says it's a "slap in the face." He tells Hannah that he's willing to look past it, and that he believes he and Hannah can get through anything.
Jed Plays the Piano
5:47 PM:
Jed plays the piano for Hannah, and we're less into his music than we used to be. Hannah, however, remains impressed. "This is so hot," she says.
Night Time
5:43 PM:
Hannah welcomes the guys to her "palace" for the night portion of her date. "Thank y'all so much for today. I feel like today has just been a reset," she says, praising them for putting their differences aside. "Thank you for making me so hopeful for tonight and for the rest of the journey..."
Tyler grabs Hannah first. "You took so many moments with me to make me feel so special," she gushes.
He compliments Hannah for her stunning "angelic" look in white last week, and for laying down the law with the men. We love him.
"I really do feel like I'm falling in love with this girl... she's got the ability to move mountains," he tells the camera. "When I'm with her, I don't think about anything else.
Searching for Answers
5:39 PM:
Luke is NOT happy. "There's answers I need. I have to say something," Luke says as the group enters a temple -- and we have a feeling it's only a matter of time before he asks Hannah directly.
So Far, So Good
5:37 PM:
"Today is so fun!" Hannah tells the camera, as everyone gushes about the day -- except Luke, who says it's hard for him.
Hannah opens up about her naked bungee jumping with Garrett, and Luke is visibly uncomfortable. "I'm shocked," he tells the camera. "This is a woman I want to spend the rest of my life with, and totally thought that was crossing the line."
"Her body is her temple, and to expose it to anyone who isn't her husband, that was a slap in my face," Luke continues.
Group Date!
5:35 PM:
Hannah kicks off her group date, and she's "cautiously optimistic." She and the guys are going to explore the Riga marketplace, and she hopes it'll just be "fun."
The group starts things off with a shot of moonshine. Pickles, cheese, flowers and more follow, as the guys try to steal kisses. "I want to be your rock," Jed tells her, as the guys ask to get back to the group date.
Spilling the Beans
5:33 PM:
Garrett gets back from the date, and tells the guys that he and Hannah bungee jumped naked. "It was cool, man," he says.
Luke is upset. "I don't know if that's how it went down... who would want to be naked with that guy?" he asks the camera.
Hannah's Opening Up Her Heart
5:29 PM:
"What a way to open up your heart," Hannah marvels as she and Garrett end their date with a little dance outside. She's back in the game, and couldn't be happier.
Falling in Love
5:26 PM:
Garrett reveals that he comes from a big football family, but eventually trusted himself enough to pursue golf instead. He's now a pro golfer, so things worked out. Hannah loves this story, and they talk about how it symbolizes trusting yourself in life.
Garrett wants to "take a leap of faith" with Hannah and fall in love. "I'm falling in love with you, big time," he says.
Hannah picks up the rose, and praises Garrett for taking that leap. "Garrett, will you accept this rose?" she asks before pinning it on his jacket.
"Today with Garrett was so special. Garrett is strong, he's fun and funny, and Garrett feels like home."
Getting Serious
5:23 PM:
Hannah and Garrett get serious, as she opens up about her fear of rejection.
Garrett promises not to back down, and Hannah likes it. "That was really attractive!" she gushes.
Back at the hotel, the guys receive the next date card. "Mike, Jed, Tyler, Dustin, Luke, Connor, Dylan -- let's discover Riga!" Tyler reads off.
A Cheeky Toast
5:21 PM:
It's time for the night portion of the date, and Hannah is looking like a certified baller in her furry pink coat.
"I hope that Garrett and I can get past all the adrenaline and have a serious conversation," Hannah says as she sits down for dinner.
Garrett makes a cheeky toast to the "sights" of Latvia. "It meant a lot that you were so vulnerable today, both emotional and physically," he says. "I feel like when you're pressed against a wall like we were, you find out a lot about the person next to you."
Moving On
5:17 PM:
Hannah admits she was disappointed with the drama Garrett was involved in, but says she's ready to move on.
They kiss, and their connection is clear... but we know it's only a matter of time before Luke finds out!
Birthday Suits
5:15 PM:
Hannah and Garrett scream their way through the jump, but seal the experience with a kiss.
"Come here, you beautiful woman!" Garrett yells.
Back on the ground, they put their robes back on and celebrate. "It felt like freedom," Hannah says of her birthday suit. "He was like, 'Trust me,' and in the end, it was fun."
Garrett admits he didn't flinch at her nakedness because his mind was on "other things," and Hannah praises her own "booty."
Stripping Down
5:13 PM:
Clad in robes, Hannah and Garrett make their way to their jumping off point, and Hannah's clearly nervous -- and freezing.
She screams during the entire prep, and if you were wondering if she was really naked, she is -- the Bachelorette just took off her bra.
"No fear," she says, before kissing Garrett.
Avert Your Eyes, Mom!
5:10 PM:
"I thought I had the upper hand on Garrett because I knew we were bungee jumping and he didn't. What I didn't know is Latvian people bungee jump naked," Hannah explains as she and Garrett meet the naked couple.
"Are y'all cold?" Garrett hilariously asks them.
"I did not picture falling naked on the tram," Garrett tells the camera, as Hannah admits her mom might "kill" her.
"When in Latvia, you do it the Latvia way," she reasons.
Garrett's One-on-One
5:05 PM:
Garrett has "strong feelings" for Hannah, and we're excited to see their connection develop -- and to see them go bungee jumping naked. (Come on, you've seen the promo too!)
"Today Garrett and I are going to take a leap for love," Hannah teases, before they witness a naked couple bungee jumping in front of them. They both seem surprised.
Drama-Free (For Now)
5:03 PM:
The remaining nine guys check out their digs in Riga, and there's no drama -- for now.
"Bottom line is, we don't want anything to interrupt our time with Hannah," Luke says as Tyler tells him the frustration he's felt is what they've all felt because of him.
With that, there's a knock on the door, with the first date card. It's for Garrett, who gets his first one-on-one. Luke is already "jealous."
A Fresh Start
5:02 PM:
"Last week in Scotland was really hard," Hannah says from Riga, Latvia. "It seems like a great place for a fresh start."

"I want this week to remind me why I'm here, and that is to find love and to be romanced by these men," she explains. "I have a good feeling about Riga and what it can bring."
We're Back!
5:00 PM:
This week's episode is here, with a fiery recap showing Hannah losing it on the guys, and the work she had to do to get her head back in the game. Up next: naked bungee jumping, Luke P. freaking out, and more drama with the guys.
The Bachelorette airs Mondays at 8 p.m. ET/PT on ABC. Join ET's Bachelor Nation Facebook group here.
RELATED CONTENT:
'The Bachelorette': Jed Wyatt's Ex Has a Message for Hannah Brown
'The Bachelorette': See Jed's Alleged 'I Love You' Text to His Ex
Kaitlyn Bristowe On Her Advice to 'Bachelorette' Hannah Brown Amid Sex Controversy (Exclusive)
Related Gallery