Awards
2018 American Music Awards' Greatest, Wildest and Most Memorable Moments
By
2018 AMAs: The Most Memorable Moments of the Night!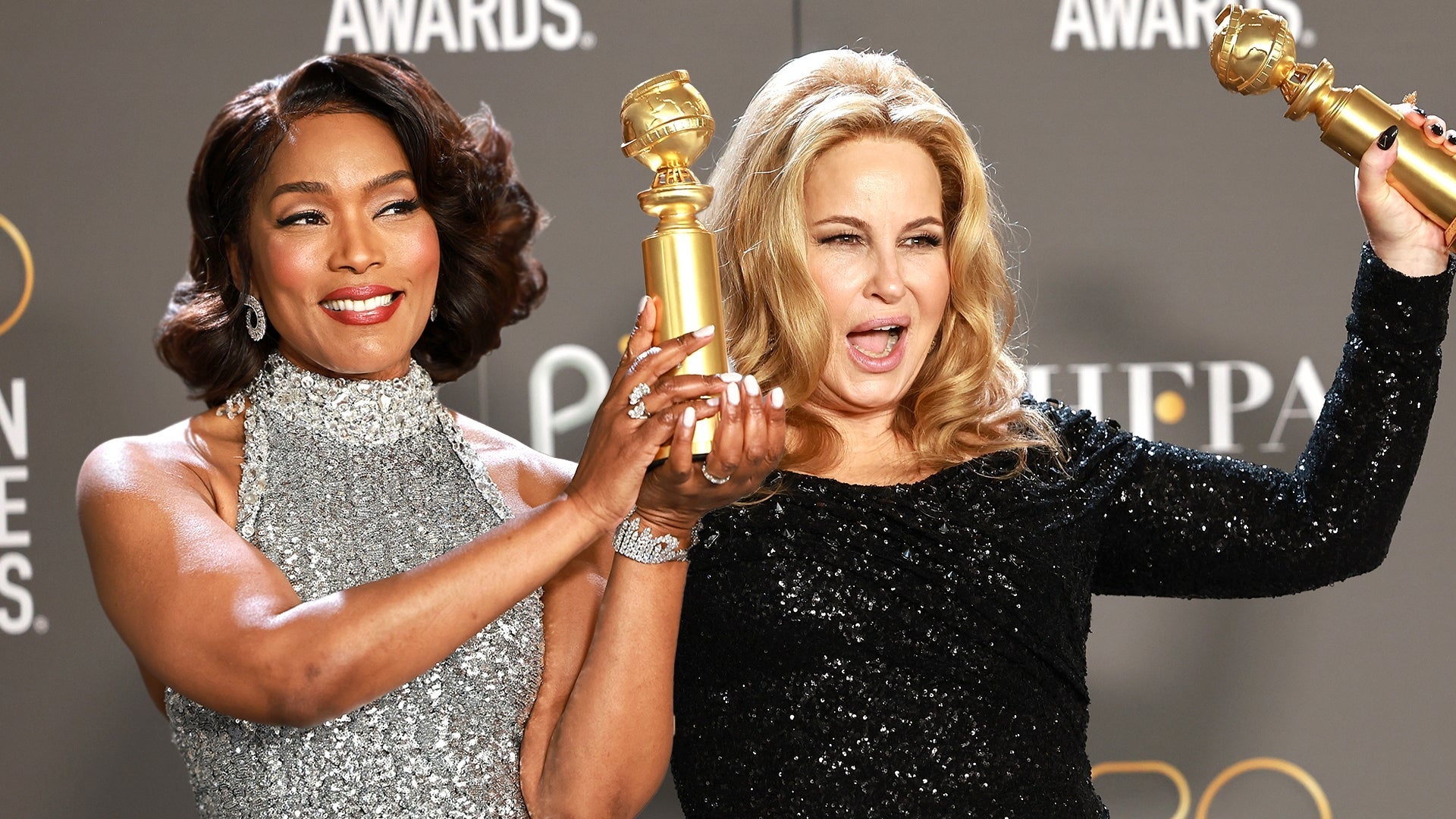 Golden Globes 2023: All the Must-See Moments!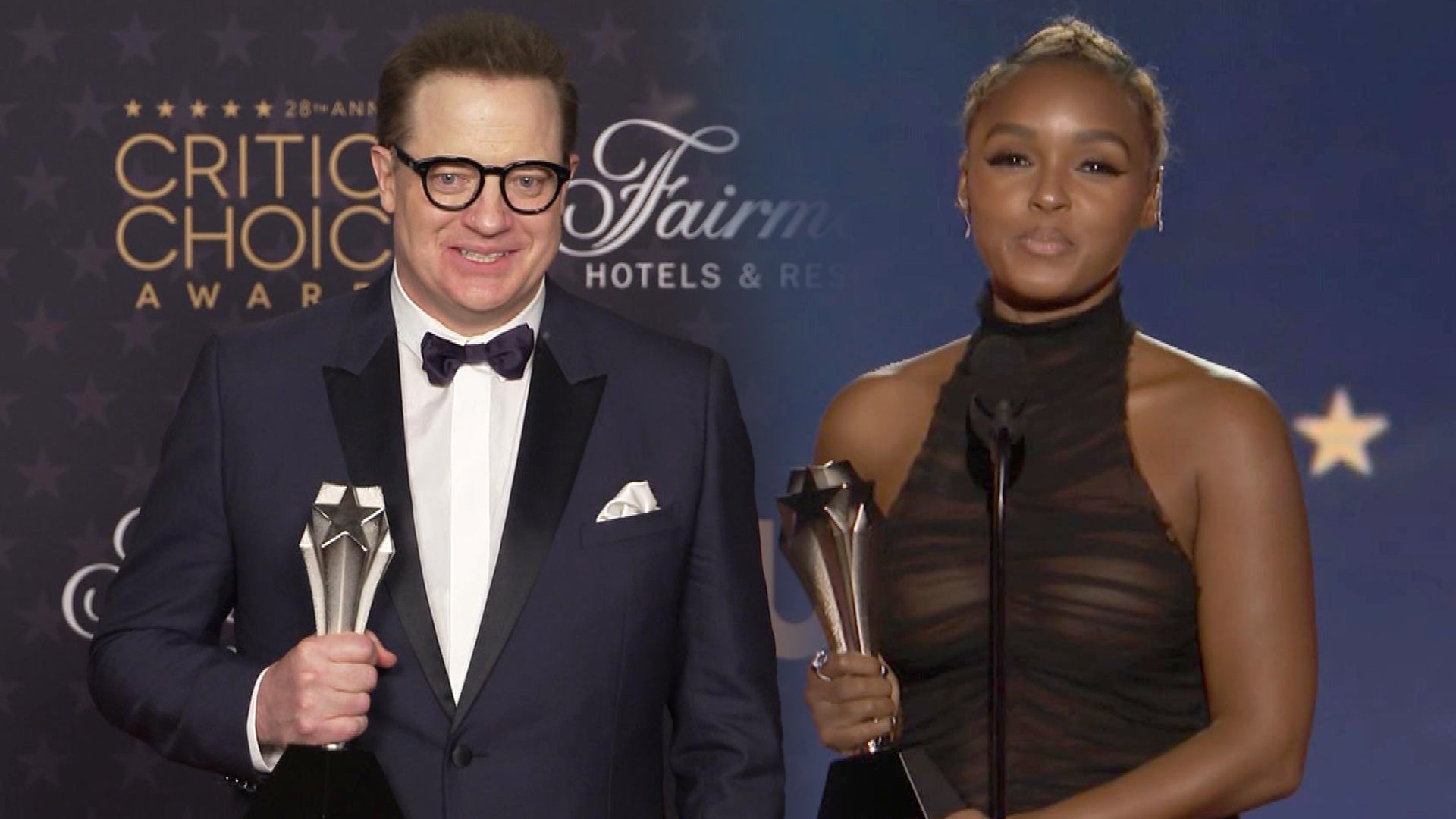 2023 Critics Choice Awards: All the Must-See Moments!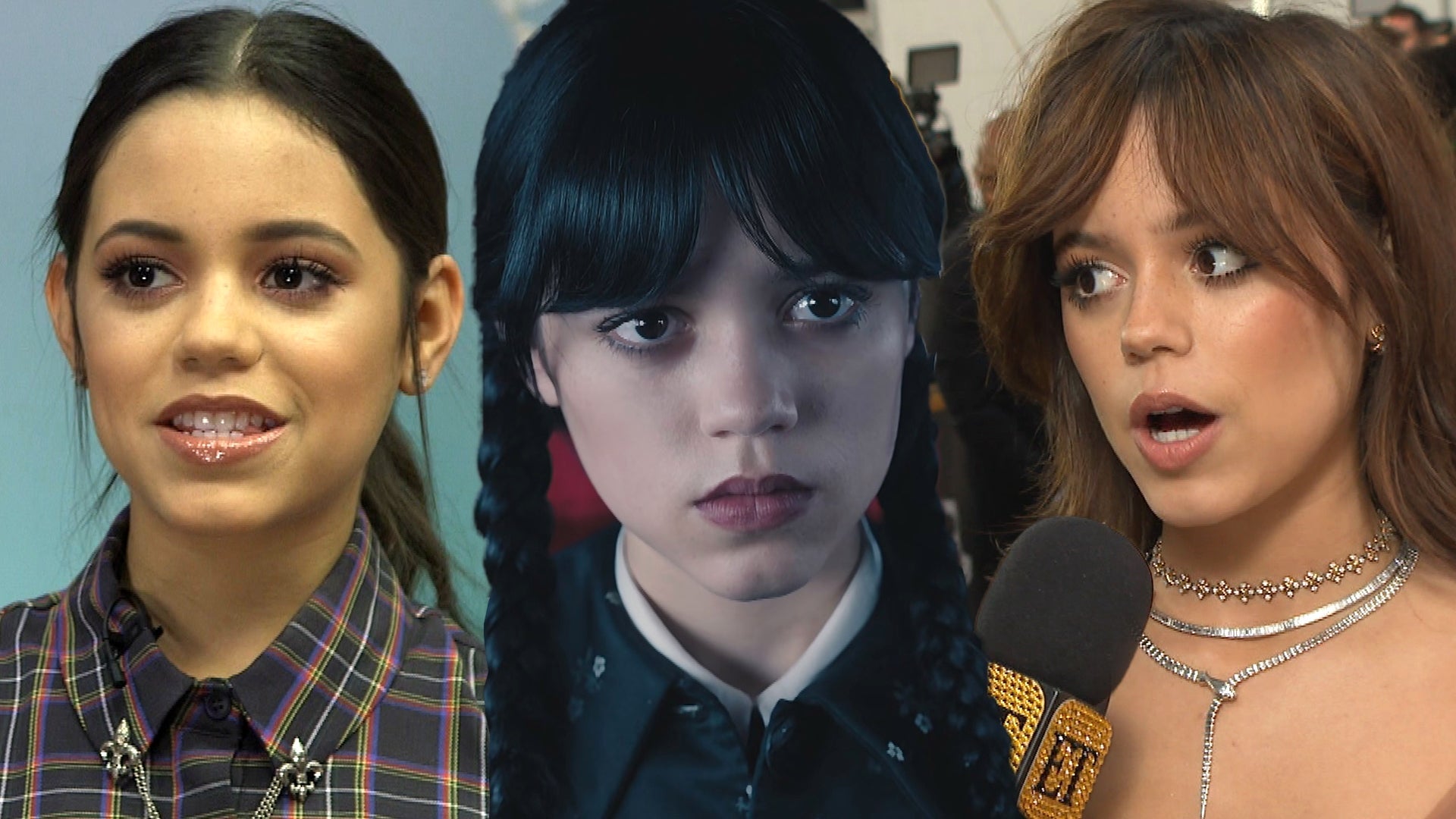 Jenna Ortega's Best ET Moments: From Disney Star to the Big Scre…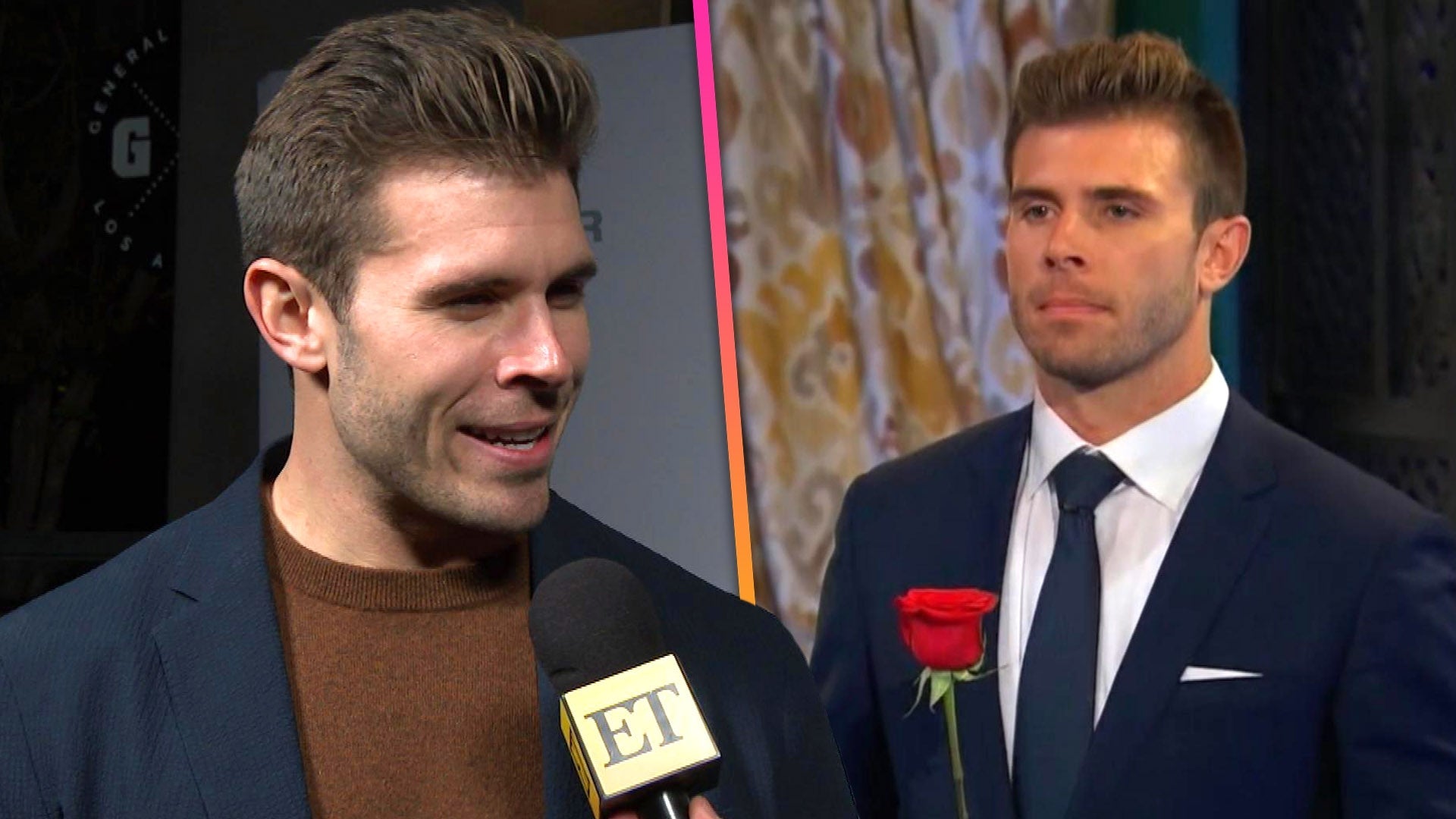 'The Bachelor': Zach Shallcross Explains His Shocking Premiere N…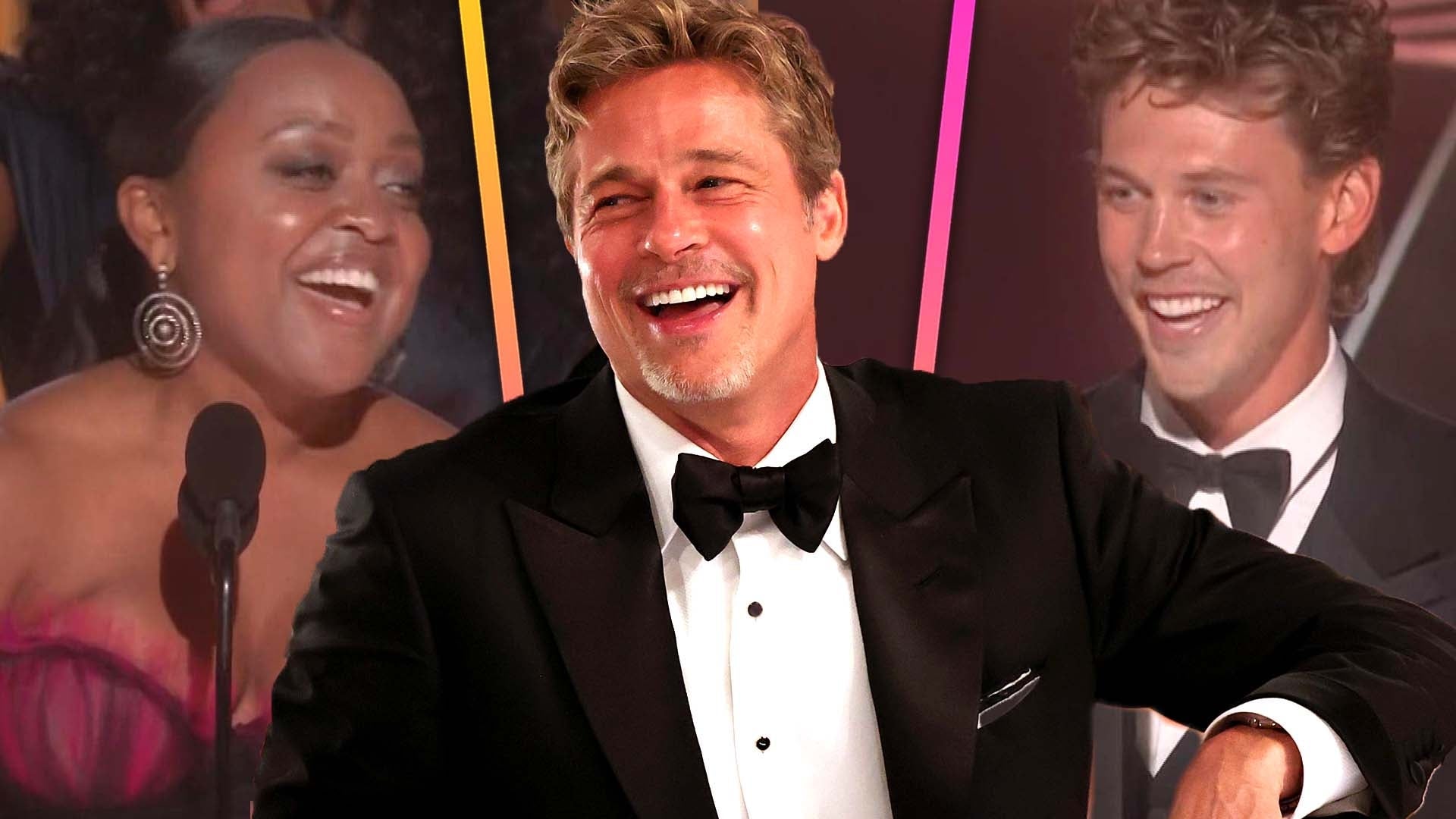 Brad Pitt Was the Most Popular Actor at 2023 Golden Globe Awards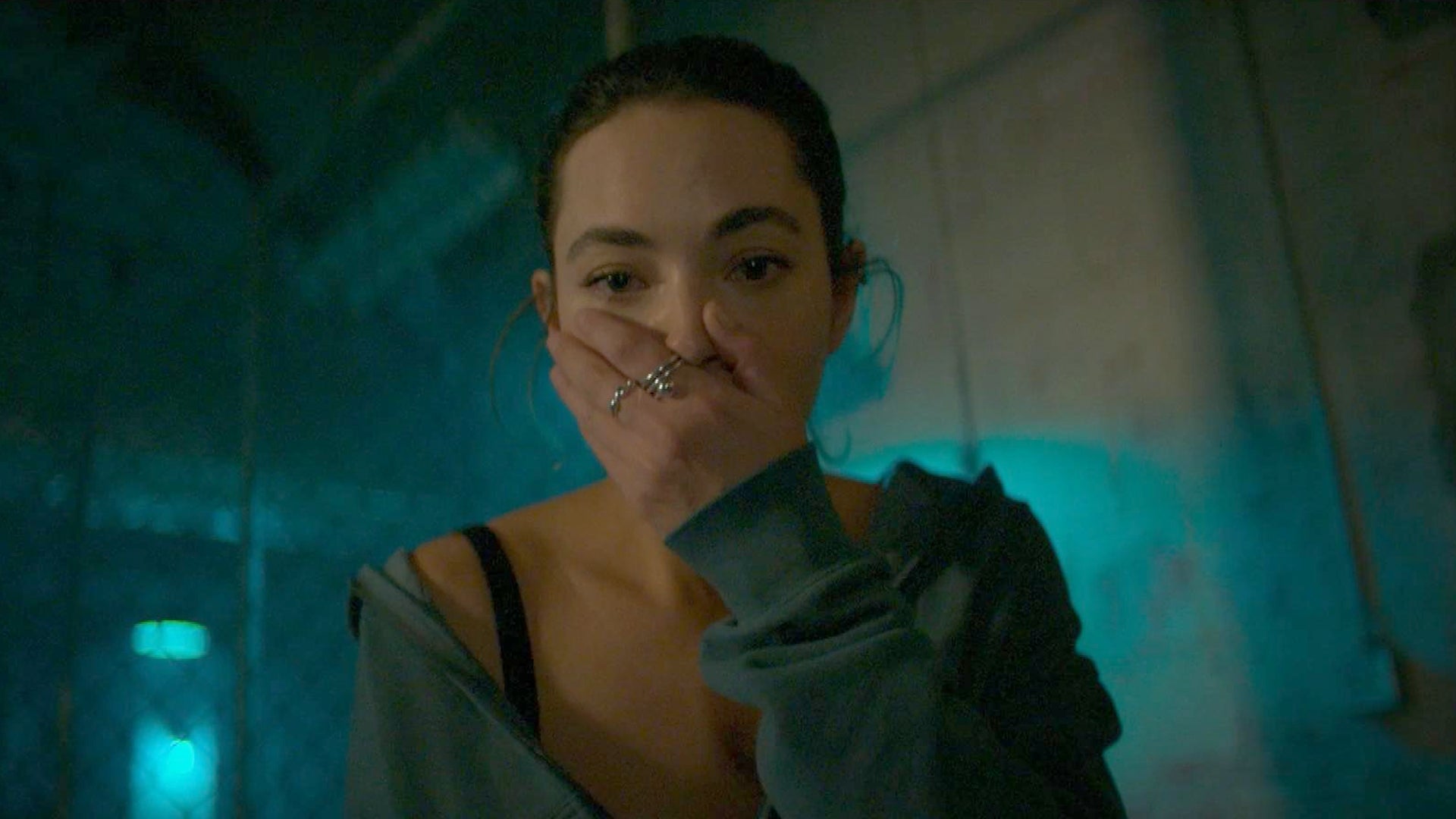 'The Watchful Eye:' Meet the Cast of New Mystery Series (Exclusi…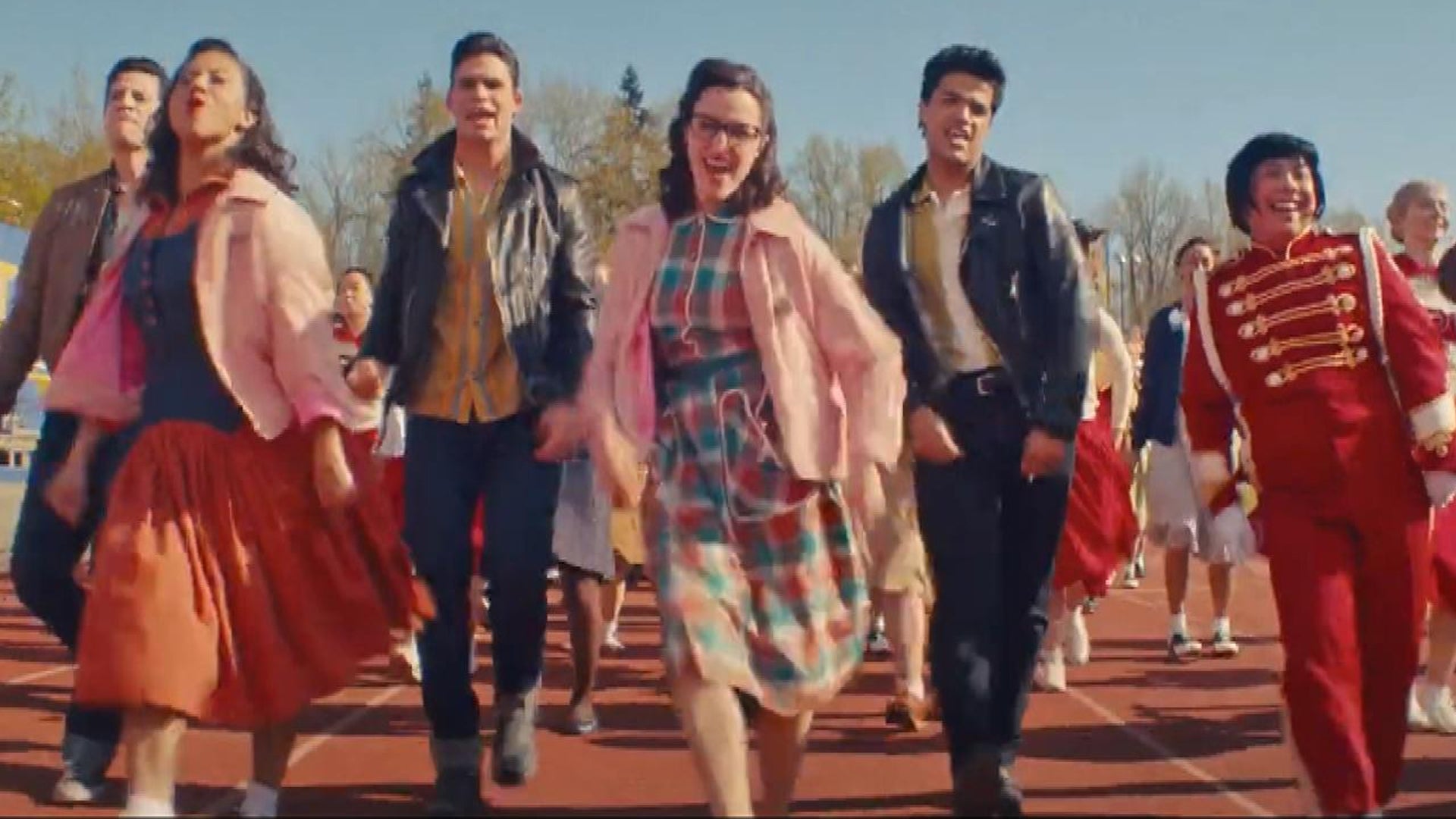 'Grease' Gets the Prequel Treatment With 'Rise of the Pink Ladie…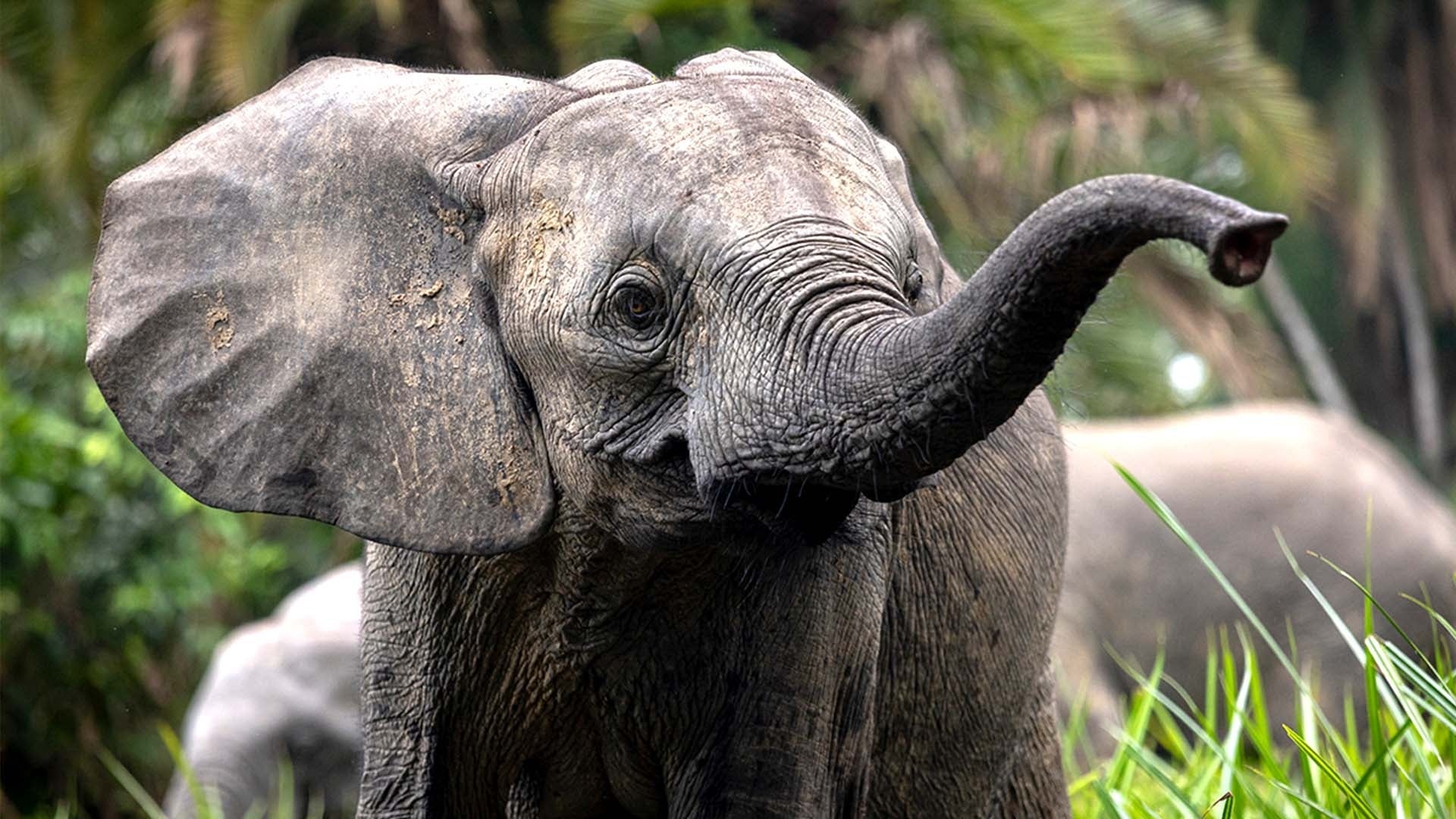 'Secrets of the Elephants': Watch the Trailer for James Cameron'…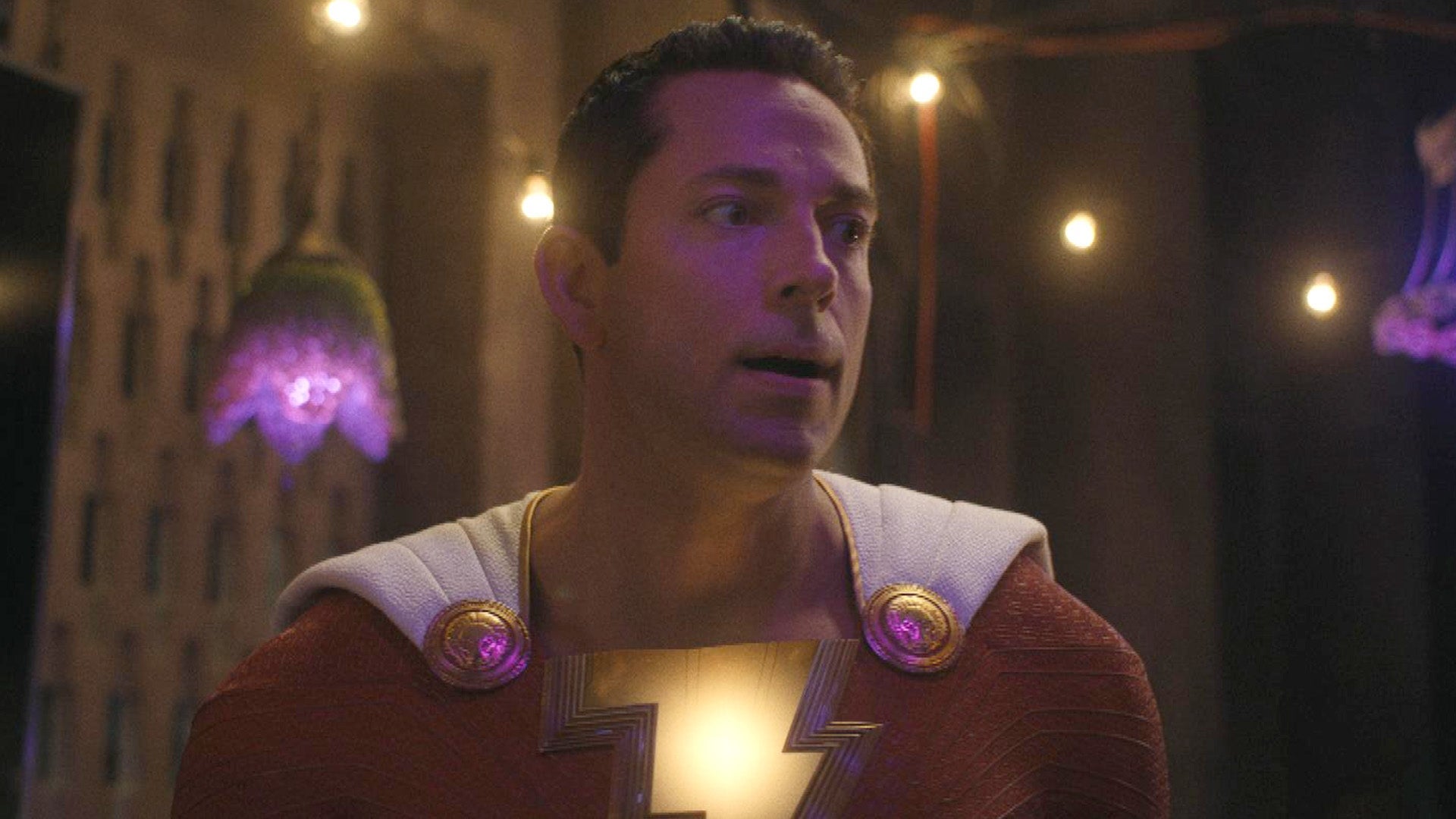 'Shazam! Fury of the Gods' Official Trailer No. 2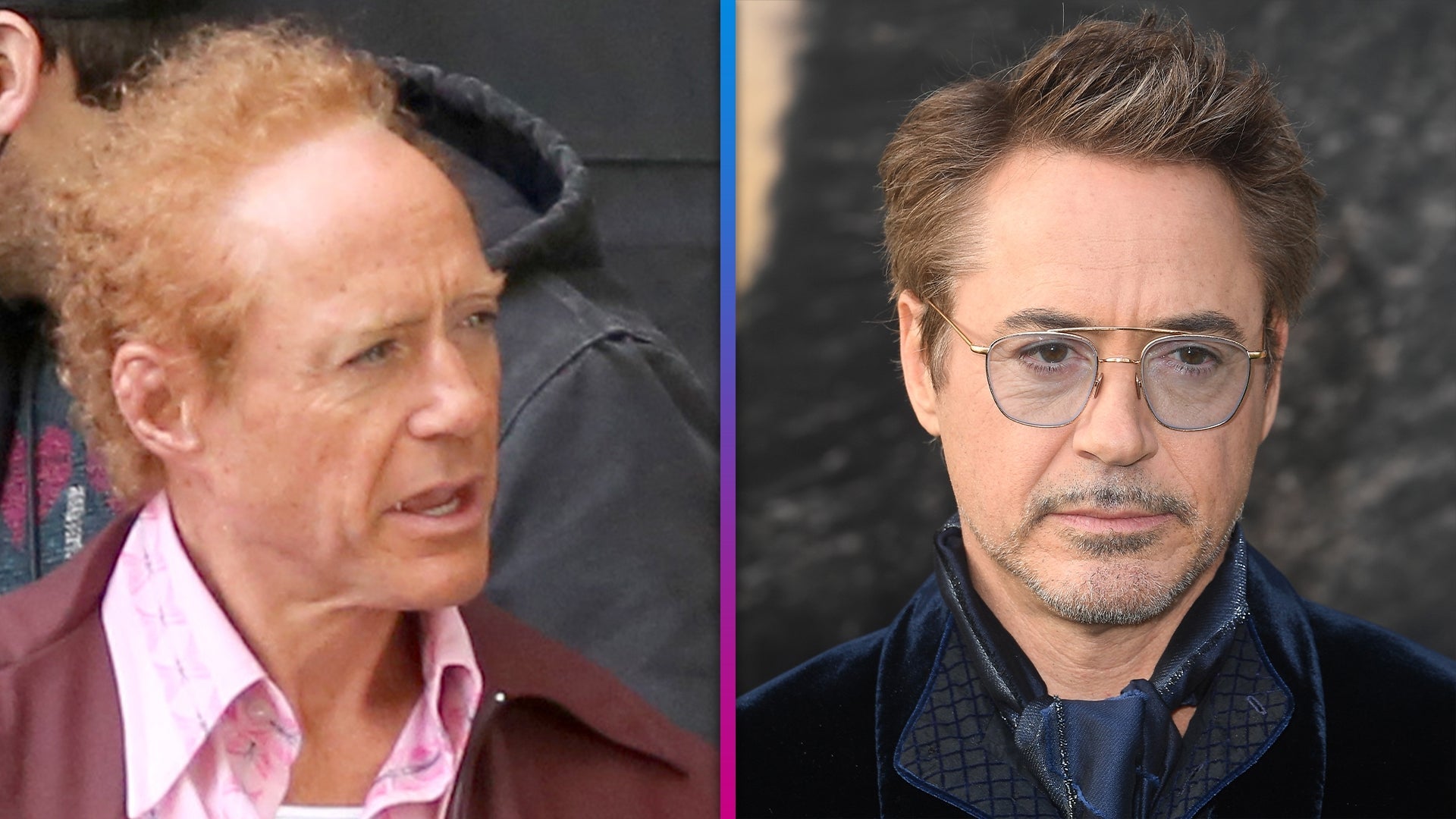 Robert Downey Jr. Is Unrecognizable on Set of 'The Sympathizer'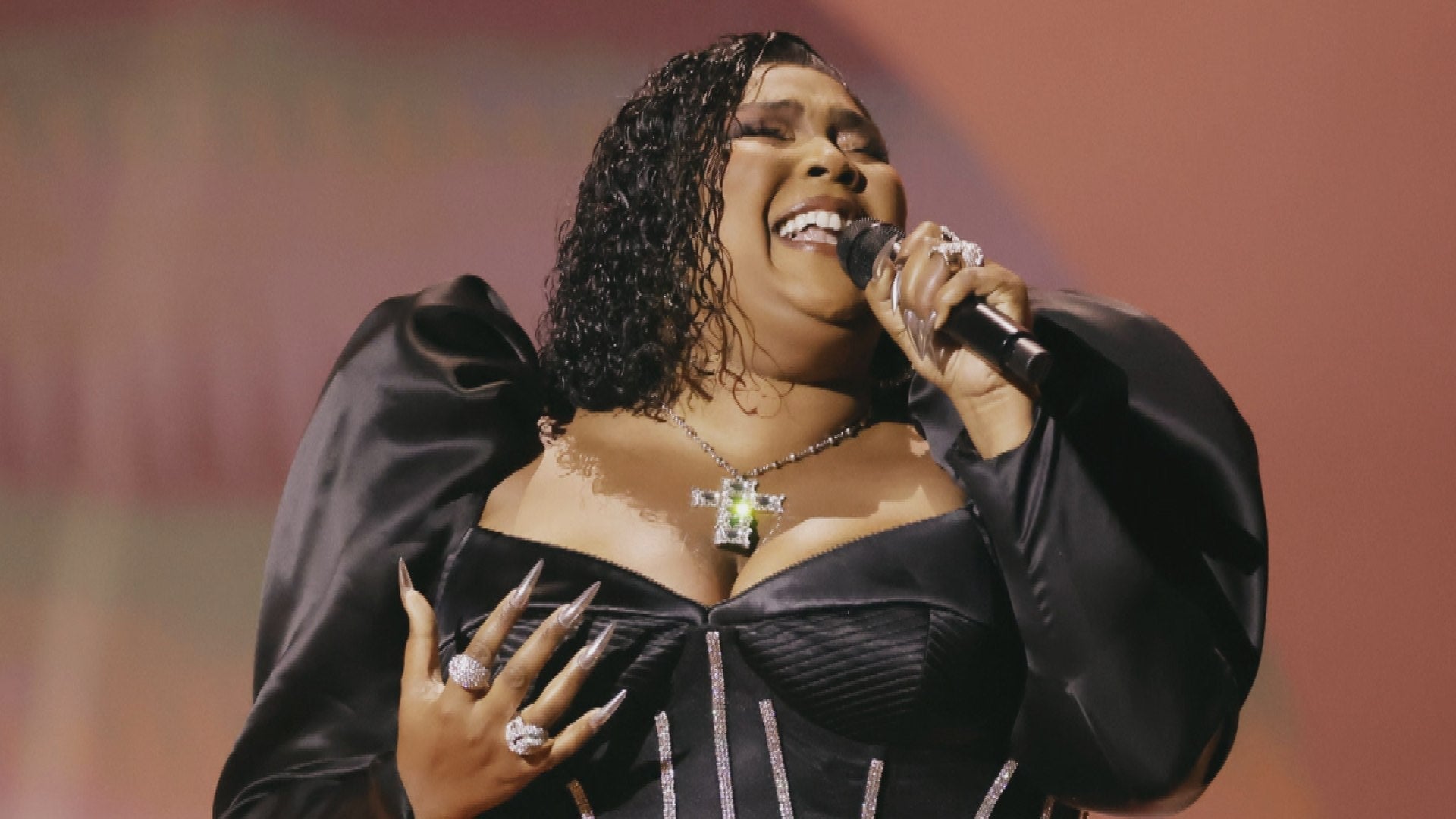 Watch Lizzo Take the Crowd to Church With Performance of 'Specia…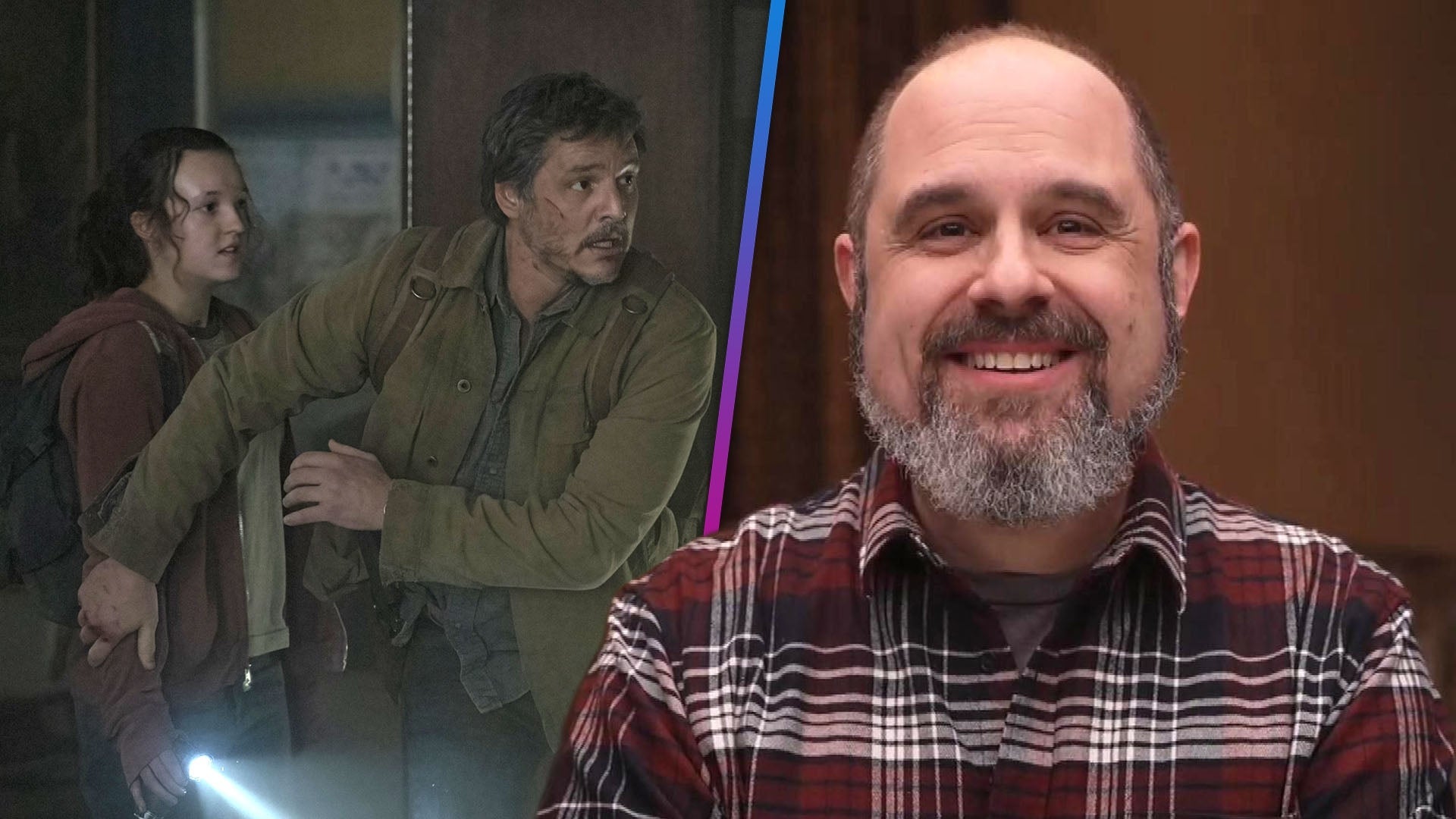 'The Last Of Us' Showrunner Craig Mazin on Plans After Season 1 …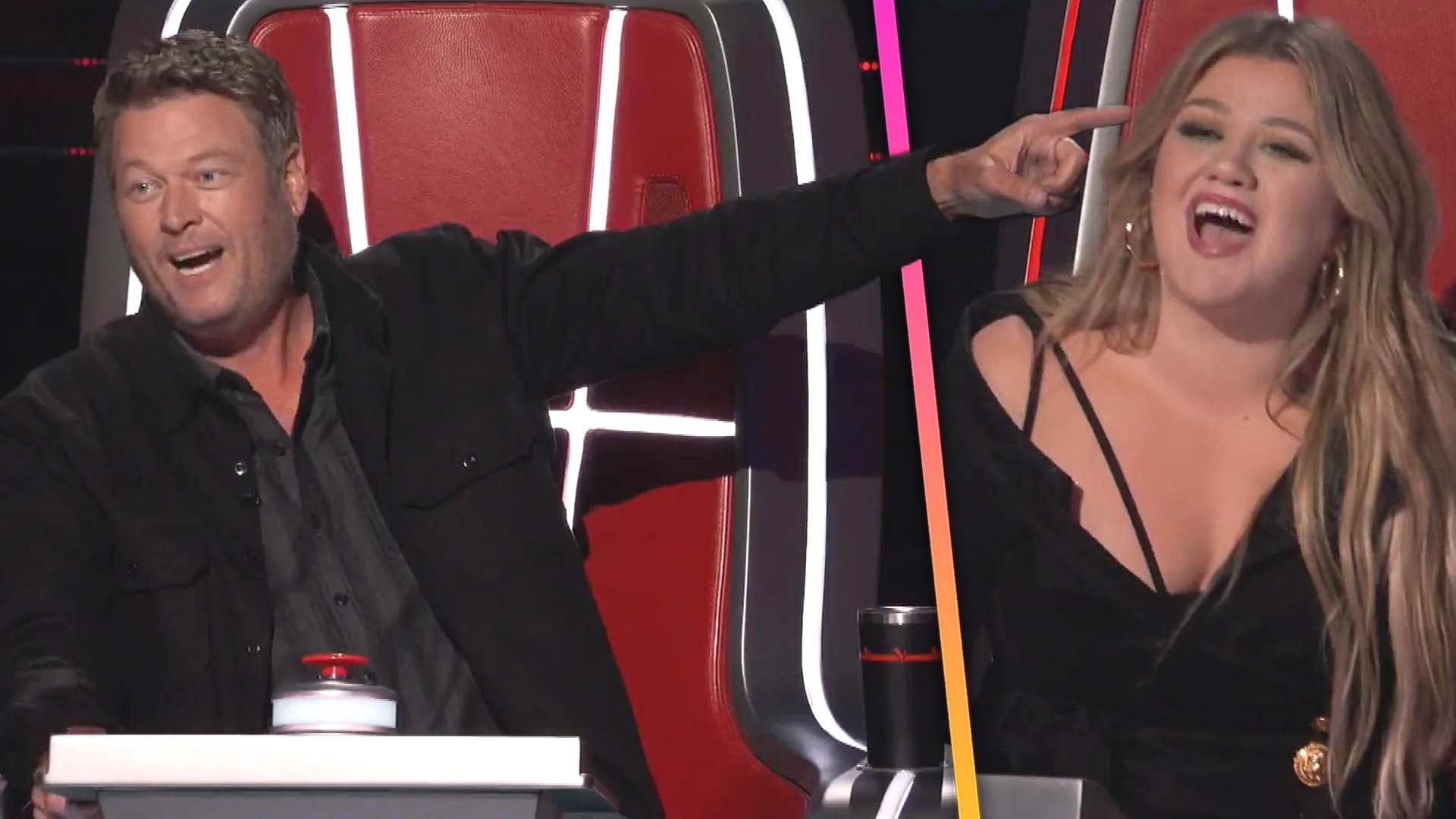 'The Voice's Blake Shelton Already 'Tired' of Kelly Clarkson in …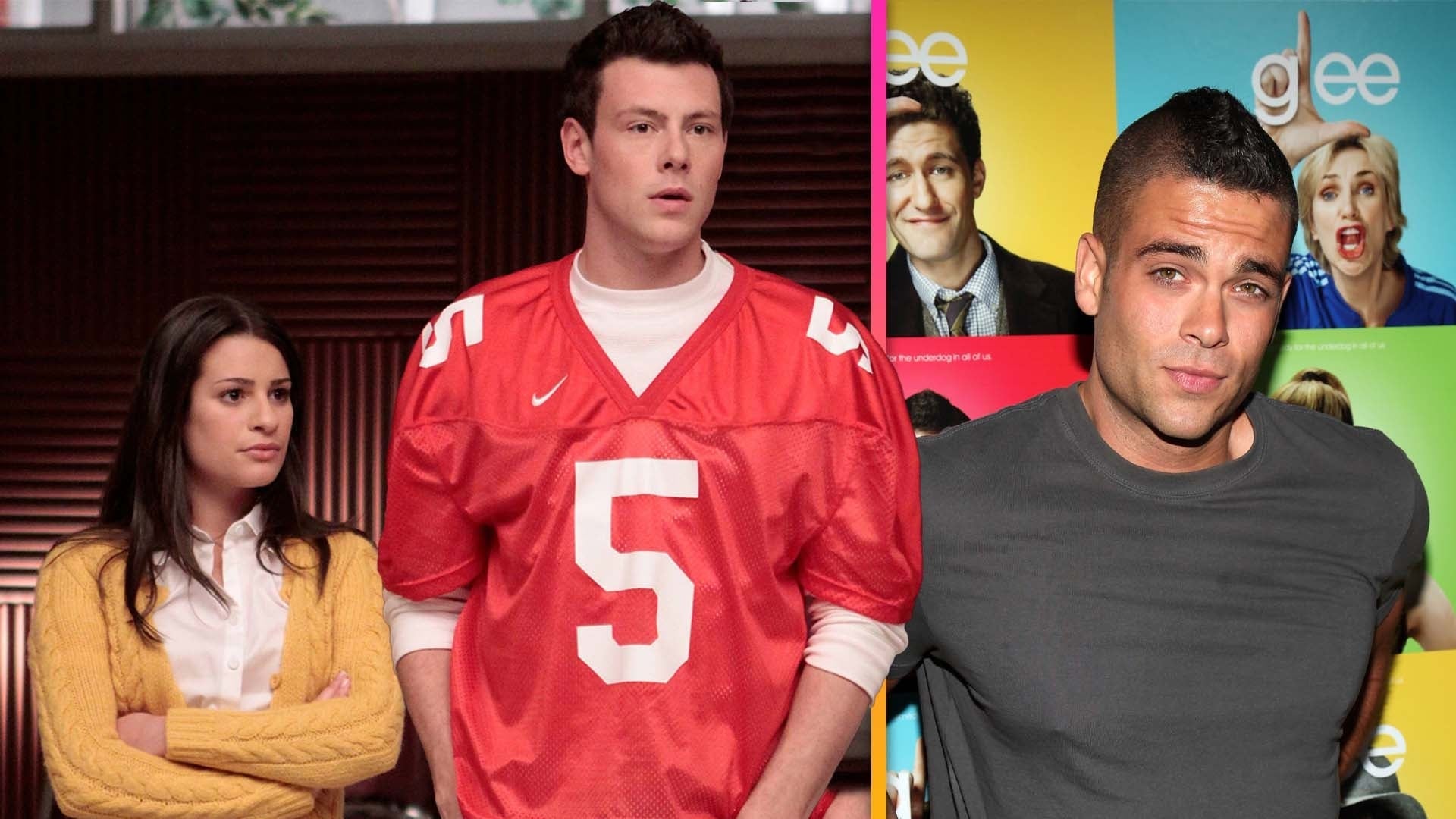 'The Price of Glee' Biggest Revelations About Lea Michele, Cory …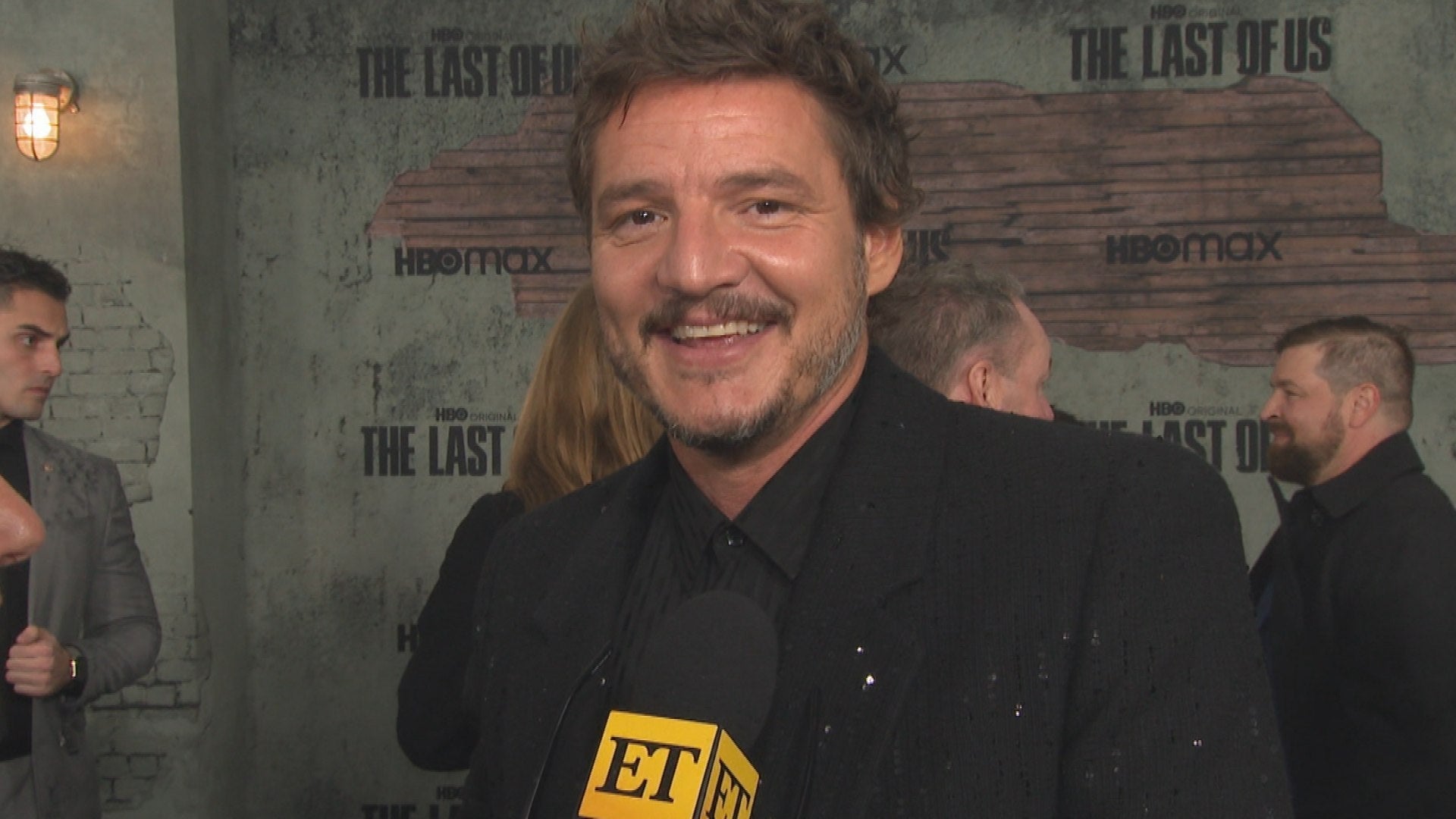 'The Last of Us': Pedro Pascal on Ellie & 'Mandalorian's Grogu a…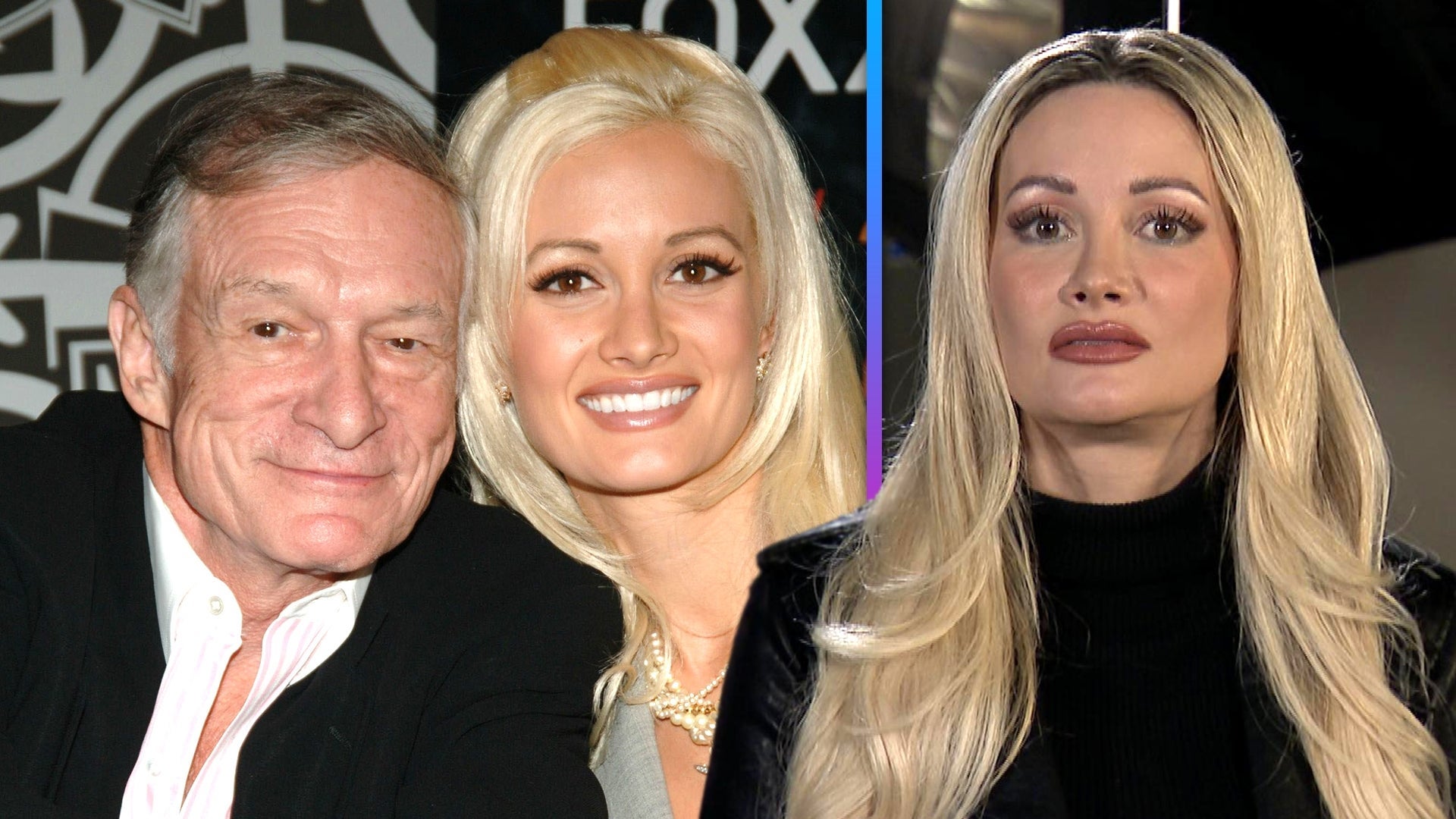 'The Playboy Murders': Holly Madison Dives Into Previously Untol…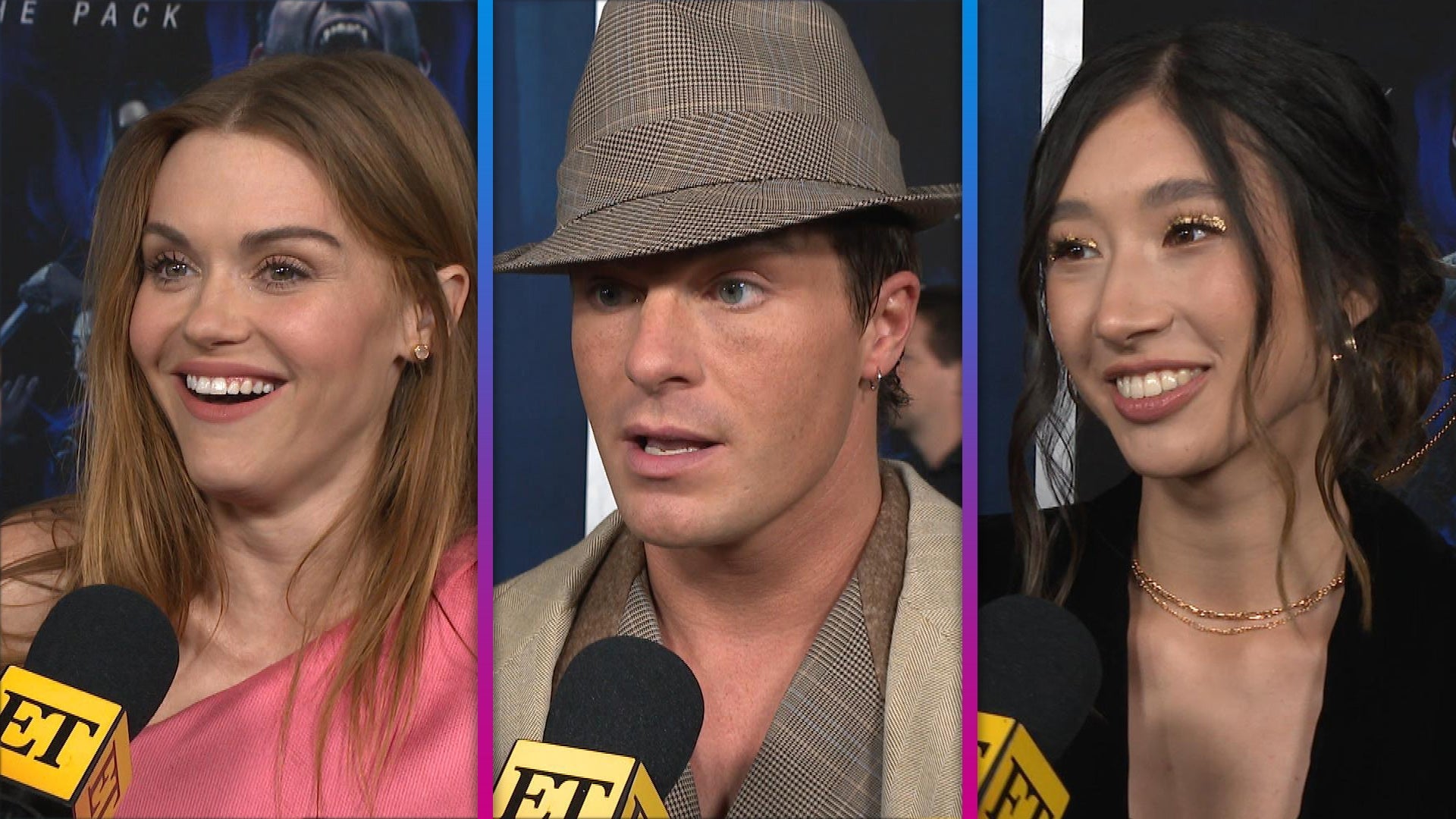 'Teen Wolf' Cast on Whether Paramount+ Movie Is the End of Their…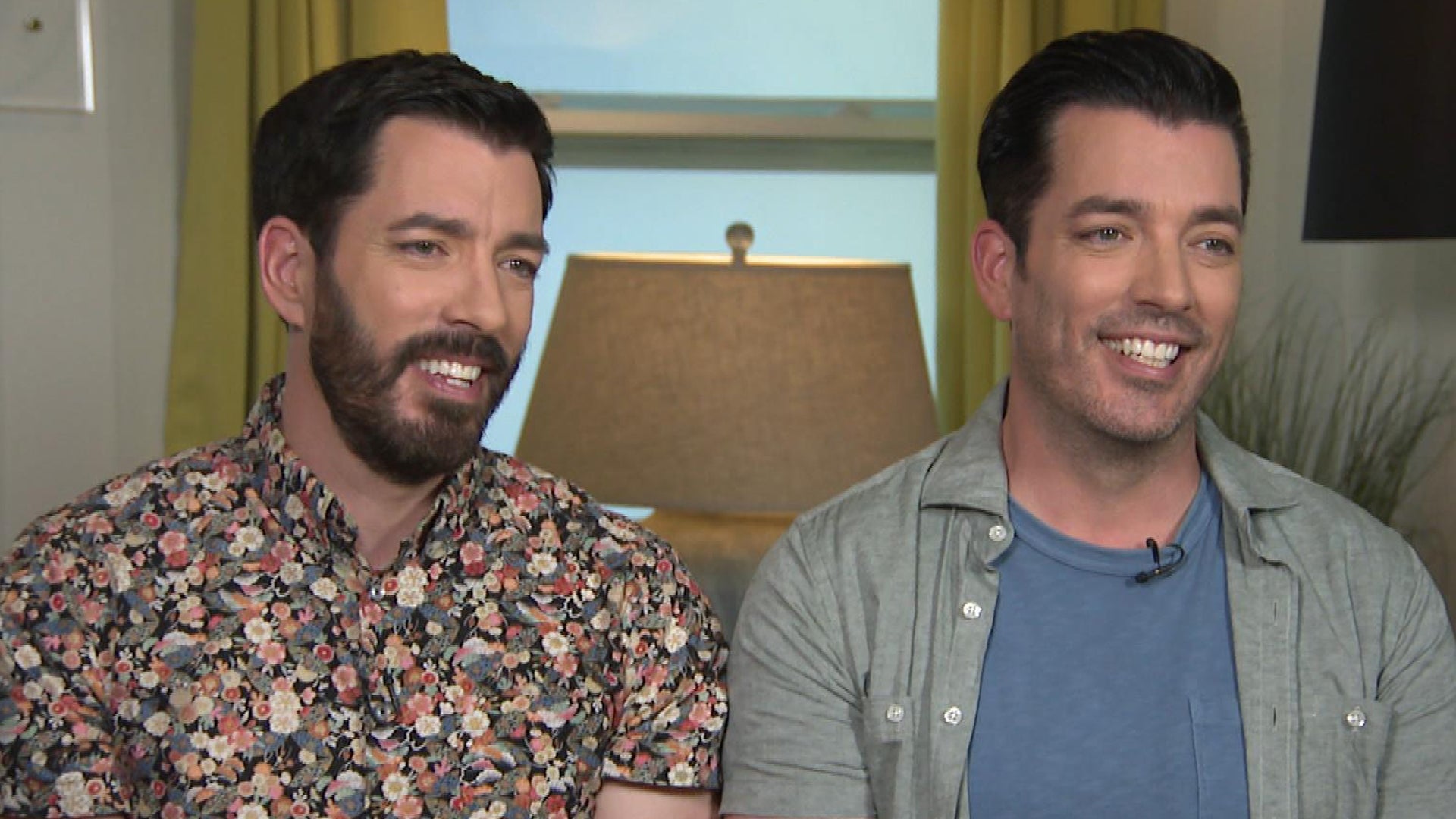 Go Behind the Scenes of Jonathan and Drew Scott's 'Brother vs. B…
This year's American Music Awards are getting ready to kick of at the Microsoft Theater in Los Angeles, where some of the biggest names in music are gearing up to take the stage for some bombastic performances and heartfelt acceptance speeches.
Hosted once again for the second year in a row by Black-ish star Tracee Ellis Ross, tonight's show will see some incredible acts from A-list entertainers, starting with a hotly anticipated opening number from Taylor Swift, marking her first awards show performance in three years!
Cardi B, Camila Cabello, Panic! At the Disco, Mariah Carey and Jennifer Lopez are among just a few of the artists that fans are looking forward to this evening, along with an emotional tribute to the late Queen of Soul, Aretha Franklin. ET is live blogging all the biggest and most memorable moments of the night.
Gladys Knight Is a Wonder
7:59 PM:
To pay proper tribute to the late Queen of Soul, Gladys Knight -- who is also known as The Empress of Soul, making her the perfect person for this memorial -- wowed the crowd with her incredible vocal display.
The iconic songstress is as powerful at 74 as she ever was, and with the help of gospel legends Mary Mary, Ledisi, Cece Winans, and Donnie McClurkin, they honored Aretha's gospel roots.
This beautiful performance -- which was saved as the closing number for the whole show -- set a new bar for musical tributes in the future, and cleared the bar that was previous set by the multiple tributes to Prince in the years following his death in April 2016.
Aretha Franklin Honored With Retrospective
7:52 PM:
Remember when Madonna paid tribute to Aretha at the VMAs by sharing a long, rambling story that basically had nothing to do with the Queen of Soul at all?
Well, the AMA's tribute to Aretha was basically the polar opposite of that bizarre mess. It was touching, inspiring, emotional, and it started with a long and beautiful video retrospective that explored the entirety of her career and its impact on music (and included no Madonna anecdotes whatsoever).
Guess Who Won Artist Of the Year
7:45 PM:
In a surprise to no absolutely no one who has been paying attention this year, Taylor Swift took home the award for Artist of the Year, and the celebration was deafening.
She's now the most awarded singer in the history of the American Music Awards, and the gravitas of the moment seemed to get to Taylor. She had a hard time finding her words at moments, but when she did they were inspiring and gracious.
AND THEN CAME THE POLITICS! (Which is also what we were waiting and hoping for the whole time.)
Mentioning how the AMAs are voted on by the fans, Swift once again encouraged her fans to use their own voice to make a difference when the November midterms come around.
It's just more proof of why she deserved this coveted award.
Panic! at the Disco Pays Tribute to Queen
7:41 PM:
Brendon Urie knows exactly what makes "Bohemian Rhapsody" such an iconic classic, which is why Panic! at the Disco's cover of the tune works as well as it does.
Originally released on the Suicide Squad soundtrack, Brendon's vocal range is a formidable match for Freddie Mercury's (at least for this song), and the man knows how to own a stage.
The performance was introduced by Rami Malek -- who plays Freddie Mercury in the upcoming biopic named after the song -- and it seems the only reason Panic! performed was as a tie in to promote the movie?
Ultimately, who cares why they did their cover for the AMAs? We should all just appreciate the experience.
Carrie Underwood Sings By Candlelight
7:31 PM:
The country singer performed her single "Spinning Bottles" and, making a very literal reference to the title, performed on stage surrounded by wine bottles -- serving as candle holders -- that literally spun around in a circle around her.
It was still a very understated and beautiful performance, and the pregnant songstress was absolutely radiant as she commanded the stage with her vocal brilliance.
And the New Artist of the Year Award Goes To...
7:27 PM:
After winning once already, Camila Cabello took this award home as well, and seemingly was not expecting it (maybe because she's not really a "new artist," but that's not the point).
Still rocking the long purple gloves and giant dress, Camila made sure to acknowledge those she beat out for the award, and it was sweet when she took the opportunity to remember to thank her parents. If she hadn't for this win, things might have gotten awkward during the coming holidays.
Ciara Rules the Stage With Precision
7:19 PM:
Ciara has an insane sense of timing and is in sync with her backup dancers in a way we haven't seen on the show thus far.
Also, Ciara's sultry, skin baring white ensemble gave off some serious sci-fi superhero vibes. Which is funny, because all of her backup dancers looked like they were straight out of the second Matrix movie.
Also, Missy Elliott briefly joined her for like 30 seconds rocking a golden Gucci track suit that looked like it would be totally ruined if someone wore it to actually run laps on a track... which probably isn't the point of it. Either way, it was fun.
And the AMA for Country Male Artist Goes To...
7:15 PM:
Country singer Kane Brown won this, which is neat for him. Gotta love that purple jacket and the distressed jeans. Yup, good job, Kane.
Taylor Swift Wins Best Pop/Rock Album and Then Blows Minds!
7:08 PM:
Taylor Swift just came one step closer to breaking that AMA record they keep talking about (gee... wonder if that's a hint?) and she managed to remain gracious and excited in her speech.
However, she blew everyone's mind when she revealed that a NEW ALBUM IS COMING!
The singer said she looks at every album as a chapter in her life, and revealed that she's excited for the next chapter!
So, when is new music coming? Who knows! But knowing that there IS new music is more than enough to send her fans into an insane fervor.
Camila Cabello Loves Long, Retro Gloves
7:04 PM:
The singer took to the stage to perform her classy new single "Consequences," and she made sure to keep things as regal as possible.
Camila was accompanied by a full orchestra, a simple blue background and some long pink gloves that went up past her elbows, giving her a Victorian-era elegance crossed with a 1960s grace -- sort of like a steampunk Audrey Hepburn performing with the London Philharmonic.
And the Award for Soul/R&B Album Goes To...
6:58 PM:
While posthumous wins are fairly common at awards shows, XXXTentacion's win in this category -- for his album, 17 -- was fairly surprising.
The rapper was fatally shot on June 18 in Florida, and the honor was accepted by his mother on his behalf. The speech was short, but emotional for many fans in the audience.
Jennifer Lopez Is 'Limitless' (But We Already Knew That)
6:53 PM:
J.Lo is a pop music powerhouse for a reason, and tonight she showed, once again, exactly why. Whether she's performing the Sia-written "Limitless" like she did this evening (or one of her sexiest numbers from past shows) it's impossible for her to not look like a goddess.
Tracee Looks Fierce in Leopard Print
6:47 PM:
Another one of Tracee's many outfits is head-to-toe leopard print (including a hat and some killer Breakfast at Tiffany's glasses) and she pulled it off like a pro. Her efforts to look amazing in 13 different looks are really paying off.
Dua Lipa and Silk City Go Neon
6:45 PM:
When Dua Lipa came out to sing "Electricity" we were already on board because of the neon bikini top and silver polka dots.
Then it turned into a friendly neighborhood rave filled with people making out, sprinklers raining down, trust falls and just a whole bunch of writhing, and the performance just got better from there.
Post Malone Is 'Better Now' That He's Got A Silver Jacket
6:39 PM:
After taking home an AMA trophy, Post Malone took the stage for a understated (yet still fiery) performance of his hit song "Better Now."
Most notably, however, was the switch from his blue suit to this silver ensemble that made him look like a biker from the future. It wasn't better, it wasn't worse, just sort of a lateral move from one awesomely weird look to another.
And the Award for Pop/Rock Duo or Group Goes To...
6:33 PM:
Despite not being considered by really anyone as pop or rock, Migos took home this award. But, whatever, who's keeping track of labels anyway?
Or, well, two-thirds of the group did. Offset and Quavo accepted the award but Takeoff was nowhere to be found, making his moniker particularly appropriate.
Billy Eichner and Kathryn Hahn Rock the Vote
6:24 PM:
Billy and Kathryn introduced the award for Adult Contemporary Artist -- but first, they made sure to encourage young people to register to vote before announcing who won. And honestly, they should do this before every award.
They should just do this before every TV show, every news report, every everything until Nov. 6. They need to keep it up.
Anyway, the award went to Shawn Mendes, because he deserves it (and maybe because he was already there, so it was just more convenient?)
Khalid, Benny Blanco and Halsey Get the Dorm Room Look Down
6:21 PM:
For the trio's performance, they all sang from the comfort of a fake dorm-style room, and the set design looked better than what you see in most movies featuring dorm rooms.
I doubt that the set design for their performance of "Eastside" was what they wanted people to focus on, but seriously, it was really intricate. The couch, the bed, the pics on the wall -- it was like the dorm room had a rich, complex backstory begging to be told.
But anyway, the song was good too.
And the Country Female Artist Winner Is...
6:17 PM:
This year just keeps getting bigger for Carrie Underwood!
The "Cry Pretty" singer took home the award and looked absolutely stunning in a beautiful black dress that showed a hint of her burgeoning baby bump.
And the Award for Pop/Rock Song Goes To...
6:10 PM:
When Camila Cabello left Fifth Harmony, it was a big risk and that risk paid off again tonight when she won this AMA for her super hit single "Havana."
Cardi B Taps Into Her Havana Style
6:05 PM:
Cardi B took to the stage to fuse some Havana flavor with some Mardi Gras colors for a performance of "I Like It" that is, well, hard to explain.
Here are some of the key moments:
-Cardi stripped off her skirt and showed off her insane post-baby bod.
- Bad Bunny got wheeled out in a shopping cart.
-Cardi B suddenly rode past on a bicycle that we didn't even see her get on.
- Taran Killam's face while watching from the audience was ALL OF OUR FACES!
- Despite being an insane, bonkers mess of a performance, it might also have been one of the greatest acts of the whole night.
Tracee Gets a Little Political
5:58 PM:
Does Tracee's "I'm a Voter" shirt count as one of her costume changes? I guess so... It's hard to tell.
But, more importantly: VOTE! Do it! Thank you, Tracee, for bringing this up.
And the Award for Soul/R&B Male Goes To...
5:57 PM:
Khalid took home the AMA, and his adorable acceptance speech couldn't have been sweeter. He gave shout outs to his mom, his fans, his family, and it's clear he's so excited to win that you can't help but be excited for him!
Ella Mai Goes Out Into the Crowd
5:55 PM:
For the 23-year-old singer's AMA performance of her song "Boo'd Up," she went out into the audience to perform in the aisle, and it was the perfect, simple counterbalance to the pyrotechnics and wild stage theatrics that we've gotten thus far tonight.
Zedd and Shawn Mendes Get Some Love
5:51 PM:
Returning to commercial with a performance from Zedd (on piano) and Shawn Mendes (on guitar), was a great choice -- mostly just because of Shawn's winning smile.
They performed their collab "Lost in Japan," and there were moments it was hard to hear them over their screaming fans.
Mariah Carey Stands Tall in Pink
5:42 PM:
The singer -- who is still radiating the sensuality of the early 2000s -- looked like the center of a blossoming flower made of shirtless men.
Carey -- who has turned looking like a fuchsia mermaid into an art form -- knows how to put on a good performance and knows how to look like a regal goddess. Although having a dozen half-naked heartthrobs literally bowing down to you helps with that look.
And the Tour of the Year Winner Is...
5:37 PM:
First Taylor slayed the opening number, and then she took home this AMA for her Reputation Tour. If she wins two more, she becomes the most awarded artist in AMAs history.
In her acceptance speech (where she looked epic in a silver futuristic dress), she thanked literally everyone who was involved with her tour, including her fans.
You gotta admit, she knows how to win an award.
And the Pop/Rock Male Winner Is...
5:30 PM:
After surviving a freaking plane crash earlier this year, Post Malone took home the AMA, and looked really excited.
It's important to give him some credit for his super short acceptance speech, as well as his powder blue suit emblazoned with his own initials and the image of a snake. It made him look like a classy matador, and I mean that in the absolute best way.
Twenty One Pilots Rocks the Stage
5:27 PM:
After getting an introduction from Amber Heard, Twenty One Pilots took the stage for a surreal performance behind a projected screen that was the perfect level of surreal, exciting and epilepsy-inducing.
The rock duo performed their new single "Jumpsuit," and you gotta ask yourself how many AMA acts have a rusted out, burning car as the centerpiece for the performance.
Tracee Ellis Ross Is Golden
5:22 PM:
When Tracee returned to the stage after the first commercial break, she looked like a super fancy golden disco ball in one of her 13 outfits for the night.
And the Rap/Hip-Hop Artist Winner Is...
5:15 PM:
Invasion of Privacy rapper Cardi B took home the award!
Cardi's massive floral dress almost kept her from getting on stage to accept the award, but when she got up there she slayed her speech. She thanked her daughter, Kulture, and her husband, Offset, and was effortlessly charismatic.
Tracee Ellis Ross Knows How to Kick Things Off Right
5:12 PM:
The Black-ish star isn't messing around in her sophomore emcee-ing effort. Tracee was joined by 20 backup dancers for her opening dance number -- which even an on-stage costume change -- as she recreated some of the best dances from from the hottest songs of all time.
From Donald Glover's epic "This Is America" music video to the moves from "Uptown Funk," Tracee killed it in a black sequined leotard -- even if it did tire her out so much she had a hard to talking.
The host told ET earlier this week that fans can expect a "baker's dozen" costume changes throughout the show -- topping her 11 from last year. So keep an eye out for her many, many stylish ensembles.
No, But Seriously, Taylor Swift Killed It
5:06 PM:
It's hard to come off as a sexy necromancer, but somehow Taylor pulled it off, and therefore deserves two mentions in this live blog.
More flames! More sparks! A cameo from her giant cobra in the background!? This opening number just keeps building and let's just forget the awards show and make this a Taylor Swift concert. Everybody good with that? Okay, cool.
Taylor Swift Opens Up the AMAs With a Bang
5:04 PM:
For Taylor's first awards show performance in three years, the 28-year-old songstress debuted her new song "I Did Something Bad," and there was absolutely nothing bad at all with the incredible performance.
After a retrospective introduction that made it feel like she was winning some sort of lifetime achievement award, Taylor hit the stage standing in a shimmering black ensemble above a pile of zombie dancers, and instantly we got crazy Thriller vibes.
We're definitely here for her fierce looks and dominant energy. Taylor knows how to rule a stage with just her voice, but the flawless pyrotechnics sure help.
What a way to kick off an awards show!
RELATED CONTENT:
Carrie Underwood's Baby Bump on Full Display at American Music Awards Rehearsals
Taylor Swift Will Open the 2018 American Music Awards, Her First Awards Show Performance In 3 Years
Ciara, Missy Elliott and Dua Lipa to Perform at 2018 American Music Awards
2018 American Music Awards Nominations: Bebe Rexha, Cardi B, Taylor Swift and More!
Related Gallery