TV
'The Bachelor': The Women Blow Up on Peter for Bringing Back 'Manipulative' Alayah
By
'Bachelor' Recap: Pillow Fights, Mispronounced Words and Beauty …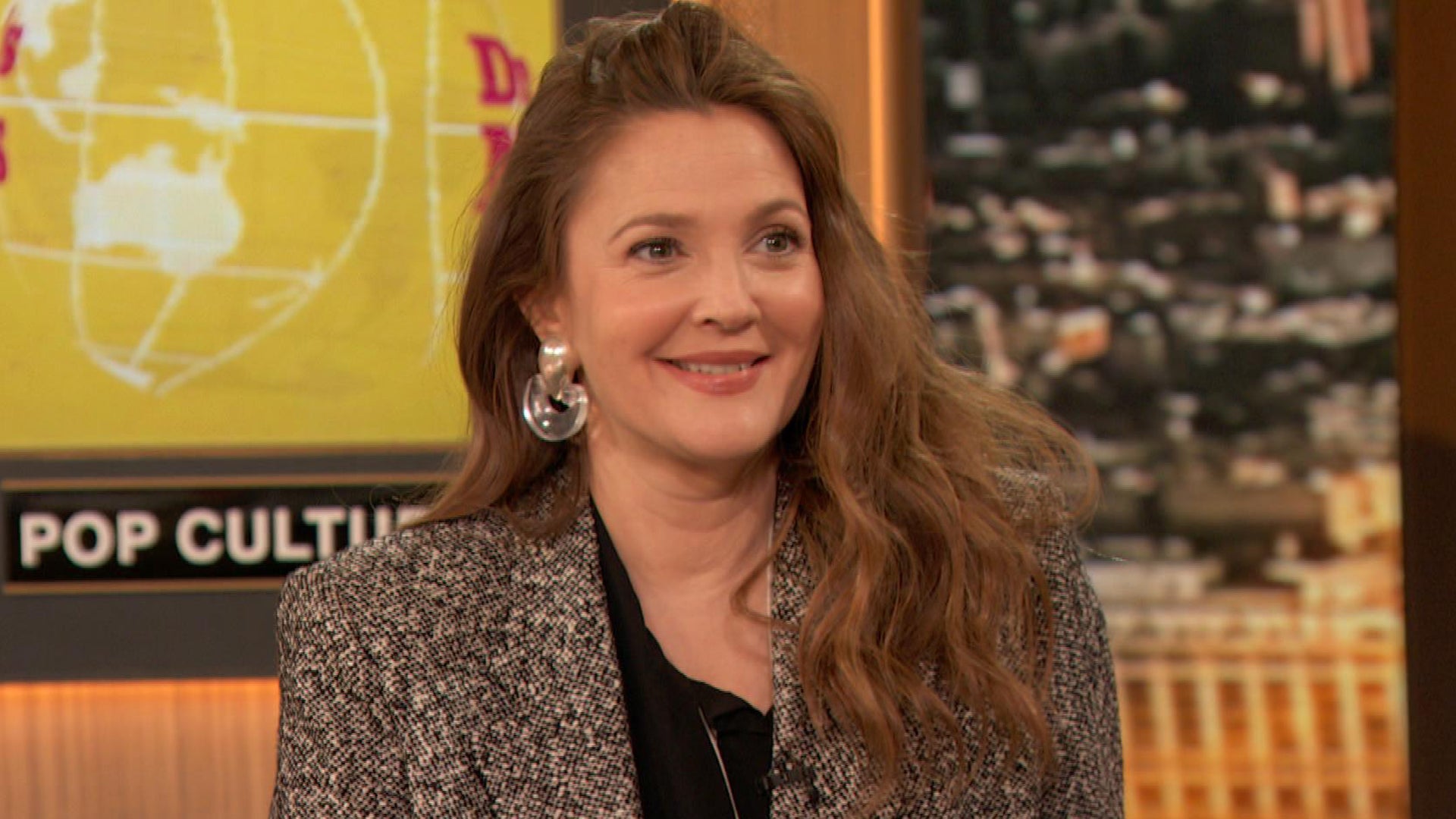 Drew Barrymore Hints at What to Expect From 2023 MTV Movie & TV …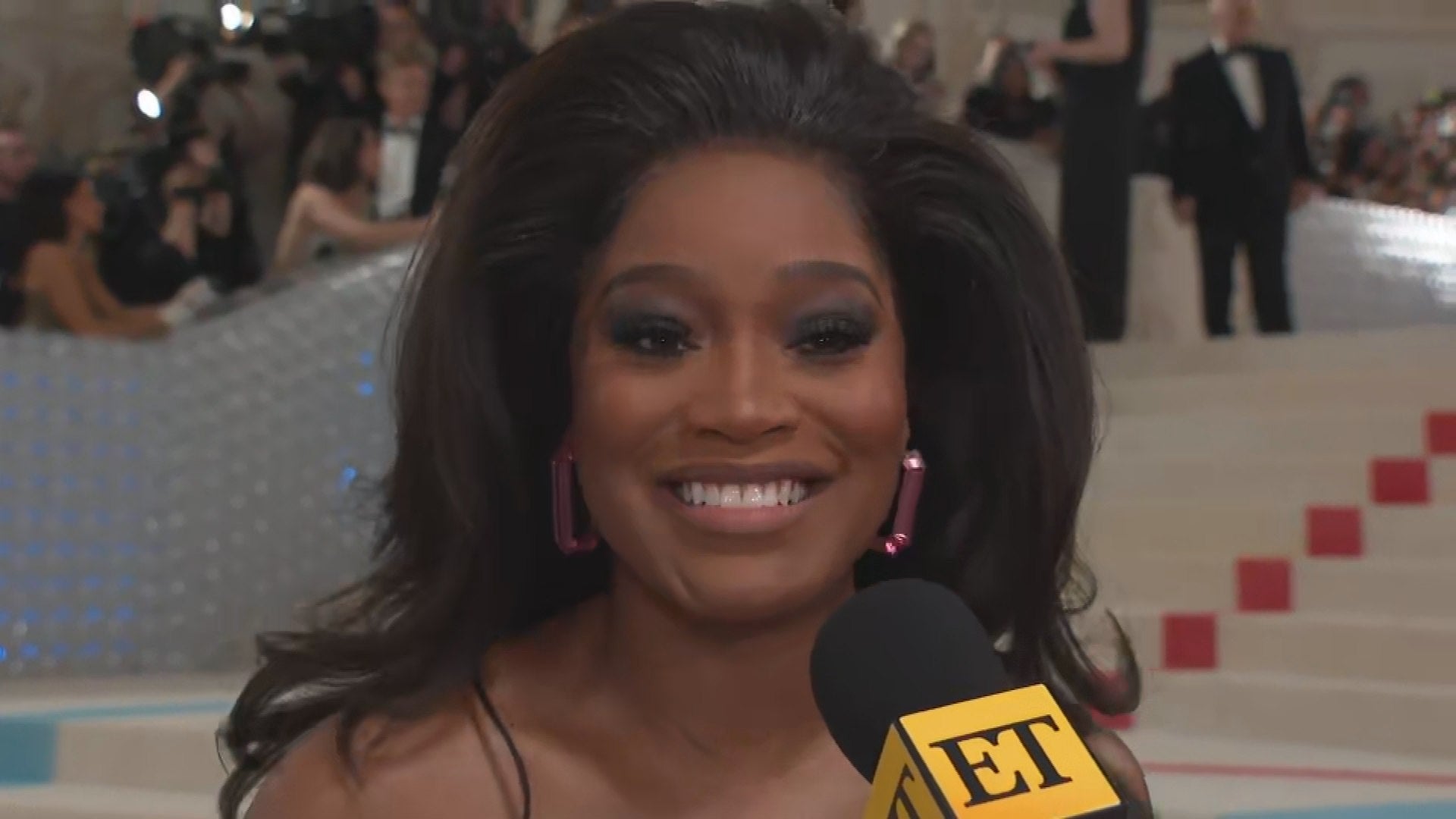 Met Gala 2023: Keke Palmer on Son Leodis Helping Her Get Ready (…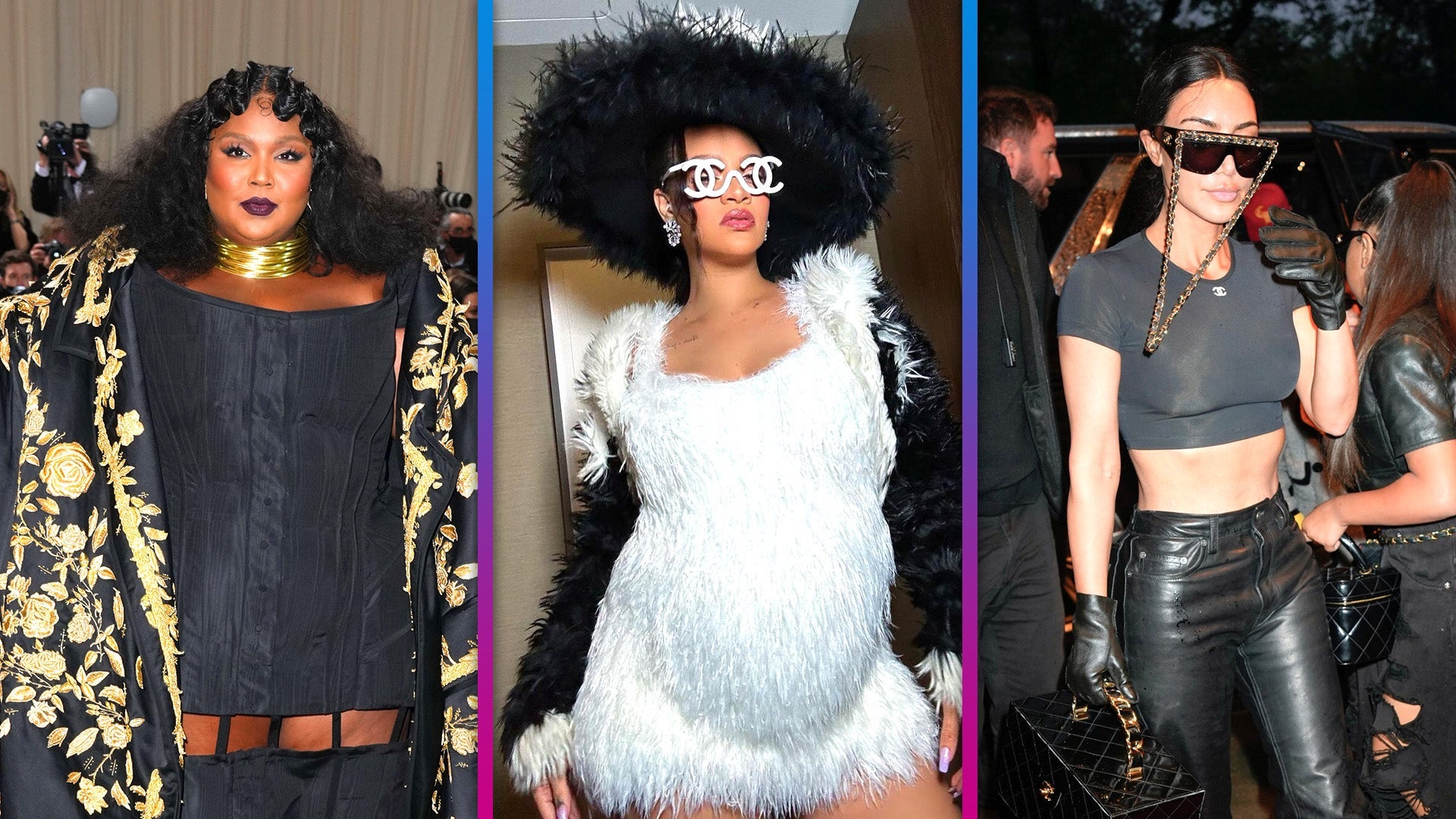 Met Gala Moments: Iconic Moments and What to Expect at 2023 Event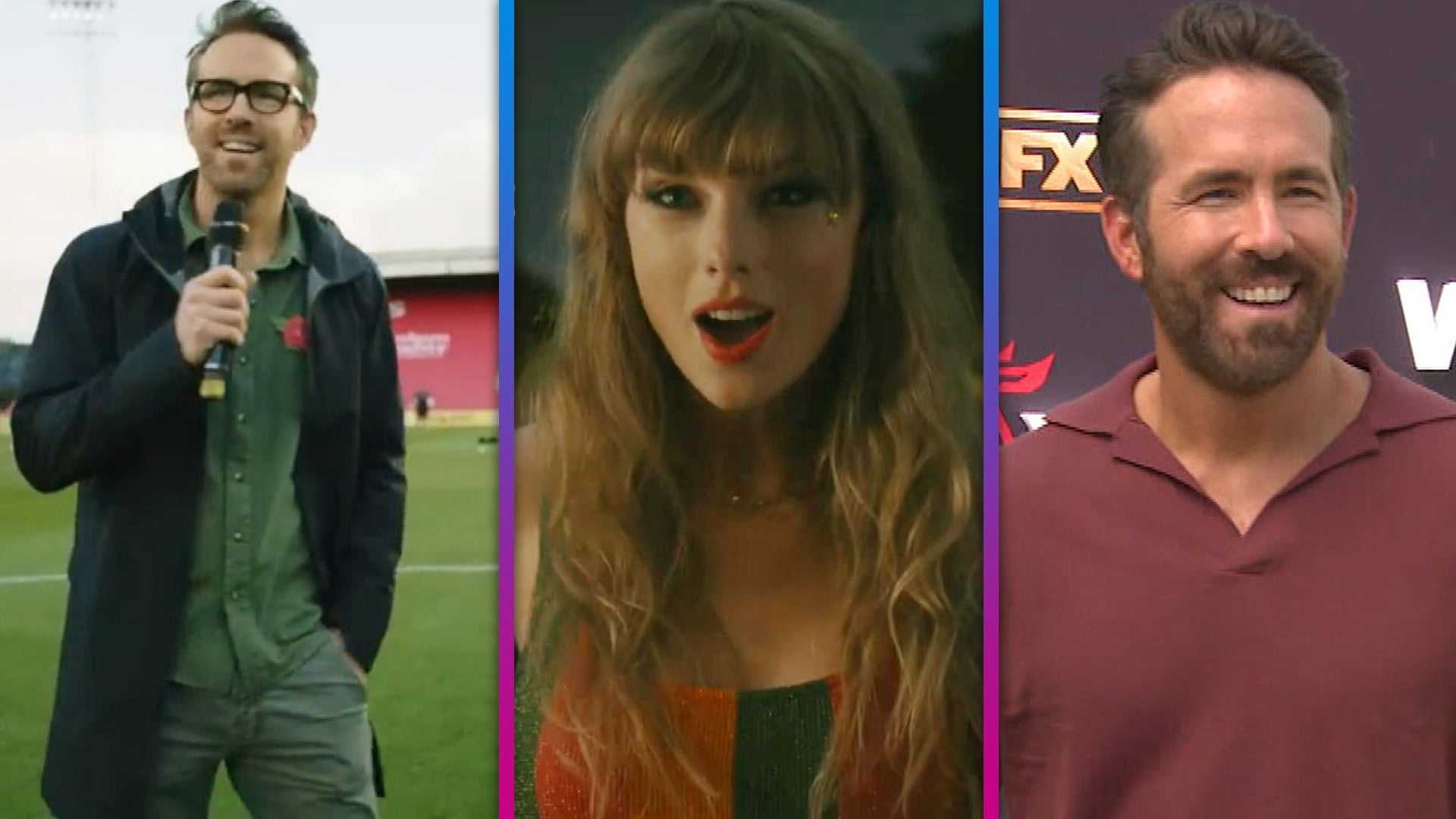 'Welcome to Wrexham': How Taylor Swift Might Contribute to Seaso…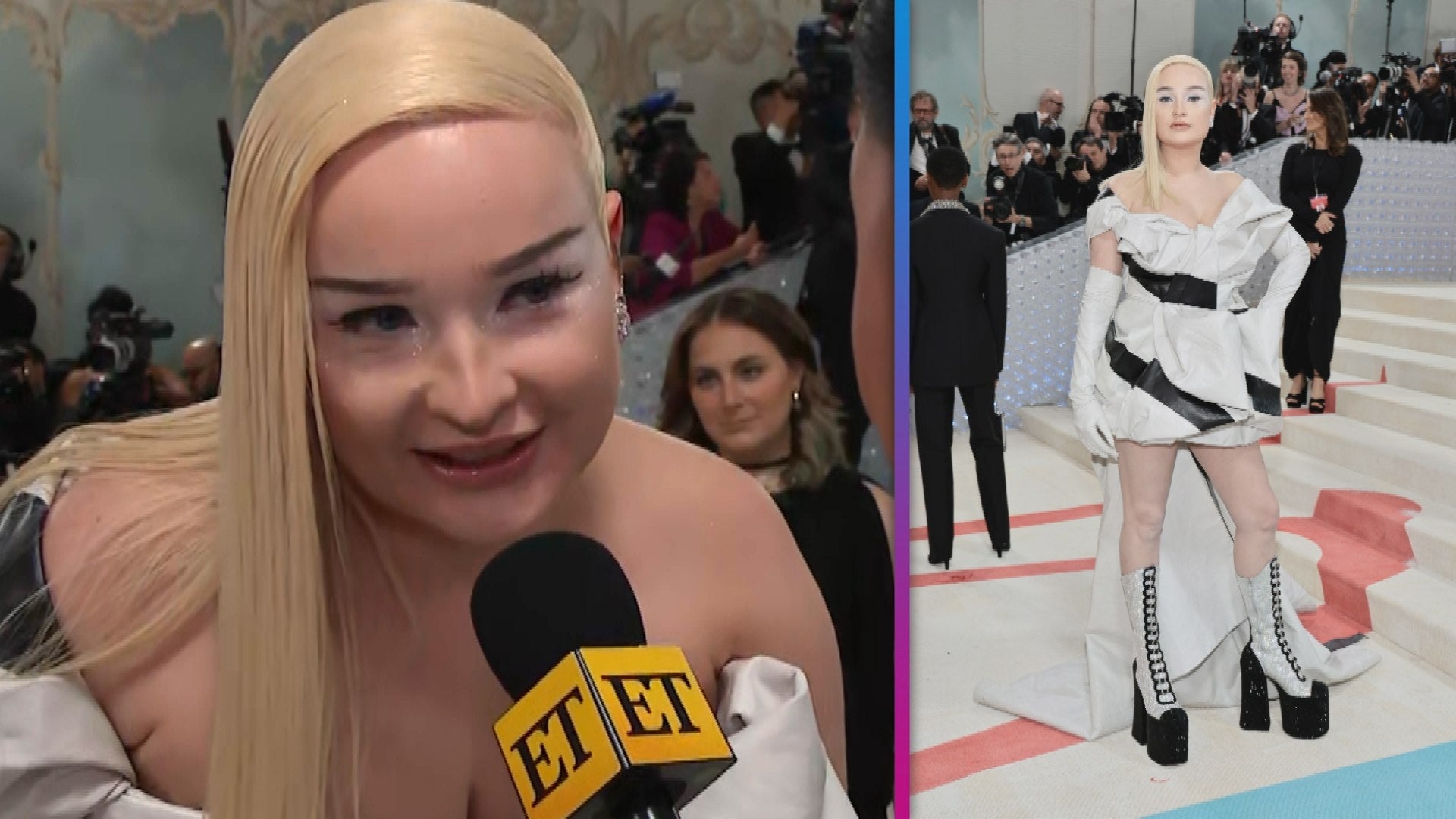 Met Gala 2023: Kim Petras on Being 'Nervous' to Sport Sky-High P…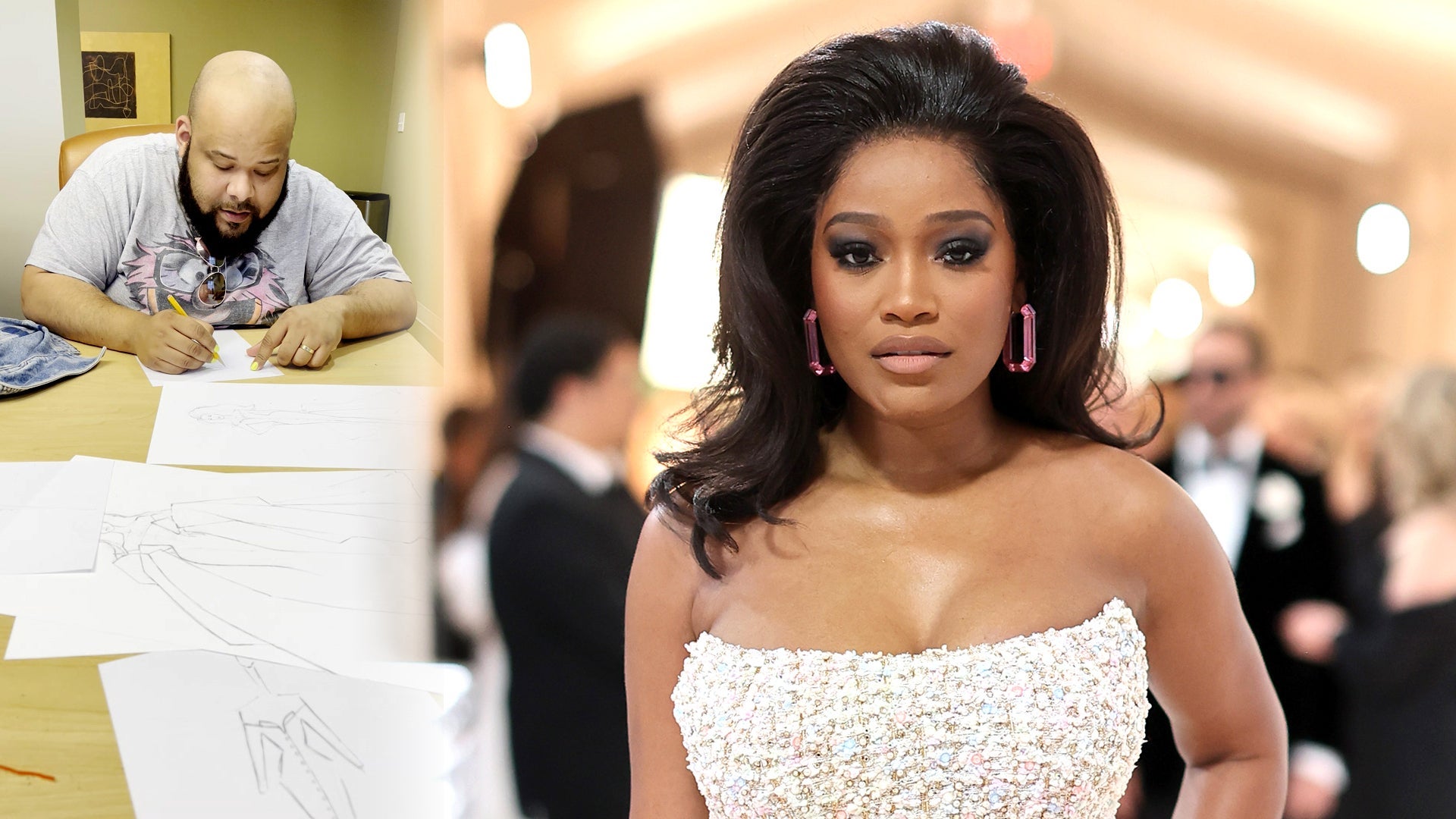 See Keke Palmer's Met Gala 2023 Look Get Crafted by Sergio Hudso…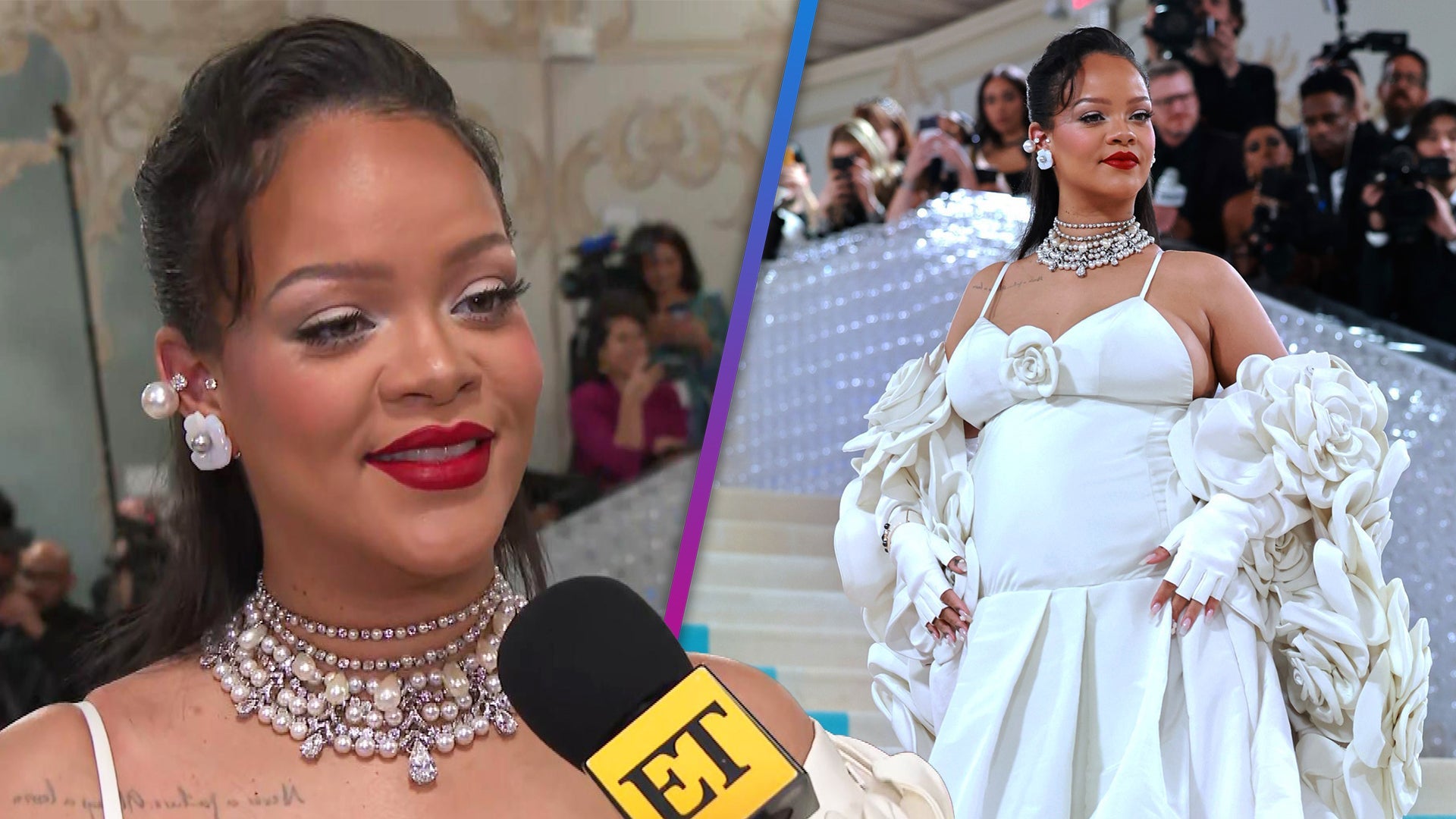 Rihanna Shares How Pregnancy No. 2 Is Different (Exclusive)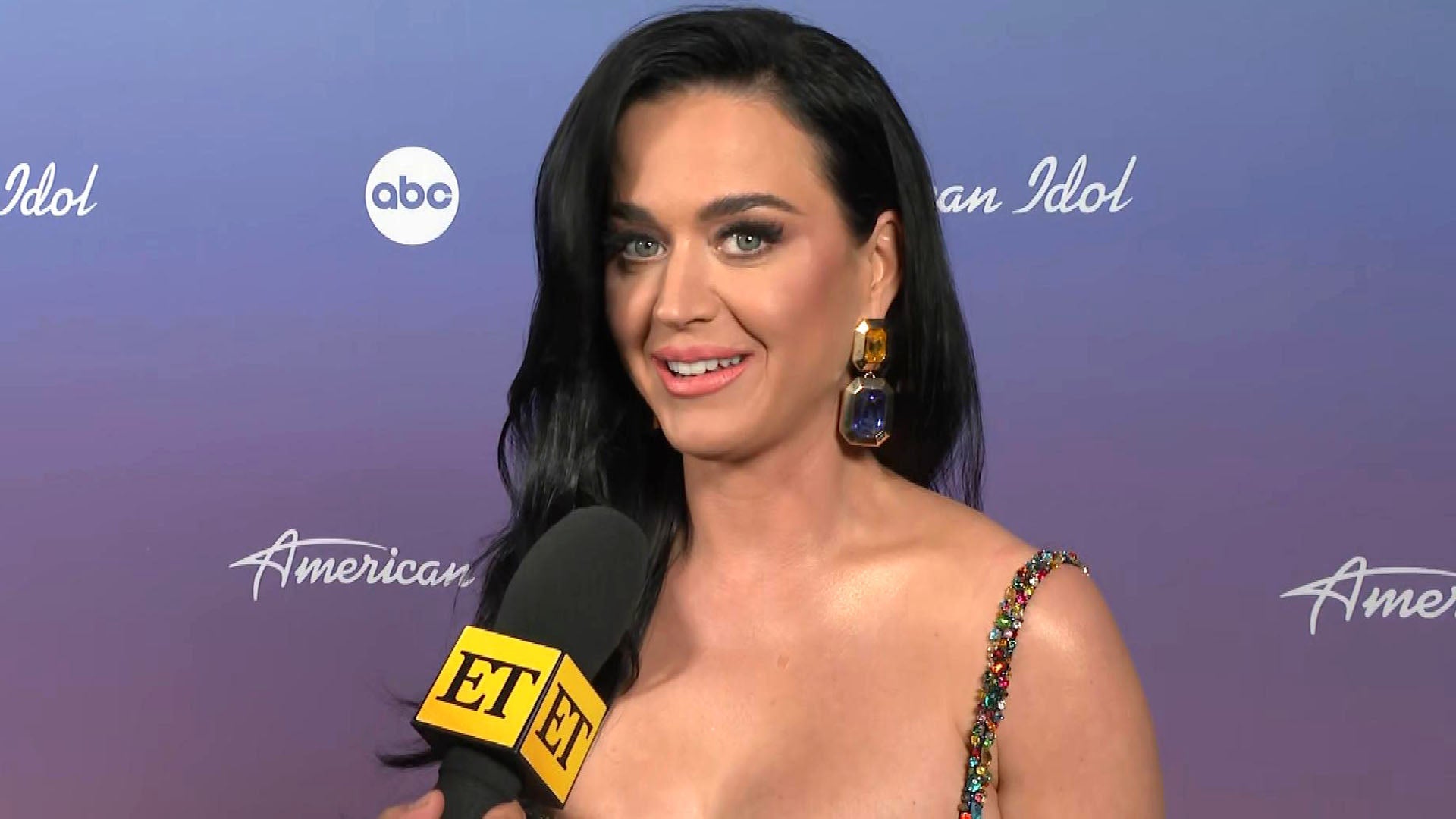 'American Idol': Katy Perry Reacts to Lionel Richie Claiming She…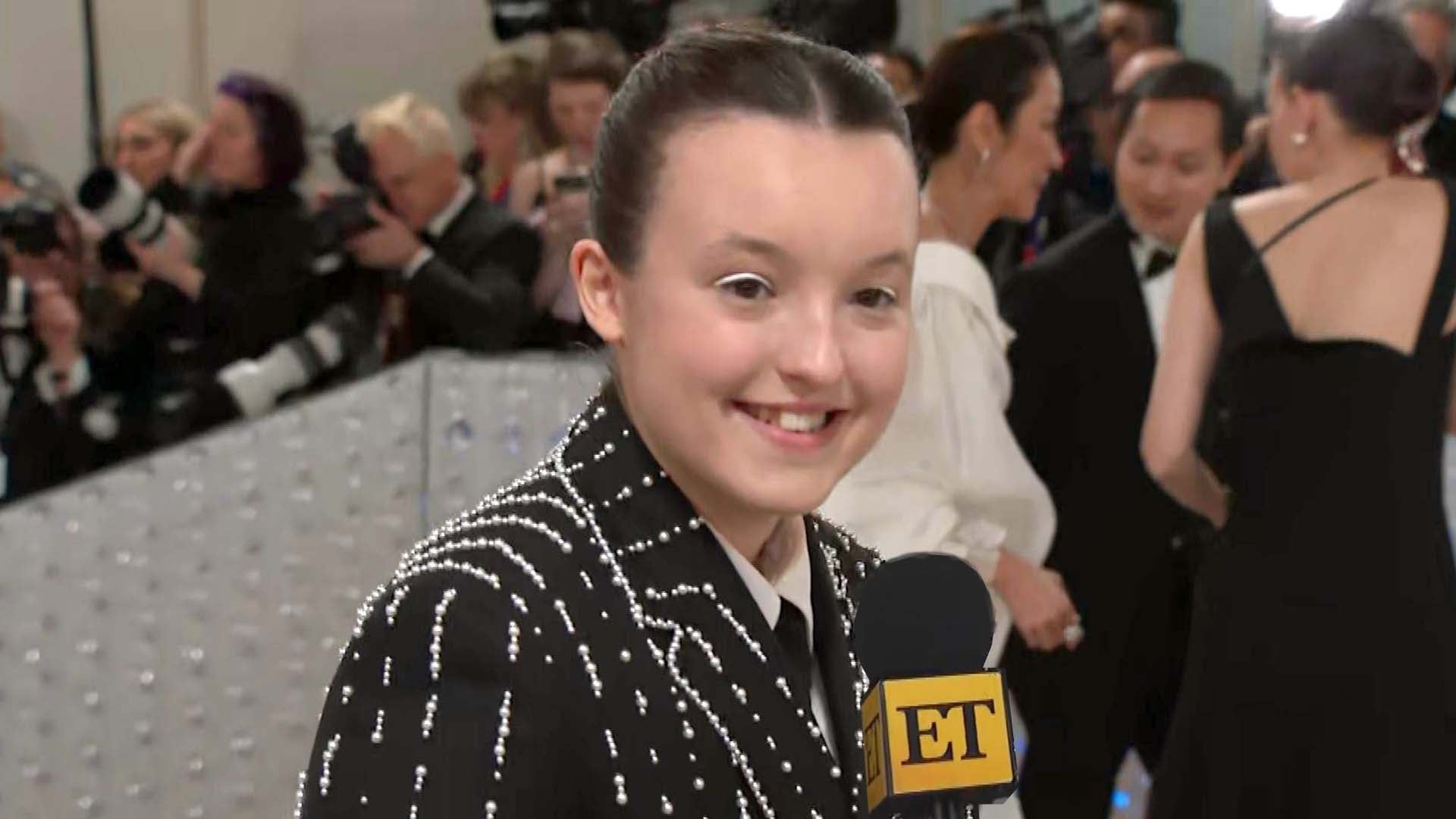 Bella Ramsey Gets Overwhelmed at First Met Gala (Exclusive)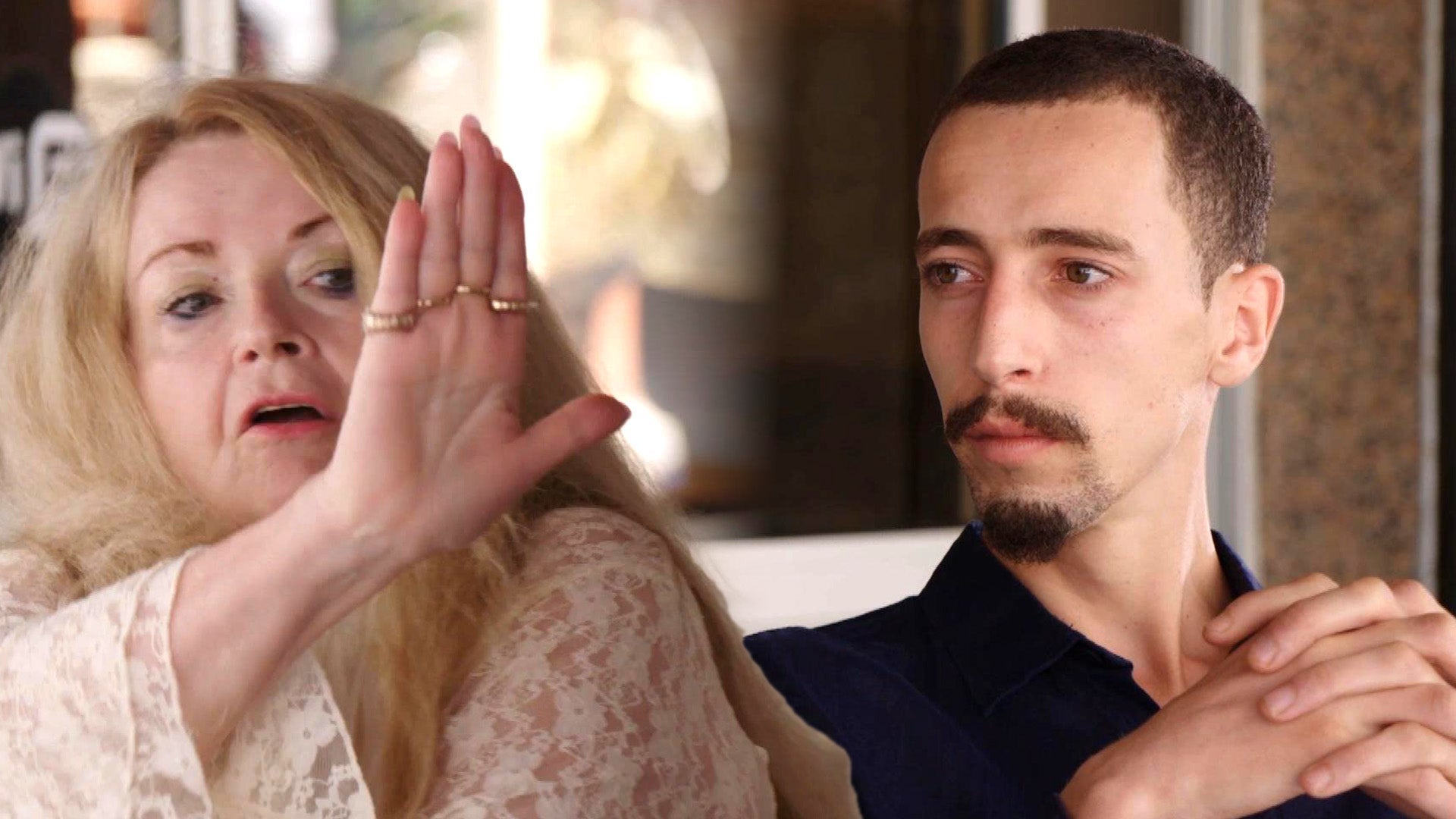 '90 Day Fiancé': Debbie Walks Off on Oussama After He Tells Her …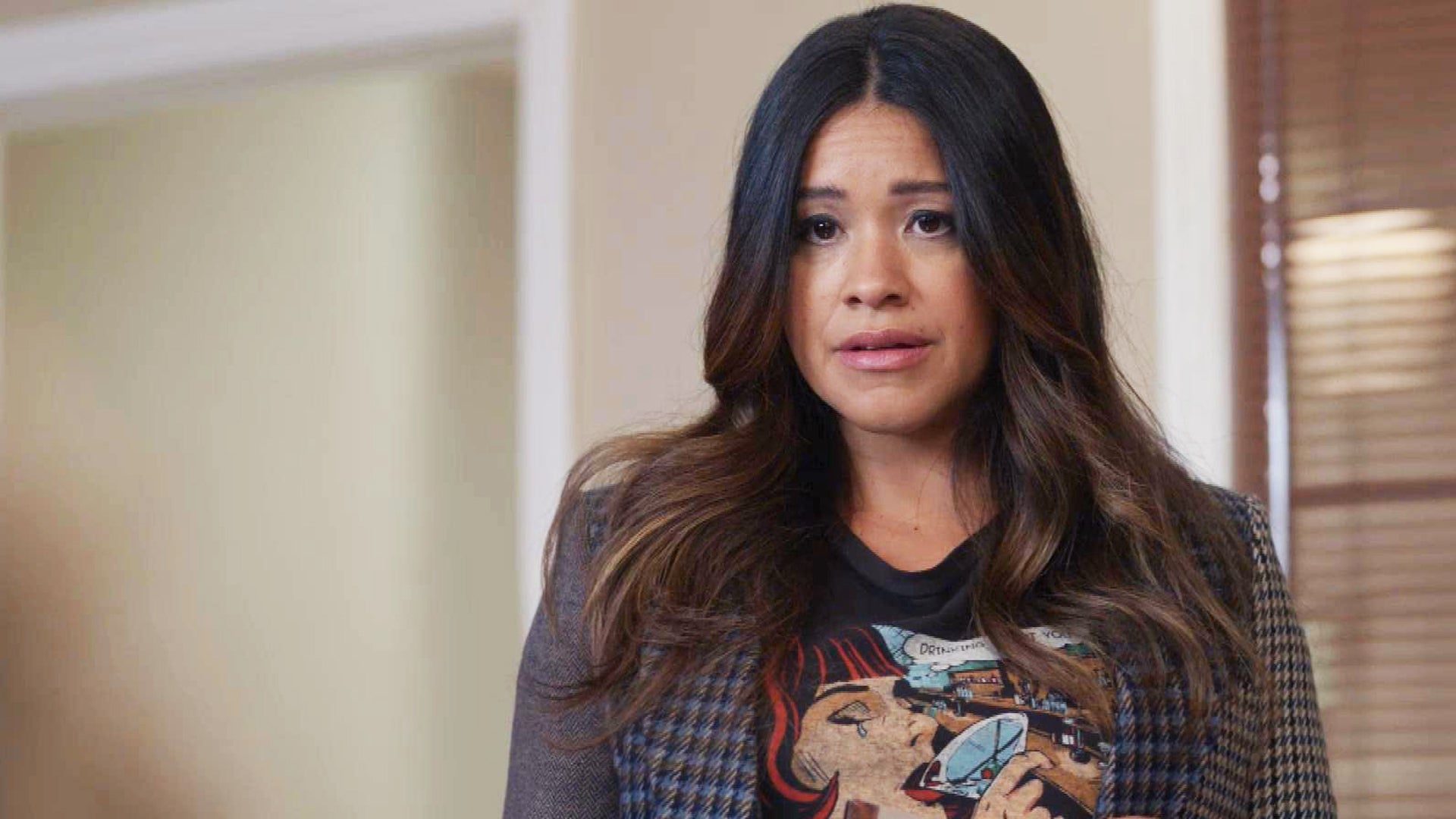 'Not Dead Yet' Finale: Gina Rodriguez Entertains Meeting Up With…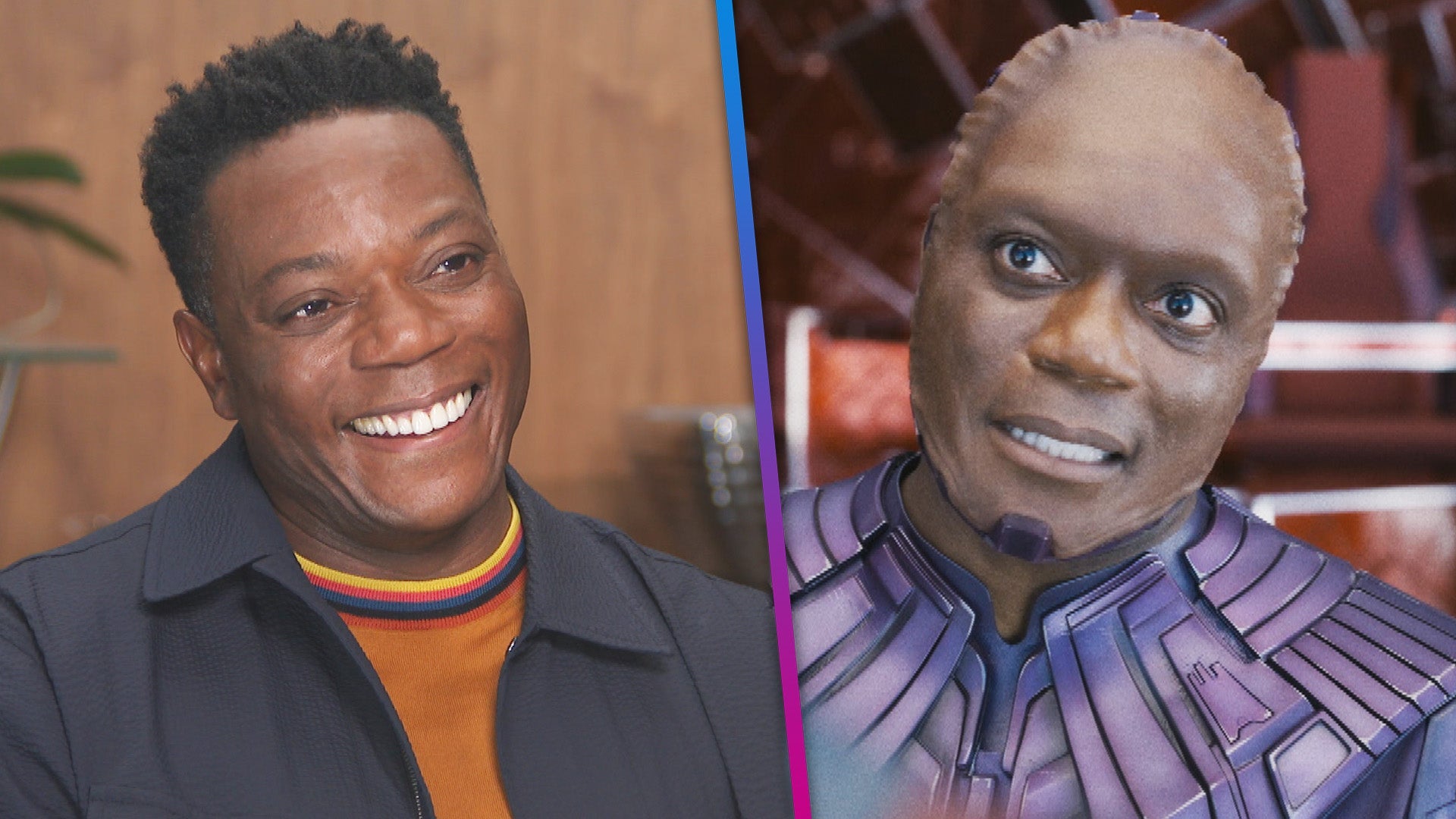 'Guardians of the Galaxy: Vol. 3': Chukwudi Iwuji on Playing 'Na…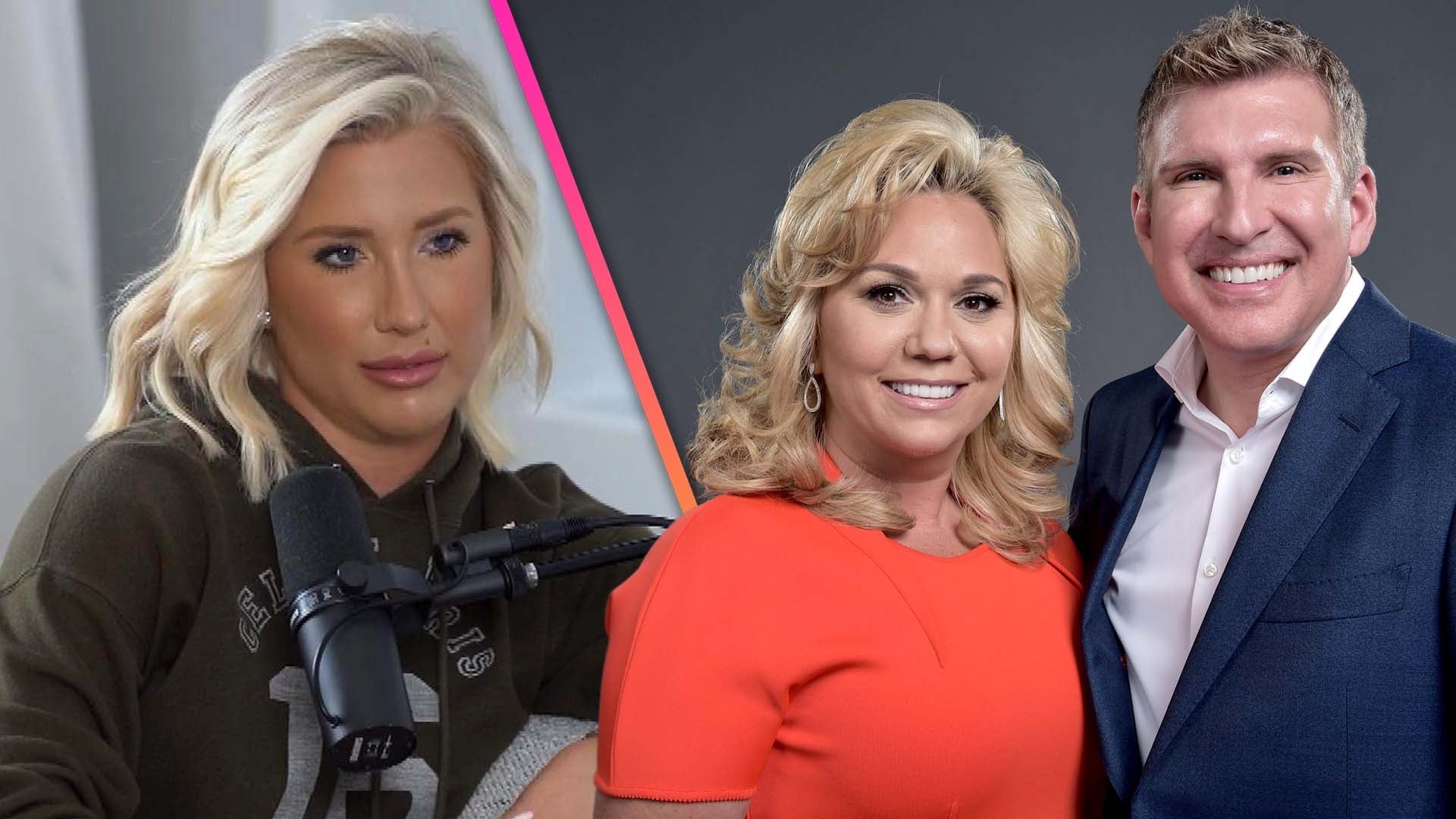 Savannah Chrisley Reveals Parents Todd and Julie Can't Speak Whi…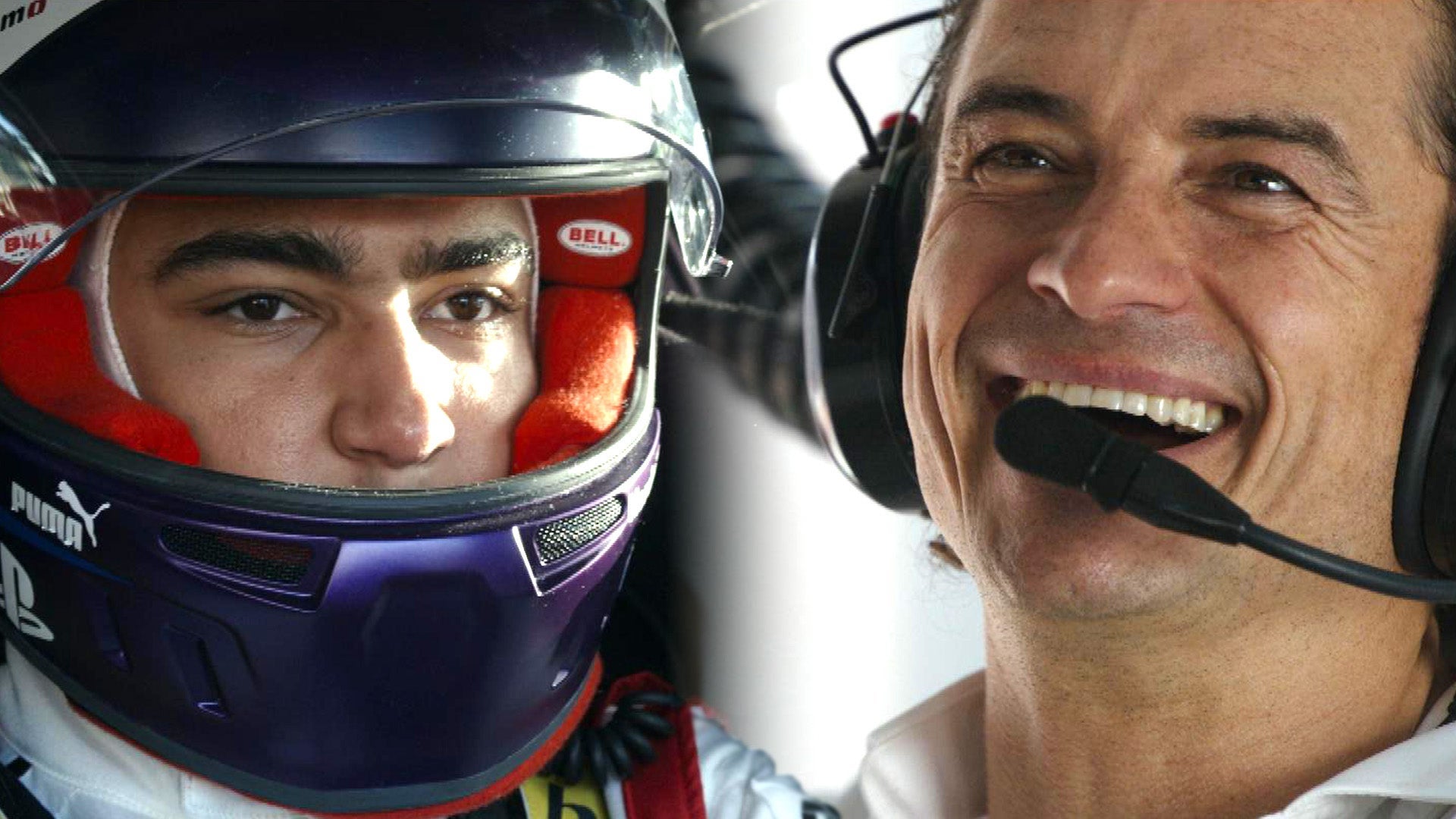 'Gran Turismo' Trailer No. 1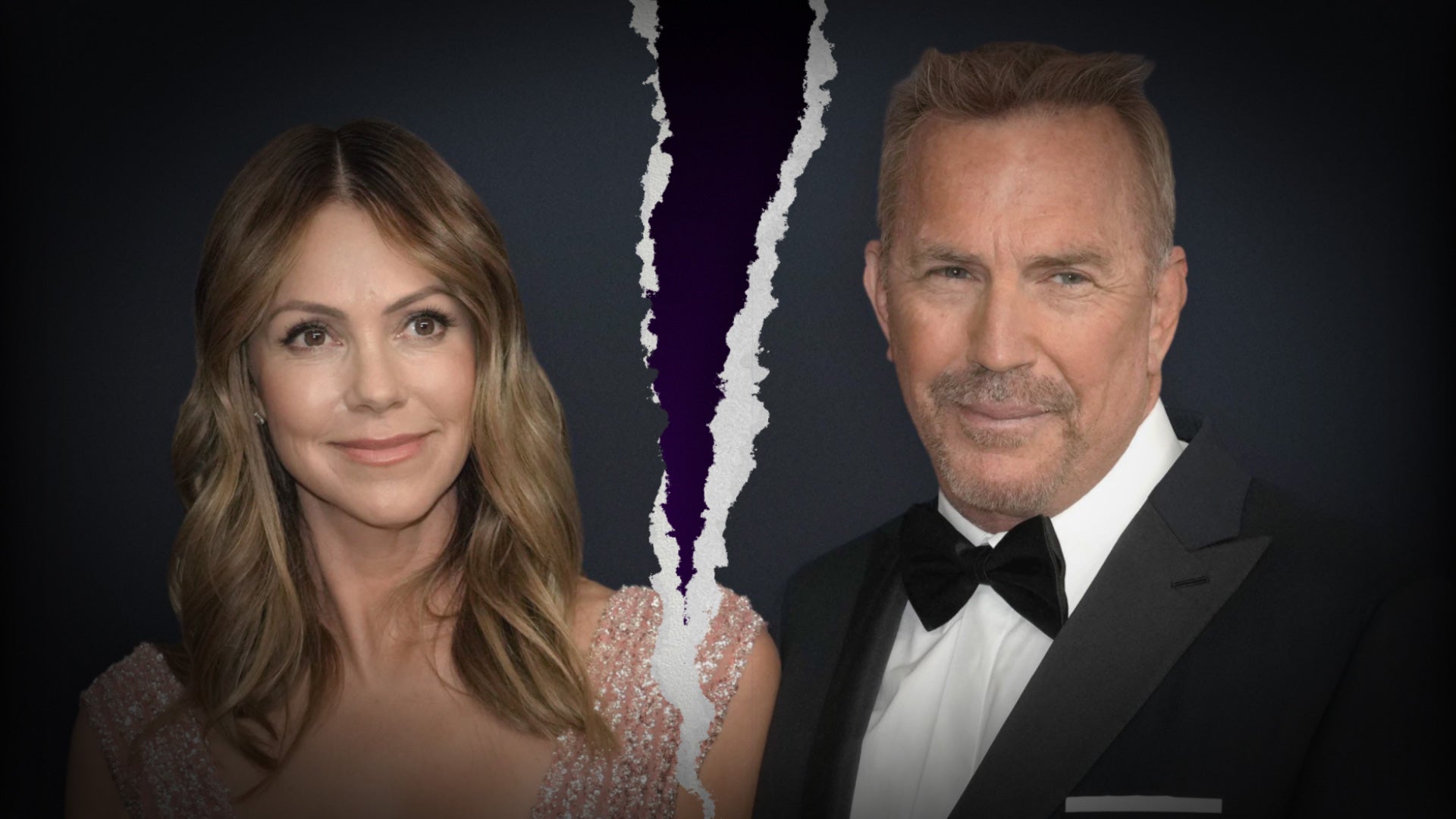 Kevin Costner and Wife Christine Split After 18 Years of Marriage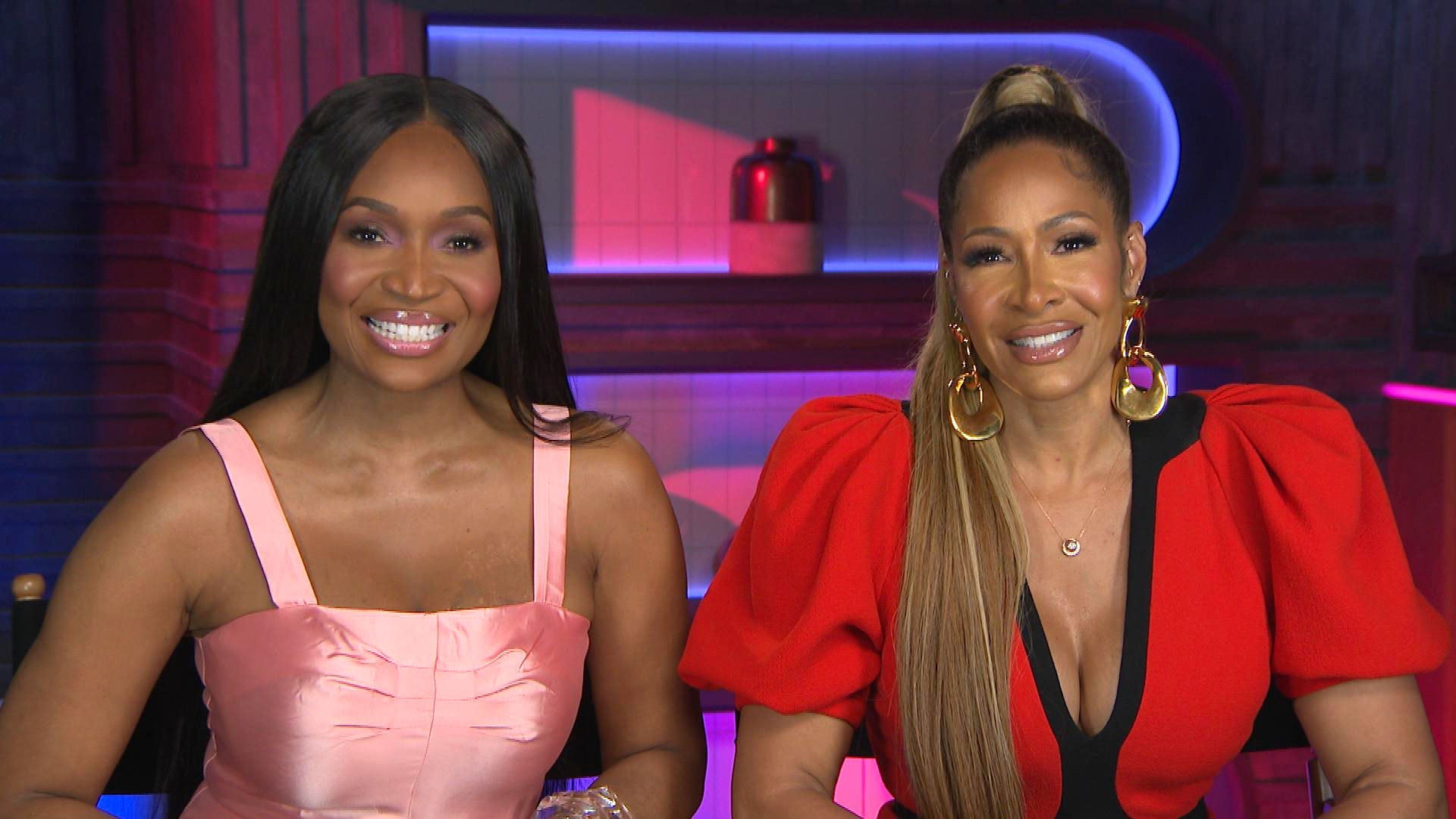 'RHOA's Marlo Hampton and Shereé Whitfield Sound Off on Season 1…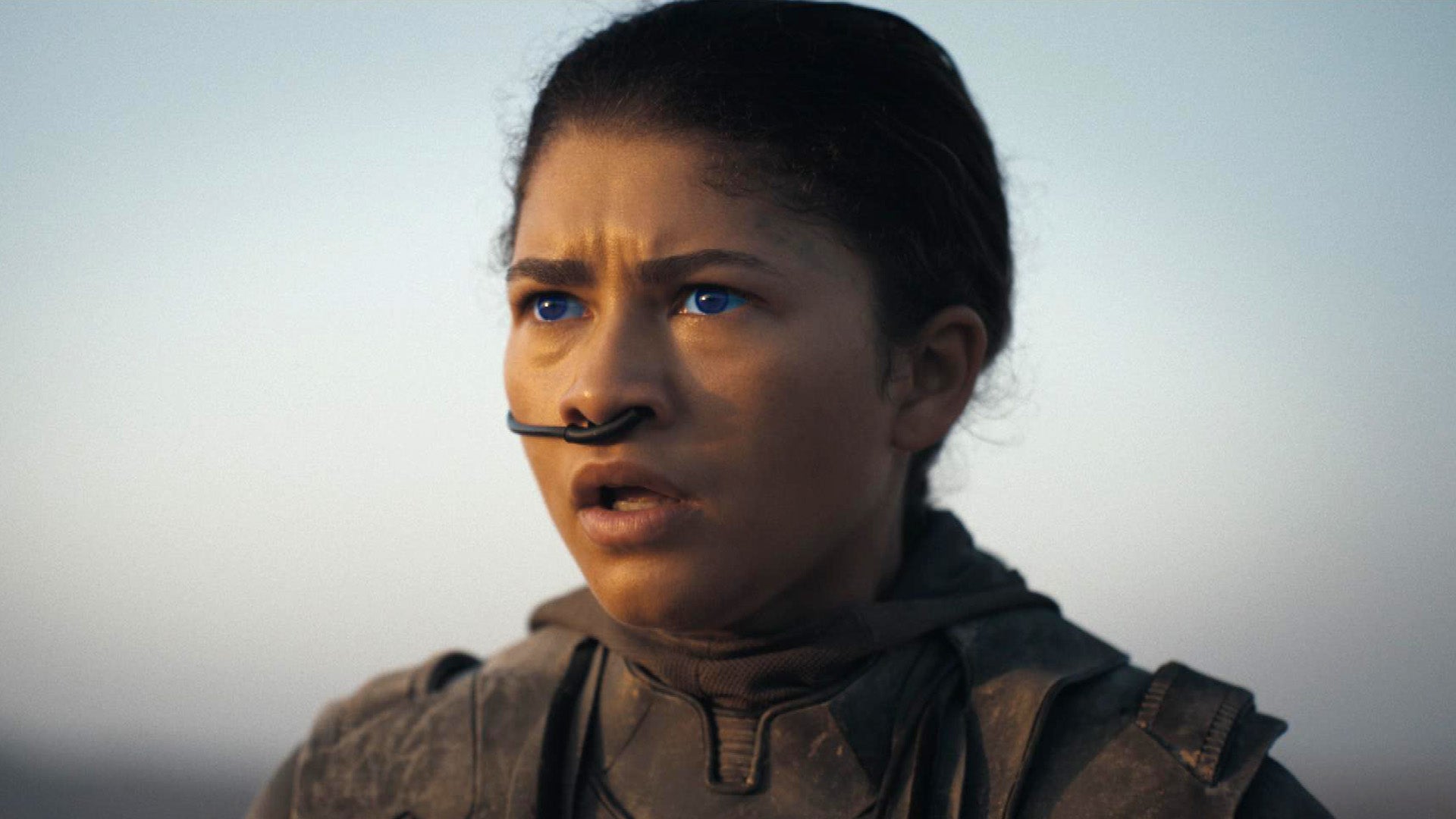 'Dune: Part Two' Official Trailer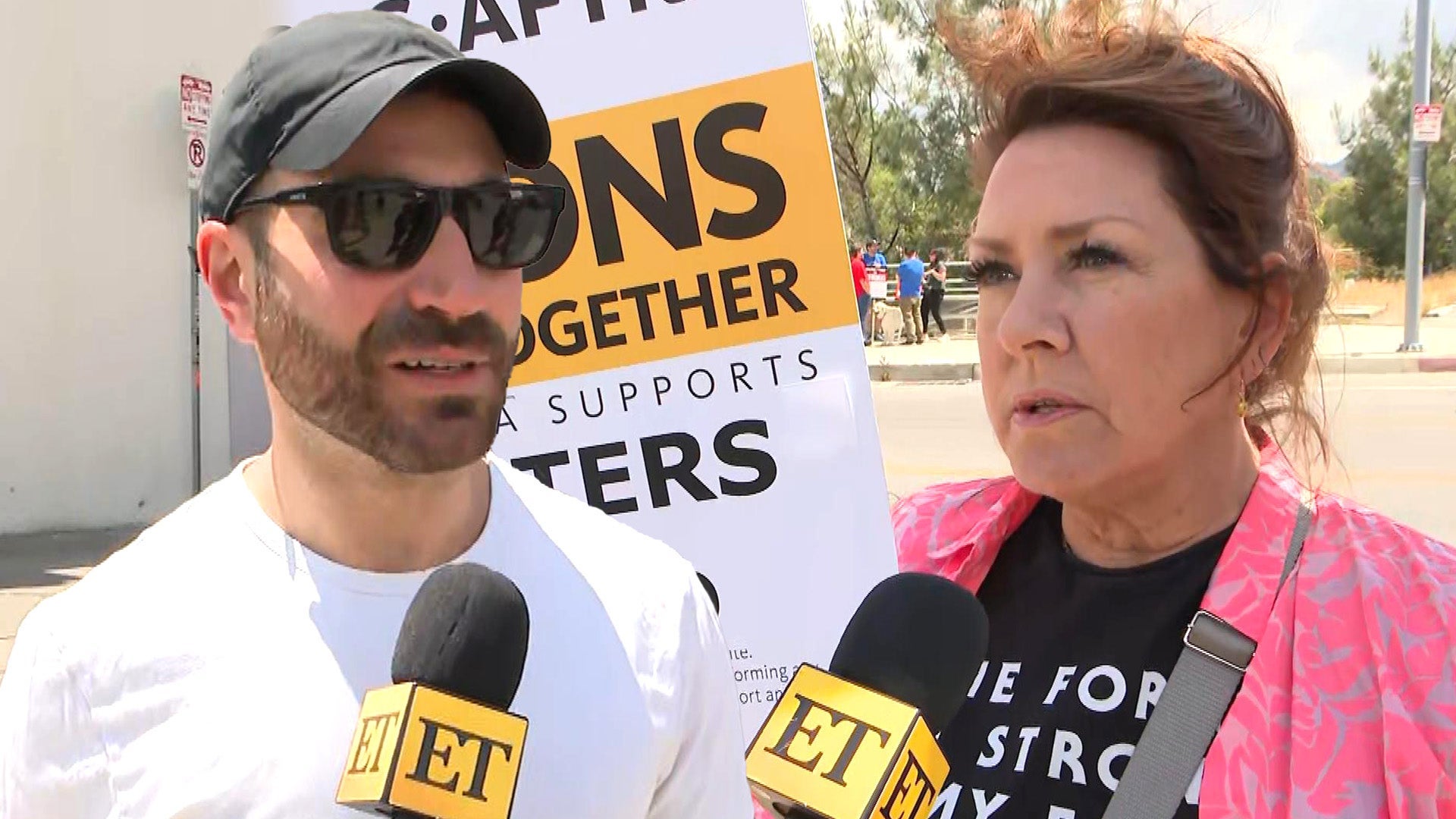 WGA Strike: What It Means for TV and Film
As Chris Harrison likes to say, "There are no rules on The Bachelor."
Last week's episode of the ABC dating show saw Peter Weber send Alayah home after the other women in the house called her "fake." The 28-year-old pilot was torn between his head and his heart, and ultimately decided it was time to say goodbye... but immediately had regrets afterward. And because this is The Bachelor, just because Alayah was eliminated, doesn't mean we've seen the last of her. The beauty queen made her big reappearance on Monday night's episode; ET was live blogging along the way.
But all that drama with Alayah wasn't the only shocker we got. Victoria F. got her first one-on-one date this week, which quickly went awry with her ex, Chase Rice, as the musical guest. So awkward, but also such great TV! Read his comments on the episode here, and scroll down for all the drama that went down.
Freak Accident Time!
6:59 PM:
Peter is in tears over all this stress as the other women are still hashing it out. They can't stop talking... and it's a TBC.
Next week, Shiann is in tears, Alayah feels like she's being slaughtered, Kelsey calls someone emotionally unstable, Tammy yells at Sydney, and there's an ambulance. It's freak accident time!
Theatrics
6:57 PM:
Peter and Alayah talk again, and she's in tears.
"Why is everybody so against you?" he asks her. "I'm not seeing it."
"At first, it was that they thought... I was too theatric," she tells him. WE ARE LAUGHING AND WE ARE NOT ASHAMED.
Peter verbalizes how torn he feels. "Things just keep coming up and they keep getting in the way. Then Victoria F. and the comments she made about the concert," Peter continues, loosening his tie. "This is too tight!"
Peter is confused. "I see how much hurt I'm causing so many of these amazing women that I do trust and I do value," he admits.
Doing This All Wrong
6:55 PM:
Peter is now torn up about his decision and how it's backfired.
"They're upset at me and they're pissed," Peter tells the camera, as Sydney keeps it real.
"I just feel like I'm doing this all wrong," he confesses.
Sh*t Stirrer
6:53 PM:
The women are coming at Alayah for coming back, and she tries to say she didn't come back for "petty sh*t."
"You're not a victim, you're a pot stirrer," Victoria F. tells the camera of Alayah.
Peter asks Victoria F. what happened, and she tells him Alayah told everyone about her and Chase Rice. "Now I have to explain myself to everybody. It's embarrassing," she tells him.
What Happened Yesterday
6:51 PM:
Victoria P. is pissed at Peter for asking her opinion and then ignoring it.
Peter apologizes for putting her in the middle and says he trusts her -- but she tells him he doesn't. Peter tries to tell her he's felt a real connection with her.
"If you valued my opinion... It hurt to speak up against another woman. She's manipulating you the same way she manipulated me," Victoria P. says, telling Peter to talk to Victoria F. about "what happened yesterday."
Angry Ladies
6:49 PM:
Peter feels good going into the rose ceremony, but the women don't. Little does he know, he's walking into a group of some angry ladies.
"Hello ladies," Peter says to a bunch of stink eyes. Deandra tells Peter straight off the bat that she feels like it was a huge slap in the face for him to bring Alayah back. Natasha chimes in, and Peter is shook.
"Yes, I gave Alayah the rose... I was angry at myself, because I felt like I was influenced," Peter says, apologizing to the women.
"Want to talk, Victoria?" Peter asks, as Victoria P. says she doesn't want to talk right now. DRAMA!
Confrontation
6:45 PM:
Victoria confronts Alayah about her "stirring the pot" and Alayah says she thought everyone knew because it was "all over the place."
This convo is SO GREAT. "You may think that you're safe... I have some very choice words to say to Peter, and he's going to know who you are as a person," Victoria yells at her.
Sydney thinks Alayah coming back is a "slap in the face." "How could you, Peter?" Natasha asks the camera.
Manipulative B**ch
6:43 PM:
Alayah has told everyone about Chase Rice and Victoria F. -- and Victoria F. is mad. So are the other women.
"Alayah being back is bad news," Natasha says, as Victoria calls her a "manipulative b**ch."
Fireworks
6:42 PM:
Kelsey and Peter enjoy the firework display and Peter gushes over the qualities she has that he's looking for in a future wife -- but doesn't mention the champagne.
A Connection
6:41 PM:
Kelsey opens up about her parents' divorce, and how she found out before her mom did, after discovering her dad's letter and his wedding ring left behind in seventh grade.
Peter is crying, talking about his mom and his grandma and what they went through. Kelsey says she's modeled her relationship goals off her grandparents.
Peter tells Kelsey he's so impressed by her and what she wants out of life. "For you to say that genuinely means a lot to me," Kelsey says.
Peter gives Kelsey the rose, and we want to be happy for them, but all we're thinking about is how they've gotten here after the champagne drama. She was literally crying over champagne and having it explode in her face like, two episodes ago. WOW.
Turtleneck
6:35 PM:
It's the night part of the date, and Peter and Kelsey are watching the beautiful skyline of Cleveland. We've officially heard "Cleveland" more times than "rose," "right reasons," and "Peter" this episode. A true accomplishment.
Peter is WEARING A TURTLENECK and we don't know how we feel about it. He tells Kelsey she's special and that he wants to know everything about her -- but we're assuming everything besides her love (or hatred) for champagne.
A 2-Hour Cleveland Commercial
6:31 PM:
Peter and Kelsey dance the polka, and Kelsey tells Peter she was born and raised in Iowa and never left. Does she know Chris Soules? (Is he from Idaho? Iowa? We think Iowa.)
Peter REALLY loves everything Cleveland has to offer and we're loving this two-hour commercial for the city. He and Kelsey are having a blast doing weird Cleveland things, and we're happy for them, because it sounds like Peter wants to move here.
Smart Move
6:30 PM:
Kelsey gets her one-on-one, and Peter namedrops Cleveland again before telling her what happened on the group date. (Did she not see the other women when they came home? How does she not know?)
Kelsey tells Peter that she wants him to explore what he has to explore. "I want to feel like, 'Alright, he chose me,'" she tells him. Smart move.
Lies
6:28 PM:
Alayah tells another girl that she's been a victim "so many times" and she's over it. "Peter and I's relationship is stronger than all the lies that he's hearing," Alayah says.
Lexi tells Victoria F. what happened -- and says it was "manipulative" of Alayah to come back.
Mykenna, who we thought was friends with Alayah, tells Hannah Ann that she's not happy. "He's made this mess. He's gotta... clean that sh* up," she says.
Word Is Spreading
6:24 PM:
Victoria says Peter giving Alayah the rose is making her "question everything" and the other ladies are pissed.
"I guess he didn't want me to go back home," Alayah says.
"It's game time, b**ches," she tells the camera, as the women get up and storm off.
Mykenna and Hannah Ann catch Alayah up on what happened in the house -- and she drops the bombshell that Victoria "dated Chase Rice." Word has spread!
DAGGERS
6:22 PM:
Peter and Alayah return to the group holding hands, and the message is clear. The only face we want to see is Sydney's but the camera just keeps panning to everyone else. (They're also disappointed, so we'll take it.)
Peter picks up the rose. "I'm doing what I need to do... so, Alayah, will you accept this rose?" he says. DAGGERS from the ladies.
A Mistake
6:20 PM:
Peter tells Alayah that he does feel like he sent her home more based on other people's opinions than what he thought. "Everything I've seen from you, I've loved so far," he tells her. "I've had no reason to question or doubt you. I hate that I did that."
Peter tells Alayah that he made a mistake. Alayah tells him she thought things were great before everyone else got involved. "Do you want to come back?" Peter asks Alayah. WHERE HAVE WE HEARD THIS BEFORE?
"I'll come back, but... we need to move past this," Alayah says.
Peter makes Alayah make promise... that he's not being a fool. Case closed.
Sharks and Time Sucks
6:17 PM:
Dramatic music plays and Peter looks at sharks. (Are they at an aquarium? Where did that come from?)
The ladies discuss the drama, and they're just sick of it sucking up all the time.
"I just want to talk to my boyfriend, and I literally can't, because all he's consumed in is those situations," Tammy says.
Doubts
6:13 PM:
Victoria greets Alayah with a hug as she and Peter sit down with her to set the record straight.
Alayah says she left the mansion feeling like Victoria had betrayed her. Victoria said she felt like she shared her truth. "The other women that spoke up in the house, they said the same thing," she tries to reason.
Alayah said she was broken by Victoria's words -- and Victoria is cleaning up her makeup or tears and it's so weird.
"I don't know what else to say," Victoria says.
Peter finally chimes in. "Is there a relationship here or not?" Peter asks.
Alayah and Victoria disagree -- and Peter is "terrified." He's doubting Victoria.
Can't Get Down With That
6:10 PM:
Some girl (we don't know her name, sorry!) basically says Victoria P. is a liar.
"Like, I'm sorry. I can't get down with that," she says, noting Victoria said things that contradicted with her behavior.
My Truth vs. Her Truth
6:09 PM:
Peter goes to find Victoria and get to the bottom of this.
"I trust you... and she's literally telling me the exact opposite of what you told me," Peter says.
Victoria admits she and Alayah went to Vegas together, seemingly contradicting what she had previously told Peter. "I'm telling you my truth is the truth," Victoria cries. "I gave you my whole heart."
Dun Dun Dun
6:08 PM:
Alayah tells Peter that she's here to set the record straight, and that he was "manipulated" by the other women.
Peter asks Alayah why she was so confused that Victoria spoke about her -- and Alayah says she and Victoria were really good friends. Victoria, meanwhile, told Peter she had only known Victoria for three hours during Miss USA.
"I'm obviously being lied to by someone," Peter says. "What you're telling me is completely opposite from what she's telling me."
Getting to the Bottom Of It
6:05 PM:
We can't tell what's going through Peter's head right now, but Shiann asks for us. "Do you want to talk to her?" she asks him.
Peter says he'll talk to Alayah, and she wants to get to the bottom of it all.
Shiann tells the other ladies what happened, and they can't believe it. "Now Alayah's back, and I have no idea what's going on," Tammy says.
Mind If I Interrupt?
6:02 PM:
"Everyone is shooketh to the core," Tammy says -- and SO ARE WE.
"Mind if I interrupt?" Alayah asks Peter, walking in on his time with Shiann.
Speak of the Devil
6:01 PM:
Shiann complains about how Victoria sat on the sidelines all game, and then stole him first. "It's so phony," she tells the ladies.
"Do I need to be a sh**y person to get attention?" she asks the camera.
Shiann DOES get time with Peter, but she uses her time to tell Peter about how she feels pushed to the side by Victoria. "I wanted to make sure you know [I'm still here]," she says.
Time is valuable, and that's all the ladies can talk about with each other. Tammy notes how the Alayah drama took away from their bonding with Peter last week, and SPEAK OF THE DEVIL.
Womp Womp
5:58 PM:
Victoria P. steals Peter away first, despite Shiann's intention to do so. You can't wait for fate, girl!
Victoria P. gushes over how Peter behaved on the date, cheering on the women, and how she wants to cheer on her kids one day. Peter loves hearing her talk about family, and loves that she stole him away first.
"I obviously couldn't fight in the football game... I better show him who's boss now," she explains. They kiss, and Peter is enamored with her.
The Largest Group Date Ever
5:57 PM:
It's time for the after-party. "We were all fighting for the death," Tammy says of the date.
Everyone wants their alone time with Peter, but it doesn't look like they're all going to get it.
"This is a group date, wow," Peter marvels. "This is large... Cheers to the largest group date ever."
Less Time
5:52 PM:
The pink team is pissed because they don't want to share.
"Now we're all going to the cocktail party, and we'll have even less time with him," Natasha says.
Tied Game
5:50 PM:
It's the Eliminators vs. the Killer Bees, and we're so confused by these names. Also -- does Victoria get to go to the after-party just because she's injured and sat out?
Deandra's here to fight, and Kelley knows how to throw -- and that's enough to get them a touchdown and tie the game.
"That was some good football," Peter marvels.
Scared For My Life
5:49 PM:
The ladies aren't afraid to tackle each other -- even though Hannah Ann is "genuinely scared for my life right now."
They are TAKING EACH OTHER DOWN.
Bachelor Bowl 2019
5:47 PM:
Victoria P. is sitting out on the date because her back still hurts, but the rest of the ladies are competing for Peter's heart in the Bachelor Bowl 2019.
The losers will go home, and the winners head to the after-party to spend more time with Peter, and now it makes sense why there's so many women on this date.
Let's Get Physical
5:45 PM:
We're still in Cleveland, in case anyone forgot, and Peter is loving it. "It's one of the best kept secrets," he gushes over the city, because someone has to speak positively about it.
Peter and the ladies arrive at a football stadium, and it looks like it's about to get physical.
Not Chase Rice
5:40 PM:
Peter and Victoria head outside to their next musical performance, but thankfully it's not Chase Rice.
The Rose
5:39 PM:
Peter just wants to "laugh" at how they danced to Victoria's ex-boyfriend. Onto the next!
They return to their fake dinner table, and Victoria insists that she really does like Peter. "I want you to have confidence in us," Peter tells her, and picks up the rose.
"Victoria, will you not run in a corner this time, and accept this rose?" Peter jokes.
So Much Sobbing
5:36 PM:
Peter chases after Victoria, who is in tears over her big reveal.
"I saw your face... I get it if you don't want to try with me anymore," she cries. Girl is SOBBING.
Peter reminds her that all he's looking for is honesty and trust. "I respect the hell out of you for having the guts to tell me this today," he says. "You were honest with me. That's all that I can ask for."
"I really do like you, and today was an eye-opener," Victoria says. They kiss in a dark corner, and the drama comes to a close for now.
Group Date
5:35 PM:
The rest of the ladies guess that Victoria's date is going SO well, because she previously got the group date rose.
Then, a group date card arrives, and we can't take how all the girls do the same smile and head tilt when their name is called. Everyone's on the card except for Kelsey -- who gets the next one-on-one.
15 ladies on one group date -- bring it on.
So Weird
5:33 PM:
Peter immediately thinks Victoria might still have feelings for Chase. "This is so weird!" he says.
"I didn't want to ruin the moment, because I knew you were so happy," Victoria explains about making out with Peter in front of Chase. "I don't know what to say."
She gets up and storms off in tears.
Wait, What?
5:33 PM:
"I'm scared... So, I want to tell you something, and I'm really nervous to tell you," Victoria begins. "Everything was so amazing... but the end part was a little weird for me."
"So, Chase and I used to date," Victoria says -- and Peter's jaw drops.
"Wait, what?" he asks. "No..."
"I'm like, shaking right now," Victoria says.
Peter can't believe it, because he TALKED to the guy. We LOVE IT.
He Could Sing at Our Wedding!
5:30 PM:
"If things keep going like this, we could have Chase Rice singing at our wedding!" Peter exclaims to the camera -- and we have to know if a producer suggested he say that line because IT'S SO AWKWARD.
Peter keeps gushing over the concert and we just can't take it. Victoria, meanwhile, is on the verge of tears during their dinner date.
Past Catching Up to Her
5:27 PM:
Victoria is in tears over having to tell Peter about her past with Chase, but we couldn't be more excited.
The Confrontation
5:26 PM:
Victoria goes over to confront Chase. "Did you not know?" she asks him, and he says no.
"I have to tell him now," Victoria says. "If I did end up with him, I can't lie."
"I'm OK with that," Chase says. "You gotta do what's best for you."
"I hope you do what's best for you, and you're honest," he adds. "At the end of the day... he might be cool."
Awkward
5:24 PM:
Peter ends the song with a kiss, and Chase awkwardly laughs through his conclusion.
Peter and Chase meet up after his performance. "This is Victoria, our first one-on-one," Peter tells Chase -- as Victoria nervously looks on.
"Whoever you end up with, make it a date tonight," Chase tells him.
Victoria cries to a producer, saying Chase told her he didn't want her to come on the show. OOOO, drama is brewing!
Worst Nightmare
5:20 PM:
Peter is having his "dream date" and Victoria is living her worst nightmare.
Chase nods at Victoria we can feel the tension through the TV. Victoria and Chase dated before The Bachelor, and Victoria feels so awkward. She holds onto Peter, but can't stop looking over at Chase.
Truly exceptional work by the producers. "This situation is so uncomfortable," Victoria tells the camera. "Never in a million years was I expecting this, but I'm trying my hardest to get through today, because I don't want to ruin this," she explains.
Chase keeps singing and Victoria knows ALL THE WORDS and we can't take it.
Chase Rice
5:17 PM:
Peter can't wait to bring Victoria to their private Chase Rice concert, because Victoria LOVES country music. She loves it so much that she dated Chase Rice!
"I'm freaking out," she says.
The Best!
5:16 PM:
"It ended up being like, the best day, because Peter's like, the best," Victoria gushes to the camera. So descriptive!
Even Kids
5:13 PM:
Peter points out Cedar Point, where he and Victoria go next on their date.
THIS is where they'll take their relationship to new heights -- if Victoria doesn't throw up first.
Peter and Victoria are wet now, and we don't know if it's because it's raining or what the hell is going on. Victoria makes a weird toast and then talks about how many kids she wants.
Peter doesn't want three kids, because then someone has to sit by themselves on a theme park ride. "Here's to having even kids," he toasts.
Skydiving
5:10 PM:
Victoria F. LOVES Cleveland all of the sudden, and "can't wait" for her date with Peter.
She's at the airport, sees Peter with a tiny plane and thinks they're skydiving. He's a pilot, Victoria -- you're not going skydiving.
He puts her in his tiny plane for a little ride around the city and girl can't stop talking about how nervous she is. Then they get up in the air, and she loves it like she loves Cleveland.
New Heights
5:06 PM:
Victoria F. gets a one-on-one where she and Peter will take their love "to new heights." Haven't heard that one before!
Mykenna is already crying about how she didn't get the date. Cue the tears!
Exceeding Expecations
5:06 PM:
Peter is nerding out over how Clark Kent is from Cleveland and that's the most excitement we've heard about Cleveland so far.
The Bachelor reflects on his roller coaster last week, but he's feeling good now. "I'm looking forward to seeing my ladies!" he exclaims.
Speaking of ladies, they're finally a little excited about traveling -- admitting it has exceeded their expectations. Does The Bachelor OWE Cleveland money now, for how it's been shaded so far?
CLEVELAND
5:02 PM:
The ladies are talking about how hard it was for Peter during the rose ceremony, and then Chris Harrison pops in to interrupt.

"We're making biscuits!" he yells -- but we think he's lying, because there are no biscuits. Is this a saying???
Chris tells the ladies Peter is serious about this journey, despite him storming out of the pool party. "Today, there is not going to be a date... Ladies, it's time to pack up," he teases.
"We'll begin in a city full of art, culture and rock n' roll... Peter's going to meet you in Cleveland, Ohio!" he announces -- and the girls look so CONFUSED WE CAN'T TAKE IT.
Alayah, Alayah, Alayah
4:59 PM:
This week's episode is here, and judging by the recap, it's going to be all about Alayah.
But tonight -- a couple special one-on-one dates -- and an appearance by Chase Rice. Ow Ow!
Alayah comes back, and some women threaten to leave. What a tease!
The Bachelor airs Mondays at 8 p.m. ET/PT on ABC. See more in the video below.
RELATED CONTENT:
Hannah Brown on Whether She'd Be 'The Bachelorette' Again (Exclusive)
'Bachelor' Peter Weber Reveals His Top 3 Frontrunners (Exclusive)
Hannah Brown Reacts to Jennifer Aniston Saying She Can 'Stay Home' After 'Bachelor' Appearances (Exclusive)
Related Gallery