TV
'America's Got Talent's Best Moments of Week 4: Terry Crews Goes Shirtless, 12-Year-Old Covers Aretha Franklin
By
'America's Got Talent': Watch the Act That Brought Terry Crews t…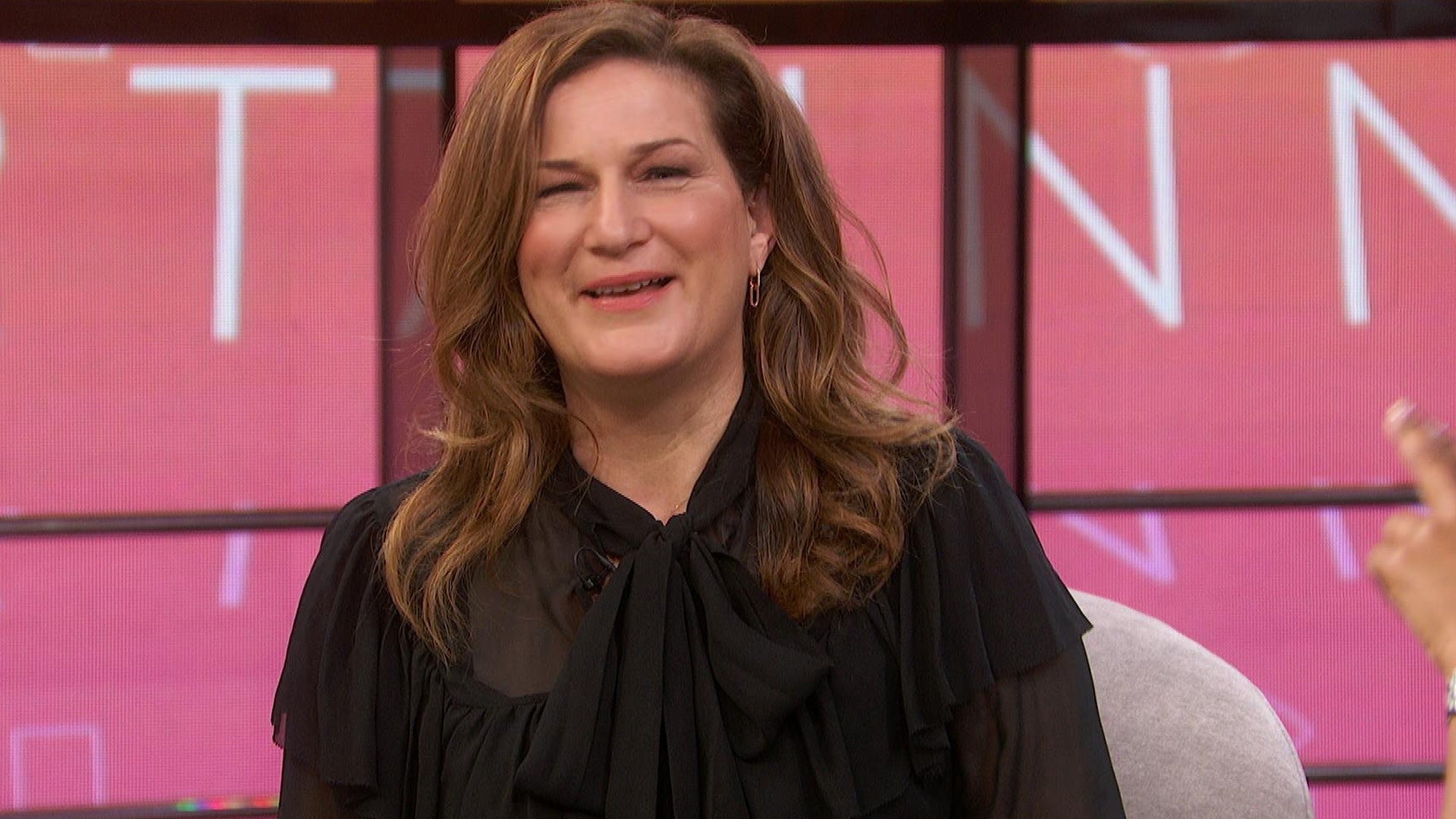 Ana Gasteyer on Her Workplace Comedy 'American Auto' and Her Fir…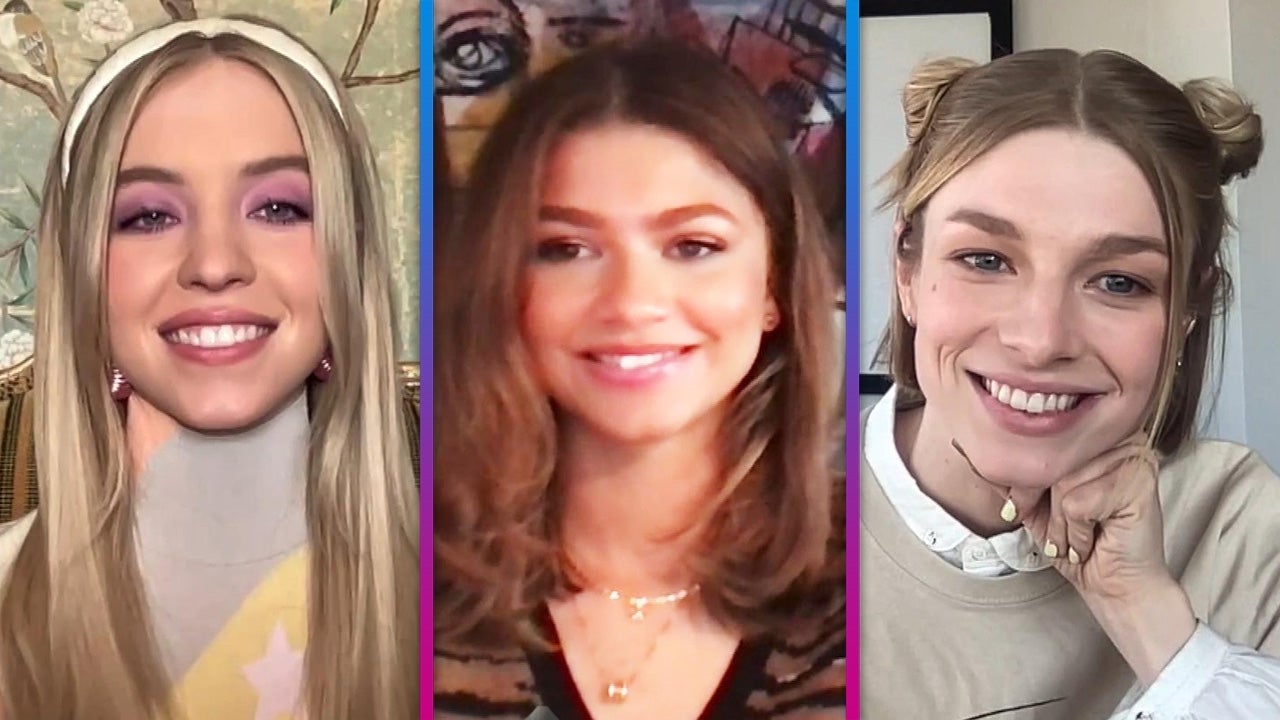 'Euphoria' Cast on Their Close Bond Amid a 'Chaotic' Season 2 (E…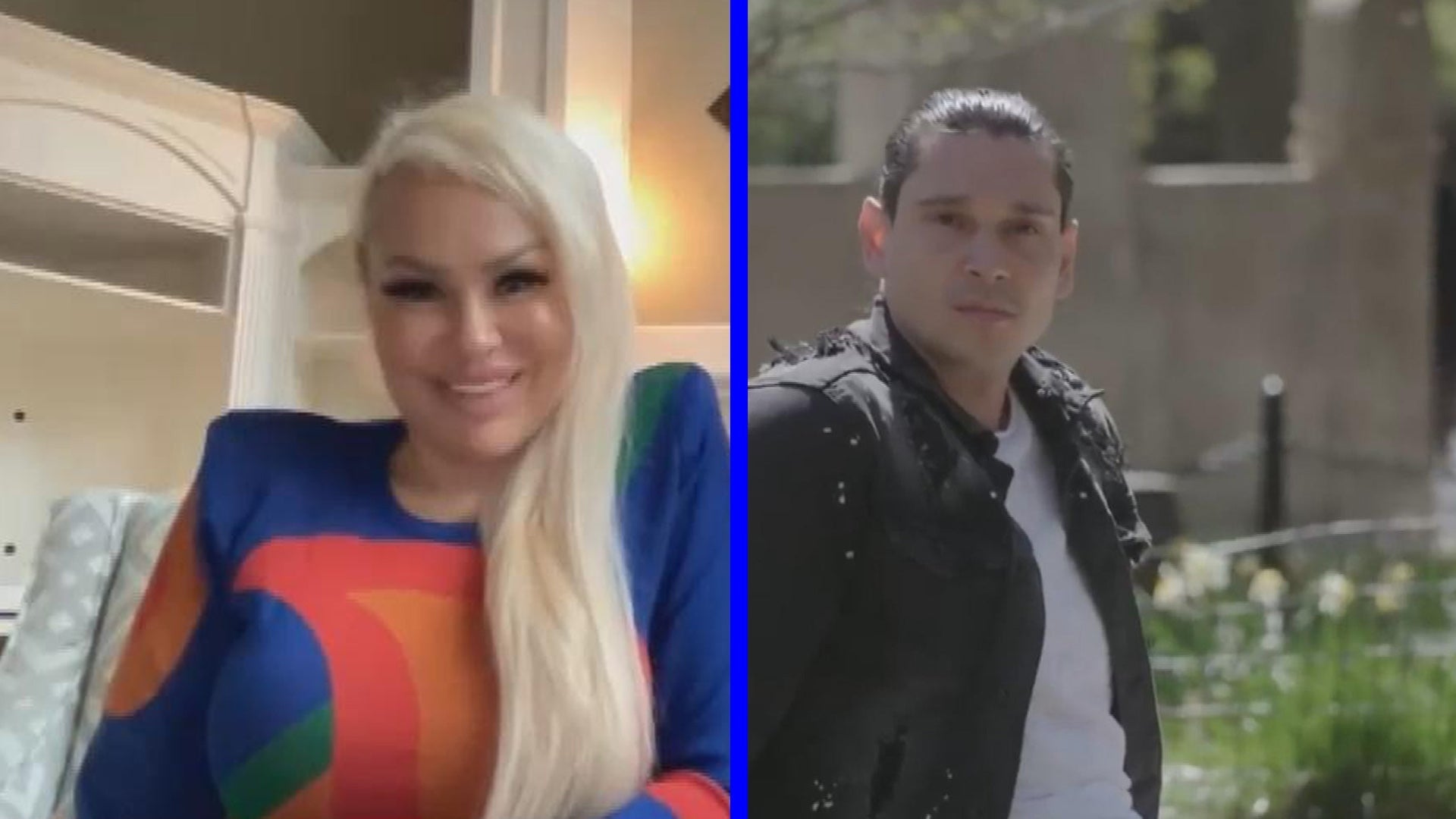 'Darcey & Stacey': Darcey and Stacey Dish on Season 3 and Darcey…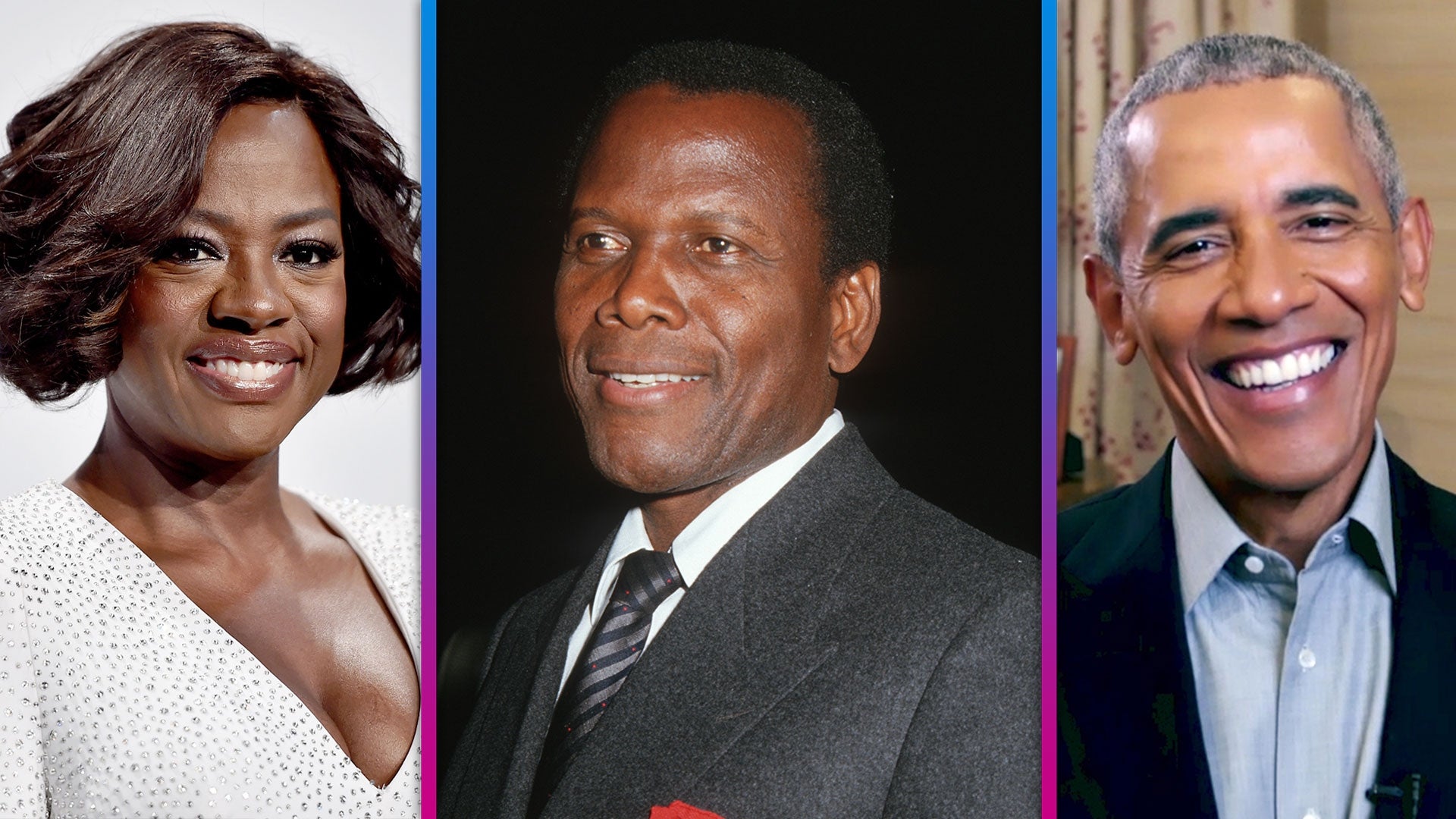 Remembering Sidney Poitier: Viola Davis, Barack Obama & More Pay…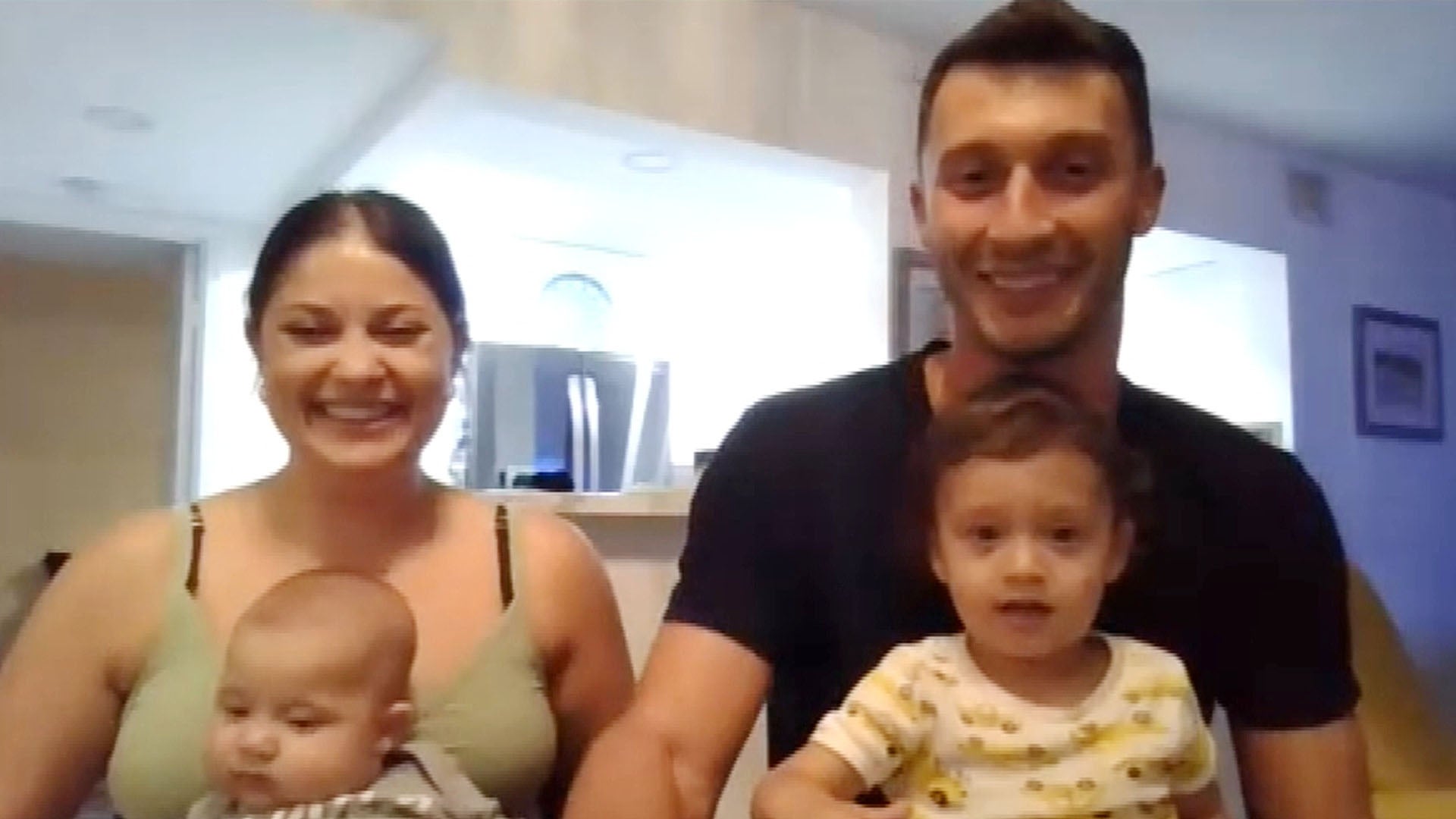 '90 Day Fiancé': Loren and Alexei on Their New Spinoff and Son A…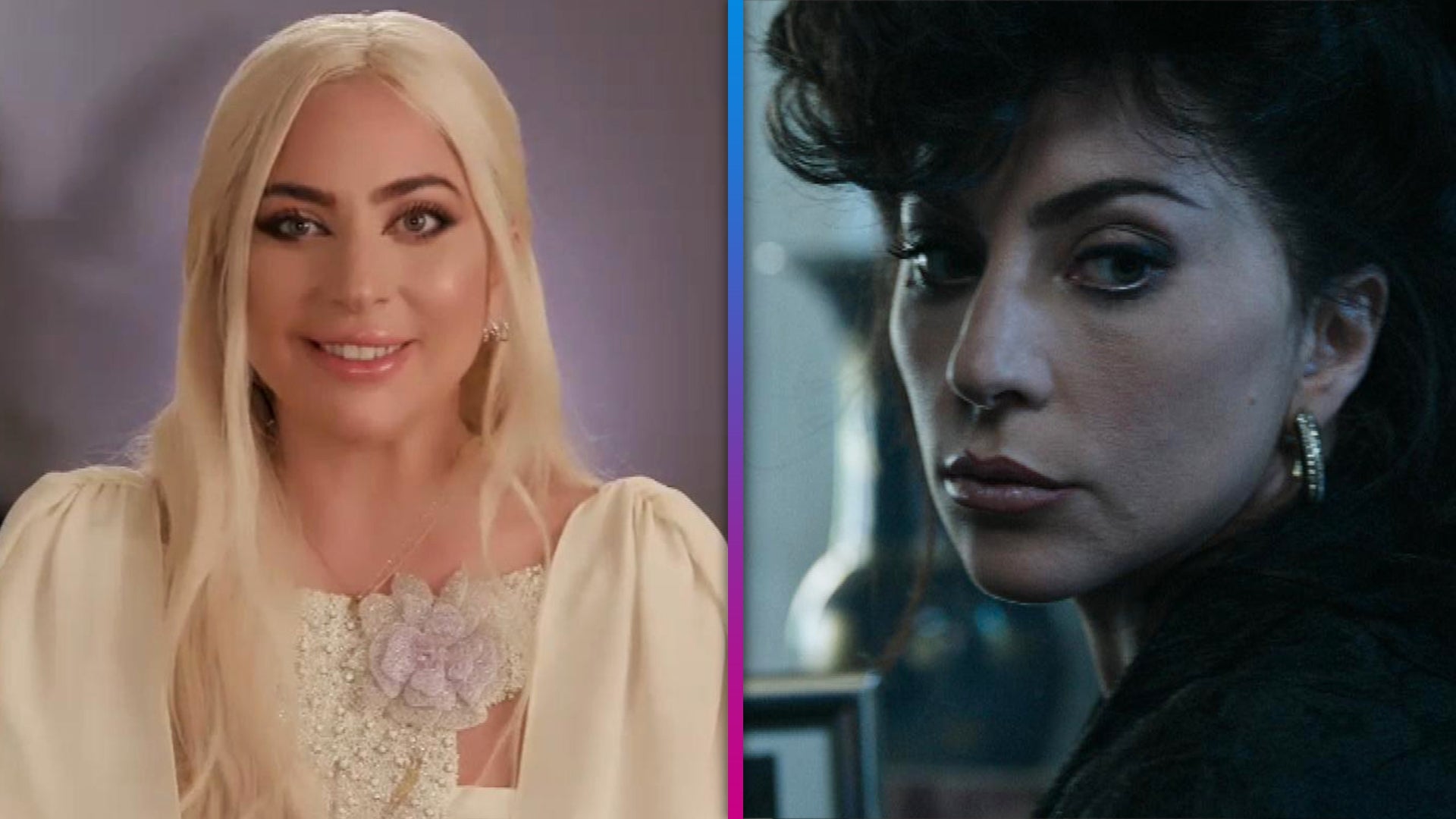 How Lady Gaga Is Approaching New Projects After 'House of Gucci'…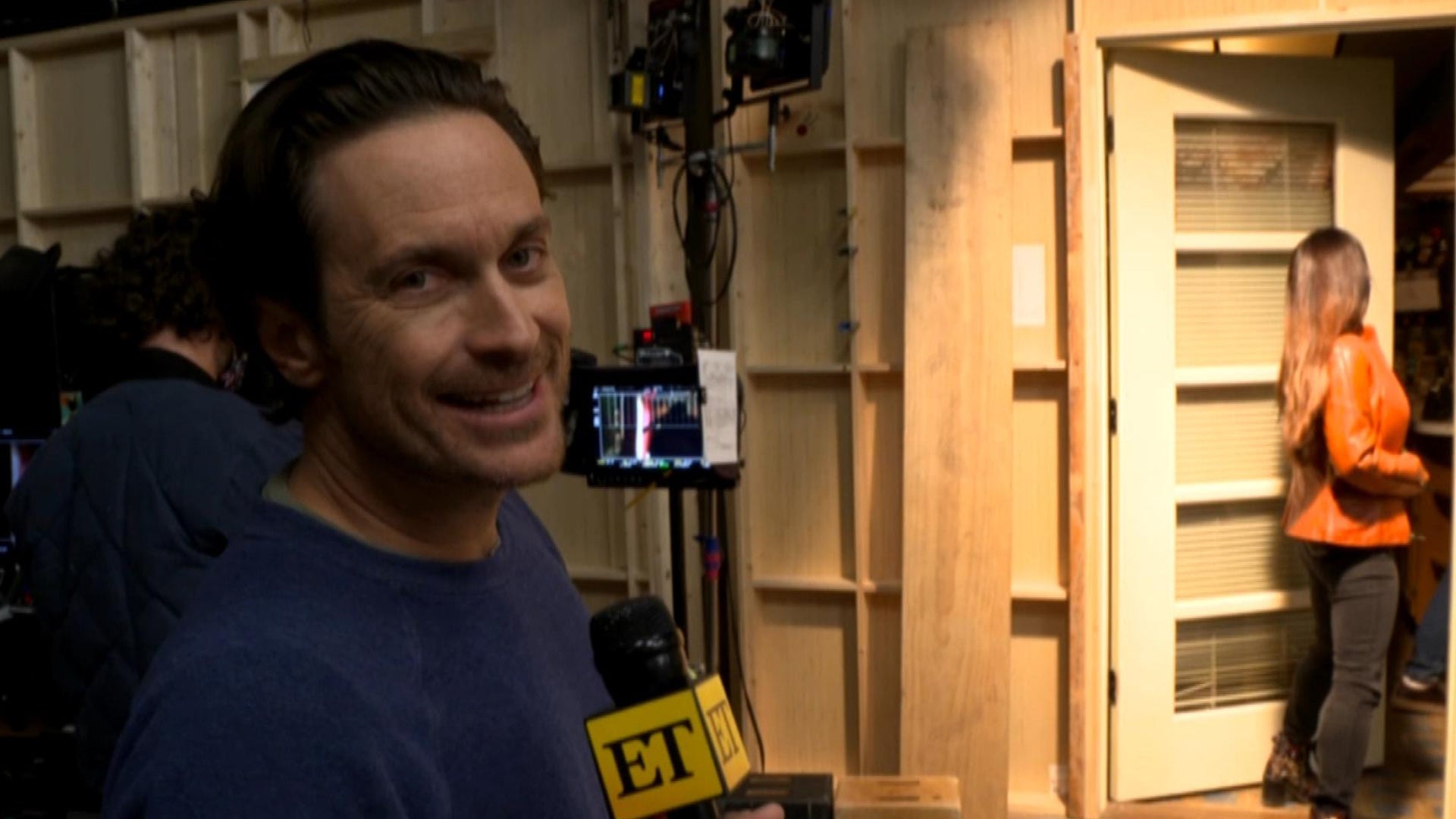 Oliver Hudson Gives Behind-the-Scenes Look at 'The Cleaning Lady…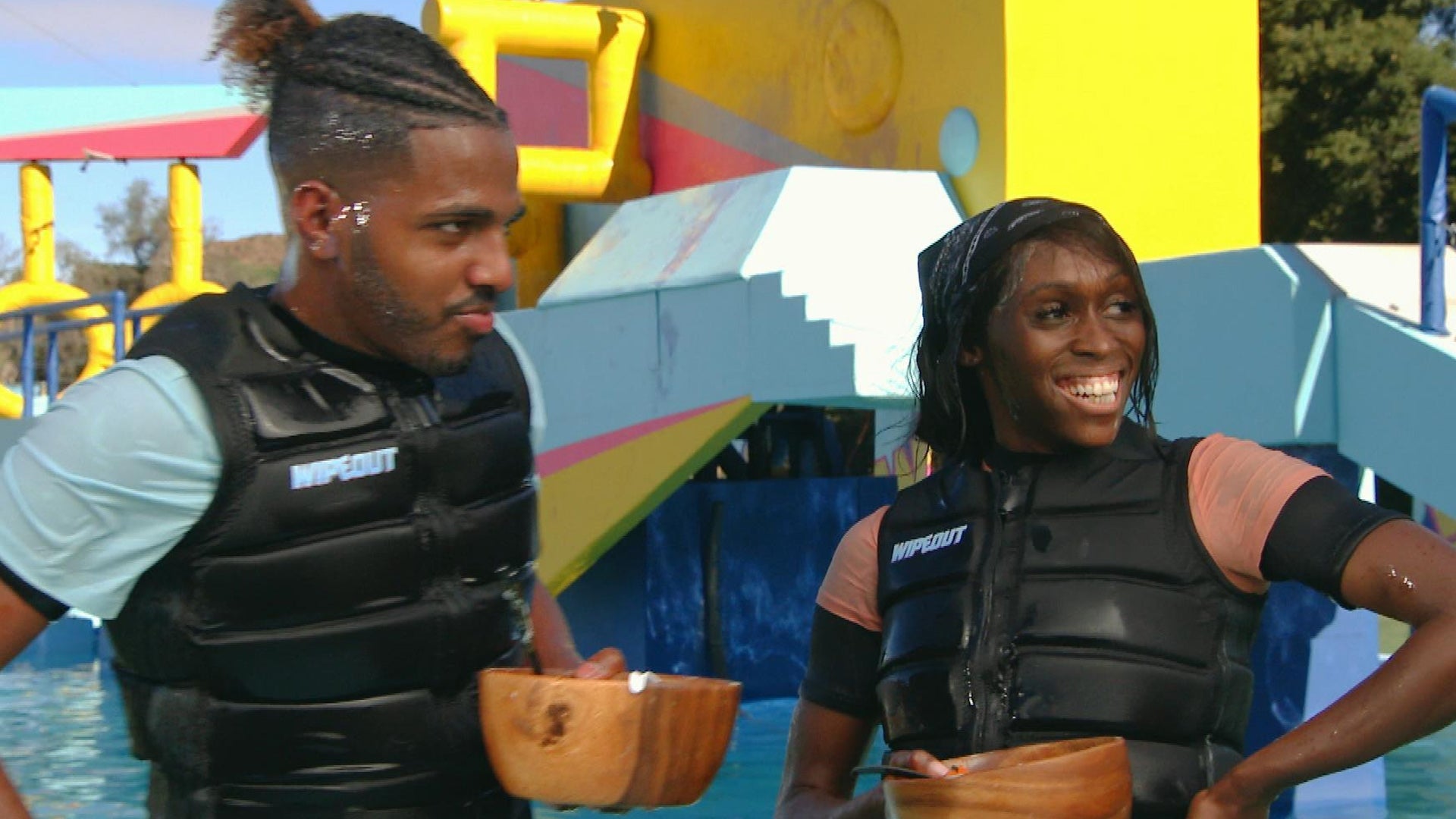 'Wipeout' Contestants Fight Their Way Through Obstacle Course to…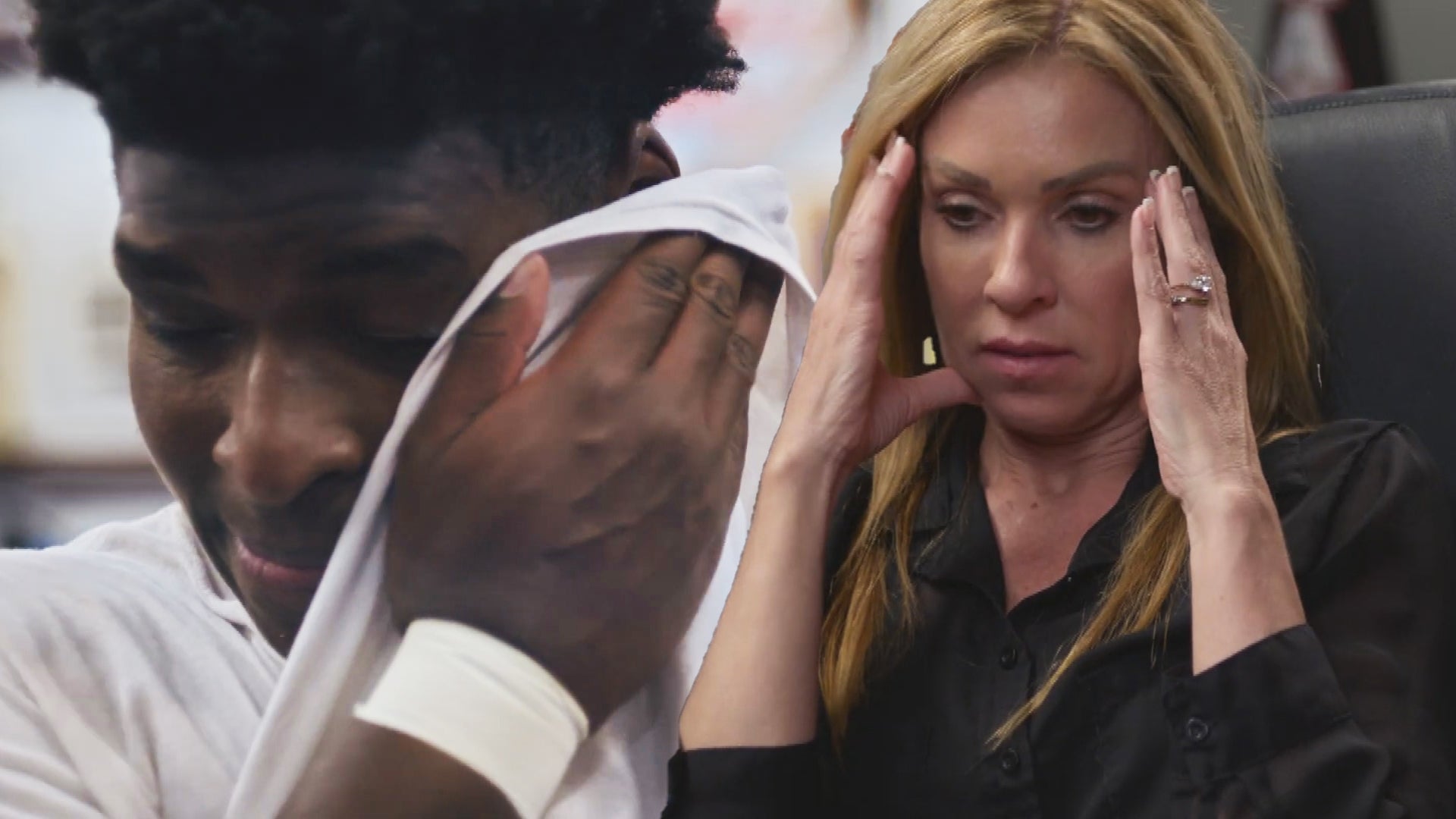 'Cheer' Season 2 Trailer: How Jerry Harris' Sexual Misconduct Al…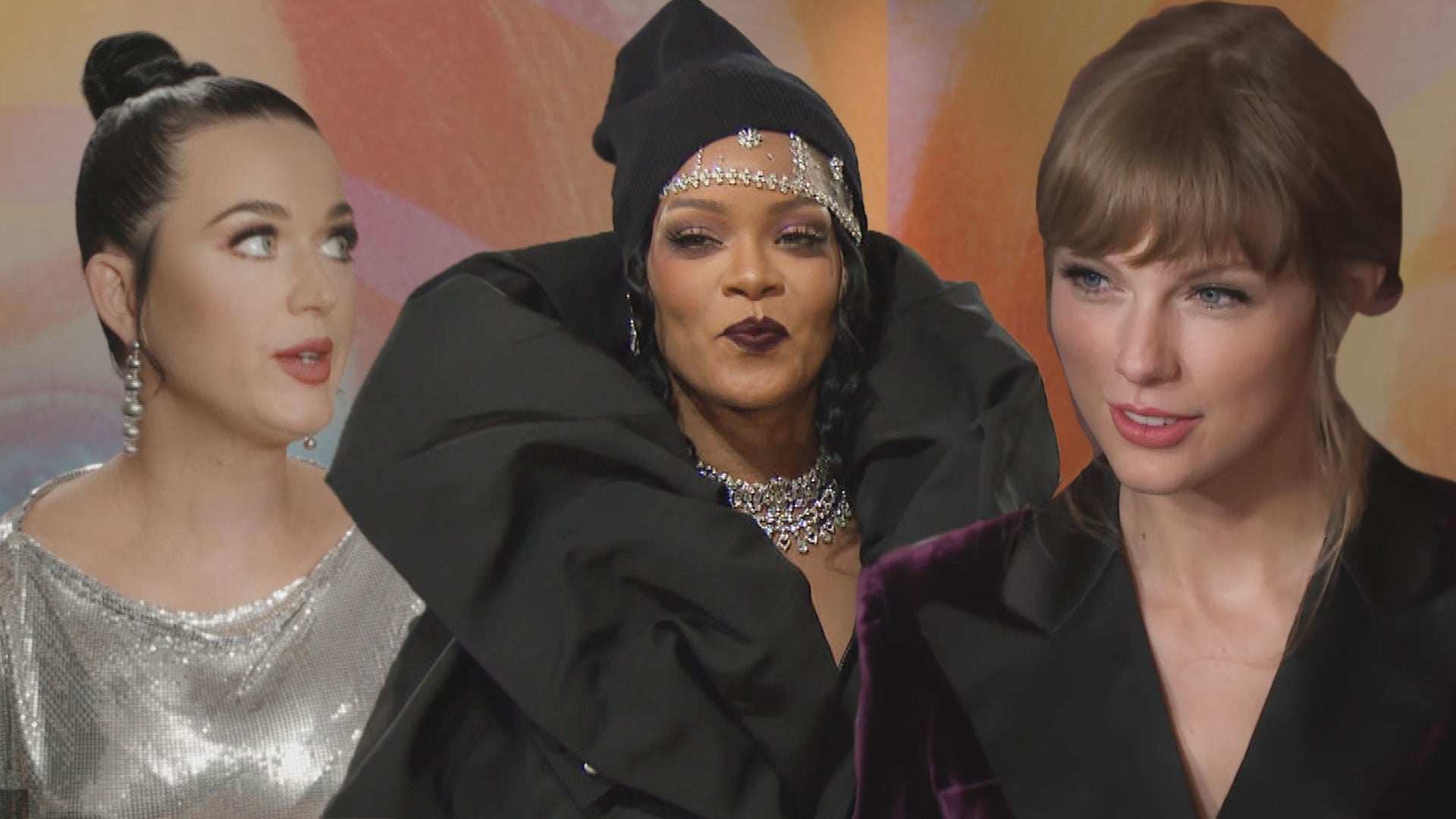 Music Stars Who Made Major Moves in 2021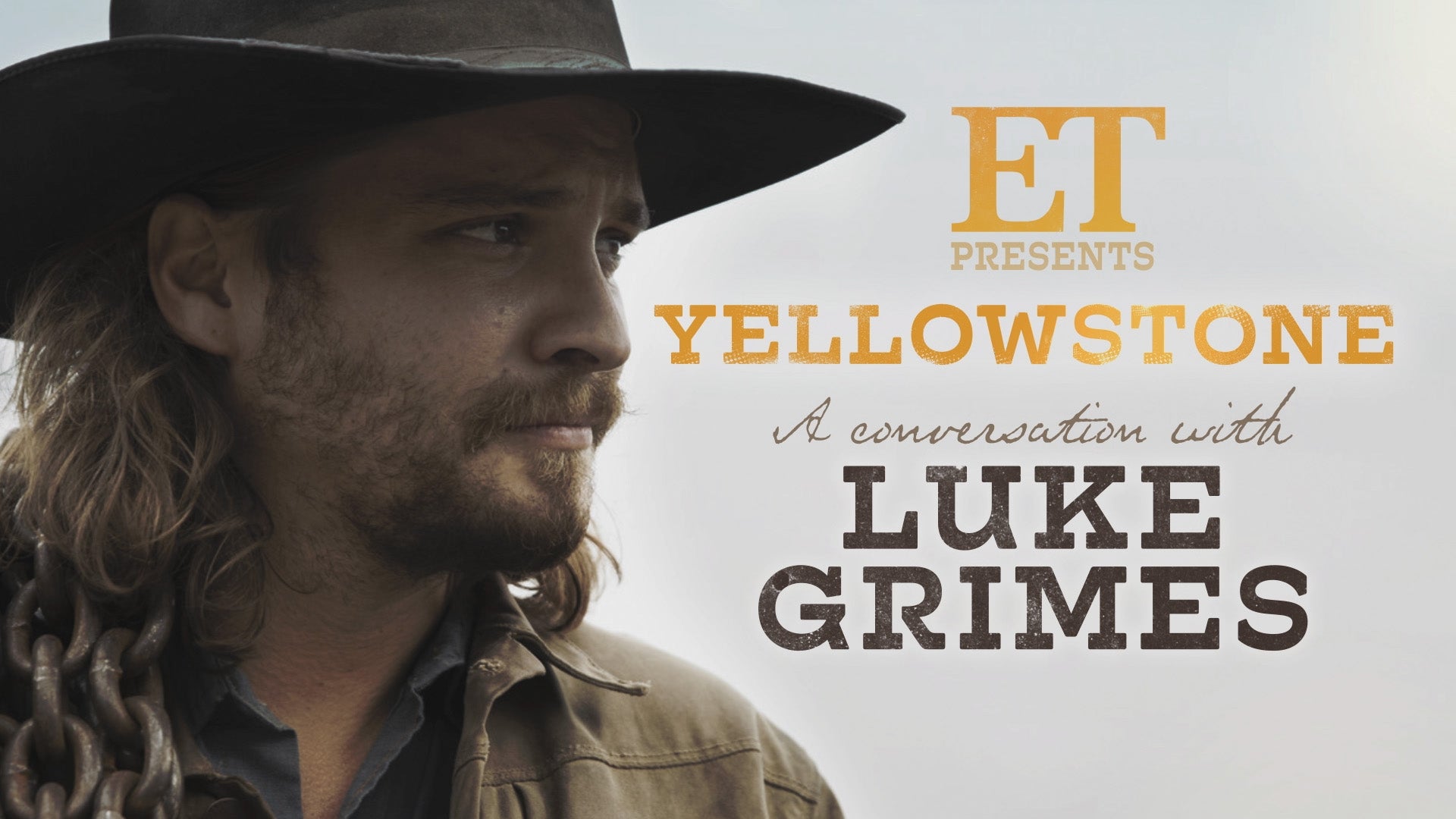 'Yellowstone': Luke Grimes Teases What's in Store for Kayce and …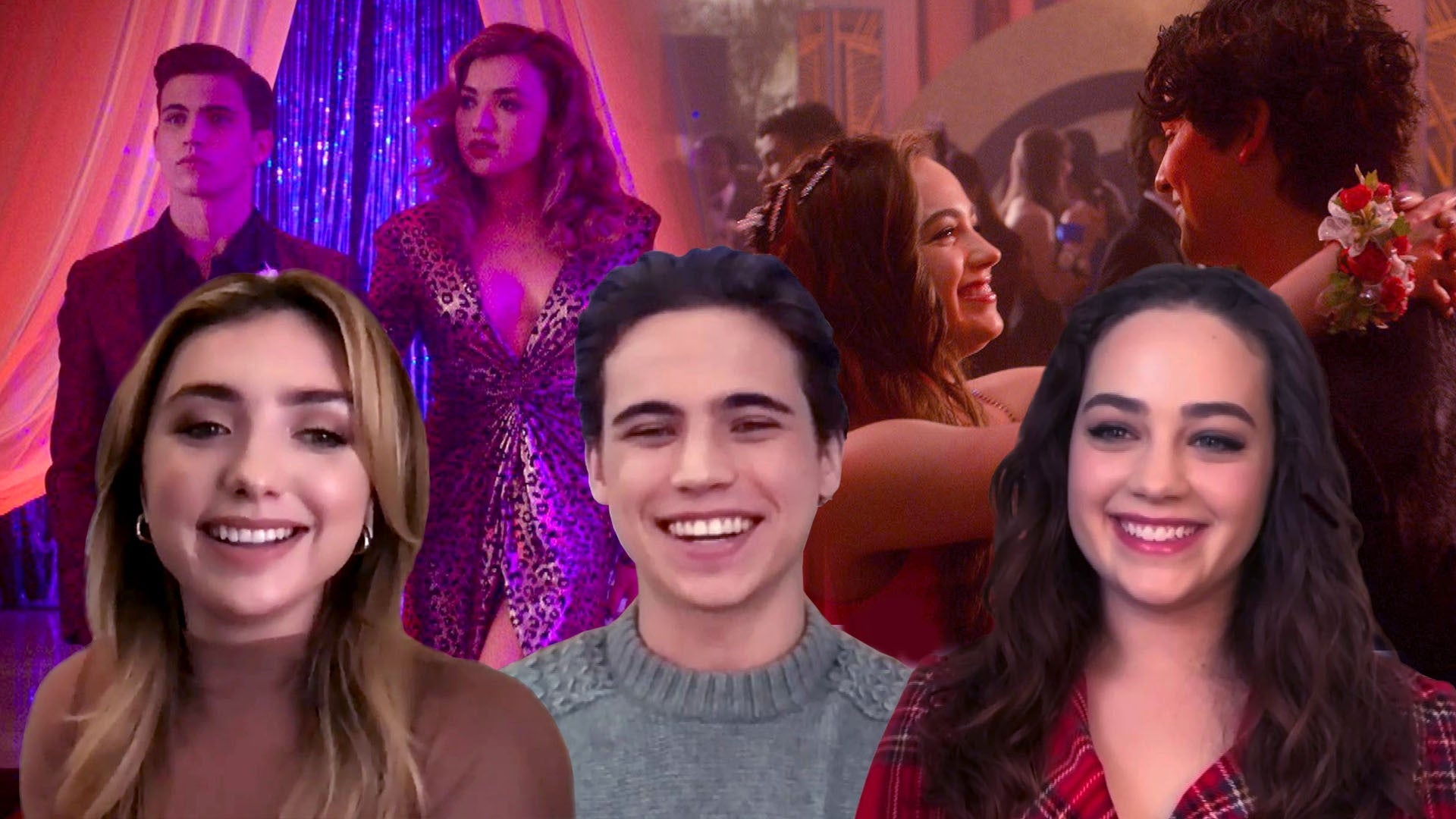 'Cobra Kai' Season 4: Cast Breaks Down That Epic Prom Fight and …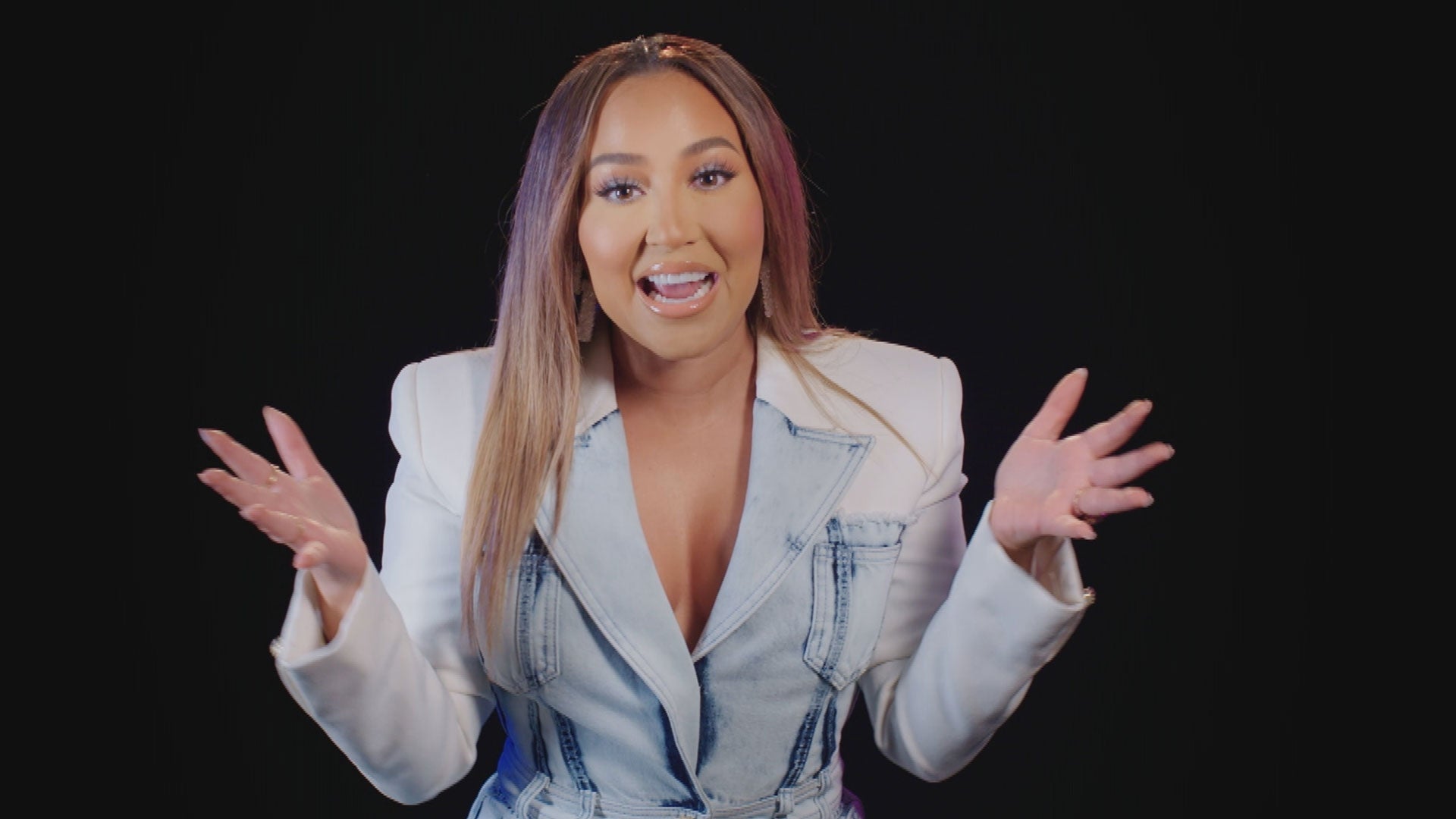 Adrienne Houghton Gives an Inside Look at 'I Can See Your Voice'…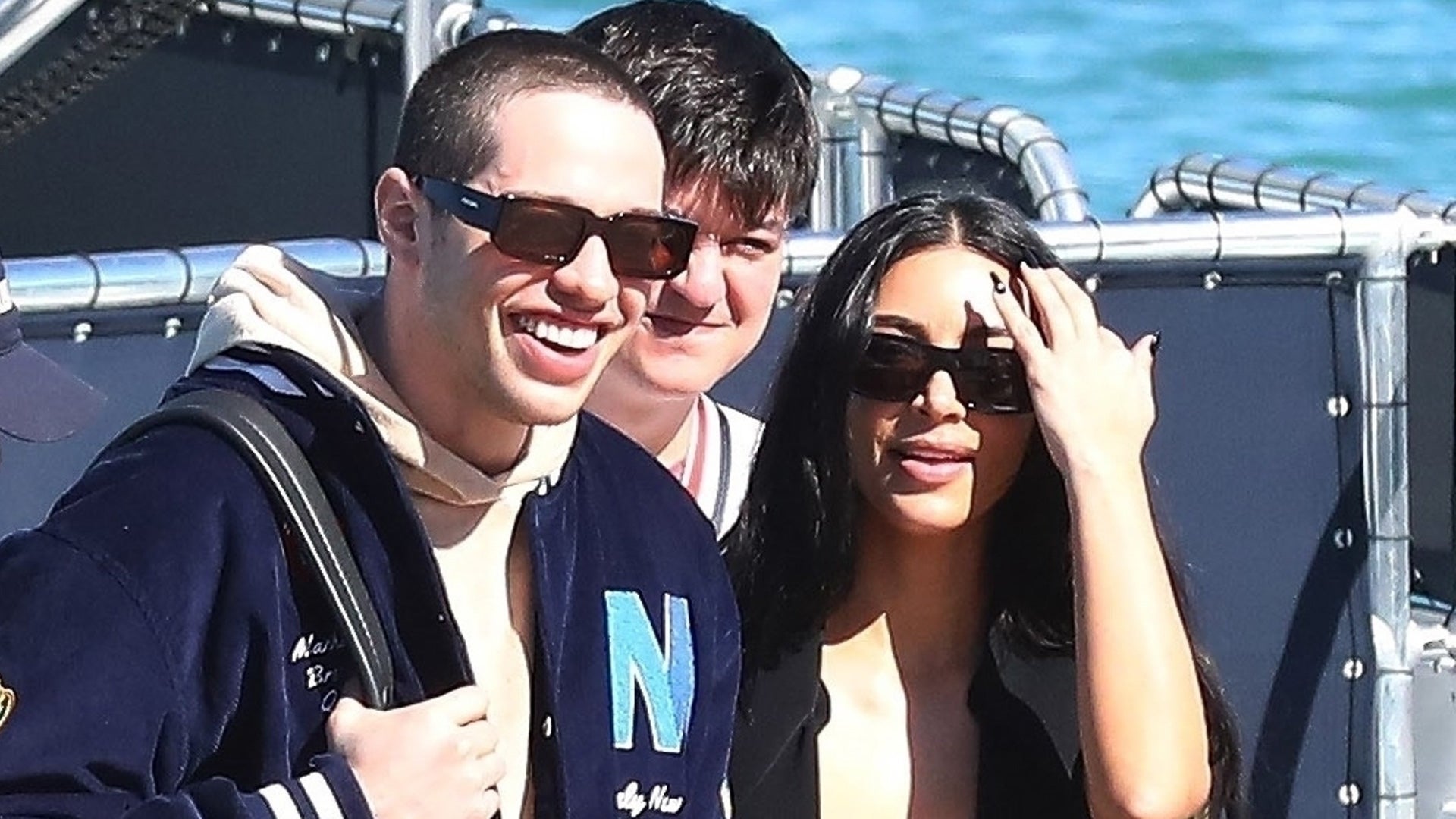 Kim Kardashian and Pete Davidson Spotted Together on Bahamas Get…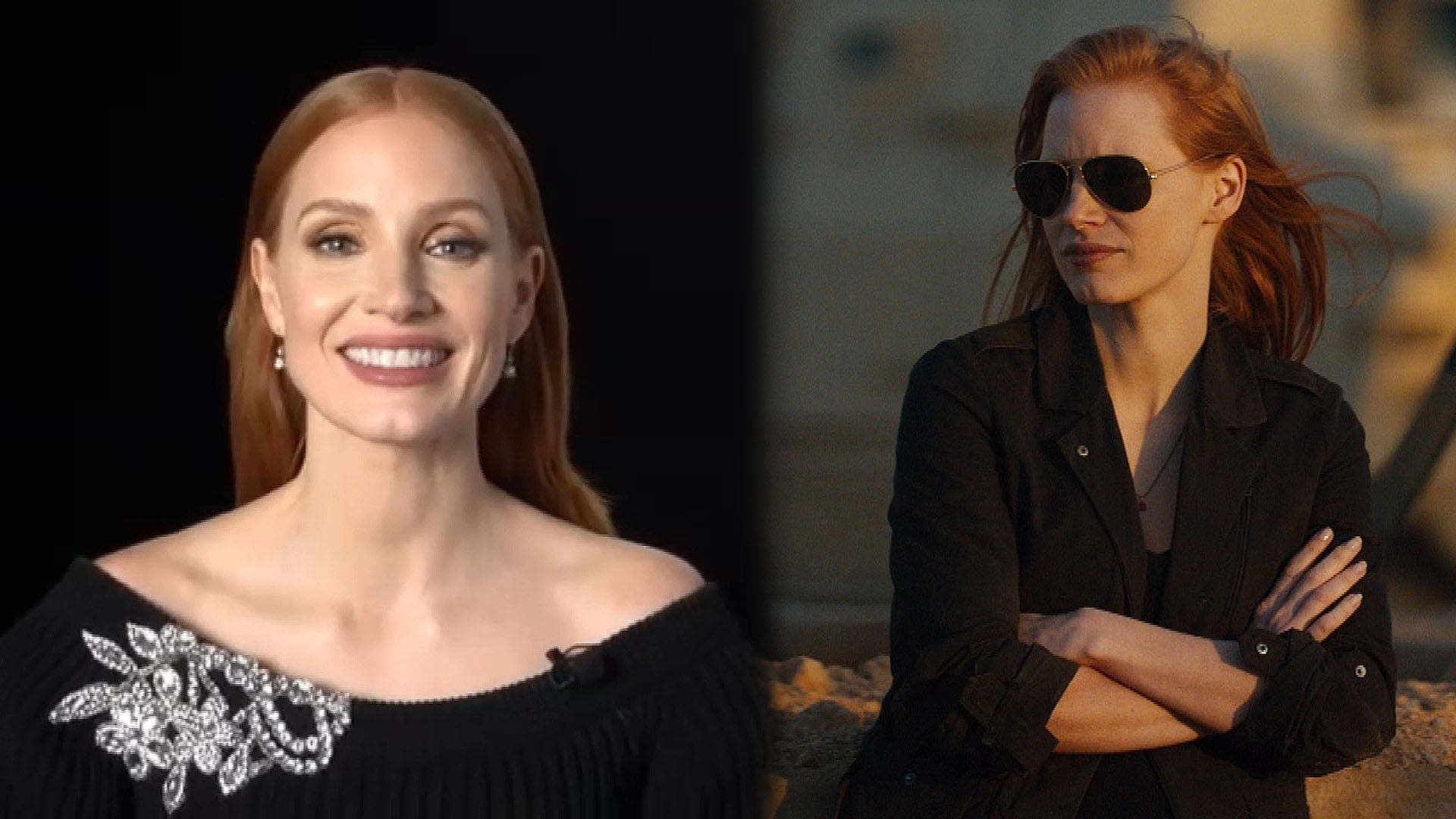 Jessica Chastain on 'Zero Dark Thirty' 10 Years Later and PSIFA …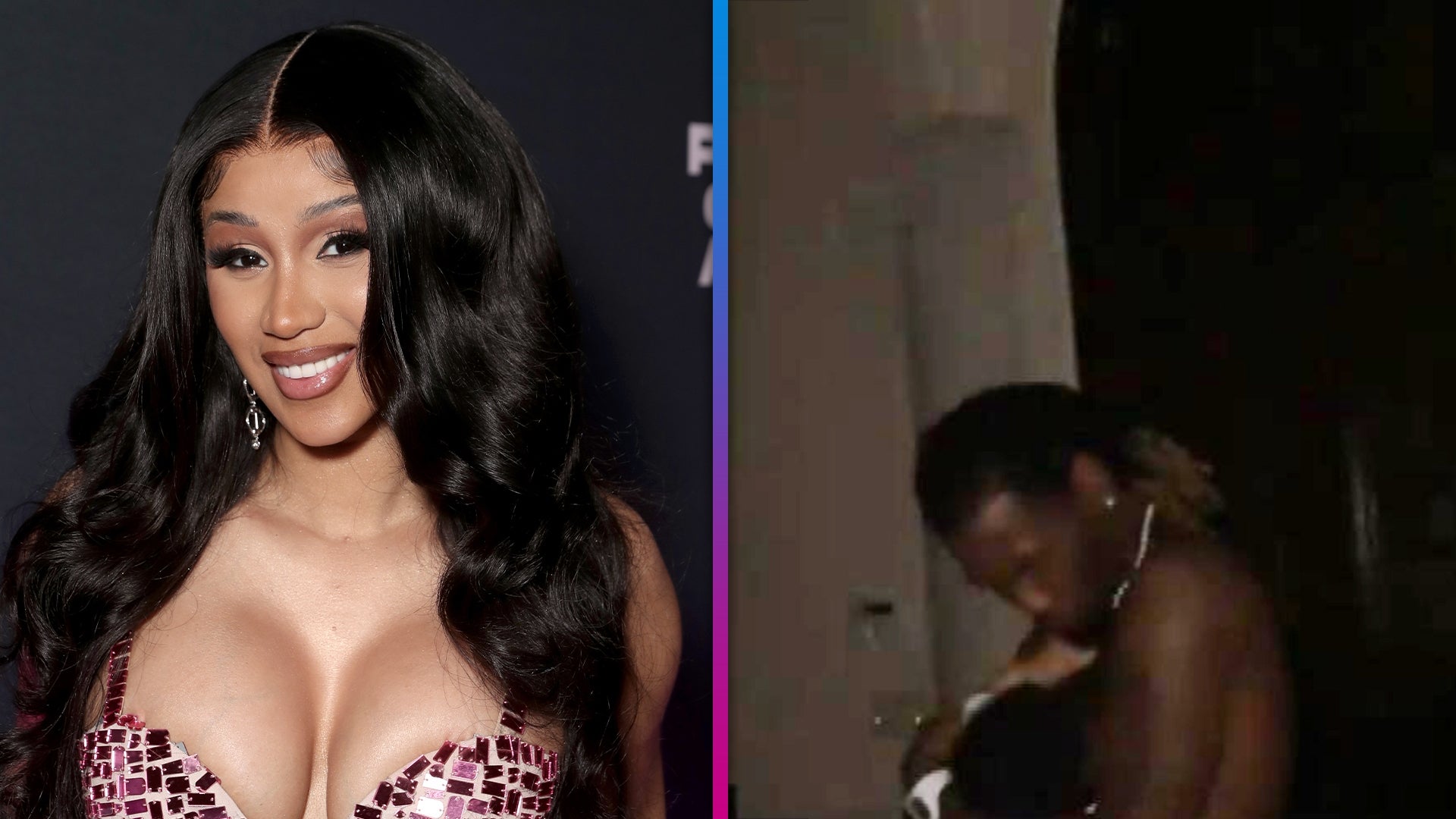 Cardi B Shares Adorable Video of Offset Cradling Son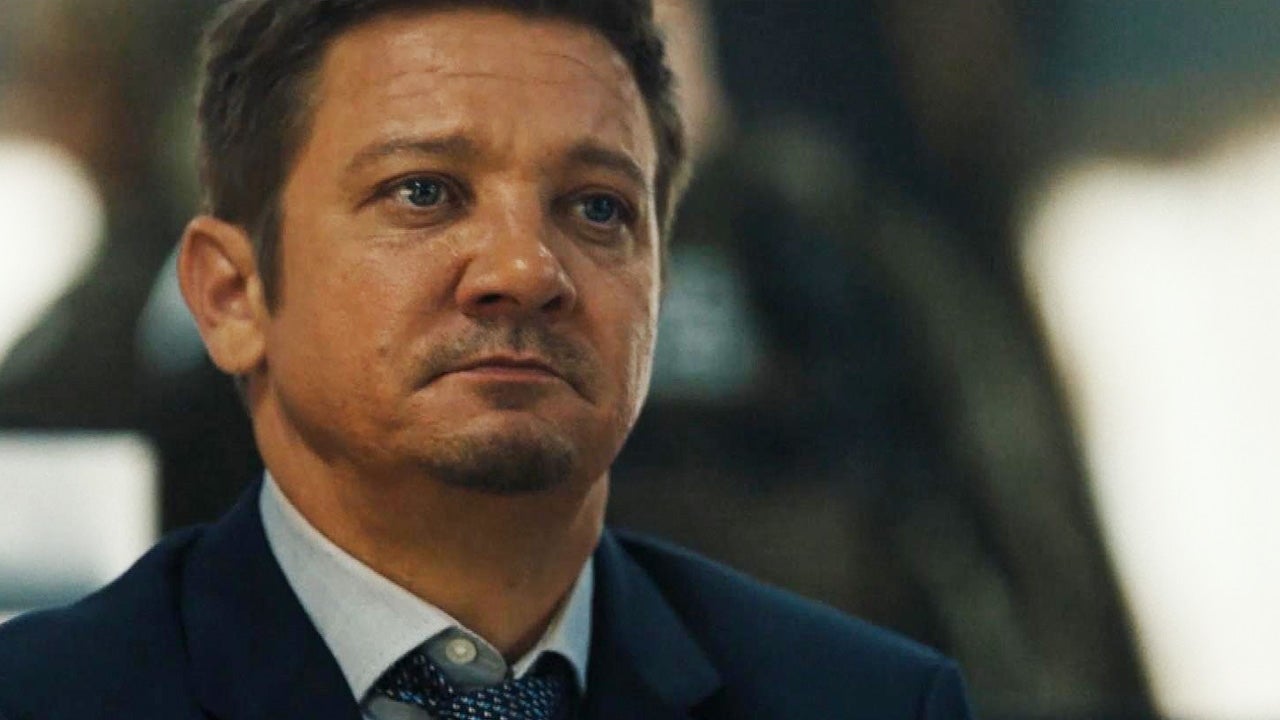 'Mayor of Kingstown' Finale Sneak Peek: Jeremy Renner Gets Into …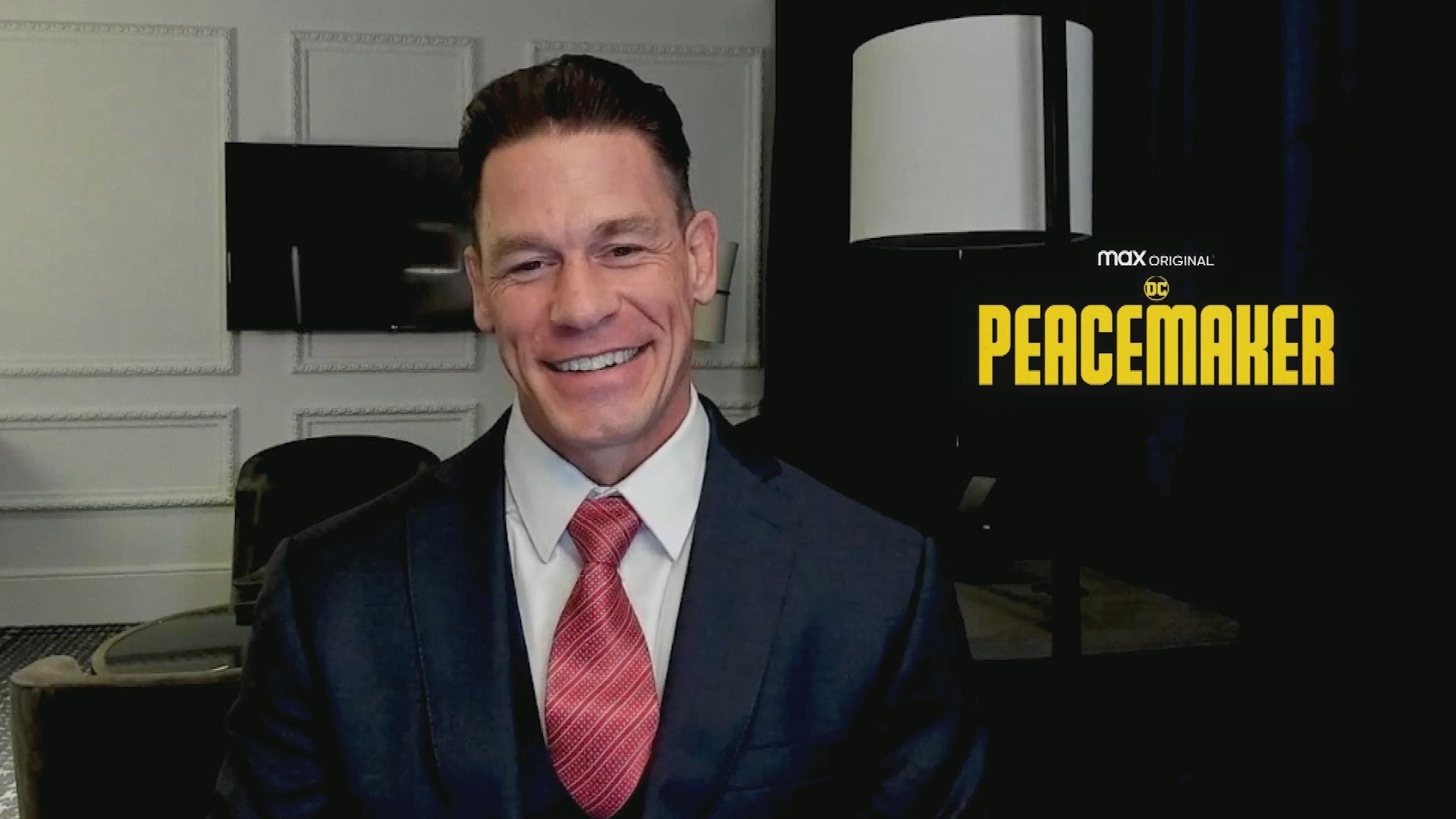 How John Cena Brought a Likeability Factor to His 'Peacemaker' C…
America's Got Talent returned Tuesday night, and ET followed along throughout the two-hour episode to break down all the best, biggest and most surprising moments from the fourth week of the Season 14 Audition Rounds.
The show's panel of charismatic judges -- including Simon Cowell, Howie Mandel, and newcomers Gabrielle Union and Julianne Hough -- weighed in on a whole new set of performers and hopefuls who put everything on the line for a shot at moving on to the next round of competition -- or maybe hearing the coveted Golden Buzzer.
Last week, the judges were wowed by a brilliant stand-up comic and king of one-liners, a stunning background singer taking her first impressive steps into the spotlight and a charming, beer-drinking Australian magician, among many other amazing acts.
Meanwhile, last week's Golden Buzzer came courtesy of Cowell, who used it to celebrate the virtuoso talent of an 11-year-old violinist and cancer survivor who brought tears to everyone's eyes with his inspirational and deeply touching story of battling both his illness and bullies, as well as his powerhouse performance of Kelly Clarkson's "Stronger."
Watch along with ET for a look at all the acts who laid it all on the line for their big shot this week.
This Is 'Their Moment'
7:00 PM:
Howie expresses, "This was your moment," and he couldn't be more correct.
Gabrielle then adorably calls forward a shy girl from the back of the choir before heaping praise on her, and the other singers, for their "absolute brilliance."
"If you can keep doing this, where every performance is the last thing you'd expect a choir to do, you could win this," Simon says.
However, before they vote, a crying Terry takes to the stage to share his own memories of trying to make it as a kid, growing up in Flint, Michigan, and he wants to give them a chance that he never got.
"All it takes is one person to believe in a young man or woman for them to reach their dreams, and you are that man," Terry tells the choir leader before slamming the Golden Buzzer and showering them in sparkling confetti.
Terry is crying, the family members in the audience are crying, I'm crying, you're crying, there's so much crying and it feels so good.
This show is the best. It's so easy to get jaded these days, but this show really lets you tap into your sense of love and wonder. Anyway, congrats to the Detroit Youth Choir!
The Detroit Youth Choir Is Inspirational
6:56 PM:
Based on the time in the show, and Terry's connection to youth groups that have changed his life, I'm gonna predict that the Detroit Youth Choir is going to get the Golden Buzzer.
And it really seems like it's worth it, because these kids are charming, charismatic and wildly talented. Simon points out that they've never had a choir win the show, and the youth leader explains that this year might be the first time.
And it really might. They perform an amazing cover of Macklemore & Ryan Lewis' "Can't Hold Us," with different singers tackling the rapid-fire lyrics as the choir slays the backing vocals. Quite frankly, this is going to be a well-deserved Golden Buzzer.
French Vocal Performers Shine With Unique A Cappella Style
6:47 PM:
This a cappella group doesn't sound like any other a cappella group you've ever heard.
Incorporating beat boxing, vocal artistry and incredible stage presence, they manage to bring rap, techno and dub step together using only their voices and no instruments whatsoever.
"I was in the club, I was at Coachella, we were in St. Tropez, it was amazing. I had so much fun," Gabrielle gushes over the group's audition.
Each of the judges were entirely floored by the act, and had no end of praise for how they managed to create a flawless hip hip track without any equipment at all.
"They're like a cool Pentatonix," Simon says to Julianne after the voting.
The Dominguez Poodle Revue Is Legit Adorable
6:36 PM:
This family dog training act from Texas incorporates two loving parents, their seriously adorable children, and their armada (fleet? gang?) of brilliantly trained dogs.
Every season there is an amazing dog act that wows the judges (mostly Simon) and it begs the question, where are all these families of professional dog circus performers actually putting on their acts? There's like 1000 dog circuses who are always amazing, but is AGT the only place they ever perform?
Anyway, the judges flip more than the acrobatic dogs over the fun, heartwarming audition, and because you can't look a dog (or children) in the eyes and insult them, the judges give them their full support and they get four "yes" votes.
Which means, unless this year is different than every other year, brace yourselves for when they eventually get eliminated and those little kids cry on stage. It's always a bummer. Then again, maybe this will be the season that a dog circus triumphs!
Pet Psychic Doesn't Wow Simon
6:27 PM:
Simon has never, ever hated on a pet act, but he had no time for this puppy psychic. Luckily, there's a dog act coming up next that I'm sure he's going to flip over.
Simon Hates Flutes, So Here's Another Flute Player (and Stripper)
6:25 PM:
Like with the karaoke segment earlier in the show, the show once again established that Simon hates the flute before bringing out a young performer who plays the flute.
And like with the karaoke singer, the "flute" aspect of his performance isn't really the point.
He's a buff Chippendales-esque stripper who basically plays the flute to intro his surprise undressing.
Simon buzzes first, and then Julianne gets mad when he presses her buzzer, and eventually everyone else's.
But things get real crazy when Terry comes on stage, also shirtless, also playing a flute, and half-stripping until Simon walks off.
Once again, this just goes to show why Terry is the best host AGT has ever had. Also, and not that it matters, the stripper doesn't get any "yes" votes.
Singers and Soldiers Show the True Power of Music
6:13 PM:
Caleb, Jason, Crystal, Ron are all former and active members of the U.S. Army, and they have started the music group, Voices of Service, as a way of coping with their PTSD, and want to show how music can be therapeutic for others who are struggling with their own life's challenges.
Together they deliver a deeply powerful rendition of Katy Perry's "Rise" that is giving me all the goosebumps and, honestly, adding a level of emotion that the original just can't compete with.
"Wow, wow, wow, that's how you do it," Simon says, after the performance, summing up exactly what everyone is thinking.
Each of the judges share their appreciation for both their service to the nation and their message for fellow Americans who are also trying to cope.
Simon adds, "This is what we need right now," and it brings Crystal to tears.
Seriously, if they're not going to give the Golden Buzzer to this act, what else could possibly deserve it?
Mortal Kombat Brings Down the House
6:00 PM:
Live-action Mortal Kombat performers? Yes please.
Silently taking the stage, this four-man dance crew doesn't give any hint at what they are planning, but immediately capture the judges' attention.
Mixing b-boy style, robotic, amazingly choreographed dance moves, flawless costume designs, full-body contortionists and an amazing dub step track, the act proves they needed no introduction and earned a standing ovation.
They reveal to the judges that they were inspired by the famed Jabbawockeez dance crew, and the four performers pulled off something Simon says he's "never seen before."
There is nothing but praise and love, and Gabrielle sums it up best when she says "You came to slay and we are deceased."
Needless to say, they will be going on to Round 2 and hitting the stage again in the coming weeks.
Karaoke Singer Is Nervous About Simon's Karaoke Hatred
5:50 PM:
So, they introduced how much Simon hates karaoke, just so that the cards will already be stacked against Andy, a karaoke singer who fully expects Simon to hate him.
However, Andy isn't just as normal karaoke singer. It turns out, he's an Andy Kaufman-style comedian who chooses songs with almost no lyrics and just stands there awkwardly.
Howie loves it (because he loves any bizarre form of humor) but what's most impressive is how much Simon seems to get into the joke of the whole thing.
The act gets a standing ovation from Howie and even Simon can't stop laughing, explaining, "It was so stupid, I loved it."
Julianne said she thinks it's "brilliant" and Gabrielle said she can't wait to see "what the next song is going to be."
Despite all the odds, Andy gets four "yes" votes and will be going on to round 2.
Why Is Karaoke Happening?
5:45 PM:
I reiterate, why is Karaoke happening? I agree with Simon's annoyed face and dislike for Karaoke. Aren't there acts we could be watching?
Experimental Guitarist Plays With Sound
5:42 PM:
Going into this, we've got a young man, a touching backstory about feeling isolated, and a very loose understanding of what his talent actually is. So it's hard to tell exactly what kind of act this is going to be.
Marcin doesn't sing, but he says he loves to experiment with sound, and as soon as he starts playing it becomes pretty apparent that he really has a unique way with the guitar. Mixing classical elements with modern tunes and discordant electric elements with masterful strumming, he brings a beautiful, experimental style to the stage that really stands out.
That was an out-of-this-world performance," Gabrielle marvels, before Simon calls it "absolutely amazing."
"99 percent of the people who come on stage with a guitar can't play the guitar and you just showed everyone what that thing was made for," Simon adds.
All the judges love what they've heard and he gets a "yes" from Howie, two "hell yeahs," from Julianne and Gabrielle, and another "absolutely one million percent yes" from Simon.
Sos Performs 'Kind Of' Magic
5:29 PM:
As the son of two magician parents (who performed on AGT during Season 11), Sos says in the pre-taped package that he traveled a lot because of their act and his best friend has always been magic.
So he brings his own form of magic that combines traditional tricks with music and flawless choreography that makes his illusions look more like a dance than any sort of magic act you've ever seen before.
Sure, Sos performs card magic, and we've seen card tricks about a million times before, but he performs without a word, seamlessly and rapidly moving from trick to trick in an act set to music that is so much more impressive and impactful than maybe any magic act in recent memory.
"It was a full-blown spectacle show," Julianne marveled, calling it "fan-freaking-tastic."
"There is no such thing as a 'kind of' magic, it's just magic," Simon says, praising him for his art as all the judges give "yes" votes across the board.
Ansley Burns Is the Next Big Adorable Kid Contestant
5:20 PM:
12-year-old Ansley makes Simon dubious when she says she's going to be belting out an Aretha Franklin song, but the small-town girl with the adorable accent actually manages to pull it off, but Simon doesn't like how the backing track is complementing her voice.
So Simon suggests that Ansley drink some water from his cup (which I guess isn't alcohol as I always secretly hoped) and it turns out to be the liquid courage Ansley needs to sing an a cappella version of the same song without any backing track at all.
The pre-teen singer proves that she absolutely has the voice to backup her charisma and the masterful performance wows all the judges -- especially Simon.
Howie said that what she accomplished is amazing for someone twice her age, while Gabrielle praises her for her level of professionalism and says she's "really something special."
"You just proved the point that personality is as important as technical ability. I always remember the person," Simon marveled, before all the judges give her four "yes" votes, which brings the young songstress to tears.
First Look at the Acts That Don't Pass Through
5:12 PM:
It's interesting to see more of Simon being somewhat negative or even just a little critical after the past three weeks of nothing but standing ovations and "yes" votes. It makes the whole competition feel more dramatic and raises the stakes.
So Terry Gives the Golden Buzzer?
5:09 PM:
Far be it from me to suggest how to edit AGT, but showing us that Terry is going to be slamming the Golden Buzzer tonight in a preview montage of tonight's episode really feels like a spoiler, since we basically already know when the Golden Buzzer is coming anyway. That's weirdly disappointing.
The Audience Loves the Rat Circus
5:08 PM:
Surprisingly Howie says he loves the performance, while Julianne and Gabrielle appreciate it for it's bizarre novelty.
"#ILoveWeird," Julianne says, gleefully before giving a "weird yes."
Simon, who calls the act "Amazing" also gives a "yes," meaning she gets "Yes" votes across the board and we'll be seeing Melissa and Hanta in the next round later this season.
The Rat Lady Runs a Rat Circus
5:05 PM:
Melissa loves rats, and that's what makes AGT so bizarrely wonderful. Where else are you gonna see a lady rubbing noses with a pet rat, and then come on stage to show off her rat circus?
Howie is clearly uncomfortable, because he's in the same room as rats, but Simon apparently loves all rats (which is less than surprising because Simon is a soft touch when it comes to basically any animal act).
It's hard to deny that Melissa and her pet rat Hanta (named after the virus) are in fact talented at, well, whatever it is that this act is doing.
It's All About the Golden Buzzer
5:00 PM:
They open the show this week with a whole intro about the magic of the Golden Buzzer, but we all know it's not coming until the last act two hours from now!
Until then, let's get this thing going!
For more on last week's exciting episode, check out the video below.
RELATED CONTENT:
'America's Got Talent' Season 14: All the Best Moments and Biggest Performances From Week 3
'America's Got Talent' Sneak Peek: Singer's Amazing Prince Cover Brings Gabrielle Union to Tears (Exclusive)
'AGT': Howie Mandel Jumps Up on Table to Give a Golden Buzzer
'America's Got Talent': Blind, Autistic Musician Gets the Golden Buzzer In Emotional Season 14 Premiere
Related Gallery