TV
'The Bachelor' Finale: Colton Underwood Makes Franchise History as He Goes From Three Women to Zero
By
'The Bachelor' Finale: Colton Underwood Breaks Up With Tayshia a…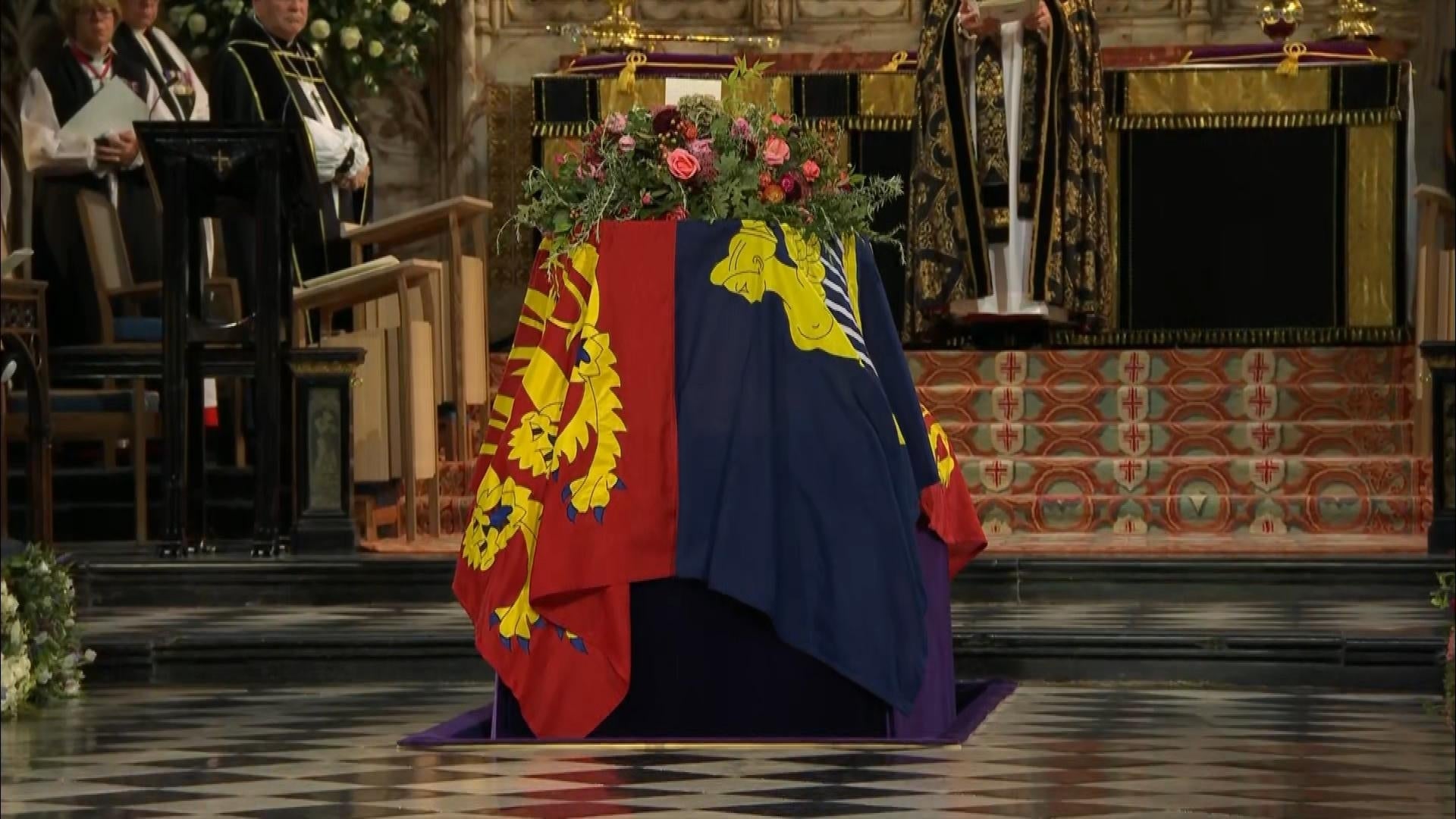 Queen Elizabeth's Casket Interred During Committal Service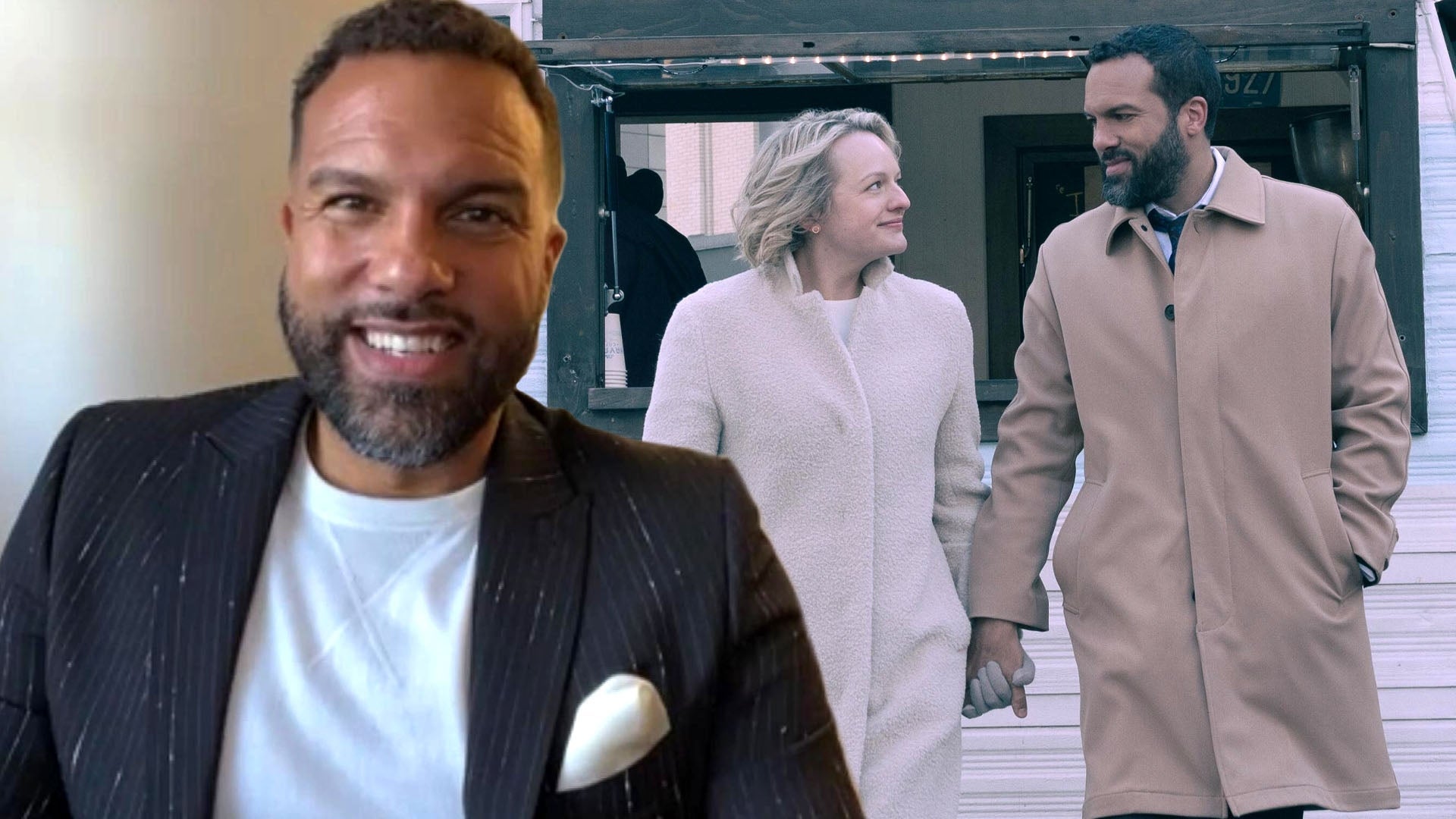 'The Handmaid's Tale' Season 5: O-T Fagbenle on Luke and June's …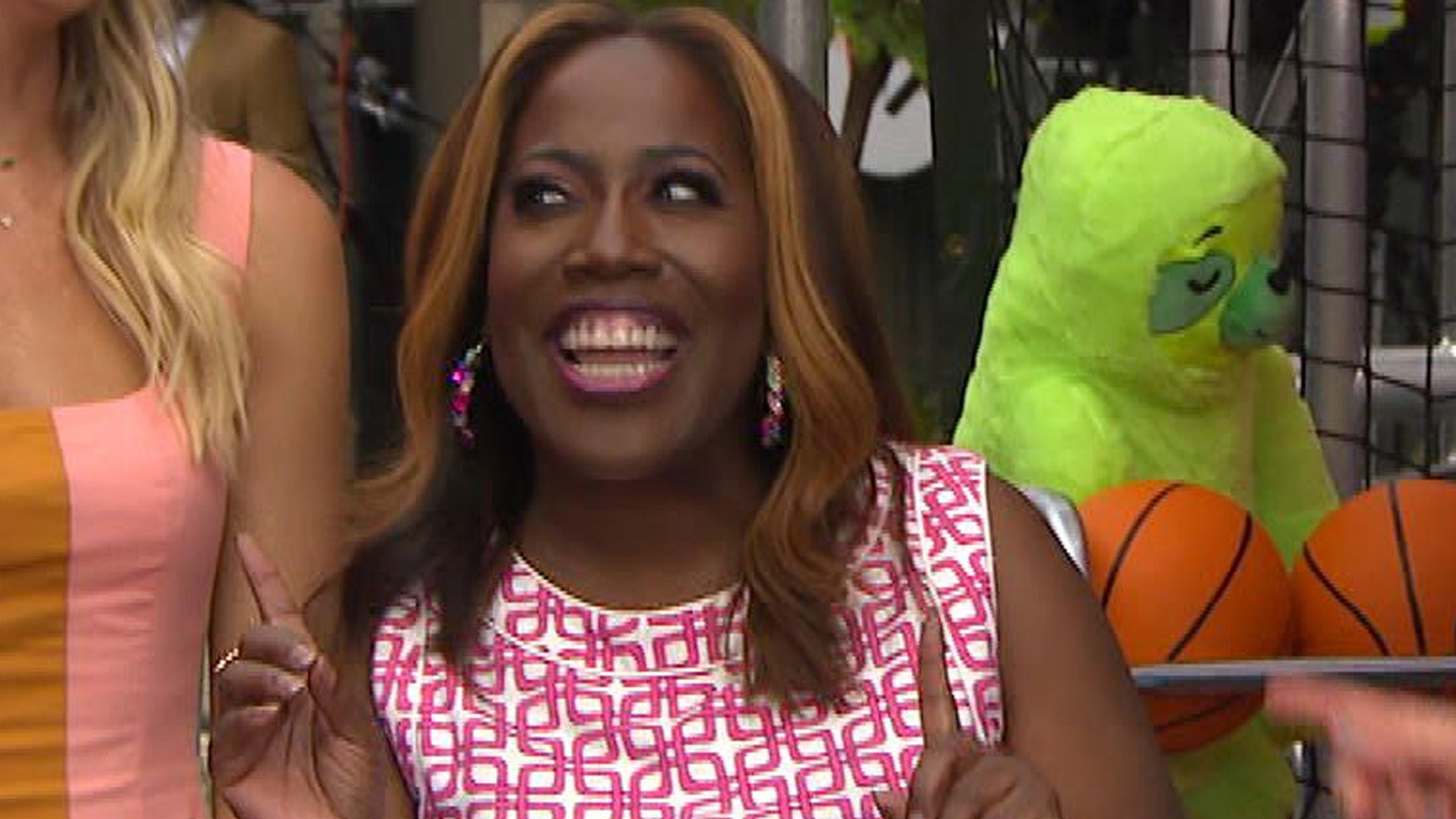 'The Talk's Sheryl Underwood on Her 90-Lb. Weight-Loss and Seaso…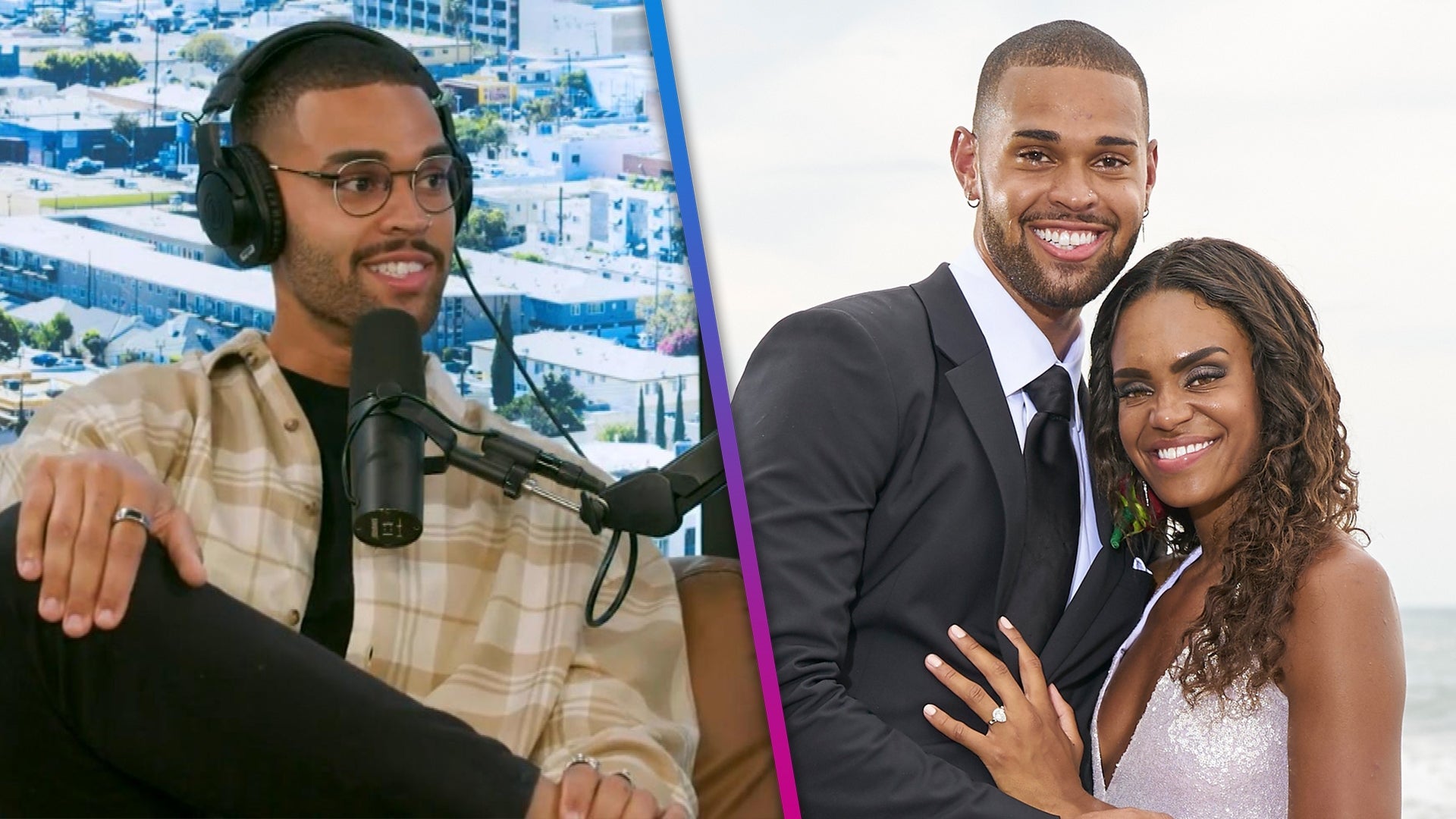 Michelle Young's Ex Nayte Olukoya Reveals Why He Broke Up With H…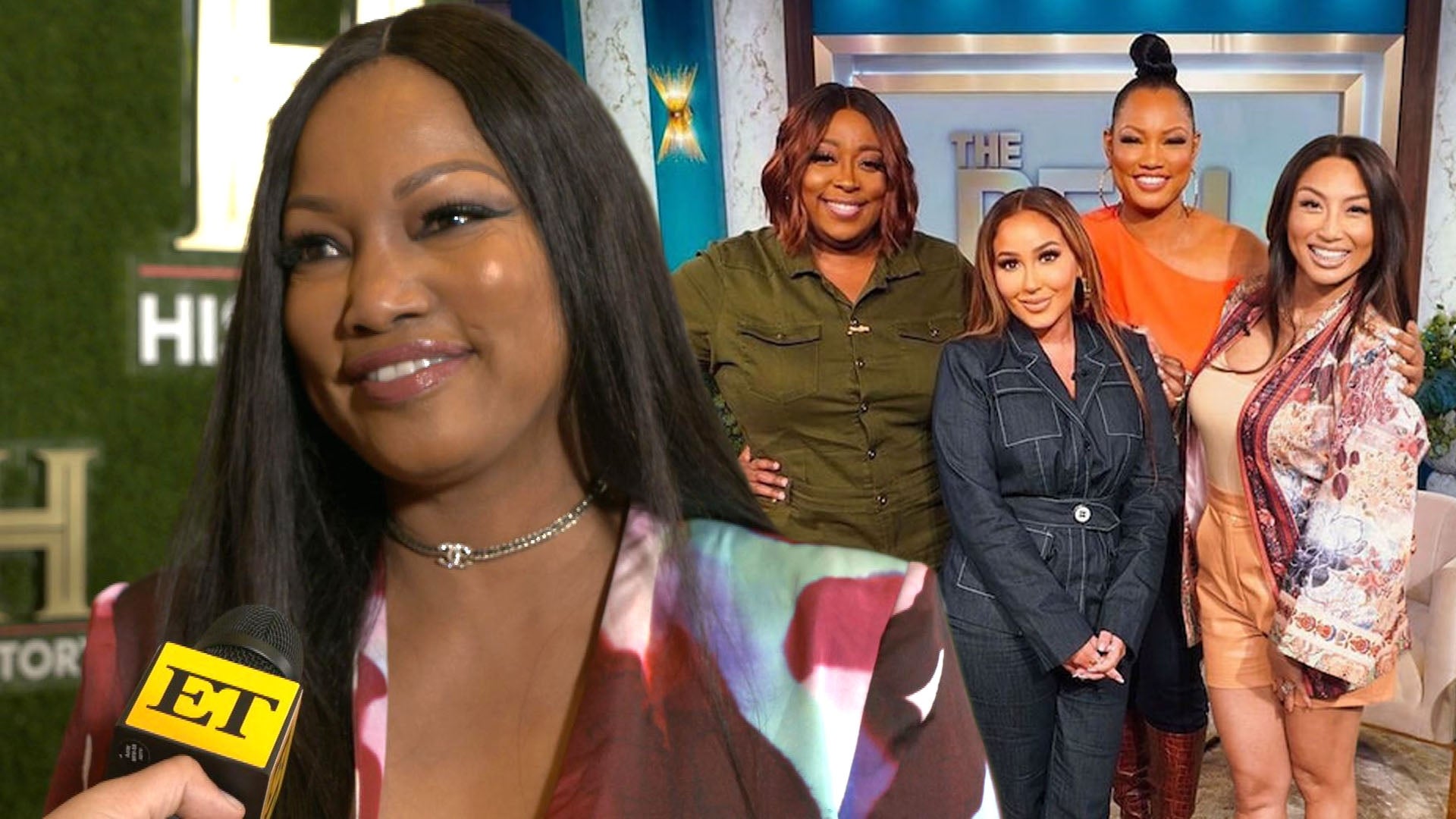 Garcelle Beauvais Opens Up About Life After 'The Real' and a Pot…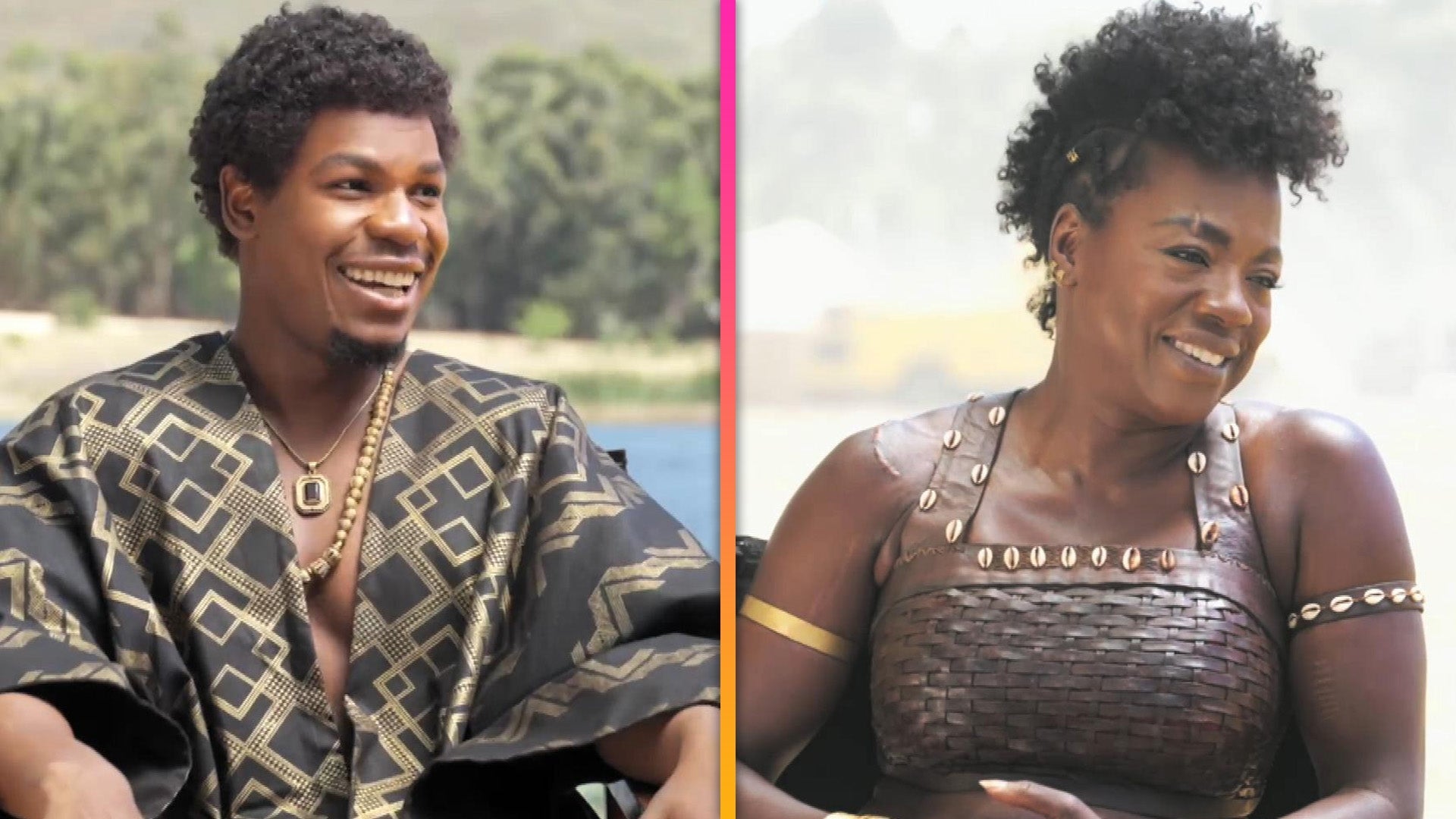 'The Woman King': Go Behind the Scenes With Viola Davis and John…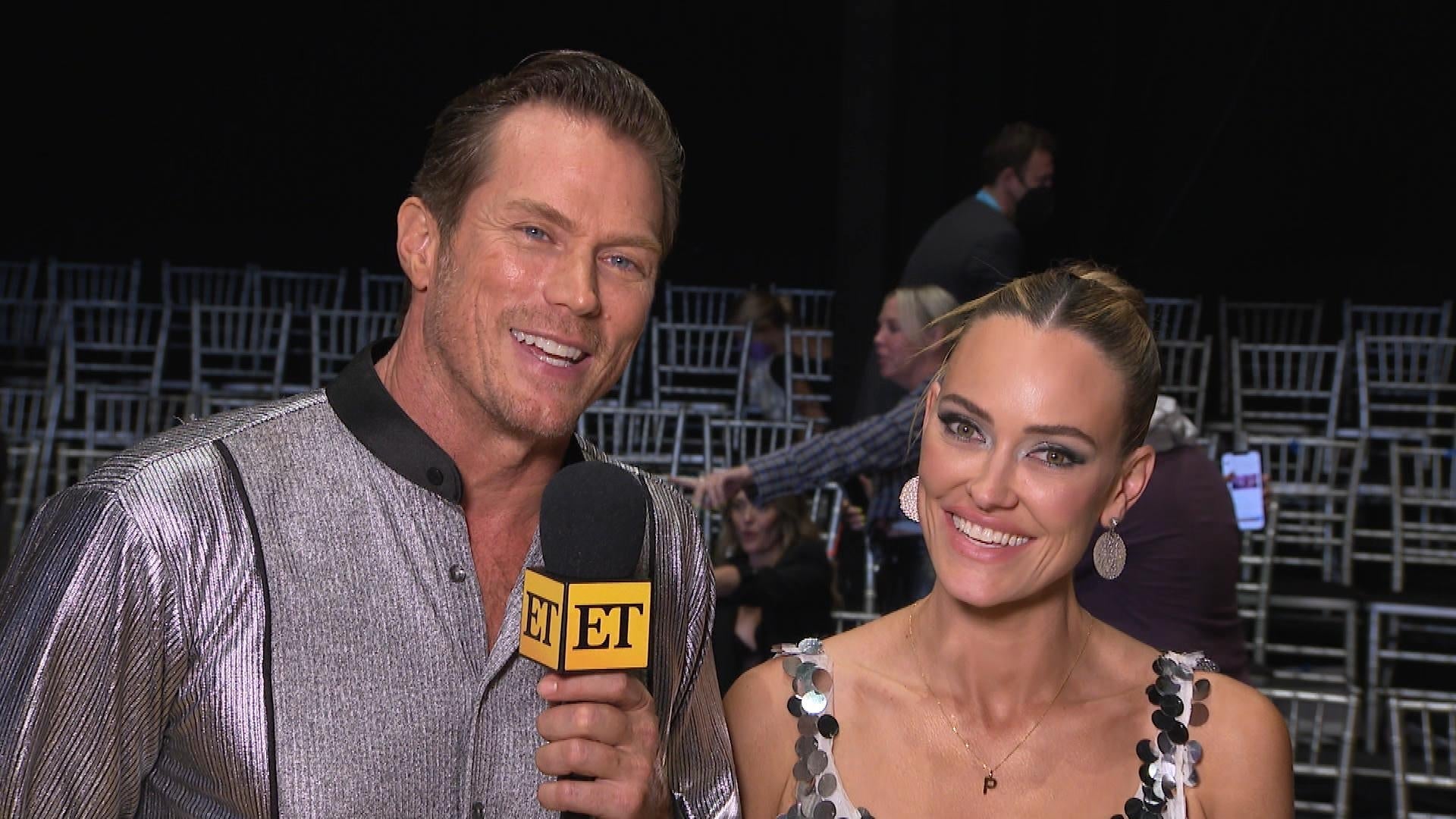 'Dancing With the Stars': Jason Lewis and Peta Murgatroyd on Bei…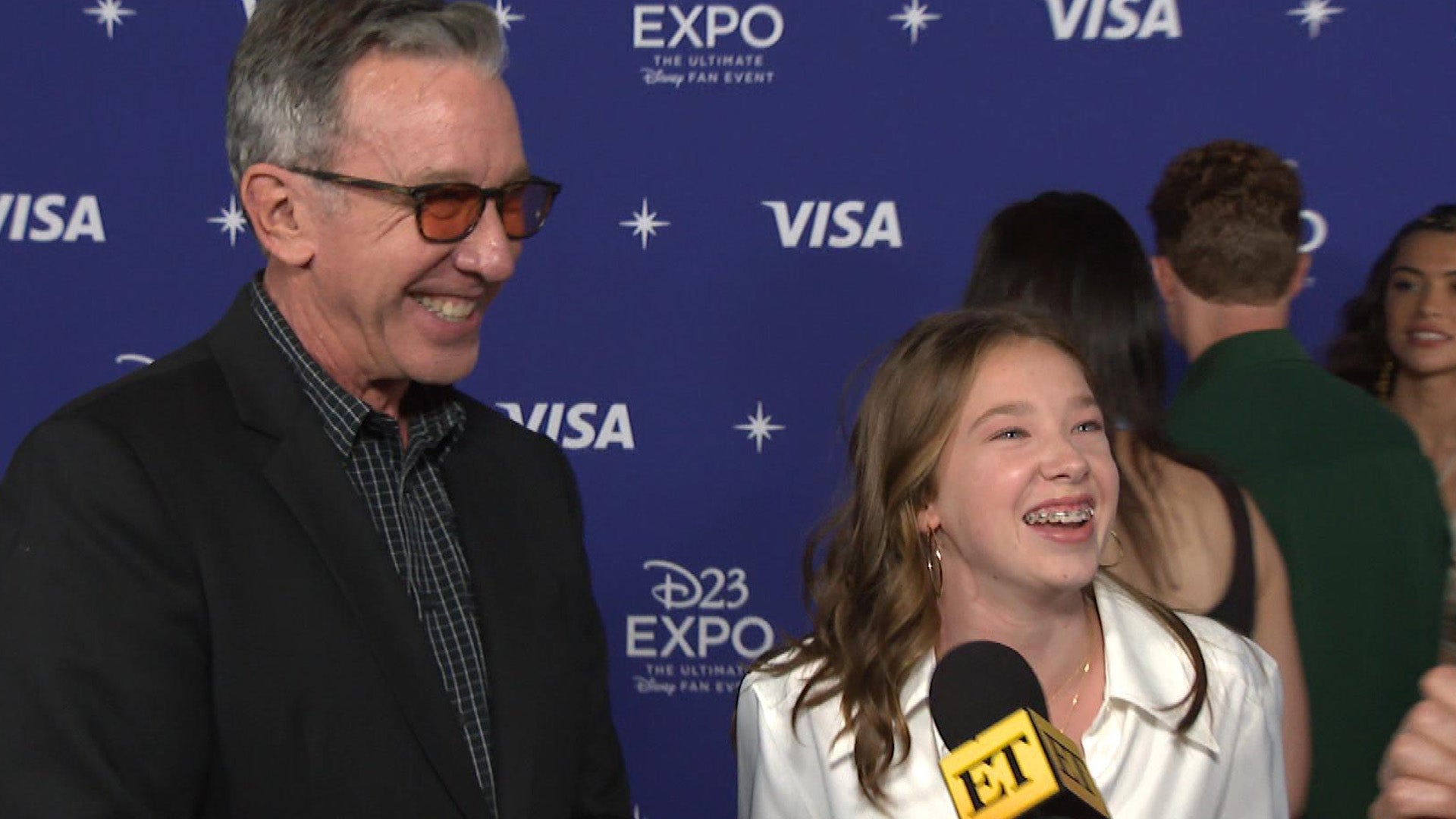 Tim Allen on Bringing Back 'The Santa Clause' and Daughter Joini…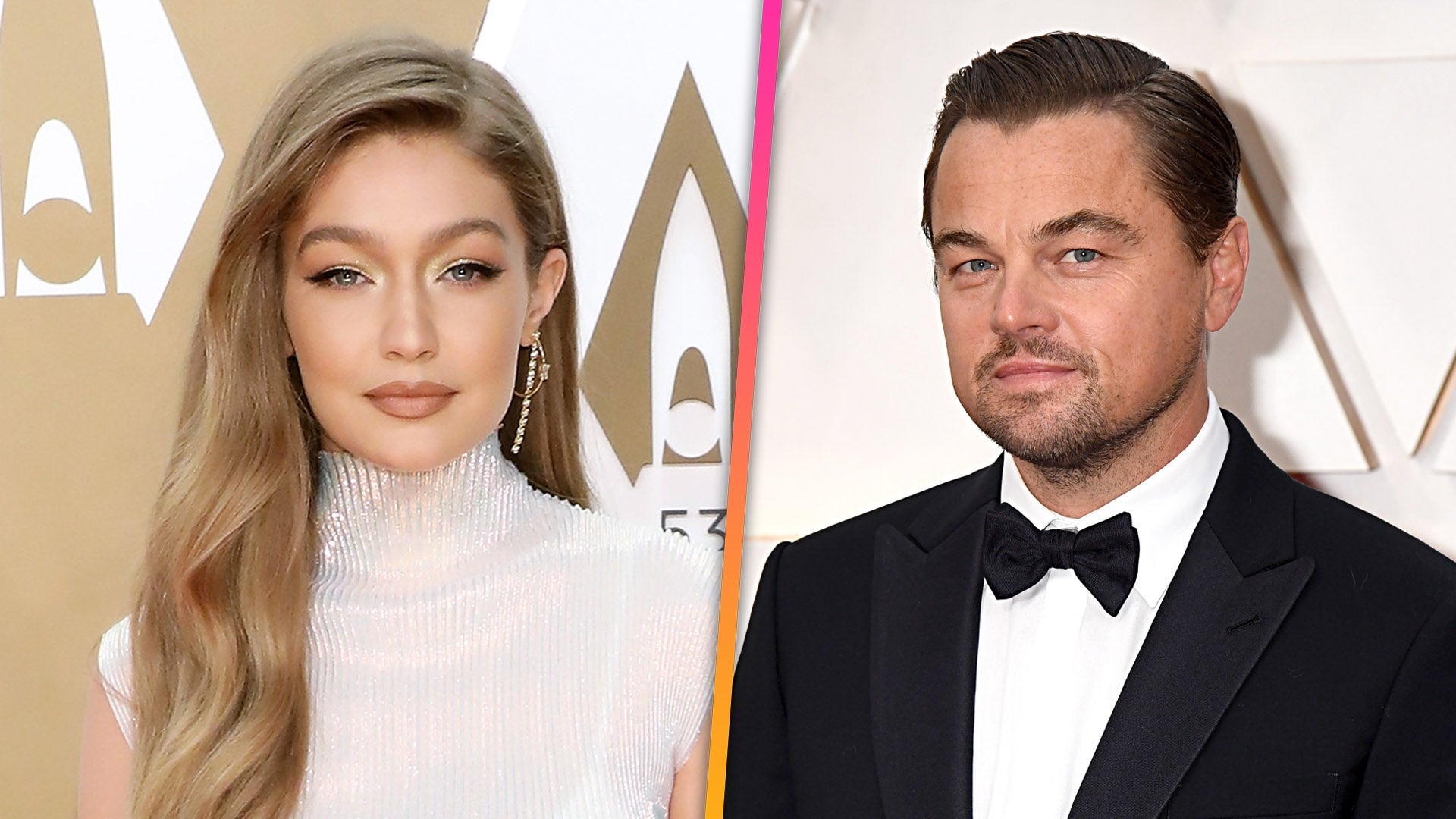 Leonardo DiCaprio 'Spending Time' With Gigi Hadid Following Cami…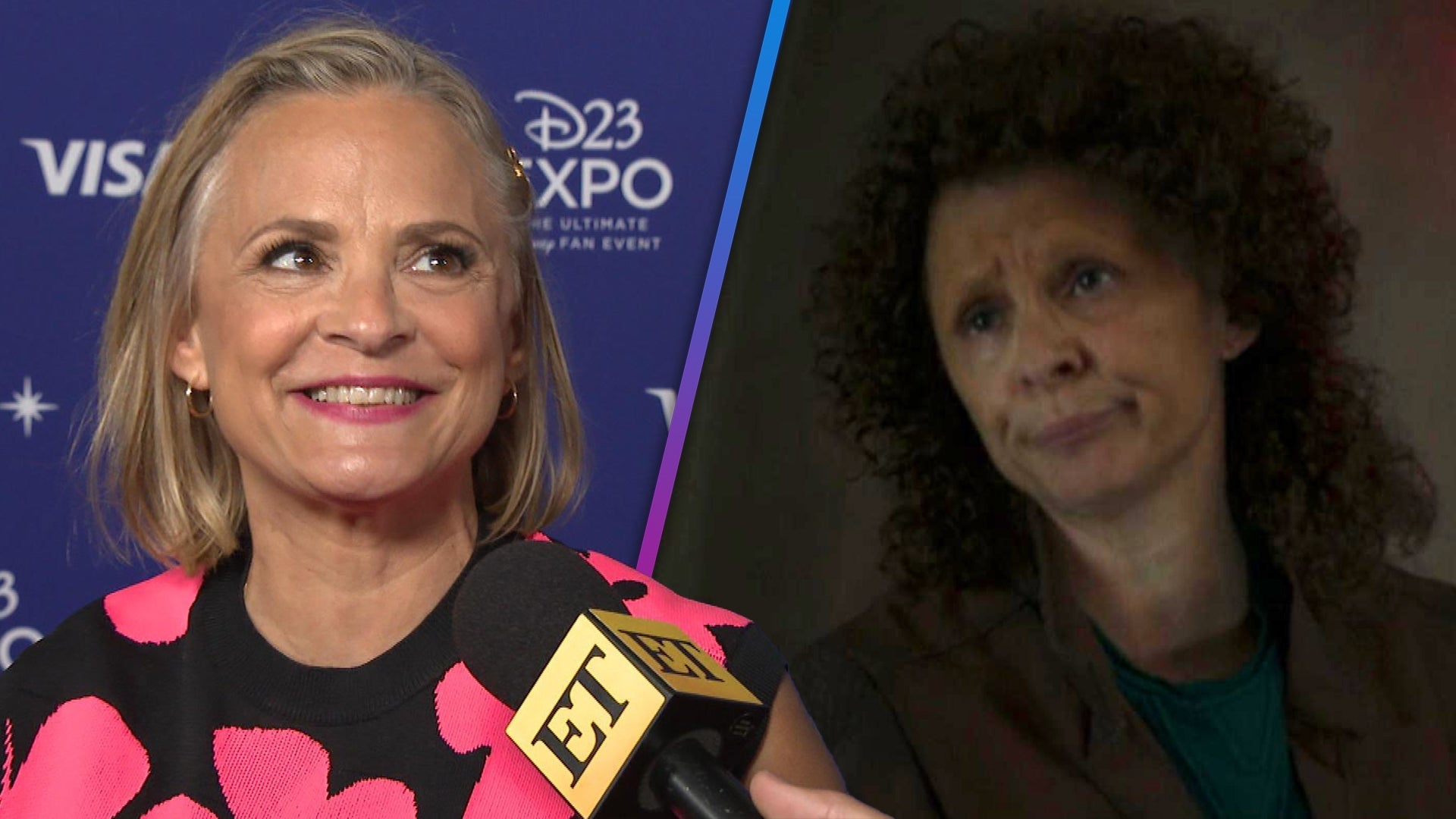 'The Mandalorian's Amy Sedaris Reacts to Fan Love for Her Charac…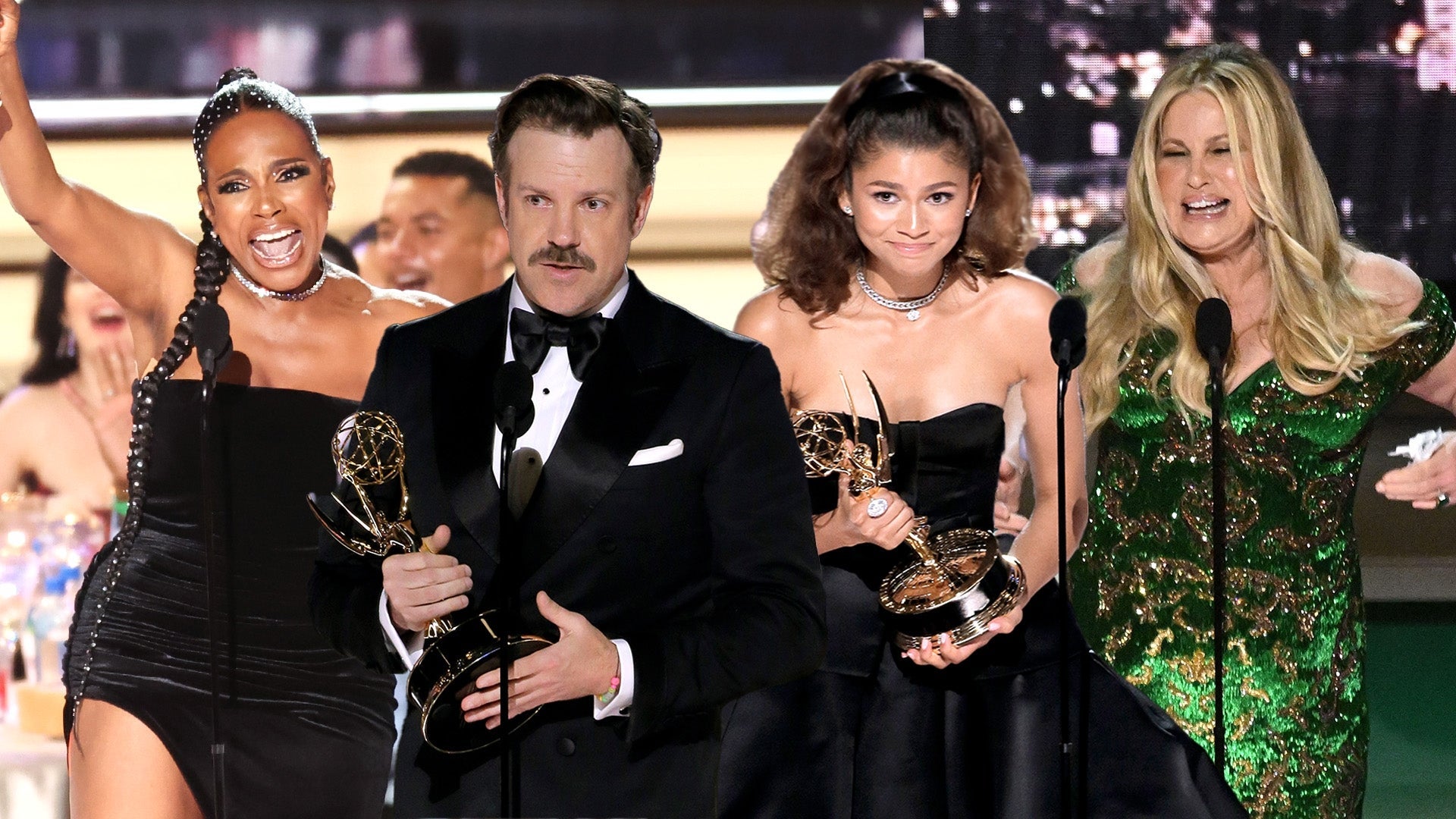 Emmys 2022: All the Must-See Moments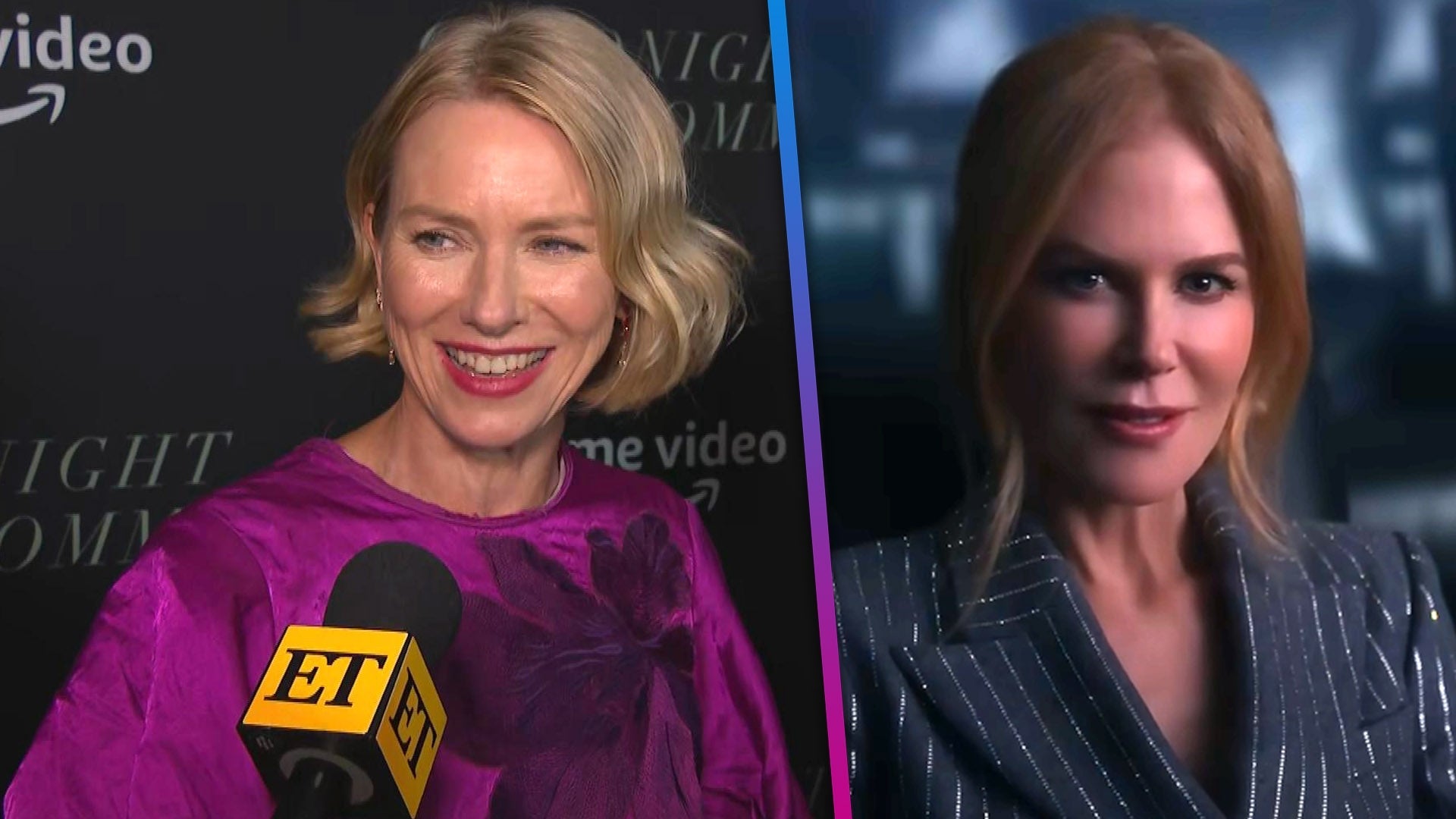 Naomi Watts Reacts to Bestie Nicole Kidman's Viral AMC Intro (Ex…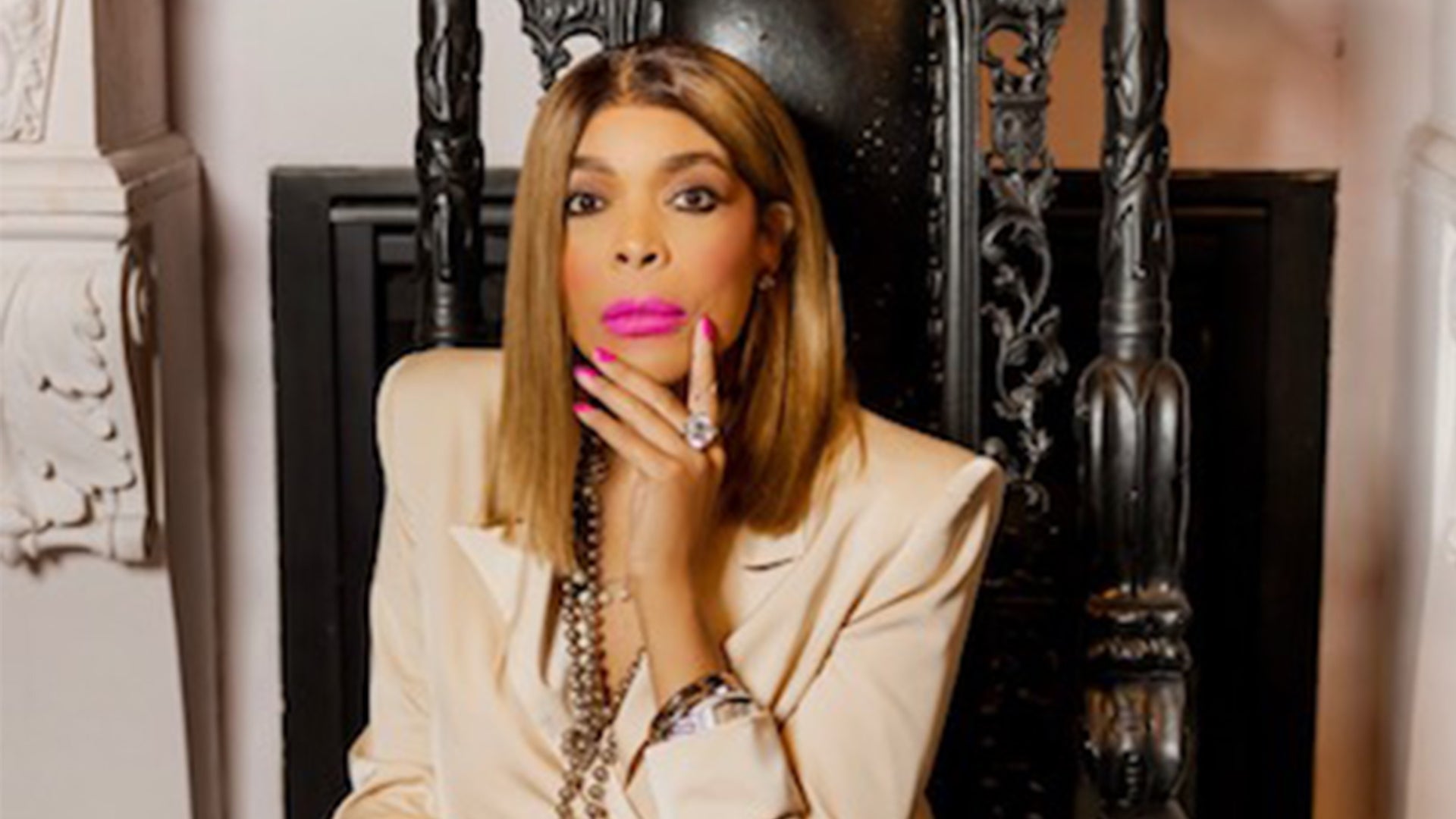 Wendy Williams Enters Wellness Facility to Treat 'Overall Health…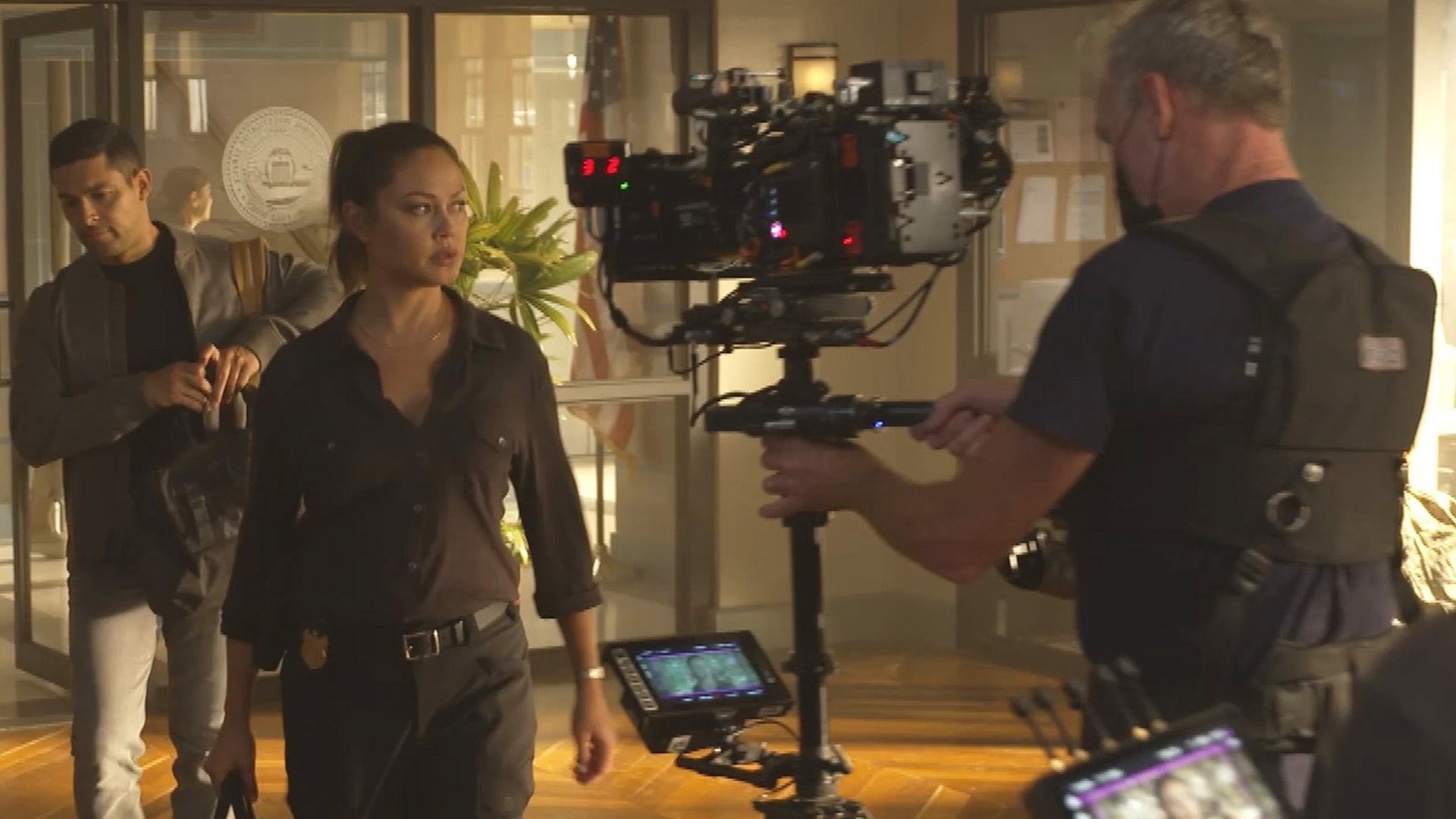 Behind the Scenes of the 'NCIS' and 'NCIS: Hawaii' Crossover (Ex…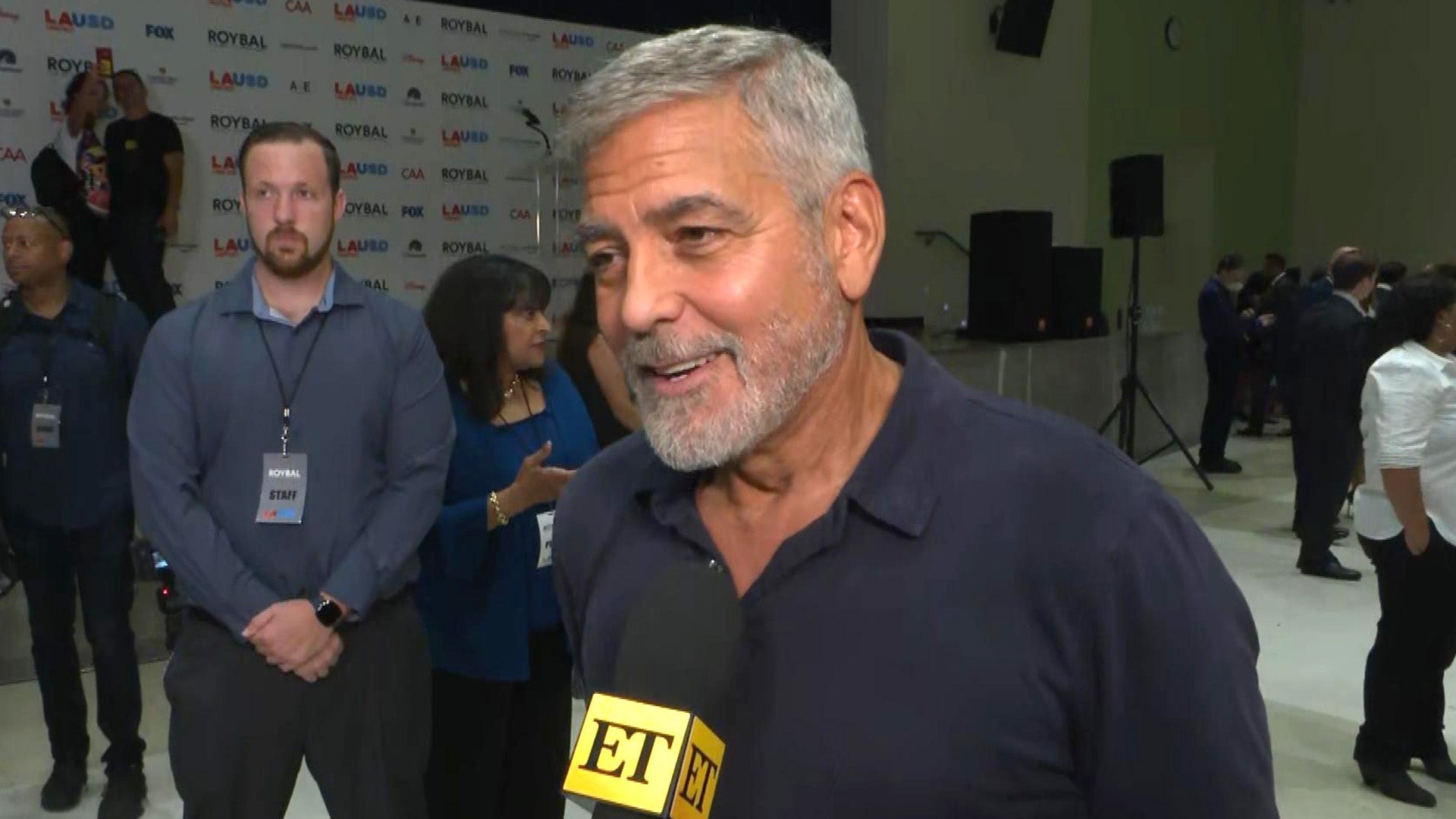 Why George Clooney's Movie 'Ticket to Paradise' Moved UK Premier…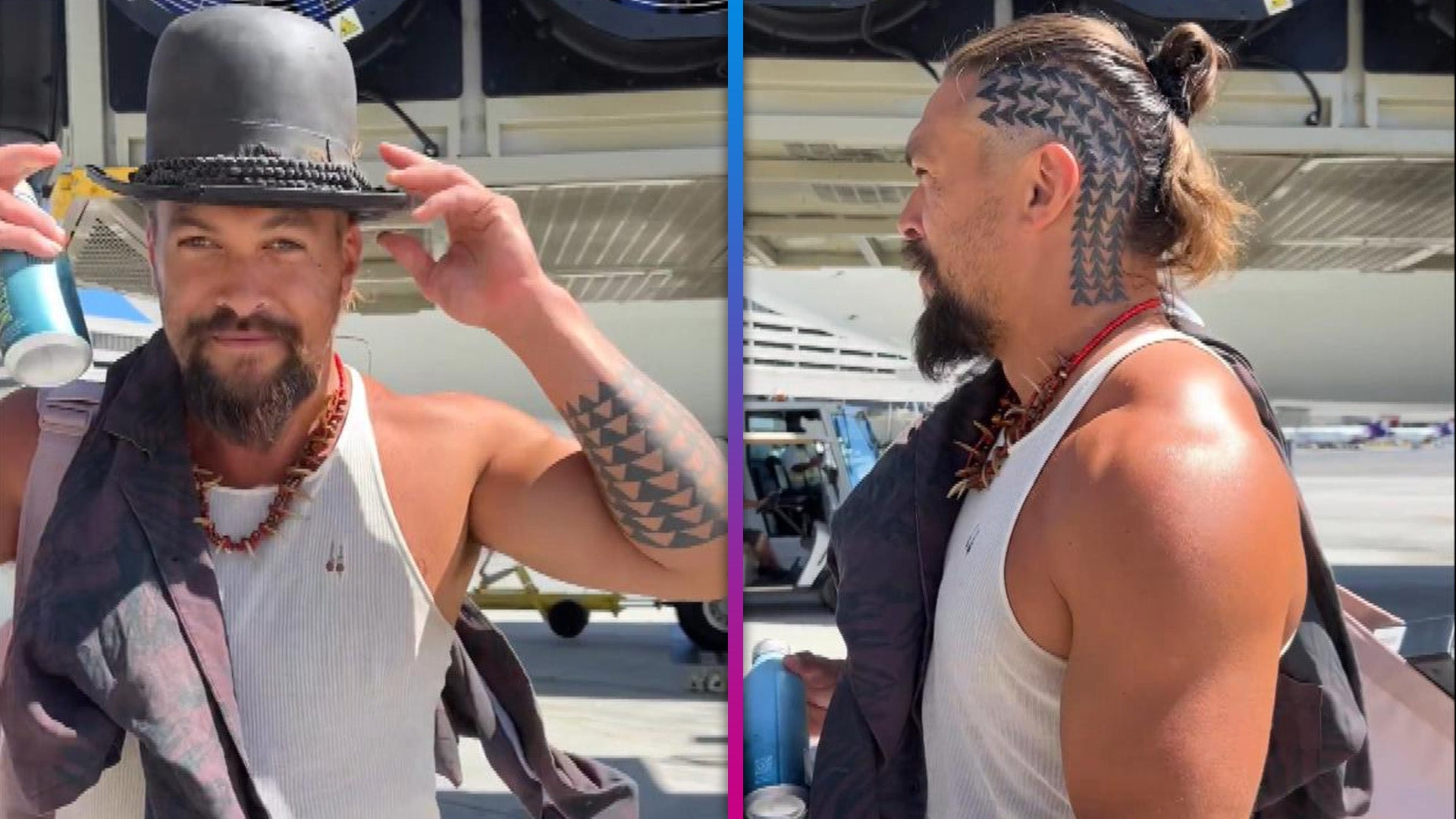 Jason Momoa Debuts Head Tattoo After Shaving Off His Hair!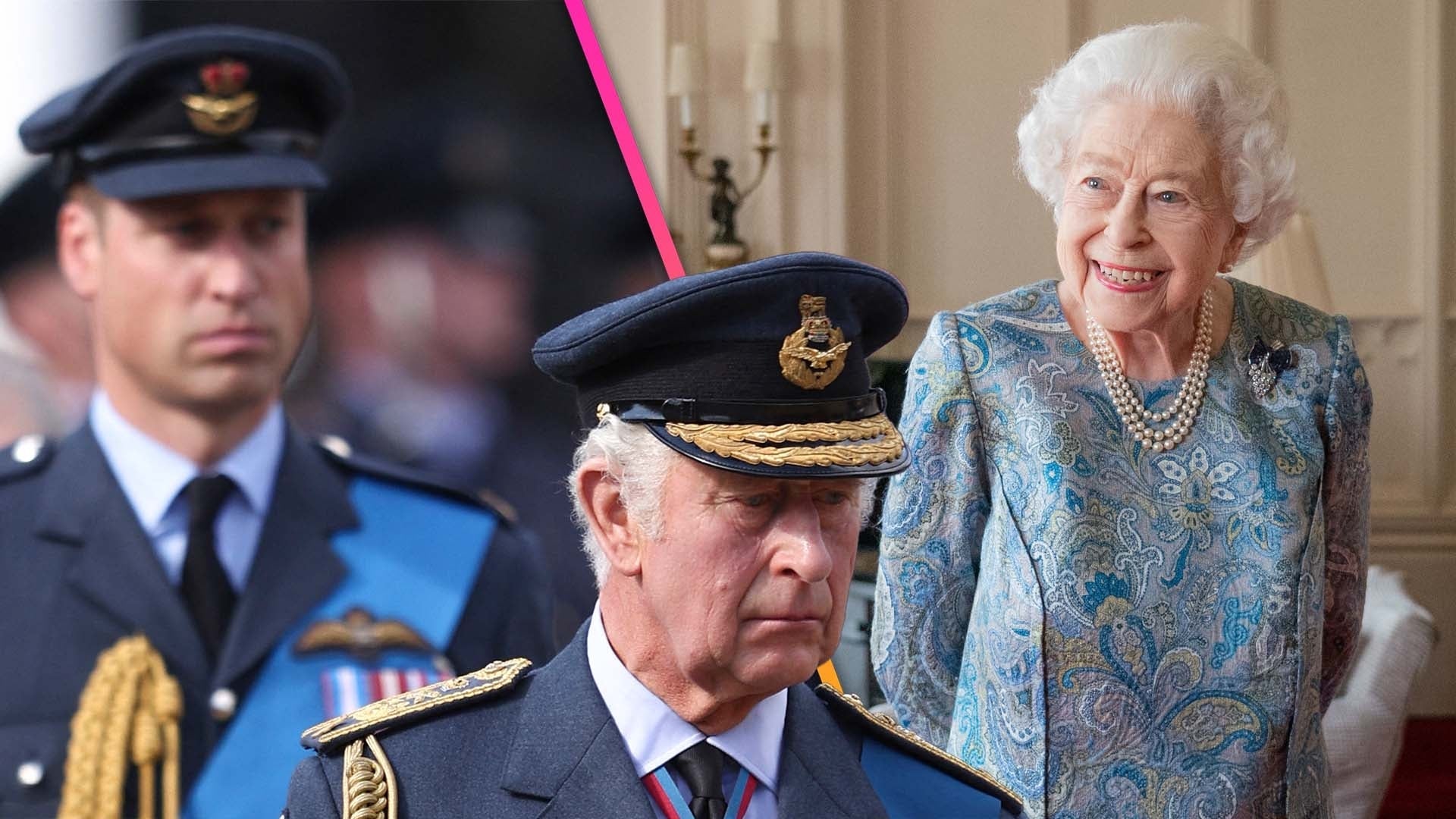 Expert Breaks Down the Royal Line of Succession After Queen Eliz…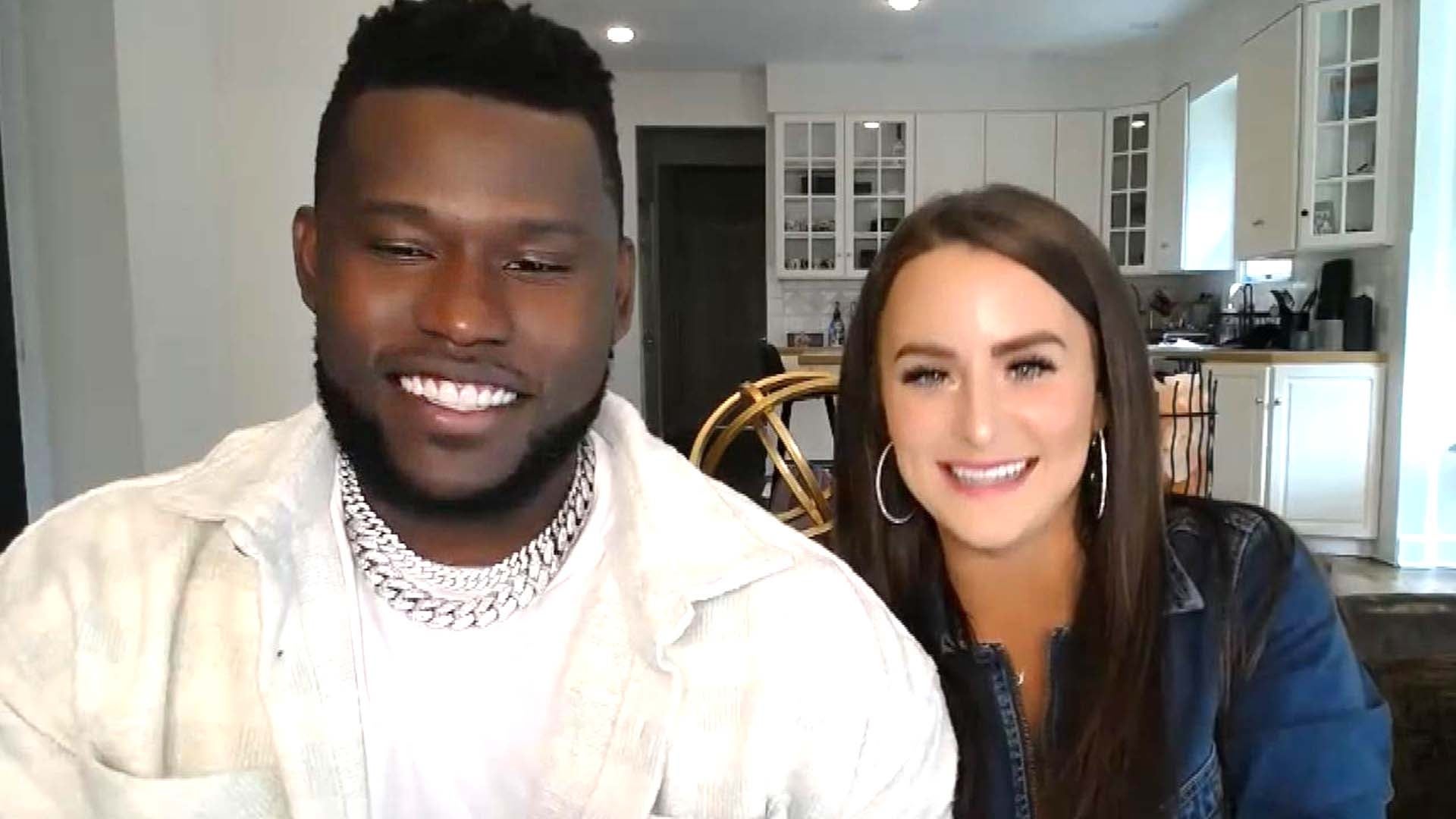 Leah Messer's Fiancé Jaylan Mobley's Heartwarming Reason for Con…
Well, that's one way to kick off a finale!
Colton Underwood's Bachelor journey aired night one of its two-part finale on Monday night. Fans were left with a cliffhanger last week, as the 27-year-old former football player hopped a fence into the Portuguese darkness, after admitting he was in love with Cassie, who had just dumped him.
We found out exactly what happened after Colton's escape on Monday night, and ET was live blogging along the way, with our Lauren Zima going live with Roses and Rose directly after the episode.
Colton, who was already our first virgin Bachelor, again made franchise history on Monday, as he became the first person to go from three women left to a big old ZERO! However, after breaking things off with Tayshia and Hannah G., fans quickly found out that Colton had plans to get Cassie back. The episode ended with him knocking on her door.
"Cassie left me, but I still love her," he told the camera -- after she had just revealed how she's looking forward to him moving on. "I don't want to leave here without her."
While speaking with ET at the "Women Tell All" special, host Chris Harrison said that Colton "didn't come back" to the show after his fence jump on his own. "He gave himself up in a way that we found him," he explained.
"We called back to Los Angeles... and we woke up other executive producers and executives and said, 'This is what's happening. What do we do?' and they said, 'At some point, you're gonna have to call the authorities,'" Chris recalled. "Luckily as we were about [to call the cops], someone's walkie talkie clips."
"That's where we pick up next week with the finale," he added. "You'll see us chase him down."
Find out how everything played out below.
Tomorrow Night...
6:58 PM:
"It's over. All of this is over," Colton says in the promo for next week's episode. "Cassie left me, but I still love her, and I said goodbye to Tayshia and Hannah because I knew... I cannot be in love with more than one person."
"I don't want to leave here without her," he continues, as we find out that CASSIE IS STILL IN PORTUGAL.
"Colton wants to start a family and a life with someone right now... I can't handle the pressure of being the girl that possibly takes something really special from him away," she says, as she explains that she's looking forward to getting home to her family.
Colton cries... ands heads to a mysterious location to get Cassie back. THREE KNOCKS ON A DOOR... and that's it.
Colton's Got "Risk and Reward"
6:48 PM:
"He's down to no one!" Jason notes. "His instincts and intuition are serving him well... until you get closure, you can't move on. I don't think he'll be able to move on without that closure, and god bless him for going for it."
Garrett thinks it's a little more complicated. "It has to be what she wants as well," he says
Colton Makes Bachelor History
6:45 PM:
Jason Tartick, Blake Horstmann and Garrett Yrigoyen stop by to chit chat about Colton's unique situation -- he's the first Bachelor to get to a finale with zero women!
Shade?
6:34 PM:
Hannah tells Colton that it was "never a consideration" to not be with him (like it was for Cassie), and asks why he didn't consider spending more time with her.
"The night that I quit The Bachelor... in that moment, the show was over," he says, trying to describe why he never thought about having another date with Hannah after his fence jump.
"What Cassie did to you is exactly what you did to me, and I was left with nothing. I thought you were going to chase me," Hannah reveals. "It has been really, really difficult."
Parting words? Hannah calls it a "slap in the face" that Colton told Cassie he thought about her on his dates with the other women, but says she wishes him the best.
Colton Sits Down With Hannah
6:28 PM:
"I was in love with him, and deep down, I thought it was going to be us," Hannah tells Chris in the hot seat. "But right now, no, [I'm not in love with him]. Love is a two-way street."
When Colton comes out, Hannah gives him a piece of her mind. "You literally said you thought it was us the whole time," she says.
"I tried my hardest to stay as open as I could. I knew heading into that week, it was going to be the most challenging, and the hardest for me to do that. With you, it was the realization of how much I gave myself to somebody else that I couldn't continue on knowing I wasn't going to be all in," Colton explains, telling Hannah that his breakup with Cassie was his wakeup call, and he didn't want Hannah to be a "back-up plan."
Hannah's in the Hot Seat
6:19 PM:
"To see that his reaction is like that, is really hard for me," Hannah tells Chris, explaining that she thought he was going to be fine after their breakup.
"I didn't know he had gone on any other dates or anything," she continues. "Nobody wants to have to watch that. One of the hardest moments you've had in your life... it brings those memories back."
Hannah then tears up recalling how fans have asked to see her engagement ring, assuming she's the one who Colton ended up with. "It's the ultimate rejection... I'm just confused."
"I'm Scared"
6:16 PM:
This breakup is clearly harder on Colton than the last, as he only makes it a few feet out of Hannah's door before he has to take a seat in the hallway to cry.
"I'm scared," he cries into the arms of a producer. "I don't know if I'm giving up a for sure thing for something that's impossible."
Hannah, meanwhile, seems pissed, telling the camera on her ride home that she's not in the mood to talk.
Here Come the Tears
6:07 PM:
Hannah G. finally lets loose, and Colton can't take it. They both start crying -- though we're pretty sure Colton is just about out of tears.
"That's why this is so hard. I'm saying goodbye to someone who loves me," he says. "I don't know if I'm making the right decision."
Colton Gets Serious
6:05 PM:
Colton tells Hannah that he doesn't have an answer as to what didn't work between them.
"I'm really thrown off right now. I was so excited to see you. I really thought it was like, for sure going to be us," she says. "I don't know how to take this right now... I literally just wrote I was in love with you."
"That's what I do, I make everybody better, and they don't want to stick around," she continues. "I'm just so embarrassed. And I don't know why I let myself open up."
Hannah G.'s Turn
6:00 PM:
Poor Hannah G. didn't even get her fantasy suite date -- and when we pick back up with her, she's journaling and gushing over how she's about to tell Colton that she loves him. "I'm putting it all out there, 'I love you!'" she says to the camera -- before he knocks on her door.
"You've been my rock through all this, you've been somebody who has always picked me up when I needed that," he tells her. "I can't be in love with two people, and where my feelings are in another relationship is at a stronger point than where I'm at with you."
Hannah's face falls. "I realized that I love Cassie," Colton goes on.
"I didn't expect for you to say that, at all," Hannah says.
"I thought it was going to be you," Colton replies. WHAT!?!!?
Colton Comes Face-to-Face With Tayshia
5:52 PM:
Colton and Tayshia look pretty friendly in the hot seat.
"Coming into this, I knew later on and down the road was going to be very difficult," Colton says. "It was in that moment where I gave all of myself to Cassie that I have so much respect for you... to continue to be half in. I tried to remain as open as I could in other relationships for as long as I could."
"It kind of helped to watch everything back," Tayshia admits.
Colton says he stands by the decisions he made on the show.
"I just wish the best for you. I will not take anything that I've learned and we shared for granted," Tayshia replies. "Thank you for everything."
Tayshia in the Hot Seat
5:47 PM:
Tayshia hits the hot seat with Chris. "It was a surprise, and I wasn't necessarily ready for my journey to end then and there," she confesses. "I was [in love]."
"He was shaking and he looked like there was something really wrong... right then and there, I knew this was not good," Tayshia continues. "It wasn't good."
"To be honest with you, it hurt. I don't think anybody really wants to hear that, especially when I feel like I've really laid it all out there," Tayshia says when Chris asks what it was like to hear Colton was in love with Cassie. "When he said that, I knew how hard that was to admit that... I had to remove myself from that situation. And I had to be there for him."
Tayshia Packs Up
5:41 PM:
Is that all she brought to Portugal? Tayshia seemingly only had two personal items (not even a carry-on?), because that's what she grabbed back in her room before leaving Portugal.
We're hoping producers just packed her up for her, because as Chris notes back in L.A., that was "heartbreaking!"
Crying...
5:38 PM:
"Don't cry, please!" Tayshia begs Colton from behind the door -- but we still can't see anything. "I'm sorry."
WHY IS SHE APOLOGIZING?
"I don't want to go through this," Tayshia tells Colton, now crying herself. "I don't know. So, this is like, it?"
"Yeah," Colton says, opening the door and giving Tayshia a hug goodbye.
No Cameras!
5:35 PM:
Colton's shaking again. "You're incredible, and I just owe you respect and the honesty," Colton begins. "I knew that I was falling for you, but in my heart, I know I can't love two people. My heart's with somebody else. I love Cassie."
"Mhmm," Tayshia replies. (Did she see this coming? There are no tears.)
"I'm sorry. You don't deserve that. You don't," Colton says.
"Can we talk without all these cameras?" Tayshia asks, as they head inside and close the door.
Time to Break Up With Tayshia
5:33 PM:
"Last night, Cassie walked away from me, and I feel the loneliest that I've ever felt," Colton tells the camera. "I want to be with Cassie. I love her enough to risk everything. I want to not only tell her, but show her. I know what I need to do."
Who is on the other side of the door Colton is knocking on? Tayshia!
But What If She's Not Into You?
5:28 PM:
"But, what if she's just not into you?" Chris asks Colton amid the Bachelor's insistence to fight for Cassie.
"I think I have a pretty good gut instinct... I think she loves me. I think she's scared," Colton says. "I feel like Cassie completes me right now."
"So, you tell me... where do we go from here?" Chris asks.
We think we already know the answer: Colton's going to try to get Cassie back!
The Next Day...
5:24 PM:
We get some dramatic knocking by Chris on Colton's hotel room door.
"Last night was wild," Chris says, as they sit down for a chat. "I was just worried about you."
"I just needed time alone to process," Colton answers. "Last night, I didn't want to go on without her."
Our Bachelor says he knew something was off as soon as Cassie walked towards him. "I was falling in love with Tayshia, and I was falling in love with Hannah. I fell in love with Cassie. Cassie shut my heart off," he admits.
Chris Catches Up to Colton
5:18 PM:
"What do you want? To be done with the whole thing?" Chris asks.

"Yeah. Done," Colton says, later calming down enough to stop running.
"I literally said, 'I love you,' and she said, 'I love you too, k bye,'" he cries, as Chris reminds him that he still has two women left. " I can't do this."
Coooooolton!!!!!!!
5:12 PM:
So... here's what happened:
1. A lot of people yelling "Colton!"
2. A lot of darkness
3. Production pulling up cars to search for him in the area. "I cannot believe that he hopped the fence," a producer is heard saying.
4. Chris making a very important phone call. "We're out in the middle of nowhere in Portugal. It's the middle of the night. It's 11:40 at night... we're going to look for another 20, 30 minutes, then I'll have to call the police."
5. "A dark figure down the road" turns out to be our Bachelor! "Colton! Are you OK?" a producer asks him -- but he's heated. "Don't touch me right now.... no, I'm not OK!"
What Comes After the Fence Jump?
5:06 PM:
"So, now what?" Chris Harrison asks, teasing that after a commercial break, we'll find out just how Colton was found after his fence jump.
The Most Dramatic Recap Ever
5:02 PM:
It's finale time, and Chris is live to help us through it. First up, the most dramatic recap ever to set us up for what's certainly going to be a dramatic two hours.
Colton's journey will continue with night two of the Bachelor finale on Tuesday, March 12, airing at 8 p.m. ET/PT on ABC. Join ET's Bachelor Nation Facebook group here.
RELATED CONTENT:
'Bachelor' Ben Higgins Calls Cassie Randolph Out Over Her Breakup With Colton Underwood (Exclusive)
Caelynn Miller-Keyes on How She Would Feel About Cassie Being 'Bachelorette' (Exclusive)
Who Should Be the Next 'Bachelorette': Breaking Down the Frontrunners
Related Gallery