News
Tori Spelling: a Timeline of Her Ups and Downs
By
What Led to Tori Spelling's Breakdown (Exclusive)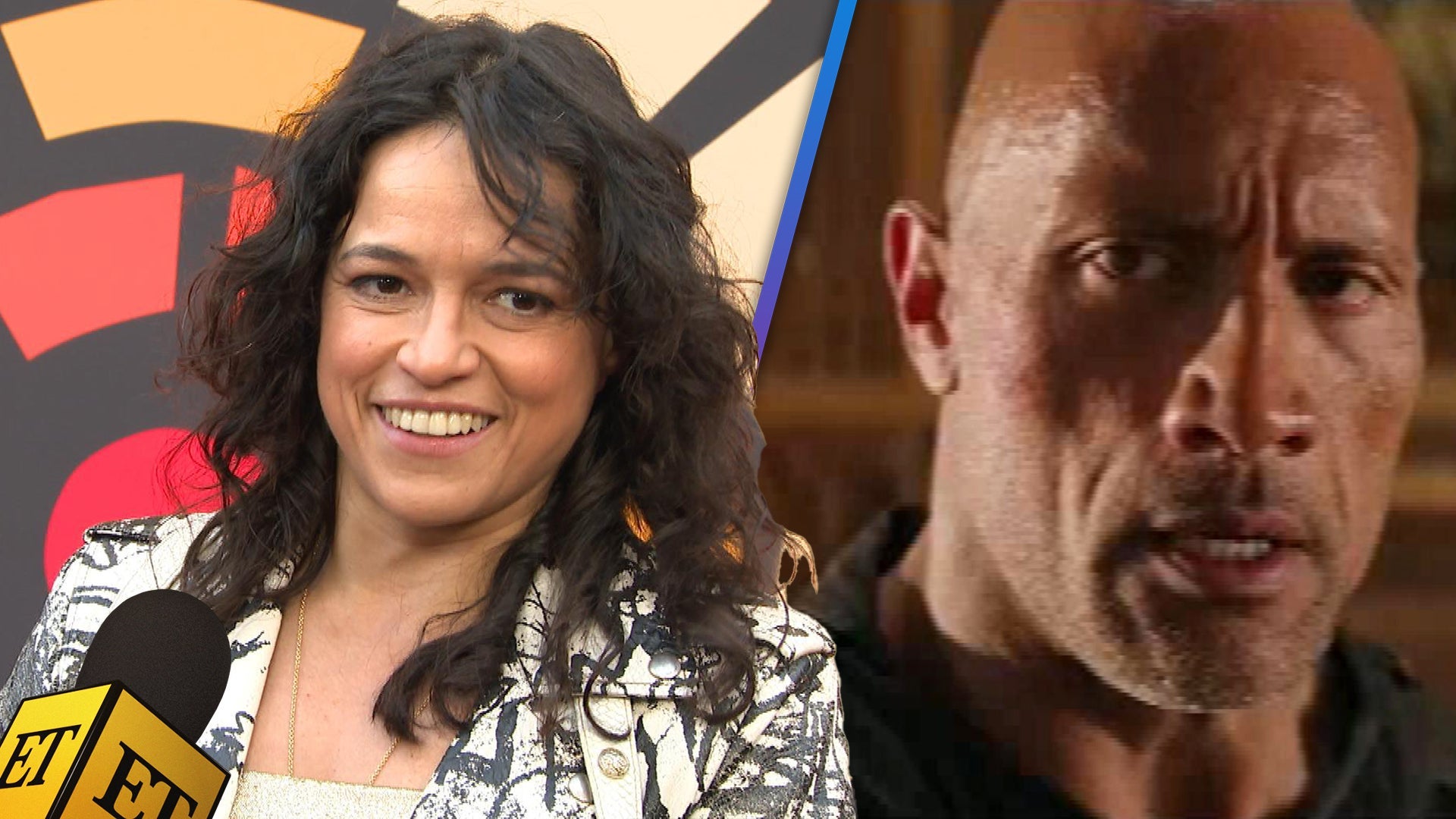 Michelle Rodriguez Shares What 'Fast X' End Credits Scene Means …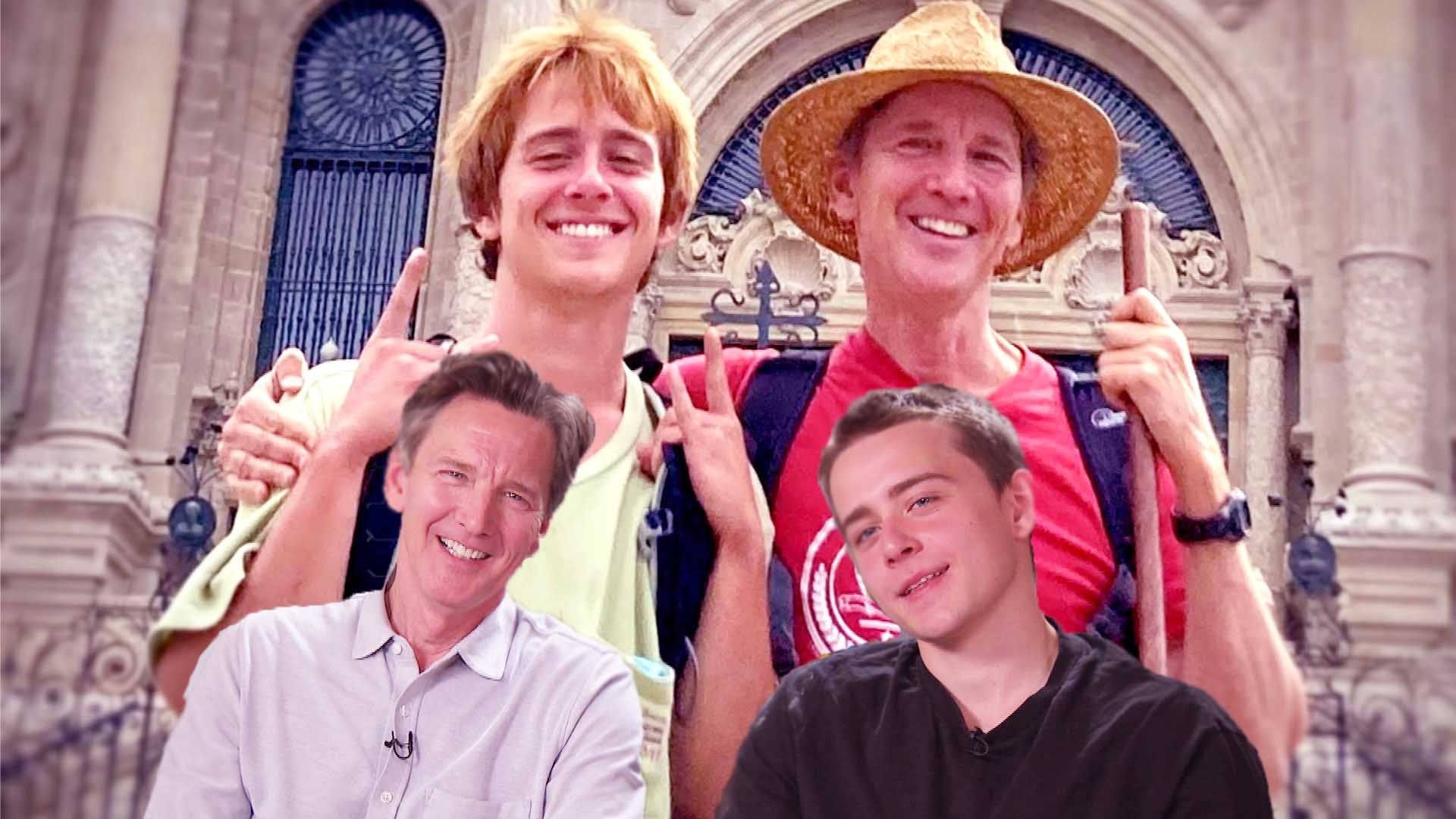 What Andrew McCarthy's Son Learned About Actor on 500-Mile Walk …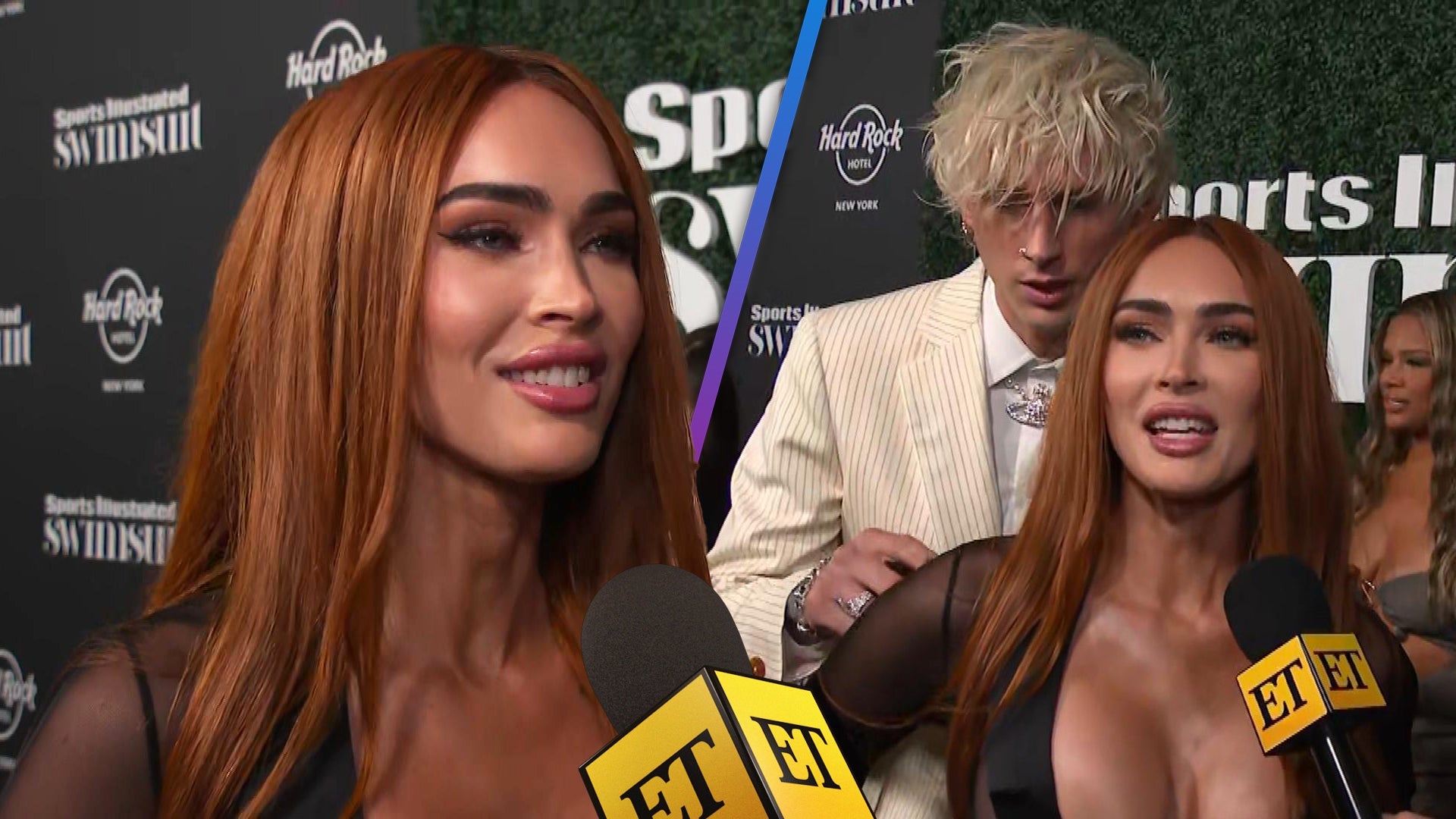 Megan Fox on her Self-Love Journey and What MGK Thinks of Her 'S…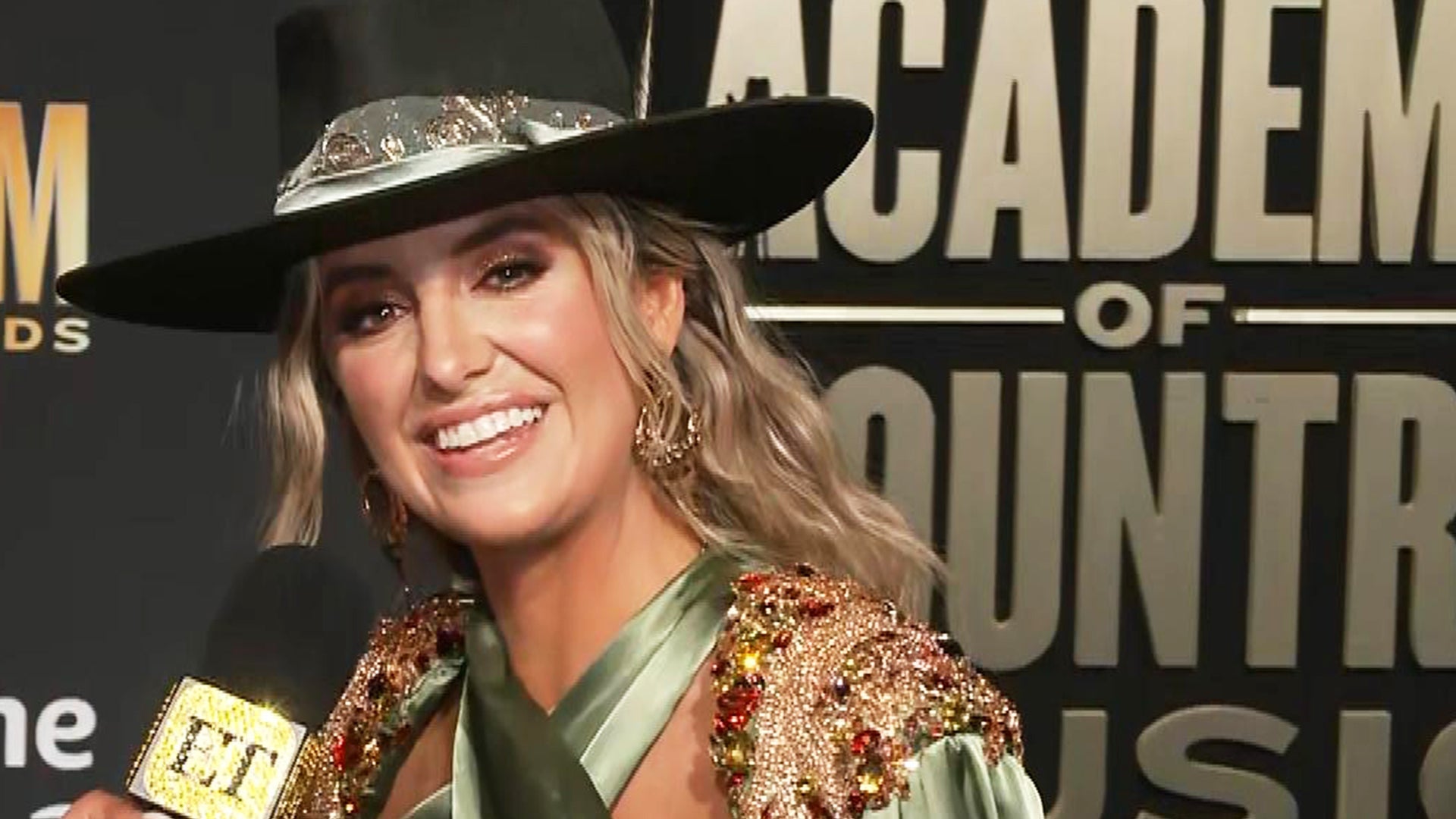 Lainey Wilson Reacts to Fate of 'Yellowstone' (Exclusive)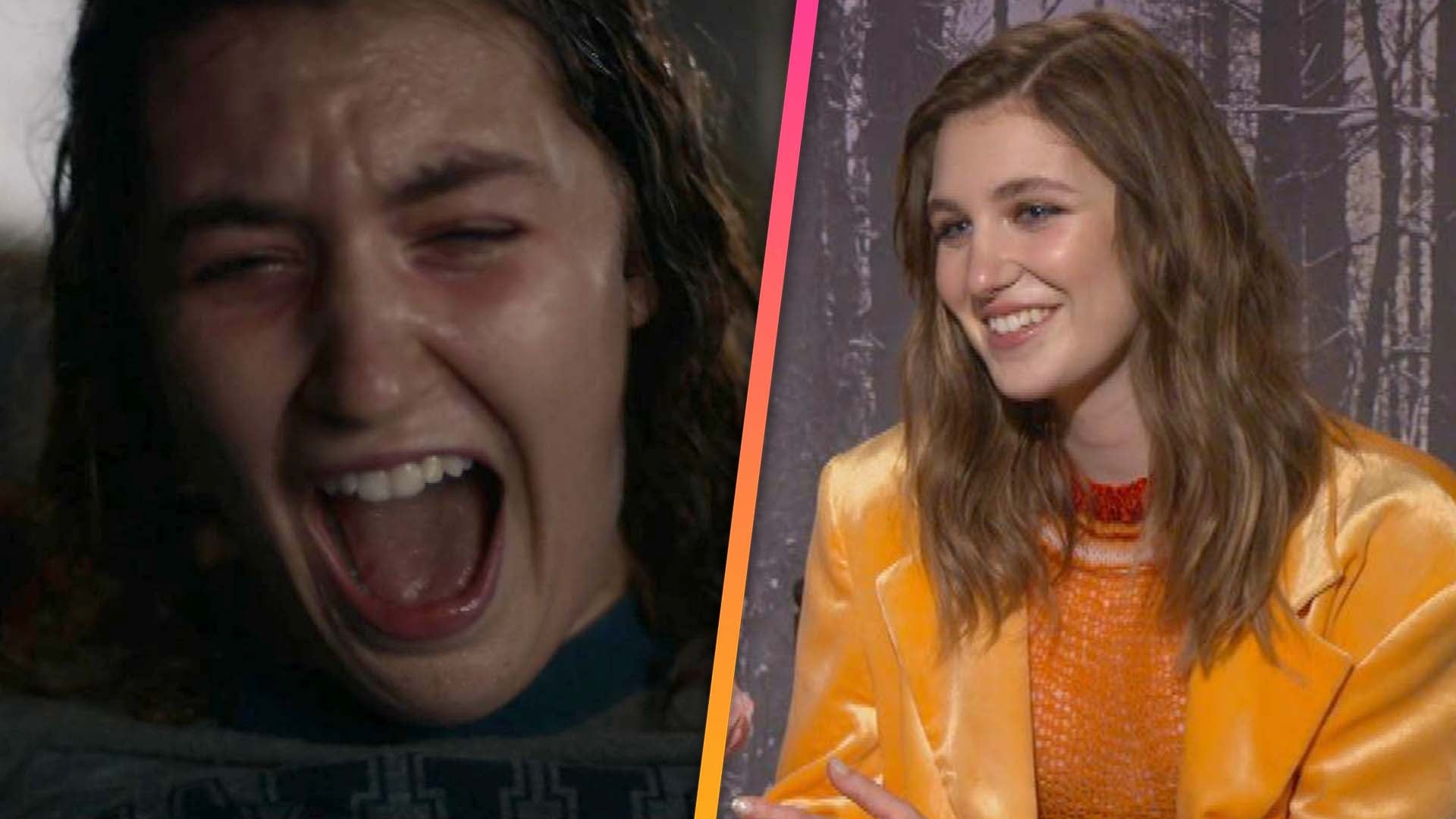 'Yellowjackets' Cast Reacts to Shauna's Traumatizing Birth Scene…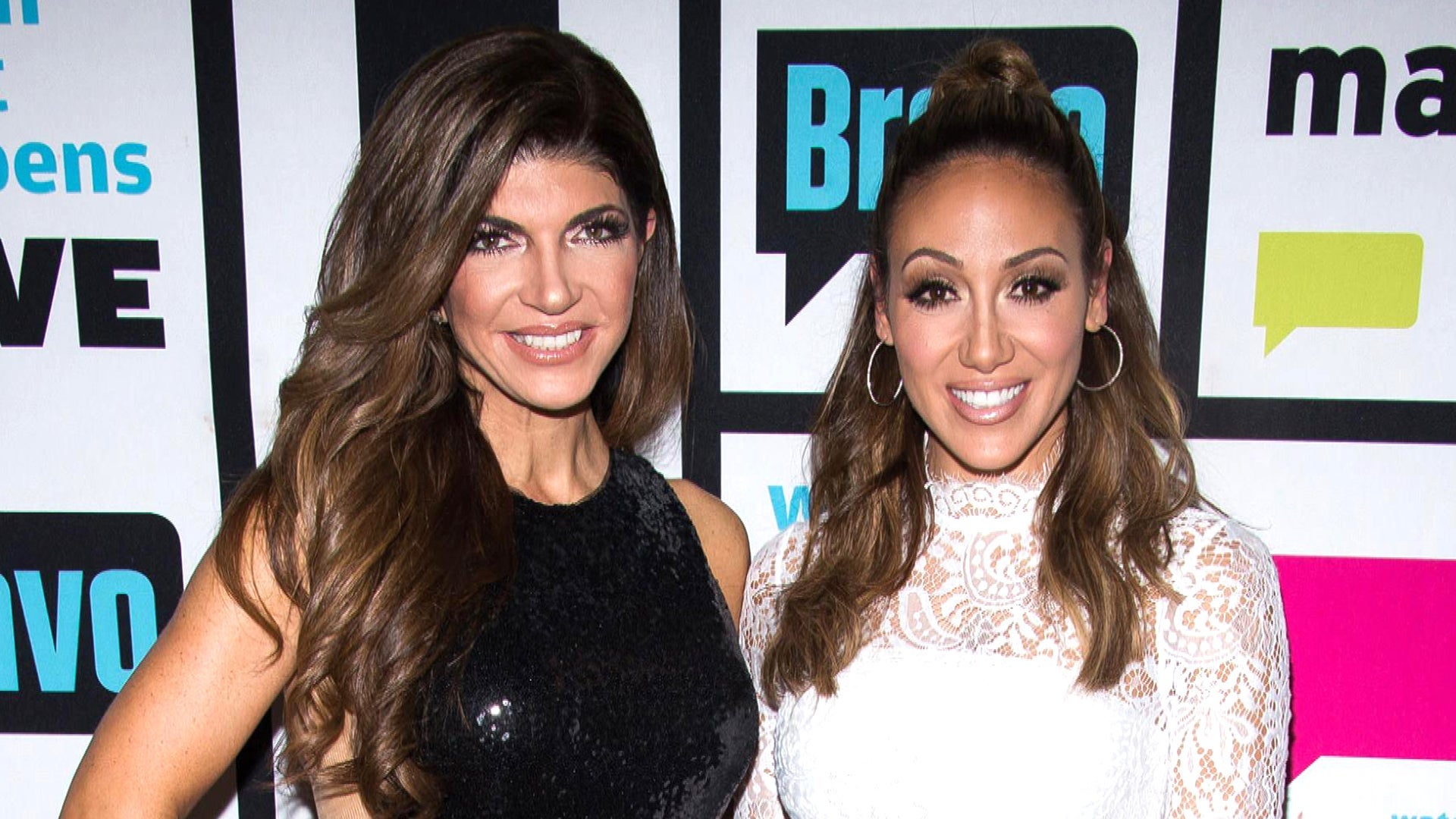 'RHONJ': Bo Dietl Responds to Rumors He Was Hired to Investigate…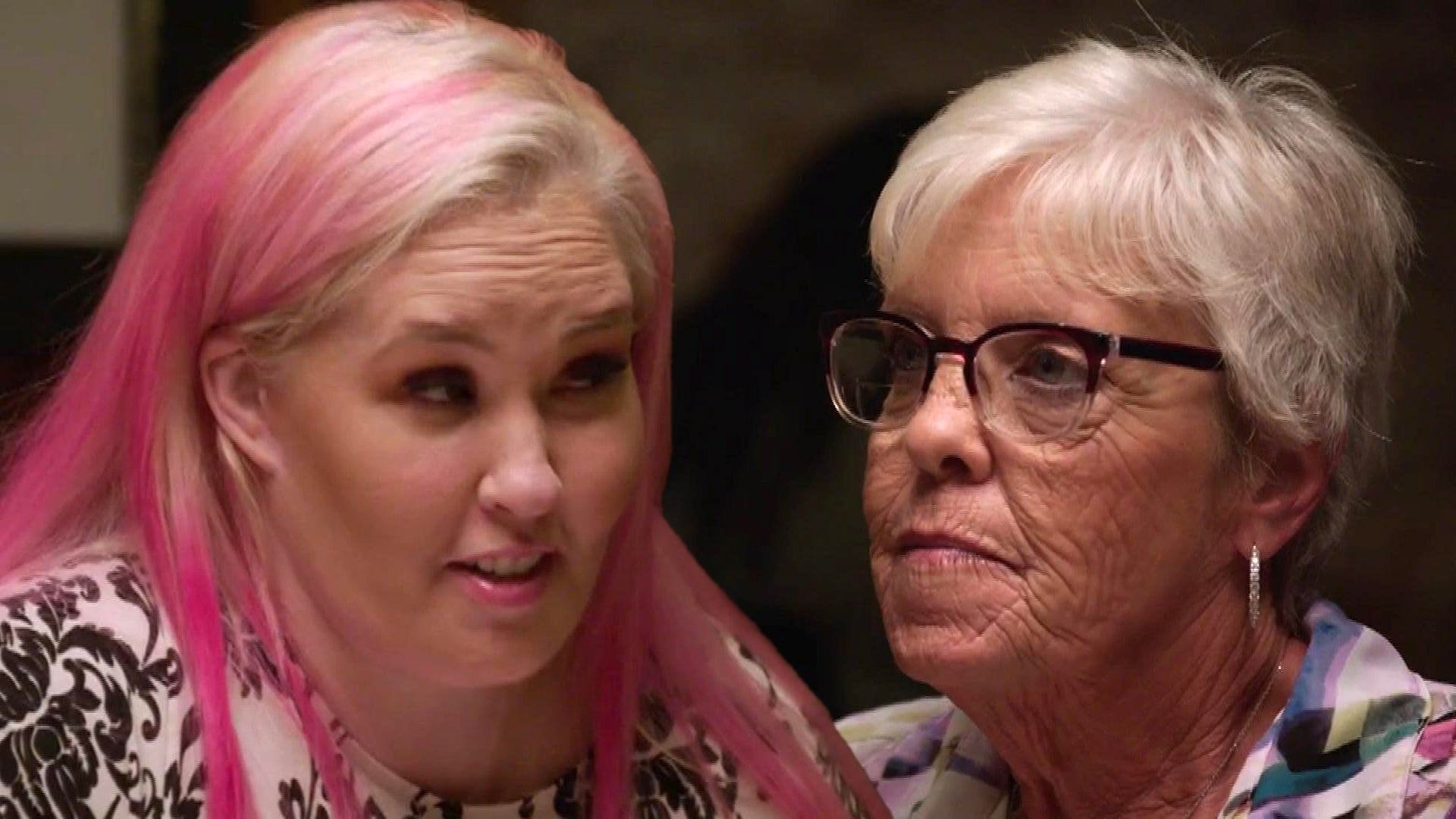 Mama June Fails to Impress Husband Justin's Mom at Dinner (Exclu…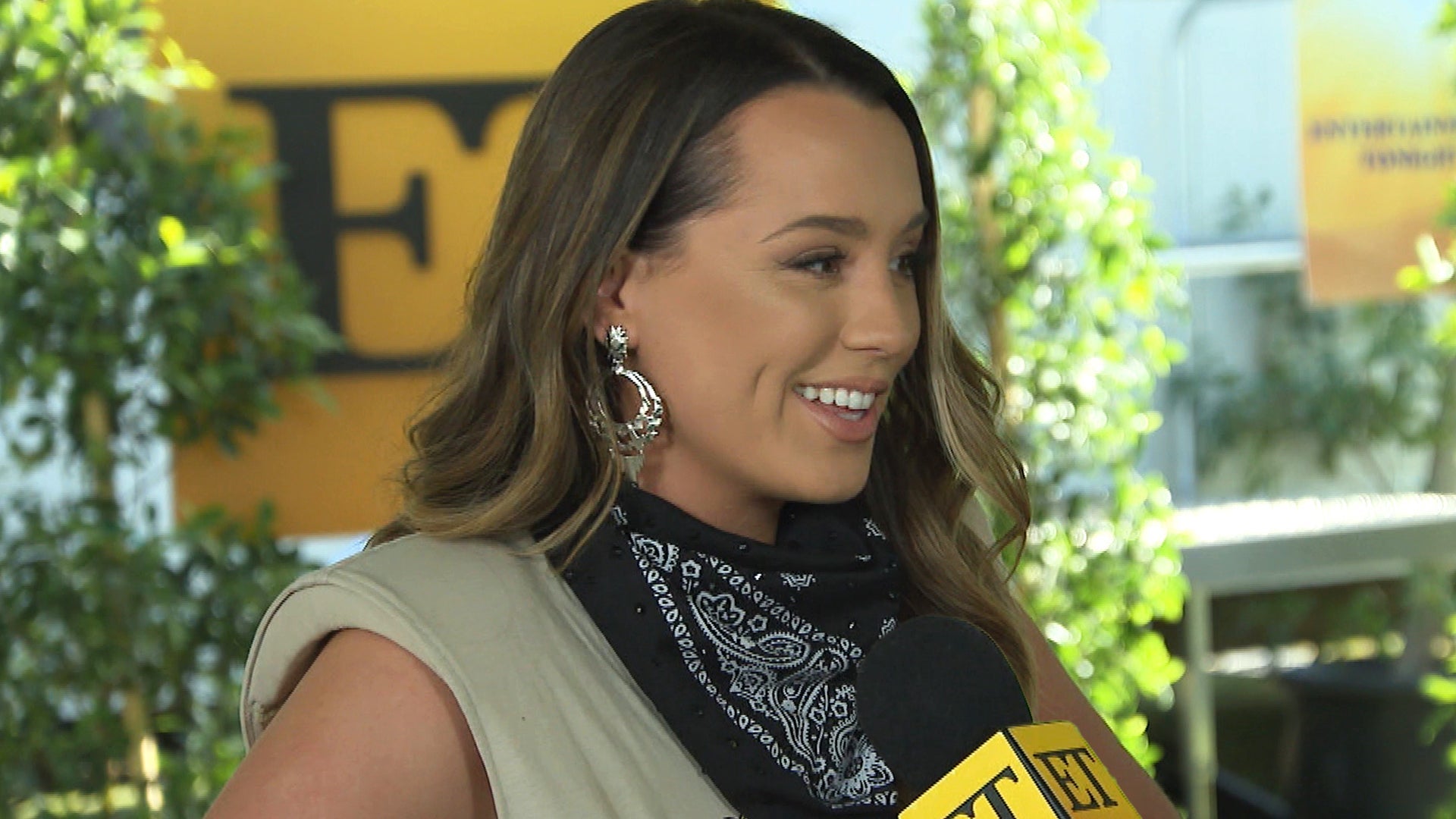 Gabby Barrett Explains How Luke Combs Reached Out to Collaborate…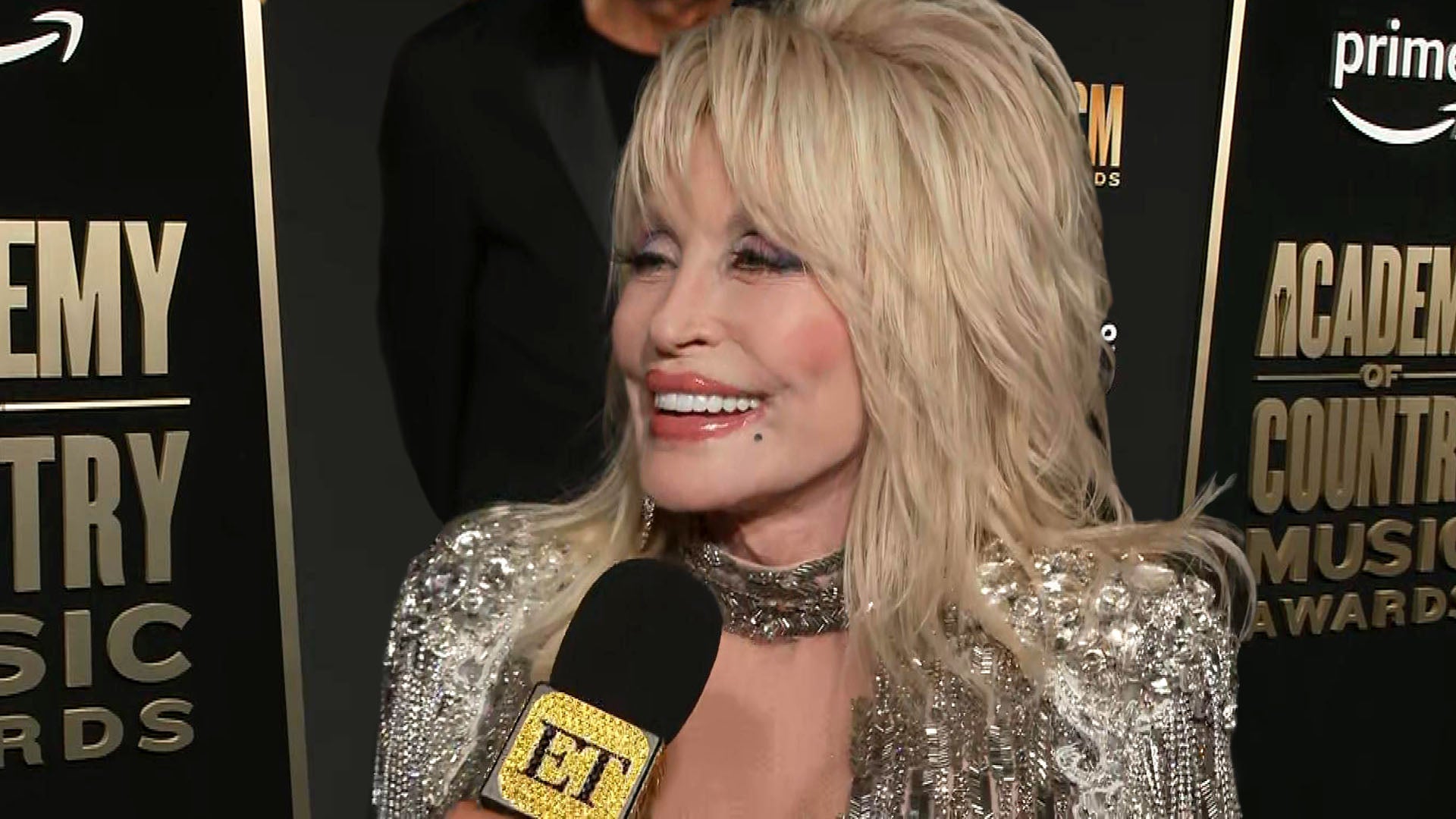 Dolly Parton Shares Why She's 'Nervous' to Release First Rock Si…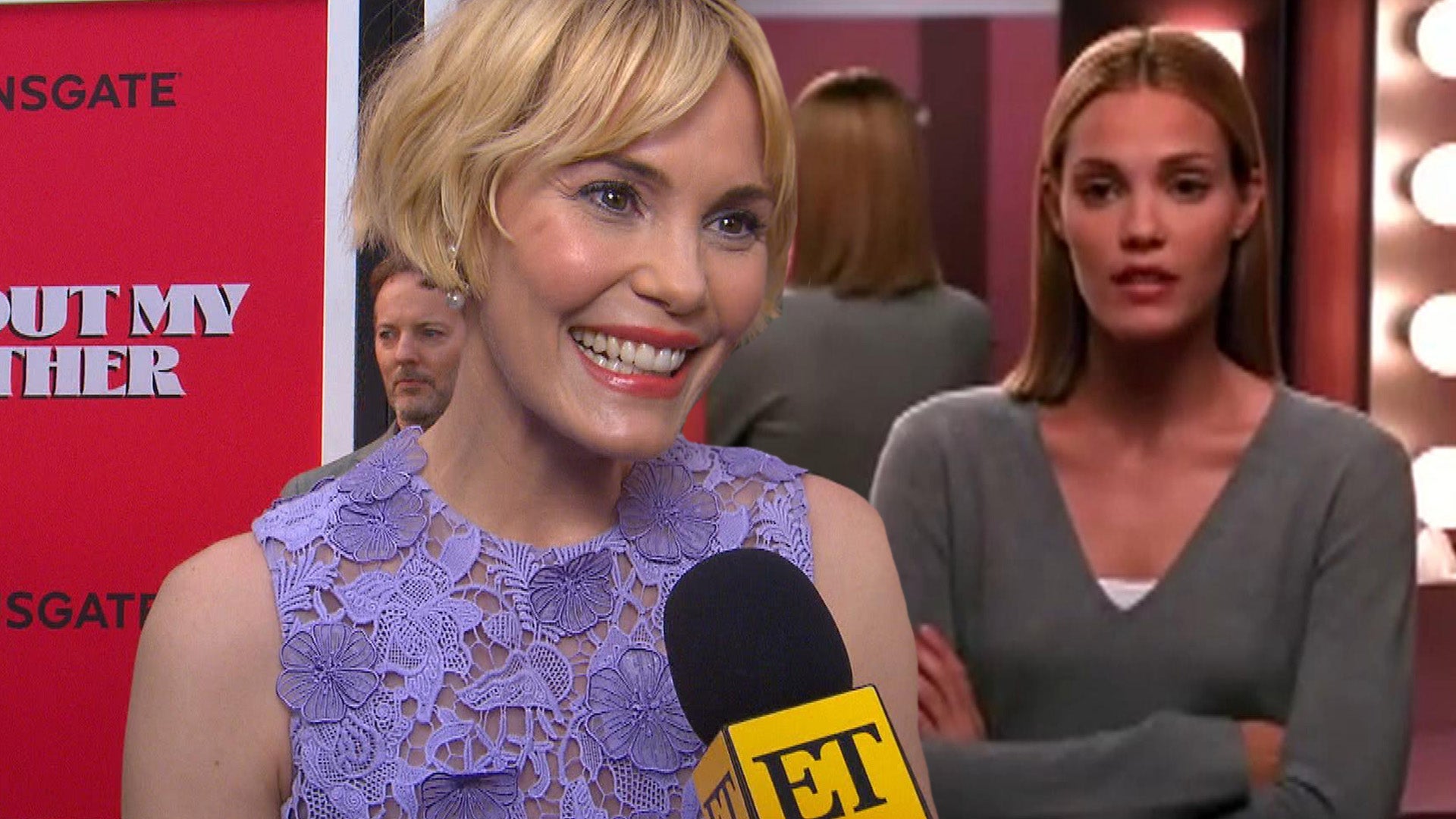 Leslie Bibb Reacts to 'Popular's TikTok Resurgence Ahead of 25th…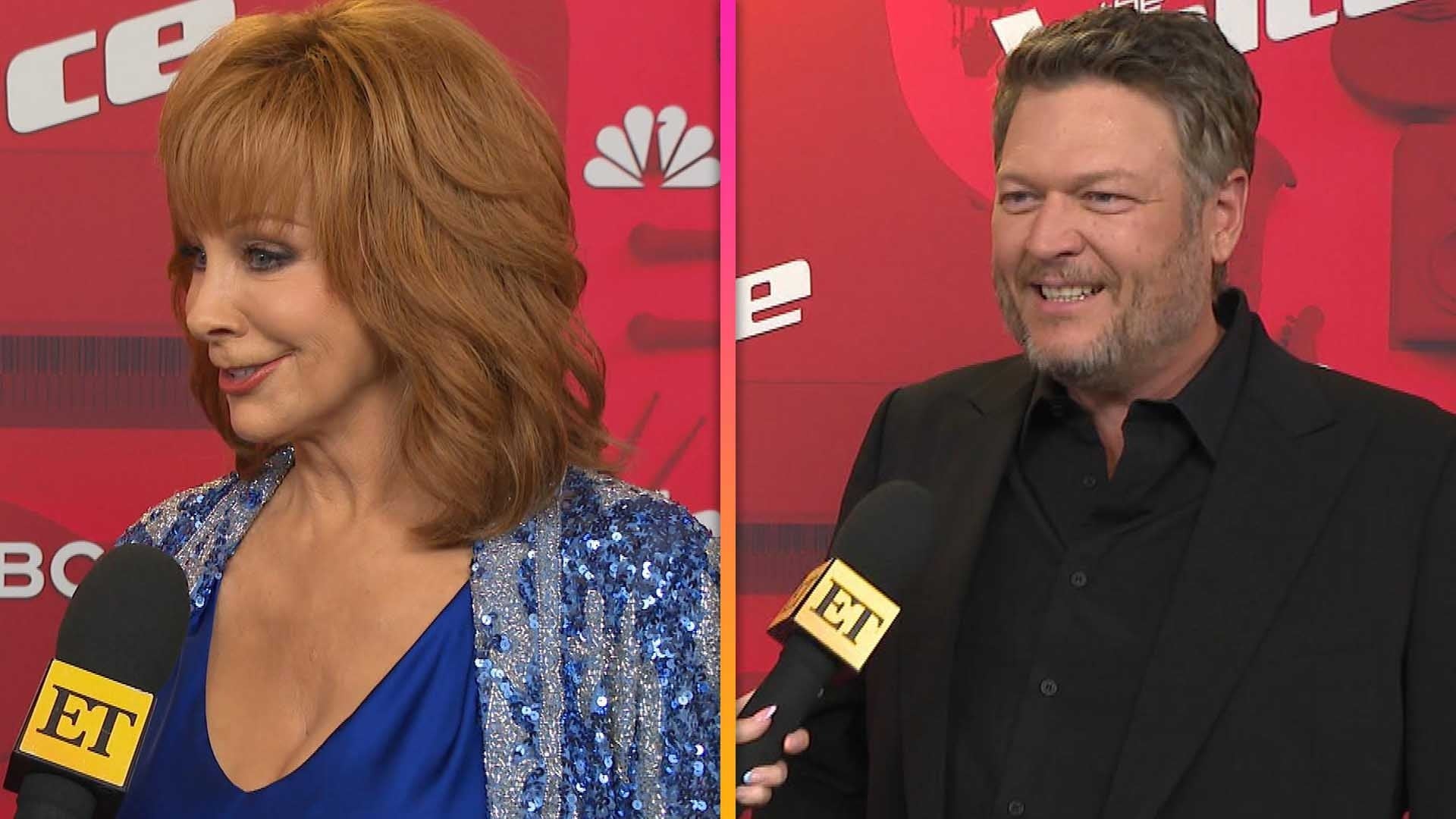 Blake Shelton Reacts to Reba McEntire Replacing Him on 'The Voic…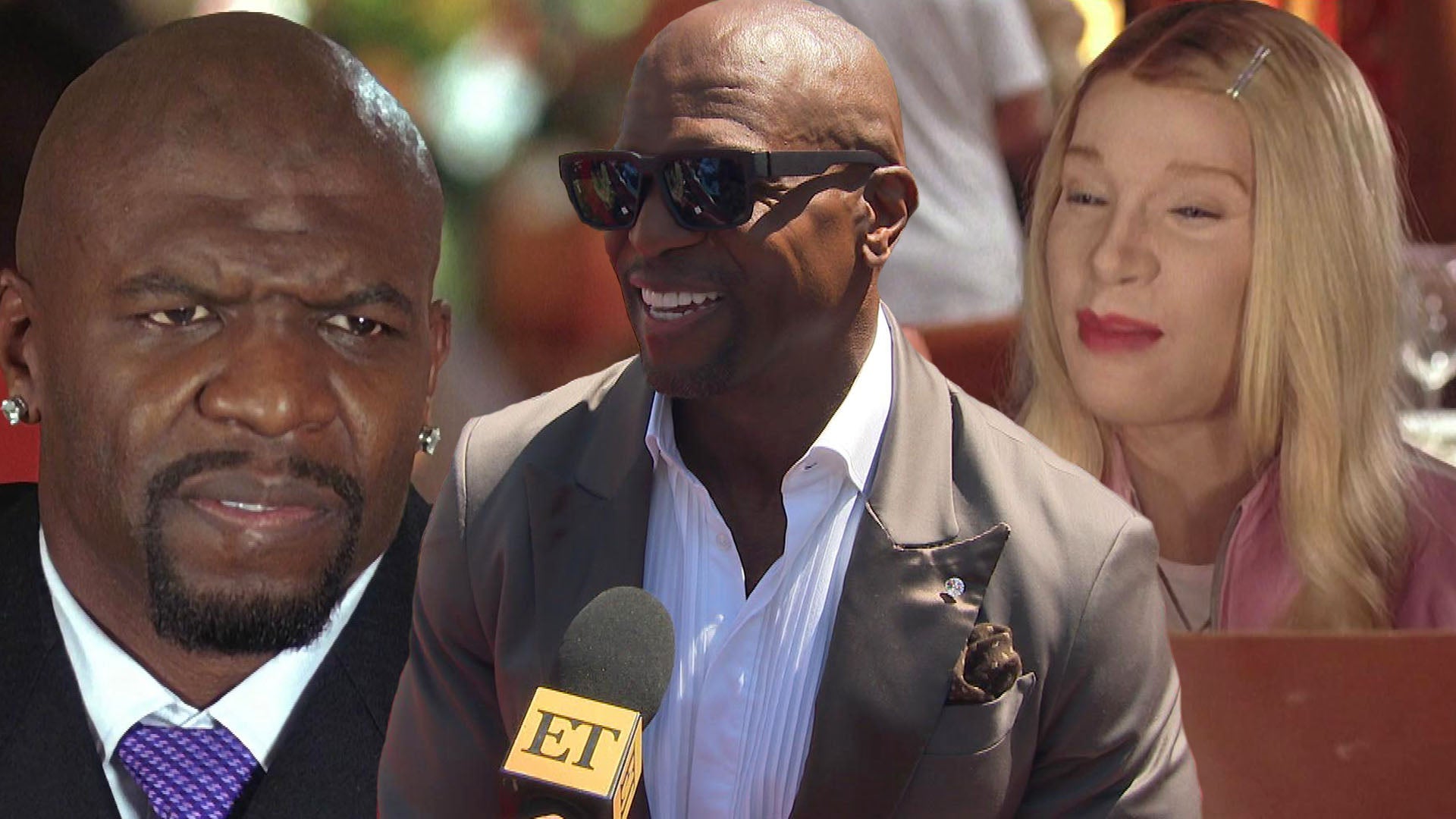 Terry Crews Reacts to 'White Chicks' Scene Going Viral on TikTok…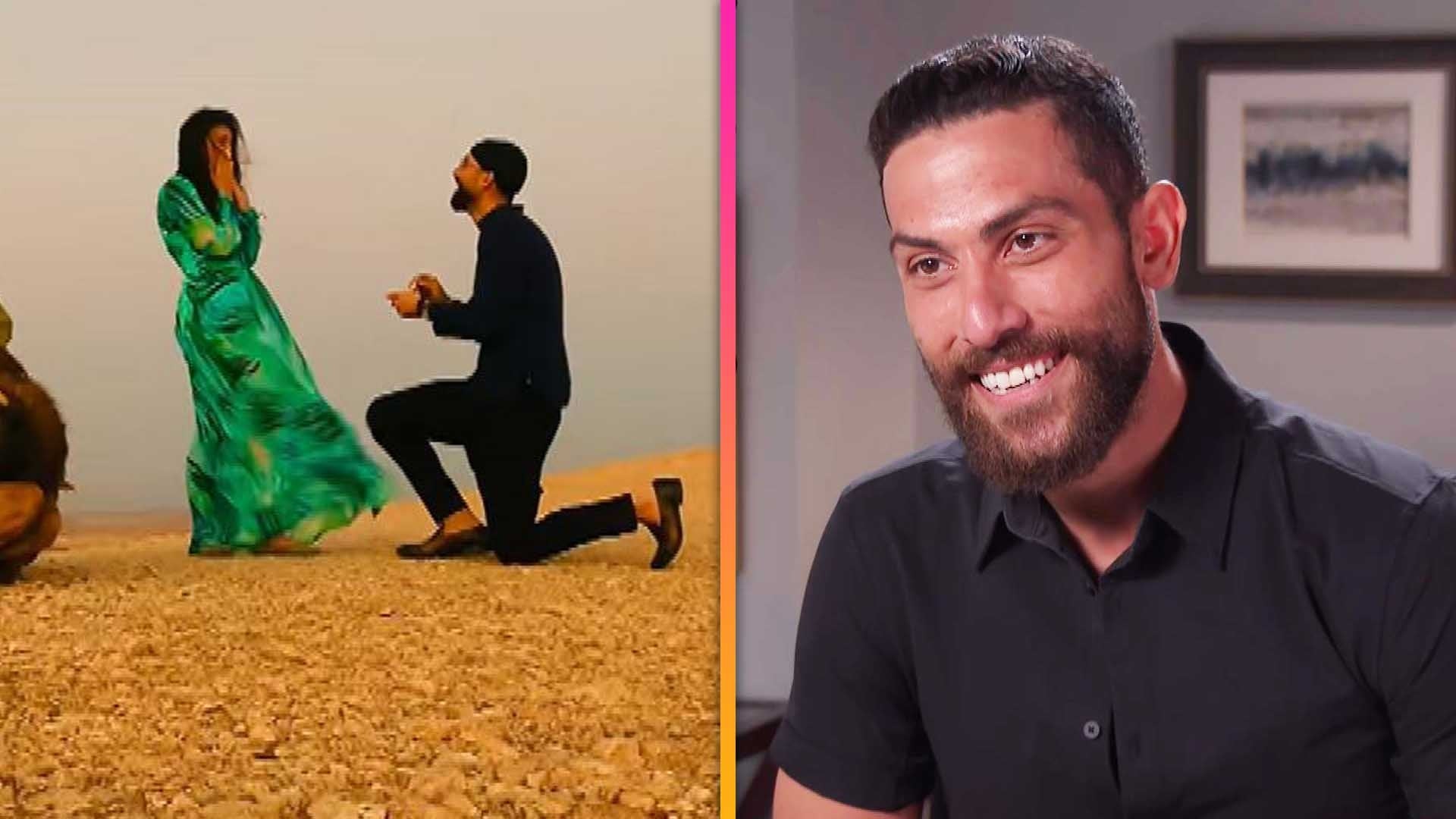 'FBI' Star Zeeko Zaki Spills on Proposing to Girlfriend Renee Mo…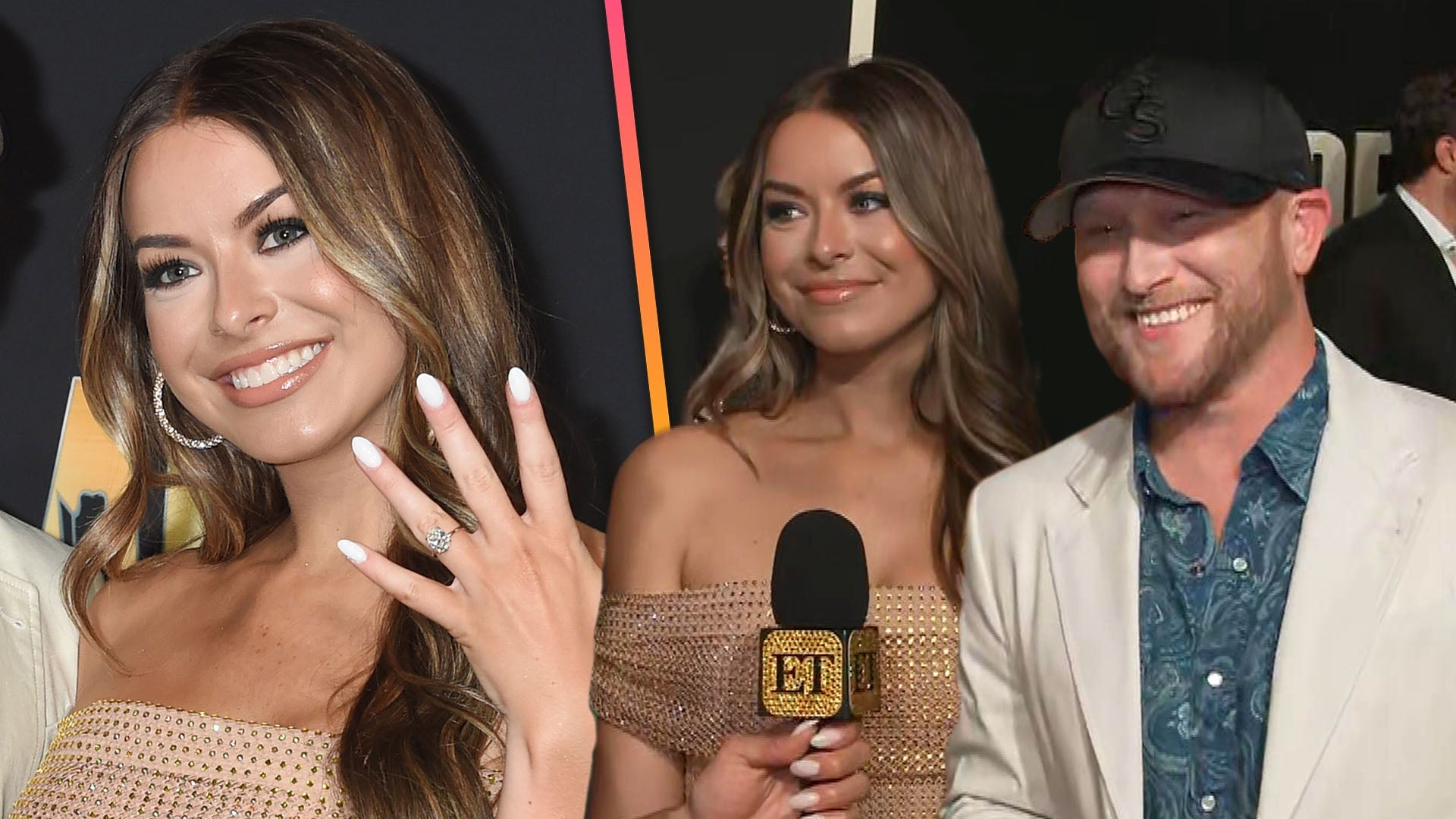 Cole Swindell on 'Full Circle' Moment of Proposing to Courtney L…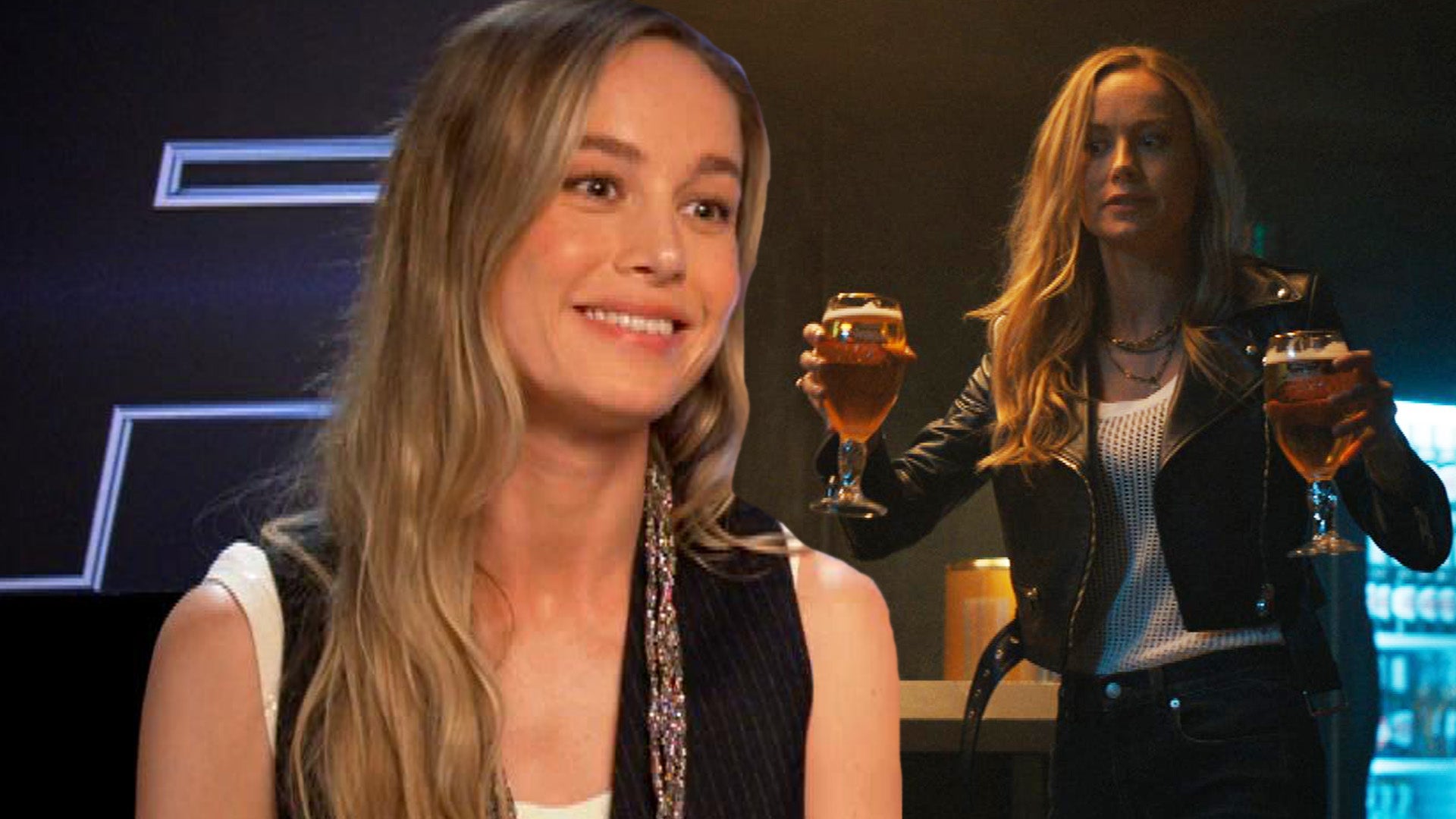 'Fast X': Brie Larson on Adjusting to Fight Sequences Without Su…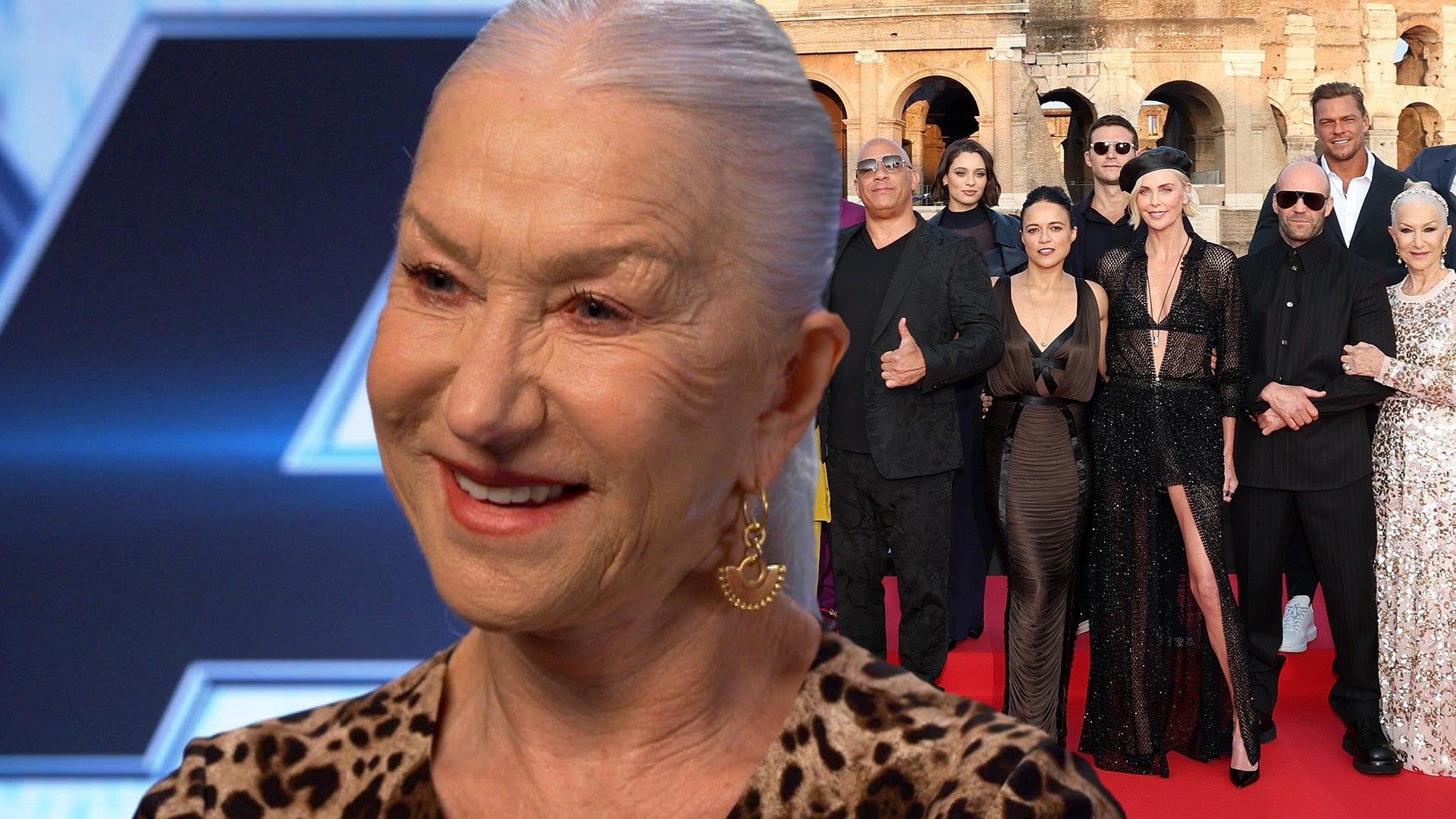 Helen Mirren Shares Which 'Fast X' Co-Star Introduced Her to Ins…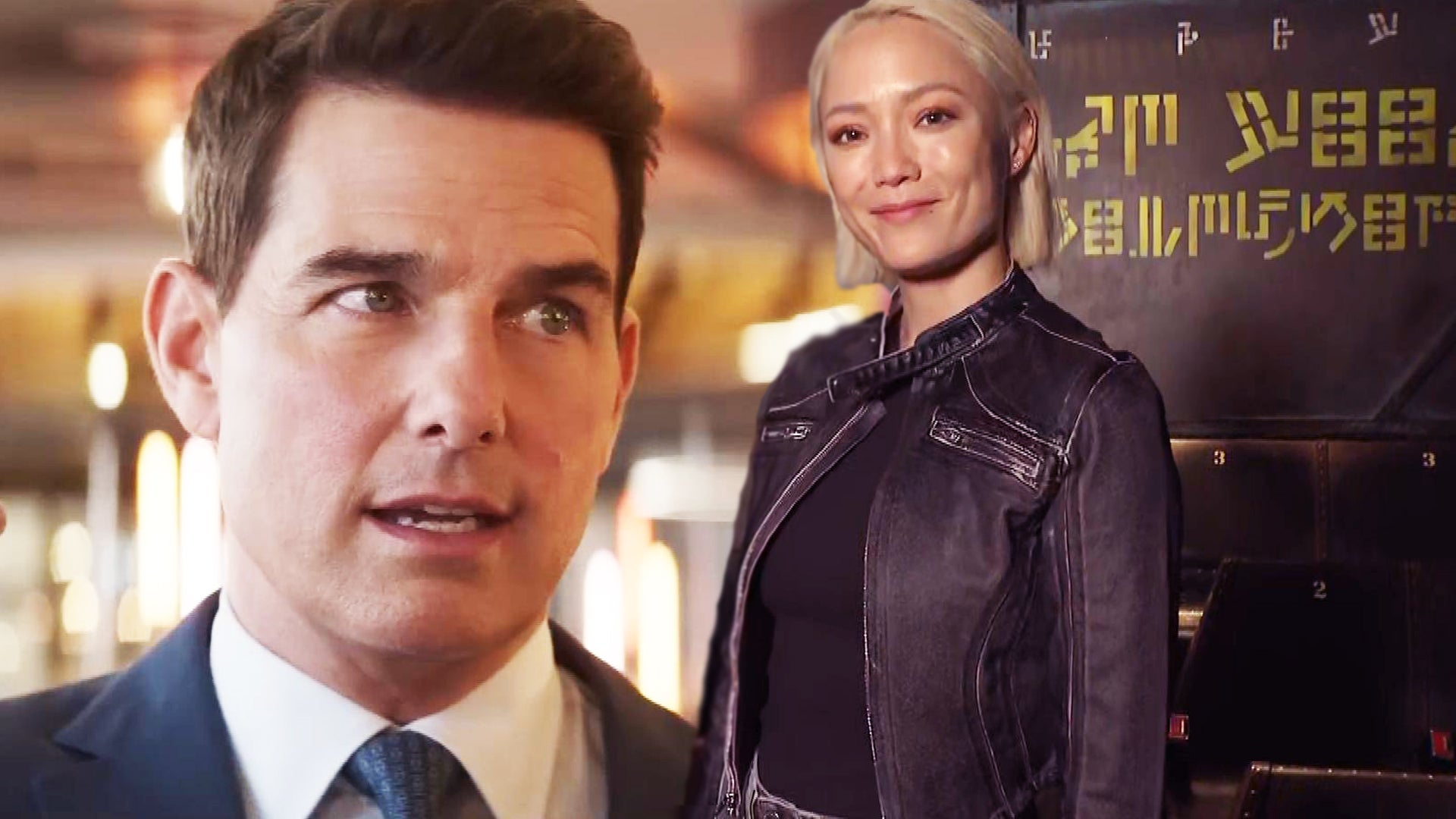 Pom Klementieff on Working With Tom Cruise and Saying Goodbye to…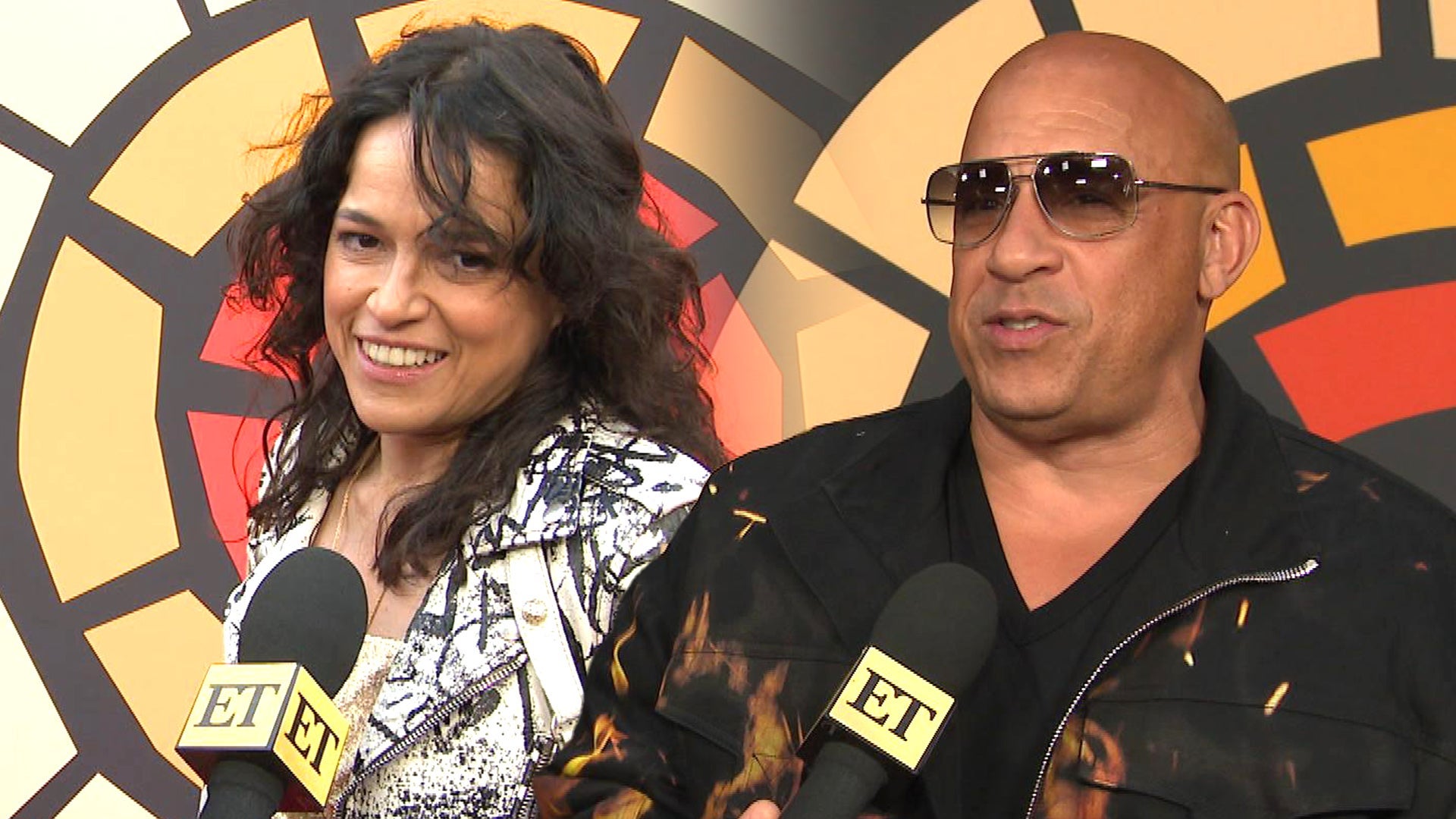 Vin Diesel and Michelle Rodriguez React to Dwayne Johnson's 'Fas…
Tori Spelling has had a trying few years.
A source tells ET that the 44-year-old actress experienced a "huge wake-up call" last Thursday when police were called to her Woodland Hills, California, home for a "mental illness" call, as Spelling is alleged to have suffered a breakdown.
"Tori was so caught up in the day-to-day life of caring for five children, she didn't take care of herself," the source says. "Tori has a long road ahead, but she is finally realizing she needs to focus on her health and clean up her financial and marital problems. She loves having kids, but they have become her main focus and the stress of that with her marriage and endless debt left her no time for herself."
Spelling has been very candid about the struggles in her life, from financial issues to marital challenges with her husband of 12 years, Dean McDermott, with whom Spelling shares five children, sons Liam, 10, Finn, 5, and Beau, 1, and daughters Stella, 9, and Hattie, 5.
Here's a look back at some of the ups and downs that preceded Spelling's most recent crisis.
July 2005: Spelling and McDermott begin having an affair -- the first night they meet.
While discussing McDermott's infidelity (more on that later) during True Tori's season 2 premiere in 2014, Spelling admitted that their own relationship began with an affair.
The two met in July 2005 while filming the Lifetime TV movie, Mind Over Murder.
"Maybe I have a hard time with that [blaimg] part because that's how I met Dean," she explained of Emily Goodhand, the woman McDermott cheated on her with. "I mean, he was married. ...We had sex the first night we met."
"It wasn't like, 'Oh, just get your rocks off, have sex with someone just to have sex,' you know?" she further revealed. "It was a conscious decision, like, fell head over heels for you."
Both Spelling and McDermott were married at the time. Spelling to Charlie Shanian, whom she separated from in October 2005, and McDermott to actress Mary Jo Eustace.
May 7, 2006: Spelling and McDermott get married.
However their relationship started, the two began what has become a 12-years and counting marriage when they wed in Wakaya, Fiji, less than a month after Spelling's divorce to Shanian was finalized.
March 13, 2007: Spelling becomes a first-time mom.
While McDermott has a 19-year-old son, Jack, from his marriage to Eustace, he and Spelling welcomed Liam, their first child together and her first child -- at a Los Angeles hospital.
At the time, Spelling was working through a strained relationship with her mom, Candy Spelling, who told Peopleafter Liam was born, "Words can't describe the joy and elation I feel at this truly happy event... I am looking forward to doting on my new little grandson and all the memorable fun that comes with it."
May 8, 2010: Facing split rumors, Spelling and McDermott renewed their vows.
Spelling confirmed the re-nuptials, which took place at a private Beverly Hills estate, via Twitter.
Just a month prior, Spelling went on The Ellen DeGeneres Show with her husband to shut down rumors that they were getting divorced, saying, "There is no divorce in our future at all."
June 13, 2011: A pregnant Spelling crashes into a school and blames the paparazzi.
In one scary moment, Spelling tweeted that she had a "pretty big" accident while driving her kids to school. At the time, she was also pregnant with her third child.
In her tweet, Spelling blamed chasing paparazzi for causing the dangerous incident, writing, "Paparazzi chased me w/the kids 2school. I was trying to get away from him and had a pretty big accident. Took down whole wall of school. He thn STILL got out to try to get pics. 10 school moms chased him away. What will it take? Someone dying for paparazzi to stop? Going to dr now to check on baby. I think its just shock."
A rep for Spelling told ET at the time, "Tori and the kids are really shaken up, but they're OK. Tori is going to the doctor to get checked out but is doing fine."
October 2013: Spelling opens up about her and McDermott's financial woes.
Concerns over the couple's financial situation arose after Spelling told People in an interview that their business manager said that the couple could not afford a vasectomy.
"We're in the entertainment business and things change year to year," she explained. "We don't have a series on the air right now, so we have to be more restrictive of what we can spend, just like anyone who doesn't currently have a steady job."
That year, Spelling admitted to ET that she and her husband struggled with their bills.

"Just because I'm on TV doesn't mean that I don't make financial choices that aren't good," she explained. "They were really bad ones."
December 2013: McDermott's cheating scandal breaks.
McDermott, now 47, cheated on Spelling with then-28-year-old Emily Goodhand while he was promoting his gig as host of Chopped Canada in Toronto, according to an Us Weekly report.
While the couple did not comment on the scandal at the time, McDermott's infidelity -- and keeping the family together in spite of it -- would go on to become a focus of Spelling's reality show, True Tori.
"I got a call from my publicist and she said, 'I just want to tell you something. It's a girl and she's claiming that she had an affair with Dean in Toronto when he was there. The girl has come forward. She's put her name to the story. She's giving all the details about her two-day affair with your husband in Toronto, and it's going to come out next week -- Christmas,'" Spelling said on her Lifetime show.
February 2014: McDermott goes to rehab.
After the infidelity reports, McDermott apologized to his family and revealed that he was seeking treatment.
"I am truly sorry for the mistakes I have made and for the pain I've caused my family," McDermott told Peopleat the time. "I take full responsibility for my actions and have voluntarily checked myself into a treatment center to address some health and personal issues. I am grateful to be getting the help I need so I can become the husband and father my family deserves."
April 2014: McDermott admits to cheating on True Tori.
An emotionally charged clip ahead of the season premiere showed Spelling's husband coming clean.

"That's my worst nightmare -- I cheated on my wife," he admitted tearfully in the clip. "I was out of control. Sex was an escape, just like drugs and alcohol."

Spelling was also in tears when she addressed his infidelity on the show.
"I can never give him enough sex. He's never going to be happy with just me," she said. "I'm well aware this might not have a happy ending."
December 2014: Spelling says McDermott is done with reality TV.
After the conclusion of season 2, Spelling spoke to ET about the possibility of one more, noting that her husband was ready to get the cameras out of his personal life.
"The journey has definitely been cathartic for me," Spelling told ET. "My husband and I have different views. For him, he kind of wanted his privacy back. For me, I enjoyed the process."
"I respect him and his privacy and I understand it's not for everyone," Spelling added.

In the end, a third season never happened.
April 2015: Spelling rushed to the hospital after falling on a hibachi grill at Benihana.
ET learned that Tori would be undergoing skin grafts after tripping and falling in the scary accident on Easter Sunday.
September 2015: Spelling sues Benihana.
In court documents obtained by ET, Spelling sued the restaurant chain, alleging that she endured "deep second and third degree burns" after falling on their grill.
Early October 2015: Spelling claims to have had sex with Brian Austin Green while on 90210.
Spelling took a polygraph test on Lifetime's Celebrity Lie Detector, where she was asked if she had ever slept with one of her Beverly Hills, 90210 co-stars, answering, "Yes."
"Brian and I were the youngest," she said, revealing that their trysts happened while the teen drama was still on the air. "He would tease me. He teased me a lot. He would always come up to me and say that I had peach fuzz."
That wasn't the only claim Spelling made on the program. She also said she hooked up with another co-star, Jason Priestly.
"It was a summer fling. It was off-set," she confessed. "It was our version of a summer romance. The 90210 version. And that was it, and we stayed great friends."
After the special aired, Priestly neither confirmed or denied Spelling's claim on Twitter, writing, "I'm not getting into this... It's nobody's business... Either way..."
She also dished on the drama at the time between the cast and co-star Shannon Doherty, alleging that several of them conspired to get her fired due to Doherty's diva behavior that Spelling said was "getting worse and worse." Spelling revealed guilt over how things went down, however.
"I felt like I was a part of something, a movement, that cost someone their livelihood," Spelling said, crying. "...Was she a horrible person? No. She was one of the best friends I ever had."
"Gosh, as my friend, I wanna say no," she said, regarding whether removing Doherty was the right decision. "In the workplace, as a co-worker? Yeah."
Late October 2015: McDermott speaks about Spelling's recent hospitalization.
Talking to ET Canada, McDermott set the record straight on why his wife was hospitalized.
"The show we're shooting is obviously very emotional," McDermott said. "It's six days a week. It finally caught up with her and took its toll, so she has bronchitis, sinusitis and pneumonia, and she's getting great care at the hospital."
In the interview, McDermott also admitted that he did not like what filming True Tori had done to his reputation.
"You know, when you're at the checkout and you look over and you see one of these magazines and it's like, 'Dean McDermott's a monster,' and I'm like, 'No, I'm not a monster, I'm a human being and I messed up,'" he said. "I messed up and I'm owning up to it and I'm getting help. But to label me a monster or evil is very hurtful. ...You know, I'm not the first person to ever cheat on his wife. The affair was more about how I was feeling about myself than having an affair."
A cryptic Instagram update that Spelling shared from the hospital didn't help the speculation surrounding their relationship either.
"This sick in the hospital I finally see how quickly life can take it all away from you," she wrote. "We all need 2 step up from inside& go 4 it! With our friends by our side. Sadly I've finally faced the truth that 1 person will never be there 4 me #TrueToriFollow."
January 15, 2016: Spelling and McDermott say their marriage is in the "best place it's ever been."
While at David Tutera's 50th Birthday Party in Los Angeles, the couple gave a glowing review on the status of their relationship.
"For me, [I'm most proud of] the growth [of our relationship]," Spelling told ET at the party. "It just gets better, and I think when you go into a relationship, at least for me, you have all these fairy tale expectations. What it should be or shouldn't be, where it's going to go and where it's going to plateau. You get to that point where [it's like], 'Wow, this is amazing' on a different level of what I ever expected."
"In our relationship, we've definitely had to, not start over, but rebirth the relationship as something that was new and kind of moving on towards the future." she continued. "By doing that, we've had this great, amazing rebirth of our relationship, and it's more exciting each day."
McDermott chimed in, "Our relationship is in the best place it's ever been."
"I was just thinking about it in the car ride over here, about how grateful I am and how filled with gratitude I am that we're still together, and my life is wonderful," he continued. "I have these wonderful babies with you. I have this wonderful life with you. I'm so grateful and happy."
During the party, McDermott even admitted to snapping pictures of his wife, saying, "You did catch me doing that. She's amazing. She's stunningly hot!"
January 20, 2016: Spelling is sued by American Express for an alleged $38,000 debt.
According to legal documents obtained by ET, Spelling had a balance of $37,981.97 on her American Express card and was being sued by the credit card company for payment. The documents alleged that Spelling hadn't made a payment since June 26, 2015, and that the $1,070 payment in question was returned.
ET reached out to Spelling at the time. Her mom told TMZafter the story broke that she'd been helping Spelling and her husband with bills.
"I've been helping her out. I've been paying all her bills now, except I'm not paying extras like that," the Spelling matriarch said in response to the lawsuit news. "I'm not paying any back payments -- just for the house, and the kids' schools, and their food."
When asked why her daughter has allegedly missed payments, she replied, "I don't know. Extravagance, I guess."
January 29, 2016: Spelling reveals that learning about her breast implants "shattered" daughter Stella.
During an interview in Lena Dunham'sLenny newsletter, Spelling revealed that her oldest daughter, 9-year-old, Stella, was shocked when she overheard a conversation where it came up that her mom had breast implants.
"[Stella] overheard and said, 'Huh, your boobs aren't real?' I was like, 'Oh my God,'" Spelling recalled. "It was like Santa Claus. I didn't know what to do."
"Her world was just shattered," she added. "It hit me hard, and I felt so guilty. I thought, 'I can't believe it.' Why was I even talking about getting my breast implants removed in True Tori? I shouldn't have been talking about that."
Spelling then admitted that the revelation did change the dynamic of her mother-daughter relationship a bit. "I explained it to her, and she was fine. Now she asks questions," she told Dunham. "She says, 'Are you going to get them replaced because you said they're recalled and you need to get a new one?' She's very mothering, my 7 year old."
March 10, 2016: Spelling reveals why she didn't leave McDermott.
Spelling opened up about rebuilding her marriage after the cheating scandal on the Today show, sharing that the two of them were "turning monogamy on its head."
"Things are really great right now, but you know what? We had to deconstruct our relationship -- we really did," she revealed. "I feel like we're kind of turning monogamy on its head."
"[We're] flipping it and being like, 'Through society, we've been told what life should be, what marriage should be.' I believed the same thing growing up. I wanted the fairy tale," Spelling explained. "I thought it should be that way. And then when it wasn't, 'I was like, 'Well, what do I do? I divorce my husband? I have four kids!'"
May 17, 2016: Spelling and McDermott get matching tattoos for their 10th anniversary.
The couple got his and hers ink at the Tin Tin Tattoo Parlor in Paris, France, during a romantic tour-de-Europe. The tattoos read, "Tout mon coeur, tout ma vie," which translates to "My whole heart, my whole life."
Spelling and McDermott's children also joined them on the Parisian getaway, and Spelling shared a number of snaps on Instagram from the trip.
July 11, 2016: Spelling and McDermott allegedly owe $260,000 in unpaid taxes.
Financial issues crept up on the couple again when the state of California placed a tax lien for $259,108.23 on the couple's property, stemming from state taxes that allegedly went unpaid in 2014. This meant the state could go after any assets they own or will own in the future until the debt is paid off.
The two both earned income in 2014 -- McDermott in a guest appearance on CSI and Spelling on the series Mystery Girls with her former Beverly Hills, 90210 co-star Jennie Garth.
September 26, 2016: Spelling is ordered to pay American Express $38,000.
According to court documents obtained by ET, a judge ruled that the Spelling had to pay the credit card company $37,981.97 plus $855 in court fees, bringing her total to $38,836.97.
October 5, 2016: Spelling and McDermott are expecting baby No. 5.
Just days after the judge's ruling, the couple's rep confirmed to ET that Spelling was pregnant with her fifth child with McDermott.
"It was a total surprise," she told People at the time. "But we always wanted a big family. I'm really excited."
October 23, 2016: Spelling opens up about her health during her fifth pregnancy.
Spelling found herself breathing easier when she assured ET that she wouldn't have a repeat of the complications that plagued her fourth pregnancy.
"My pregnancy with Finn was really difficult and there was a health condition, but the baby and I got checked out," she revealed at the Elizabeth Glaser Pediatric AIDs Foundation 'A Time For Heroes' family festival. "That problem doesn't exist, and it can't exist during this pregnancy, so we're ok."
She also debuted her bump at the event, telling ET, "It's my fashion accessory of the season!"
October 31, 2016: Spelling is sued by American Express again.
Unfortunately, a few weeks after announcing her pregnancy, Spelling found herself again wrapped up in credit card legal drama when American Express filed another lawsuit, suing for payment of an alleged $87,595.55 on one of her cards. A copy of the statement showed that the account had been canceled.
"No part of said sum has been paid, although demand for payment has been made," the documents read about Spelling's credit card balance.
February 11, 2017: Spelling's mom throws her a baby shower.
Despite their often strained relationship, Spelling's mom threw a beautiful bash at the Hotel Bel-Air in Los Angeles.
"Such an honor to host @torispelling baby shower," the proud grandma wrote on Instagram. "Tori's fifth! #babyshowers #candygram #torispelling#family #grandkids"
March 2, 2017: Beau Dean McDermott is born.
"We are so excited to announce the birth of the newest member of the McDermott family!" Spelling revealed on Instagram, showing a cute picture of her baby boy's little hand.
The little guy came in at 5 lbs., 12 oz, and 18.5 inches long, according to People.
April 12, 2017: Spelling and McDermott say baby No. 5 saved their relationship.
In an interview with People, the couple addressed their past marital struggles, noting that the new baby had brought them closer than ever.
"Rebuilding our marriage took time," Spelling explained. "And now, having a new baby, it makes sense. It's like a new baby in a new relationship."
"I am so blessed and lucky that she never walked away, because now we have this incredible relationship," added McDermott, "I can't imagine life without Beau."
May 6, 2017: Spelling and McDermott celebrate 11 years of marriage with their kids.
"Sharing this anniversary moment while watching our kiddos play soccer," Spelling captioned a sweet Instagram photo. "Happy 11th-anniversary @imdeanmcdermott You are the hottest soccer ⚽️ Dad I know. #loveconquersall#mytruelove❤️."
"The perfect gift for @imdeanmcdermott for our 11th Anniversary? 11 = steel. These #metallic (in yellow gold, rose gold, and stainless steel) donuts ?from @spudnutsdonuts are [gluten-free] ( made from potato flour) and delish!" she wrote on another pic. "With babe in hand, we are celebrating our anniversary cuddling in bed with the four other little monkeys gathered around. #Donuts4Dinner #SpecialOccasion #FoodArt."
May 8, 2017: Spelling and Garth take a jab at former Beverly Hills, 90210 co-star Tiffani Thiessen.
Despite apparent familial bliss, Spelling and her friend dropped some shade during an appearance on RuPaul's Drag Race. Spelling and Thiessen had a rift for years, which the Saved By the Bell alum said on Howard Stern in 2012 was partially due to Spelling's split from her first husband.
"As Ti -- how do you say it?" Garth quipped on RuPaul's, prompting Spelling to jump in with, "Just say, 'That which we don't speak of.'"
"Yes, we know her as 'That Which We Don't Speak Of,'" Garth added.
August 21, 2017: Spelling admits five kids is a little chaotic -- but doesn't rule out having another.
Spelling spoke to ET at the Leap! premiere in Los Angeles about how her and McDermott's life had changed since having Beau.
"You know what? I didn't think it would be that much more chaotic [with a fifth kid], but now that he's becoming mobile and wants to be a part of everything, it's getting a little more," she confessed. "I'm definitely way outnumbered. I always am like, 'I can do it, I can do everything.' And then I'm like, 'Oh my gosh, Dean. I need help. Like, someone carry the baby.' It's hard."
Despite the craziness, she revealed she's not opposed to having more kids, exclaiming, "Never say never!"
As for spending time with each other, Spelling said that her and McDermott mostly try to end each day with each other after bonding with the kids.
"Especially having a newborn in the house again, [I know] how quickly the time goes," she continued. "It's like every moment you want to spend with them because it's so precious, but before you know it, they're 10 already. After they go to bed, we're so exhausted, [but Dean and I] just have like a snuggle together and recap from the day."
March 1, 2018: Police respond to a "mental illness call" at Spelling's home.
A spokesperson for the Los Angeles Police Department told ET that they responded to a disturbance call at around 7:15 a.m. According to the dispatch message, authorities responded to a "female mental illness" call at the house.
After the incident, ET spoke to reality star Corinne Olympios, who was hanging out with Spelling just a day prior to the incident while filming an upcoming Facebook digital cooking show, Secrets in the Sauce, in Venice, California. Olympios shared that she noticed that Spelling seemed "a little tired."
"I was thinking, 'Well, she does have five kids.' She was saying it's stressful, it's a lot," she recalled. "Someone was joking around with her like, 'Don't go home yet, say you're getting a manicure.' She was like, 'Oh my god, yeah right.'"
Olympios insists that the former Beverly Hills, 90210 star was "very sweet and nice" to her but, at the same time, was distant.
While at the taping, Spelling was given gifts for her kids, but Olympios said she "she kept dropping them [and] kept picking them up."
"[It was] like her mind was somewhere else," Olympios said, adding that Spelling gave her two hugs and said they should get together again.
Additionally, a source claimed to ET that Spelling's incident was a meltdown, due to multiple stress factors that she's currently dealing with.
"There are several things that led up to this, and she really couldn't take the pressure any longer," the source said. "Tori tries to be the best mom she can be, but with five children and terrible financial issues, her marriage has suffered tremendously."
The source added that financial burden, in particular, has taken a toll on Spelling.
"The burden has landed on Tori," the source said of her family's financial issues. "Candy allowed them to borrow [money] and [Tori] is in no place at the moment to pay her mother back."
Following the incident, a source told ET that Spelling was taking some much needed time for self-care, calling what occurred a "wake-up call" and adding that she and McDermott continue to work on their issues.
"Tori and Dean sat down and set boundaries using the tools given to them from their longtime therapist," the source said. "They talked about divorce but have never taken that step. Tori doesn't want to be seen as failing. Her mother was never supportive of her marriage to Dean. Tori always seems to want to prove she made the right decision to marry Dean. They talked about the future and changes that must be made. Their friends believe they will stay together for their kids."
"For now, Tori and Dean want to put their heads together and figure out their financial situation," the source added. "Their friends hope that with the many changes they plan to make, in their marriage and brand, that they will thrive again."
March 7, 2018: McDermott asks police to check on Spelling's well-being.
On Thursday, a spokesperson for the Ventura County Sheriff's Department confirmed to ET that police were called to do a welfare check on Spelling on Wednesday morning at a location in Thousand Oaks, California.
"We were asked to check on her well-being," the spokesperson said, adding that McDermott was the one to make the call. "Deputies went out to talk to her briefly and determined she was fine."
The spokesperson added that no crime was committed, so no additional action was taken.
Spelling then got back on social media on Thursday, hashtagging "#internationalwomensday" while marketing her beauty line.
Watch the video below for more on what's going on with Spelling after her recent issues.
RELATED CONTENT:
Tori Spelling's Husband Dean McDermott Calls Police to Check on Her Well-Being
Tori Spelling Focusing on Her Health: Alleged Breakdown Was 'Huge Wake-Up Call,' Source Says (Exclusive)
Tori Spelling Returns to Social Media Following Alleged Breakdown
Related Gallery