TV
'Bachelorette Men Tell All': Hannah Brown Confronts Luke Parker Over Fantasy Suite Claims
By
'Bachelorette: Men Tell All': Hannah Confronts Luke Over Fantasy…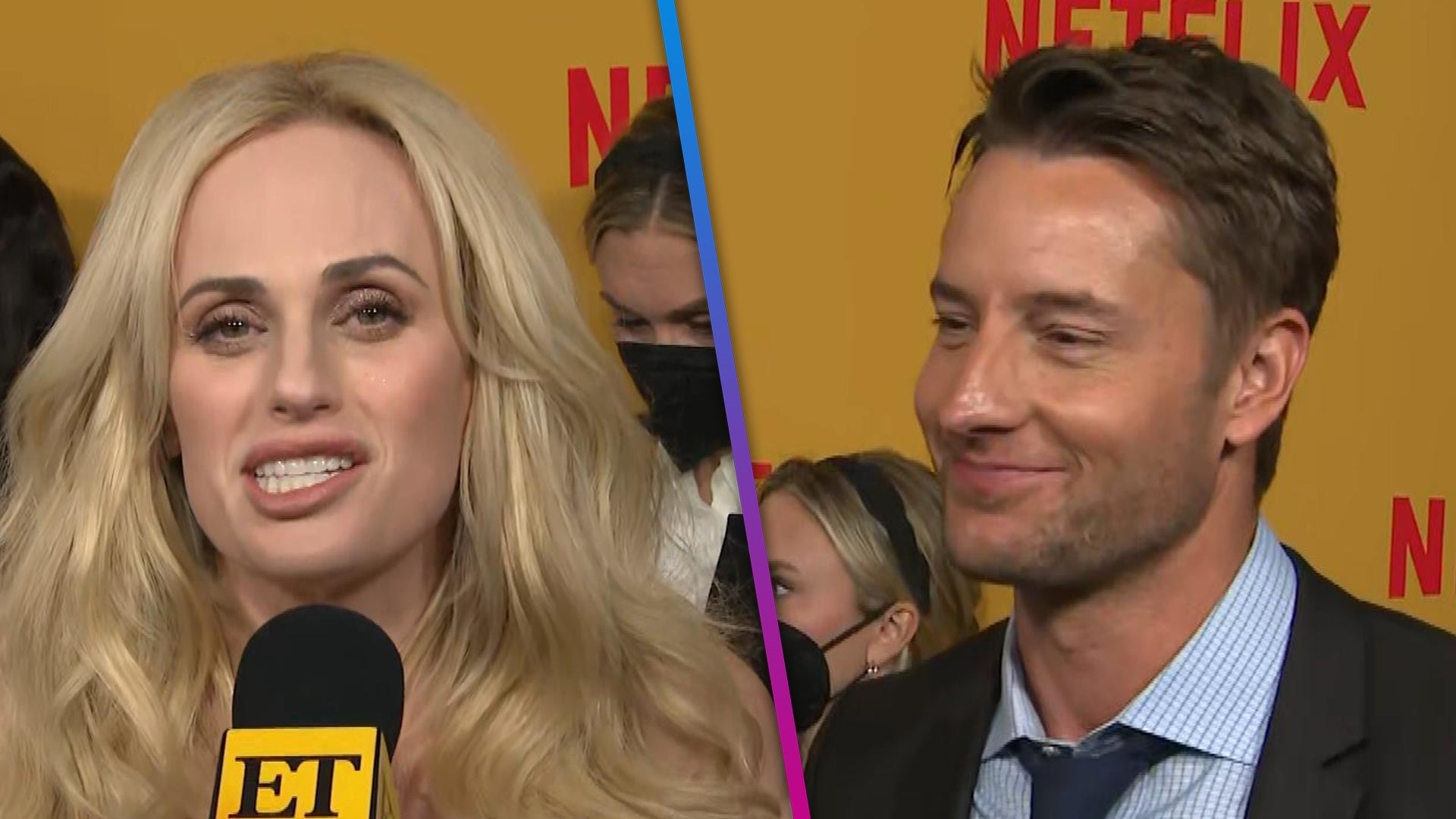 Rebel Wilson Plays Justin Hartley's Hype Woman at 'Senior Year' …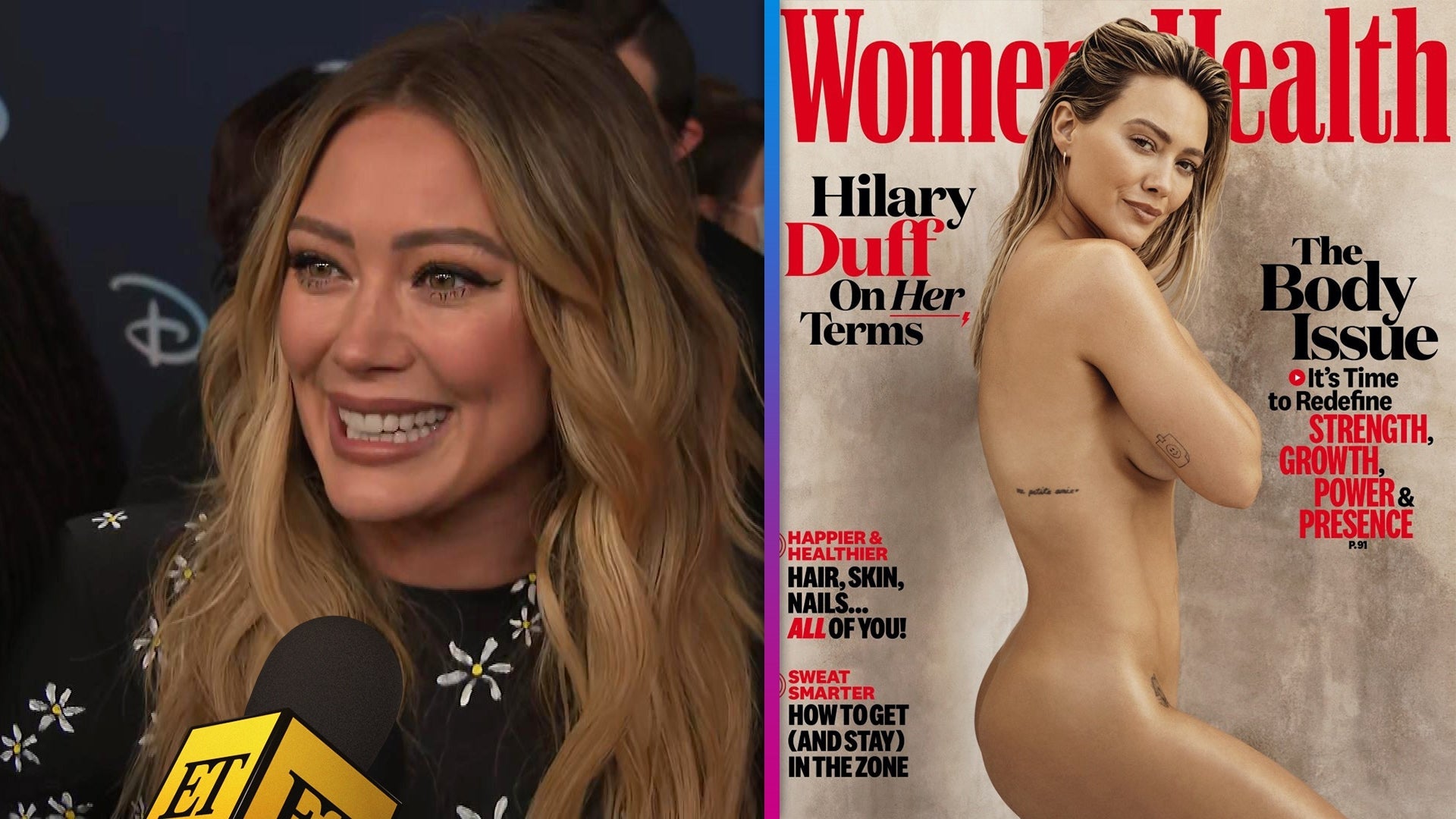 Hilary Duff Calls Posing Nude a Combination of Terrifying and Fr…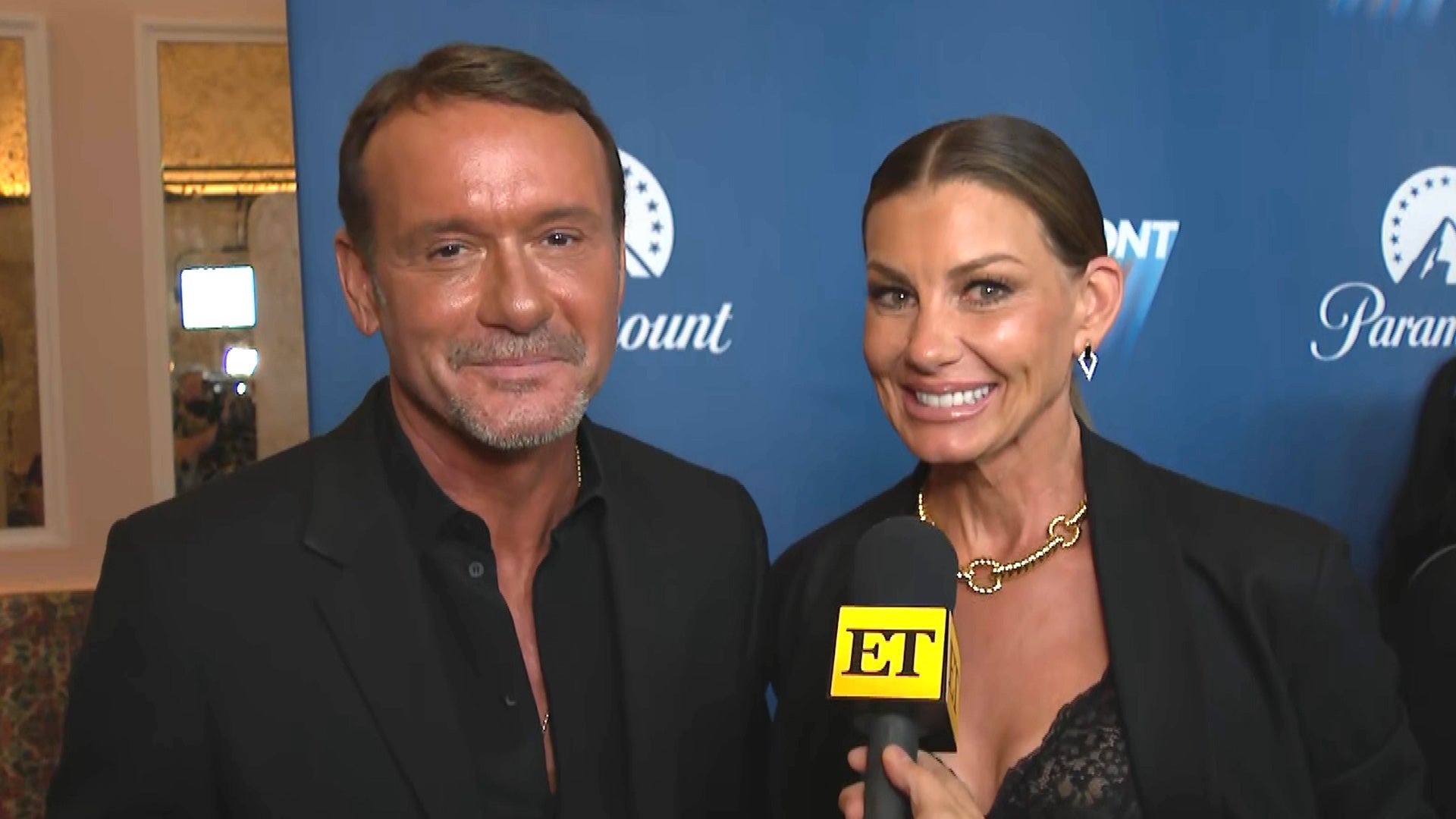 Tim McGraw & Faith Hill on Helen Mirren and Harrison Ford Joinin…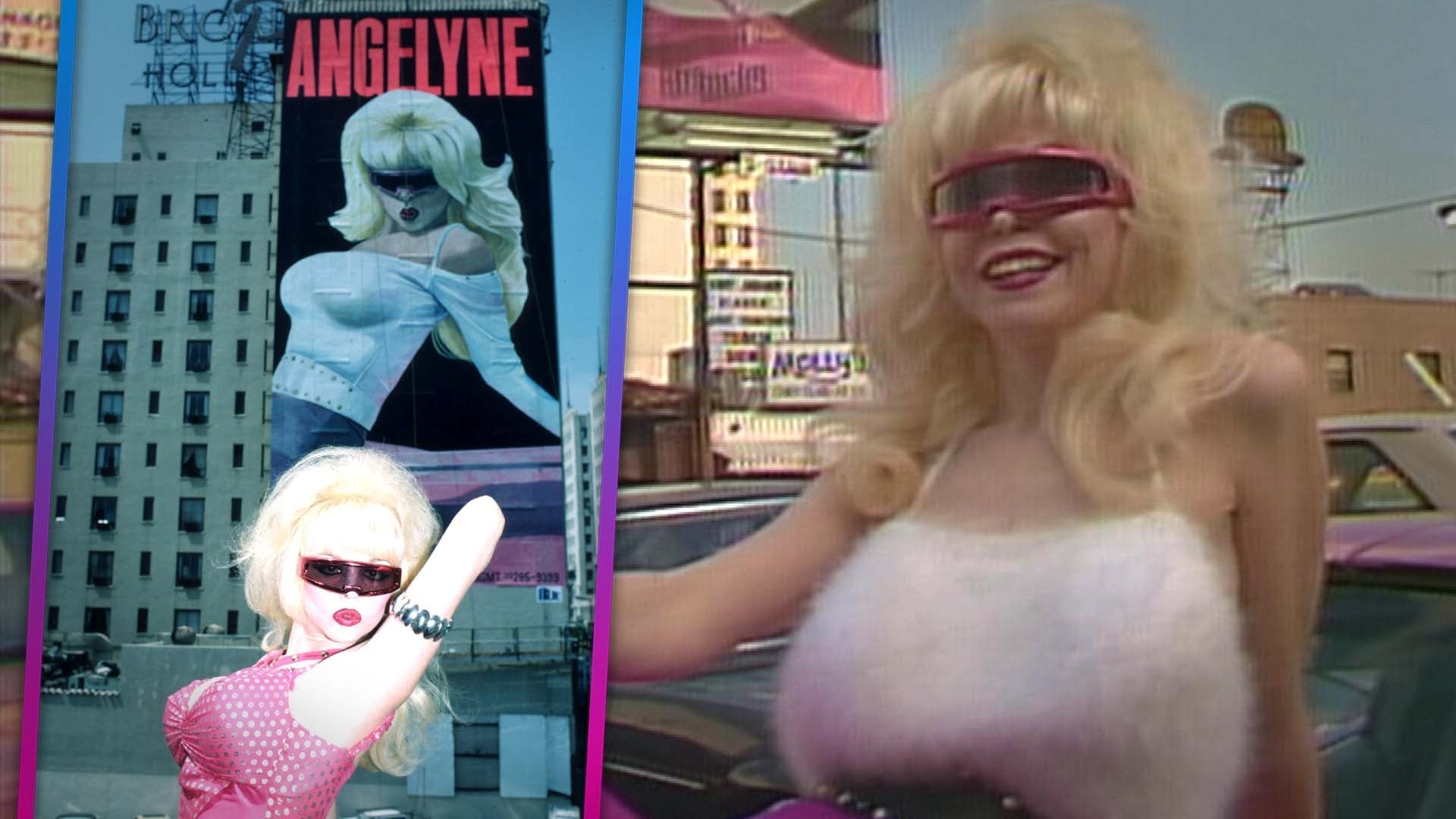 Watch Angelyne in Rare Interviews About Her Iconic L.A. Billboar…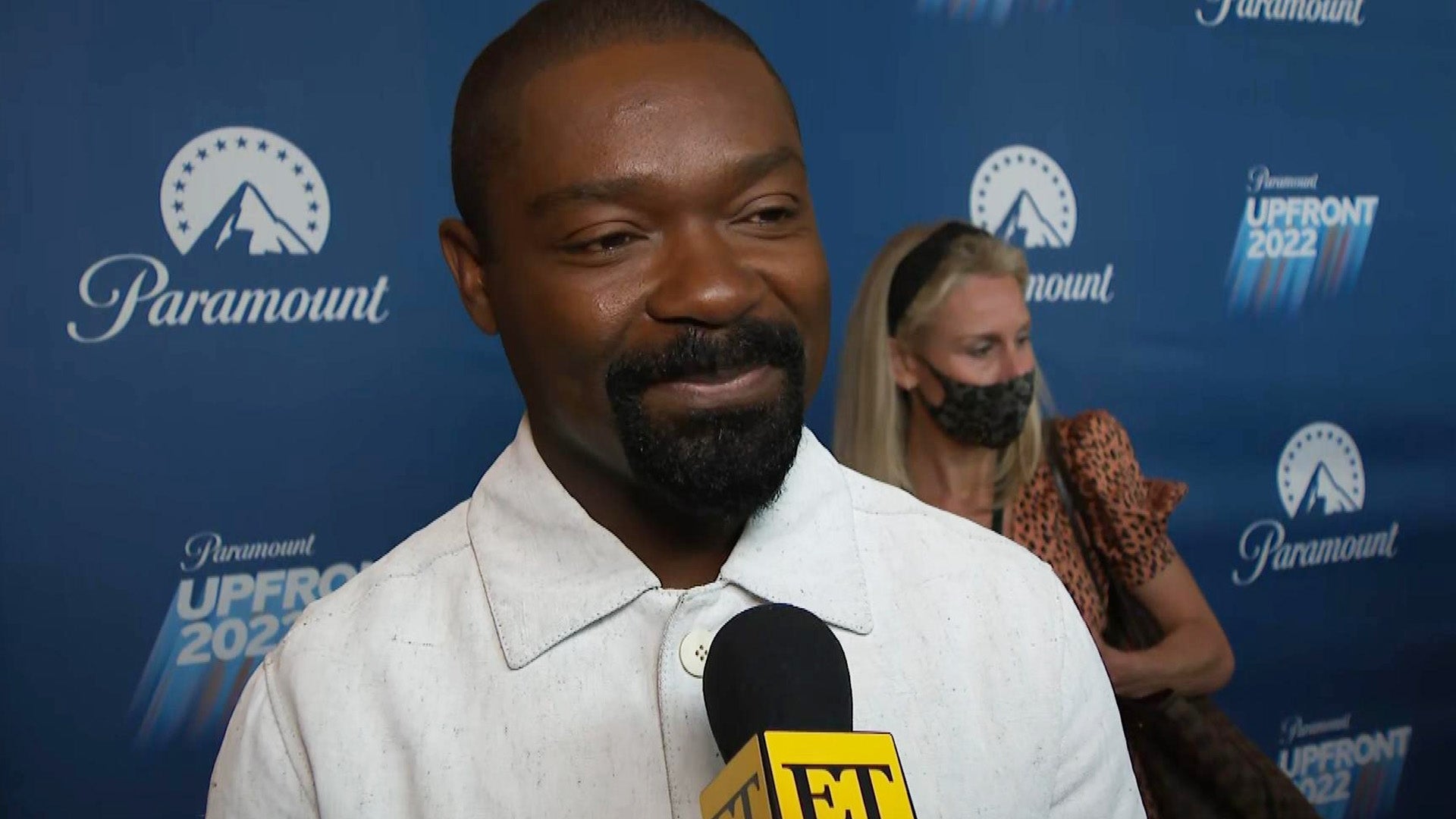 David Oyelowo on Joining the 'Yellowstone' Universe With Bass Re…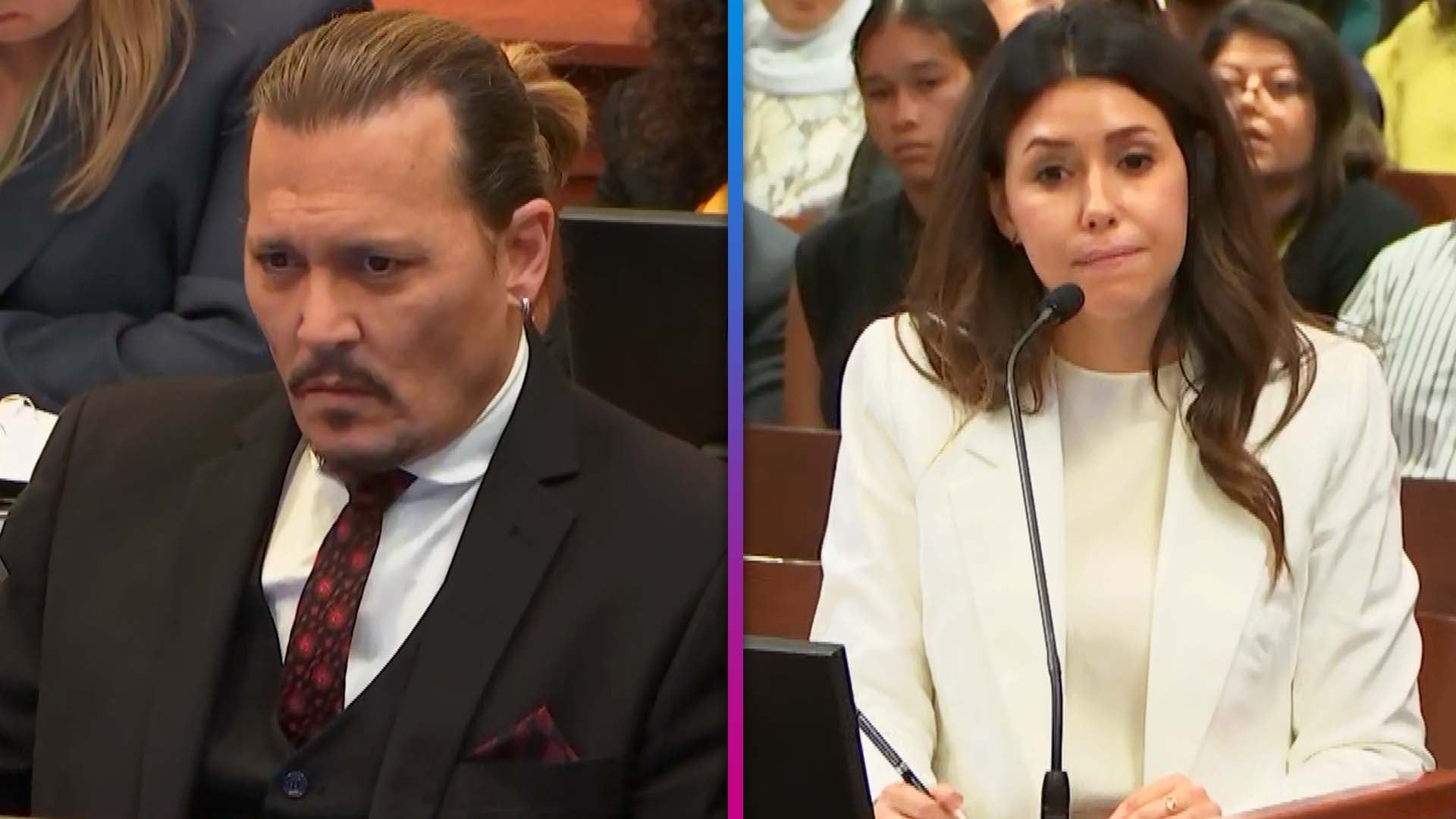 Johnny Depp Not Dating His Attorney Camille Vasquez (Source)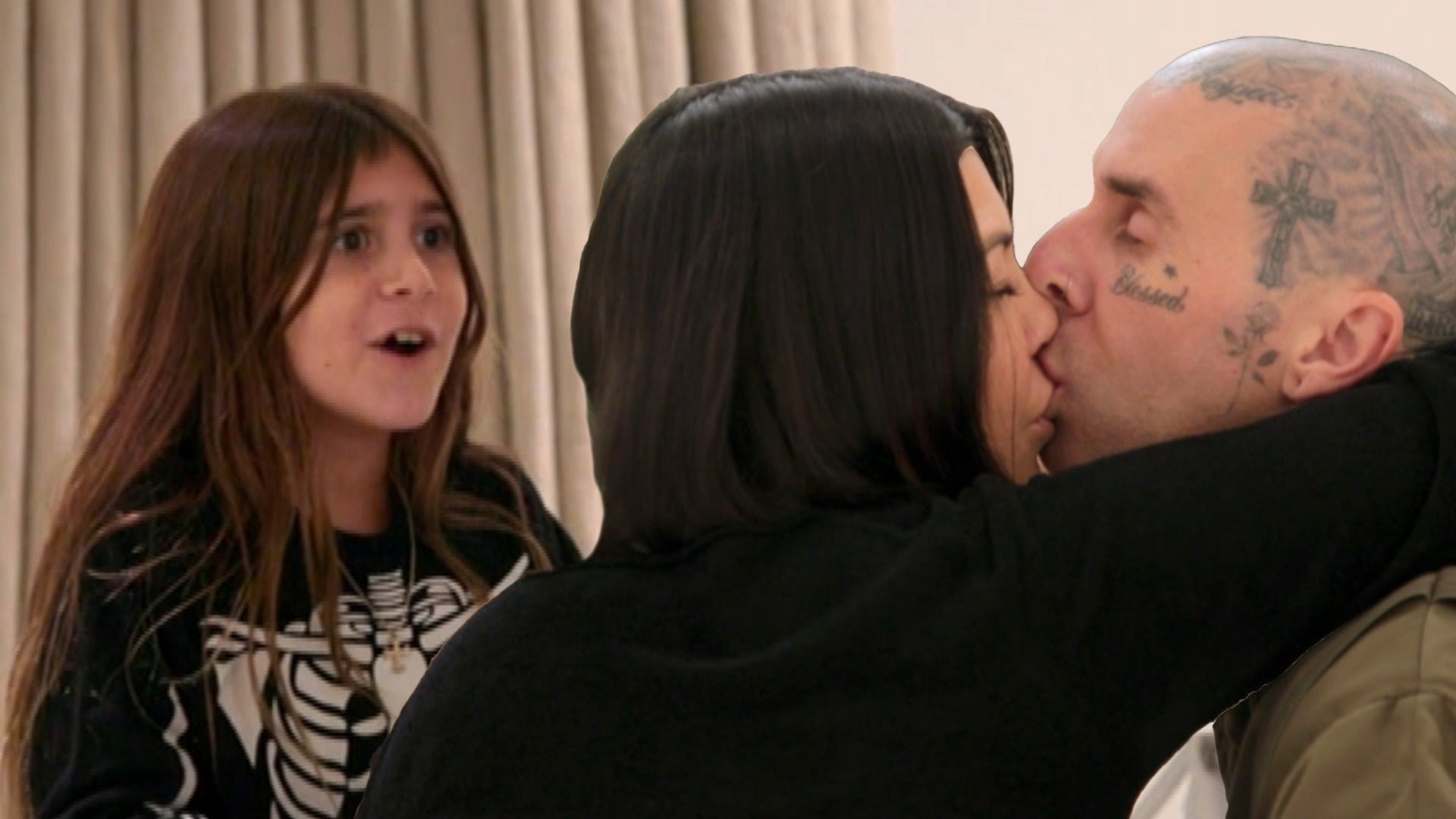 Kourtney Kardashian's Kids Cringe Over Her PDA With Travis Barker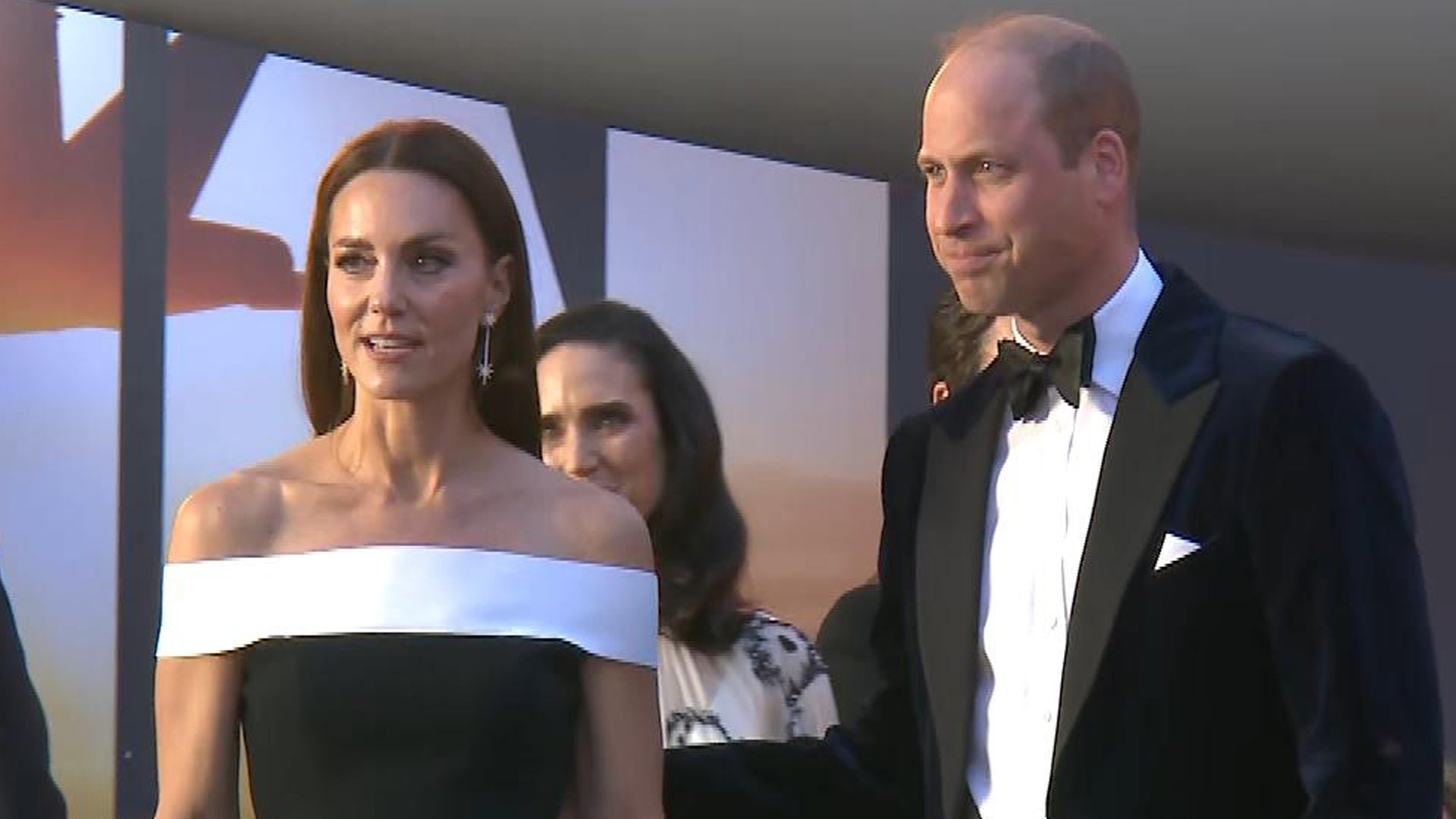 Prince William and Kate Middleton Go Hollywood Glam at 'Top Gun:…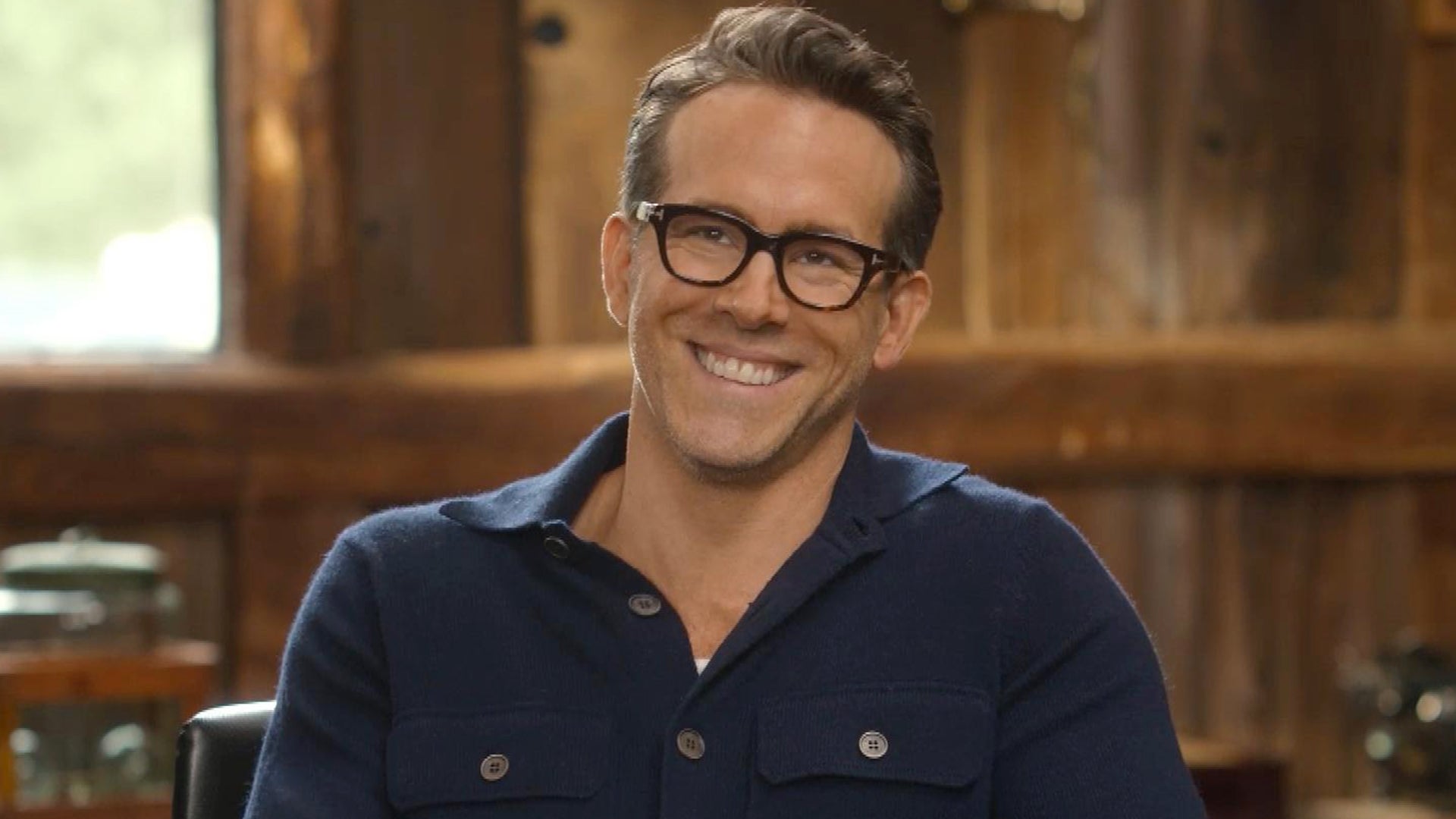 Ryan Reynolds Recalls 'Beautiful' Moment With His Brothers Prote…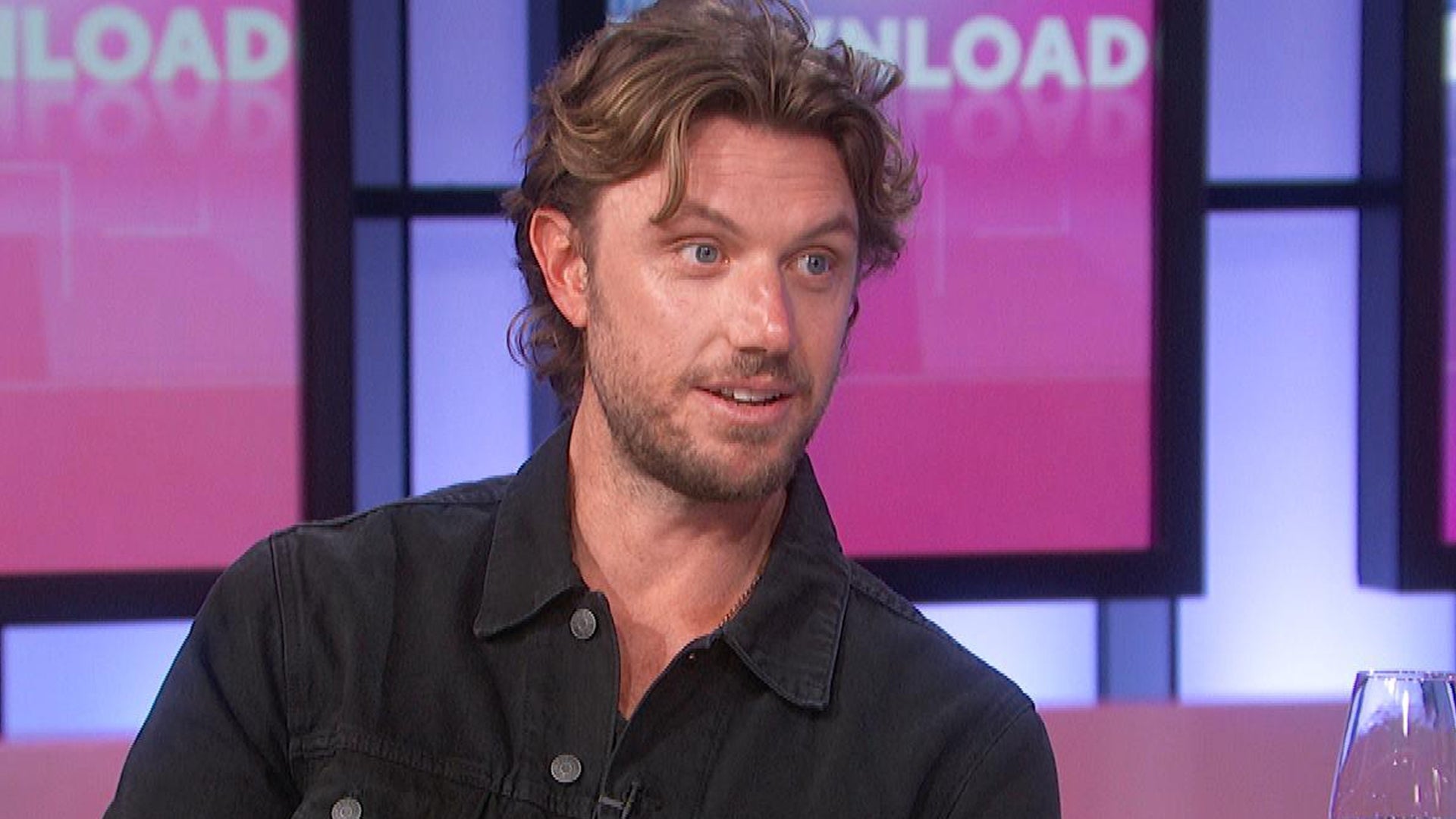 Adam Demos on 'Sex/Life' Season 2 and His Girlfriend's Reaction …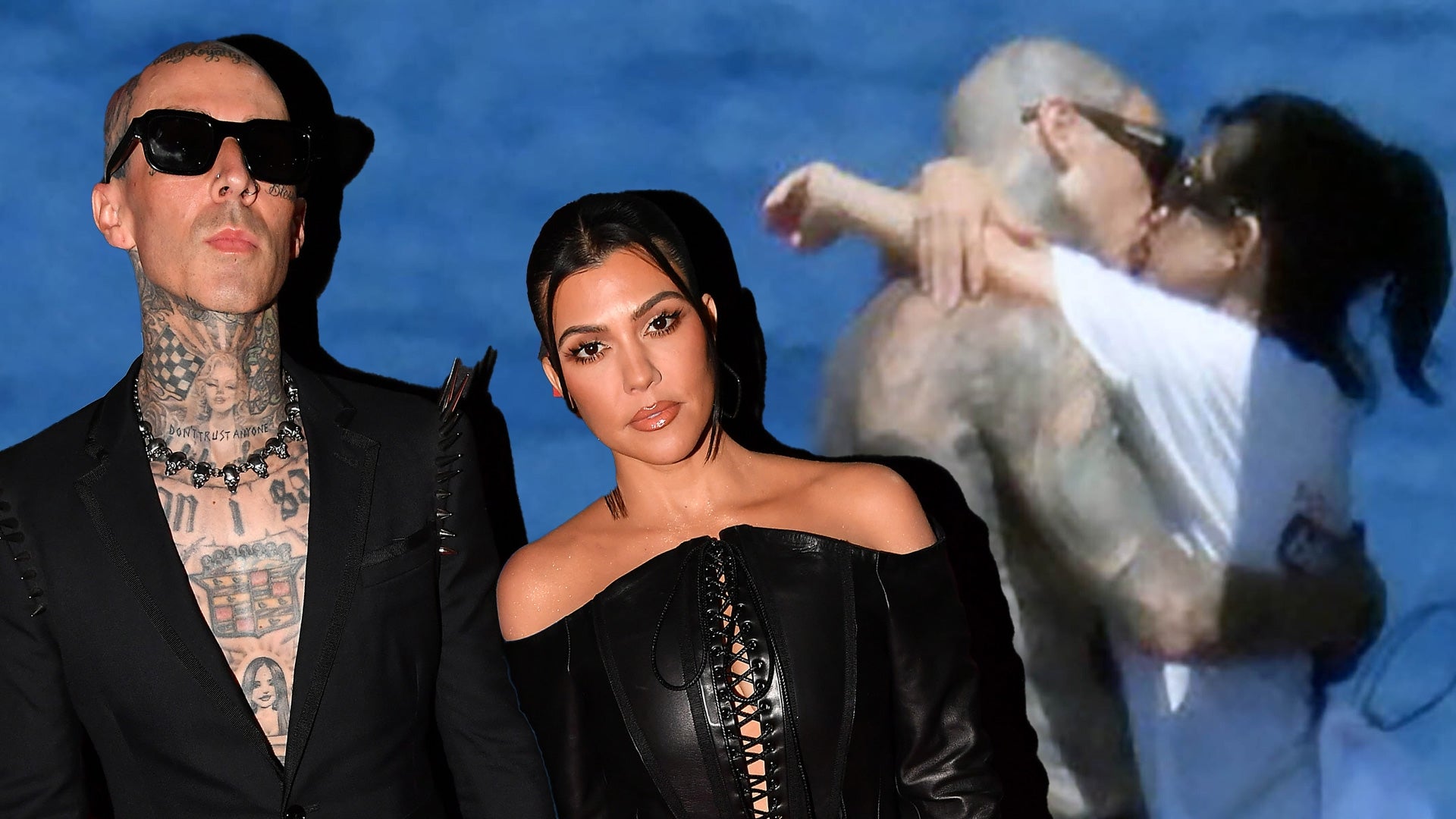 Travis Barker and Kourtney Kardashian Arrive in Italy for Offici…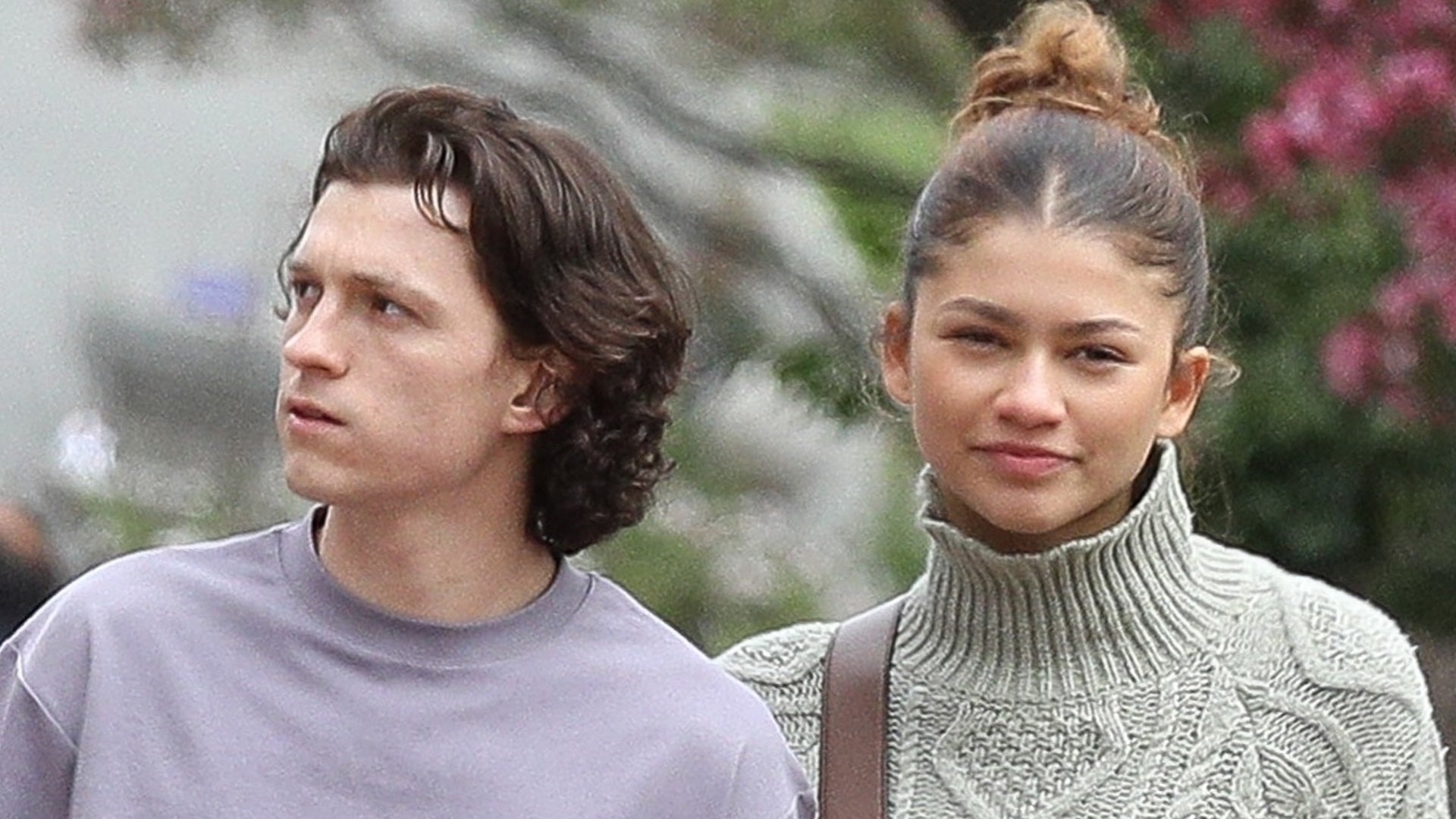 Zendaya and Tom Holland Show PDA in Boston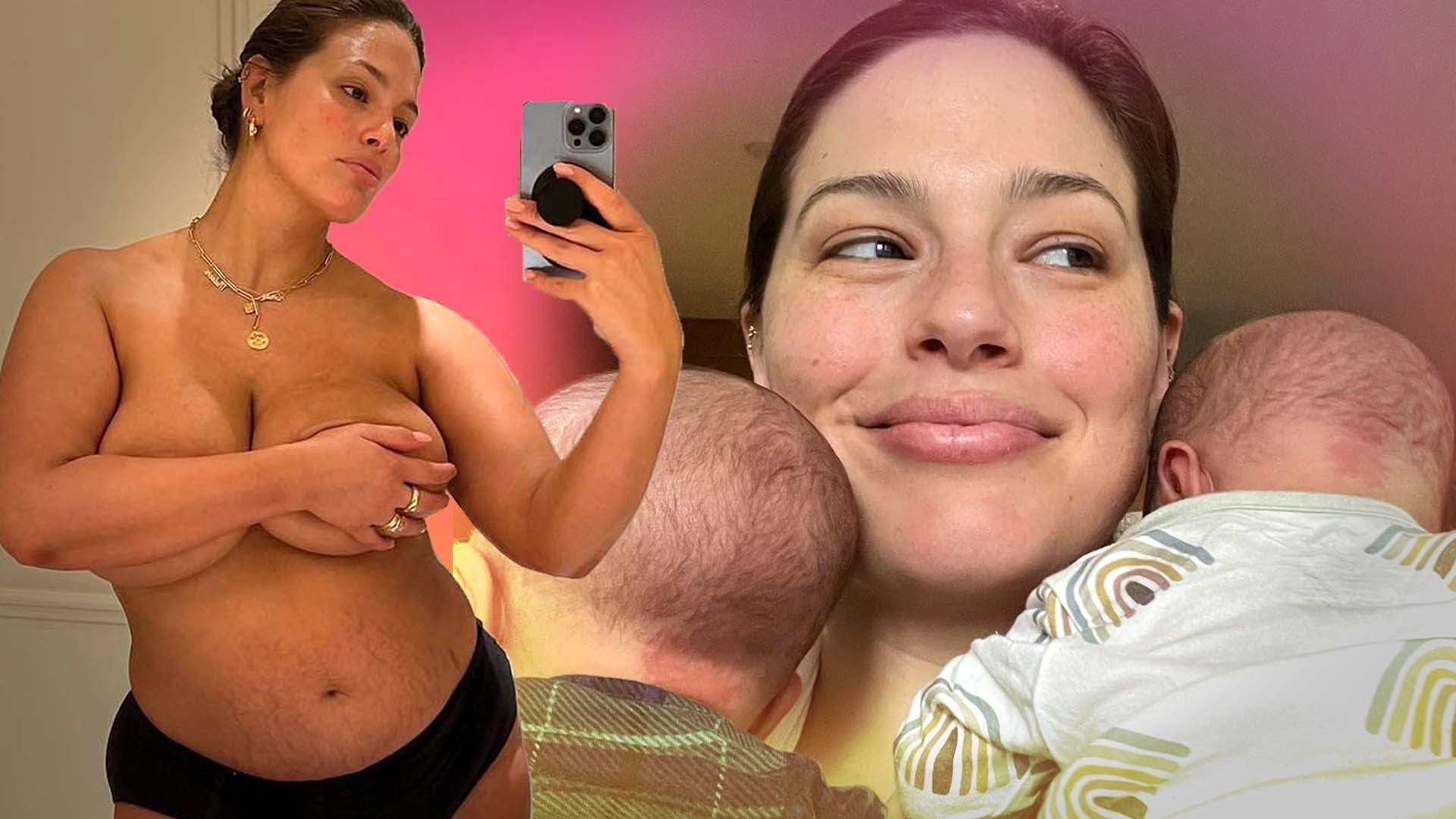 Ashley Graham Shows Off 'New Tummy' Months After Giving Birth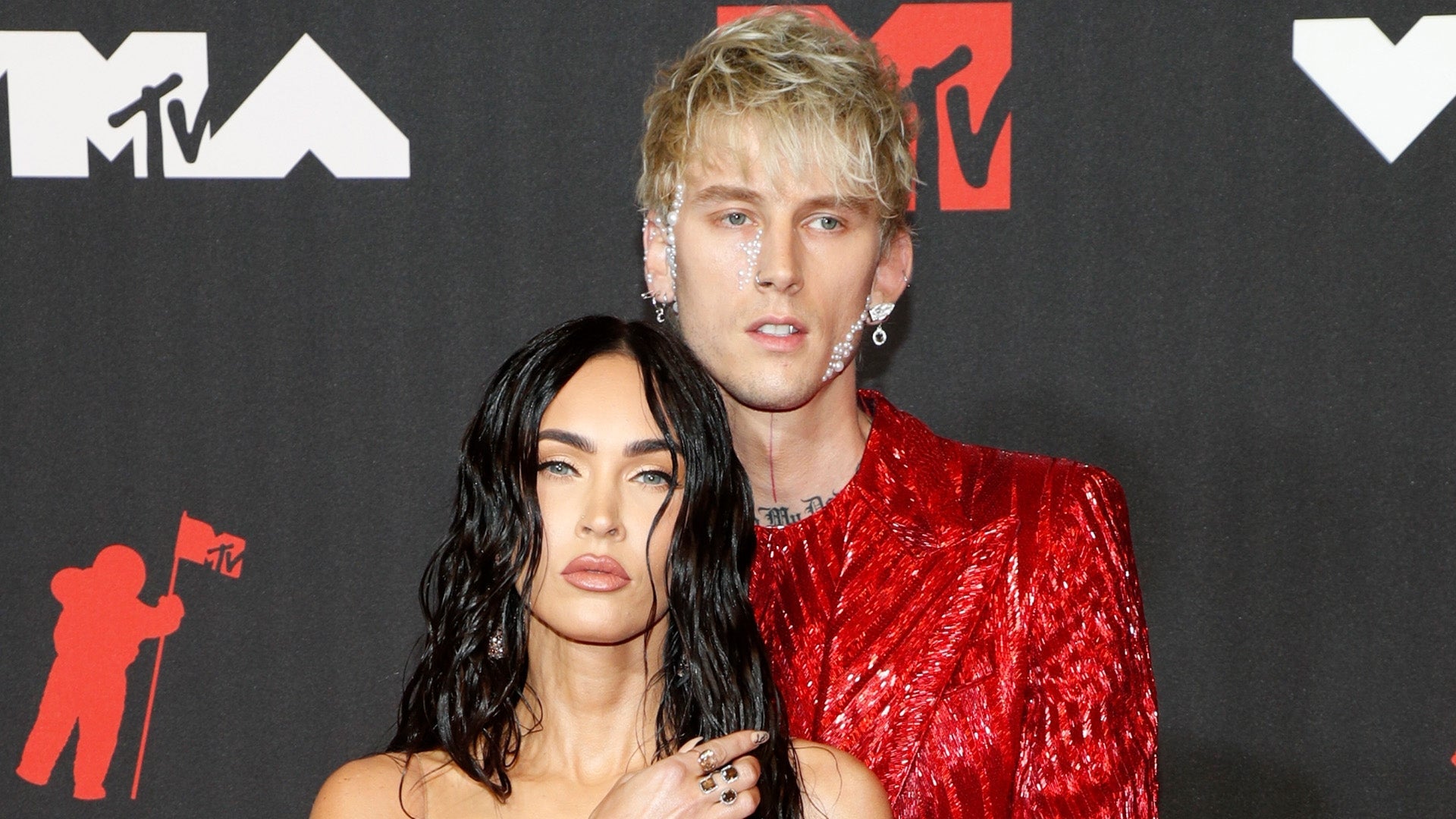 Megan Fox Details 'Blood-Drinking Ceremonies' With Machine Gun K…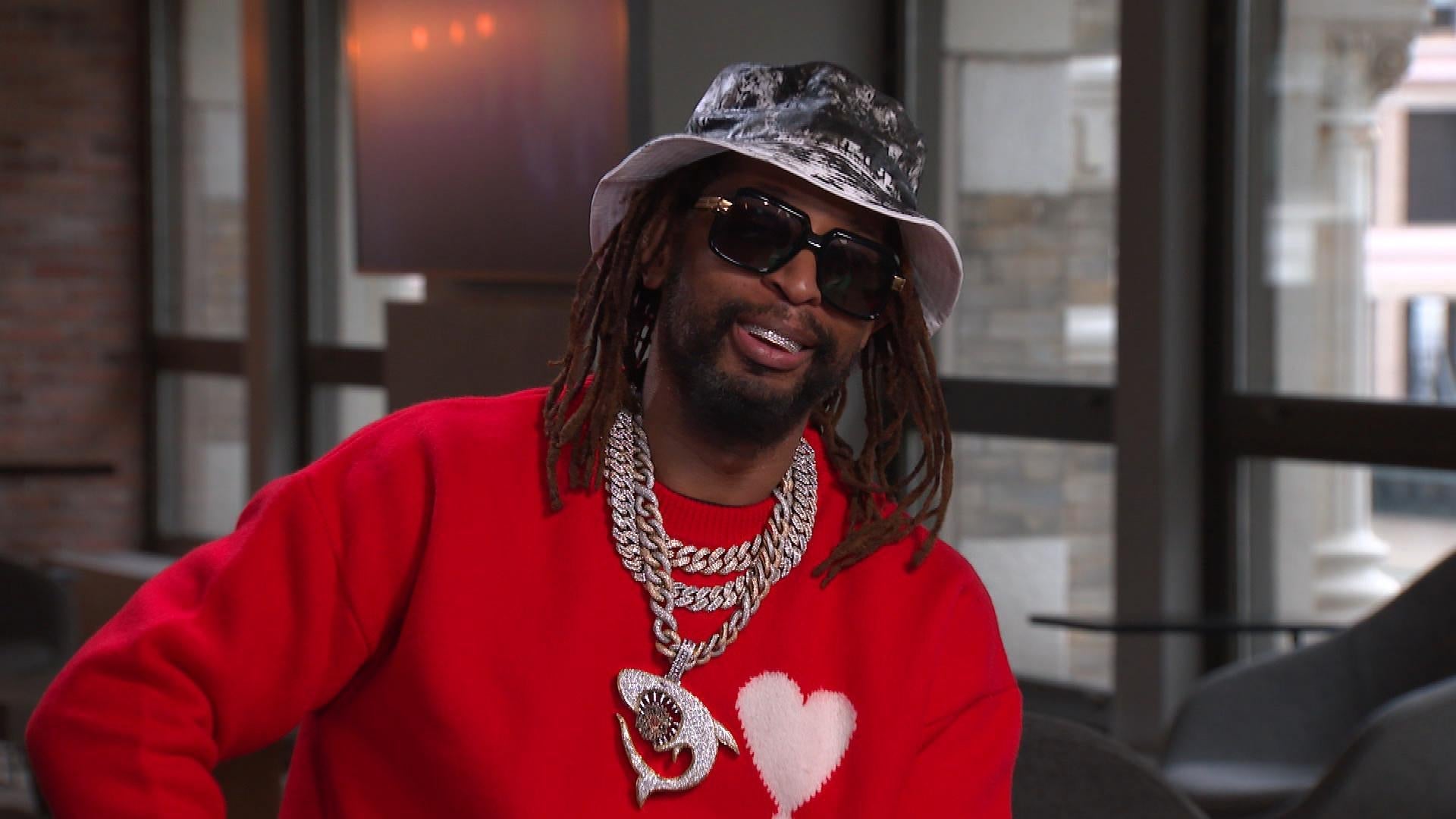 Lil Jon on Why He Started Doing Home Renovations With New HGTV S…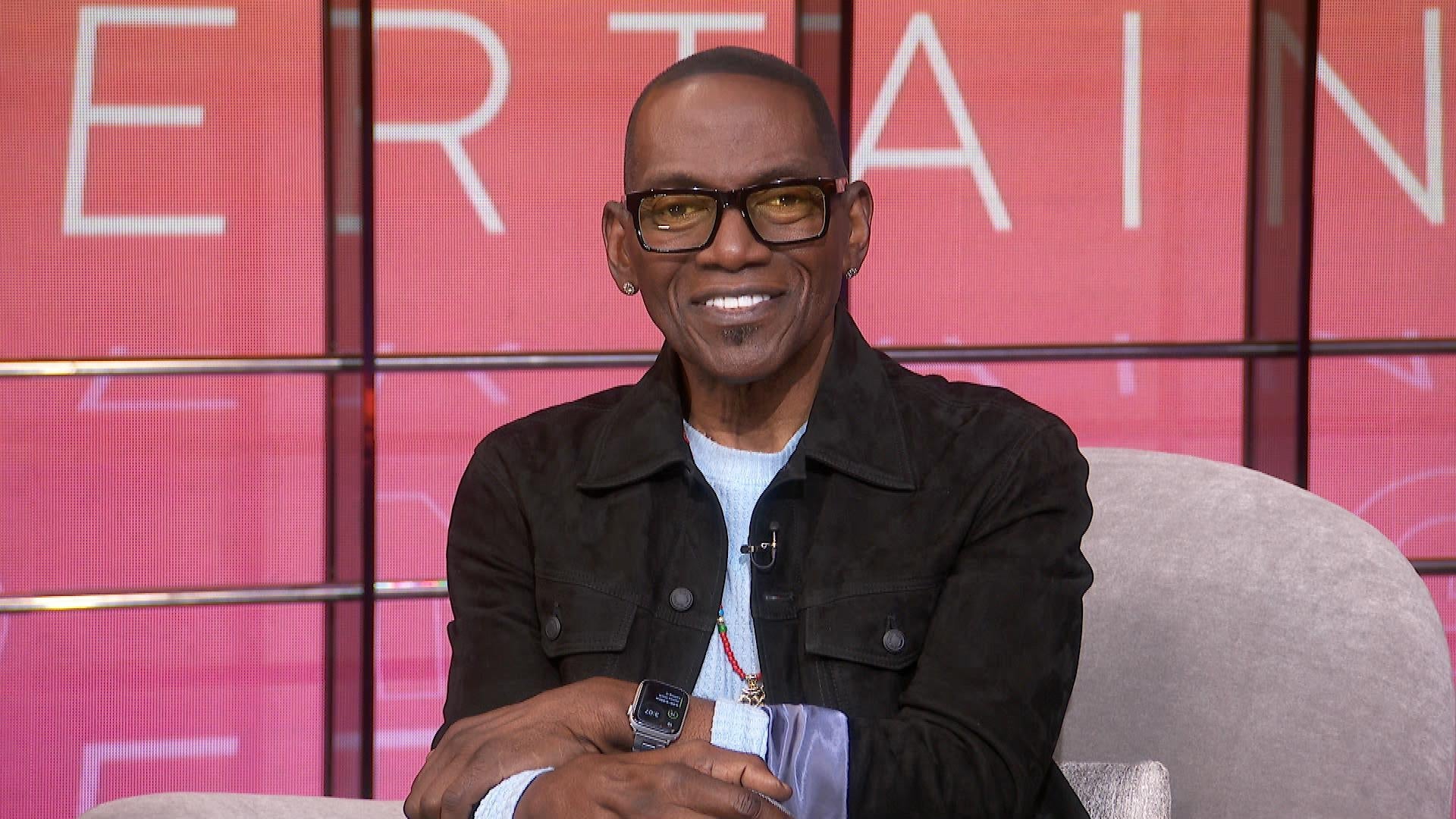 Randy Jackson Reveals Which Celebs He'd Like to See on 'Name Tha…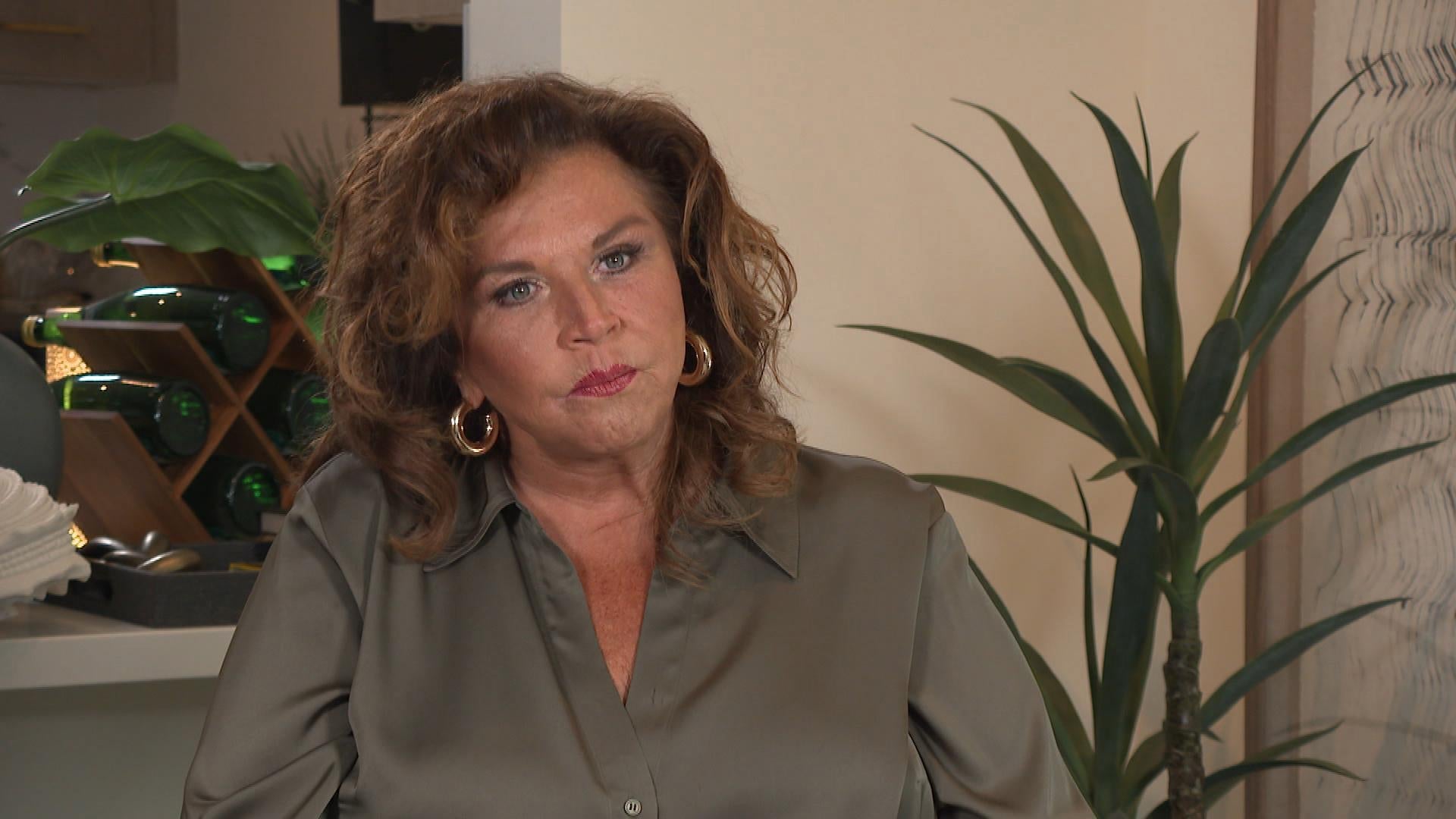 Abby Lee Miller Responds to the People Who Abandoned Her While S…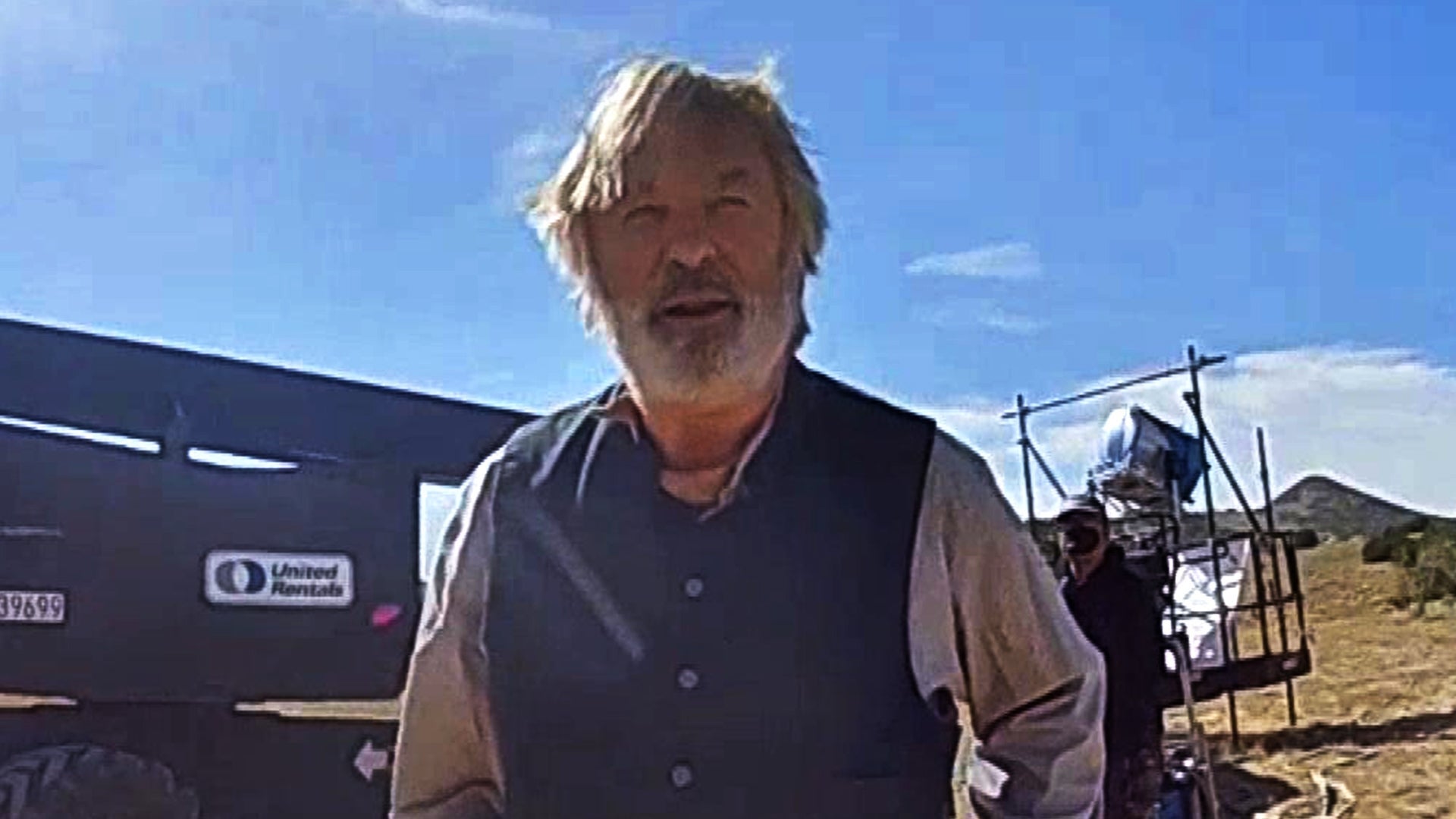 Alec Baldwin's Attorney Defends Actor Amid Newly Released Police…
Let's hear it!
We're just a week away from Hannah Brown's Bachelorette finale, and you know what that means -- it's time for the Men Tell All!
ET was live-blogging the special, in which Hannah came face-to-face with the men she sent home. On the agenda? A hot seat with Luke Parker, who was brutally slayed by Hannah and a big windmill reveal on last week's episode. Fan favorite Mike Johnson -- who just might be Bachelor material -- also got time in the hot seat, as did standout John Paul Jones, while early troublemaker Cam Ayala was passed onto the credits.
Scroll down for minute-by-minute updates of all that went down, from Luke's shocking comments to Hannah's unexpected apology.
Questions Will Be Answered
7:00 PM:
Chris ends the Men Tell All special by assuring fans that they'll get their questions answered next week.
"I know there are a lot of rumors out there," he says, seemingly referencing Jed and Peter's ex-girlfriend dramas. But he's set on getting to the bottom of it.
An 'Impossible Decision' -- and an Epic 'Bachelor in Paradise' Promo
6:54 PM:
Promo time -- and Chris Harrison is that teasing Hannah's "impossible decision" will be "historic."
Jed, Tyler and Peter are left in the competition, but the drama is far from over. Her dad has concerns, her mom breaks down, and Hannah drops a bunch of f-bombs.
"I've been waiting my whole life to have my happy ending, but I feel like this experience has been taken away from me," Hannah says in the clip, telling producers to stop the car and stumbling down the road.
Then, in two weeks, it's time for Paradise. JPJ gets some action, Blake gets even more action, and Katie is looking for real-life love.
Chris and Krystal tie the knot, and Demi gets serious with another woman.
Guys get physical, everyone's in tears, and Demi "smells" an engagement. Get ready!
A Sincere Apology
6:50 PM:
Hannah wants to wrap the show with a heartfelt message about Luke P. "Bachelor Nation, I'm sorry. I'm sorry for this whole thing with Luke, and him being on our television screens for so long," she says. "It's my fault. A lot his, but I did it. I was there. I'm sorry."
"I'm tired of talking about him," she continues. "The Luke P. show is canceled. We will not renew the season. Again, my apologies, and god bless the United States of America. Roll Tide!"
Bloopers!
6:46 PM:
Time to lighten the mood with some bloopers!
Hannah rips her dress on night one, Mike calls out for Chris Harrison in the labor simulator, Jed freaks out at the cameras filming his makeout session (gross), and JPJ gets his "Yass queen" on.
There's a lot of dancing from Hannah, Mike and our love, Tyler. And the clip ends with a bunch of guys crashing into things, and Hannah dropping to the floor during a confessional.
Clearing the Air
6:45 PM:
With Luke out of the way, Hannah addresses the rest of the guys. She apologizes to Mike, telling him that he "deserves the best."
Garrett admits he was upset with her for choosing Luke over him, but now realizes she was under his spell. "I don't regret the way that it happened, because I feel like the relationship that I had with Luke, unfortunately, is a relationship that a lot of women can relate to. A lot of women have been in toxic relationships, and maybe, just maybe, me going through that... can help somebody who's in that now and see the signs of that," Hannah says. "That was worth all of it."
Bye, Luke
6:42 PM:
"As we were coming back, Luke just got up and left. I think he was catching a flight," Chris points out as Luke leaves the building.
Hannah Tells it Like it Is
6:37 PM:
"I'm so over being slut-shamed!" Hannah continues. "I'm also not going to say that me having sex in a windmill was like, the scarlet letter on my chest to have... you're not going to make me feel that way!"
"Those fantasy suites, that's not what they were about... it's not just about the physical, and that's where you're getting it really, really wrong," she adds.
Mike tells Hannah that she has the other guys' support. "We completely have your back in that," he offers.
Confrontation Time
6:35 PM:
Hannah recalls feeling "threatened" by the shared faith she had with Luke during their relationship. "The basis of what I believe is love and loving others and understanding... his love was contingent on if I did the things he wanted me to do," she tells Chris.
"Luke is really obsessed with sex... honestly, did I sit around being like, 'Huh, who am I going to have sex with in the fantasy suites?' No, I didn't!... It wasn't your business to ever ask me," she tells Luke.
"Are you really telling me that you never said, 'Don't judge me about the fantasy suites, because I won't be using that for sex?'" Luke asks.
"Fantasy suites are not used for sex!" Hannah shoots back.
Not Having It
6:33 PM:
Hannah explains her connection with Luke.
"A lot of that came from being insecure about being the Bachelorette in the first place... I remember when I the call from you, I was so excited but also I had this doubt of, 'Oh my gosh, like, am I going to be able to be this? Are the guys going to be disappointed?'" she recalls.
She says from the beginning, Luke showed he was there for her. "I think that is like, where my holding on and making excuses, 'Well his intentions are he's here for me' [comes from]," she continues, noting she deserves "so much better."
Luke thanks Hannah for helping him open up -- but Hannah's not really having it.
Finally
6:29 PM:
It's finally time for Hannah! Wahooooo!
"I am really glad to see you guys. I'm just so blessed to have had you on this ride with me," she tells the men. "I just want to say thank you!"
'Bachelor' Dinner Theater
6:24 PM:
Chris announces a new extension of the Bachelor franchise -- some sort of dinner theater with Ben Higgins!
Not sure we're buying tickets for that one...
Looking for Closure
6:21 PM:
"It sucks when someone tells you that you deserve to be fiercely loved... and she's not the one to give it to me," Mike says.
He says he takes the process incredibly seriously, but that he was starting to get ready to get down on one knee. "I do want closure, and I want to make sure she is OK in what she's going through, and that she knows I still think she's fine as hell and independent."
Big Mike
6:18 PM:
Big Mike's up next for the hot seat. "I'm really appreciative," he says with a huge smile as Chris tosses to a recap of Mike's time on the show.
Getting Weird
6:10 PM:
John Paul Jones appreciates the "good vibes" he's gotten from fans. Next thing we know, a woman in the audience comes down to the stage to cut off a lock of his hair.
We bet that played out better in her head, because it wasn't that fun to watch. "It was my way of opening up to Hannah," he says of why he let Hannah cut off a chunk of his hair on the show.
As for what's next, that'll be Paradise for JPJ, who is up for some "margaritas and nuggets."
"In honor of JPJ, I'm bringing out nuggets for everybody tonight!" Chris announces as chicken nuggets are dispersed to the audience.
JPJ in the Hot Seat
6:06 PM:
It's almost time to bring out Hannah, but first Luke needs to get something off his chest. "You need to see the man I am after this," he says.
Next up, John Paul Jones takes the hot seat, and the audience erupts in applause.
"When you get to take off work and everything's paid for... you have a great time," he said of his time on the show, before Chris rolls a clip.
The Last Word
6:00 PM:
Chris asks Luke about the fact that he was so stuck on Hannah not having sex when he wasn't a virgin either.
"Think about what you're asking," he tells Chris. Wow. Luke then explains he's a born-again virgin, and that he was under the impression Hannah was the same way.
"To project that faith onto someone else isn't the right way to do it," a guy points out.
Chris gives Luke the last word, and he uses it to say he's sorry. "I really hope that you guys can forgive me," he says.
More to Say
5:58 PM:
"It's 2019, man," Dylan says. "You can't talk to a woman like that."
Cam, meanwhile, thanks Luke for making him "look like a saint." Then he asks Luke if he apologized for bodyslamming Luke S. in Rhode Island.
Matteo steps in, saying that he thinks Luke has already been "punished for his actions."
F**k You!
5:55 PM:
Connor's up next.
"Actions speak louder than words, and we were waiting for your actions to change... I wish I had said this earlier, but f**k you, man," he said. "You honestly are a psychopath."
Luke admits he lied to the guys and was "extremely immature." "I hope that you guys can support me as I work on these things and forgive me," he says.
Mike says he doesn't accept his apology, because Luke previously told Chris that he doesn't regret anything.
Garrett calls out Luke for trying to control Hannah. "This is not about Luke P. This is about Hannah," he reminds him.
Tell Him, Mike!
5:51 PM:
The rest of the guys are finally introduced, and we don't recognize half of them. Big Mike deservedly gets the biggest applause, and we can't wait to see him rip Luke a new one!
Luke says he started the season off expecting to win Hannah's heart, and even have her send the rest of the guys home half-way through.
"We didn't place that target on you," Mike jumps in. "He went out of his lane, shall I say... you continued to do stupid crap! ... I think that your future wife is going to be a prisoner of you if you don't learn how to change."
Oooo
5:44 PM:
Devin pops out to tell Luke that he's been struggling watching him from backstage, and feels like he's a man who "wants to control a woman."
"You're on a rescue mission, but it seems the only person who needed rescuing was Hannah from you," Devin tells Luke before Chris sends him off.
Chris asks Luke if he wants a woman "in a glass case" -- and Luke doesn't deny it at first.
"I do want an independent woman as my wife," he says. "Although a man is supposed to lead and guide a woman in a relationship."
Luke then addresses the fellow men, telling them to "lay it on me."
Rescue Mission
5:43 PM:
Luke says he felt like he was on a "rescue mission" for Hannah.
"Let me back up," he says, when Chris questions him. "When I say rescue mission, I just mean from them... these guys."
Welcome, Guys!
5:41 PM:
Luke clarifies that he would change things if he could go back, but is grateful for what he's learned from the experience.
The guys are here, and Chris asks Luke where things went wrong with them. "Rhode Island, being there in a situation where I straight up bold faced lied to Luke S.," he admits.
"I watched the season, I didn't like that Luke P. guy, and I don't blame them for that," he continues. "The woman that I thought was really the woman of my dreams... she was really questioning my integrity and my character."
Wouldn't Change a Thing
5:36 PM:
Chris asks Luke if he made any mistakes.
"If I could go back, I wouldn't change a thing," Luke replies.
Can We Please Make It More Clear?
5:33 PM:
Luke's awkward pauses are the most excruciating things in the world, but he's working on how to make it "clear."

"I'm sorry, I'm getting choked up over here just thinking about it," he finally says. "It was frustrating, being misunderstood. She totally thought I was judging her. Yeah, I was shocked. Shock was definitely the first emotion. I was very confused."
Luke finally admits that he struggled with "pride" on the show. "I admit for being prideful and arrogant, but I think narcissist is pushing it a little far," he explains.
"My feelings for Hannah haven't changed. I still love her. I still want what's best for her, and I boldly say that... but I know she's not my person," he confesses.
Calling Out CH
5:29 PM:
Luke goes over the conversations about sex he had with Hannah during their relationship. "I just want everyone to be clear that my actions are because I got completely blindsided," he said.
"The fact that she's dating these multiple guys... I'm still looking at it how I would date anyone," he says, noting that "it's not easy" seeing her "straddle or mount" anyone else on the show.
Chris says he's surprised Luke didn't just walk away. "I'm trying to figure out how to put this so it's clear to you," Luke hisses. EESH!
"It wasn't the fact that she had sex that would make me want to completely leave her," he says. "I felt like she was making a mistake."
Welcome to the Hot Seat, Luke
5:27 PM:
Chris is back to "hit the pause button" on what happened on the show. It's time to hear from Luke!
"Luke, come on out!" he calls as the controversial contestant emerges from backstage.
He says if he got an opportunity for clarity and closure that night in Greece, he wouldn't have returned.
Aye
5:21 PM:
Jed gushes over how much Hannah "hears" him and is now ready to choose a guy to make her happy. We want to barf!
Peter gushes over how badass Hannah was moving the podium. "We still have a rose ceremony to go through, but it's a good day!" he raves.
Luke, meanwhile, sulks on his walk out of there. "She didn't understand," he says.
About That Ring...
5:19 PM:
Chris asks Hannah what she wants, and she lays it out straight. "I don't want him to be here."

"What the f**k?" she asks as the guys express their disbelief at what just went down. "What a freakin'... I hate that guy!"
Chris tells Hannah that Luke is convinced that she was his wife. "He has a ring in his pocket right now. He was ready to propose to you... I am not joking," he says.
Hi, Chris!
5:15 PM:
"How many more nos do you need?" Jed asks Luke. "Get the f**k out!"
Luke asks Hannah how she can't see where he's coming from and asks to speak for 60 seconds. He says Hannah was acting out of character. Chris Harrison steps in and Tyler asks Luke why he's trying to tell Hannah who she is.
Hannah recaps her date with Luke for the guys. "'If you've had sex with anybody here? ... If you have... then I will remove myself and go home,'" she says.
Luke says he was misunderstood. "Never have I ever condemned or judged you, ever, and never will I ever," he insists.
"There's nothing to really talk about. The Lord has allowed that soul-tie weird spiritual thing I had with you to be gone," she explains. "There has not been one part of me that has any regret for what I've done... you don't know how I feel."
Move That Podium!
5:11 PM:
"This is not about your heart. F**king leave! ... You're so narcissistic," she tells Luke.
"I'm still standing here, and this isn't over for me yet," Luke replies -- causing Hannah to MOVE THE PODIUM.
That's when the guys jump in. "Lay your hands off me," Luke says.
"Or what?" Tyler yells.
Clarity
5:08 PM:
Luke lines up with the other guys, who have NO IDEA that he was sent home. Chris sends Hannah in to the rose ceremony, and she can't help but freak out when she notices Luke standing right there.
He approaches and she's furious. "Why are you here? No!" she says.
Tyler tells Luke to fall back in line, but Hannah explains she wants him to leave. "I'm about to go psycho, so please leave," she hisses.
Luke wants clarity. "I'm not leaving until I have closure," he says.
"Yeah, you will leave, because I've already sent you home," she says, as Jed looks over in shock.
"Thank you, god," he whispers.
LUKE IS HERE
5:06 PM:
Hannah admits that she was finally "hit in the face" with what all the guys were telling her about Luke, but she's ready to move forward.
"I have no regrets. I feel like, 'F**k that guy.' And not an ounce of me misses him, wants him in my life or will question my decisions. I'm so glad Luke is finally gone and I never have to see him again," she says.
SURPRISE -- IT'S A VIDEO OF LUKE IN A VAN.
"Hannah thought after sending me in the van that there's no way I'd want to be with her anymore... she's sadly mistaken. She doesn't realize that ... I'm not through. This isn't over for me yet," he says.
"She's never told me that she loves me, but she loves me," Luke continues. "She doesn't know it yet, but I'm on my way, and I'm coming."
He flashes a ring just so we all know how "serious" he is.
Hannah Loves 'Em All
5:03 PM:
Hannah gushes over her overnight dates with Peter, Jed and Tyler and how they've loved her so "fearlessly."
"I do love all of them in completely different ways, so it's really hard moving forward and hurting them," she explains. "I feel like I know what I'm going to do going into the rose ceremony."
Back in Greece
5:02 PM:
Chris Harrison is finally here to preview the night's festivities. "Tonight, we're picking up where we left off, where what happened was so shocking, we just couldn't wait to show you," he says.
Roll the tape!
It's Not Over
5:01 PM:
The episode kicks off with a recap of Hannah and Luke's heated fight last week -- and we know we're not done with him yet.
The Bachelorette airs Mondays at 8 p.m. ET/PT on ABC. Join ET's Bachelor Nation Facebook group here.
RELATED CONTENT:
'Bachelorette' Fan Favorite Mike Johnson on Whether He's Been Approached for 'Bachelor' (Exclusive)
Chris Harrison to 'Push' Jed Wyatt on His Girlfriend Scandal During 'Bachelorette' Finale
'Bachelorette' Hannah Brown 'Frustrated' She Felt Forced to Reveal Her Sex Life to Luke Parker (Exclusive)
Related Gallery