'Stranger Things' fans, do you copy? We have a special #ThrowbackThursday treat for you!
Stranger Things fans, do you copy?
Season three of the beloved Netflix drama officially drops next Thursday, July 4, and we know you're already buzzing with excitement over the thought of spending the summer of 1985 in Hawkins, Indiana.
To help pass the time until you can reunite with Eleven, Mike, Dustin, Lucas, Will and the rest of our favorite Monster hunters, we have a special #ThrowbackThursday treat for you! We've already gifted you with ET's adorable first interview with 12-year-old Millie Bobby Brown reacting to the Demogorgon, and now we're thrilled to share another blast into Stranger Things' past.
Back in March of 2016 -- four months before the series premiered on Netflix -- ET sat down with young Finn Wolfhard, Gaten Matarazzo and Caleb McLaughlin for their first joint interview and the three fellas were too-cute when we brought up their awesomely '80s walkie-talkies.
"They were awesome!" Matarazzo gushed to our cameras as his co-stars enthusiastically agreed.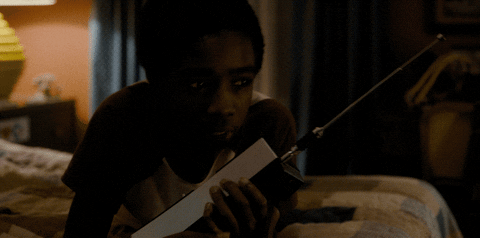 "They worked, like, they actually worked," Wolfhard confirmed. "Didn't we try them out, like, the first day?"
Not only were the Stranger Things stars fascinated with the bulky '80 technology, the boys were in awe with the the practical effects suit the Demogorgon actor, Mark Steger, wore on set.
"Some of it was CG, but [for] most of it, they wanted to do as much practical effects as possible," Wolfhard explained. "They made this giant suit for him to walk in with crutches and like animatronic hands and stuff so they can like control his fingers. It was crazy! Like, amazing."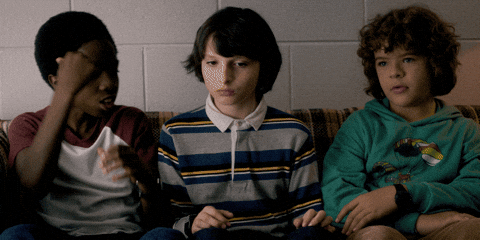 As for the show, McLaughlin shared some great advice for what fans should know before bingeing the first season: "Get some popcorn, get your comforter and lock all your windows, because you're going to be scared because you're going to be like feeling there's a monster outside," he said.
"Actually, bring everyone to watch Stranger Things," Wolfhard concluded, "Because it's for everyone."
We hope you've enjoyed this Stranger Things flashback and be sure to keep it locked on ETonline for all the latest secrets straight from the stars as we gear up for season three of Stranger Things which arrives Thursday, July 4, on Netflix.
RELATED CONTENT: