News
How Jennifer Garner Has Stood by Ben Affleck During His Struggles With Addiction
By
How Jennifer Garner Has Supported Ben Affleck Through the Years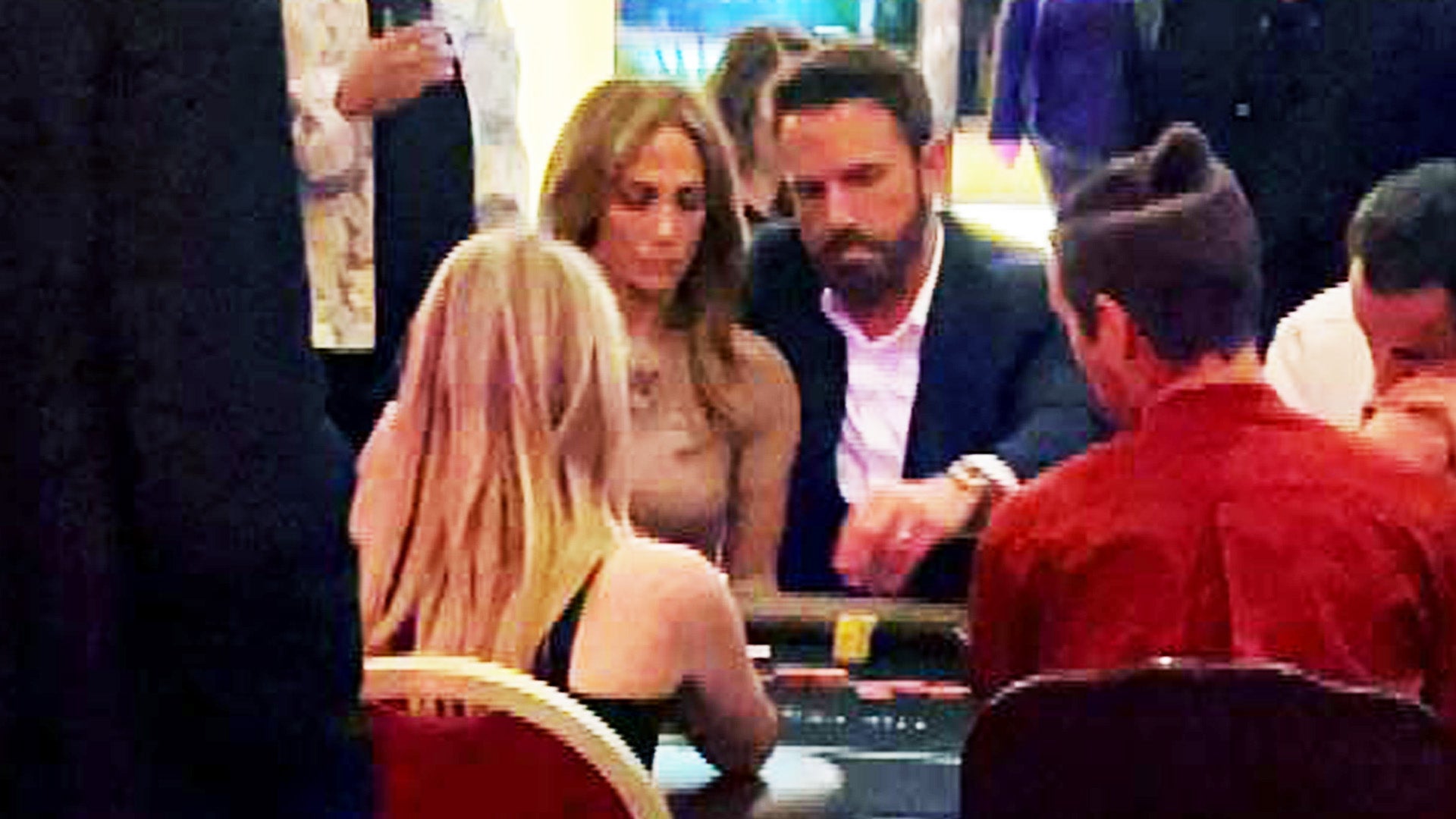 Ben Affleck and Jennifer Lopez Pack on PDA as They Host Star-Stu…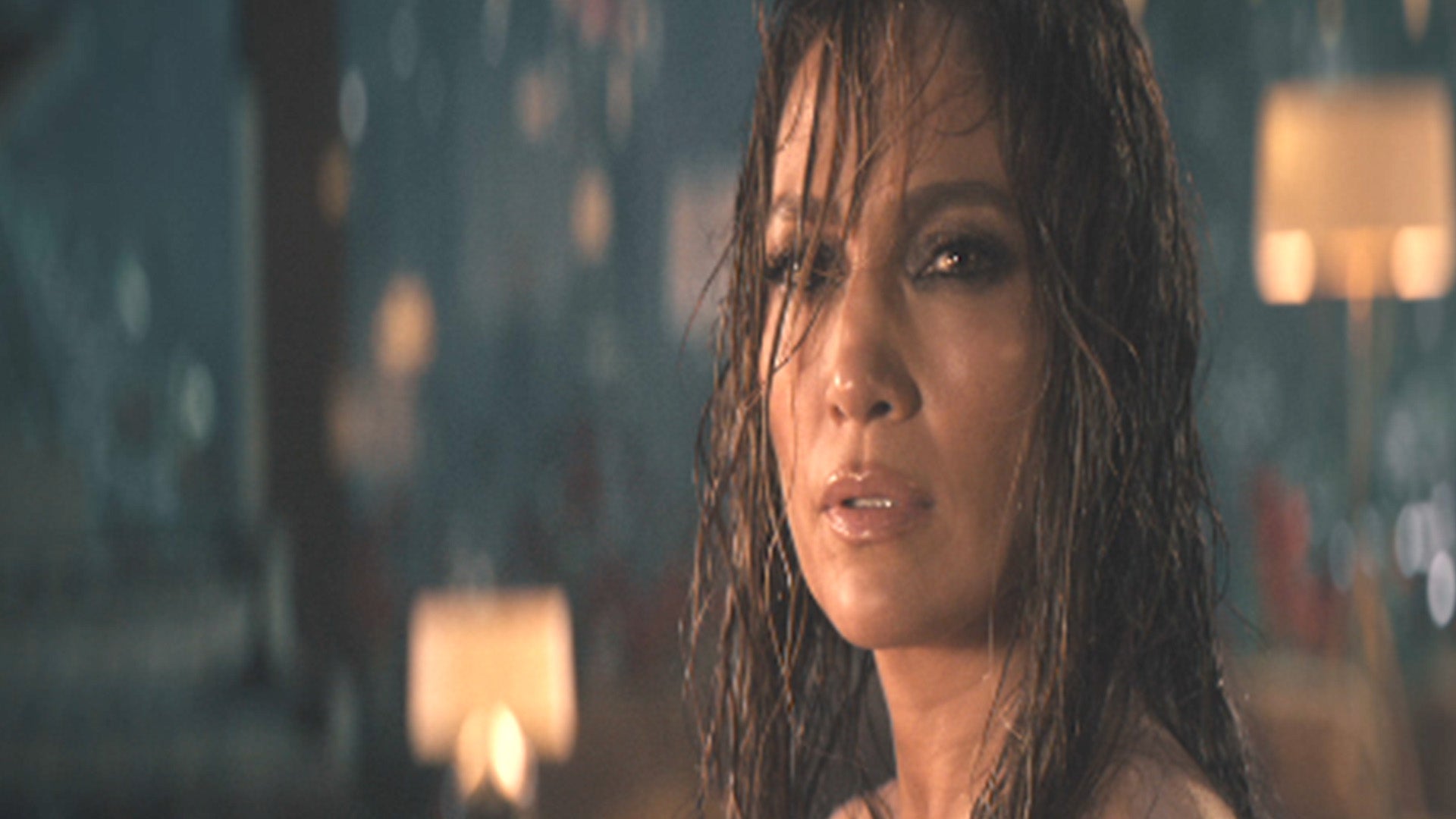 Jennifer Lopez Shares Personal Note From Ben Affleck in Teaser f…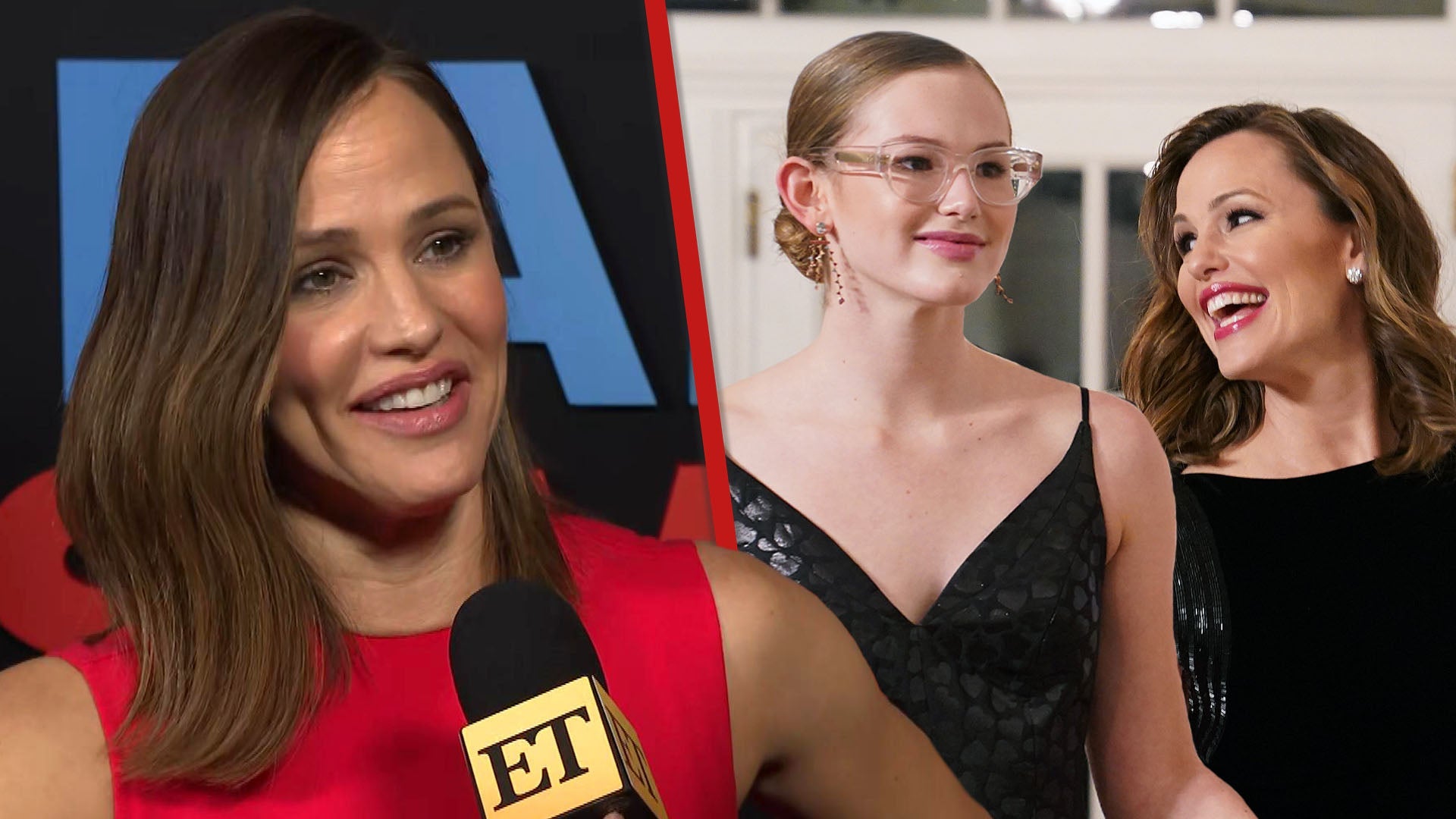 Jennifer Garner on Her Kids Teaching Her 'Humility' and How Teen…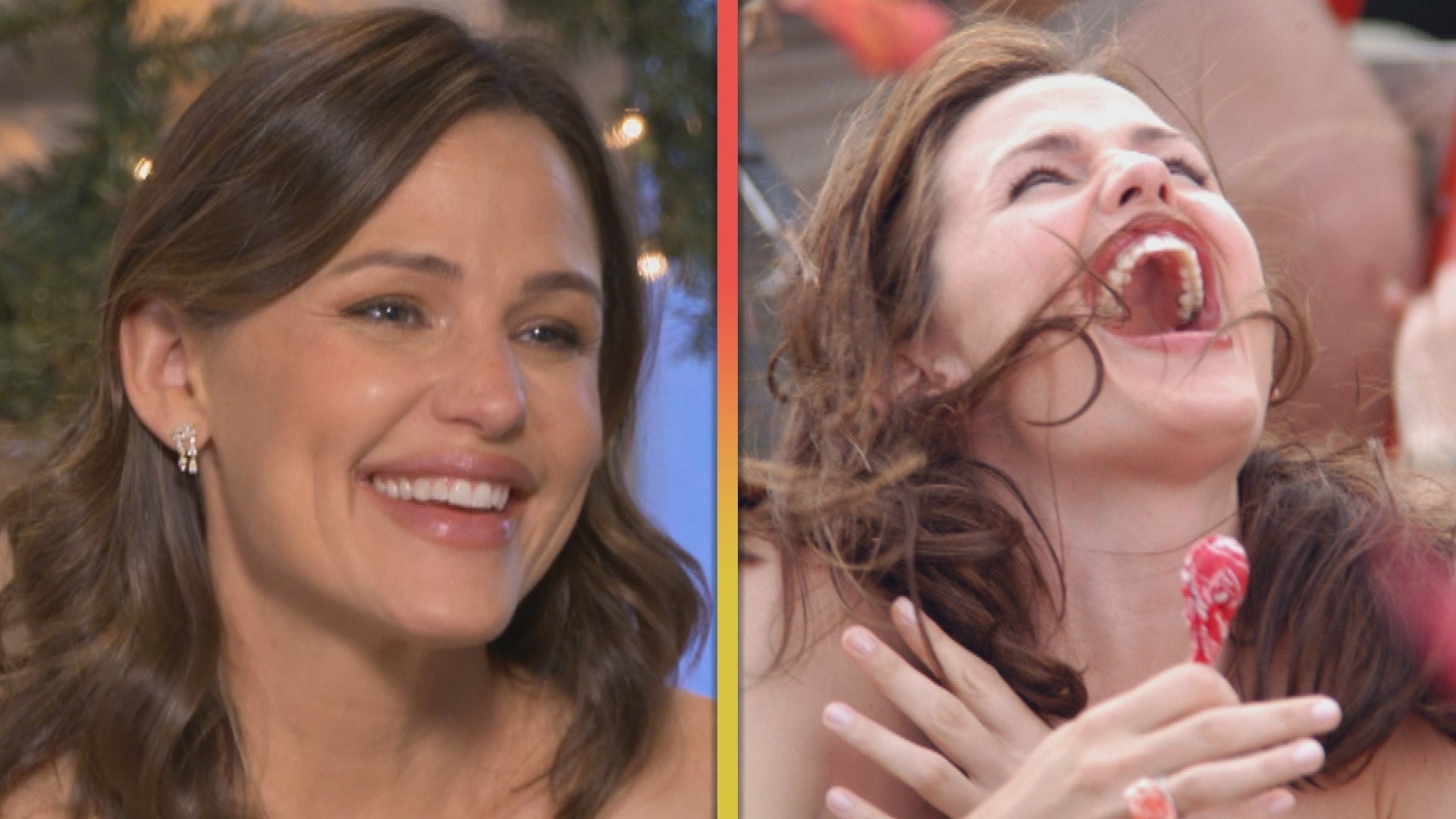 Jennifer Garner on Holiday Plans With Family and 'Chasing' the J…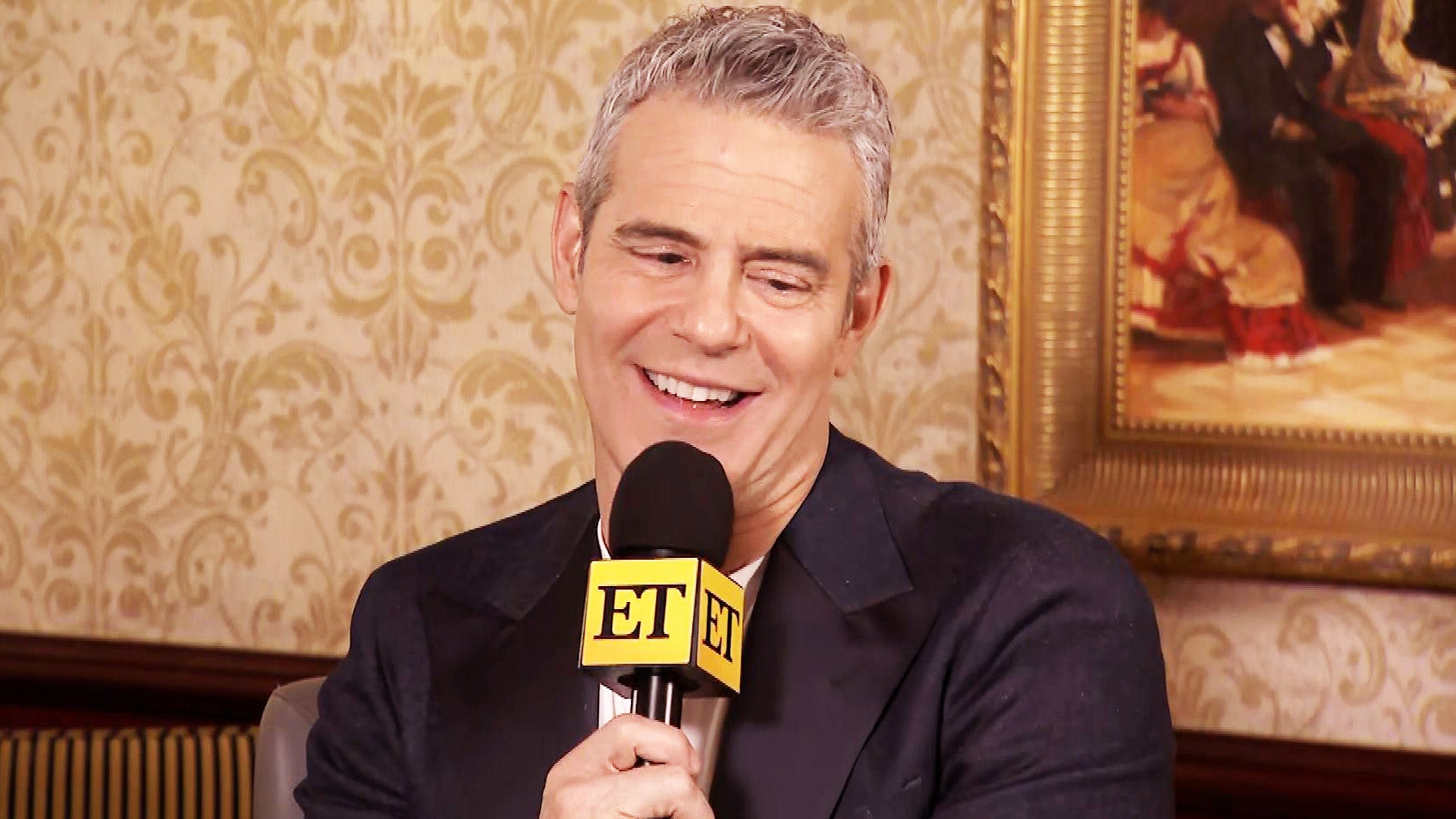 Andy Cohen Reveals What Dating Apps He's On (Exclusive)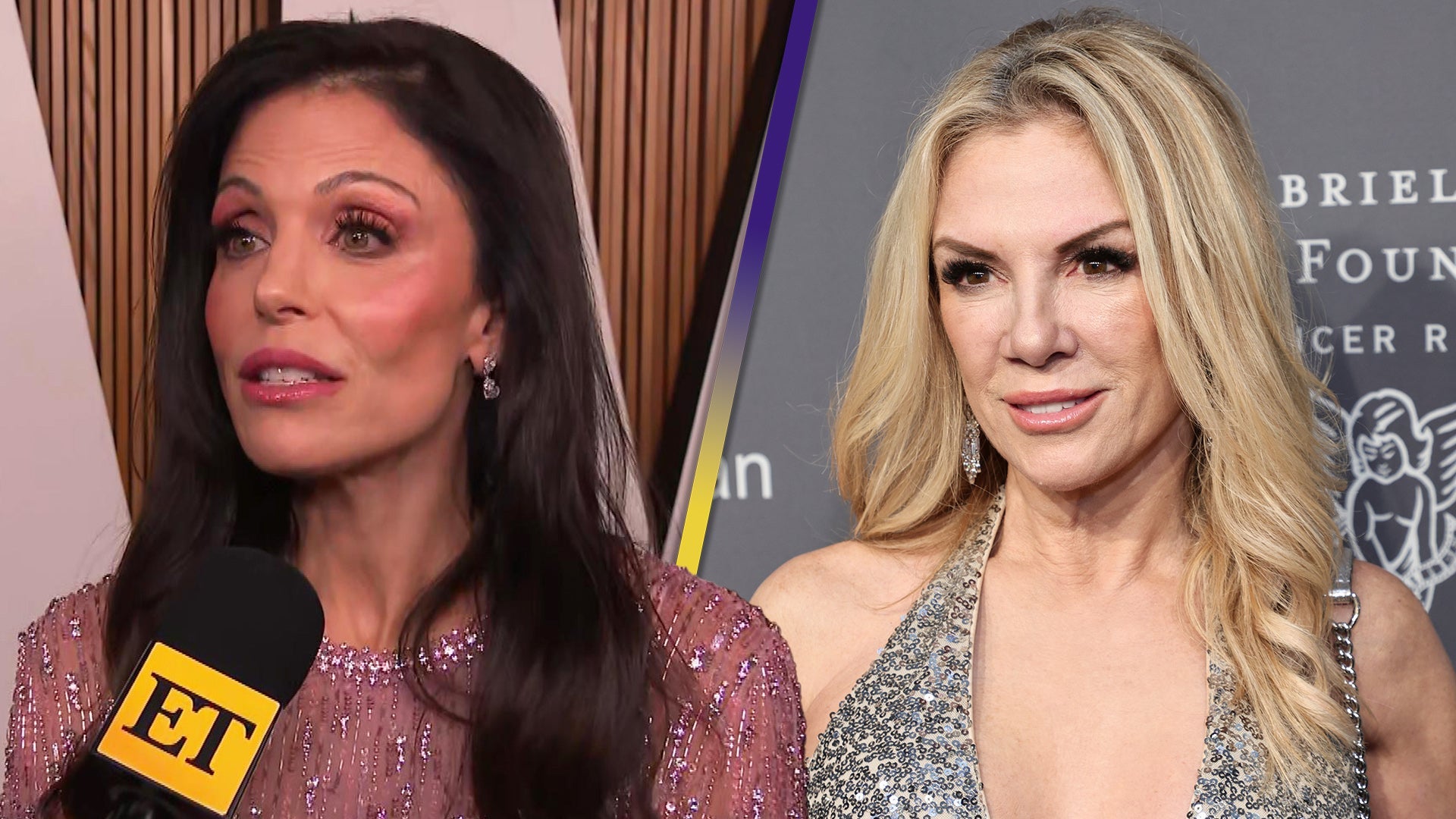 Bethenny Frankel Weighs in on Ramona Singer Racial Slur Controve…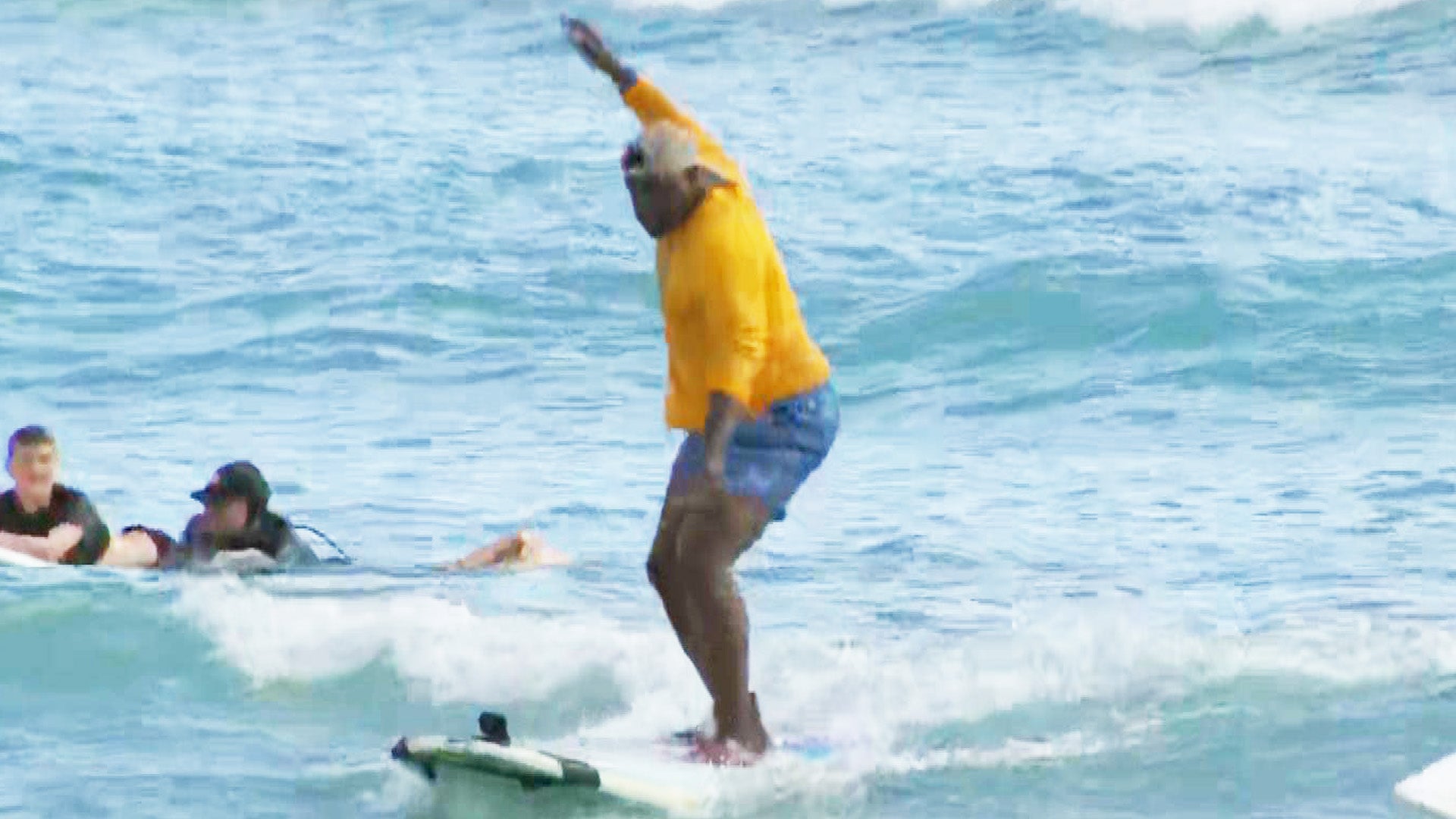 'Magnum P.I.'s Stephen Hill Shows Off His Surfing Skills With th…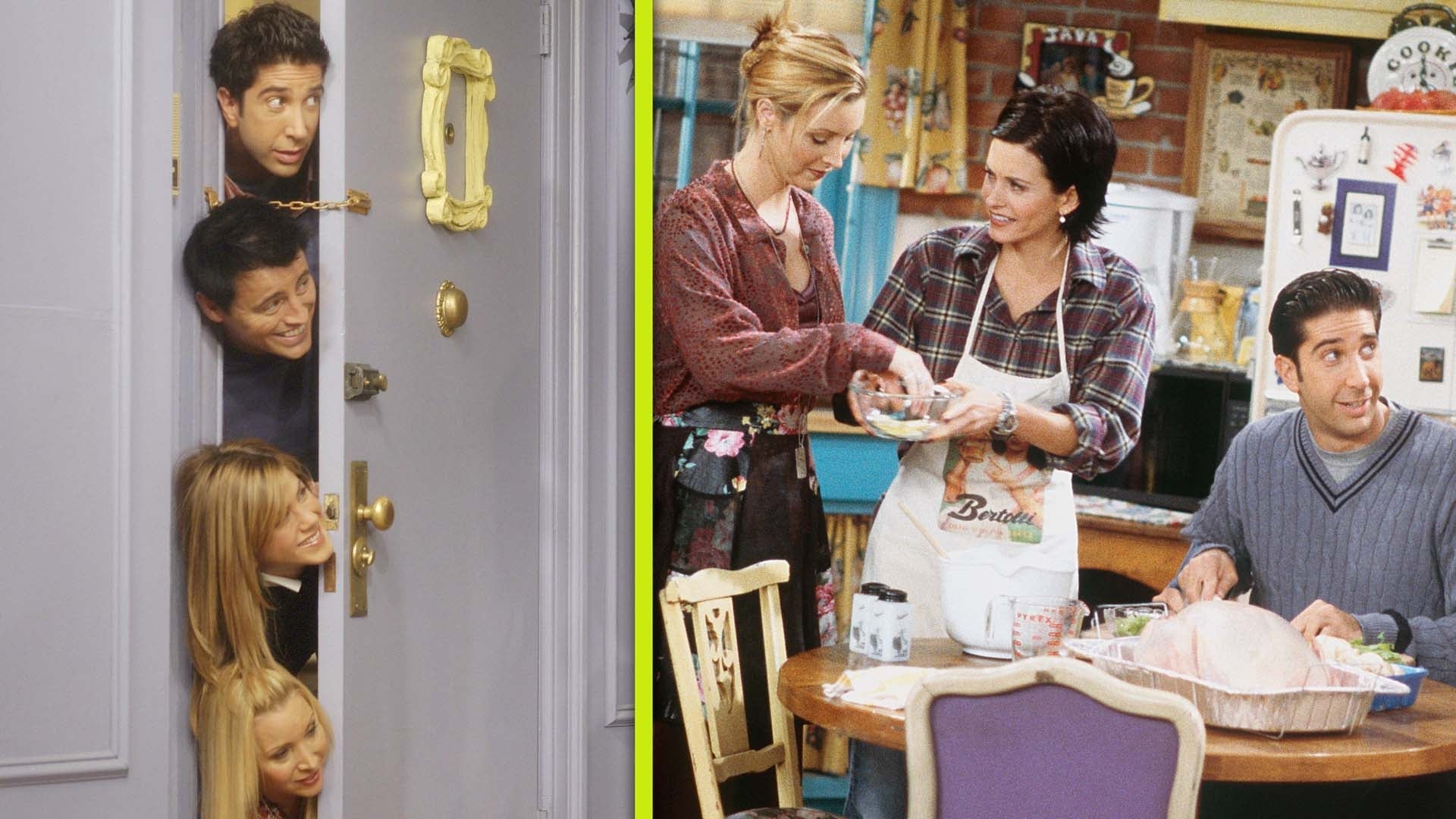 The Best 'Friends' Thanksgiving Moments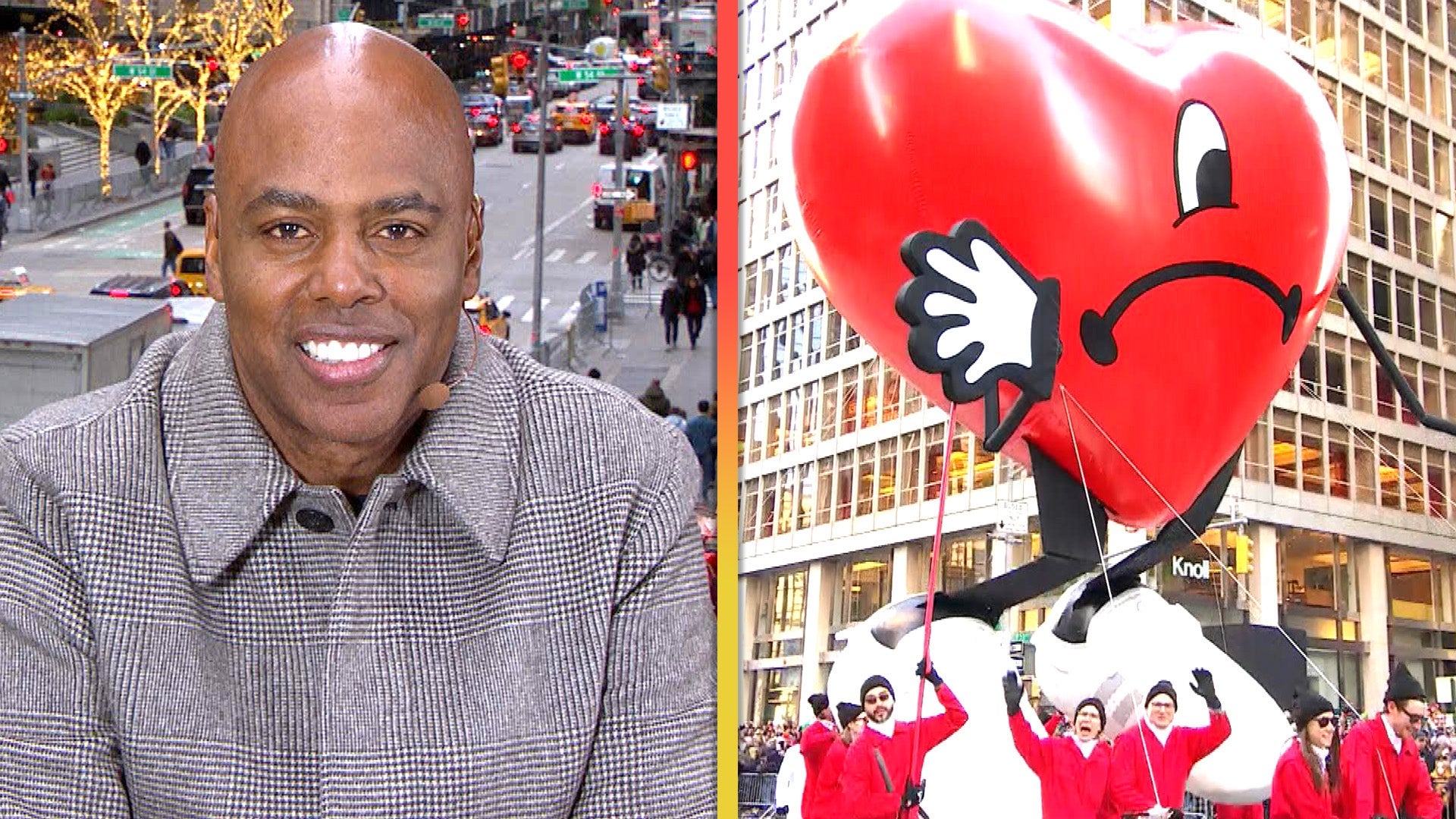 CBS' Thanksgiving Day Parade: What to Expect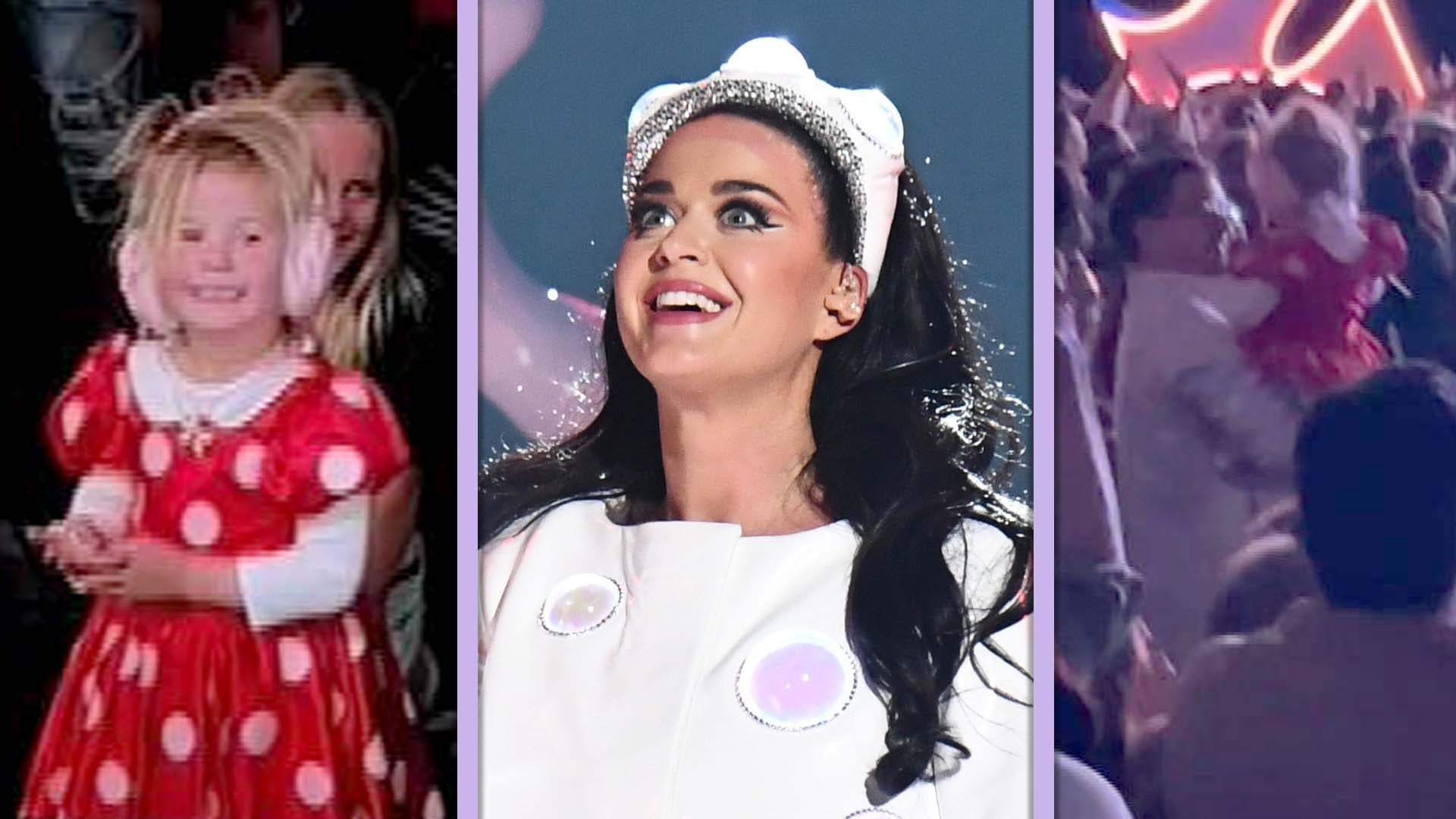 Katy Perry and Orlando Bloom's Daughter Makes Her First Public A…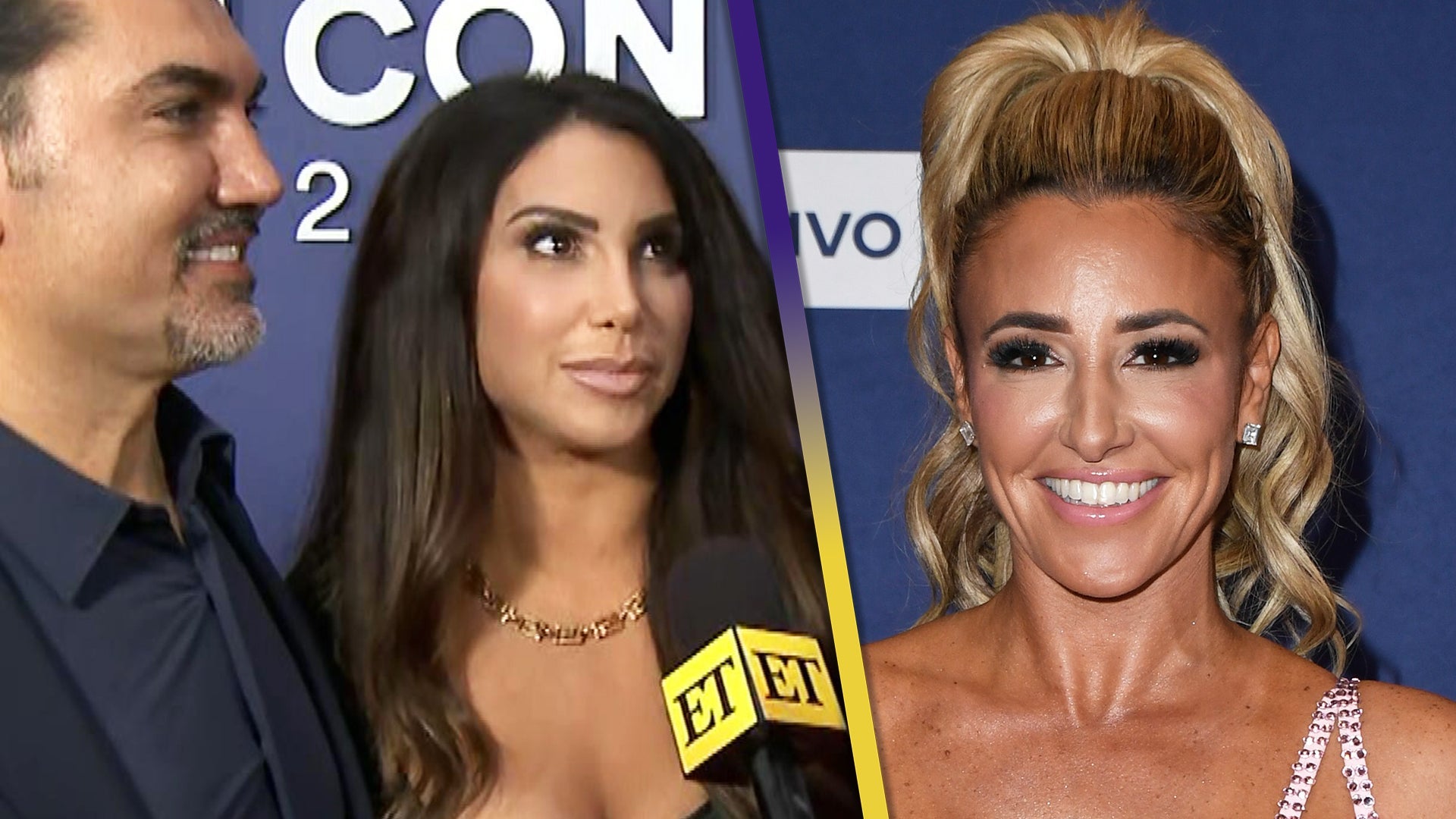 'RHONJ's Jennifer Aydin on Where She Stands With Danielle Cabral…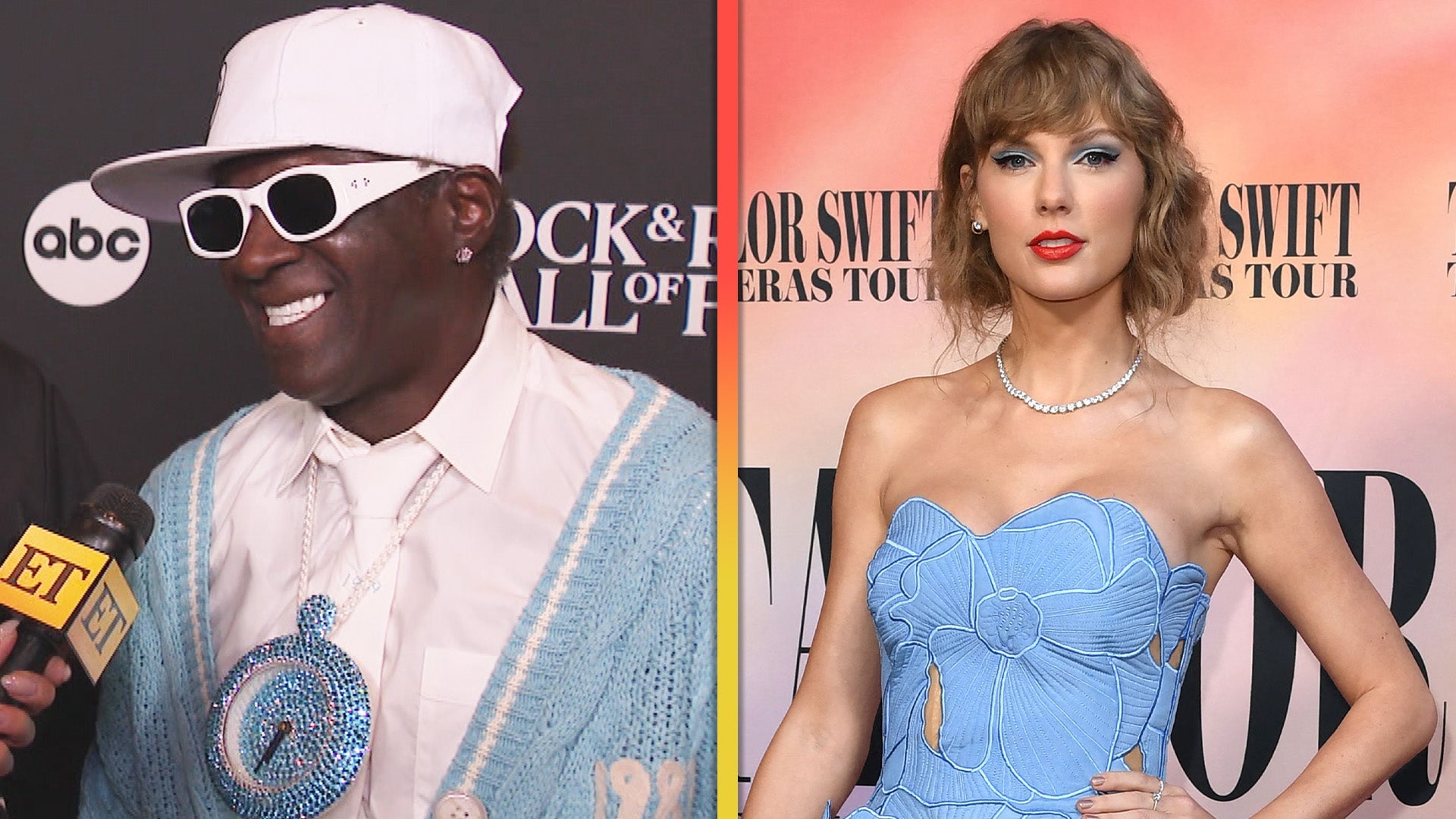 Flavor Flav Delivers a Taylor Swift Surprise at Rock & Roll Hall…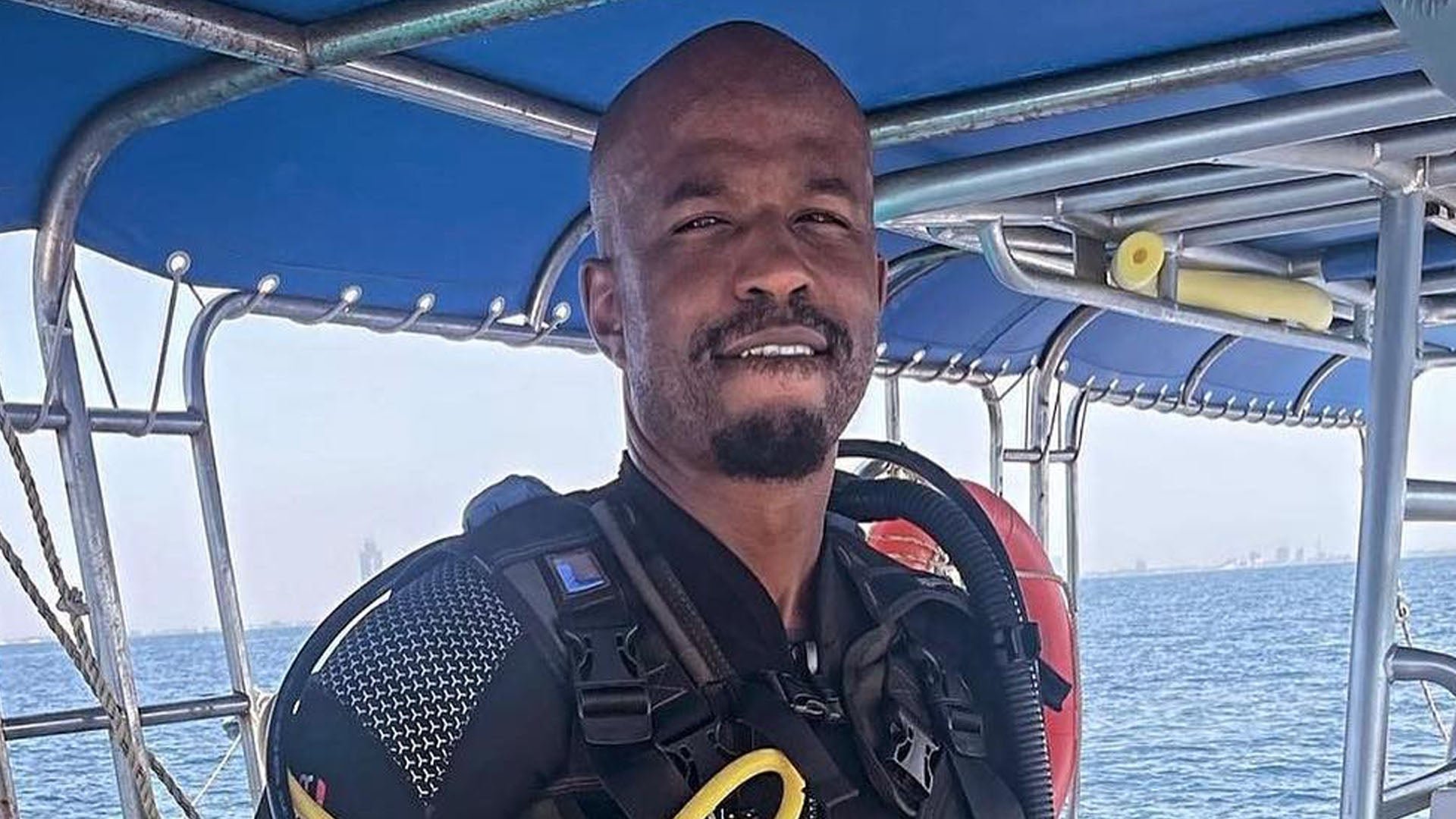 'Black Panther' Stuntman Dies Along With 3 of His Children in Ha…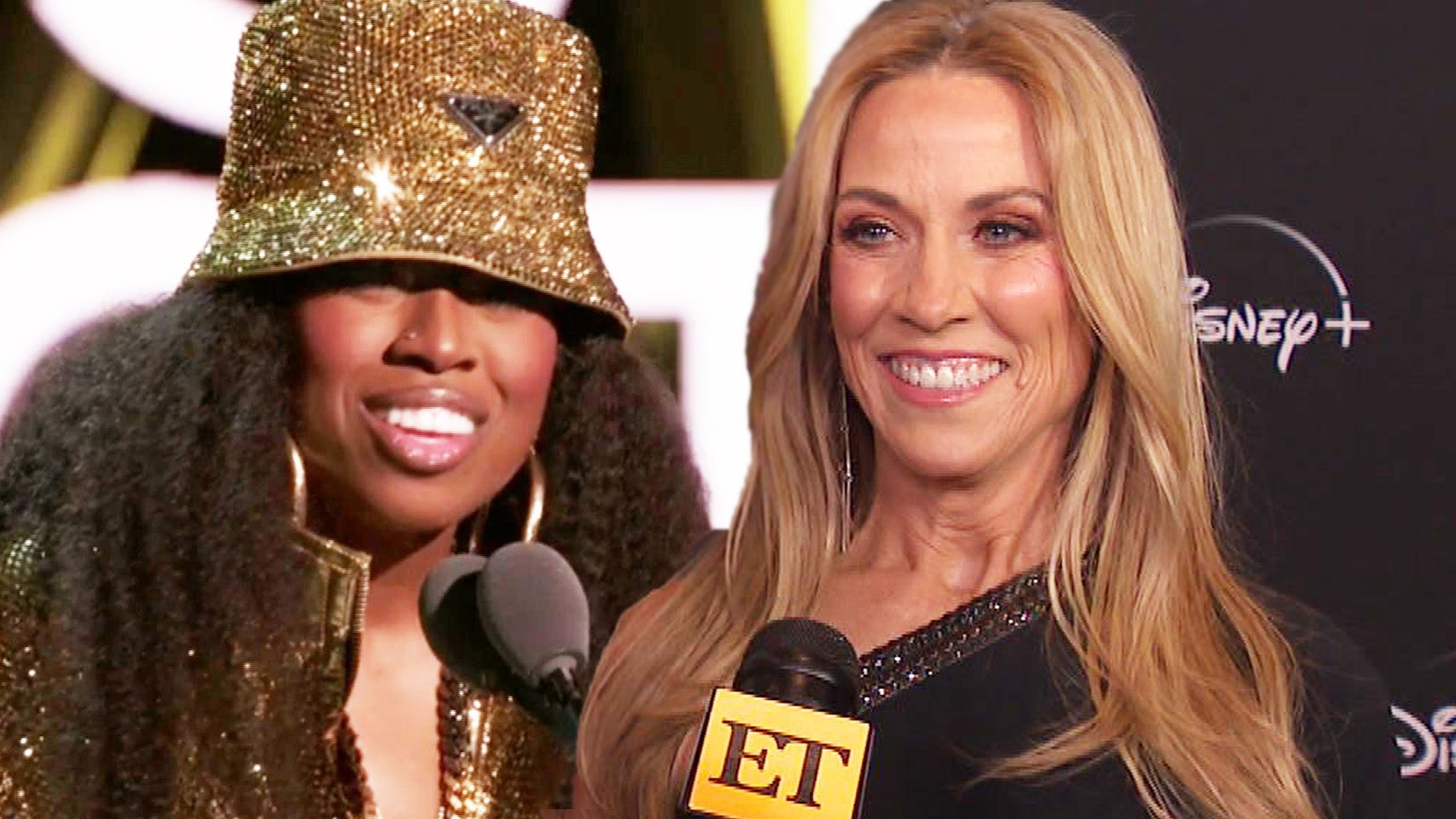 Watch Missy Elliott, Sheryl Crow and Chaka Khan Get Inducted Int…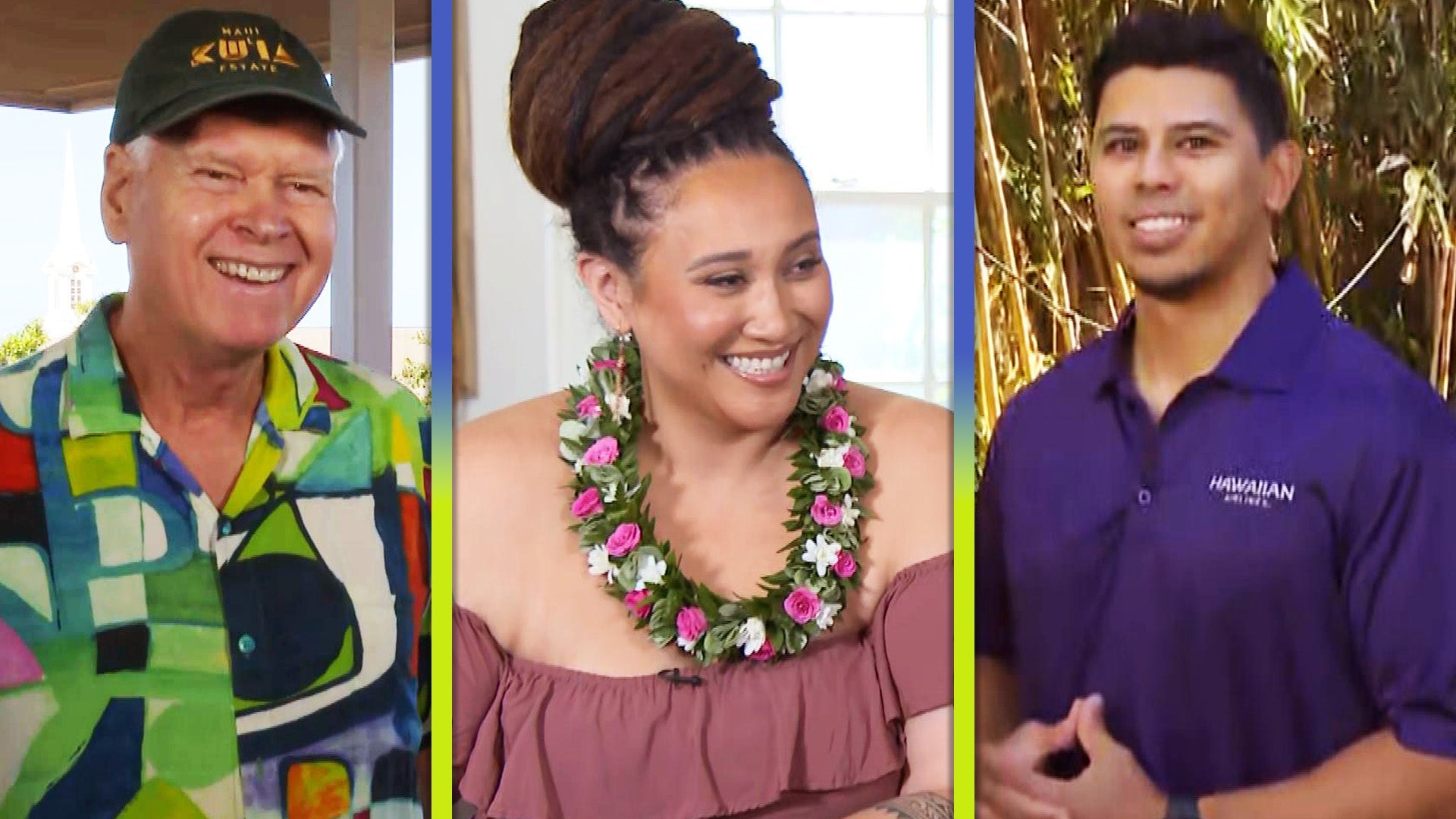 Maui Wildfires: A Look Inside How the Island Is Rebuilding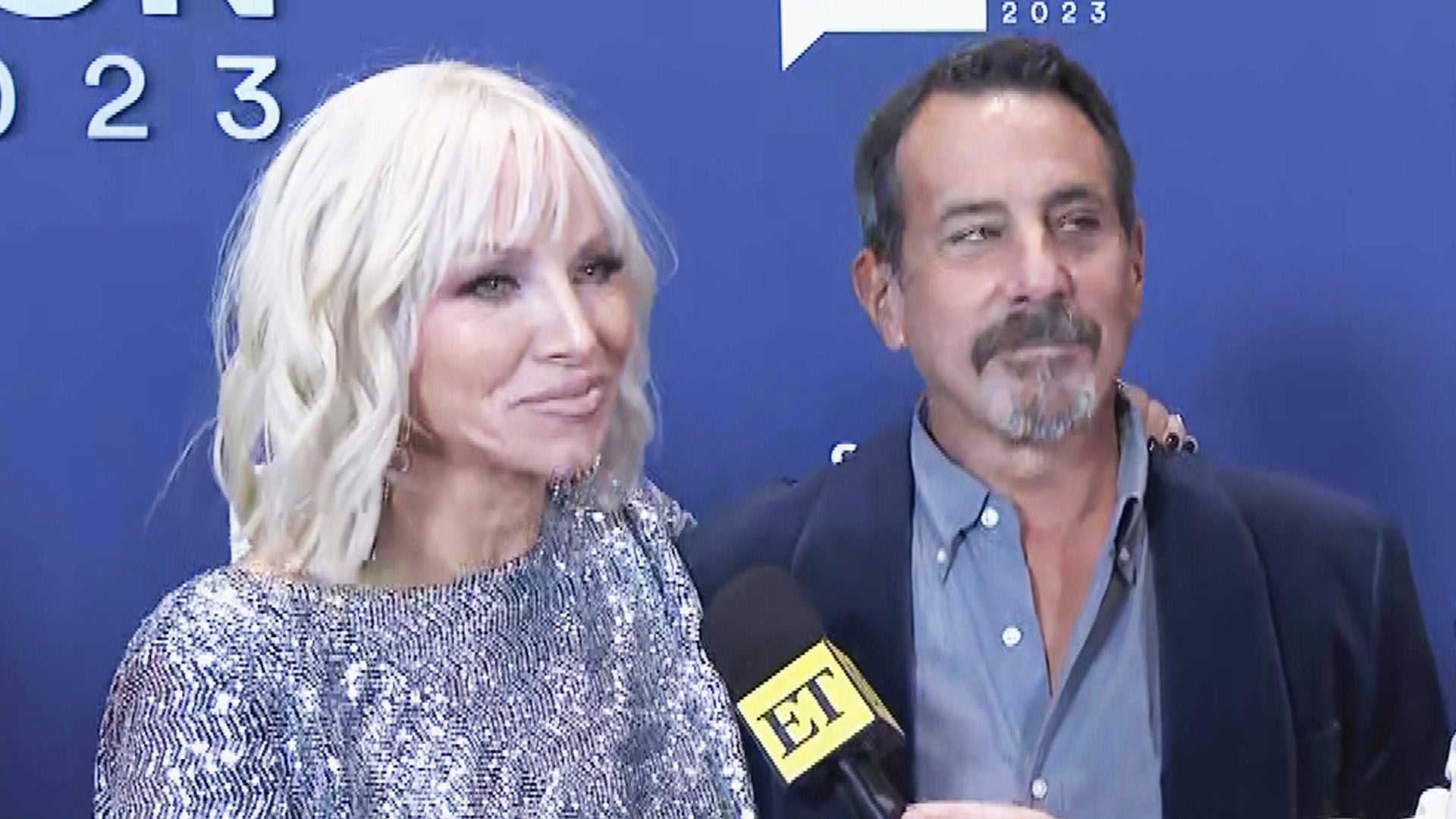 'RHONJ's Margaret Josephs on Dynamics Drastically Changing in Se…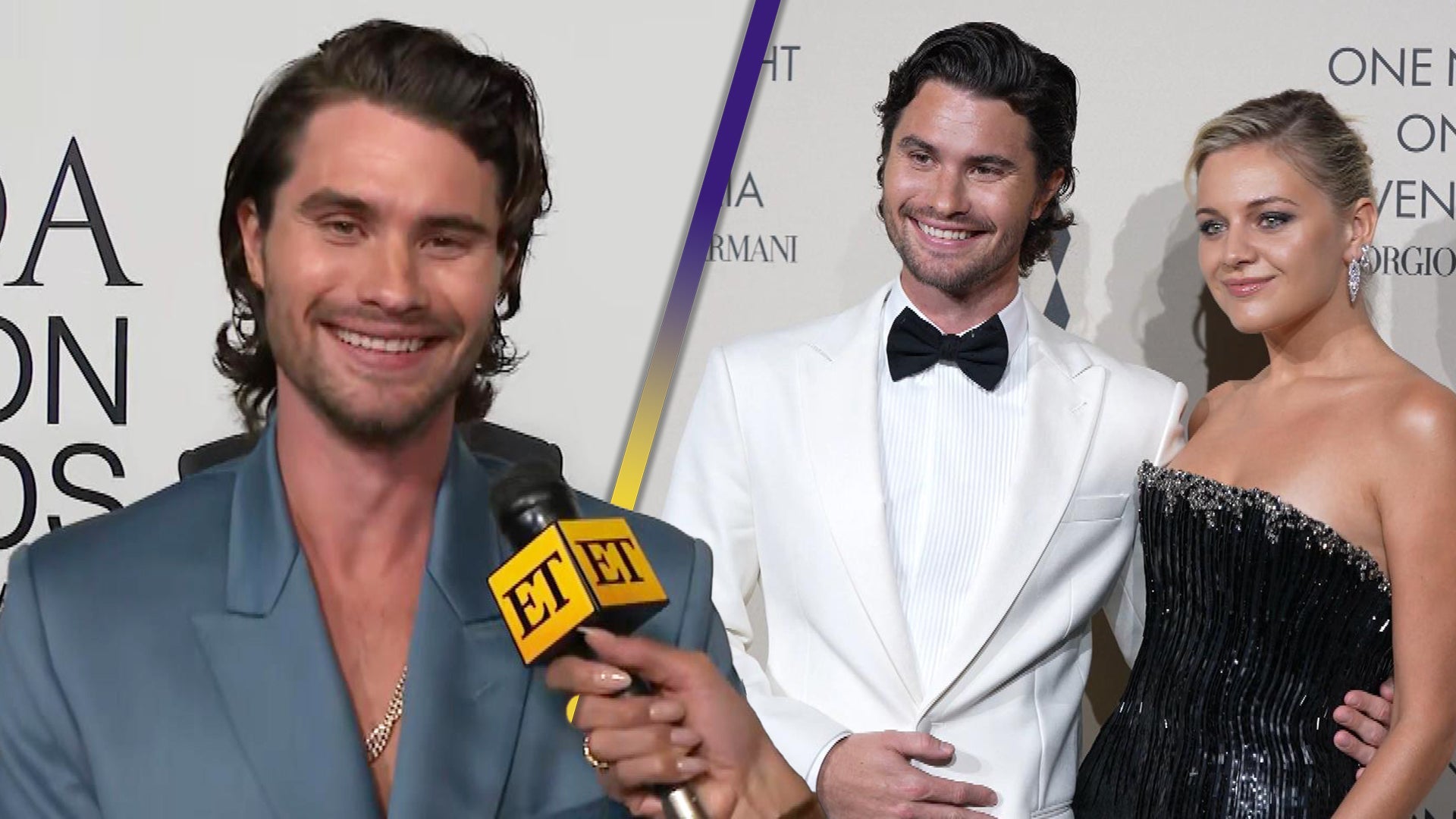 Chase Stokes Gives Update on Romance With Kelsea Ballerini (Excl…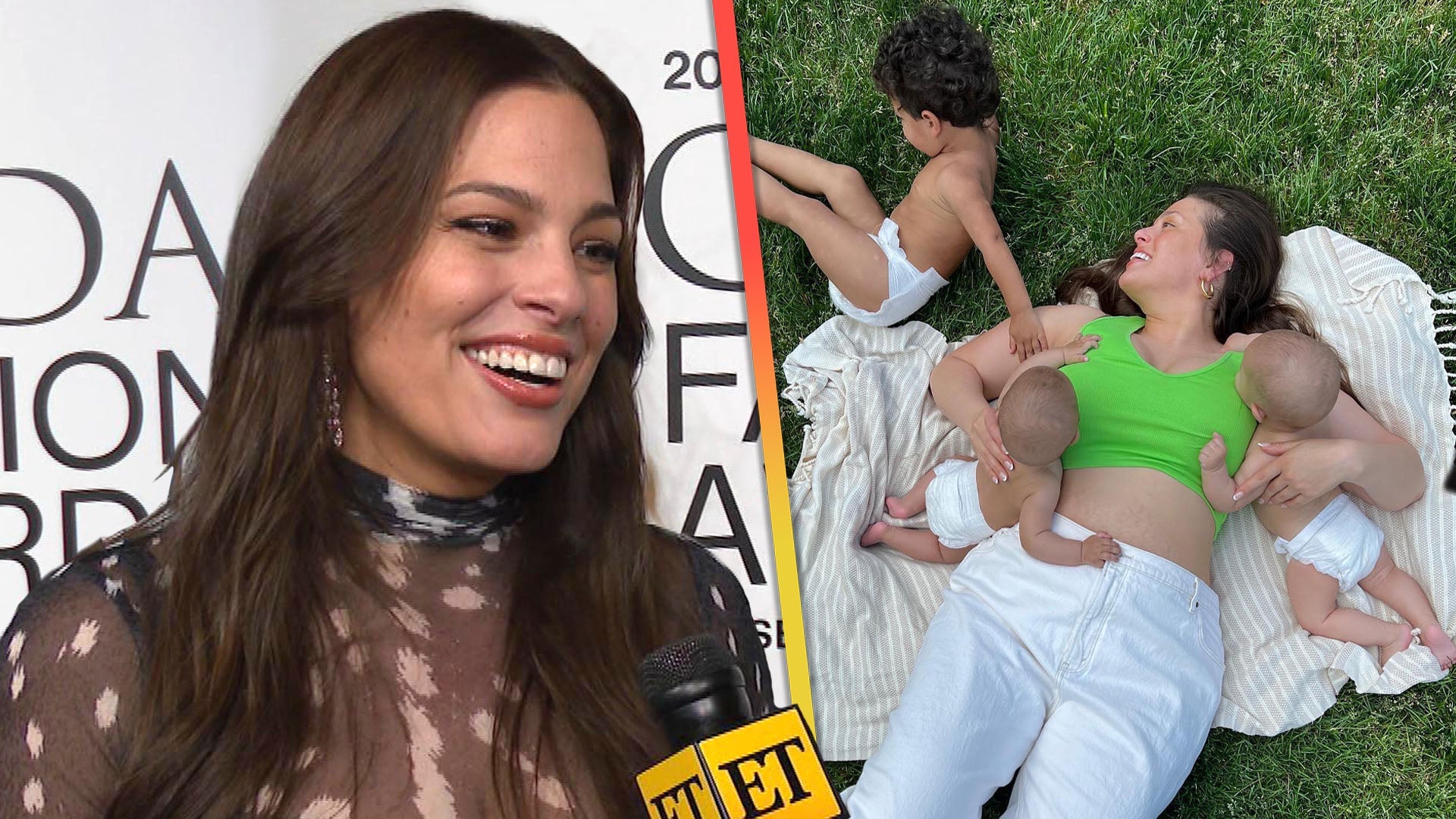 Ashley Graham Shares Working Mom Advice on Juggling Three Kids (…
While they separated over three years ago, Ben Affleck's estranged wife, Jennifer Garner, has long been instrumental in helping the Oscar-winning star throughout his struggles with alcoholism.
ET has learned that Garner drove her estranged husband to rehab on Wednesday, Aug. 22. The 46-year-old actor knew he needed help and Garner was there for him, a source tells ET.
Affleck's return to rehab comes following the actor's recent outings with 22-year-old Playboy model Shauna Sexton, whom he has been casually seeing in the wake of his split with Saturday Night Live producer Lindsay Shookus. But Garner's focus has been on her ex's health and well being, for the sake of their three kids: Violet, 12, Seraphina, 9, and Samuel, 6. "[She] was very emotional but decided to take the situation into her own hands," an eyewitness tells ET.
"Deep down he knows he can't live the life he used to," a source told ET of Affleck's addiction struggles. "He knows that life was the downfall of his marriage. Jen set boundaries, she did everything to help him. She stuck by him and gave him ultimatums but he'd eventually fall off the wagon. He would go back to partying and gambling and she would try again. This has been going on for years."
Here's a look back at the couple's relationship and the ways in which Garner has helped Affleck turn his life around.
A Change From the Start
A source close to Ben told ET that the Live by Night star has been dealing with addiction and dependency issues on and off for years. However, when Affleck and Garner began dating in 2004, the actor's close friends began to notice a change.
The source says that Affleck began to settle down and quit partying when the pair got together -- long before they welcomed their first child, daughter Violet, in 2005 -- and that the change lasted for a long time.
Raising a Family
Affleck and Garner tied the knot in June 2005, and by December, welcomed Violet. Their second daughter, Seraphina, was born in January 2009, and their son, Samuel, arrived in February 2012.
Through sharing a family with Garner, and having the added responsibility of fatherhood commanding his attention, Affleck said that being a parent helped his change his perspective for the better.
"I think becoming a father makes you see the world differently and it's good," Affleck told The Guardian earlier this year. "I'd always had a strong idea about my values and the direction I wanted to be headed in, then I ran into getting famous and it totally spun me around and I flailed around for a few years."
In the statement he released on Tuesday after completing treatment, Affleck said his decision to seek help was motivated by his desire to set a good example for his kids.
"I want to live life to the fullest and be the best father I can be," he wrote. "I want my kids to know there is no shame in getting help when you need it, and to be a source of strength for anyone out there who needs help but is afraid to take the first step."
A source told ET that, for Affleck, "Family always comes first."
"Ben has struggled with alcohol for years and it's a struggle that millions of people have to battle every day. He has nothing to hide and wants his kids to know that he did everything he could to be a better father," the source said. "That's why he announced it himself."
Coming Back From Rock Bottom
In the early 2000s, around the time of Affleck's relationship with Jennifer Lopez, the actor appeared in a string of critically panned and commercially unsuccessful films, including Daredevil, Gigli, Paycheck, Jersey Girl, and Surviving Christmas. It was a period of time in which Affleck felt like he was "the lowest rung of cool and talented that you could possibly be in the public consciousness."
Affleck got candid about his career doldrums in June 2016, while sitting down with Bill Simmons on his now-canceled HBO talk show, Any Given Wednesday, adding that it was around then that he realized he wanted to take his career in a different direction
"That was kind of where I found myself when I thought, 'Hey, I want to take up directing,'" Affleck recounted. "So I was gonna work as hard as I could. I thought, 'If I'm gonna fail, I'm not gonna fail for lack of hard work,' and that became my mantra. I [was] just gonna work harder than everybody else."
But he didn't manage to pull off his popular resurgence alone. "I got sort of obsessed with [working hard], and my wife was really, really instrumental in me doing a lot of that work," the filmmaker shared.
Affleck went on to direct the acclaimed dramas like Gone Baby Gone, The Town and Argo during his marriage to Garner. As an actor, his return to grace kicked off when he played George Reeves in the 2006 biopic Hollywoodland, followed by a celebrated cameo in Smokin' Aces, which both came out in 2006, two years after the pair tied the knot.
In December 2015, Affleck elaborated on his wife's impact on his career in an interview with Loaded magazine, sharing, "Getting to know Jennifer, falling in love with her and being connected with her gave me a foundation to reach out and say, 'Okay, I'm going to do Hollywoodland. I'm going to direct Gone Baby Gone.' Those were the steps forward I needed to put positive stuff on the board."
Staying Strong Through Common Interests
While the couple was married for 10 years, they both dedicated themselves to different charities and philanthropic endeavors and came out to support each other as often as they possibly could.
In November 2014, Affleck lent his star status to the Save the Children Illumination Gala -- where Garner serves as a board member -- and delivered a rousing speech at the black-tie event, praising his wife's dedication to the cause.
"My wife is no f**king joke," he said in his oration. "There are a lot of celebrities, forgive me for saying, who are dilettantes and go and take a picture holding a kid's hand in a hospital, and you never hear from them again. My wife is the opposite of that."
With that kind of intense dedication to each other's goals, the couple showed a level of emotional support that forged the close friendship that was the basis for their relationship.
In 2014, Garner spoke with The Globe and Mail where she dished on the importance of maintaining their closeness.
"We're in the thick of it. Our kids are little, our careers are big, our lives are huge. We just focus on what's important, and staying friends," Garner said. "We have all the other stuff, too, but if you're going long, friendship has to be at the base of it."
The pair even made their charitable work a family affair in March 2015, when Garner brought Violet to Washington, D.C., to sit in the gallery while Affleck testified before the Senate Appropriations Committee about the importance of aid to Africa.
The Power of Kindness
Affleck has never had a negative thing to say about his estranged wife -- before or after they split up -- and it's clear from every interview he's ever given that he thinks of her as a beacon of kindness and generosity.
In fact, the actor said in an interview with the Toronto Sun in 2012 that he's "daunted" by Garner's sweetness on a daily basis.
"She does have a fundamental kindness and empathy in her that I think is rare, and incredibly appealing and wonderful," Affleck shared. "She's definitely atypical of someone in this business, because this business tends to cultivate a kind of solipsism, narcissism -- almost demands it -- so resisting it and being someone who's the antithesis of that is really unusual. It's one of the things I really love about her."
While his wife resisted the common tendency among stars to slip into a realm of rampant egomania, it seems that she also helped Affleck resist the urge to succumb to his vices -- another common tendency in Hollywood.
Garner often spoke of spending as much time as she could with Affleck, and how they connected on a lot of different levels.
"Ben is sexy and kind, but he's also a riot," she told Parade magazine in 2010. "We can be very goofy together. You steal the time. You steal a date, you steal a kiss, you steal a whisper. You sit next to each other on the couch with computers on your laps. After the kids are asleep you...well, you know. Whatever it is. You slip away for a night."
Strong Bonds After Separation
Even after their split, Affleck and Garner have remained close, frequently traveling together, going to church together and doing their best when it comes to co-parenting. Sitting down with Ellen DeGeneres in January 2017, Affleck called Garner "the world's greatest mom," and he's never seemed to waiver in his praise.
Garner, who has called their living situation the perfect example of a "modern family," said the friendship they forged as a couple has carried them through while raising their children together as a unit, even after their relationship came to an end.
"He and I are great friends," Garner said in an interview with the Today show in August 2016, while explaining why she took their kids to visit Affleck while he was filming in England.
"Ben was working in London on Justice League, and I thought, 'Well, the kids should have that experience,'" she shared. "[So] we just all went en masse."
In February 2016, Garner opened up about her failed marriage to Vanity Fairin a tell-all interview, where she admitted, "I didn't marry the big fat movie star; I married him… And I would go back and remake that decision. He's the love of my life. What am I going to do about that?"
More Support Post-Split
Affleck took to Facebook in March 2017 to reveal that he'd completed treatment for alcohol addiction, and thanked his estranged wife for her support, writing, "I'm lucky to have the love of my family and friends, including my co-parent, Jen, who has supported me and cared for our kids as I've done the work I set out to do... This was the first of many steps being taken towards a positive recovery."
"[Alcohol addiction is] something I've dealt with in the past and will continue to confront. I want to live life to the fullest and be the best father I can be," he continued. "I want my kids to know there is no shame in getting help when you need it, and to be a source of strength for anyone out there who needs help but is afraid to take the first step."
Prior to his announcement, Affleck was photographed out with a sober coach, Elizabeth Weaver, with whom he was working to make "sure he stays on the right path," a source told ET at the time, adding that the actor also attended the Oscars in February of that year with a different sober companion.
"Ben has spent a good amount of time with her in recent weeks to kick his alcohol addiction," the source added. "Ben is taking getting sober very seriously and knows he has to do this for his kids. Ben would do anything for his children and is hoping this will make his relationship with Jen better."
Return to Rehab
In August 2018, a visibly distraught Garner "took the situation into her own hands" when it came to getting Affleck back into treatment, driving him to a Los Angeles rehab center herself.
A source told ET at the time that the actor has "worked very hard to stay clean" since his last stint in treatment, but there were concerns that, despite his best efforts, he could be backsliding.
"Jen [Garner] is proud of the strides he's made, but some of his friends were worried he might be taking some steps backward and could be on a slippery slope," the source said."Ben wants nothing more than to get sober for his kids, for Jen and also for his career."
The source added that Affleck "realizes the dangers of what he could lose in life if he doesn't stick to the program, and dedicate himself to these big changes."
"Ben's real problem is that he repeatedly gets it together for the sake of everyone else and now it's time for Ben to do it for himself," the source continued. "Ben has so much love and support and he is so strong. We have faith he can turn things around and live a healthy life."
See more about the actor's sobriety struggles in the video below.
Additional reporting by Jennifer Peros and Lauren Zima.
RELATED CONTENT:
READ MORE: All the Times Ben Affleck Has Been Brutally Honest About His Battle With Addiction
EXCLUSIVE: Ben Affleck 'Gave It His All' to Remain Sober But 'His Addiction Got the Best of Him,' Source Says
RELATED: Everything Jennifer Garner Has Said About Ben Affleck Since Their Split
Related Gallery