News
Gwen Stefani and Blake Shelton Married: A Timeline of Their Romance
By
Blake Shelton and Gwen Stefani Are Married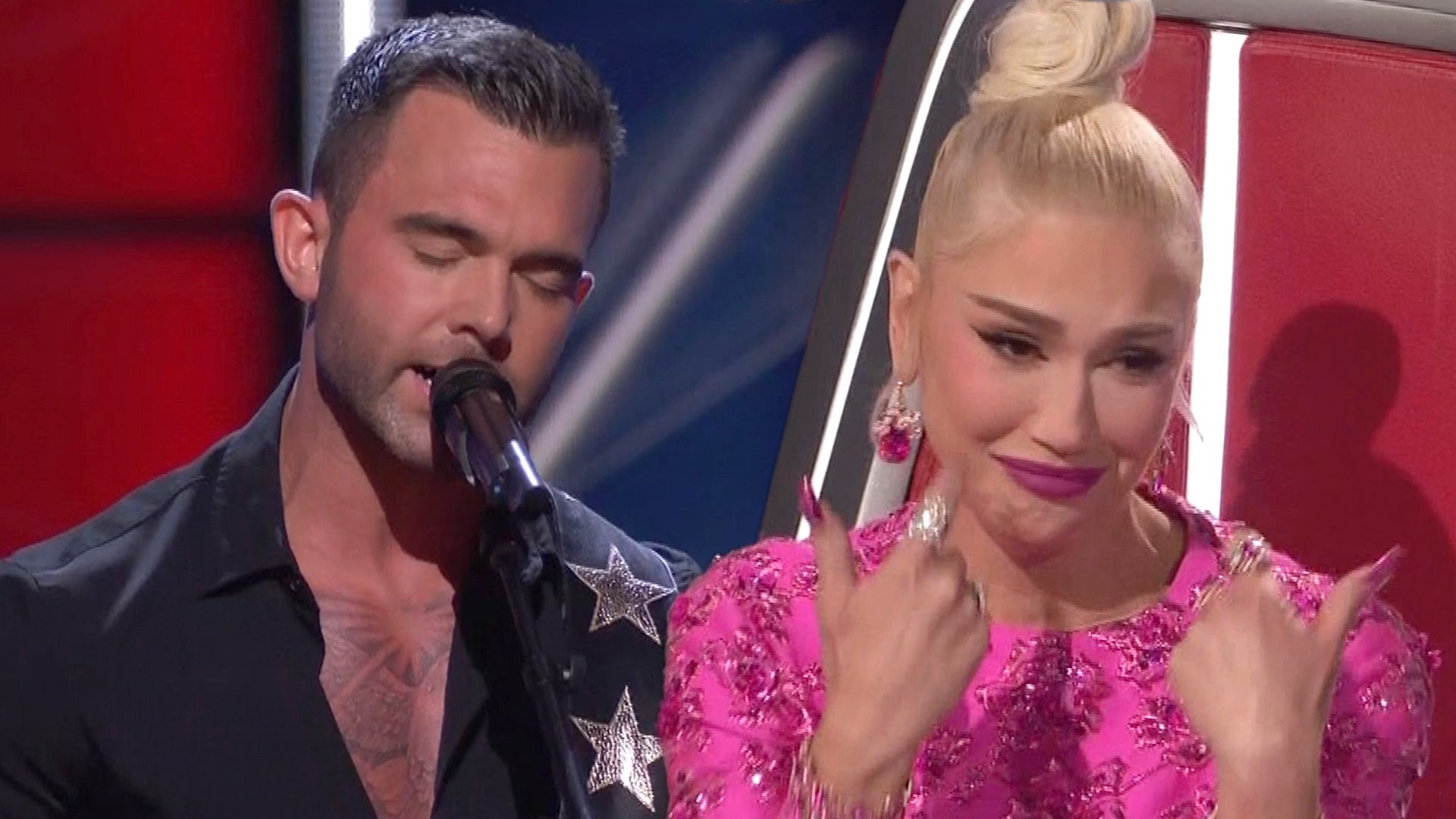 Gwen Stefani Tears Up Over Heartfelt Performance on Season 22 Pr…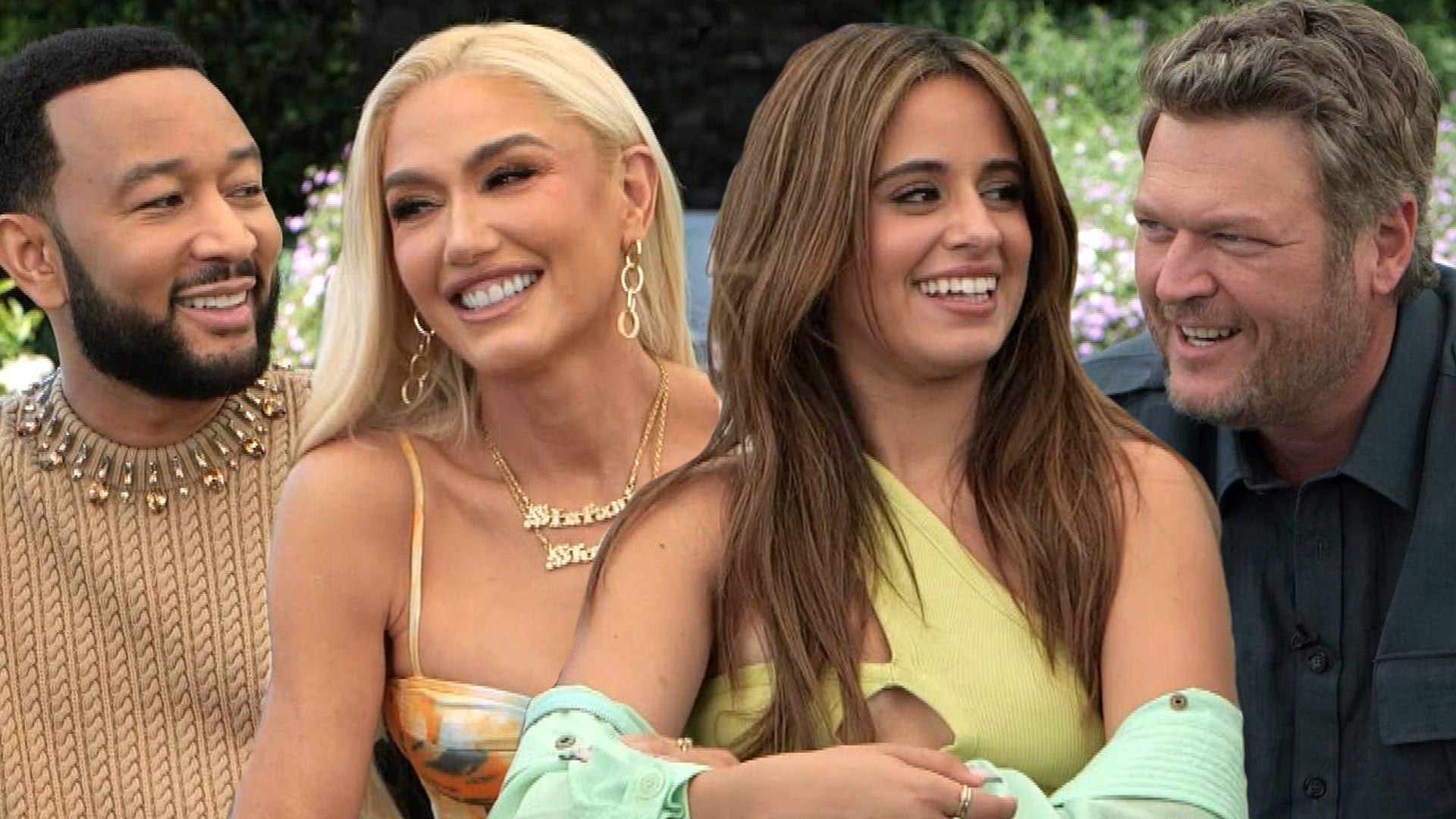 'The Voice' Coaches on Camila Cabello's 'X-Factor' History and G…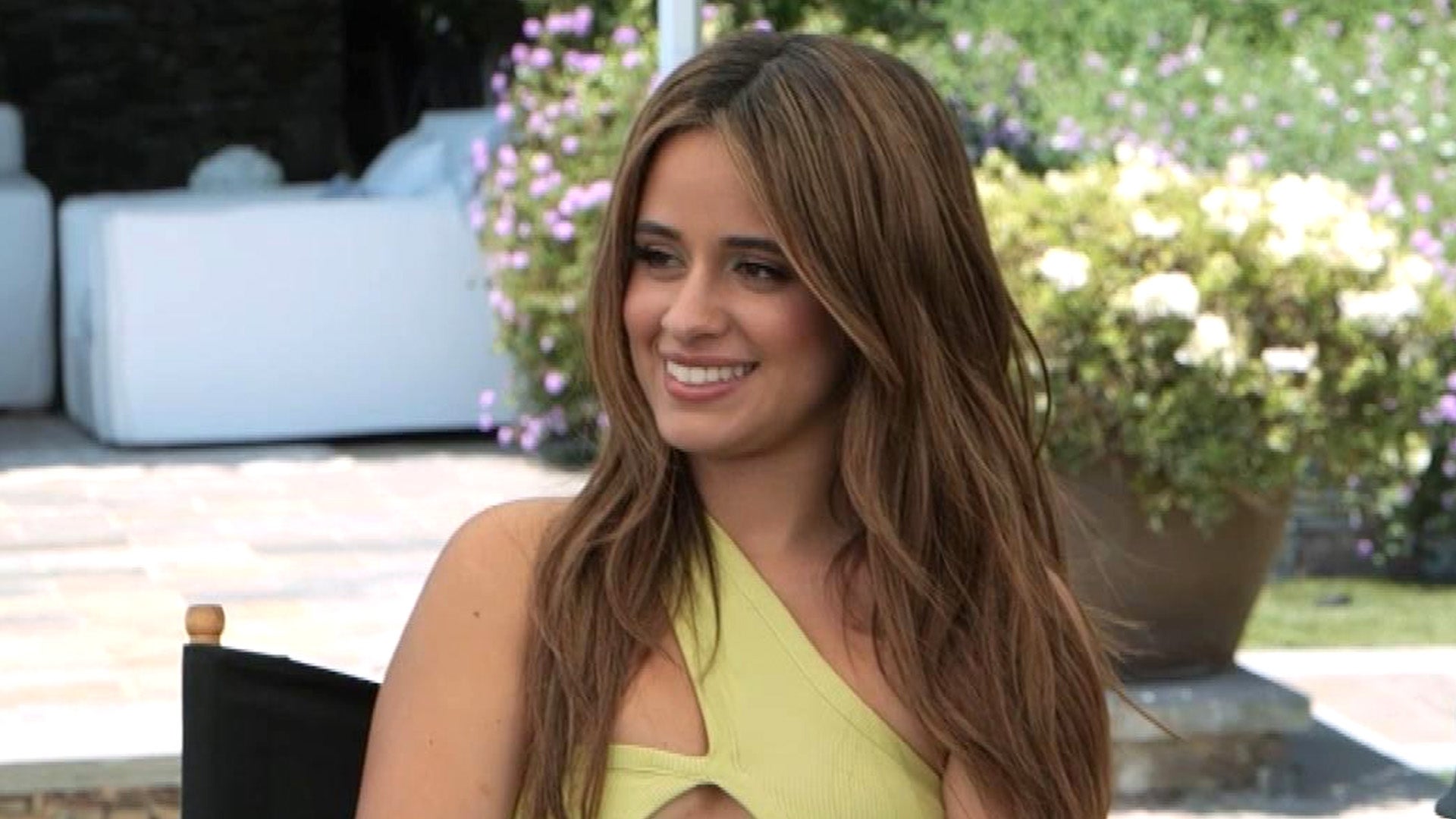 'The Voice': Camila Cabello Jokes About Getting 'Hazed' as New C…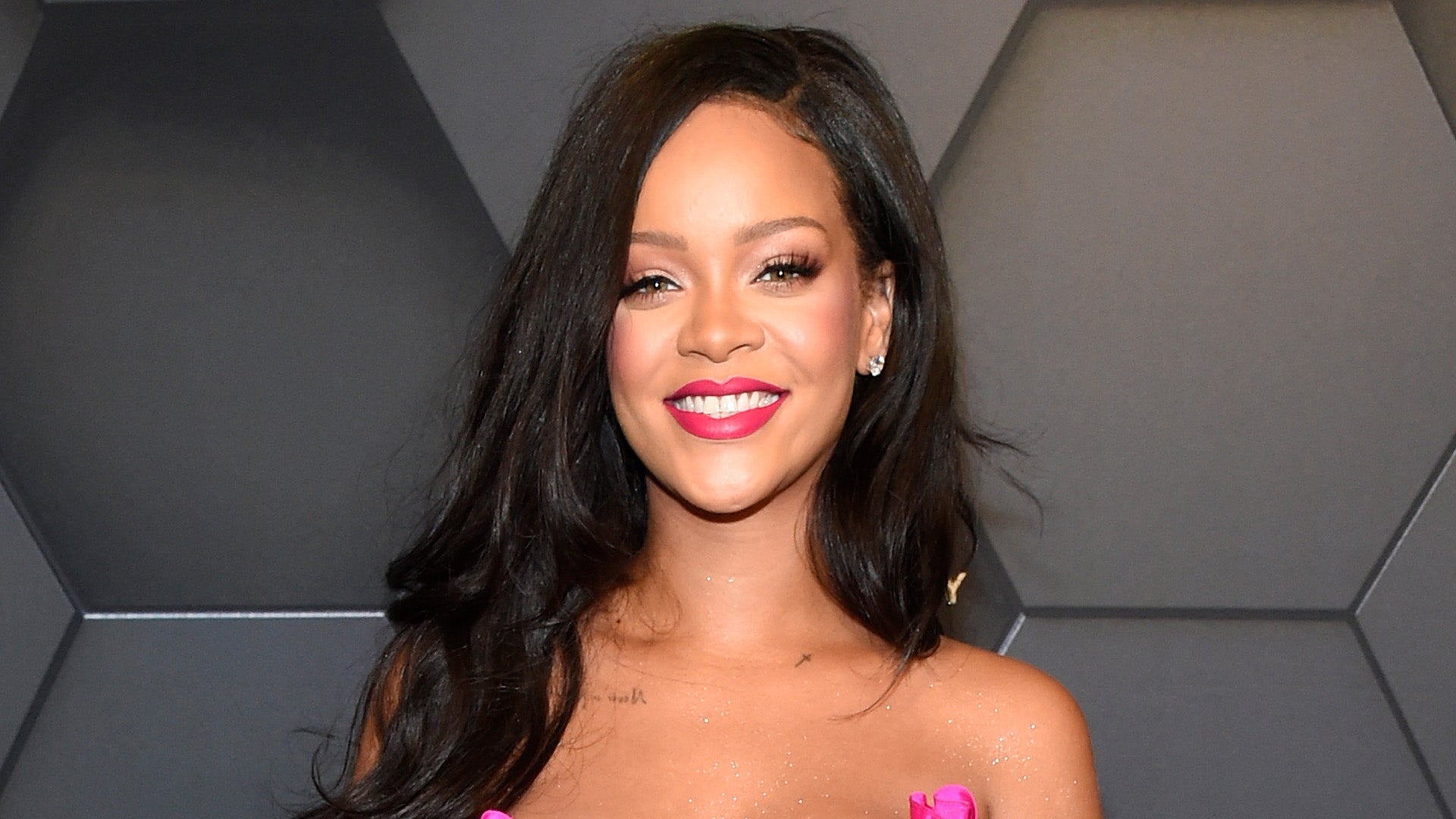 Inside Rihanna's Road to Performing at Super Bowl LVII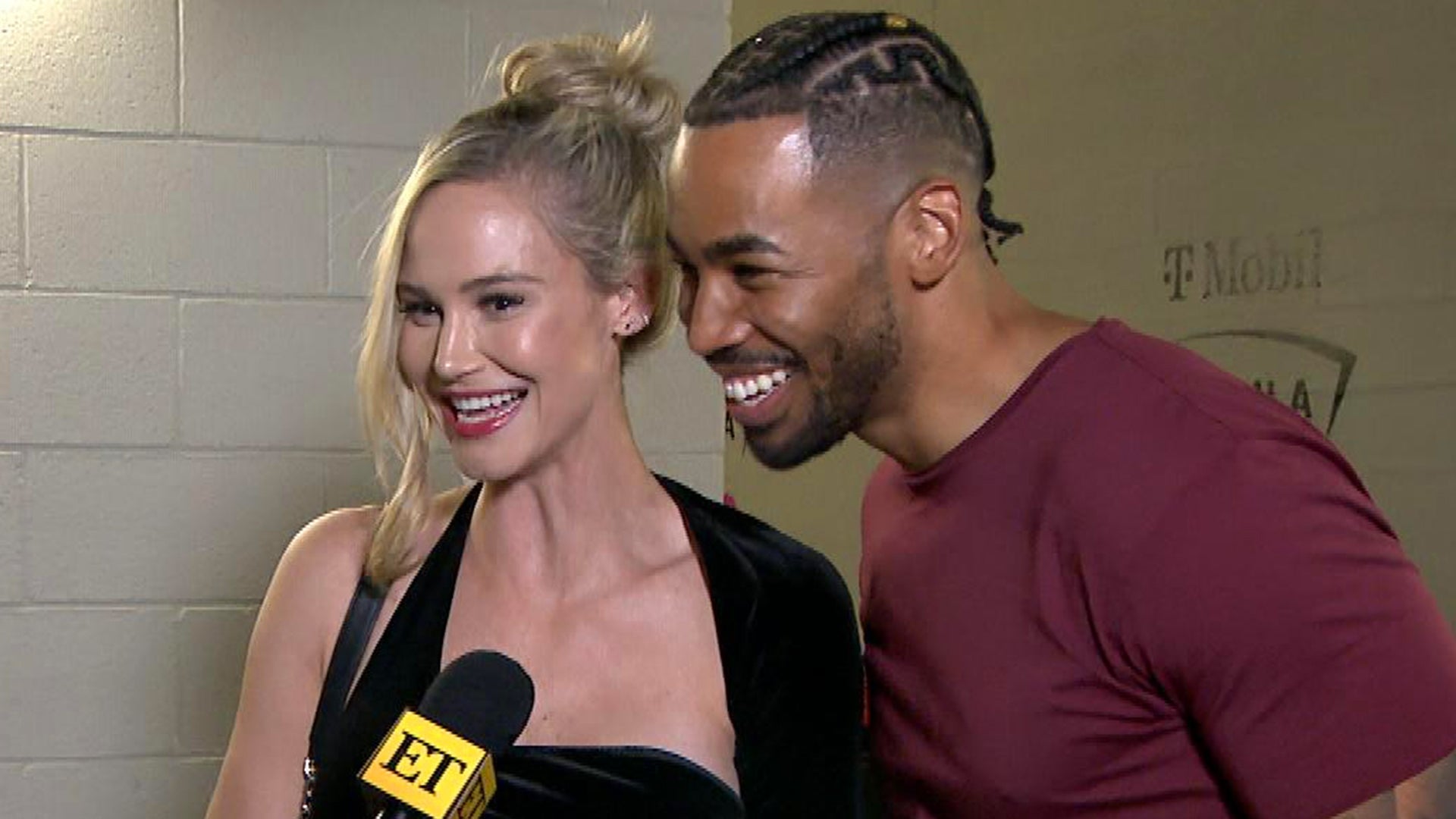 Meghan King and Bachelor Nation's Mike Johnson Dish on Their Fir…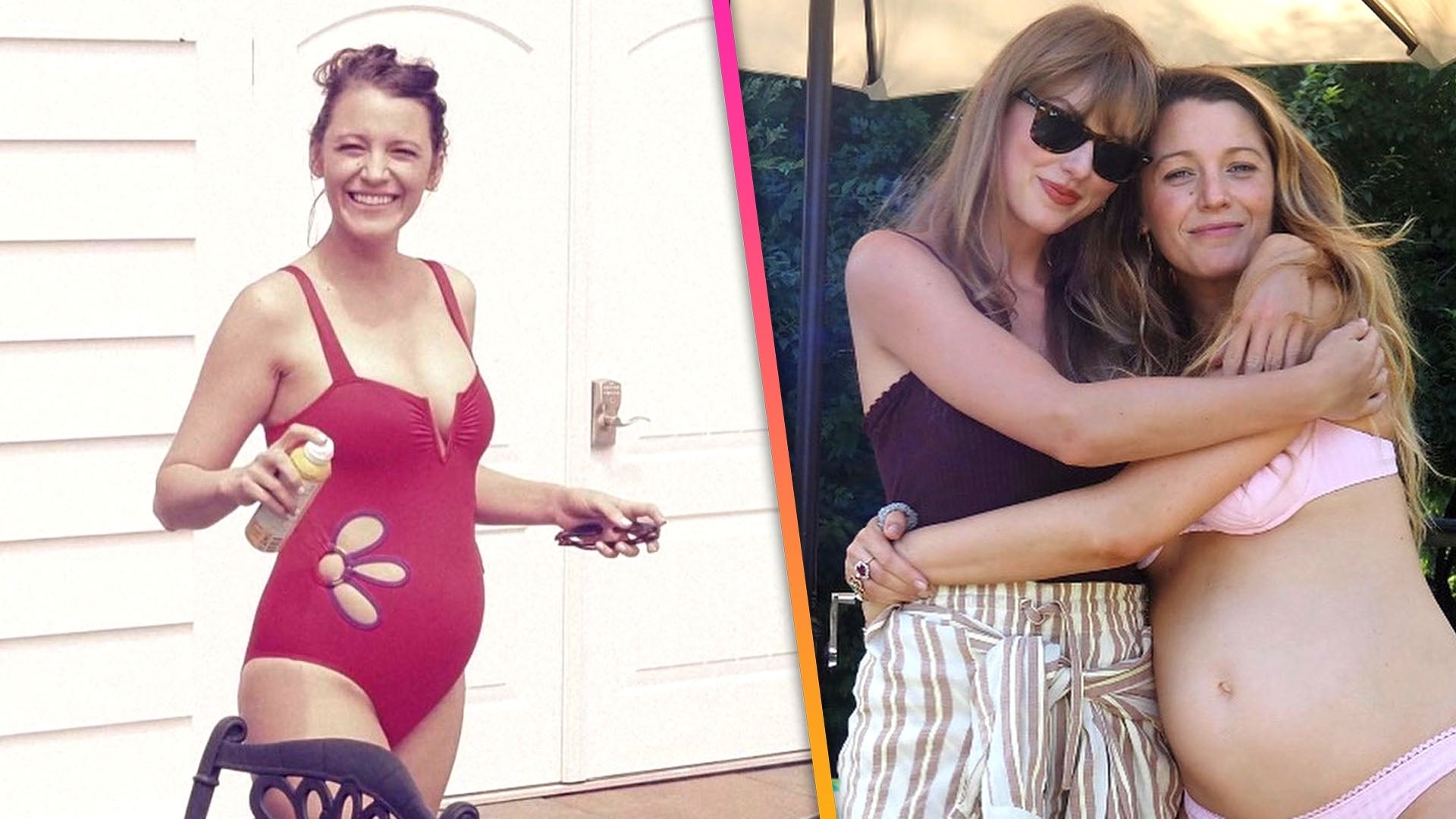 Blake Lively Shares Rare Baby Bump Pics and Gives Message to Pap…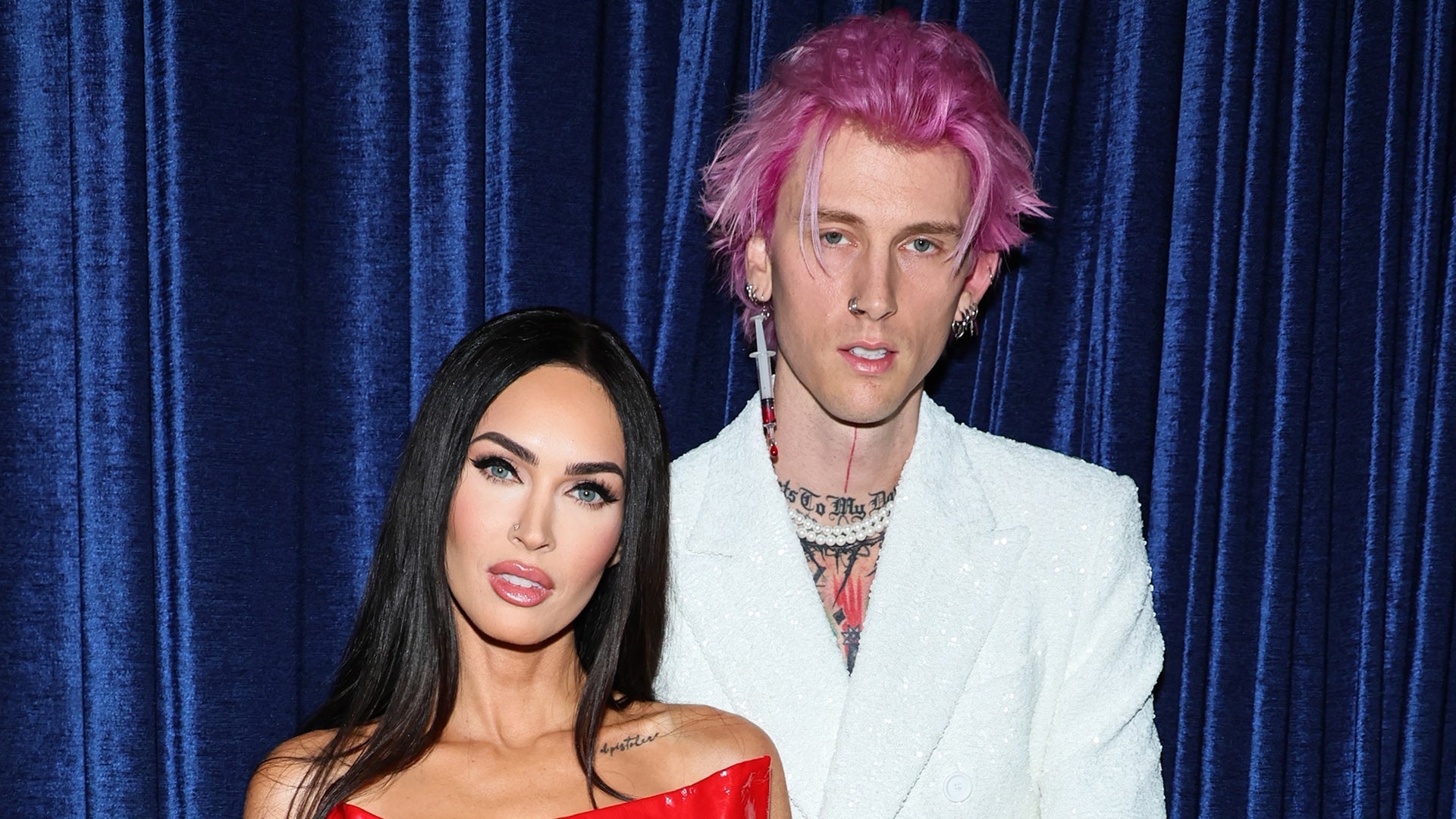 How Megan Fox and MGK Are Doing Amid Breakup Rumors (Source)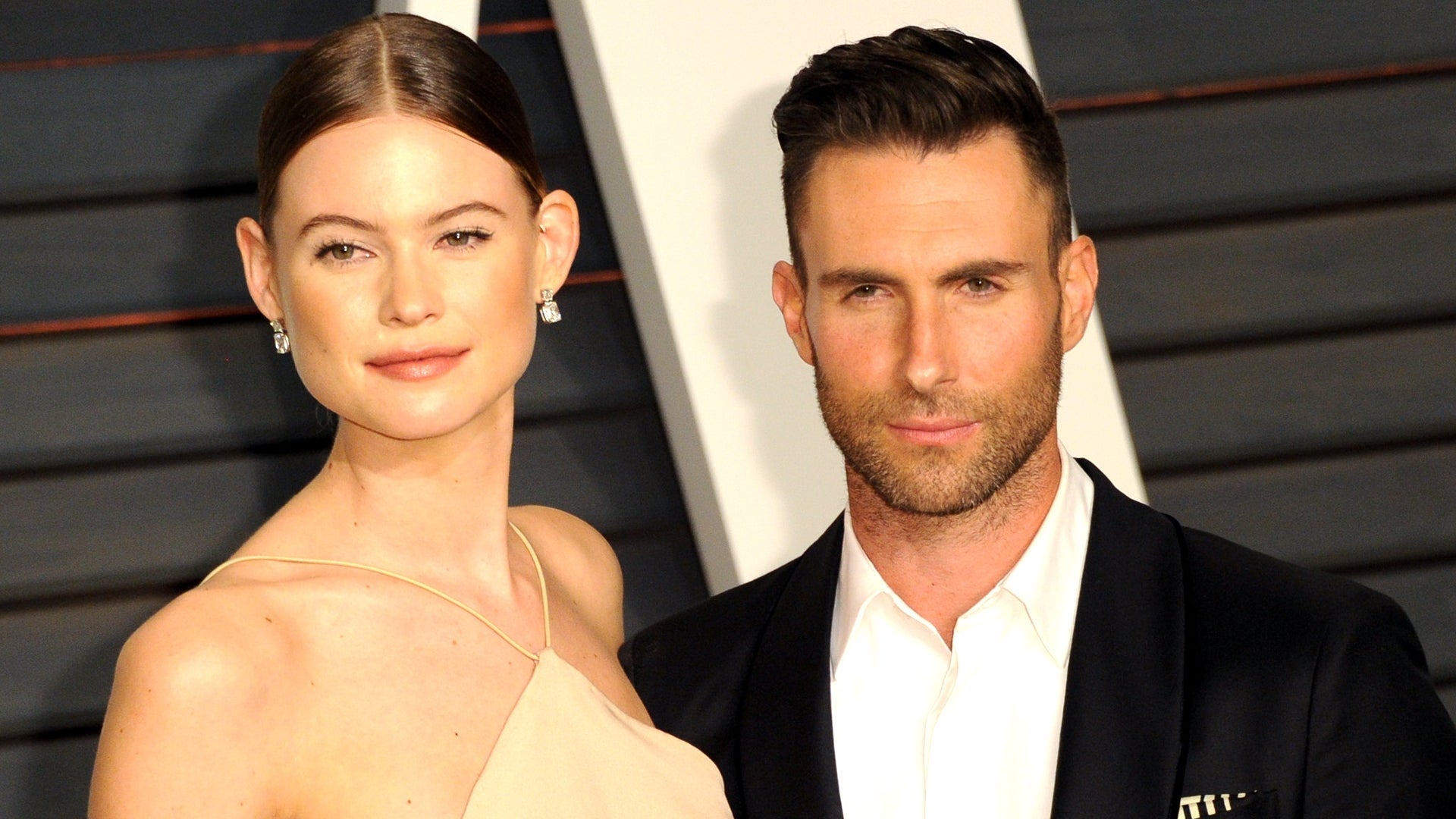 How Adam Levine and Behati Prinsloo Are Navigating Cheating Alle…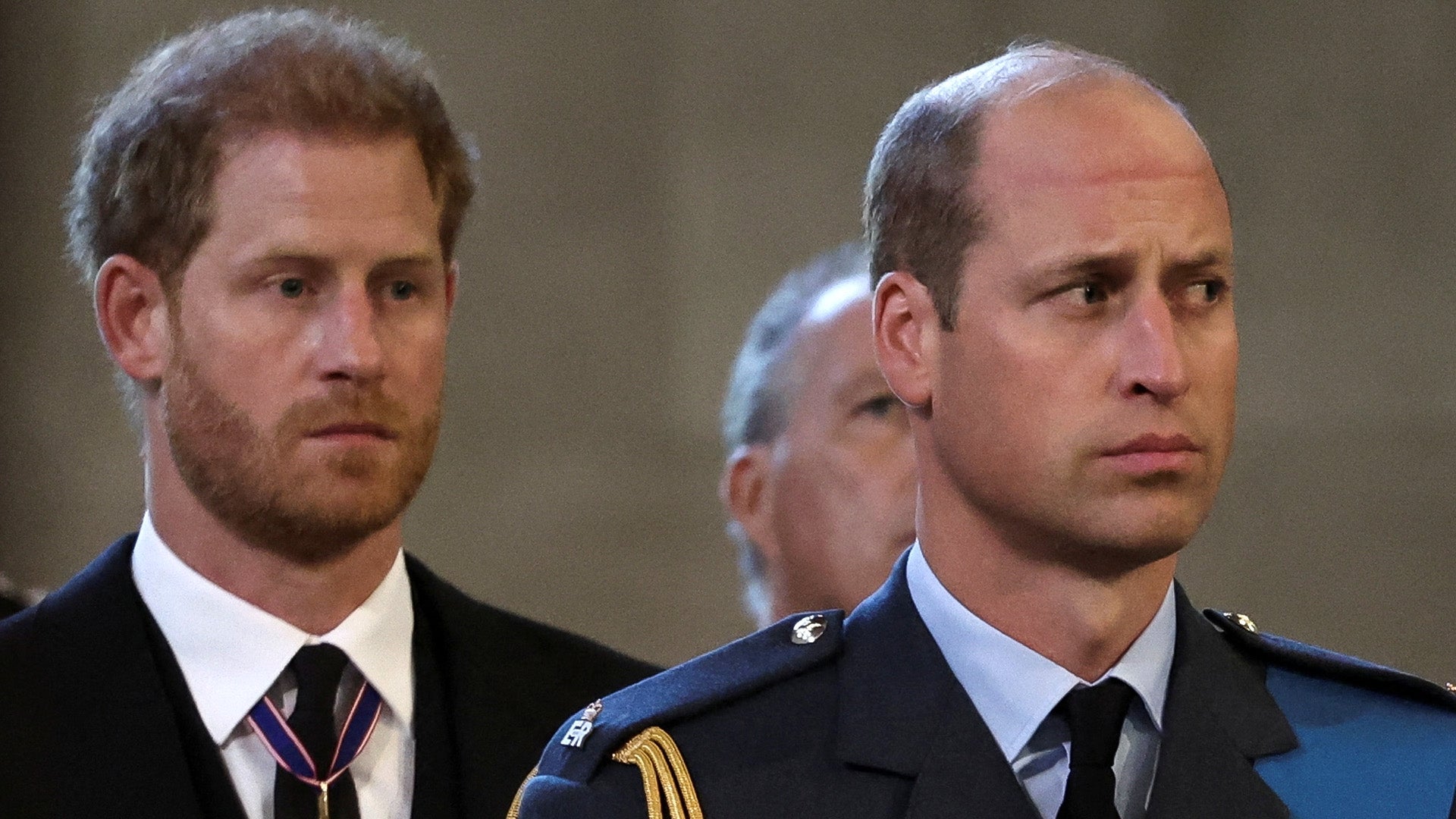 How Prince William and Prince Harry Are Handling Grief After Que…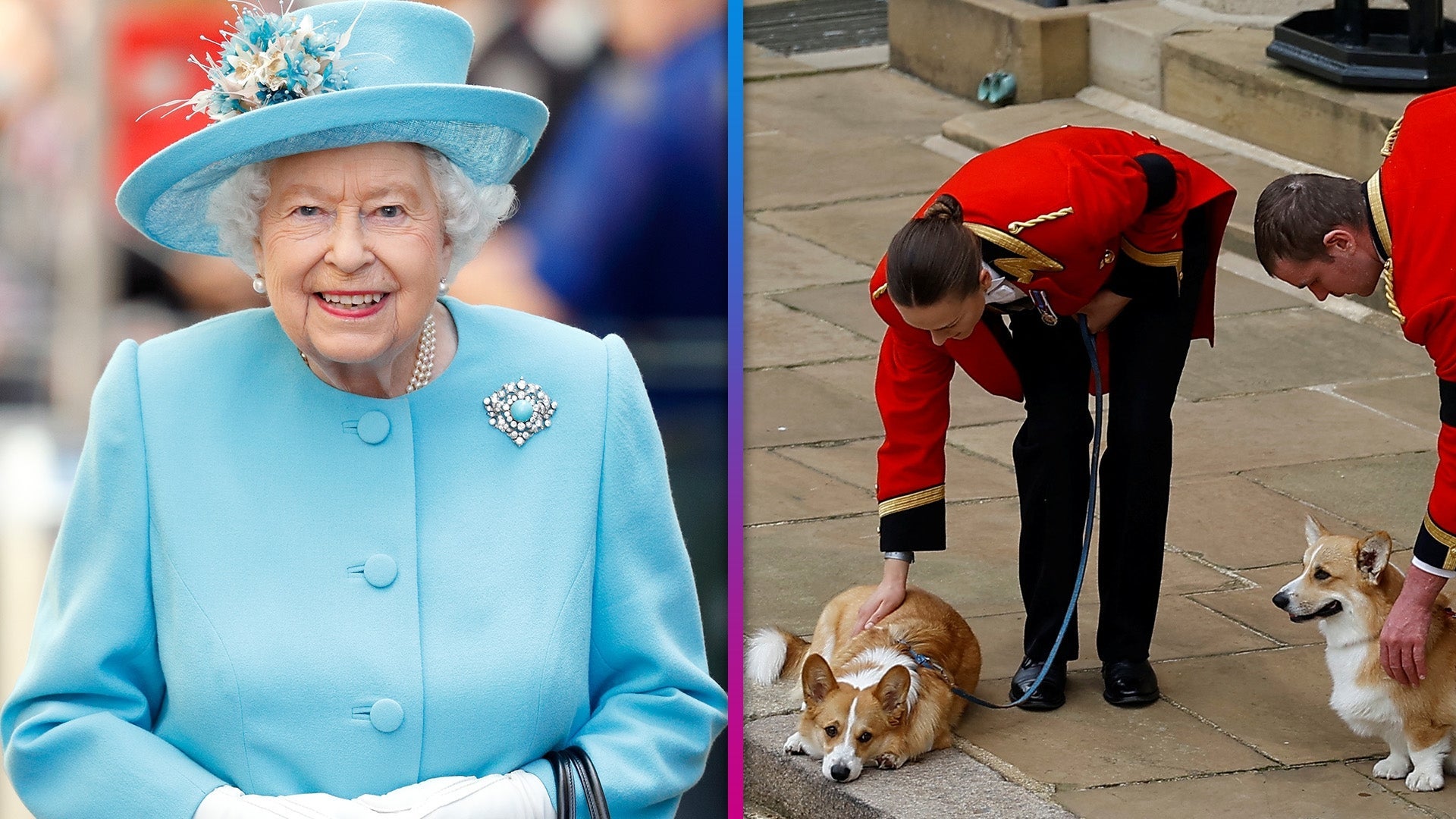 Queen Elizabeth's Dog Trainer Says Corgis Are 'Perceptive' and A…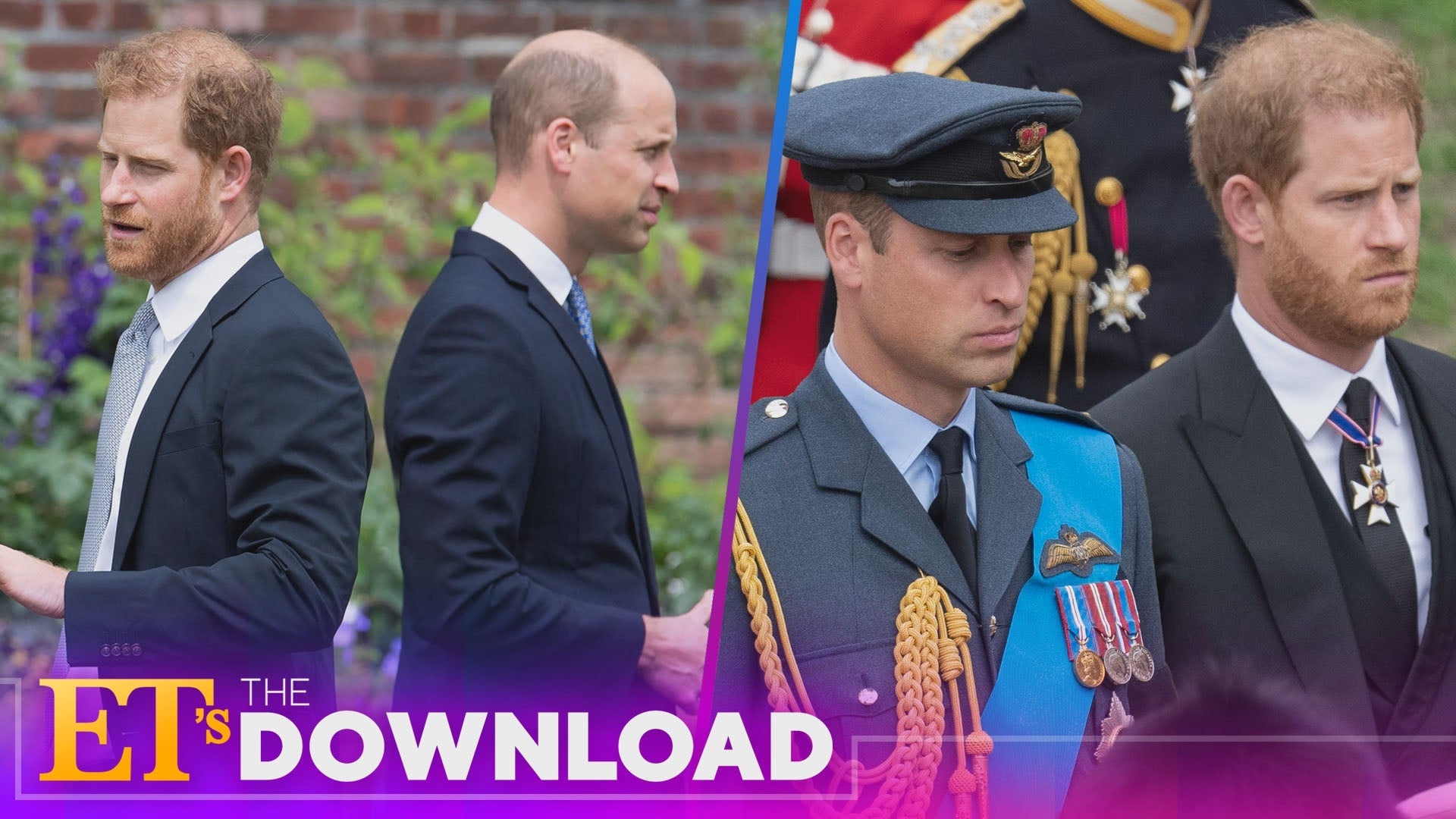 What's Next for Princes Harry and William After Queen Elizabeth …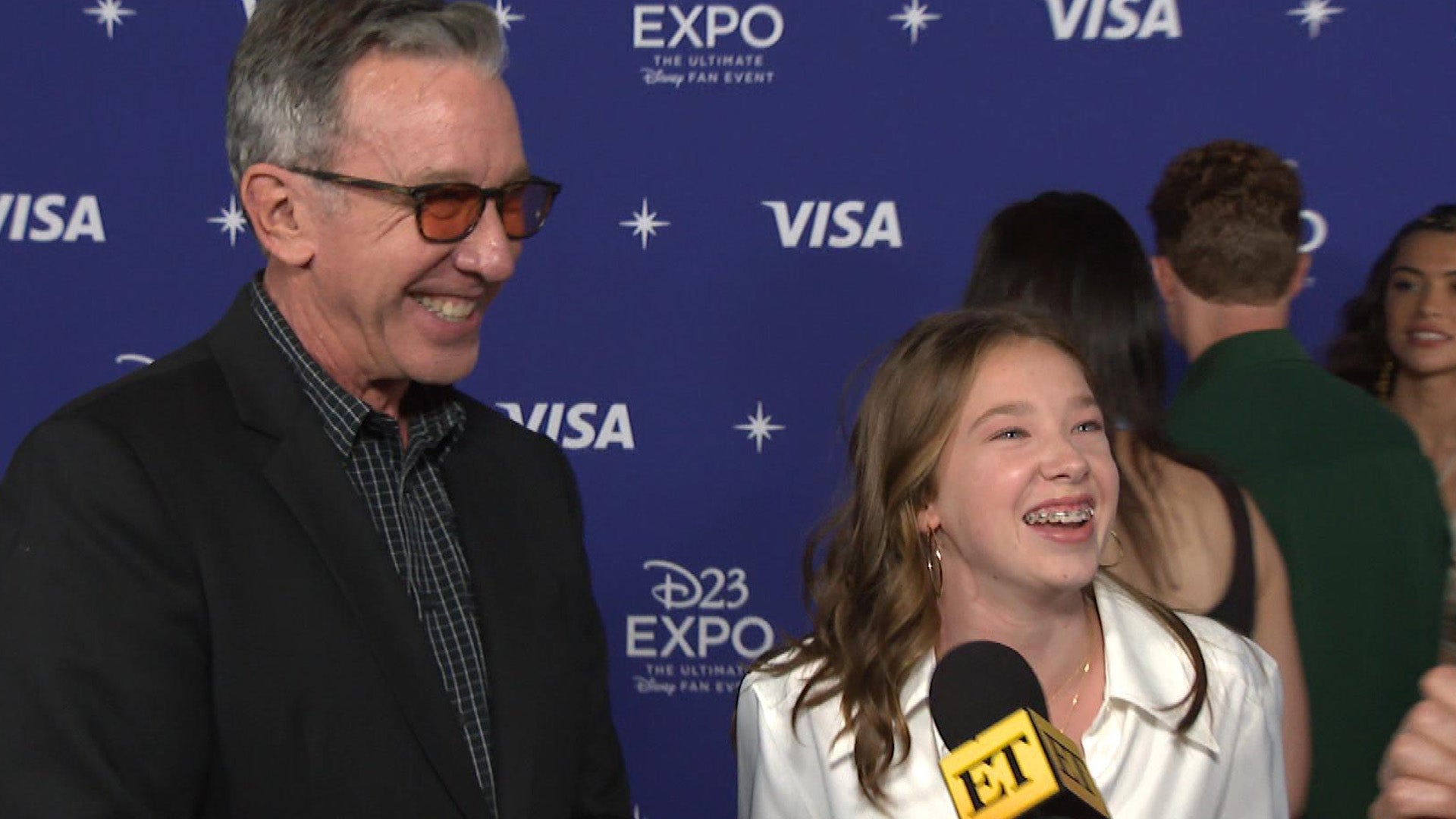 Tim Allen on Bringing Back 'The Santa Clause' and Daughter Joini…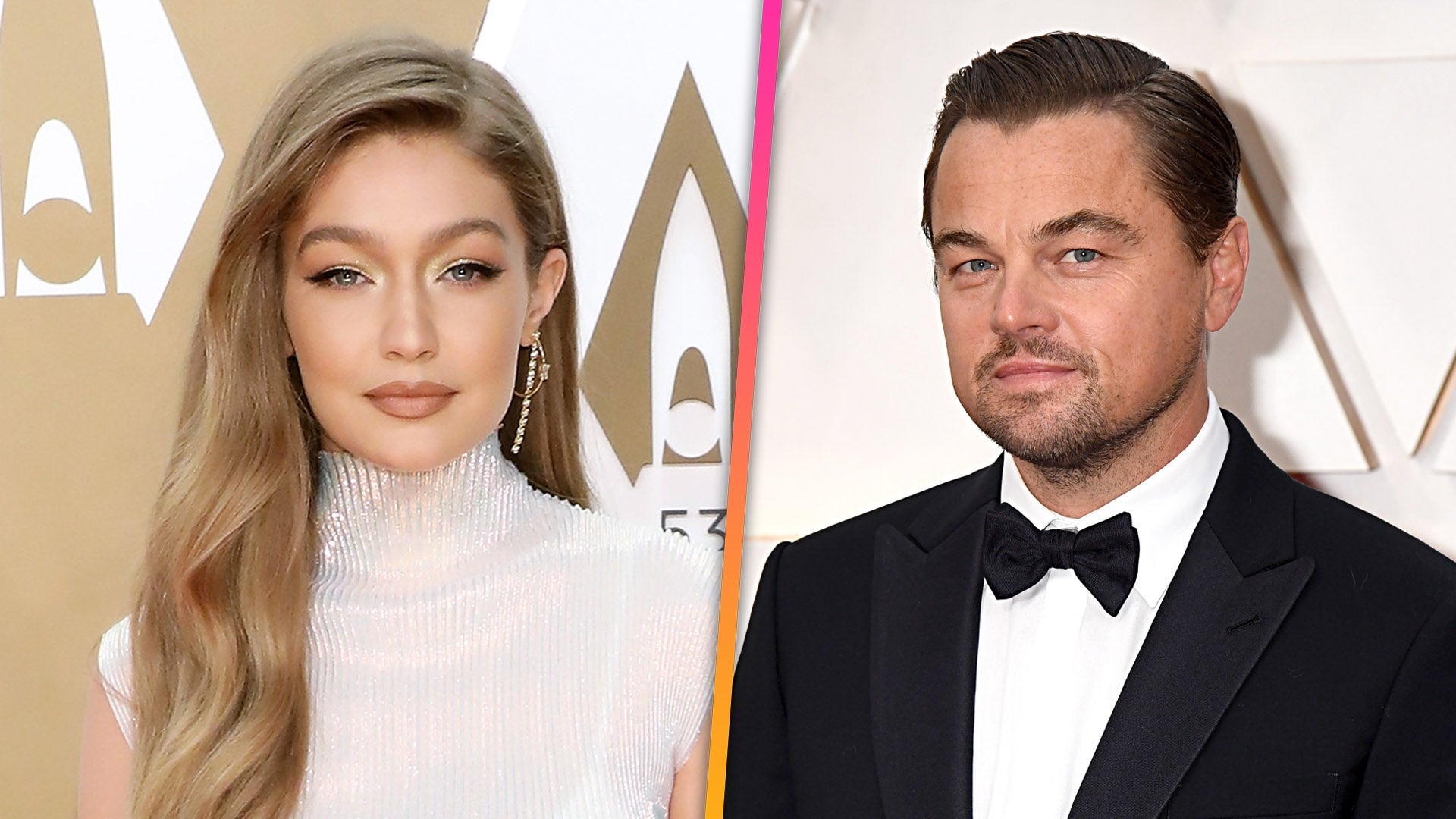 Leonardo DiCaprio 'Spending Time' With Gigi Hadid Following Cami…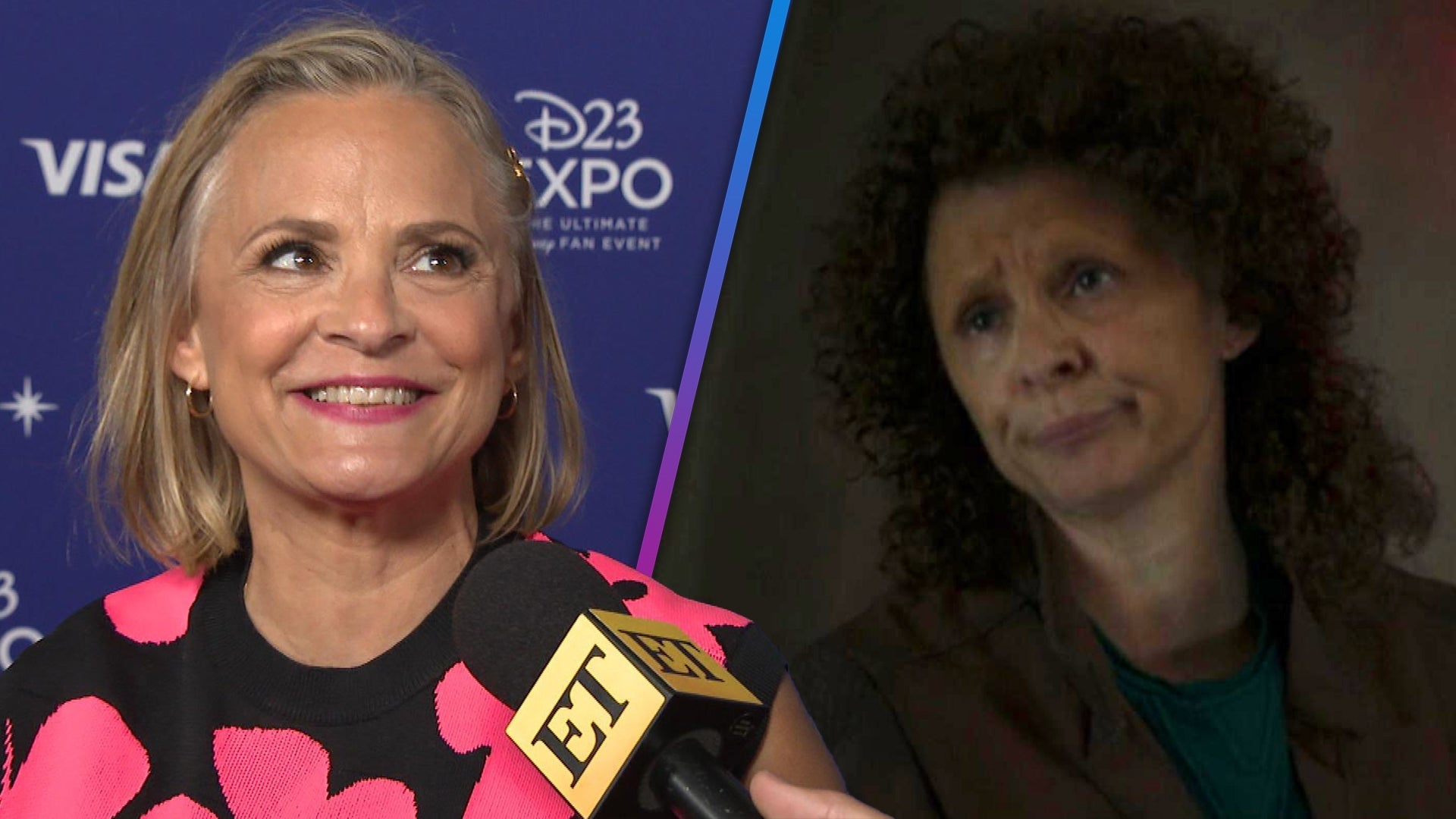 'The Mandalorian's Amy Sedaris Reacts to Fan Love for Her Charac…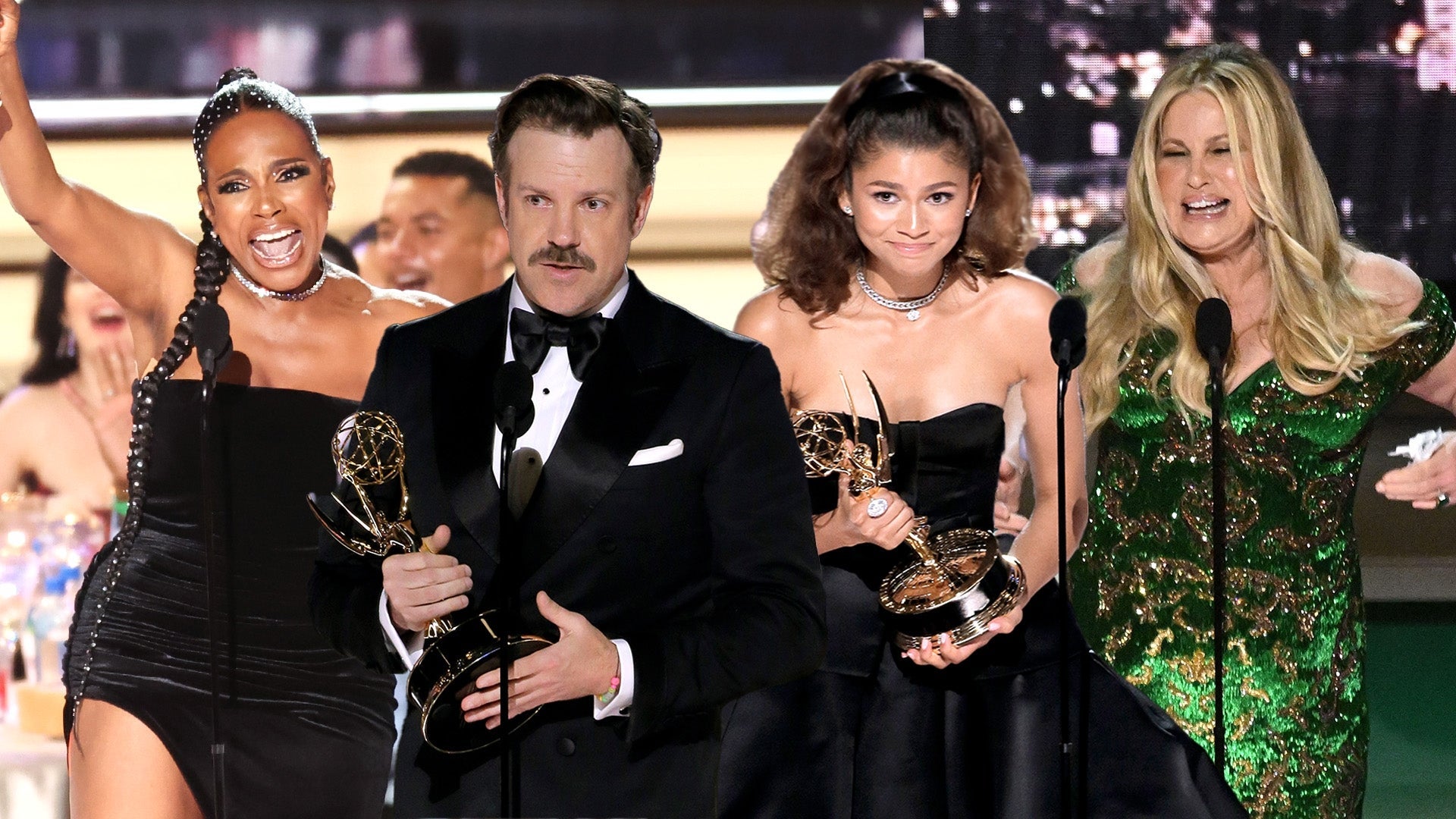 Emmys 2022: All the Must-See Moments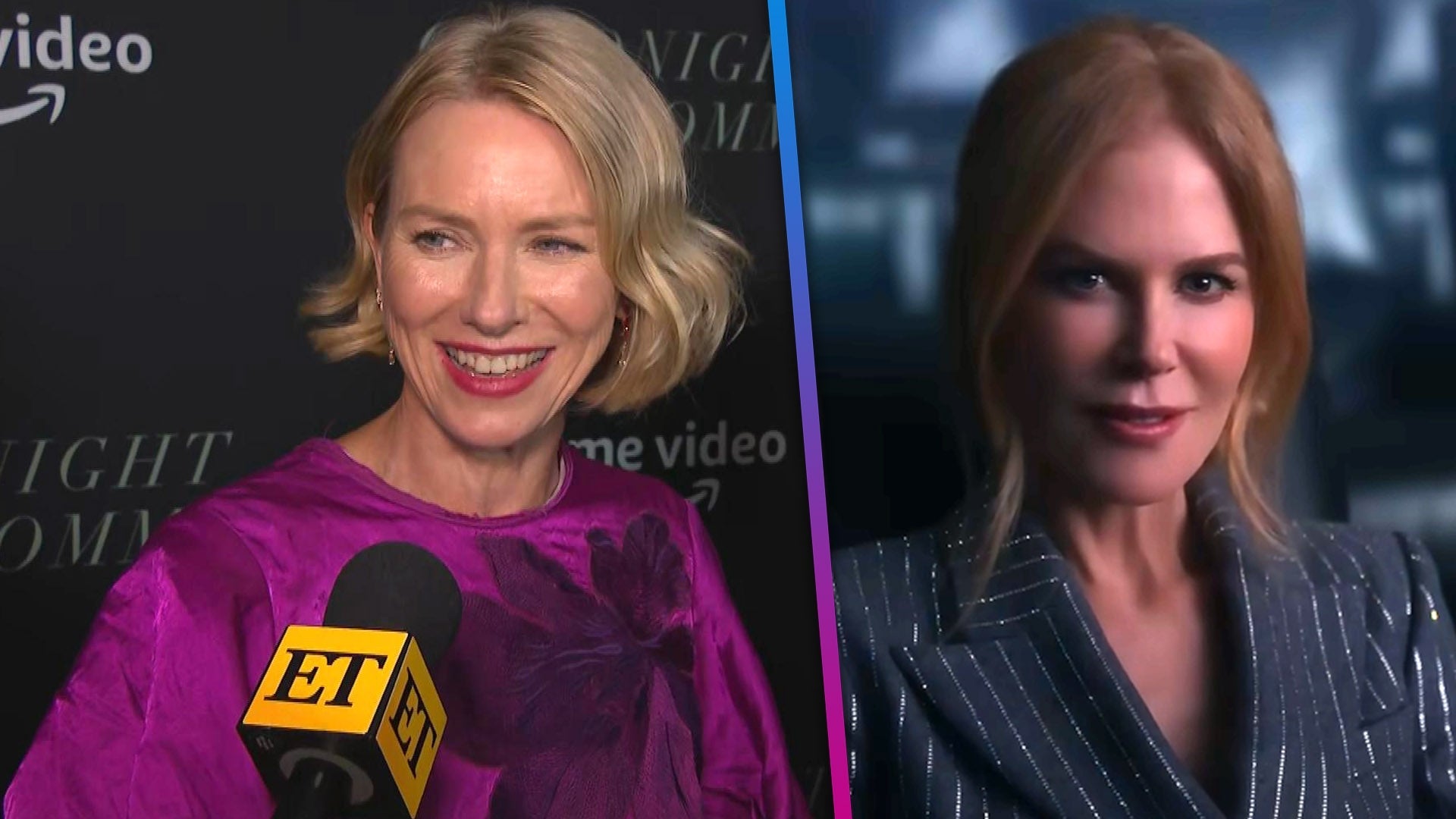 Naomi Watts Reacts to Bestie Nicole Kidman's Viral AMC Intro (Ex…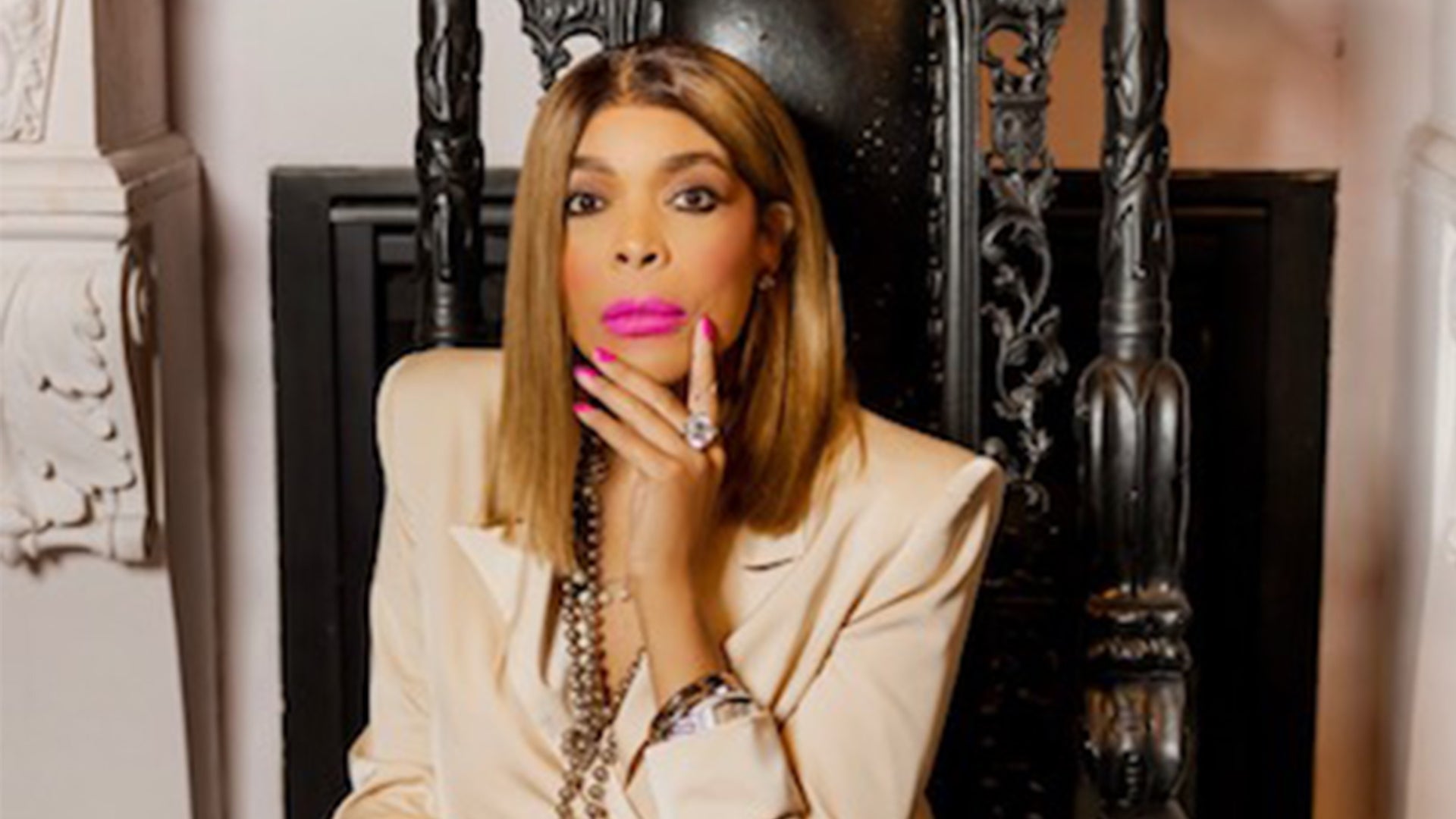 Wendy Williams Enters Wellness Facility to Treat 'Overall Health…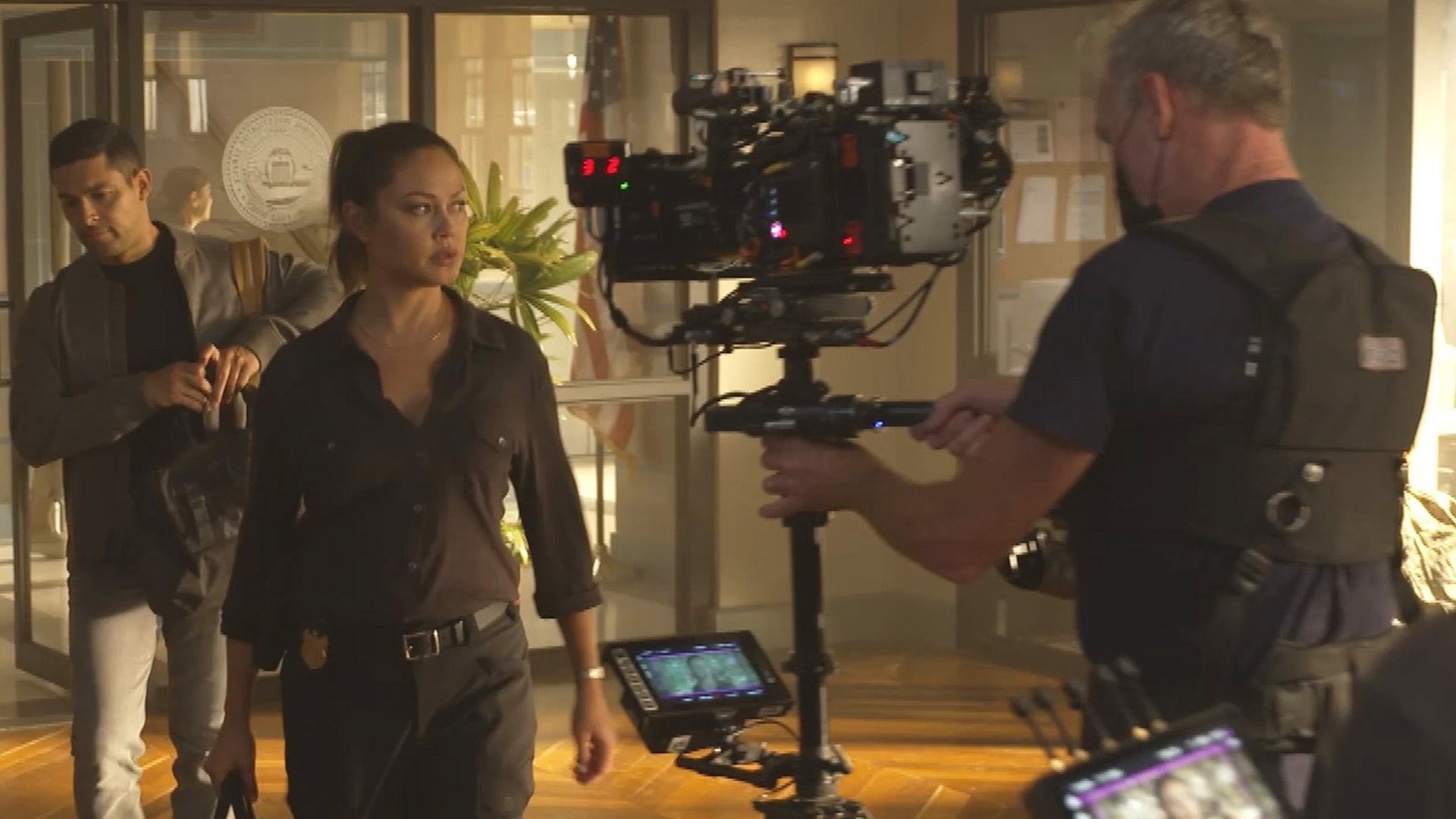 Behind the Scenes of the 'NCIS' and 'NCIS: Hawaii' Crossover (Ex…
Love is in full bloom! Gwen Stefani and Blake Shelton have tied the knot, and ET is looking back at their adorable, unexpected relationship.
While the couple's whirlwind romance took everyone by surprise when it first began, the duo defied the odds and announced their engagement back in October after five years together.
Shelton, 45, and Stefani, 51, first met on the set of The Voice in 2014, and it didn't take long before their friendship grew into something more.
After officially announcing their relationship in 2015, Shelton and Stefani made their red carpet debut during a Vanity Fair Oscar party, where they were snapped holding hands and cuddling up next to each other.
In 2017, Shelton was named People's Sexiest Man Alive, and Stefani was right by her man's side to show support. She even defended him against haters who questioned why he had received the honor.
Nearly two years into their relationship, the couple set the record straight amid conflicting reports that claimed that they were either headed down the aisle, or preparing to split.
"It's really smooth sailing for them," a source told ET at the time. "They don't talk about getting married, but they talk like they are going to be together forever. They are very committed to one another and their life together."
The engagement rumors persisted, but in December 2018, Stefani insisted that there was "zero pressure" for Shelton to pop the question. No matter how many rumors swirled around them, they were able to block out the noise and appeared to be very much in love at the 2019 CMA Awards, where Shelton won his first-ever award for Single of the Year.
Last July, Stefani and Shelton released a romantic new single, "Happy Anywhere," and purchased their first home together last month. Now that wedding bells have chimed, we're delving into the first few months of their burgeoning romance, and how it's blossomed in subsequent years.

HOW IT STARTED:
July 14, 2014 -- Stefani Brings Gavin Rossdale Into the Voice Fold
Stefani, who at this point has been married to her Bush frontman husband for 12 years, enlists him as her team's mentor, writing, "It's official! So excited to have @GavinRossdale on #TeamGwen," with him writing, "This fall, honored to be part of #TheVoice w/ the lovely & talented @gwenstefani."
And from here, all the Voice coaches really start to hit it off.
Nov. 25, 2014 -- Friendships Form
Shelton and Stefani, along with Pharrell Williams and Adam Levine, are really starting to bond on The Voice. Shelton and Stefani happily take part in a lip sync battle with Jimmy Fallon on The Tonight Show in September, and shortly thereafter, Stefani posts playful pics with her fellow coaches on Instagram. While Stefani will not take part in the following season of The Voice, with Christina Aguilera returning, she will be back next fall.
July 20, 2015 -- Shelton and Miranda Lambert Divorce
Just one of the many shocking splits of the summer, country music's king and queen call it quits after four years of marriage.
"This is not the future we envisioned," reps for the couple say in a statement to the Associated Press. "And it is with heavy hearts that we move forward separately. We are real people, with real lives, with real families, friends and colleagues. Therefore, we kindly ask for privacy and compassion concerning this very personal matter."
After reeling from this heartbreak, we discover that the summer is still far from over.
Aug. 3, 2015 -- Stefani Announces Her Split From Rossdale
After 13 years together, the rocker couple calls it quits.
By late October, they will settle their divorce, with joint custody of their three young children, Kingston, Zuma, and Apollo -- though Rossdale will have them more given Stefani's touring schedule.
In a statement to ET, the couple says: "While the two of us have come to the mutual decision that we will no longer be partners in marriage, we remain partners in parenthood and are committed to jointly raising our three sons in a happy and healthy environment."
But what does all this have to do with Stefani and Shelton? Well, everything up to this point is all background. The heat doesn't actually start until...
Sept. 8, 2015 -- Circumstances
Going through an understandably tough time, the Voice coaches band together and support each other.
"I haven't met one coach that's been on this show that I wouldn't consider at this point a really good friend," Shelton tells ET. "Any of the coaches that I've worked with on this show, I can call at any moment and talk to."
Stefani echoes these sentiments, saying The Voice has helped her through an otherwise sad summer.
"It's so amazing!" she tells ET. "Honestly, I've had so much fun so far, and it's so motivating. I think this is the funnest thing I've ever done in my whole life work-wise."
Oct. 7, 2015 -- Rumors Blow Shelton's Mind
Headlines start to appear suggesting Shelton and Stefani are getting flirty. Shelton goes on a mini-Twitter rant, writing, "The stuff I read about myself blows my mind. Shouldn't I get to do all these things since I'm already accused of them?" continuing, "I literally just got back from FAR northern Quebec chasing caribou and now read about all the crazy stuff I've been doing lately?!! #WTF."
"Just watch and see how these tweets I just sent get spun," he concludes.
Oct. 17, 2015 -- Stefani Laughs Off Dating Rumors
Around the time her heartbreaking single, "Used to Love You," gets a video premiere, Stefani finds herself shaking off the dating rumors with laughter.
"It seems like the cowboy is really happy on the show," she tells ET, referring to Shelton. "We're all having so much fun on that show. Everybody is in such a good place."
As for the rumors that she and Shelton are an item, she jokes, "Have you read the news?"
Oct. 25, 2015 -- Oklahoma
Stefani, Shelton, and Levine head off to Oklahoma together. Stefani and Shelton Instagram the adorable photo above, with the hashtag, #family.
But Stefani also tweets out a pic of Levine cropped out to Shelton, writing, "Hi @blakeshelton."
Hi, indeed.
Oct. 26, 2015 -- Hotline Bling
That can only mean one thing.
The Voice coaches join Jimmy Fallon on The Tonight Show for a game of Spin the Microphone, where Shelton and Stefani perform an awkward rendition of Drake's "Hotline Bling."
Unfamiliar with the song, Shelton just keeps saying "bling." Stefani affectionately exclaims "cowboy!" after his lackluster performance.
Oct. 31, 2015 -- Those Halloween Nights...
The pair is spotted out on Halloween night, where they literally can't seem to stop smiling. An eyewitness tells ET that the two leave Jared Leto's party together in the same hired car.
Of her wild night with Shelton, Stefani says, "We're just trying to have fun, you know?"
"I was literally that party girl that you hear about when their life blows up," she adds. "And you're like, 'Oh, I'm going out! Watch me!'"
Nov. 3, 2015 -- Connection
Stefani appears on L.A.'s 102.7 KIIS FM radio show, On Air With Ryan Seacrest, where she all but confirms the sparks, saying, "To be super honest, it is kind of crazy we both went through the same thing at the same time," in reference to their respective splits.
Nov. 4, 2015 -- It's Official
A rep for Shelton confirms to ET these two are an item. Additionally, a rep for Stefani confirms the news, saying, "Gwen and Blake are longtime friends who have very recently started dating."
Meanwhile, the two head to Nashville for a country music awards show, which Lambert, Shelton's ex, is also attending. The country queen hits the red carpet looking fantastic in a revenge dress and pink hair. Despite putting on a brave face, however, an eyewitness tells ET it's a tough night for Lambert.
"Miranda tried to seem happy, but you could tell she was hurting," the eyewitness says. "It was a great night for her because she won an award, but still hard for her."
Nov. 6, 2015 -- All right, let's move along, everybody...
After their relationship news sent the media into a frenzy, Shelton is ready for the talk of his love life to cool off.
"I love @blakeshelton, but OMG, the media needs to chill out with his dating life," user @janine_janocik tweets. "The guy is moving on. #findsomethingelsetotalkabout."
Just minutes after it was posted, Shelton retweets the message, adding, "Amen!!!!!!!! Let's all move along now!!"
Sorry, Blake! Love is a beautiful thing.

HOW IT EVOLVED:
Dec. 7, 2015 -- PDA
The pair shares some adorable PDA in a selfie Stefani posts to Twitter to promote her role on The Voice. In the pic, Shelton playfully bites his girlfriend's shoulder -- although the cute moment loses some of its steamy romance with fellow Voice coaches Williams and Levine peering out behind them.
Feb. 16, 2016 -- You Probably Think This Song Is About You
Stefani reveals her new song, "Make Me Like You," is about Shelton while sitting down with Jimmy Kimmel.
"I will admit that that song is about that guy," Stefani says.
"That song is about Blake Shelton?" Kimmel asks, clarifying her remark.
"It is, actually, yeah!" Stefani confirms, making fans of their romance swoon.
Feb. 29, 2016 -- Post-Oscars Glow
The couple made their official red carpet debut when they attend the Vanity Fair Oscar party together, looking stunning, with Stefani rocking a fiery red dress and Shelton dressing up for the occasion in a black blazer and dark jeans.
They later pose together for a portrait photo at the event, and the results are stunning.
May 22, 2016 -- BBMA Fireworks
The cute couple brings their romantic duet, "Go Ahead and Break My Heart," to the Billboard Music Awards stage. The performance comes a month after the pair sang the duet on The Voice, although it marks a milestone for the couple when it comes to supporting one another musically.
June 2, 2016 -- Nope!
Engagement rumors have already started swirling, but Stefani makes sure to shut them down during an interview on 94.7 Fresh FM's The Tommy Show.
"Can you imagine the amount of gossipy, weird stories people make up?" she says with a laugh after the host asks her if she would be sporting an engagement ring on her upcoming tour. "To me, it makes me laugh every day. I actually do Google my name just so I can see the next one that will happen. It's gotten so out of control. The best part about it is that it's hilarious. The worst part about it is that some people actually believe that stuff, that's what's funny."
"Let's just look at the last year. Let's just take it one day at a time," Stefani says when pressed on the rumors. "Everything's crazy right now, so no, absolutely not, are you crazy?"
Feb. 16, 2017 -- Potential Deal Breaker
Stefani sits down with Jimmy Fallon on The Tonight Show, and gets candid about her romance with Shelton -- and jokes that she found out something about him that was almost a deal breaker when they went to Disneyland together.
"He won't do the roller coasters," she reveals. "That was literally, like, that was almost a deal breaker for me. I was like, 'I don't know.'"
She explains that part of the reason Shelton isn't a fan of the thrill rides is due to his sheer size. "He doesn't fit in anything," Stefani says of her tall man. "We did go on the Matterhorn, he did. But he barely fit inside the little thing. His knees were up like this."
Nov. 14, 2017 -- Almost Too Sexy
Shelton is named People's new Sexiest Man Alive. In his cover story, Shelton reveals that it was his girlfriend who convinced him to embrace the honor, despite his trepidation.
"She goes, 'Listen to me, you're going to regret this for the rest of your life if you don't take this gift and just live in the moment,'" he says.
Stefani speaks with ET the next day and opens up about how she feels about the news.
"I heard that [he might be the Sexiest Man Alive] and I was like, 'Let me think about this.' That makes me look pretty rad," she jokes.
April 10, 2018 -- Warming Up to the Idea
Speaking with Ellen DeGeneres, Stefani once again addresses swirling marriage rumors, but this time doesn't seem quite so quick to shoot down the possibility.
"It's weird because, I get nervous when you talk to me about him," she admits. "I don't know why, but for some reason, the cameras are rolling and I shouldn't say something. So if I say, 'We are [getting married],' then we are, and if I say, 'No, we're not,' then that would be sad, too."
Dec. 14, 2018 -- Christmas Romance
The country crooner appears on Today and reveals just how special his relationship with Stefani is to him.
"Gwen and I aren't just dating," he says. "This is something that I feel like is meant to be."
"I've learned more from Gwen Stefani as a human being and how to grow as a human being than I have from anybody ever in my life. Anybody," he continues gleefully. "She's everything that you could hope a human being could be. That's what Gwen is."
April 27, 2019 -- Red Carpet Family
The pop singer attends the UglyDolls premiere at Regal Cinemas L.A. Live in Los Angeles with Shelton and her three sons.
The outing marks the first time the five of them have made a red carpet appearance together, and they couldn't look more adorable as a happy family.
Dec. 12, 2019 -- Divine Intervention
The country superstar sits down with ET's Cassie DiLaura at his album release party at the iHeartRadio Theater in Burbank, California, and reflects on how his connection to Stefani felt like it was destined.
"Both of us know that the timing, and the way she and I met and came together, it just felt like home, that's not an accident," Shelton says. "I think that the way that she and I were able to save each other's lives and get ourselves through that time, it was evidence to us that God had a hand in it."
He also addresses the persistent marriage rumors, and while he denies them, he also embraces the thought.
"I love the rumors. Those rumors are great," Shelton shares. "Anybody that thinks I am married to Gwen already, I love it. My god, who wouldn't want to be married to Gwen Stefani?"
April 13, 2020 -- Close Quarters
Amid the coronavirus, Shelton and Stefani decide to self-quarantine for their own well-being at his ranch home in Oklahoma.
During a video chat interview on The Tonight Show, Stefani surprises Fallon when she joins the interview, and explains that she was booked to give him a haircut and they aren't going to change plans just for a talk show chat.
"Gwen's learned how to bake bread really good, sourdough bread," Shelton says of their time on the ranch during lockdown. "Literally, it's like Little House on the Prairie out here. She bakes bread, I've been building a fence and gardening. We're pretty self-sufficient out here."
Sept. 22, 2020 -- A Place of Their Own
ET learns that the "Don't Speak" singer and country crooner closed escrow on their first home together -- a 13,000-square-foot nest in Encino, California -- earlier in the year.
The $13.2 million estate features three full floors, a four-car garage, a state-of-the-art home theater, a pool with inset spa and a cabana offering a full wet bar and outdoor kitchen.
Oct. 27, 2020 -- Pop the Question
After five years of dating -- and four years of denying that they are secretly married -- Shelton and Stefani announce they are engaged.
""@blakeshelton yes please!" Stefani writes on Instagram alongside a photo of the ring.
Shelton also shares the same pic to his Instagram account alongside the caption, "@gwenstefanit pop star captioned a ring photo, which her country star hubby-to-be thanks for saving my 2020…And the rest of my life..I love you. I heard a YES!"
ET learns that the pair got engaged in Oklahoma on the weekend of Oct. 17.
Nov. 16, 2020 -- Stunning Sparkler
The singer gives her fans the first look at her engagement ring in a cute Instagram Story post, in which she flashes the sizable sparkler.
Stefani shoots the video while she and Shelton are on their way to the People's Choice Awards, and explains that while she can't get out of the car due to COVID, she is there to support him in case he wins an award.
April 23, 2021 -- Nice and Simple
Stefani shares some details about her wedding plans while talking with Seth Meyers during an episode of Late Night.
"We're keeping it very simple. Really simple," the singer says. "I think the guest list will not have a lot of musicians. It'll be like my mom and my dad. It's literally going to be just family. We are looking forward to that, though."
"It's going to be fun," Stefani continues. "We're going to make it really fun, but it's not going to be a big [event]. It's not like the queen and king are getting married or something like that."
June 11, 2021 -- Sweet Showers
The singer is celebrated, congratulated and showered with love as her family comes together for an intimate bridal party.
"I got kidnapped by family to celebrate that I'm getting married!" Stefani says in a video post she shares to her Instagram Stories, adding in another post that she's "feeling loved, feeling blessed."
RELATED CONTENT:
Gwen Stefani and Blake Shelton Engaged: See the Best Reactions
Gwen Stefani and Blake Shelton Are Engaged After 5 Years of Dating
Gwen Stefani Records New Holiday Song 'Here This Christmas': Listen
Related Gallery